Bonjour à tous et bienvenue pour notre article du week-end
Hello everyone, here is the little article for this weekend!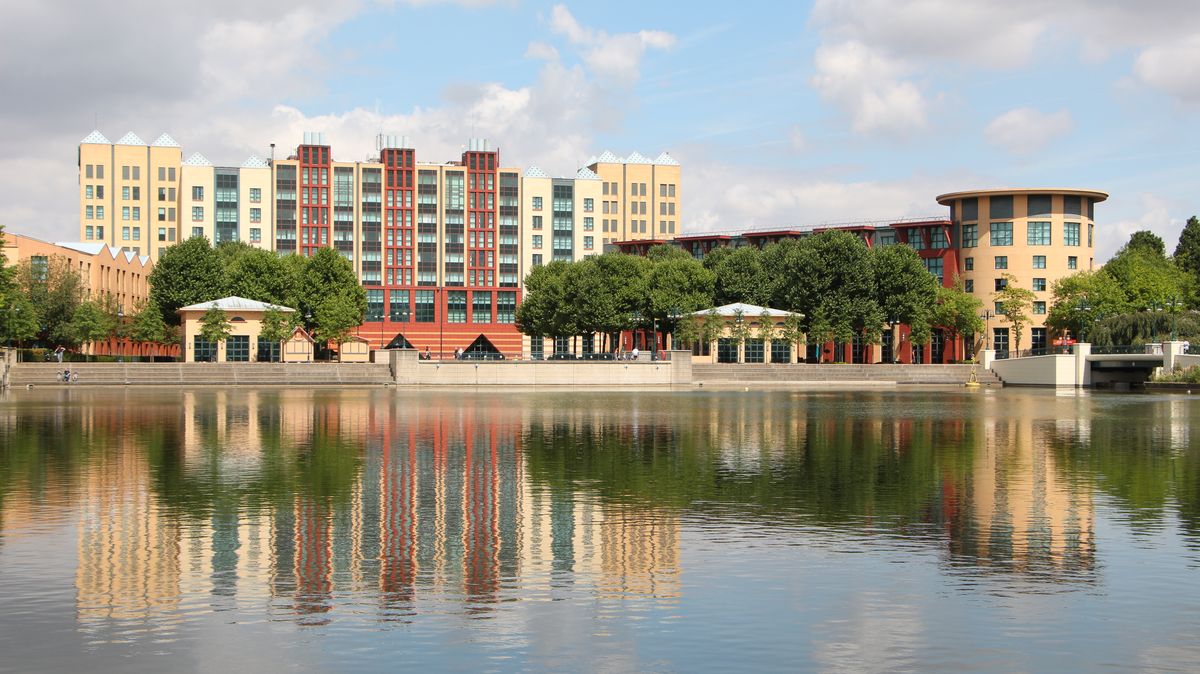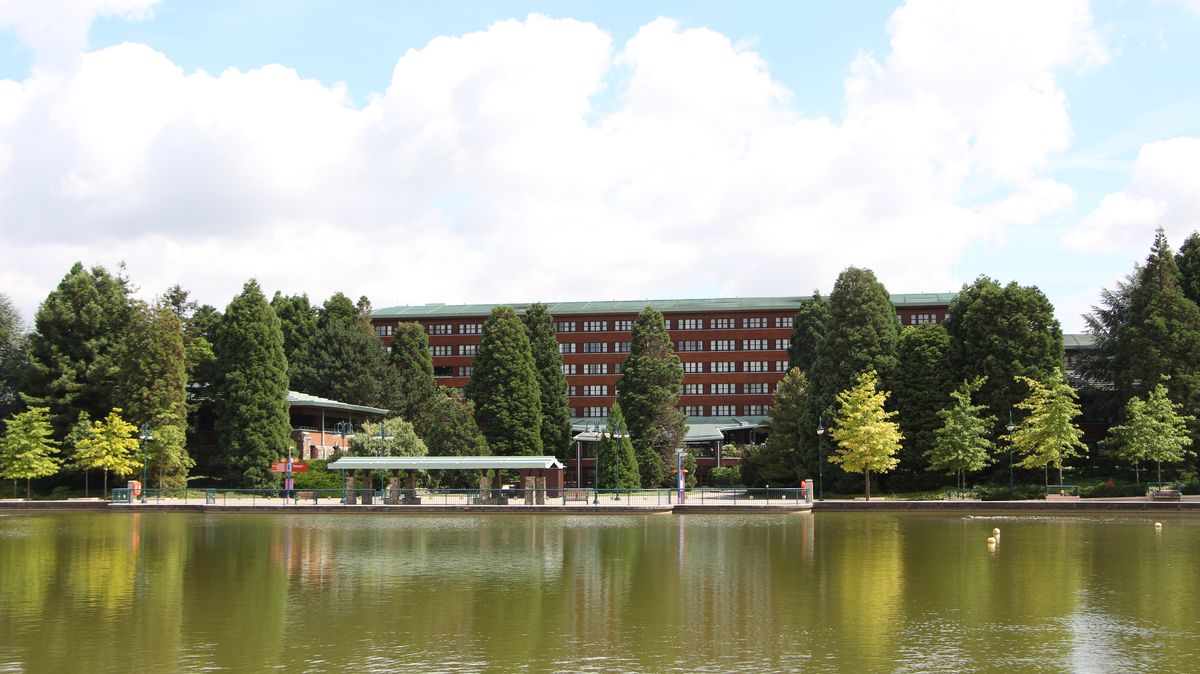 Aujourd'hui, direction l'hôtel NewPort Bay Club ! Alors que le phare est sorti de réhabilitation, les travaux de l'entrée côté lac de l'hôtel sont presque achevés et la pose de la nouvelle toiture du centre de convention touche bientôt à sa fin. Les finitions suivront juste après.
Let's Go to hotel NewPort Bay Club! While the lighthouse came out of rehabilitation, the entrance Lake side of the hotel made new work. For the convention cente, the installation of the new roof soon coming to an end. The finishes will follow immediately after.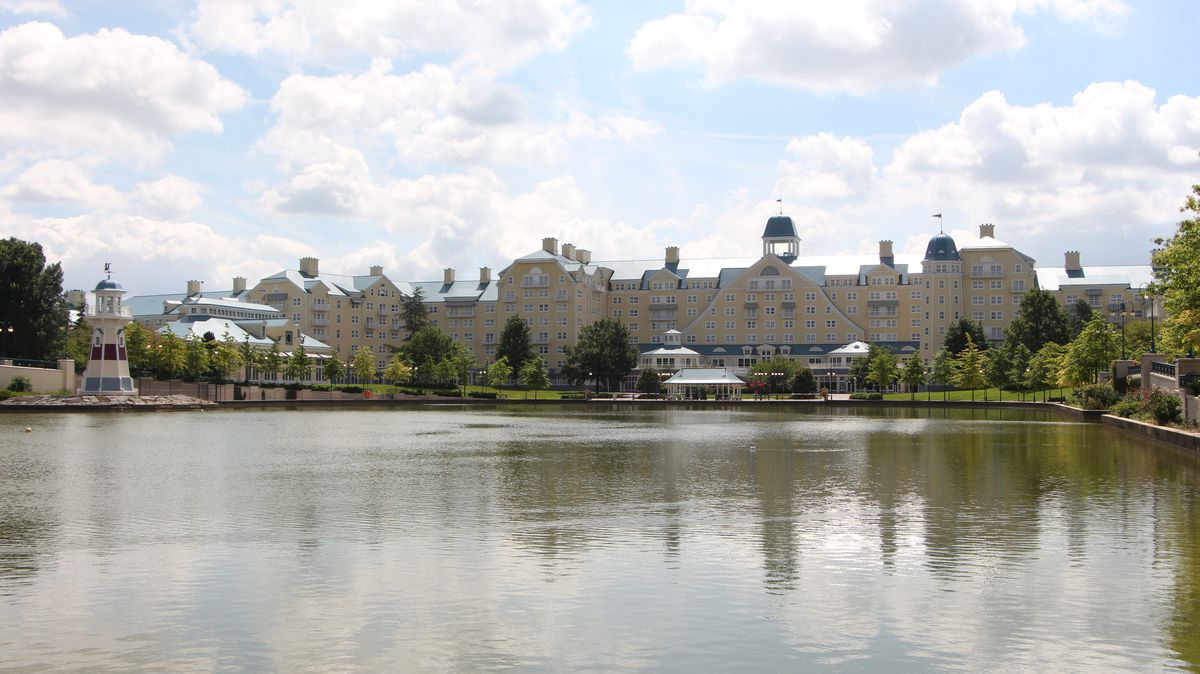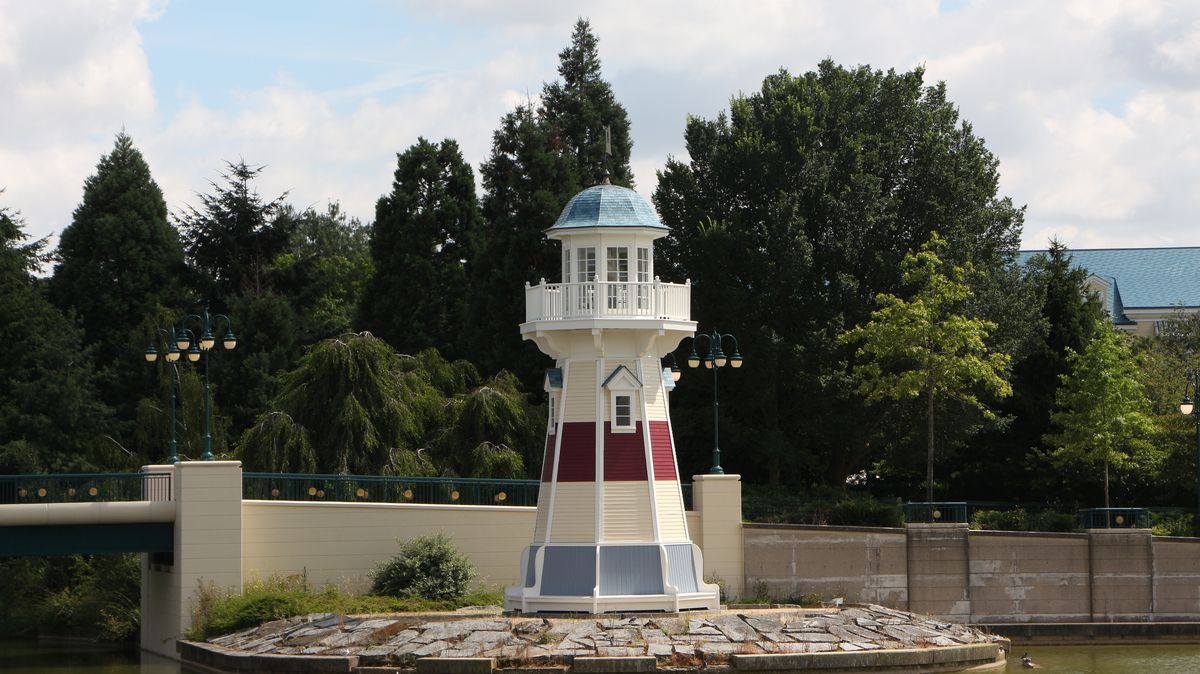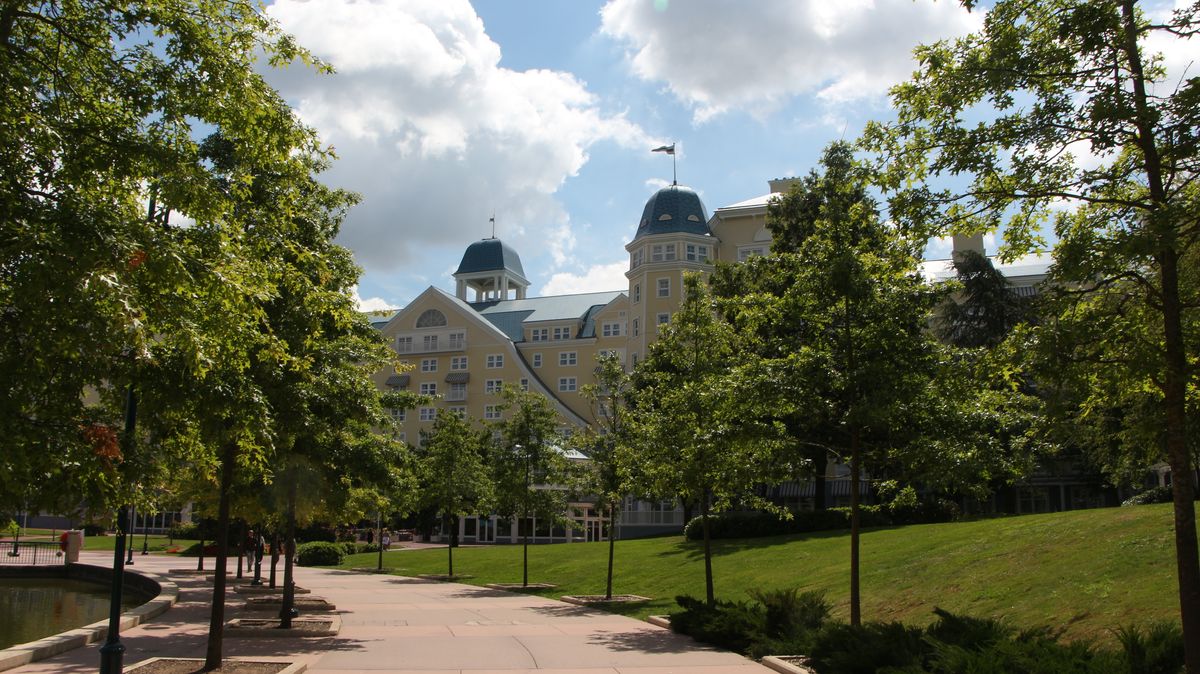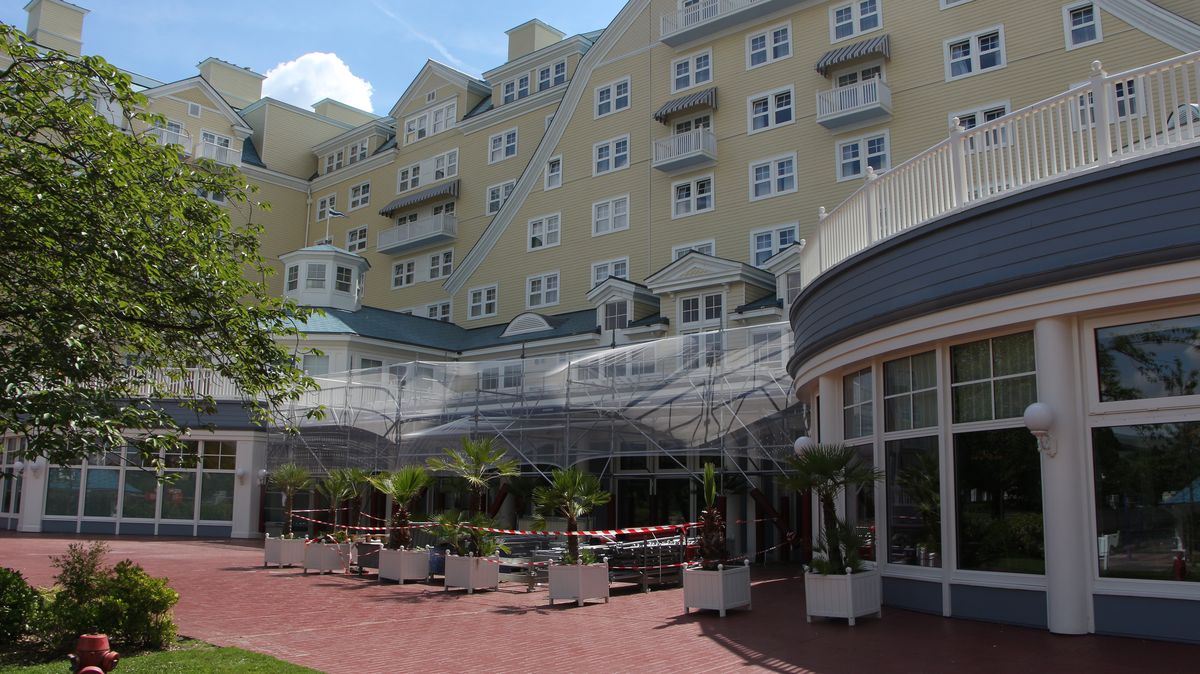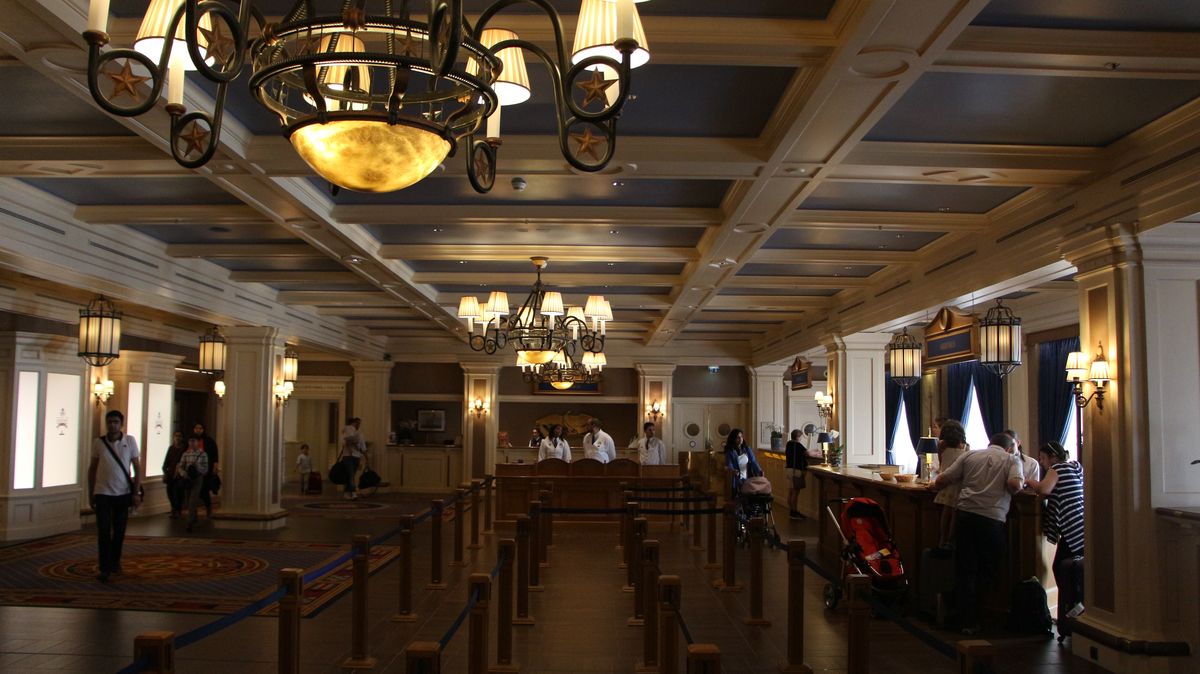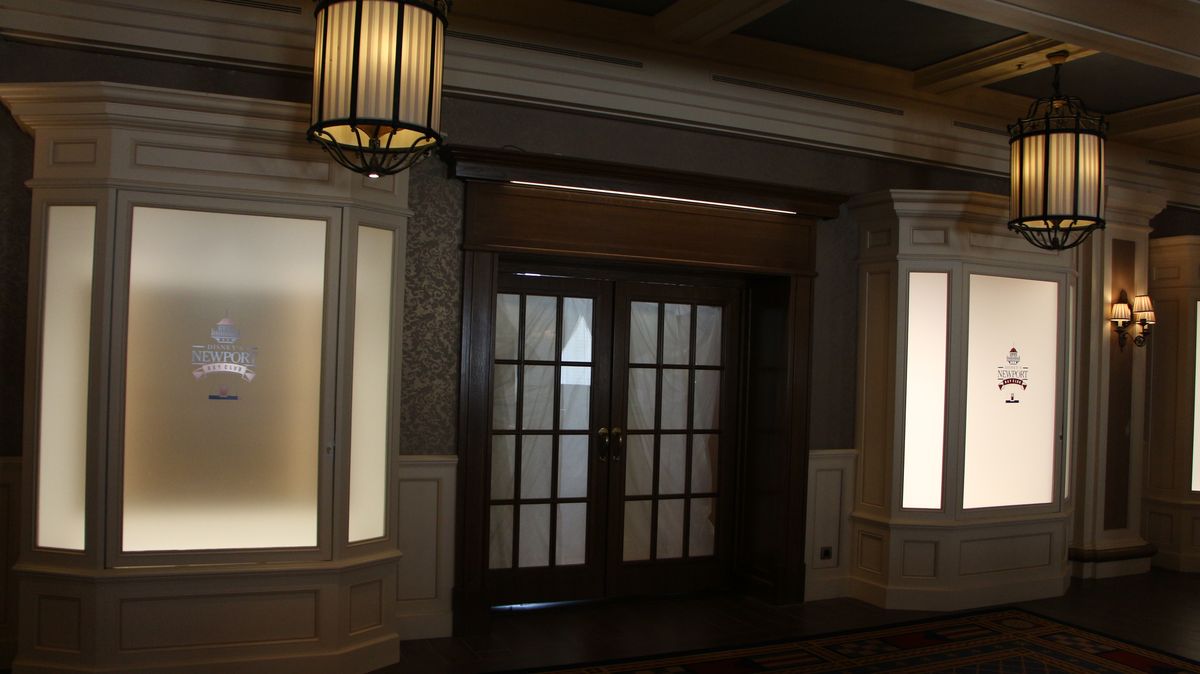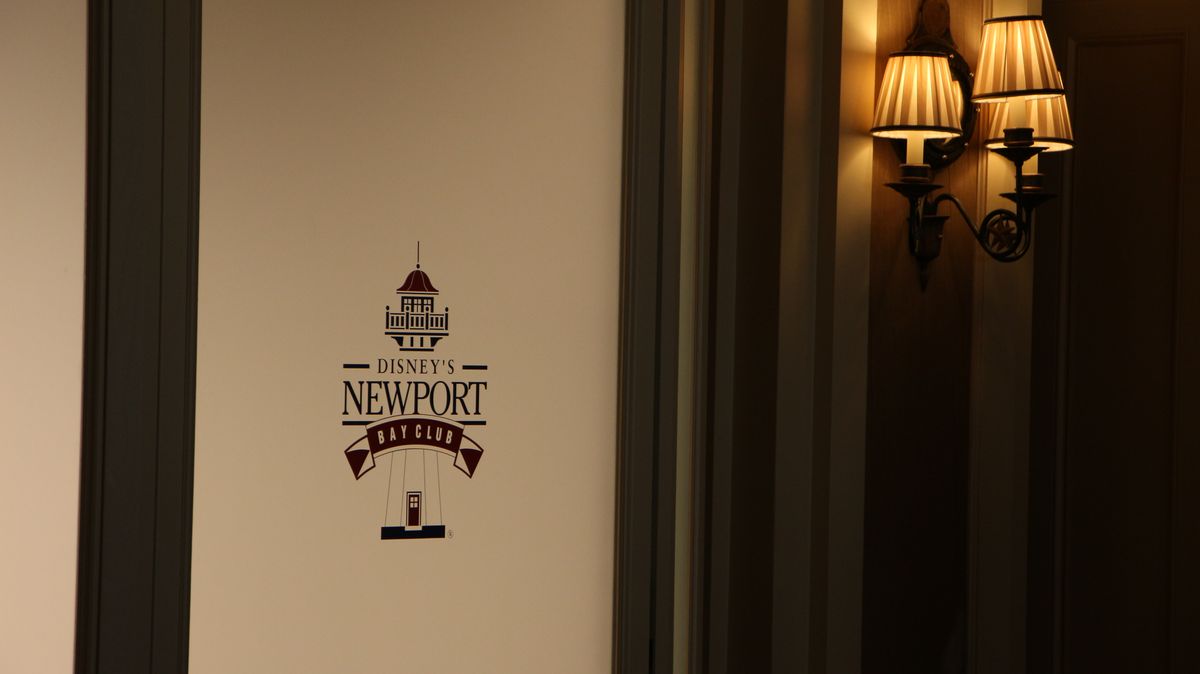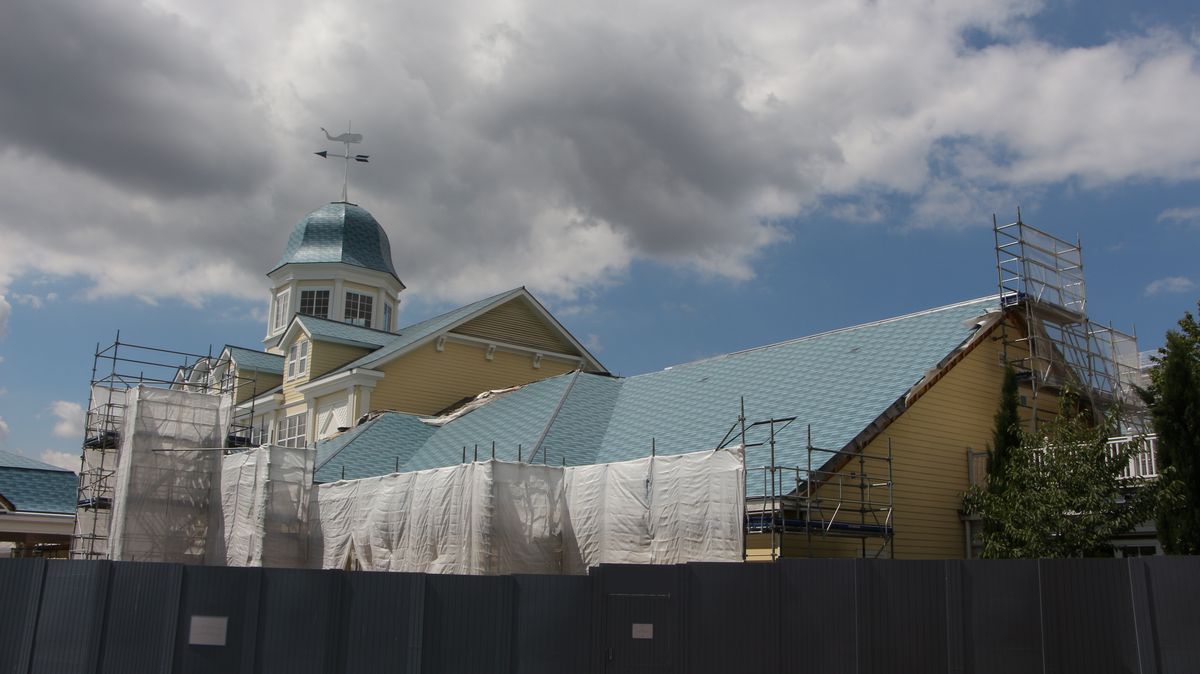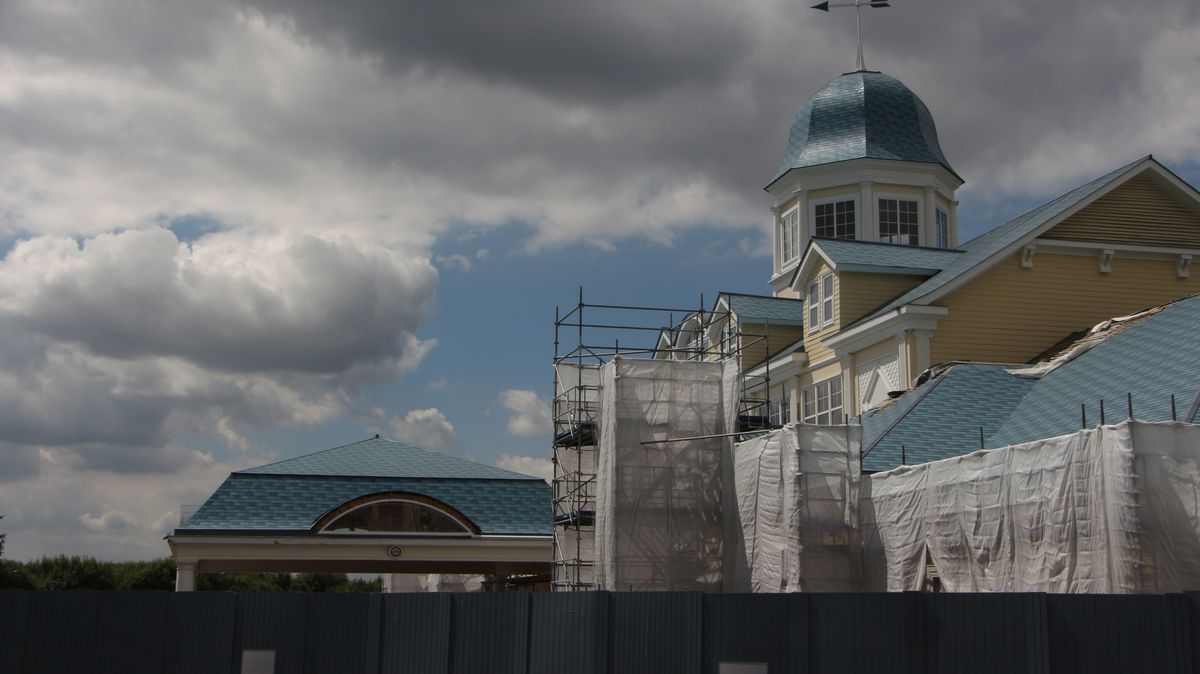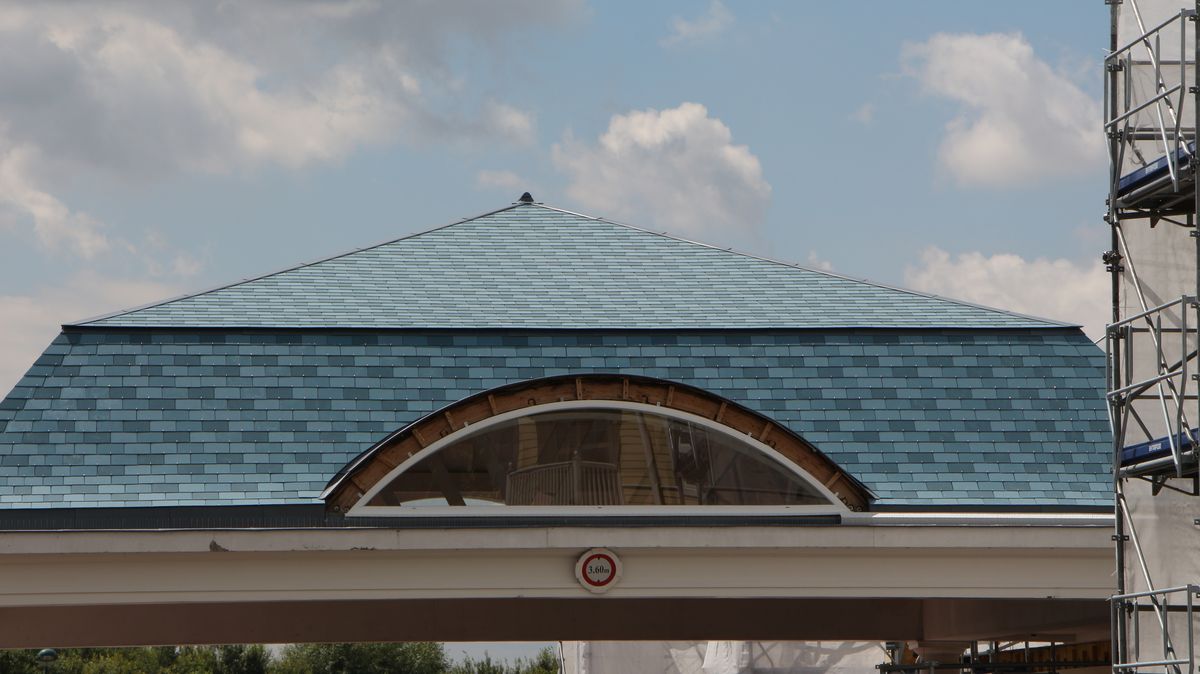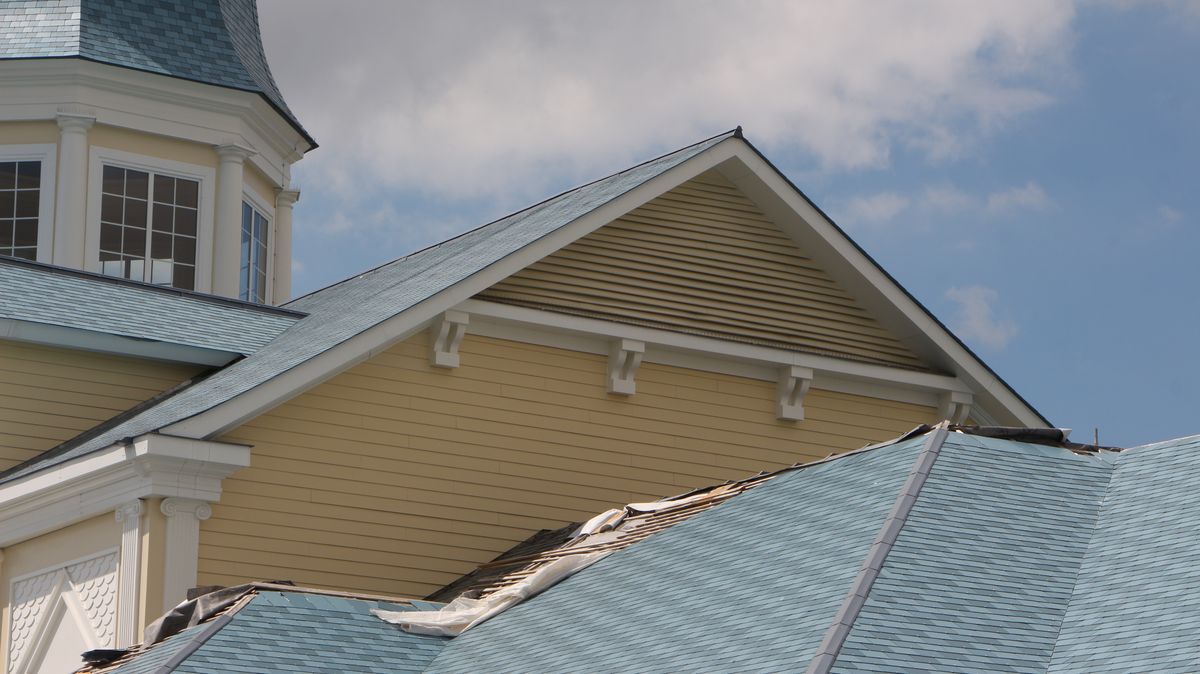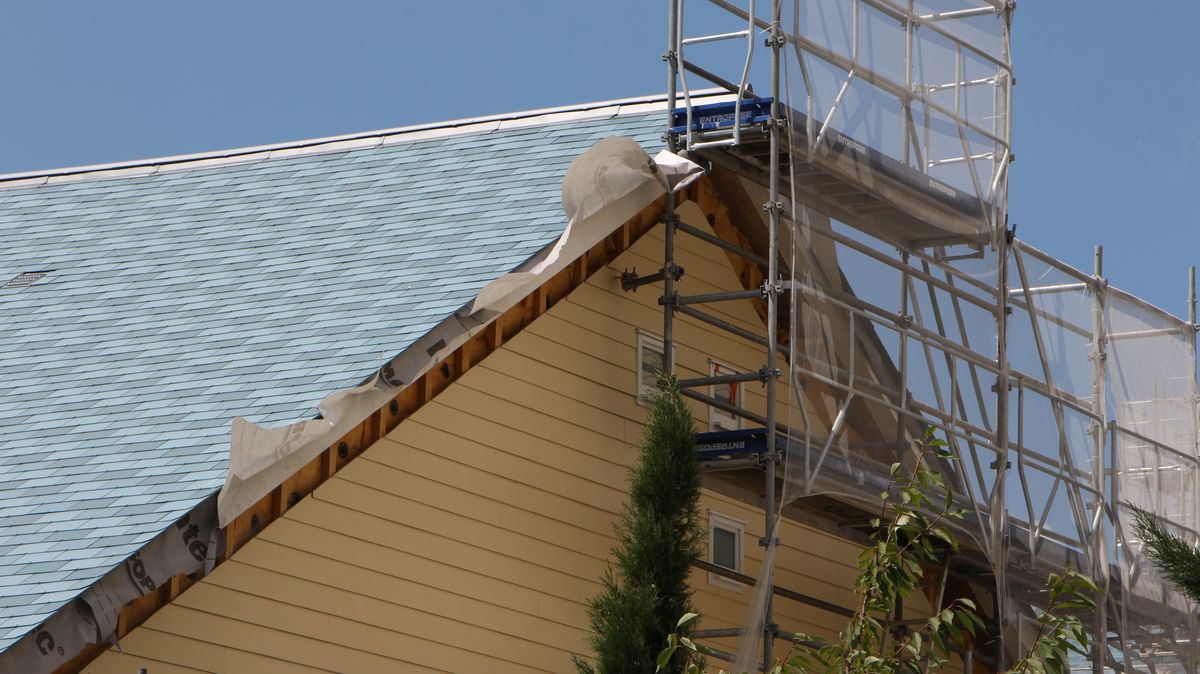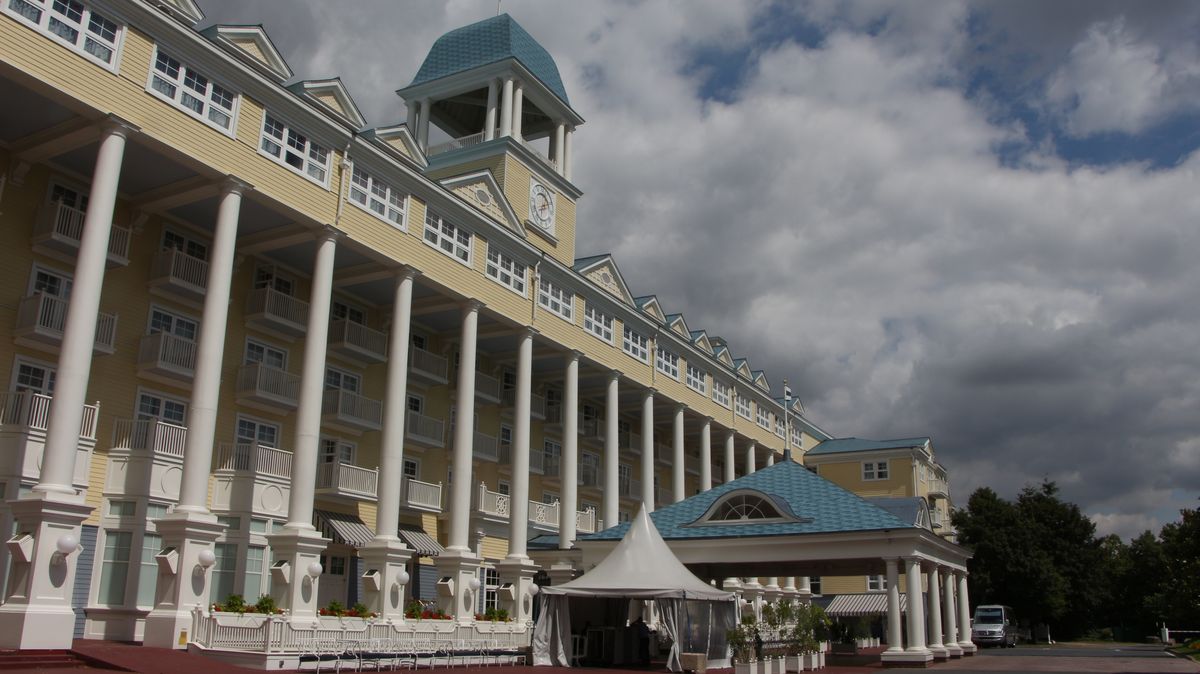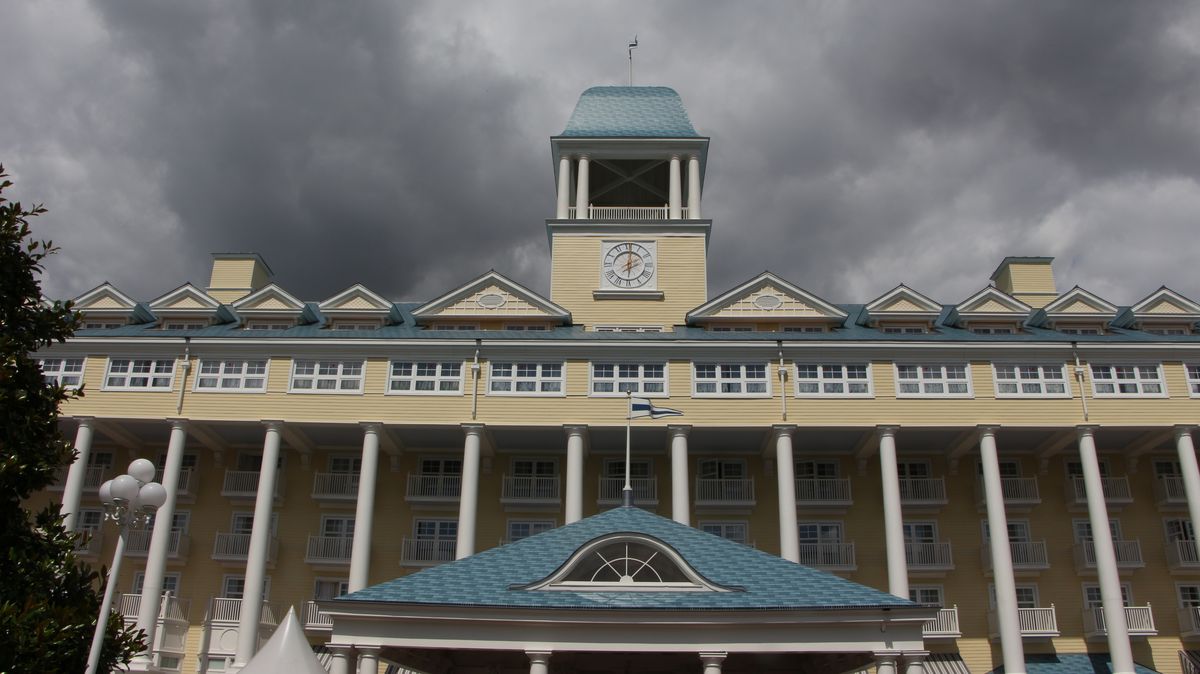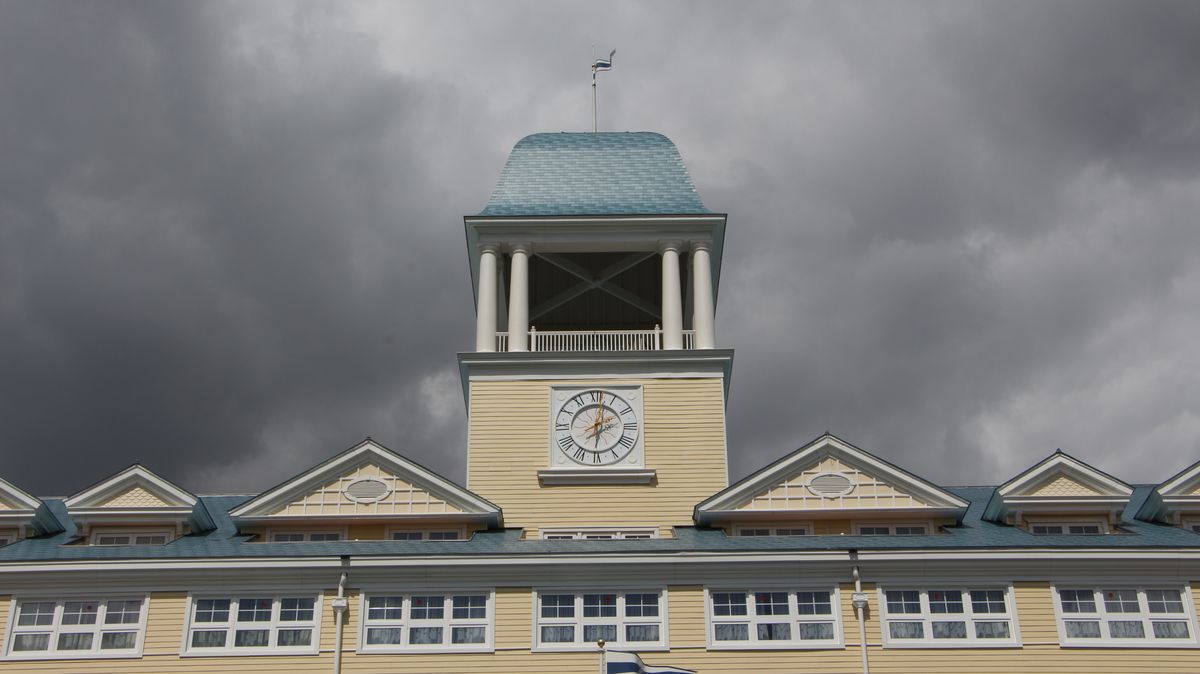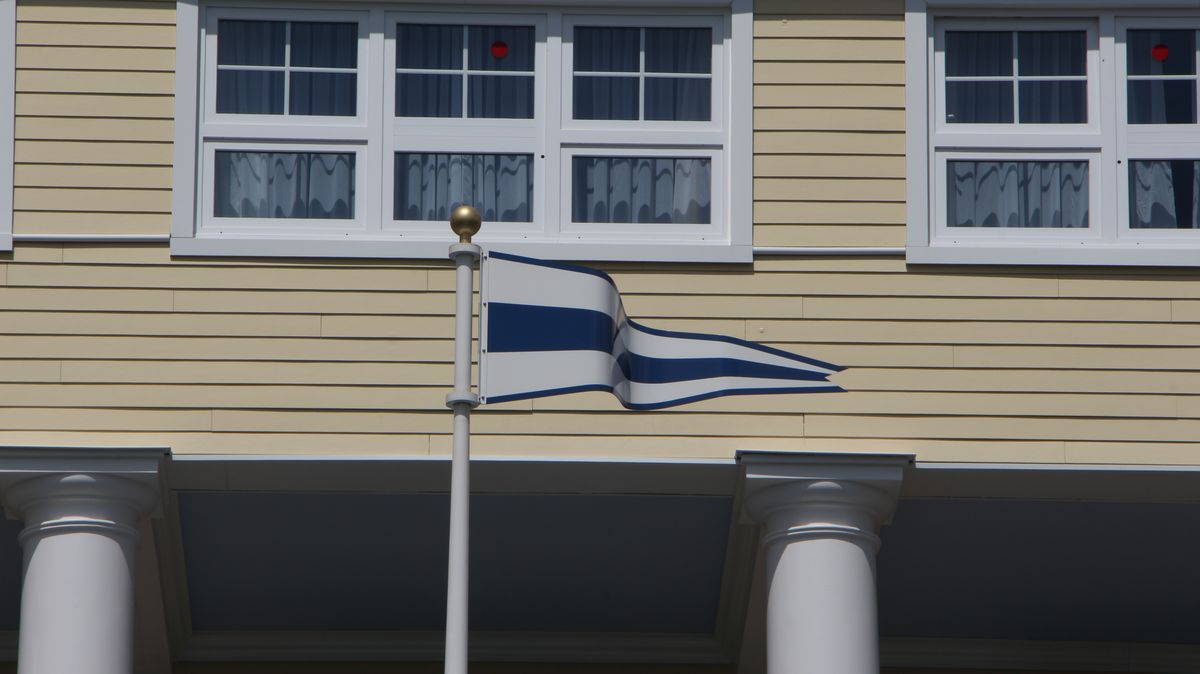 A l'entrée du parc Walt Disney Studios, certaines parties avec des pavés gravés aux noms de visiteurs sont retirées.
At the entrance to the Walt Disney Studios Park, some parts with paving stones engraved with the names of visitors are removed.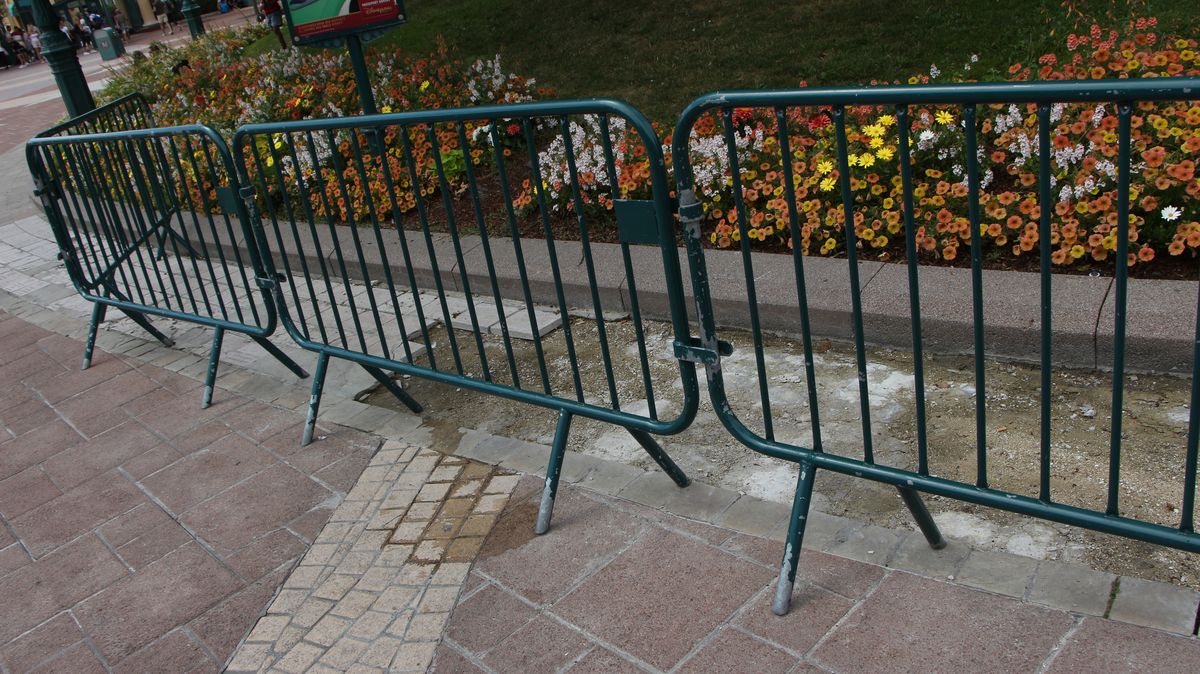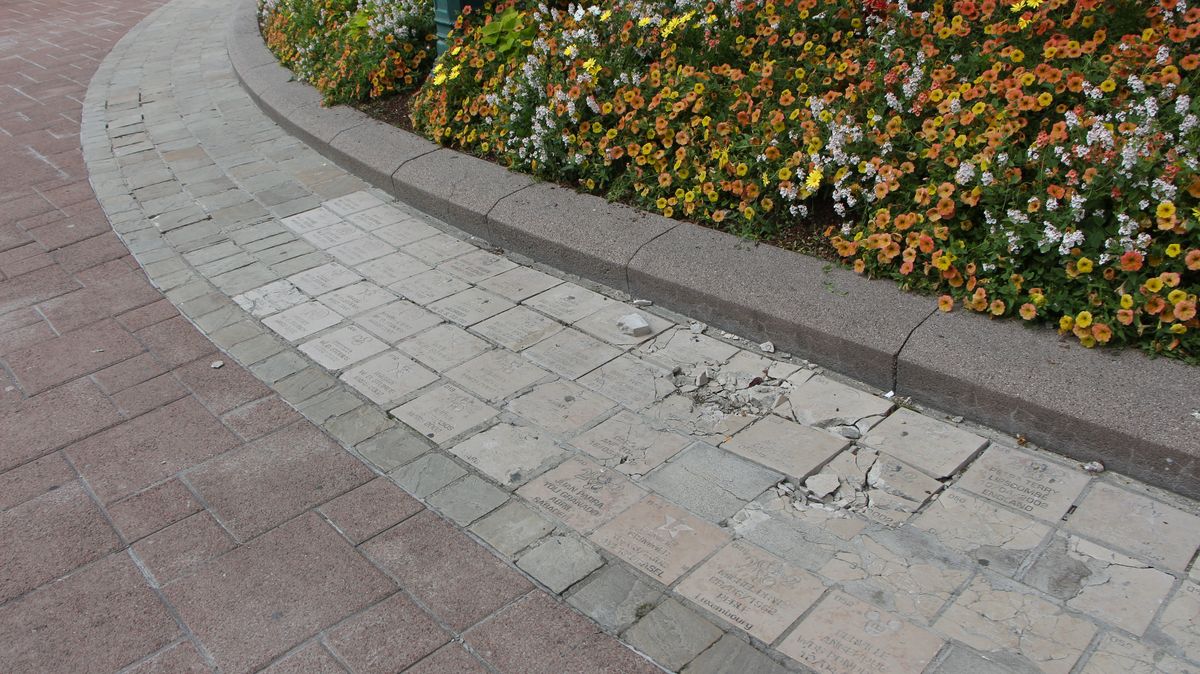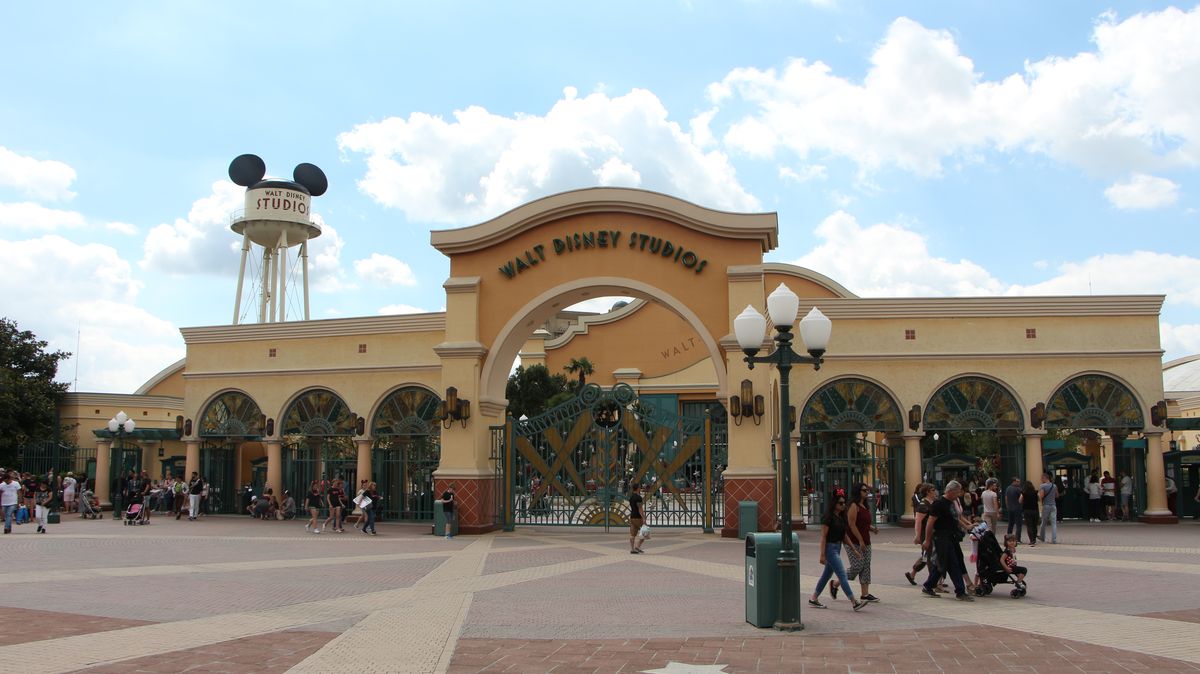 Par ailleurs, au Fantasia Garden la partie centrale du parc est maintenant libre. Le résultat est parfait ! Il n'y a rien à redire, si ce n'est la durée des travaux. Plus de 2 ans déjà sur la réfection du jardin d'entrée. Les plaques avec les noms des visiteurs ont été définitivement retirées.
In addition, the Fantasia Garden the central part of the Park is now open. The result is perfect! There is nothing to complain about, if the duration of the work. More than 2 years for the rehabilitation of the garden entrance it's too big. The plates with the names of visitors have been permanently removed.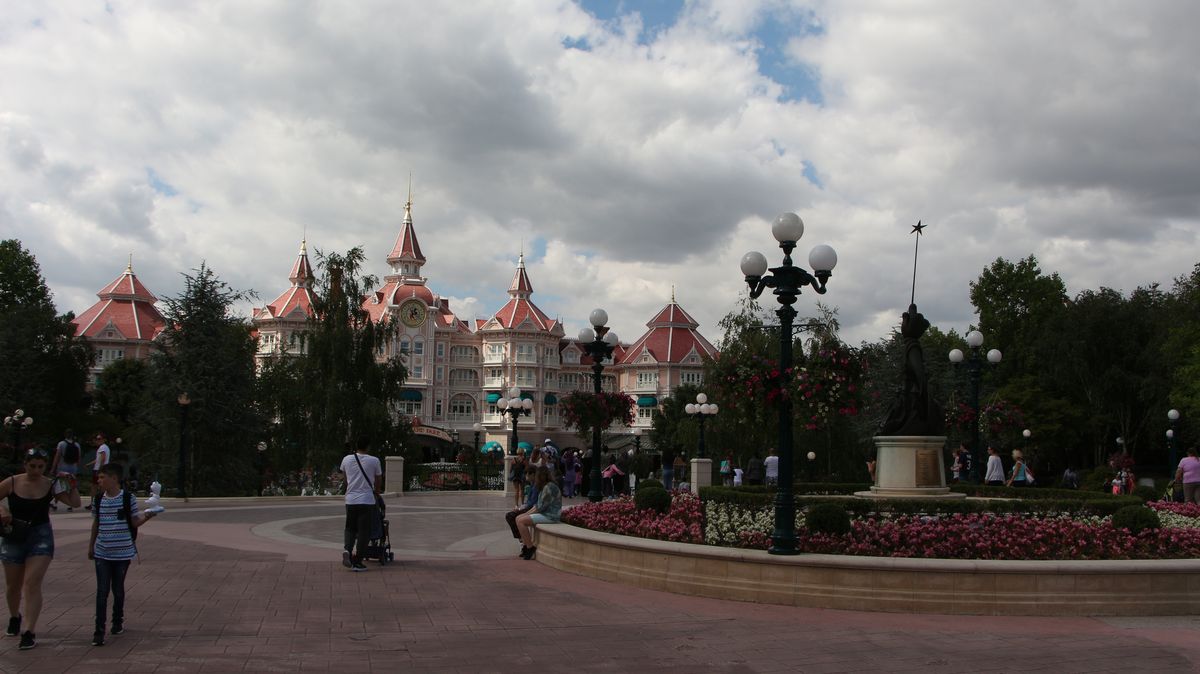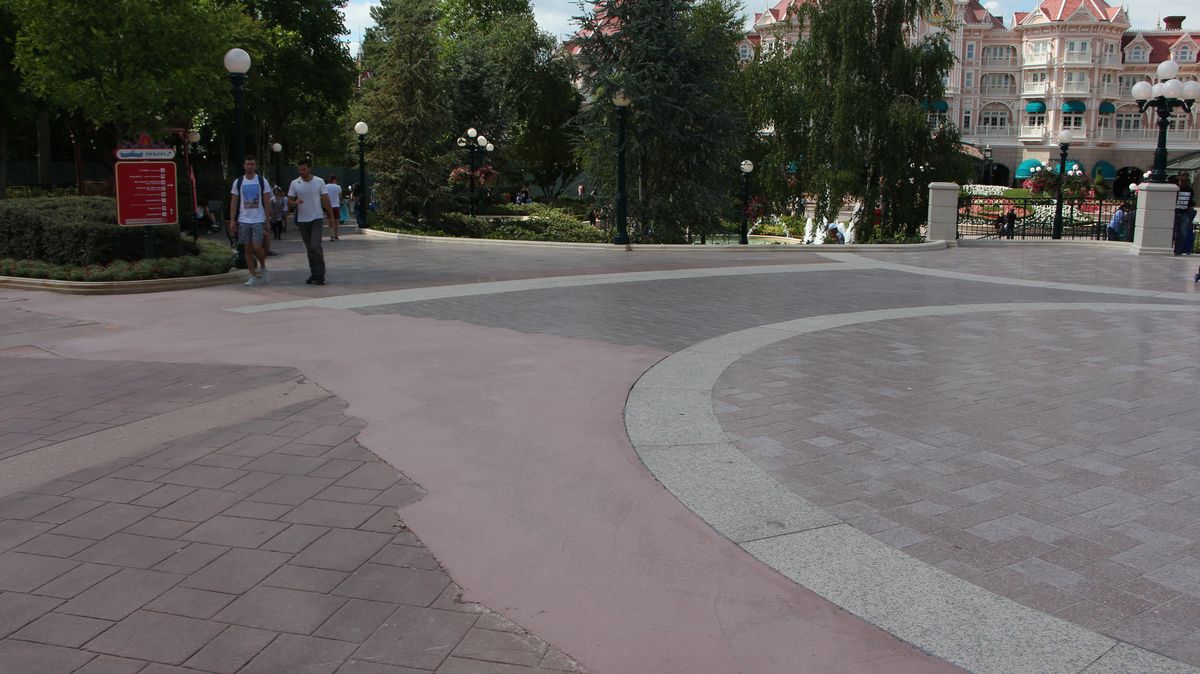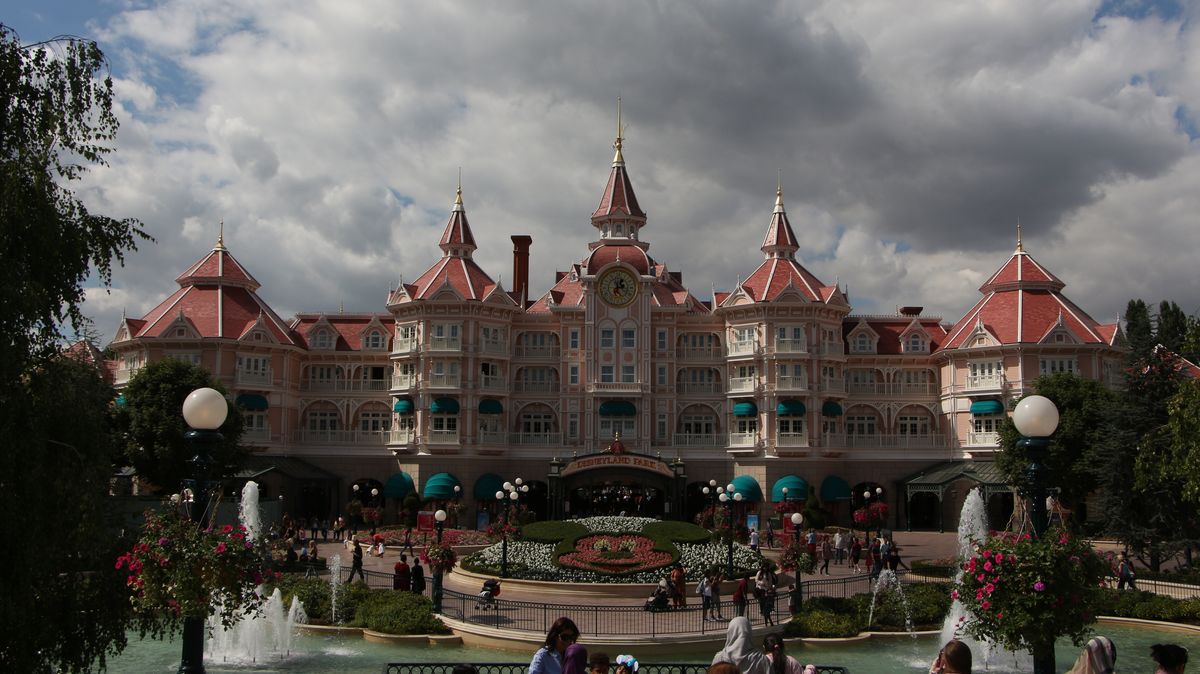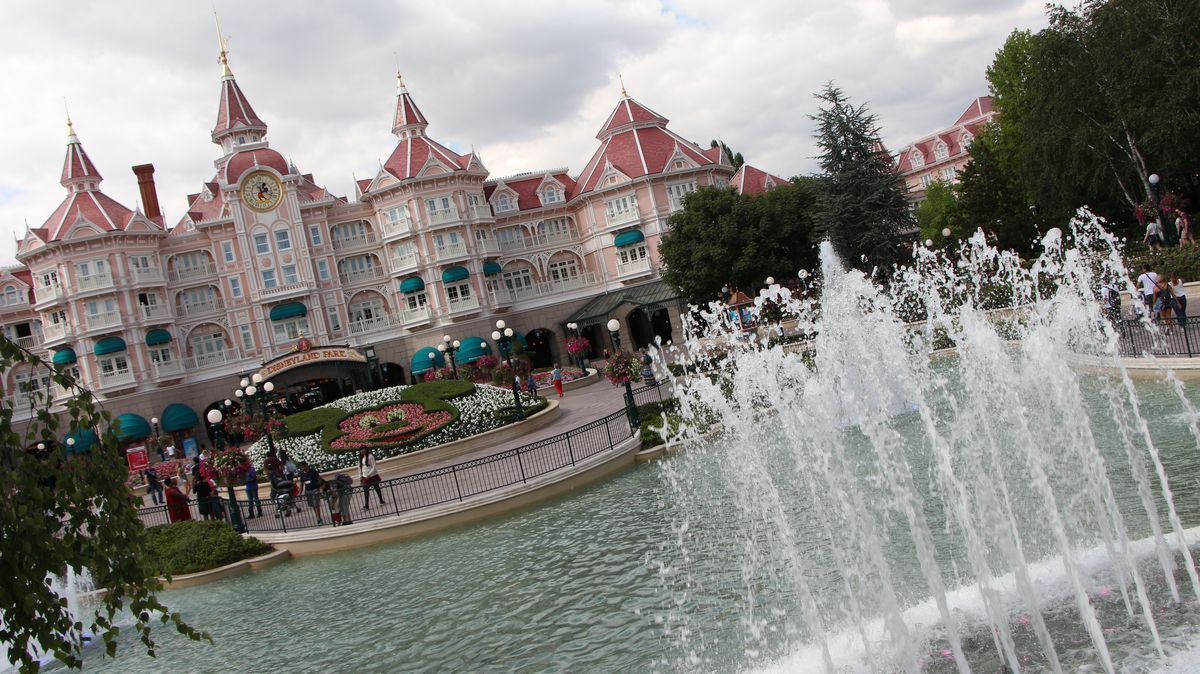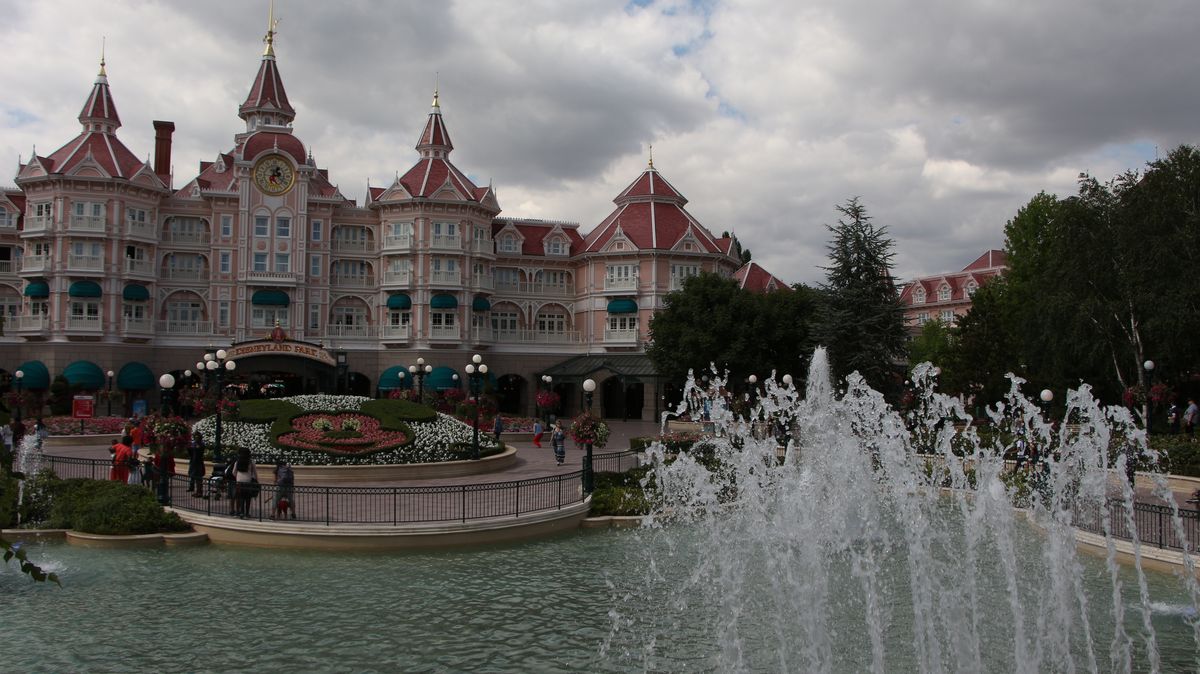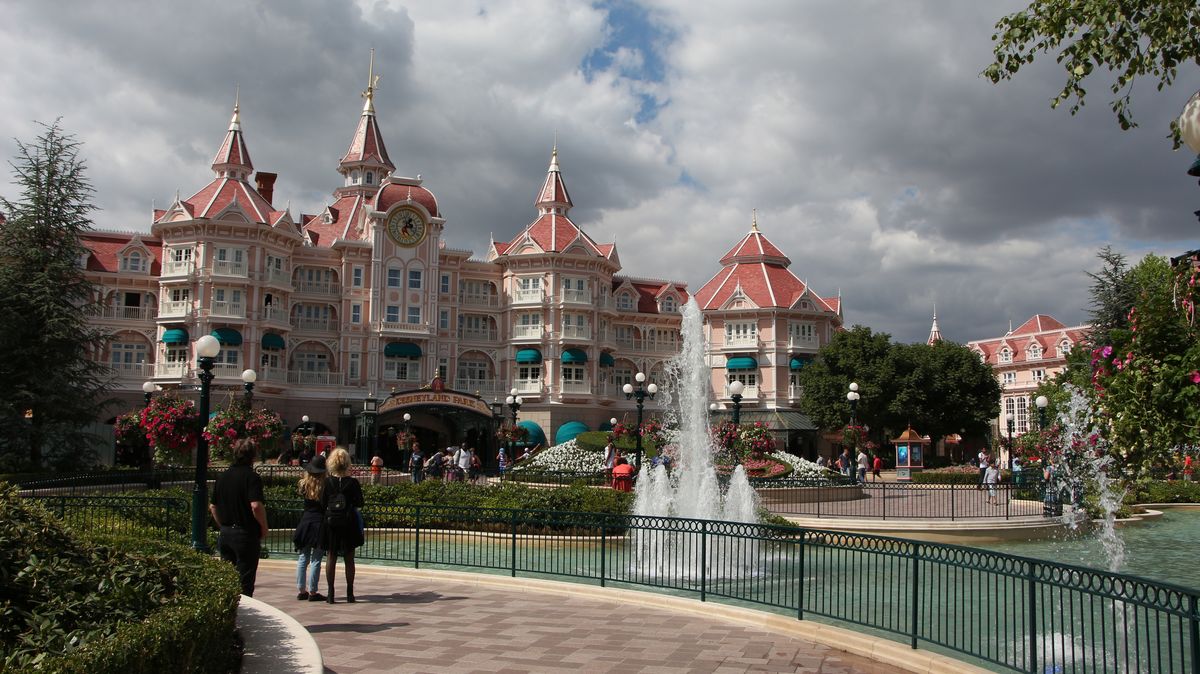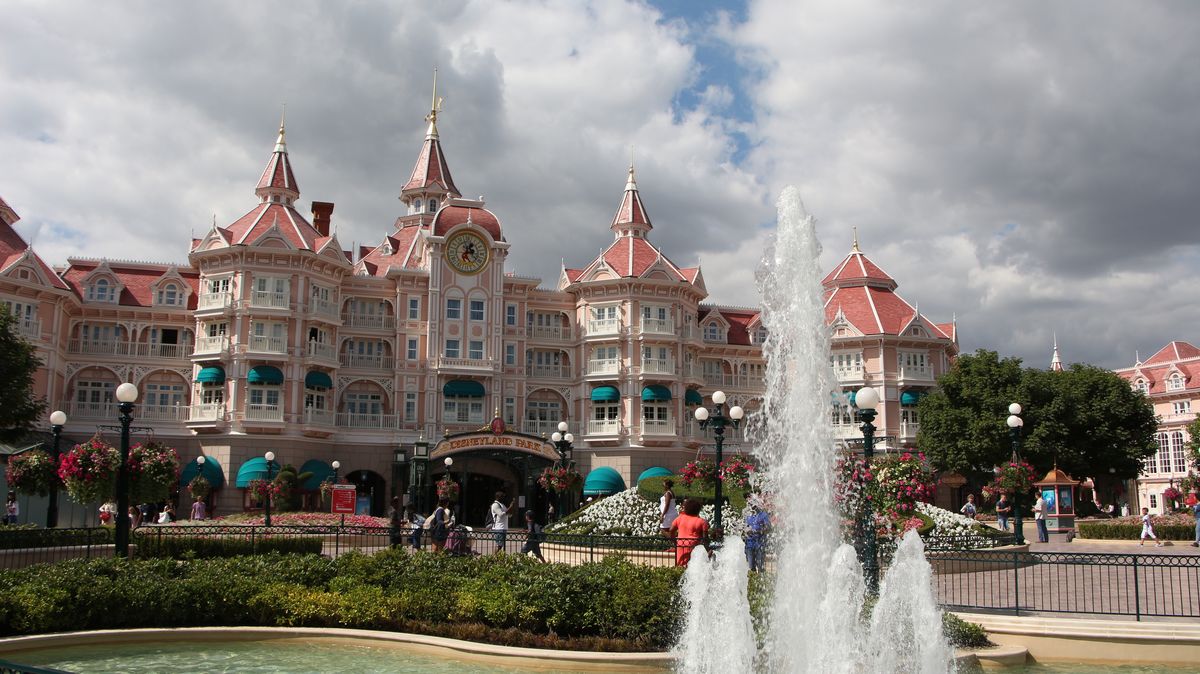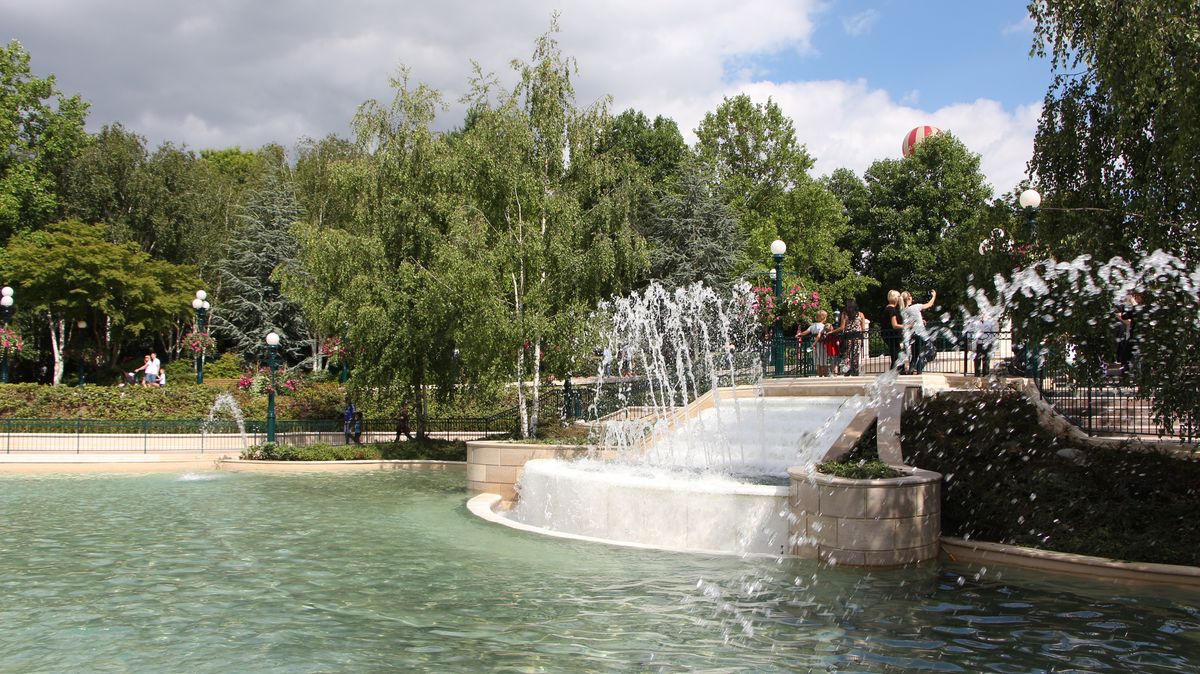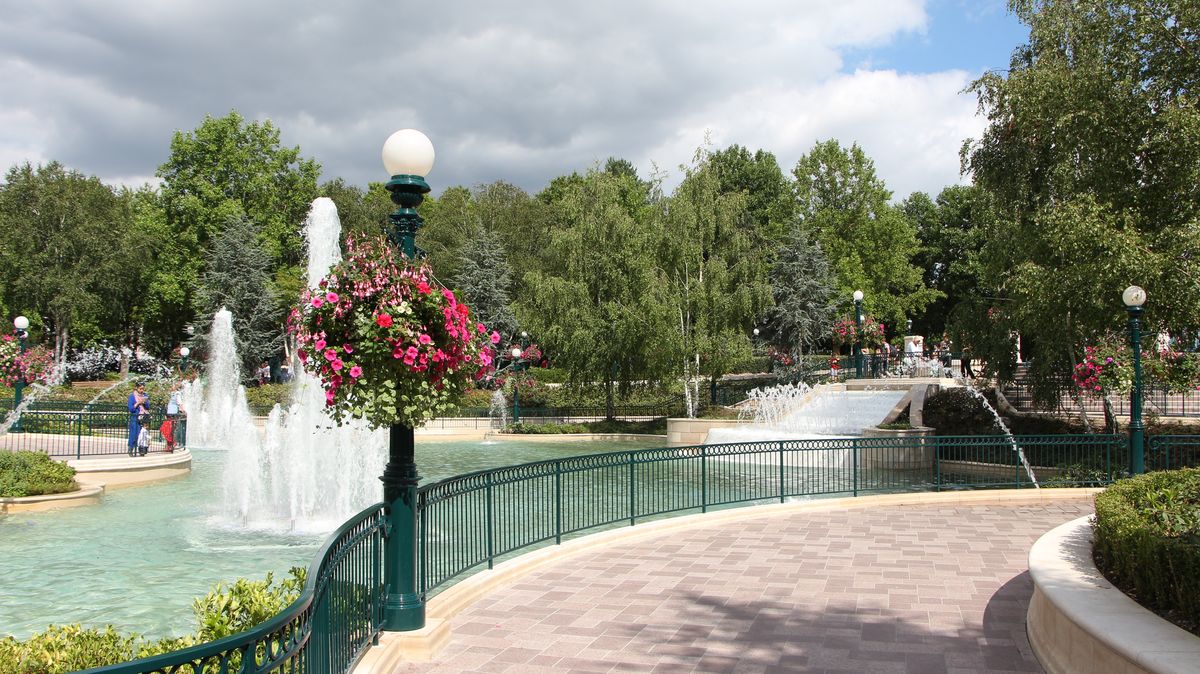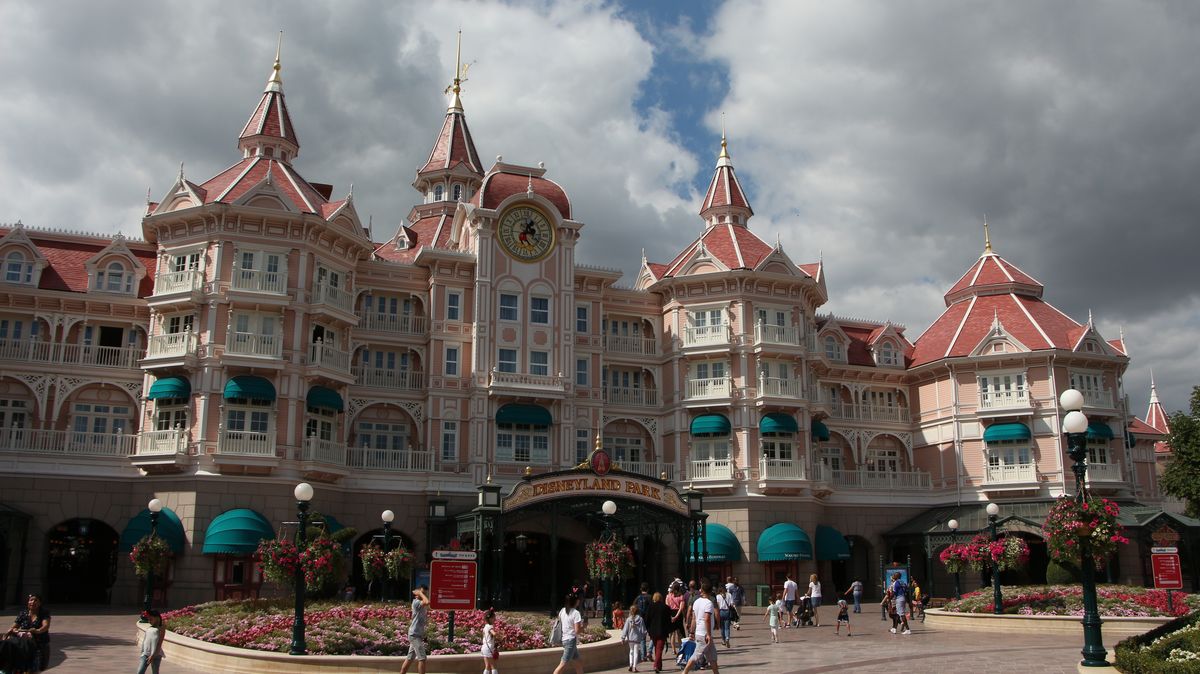 La nouvelle zone en travaux a, par ailleurs, nécessité de dévier la sortie habituelle du parc.
Moreover, the new work area did bypass the usual exit of the Park.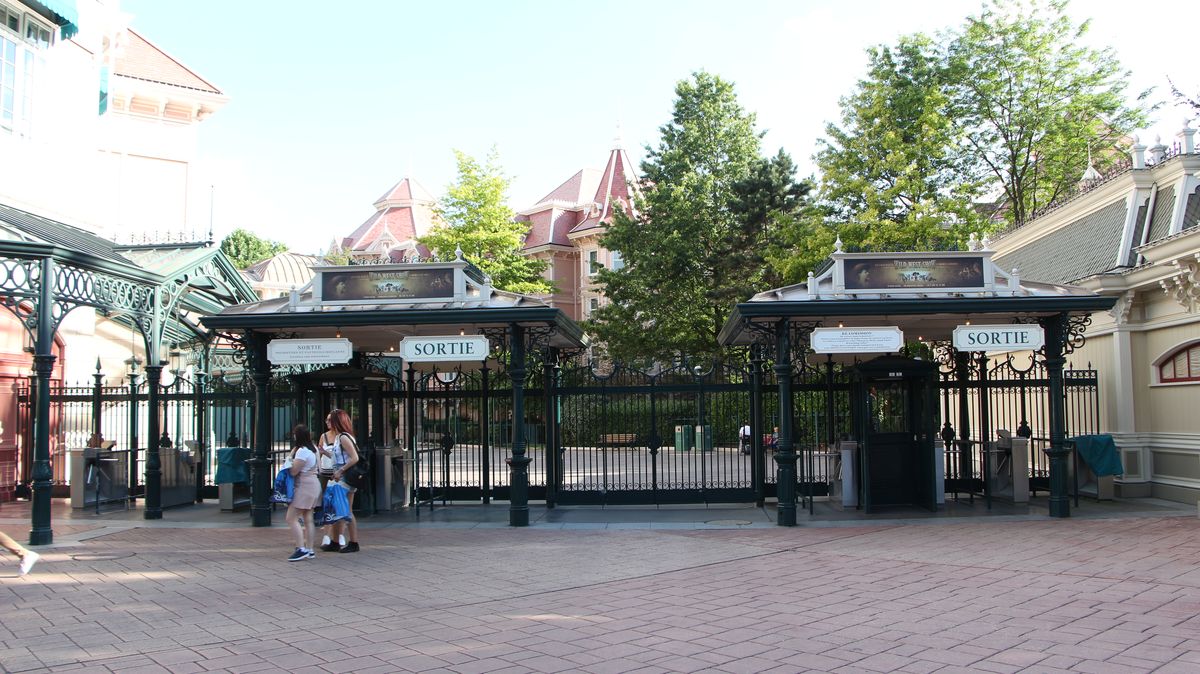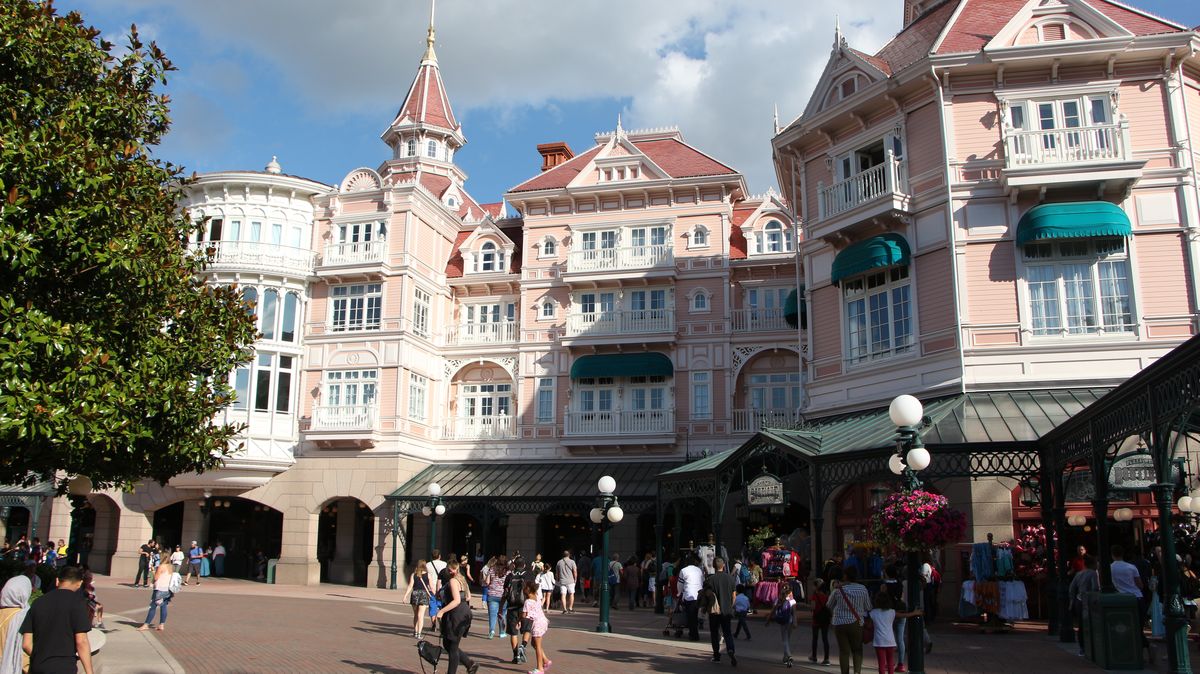 Sous l'hôtel Disneyland au niveau des guichets, le plafond mériterait d'avantage d'attentions.
Under the Disneyland hotel near the ticket counters, the ceiling deserves more attention.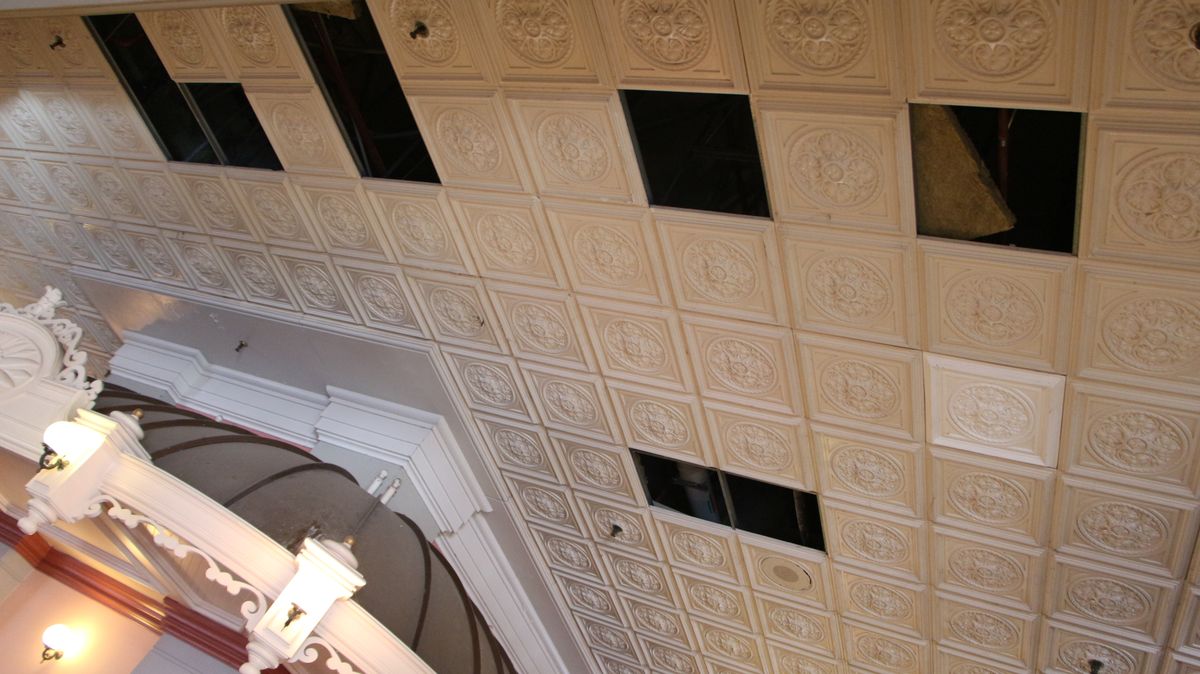 Certains médaillons de la gare de Main Street sont de nouveau absents. Ils sont partis en rénovation à cause des traces de brulures.
Some medallions from Main Street station are again absent. They are in renovation due to traces of burns.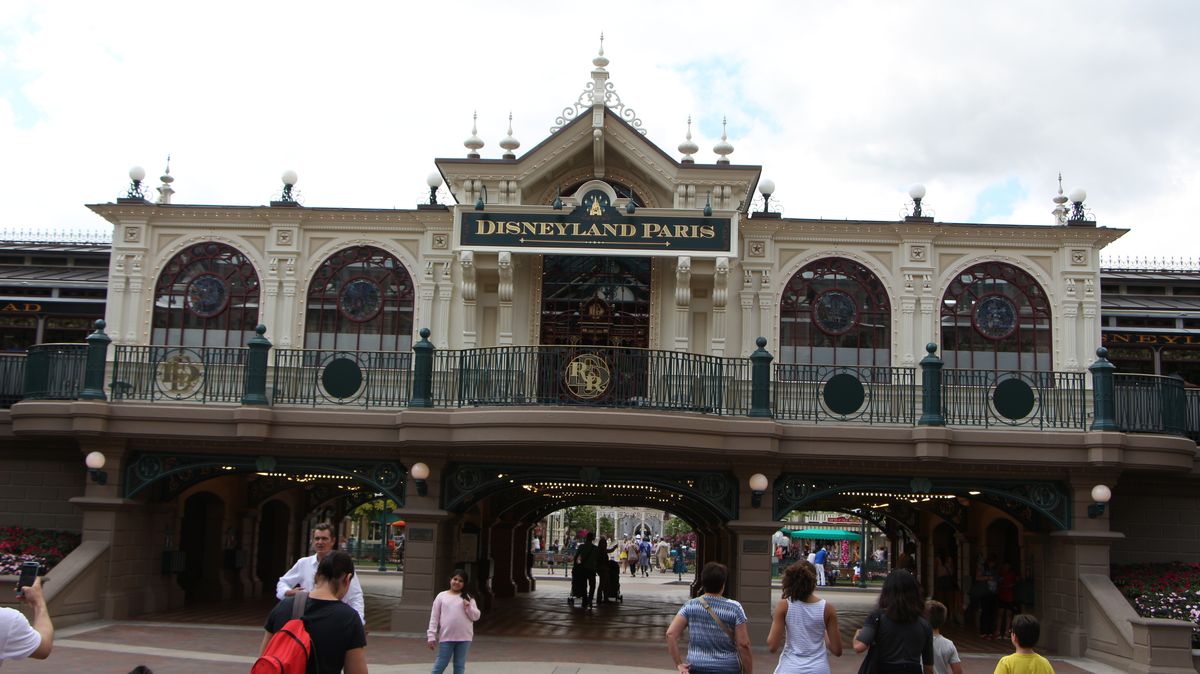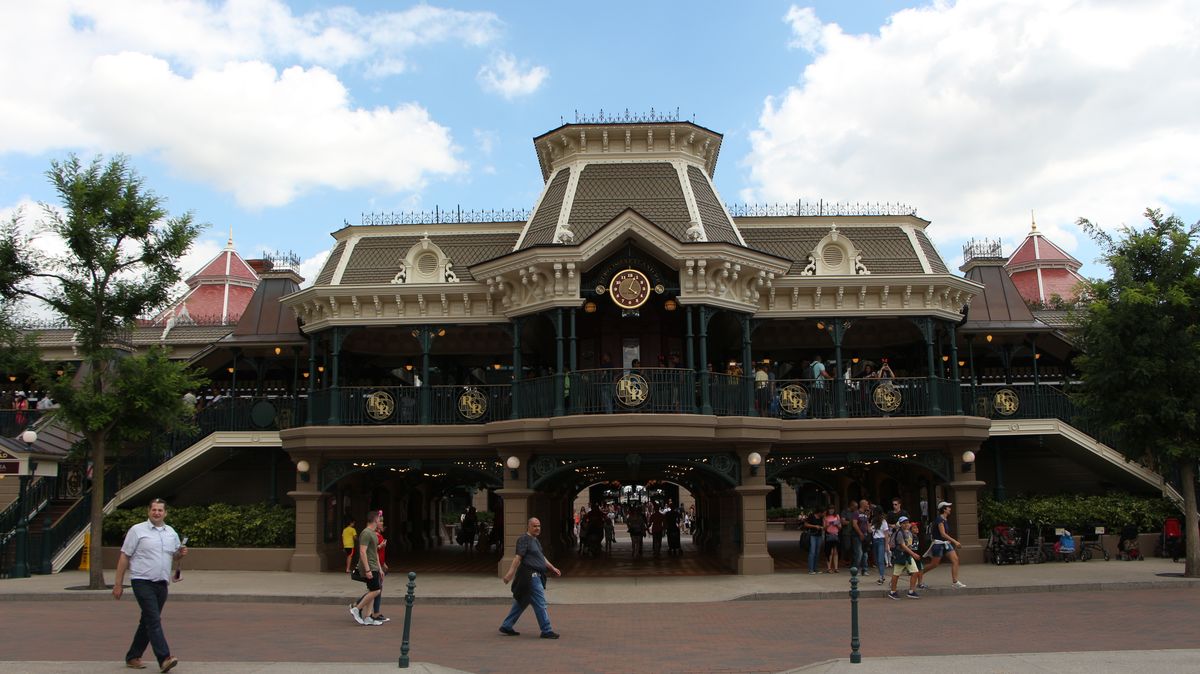 Par ailleurs, l'empalement pour avoir une vue panoramique est une zone très intéressante crée en juillet dernier, mais fermée depuis. Cette décision n'est pas compréhensible d'autant plus qu'au moment de la parade, si on se trouve dans la file d'attente dans la gare, cet espace ne gêne pas. Peut être que cette zone est stratégique et fermée à cause de la sécurité ou peut être simplement pour des raisons techniques et dans ce cas nous aurions vu des travaux. Dans tous les cas, on va devoir attendre pour pouvoir bénéficier de cet espace. Dommage pour la parade.
In addition, impalement for a panoramic view is a very interesting area created in July last, but closed since. This decision is not understandable especially that at the time of the parade, if you are in the queue at the station, this space does not interfere. May be that this area is strategic and closed due to safety or can be simply for technical reasons or human. In all cases, we will have to wait to take advantage of this space. Too bad for the parade. and other moment during the visit in the parc.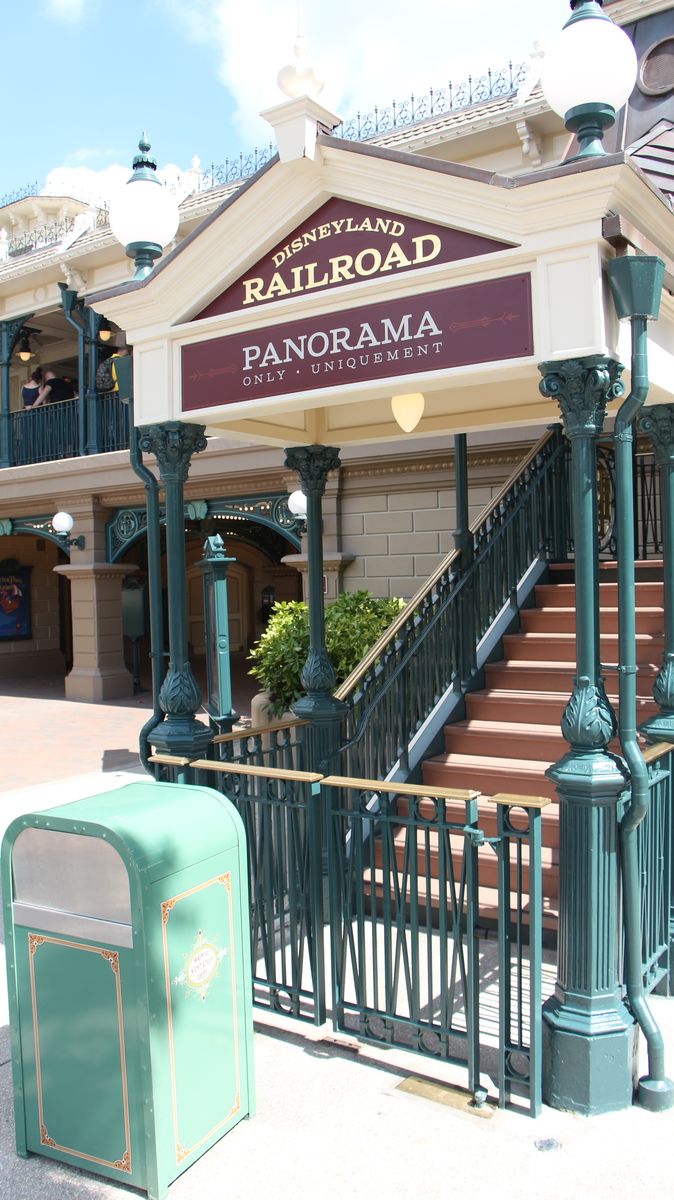 Sur Central Plaza, tous les groupes de haut-parleurs au centre de la place, sont passés de 2 à 3 dispositifs sonores alors que ceux entourant la place ont totalement été revus. La qualité sonore a été légèrement améliorée.
On Central Plaza, all speakers at the center of the plaza, went from 2 to 3 sound devices while those surrounding the place were fully reviewed. The sound quality has been slightly improved.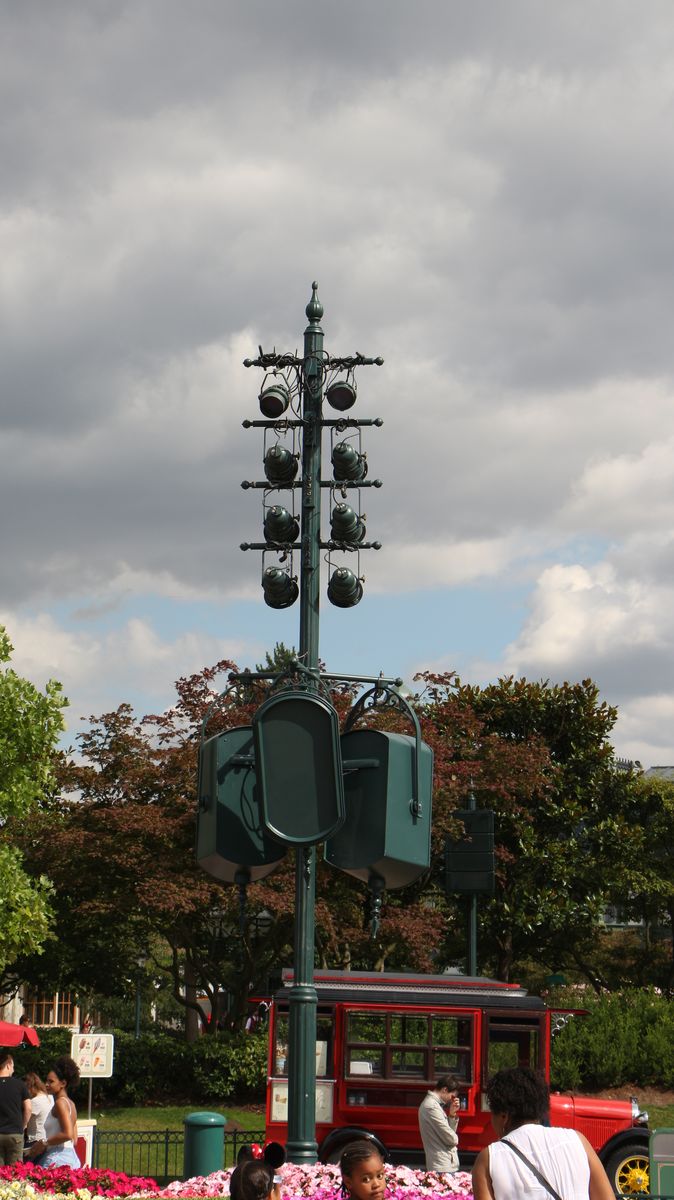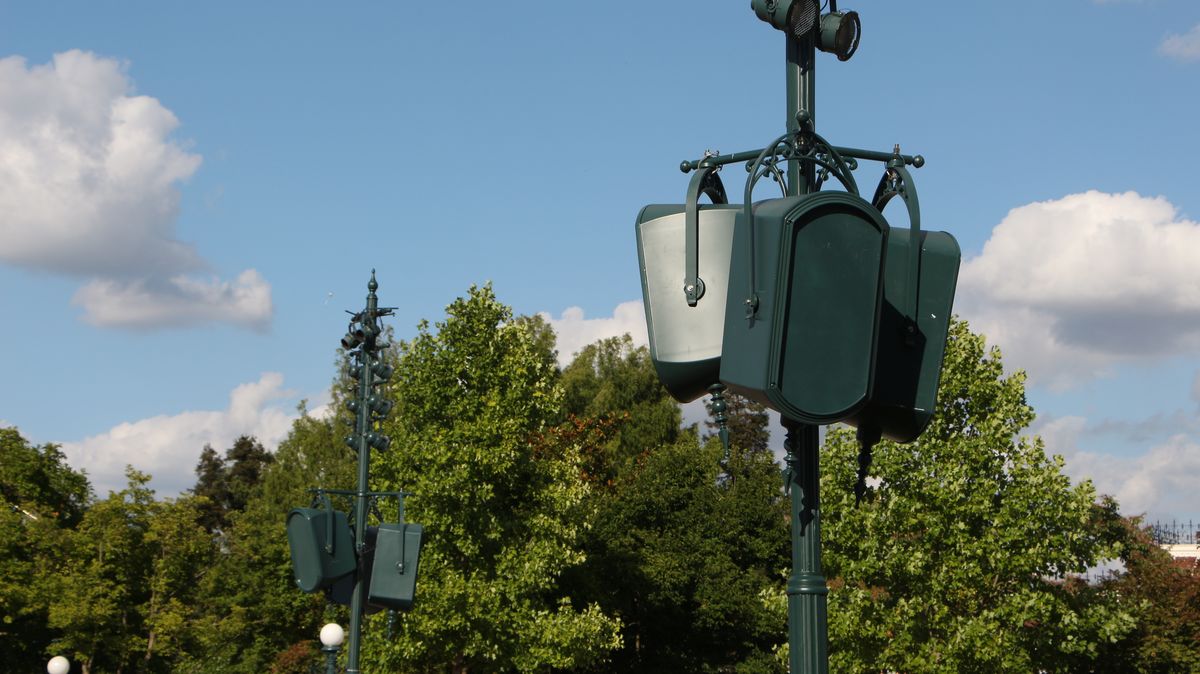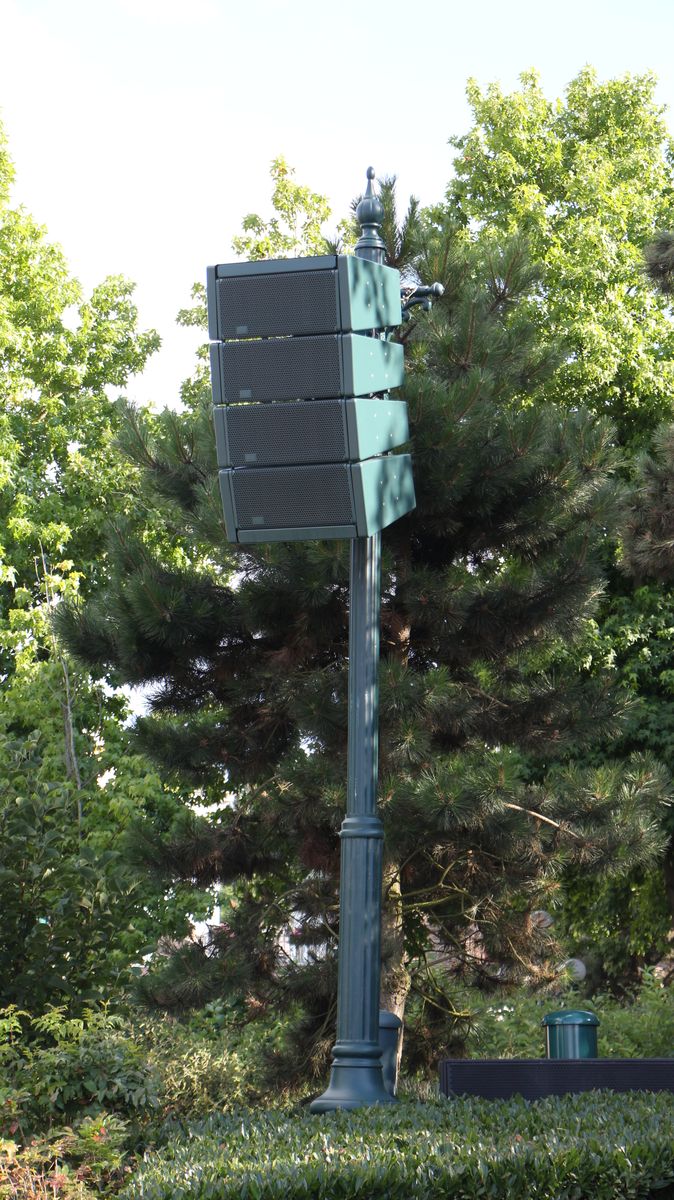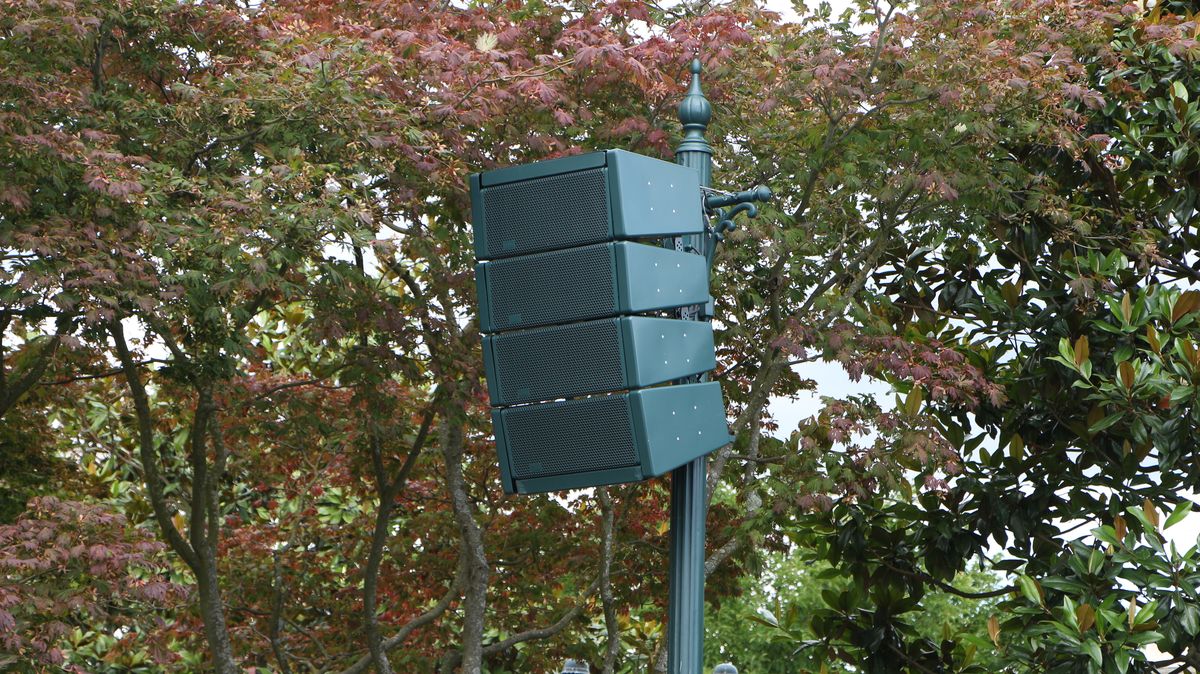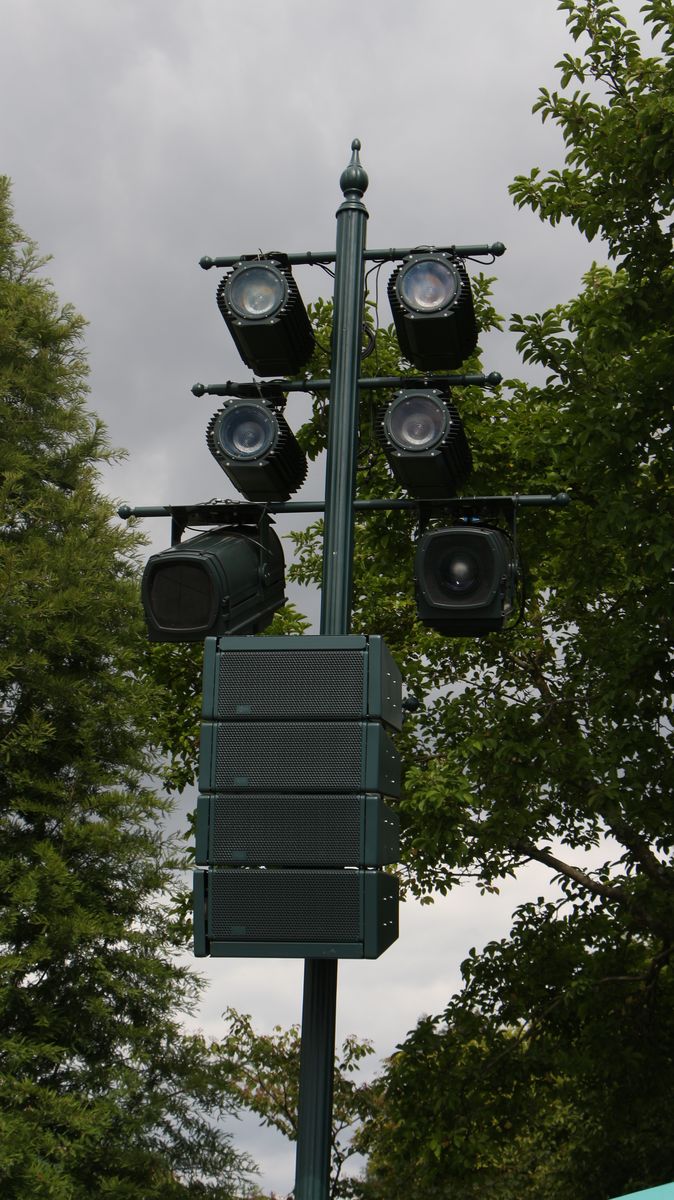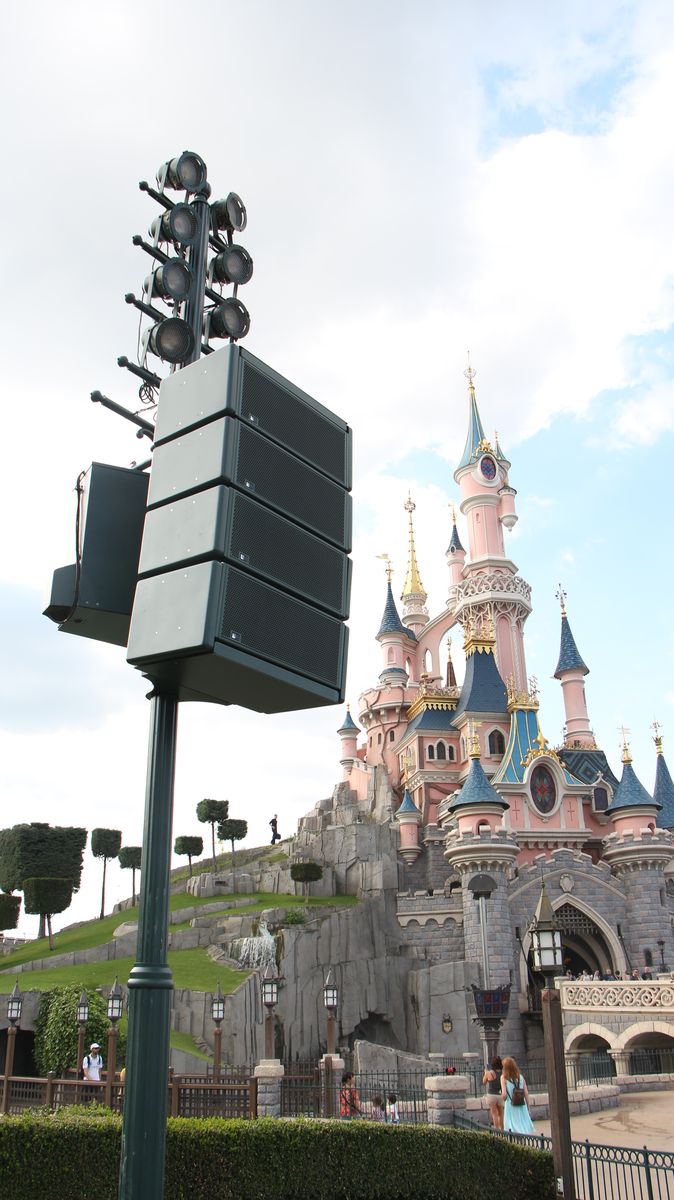 La réfection totale de l'entrée de Discoveryland continue ! Le chantier continue de s'installer.
The total rehabilitation of the entrance to Discoveryland continue! The scaffolds continues to settle.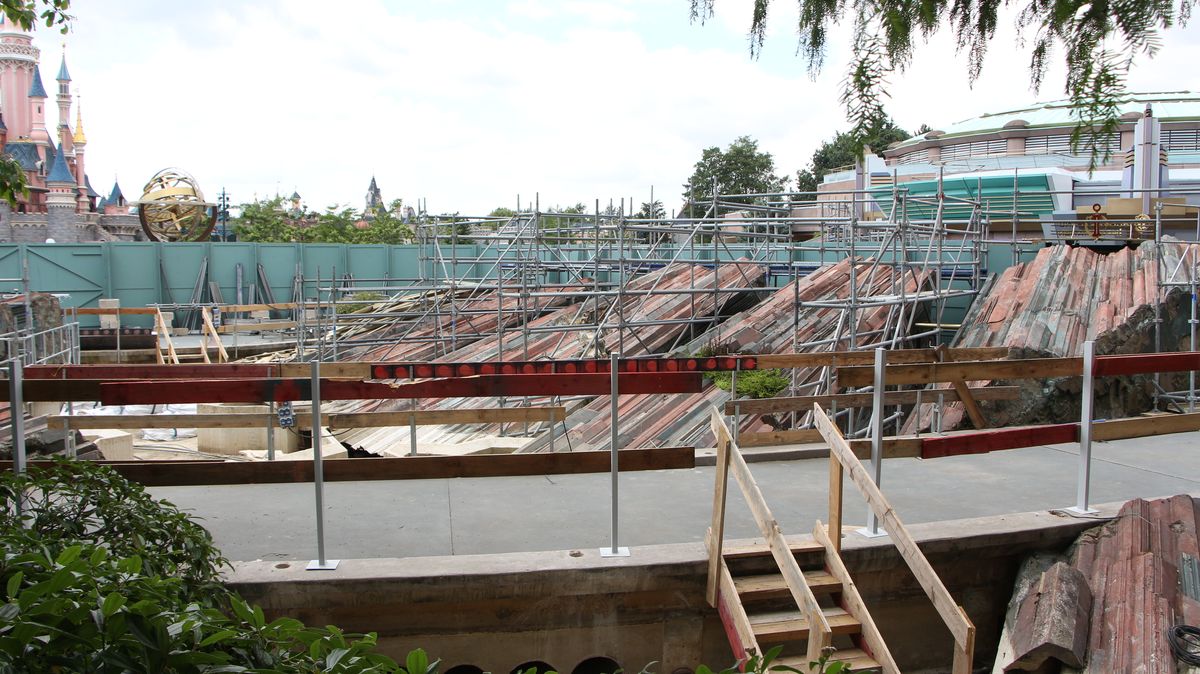 Le chantier de Star Tours continue d'avancer avec le marquage au sol dans la zone d'entrée et d'attente. De plus, l'ancienne boutique qui deviendra un point de rencontre des personnages de Star Wars est maintenant entièrement vide, prête à recevoir toutes les aménagements nécessaires.
The construction of Star Tours continues to move forward with the marking on the ground in the entrance and waiting area. In more, the old shop which will become a Meet 'n' Greet of characters of Star Wars is now completely empty and ready to receive all the necessary facilities.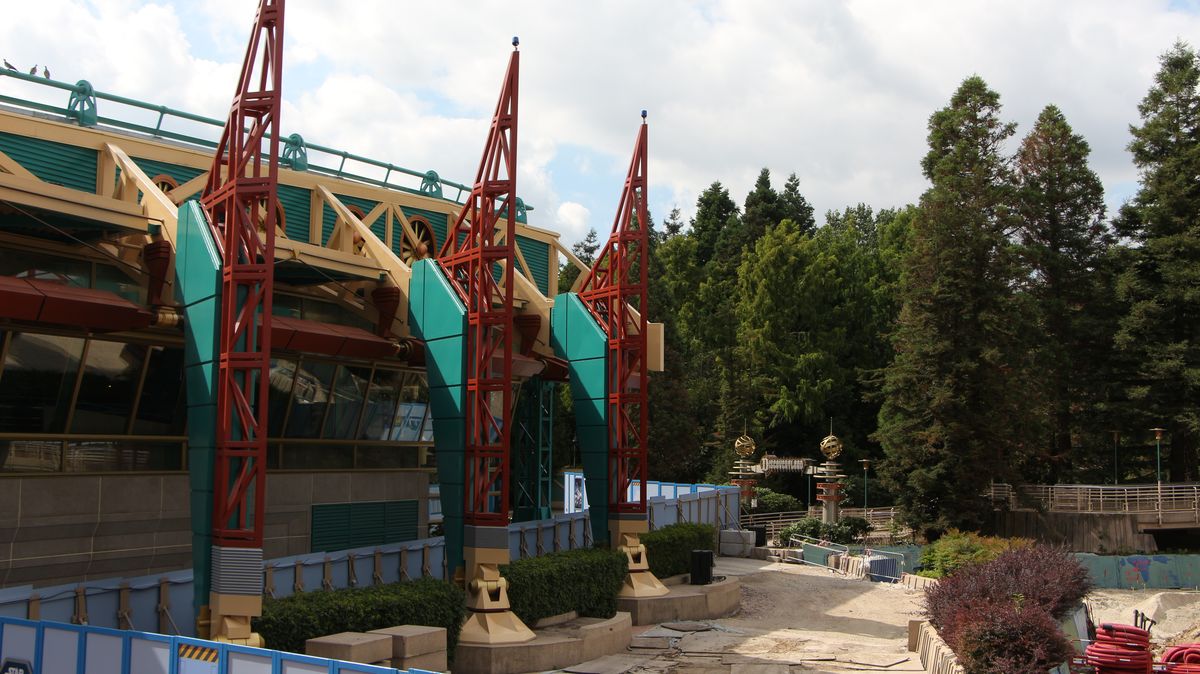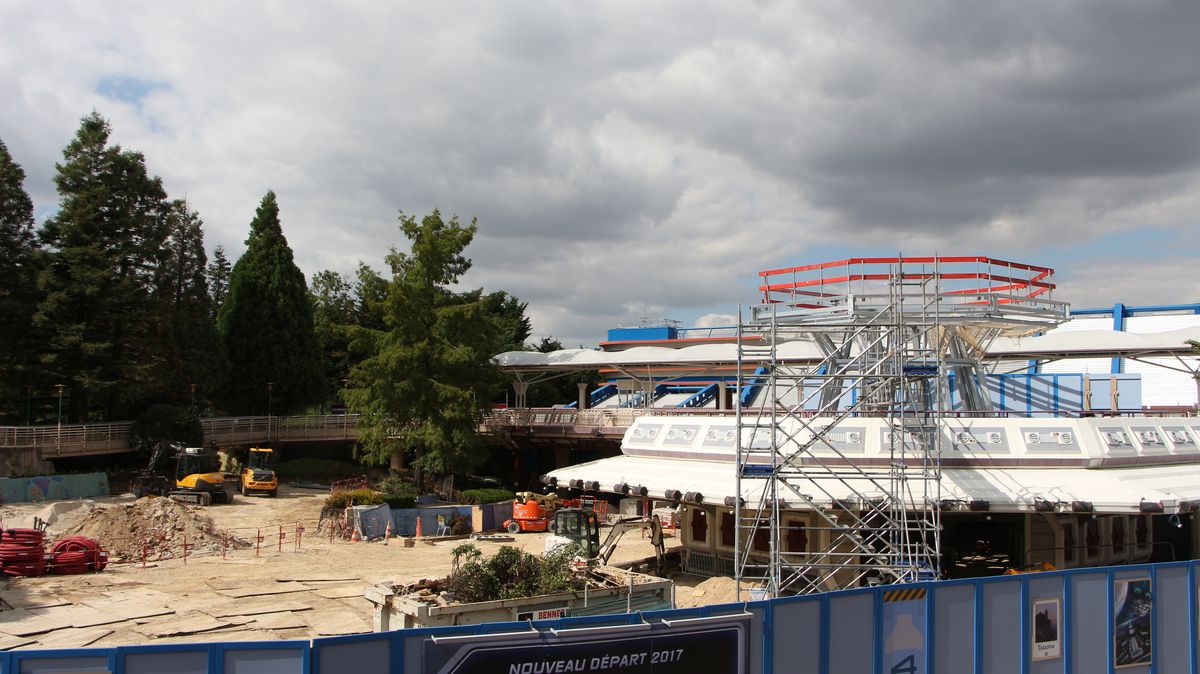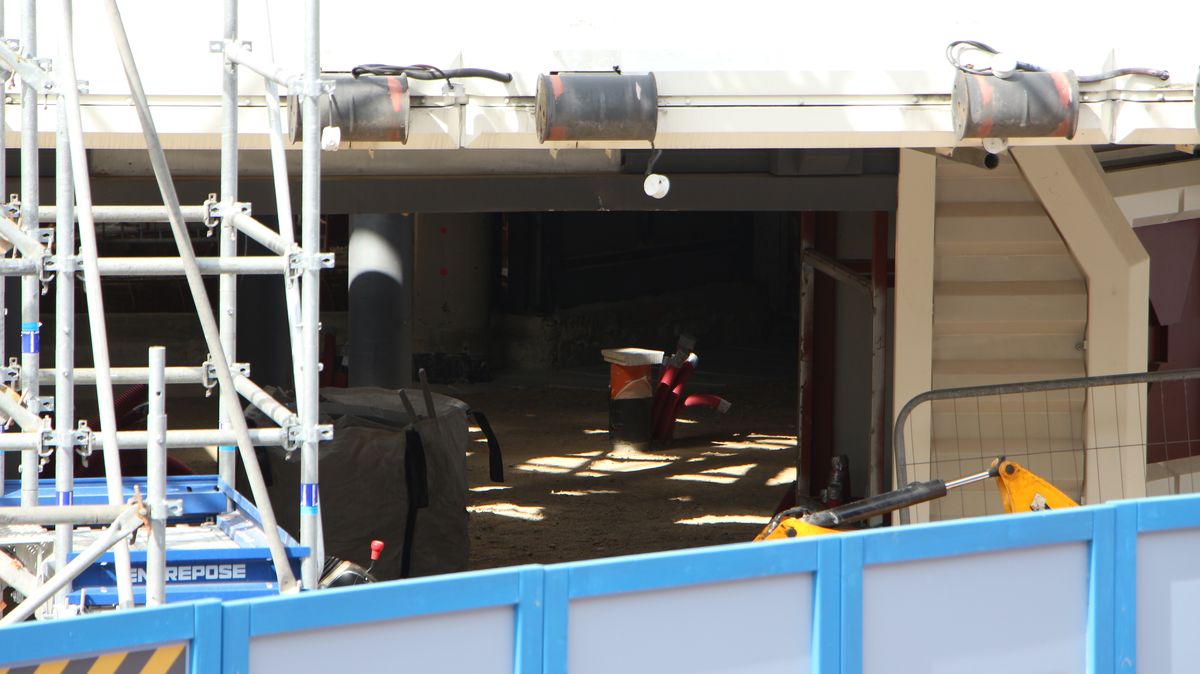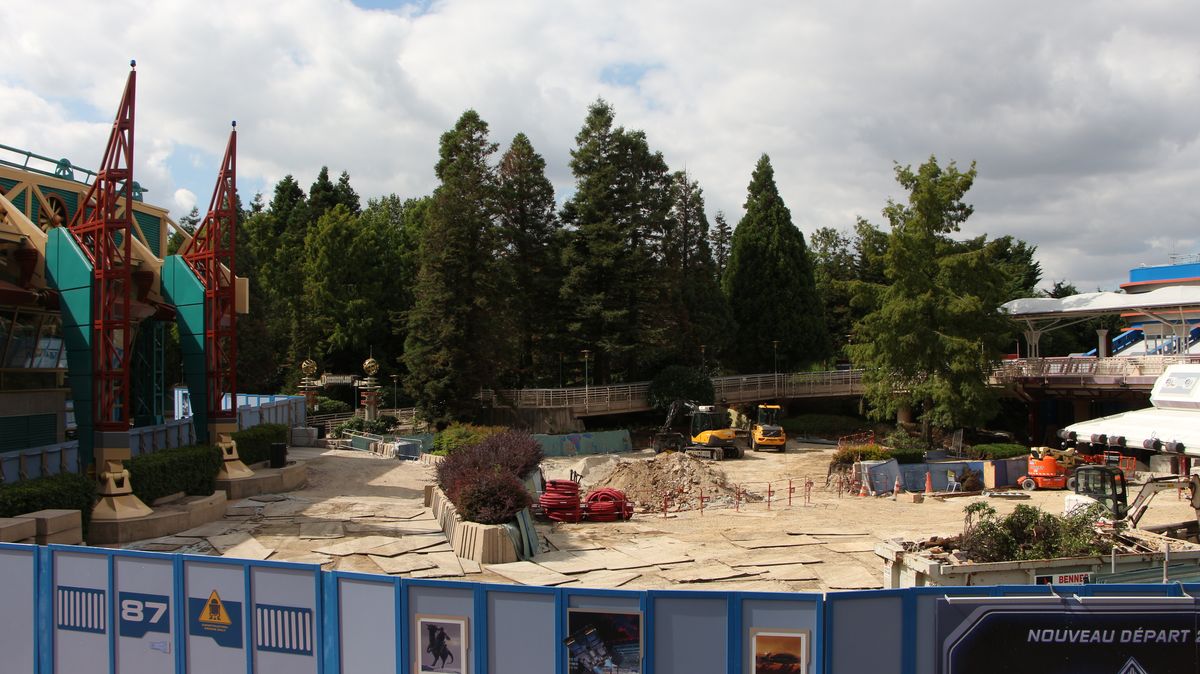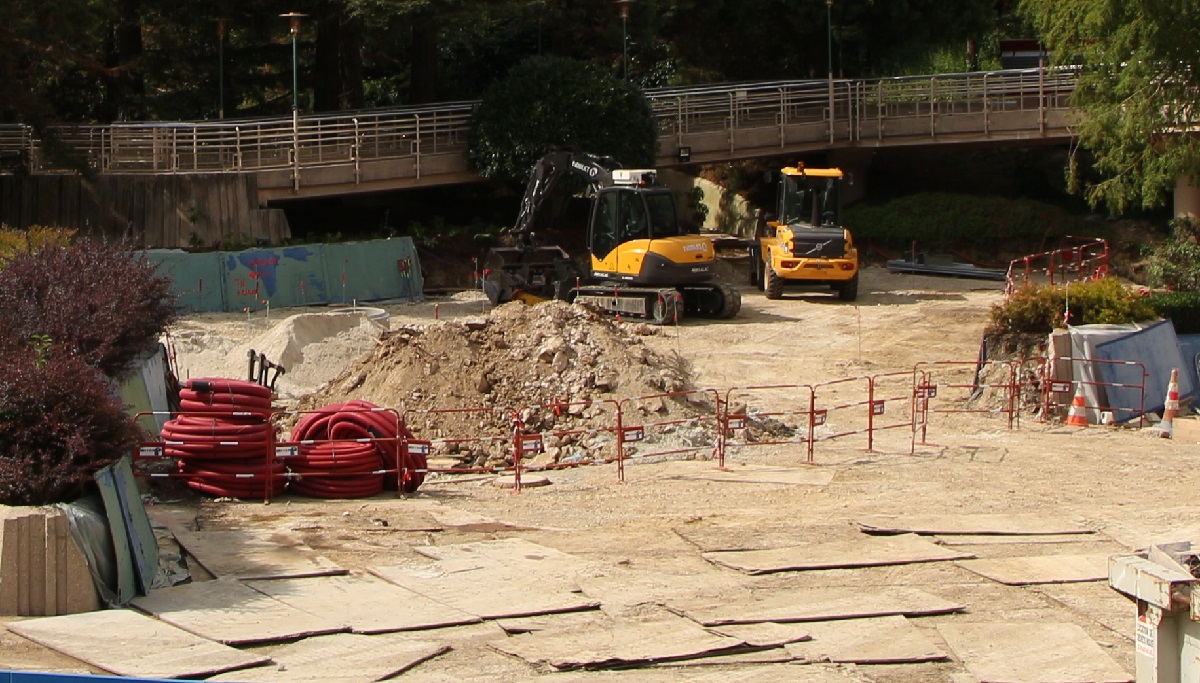 A Autopia, Bien que la quasi-totalité des véhicules soient maintenant électriques, certaines voitures sont encore d'origine et à essence. Pour faire la différence entre les deux types, il faut regarder à l'arrière, il y a un bouton rouge pour les véhicules électriques.
At Autopia, although almost all of the vehicles are now electric, some cars are the original model at gasoline. You can make the difference between the two types, you have to look at the back, there is two red buttons for electric vehicles.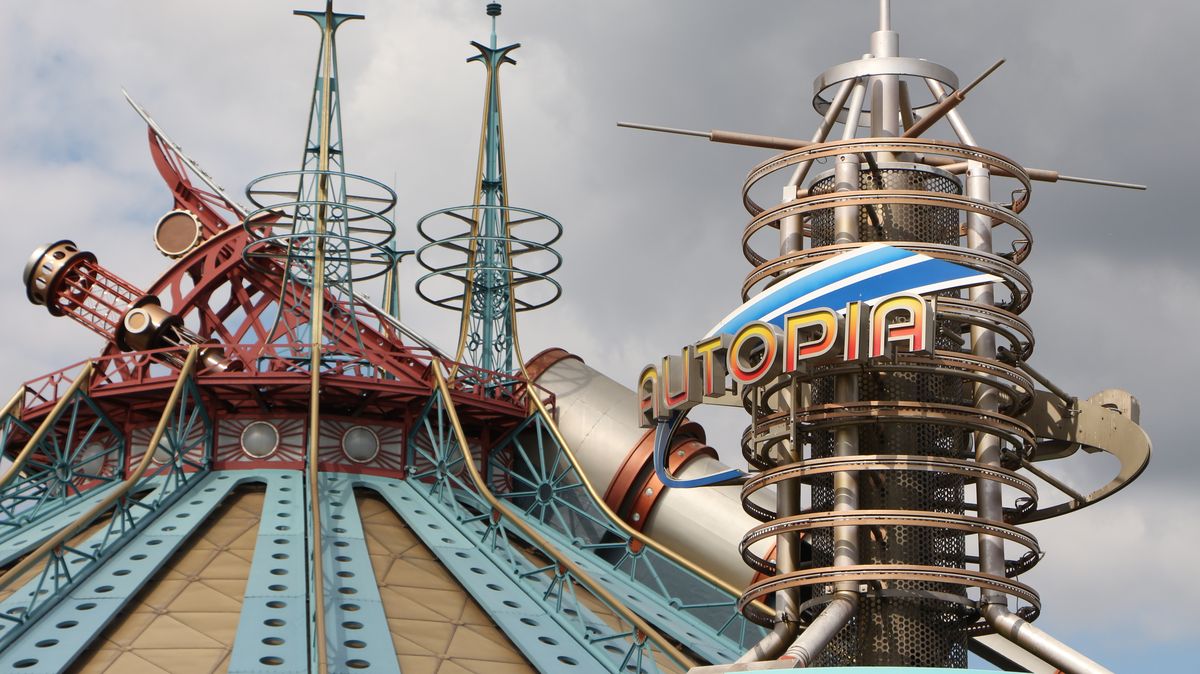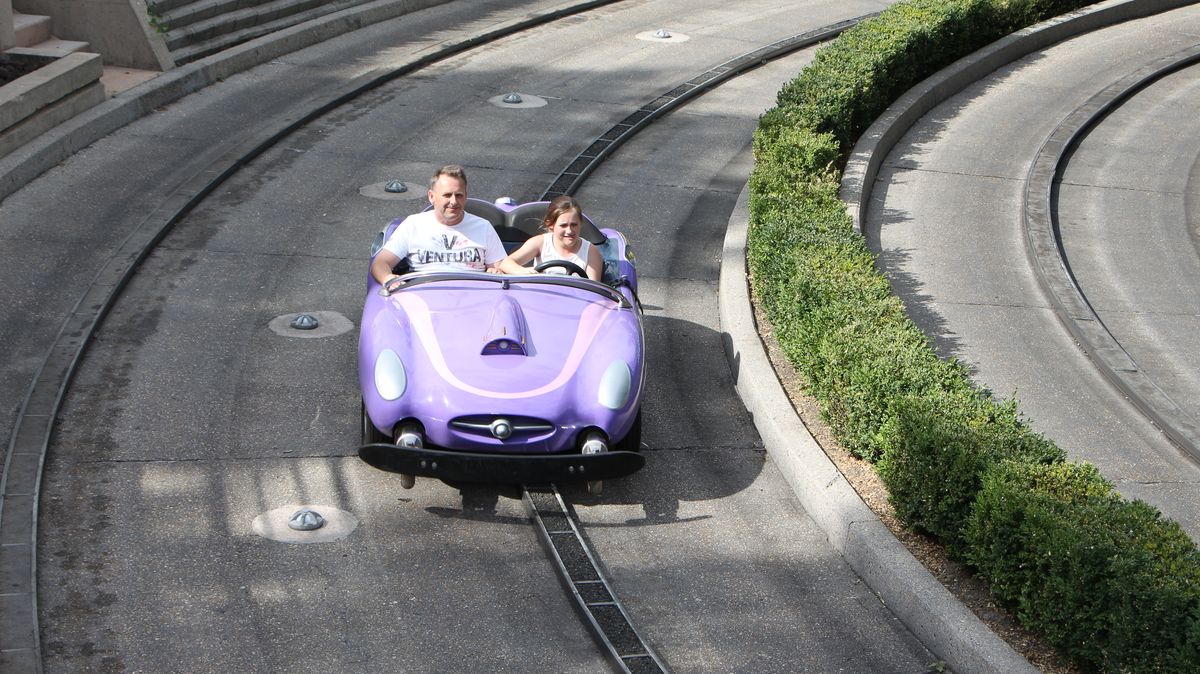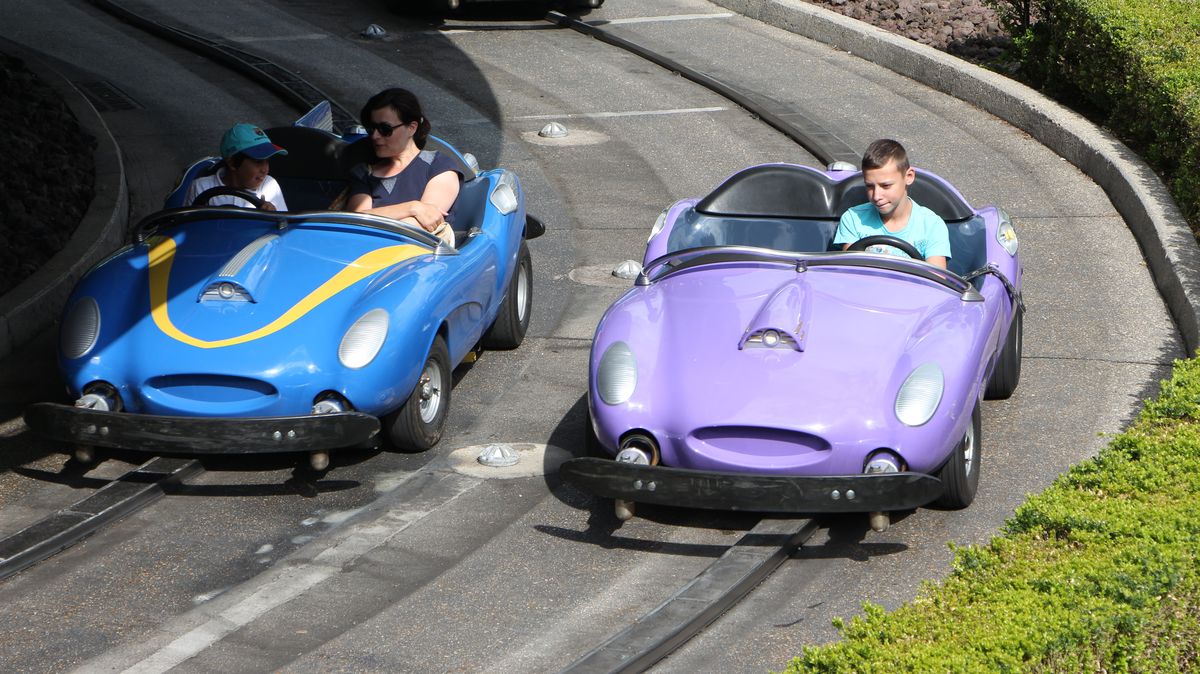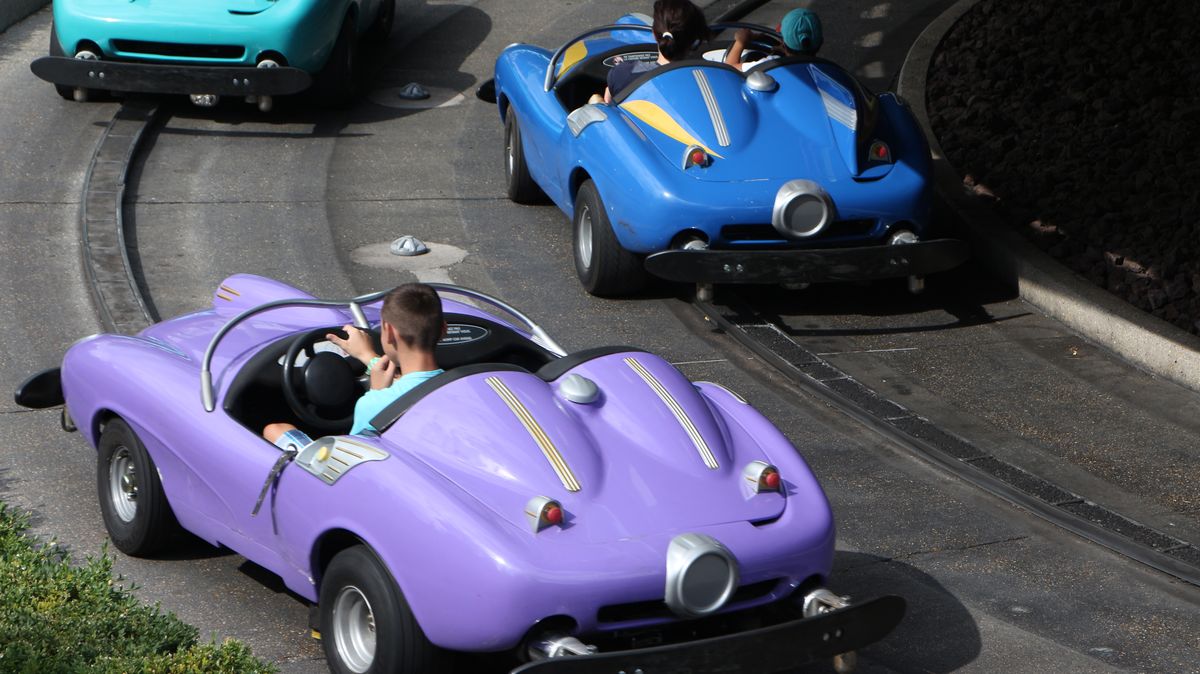 Sur le Big Thunder Mountain à Frontierland, les retouches de peinture commencent véritablement sur le canion principal. Les fraiches rayures blanches au centre montrent l'avancé de ces travaux de peintre.
On the Big Thunder Mountain in Frontierland, paint touch-ups begin realy on the main canion. Fresh white stripes at the centre shows the advanced of works.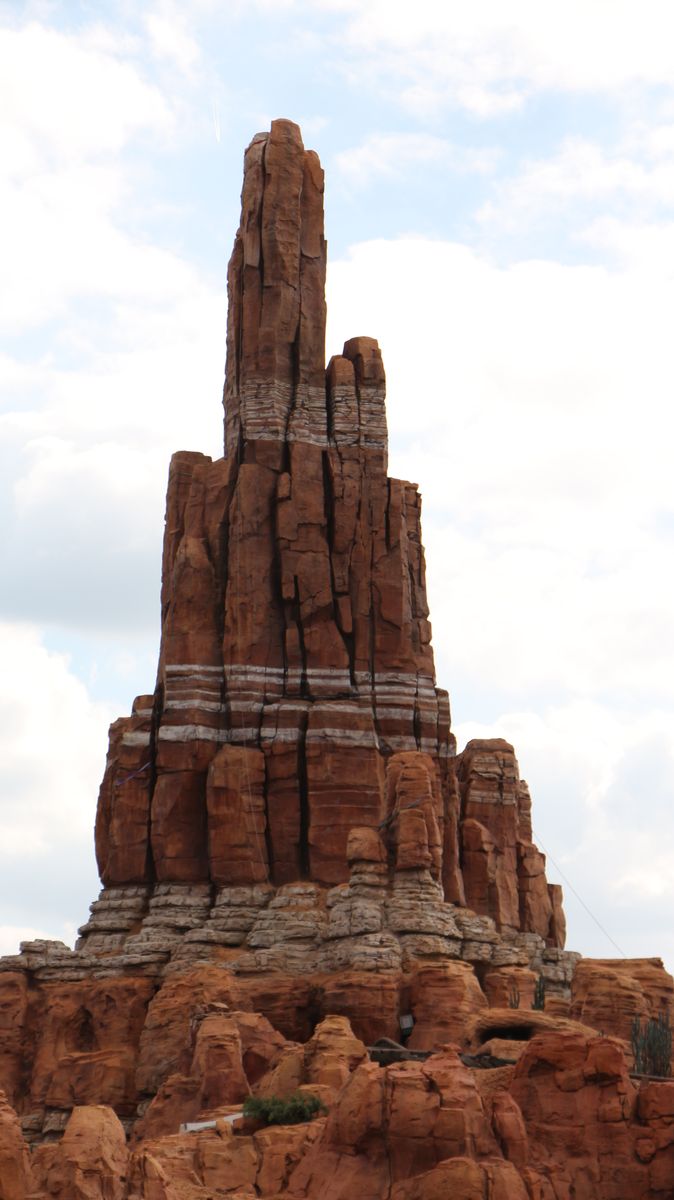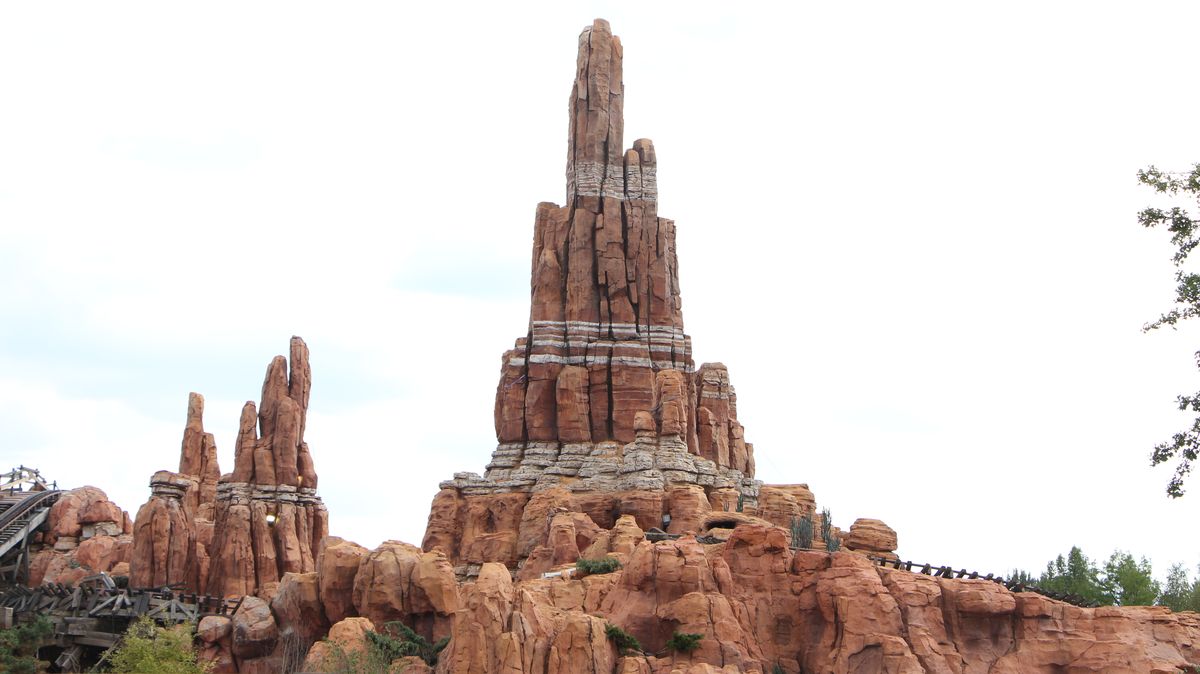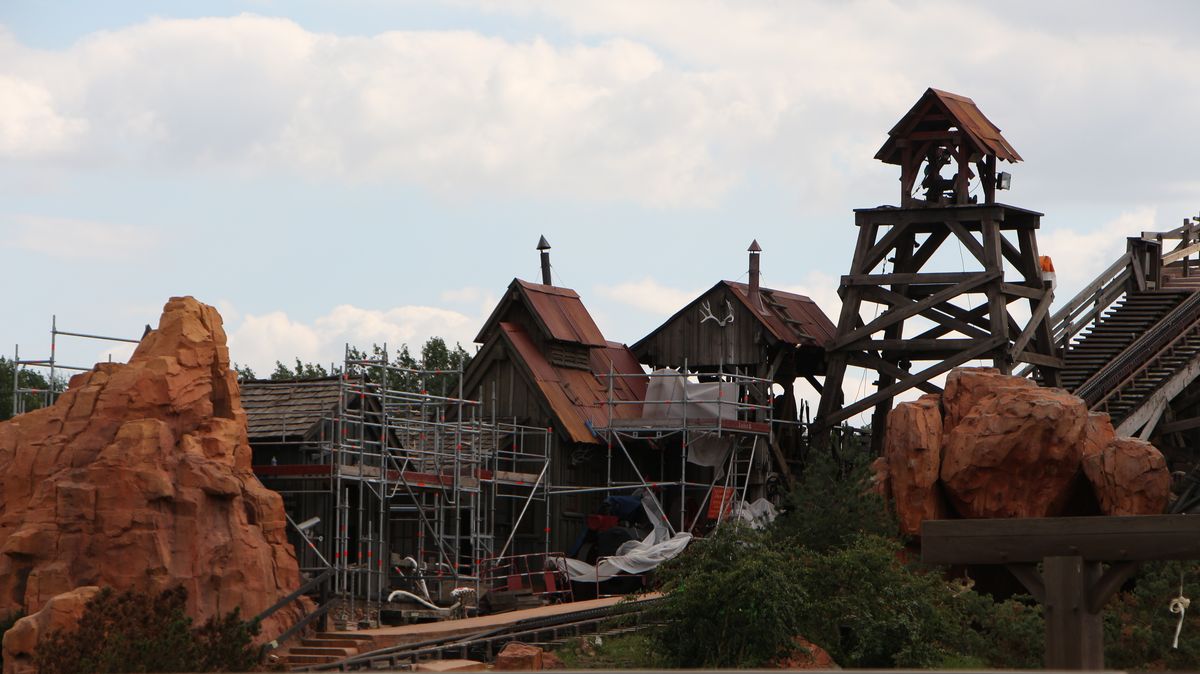 A Adventureland, le nid est maintenant de retour après avoir été négligé plusieurs années.
Adventureland, the nest is now back after several years of neglect.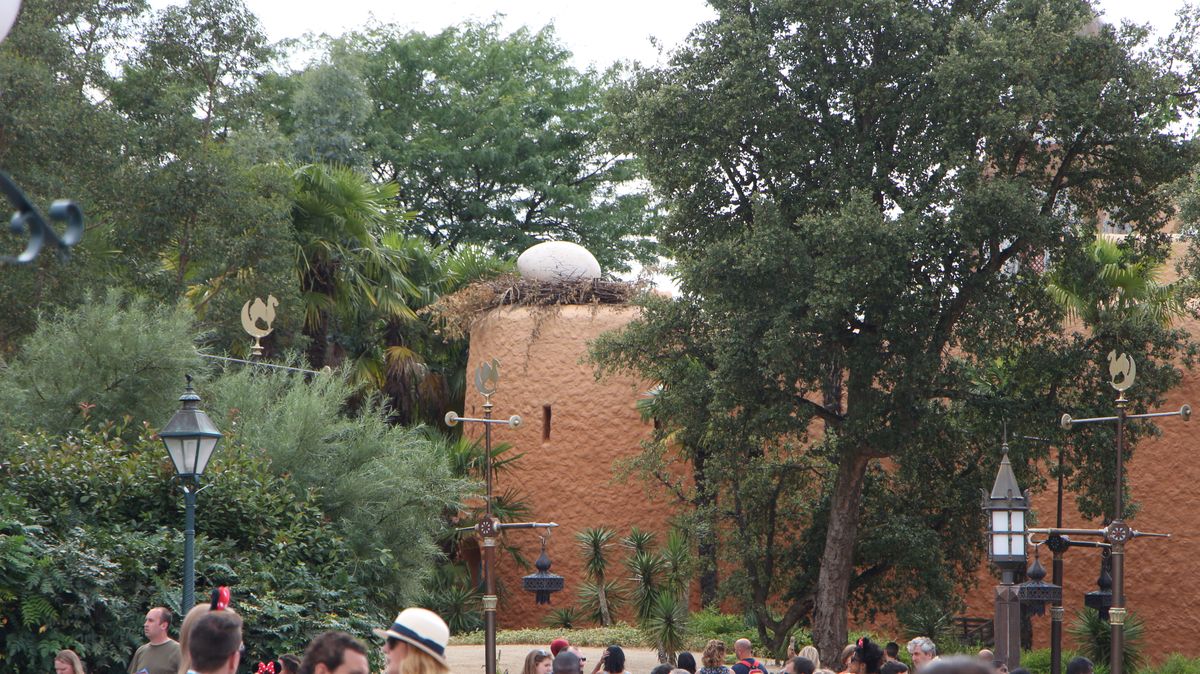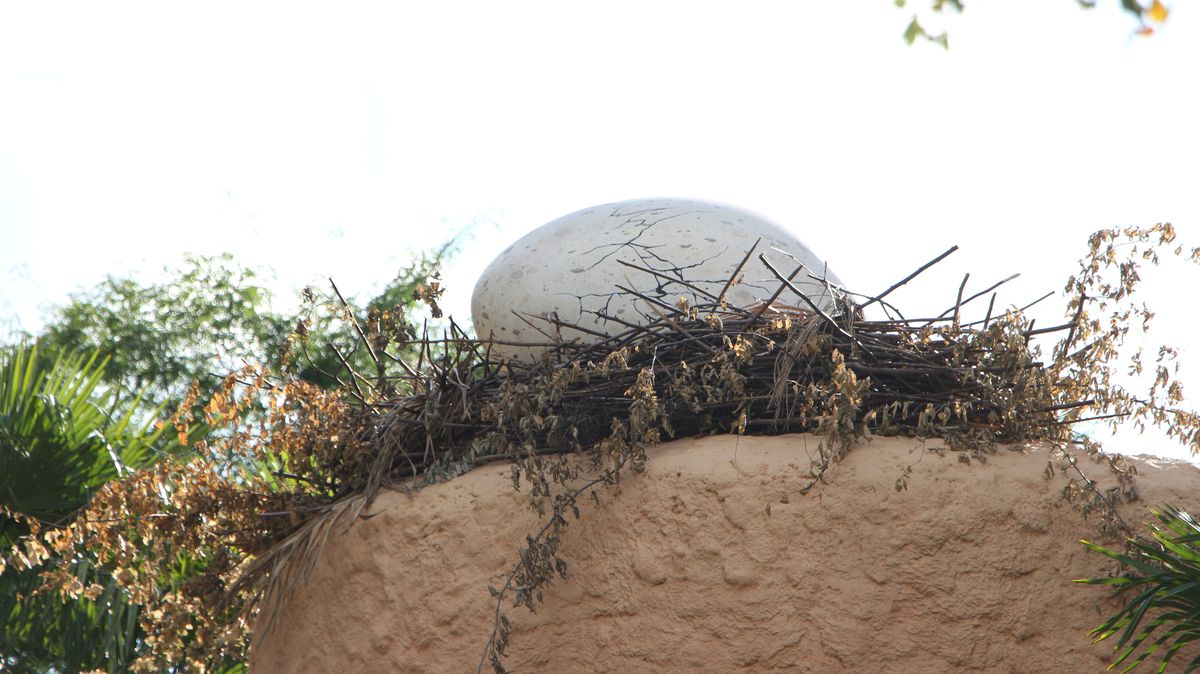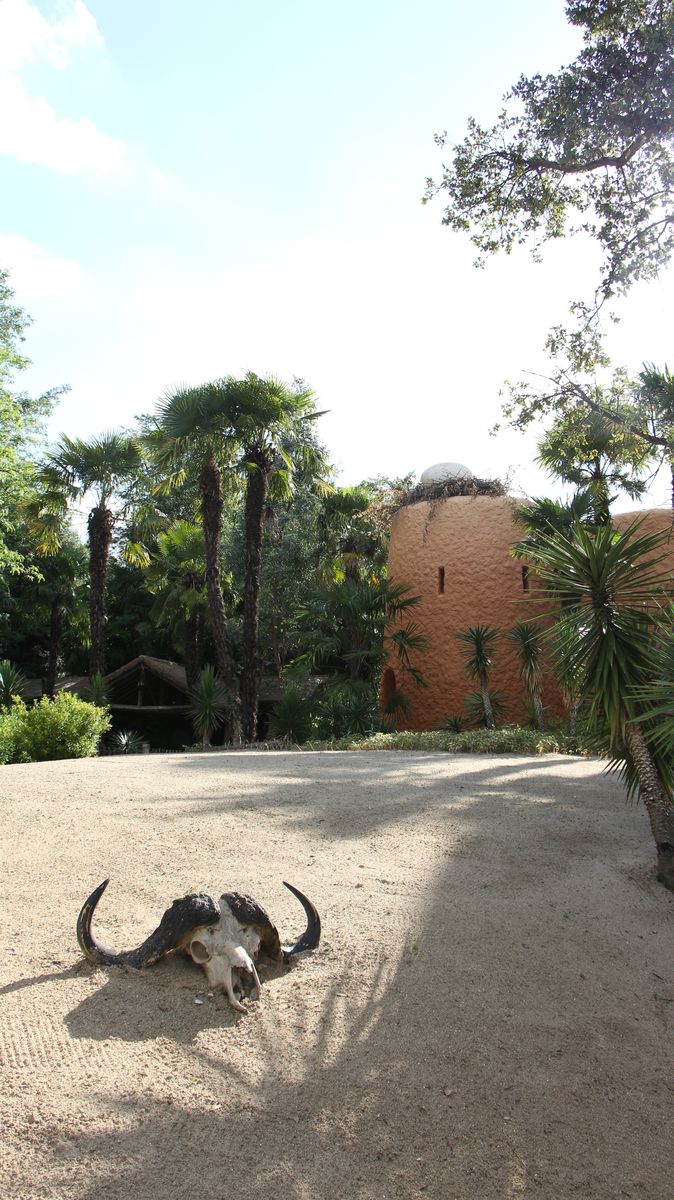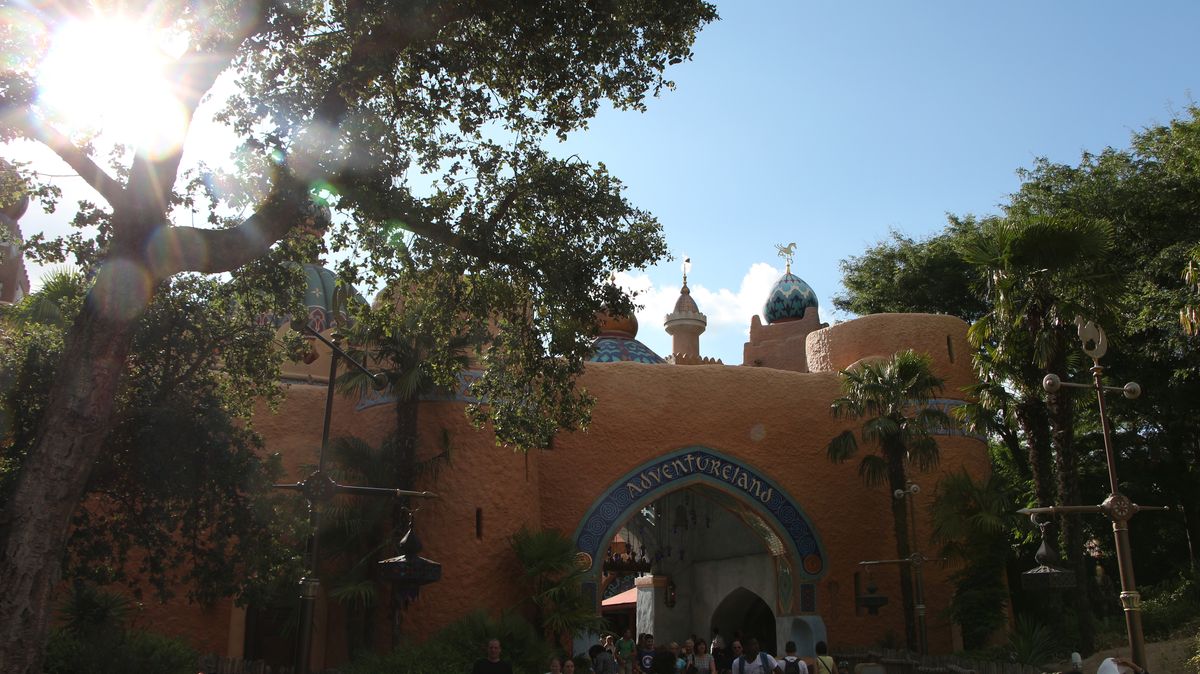 Les travaux sur Adventure Isle se poursuivent avec l'installation progressive des gardes corps mais aussi la mise en place d'échafaudages sur le Gaillon du capitaine crochet.
Work on Adventure Isle continues with the installation of the body guards but also setting up scaffolds on the Gaillon of Captain Hook.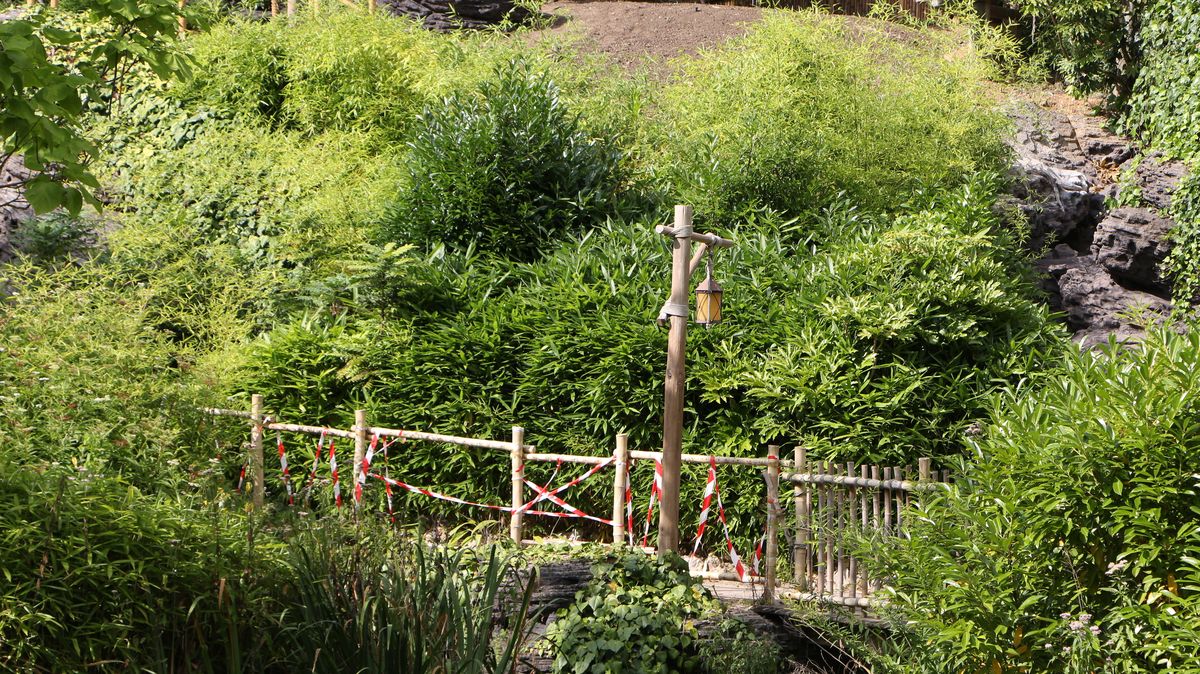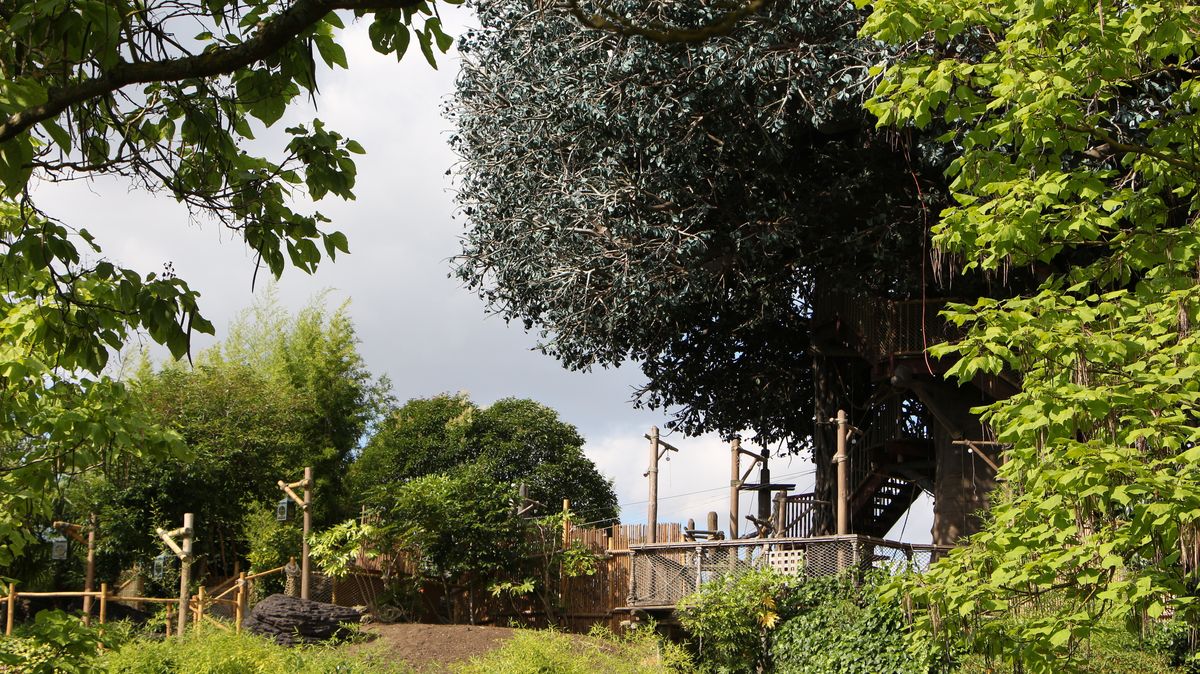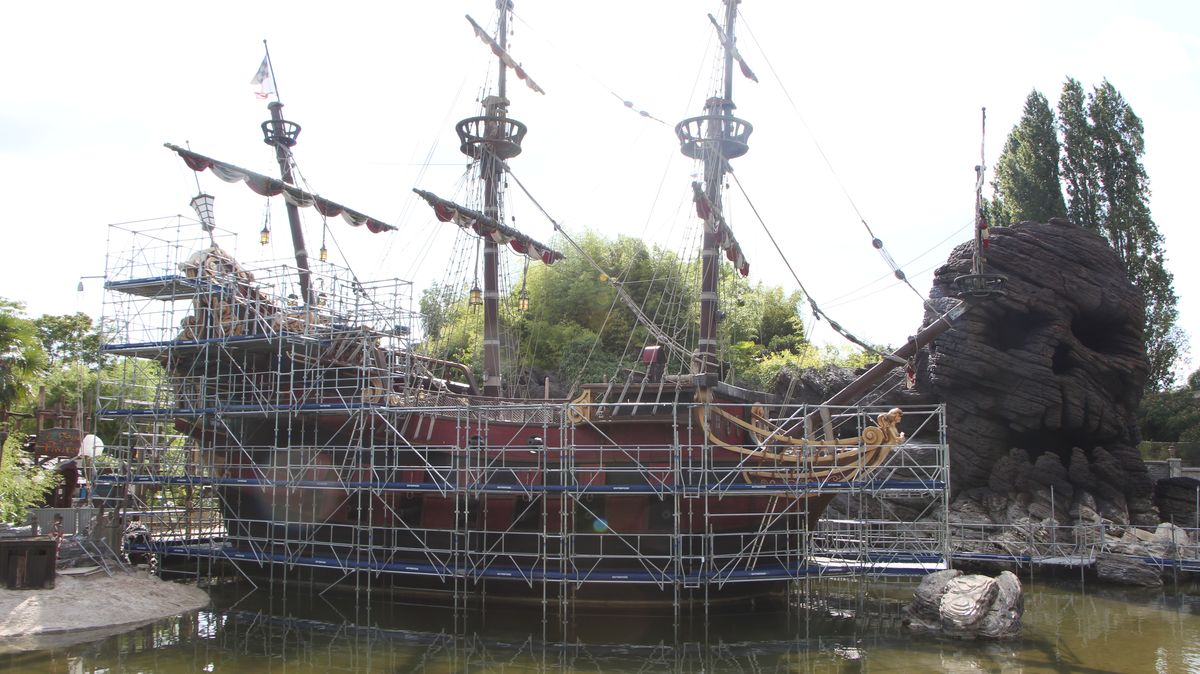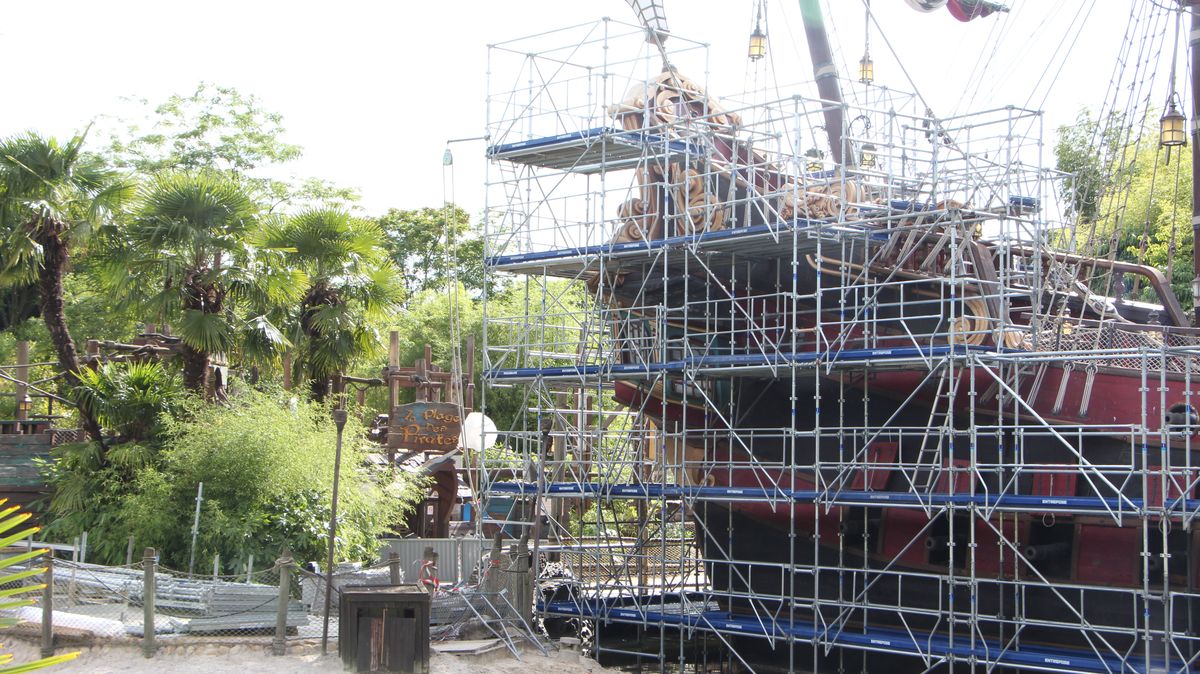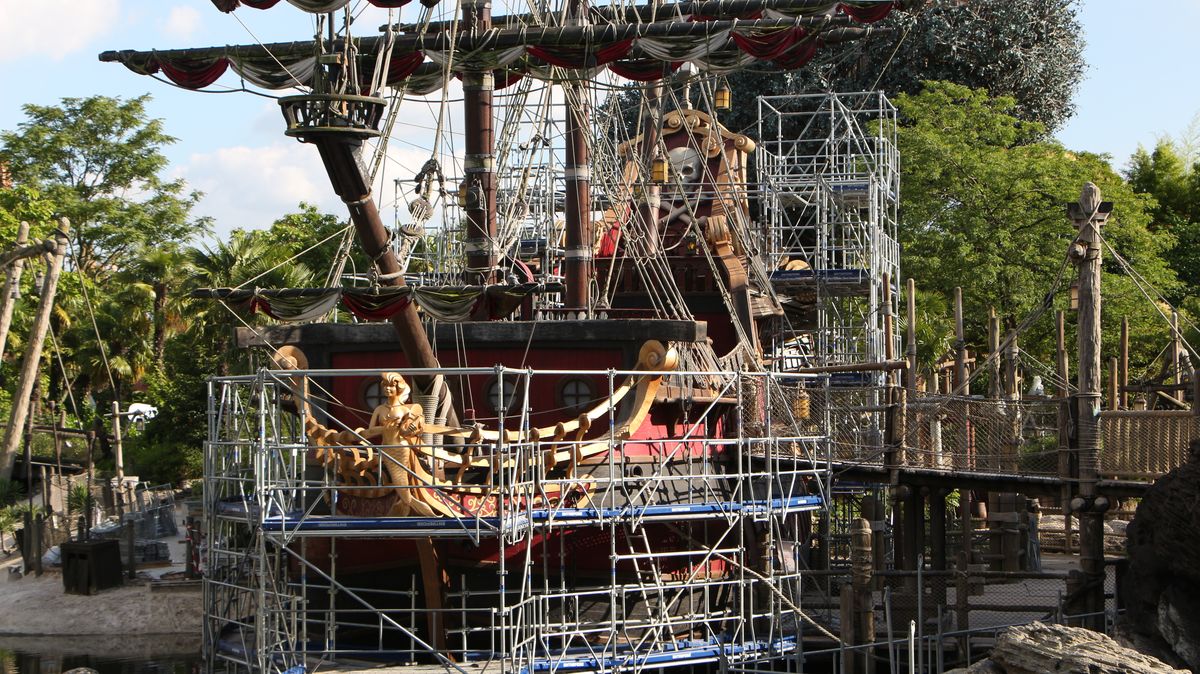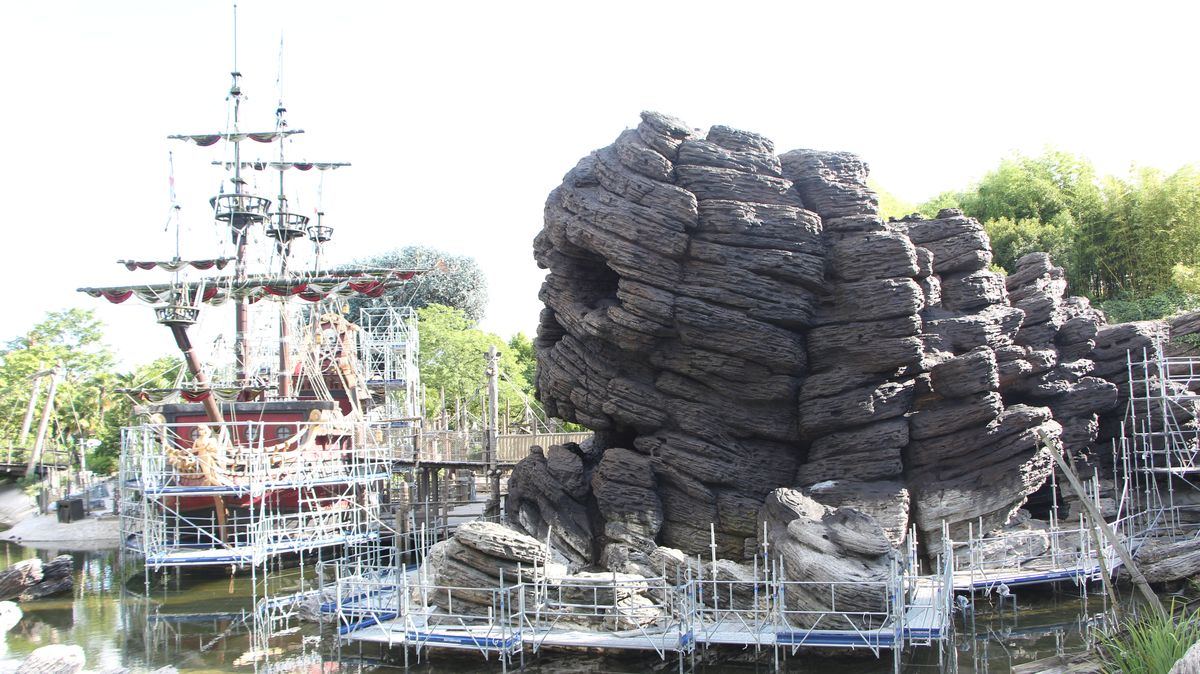 Sur Pirate des Caraïbbe, nous constatons que la majorité des Audio Animatronic n'ont plus de bouches parlantes par exemple, ou encore comme sur la scène de la ville en flamme des robots tout simplement désactivés.
Pirate of the Caraibbe, we find that the majority of the Audio Animatronic no longer speak. the mouths are no longer animated for example , or even as on the passage of the city into flame, few robots are simply disabled.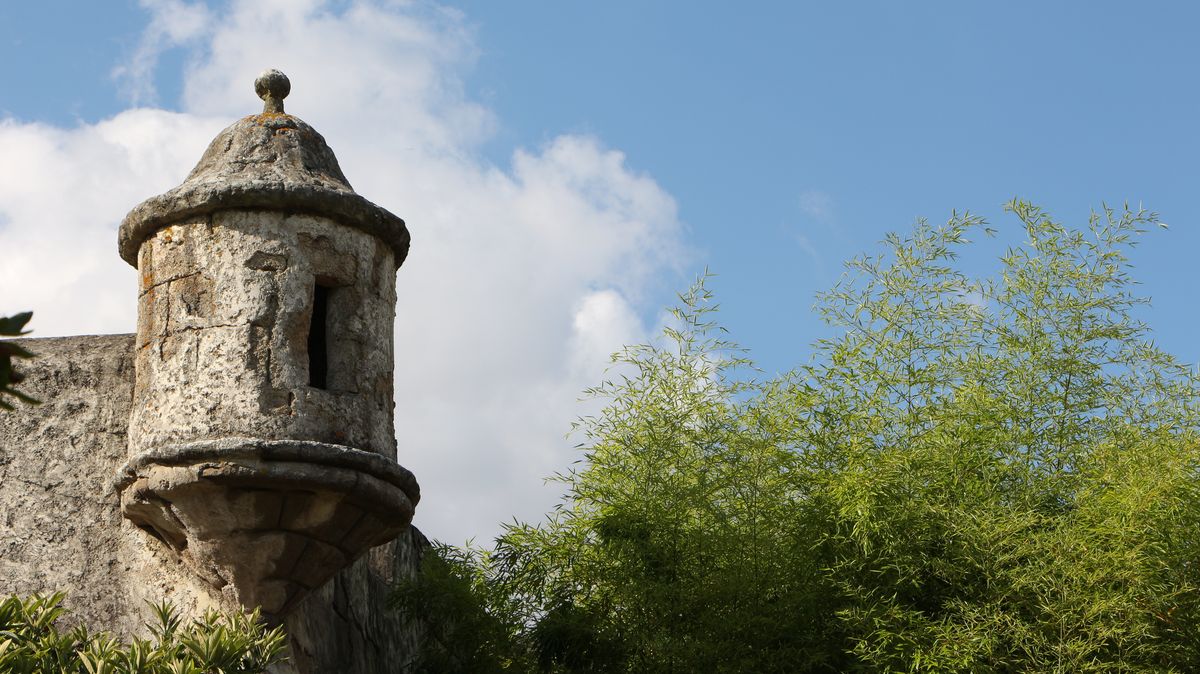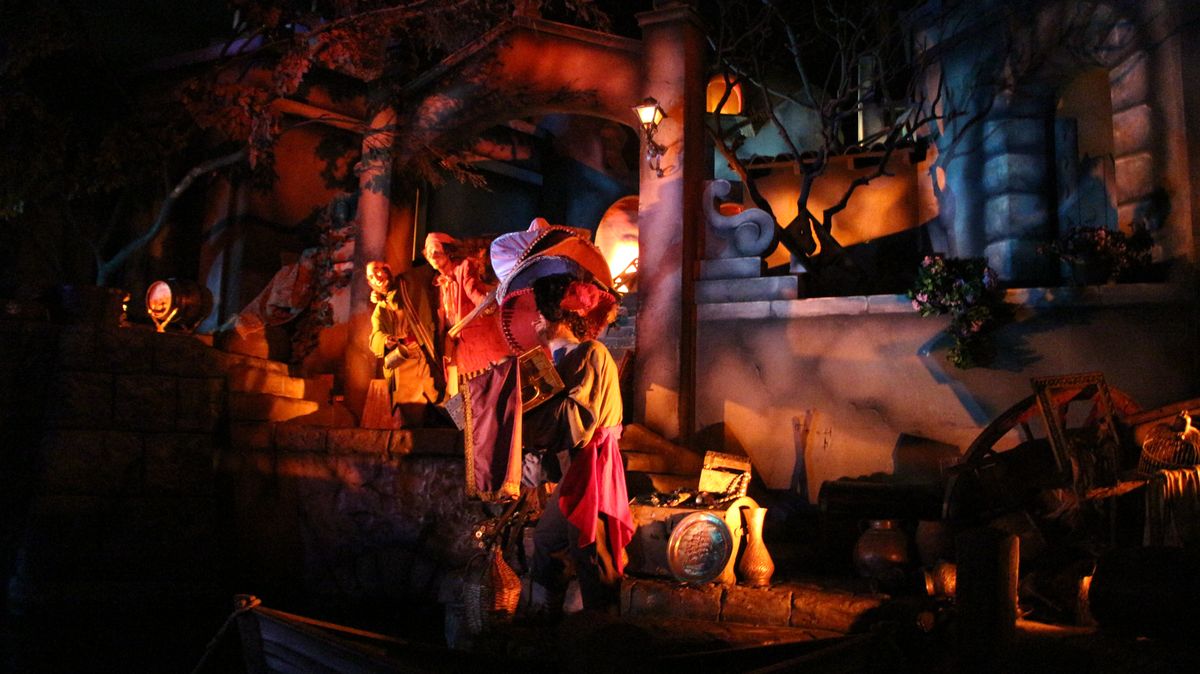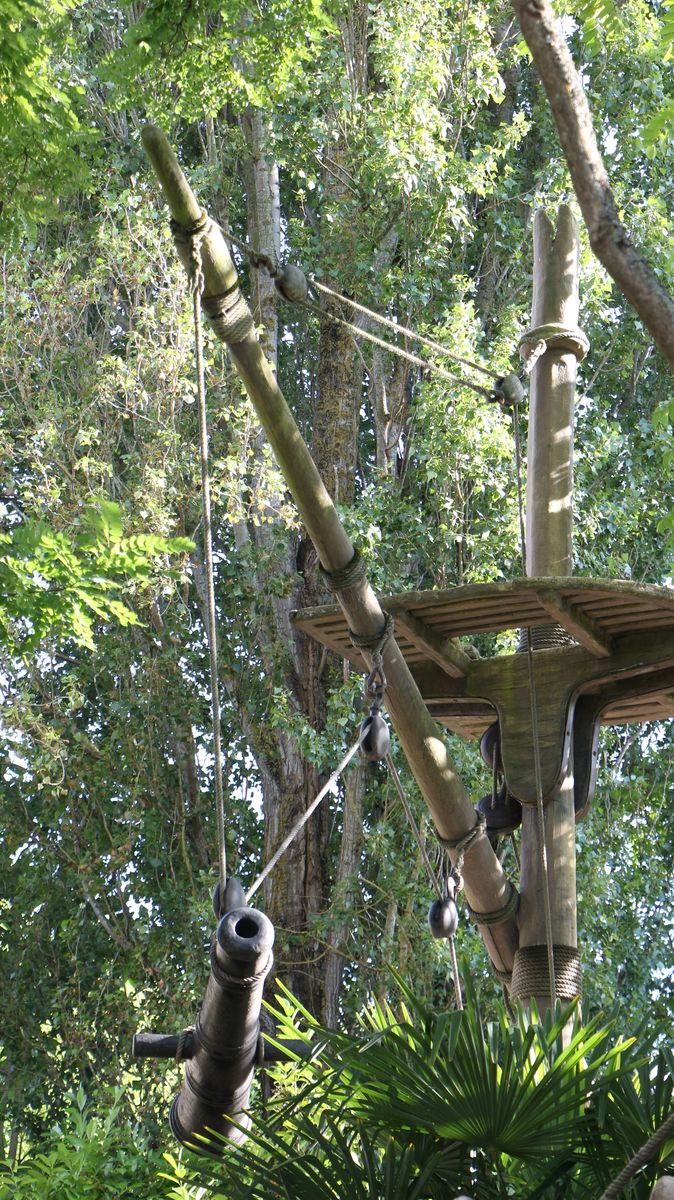 Nous concluons l'article sur cette dernière image !
Last images !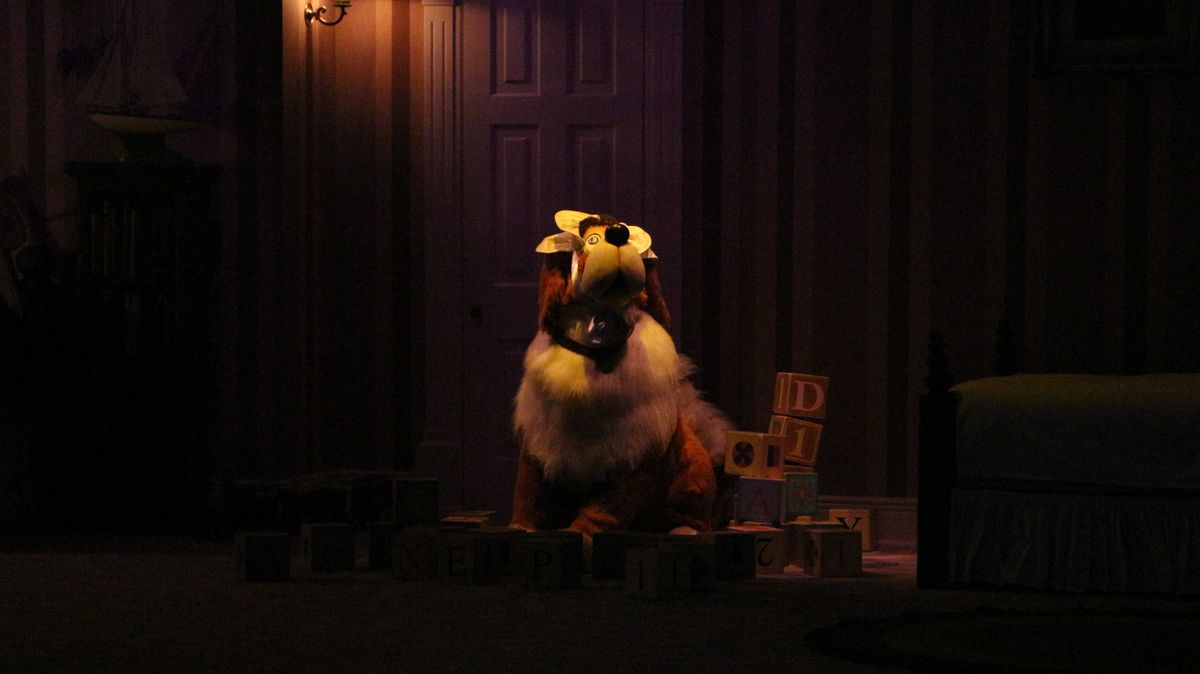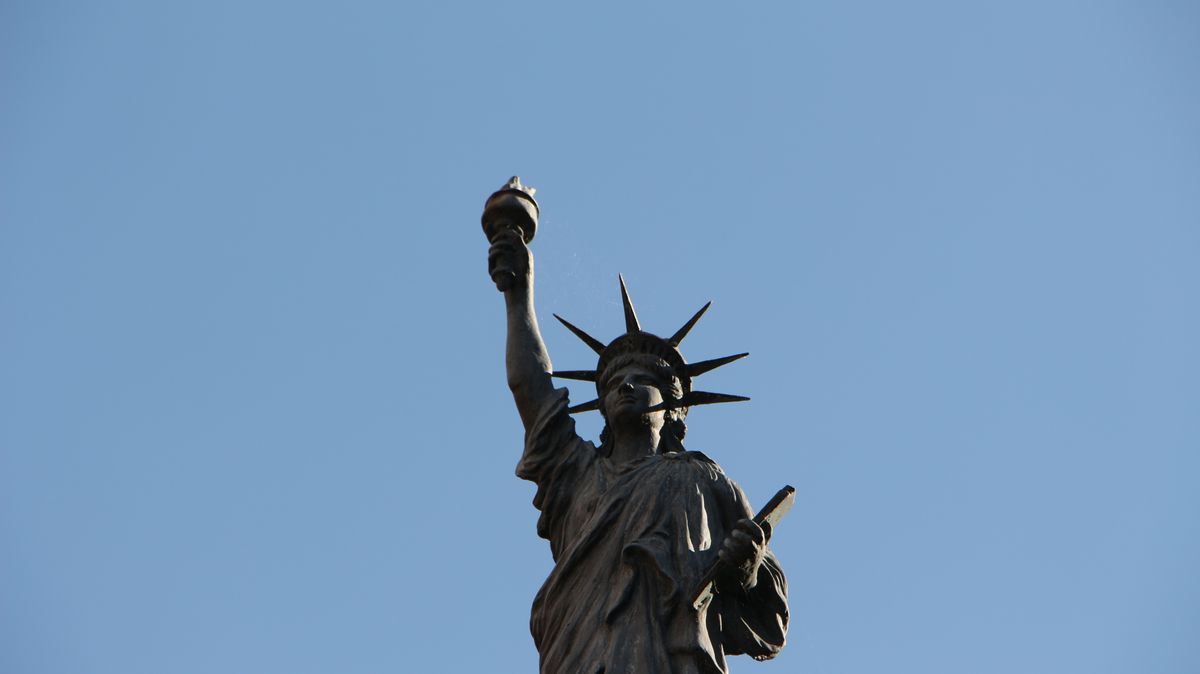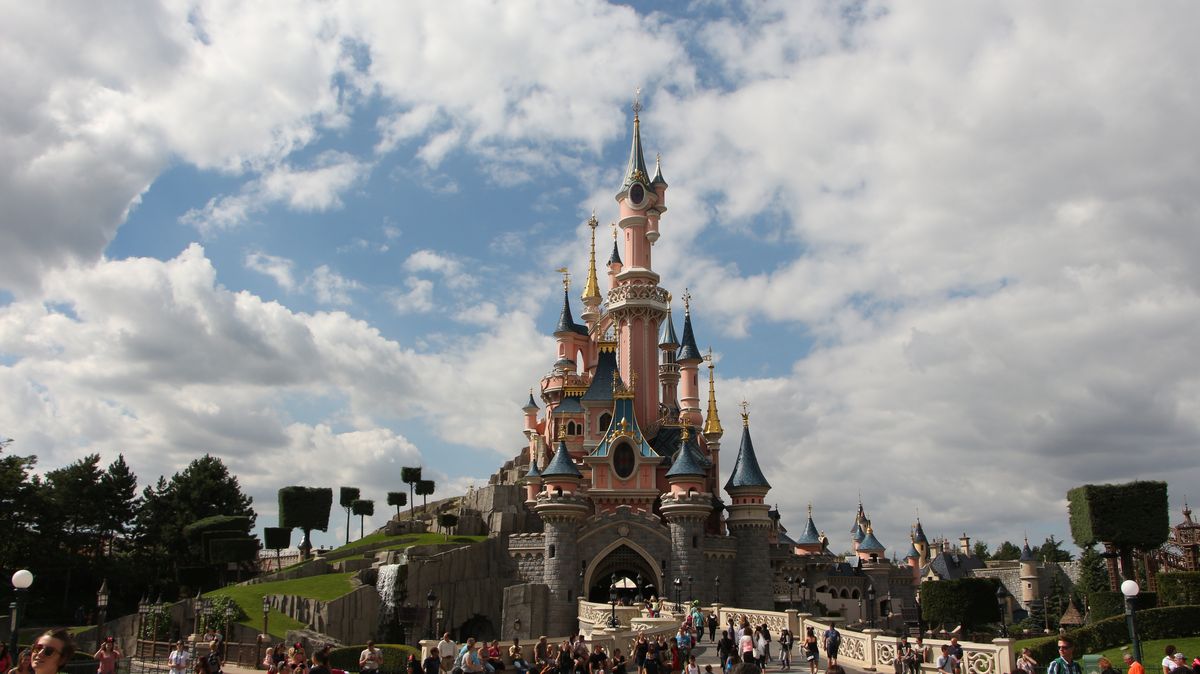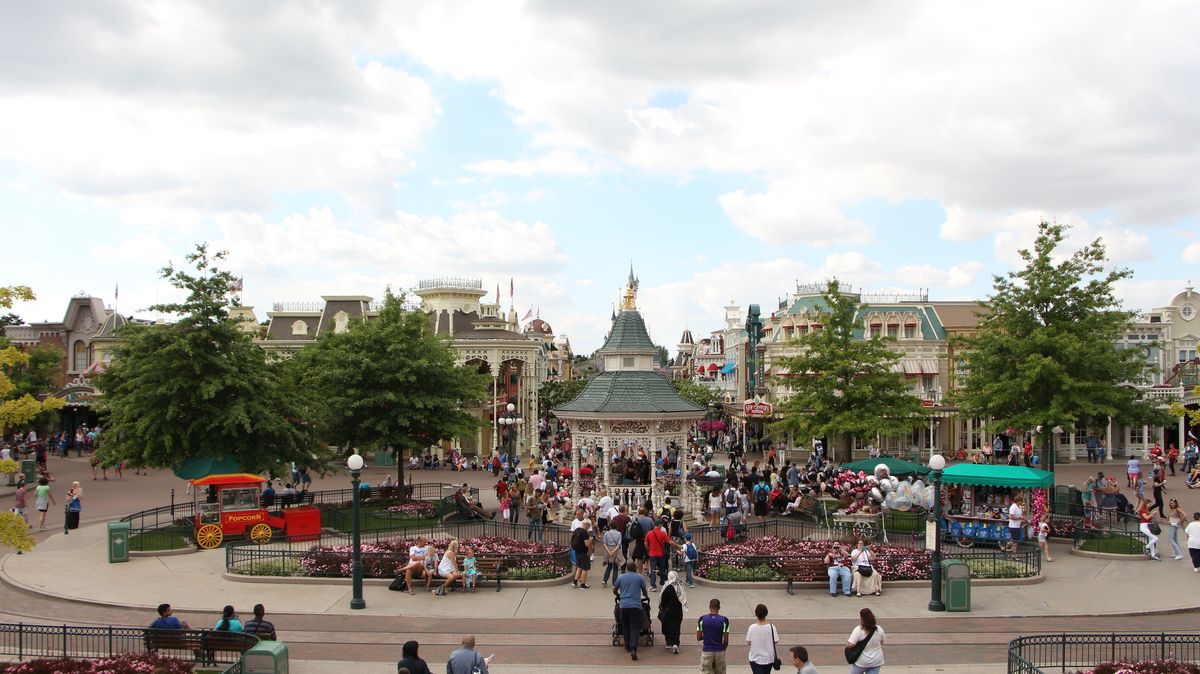 Merci de votre fidélité.
A bientôt !
Thank you for your loyalty.
See ya real soon !