Venir à Disneyland Paris, est-ce vraiment sûre ? Existe-il un risque malgré la sécurité ?
Pour vous aidez à répondre à ces questions, rien de mieux qu'un petit débrief !
Venir à Disney, rien de plus simple ! Que ce soit en voiture, en bus ou encore en train de la France ou l'Europe. Les arrivées sont centralisés près des parcs et du Disney Village, au niveau de la gare routière, ferroviaire (régionale, nationale et internationale), et du parking visiteurs. Ce nœud central, aux delà d'être sécurisé par les agents de sûreté des gares, l'est également par les forces de l'ordre de l'opération sentinelle (l'armée) qui encadre les lieux publics et touristiques.
Mais ce n'est pas tout, il faut aussi entrer dans le site Disney. Pour cela, vous devez rejoindre une des « portes » où les sacs seront scannés, et où chaque personne doit passer par des détecteurs de métaux. Par ailleurs, avant d'arriver aux différents points de contrôles, il vous faudra traverser l'esplanade au travers de brigades canines, invisibles et placées judicieusement.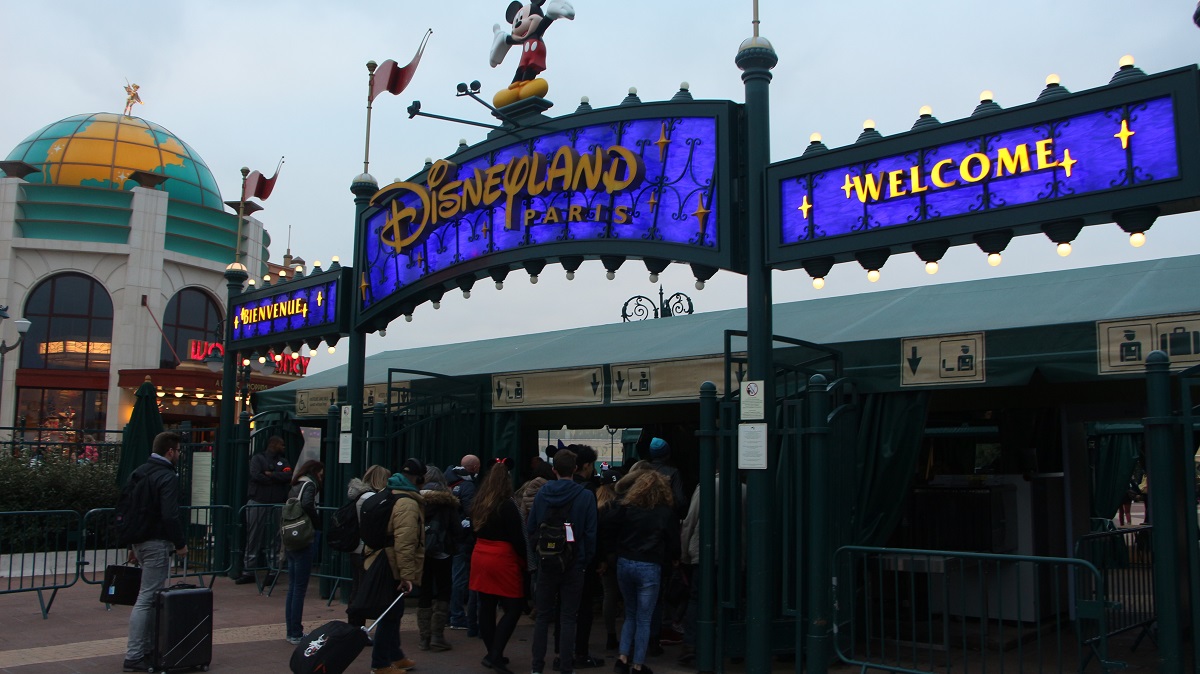 Come to Disneyland Paris, this is really safe? Is there a risk despite security?
To help you answer questions, nothing better than a little article!
Come to Disney, it's easy! Whether by car, by bus or by train from anywhere in France or in Europe. Arrivals are centralized near the parks and Disney Village, near the railroad station (regional, national and international), and the visitors parking. This hub is secured by the stations security agents, and also by the security forces of the Sentinel operation (the army) for the public and tourist sites.
But that's not all to enter on the Disney site. You must join one of the « gates » where the bags will be scanned, and where each person must pass through detectors. Moreover, before arriving at different control points (gates), the Esplanade has different units canine, invisible and placed carefully.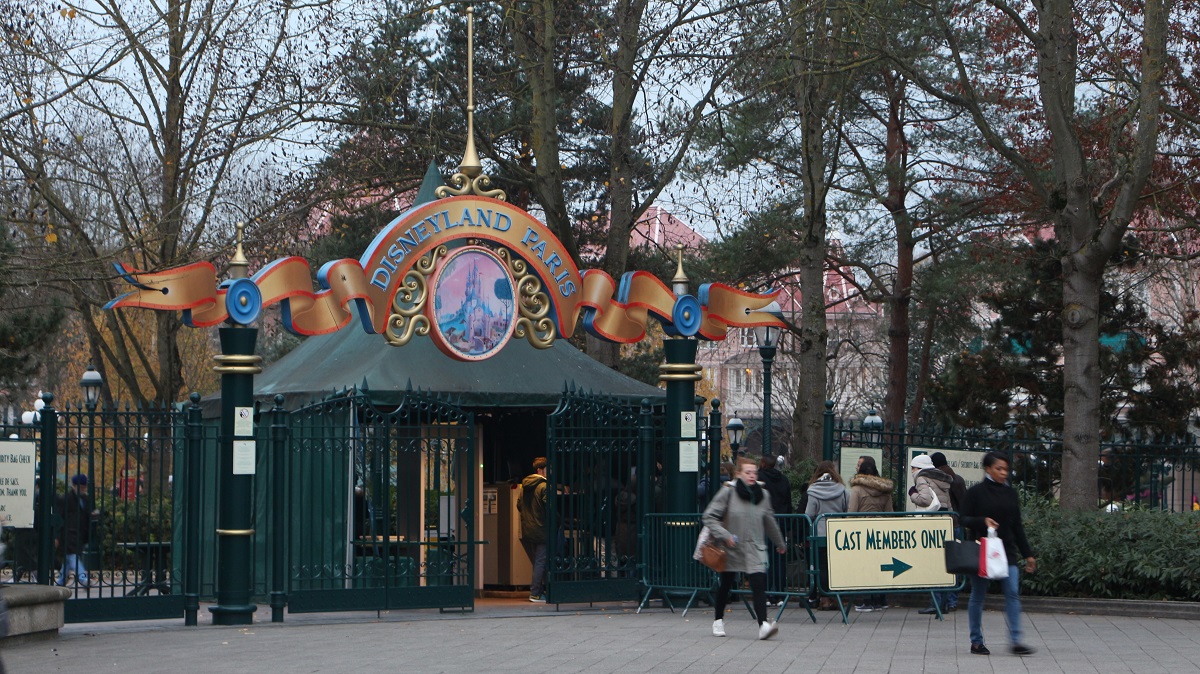 Que ce soit pour les employés ou les visiteurs, les mesures sont les mêmes pour tous.
Employees or visitors, the controls are the same for everyone.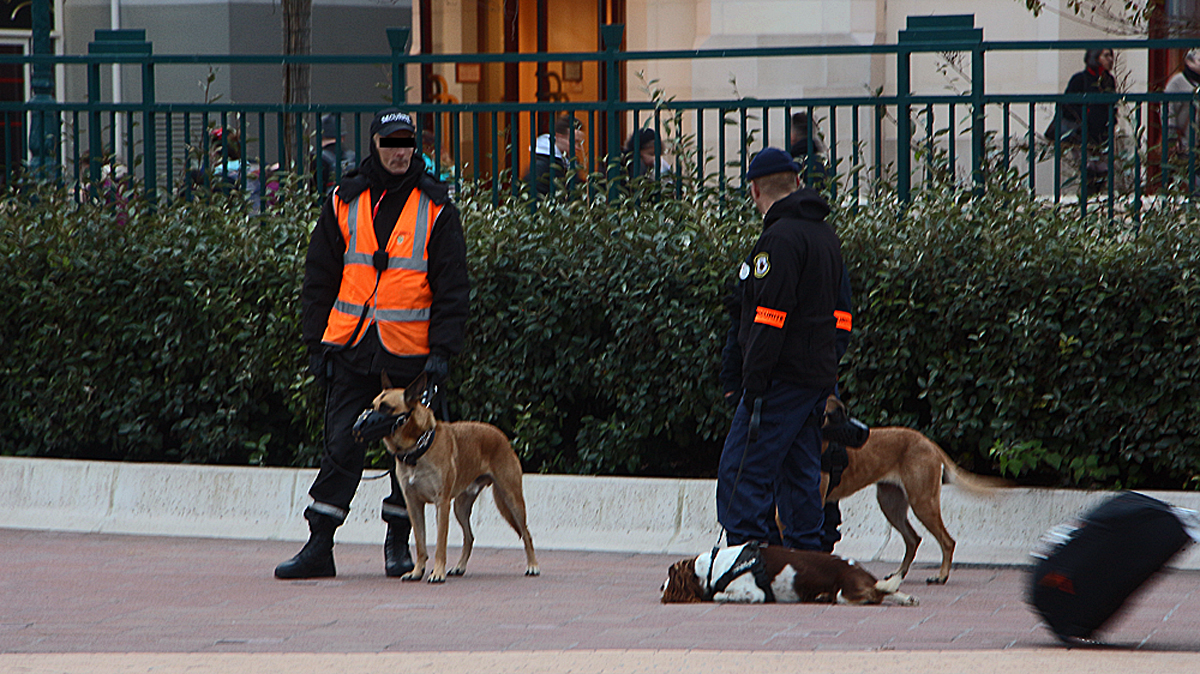 En arrivant aux Hôtels Disney, que ce soit en voiture ou en bus en provenance des aéroports, là aussi chaque hôtels pratiquent les contrôles des sacs et le scan corporel. Ainsi, l'entrée dans les hôtels se fait de manière sécurisée et en rejoignant les parcs ou le Disney Village, un nouveau contrôle est effectué pour parfaire la sécurité et rassurer les visiteurs.
Arriving at the Disney Hotels, either by car or bus from the Paris airports, there is also in each hotels, a control of bags and the body scan. Thus, entry in hotels is safe and when the visitors go on the Disney parks and Disney Village, a new control is carried out to ensure again the safety and reassure visitors.
Donc, Disneyland Paris est-il sûre ? Existe-il un risque malgré la sécurité ?
La réponse est oui, le parc est sûre, bien que le risque zéro n'hésite pas dans l'actualité que traverse notre monde (France, Amérique, Italie, Allemagne et bien d'autres encore). Enfin, concernant les risques de sécurité, sachez que malgré que vous ayez traversé les points de contrôles aux différentes entrées, sur le site la surveillance existe aussi, entre les caméras, la vigilance des 15 000 employés et des brigades de sécurités en civil. L'accompagnement des visiteurs se veut totale tout en étant la plus invisible possible sur les parcs.
Sur cette base, le site garanti une sécurité la plus optimum possible, permettant à tout individu sur les parcs, le Disney Village et dans les hôtels, de profiter pleinement du séjour dans la plus grande insouciance possible sur l'un des lieux les plus sure en France.

So, is it safe to Disneyland Paris? Is there a risk despite security?The answer is Yes the Park is safe, although risk zero does not hesitate in the our world (France, USA, and more again). Finally, regarding security risks, you know that even though you have passed through the checkpoints at different entrances, the security continue with Disney. Between cameras, the vigilance of the 15,000 employees and plainclothes security brigades. The accompaniment of visitors is the most invisible and total possible on the parks.
On this basis, the site guaranteed the most optimum security possible, allowing any visitors on the parks, Disney Village and hotels, to fully enjoy the stay on one of the safest places in France.