Bonjour à tous !
Dans ce numéro nous vous parlerons de notre retour de la soirée halloween en ce 31 octobre 2015 de 20h30 à 1h.
Pour commencer, une vidéo de 3 minutes pour résumer la soirée en image.
Hi everyone!
In this article we tell you about our return from the halloween Party in this October 31, 2015 from 08:30 pm to 01:00am.
To begin with, a video of 3 minutes of the party.
Quand on arrive et que l'on ouvre le programme, tout semble bien!
Mais à y regarder de plus près l'inquiétude s'installe et se confirmera tout au long de la soirée.
On va aller droit au but. Jamais une soirée halloween n'aura été aussi décevante.
When you arrive and open the program, everything seems well!
But, when we look more closely, the concern settled and would continue throughout the evening.
To sum up. Never an Disney halloween Party was also disappointing.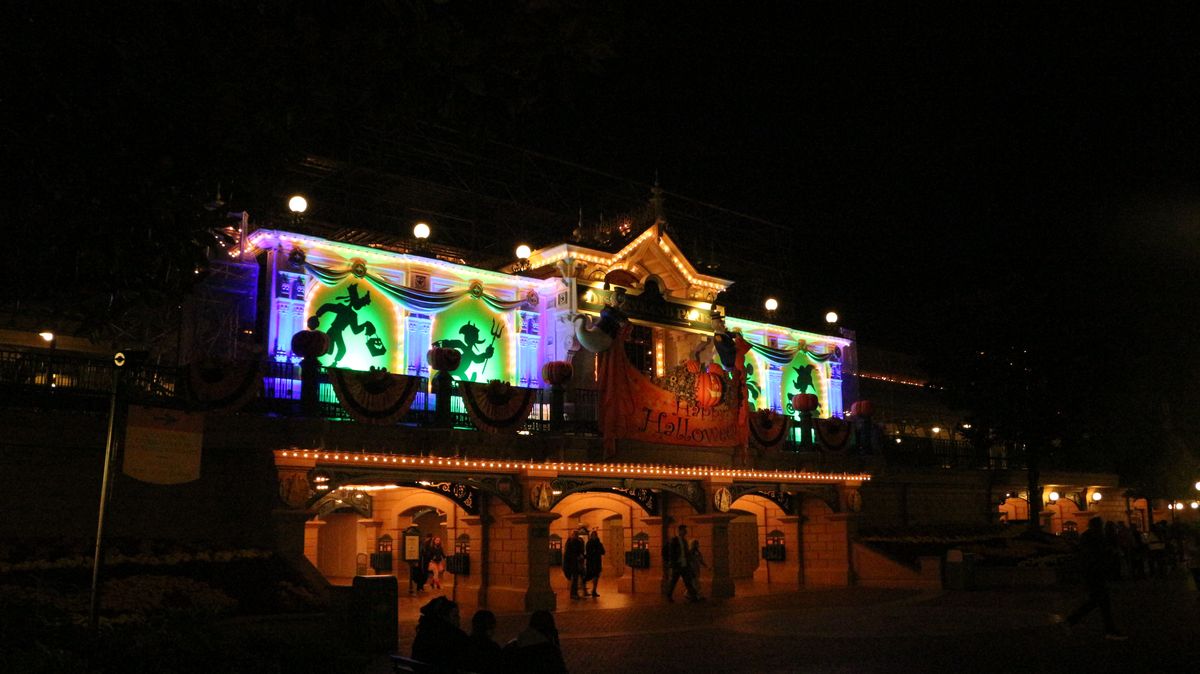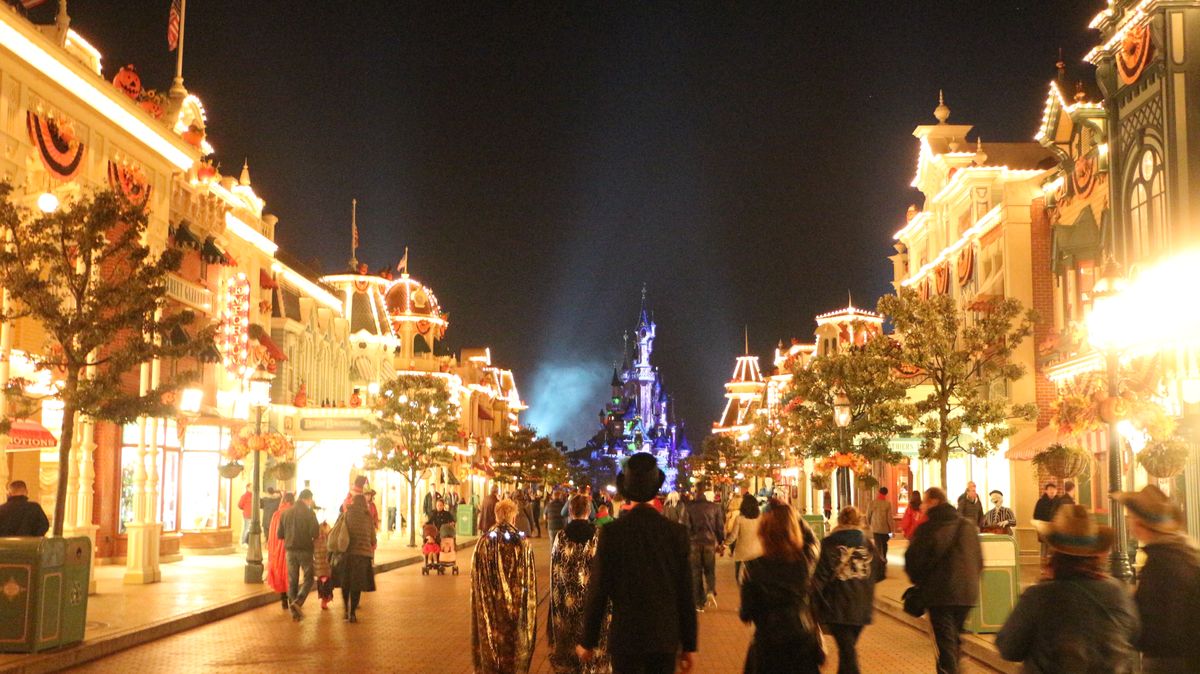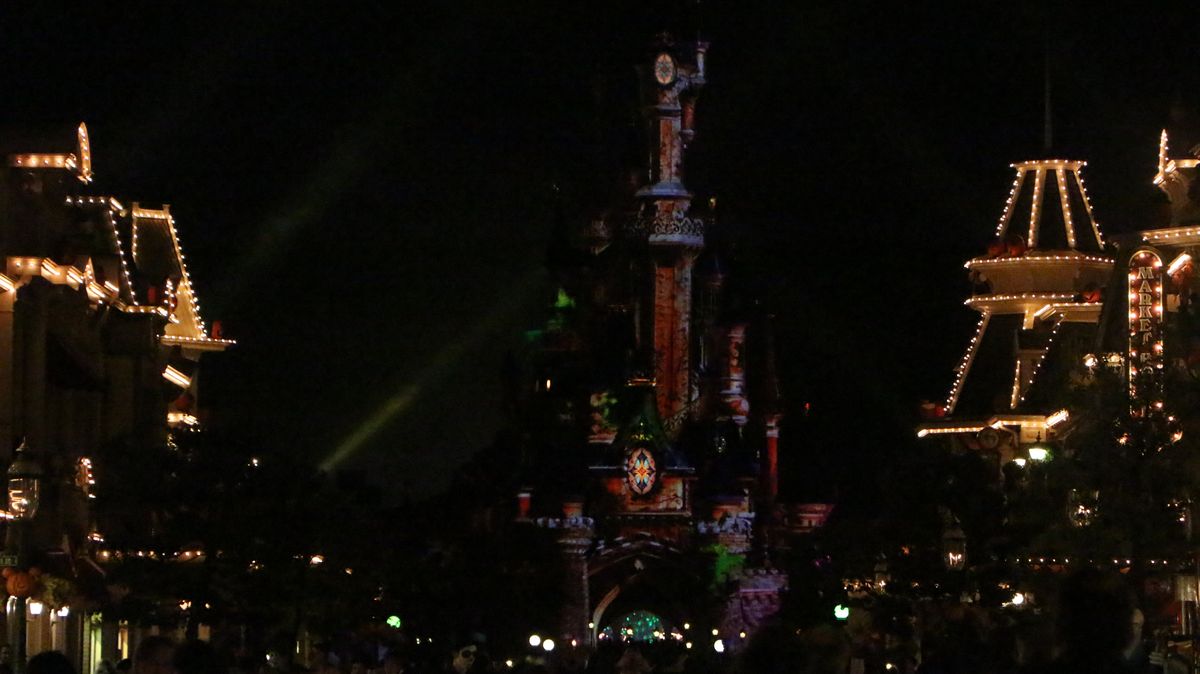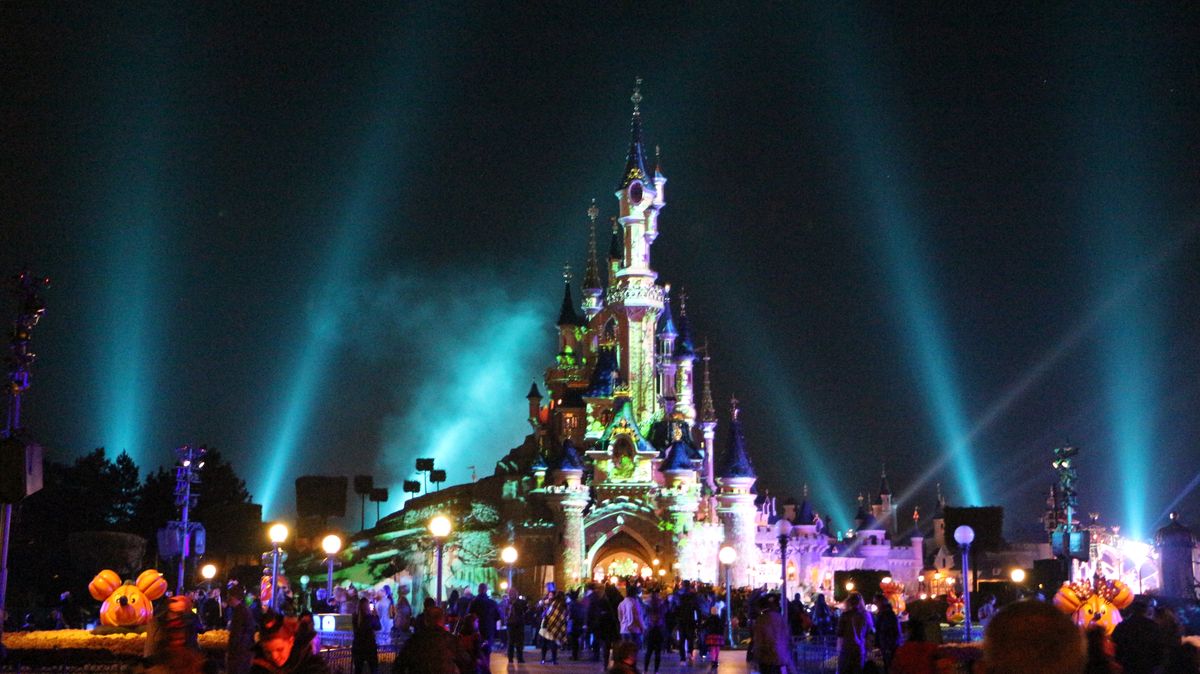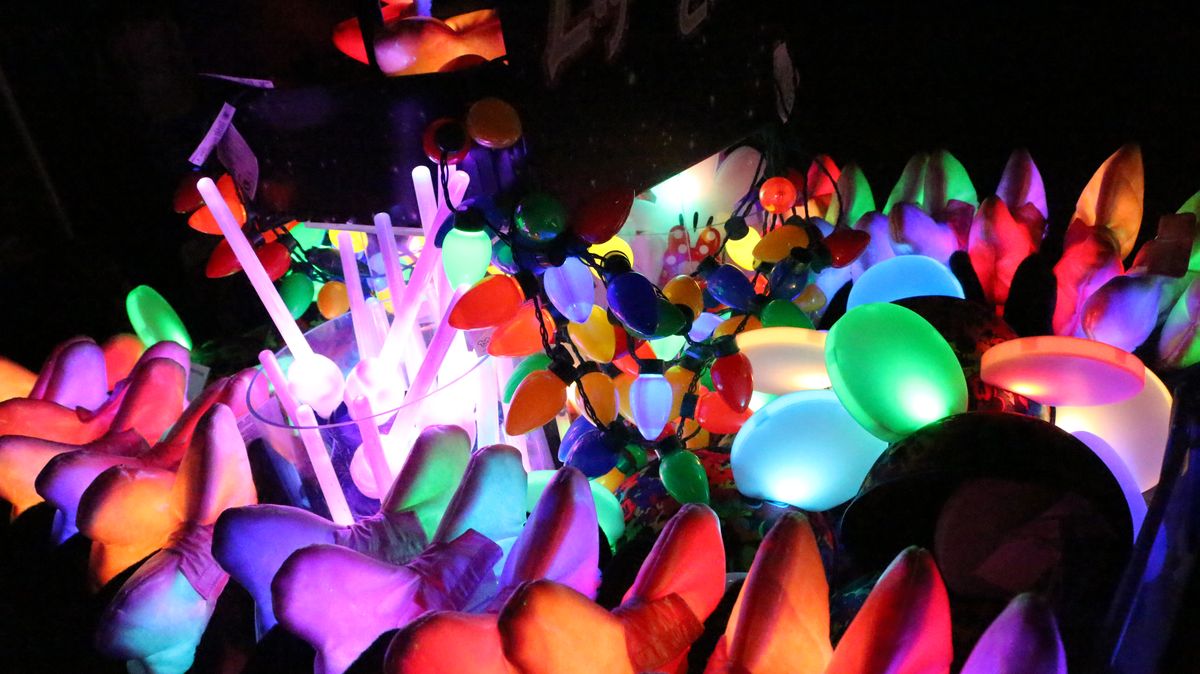 Les rencontres :
Cette année les personnages rares comme kusko, le lièvre et le chat d'Alice au pays des merveilles, Max et bien d'autres sont tout simplement absents. Résultat, vous pouvez rencontrer trois mickey ou deux Minnie Mouse simultanément dans le parc ! Là où des points de rencontres comme « le point des explorateurs » auraient pu être tout simplement grandioses avec les personnages de Là-haut ou encore rencontrer le vrai Indiana Jones, comme à Tokyo Disney Sea tous les jours de l'année, nous avons eu droit à Mickey et Minnie dans leur costumes connus d'Adventureland.
Autre problème, sur le point de rencontre de Star Wars, un des seuls jours possible pour voir Chewbacca, R2-D2 ou encore Dark Vador, il a été décidé de placer les personnages dans un espace encadré en sortie de l'attraction Star Tours créant ainsi une attente de 45 minutes minimum, là où les années précédentes les personnages étaient dans les allées du land et accessibles à tous en 5 minutes.
Meetings :
This year the rare characters like Kusco, the Hare and the cat of Alice in the Wonderland, Max and many others are simply absent. Result, you may encounter three Mickey or two Minnie Mouse simultaneously in the Park! There where points of meetings as 'the point of the explorers' could be just grandiose with the characters to « up » or even meet the real Indiana Jones, as Tokyo Disney Sea every day of the year, we had Mickey and Minnie in their costumes of Adventureland.
Another problem, on the verge of meeting of Star Wars, one of the only days where it's possible to see Chewbacca, R2 – D2 or even Dark Vador, it was decided to place the characters in a space framed at the exit of the attraction Star Tours and creating a wait of 45 minutes minimum, there where previous years the characters were in the street of the land and accessible to all in 5 minutes.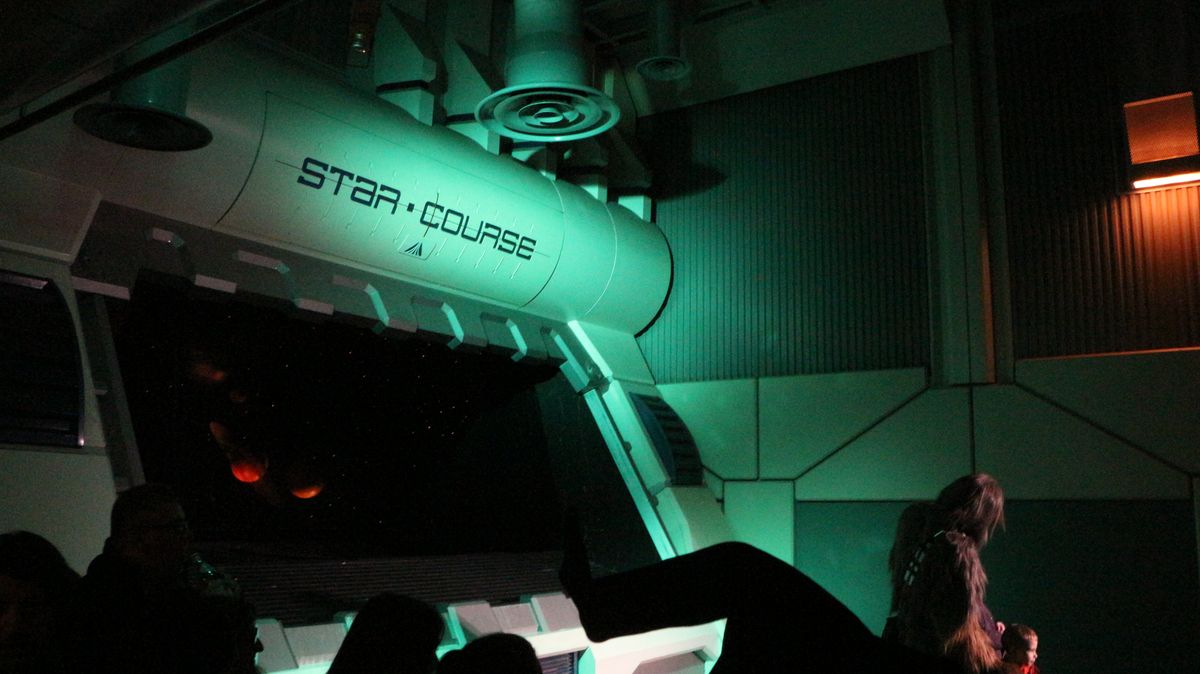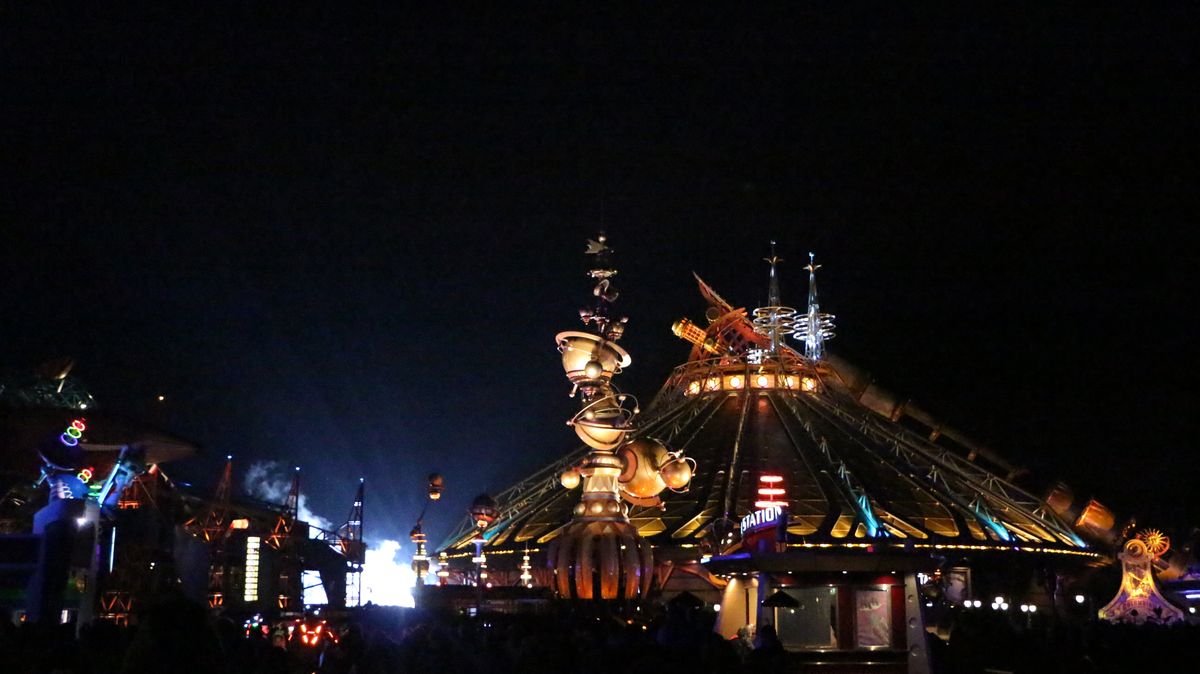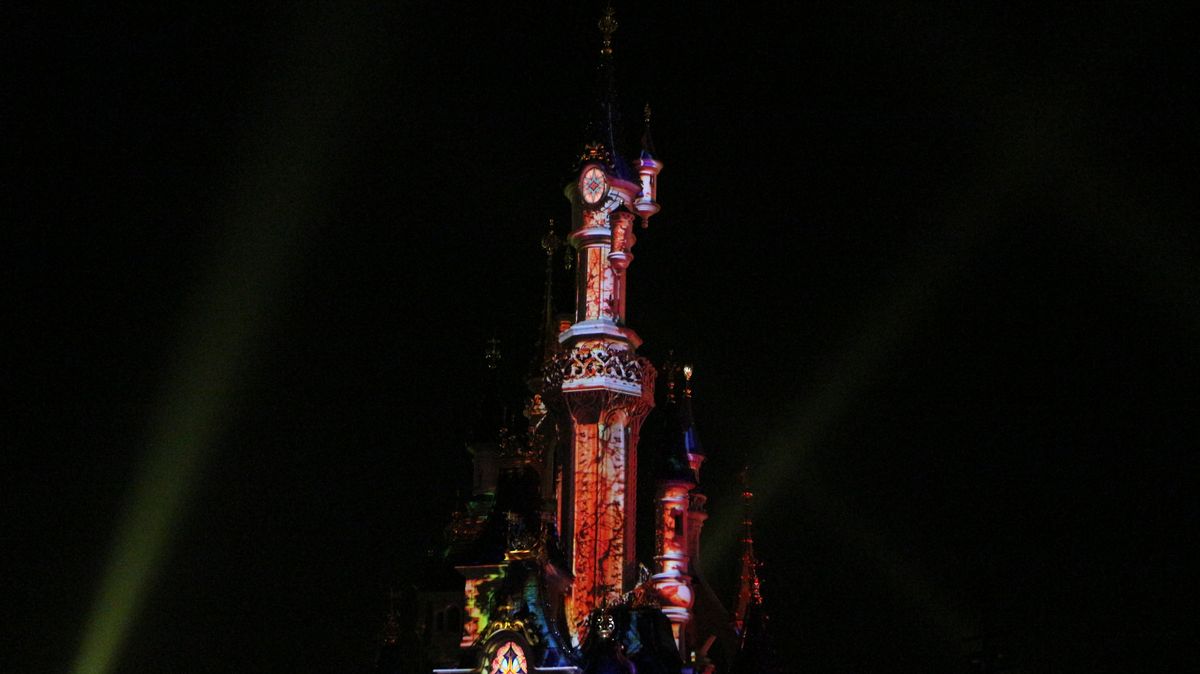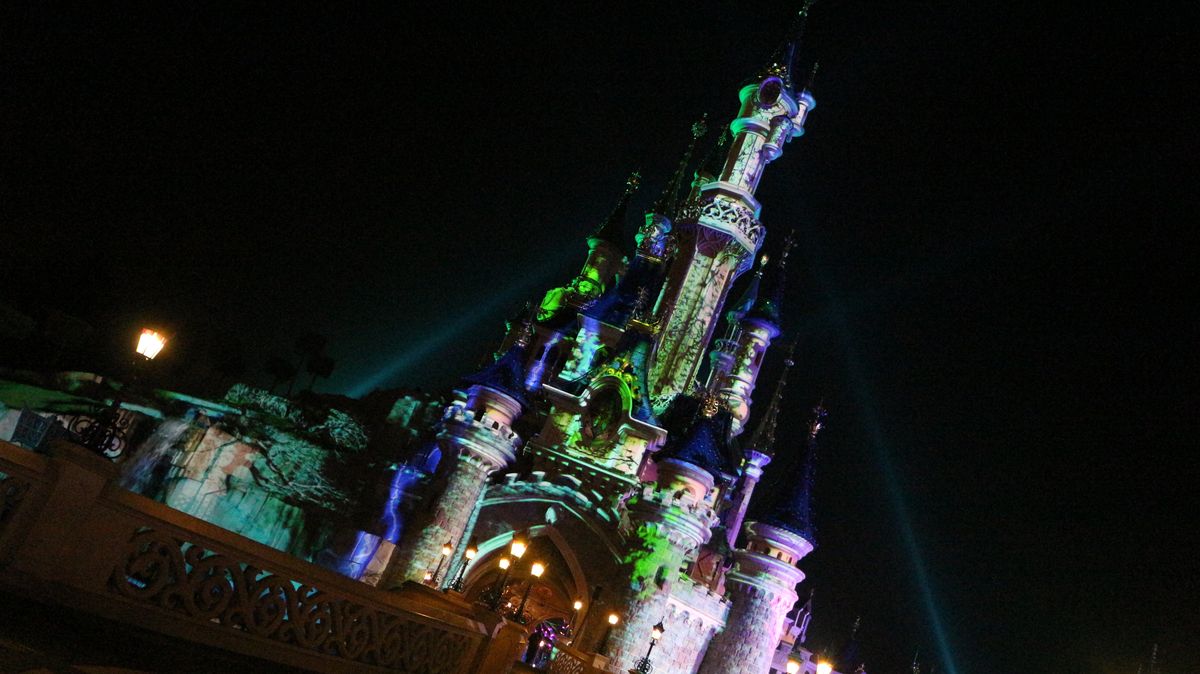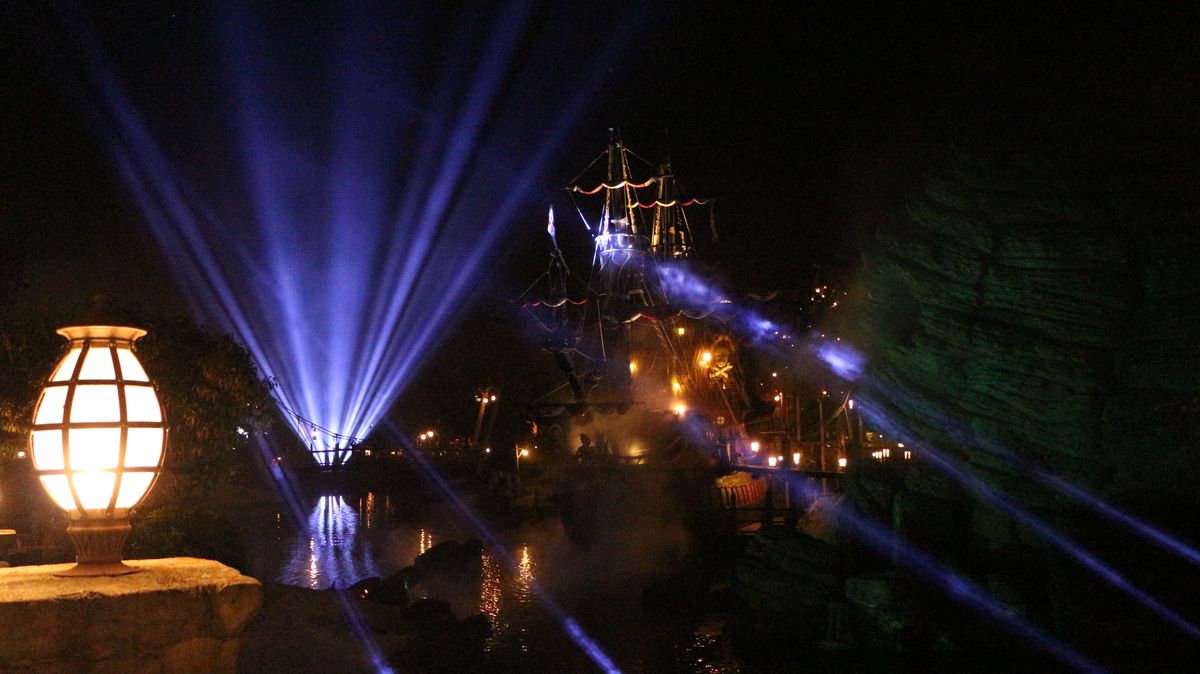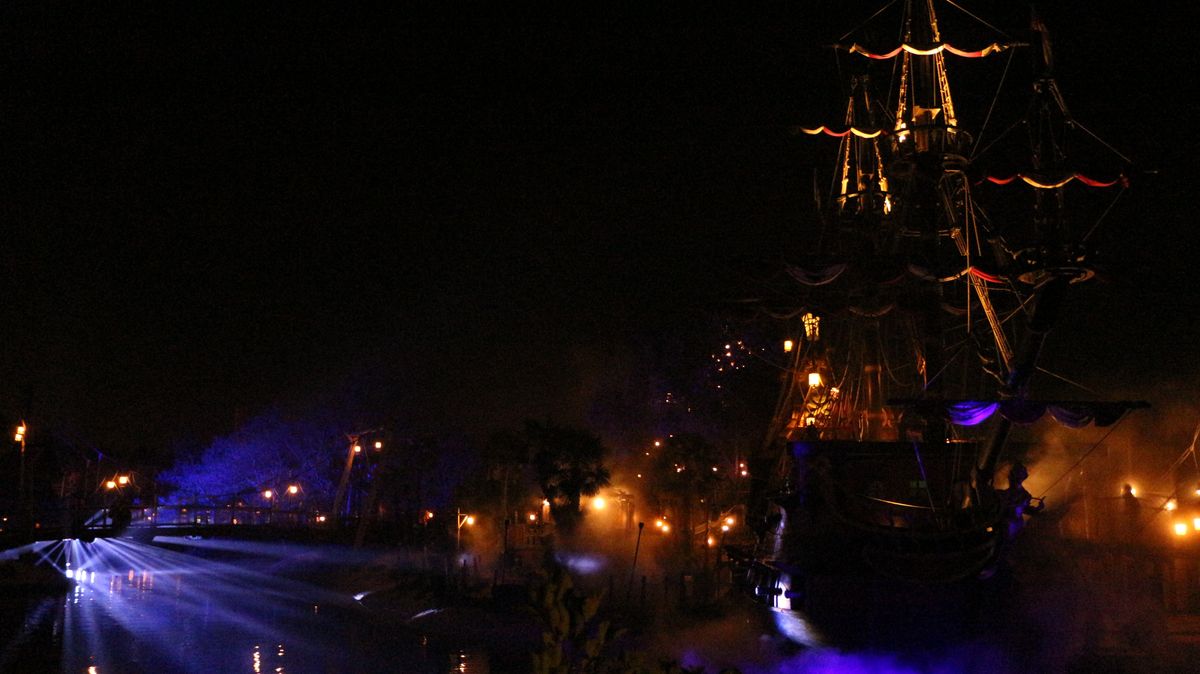 Animations de rue & Ambiance :
On a là une démonstration que l'offre déjà en baisse d'années en années ne se renouvelle décidément pas. En effet, que ce soit les cracheurs de feux, les fontaines du parc bouillonnantes de vapeur ou encore de nombreuses créatures déambulant dans les allées de Frontierland. Ceci est d'autant plus remarquable qu'on retrouve par exemple une ambiance musicale uniforme sur l'ensemble du parc là où encore il y a quelques années on pouvait entendre sur Discoveryland de la musique gothique avec des jeux lumières sur les bâtiments du land. Effets qui ont aujourd'hui totalement disparu. Cela dit, un effort a été fait cette année sur des jeux de lumières à Adventureland au niveau du galion ce qui ne permet pas de rattraper ce qui a été enlevé ces dernières années.
Street entertainment & Atmosphere :
It was a demonstration that the offers already down years in years and decidedly does not renew itself. Indeed, whether the fire-eaters , the bubbling fountains of steam or many creatures wandering in the alleys of Frontierland. This is all the more remarkable to be found for example a uniform musical atmosphere throughout the park there, where even a few years ago you could hear on Discoveryland of Gothic music with a synchronization of lights on the buildings of the land. Effects that have now completely disappeared. But, an effort has been made this year on the lights effects in Adventureland at the level of the Galleon but which does not catch up with what has been removed in recent years.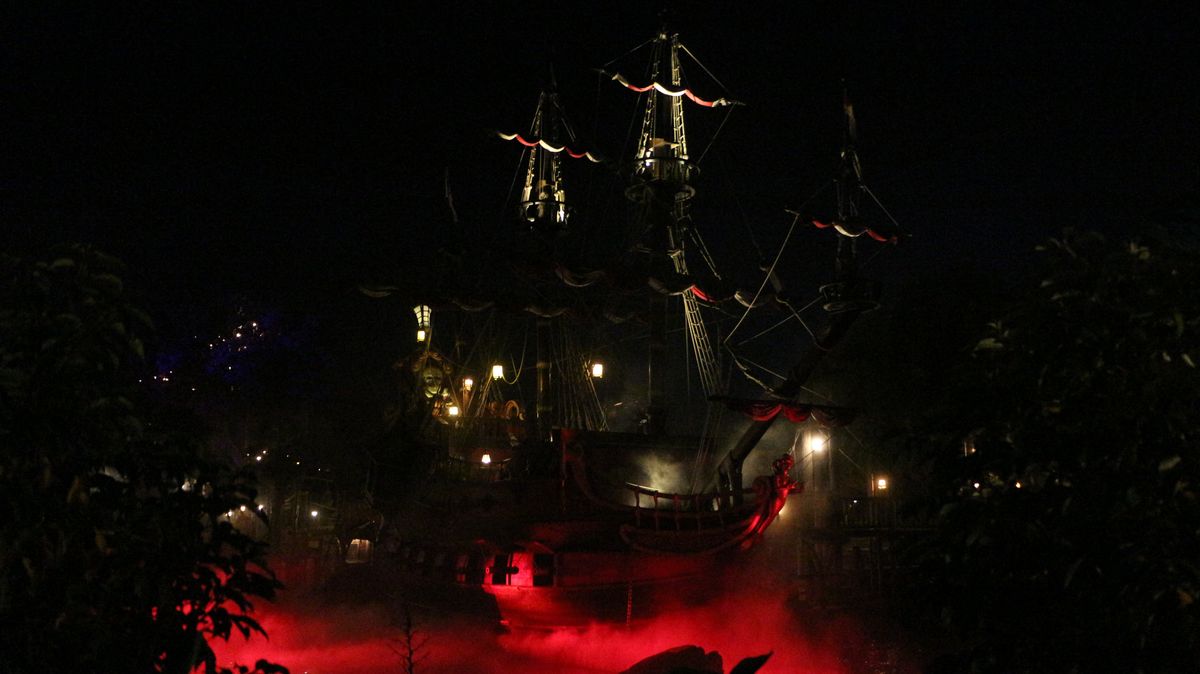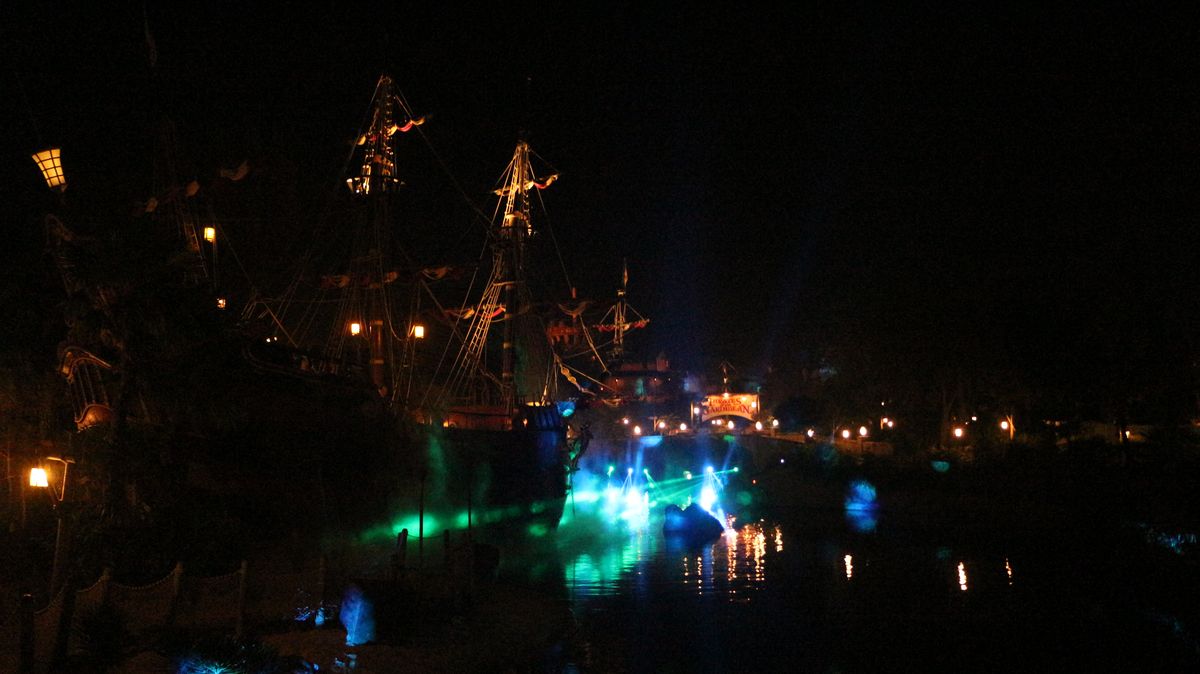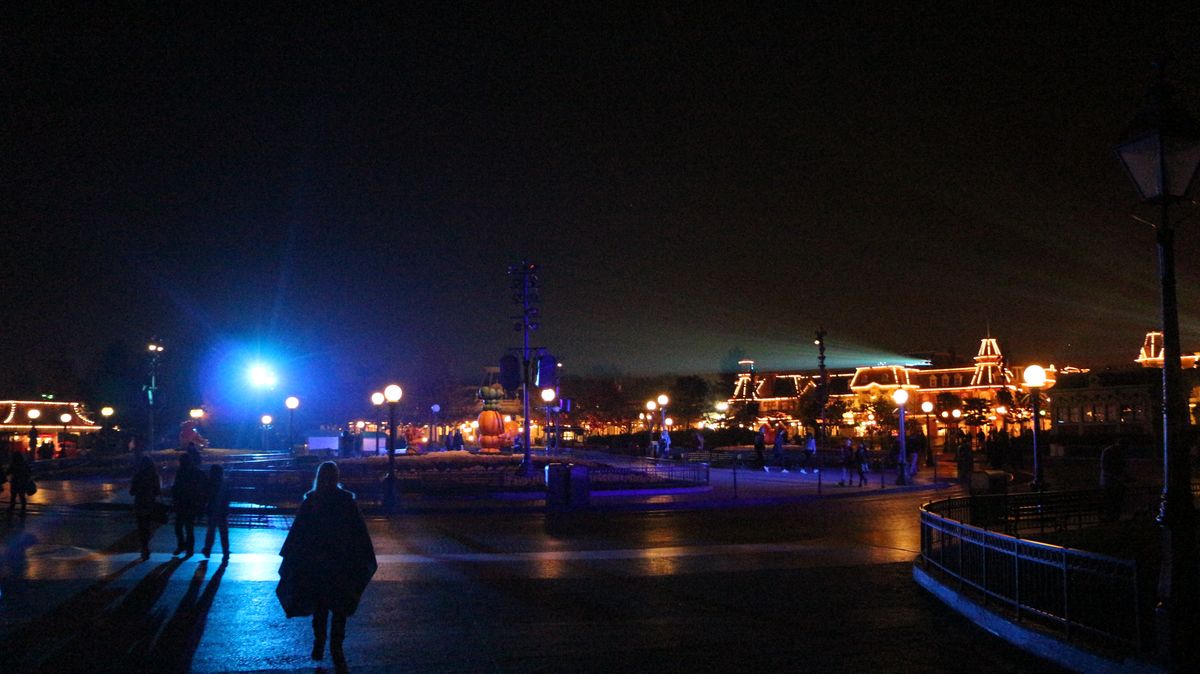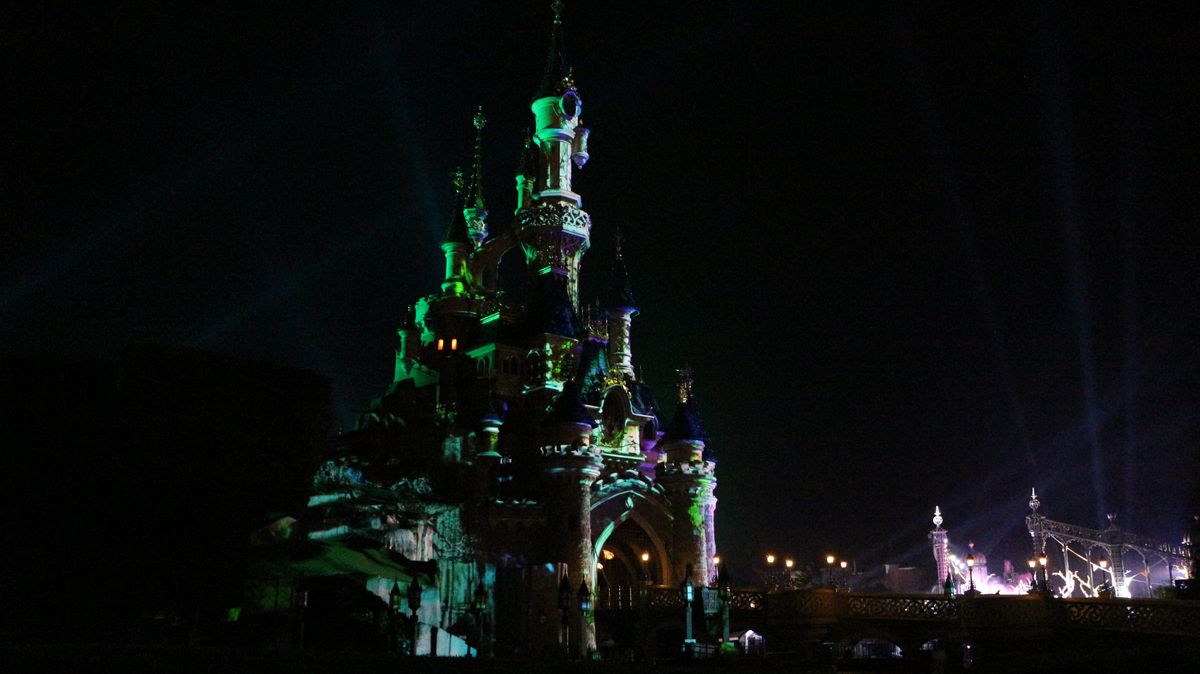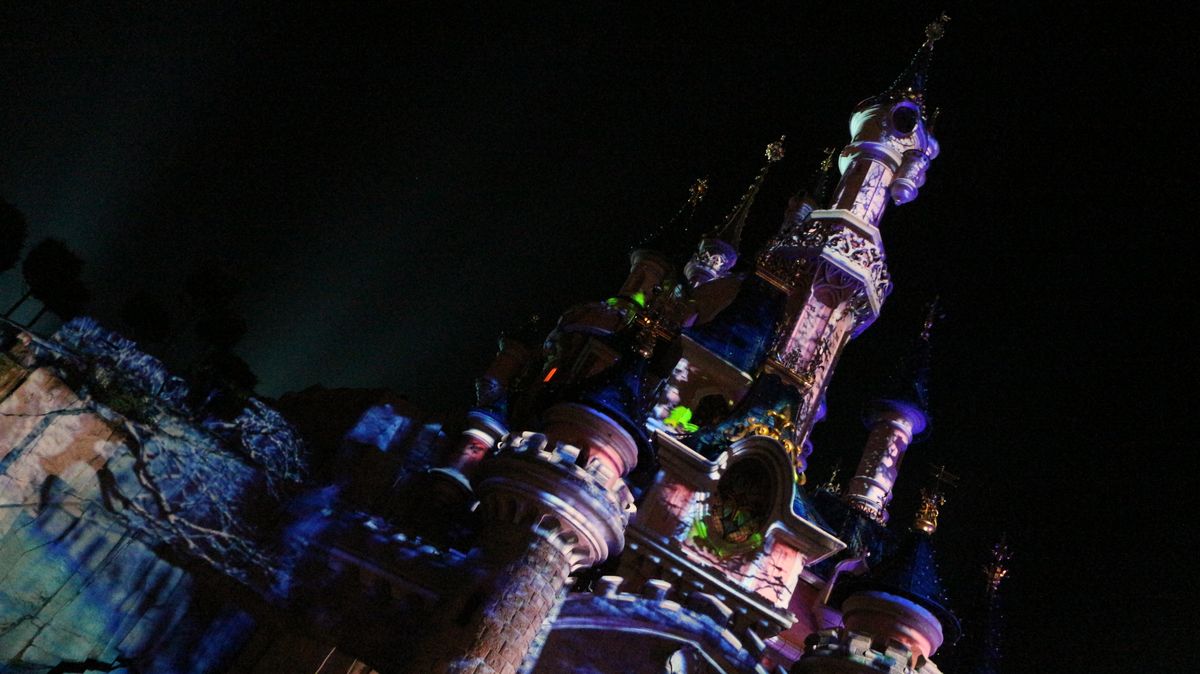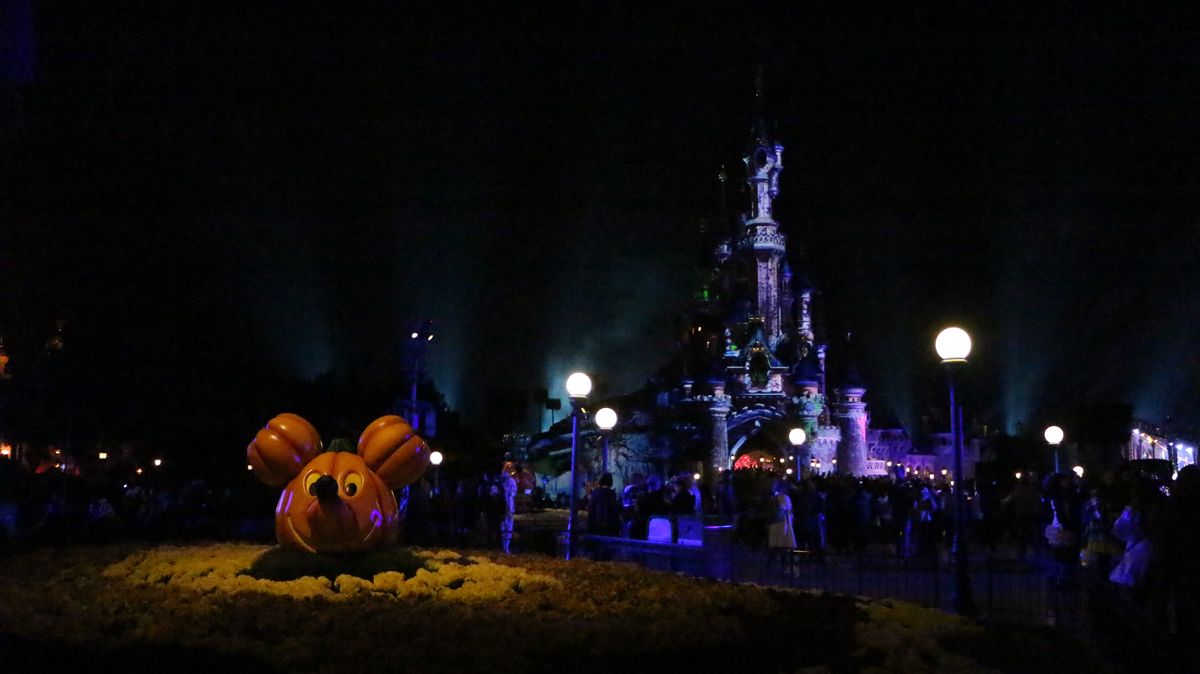 Les spectacles :
C'est une épineuse question qui revient chaque année. Cette année on a eu droit à aucune nouveauté. Certes « La Pirate Académie de Minnie » marche bien, mais ça reste le seul spectacle d'halloween présenté par Disney spécialement pour la soirée. On retrouve également la parade de trois chars « Mickey's halloween Celebration » qui offre une superbe ambiance mais dont l'unique représentation ne permet pas de satisfaire les visiteurs trop nombreux pour la voir et générant forcément de la déception. C'est simple, il y a quand l'espace le permet, jusqu'à 8 rangées de personnes. Autant vous dire que trois chars passant une seule fois dans la soirée que l'on a du mal à voir même placé depuis 25 mn, c'est trop peut. Et pourtant, depuis 3 ans ils n'ont toujours pas compris.
Le manque de spectacles se fait également sentir lors de la clôture de la soirée. Là où il y avait un spectacle sur central plaza ou alors un feu d'artifice spatiale Halloween, il a été choisi la facilité en remettant le spectacle Disney Dreams ! dès 23h alors qu'il avait été représenté quatre heures avant à 19h pour les visiteurs de la journée. Une représentation que les participants de la soirée avaient pu voir avec une entrée possible dans le parc dès 17h.
Shows :
This is a thorny issue that comes up every year. This year we received no novelty. While « Minnie's Pirate Academy » working well, but it remains the only Halloween show presented by Disney specifically for the evening. There is also the parade of three floats « Mickey's Halloween Celebration » that offers a great atmosphere but whose the unique representation does not satisfy the visitors to view and generating necessarily a big disappointment. It's simple, when there is space permits, you have up to 8 rows of people in front of you. Both say that three floats passing once in the evening that one has trouble seeing well that placed 25 minutes before. In 3 years they still have not understood.
The lack of shows is also felt at the end of the evening. Where there was a show on central plaza or a Fireworks of Halloween, he chose the facility by giving the show Disney Dreams! from 11 pm, but four hours before had been represented at 7 pm for visitors of the day. A representation that the participants of the evening could see with the possibility to enter in the Park at 5 pm.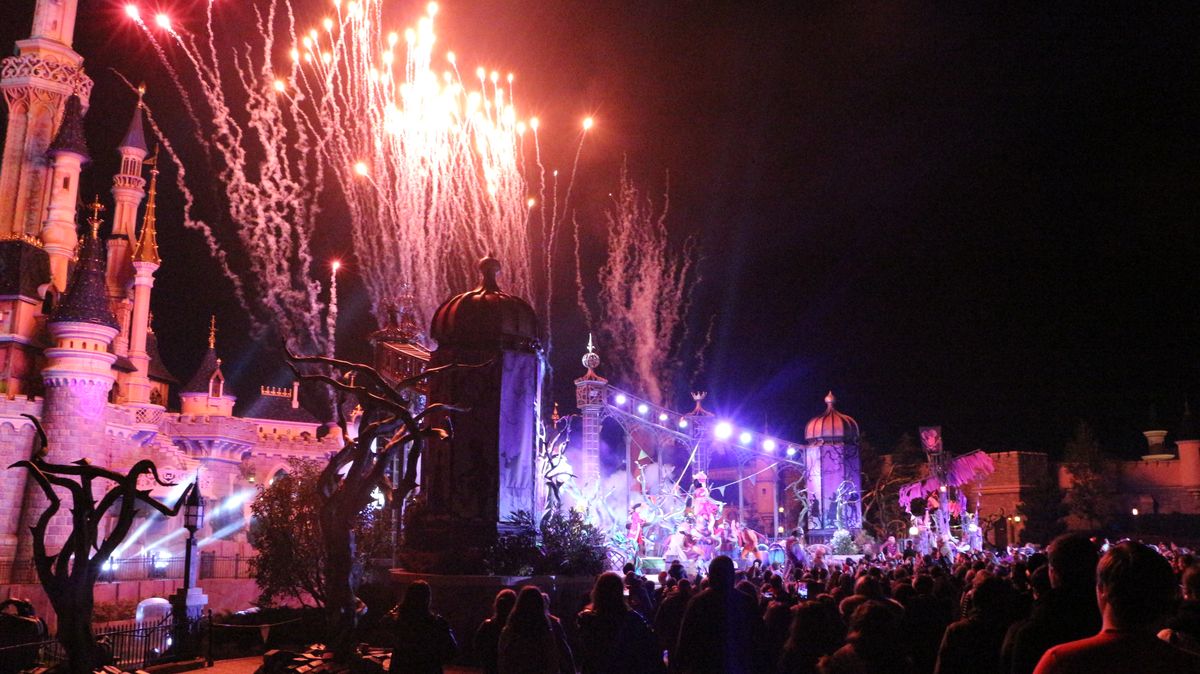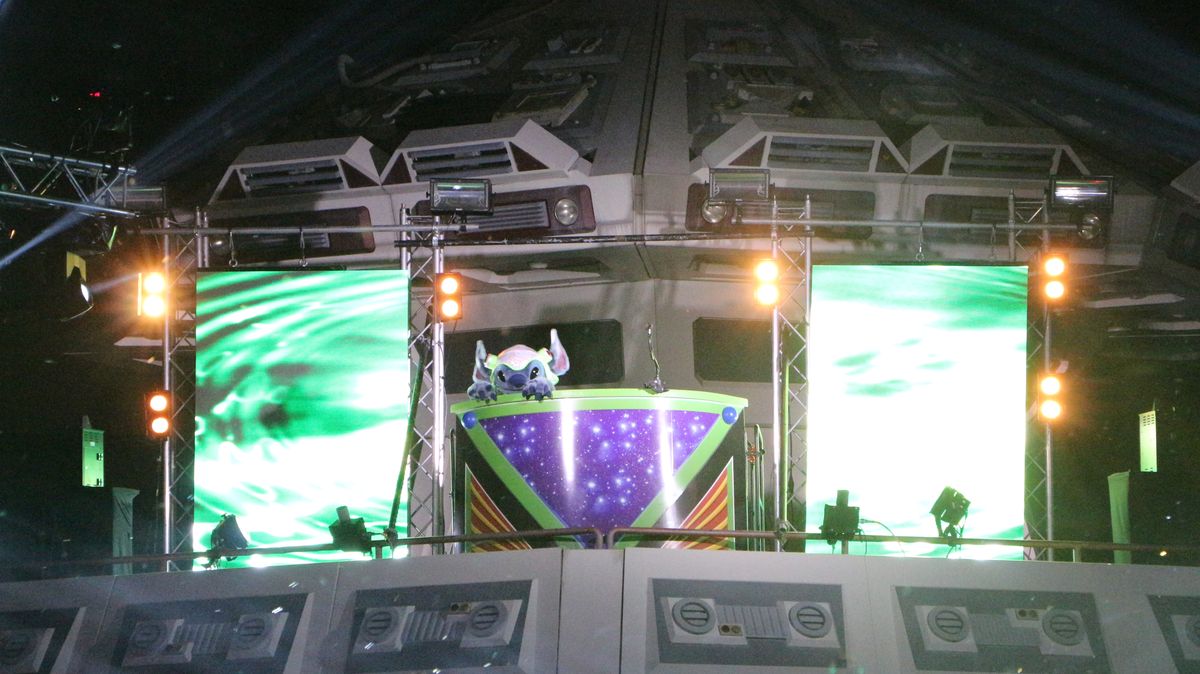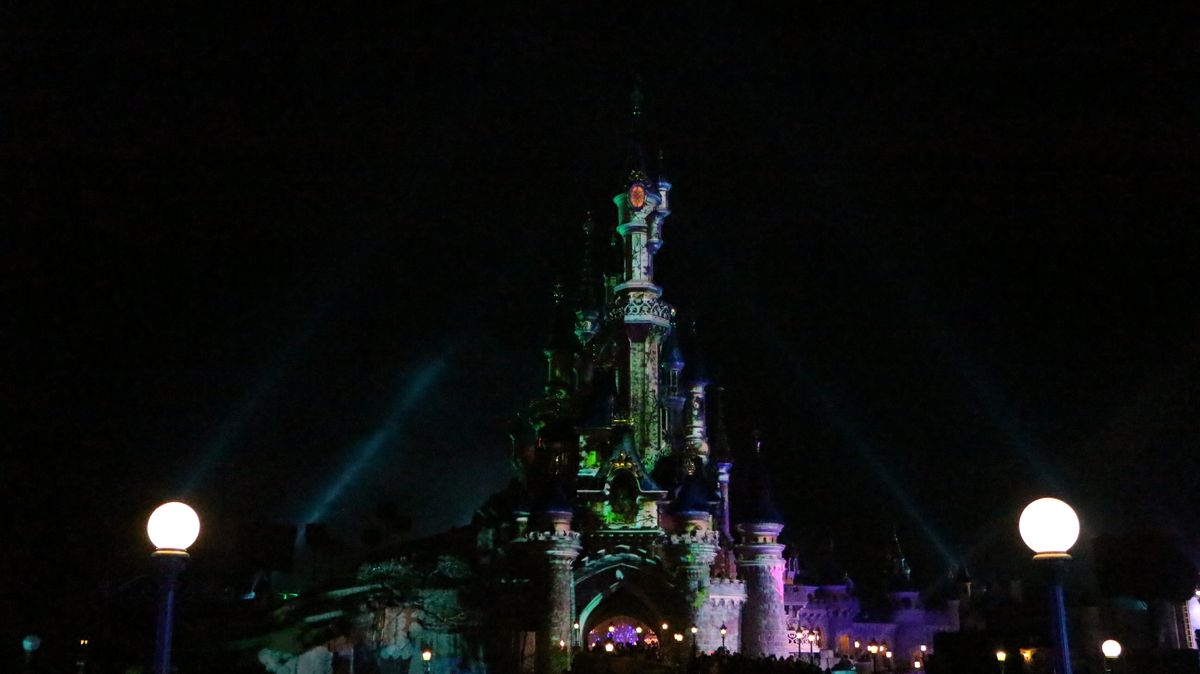 Un manque de spectacles, d'animations de rue et d'ambiances créés spécialement par Disney pour sa soirée qui pourtant s'adresse à une clientèle d'habitués. Une soirée qui doit permettre au parc de sortir du quotidien, et proposer autre chose. Un exemple avec les représentations de la « Jedi Academy » à la place d'une animation de squelettes jouant des tambours avec un Dingo danseur, comme dit précédemment avec « Disney Dreams! ».
Autres constats, des animations, spectacles et parades trop peu nombreux entrainant les clients à se rabattre en partie sur les attractions qui a l'image de Big Thunder Mountain (train de la mine) affiche plus de 80 minutes d'attente, soit ¼ de la durée de la soirée perdue dans les files d'attentes ou encore 40 minutes à Star Tours.
A lack of shows, street entertainment and atmosphere specially created by Disney for the evening which nevertheless caters to a regular clientele. An evening that should allow the park to get out of everyday life, and suggest something else. An example with the representations of the « Jedi Academy » instead of an animation skeletons playing drums with goofy, or as said before with « Disney Dreams! « .
Other findings, the lack animations, shows and parades causing the flow of guests of to go in part on attractions,the Big Thunder Mountain (mine train) has more than 80 minutes waiting or ¼ the duration of the halloween party lost in queues or 40 minutes to Star Tours.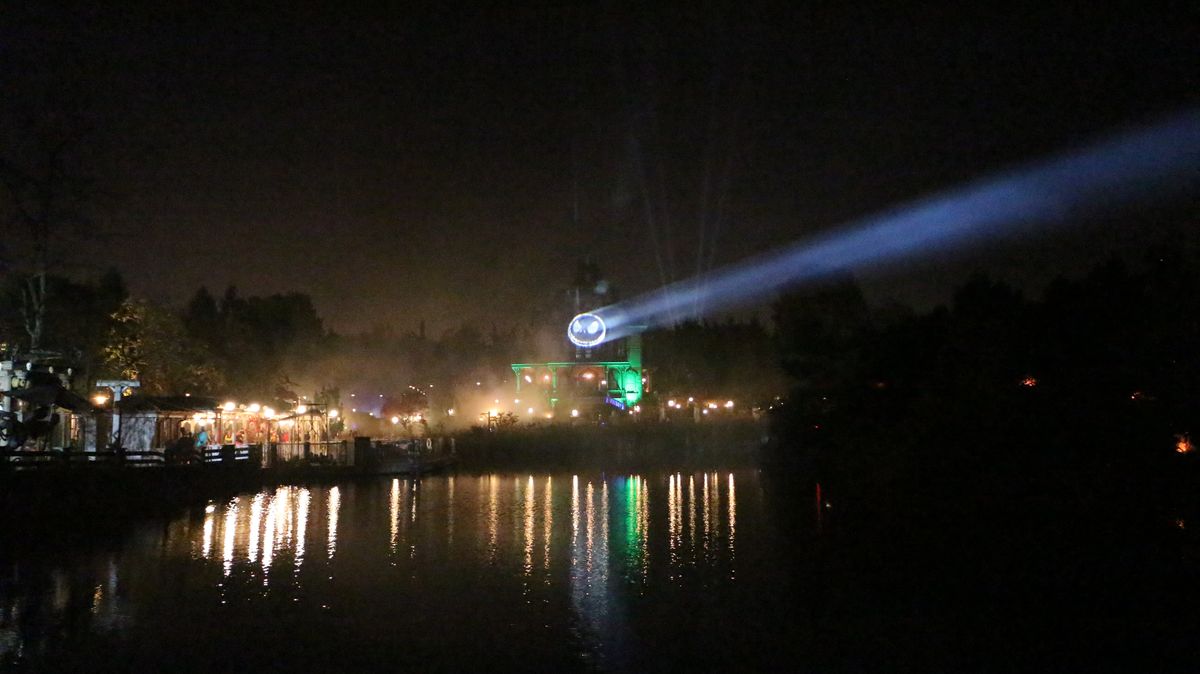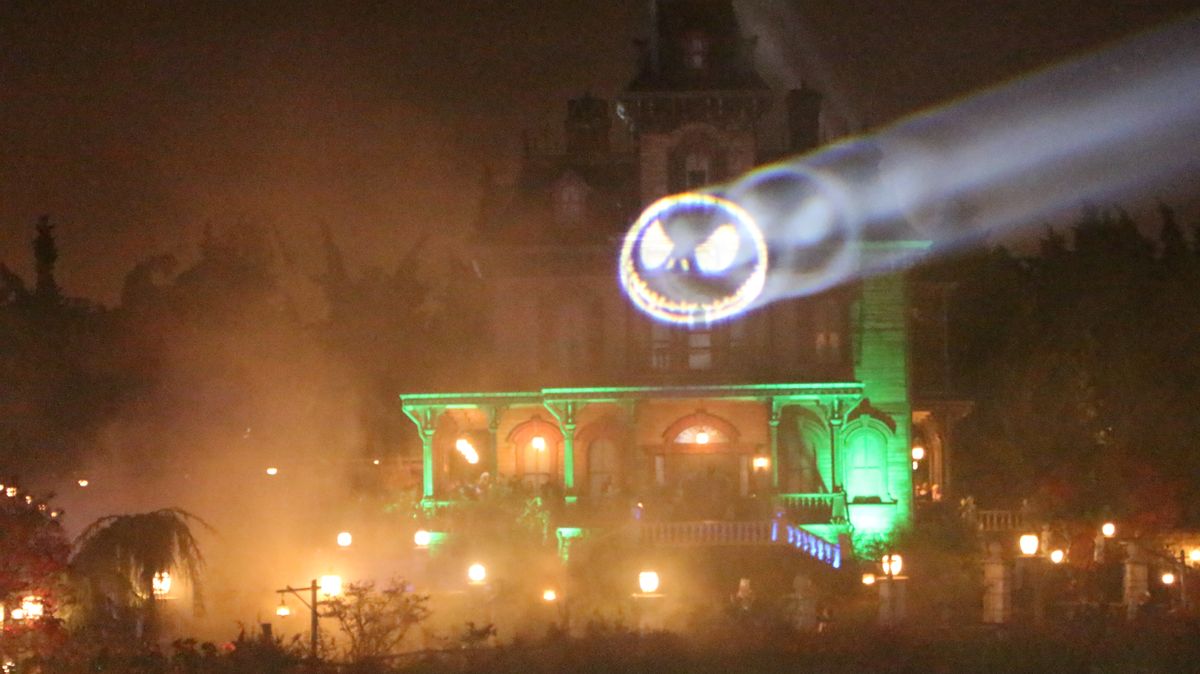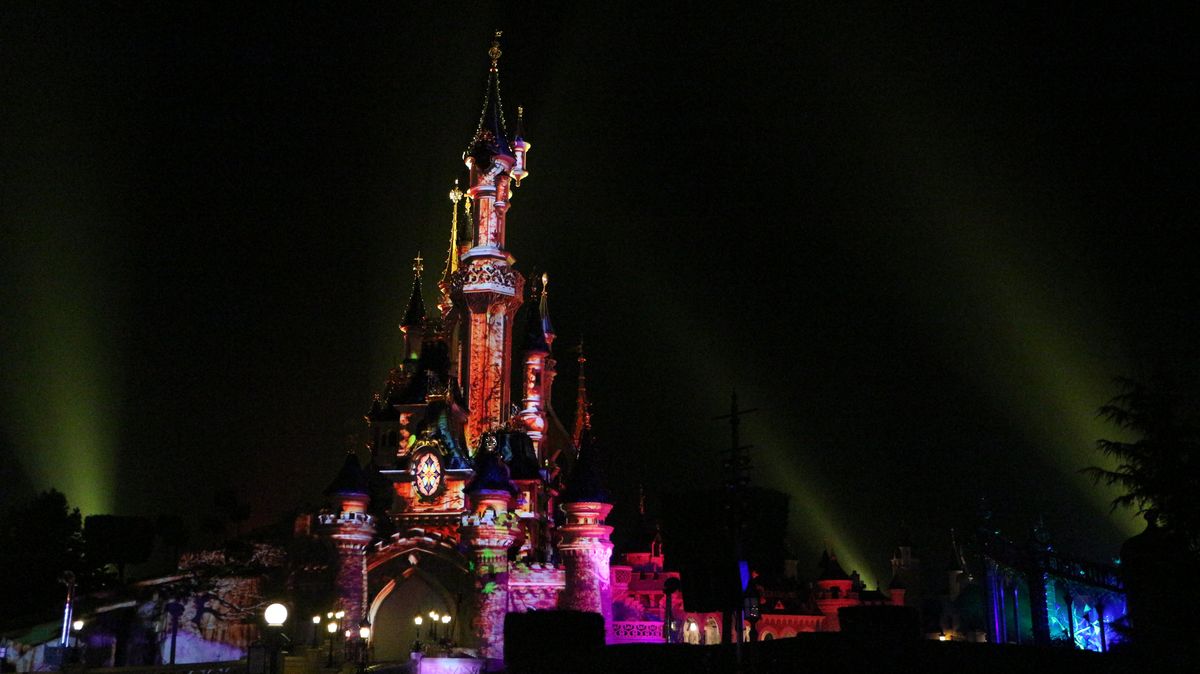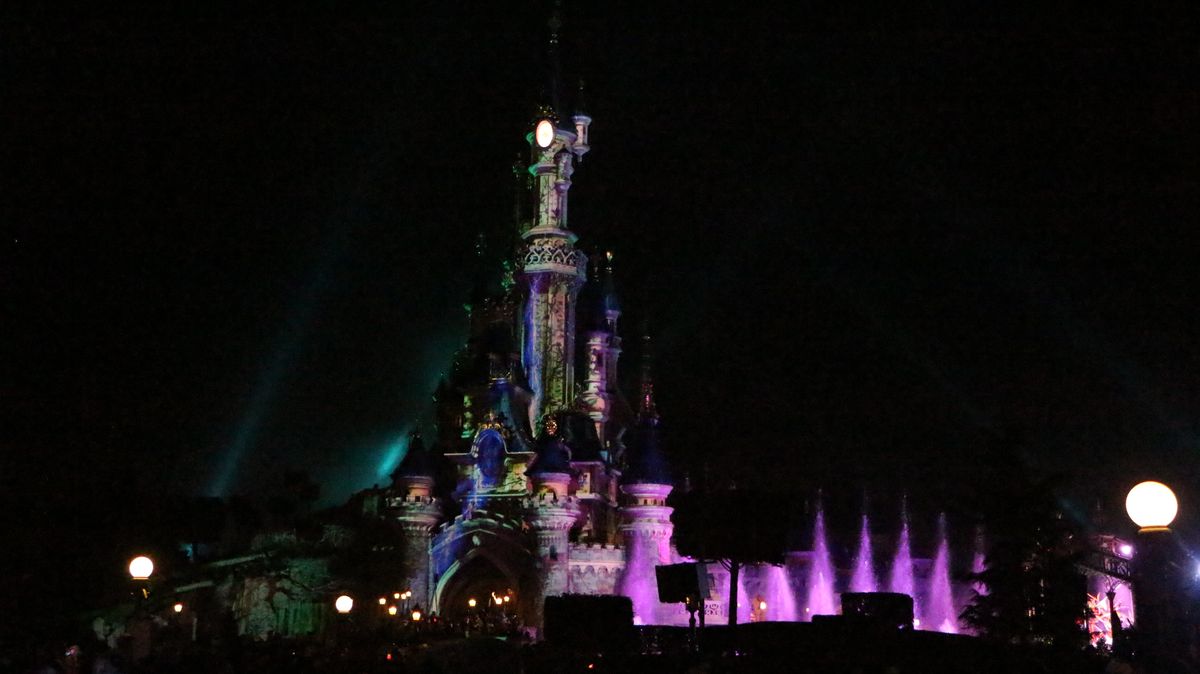 Ainsi, cette clientèle d'habitués est spectatrice d'année en année de la dégradation de l'expérience, malgré l'augmentation tarifaire avec pour conséquence l'augmentation du nombre de visiteurs mécontents et déçus. Autre constat qui en dit long, le parc se vide après seulement trois heures, juste après Disney Dreams! A 23h , alors que lors des éditions précédentes le parc se vidait bien plus tard attendant pour bon nombres le dernier RER de 00h20 pour rejoindre Paris.
C'est donc sur la base de nos remarques et de notre ressenti, que nous avons été totalement déçu. De plus, au vue des attractions qui seront fermées en 2016 pour réhabilitations, nous avons décidé de ne plus assister à « l'événement » annuel.
Certes pour une personne découvrant la soirée pour la première fois c'est un moment que l'on pourrait qualifier d'agréable, mais plus des ¾ des visiteurs sont des habitués qui réservent la soirée plus d'un mois avant. Il n'y avait plus de places disponibles deux semaines avant la date.
Au final on a donc une offre qui se dégrade, des prix qui augmentes, une soirée qui propose de vivre une expérience à peine améliorée que celle vécue en journée alors que l'attente est au contraire, avoir de l'inédit pour sortir du quotidien.
Thus, this clientele of regulars is spectator from year to year of the degradation of the experience, despite the ticket price increase with effect the increase in the number of visitors unhappy and disappointed. Another observation that speaks volumes, the visitors go out the park after only three hours, just after Disney Dreams! At 11 pm, while in previous editions the halloween party the park starts to have less visitors more later and take the last train to go in Paris at 00:20 am.
It is therefore on the basis of our remarks and our feelings that we were totally disappointed. Furthermore, as the attractions that will be closed in 2016 for renovations, we decided to do not participate at this annual 'event'.
Certainly for a person discovering the halloween party for the first time this is a moment that could be described as pleasant, but more than three quarters of customers are regulars who book this Party more than a month before. There were more spaces available two weeks prior to the date.
In the end it was an offer that degrades, prices increase, an evening featuring a barely improved experience that one experienced during the day so we wait a unique experience, out of the daily, new !
Un rapide regard sur le passé / A quick look at the past