Bonjour à tous, voici l'actualité de la semaine sous le soleil de septembre !
Hello everyone, here is the news of the Week under the sun of September!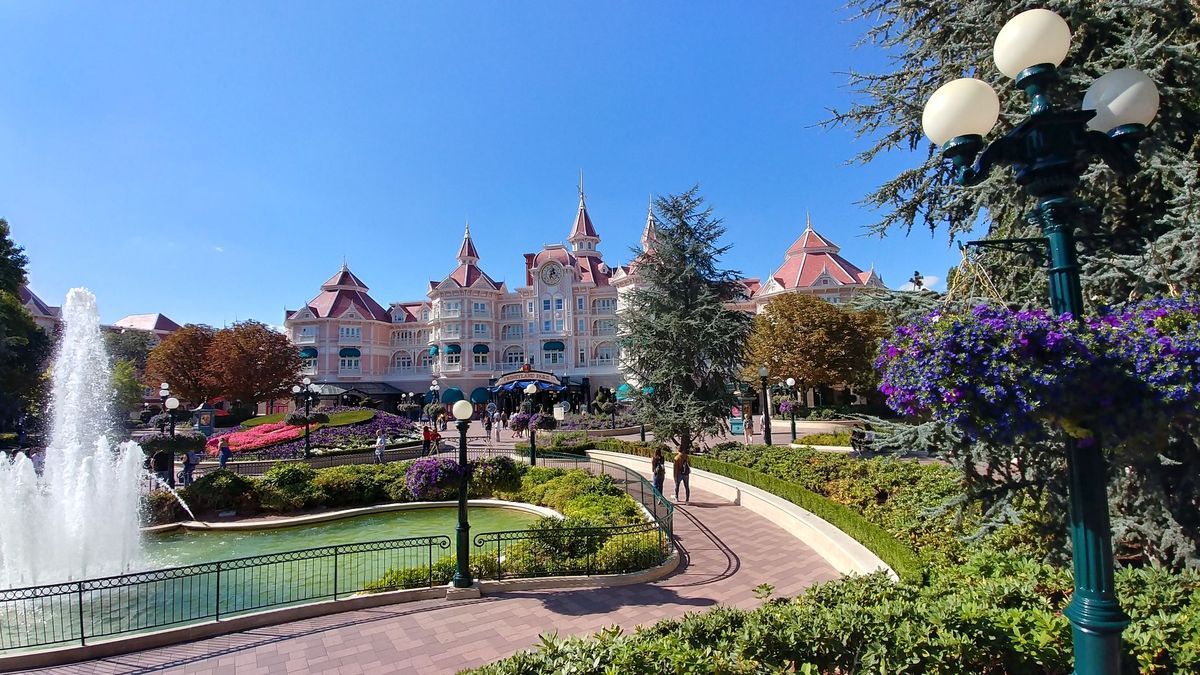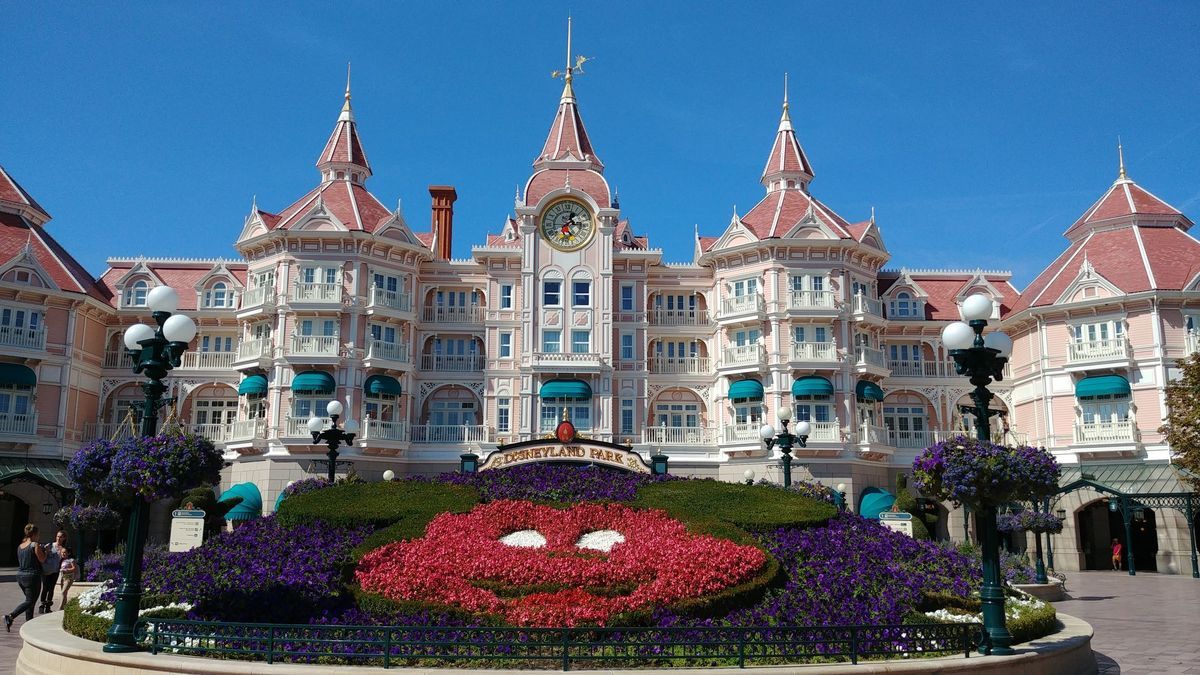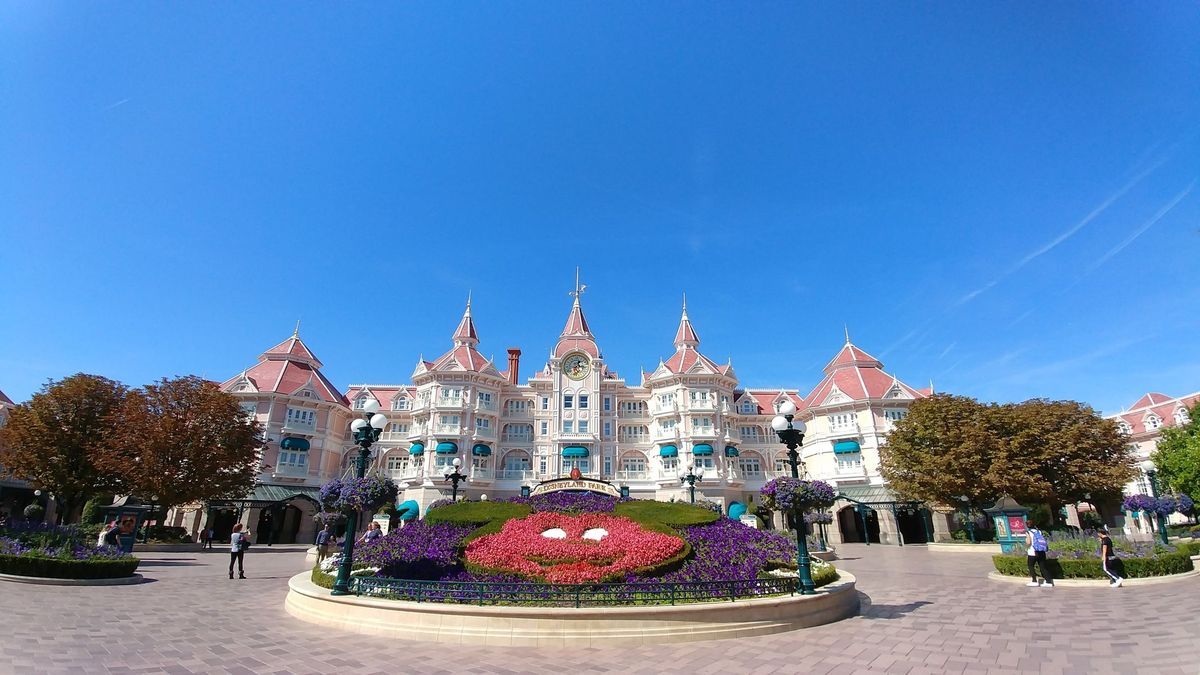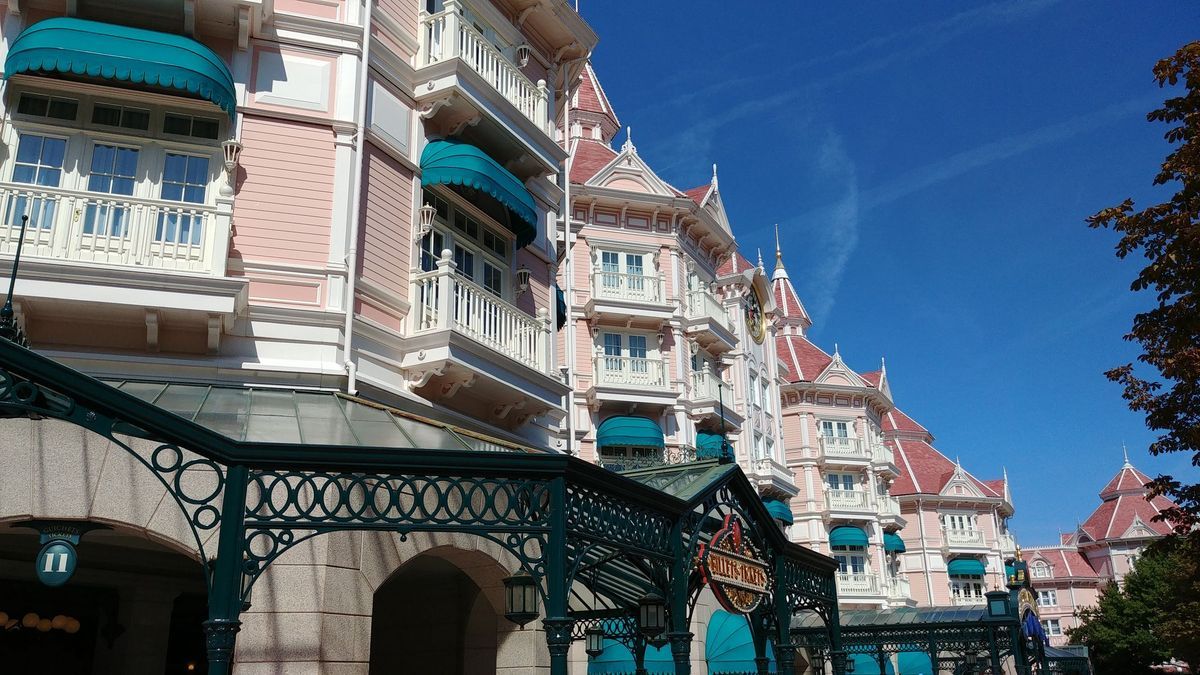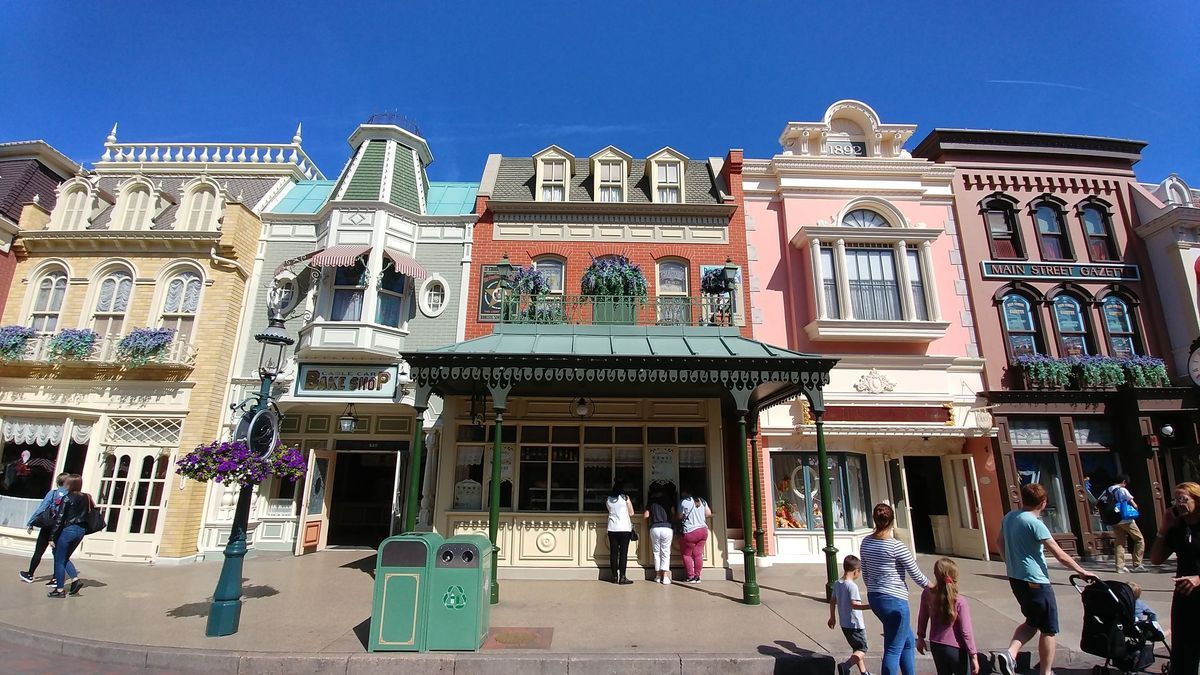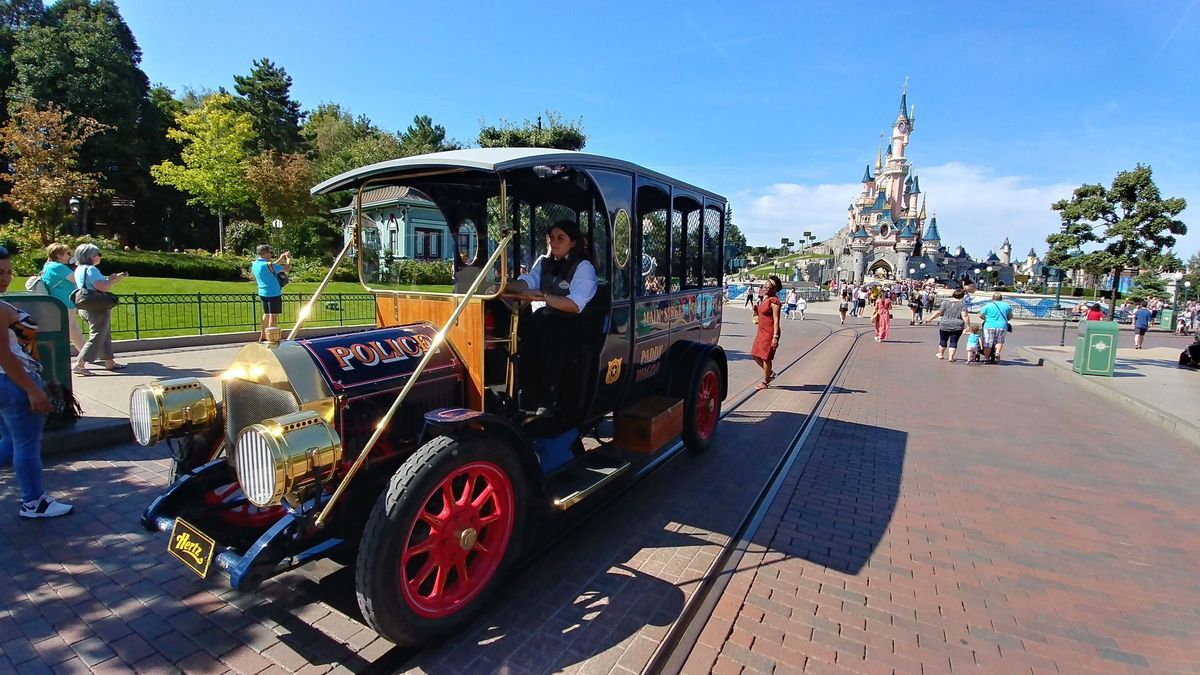 Le dimanche 9 septembre était la dernière occasion de voir les show du 25ème anniversaire. Ça a été pour nous le moment de dire au revoir à « Mickey Présent : Joyeux anniversaire Disneyland Paris »
Sunday, September 9th was the last chance to see the 25th anniversary shows. It was for us the time to say goodbye to « Mickey present: Happy Birthday Disneyland Paris »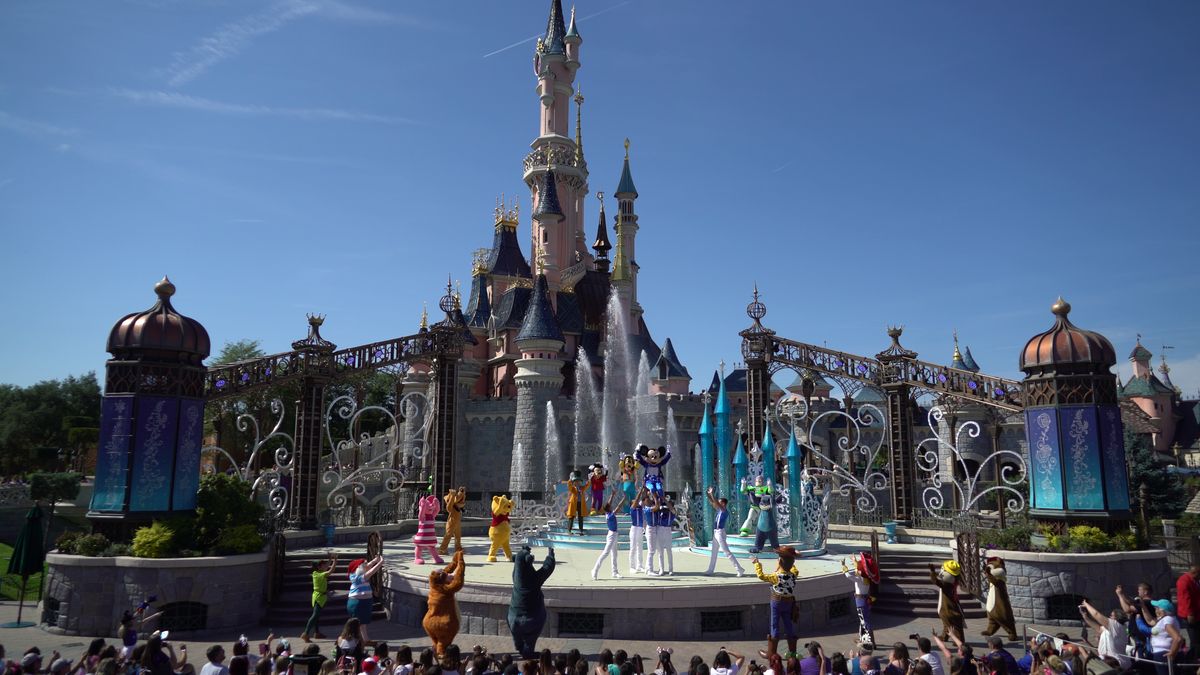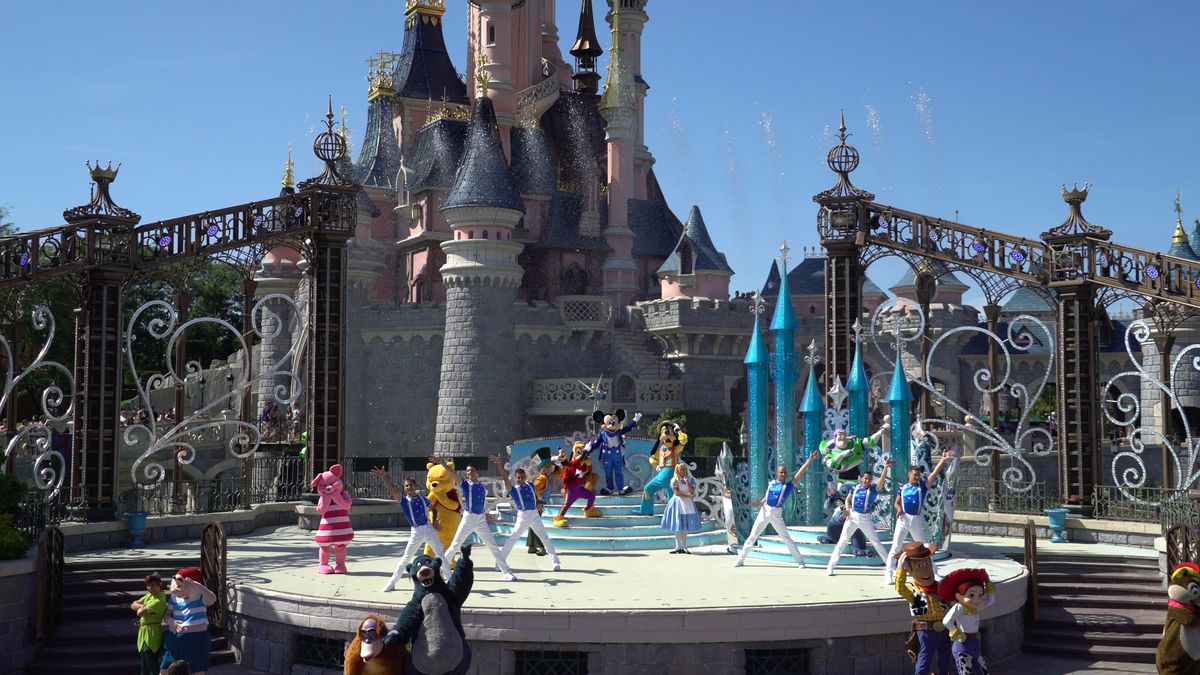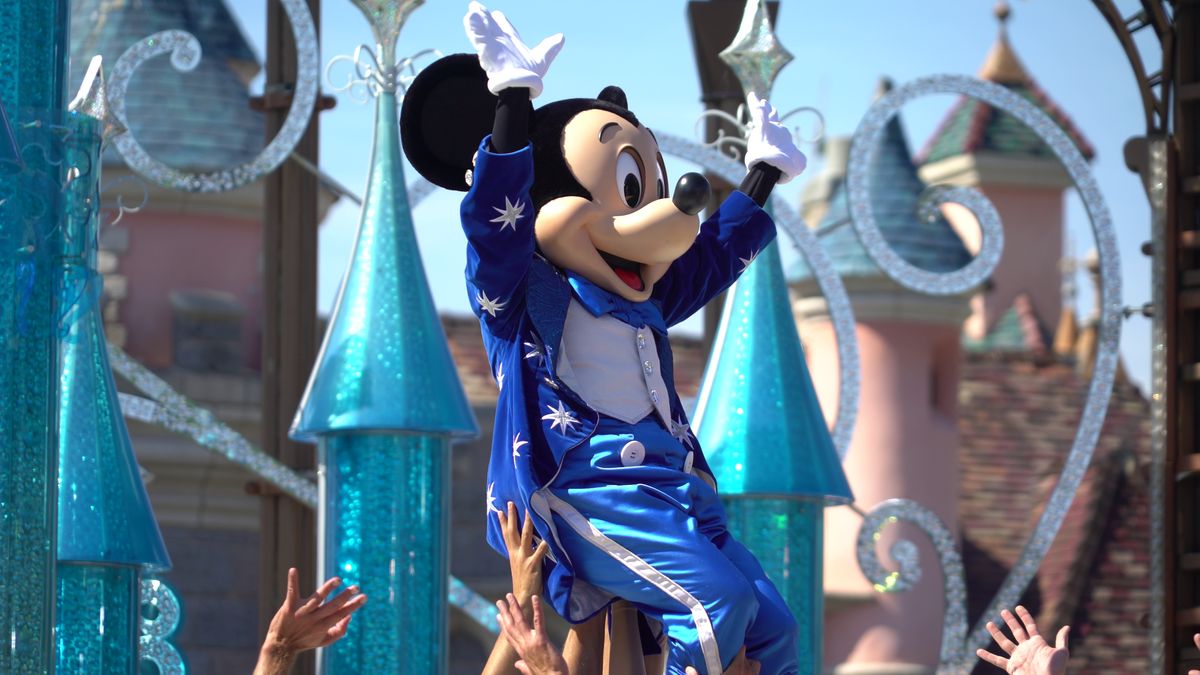 Ainsi en attendant le commencement de la saison d'Halloween lundi 1er octobre, les parcs entrent dans une période creuse. Le moment idéal pour faire le point sur les travaux en cours dans les parcs.Direction le Molly Brown pour faire le point sur deux chantiers.
So while waiting for the beginning of the Halloween season Monday October 1st, the parks enter a low period. The perfect time to take a look at the work being done in the parks. Direction the Molly Brown to take a look at two works zones.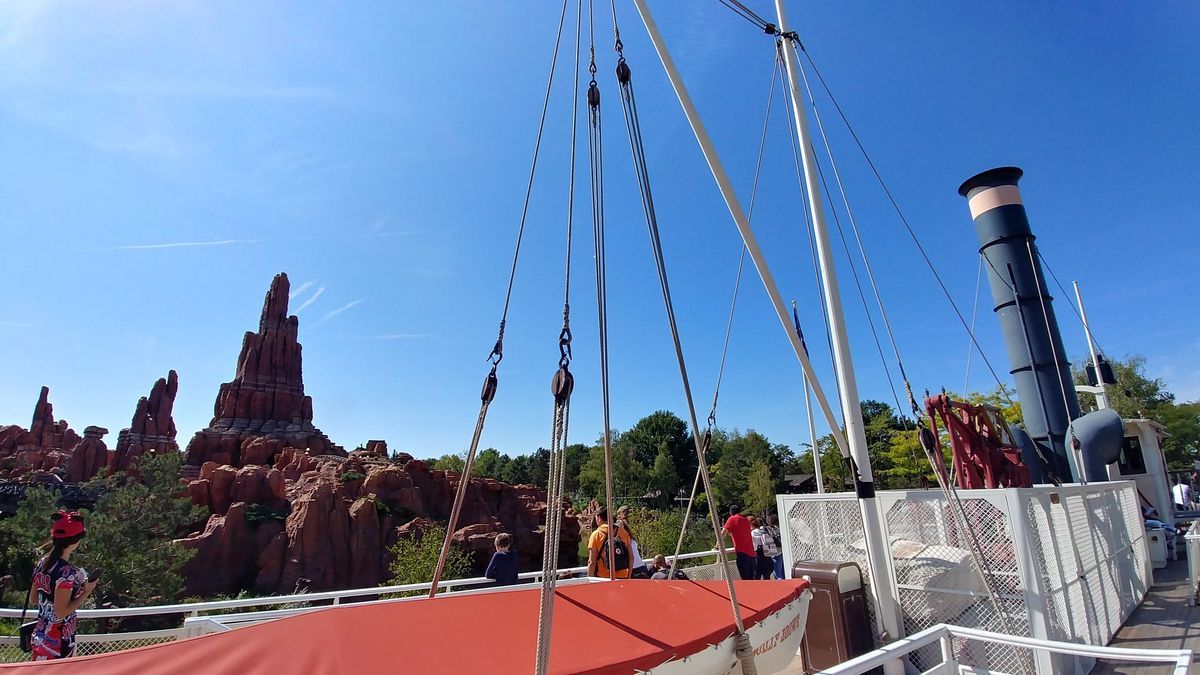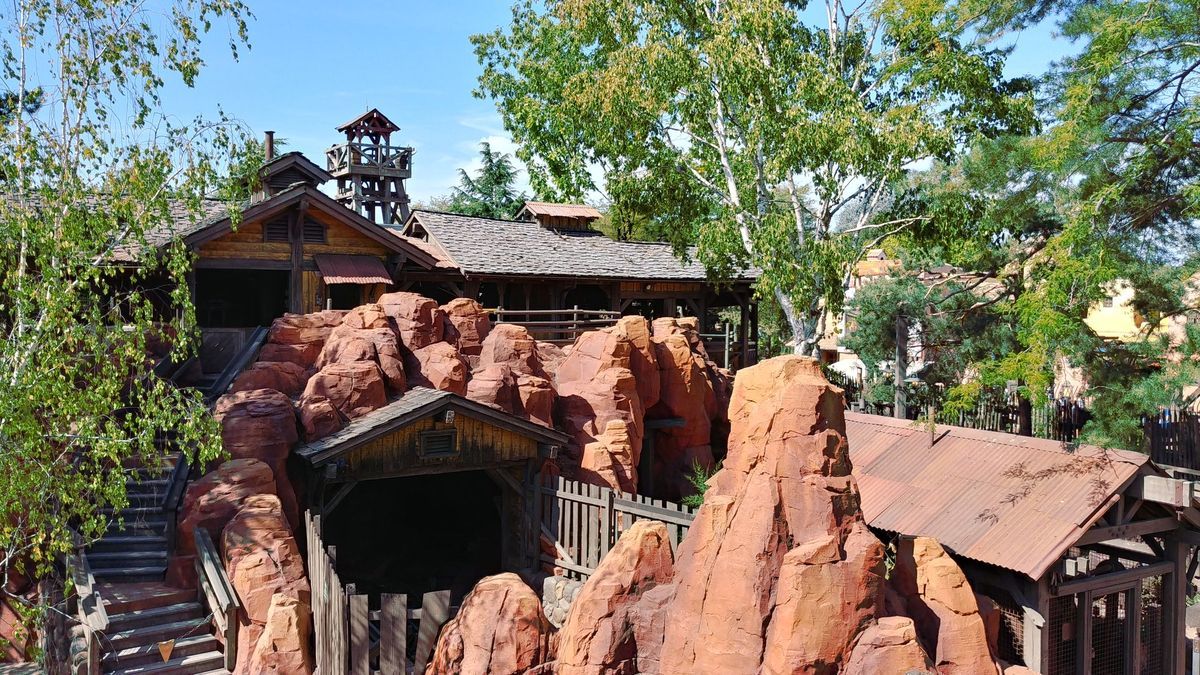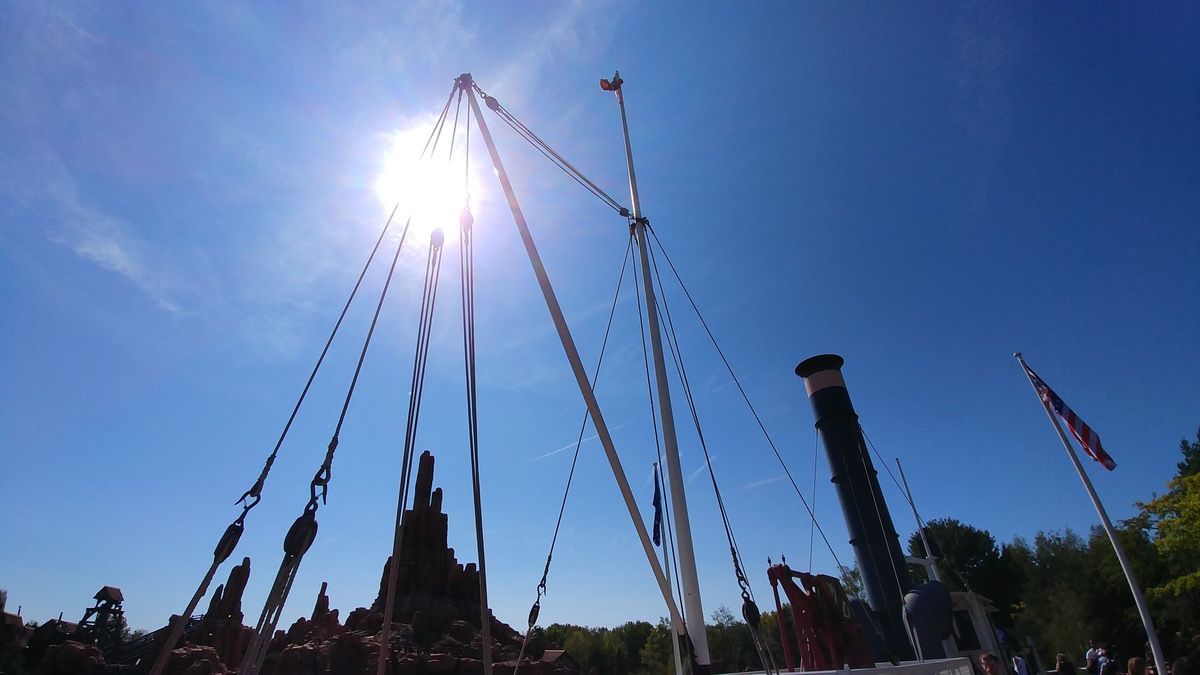 Le terrassement du nouveau Chaparral Theater avance bien, la préparation du sol a été faite pour recevoir la nouvelle salle de spectacle entièrement fermée.
The earthwork of the new Chaparral Theater is advancing well, the preparation of the floor was made to receive the new theatre completely closed.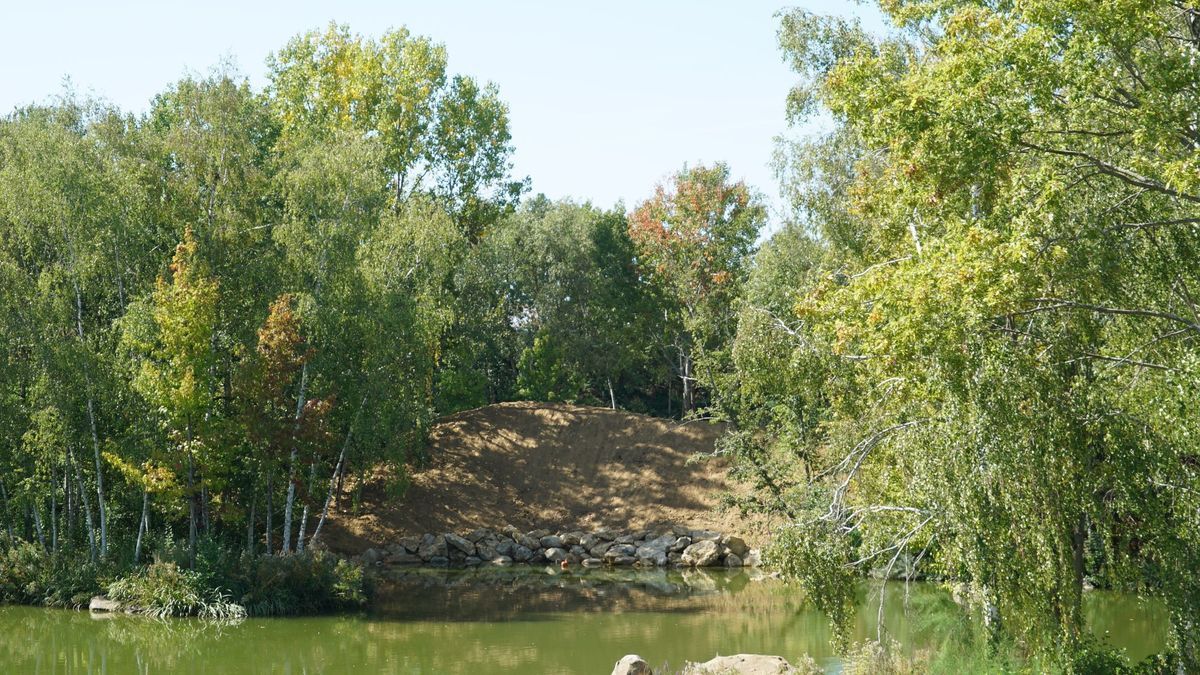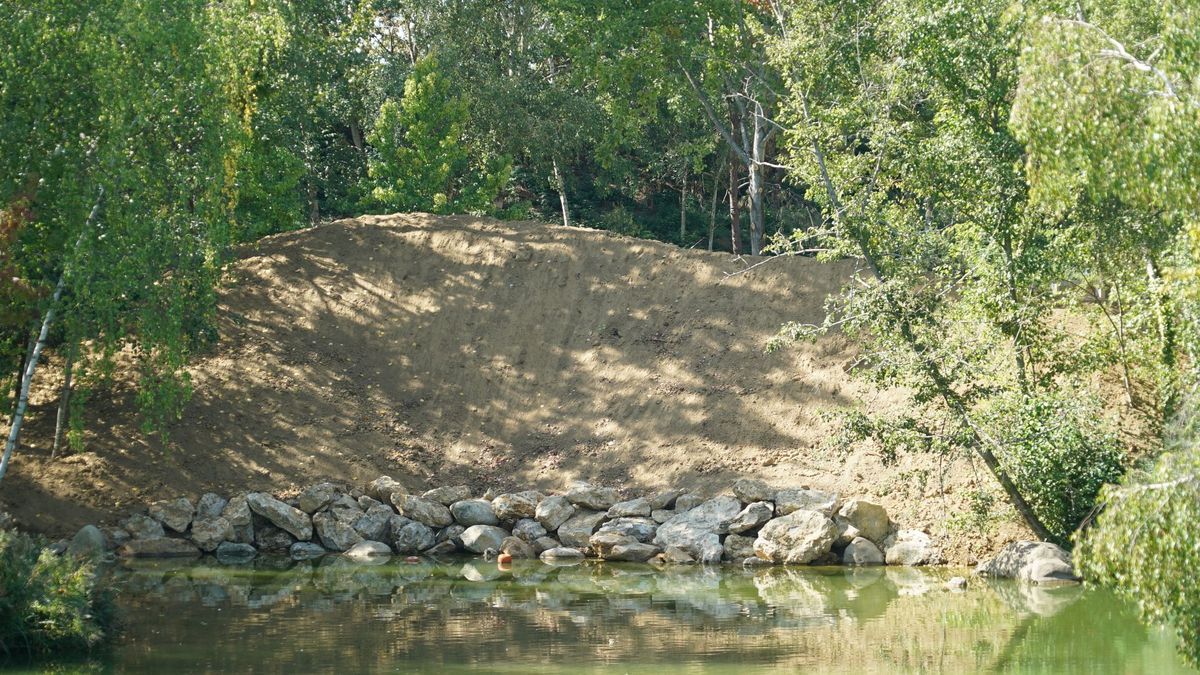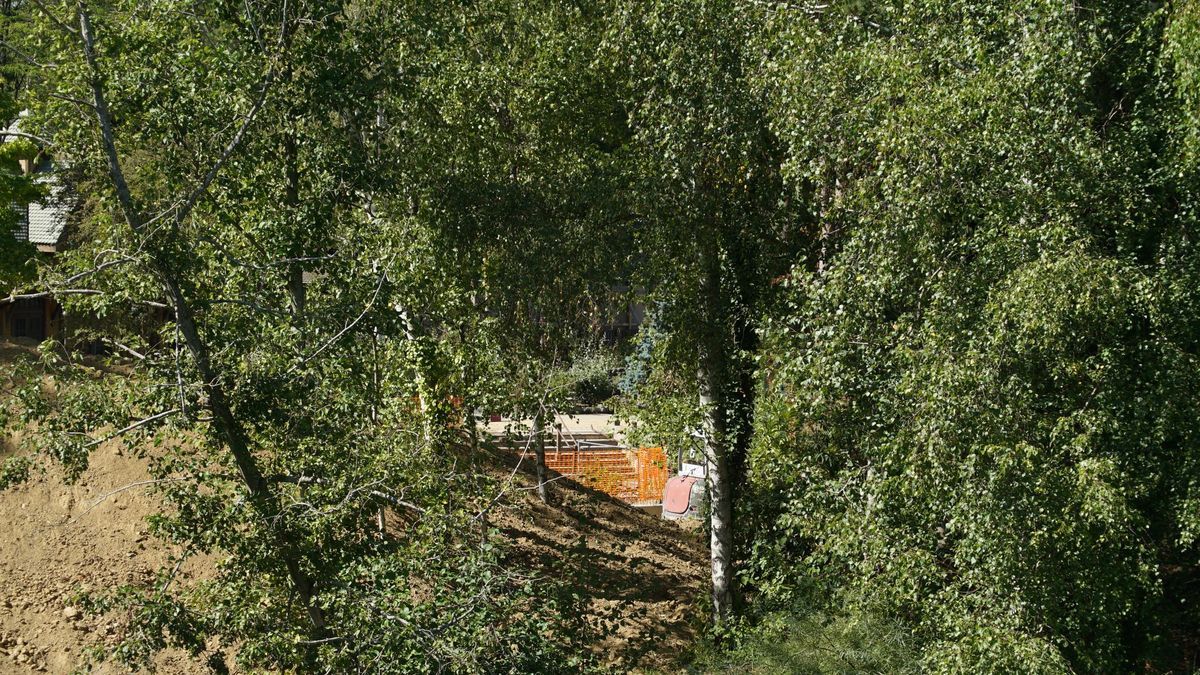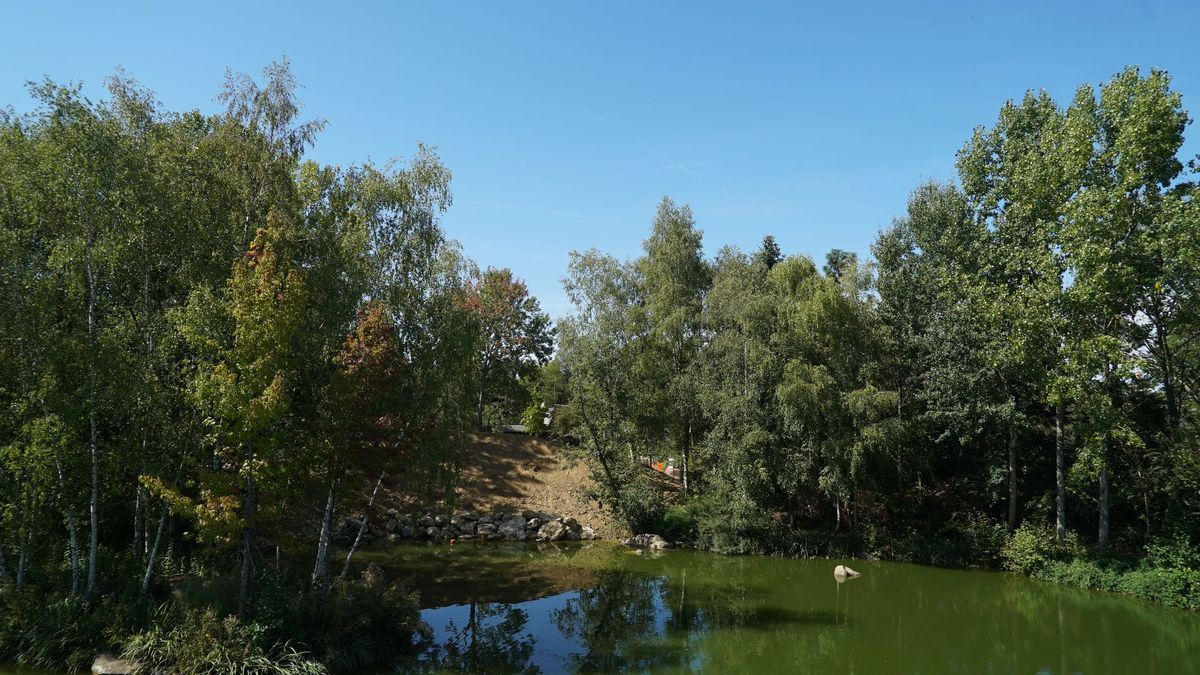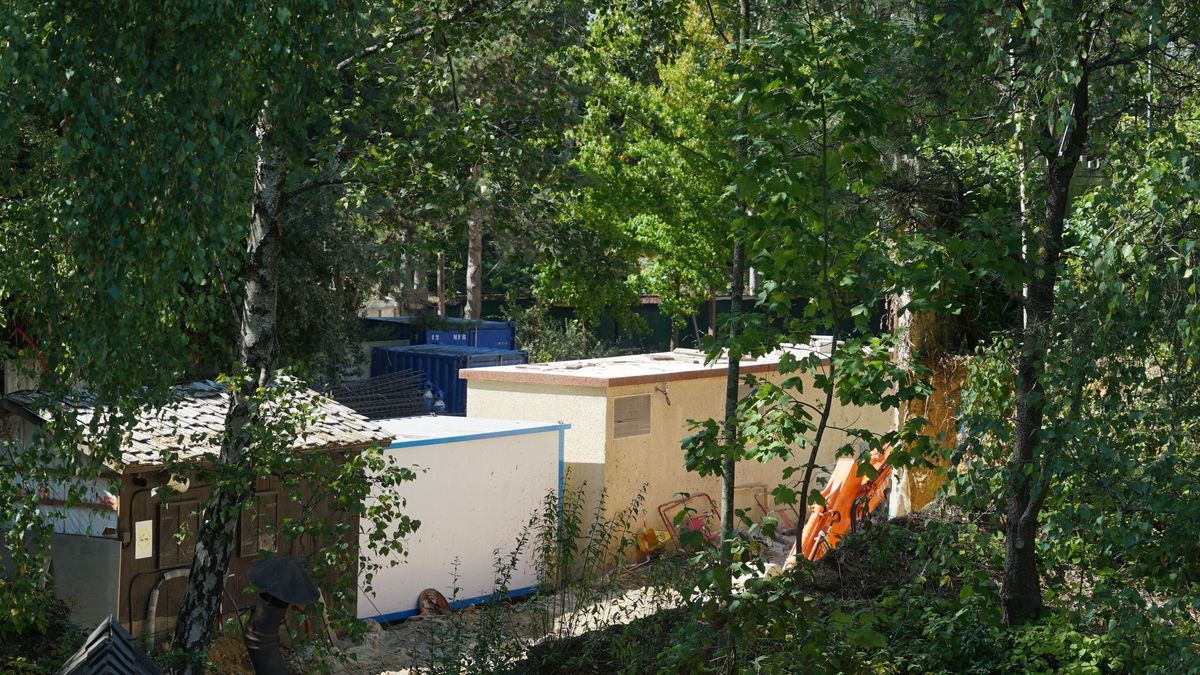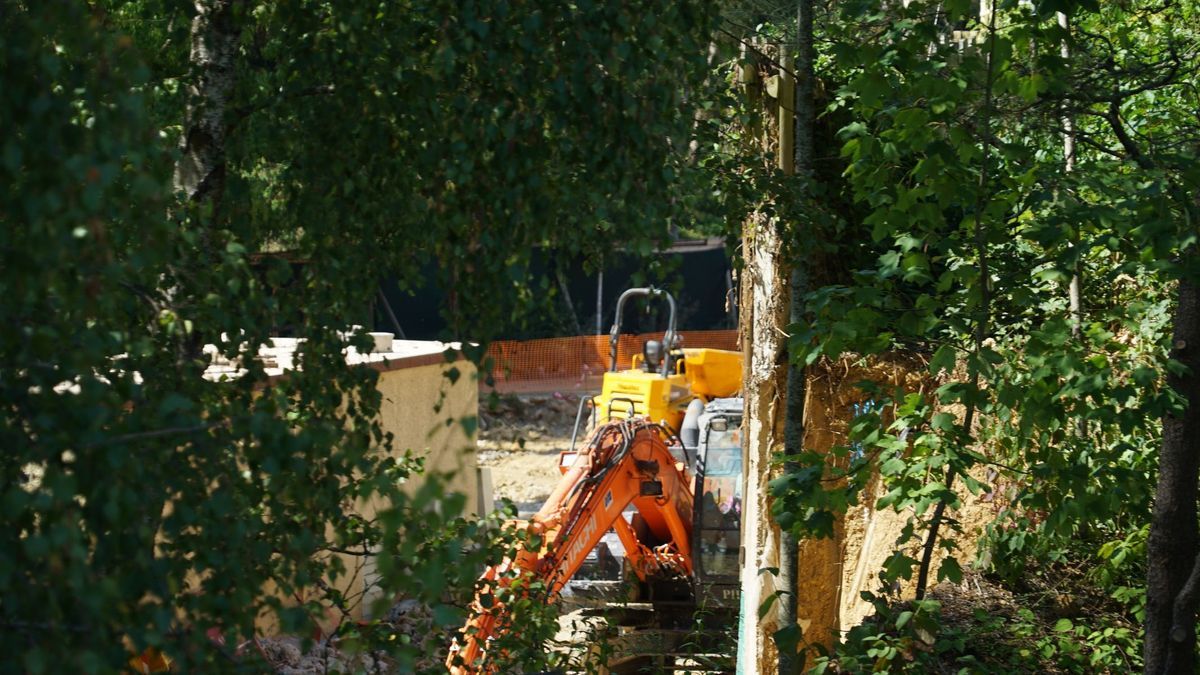 Vous pouvez voir l'esthétique de la nouvelle salle. Les couleurs utilisées sont plus chaudes que celles des autres bâtiments du land. Ce qui n'est pas surprenant puisque, comme annoncé depuis l'ouverture du site en 1992, depuis 1994 Splash Mountain est attendu dans cette partie du parc permettant ainsi de drainer les visiteurs vers Frontierland et Adventureland.
You can see the aesthetics of the new room. The colors used are warmer than those of the other buildings in the land. This is not surprising since, as announced since the opening of the site in 1992, since 1994 Splash Mountain is expected in this part of the park allowing to drain visitors to Frontierland and Adventureland.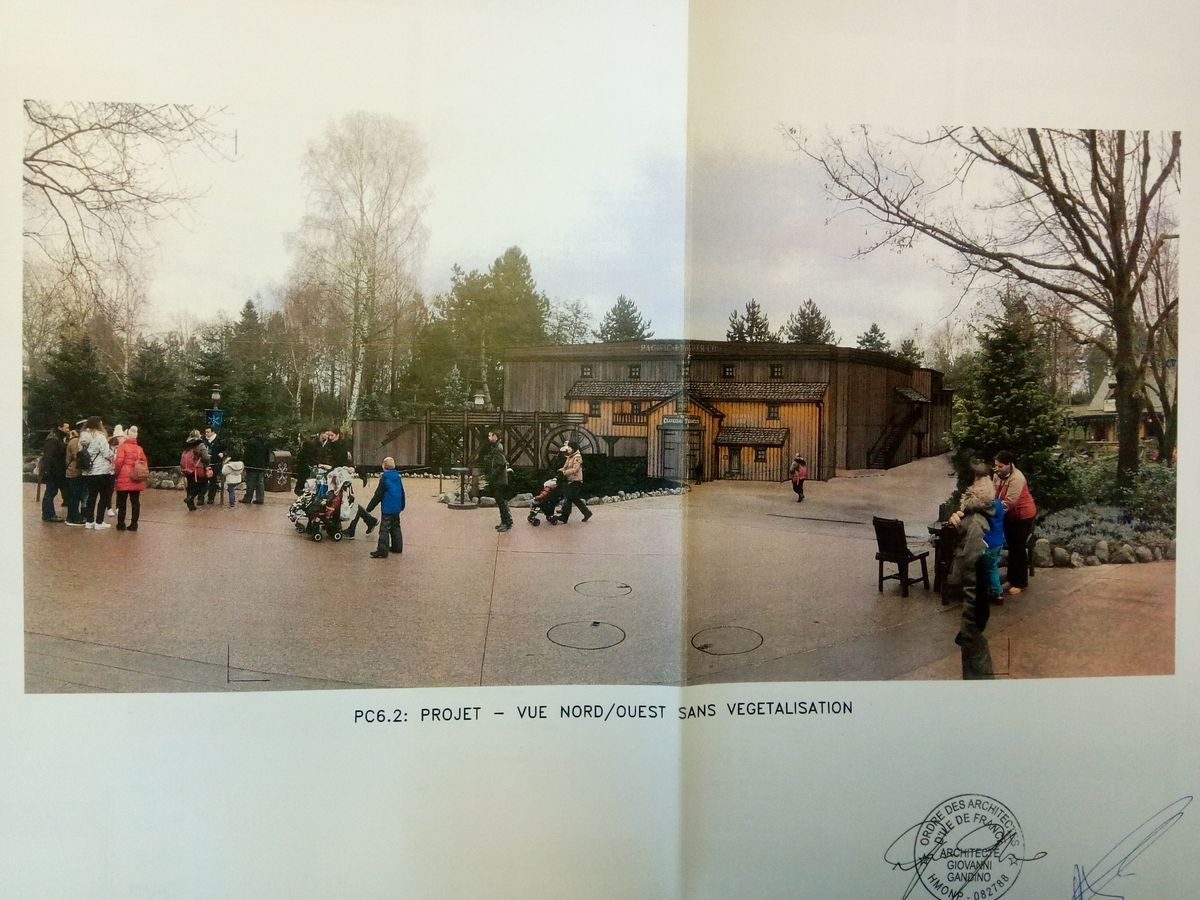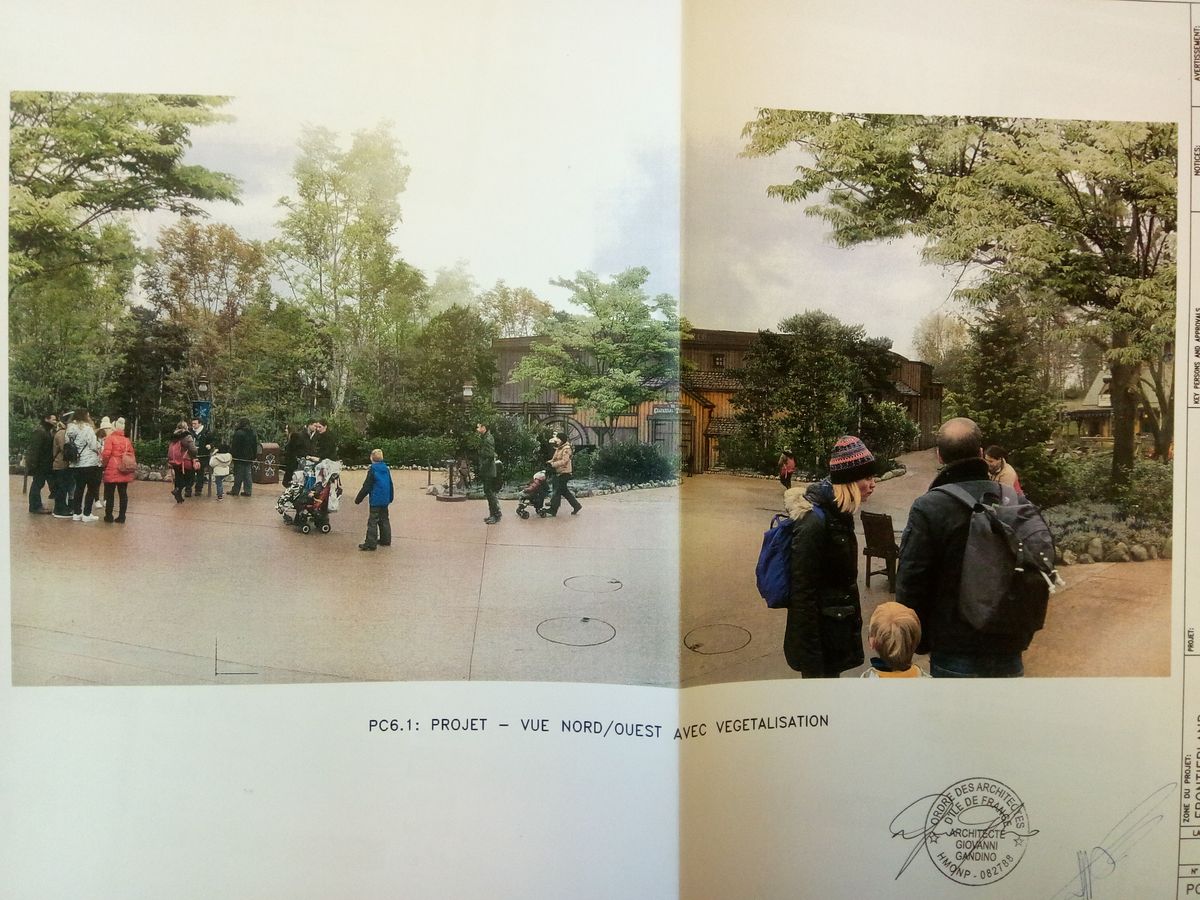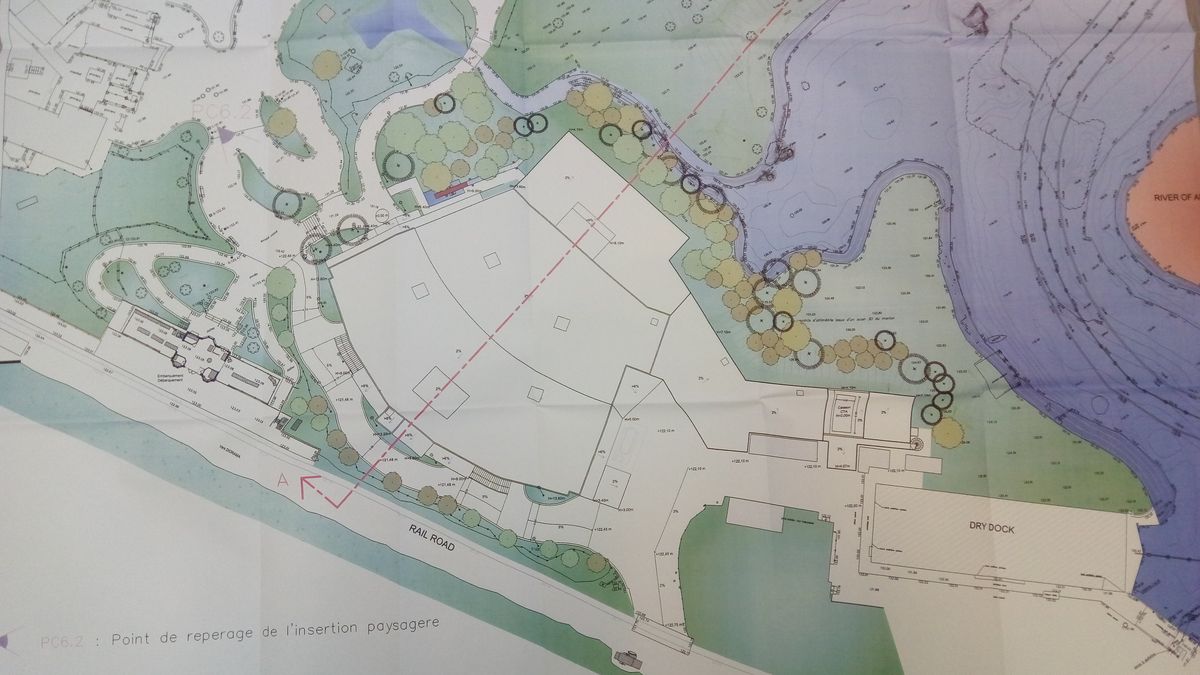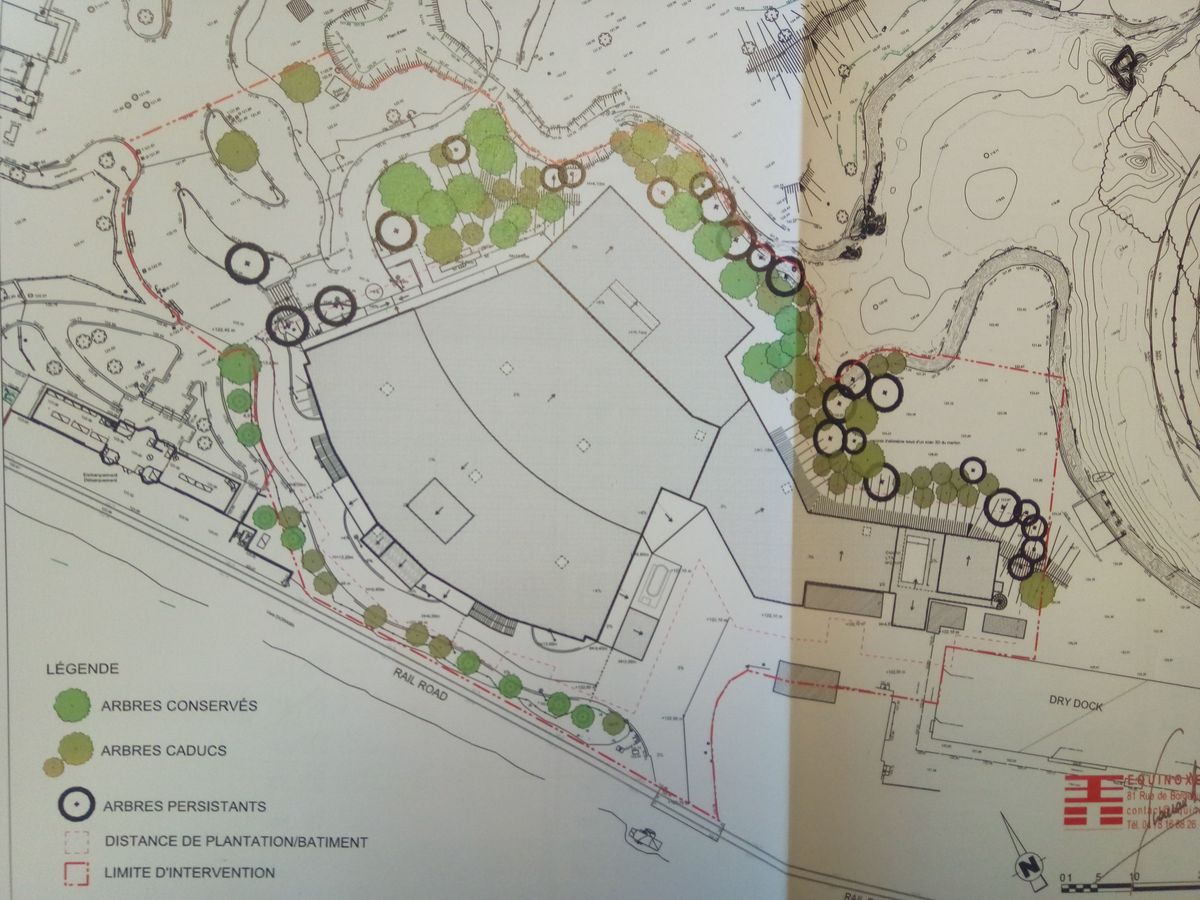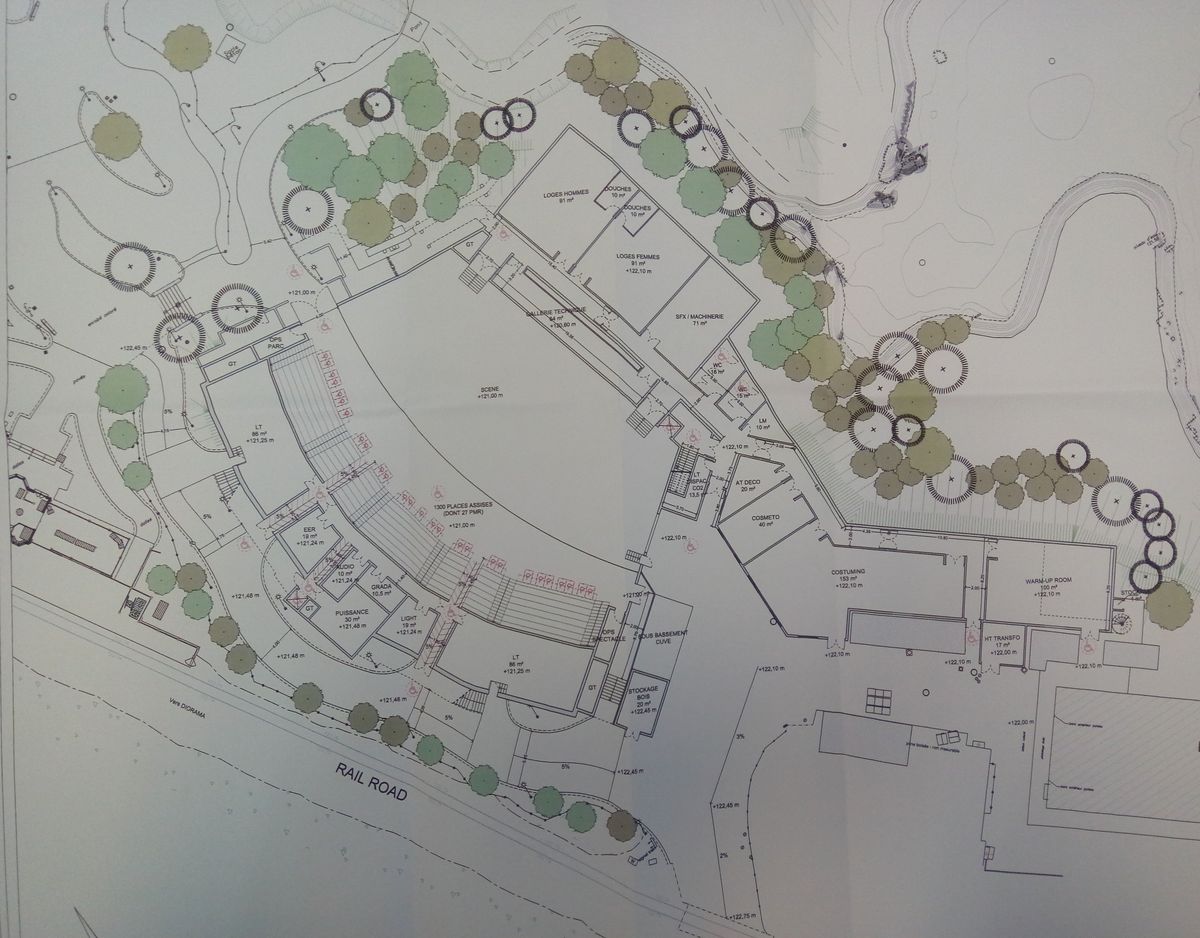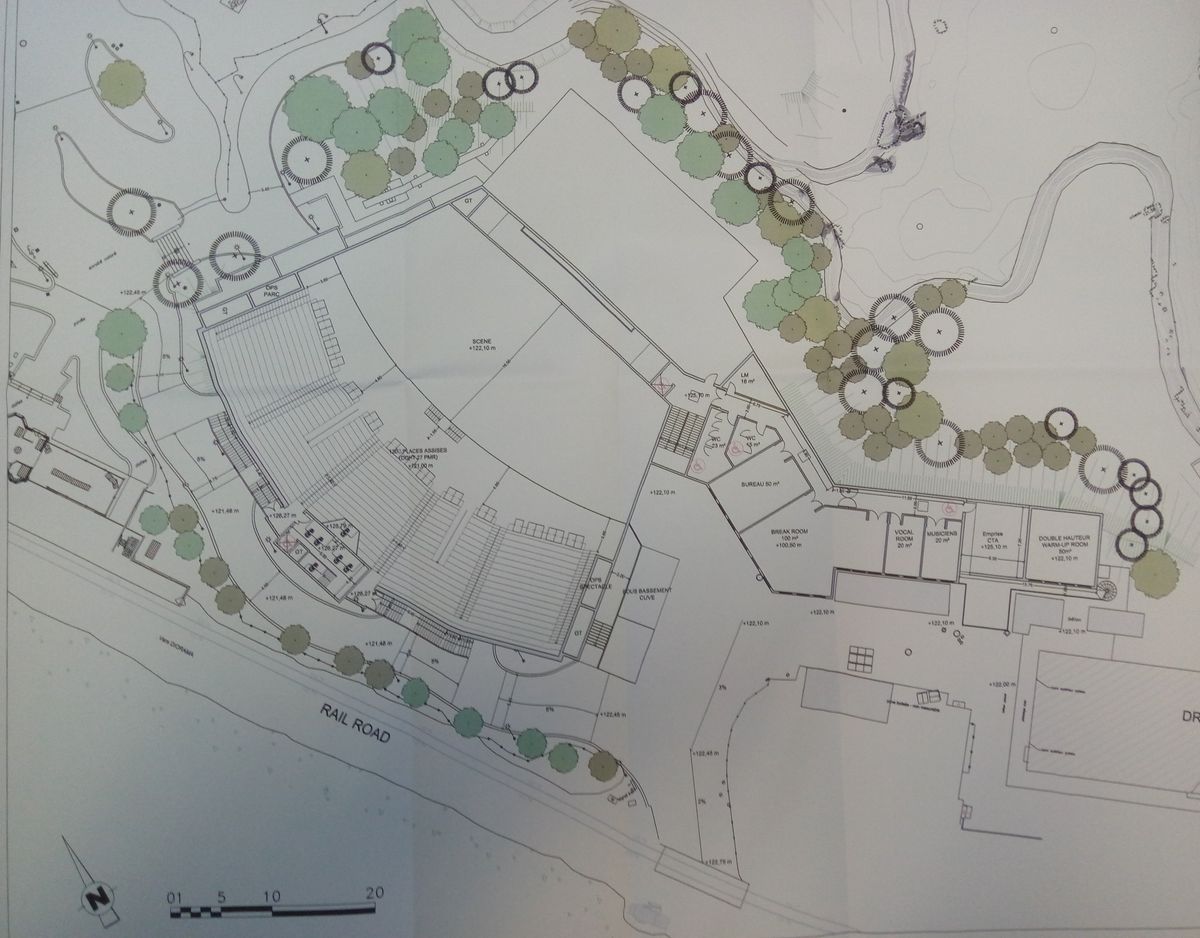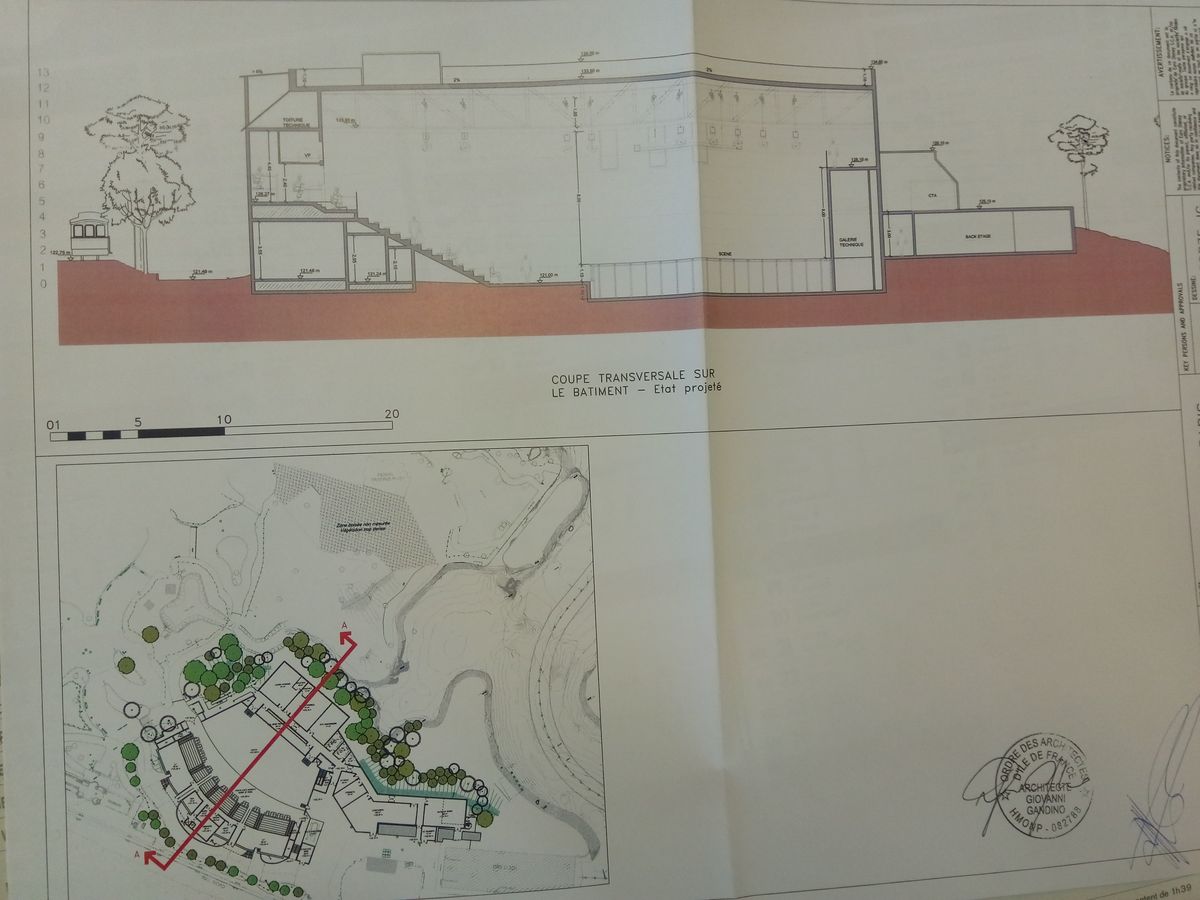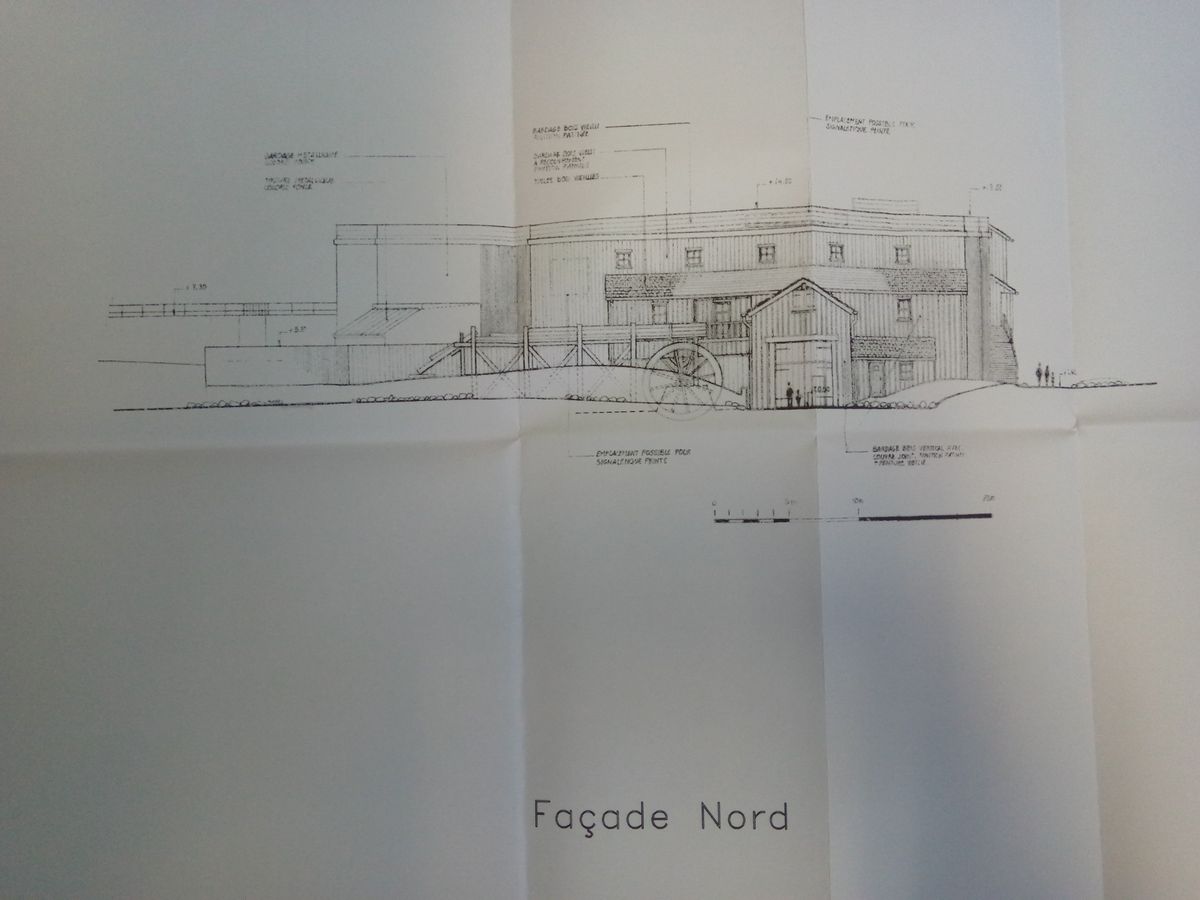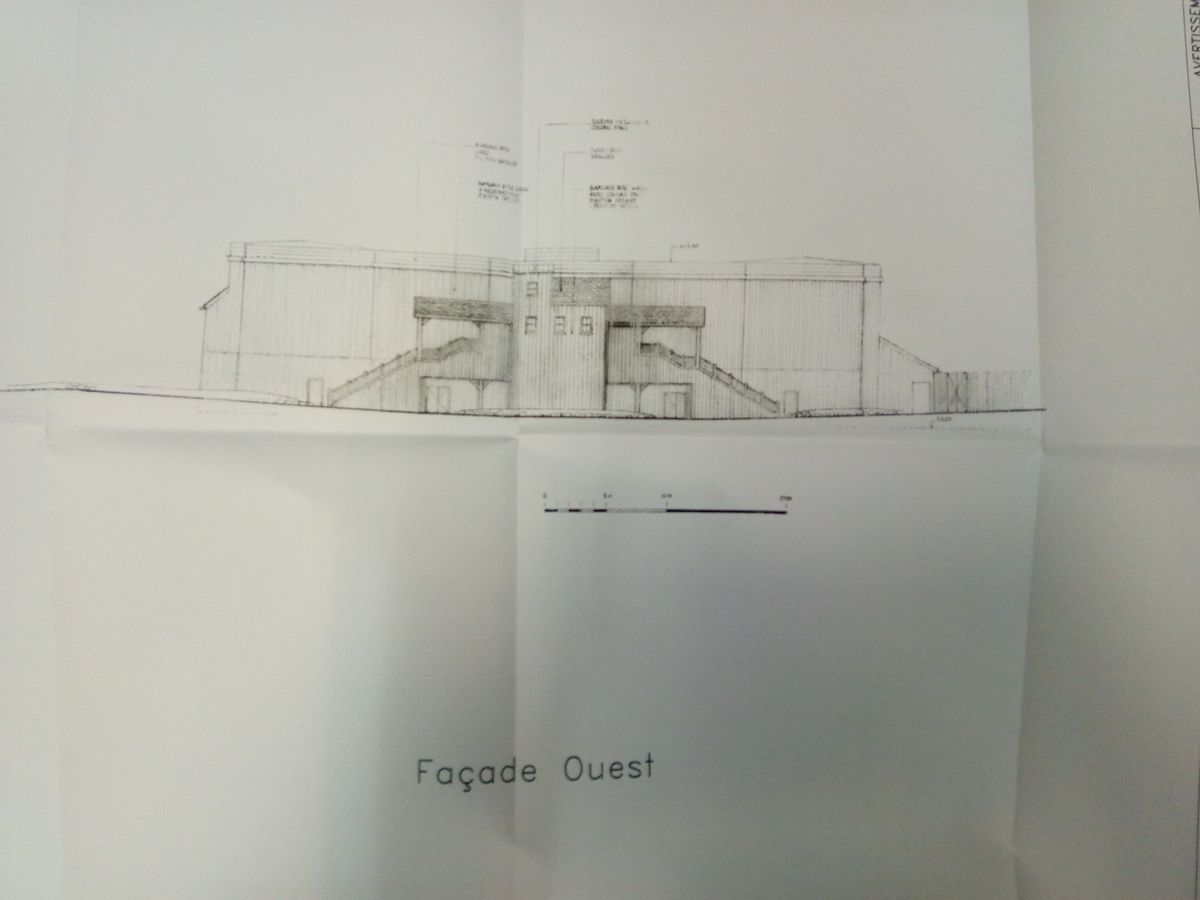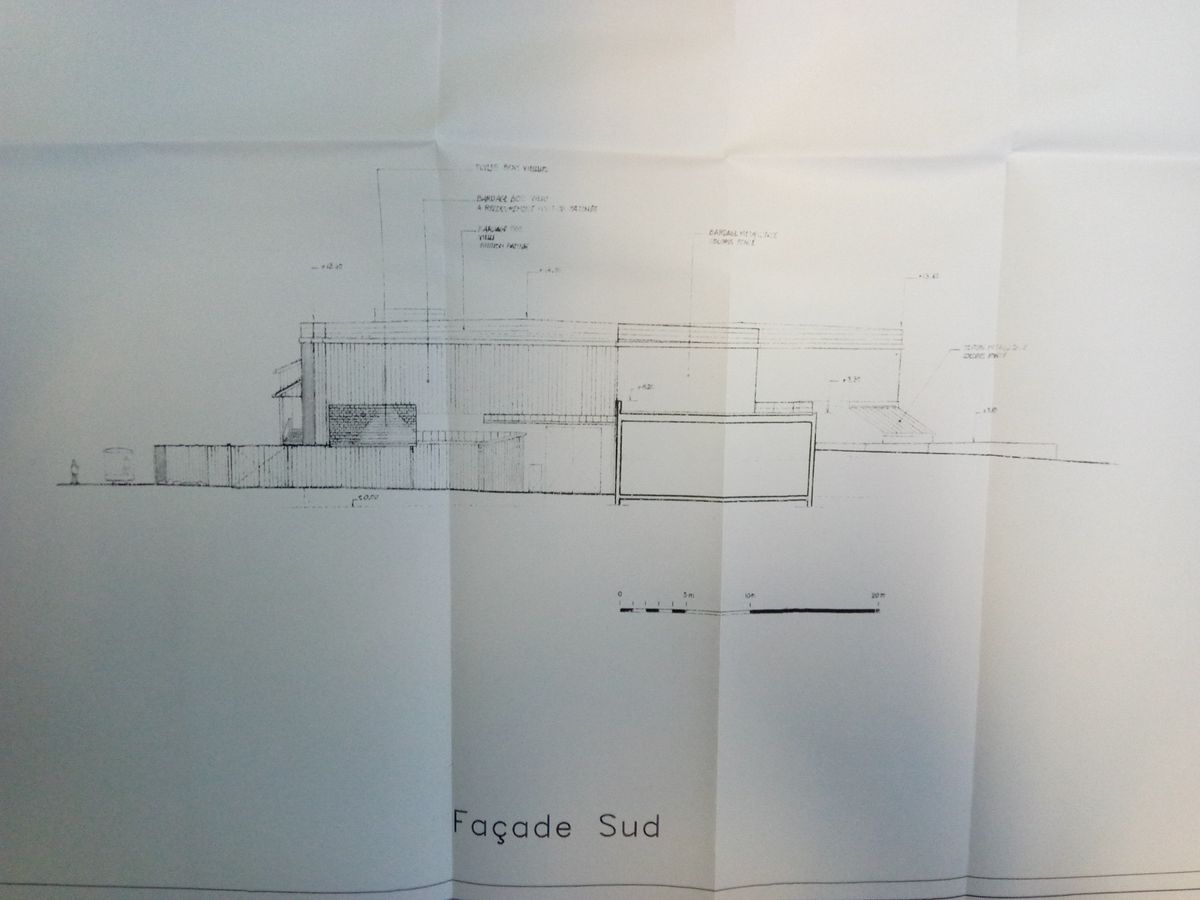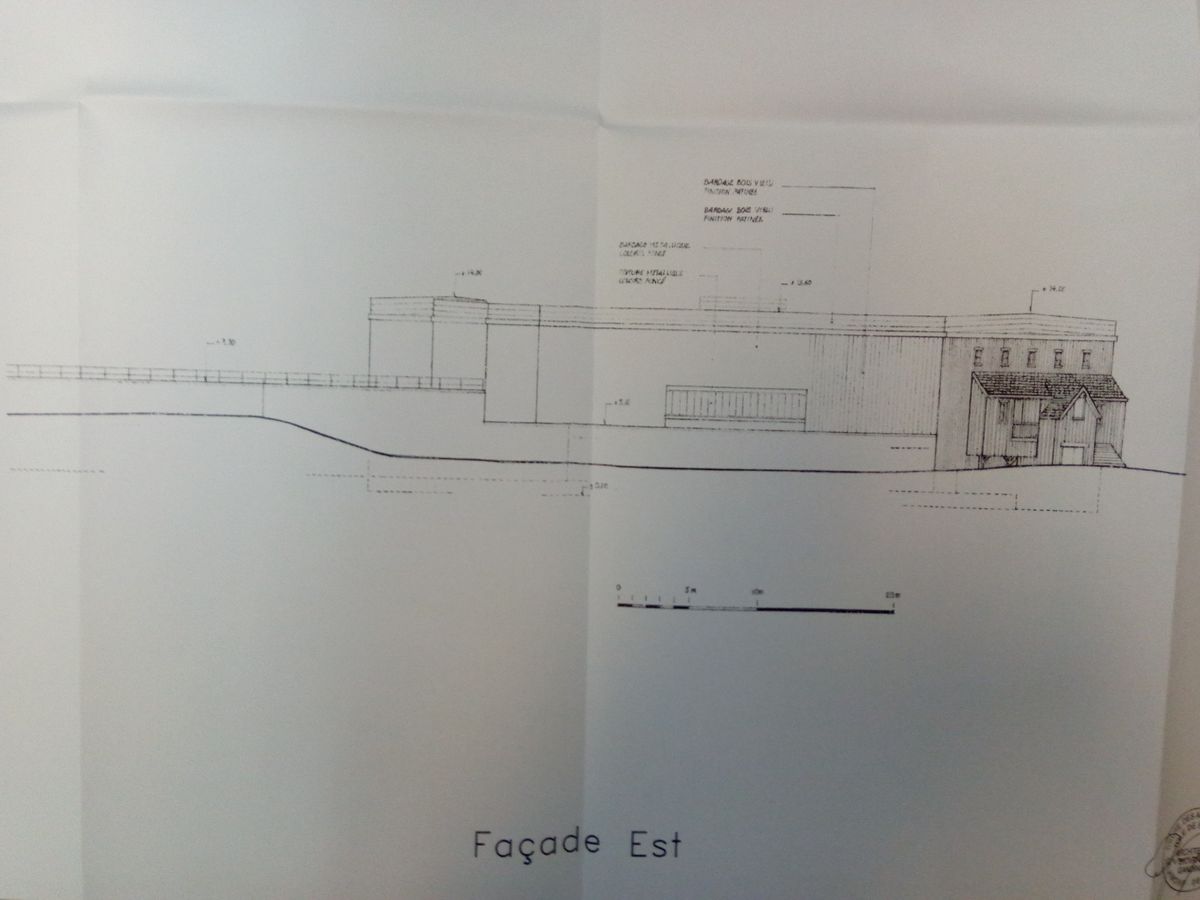 Les Geysers sont à l'arrêt… espérons que cela soit temporaires.
The geysers are at a standstill… hope this is temporary.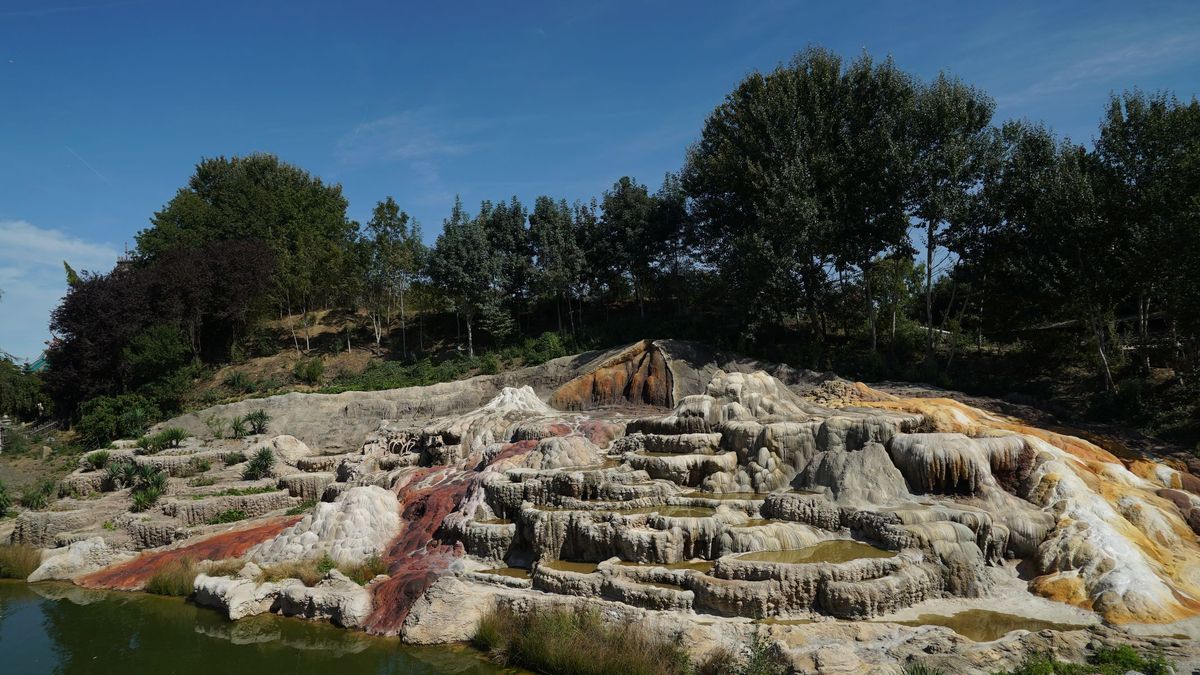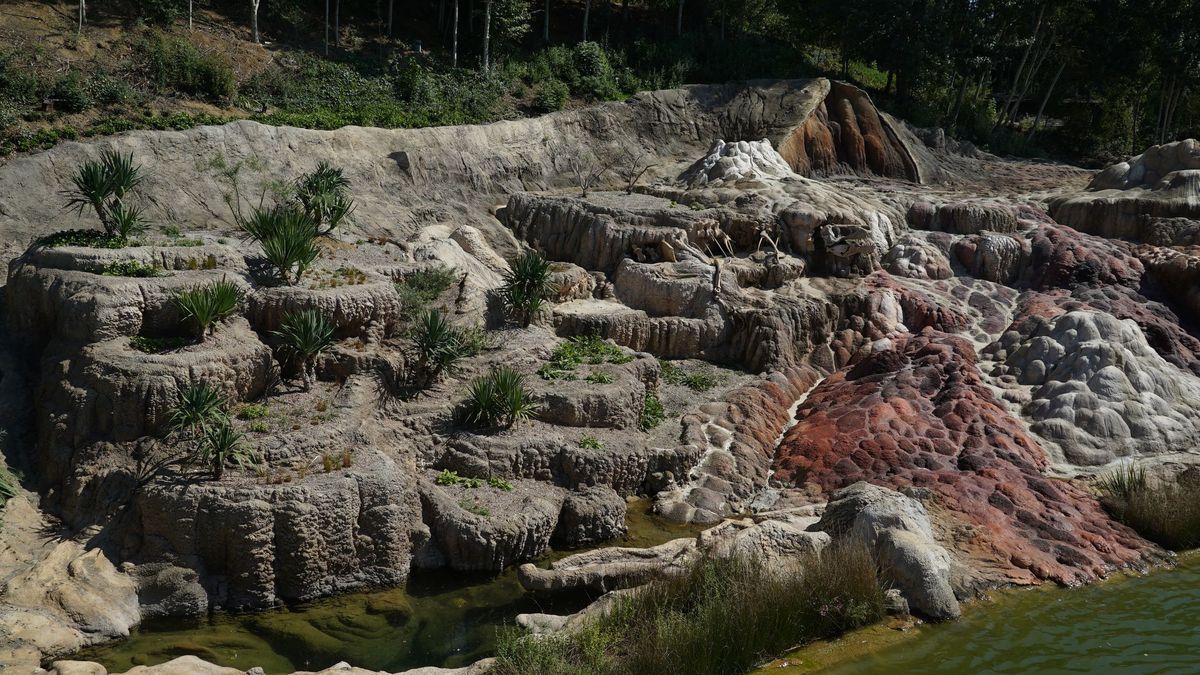 L'attraction Phantom Manor est en rénovation jusqu'au 12 janvier 2019 et non octobre 2018 comme prévu. La raison de ce retard ne peut qu'être technique et matérielle. L'attraction pose problème puisque les travaux en extérieurs sont livrés dans les délais. L'extérieur est comment dire… déplorable ! Et c'est parfait !! nous retrouvons ici une demeure dans un délabrement neuf, décoratif ce qui n'était pas le cas. Sur place la différence est visible.
The Phantom Manor attraction is on renovation until January 12, 2019 and not October 2018 as planned. The reason for this delay can only be technical and material. The attraction is problematic since the works on the outside are delivered on time. The outside is how to say… deplorable! And it's perfect!! Here we find a house in a new, decorative decay which was not the case before. On the spot the difference is visible.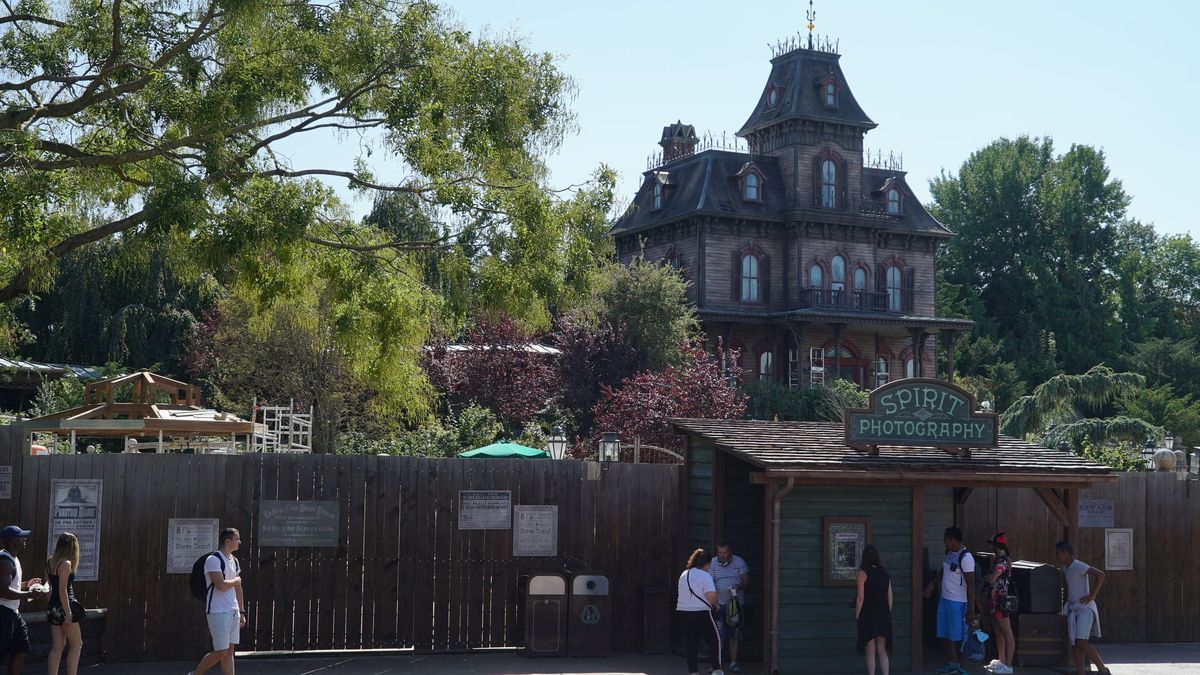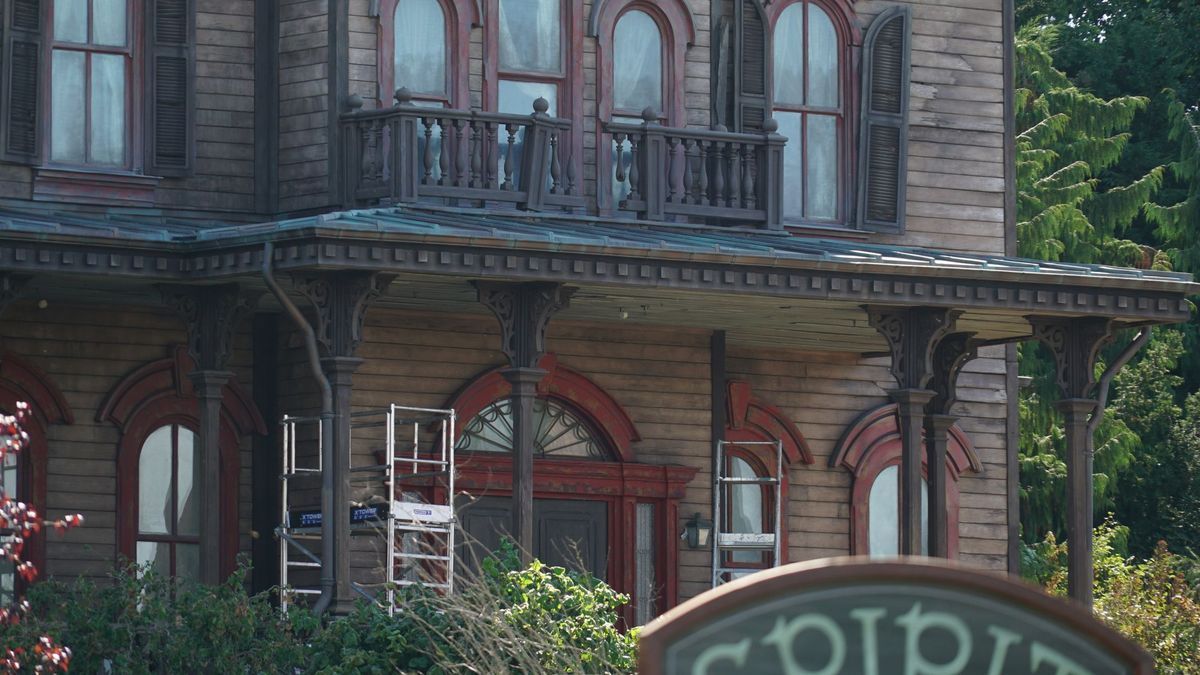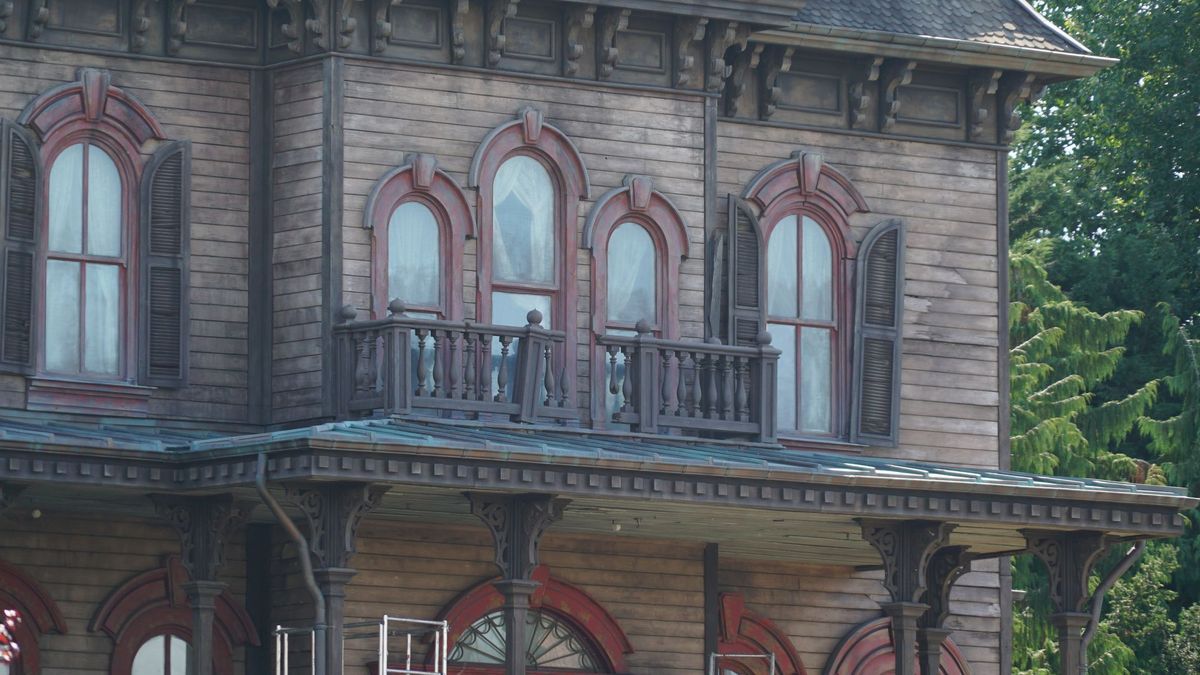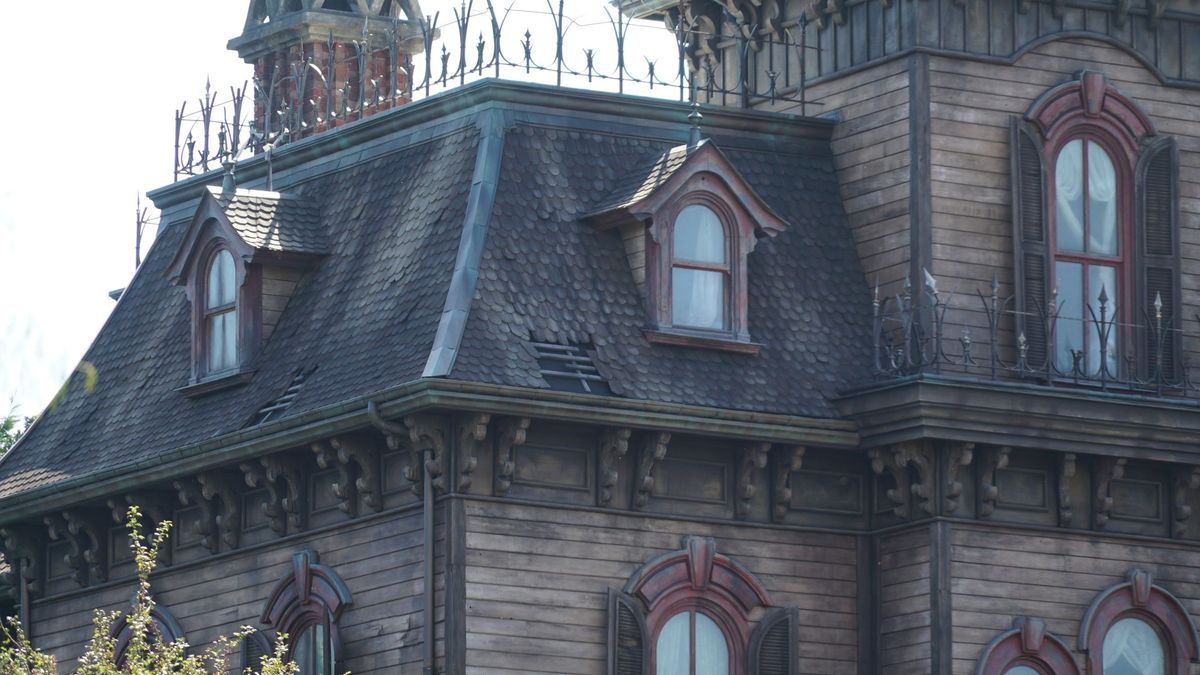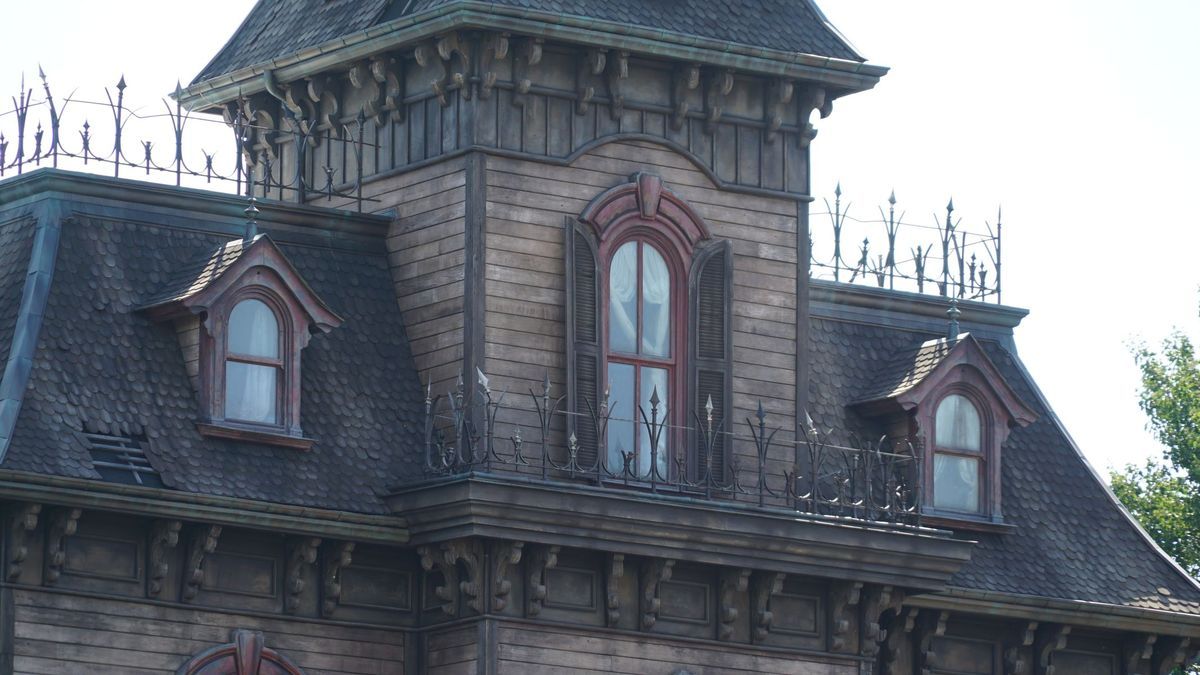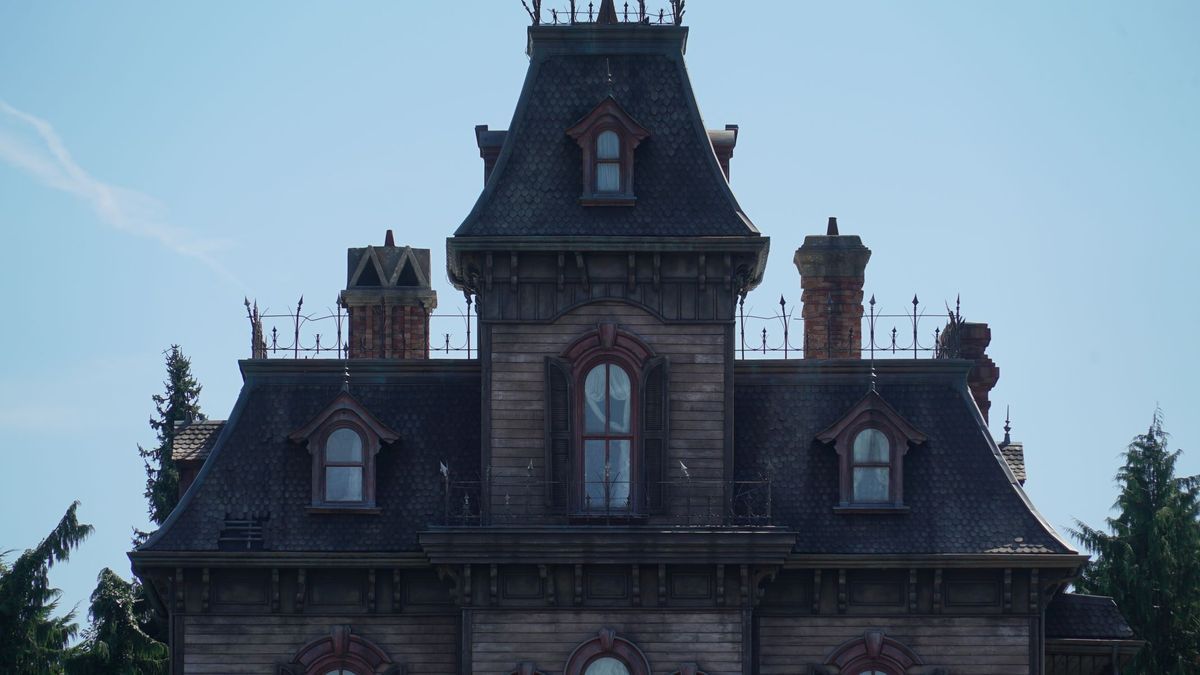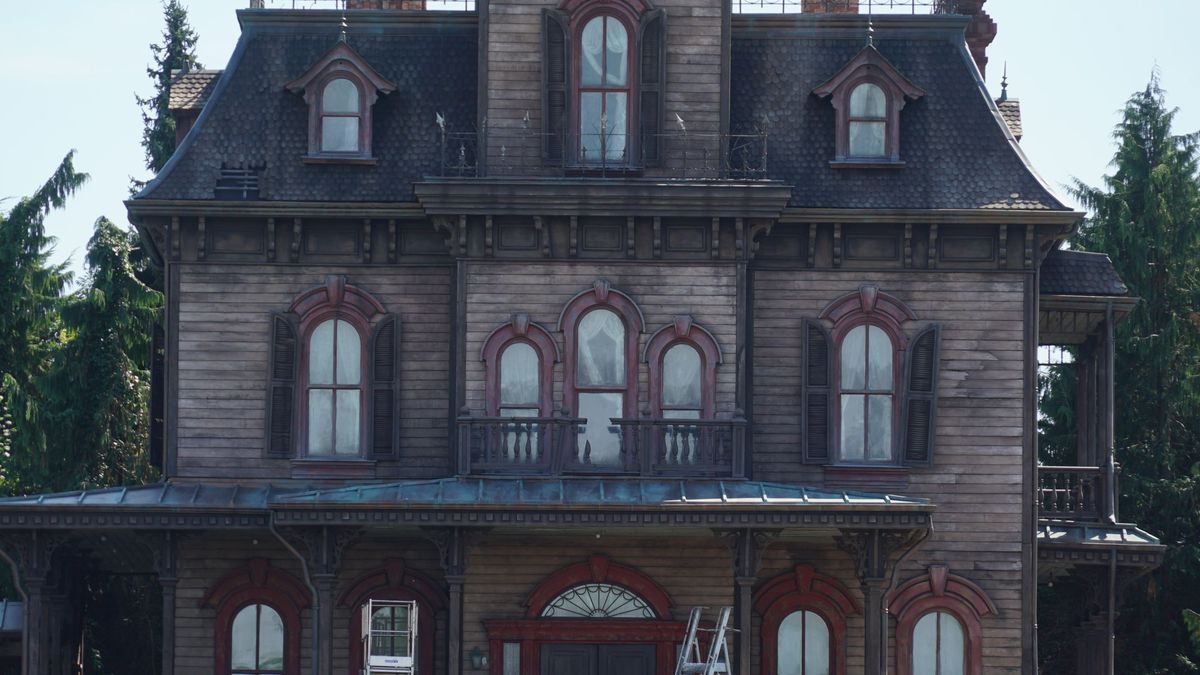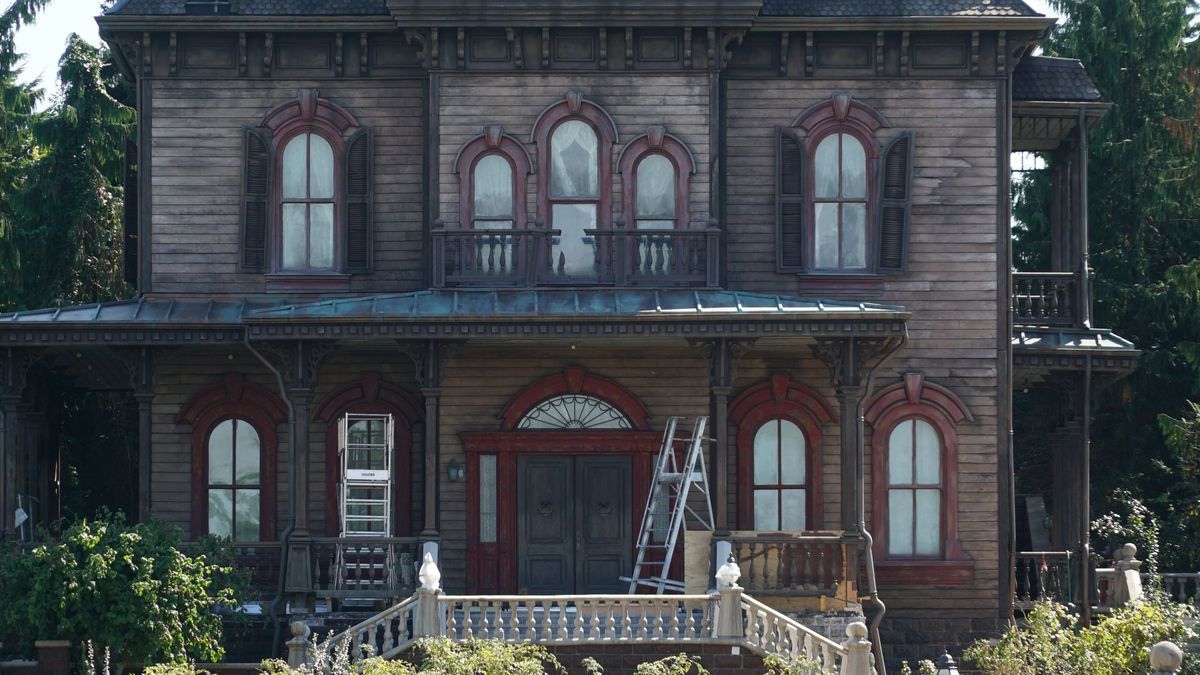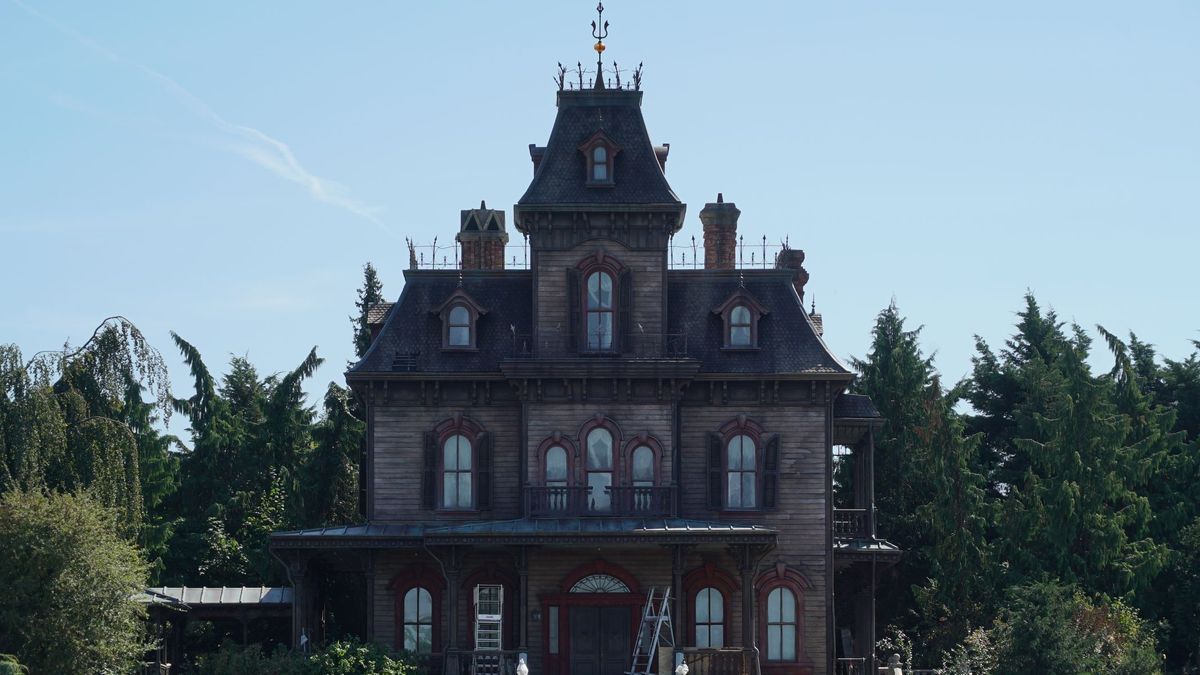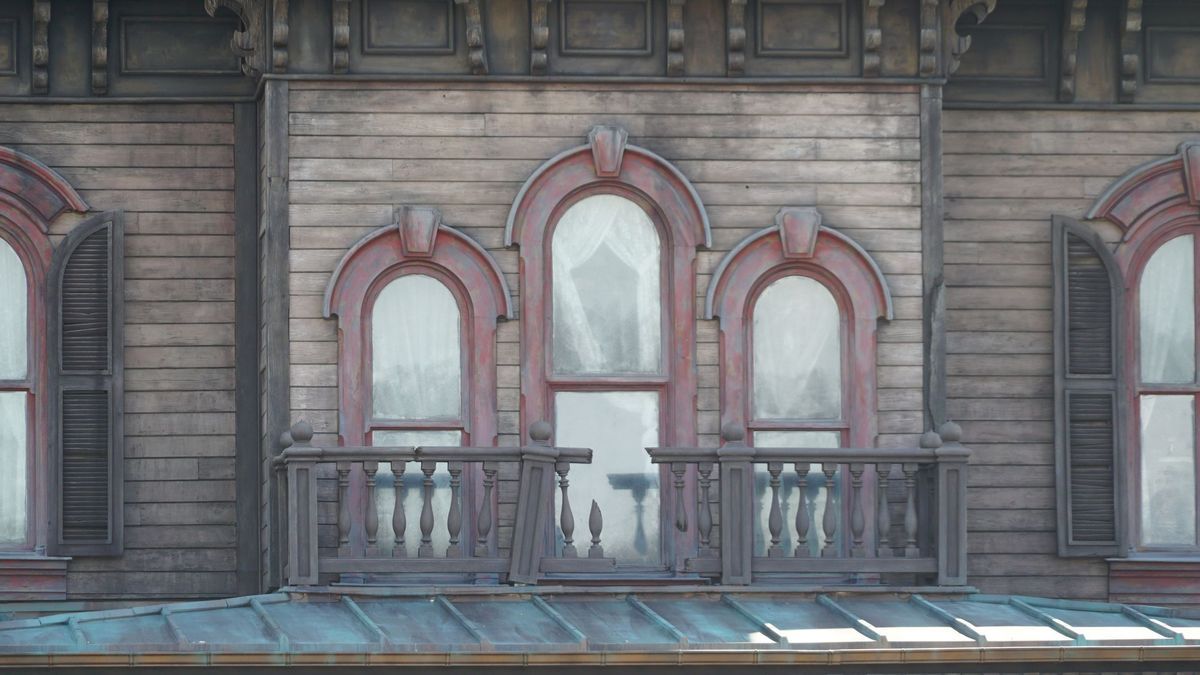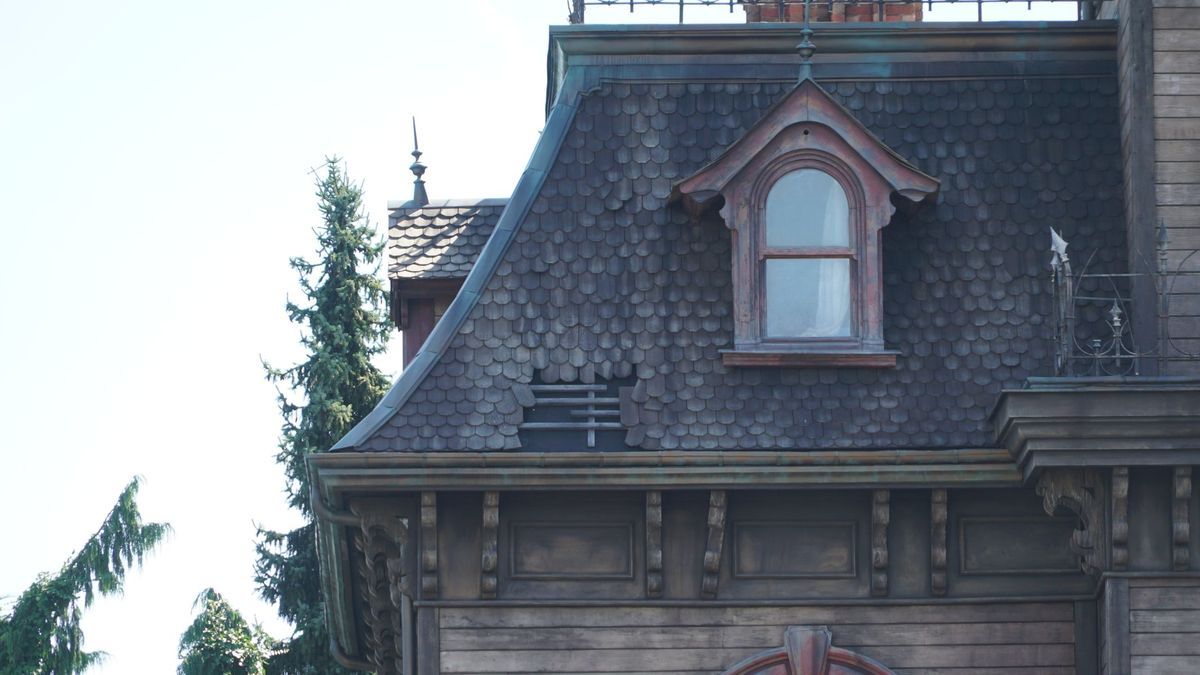 Nouvelle guérite pour les Cast Members.
New Cast members ' gate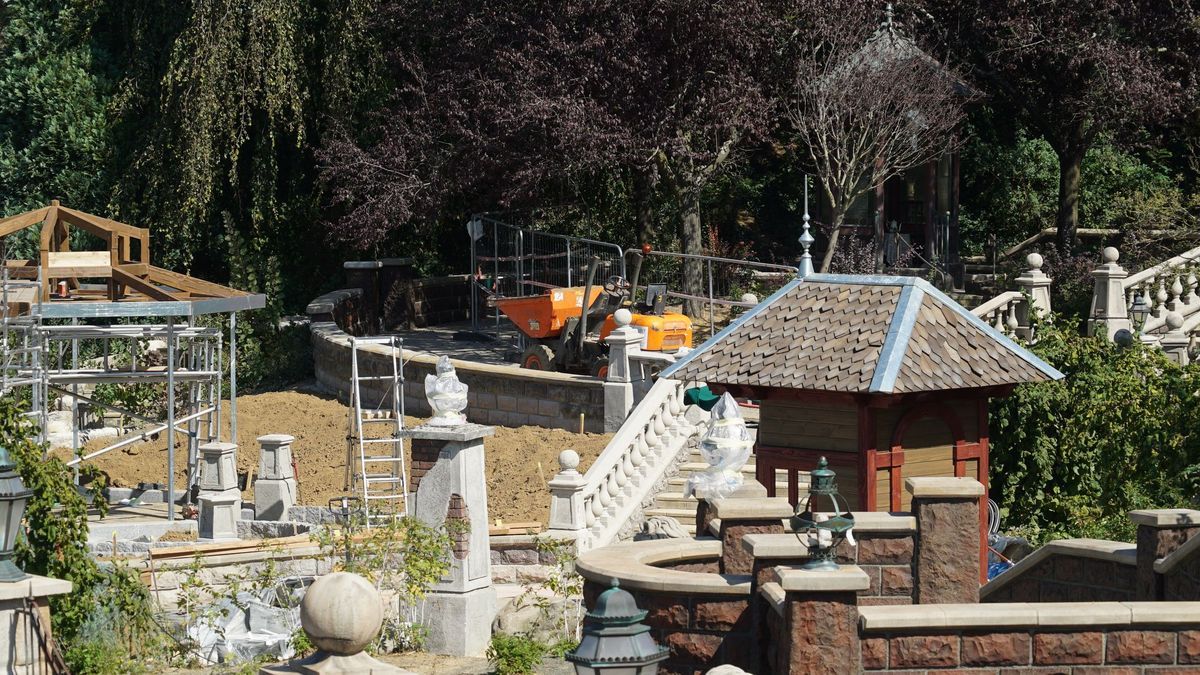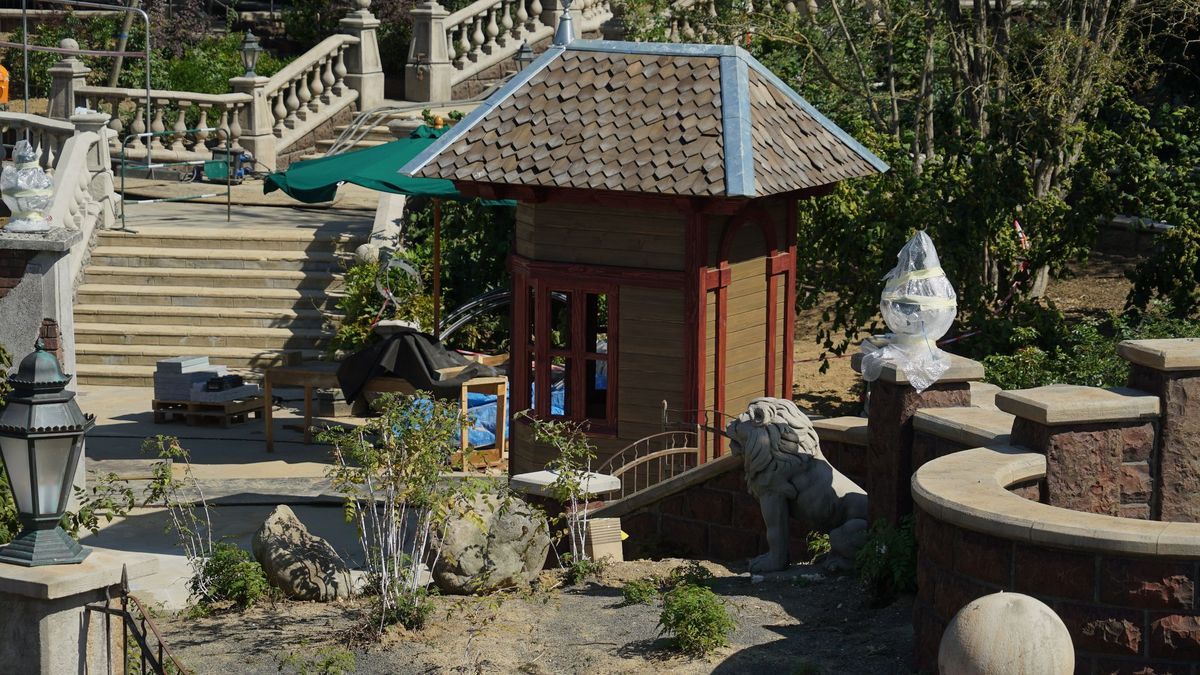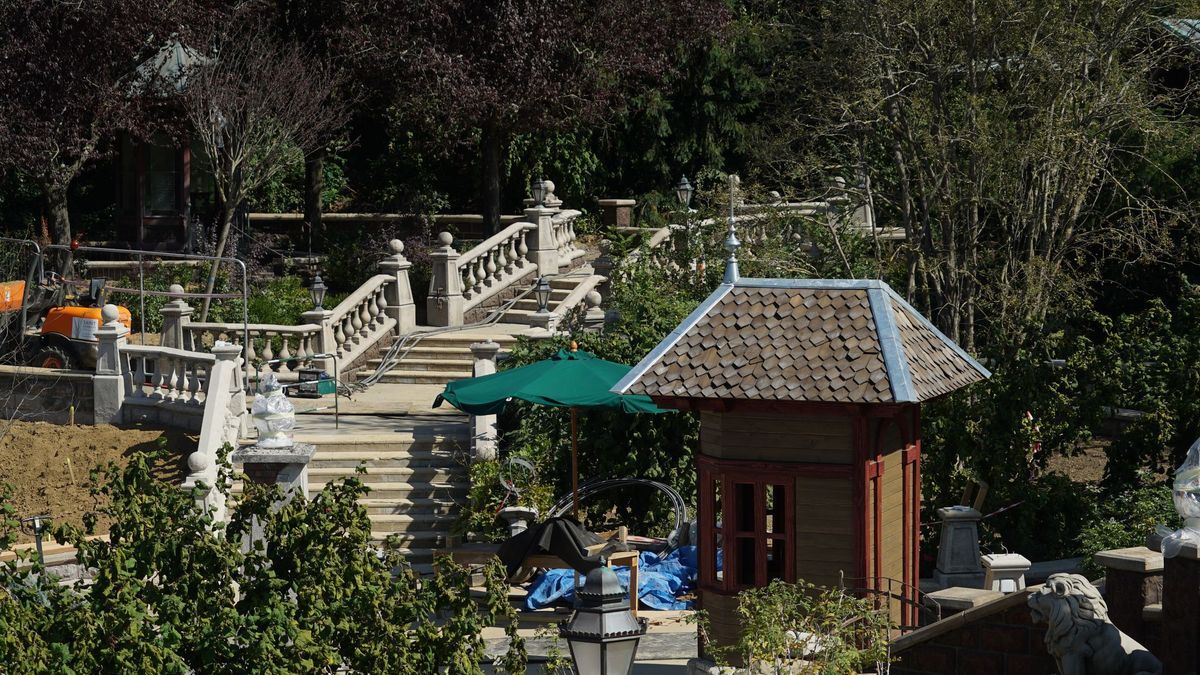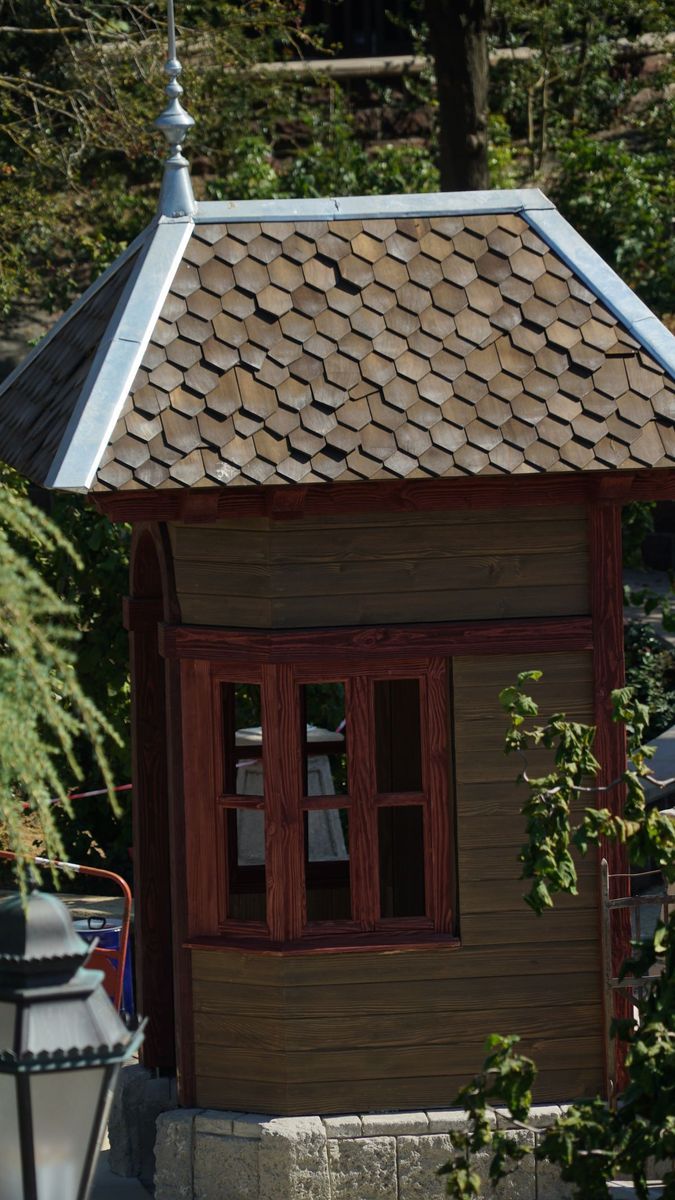 Nouveau Point Photo.
Nw Photo Point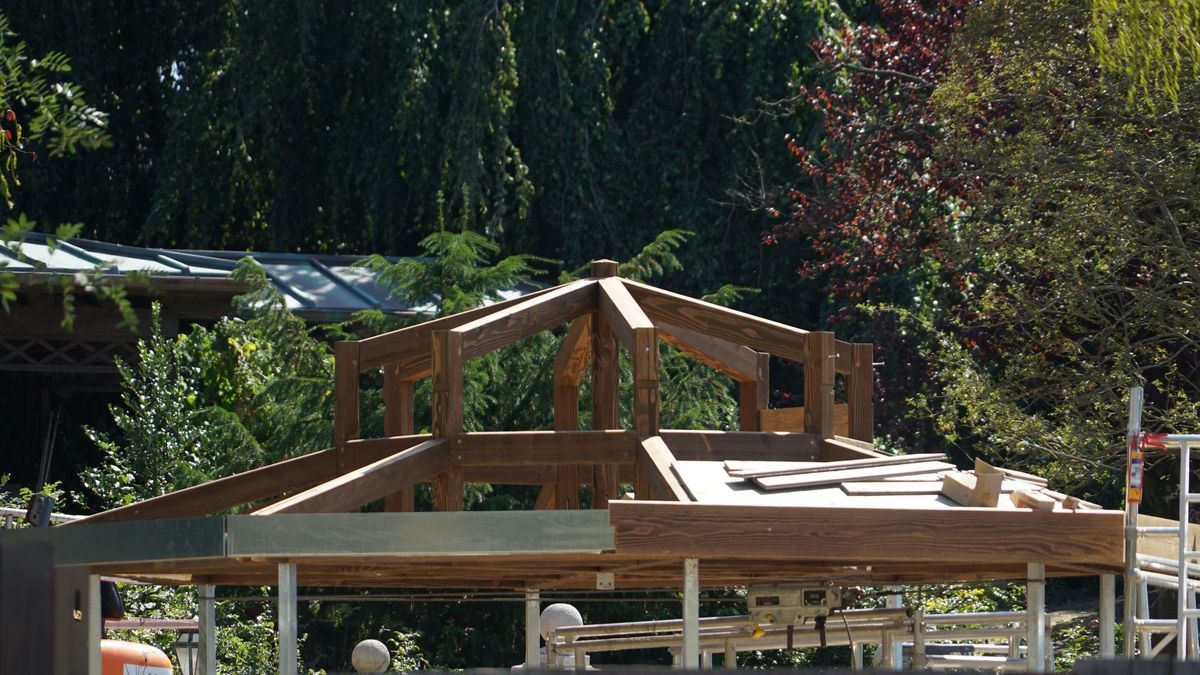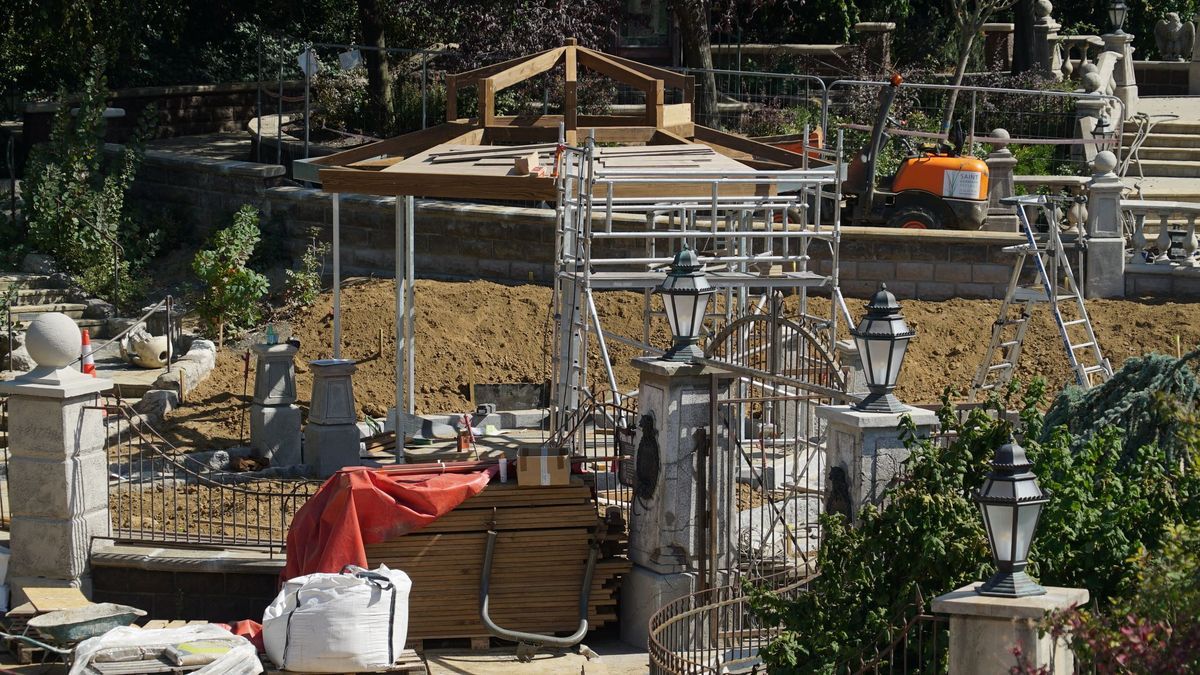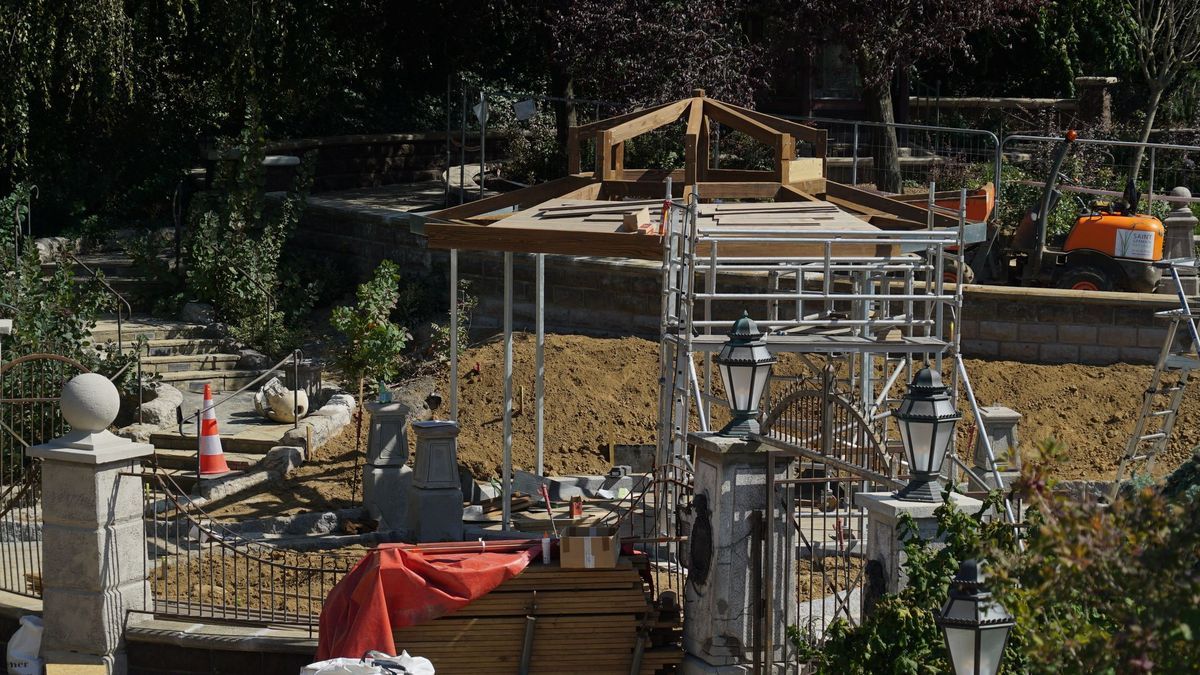 Nouvelles lampes plus effilées.
New tapered lamps.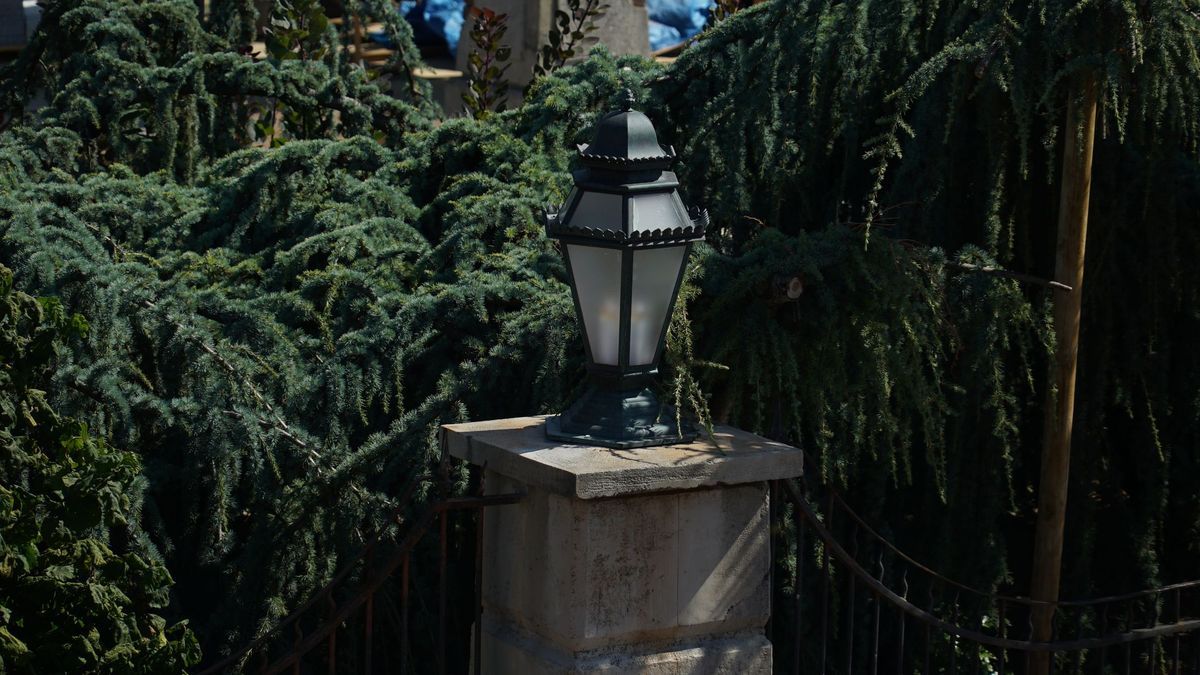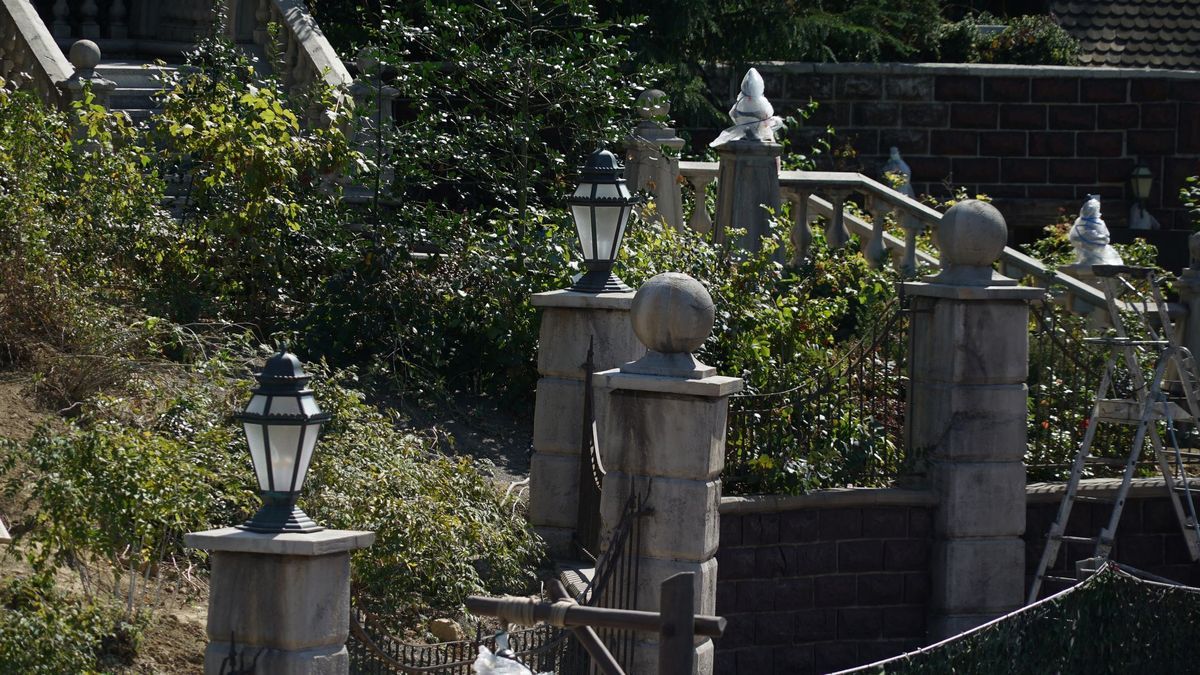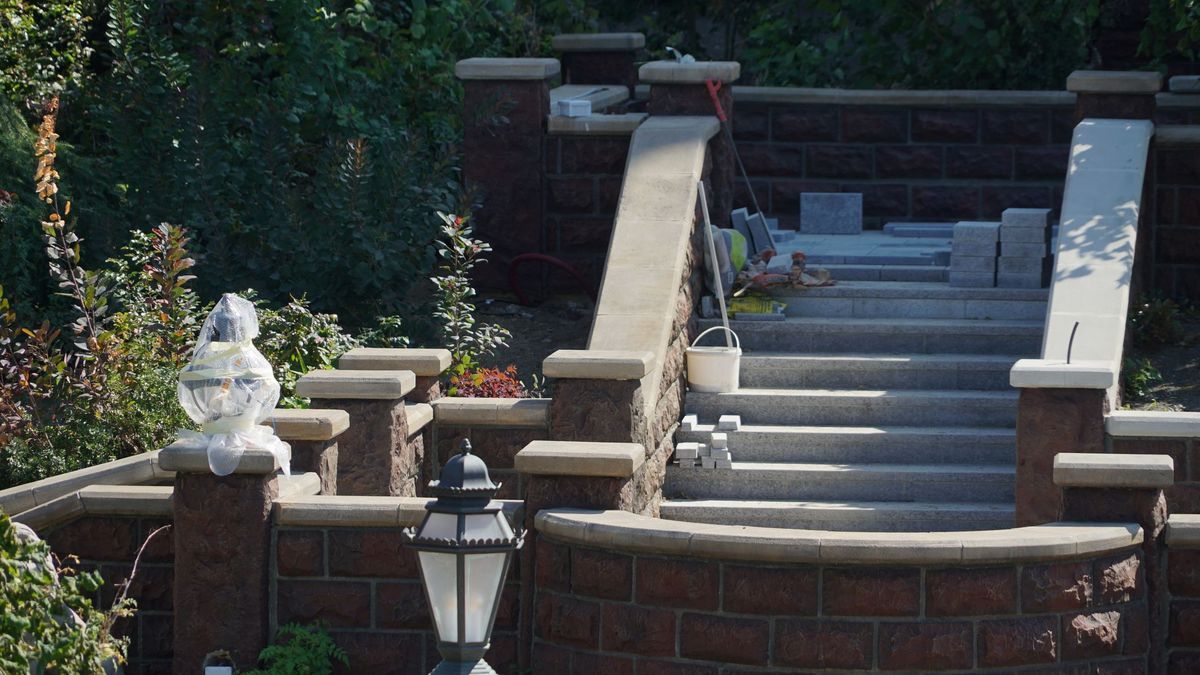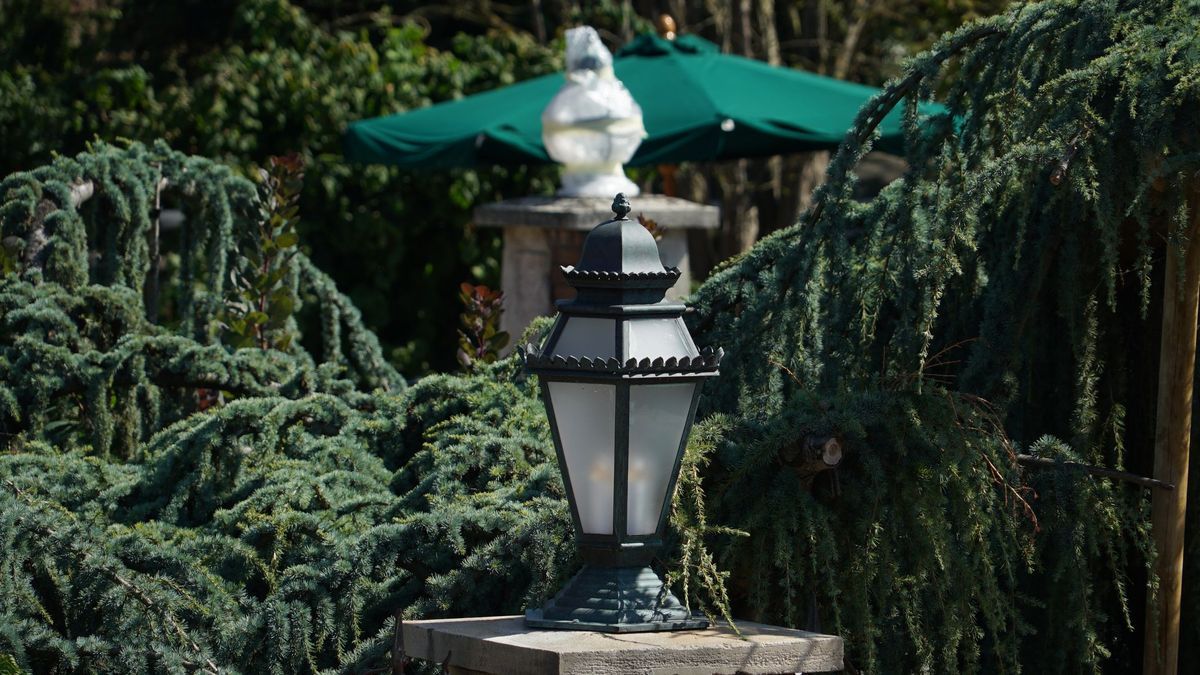 Bien que les travaux avancent bien en extérieur, les finitions sont en cours de réalisation au niveau des encadrements de portes par exemple.
Although the work is progressing well in the outdoors, the finishes are being implemented at the level of the door and window frames for example.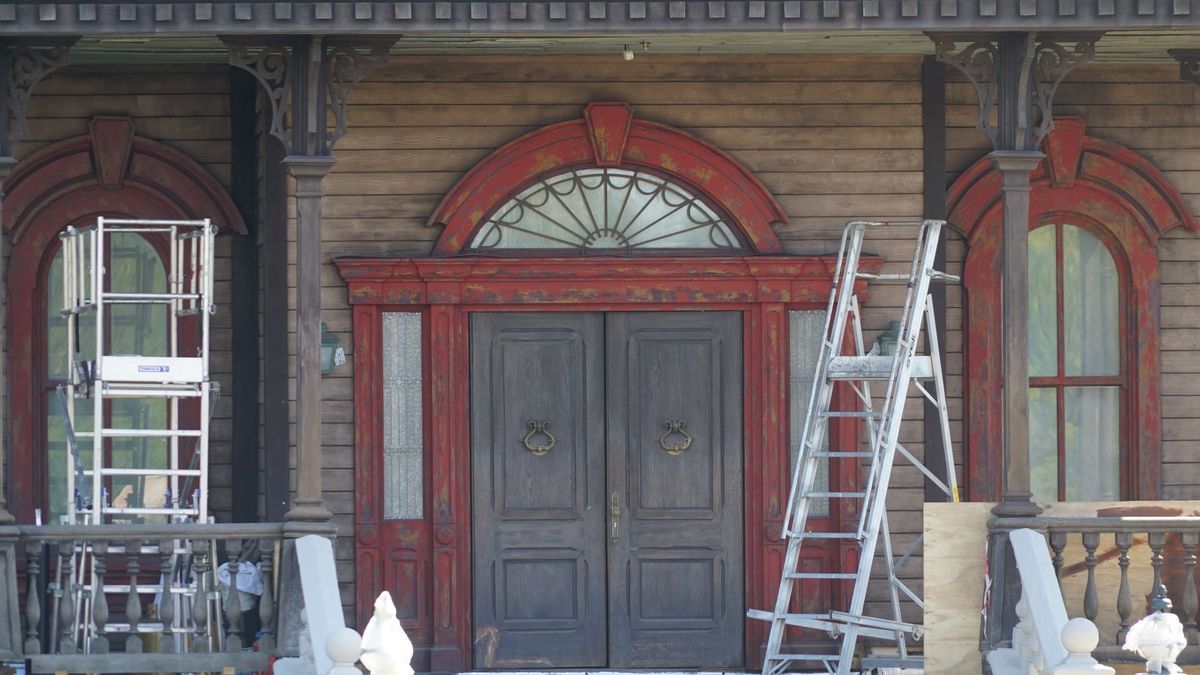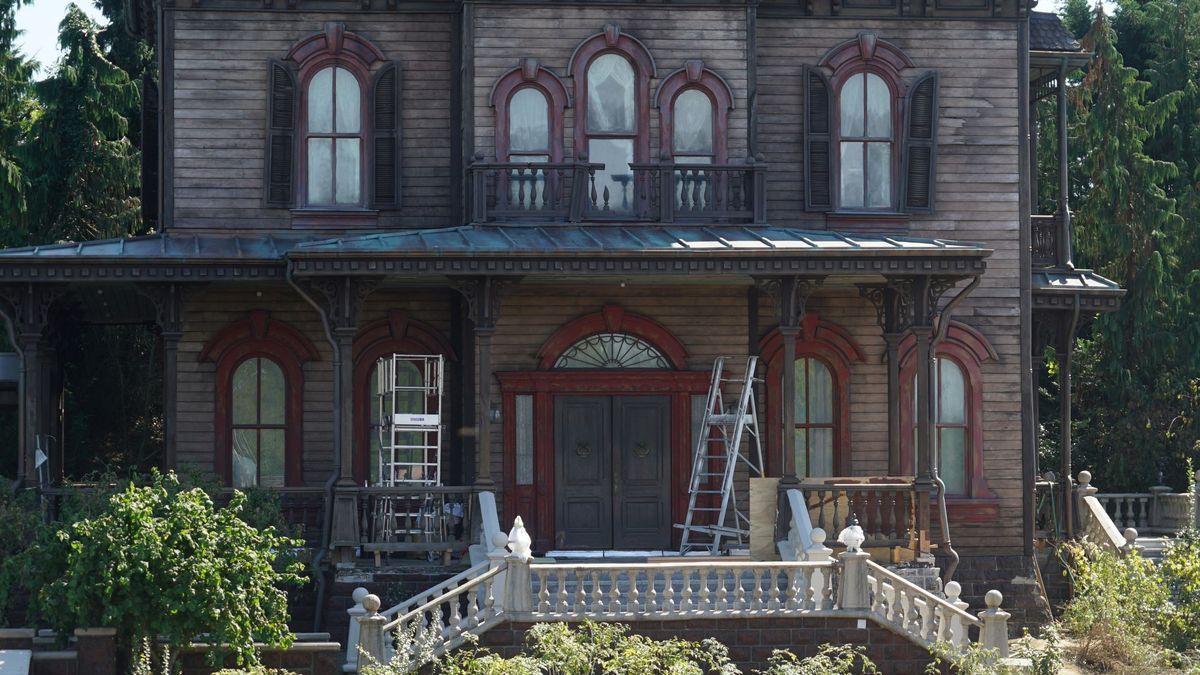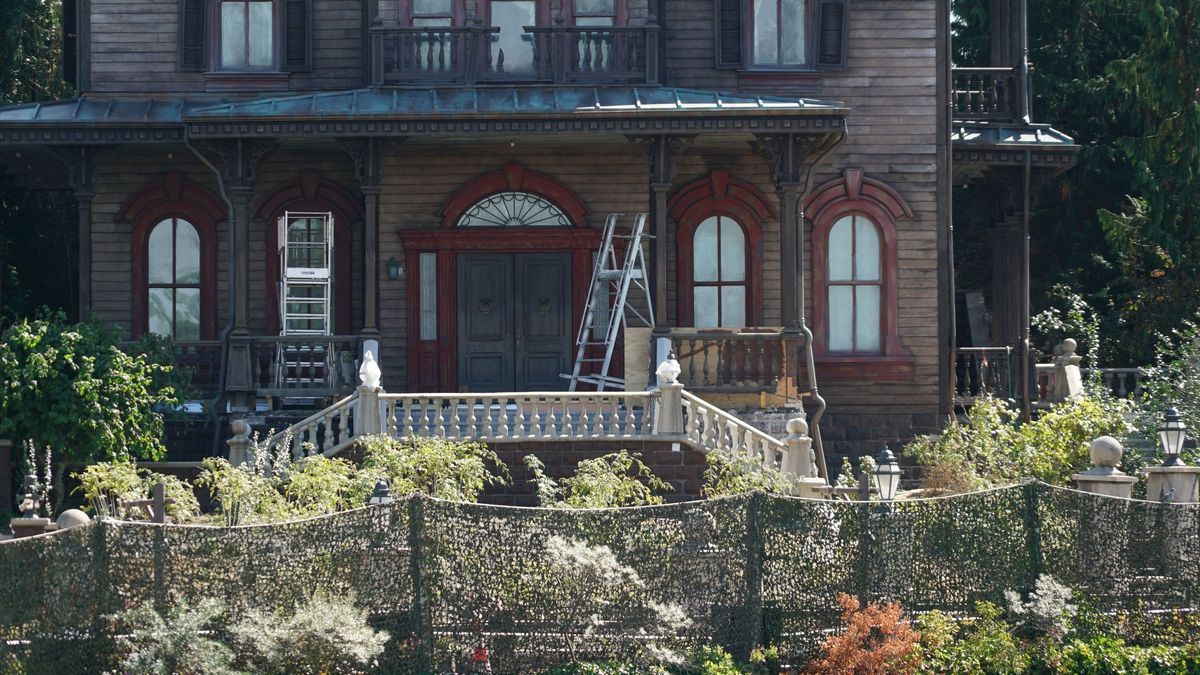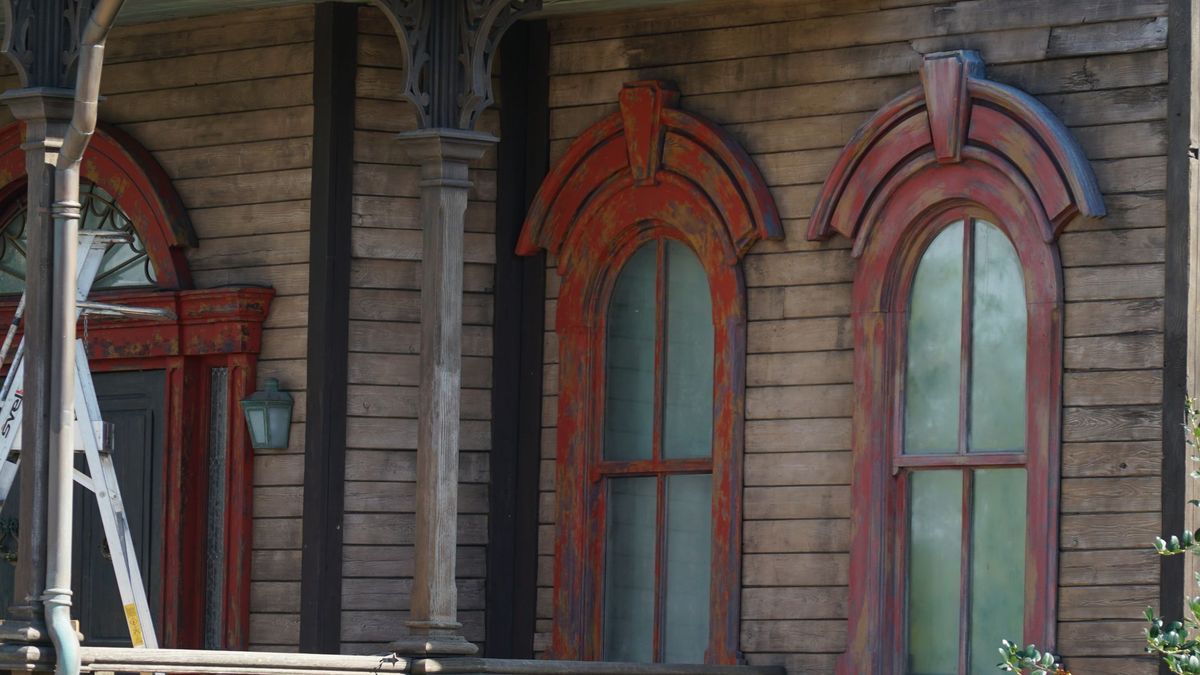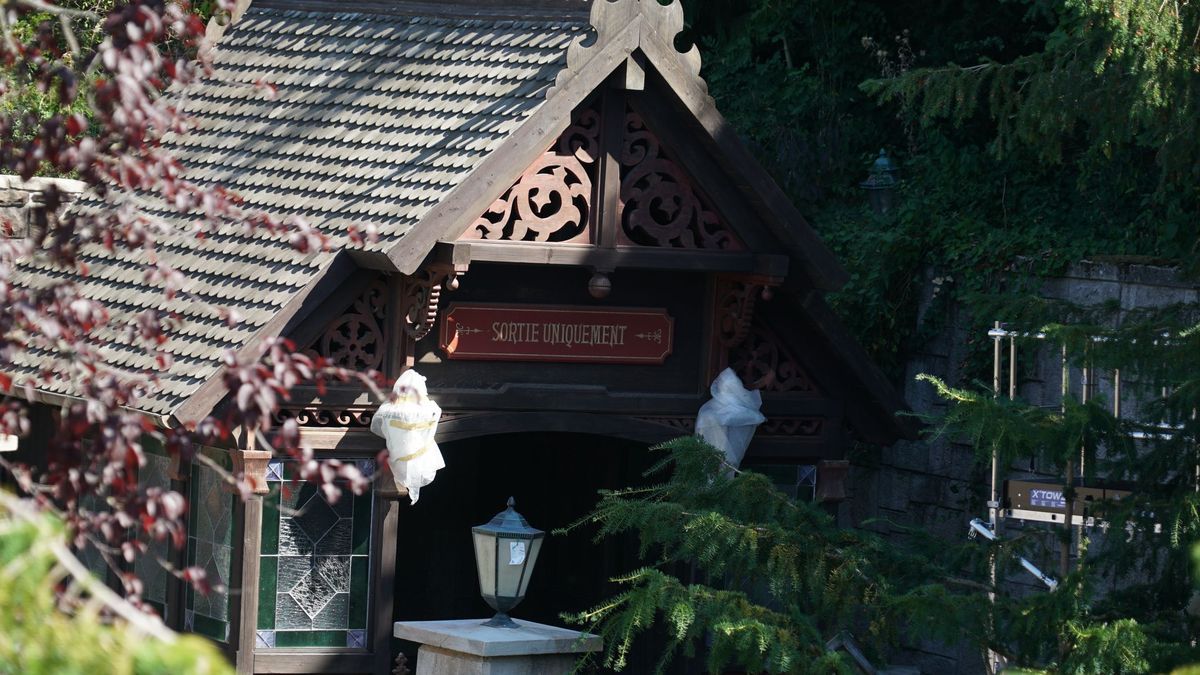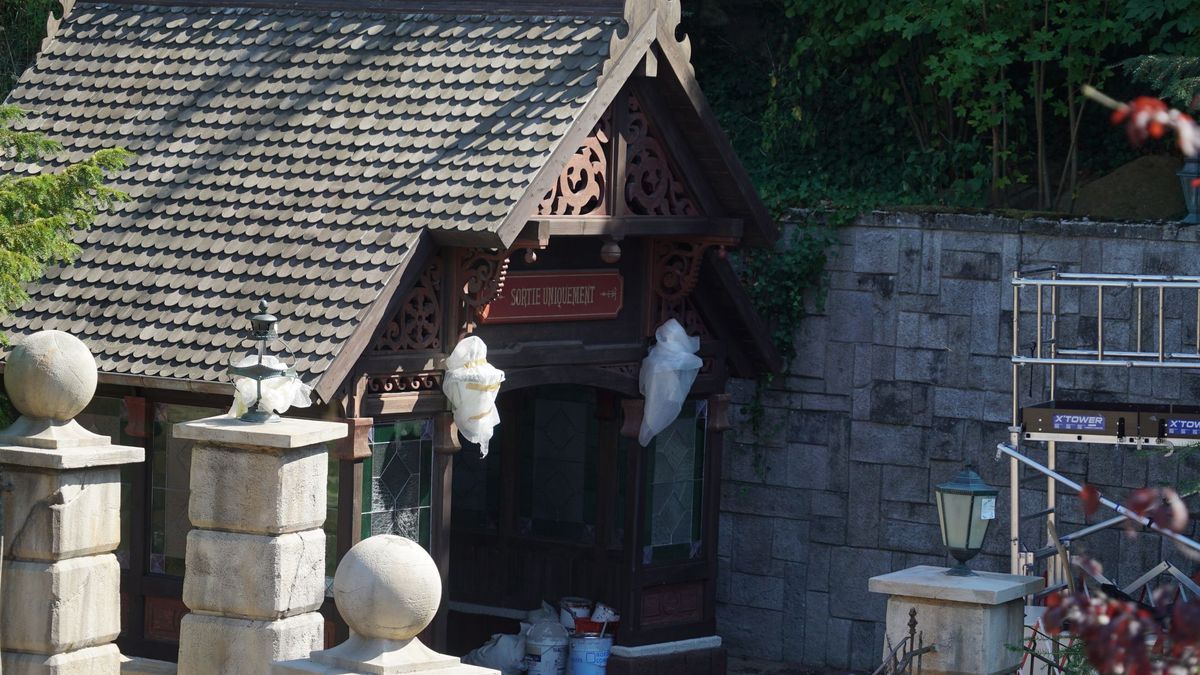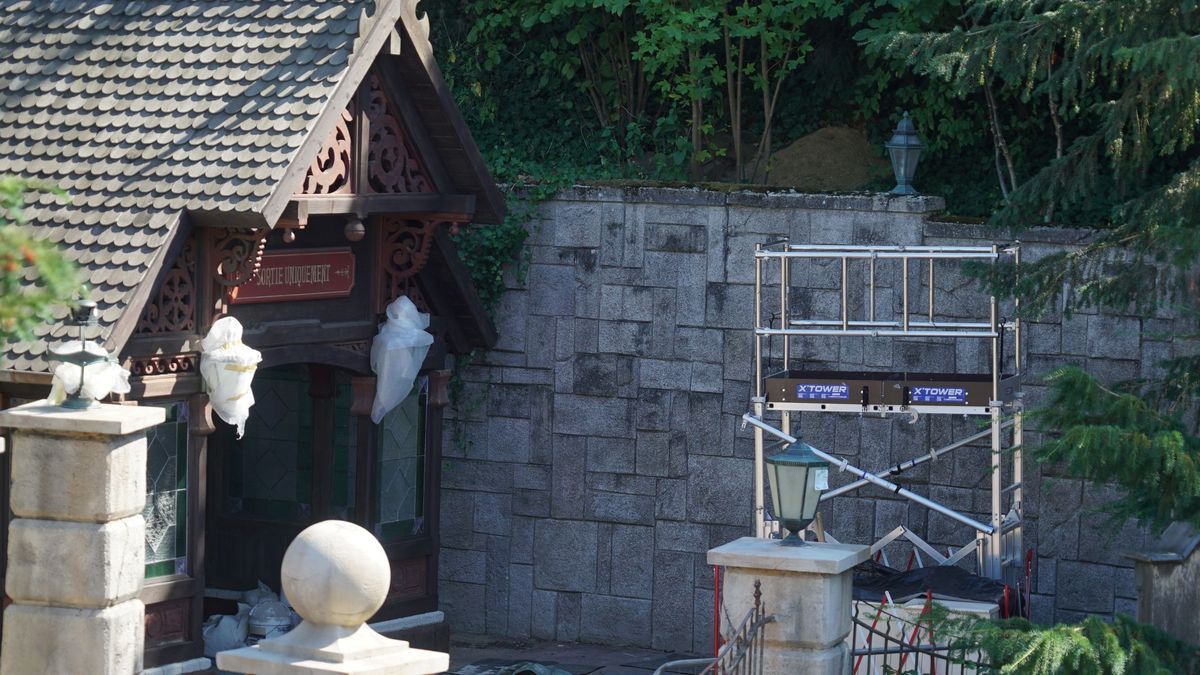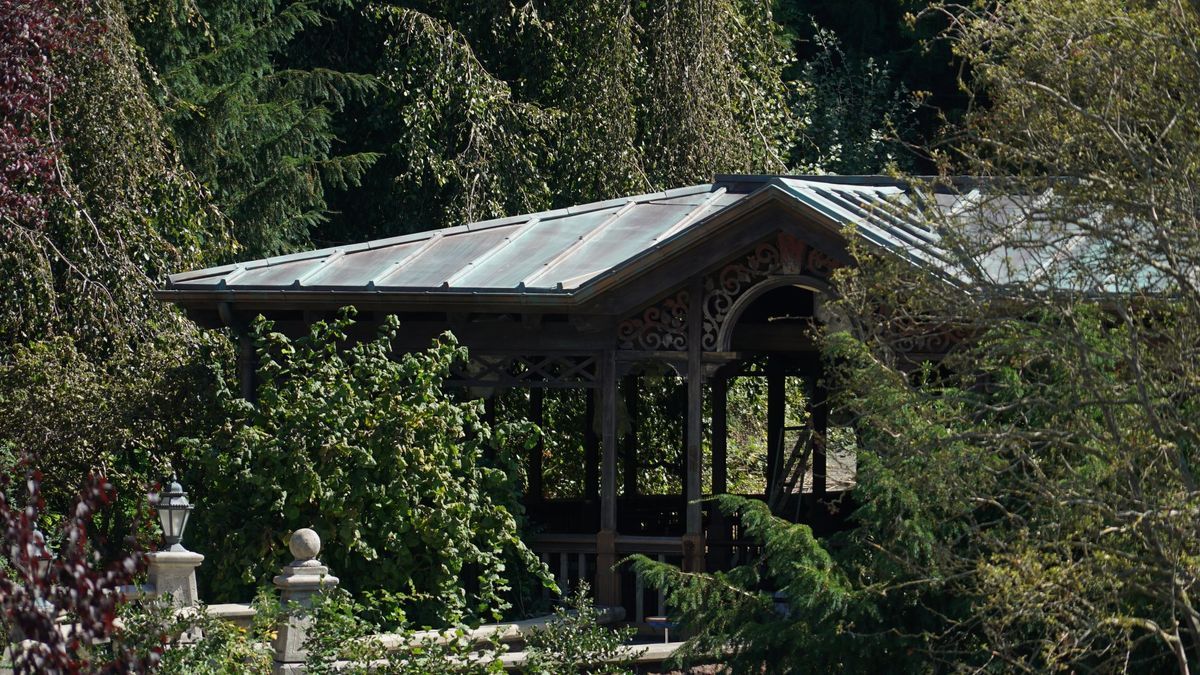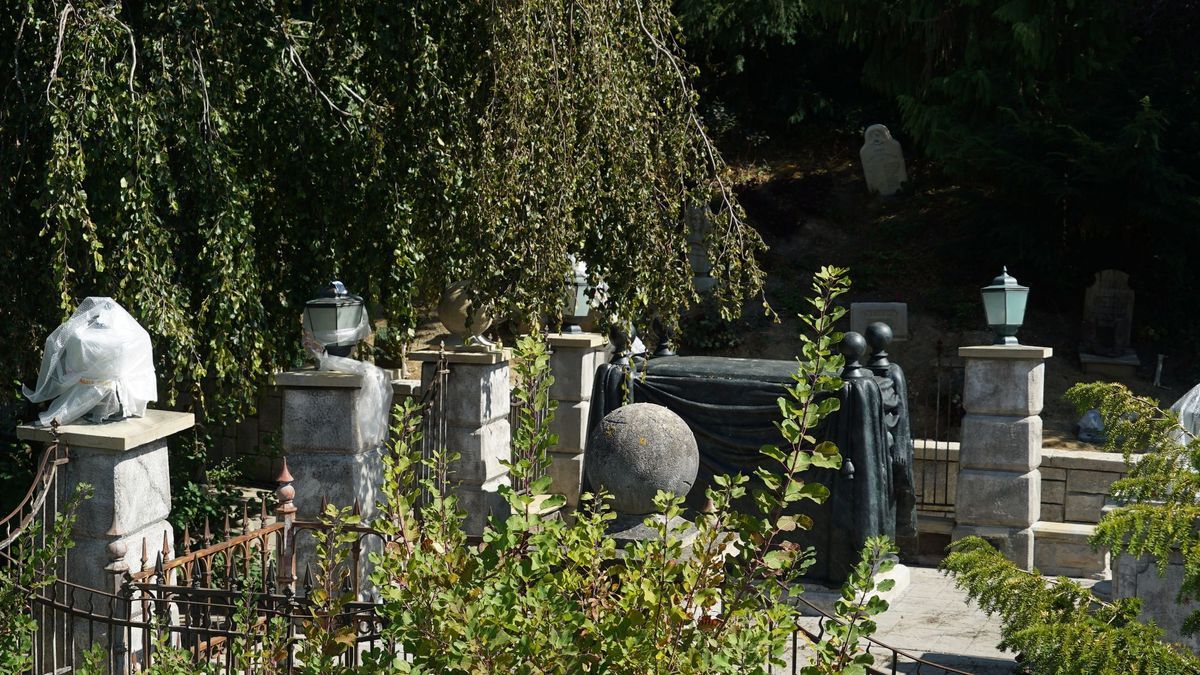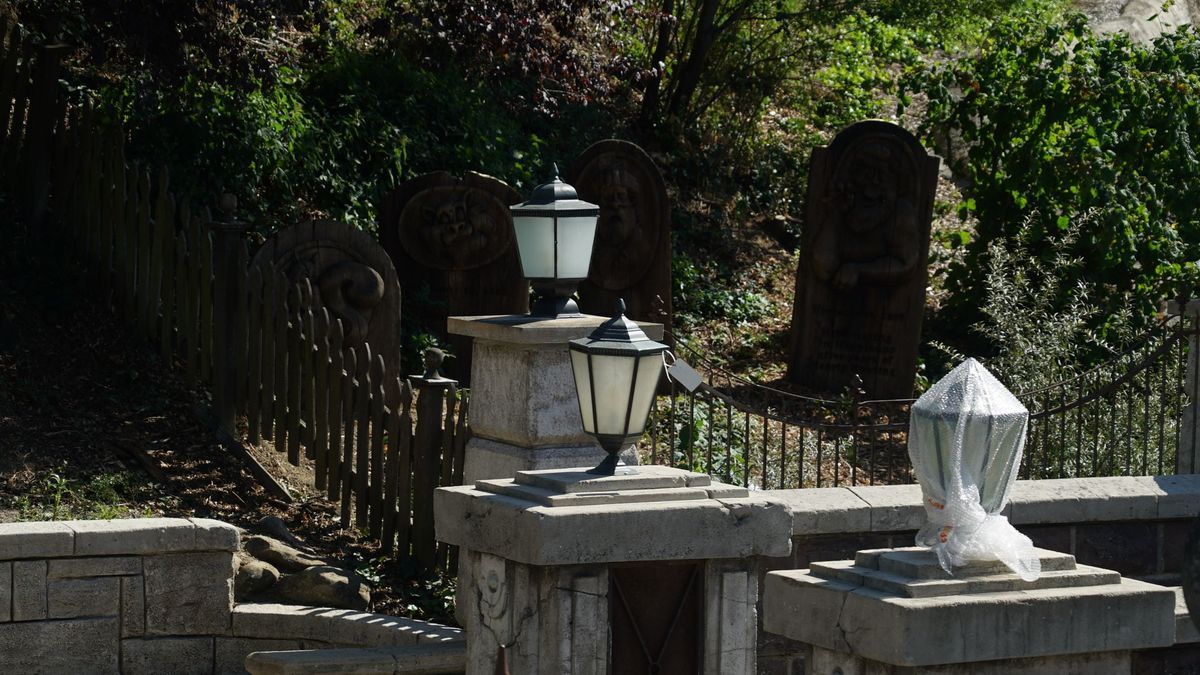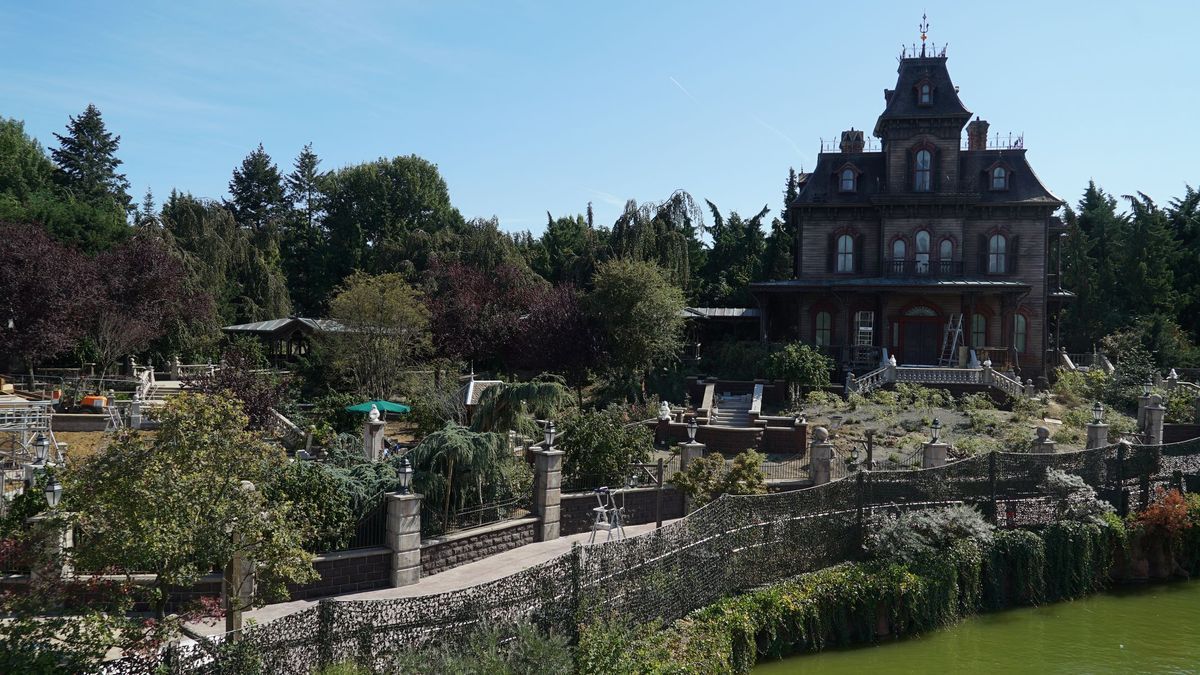 Disney vient d'annoncer que le festival Disney Pirates & Princesses sera du 19 janvier au 17 mars 2019. Cette saison se produisant exclusivement en extérieur, sera présenté durant la période la plus pluvieuse de l'année.
Disney has announced that the Disney Pirates & Princesses Festival will be from January 19 to March 17, 2019. This season occurs exclusively outdoors, will be presented during the most rainy period of the year. Yes… it's not logical !
Go to Walt Disney Studios Parks !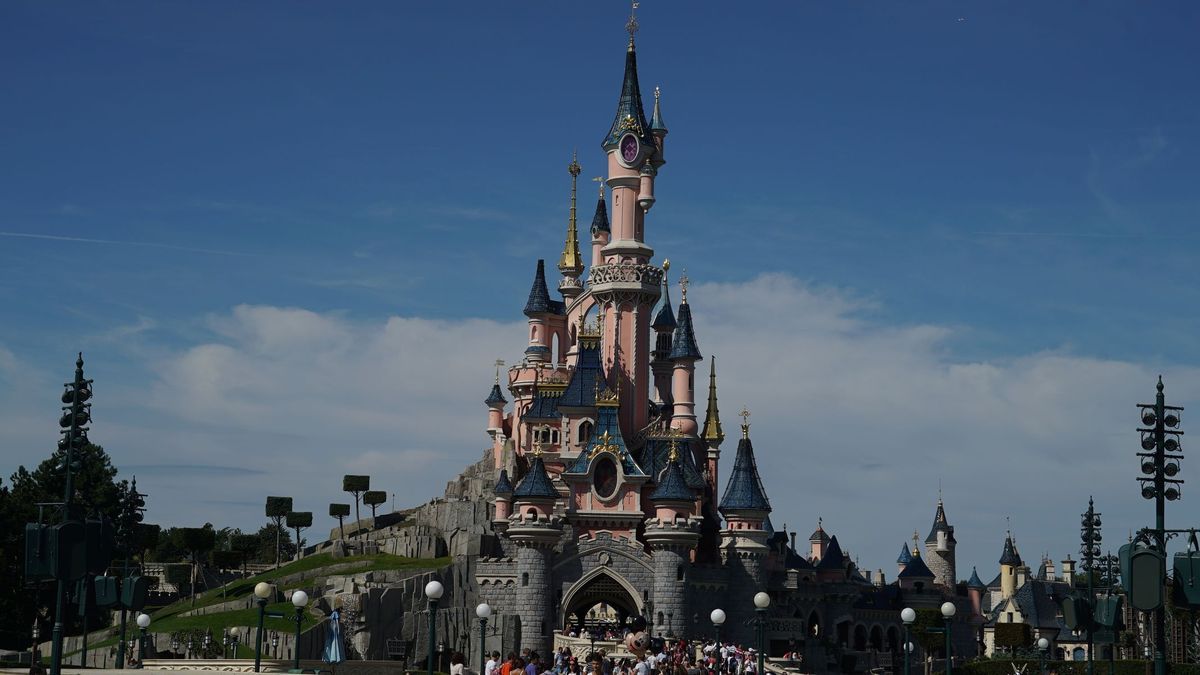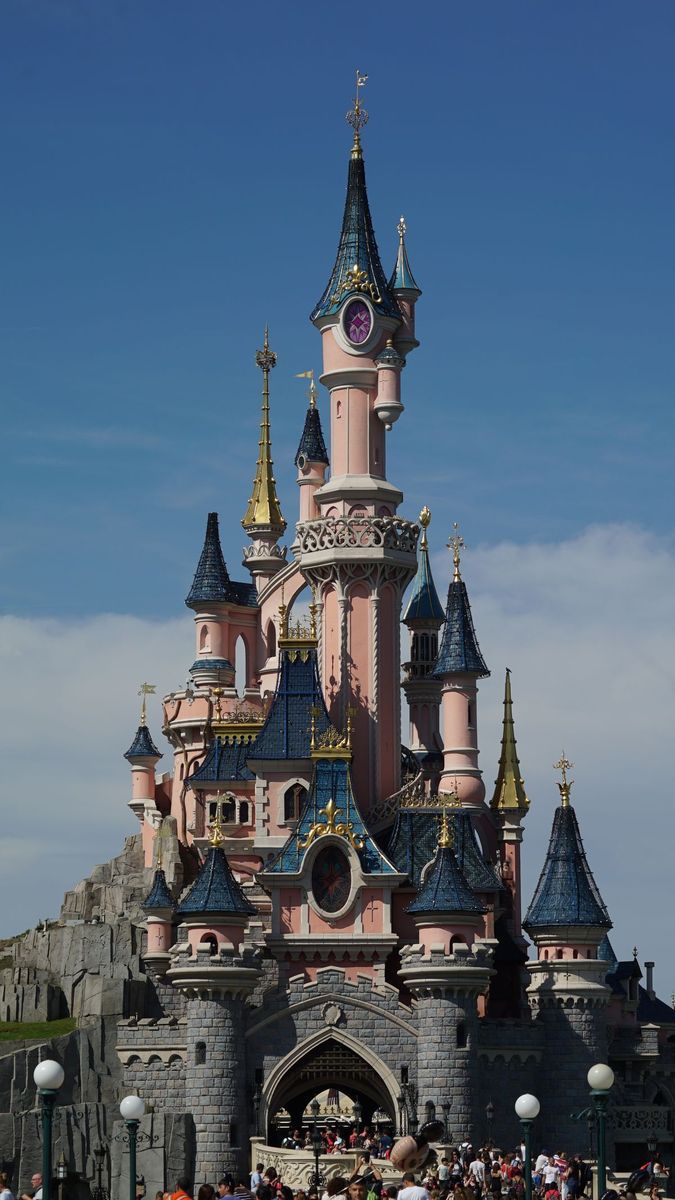 Le bâtiment Studio 1 en rénovation de sa façade.
The building « Studio 1 » is in renovation of its facade.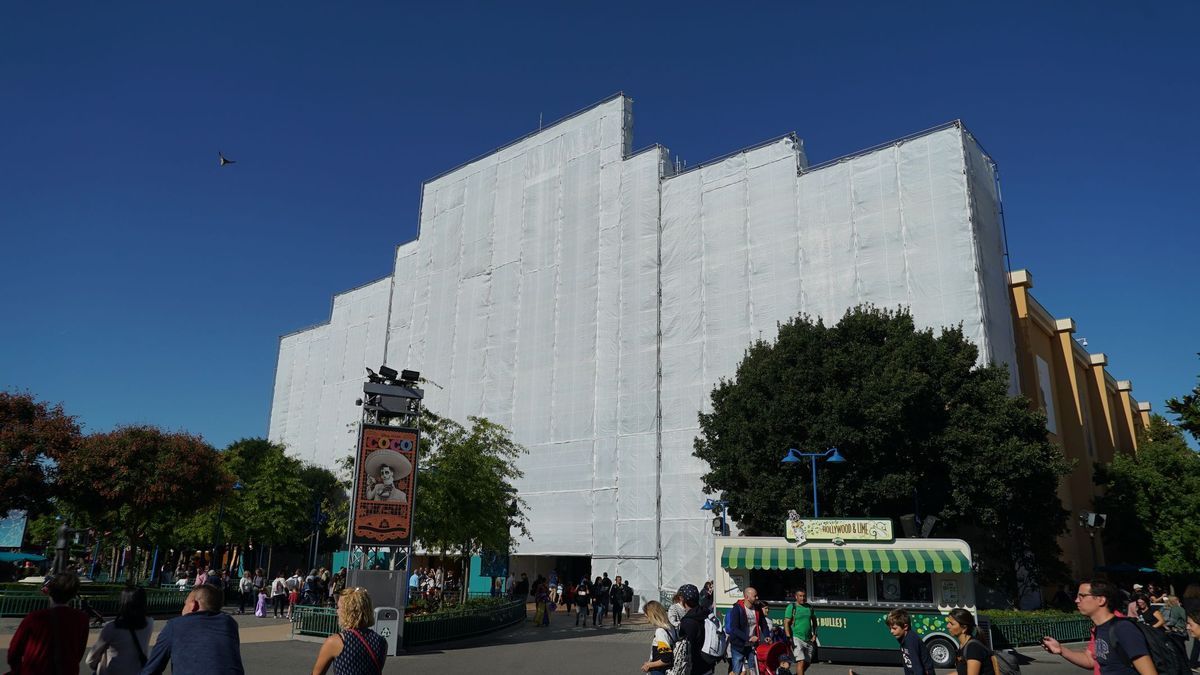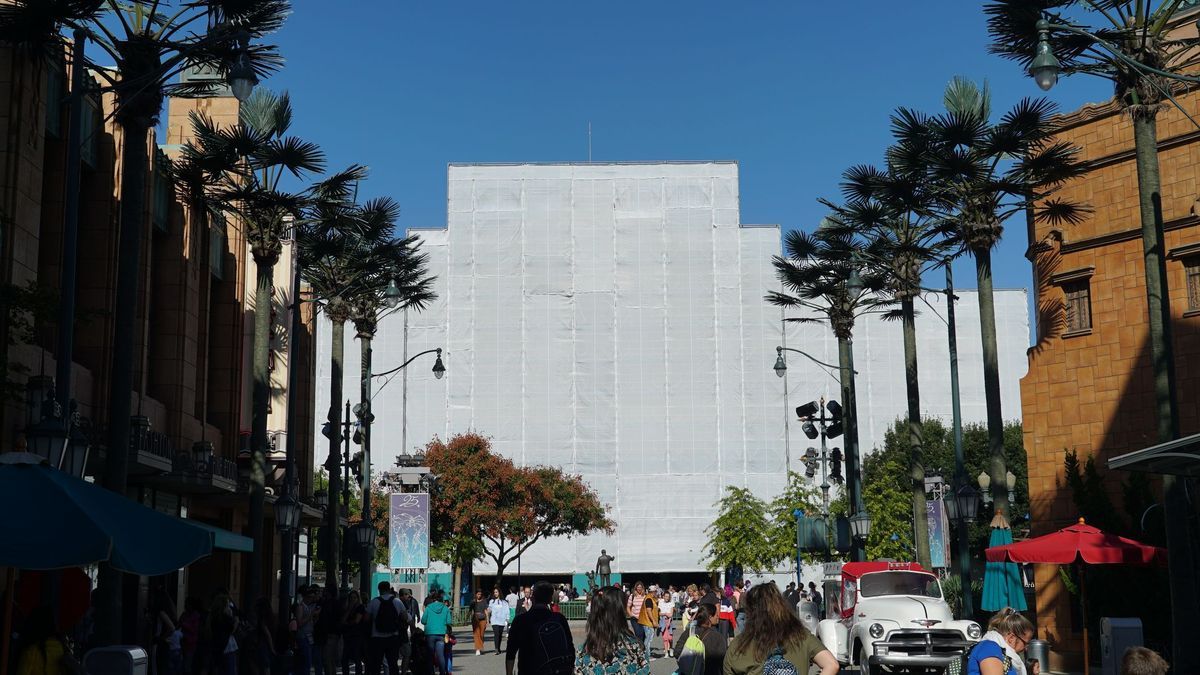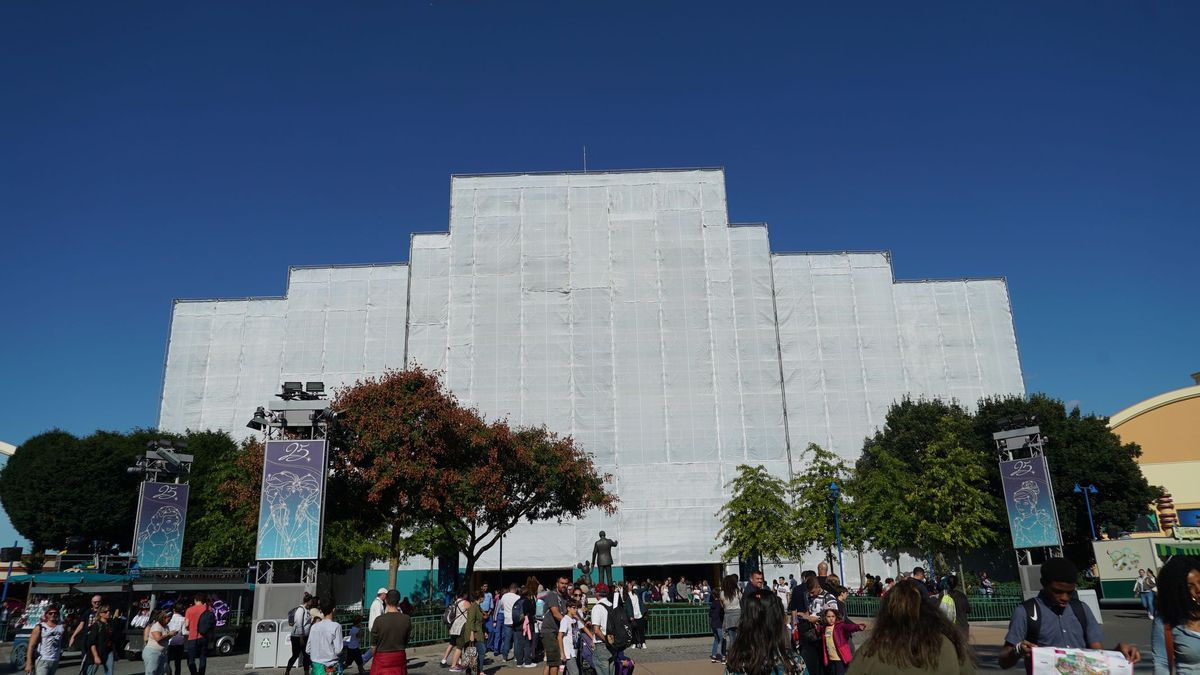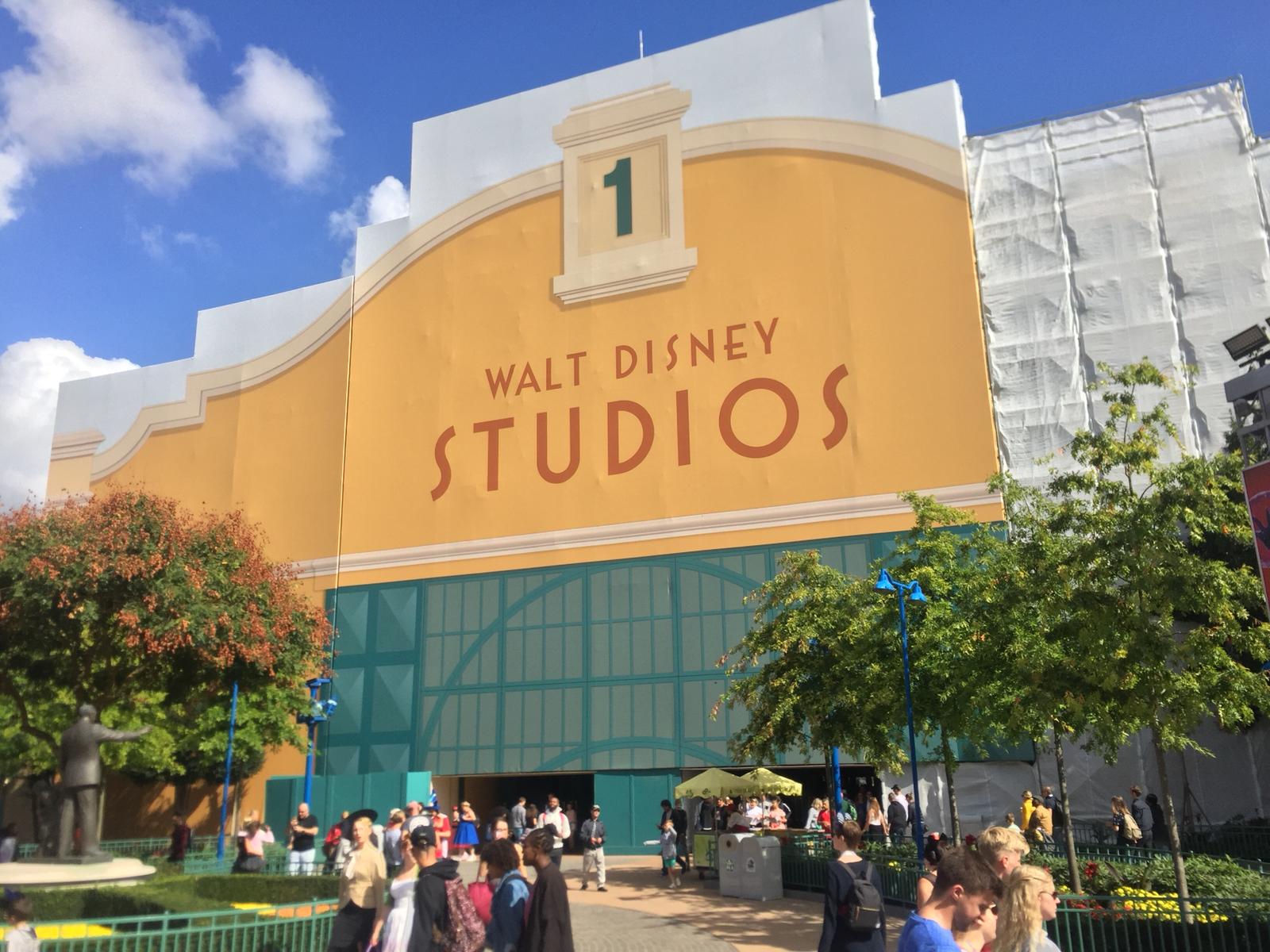 La tour de la terreur continue d'être recouverte d'échafaudages pour sa grande rénovation
The Tower of terror continues to be covered with scaffolding for its great renovation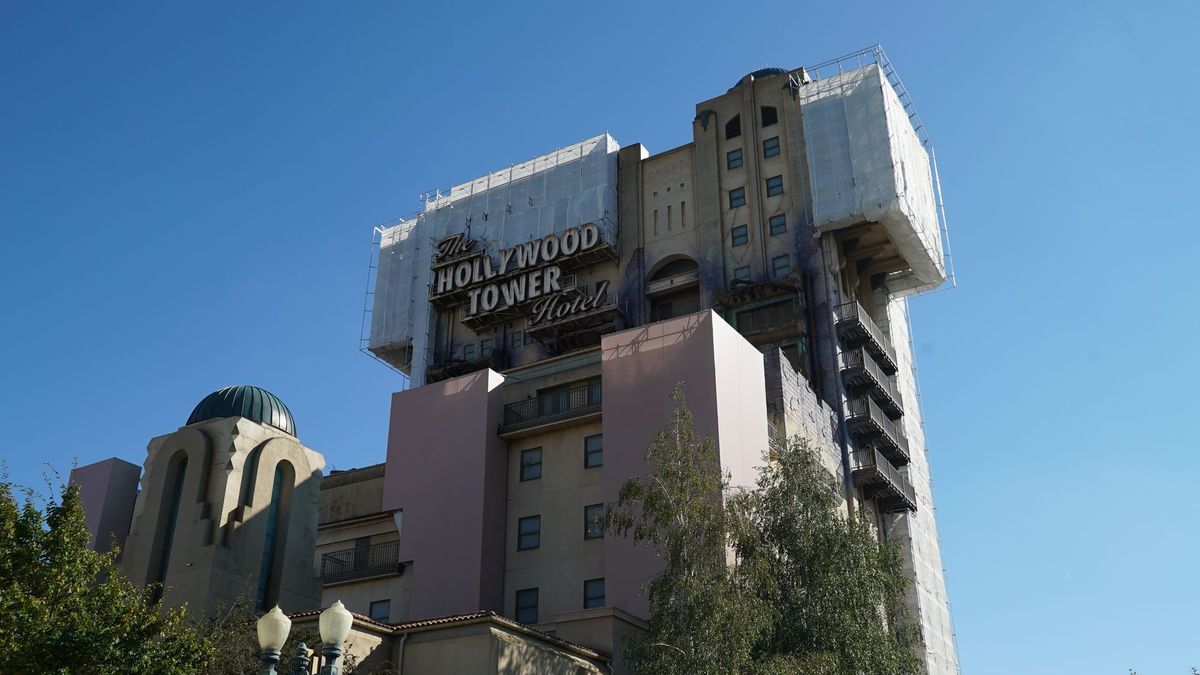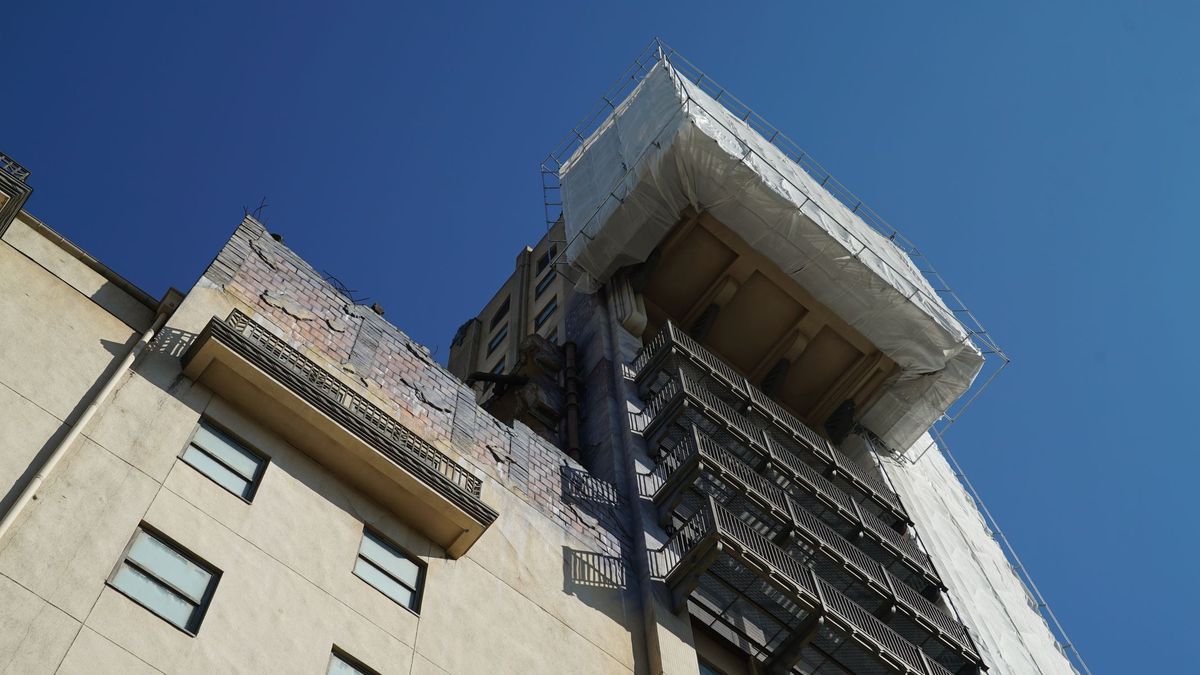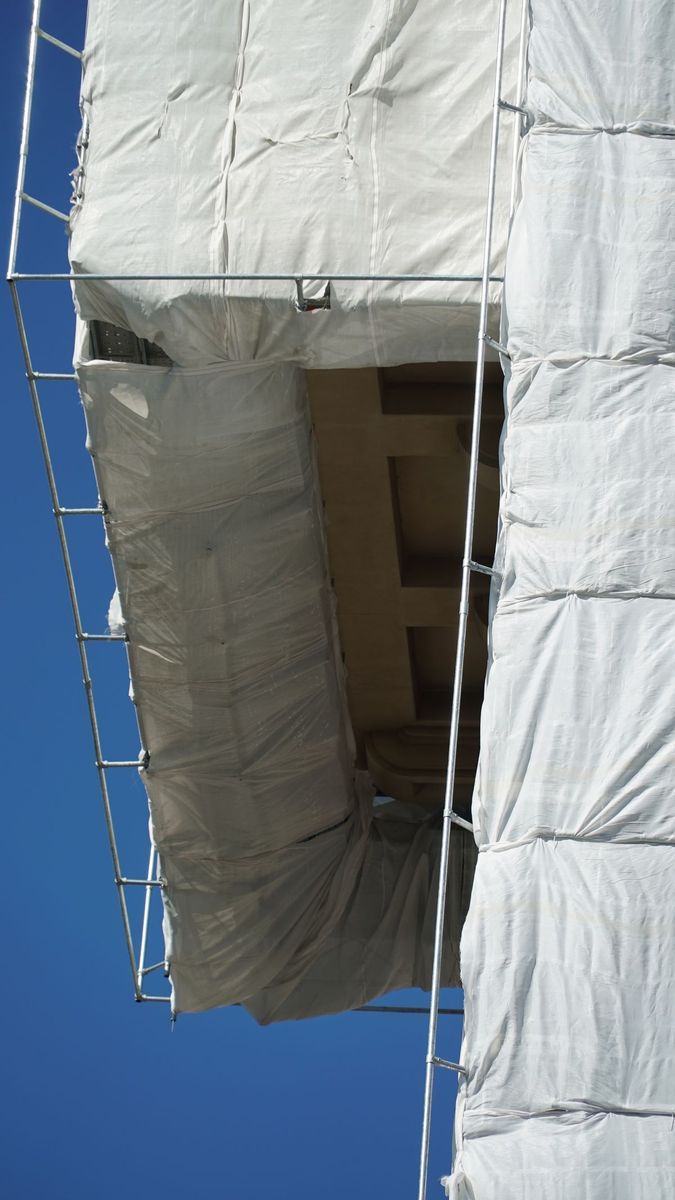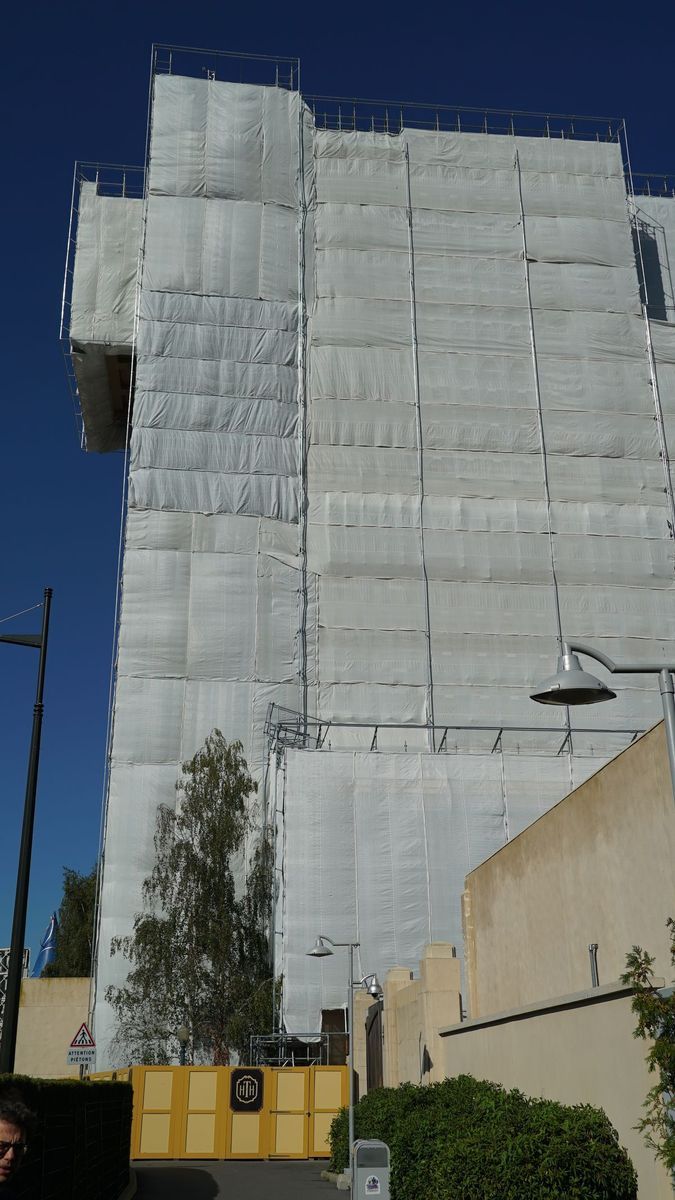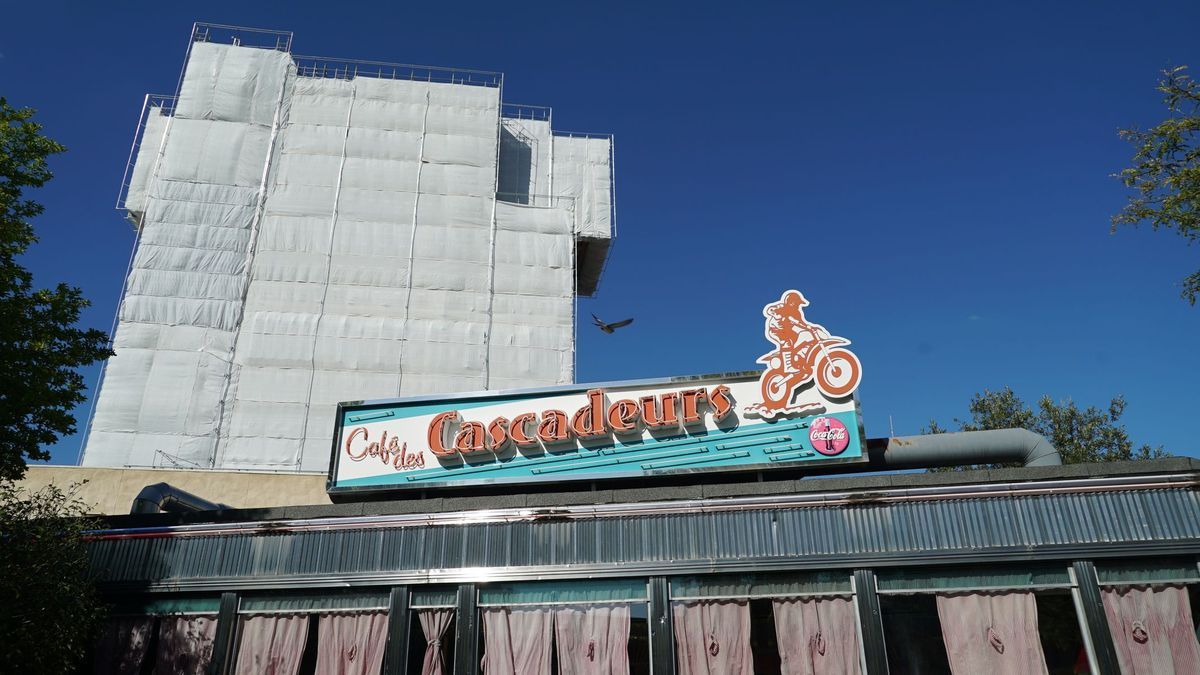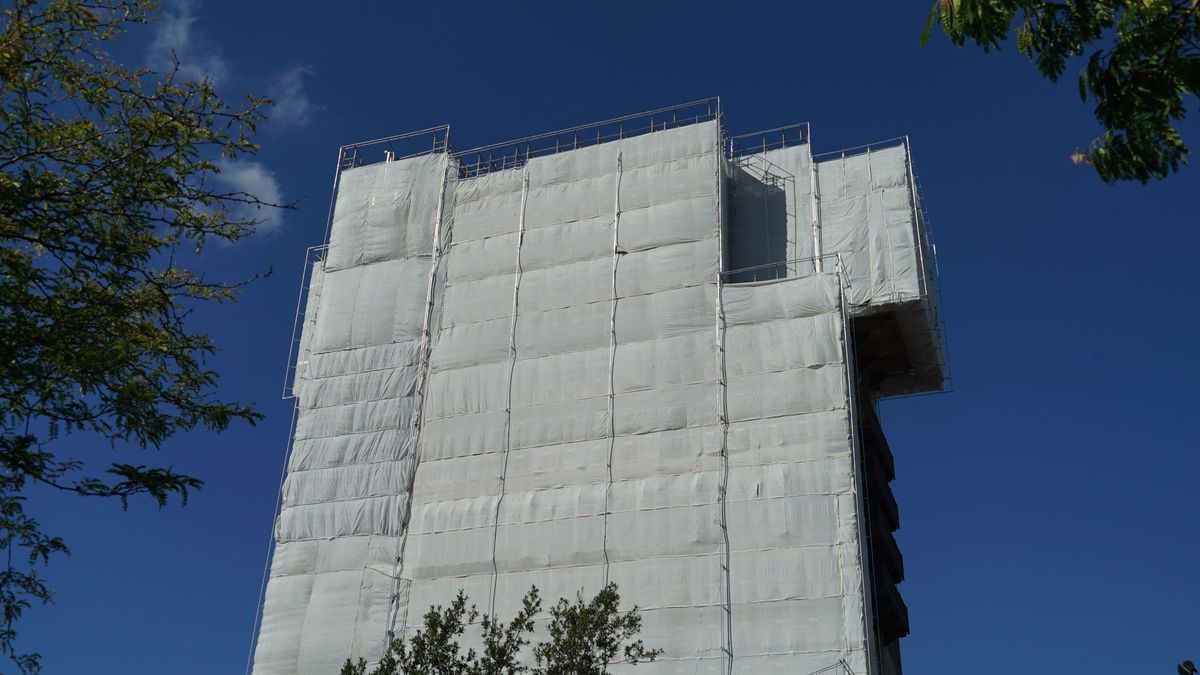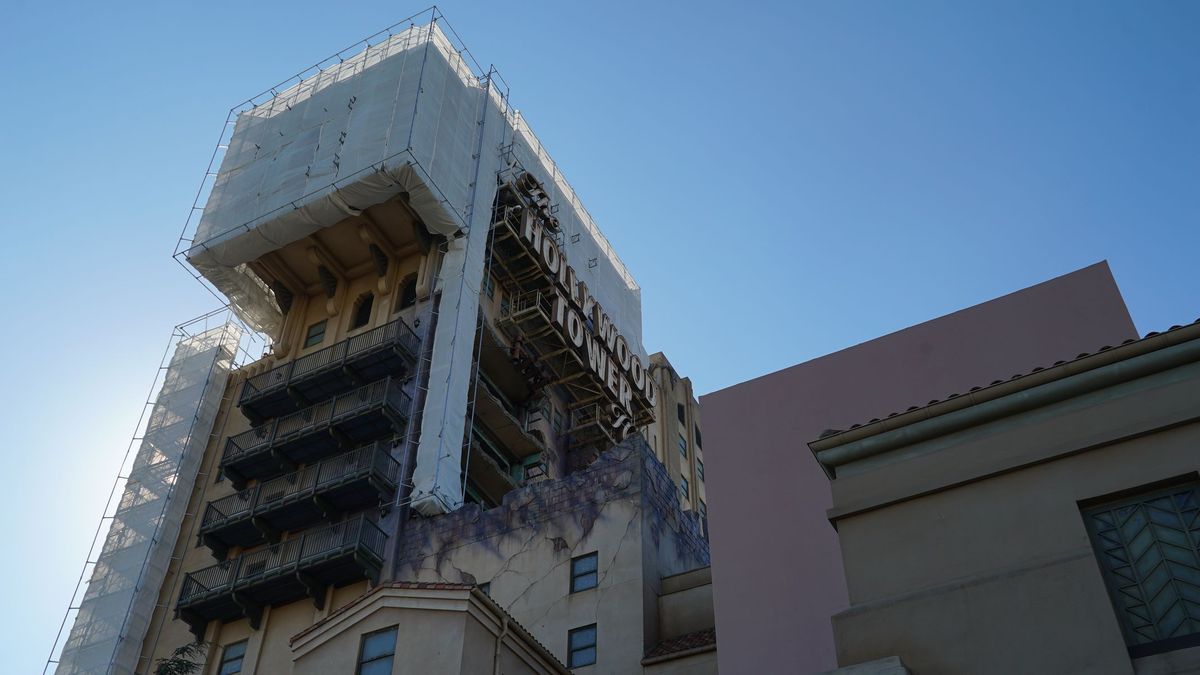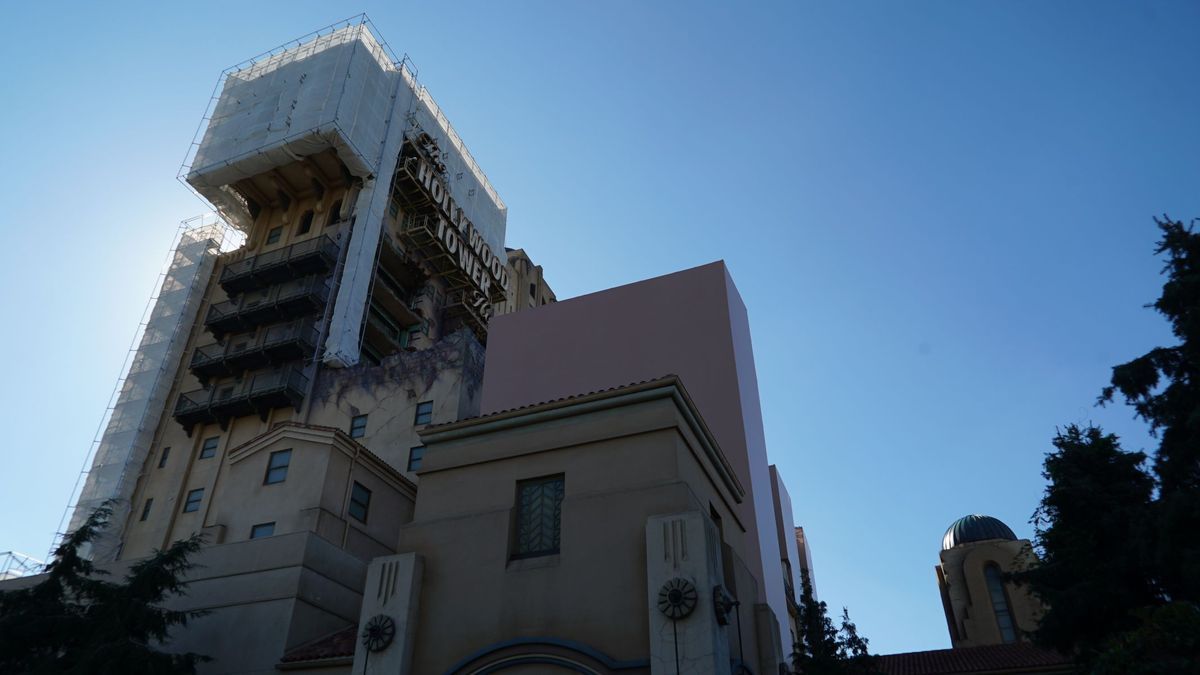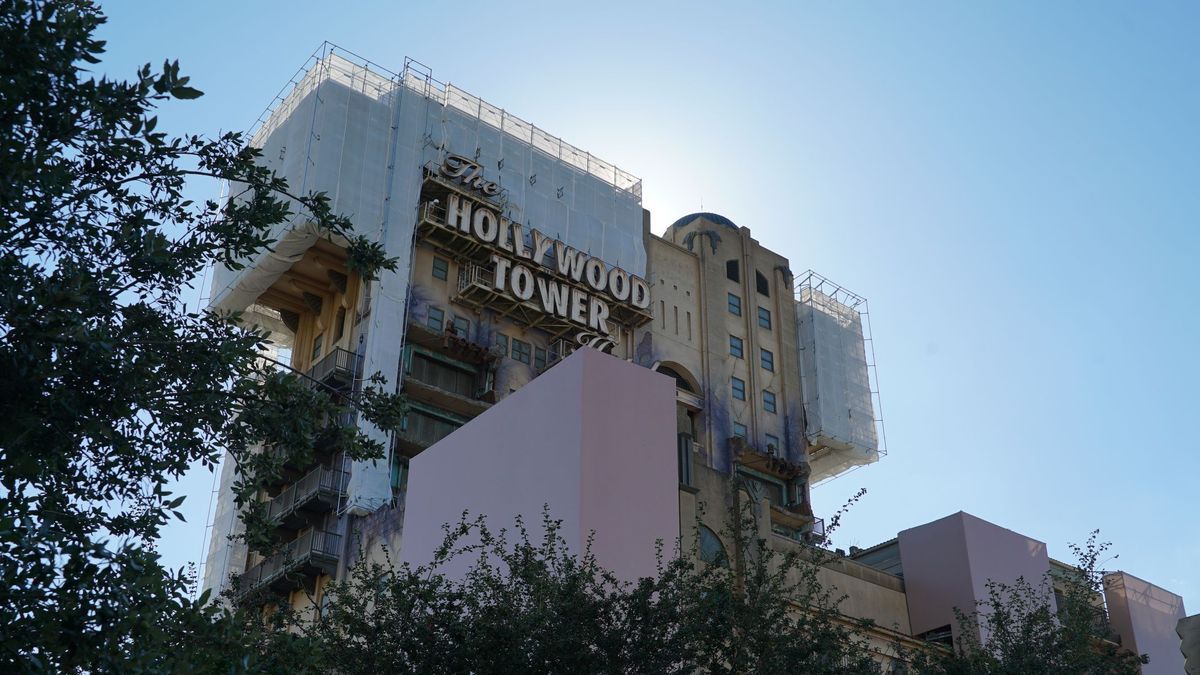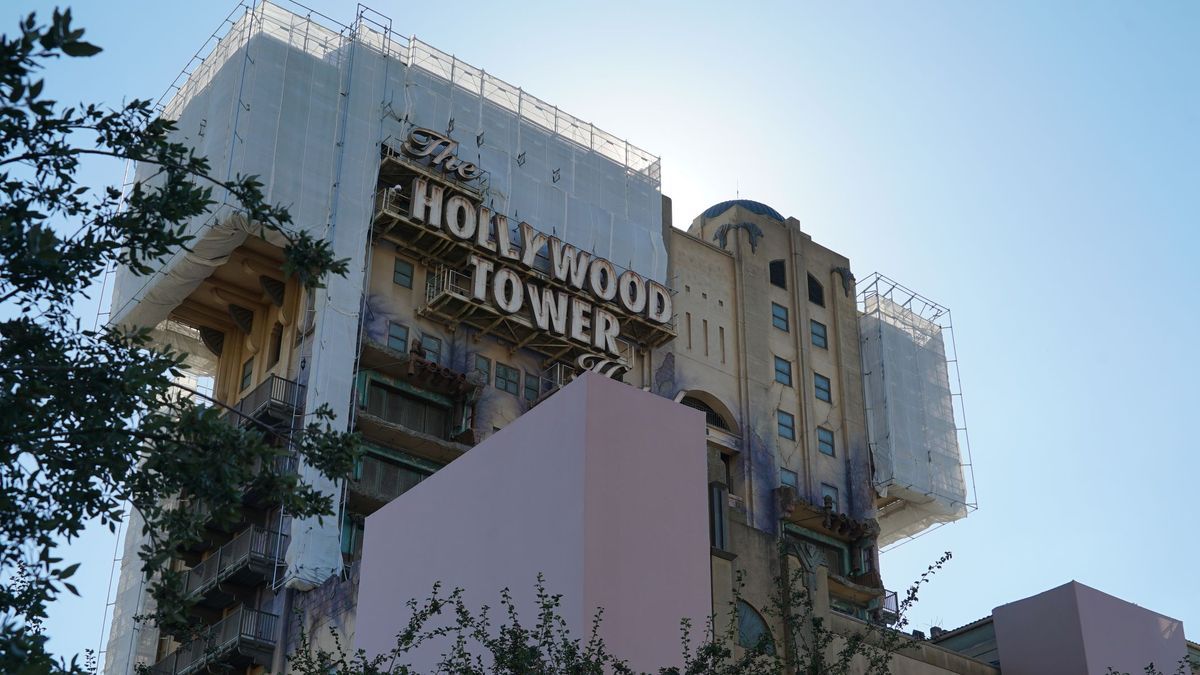 Et oui il y aura du travail !
And yes there will be work!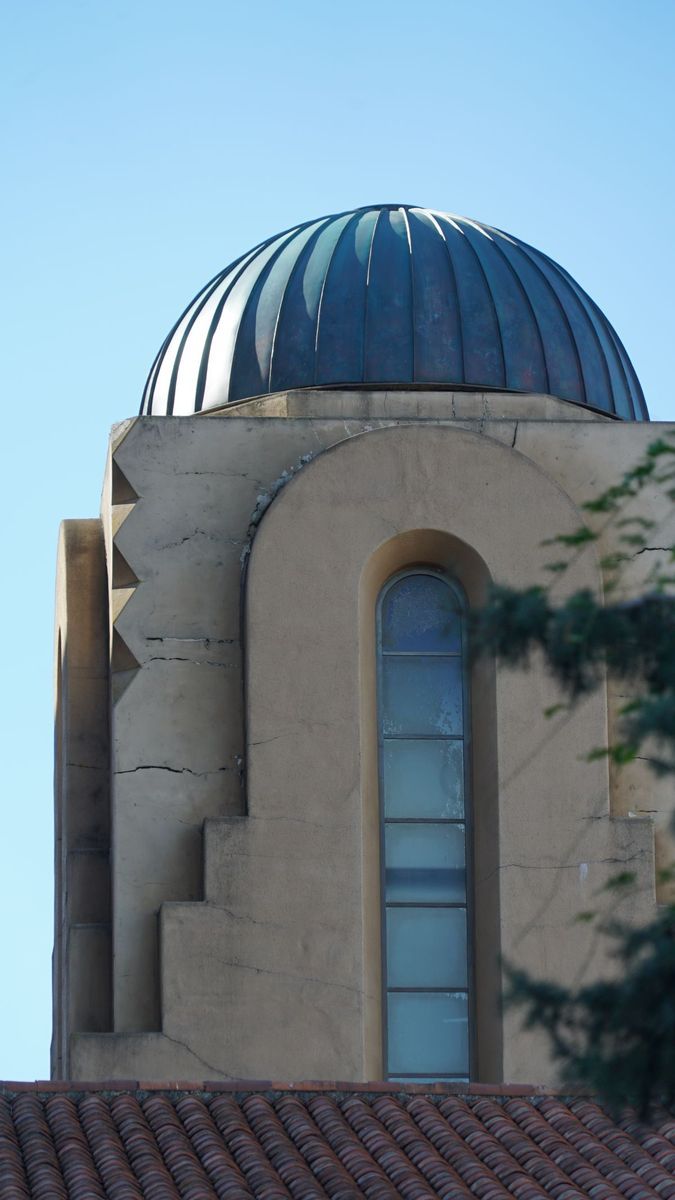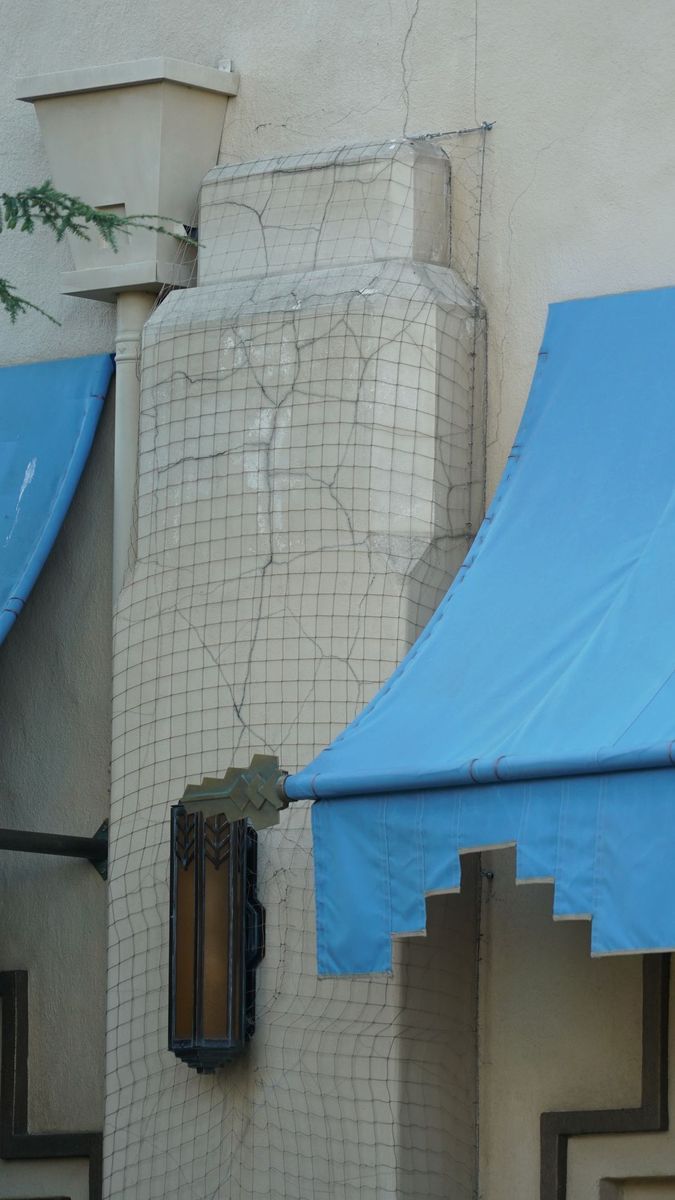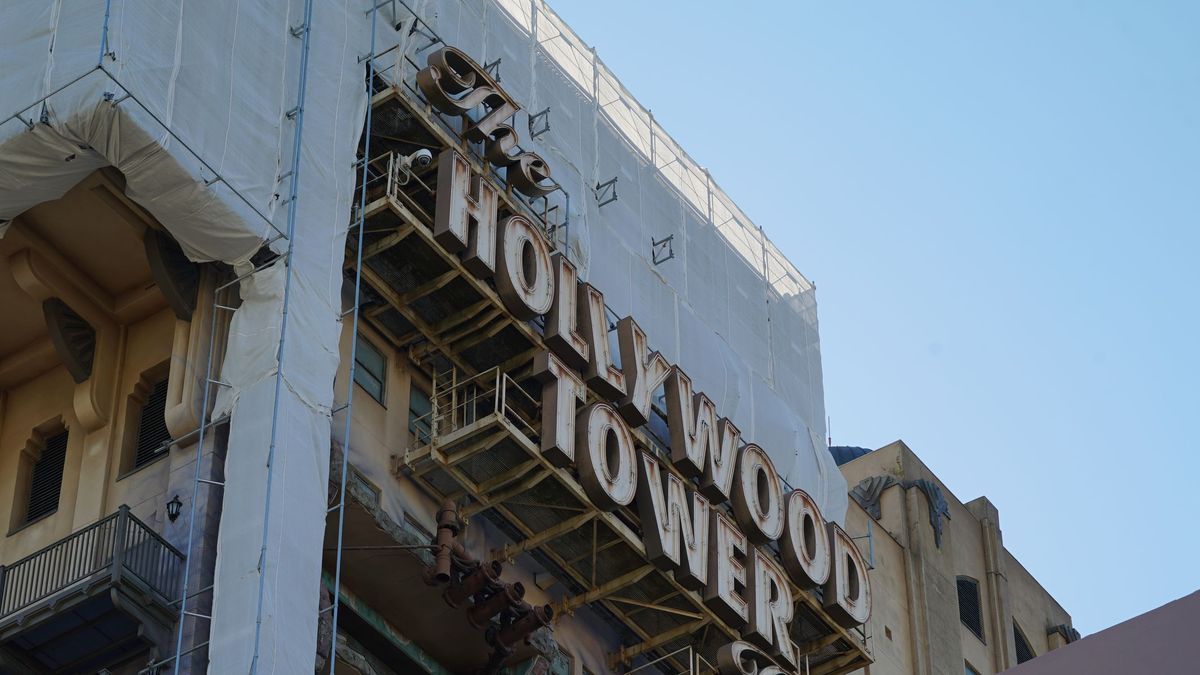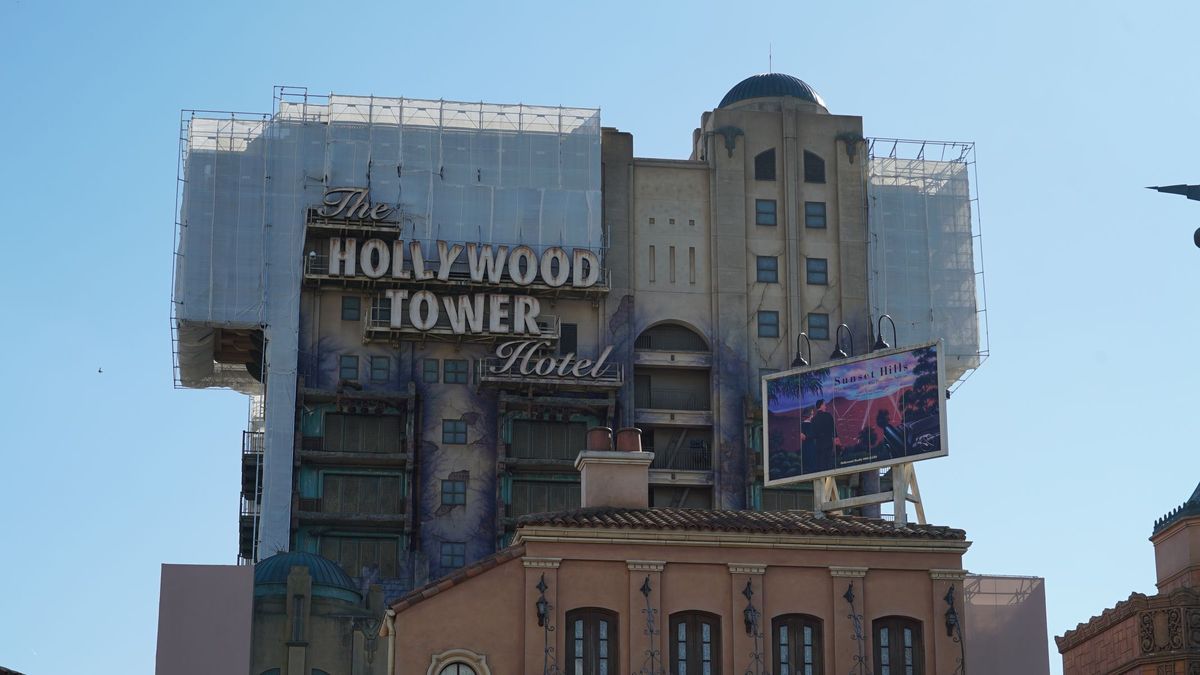 Les travaux de doublement du réseau routier au niveau de l'hôtel Santa Fe et Disney's Sequoia Lodge se poursuivent. Ces travaux réalisés par l'état ont été planifiés avec Disney dans un plan de développement signé en 2014. L'origine des travaux est simple, ils concordent avec l'ouverture d'un hôtel type « All Star » (deux étoiles) qu'on retrouve à Walt Disney World en Floride. Mais comme vous le savez, il n'y a pas de travaux et encore moins d'annonce de la part de Disney concernant cet hôtel. C'est dans ces moments que l'on constate clairement les retards et manquements de l'entreprise bien qu'elle se soit engagée dans un développement à date. L'état se retrouve ainsi à investir dans de nouvelles infrastructures bien quelle se révèles, pour aujourd'hui et au moins les deux années à venir, inutiles, et ce uniquement pour respecter son contrat.
Road network doubling works at the « Santa Fe » Hotel and « Disney's Sequoia Lodge » continue. This work carried out by the state was planned with Disney in a development plan signed in 2014. The origin of the work is simple, It is the coordination between the road works and the opening of a new hotel « All-Star » (value hotel) as at Walt Disney World in Florida. But as you know, there is no work zone and even less announcement on the part of Disney regarding this hotel. It is in these moments that we clearly see the delays and shortcomings of the company although it has engaged in a development with the government. The State thus finds itself investing in new infrastructures, which for today and at least the next two years, useless, only to respect its contract.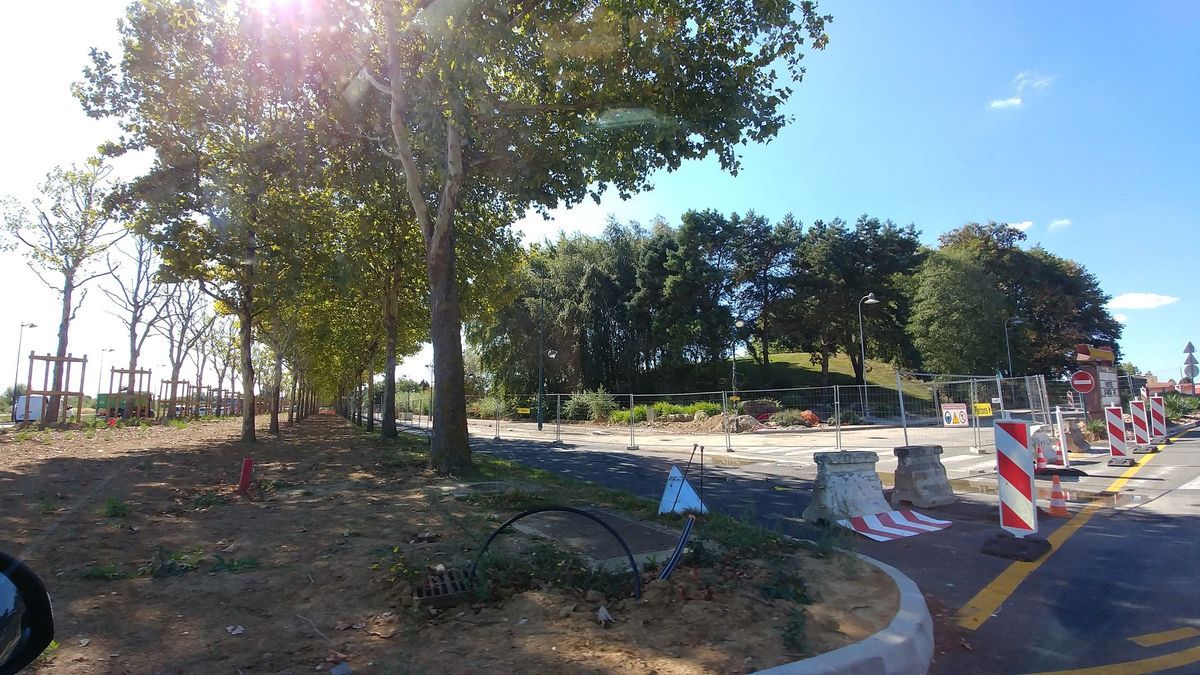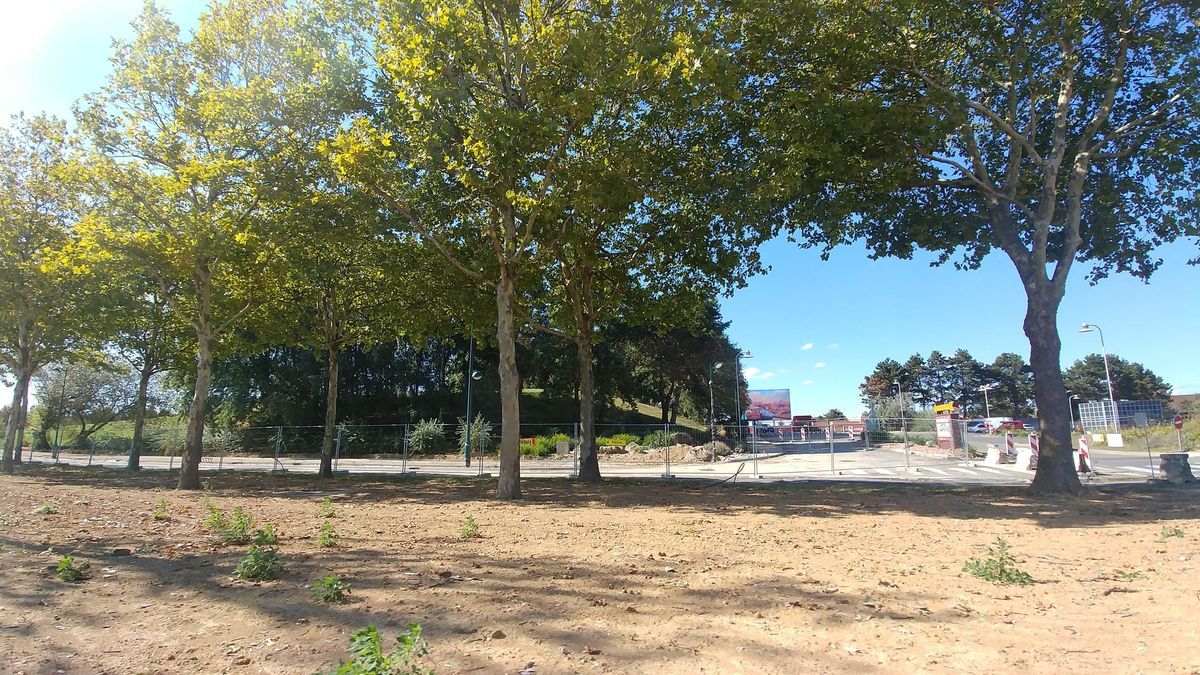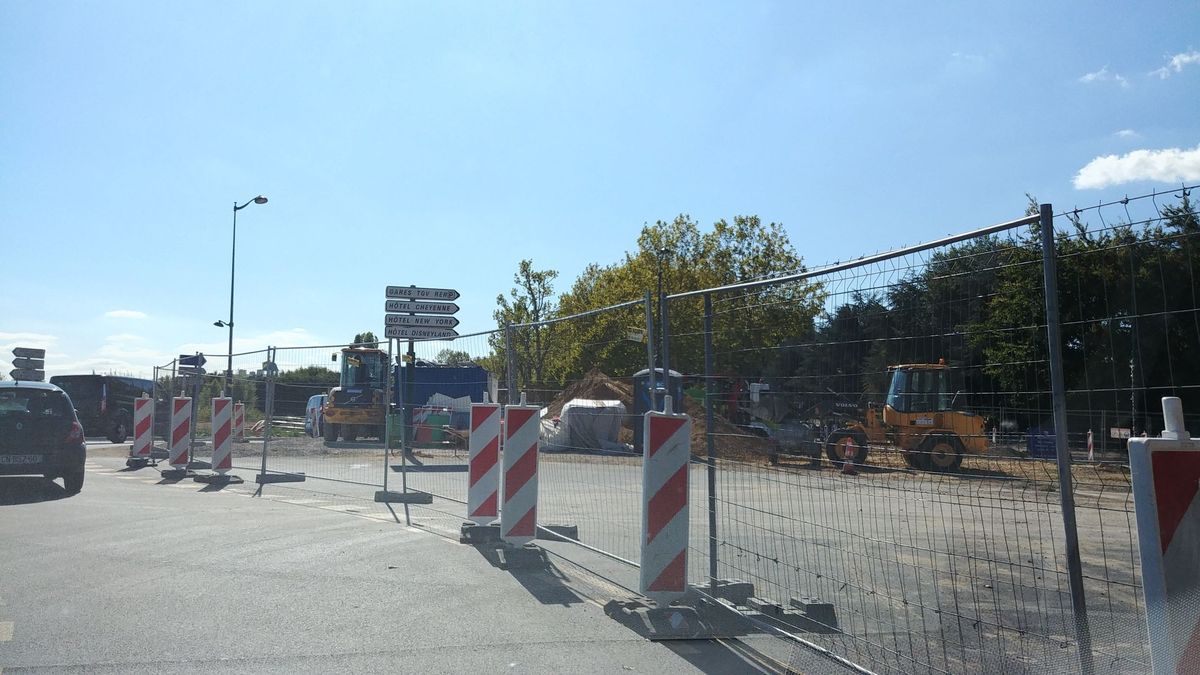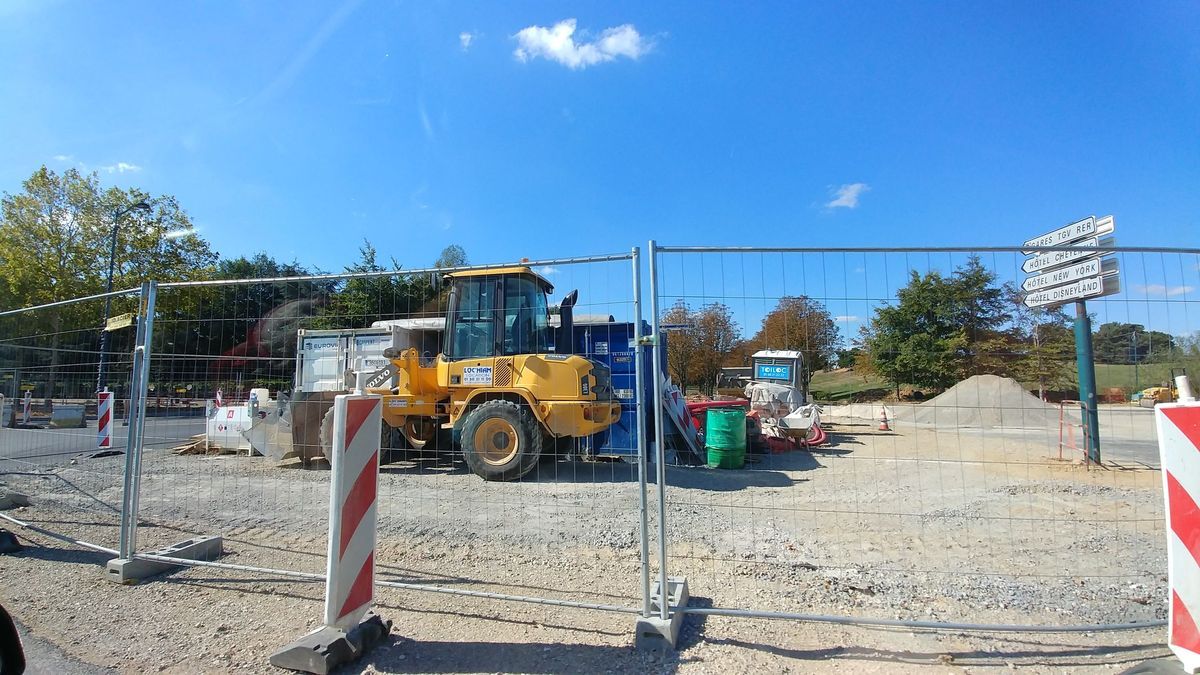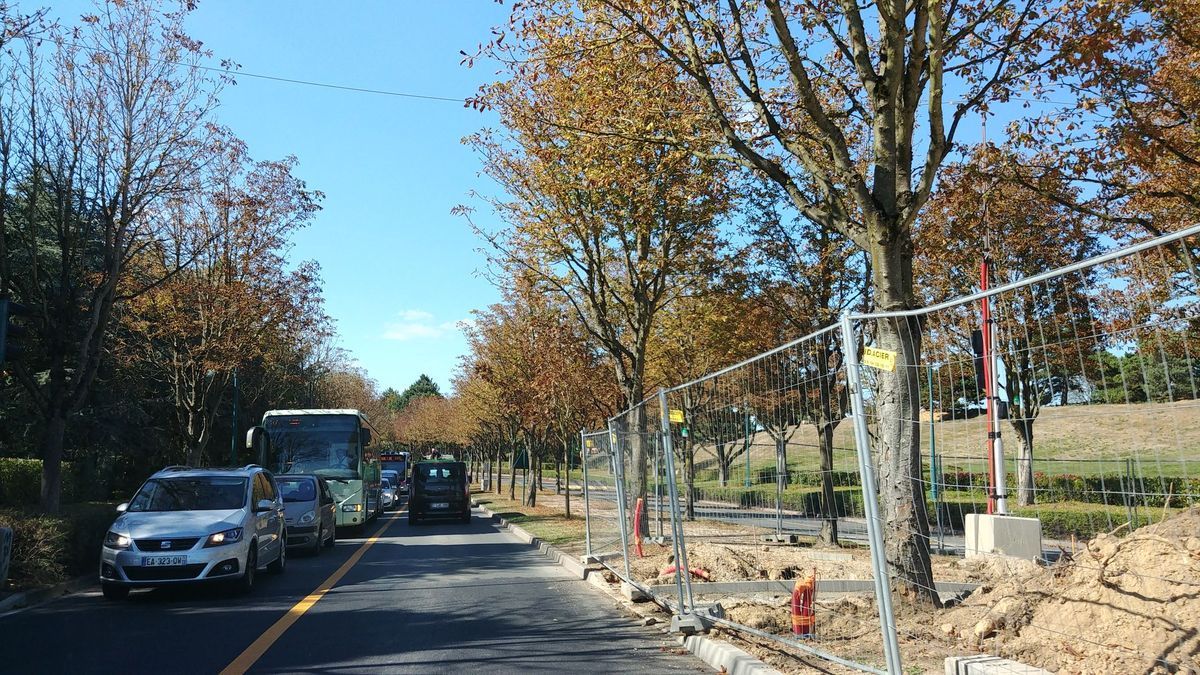 Programmation Disney Hotel All Star : En attente depuis plus de 2 ans / Waiting since more than 2 years.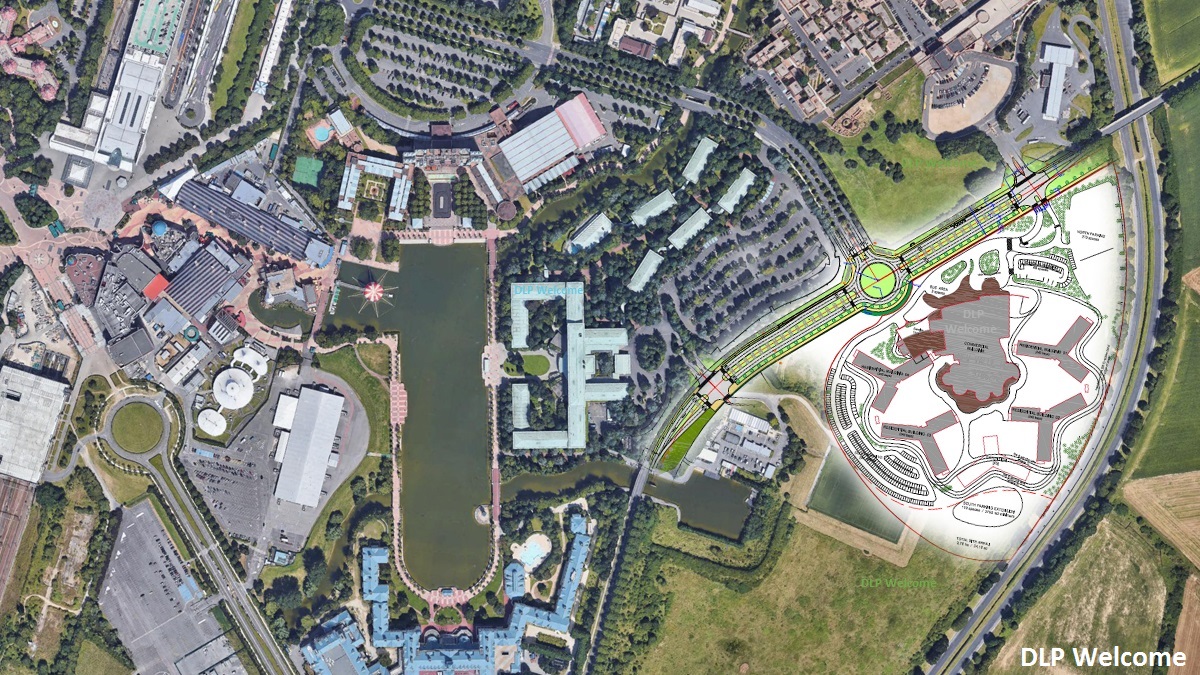 Disneyland Paris :
Rose/Pink : Disneyland Park
Bleu/Blue : Walt Disney Studios Park
Rouge/Red : Disney Village
Orange/Orange : Disney Hotels
Blanc/White : Extensions Zone (Parks/Hotels/Village)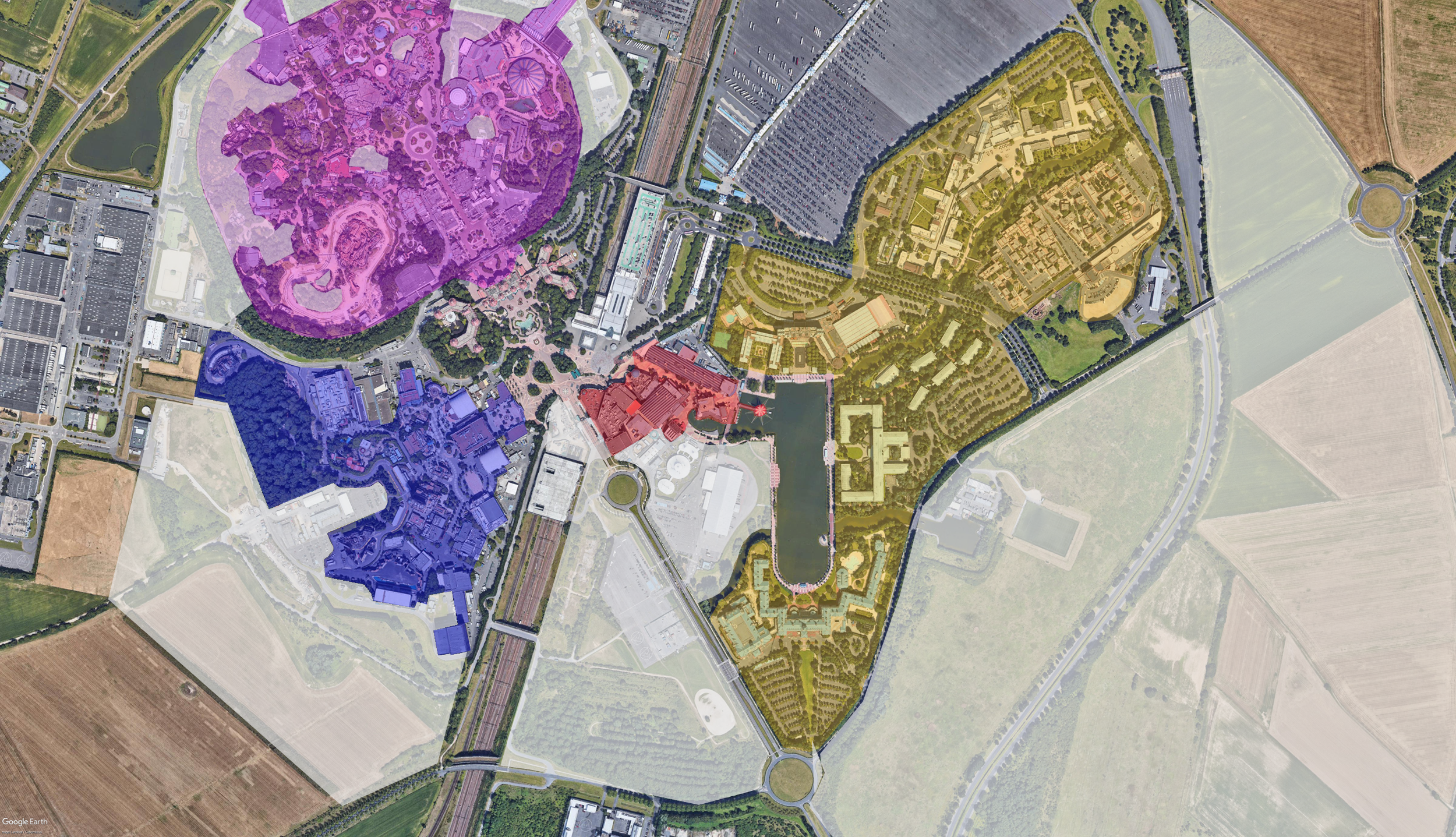 De novembre à avril 2019, la piscine du « Disney's Sequoia Lodge » et sa salle de sport seront fermés aux visiteurs pour une rénovation. Une reconfiguration des vestiaires, de l'accueil et de la salle de sport sera réalisée pour mieux optimiser l'espace et correspondre davantage aux pratiques des vacanciers.
From November 2018 to April 2019, the swimming pool of the « Disney's Sequoia Lodge » and its gym will be closed to visitors for a renovation. A reconfiguration of the changing rooms, the reception and the gym will be carried out to better optimize the space and correspond more to the practices of the holidaymakers.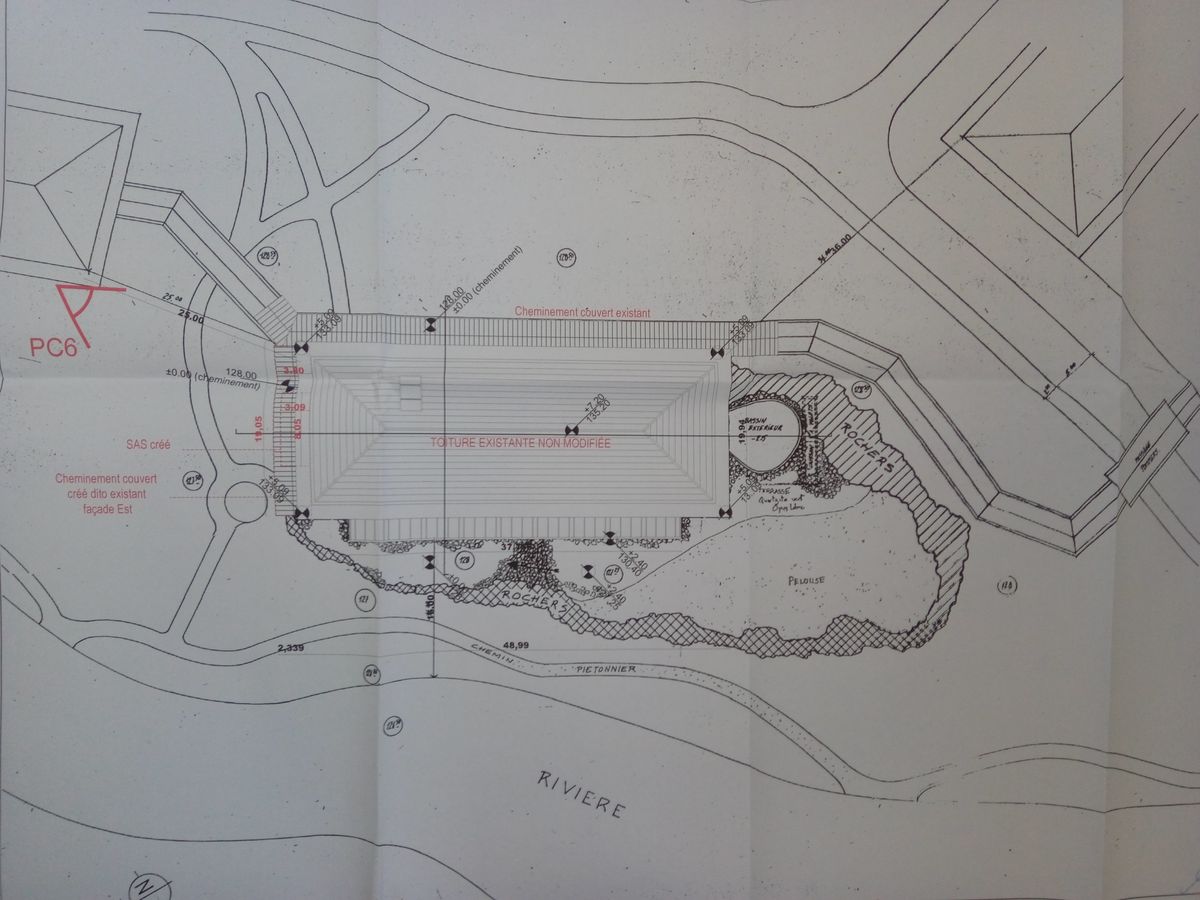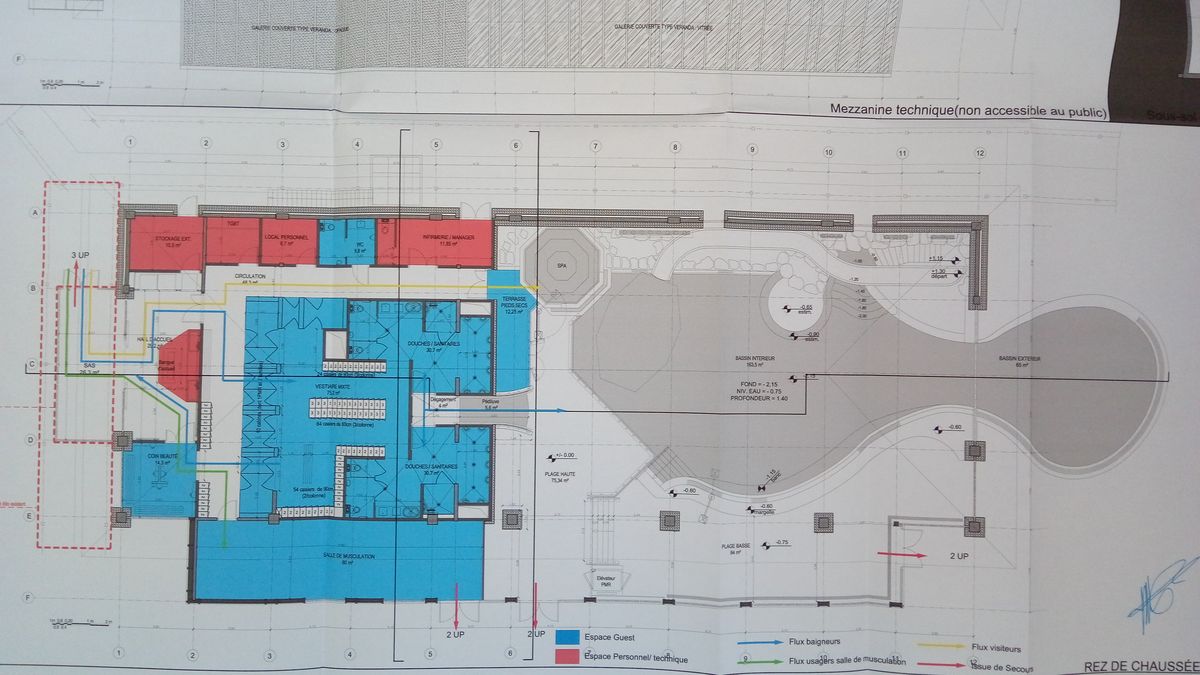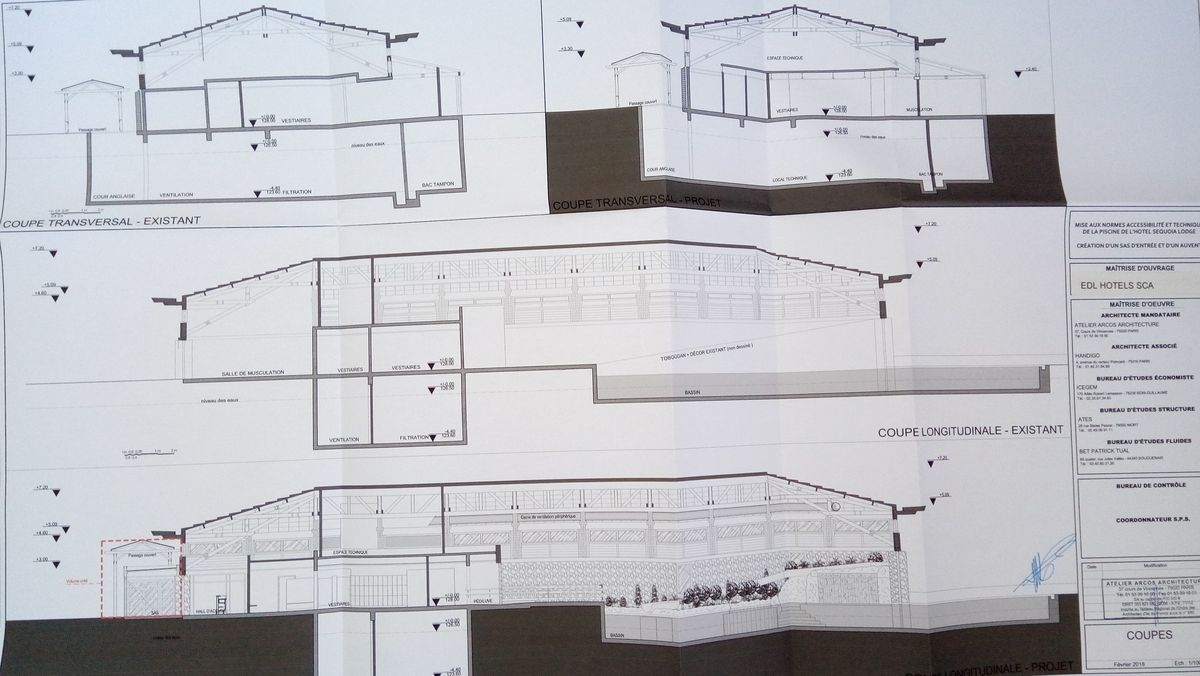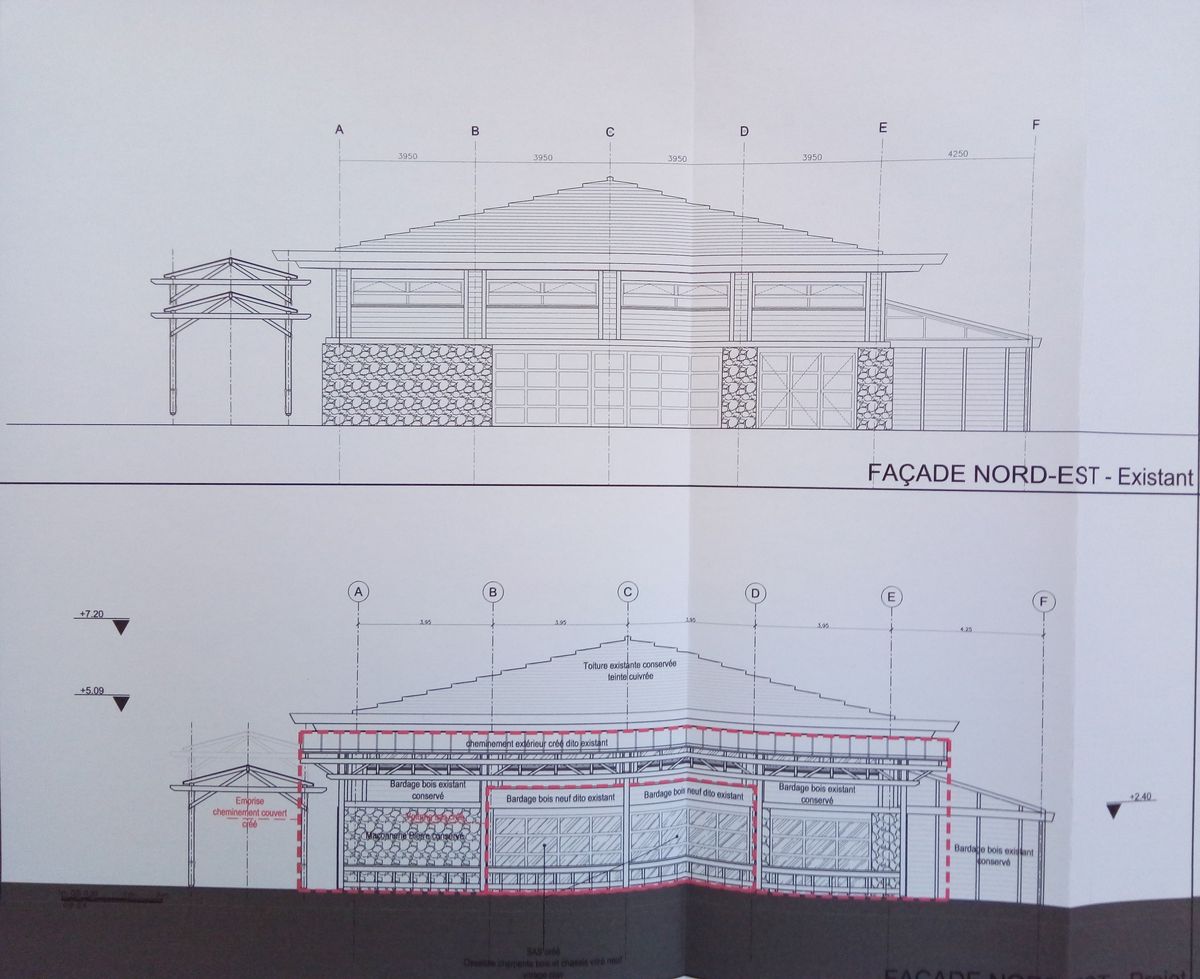 Rejoignez-nous sur /Join and follow us on :
– Facebook
– Twitter
– Instagram
Merci de votre fidélité.
A bientôt !
Thank you for your loyalty.
See ya real soon !