Bonjour à tous,
Voici l'actualité de la semaine, cet été Marvel est à Disneyland Paris.
Welcome Everyone, Here is the news of the week in this Marvel summer at Disneyland Paris.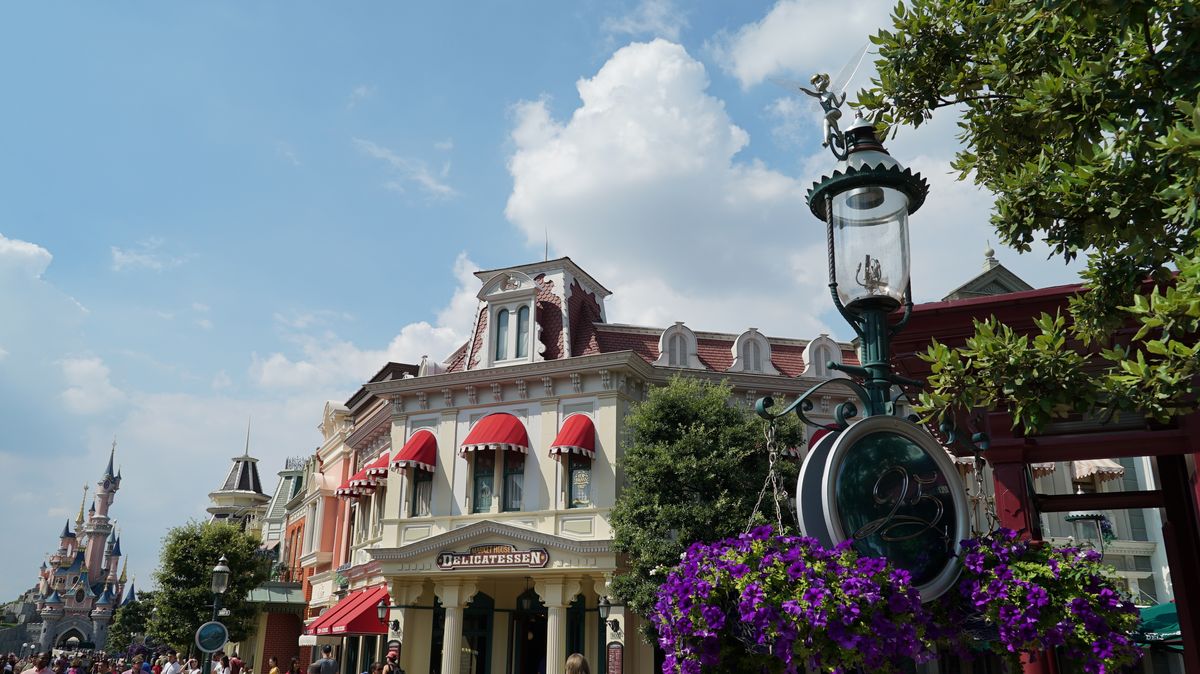 Au Parc Disneyland la fin des festivités du 25ème anniversaire sont pour septembre et heureusement car les décorations sont en mauvais état. Décolorées, et pour certaines brûlées.
At Parc Disnyeland the end of the 25th anniversary festivities are for September and fortunately because the decorations are in a bad condition. Discolored, or for some burnt.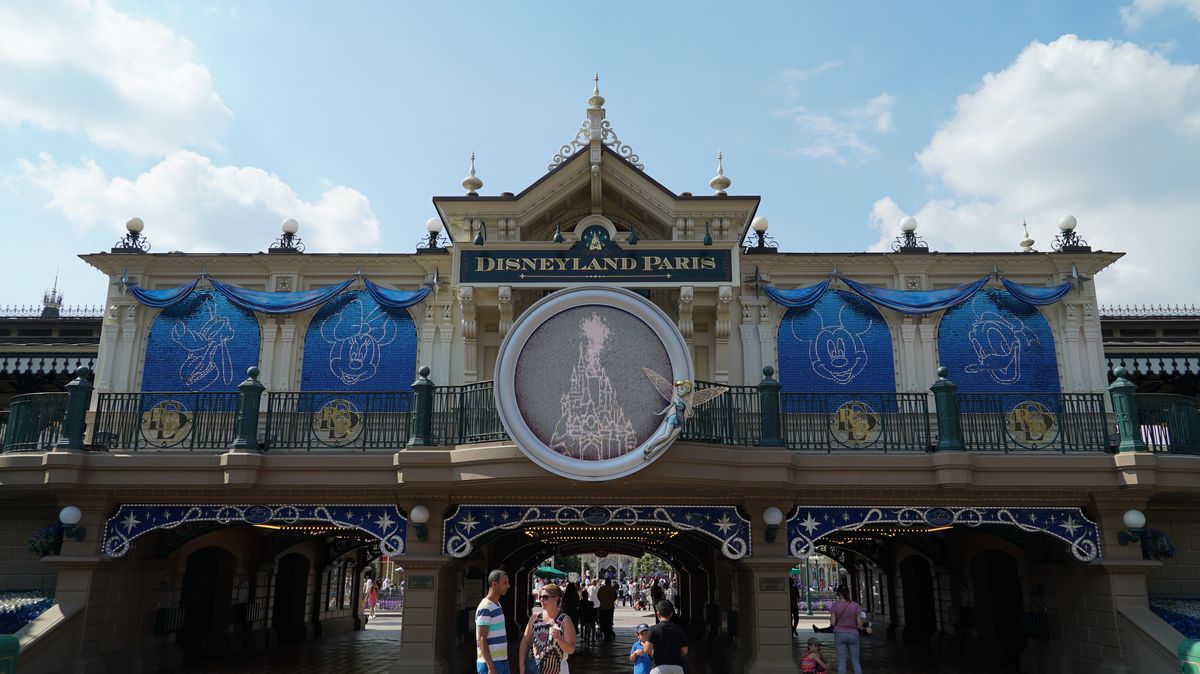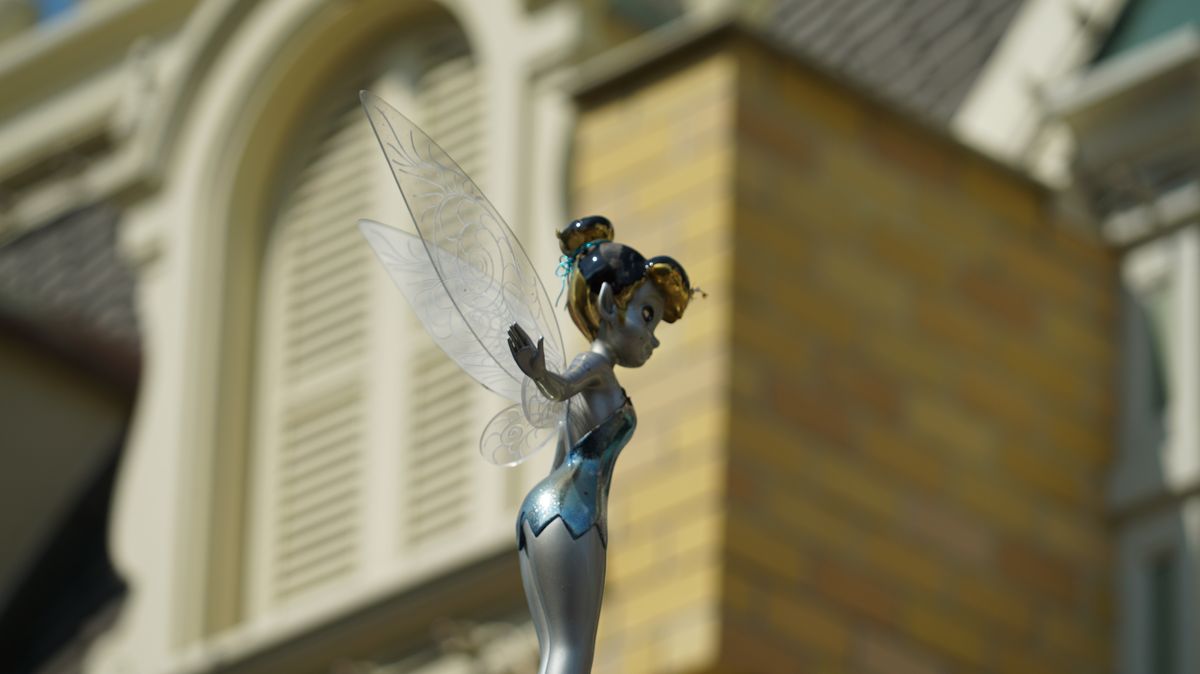 Toujours sur Main Street USA, le comptoir victoria propose maintenant une toute nouvelle offre de restauration. Dites adieu aux sandwichs chauds et sodas et bonjour aux Milkshakes et thés glacés affichés « fait maison ».
L'idée est géniale, l'emplacement pour se poser avec une vue sur le château est idéal. Mais réalité le visiteur ne s'y retrouve pas. 10€ par Milkshake de 30cl c'est très chère pour le peu de contenance. Heureusement le goût est là, mais pas la texture trop liquide. Plus globalement, ce le manque de rodage des équipes est flagrant qui malgré un restaurant ce jour-là à moitié plein. 10 minutes pour nous placer, 10 minutes pour prendre la commande et autant pour nous servir un seul Milkshake… car oui avec un prix aussi prohibitif, nous avons commandé qu'un seul verre d'autant plus que les réductions pour les passeports annuels ne sont pas applicables.
Still on Main Street USA, the Victoria counter now offers a whole new restaurant offer, say goodbye to the hot sandwich and soda and hello to the Milkshake and iced tea displayed « homemade. »
The idea is great, the location to land with a view of the castle is ideal. But in the application of this offer the visitor does not find it. €10 ($12) per Milkshake of 30cl it is very expensive for of milk. Fortunately the taste is there, but not the texture too liquid. More overall what is disappointing is the lack of training of the team them after several week of opening. We wait 10minutes to be placed, 10minutes to take the order and as much to serve us a single Milkshake… because yes with such a prohibitive price , we take only one glass and in more, the annual passport reductions have not applicable.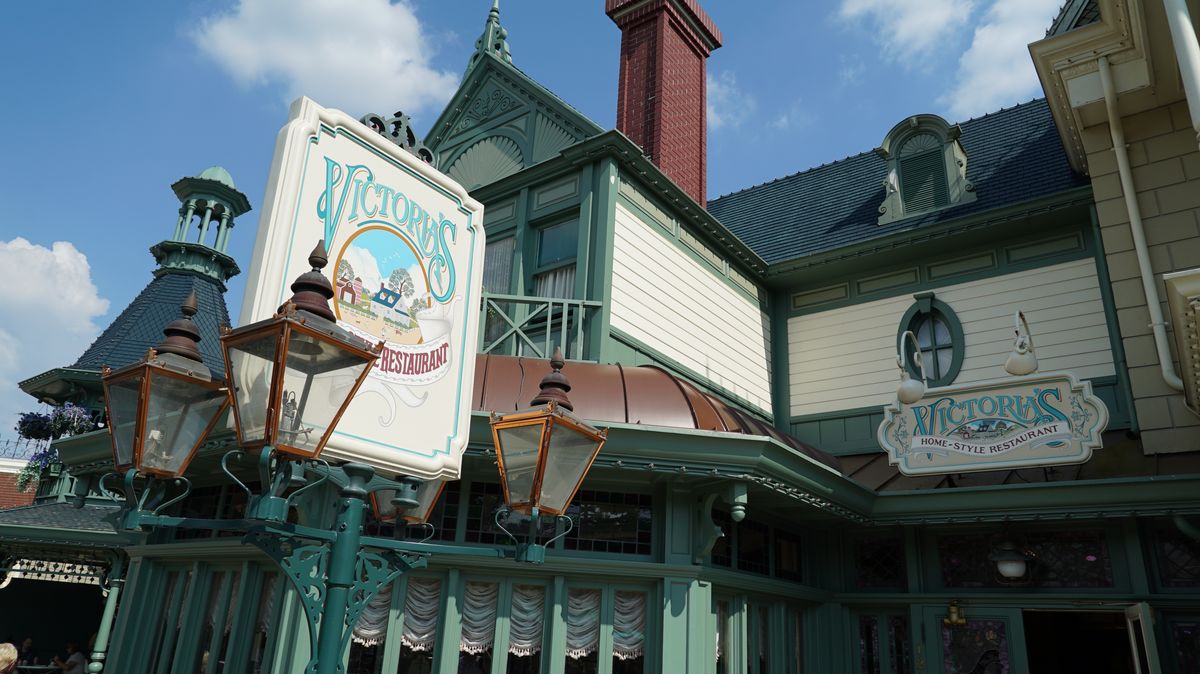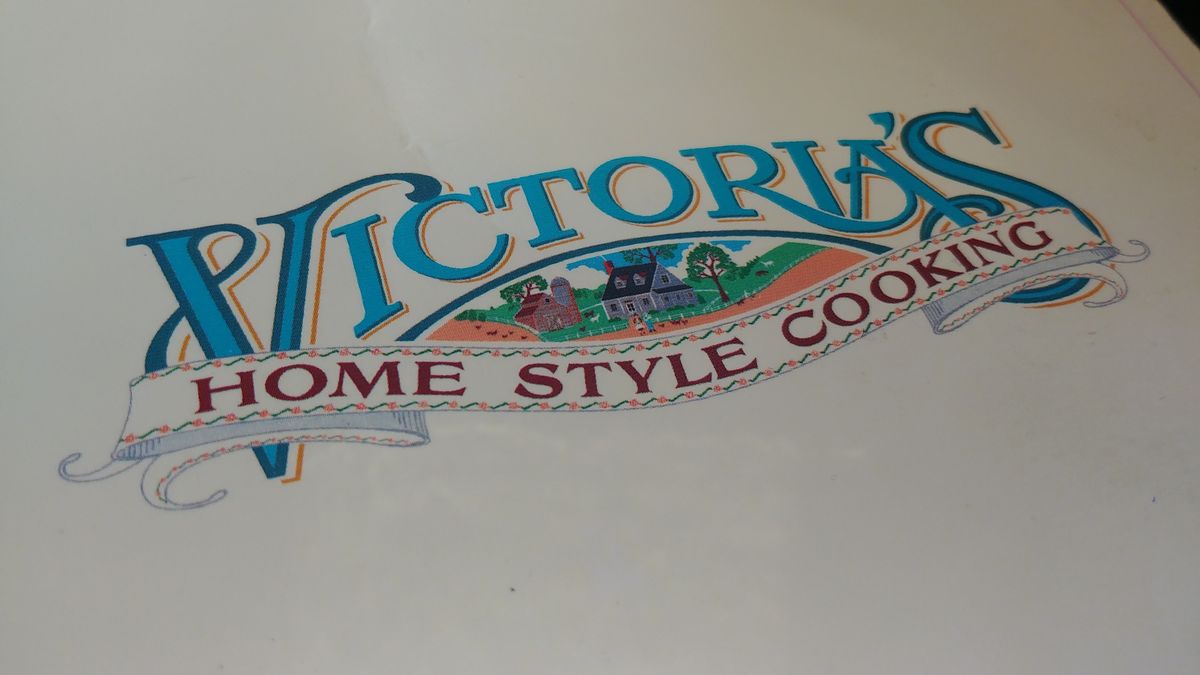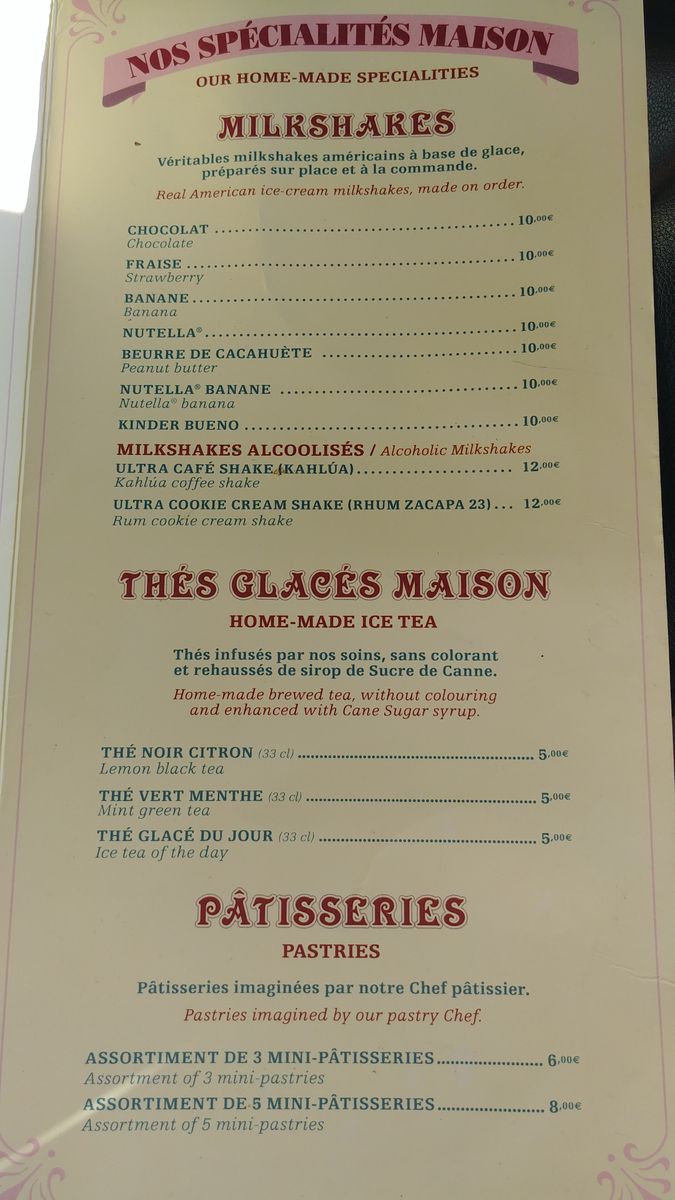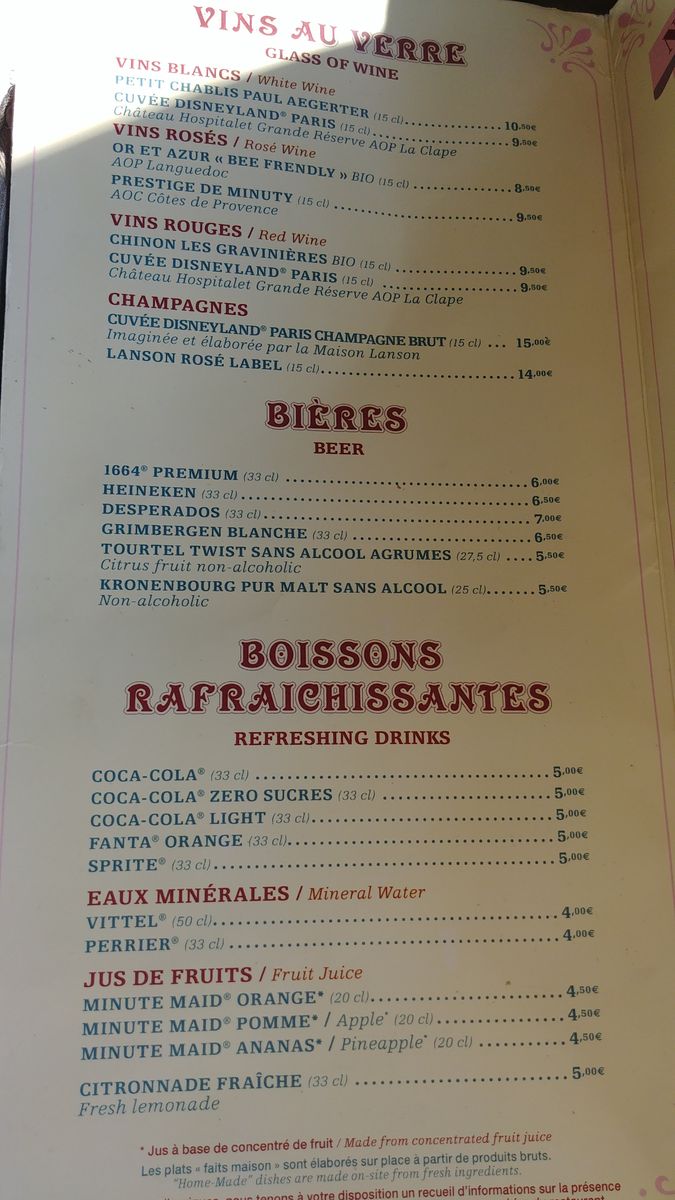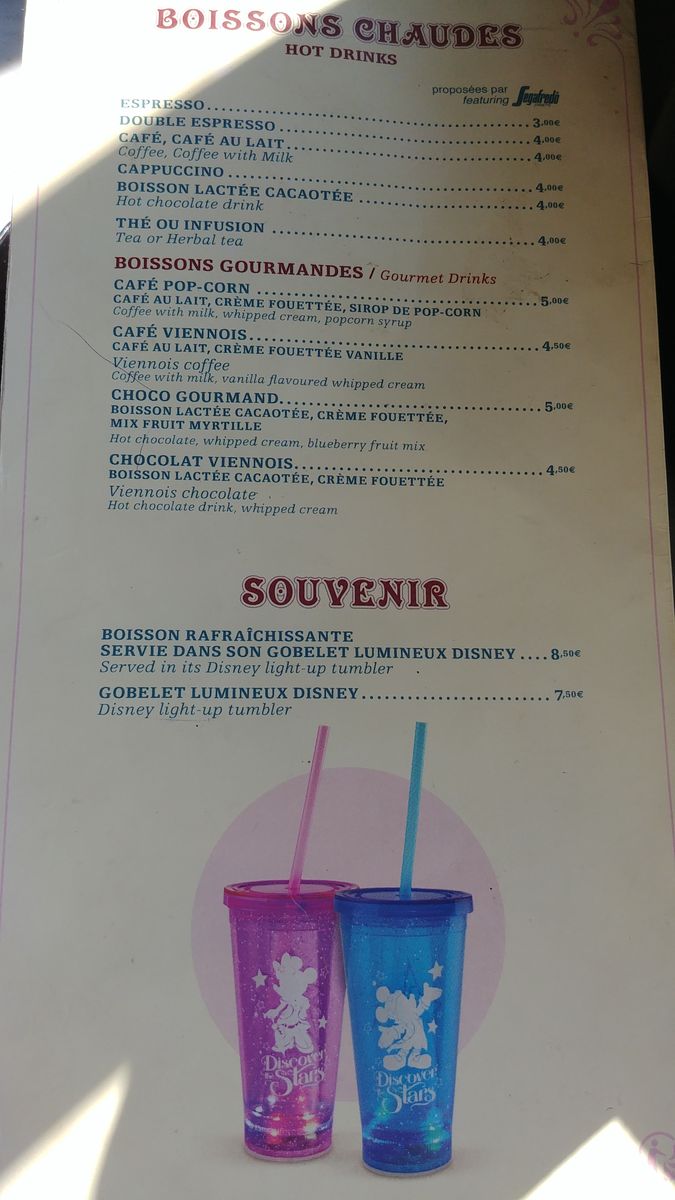 Ainsi, malgré une volonté louable de diversifier l'offre de la restauration, il est étonnant de constater toute la difficulté qu'à le parc dans la mise en application pour un prix prohibitif. Disney aurait dû mettre un Milkshake 30cl à 5€ à emporter aux lieux de de s'imposer du personnel supplémentaire, des contenants en verre et un service à table peut efficace.
C'est dommage, car le produit et l'idée sont bien là, mais le prix et l'attente, ont faillit nous faire partir avant d'être servi.
So despite the willingness to diversify the supply of catering, it is amazing to see all the difficulty that at the park in the implementation with a prohibitive price (This is unfortunately usual at Disneyland Paris). It would have been better for Disney to put a Milkshake 30cl to €5 ($5,75) to take out, and no to impose more staff, a glassware, a service, a way of consuming the product.
It's a pity, because the product and the idea is there, but not the right application. Where for the price and the wait, we were almost leaving before being served several times.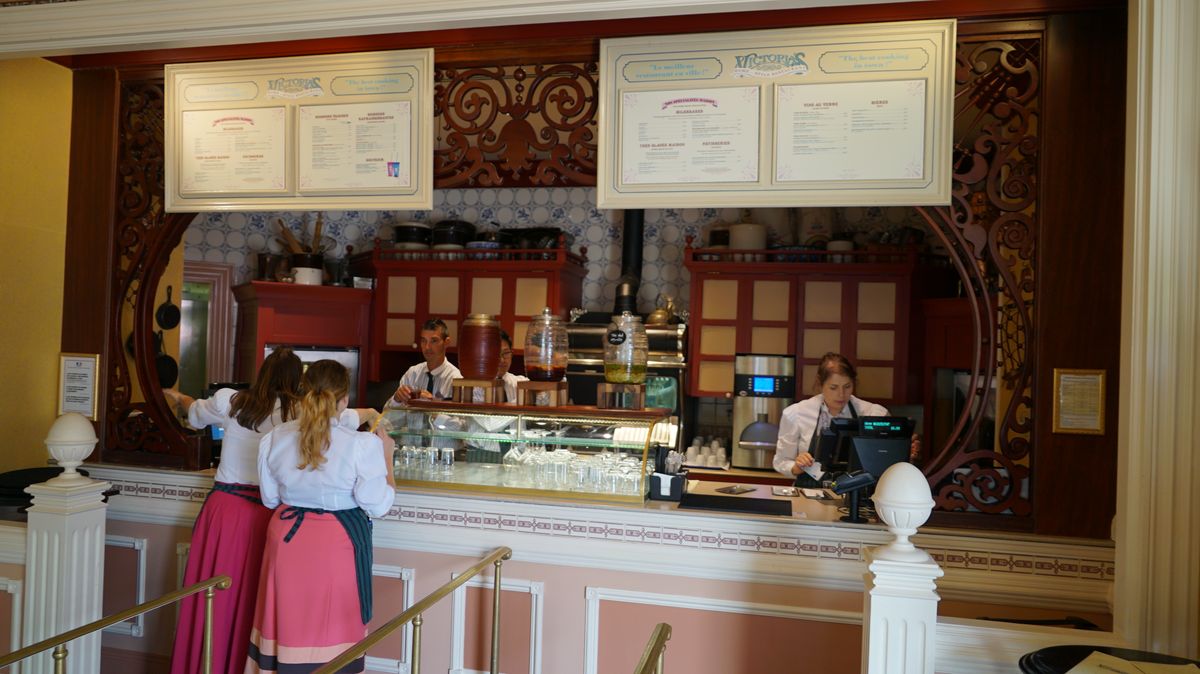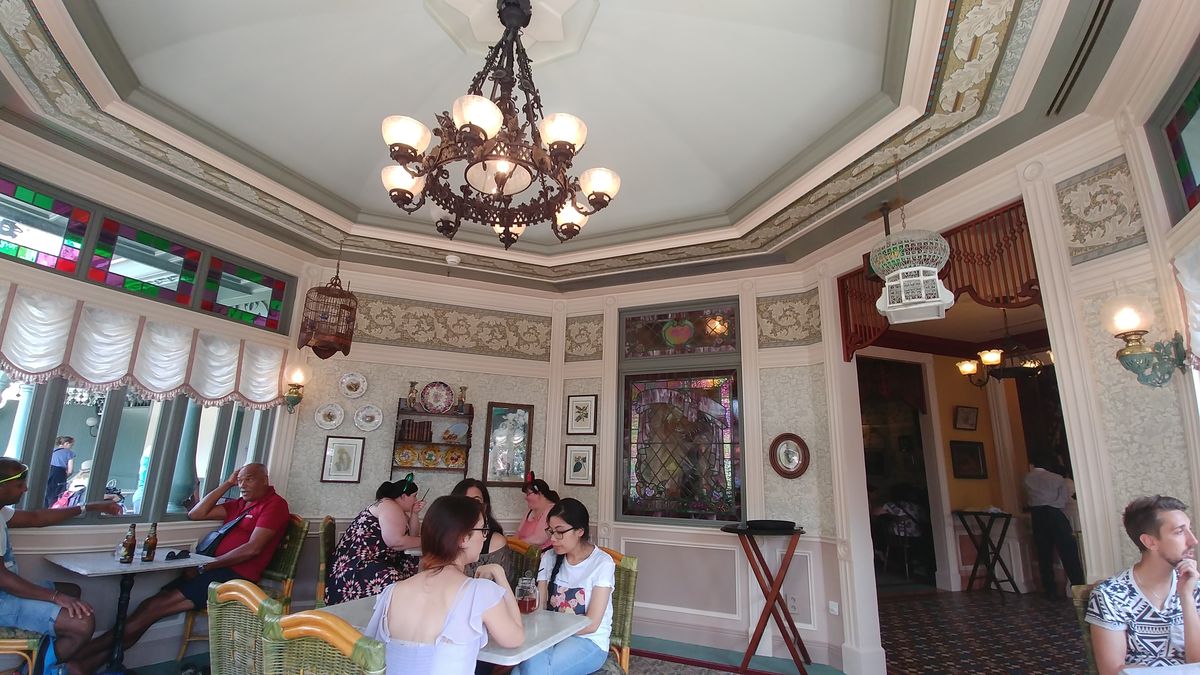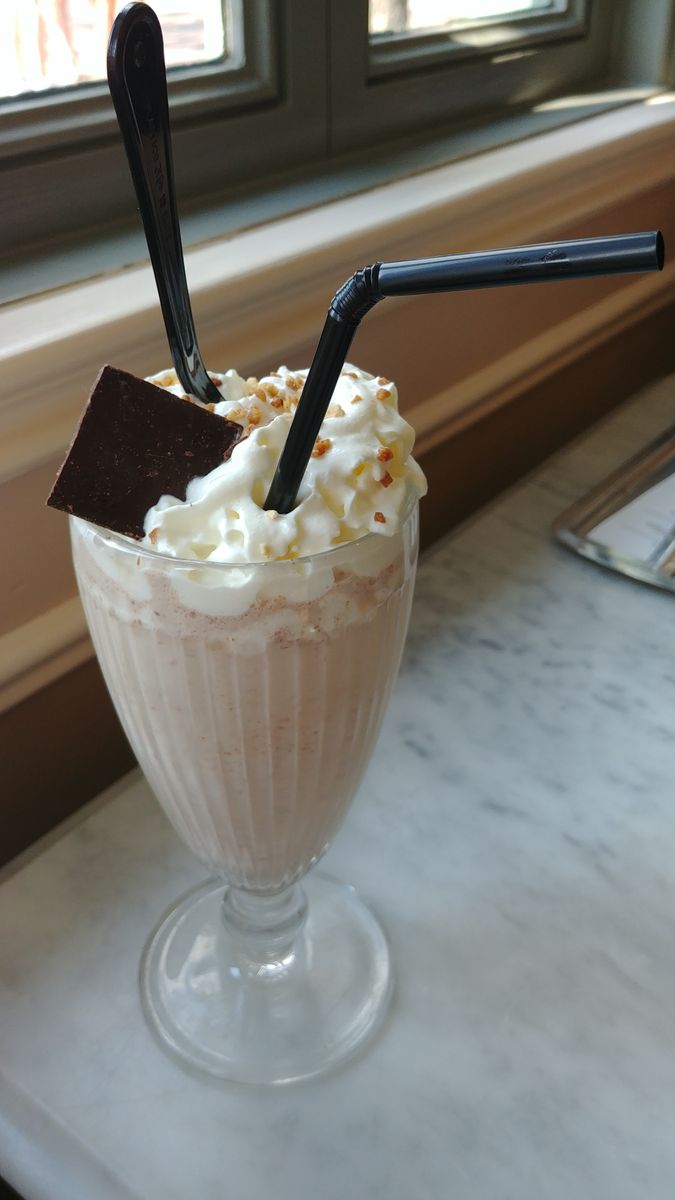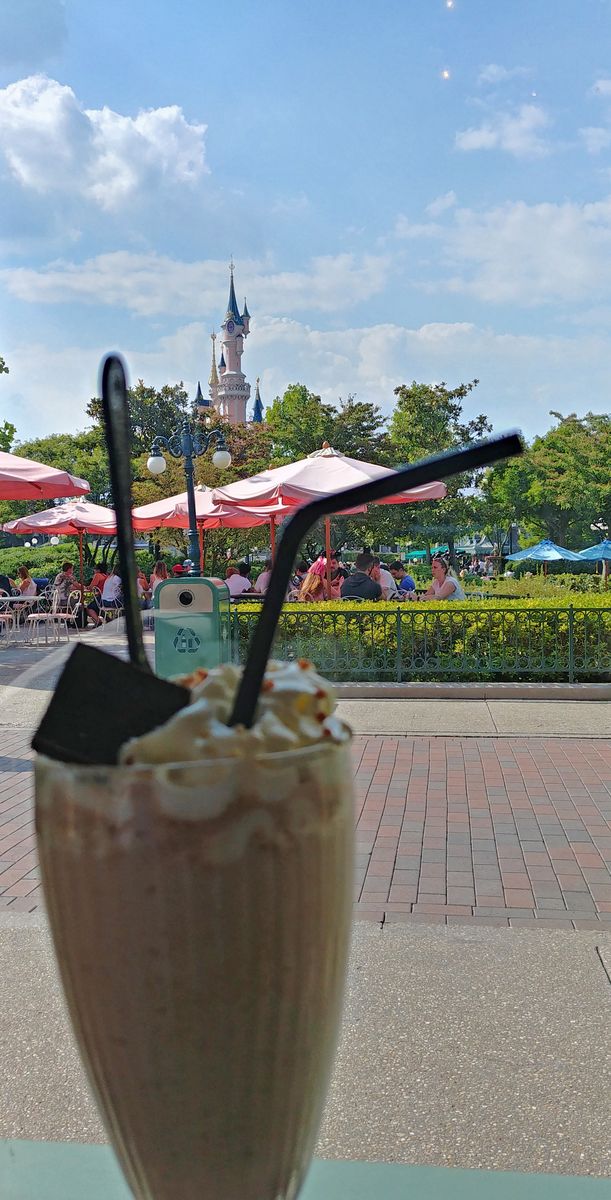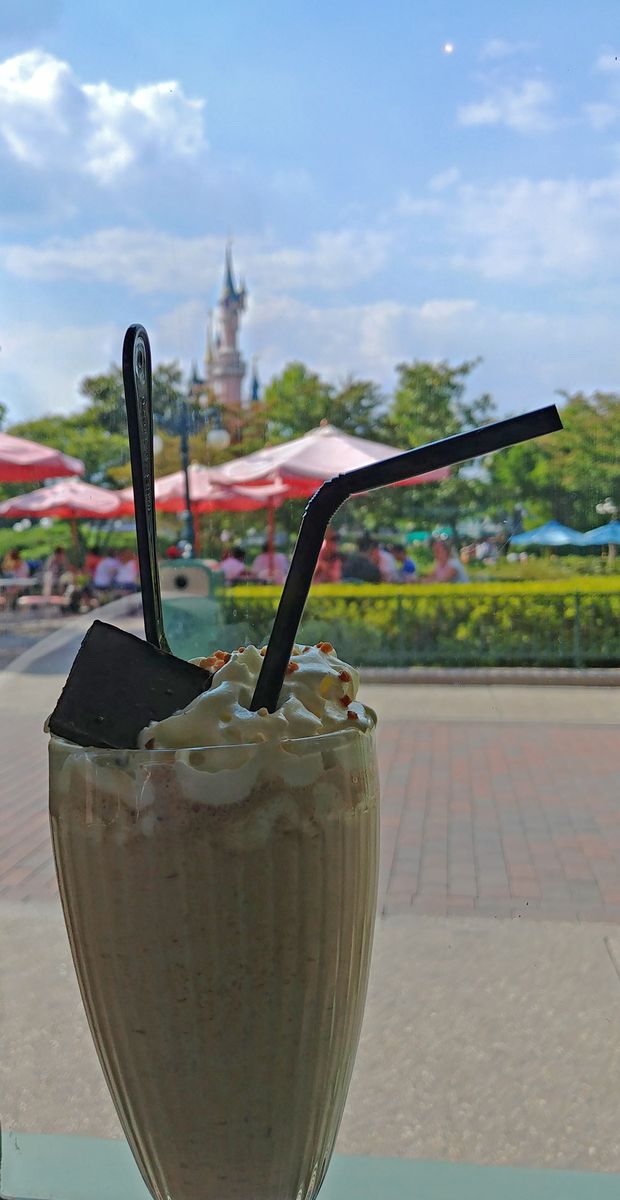 A Frontierland bonne nouvelle, les échafaudages disparaissent progressivement alors que les jardins avec la file d'attente sont toujours en chantier. La réouverture de l'attraction initialement prévue en octobre a été décalée à janvier 2019.
In Frontierland good news, the scaffolds are gradually withdrawn while the gardens with the queue are still in the works. The reopening of the attraction initially planned in October was shifted in January 2019.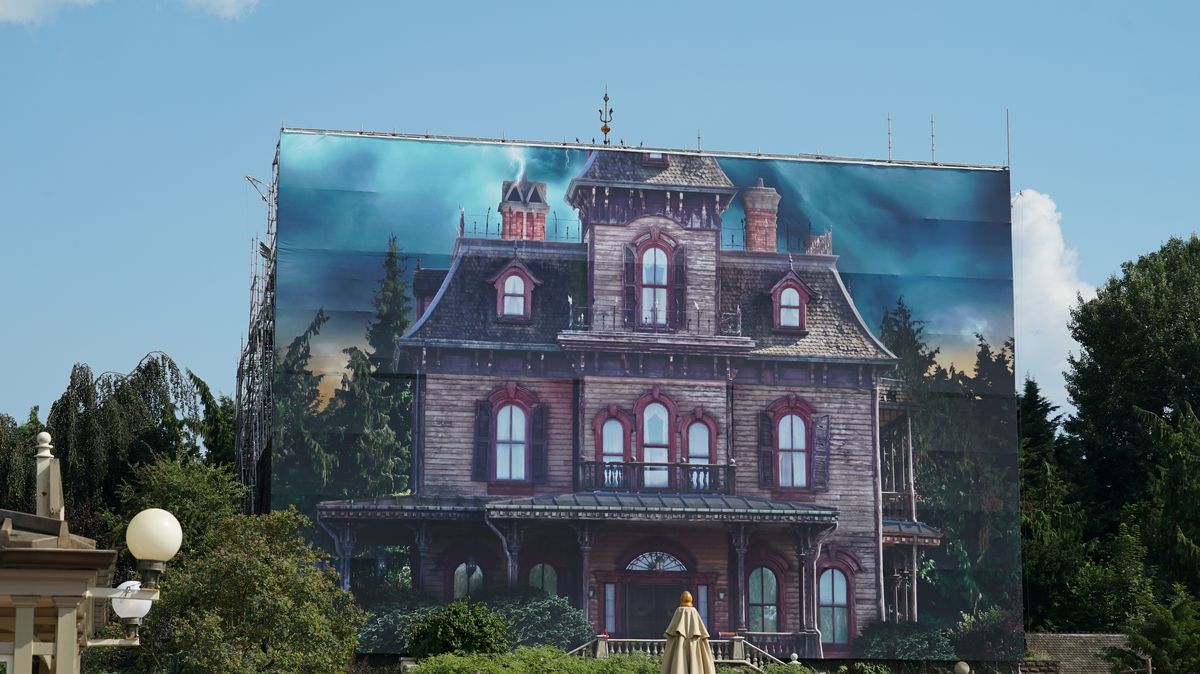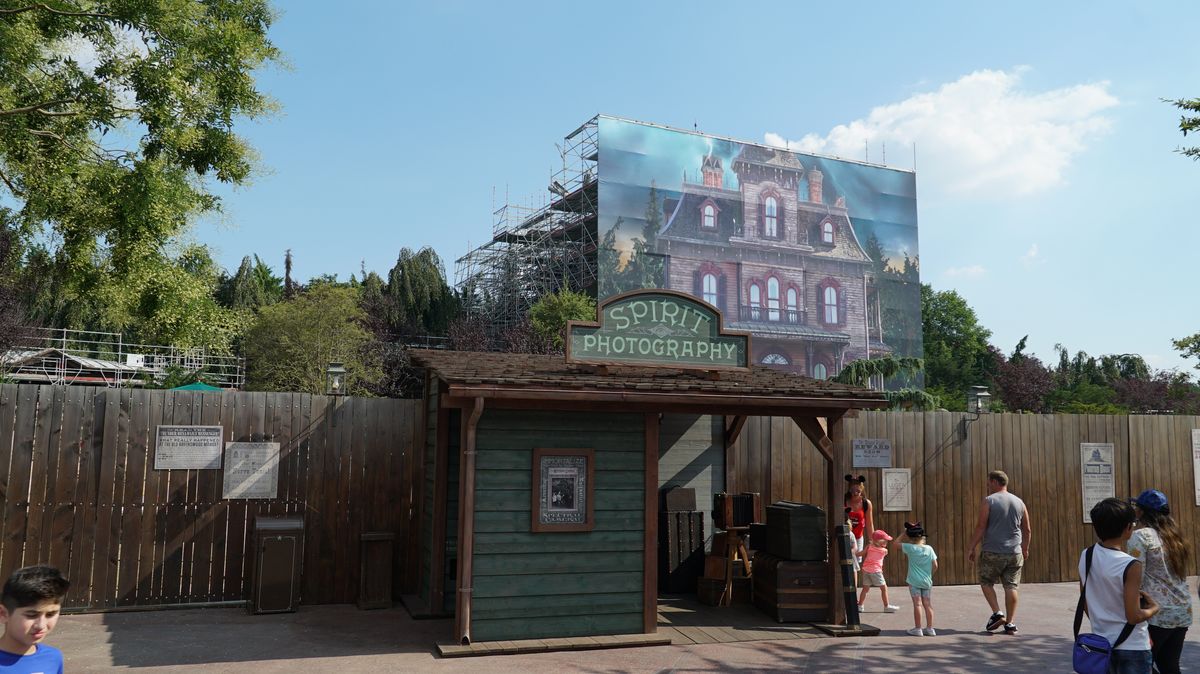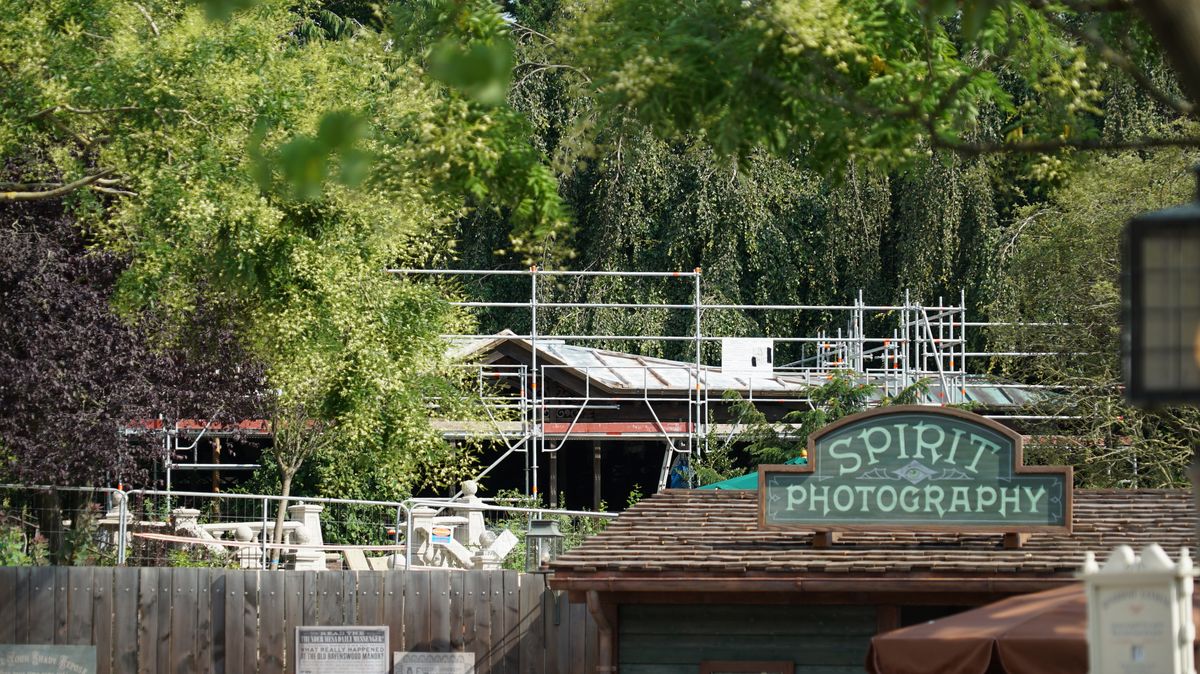 Le chalet des marionnettes à maintenant une affiche coté Adventureland pour attirer les visiteurs face à cette entrée discrète.
The puppet chalet Restaurant (Le chalet des marionnettes) now has Adventureland side a poster to attract visitors facing this discreet entrance.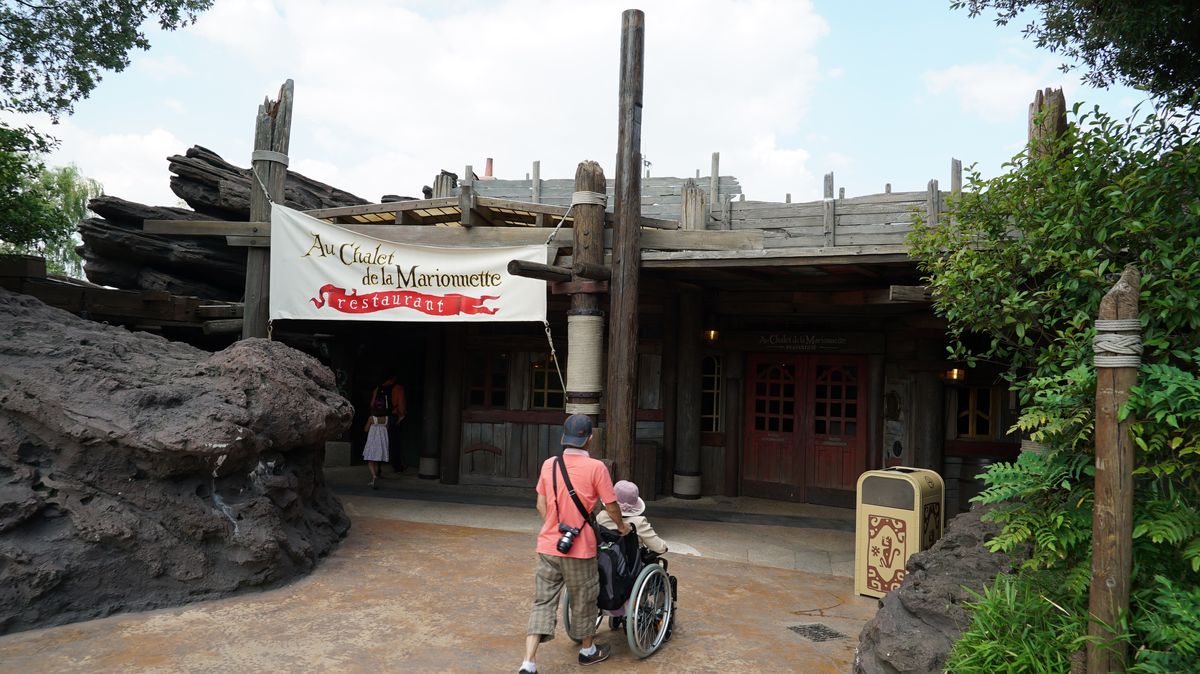 Enfin, le château du parc retrouve progressivement ses flèches dorées et seulement 1/3 sont de retour.
Finally, the castle of the park gradually finds its golden arrows, 1/3 of them are back.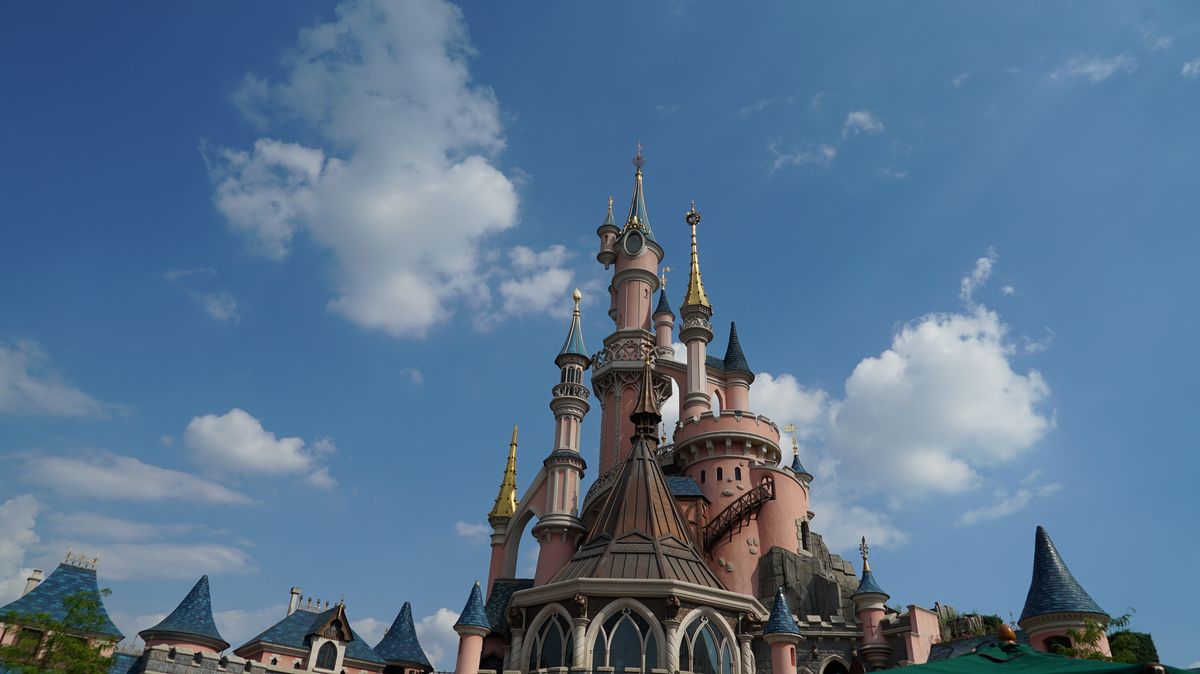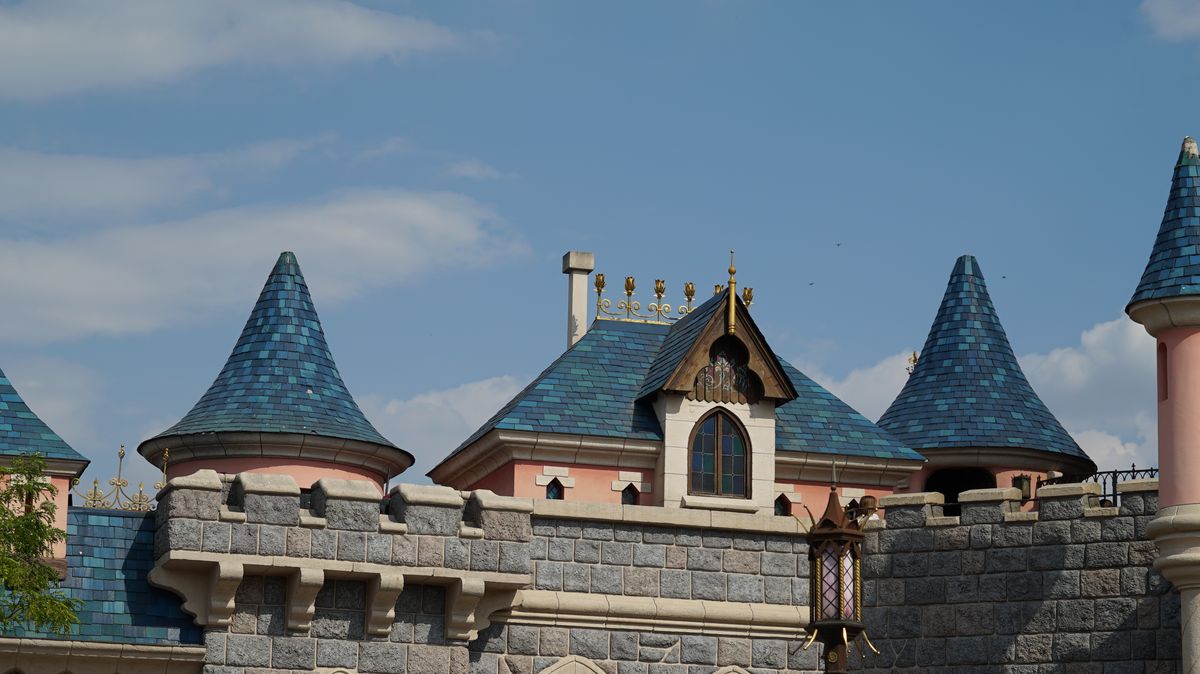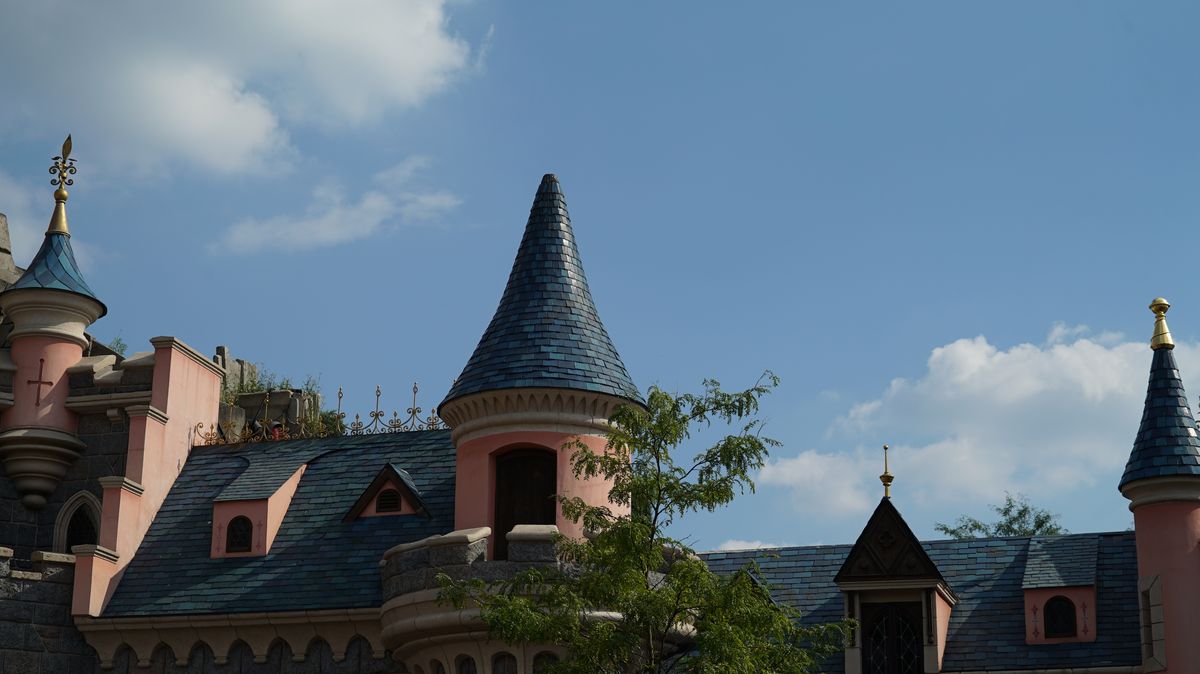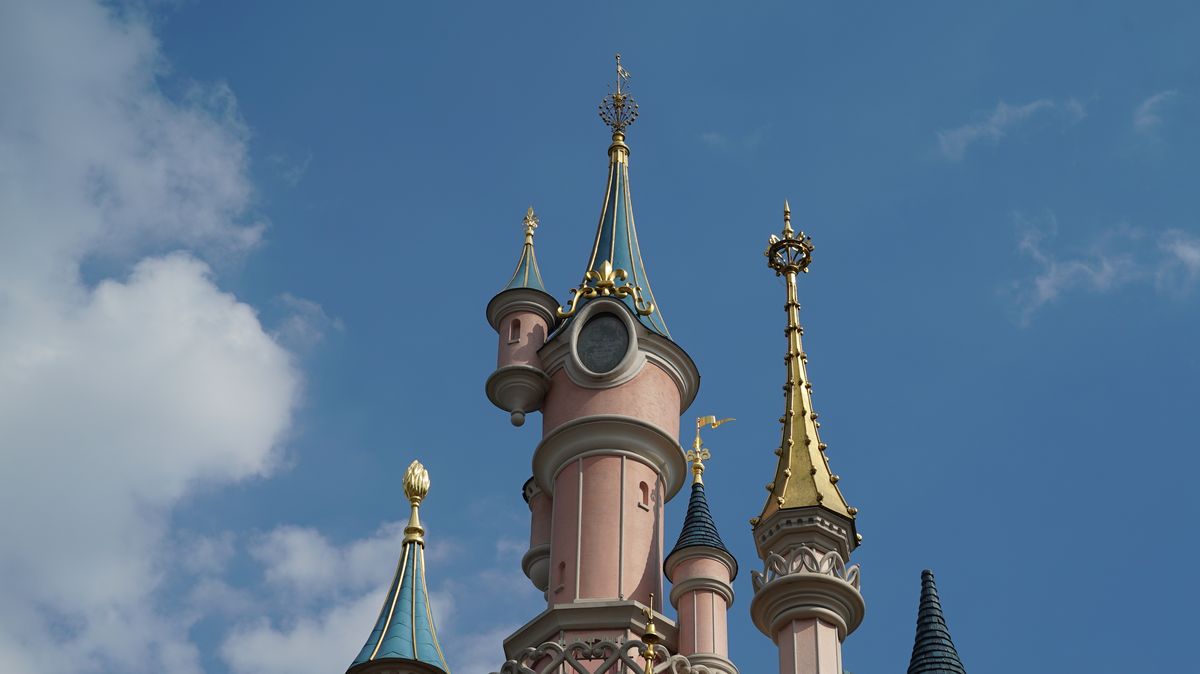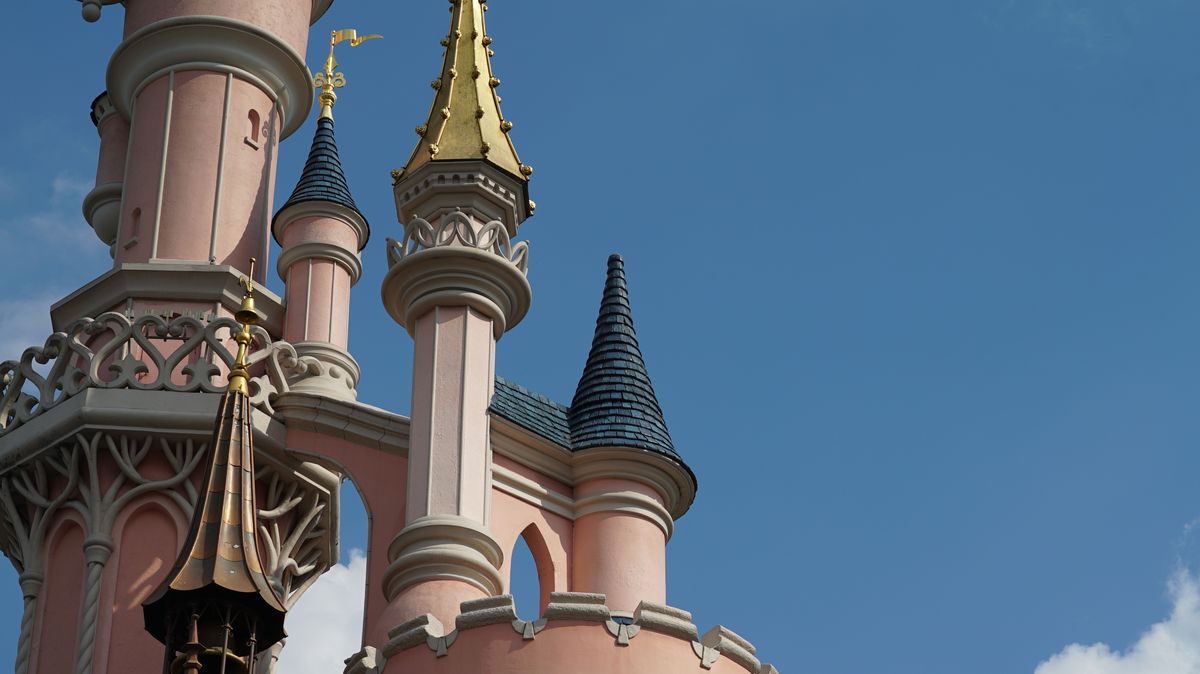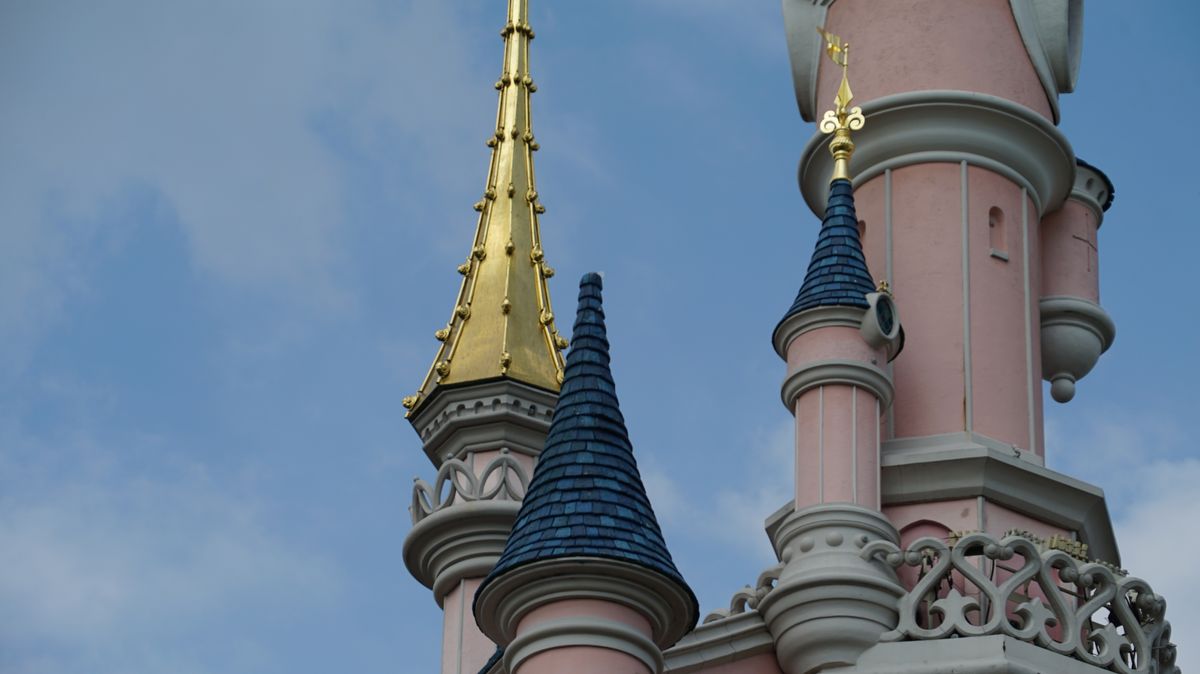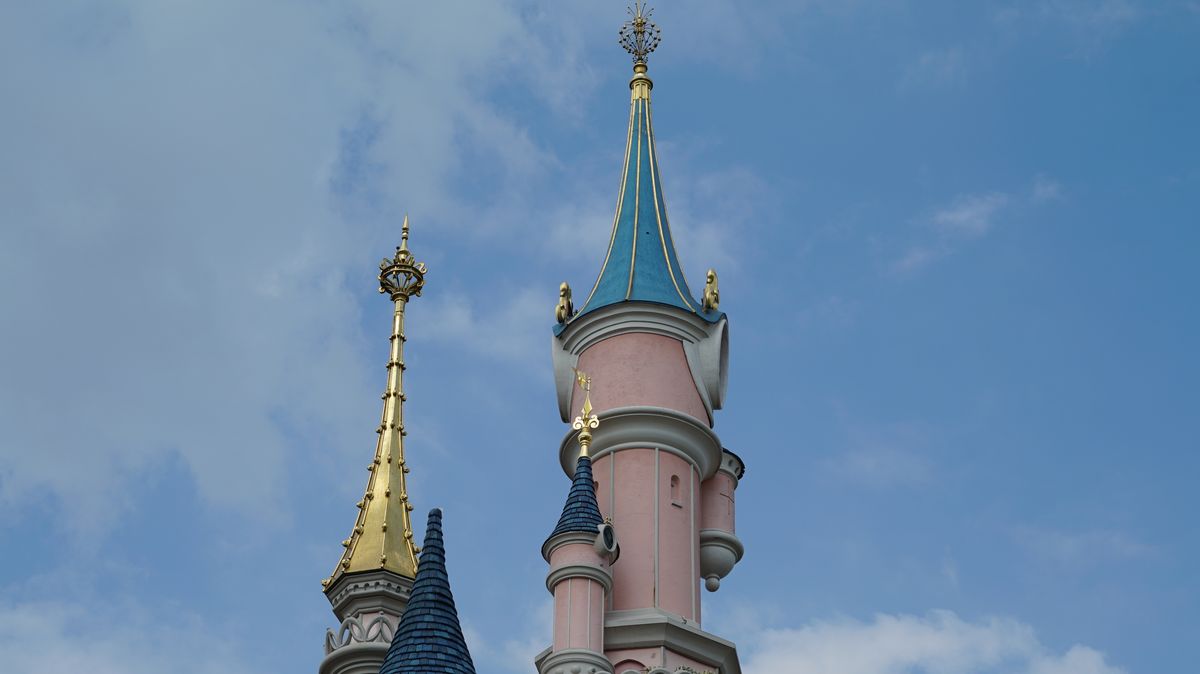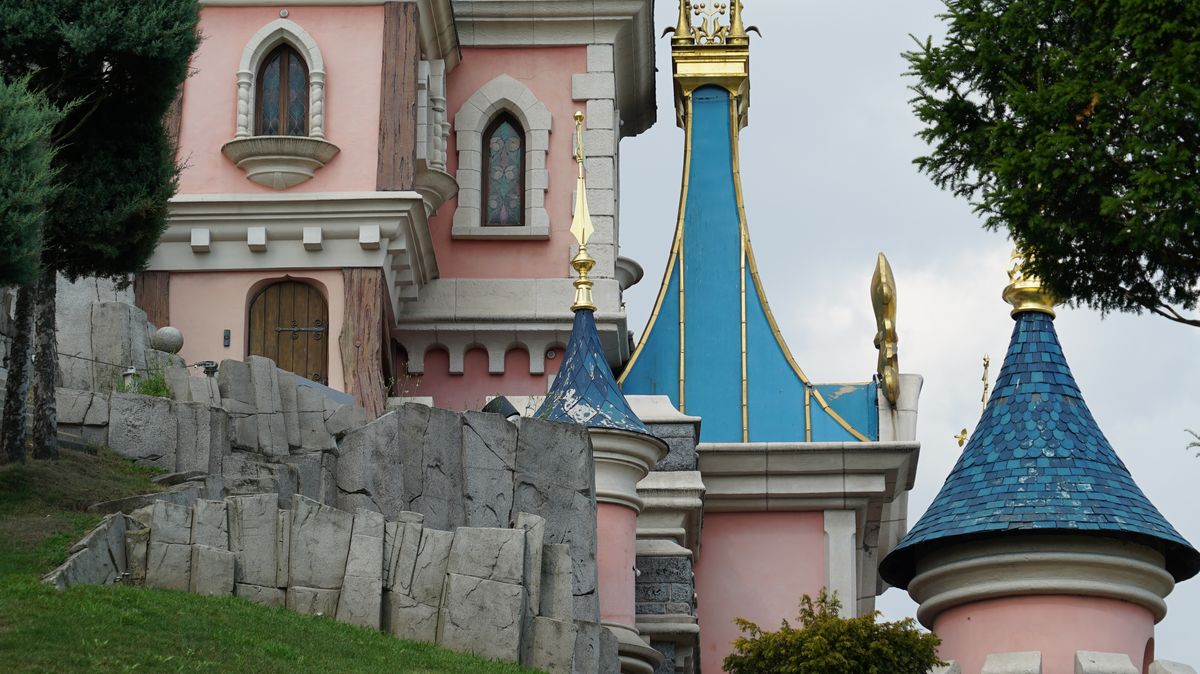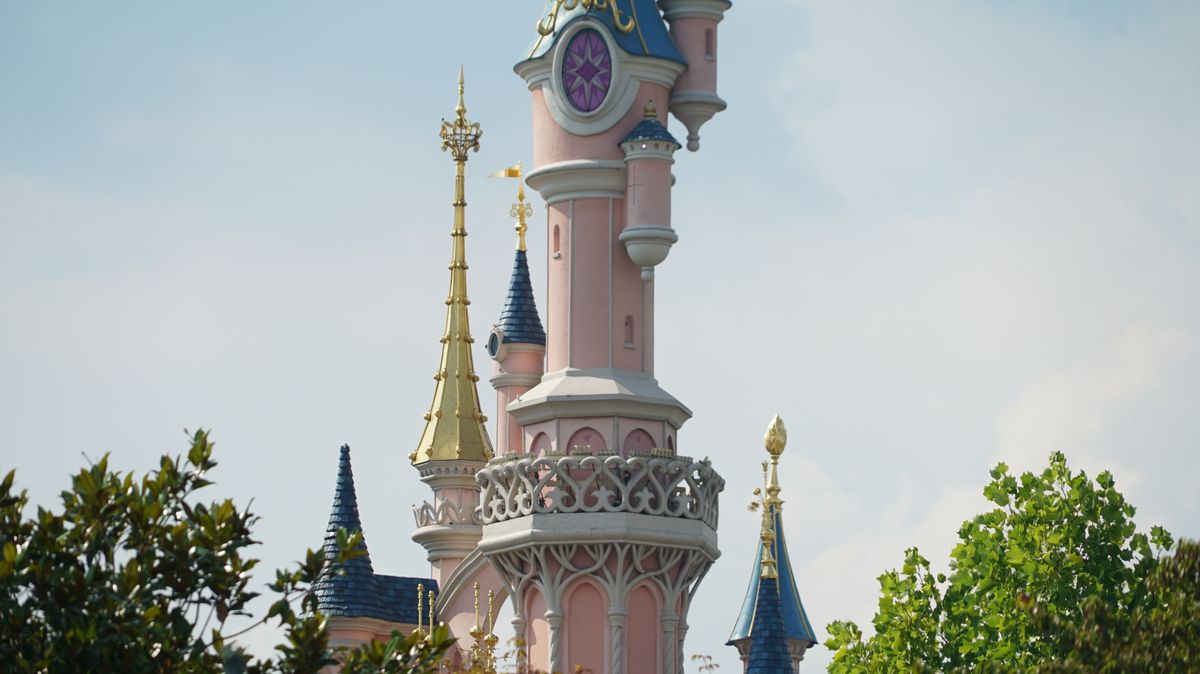 Au parc Walt Disney Studios, la façade côté Tour de la Terreur du bâtiment Studio 1 entre en rénovation.
At the Walt Disney Studios Park, the Studio 1 building is renovating its façade on the tower of terror side.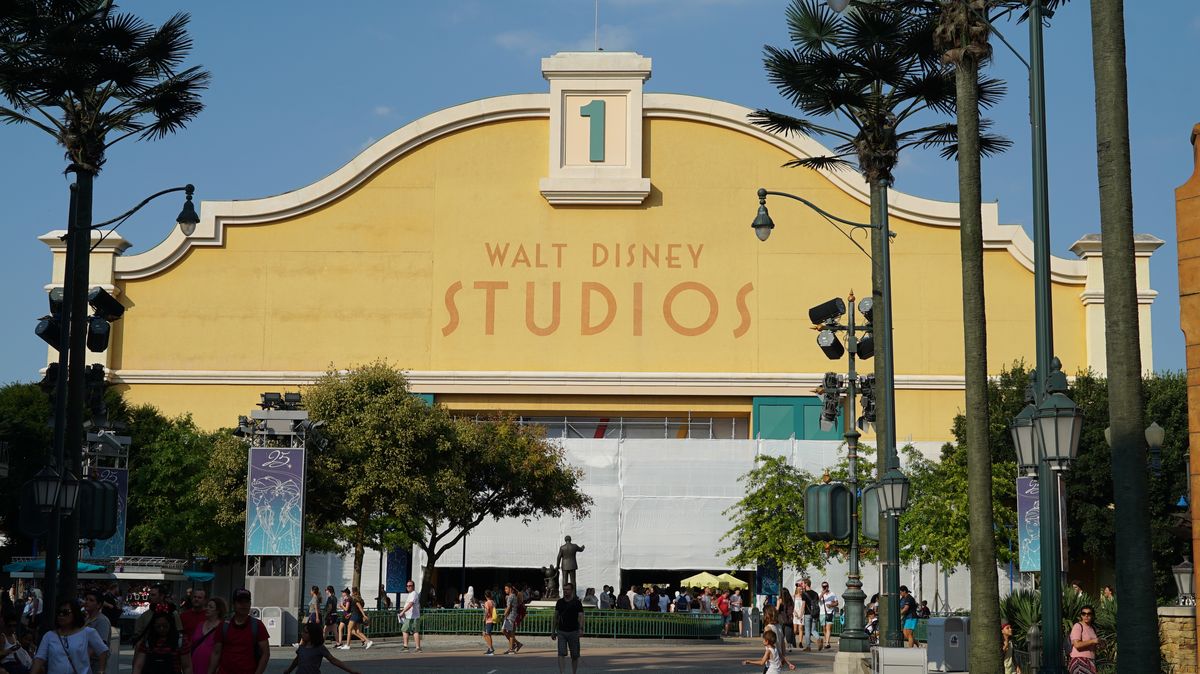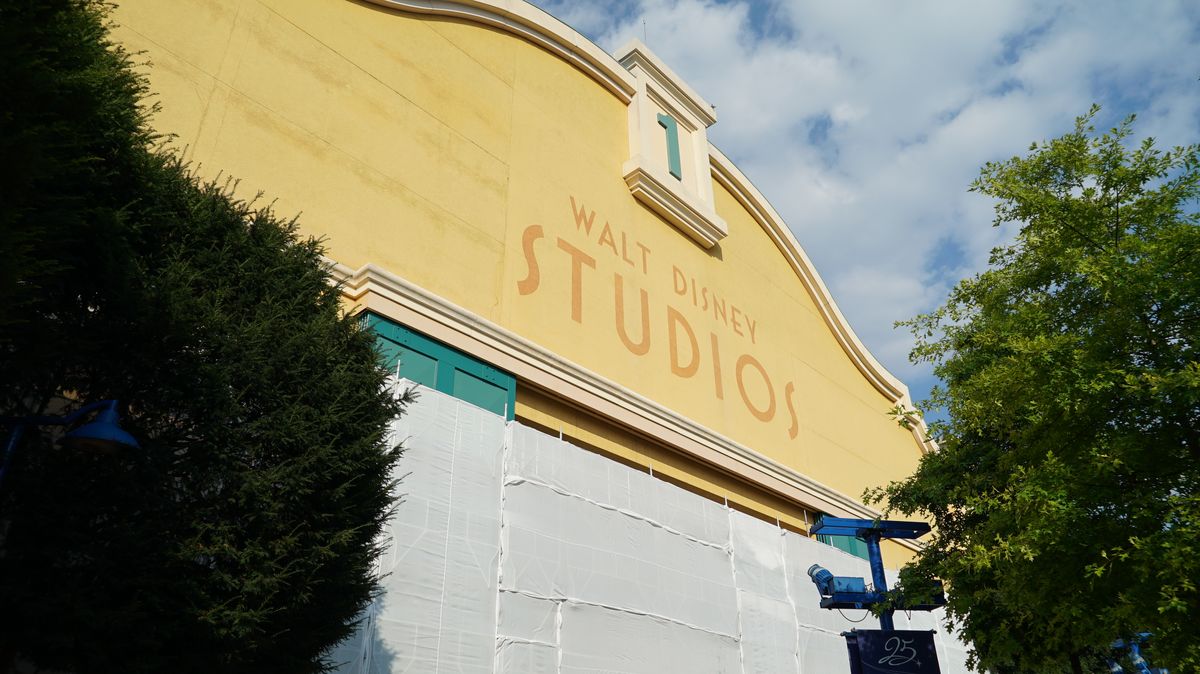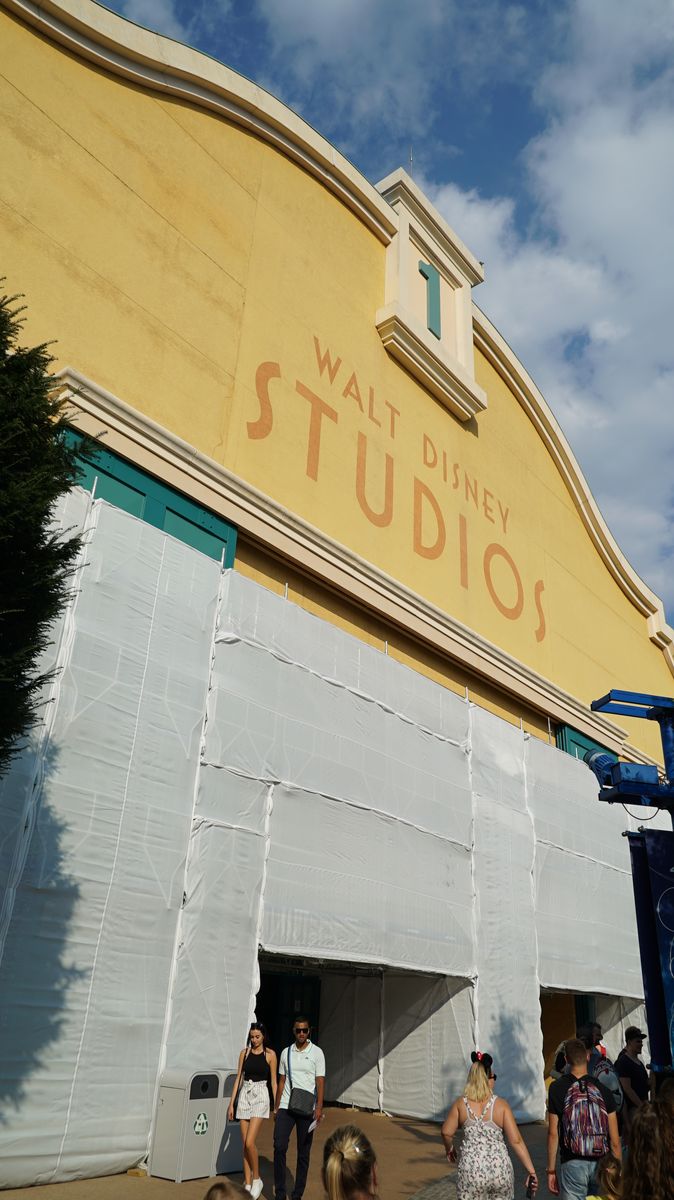 En parlant de la Tour de la Terreur, les façades sont aussi en rénovation. Les échafaudages ont recouvert l'arrière de la tour et une partie des côtés de « l'hotel ».
La réhabilitation totale des façades de la Tour de la Terreur a commencé depuis le 3 mai 2018.
L'installation des échafaudages a commencé. Une bâche thématisée recouvrira, à terme, toute la tour. On peut constater que les supports métalliques sont en train d'être positionnés au dos de la tour.
On peut que penser à Disneyland en Californie quand ils ont changé de franchises pour cette attraction avec les gardiens de la galaxie.
Speaking of the Tower of Terror, the latter is also renovating its facades. The scaffolding covered the entire back of the tower and began to encompass the side of the hotel.
The total refurbishment of the facades of the Tower of Terror has begun since 3 May 2018.
A themed tarp will eventually cover the entire tower. It can be seen that the metal brackets are being positioned on the back of the tower for this themed tarp.
Nonetheless, we can only think of Disneyland in California when it changed its ride for the Guardians of the Galaxy.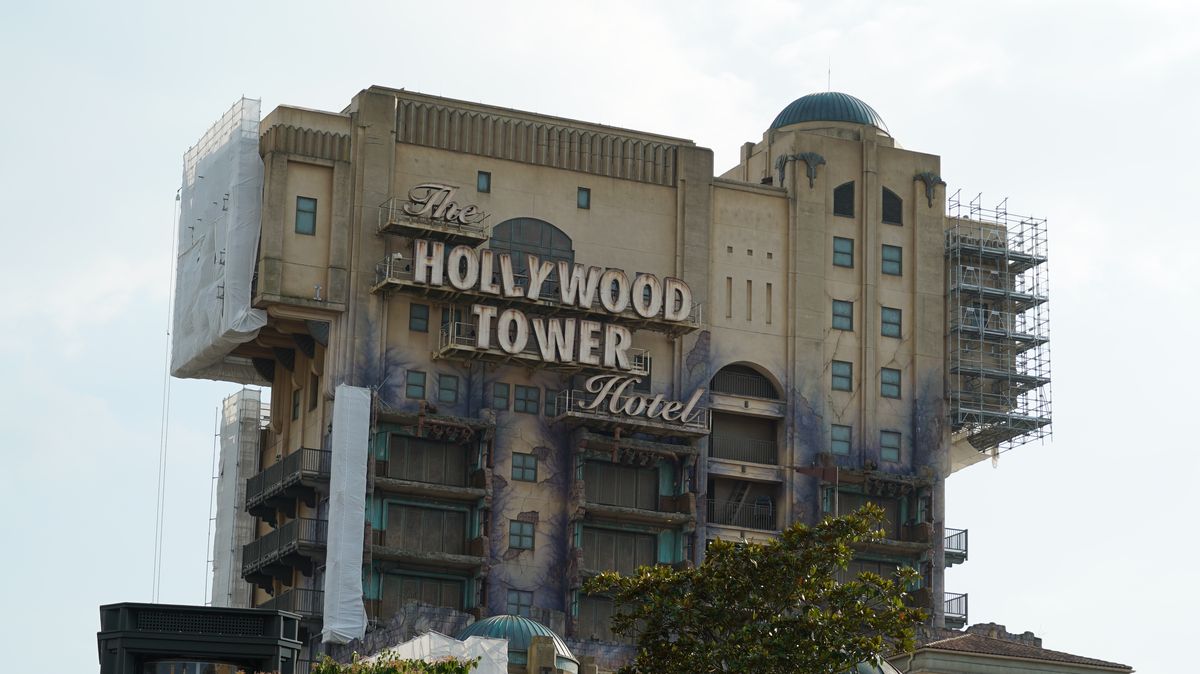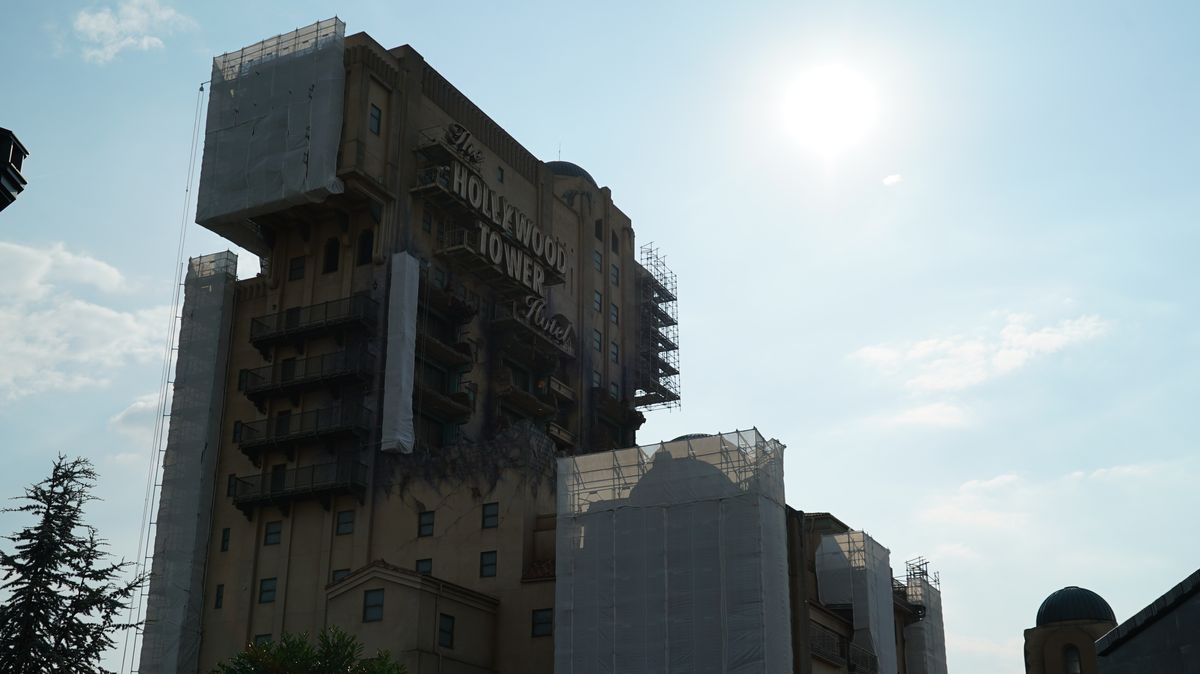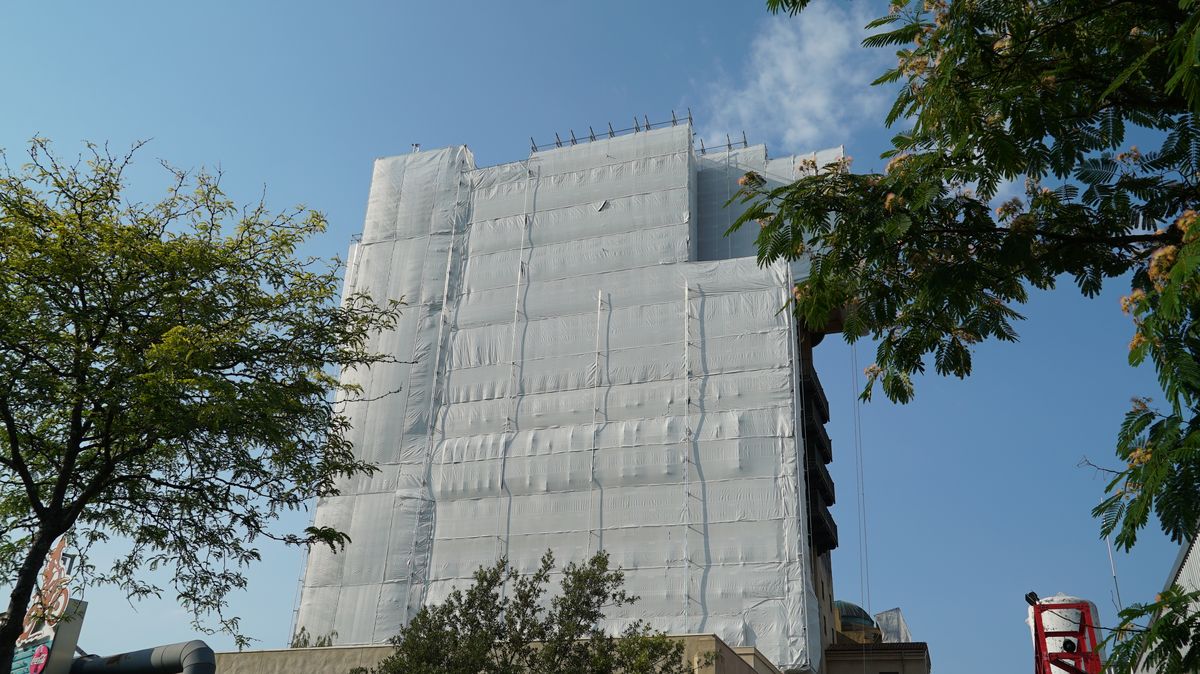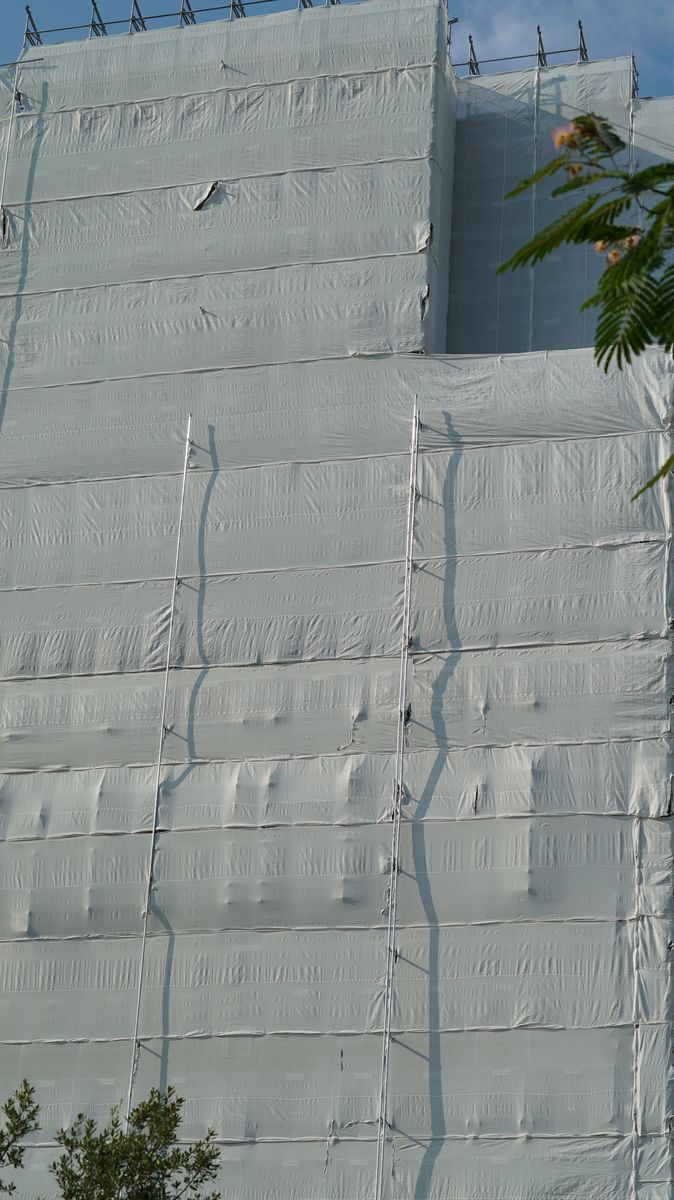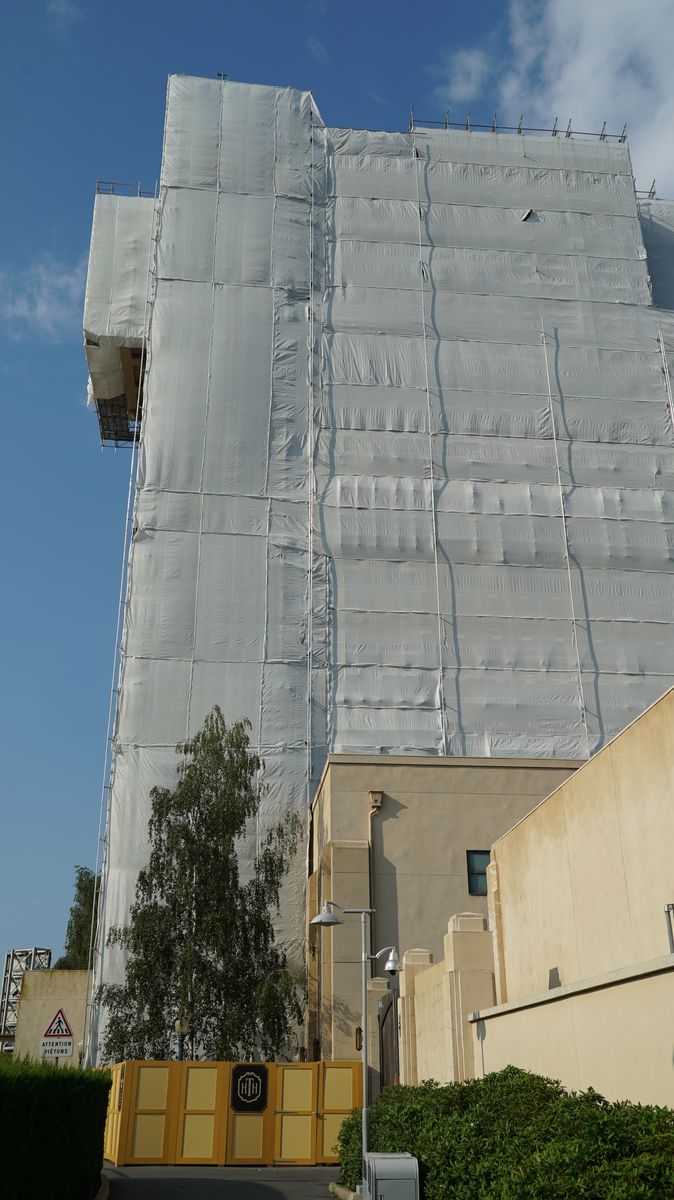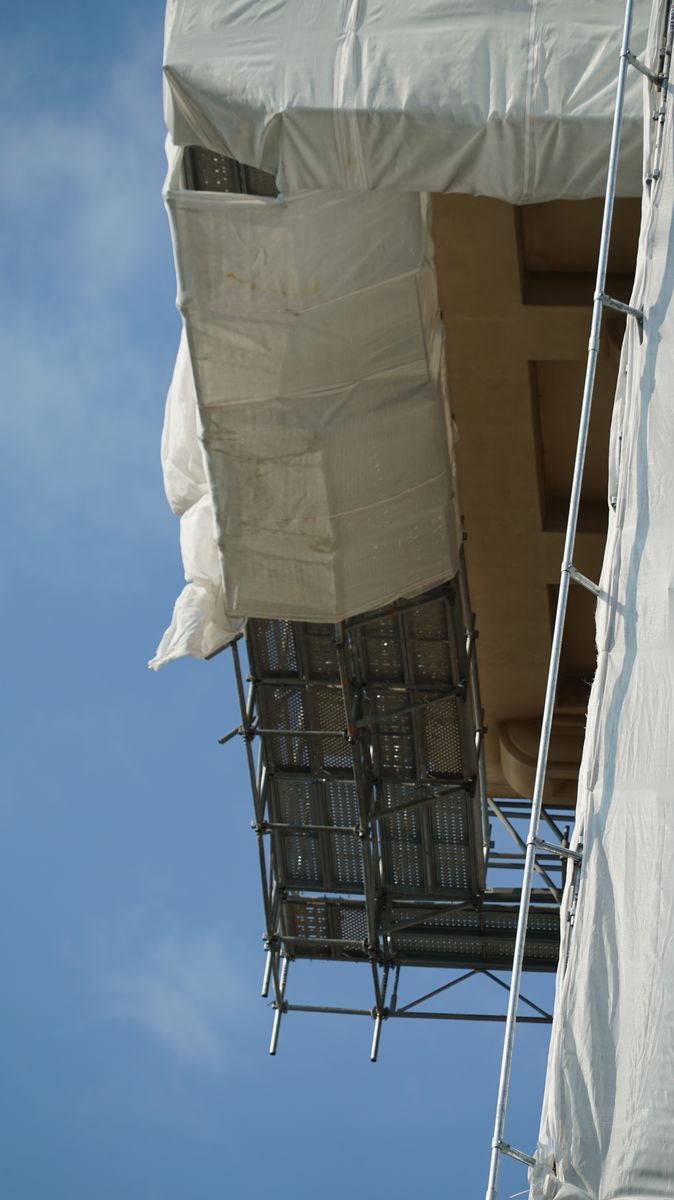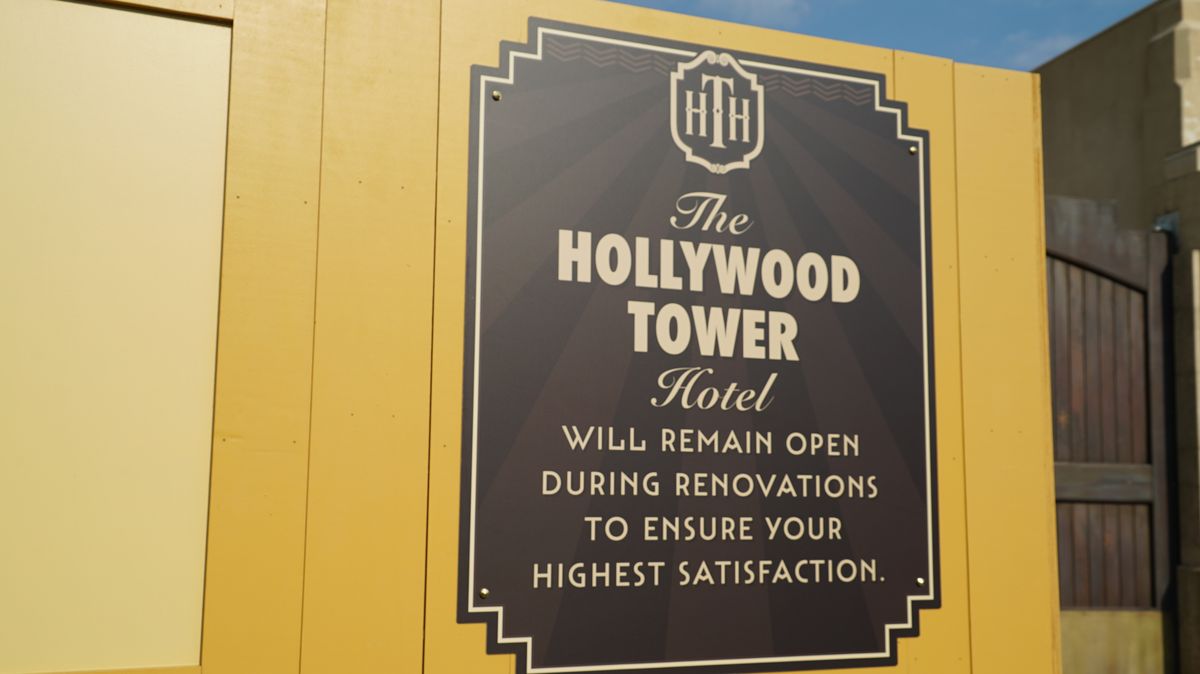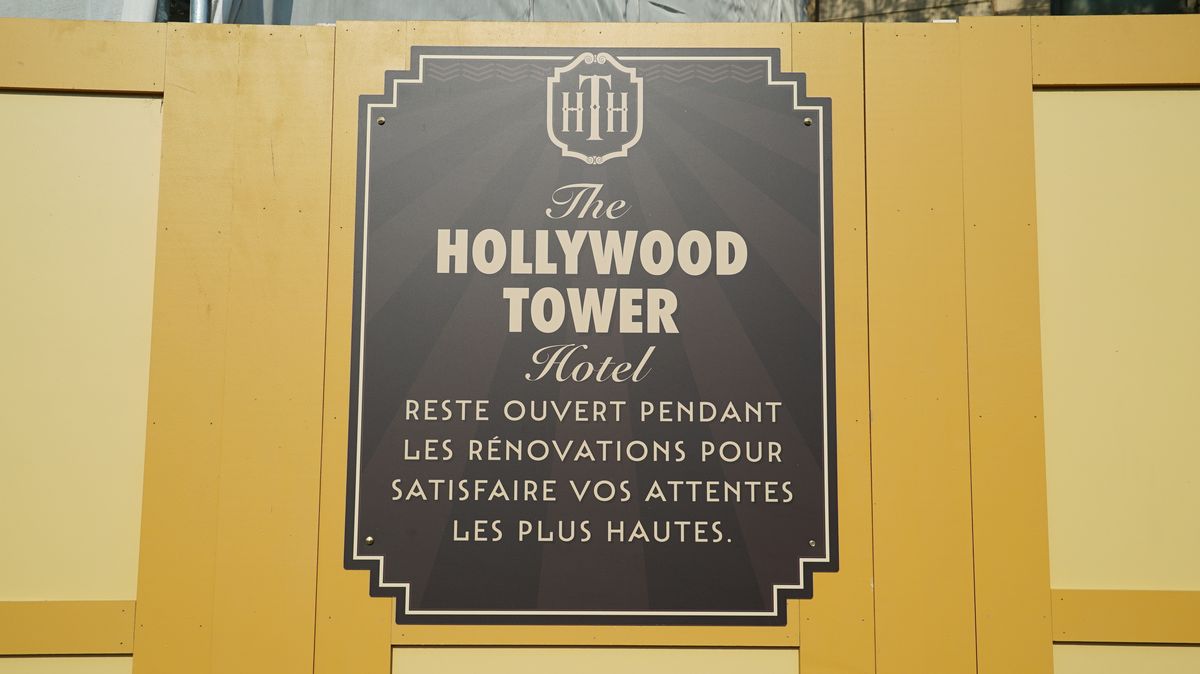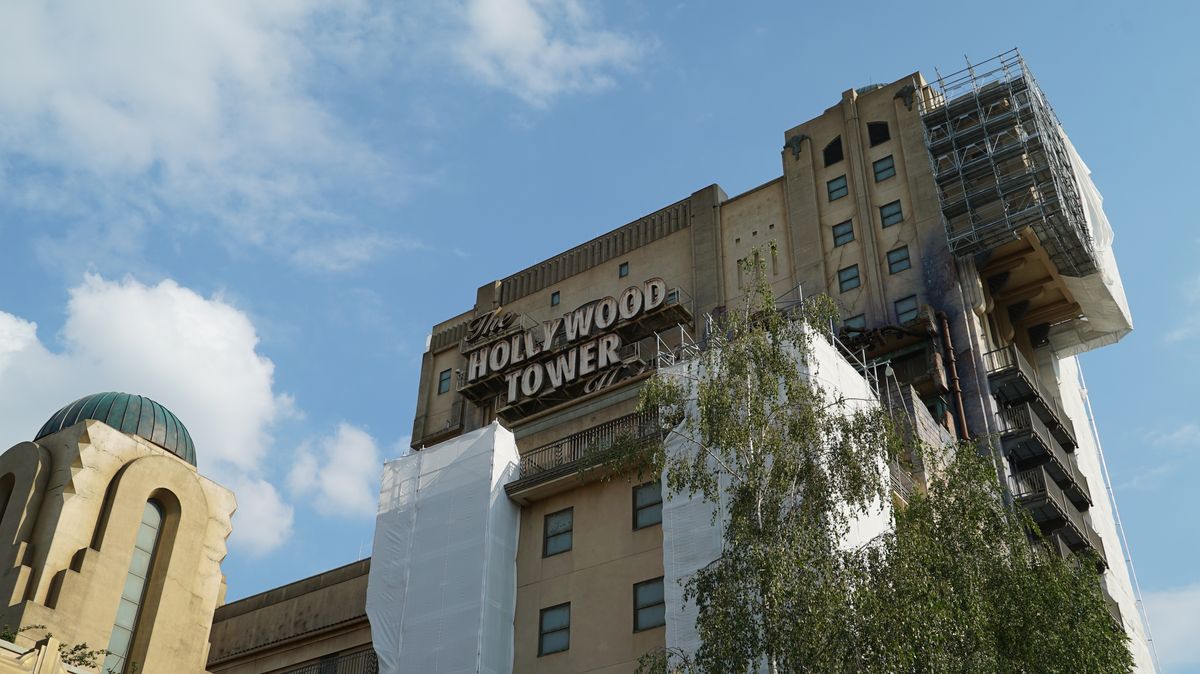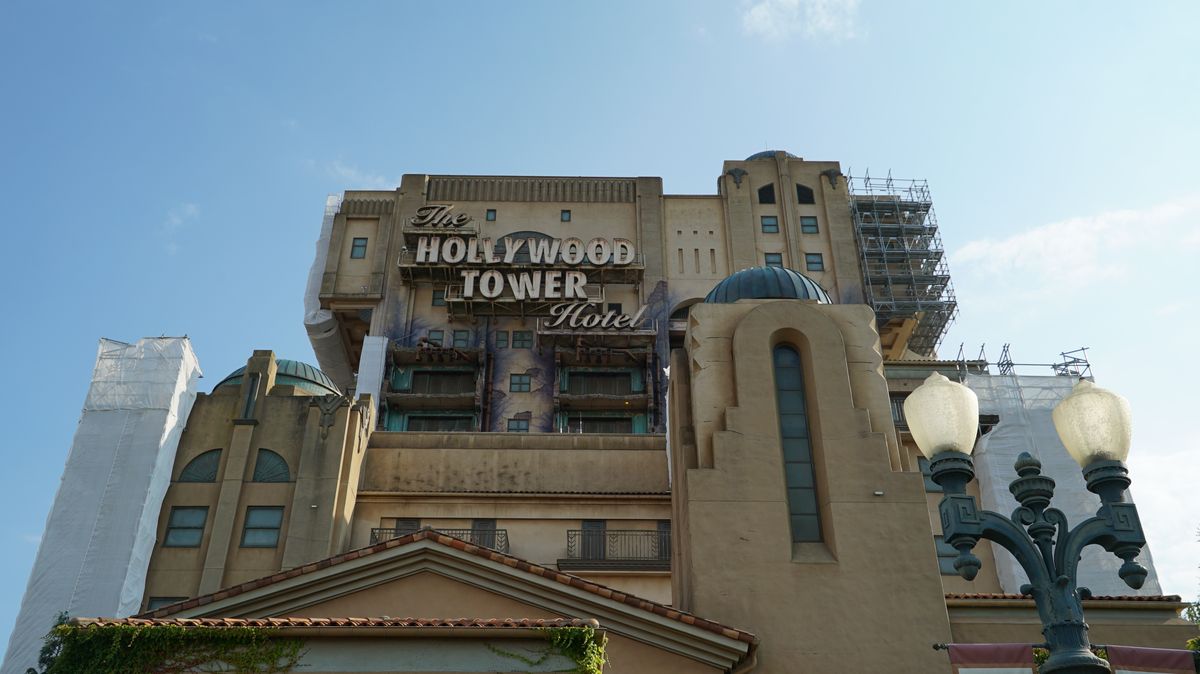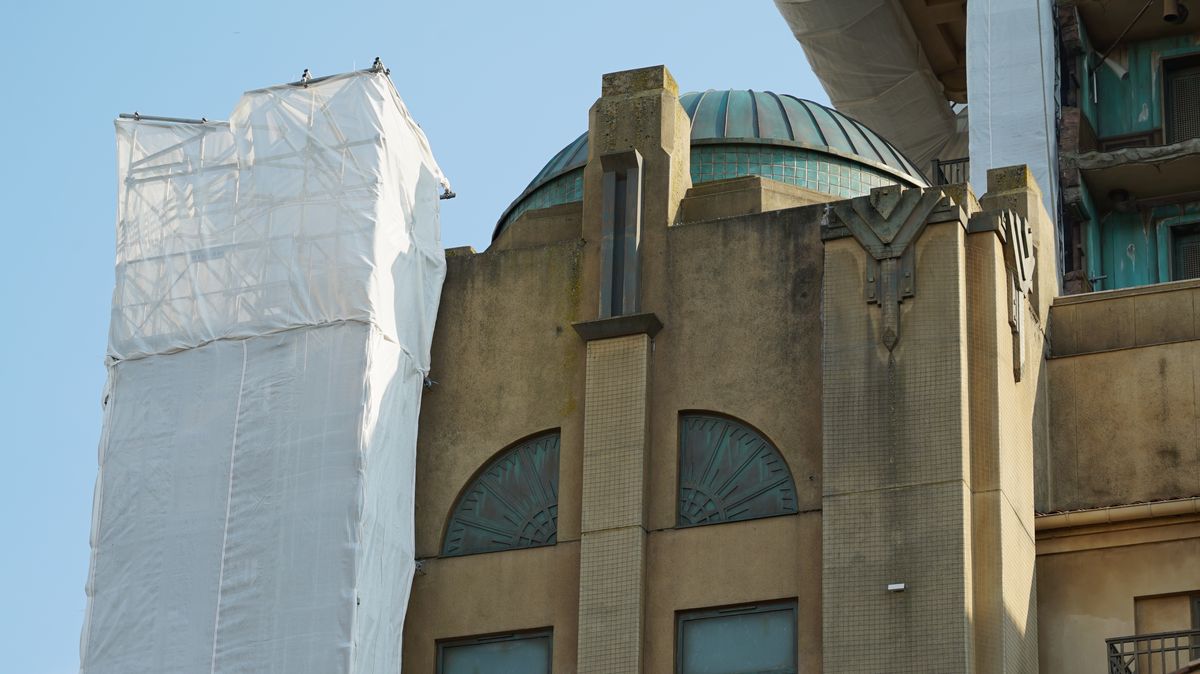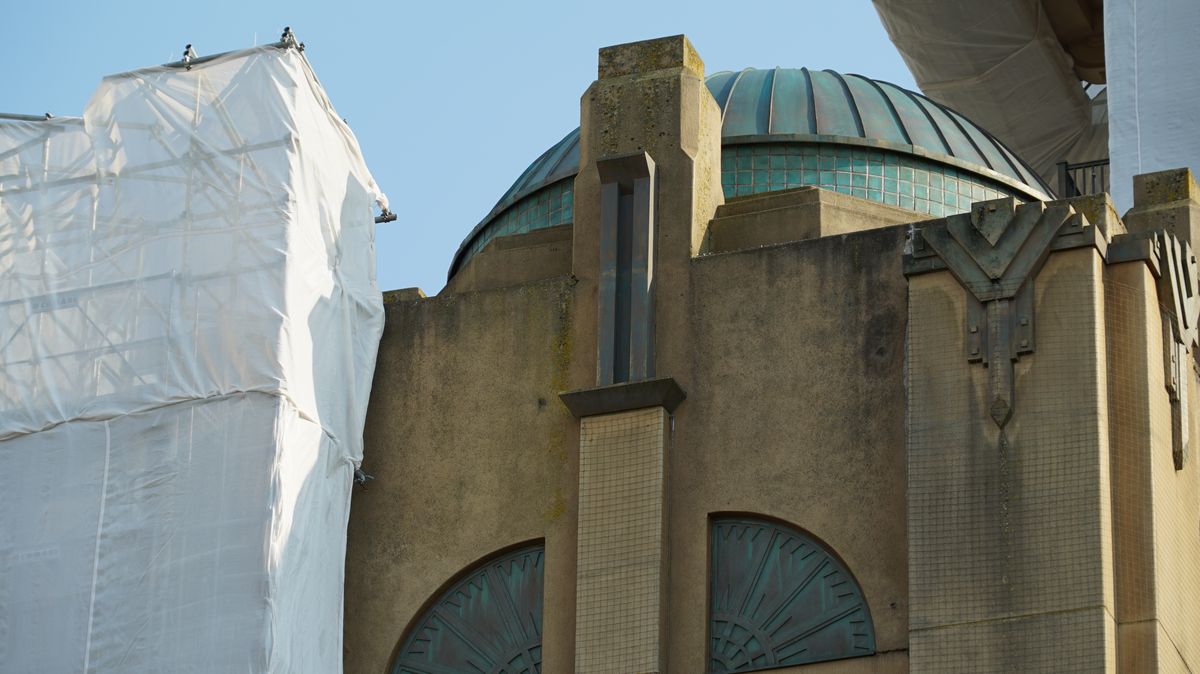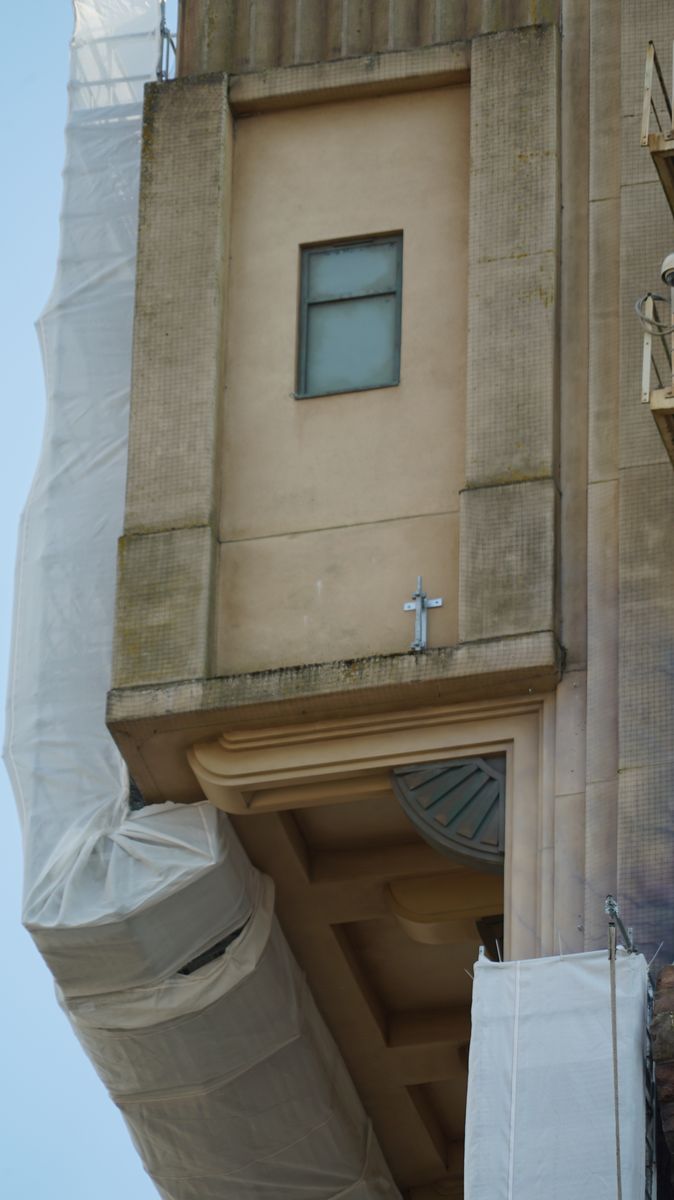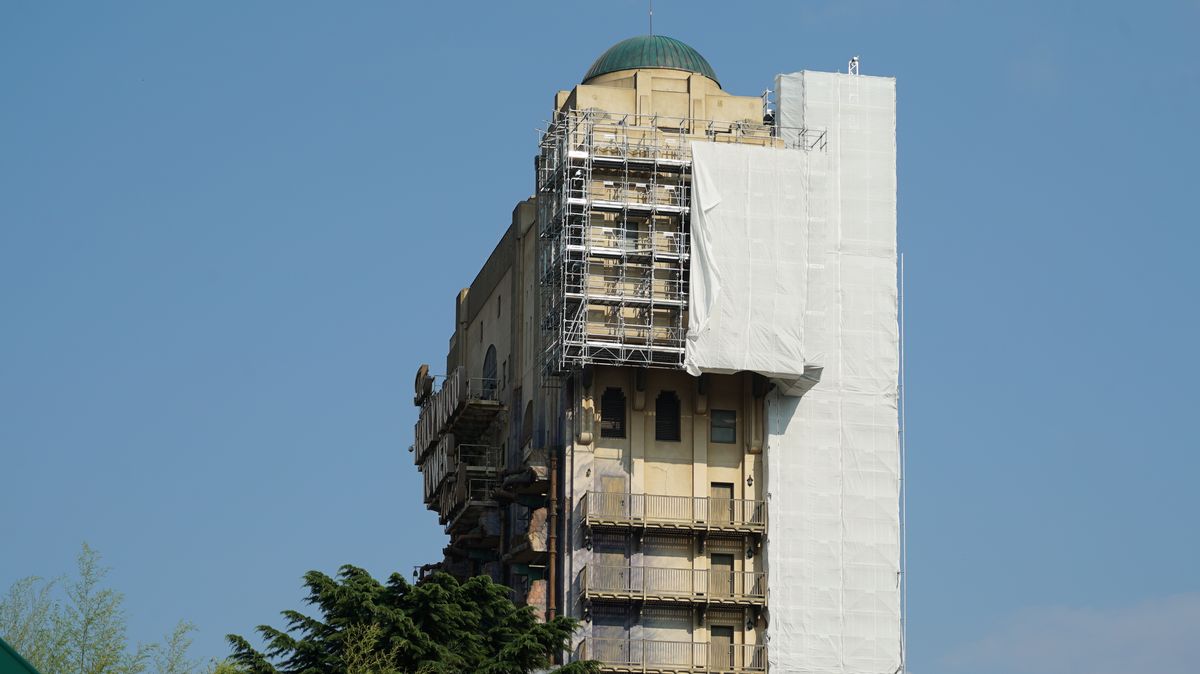 Les travaux depuis la tour de la Terreur sont visibles depuis tout le parc, y compris Toy Story Playland qui a également des retouches en court notamment pour REX, maintenant derrière des palissades.
The work of the terror tower its visible from whole the park, including Toy Story Playland which also has some touch-up in particular for REX who is now behind Palisades.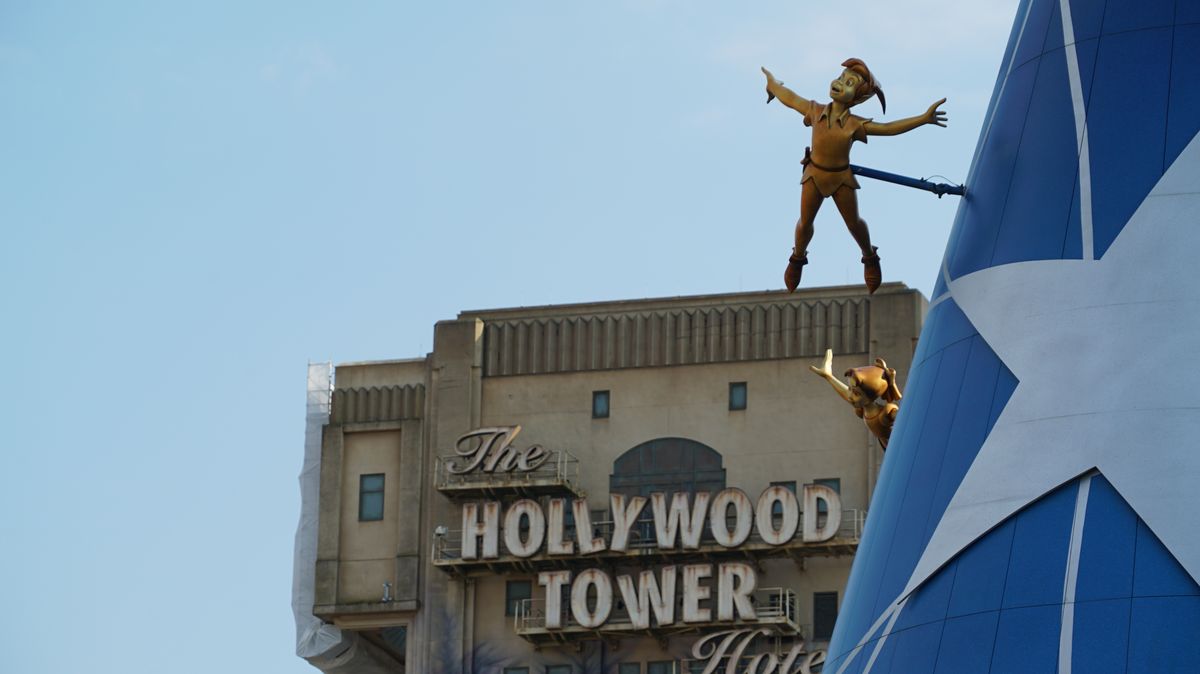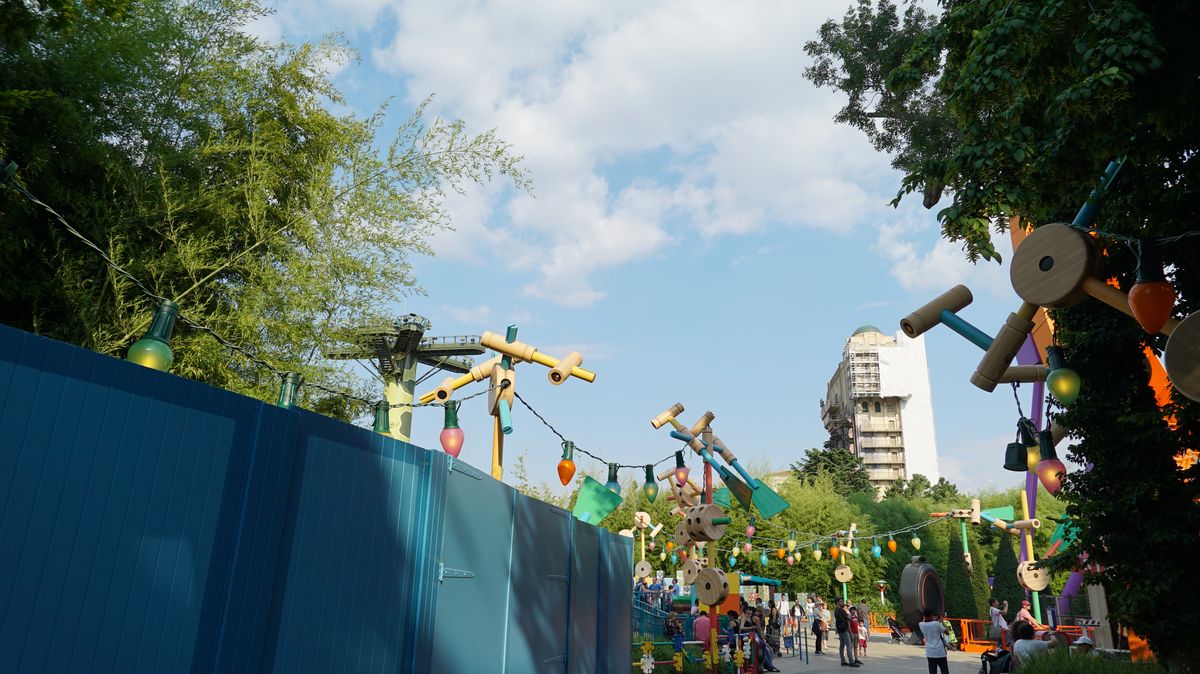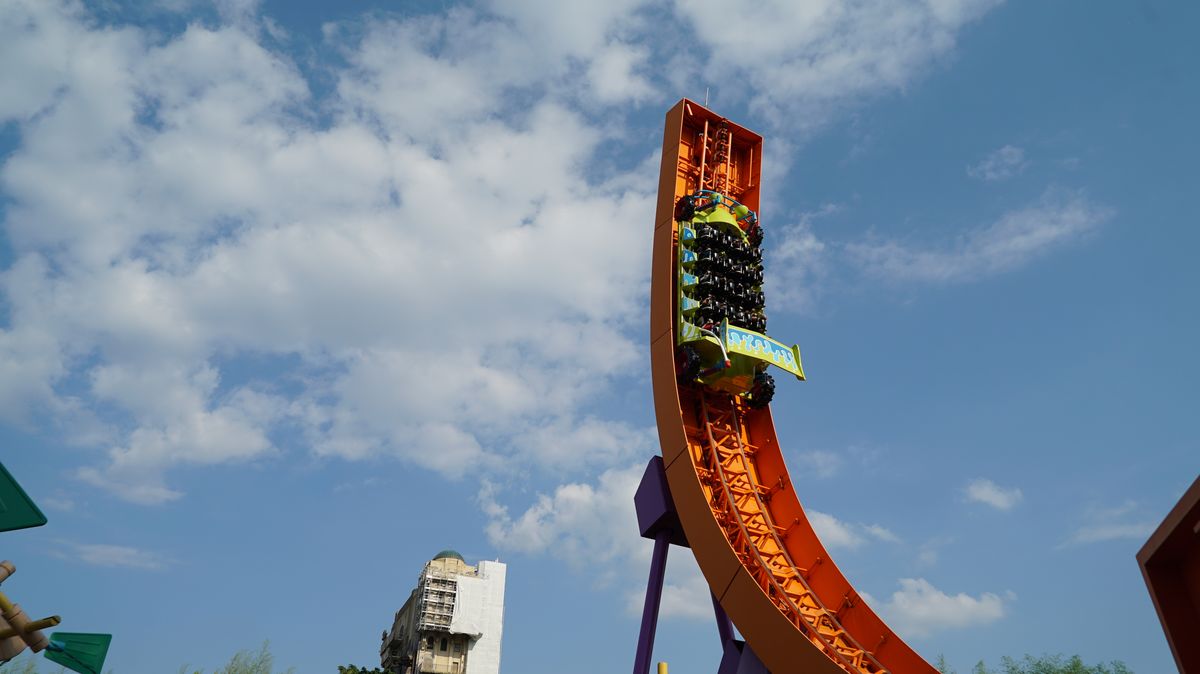 Non loin de là, dans le quartier Parisien. Les chalets sont bien installés pour la nouvelle édition du « Rendez-vous Gourmand » dès le 27 juillet et jusqu'au 30 septembre. Tout est prêt pour le retour des dégustations de nos régions !
Not far from here, in the Parisian quarter, the chalets are well settled for the new edition of the « Rendez-vous Gourmand » (the french version of the « food and wine festival ») from 27 July until the 30 September. Everything is ready for the return of the tastings of our french regions!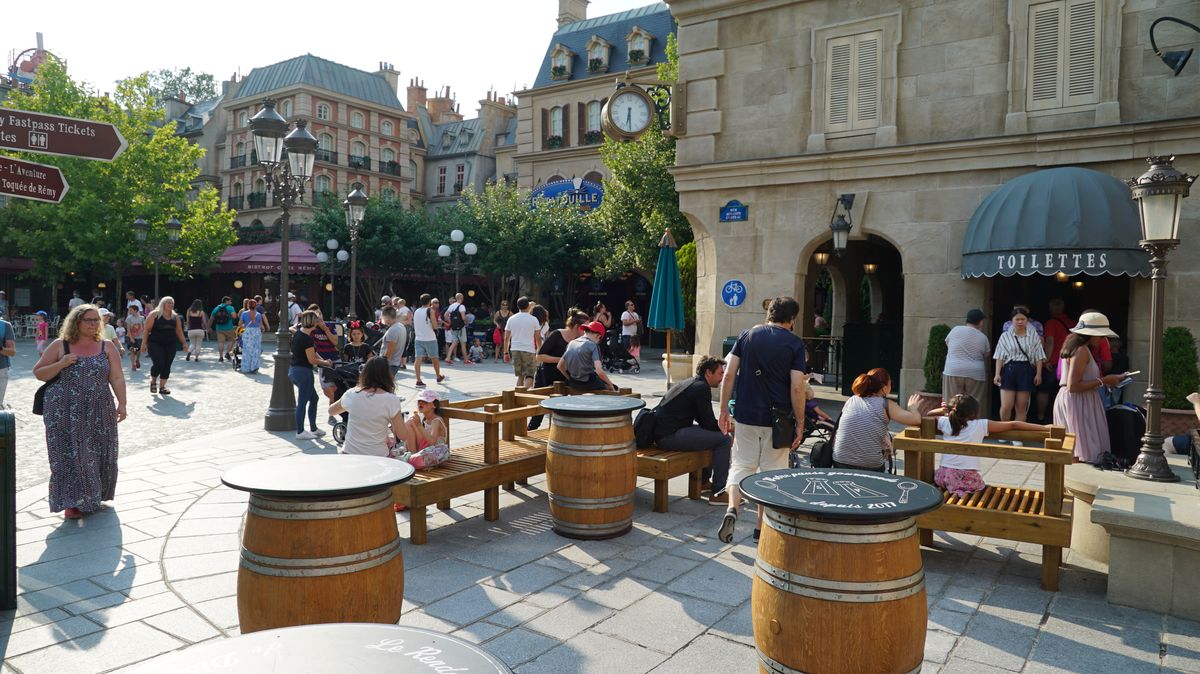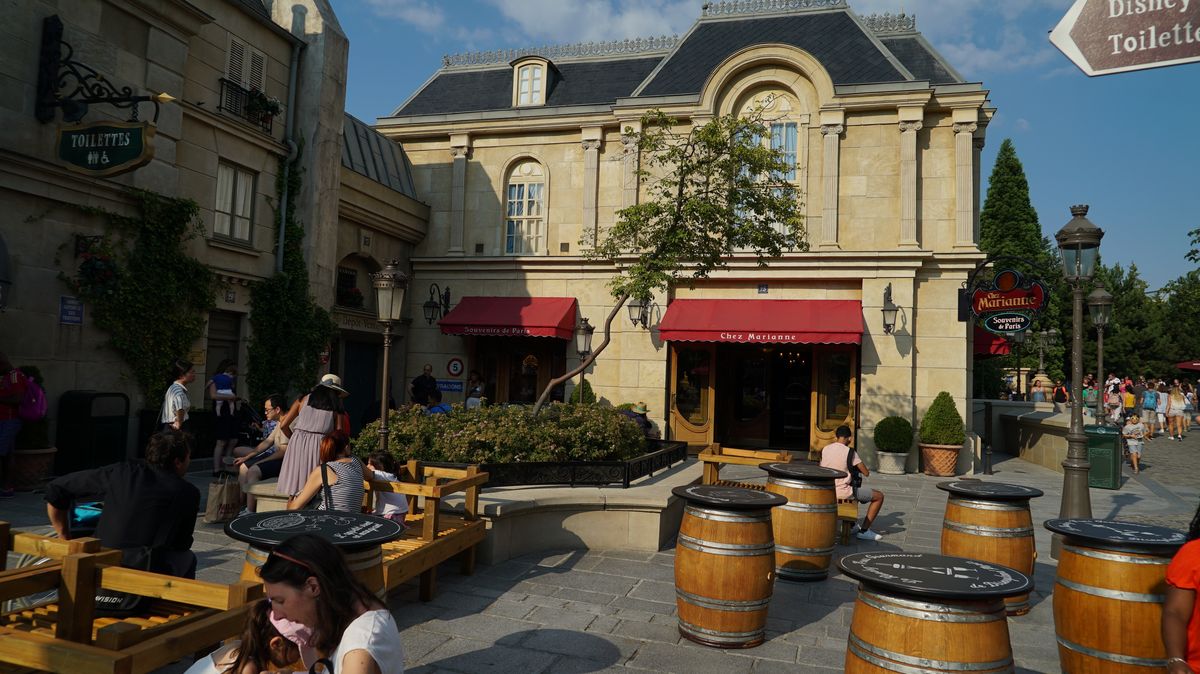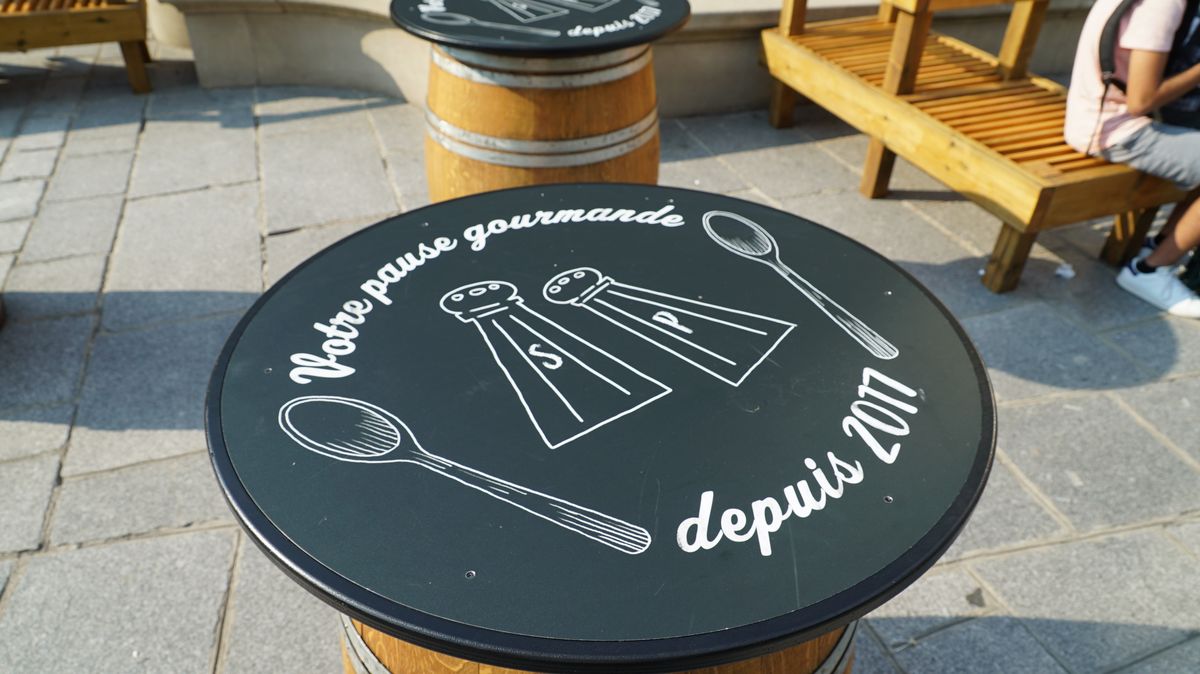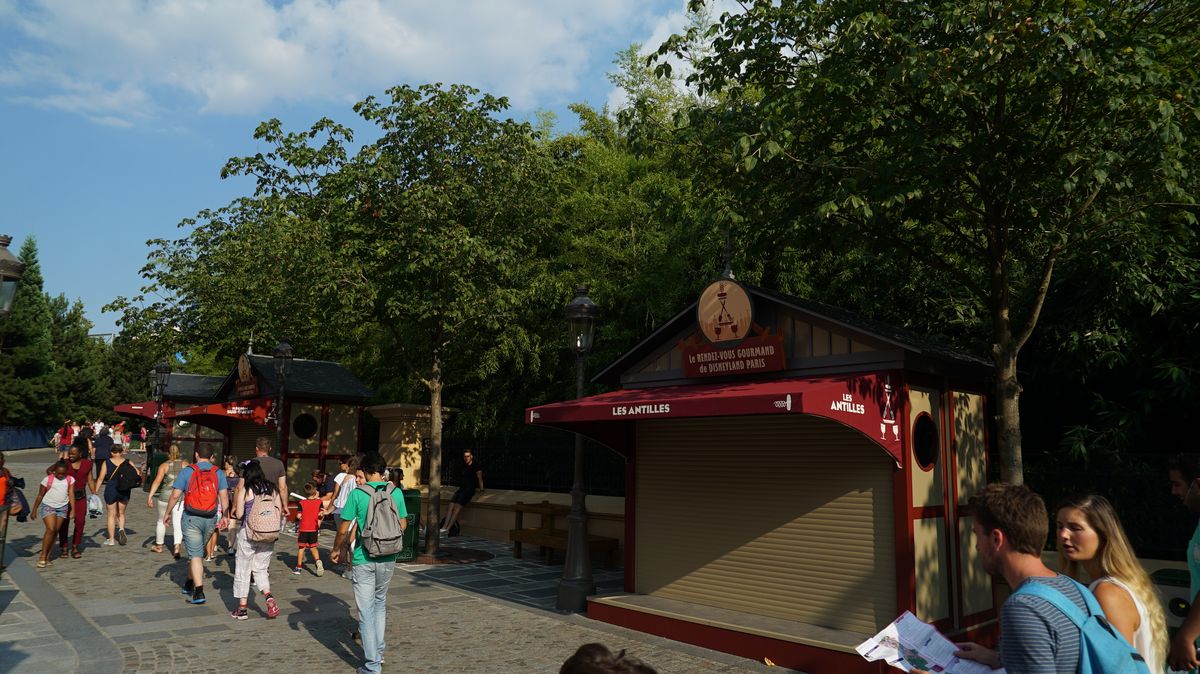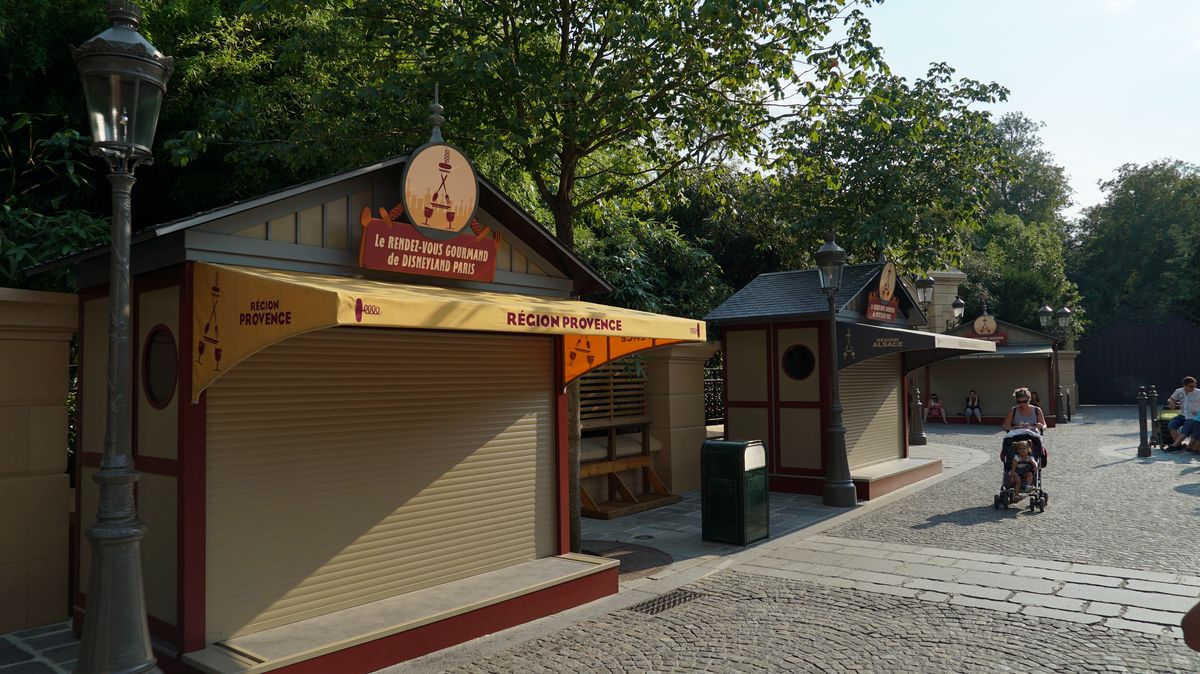 Enfin cet été est l'occasion de découvrir la saison Marvel au parc Walt Disney Studios ! Ne cherchez pas des points de rencontres, il n'y en a pas, les personnages sont visibles uniquement dans les trois spectacles proposés quotidiennement face à la tour de la terreur.
Finally this summer is the moment to discover the Marvel season at the Walt Disney Studios Park! Do not look for meet and greet points, there are none, the characters are only visible in the three different shows offered daily in front of the Tower of Terror.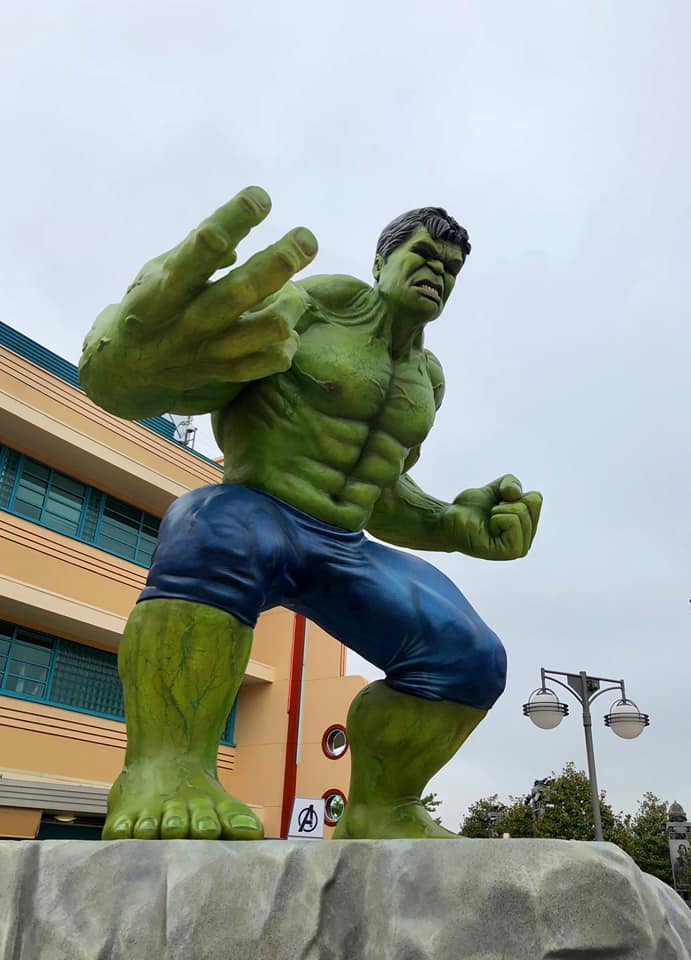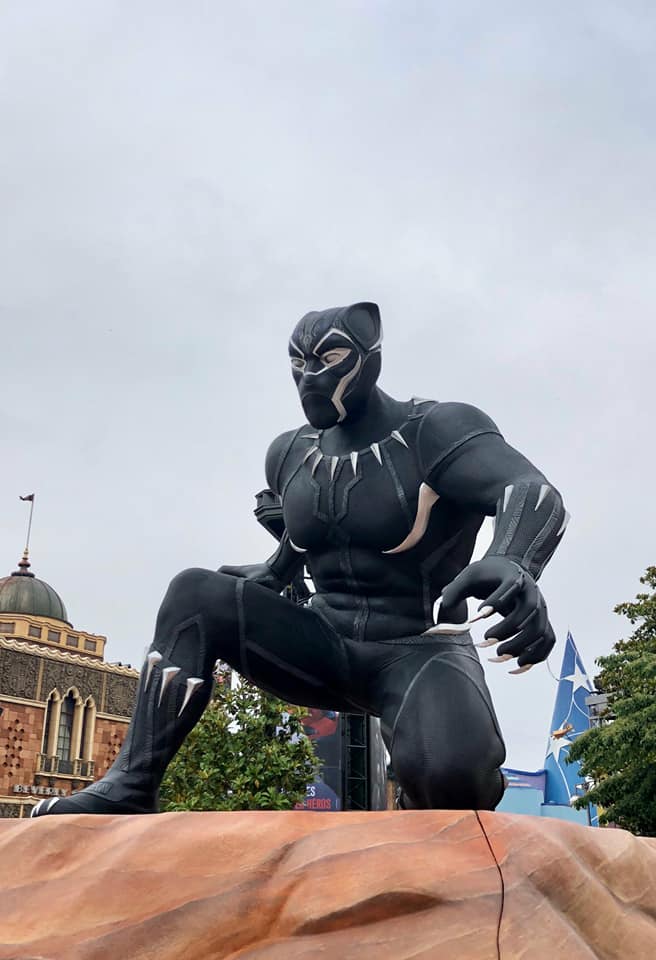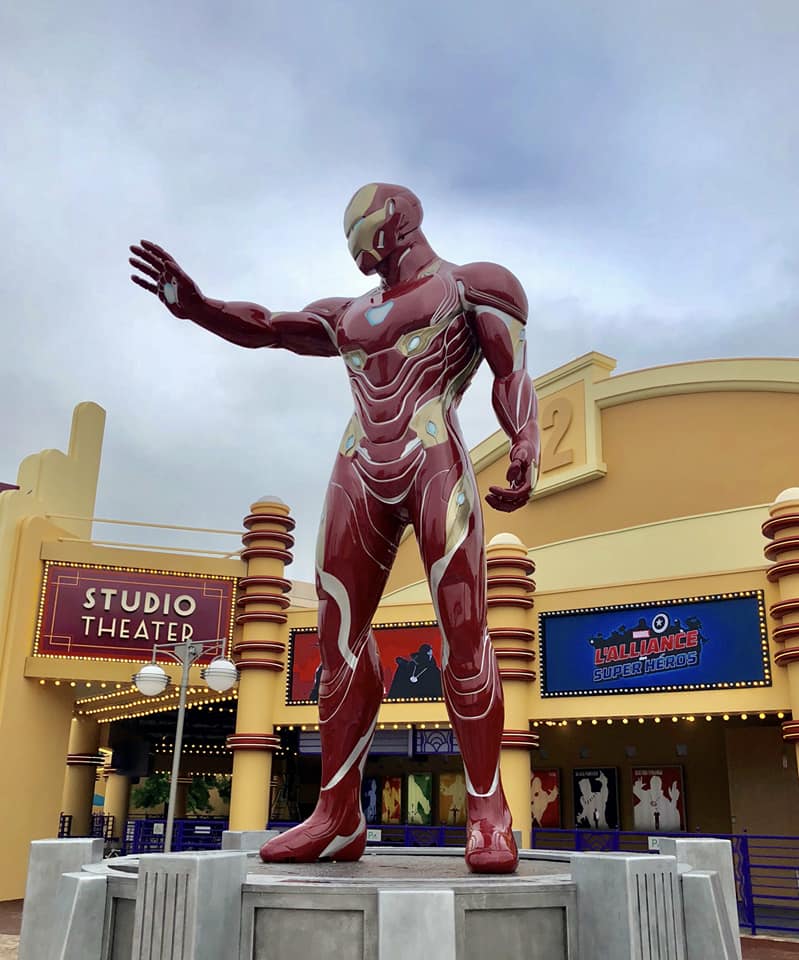 Marvel : l'alliance des super héros : C'est Le spectacle de la saison, il est construit en deux parties, l'histoire des Avengers puis le combat final contre Thanos. Si on a avec une première partie très bien exécutée, la seconde sans ses effets spéciaux et drones peut très vite paraitre longue. Malheureusement, depuis quelques semaines les principaux drones ne sont plus utilisés depuis que la soucoupe de volante ait doucement tombée sur les visiteurs en pleine représentations.
Il s'agit malgré tout d'un bon spectacle contemplatif de saison, permettant de voir bon nombres de nos Supers Héros avec des effets visuels de projections aboutis si on ferme les yeux sur les fils manipulant dans les airs Iron Man.
Marvel: The Alliance of Super Heroes: is the show of the season, it is built in two parts, the story of the Avengers and then the final fight against Thanos. If we end up with a very well executed first part, the second without its special effects and drones can very quickly seem long and ridiculous. Unfortunately since several weeks the main drones are no longer used since the flying saucer has slowly fallen on the visitors during one performance without hurting.
There is still a good contemplative show of season allowing to see many of our super heroes with visual effects of projections achieved if we close our eyes on the wires hanging Iron Man.
Vidéo de la premier du spectacle :
Video of the first Show of the season :
Stark Expo est Le spectacle permettant de voir le célèbre personnage Loky. Bien que le spectacle ne dure que 10 minutes, les 5 minutes de combats sont denses, bien réalisées et tiennent en halène. En soit c'est le parfait spectacle à voir dans la journée si on est pressé, sans que Marvel ne soit un but de la journée sur le parc.
Stark Expo is the show to see the famous character, Loky . Although the show lasts only 10 minutes, the 5 minutes of fighting are dense and well made. It is the perfect show to see in the day if you are in a hurry and Marvel is not a the reason of your visit on the destination.
Nous retrouvons aussi en sortant, Star Lord et Gamora des Gardiens de la Galaxie, dans un spectacle participatif où les visiteurs sont invités à danser avec leurs héros.
Finally we find Star Lord and Gamora of the Guardians of the Galaxy, in a participatory show where visitors are invited to dance with their heroes.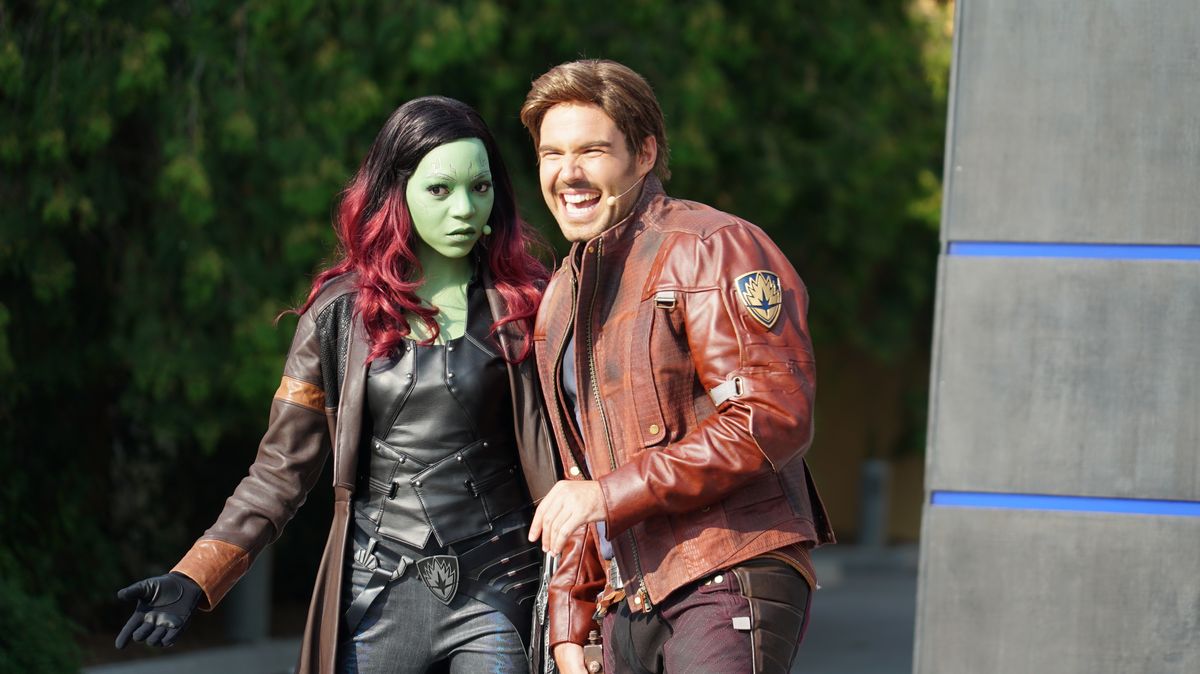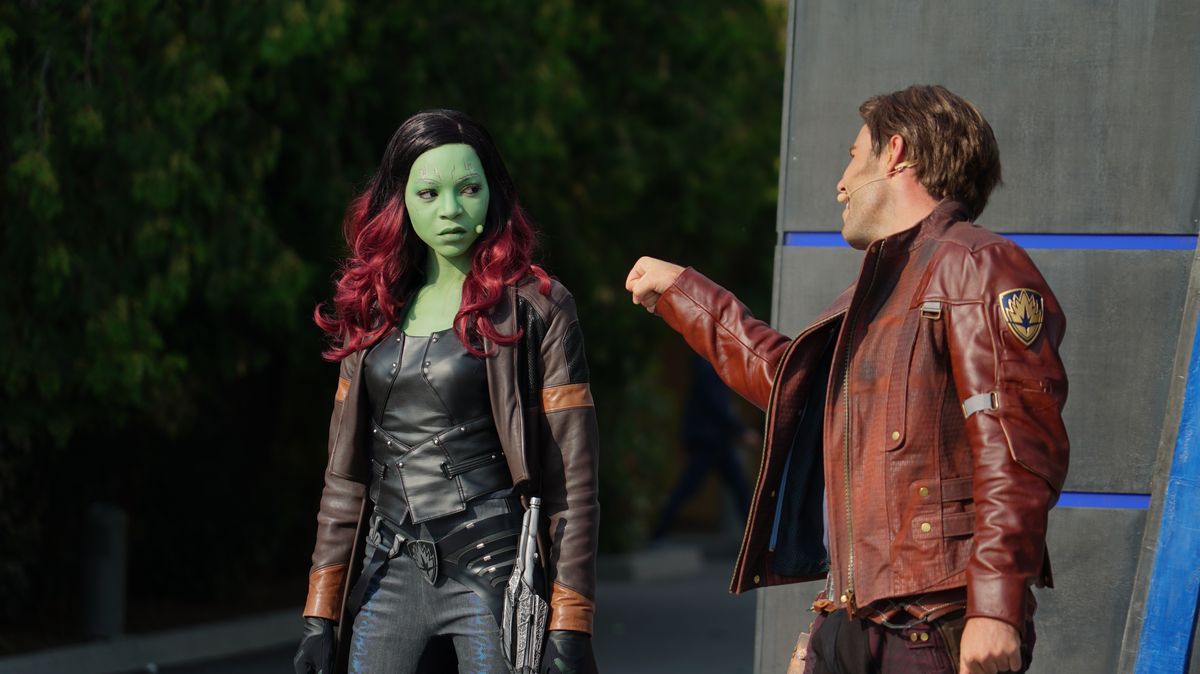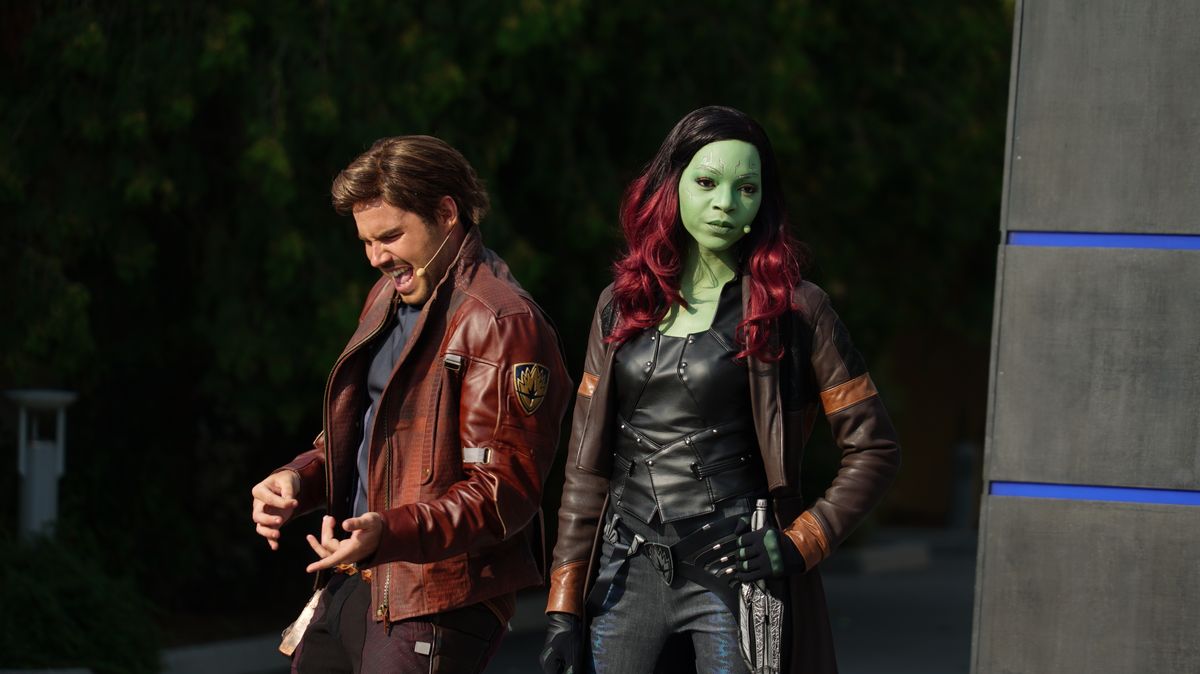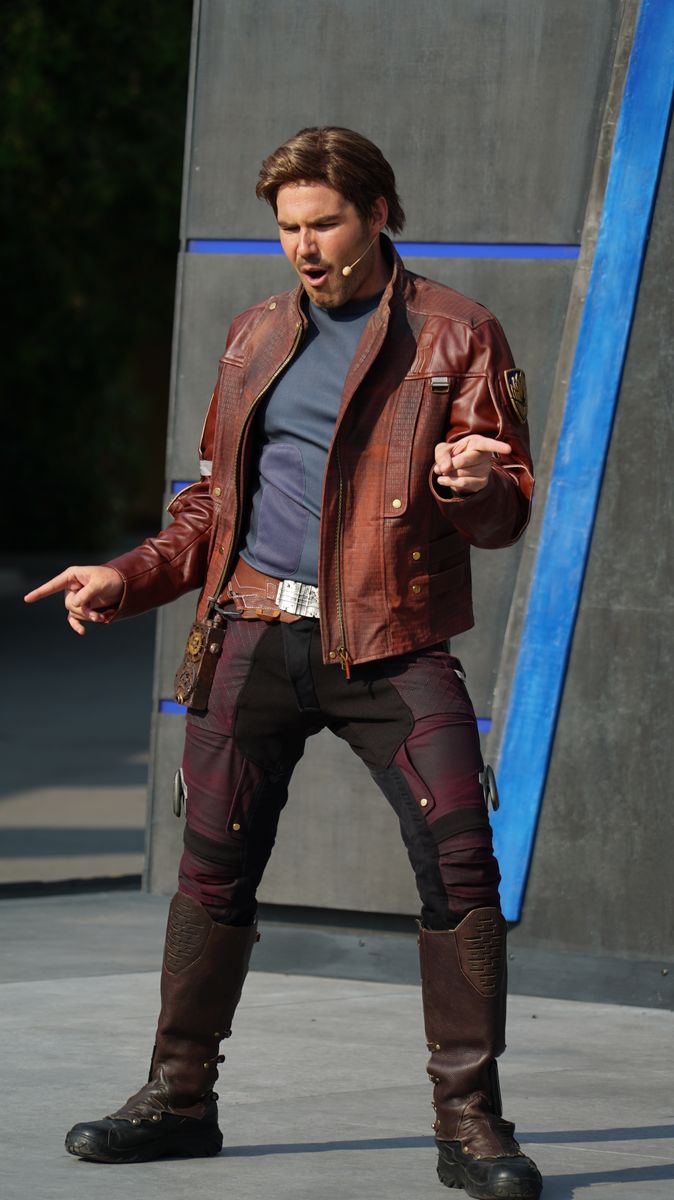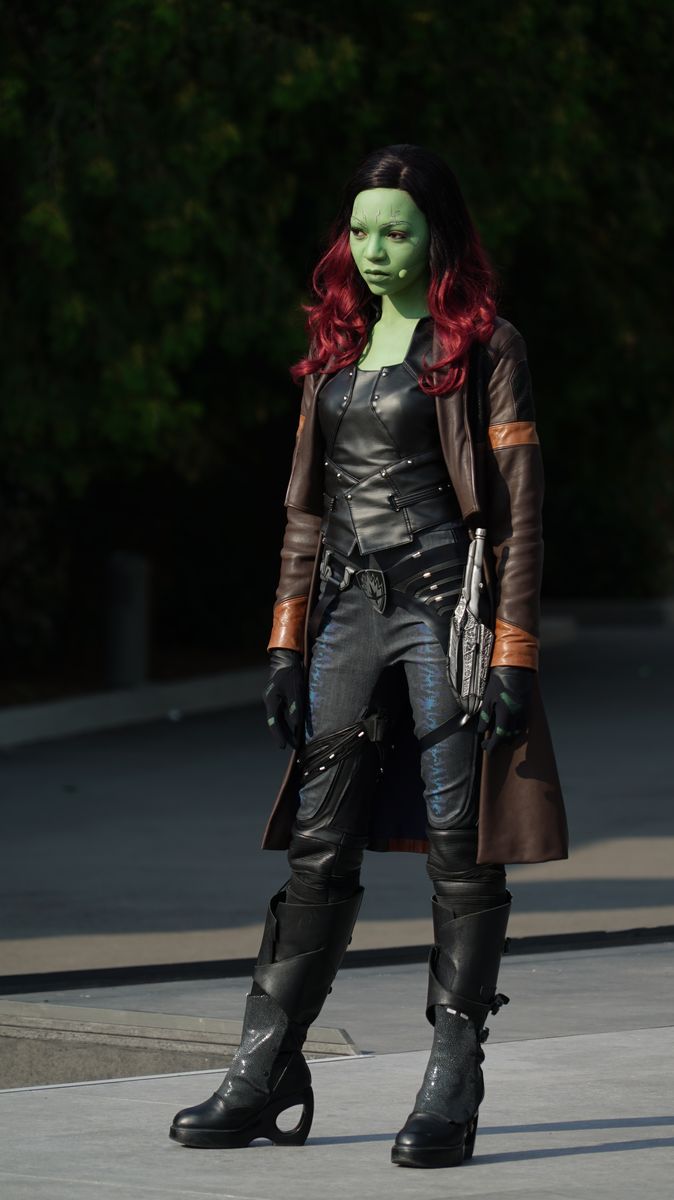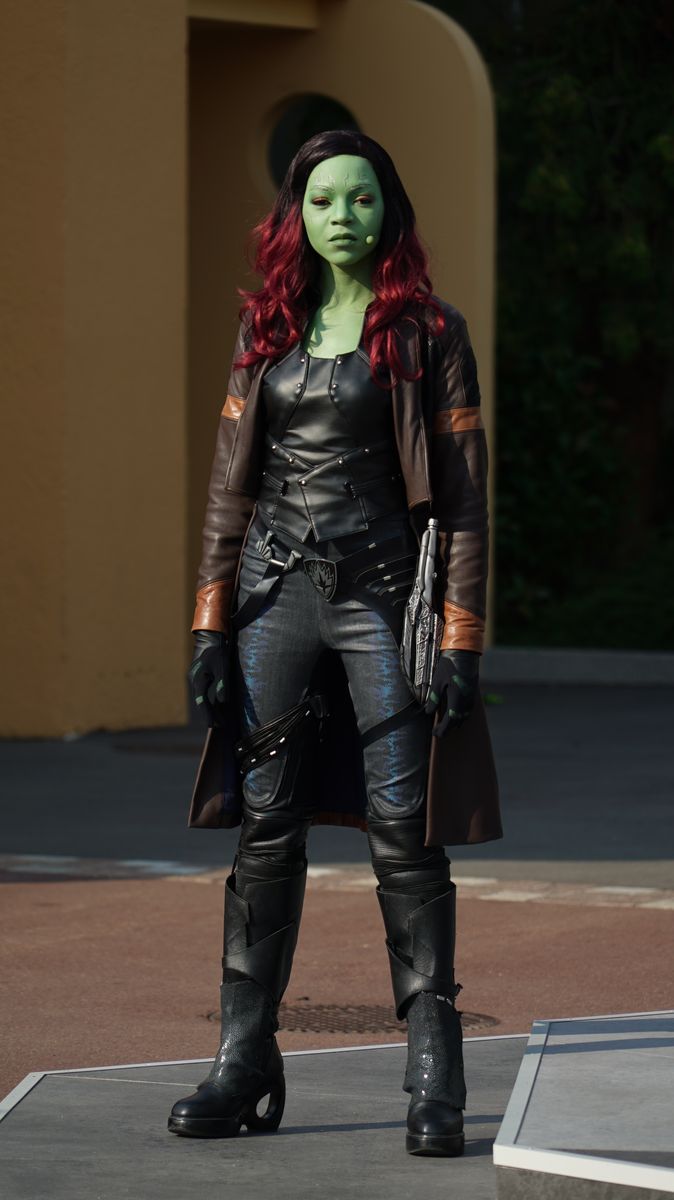 Enfin, Disney a annoncé une nouveauté sur les parcs du 24 juillet au 30 septembre, le « Access One ».
Pour 15€ par jour / personne / Attraction avec FastPass, vous avez un accès à cette attraction. L'achat est accompagné d'une petite « surprise » (un bracelet noir « Access One »).
Que dire de ce nouveau Produit ? Même les parcs américains n'ont pas osé faire un tel produit à un tel prix ! Là encore on voit le besoin de Disneyland Paris de proposer un produit non pas pour être une véritable offre pour ses visiteurs mais simplement espérer rapporter de l'argent facilement.
Il est étonnant de constater que Disneyland Paris ne crée pas le MaxPass de Disneyland Resort en Californie. Le MaxPass permet pour 10€ par personne de bénéficier de toutes les attractions FastPass à volonté et de bénéficier du système PhotoPass pour les photos prises dans les attractions, les rencontres de personnages, mais aussi la vingtaine de photographes disséminés toute la journée dans chaque parcs dans les différents points « carte postale ». MaxPass est une véritable offre, un plus durant une journée pour un prix raisonnable permettant à Disney de faire du chiffre tout en étant attractif. MaxPass permet les jours de très forte affluence d'avoir une attraction FastPass par heure et plus si le parc est moins visité.
Vous l'aurez compris, avec 15€ par personne et surtout par attractions…. Même avec « une petite surprise » on est loin du service et d'une expérience pour les visiteurs.
Ce que l'on retient de ce nouveau produit c'est tout simplement la volonté d'un test grandeur nature, sur le marché possible et le prix que les visiteurs seraient prêts à débourser pour aboutir à terme sur une offre MaxPass. Mais il est évident qu'avoir un MaxPass à Disneyland Paris serait une excellente chose. Soit un service simple, 10€ pour les attractions FastPass en illimité par personne soit 15€ pour les attractions FastPass et PhotoPass attraction en illimité par personne. Permettant, malgré une prestation plus chère qu'en Californie, d'offrir une expérience accessible aux visiteurs et donc rentable au vu du nombre de de Pass vendus par jour.

Finally Disney has announced a novelty on the parks from 24 July to 30 September, the « Access One ».
For €15/per day/ per people/per ride with FastPass, you have one fastpass access to this attraction. The purchase is accompanied by a small surprise (a black bracelet « Access one « ).
What to say about this new product? Even the American parks have not dared to make such a product at such a price! Here again we see the need for Disneyland Paris to offer a product, not to propose a real offer for its visitors, but simply hope to make money with a low interesting product.
It is strange to find that Disneyland Paris does not create the MaxPass of Disneyland Resort in California. The MaxPass allows for $10 (€9) per person to benefit from all the attractions FastPass at will and benefit from the PhotoPass system for the photos taken in the attractions, the meet and greet characters, but also the twenty photographers scattered All day, by park, in the different points « Postcard ». MaxPass is a real offer, a plus during a day for a reasonable price allowing Disney to make benefices while being attractive. MaxPass allows days of very high affluence to have a FastPass attraction per hour and more if the park is less visited.
You will have understood, with €15 per person and especially by attractions that have a FastPass system…. Even with a « little surprise » (bracelet) We are far from the affordable service and new experience. Unless Disneyland Paris is technically and technologically ready not ready.
What comes out of this new product is simply the will of a life-size test, in the possible market and the price that visitors would be willing to pay to end up on a MaxPass offer. But it's obvious that having a MaxPass at Disneyland Paris would be a great thing. Either a simple service 10 €($12) for attractions FastPass in unlimited per person, or €15 ($18) for FastPass and PhotoPass in unlimited per person. Allowing, despite a more expensive service than in California, to offer an experience accessible to visitors and therefore profitable in view of the number of passes sold per day.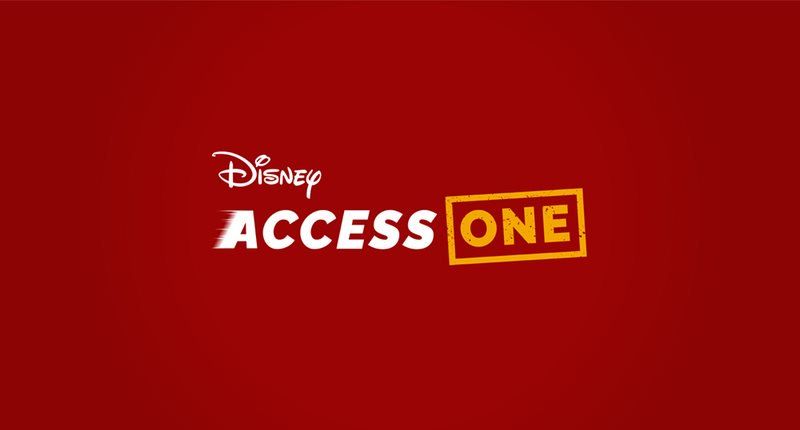 Rejoignez-nous sur /Join and follow us on :
– Facebook
– Twitter
– Instagram
Merci de votre fidélité.
A bientôt !
Thank you for your loyalty.
See ya real soon !