Bonjour à tous, et bienvenue pour notre dernier article de l'année !
Hello everyone and welcome for the last article of the year !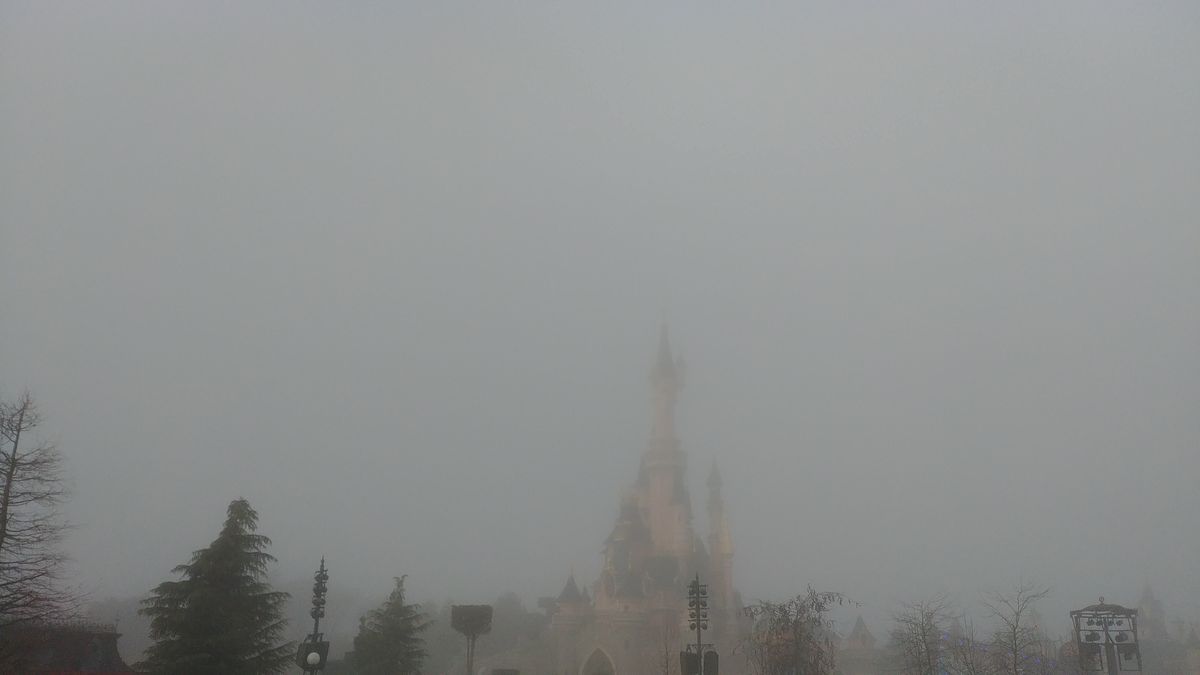 Cette semaine avant les vacances de noël, le climat est glacé et dans un brouillard épais créant une ambiance mystérieuse. Discoveryland propose une mise à jour de Star Tours, avec un vol direction les épisodes 7 et 8 de saga.
This week before the Christmas holidays, the climate is icy and in a thick fog creating a mysterious ambience. Discoveryland offers an update of Star Tours, with a flight in the episodes 7 and 8. Amazing !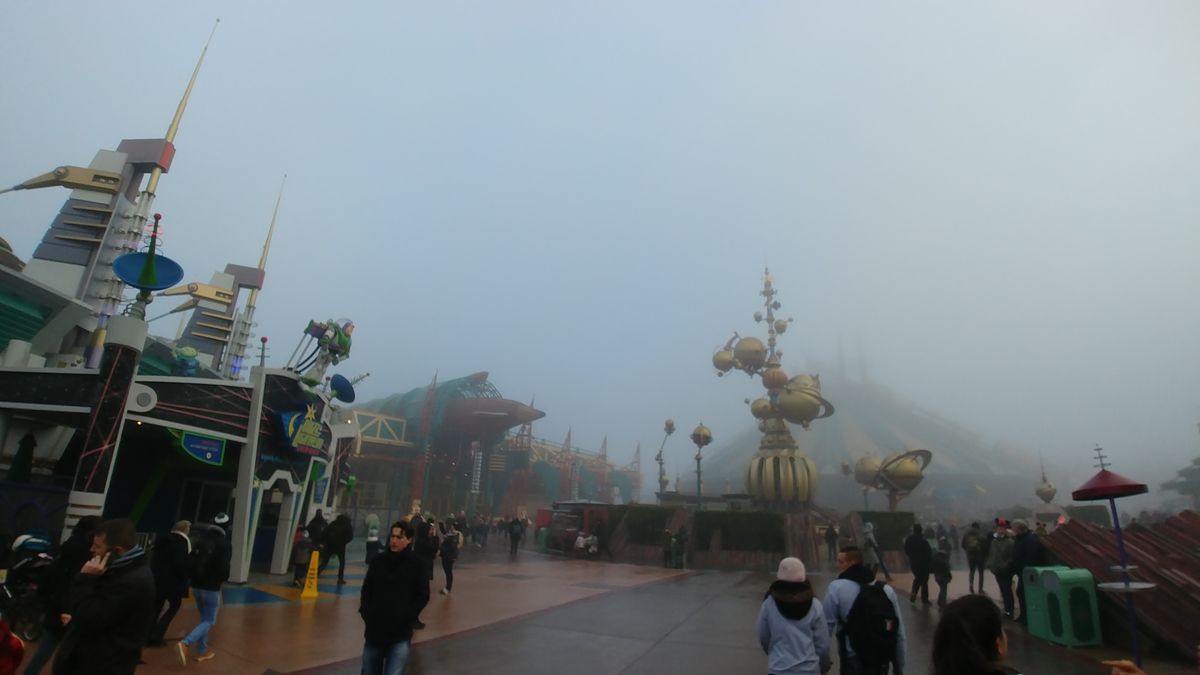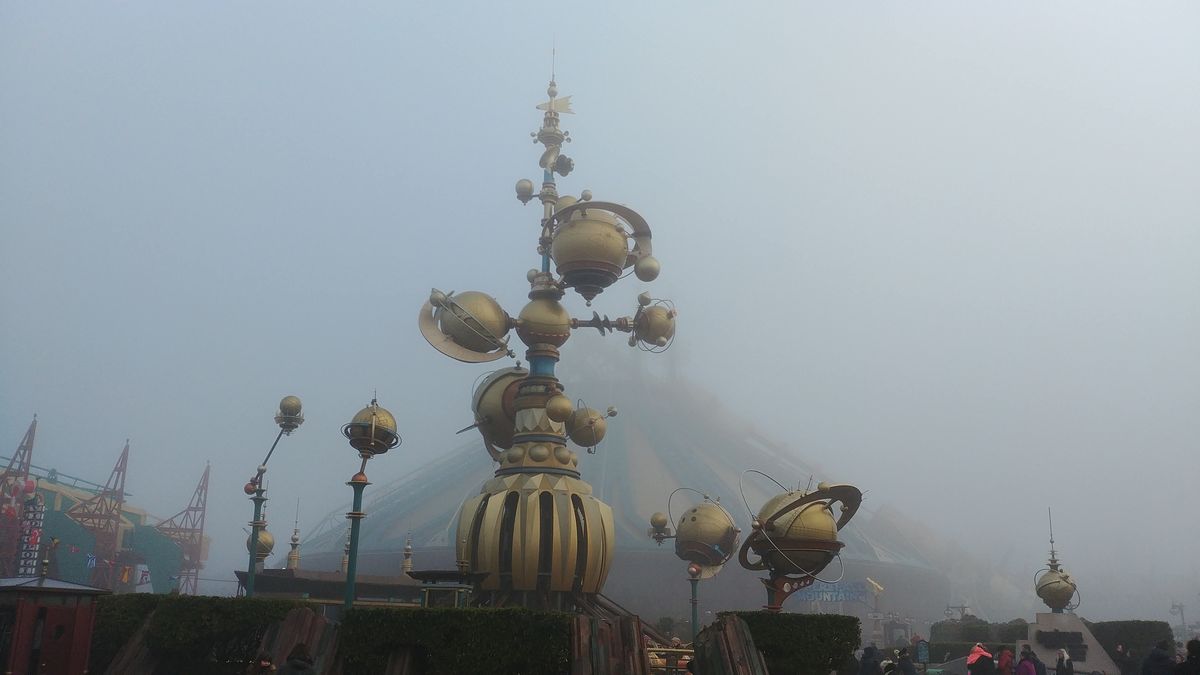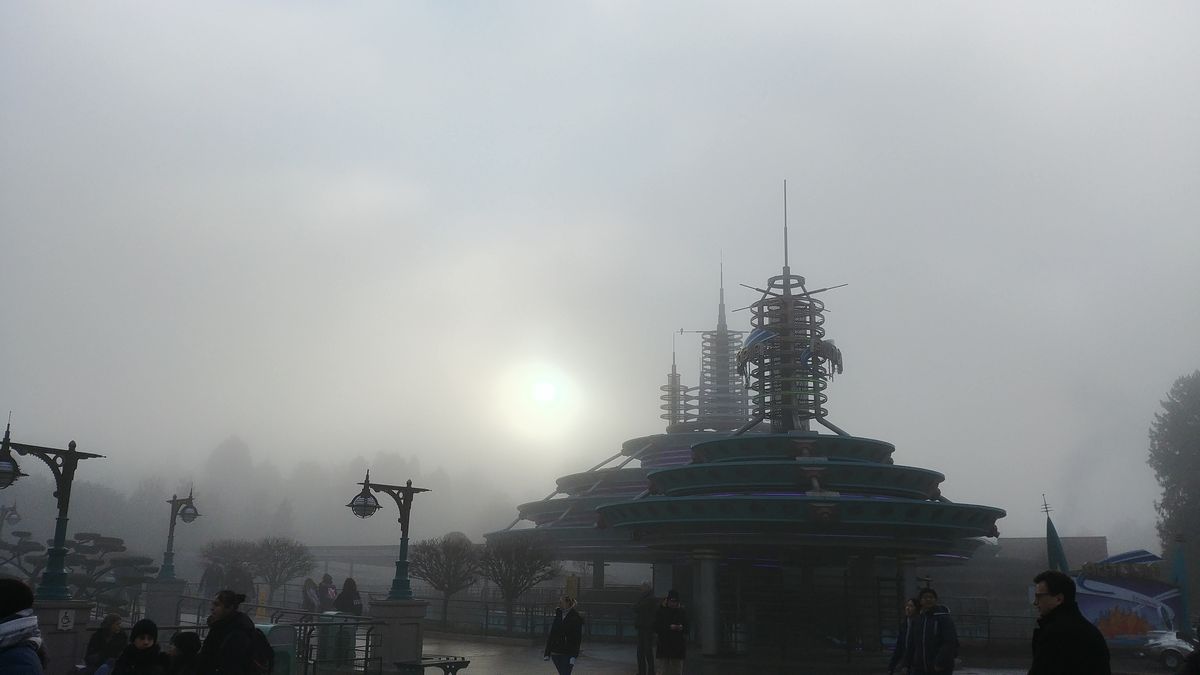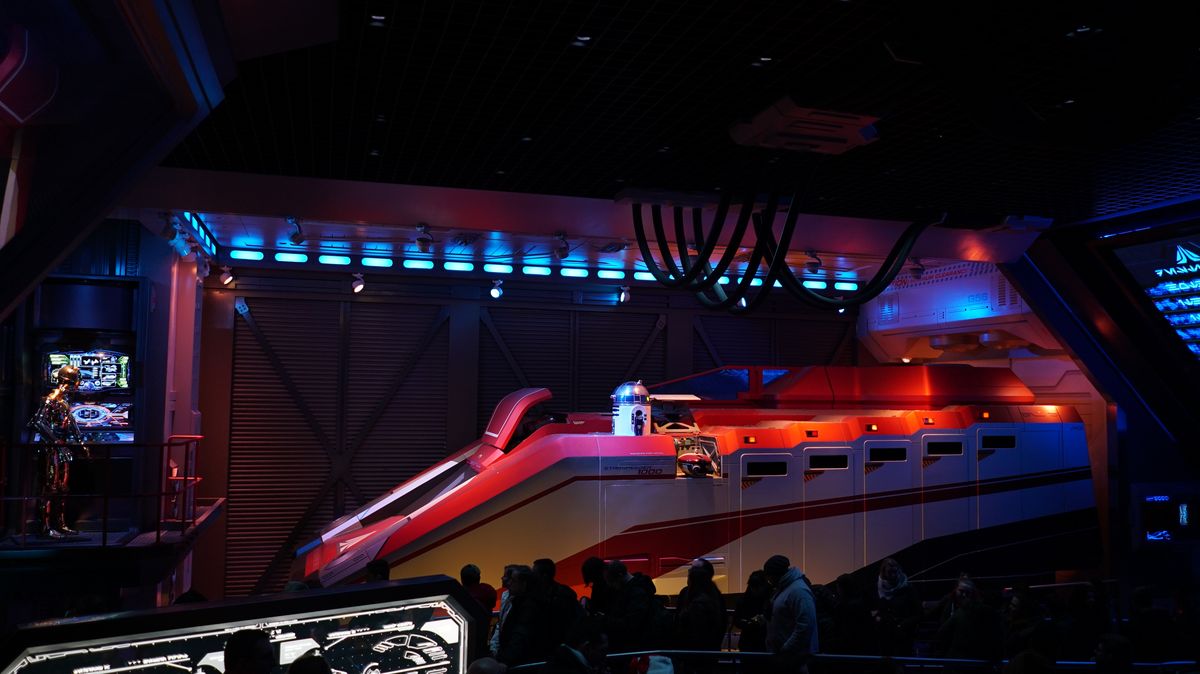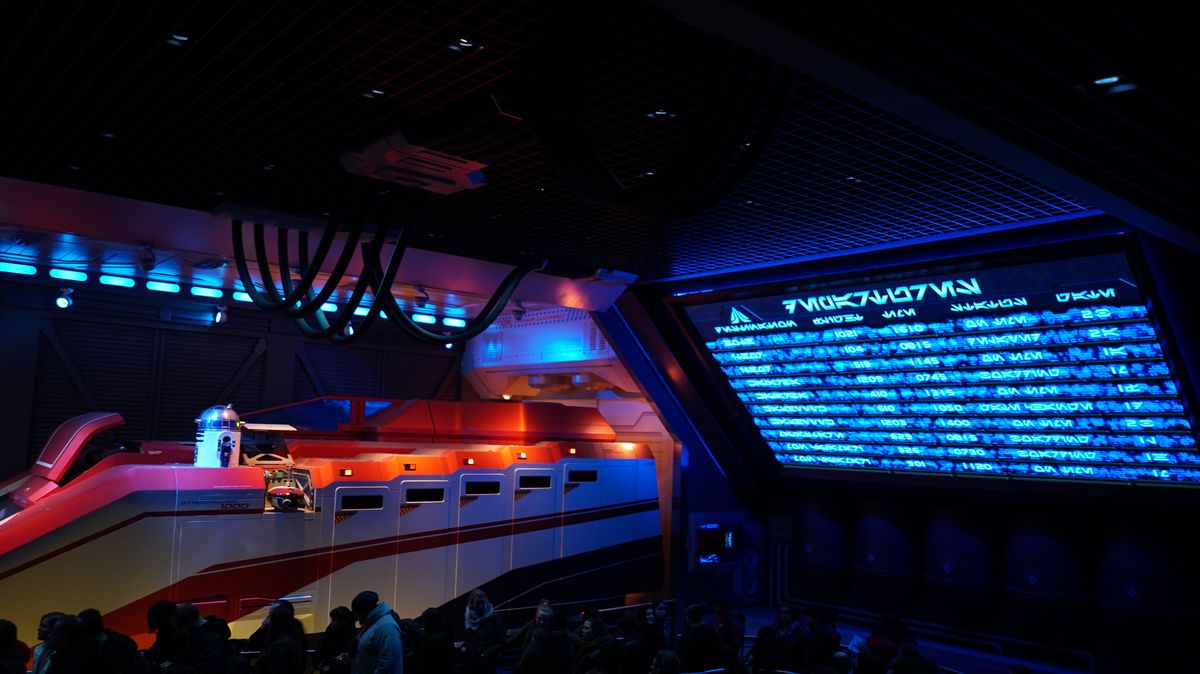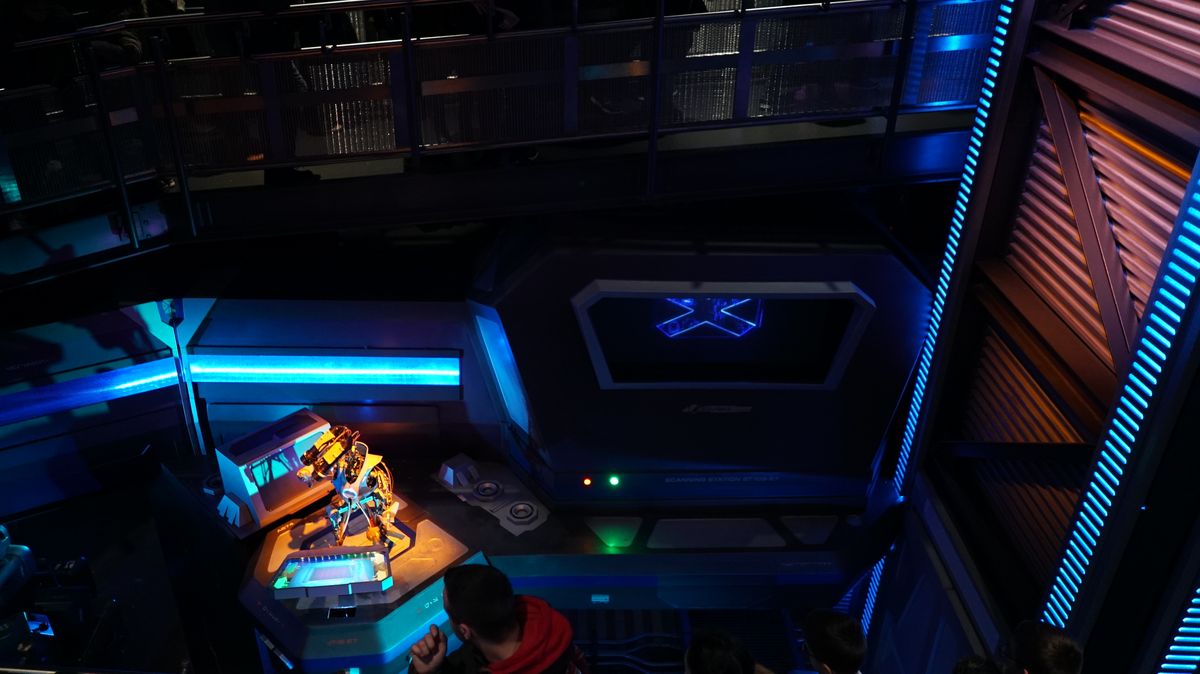 Rien de mieux pour se réchauffer que l'incroyable et immanquable « Mickey's christmas Big Band ».
Rien de mieux pour se réchauffer que l'incroyable et immanquable « Mickey's christmas Big Band ».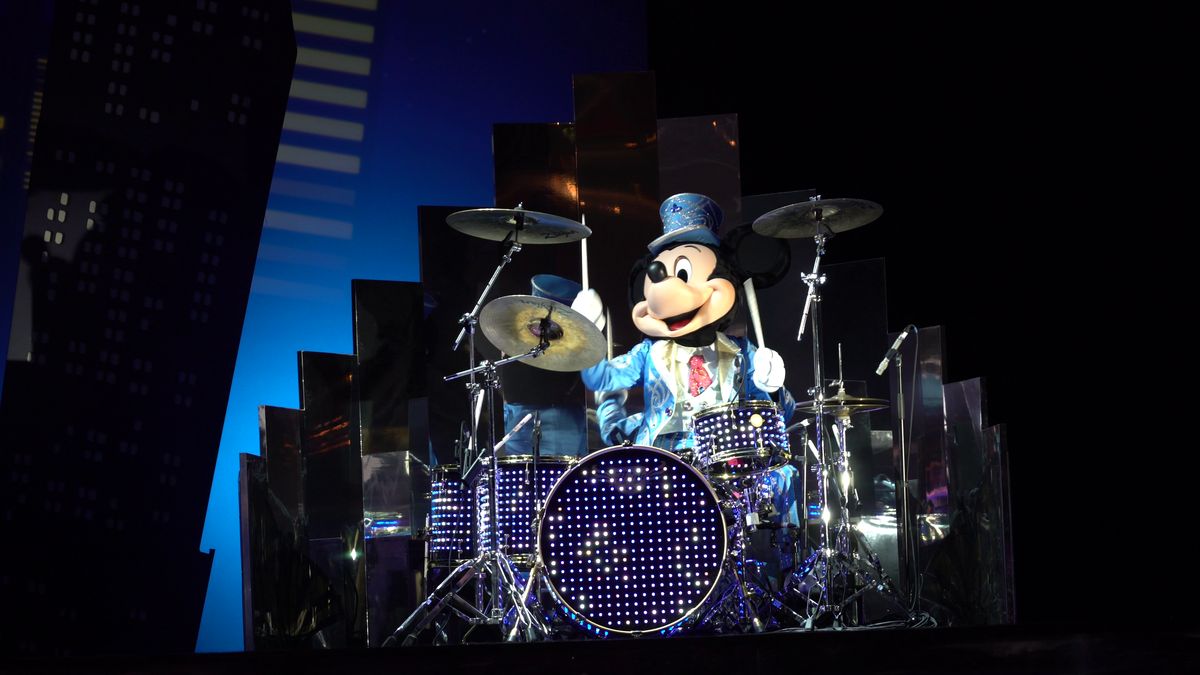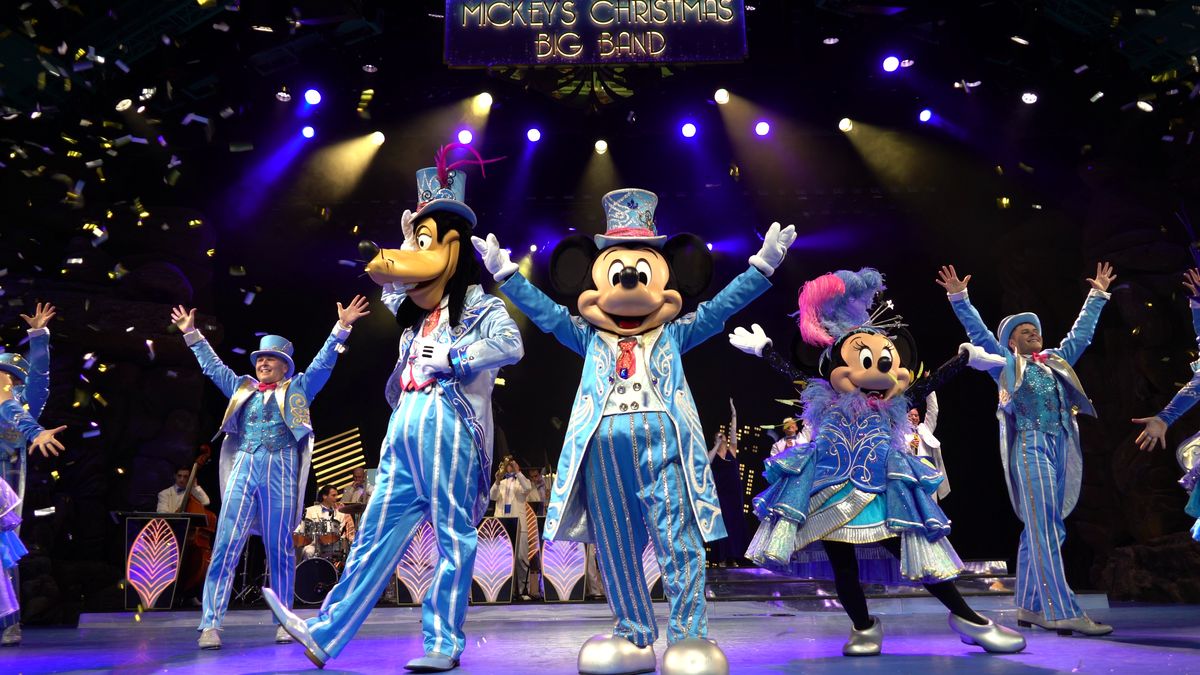 Continuons dans le froid en direction de Fantasyland où vous ne manquerez pas de noter que la plupart des flèches dorées du château ont été retirées.
We Continue in the cold in direction of Fantasyland where you will not fail to note that most of the golden Arrows of the castle have been removed.
Avant / Before :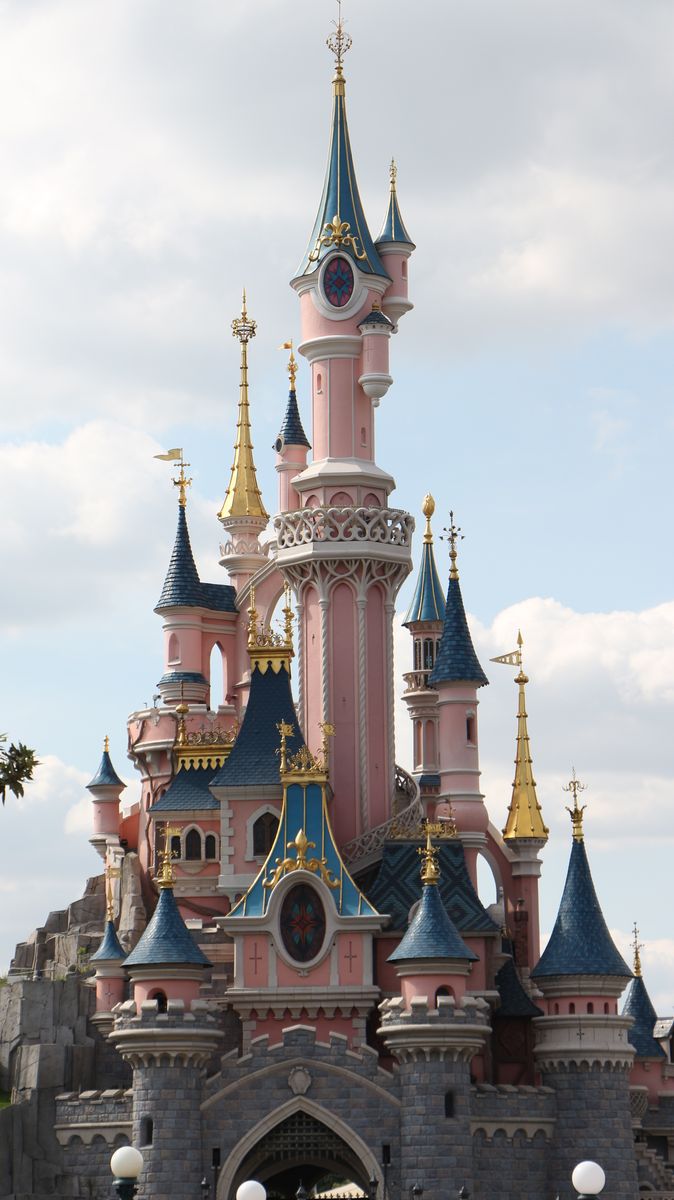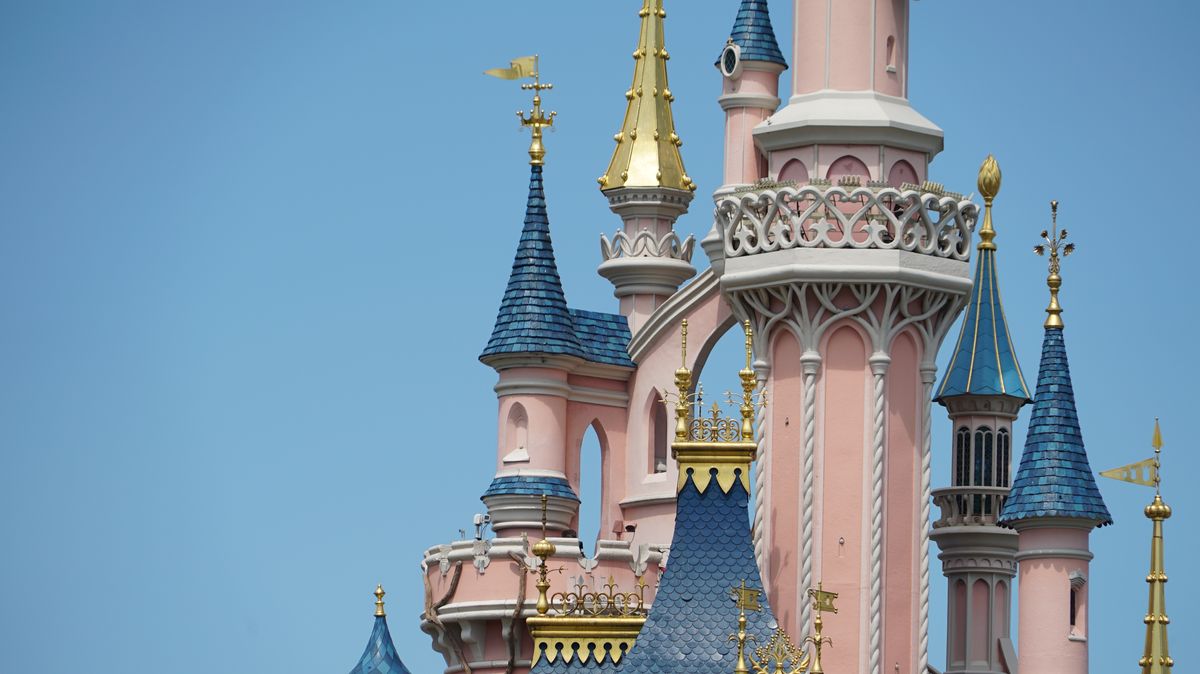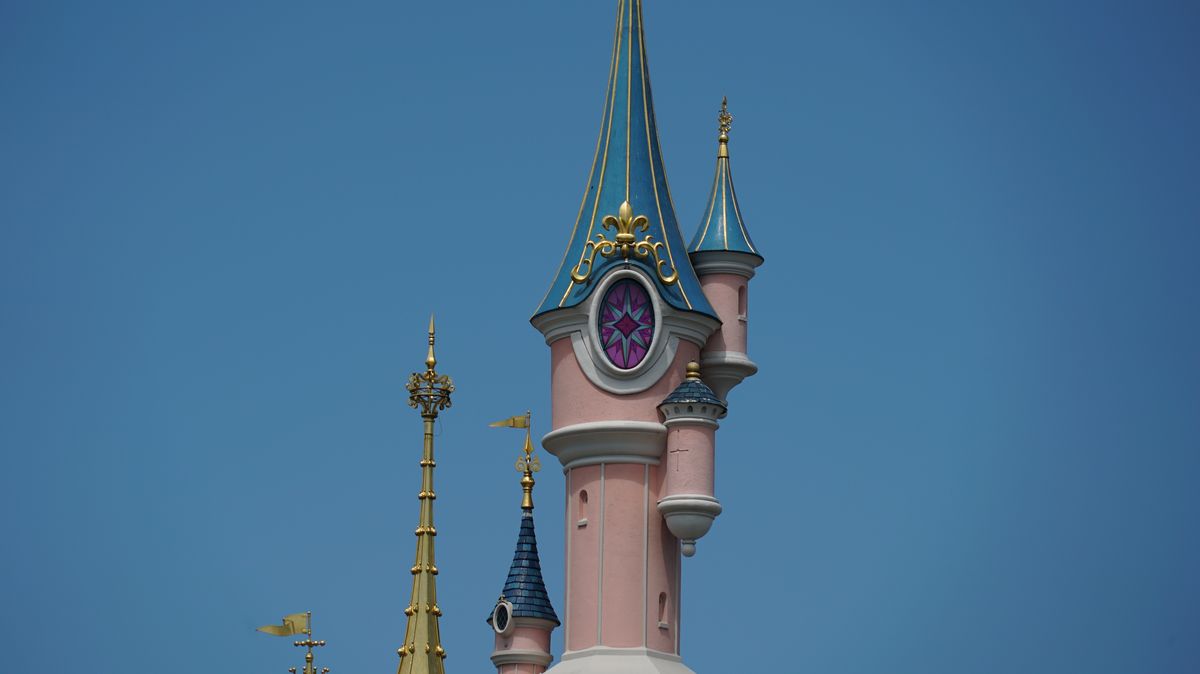 Maintenant / Now :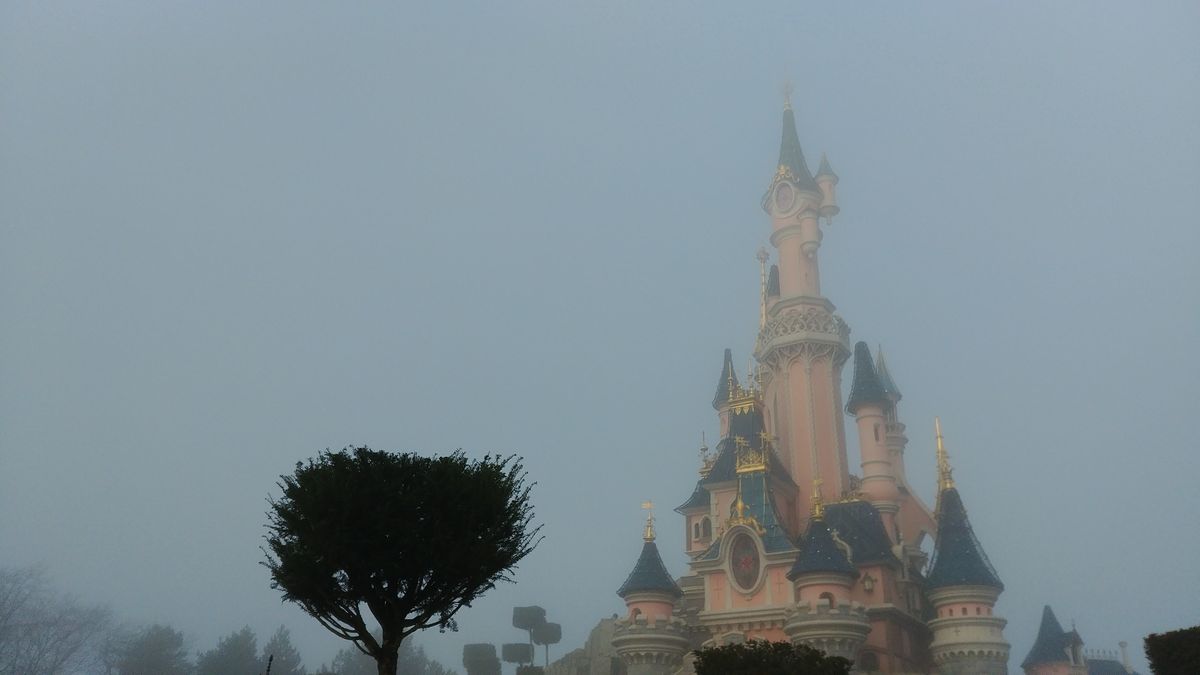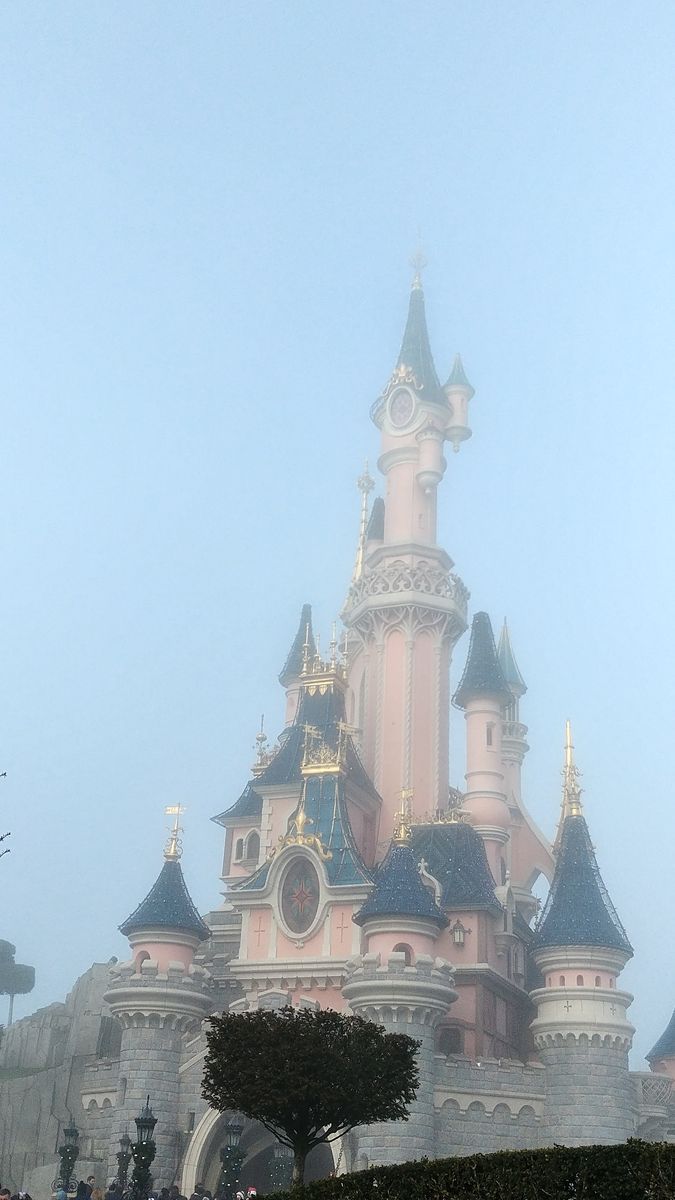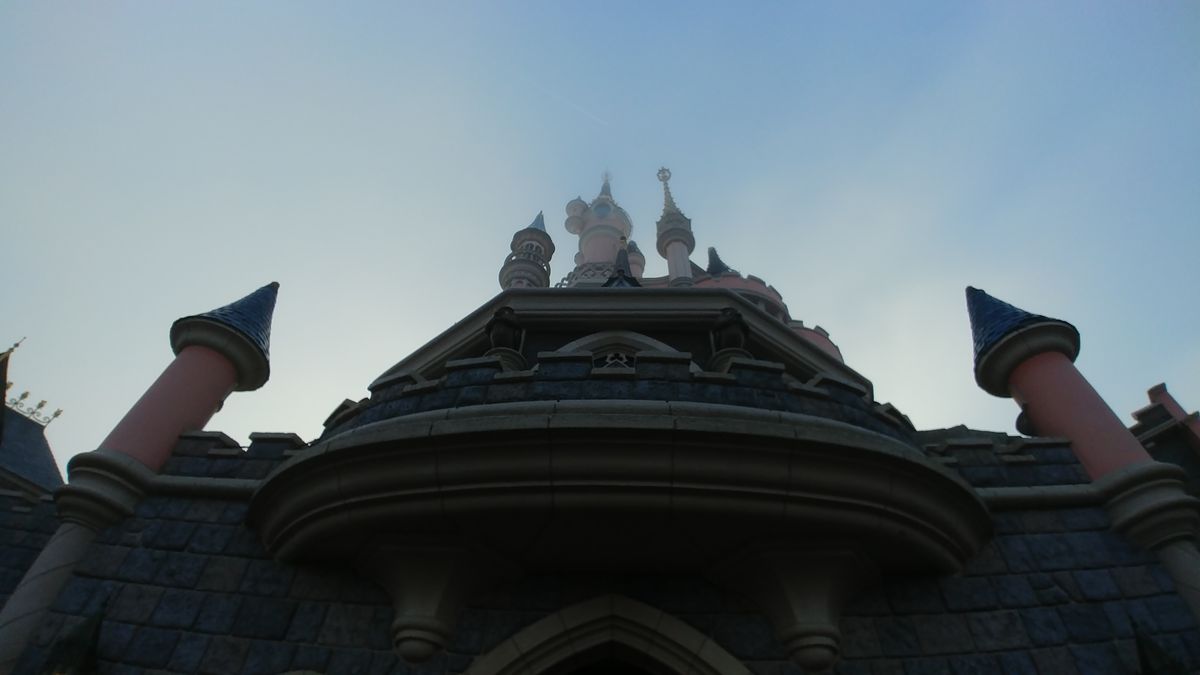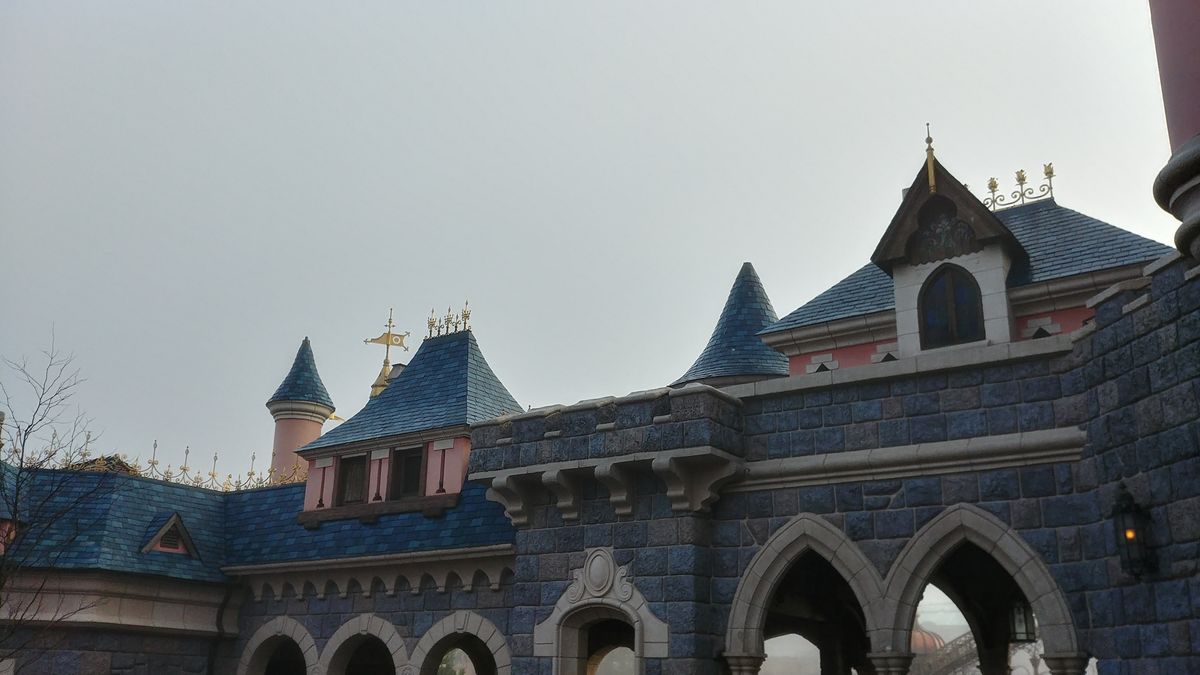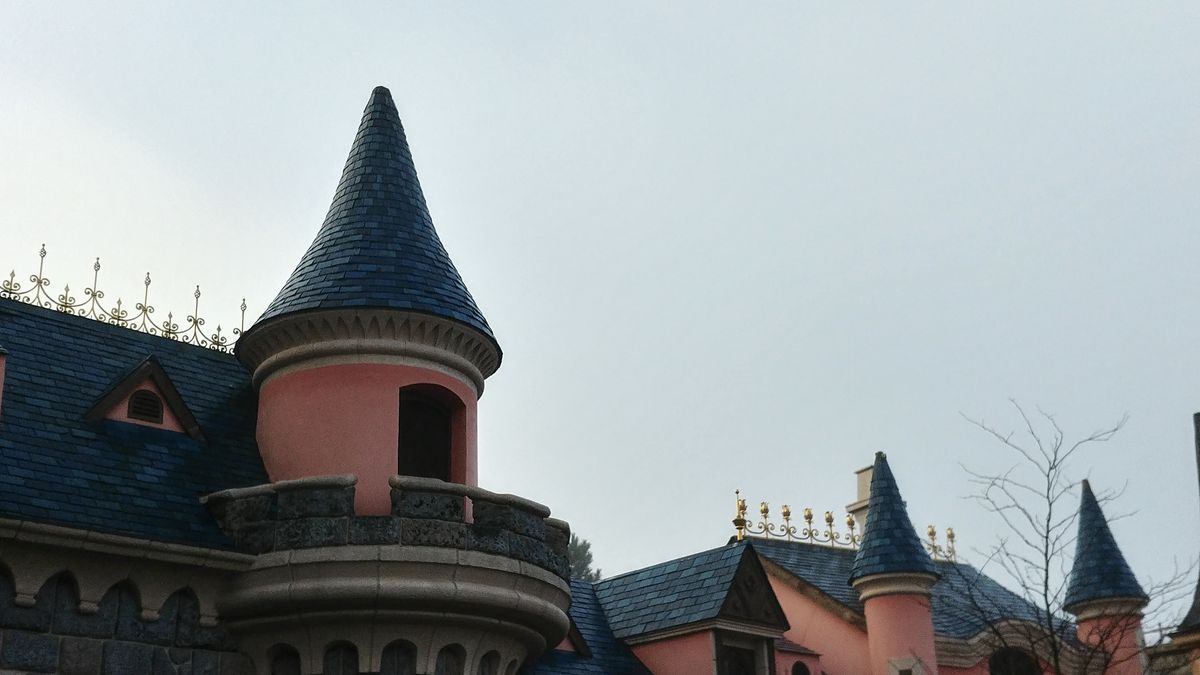 Pourquoi un tel choix ? Lundi dernier un fort vent a soufflé en région parisienne comme sur la plupart de la France métropolitaine, et une des flèches dorées du château est tombée dans la cour du château sans faire de blessé. Ceci pose la question de la maintenance? Comment un tel incident peut-il arrivé alors que le parc n'a pas subi de fortes tempêtes depuis l'ouragan de1999 ? Pire, pourquoi après la réhabilitation de l'été 2016 une telle chose peut arriver ? Autant de question qui mettent en doute (une nouvelle fois) la maintenance de la destination. Dans tous les cas, par mesure de précaution, certaines autres flèches du château ont été retirées depuis une semaine.
Why such a choice? Last Monday a strong wind blew in the Parisian region as on most of metropolitan France, and one of the Golden arrows of the castle fell in the courtyard of the castle without hurting. This raises the question of maintenance? How can such an incident happen when the park has not been in severe storms since the 1999 hurricane? Worse, why after the rehabilitation of the summer 2016 such a thing can happen? So many questions that challenge (once again) the maintenance of the destination. In any case, as a precaution, some of the other arrows in the castle have been removed for a week.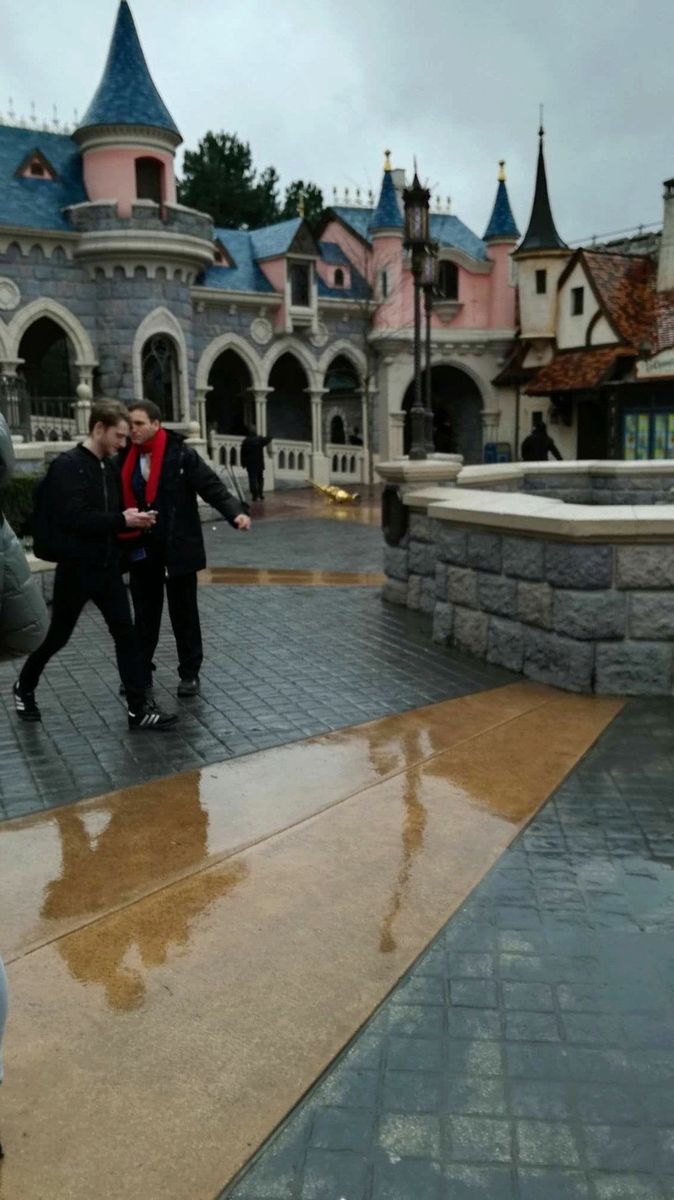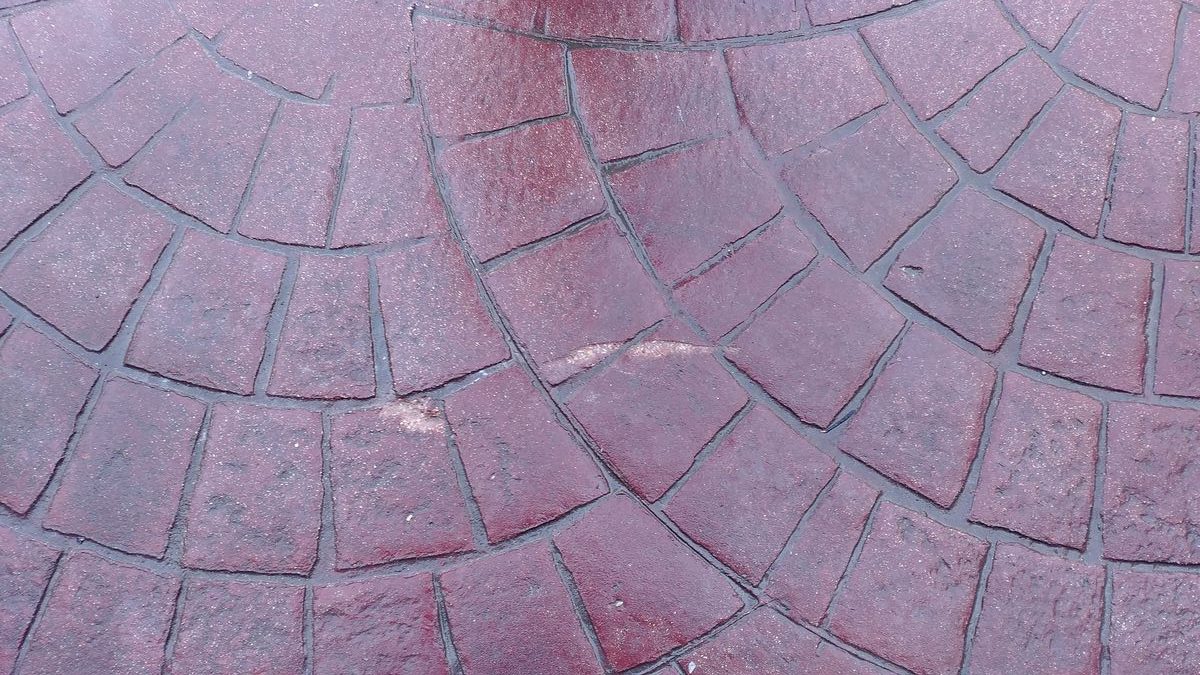 A Fantasyland, l'attraction blanche neige est en révision technique jusqu'au 22 décembre. Elle rouvrira pour les vacances de fin d'année. L'occasion pour nous de (re)découvrir cette attraction mythique.
In Fantasyland, the Snow White Ride is in technical review until December 22nd. It will reopen for the holidays of the end of the year. The opportunity for us to (re)discover this mythical attraction.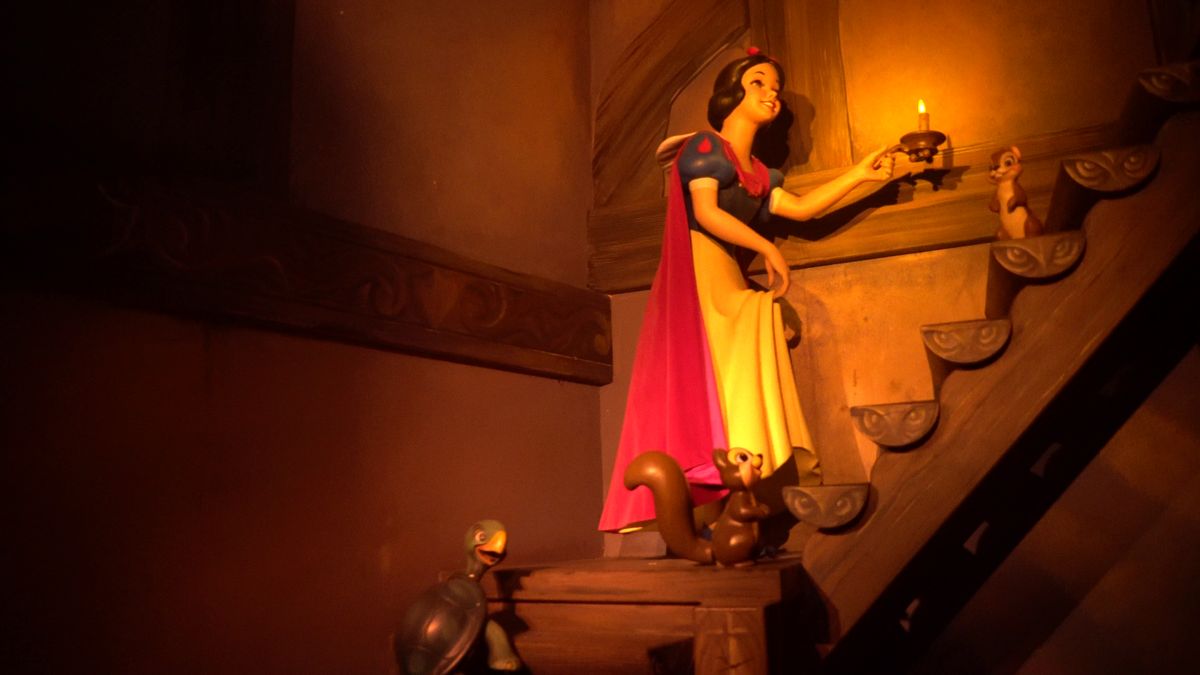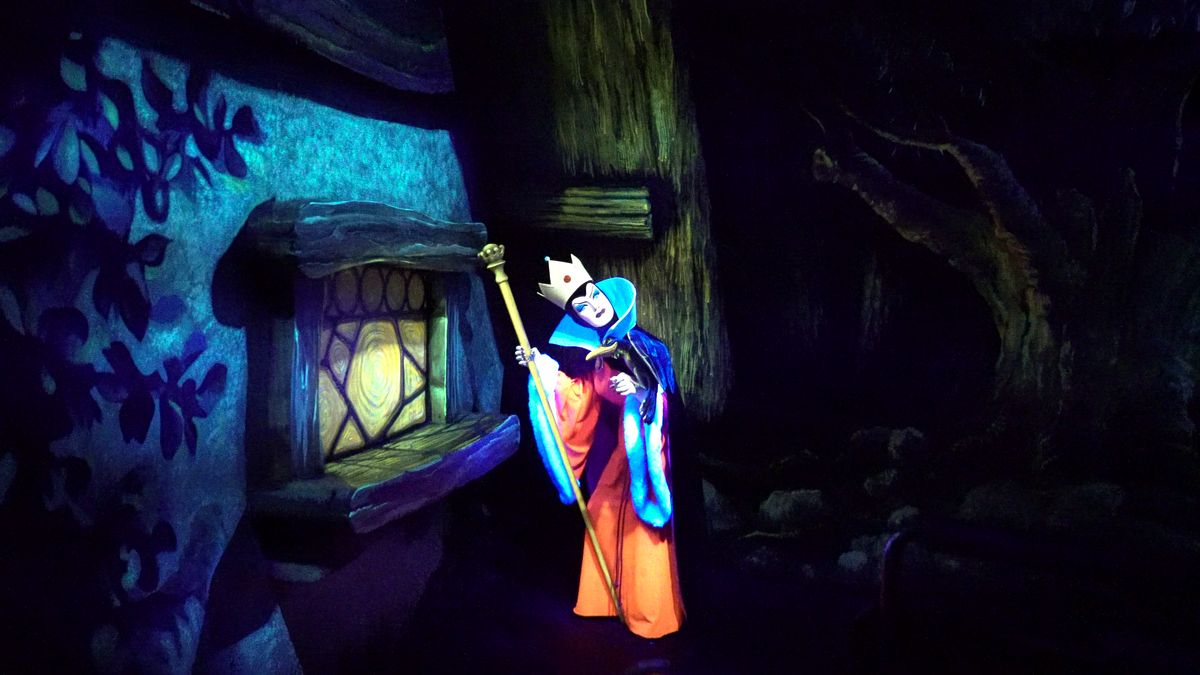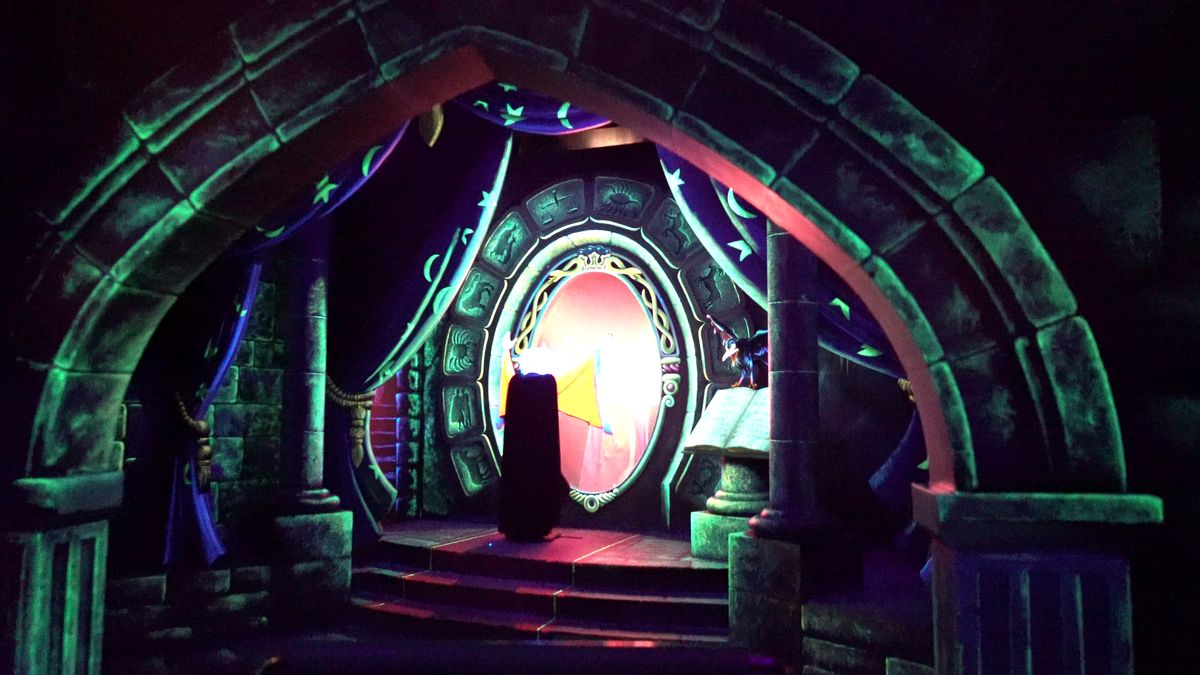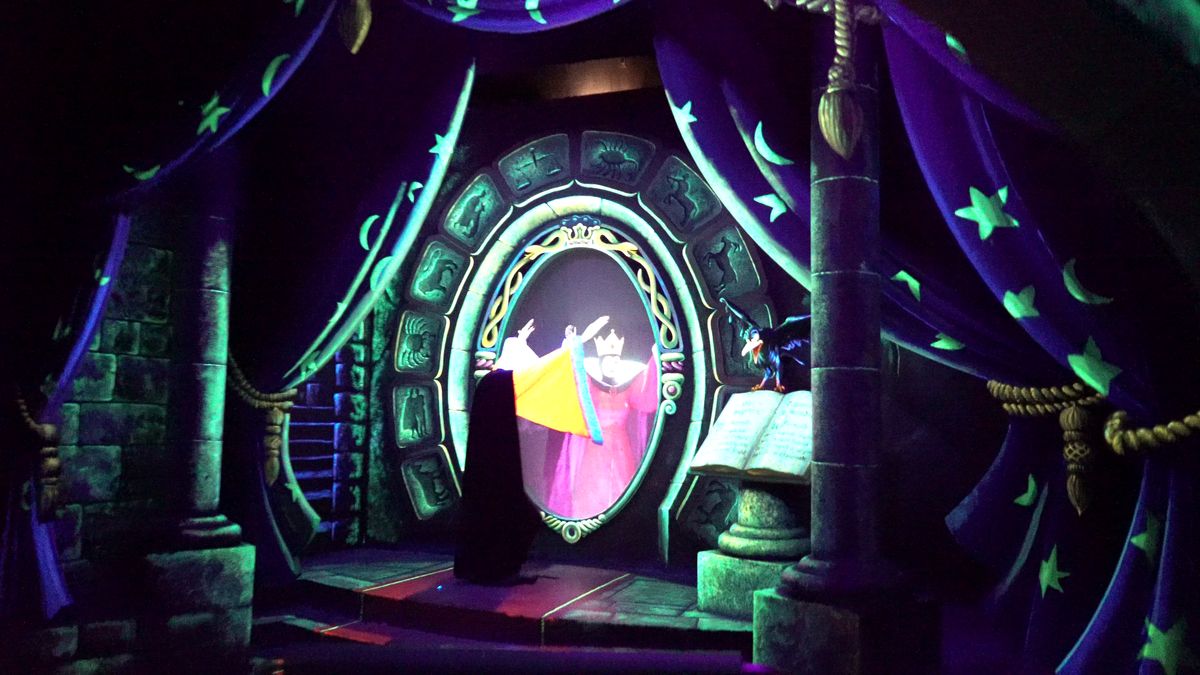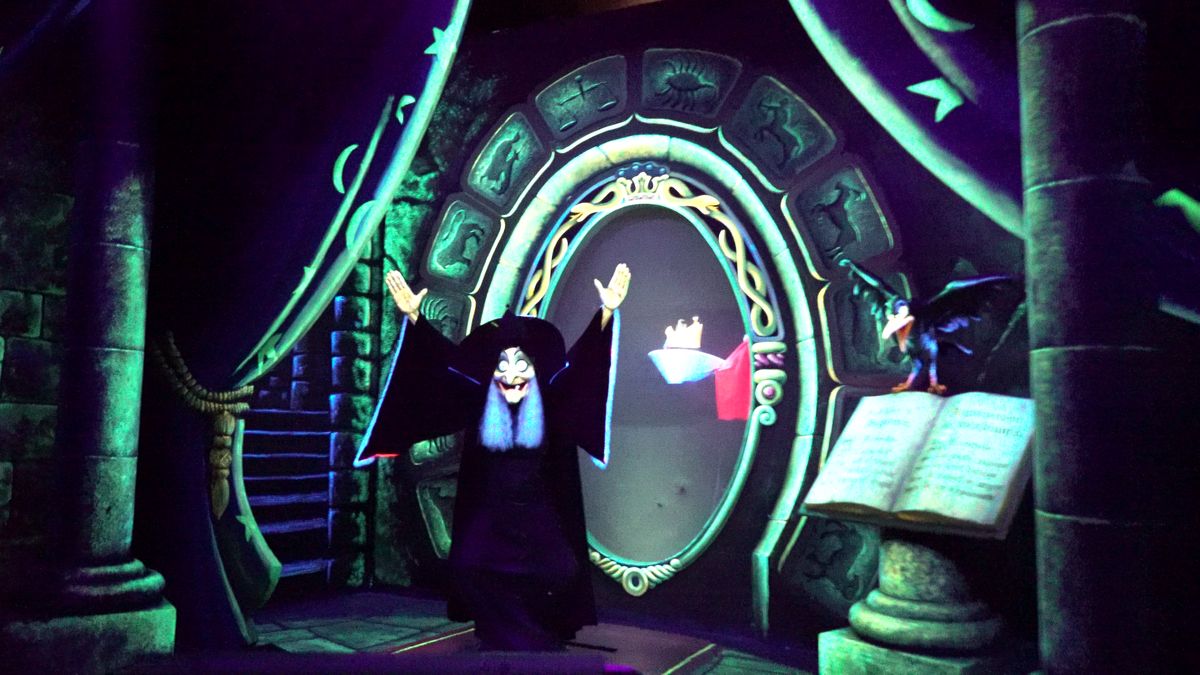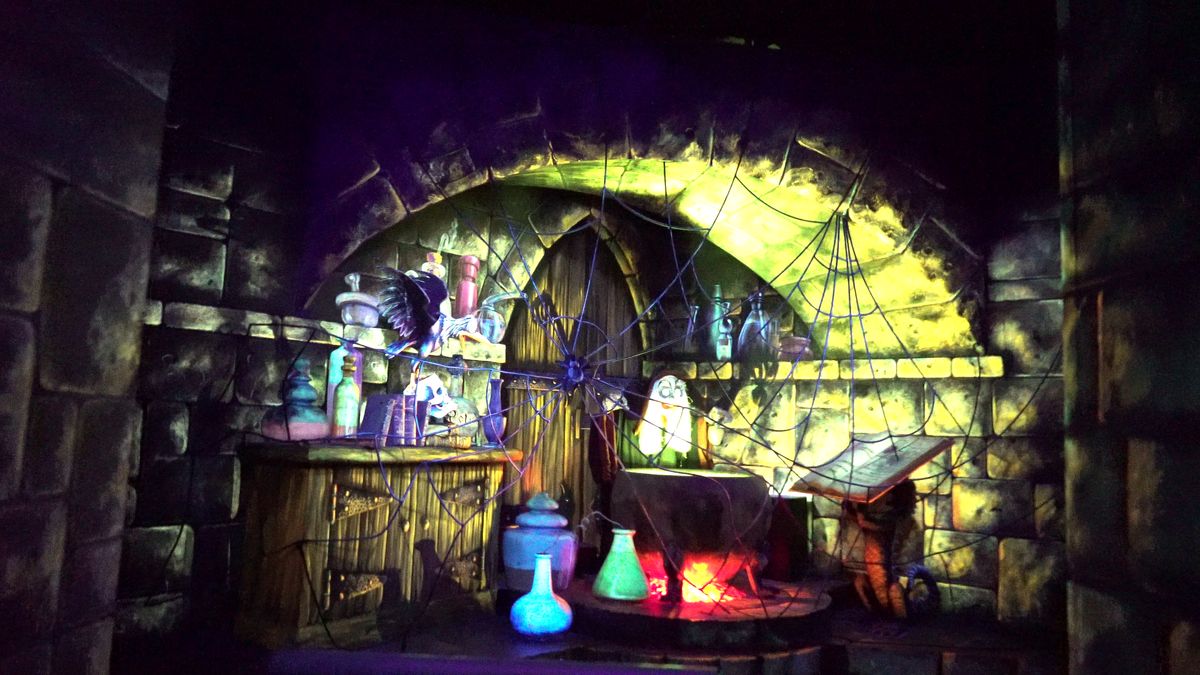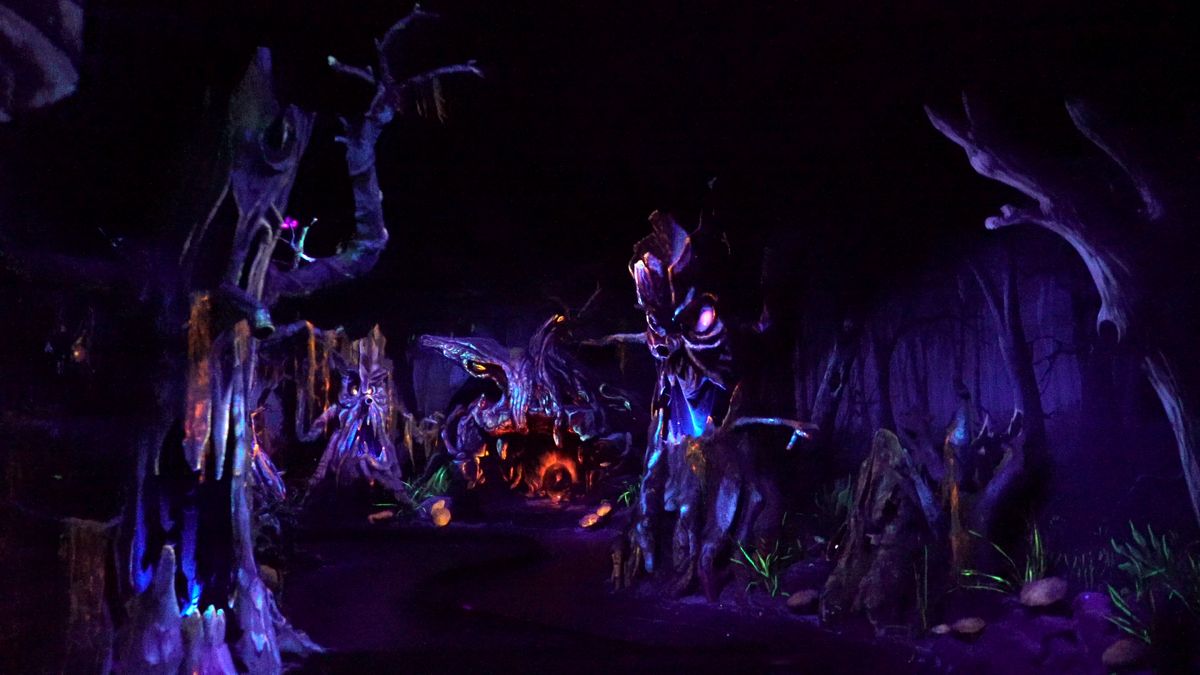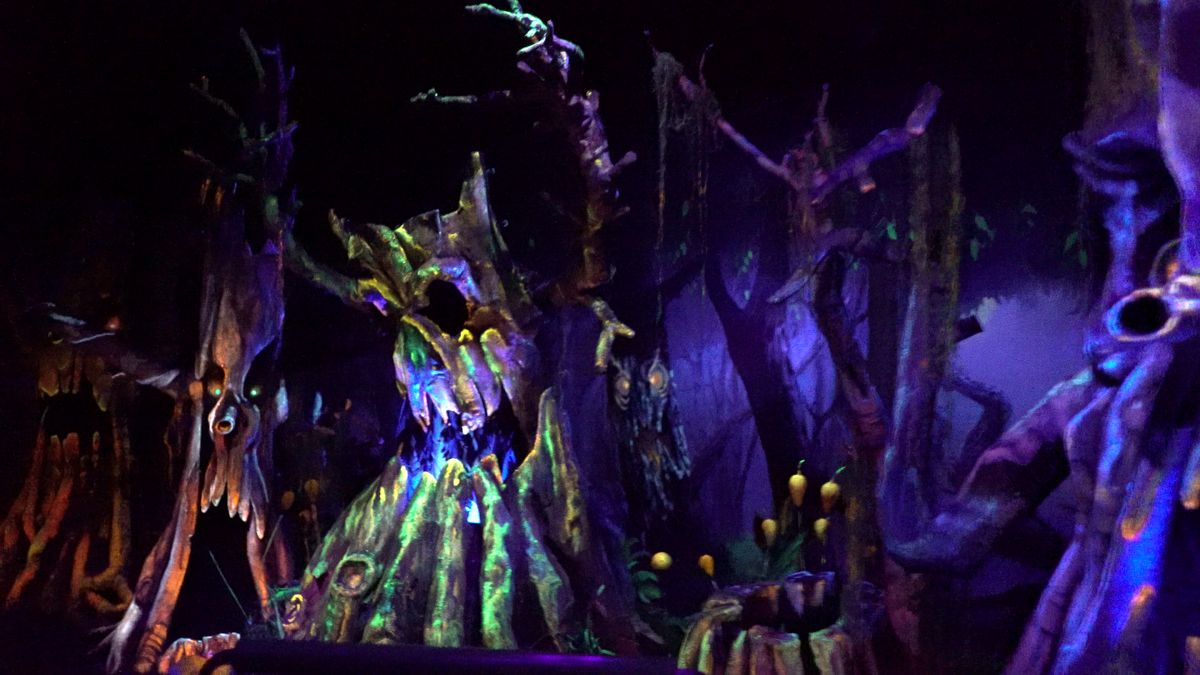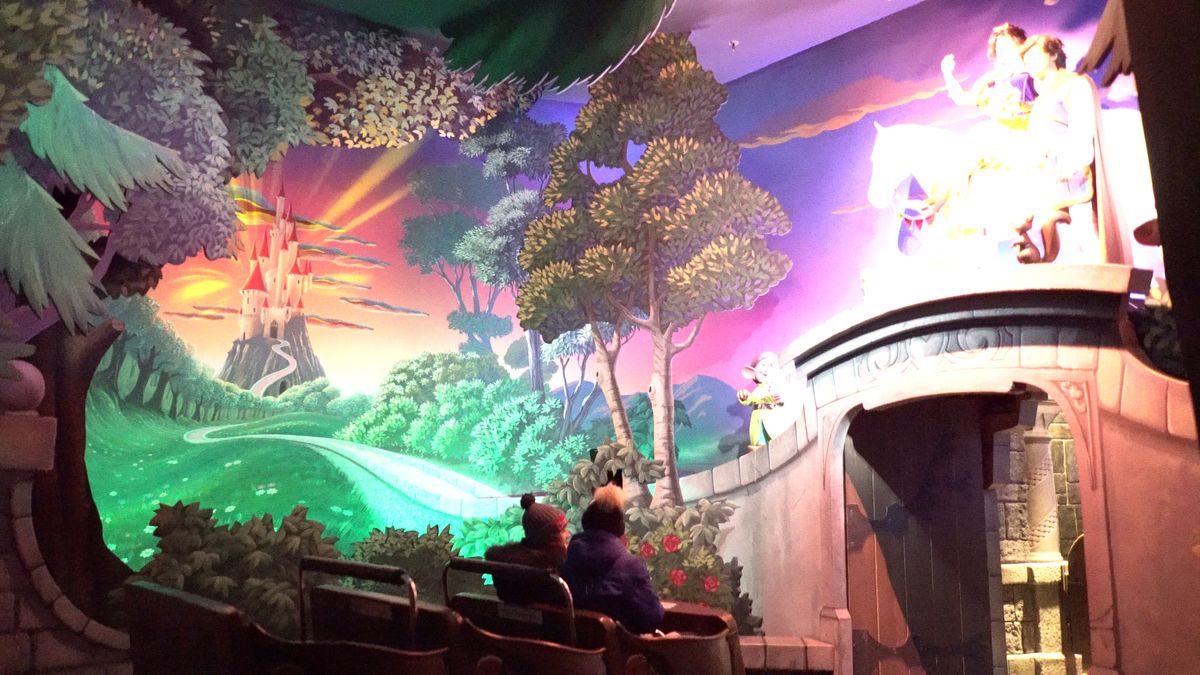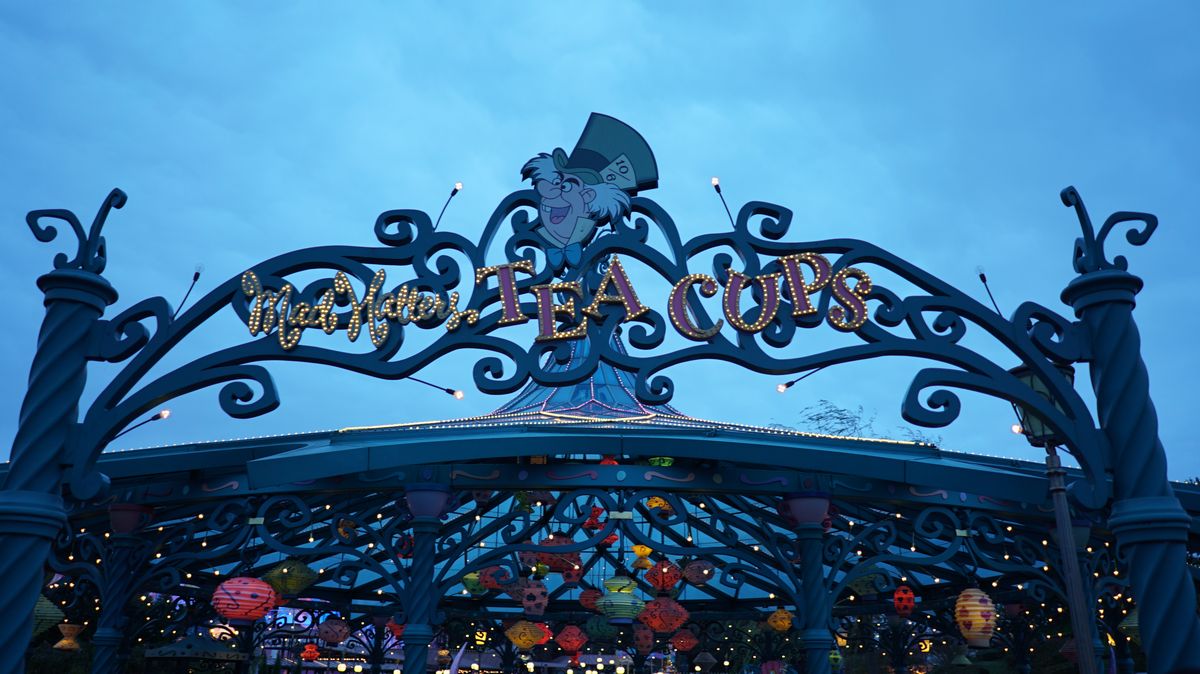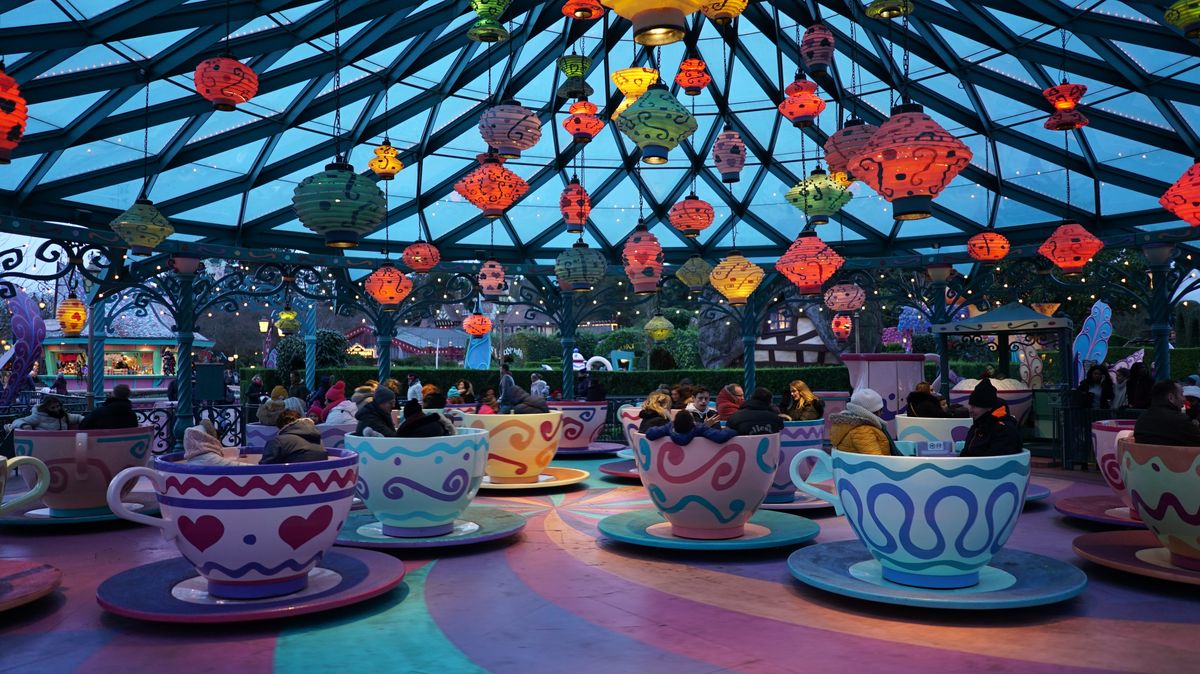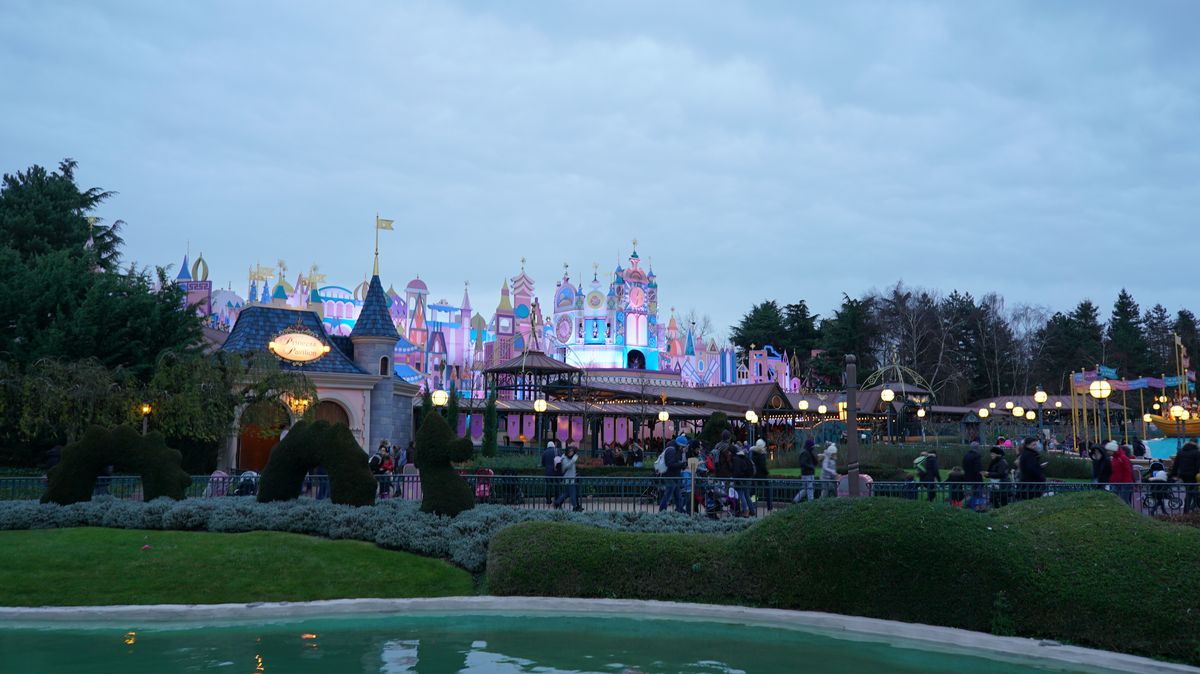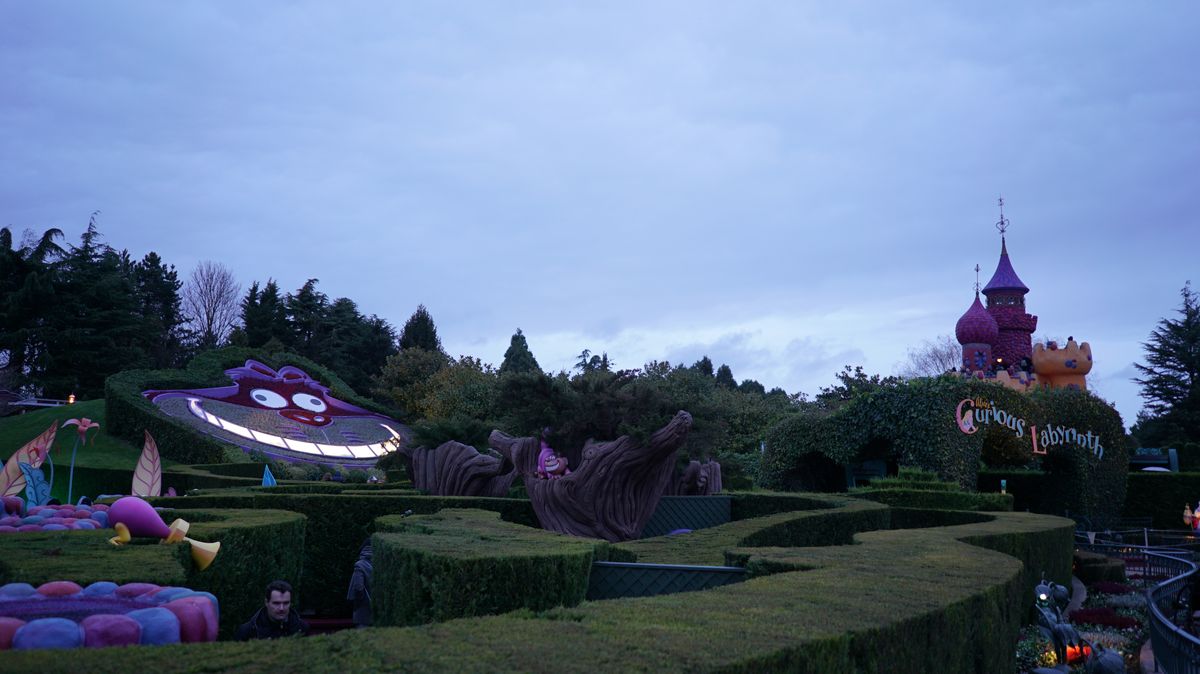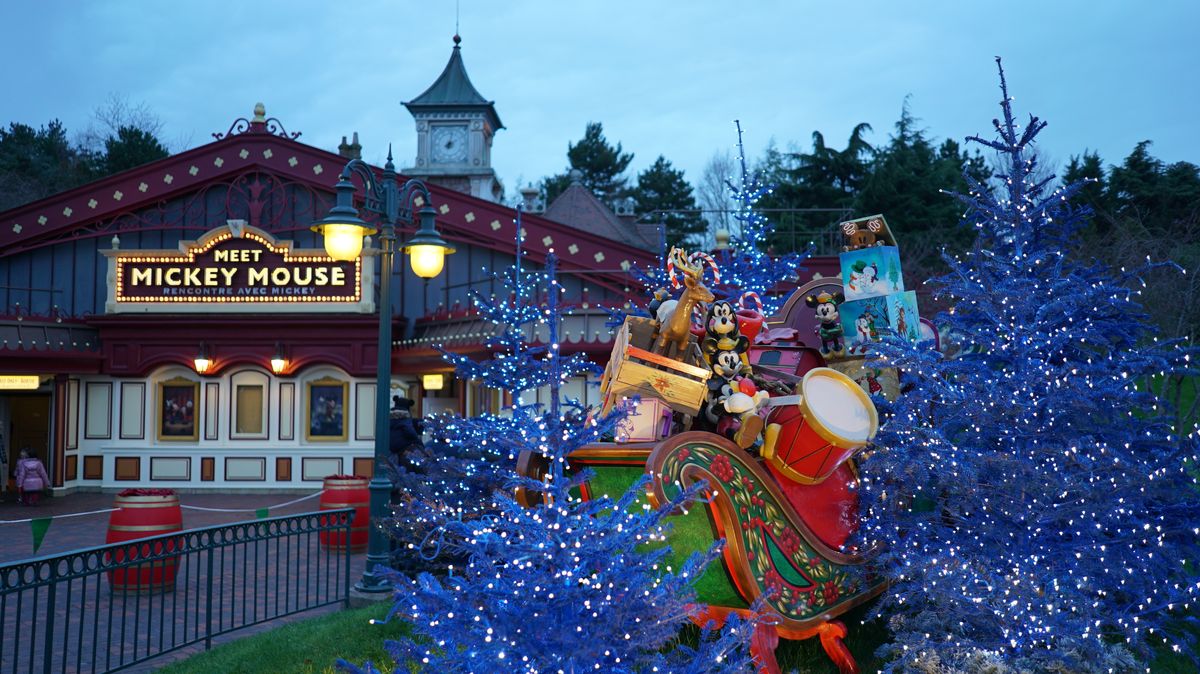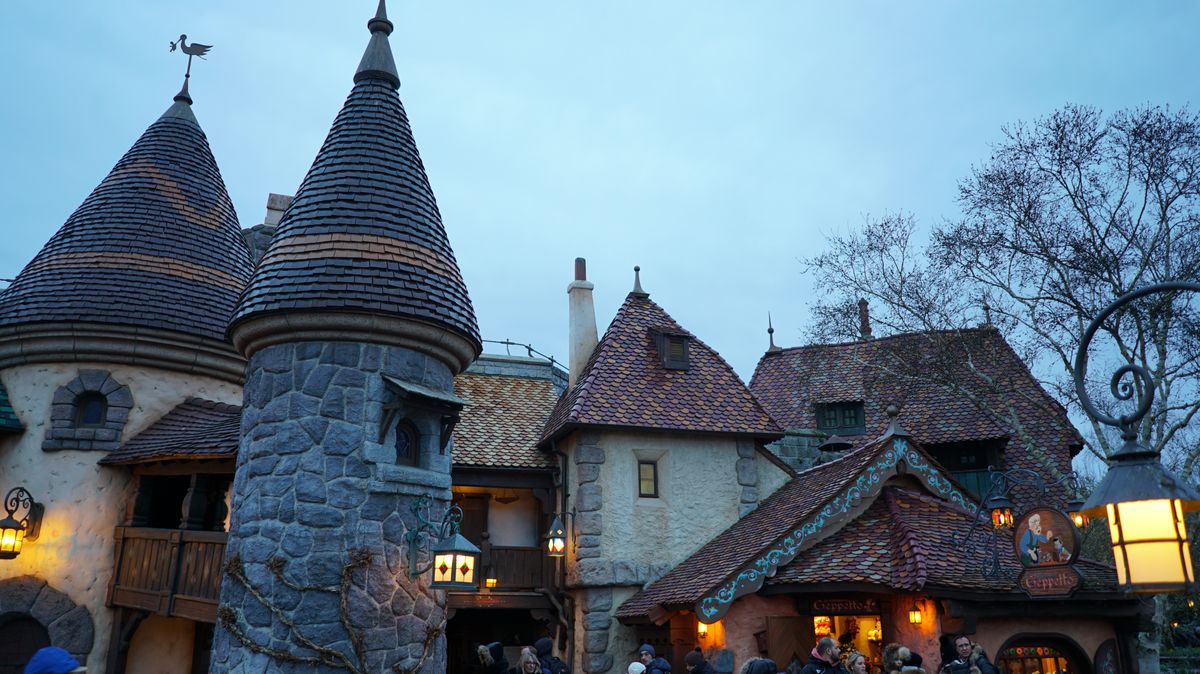 Pour lutter contre le froid, direction Pirates des Caraibes !
Découvrez notre nouvelle vidéo !
To resist against the cold, direction Pirates of the Caribbean!
Check out our new video!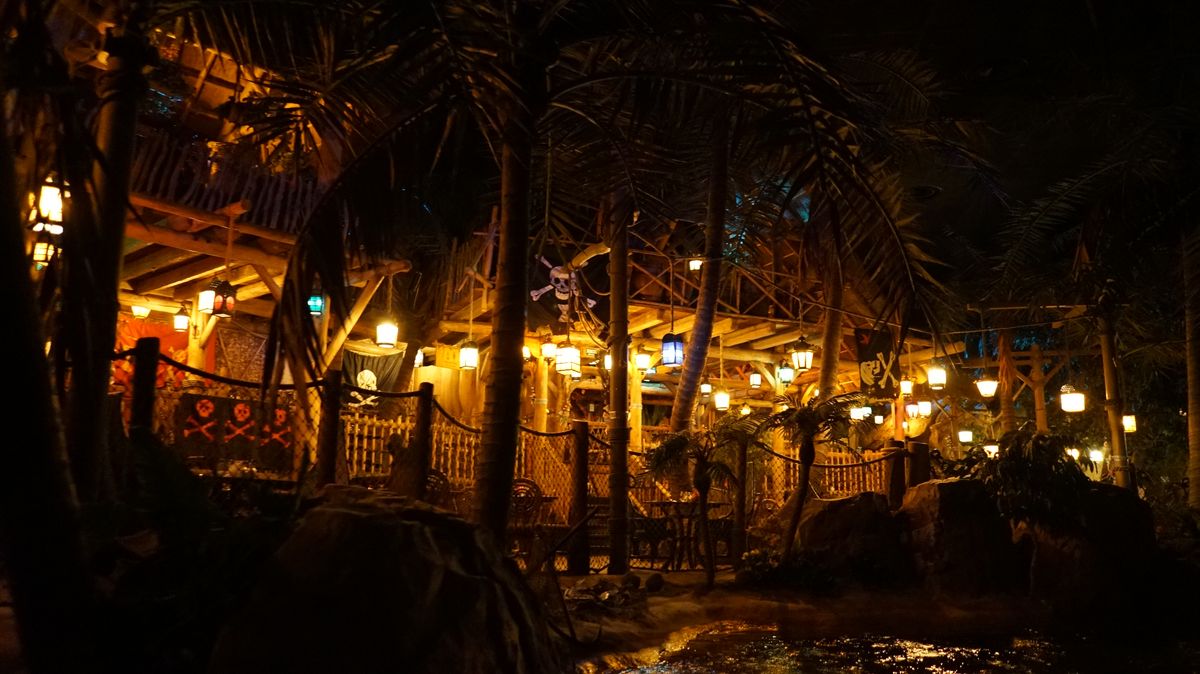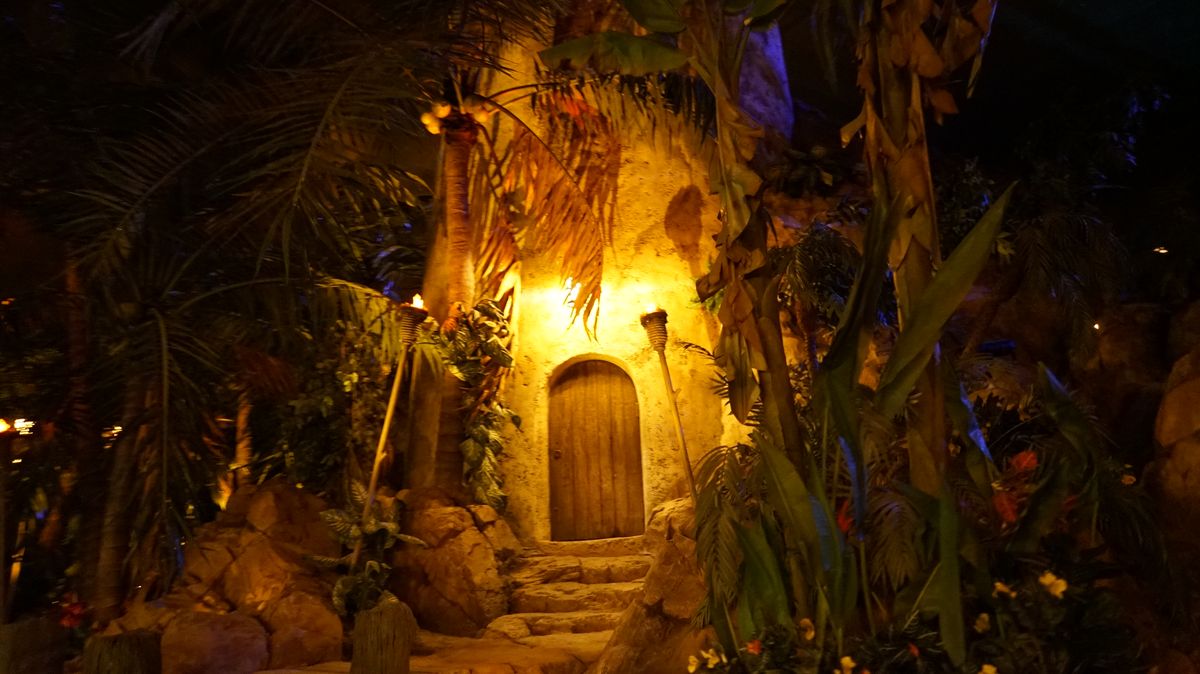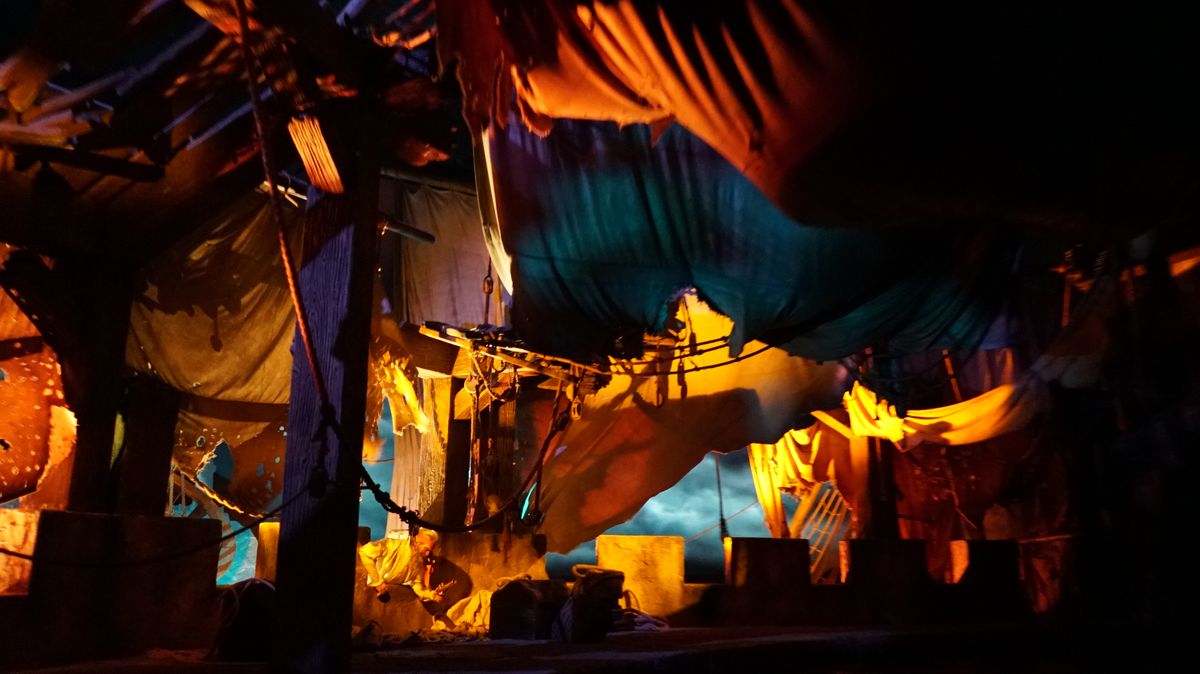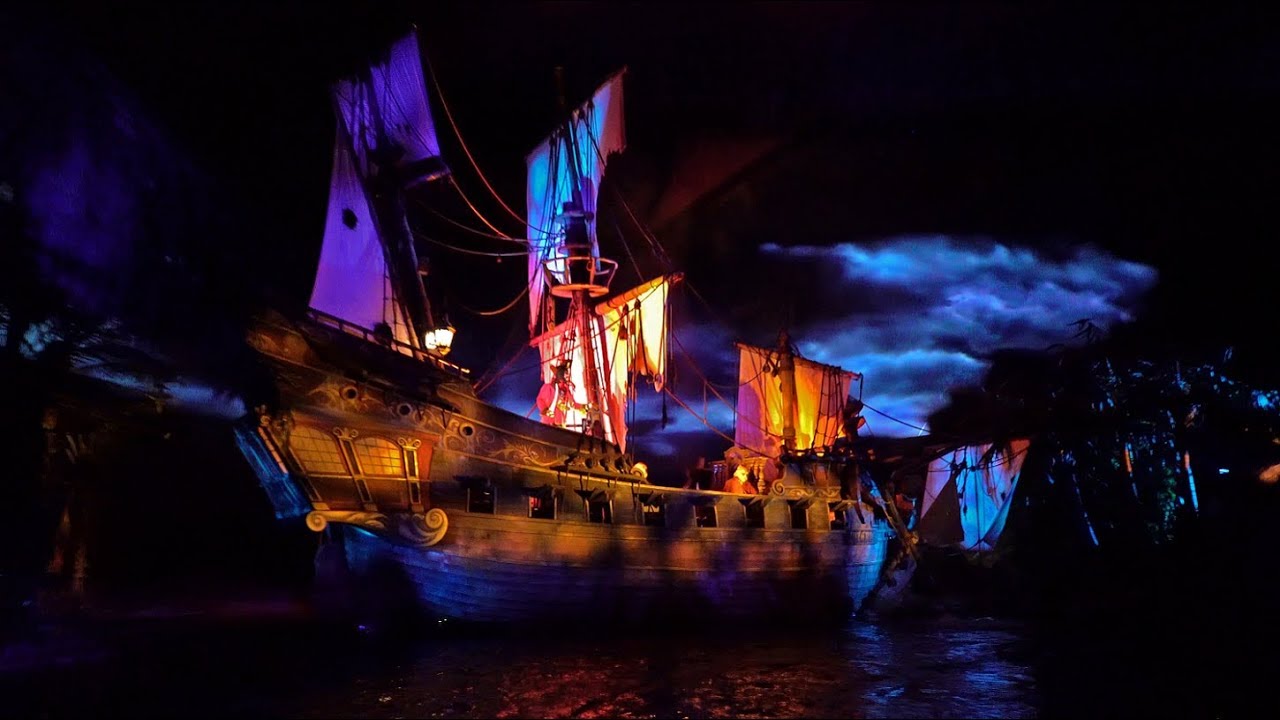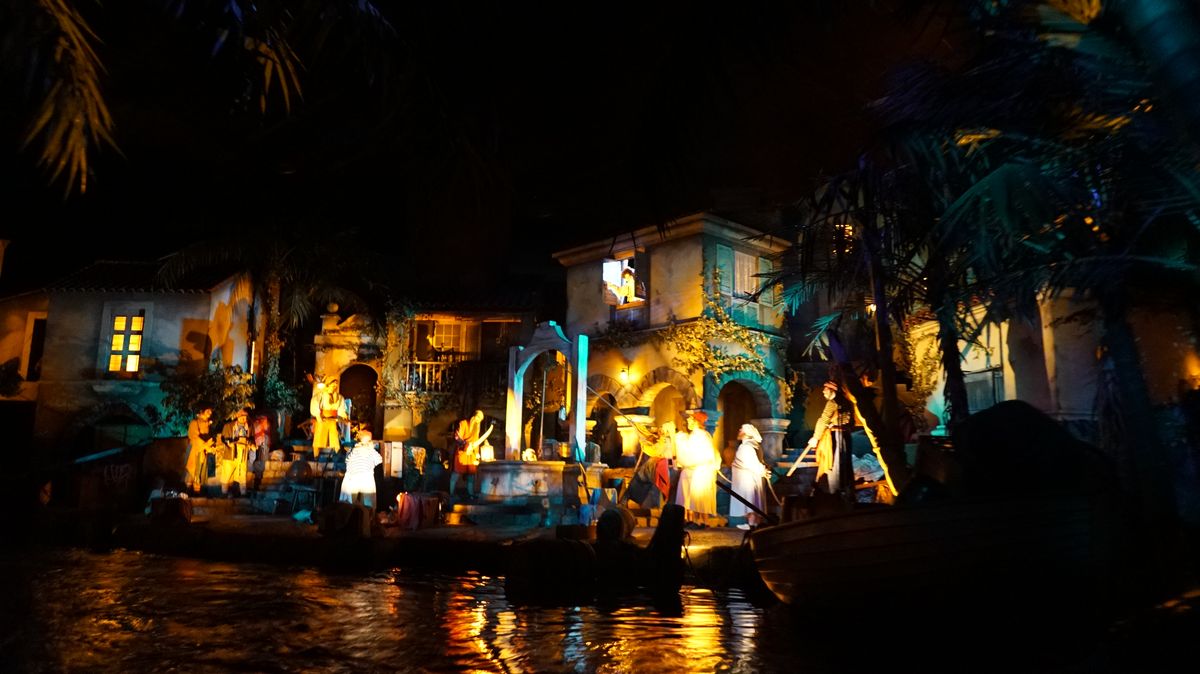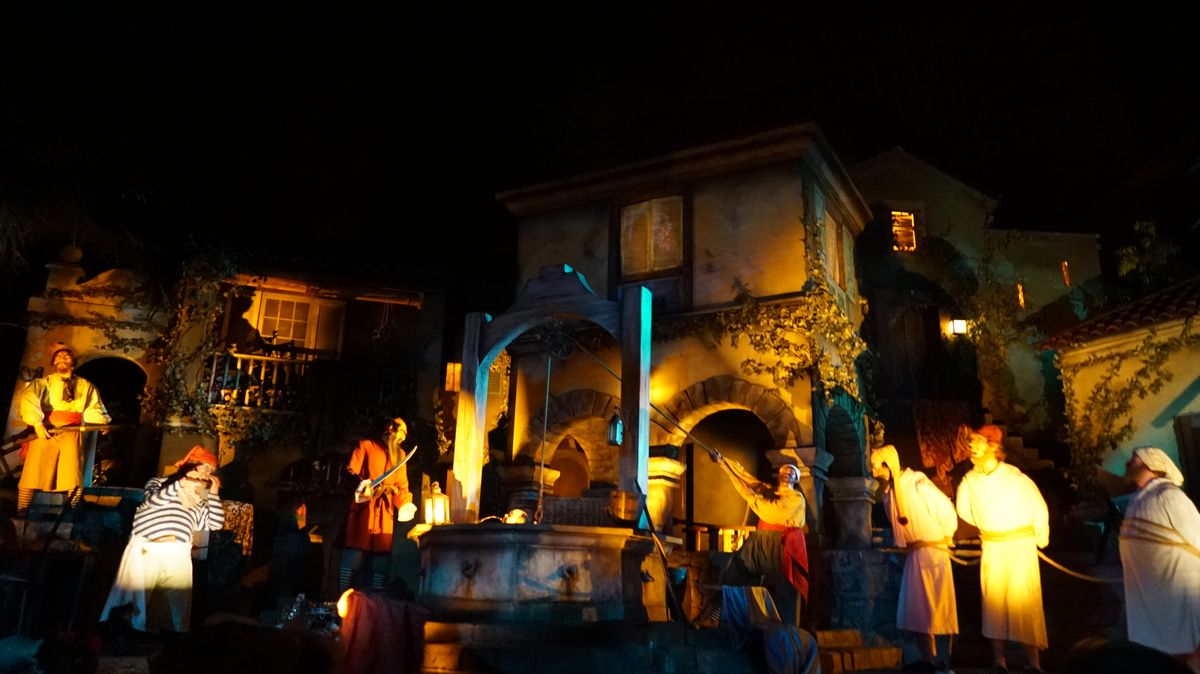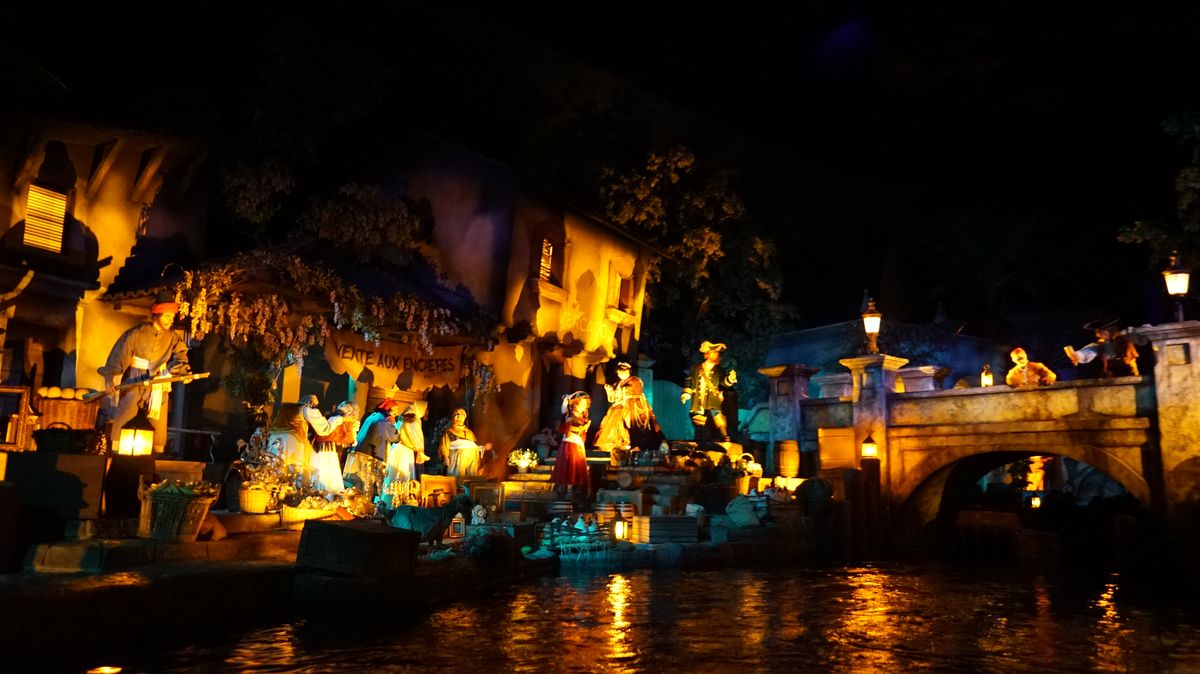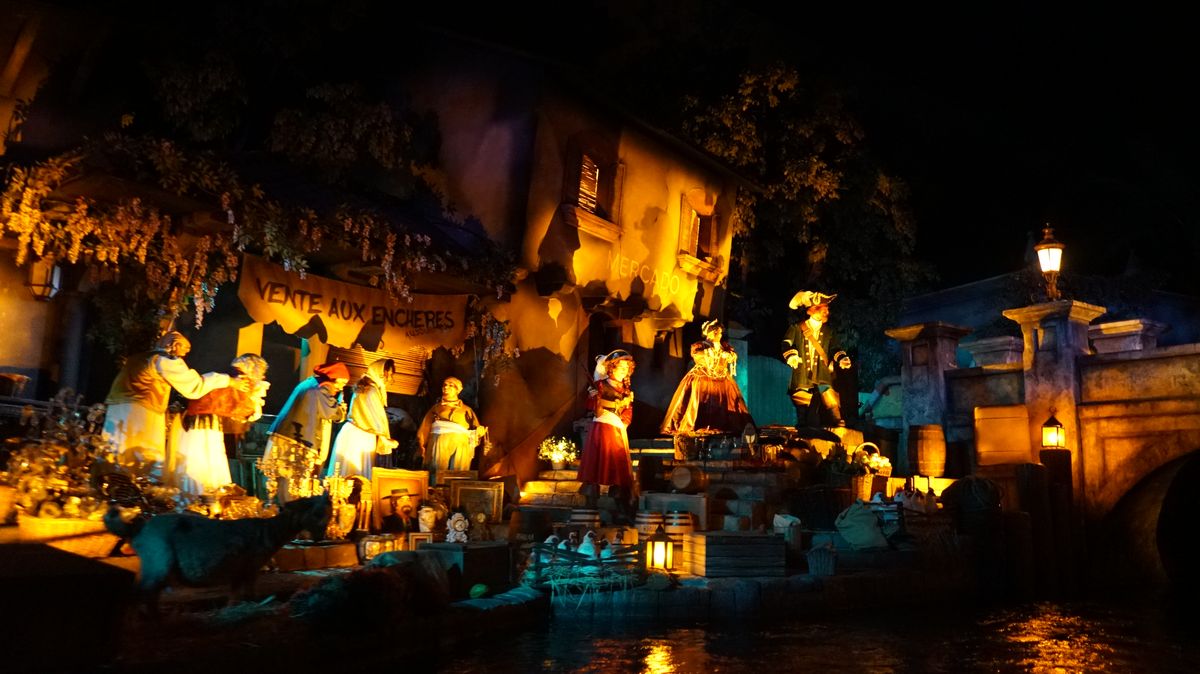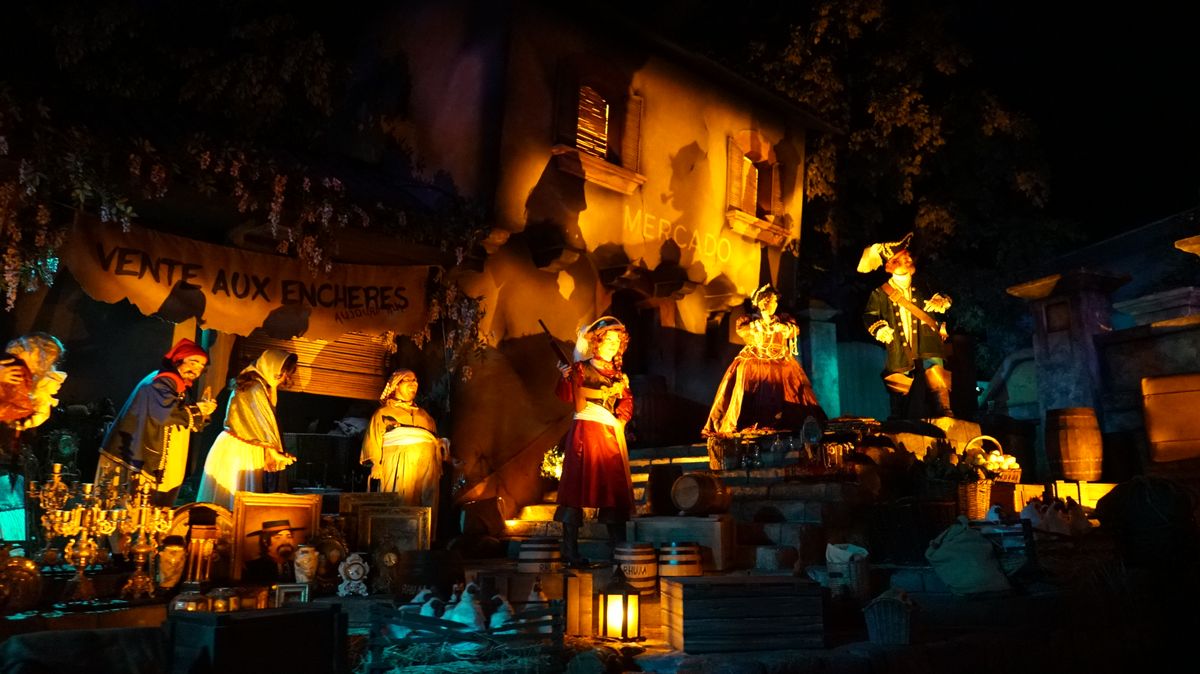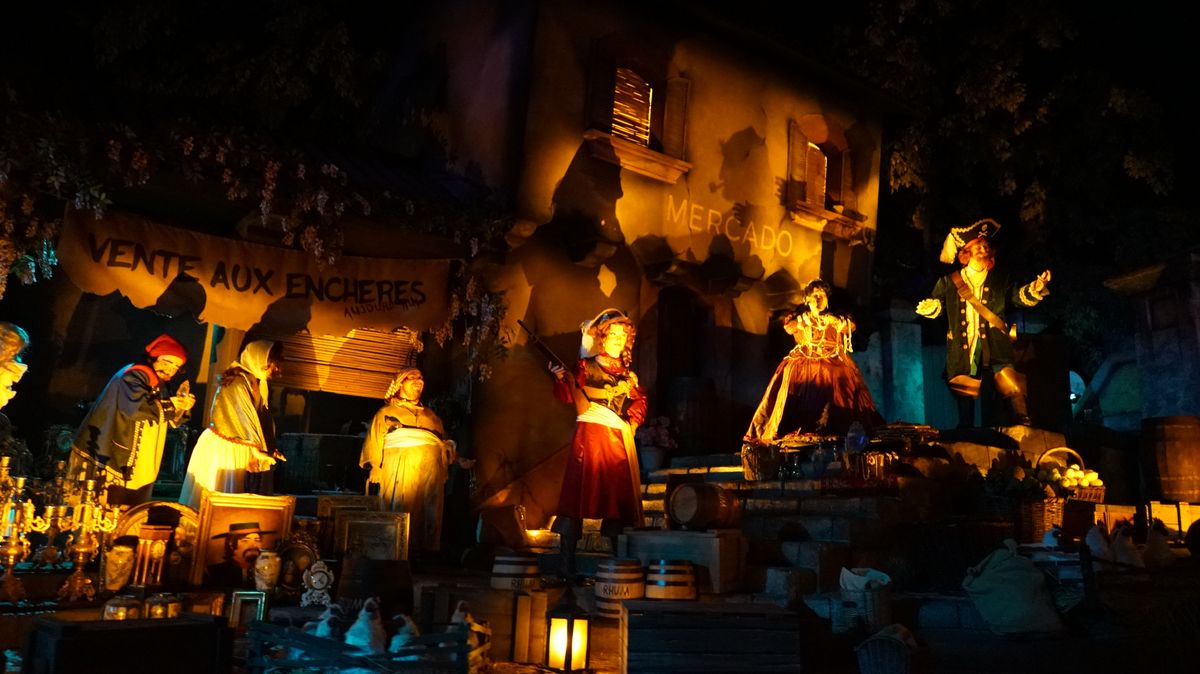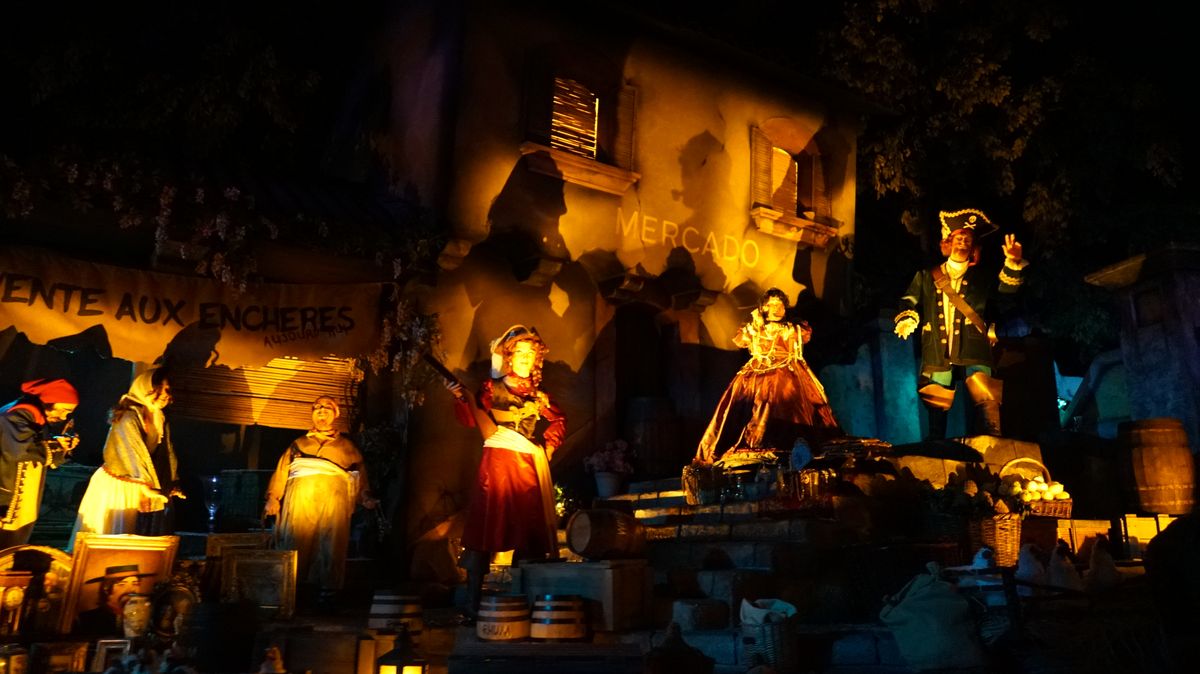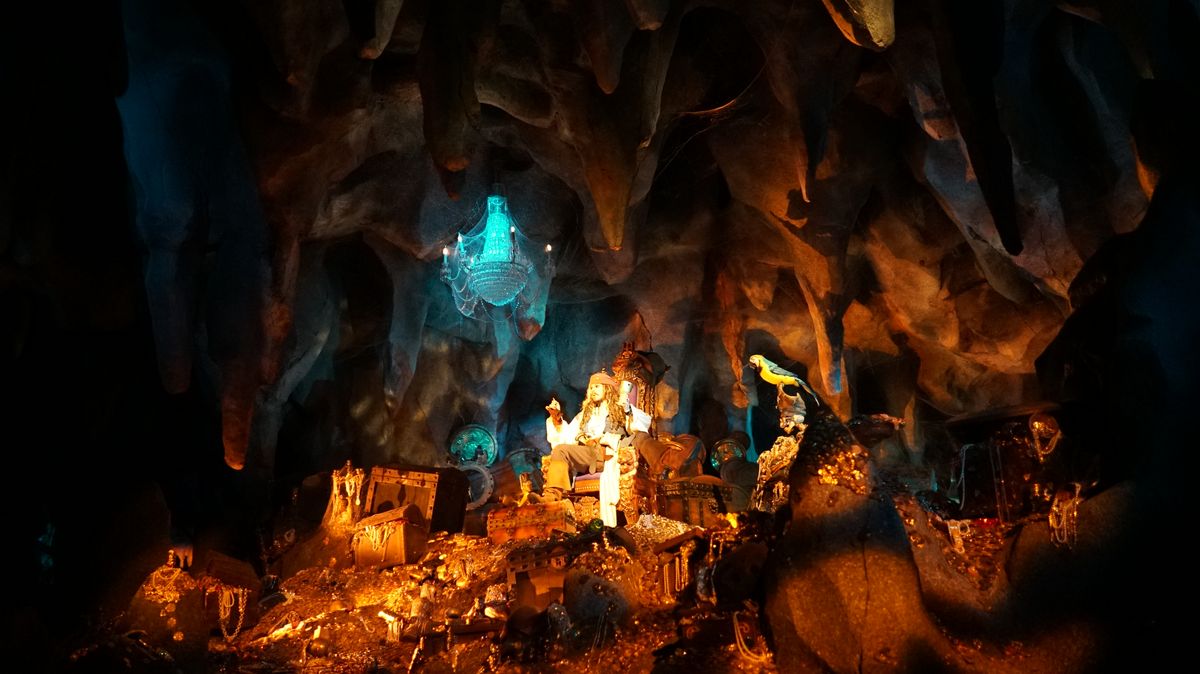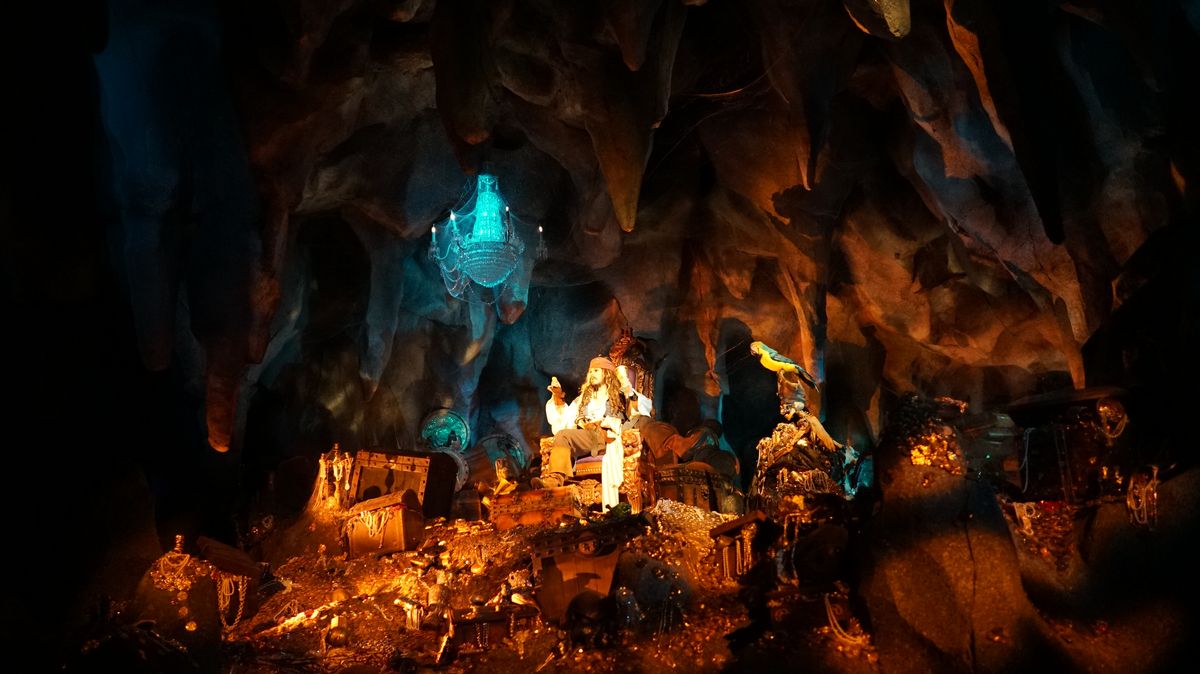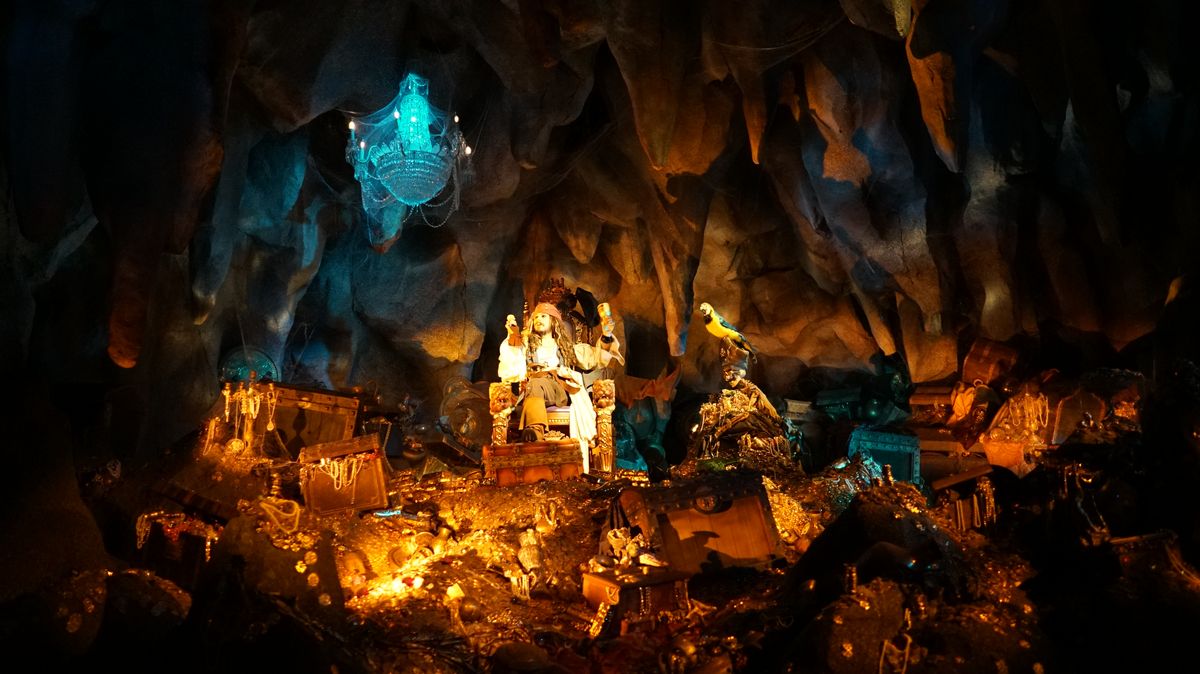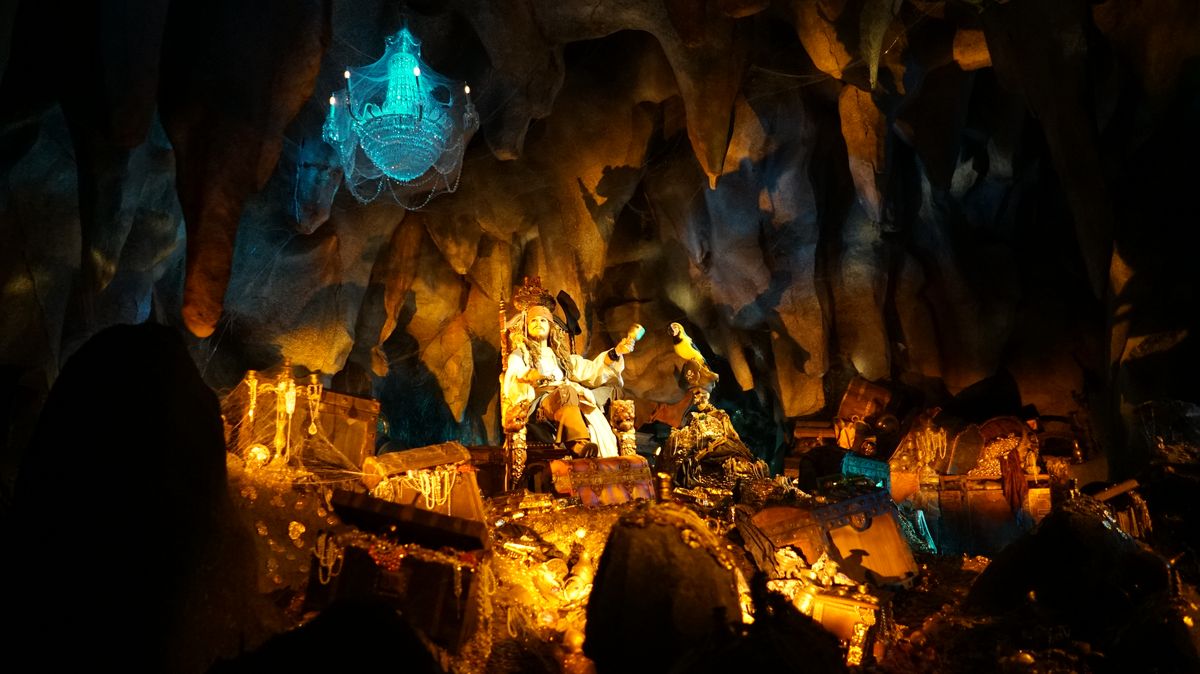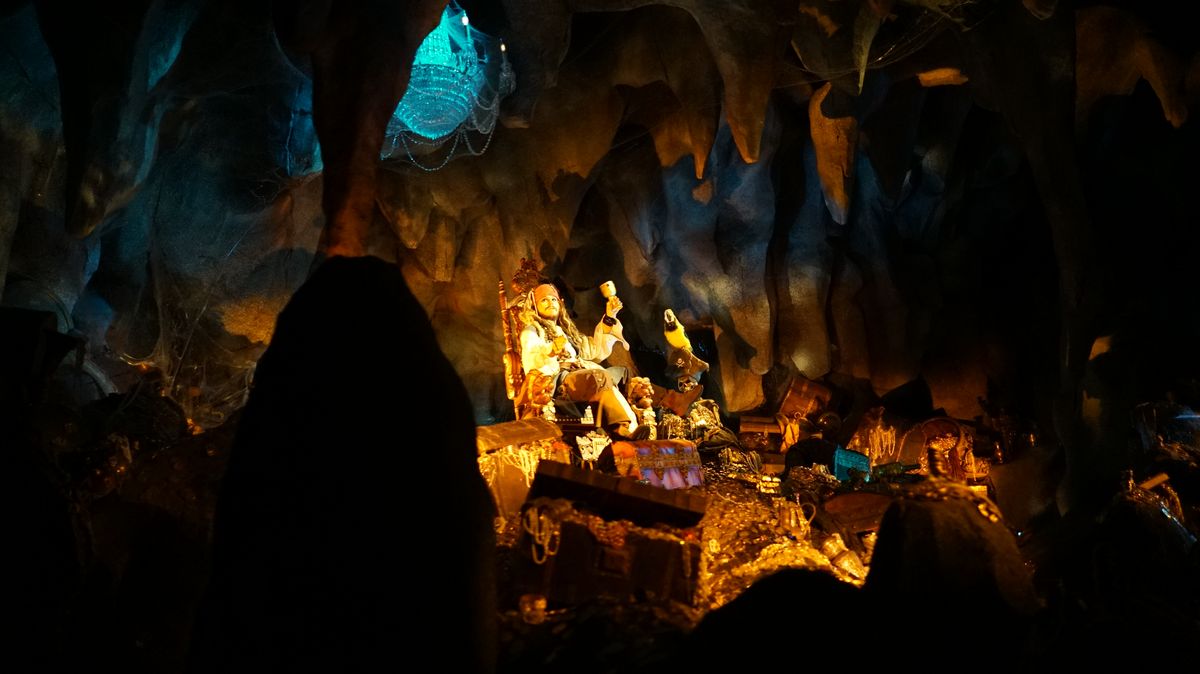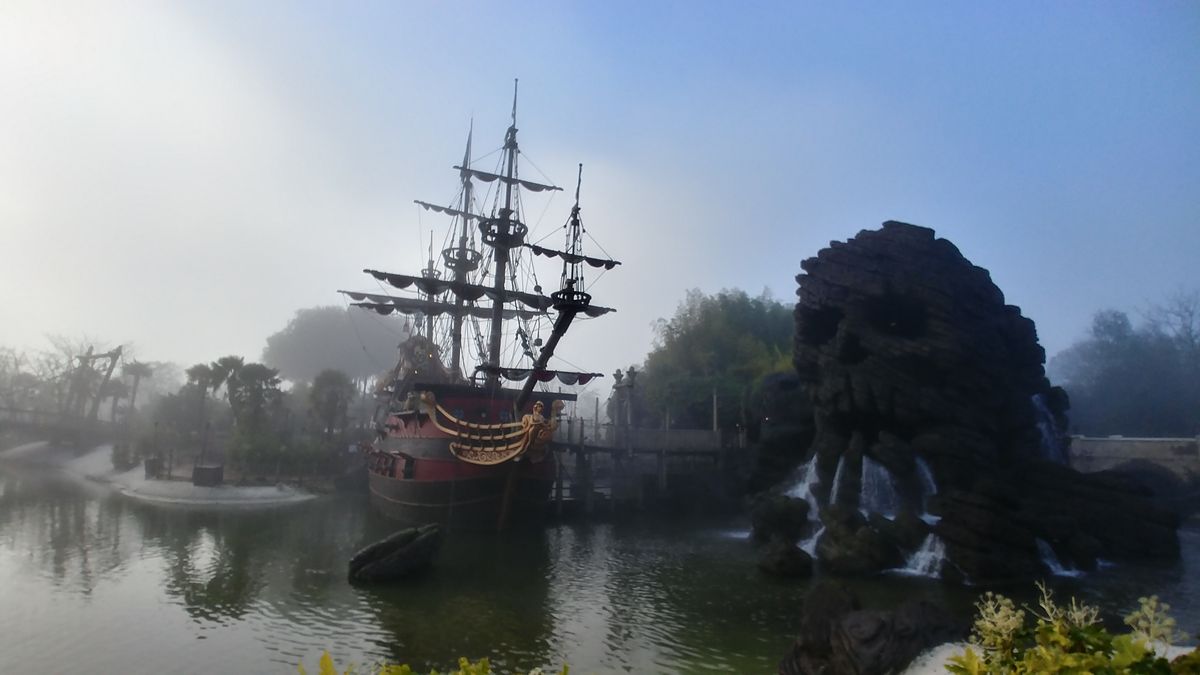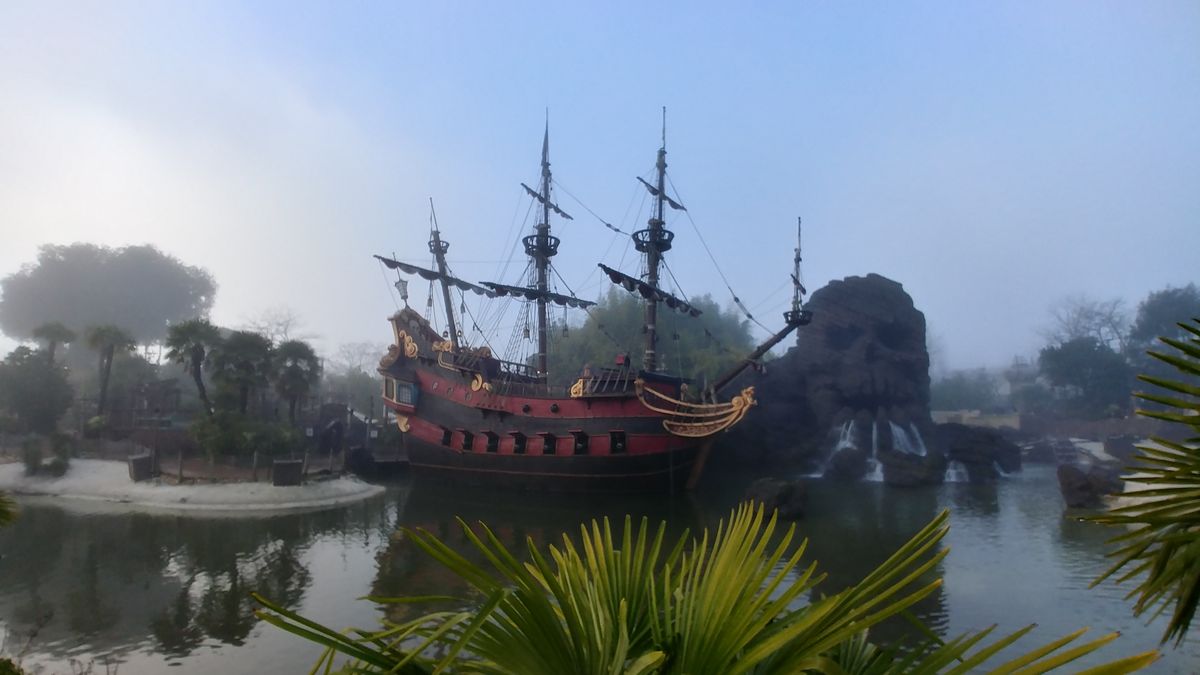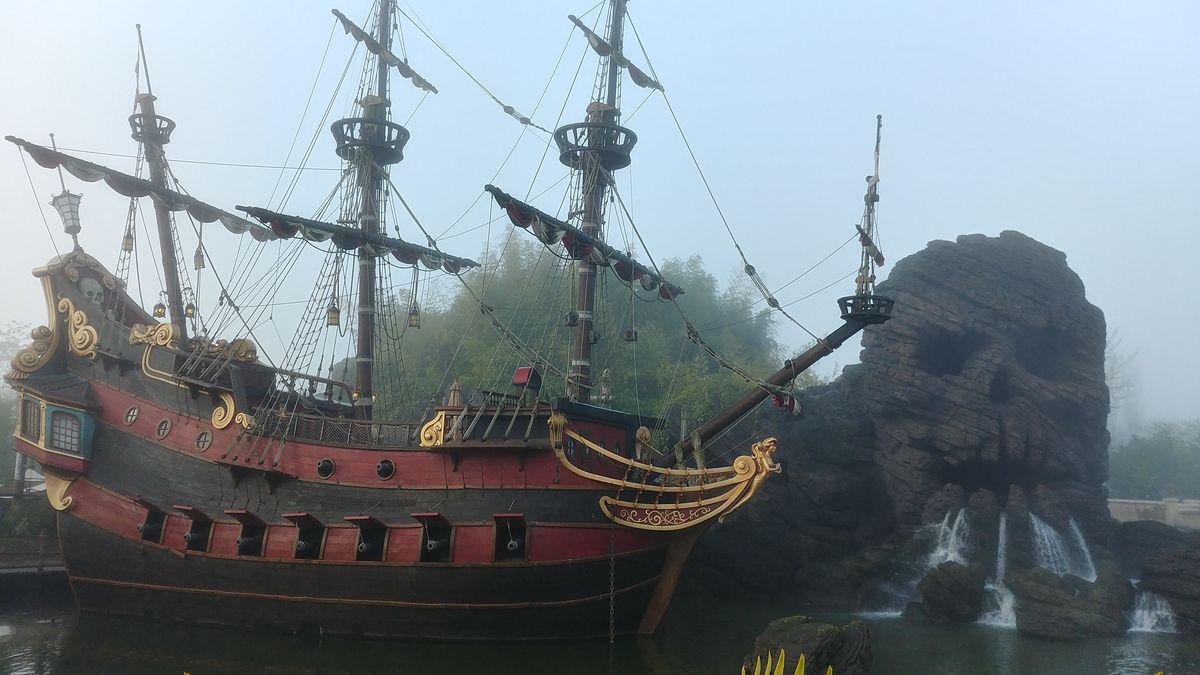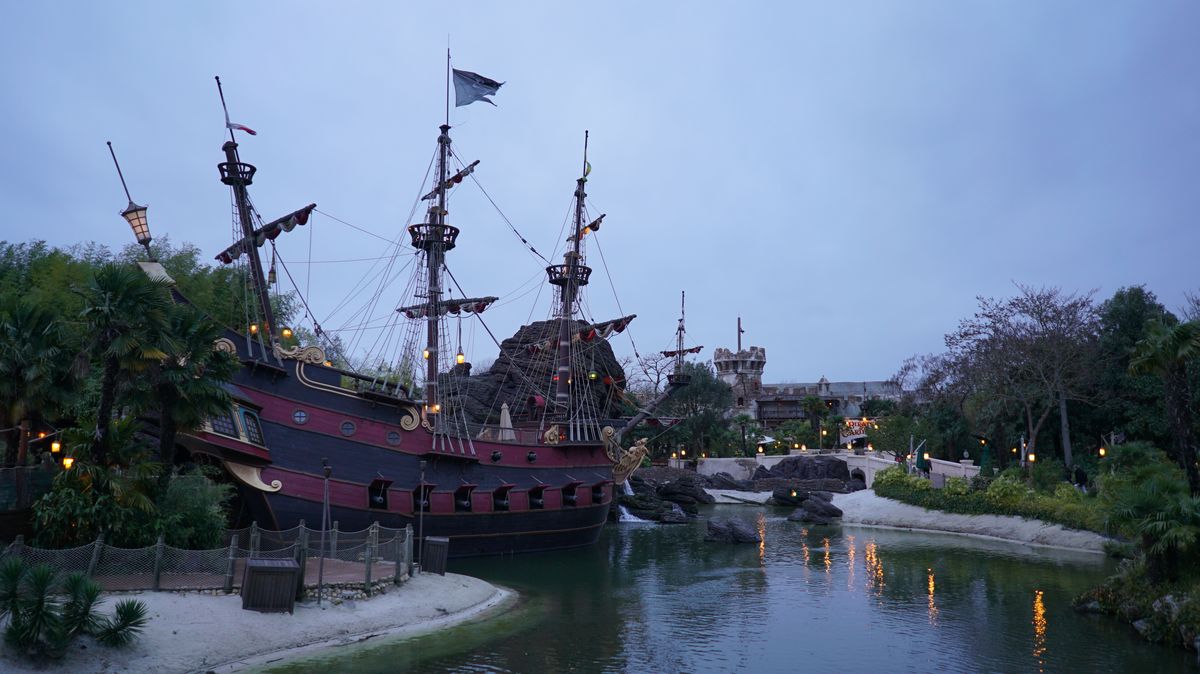 Le froid s'empare aussi d'Adventureland tandis que le pont suspendu est encore en rénovation
The cold also seizes Adventureland while the suspension bridge is still under renovation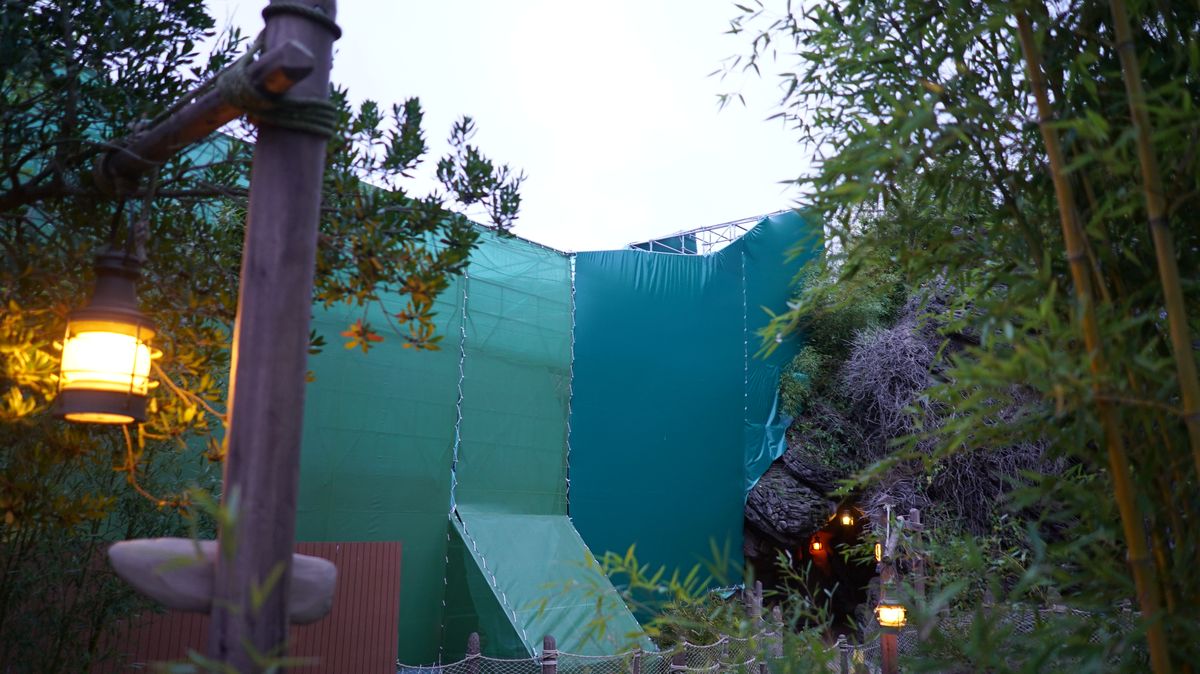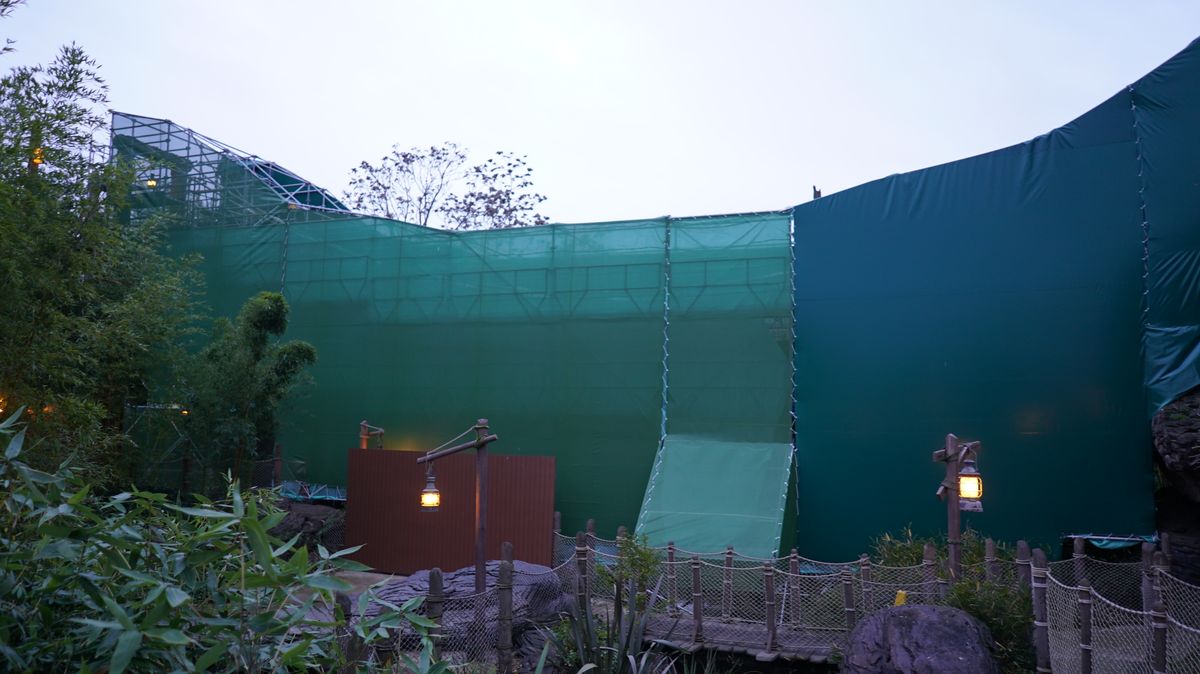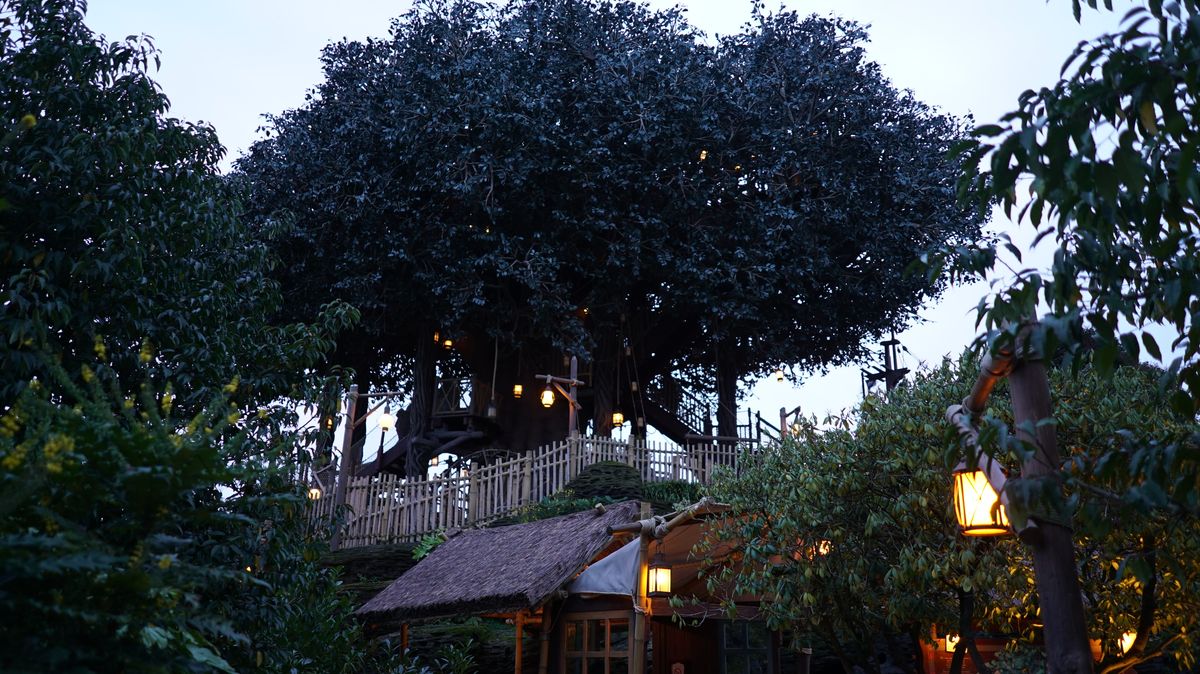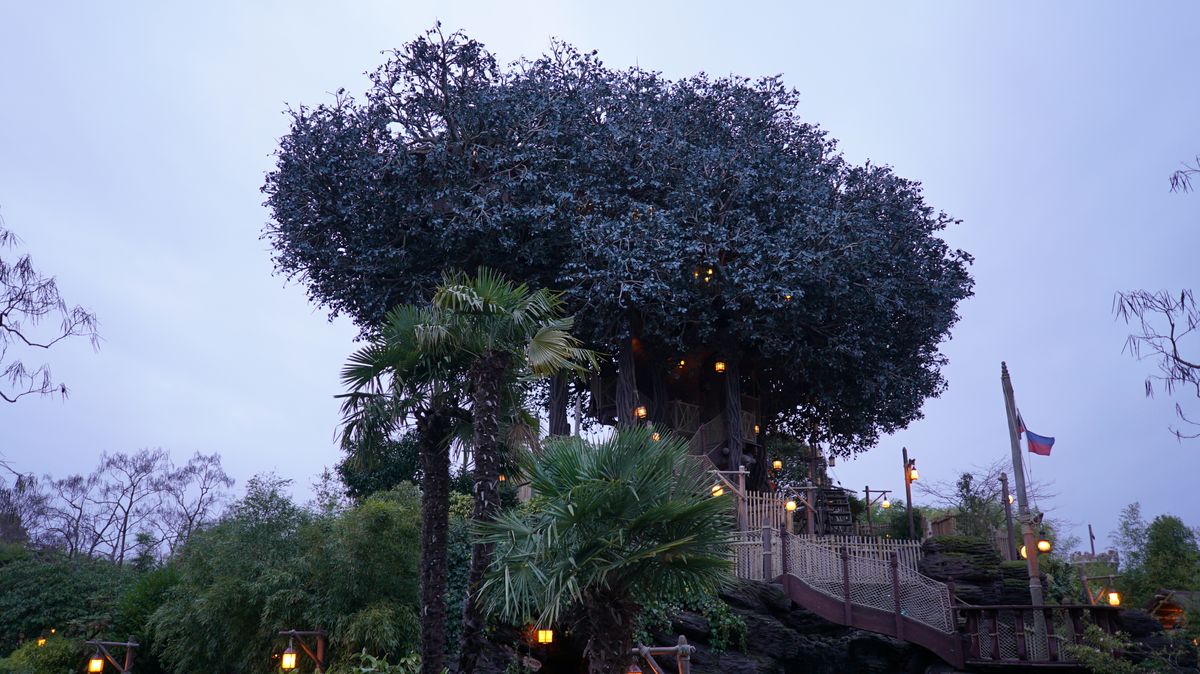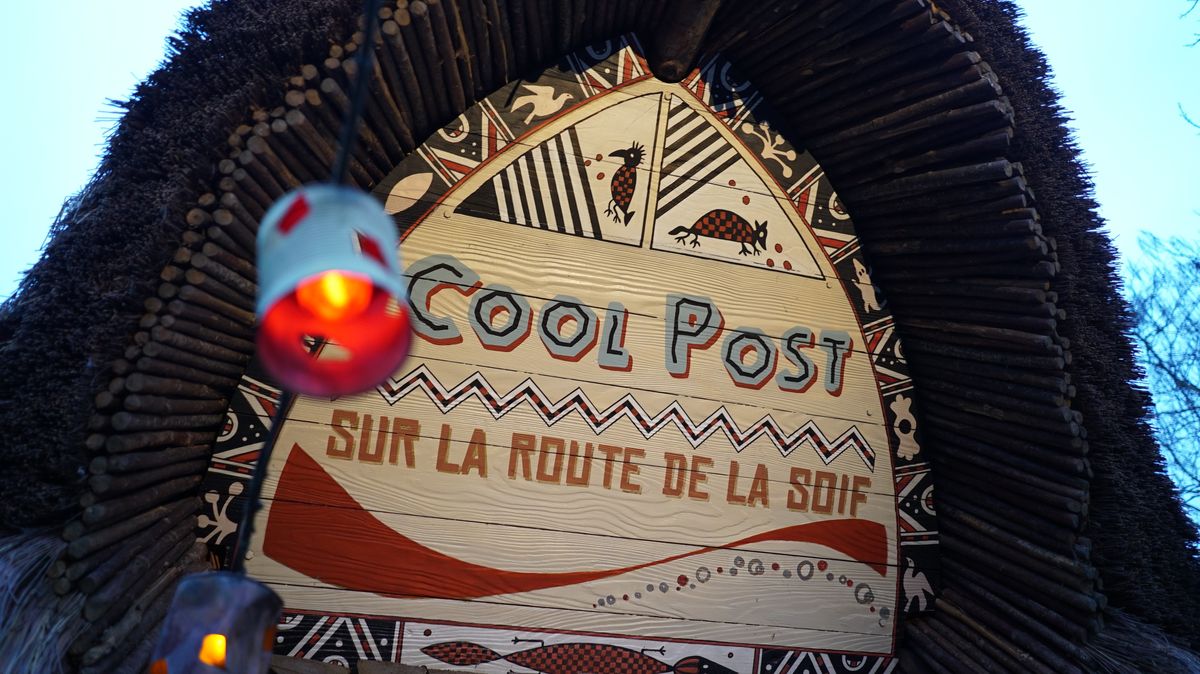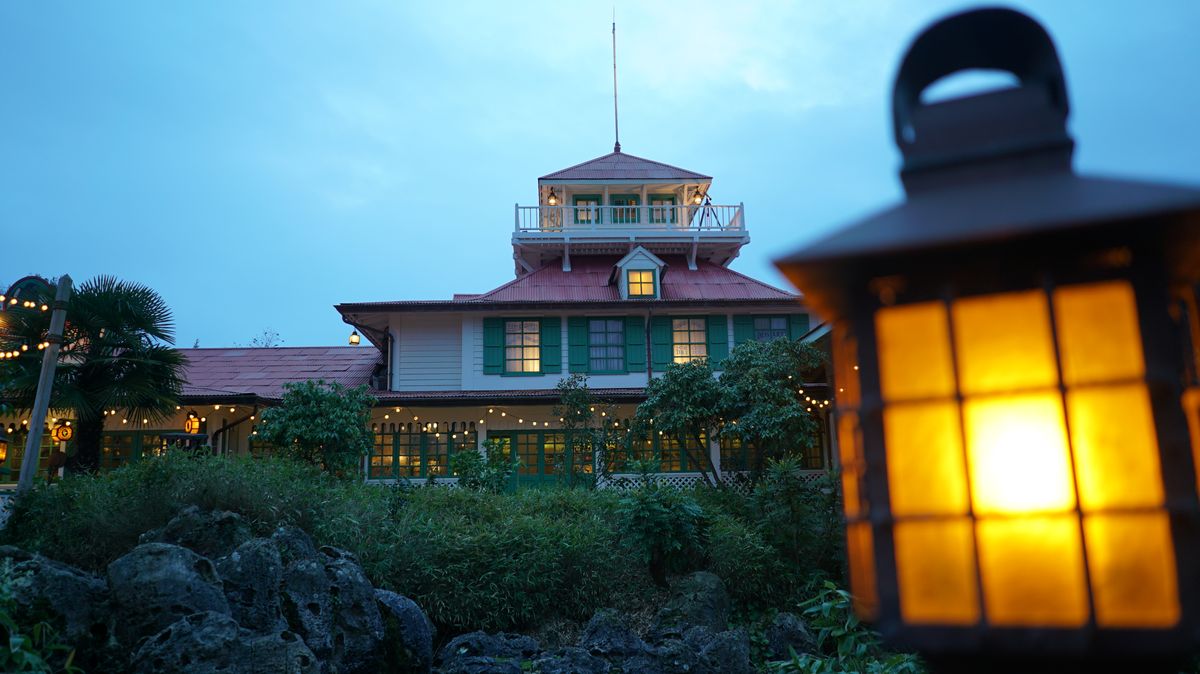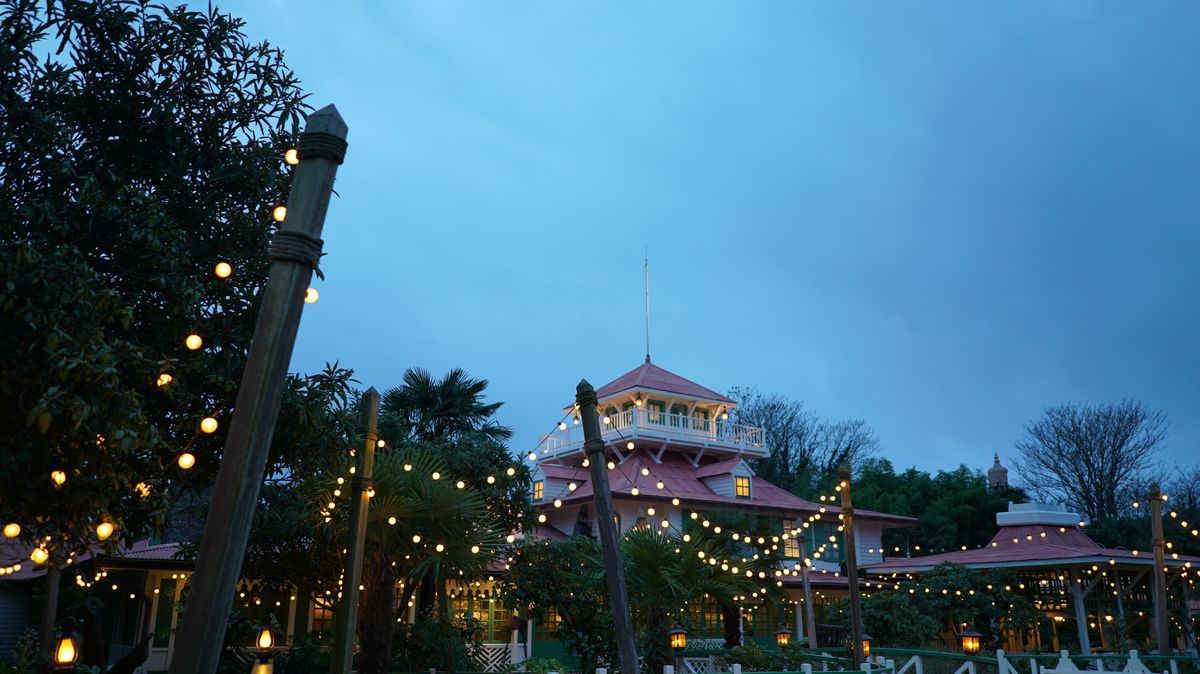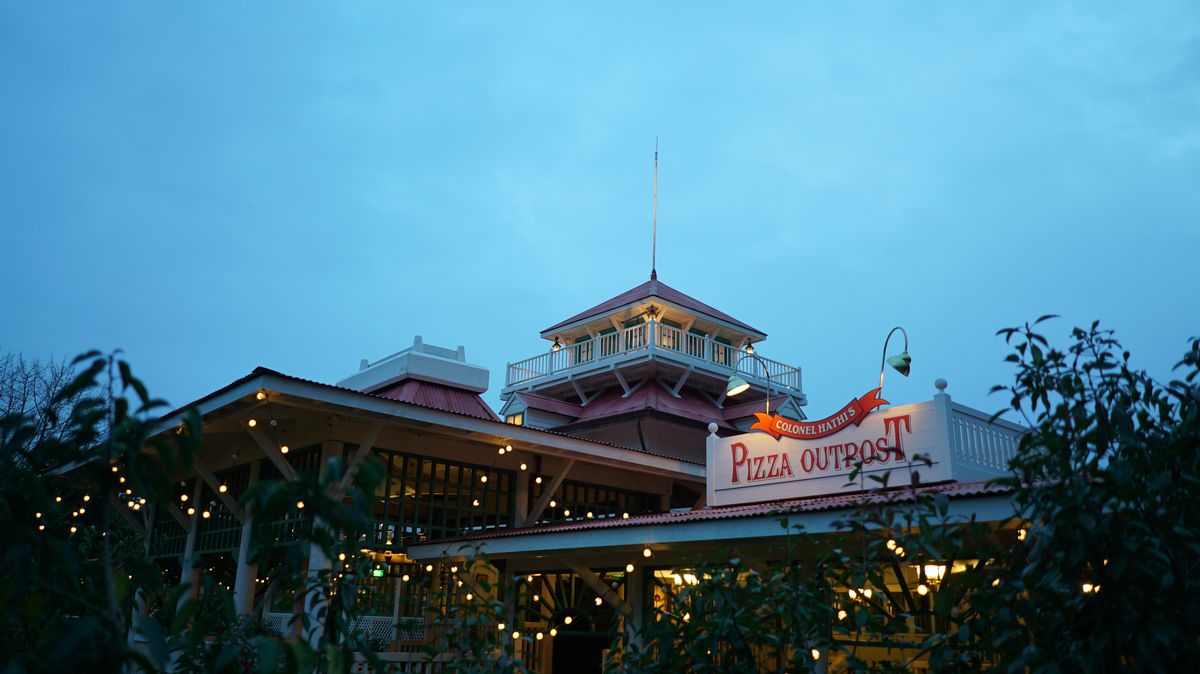 Nous terminons notre tour avec Indiana Jones et Frontierland à la tombée de la nuit.
We finish our tour with Indiana Jones and Frontierland by nightfall.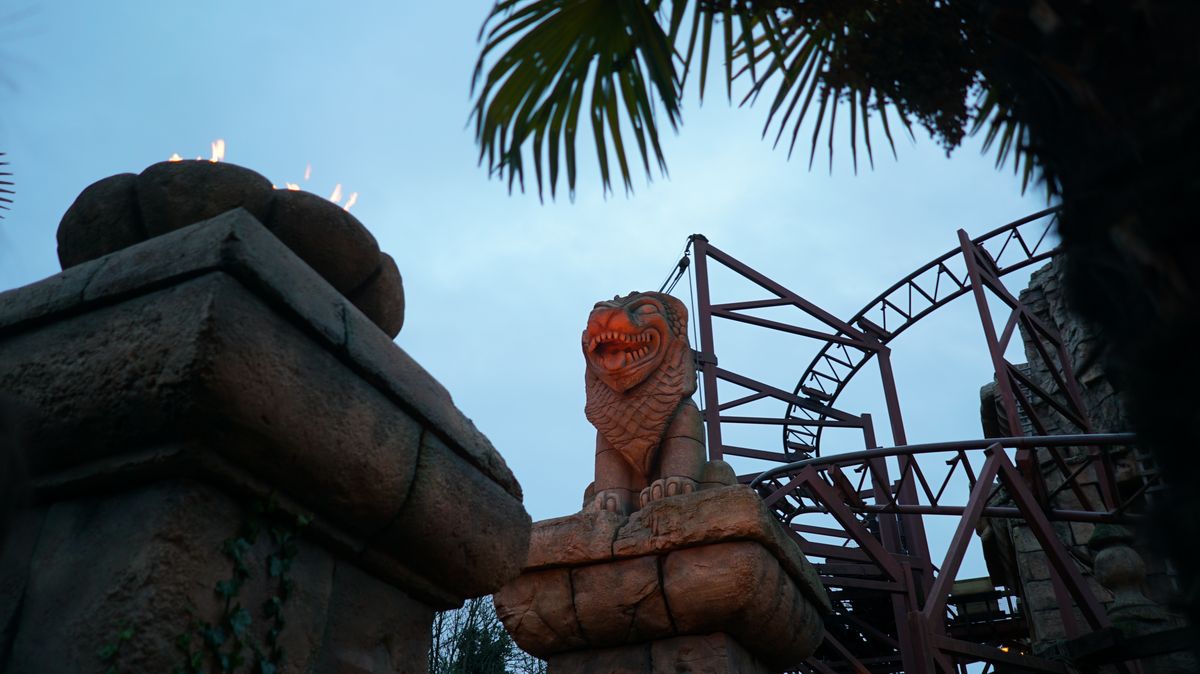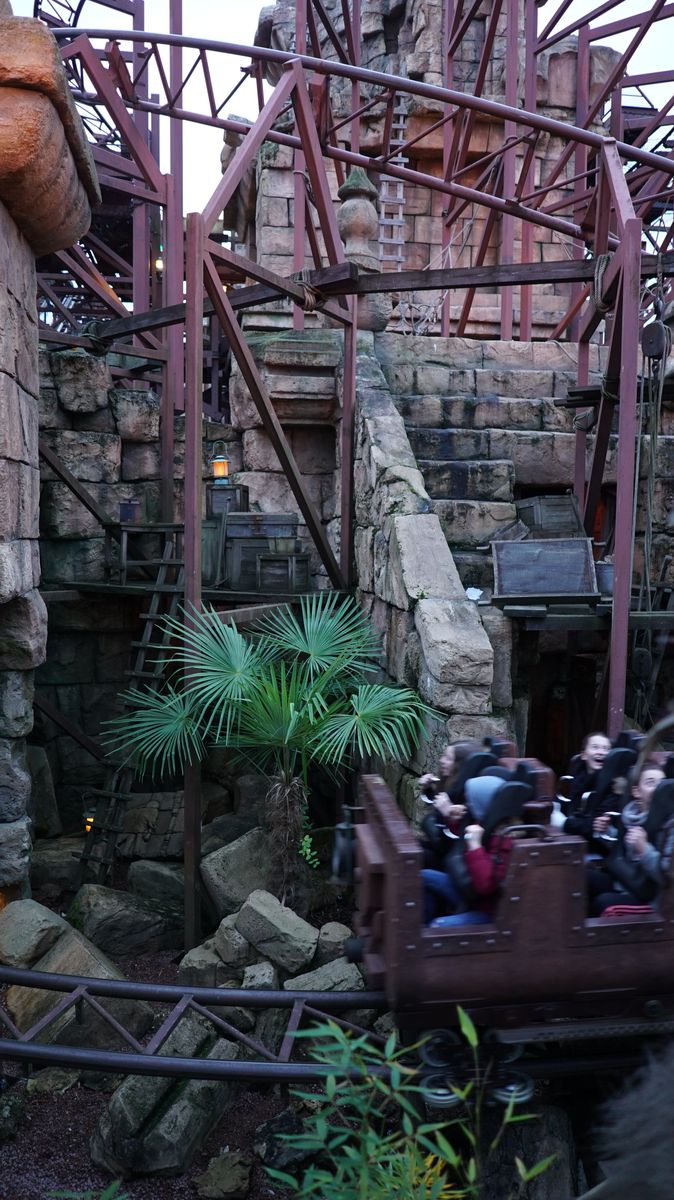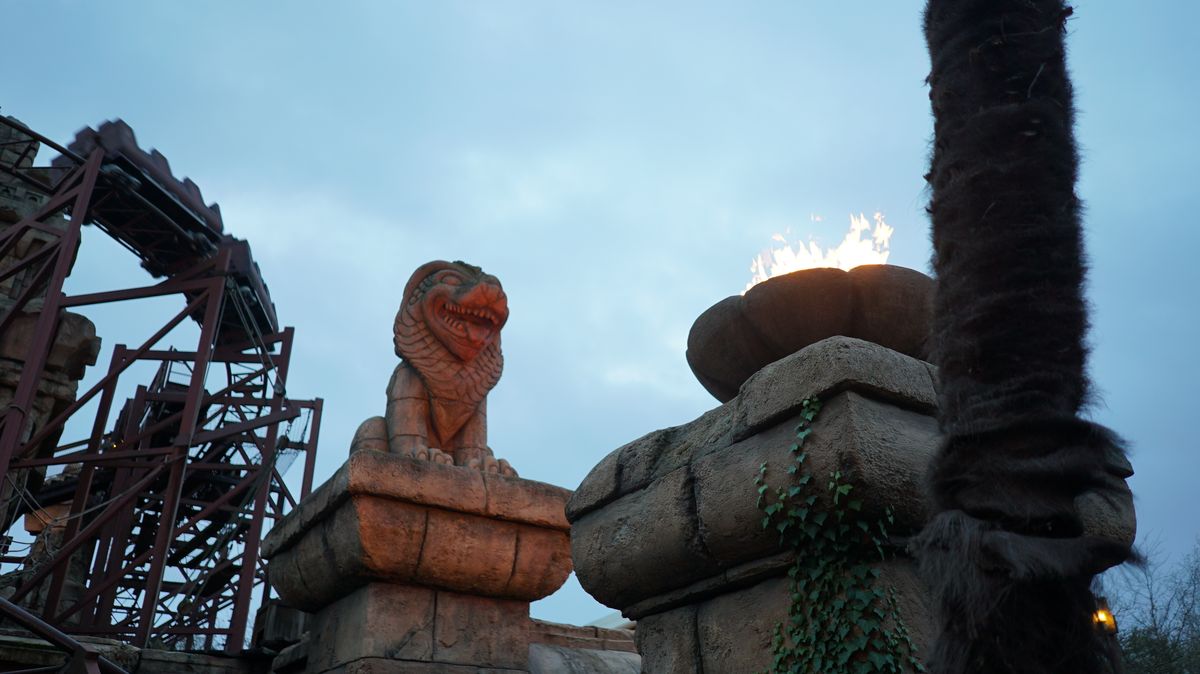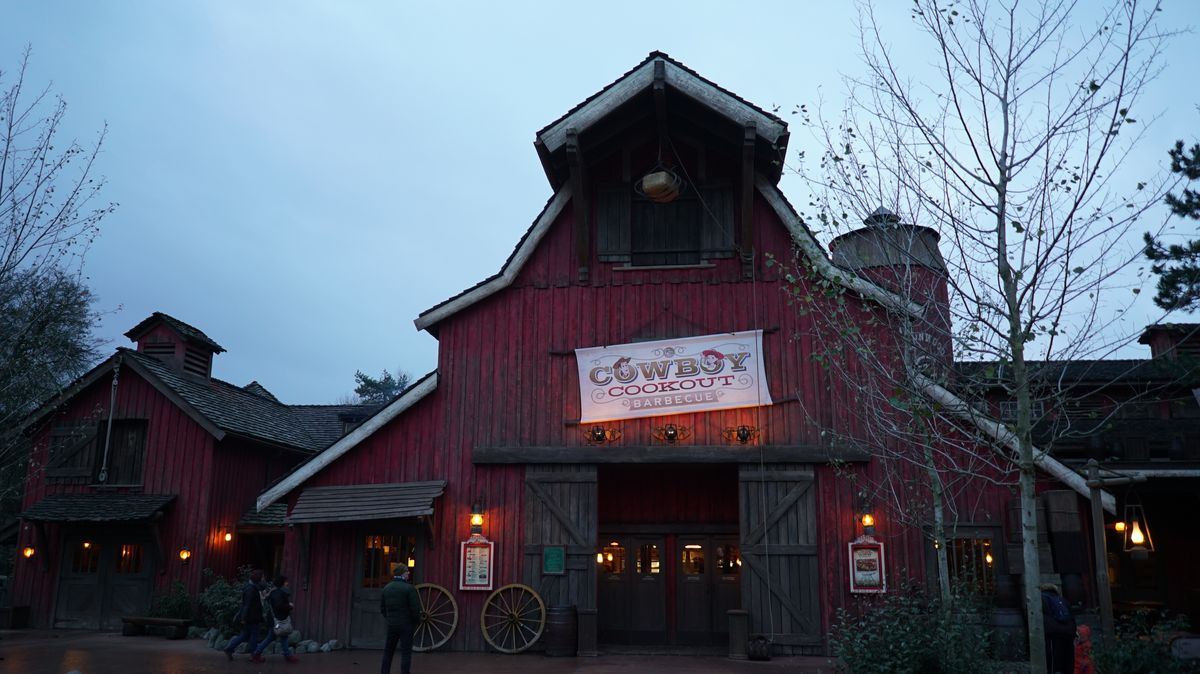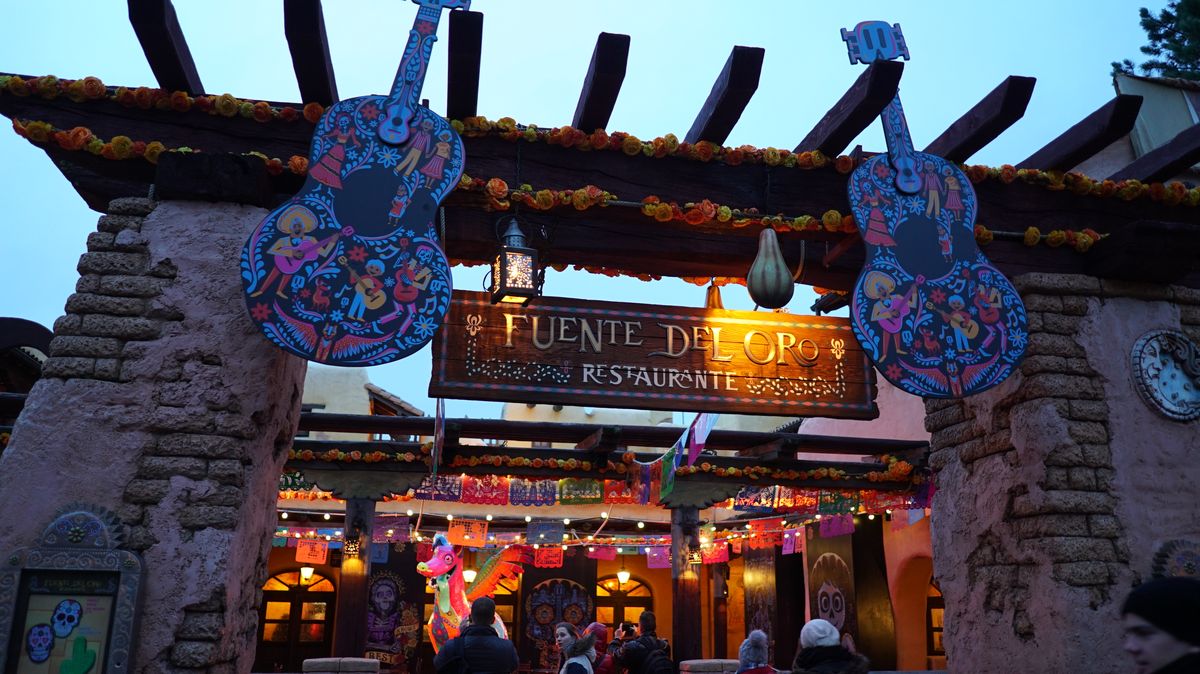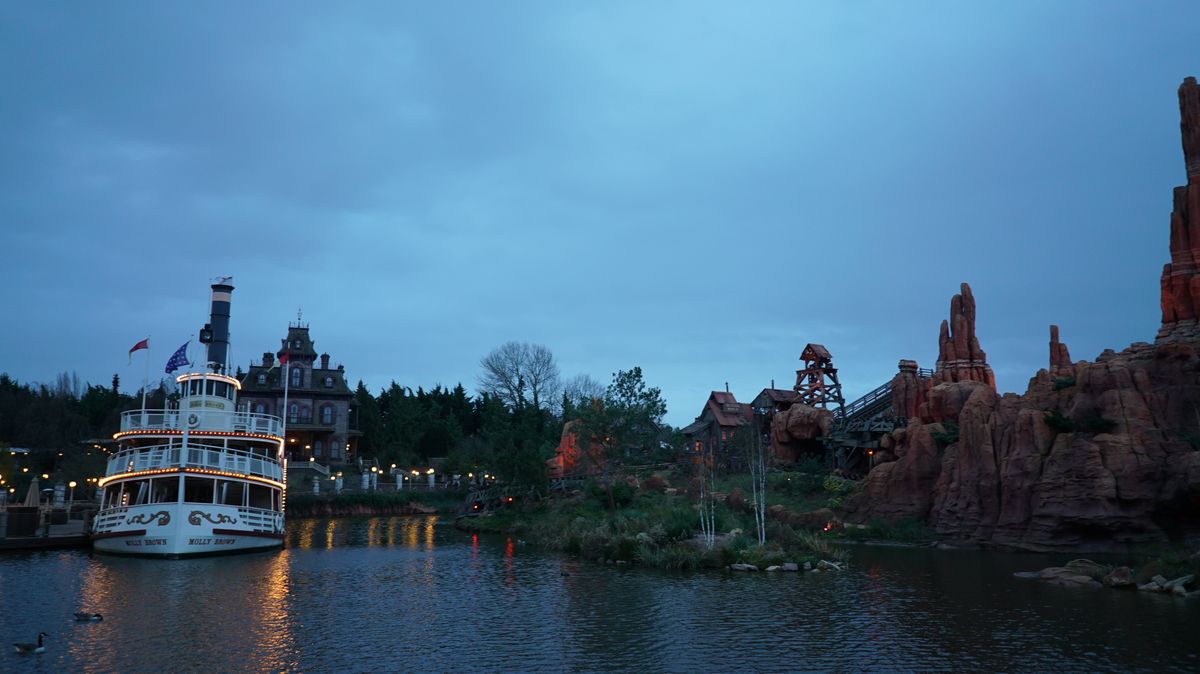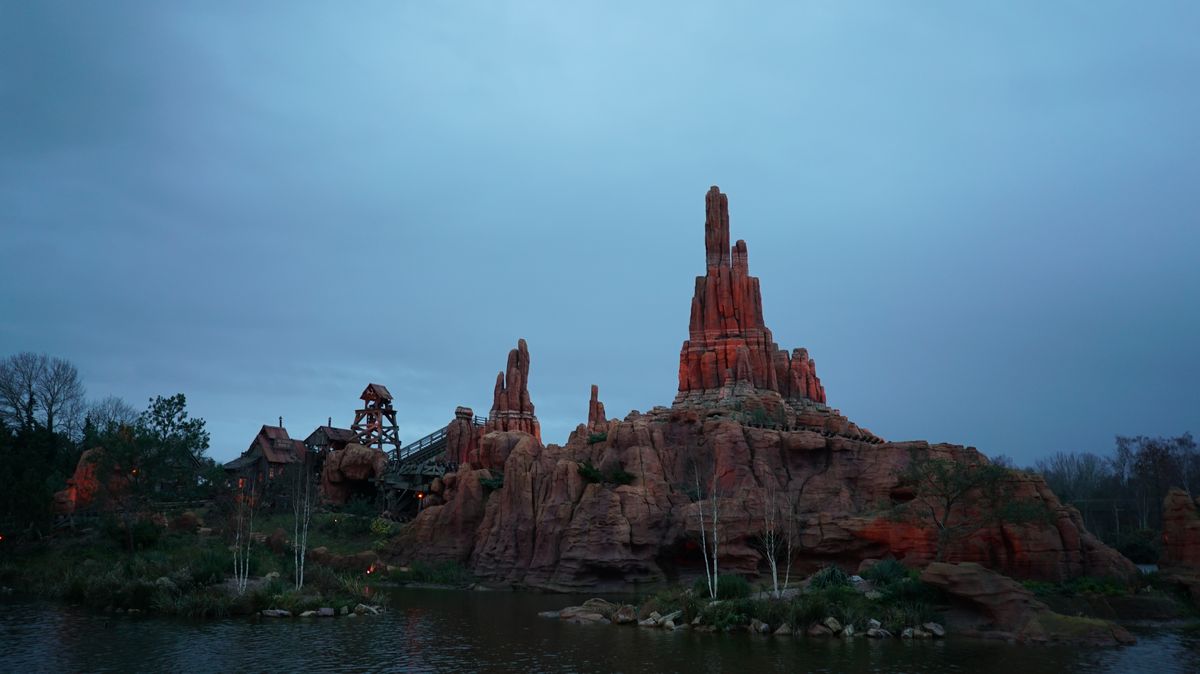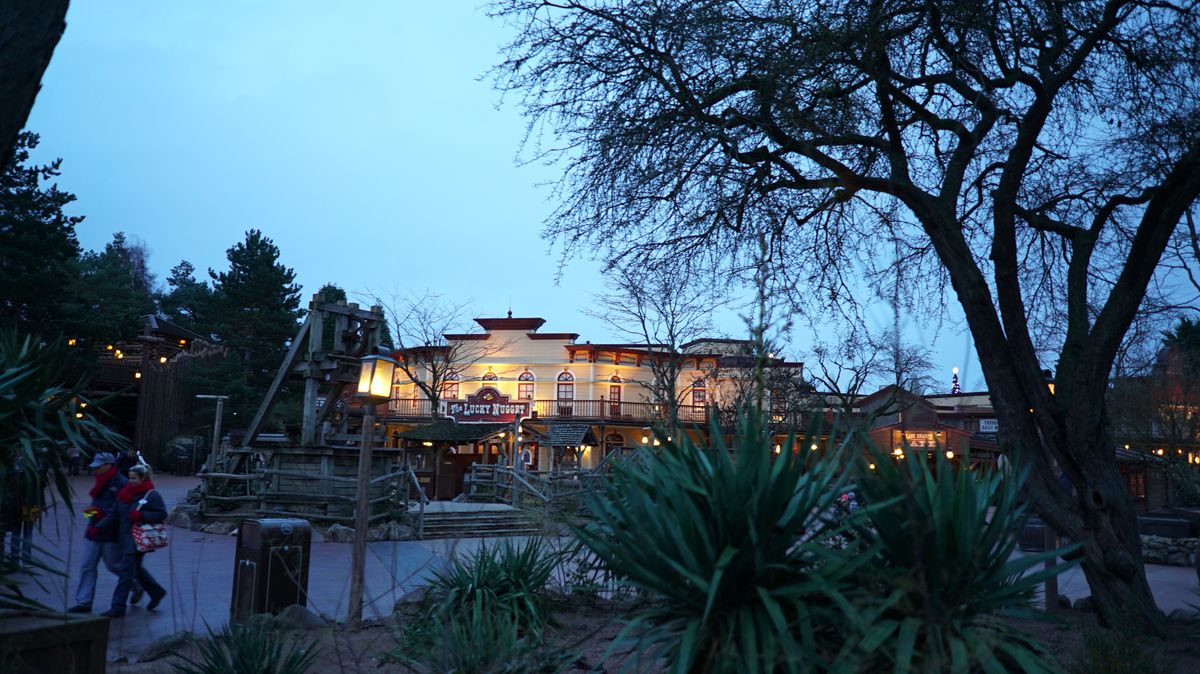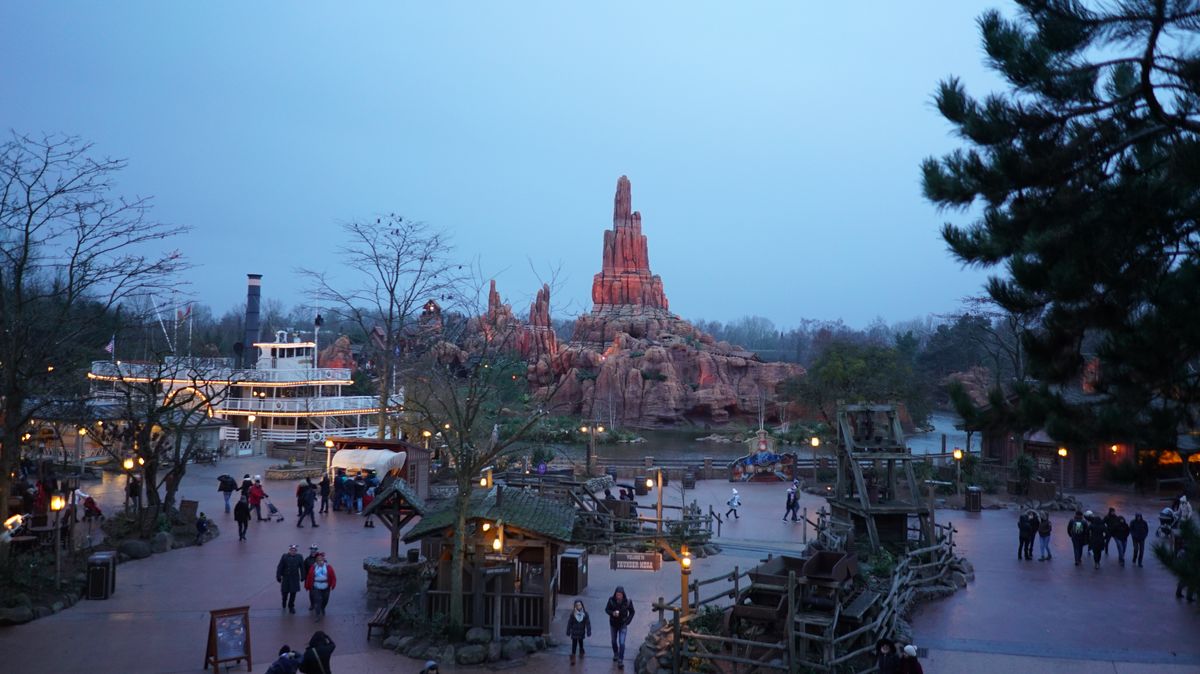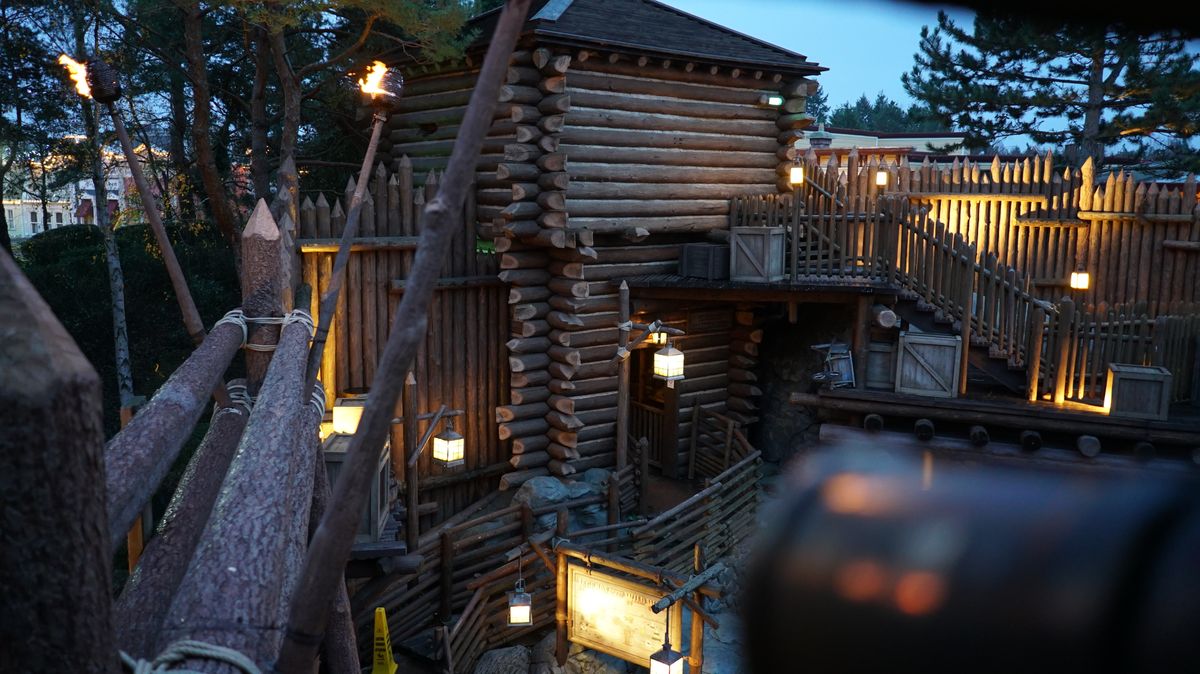 Joyeux noël et bonne année 2018 à tous !
Merry Christmas and happy year 2018 at all!
Mickey et la Langue des Signes Française
À travers ses nombreux spectacles, Disneyland Paris contribue perpétuellement à l'émerveillement de nos nombreux visiteurs, y compris ceux en situation de handicap, tout en recherchant des artistes prêts à leur faire vivre la magie Disney et leur offrir une expérience unique.
Depuis 1992, l'entreprise est un acteur essentiel en matière d'insertion professionnelle et de maintien dans l'emploi des personnes en situation de handicap. À ce titre, notre destination a lancé des auditions et recherché des comédiens ou comédiennes, maitrisant parfaitement la Langue des Signes Française !
Pour la première fois en Europe dans un parc d'attractions, un spectacle a été adapté pour intégrer un(e) comédien(ne) en Langue des Signes Française… et il s'agit du spectacle Mickey et le Magicien joué à Animagique Theater dans le parc Walt Disney Studios ! L'adaptation de ce spectacle emblématique, récompensé en 2016 par les professionnels du tourisme comme « meilleure production théâtrale », s'inscrit dans la démarche d'amélioration constante de notre offre qui permet de répondre à nos obligations légales en terme d'accessibilité et d'émerveiller tous nos visiteurs y compris les personnes sourdes et malentendantes.
Les équipes Spectacles, Mission Handicap, Accessibilité Visiteurs et Opérations ont hâte de vous faire découvrir cette nouvelle version du spectacle, le fruit d'une belle collaboration.
Les représentations du spectacle adapté se dérouleront sur six dates durant la saison de Noël:
– samedi 23 et dimanche 24 décembre 2017
– samedi 30 et dimanche 31 décembre 2017
– samedi 6 et dimanche 7 janvier 2018
Les horaires des spectacles sont les suivants: 11 h 45, 12 h 50, 13 h 55, 16 h 10, 17 h 15
Bien sûr, le spectacle reste accessible à tous nos visiteurs.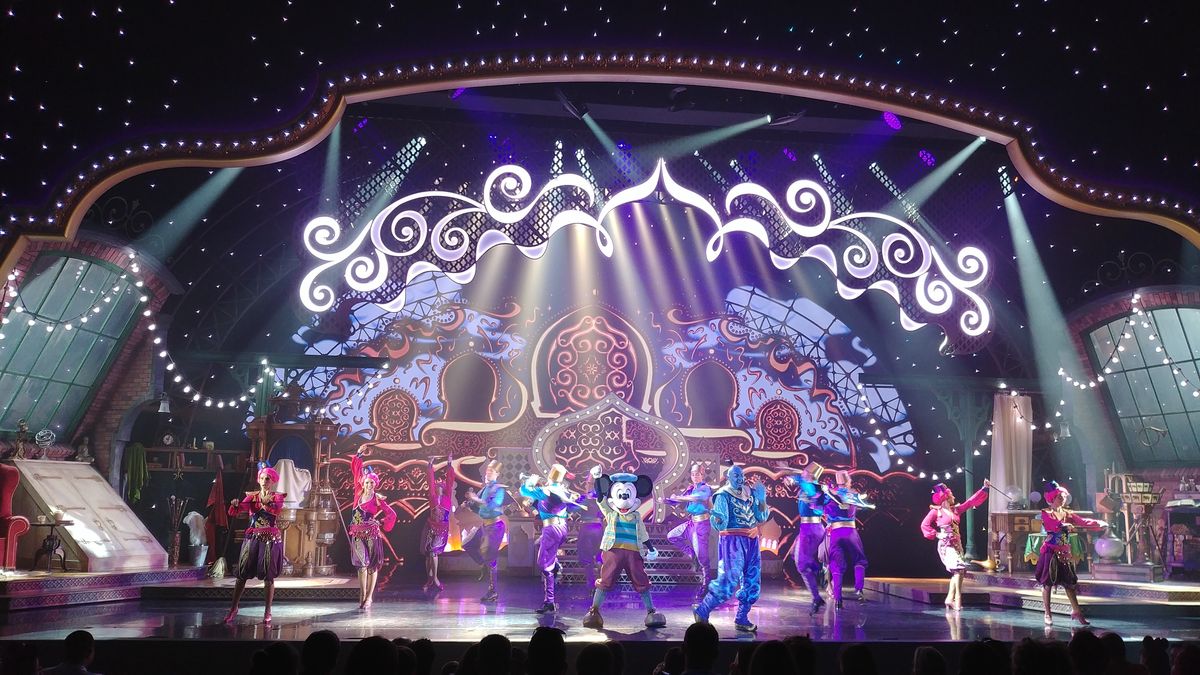 Rejoignez-nous sur /Join and follow us on :
– Facebook
– Twitter
– Instagram
Merci de votre fidélité.
A bientôt !
Thank you for your loyalty.
See ya real soon !