Bonjour à tous, voici l'actualité de ce week-end !
Hello everyone, Here's the news of this week-end !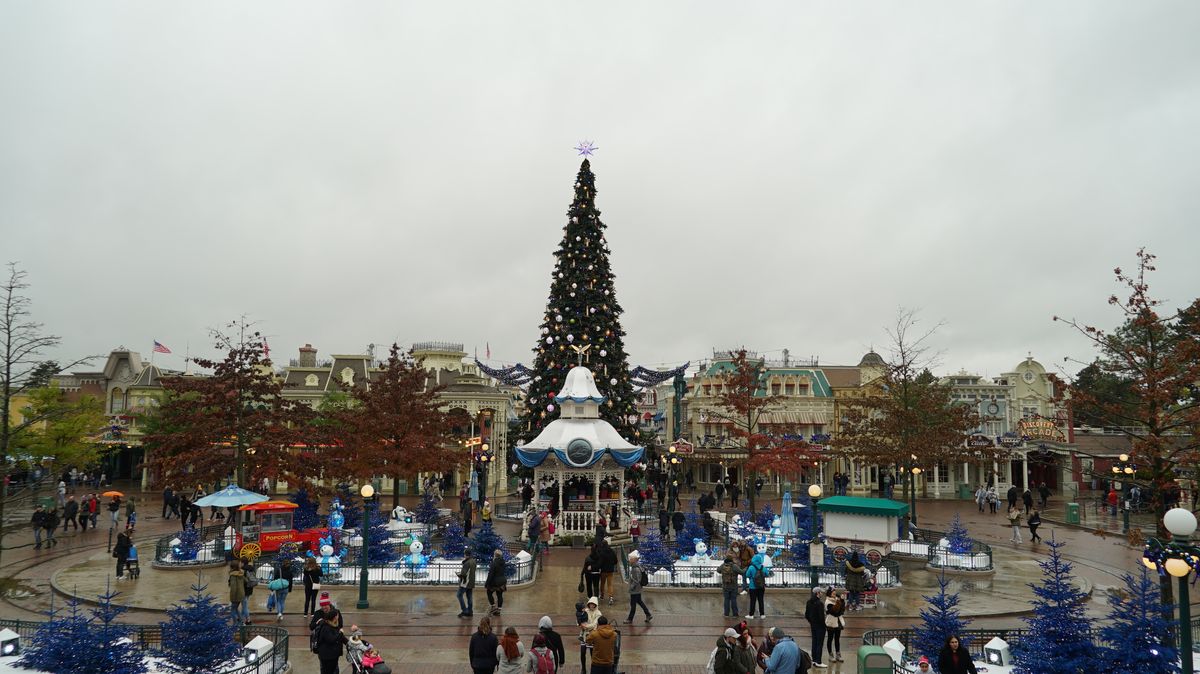 Pour cette saison de noël qui s'achèvera le 7 janvier 2018, le choix de Disney a été d'intégrer les couleurs des 25 ans dans les décorations de Main Street USA. Ces dernières se trouvent donc être exclusivement en argent et bleu roi. Le résultat est à la hauteur, avec un Town Square qui récupère les anciennes décorations de Central Plaza pour dédier cet emplacement aux 25 ans. Main Street permet de faire la transition entre les décorations de noël et les 25 ans, c'est simple et bien pensé.
For this Christmas season that will end on January 7, 2018, the choice of Disney was to integrate the colors of the 25 years in the decorations of Main Street USA. The latter are therefore exclusively in silver and Blue. The result is up to par, with in Town Square that recovers the old decorations of Central Plaza to dedicate this site to 25 years. Main Street makes the transition between Christmas decorations and the 25 years, it's simple and well thought out.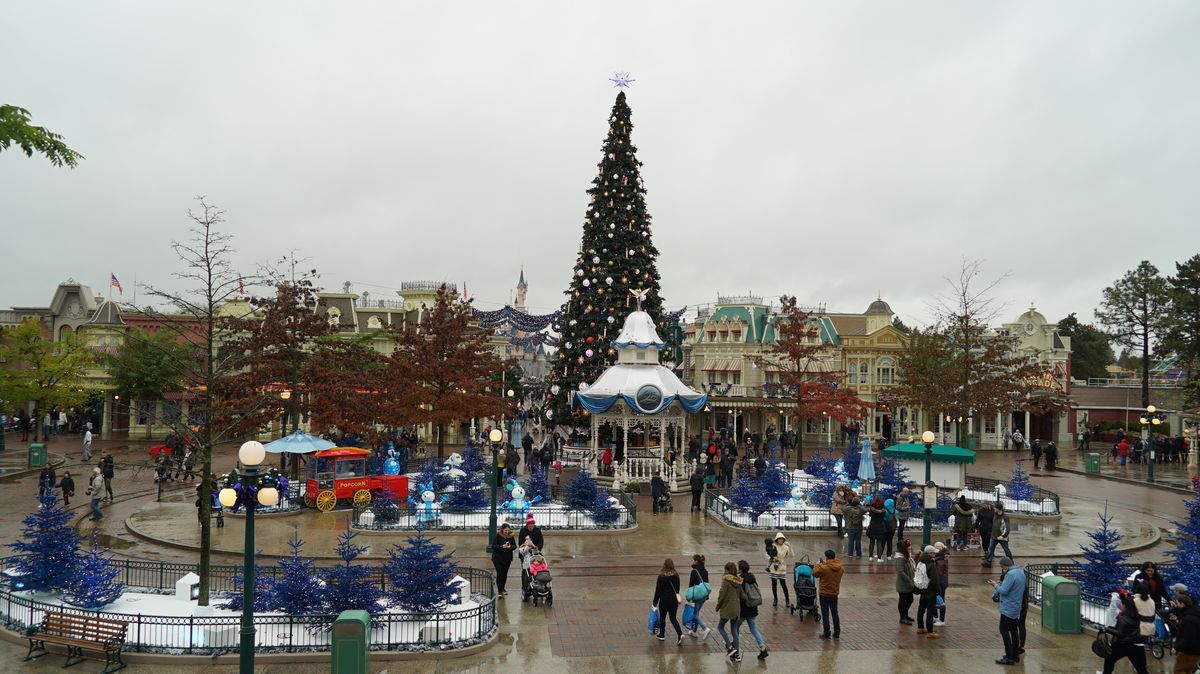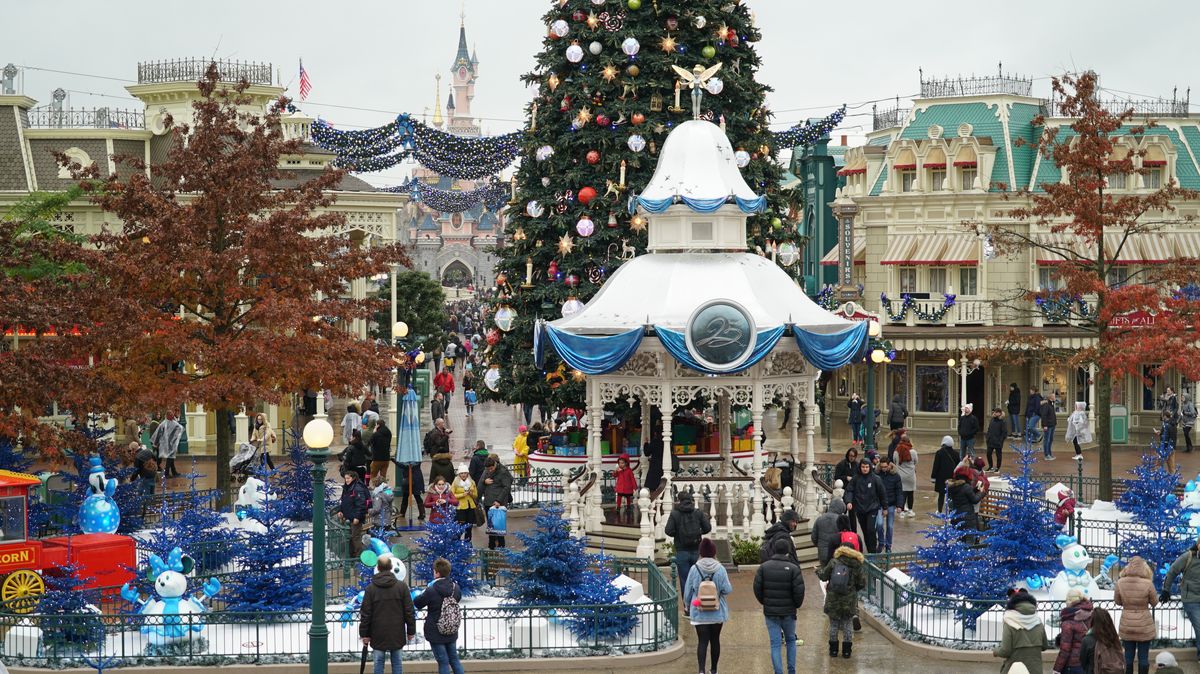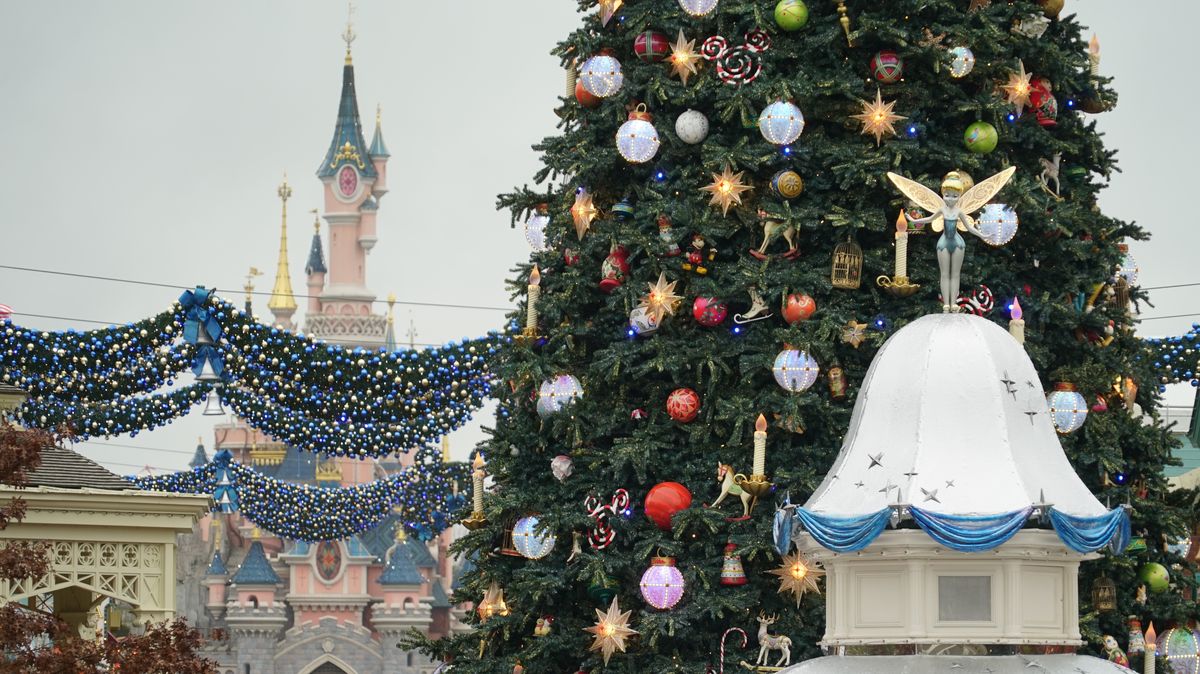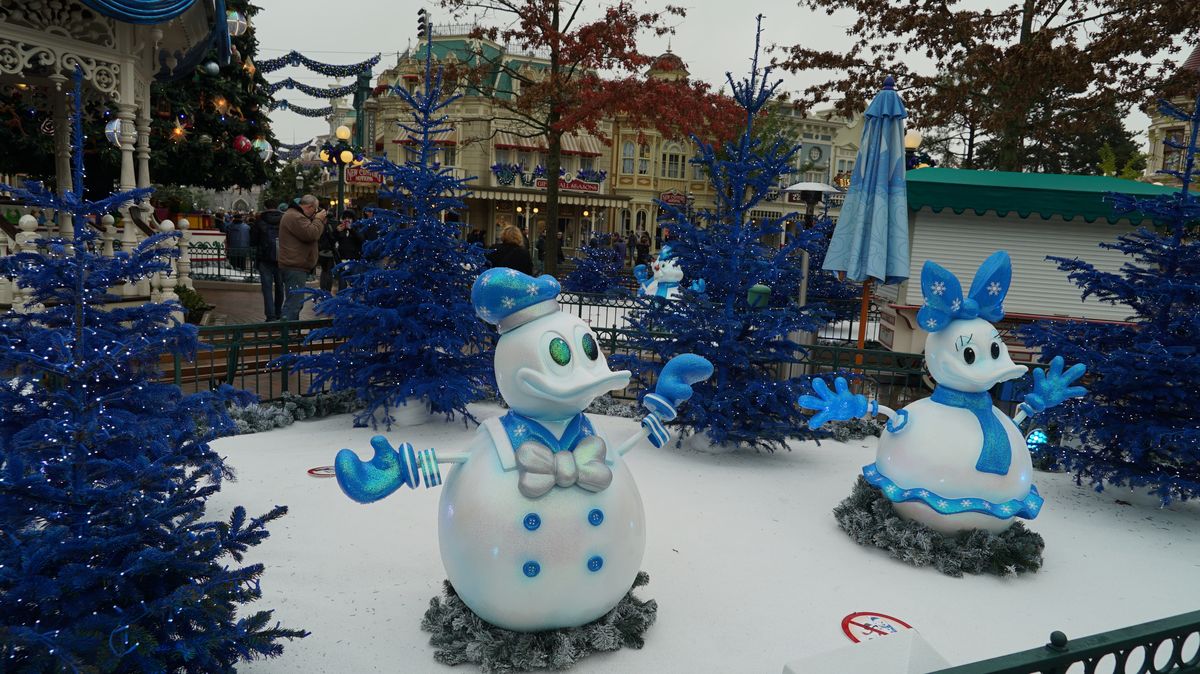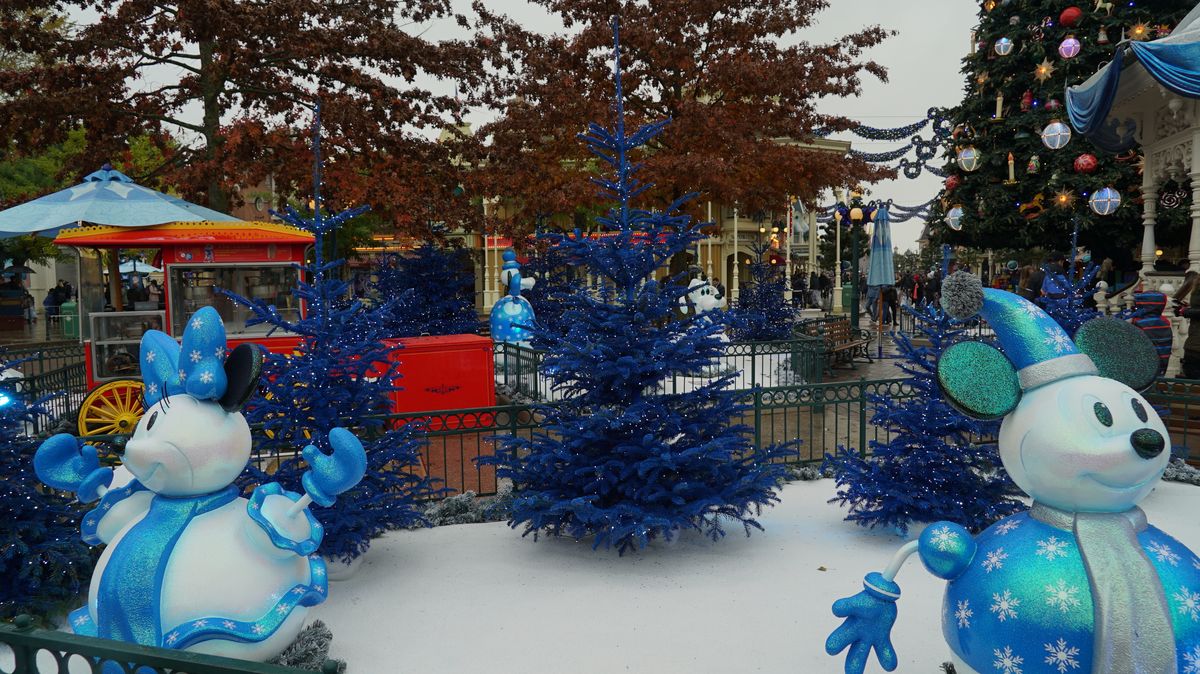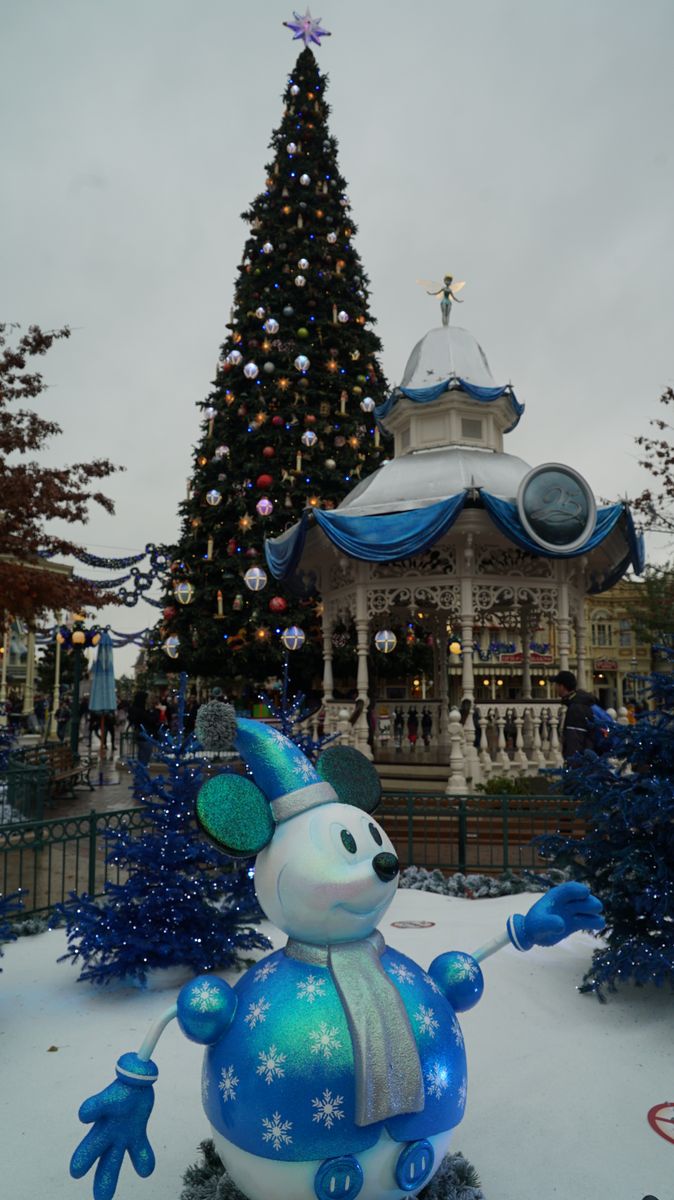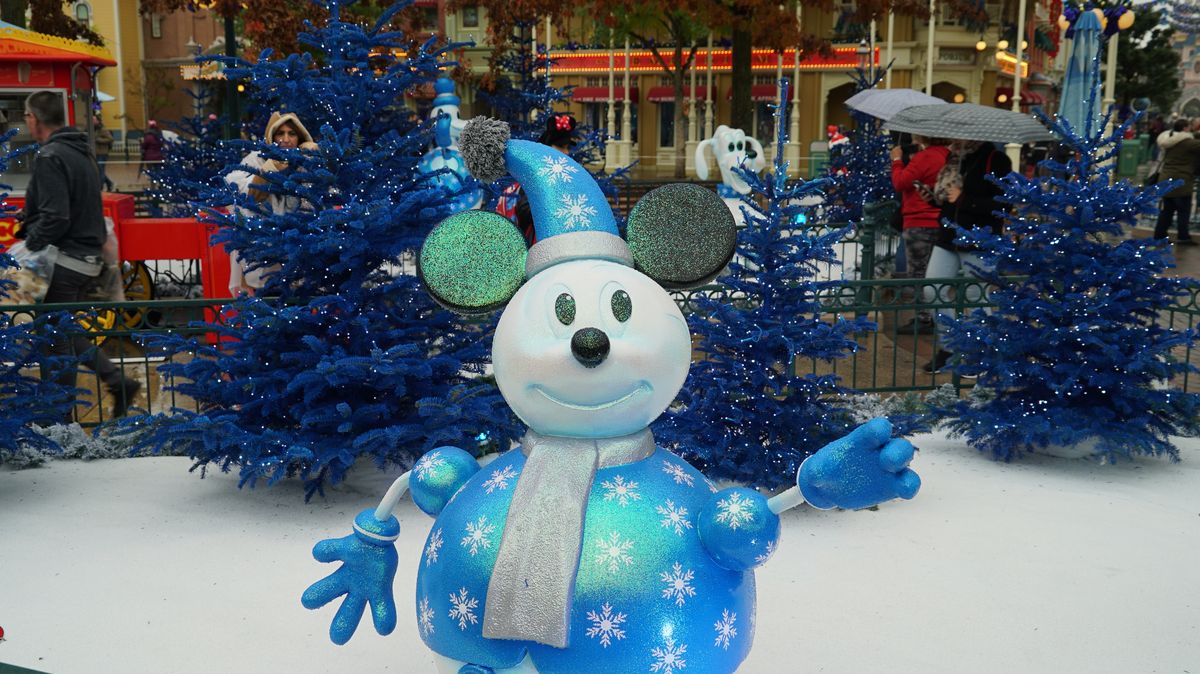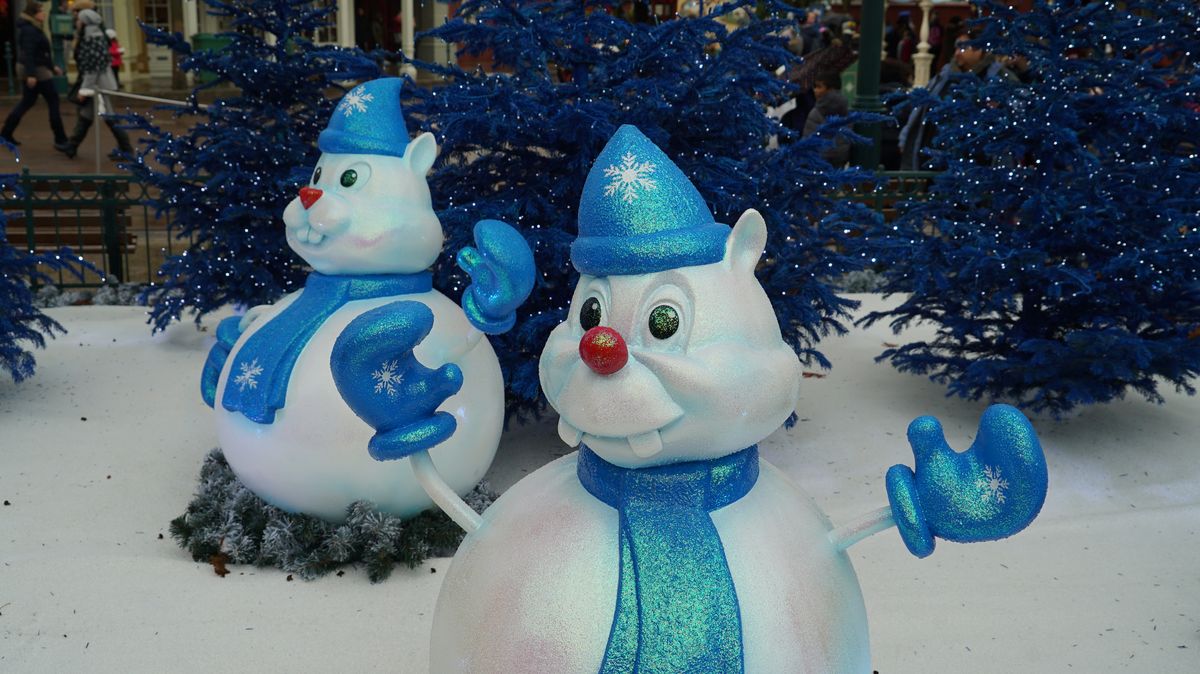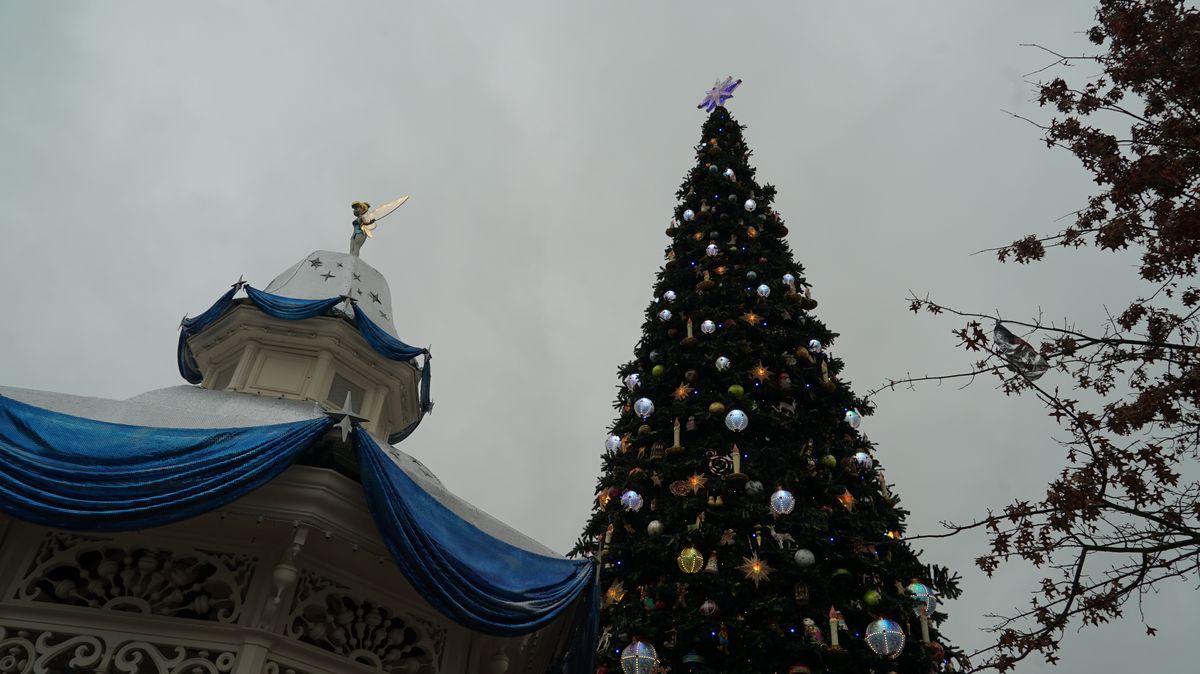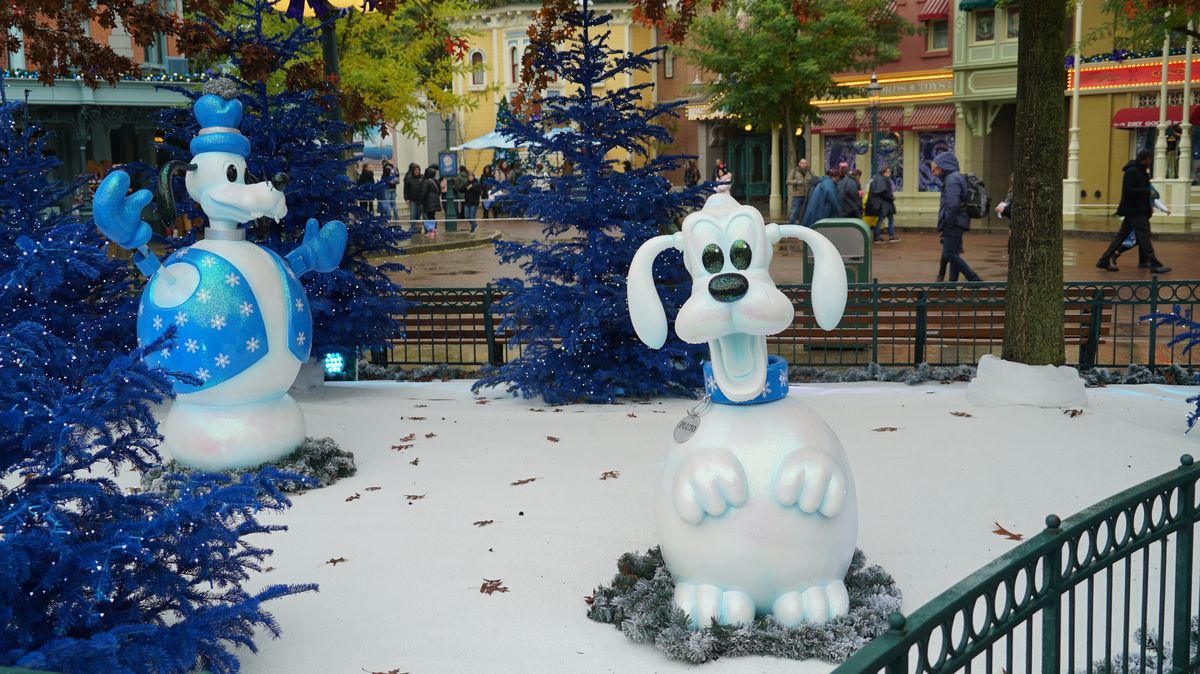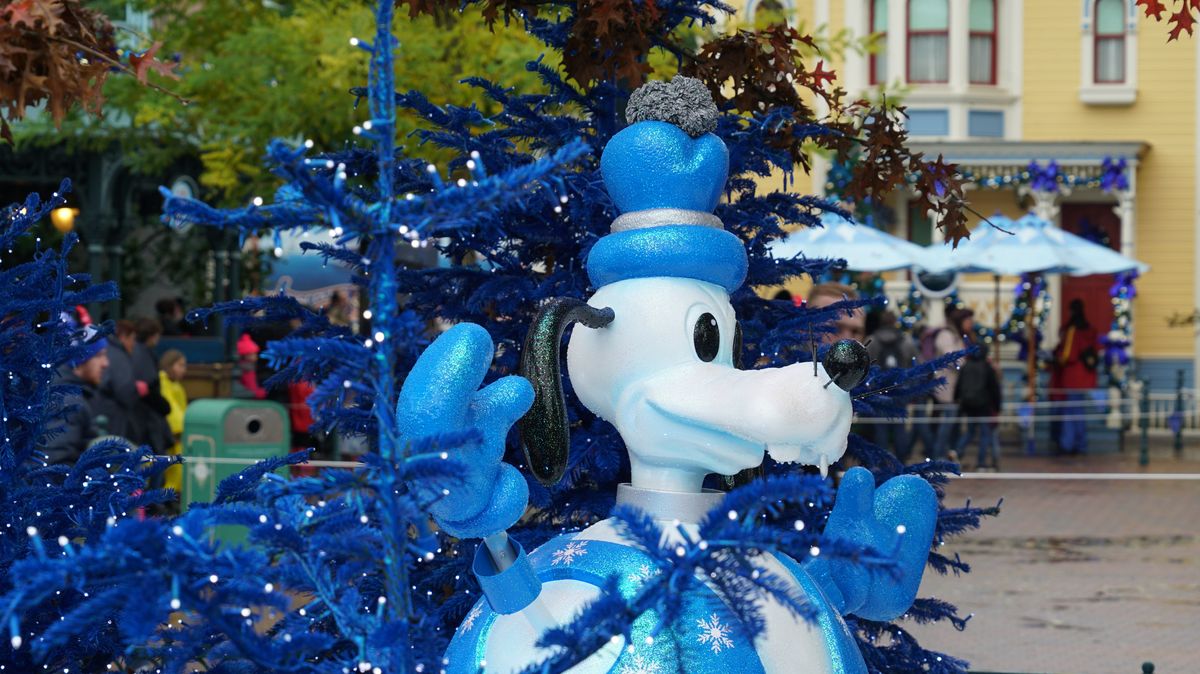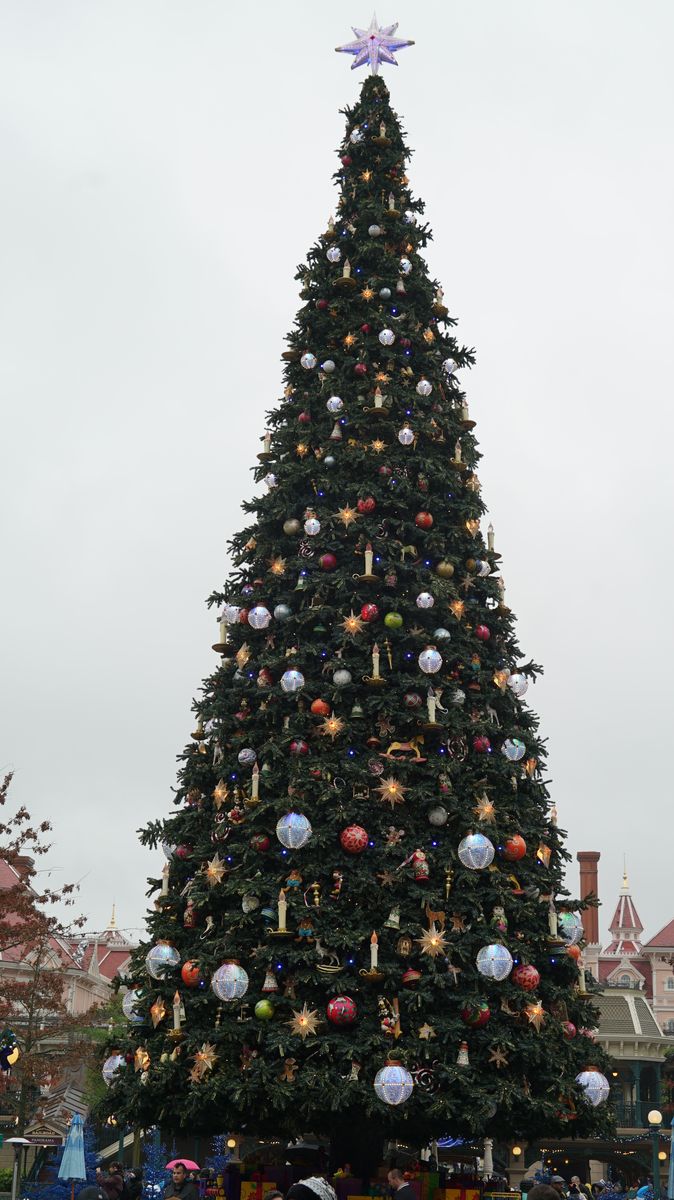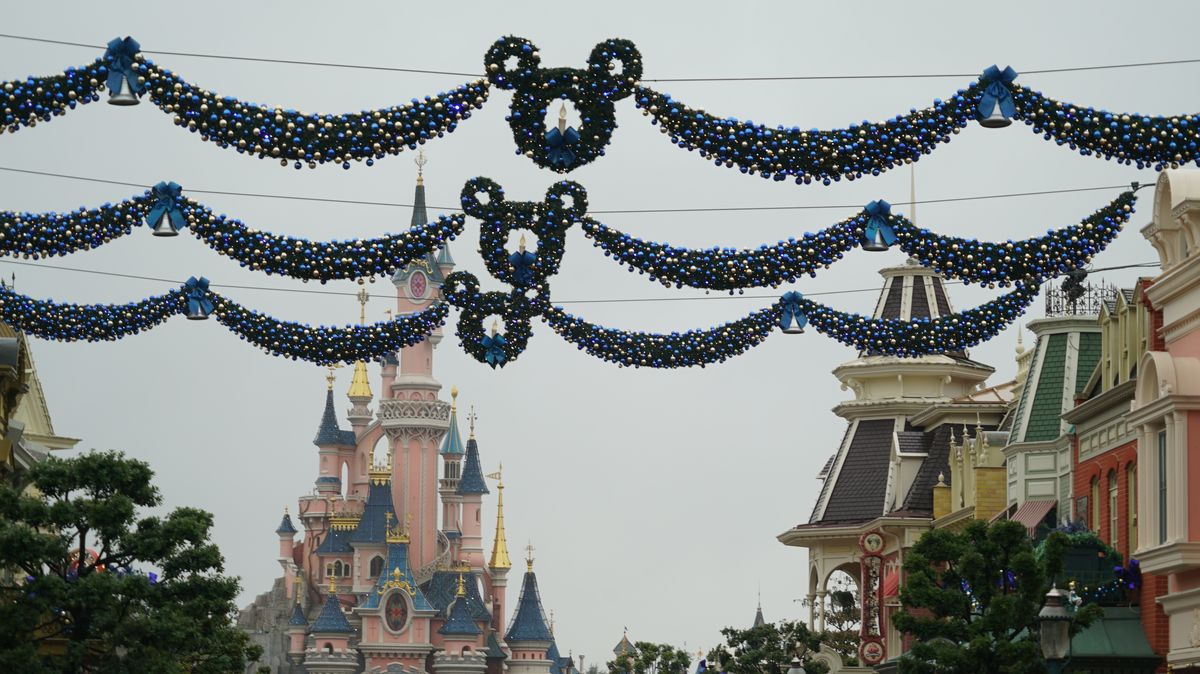 Cette année, la « Parade de Noël » est de retour avec de nouvelles couleurs plus flashy sur les chars (le rose se démocratise malheureusement) et la musique a été entièrement changé. Le résultat n'est pas à la hauteur, notamment pour la musique, qui ne rappelle pas noël si ce n'est de placer le mot « christmas » (noël) dans les paroles. Aucune sonorité permettant de se référer à la saison sans aucun air de noël que nous connaissons. Les visiteurs ne comprenant pas l'anglais, se retrouvent devant une parade avec une musique standardisée de Disneyland Paris, chantée par un homme et une femme durant 4 minutes. En soit il y a un vrai décalage entre le message visuel et audio!
This year the « Disney's Christmas Parade » is back with new colors more flashy on the floats and the music has been completely changed. The result is not good, especially for music, which does not recall Christmas except to place the word « Christmas » in the lyrics. No sound allowing to refer to the season without any Christmas air that we know. Visitors who do not understand English, find themselves in front of a parade with a standardized music of Disneyland Paris, sung by a man and a woman during 4 minutes. There is a real lag between the visual and audio message!
Ce qui l'année dernière était le must de la saison, cette année, la parade a perdu en ambitions et détrônée par deux nouveaux spectacles qui a eux seuls suffisent à justifier le déplacement, « Mickey et le Big Band de Noël » et « L'Incroyable Noël de Dingo ».
What last year was the must of the season, this year, the parade lost in ambitions and is dethroned by two new shows that alone suffice to justify the visit to Disnayland Paris, « Mickey's Christmas Big Band » and « Goofy's Incredible Christmas « .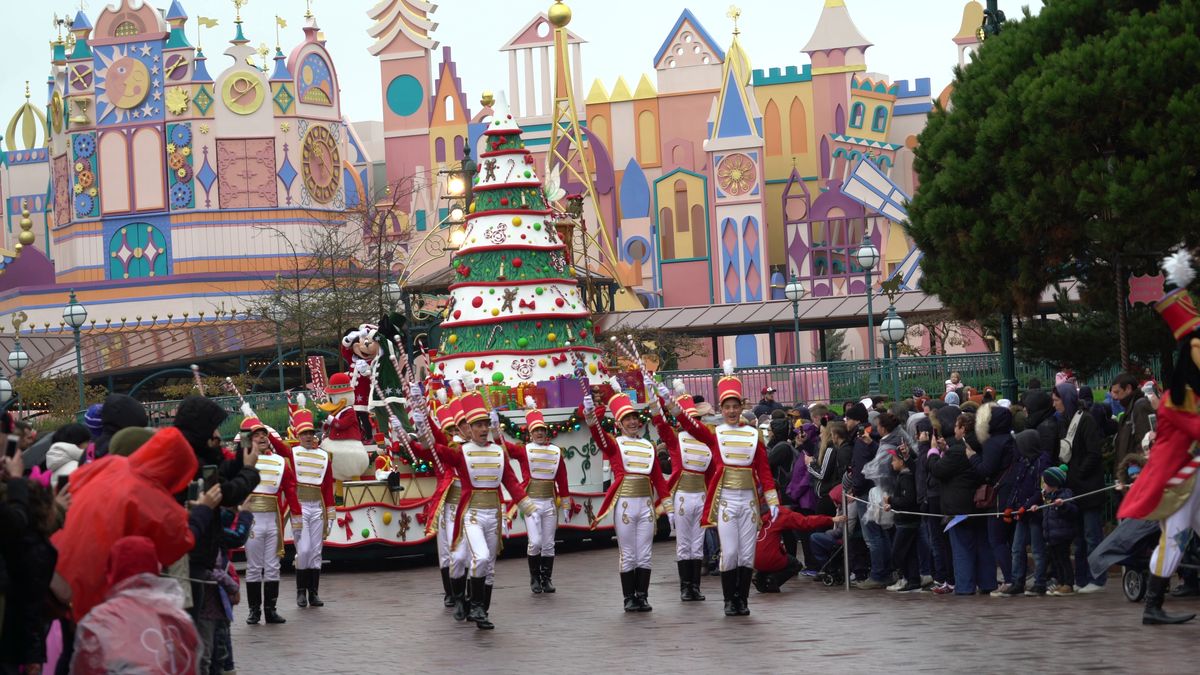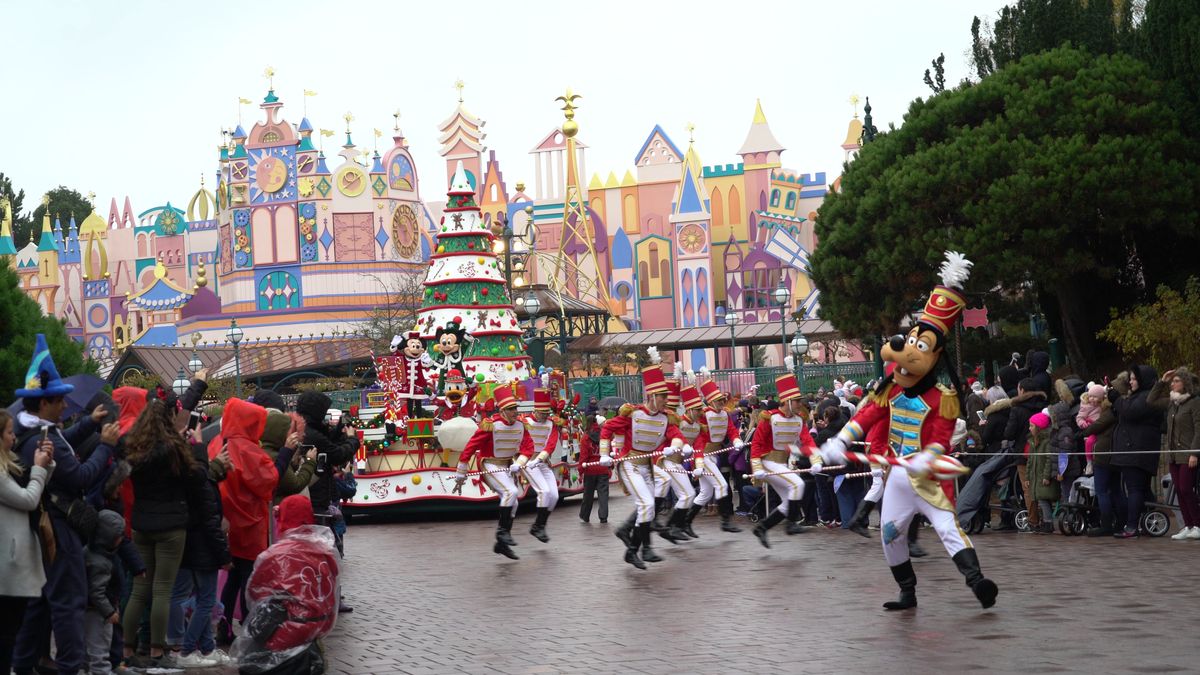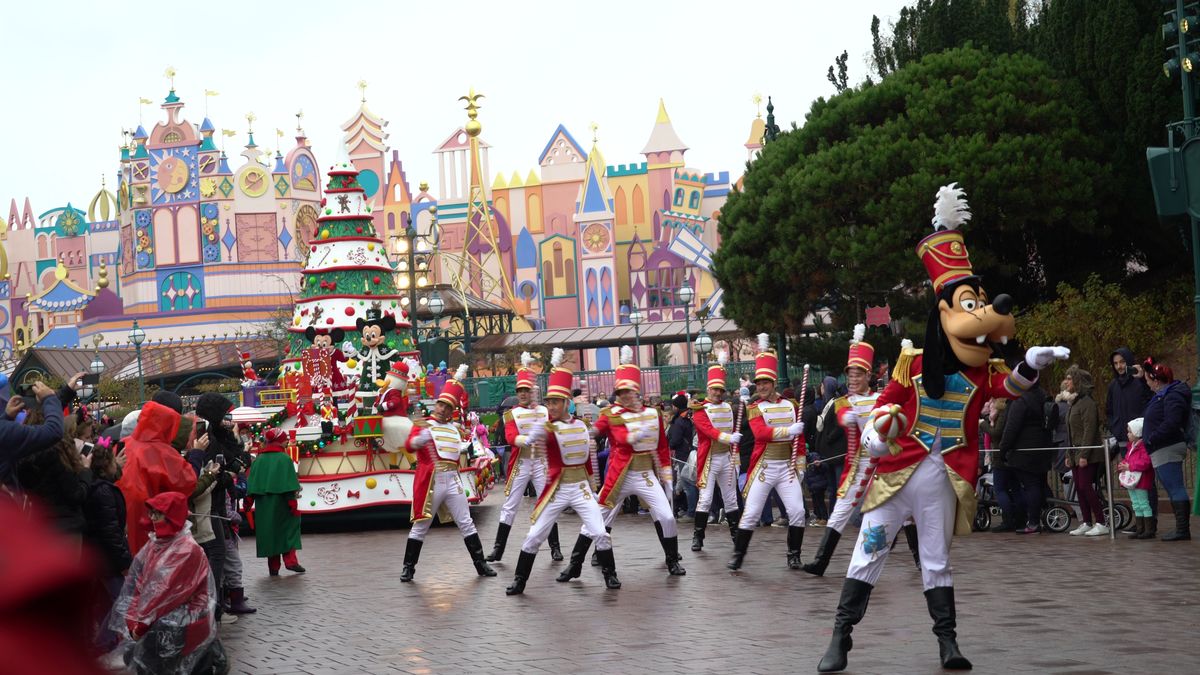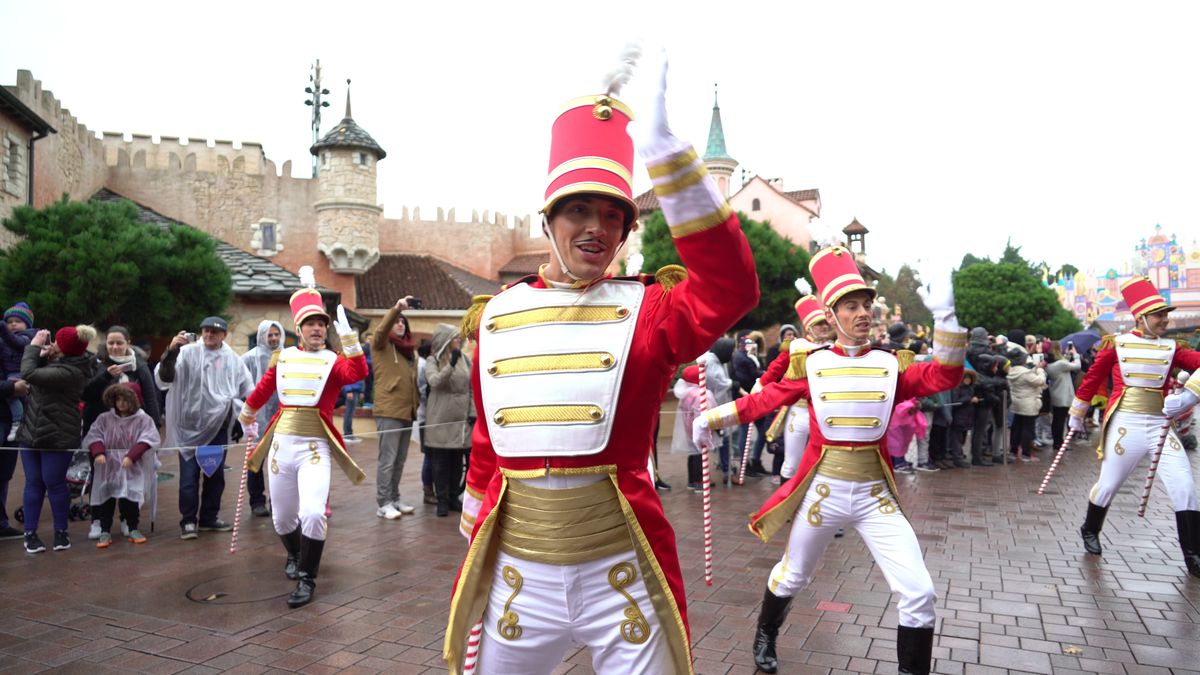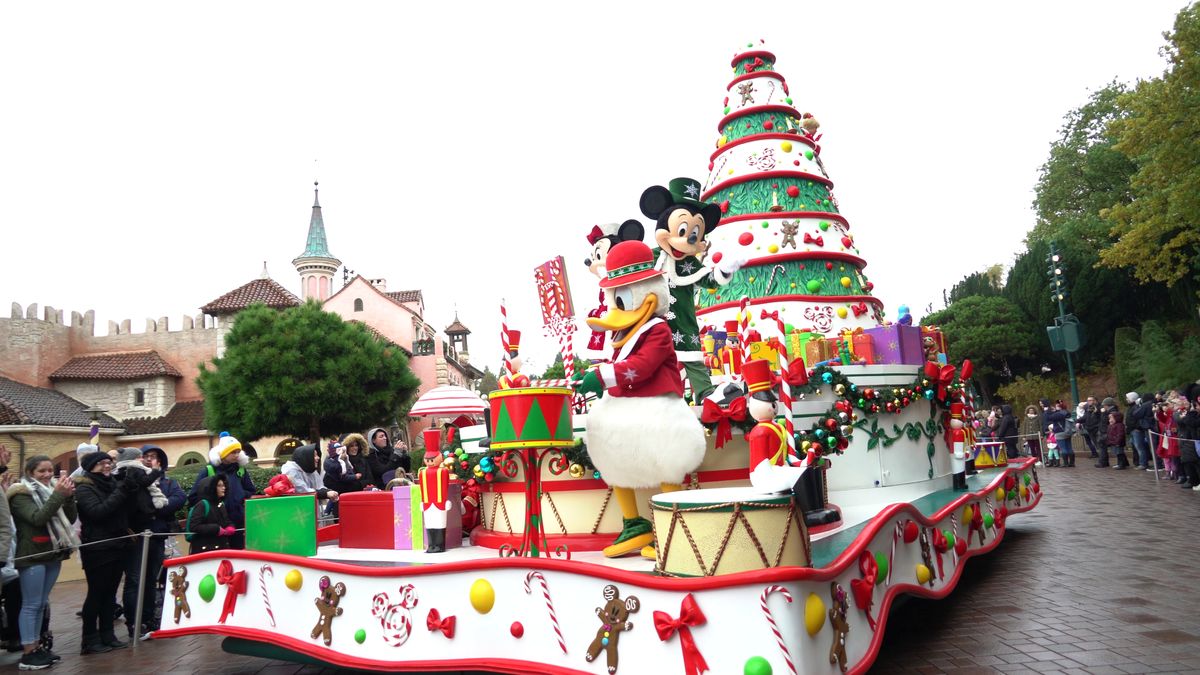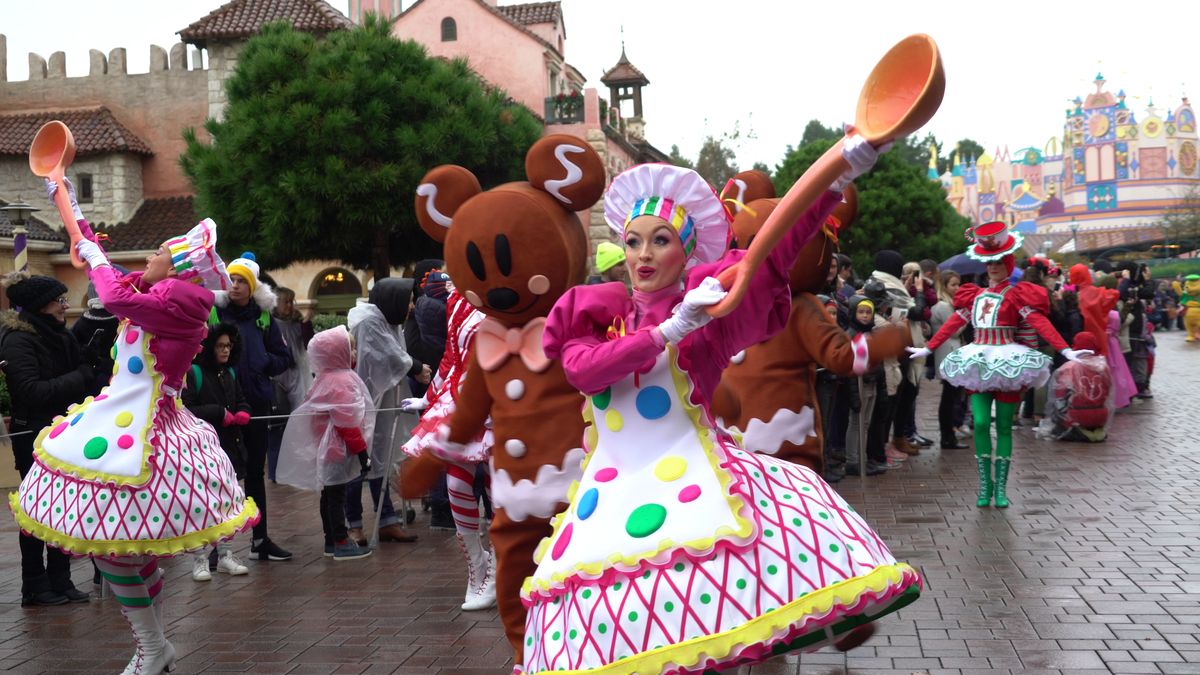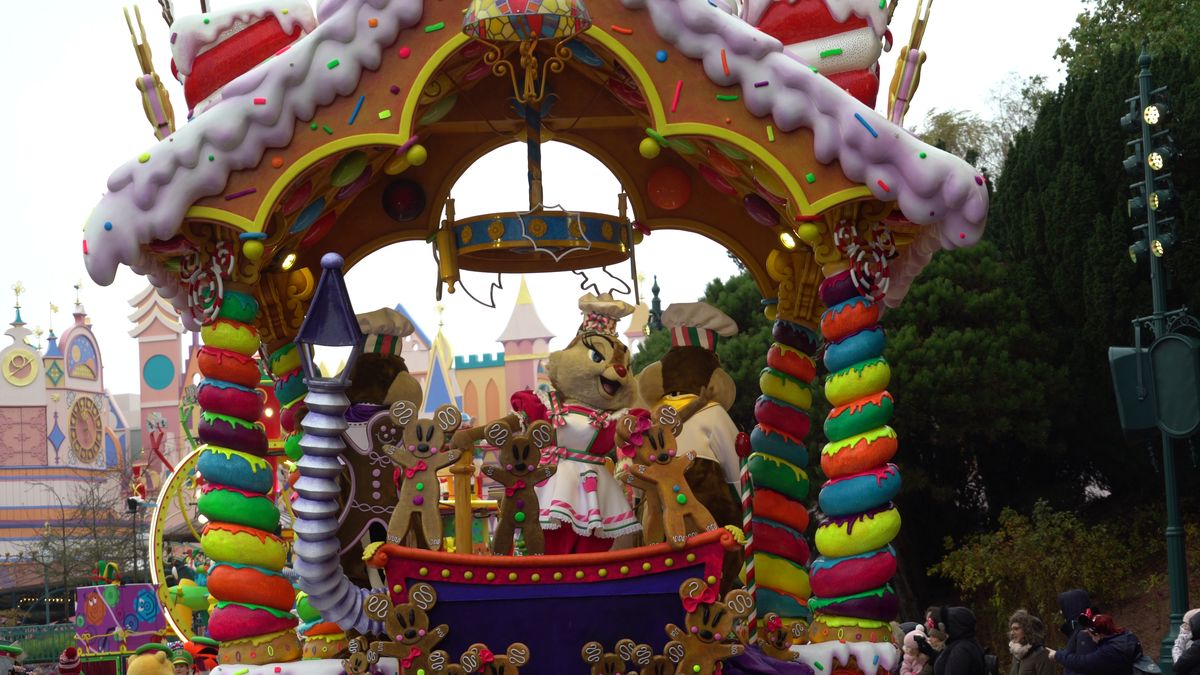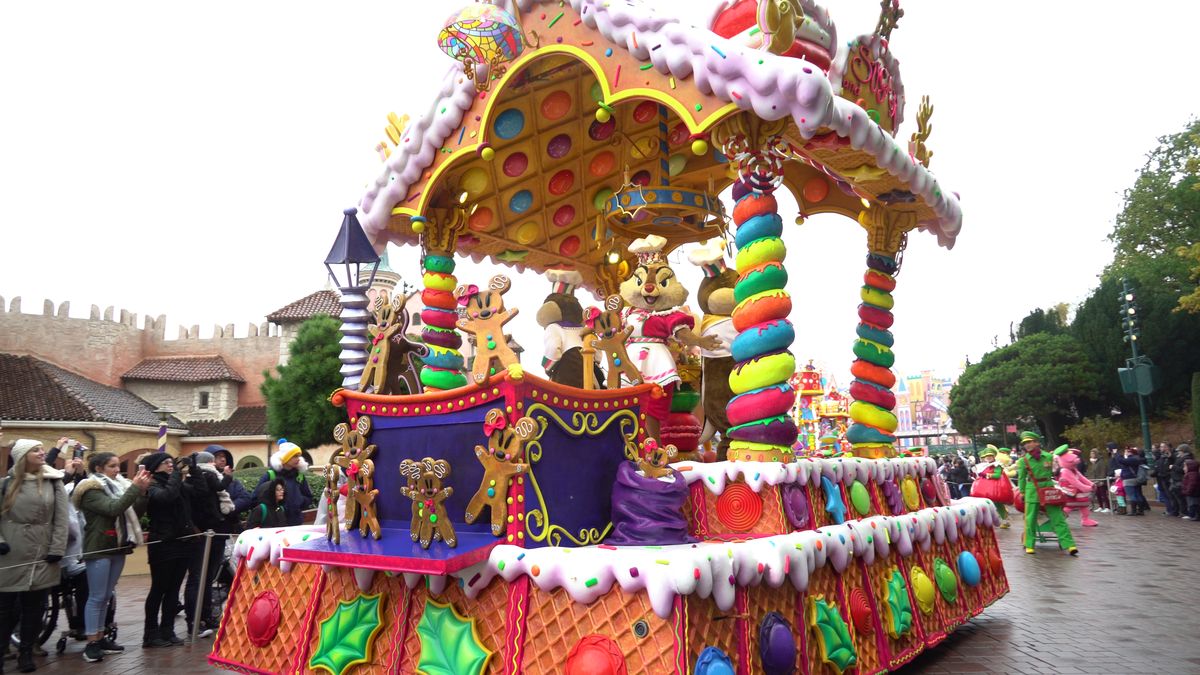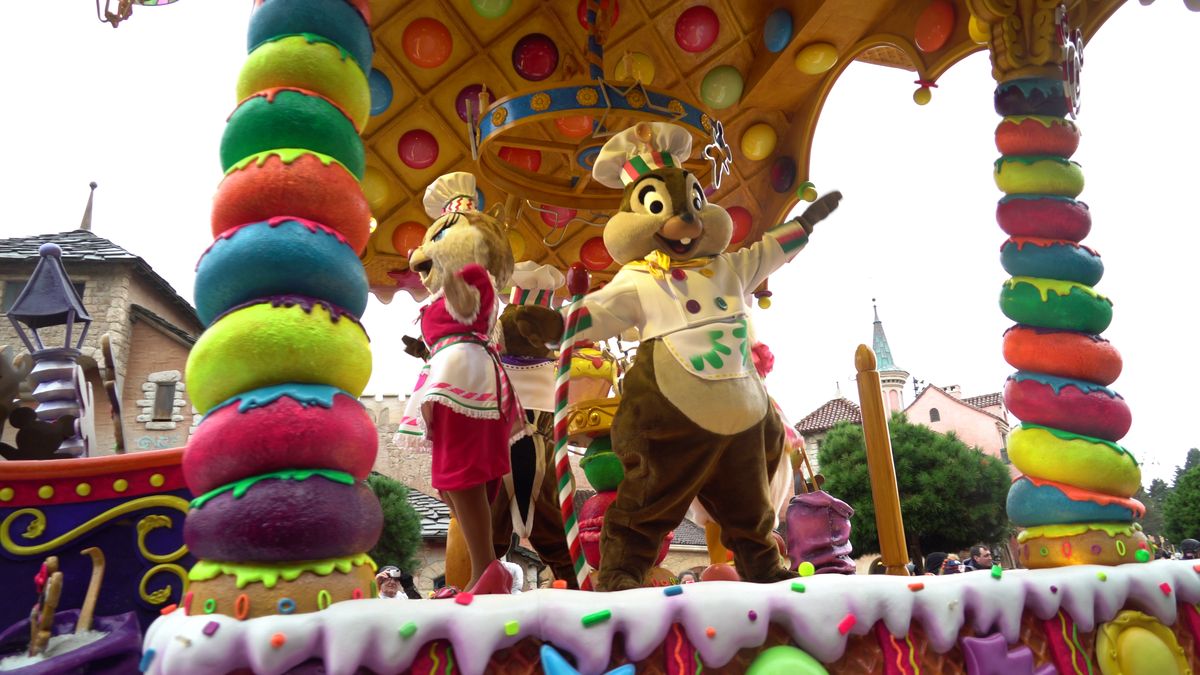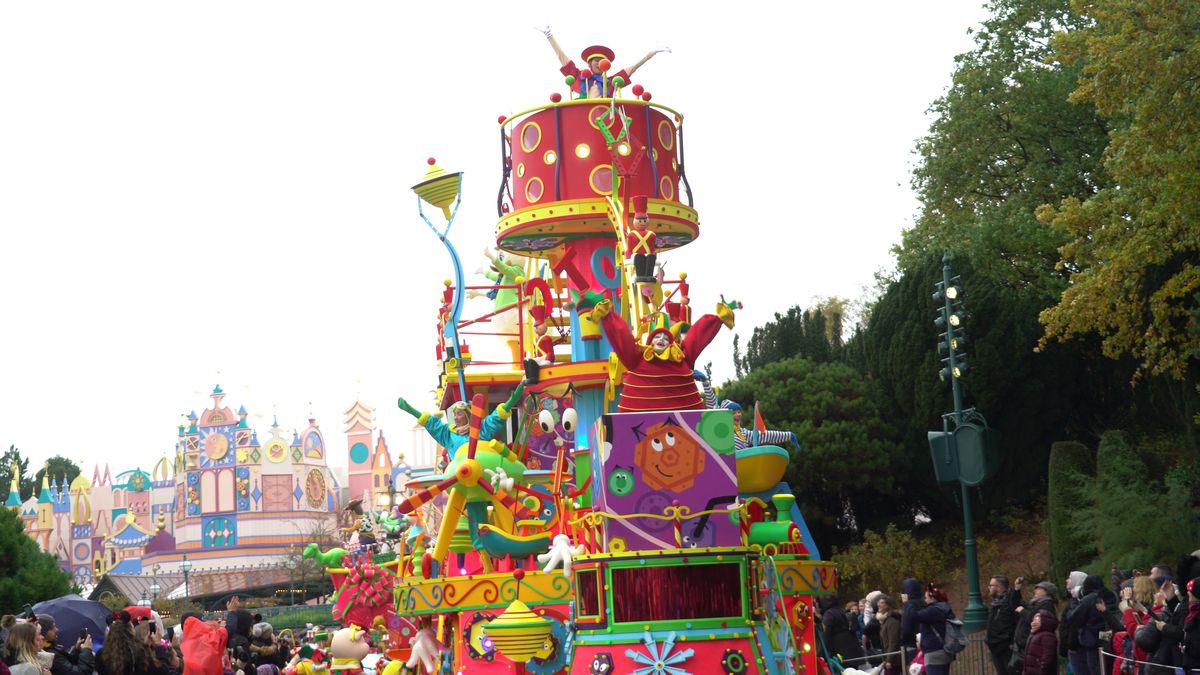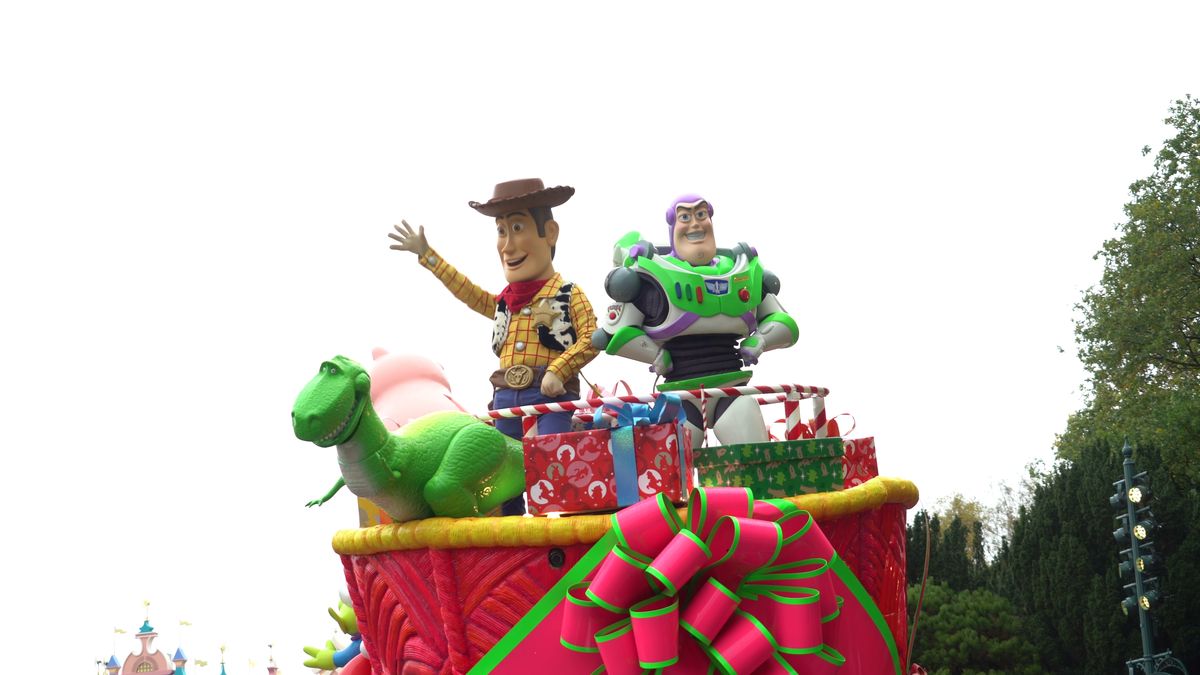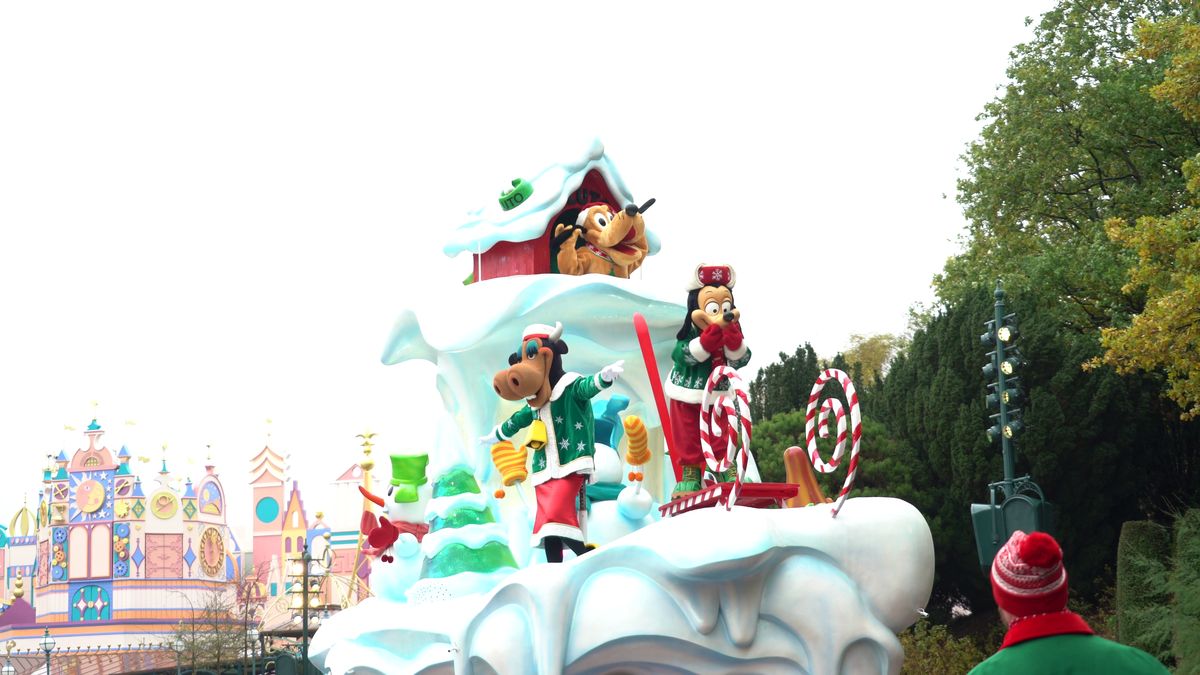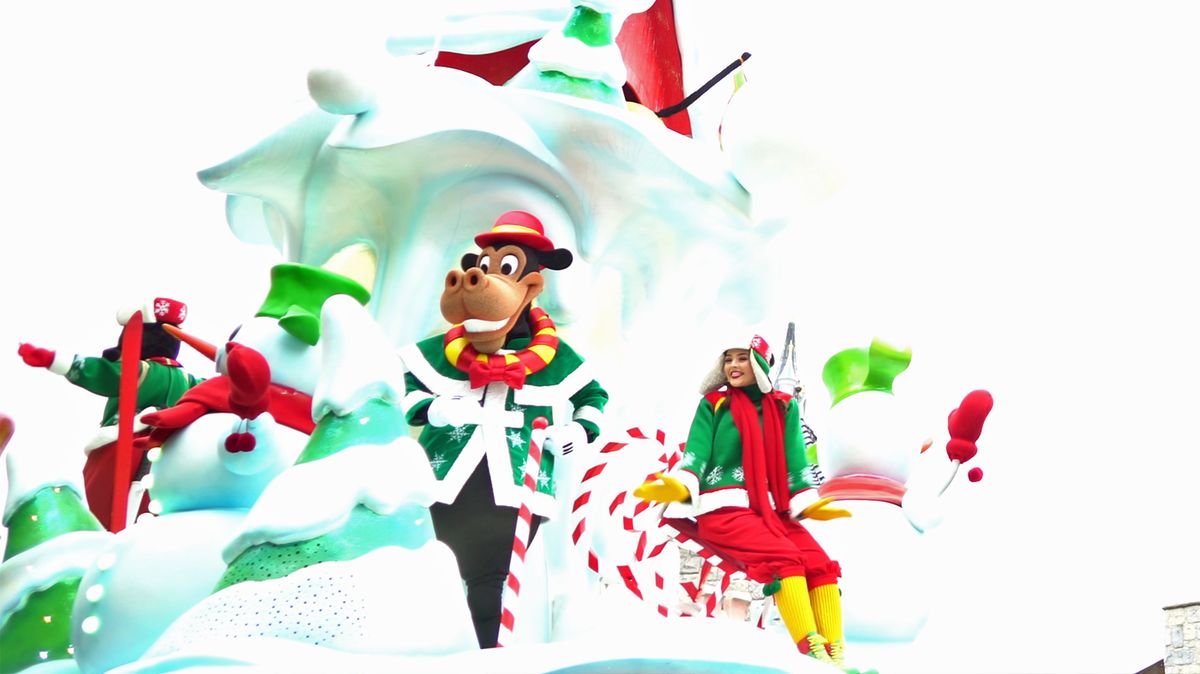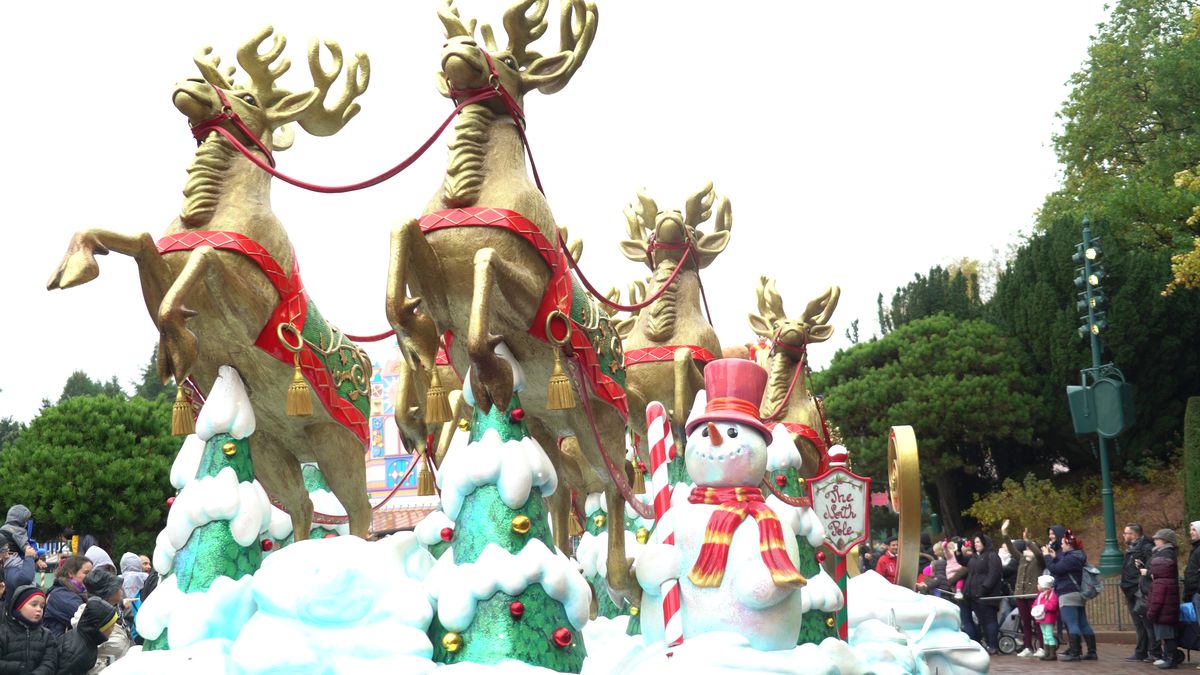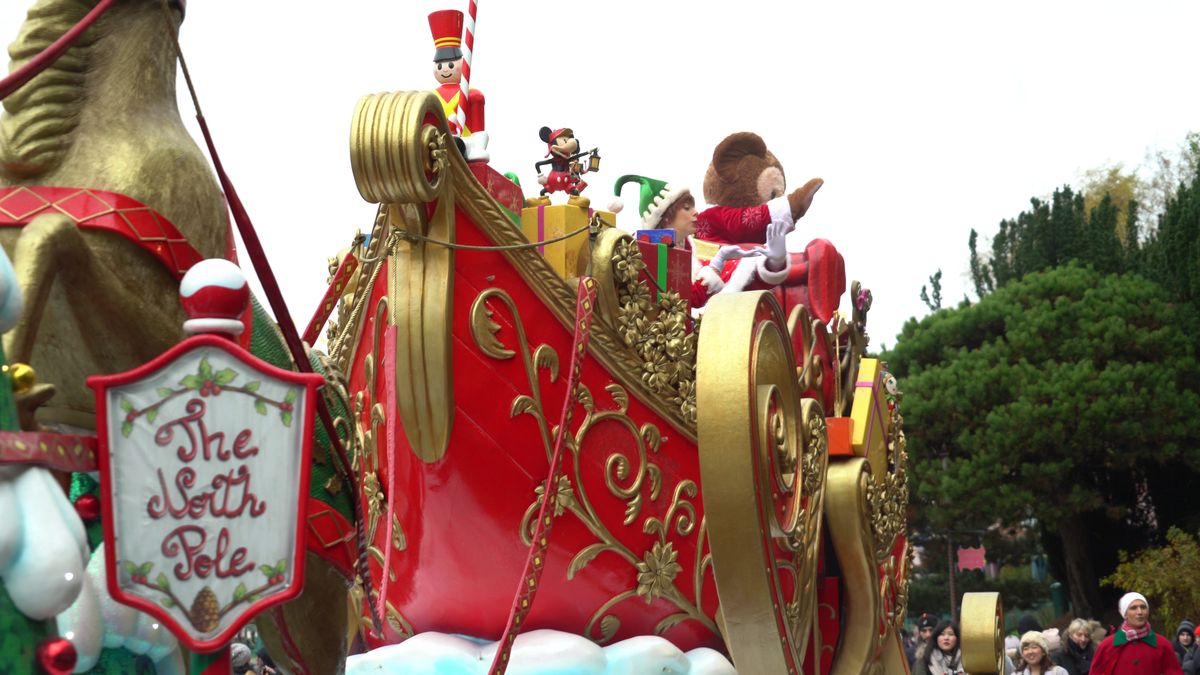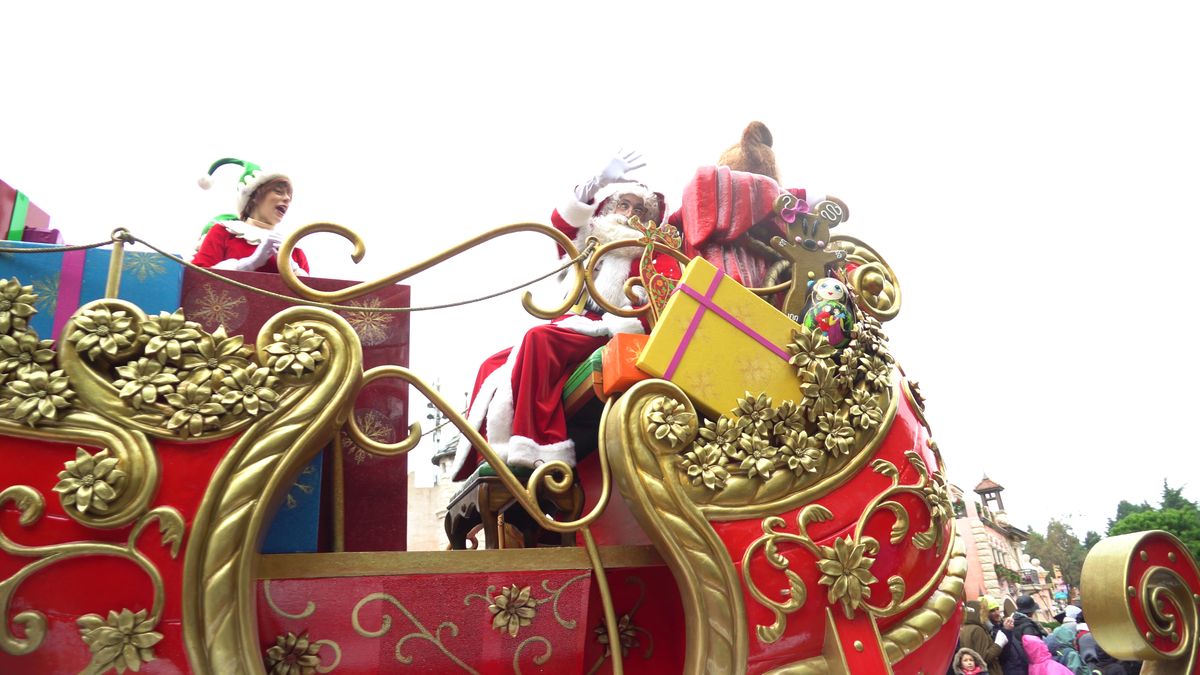 « Mickey et le Big Band de Noël » est LE spectacle présenté 5 fois par jours, qu'il faut impérativement voir. Située à l'abri du froid dans Vidéopolis à Discoveryland, c'est un véritable chef d'œuvre qui est proposé aux visiteurs. Ce spectacle de qualité lie à la fois le glamour des réceptions de gala dignes des soirées d'un 31 décembre mais aussi des performances faisant références à Broadway entre la danse, le chant et la musique live ! Mickey Minnie et Dingo sont également dans se spectacle pour livrer des performances, loin du côté « gnangnan » et enfantin qu'on peut retrouver dans le spectacle « Un Noël Fantastitch » au Royal Castle Stage. Ce spectacle se trouve être un incontournable de la saison.
« Mickey's Christmas Big Band » is THE show of the season which it is imperative to see and presented 5 times per day. Located in the shelter of the cold in Vidéopolis at Discoveryland, it is a real masterpiece that is offered to visitors. This quality show links both the glamour of gala receptions worthy of the evenings of December 31st but also performances making references to Broadway between dance, singing and live music! Mickey, Minnie and Goofy are also in the show to deliver performances, away the childish side that can be found in the « Merry Stitchmas » show at the Royal Castle Stage. This show is a must-see of the season.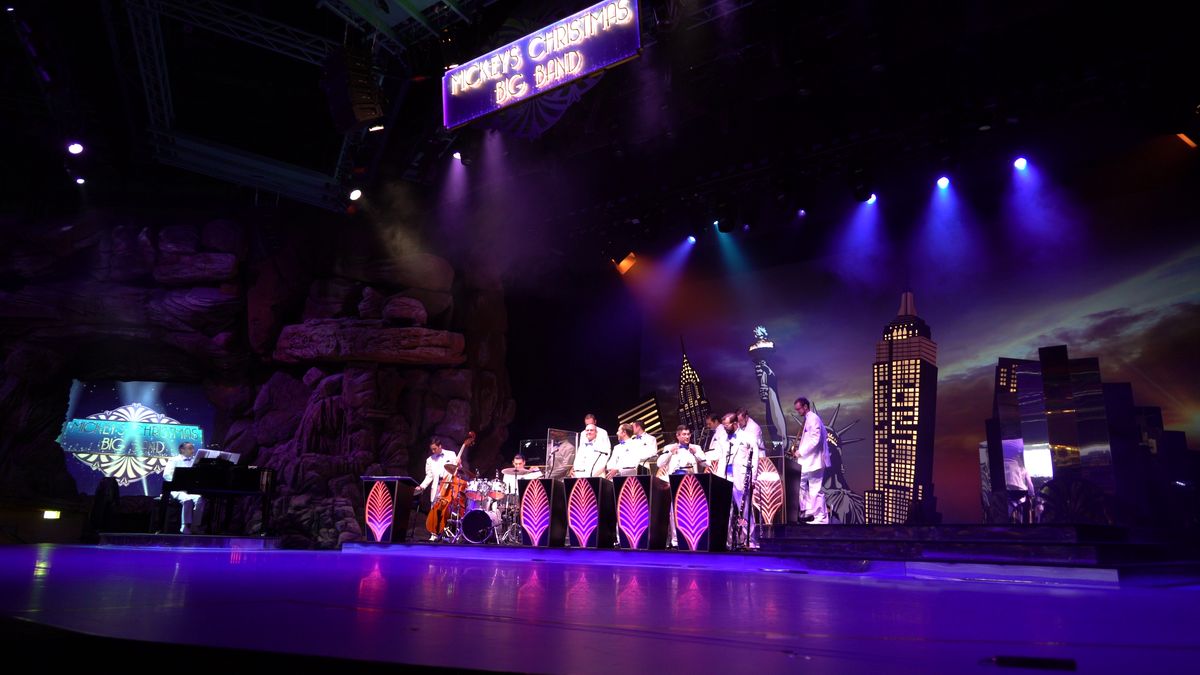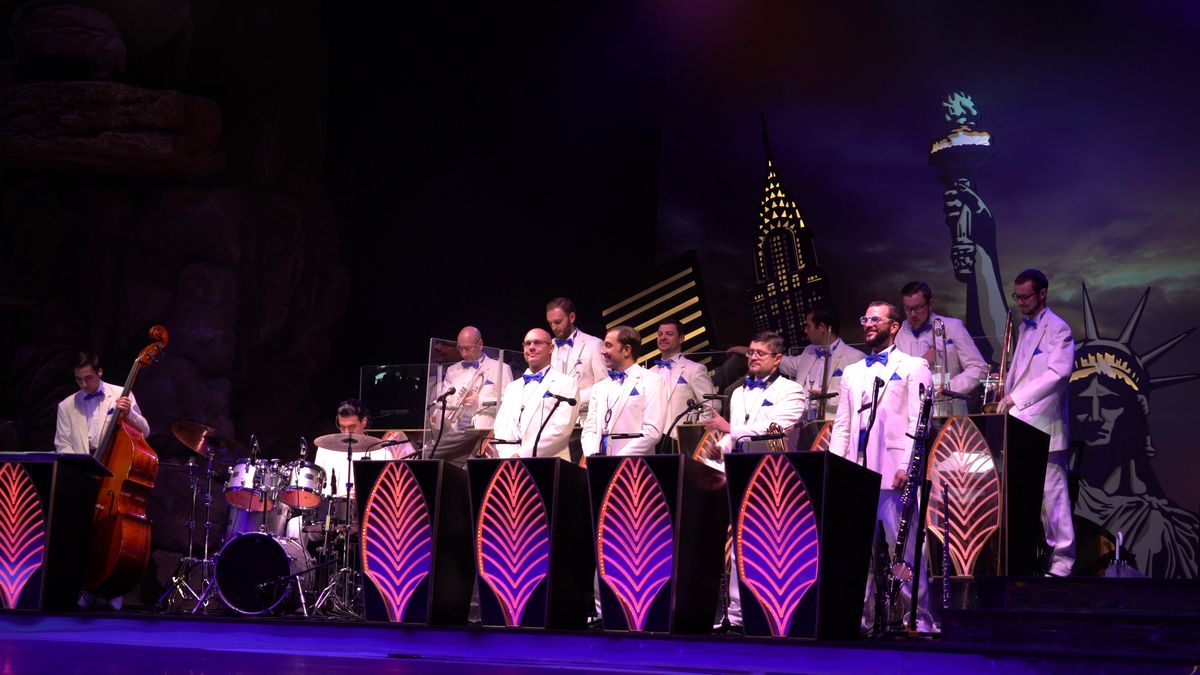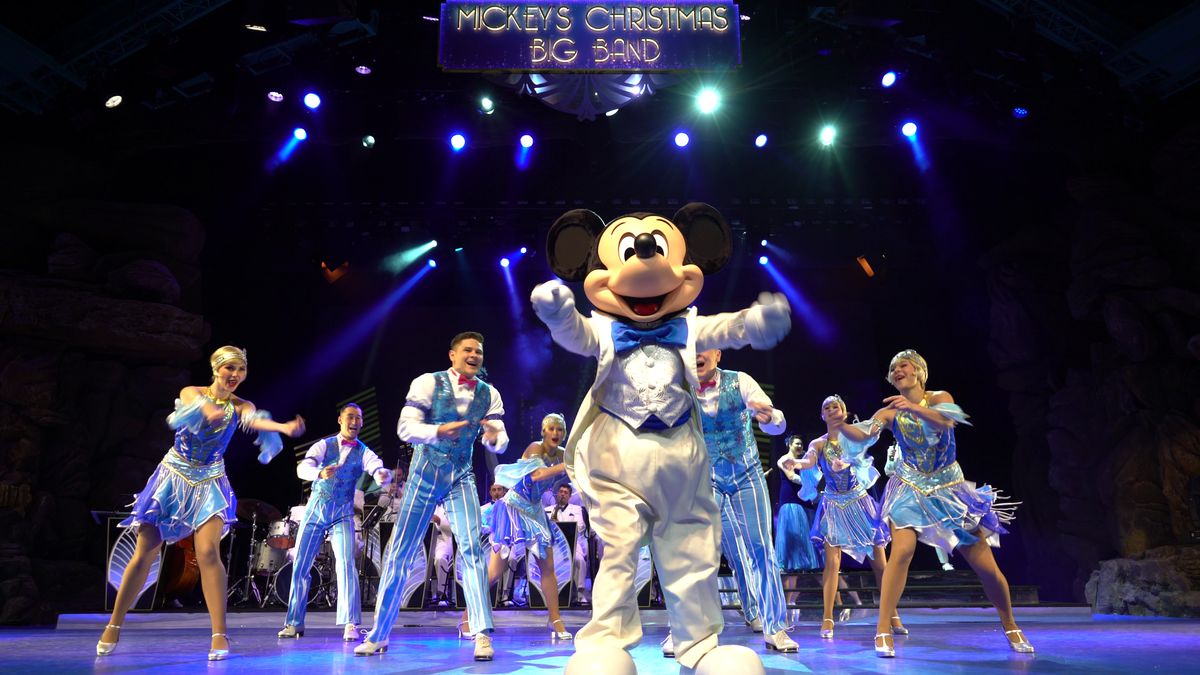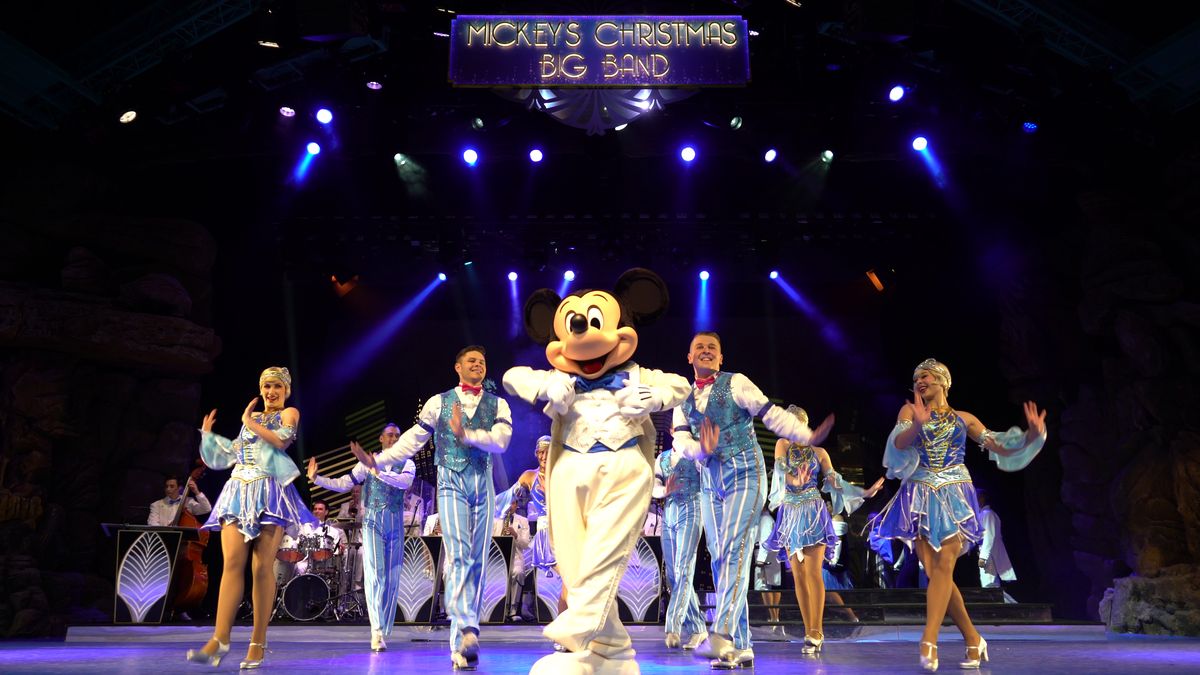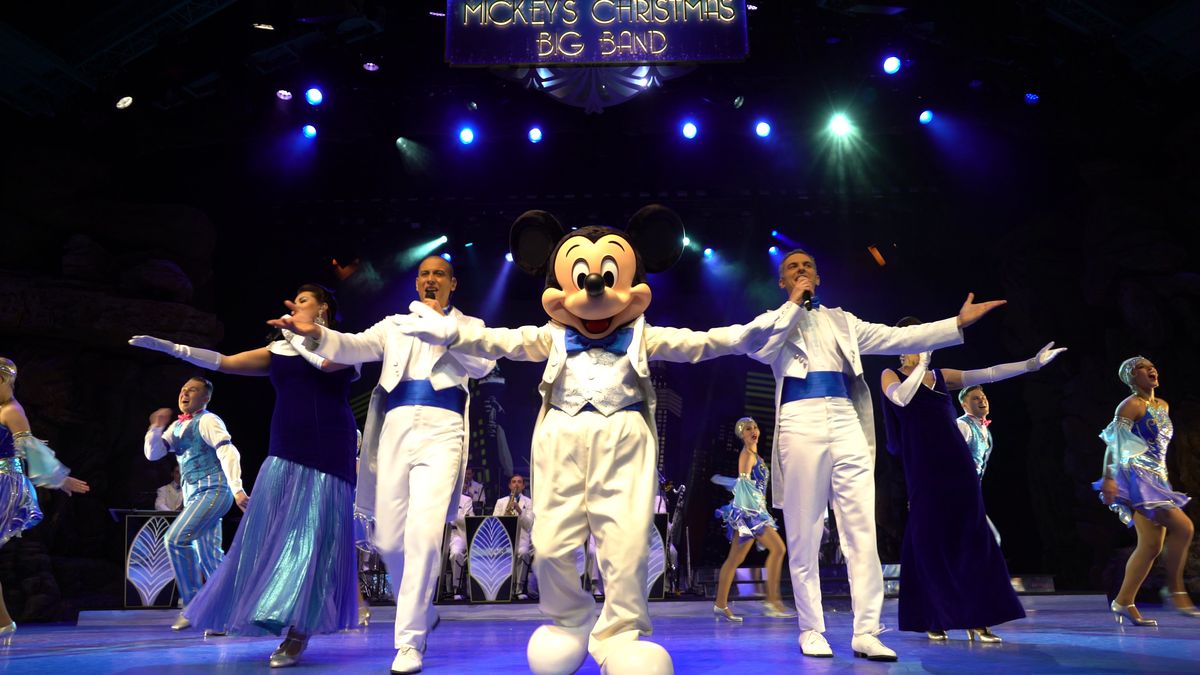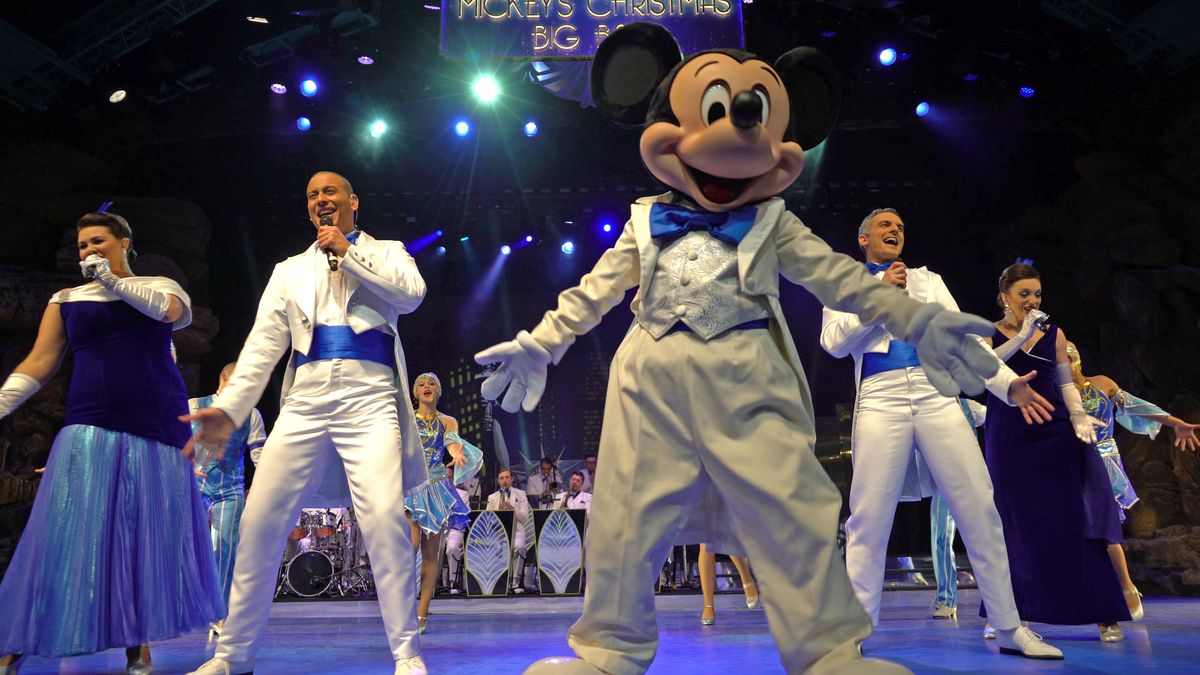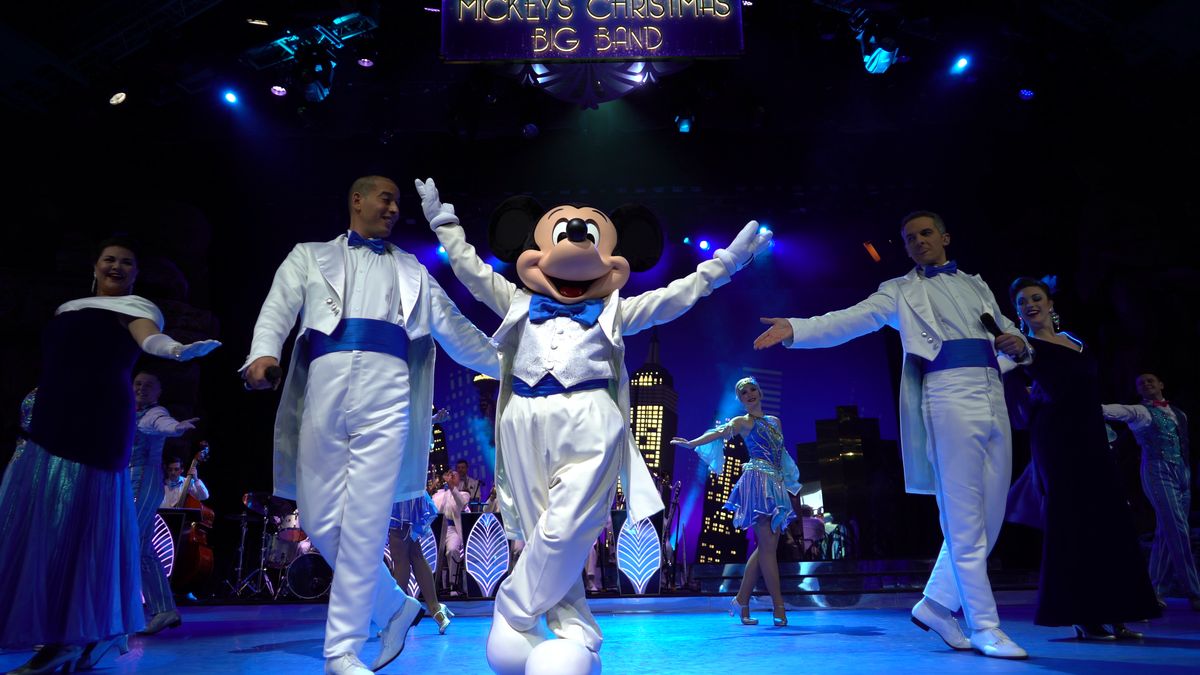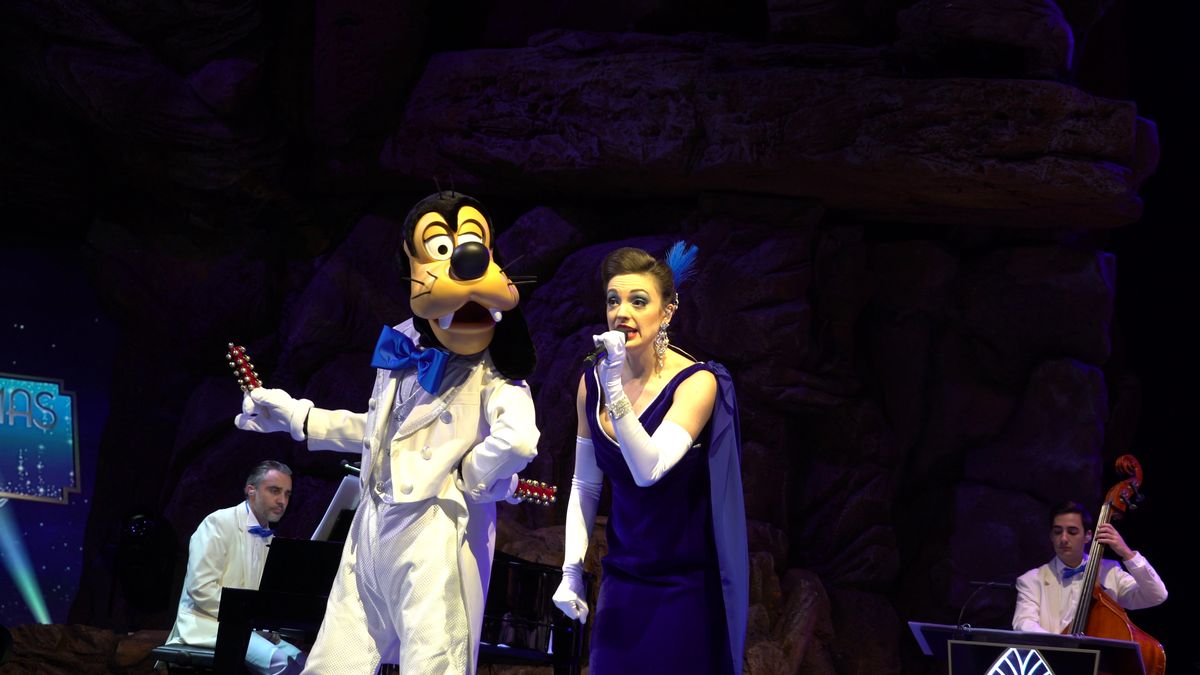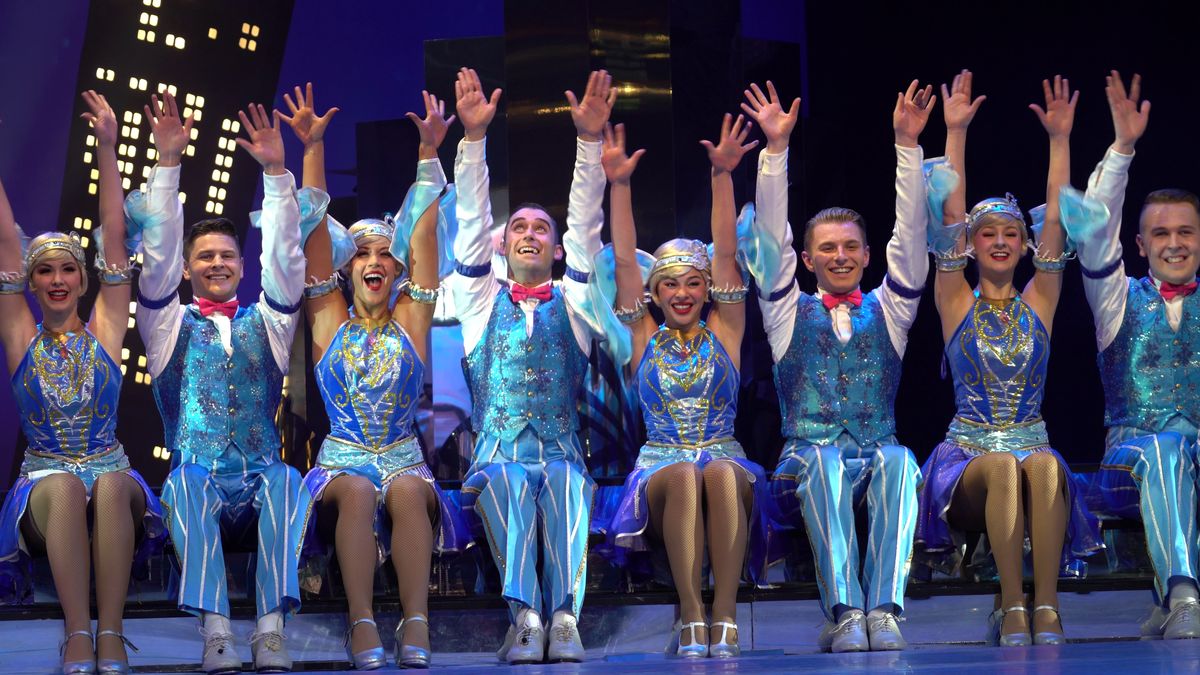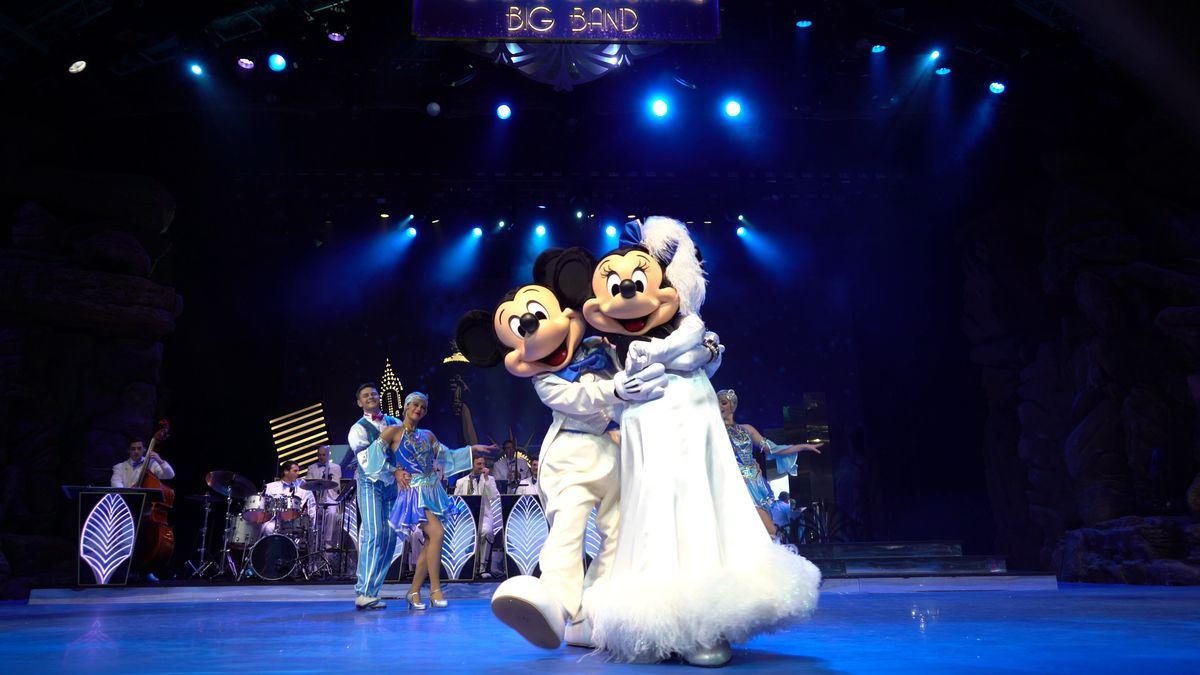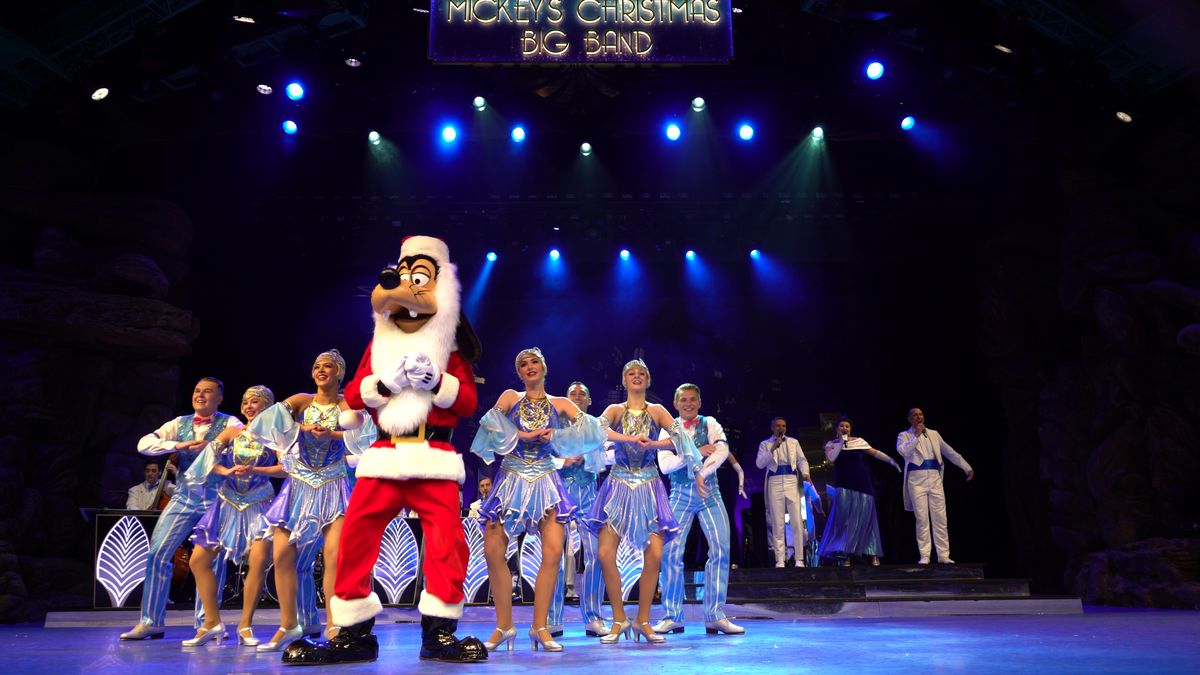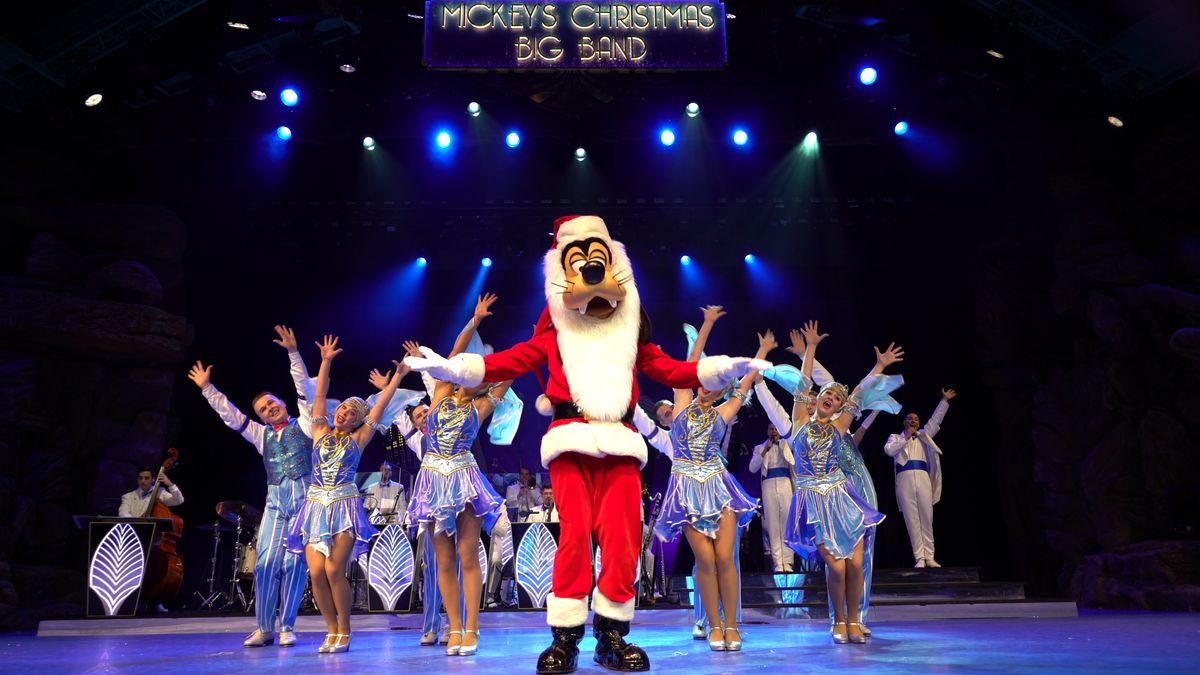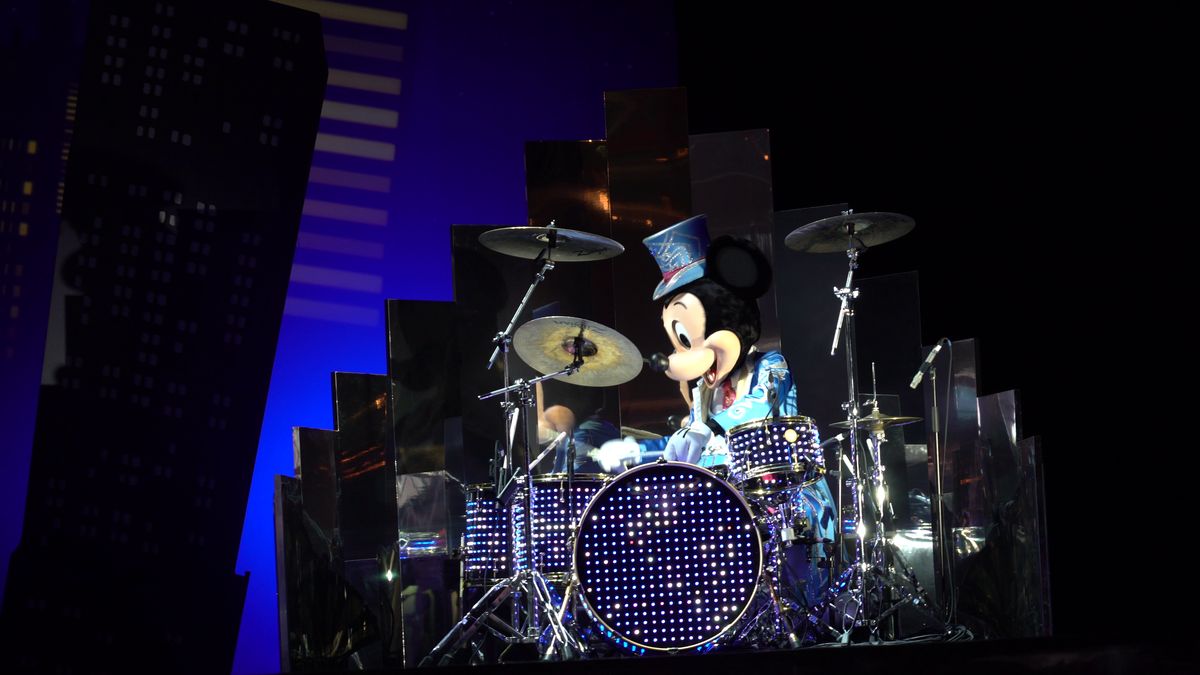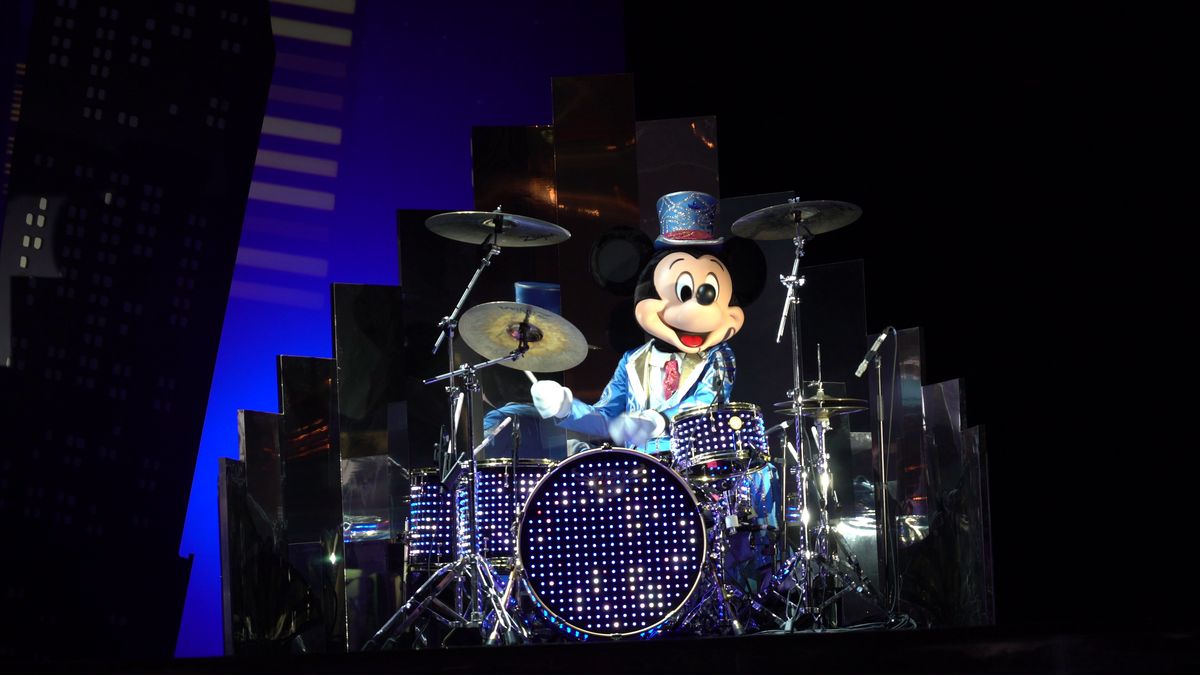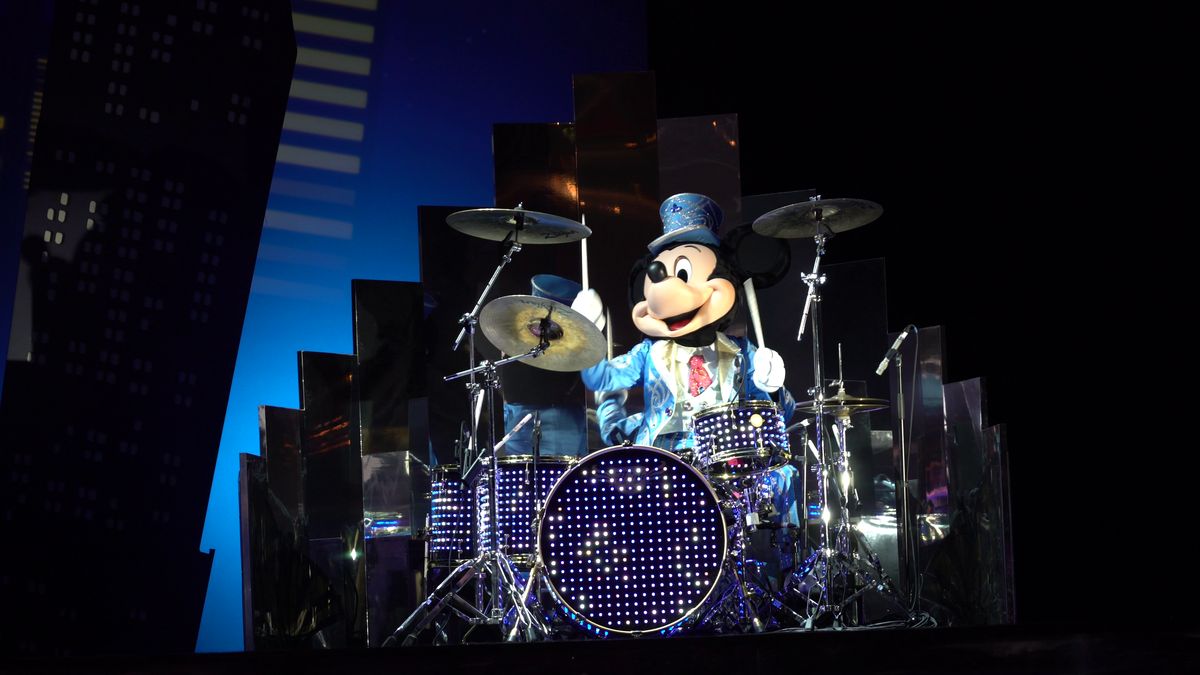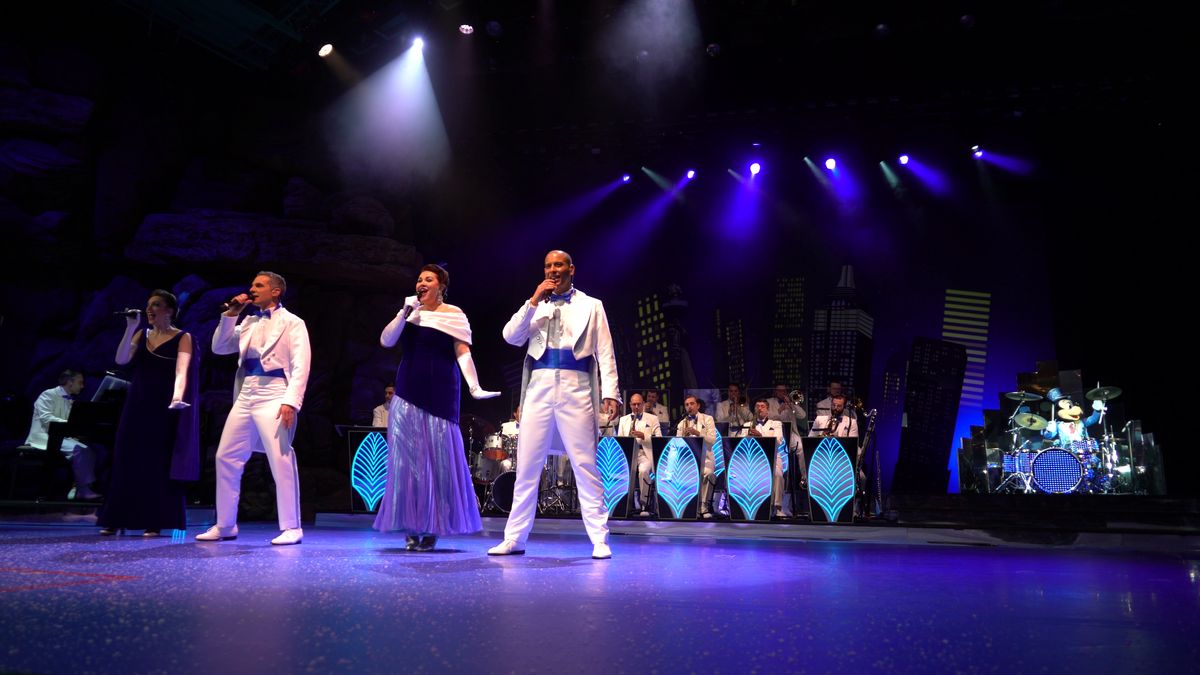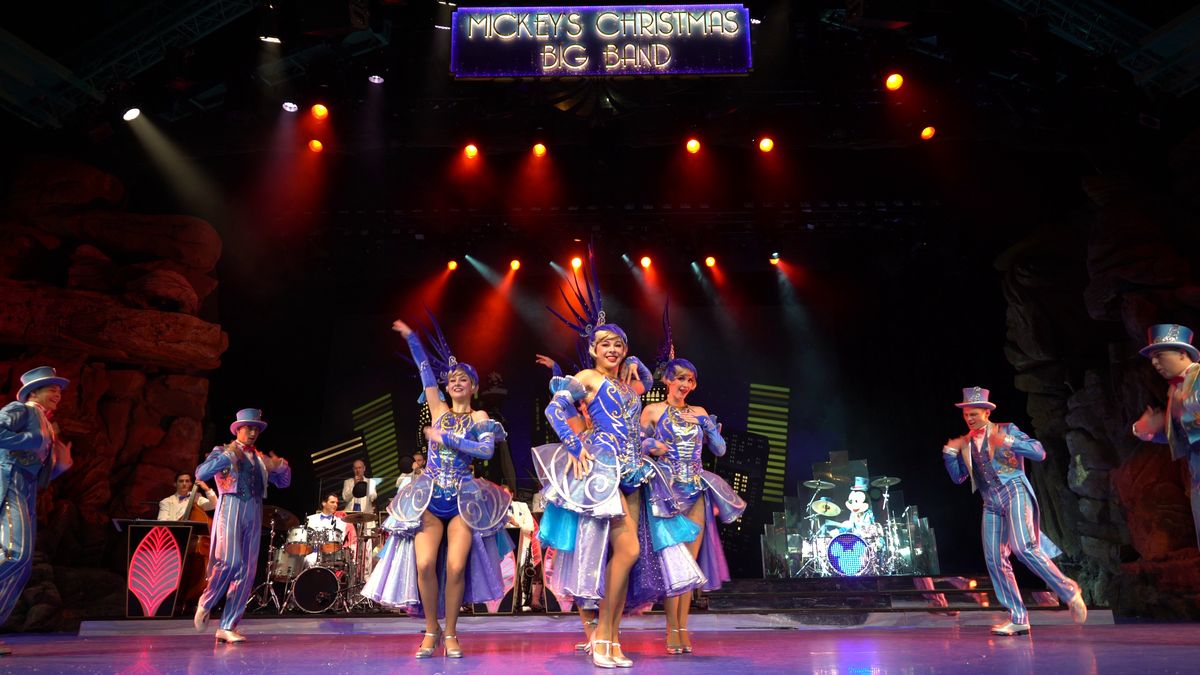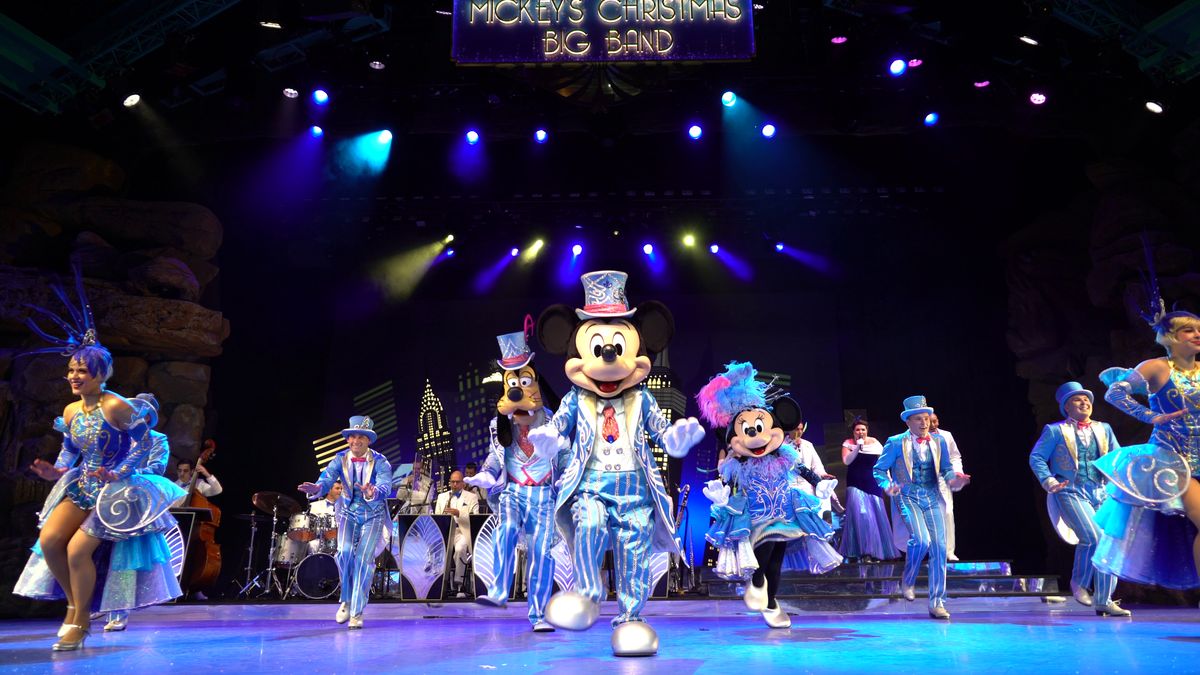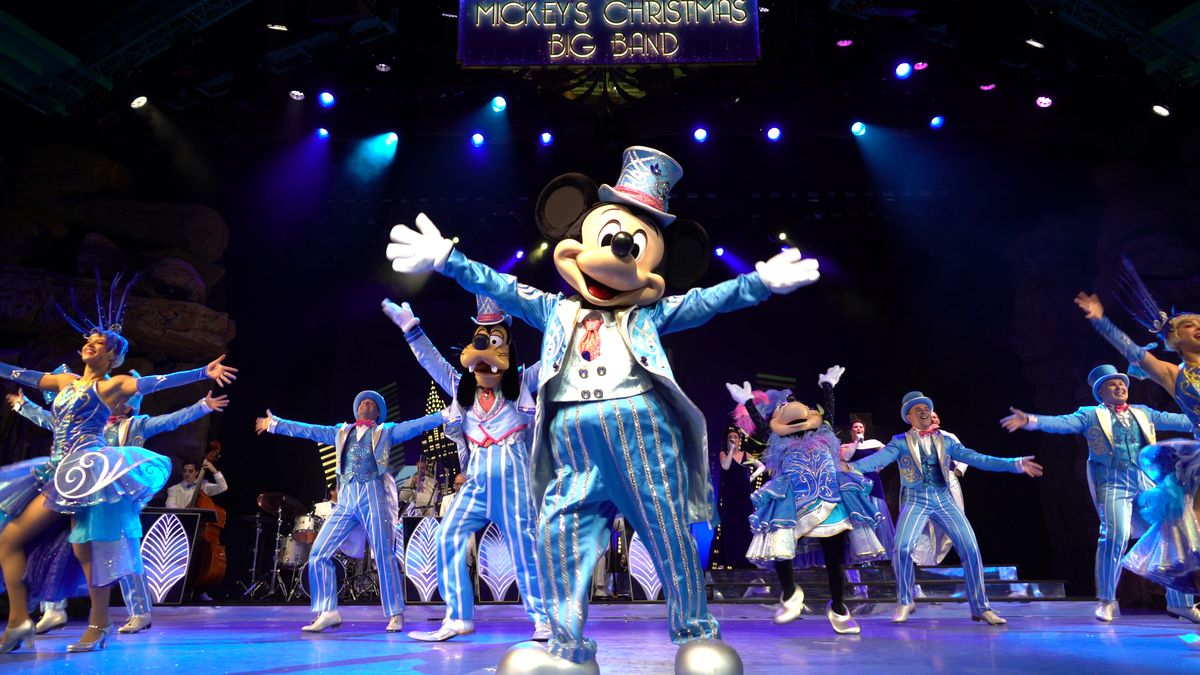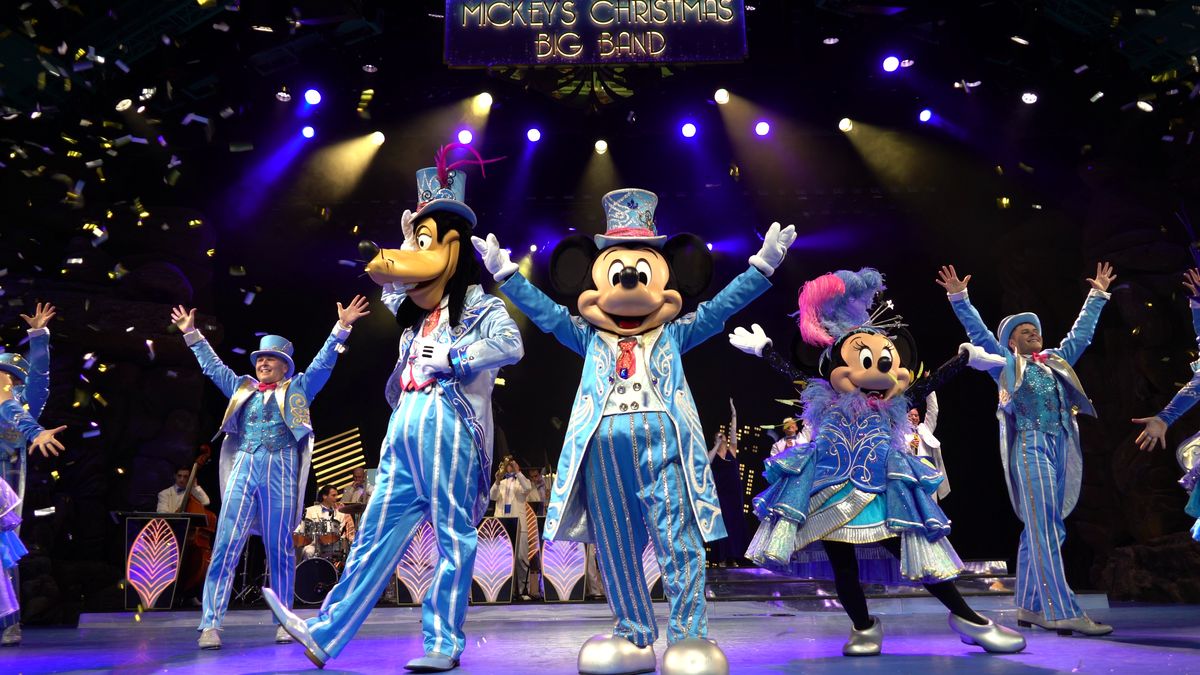 A frontierland, le restaurant Fuente del Oro s'est vu agrémenté de nouvelles décorations sur le thème du film Coco. Et surprise, il est possible de rencontrer une poupée de Miguel, le héros du film.
In Frontierland, the restaurant Fuente del Oro has been embellished with new decorations on the theme of the movie « Coco ». And surprise, it is possible to meet a doll of Miguel, the hero of the film.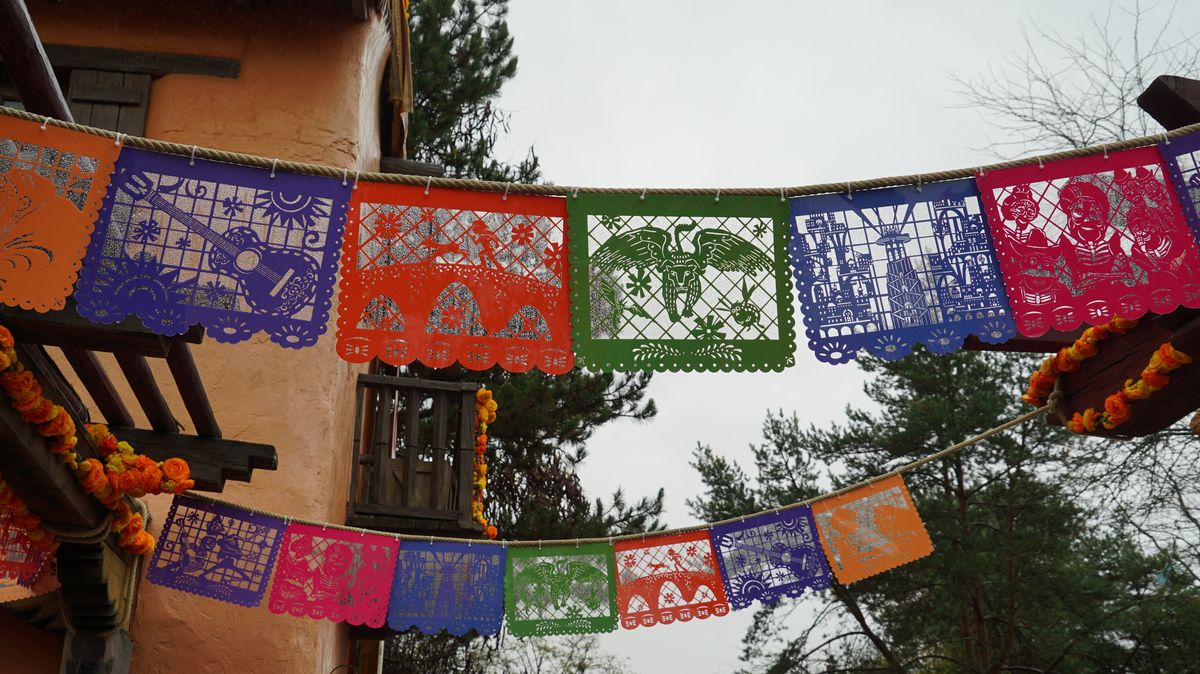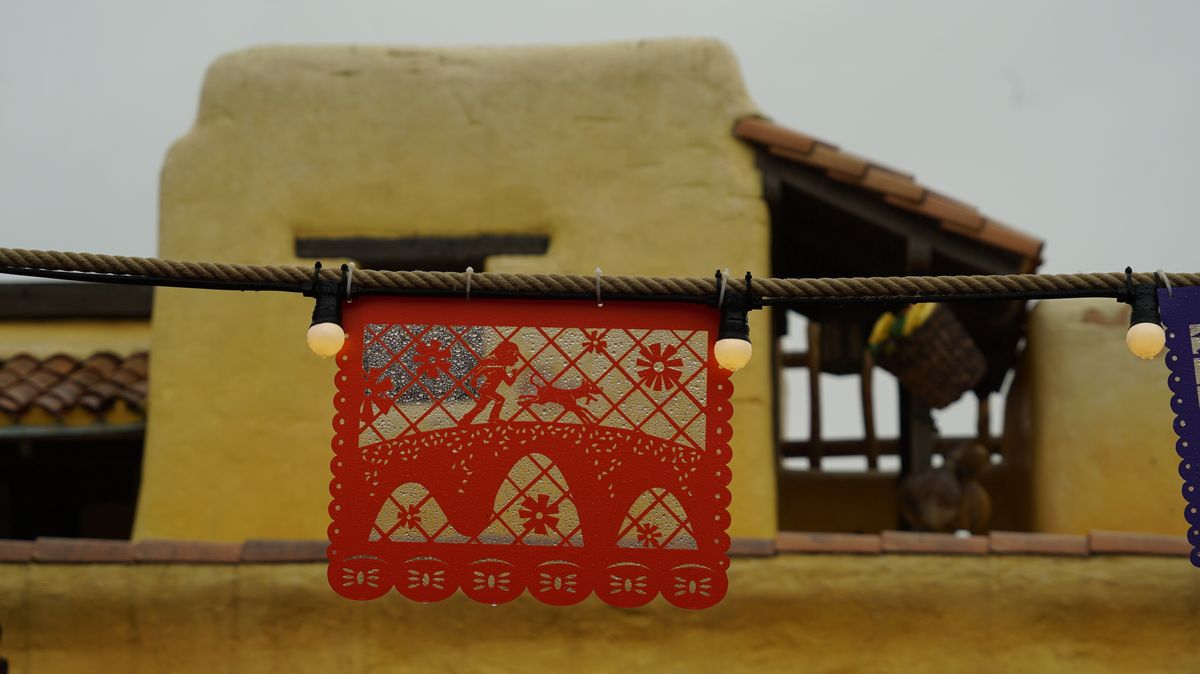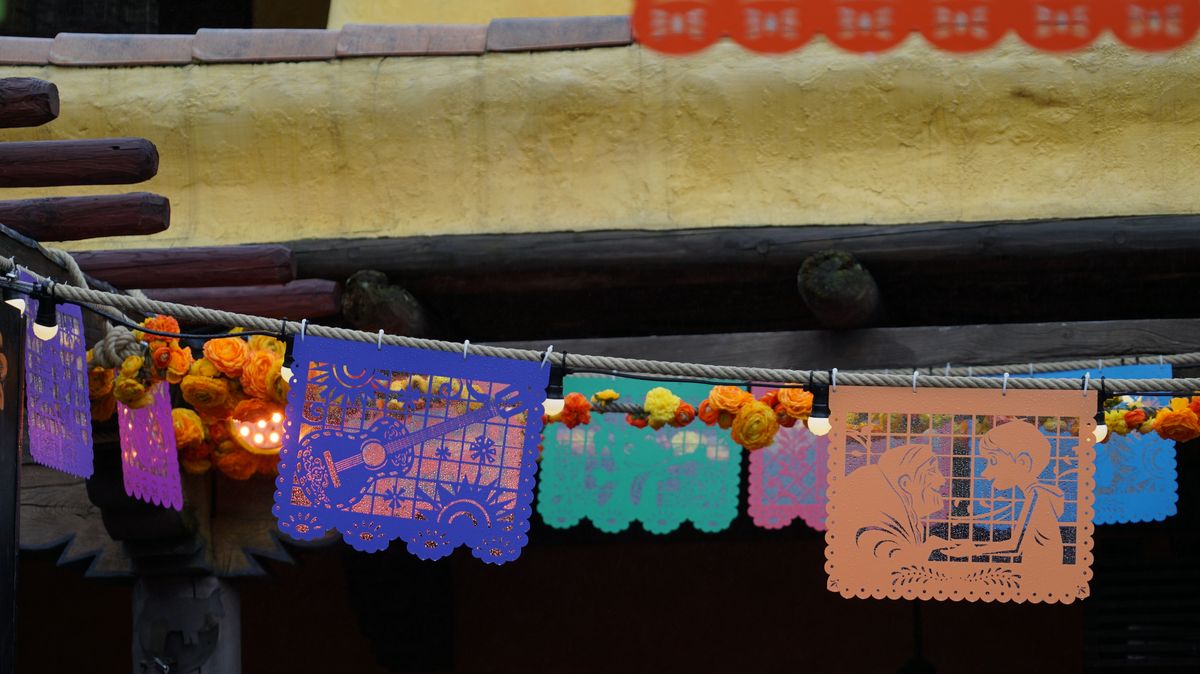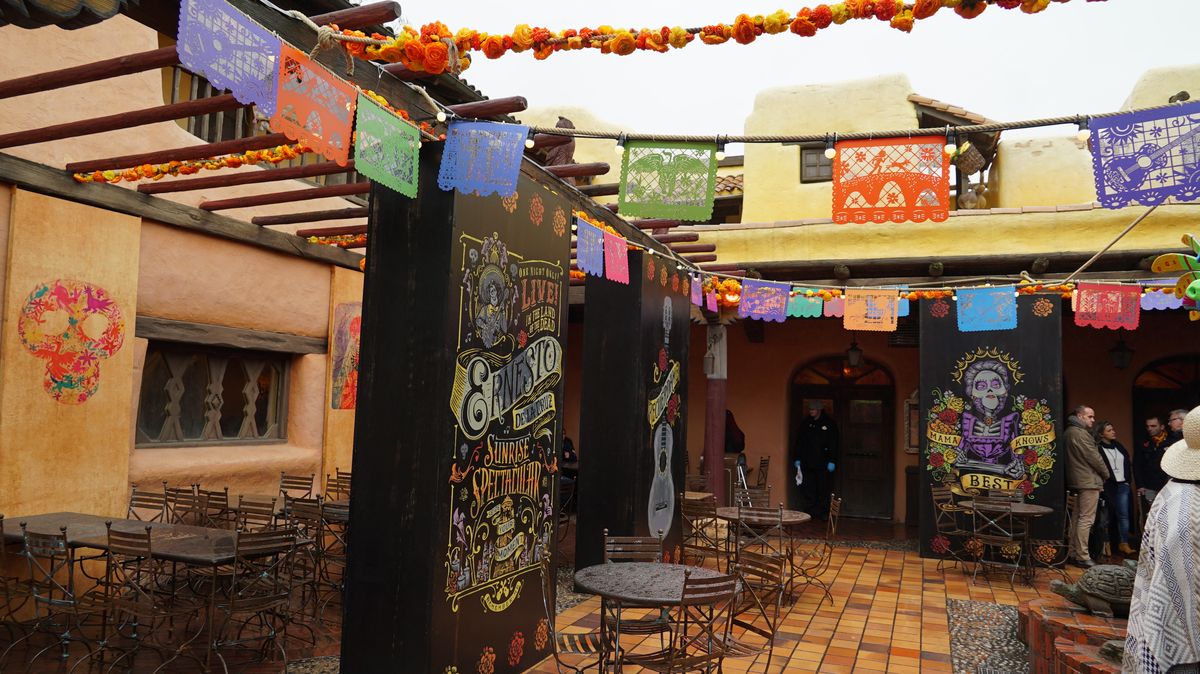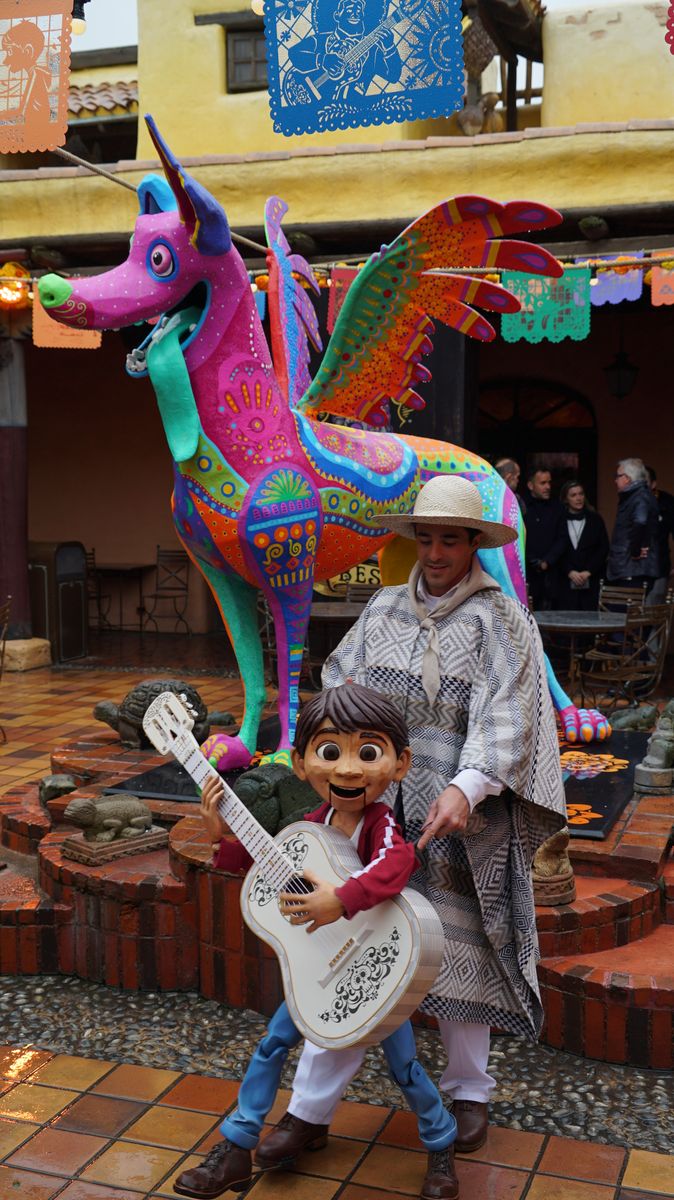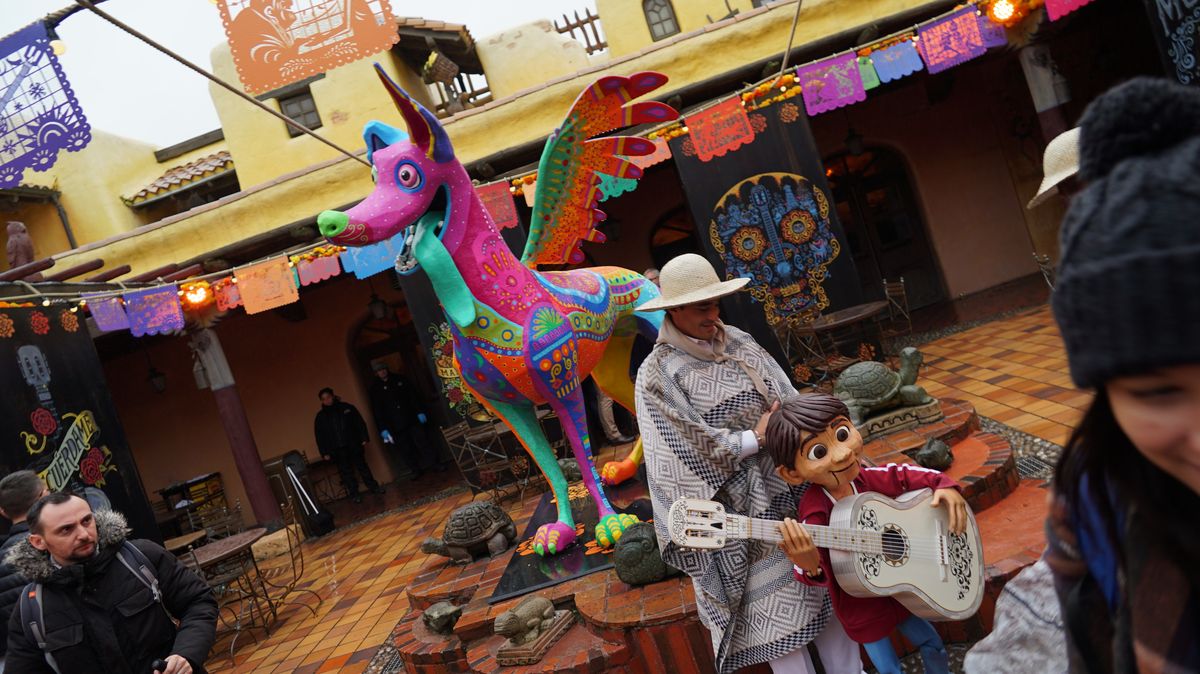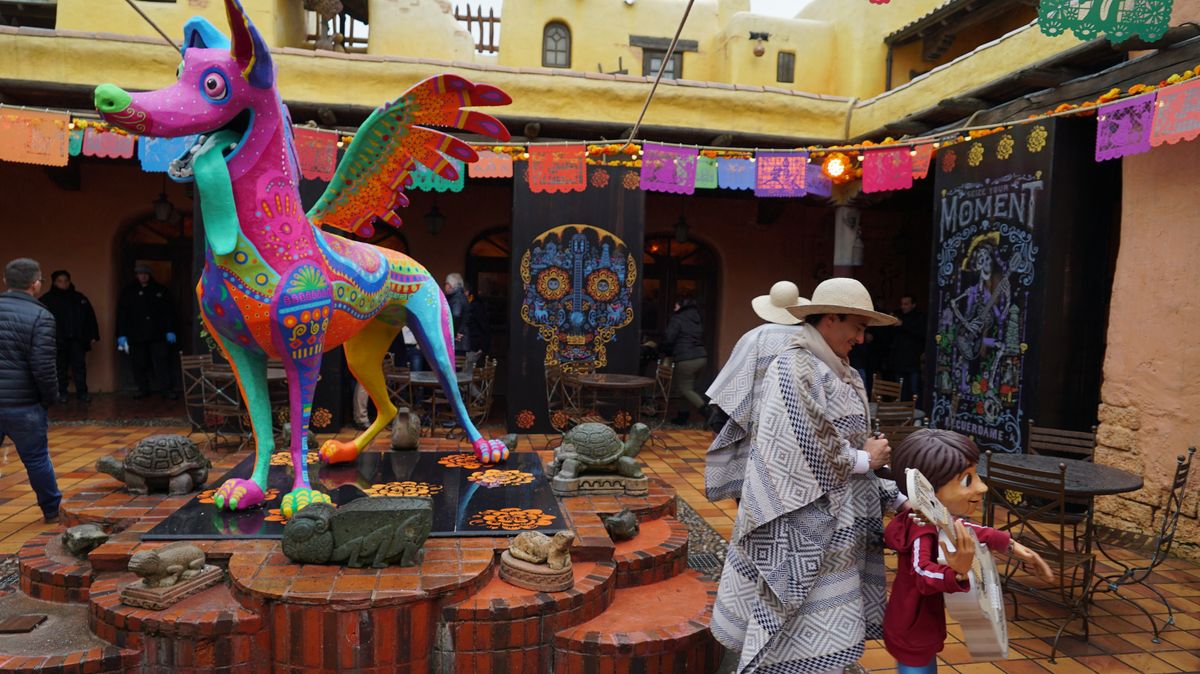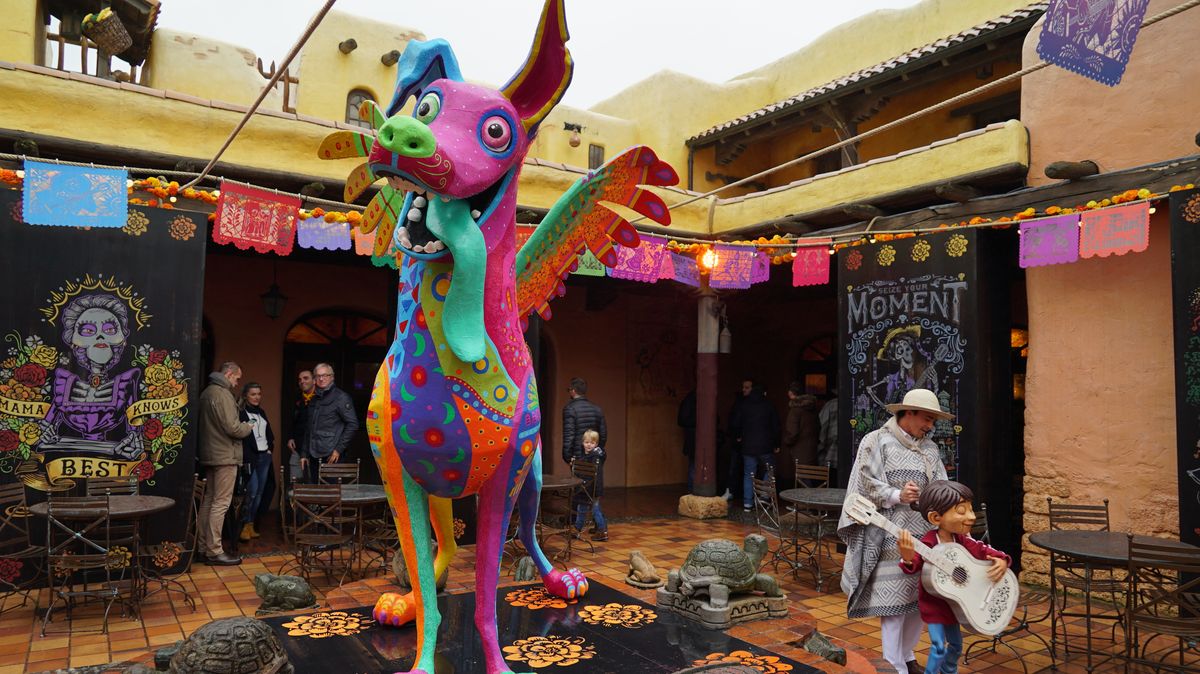 Comme à chaque noël, la reine des neiges prend place au Chaparral Theater. Cela dit, il est à noter que ce sera belle et bien la dernière saison pour ce spectacle/Karaoké et cette scène qui sera démolie et reconstruite éliminant les piliers gênant la vue. Démolition dès 2018.
As in every summer and Christmas season, Frozen sing-along takes place in the Chaparral Theater! That said, it is worth noting that it will be the last season for this show/karaoke and this theater that will be demolished and rebuilt eliminating the pillars of sight. Demolition in 2018.
The Theater (this Summer) :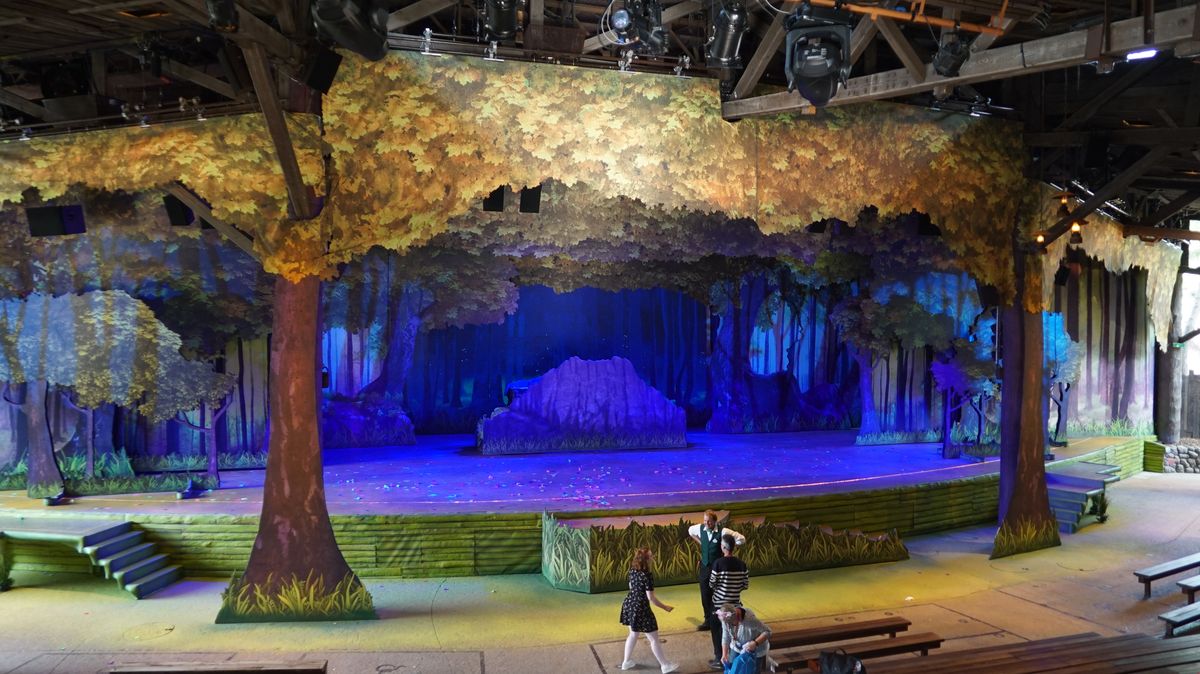 La Reine des Neiges / Frozen :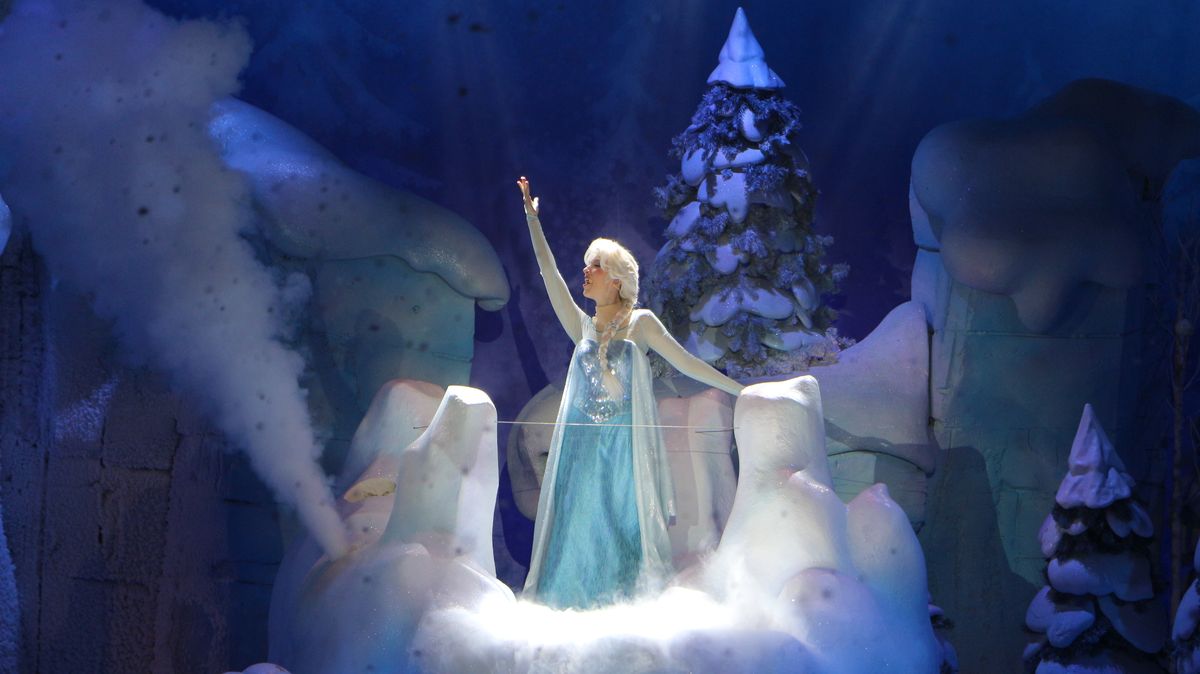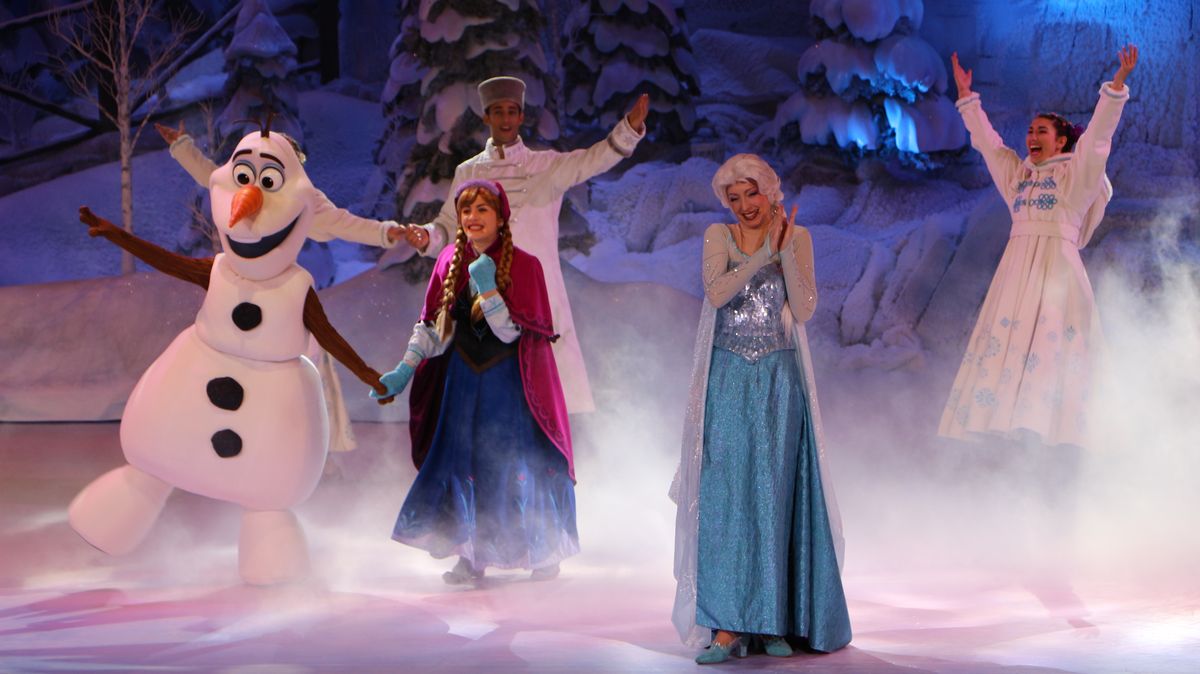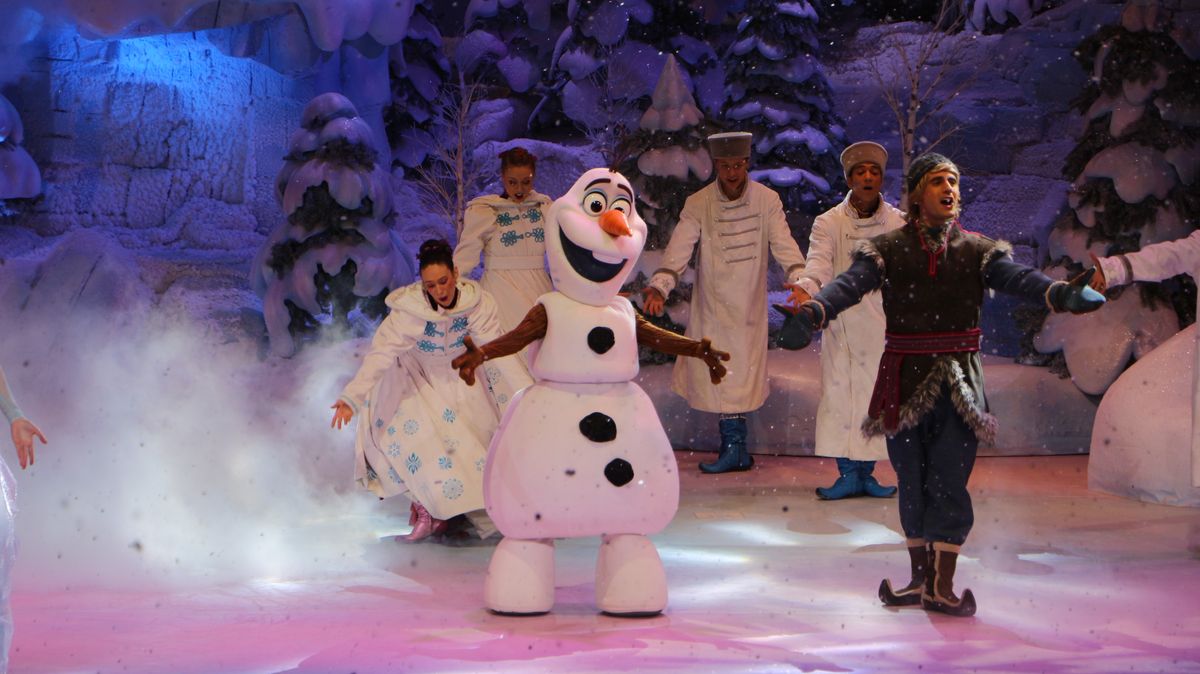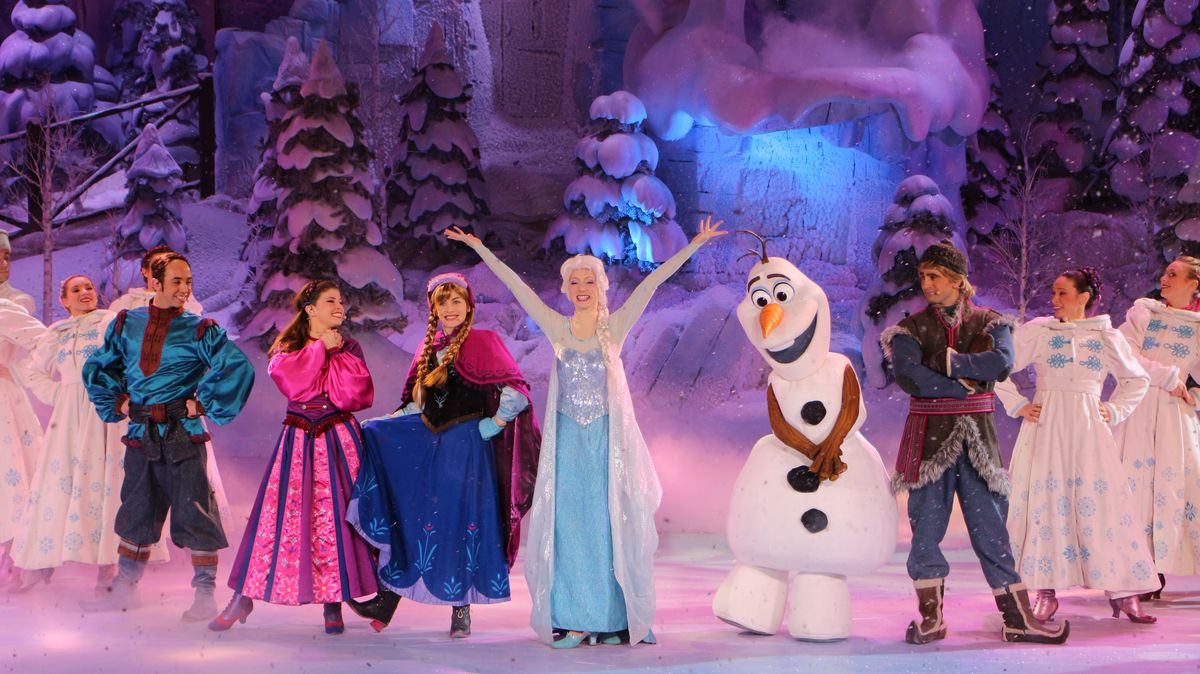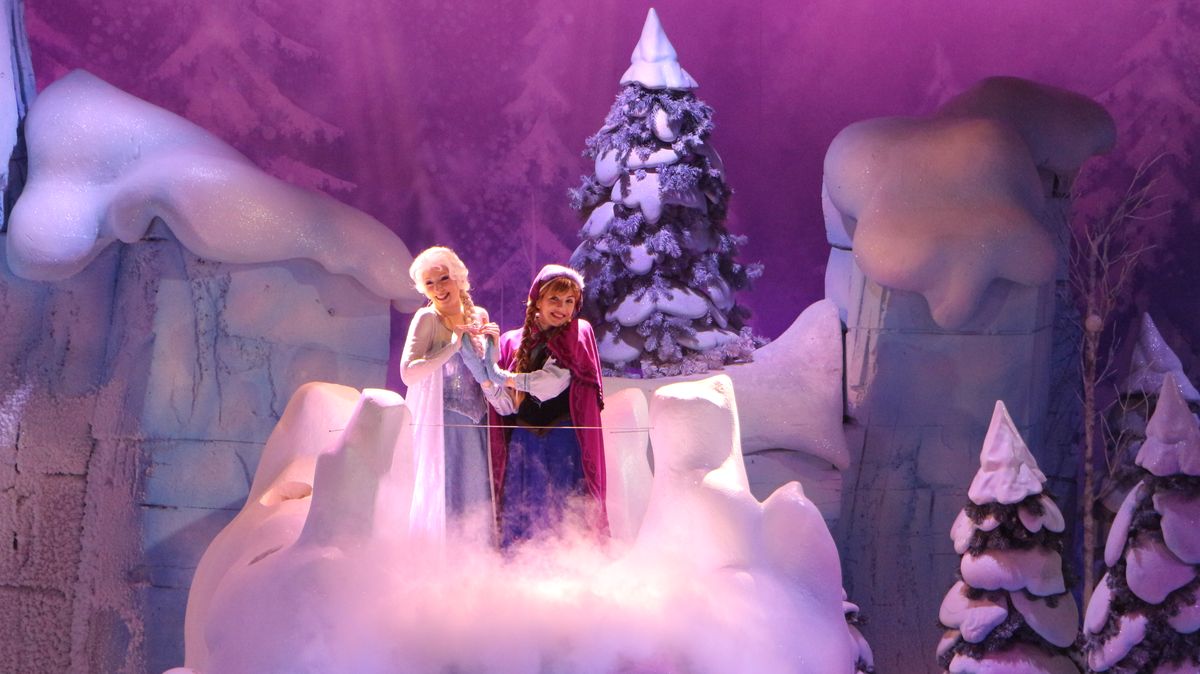 Enfin pour ce noël, Disney offre à ses visiteurs la possibilité de découvrir un tout nouveau spectacle nocturne sur la tour de la terreur au parc Walt Disney Studios, proposant une alternative ou un combo à Disney Illumination dans le parc Disneyland.
Ce spectacle prouve, une nouvelle fois la maîtrise technologique des équipes de Disney dans la conception (contrairement à l'adaptation) de spectacles nocturnes. L'énergie et le dynamise se retrouve tout au long « L'Incroyable Noël de Dingo », bien que certaines longueurs sont à déplorer lors de passages sur scène, mais ceci n'est que de l'ordre du détail. Cette célébration est parfaite pour clore une visite à Disneyland Paris avec le père noël !
Finally for this Christmas, Disney offers its visitors the opportunity to discover a whole new night show on the Tower of Terror at Walt Disney Studios Park, offering an alternative or a combo at Disney Illumination in the Disneyland Park.
This show proves, once again the technological mastery of the Disney teams in the design (unlike the adaptation) of night-time shows. The energy and the dynamite is found throughout « the incredible Christmas of Dingo », although some lengths are to be deplored during passages on stage, but this is only the order of detail. This celebration is perfect to close a visit to Disneyland Paris with Santa Claus!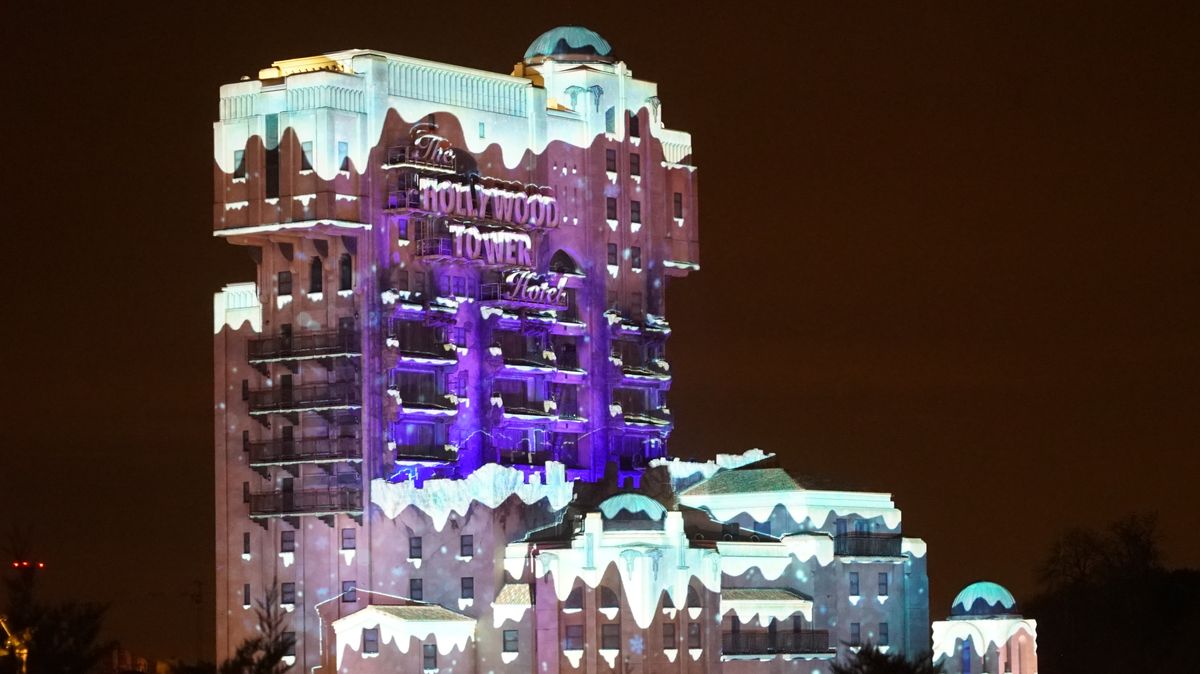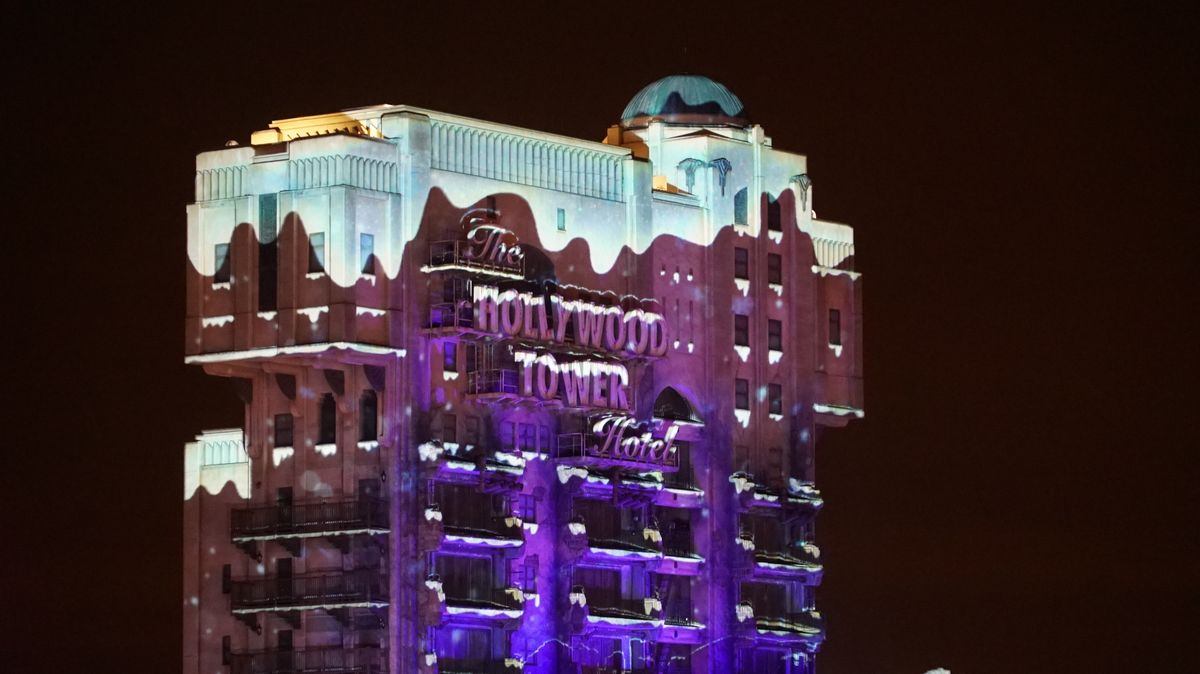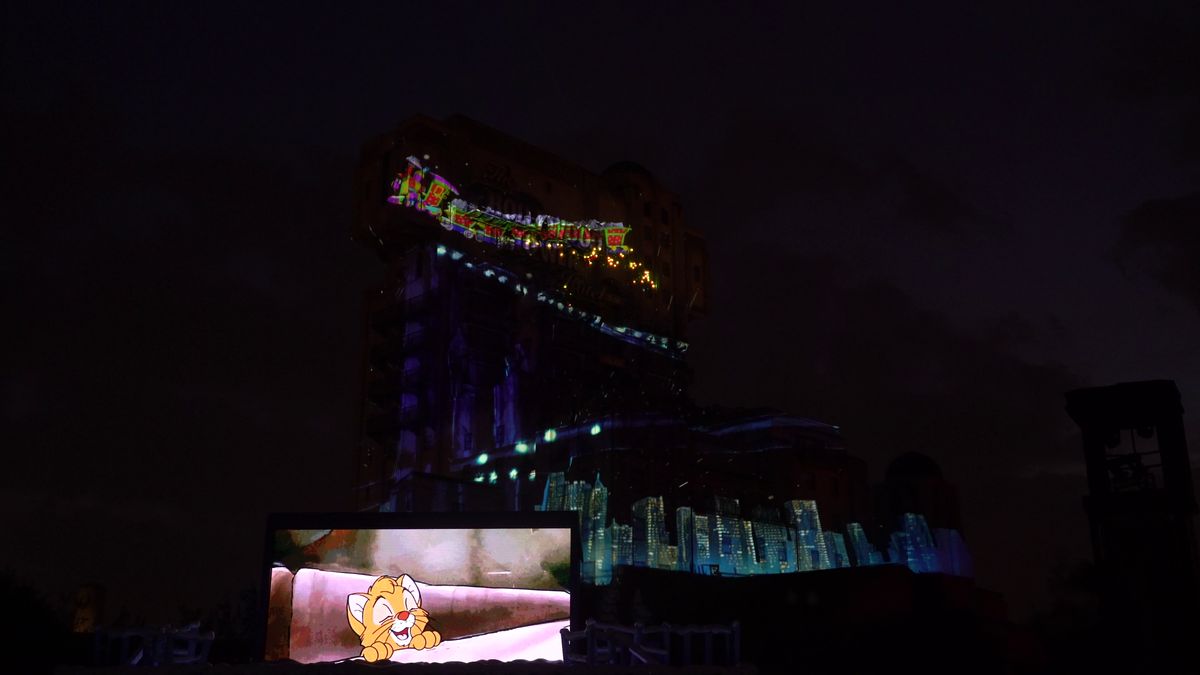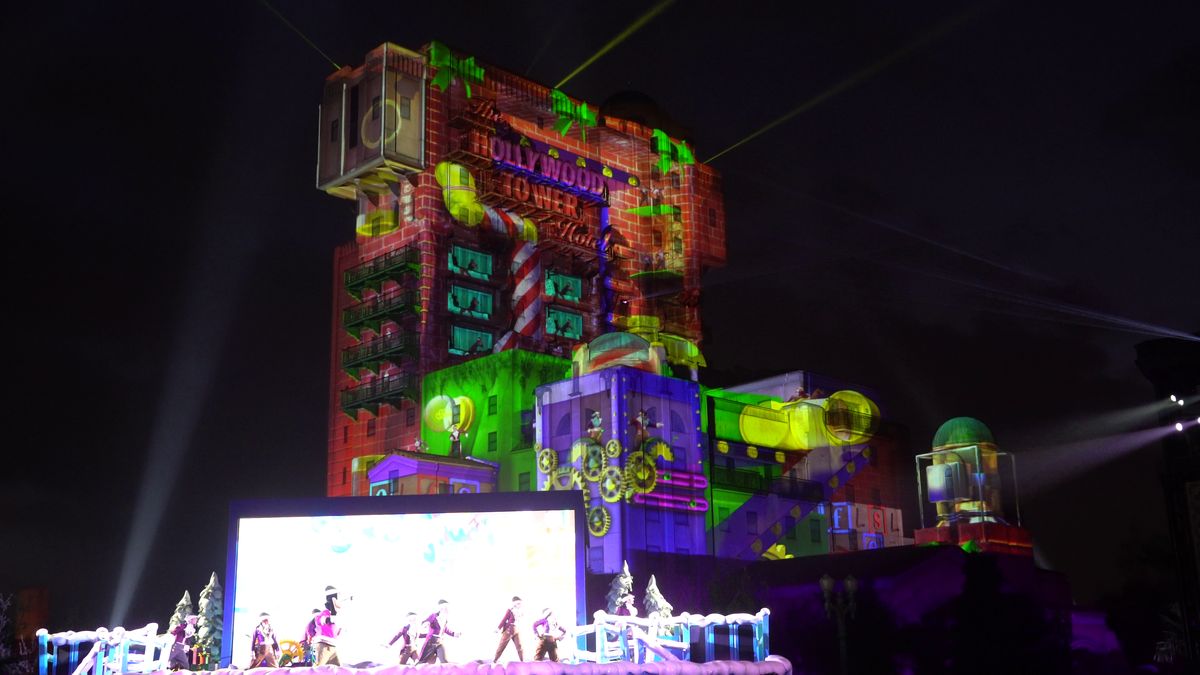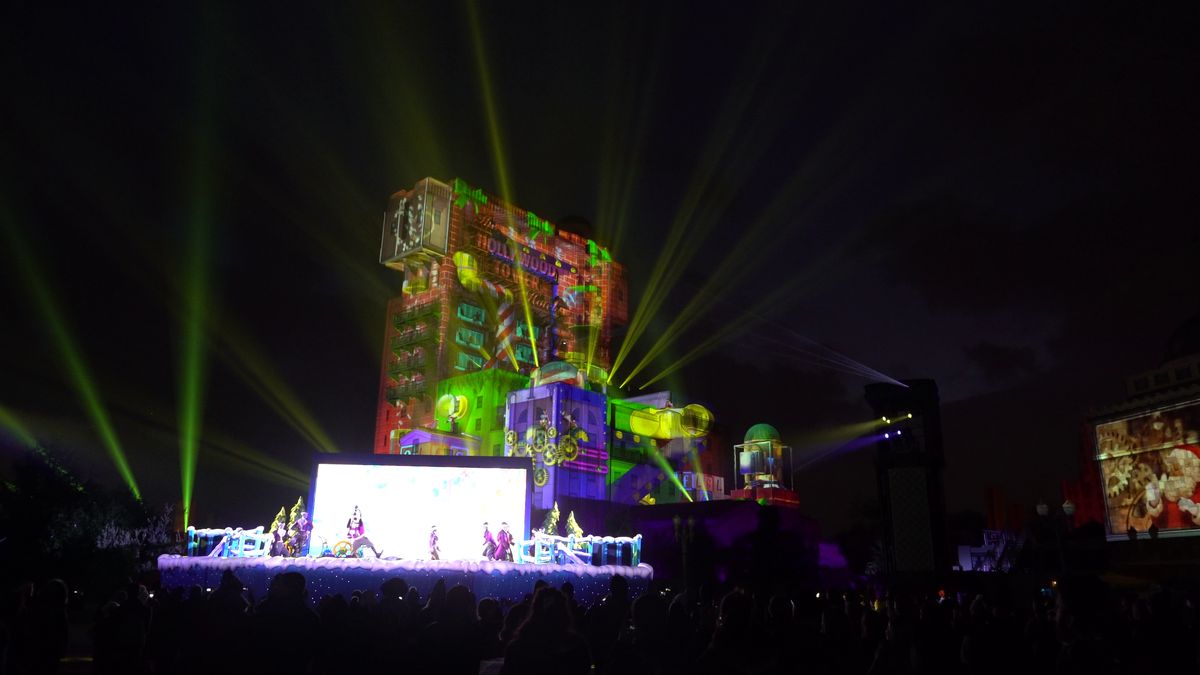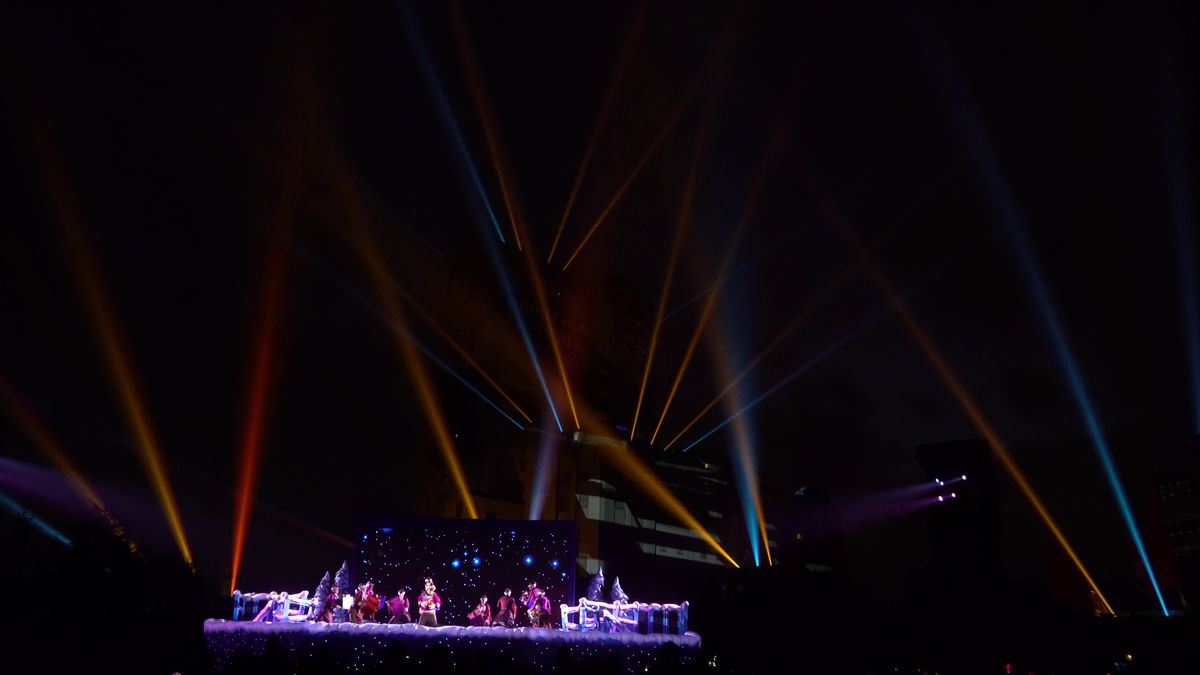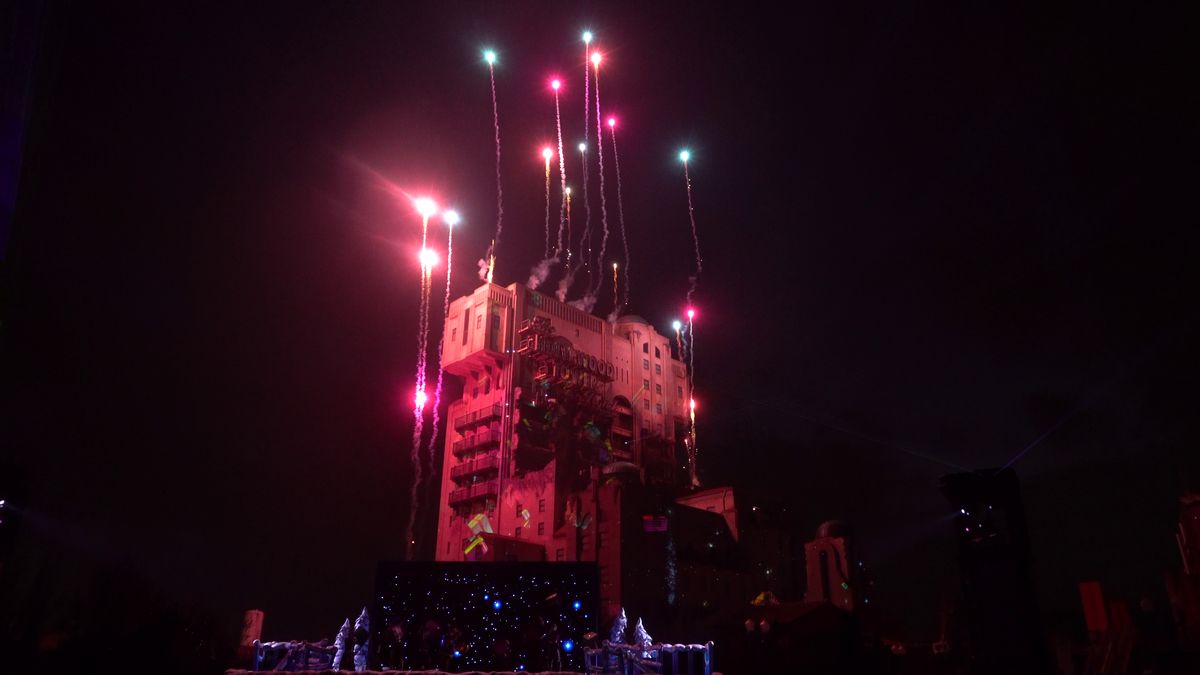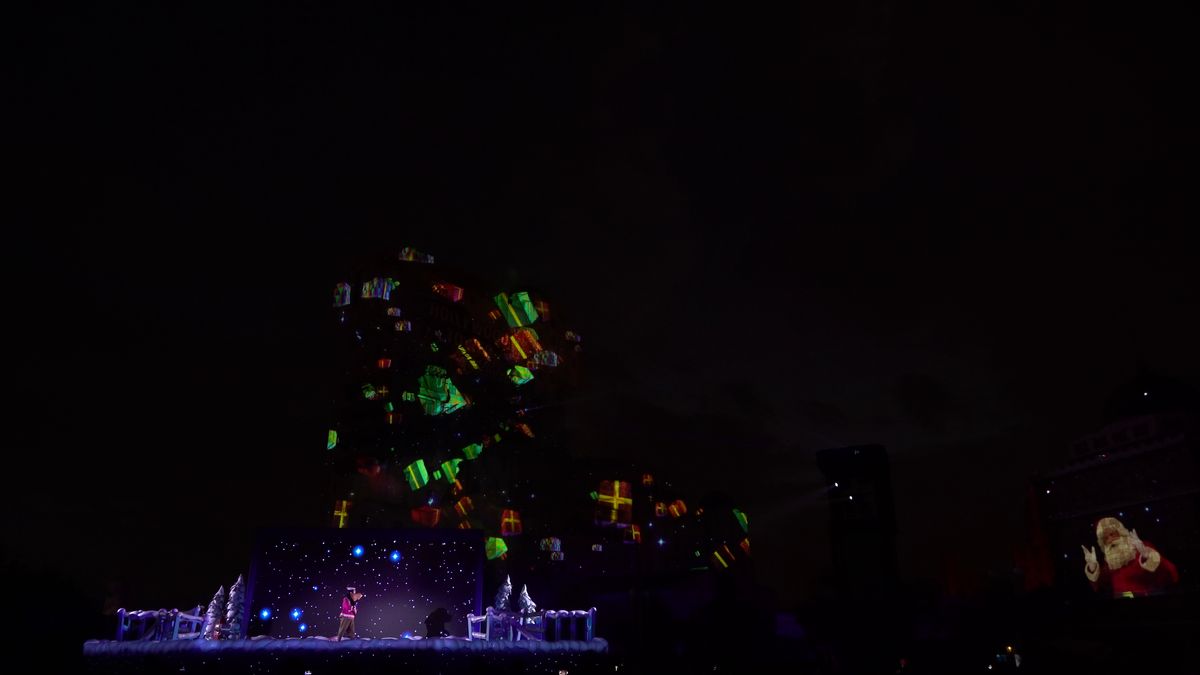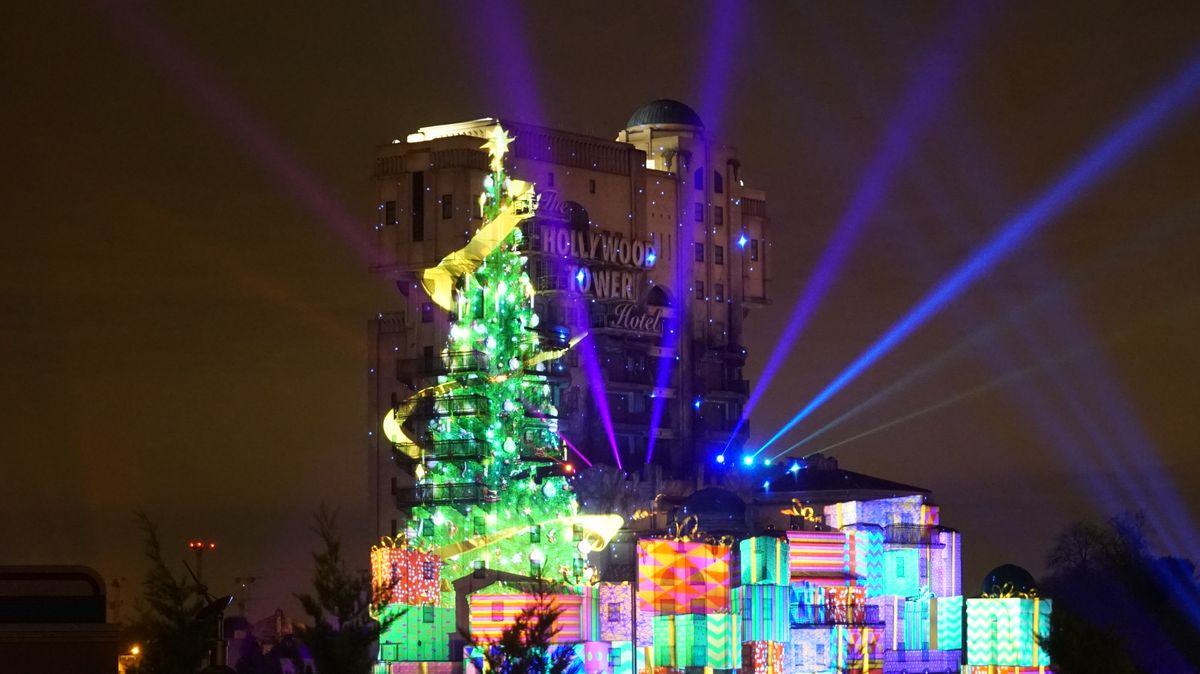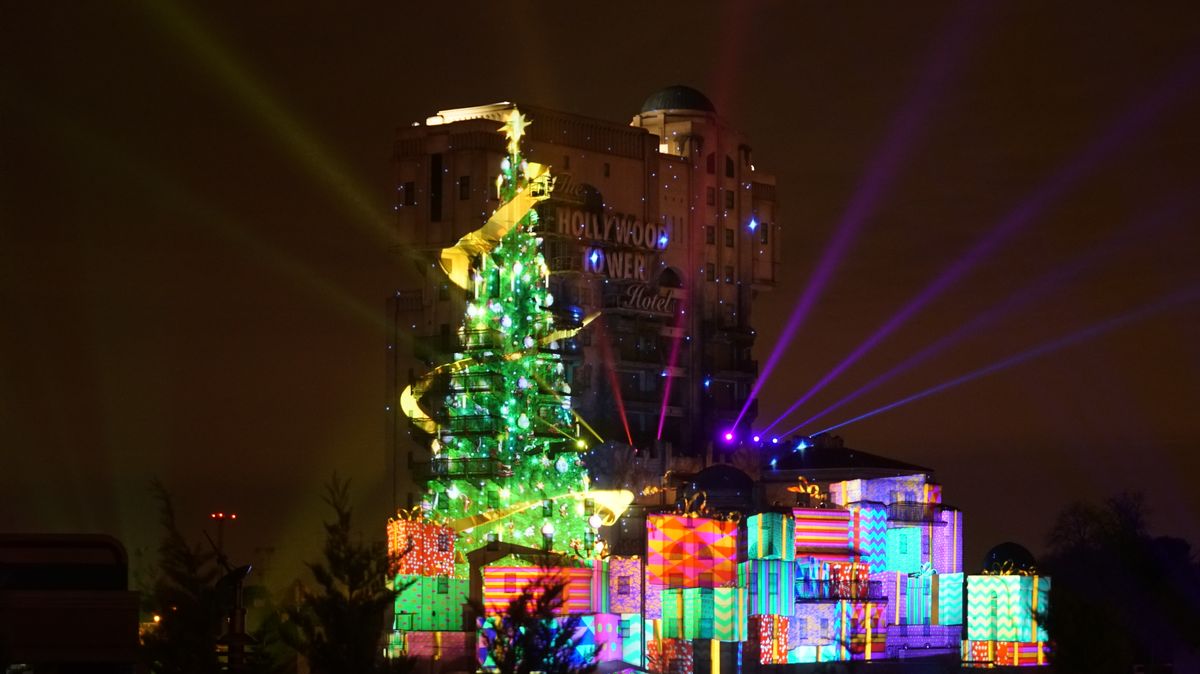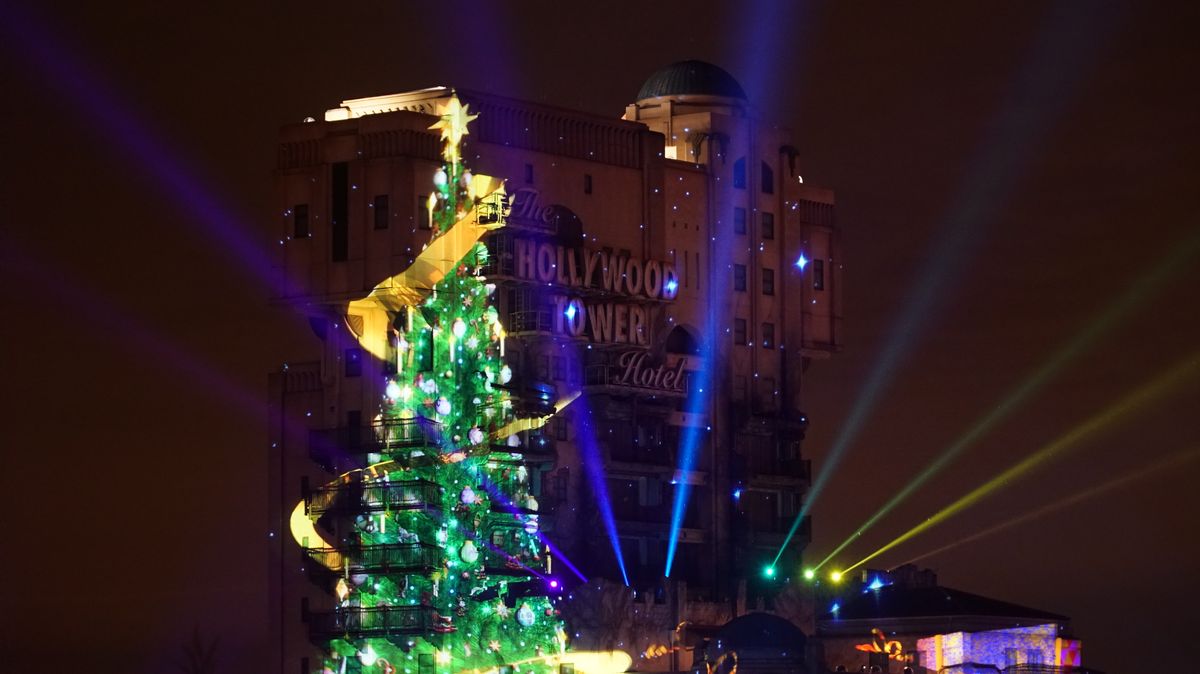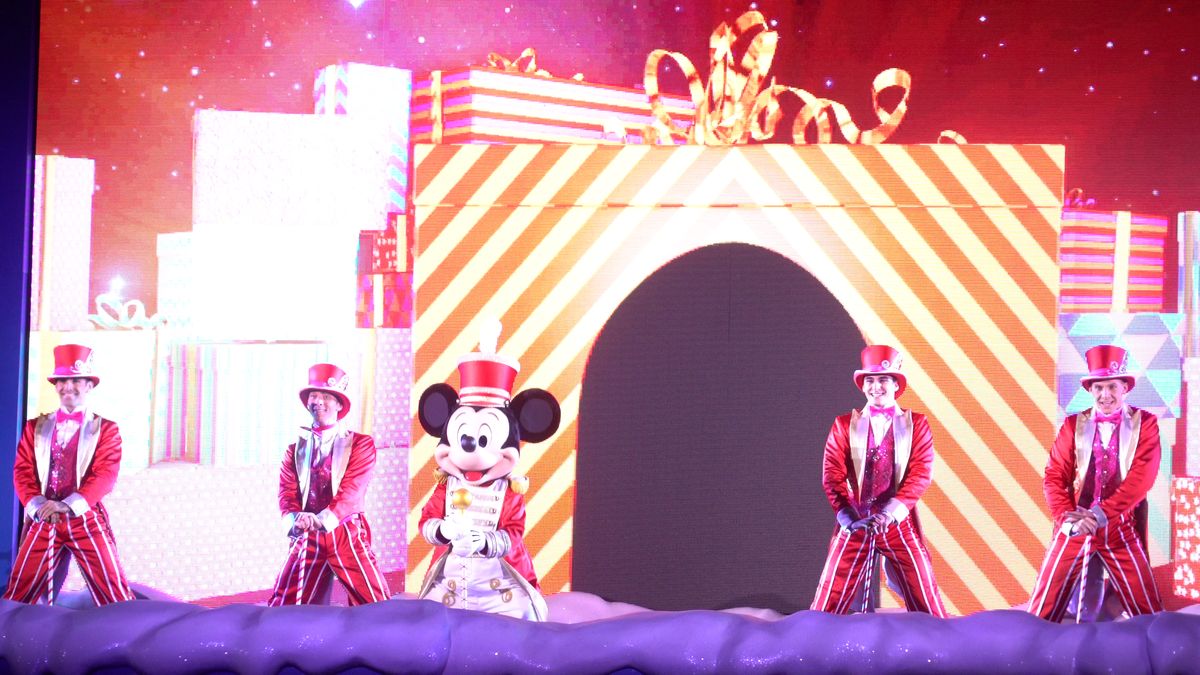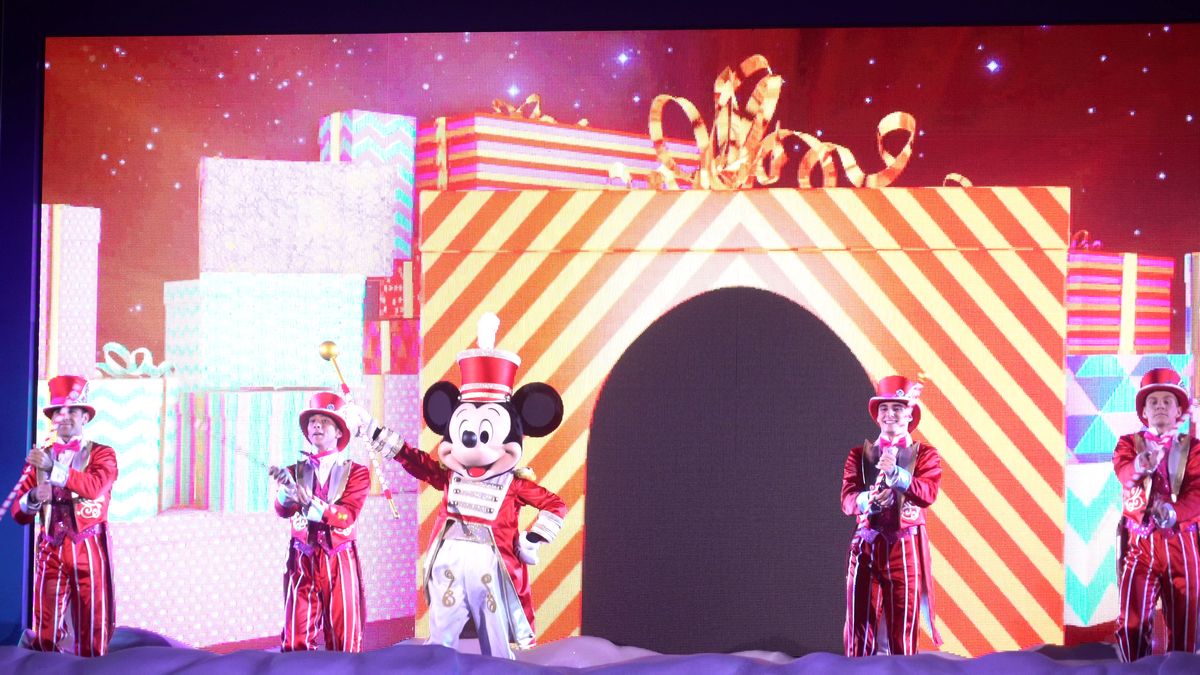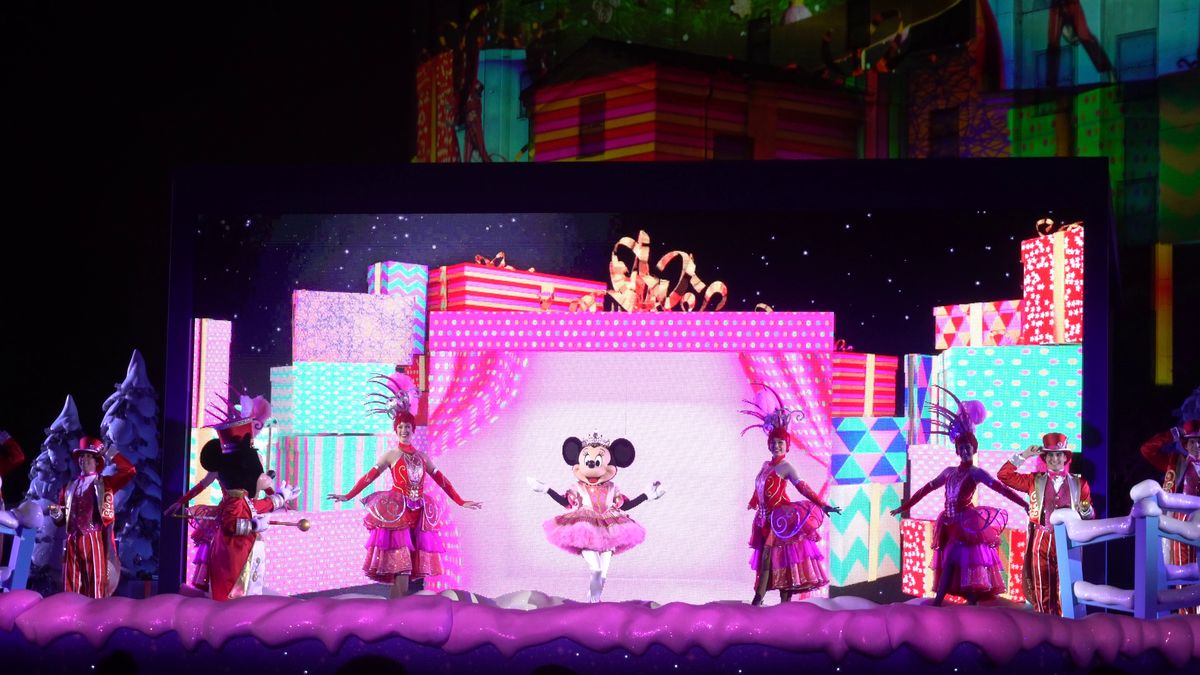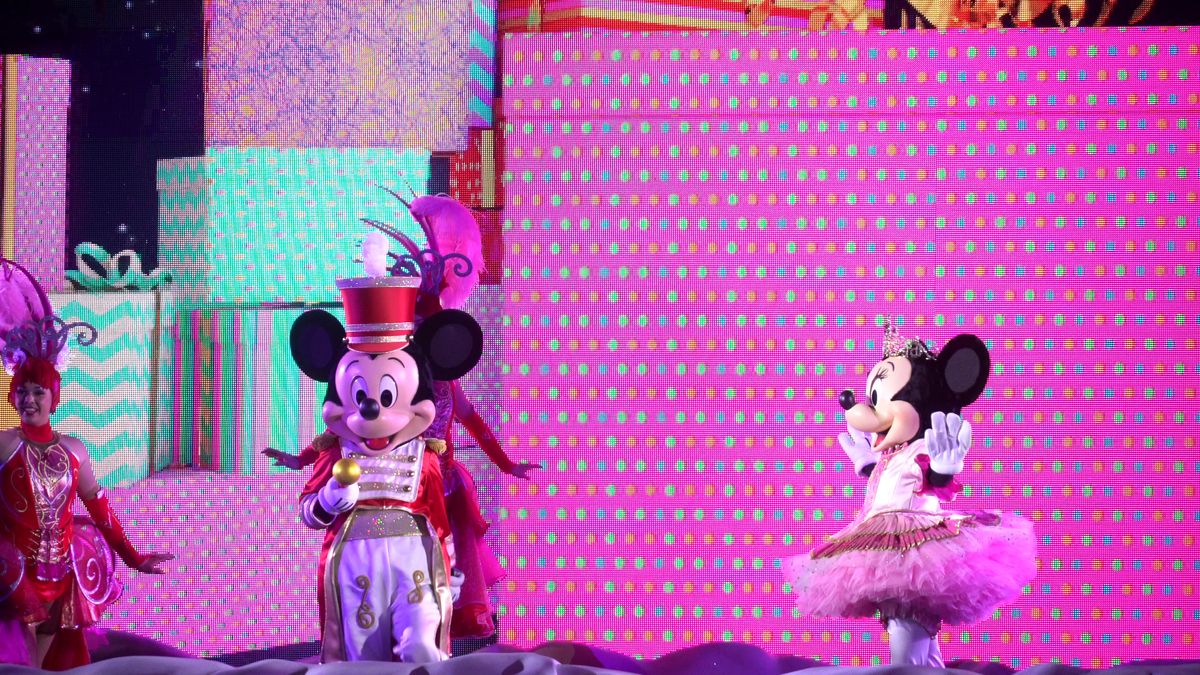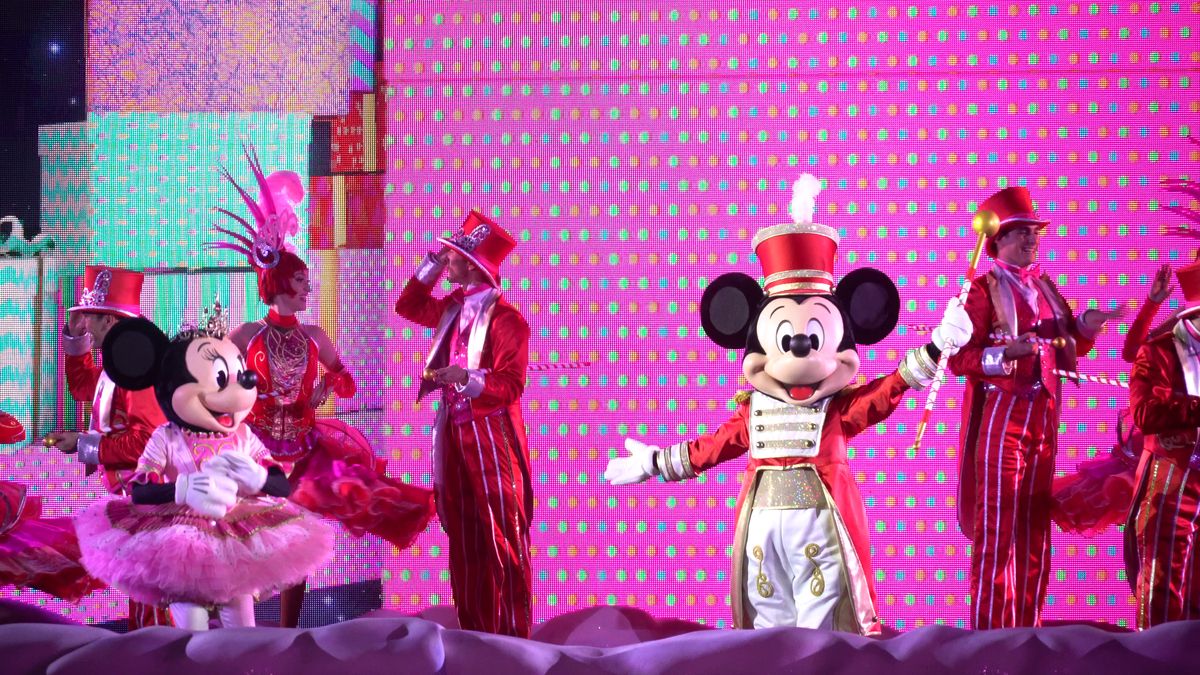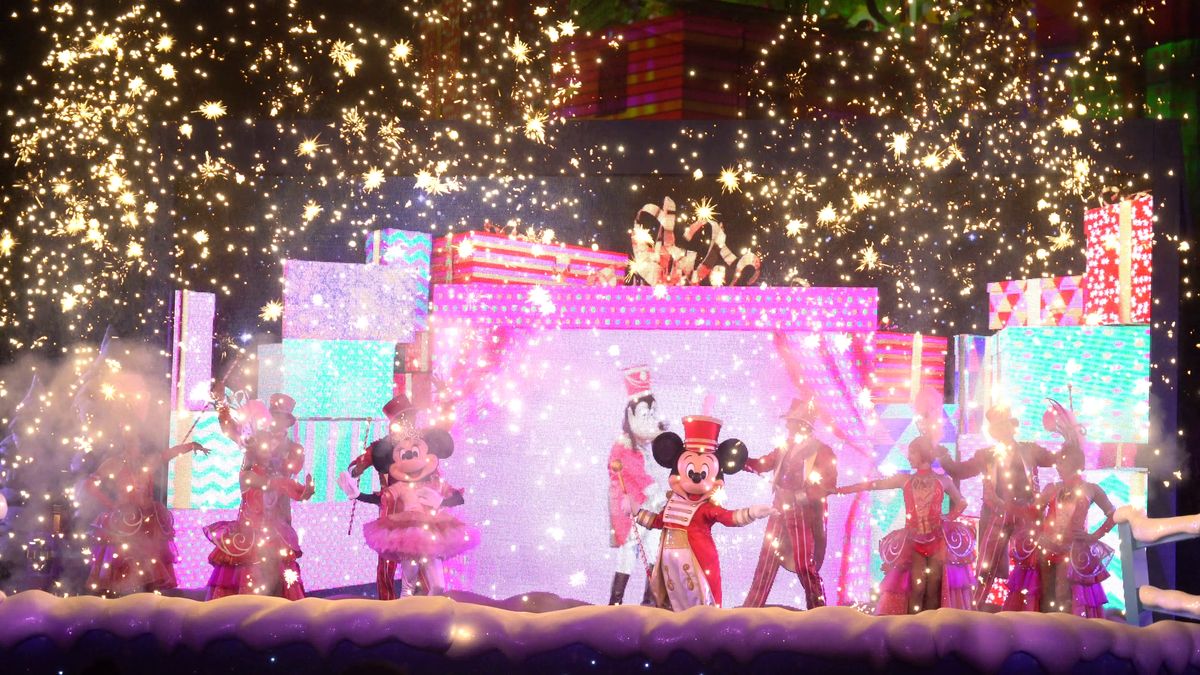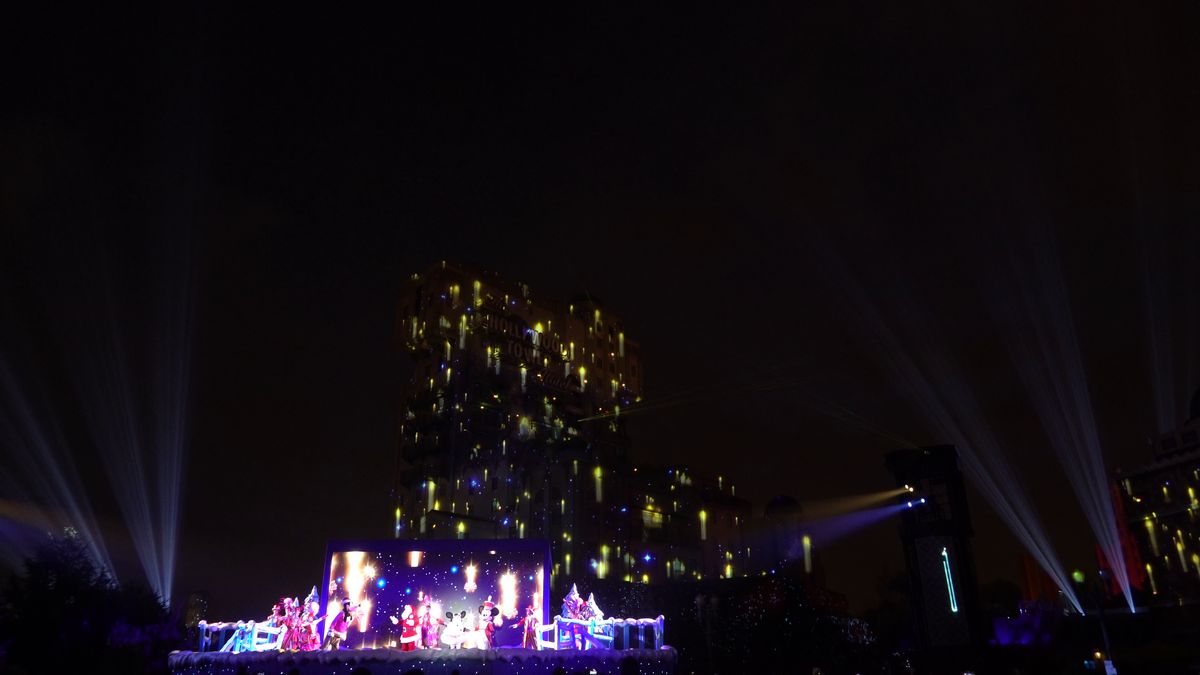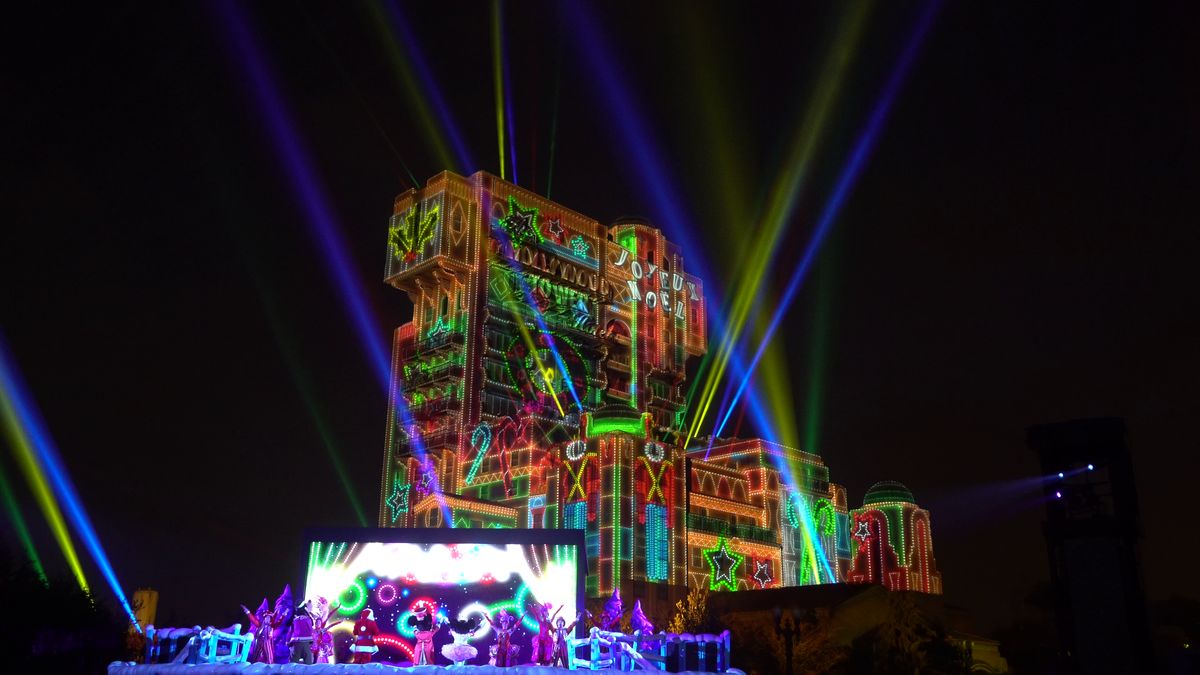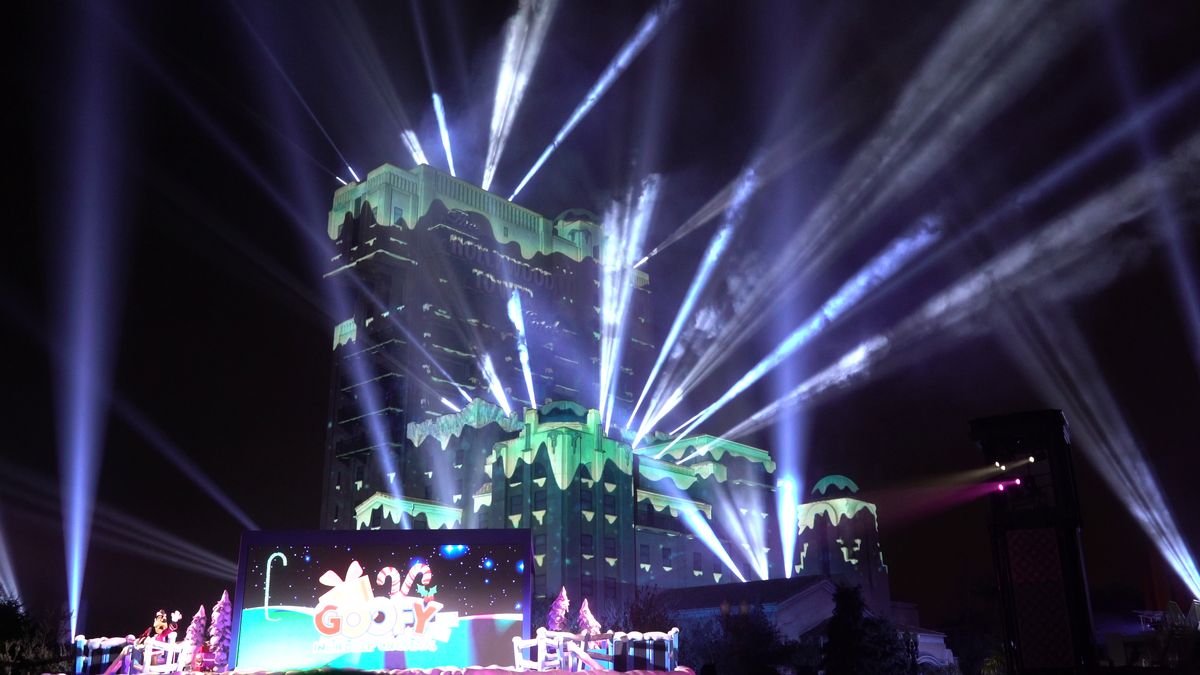 Vous l'aurez compris, cette saison de noël comme les précédentes est riche en offres, et nous n'avons pas pu toutes vous les montrer, mais la qualité de certaines comme « Mickey et le Big Band de Noël » et « L'Incroyable Noël de Dingo » suffisent à satisfaire la famille devant des spectacles de qualités et attendus des visiteurs Disney.
You will have understood, this Christmas season is rich in offers, and we have not been able to show all, but the quality of some shows like «  »Mickey's Christmas Big Band » and « Goofy's Incredible Christmas  » are enough to satisfy the family due of the quality and expected performances of Disney visitors.
Rejoignez-nous sur /Join and follow us on :
– Facebook
– Twitter
– Instagram
Merci de votre fidélité.
A bientôt !
Thank you for your loyalty.
See ya real soon !