Bonjour, voici notre article consacré à la saison halloween 2017 de Disneyland paris. Si vous devez retenir une chose de cette saison, c'est la pire depuis des années !
Hello, here is our article devoted to the Halloween season 2017 of Disneyland Paris. If you have to remember one thing this season, it's the worst since several years!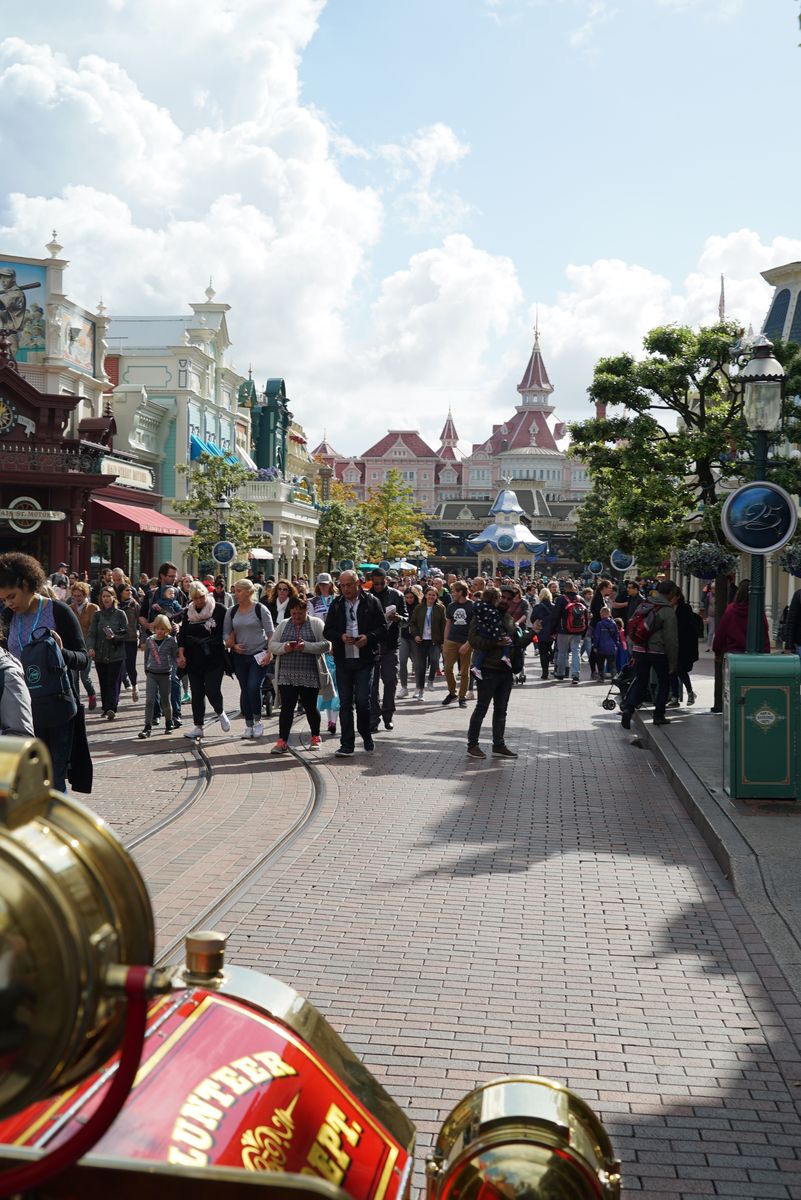 Pourquoi ? En raison du 25ème anniversaire les décorations de Main Street USA ont été en partie transférées vers la zone d'entrée de Frontierland jusqu'à Phantom Manor. Ainsi, seul Frontierland est décoré pour halloween alors que la structure derrière le château en forme de dragon perd au long des années des éléments de décors.
What is the reason? Due to the 25th anniversary decorations on Main Street USA the halloween decorations were transferred to the Frontierland entry area to Phantom Manor. Thus, only Frontierland is decorated for Halloween while the structure behind the dragon-shaped castle continue to loses throughout the years elements of scenery.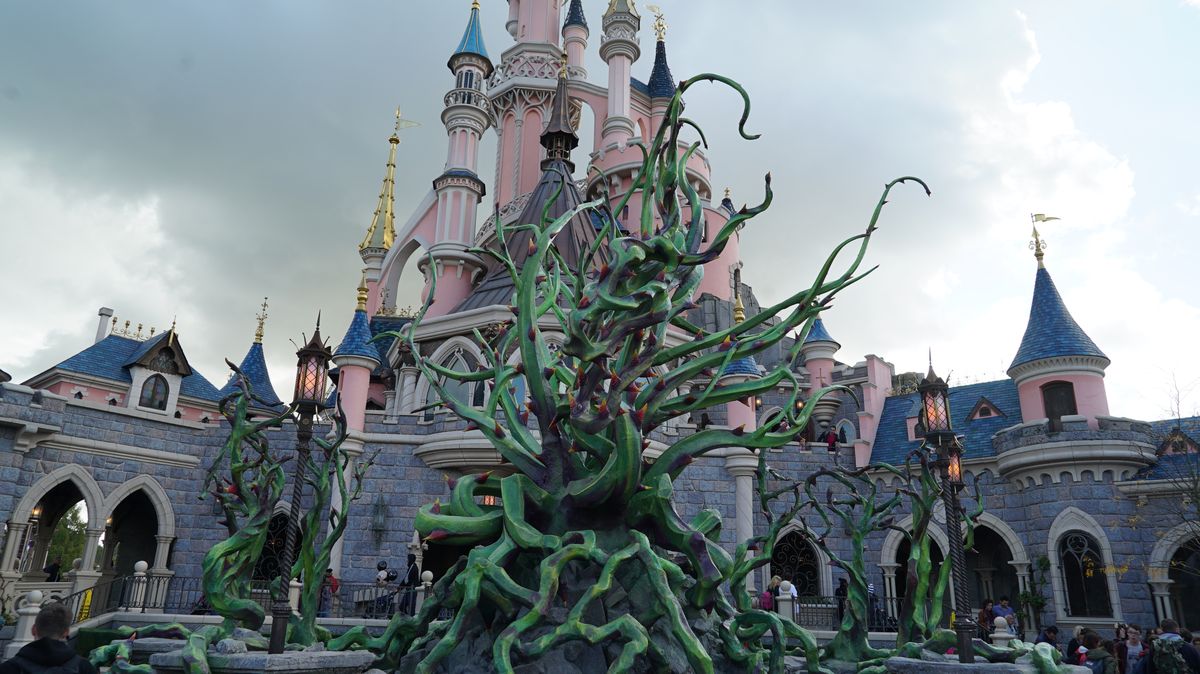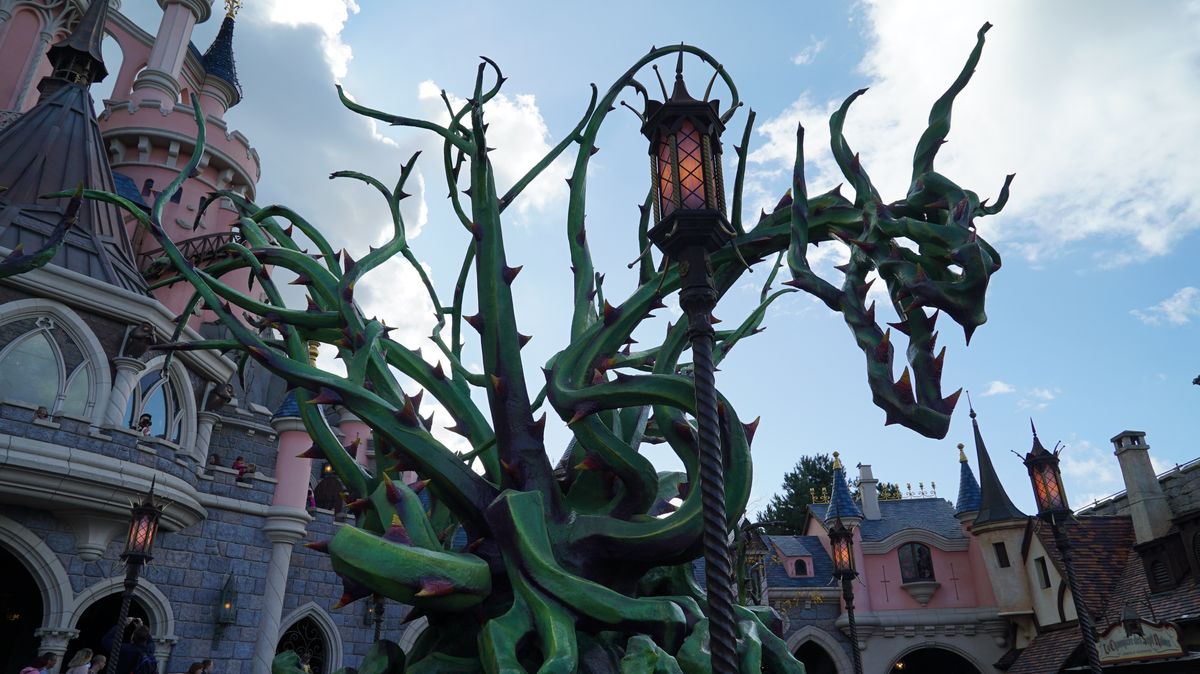 Nous sommes sur Main Street USA, c'est l'heure du Mickey's Halloween Tricycle Gang ! Autant vous le dire, notre sentiment sur le moment a été, « est-ce une blague? J'espère que c'est une farce d'halloween ! » Et bien non, nous avons bien un défilé de 12 tricycles pour dire bonjour aux visiteurs durant 3 minutes. Voici l'animation principale de la saison.
We are on Main Street USA, it's time for the Mickey Halloween tricycle Gang! As much as you say, our feeling about the moment was, « Is this a joke? » « I hope it's a Halloween prank! » Well no, we do have a 12 cycle parade to say hello to visitors for 3 minutes. This is the main animation of the season.
Continuons. Frontierland reçoit une part des anciennes décorations de main street pour sa zone d'entrée et Phantom Manor. Le résultat change peu comparé à l'année dernière, mais l'arrivée des fantômes trop toon tranche avec le land.
We continue. Frontierland receives a share of the old decorations of Main Street USA for its entry zone and Phantom Manor. The result changes little compared to last year, but the arrival of ghosts too toon slices with the land.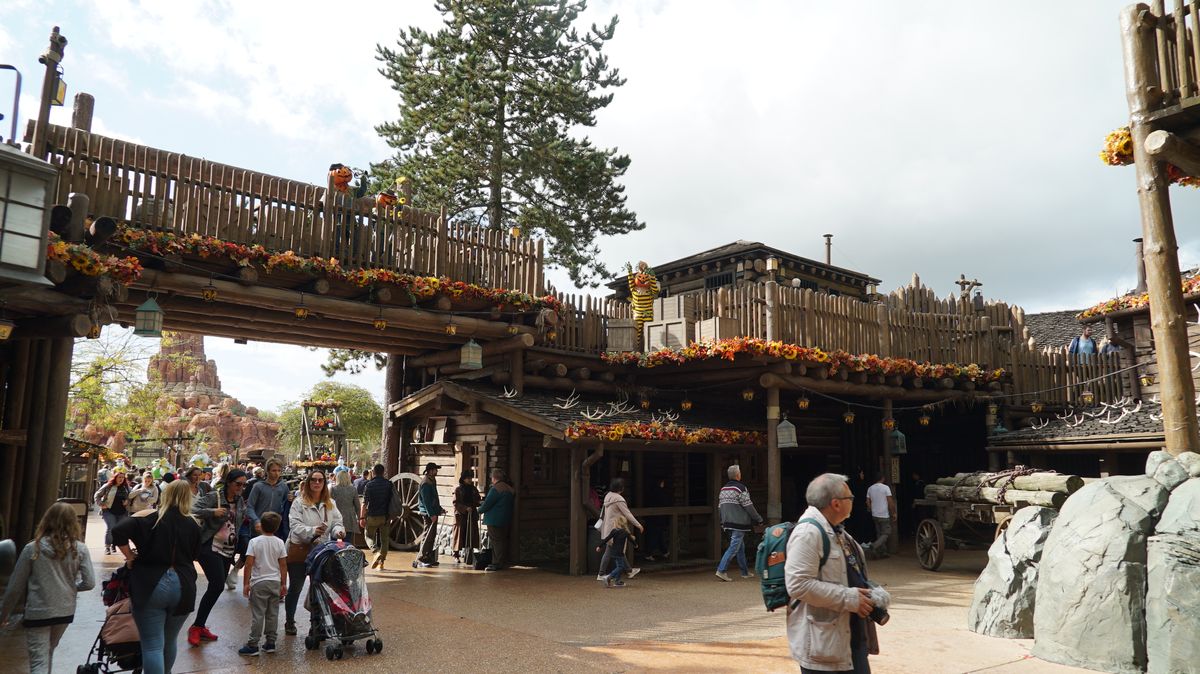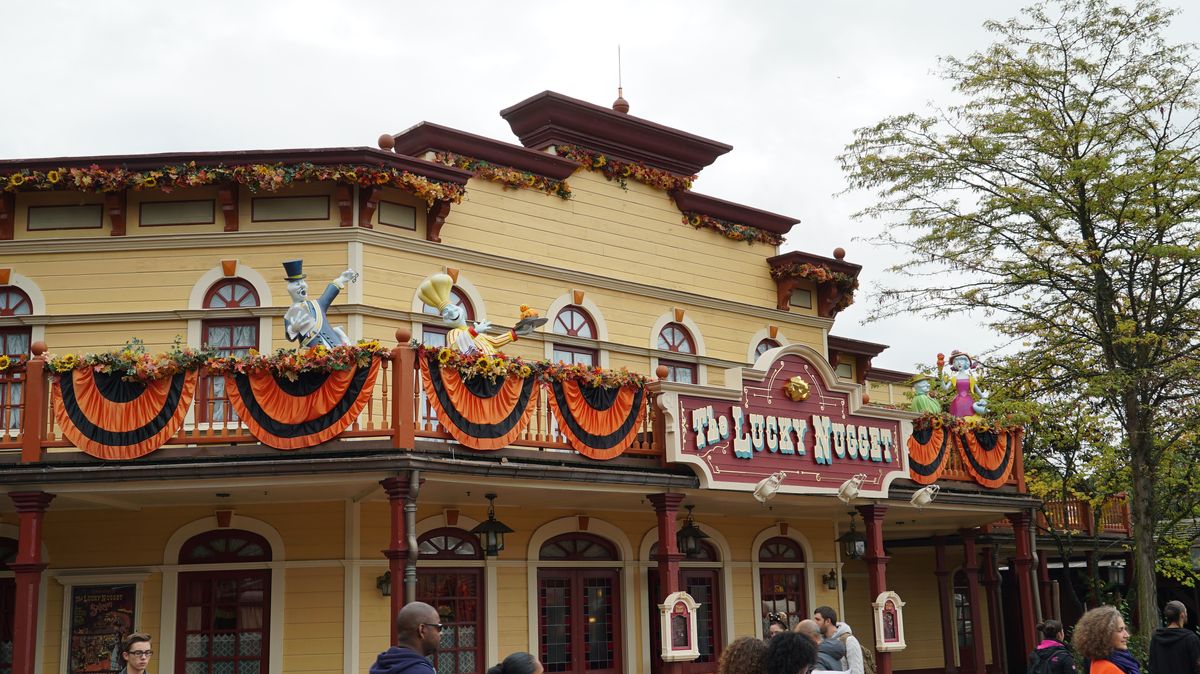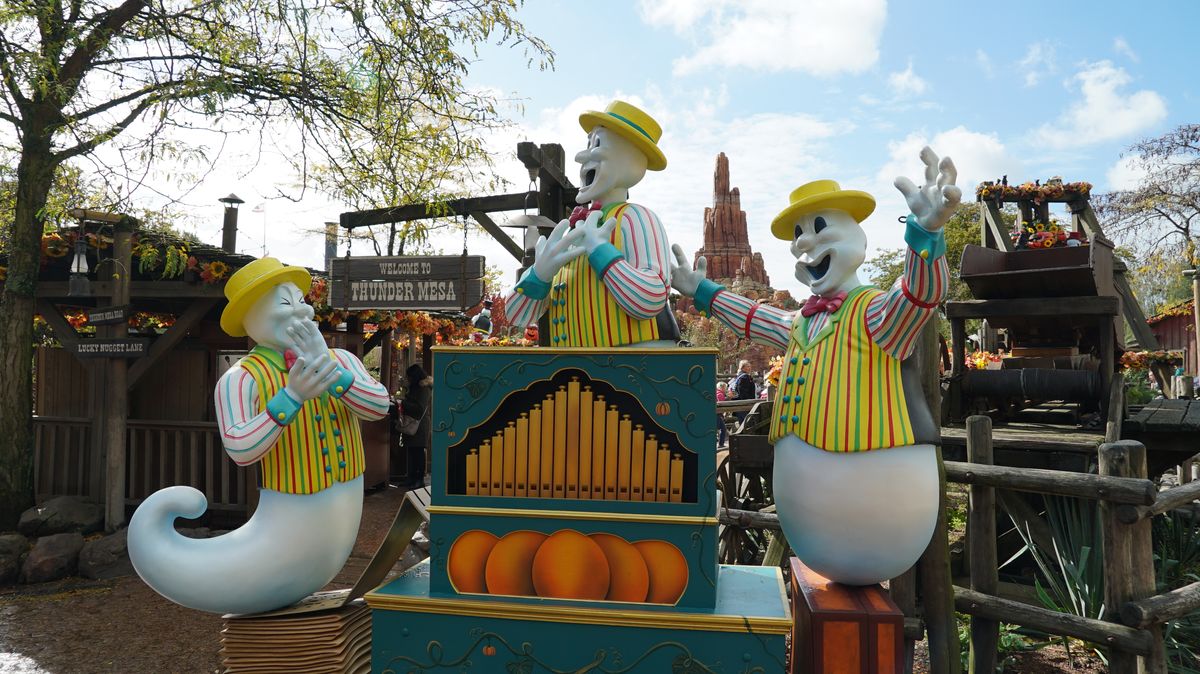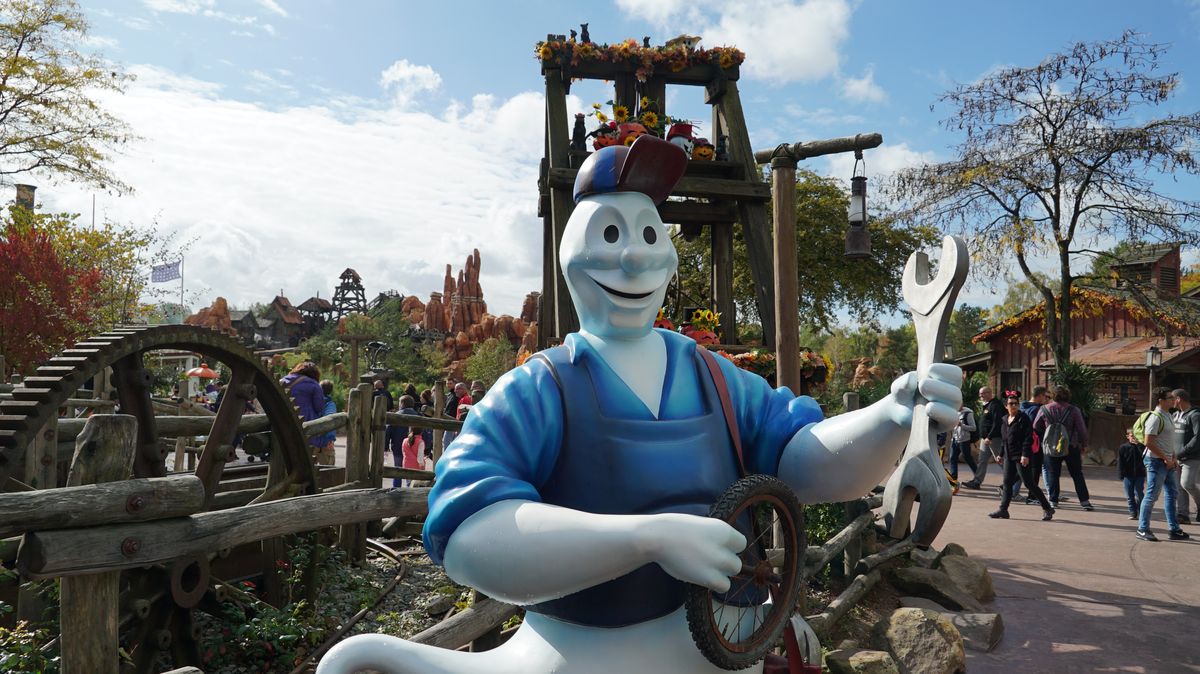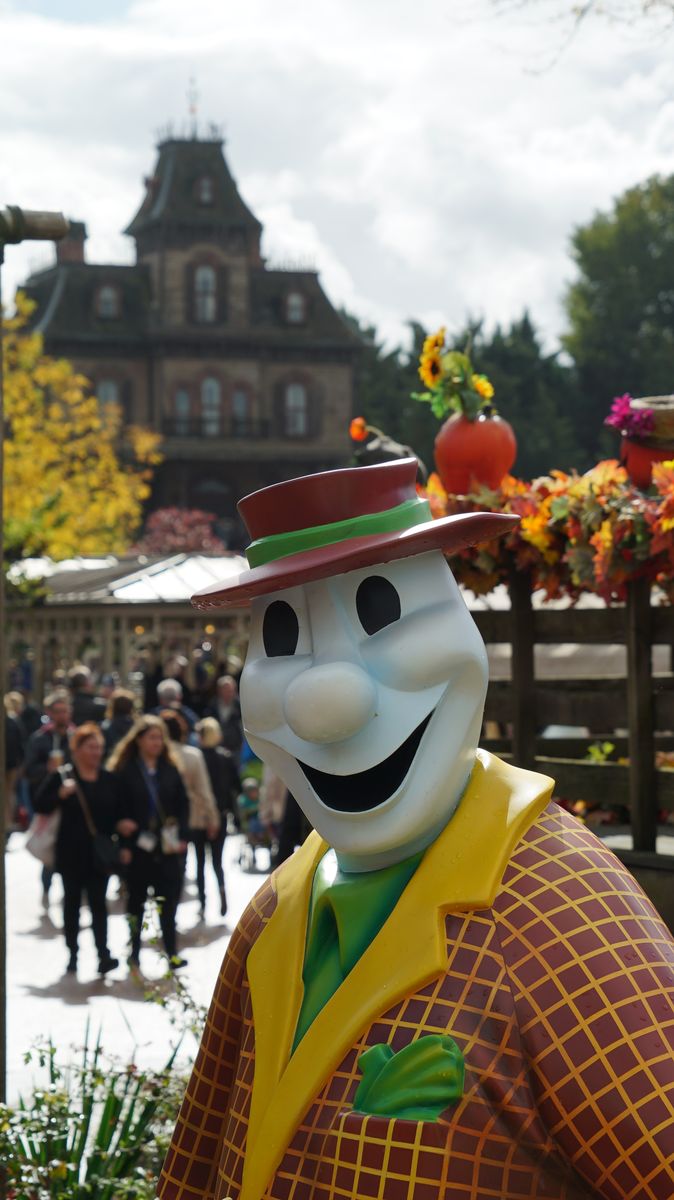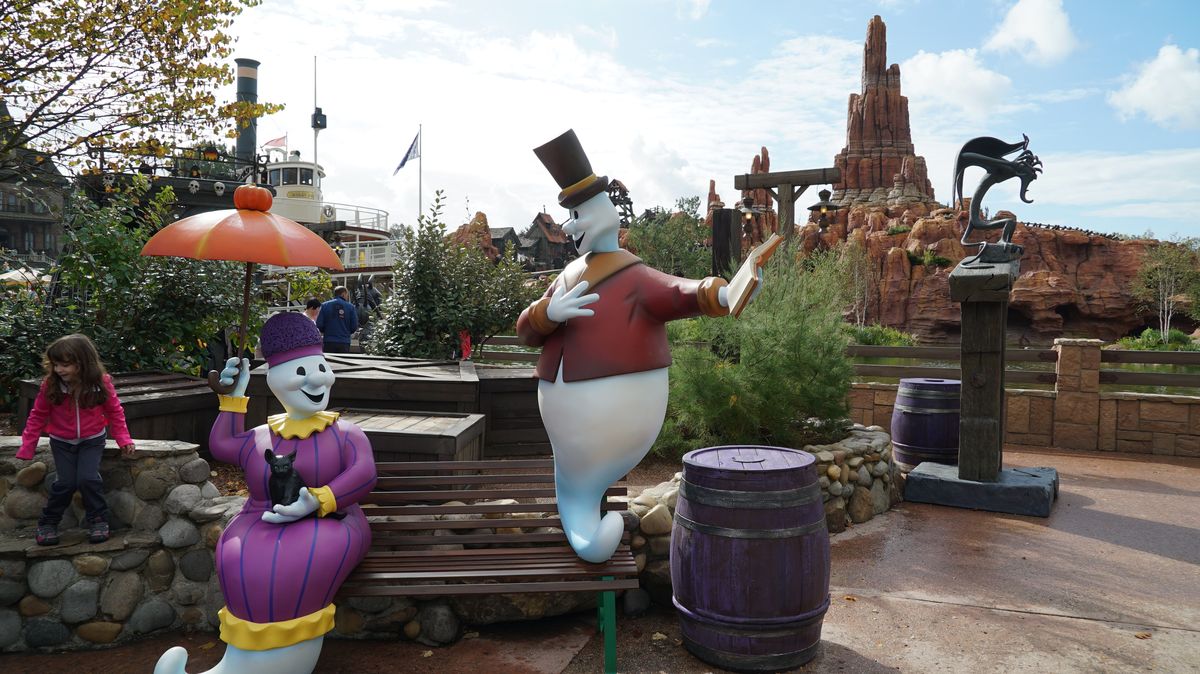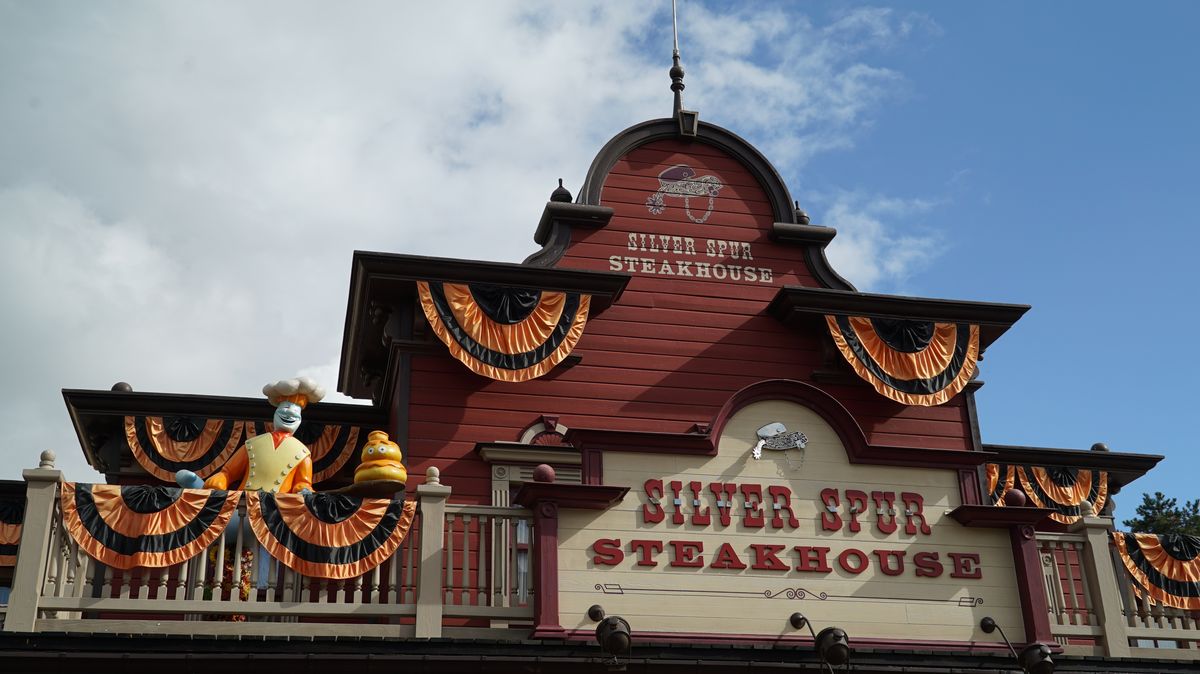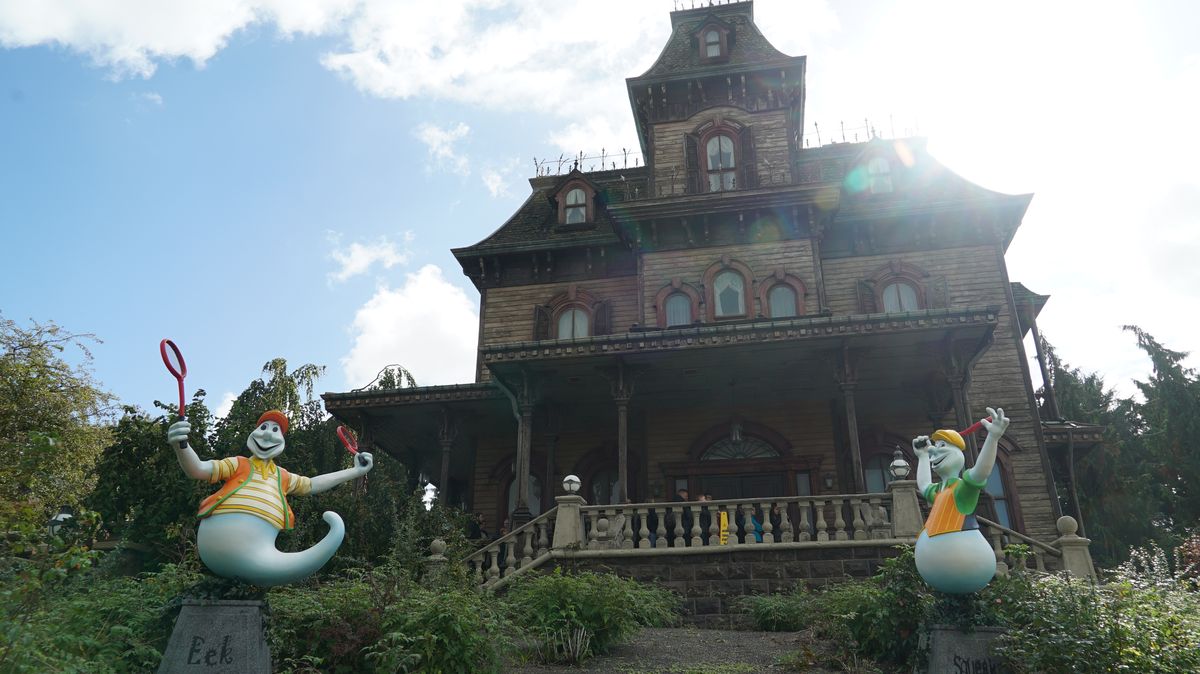 La vraie nouveauté de cette année est l'arrivée des décorations de Coco sur le thème de la fête des morts du futur film Disney Pixar prévu pour Noël. Et cela semble être la raison de cet Halloween minimaliste cette année. En effet, Cette nouvelle décoration est soignée, une vraie réussite mais elle a embarqué une grande part du budget de la saison. Par ailleurs la Walt Disney Company a refusé que Disenyland Paris communique sur le thème Coco. Ainsi, nous parlons de « Skeletoons ». Et par ailleurs, les animations consacrées à la franchise Coco ont dû être annulées. Voilà comment un parc ambitieux propose une saison ratée, alors que les parcs américains eux, peuvent afficher l'image du futur film « Coco ».
The real novelty of this year is the arrival of the Coco decorations on the theme of the Festival of the dead of the future Disney Pixar film planned for Christmas. And that seems to be the reason for this minimalist Halloween this year. Indeed, this new decoration is neat, a real success but it has embarked a large part of the budget of the season. Moreover the Walt Disney Company refused that Disenyland Paris to communicate on the Coco theme. So we are talking about « Skeletoons ». And on the other hand, the animations devoted to the Coco franchise had to be cancelled. This is how an ambitious park offers a failed season, while the American parks can display the image of the future film « Coco ».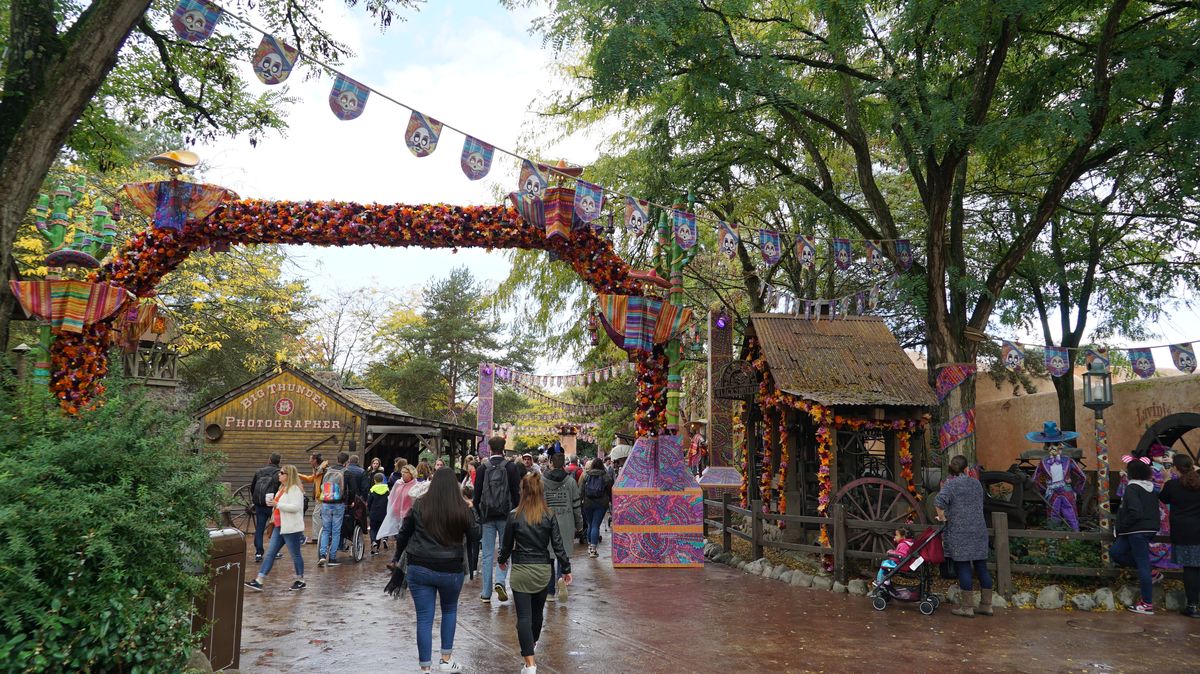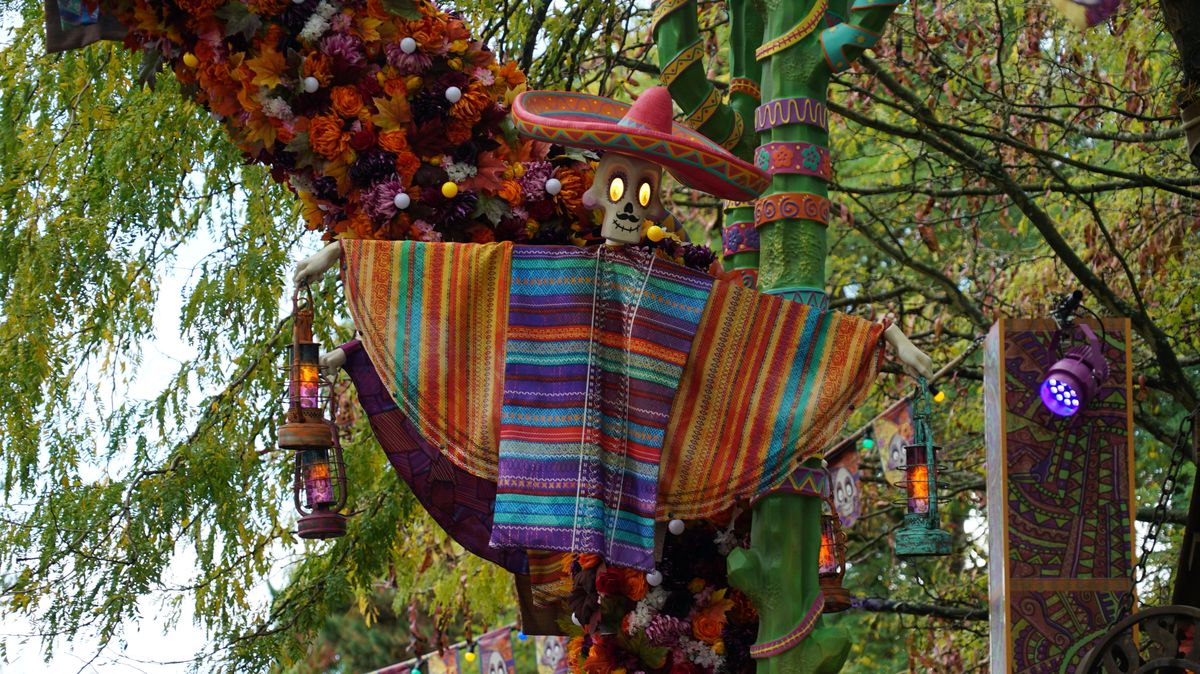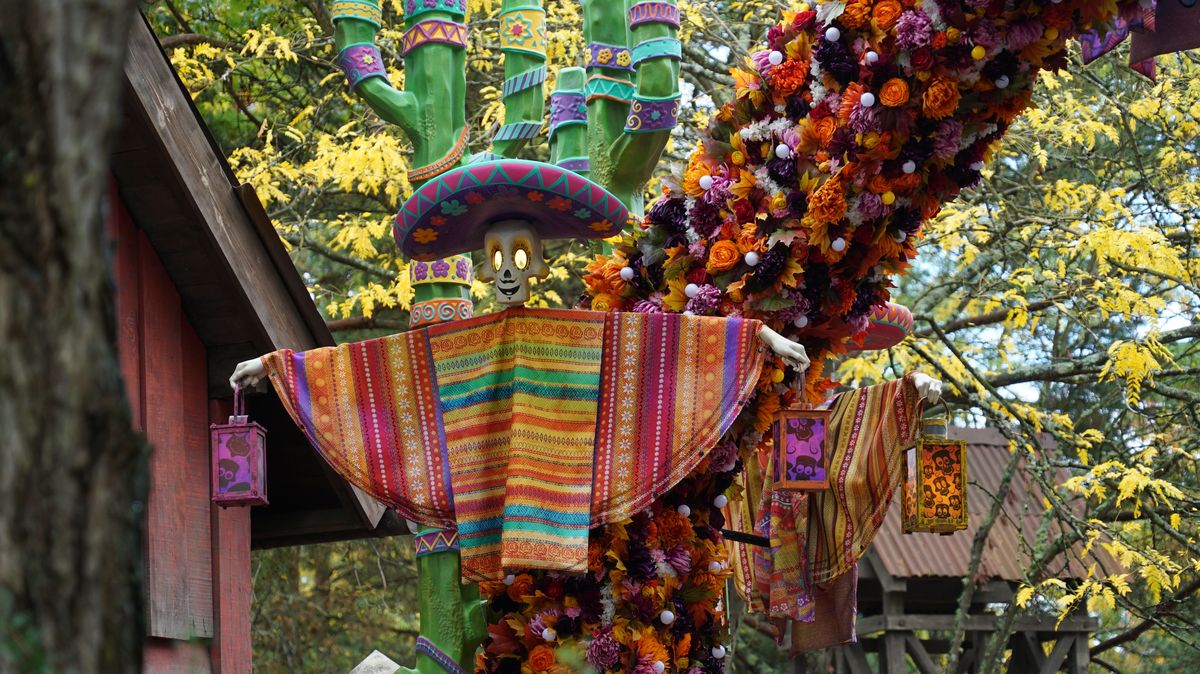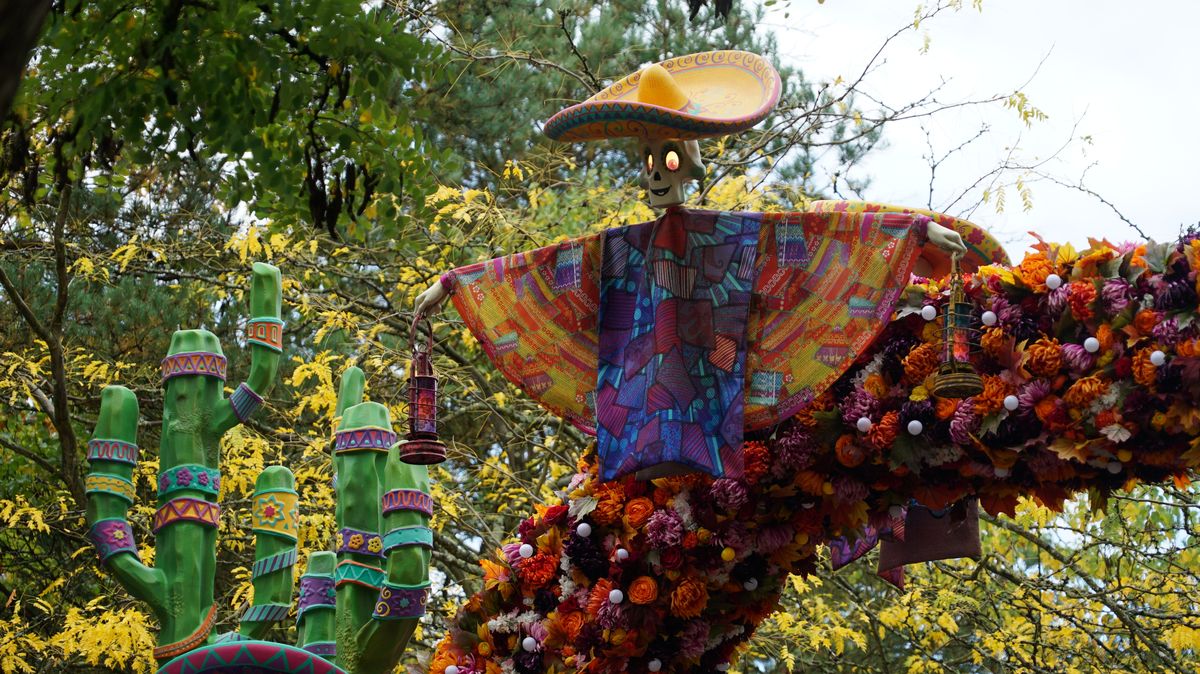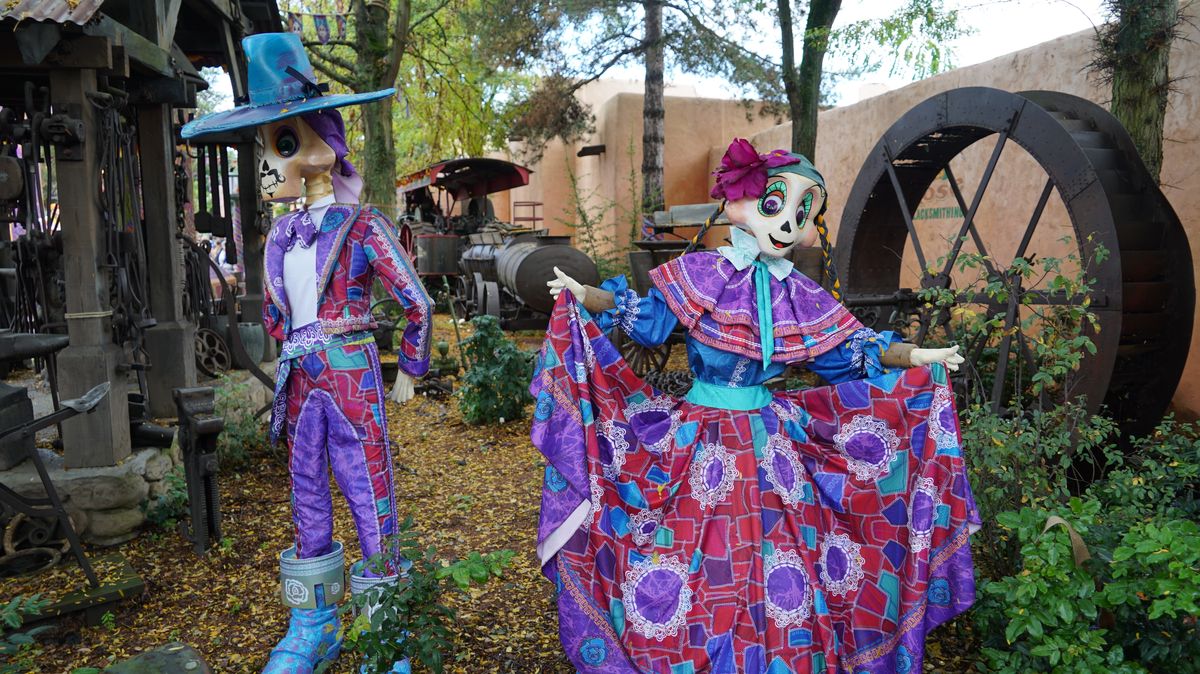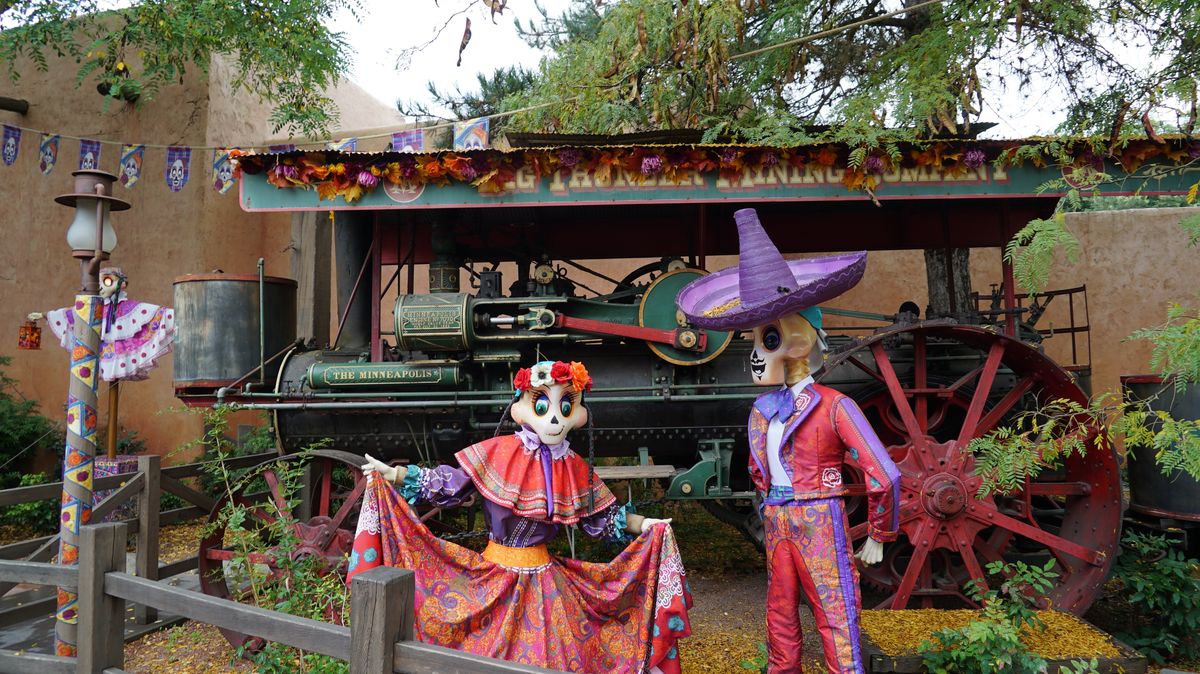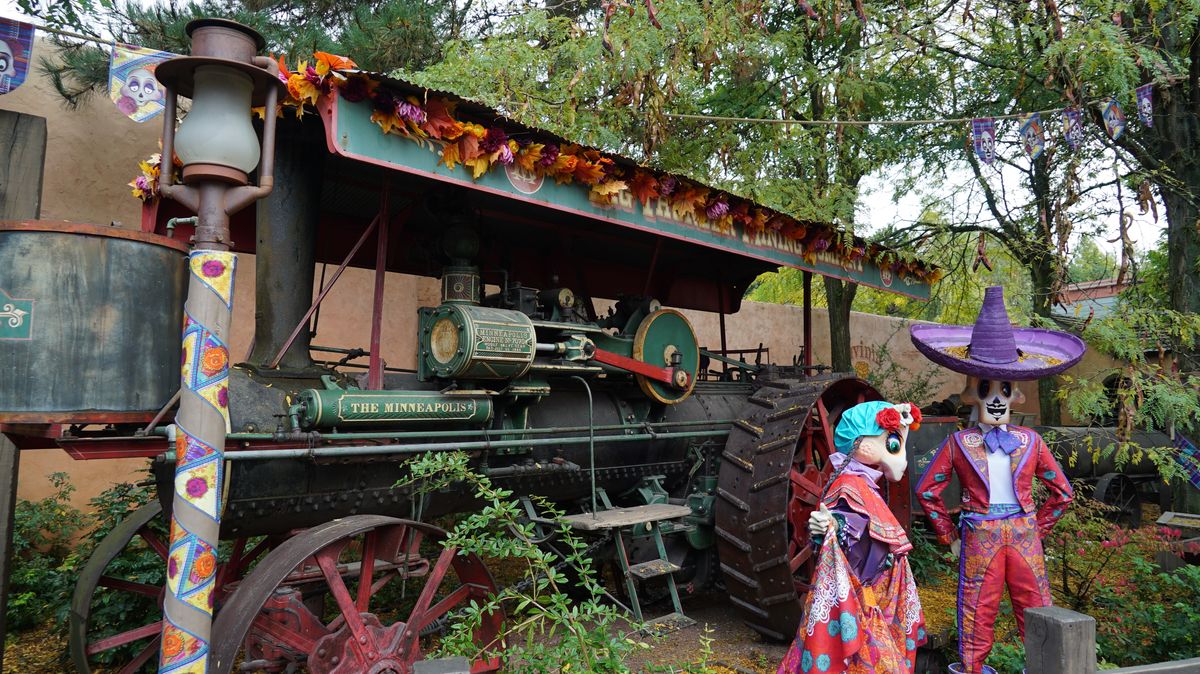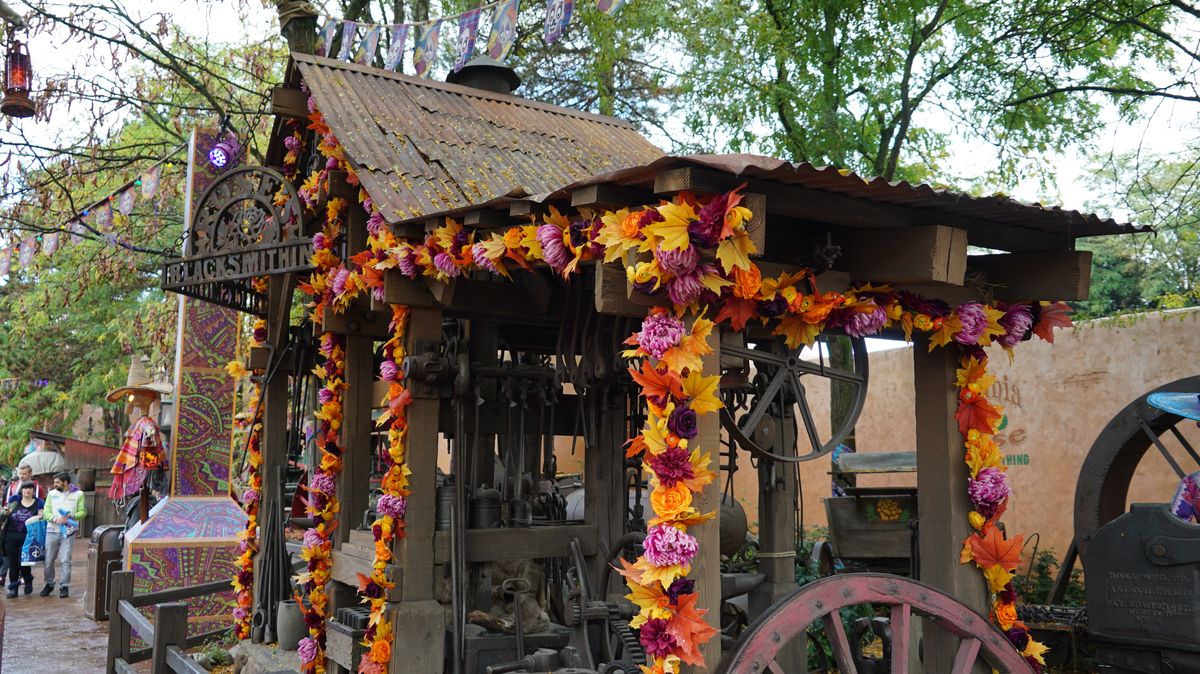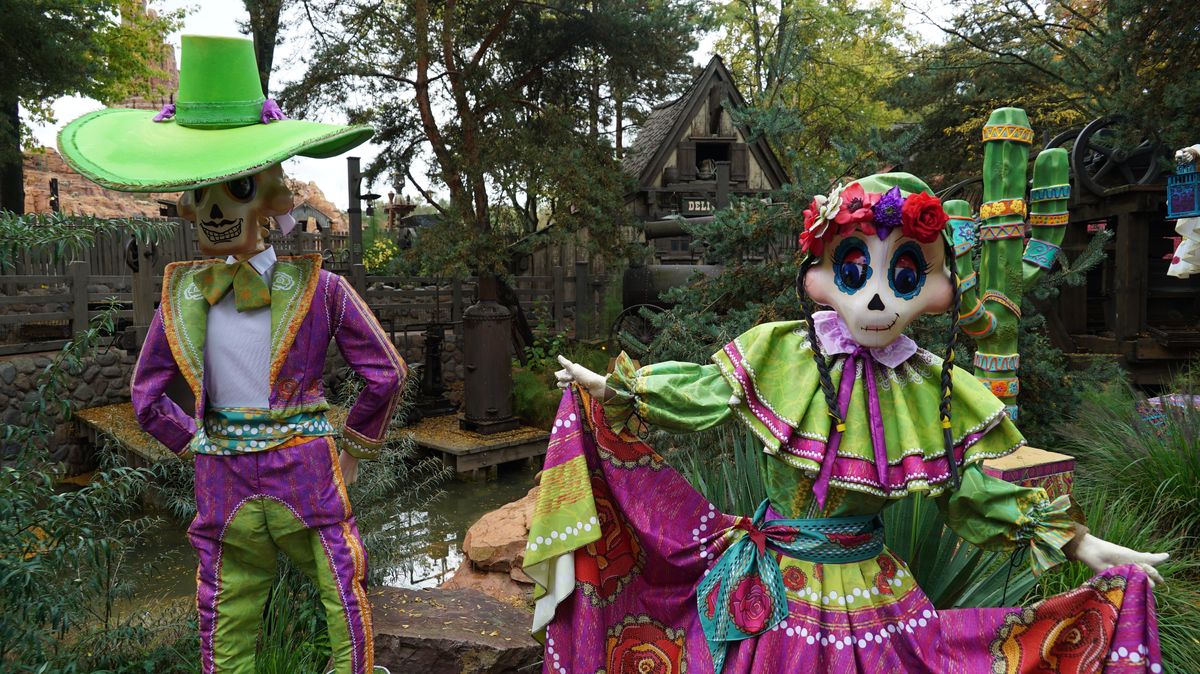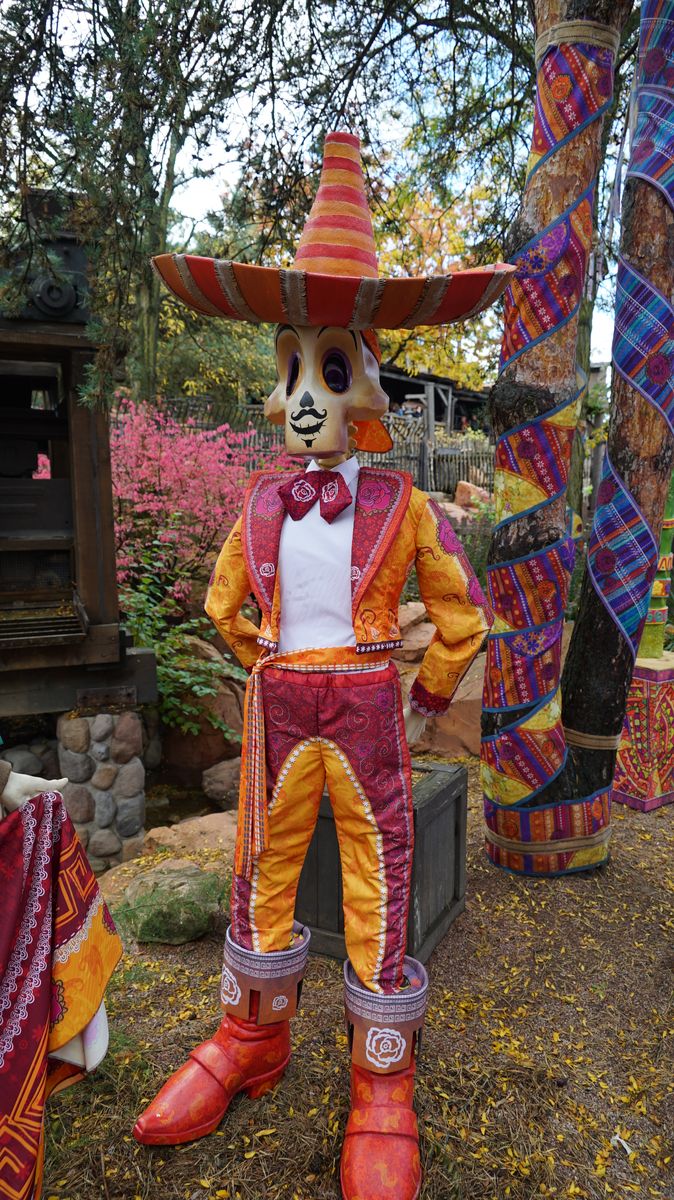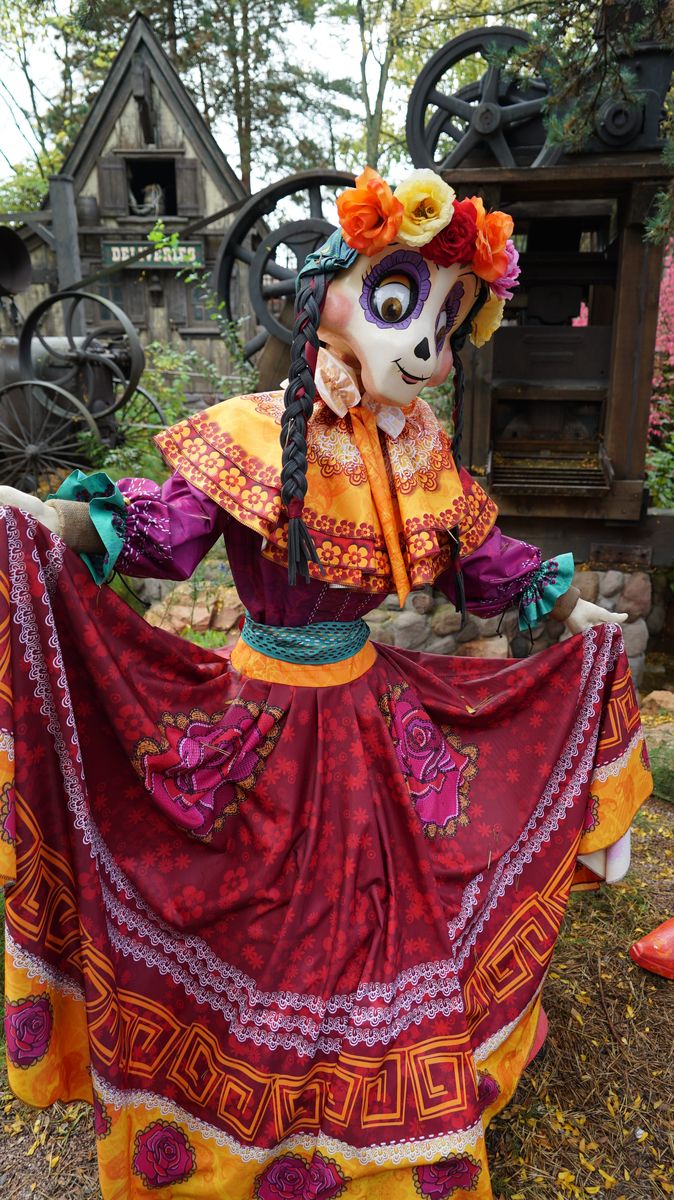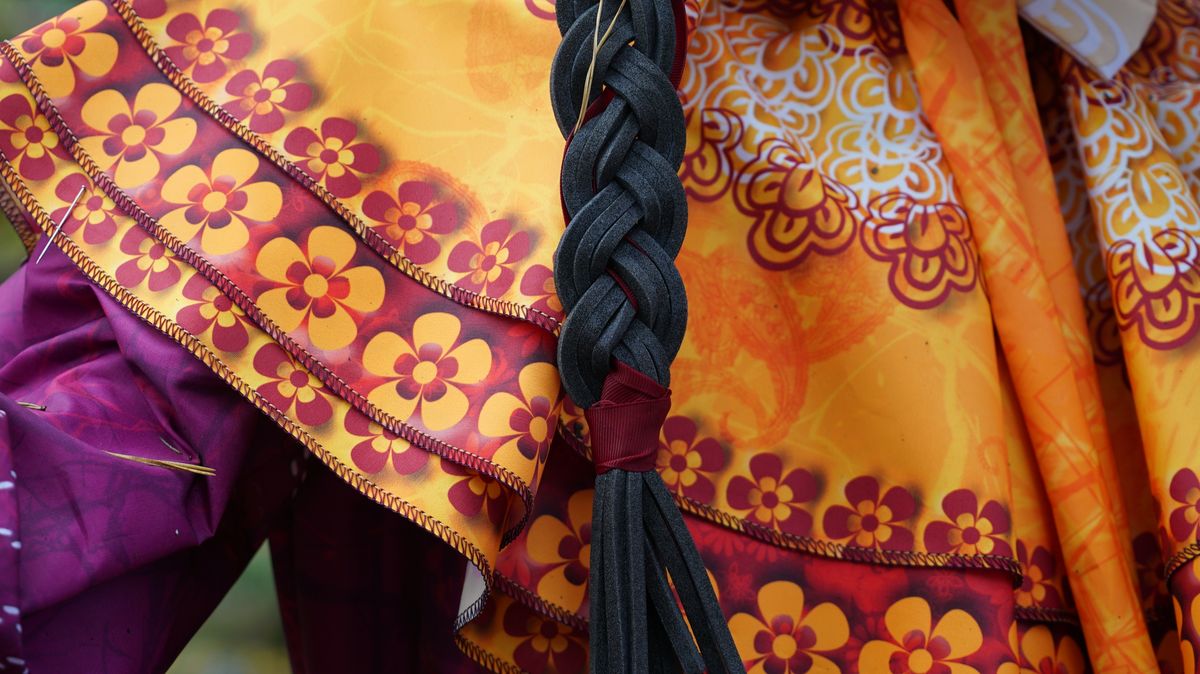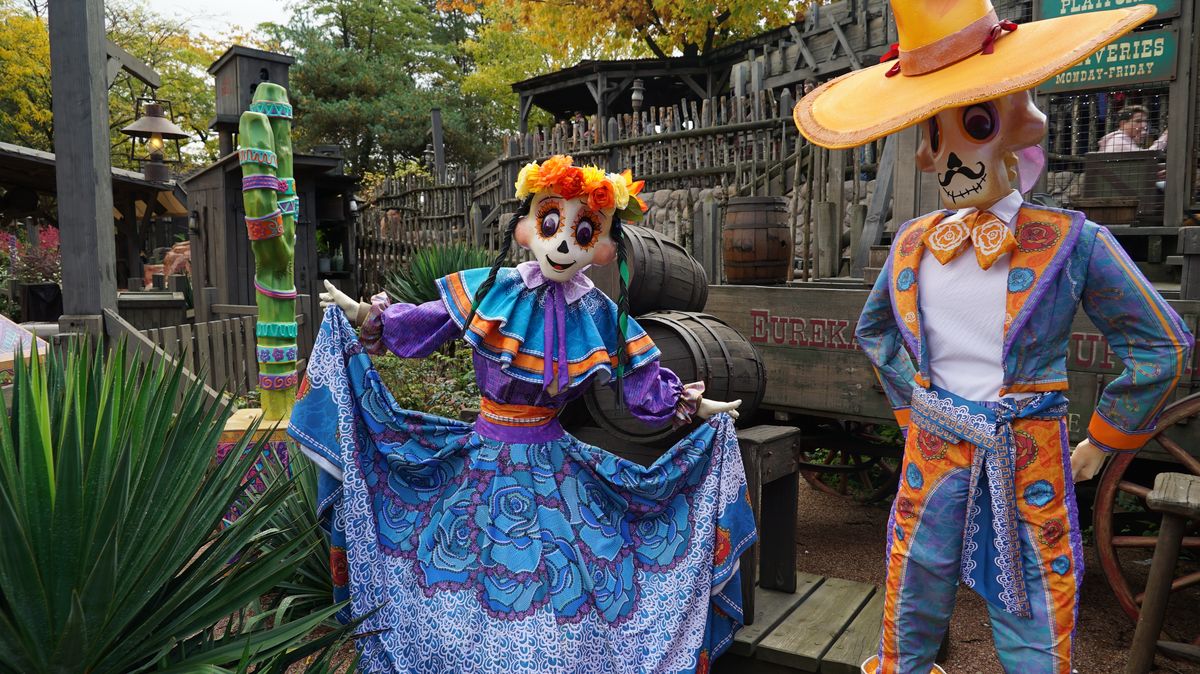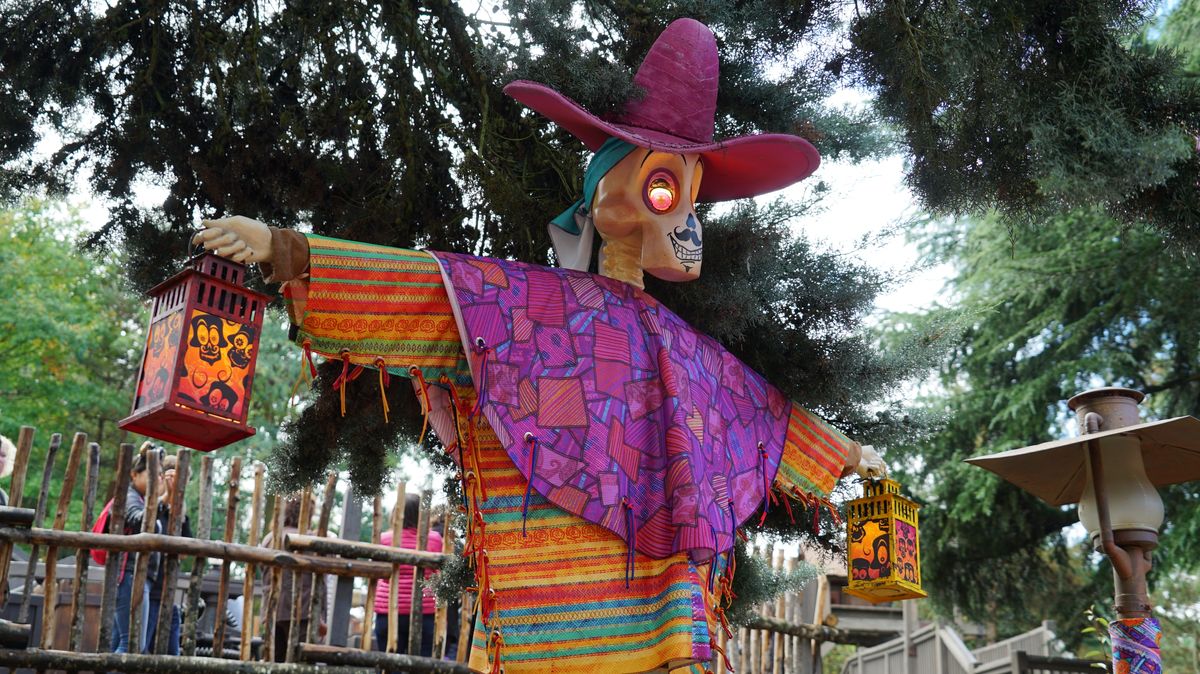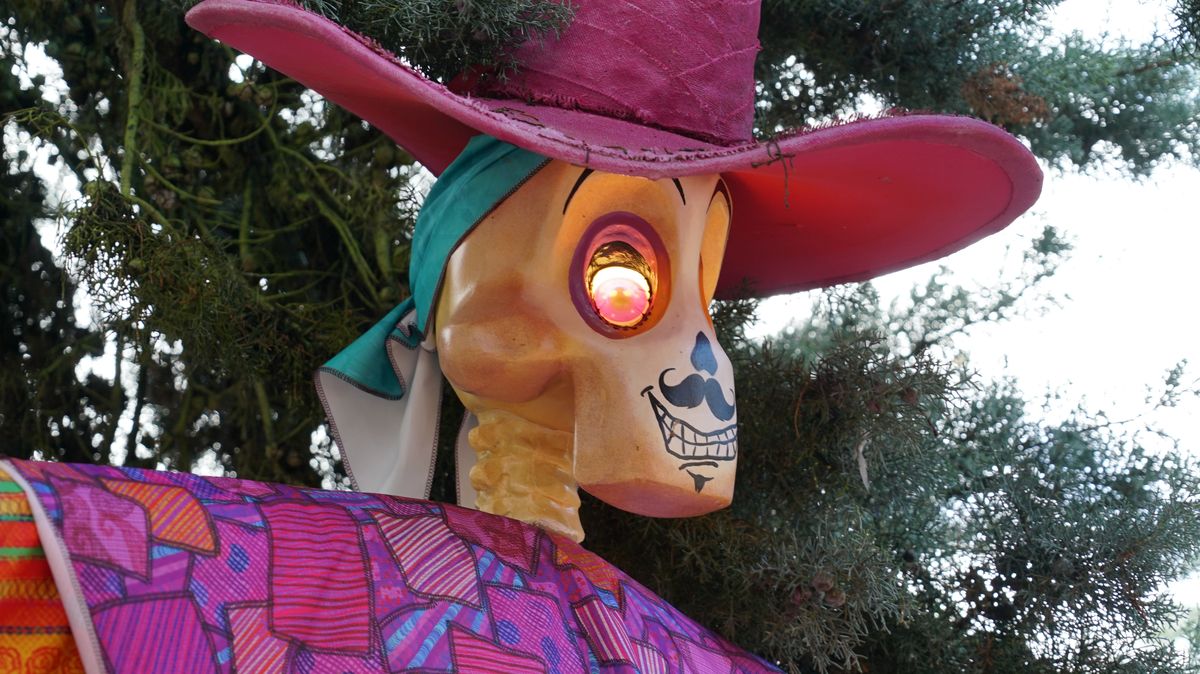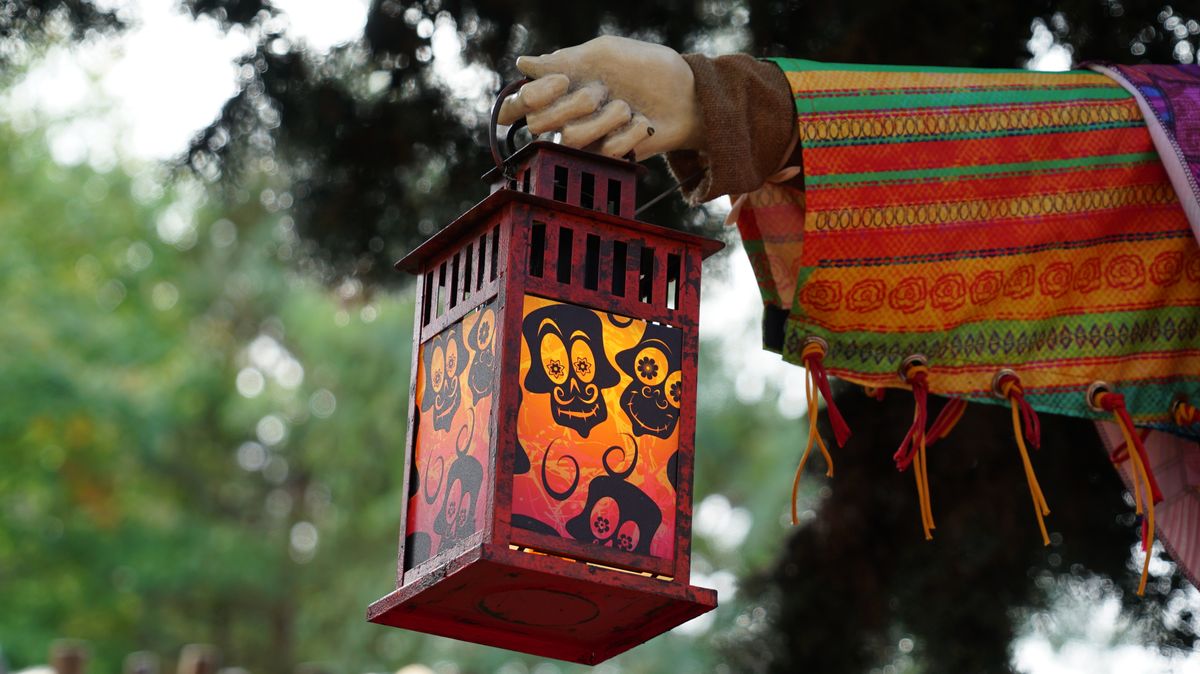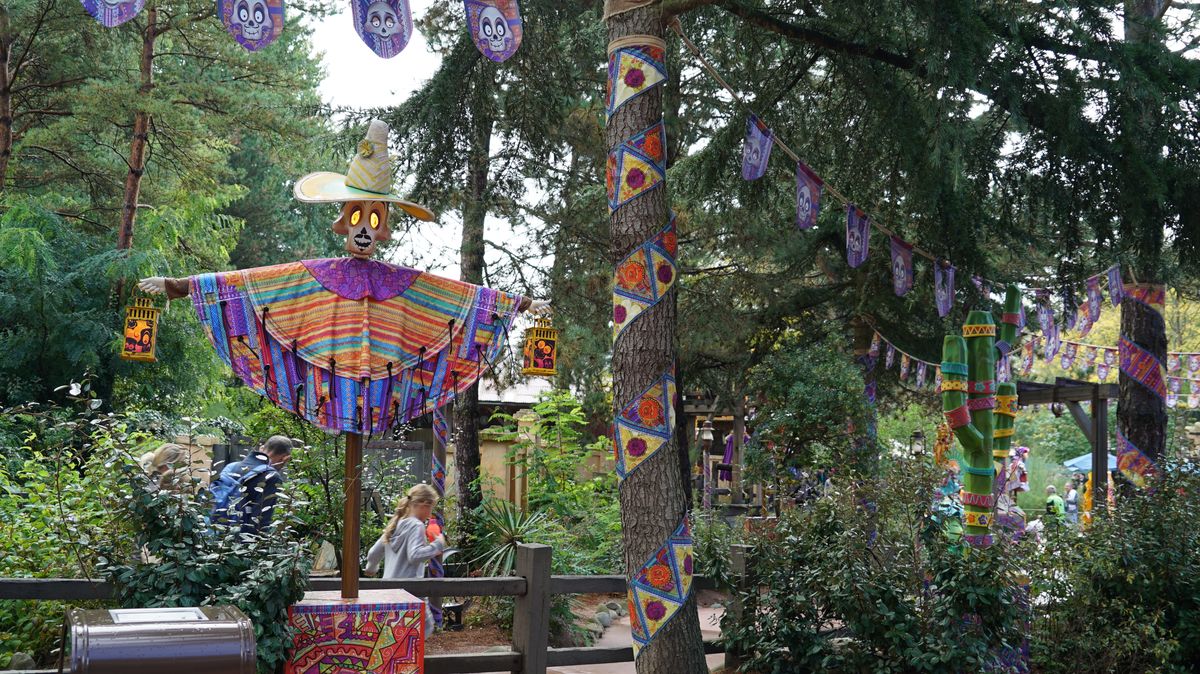 La Zonne Mexicaine avec le Fuente Del Oro !
The Mexican Zone with the Fuente Del Oro !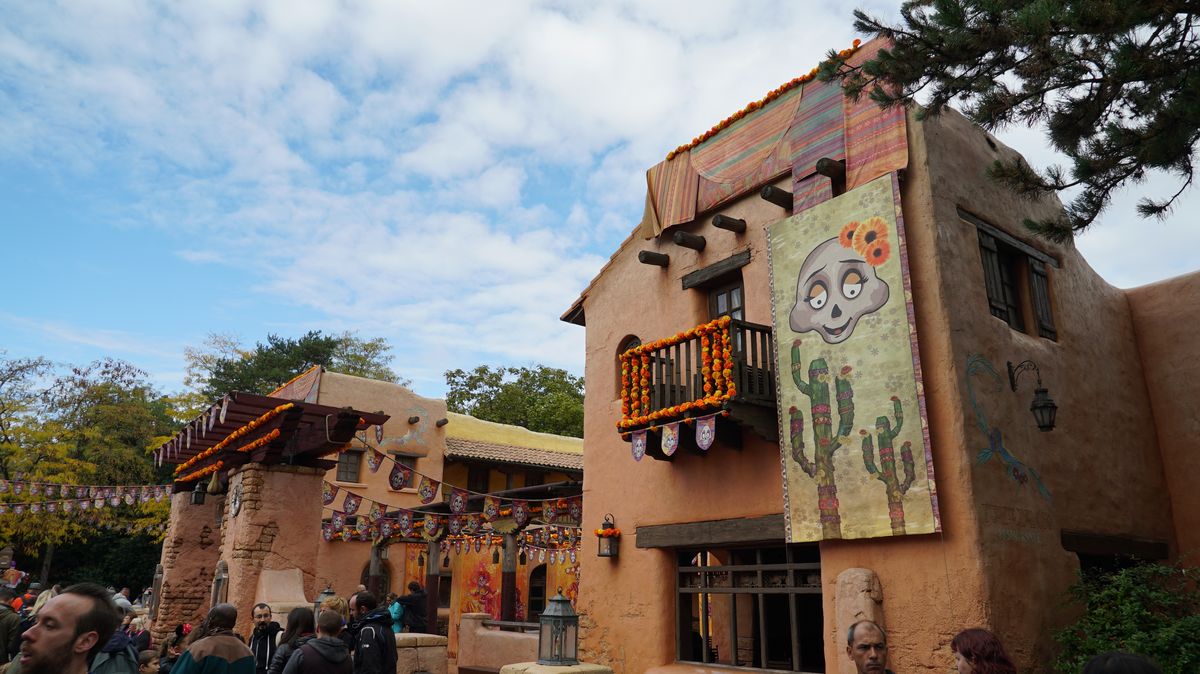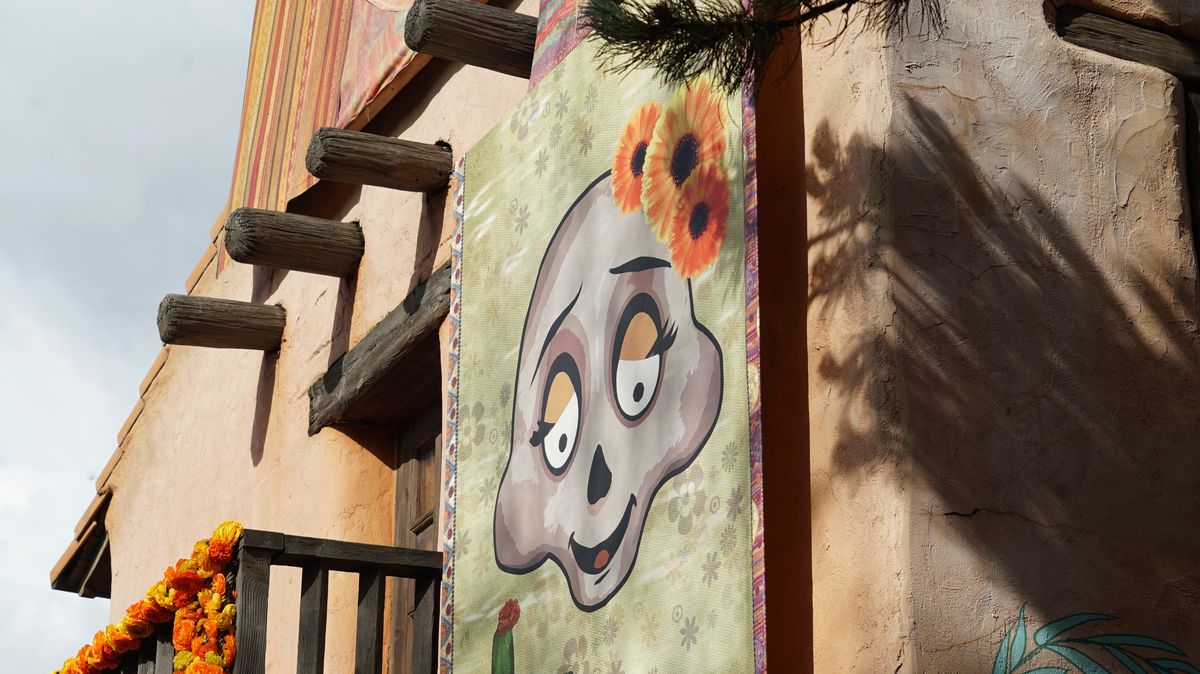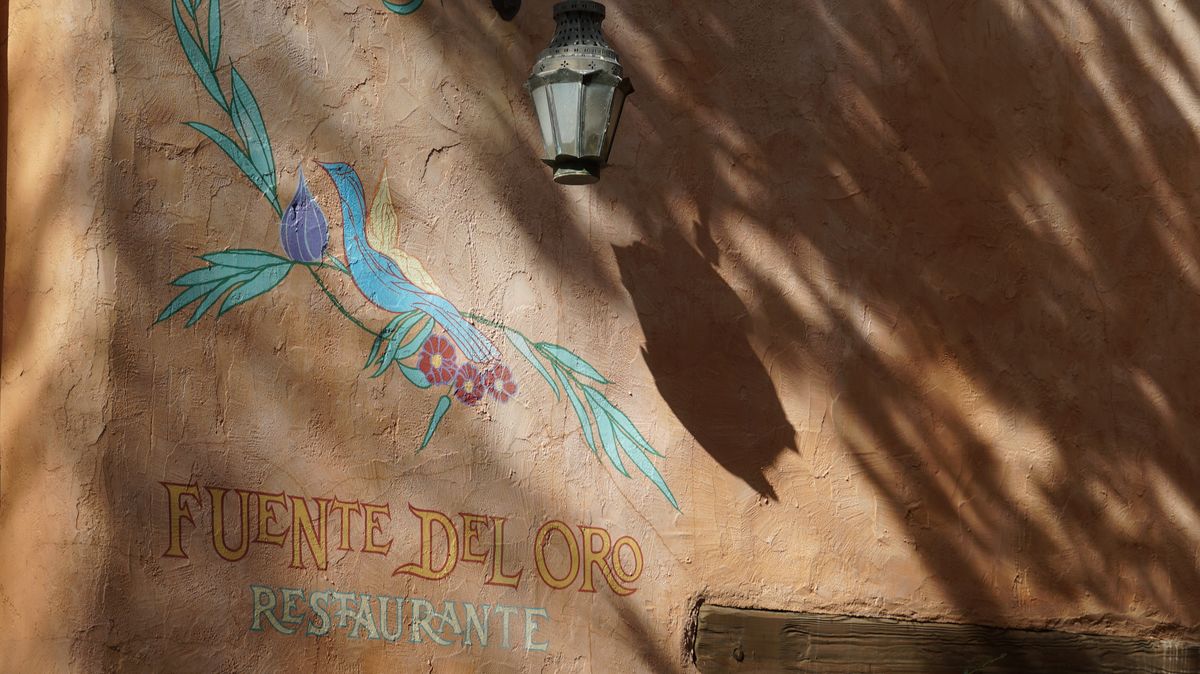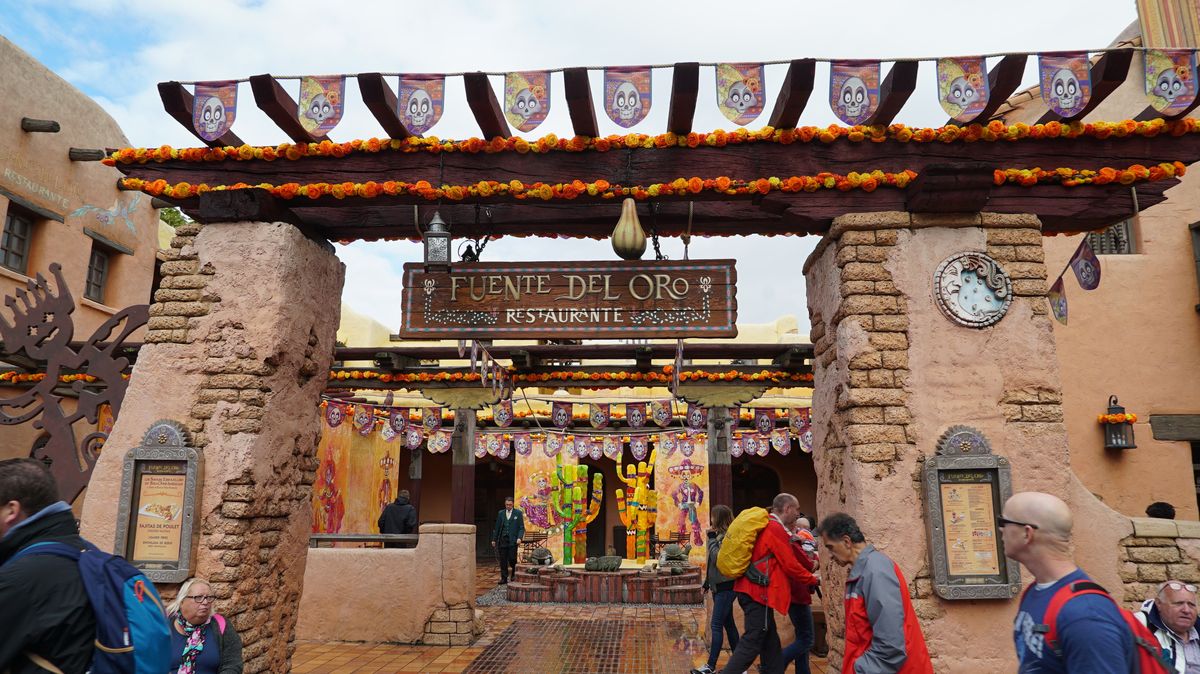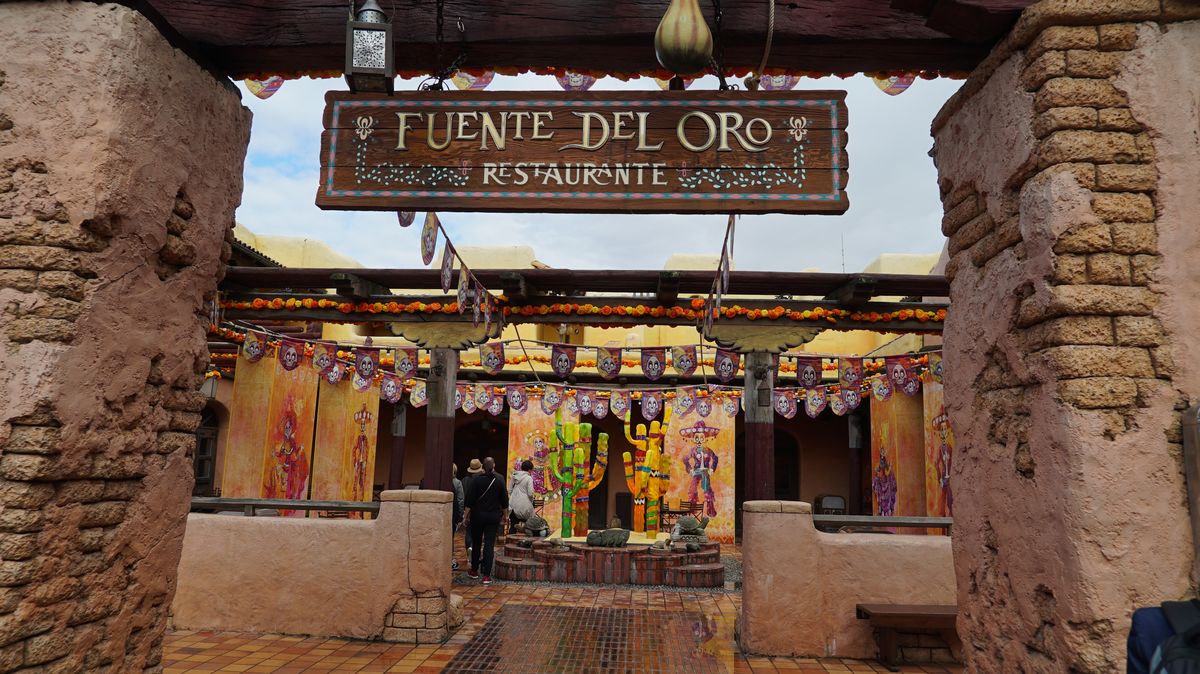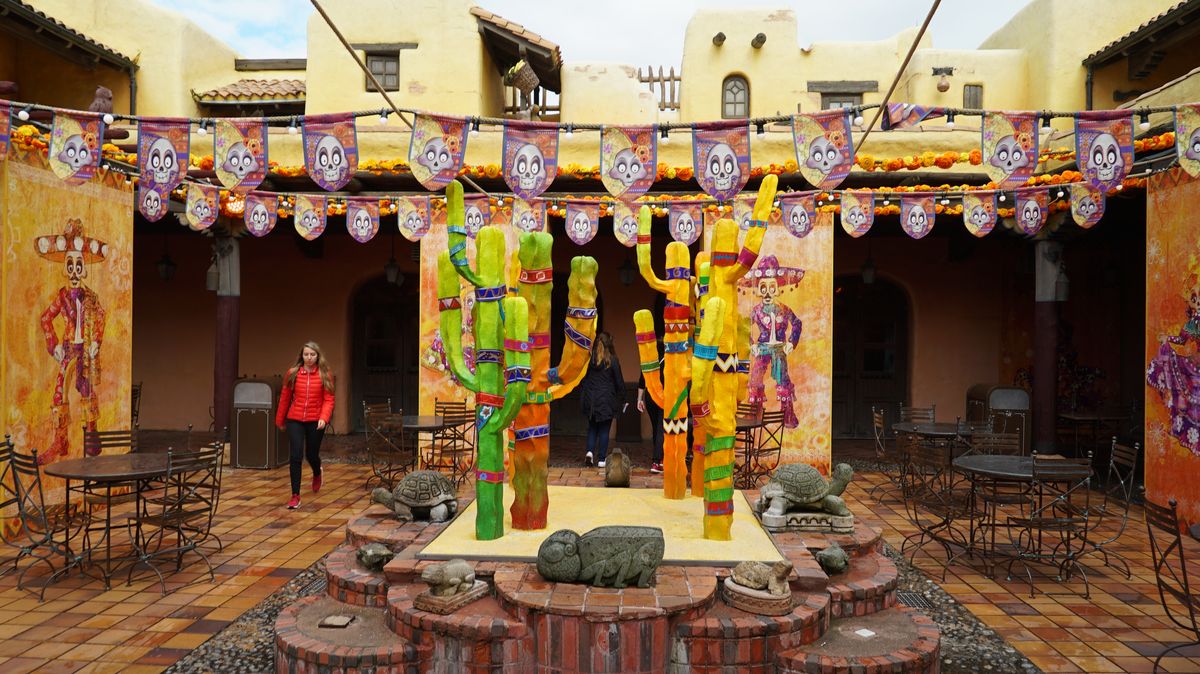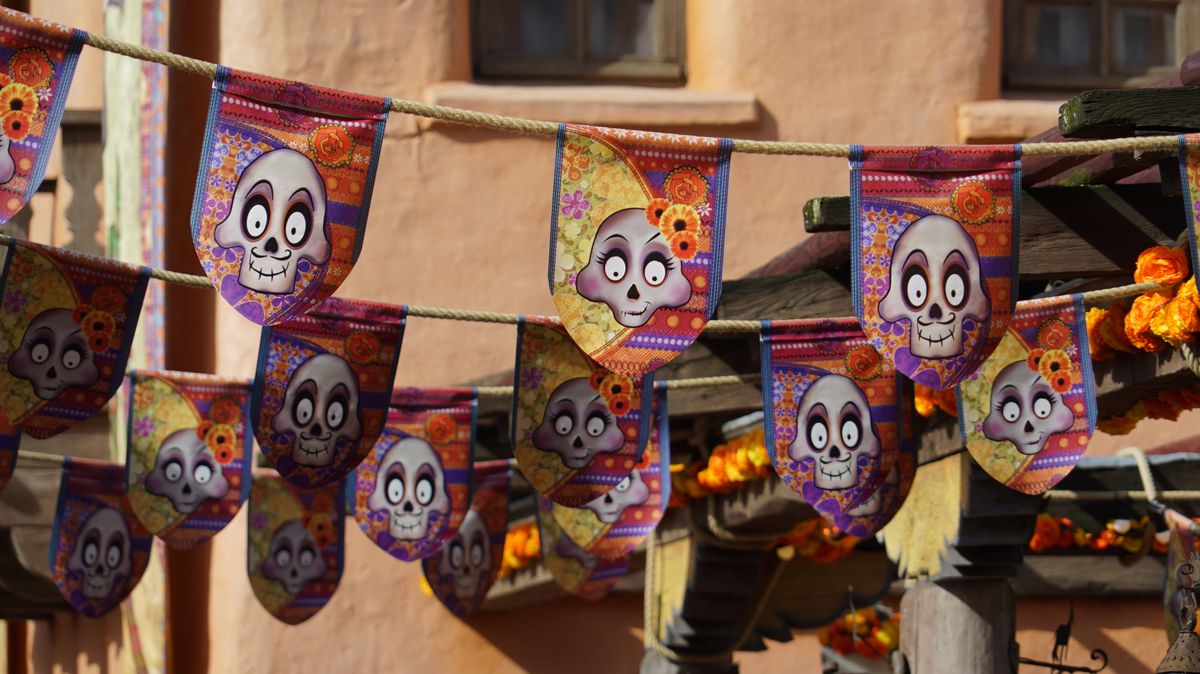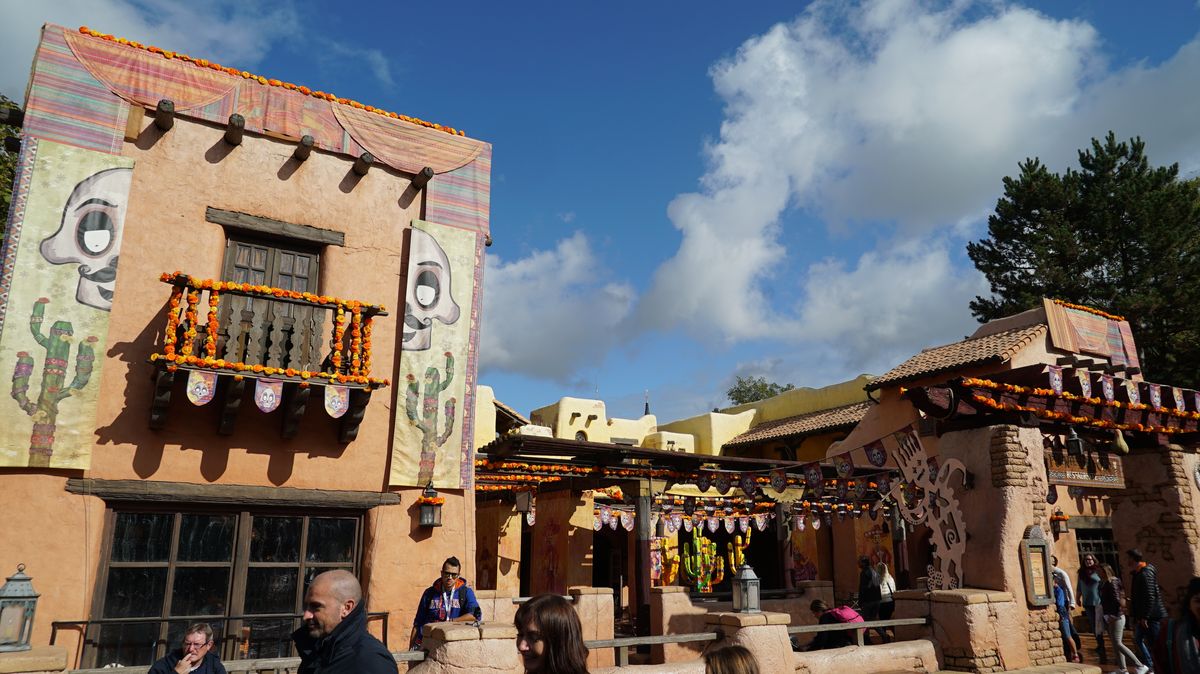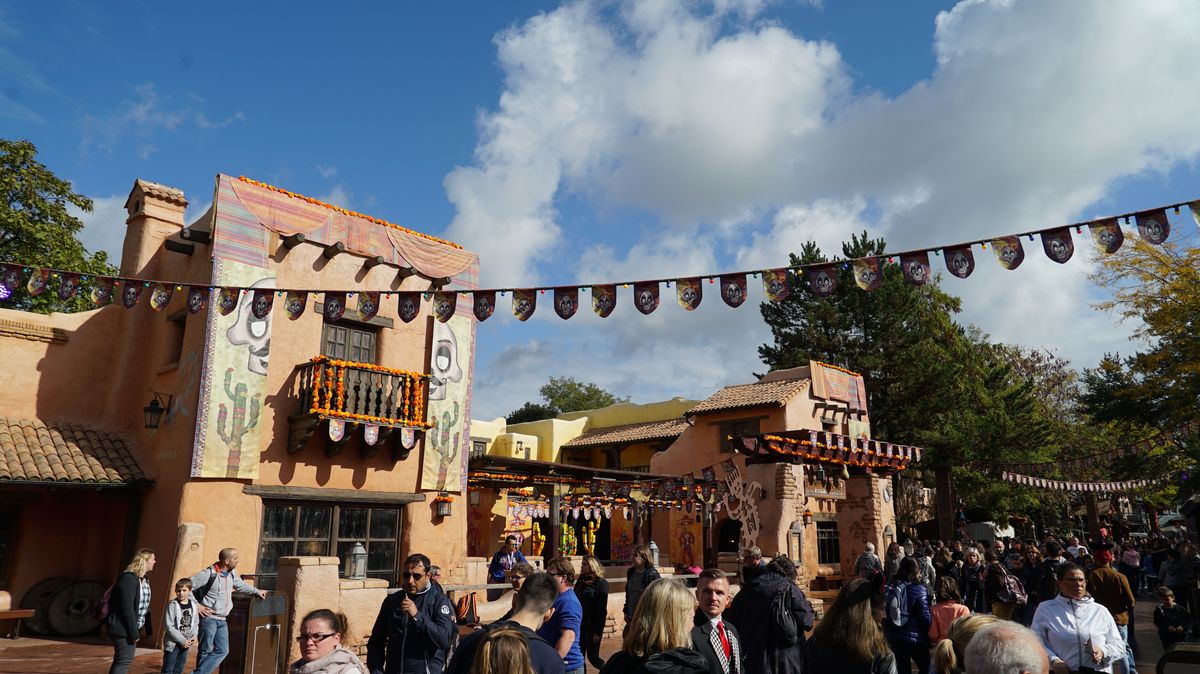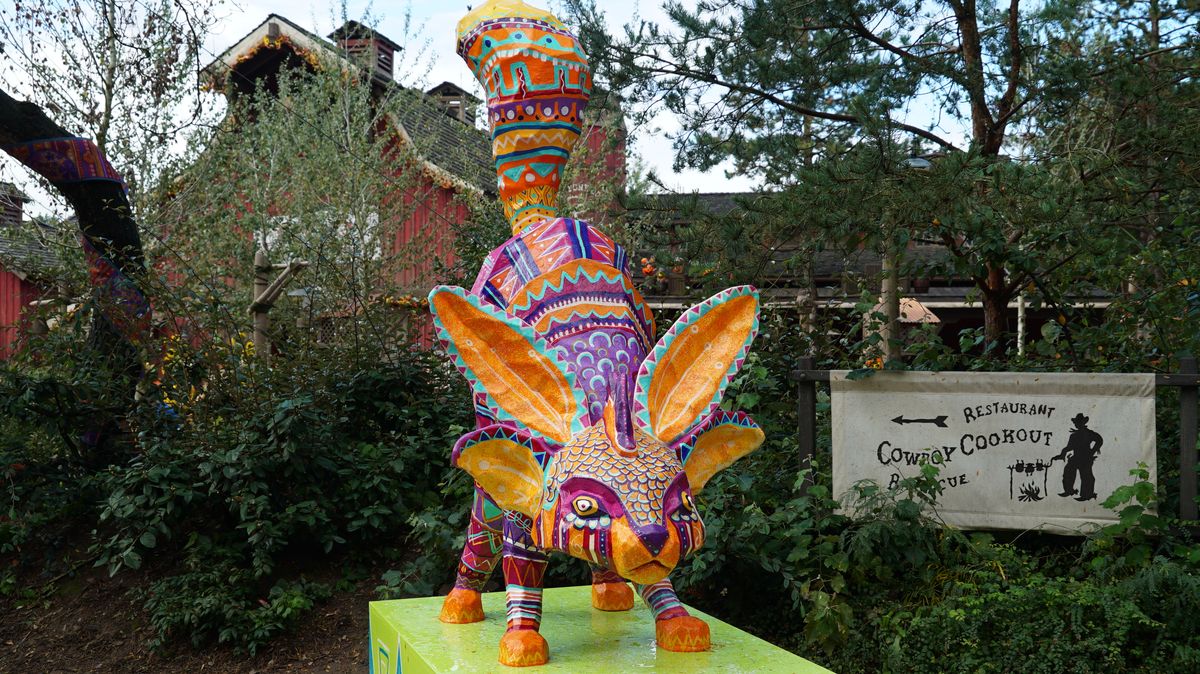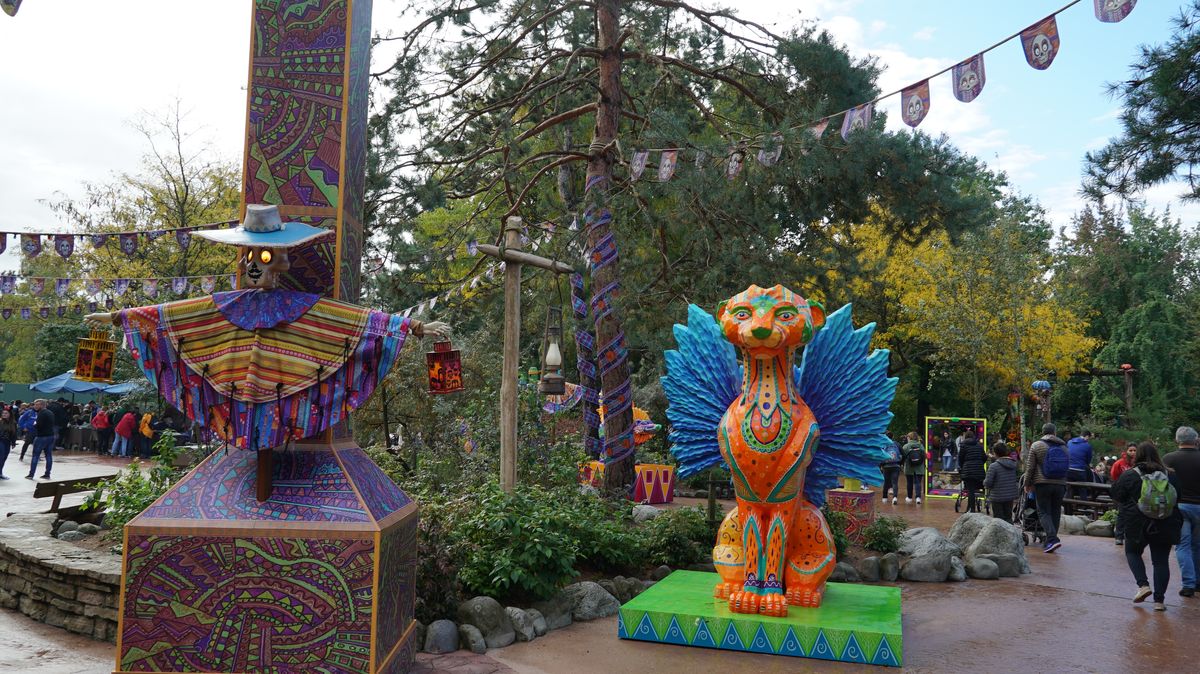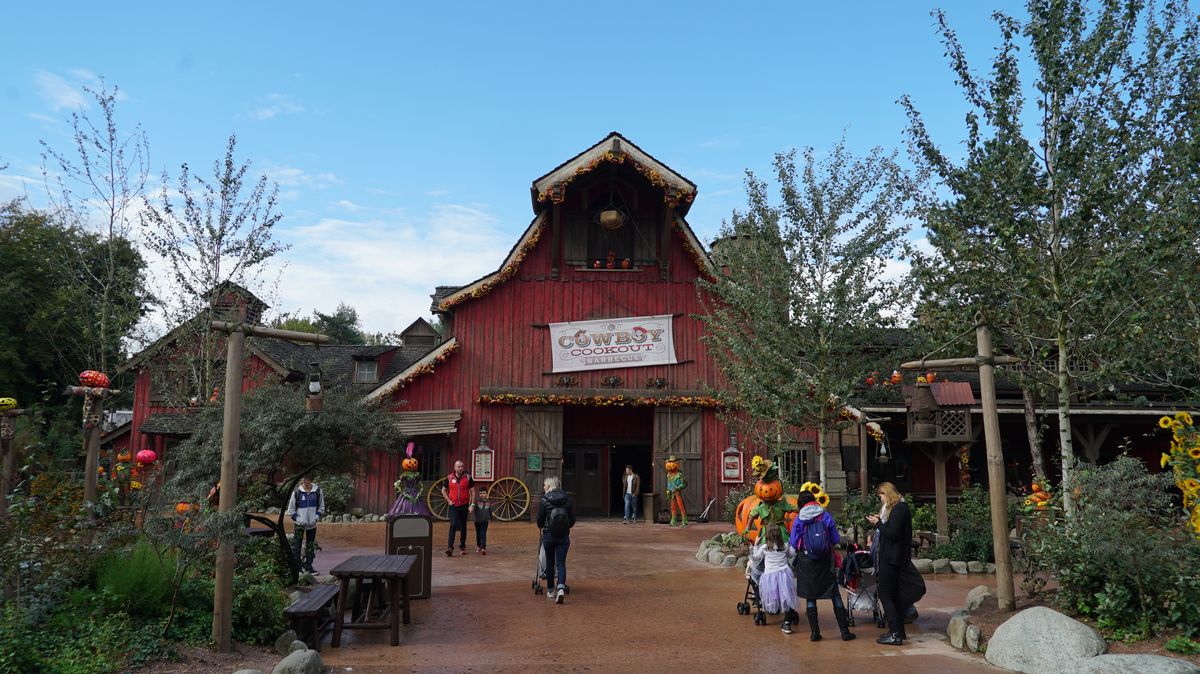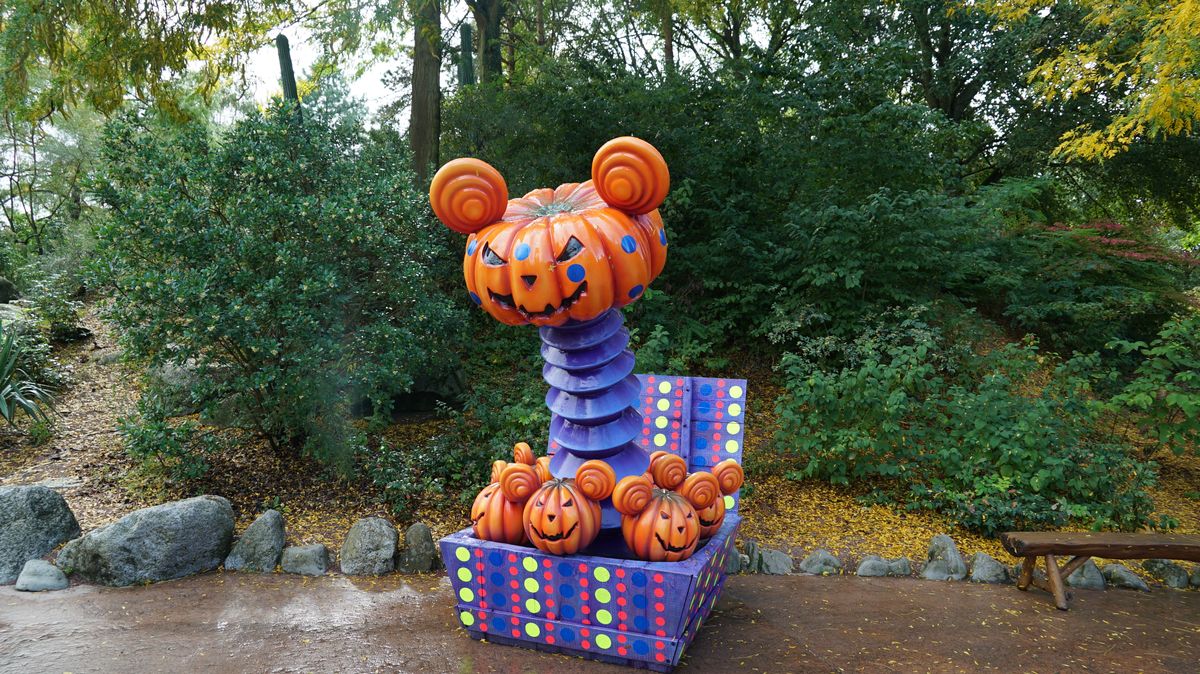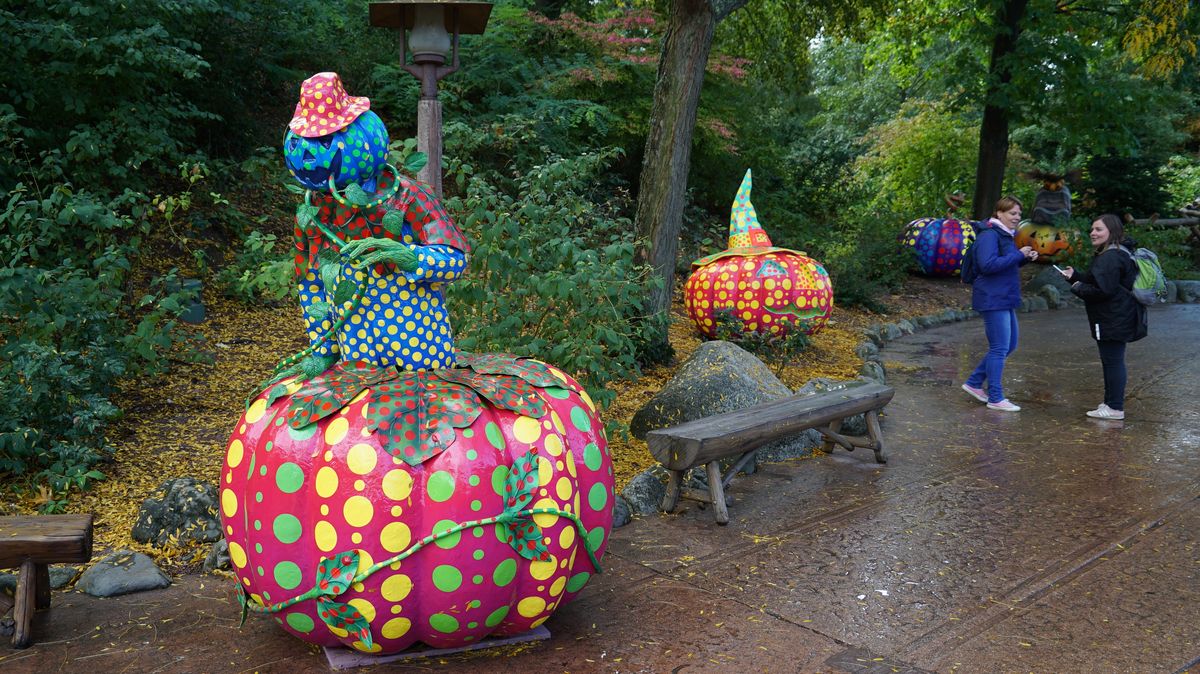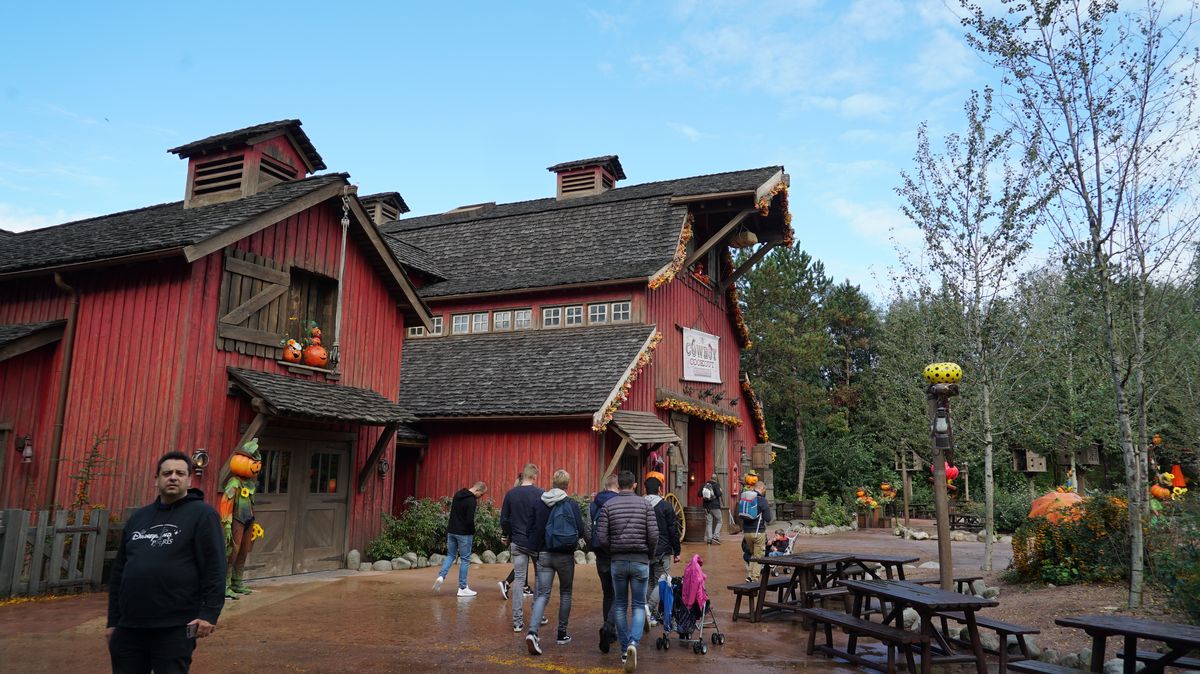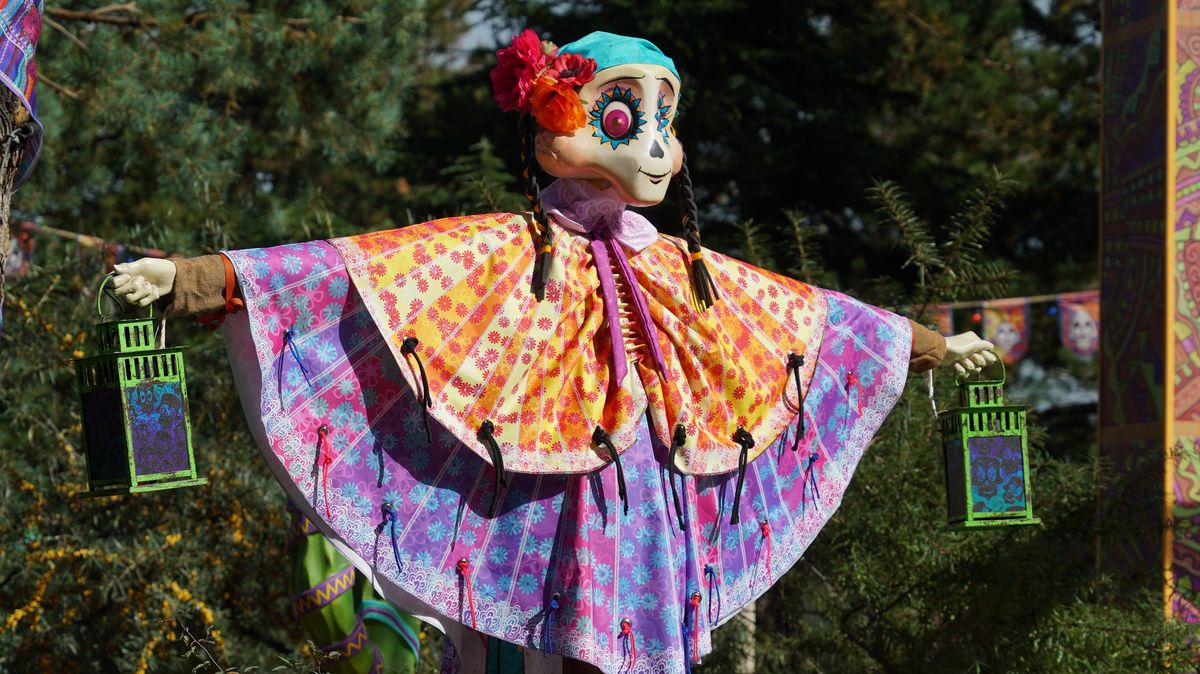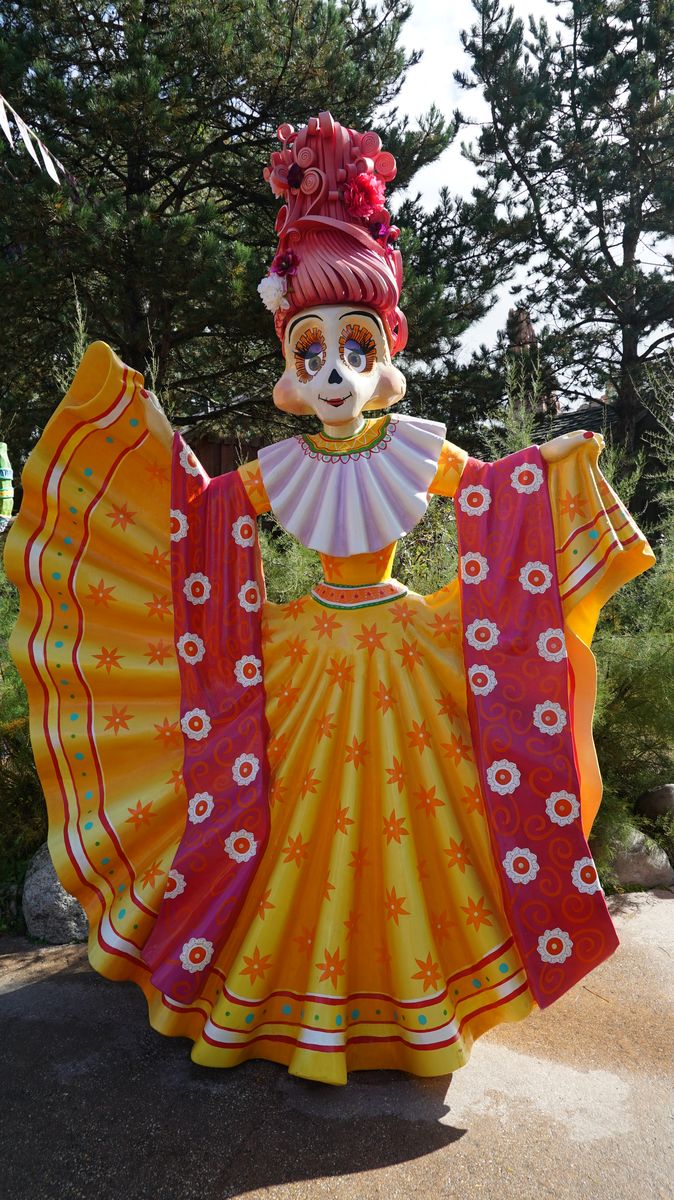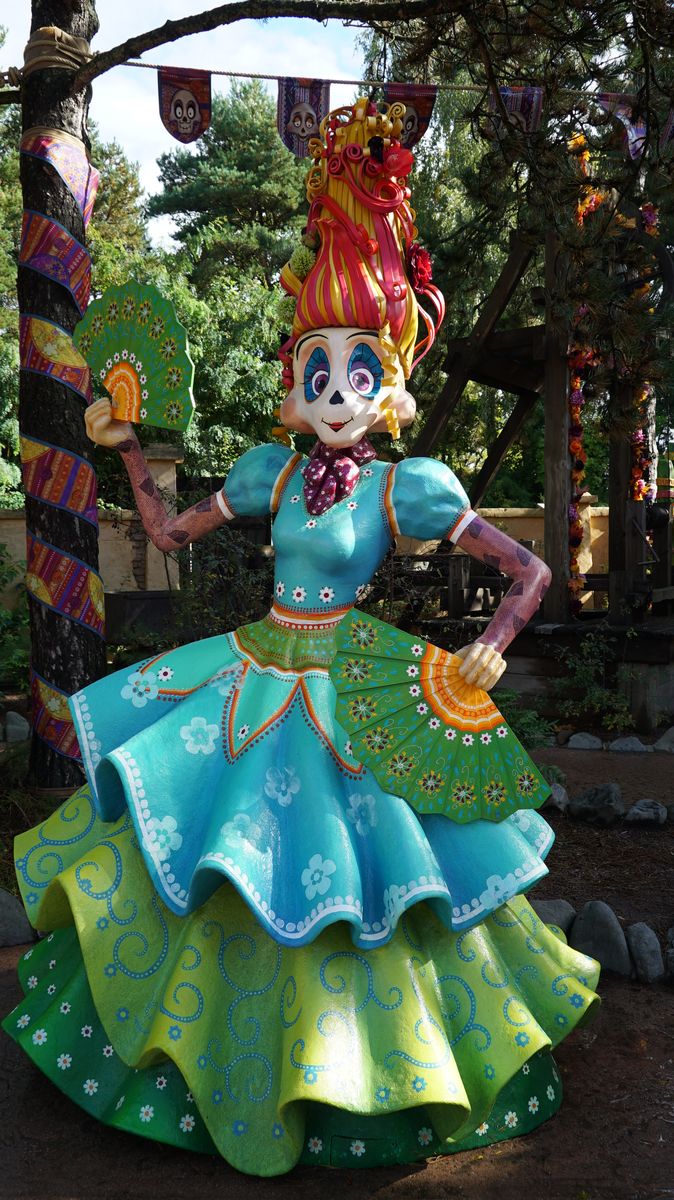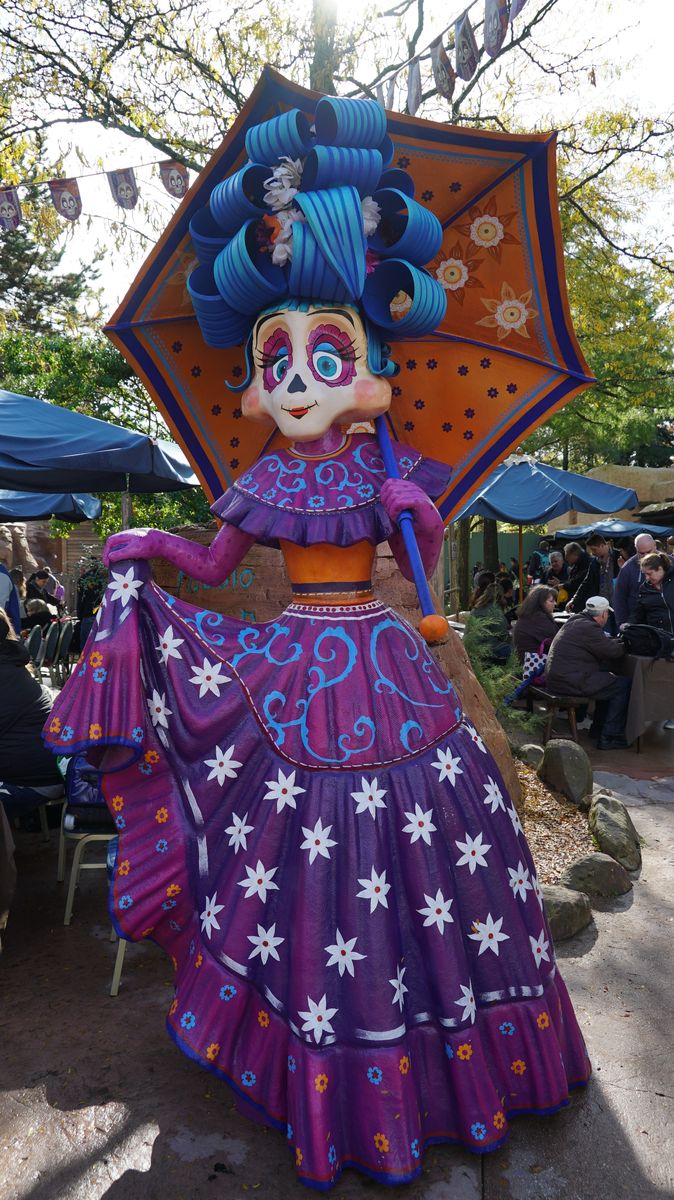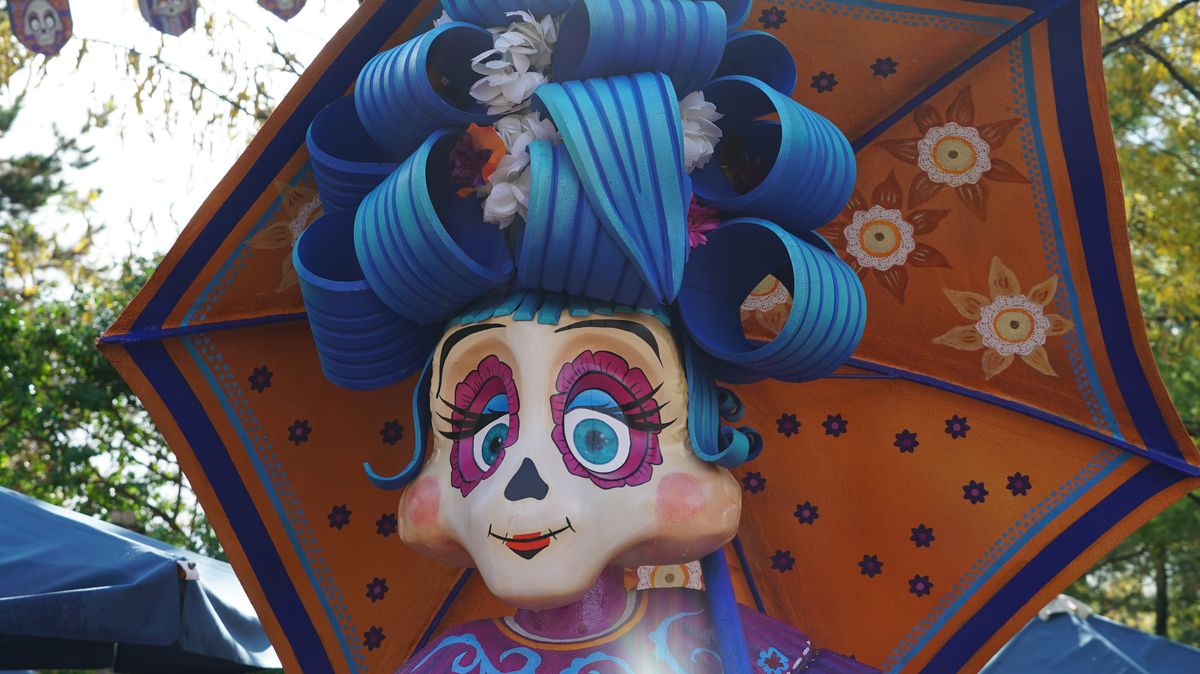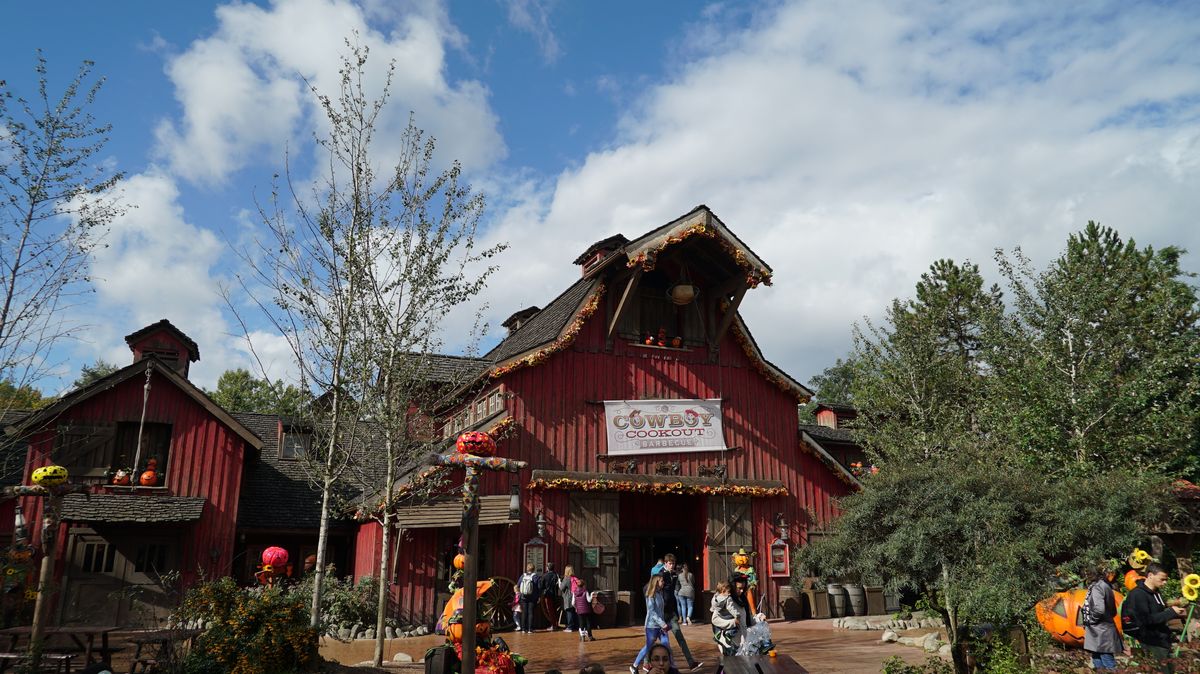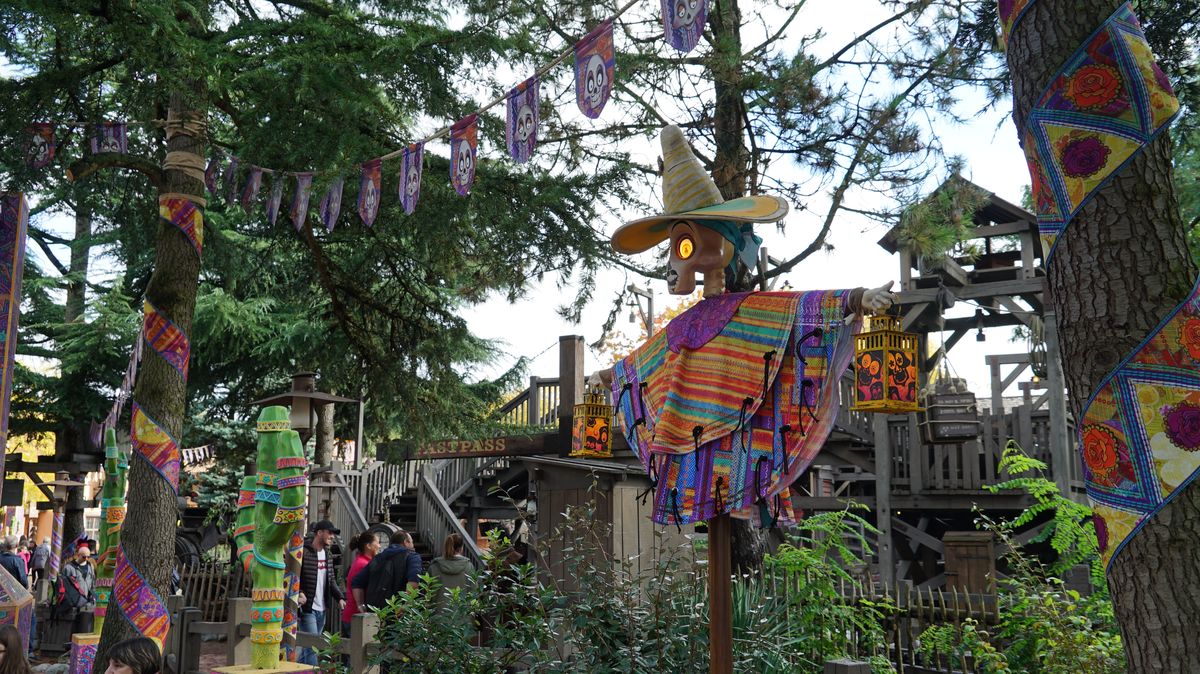 De nuit, les décorations de coco sont magnifiques !
By night, the coco's decorations are beautiful!
Ainsi comme nous vous l'avons expliqué, l'interdiction de communiquer et d'exploiter sur la franchise Coco a conduit le parc à produire un défilé aussi pauvre que Goofy's Skeletoons Street Party.
So as we explained to you, the ban on communicating and exploiting on the Coco franchise led the park to produce a « parade » as poor as's Goofy's Skeletoons Street Party.
Cette année la saison halloween est un véritable gâchis, une énième saison de transition pour un changement artistique qui se fait sur plusieurs années au vue du manque de moyen alloué pour cette saison et cela dure depuis des années.
Il est évident que le retour de l'ancienne parade Halloween (La Célébration d'Halloween de Mickey crée en 2014) cette année aurait été le meilleur choix car le seul appel des 25 ans n'est pas suffisant à combler le manque d'activités de cette saison.
This year's Halloween season is a real mess, an umpteenth season of transition for an artistic change that is done over several years in view of the lack of means allotted for this season and it lasts for years.
It is obvious that the return of the Halloween parade (Mickey's Halloween Celebration created in 2014) this year would have been the best choice because the only appeal of the 25 years is not enough to fill the lack of activities of this season.
Rejoignez-nous sur /Join and follow us on :
– Facebook
– Twitter
– Instagram
Merci de votre fidélité.
A bientôt !
Thank you for your loyalty.
See ya real soon !