Bonjours à tous !
C'est aujourd'hui que le parc Disneyland à ré-ouvert ses portes après une fermeture de 4 jours en raison des attentats de Paris qui on secoué le pays le 13 novembre dernier.
Disney souhaite renouer avec un retour à la normale. L'affluence sur la destination n'est pas au rendez-vous montrant la crainte des Parisiens à venir sur la destination.
Aujourd'hui, toutes les activités, animations et attractions programmées ont été présentées aux visiteurs constitués quasiment des résidents des hôtels.
Aucune fausse note mis à part des lieux parfois vides.
Mais commençons notre visite avec l'entrée sur le site.
Suite aux événements, le contrôle des sacs se fait par scanners, les employés ne sont plus deux, mais trois pour le contrôle, la brigade sinophile passe de deux chiens (en fortes affluence) à quatre, chaque hôtel s'est vue ajouté 10 agents de sécurité, et la gare TGV est surveillée par une vingtaine de militaires sans parler de la police nationale. Désormais Disney cherche à recruter dans le secteur de la sécurité.
Hello everyone !
Today the Disneyland park is officialy open after a closing for four days with the events to Paris shook the France the November 13.
Disney wants to reconnect with a return to normal. The guests are not in venue on the destination, the Parisians fear of coming on the destination.
Today, all activities scheduled, events and attractions were presented to the visitors, in majority just the residents of hotels.
But let's start our visit with the entrance to the site.
Following the events, checking bags is done only by scanners, employees are no longer two, but three control, sinophile brigade from two dogs (on strong affluence) to four, each hotel has views added 10 agents security, and the TGV station is monitored by twenty military and i have not mention the national police ! Now Disney is looking to recruit in the security sector.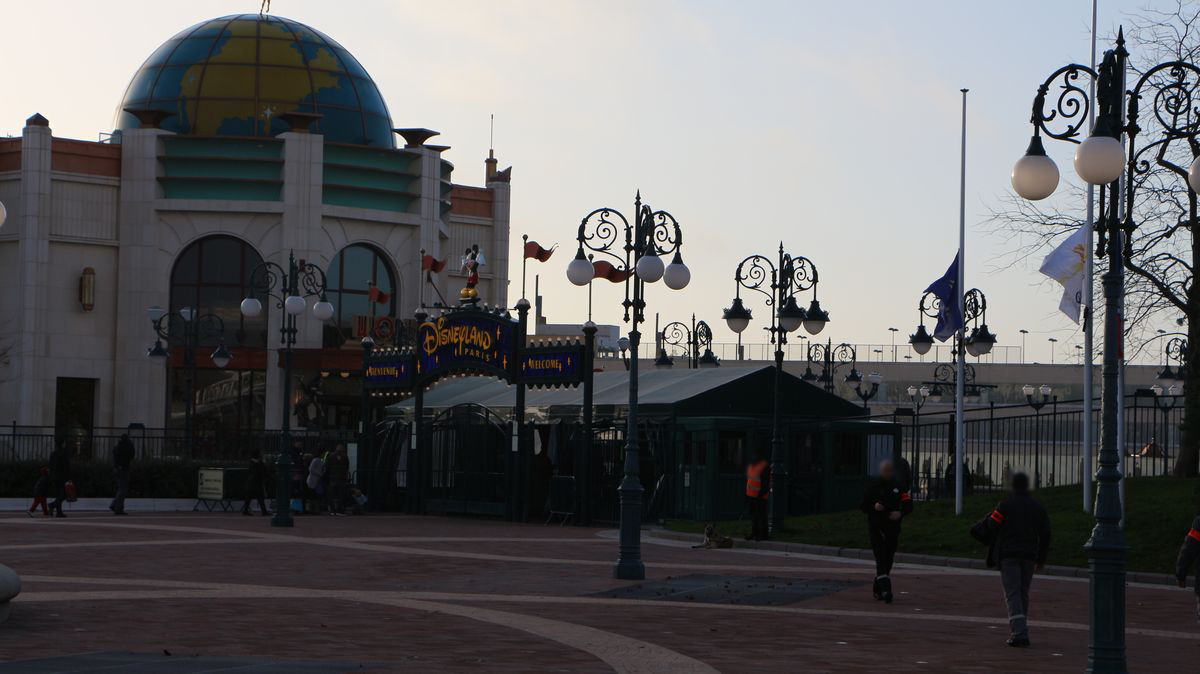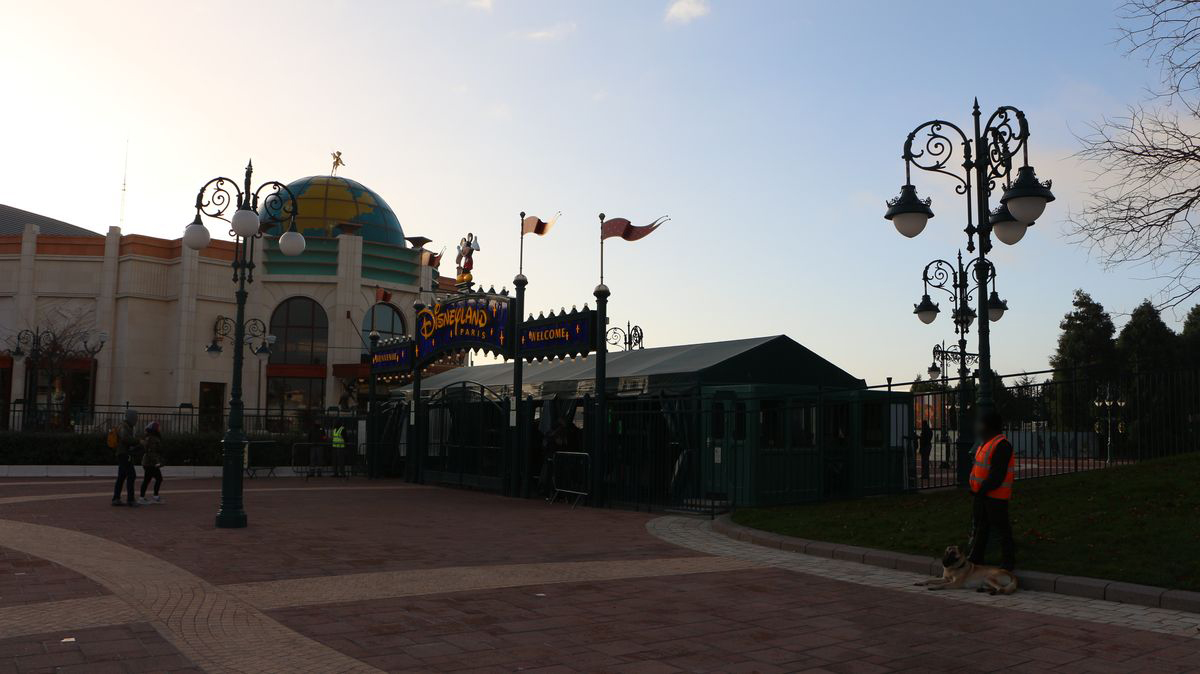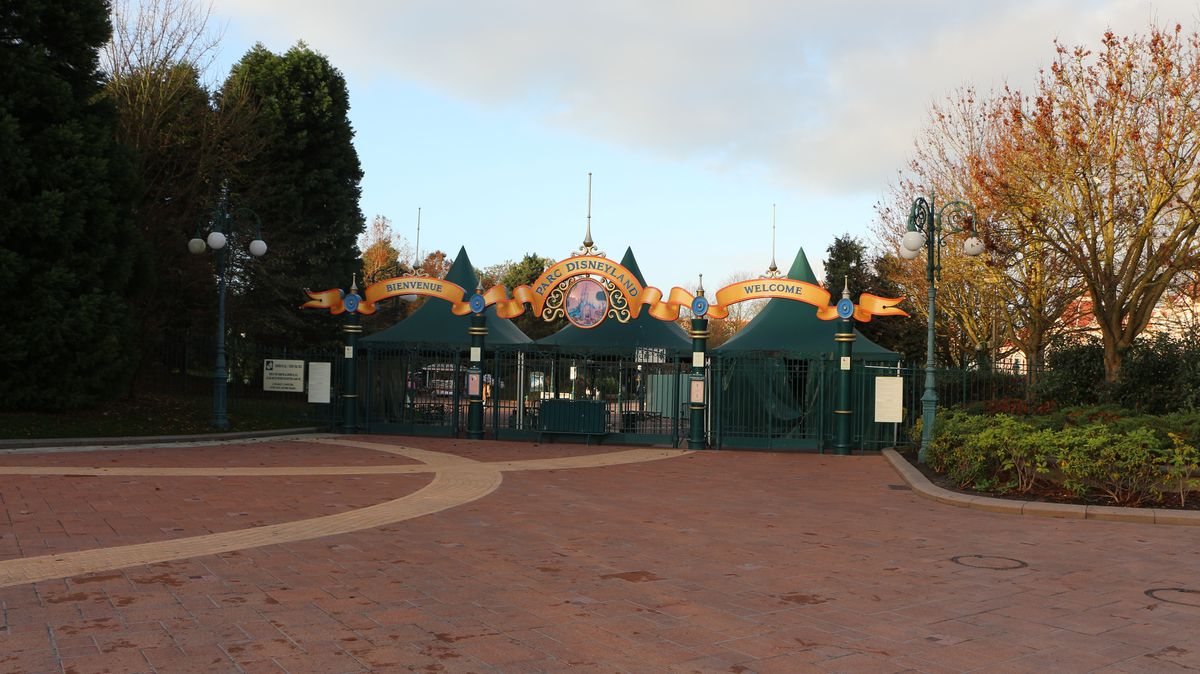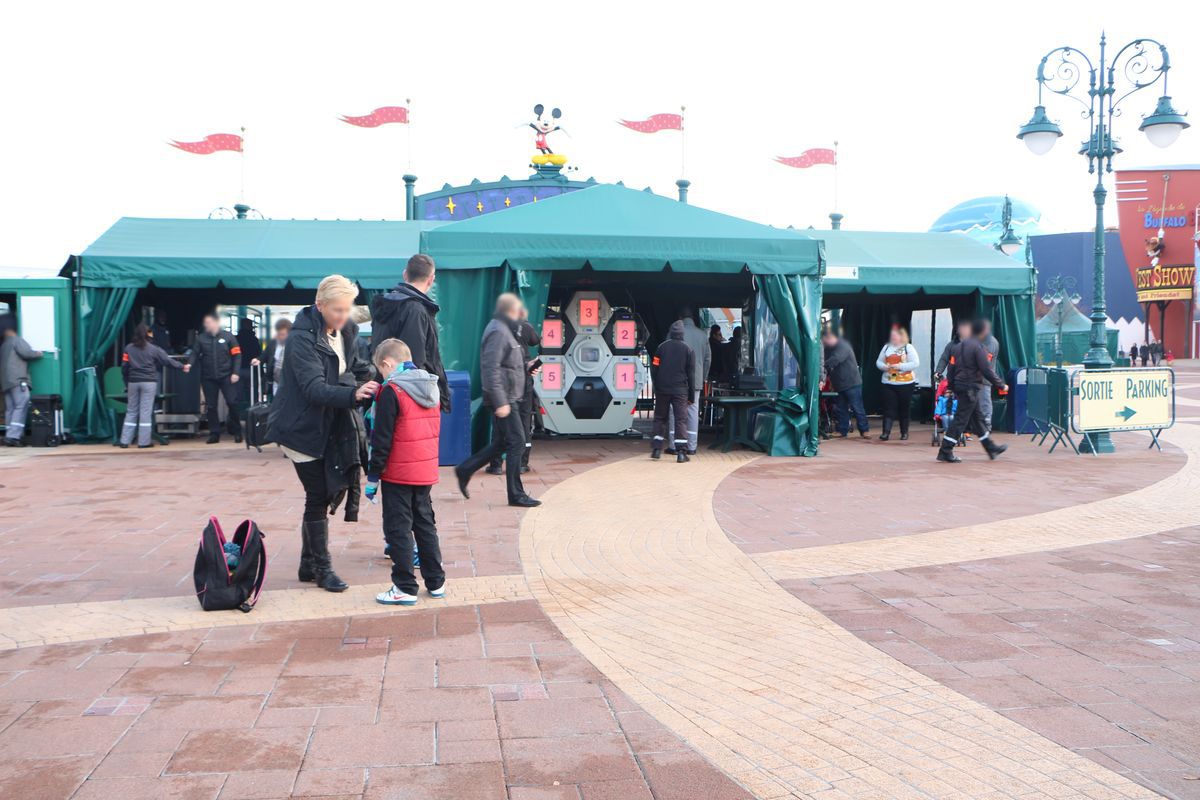 Même les employés passent par les machines en plus des contrôles aléatoires de casiers en Backstage.
Even employees spend by machines and in the backstage, the random checks lockers are carried out.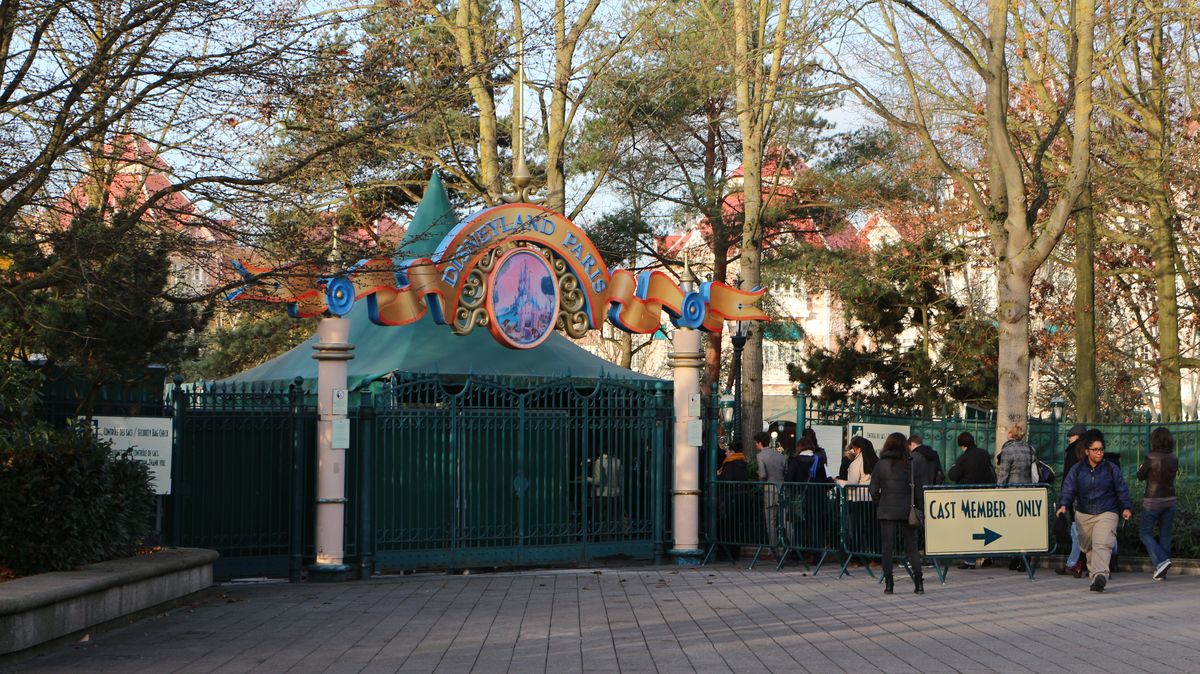 Ça fait de bien de se changer les idées en retournant à Disneyland.
It's good to change the ideas back to Disneyland.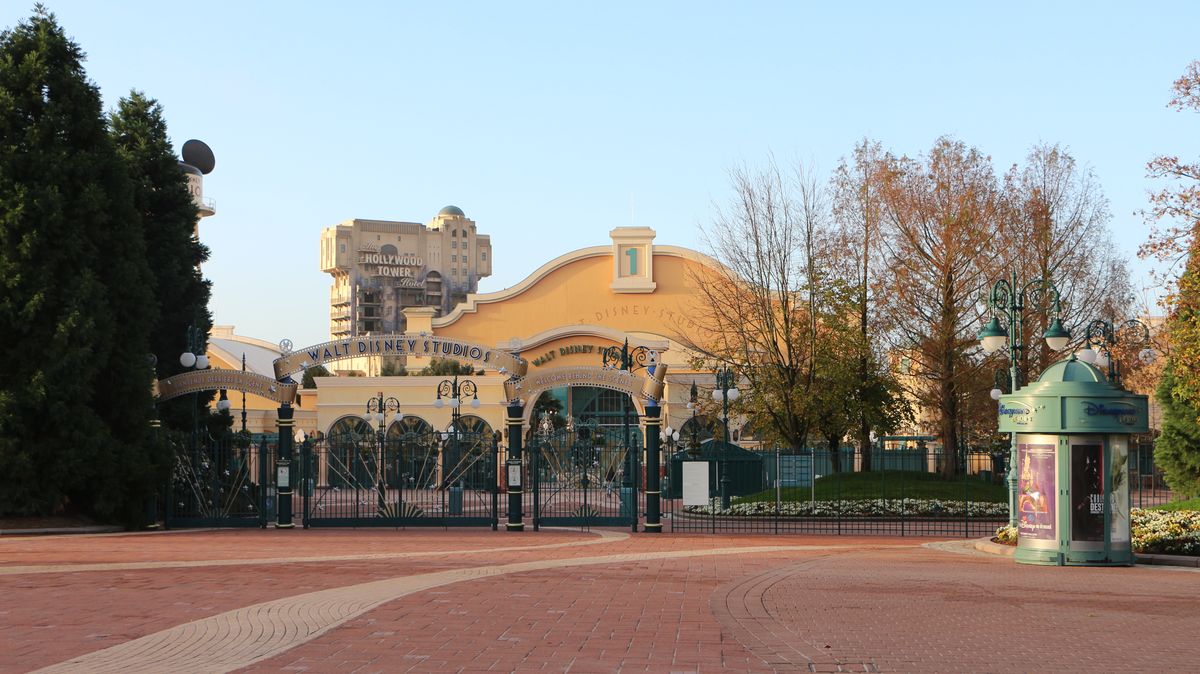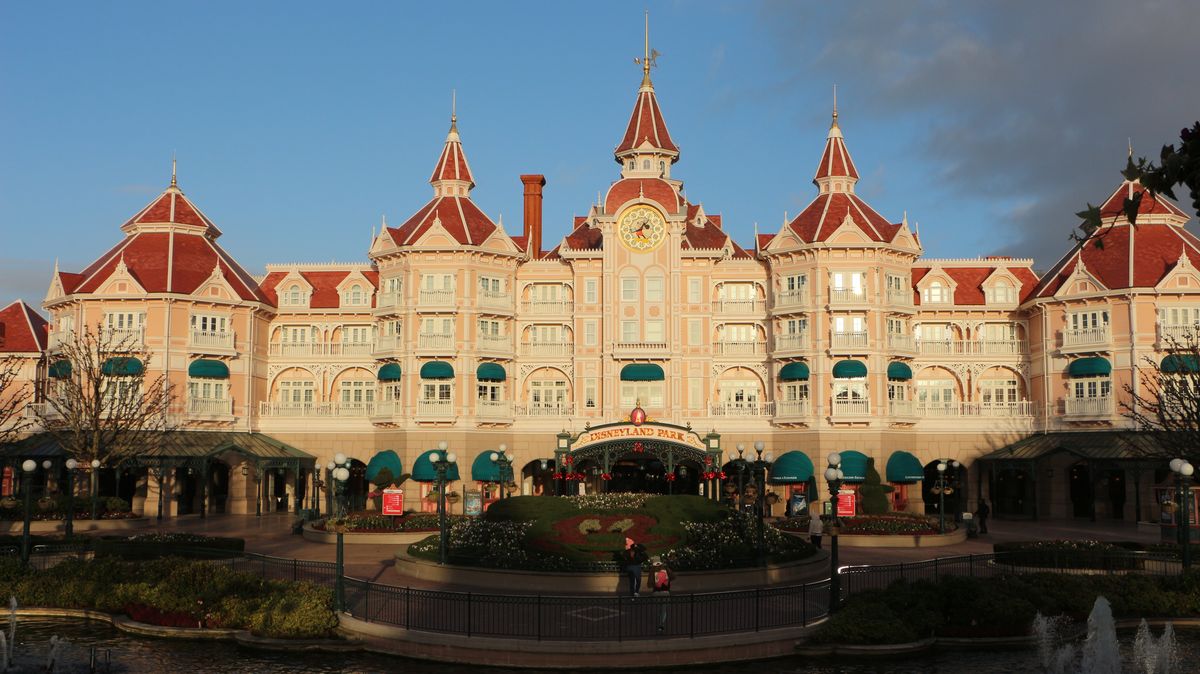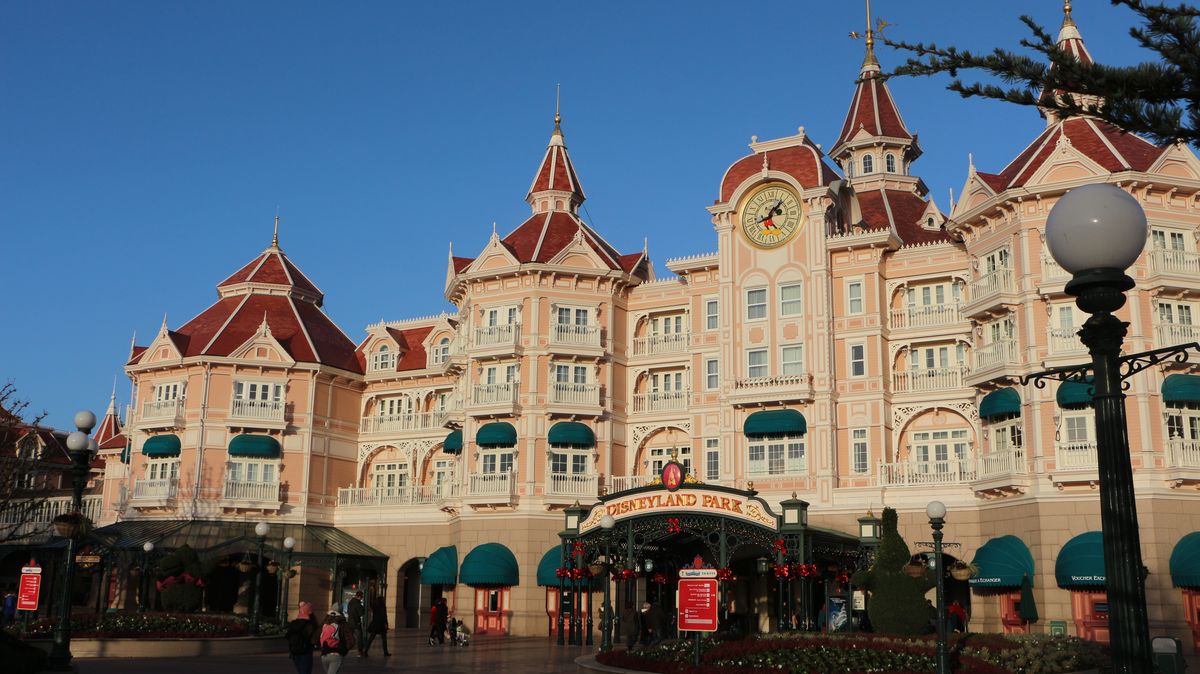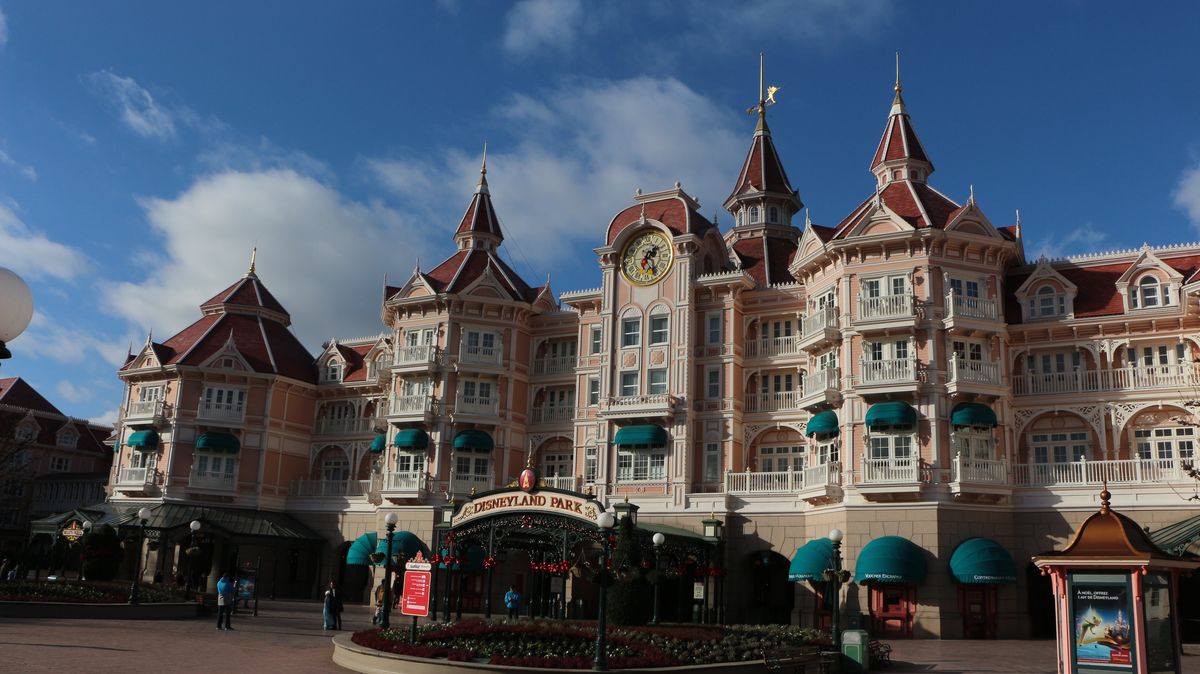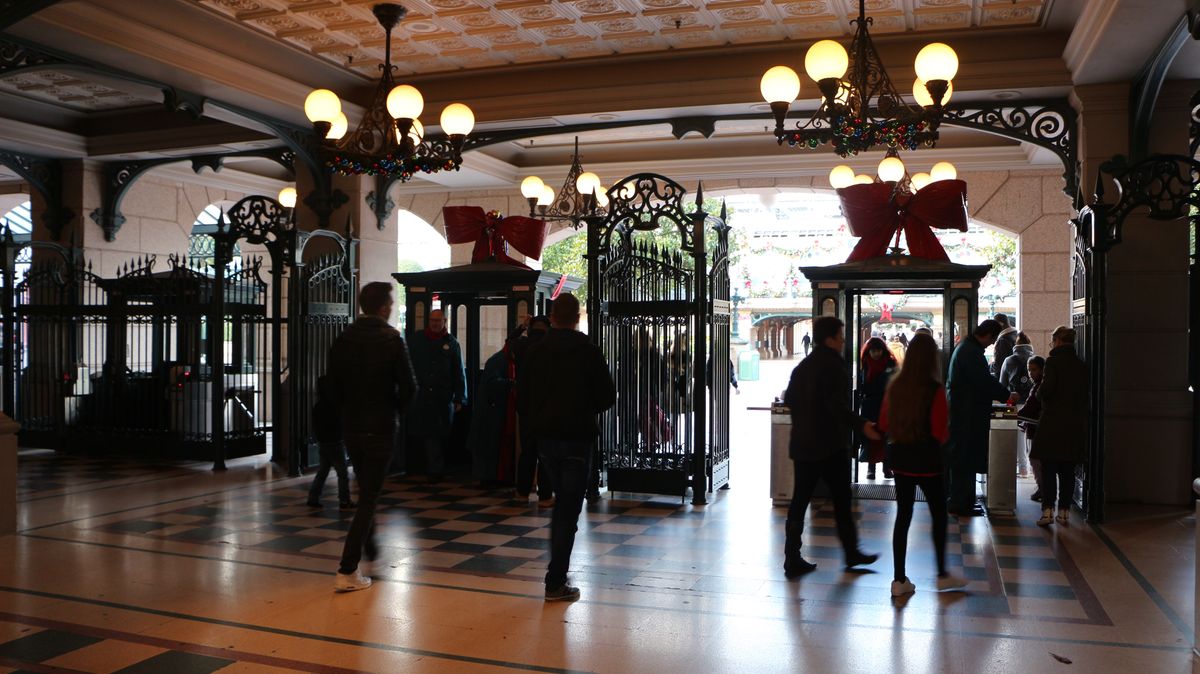 La gare de Main Street USA continue à être recouverte d'échafaudages.
The train station Main Street USA continues to be covered by scaffolding.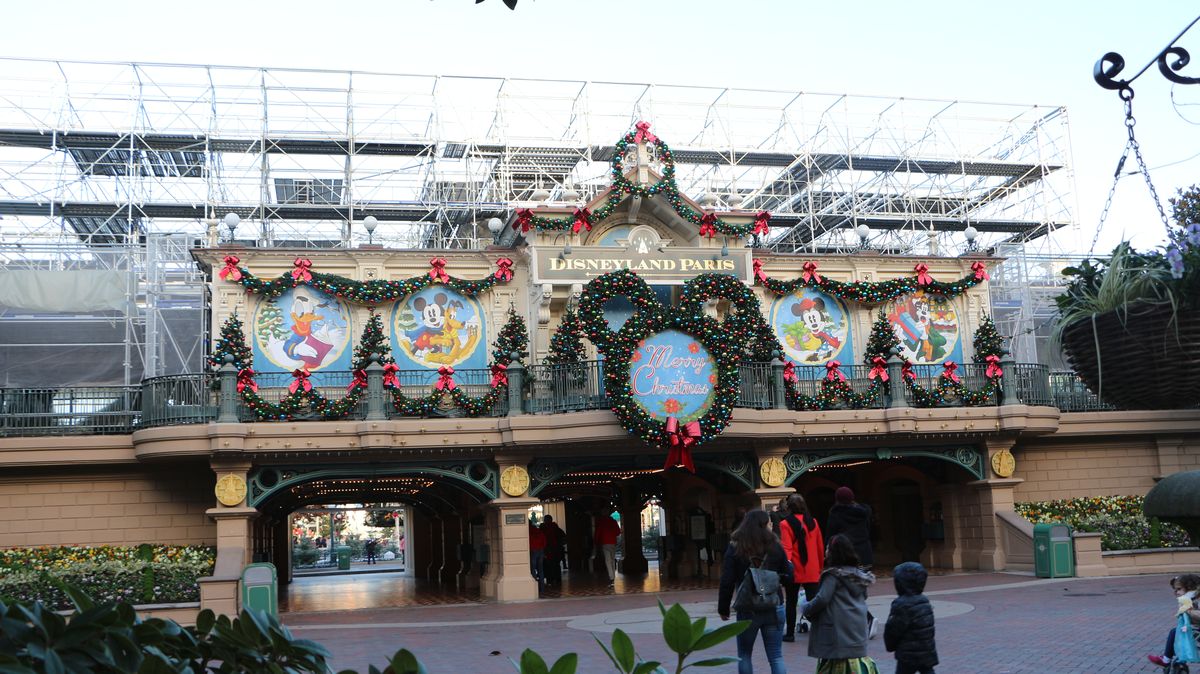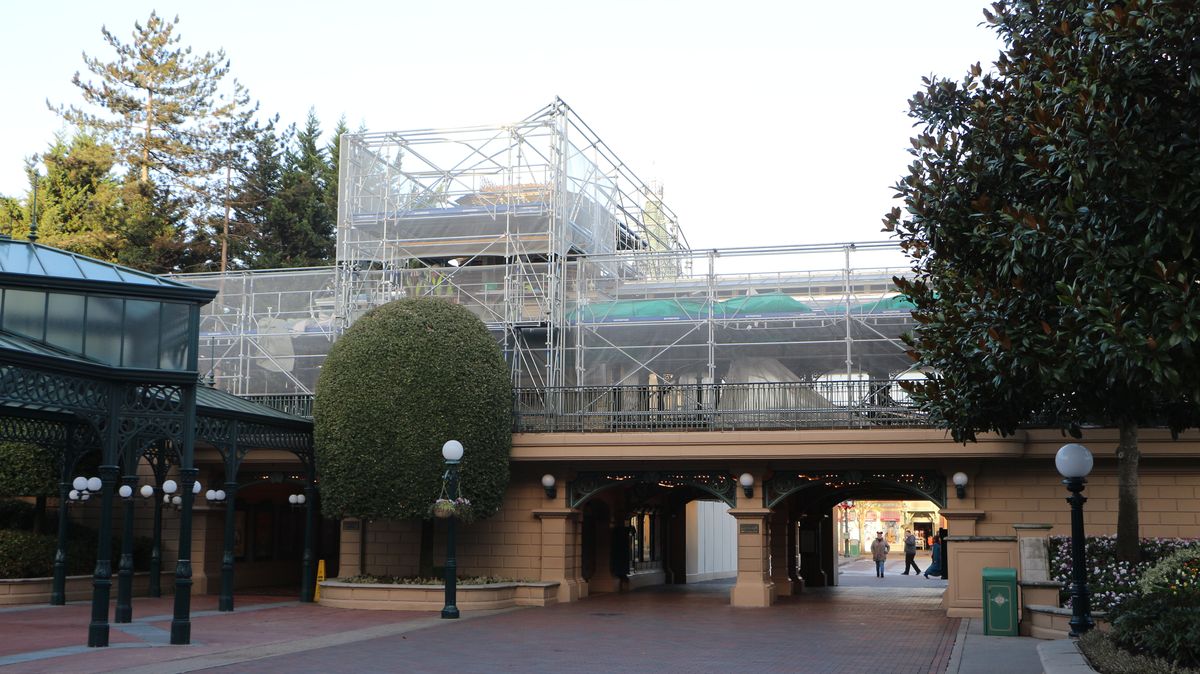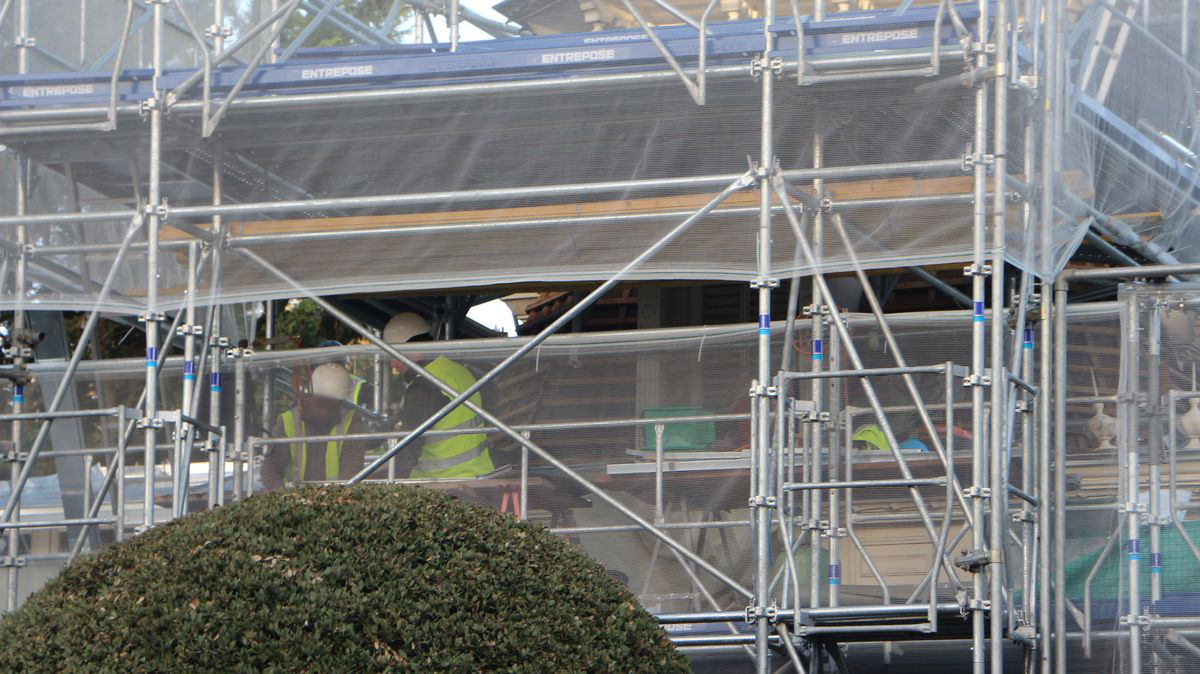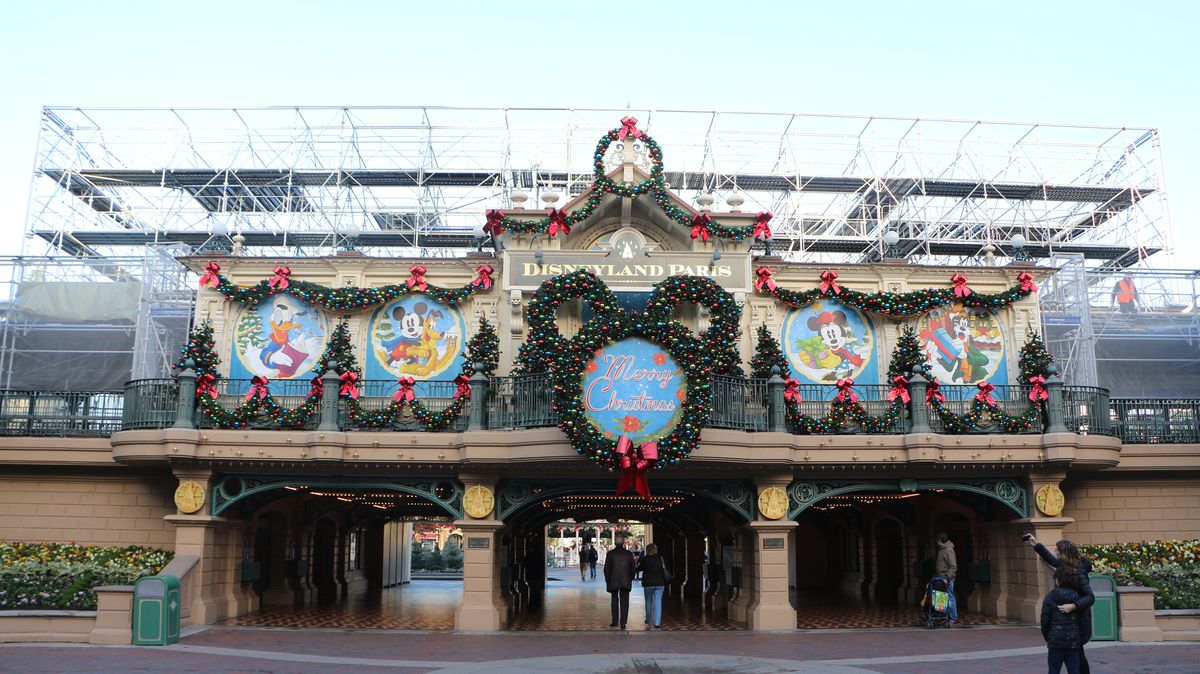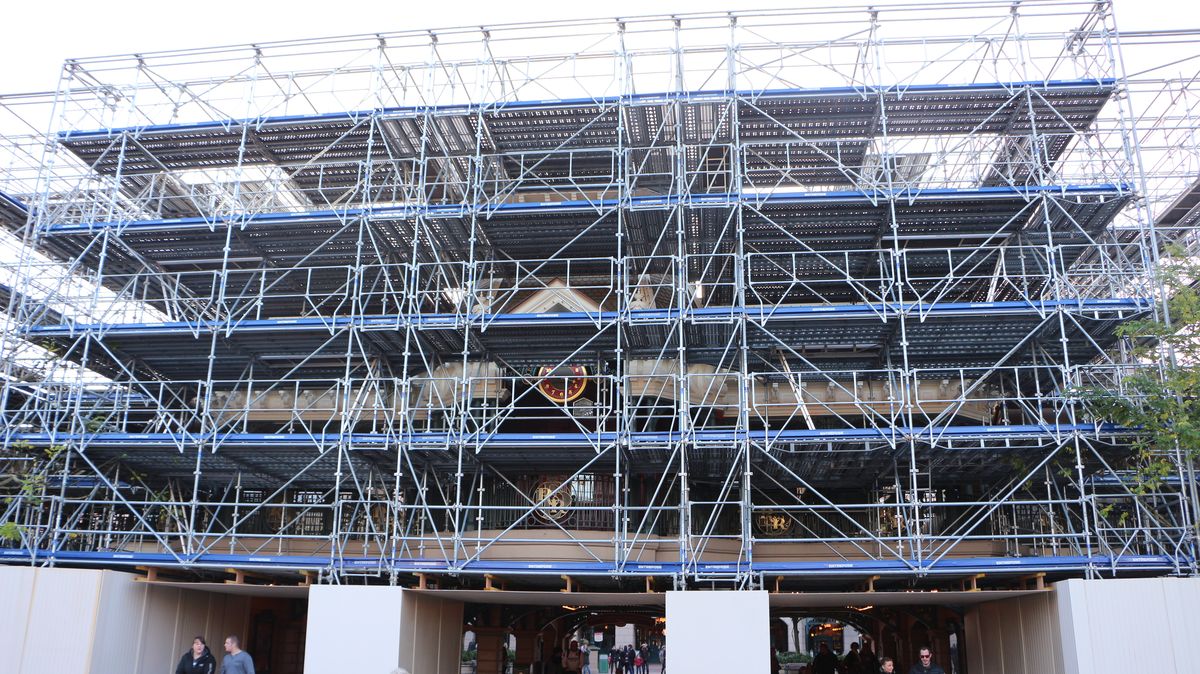 Le parc reprend vie !
The park comes alive!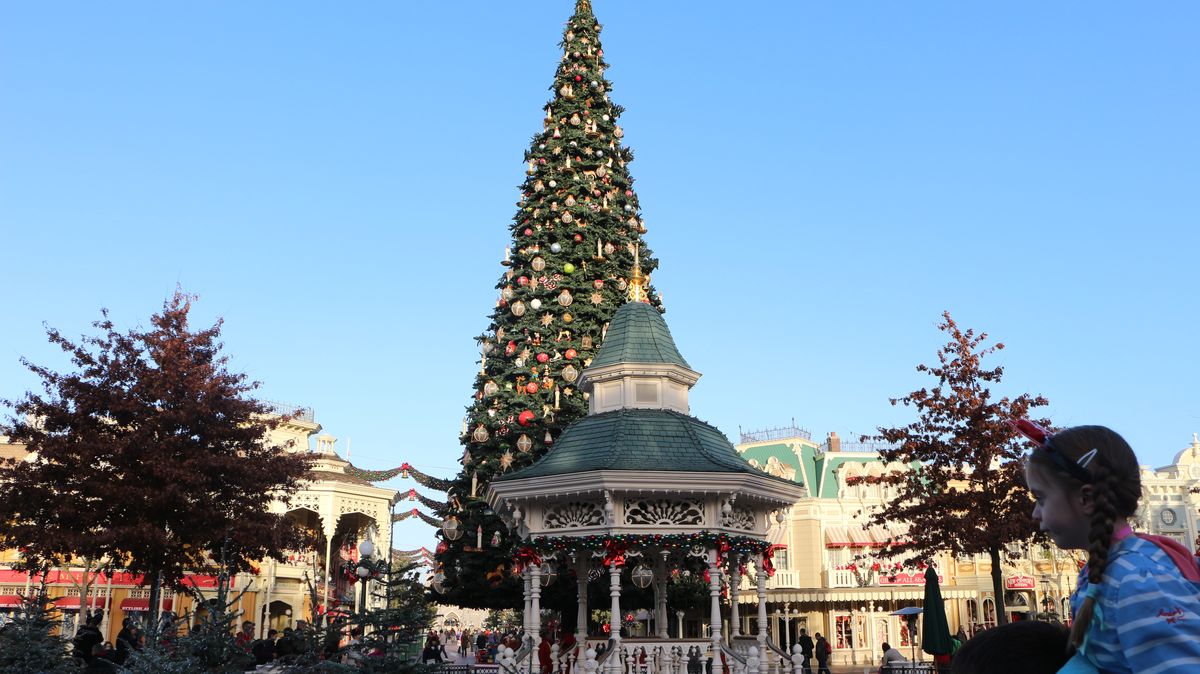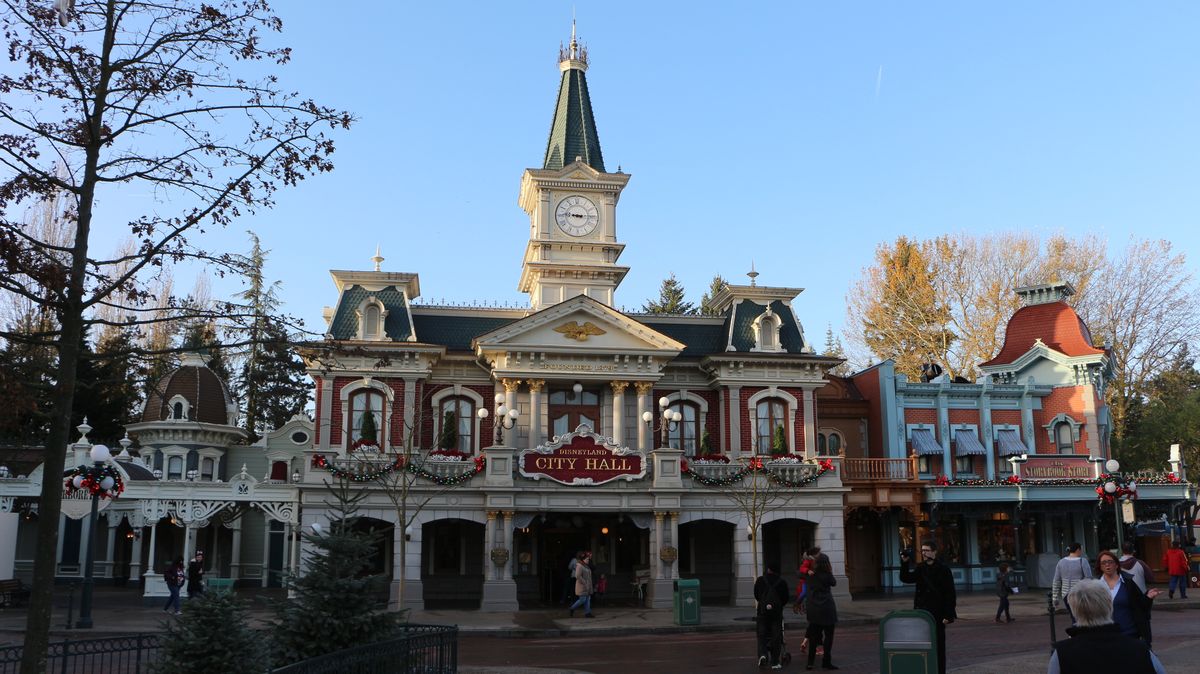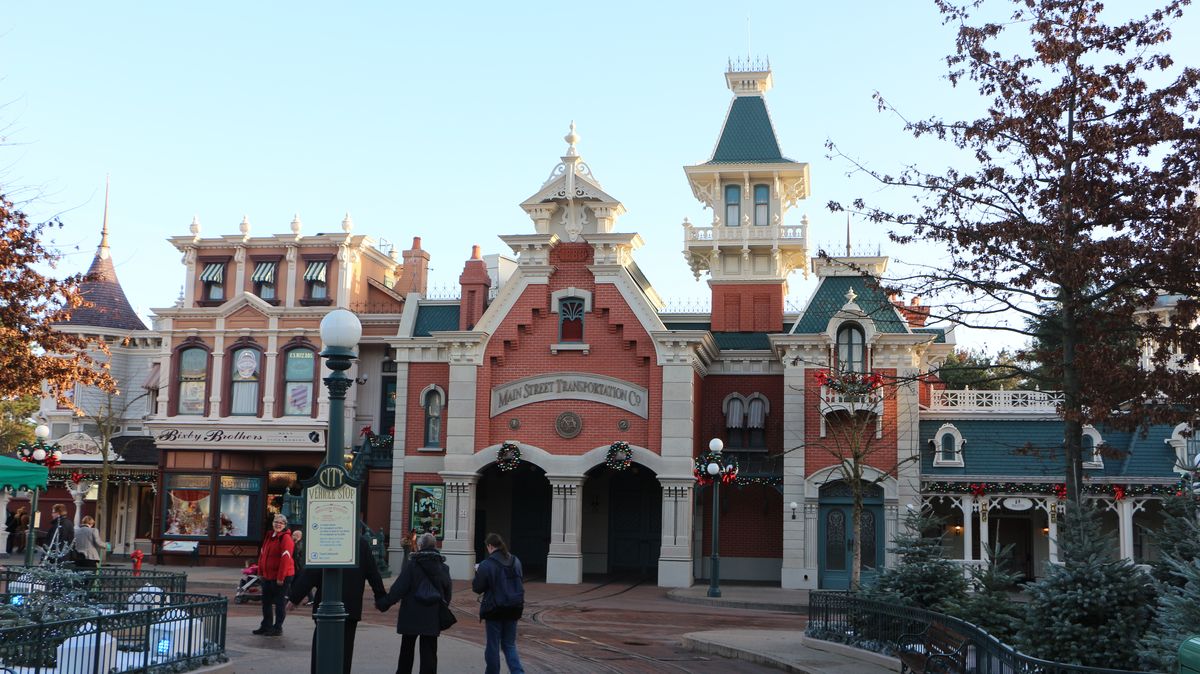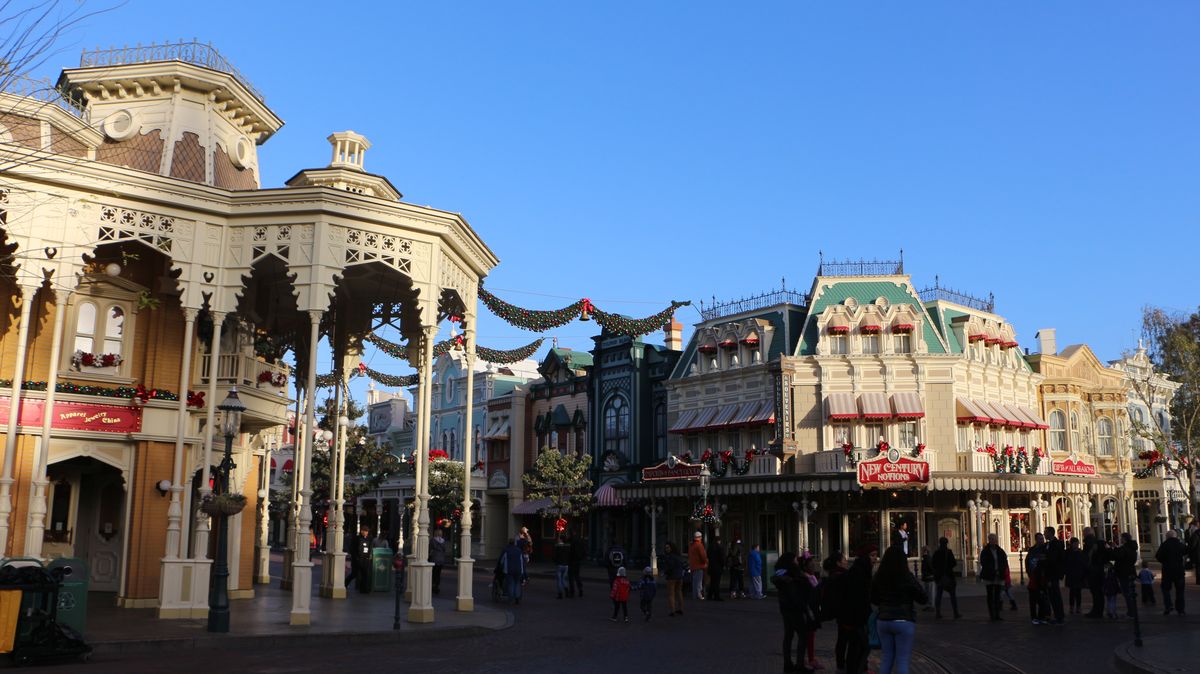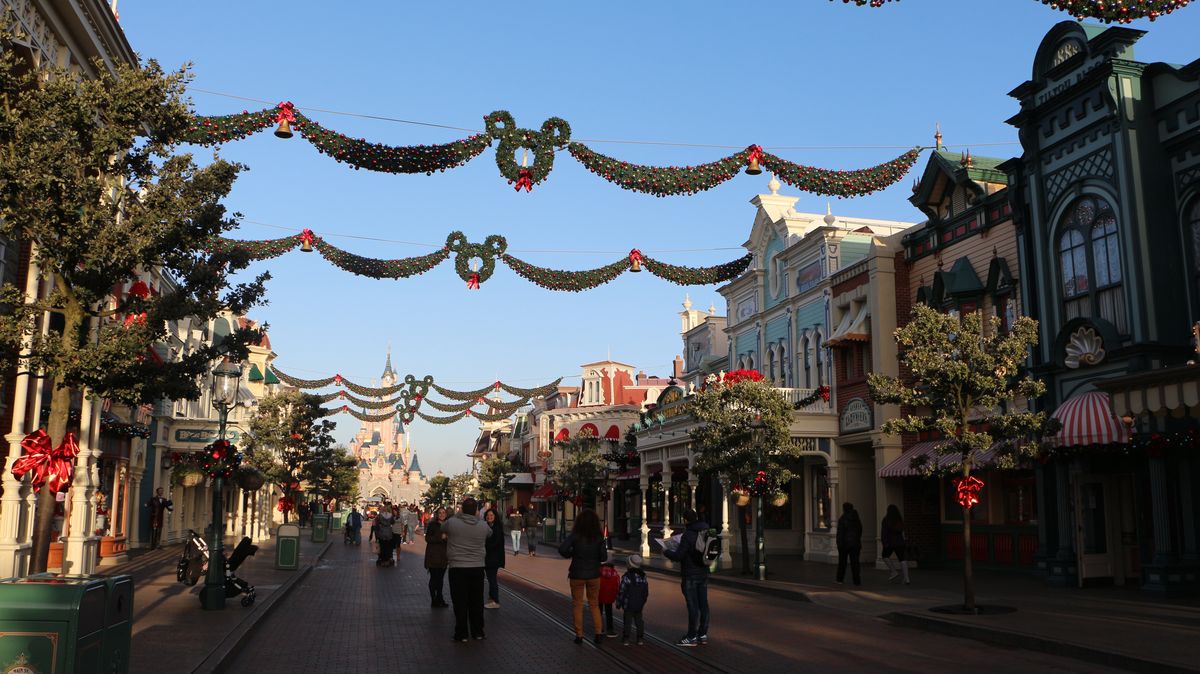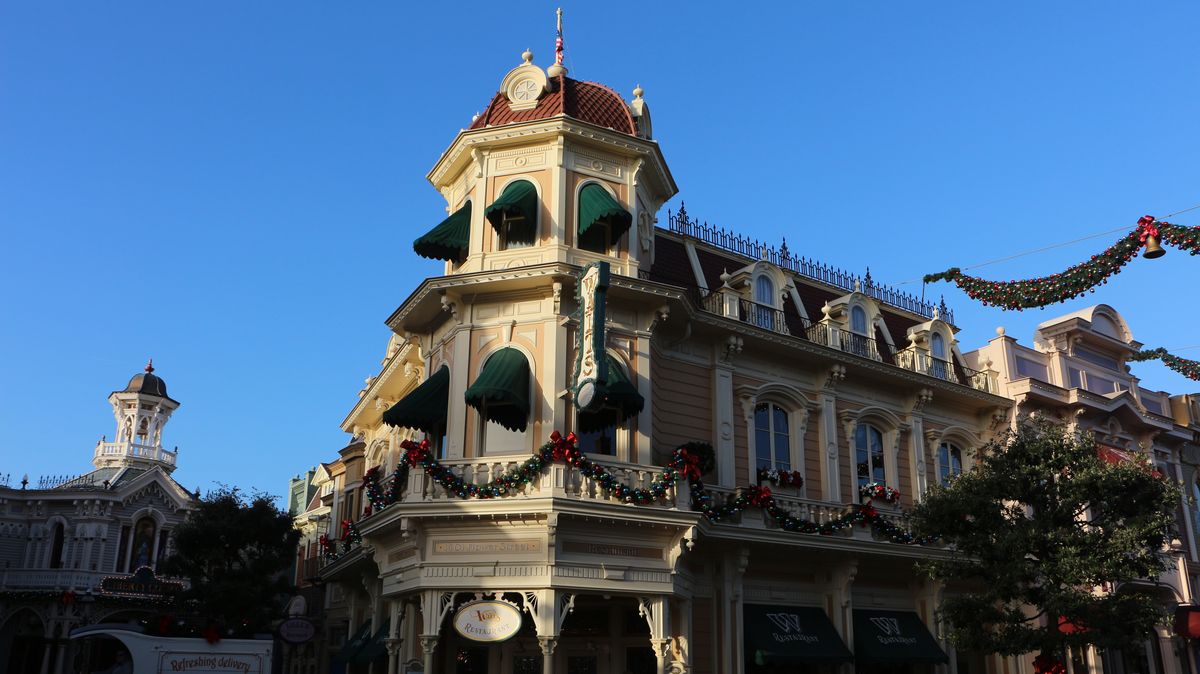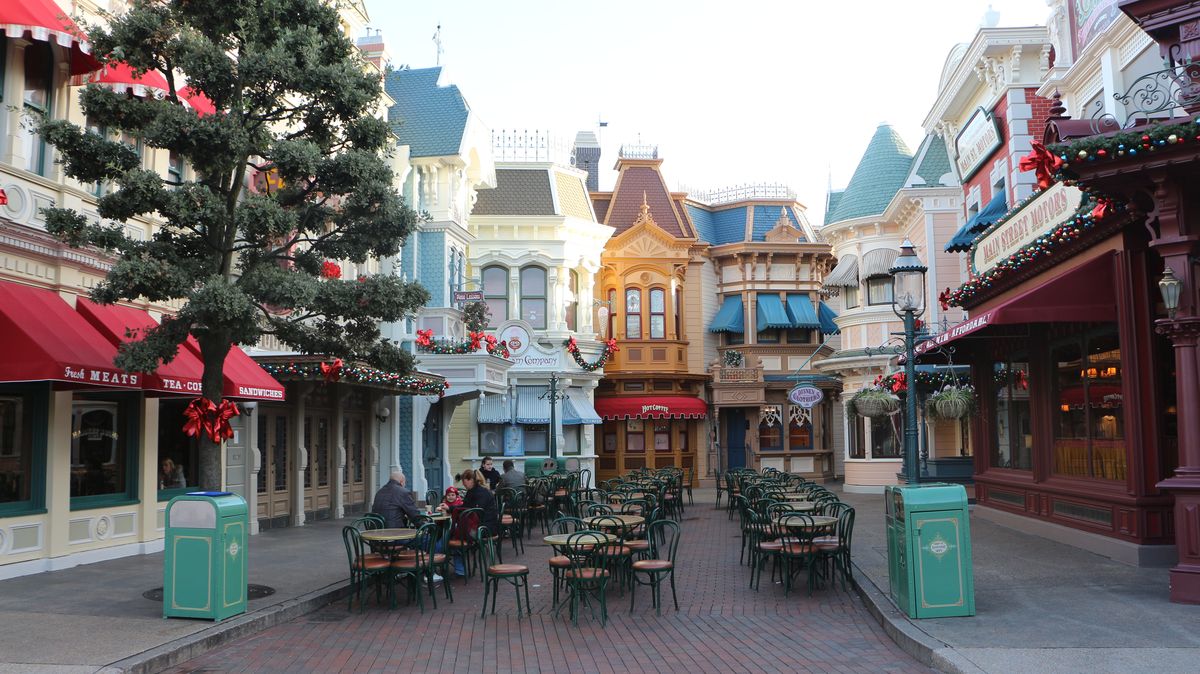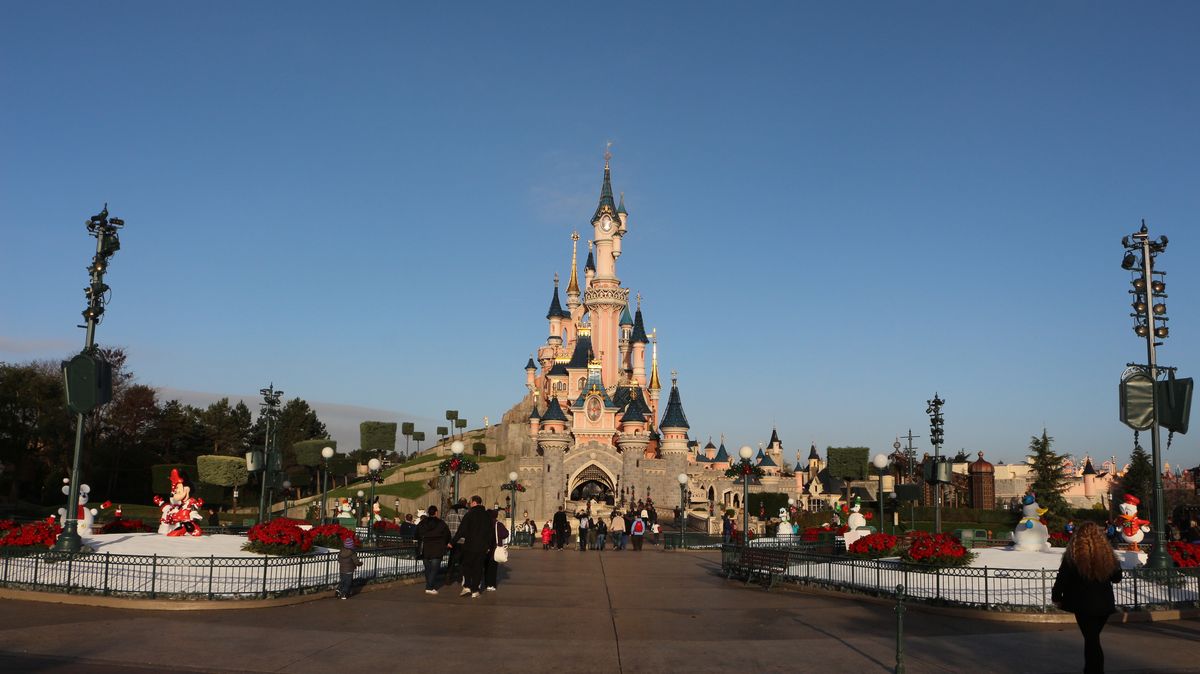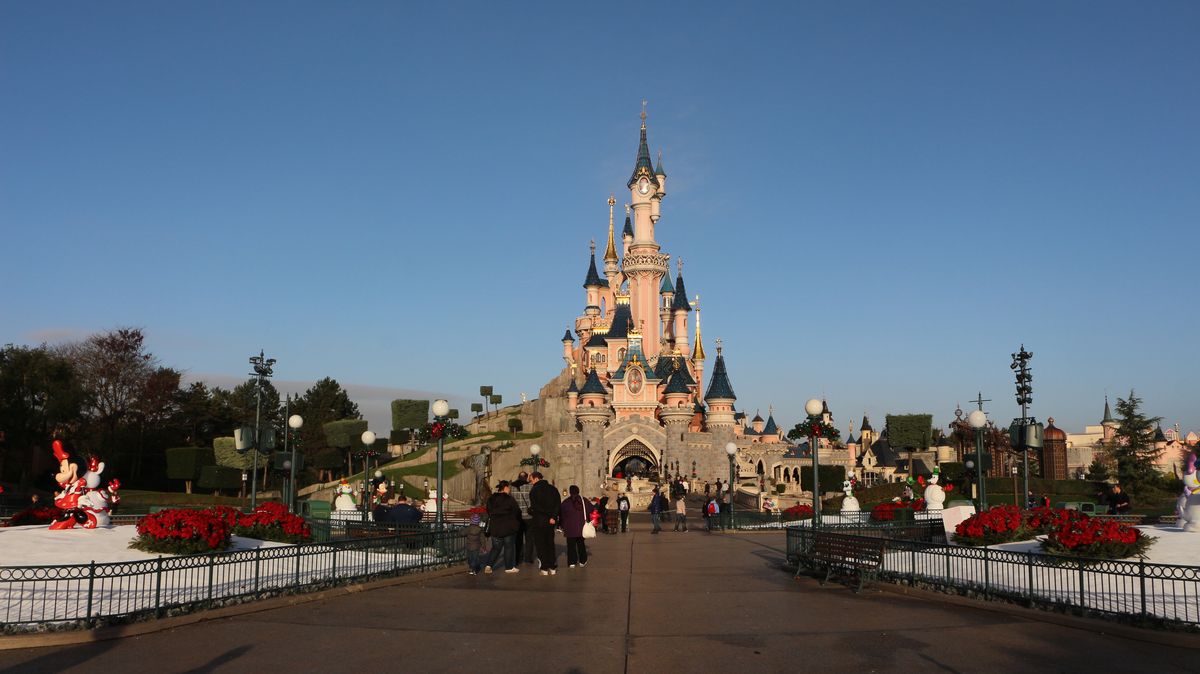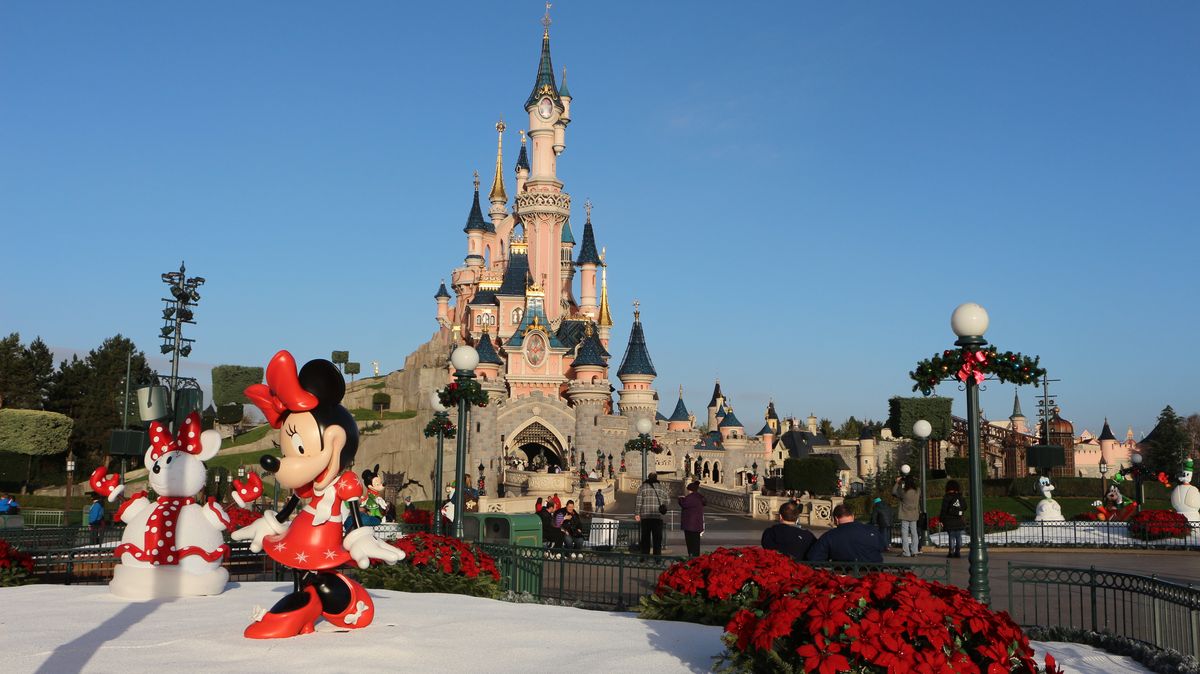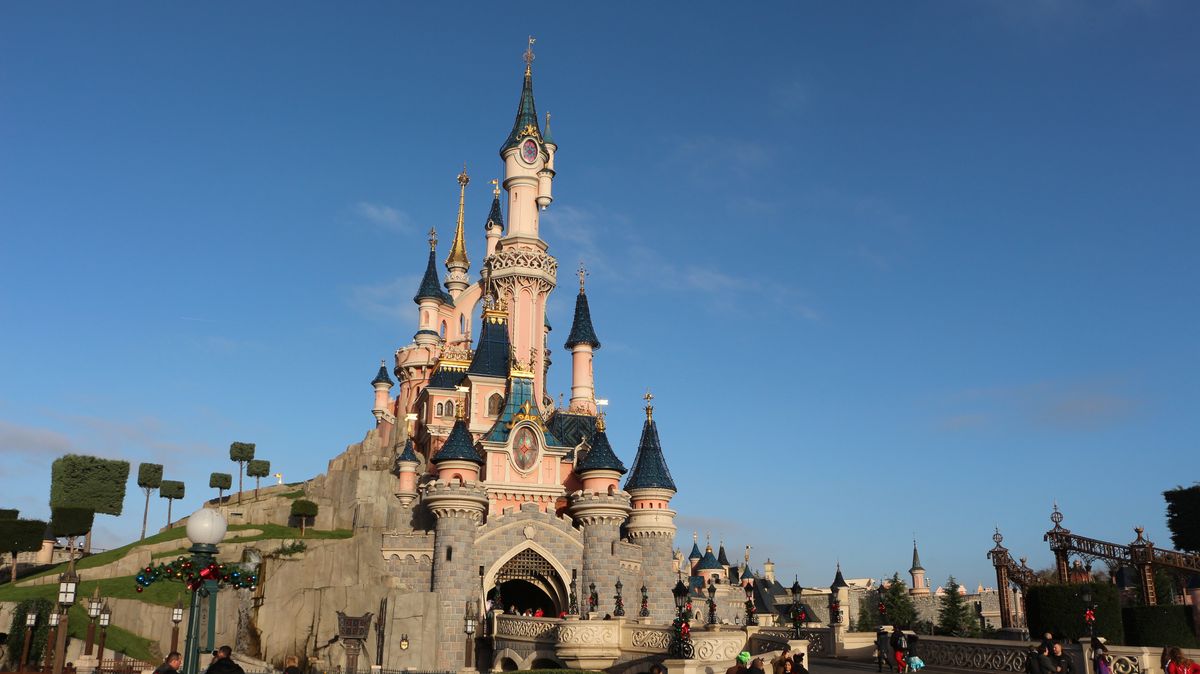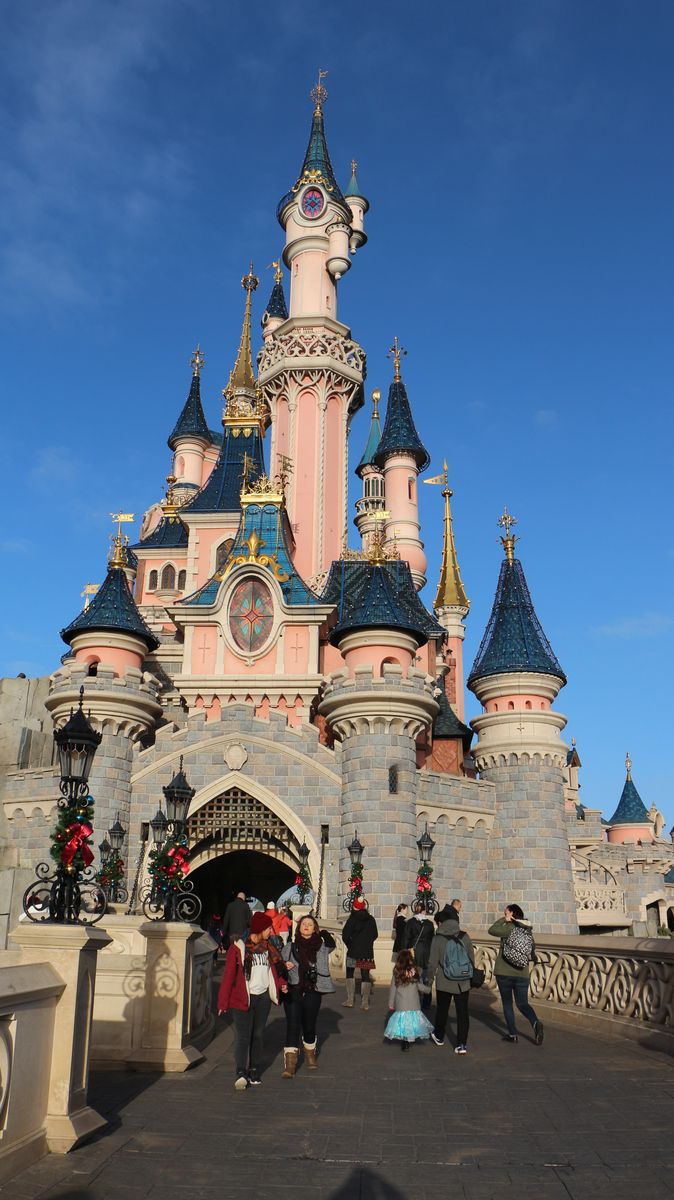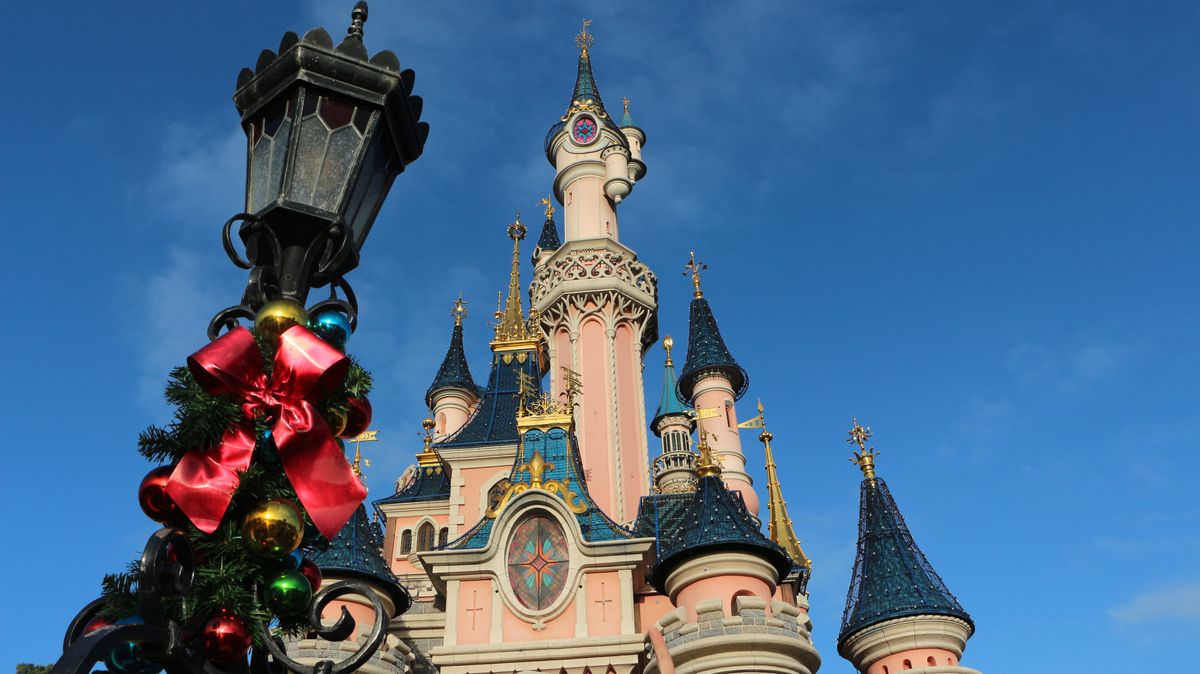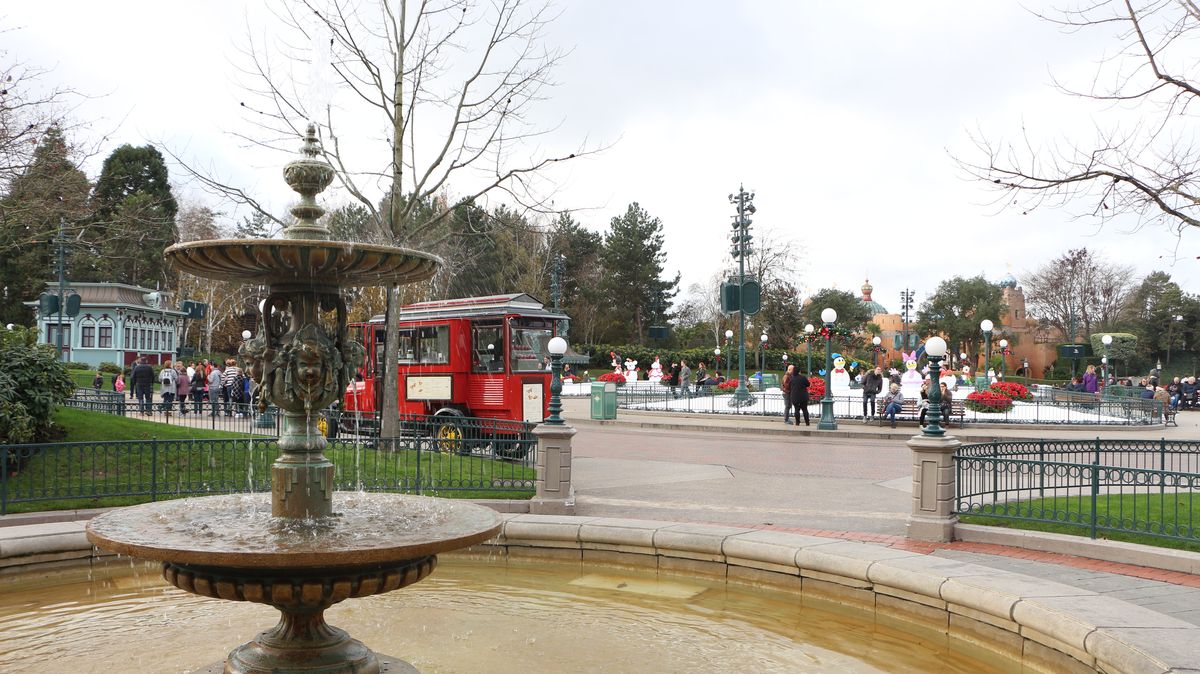 Bonne surprise dans la végétation près de Central Plaza
Surprise in the vegetation near Central Plaza !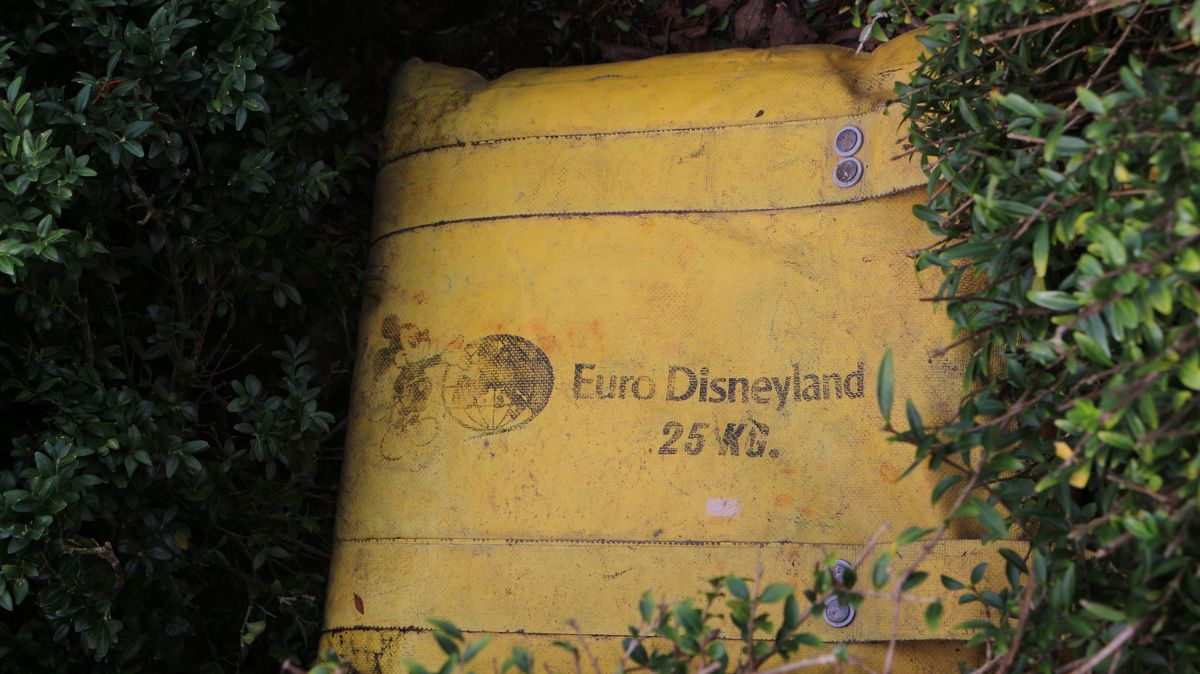 A Fantasyland, l'attraction de Blanche neige a maintenant un muret se terminant en cône, ceci permet d'éviter aux enfants de monter dessus et de basculer au niveau du passage des wagonnets.
Fantasyland, the attraction of snow white now has a low wall ending in cone, this allows to avoid children's and switch to the level of passing trucks.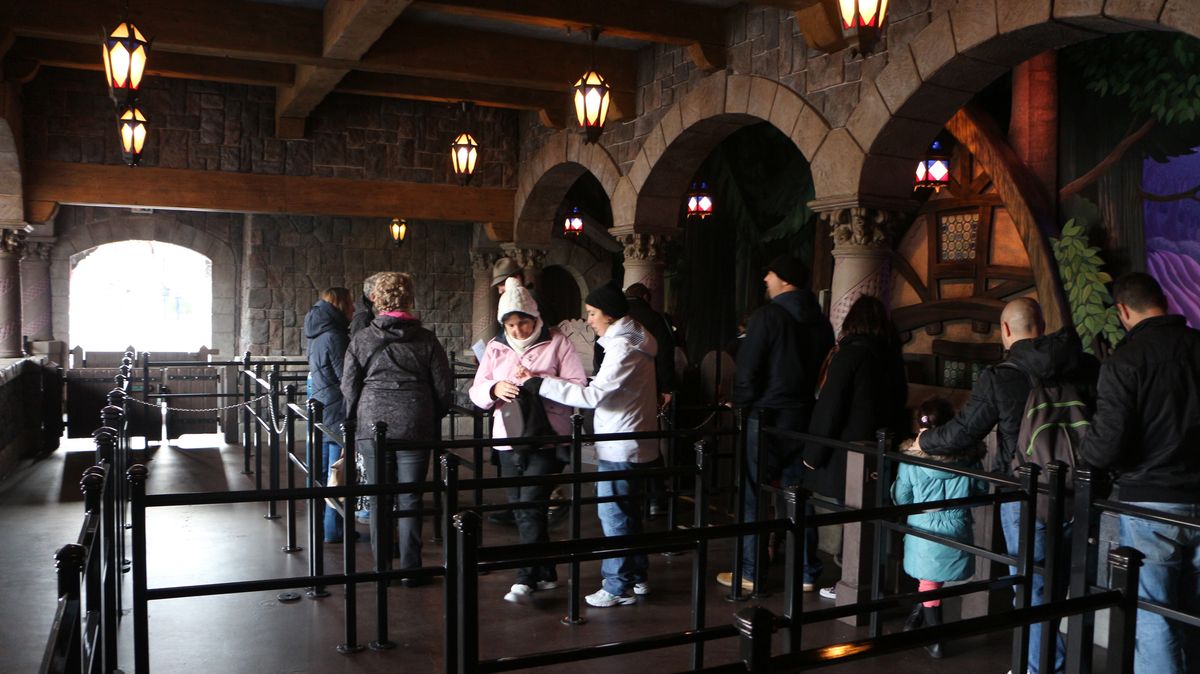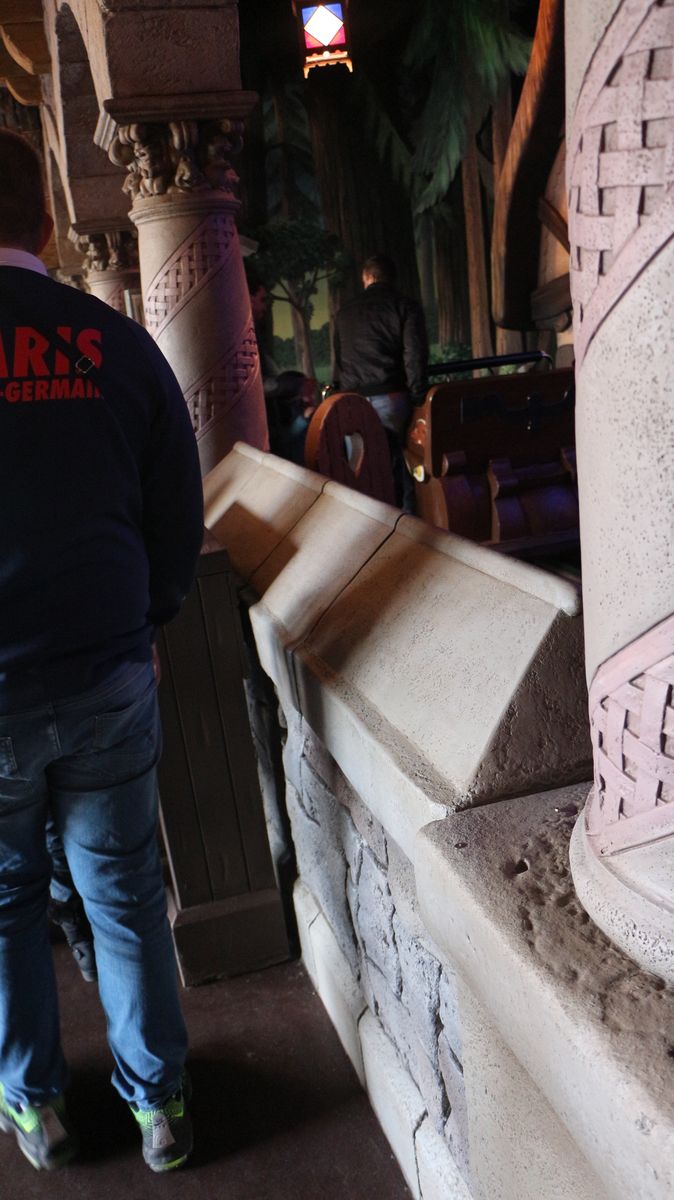 Le labyrinthe d'Alice aux pays des merveilles a été taillé.
The maze of Alice in the country of wonders was carved.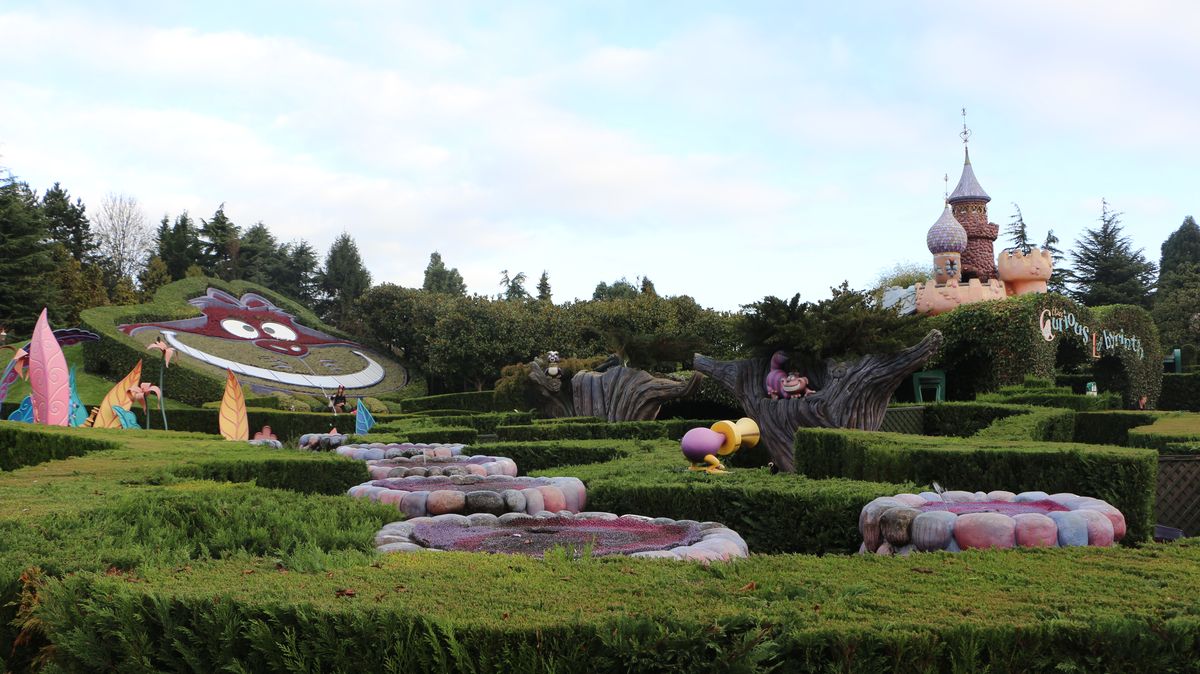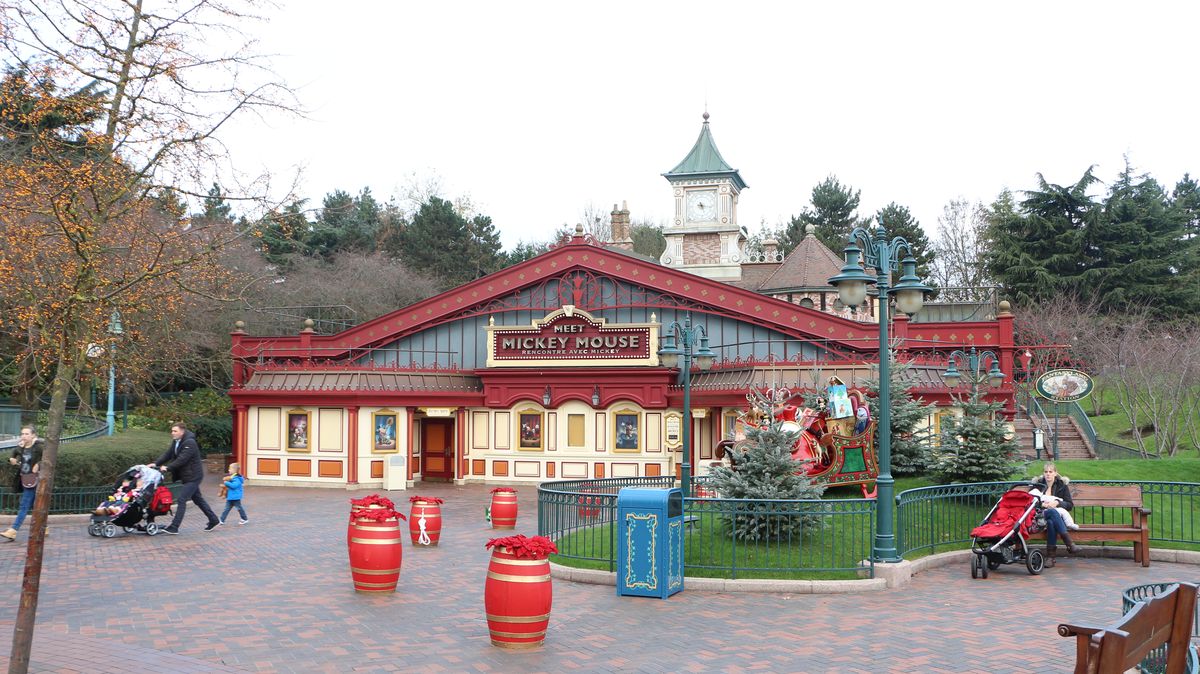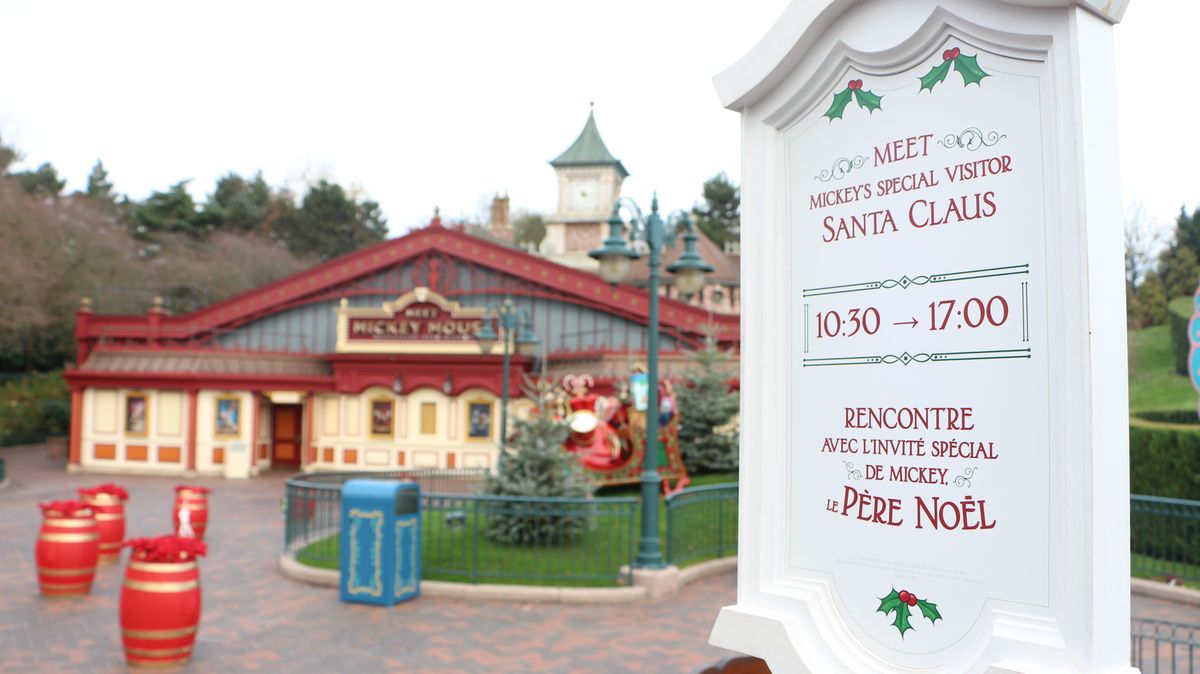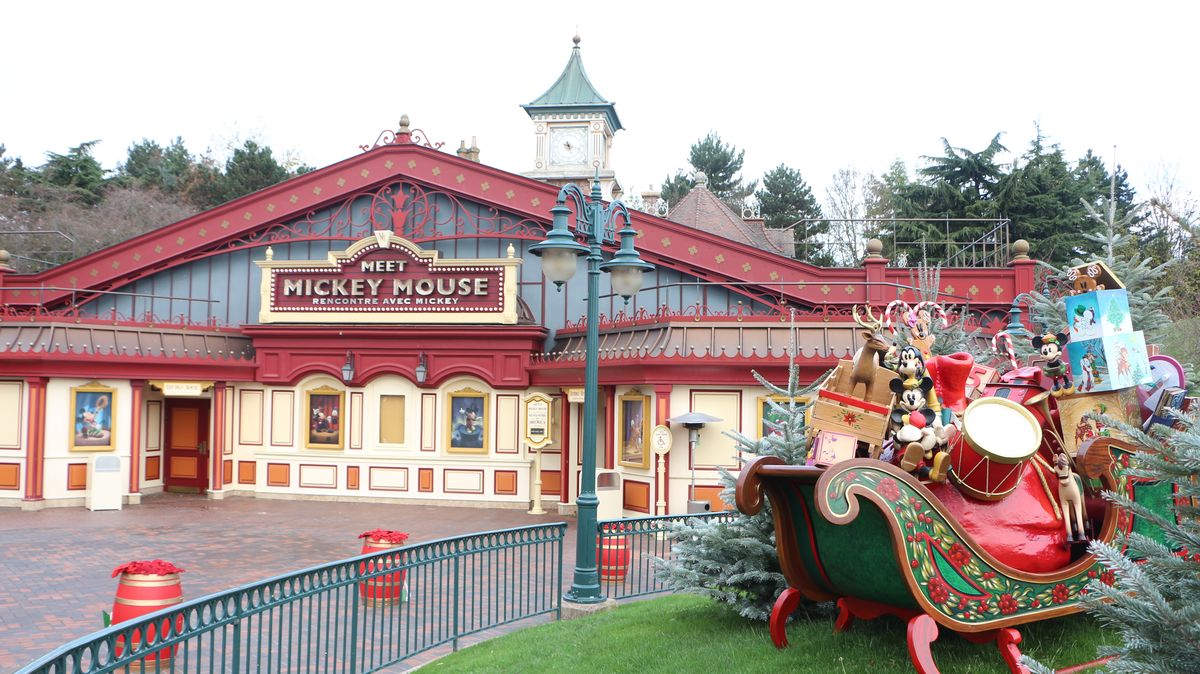 « it's a small world » continue à se dévoiler. La nouvelle palette de couleurs est très bien choisie, seul regret, la diminution des dorures sur la façade.
'it's a small world' continues its renovation. Part of the facade has unveiled a new color palette similar to those of Tokyo Disneyland with more contrasts is very well chosen, only regret the decline of gilding on the facade.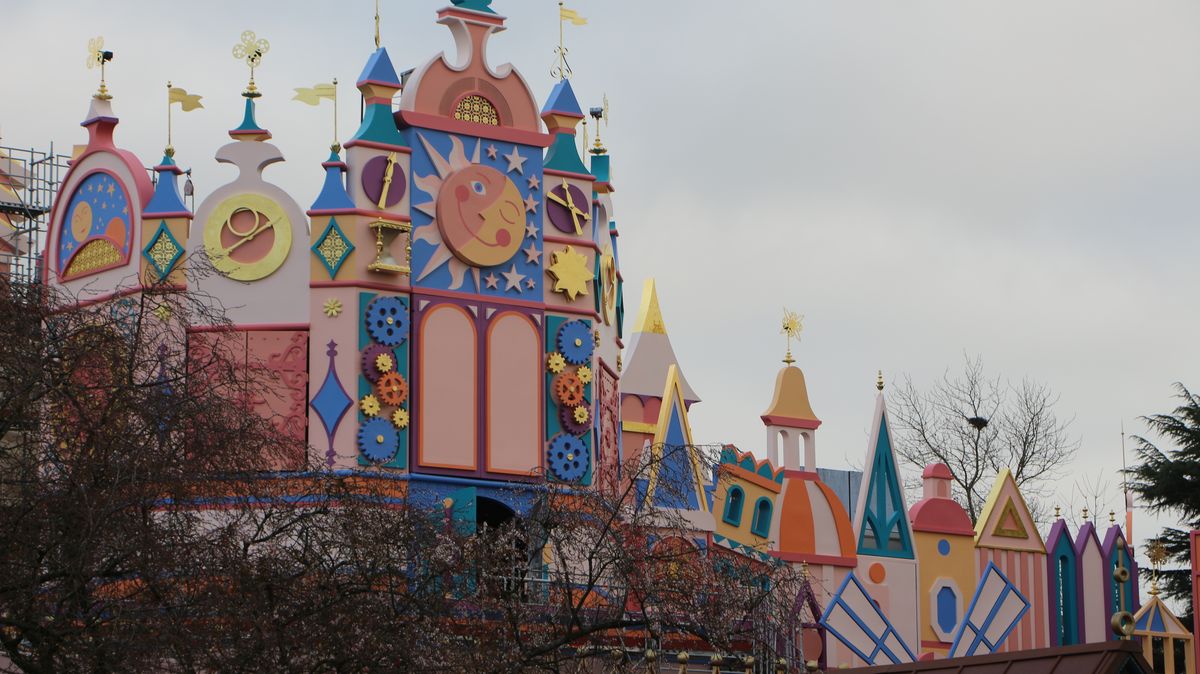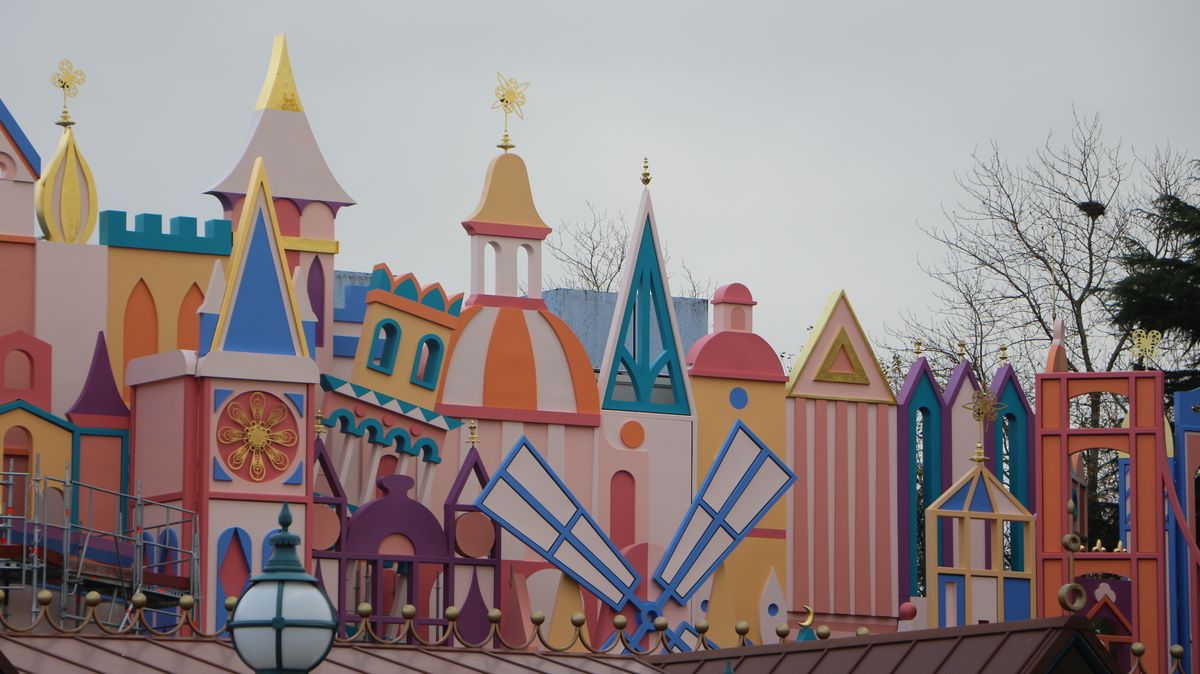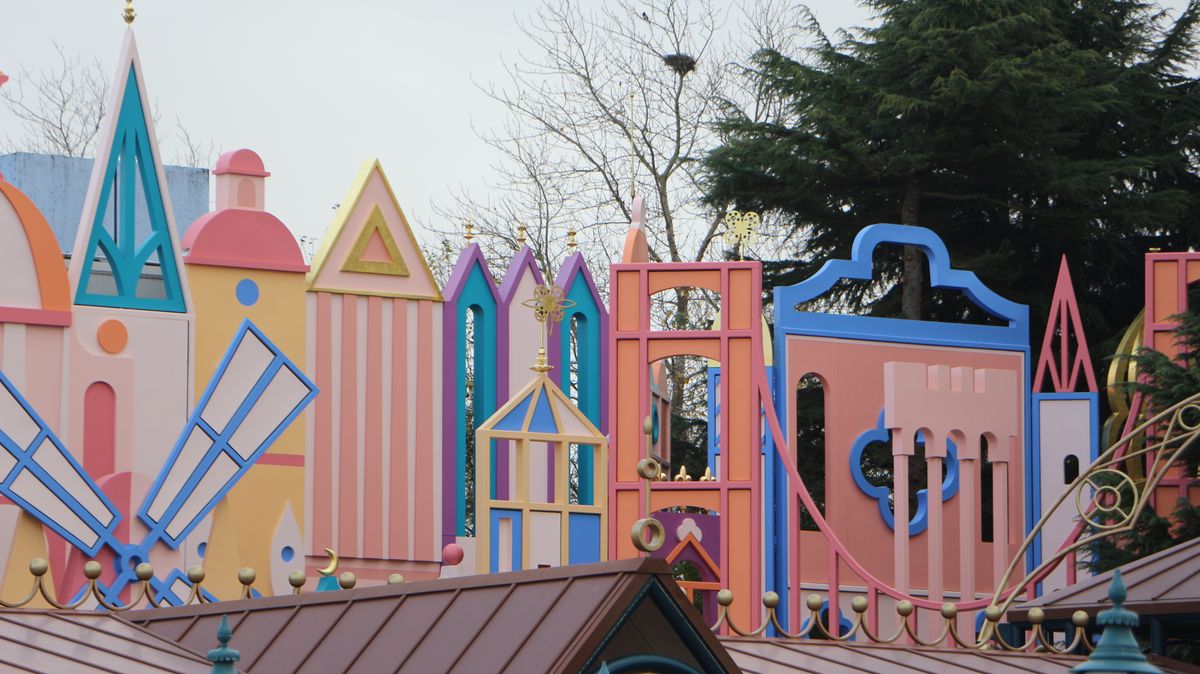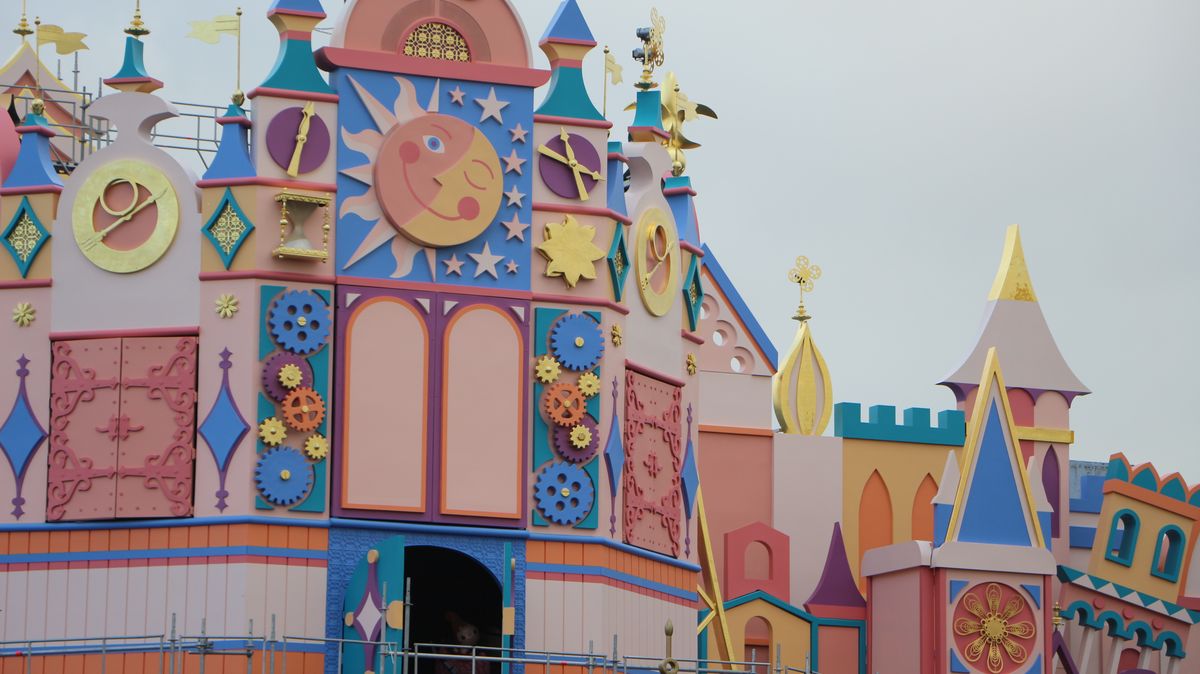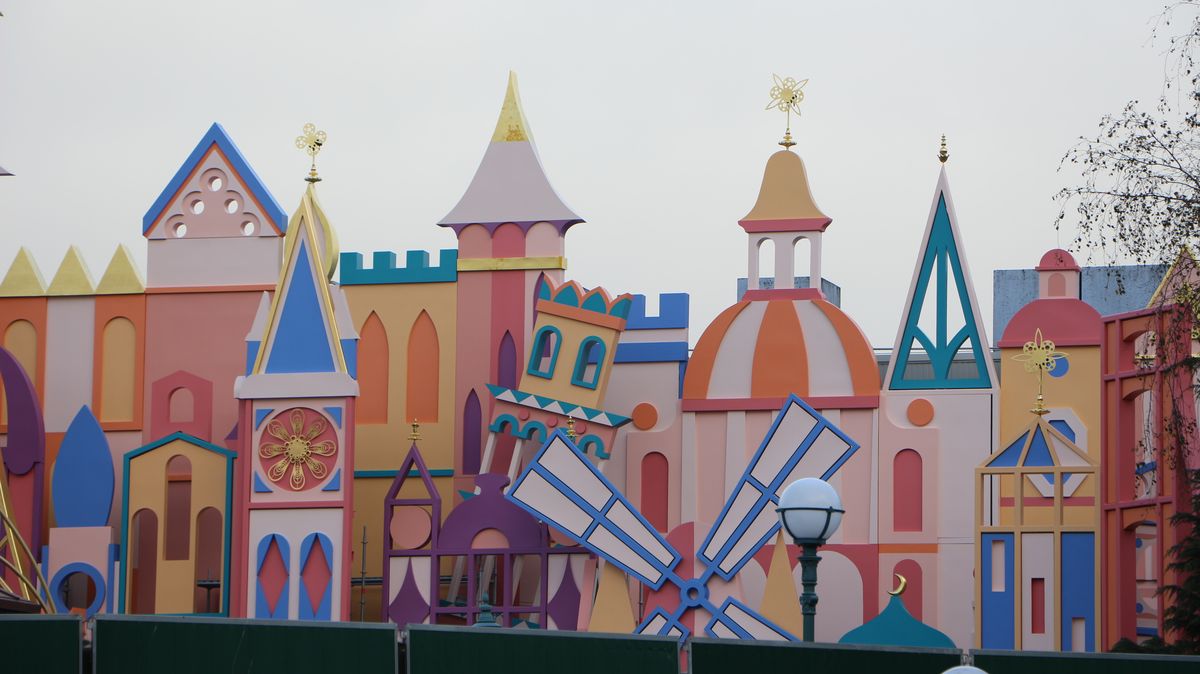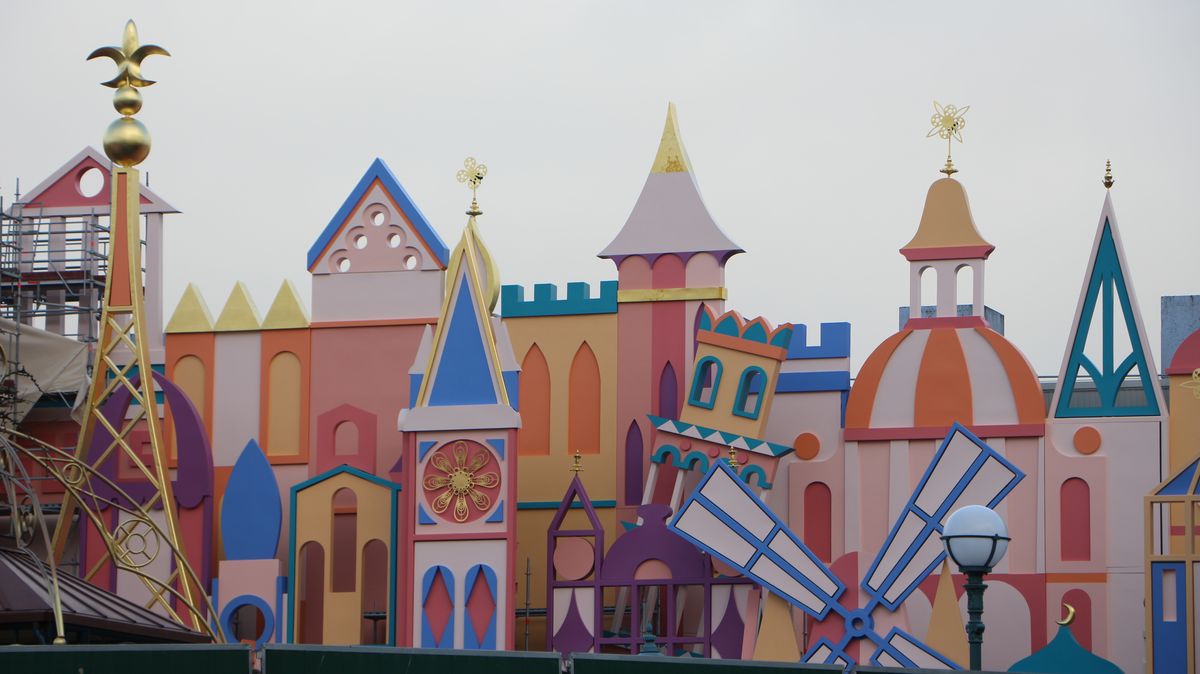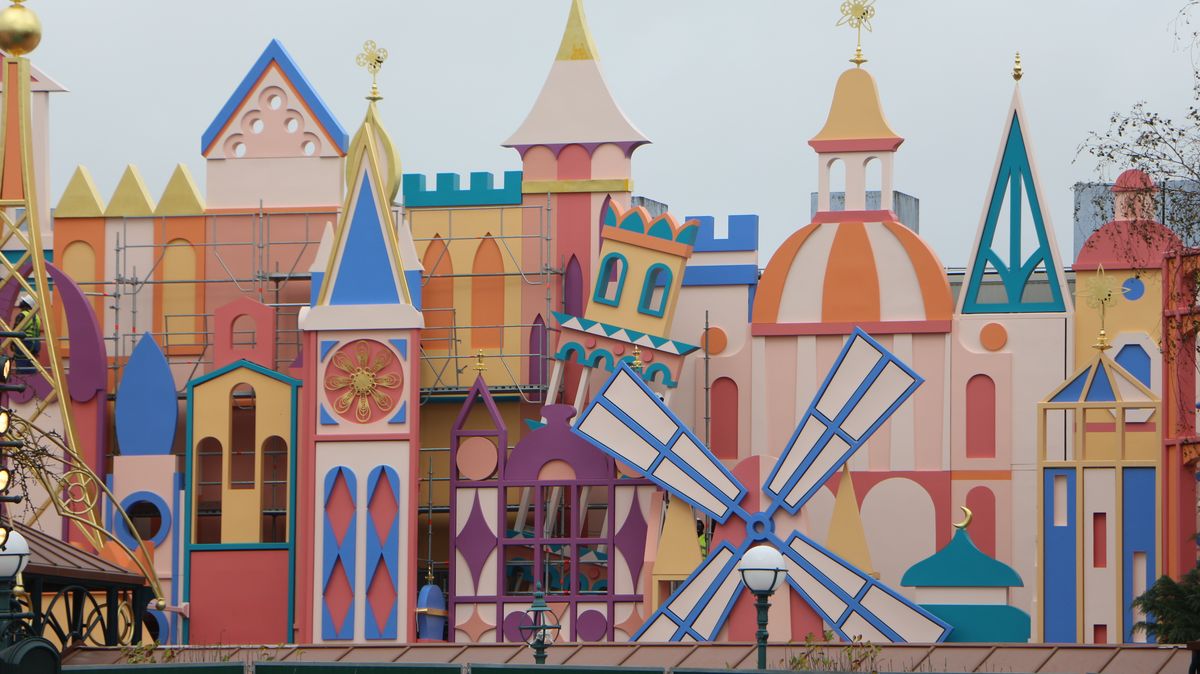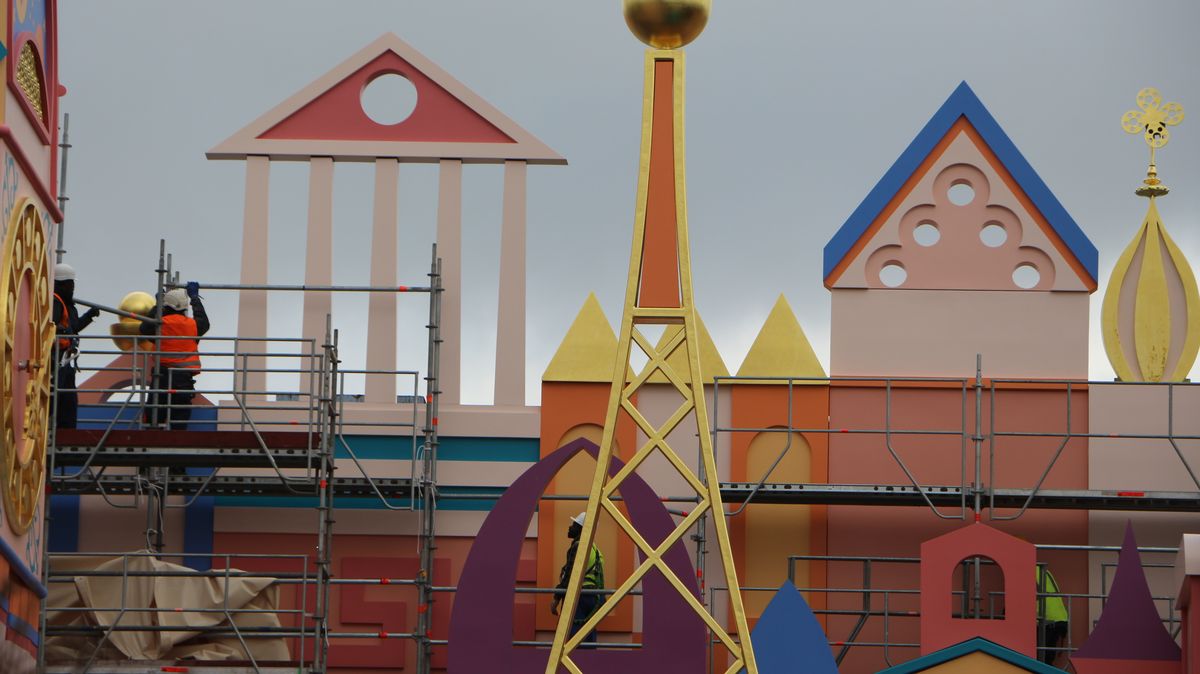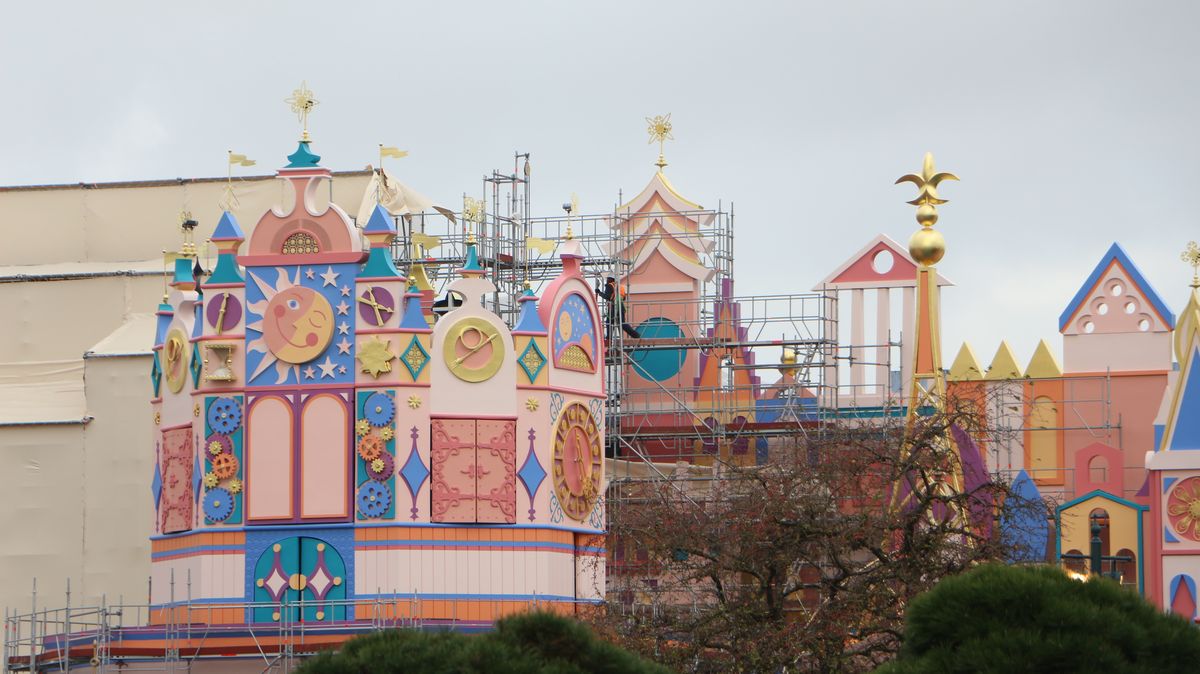 C'est l'heure de la parade de Noël !
It's time to Christmas Parade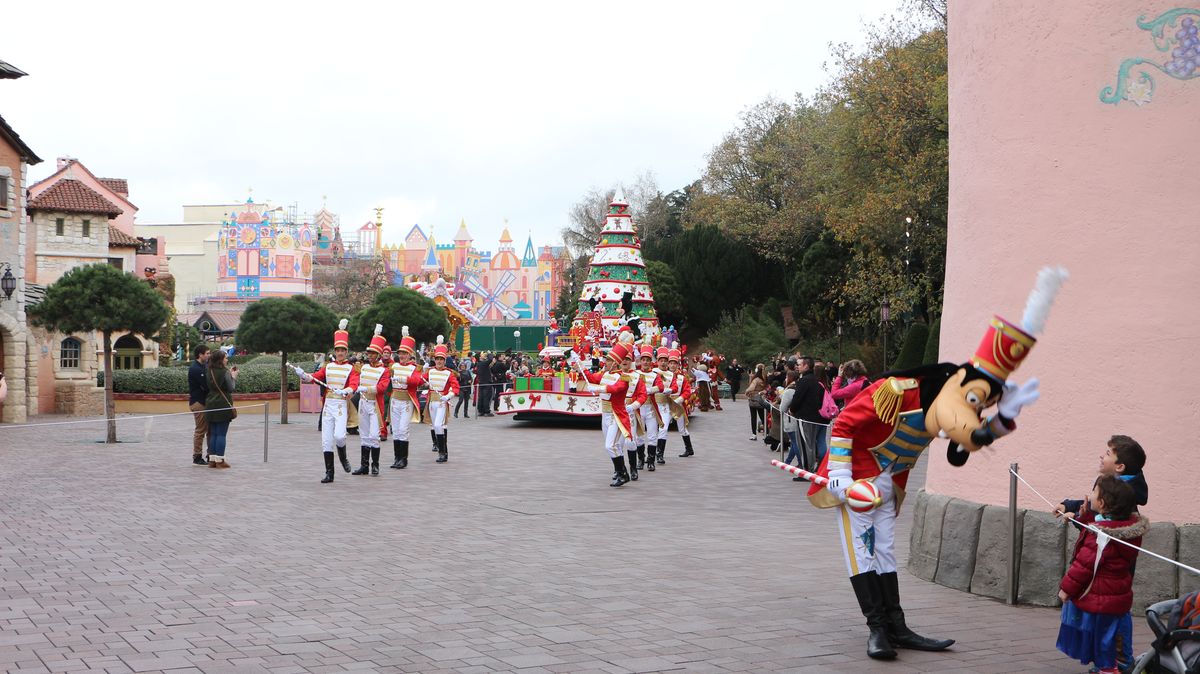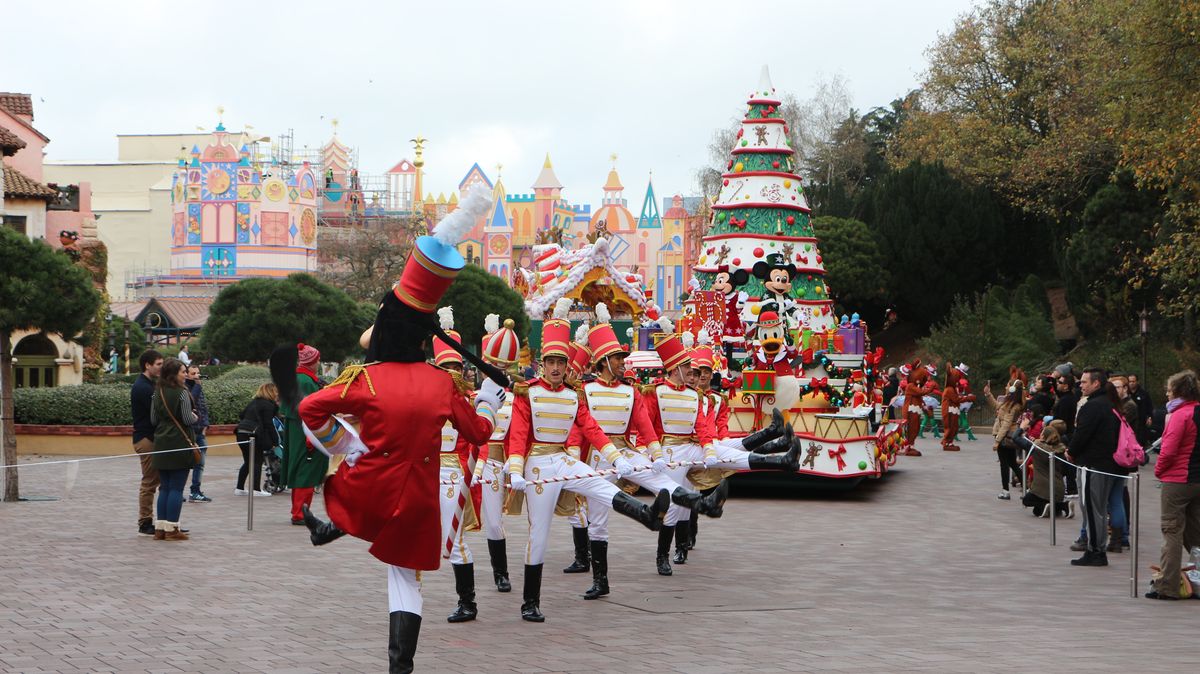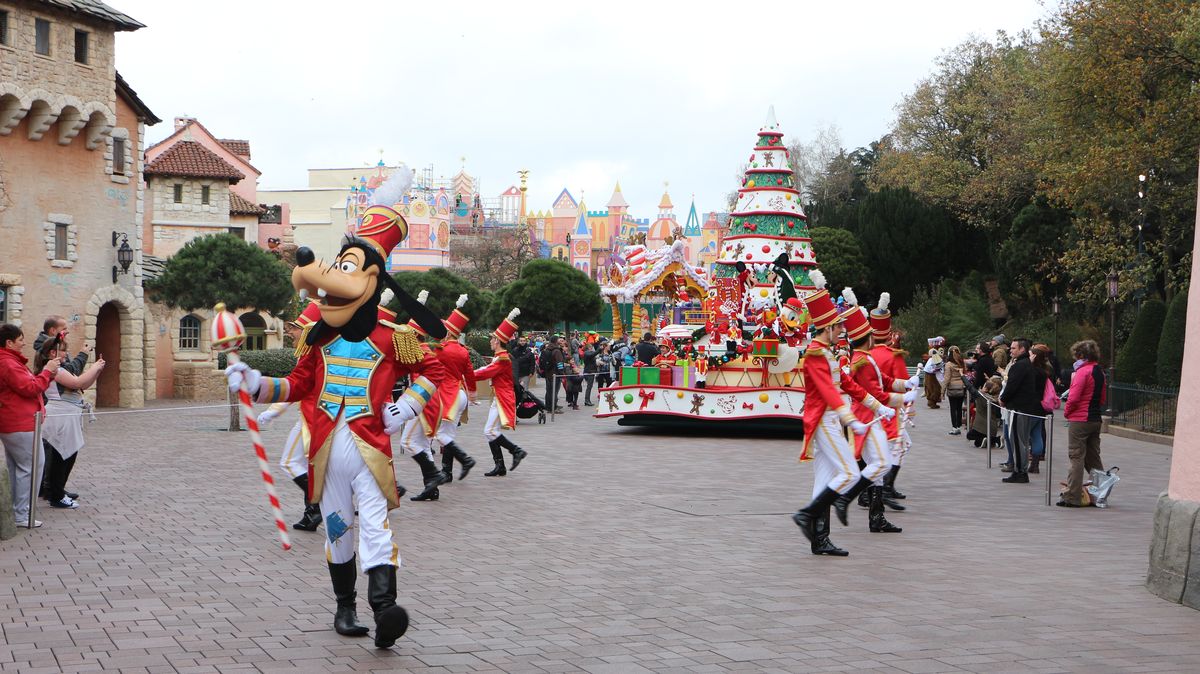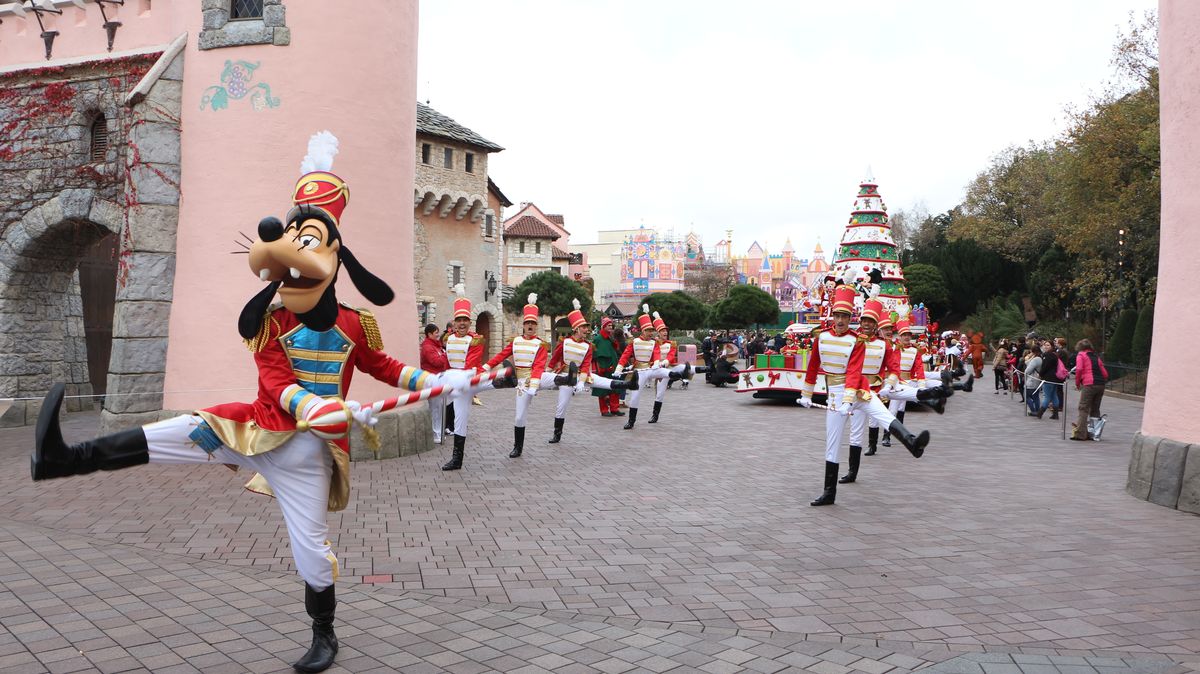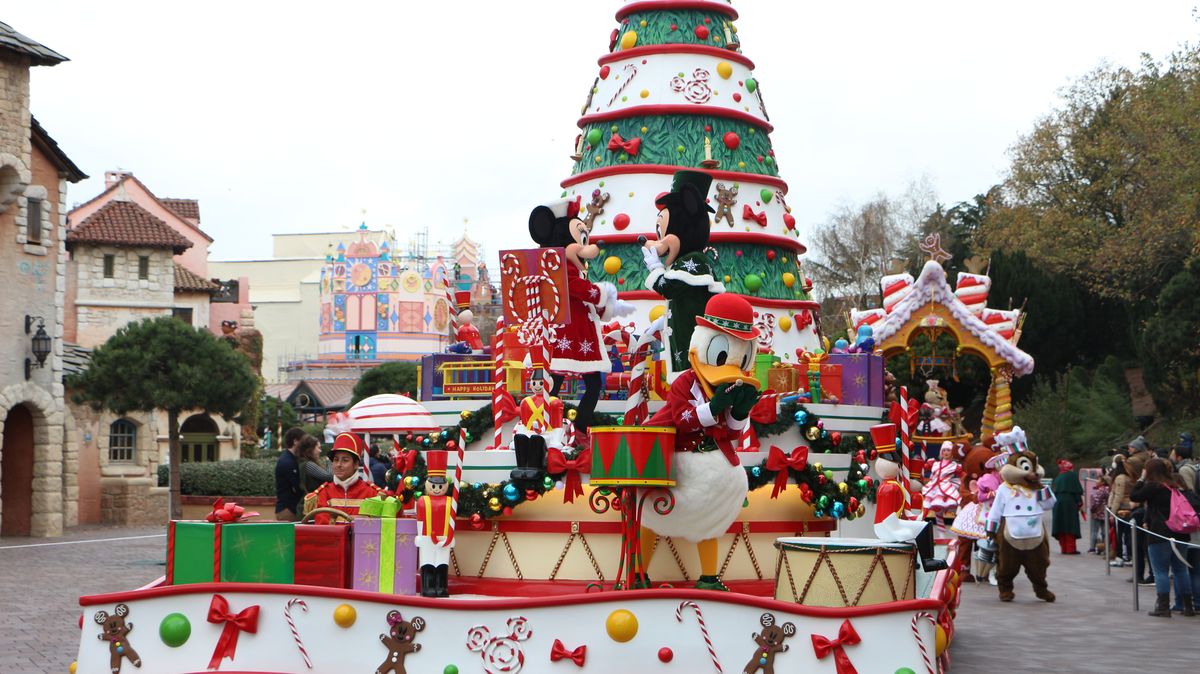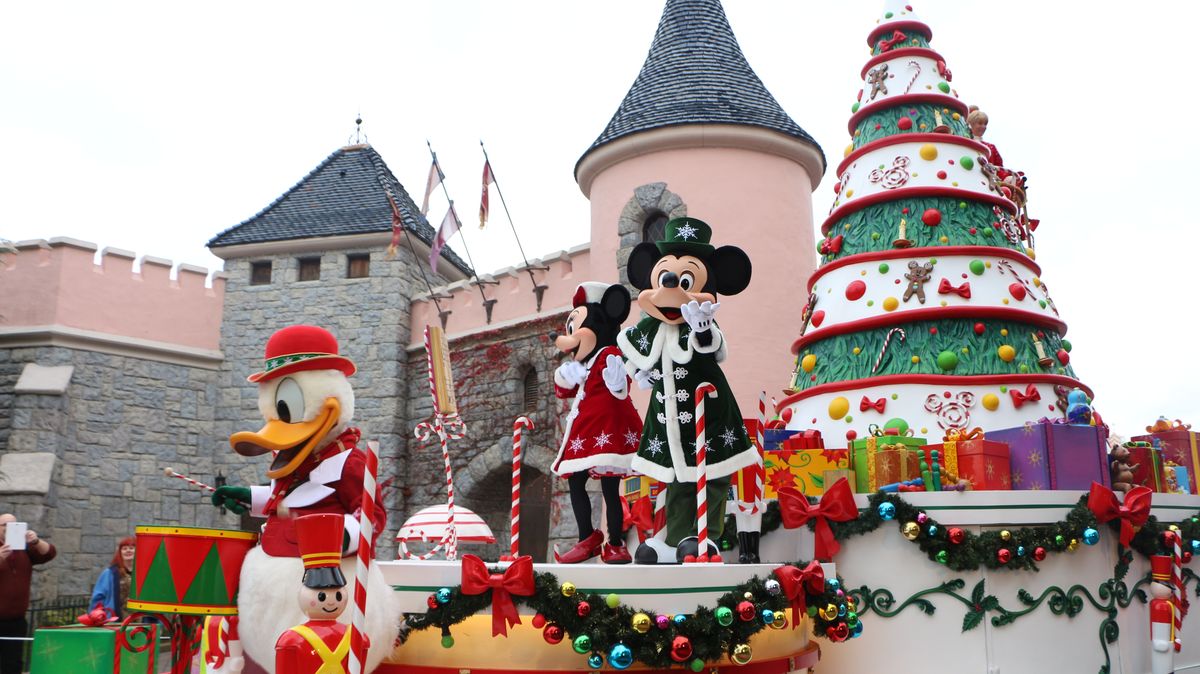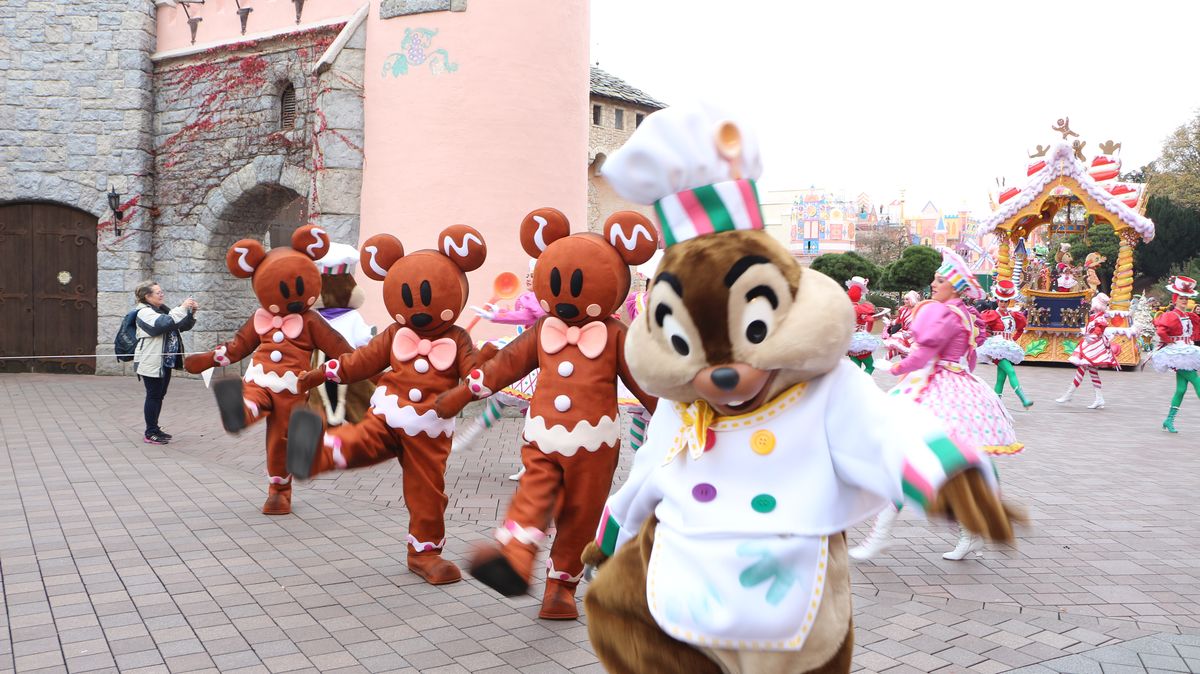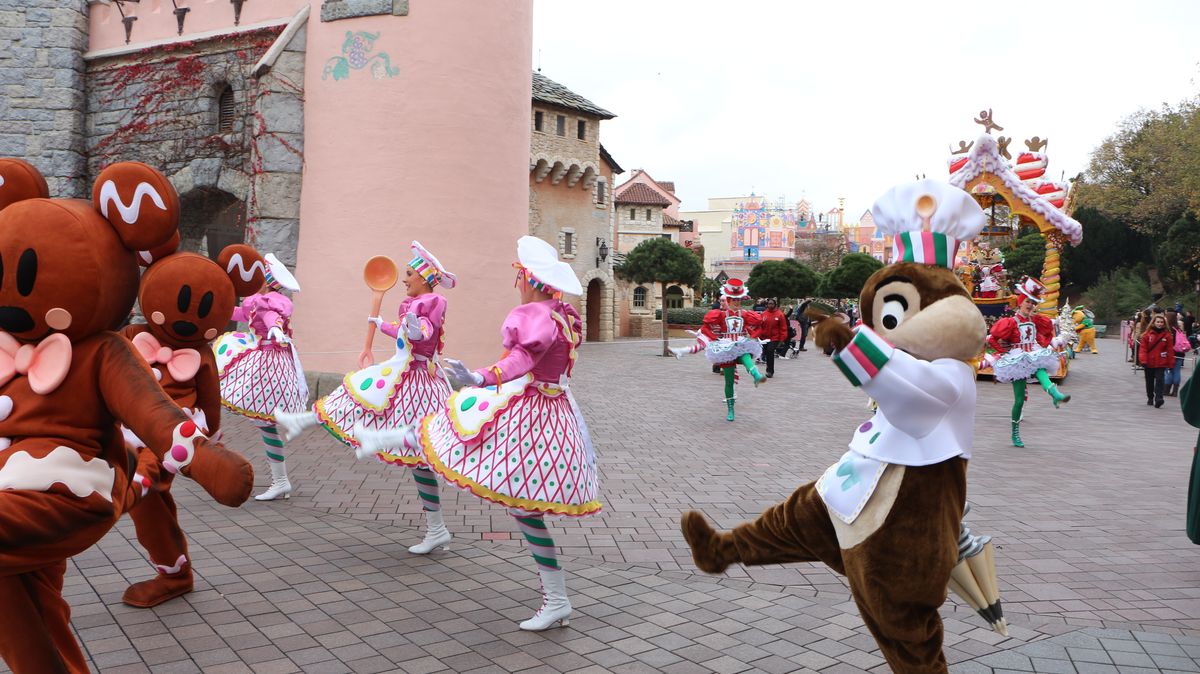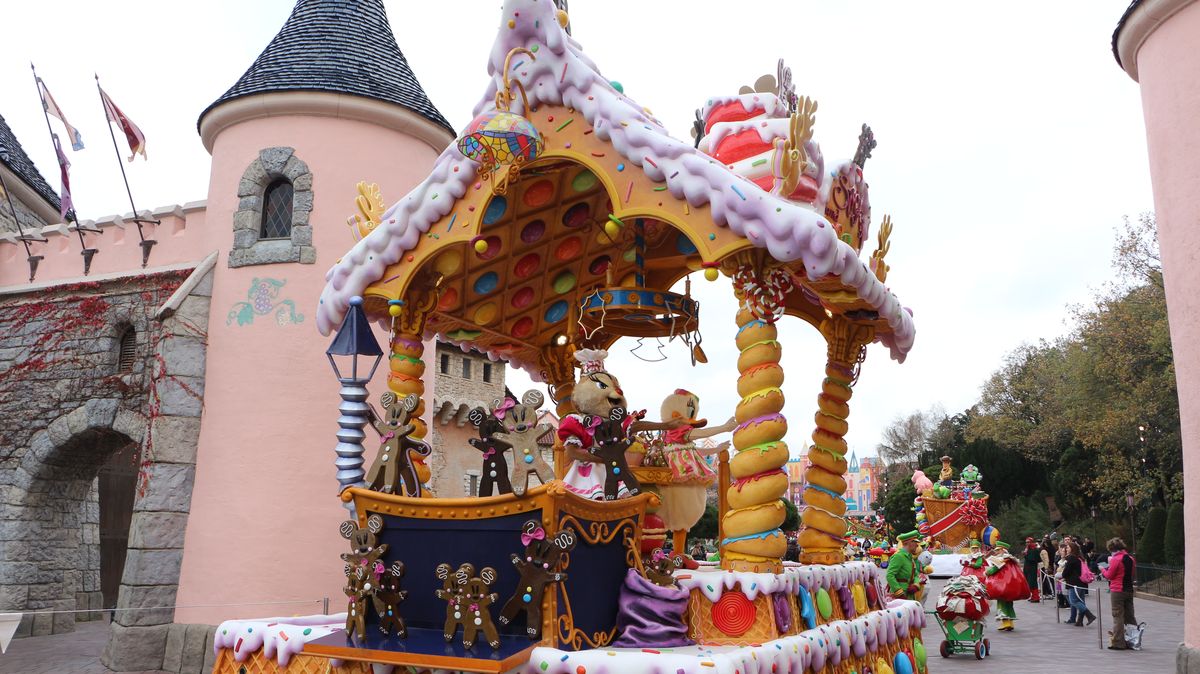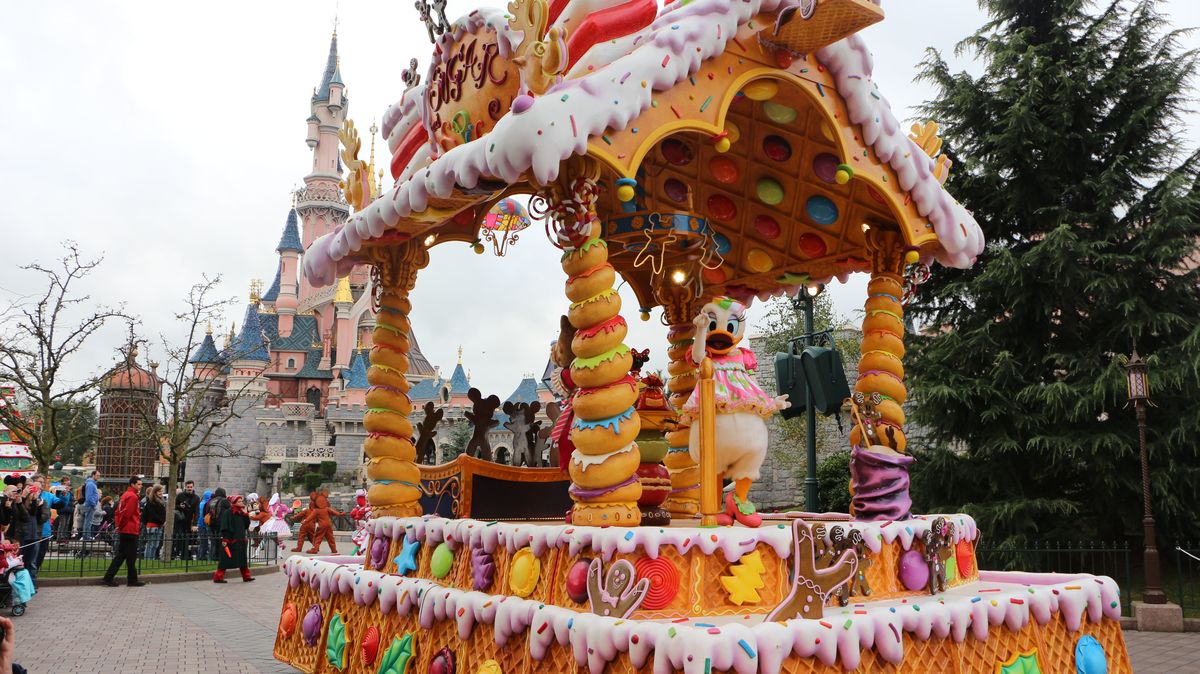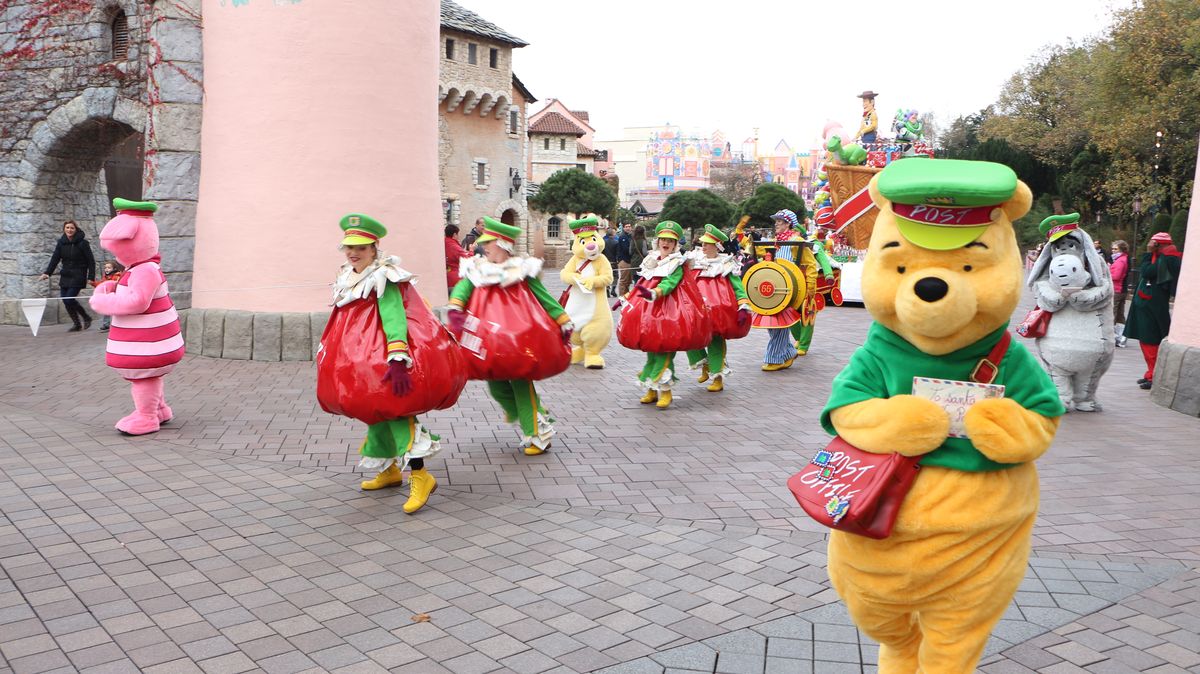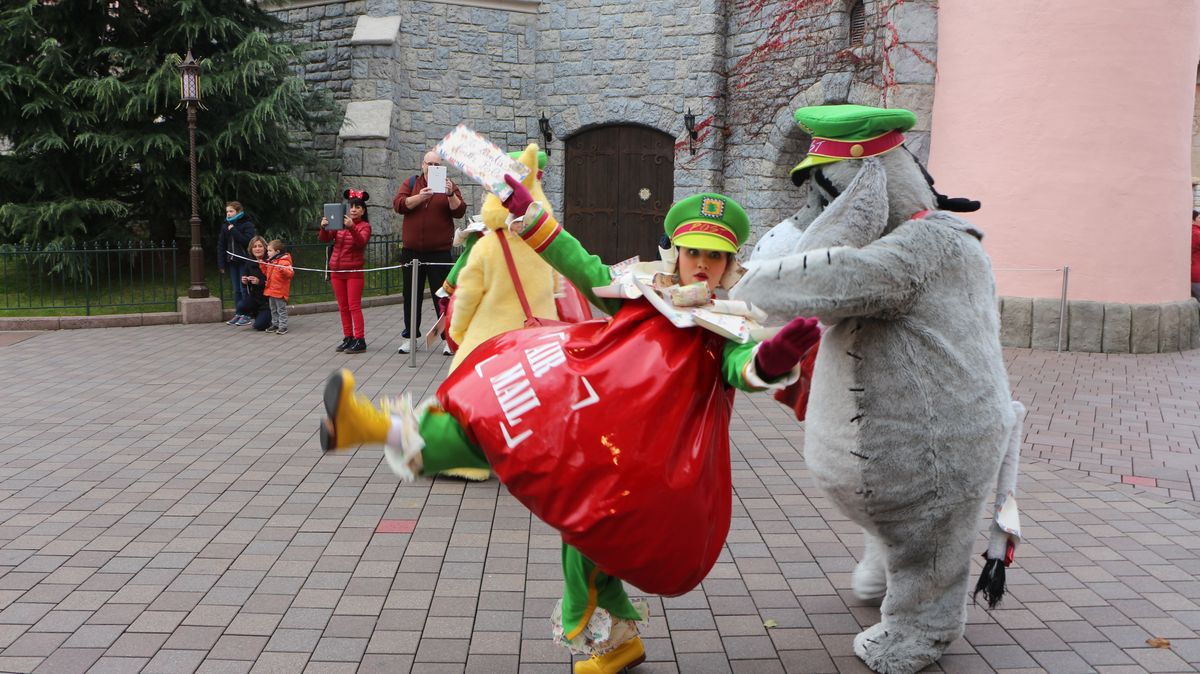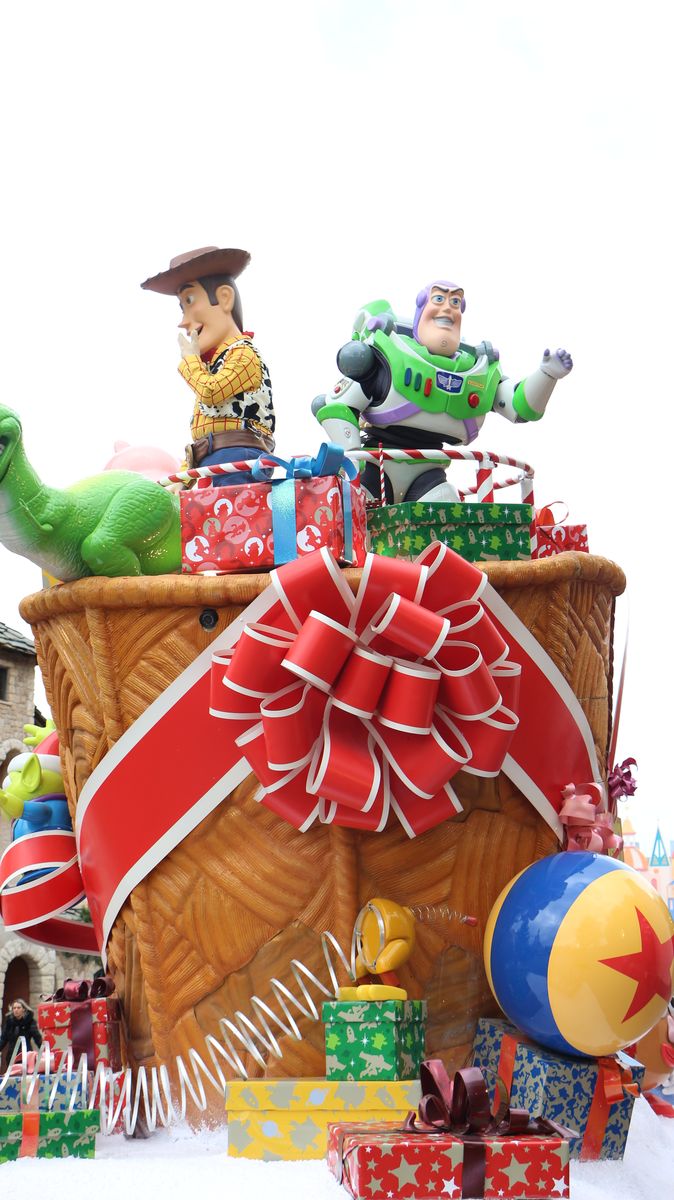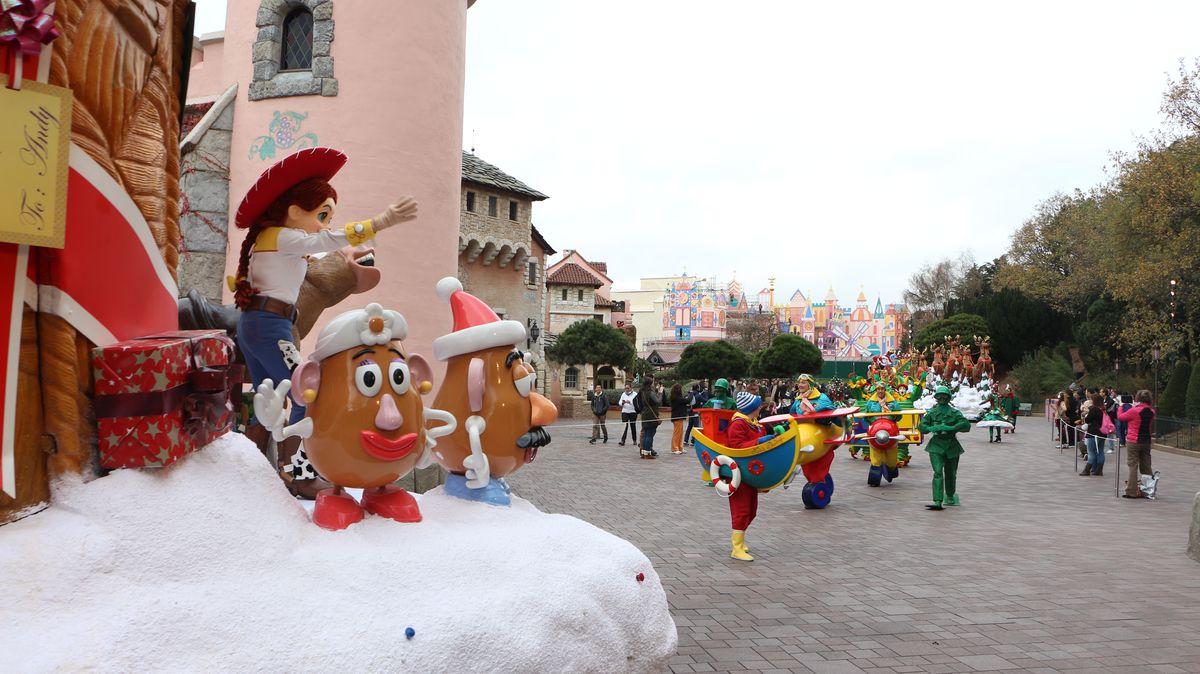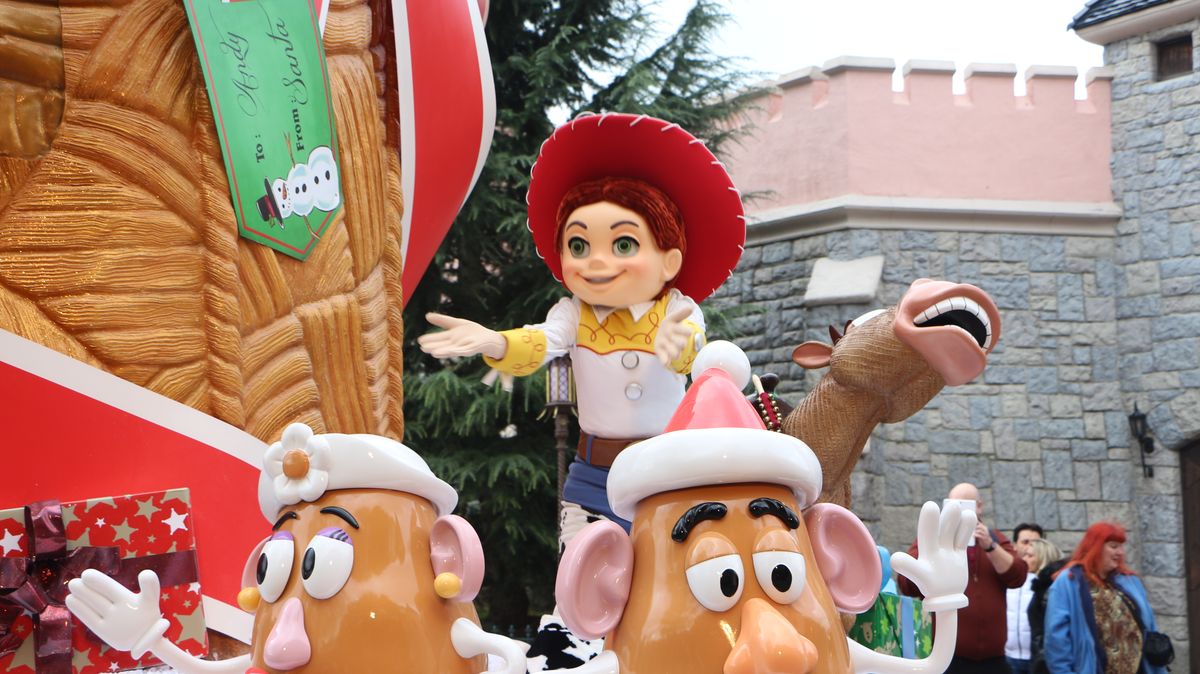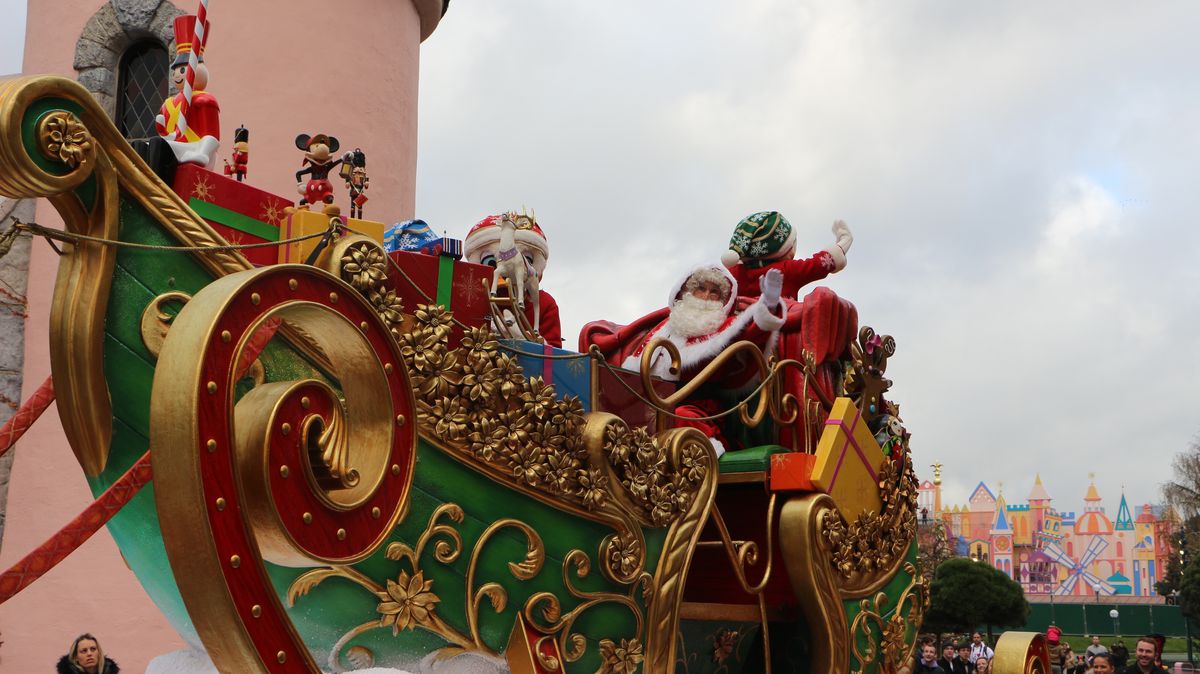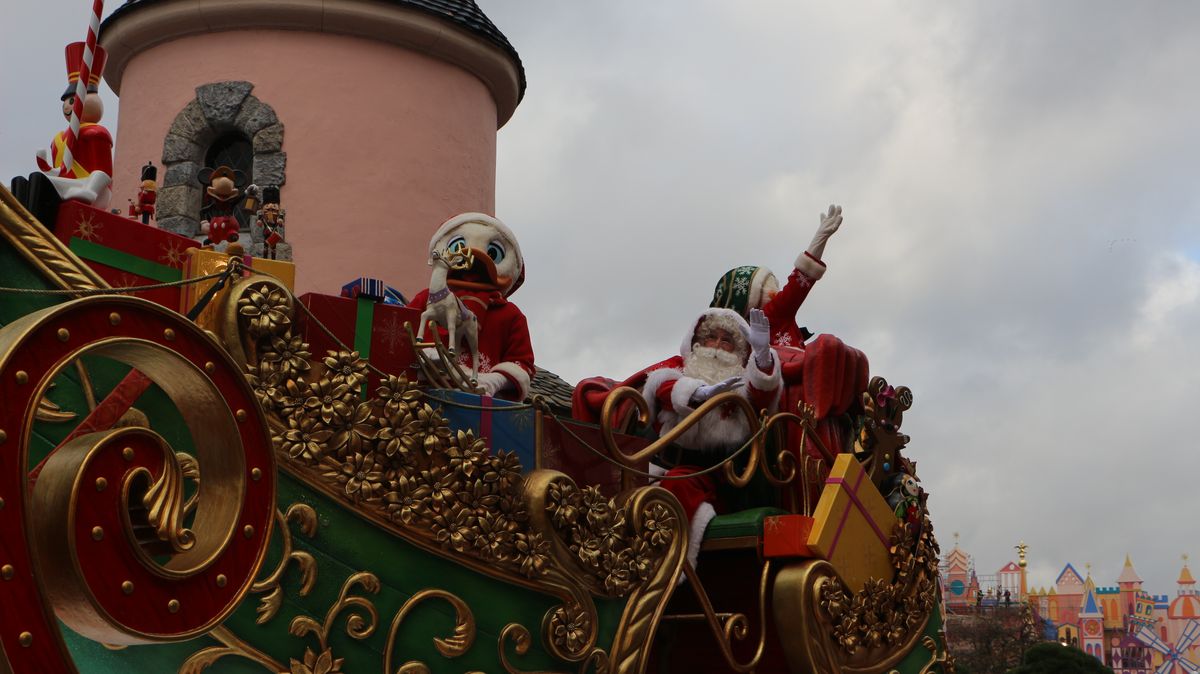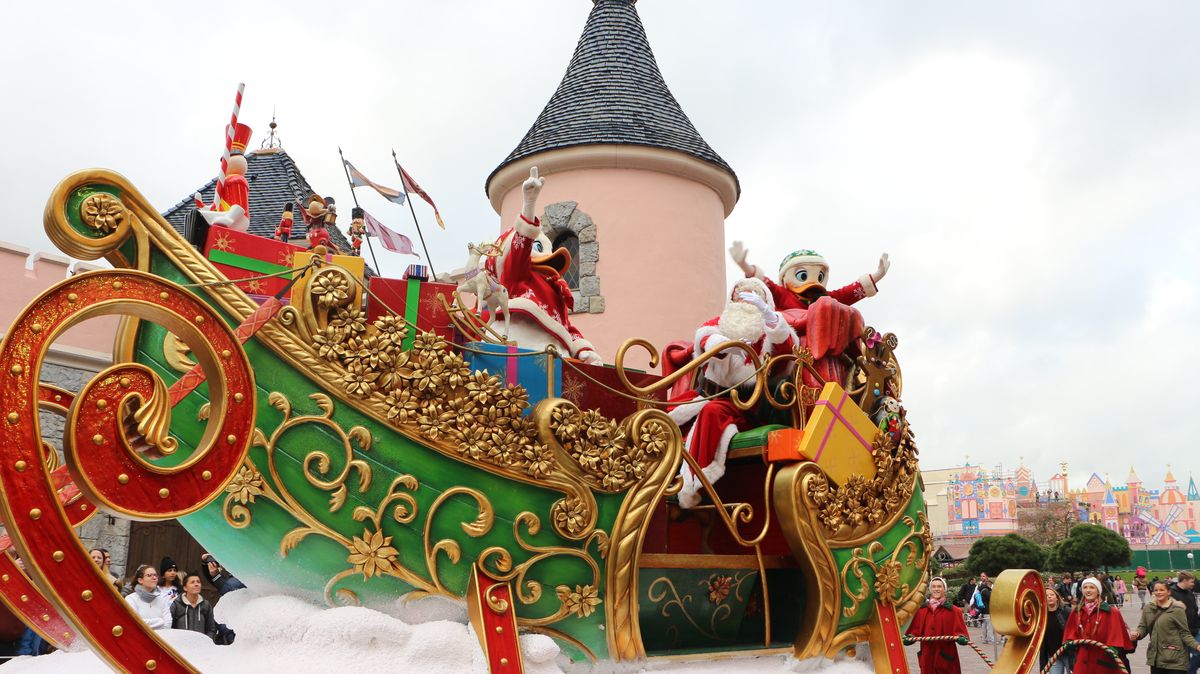 Les vœux Royaux de Noël !
Ce spectacle à tout pour nous faire passer un bon moment. Pour l'améliorer il faudrait qu'il dure au moins 5 minutes de plus et ça serait parfait ! Rien à redire à part que la boule de noël devrait être revue pour qu'elle soit plus visible par les visiteurs.
Royal Christmas wishes!
This show is for all perfect for to have a good time. To improve, it should be that it takes at least 5 minutes more and it would be perfect! Nothing to say except that the Christmas ball should be reviewed to make it more visible by visitors.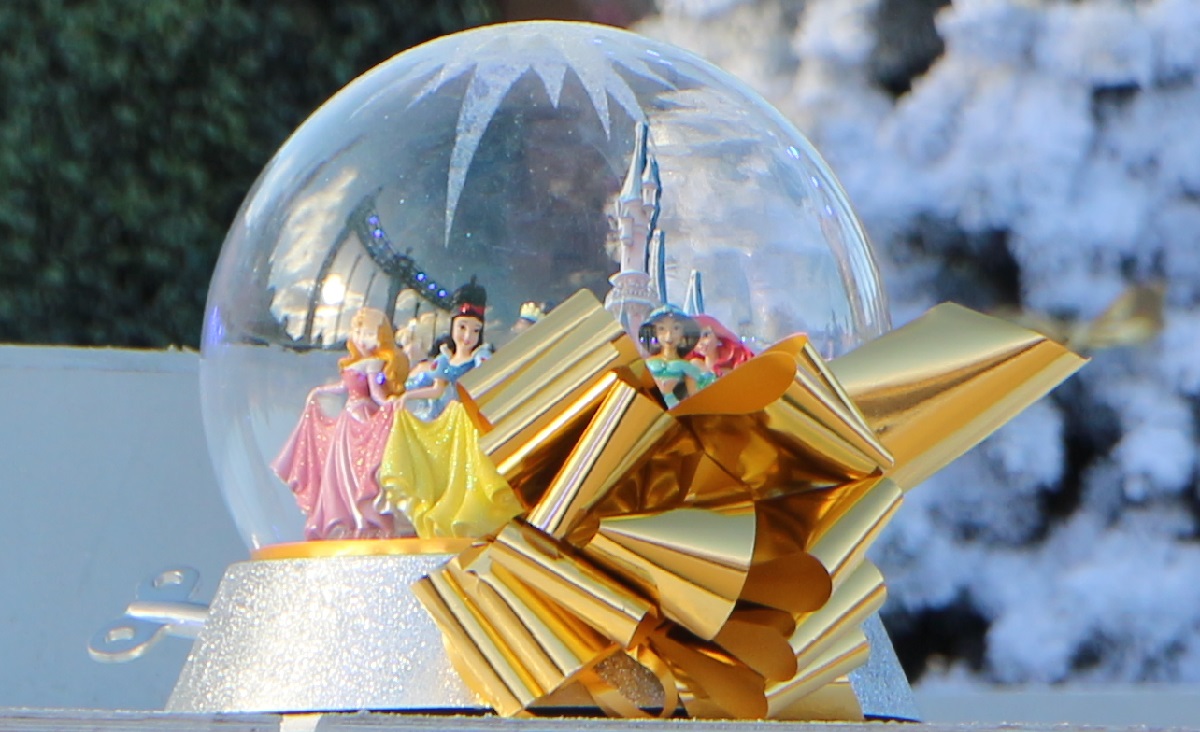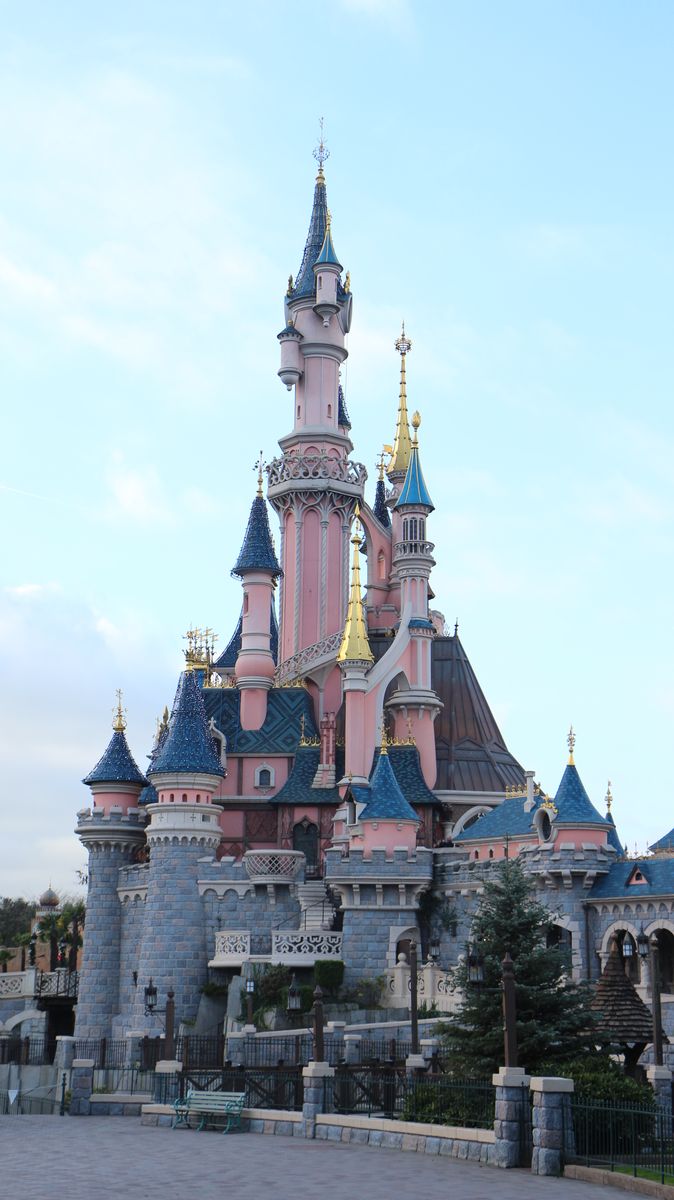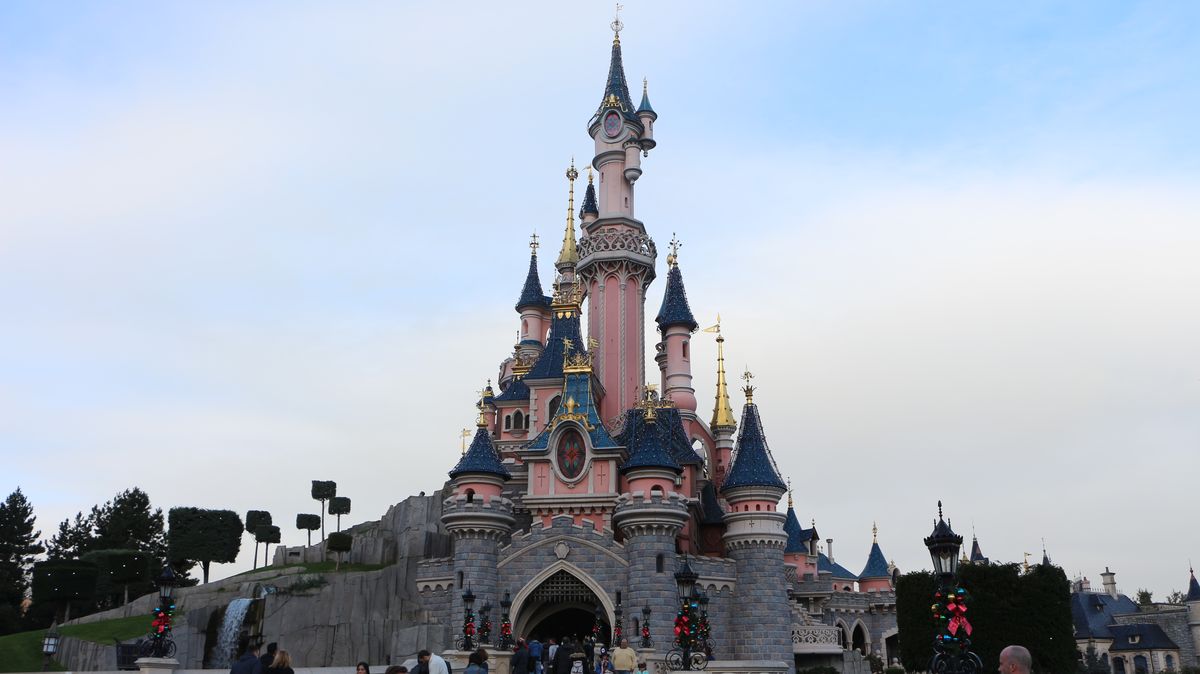 Frontierland parait bien vide sans les visiteurs et sans le Big Thunder Mountain.
Frontierland sure looks empty without visitors and Big Thunder Mountain.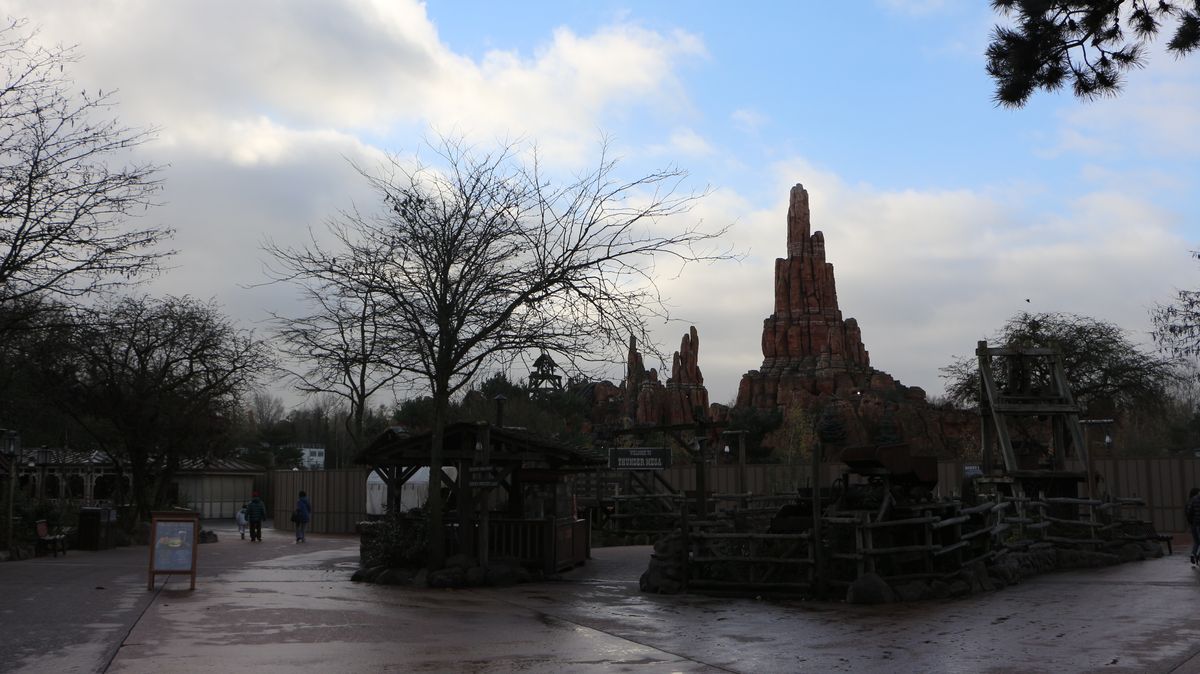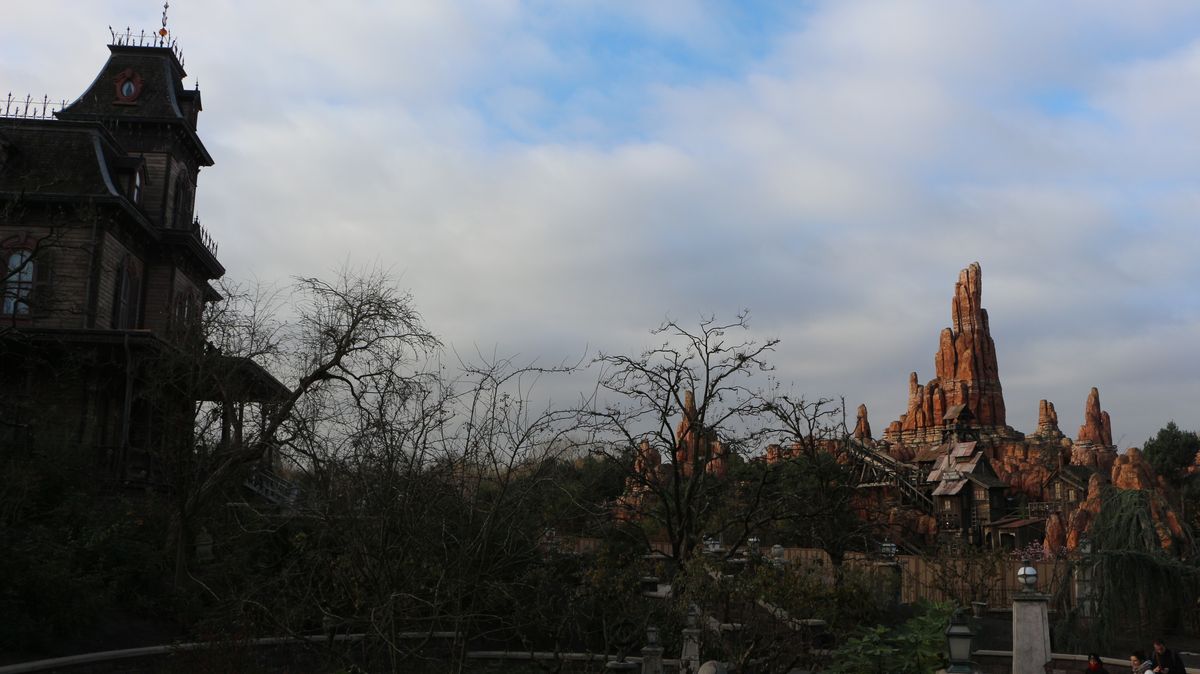 Des affiches thématisées ont fait leurs apparitions pour expliquer la fermeture du train de la mine et Riverboat Landing Company tout autour du lac du land. Des lumières ont également été installées pour les déplacements de nuit.
Such posters have made their appearances to explain the closure of the mine and Riverboat Landing Company all around the Lake from the land. Lights were also installed for night shifts.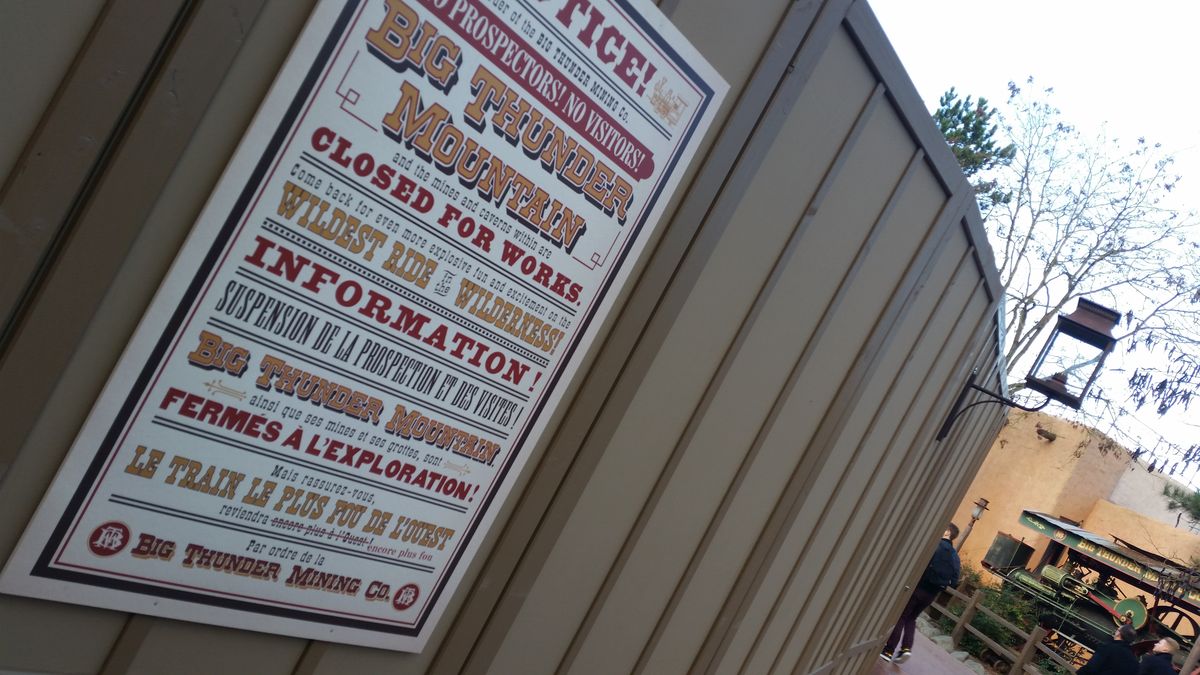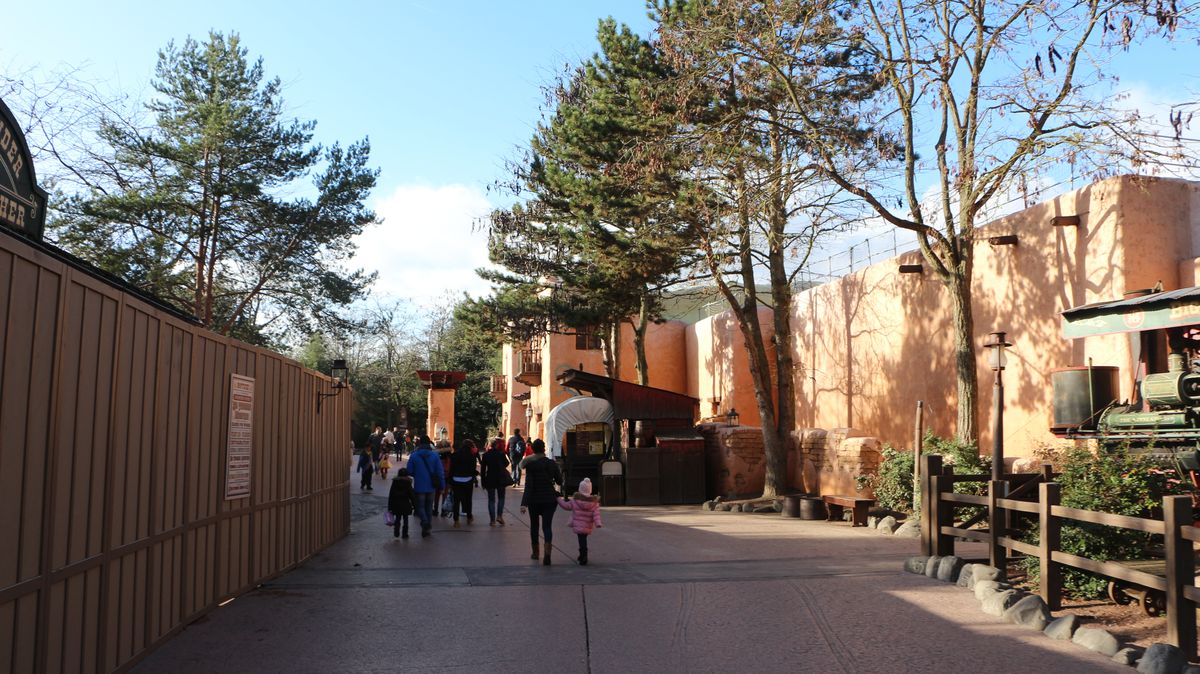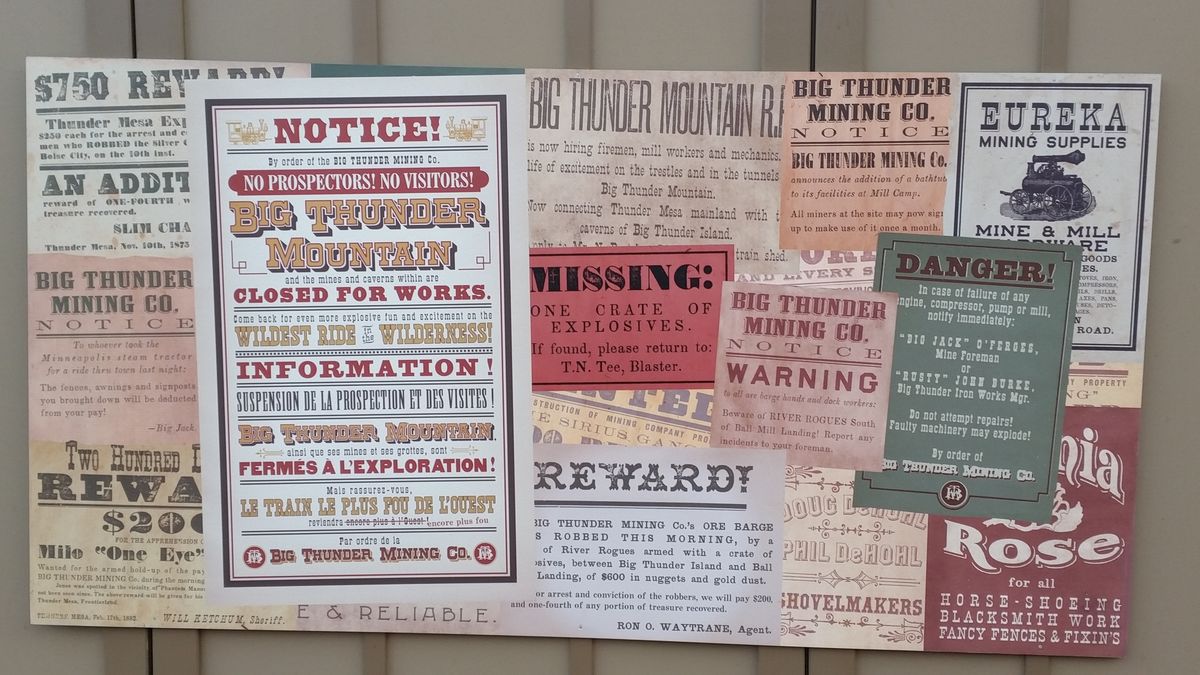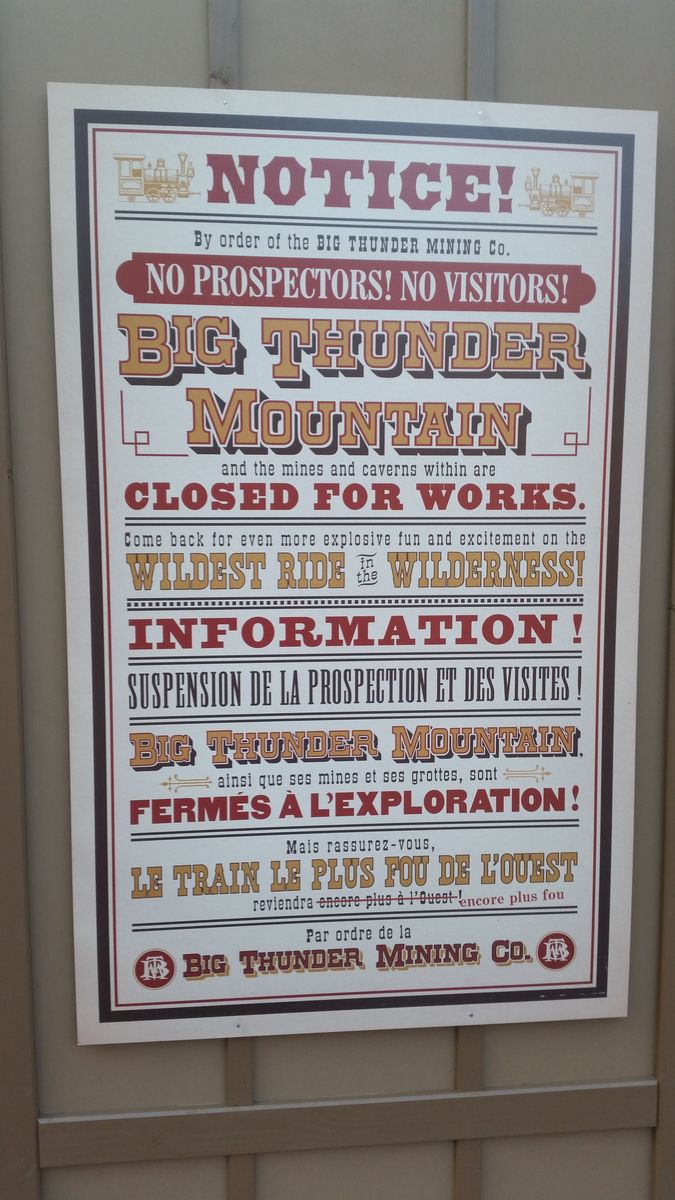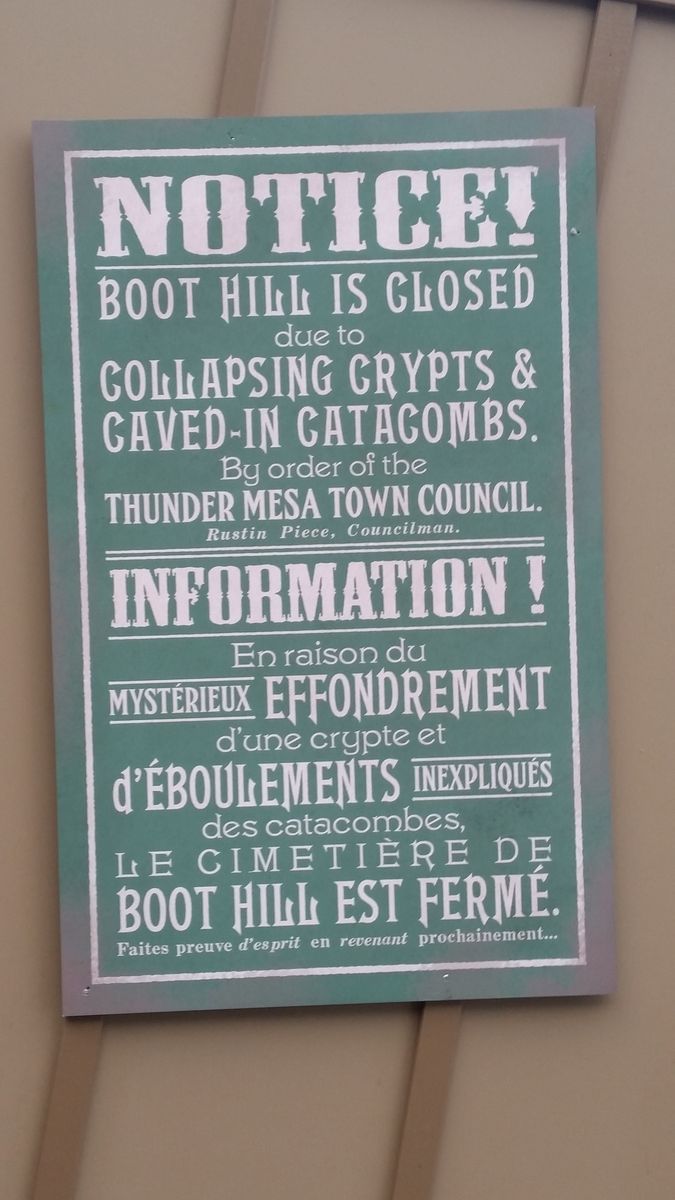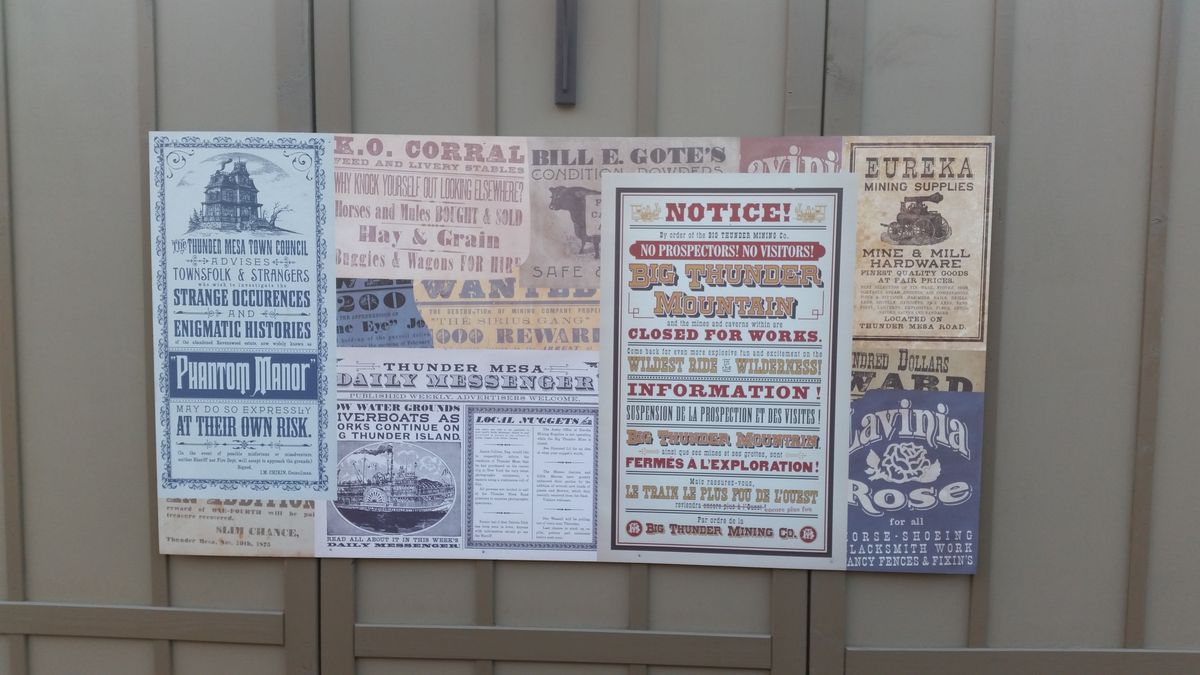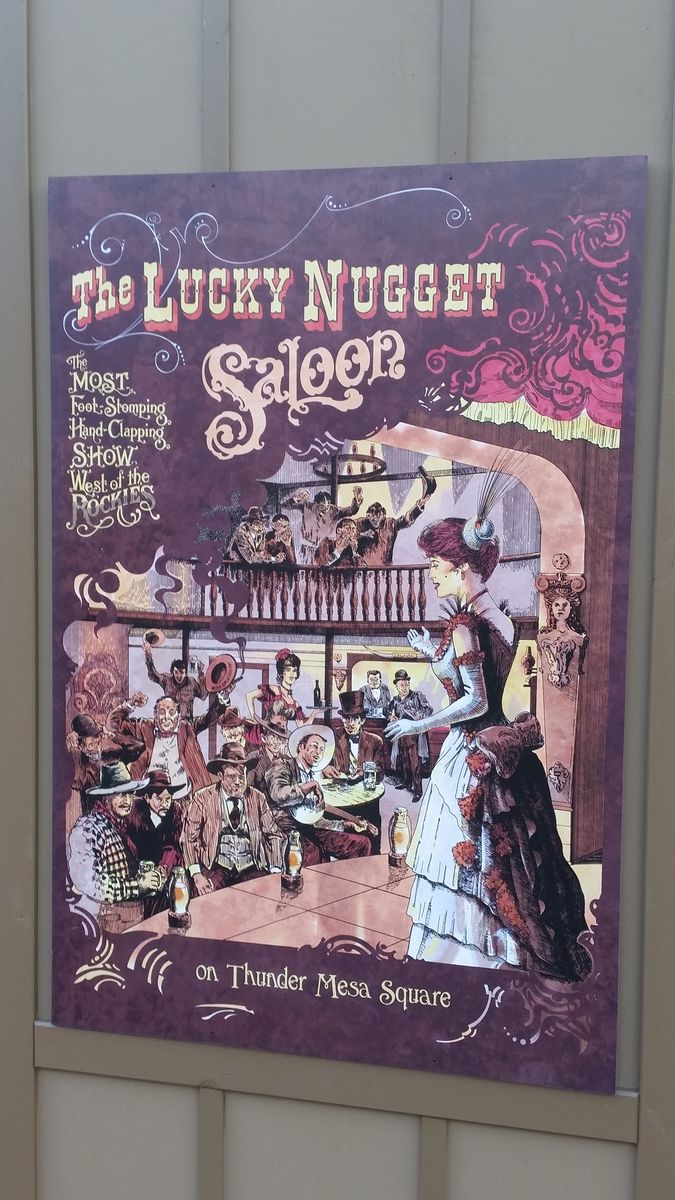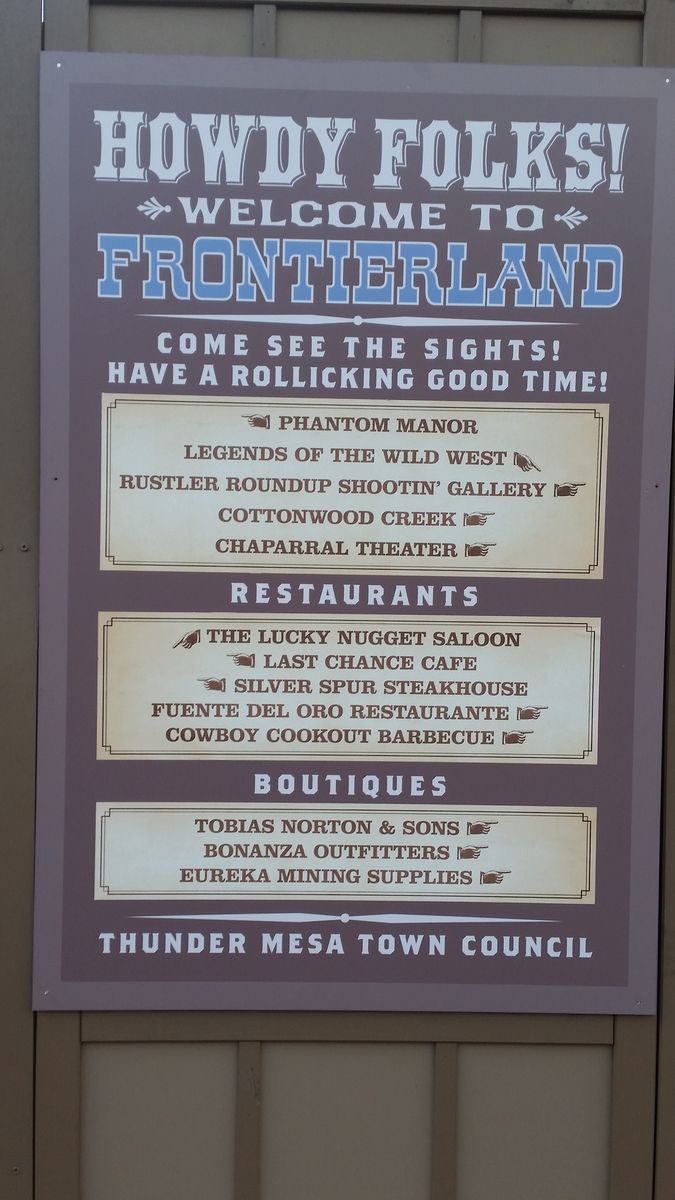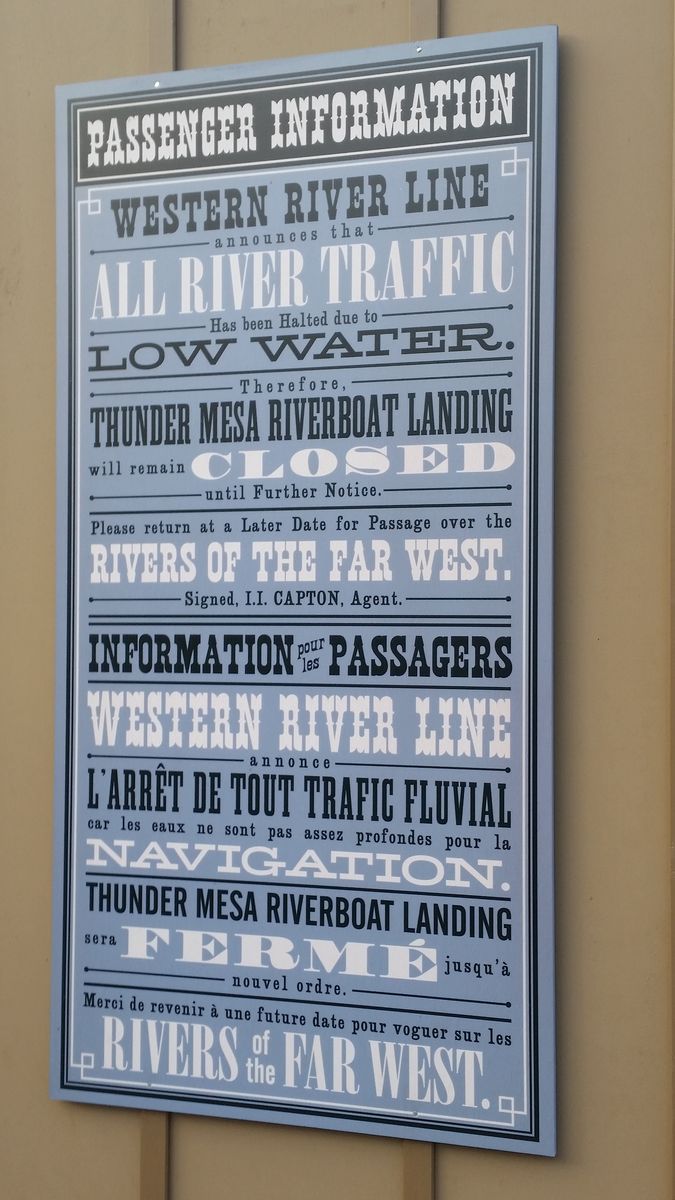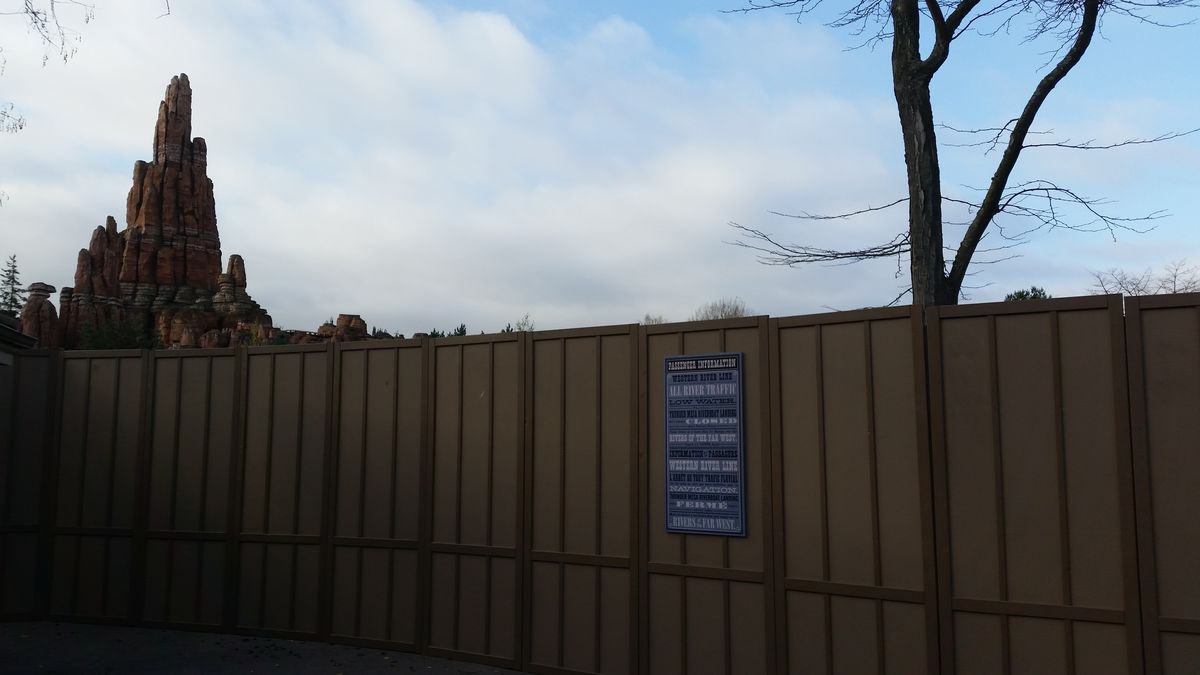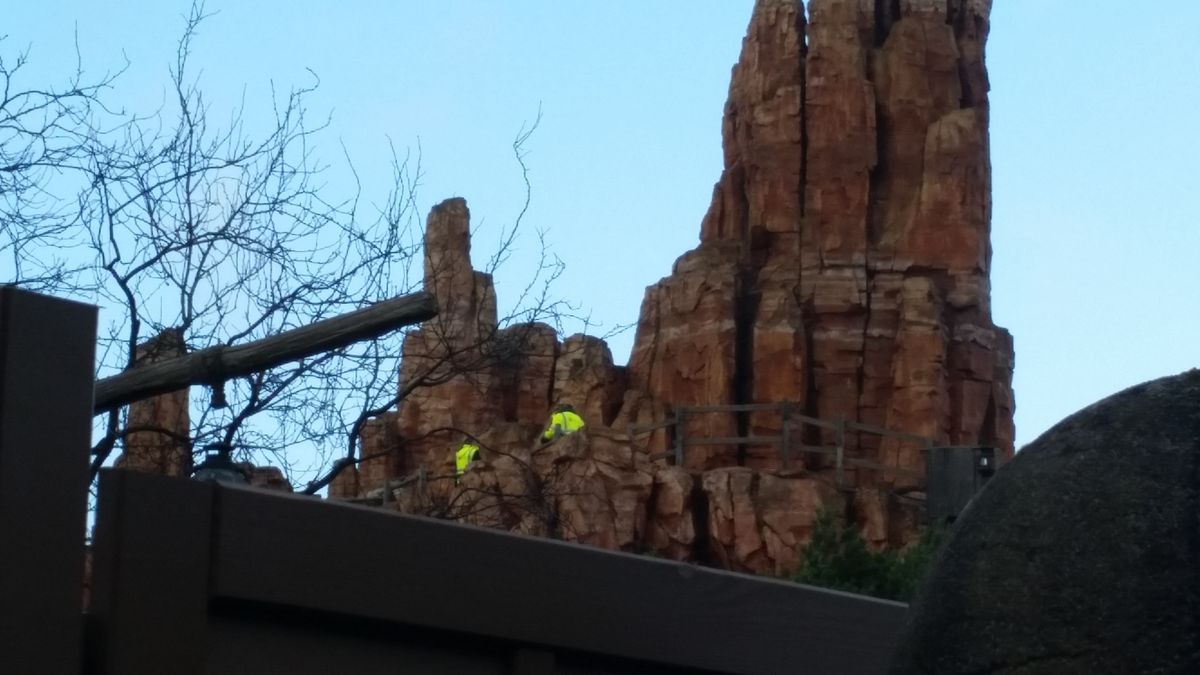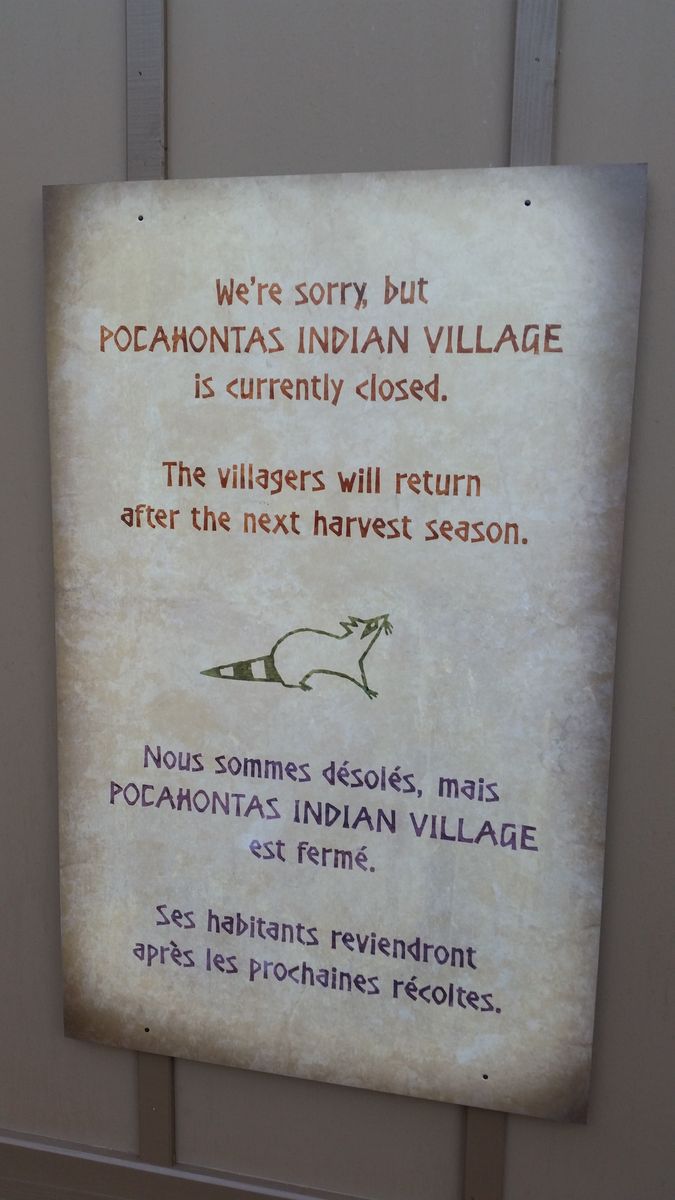 La vidange de River of the Far West touche à sa fin et laisse apparaître les rails de guidage du Mark Twain et du Molly Brown.
The emptying of River of the Wild West comes to an end and reveals the rails of Mark Twain and Molly Brown.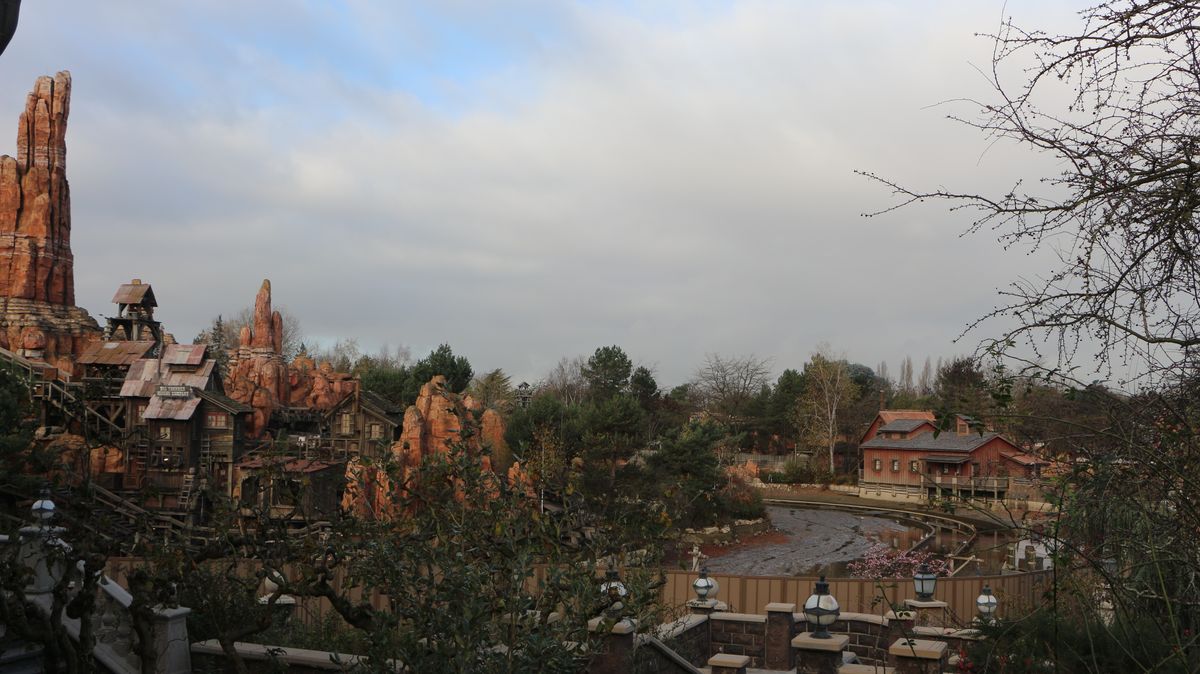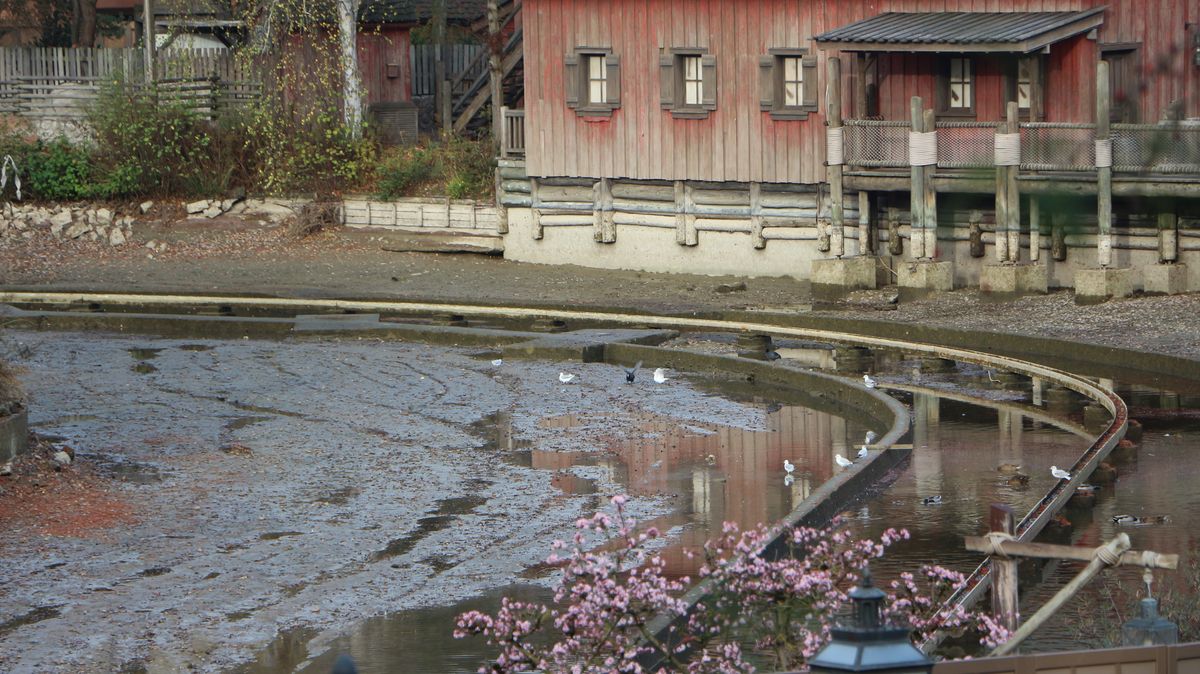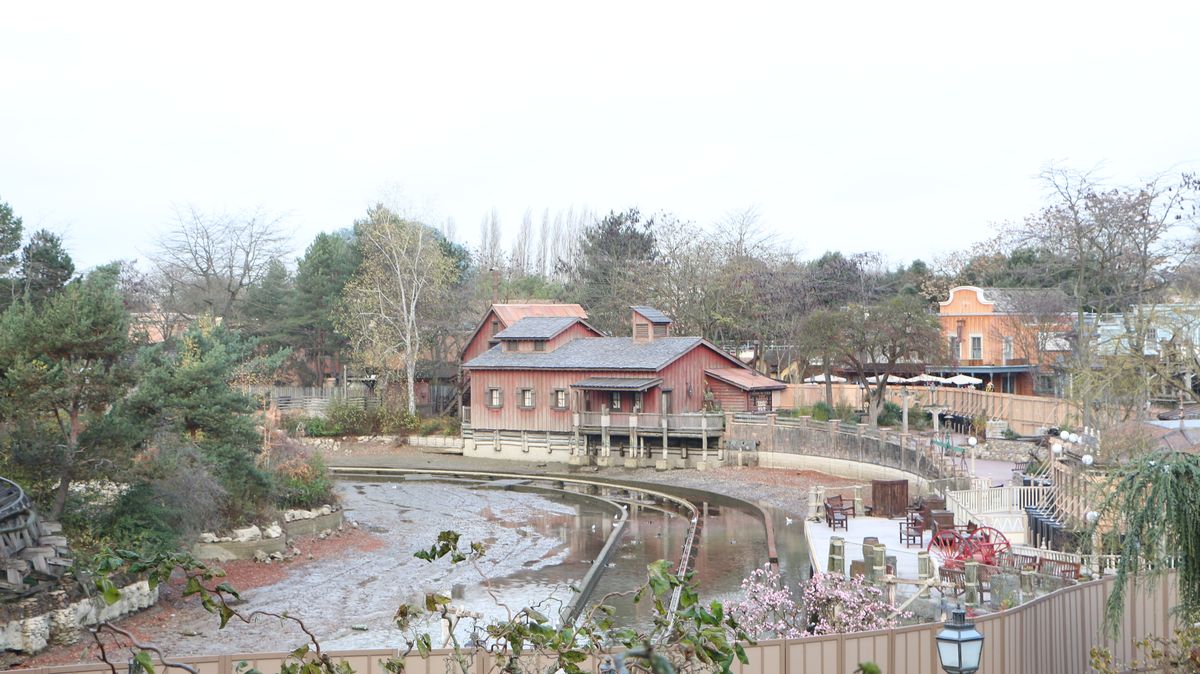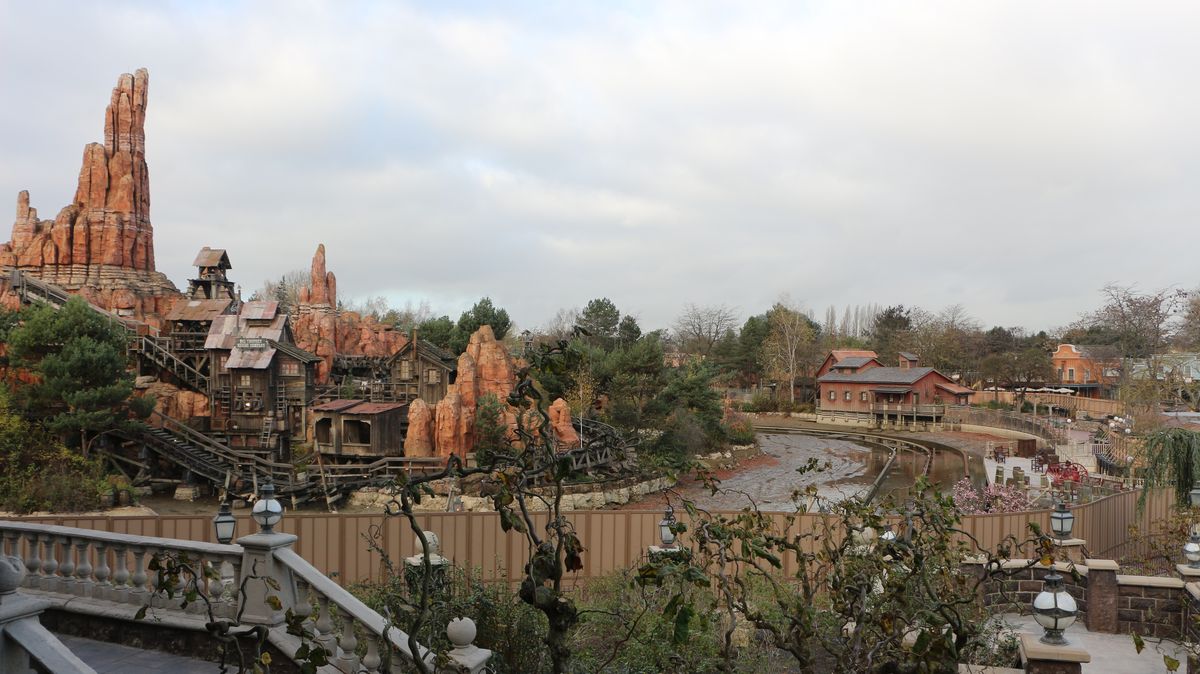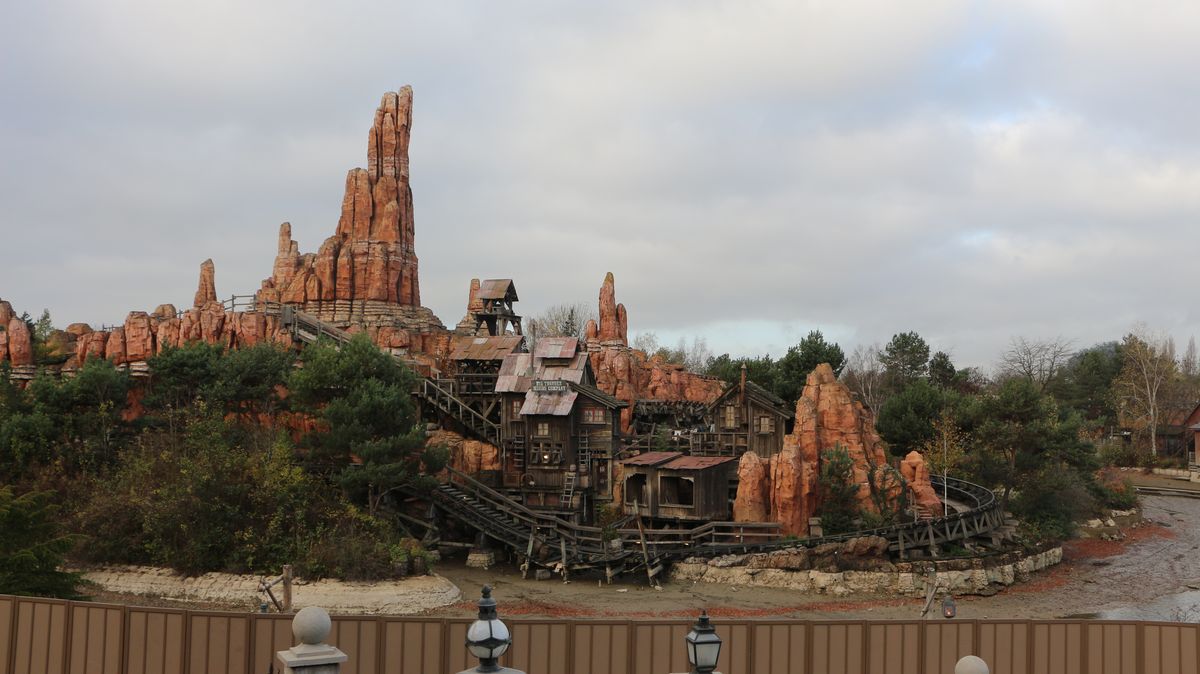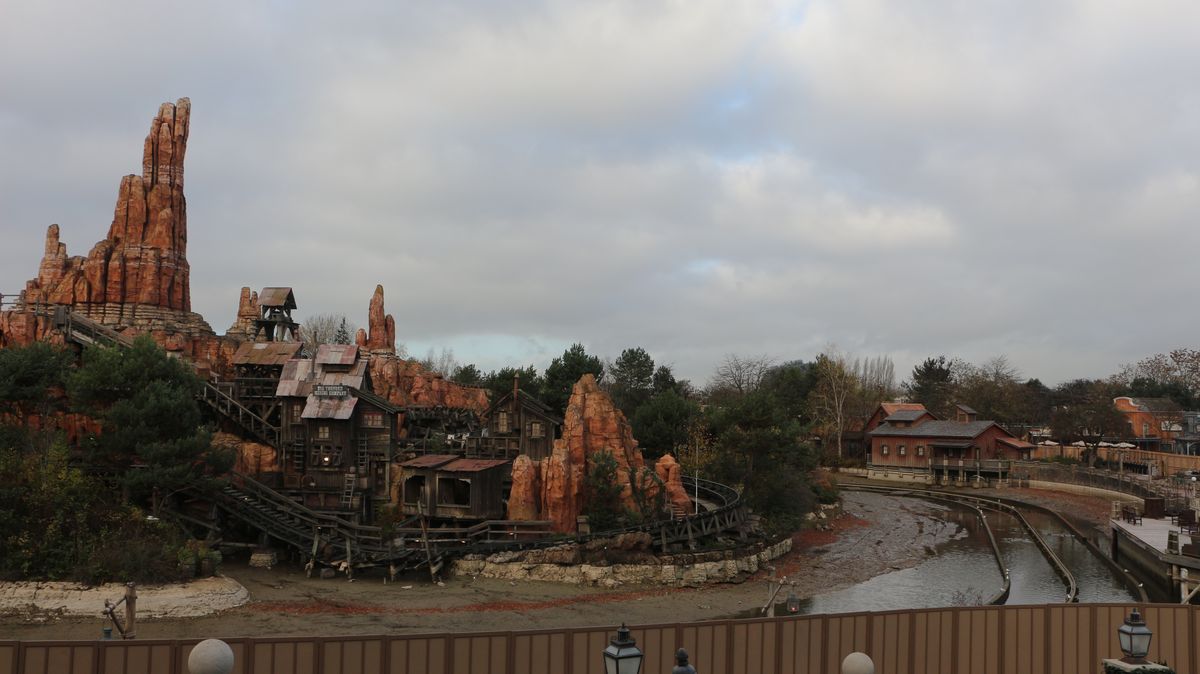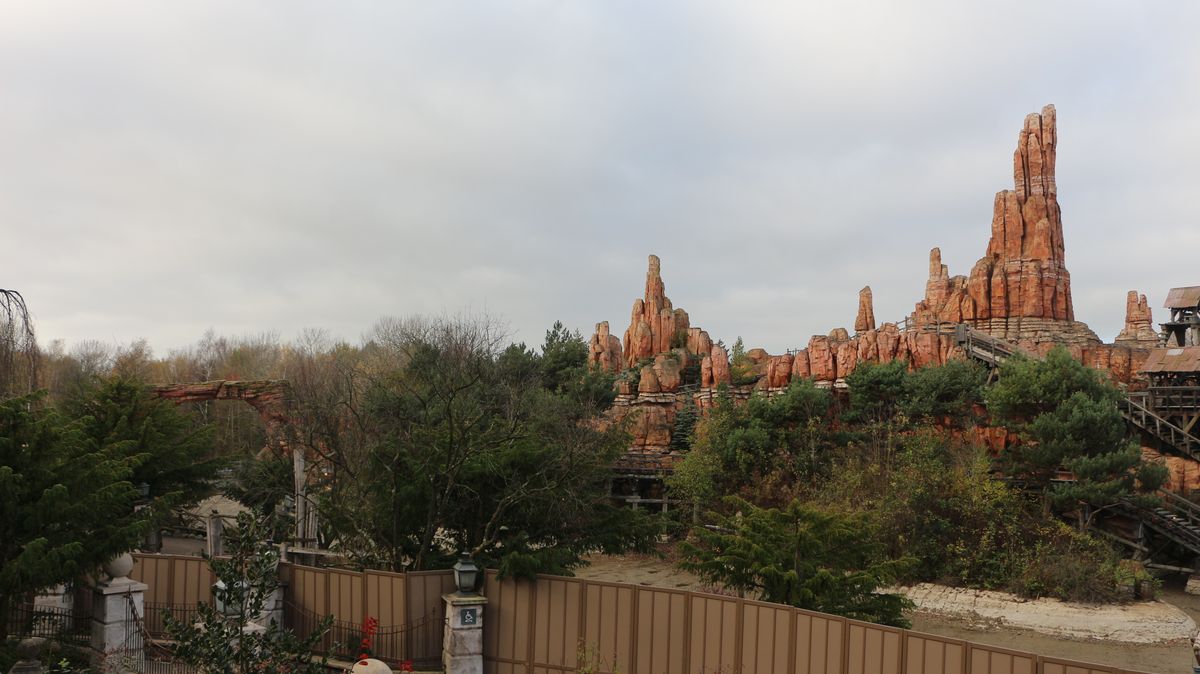 Cette saison de Noël permet aux visiteurs de redécouvrir le spectacle/karaoké joué durant la saison d'été Frozen Summer Fun, « Chantons la Reine des Neiges ».
This Christmas season allows visitors to rediscover the show/karaoke played during the summer season Frozen Summer Fun, « Frozen Sing-Along ».
La zone du marché a donc rouverts sans grand changement (plantation de noël).
The market area was therefore reopened without much change (planting of Christmas).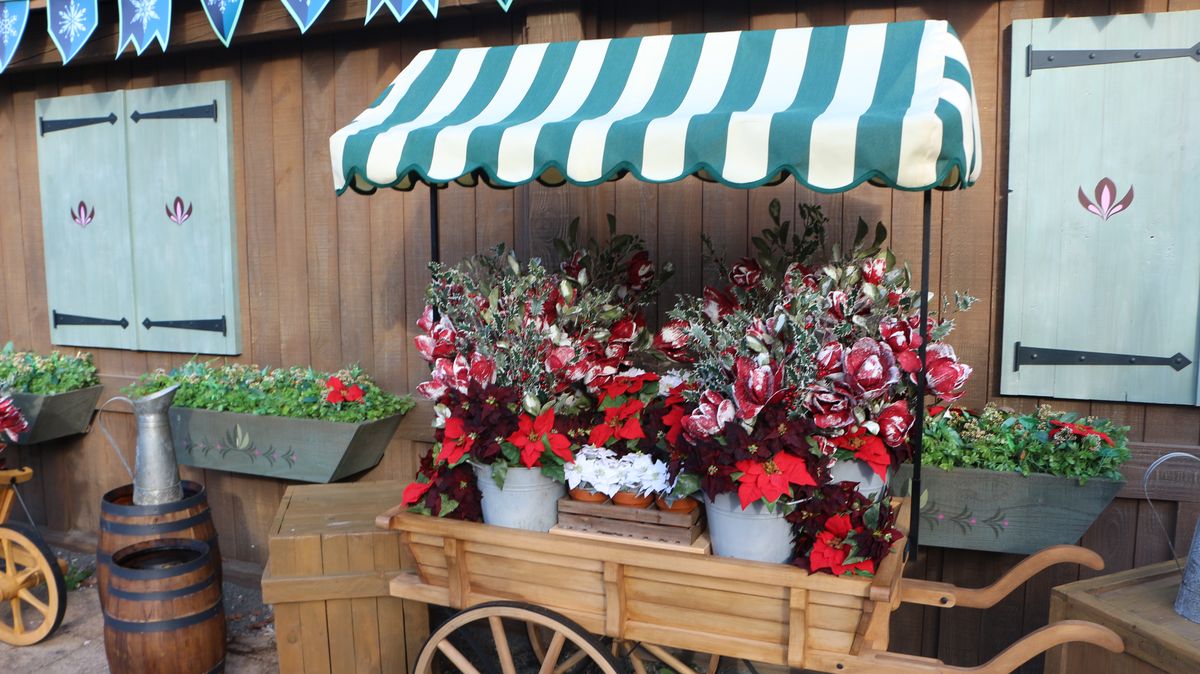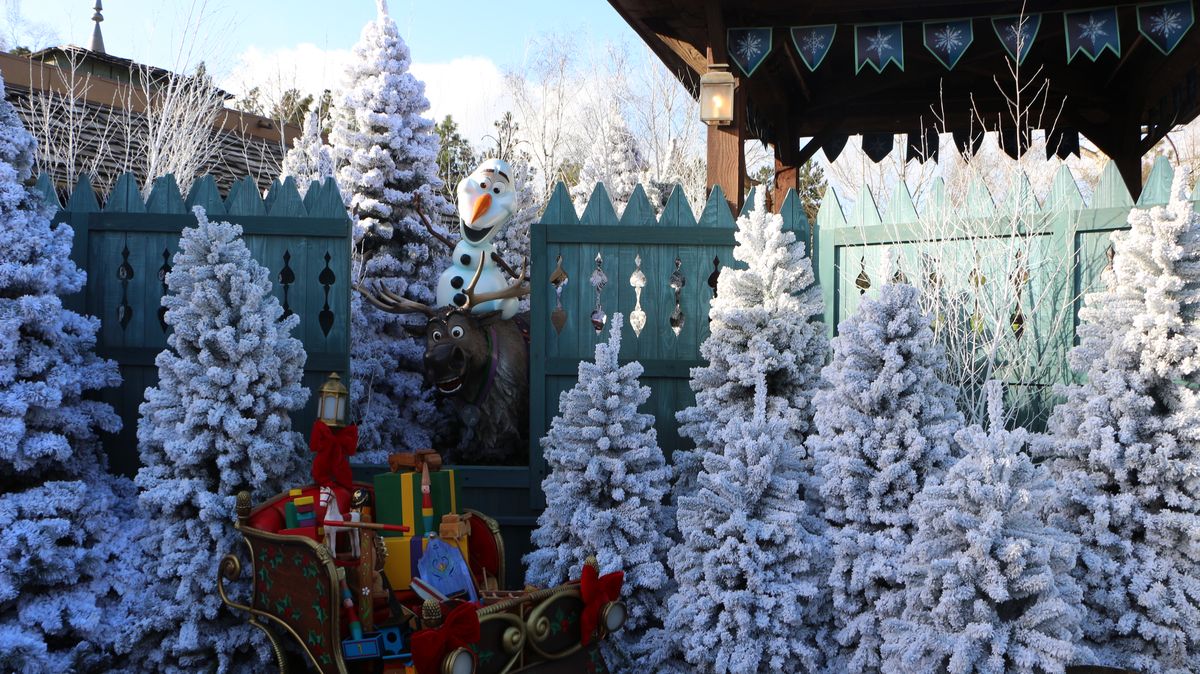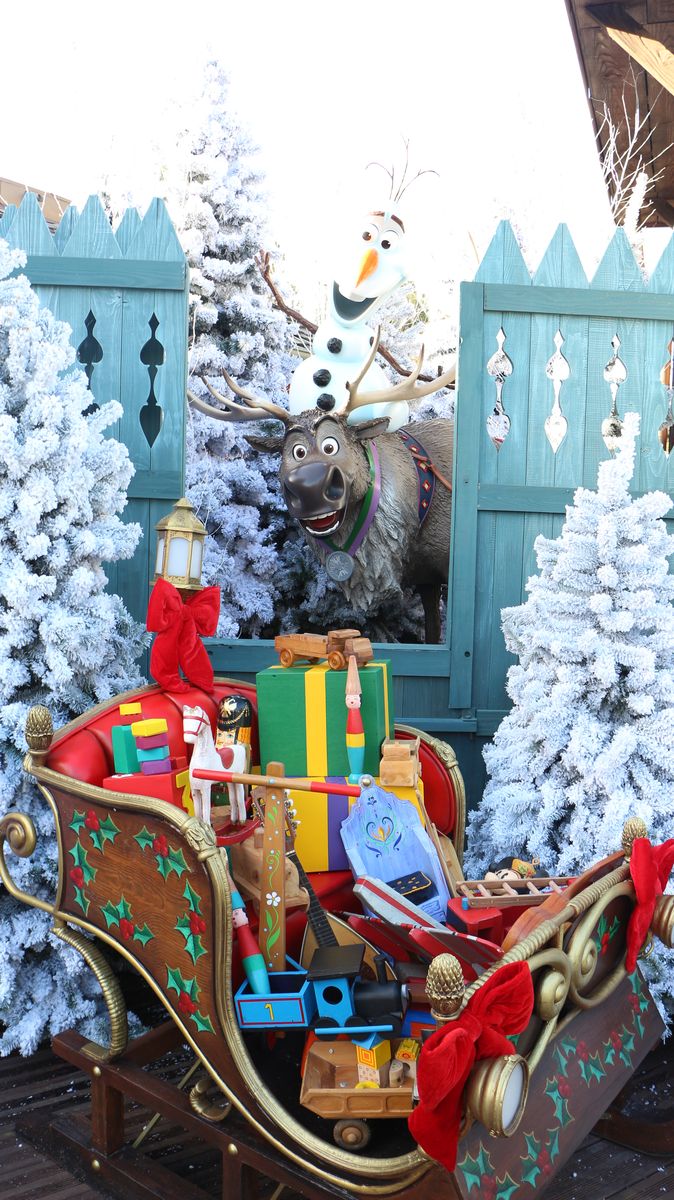 Après une absence de près d'un an, la célèbre jeep de « La Girafe Curieuse » fait son retour.
After an absence of close to a year, the famous « La Girafe Curieuse » jeep made his return.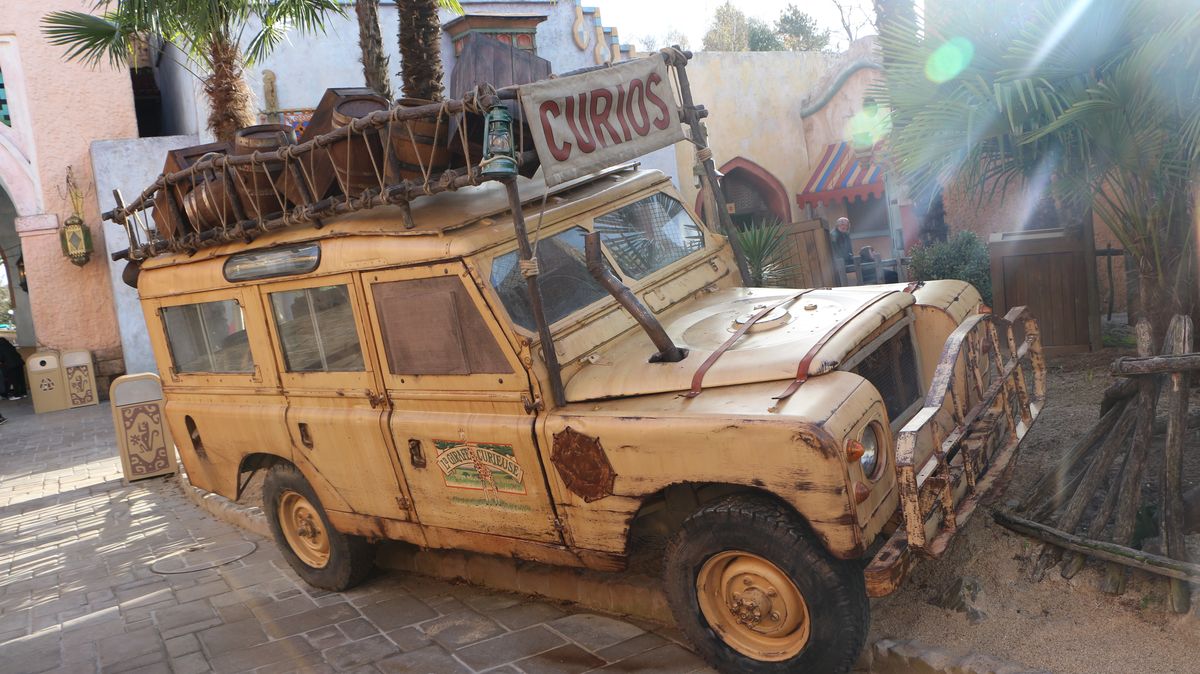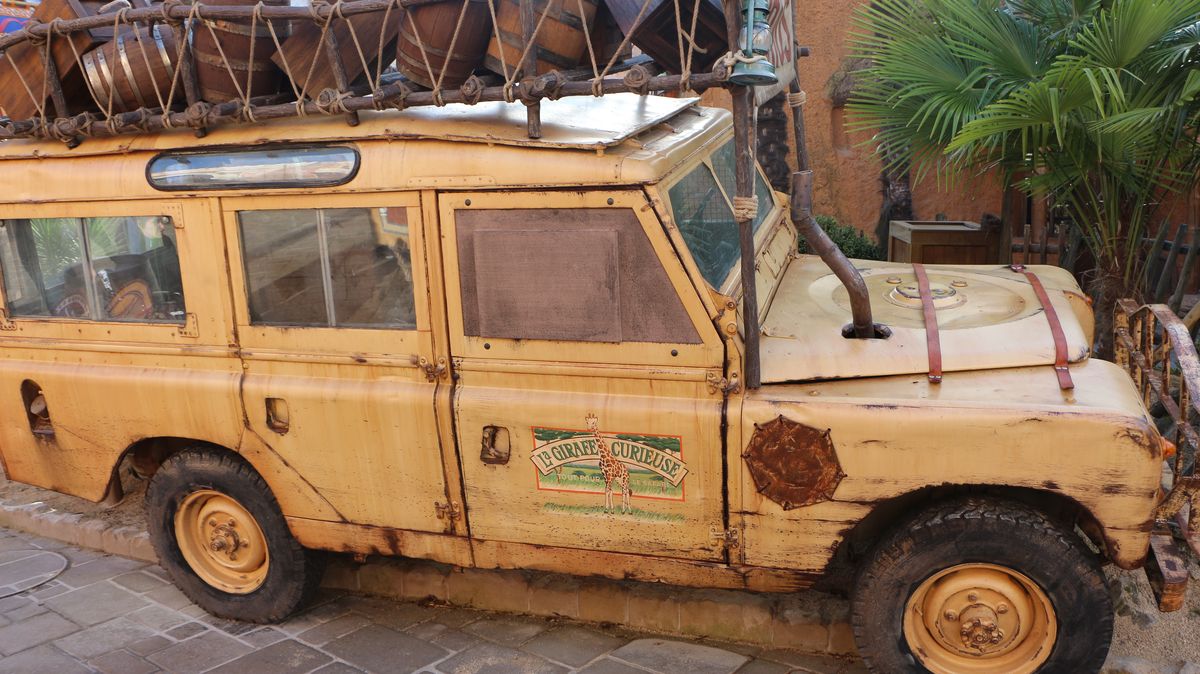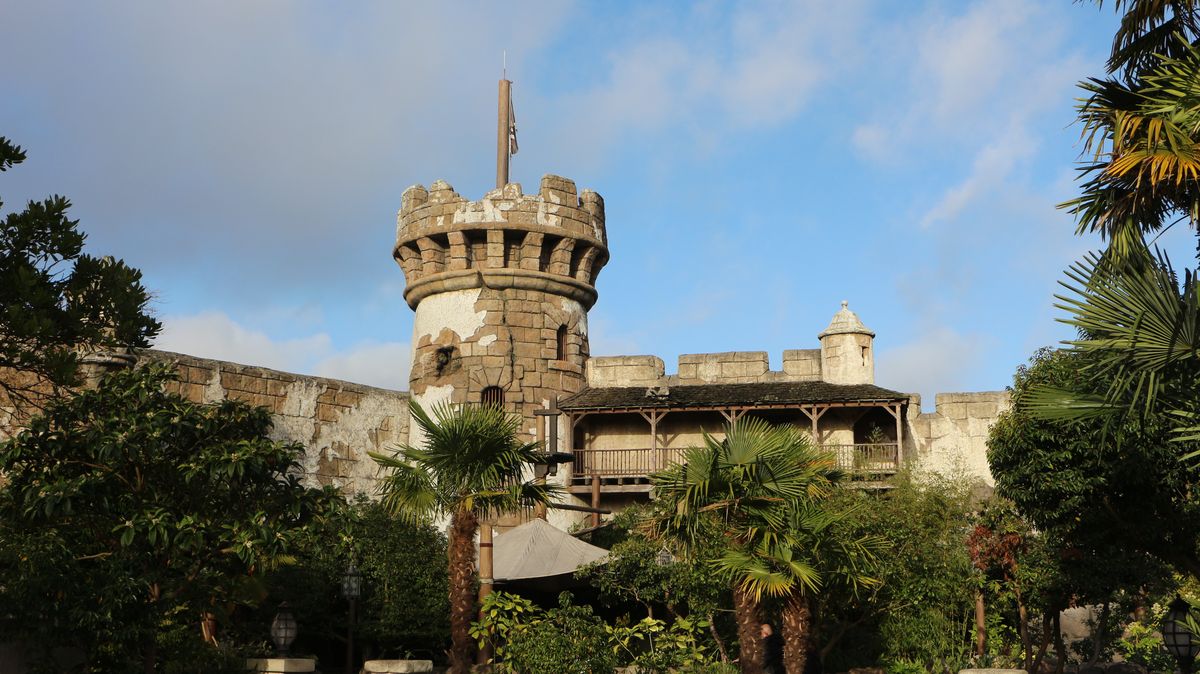 Rien à signaler à Discoveryland.
Nithing in Discoveryland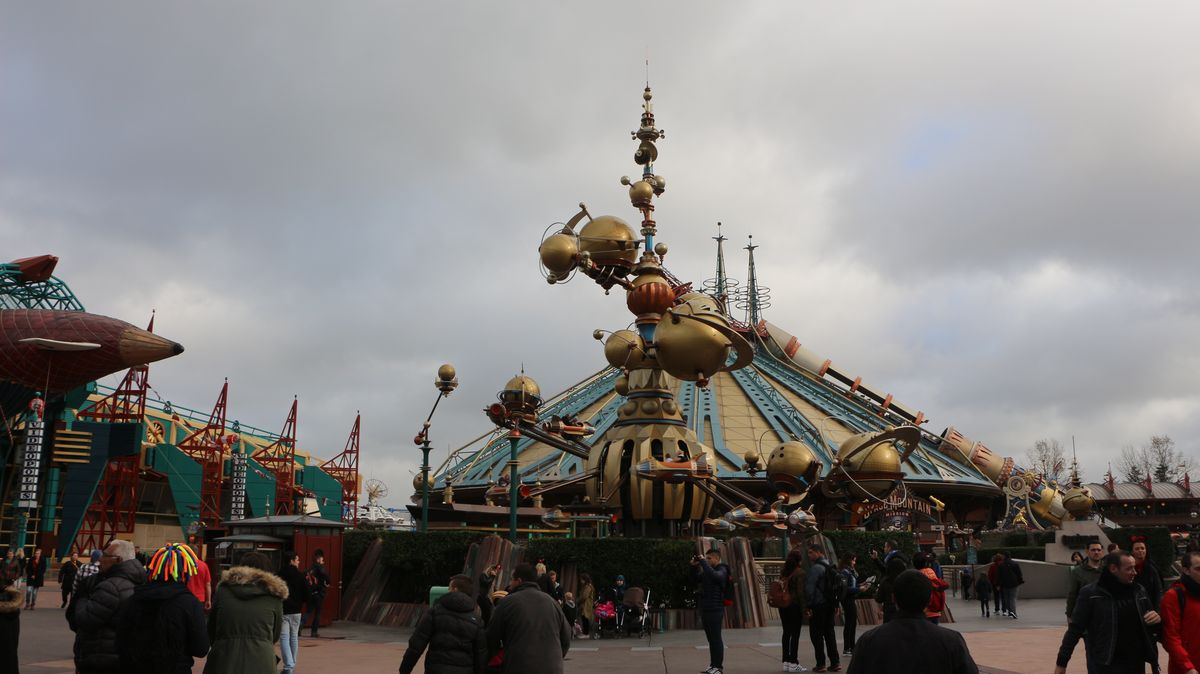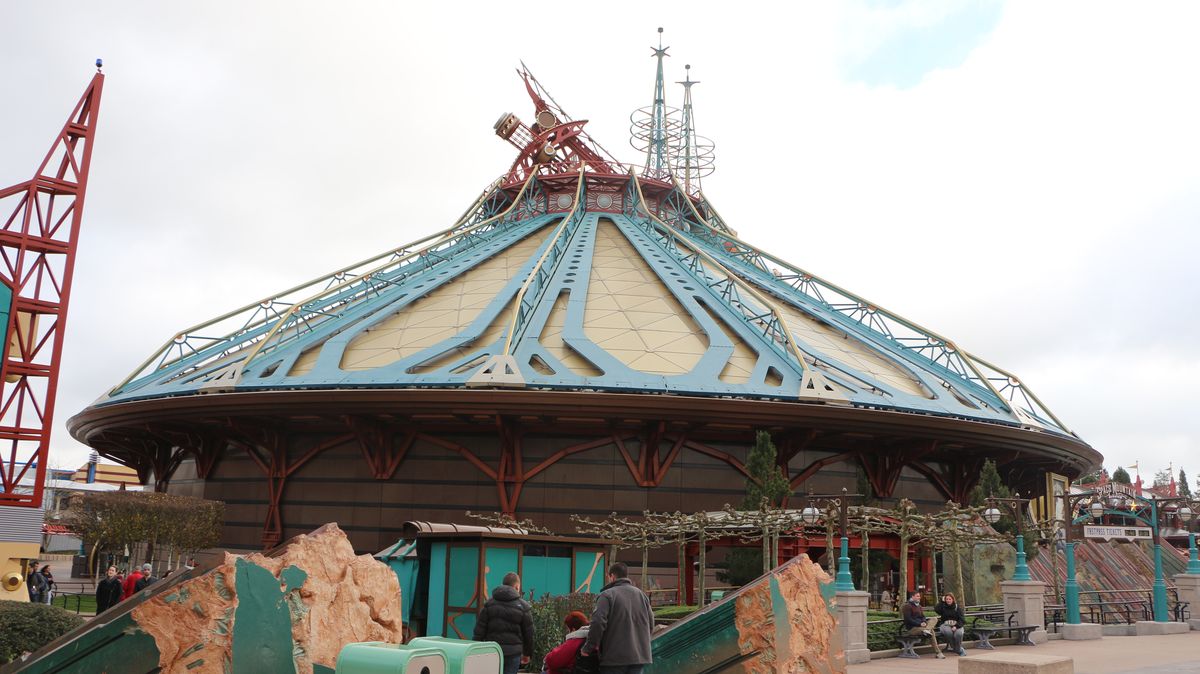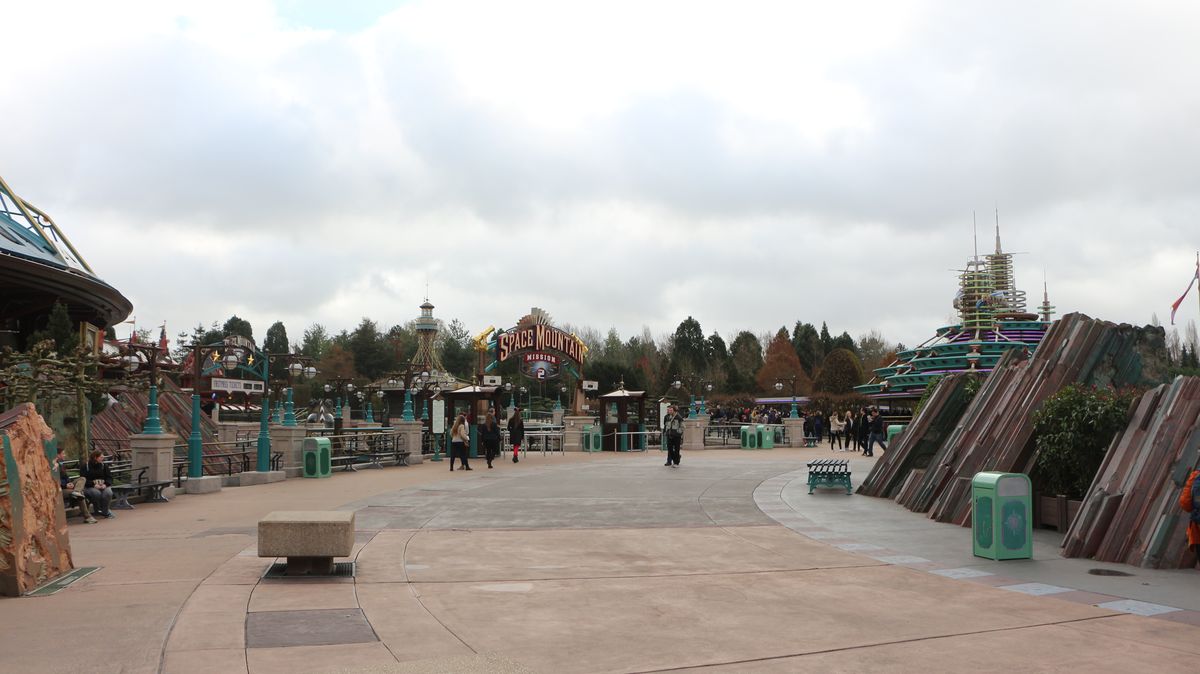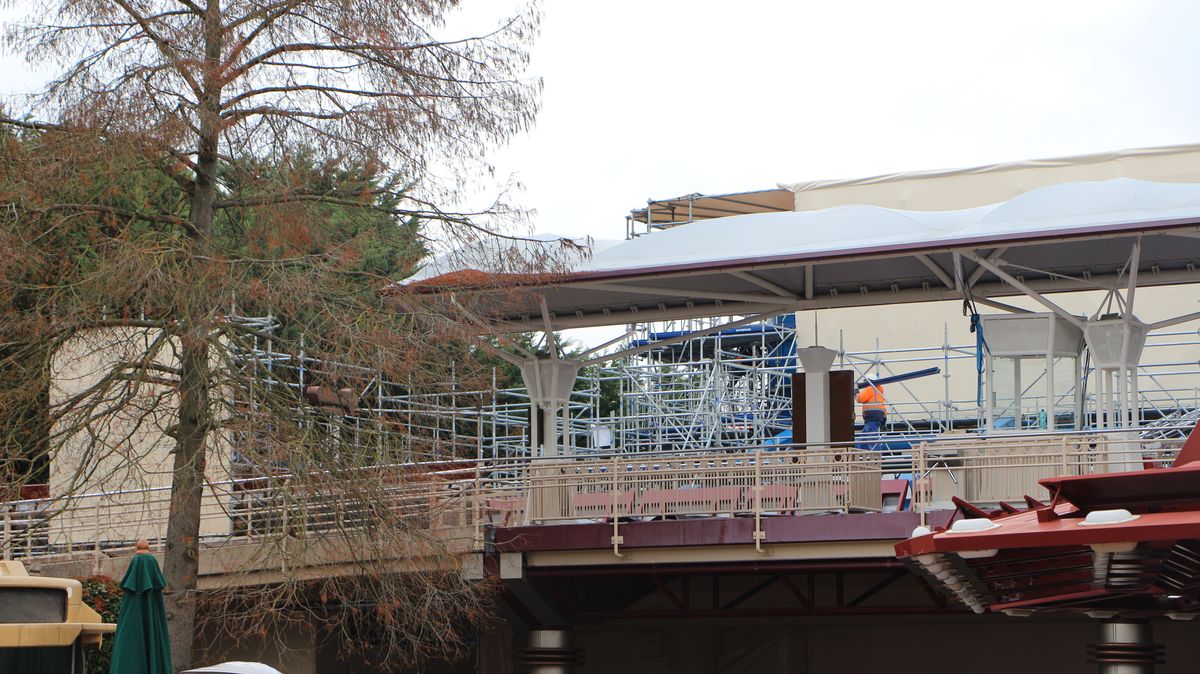 Hommage à la Reine des Neiges.
Frozen: a Royal Welcome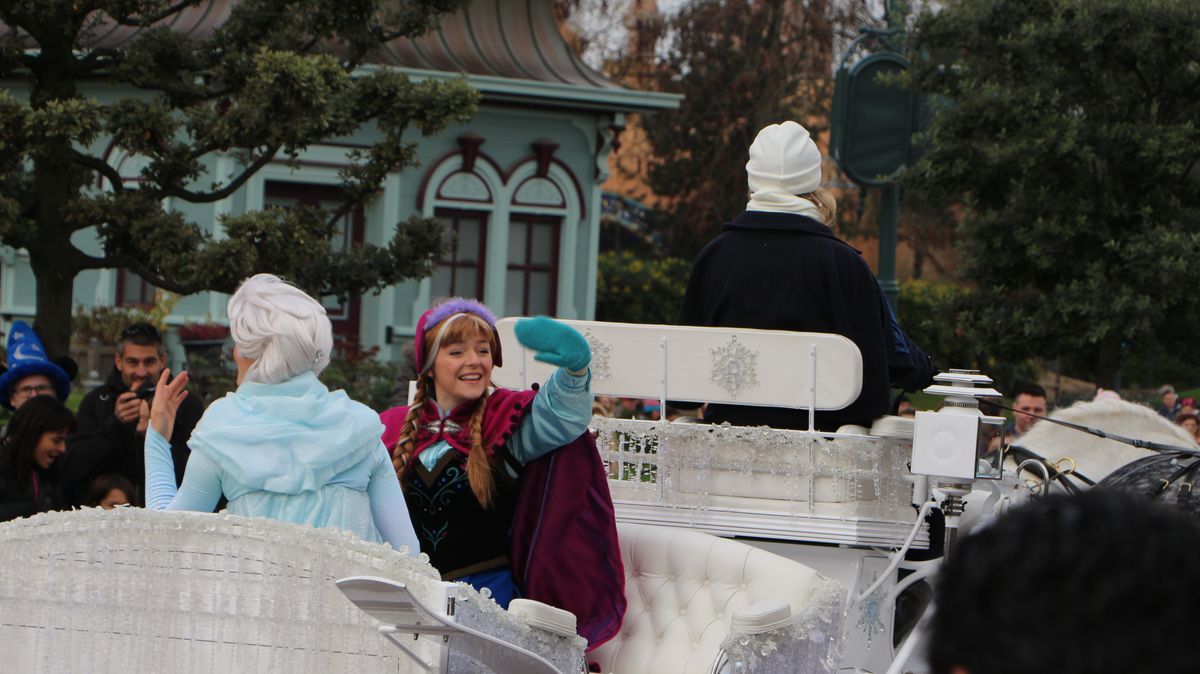 Deuxième passage de la parade de Noêl !
Second performance, Disney's Christmas parade!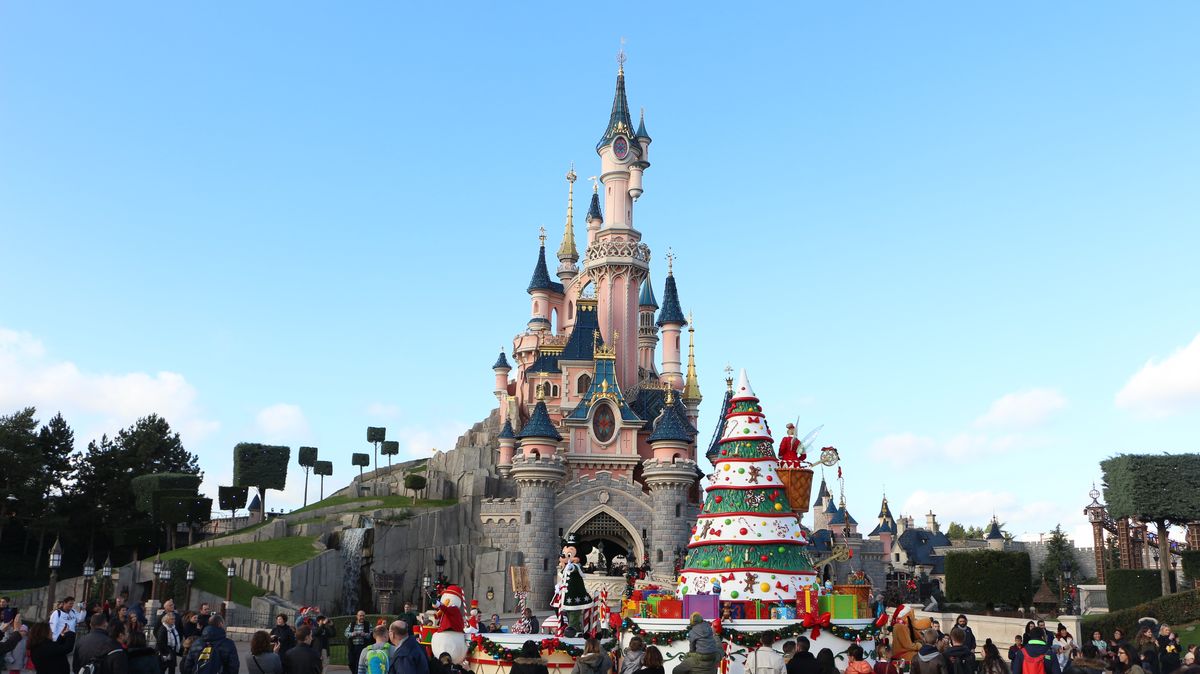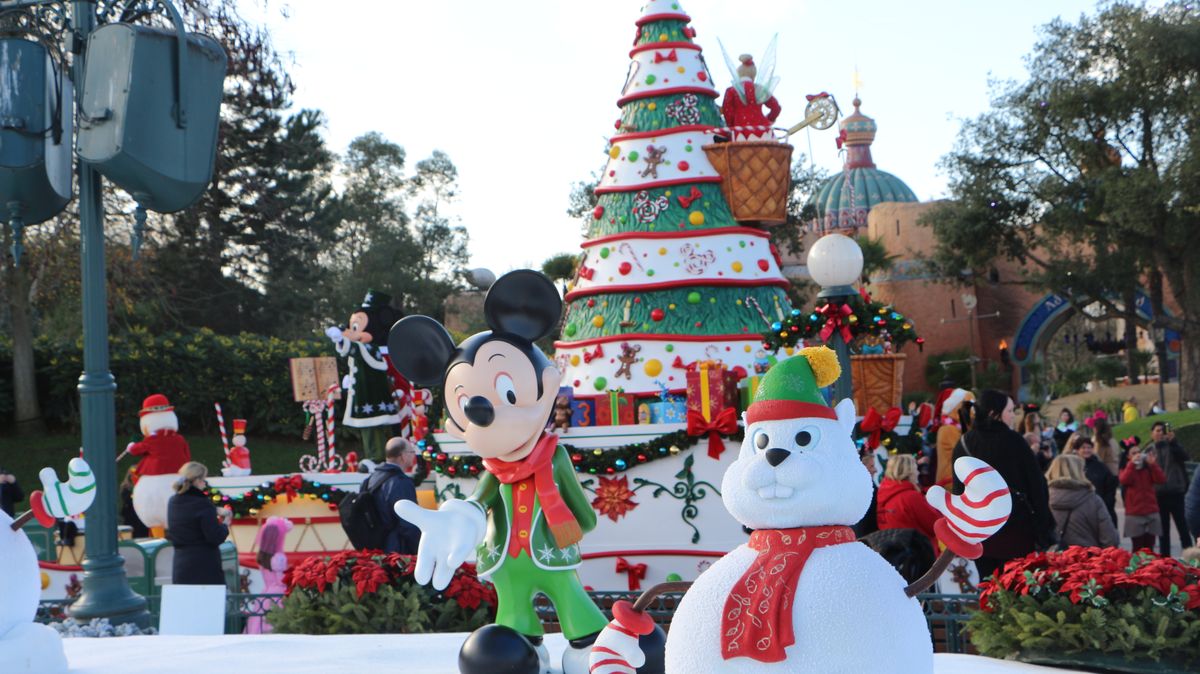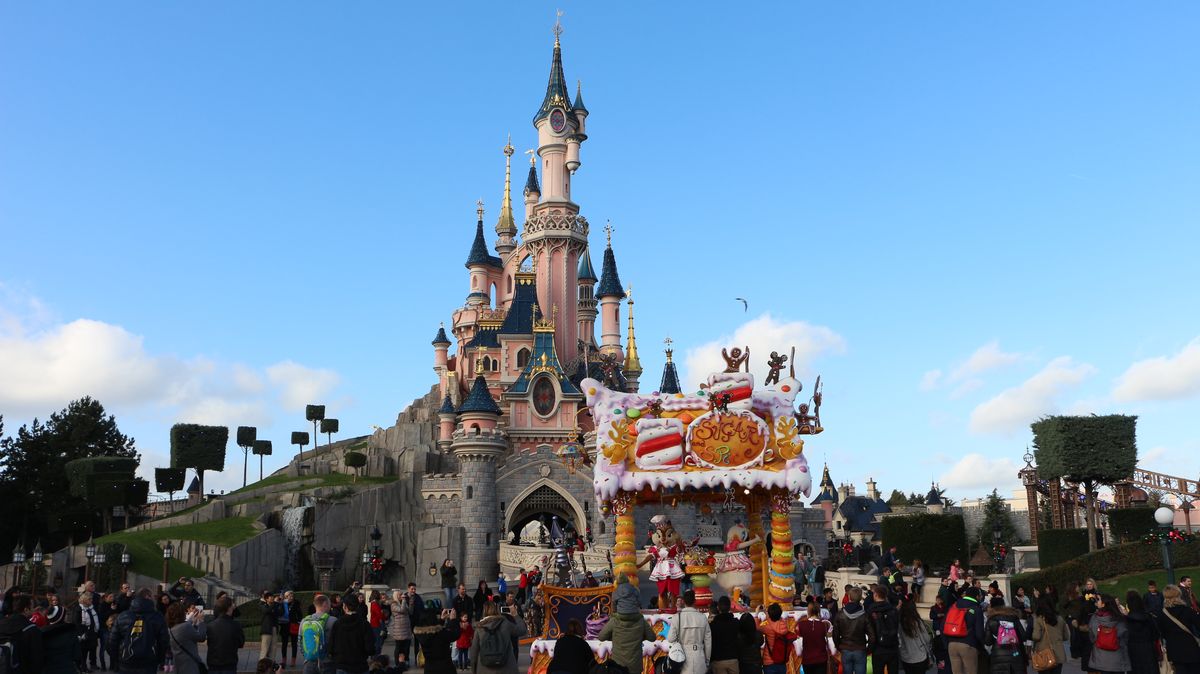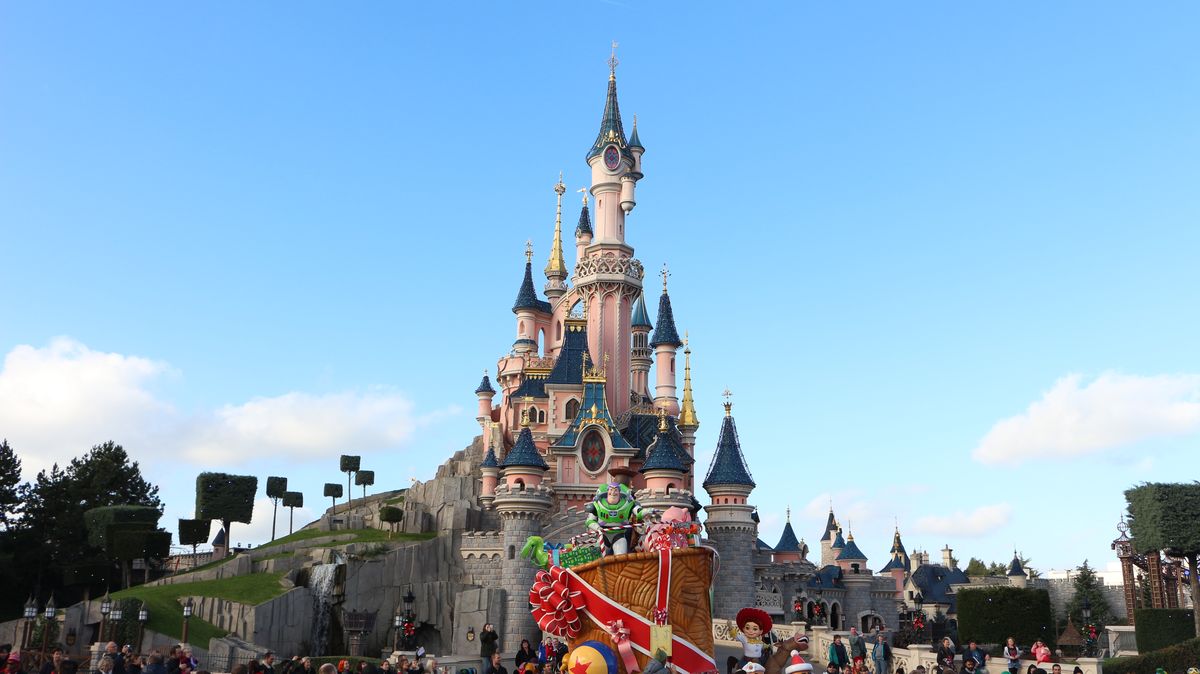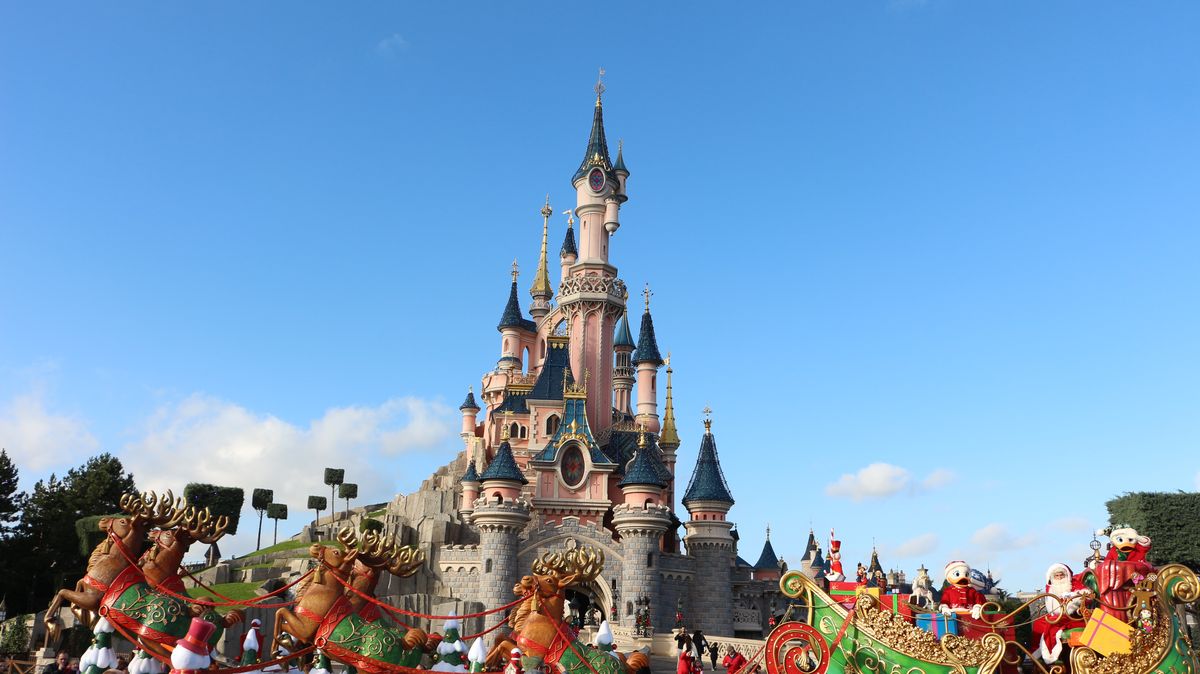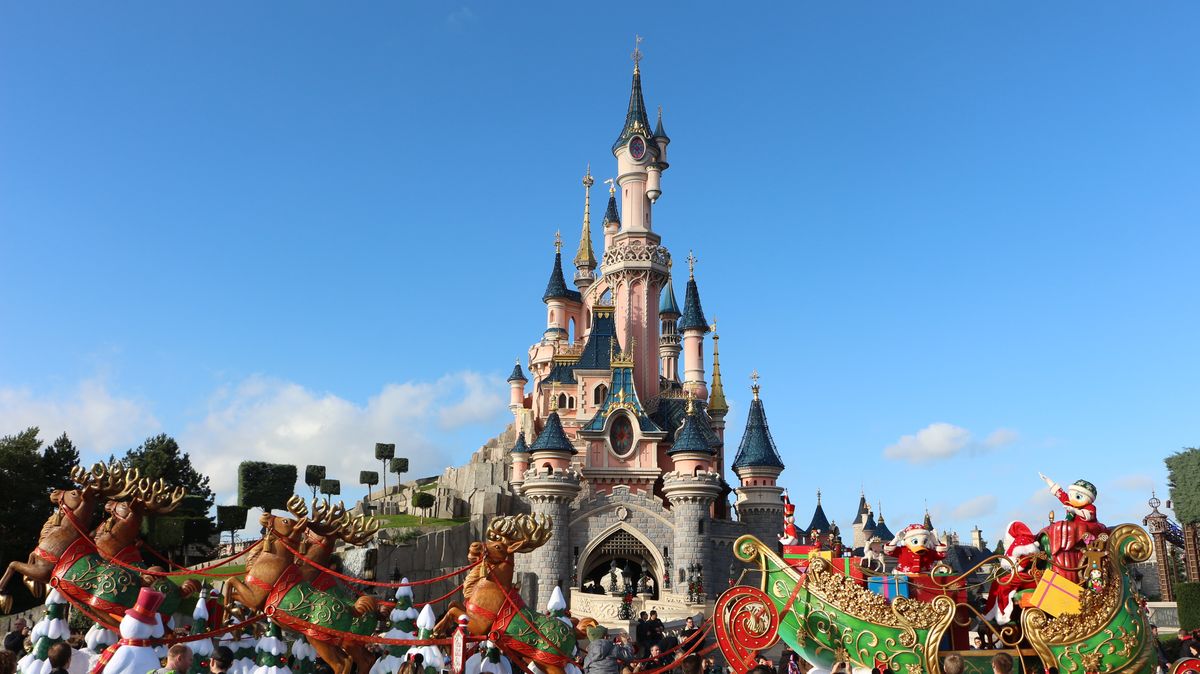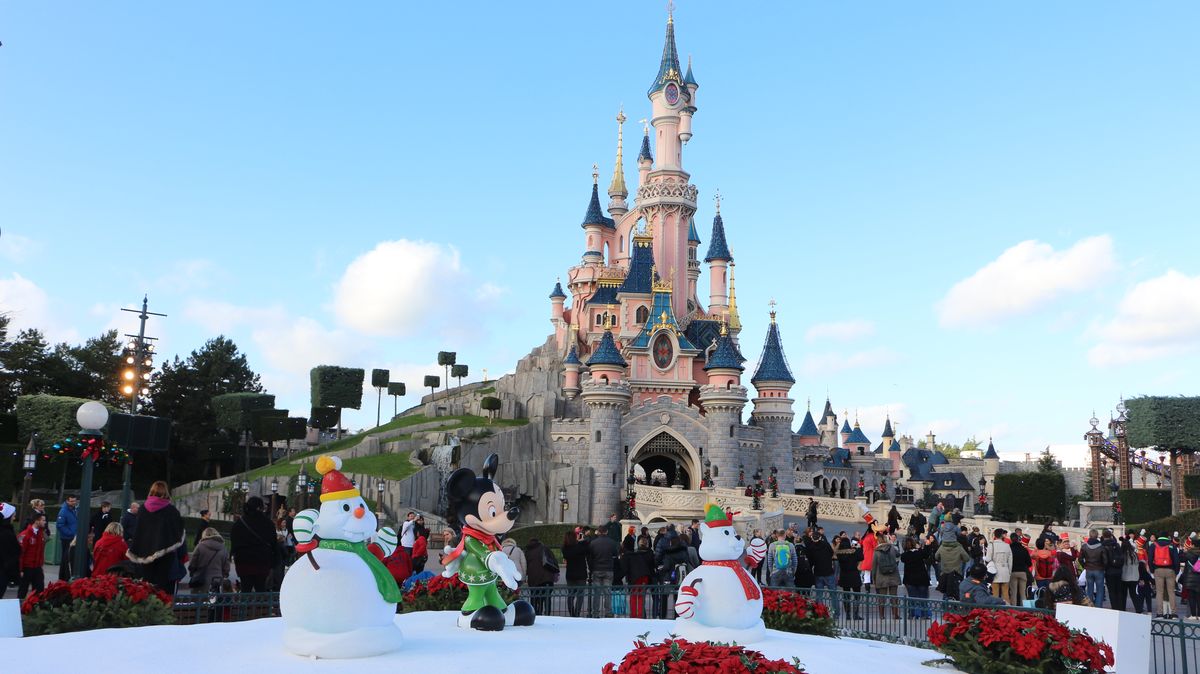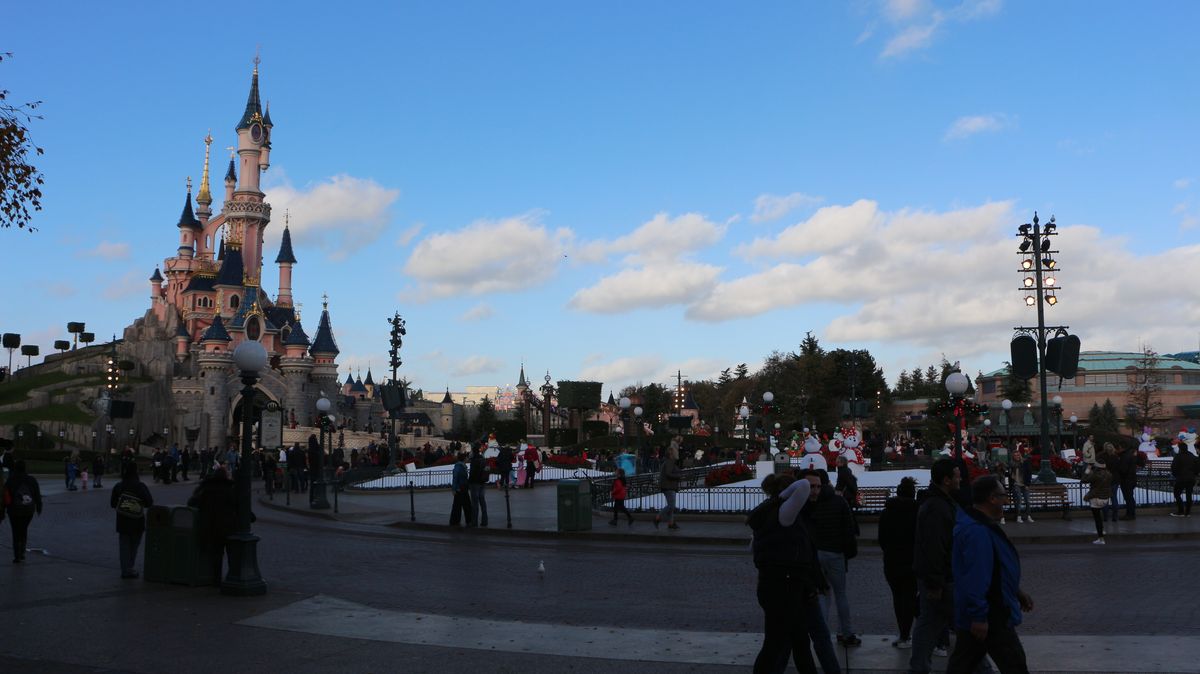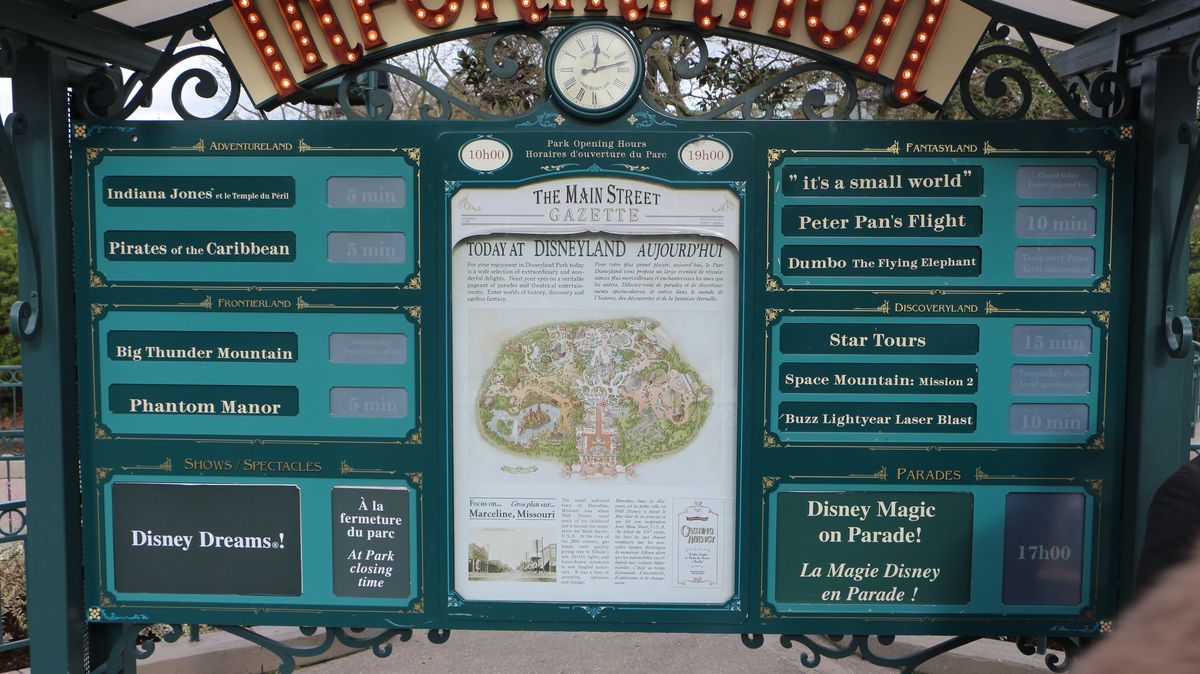 Il y a beaucoup de vie dans le parc Walt Disney Studios ! De nombreux personnages et des Cast Members disponibles qui mettent de l'ambiance.
There's plenty of life in the Walt Disney Studios Park! Many characters and Cast Members available that put the atmosphere.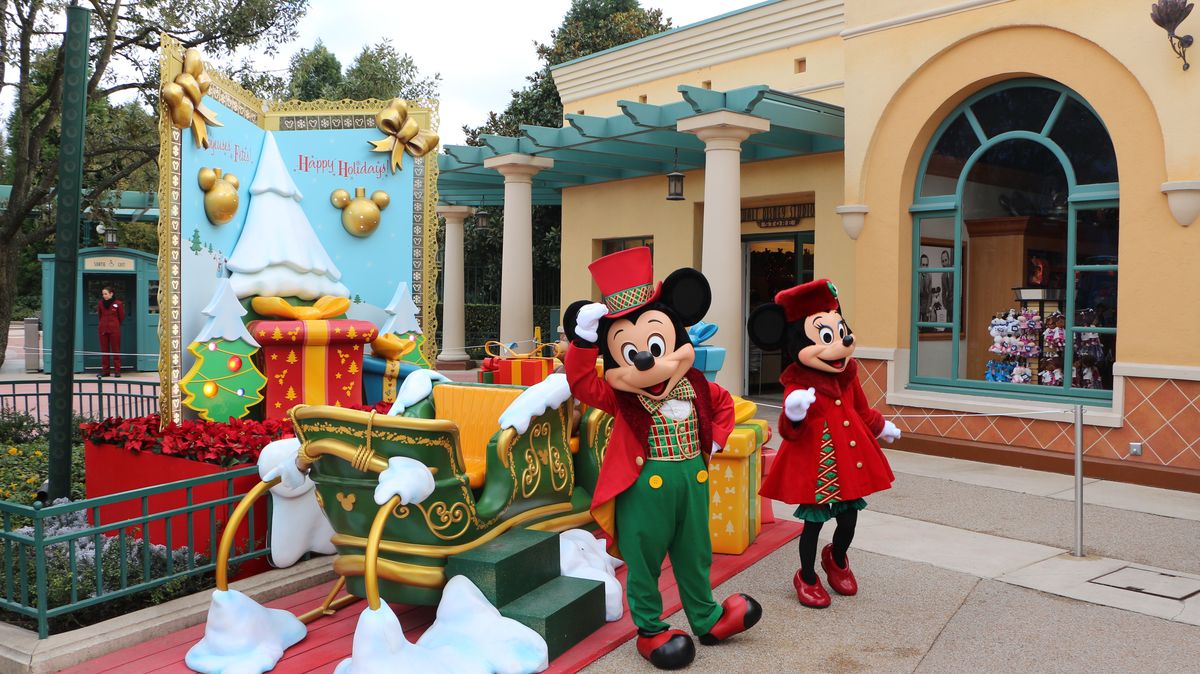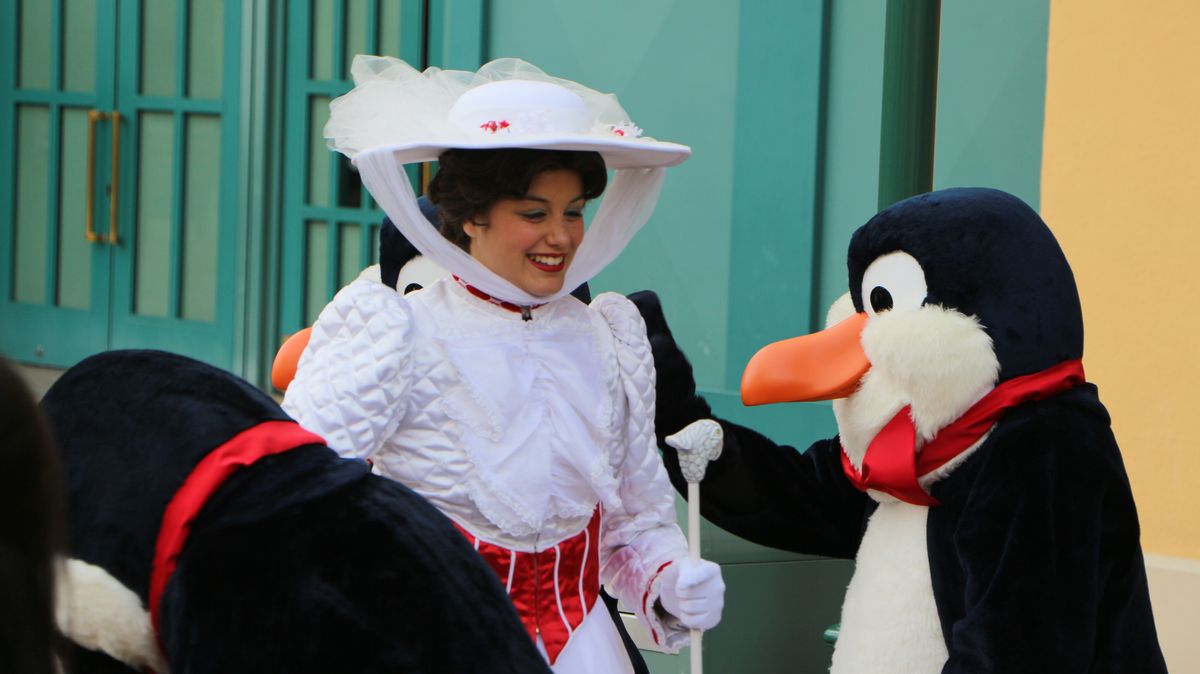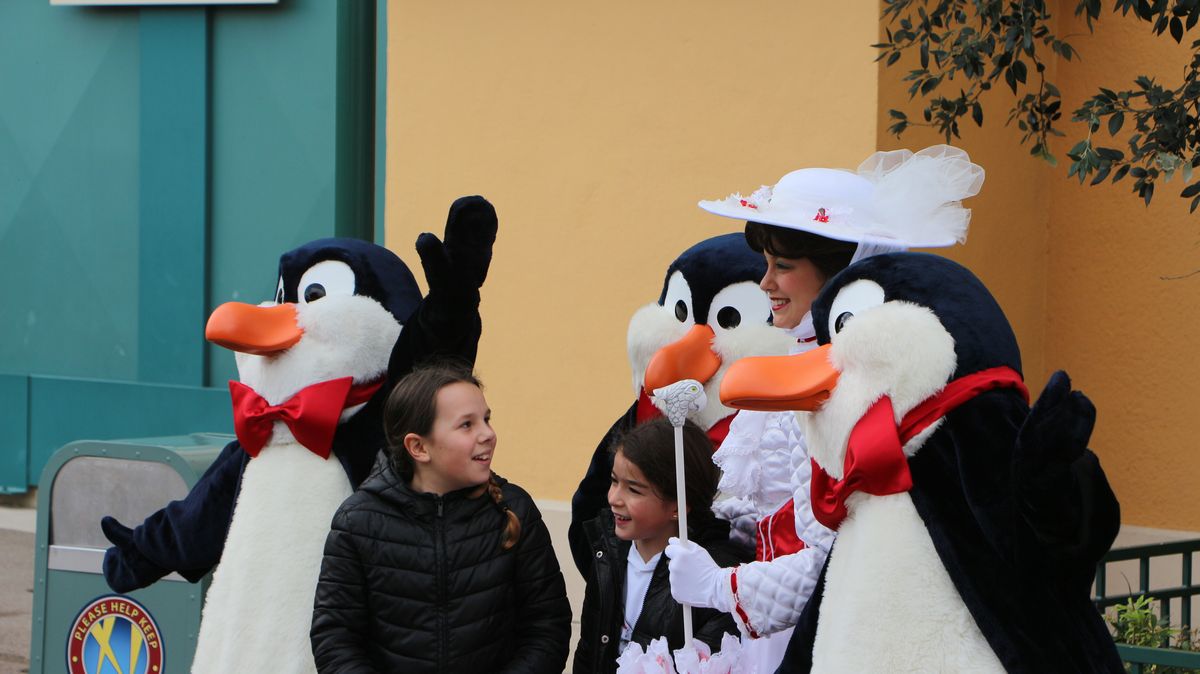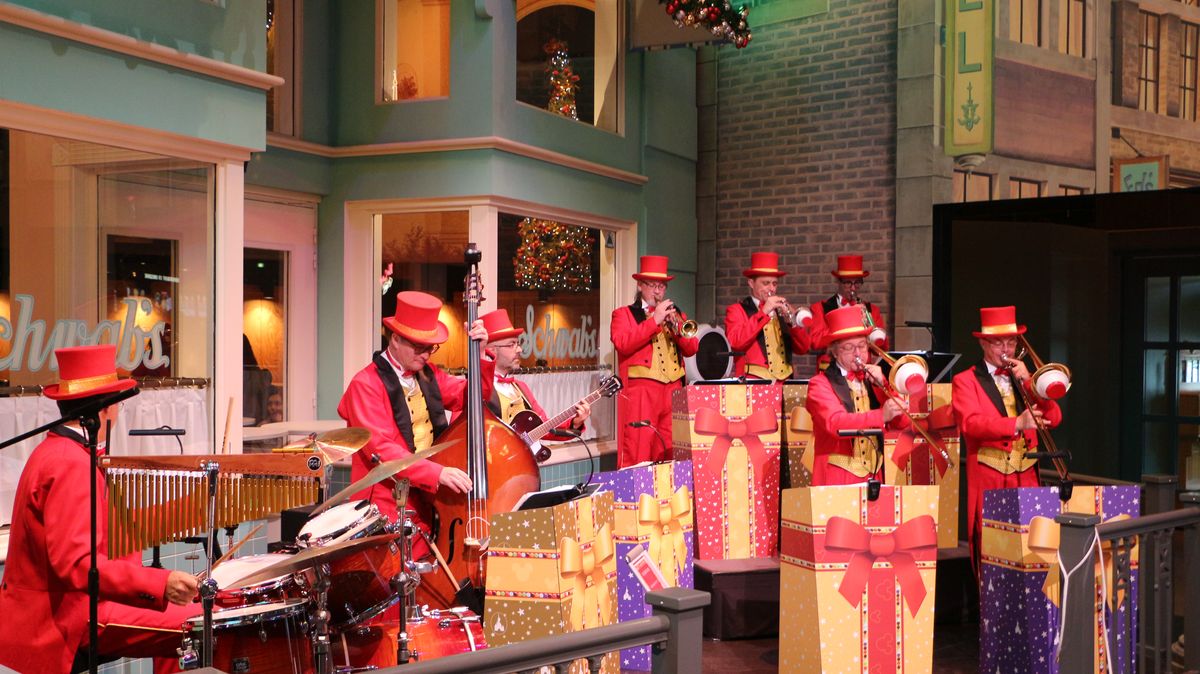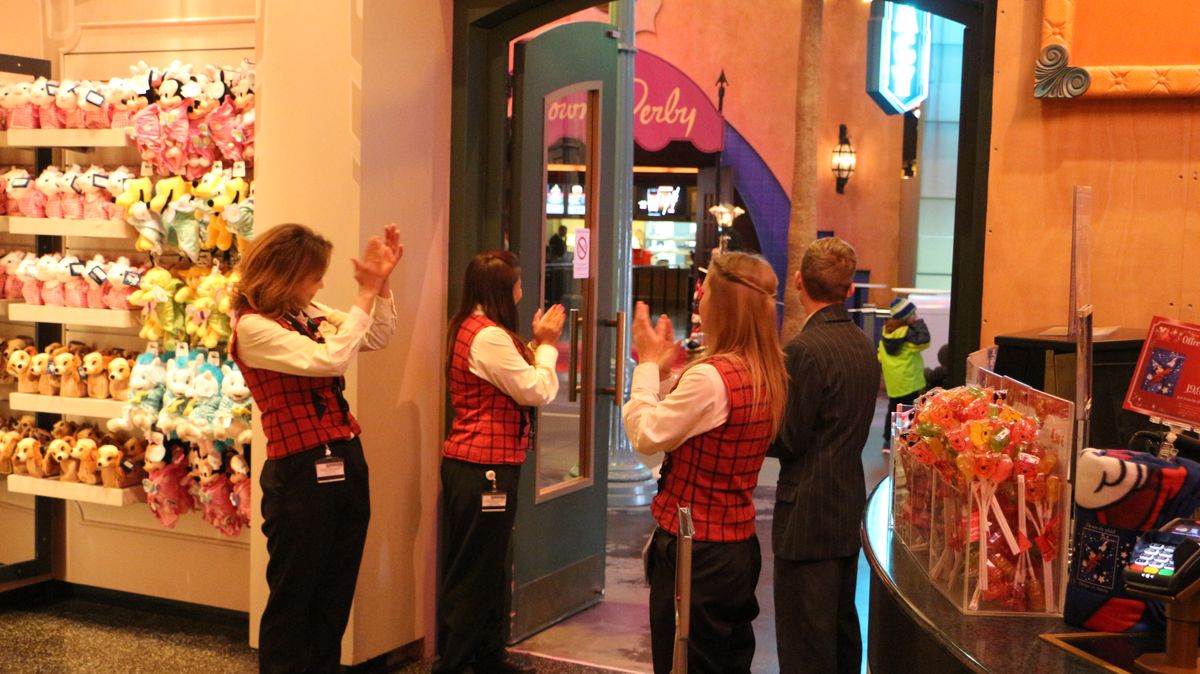 Star Wars Merchandise !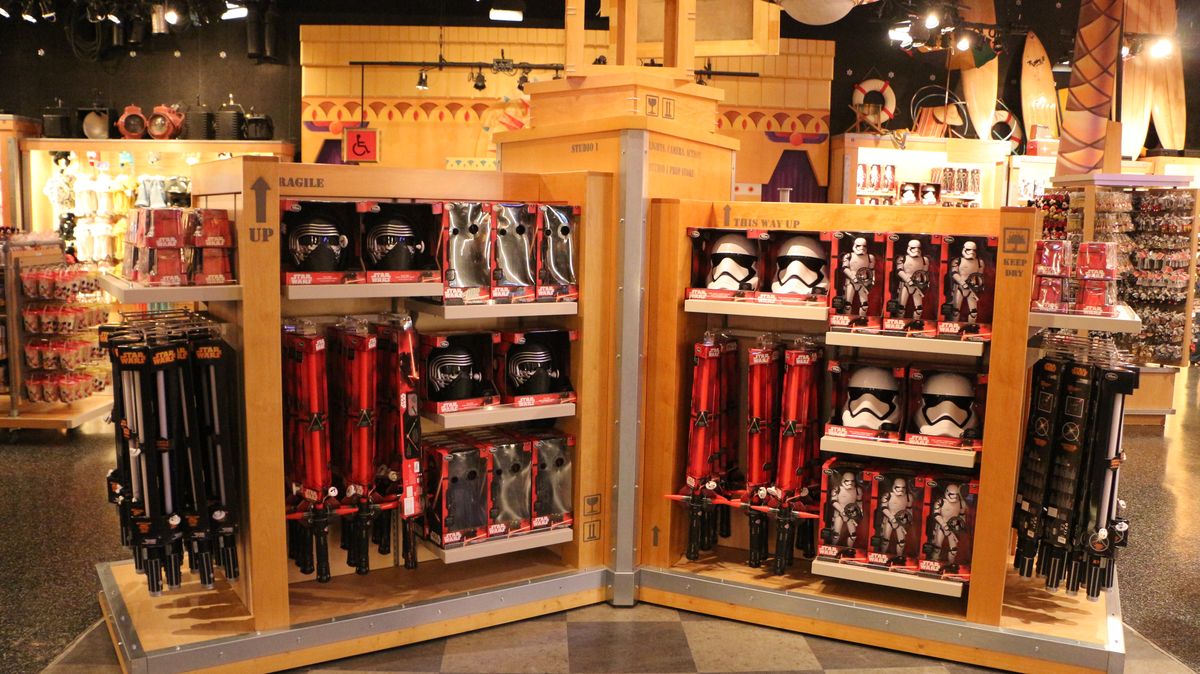 Les temps d'attentes sont faibles.
Times expectations are low.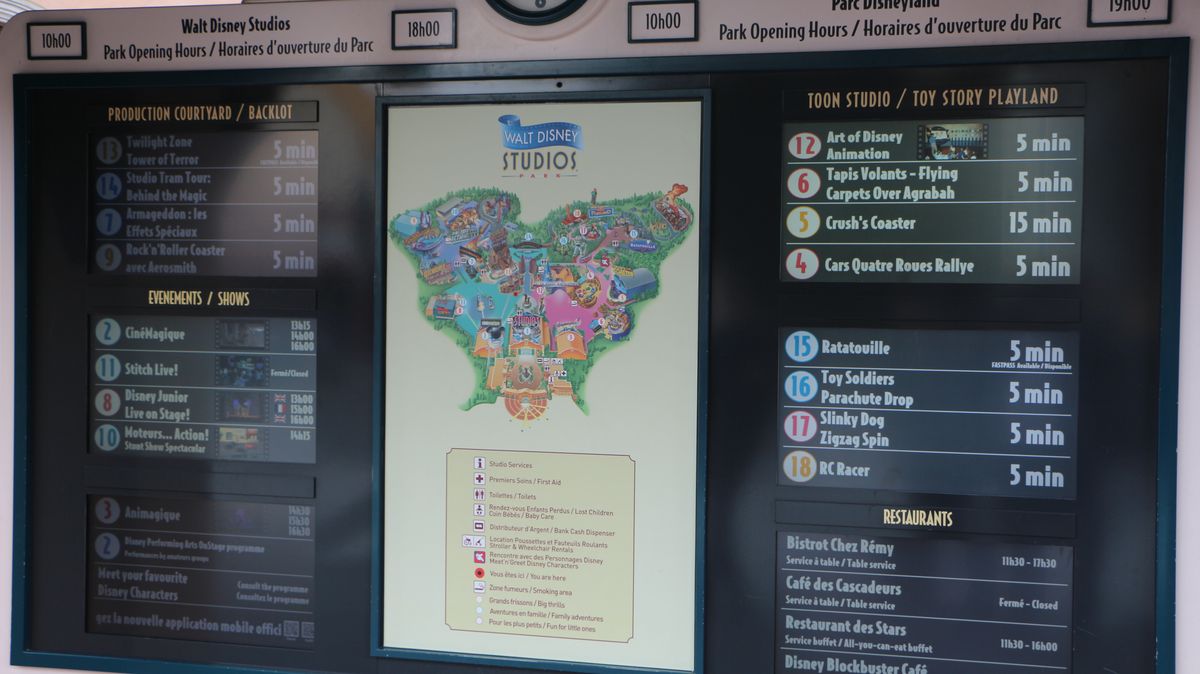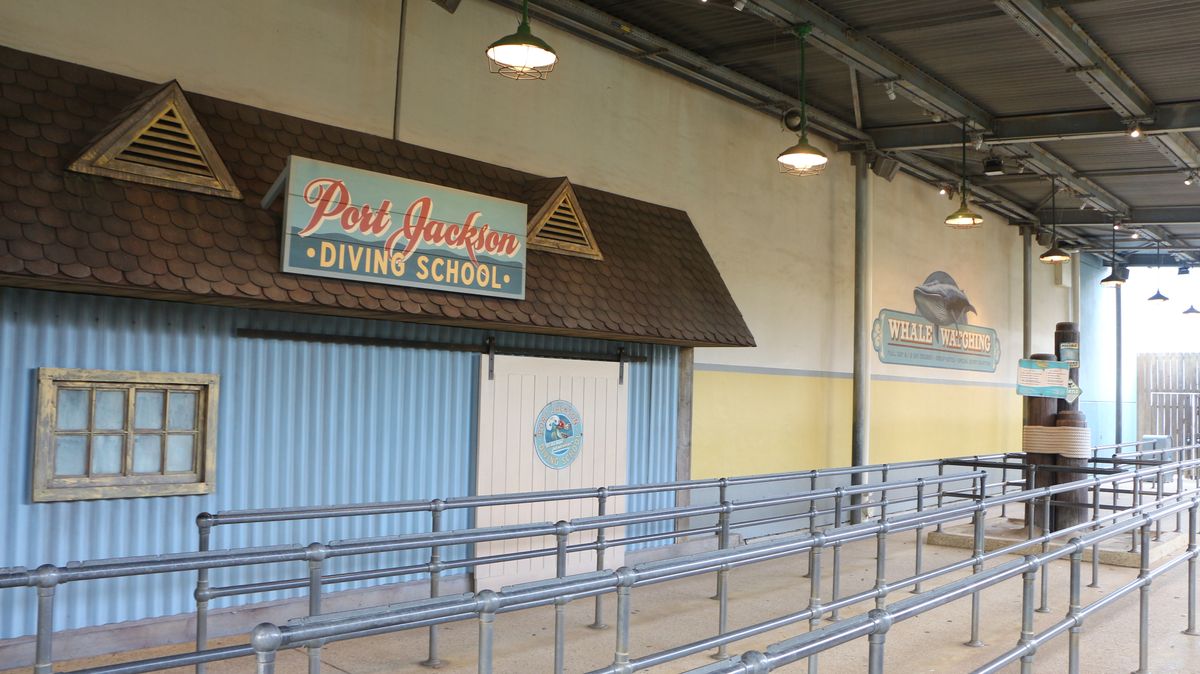 Le studio 3 : Animagique est enfin comme neuf ! Il ne reste plus qu'à attendre mi-2016 pour découvrir le nouveau spectacle qui se jouera à l'intérieur !
Studio 3: Animagique is finally like new! It remains only to wait until mid-2016 to discover the new show, which will be played indoors!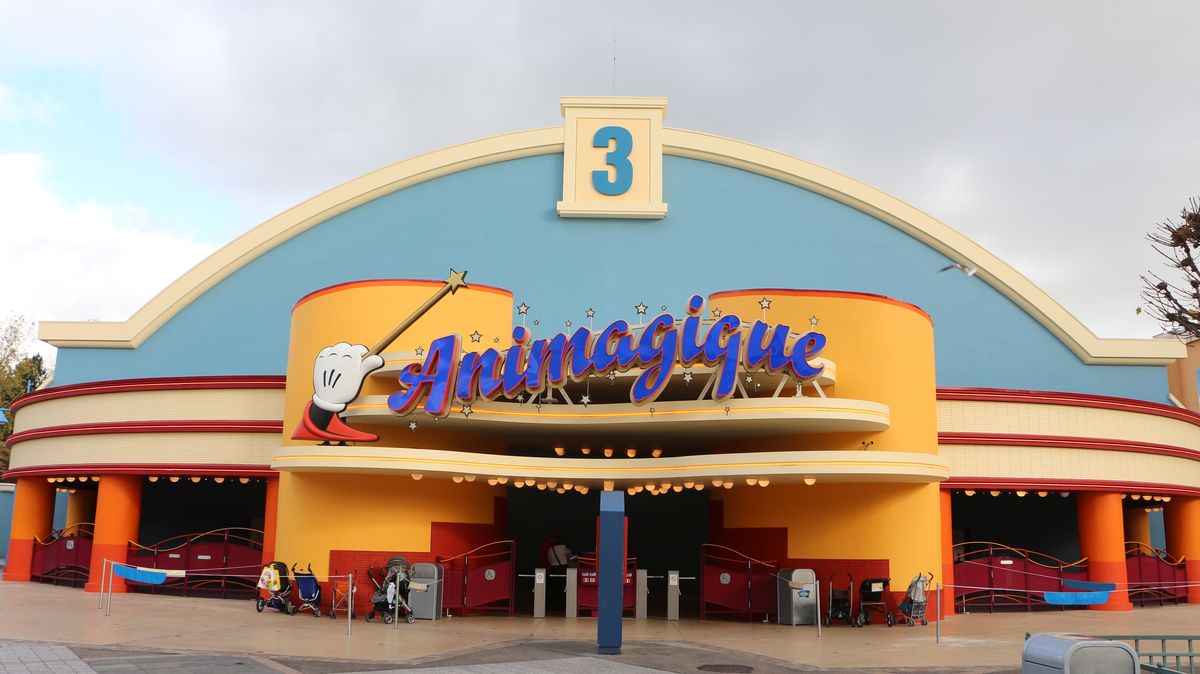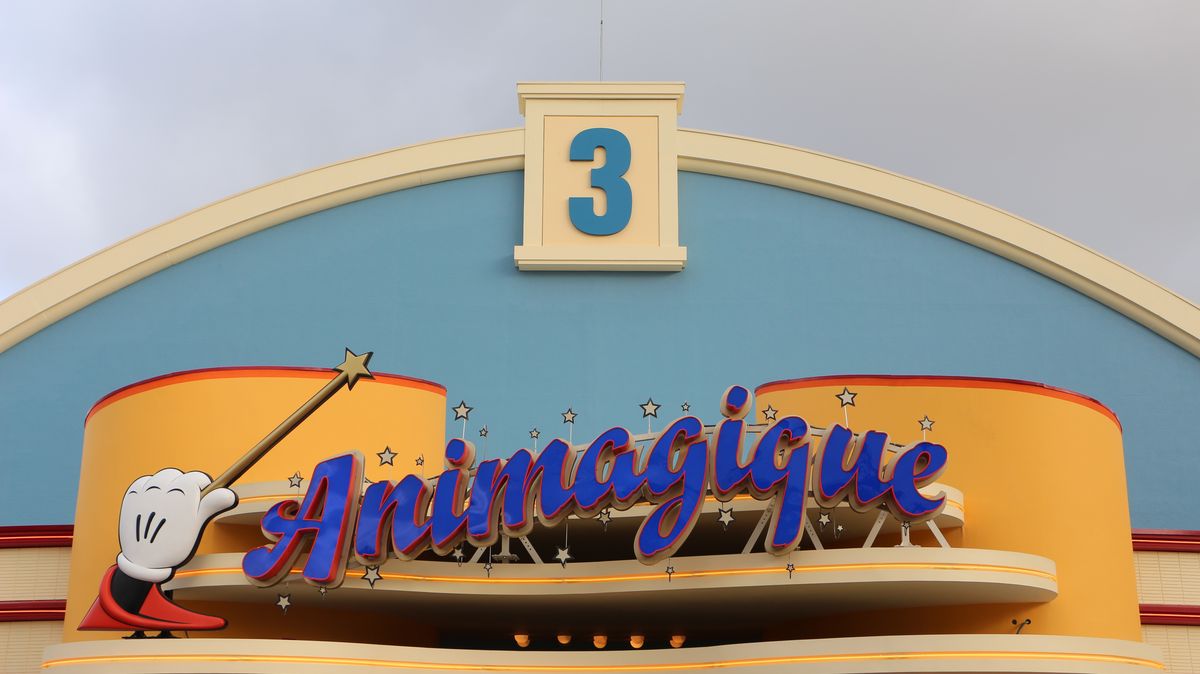 Notre journée dans les parcs est à l'image du quartier de Ratatouille, avec peu de visiteurs, des Cast Members souriants et à notre service.
Our day in the parks is the image of the place of Ratatouille, with few visitors, the Cast Members smiling and at our service.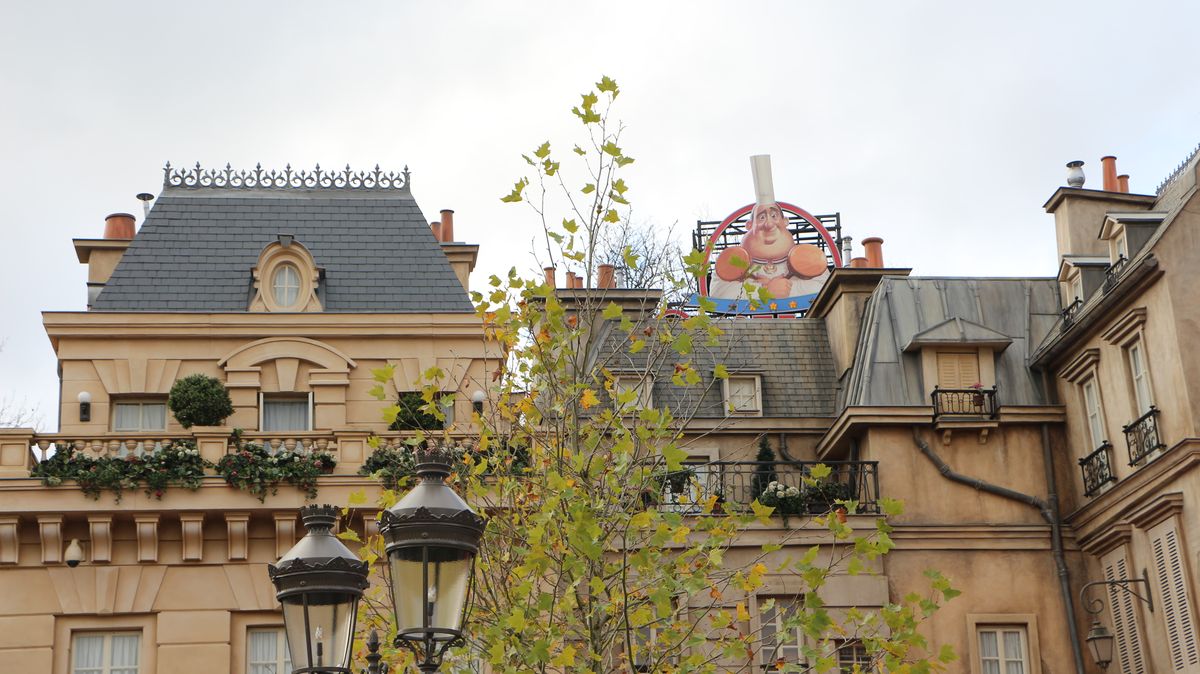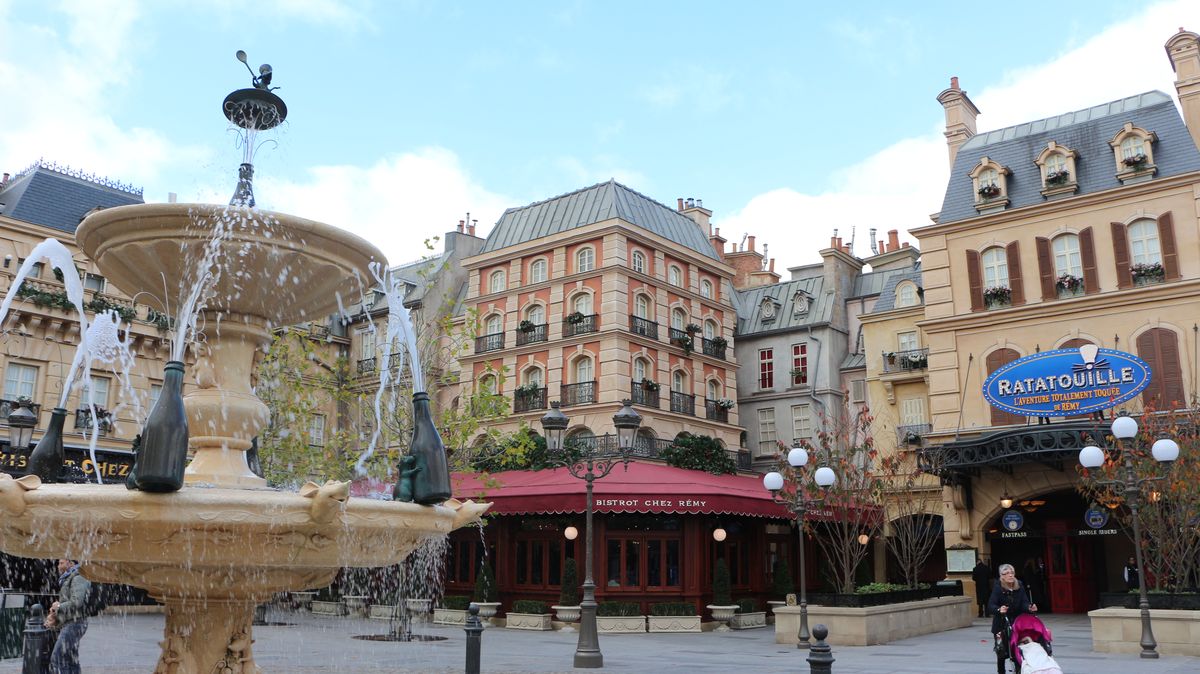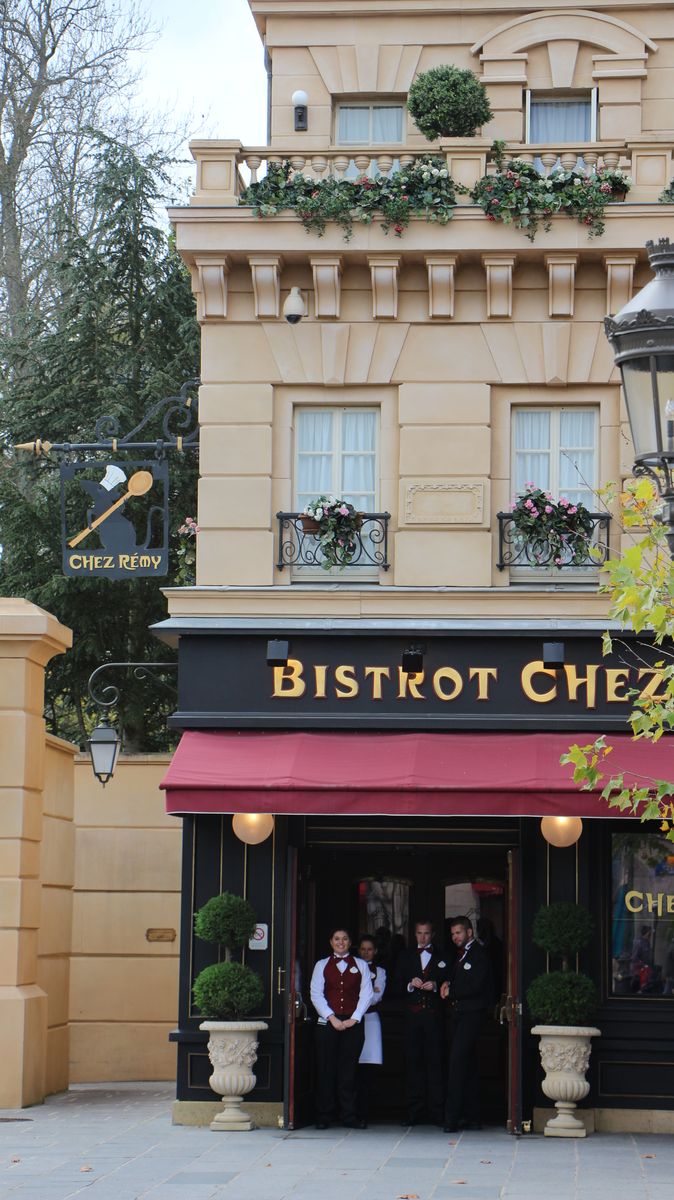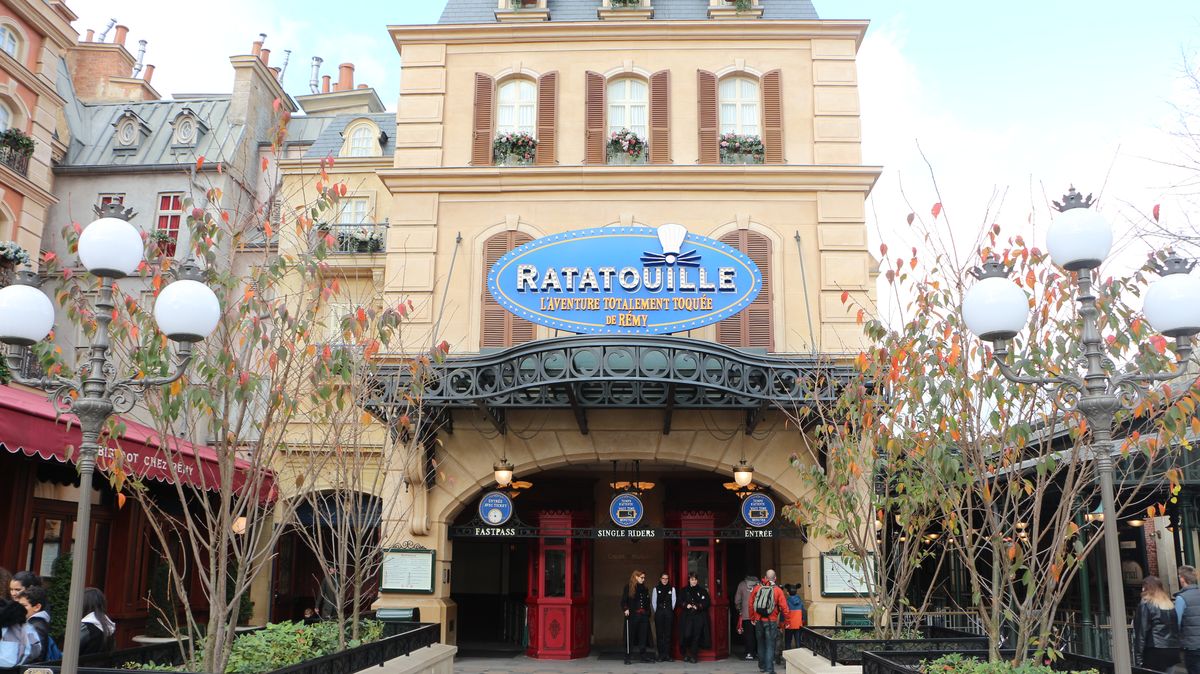 Tout aussi peu de monde au Disney Village !
so few people to Disney Village!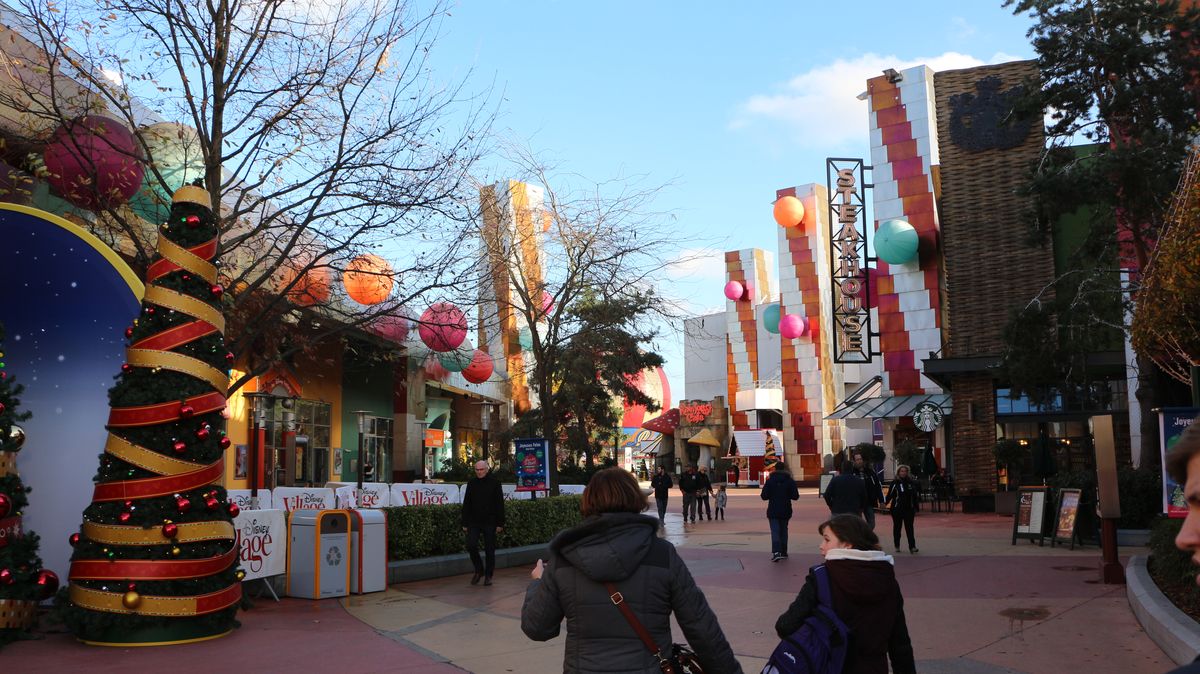 Du côté de l'hôtel NewPort Bay Club, la réhabilitation touche bientôt à sa fin. Les échafaudages commencent à être retirés cotés lac, alors que certaines toitures ne sont pas encore commencées. Après, le chantier se localisera au niveau du centre de convention.
On the side of hotel NewPort Bay Club, the rehabilitation of the hotel coming soon to an end. The scaffolding began to be removed listed Lake, while some roofs are not yet started. After this part it will be the turn of the convention center from the hotel to be renovated.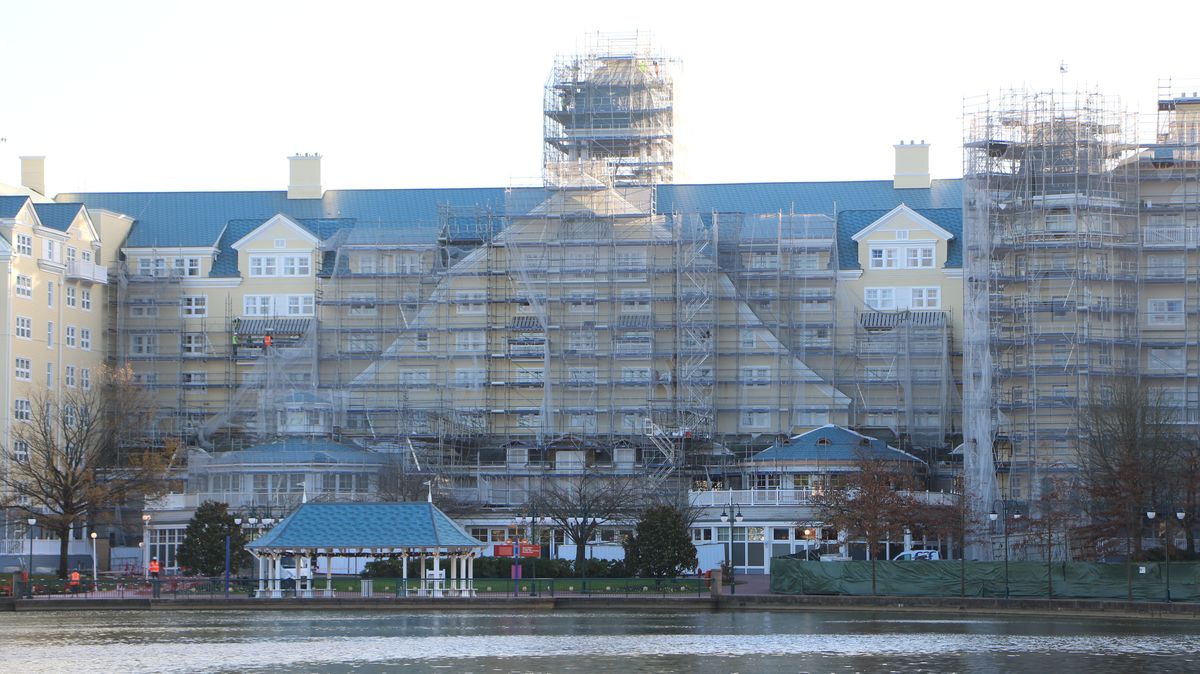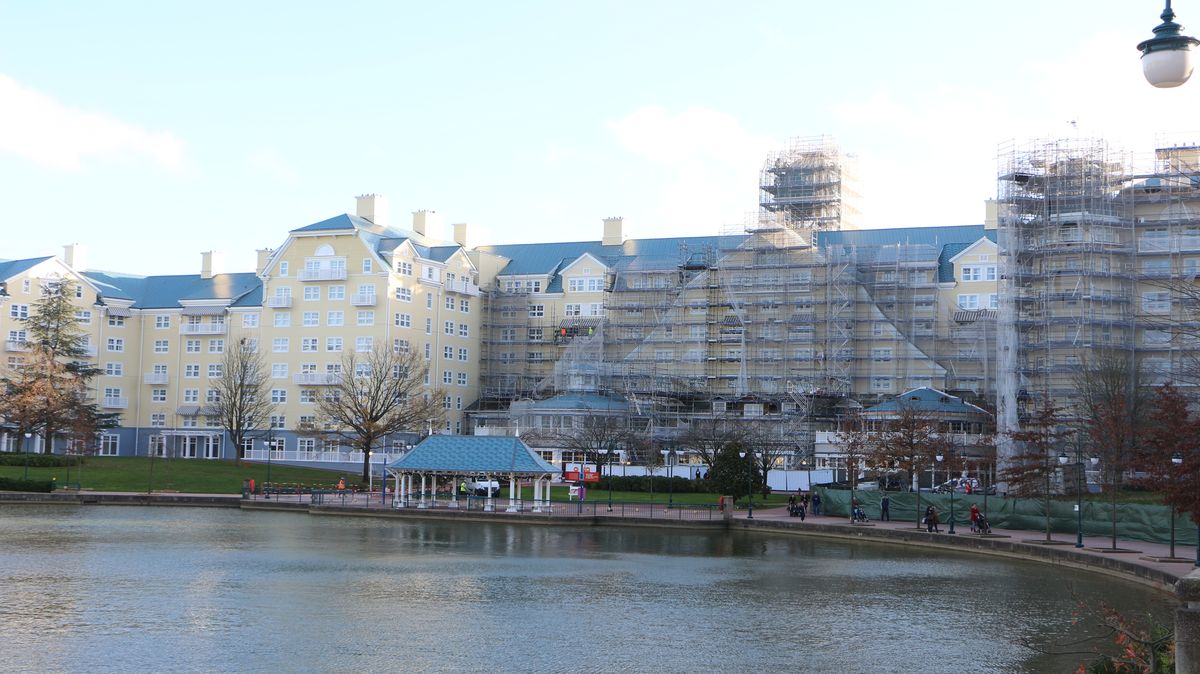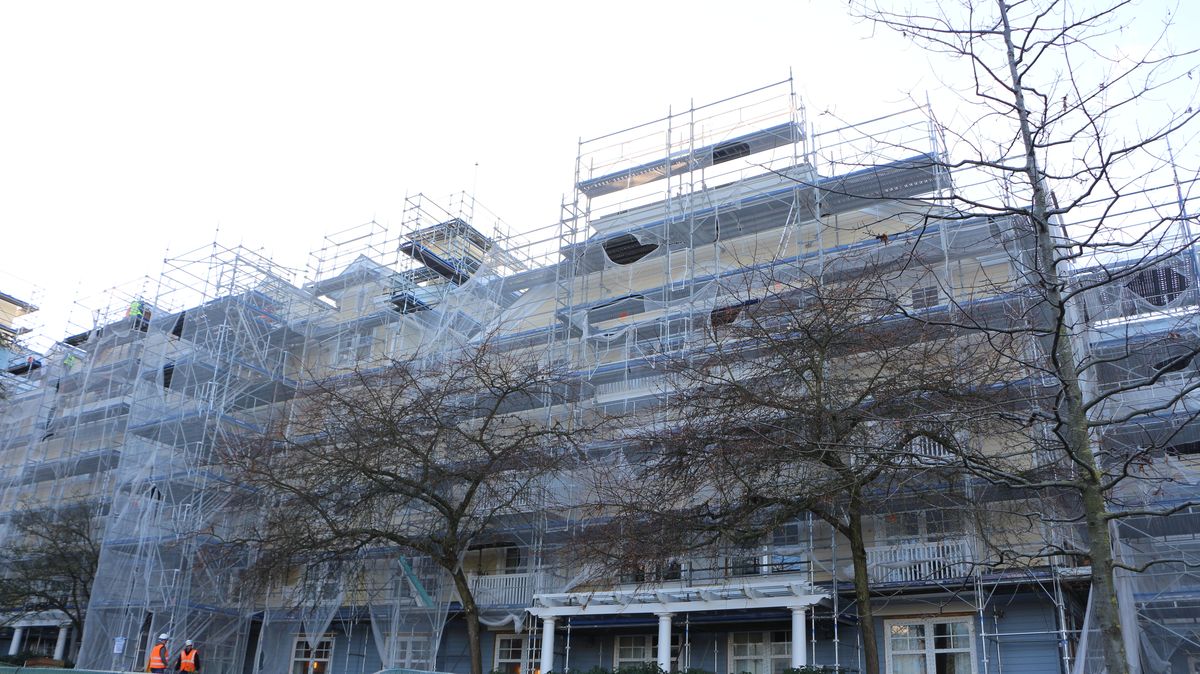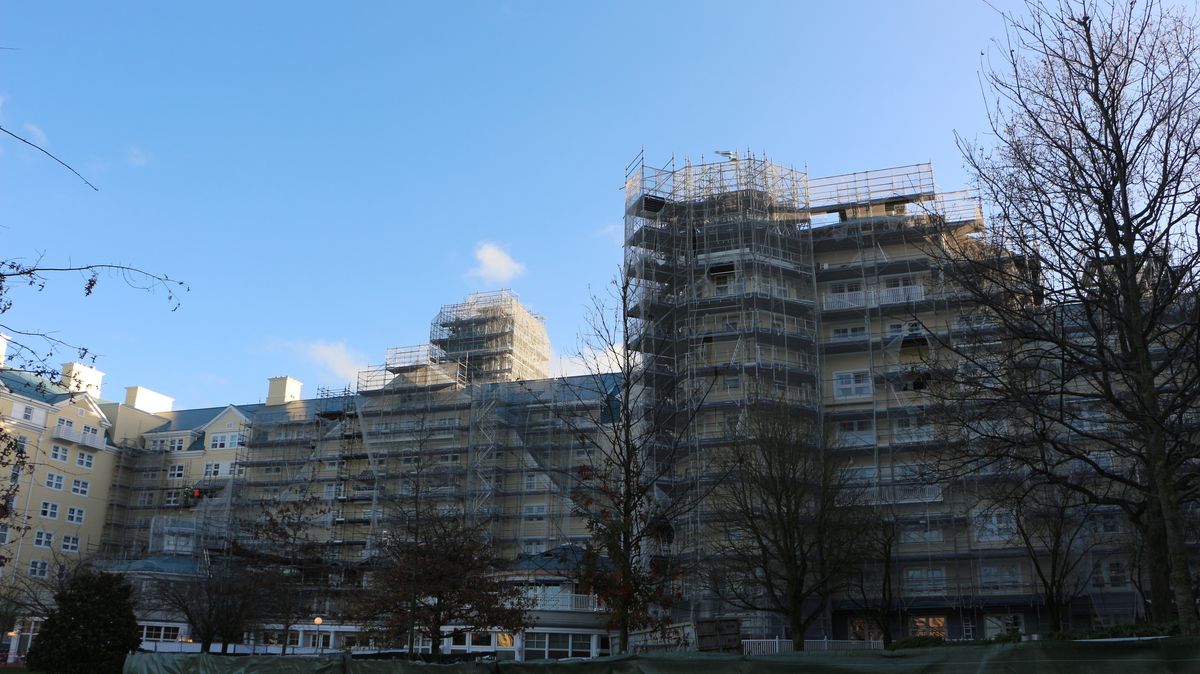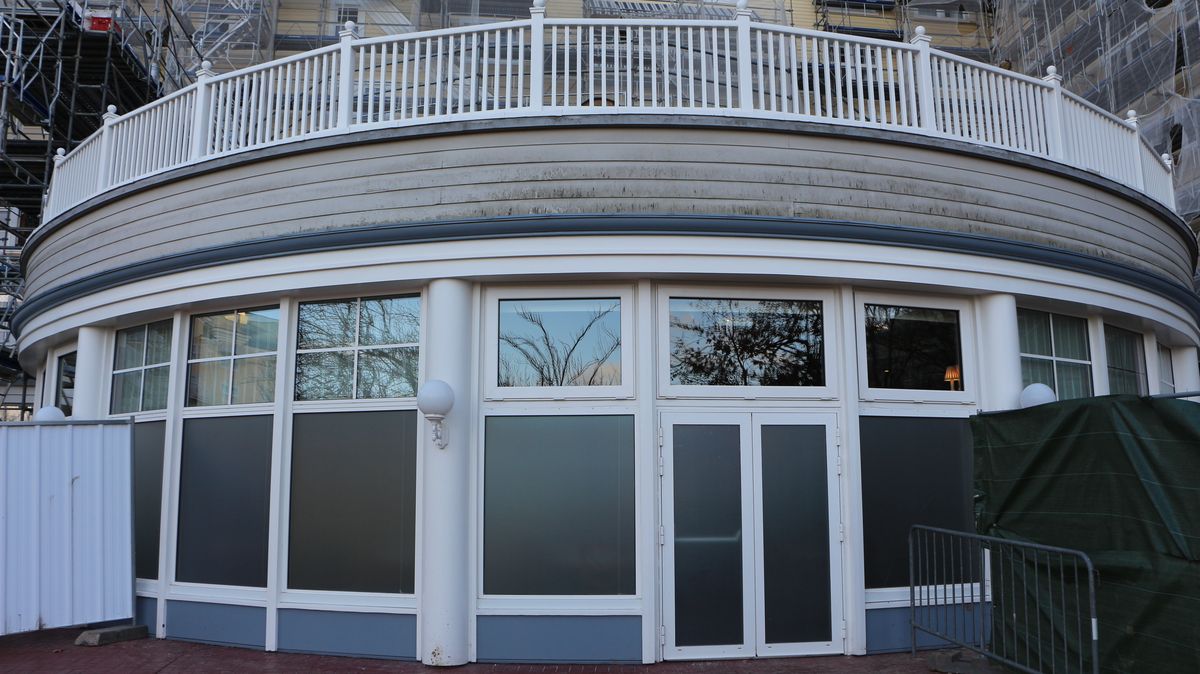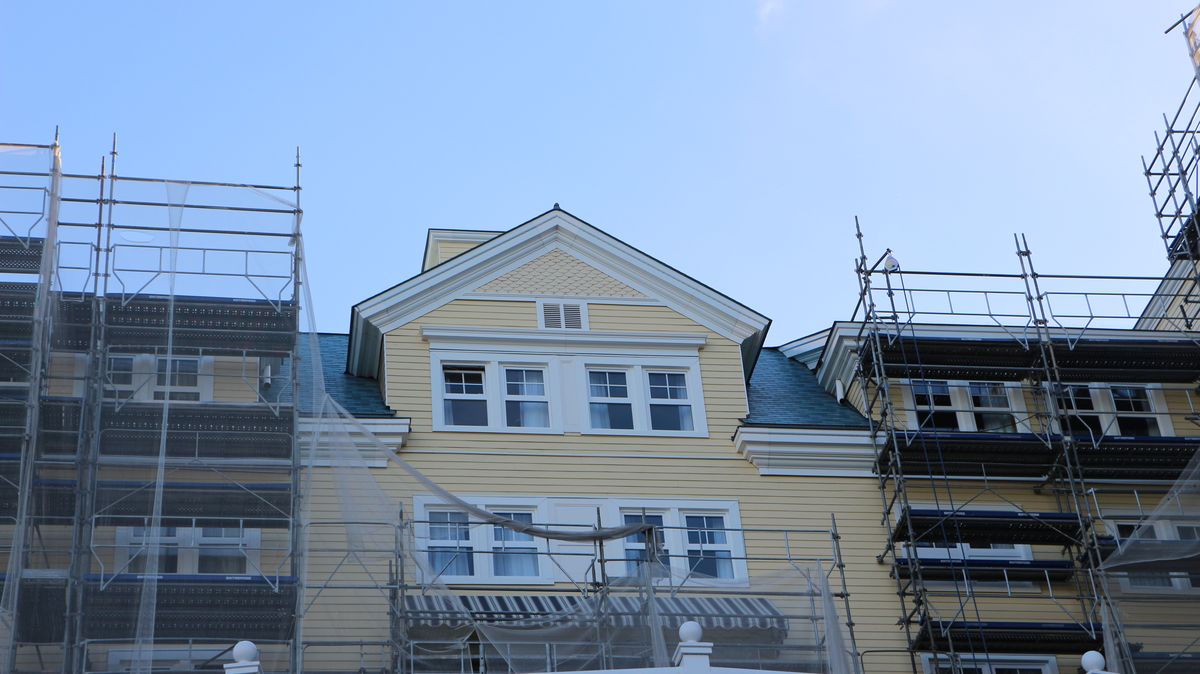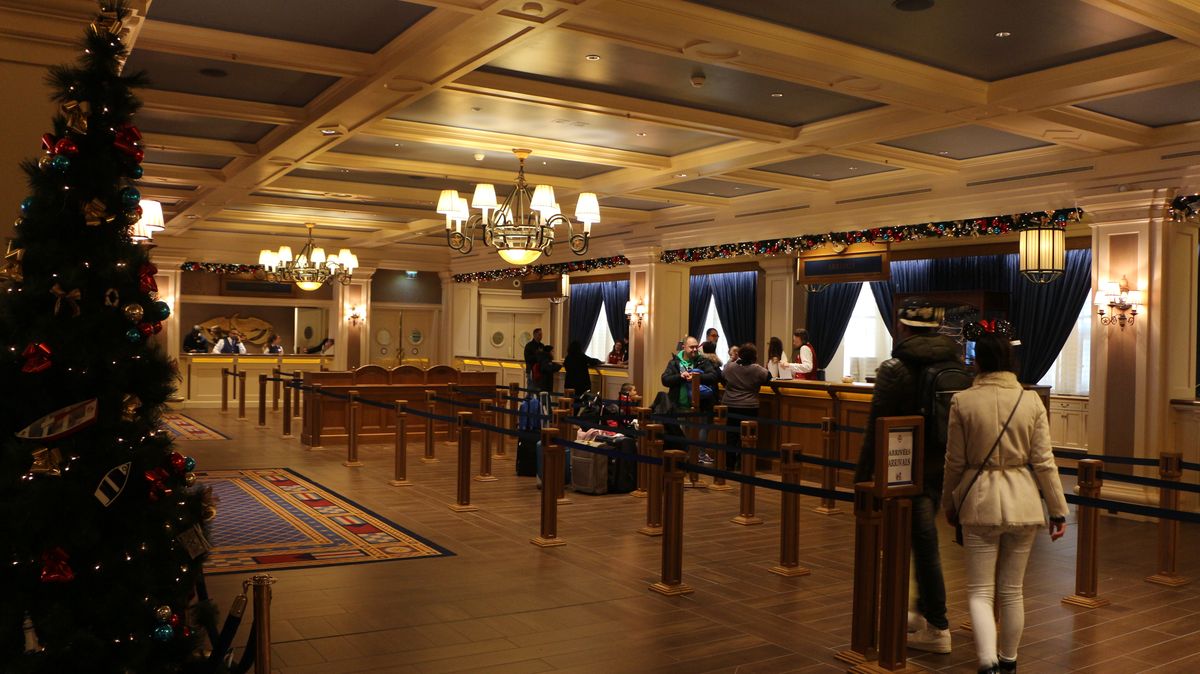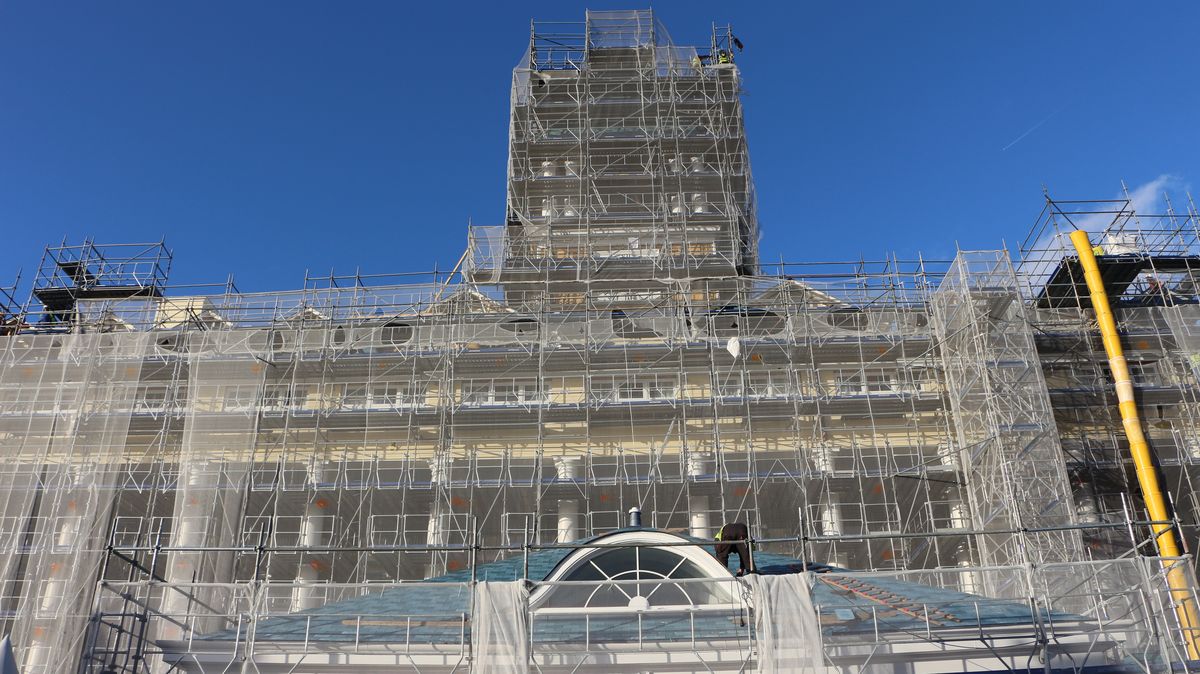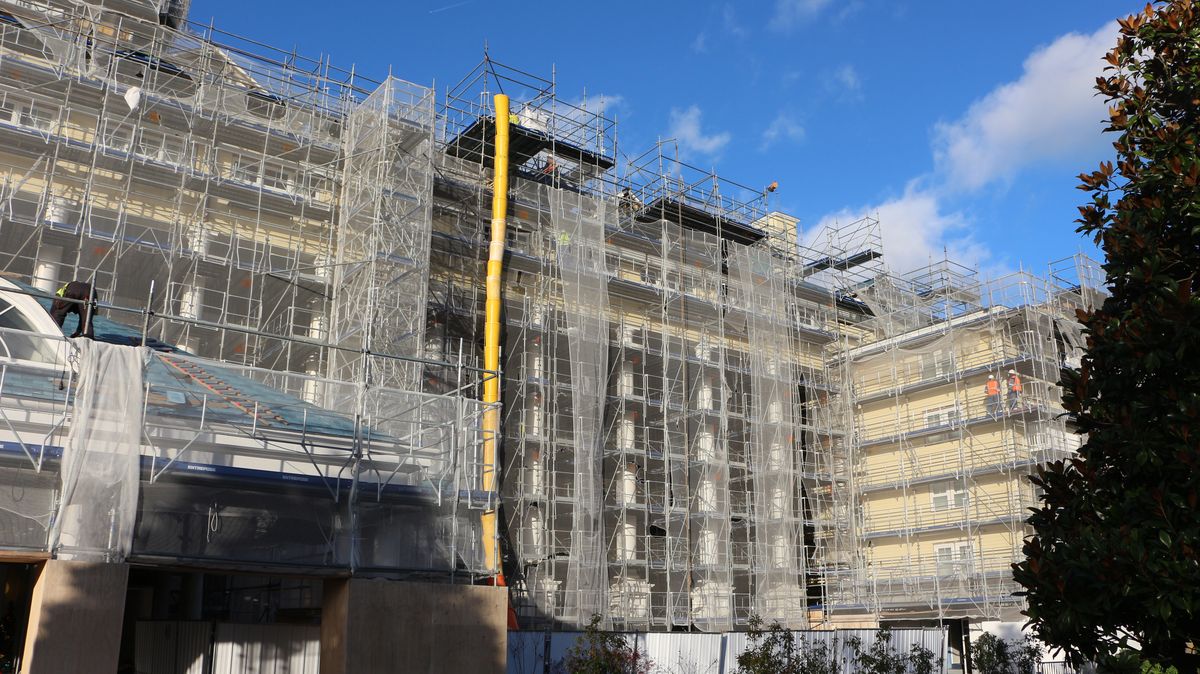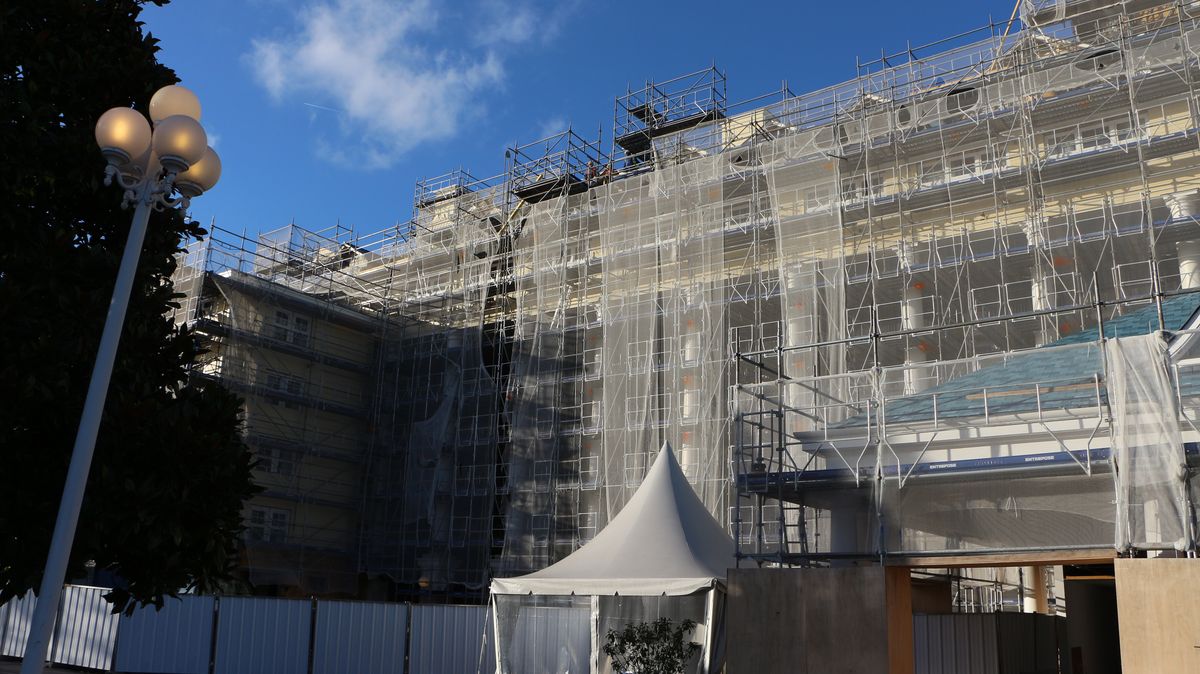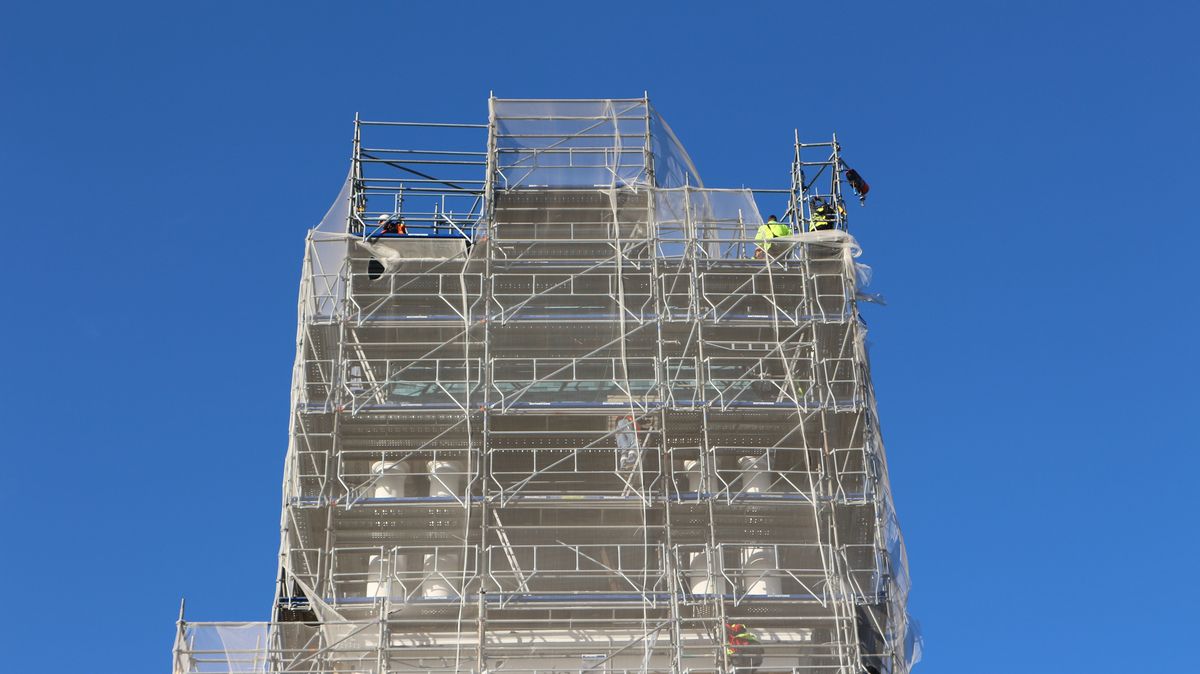 Voilà pour l'article.
Merci de votre fidélité.
Thank you for your loyalty.
See ya real soon.