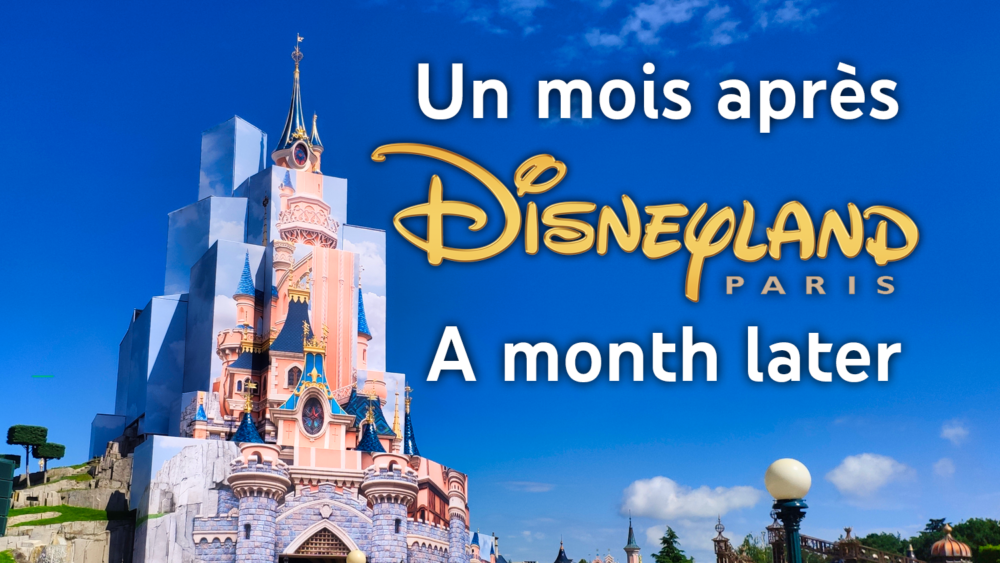 En ce 17 juillet, énormément de choses se sont passées après 1 mois d'ouverture à Disneyland Paris.
Tout d'abord, nous souhaitons remercier les employés de Disneyland Paris qui accueillent les visiteurs avec une joie communicative sans faille depuis les réouvertures et une notion du service comme jamais vue auparavant.
Depuis la seconde réouverture de la destination après plus de 7 mois de fermeture, elle a pu démontrer à ses visiteurs que cet arrêt d'activité n'a pas empêché les équipes de maintenance de travailler d'arrachepied pour embellir les parcs.
On this July 17th, a lot of things happened after 1 month of opening at Disneyland Paris,
First of all, we would like to thank the employees of Disneyland Paris who welcome visitors with unfailing communicative joy since the reopenings and a notion of service like never seen before.
Since the second reopening of the resort after more than 7 months of closures, it has been able to demonstrate to its visitors that this stoppage of activity has not prevented the maintenance teams from working hard to beautify the parks.
Ainsi une nouvelle partie des façades de Main Street a été repeinte, des façades entièrement restaurées, comme celui du Discovery arcade ou de la boutique StoryBook Store, la reconstruction du gazebo mais aussi et surtout le château du parc qui sera en rénovation jusqu'à l'aube du commencement du 30ème anniversaire en 2022.
Thus a new part of Main Street facades have been repainted, facades entirely restored like that of the Discovery arcade or the StoryBook Store, the reconstruction of the gazebo but also and above all the castle of the park which will be under renovation until the beginning of the 30th anniversary in 2022.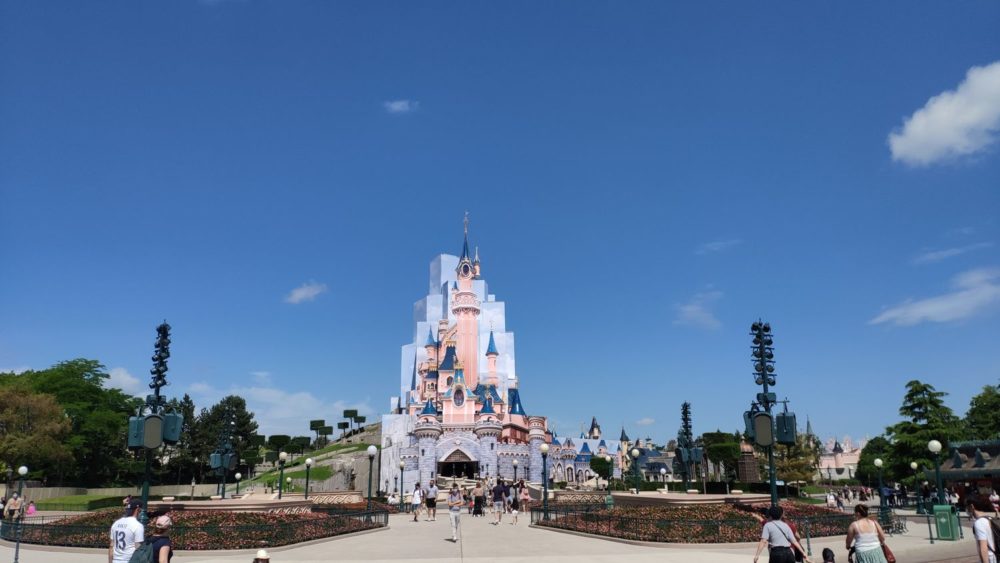 A Front Lot, dans l'entrée du Parc Walt Disney Studio, le sol a été entièrement refait avec un tout nouveau sol pavé plus adapté au climat (moins glaçants).
At Front Lot in the entrance to Walt Disney Studio Park, the floor has been completely redone with a brand new paved floor more adapted to the climate conditions.
A contrario, de l'autre côté du Studio 1, sur Production Courtyard, les enrobés ont été remplacés pour un rendu globale identique, bien que la réalisation semble temporaire comme si la zone attend des modifications à court terme.
On the other side of Studio 1, on Production Courtyard, the asphalt has been replaced for the same overall effect, although the achievement seems temporary as if the area is awaiting short-term changes.
Vous cherchez Orbitron ? Il n'est plus là ! L'attraction a été entièrement démontée ainsi que tous les éléments de décorations. L'objectif est simple, une remise à neuf profonde de l'attraction et de sa file d'attente.
Looking for Orbitron? It's not here anymore ! The attraction has been completely dismantled as well as all the decorative elements. The goal is simple, a deep refurbishment of the ride and the waiting line.
L'entrée du NewPort Bay Club a été entièrement rénové coté lac. Le rendu final est sublime. Enfin, un point photo permet de voir Mickey Minnie ou Donald dans un costume spécialement crée pour l'hôtel
The entrance to the NewPort Bay Club has been completely renovated on the lake side. The final rendering is sublime. Finally, a photo point allows you to see Mickey, Minnie or Donald in a unique costume has been created for the hotel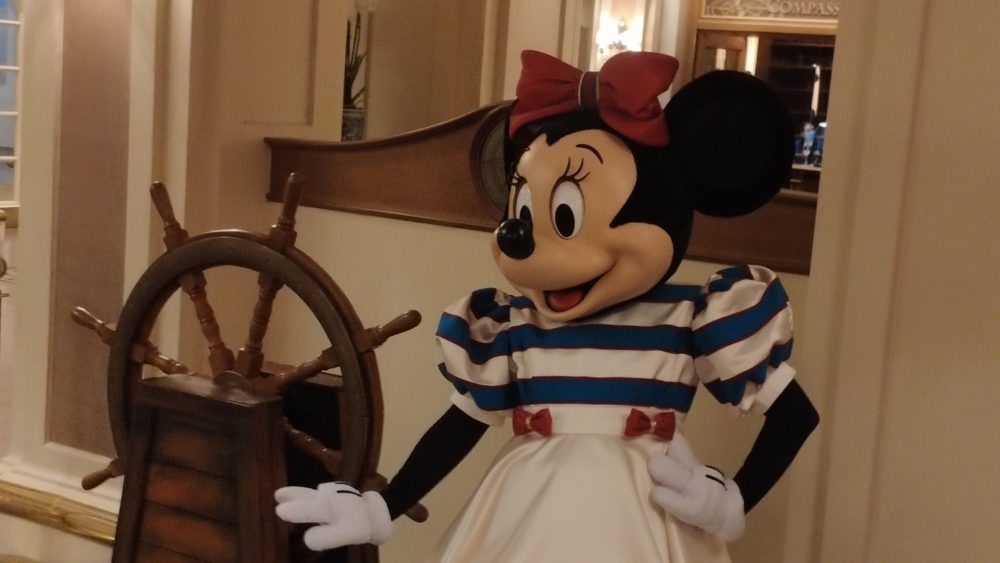 Du coté de l'hôtel new York, malgré son ouverture les travaux se poursuivent sur le toit du centre de convention.
On the side of the Disney's Hotel New York, despite its opening, work continues on the roof of the convention center.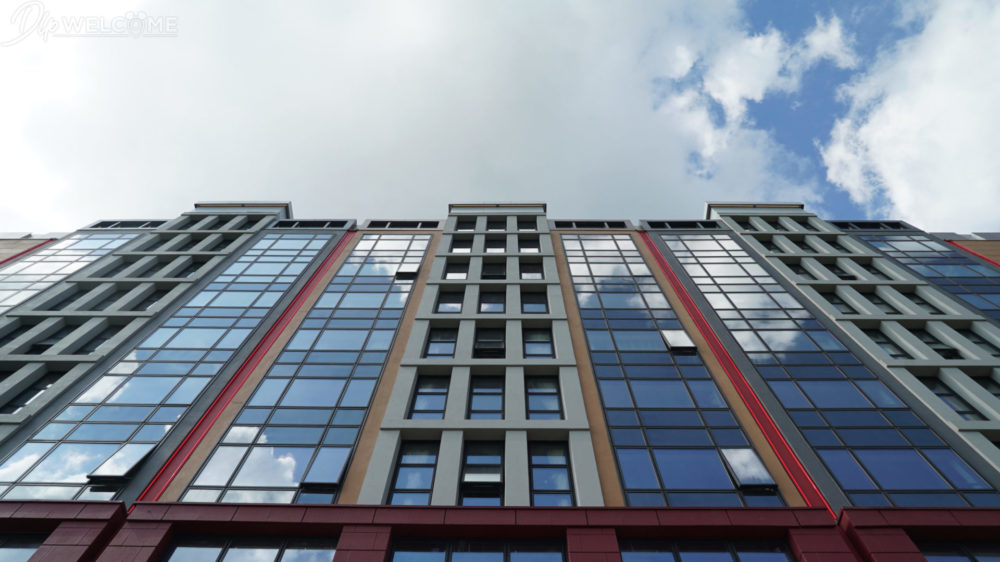 Au Disney Village, le plafond du Café Mickey a subi plusieurs dommages, peut-être en raison des conditions climatiques extrêmes des dernières semaines (vous pouvez voir les câbles électriques suspendus au plafond)
Ar Disney Village, the ceiling of Café Mickey have several damage, possibly due to the extreme climatic condition the last weeks (you can see the electric cables hanging from the ceiling)
En France les avertissements de tempête sur Disneyland Paris sont rares mais très violents. Le 19 juin, plus de 200mm de pluie à certains endroits, Power down à Phantom Manor ou encore l'inondation des files d'attente et l'accès au parking des parcs.
In France storm warnings on Disneyland Paris are rare but very violent. On 19 june, more than 200mm / 7.8 » of rain in some places, Power down in Phantom Manor or even the flooding of queue lines and access to the parking lot of the parks.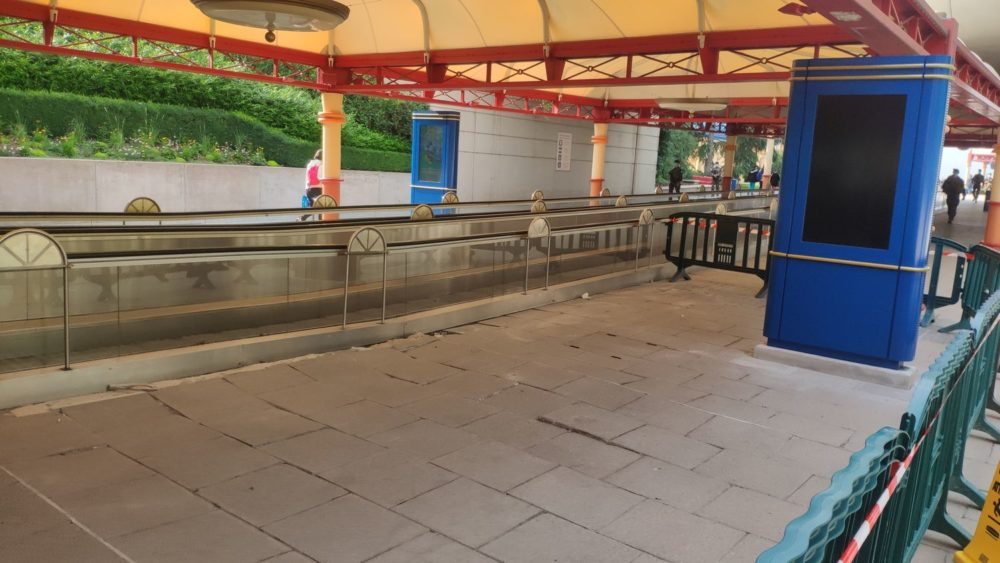 Les voitures peuvent maintenant se garer sous une partie des nouveaux toits des panneaux solaires même si les travaux ne sont pas achevés notamment sur la thématisation. On espère que l'éclairage définitif ne sera pas ce simple néon (Fluo) industriel
Cars can now park under part of the new roofs of the solar panels even if the work is not completed, particularly on the theming. It is hoped that the final lighting will not be this simple industrial neon
Cette fermeture a eu pour effet de retrouver des attractions dans un excellent état général en plus d'en redécouvrir !
This closure had the effect of finding attractions in excellent general condition in addition to rediscovering them!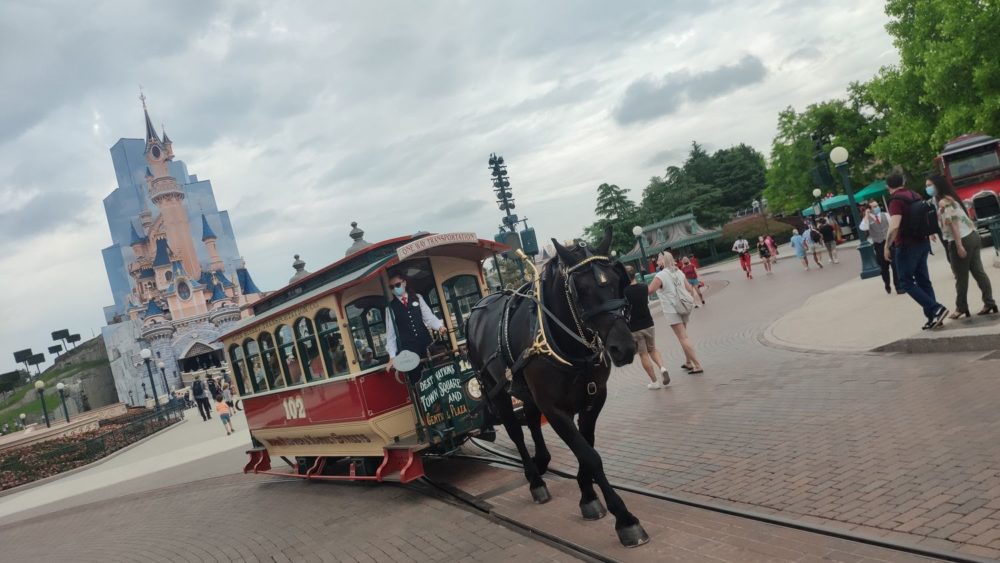 Cars Road Trip
C'est la nouvelle « attraction » de l'année. Disney est parti du constat que « studio Tram Tour Behind the Magic » était une attraction que les visiteurs faisaient pour attendre un spectacle ou un FastPass à une autre attraction ou par mauvais temps. Mais surtout que cette attraction avait pour seul point d'intérêt, Catastrophe Canyon. A partir de ce constat et avec l'annonce du plan de développement en 2018, l'attraction posait problème pour les futures extensions qui arriveront à partir de 2023 car elle empiétait sur cette zone. Dès lors, il a été décider d'en faire une attraction courte, sur un IP qui a du succès sur le marché européen, une belle promenade avec des espaces végétalisées. Résultat : c'est une bonne attraction, mais rien de plus, rien de révolutionnaire.
This is the new « ride » of the year. Disney started out with the realization that « Studio Tram Tour Behind the Magic » was an attraction that visitors maded to wait for a show or a FastPass at another attraction or in bad weather. But especially since this attraction had for only point of interest, Catastrophe Canyon. From this observation and with the announcement of the development plan in 2018, the attraction posed a problem for future extensions which will arrive from 2023 because it encroached on this area. Therefore, it was decided to make it a short attraction, on a successful IP on the European market, a beautiful promenade with green spaces. Result: it's a good attraction with a good music and animation movie, but nothing more, nothing revolutionary.
Blanche neige & Pinocchio
A défaut de la nouvelle version « Enchanted Wish » de Californie pour Blanche Neige, ici Disneyland paris a remis en peinture certaines scènes comme la forêt, ou dans Pinocchio, le parc d'attraction et le bord de mer. C'est une bonne chose de voir ces attractions entretenues, bien que la version californienne devrait s'imposer tant elle rend accessible au jeune public cette promenade d'un conte intemporel.
In the absence of the new version « Enchanted Wish » from California for Snow White, here Disneyland Paris has given some refurbishement like the forest, or in Pinnocchio, the amusement park and the seaside. It's a good thing to see these attractions maintained, although the Californian version should prevail as it makes this walk of a timeless tale accessible to young audiences.
Disneyland Railroad
Cette attraction offre une nouvelle formule, soit vous prenez votre train à Main Street soit à Discoveryland, et vous ferez un tour complet pour redescendre sur votre gare de départ. C'est une expérience légèrement différente ou le plaisir de voyager est décuplé.
This ride offers a new formula, either you take your tain in Main Street or in Discoveryland station, and you will make a complete turn to go back down to your departure station. It is a slightly different experience where the pleasure of traveling is increased tenfold.
Buzz Lightyear
L'attraction Buzz Lightyear a enfin fait peau neuve ! Sa façade a été restylisée pour 2ième la fois pour mieux s'accorder au style du land bien qu'elle est plus adaptée au style d'un Tomorrowland. Bien que le bleu soit quelque peu flashy, le violet, alors absent des façades du land jusqu'alors, fait une belle entrée. Concernant l'attraction, rien n'a changé, les couleurs sont naturellement plus vives car absolument tout a été repeint à l'identique en plus de la remise à neuf techniques.
The Buzz Lightyear's ride has finally got a makeover! Its facade has been redesigned to both better match the style of the land although it is more suited to the style of a Tomorrowland. Although the blue is somewhat flashy, the purple, then absent from the frontage of the Land makes a nice arrival. Regarding the ride, nothing has changed. The colors are naturally more vivid because absolutely everything has been repainted identically in addition to the technical refurbishment.
Comme durant la première ouverture en juillet 2020, les parades sont suspendues mais en après-midi de nombreuses cavalcades permettent de voir des personnages et d'égailler votre journée.
As during the first opening in July 2020, the parades are suspended but in the afternoon many cavalcades allow you to see caracters and brighten your day.
Côté spectacle, seule la nouveauté de l'année « Disney Junior Dream Factory » est joué au Parc Walt Disney Studios.
Bien sûr, les rencontres avec les personnages sont toujours pertinentes et tout aussi qualitatives. Rencontrer plusieurs personnages à un seul point de rencontre est toujours aussi agréable.
On the show side, only the novelty of the year « Disney Junior Dream Factory » is on display at Walt Disney Studios Park.
Of course the meetings with the characters are still relevant and just as qualitative. Meeting several characters at a single meeting point is always so enjoyable.
Disneyland Paris à officialisé le retour des saisons d'halloween et de noël 2021 avec une soirée pour chaque saison.
Halloween : 1er octobre au 7 novembre 2021
Halloween Party : 31 octobre 2021 – 89€
Noël : 13 novembre 2021 au 9 janvier 2022
Soirée du nouvel an: 31 décembre. 2021 – 109€
Disneyland Paris has formalized the return of the Halloween and Christmas seasons 2021 with an evening for each.
Halloween : October 1 to November 7, 2021

Halloween Party : October 31, 2021 – 89€
Christmas : November 13, 2021 to January 9, 2022

New Year Eve Party : December 31, 2021 – 109€
Le 17 juin à ouvert l'hotel NewPort Bay Club en même temps que le resort. Le 1er juillet ça a été le tour du Disney's Hotel Cheyenne et le 15 juillet dernier du Disney's Davy Crockett. Disneyland Paris continuera d'offrir aux clients encore plus d'options avec la réouverture du Disney's Hotel Santa Fe le 23 octobre et du Disney's Sequoia Lodge le 1er décembre. De plus, le ranch Davy Crockett de Disney fermera temporairement pour la saison hivernale, du 10 novembre 2021 au 31 mars 2022 inclusivement. Les mises à jour seront bientôt reflétées dans le système de réservation.
On June 17, the NewPort Bay Club hotel opened at the same time as the resort. On July 1st it was the turn of Disney's Hotel Cheyenne and last July 15th of Disney's Davy Crockett.
Disneyland Paris will continue to provide guests with even more options with the reopenning Disney's Hotel Santa Fe on October 23 and Disney's Sequoia Lodge on December 1. Additionally, Disney's Davy Crockett Ranch will close temporarily for the winter season, from November 10, 2021, to March 31, 2022, inclusive. The updates will be reflected soon in the reservation system.
Mais c'est bien avec l'hôtel Disney's Hotel New York – The Art of Marvel, que l'expérience visiteur à évolué.
Depuis sa fermeture en janvier 2019, l'hôtel a connu des déboires, comme un report de son ouverture puis la crise covid qui a fortement impacté le calendrier des travaux. C'est finalement après près d'un an de retard sur le planning initial souhaité. Mais qu'importe, en ce 21 juin 2021 Disney's New York the Art of Marvel ouvre à ses visiteurs. Si on devrait qualifier cet hôtel en 3 mots : moderne, élégant et volume. Des qualités qui peuvent se retourner contre lui puisque malgré tout cet établissement est bruyant et certain détails se perdent de par sa modernité. En effet, les sols font très standards. Les couloirs perdent de leur splendeur avec la disparition des sols en marbre vert lustré devenus un carrelage blanc cassé. Et le sol extérieur entre l'hôtel et le bord du lac Disney n'a même pas été rénové.
But it is with the Disney's Hotel New York – The Art of Marvel that the visitor experience has evolved. Since its closure in January 2019, the hotel has experienced setbacks, such as a postponement of its opening and then the Covid crisis which has had a major impact on the work schedule. It is finally after loan of a year behind the desired initial schedule. On June 21, 2021 Disney's New York the Art of Marvel opens to its visitors. If we should qualify this hotel in 3 words: modern, elegant and volume. These qualities can turn against him since despite everything this establishment is noisy and certain details are lost due to its modernity. Indeed, the floors are very standard. The hallways lose their splendor with the disappearance of the glossy green marble floors, which have become off-white tiling. And the exterior floor between the hotel and the Disney lakeside hasn't even been renovated.
Mise à part cette histoire sonore et des sols, il n'y a pas grand-chose à dire si ce n'est que cet hôtel est magnifique, le travail est phénoménal, le mélange des matières et textures rendent très bien et fait ressortir les volumes. Cet établissement de par sa destination « adulte », tournée vers les entreprises pour les conventions, vous ne verrez pas de mickey, et les personnages resteront dans un lieu formidable de points photos « Super Hero Station ». Les chambres ont naturellement été modernisées, des douches italiennes une télévision incrustée au miroir et des œuvres d'art diverses aux styles variés, chacun trouvera son bonheur.
Apart from this sound and floors stories, there is not much to say except that this hotel is magnificent, the work is phenomenal, the mixture of materials and textures make it very good and brings out the volumes. This establishment because of its « adult » destination, turned towards companies for conventions, you will not see a mickey, and the characters will stay in a great place of « Super Hero Station » photo points. The rooms have naturally been modernized, Italian showers, mirrored TVs and various works of art in a variety of styles, everyone will find what they are looking for.
Du cote de l'offre des restaurations il n'y a pas de grand changement si ce n'est un qui a eu un impact sur l'intégralité de la destination l'arrondi à l'euro supérieur sur tous les prix ! Dites adieux le menu 2 à 14,99€ et bonjour à 15€ ! 1 centime qui fait toute la différence au moment du passage en caisse du client avec la diminution du temps de traitement de la commande. Fini de chercher les pièces de centimes aussi bien pour le client que pour le caissier, 1 centime et tout le monde est gagnant.
As for the catering offer, there is no big change except one that has had an impact on the entire destination with the rounding to the euro higher on all prices! Say goodbye to menu 2 at €14.99 and hello at €15 (prices with tax) ! 1 cent that makes all the difference when the customer goes through the checkout with the reduction in order processing time. No more looking for penny coins for both the customer and the cashier, 1 penny and everyone wins.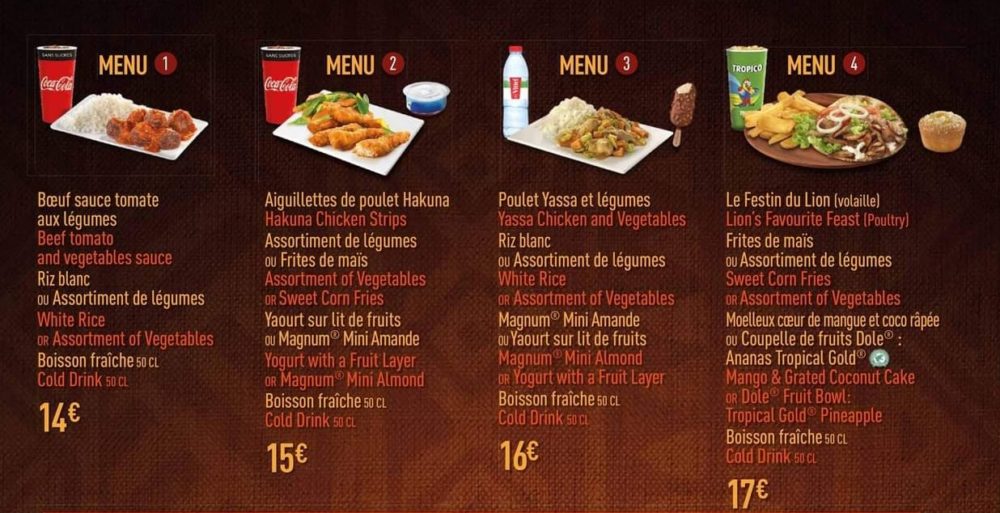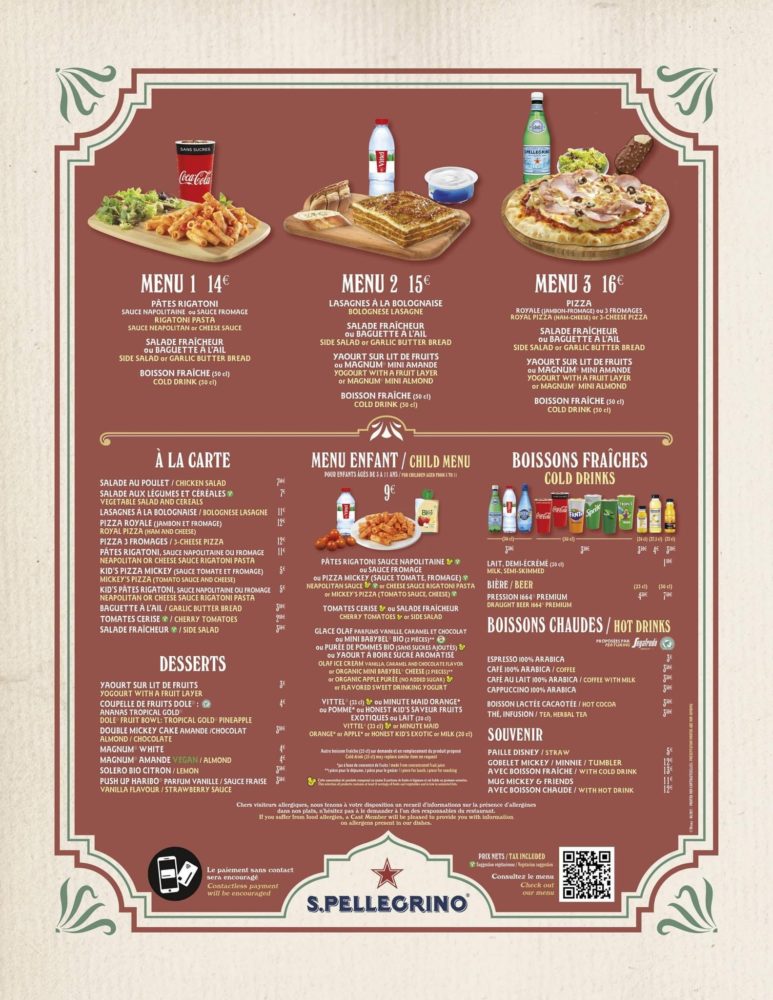 Concernant les nouveautés, le Fuente Del Oro n'est plus un véritable fast food mexicain, mais un comptoir qui a pour originalité de proposer un Frozen Margarita. Ceci doit-être un test pour cet établissement qui a toujours aux de mal à avoir une sa salle à manger disposant suffisamment de place pour que les clients puissent manger. Ainsi, en proposant des condiments plus légers les clients pourrons consommer plus rapidement sans avoir ce problème de congestion pour trouver une place.
Regarding the novelties, the Fuente Del Oro is no longer a real Mexican fast food, but a counter which has the originality of offering a Frozen Margarita. This must be a test for this establishment which always struggles to have a dining room with enough space for customers to eat. Thus, by offering lighter condiments, customers will be able to consume more quickly without having this problem of congestion to find a table.
Les véritables nouveautés qui composent l'offre de restauration de la destination c'est l'ouverture et les choix des bars et restaurants de l'hotel Disney's New York the Art of Marvel.
Que ce soit pour le Bleecker Street lounge ou le Skyline Bar, vous serez dans un cadre cozy plus relaxant pour le premier et plus moderne pour le second. Les choix varient d'un établissement à l'autre tout comme les heures d'ouvertures avec une passation du premier au second à la mi-journée avec des prix qui vont aussi du simple au double.
The real novelties that make up the destination's catering offer are the opening and the choice of bars and restaurants at the Disney's New York the Art of Marvel hotel.
Whether for the Bleecker Street lounge or the Skyline Bar, you will be in a cozy setting that is more relaxing for the first and more modern for the second. The choices vary from one establishment to another, as do its opening hours with a transfer from the first to the second at mid-day with prices that also range from single to double.
Le véritable changement provient des deux restaurants de l'hôtel le Downtown et le Manhattan qui ont chacun leur propre concept.
Vous êtes plus buffet à volonté et cuisine du monde entre chinois, italien et américain ? Ici ce buffet à volonté recevra 55 choix différents (à la fin des restrictions du covid), parmi les plats les plus remarquables, le bagel de saumon ou encore la briscket (poitrine) cuit pendant plus de 10h dans son jus.
The real change comes from the hotel's two restaurants, Downtown and Manhattan, which each have their own concept.
Are you more of an all-you-can-eat buffet and world cuisine between Chinese, Italian and American? Here, this all-you-can-eat buffet will receive 55 different choices (at the end of the covid restrictions), among the most remarkable dishes, the salmon bagel or the briscket (breast) cooked for more than 10 hours in its juice.
Vous voulez un cadre plus cozy au pied d'un magnifique lustre, et vous faire servir à table par un des talentueux serveur tel que David dans une carte italienne ?
Ici, avec une carte résolument travaillée, vous trouverez un succulent mozza di buffala, ou des lasagne maison avant de fini sur un baba renversant !
Do you want a more cozy setting at the foot of a magnificent chandelier, and be served at the table by one of the talented waiters such as David in an Italian menu?
Here, with a resolutely worked menu, you will find a succulent mozza di buffala, or homemade lasagna before finishing on a stunning baba!
L'une des choses que l'on remarque le plus dans les deux restaurants, c'est la qualité des produits proposés et le goût. C'est une chose qui fait cruellement défaut sur la destination parisienne et qui ne met pas en valeur les capacités des Français dans l'une de ses spécificités culturelles : la gastronomie. Disneyland Paris est à des années-lumière derrière de Disneyland Resort et surtout de Walt Disney World Resort en Floride. Or, ces deux restaurants de l'hôtel permettent enfin de retrouver un niveau équivalent à la Floride. C'est évident que nous retournerons dans ce qui est les deux meilleures tables de la destination parisienne. Mais qu'en est-il du reste du Resort ? Car s'il y a bien une chose qui est à souhaiter, c'est qu'il y est enfin ou offre diversifiée et de qualité qui arrive dans les parcs que ce soit dans les Fast Food, les restaurants à table mais aussi et surtout les chariots qui jonchent les allées du parc.
One of the things that you notice the most about the two restaurants is the quality of the products on offer and the taste. This is something that is sorely lacking in the Parisian destination and which does not highlight the capacities of the French in one of its cultural specificities: gastronomy. Disneyland Paris is light years behind Disneyland Resort and especially Walt Disney World Resort in Florida. However, these two hotel restaurants finally make it possible to find a level equivalent to Florida. It is obvious that we will return to what are the two best restaurants in the Parisian destination. But what about the rest of the Resort? Because if there is one thing that is to be hoped for, it is that there is finally or a diversified and quality offer arriving in the parks, whether in fast food, table restaurants but also and above all the carts littering the alleys of the park.
Dites adieu au système FastPass gratuit. Cet été, le coupe file deviendra entièrement payant. Il vous faudra débourser entre 8€ et 15€ par personne et par attraction pour faire un tour de l'attraction choisi. Ce prix fluctuera en fonction de la saison ou encore du nombre de visiteur dans le parc. Oui ce système aura ses prix qui évolueront en fonction de l'offre et de la demande.
L'arrêt des FastPass peut être vu comme étant un renouveau pour l'expérience globale des visiteurs pour la simple et bonne raison que la part des visiteurs dans la file d'attente normal et FastPass est de au moins 50/50 dans Big Thunder Mountain ou de 25% Standby contre 75% FastPass dans l'attraction Peter Pan. Concrètement en été 2019, voir 120mn à Big Thunder mountain, dans un parc saturé, sans FastPass cette file d'attente serait de 60 minutes. De-même pour Peter Pan, 80mn dans la file d'attente afficherait 20mn malgré une file d'attente pleine dans les deux cas de figure.
Say goodbye to the free FastPass system. This summer, the skip-the-line will become fully profitable. You will have to pay between 8 € and 15 € per person and per attraction to take a tour of the chosen attraction. This price will fluctuate depending on the season or the number of visitors to the park. Yes, this system will have its prices that will evolve according to supply and demand.
Stopping FastPass can be seen as a revival for the overall visitor experience for the simple reason that the share of visitors in the normal queue and FastPass is at least 50/50 in Big Thunder Mountain or 25% Standby versus 75% FastPass in the Peter Pan attraction. Concretely in summer 2019, see 120mn at Big Thunder mountain, in a saturated park, without FastPass this queue would be 60 minutes. Similarly for Peter Pan, 80mn in the queue would display 20mn despite a full queue in both cases.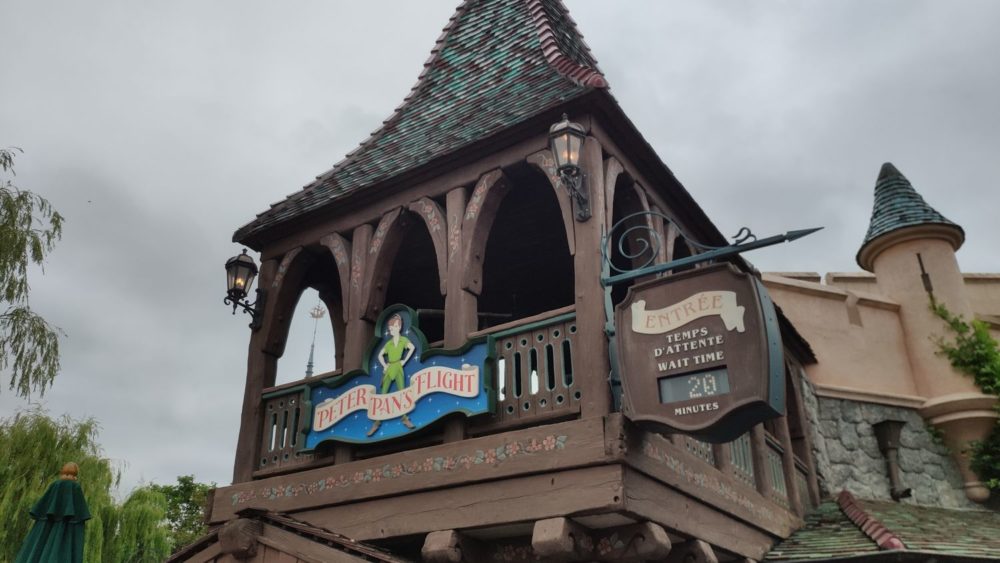 Disney est clairement conscient de l'image qu'il a auprès des familles, celui dont le parc principal n'a pas eu de nouvelles extensions depuis plus de 20 ans et dont les files d'attentes ne font que grossir grâce à l'augmentation des visiteurs qui n'est pas captée par de nouvelles attractions.
Parallèlement, Disney voit bien le succès de la vente de pass coupes files dans les parcs de la concurrence. Rien qu'à Universal Orlando Resort, en fonction du jour et de la période de l'année, cela commence de 109.99$ et peut monter jusqu'à 309.99$ hors taxe et hors billet d'entrée (un coupe file illimité pour les deux parcs à thème de la destination pour une personne).
Ainsi Disney est confronté depuis longtemps à deux dilemmes, la nécessité de diminuer le temps d'attente, et gagner de l'argent là ou tout autres parcs en font déjà : les coupes files.
Le résultat est donc le Disney Premier Access, une option non obligatoire offrant une possibilité de coupe files dont la plus grande partie des visiteurs ne l'utiliseront pas permettant à Disney de répondre à ses dilemmes.
Disney is clearly aware of the image it has with families, the one whose main park has not had any new expansions for over 20 years and whose queues are only growing thanks to the increase. visitors who are not captured by new attractions.
At the same time, Disney sees the success of the sale of skip-the-line passes in others parks. At Universal Orlando Resort alone, depending on the day and time of year, it starts at $ 109.99 and can go up to $ 309.99 excluding tax and entrance ticket (unlimited skip the line for both theme parks of the Resort for one person).
Thus Disney has long been confronted with two dilemmas, the need to reduce waiting time, and to earn money where any other parks are already doing it in this passes.
The result is therefore Disney Premier Access, a non-compulsory option offering the possibility of skip-the-line which the majority of visitors will not use, allowing Disney to respond to its dilemmas.
Elément important, les attractions bénéficiant du Disney Premier Access sont les celles qui avaient le système FastPass. Mais le service va s'étendre sur d'autres attractions comme Autopia, Phantom Manor et bien d'autres. Pour se rendre compte des attractions qui vont bénéficier du Disney Premier Access et du Standby Pass il suffit de regarder au sol l'installation de plaques rondes métallique qui seront certainement l'emplacement de portique électrique à l'image des nouvelles entrées des parcs.
Importantly, the rides benefiting from Disney Premier Access are the ones that had the FastPass system. But the service will expand to other attractions like Autopia, Phantom Manor and many more. To see which attractions will benefit from the Disney Premier Access and the Standby Pass, just look on the ground at the installation of round metal plates that will be the location of the electric gantry, maybe like the new automatic doors at the entrances to the parks.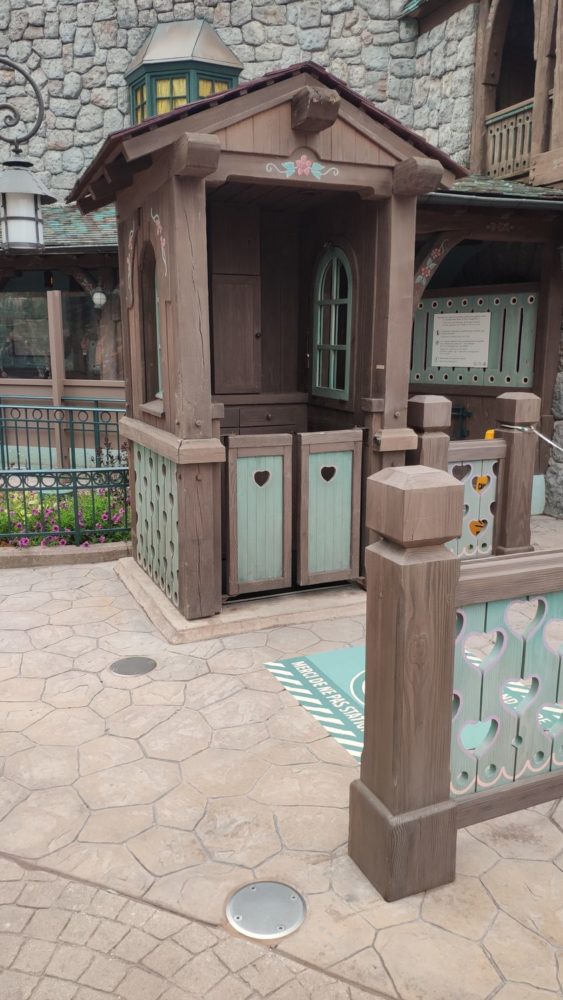 Le service Standy-by pass pourra être activé, en fonction des besoins, sur certaines attractions de façon indépendante afin de contenir les files d'attente physiques à un seuil maitrisable. L'objectif n'est pas de supprimer le temps d'attente mais de passer un parti de cette attente virtuellement, hors de la file d'attente physique. Ce dispositif pourra être instauré les jours de très grosses affluences en excluant les premières et dernières heures d'activité de la journée. Sur le papier, c'est une excellente idée… mais sur le terrain ce n'est pas le cas. Si dans votre visite vous êtes confronté à ce dispositif. Bon courage !
The Standy-by Pass service can be activated, as needed, on certain attractions independently in order to contain physical queues to a manageable threshold. The goal is not to eliminate the waiting time but to spend part of this waiting virtually, out of the physical queue. This system can be implemented on very busy days by excluding the first and last hours of activity of the day. If in your visit you are confronted with this service. Good luck !
Standby Pass Ride :
Dumbo the Flying Elephant
Peter Pan's Flight
Big Thunder Mountain
Star Wars Hyperspace Mountain
Autopia
The Twilight Zone Tower of Terror
Crush's Coaster
Ratatouille: L'Aventure Totalement Toquée de Rémy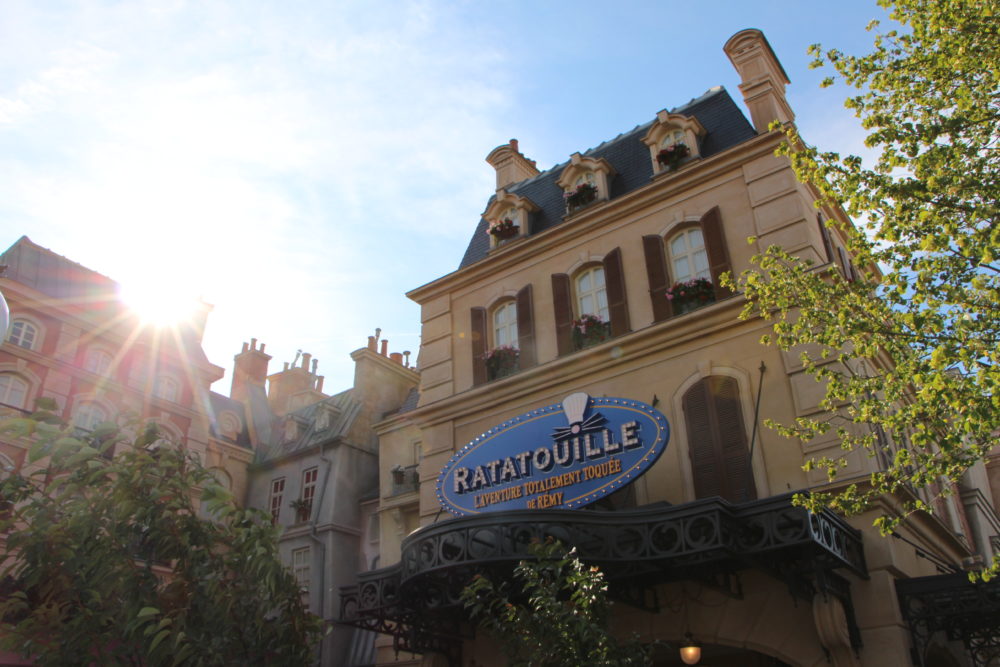 Pass Sanitaire pour accéder aux parcs
Avec la persistance du virus et l'arrivée de nouveaux variant, le président de la république a rendu obligatoire l'accès aux lieux de loisirs, comme Disneyland Paris avec un pass sanitaire individuel dès le 21 juillet. Ce dernier concerne les personnes de 18 ans et plus et dès le 31 aout les enfants de plus de 12 ans et plus. Le Pass Sanitaire se caractérise par le référencement d'une vaccination complète ou en un test PCR de moins de 48 heures, ou d'un test attestant d'un rétablissement complet du COVID-19.
Disneyland Paris proposera à ses visiteurs un centre de dépistage au Disney Village permettant ainsi aux visiteurs d'accéder au parc une fois en possessions de ses résultats négatifs.
Ces toutes nouvelles mesures qui ont pour effet de rendre les parcs et tous les lieux de loisirs de France, des espaces sûres limitant drastiquement tout risque.
Dès lors, avoir des visiteurs principalement protégés permettrait-il d'abolir les mesures de distanciations dans les files d'attentes et les attractions ? En effet avec des visiteurs vaccinés ou testés négatifs, la question pourrait se poser ainsi que d'abolir les restrictions sur le nombre de visiteurs (28 000 visiteurs contre 120 000 pour avoir les parcs à saturation) ou encore de faire tourner les attractions à pleines capacités.
With the persistence of the virus and the arrival of new variants, the President of the Republic has made compulsory access to leisure places, such as Disneyland Paris with an individual Health Pass from July 21. This applies to people aged 18 and over and from August 31st to children over 12 and over. The Health Pass is characterized by the listing of a complete vaccination or a PCR / Antigen tests of less than 48 hours, or a test attesting to a full recovery from COVID-19.
Disneyland Paris will offer its visitors a screening center at the Disney Village, allowing visitors to access the park once in possession of its negative results.
These brand new measures which have the effect of making parks and all leisure places in France safe spaces that drastically limit any risks.
Therefore, would having visitors mainly protected make it possible to abolish the measures of distancing in the queues and the attractions? Indeed with visitors vaccinated or tested negative, the question could arise as well as to abolish the restrictions on the number of visitors (28,000 visitors against 120,000 to have the parks saturated) or to have ride at full capacity.
Centre de vaccination au New Port Bay Club
Enfin depuis l'arrivée des vaccins, de multiples centres de vaccinations ont fait leur apparition en France, dont un dans le centre de convention du NewPort Bay Club. Si Disney assiste à la sécurité des lieux, le fonctionnement est quant à lui entièrement géré par les services de santés de l'état.
Nous avons eu la chance en avril dernier d'être parmi les premiers à nous inscrire pour cette étape fondamentale pour le retour à une vie normale et agir pour le bien commun.
Enfin nous souhaitons terminer par nos remerciements au personnel de santé et les entreprises, comme Disney, qui contribuent à leurs échelles, dans cette lutte acharnée face au Covid.
Finally, since the arrival of vaccines, multiple vaccination centers have appeared in France, including one in the NewPort Bay Club convention center. If Disney assists in the security of the premises, the operation is itself fully managed by the state health services.
We had the chance last April to be among the first to register for this fundamental step for the return to a normal life and to act for the common good.
Finally, we would like to end with our thanks to the healthcare staff and companies, like Disney, which contribute at their own level in this fierce fight against the Covid.
Merci
Merci de votre fidélité.
A bientôt !
Thank you for your loyalty.
See ya real soon !
Rejoignez-nous sur /Join and follow us on :