Bonjour à tous, voici la petite actualité de Disneyland Paris de la semaine !
Hello everyone, here's the news of the week from Disneyland Paris!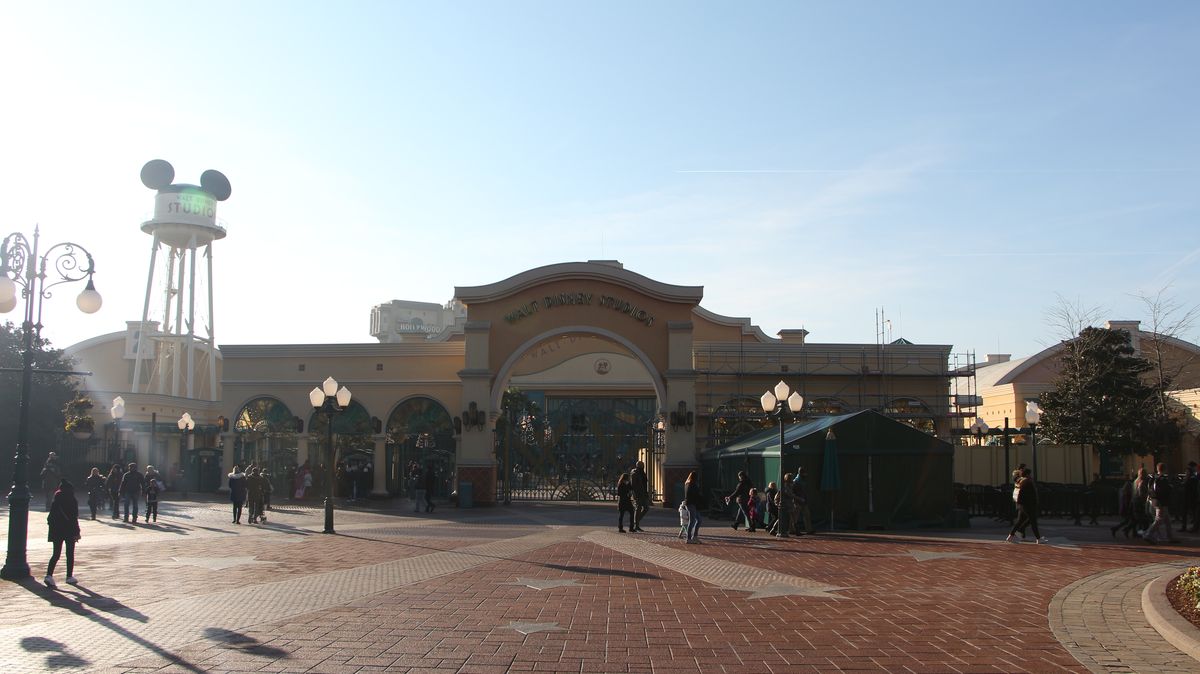 Au Parc Walt Disney Studios, la rénovation de l'entrée est terminée ! Les échafaudages sont en train d'être retirés.
At the Walt Disney Studios Park, the renovation of the entrance is over! The scaffolding disappear.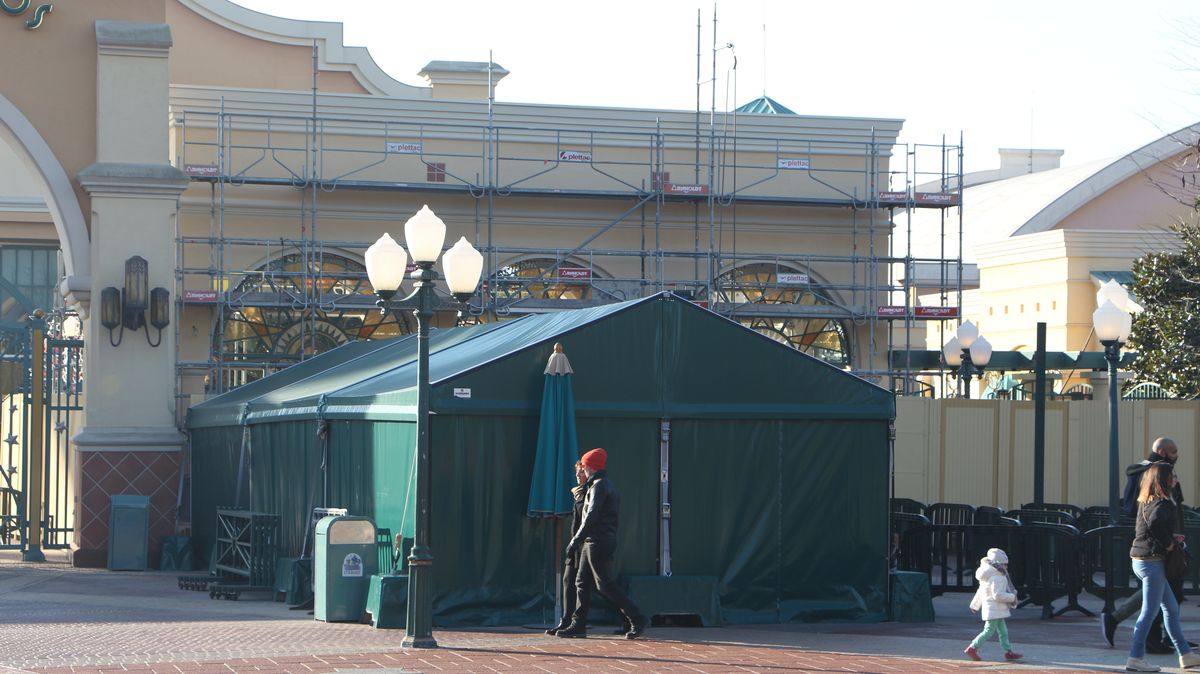 De nouvelles plantations ont été posées sur la fontaine à l'entrée du parc.
New plantings have been asked about the fountain at the entrance to the Park.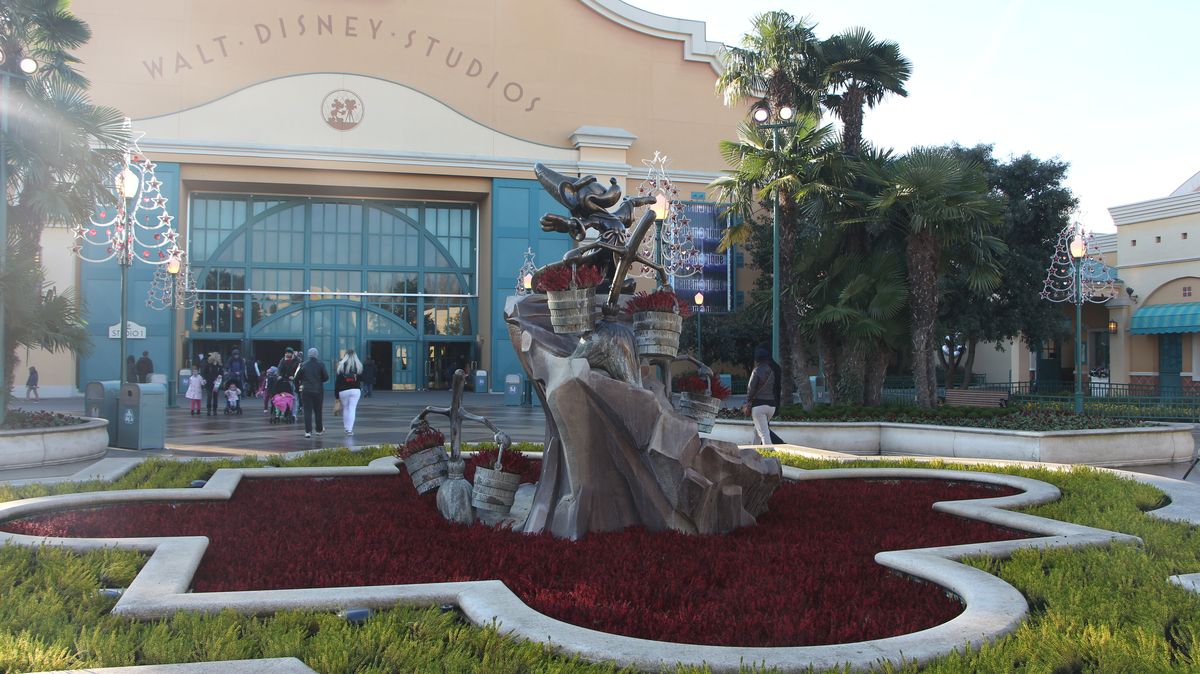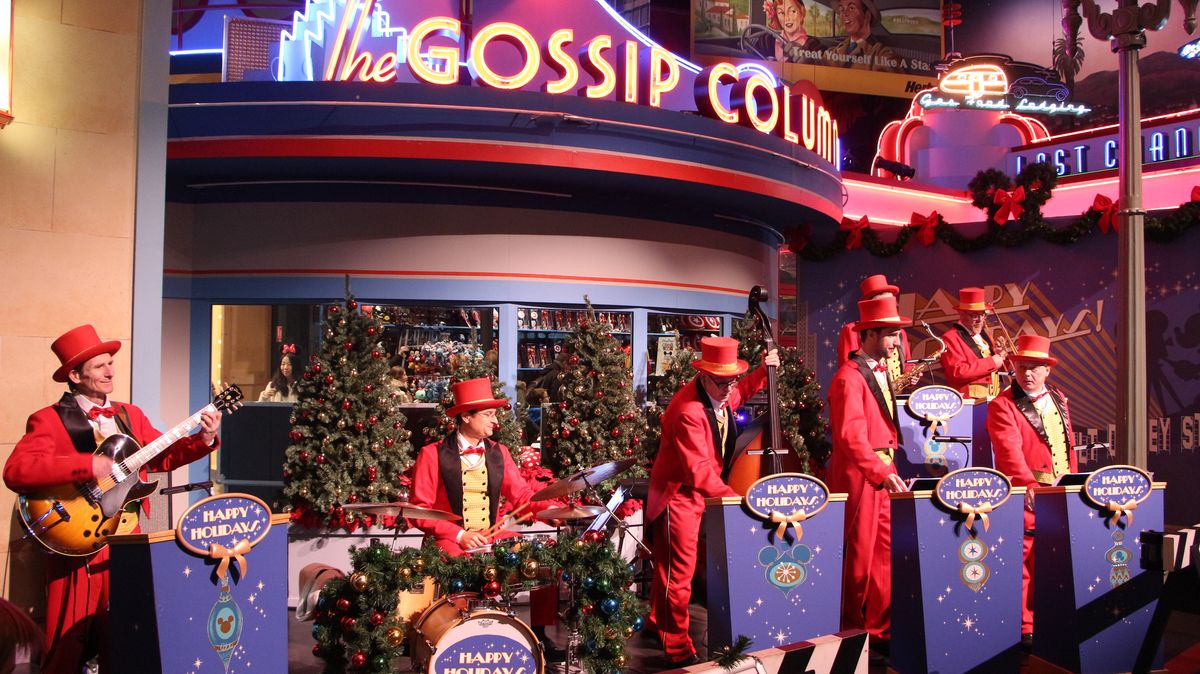 Sur la place des Star, au pied de la Tour de la Terreur, la création de la future scène de spectacle continue au vue de la saison Star Wars qui débutera dès le 14 janvier. La structure métallique supportant l'écran suit son cours également. A l'opposé de la place, les installations pour les projections et les régies techniques sont bientôt achevées.
On the place of the Star, near the Tower of terror, the creation of the stage continues for of the season of Star Wars starting January 14. The metal structure supporting a giant screen is in progress. Opposite the place, the facilities for projections and technic are completed soon.
Avant / Before :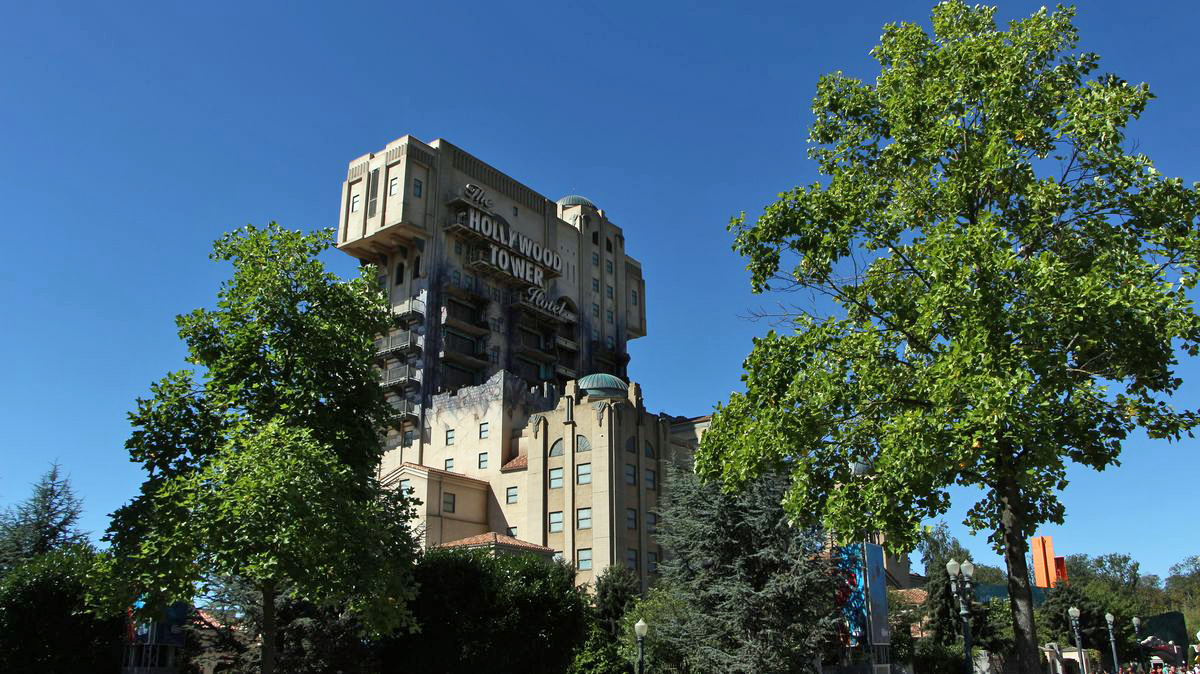 Maintenant / Now :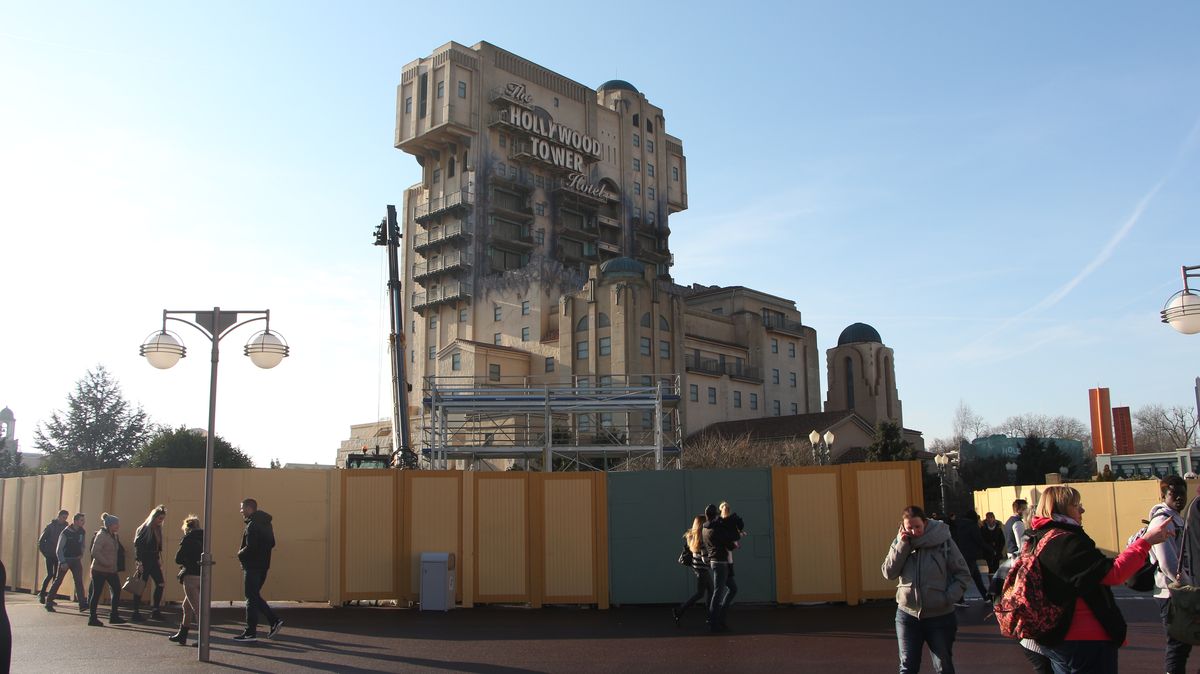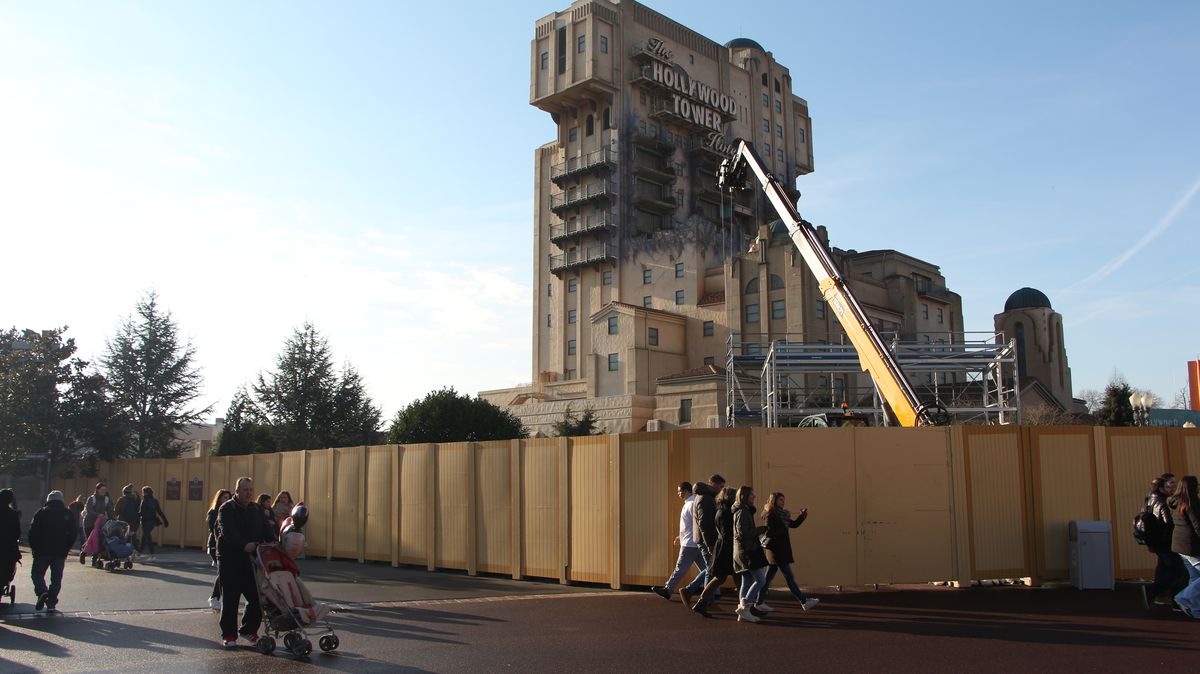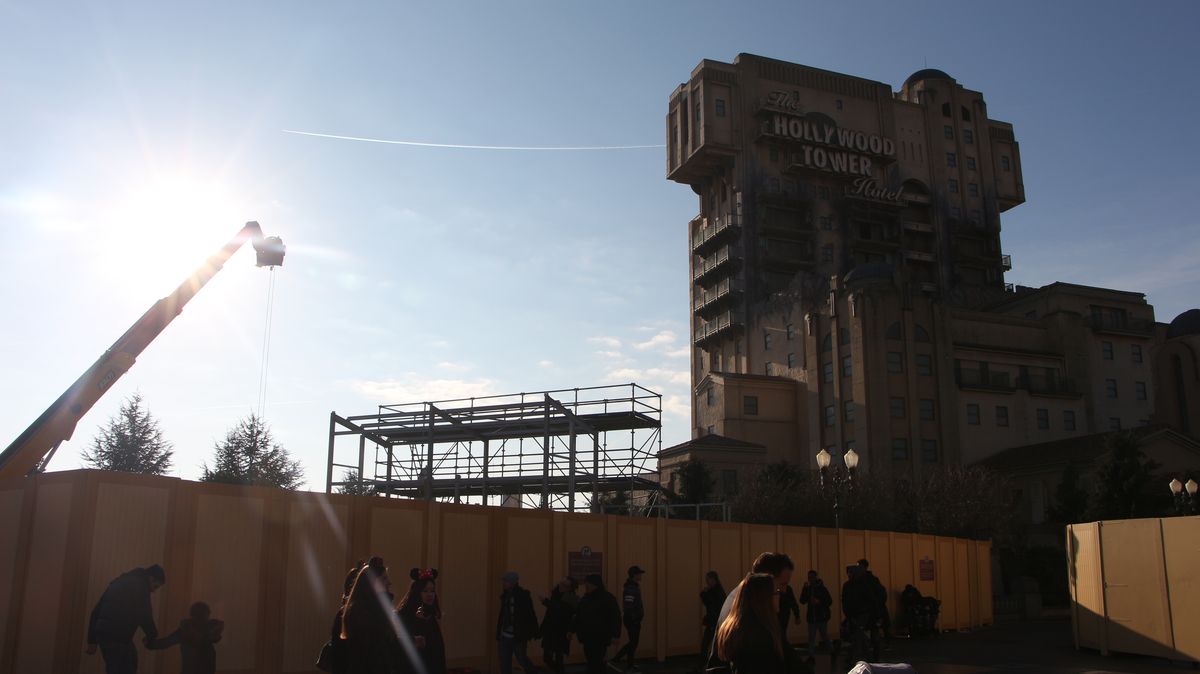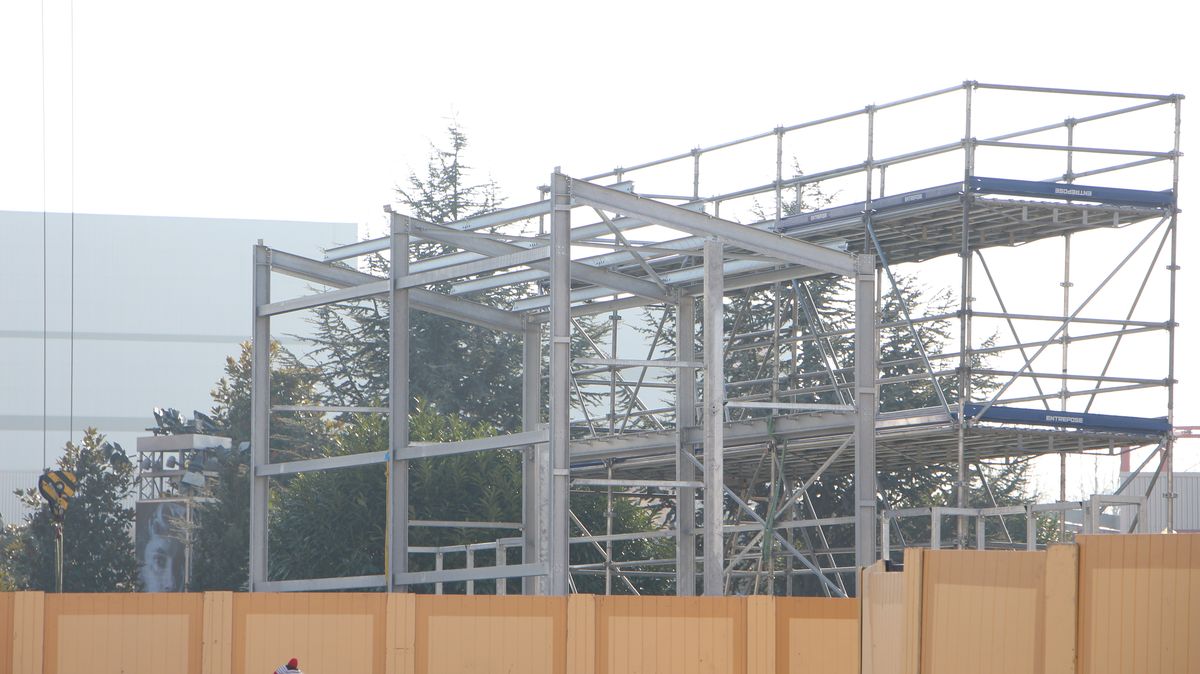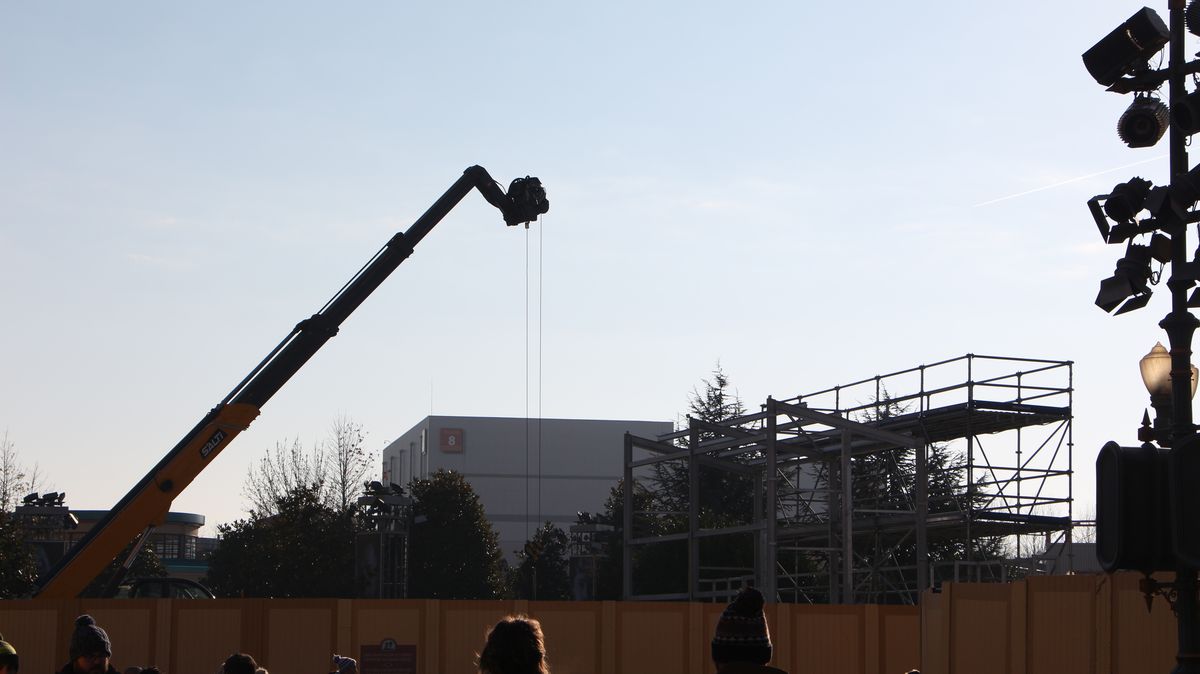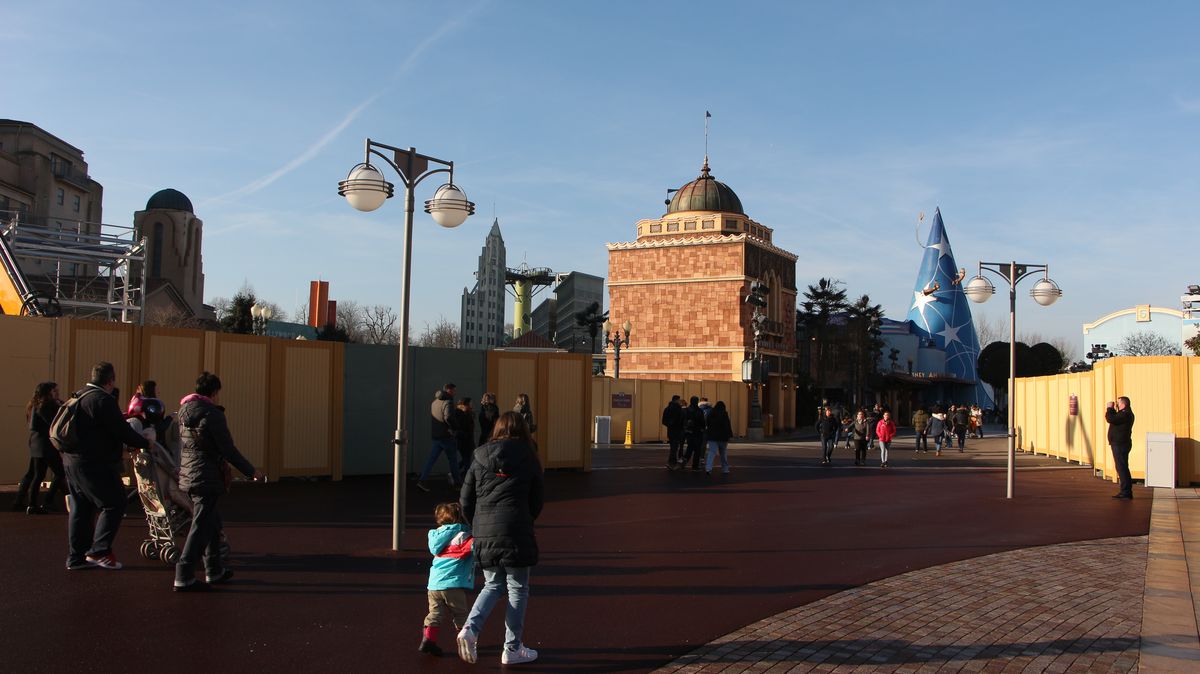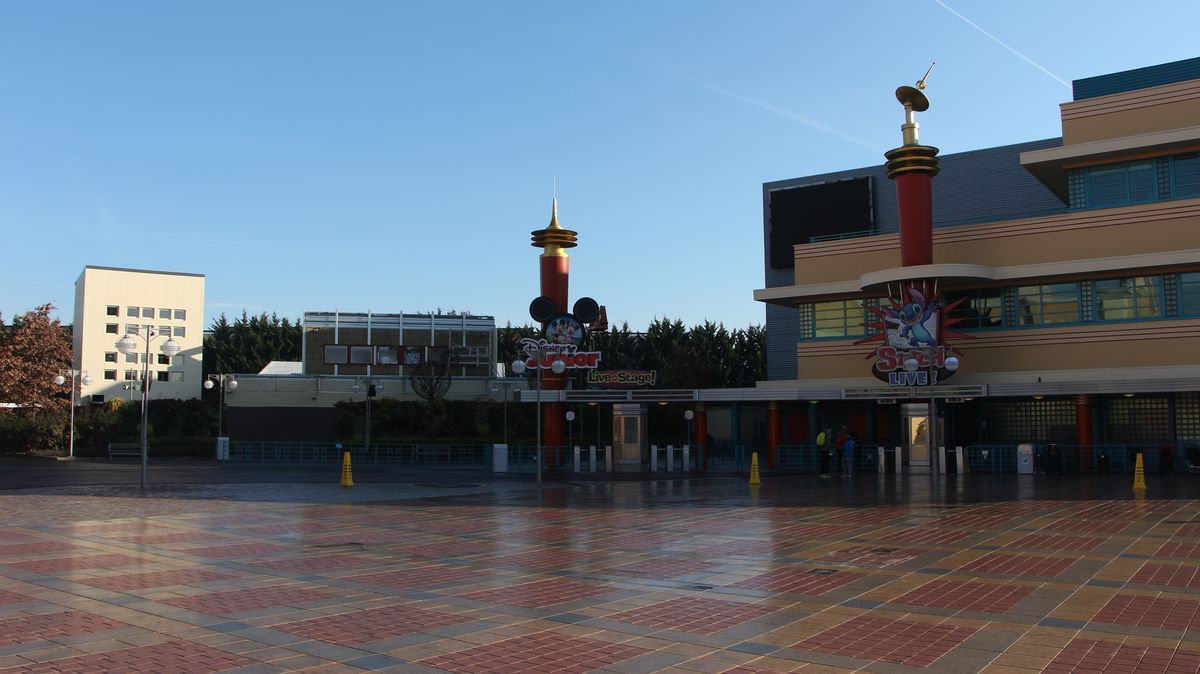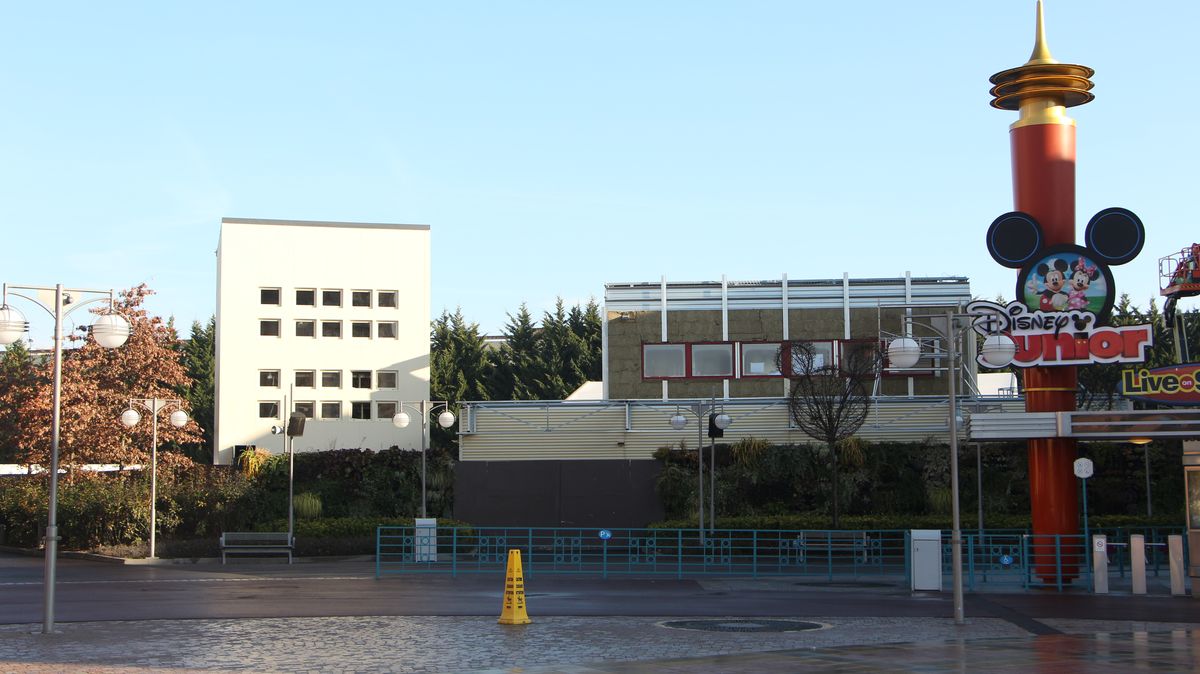 Au Parc Disneyland, des éléments de décor ont été rajoutés sur le toit du « Flora Unique Boutique » pour dissimuler les structures de maintien des guirlandes de Noël.
At Disneyland Park, elements of decoration were added on the roof of the « Flora Unique Boutique » to hide the Christmas garlands structures.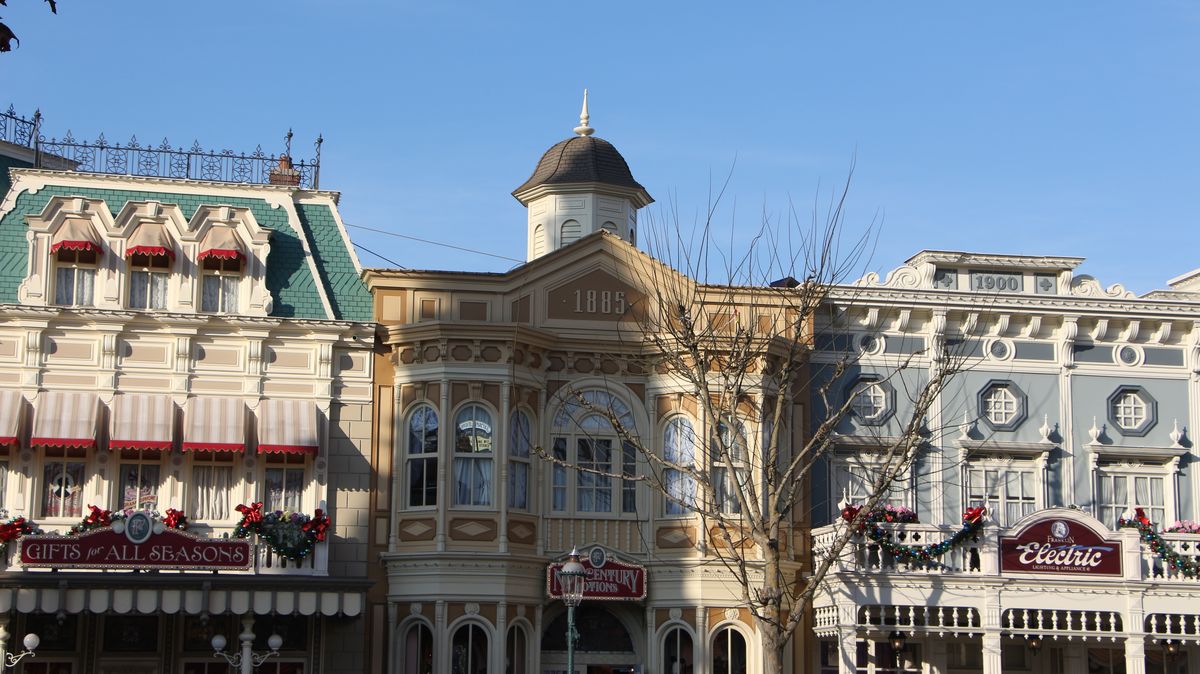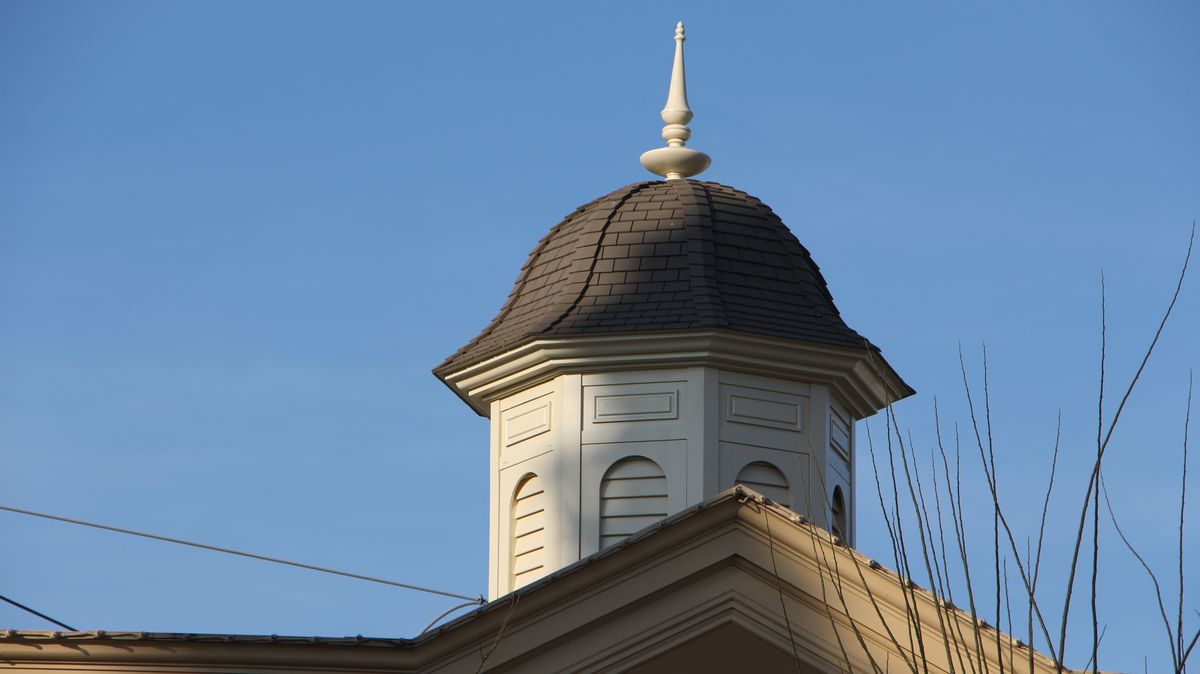 A Discoveryland, l'entrée est toujours en chantier, tandis que le dôme de Space Mountian Mission 2 a maintenant ses couleurs vertes entièrement repeintes.
At Discoveryland, entry is always in work, while the dome of Space Mountain Mission 2 has now its entirely repainted green colors.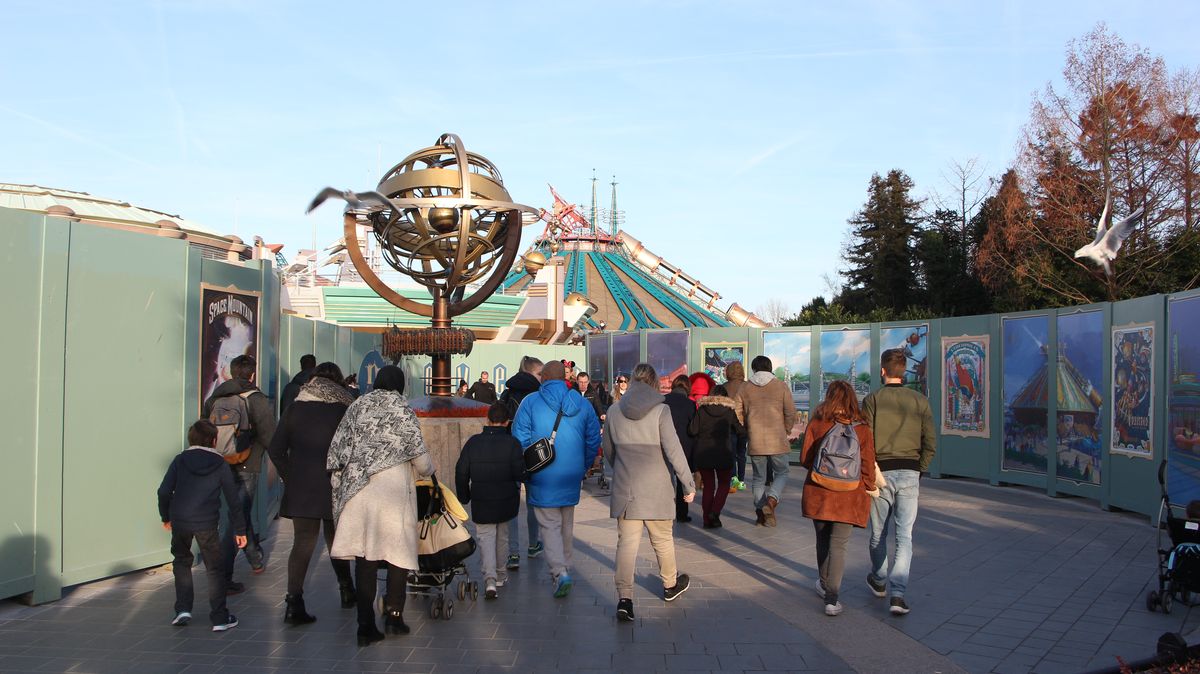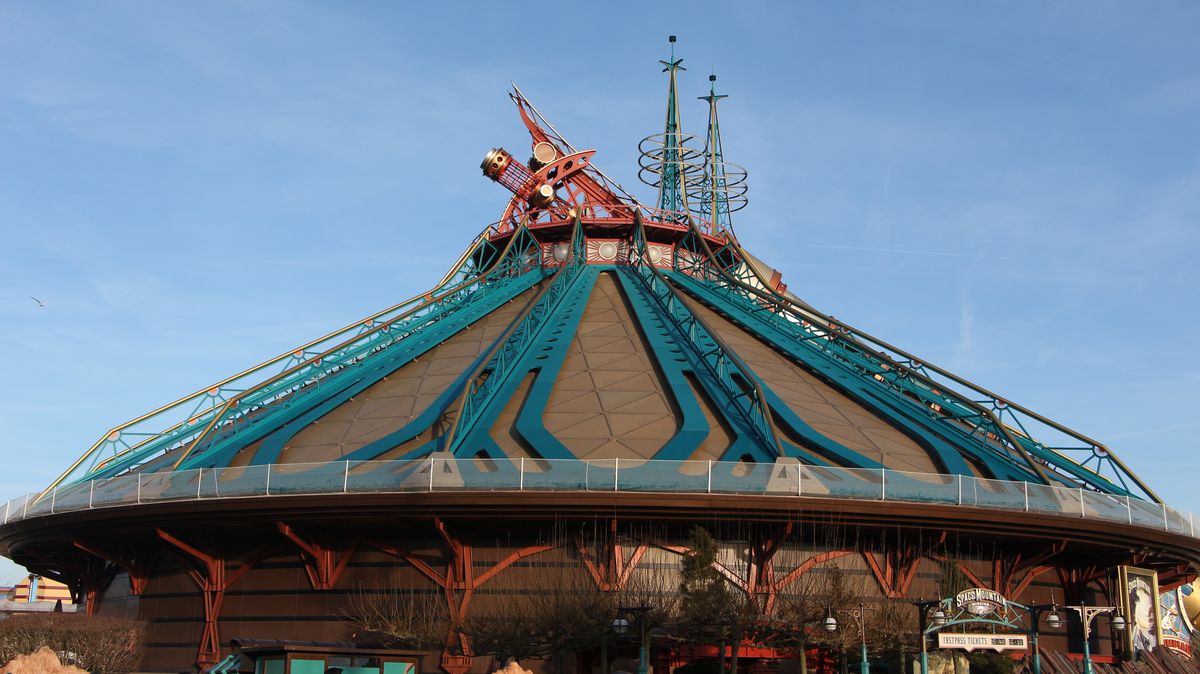 Ludovic dessine à même le sol des personnages Disney pour les visiteurs… un moment sympathique pour les petits et pour les grands.
Ludovic drawn on the floor of the parc the Disney characters for visitors… a time friendly for kids and for adults.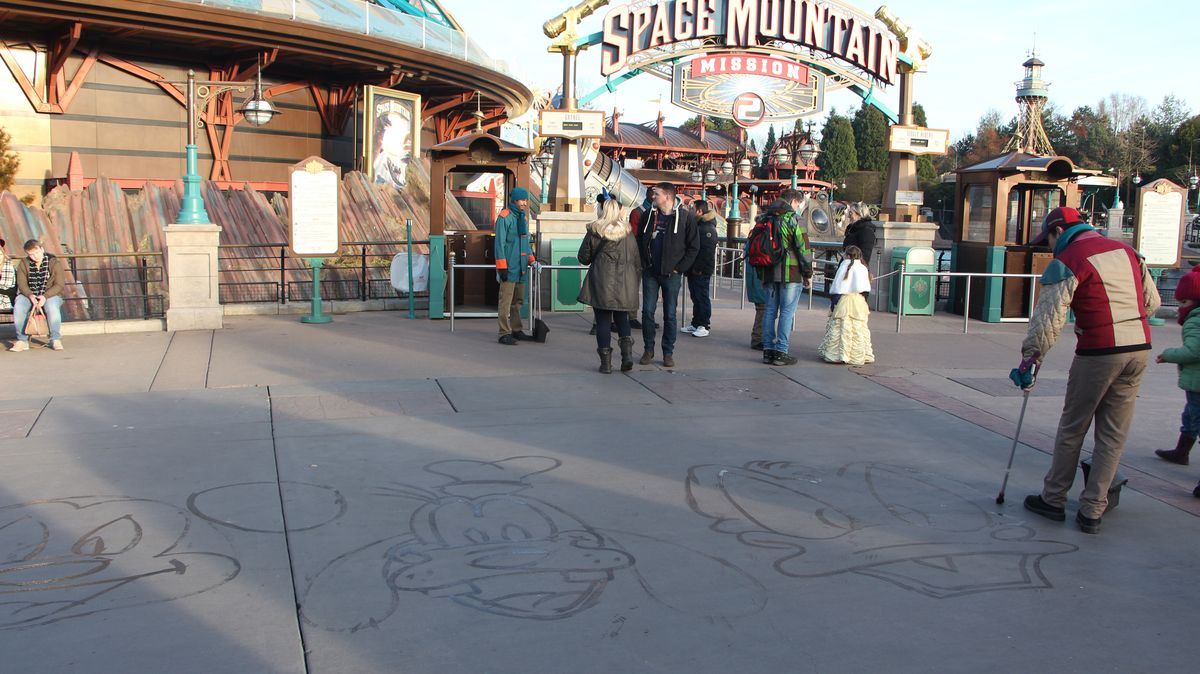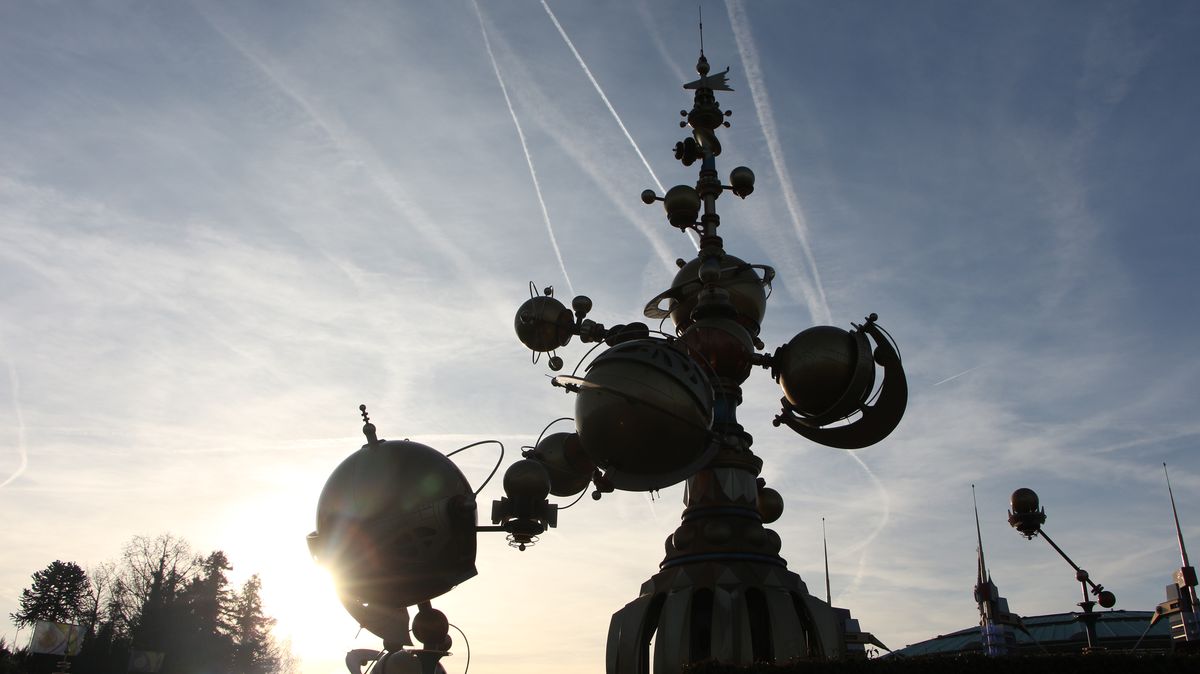 A Star Tour, le X-Wing est maintenant positionné au-dessus du point de rencontres des personnages. Cet emplacement est parfait car le vaisseau spatial attire les visiteurs dès Videopolis !
Star Tours the adventure continue, the X-Wing is now positioned above the point of meetings of the characters. This location is perfect because the spaceship draws visitors from Videopolis!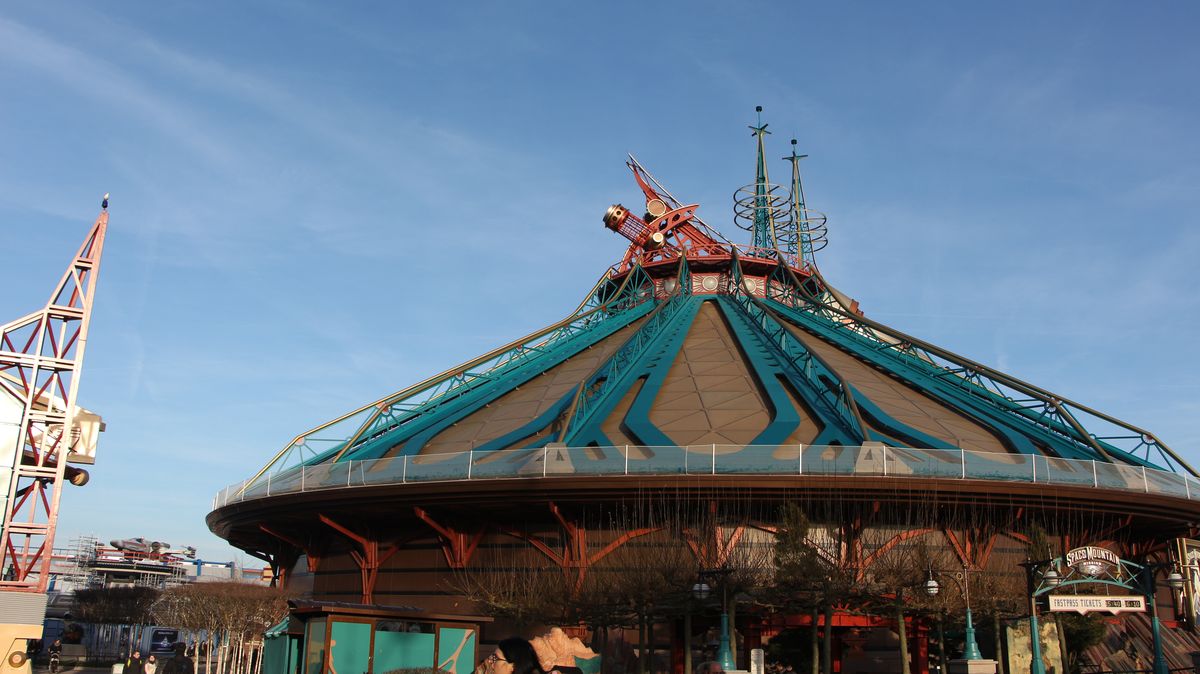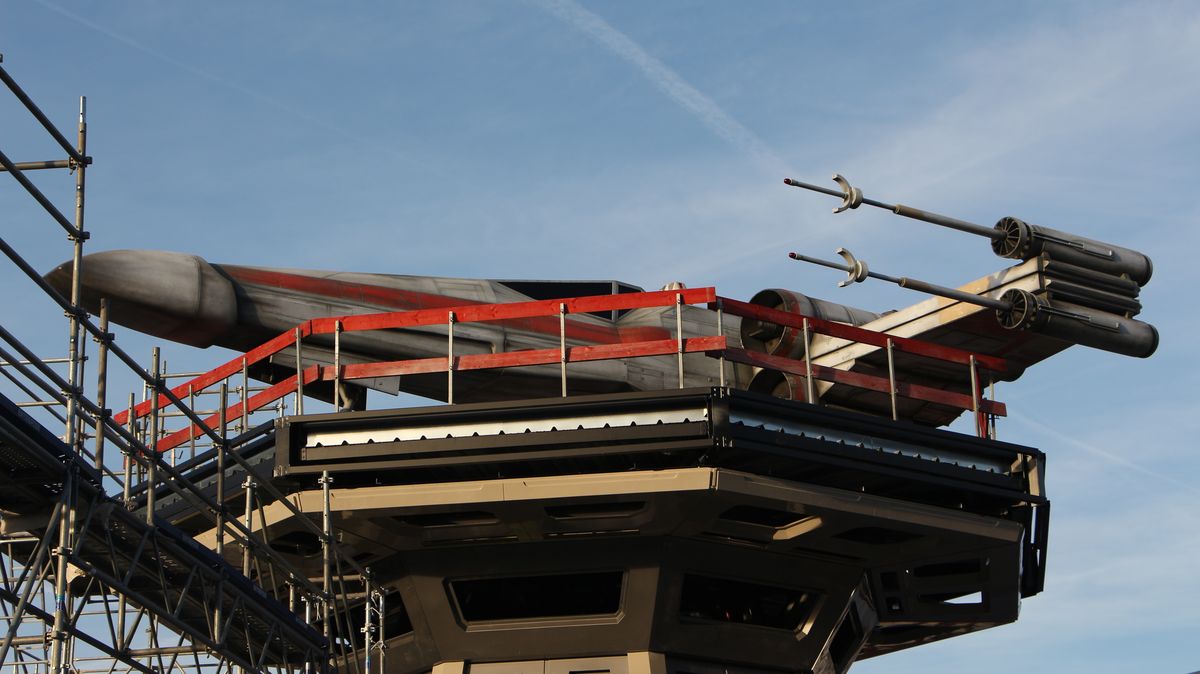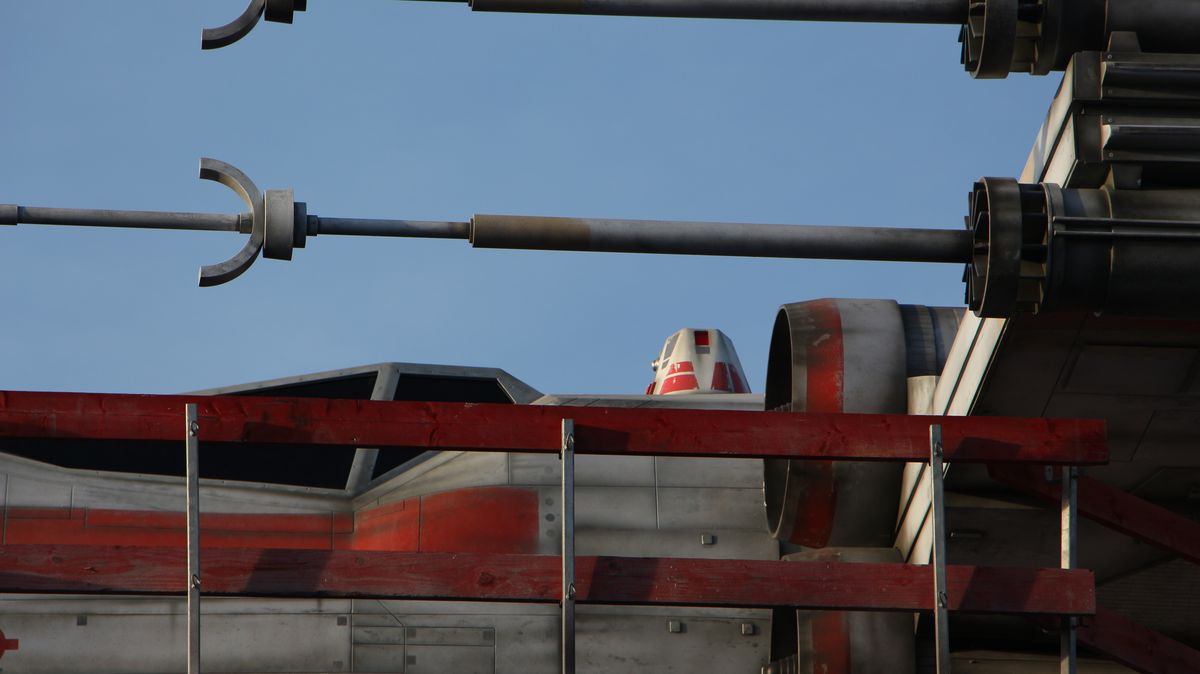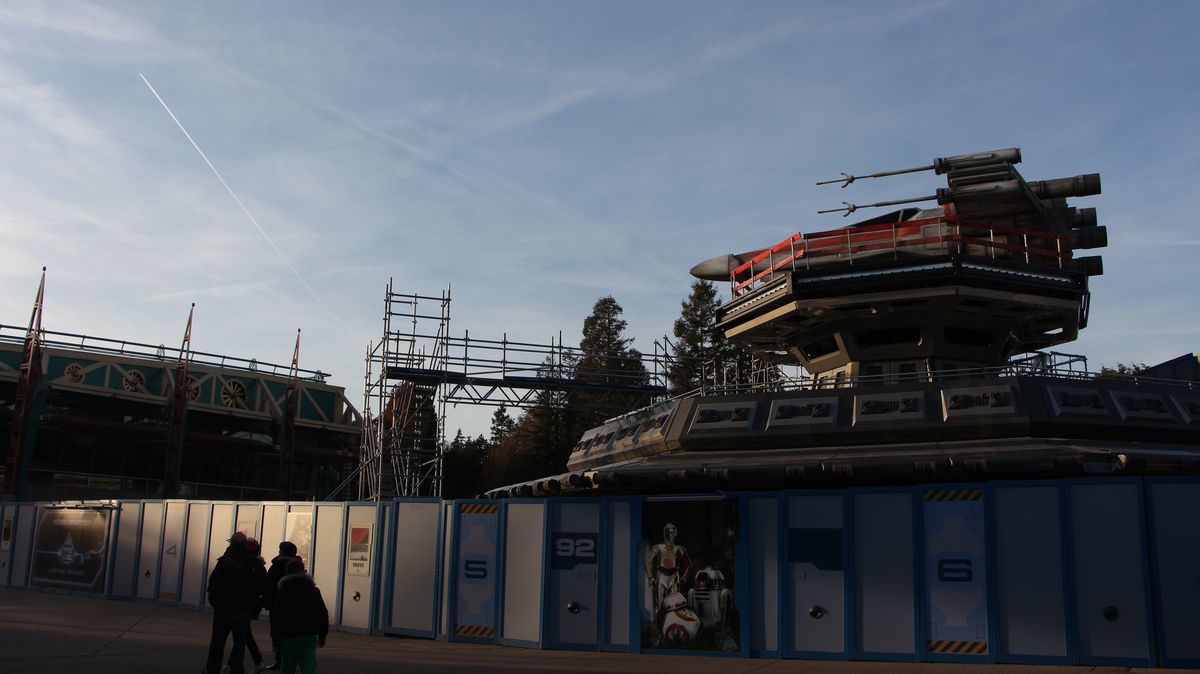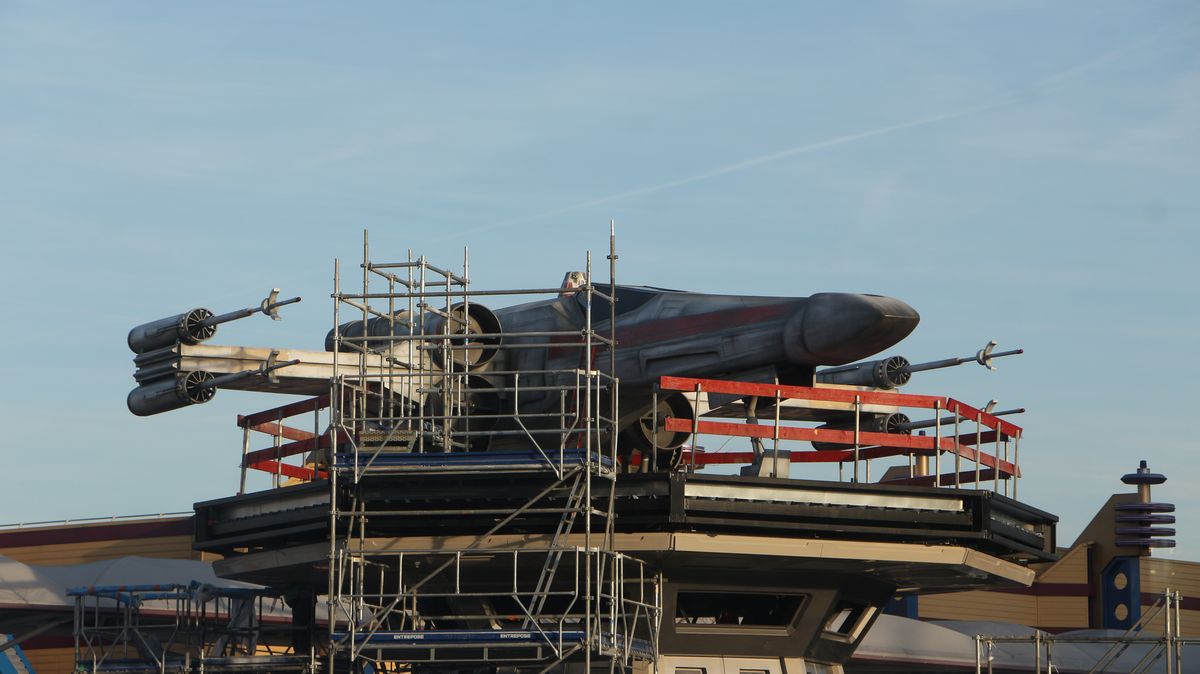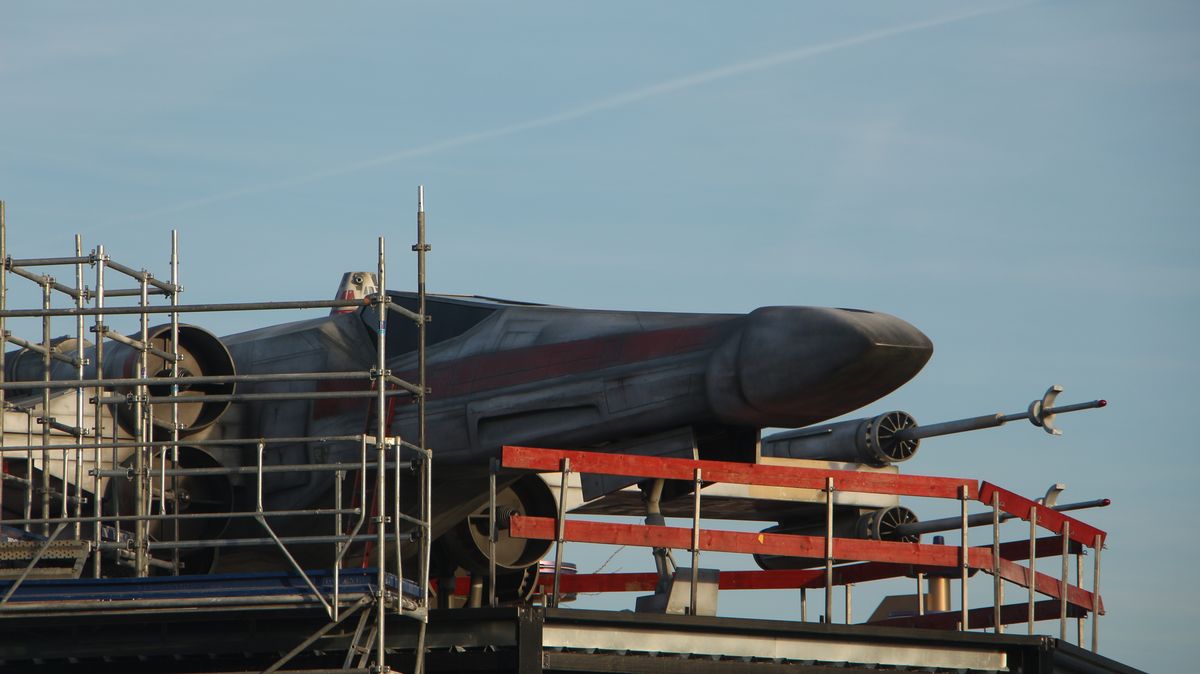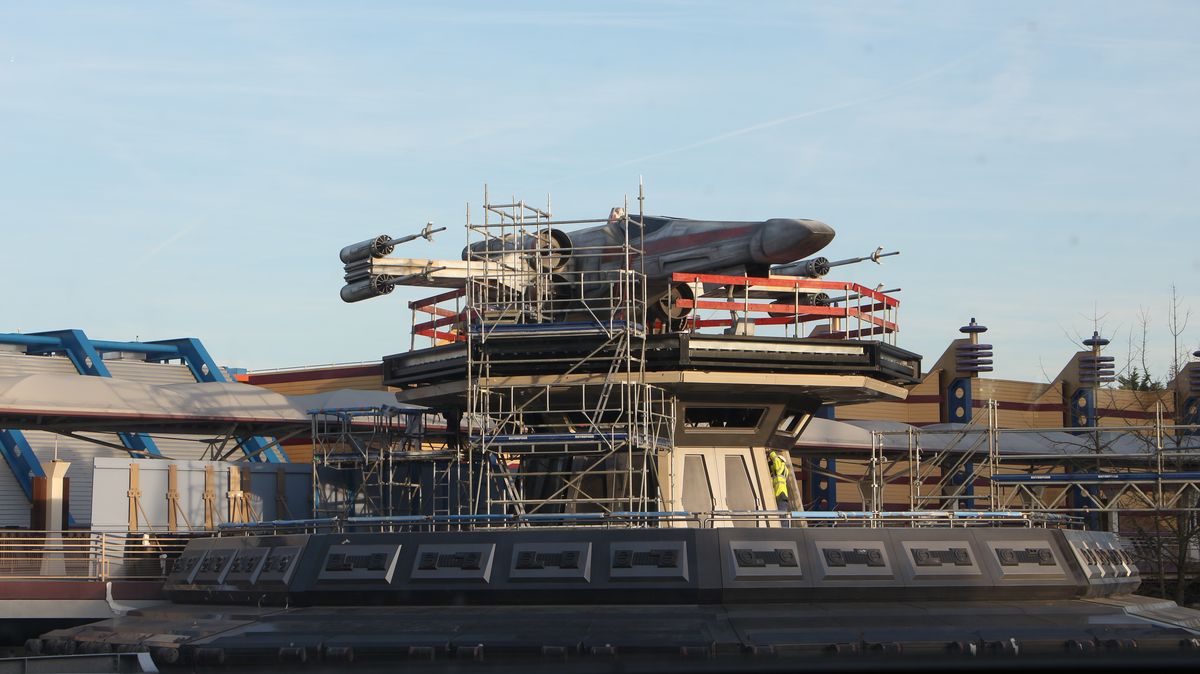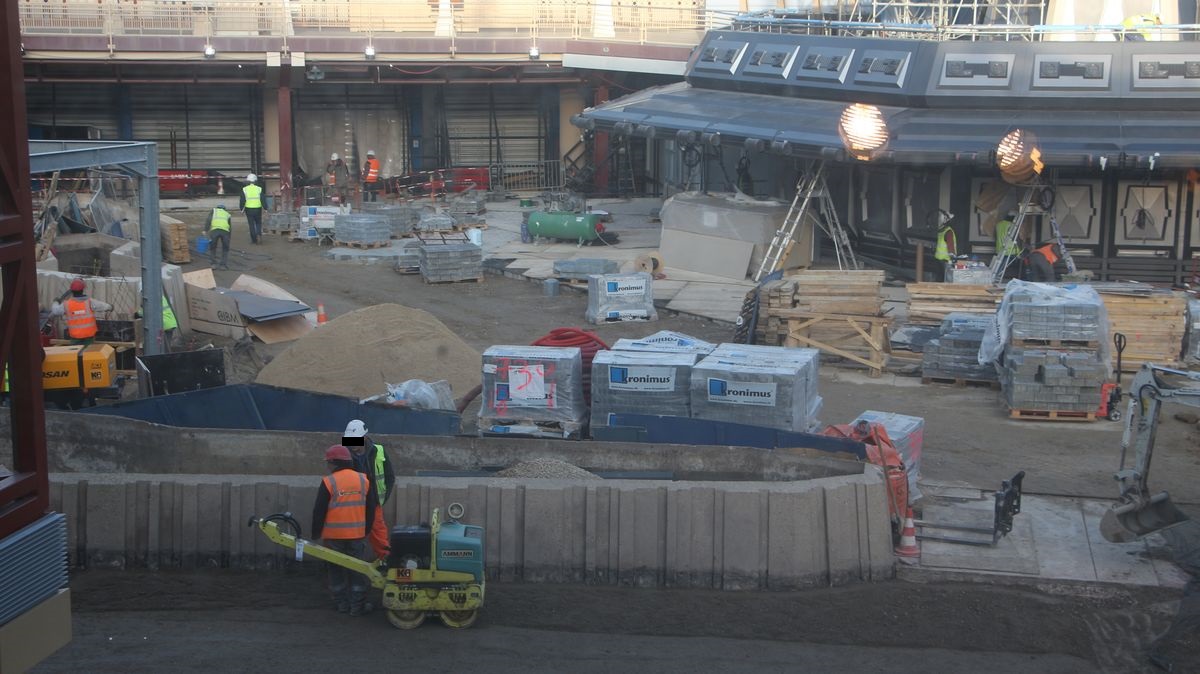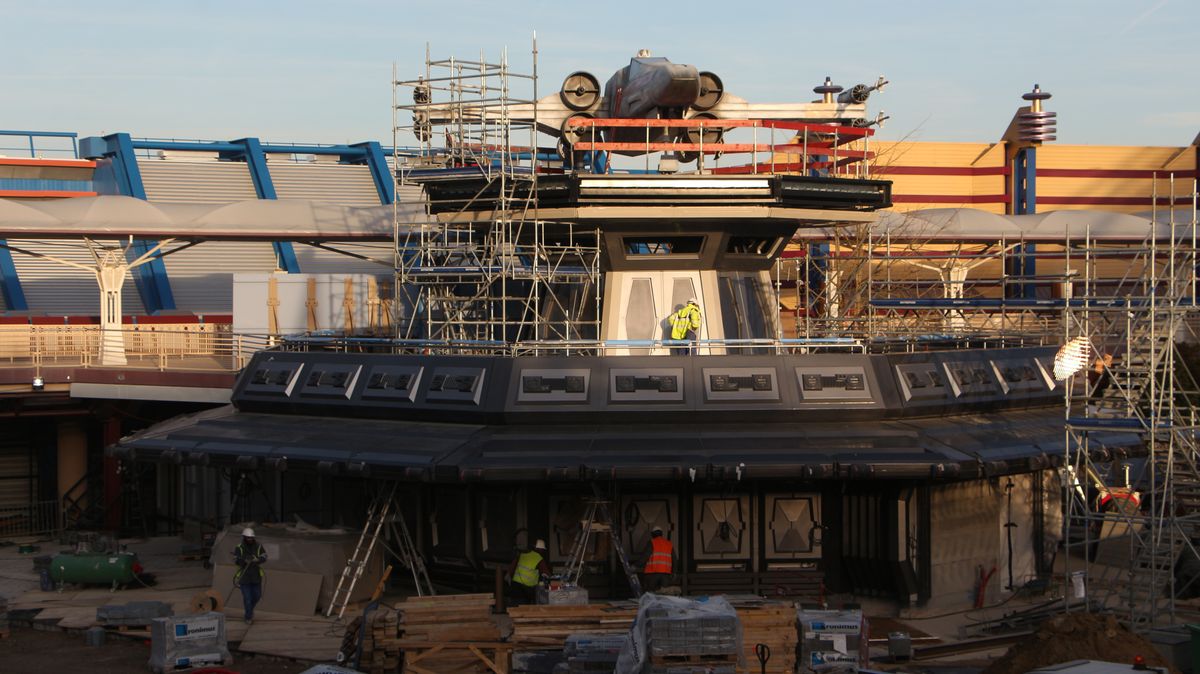 A Fantasyland, le Labyrinth d'Alice au Pays des Merveilles est maintenant entièrement ré-ouvert. Le résultat est concluant ! L'exécution des travaux offre de belles couleurs.
Fantasyland, the Labyrinth of Alice in Wonderland is now fully re-opened. The result is successful! The work offers beautiful colors.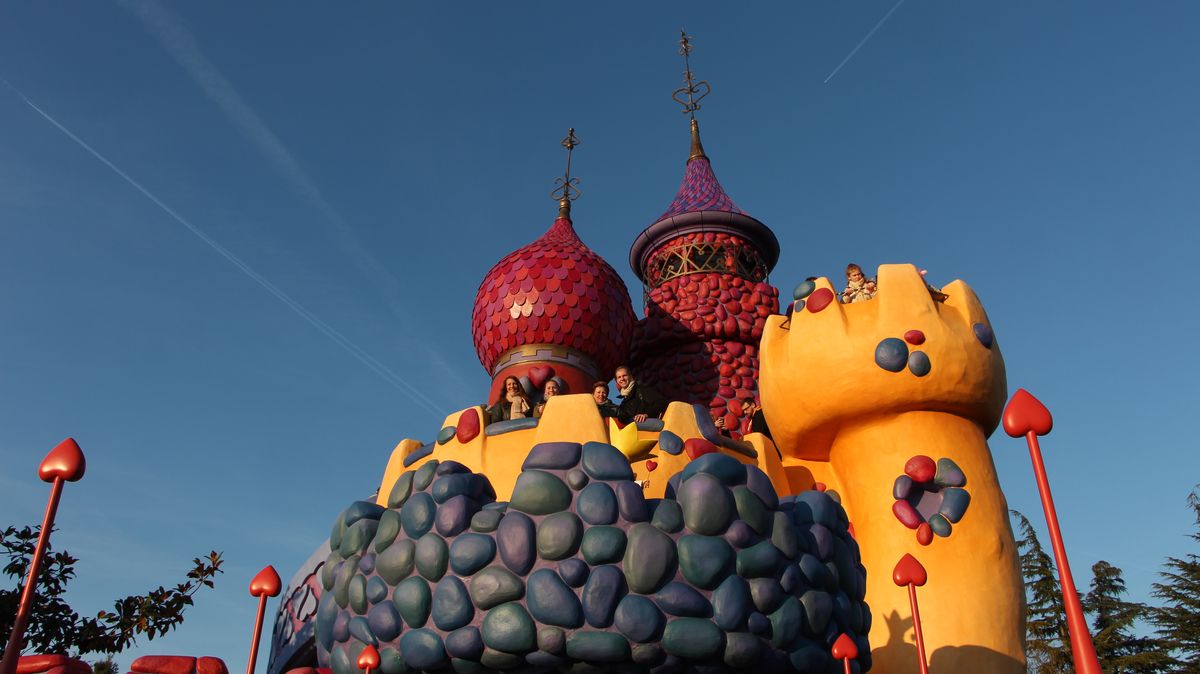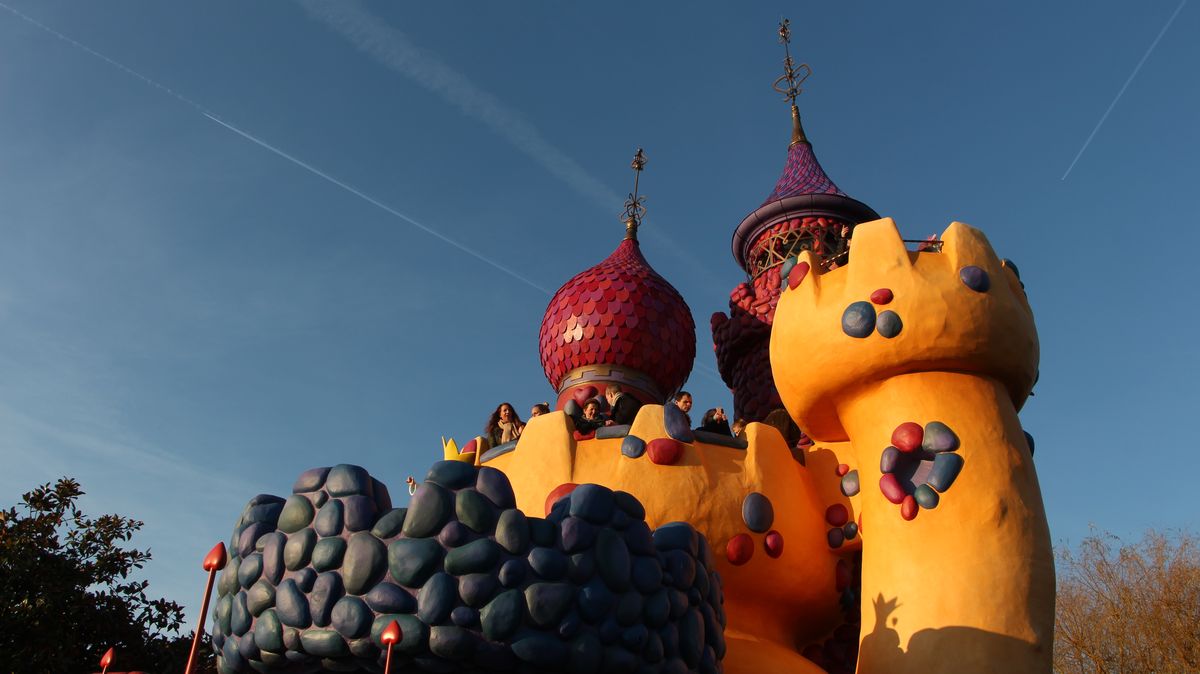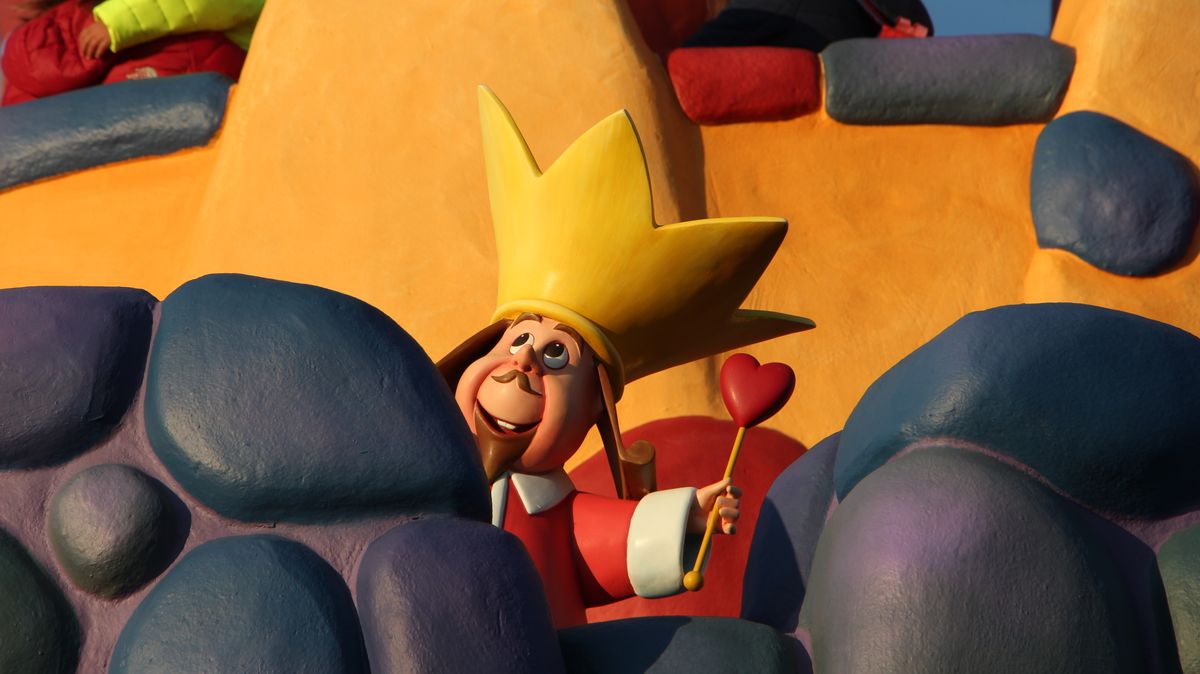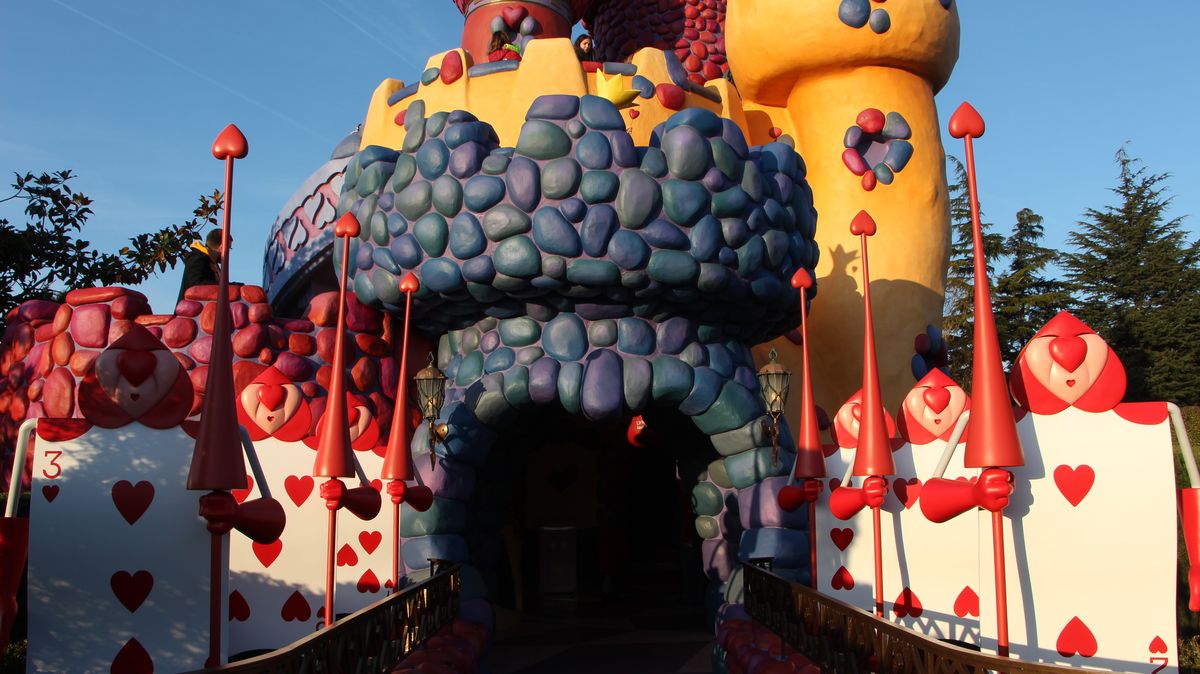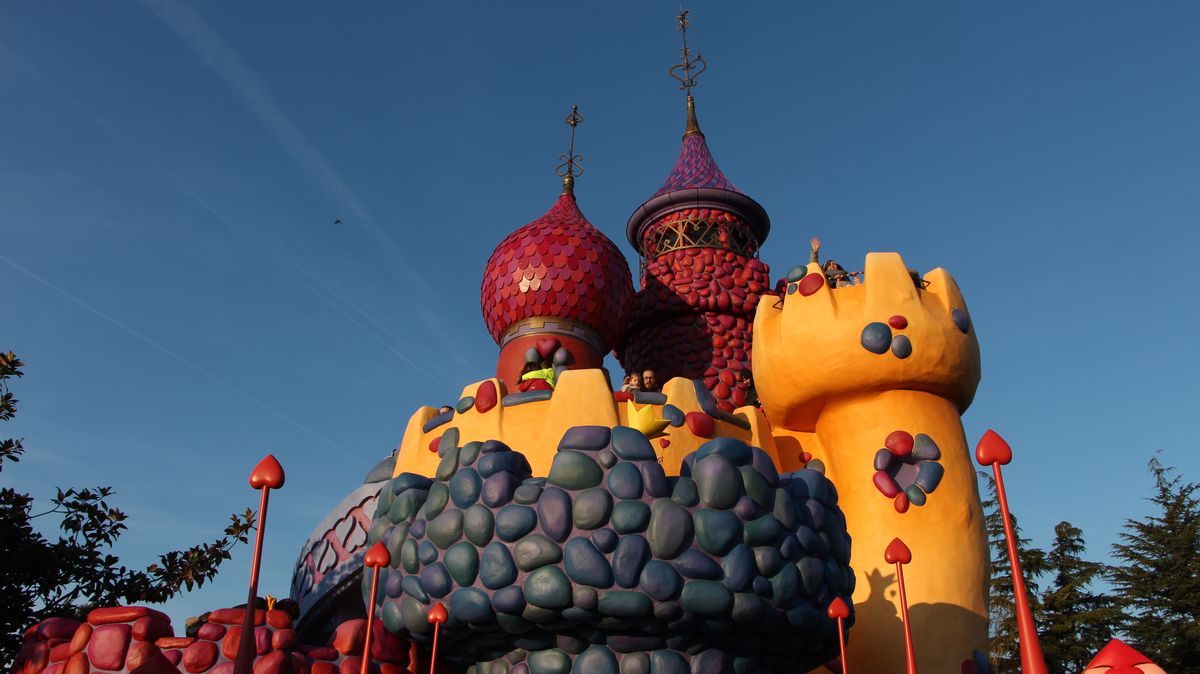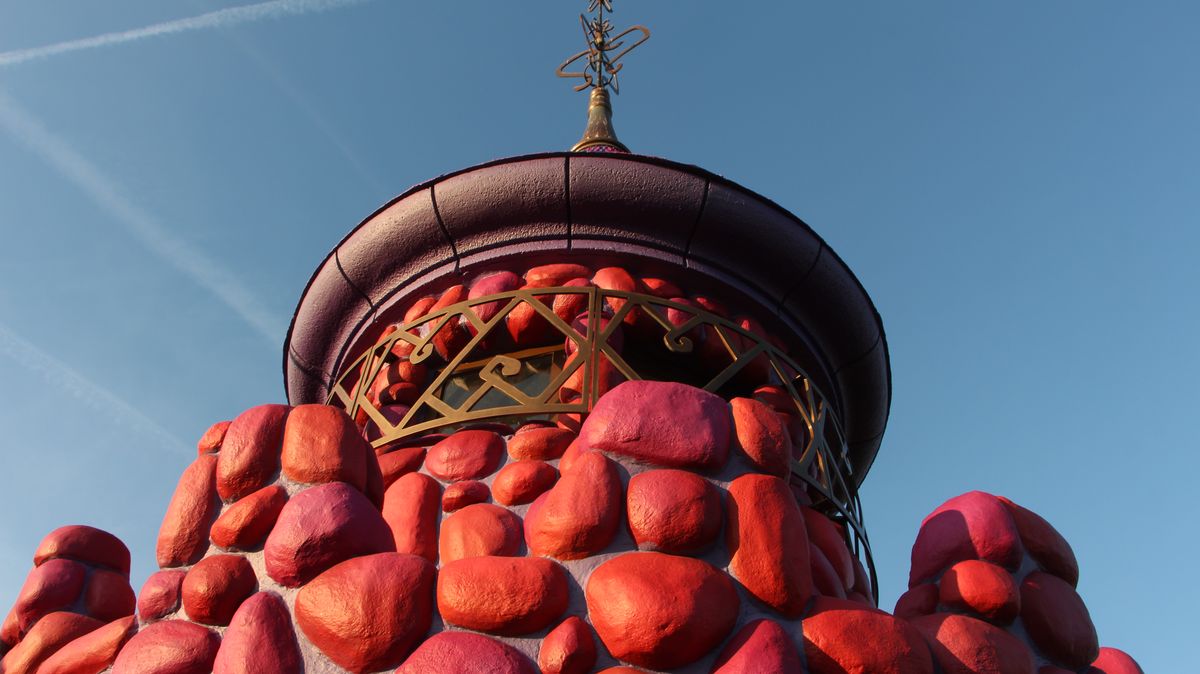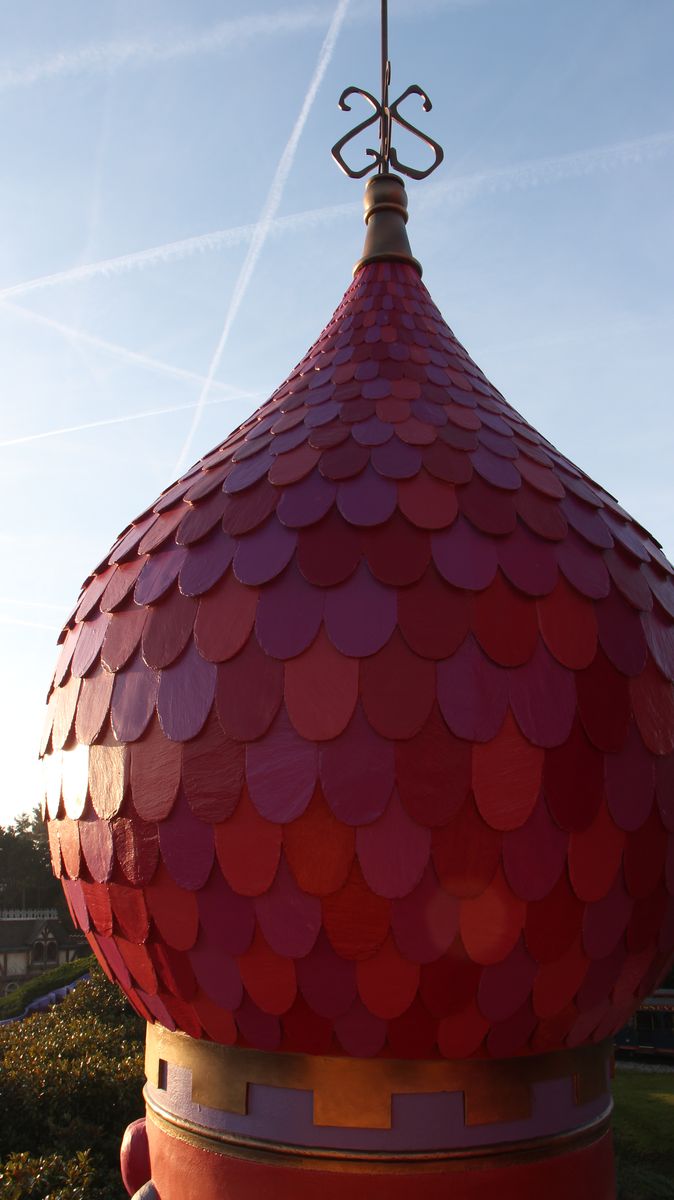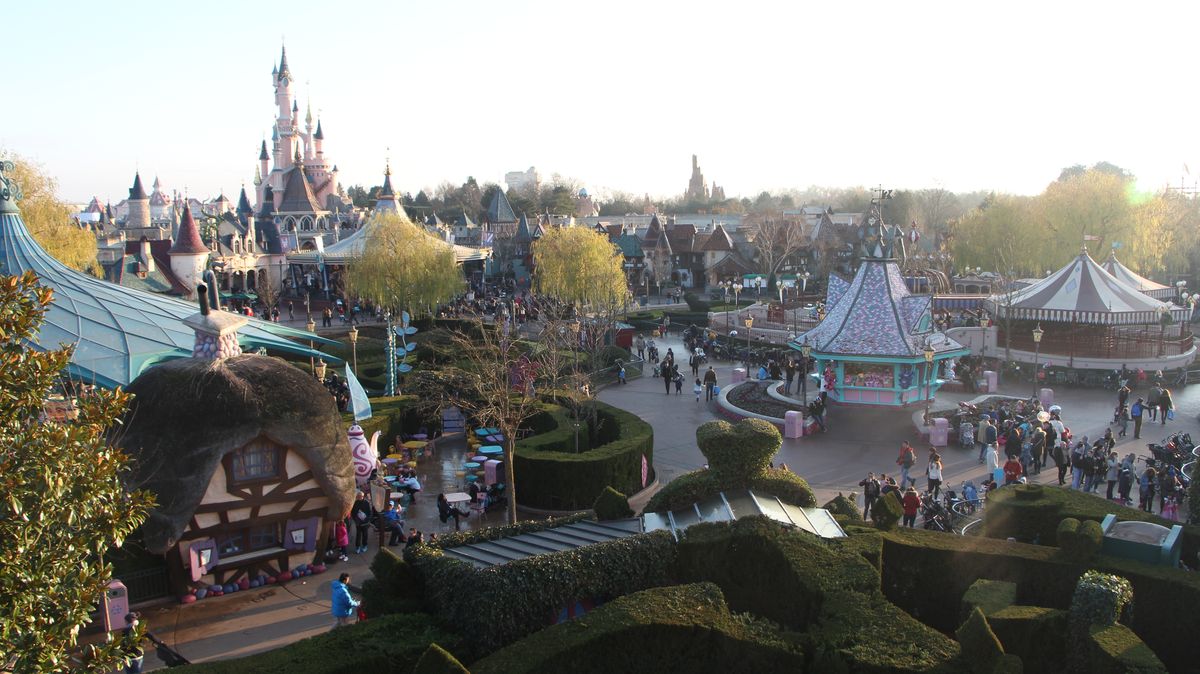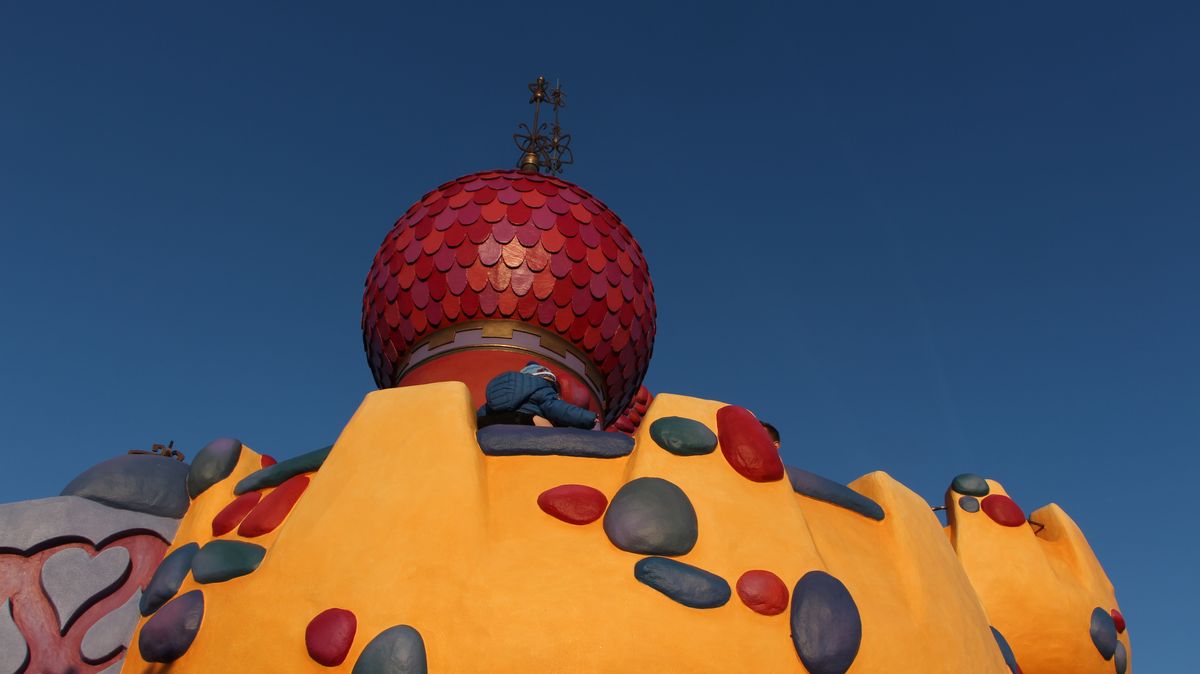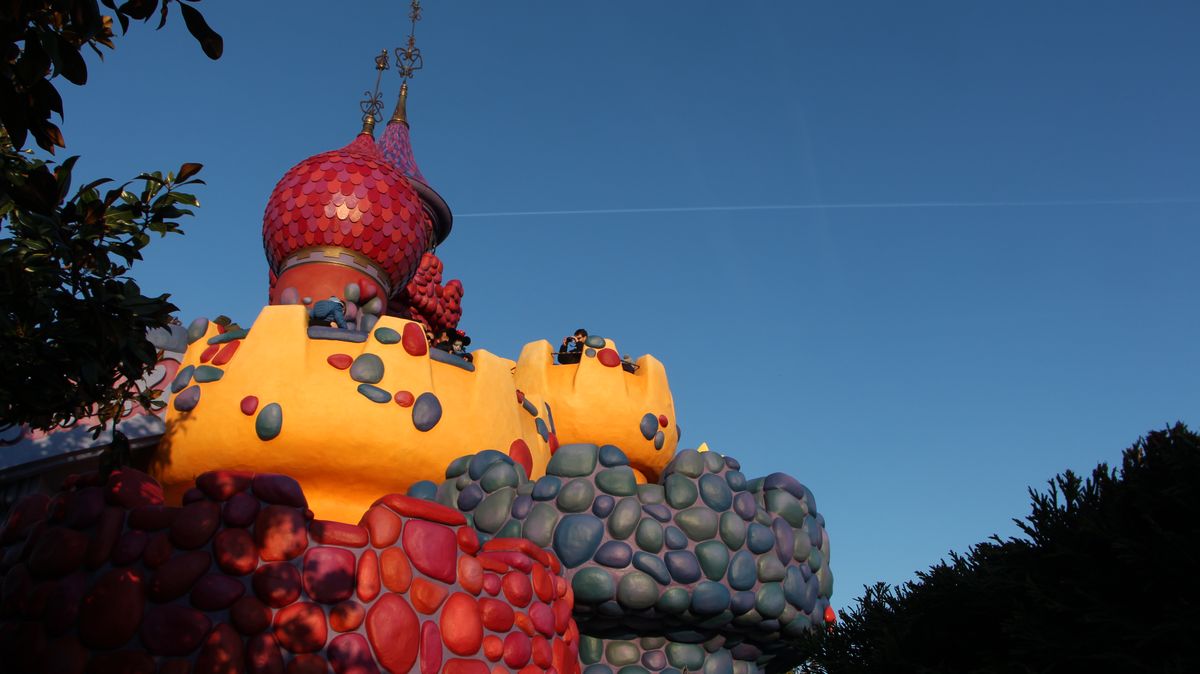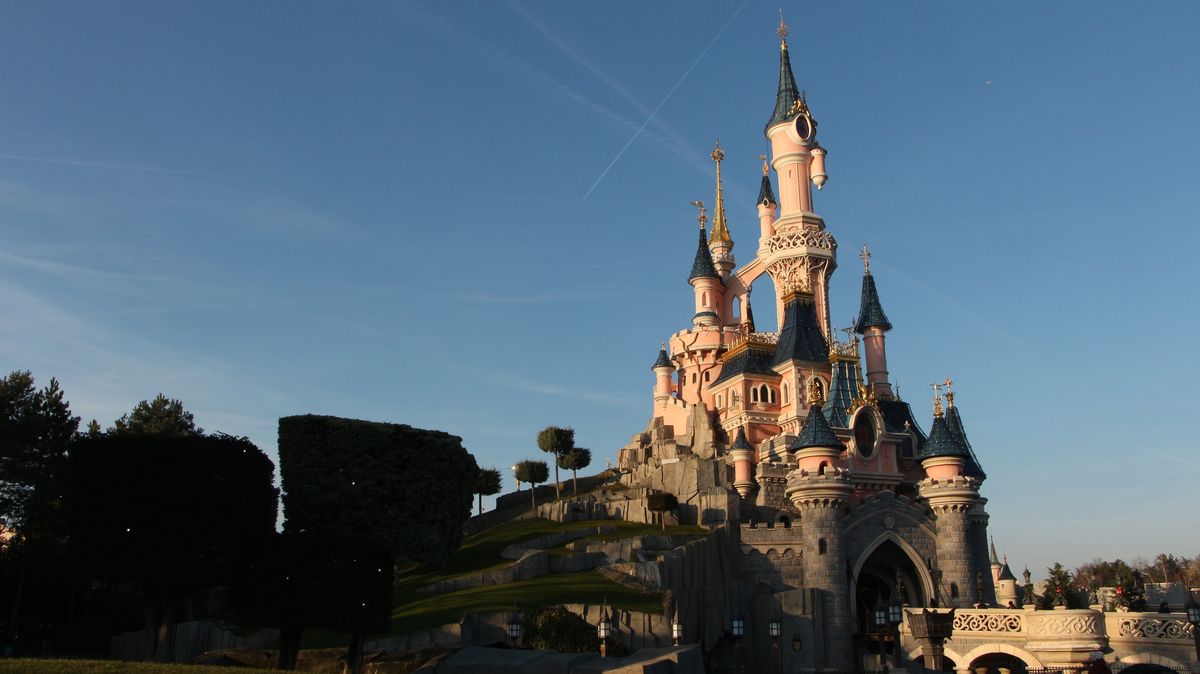 Après plus de 13 mois de fermeture, le Big Thunder Mountain était en ouverture anticipée cette semaine pour son inauguration demain, samedi 17 décembre.
After more than 13 months of closure, the Big Thunder Mountain was in Soft Opening this week ! The Grand opening is tomorrow, Saturday December 17.
Le résultat est bluffant ! Des éléments que nous n'avions jusqu'alors jamais soupçonnés, sont apparus ; tous les accessoires animés sont de retour. Et l'aventure est davantage épique grâce à son final explosif, une montagne nettoyée, repeinte et plus colorée, le tout avec une végétation et des effets entièrement revus. Le thème en a été renforcé pour notre plus grand plaisir !
The result is stunning! All props, animated or not, are back. And the adventure is more epic due to its explosive end ; The cleaned, repainted and most colourful mountain with vegetation and the effects fully reviewed. The theme has been strengthened for our pleasure!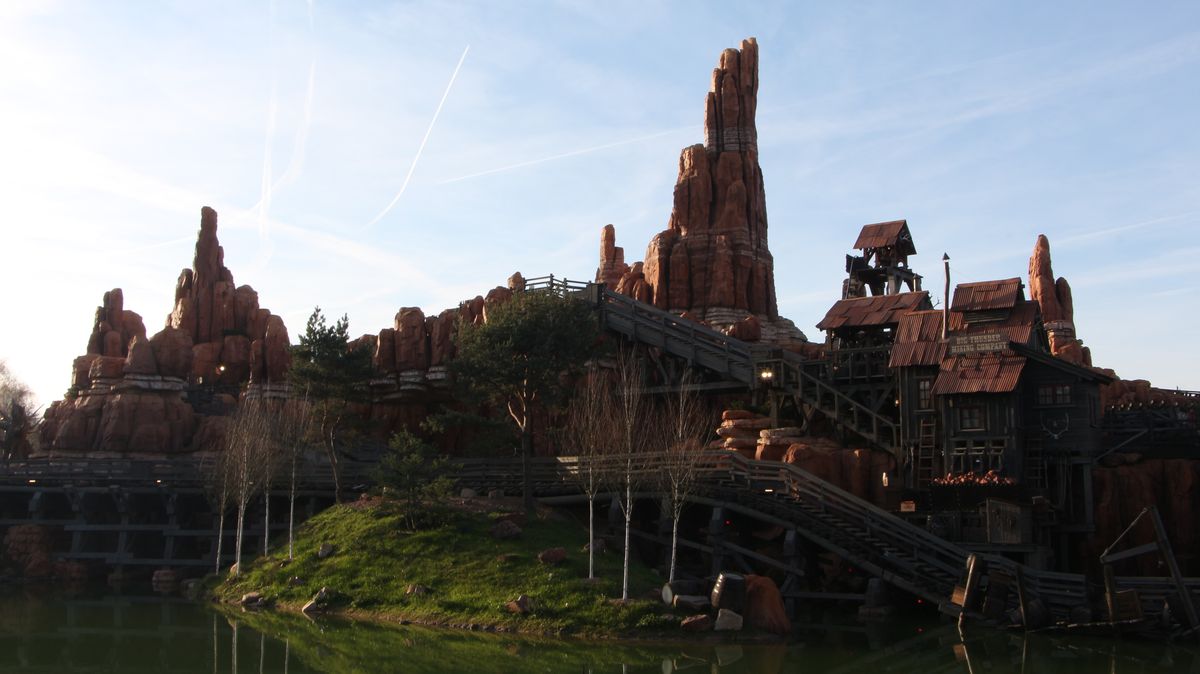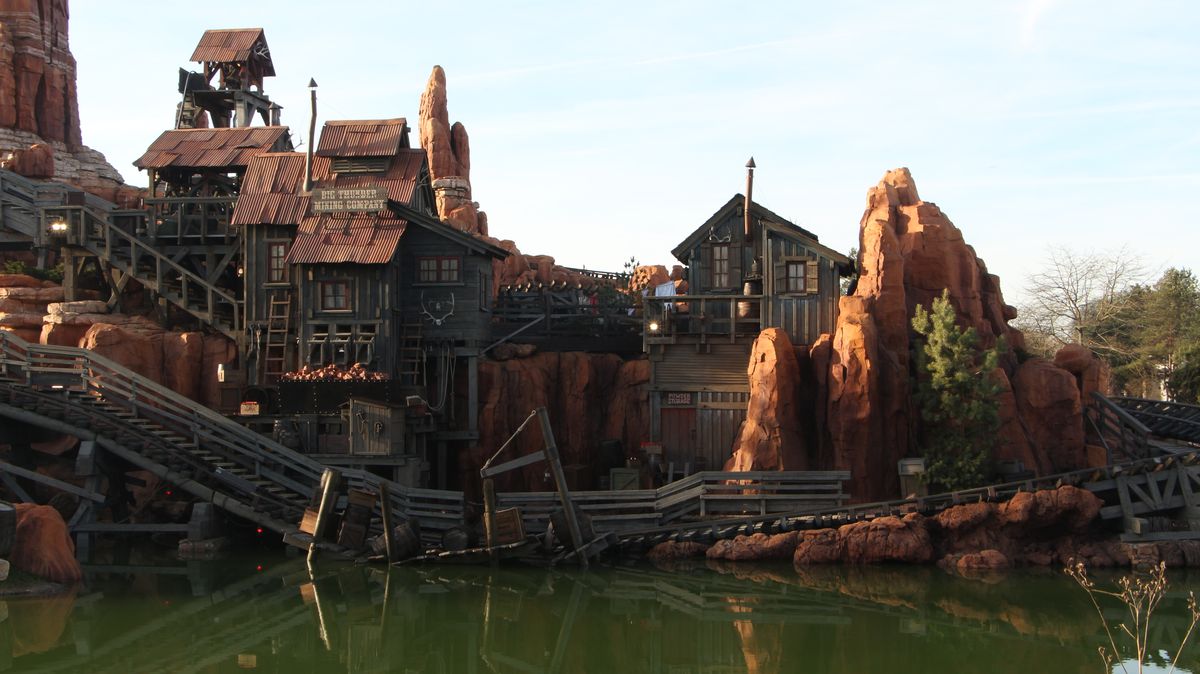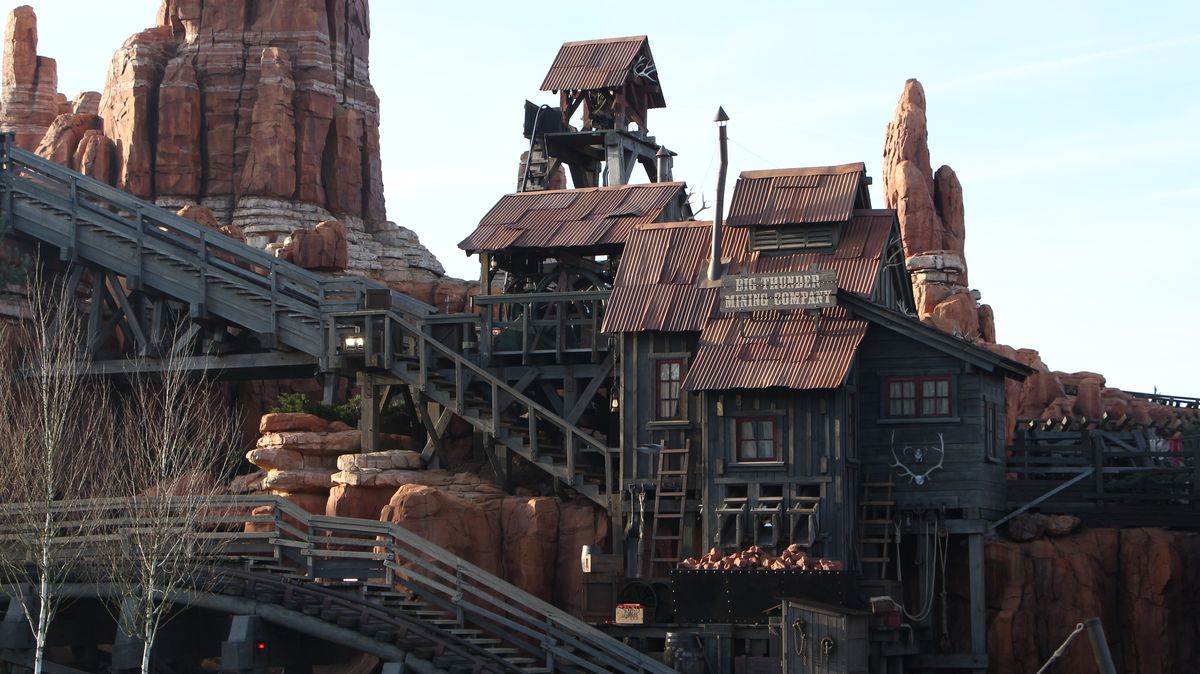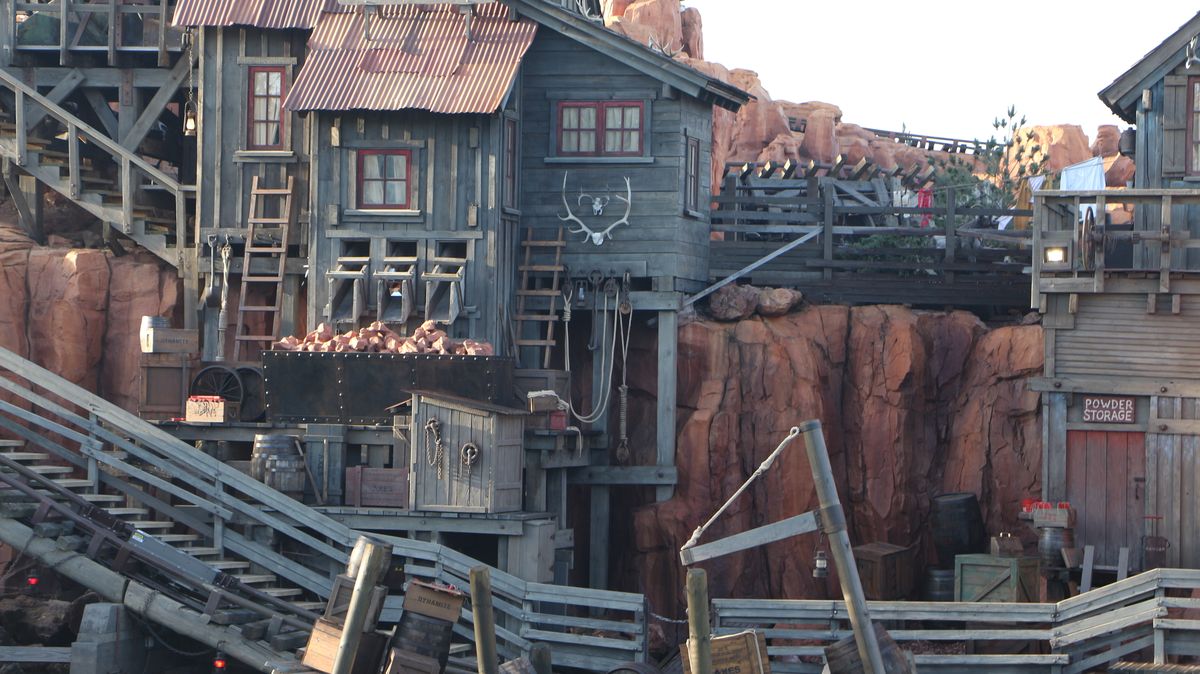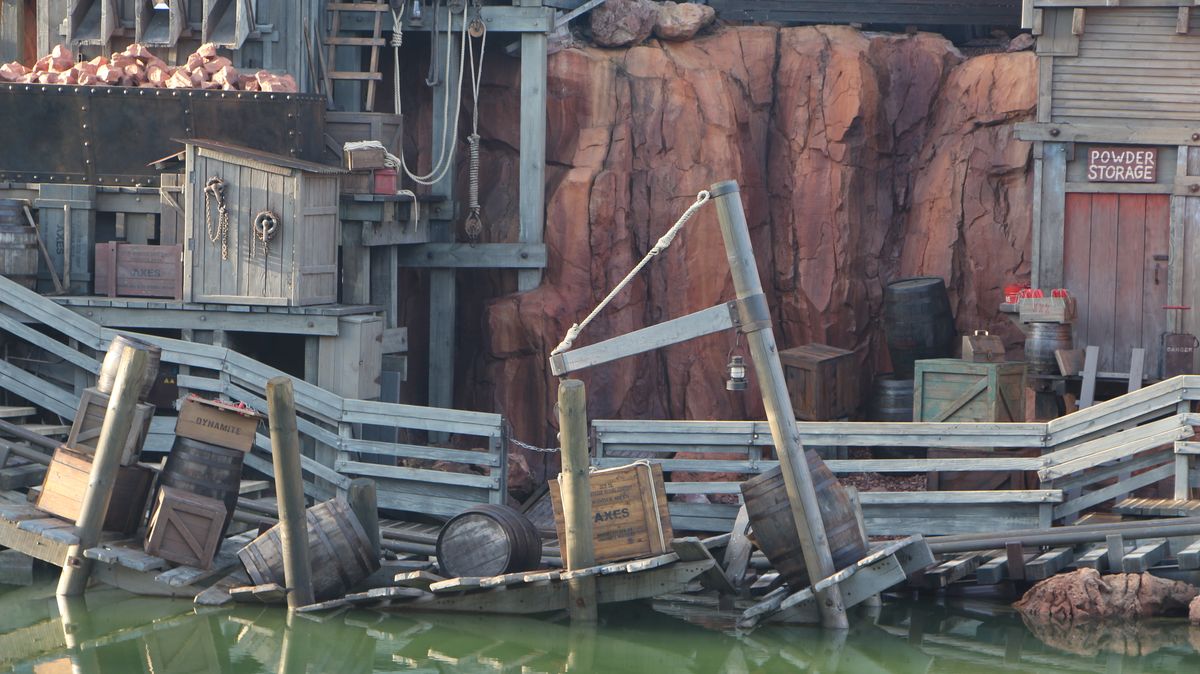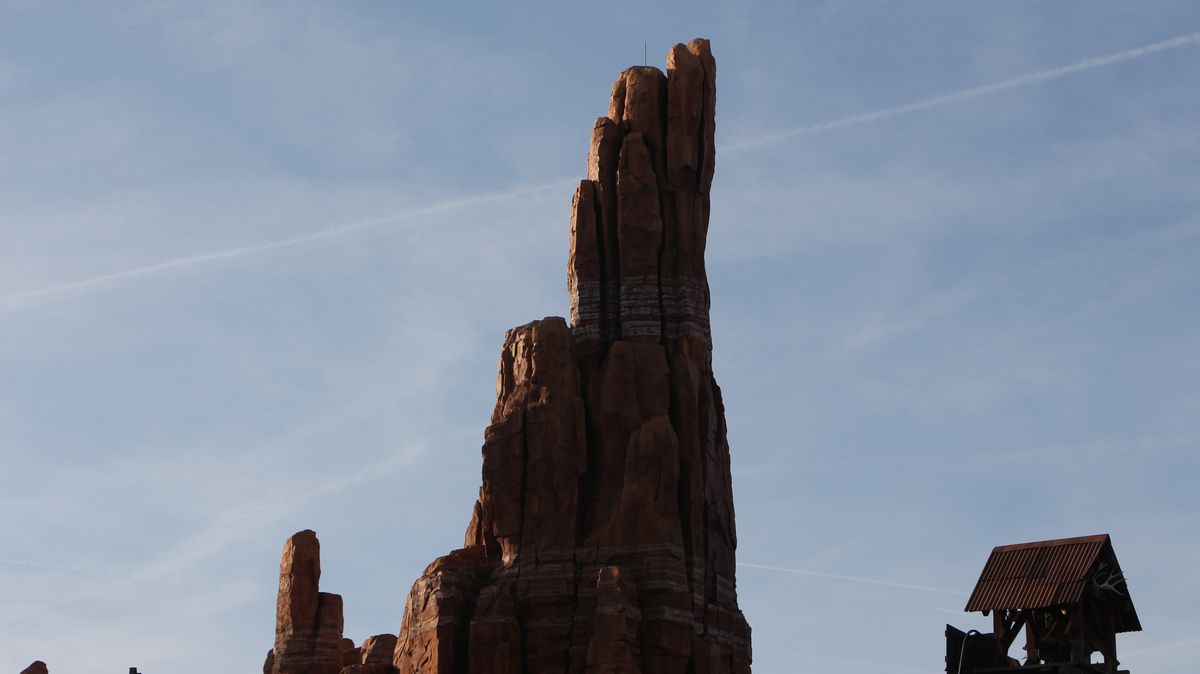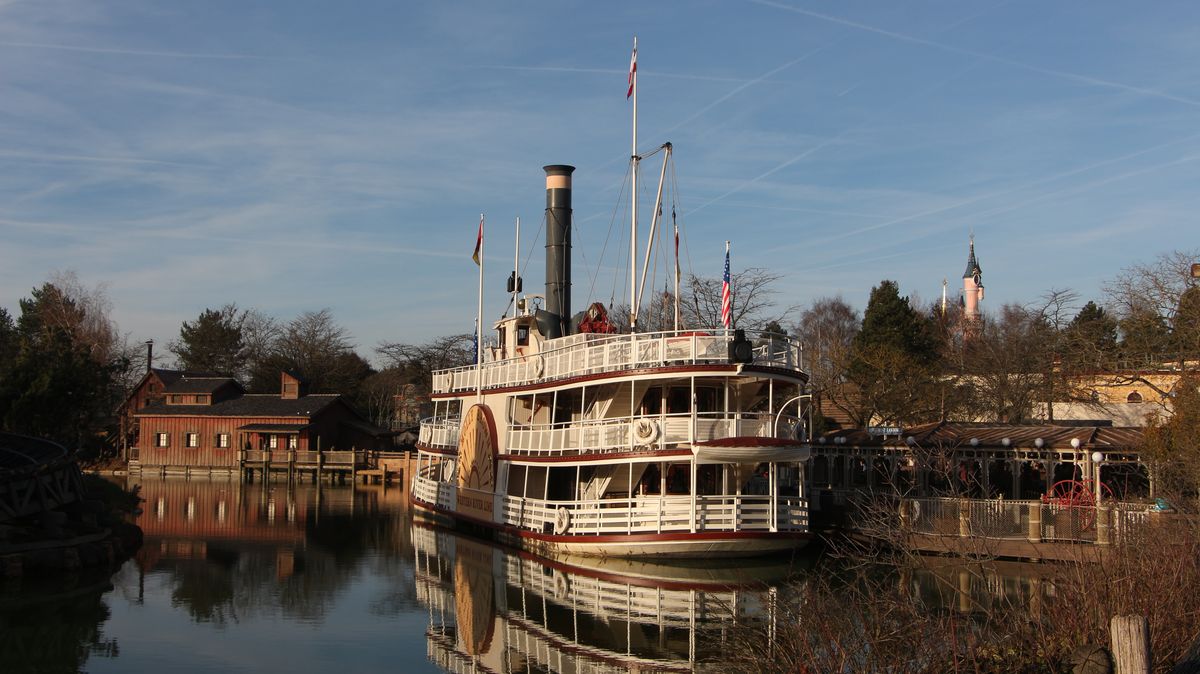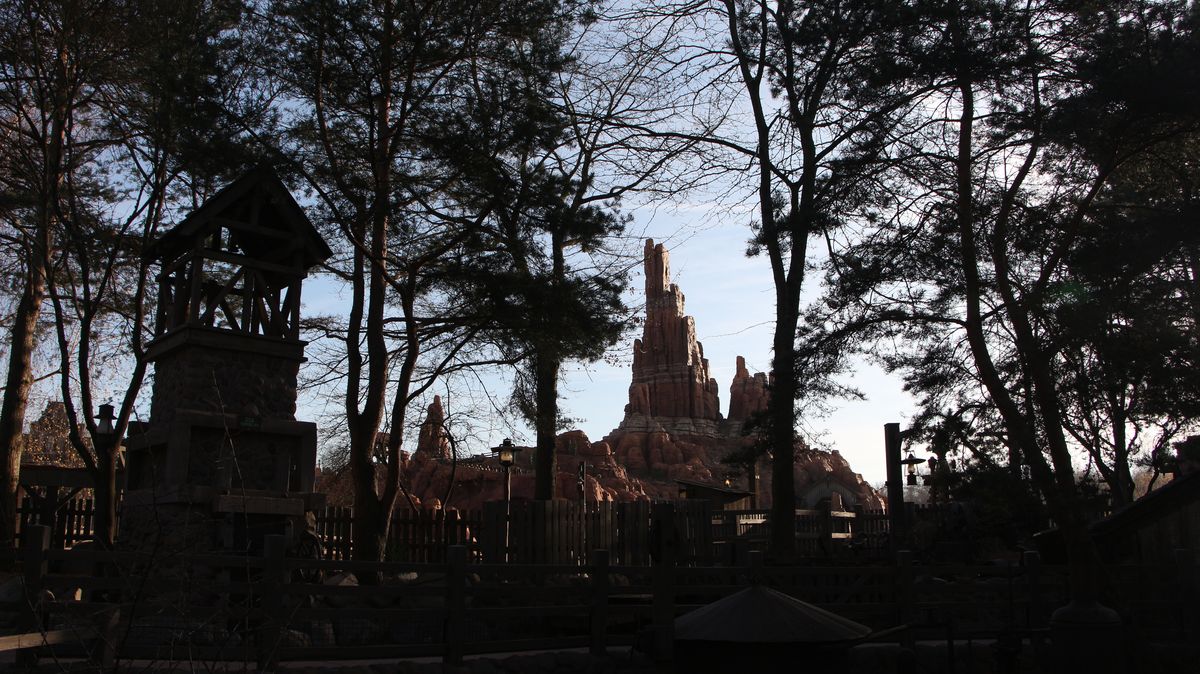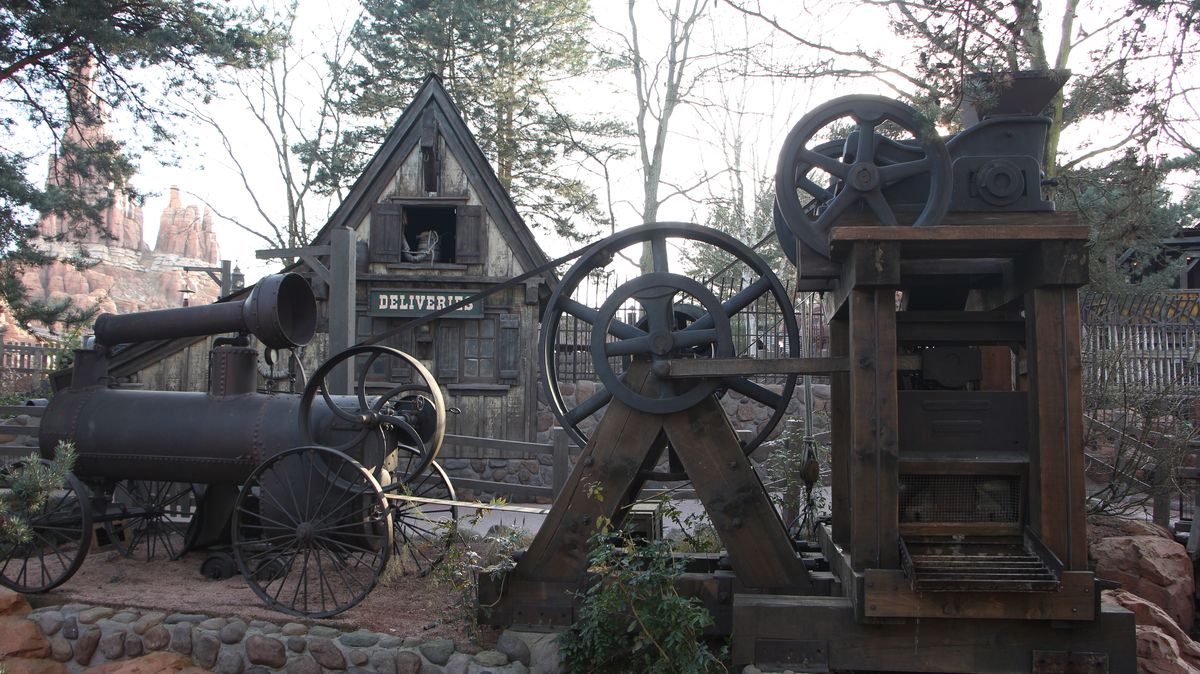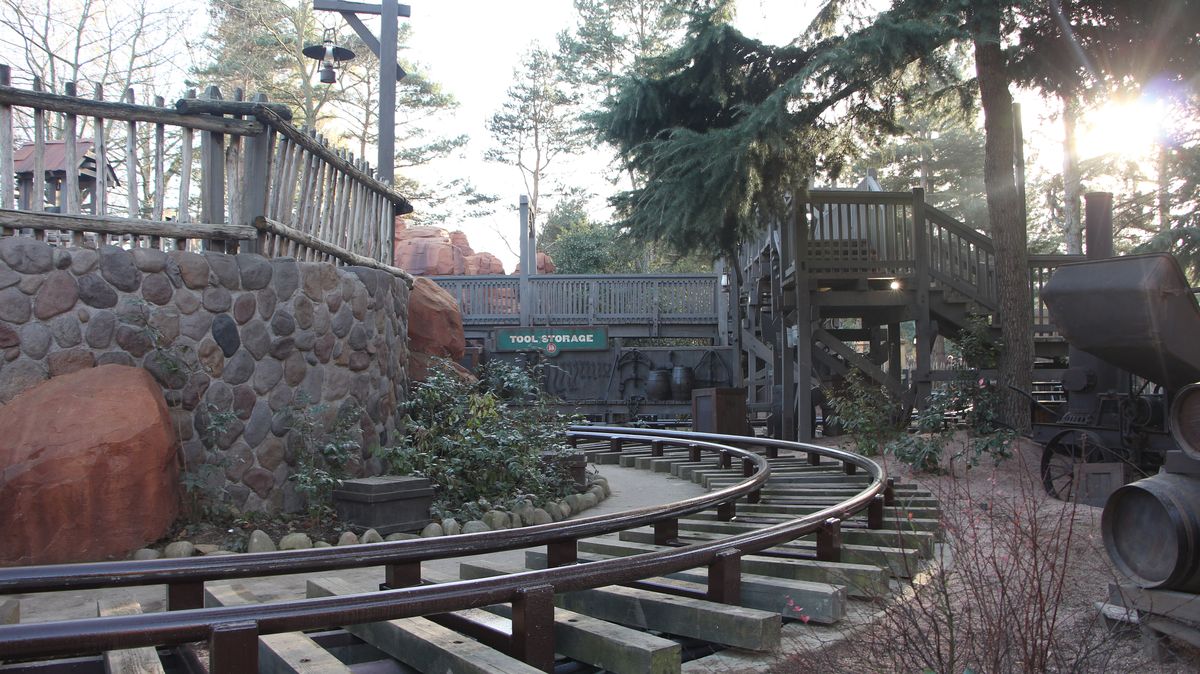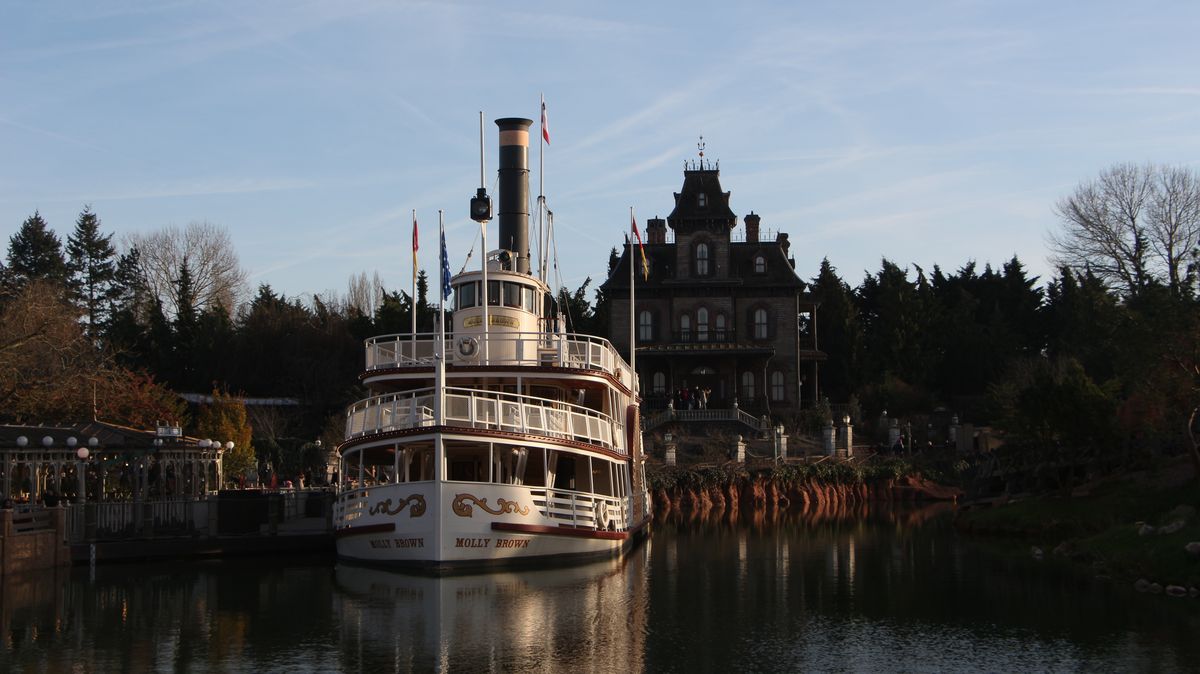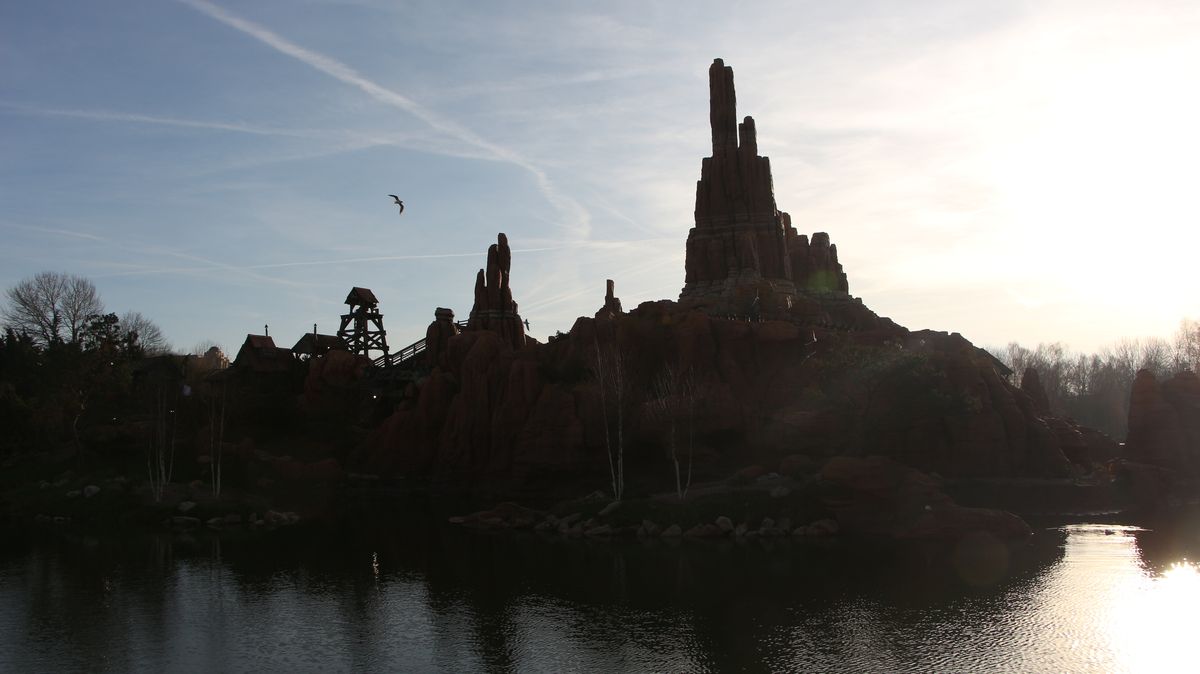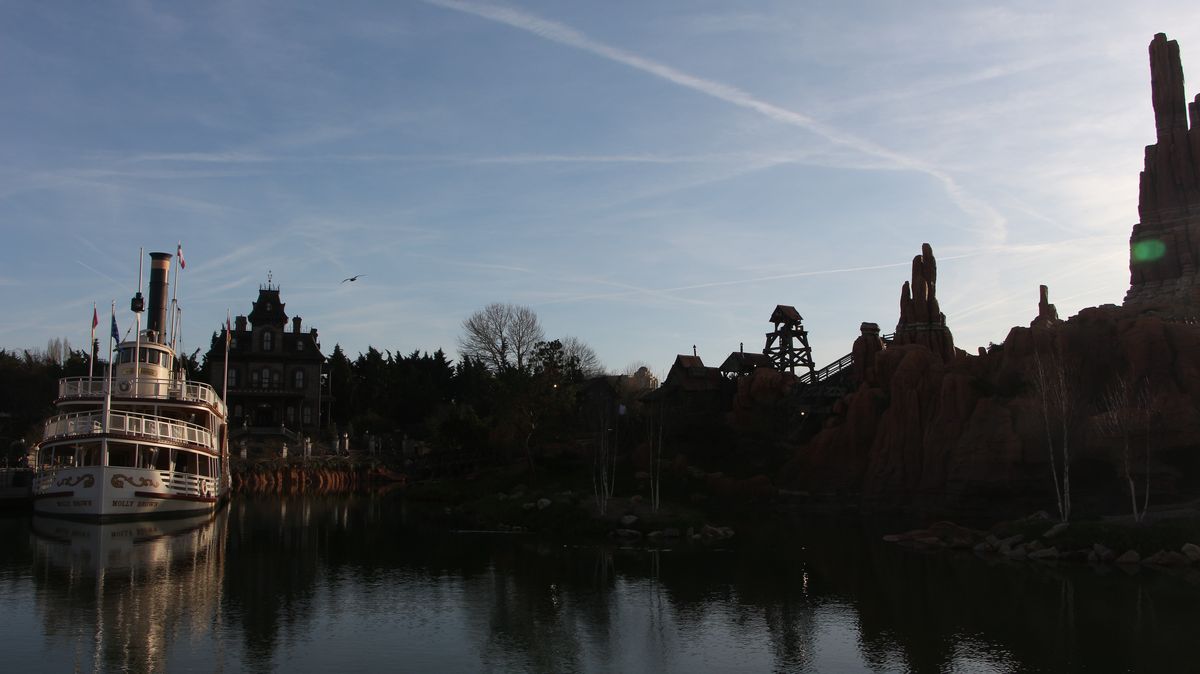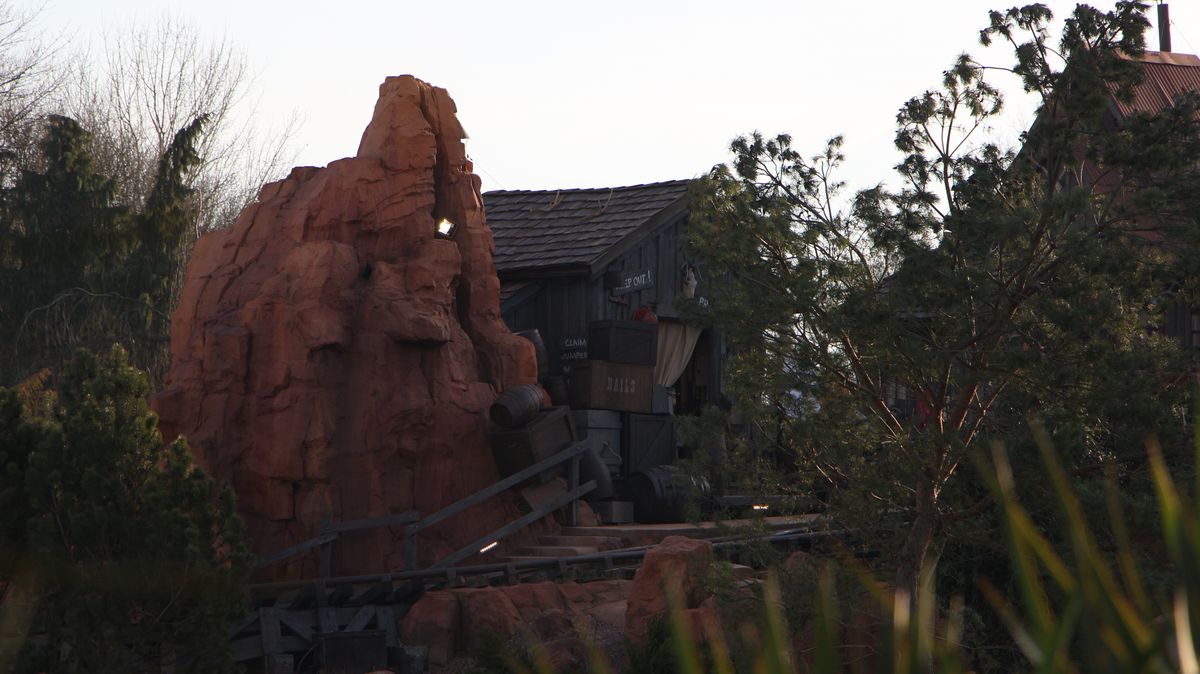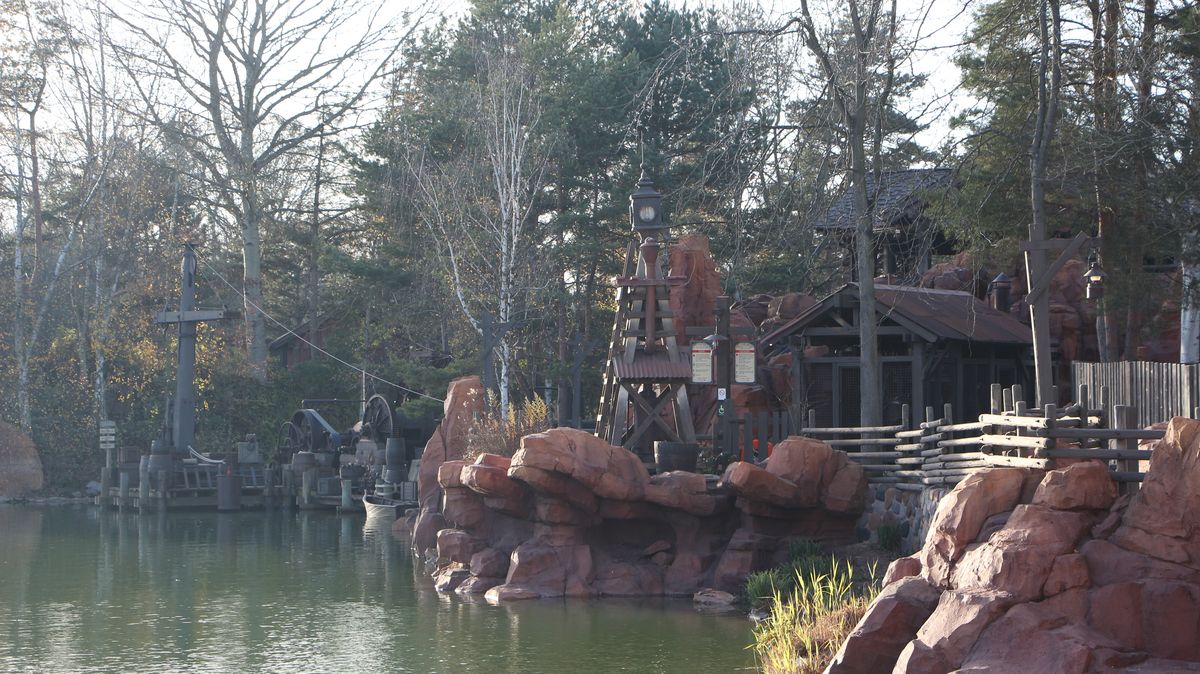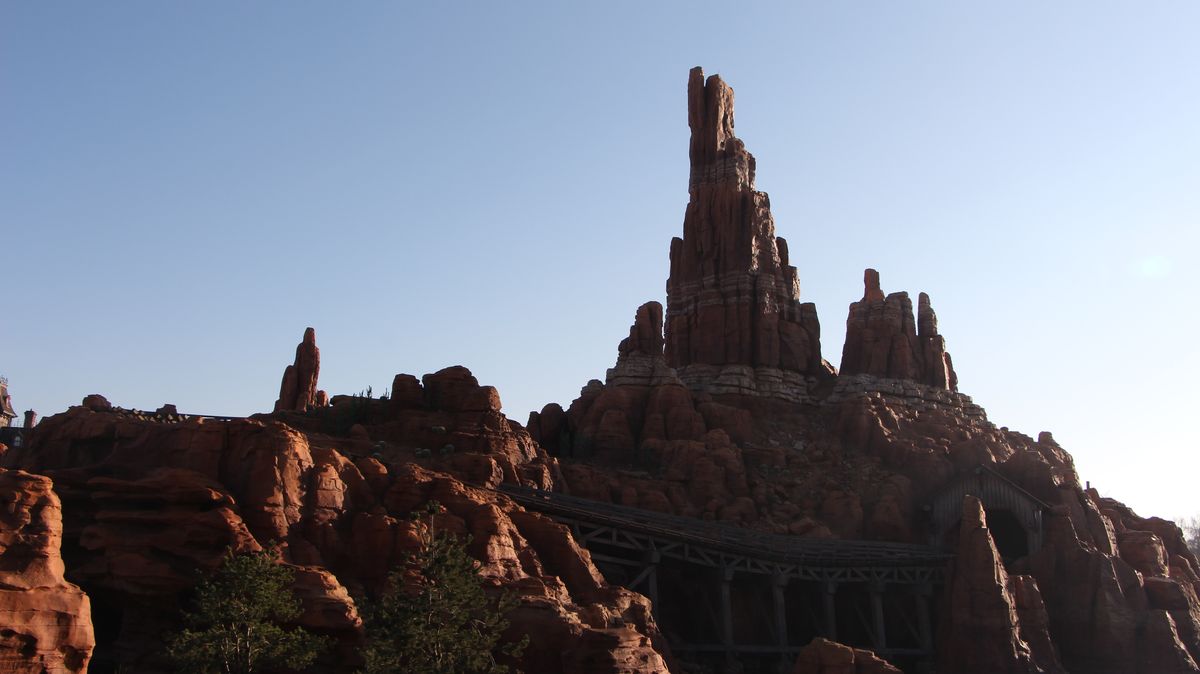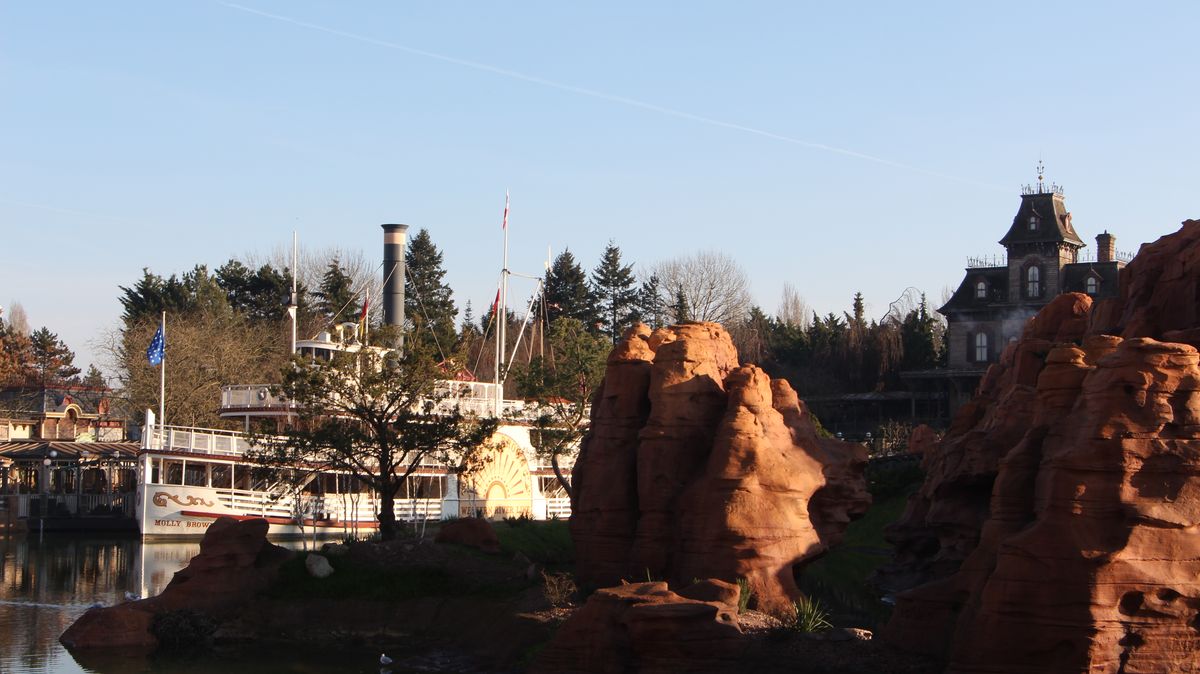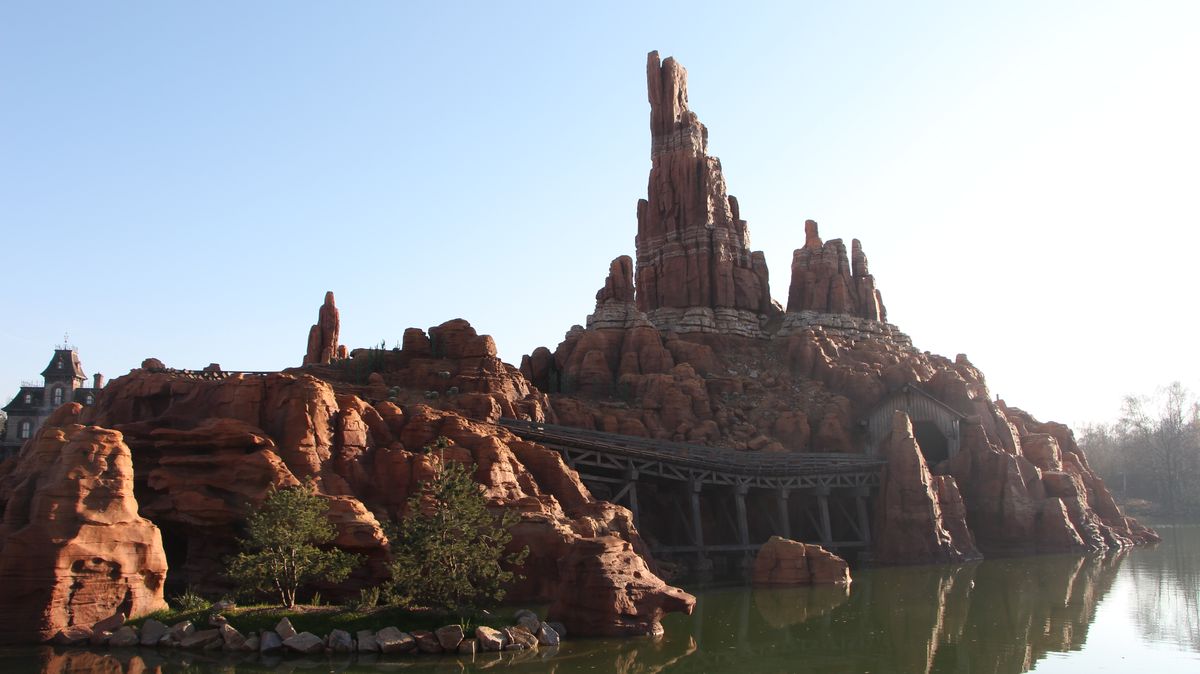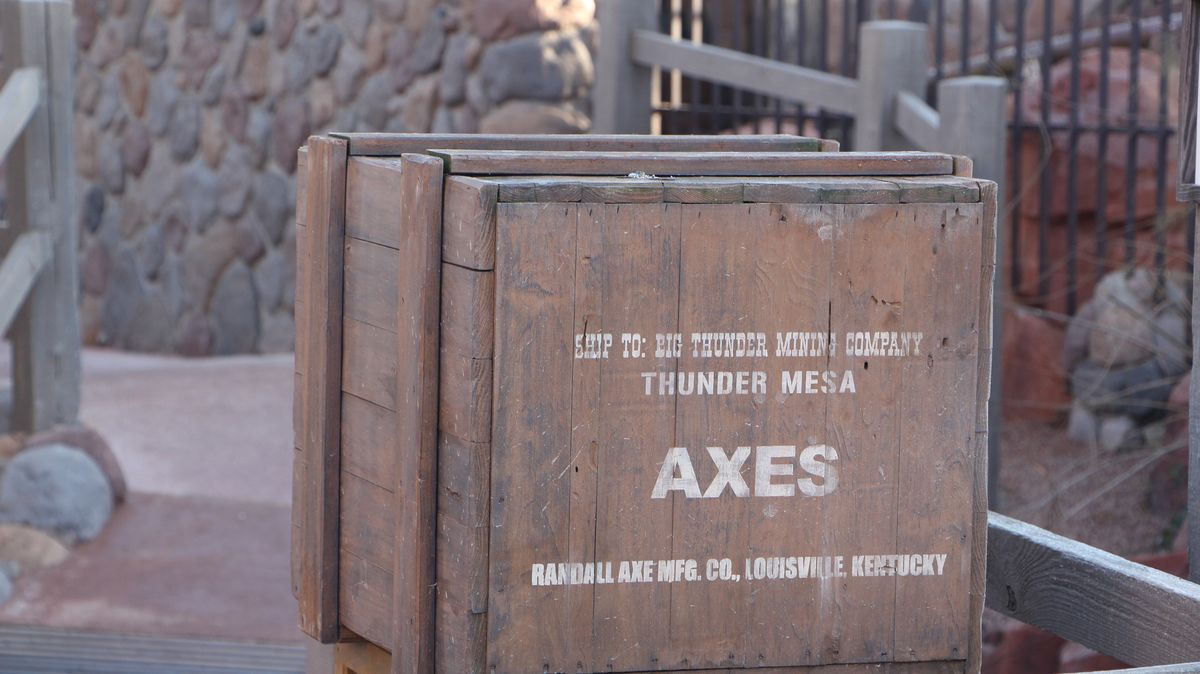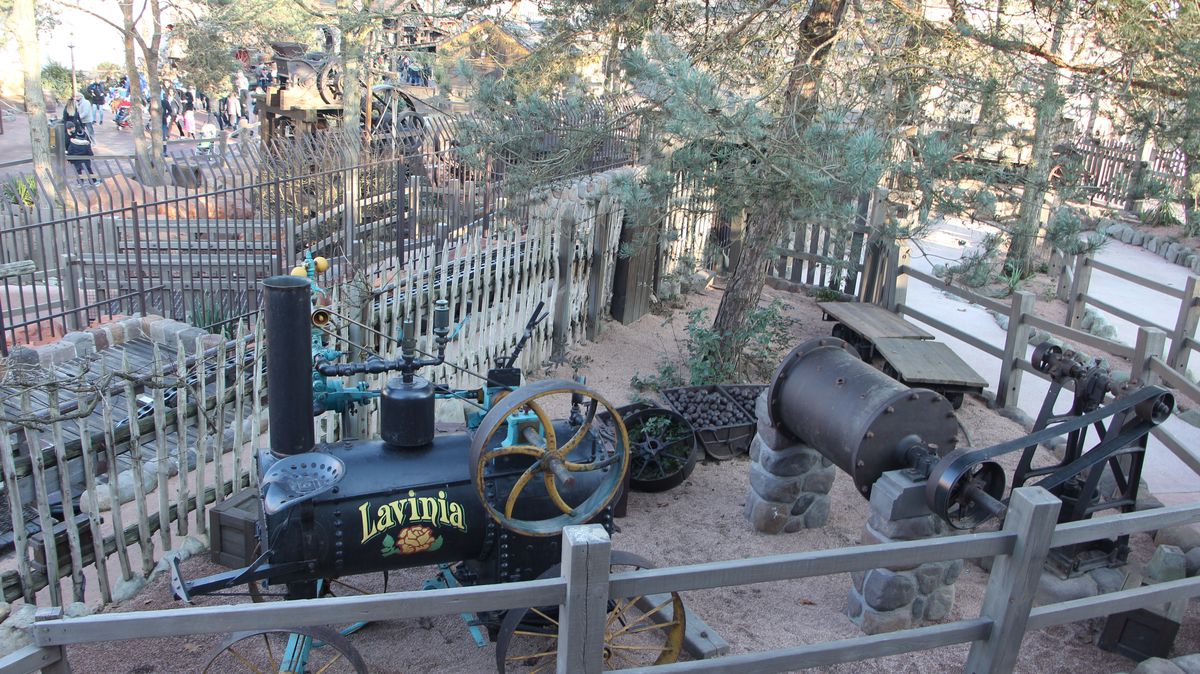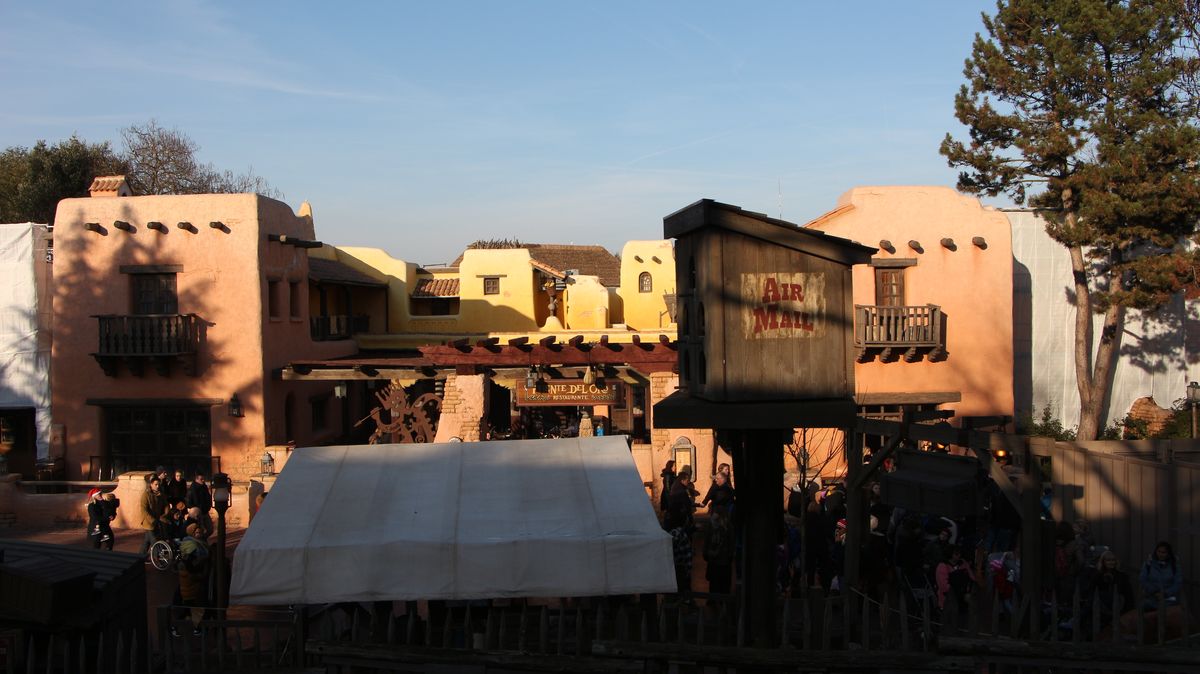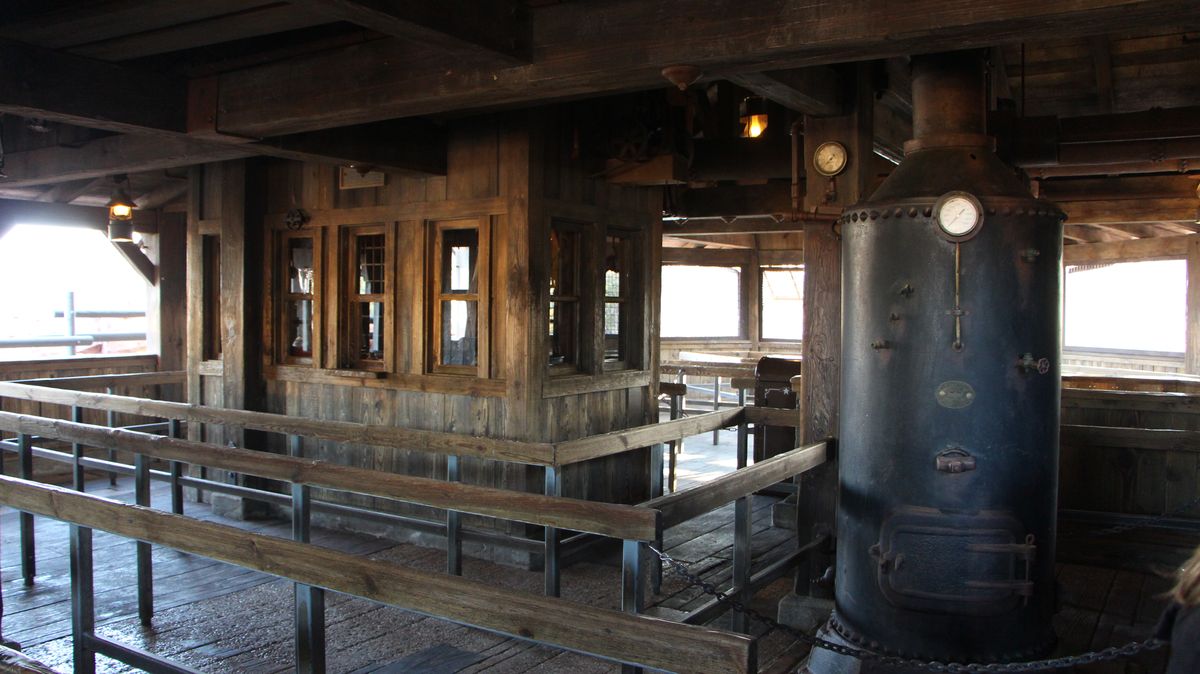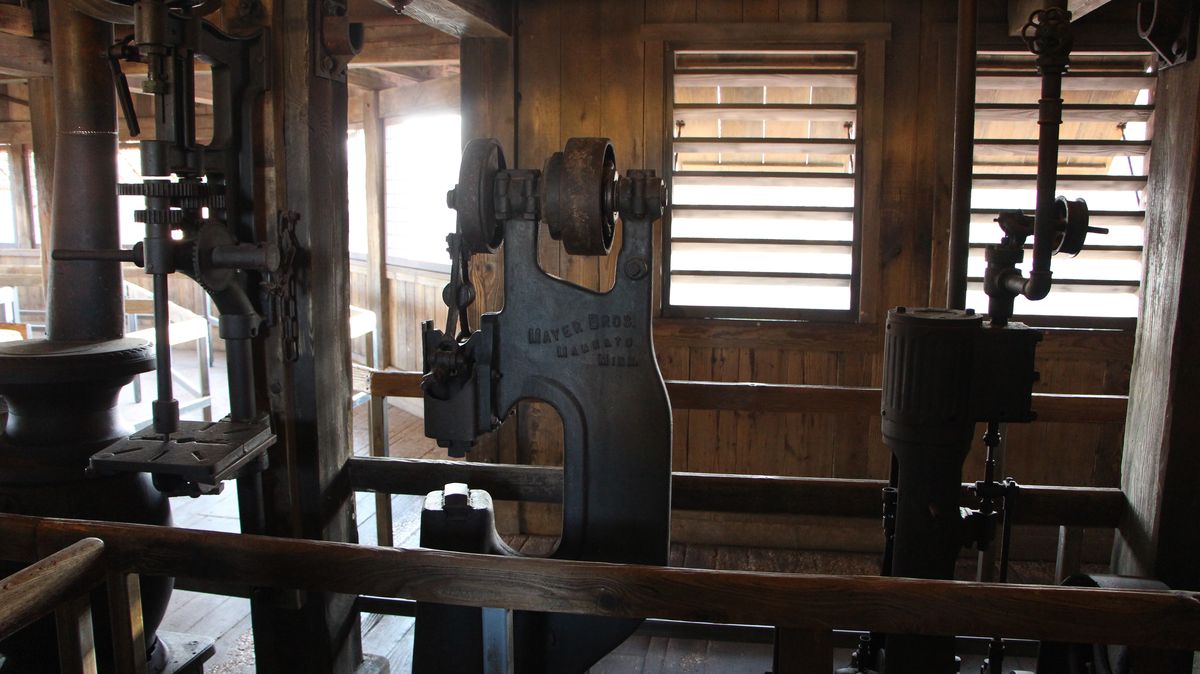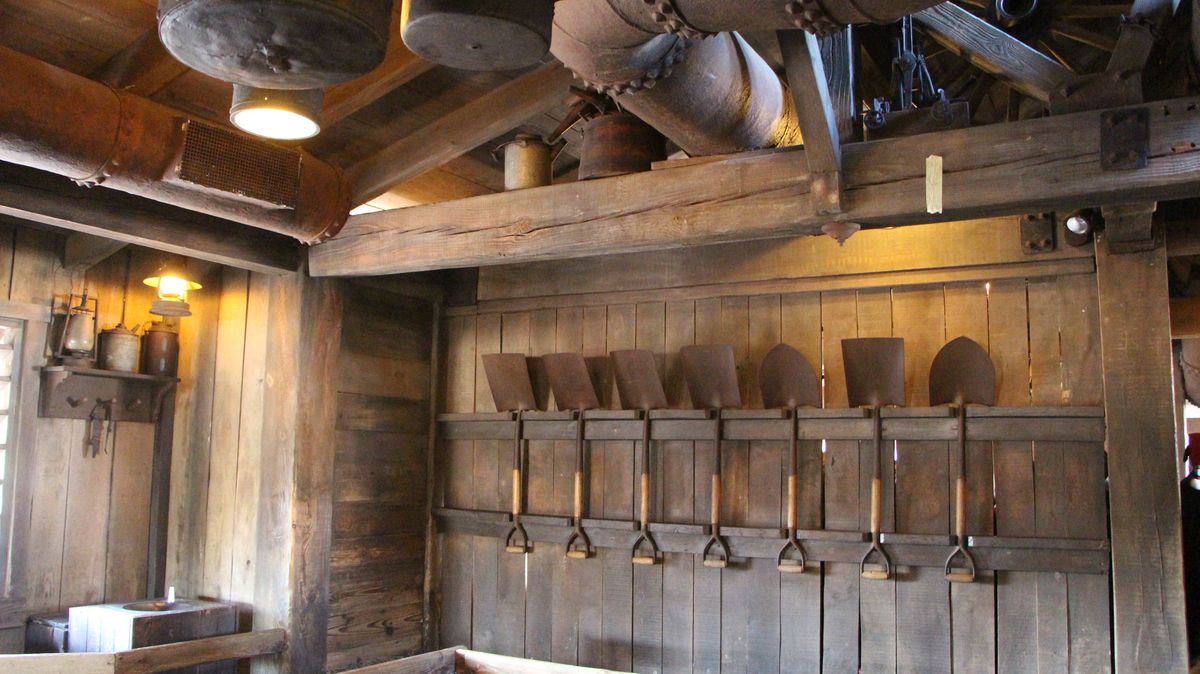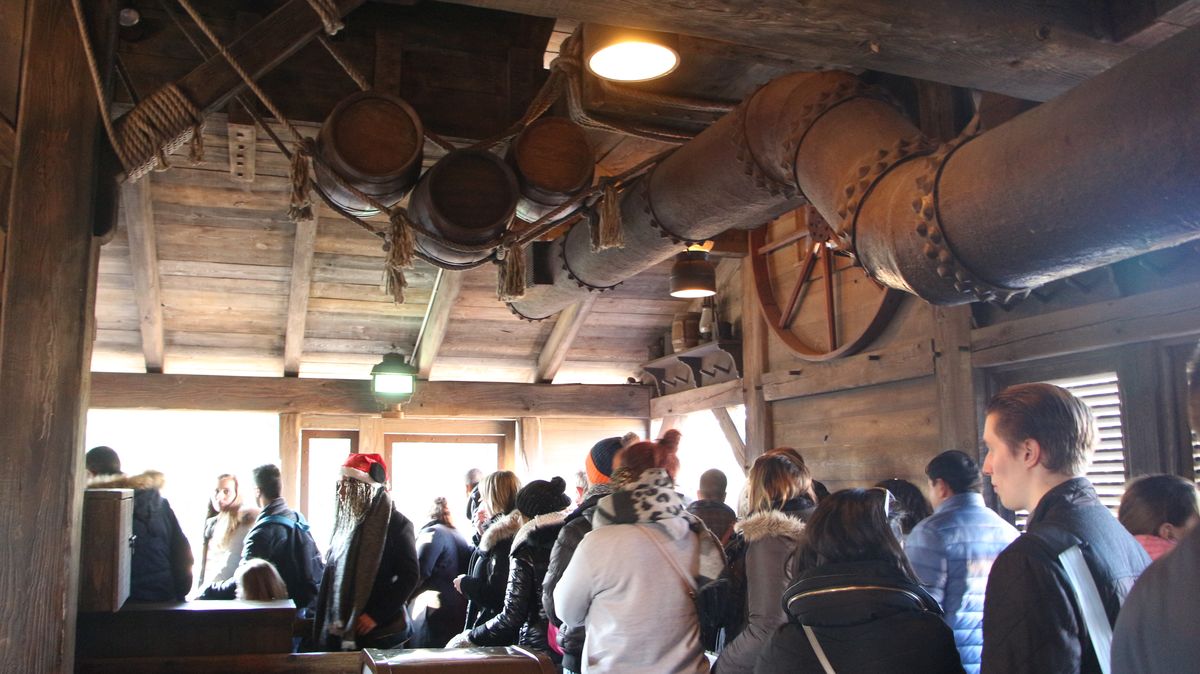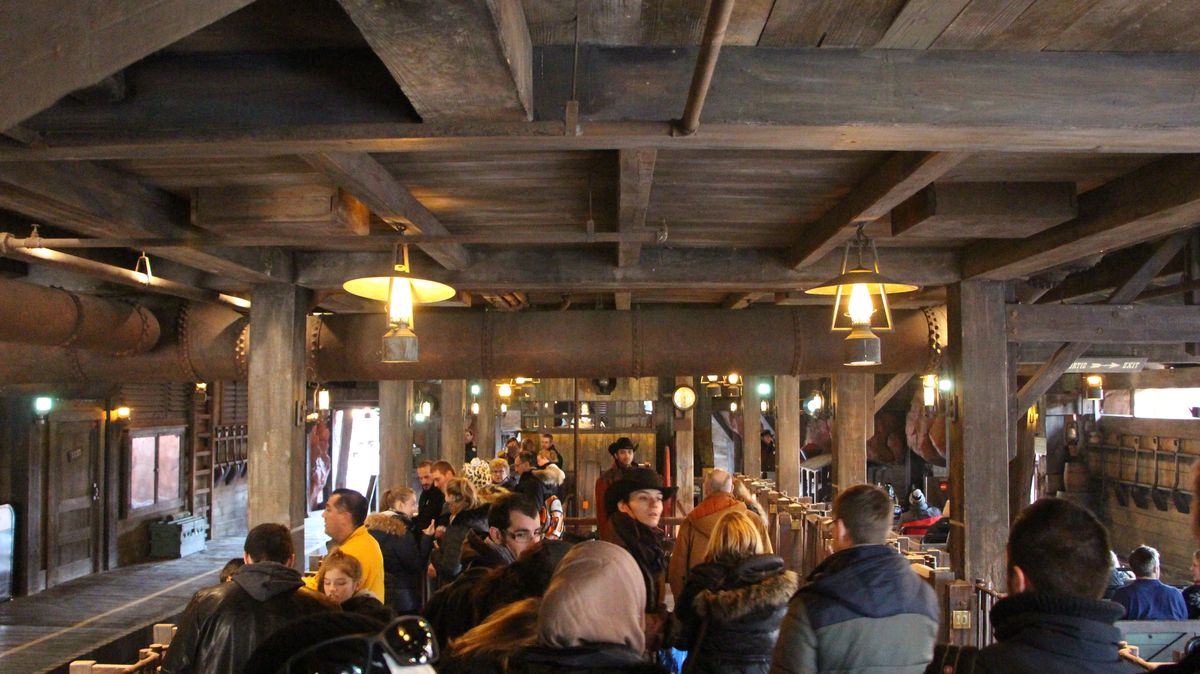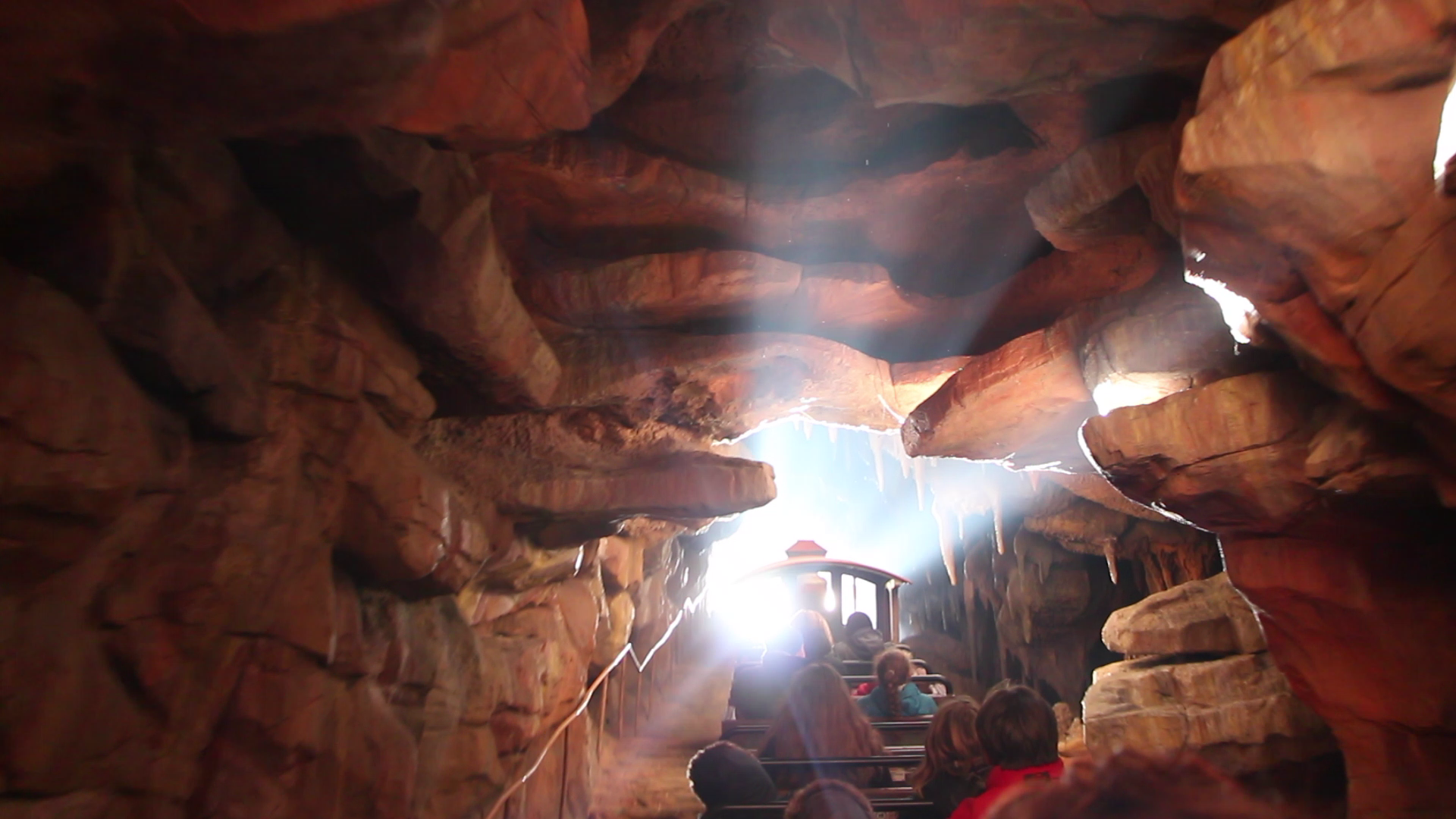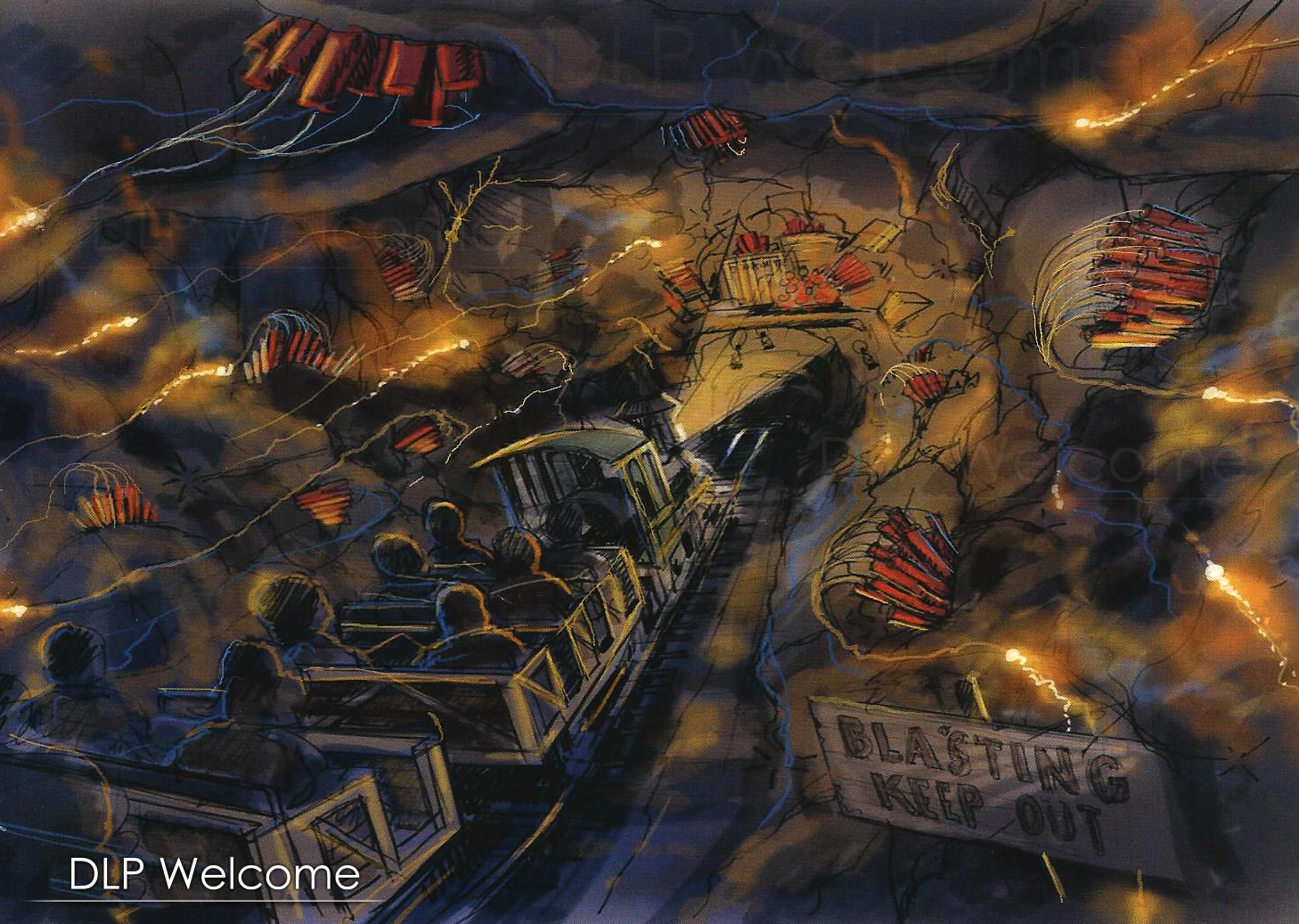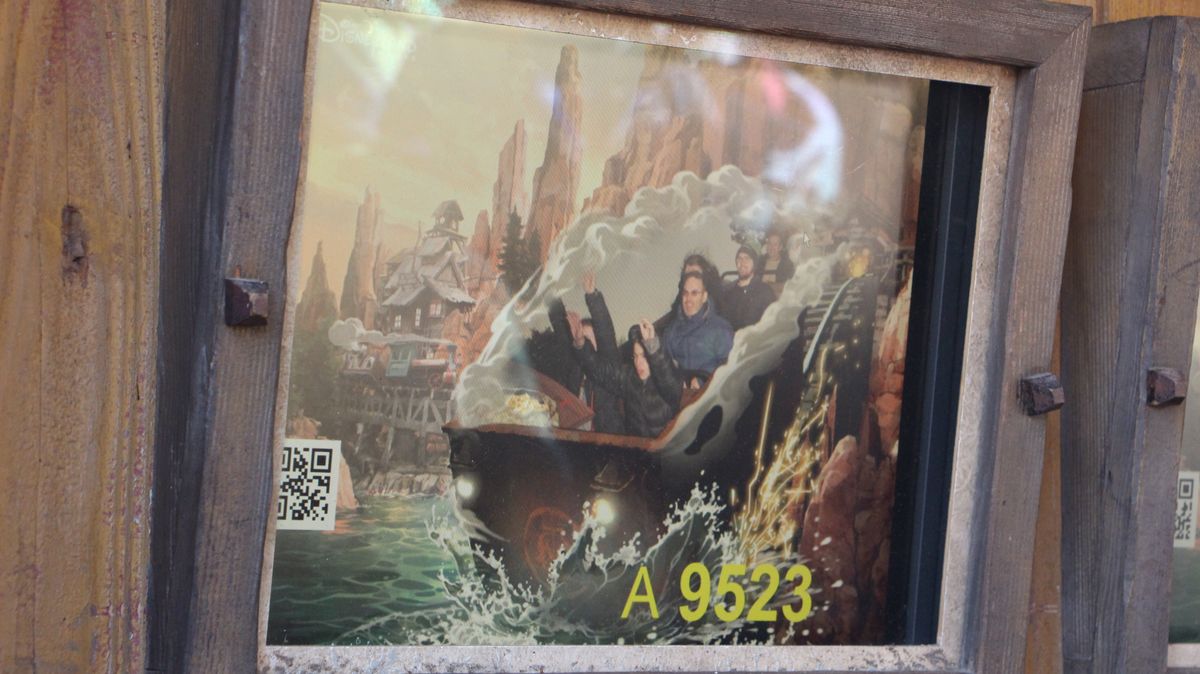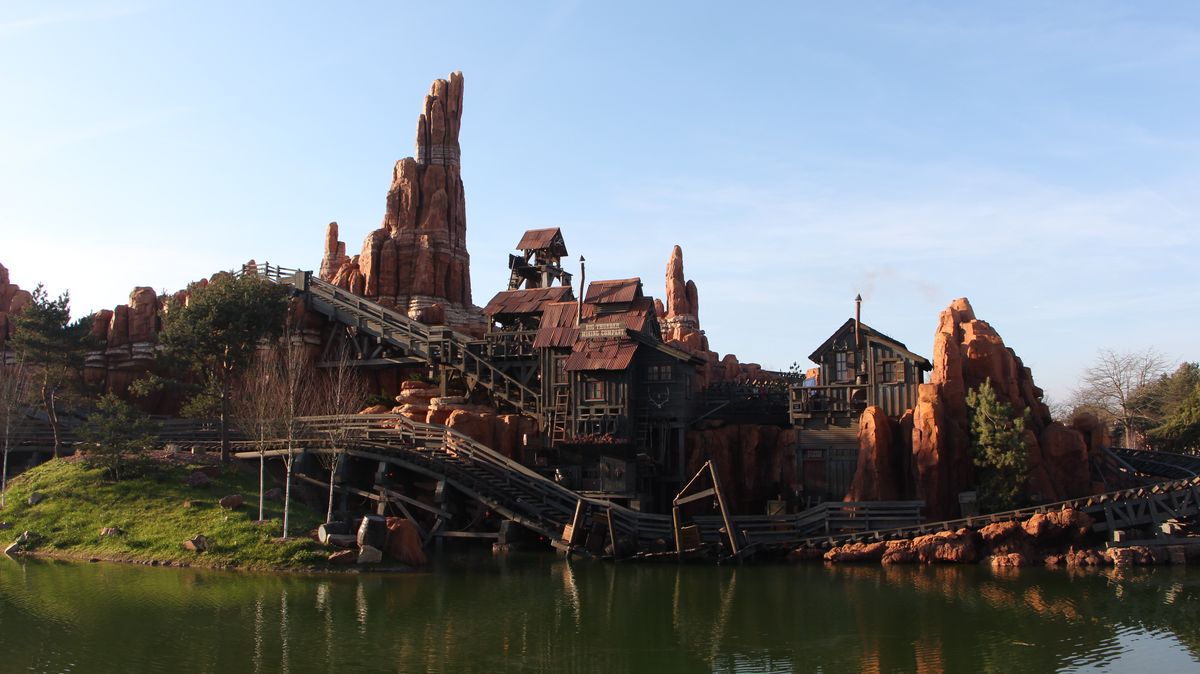 Un nouveau restaurant à ouvert la semaine dernière au Disney Village. VaPiano est un restaurant italien de 400 places assises où tous les produits sont fraie et cuisiné sur place. c'est un véritable complément à l'offre du site. Reste à voir si dans l'année qui vient le restaurant arrivera à se faire une place.
A new restaurant was open week last to the Disney Village. VaPiano is an Italian restaurant of 400 seats, where all products are spawning and cooked on the spot. It is a real addition to the supply of the site. Remains to be seen if the restaurant will happen to find a place in the coming year.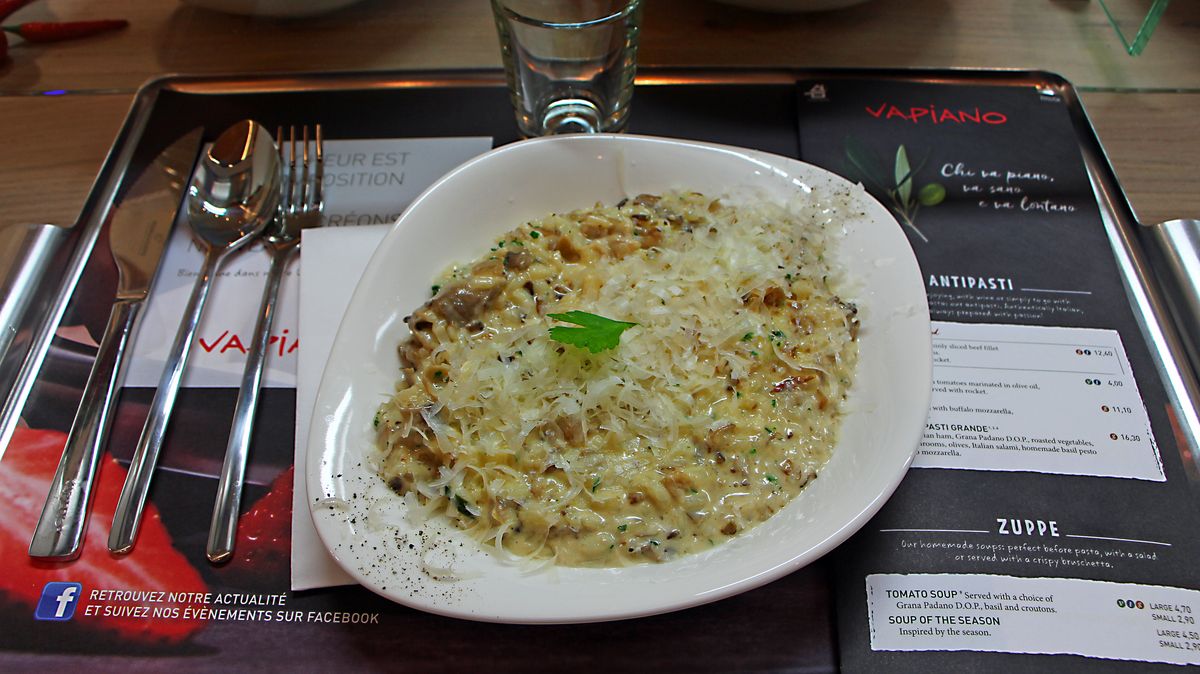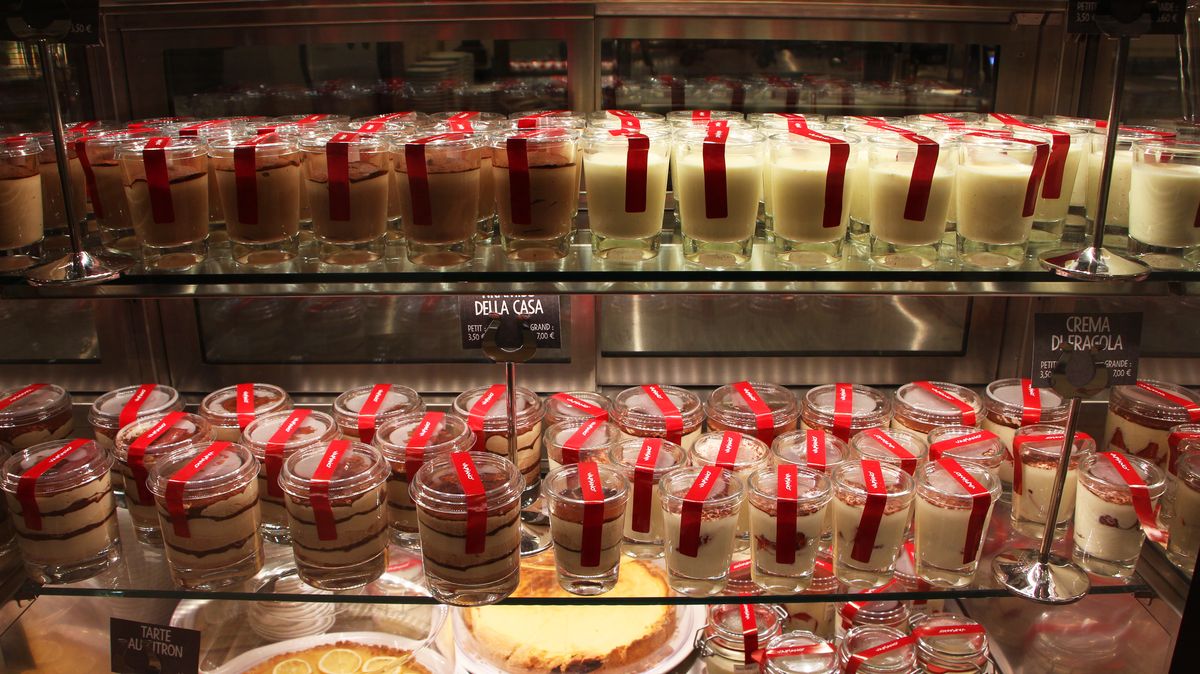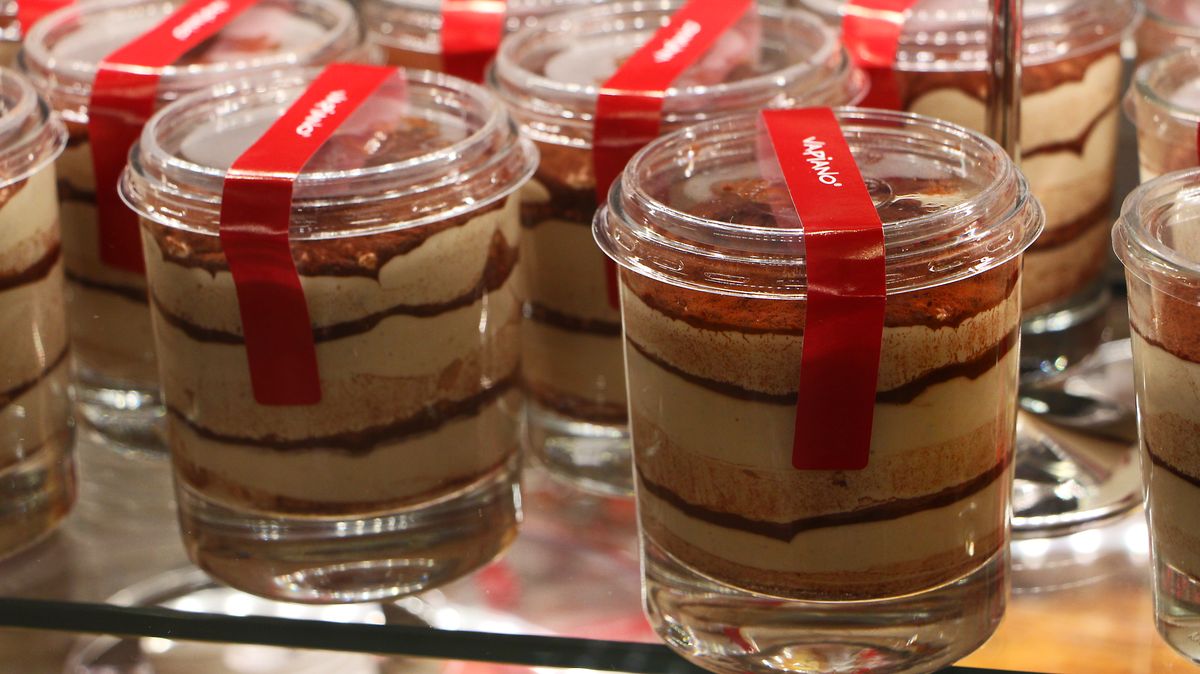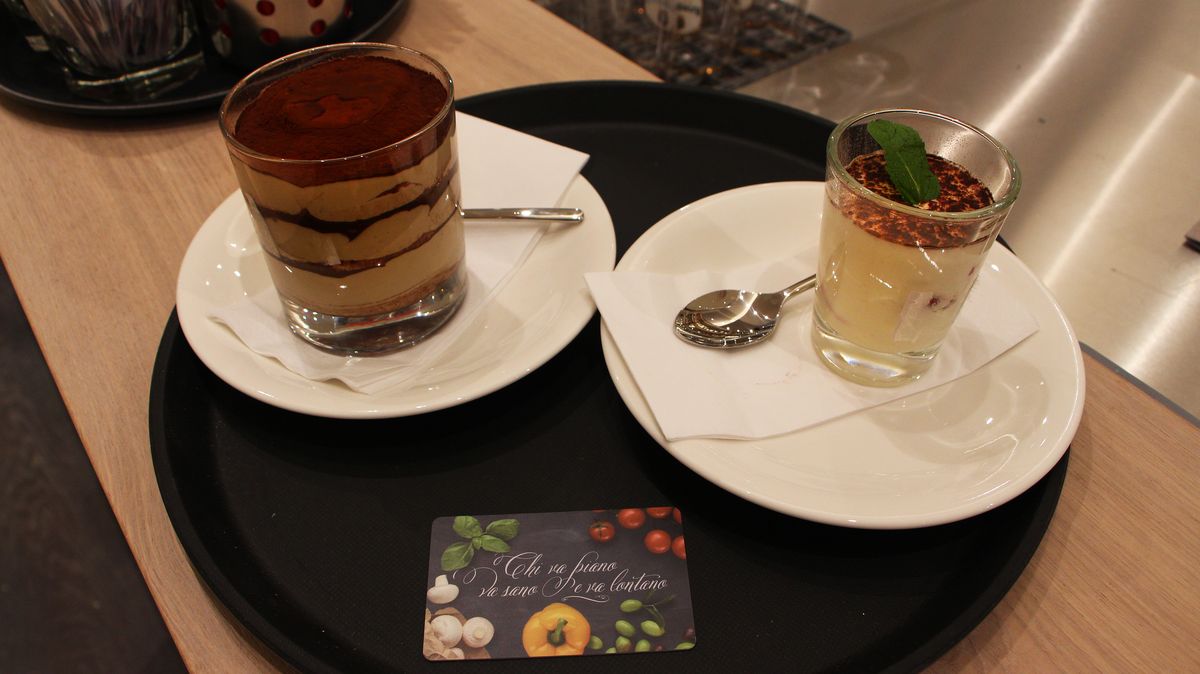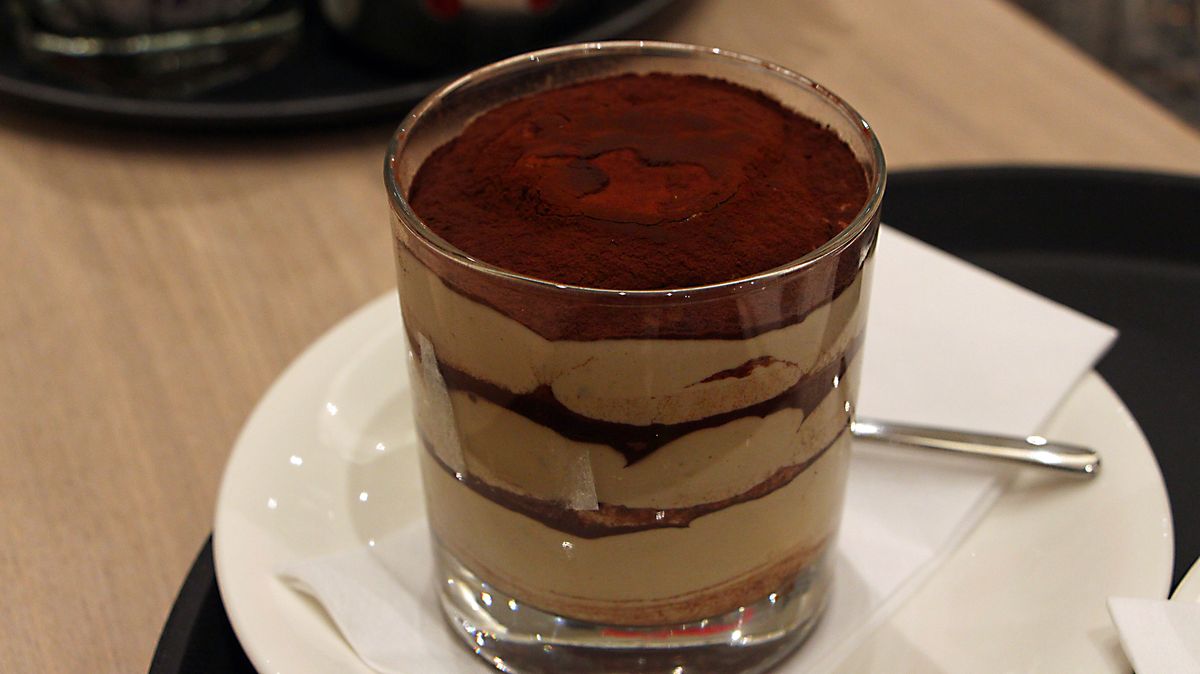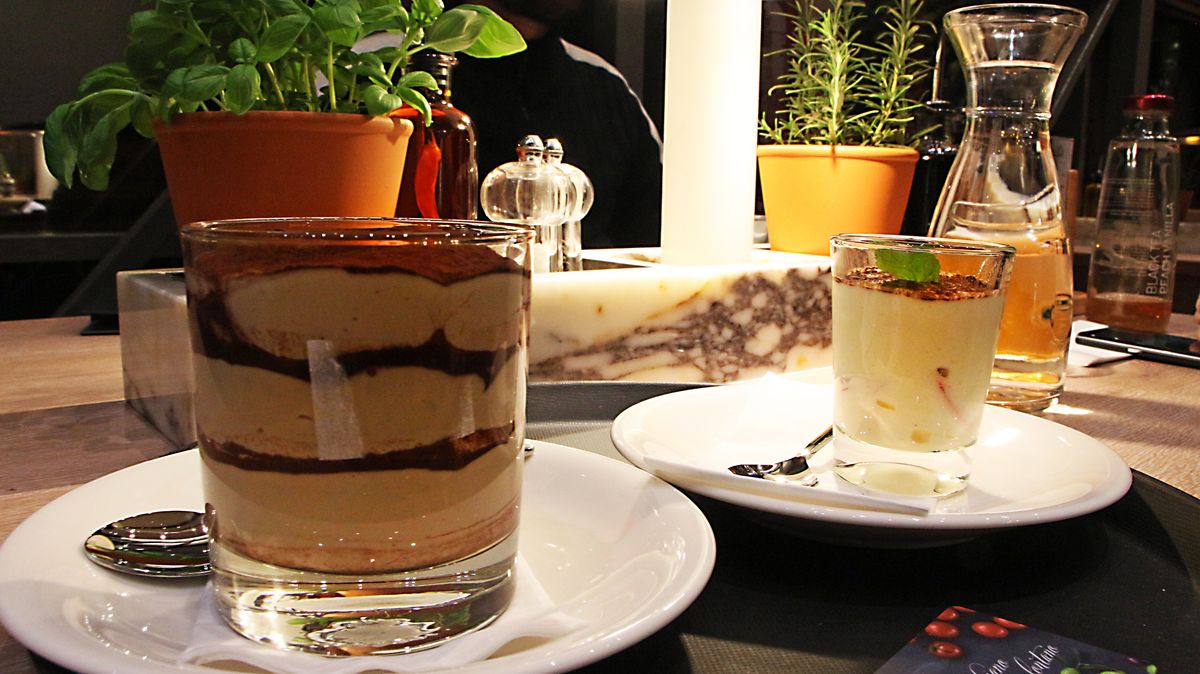 Merci de votre fidélité.
A bientôt !
Thank you for your loyalty.
See ya real soon !