Bonjour à tous, voici l'actualité de ce dernier week-end de juin.
Hello everyone, and welcome for the last article of the month of june !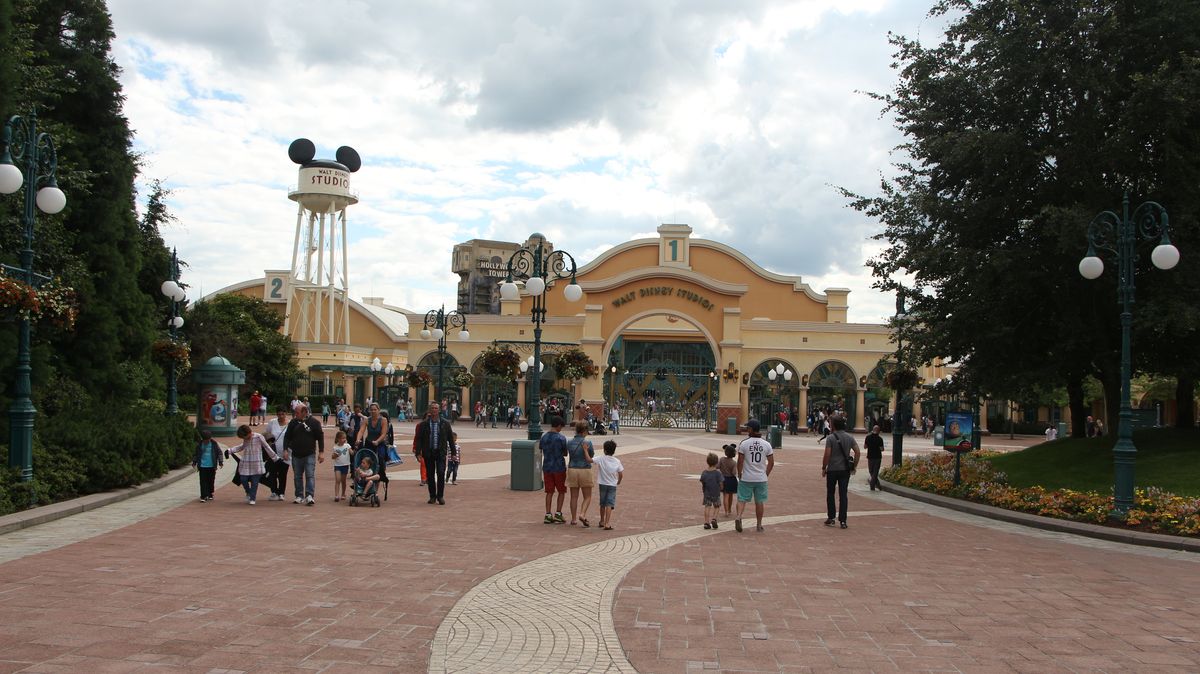 Welcome to Walt Disney Studios Park.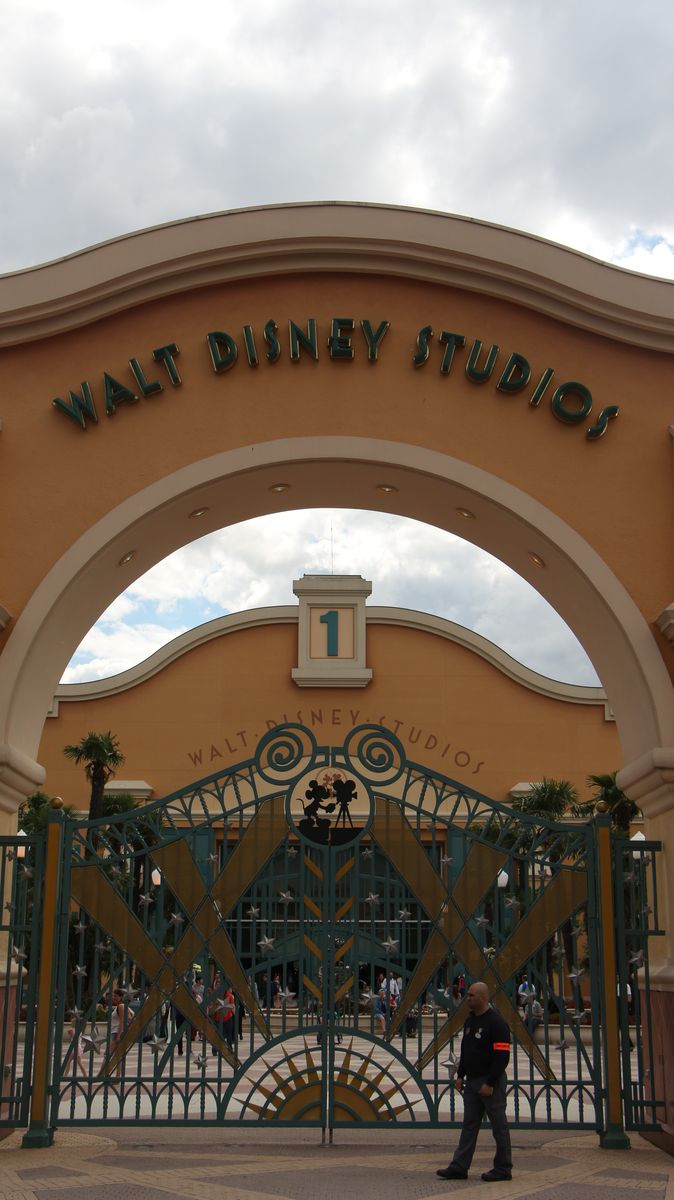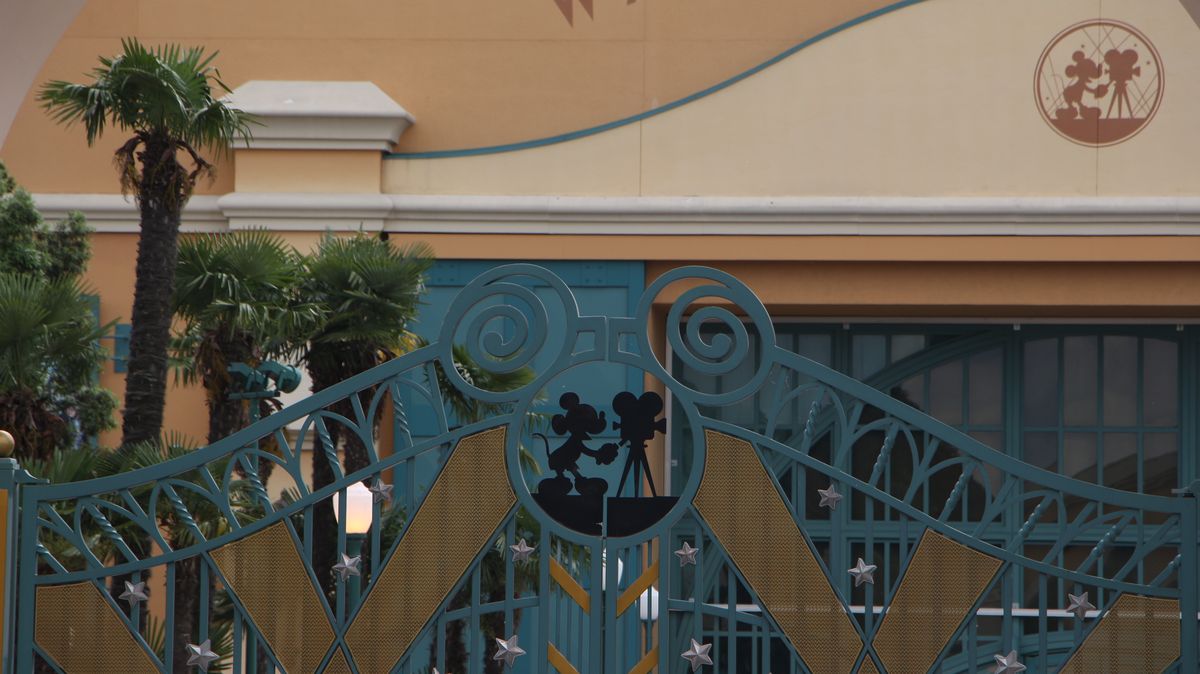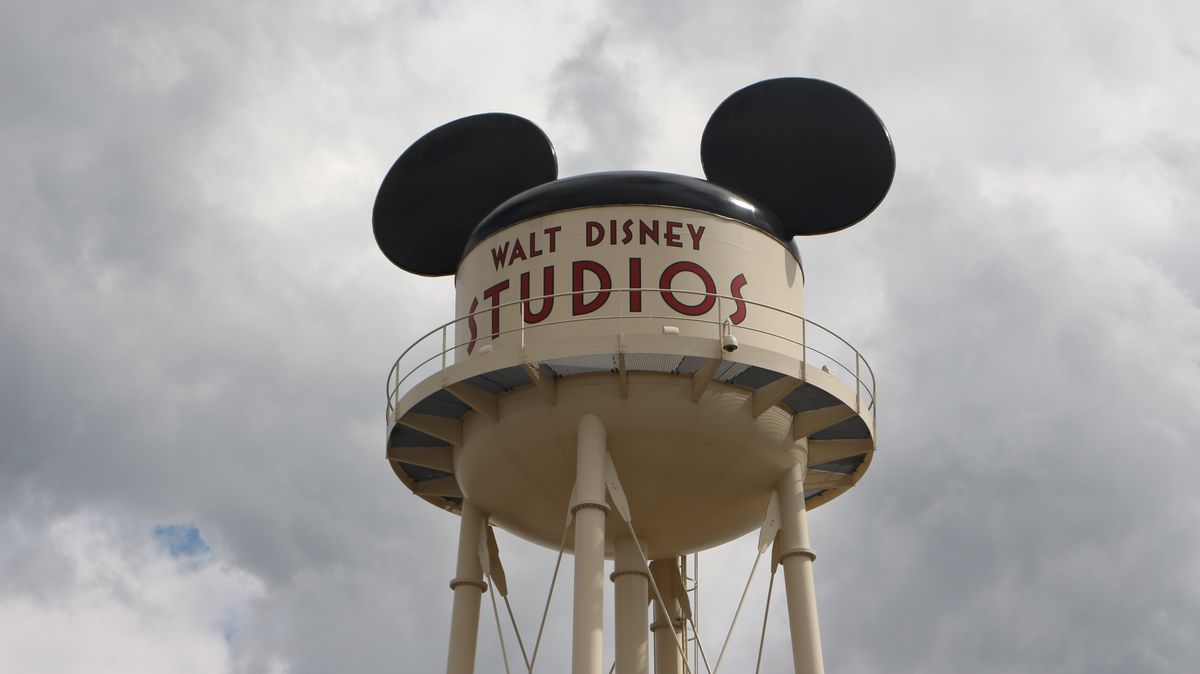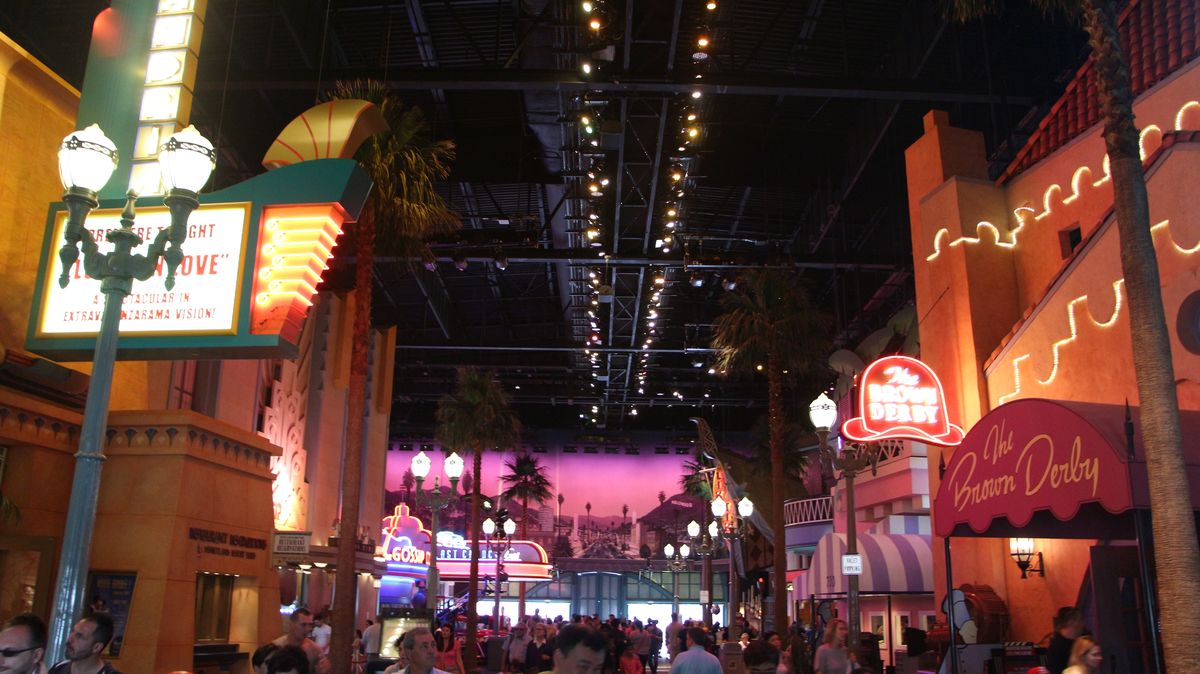 Rock'N'Roller Coaster avec Aerosmith est maintenant réouvert ! Malheureusement nous n'avons pas trouvé le temps de le tester.
Rock 'n' Roller Coaster starring Aerosmith is now reopened! Unfortunately we have not found the time to test it.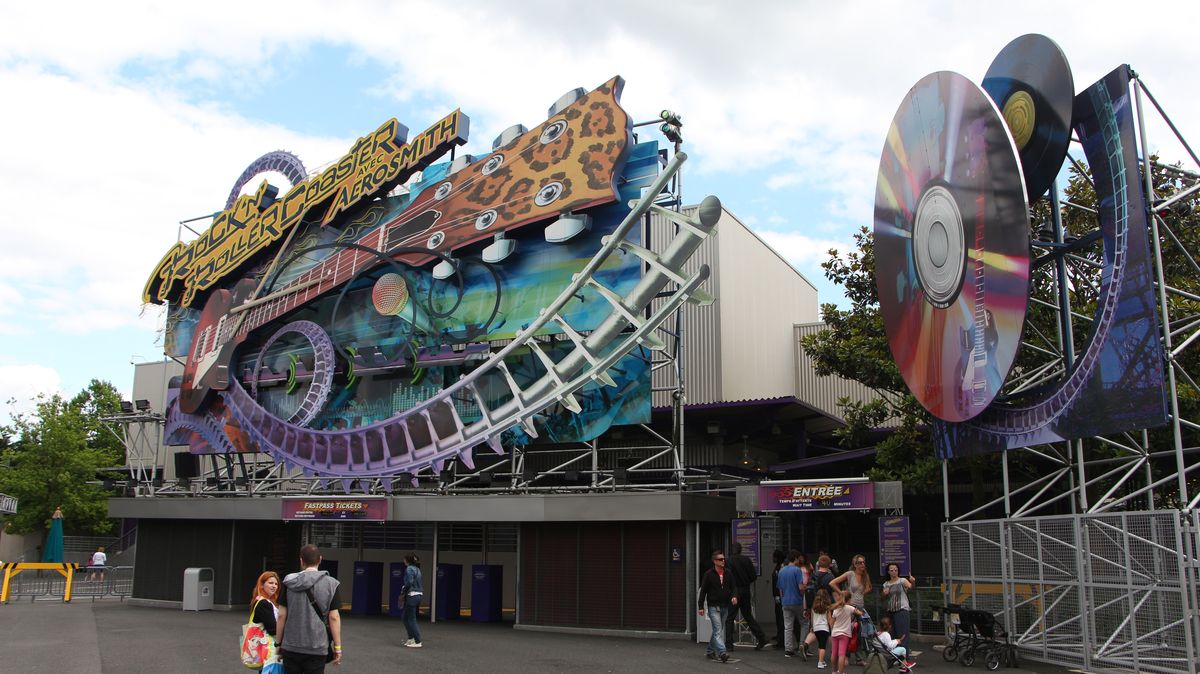 Un nouveau panneau d'avertissement est apparu à l'entrée de la file d'attente de Moteur… Action! Stunt Show Spectacular.
A new warning sign to made its appearance at the entrance of the queue waiting for Moteur… Action! Stunt Show Spectacular.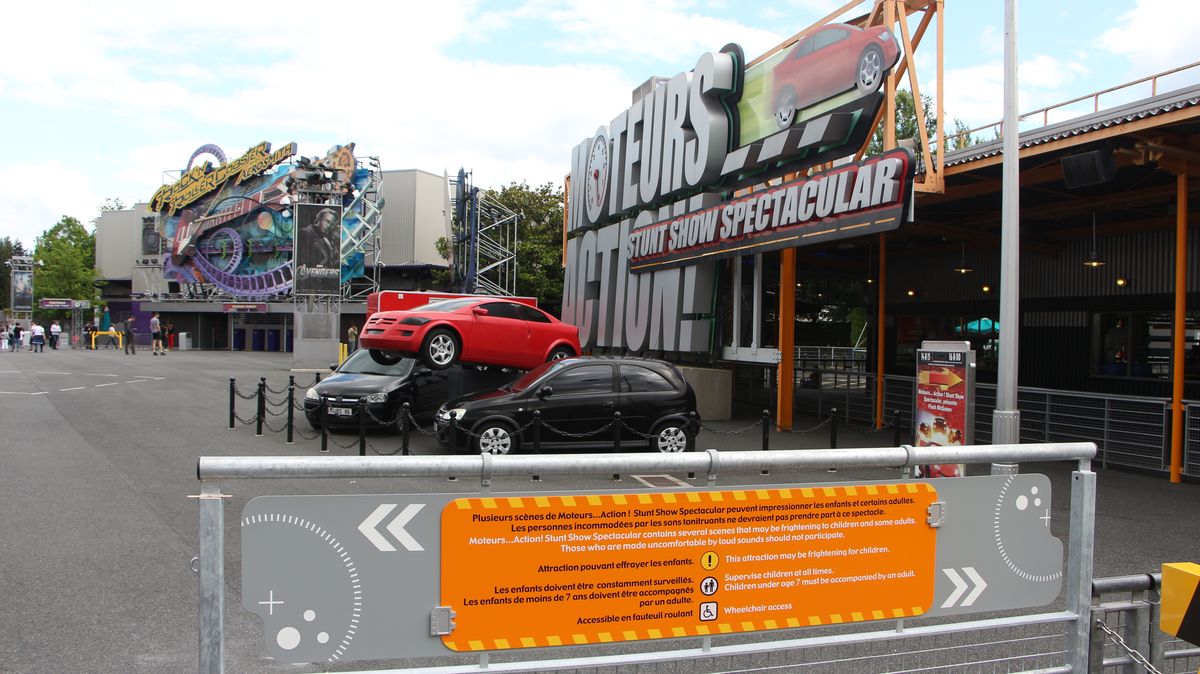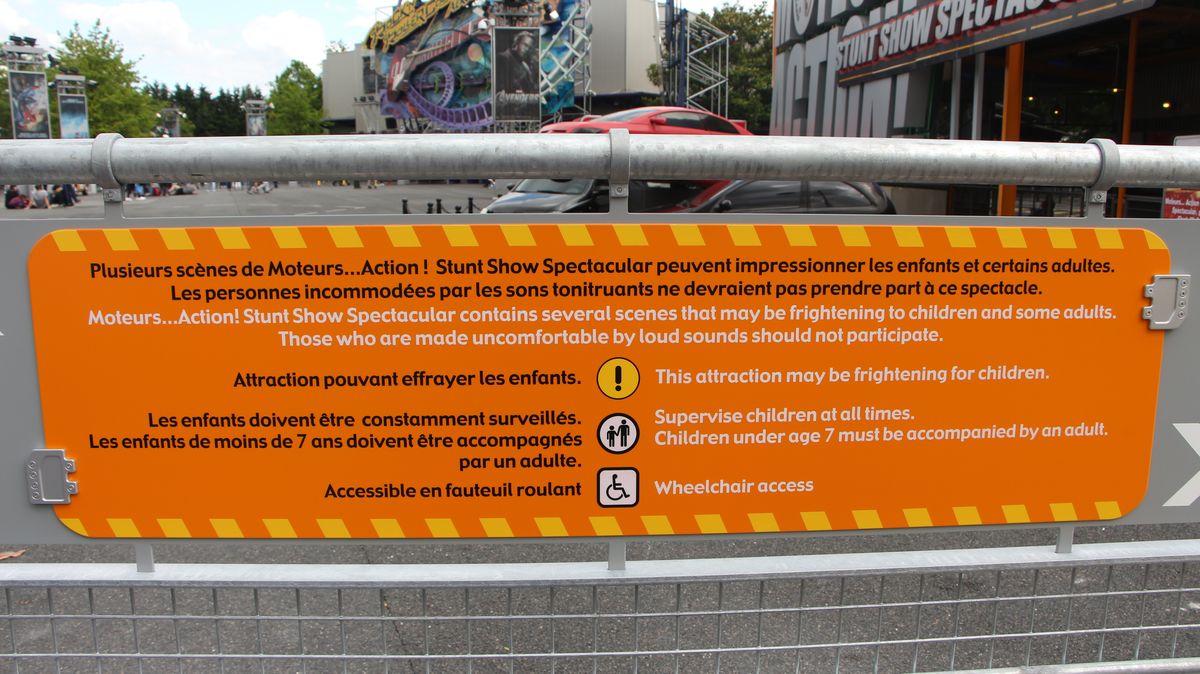 Animagique Theater à maintenant sa nouvelle enseigne !
Animagique Theater now has its new sign!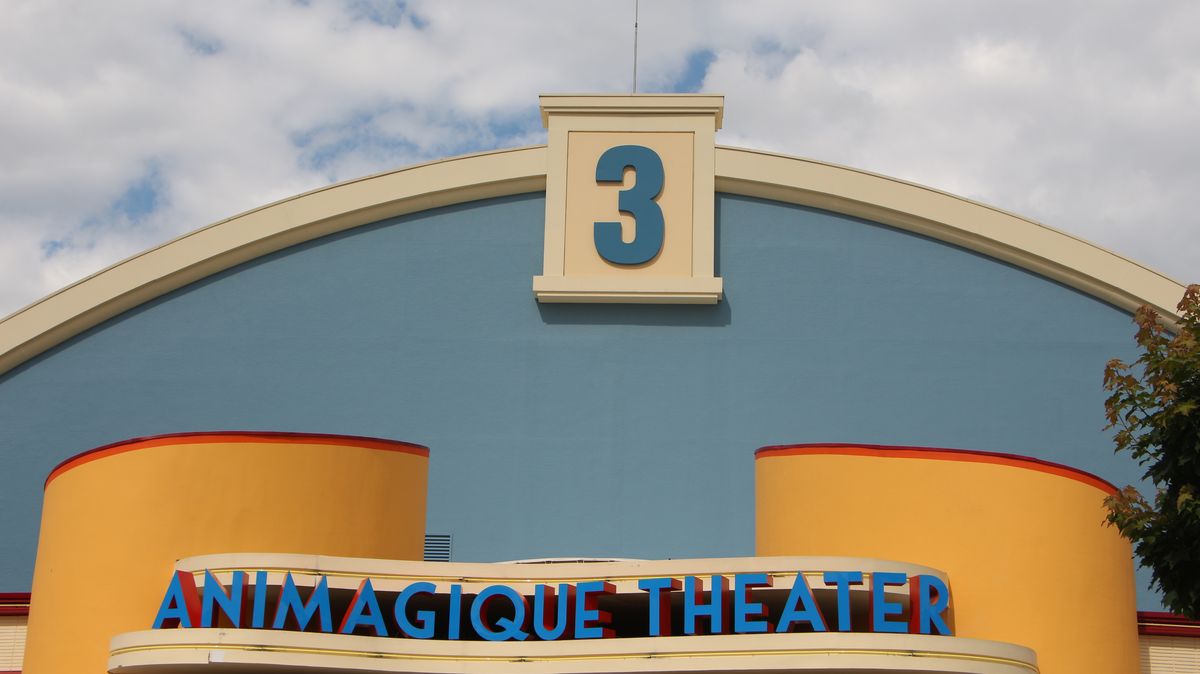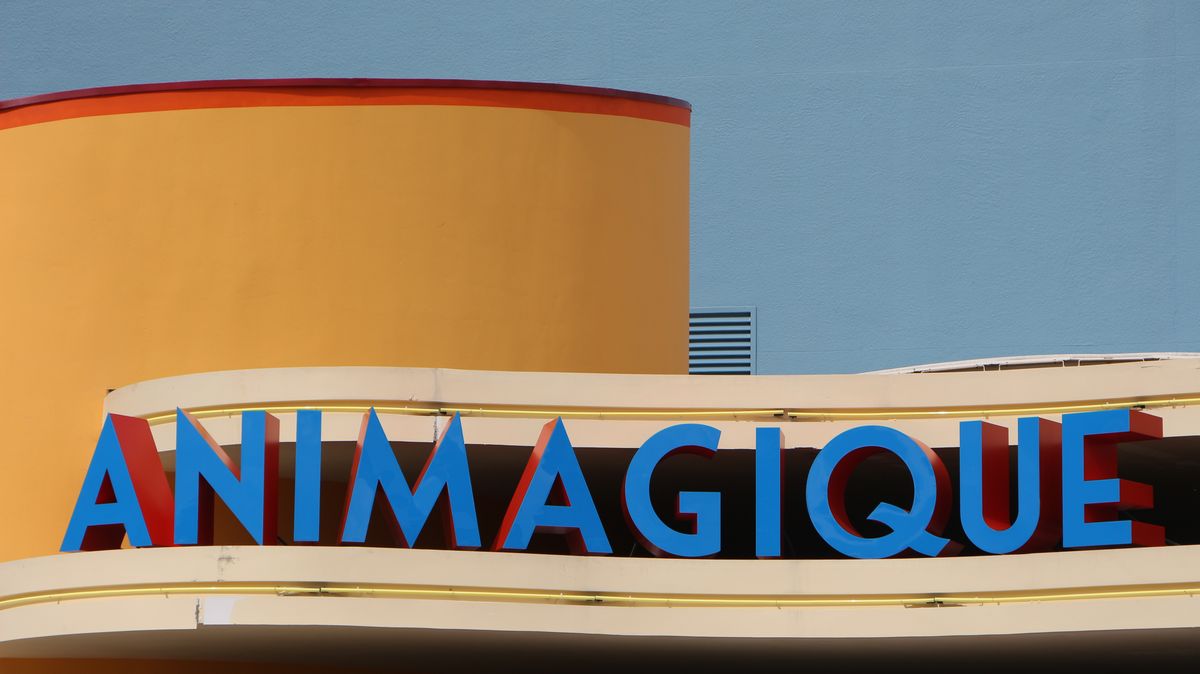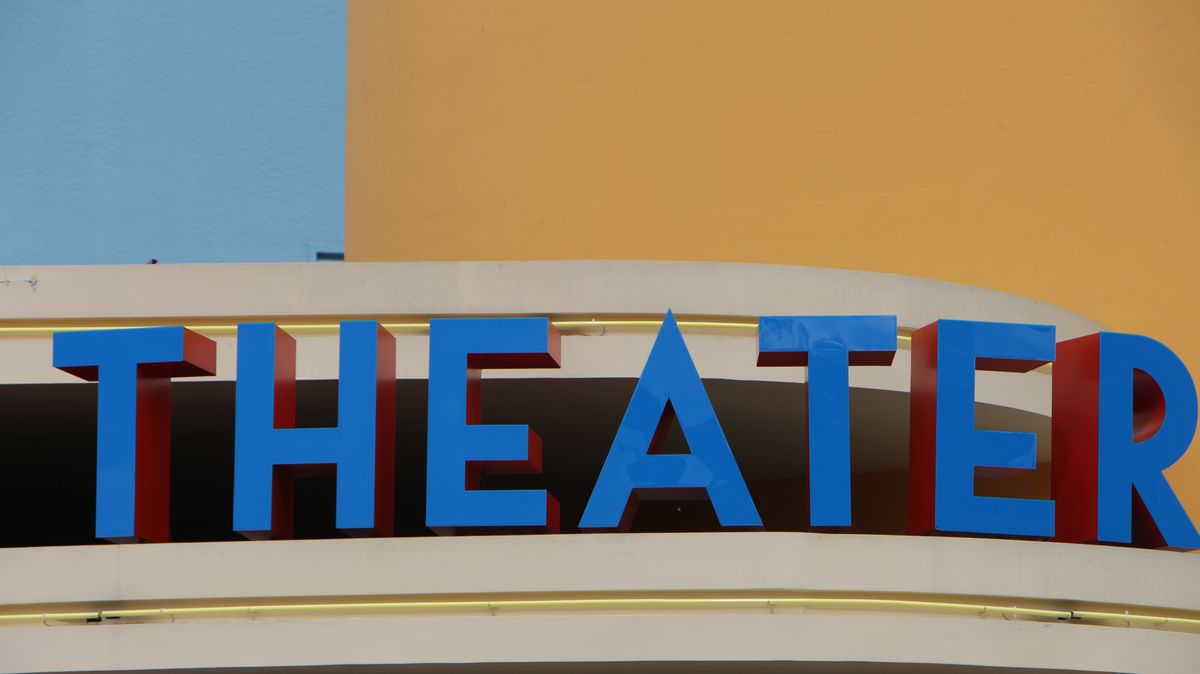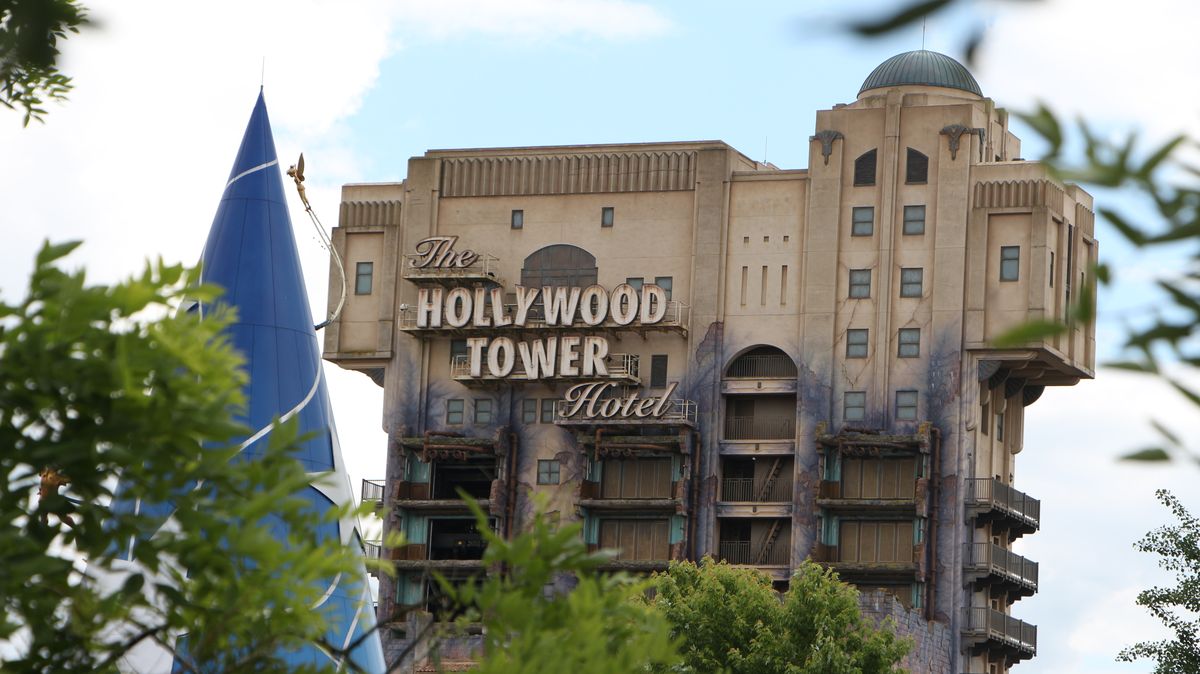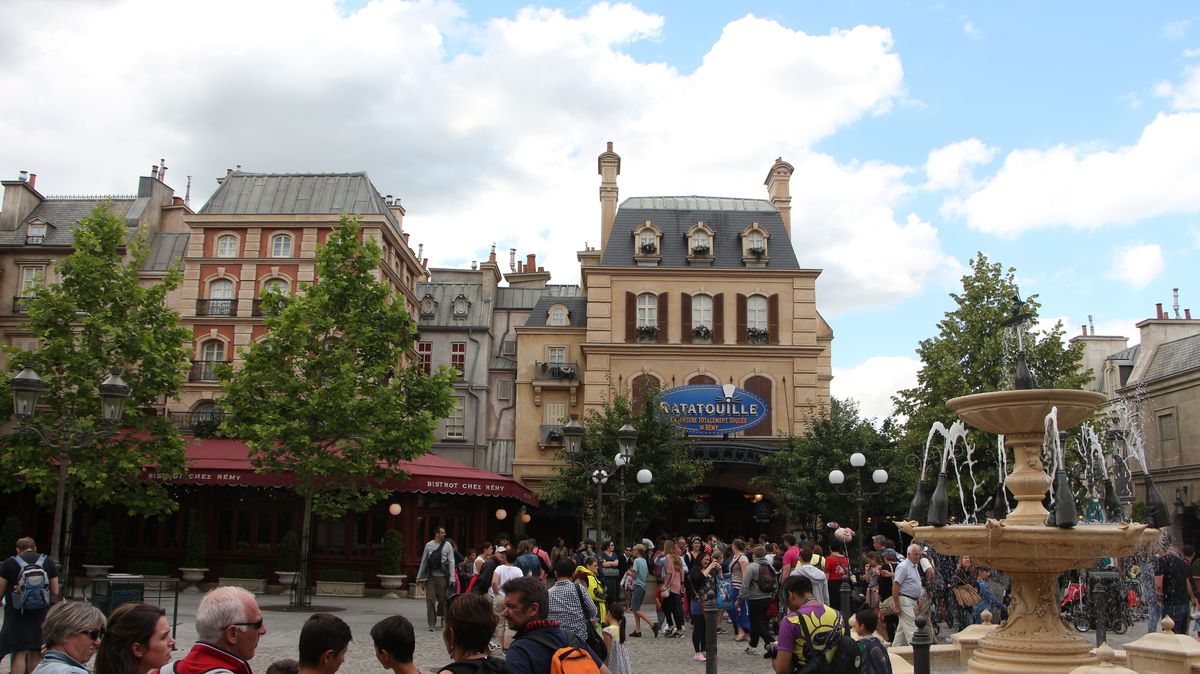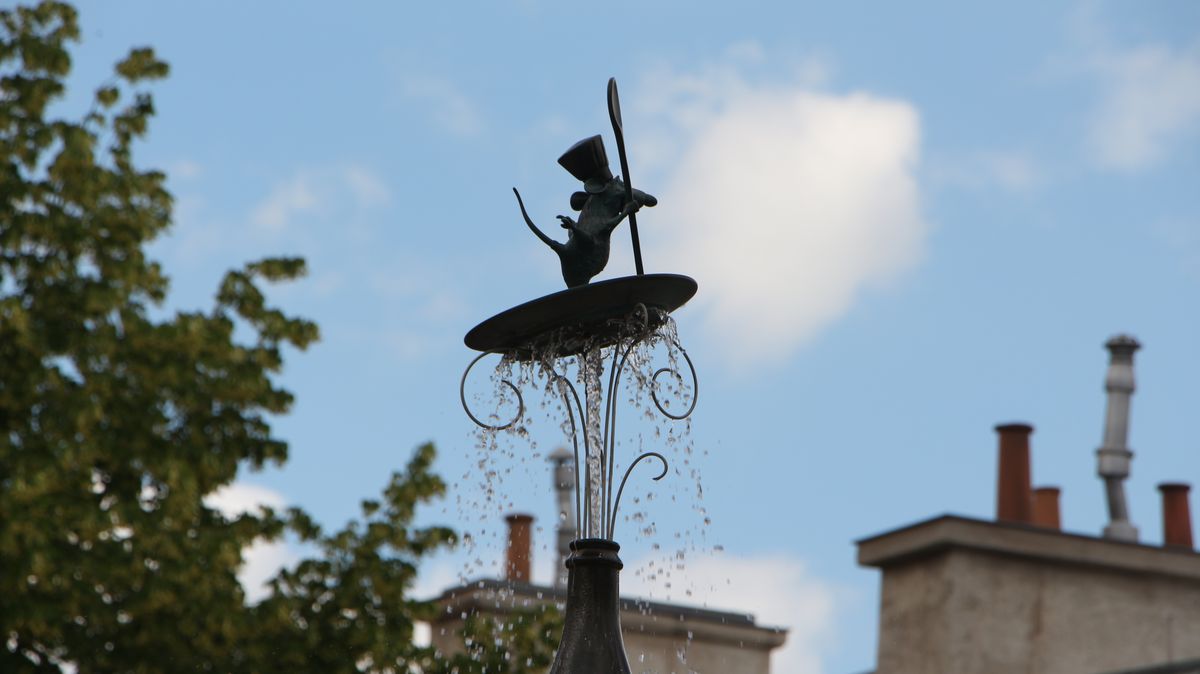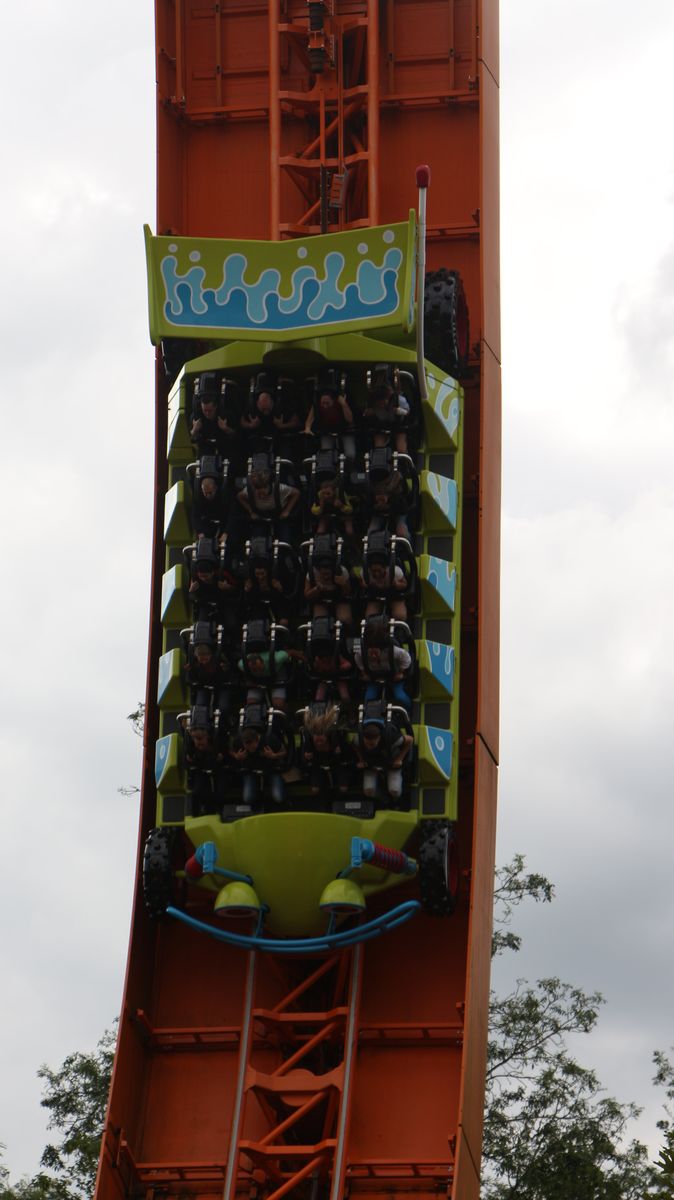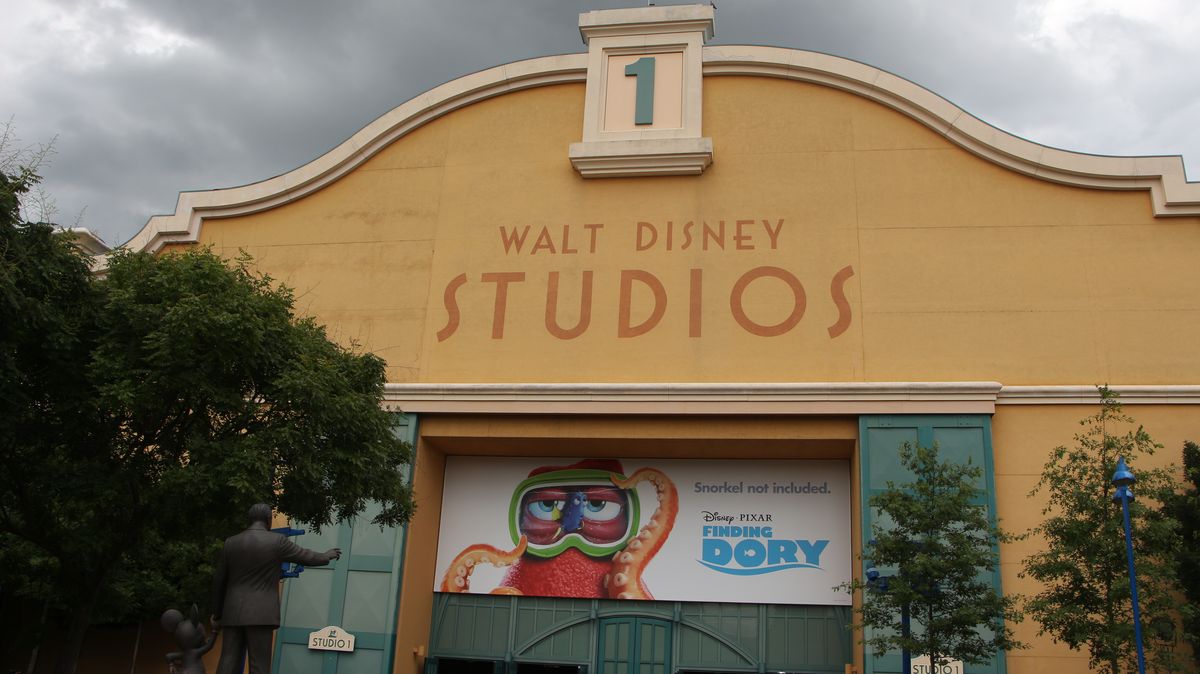 De nouveaux panneaux pour indiquer l'entrée du parc !
New signs to indicate the entrance to the Park!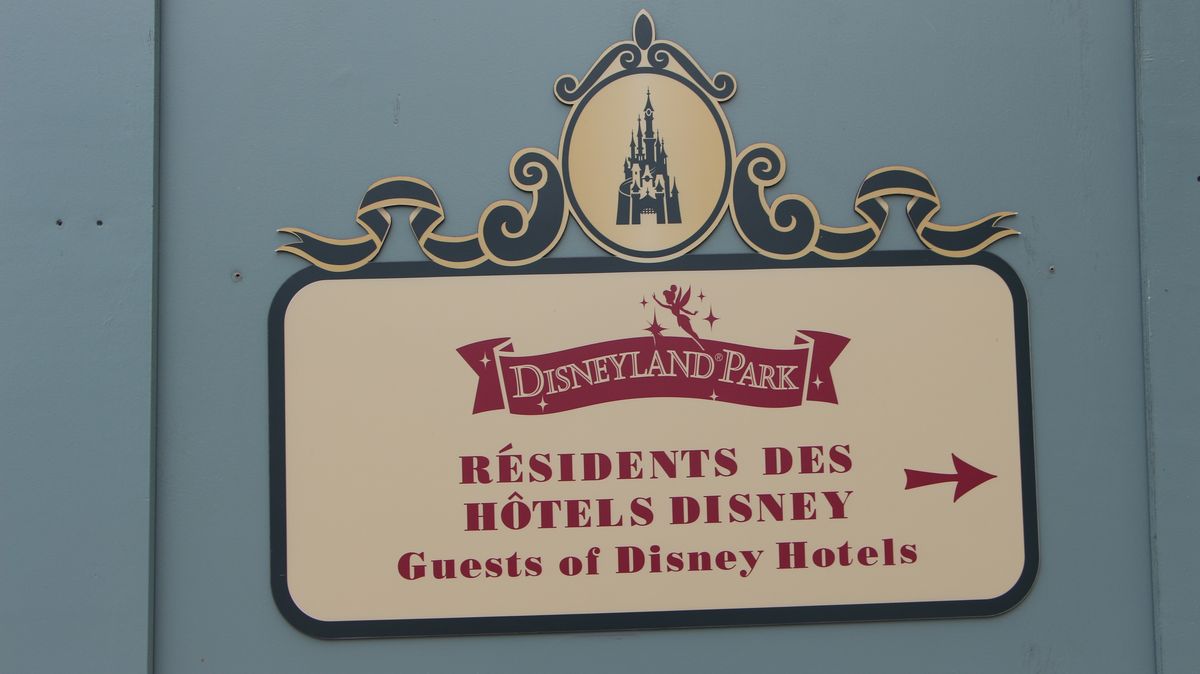 Disneyland Park
La gare de Main Street USA continue de se dévoiler avec le retrait des échafaudages et les retouches de dernières minutes. Rendez-vous en juillet pour la réouverture.
The Main Street station is on the end of its renovation with the removal of scaffoldings. See you in July for the reopening.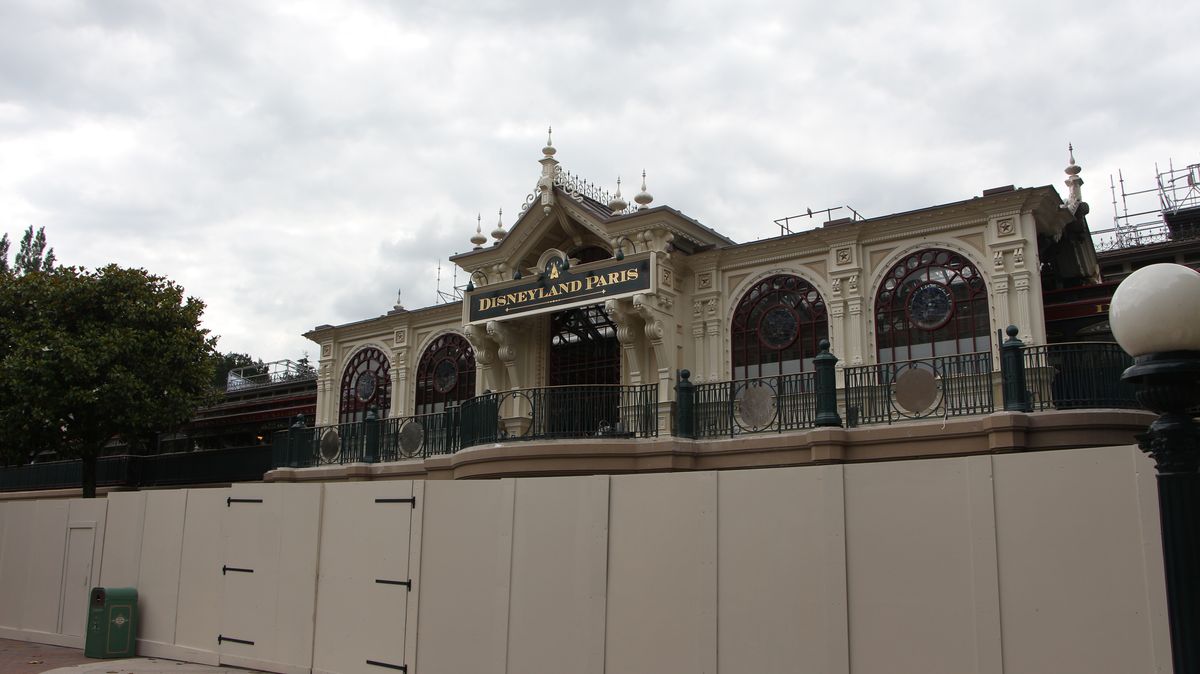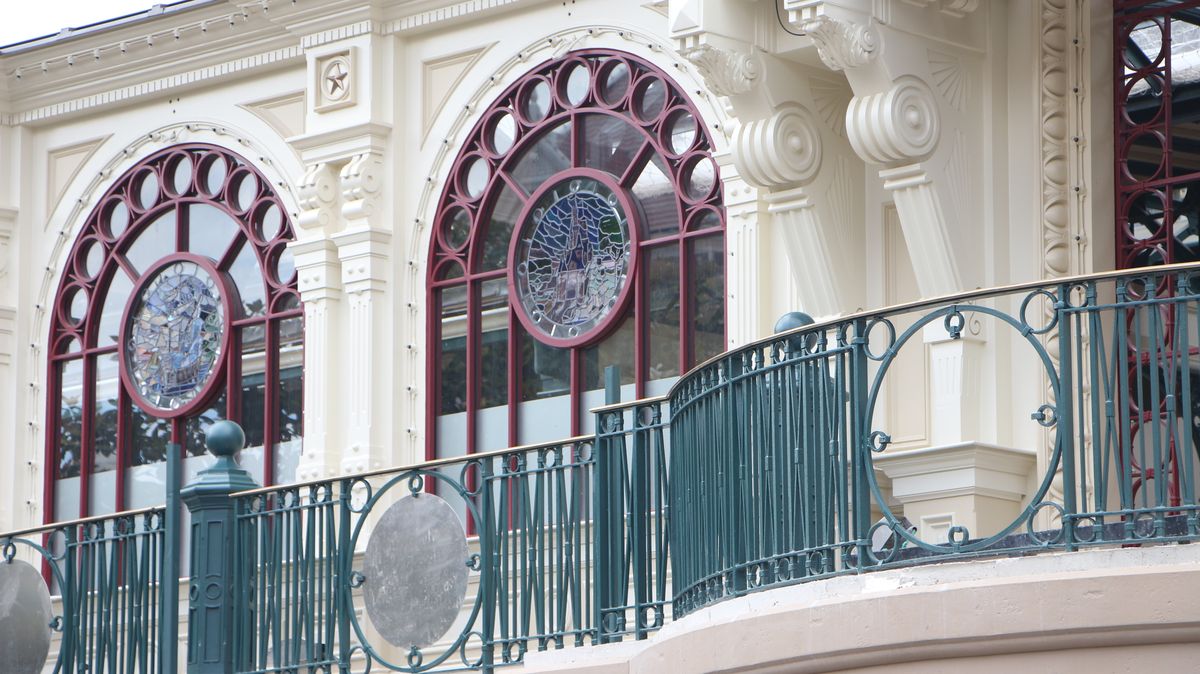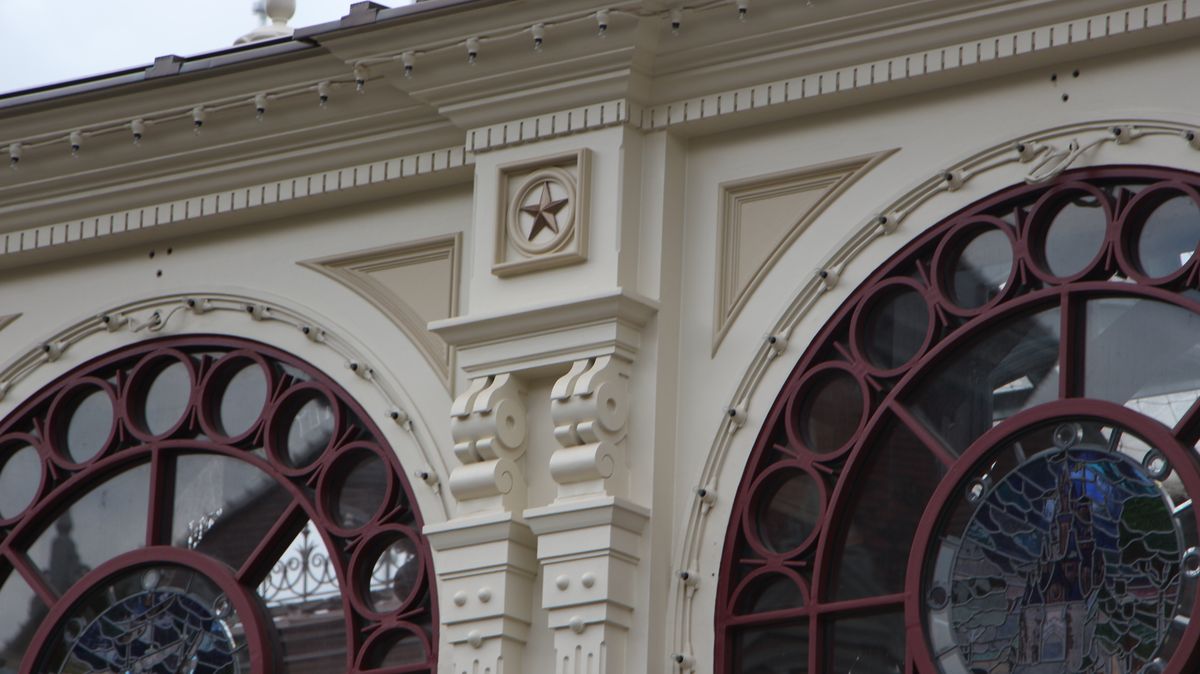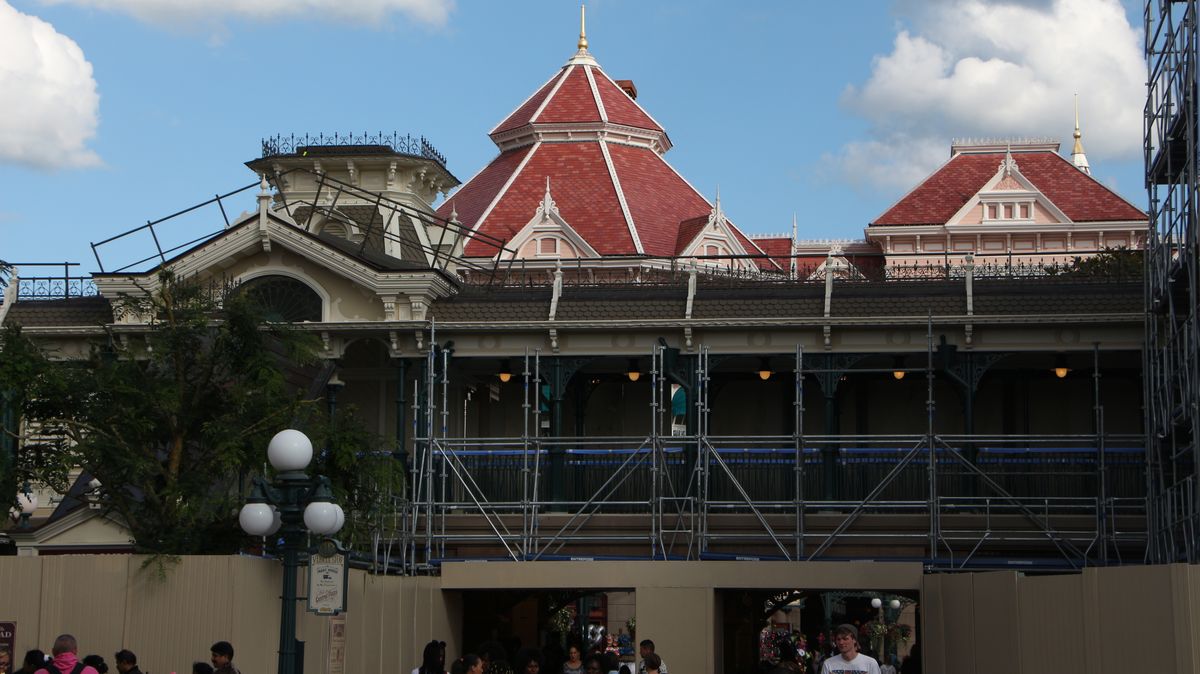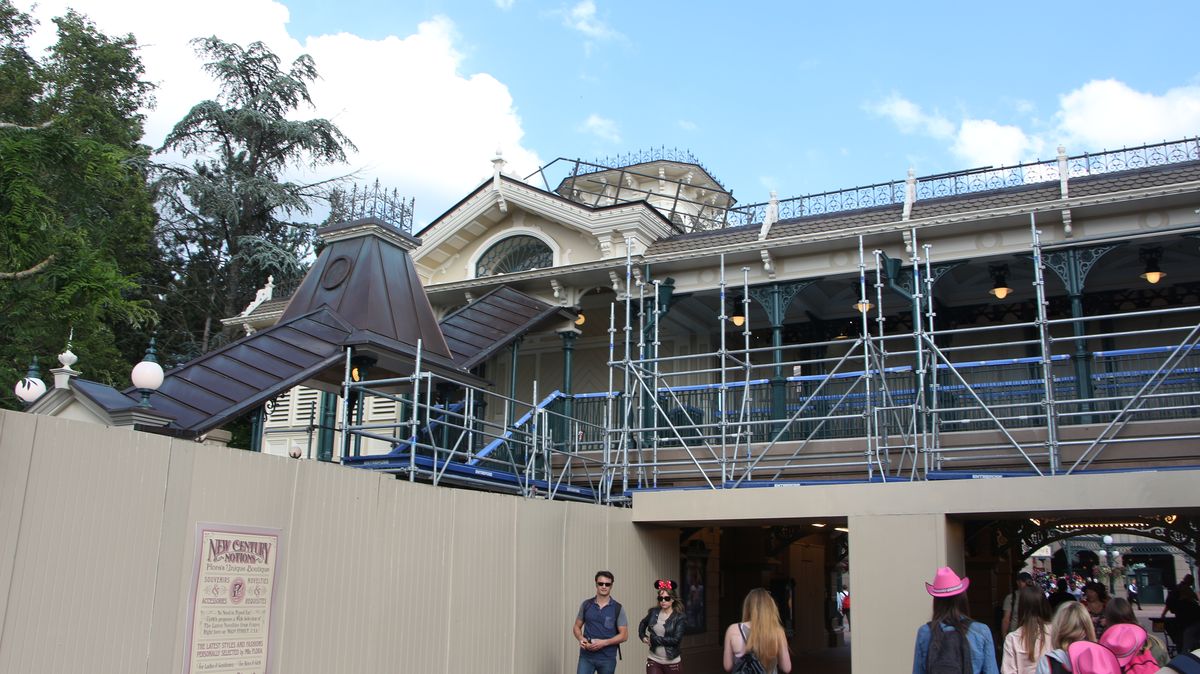 Dans tout le parc, de nouvelles installations électriques ont été installées pour accueillir le nouveau système audio du parc. Trop voyant et au détriment des plantations à notre avis. Lap raison de l'arrivée de ces équipements nous échappe encore.
In all the parc, new electrical facilities were installed to accommodate the new audio system of the Park. It's too visible to our liking and at the expense of the plantations. We do not understand the arrival of these equipments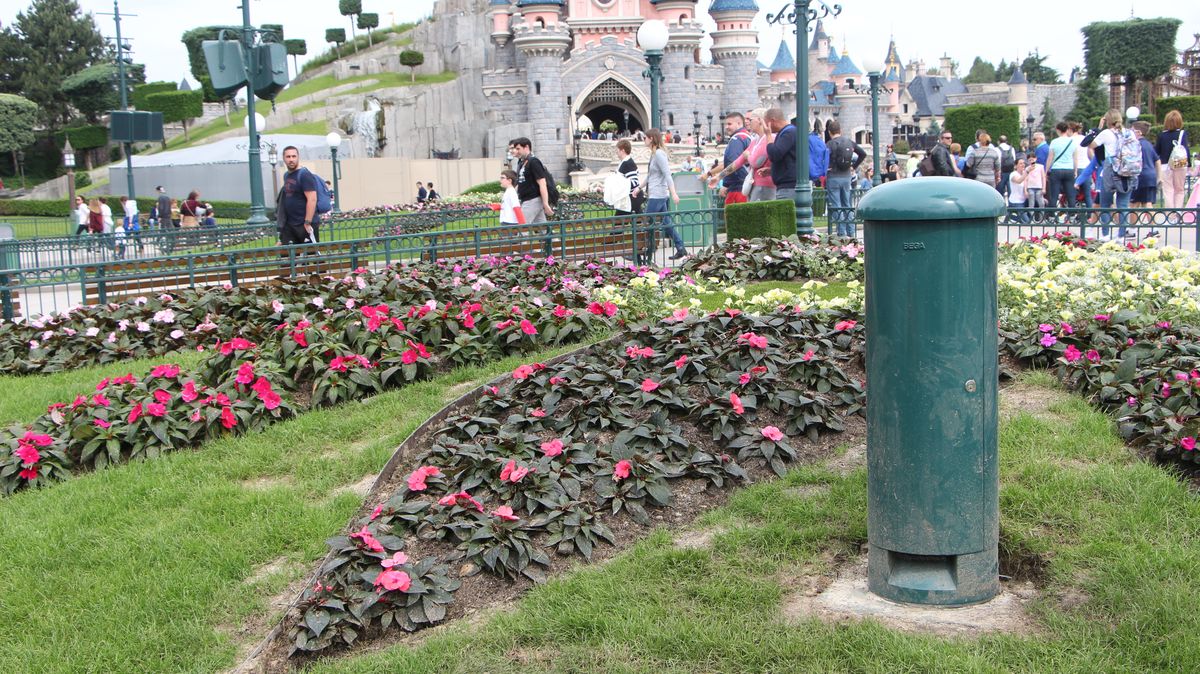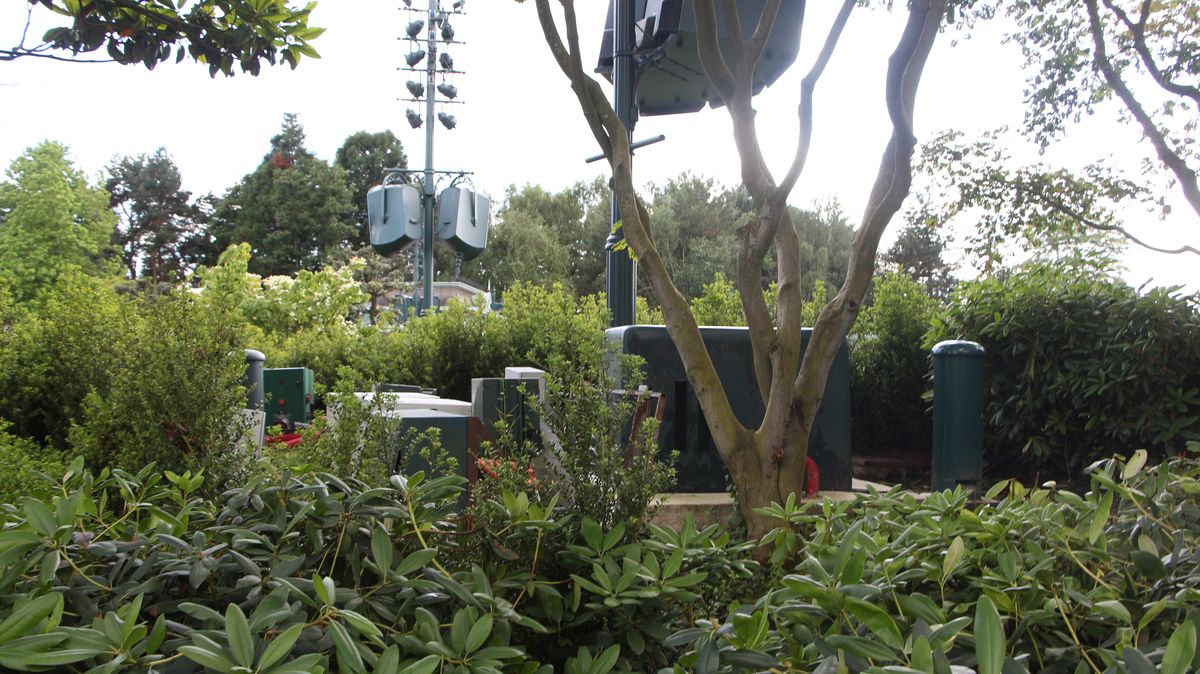 Frontierland
Peinture en cours près de Fort Comstock
Painting in progress near Fort Comstock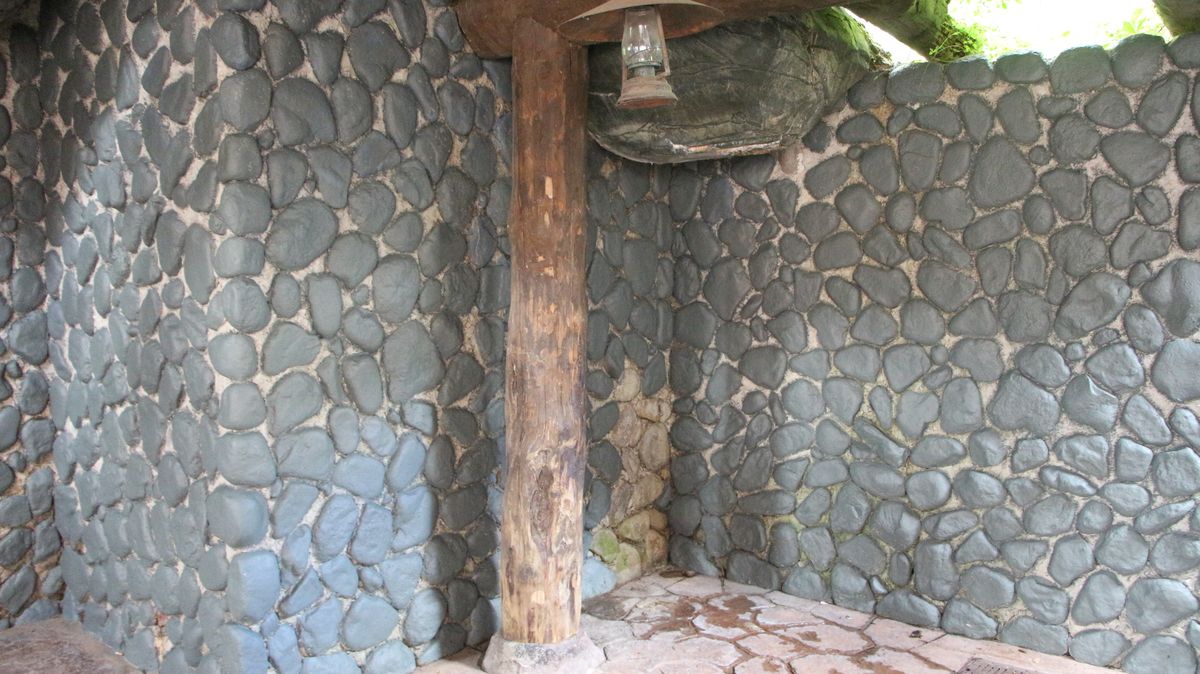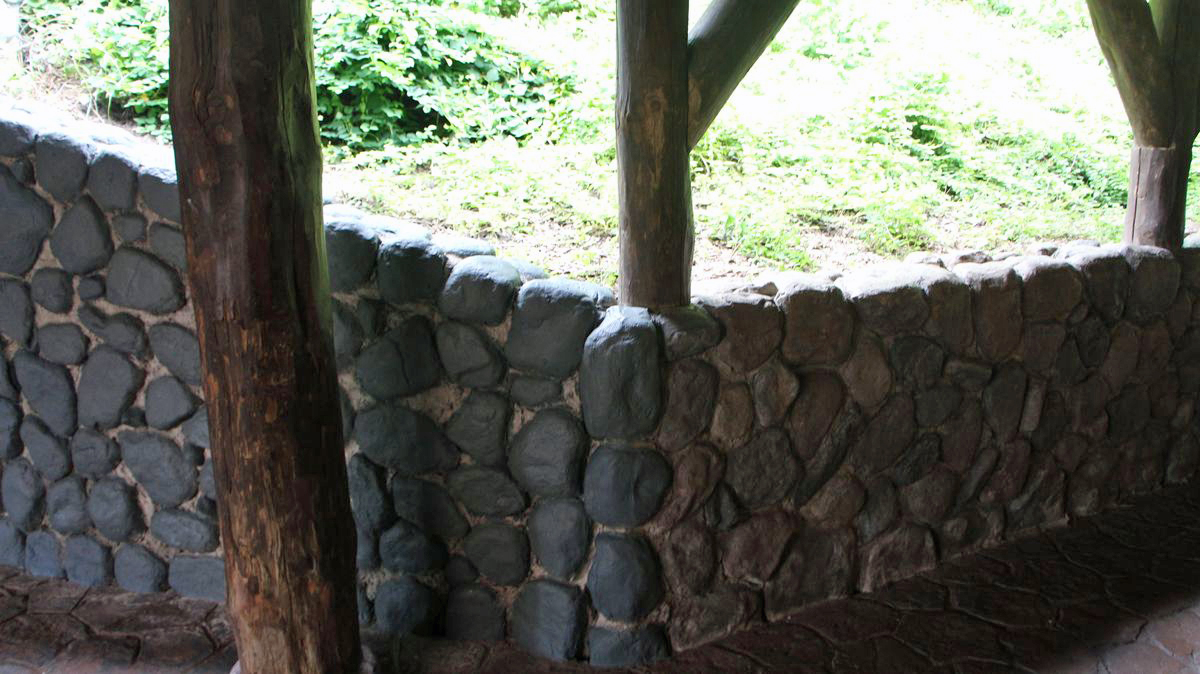 La réhabilitation partielle des sols situés devant Big Thunder Mountain est terminée et refaite à l'identique, avec des empreintes de fers à cheval ou de passages de roues de chariots.
Une partie du land a été rérouvert mais ne permet toujours pas aux visiteurs de rejoindre l'autre bout de Frontierland. Les visiteurs se retrouvent piégés ne pouvant rejoindre Frontierland Dépôt et le spectacle de la Reine des Neiges.
The Partial remediation of soils located in front of Big Thunder Mountain is complete and is has rebuilt identically, with footprints of horseshoes and old wheel of carts. This part is now open for the gests, but the passage not link the part of Frontierland Depot. Finaly the visitors get trapped and can't join the show of Frozen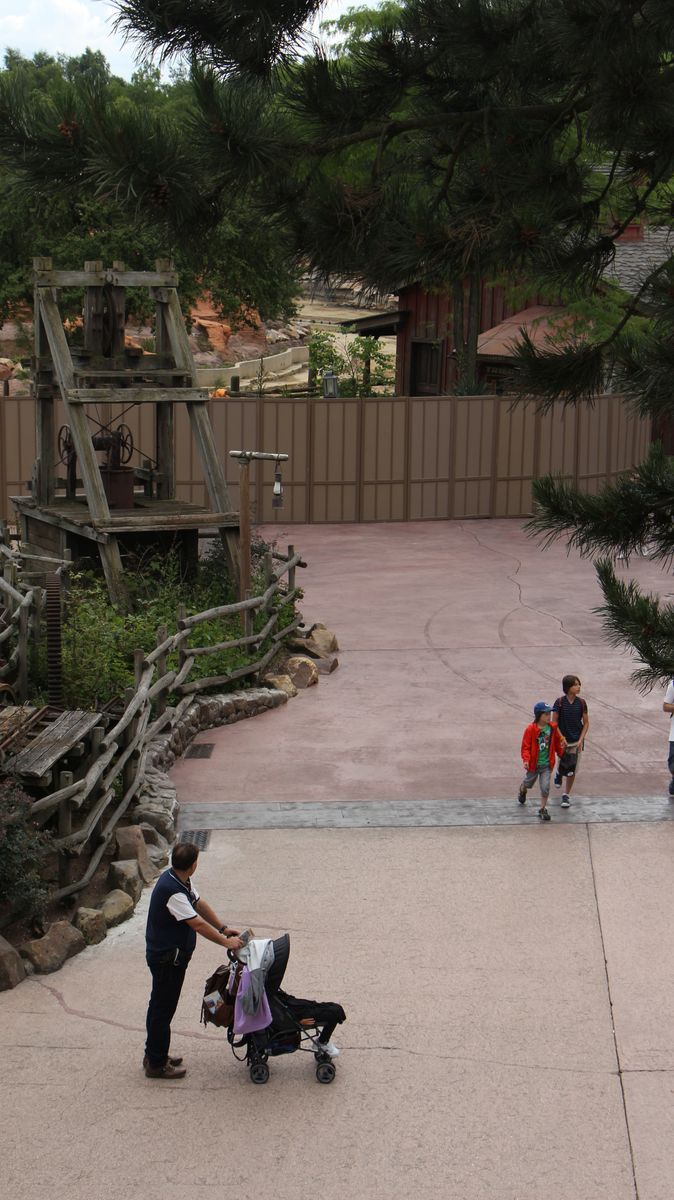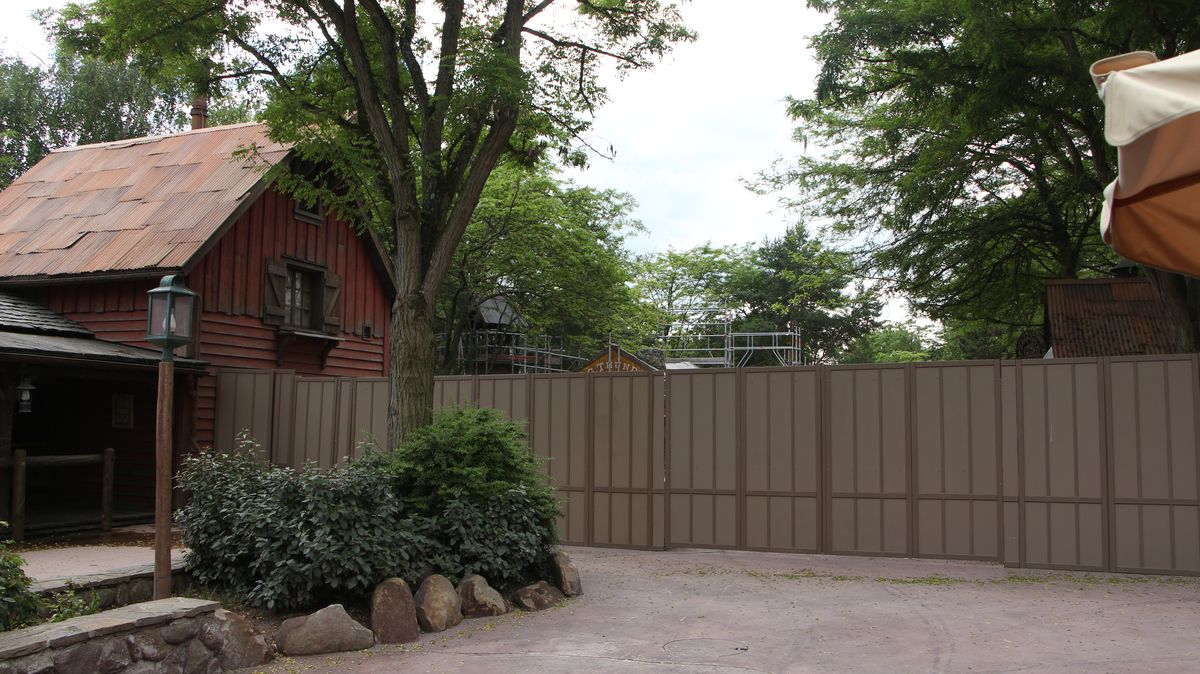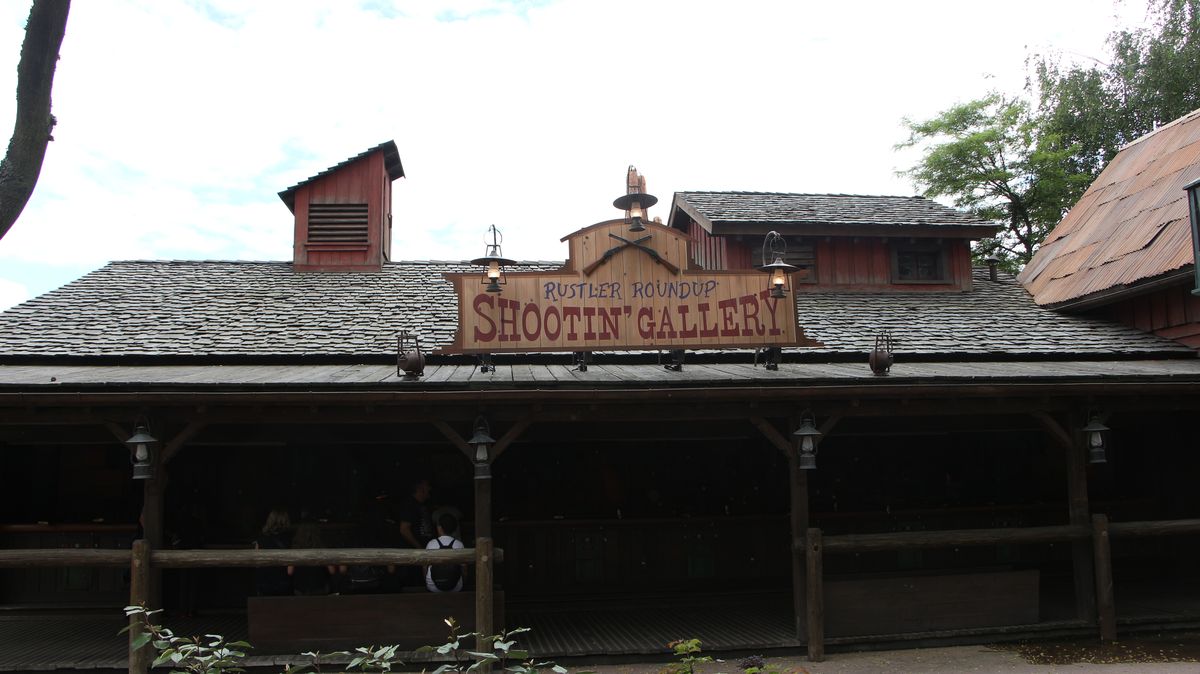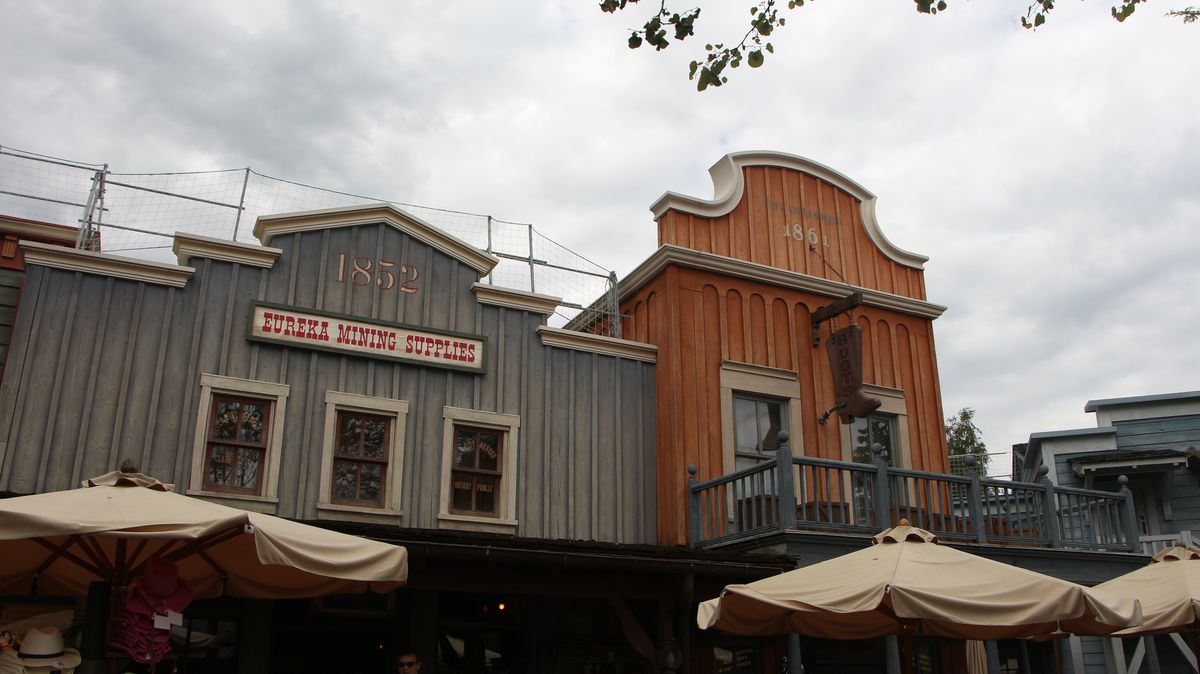 Pour la réhabilitation de Big Thunder Mountain, le nettoyage de la montagne du Big Thunder est à présent achevé et la phase peinture à bien avancée. La différence de couleur est saisissante.
For the rehabilitation of Big Thunder Mountain, the renovation is almost completed, and the action is now to repaint. The difference of colors said all.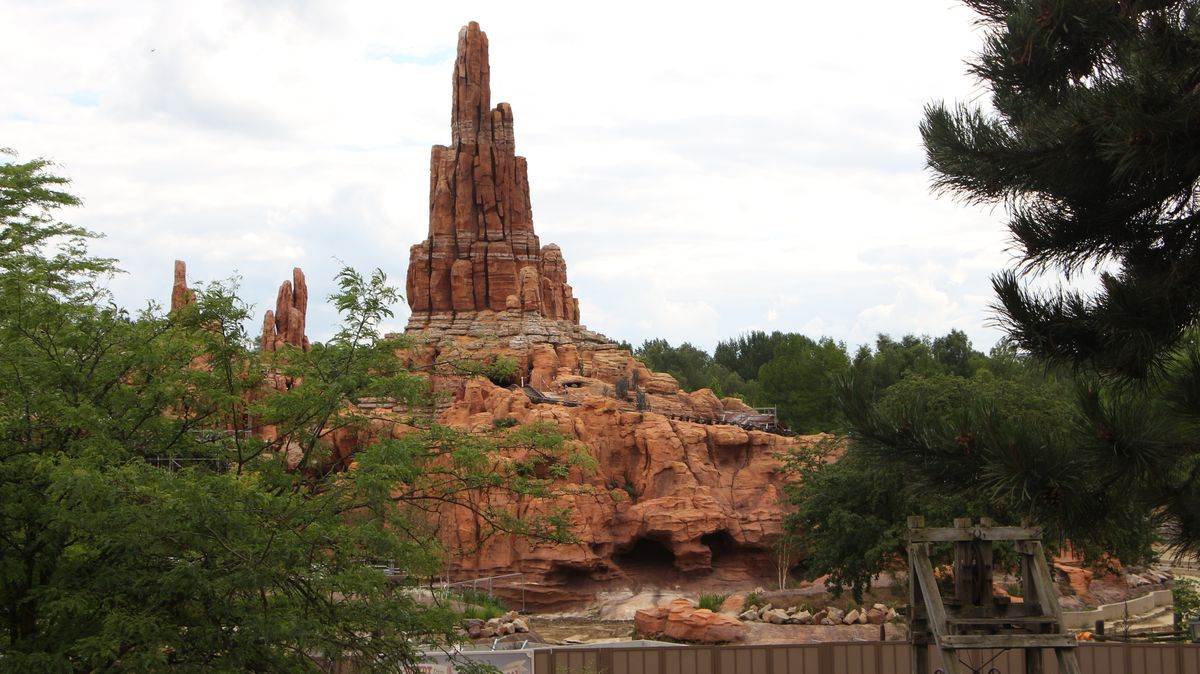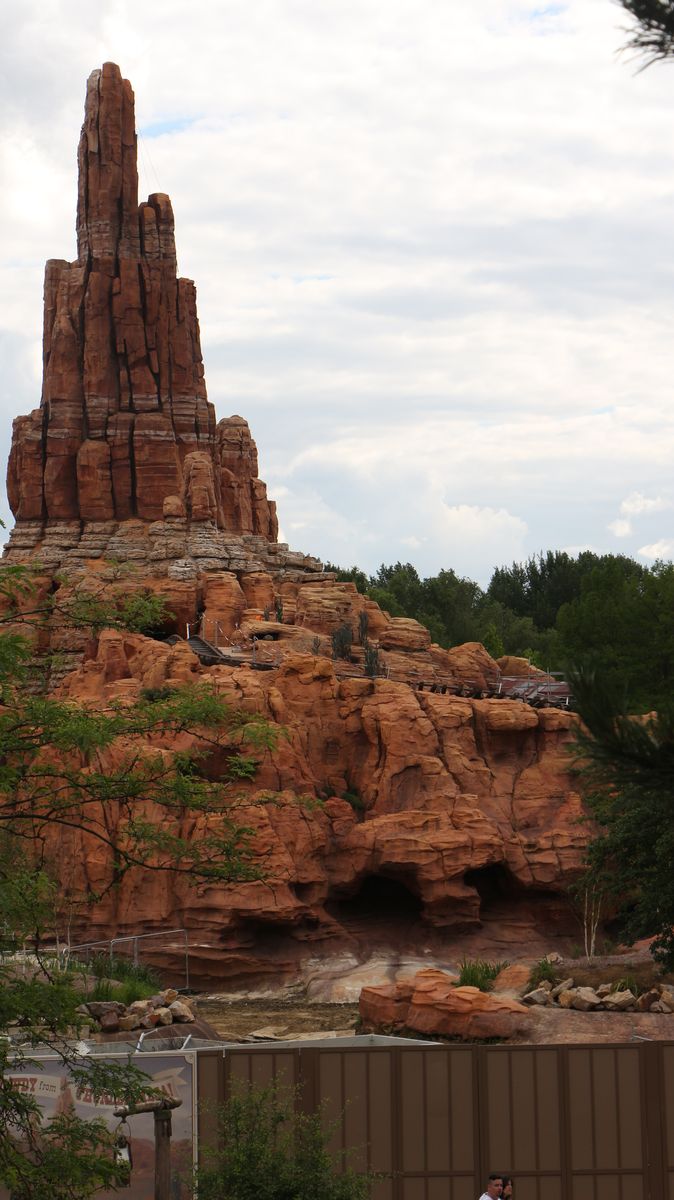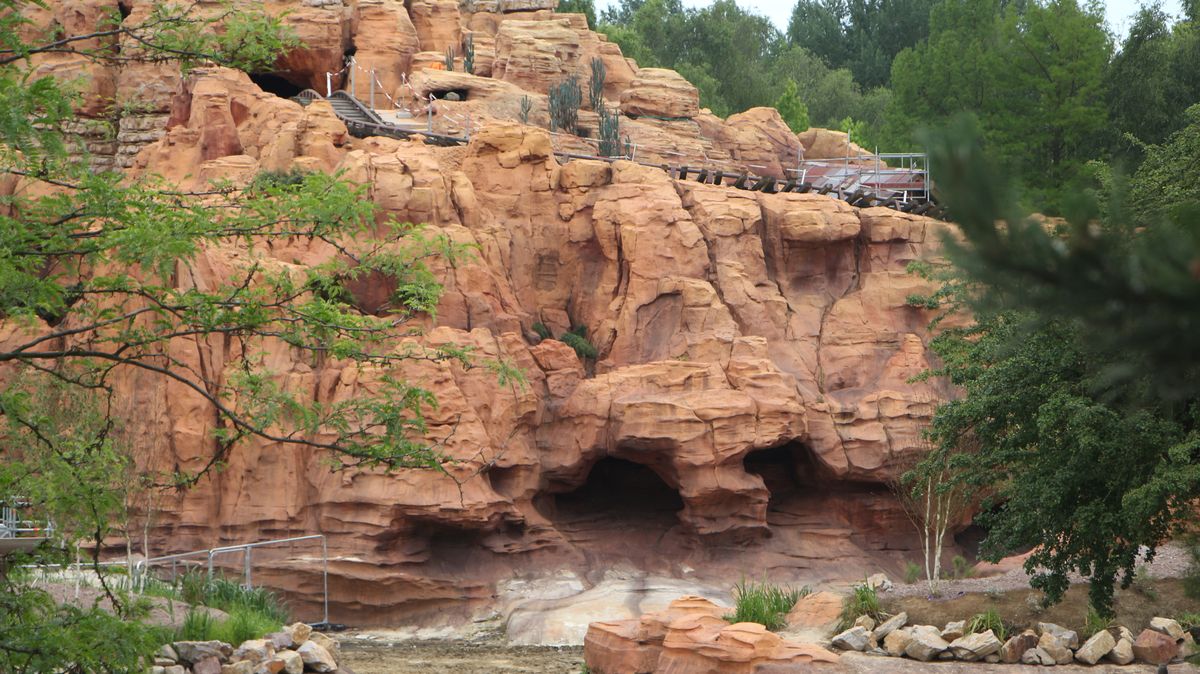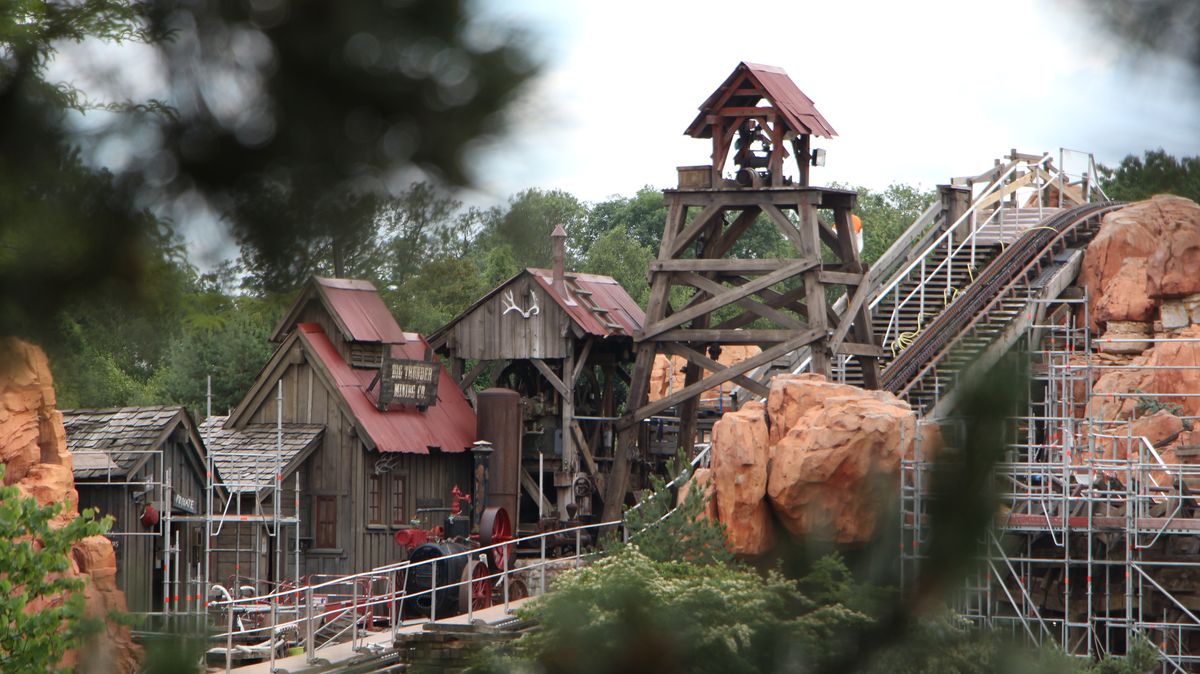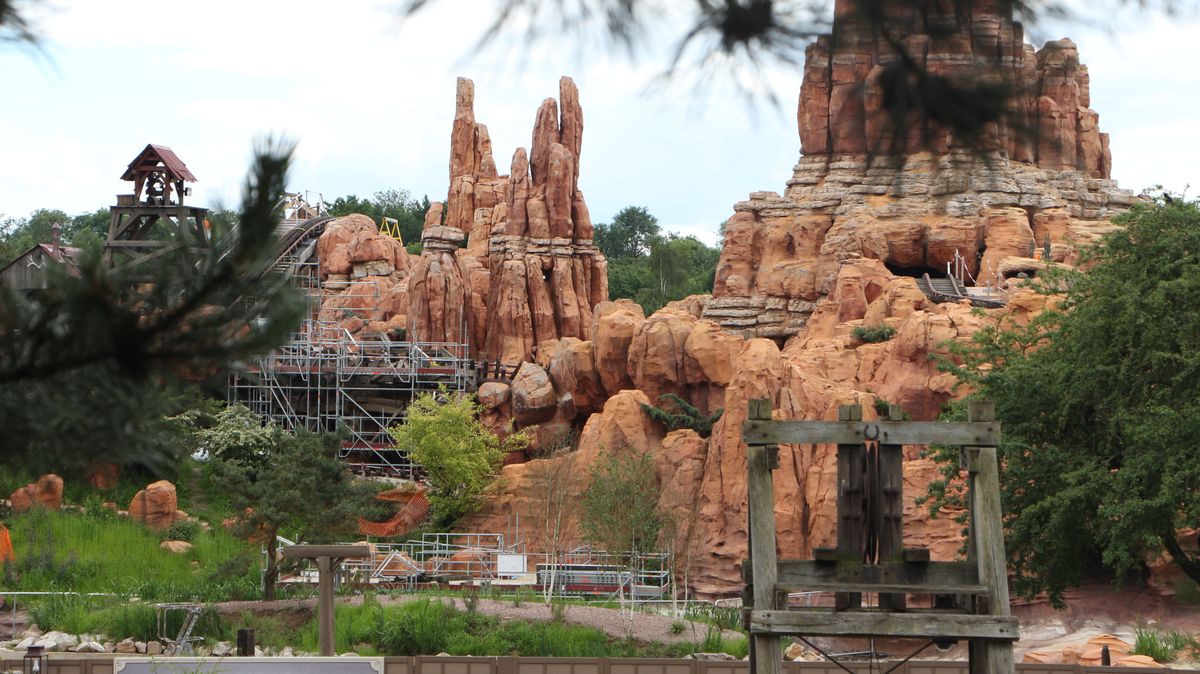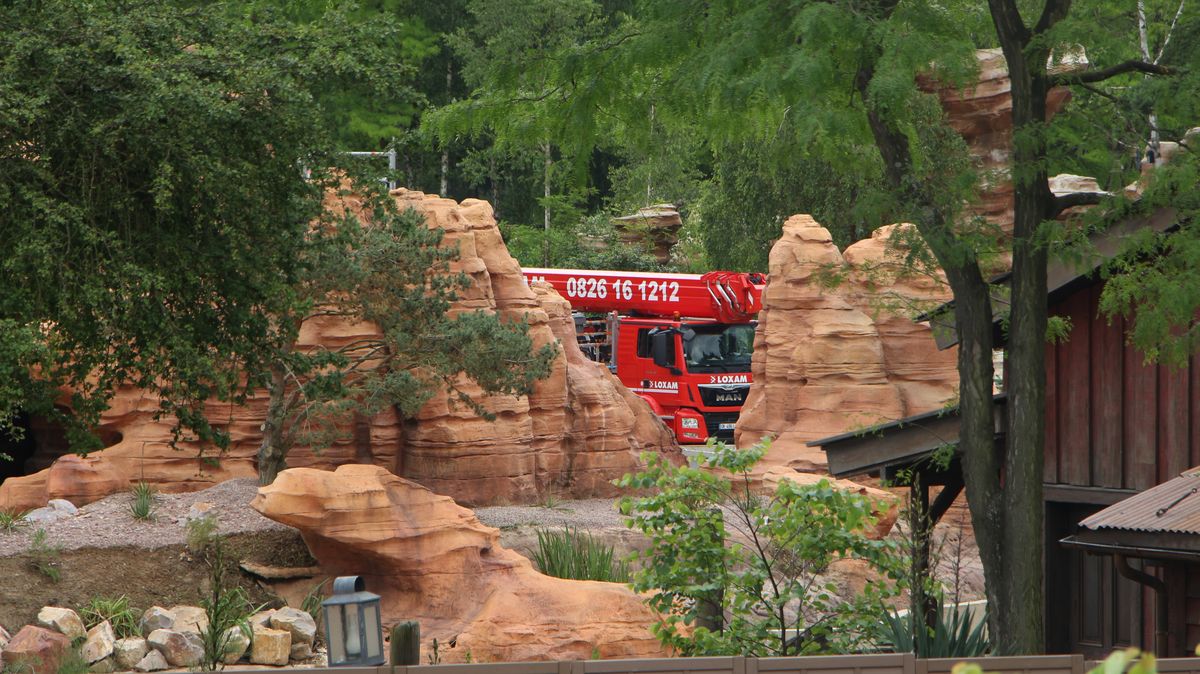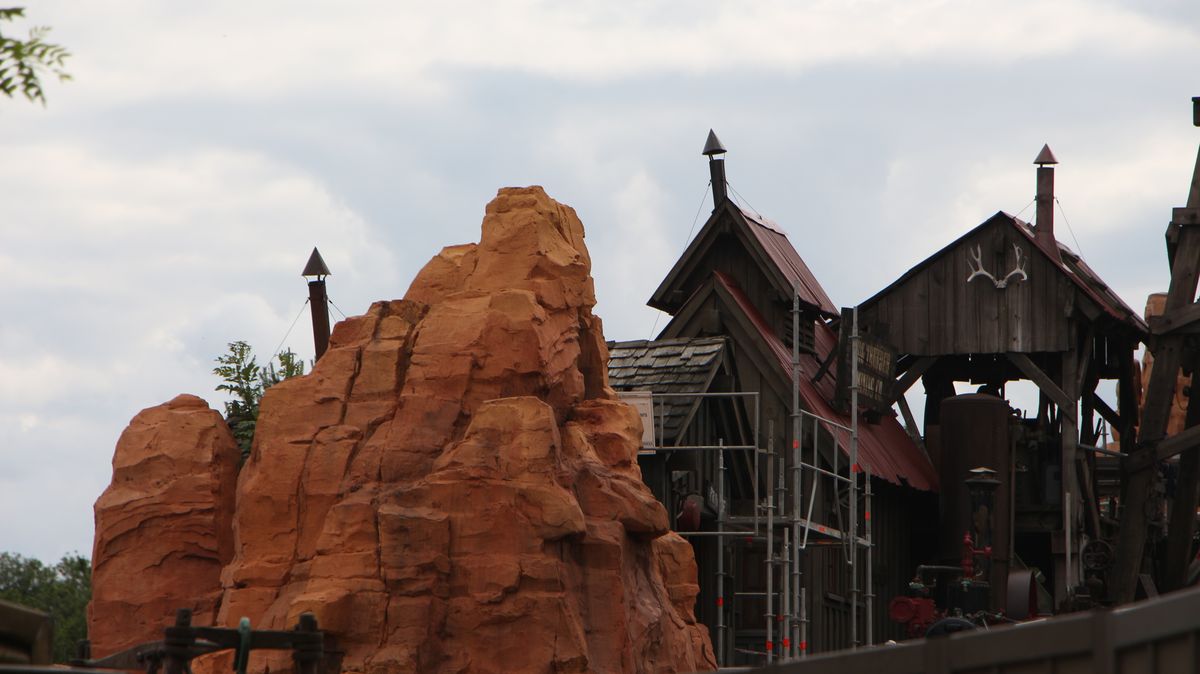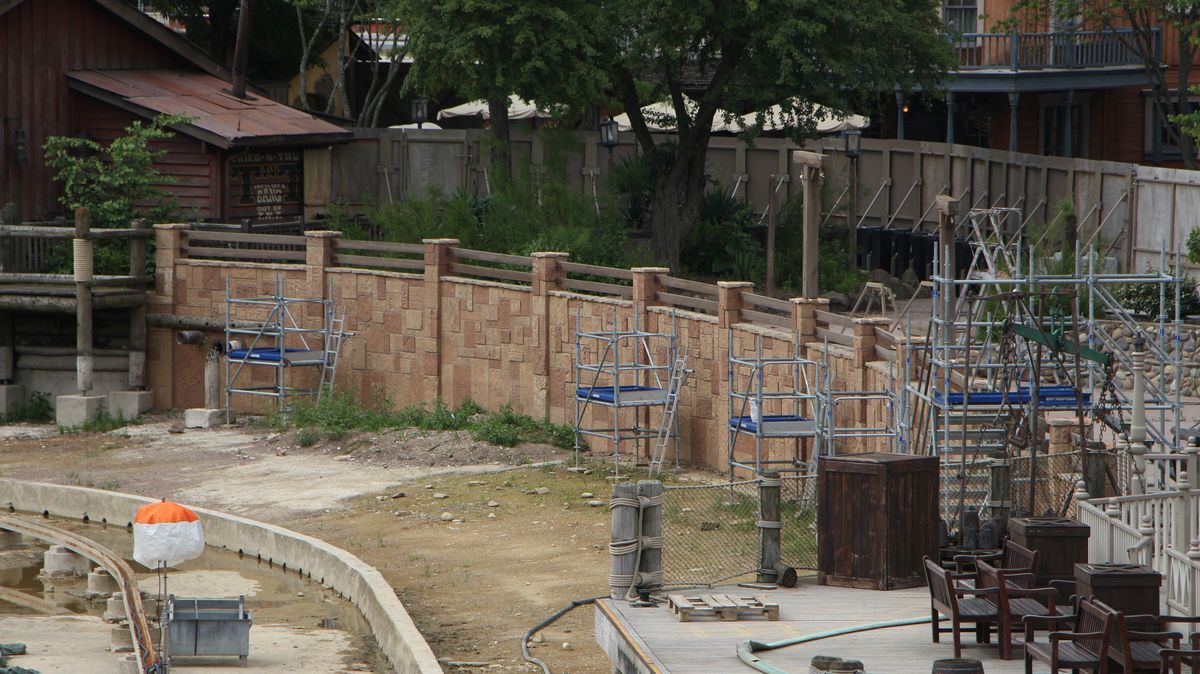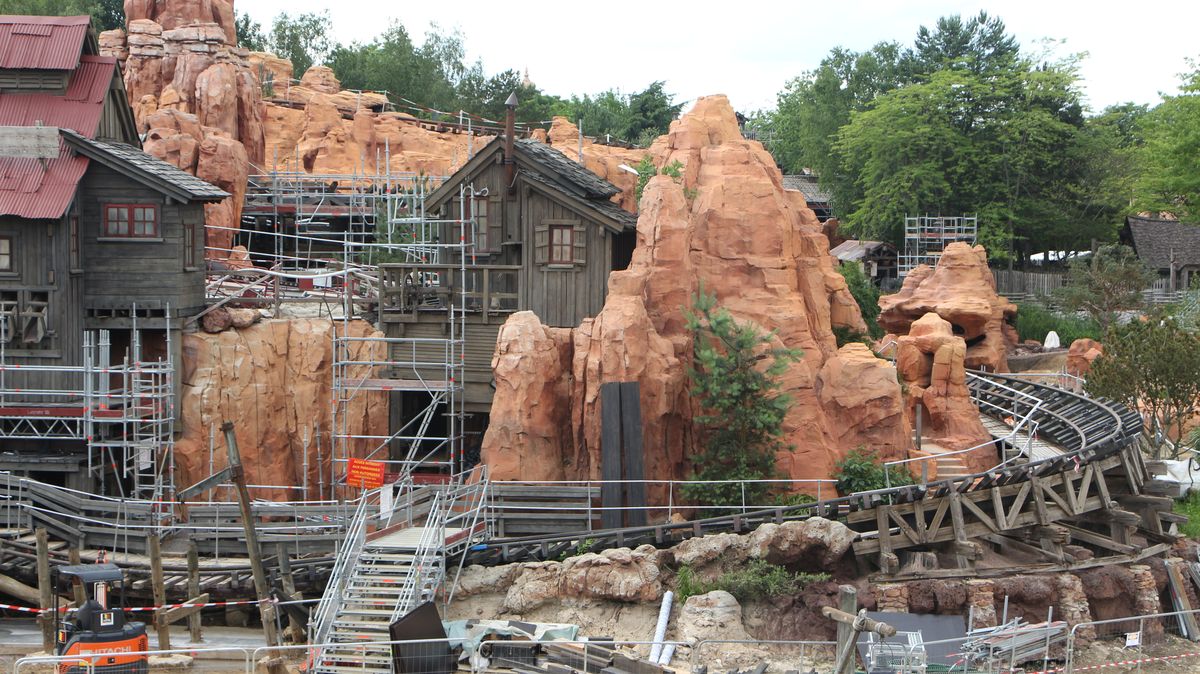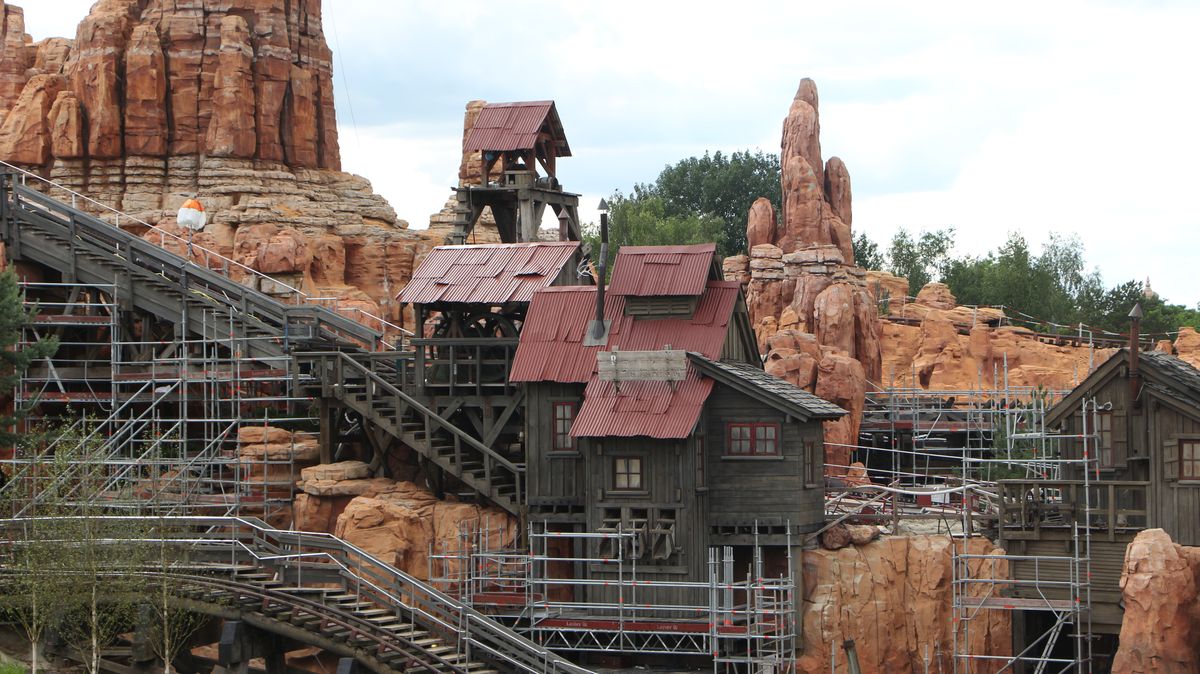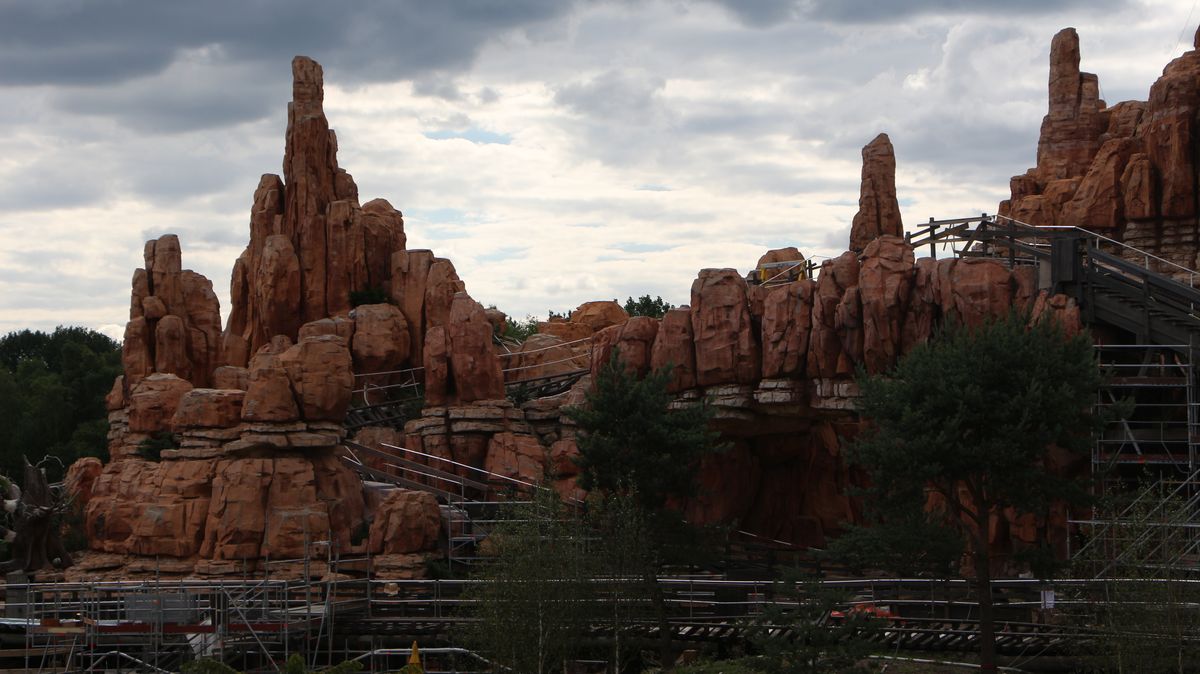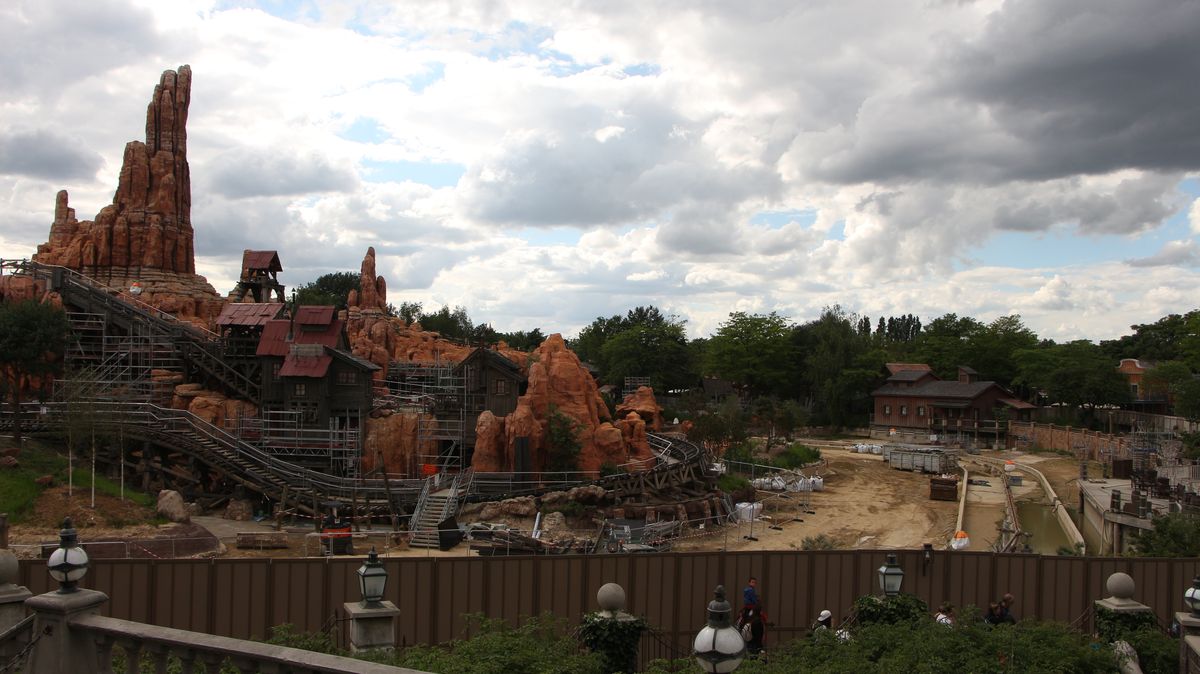 Les opossum ne vont plus revenir sur l'arbre. celui-ci est modifier pour dissimuler les accroches.
The opossums will no retourn on the tree.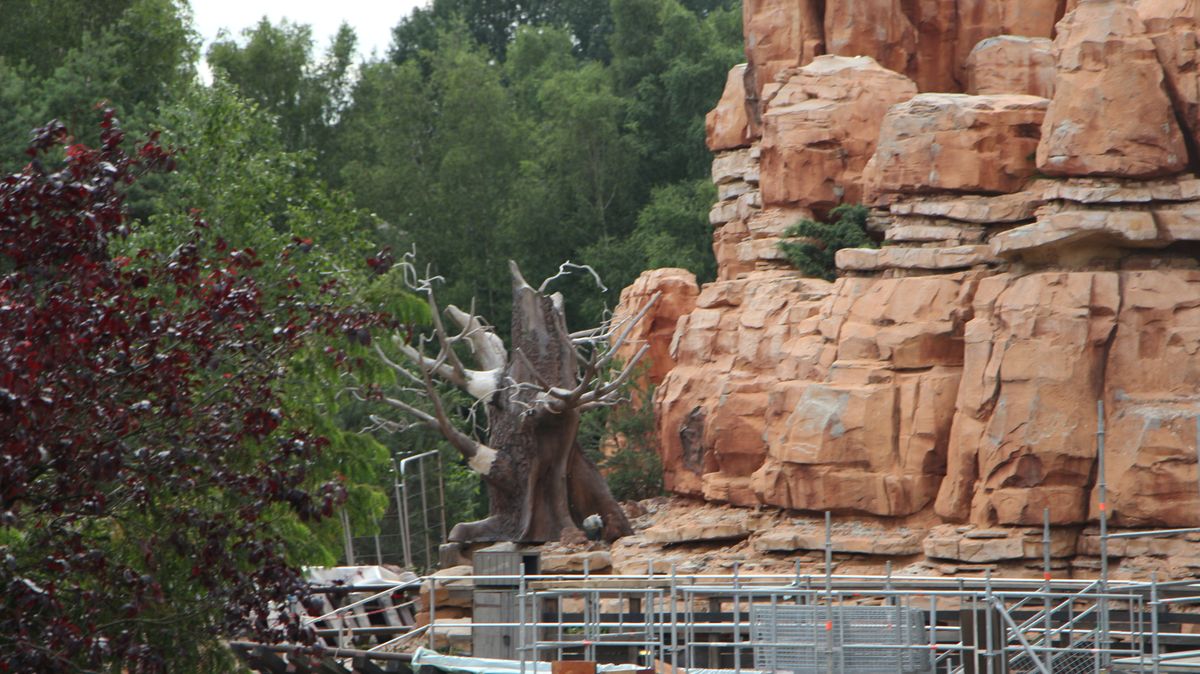 A Adventureland, la zone autour du Passage Enchanté d'Aladdin est fermée pour permettre la poursuite des ravalements de façades. Le résultat est d'ors et déjà saisissant !
In Adventureland, the area around « the enchanted Passage of Aladdin » is closed to allow the continuation of the paint refresh of facades. The result is already striking!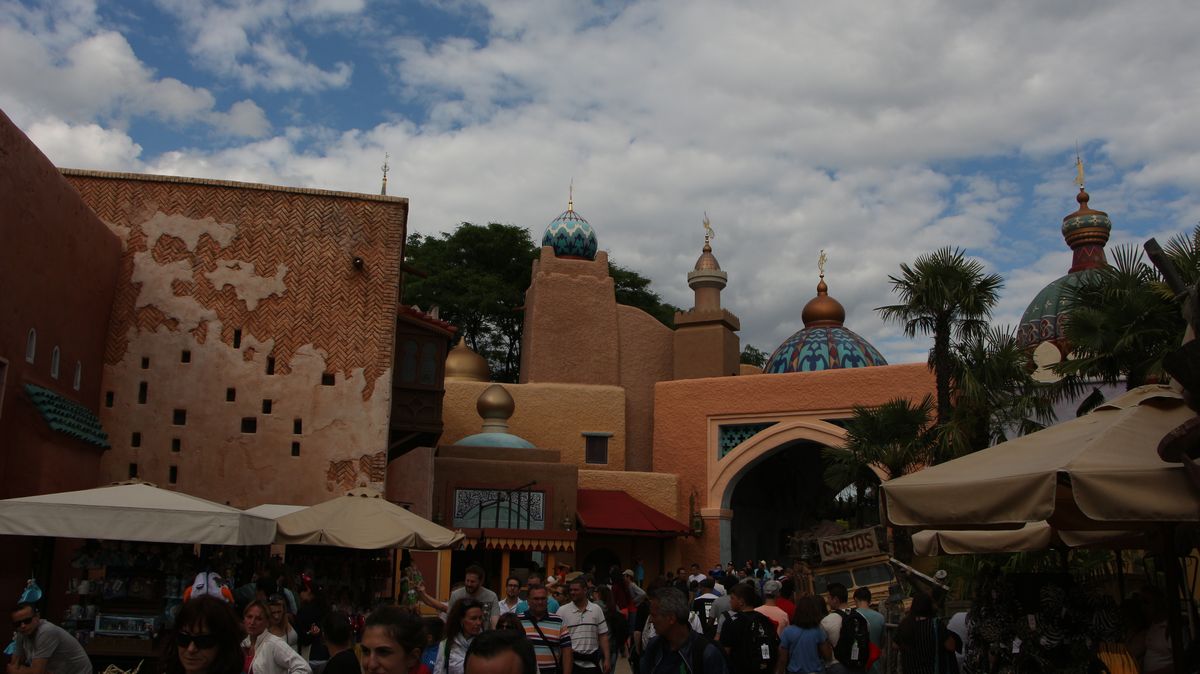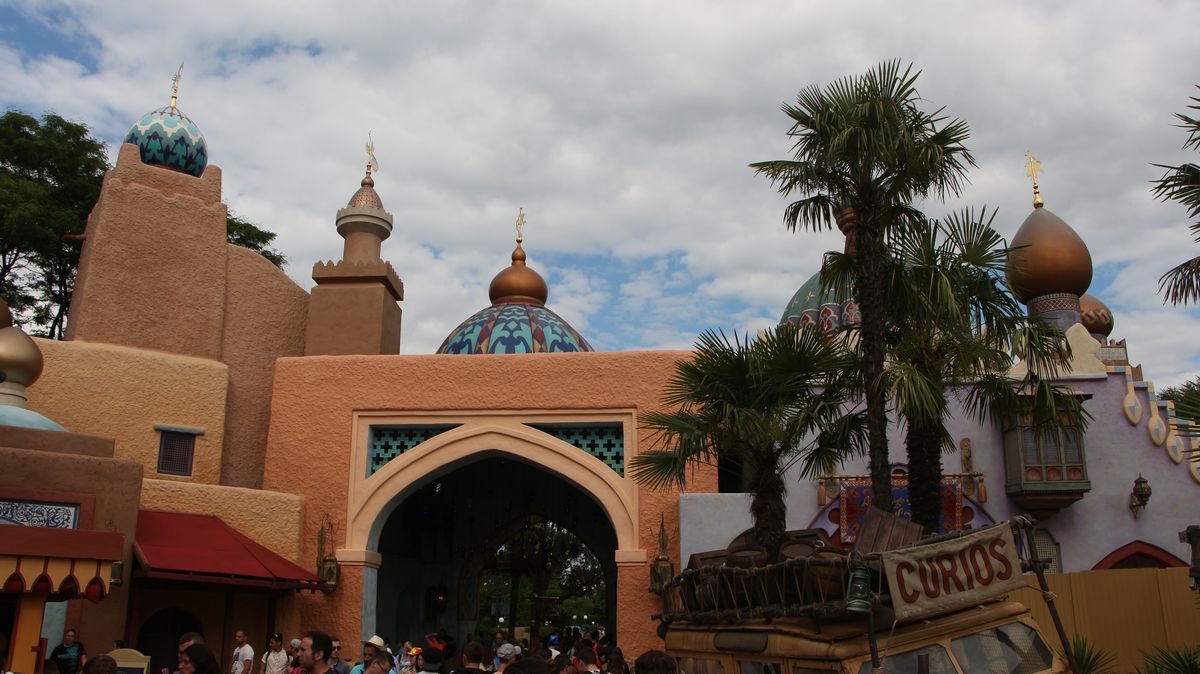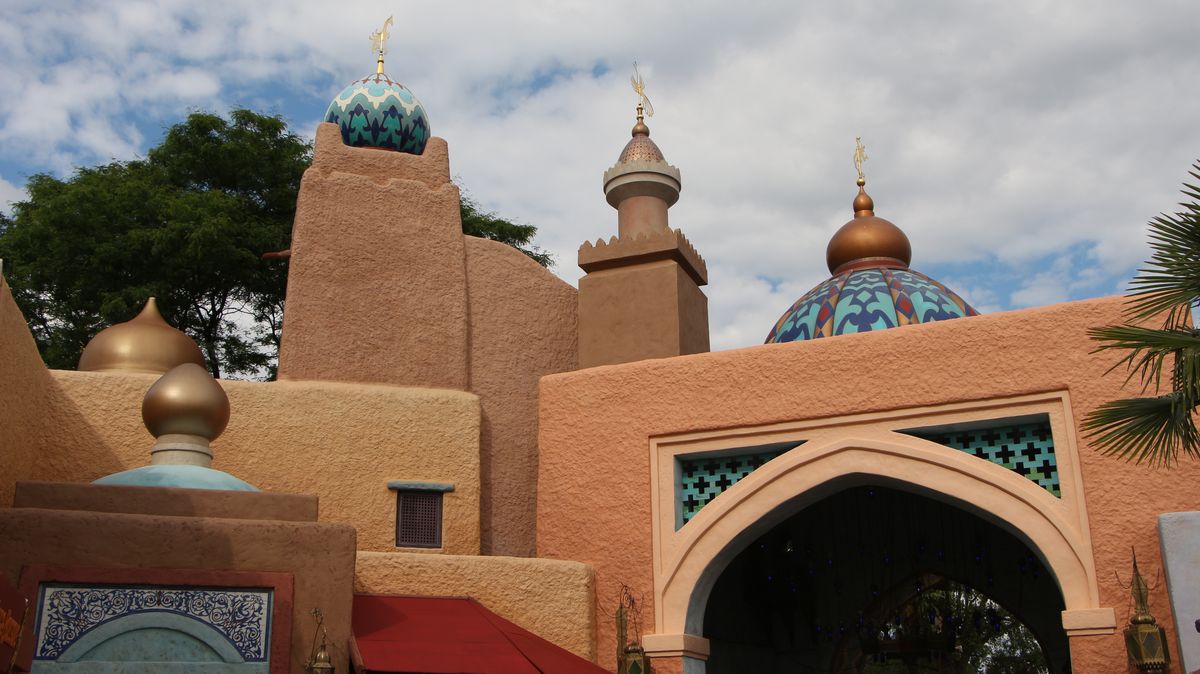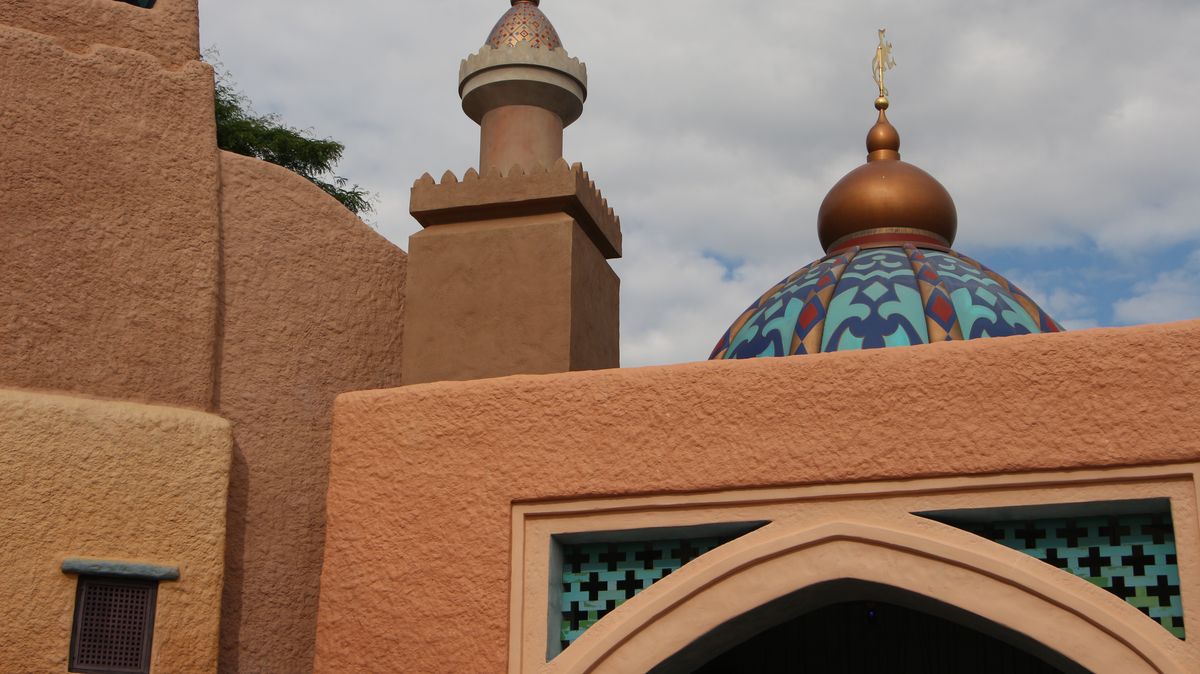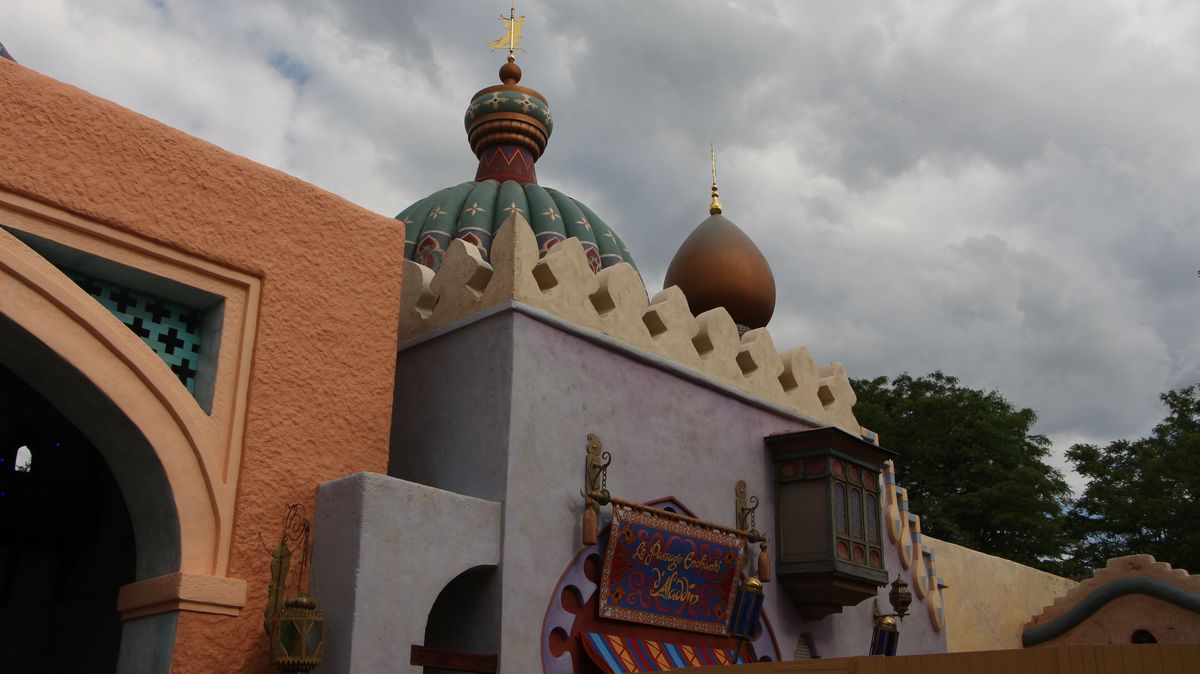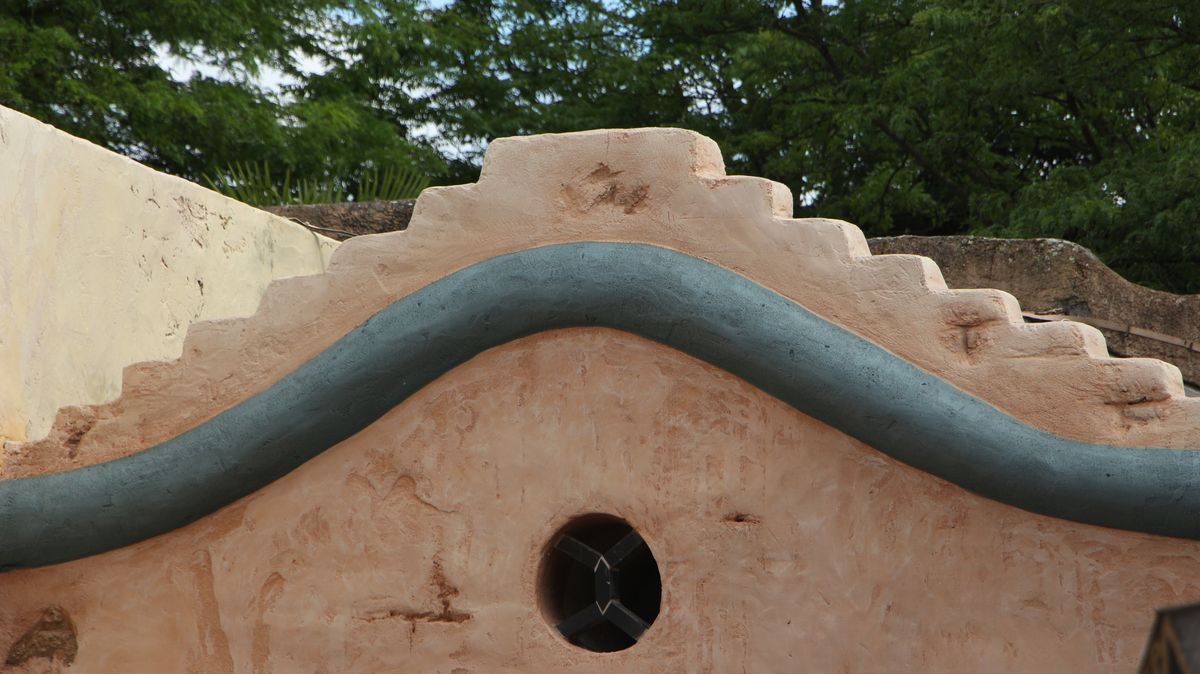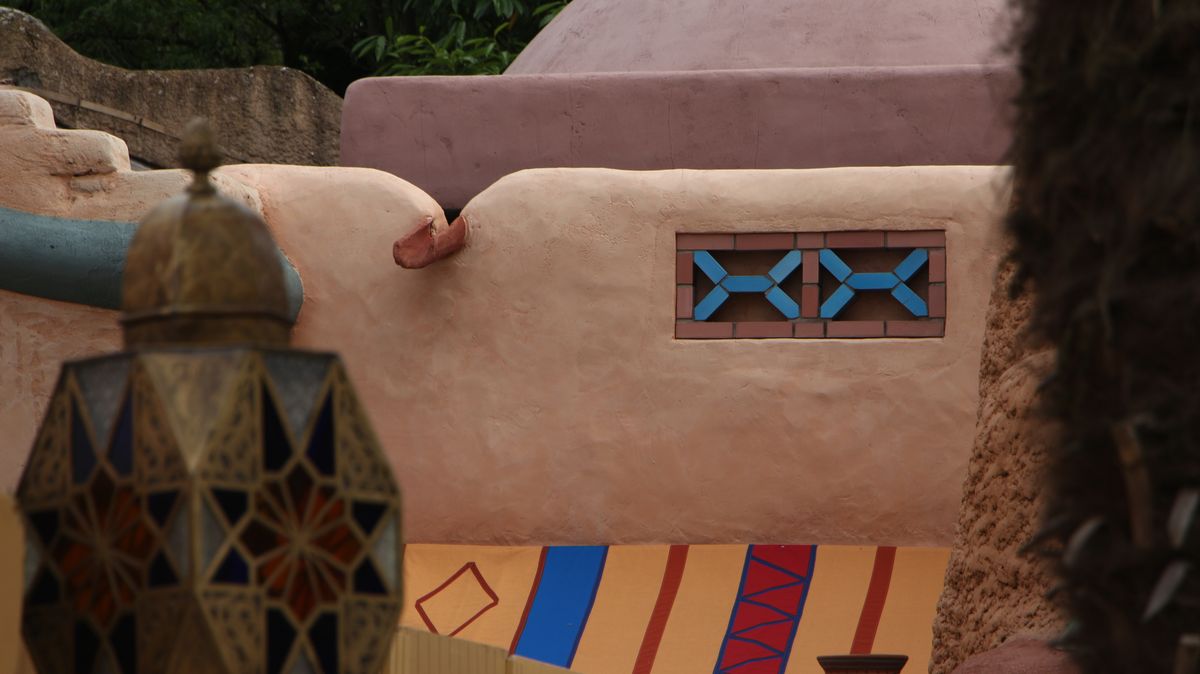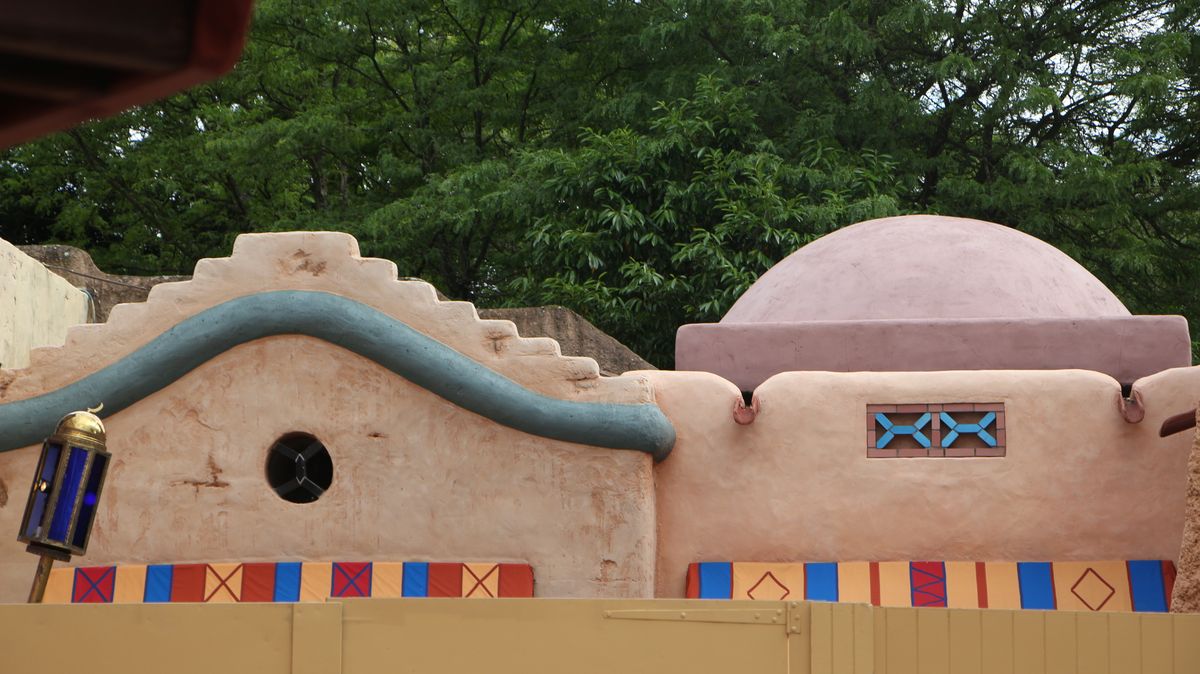 Surprise du jour (samedi), le Pineapple Whip était en rupture de stock à 17h !
Surprise of the day (Saturday), pineapple whip was out of stock at 5 pm!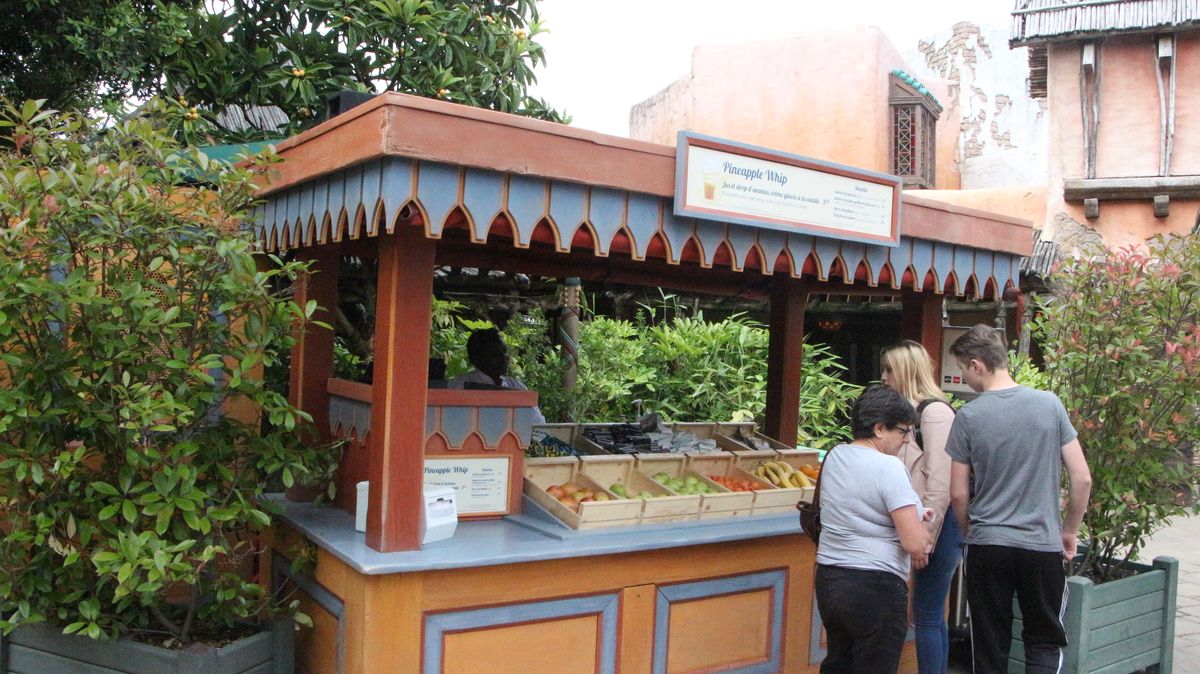 La rénovation d'Adventure Isle se poursuit avec l'arrivée prochaine d'un nouveau sol en béton sur la plage des pirates, des travaux sur l'un des ponts et le niveau du lagon qui a baissé pour améliorer la rénovation de l'île. Malheureusement l'eau stagnante continue de pourrir en passant du vert au marron.
The renovation of Adventure Isle continues with the arrival soon of a new floor in concrete on the beach pirates, the work on one of the bridges and the level of the lagoon that reduced to improve the renovation of the island. Unfortunately the silty water continues to rot, from green to Brown.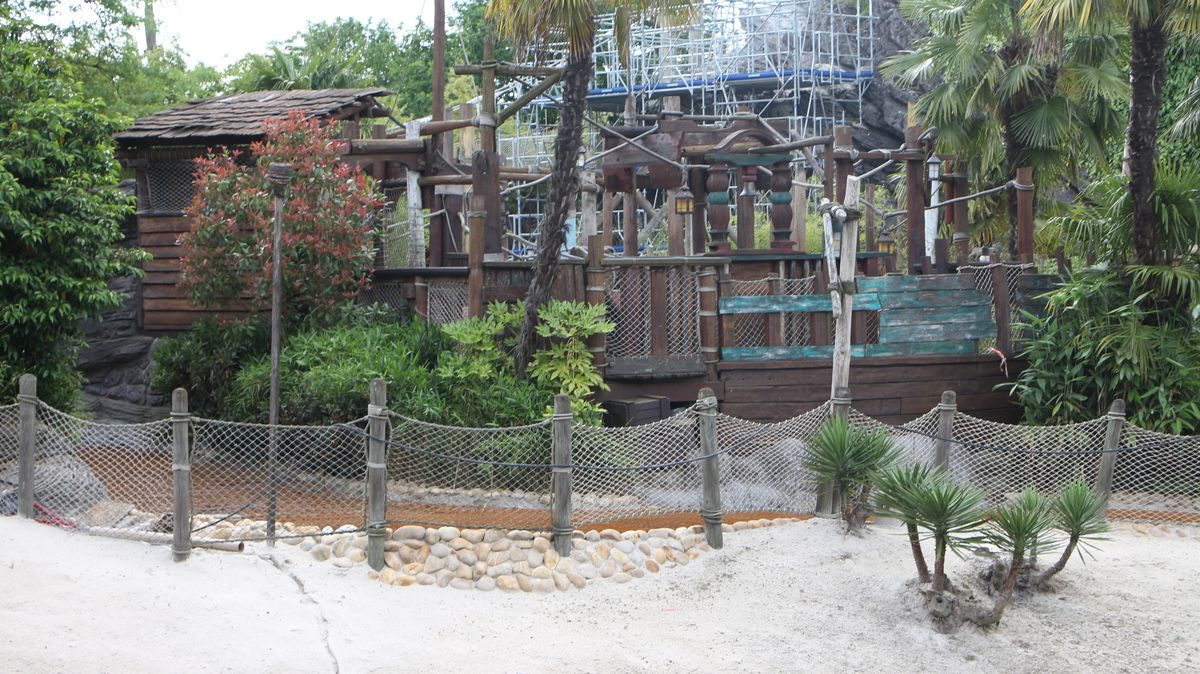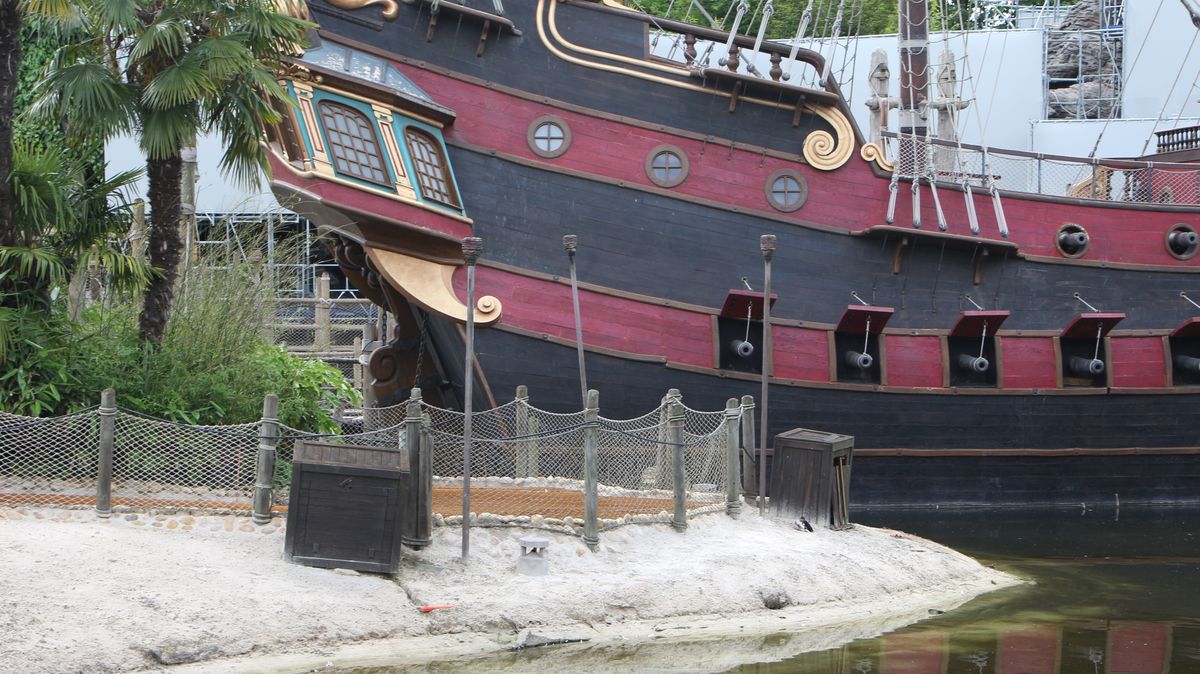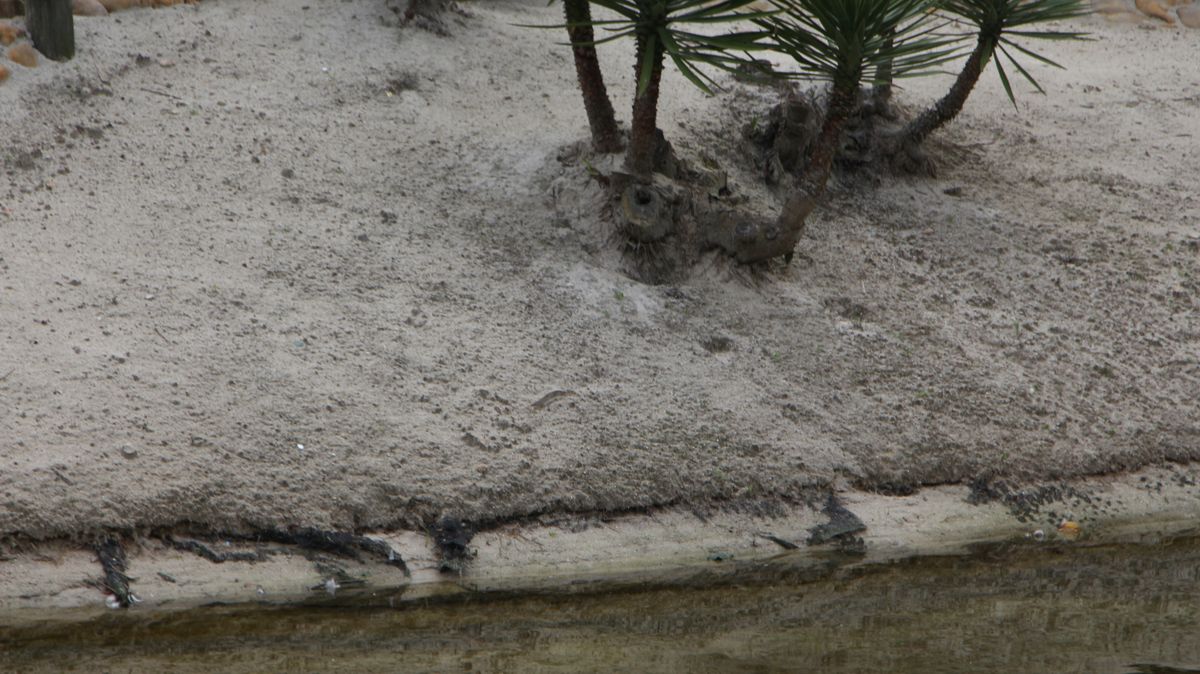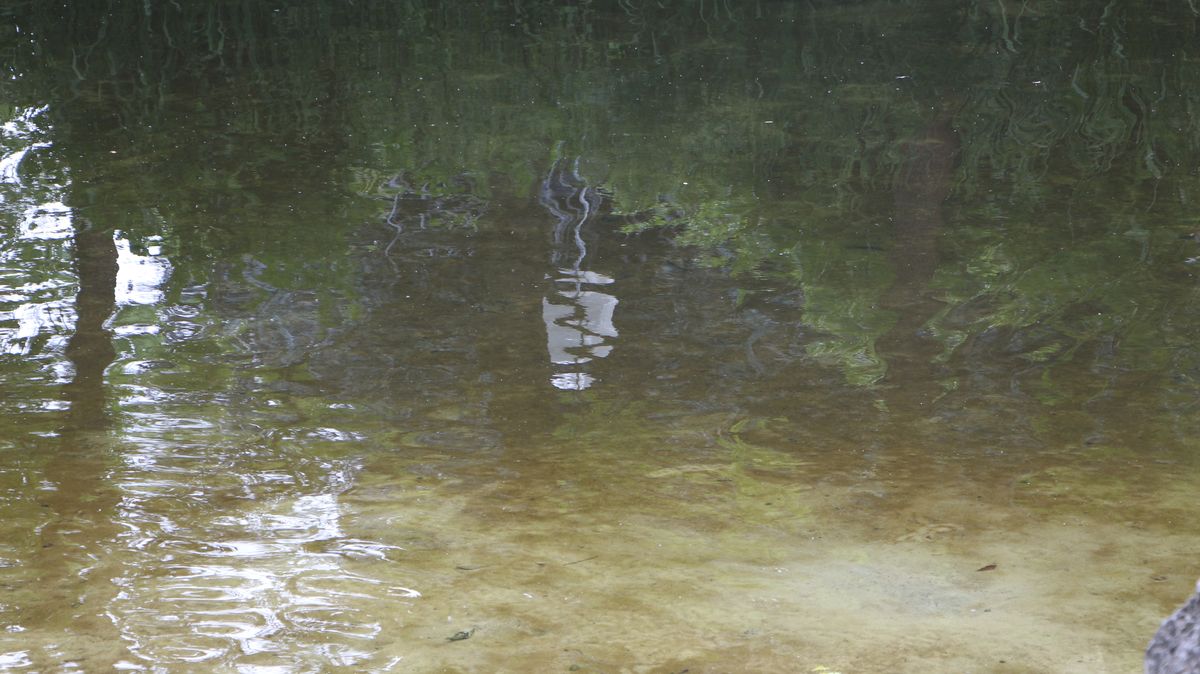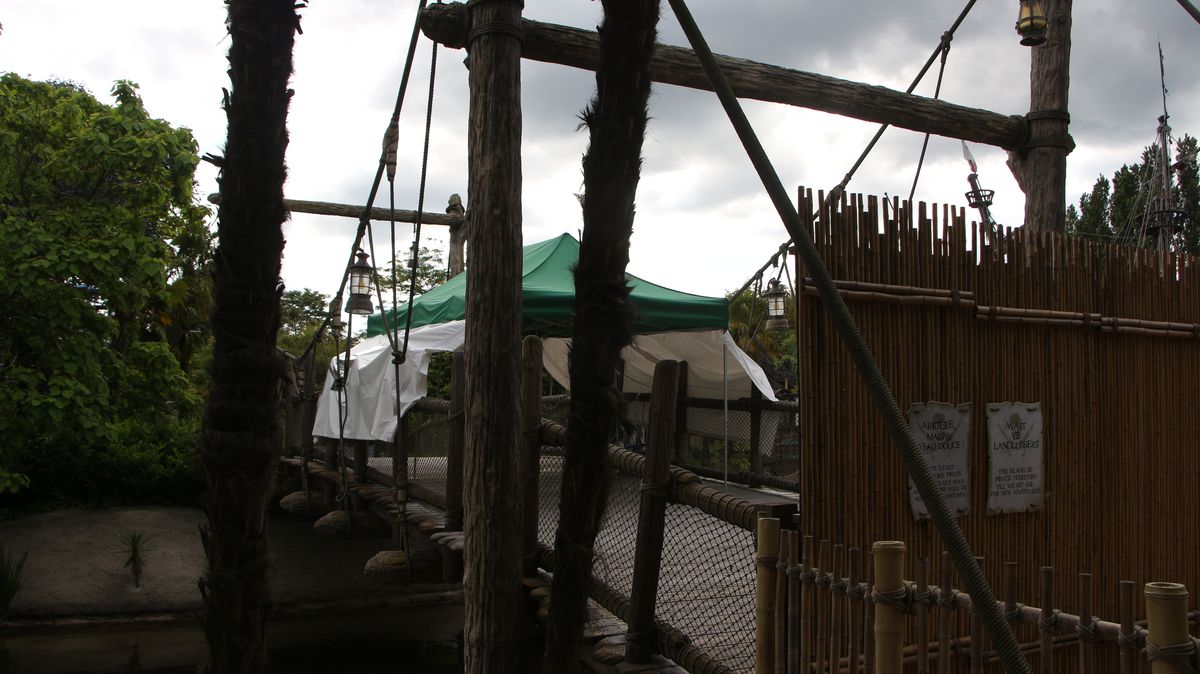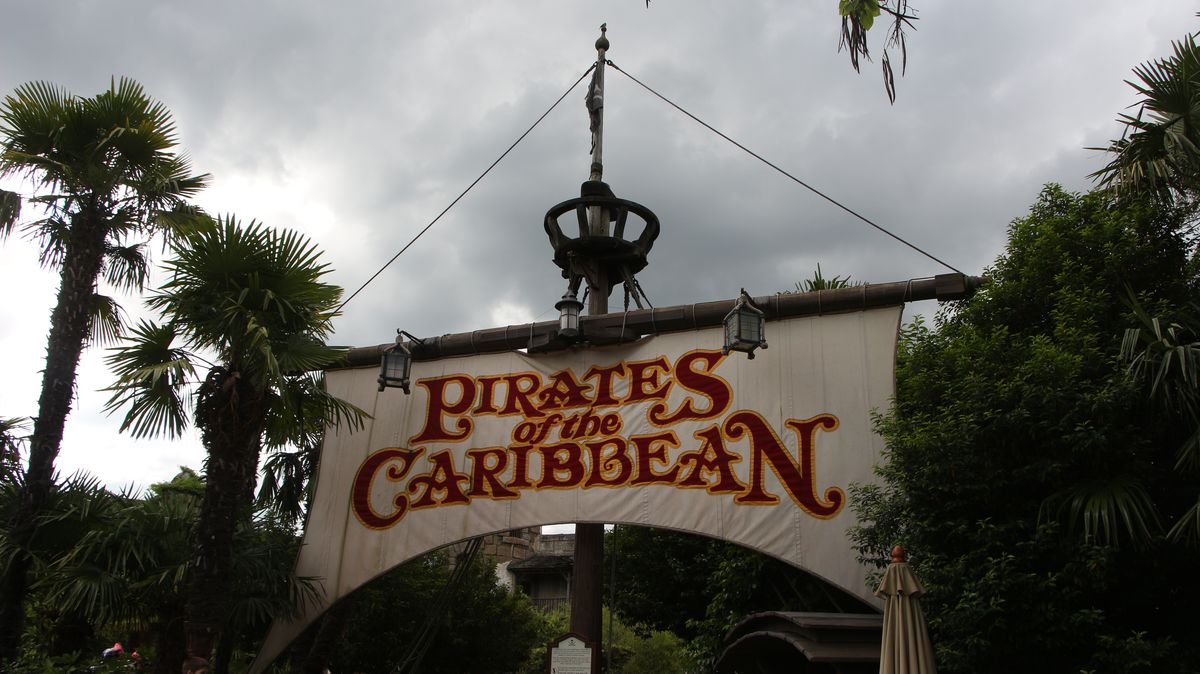 Les rénovations continuent avec maintenant Space Mountain jusqu'au 1er juillet, en plus de Big Thunder Mountain ou encore de Peter Pan Flight… Le parc devient donc vraiment difficile pour les guests et ils se déportent finalement vers les Walt Disney Studios, Bien qu'il soit moins d'attractions et de capacité d'accueils.
The renovation continue with now the Space Mountain until July 1, in more of the Big Thunder Mountain… It's hard for the guest in the parc and finaly going in the Walt Disney Studios, a parc with less ride and capacities.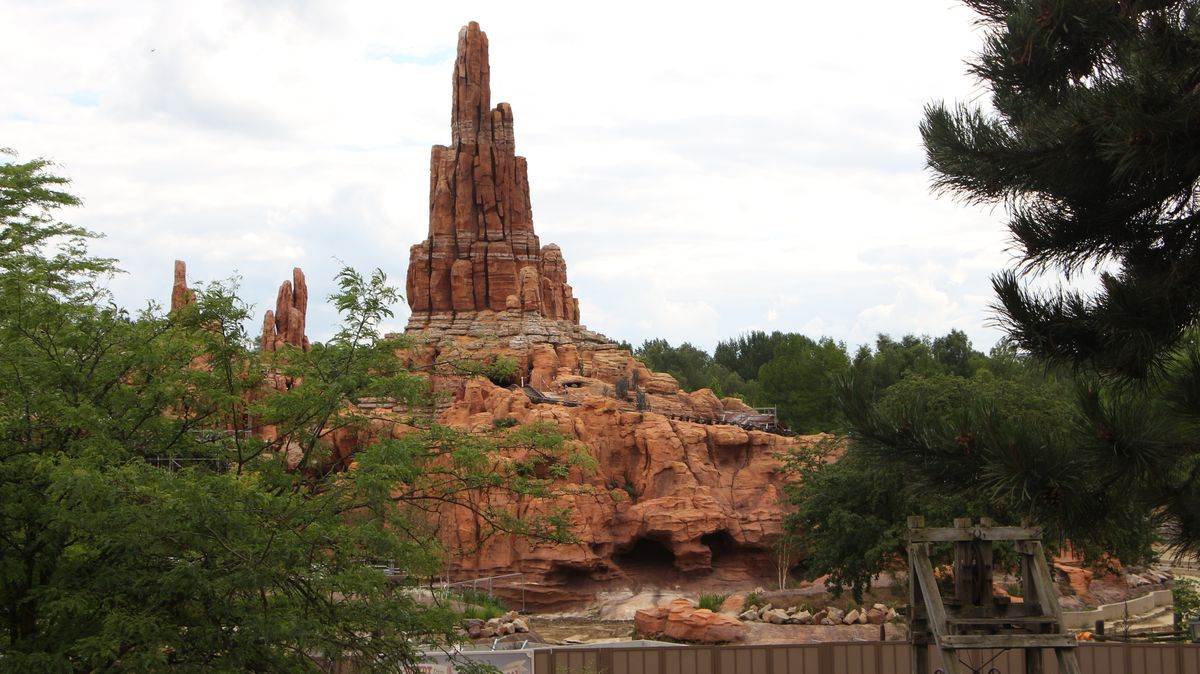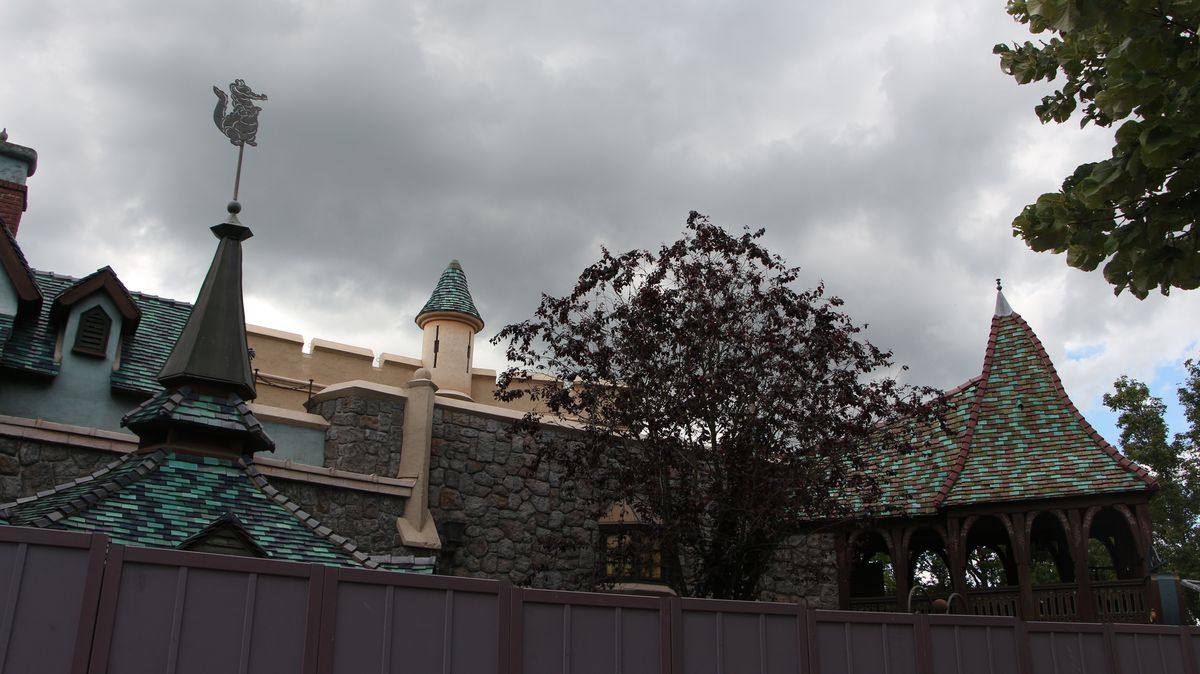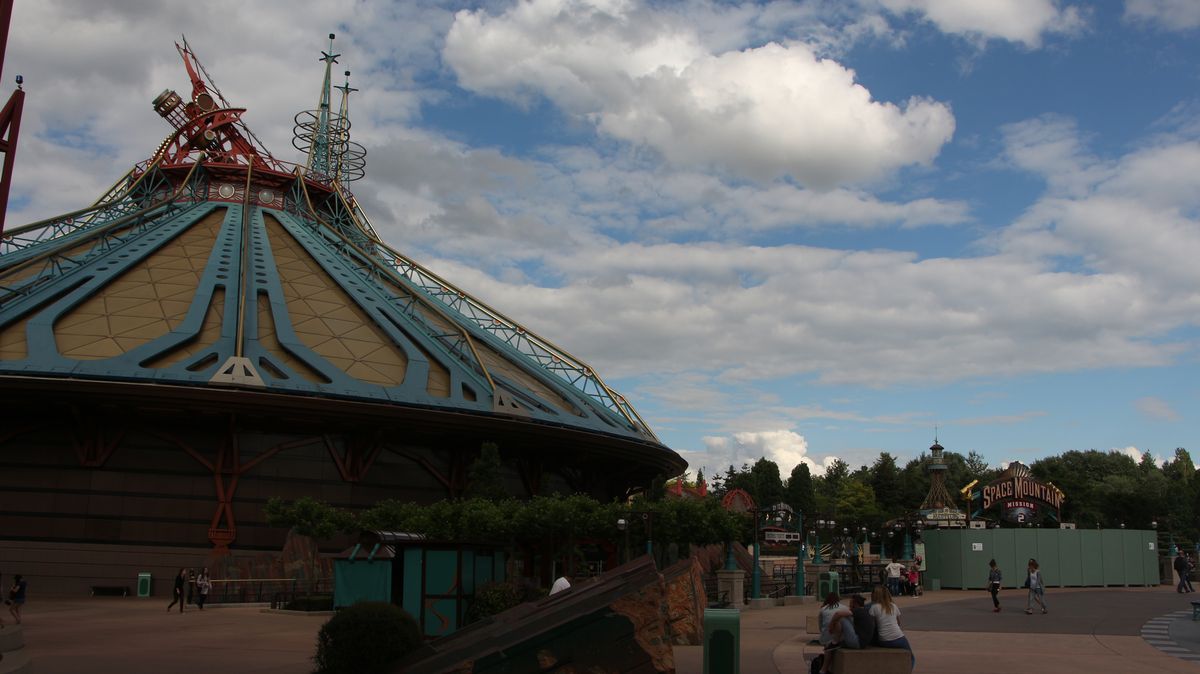 A 18h, Discoveryland Theater était fermé.
At our visit Discoveryland Theater had closed, at 6 pm.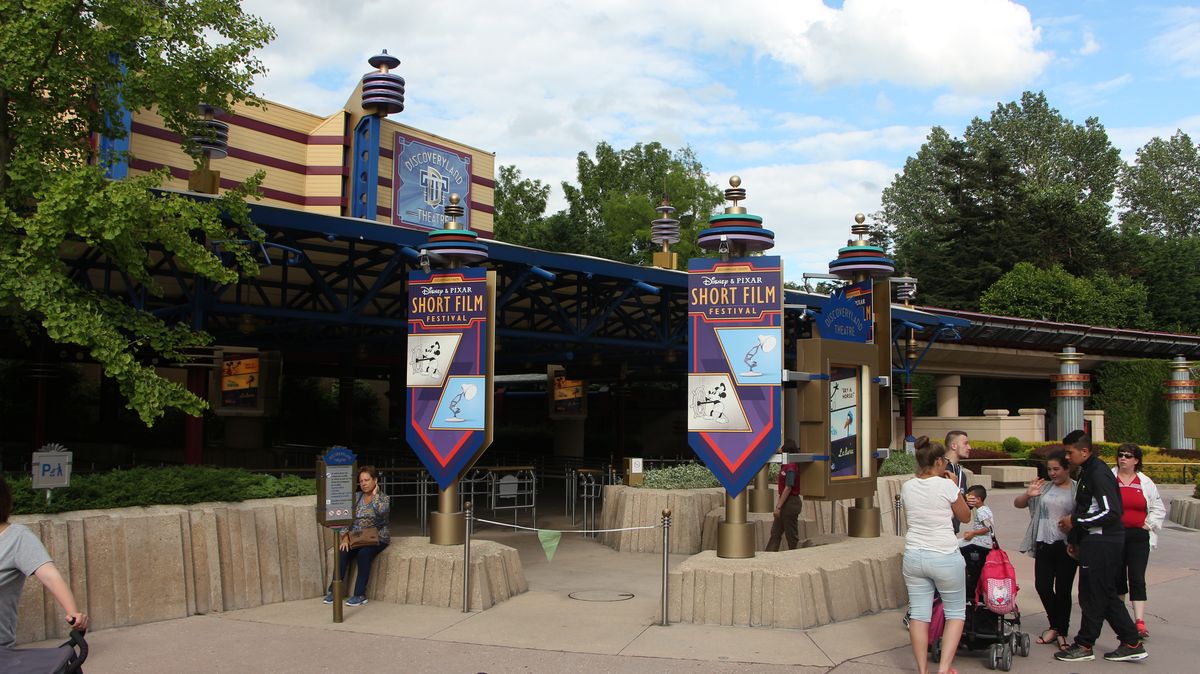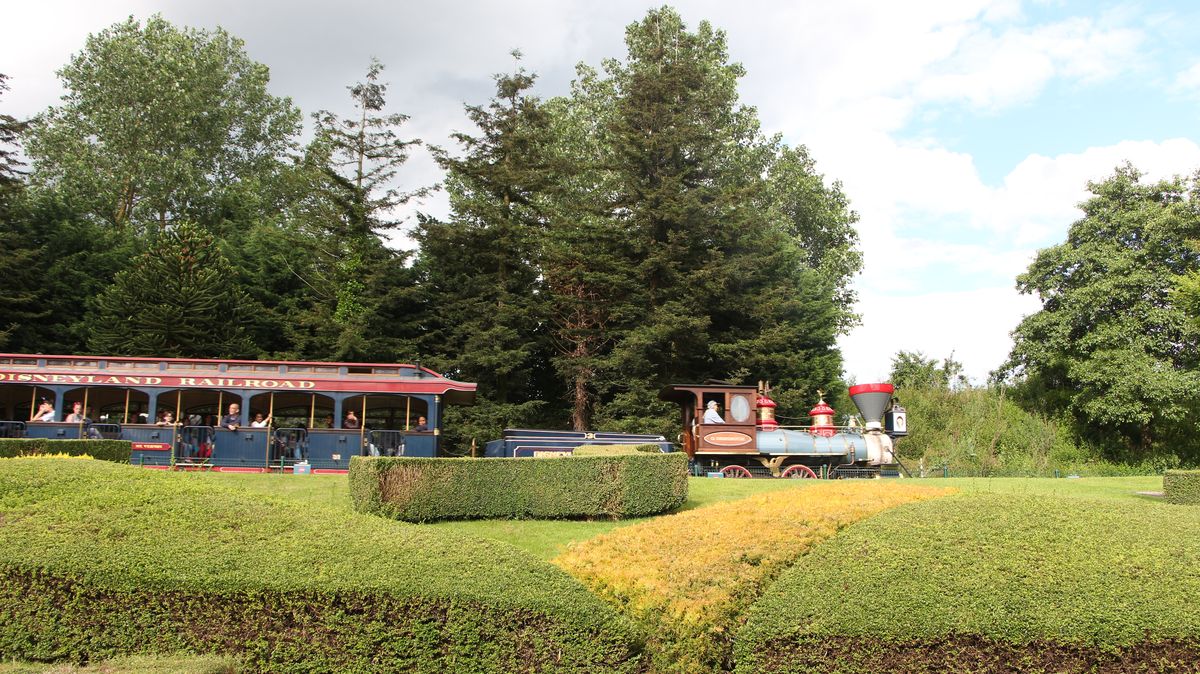 L'hôtel Cheyenne est en rénovation, en rénovant les chambres en passant du thème far west à celui de Toy Story. Le travail se fera en plusieurs phases. Aujourd'hui les bâtiments commencent à être couverts d'échafaudages.
The « Hotel Cheyenne » is now in renovation for updating rooms ( from a far-west theme to Toy Story). The work will be done in several phases. Today the buildings are beginning to be covered in scaffolding.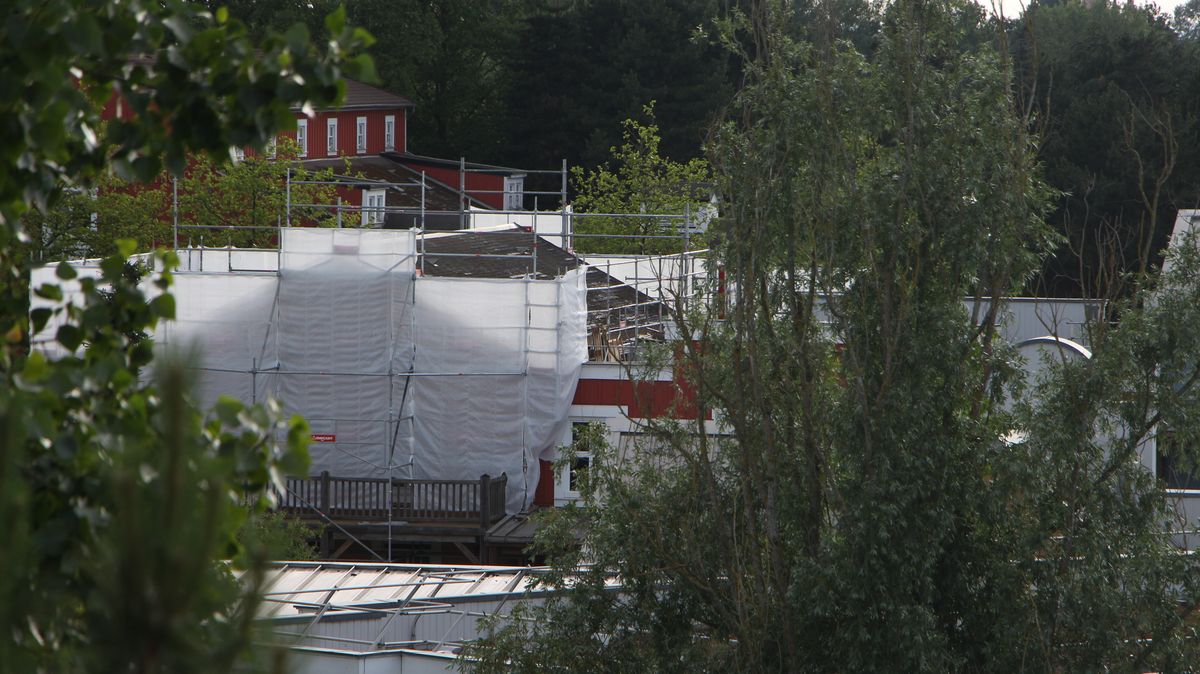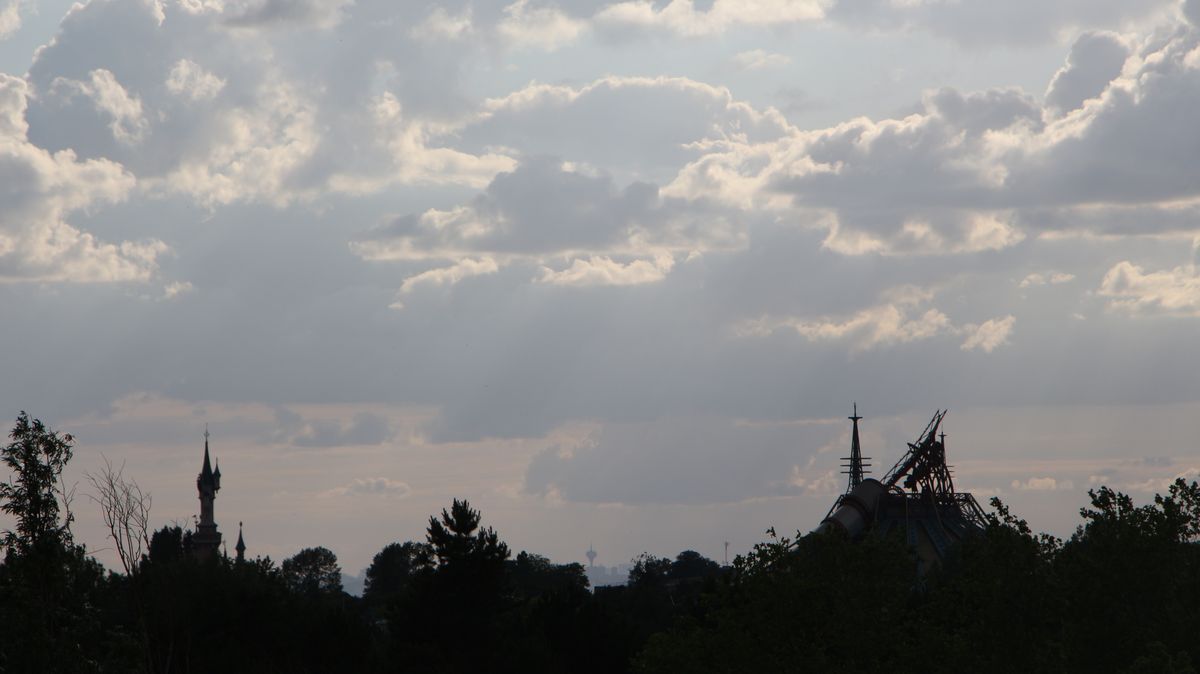 Voilà pour l'article du jour.
Merci de votre fidélité.
Thank you for your loyalty.
See ya real soon.