Bonjour à tous, voici l'actualité du jour pour ce deuxième week-end de juin.
Hello everyone, and welcome for the article of the day !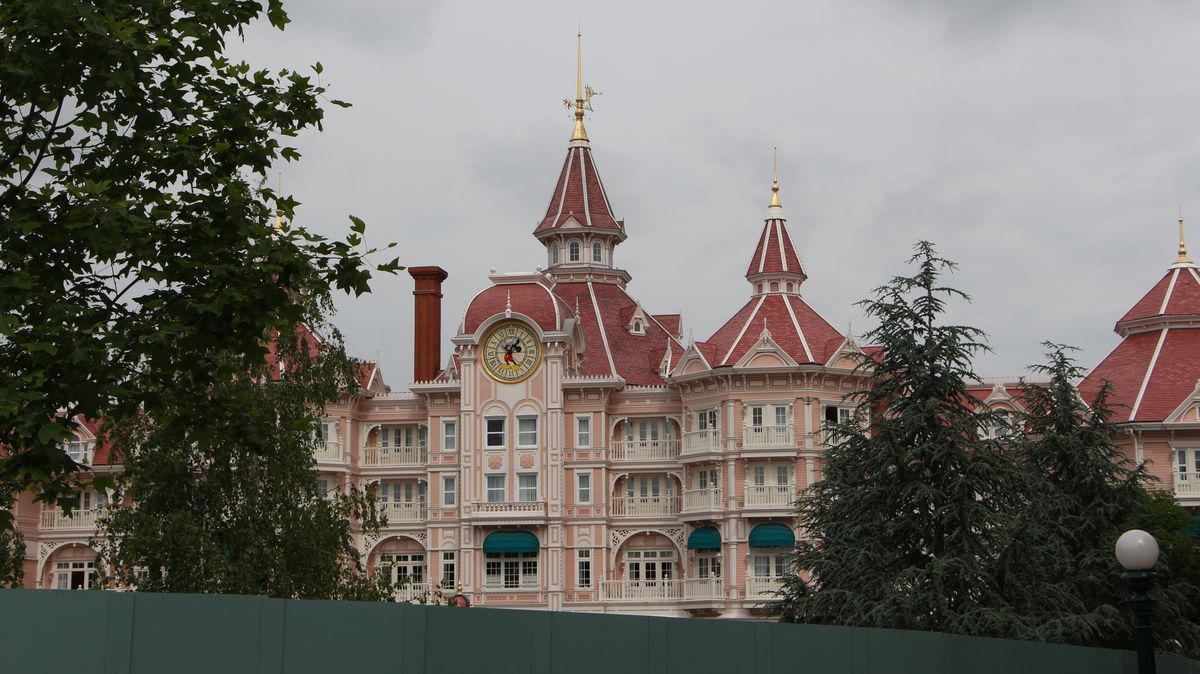 La gare de Main Street USA se dévoile progressivement avec, depuis le quai d'embarquement plus de détails. Le peu que l'on peut voir, laisse présager un remarquable résultat. Rendez-vous en juillet pour la réouverture.
The Main Street station unfolds gradually with, more than details. The few details that we can be seen, suggests a remarkable result. See you in July for the reopening.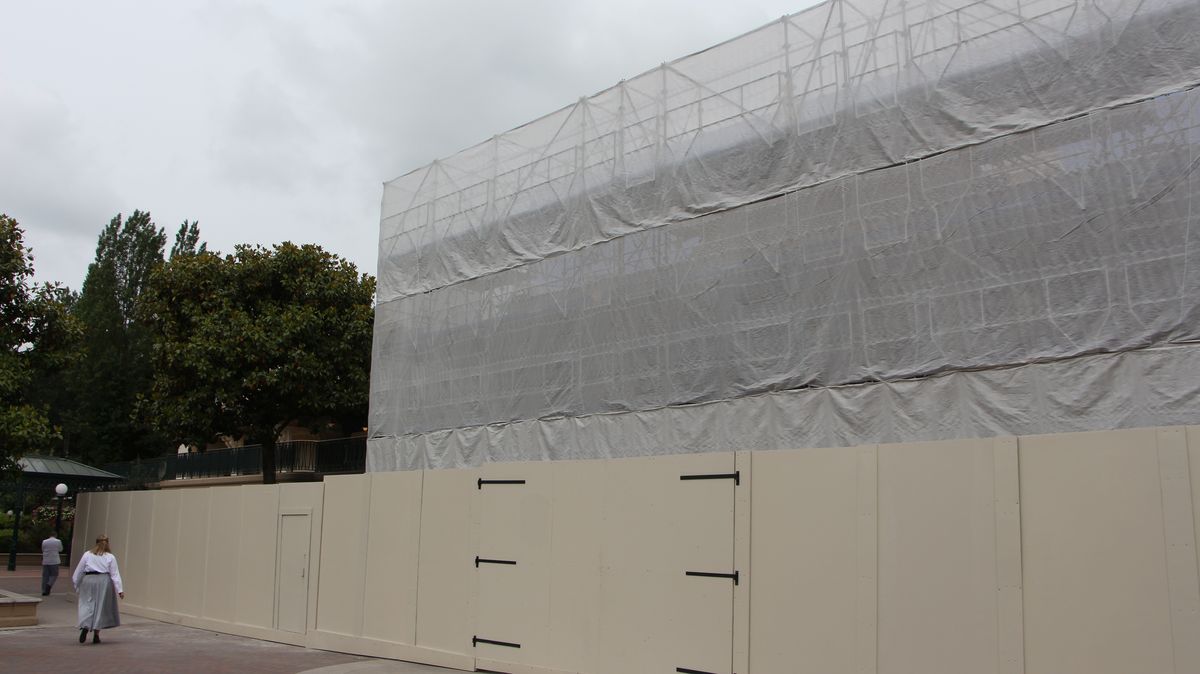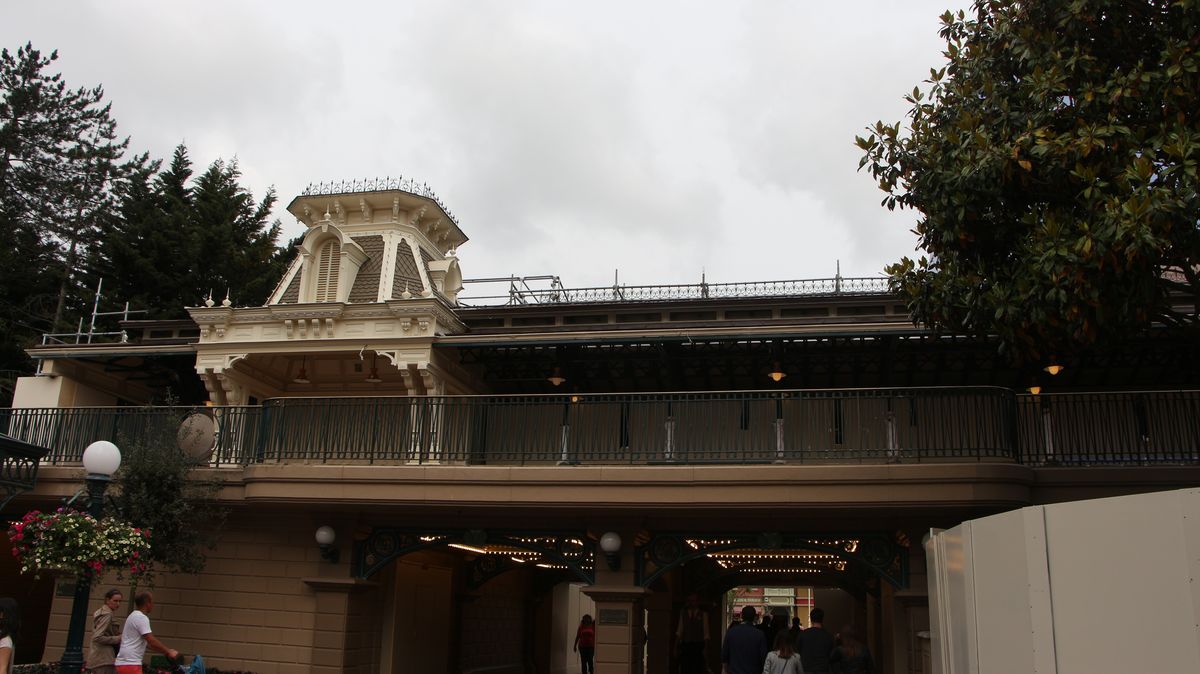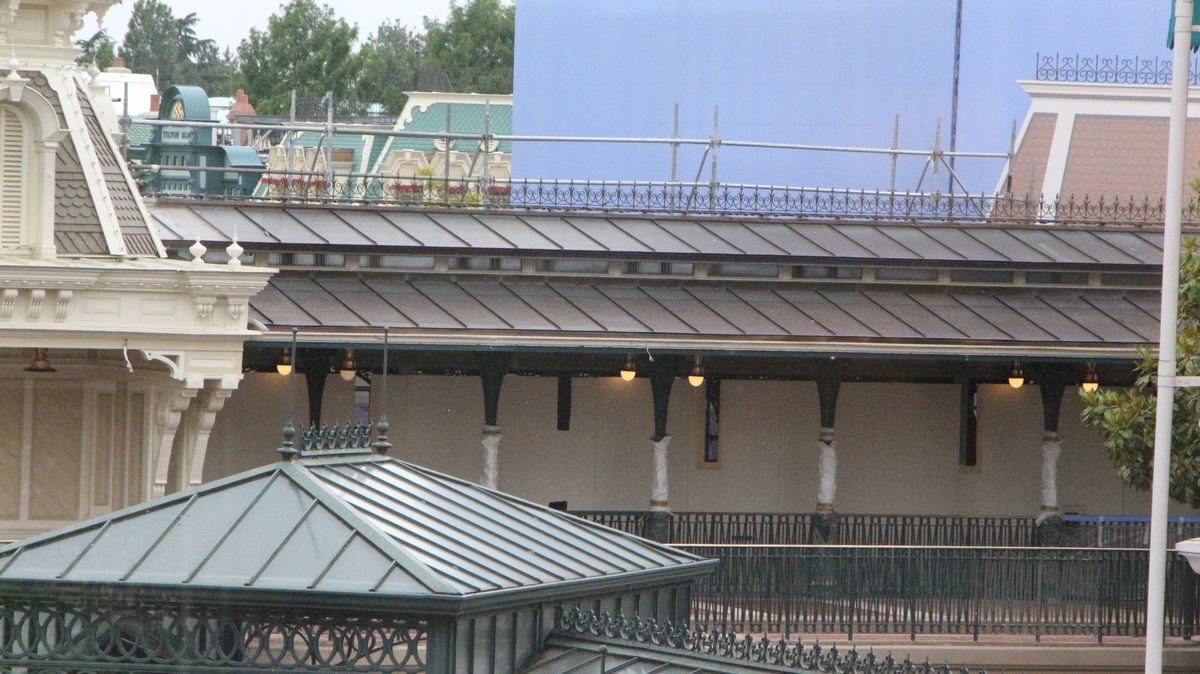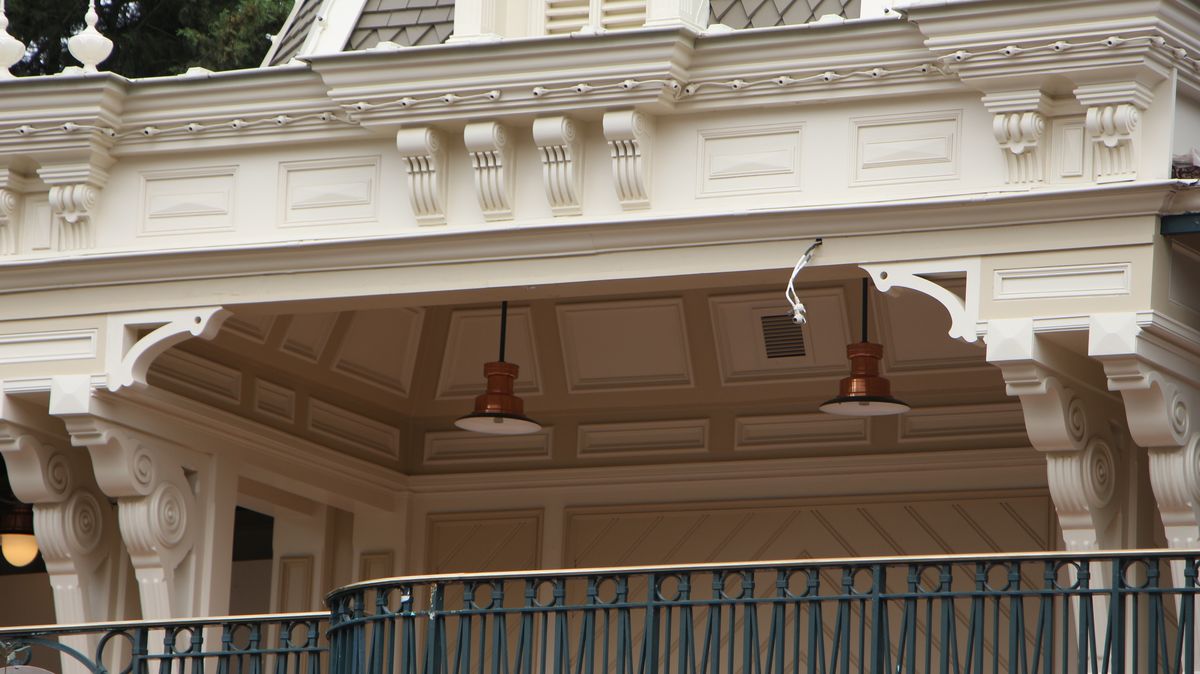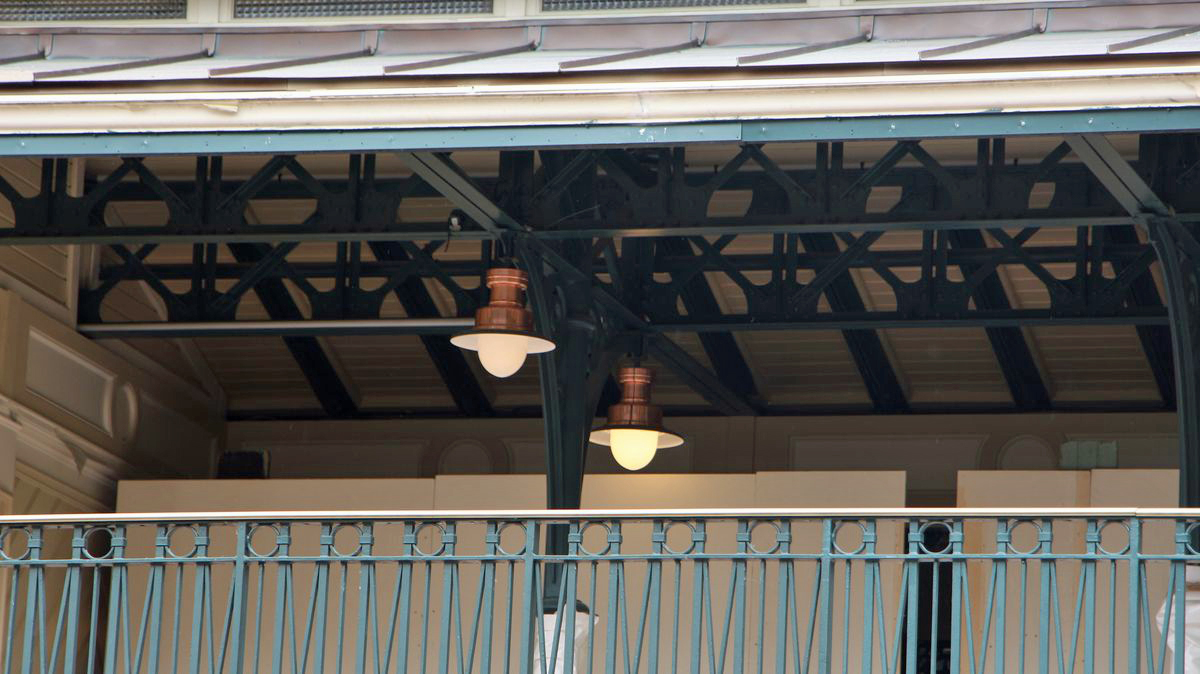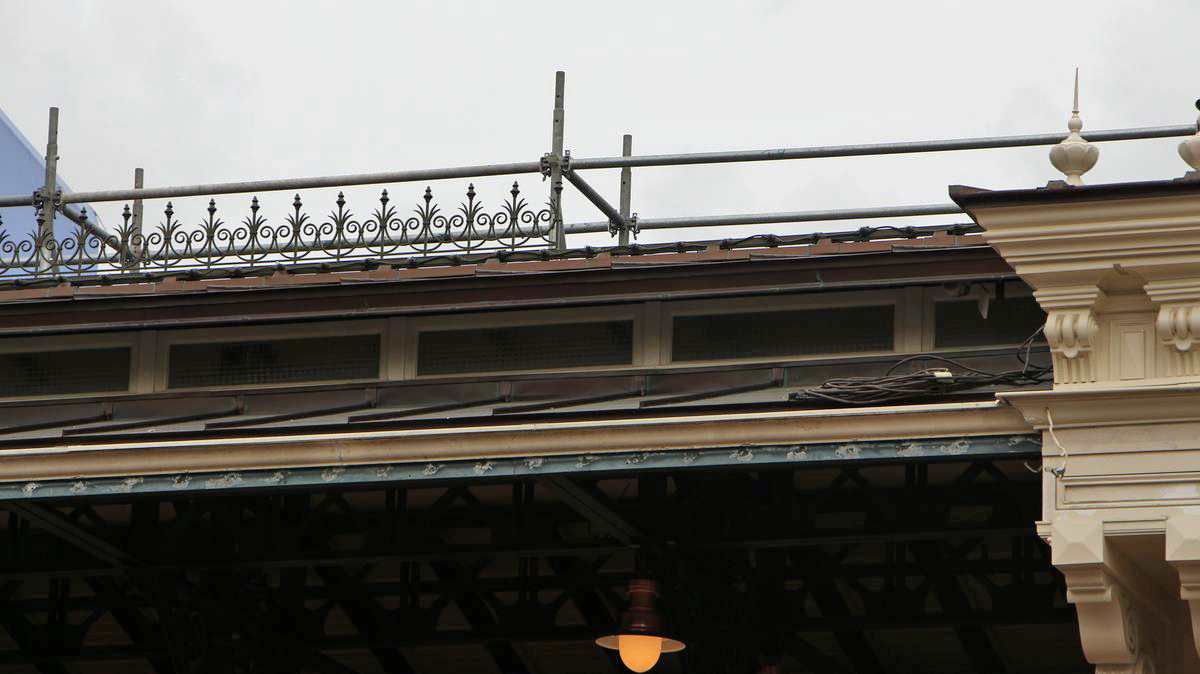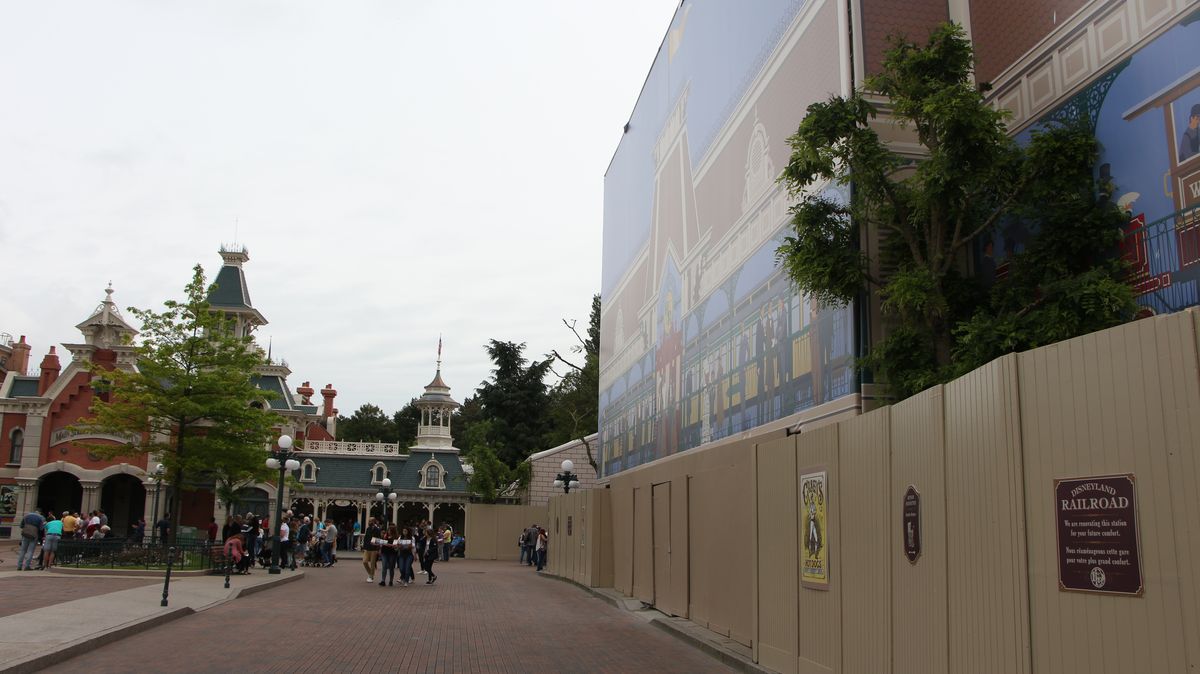 Rien à signaler sur Main Street.
No News in Main Street USA.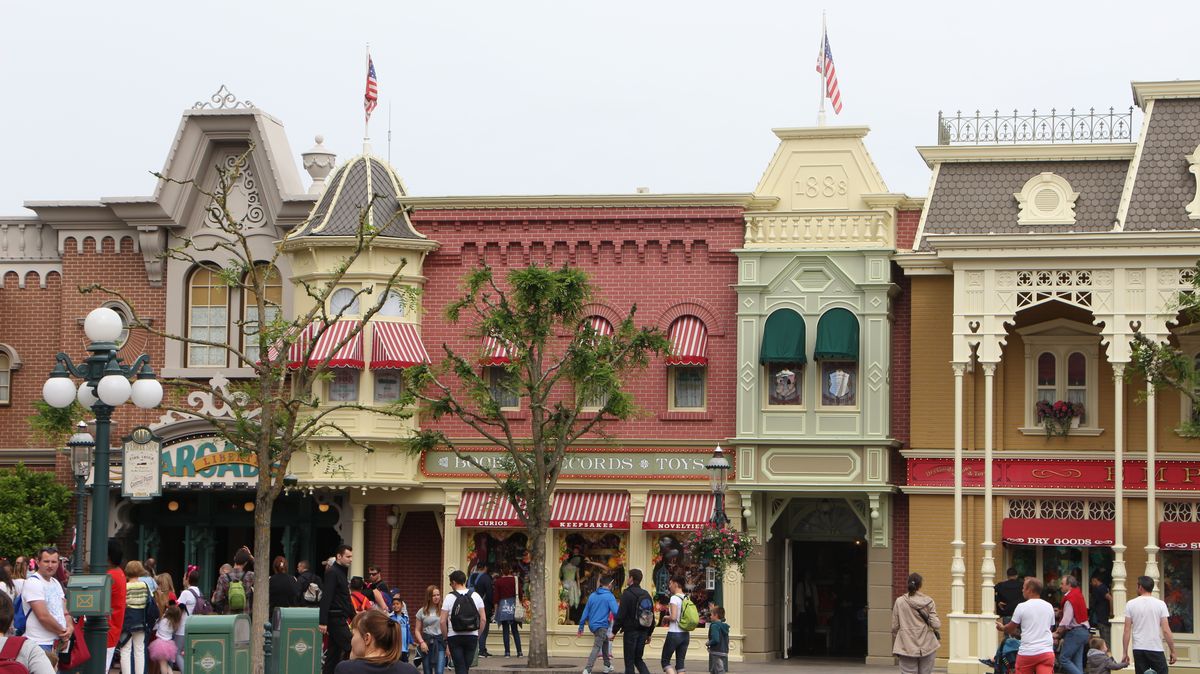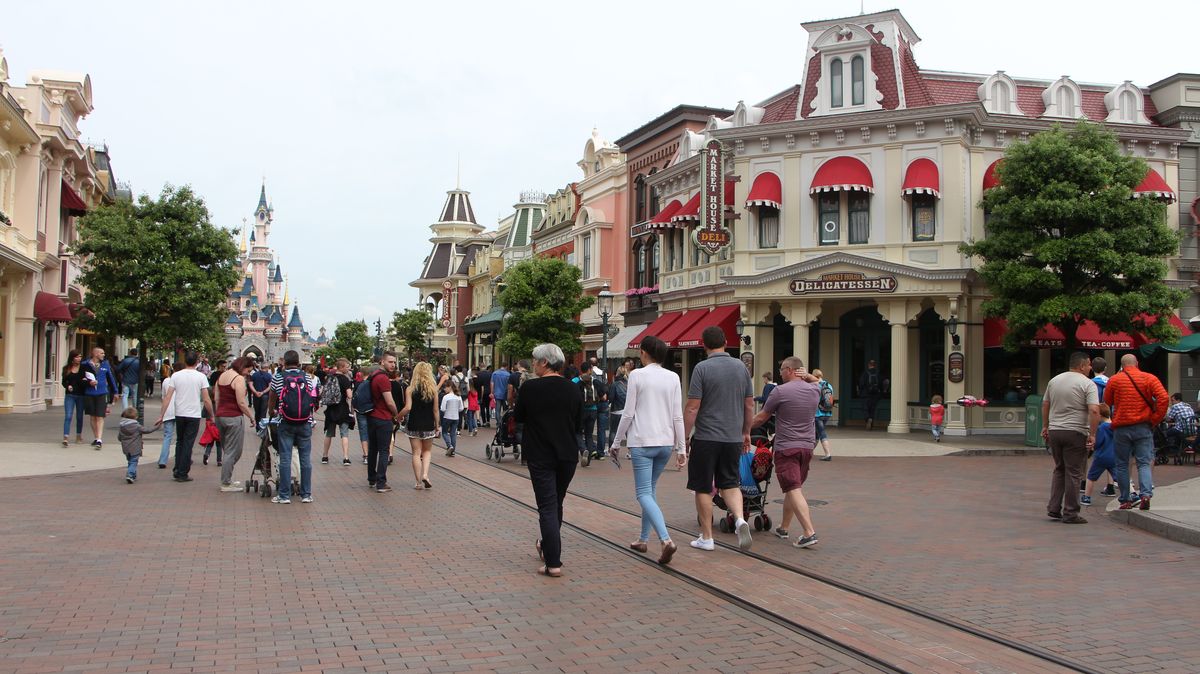 A central Plaza, de nouvelles installations électriques ont été installées pour accueillir le nouveau système audio du parc. Trop voyant à notre gout et au détriment des plantations.
In central Plaza, new electrical facilities were installed to accommodate the new audio system of the Park. It's too visible to our liking and at the expense of the plantations.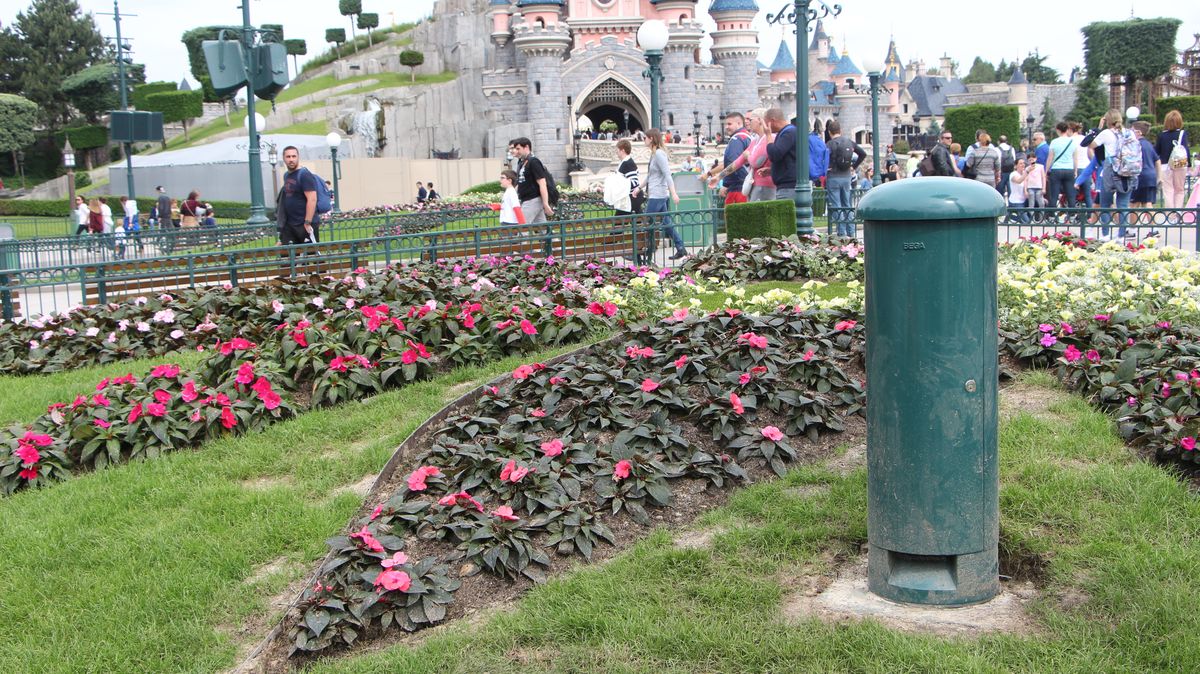 Frontierland
La réhabilitation partielle des sols situés devant Big Thunder Mountain est terminée et est a refaite à l'identique, avec des empreintes de fers à cheval ou de passages de roues de chariots.
Pour la réhabilitation de Big Thunder Mountain, La rénovation des bords de la rivière artificielle est quasiment achevée, alors que le nettoyage de la montagne du Big Thunder est à présent achevé. Les toitures ont été restauré.
The Partial remediation of soils located in front of Big Thunder Mountain is complete and is has rebuilt identically, with footprints of horseshoes and old wheel of carts. For the rehabilitation of Big Thunder Mountain, the renovation of the artificial river is almost completed, while the mountain itself, is now cleaned. Roofs have been restored.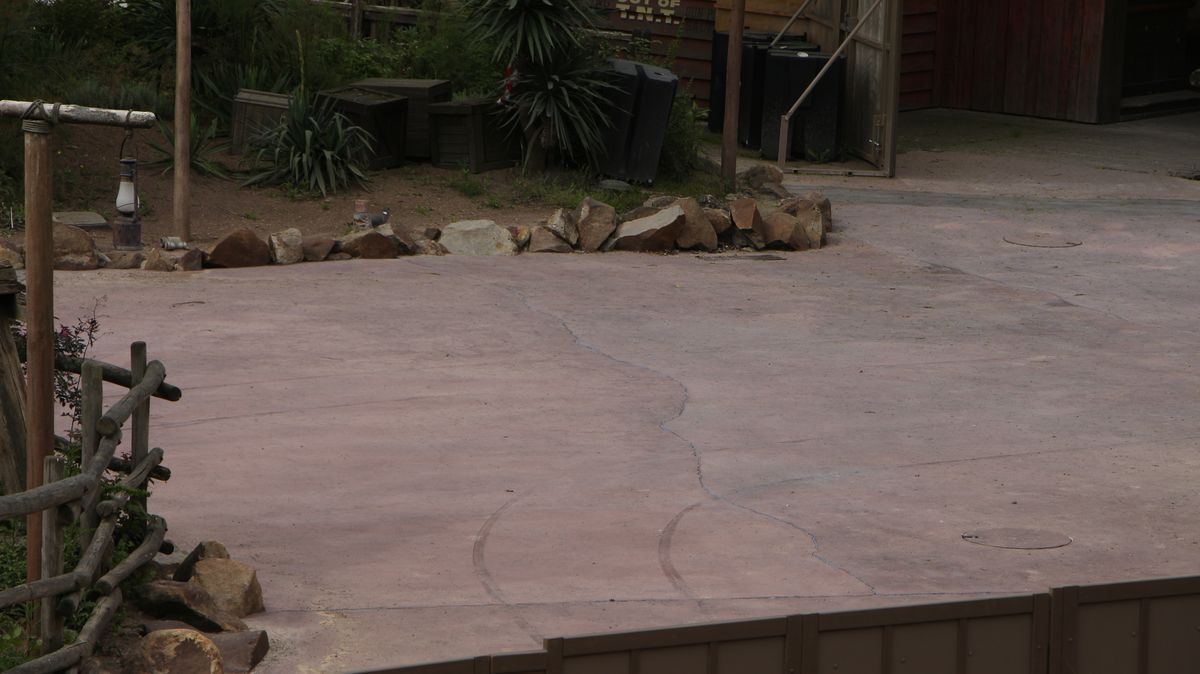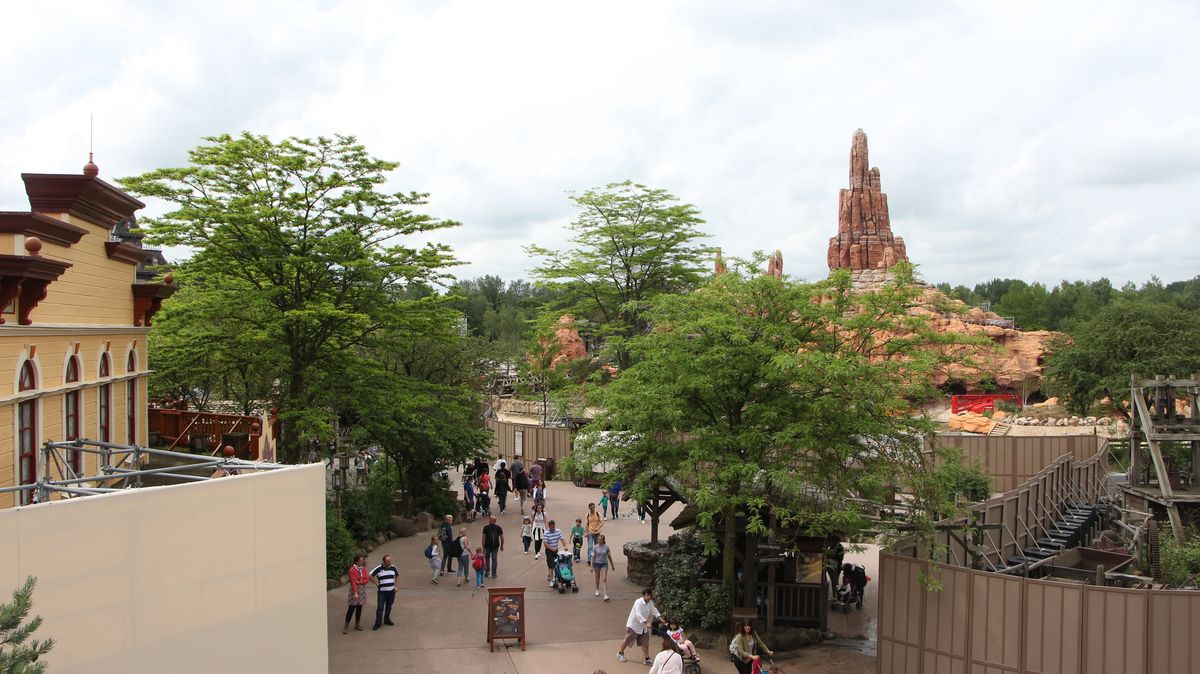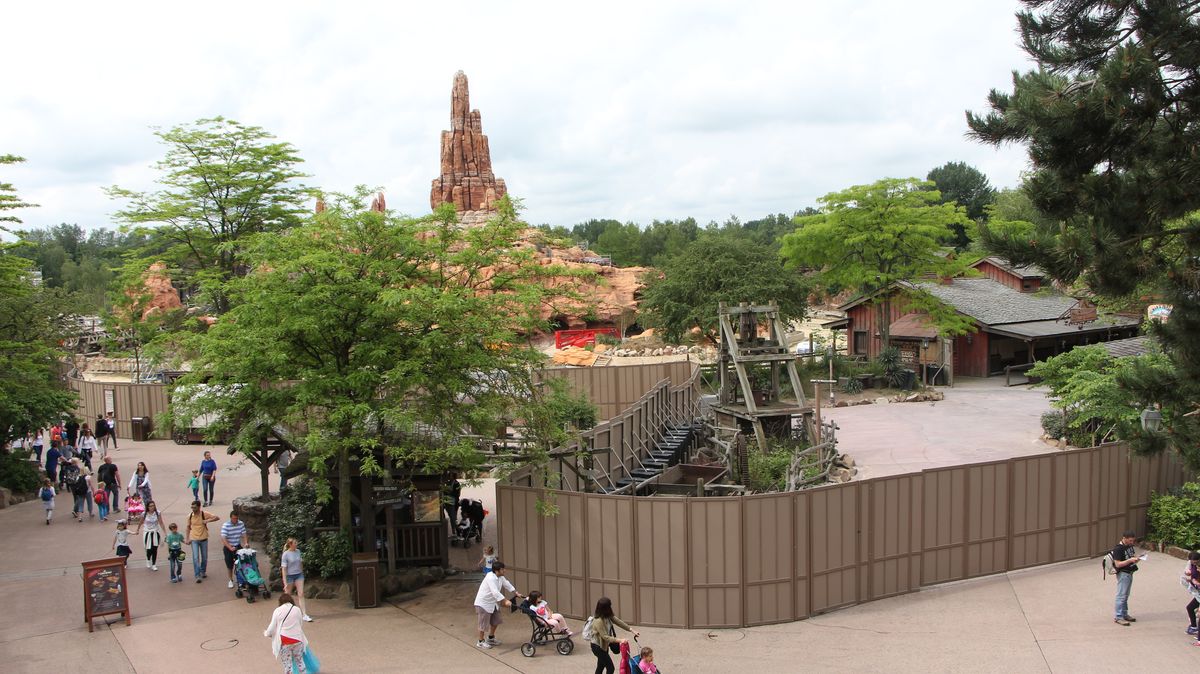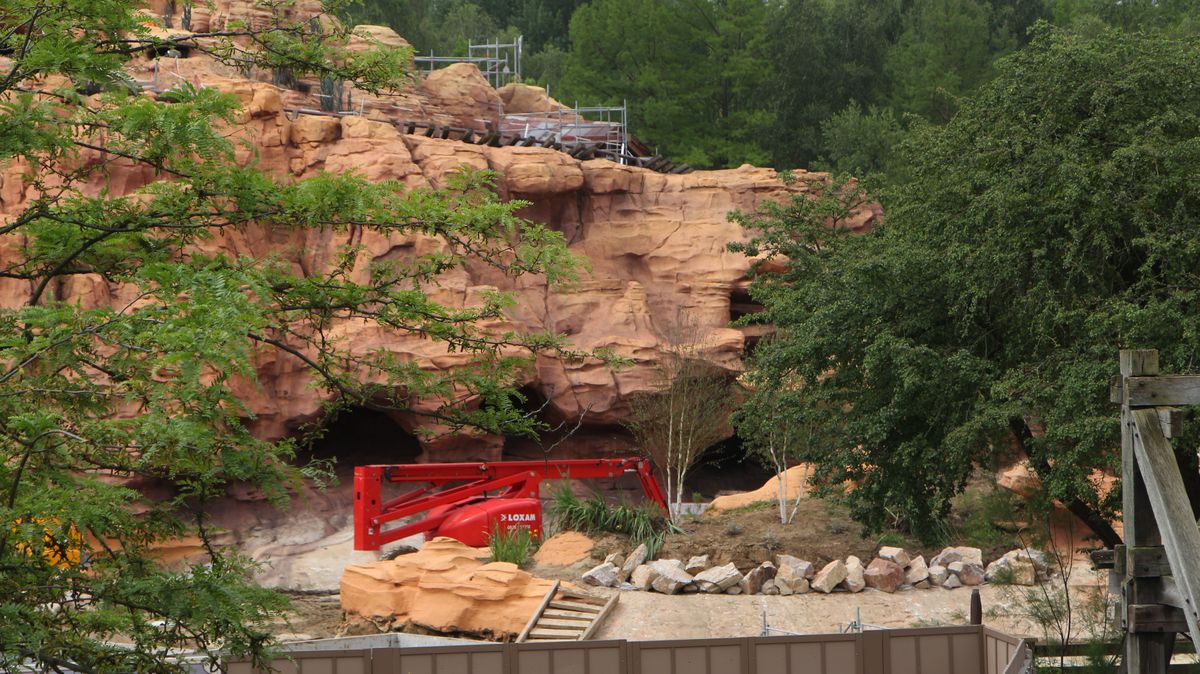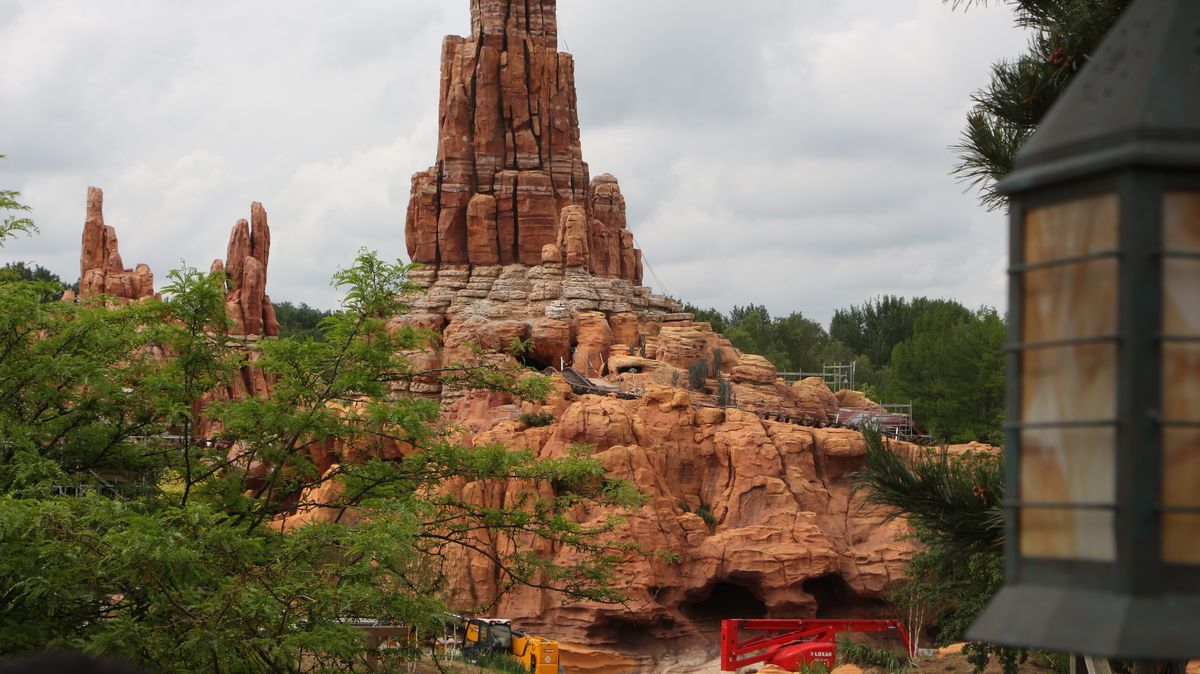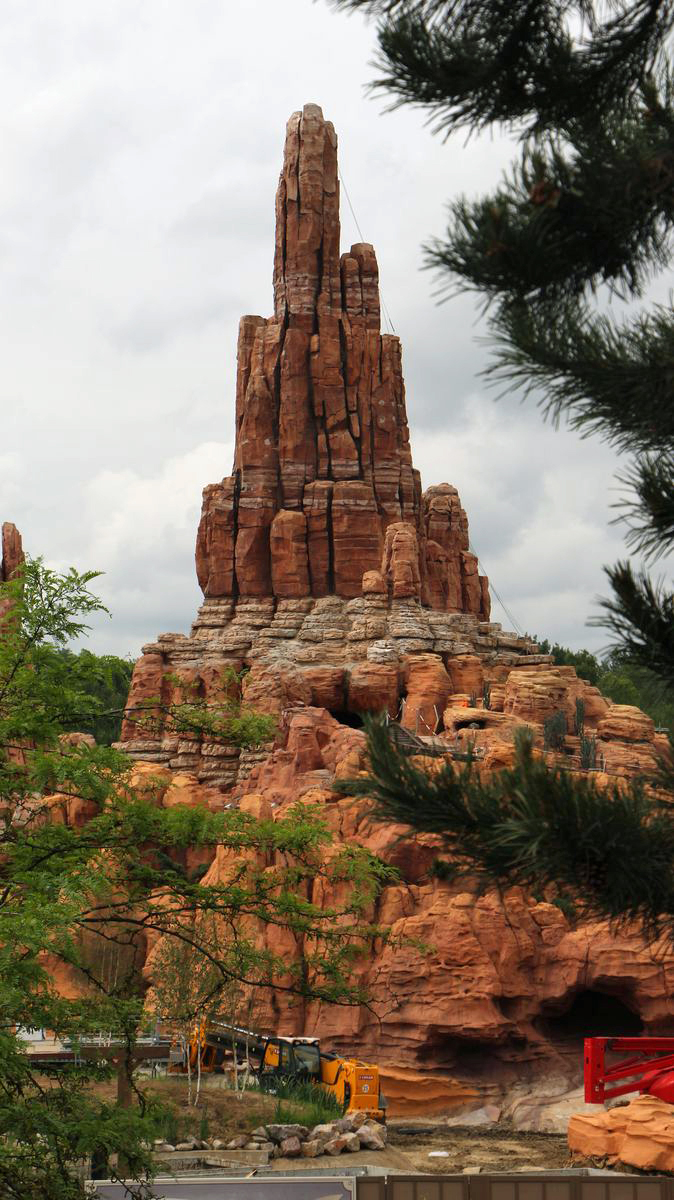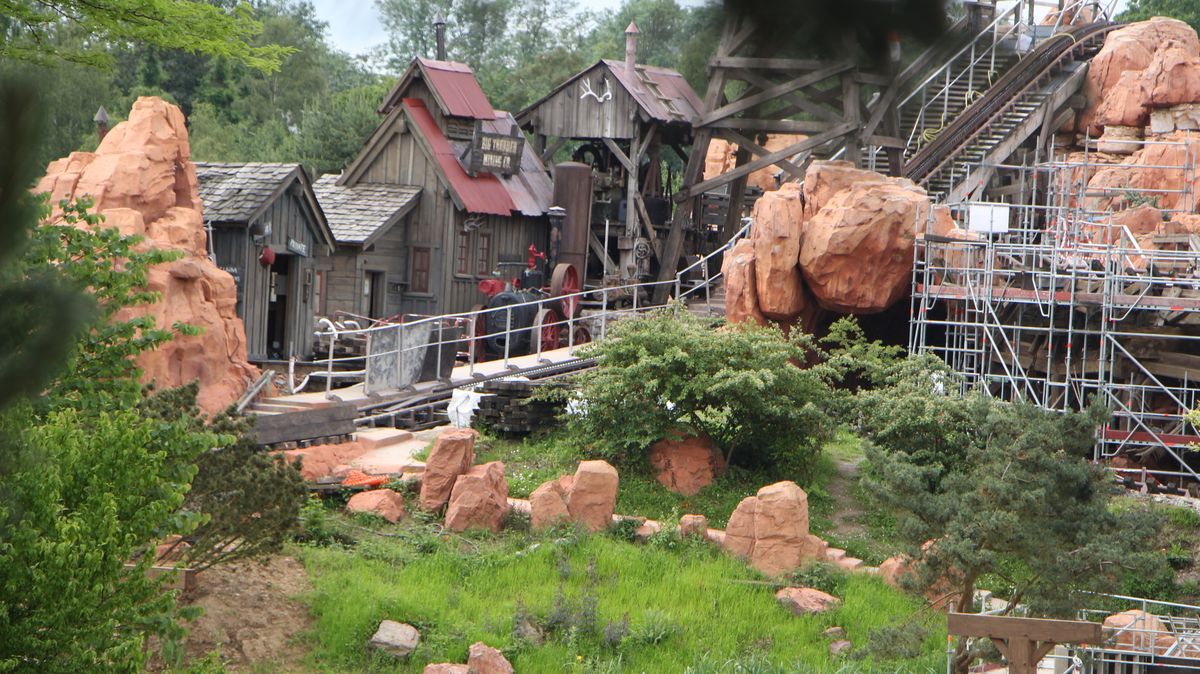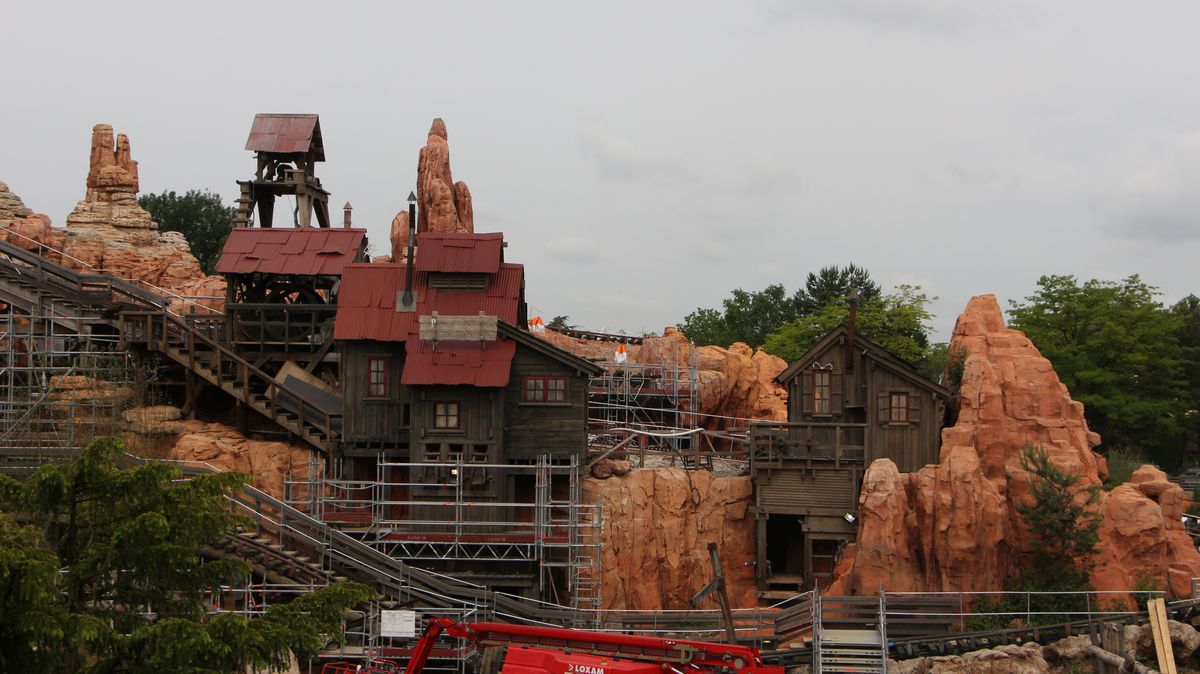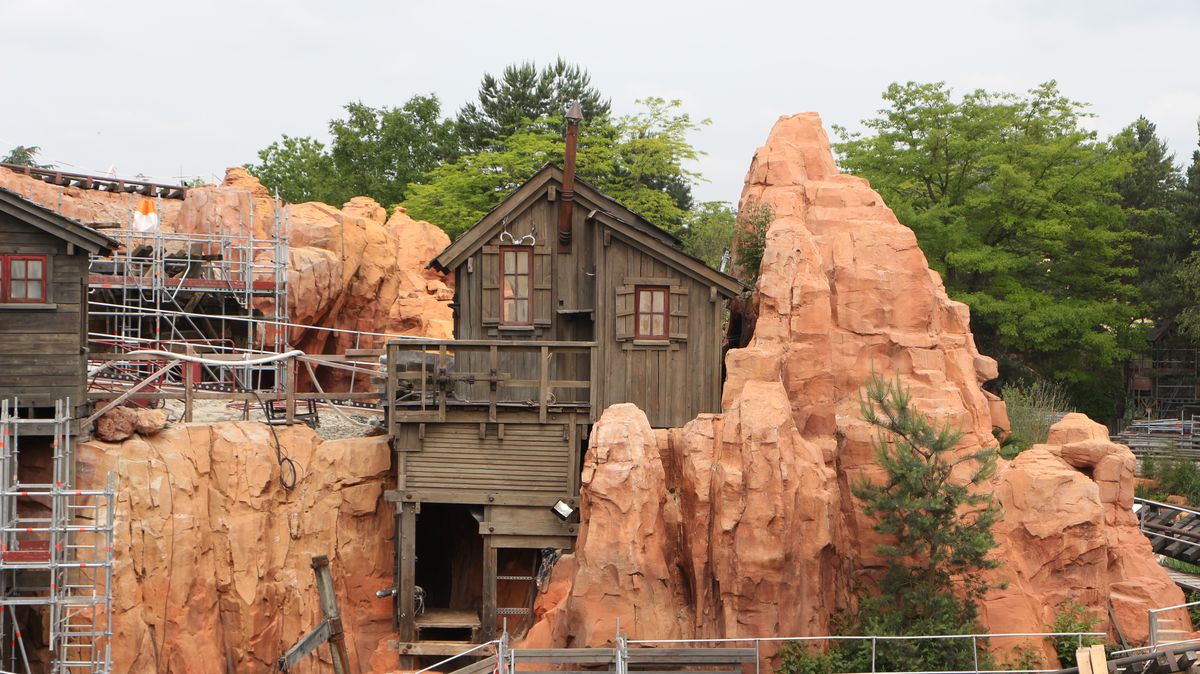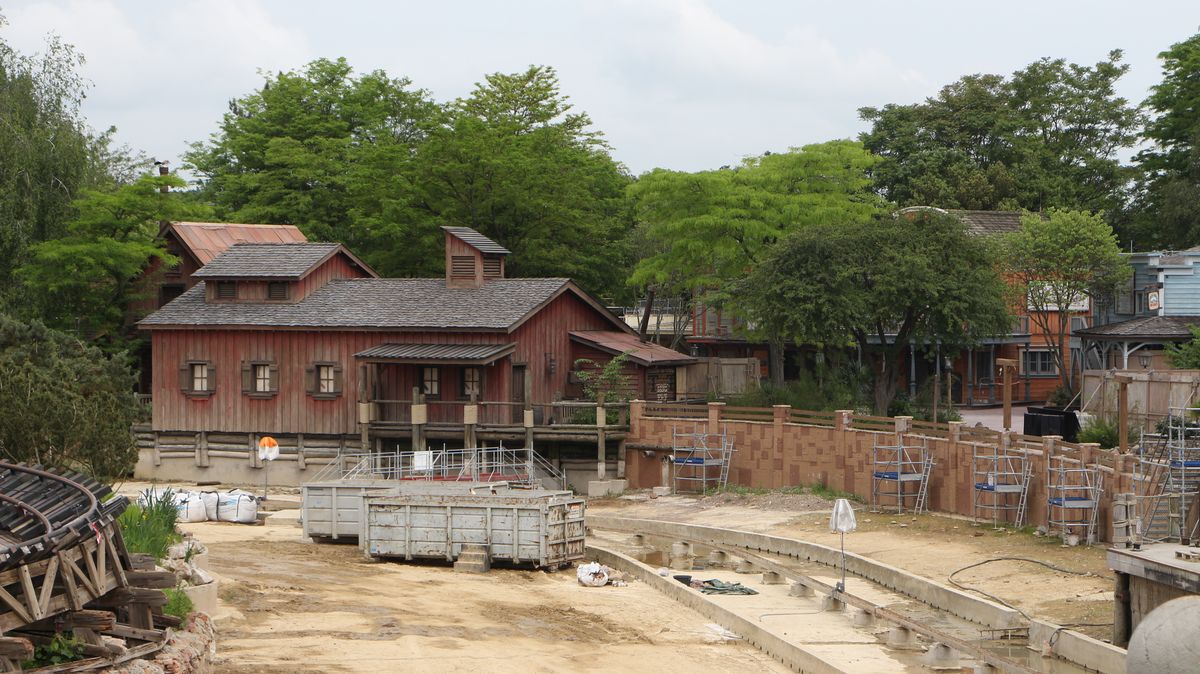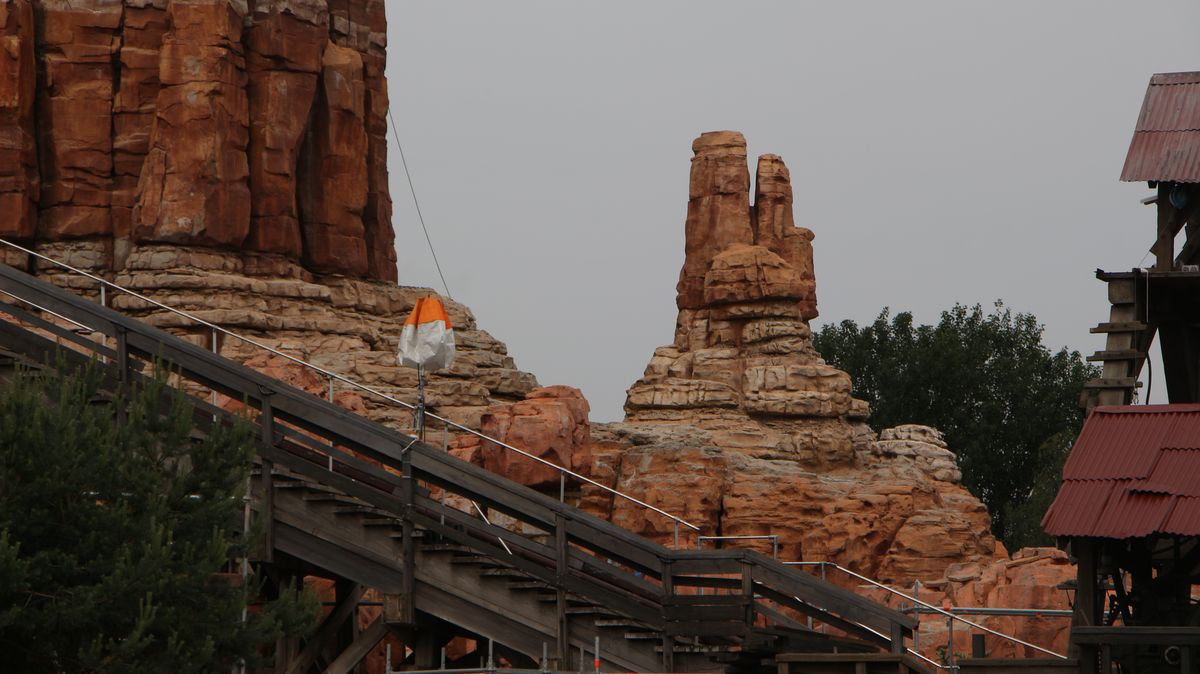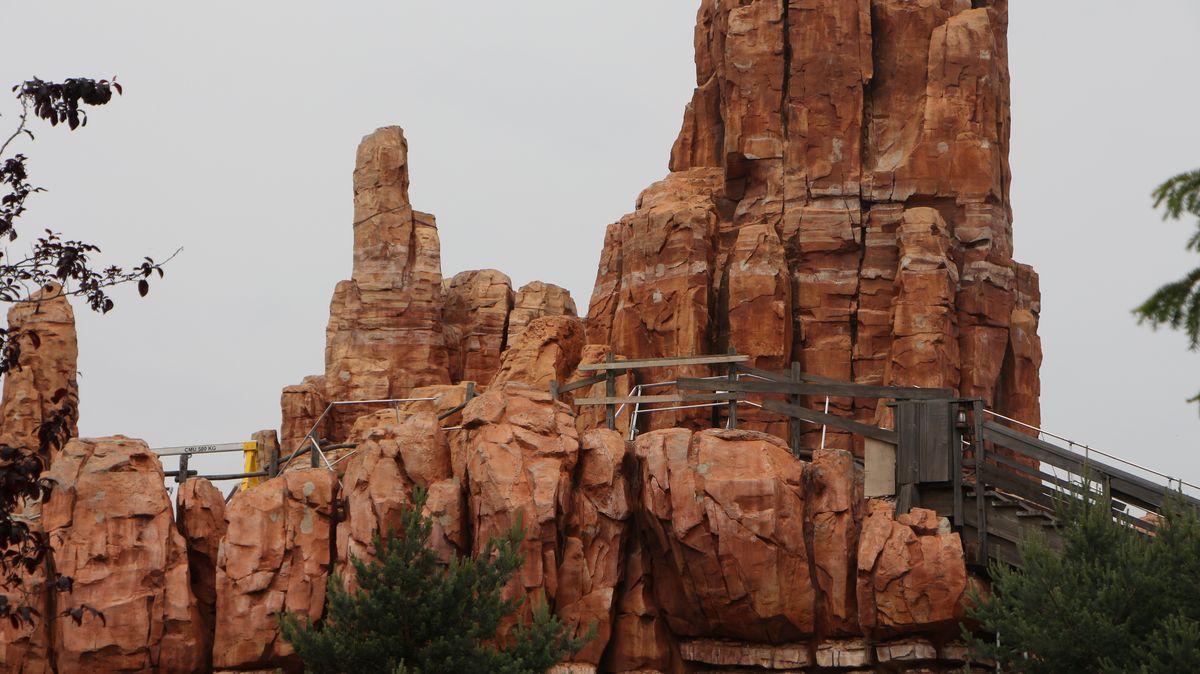 Toujours Big Thunder Mountain, où la gare de l'attraction, est enfin complètement couverte d'échafaudages.
Again in the Big Thunder Mountain, where the train station of attraction, is finally completely covered with scaffolding.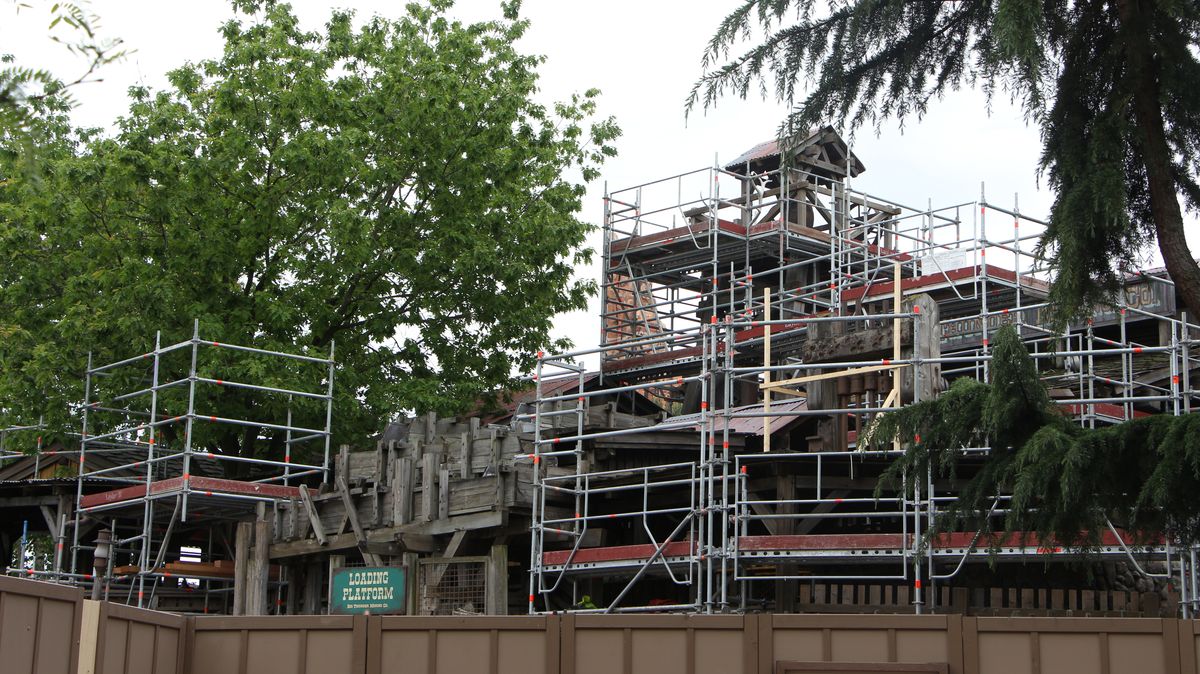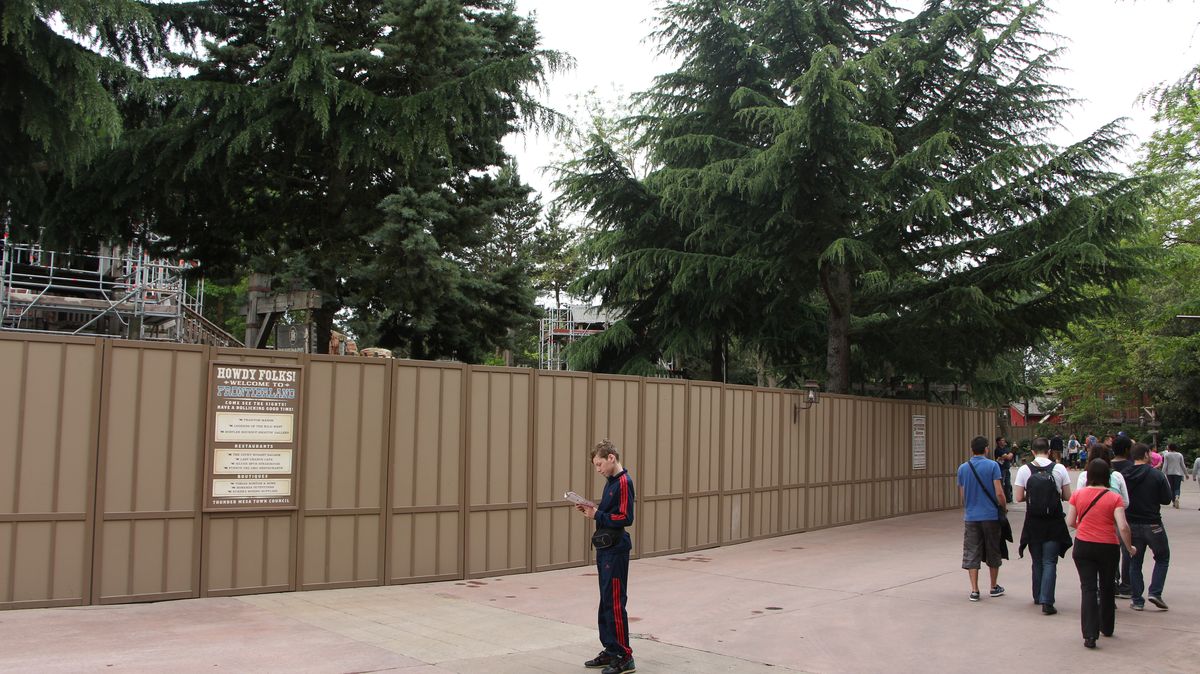 La rénovation du Cowboy Cookout Barbecue touche bientôt à sa fin.
The renovation of the Cowboy Cookout Barbecue is on soon its end.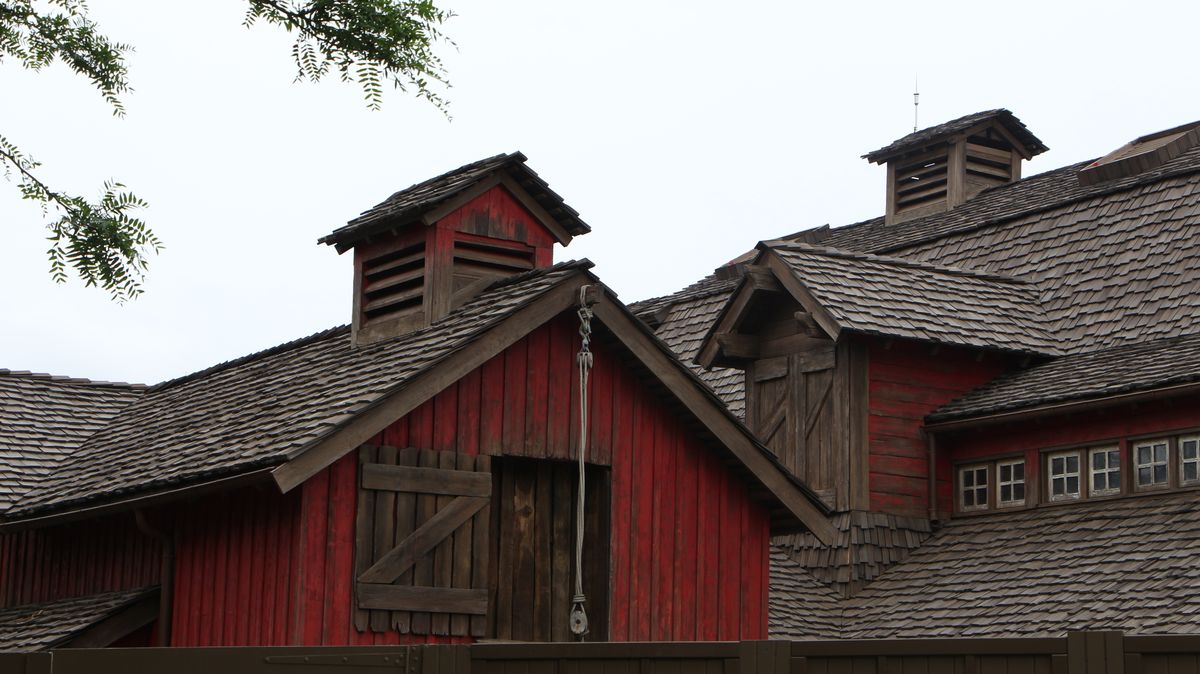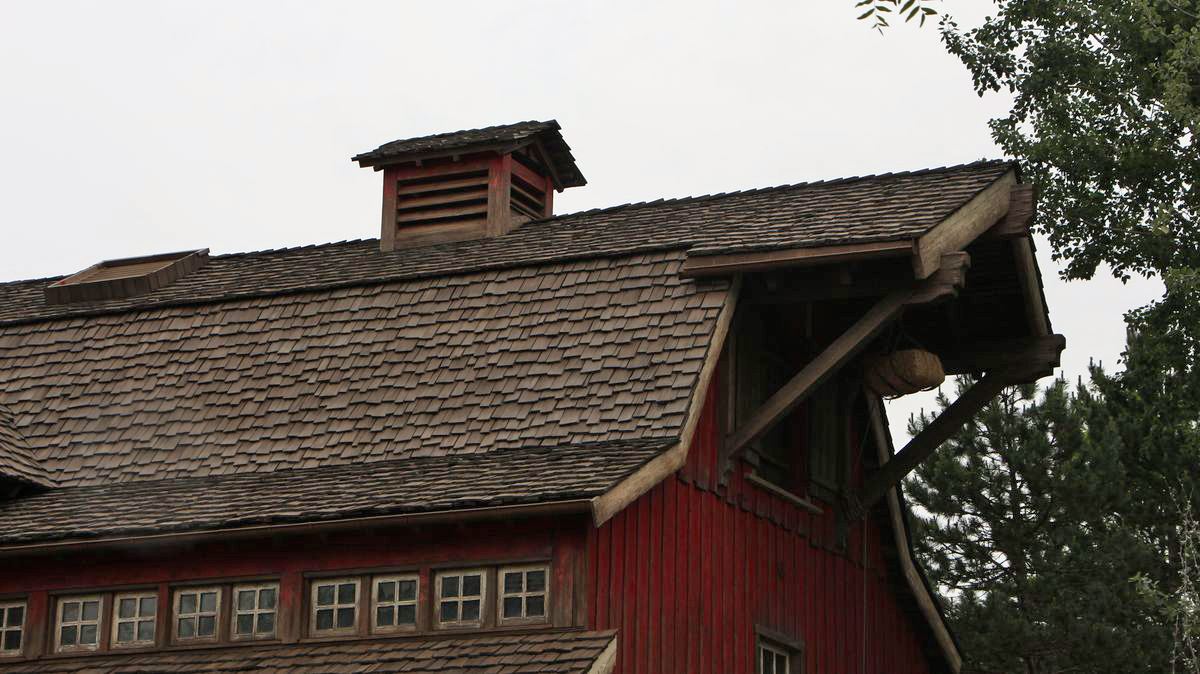 La saison d'été a commencé avec la Fête Givrée avec le spectacle-karaoké « Chantons la Reine des Neiges » au Chaparral Theater et la place du Marché d'Arendelle qui n'ont pas subi de changement.
The Frozen summer Fun season was begun with the show-karaoke « Frozen Sing-along » in the Chaparral Theater and the market place of Arendelle where they have no change.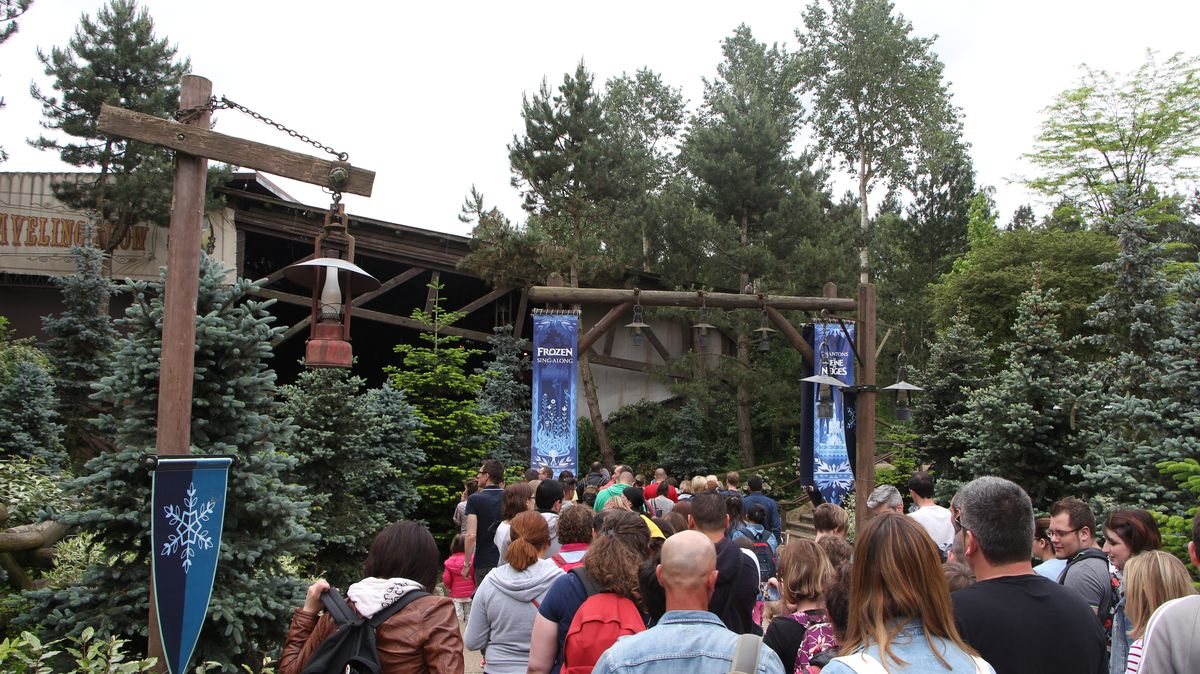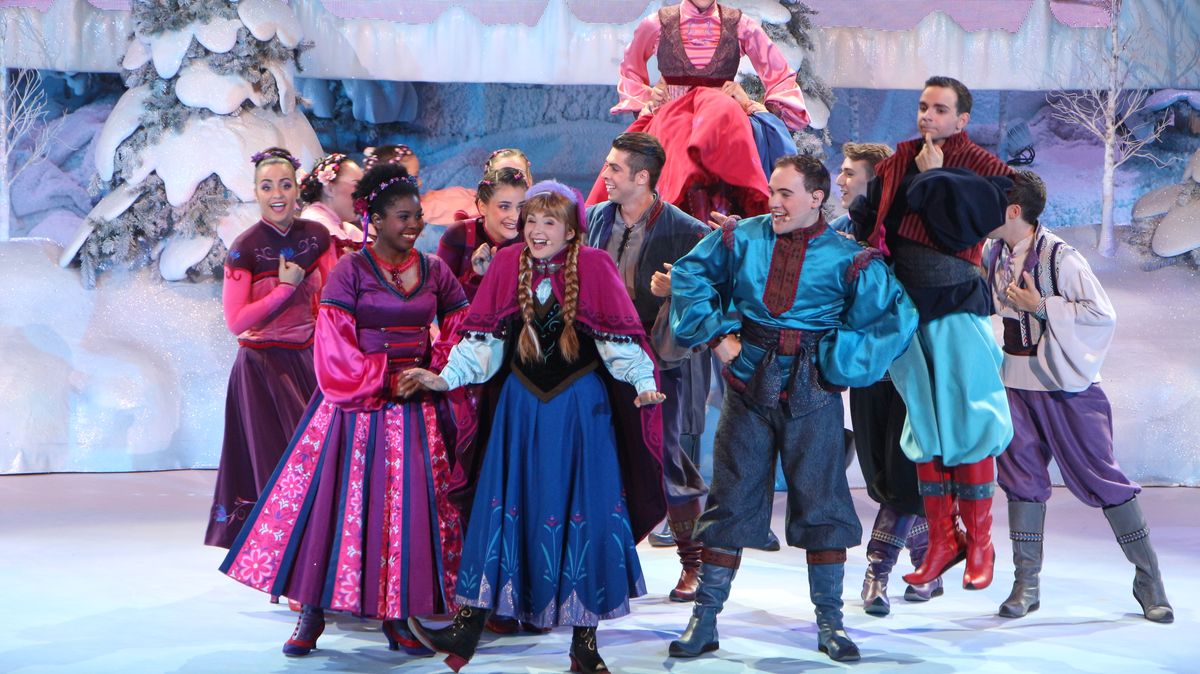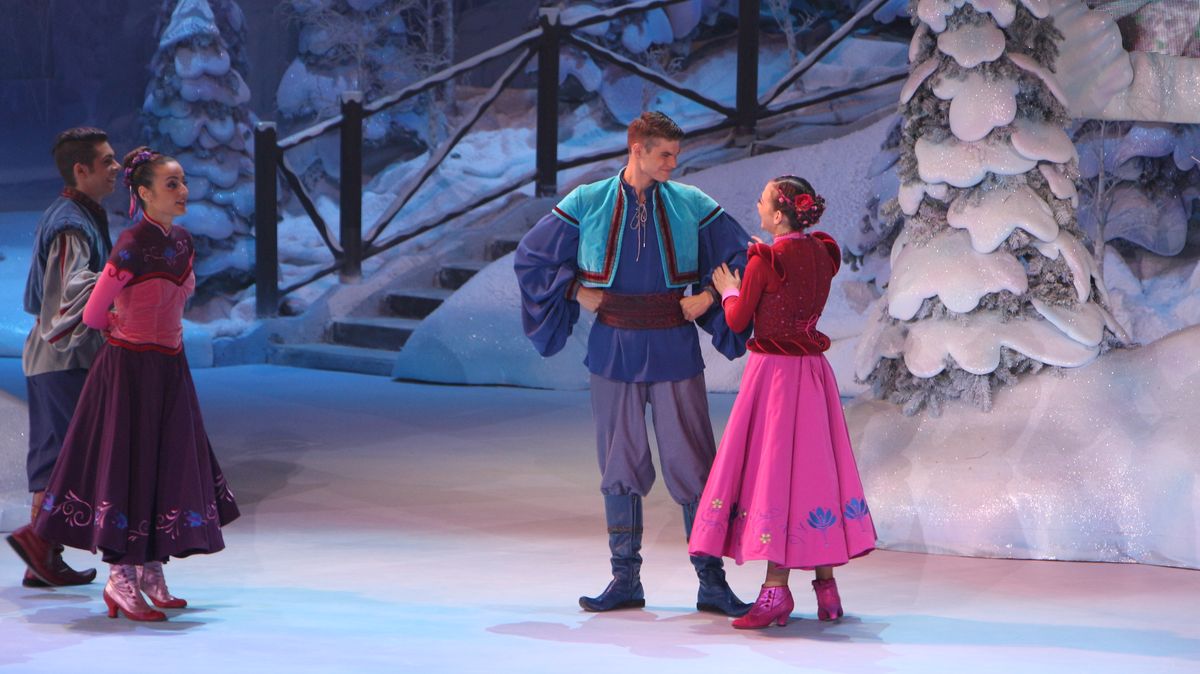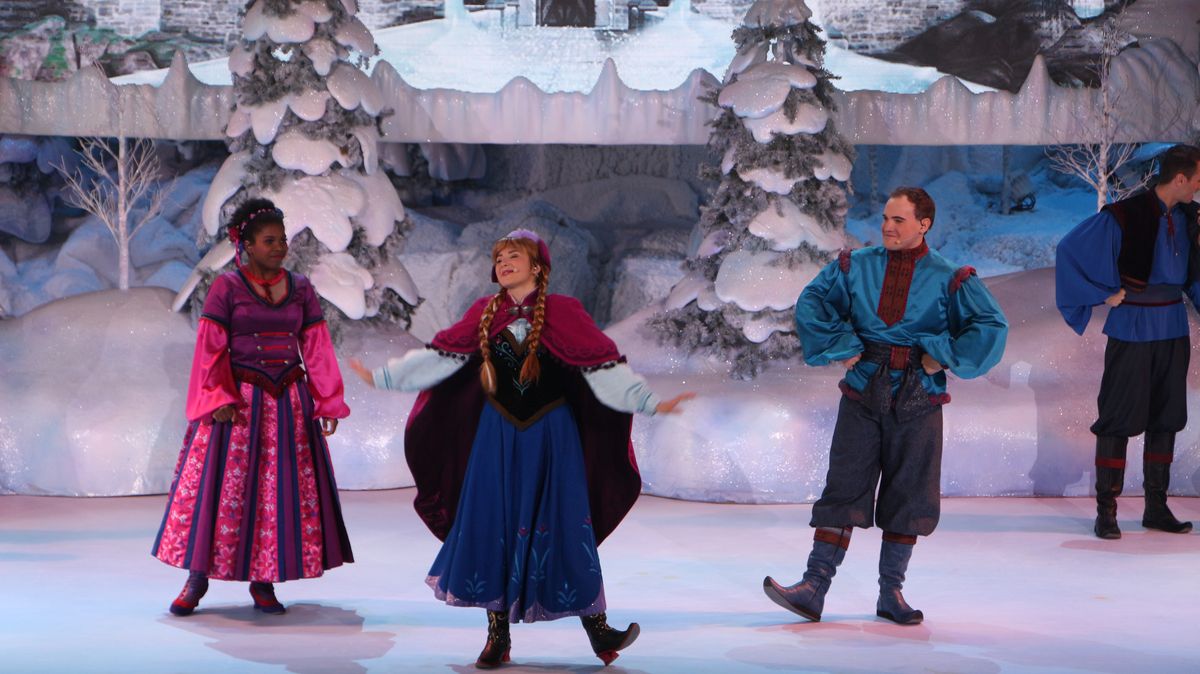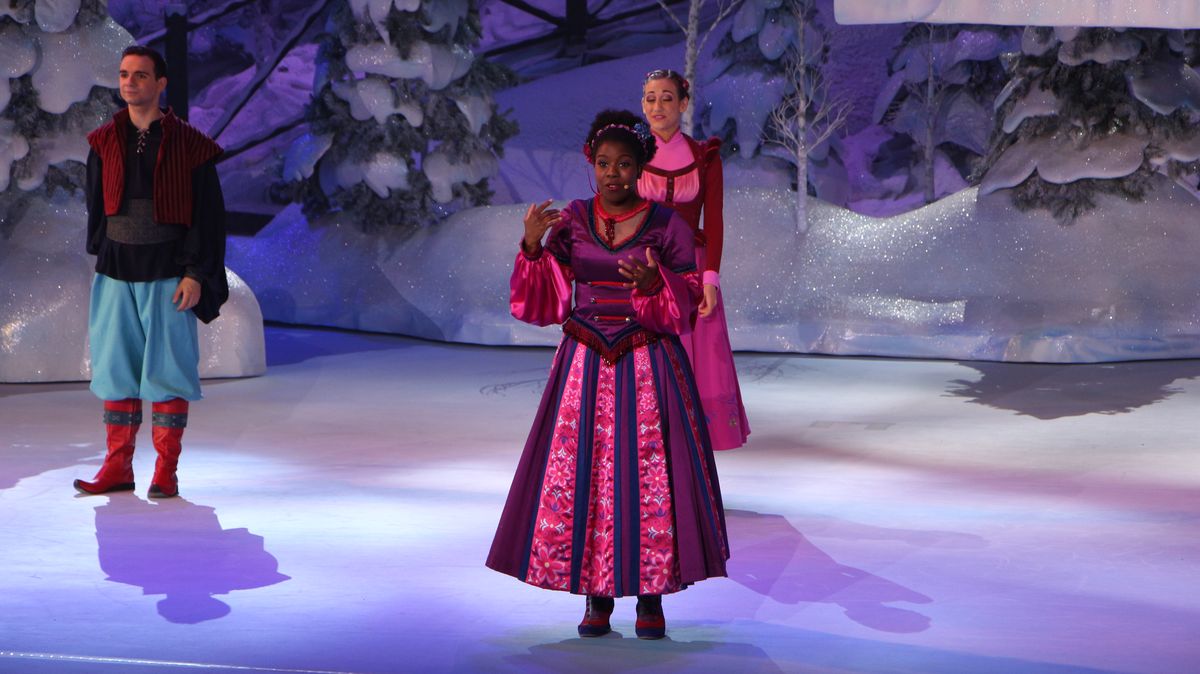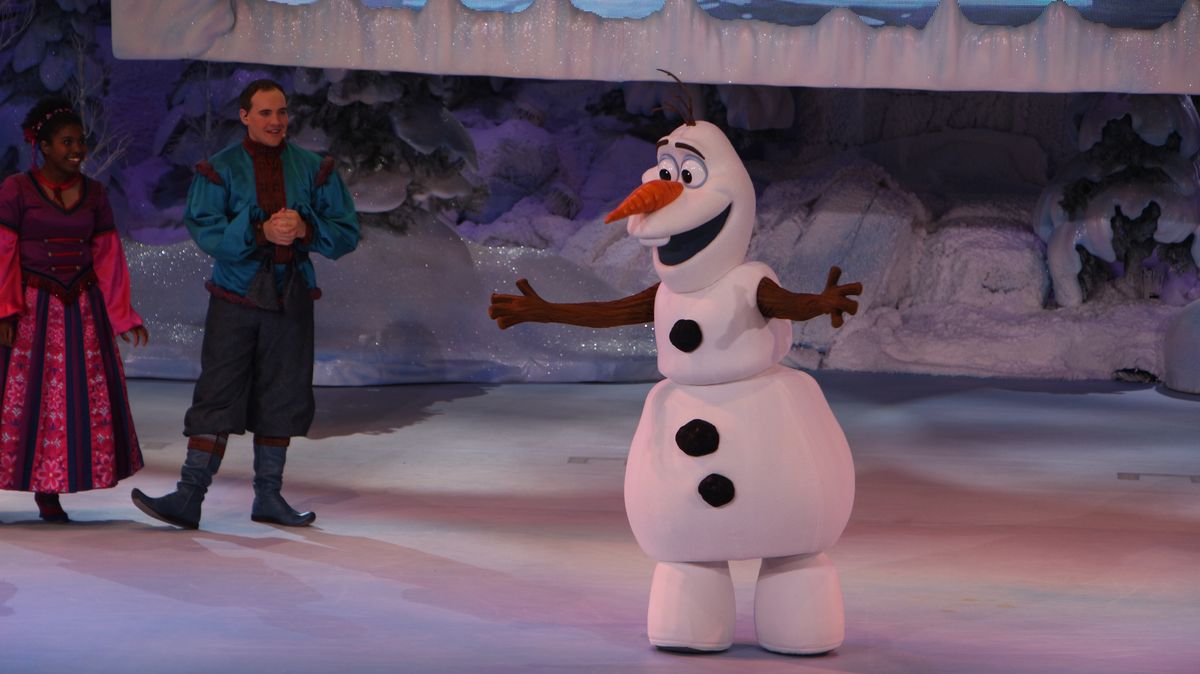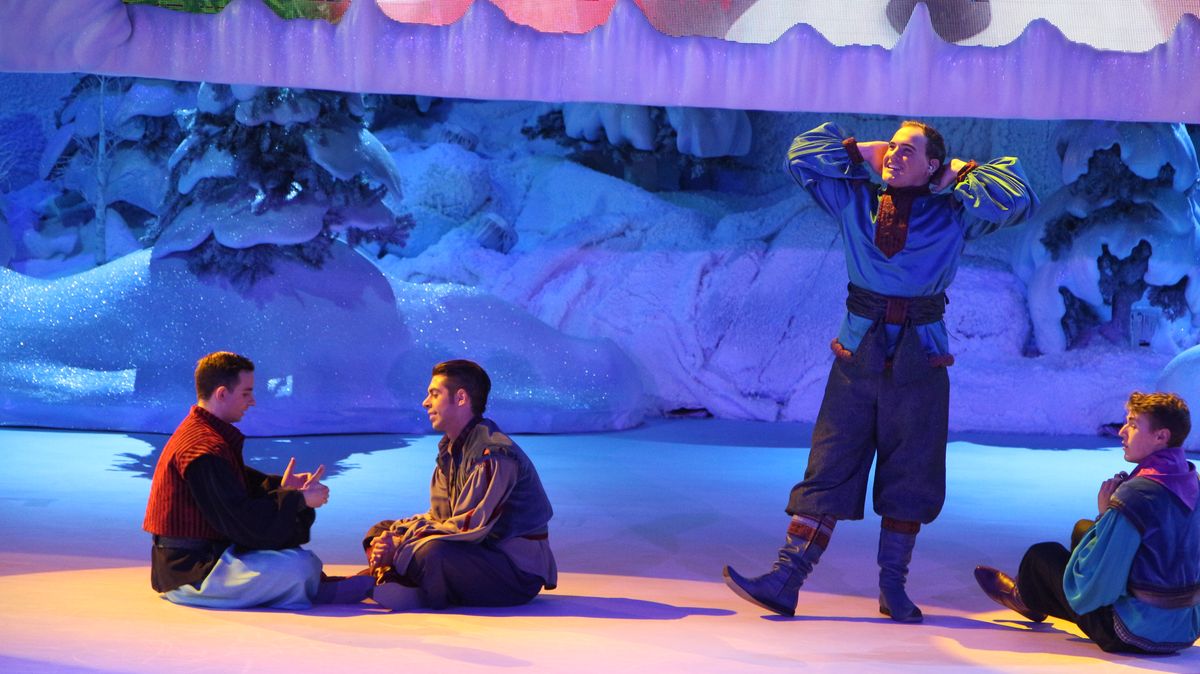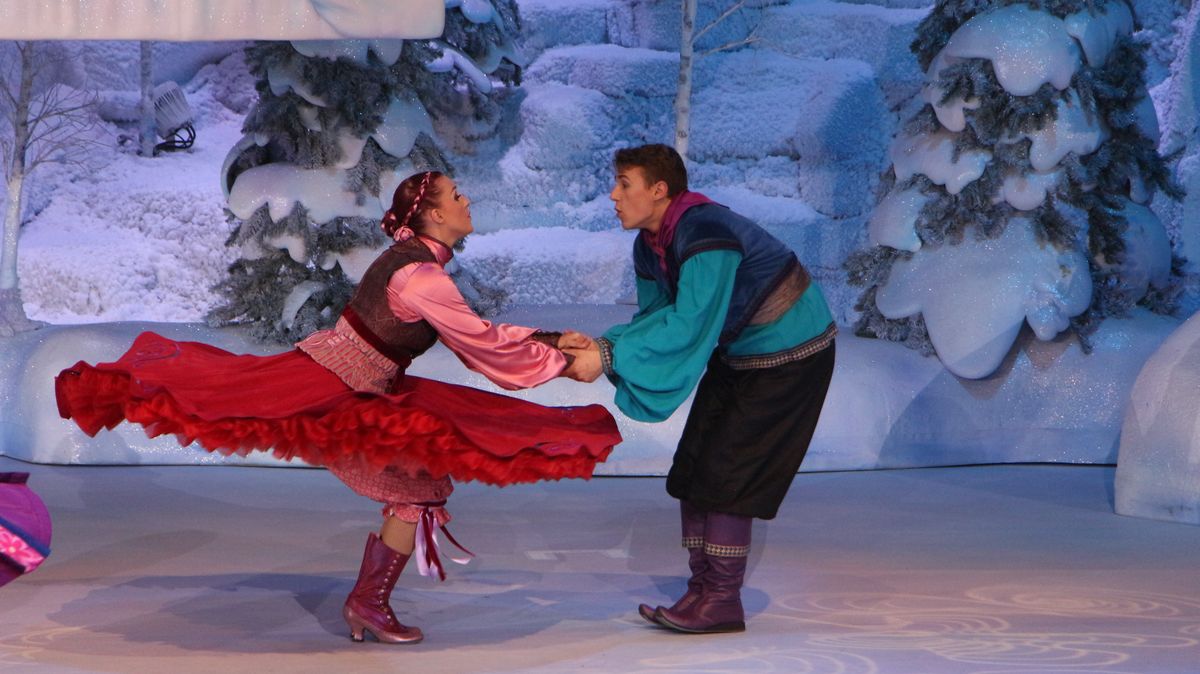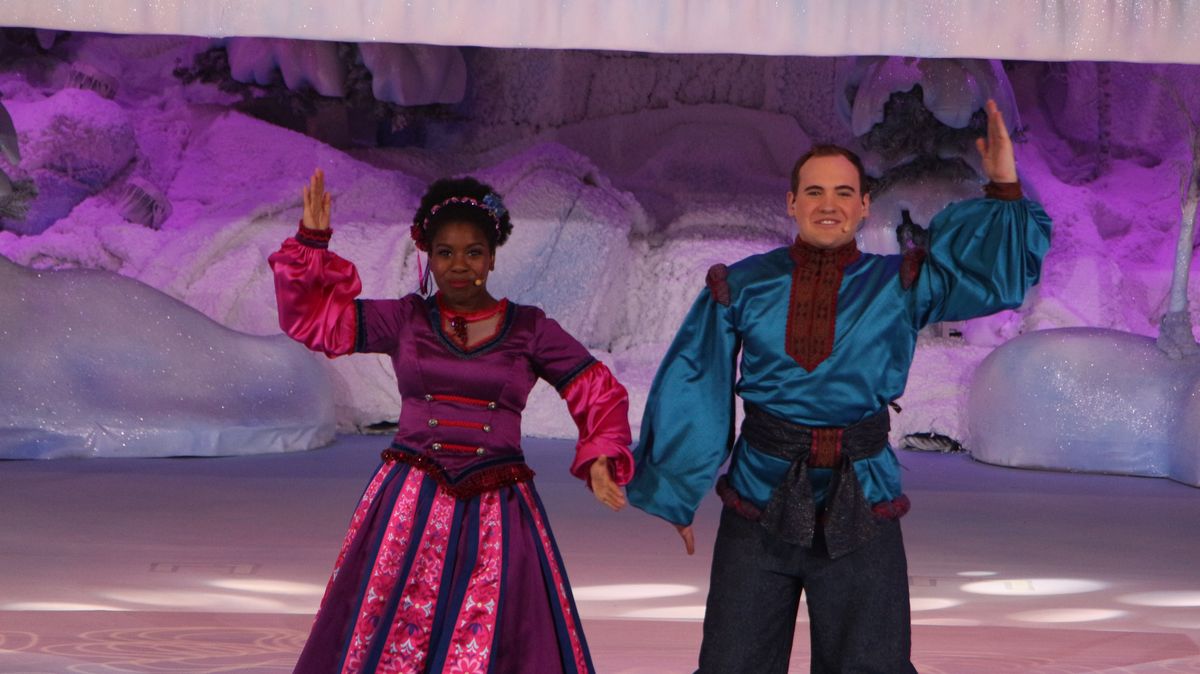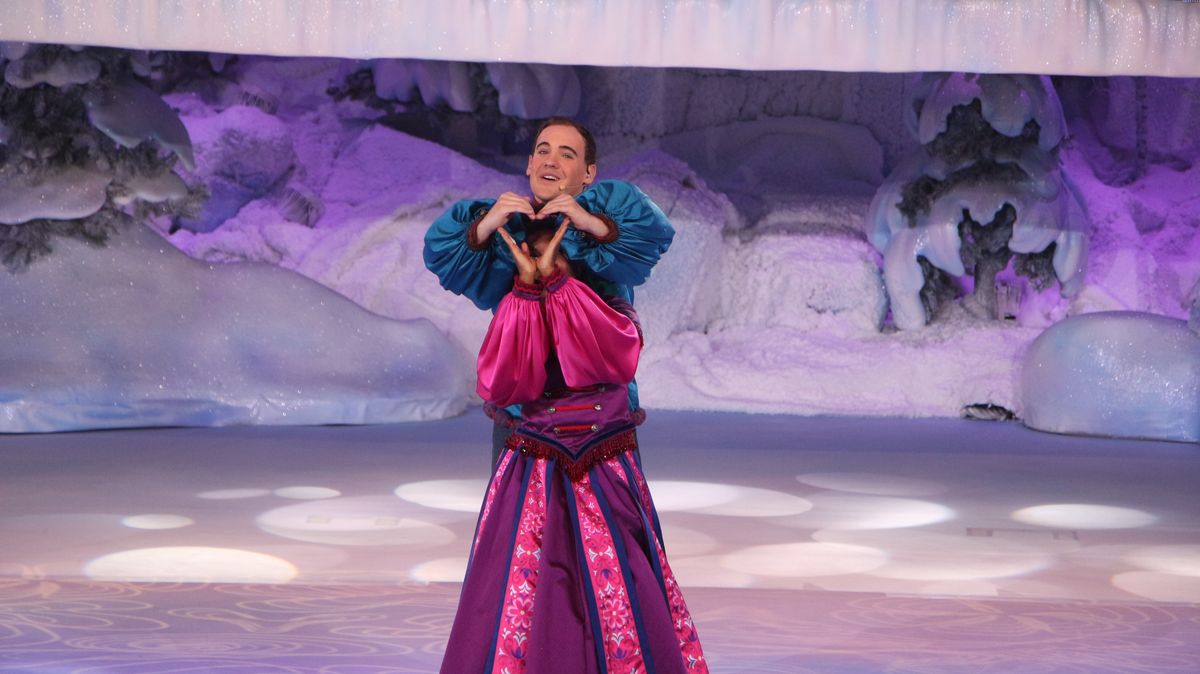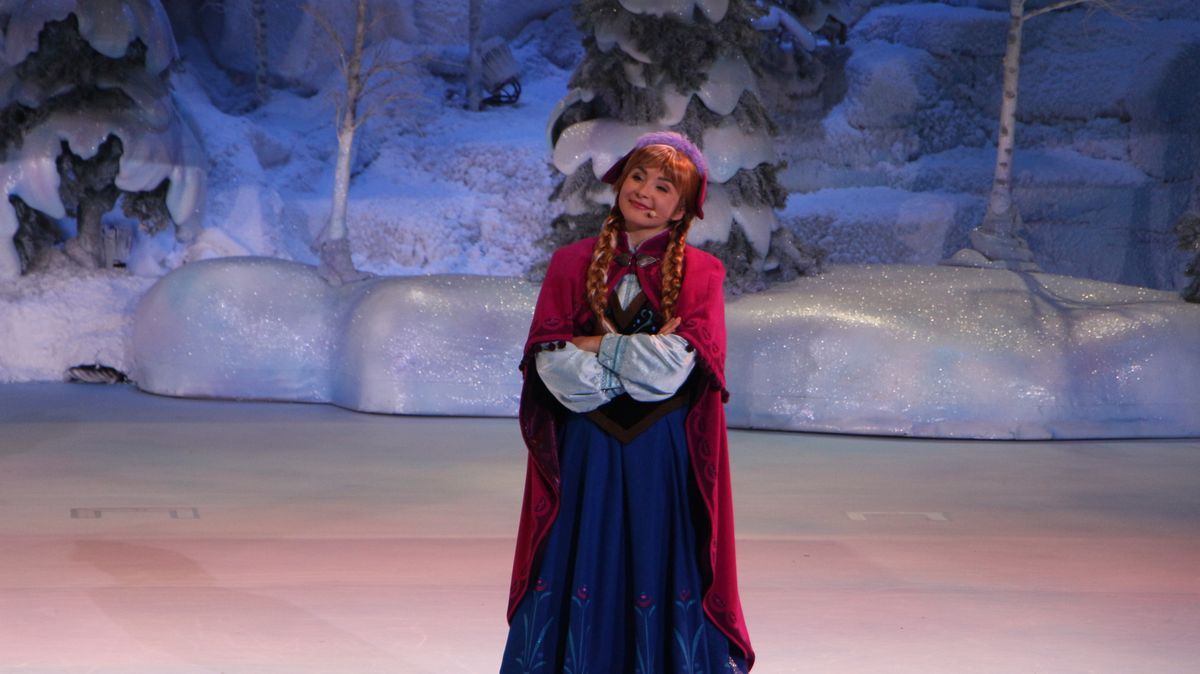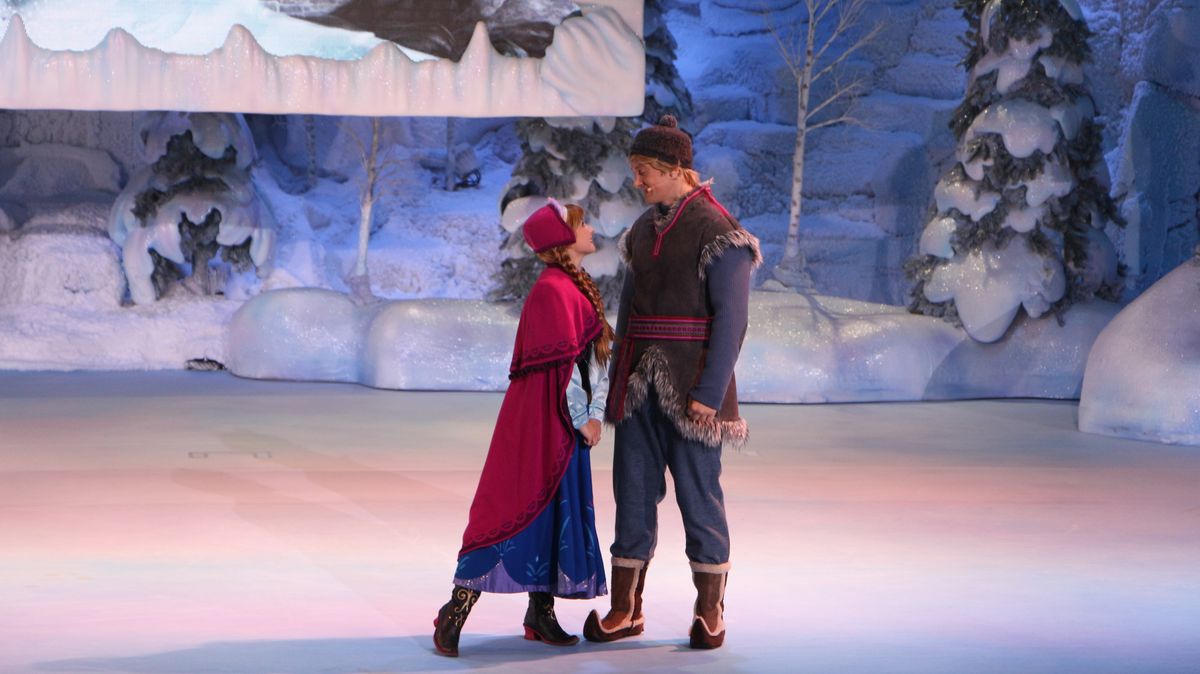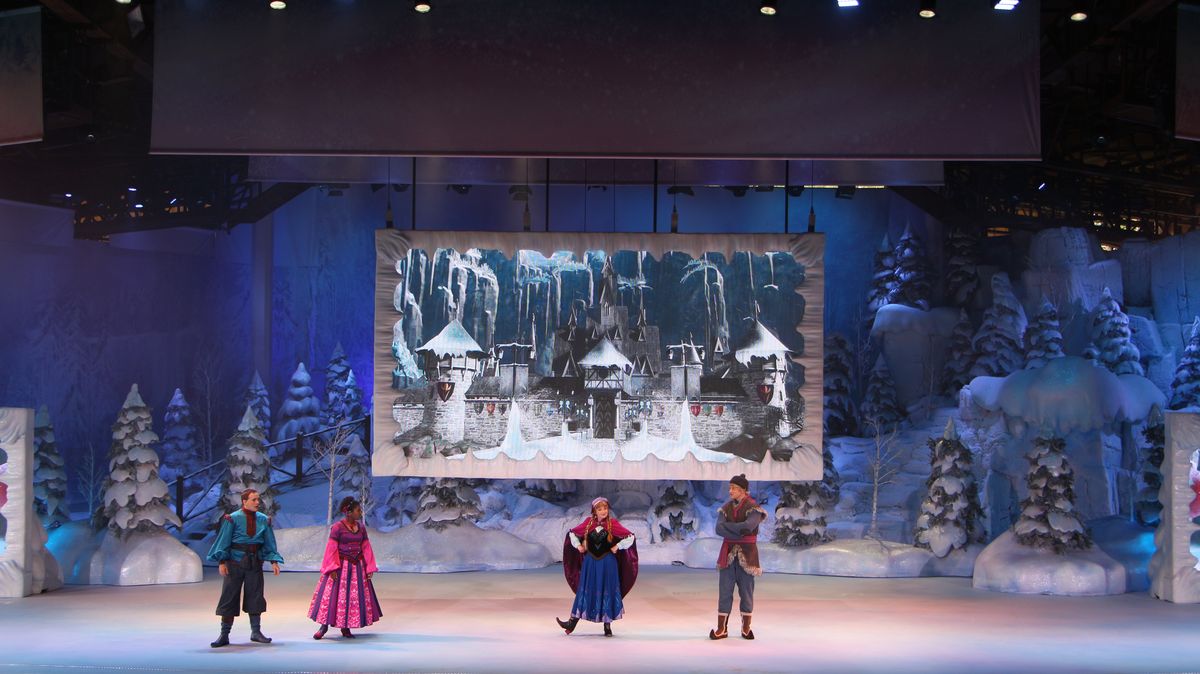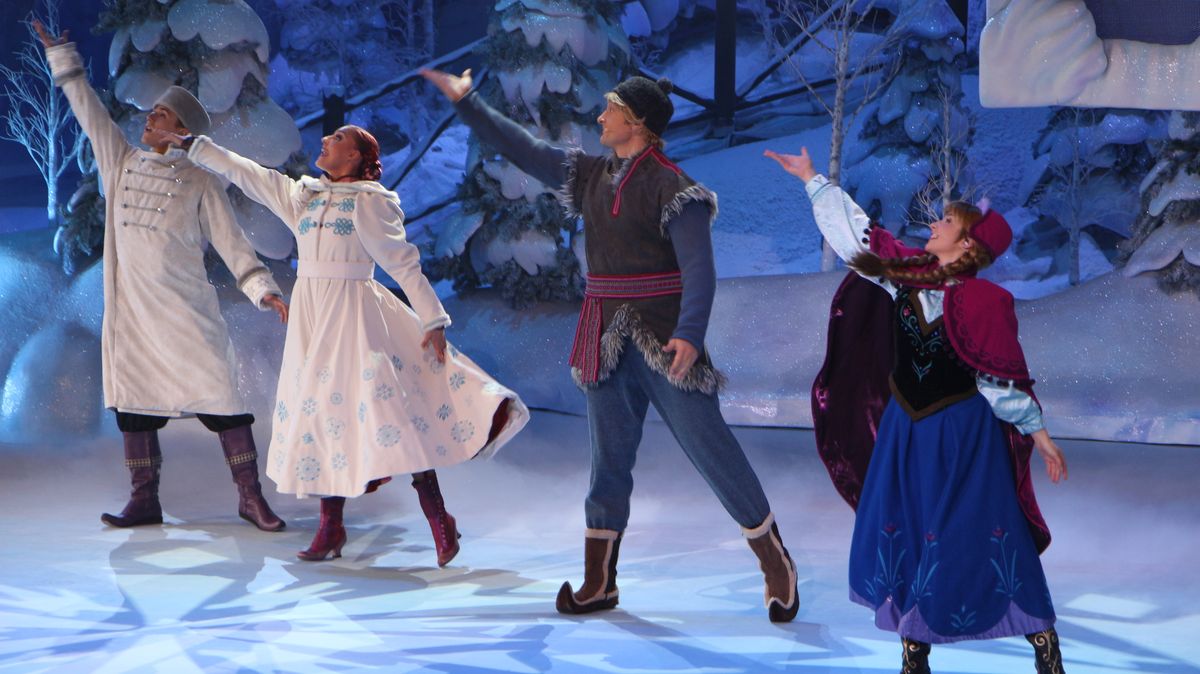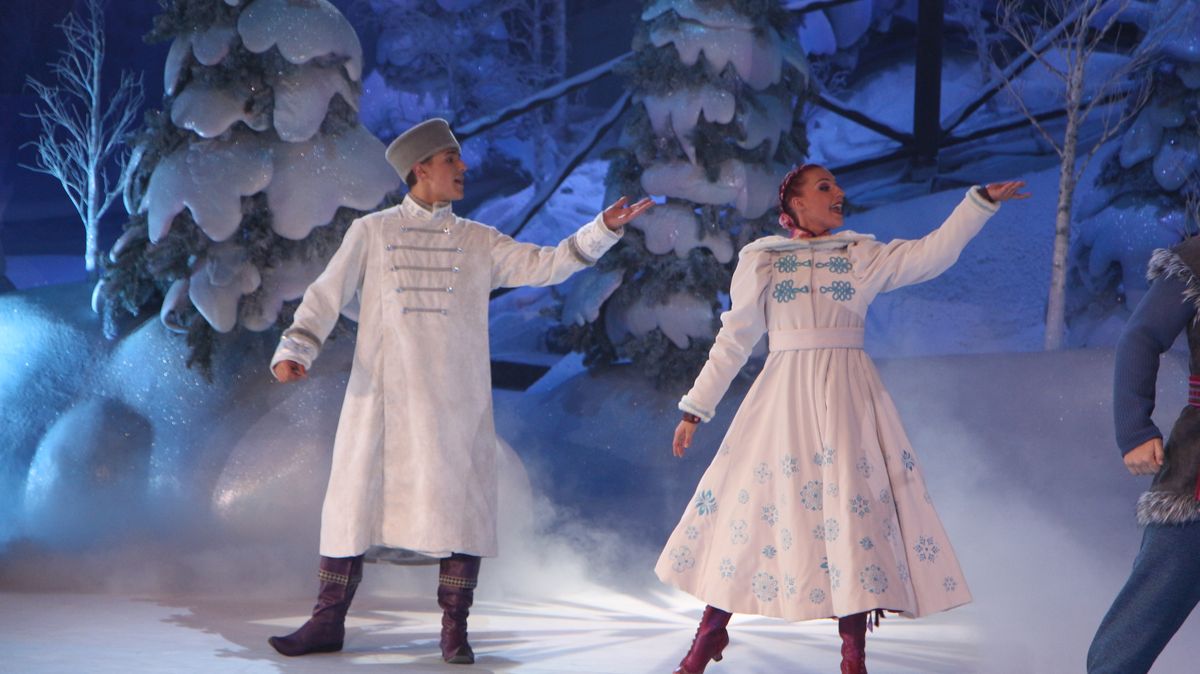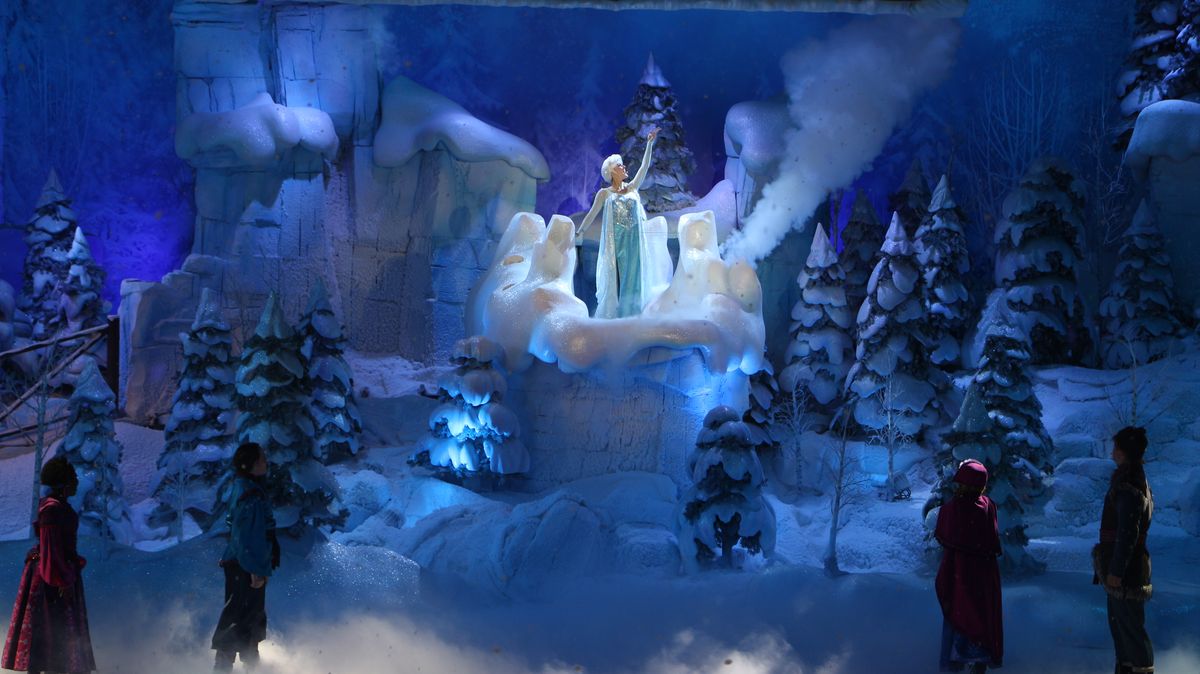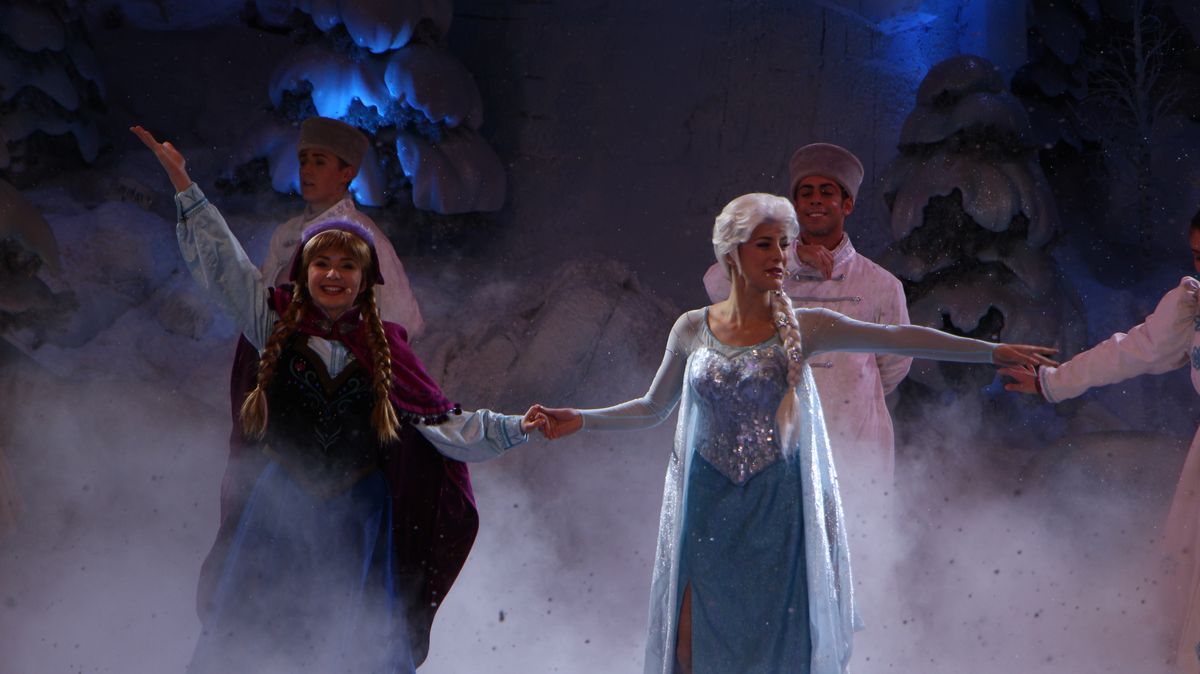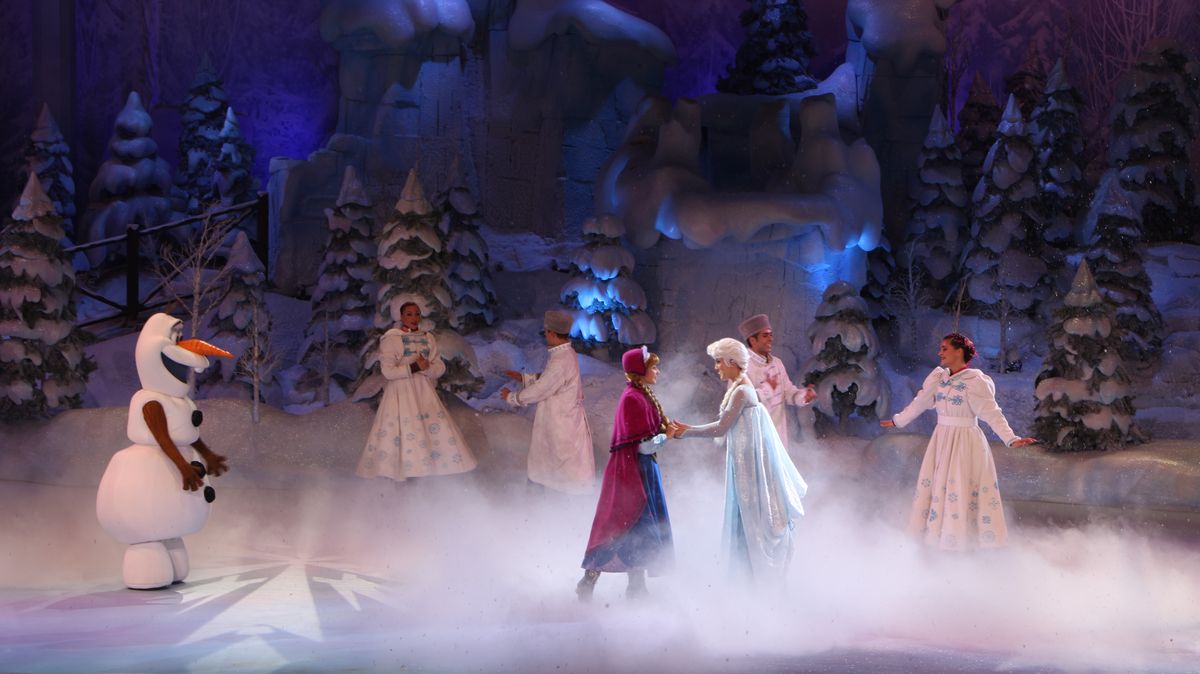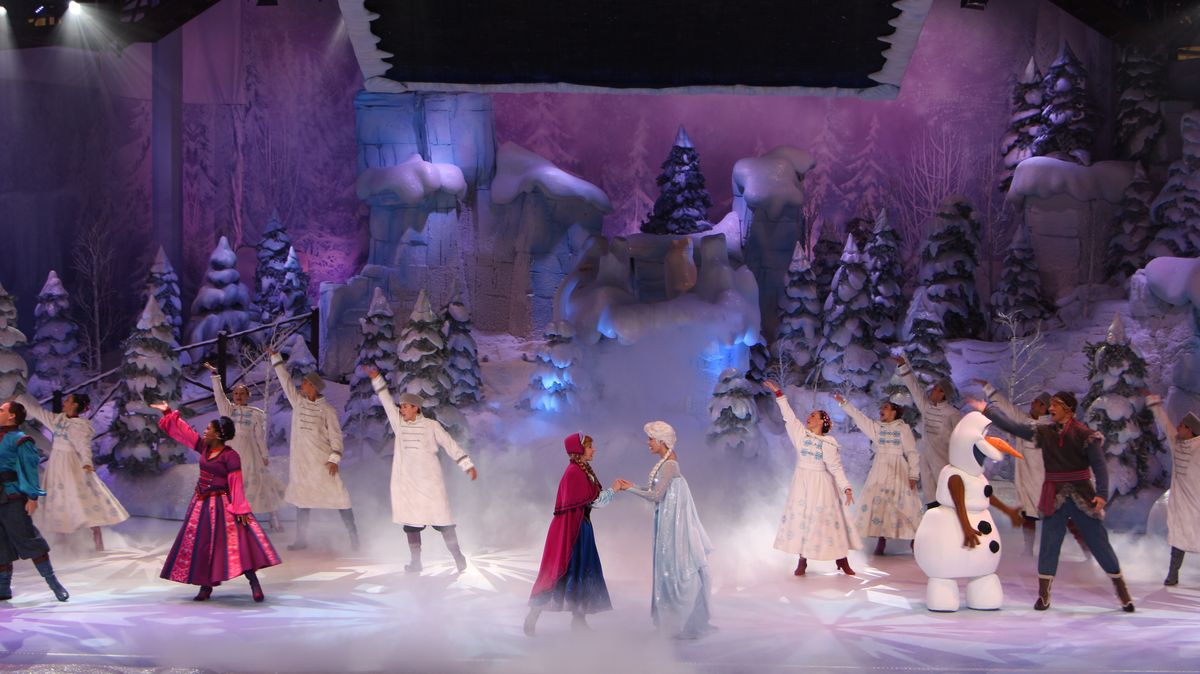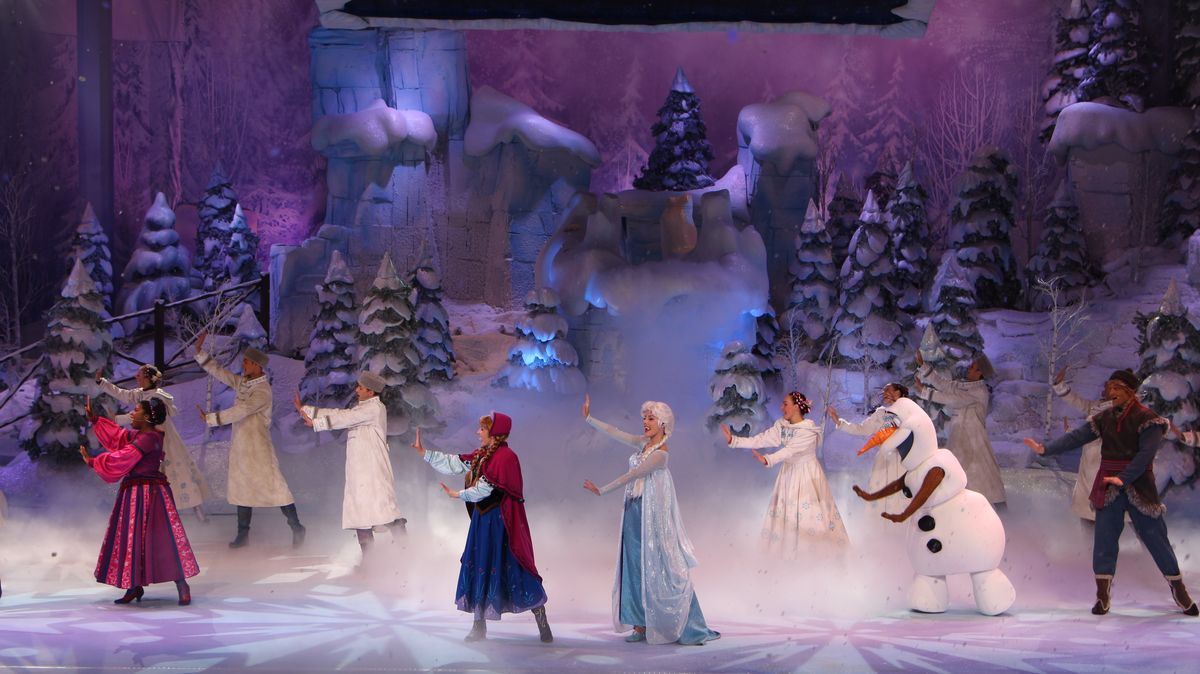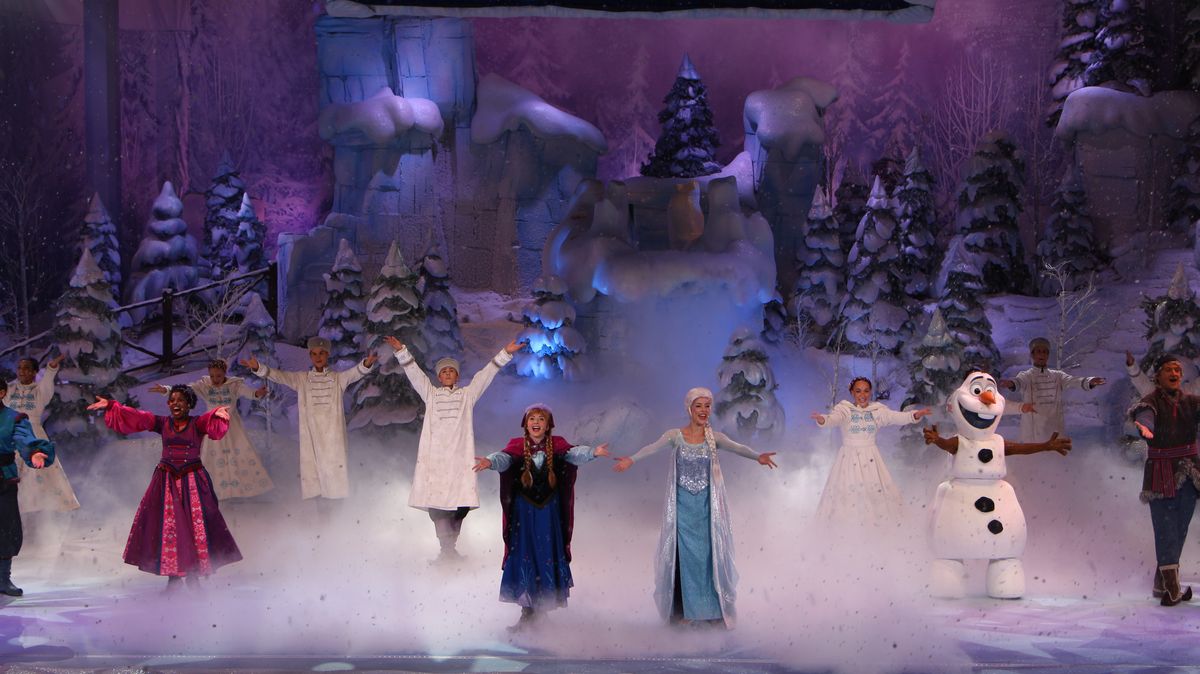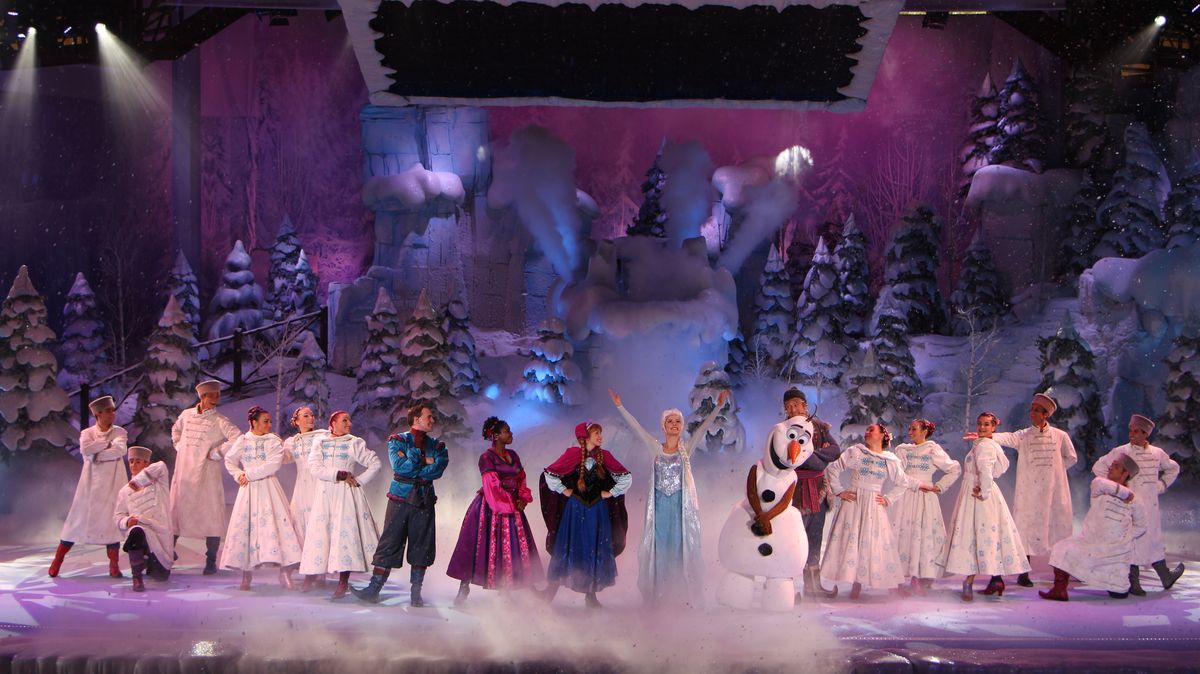 A Adventureland, la zone autour du Passage Enchanté d'Aladdin est fermée pour permettre la poursuite des ravalements de façades.
In Adventureland, the area around « the enchanted Passage of Aladdin » is closed to allow the continuation of the paint refresh of facades.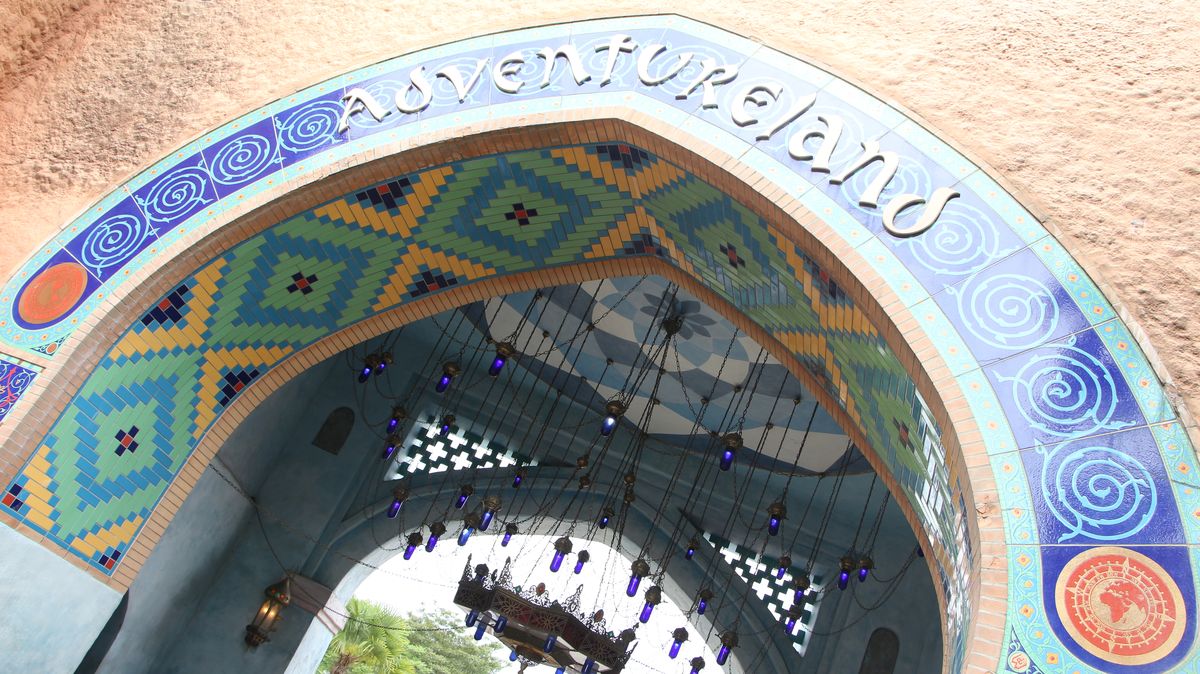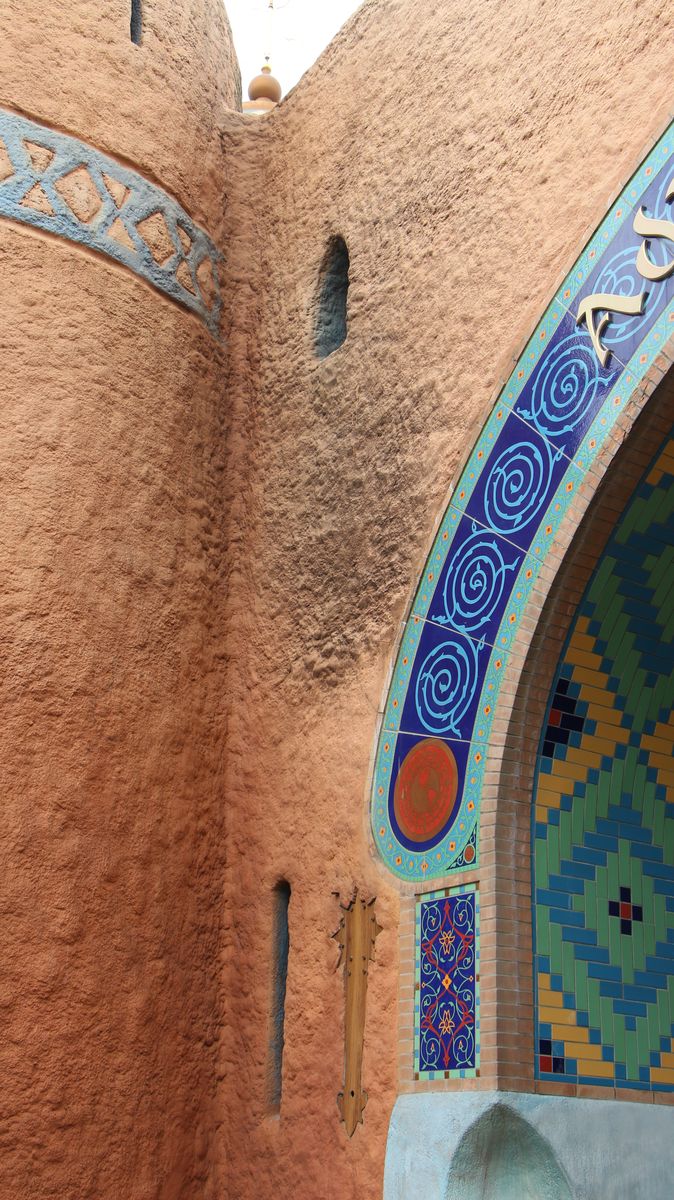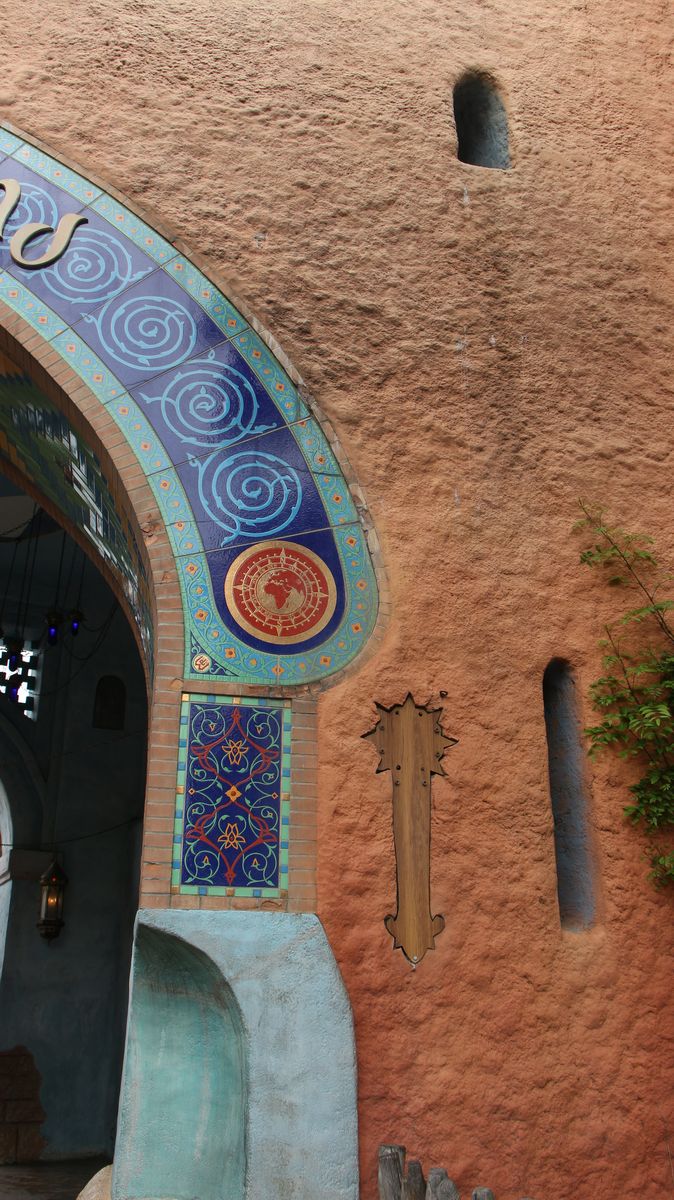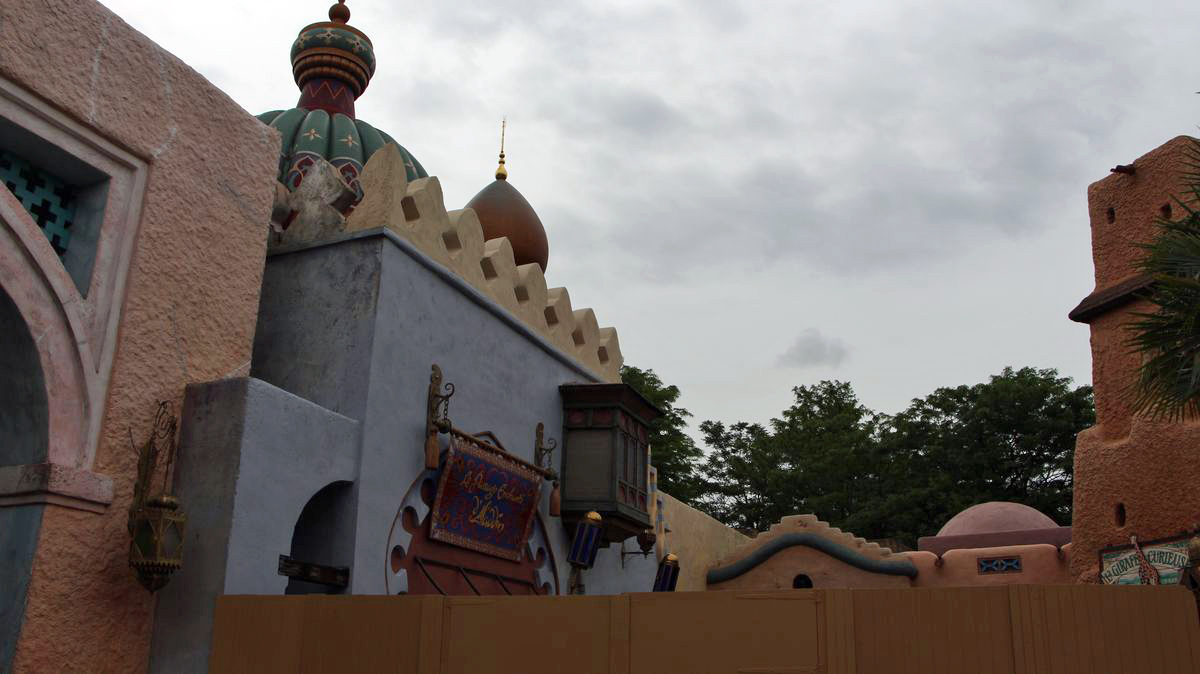 Contraste avant/après saisissant !
Before and after in one picture !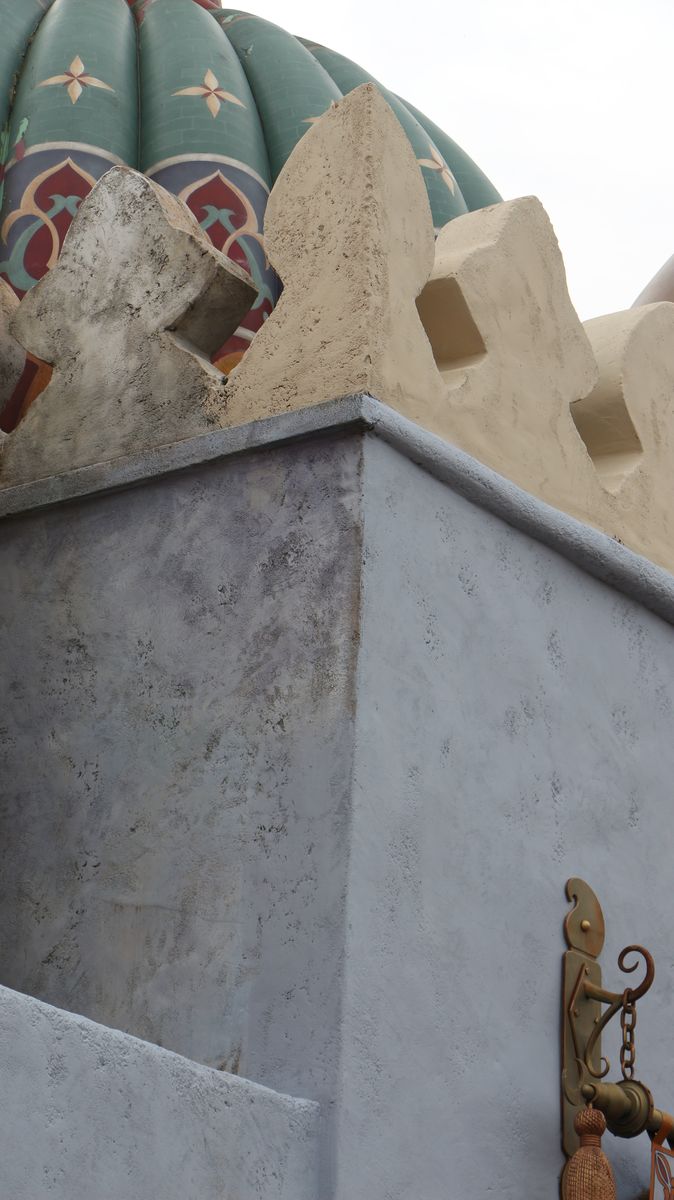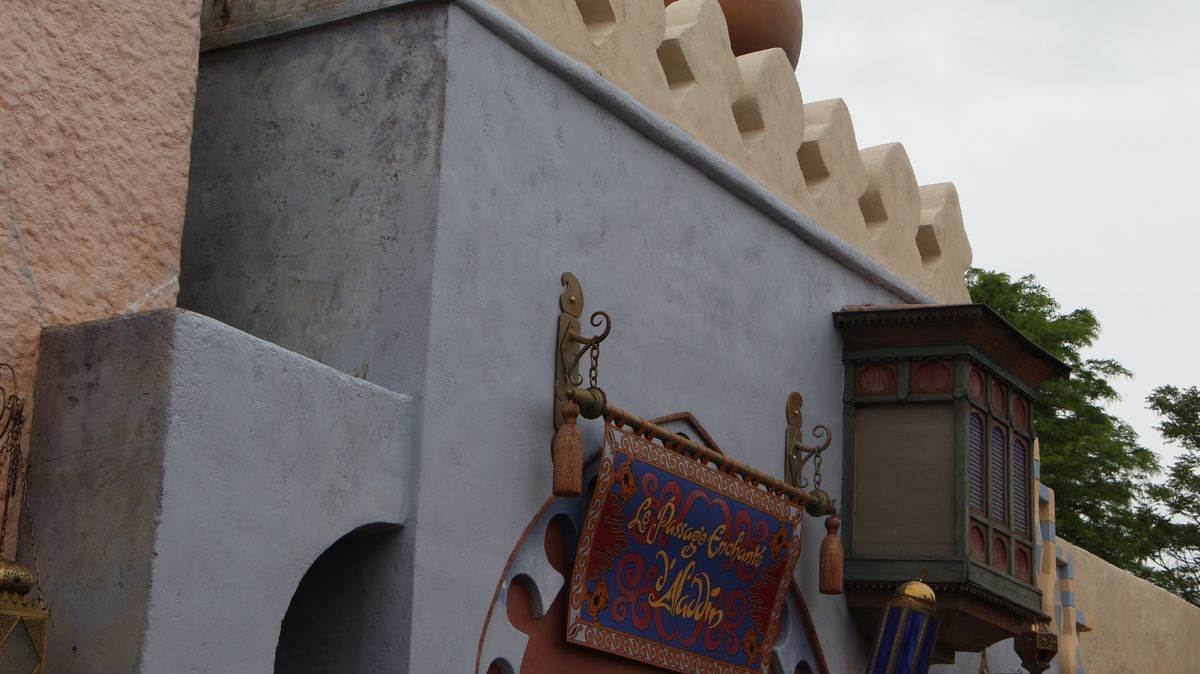 Dans la zone du bazar, un nouveau stand a été mis en place près du point photo d'Aladin. Il propose des fruits frais mais aussi une toute nouvelle gourmandise, le Pineapple Whip.
In the area of the Bazaar, a new stand was set up near the meet and greet of Aladdin. It offers fresh fruit but also a whole new fabulous, Pineapple Whip.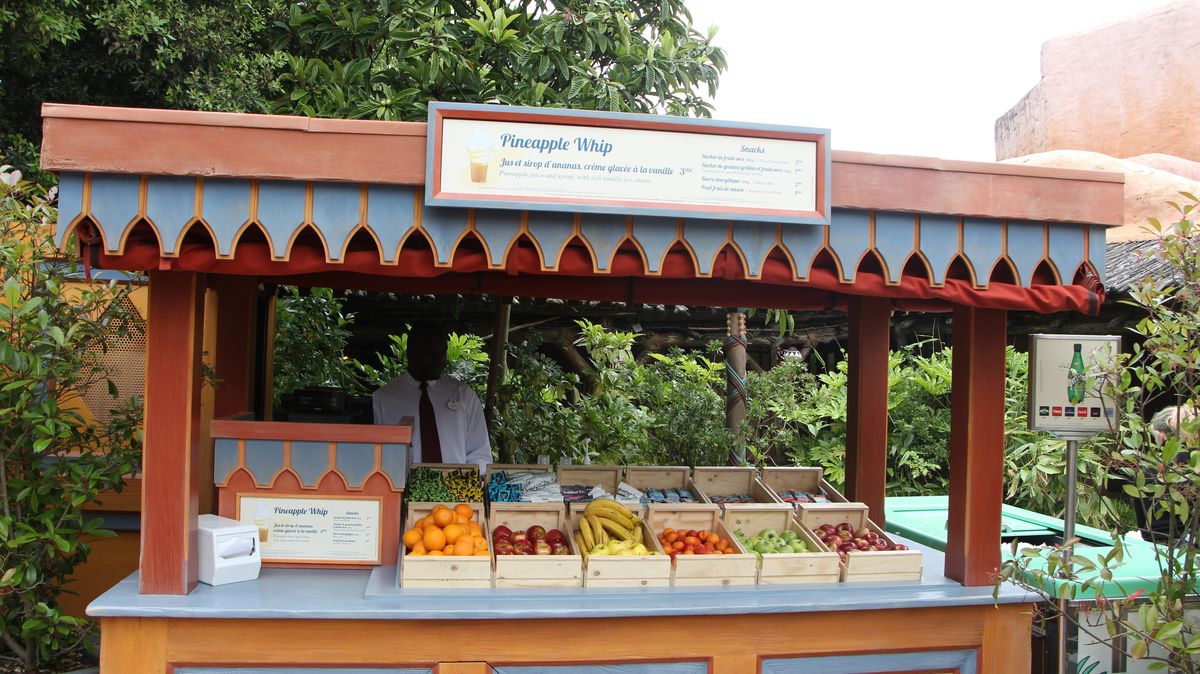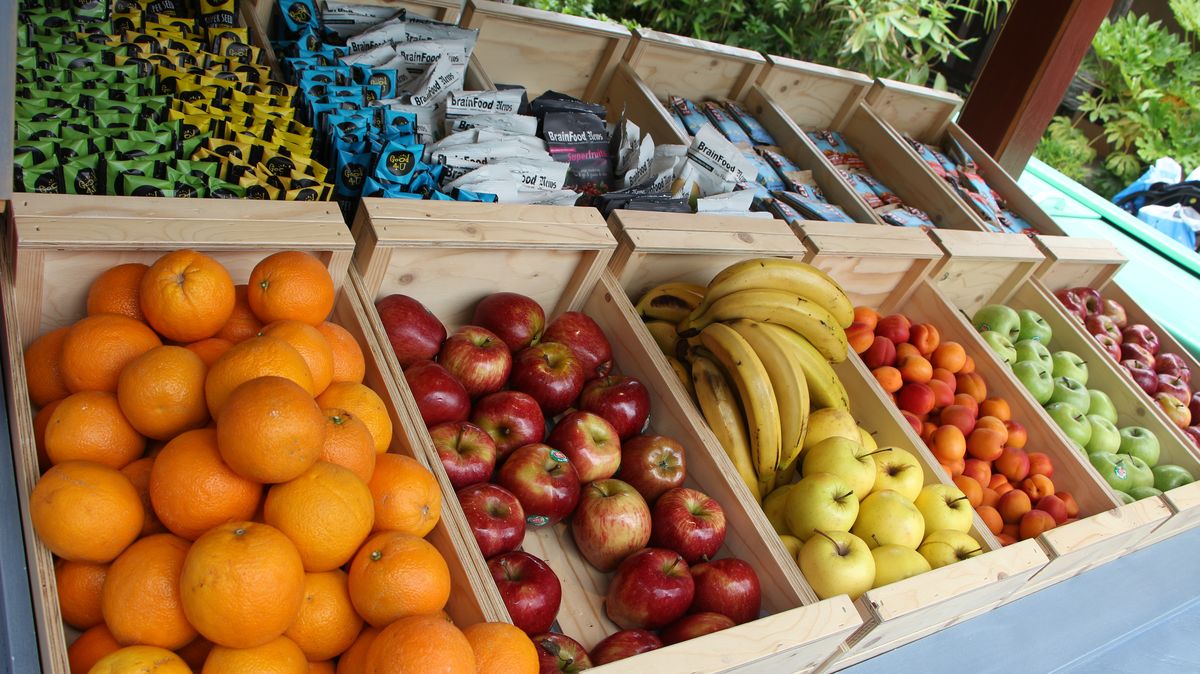 Le Pineapple Whip est une version revisitée du Dole Whip Float présent dans les parcs Américains. Une version revisitée qui ressemble que de loin au la gourmandise d'origine. Cela dit, on peut saluer l'effort de Disney pour son arrivée et aussi pour le rapport qualité/quantité/prix étonnamment imbattable. A n'en pas douter on va succomber de nouveaux lors de nos prochaines visites.
Pineapple Whip is a revisited version of the Dole Whip Float of the U.S. parks. A revisited version that looks little like at the gluttony of origin. That said, we can note the effort of Disney for his arrival and also for the amazingly unbeatable price-quantity-quality ratio. For this raison, we succumb new on our next visits (and because it's delicious).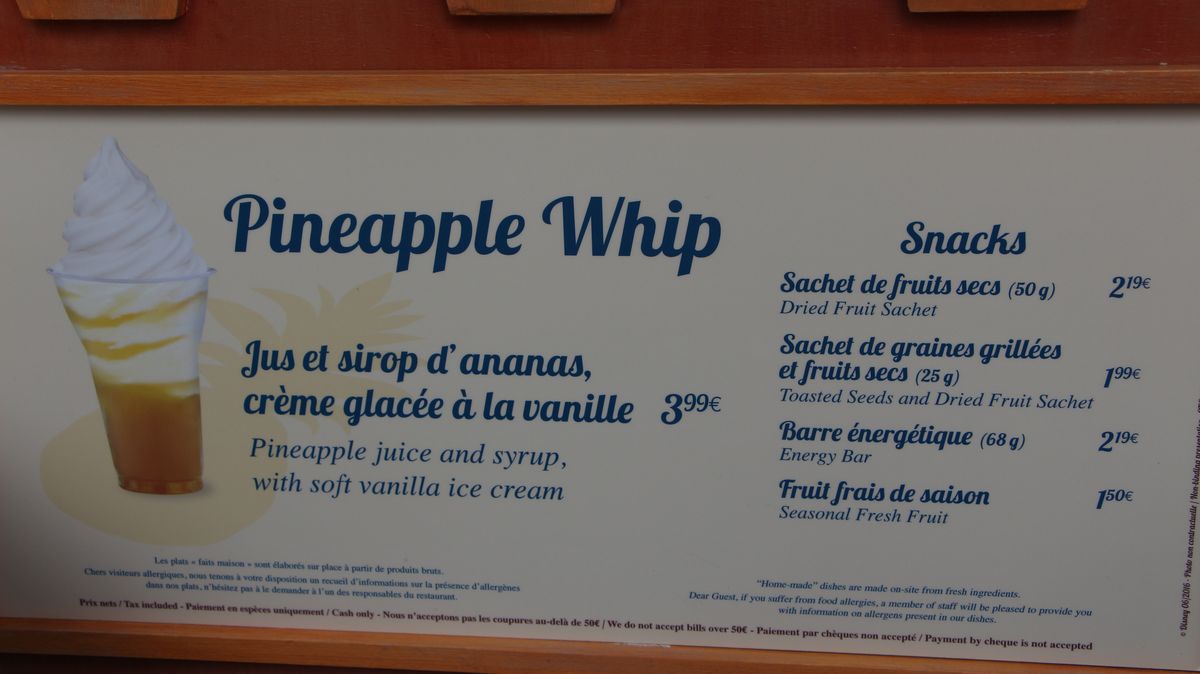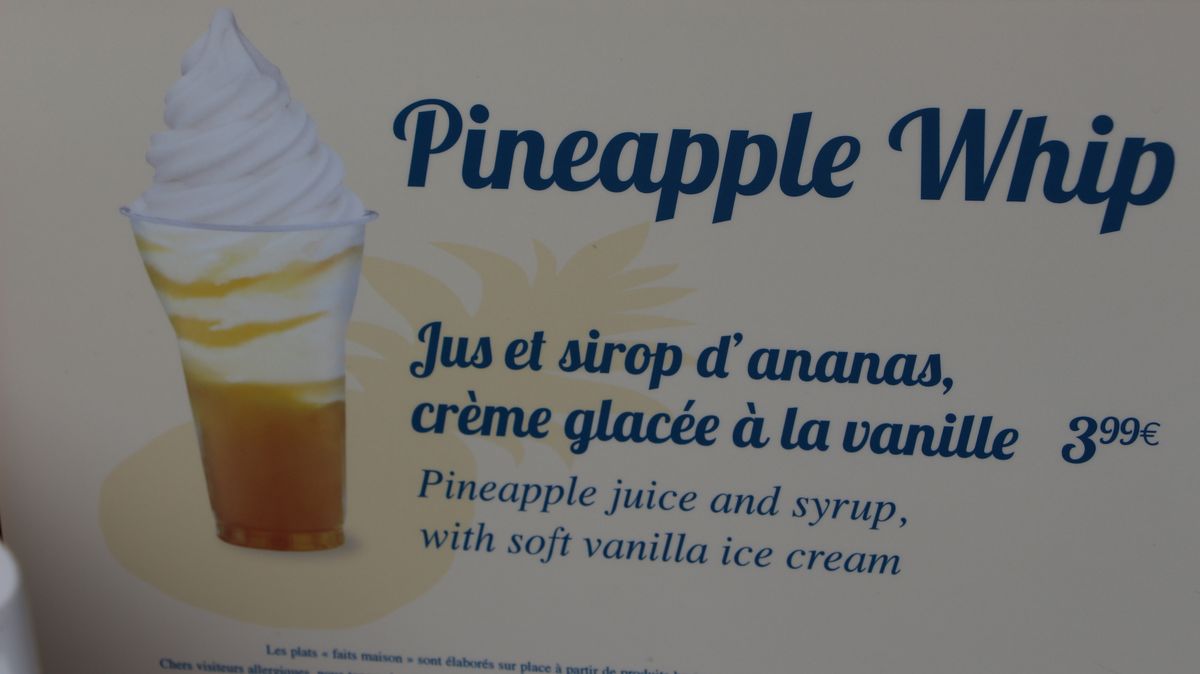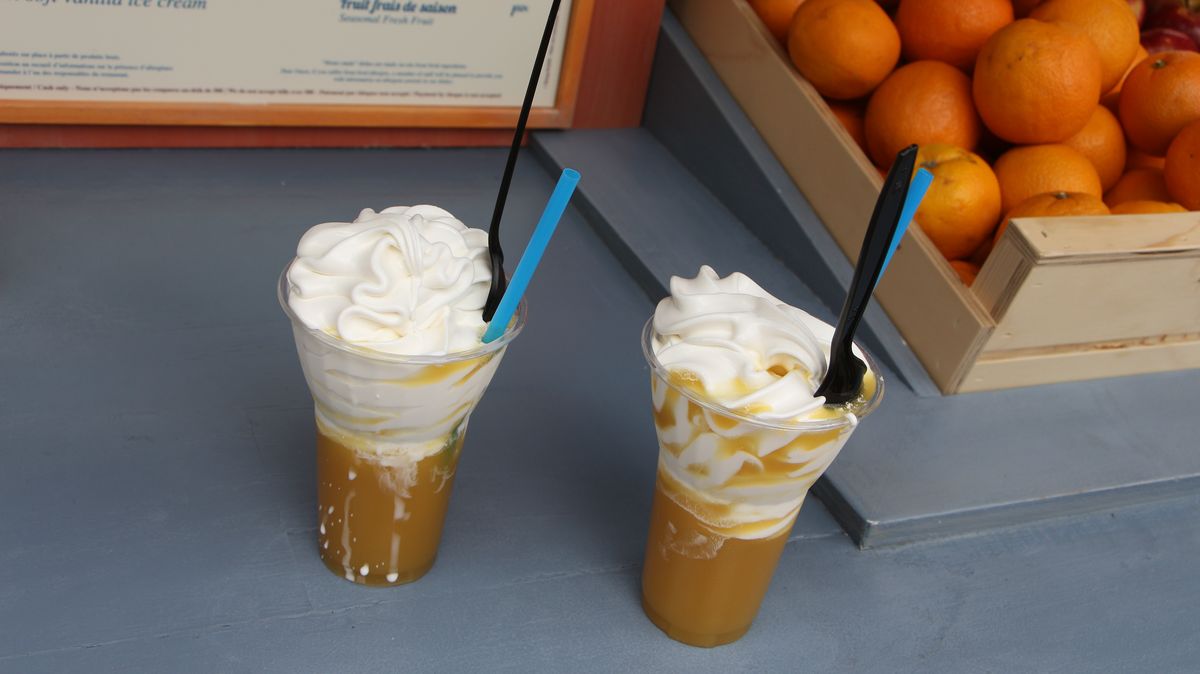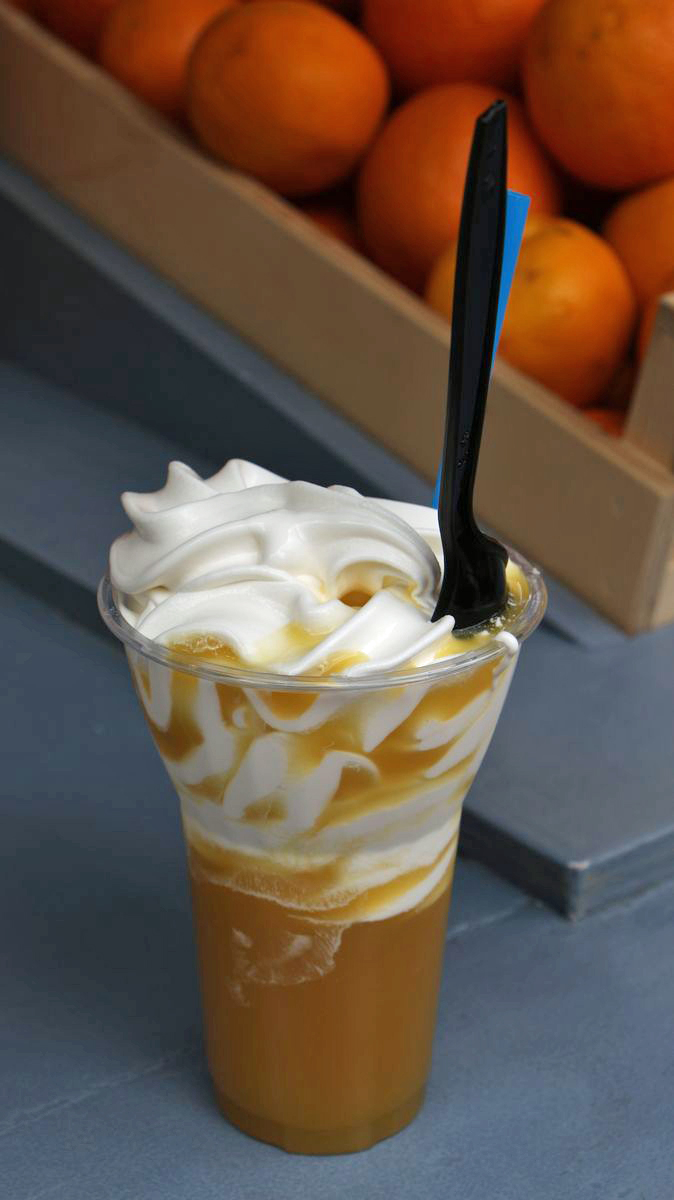 La rénovation d'Adventure Isle se poursuit avec les premiers éléments de cheminements de l'Arbre des Robinsons restauré. Mais aussi l'apparition importante de mousses sur le Galion du Capitaine Crochet.
The renovation of Adventure Isle continues with the first elements of the restored Robinsons tree paths. But also, the significant appearance of foams on the Galleon Captain Hook.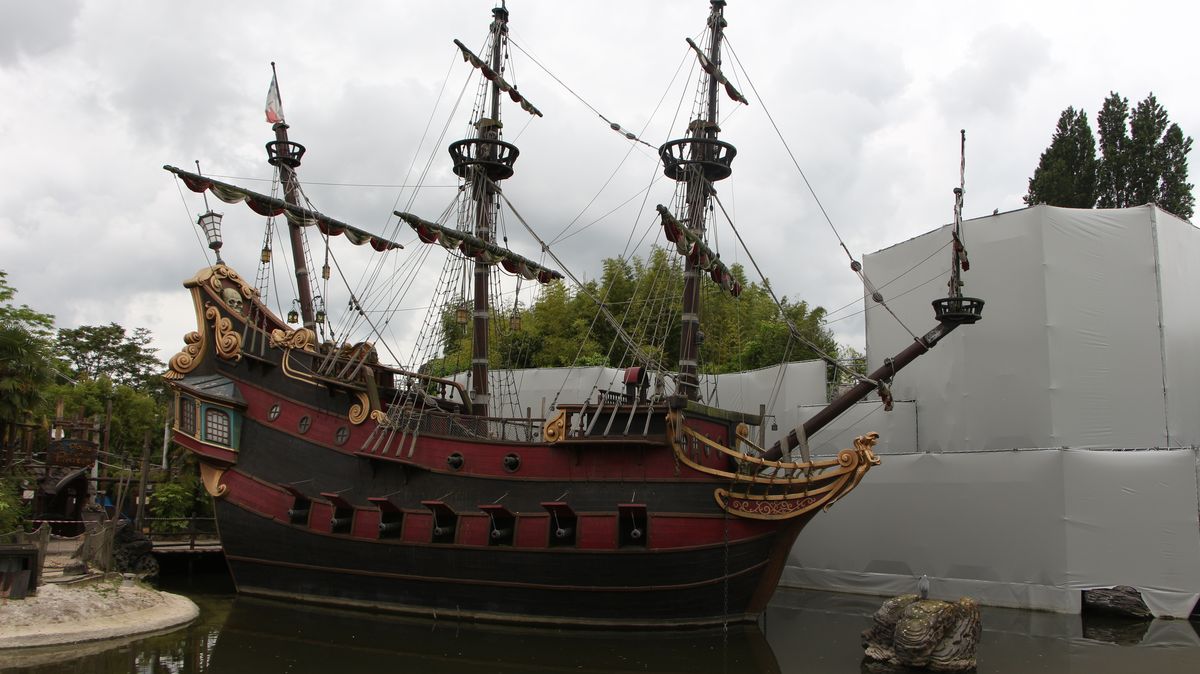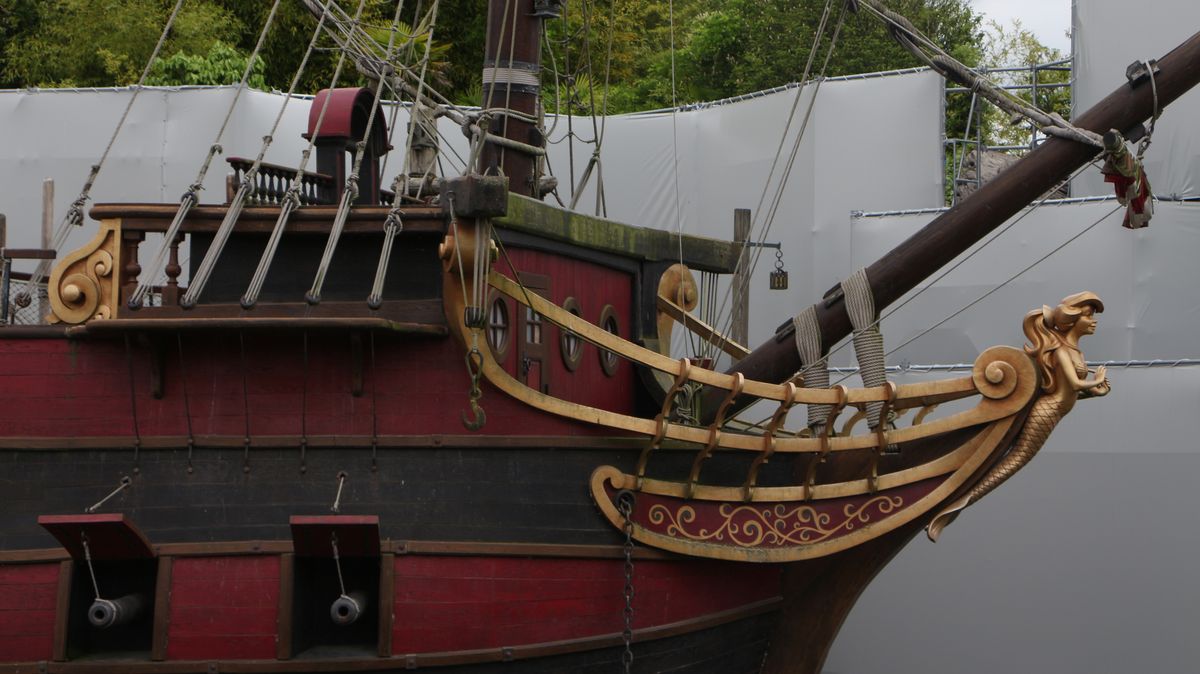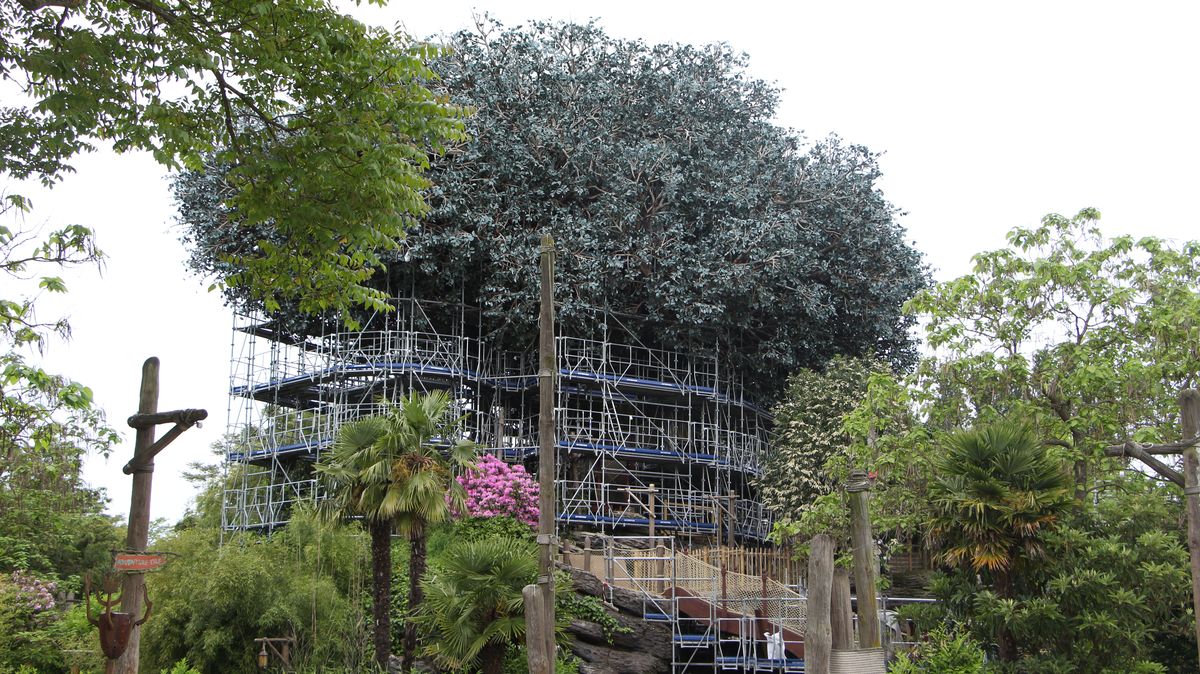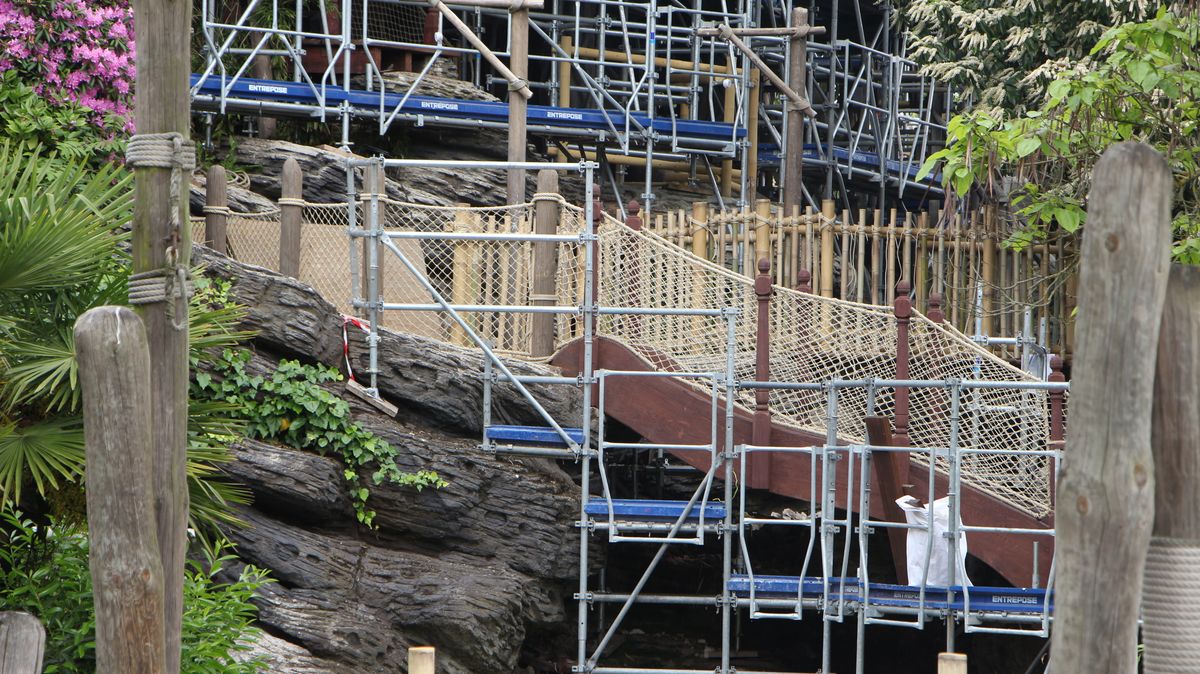 Le passage couvert longeant le land subit une rénovation de sa toiture.
The roof of the walkway along the land, is undergoing a renovation.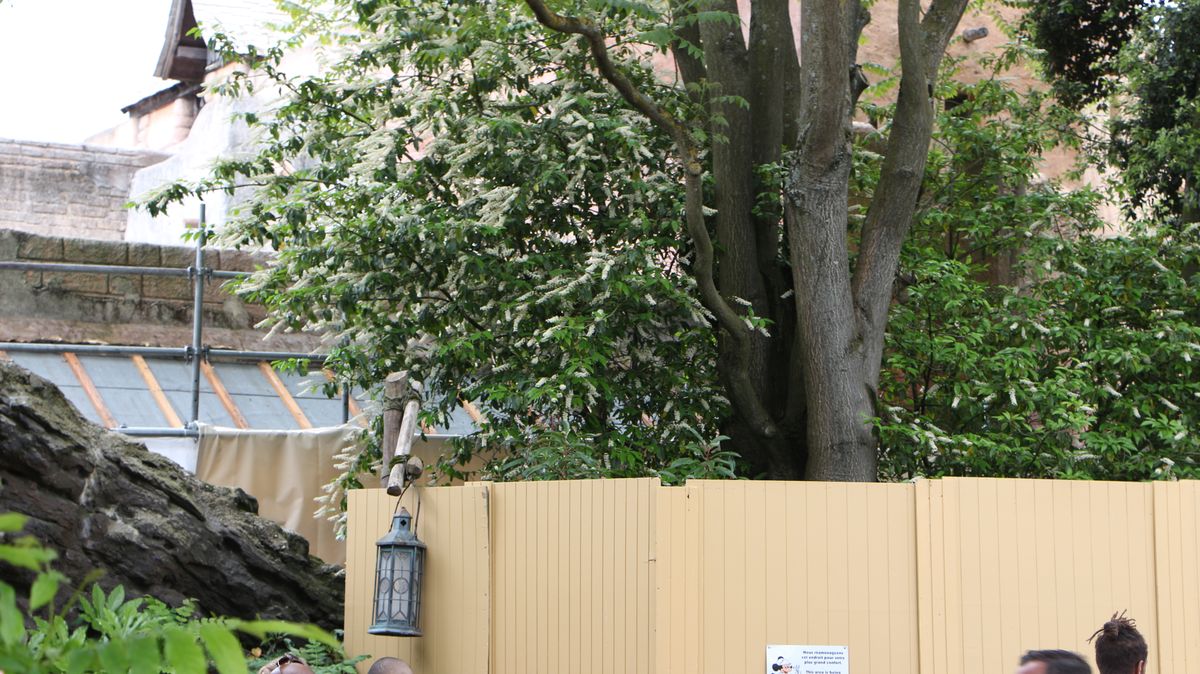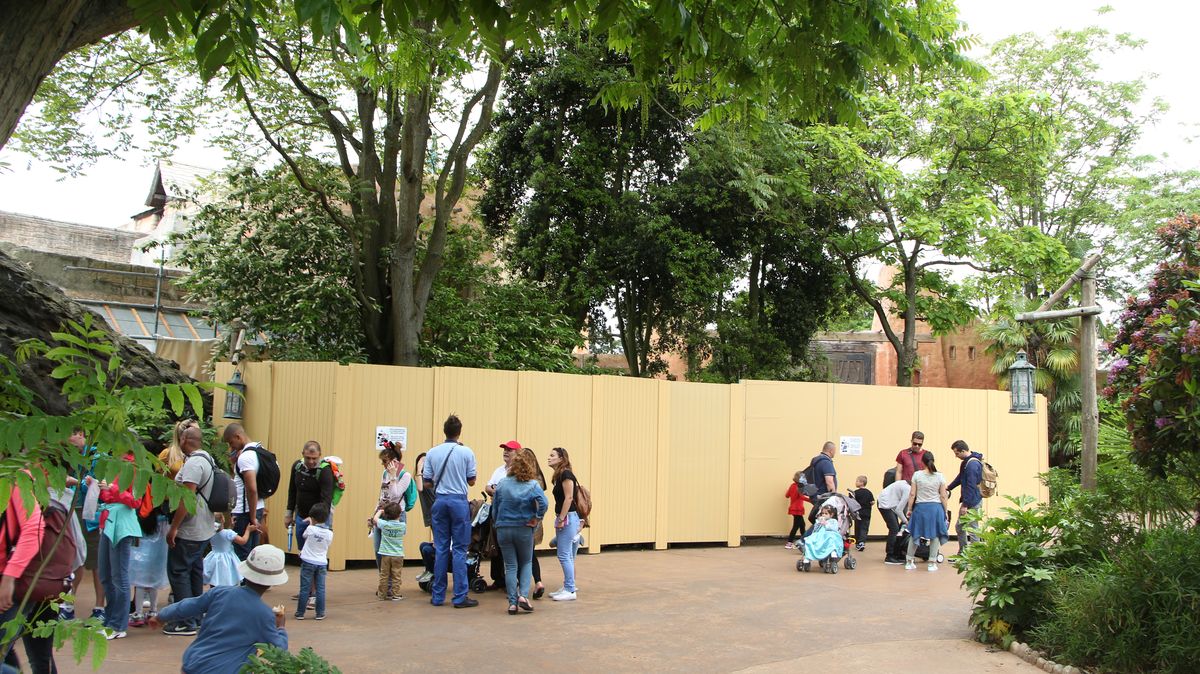 A Fantasyland, les murets de « La Petite Maison des Jouets » sont en train d'être repeint.
In fantasyland, the walls are being repainted for the Stand « The small house of toys »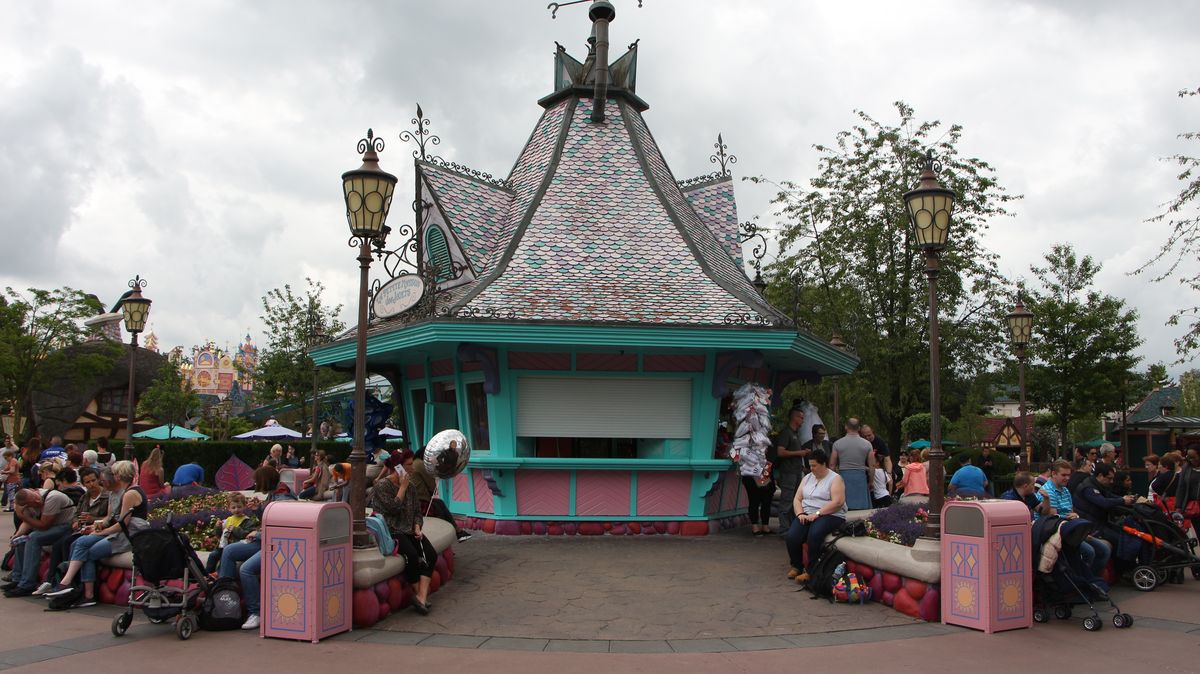 A Discoveryland, la mise à nue de Star Tours continue avec le retrait de la parabole présente sur le toit de Star Traders et dont seule la structure reste. Le bâtiment de l'ancienne boutique est maintenant près pour être aménagé comme la future photolocation Star Wars. De plus, la majeure partie du sol en béton a été détruite. Ouverture fin mars 2017.
In Discoveryland, the work continue on Star Tours with the withdrawal of the parable on the roof Star Traders and which only the structure is actuality. The building of the old shop is now ready to be used as the future Star Wars photolocation with a new layout. In addition, the major part of the slab concrete flooring was broken. Opening end march 2017.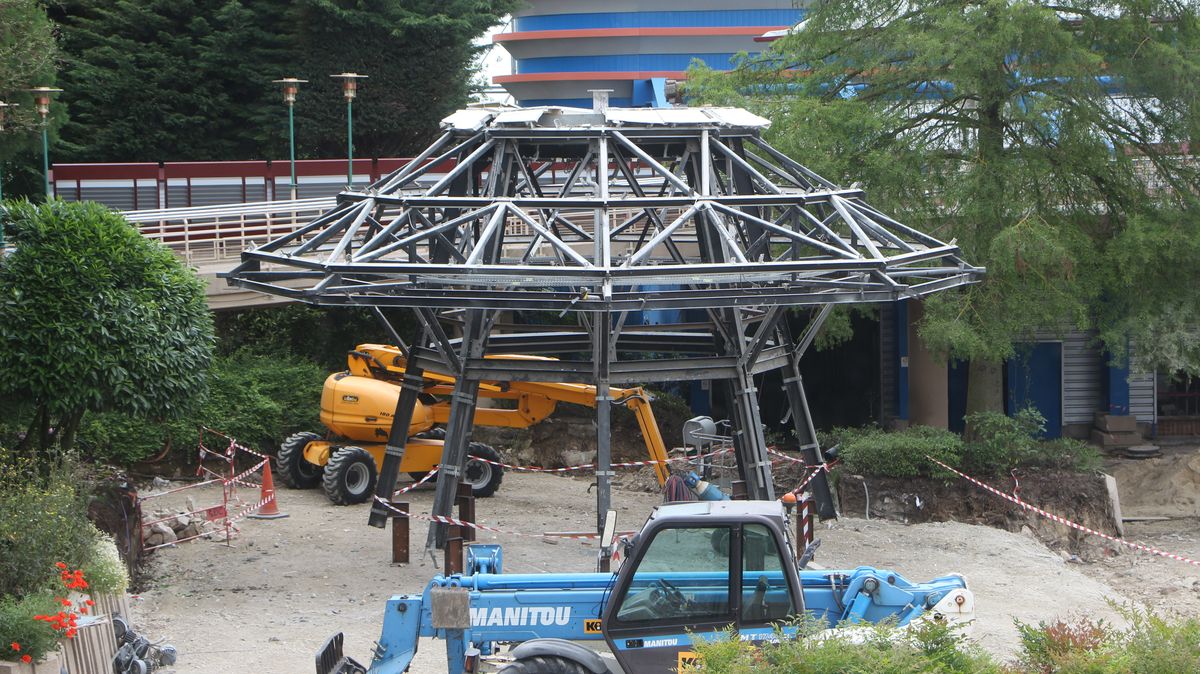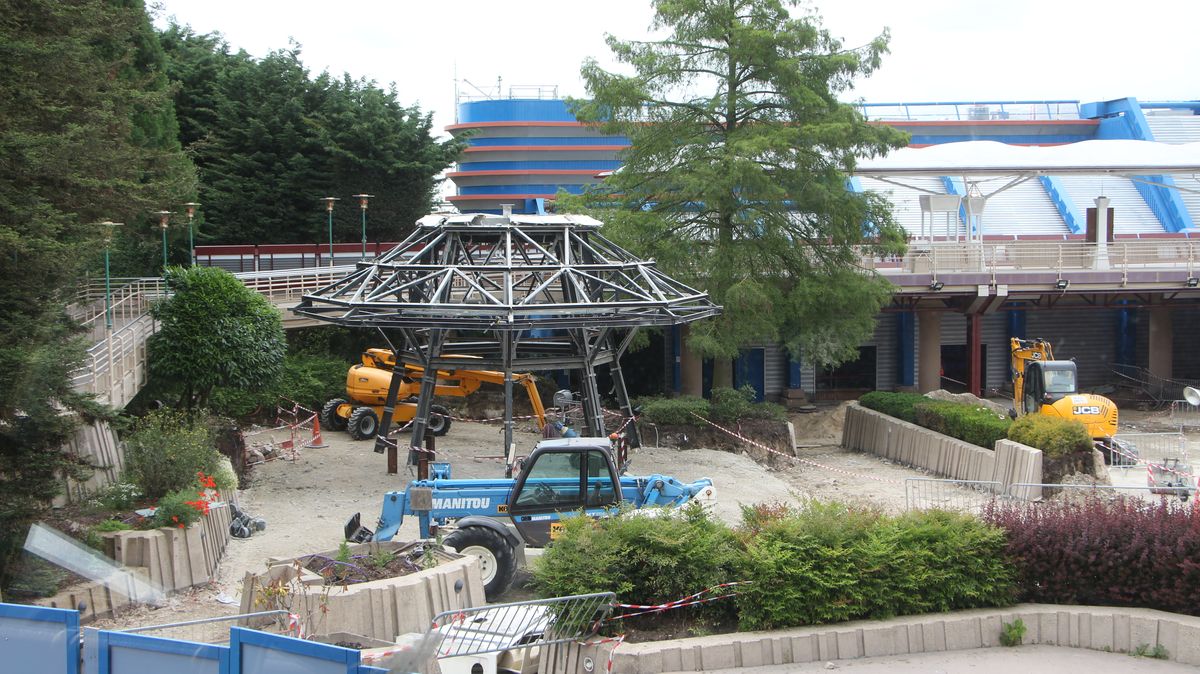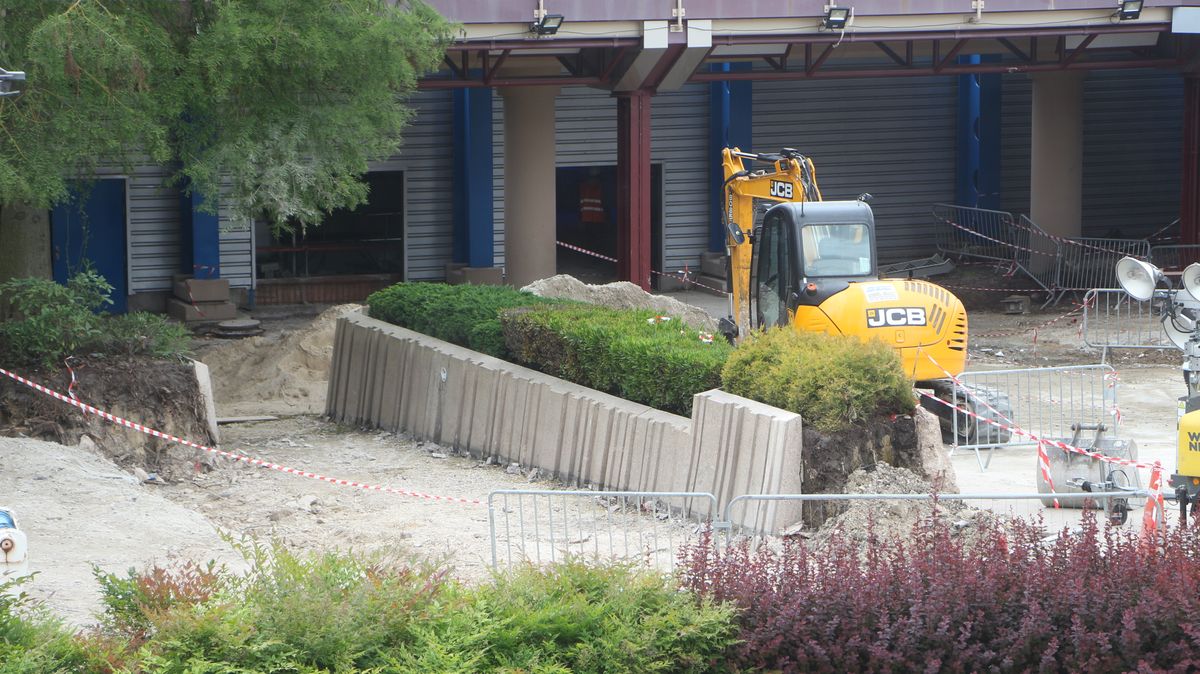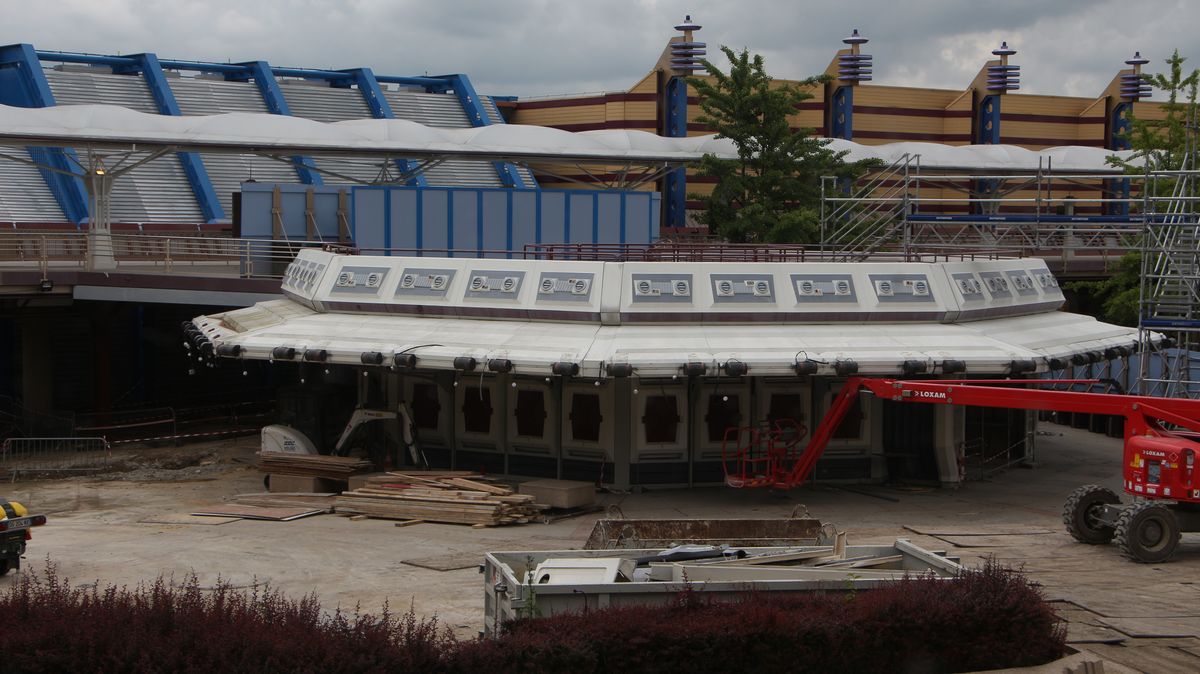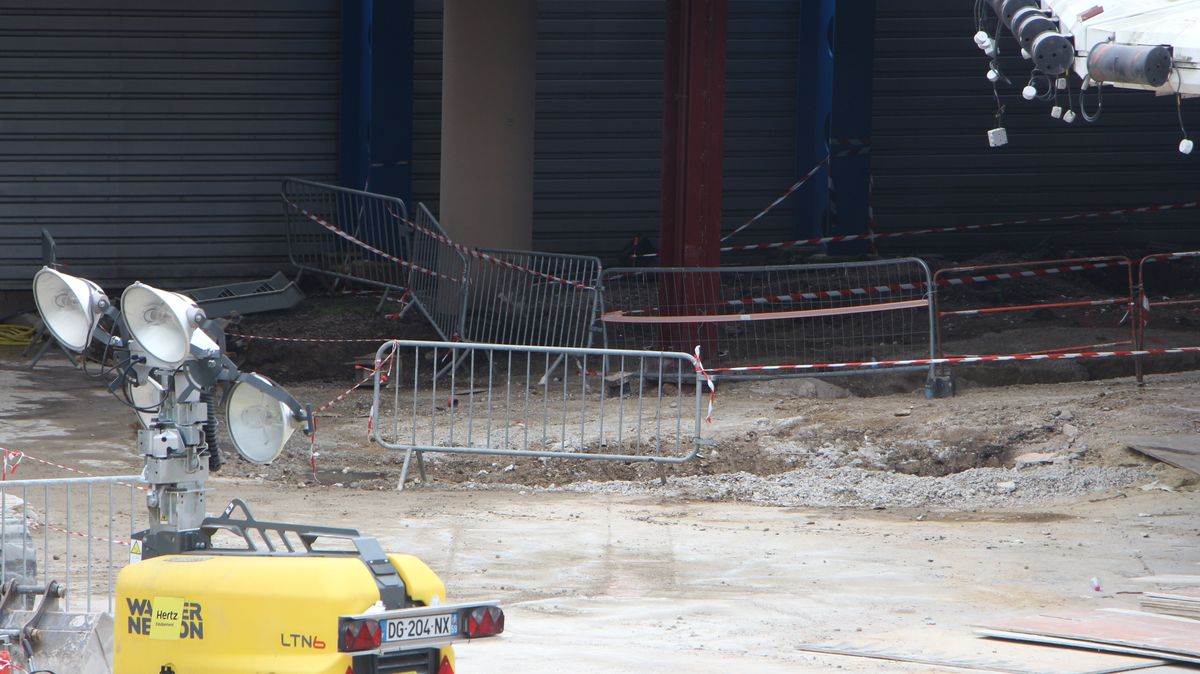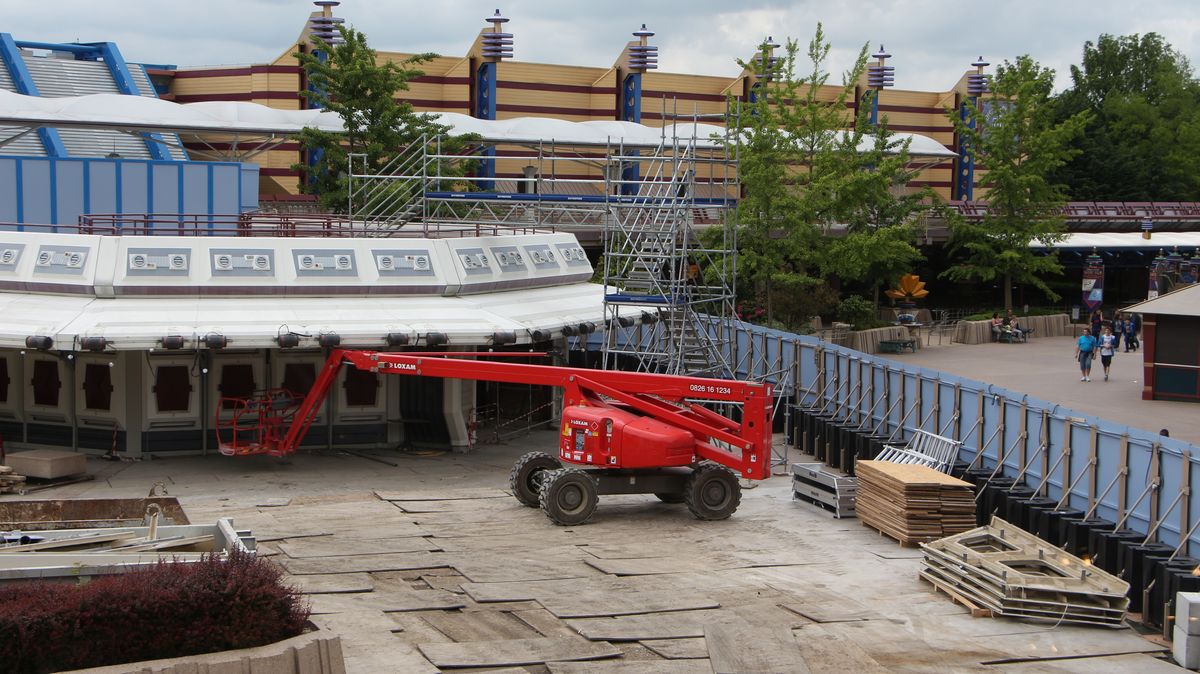 Les travaux de Fantasia Gardens continuent
The work in Fantasia Gardens site continue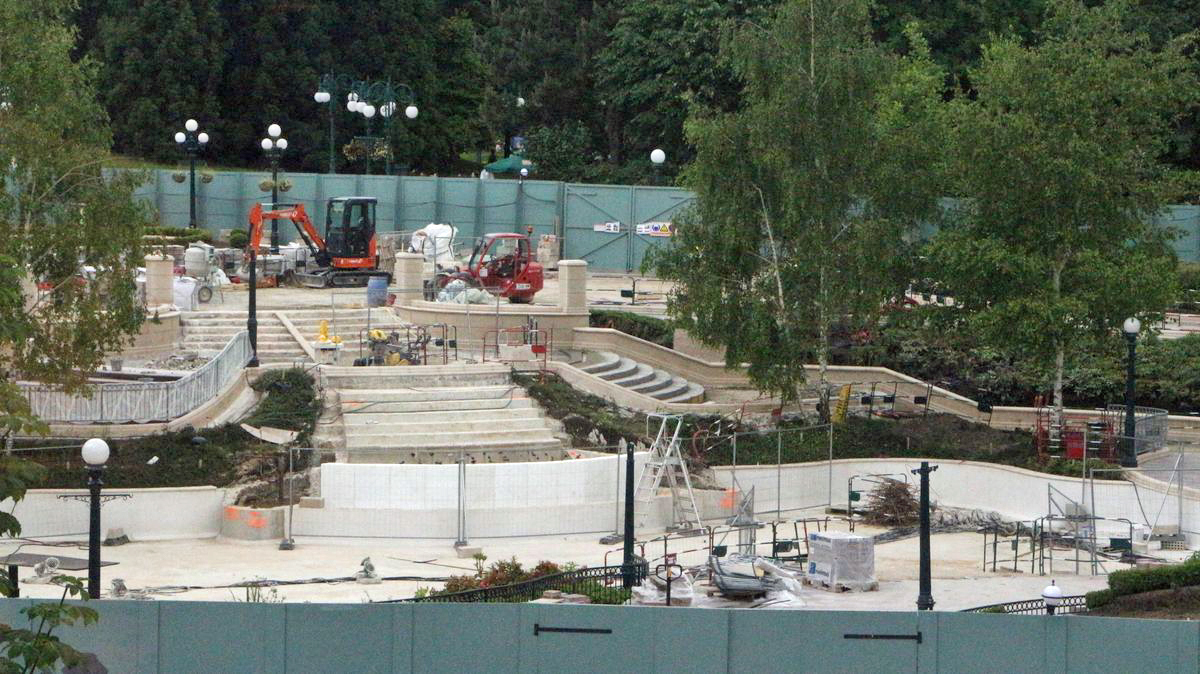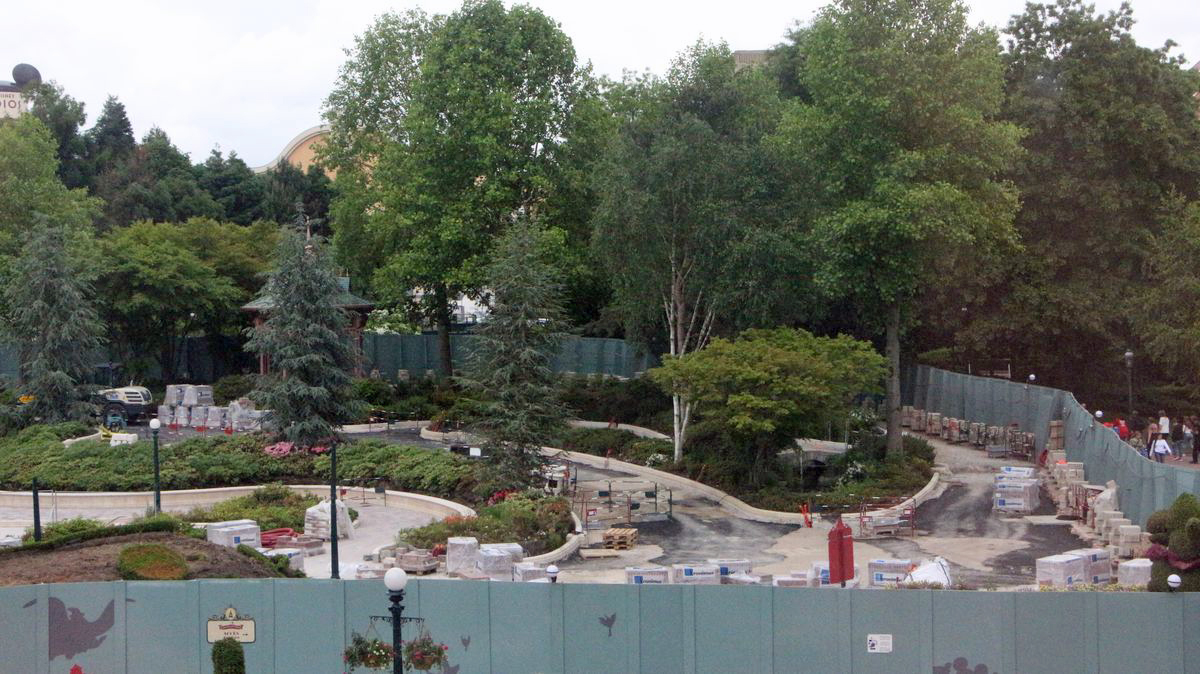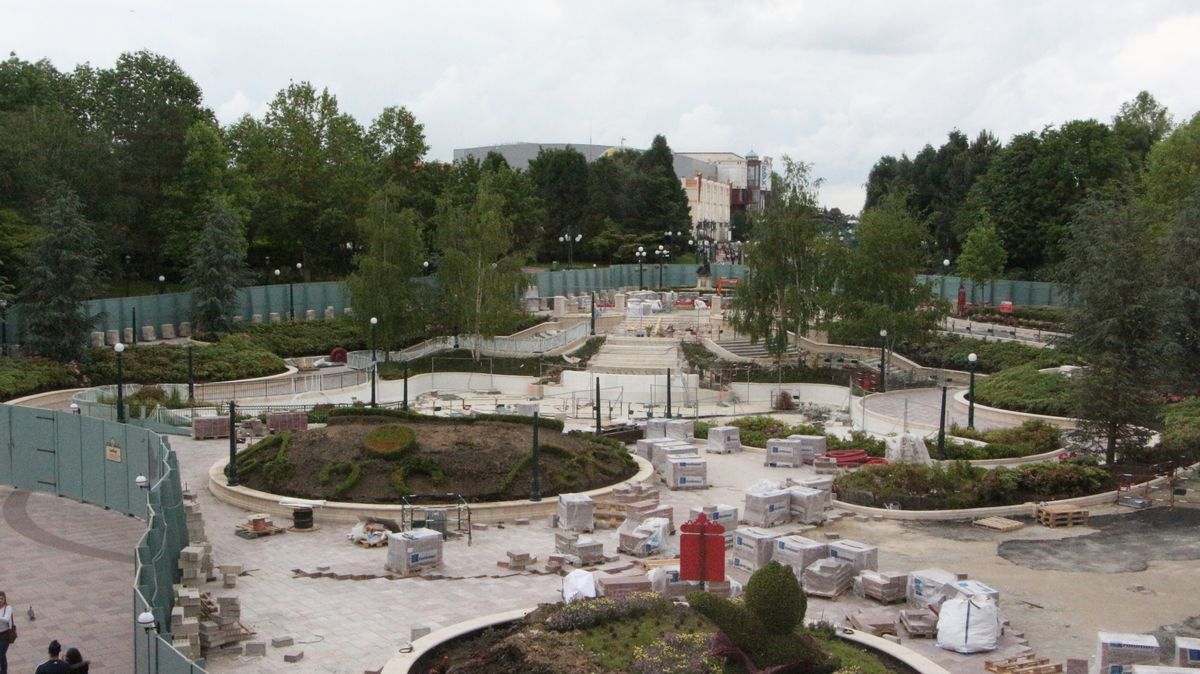 La différence de sols est flagrante !
The difference of soil is huge !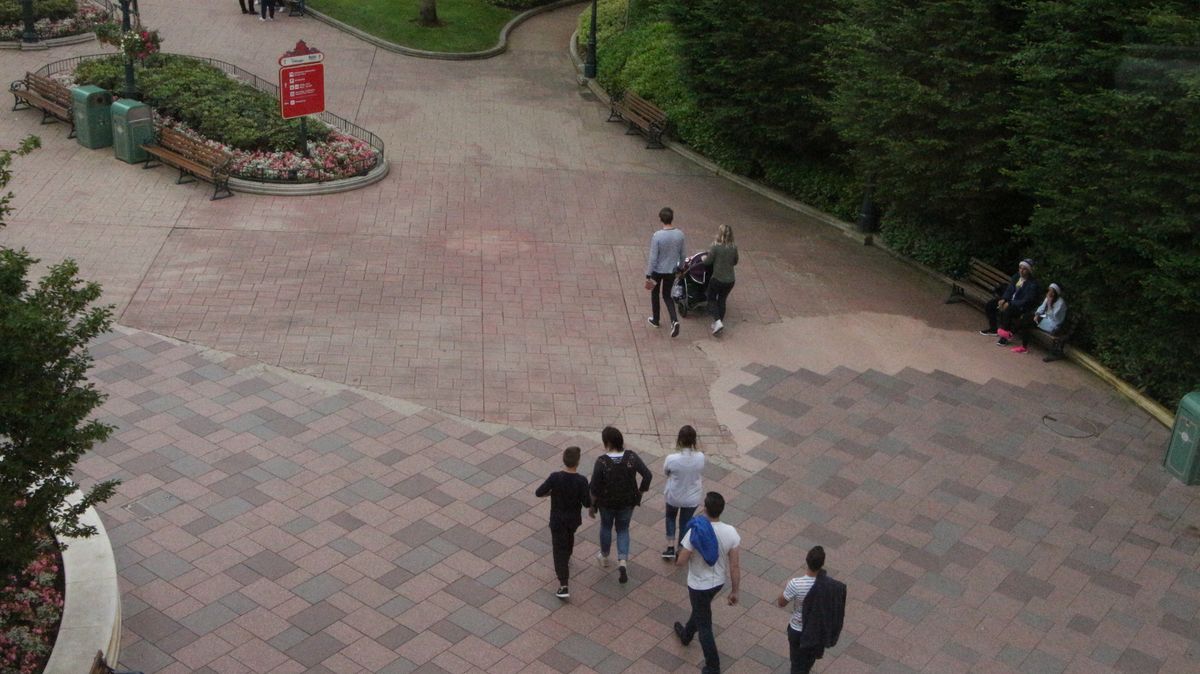 Disneyland Hotel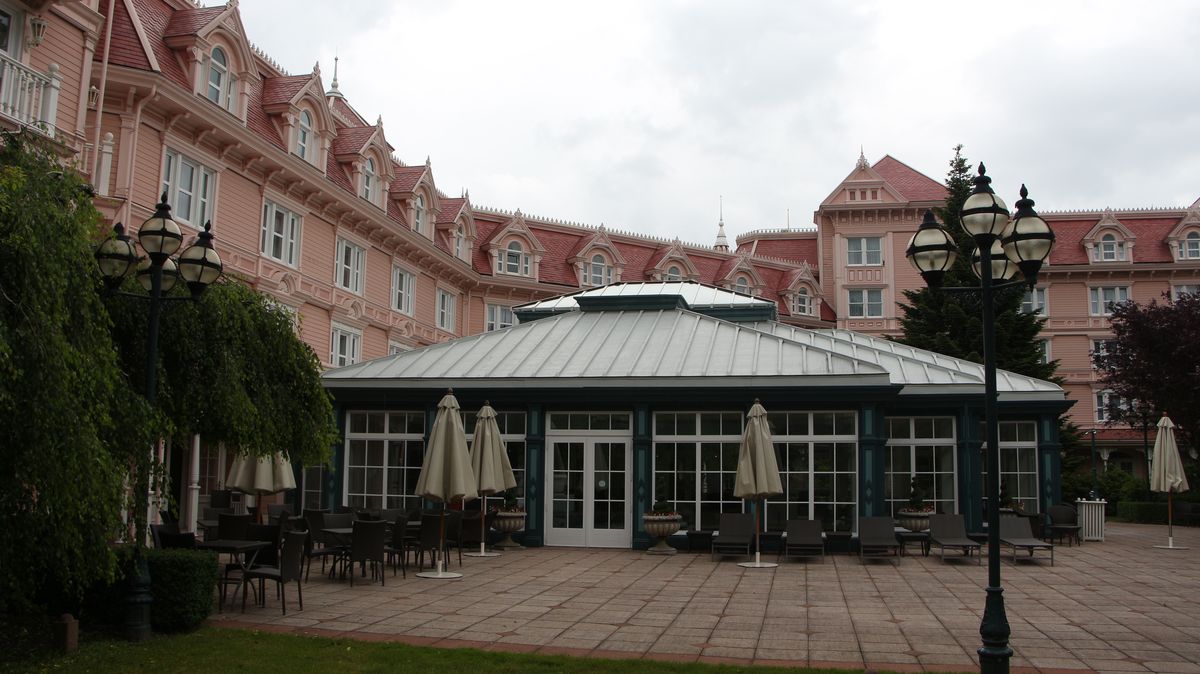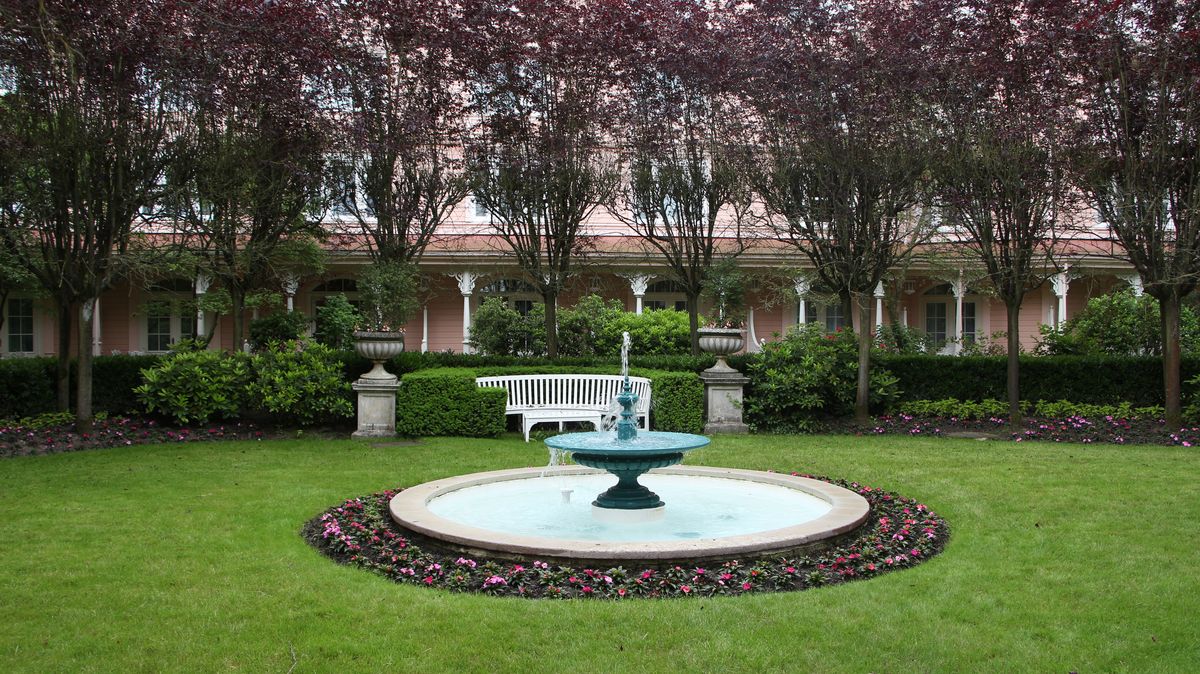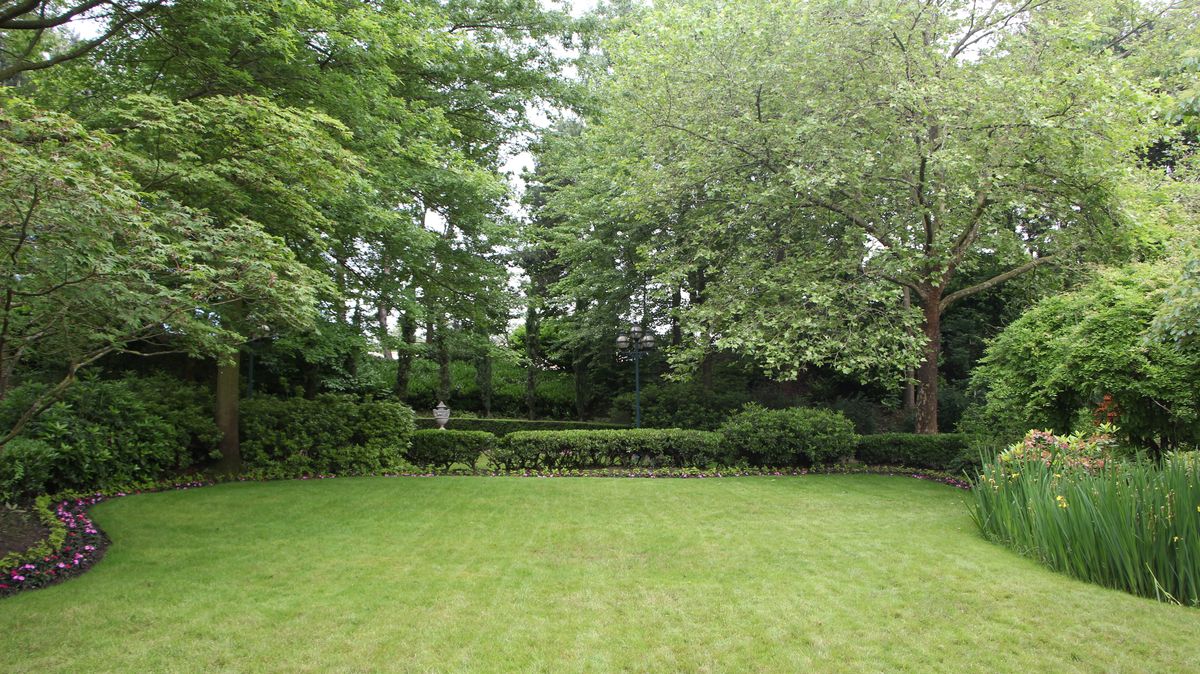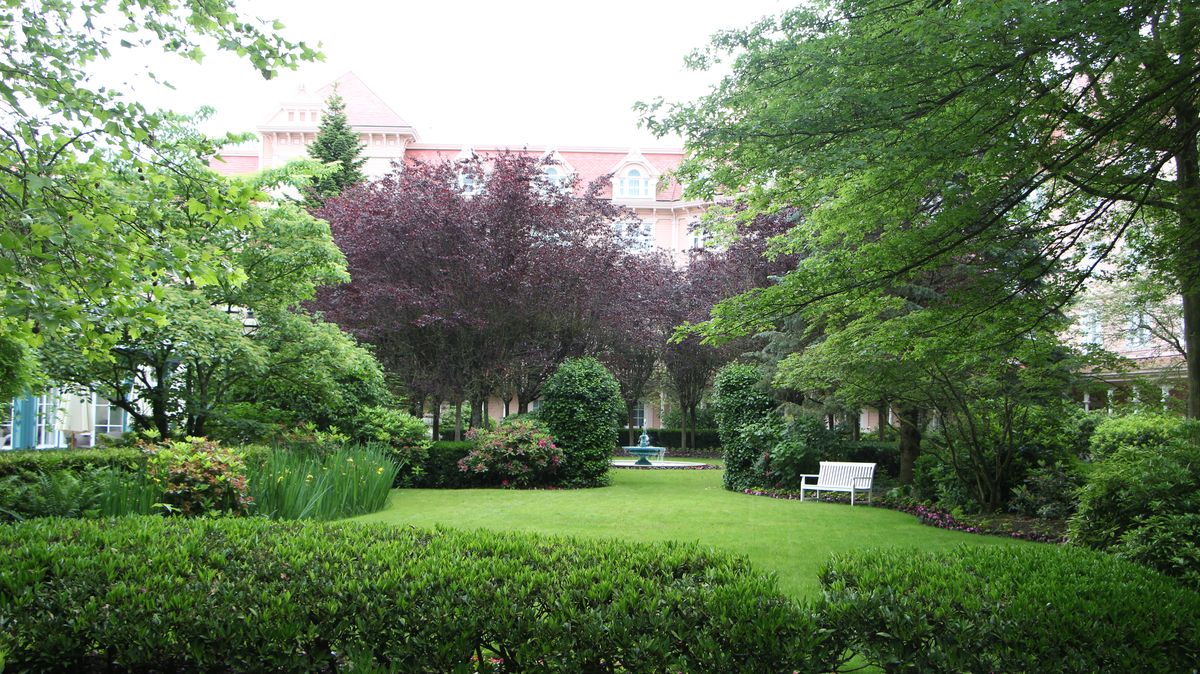 Welcome to Walt Disney Studios Park.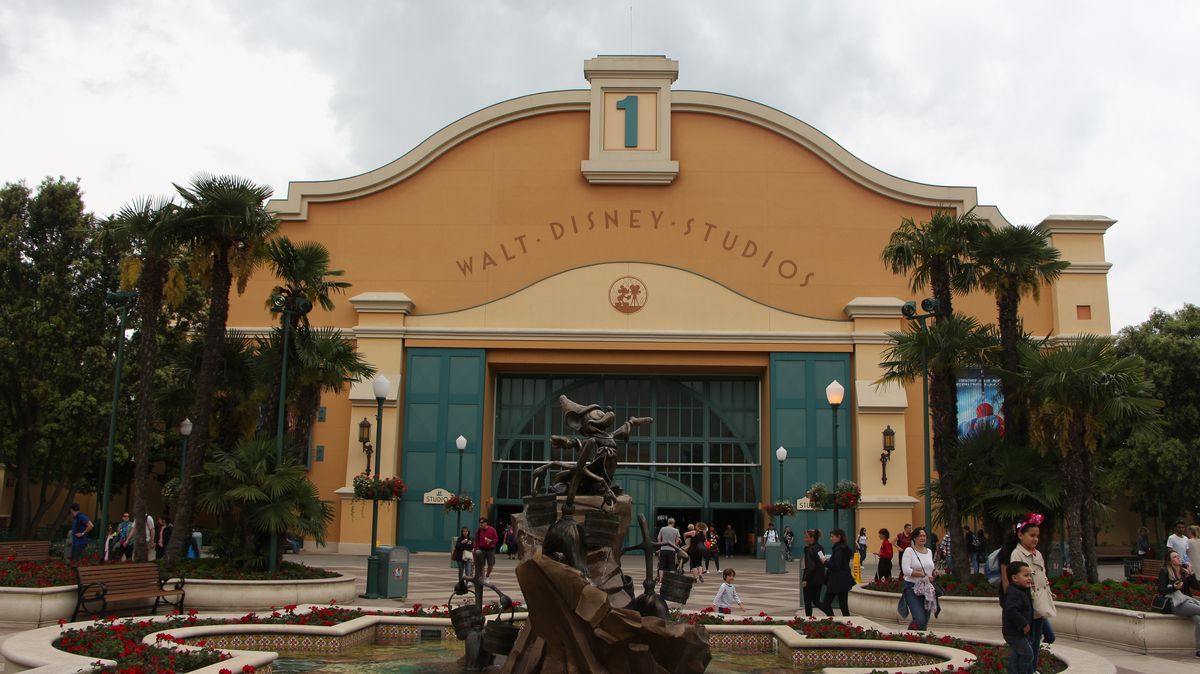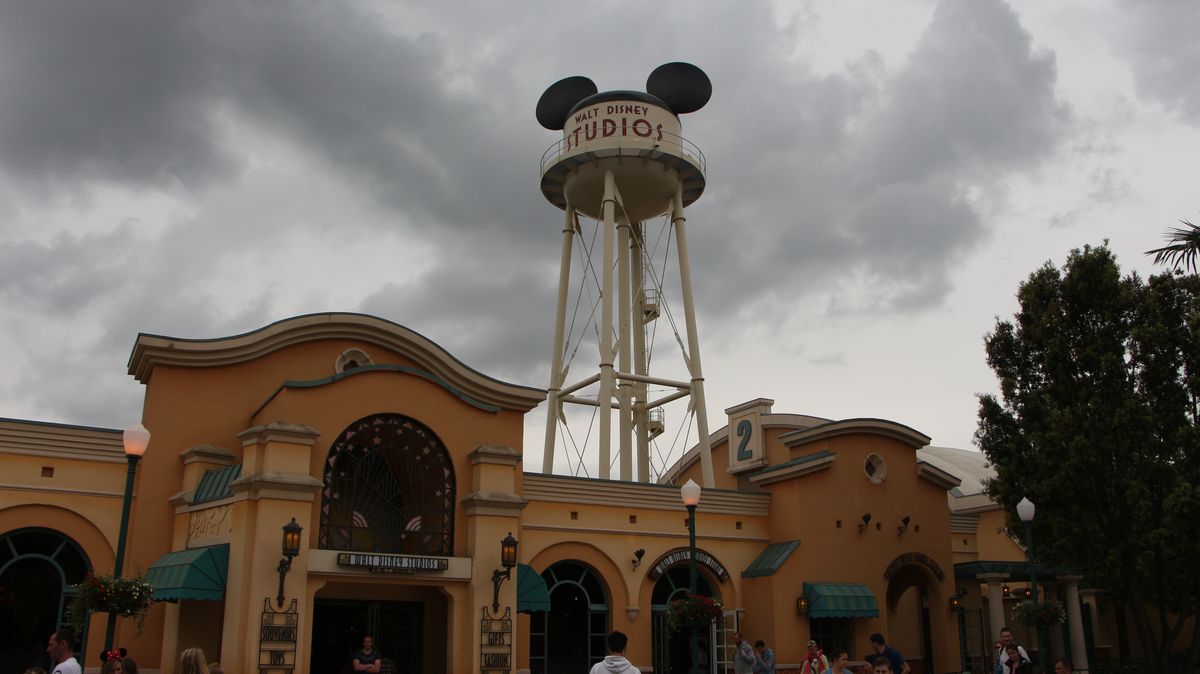 La file d'attente extérieure commence à reprendre de la couleur à quelques jours de la réouverture de Rock'N'Roller Coaster avec Aerosmith.
The outdoor queue starts to have of the color to a few days of the reopening of Rock' Roller Coaster starring Aerosmith.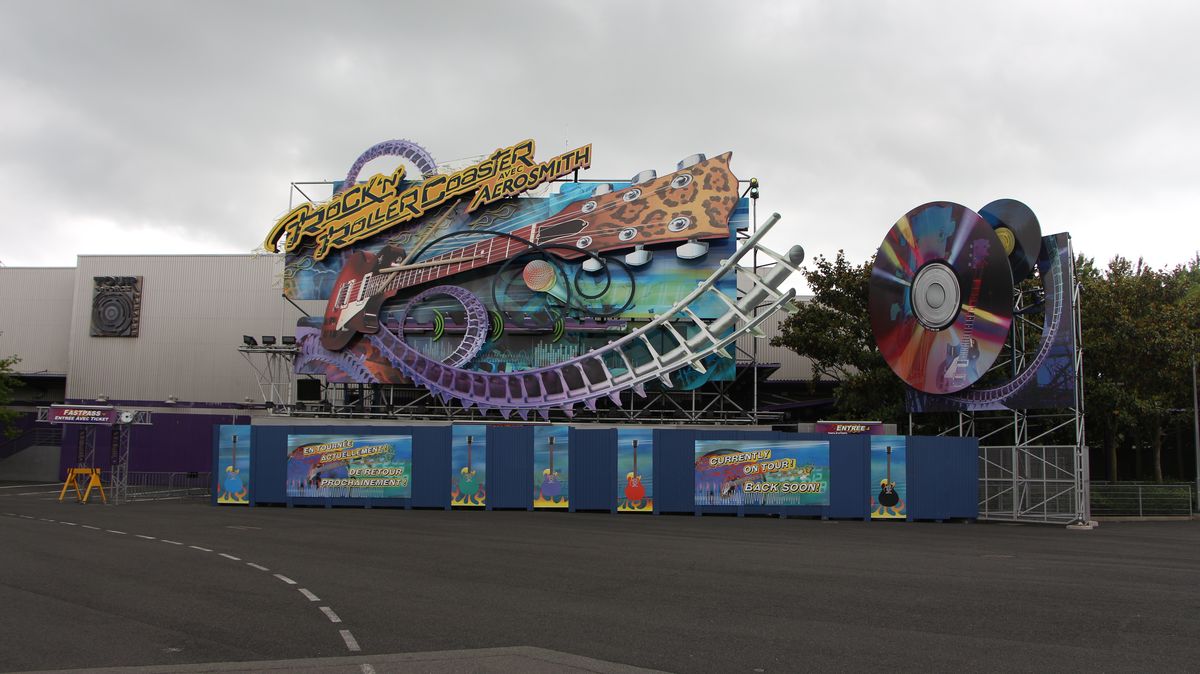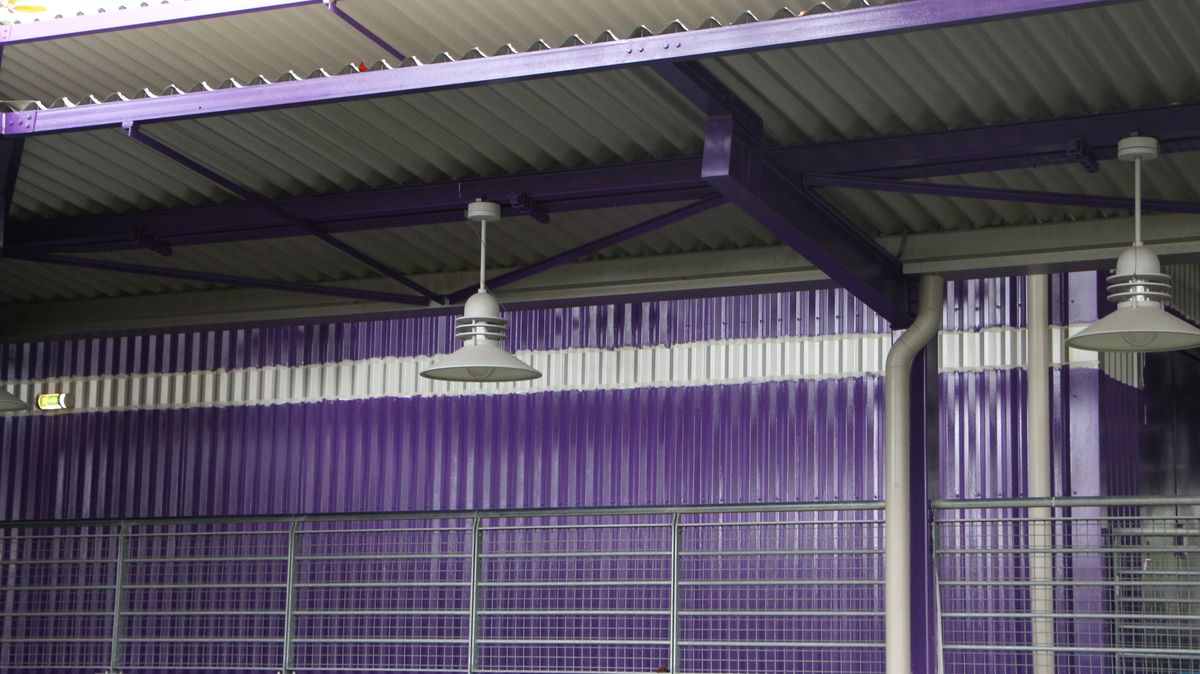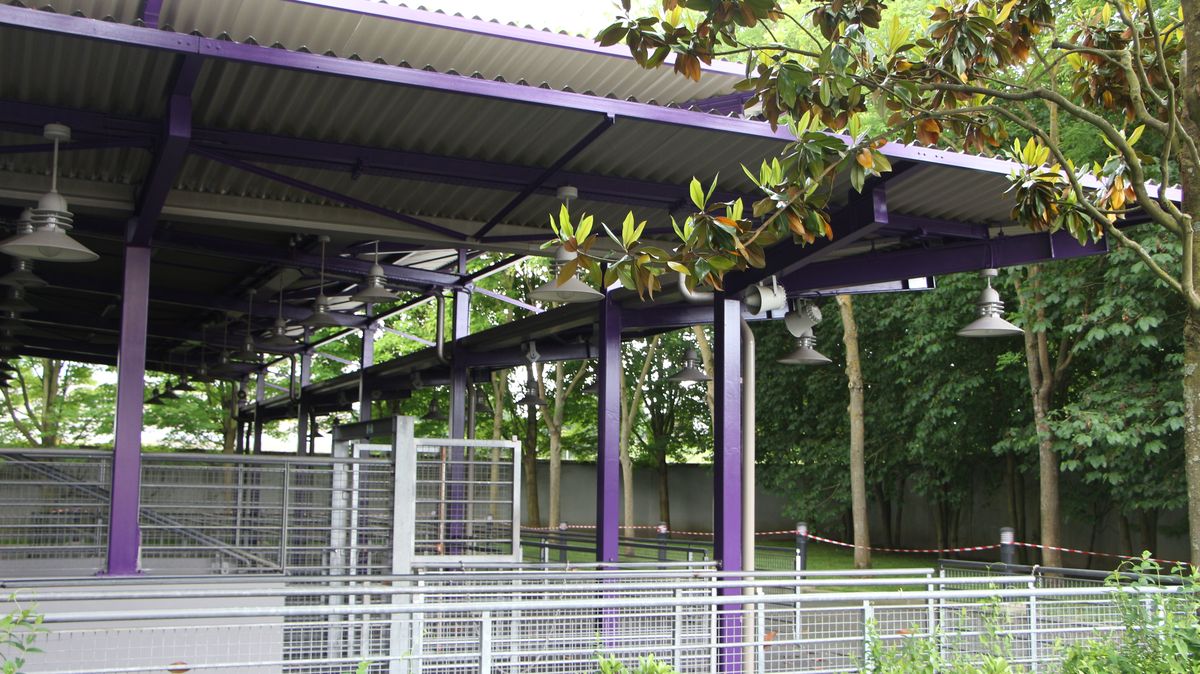 La Tour de la Terreur quant à elle, démontre depuis plusieurs années l'état de dégradation avancée de son décor. Une malfaçon provoquant des dégradations de la façade. Cela dit, d'après les informations de Disney Gazette « un échafaudage-test a été installé à l'arrière de la tour. […] Il n'y a plus qu'à espérer qu'une décision de ravalement intégral soit prise dans les plus brefs délais, même s'il ne fait presque aucun doute sur le fait que celle-ci interviendrait à présent après le 25ème anniversaire, afin d'éviter que l'un des emblèmes des Walt Disney Studios ne semble en travaux lourds durant cette période. »
The Tower of terror, the degradation advanced of decorations continue since several years. A defect causing degradation of the facade. That said, according to the information of Disney Gazette « a scaffold-test has been installed at the rear of the tower. » […] « There's more than to hope that a full renovation decision is taken in the shortest delays, even though there is almost no doubt that the work can be started after the 25th anniversary, in order to avoid that one of the emblems of the Walt Disney Studios appears in rehabilitation during this period. »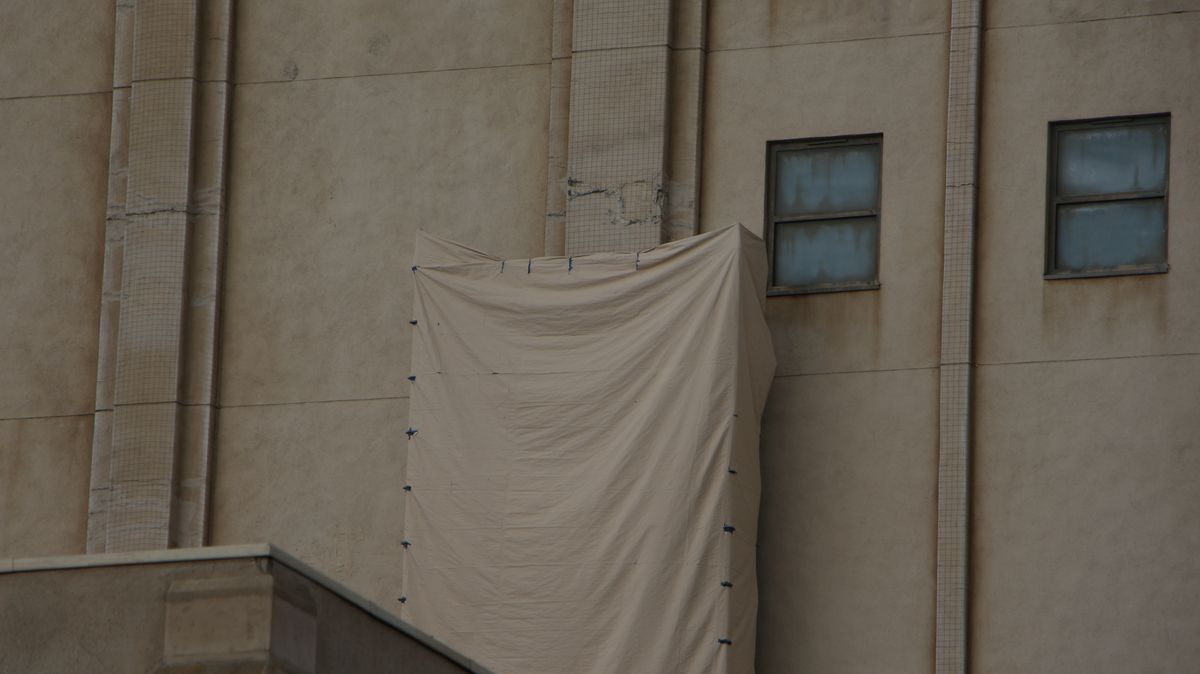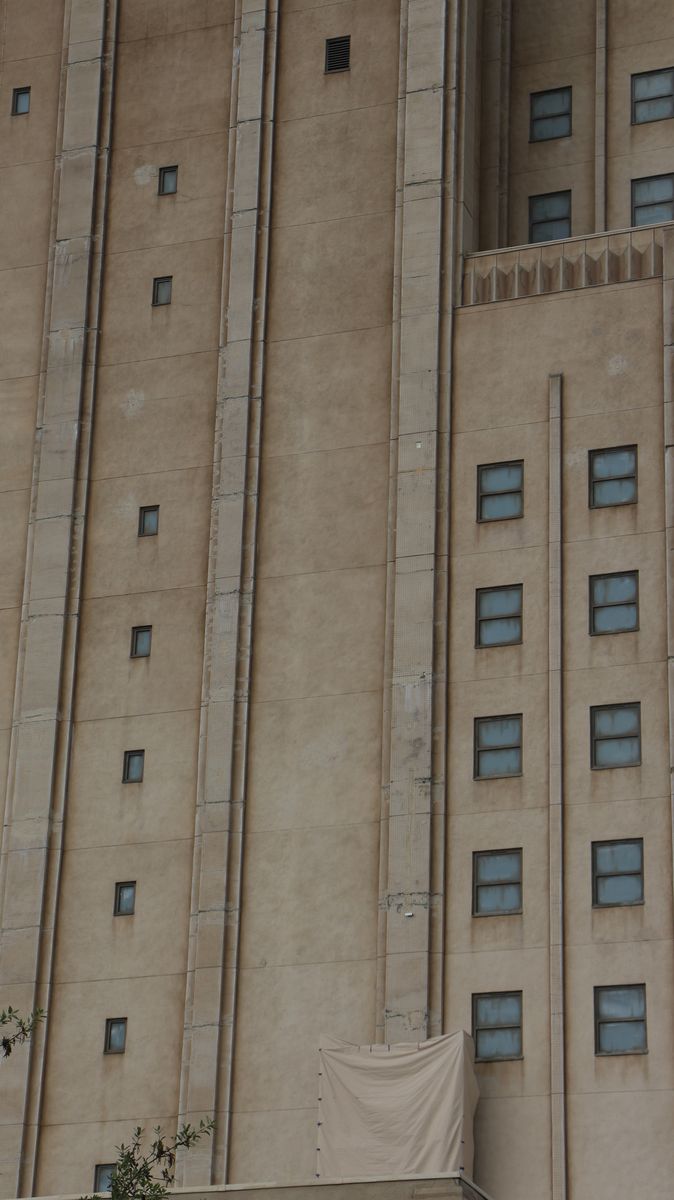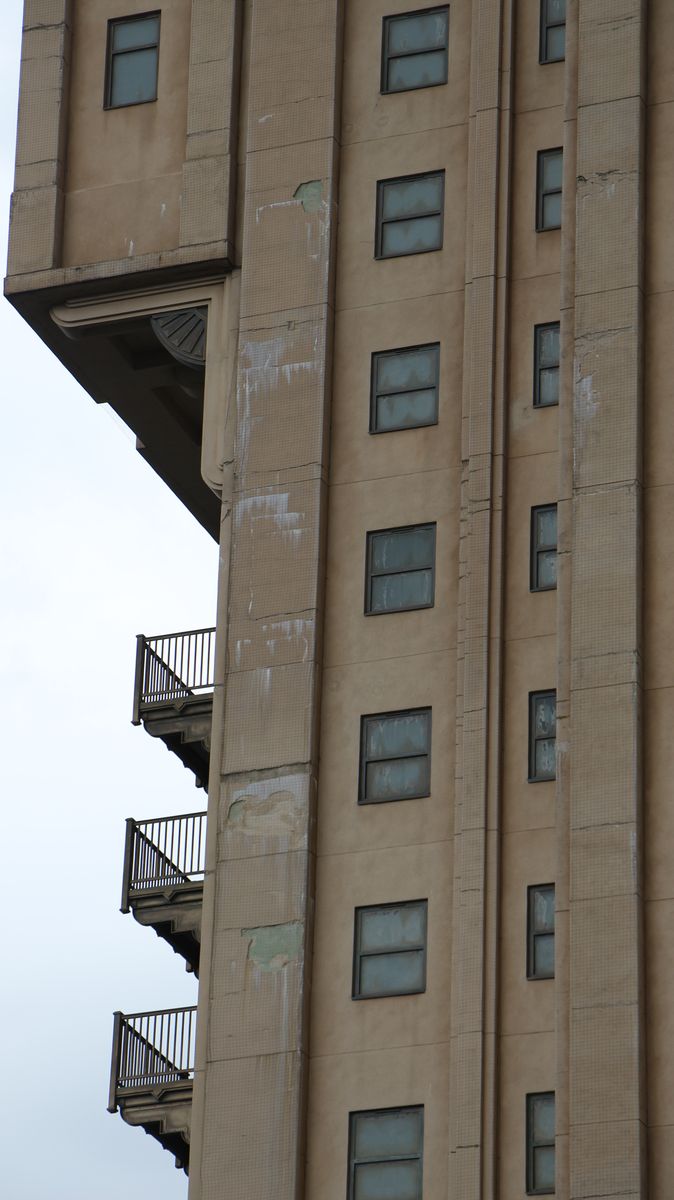 Une activité intéressante pour la zone parisienne.
New activity in parisian area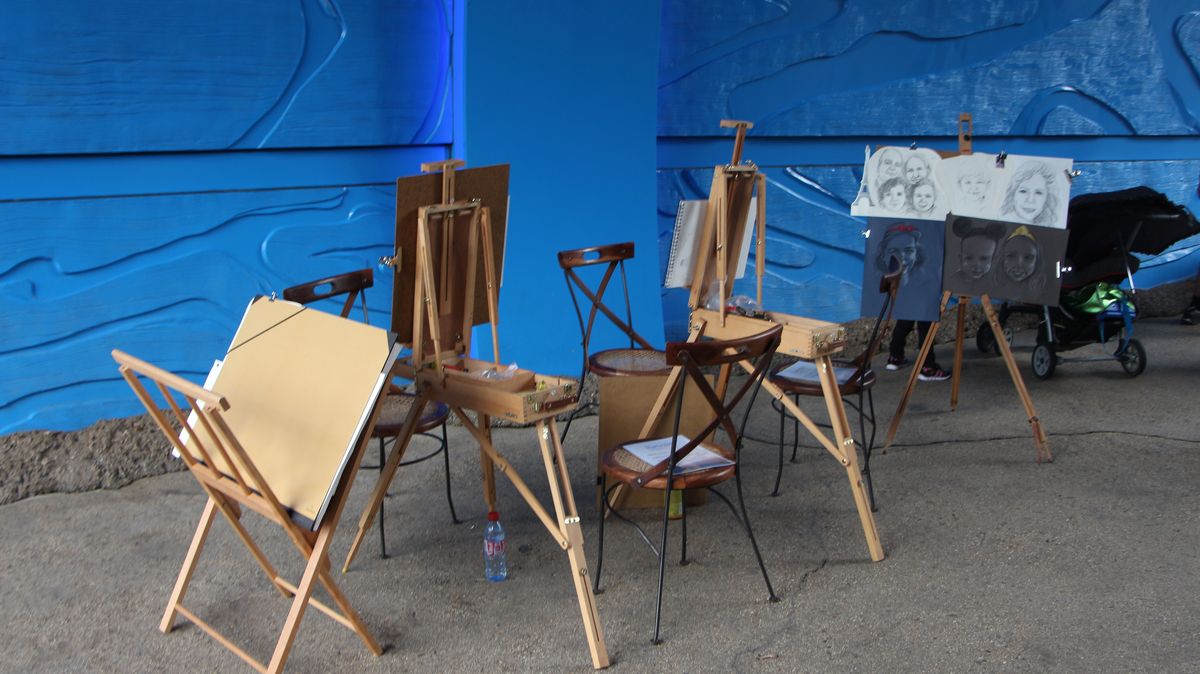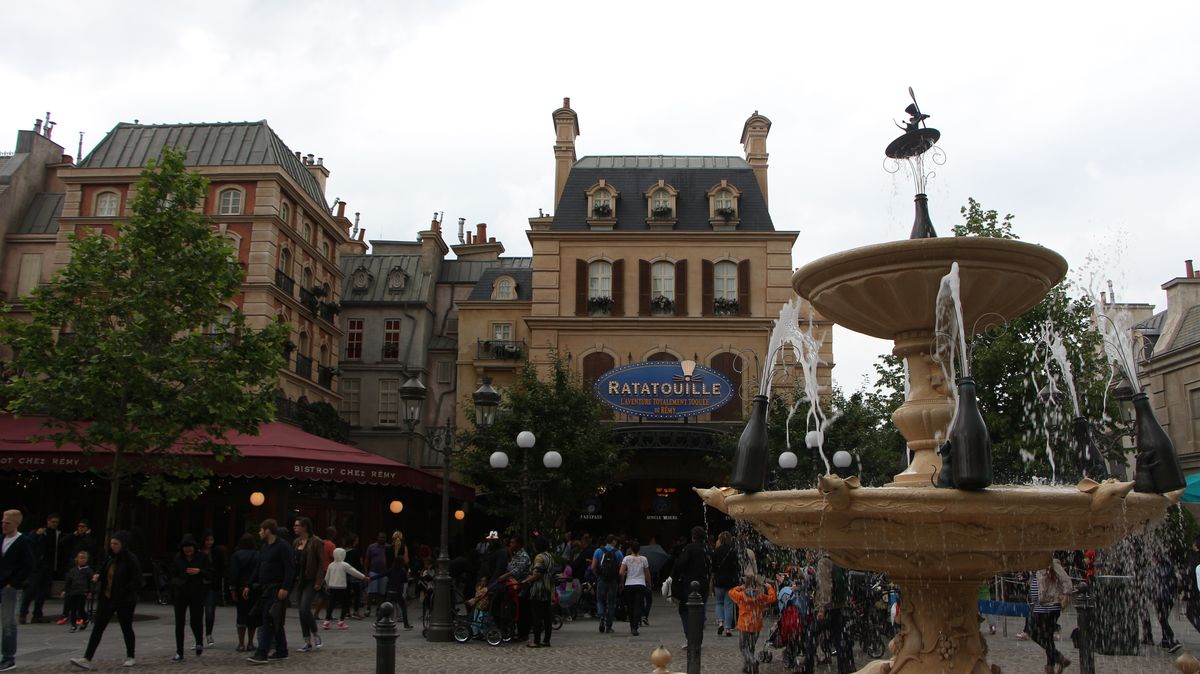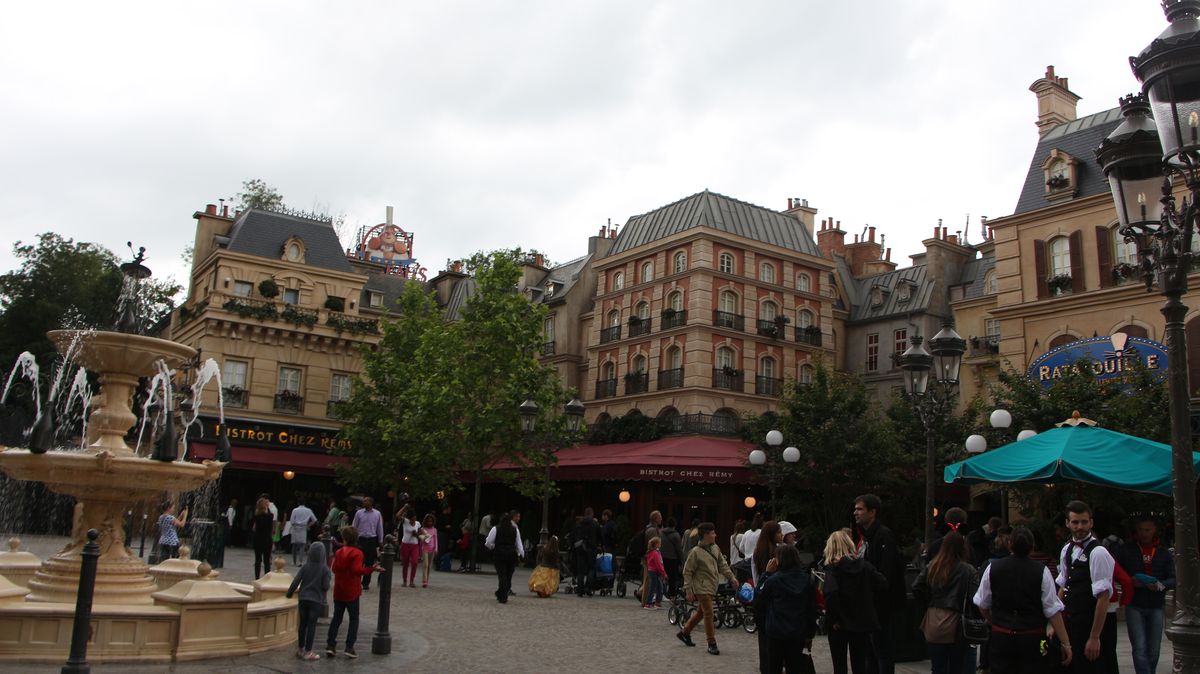 Pour terminer, voici le nouveau concept-art du spectacle Mickey et le Magicien, qui concerne cette fois la scène du Génie d'Aladdin. De plus, il est à noter que pour la première fois à Disneyland Paris, Mickey Mouse pourra parler et cligner des yeux. Le « talking Mickey » fera sa première apparition sur cette scène !
New official artwork of the upcoming show Mickey and the Magician in Walt Disney Studios Park starting July 2. In more, it is noted that for the first time at Disneyland Paris, Mickey Mouse can talk. the « talking Mickey » will make its first appearance on this scene!
« Talking Mickey » by MouseSteps :
Voilà pour l'article du jour.
Merci de votre fidélité.
Thank you for your loyalty.
See ya real soon.