Bonjour à tous, aujourd'hui nous vous proposons un article spétial sur la réouverture du complexe Pirates of the Caribbean.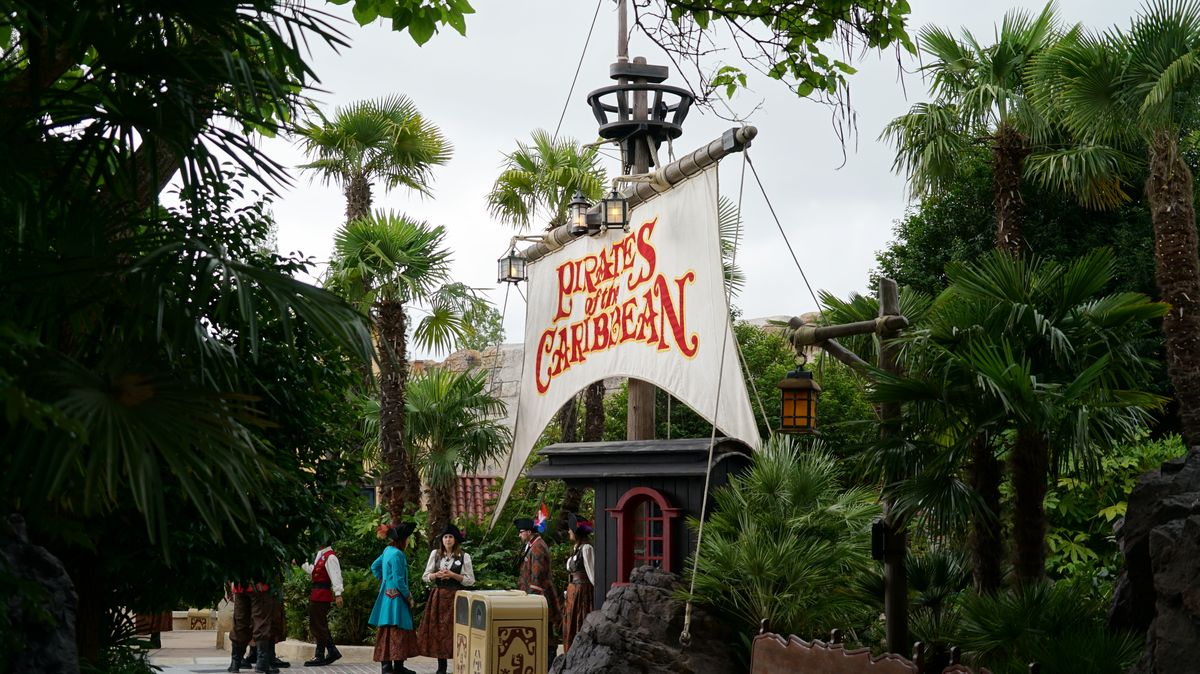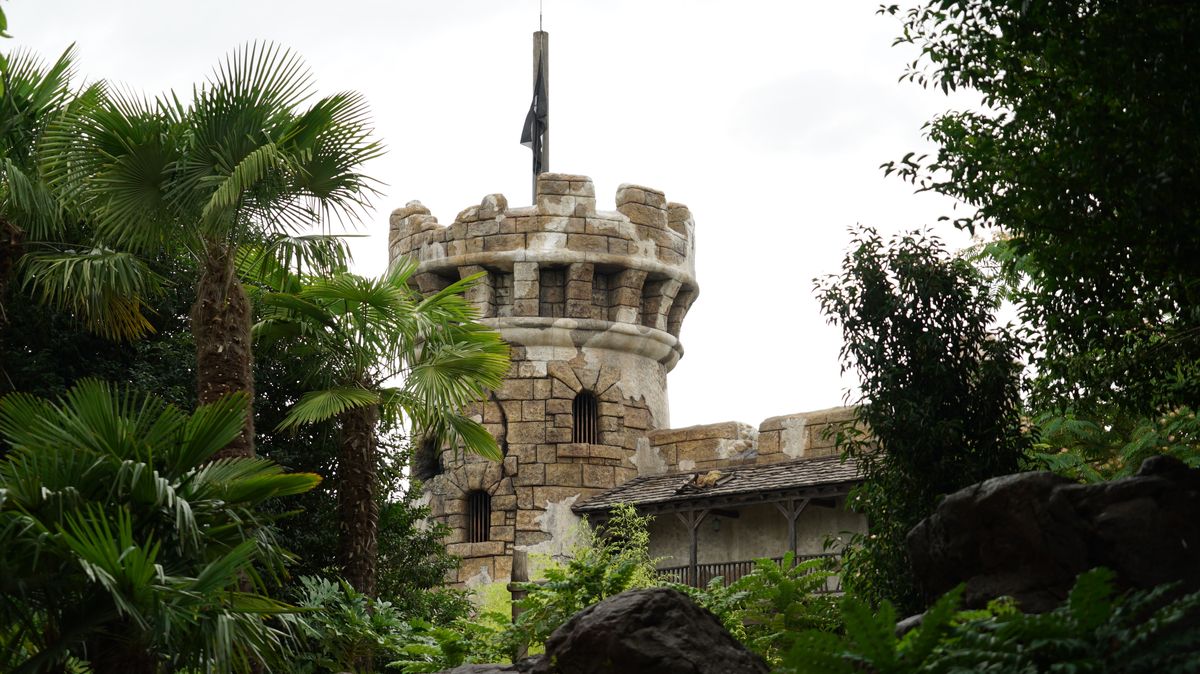 A l'extérieur, la zone d'entrée de l'attraction a été en partie recouverte de pavés pour assurer le thème et l'immersion. On regrettera que la file d'attente extérieure n'ait pas bénéficié de cet effort.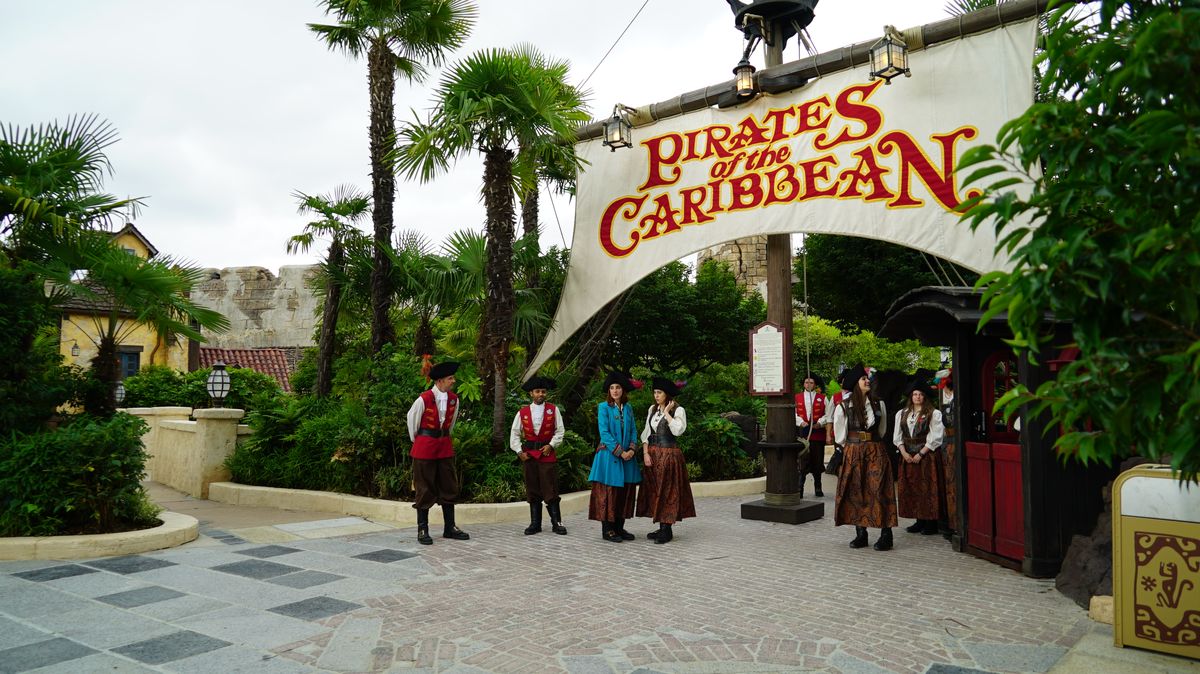 Mais ne traînons pas, direction le « Captain Jack's – Le Restaurant des Pirates » restaurant que Jack Sparrow a repris à Angelica Teach après un pari. Dans les faits, si on rate le petit panneaux qui annonce a qui le restaurant appartenait, on se retrouve dans un lieux où le seul changement visible est la mise en place de drapeaux et de quelques props. En soit, vendre un nouveau restaurant alors que le mobilier ne change pas et qu'il n'y a pas de modification majeurs dans la décoration, ça déçoit. En sortant de l'établissement on se dit que Disneyland Paris n'avait pas le budget pour actualiser le lieu, bien que l'existant soit parfait. Captain Jack's n'a donc comme véritable changement que son nom. Nous pensons que le concept peut être acceptable si le capitaine jack déambule entre les tables pour parfaire cette ambiance. Question sans réponse de la part des imagineers (ingénieurs de l'imagination). Le restaurant, bien que parfait dans sa conception initiale se retrouve dans une thématisation trop simple qui ne correspond pas aux attentes à l'heure actuel.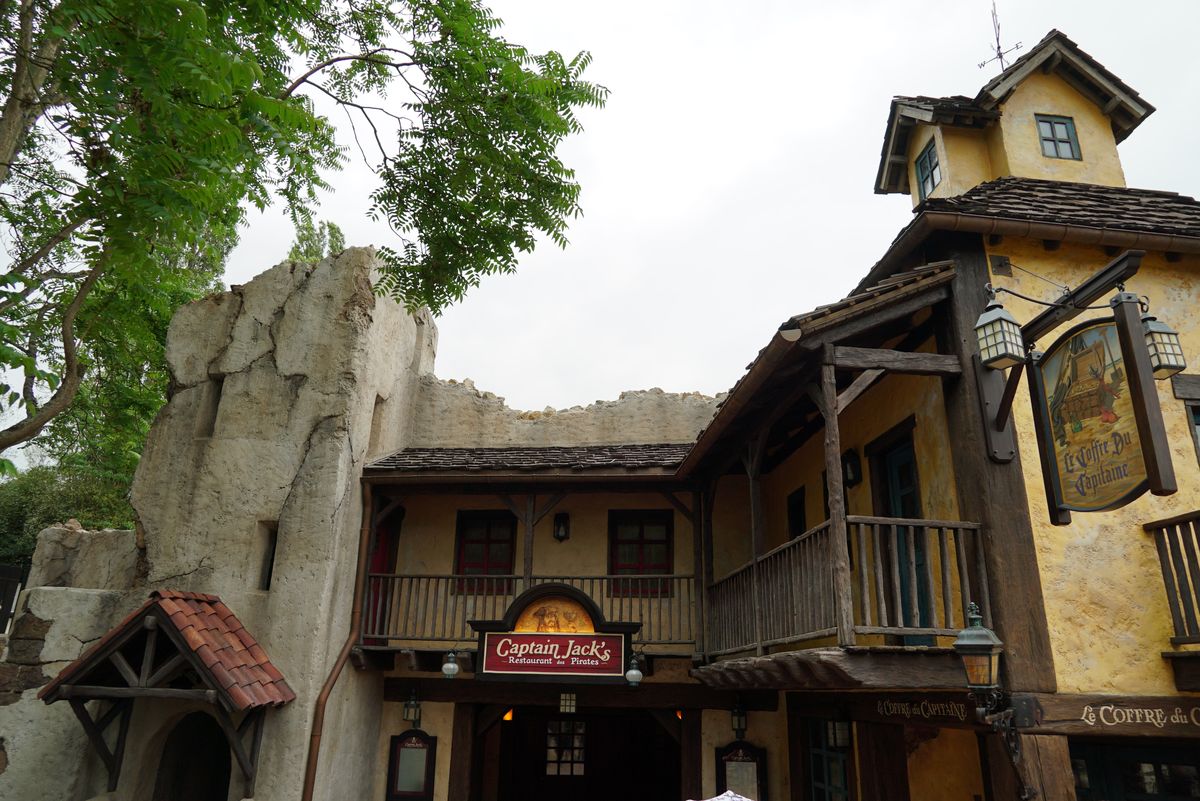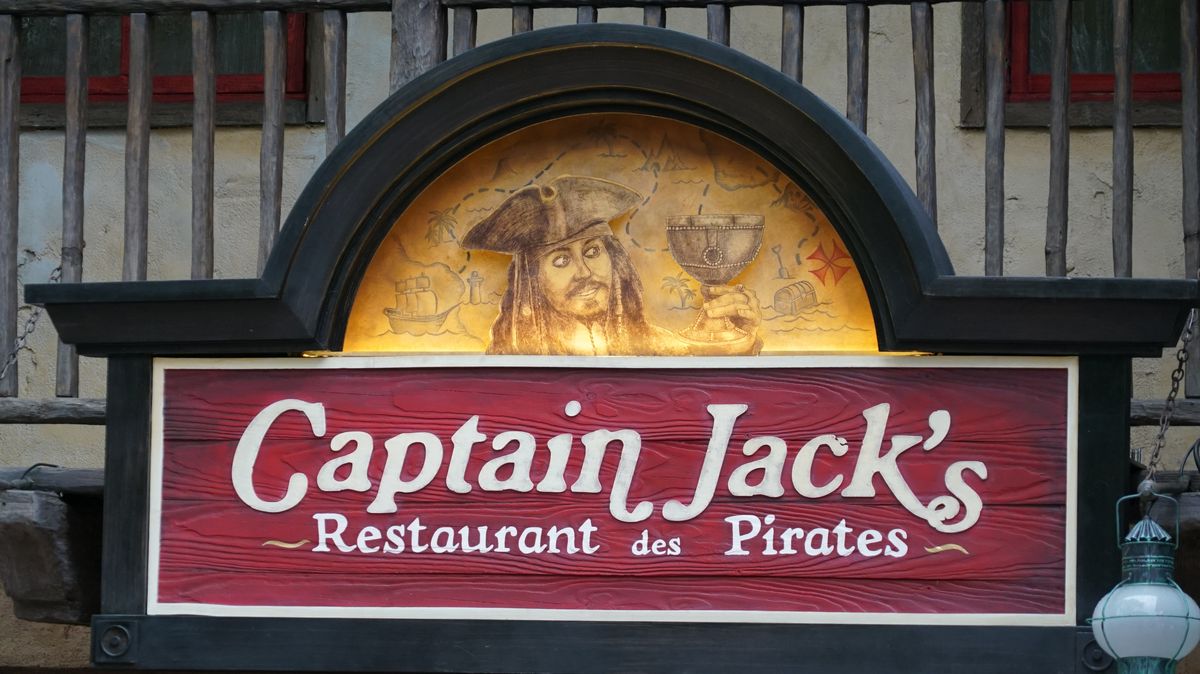 With the reopening of Pirates of Caribbean the Blue Lagoon restaurant change its name and from now will be named « Captain Jack's Pirates Restaurant ». In the new storyline « Captain Jack's – Pirates Restaurant  » restaurant is a place that Jack Sparrow has won from Angelica Teach following a bet. In fact, if we miss the little sign that announces who the restaurant belonged to before, we find ourselves in a place where the only changes is the installation of pirates flags – supposedly to be historically correct pirates flags – and some few others decorative elements like « reward posters ».
Now, announcing a new restaurant when the furniture does not change and with no major changes in the decorations is necessarily disappointing. When we left we thought that Disneyland Paris Imagineers did not had the budget to update the place, although it was not really needed as the pre-existing restaurant was perfect. Captain Jack's is therefore a real change only his name and the franchise aims to bring more visitors in it. This judgment is justified if the restaurant sees Captain Jack wandering between the tables, a question left unanswered by the imagineers.
Une vidéo où Laurent Cayuela présente le restaurant. Toutes nos excuses pour le son.
Here is the short video who present the restaurant with the imagineer Laurent Cayuela. It's all in French and Laurent is sometime a bit difficult to hear, sorry about that.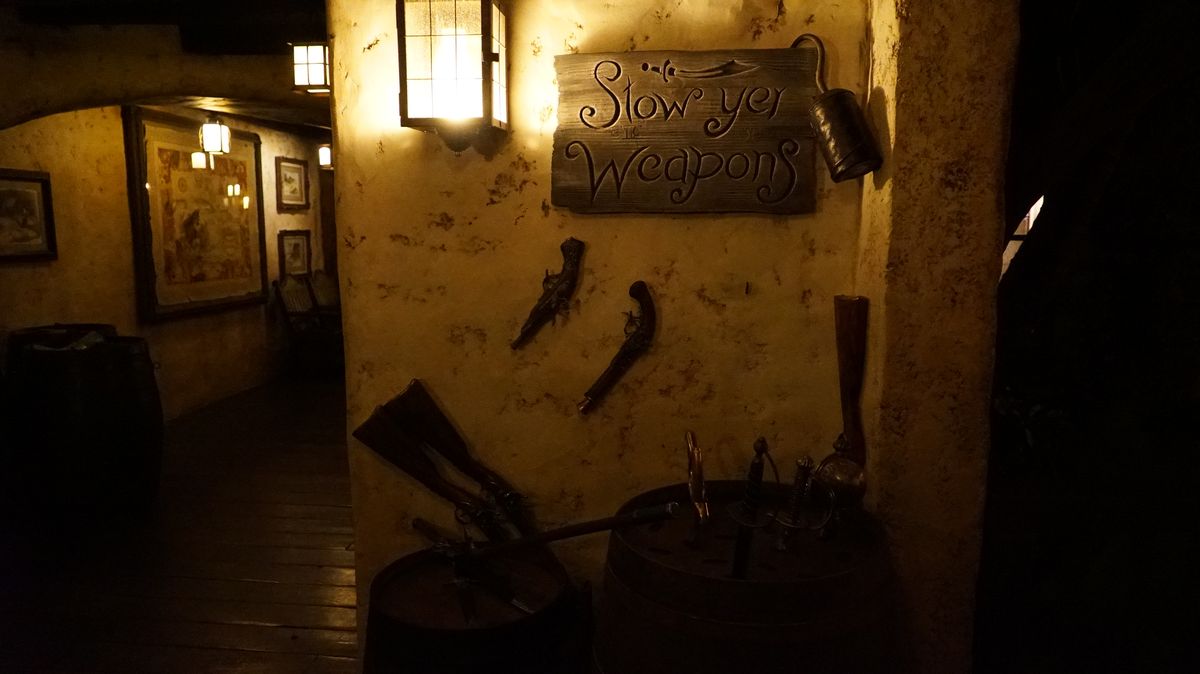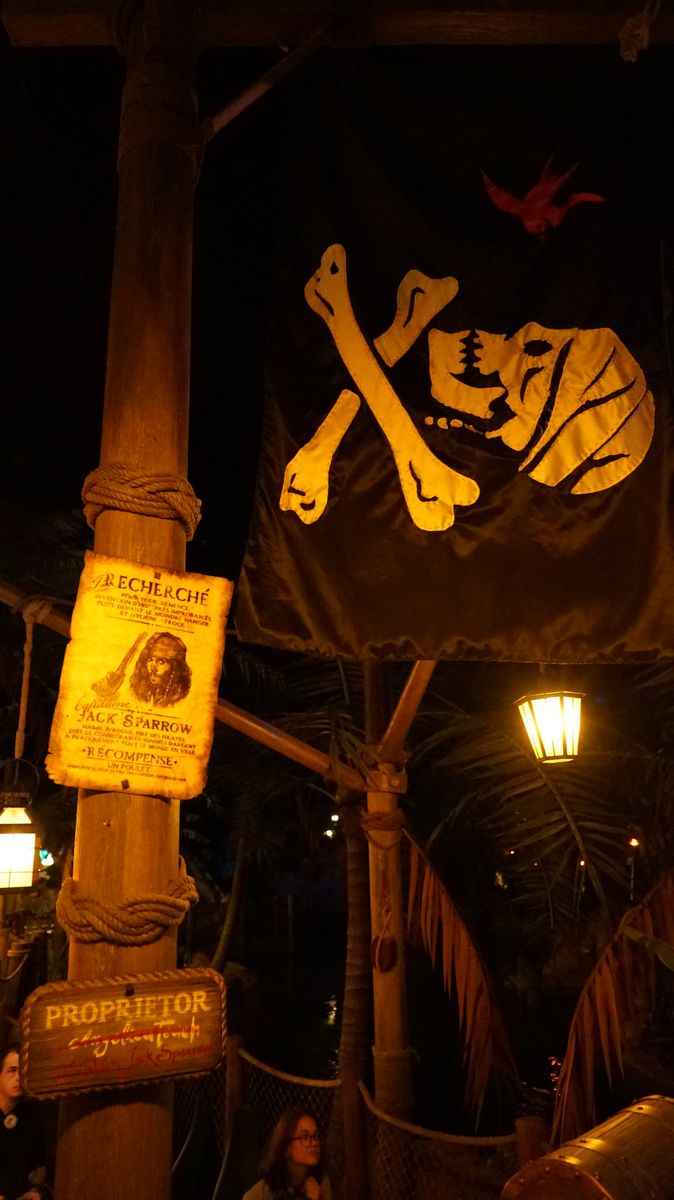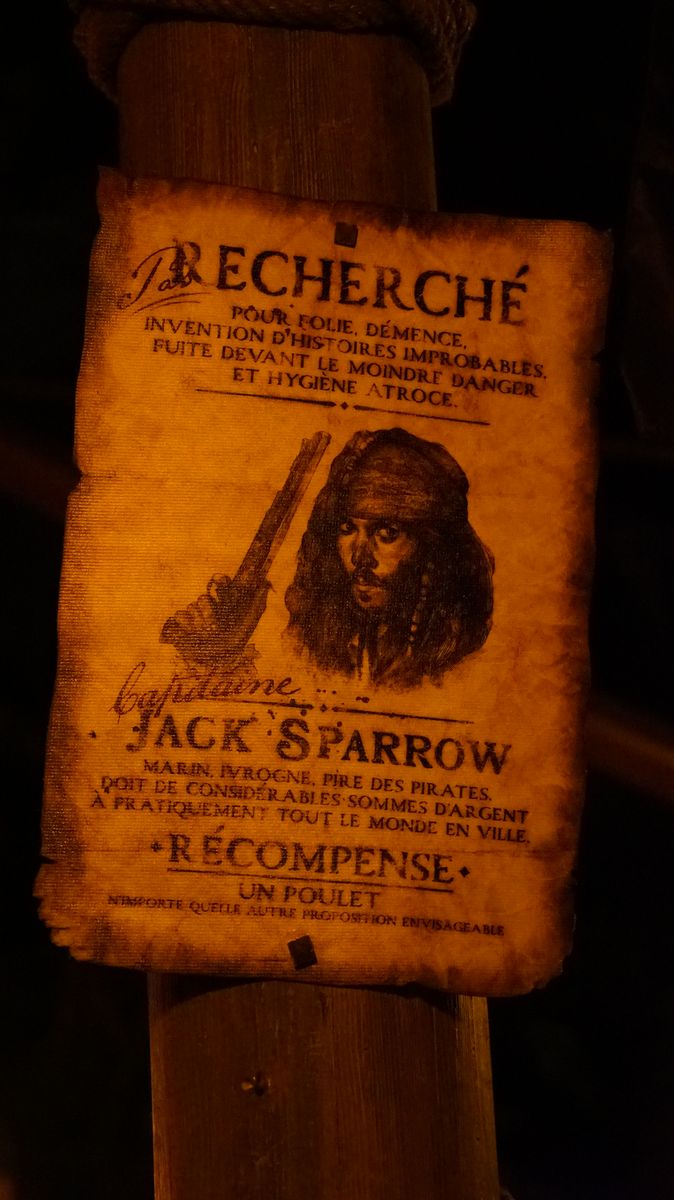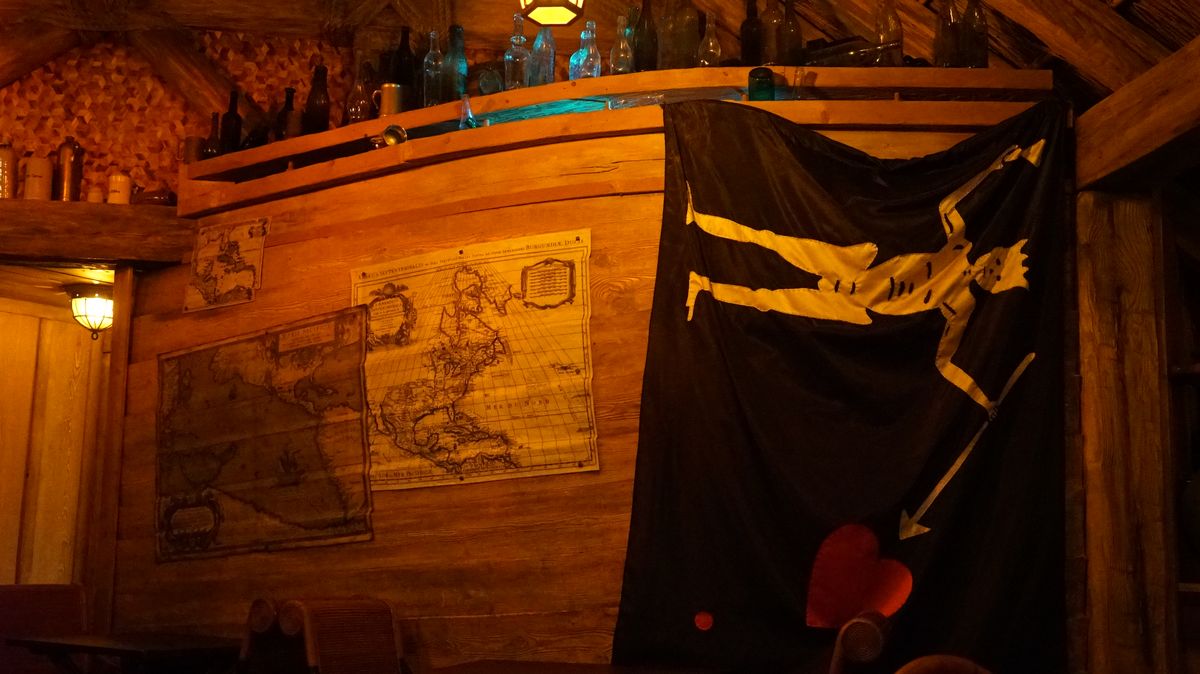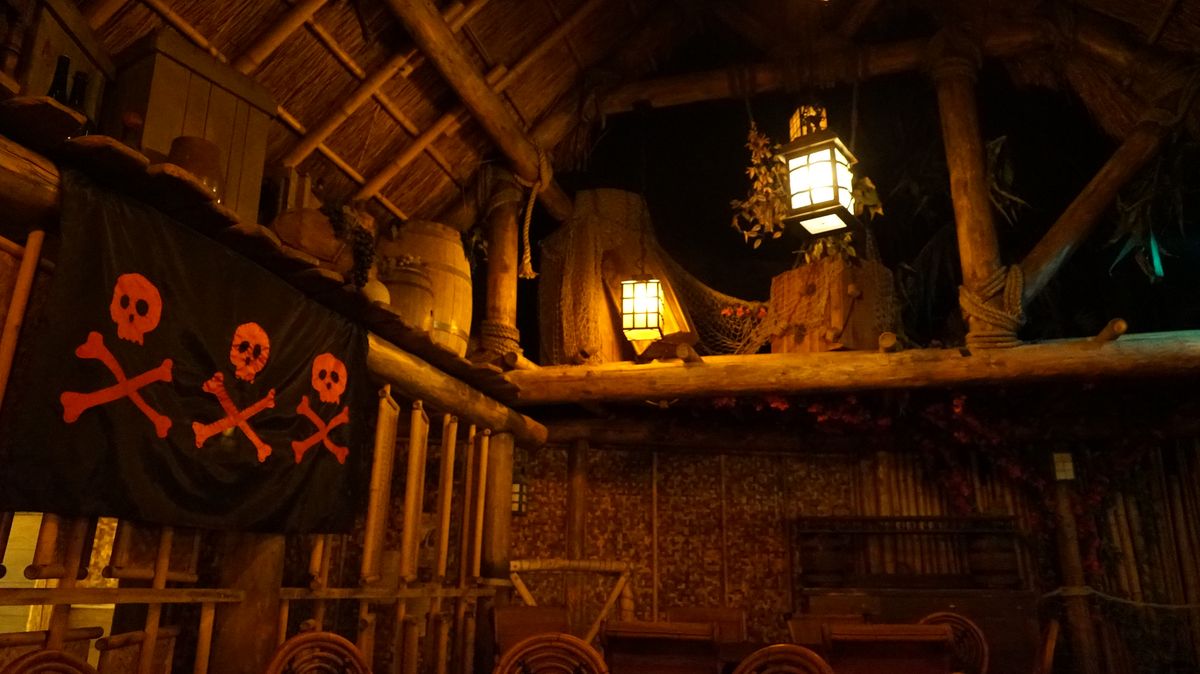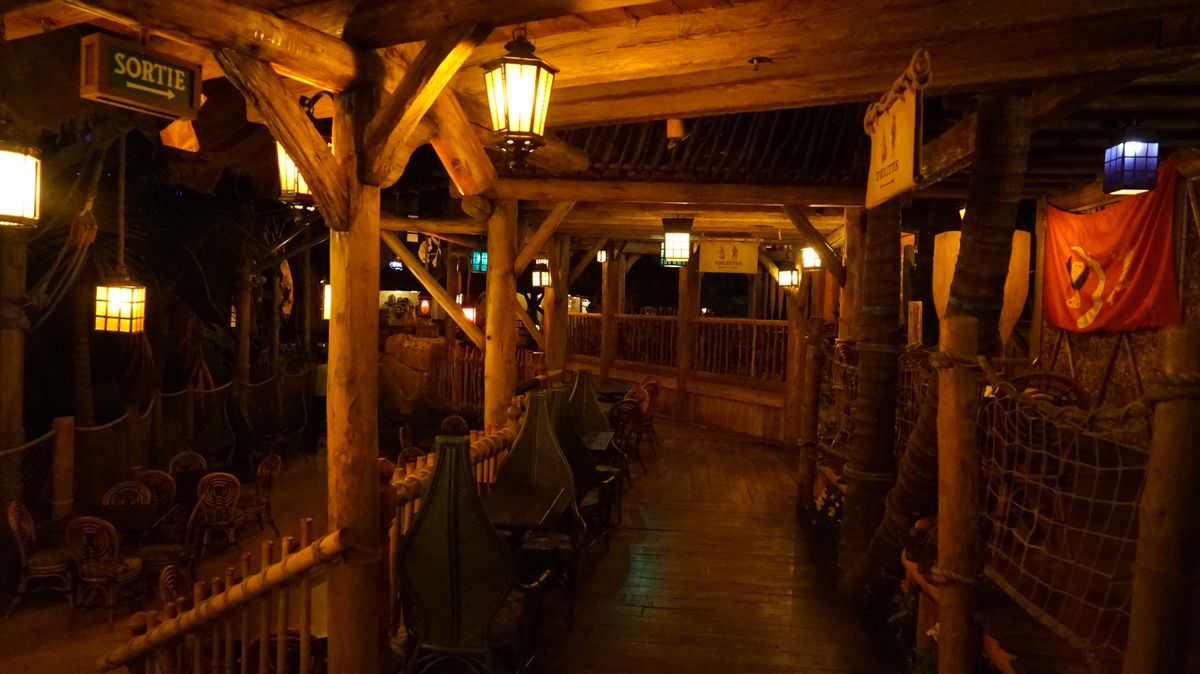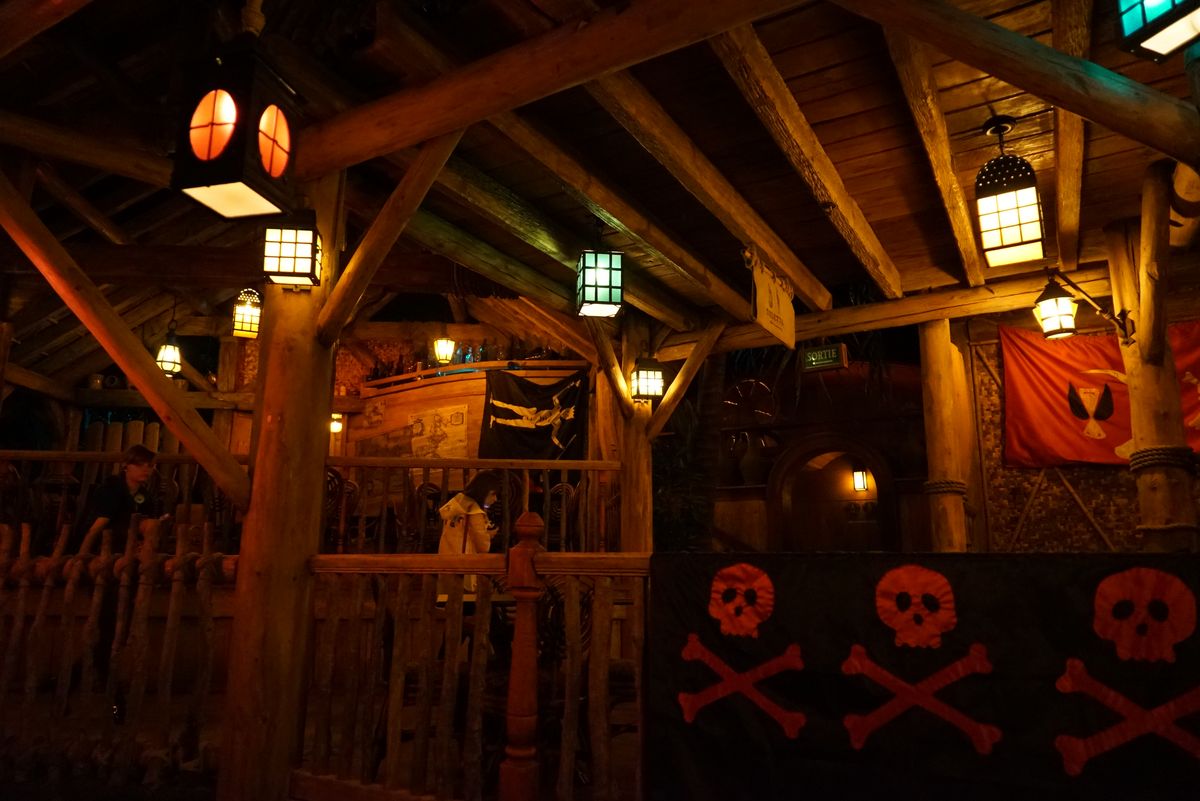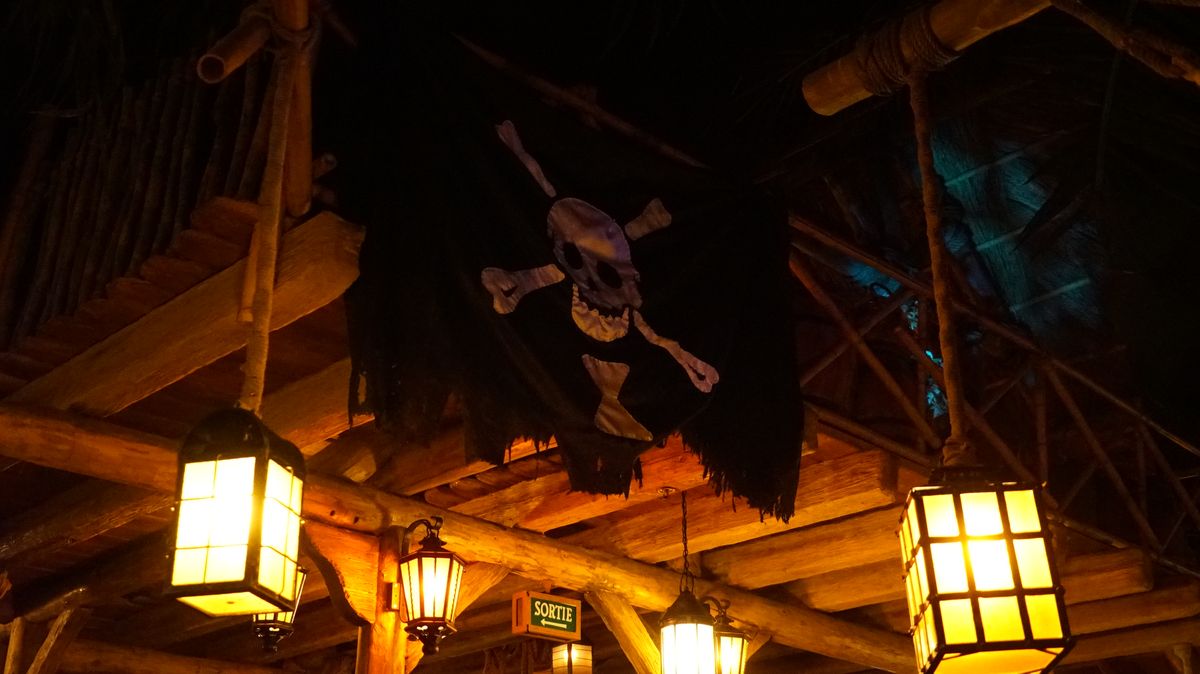 L'attraction : c'est la rénovation des parcs Disney qui marque la fin du programme de refonte des emblèmes pour le 25ème anniversaire du Parc Disneyland. Si la file d'attente ne change pas, la première remarque est la diminution de la zone d'attente extérieure au profit d'un parking pour poucettes.
The ride : It is the renovation of the Disney parks that marks the end of the redesign program of the emblems for the 25th anniversary of Disneyland Park. If the queue does not change, the first remark is the decrease in the external waiting area for the benefit for the Stroller parking.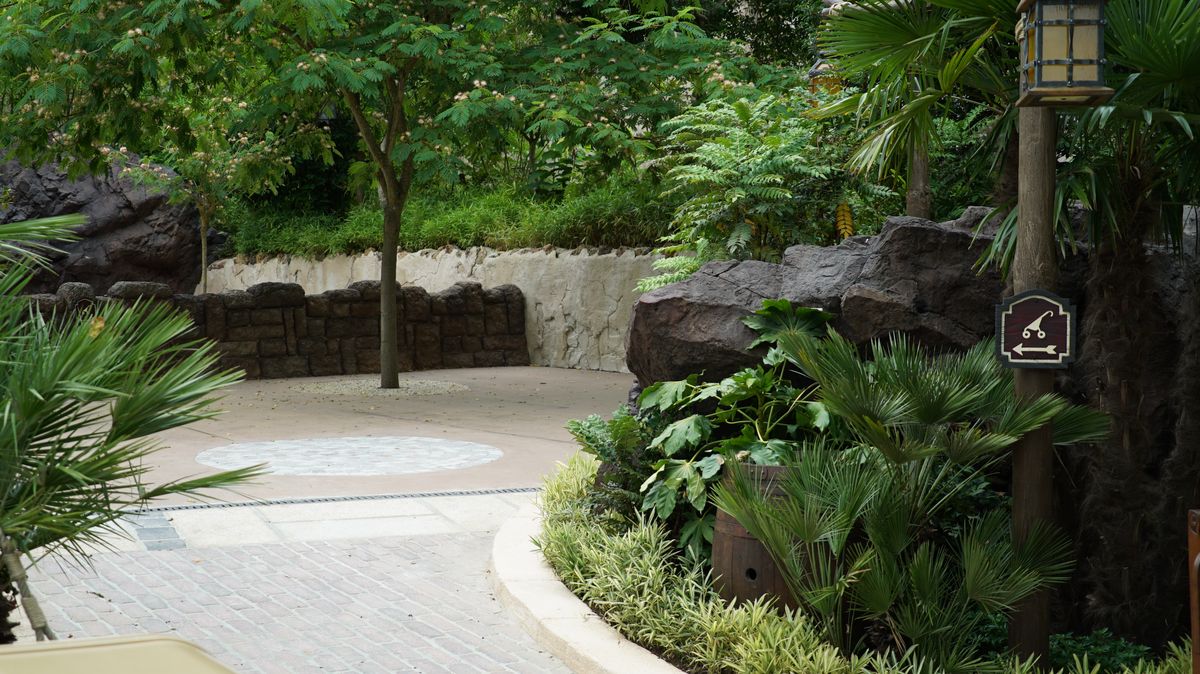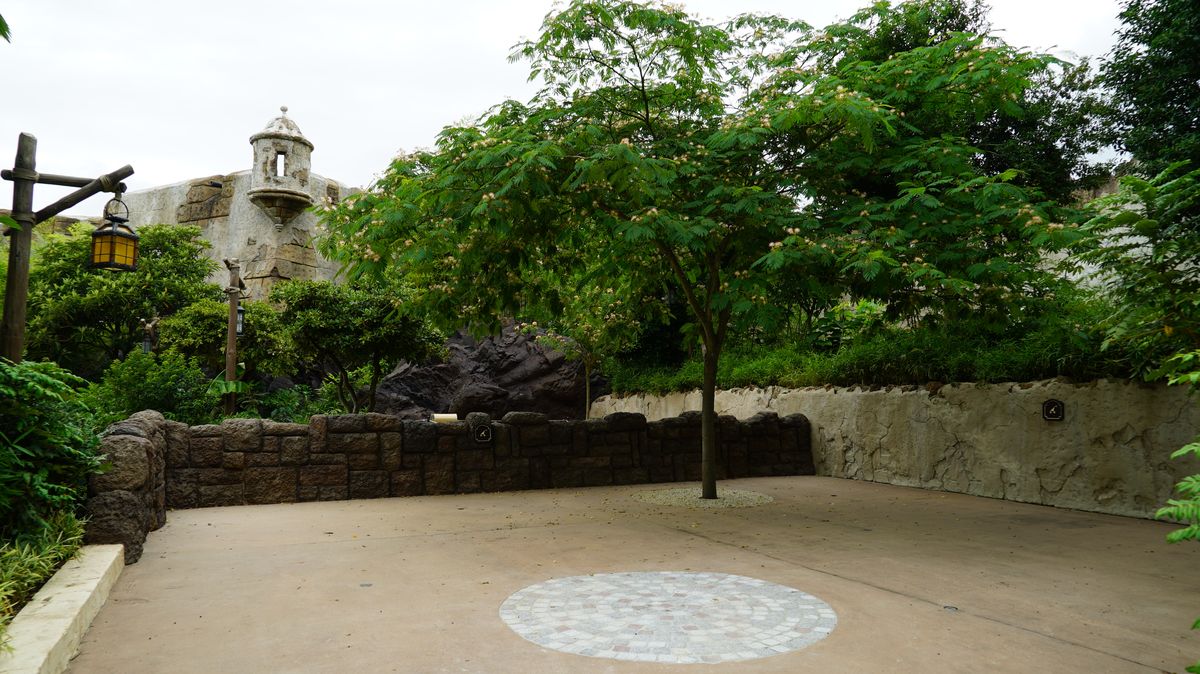 Une heureuse initiative qui mettra fin aux difficultés de circulation.
A happy initiative that will end the traffic difficulties.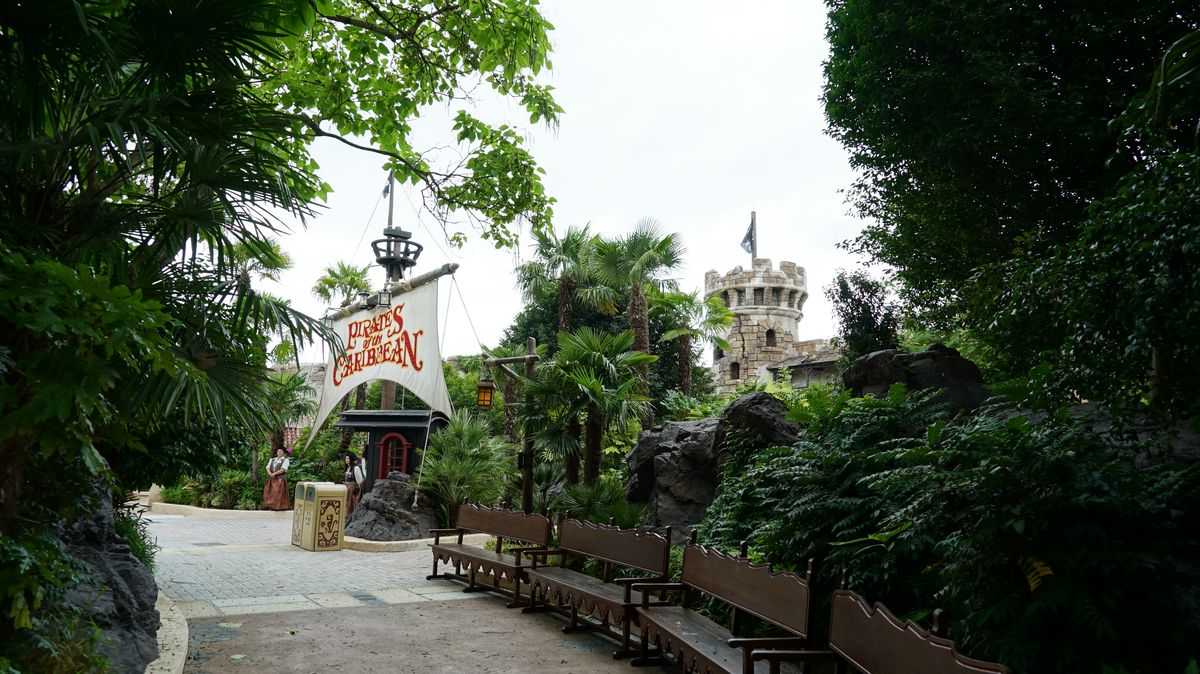 Découvrez l'attraction en vidéo avant le retour écrit et en images :
Discover the attraction in video before the written return and in pictures:
La découverte de la réhabilitation de Pirates of the Caribbean continue à l'intérieur même de l'attraction une fois embarqué dans un bateau. Le premier changement visible immédiatement l'éclairage à LED et le système audio remarquable. Ainsi la musique thème « A Pirate's Life » a laissée place aux thèmes de Davy Jones au lift (monté) de l'attraction. Au sommet, un mur de fumée fait apparaitre soit Davy Jones soit Barbe Noire.
La rénovation générale des Audios Animatronics (robot) est remarquable par la fluidité de ces derniers.
The discovery of the rehabilitation of Pirates of the Caribbean continues inside the attraction once embarked on a boat. The first visible change immediately is the LED lighting and the remarkable audio system. Thus the theme music « a Pirate life » gave way to the themes of Davy Jones to the lift of the attraction. At the top, a wall of smoke makes it appear either Davy Jones or Blackbeard. The general renovation of the Audio Animatronics (robot) is remarkable for the fluidity of the latters.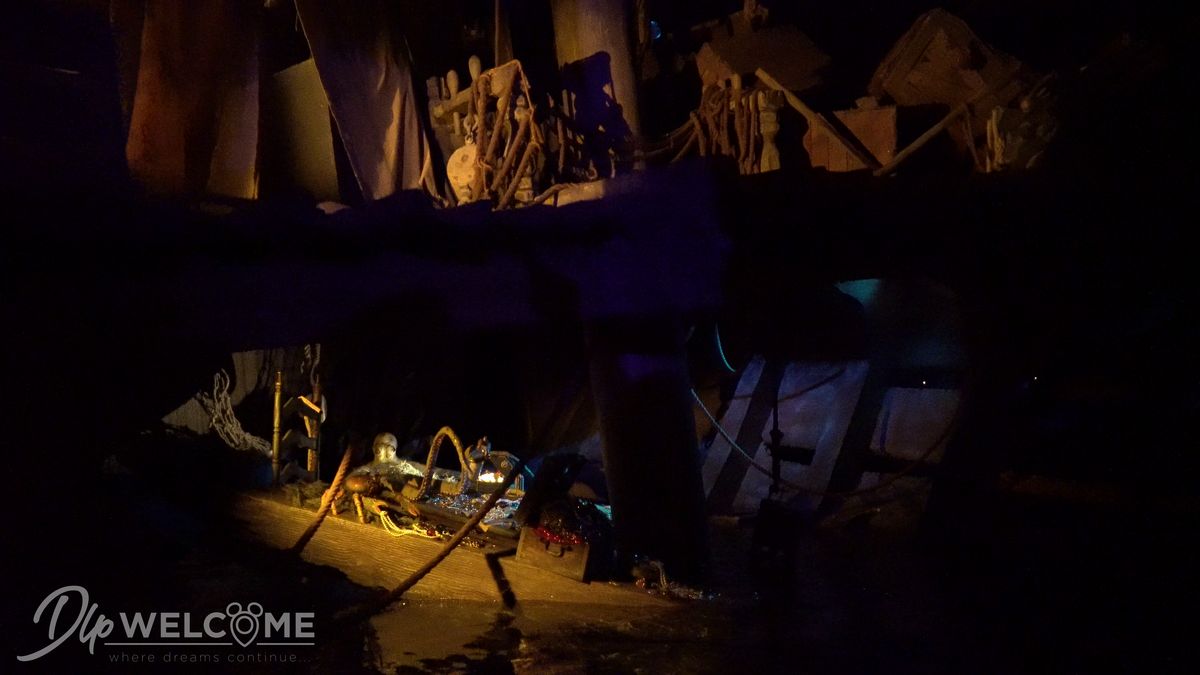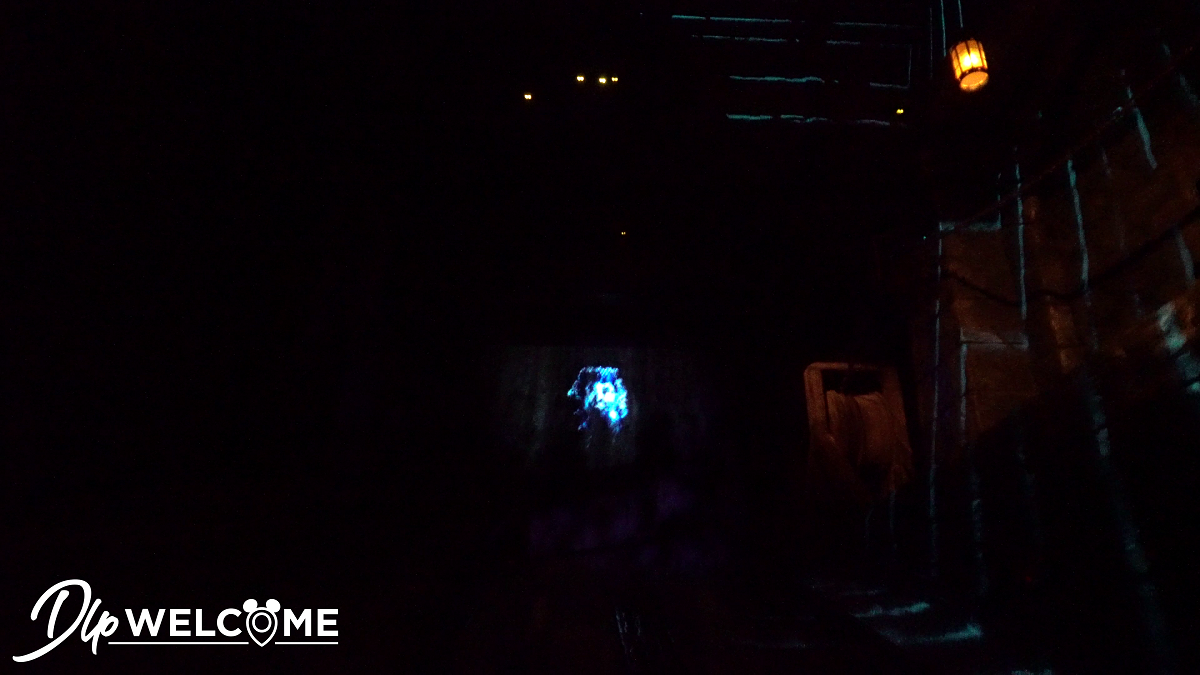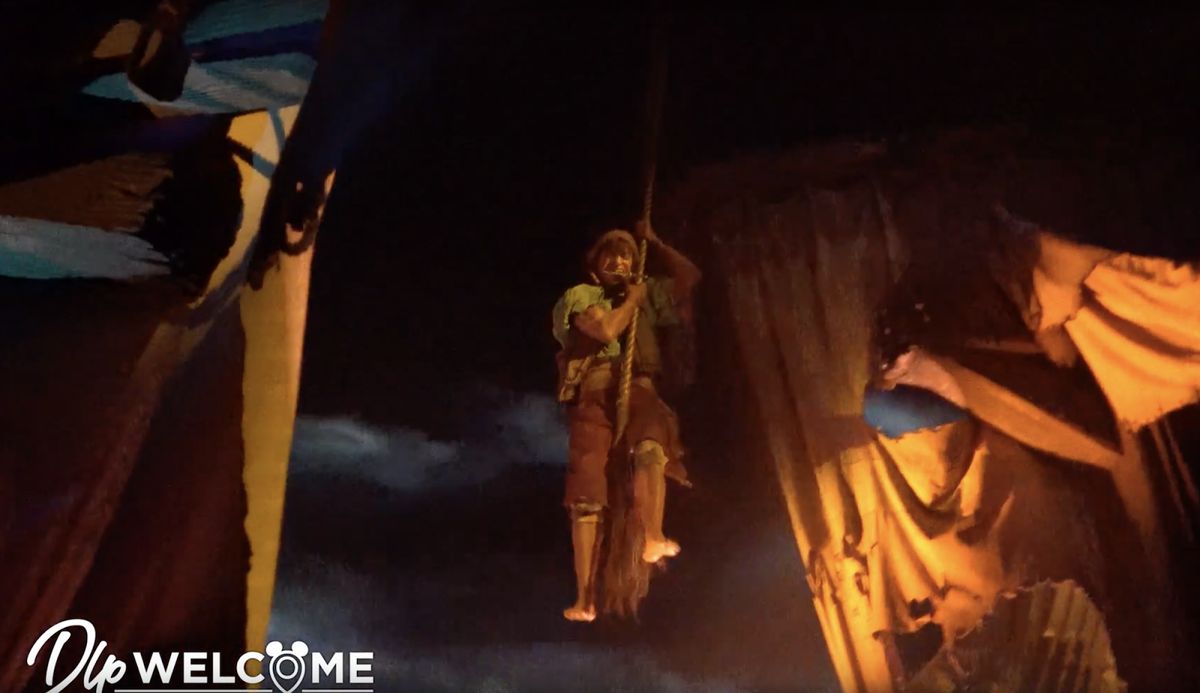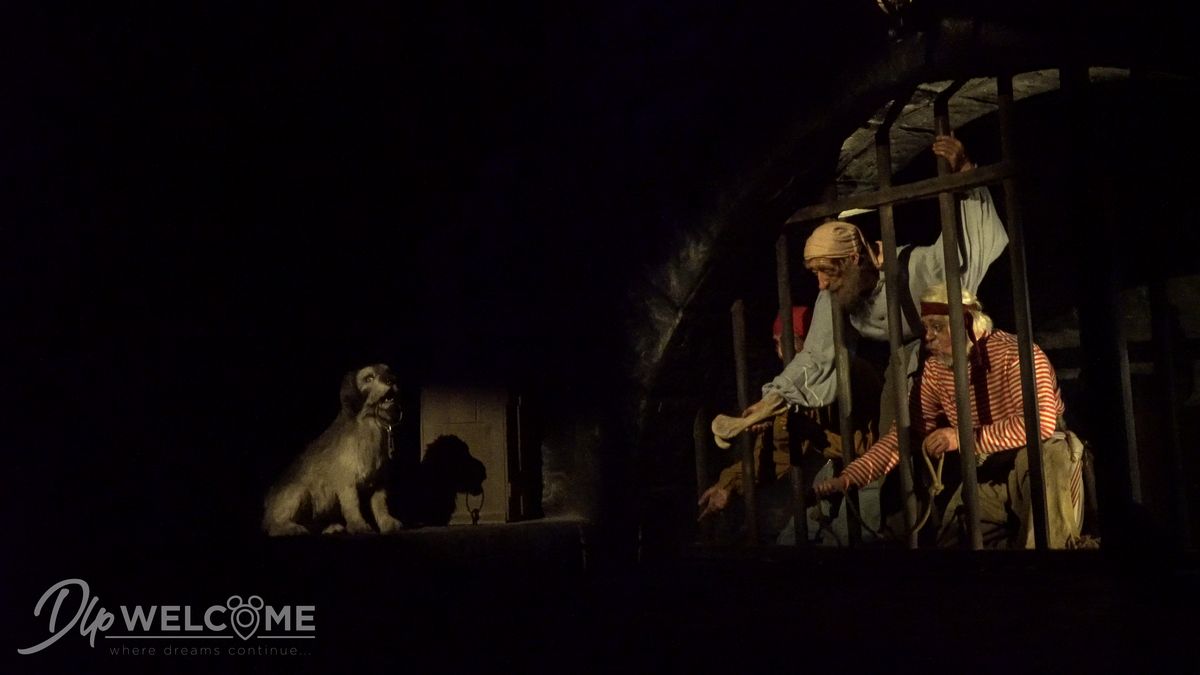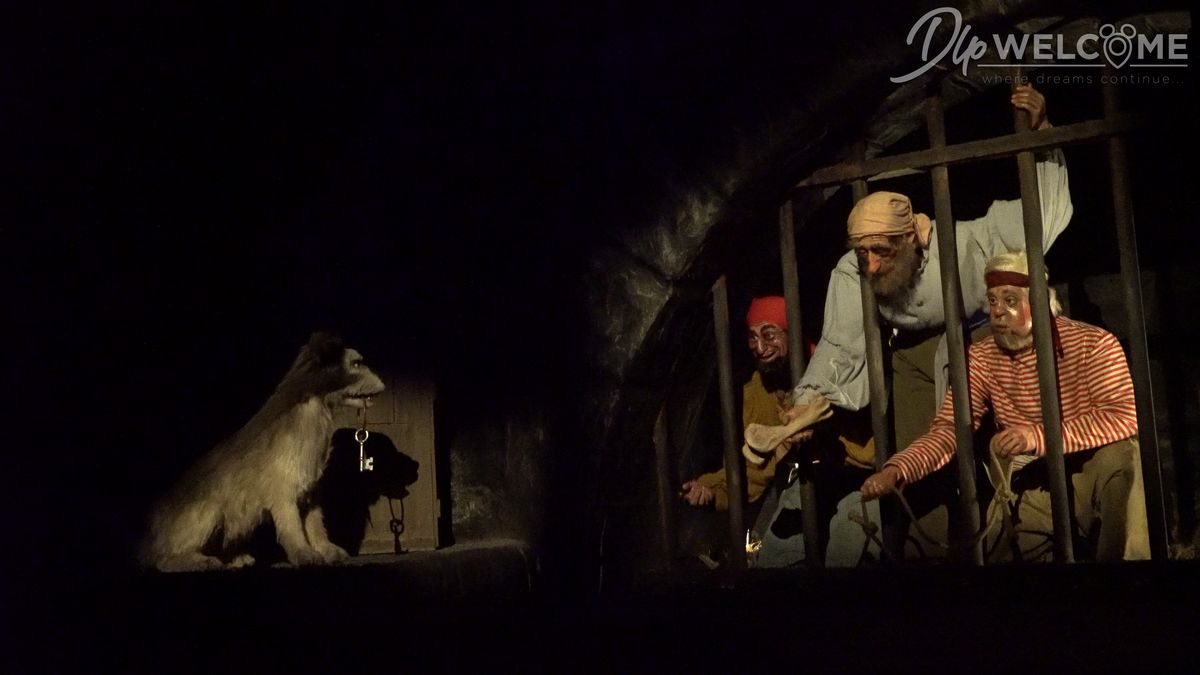 Après le passage de l'attaque du fort par l'Inferno, enfin le visiteur peut clairement voir que cette attraction rénovée.
After the passage of the attack of the fort by the « inferno », finally the visitor can clearly see that this renewed attraction.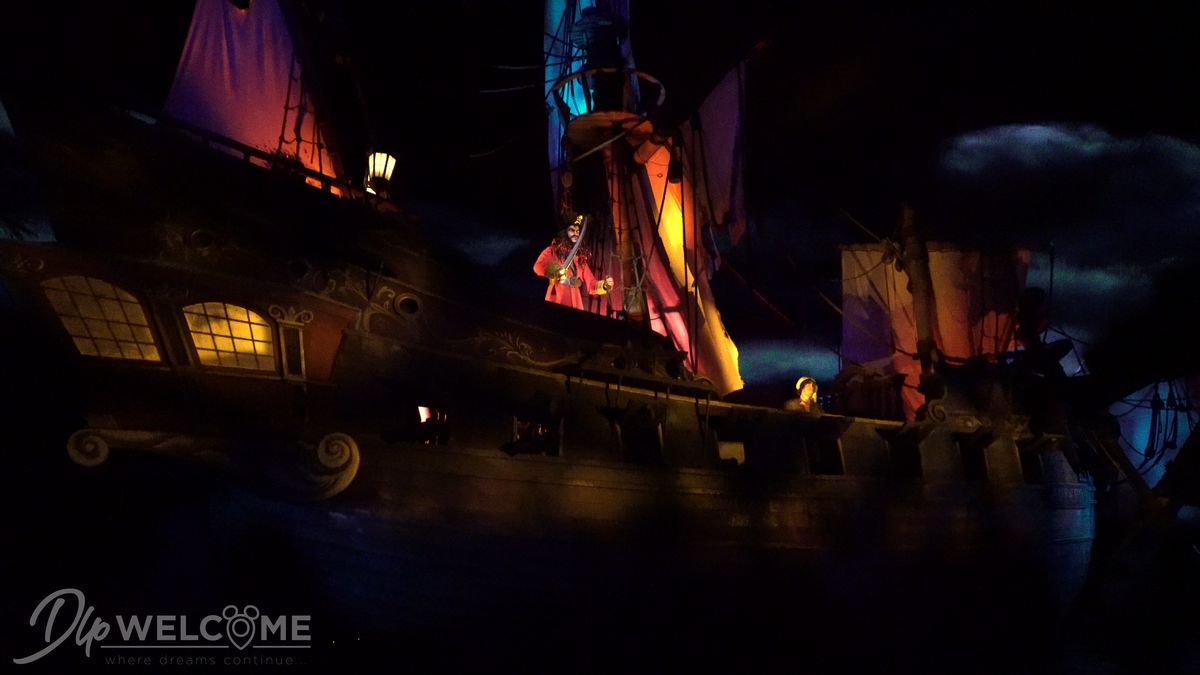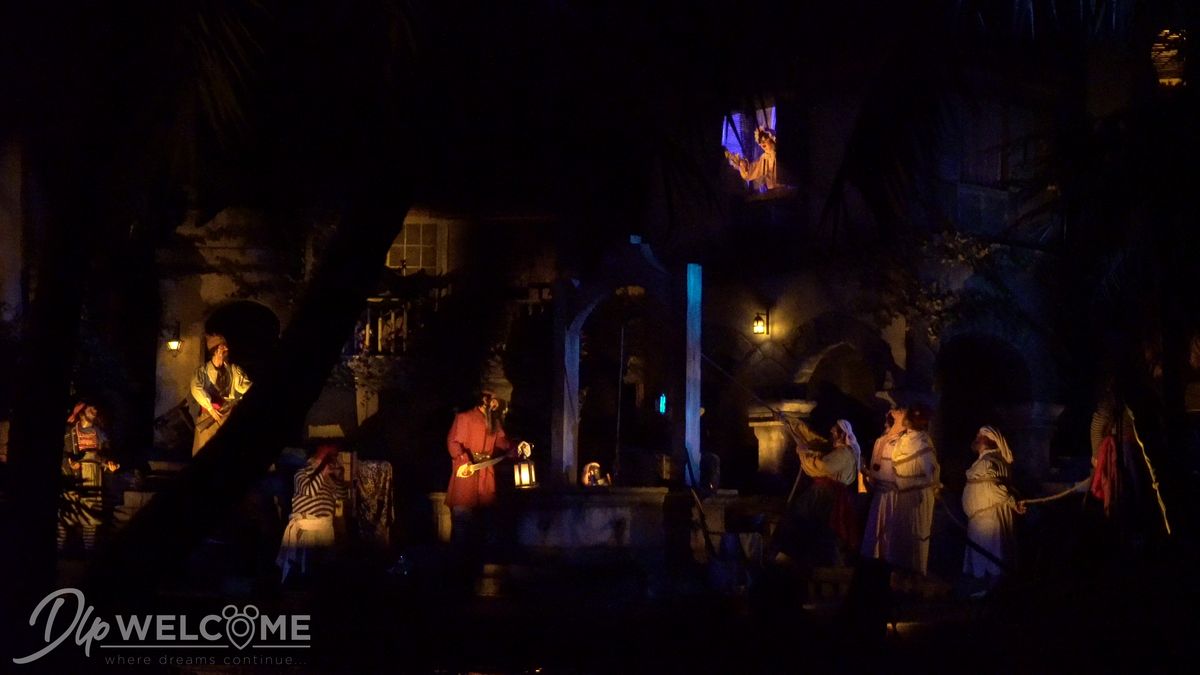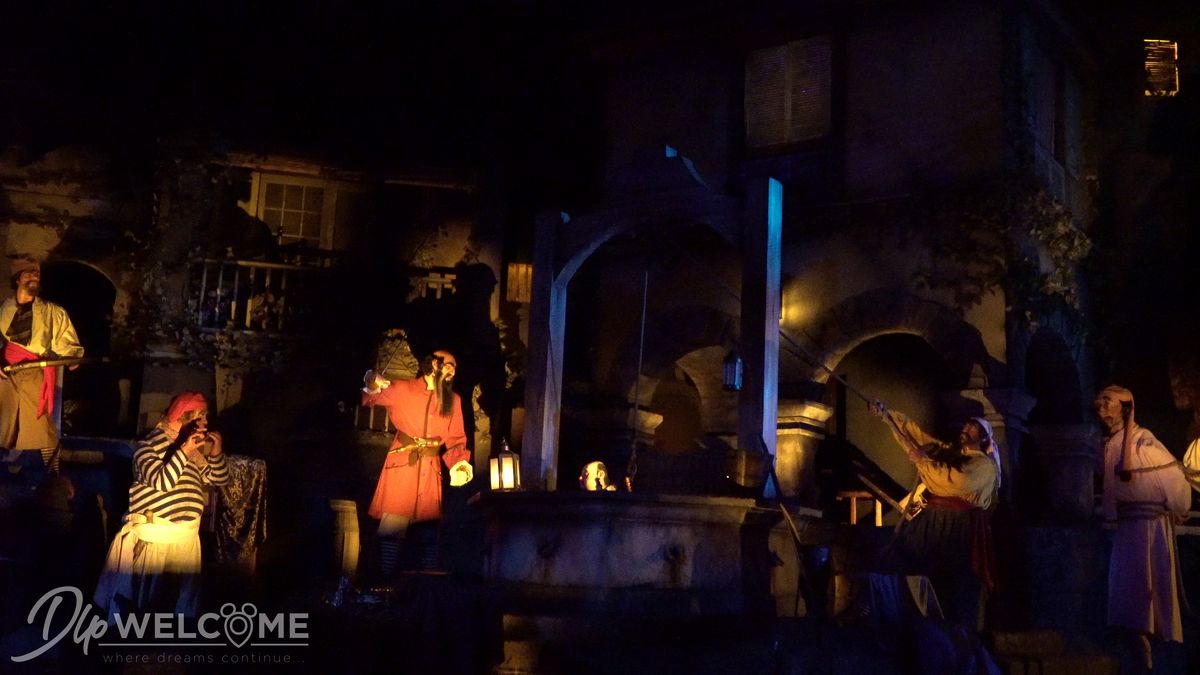 A la scène de la vente aux enchères, un changement se fait sentir, le butin n'est plus le même ! Les femmes ne sont plus en ventes mais les richesses de la ville. Bien que les dialogues, décors et le personnage emblématique de « la rouquine » soit resplendissant, après de nombreux passages on peut penser que la programmation des robots n'a été que partiellement modifiée (à l'exception de la rouquine). Dans l'ensemble, se changement ne choque pas mais d'un point de vue historique oui.
At the scene of the auction, a change is felt, the loot is no longer the same! Women are no in sales but the riches of the city. Although the scenery, dialogues and the iconic character of « The Redhead » is resplendent, after many passages one may think that the programming of the robots was only partially amended (except for the redhead). Overall, change does not shock but from a historical point of view yes.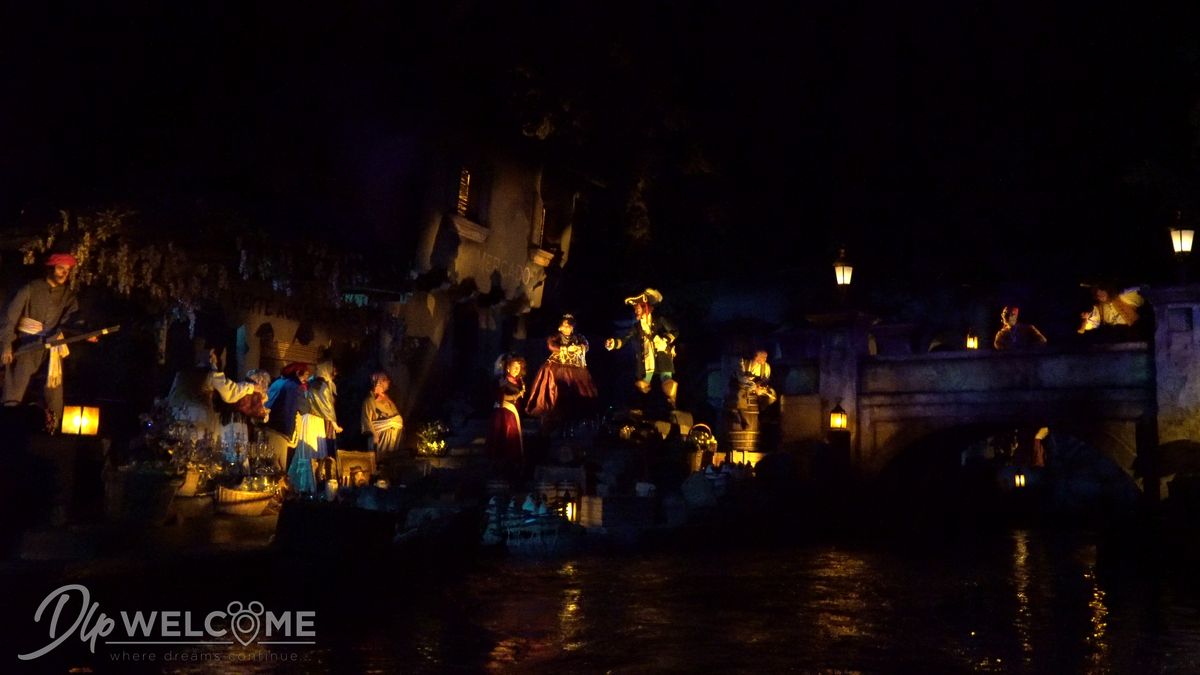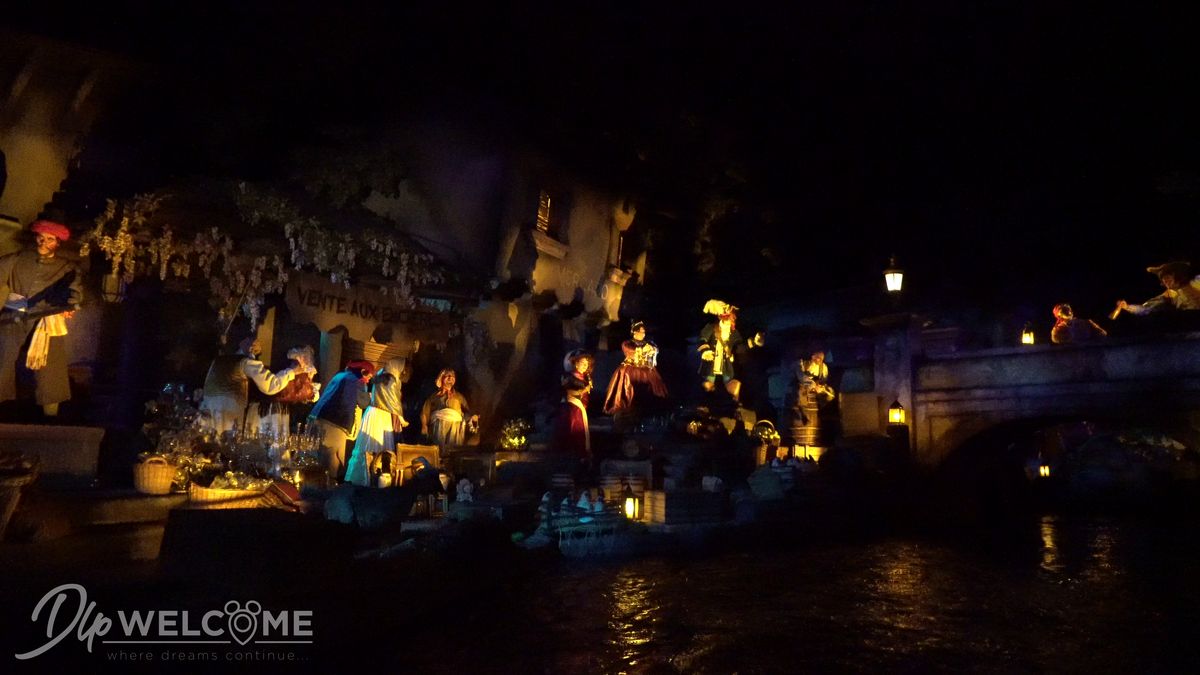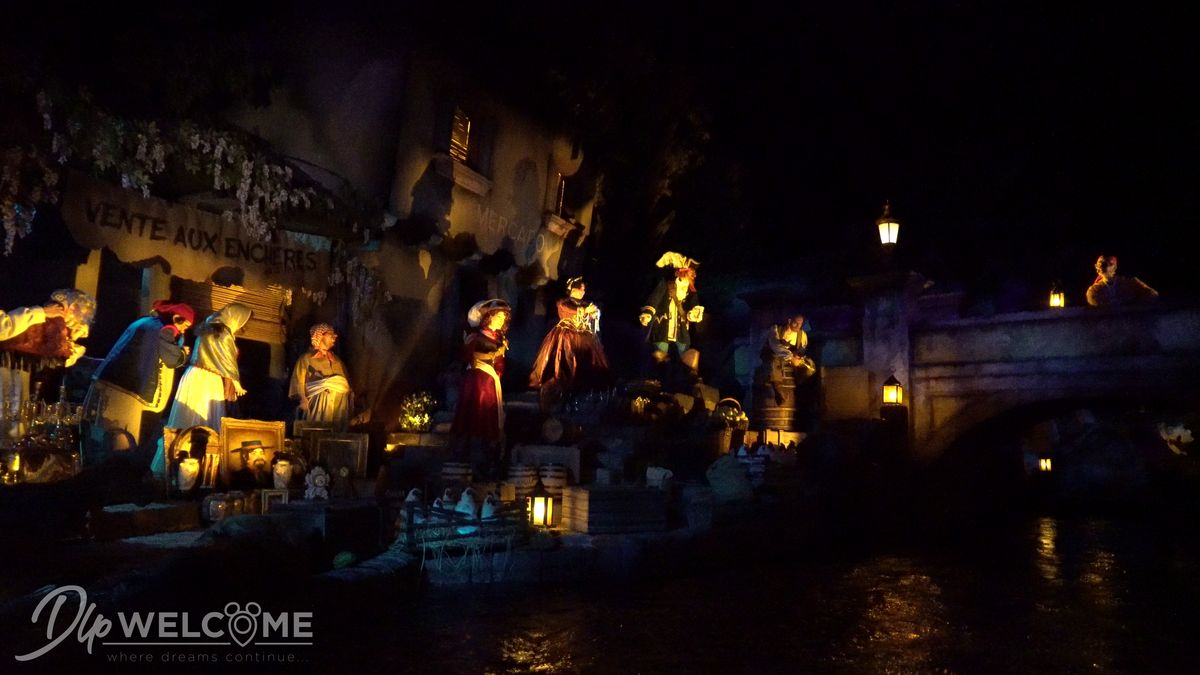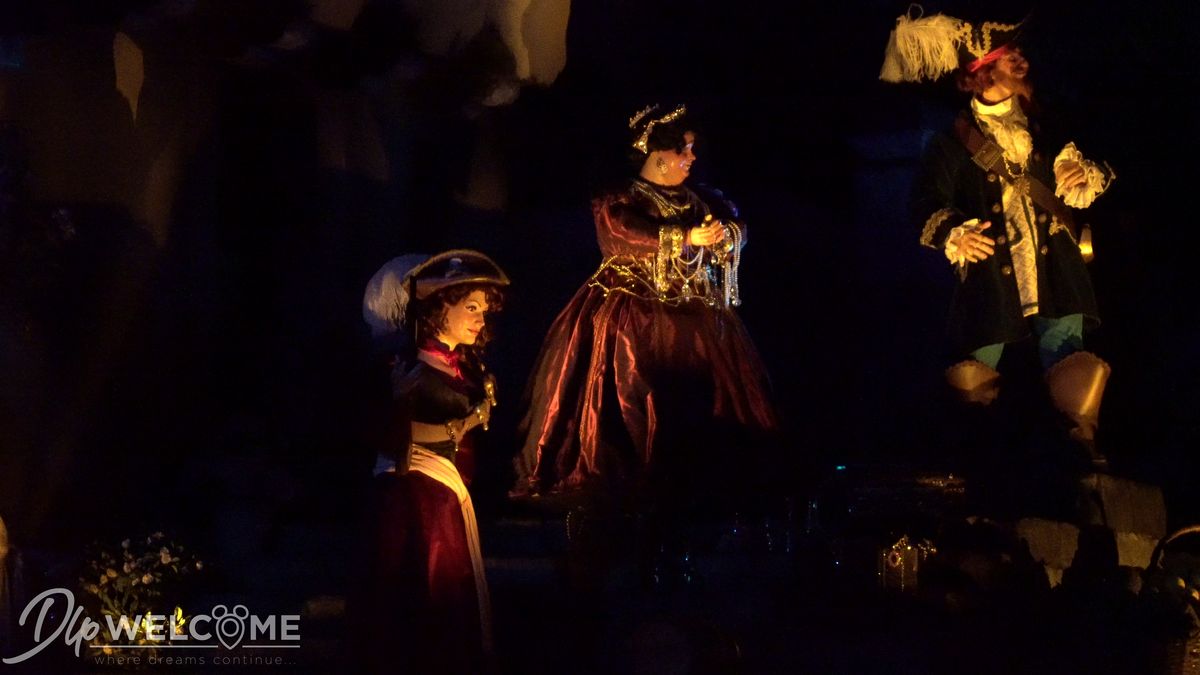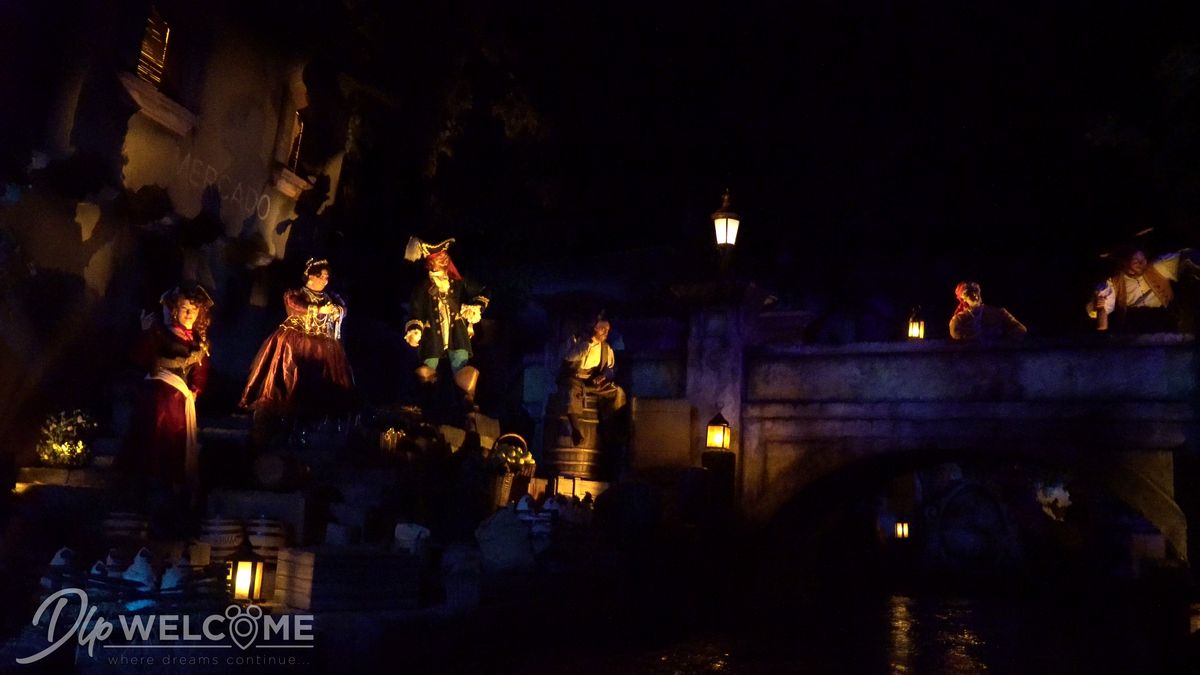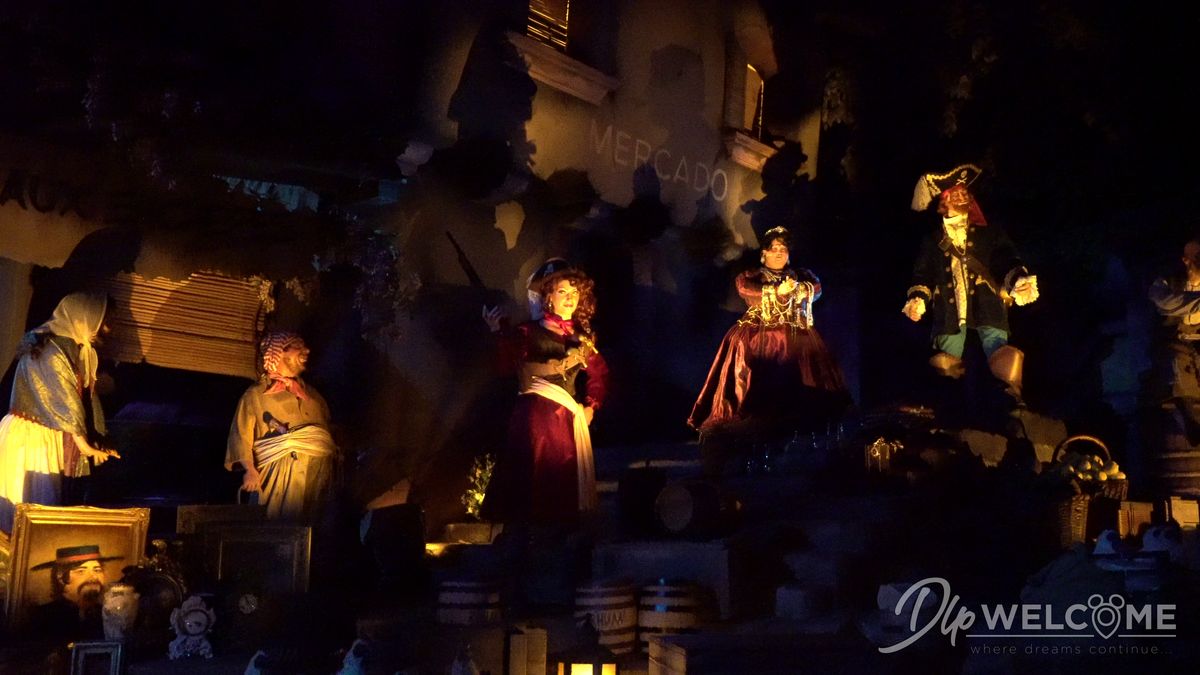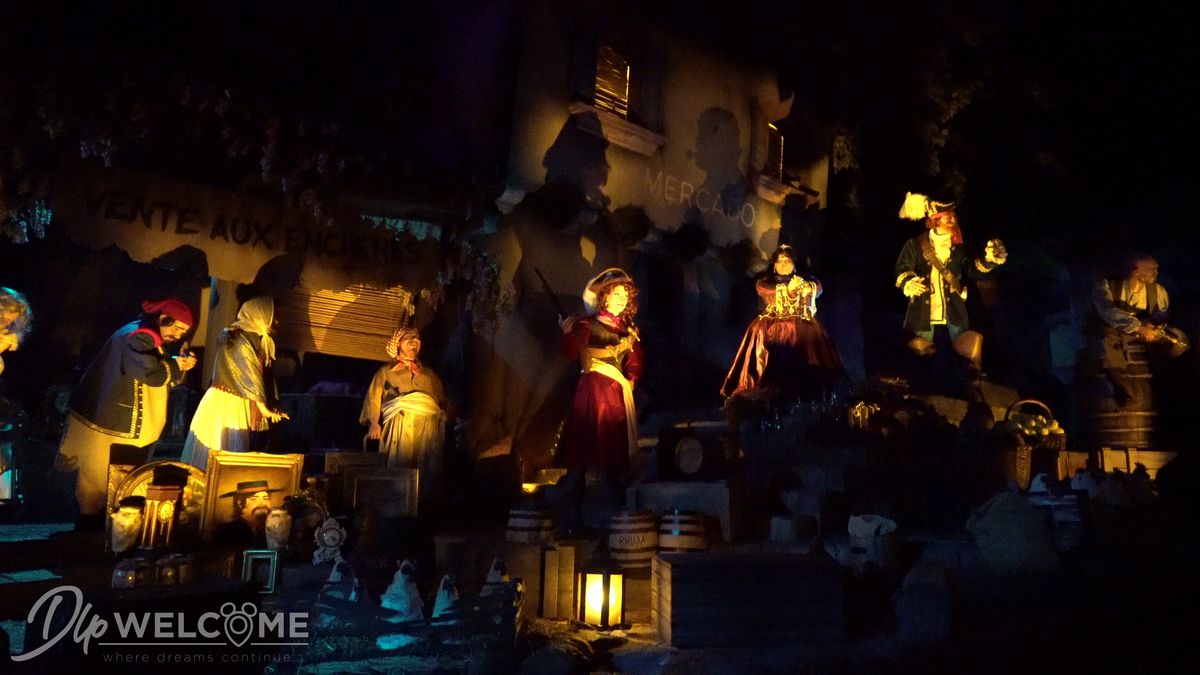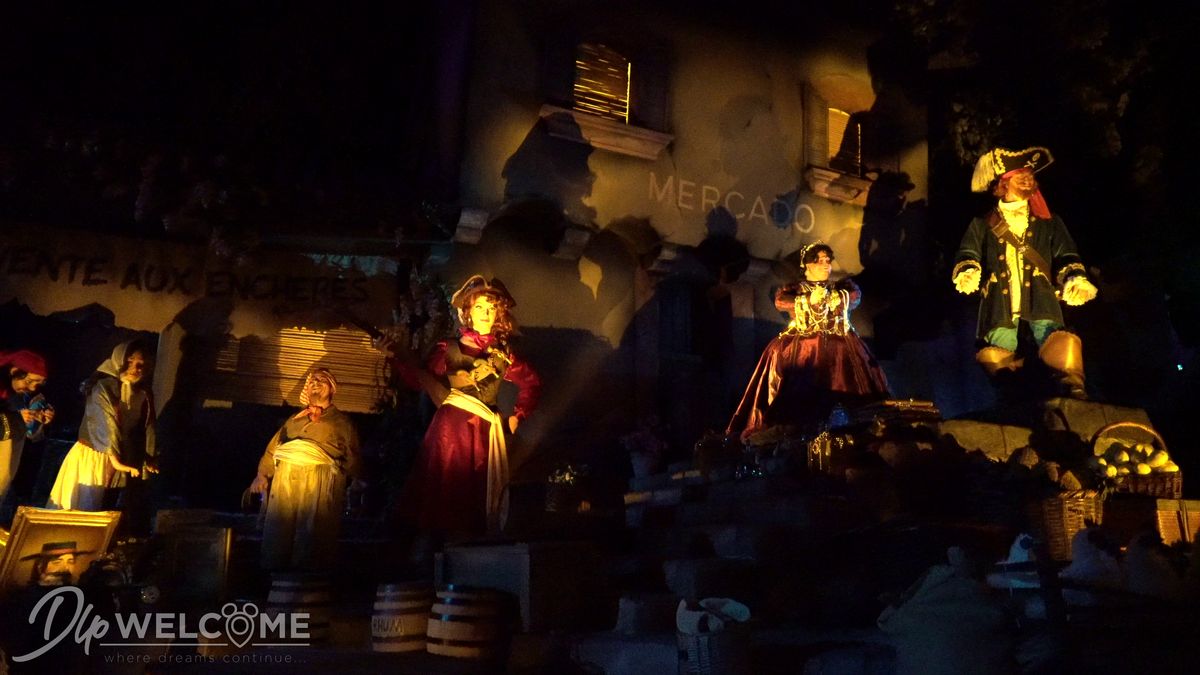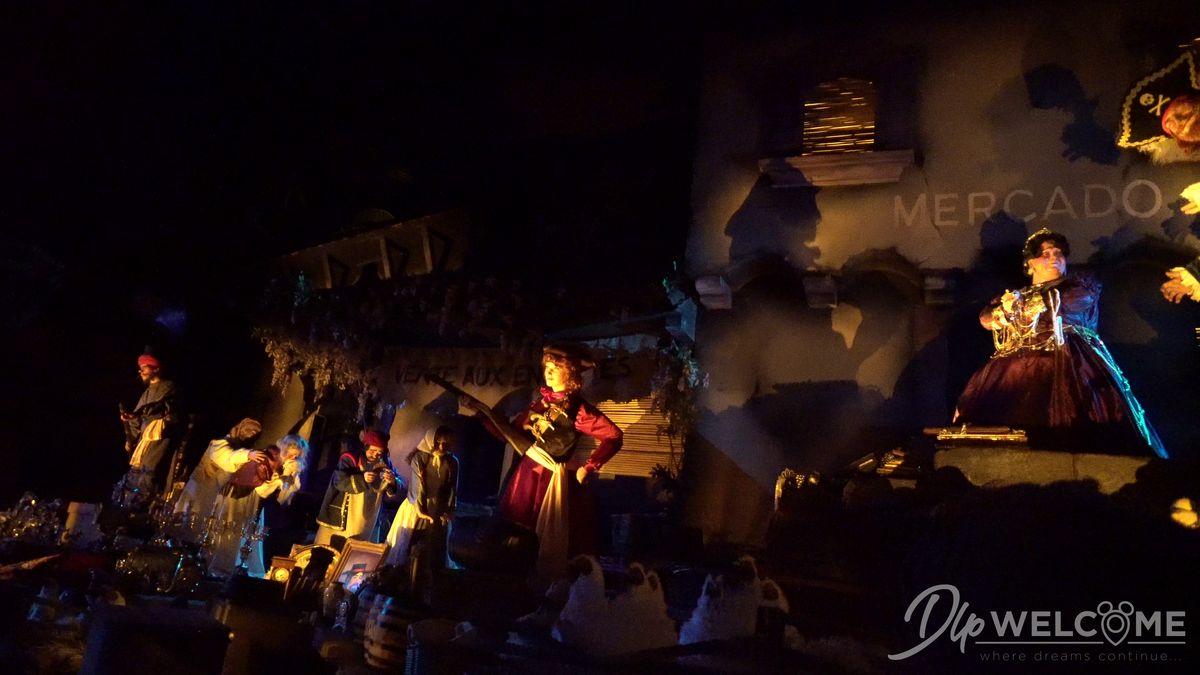 Dans la séquence suivante, le premier Audios Animatronics de Jack Sparrow apparait. Le premier ressenti est que le personnage arrive tardivement puisque plus de la moitiée de l'attraction est alors déjà passée.Bonne intégration.
In the next sequence, Jack Sparrow's first animatronics audio appears. The first feeling is that the character arrives late because more than half of the attraction has already passed. good integration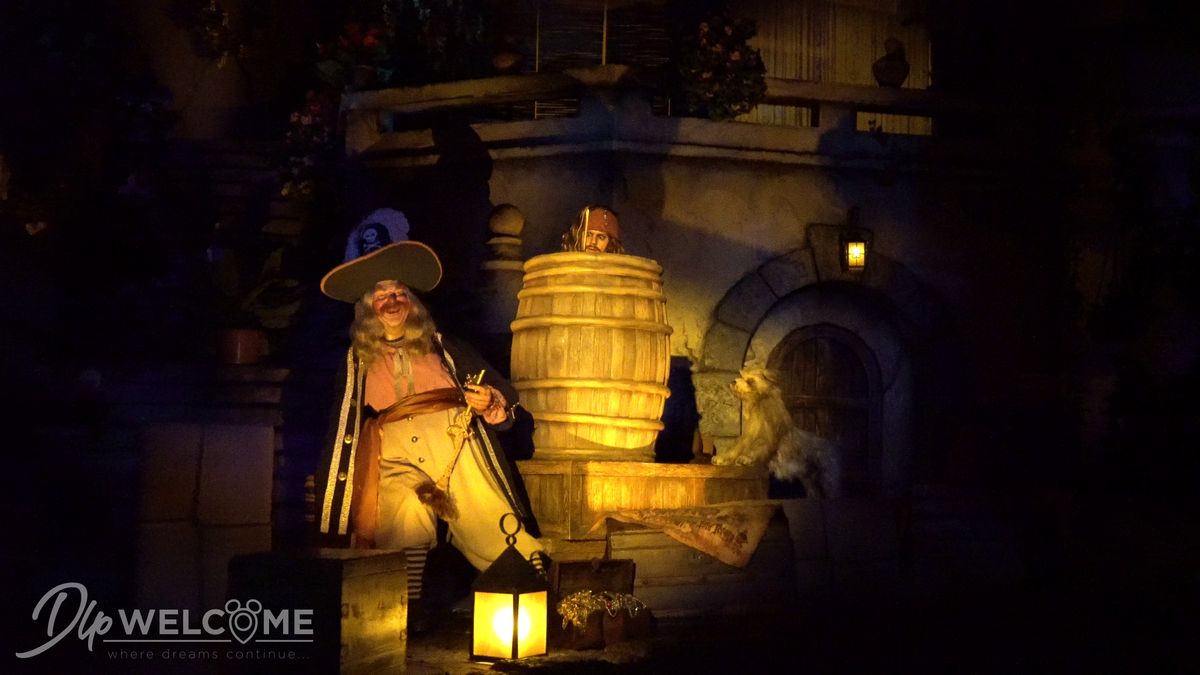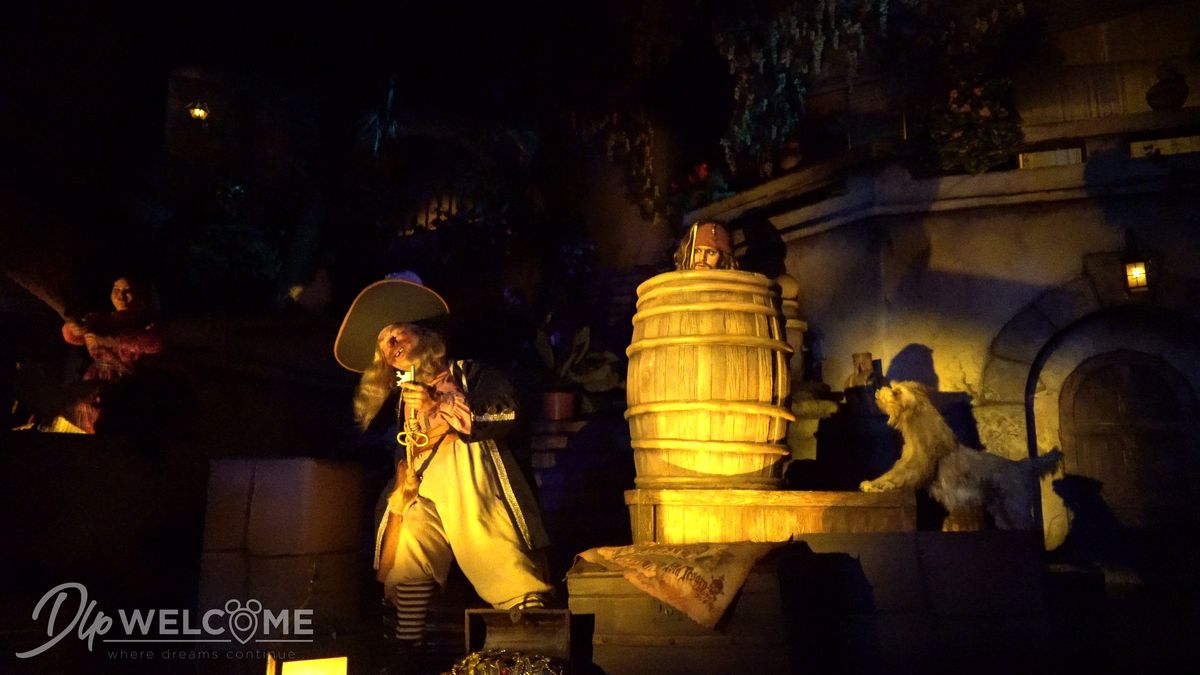 Une nouvelle surprise, les duellistes sont bien de retour avec l'apparition d'un rôle féminin. C'est une excellente surprise de voir des robots avec autant de fluidité ! L'impression d'être revenu en 1992 est immédiate. Malheureusement, mettre une nouvelle fois une femme pirate est assez loin de la réalité historique. Ce personnage féminin aurait pu d'avantage collé si c'était Angelica Teach incarnée par Peneloppe Cruz. Avec ce personnage de la saga, les nombreux visiteurs espagnols auraient été conquis ! Cette volonté d'égalité des sexes est une bonne chose, mais existait-il un ratio aussi important de femmes pirates parmi les hommes ? Nous en doutons. Ainsi il aurait fallu que Disney joue d'avantage sur la présence de personnages féminins de la franchises pour ne pas remarquer cela et nous laisser pleinement transporter la cette croisière.
A new surprise, the duelists are back with the arrival of a feminine role. It's a great surprise to see robots with so much fluidity! The impression of being back in 1992 is immediate. Unfortunately, putting a pirate woman again is quite far from the historical reality. This female character could have be more accepted if it was Angelica teach embodied by Penélope Cruz. With this character from the saga, the many Spanish visitors would have been conquered! This desire for gender equality is a good thing, but was there such a large ratio of female pirates among men? We doubt that. So it would have been necessary for Disney to propose the presence of female characters of the universe of
movies so as not to notice this.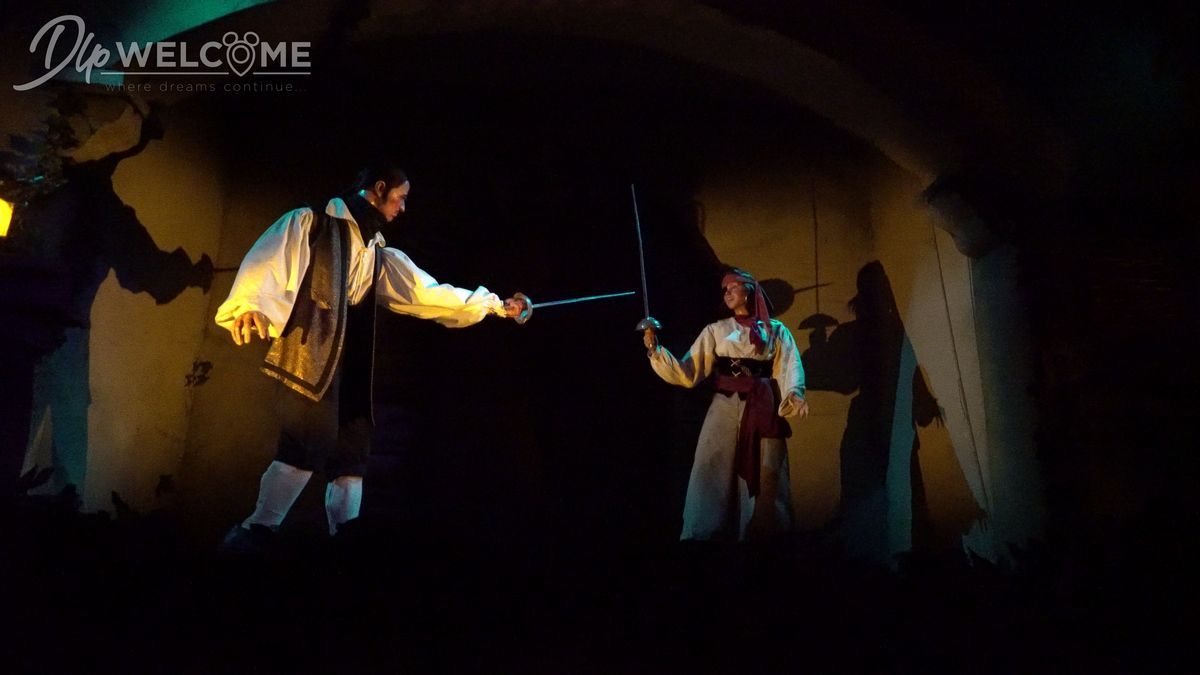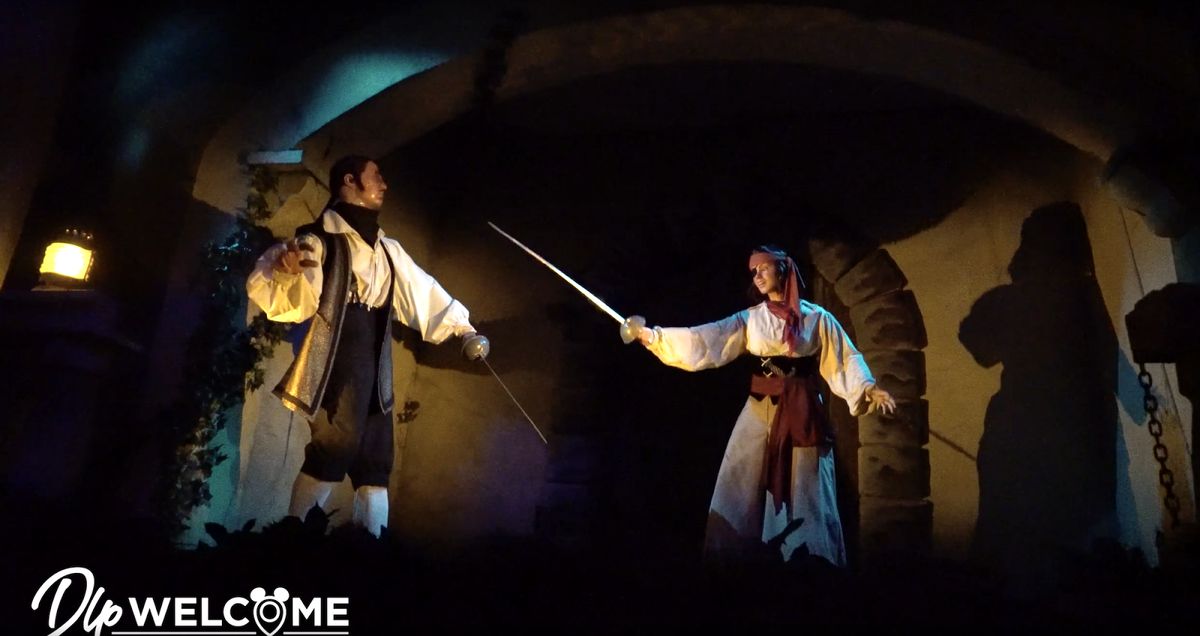 La scène de la ville en feu a peu évolué. Toutes les flammes sont maintenant des projections et les robots ont été révisés.
La scène de la ville en feu a peu évolué. Toutes les flammes sont maintenant des projections et les robots ont été révisés.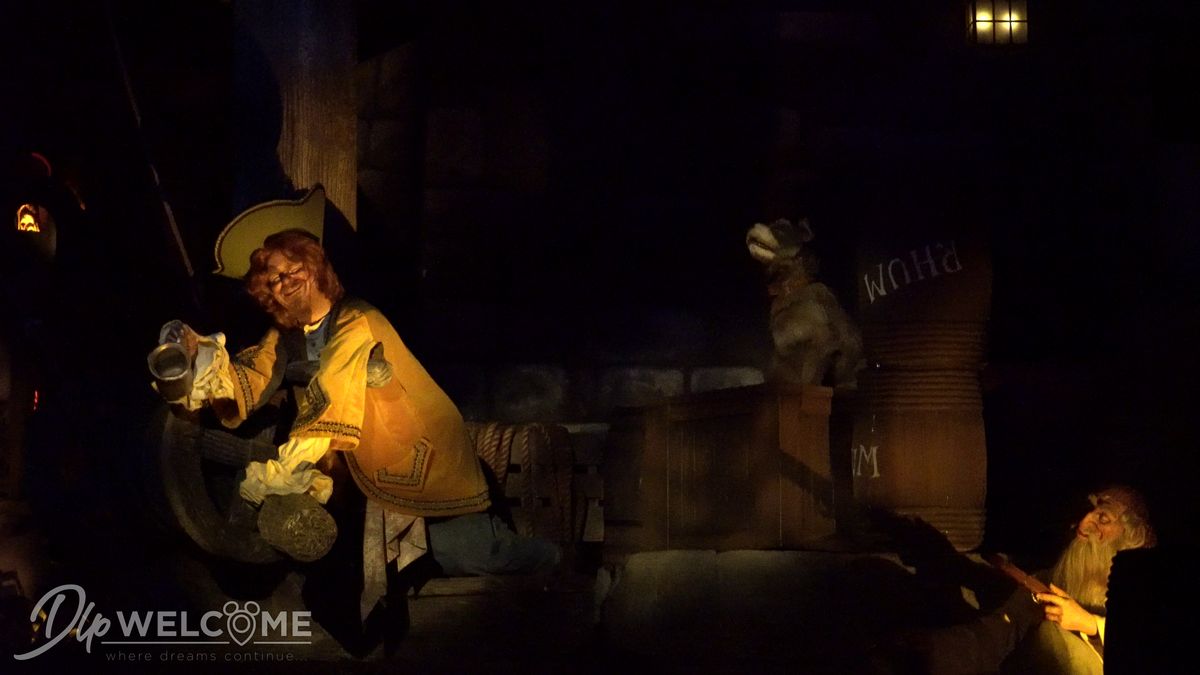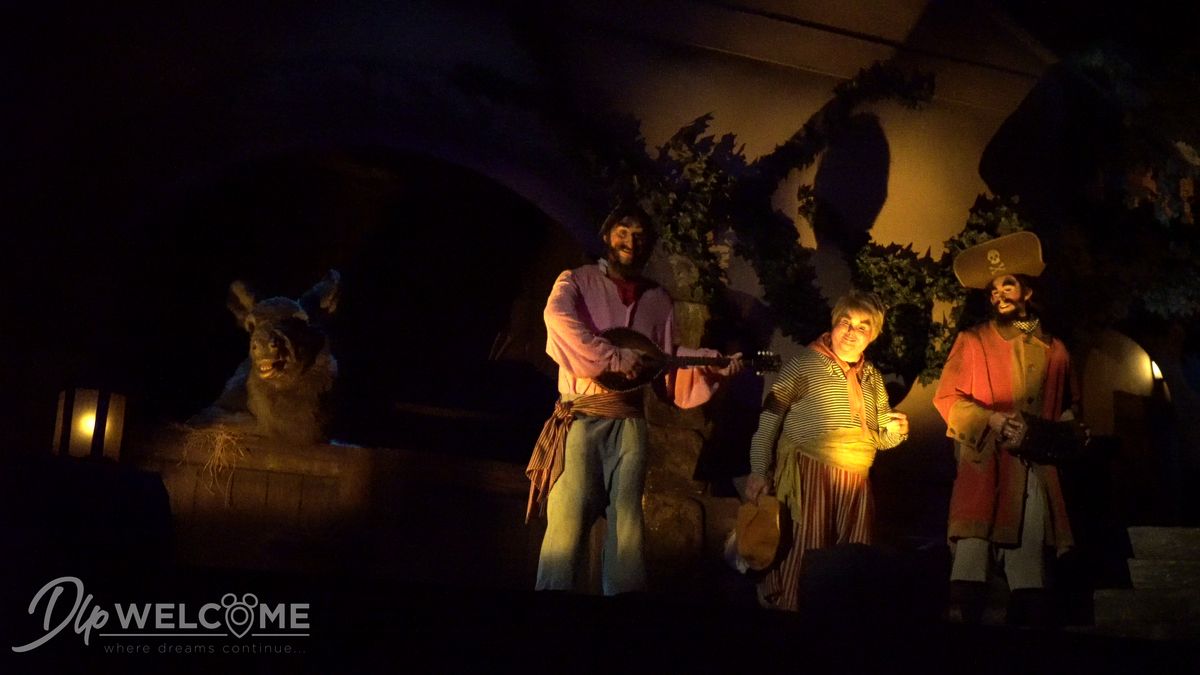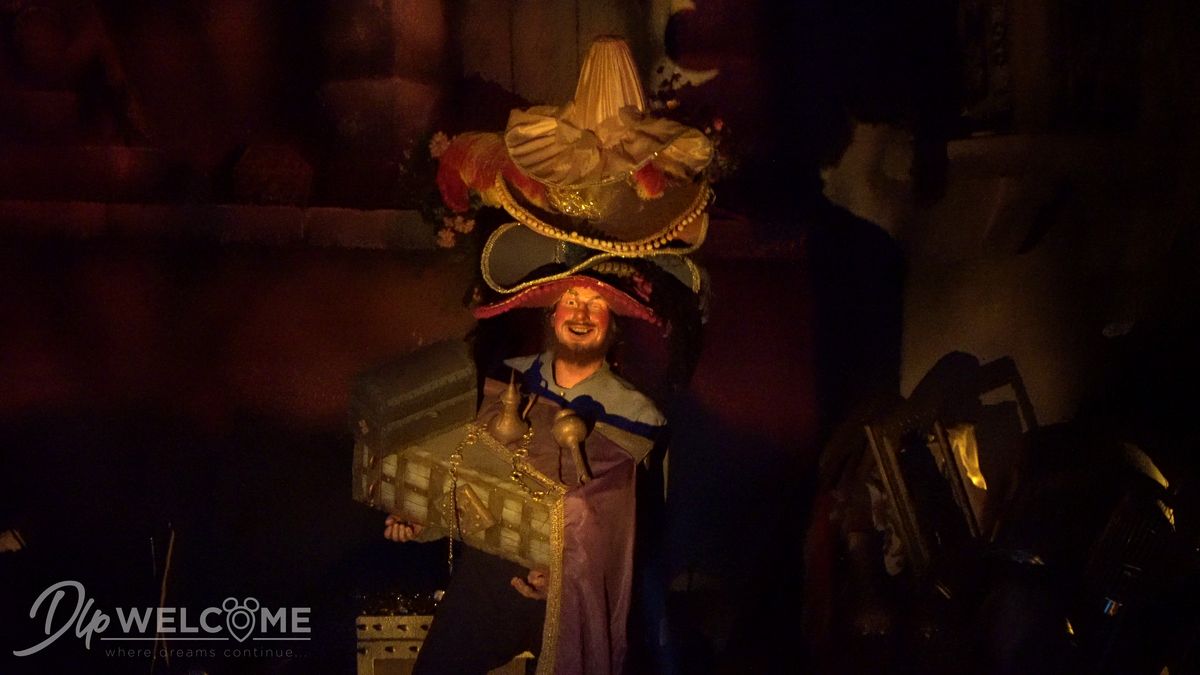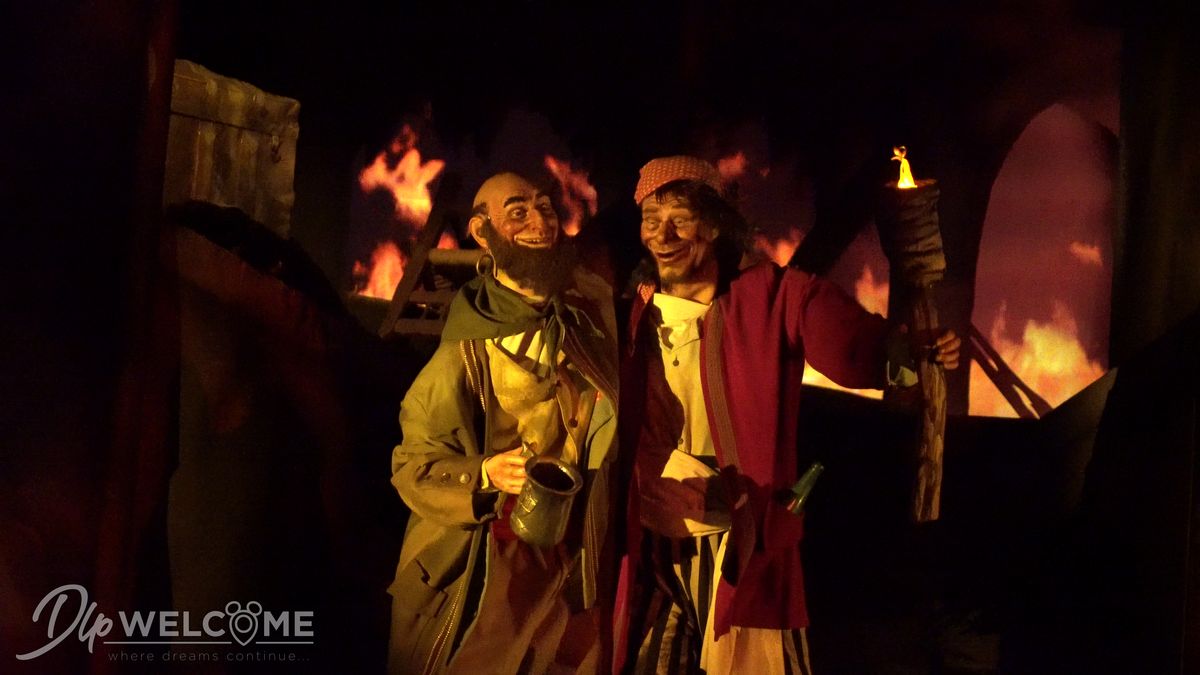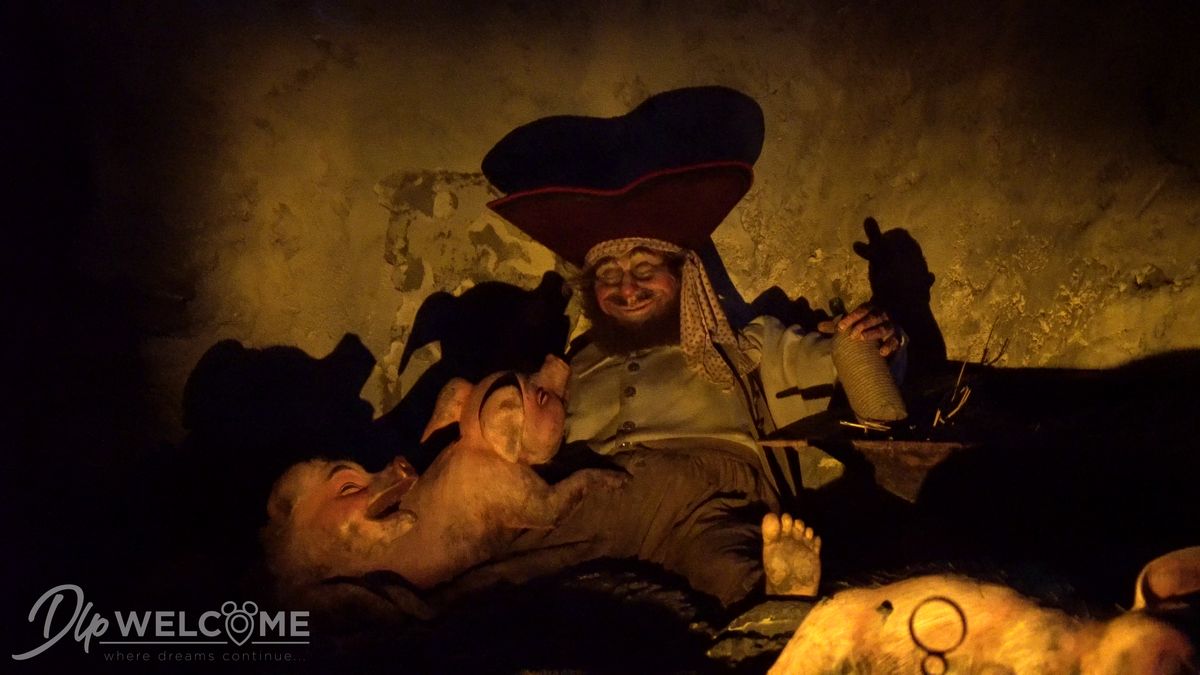 Après la seconde chute, vient une énième surprise, l'arrivée du Capitaine Barbossa qui tente de nous attaquer après s'être transformé sous nos yeux incrédules. C'est tout simplement le meilleur ajout de l'attraction. Le robot est magnifique et d'une fluidité remarquable. Et cocorico, c'est une exclusivité mondiale pour la destination Française !
After the second fall, comes an umpteenth surprise, the arrival of Captain Barbossa who tries to attack us after having transformed front our unbelieving eyes. This is simply the best addition of the attraction. The robot is beautiful and remarkably fluid. And other surpise, it's a worldwide exclusivity for the French destination!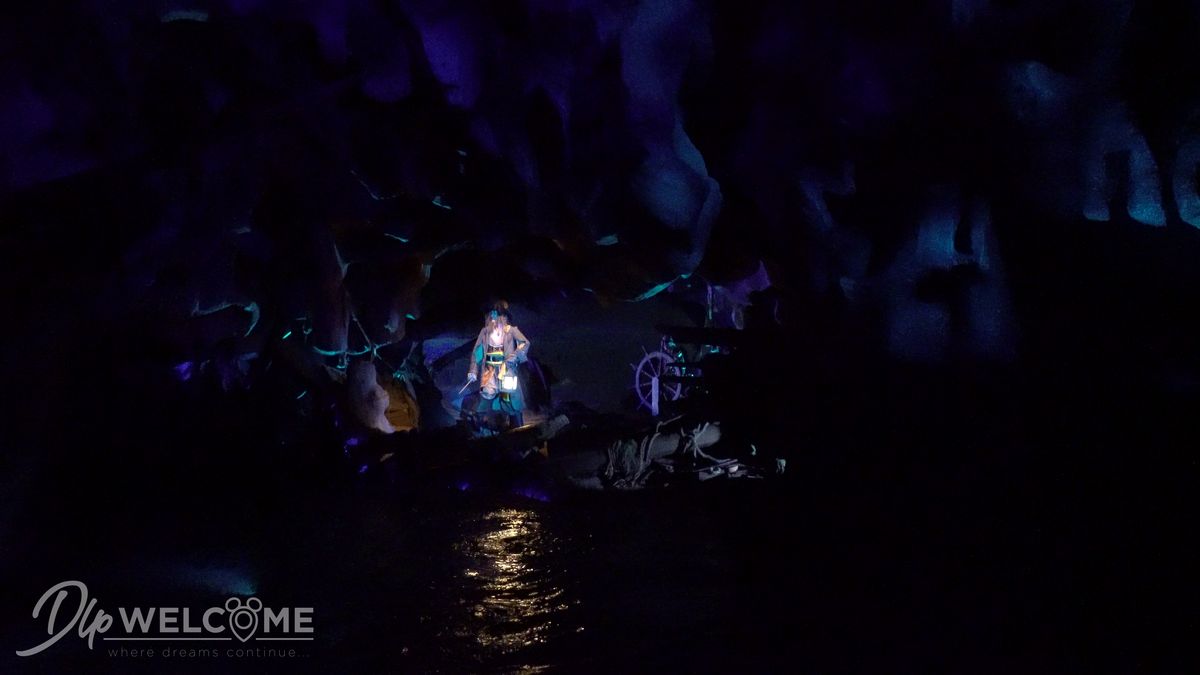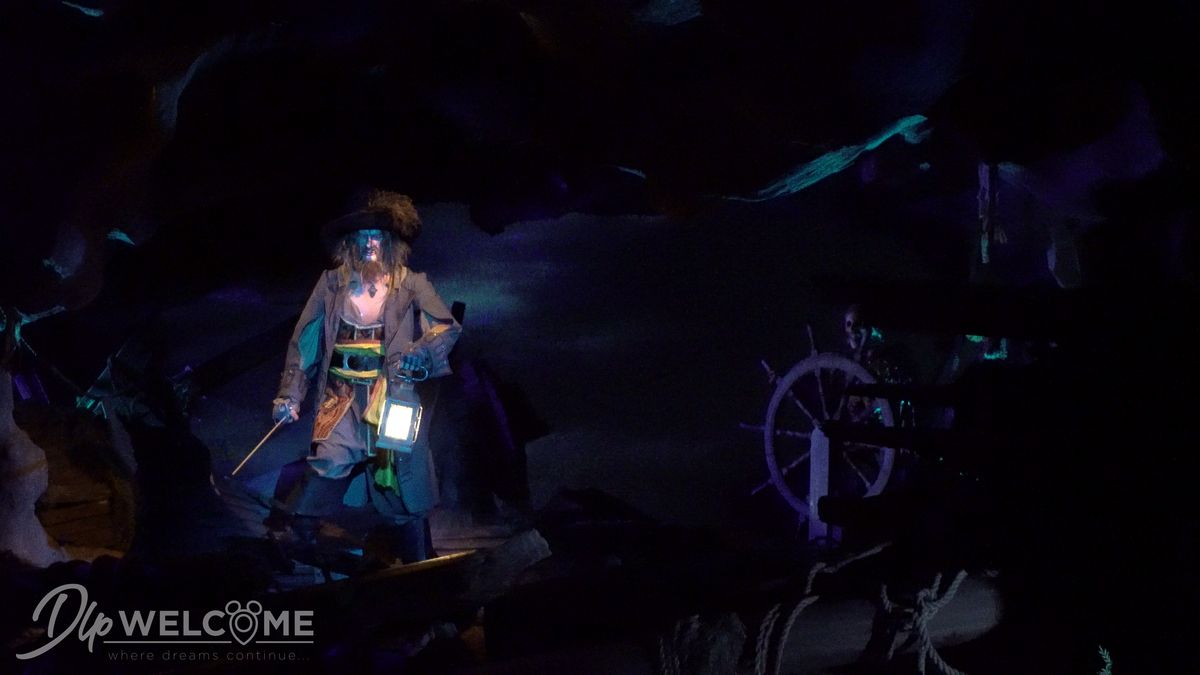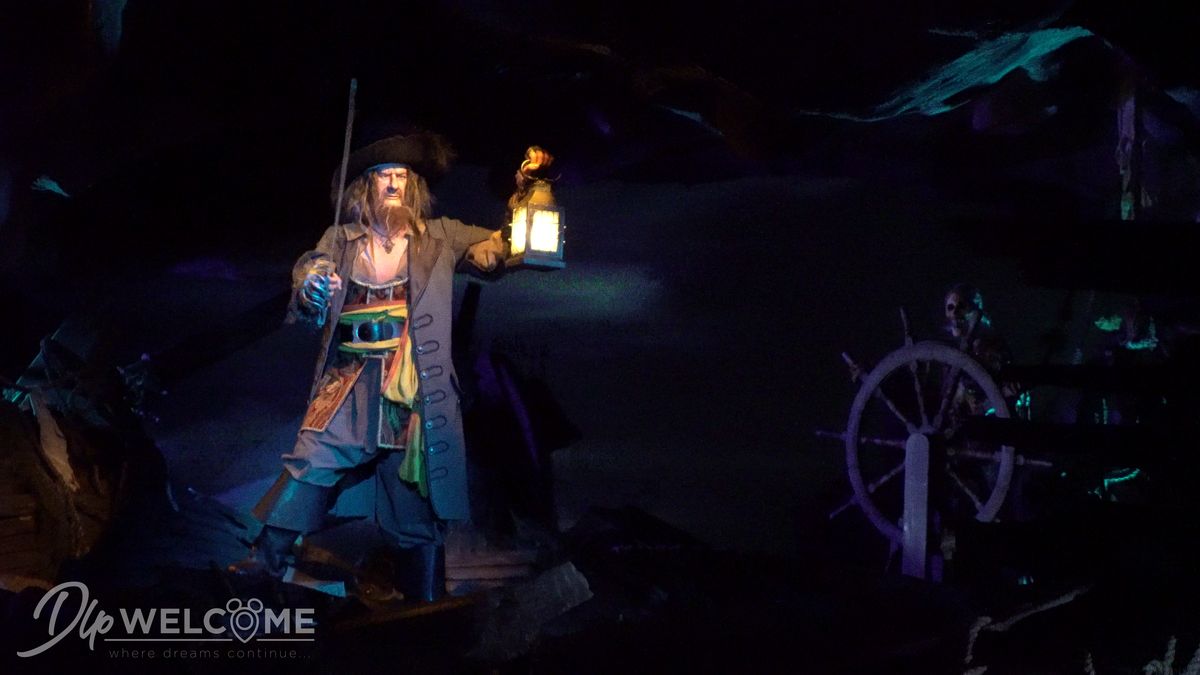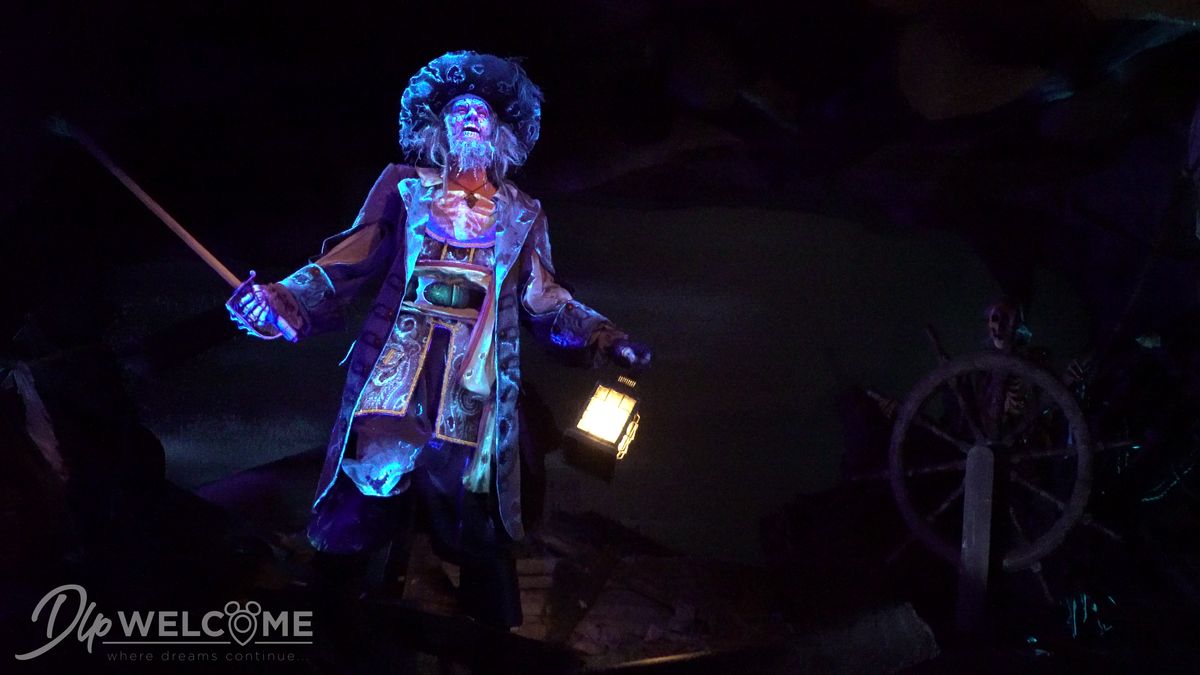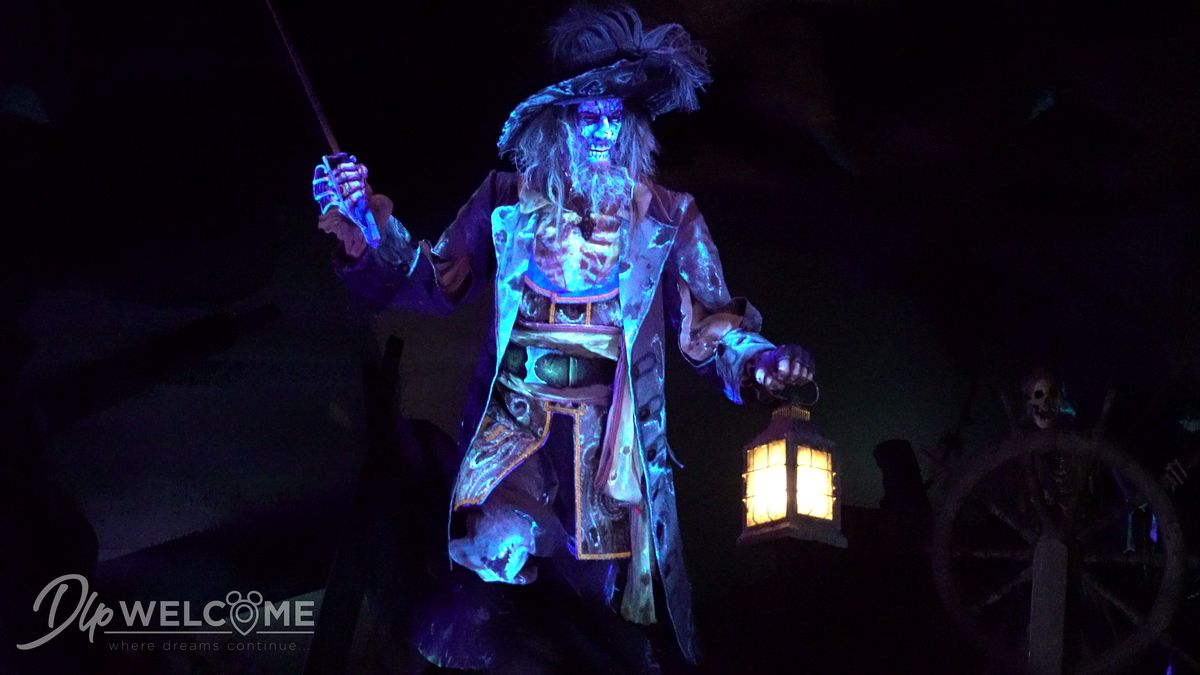 Enfin, dans la séquence du trésor, nous retrouvons une deuxième et dernière fois le Capitaine Jack Sparrow assis sur son trône au sommet de son tas d'or. C'est une surprise de le voire à cet emplacement. Une excellente surprise qui nous permet de profiter pleinement du personnage sur une dune de 30 000 pièces d'or collées une à une à la main !
Finally, in the treasure sequence, we find a second and last time Captain Jack Sparrow sits on his throne atop his heap of gold. It's a surprise to see it at this location. An excellent surprise that allows us to take full advantage of the character on a dune of 30 000 pieces of gold glued one by one by hand!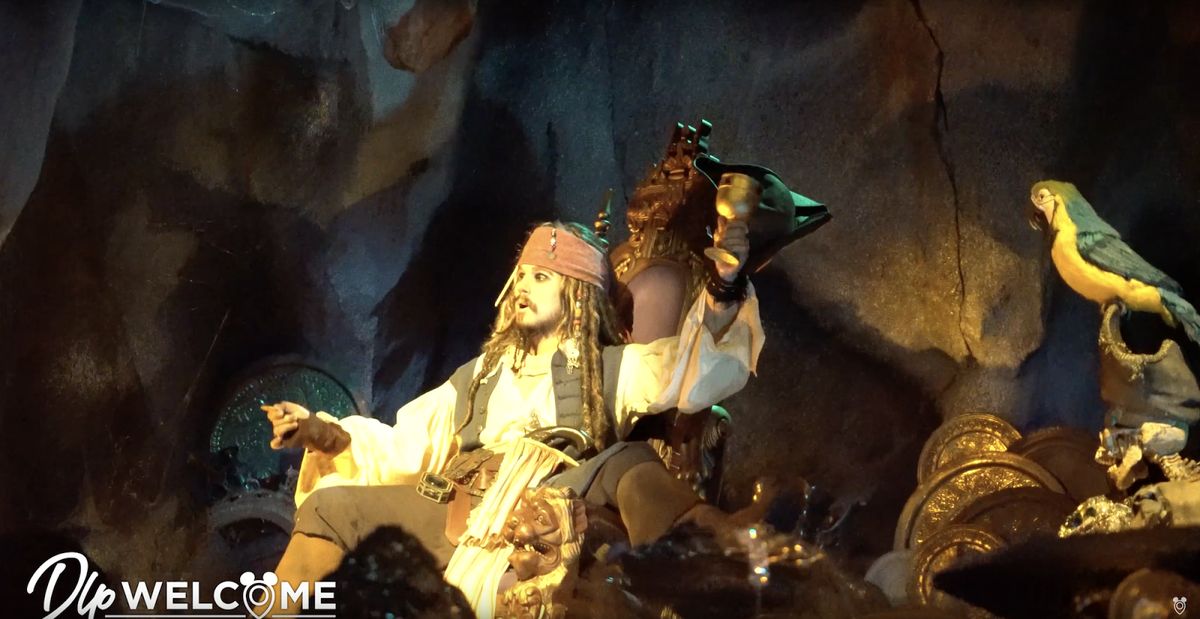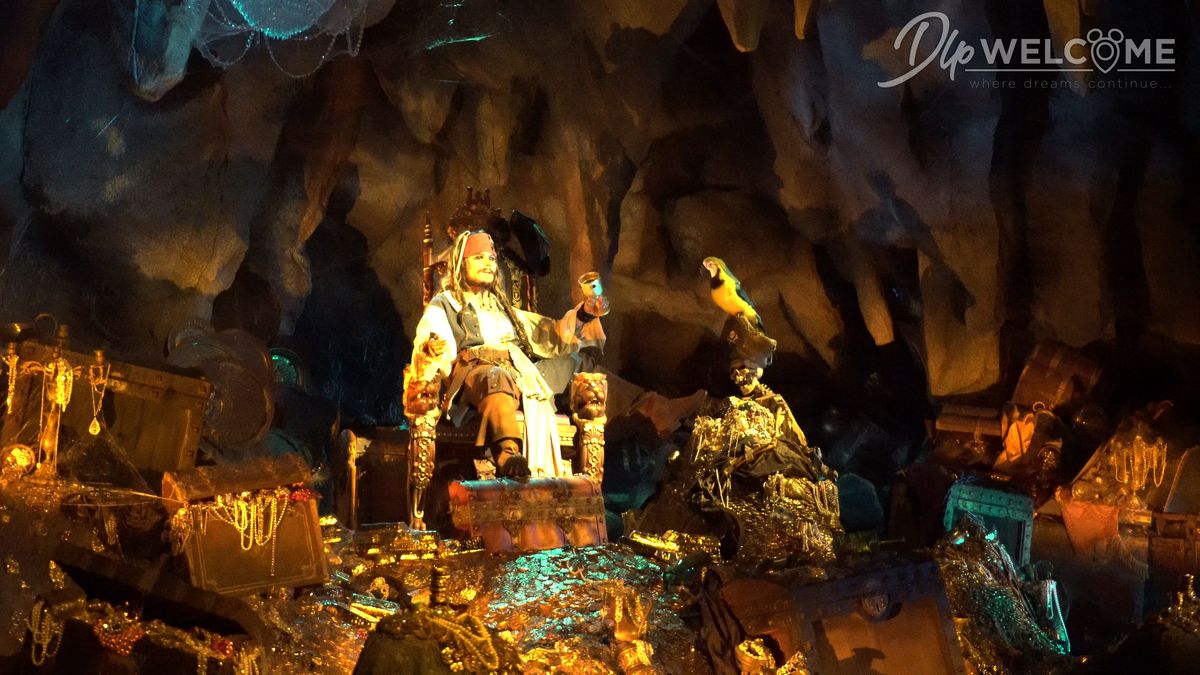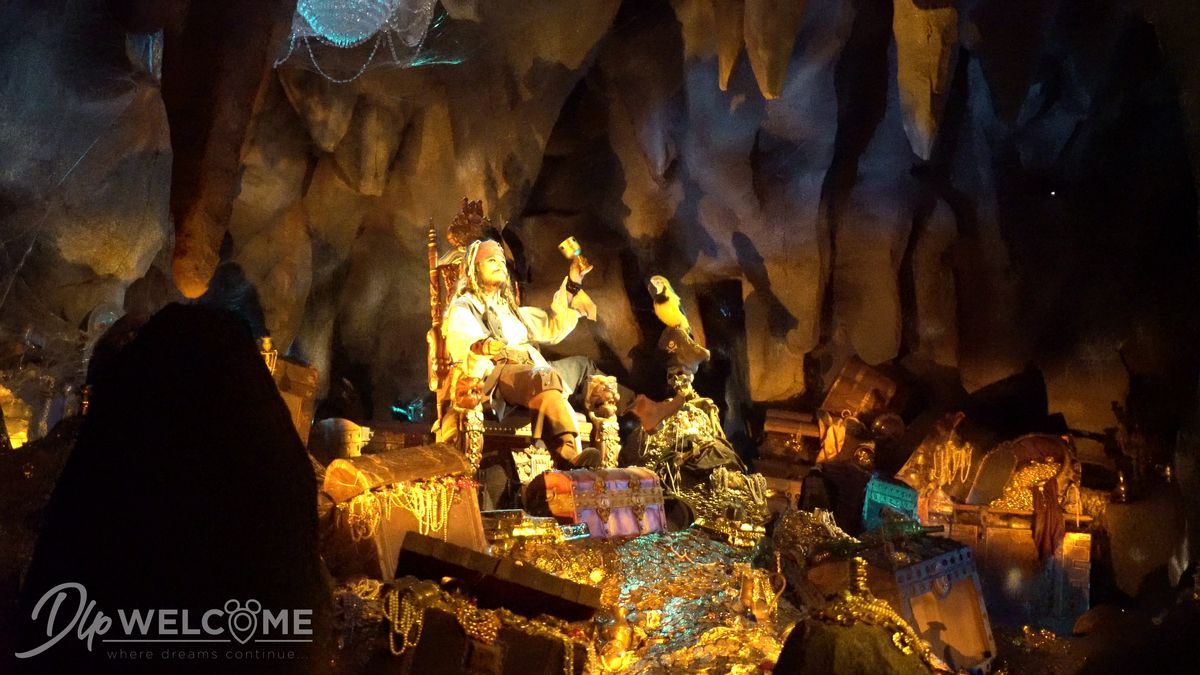 En sortie de l'attraction, la boutique a été restaurée à l'identique.
At the exit of the attraction, the shop has been renovated but is without change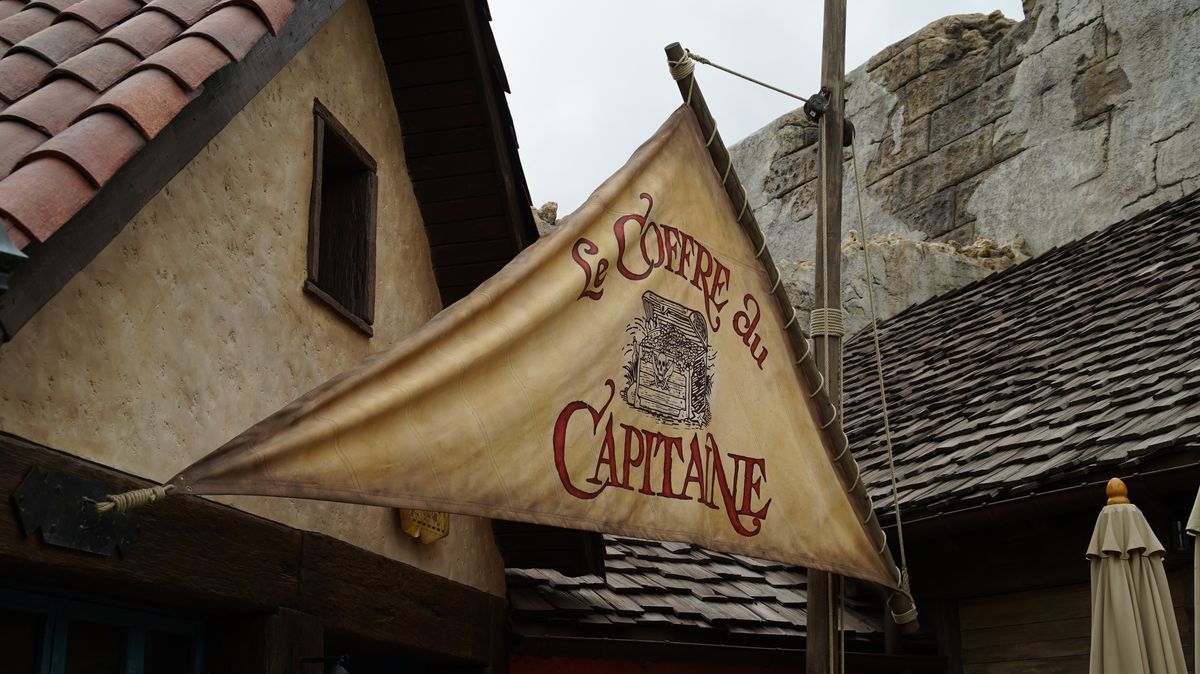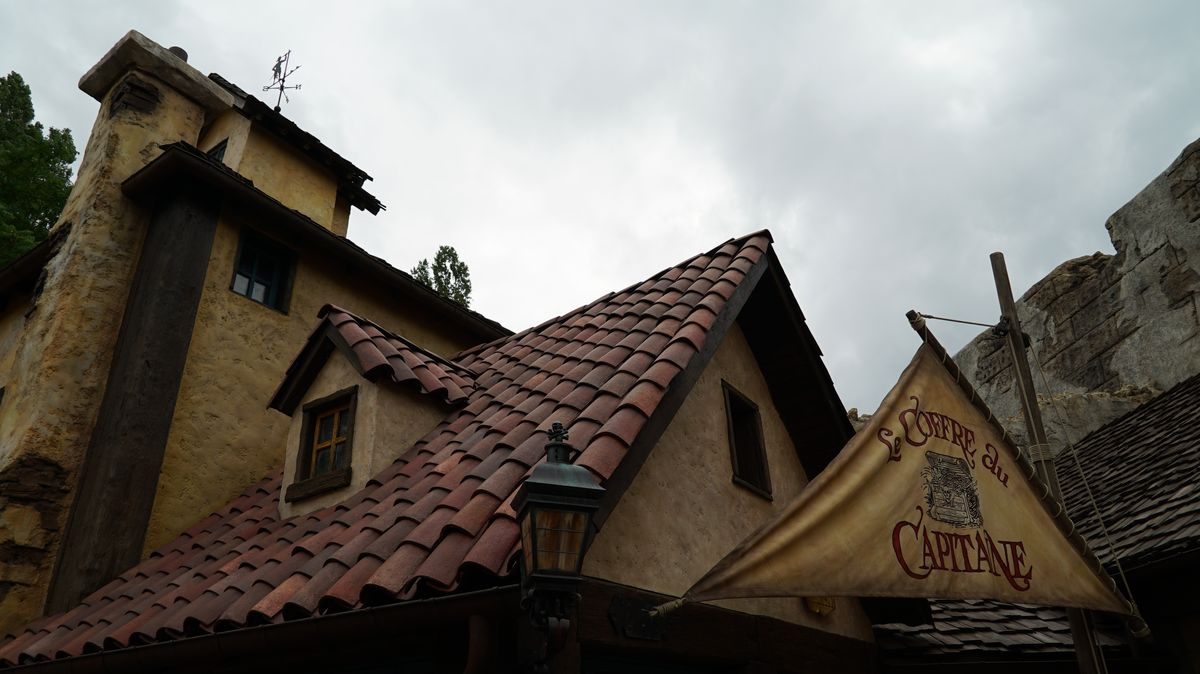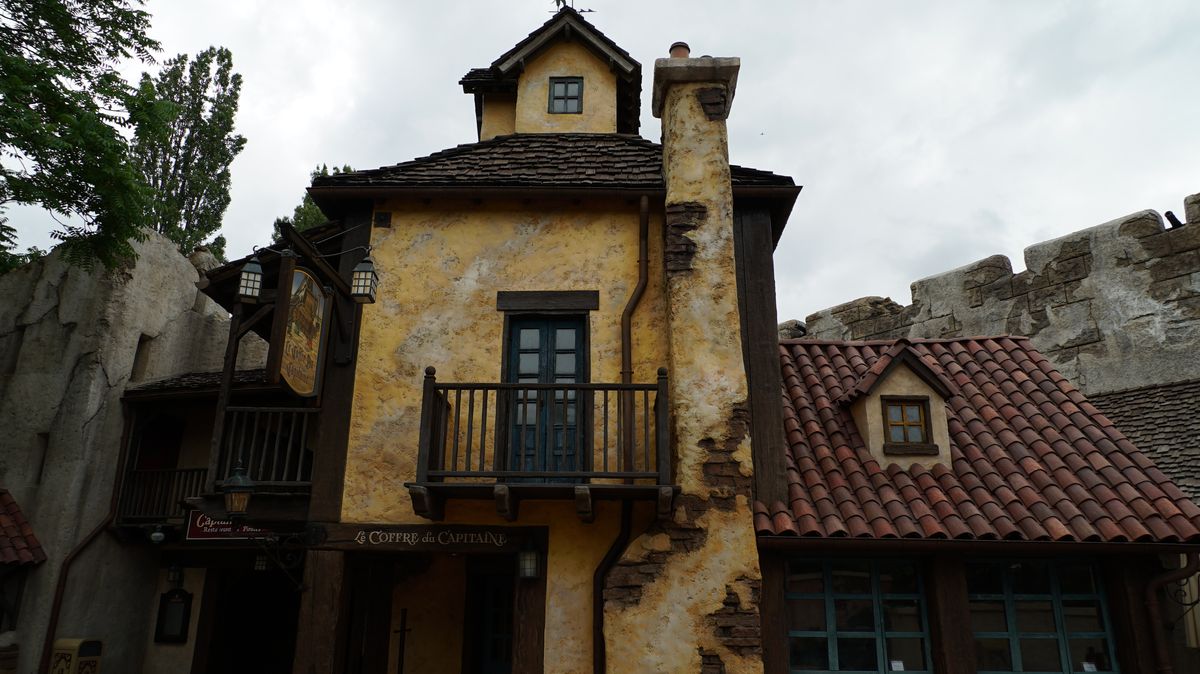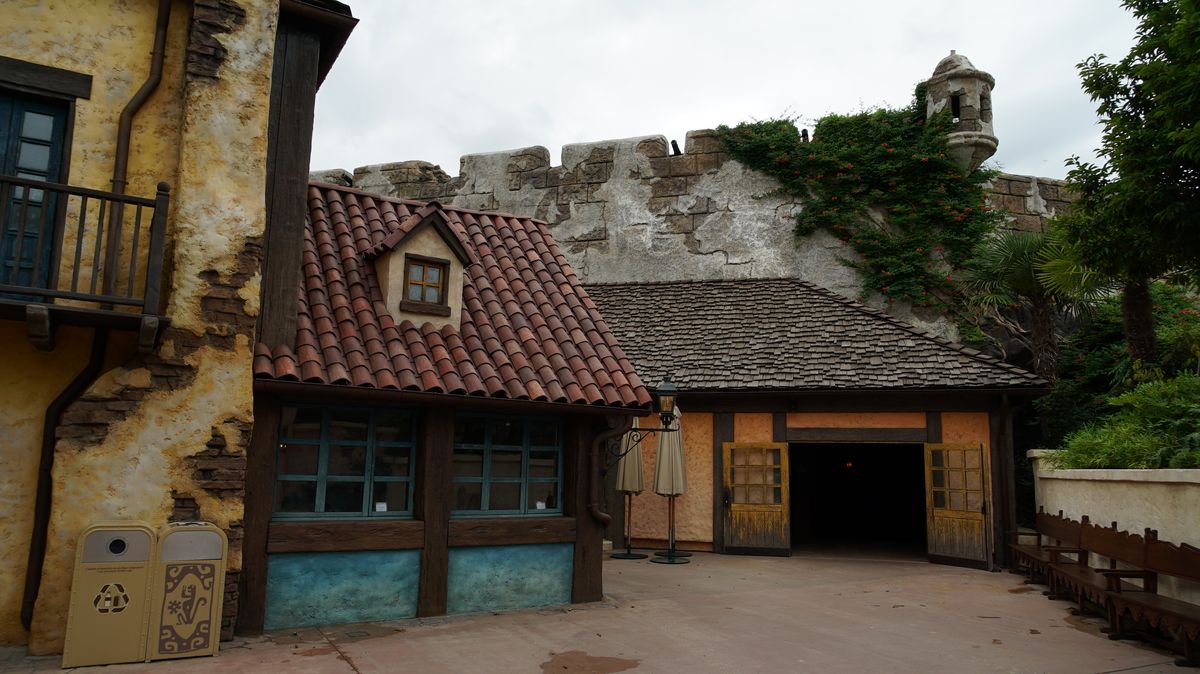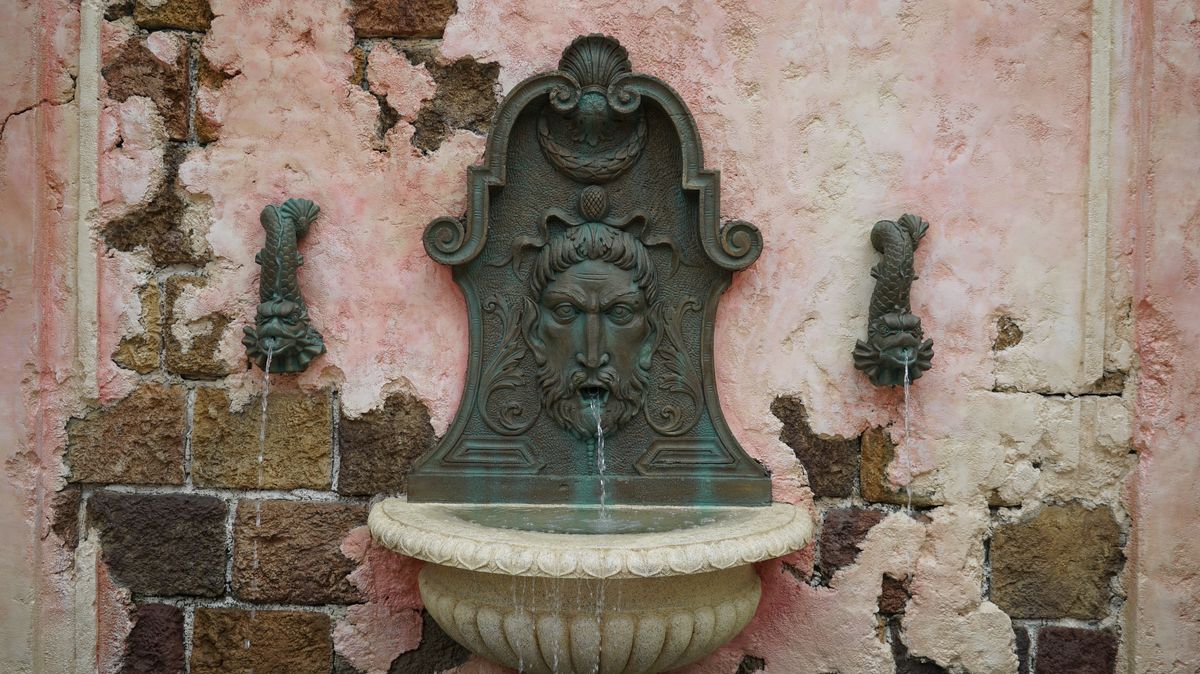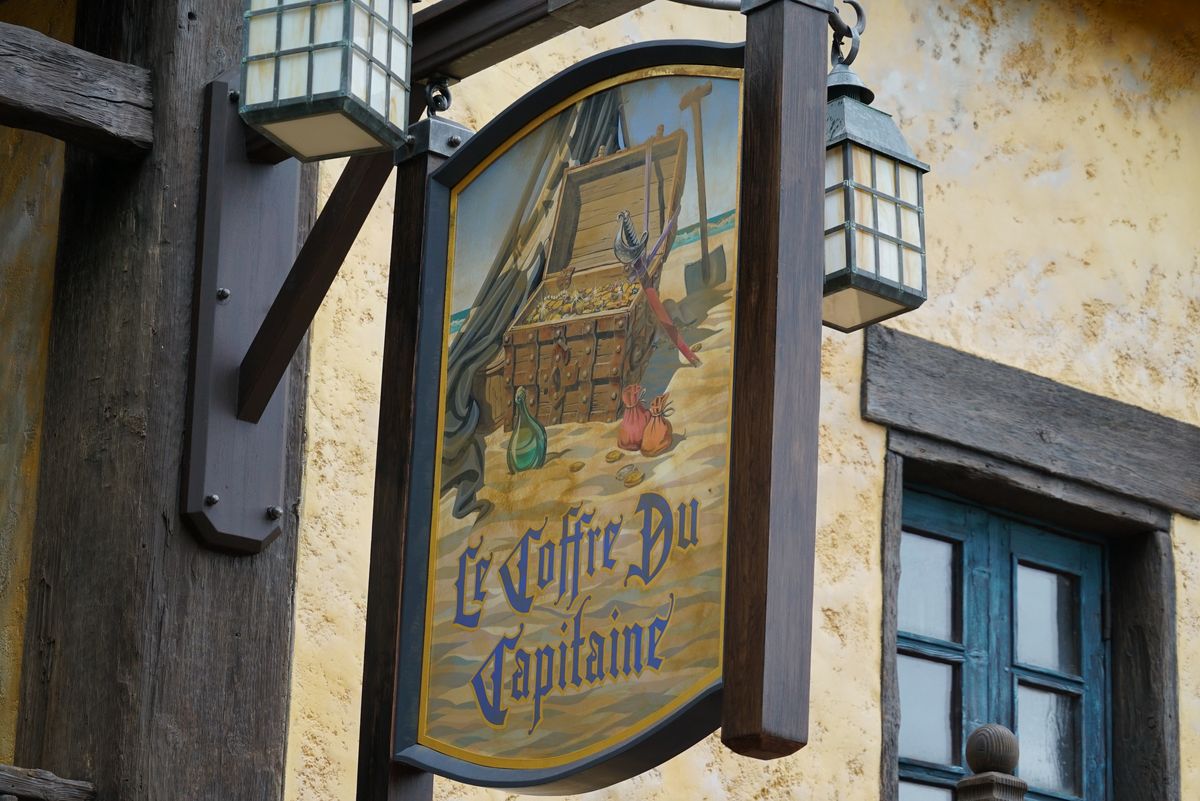 Vous l'aurez compris, l'ouverture de la zone de Pirates des caraïbe à de bons comme de mauvais aspects, mais cette rénovation apporte tellement à l'attraction qu'il est difficile de ne pas apprécier et aimer le résultat. Une chose est sûre, dès le 24 juillet, l'attraction dans cette version unique au monde fera beaucoup d'heureux, à commencer par nous.
You will have understood, the opening of the Pirates of the Caribbean area has to good and bad aspects, but this renovation brings so much to the attraction that it is difficult not to appreciate and love the result. One thing is sure, as of July 24th, the attraction in this unique version in the world will make a lot of happy visitors, starting with us.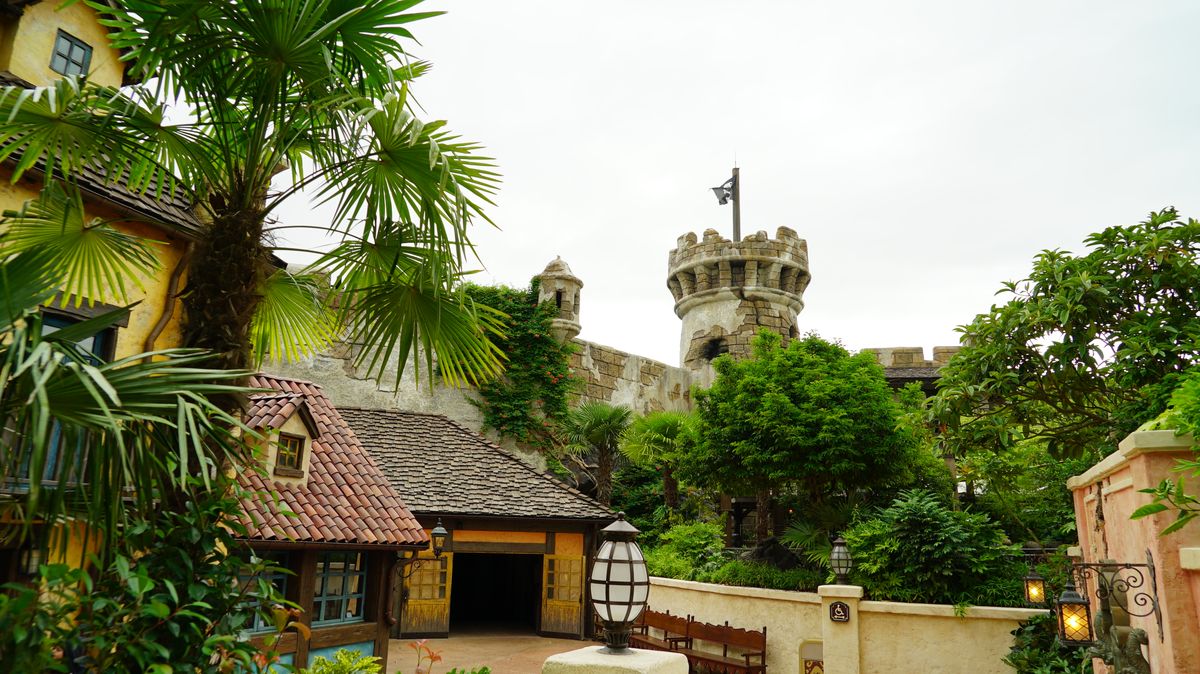 Rejoignez-nous sur /Join and follow us on :
– Facebook
– Twitter
– Instagram
Merci de votre fidélité.
A bientôt !
Thank you for your loyalty.
See ya real soon !