Bonjour à tous, voici la rapide mais grande actualité de ce week-end !
Samedi a débuté la saison d'Halloween à Disneyland Paris, citrouilles et bonne humeur sont au rendez-vous !
Tout d'abord, Main Street USA arbore ses fanions oranges et noirs, les habitants ont décoré leurs immeubles avec des citrouilles et les fantômes ont débarqué.
Oui, Halloween a touché cette ville en plein boom industriel et technologique comme depuis 4 ans maintenant à cette période de l'année.
La décoration, comme les années précédentes, est simple et efficace, variée et en nombre, bien intégrée et bien pensée.
Que dire, on ne change pas ce qui marche sur le parc (Pour une fois !).
Hello everyone, here's the quick but great news of this weekend!
Saturday began the halloween season at Disneyland Paris, pumpkins and good mood waiting you!
Main Street USA are now in Orange and black, the ghosts residents of the town are back and the citizens have decorated their buildings with littles pumpkins .Yes, Halloween has touched this city booming industrial and technological !The decoration, as in previous years, is simple and effective, varied and in number, well integrated and well thought. Disney does not change what functions on the Park (for once!).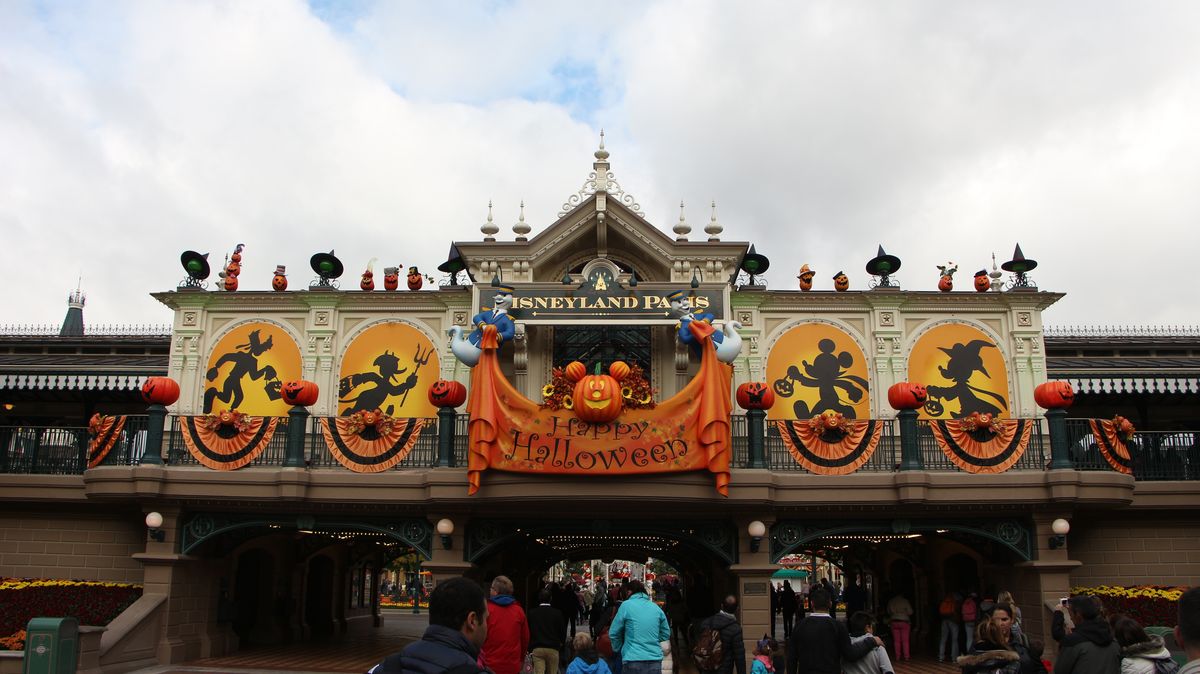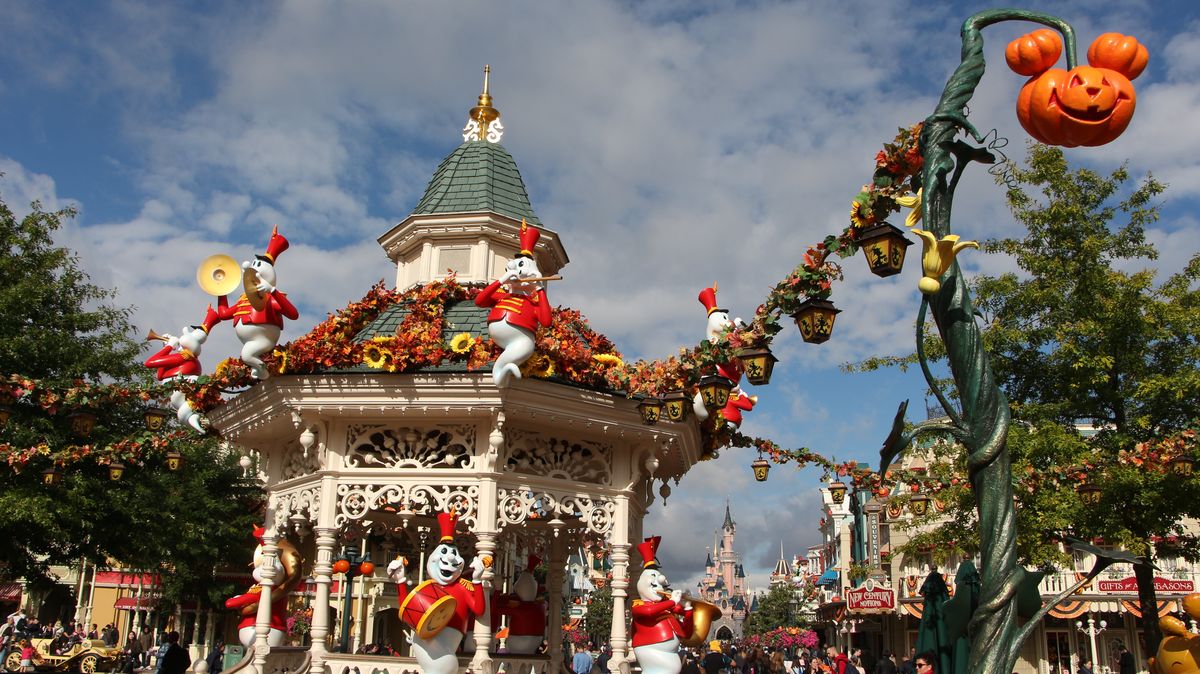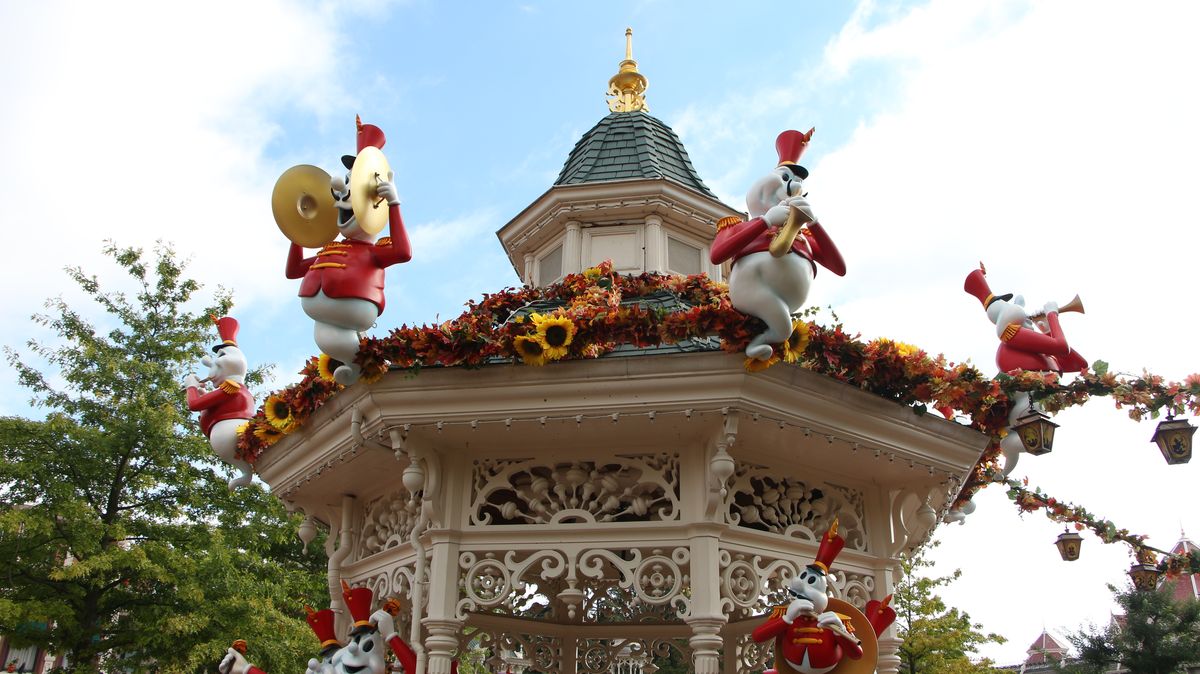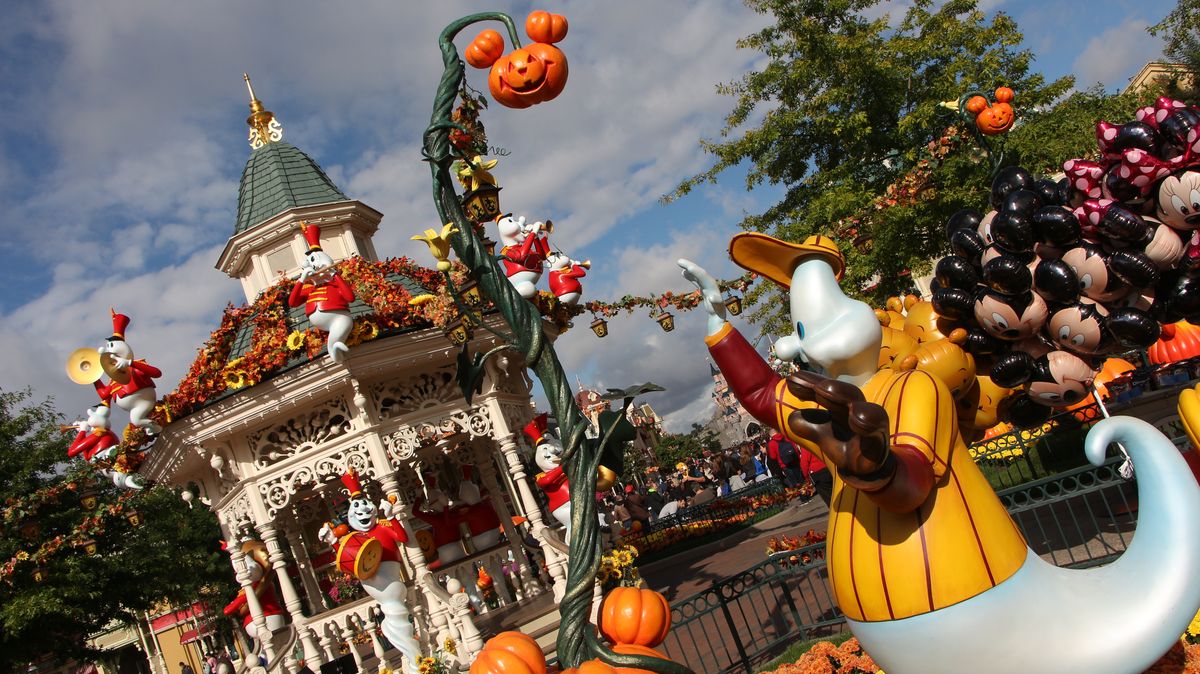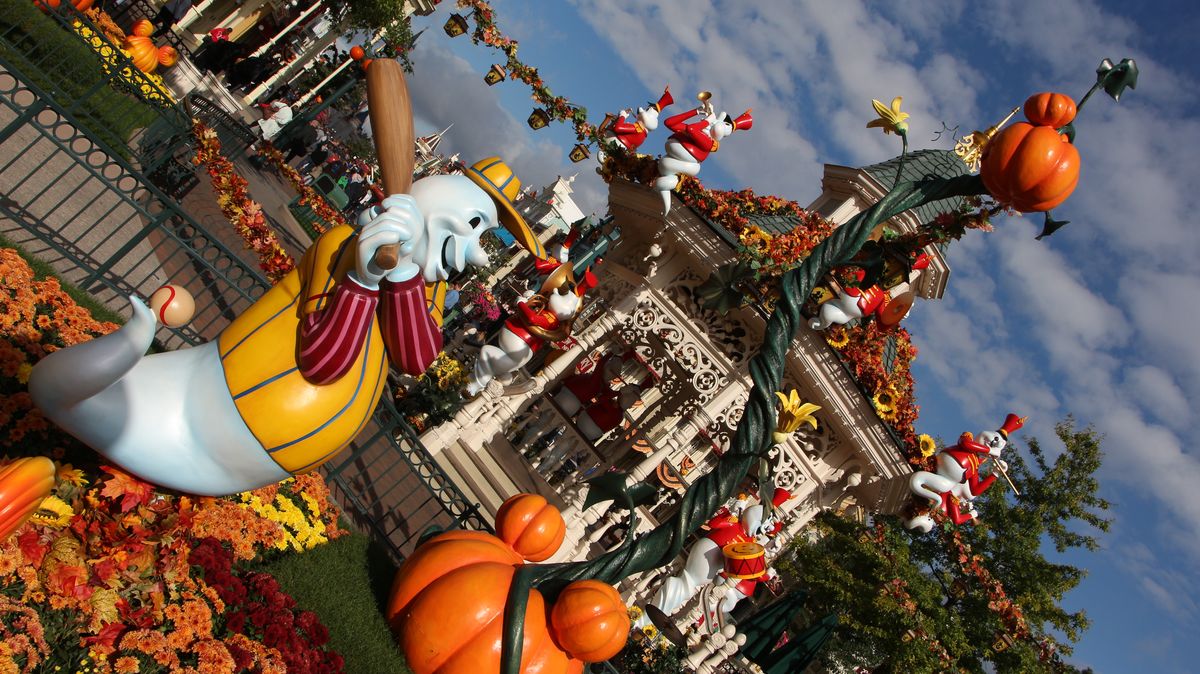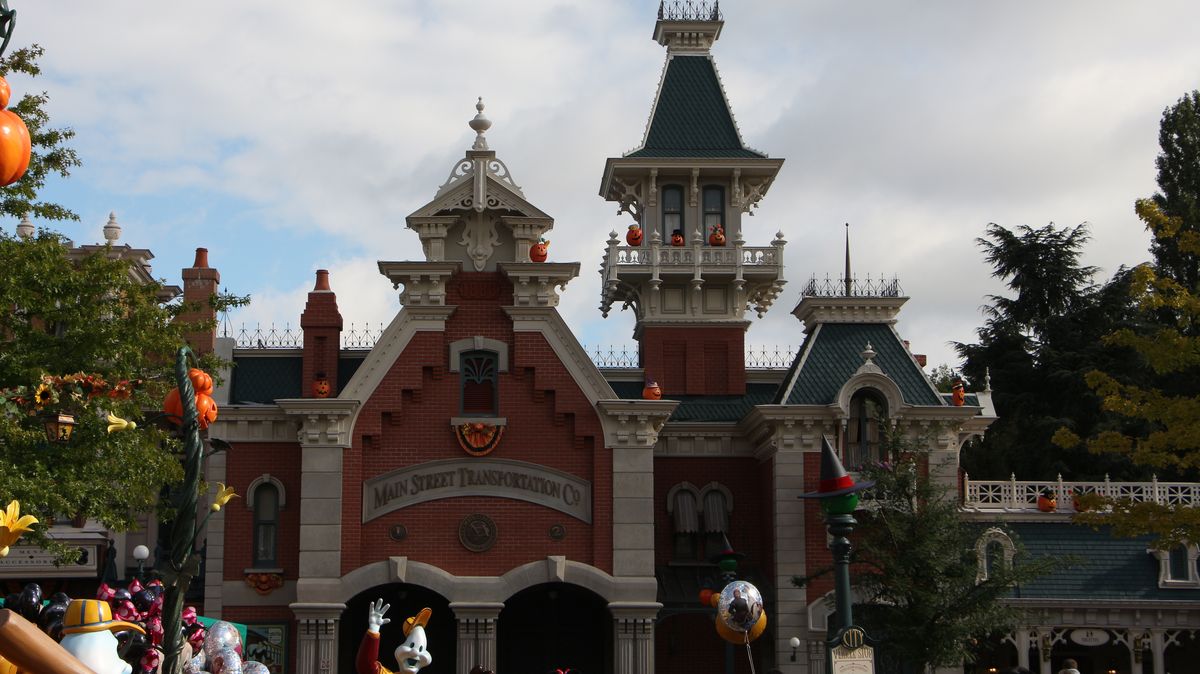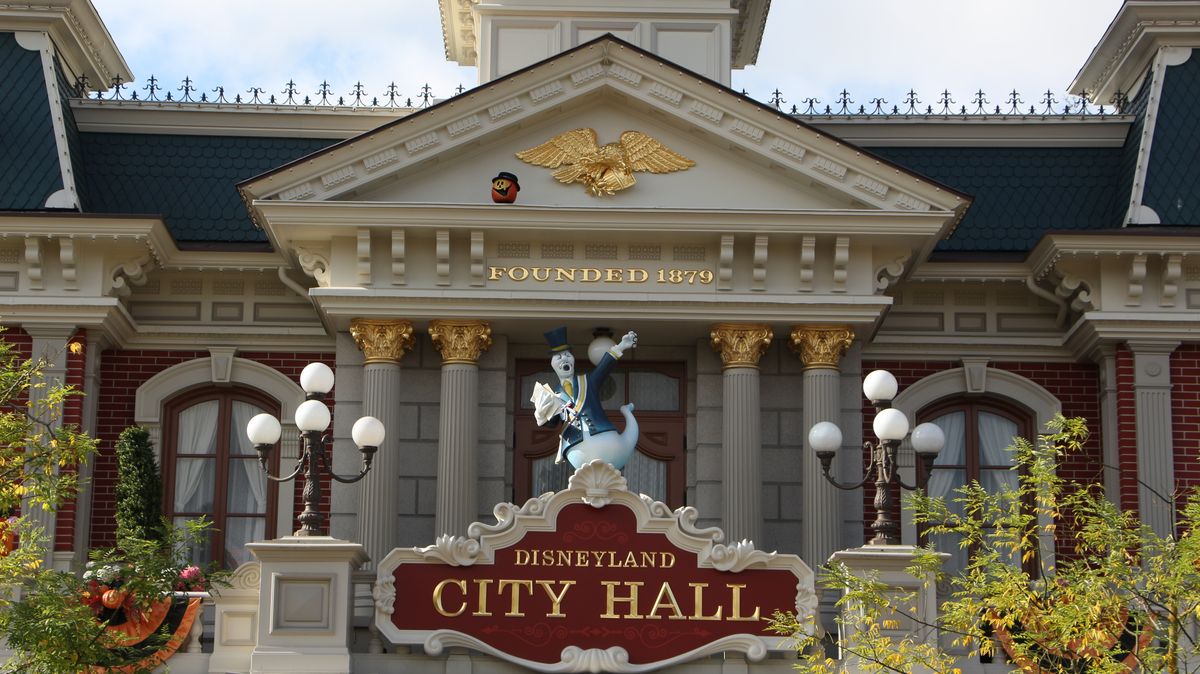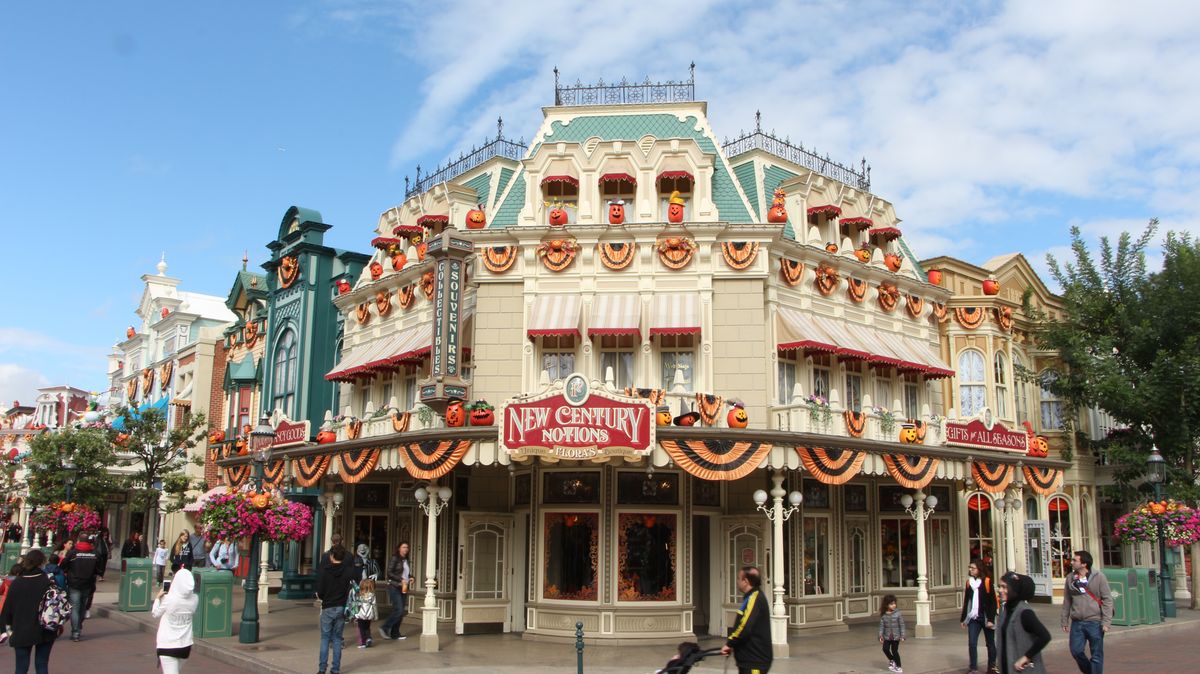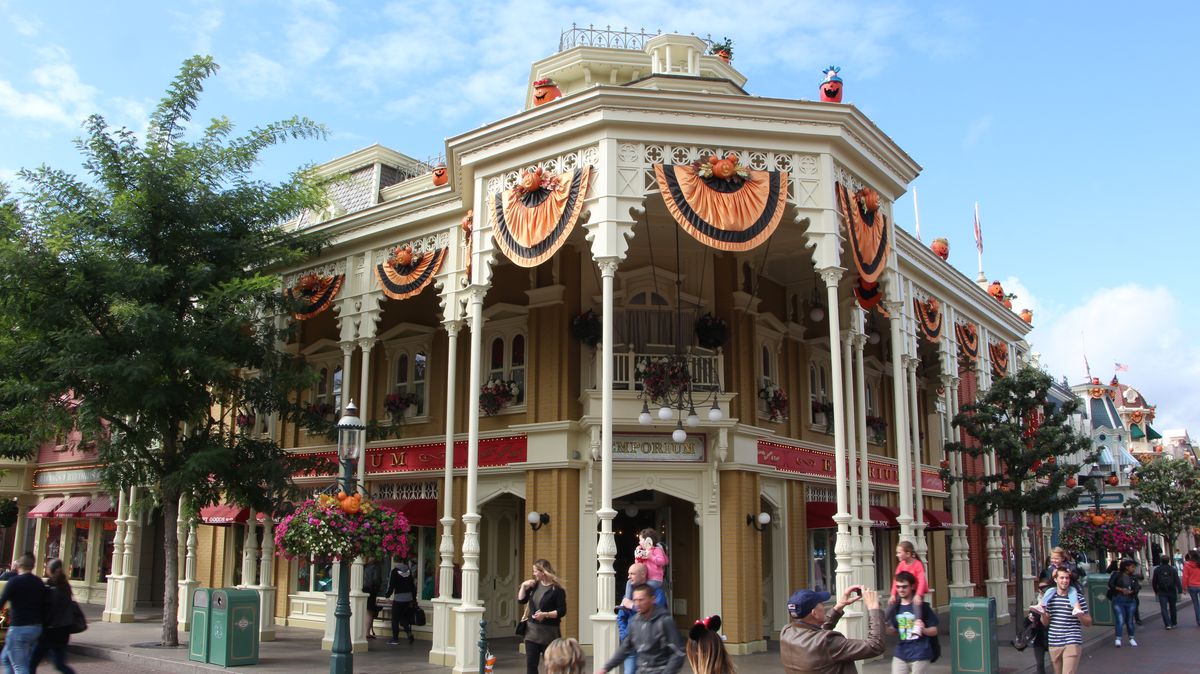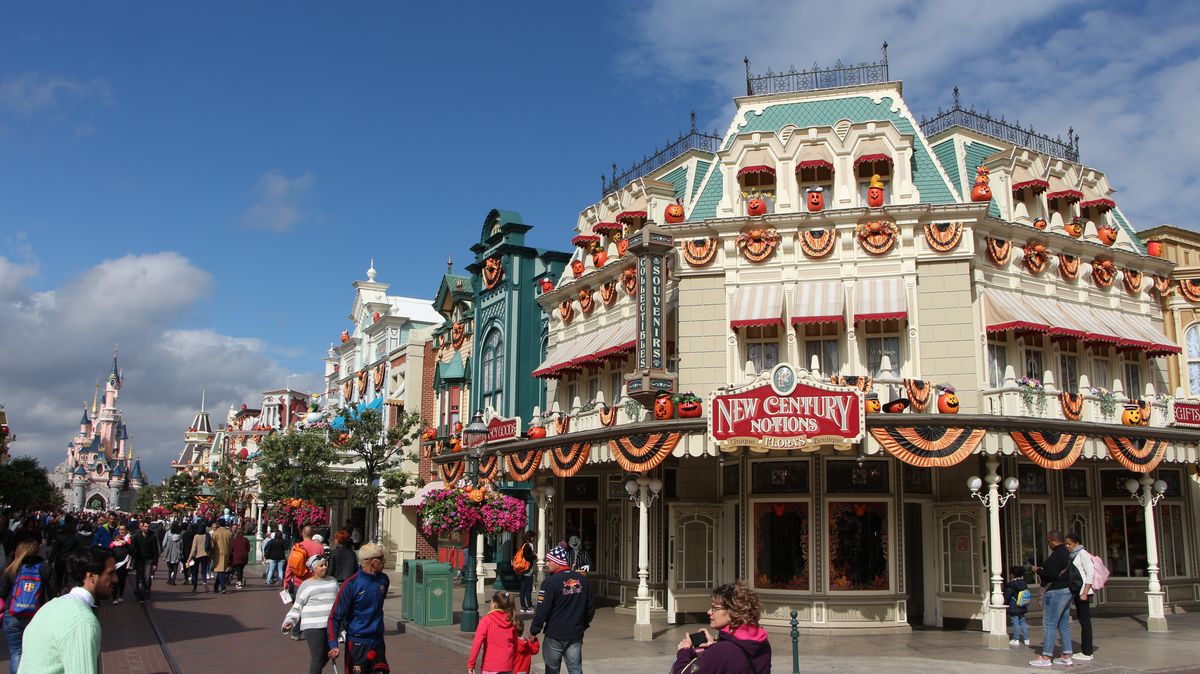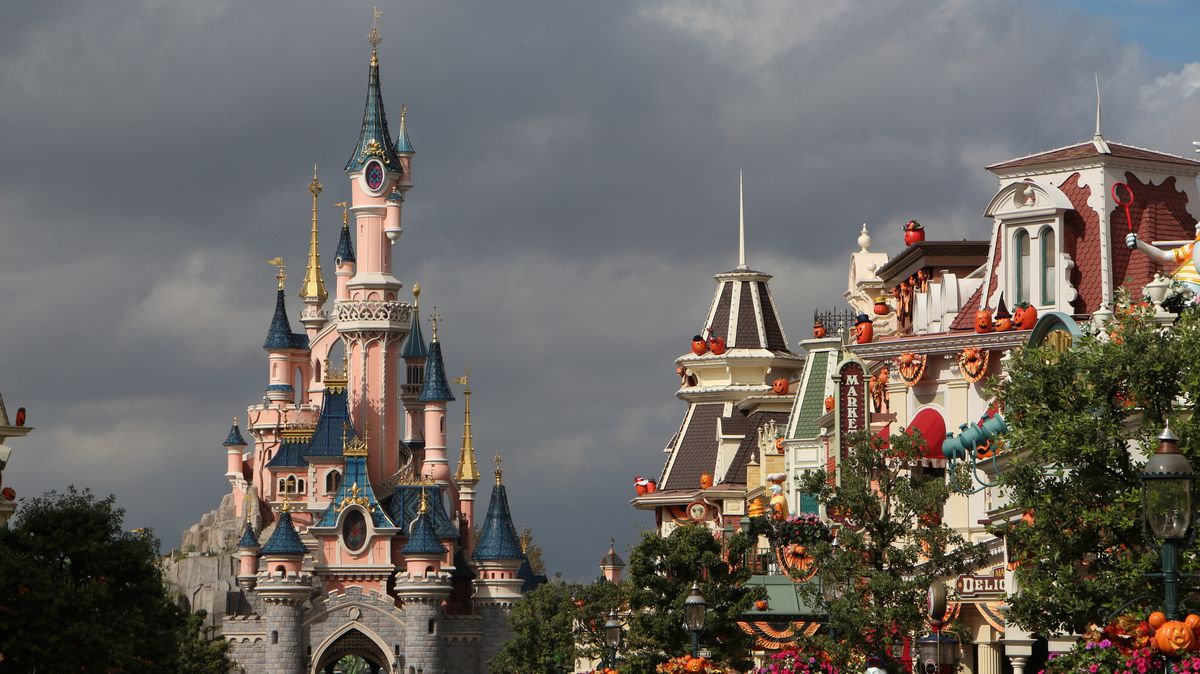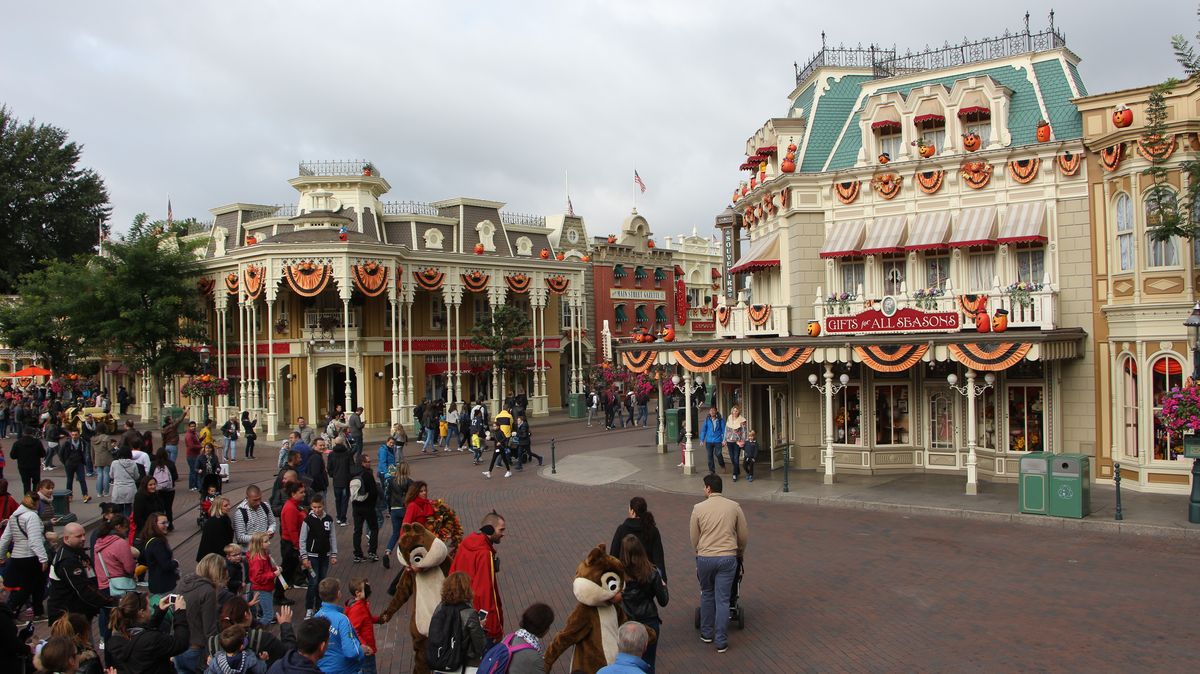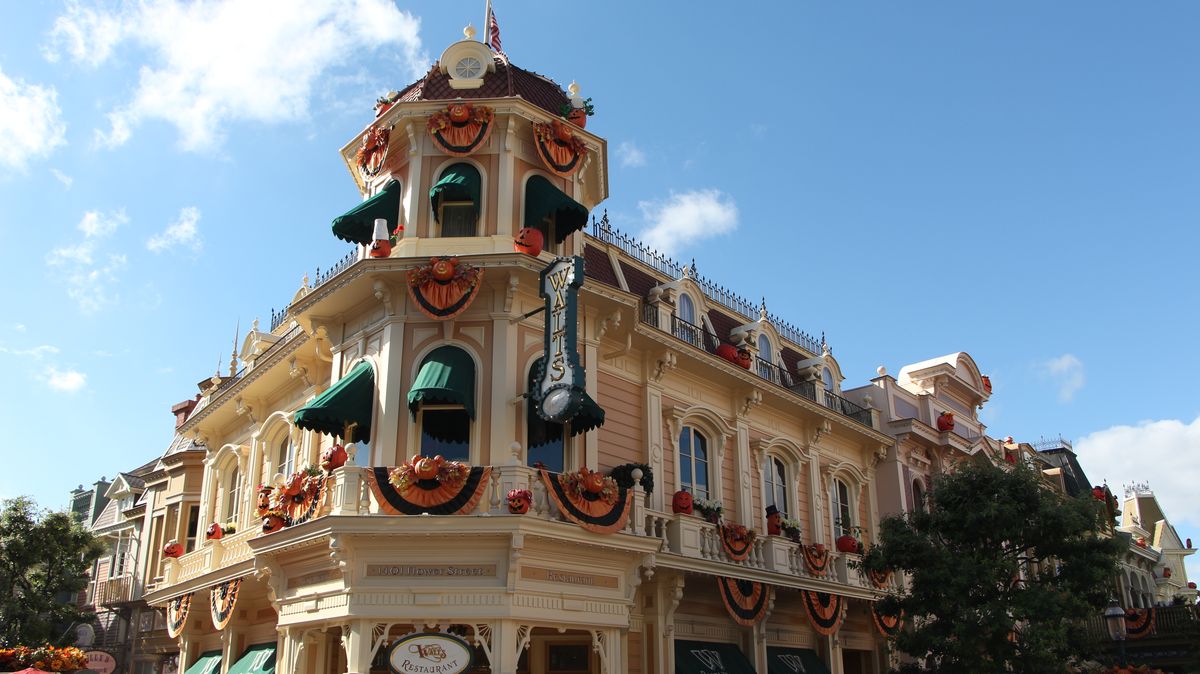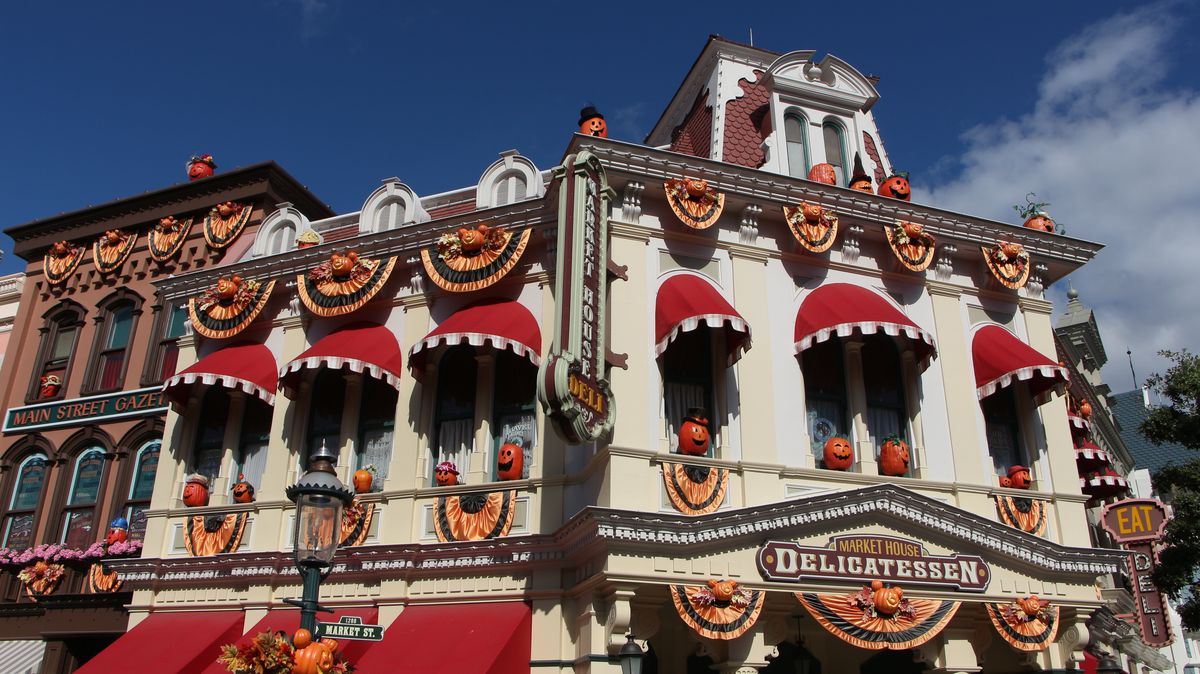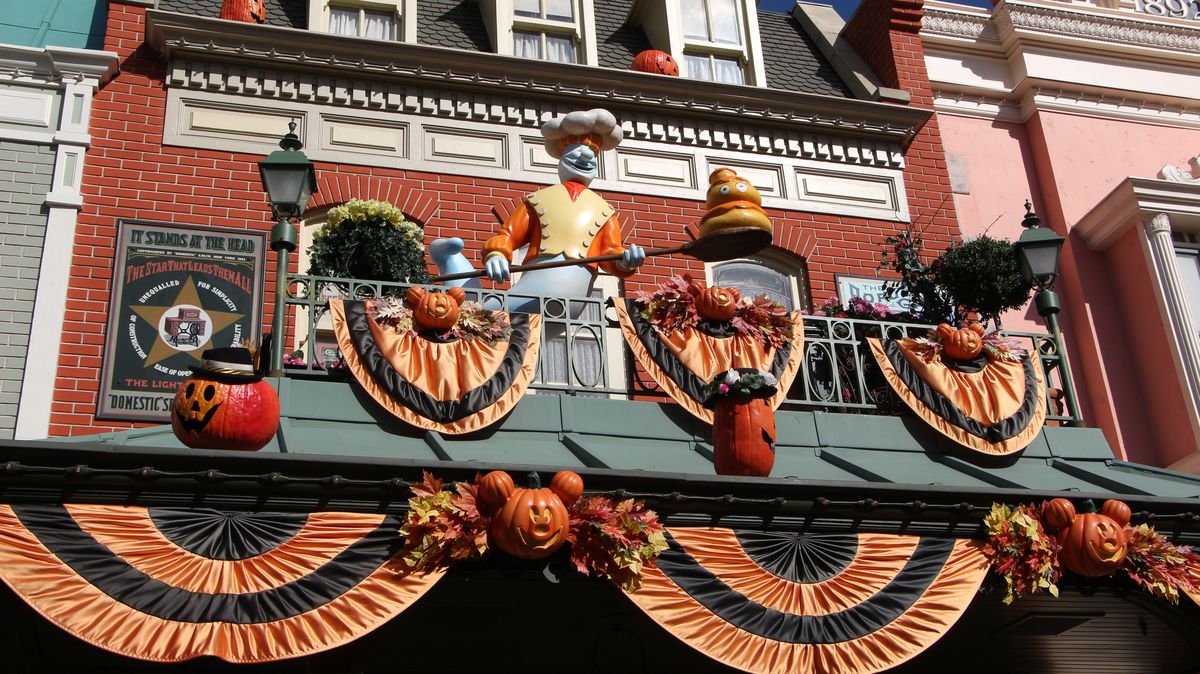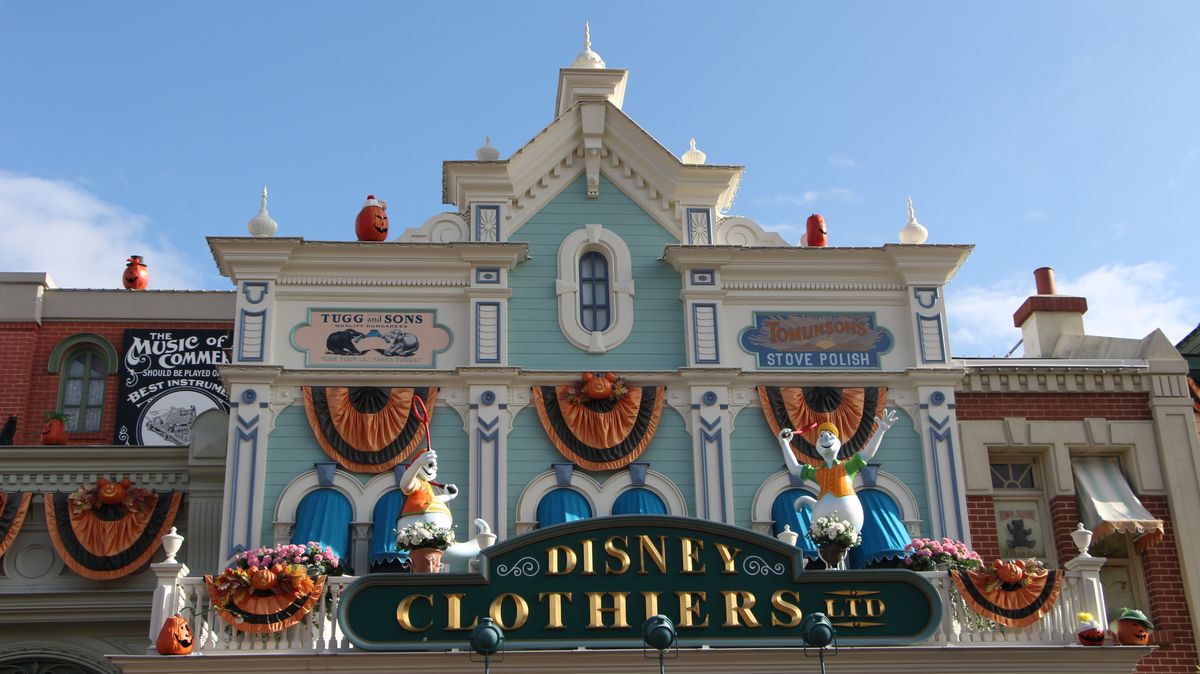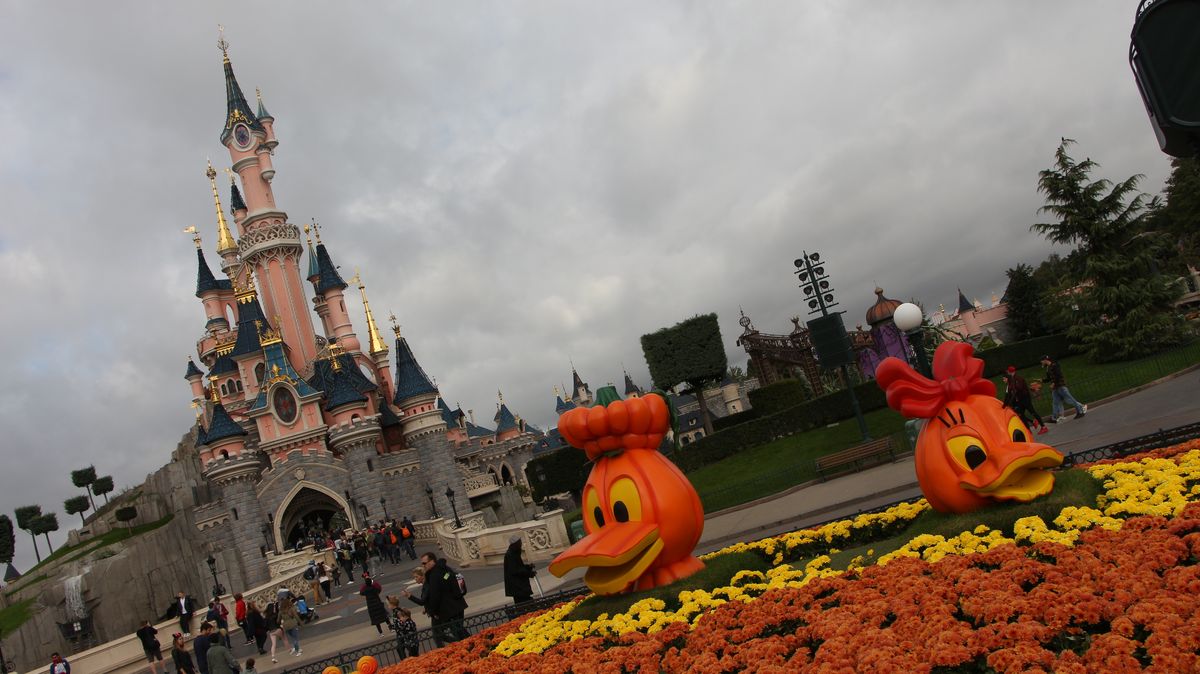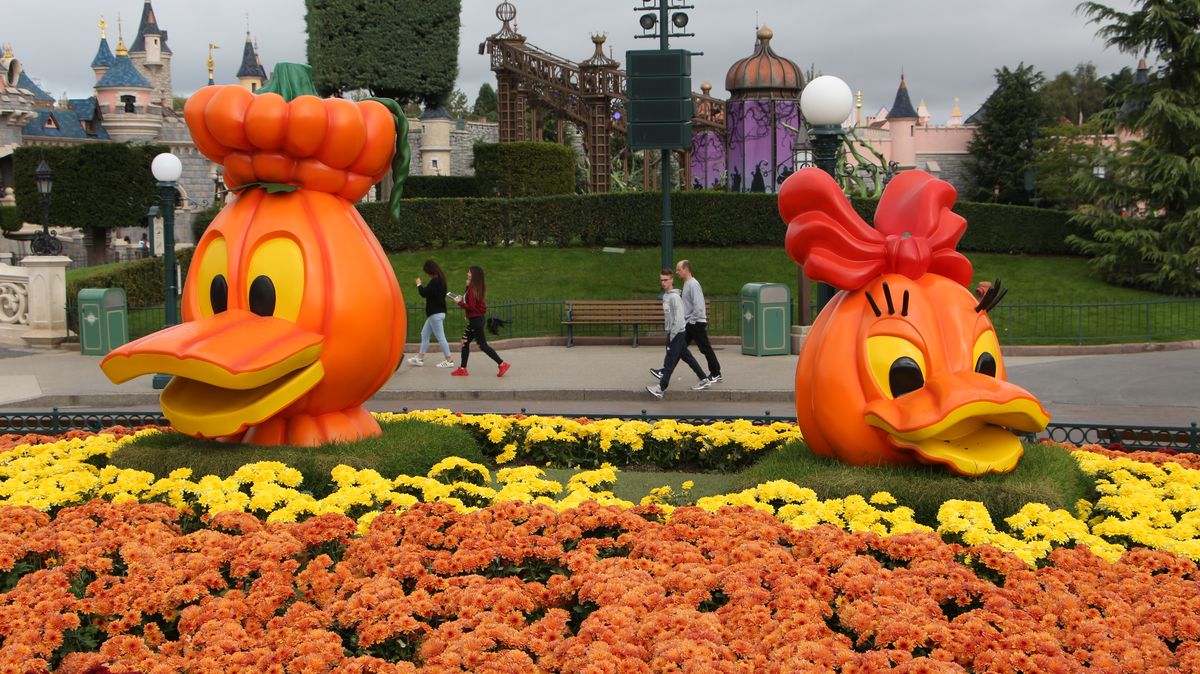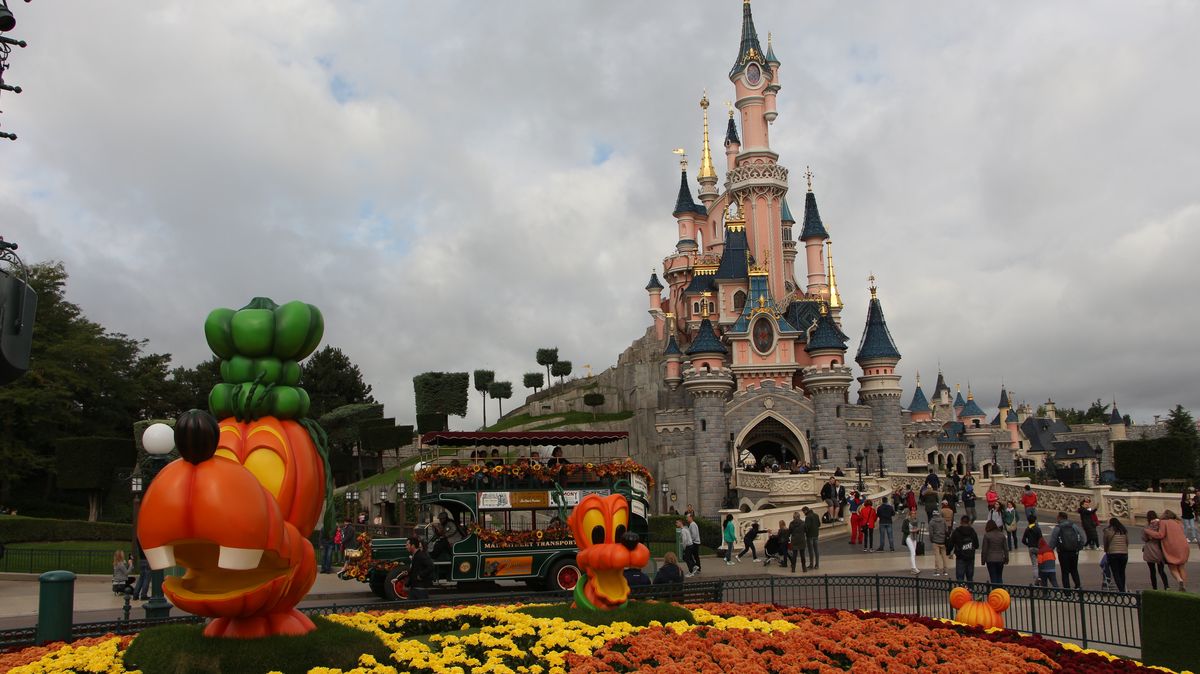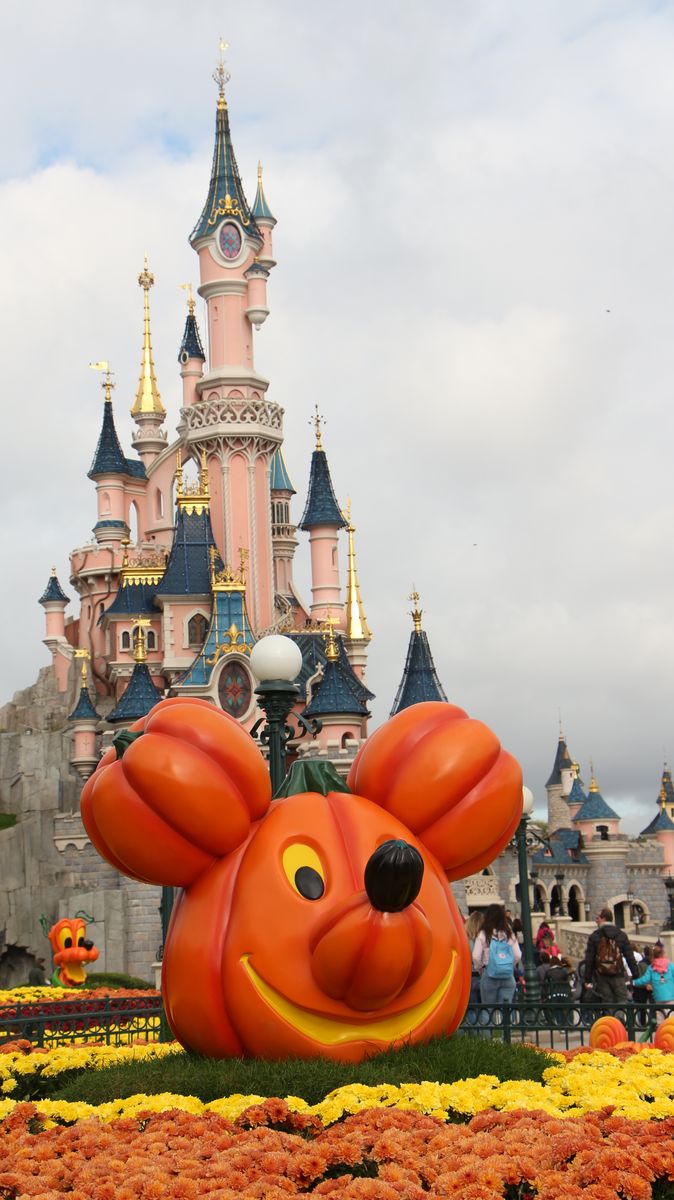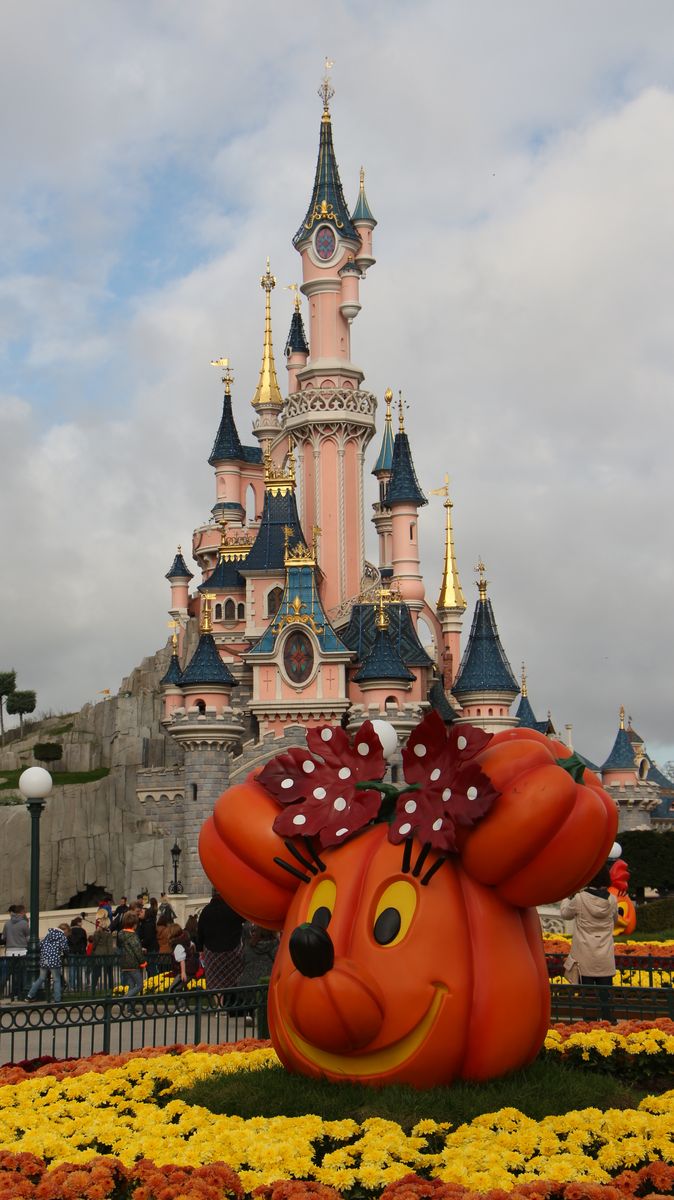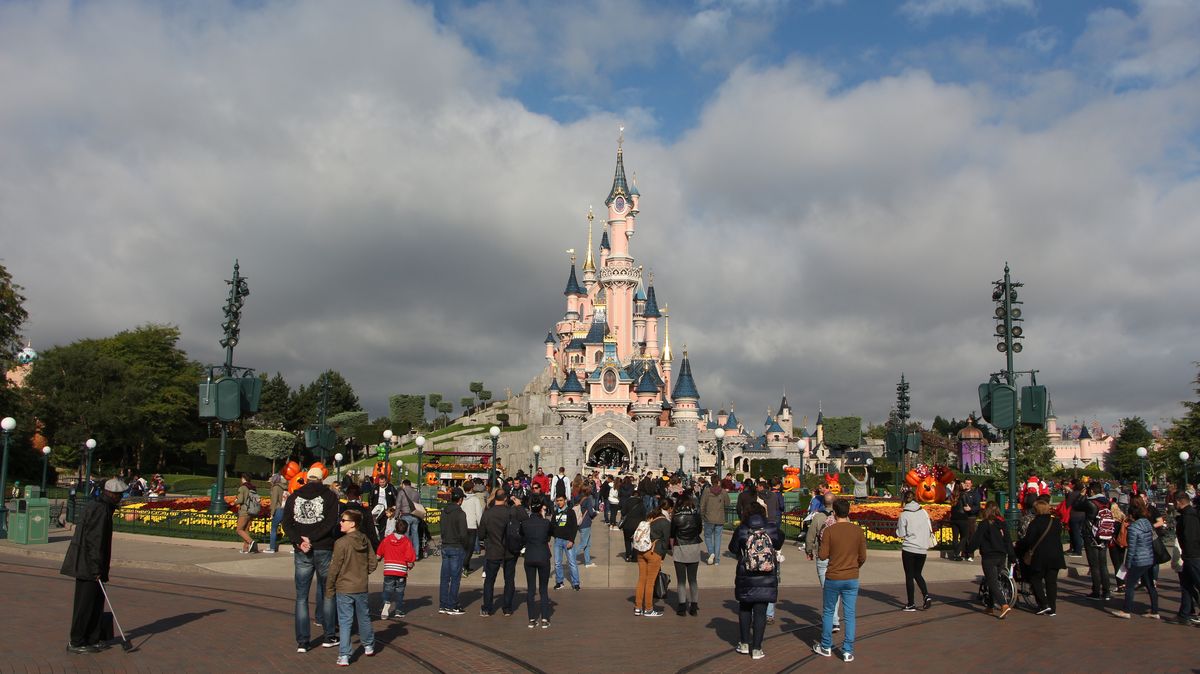 Une petite vidéo pour résumer les photos
A short video for resume the pictures.
Le premier, important et principal événement de la journée est la cavalcade « Mickey's Halloween Celebration ».
Comme l'année dernière ce défilé de 3 chars attend un renouveau malgré son unité à pieds qui défile pour le coup, à chaque sortie.
Mais cette cavalcade n'en reste pas moins excellente avec sa musique, son rythme, le nombre important d'artistes et la variété des personnages plus ou moins connus.
Tout fonctionne !
Seulement, avec les années, la petitesse du défilé pourrait lui porter préjudice. On espère du nouveau pour ses 5 ans l'année prochaine.
The first and main event of the day is the cavalcade « Mickey's Halloween Celebration ».
Like last year the parade of 3 floats wait a new, when the unit at feet is here for the second edition in the parade. Only, with the years, the small size of the parade could harm him. It is hoped new for its 5 years old, next year.
But this cavalcade is great with his music, his rythm, the large number of performers and the variety of disney characters more or less well-known .
Everything works!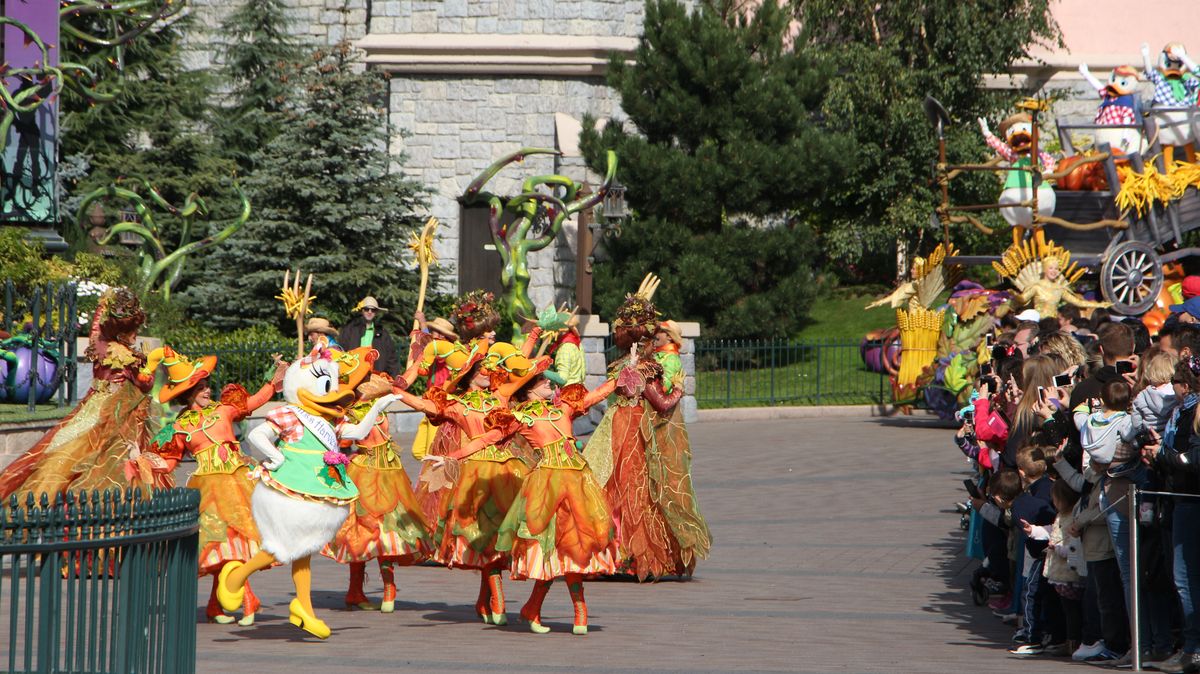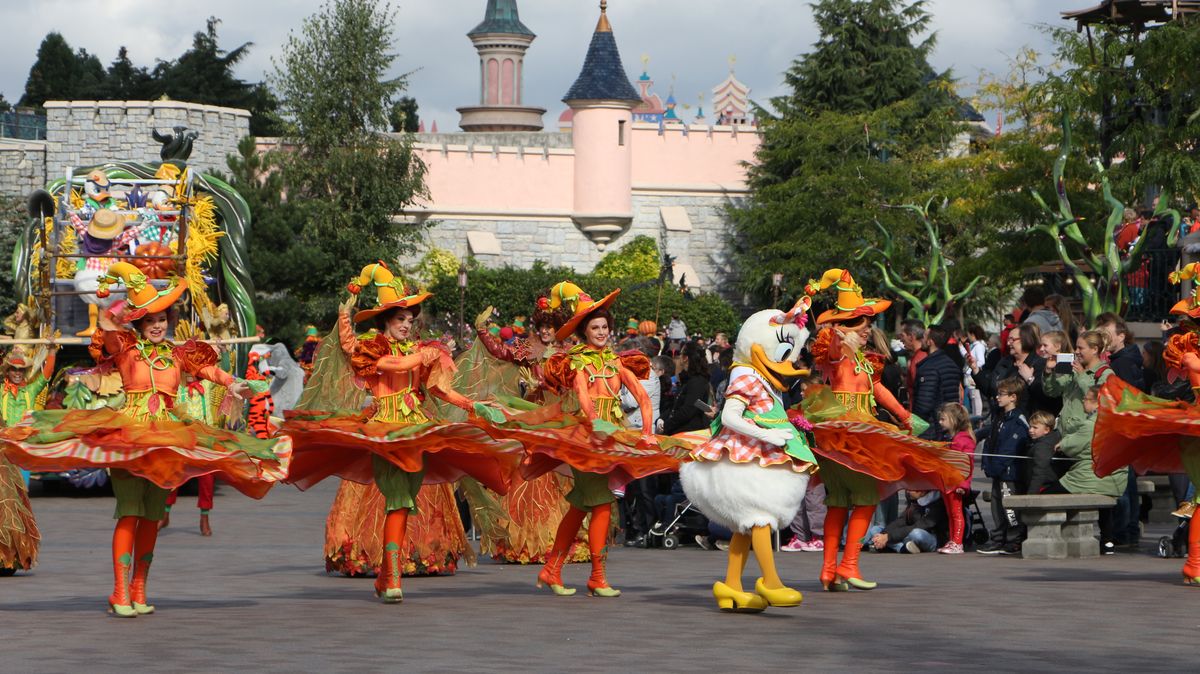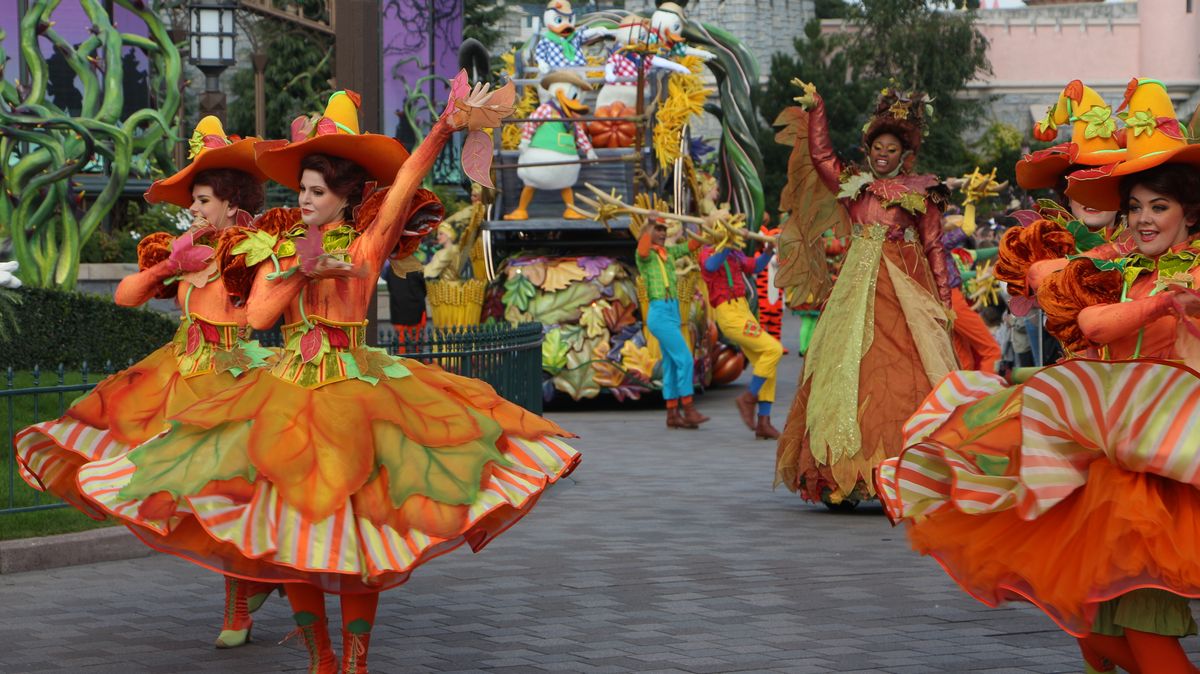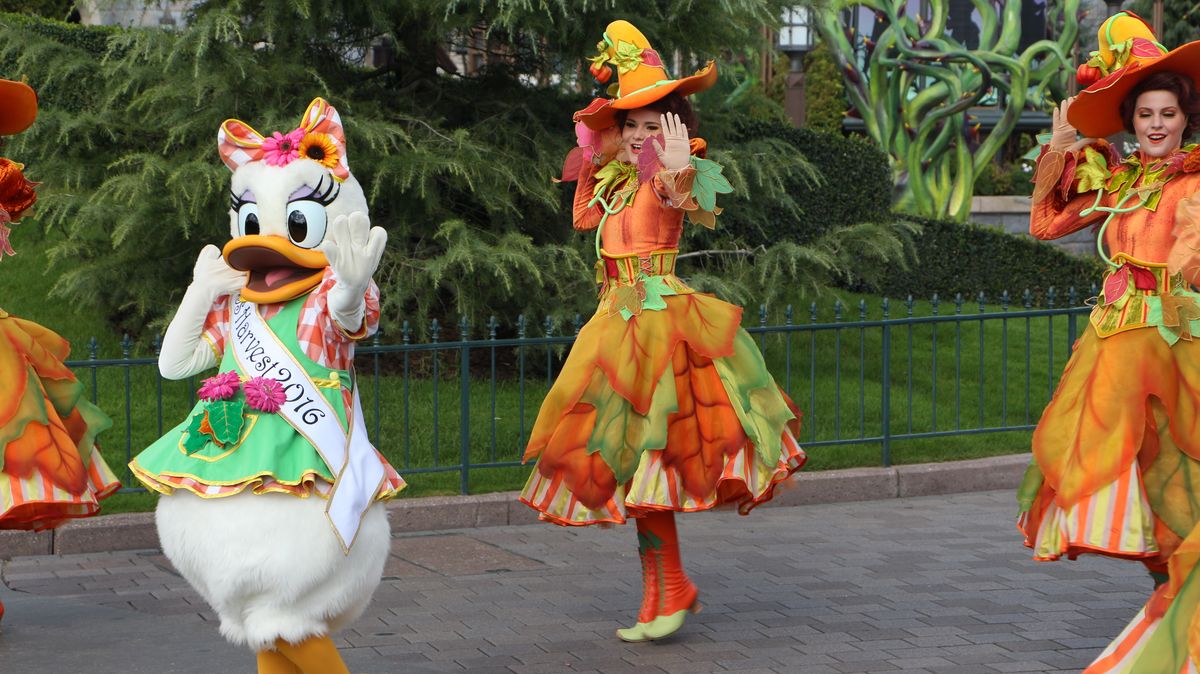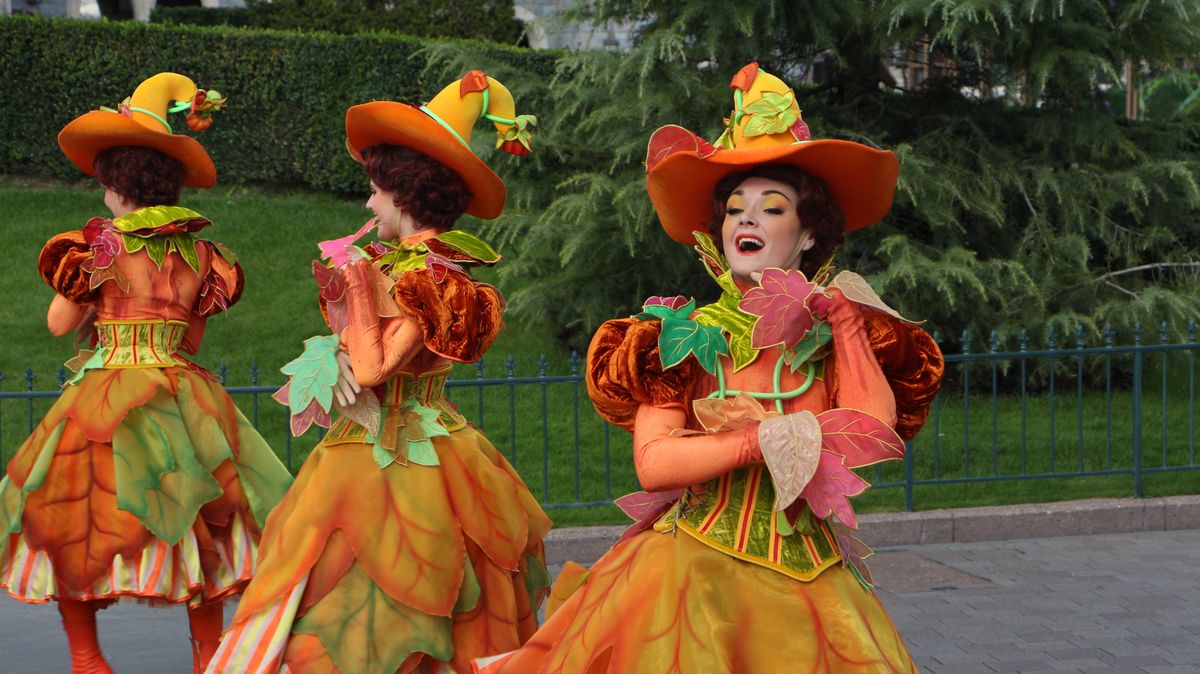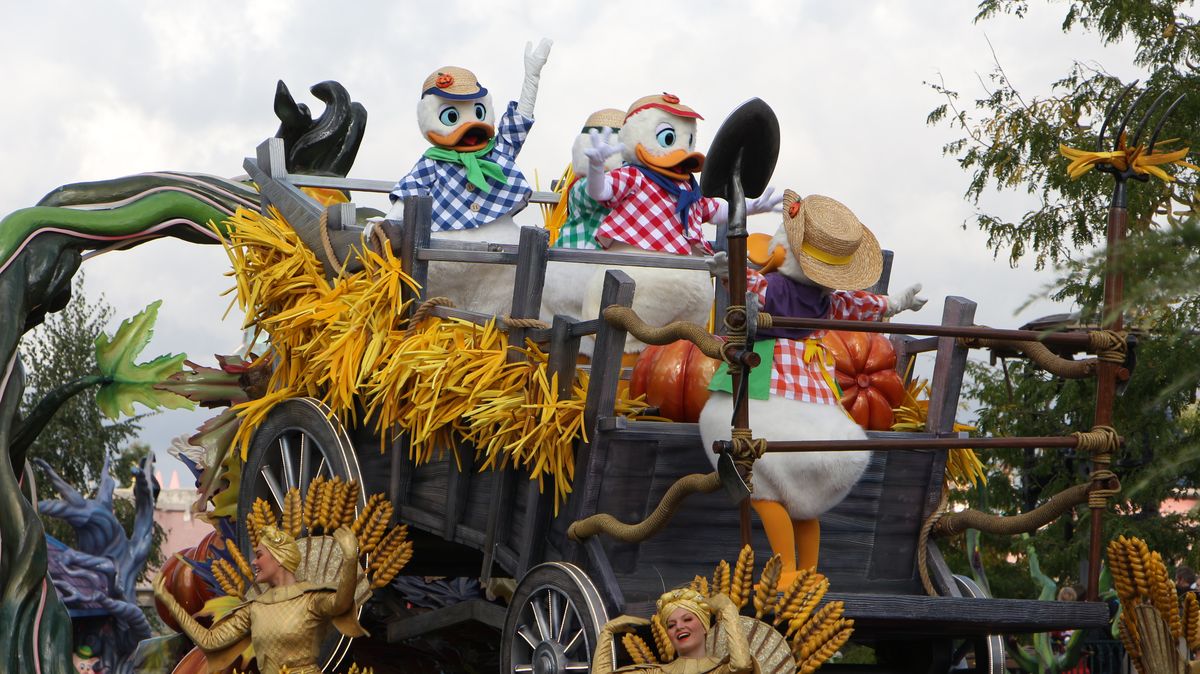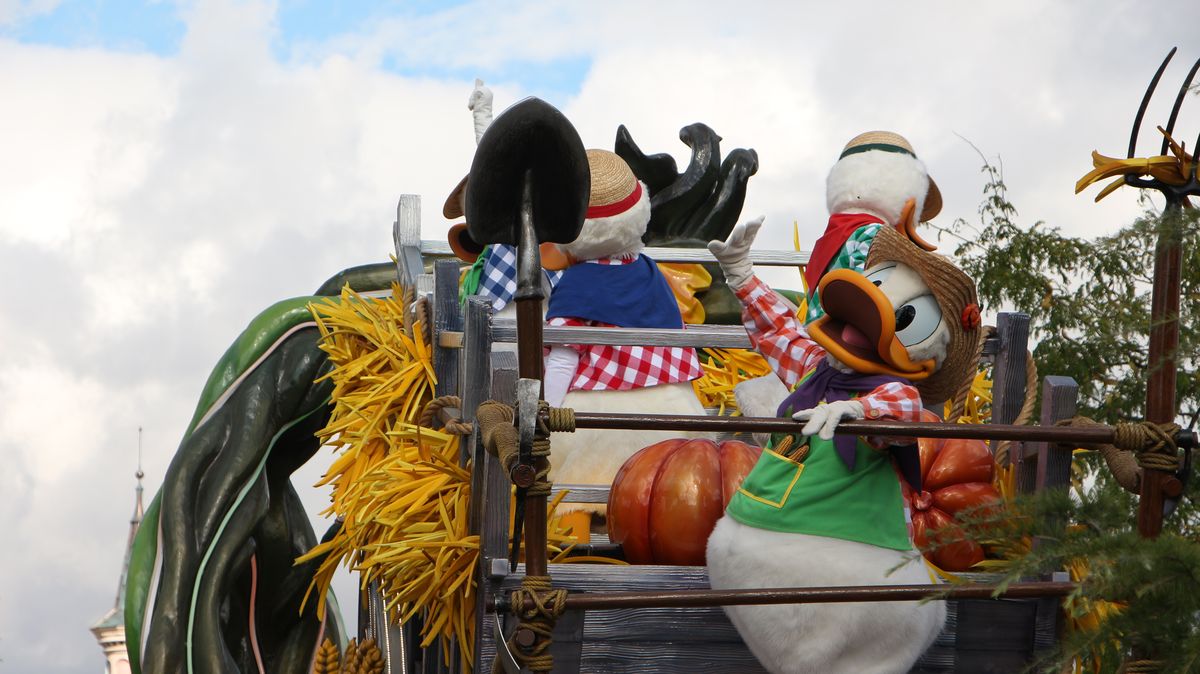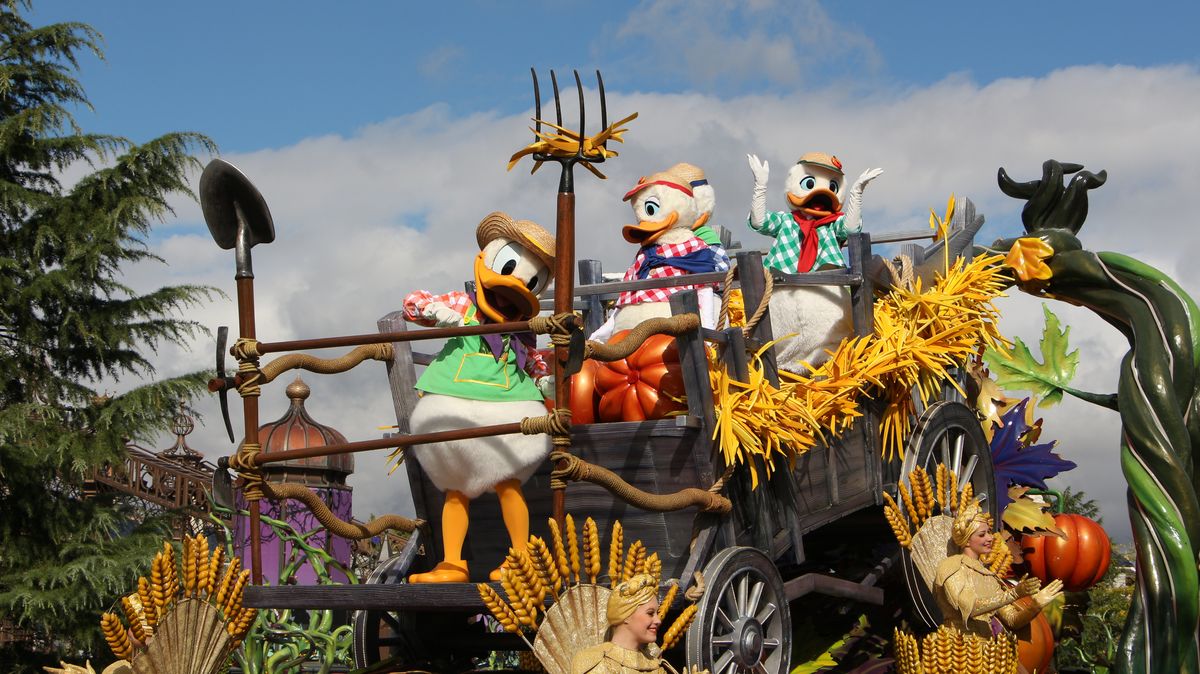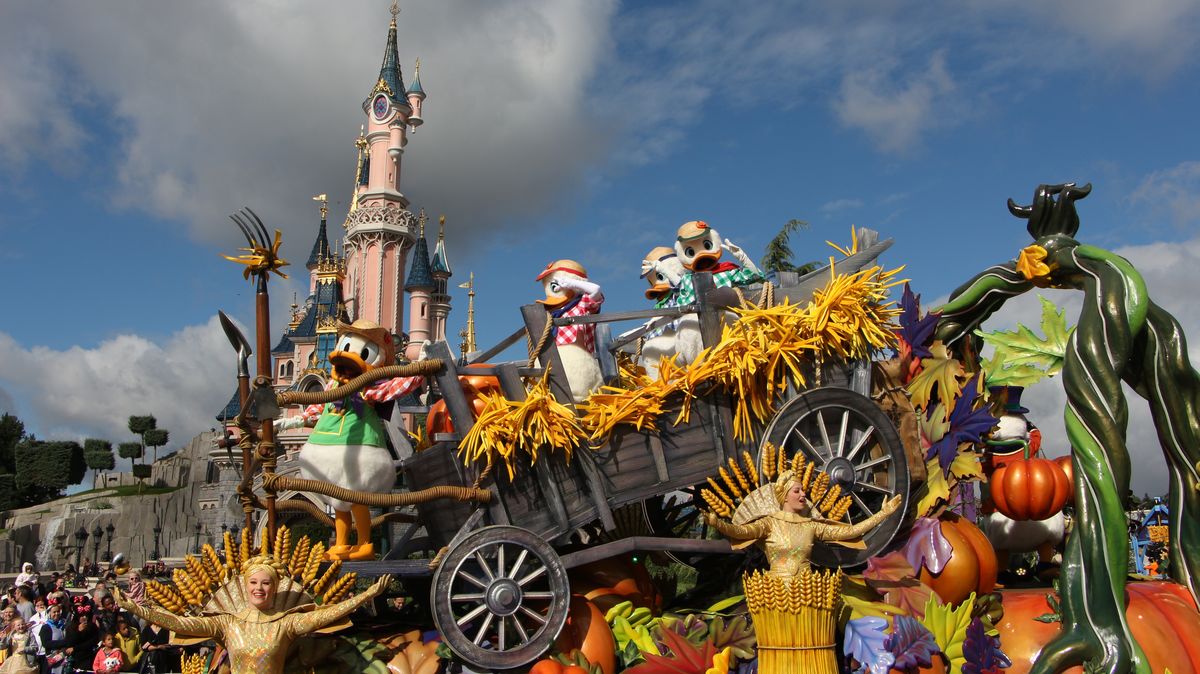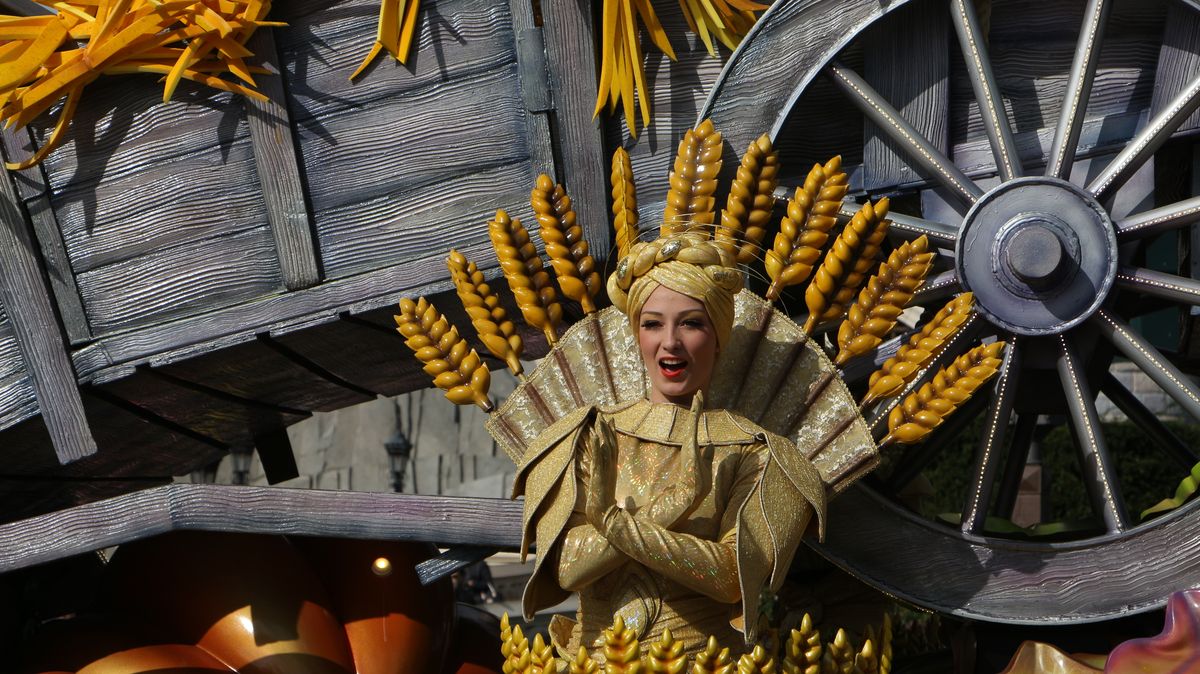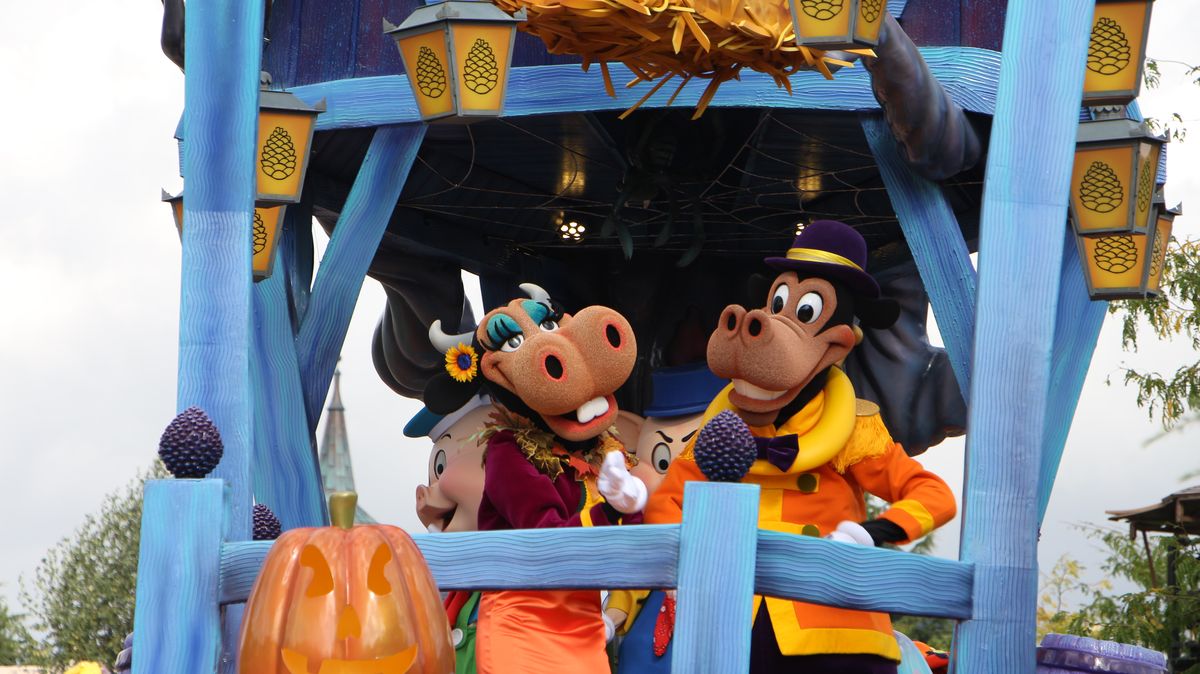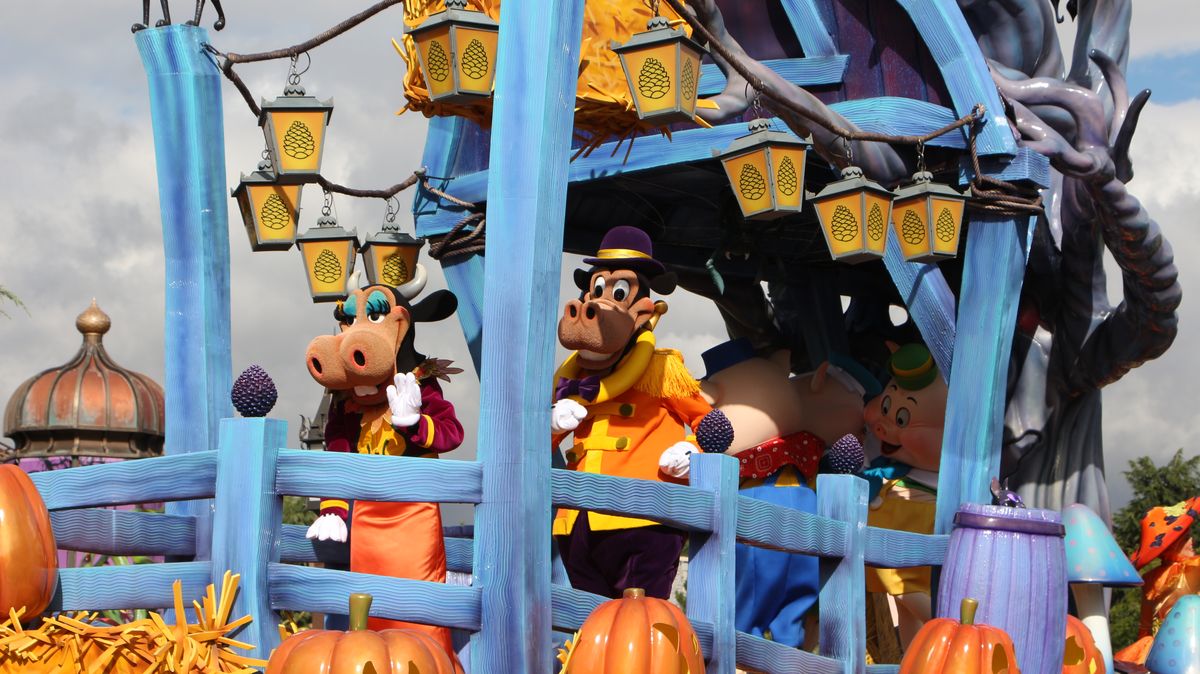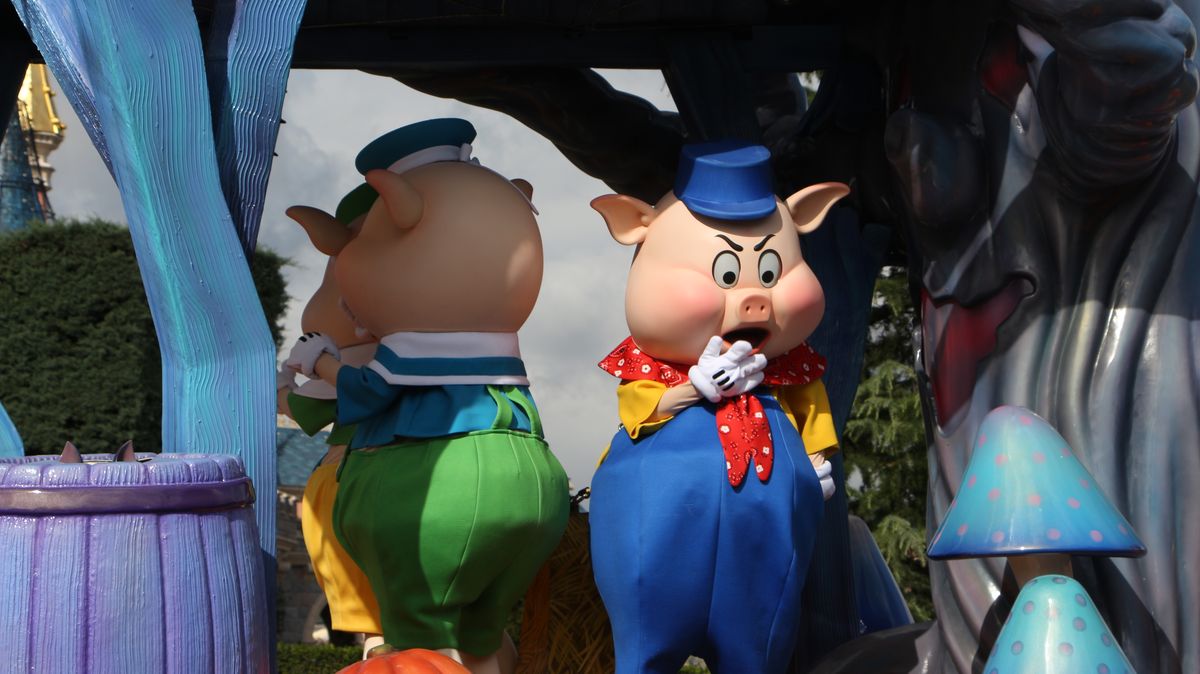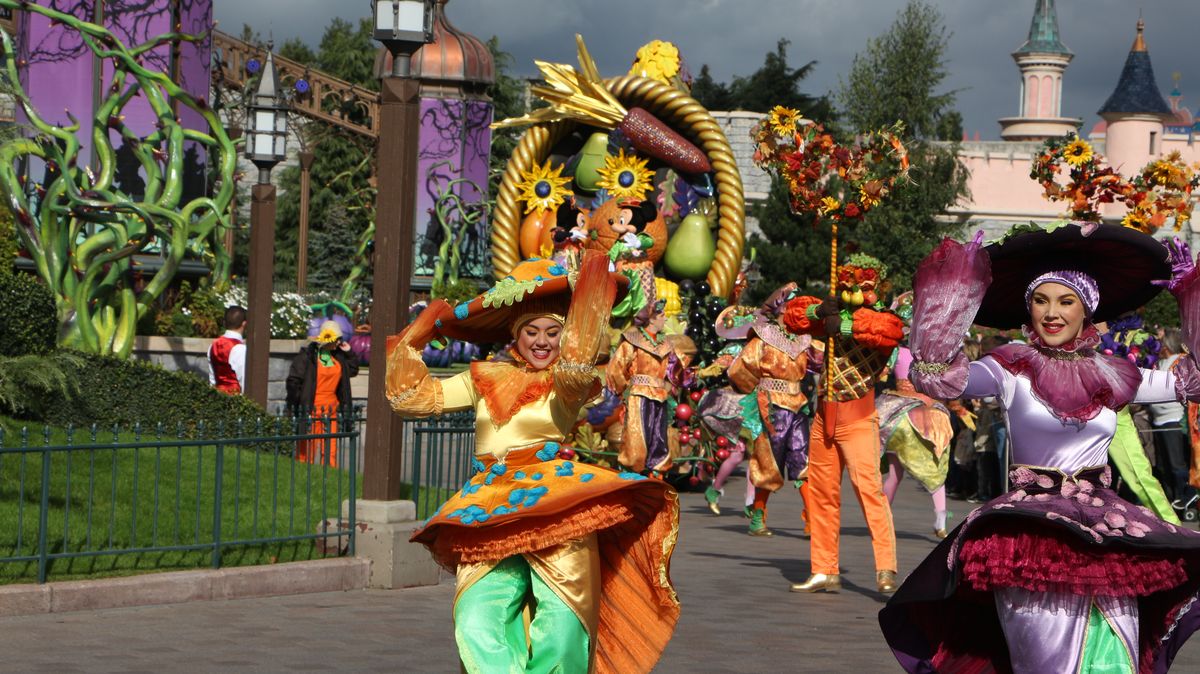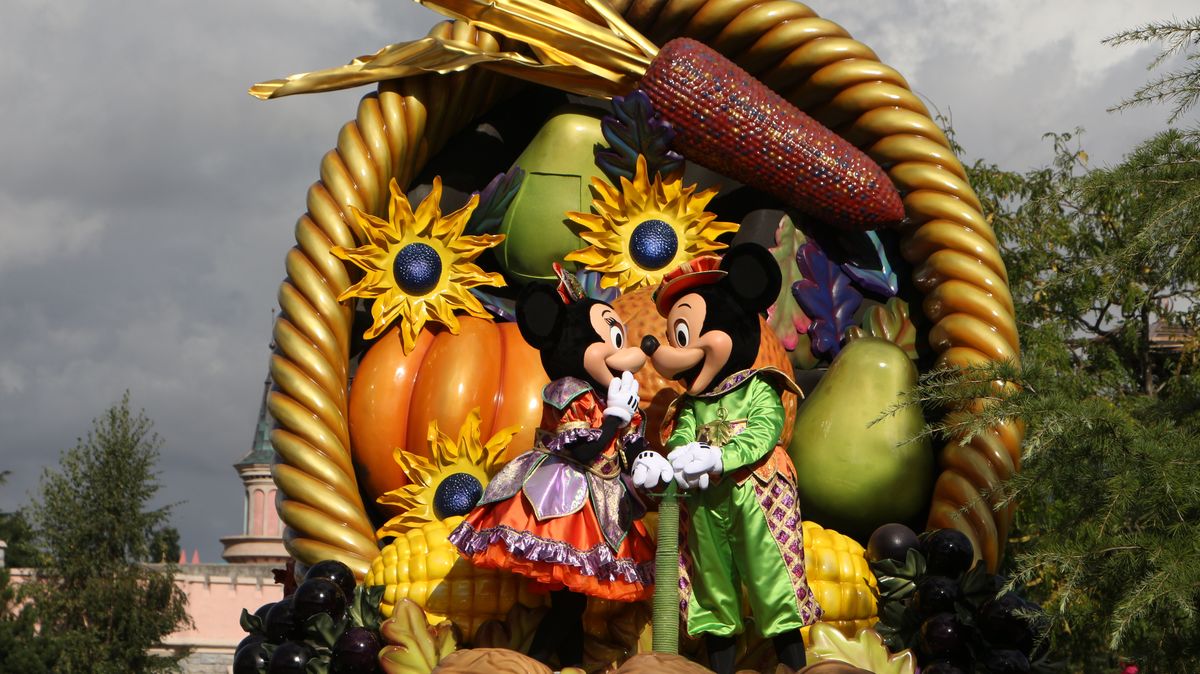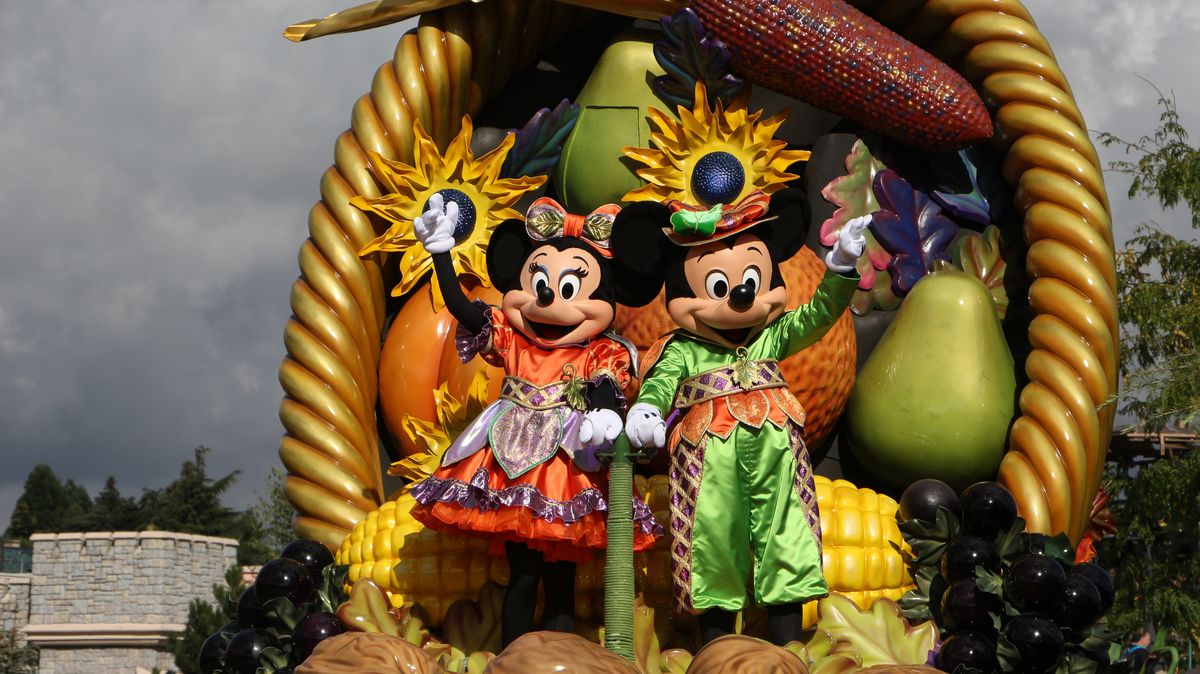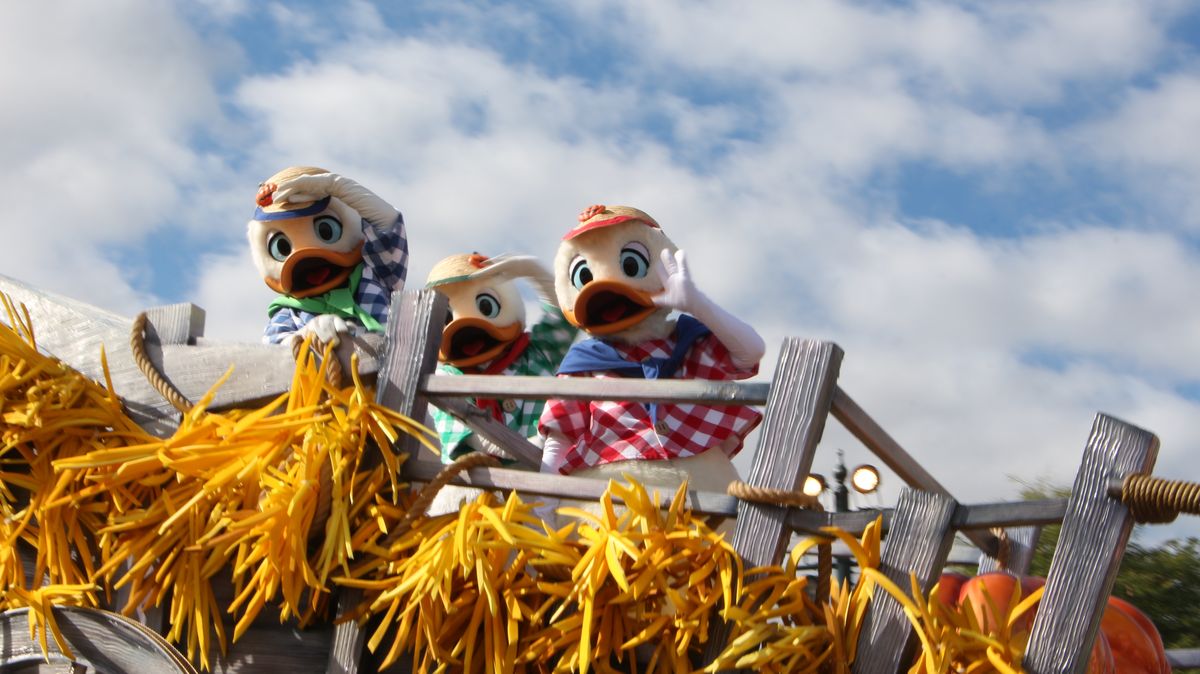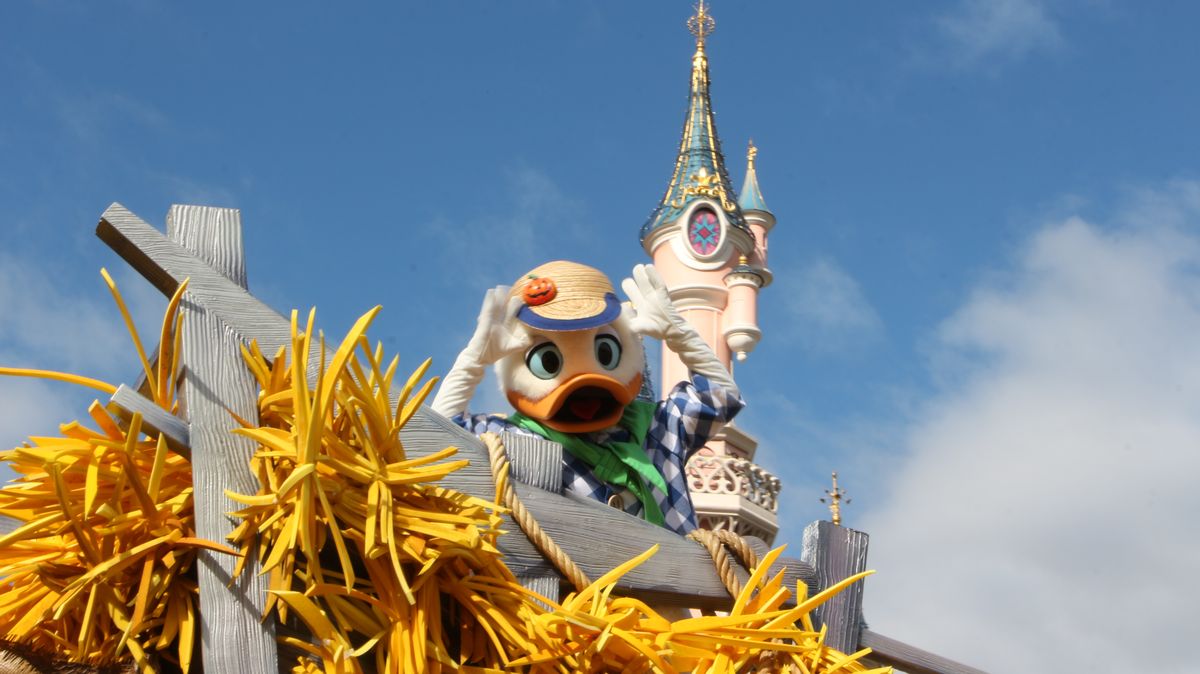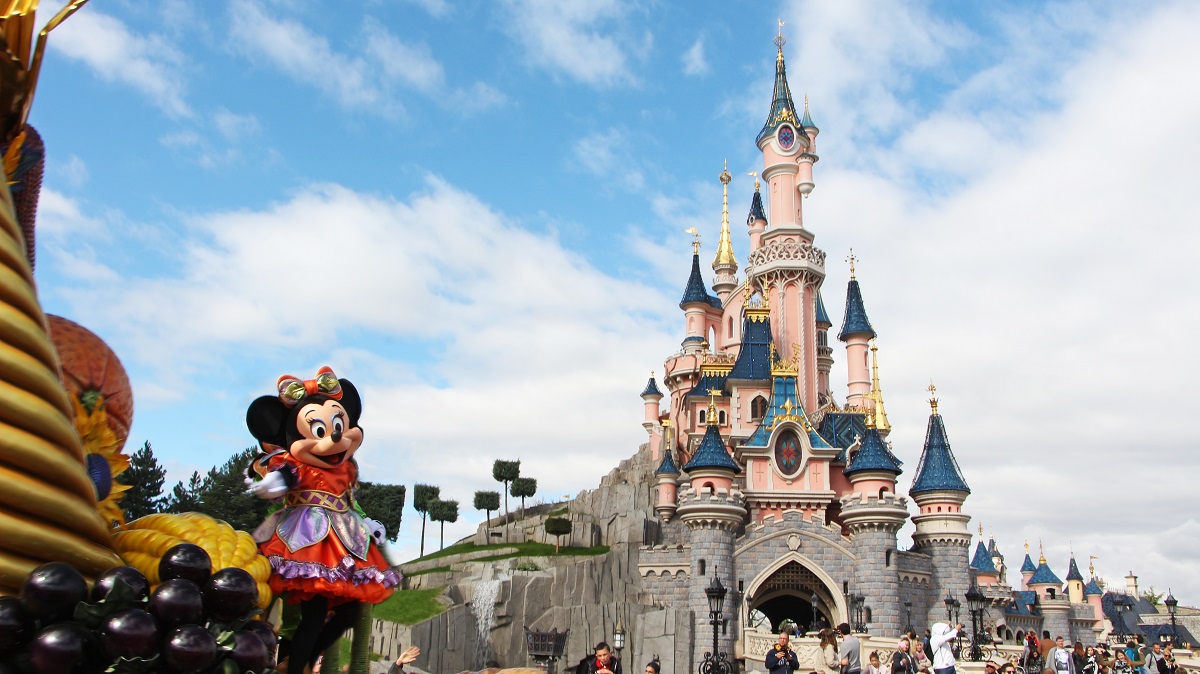 La seconde nouveautés porte sur les spectacles et « C'est Bon d'être Vilain avec les Méchants Disney ! »
Cet événement permet en 1 heure à tous les visiteurs de rencontrer les principaux méchants Disney. Et pour les rencontrer ces derniers se montrent dans deux mises en scène de près de 8 minutes chacune en alternance. Une en anglais avec la reine de blanche neige, et une en français avec Cruella. Ces deux shows permettent à Disney de proposer une offre bien plus qualitative que l'année dernière, malgré le choix d'un medley musical douteux sans finesse dans les raccords.
Cruella Version !
The second news is about the show « It's Good to be Bad with the Disney Villains! »
This event allows all visitors to meet the main Disney villains in 1 hour. 2 shows of 8 minutes in alternating. One in English with the evil Queen, and one in french with Cruella. These two shows allow Disney to offer an entertaiment more qualitative than last year, despite the choice of a dubious musical medley without finesse in the fittings.
The Evil Queen Version !
Les rencontres avec les personnages sont un des principaux points d'intérêts d'halloween avec sa cavalcade. Cette saison, Disneyland nous offre de nombreuses surprises comme la possibilité de rencontrer le chat Chester. Une première ! Donc armez vous de patience pour le rencontrer… succès oblige !
Par ailleurs, Maléfique cette année, à un nouveau costume, plus beau dans ses couleurs, coupes et détails que le modèle précédent. Autre nouveauté, Mickey et Minnie Mouse peuvent être rencontrer ensemble en tenu d'halloween. Une excellente nouvelle pour les amoureux des souris !
Ou terminera par le retour de Marie des Aristochats sur Town Square, de Stitch ou Daisy près du Casey Corner ou encore de Mister Jack près du Phantom Manor.
Vous l'aurez compris…. tout le monde est près pour vous accueillir et passer une journée délicieusement horrible !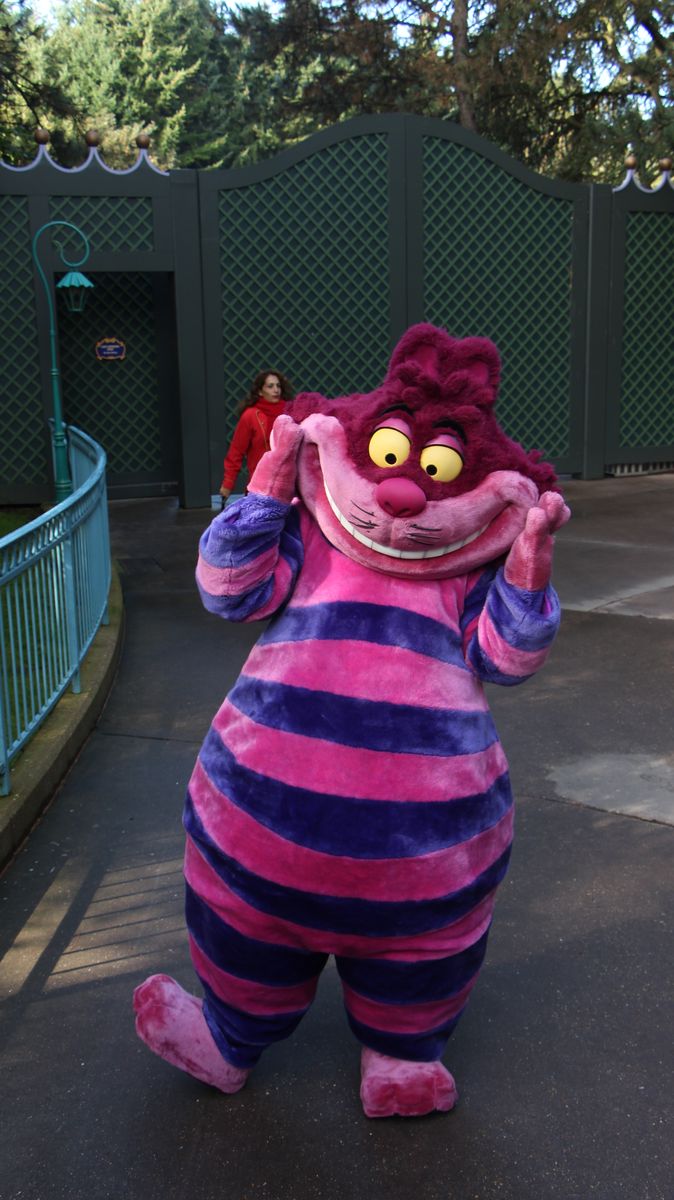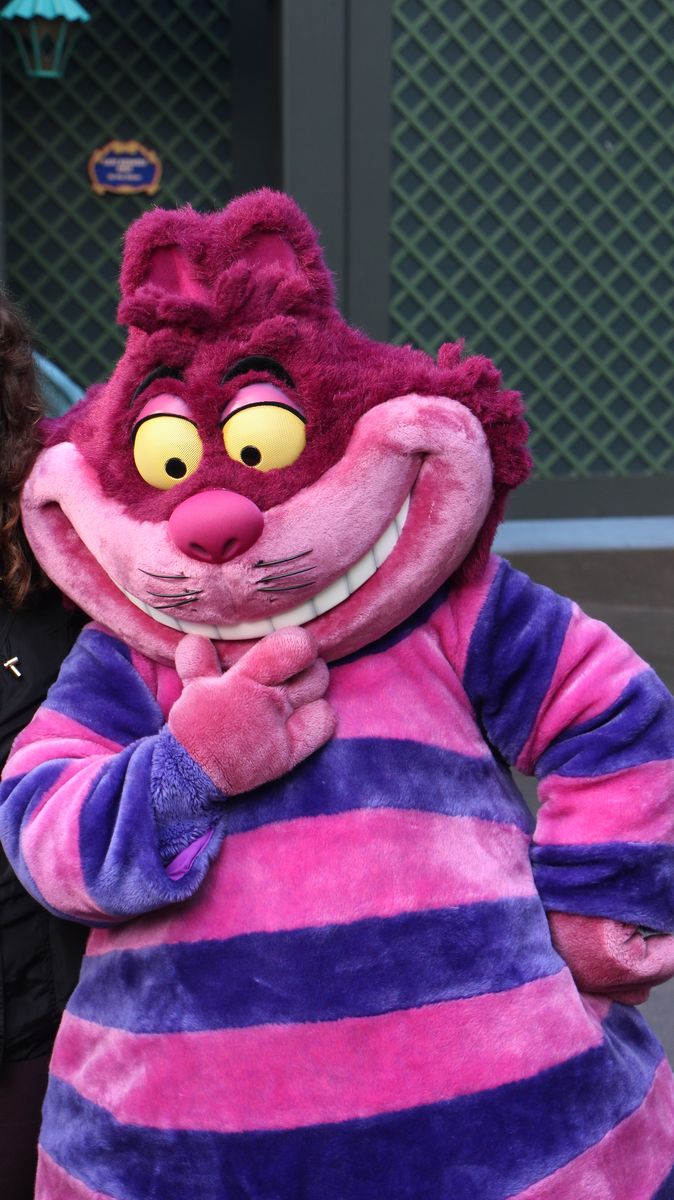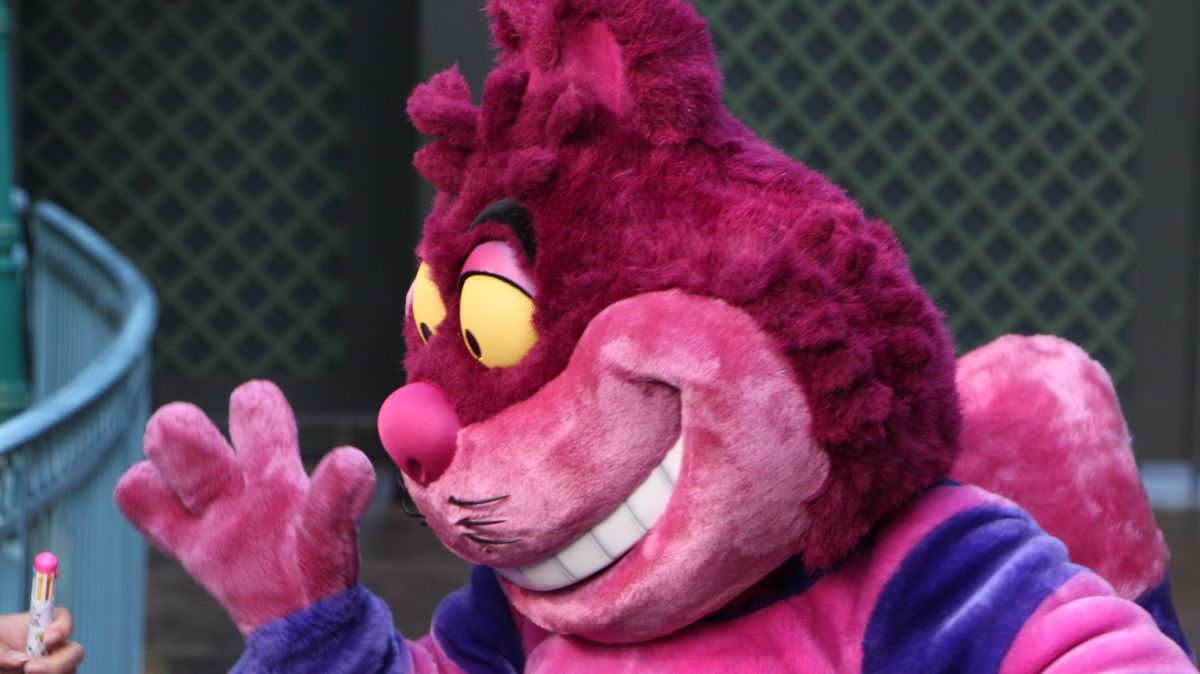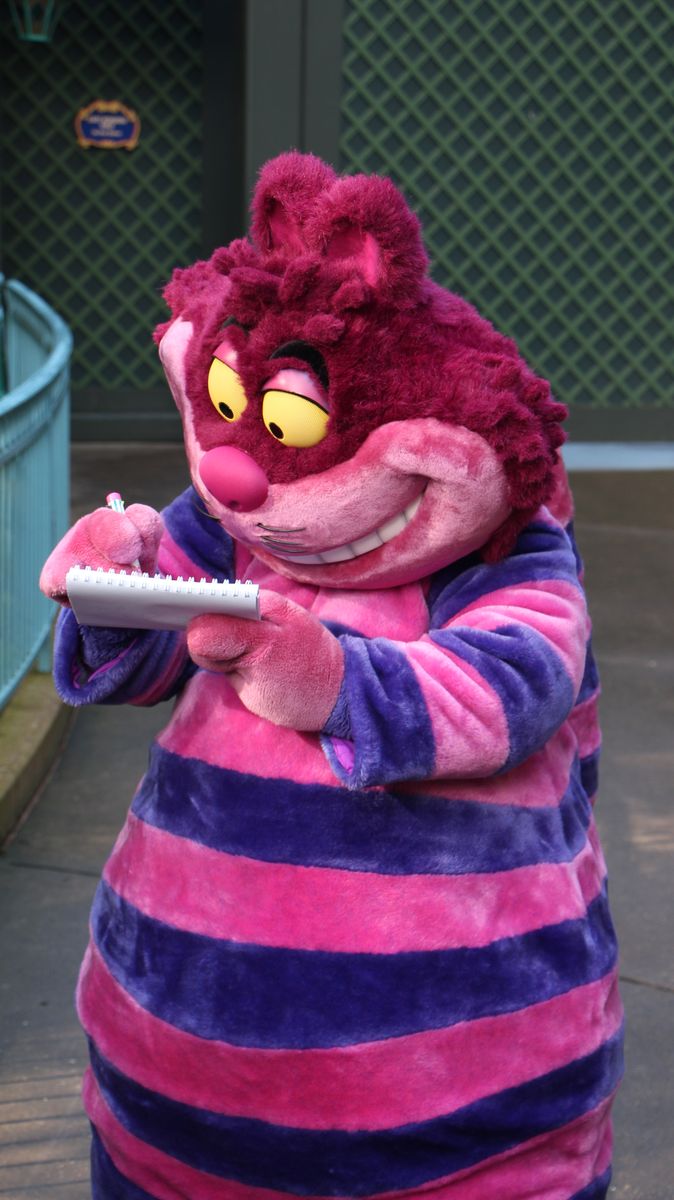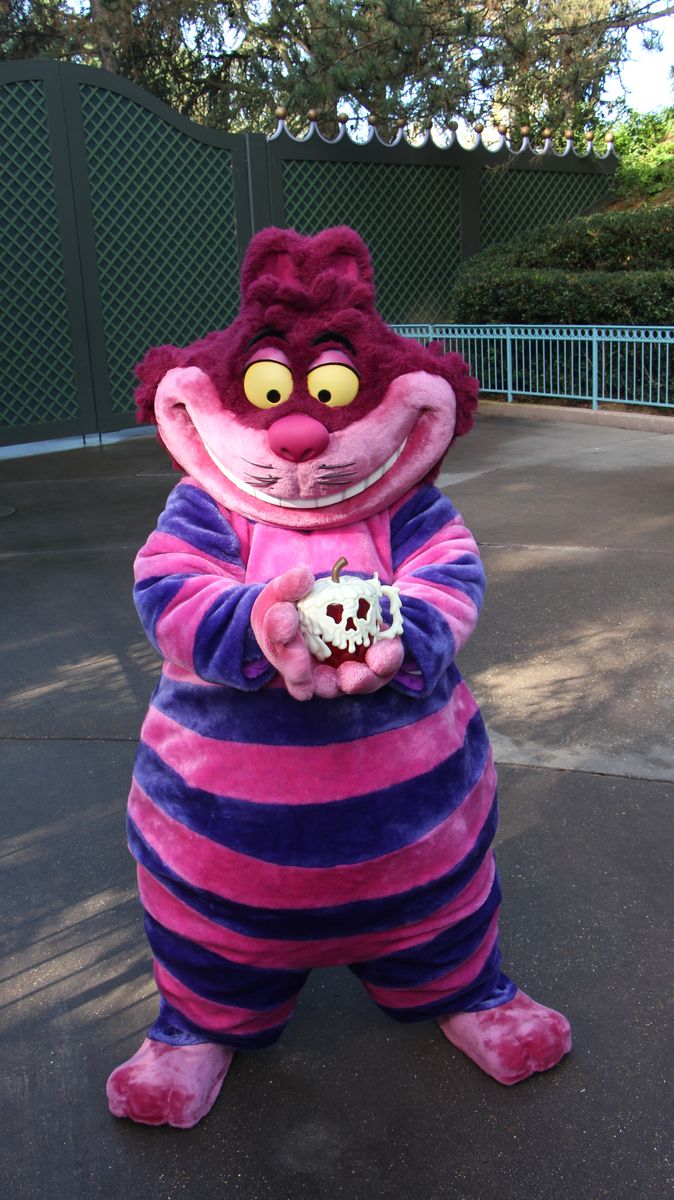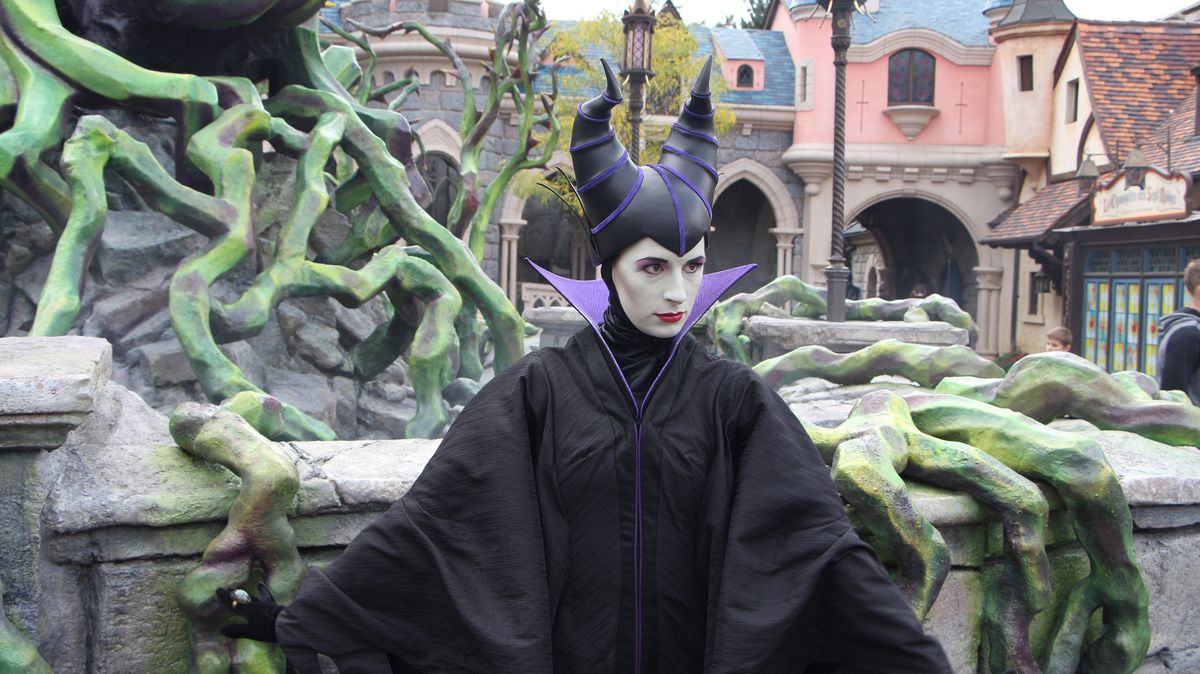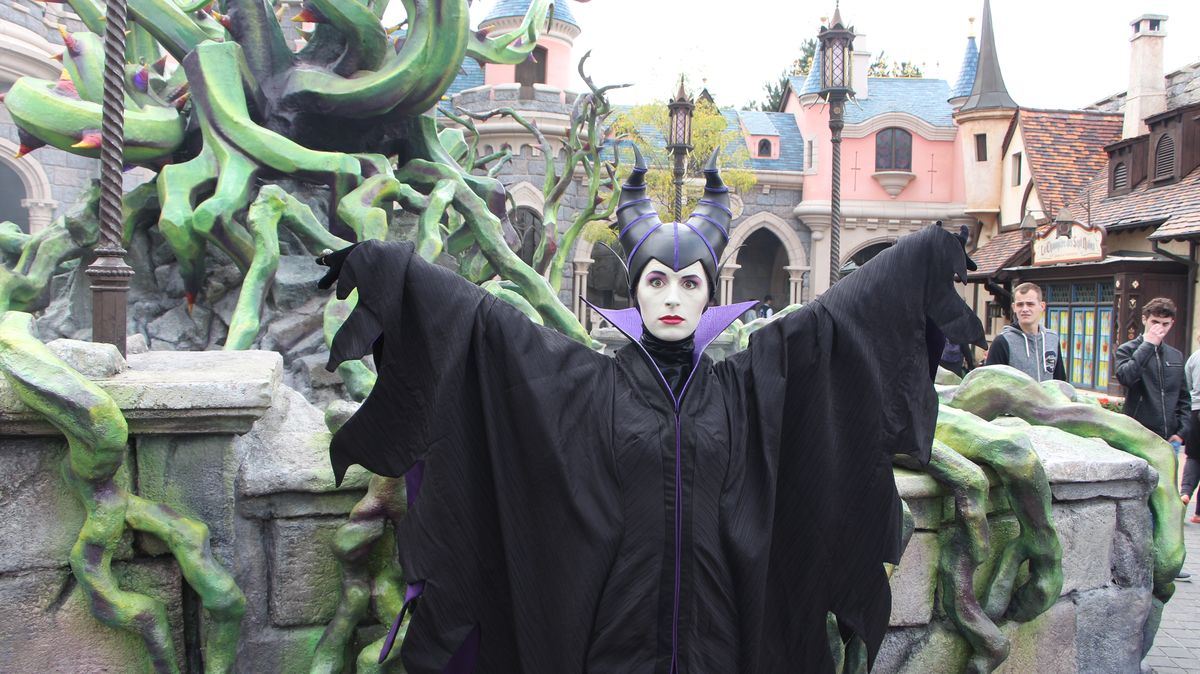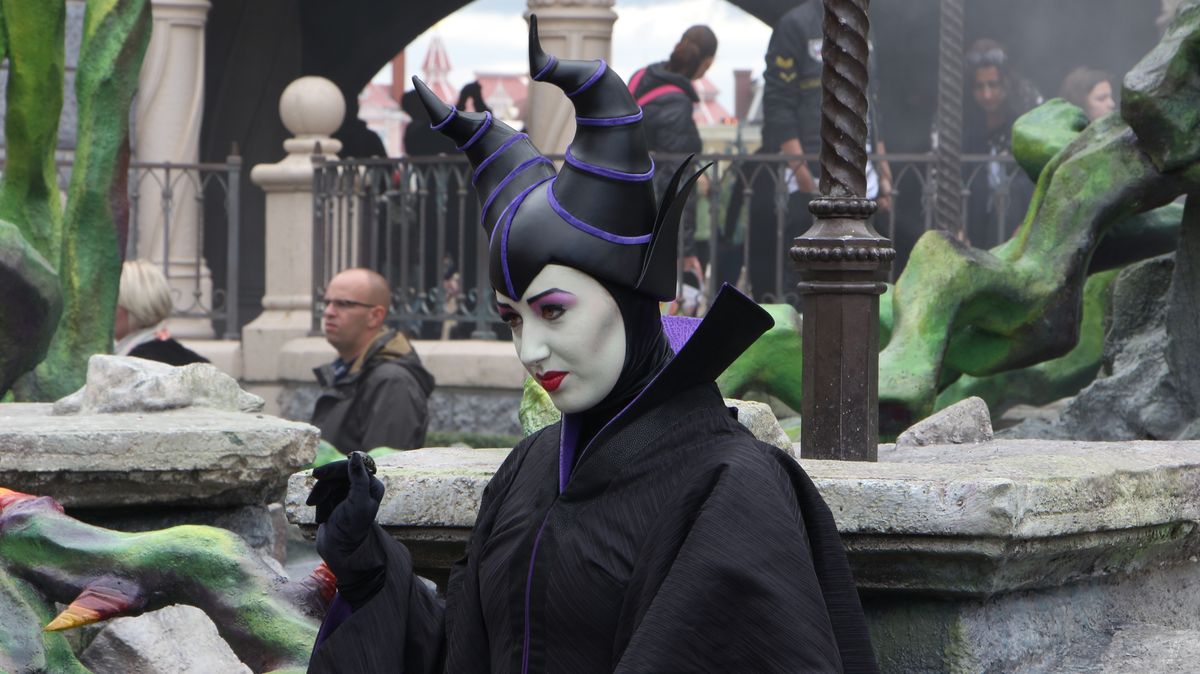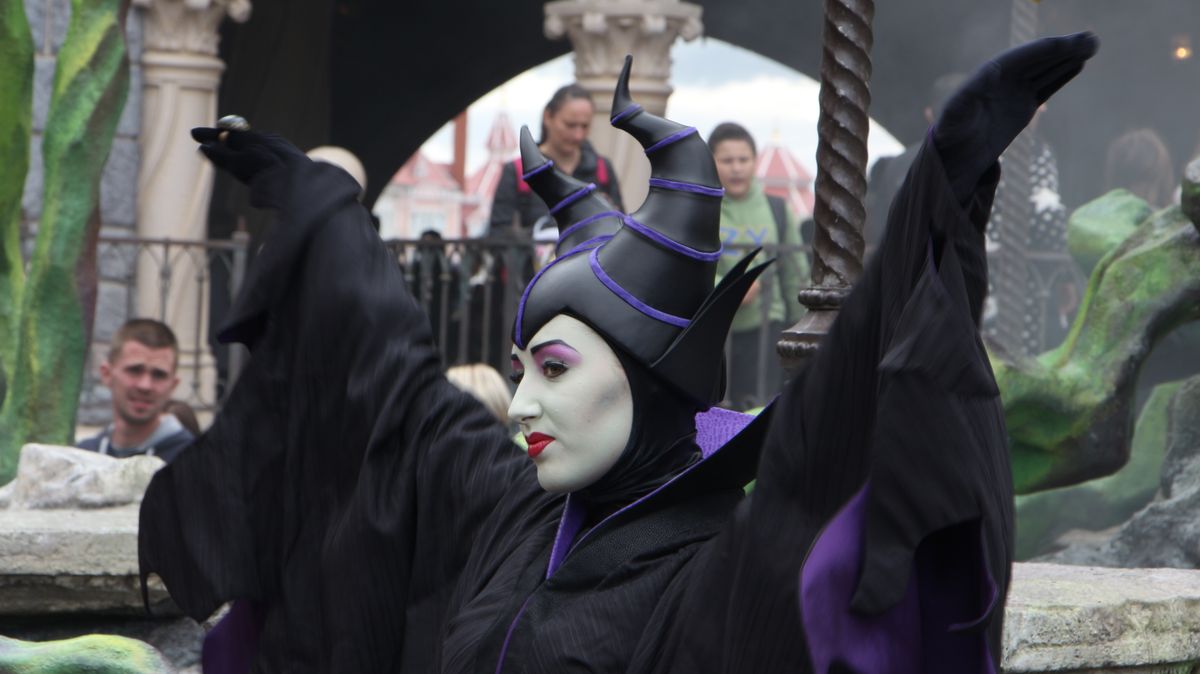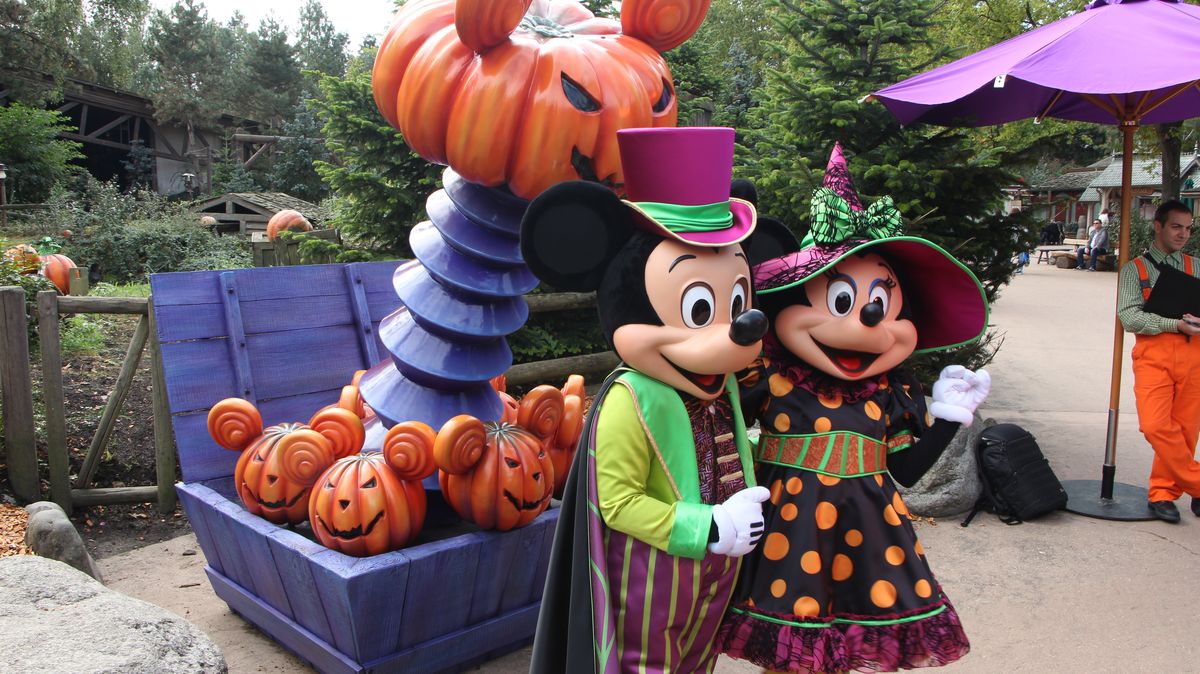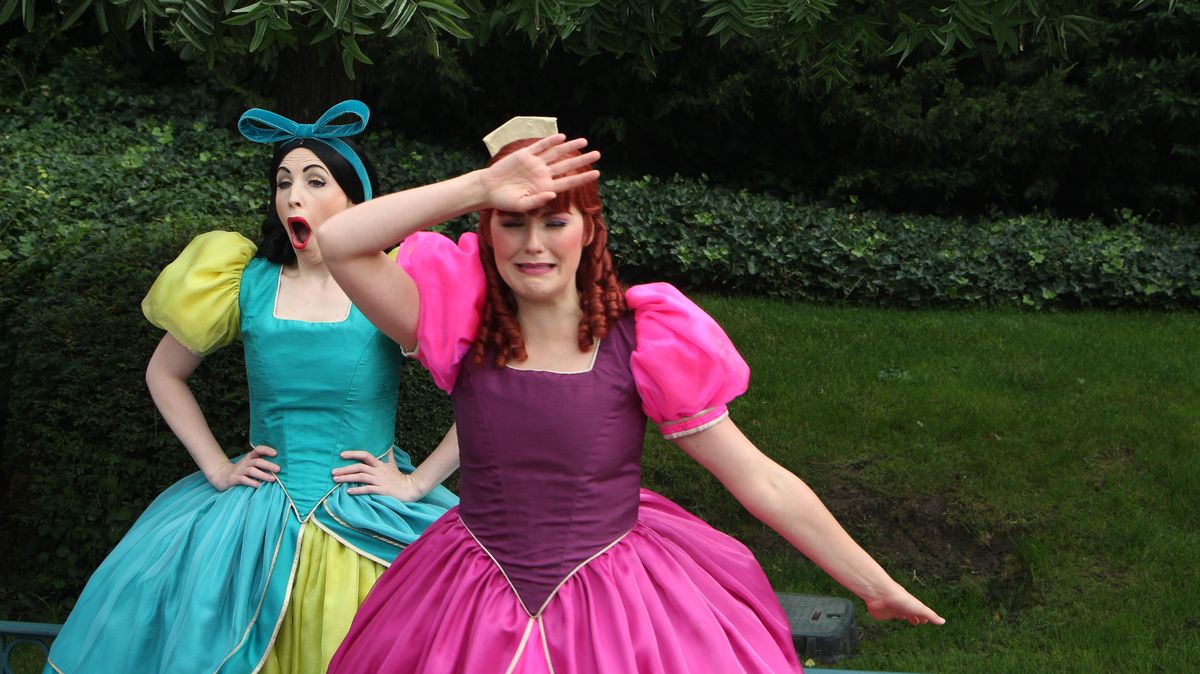 Meet the Disney characters are one of the main points of interest of halloween with the cavalcade. This season, Disneyland offers us many surprises as the opportunity to meet the cat Chester. A first! But the waiting time is huge for the an hour and a half of presence on the Park !
Moreover, this year, Maleficent has a new costume , most beautiful in its colors, cuts and details than the previous model. Another novelty, Mickey and Minnie Mouse can be saw together in the halloween costumes. Great news for lovers of mice!
We finish by the return of Marie from the Aristocats on Town Square, Stitch or Daisy near Casey Corner or Mister Jack near the Phantom Manor. You guessed it… everyone is ready to greet you in a deliciously horrible day!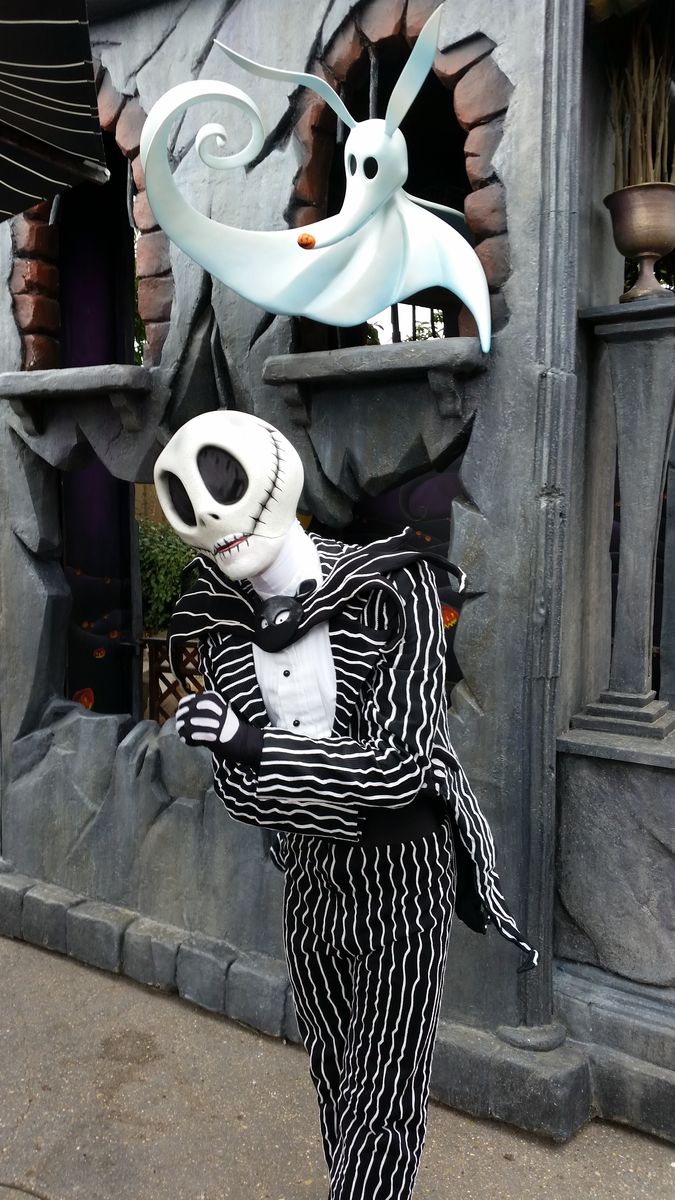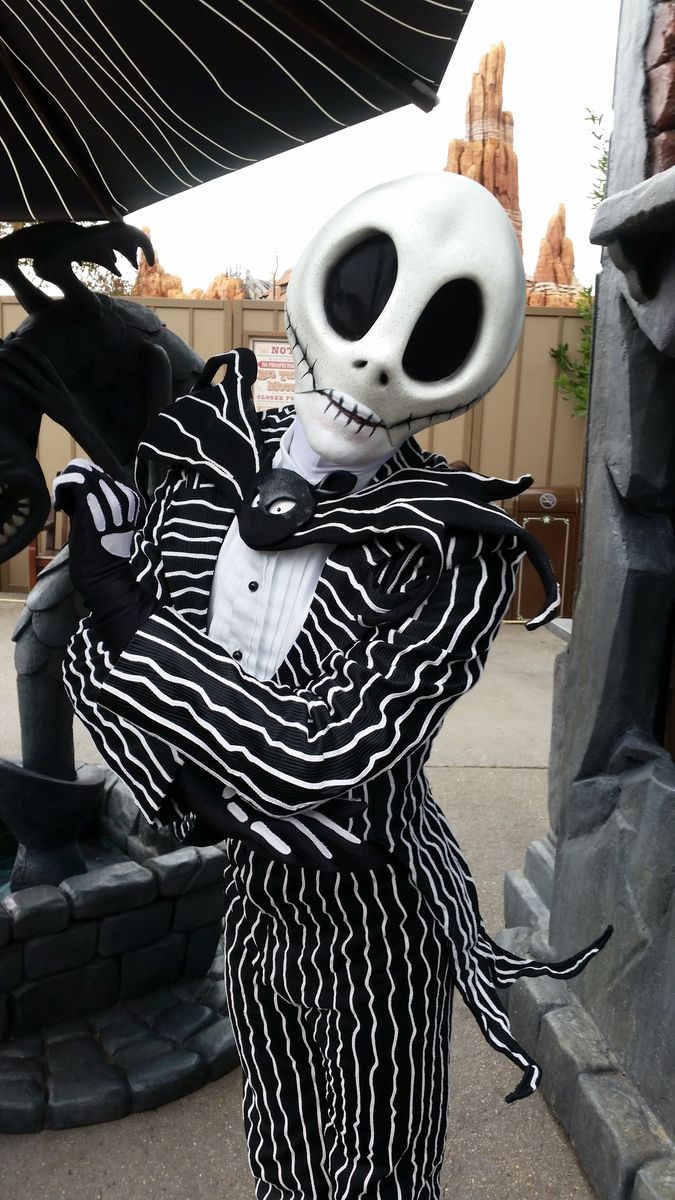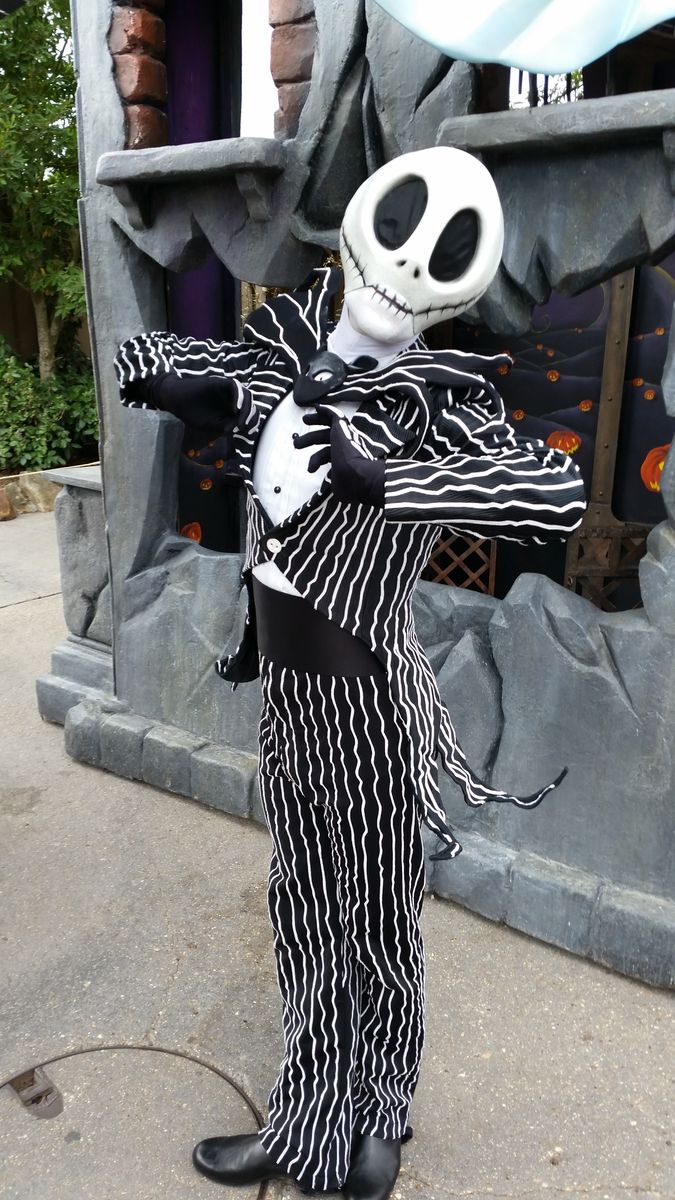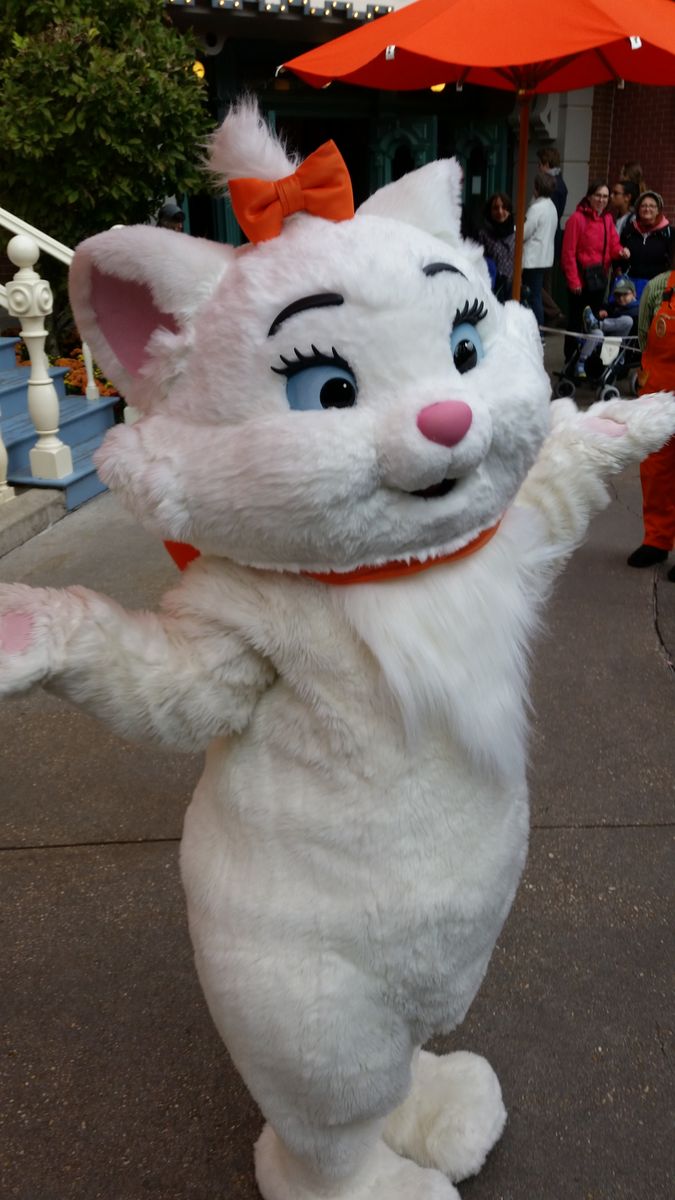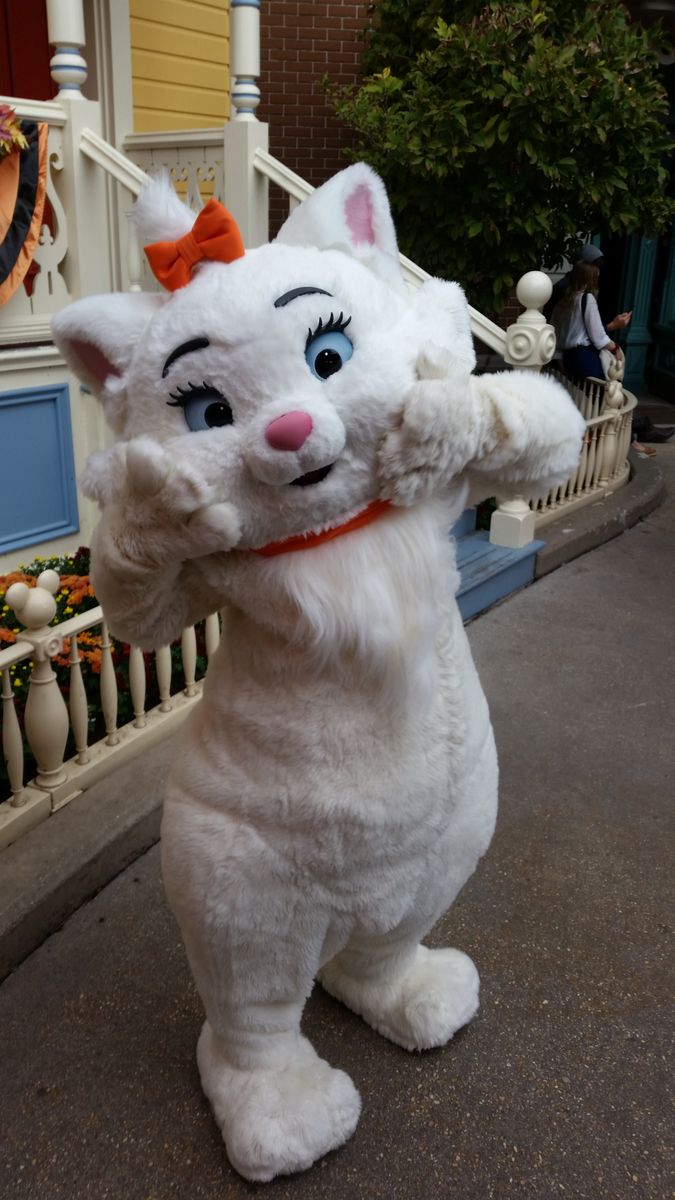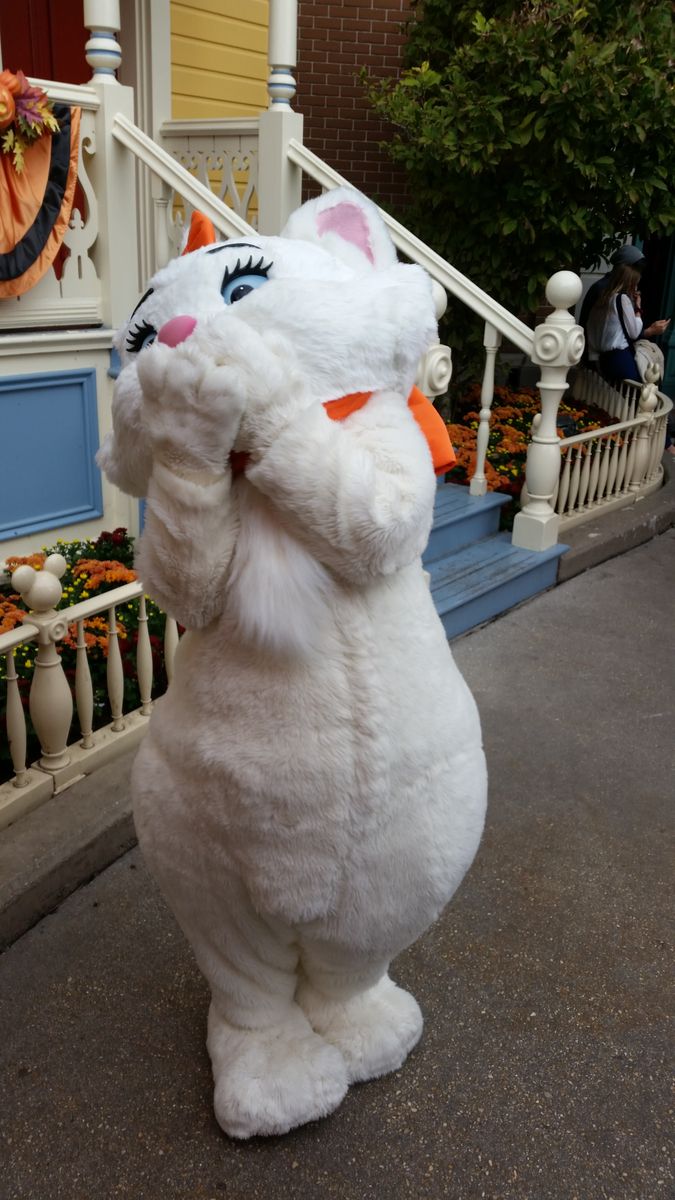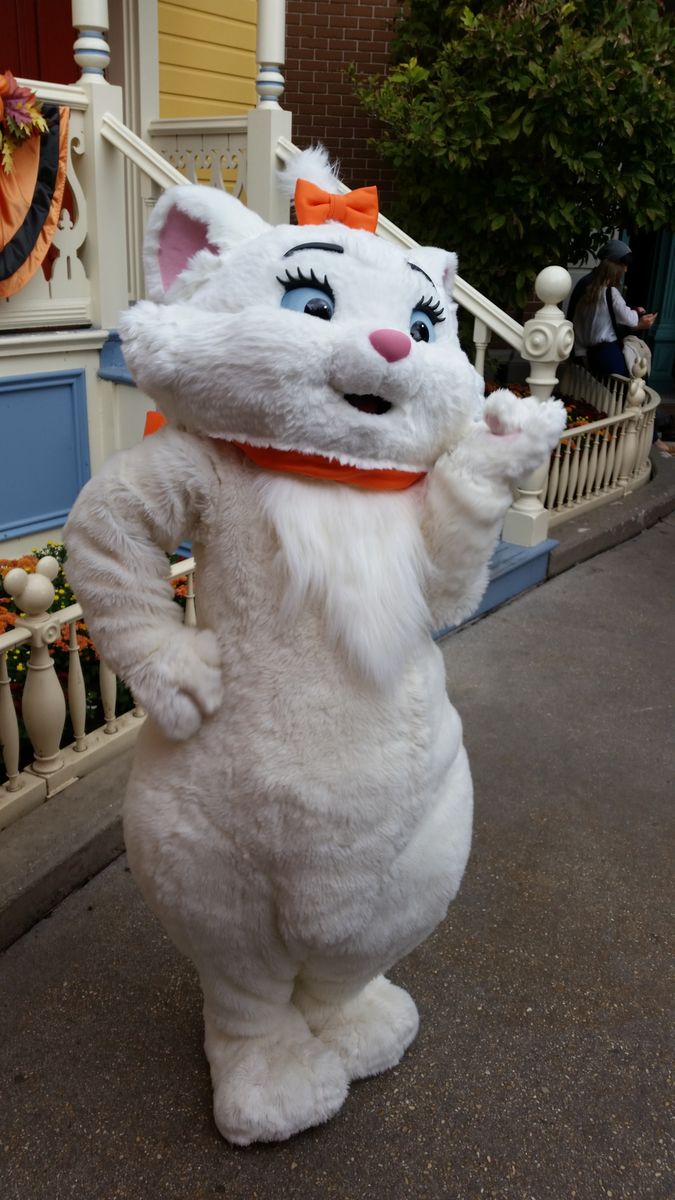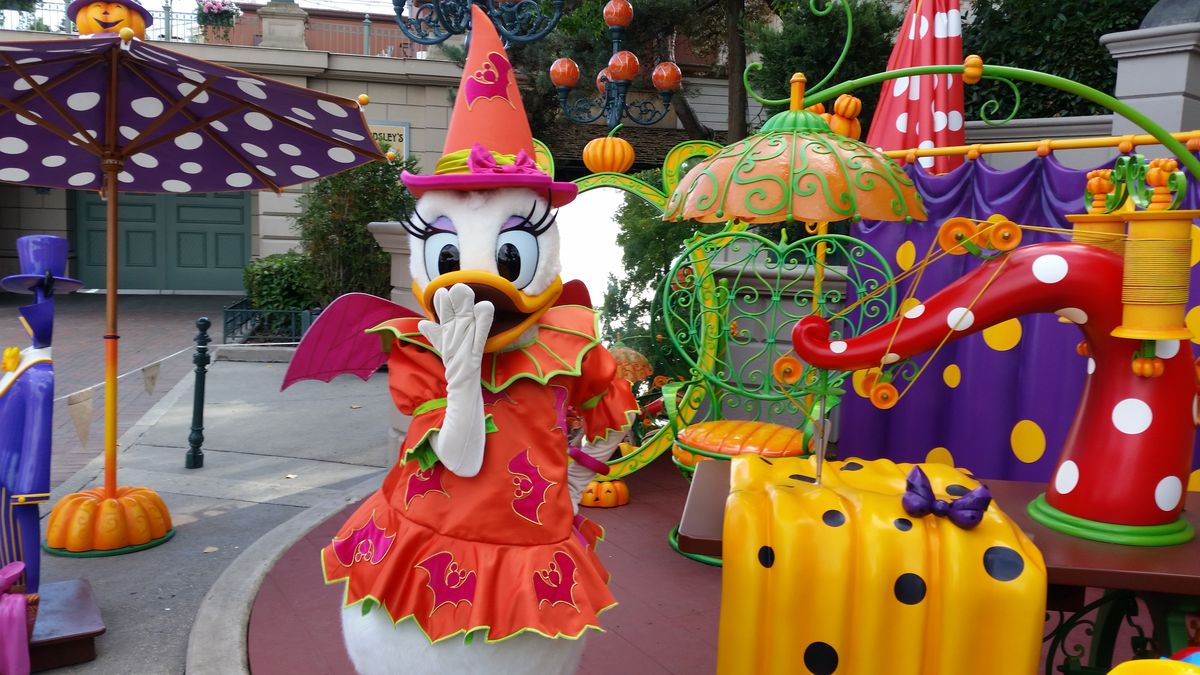 Enfin, pour terminer, cette saison a comme nouveautés au niveau des produits dérivés, l'arrivée du mug thématique « pomme empoisonnée » vendue dans les stands à pop-corn.
Vendu vide à 8€ ou avec pop-corn à 9€, ce dernier est en plastique résistant et de qualité et plus volumineux qu'il ne parait. Il permet aussi de bonnes interactions quand on le présente aux personnages.
Seul bémol, Disney devrait penser à mettre à proposer la vente de pop-corn par recharge, pour les détenteurs du mug et éviter de repayer près de 6€.
Finally, to conclude, this season has as new merchandise, the arrival of the thematic mug « Poison Apple » sold in the kiosks of popcorn .Sold empty for 8€ or 9€ with popcorn (taxe included). It is larger than it seems and with a plastic of quality . It also allows good interaction when it is presented to the Disney characters. Only downside, Disney should think to propose a special price for all people with this mug at the recharge of popcorns and avoid paying the full fare. Disney could make itself more money (with more sales) and get a satisfaction improved of the visitors.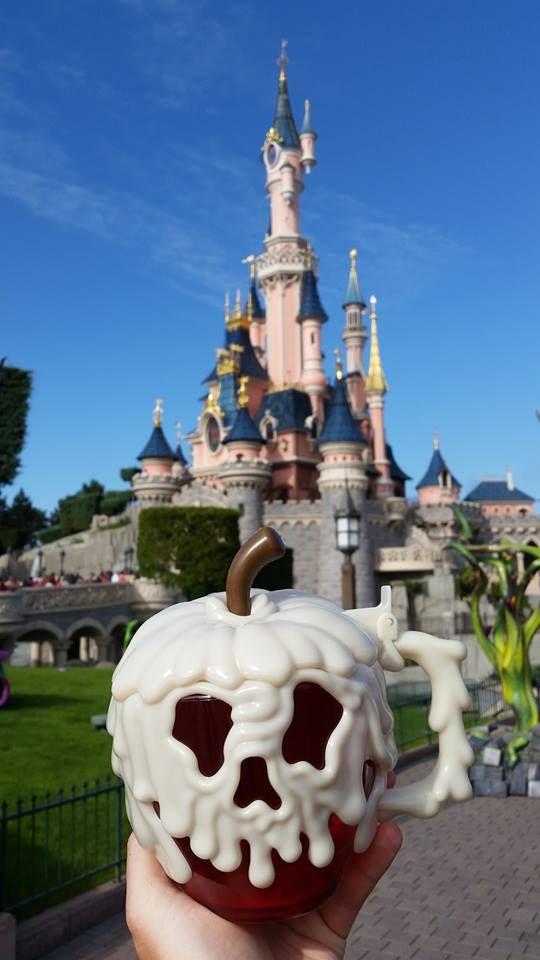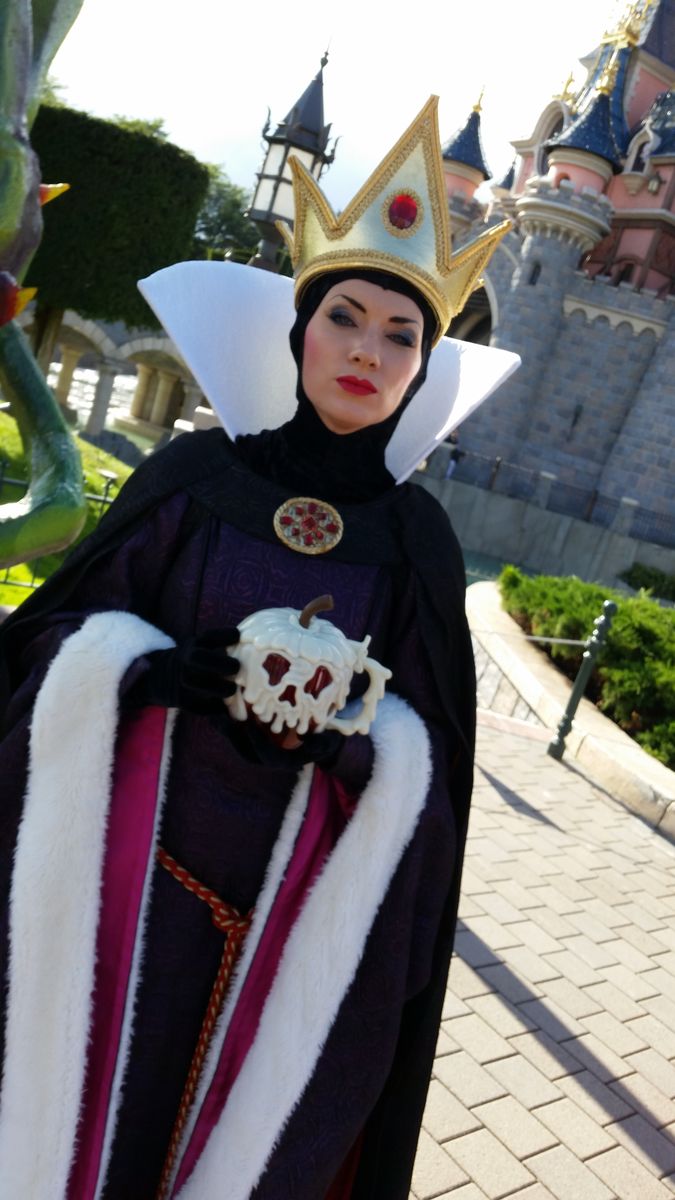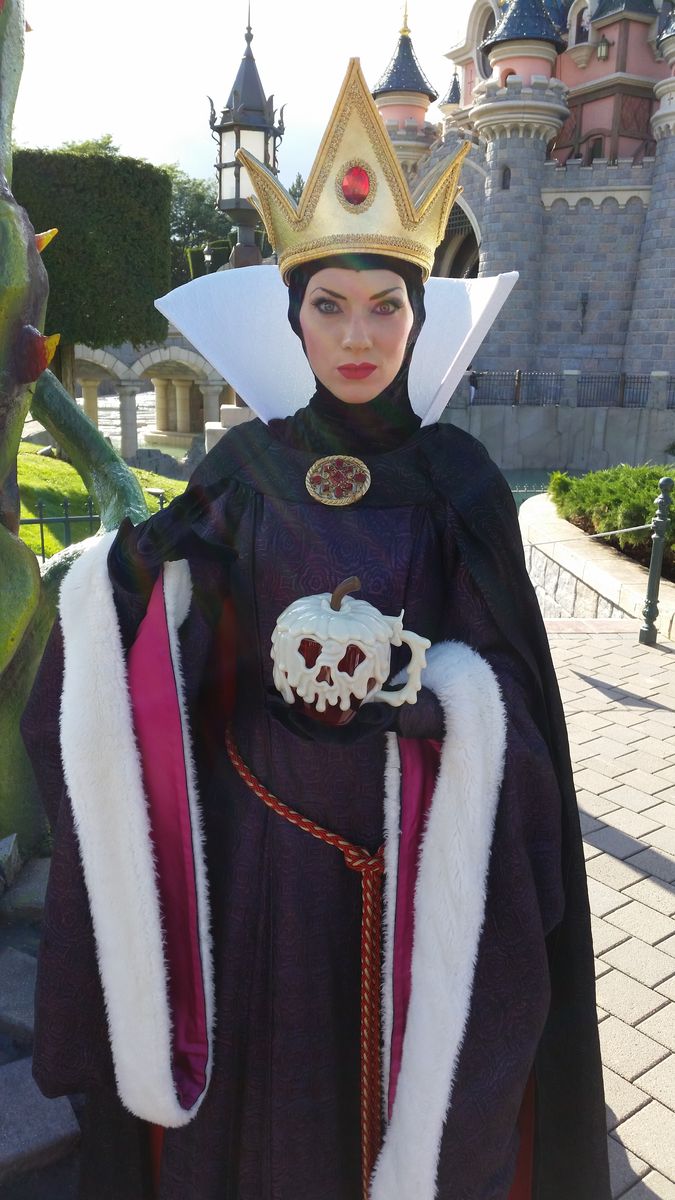 Voilà ! Halloween a débuté à Disneyland Paris et plus réussi que l'année dernière pour notre plus grand bonheur !
Halloween started in Disneyland Paris and this season is better that the last year for our greatest happiness!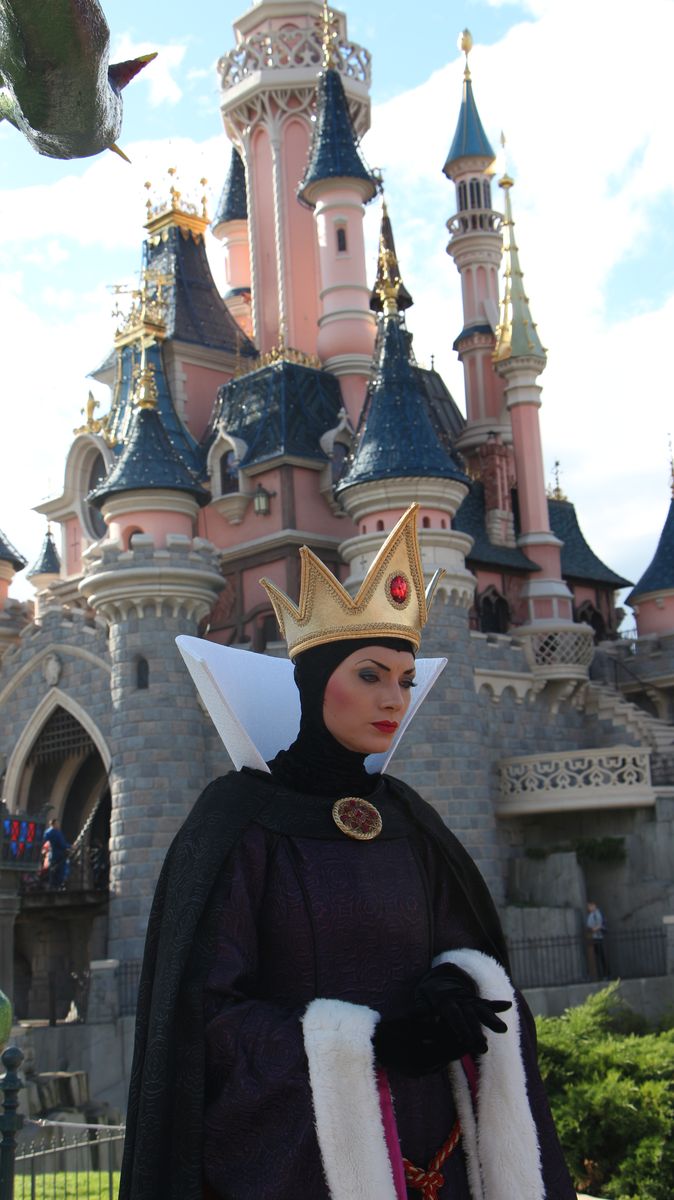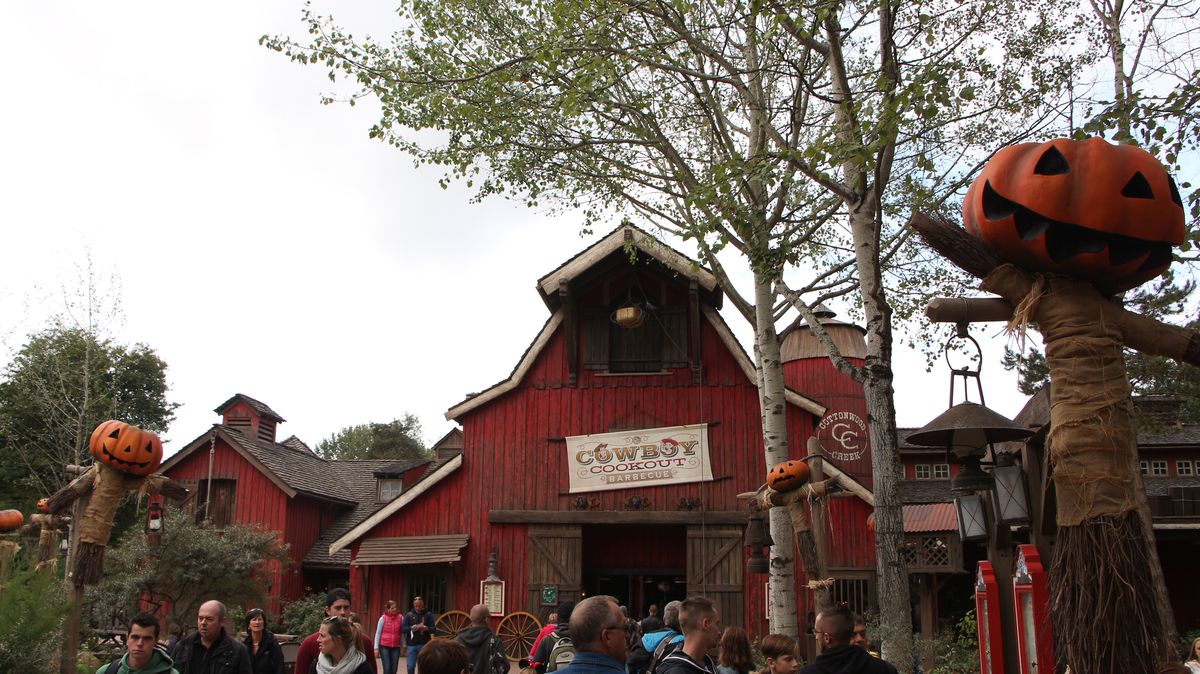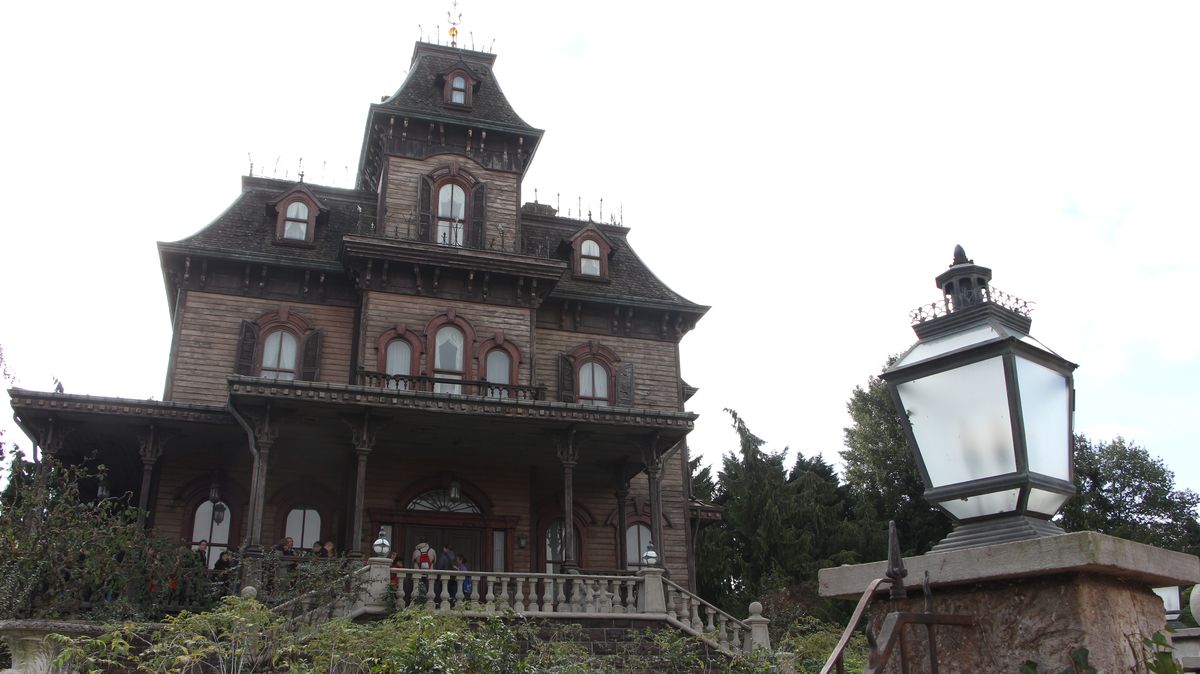 Merci de votre fidélité.
A bientôt !
Thank you for your loyalty.
See ya real soon !