Bonjour à tous, voici un autre article consacré au Soft Opening (ouverture douce) de l'attraction Star Tours à Disneyland Paris !
Hello everyone, in the article of today we make a first look of the new ride « Star Tours : The Adventures Continue » who are in Soft Opening for one week at Disneyland Paris.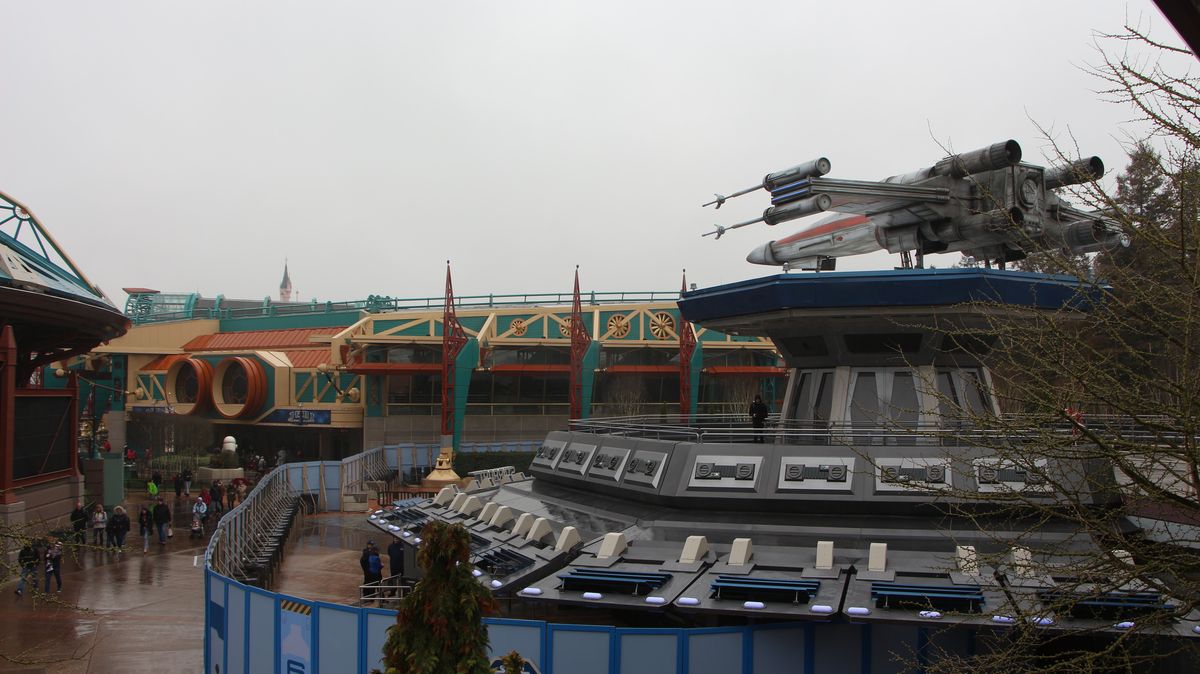 Hier, samedi 18 Mars 2017, les employés puis les visiteurs ont pu tester l'attraction « Star Tours: L'Aventure Continue » après un an de travaux. L'occasion pour nous de vous faire découvrir cette nouvelle attraction entièrement en français avant son ouverture officielle, le 26 mars prochain.
Yesterday, Saturday, March 18, 2017, employees and visitors were able to test the attraction « Star Tours: the adventure continues, » after a year of work. An opportunity for you to discover this new attraction entirely in french before its official opening, on March 26.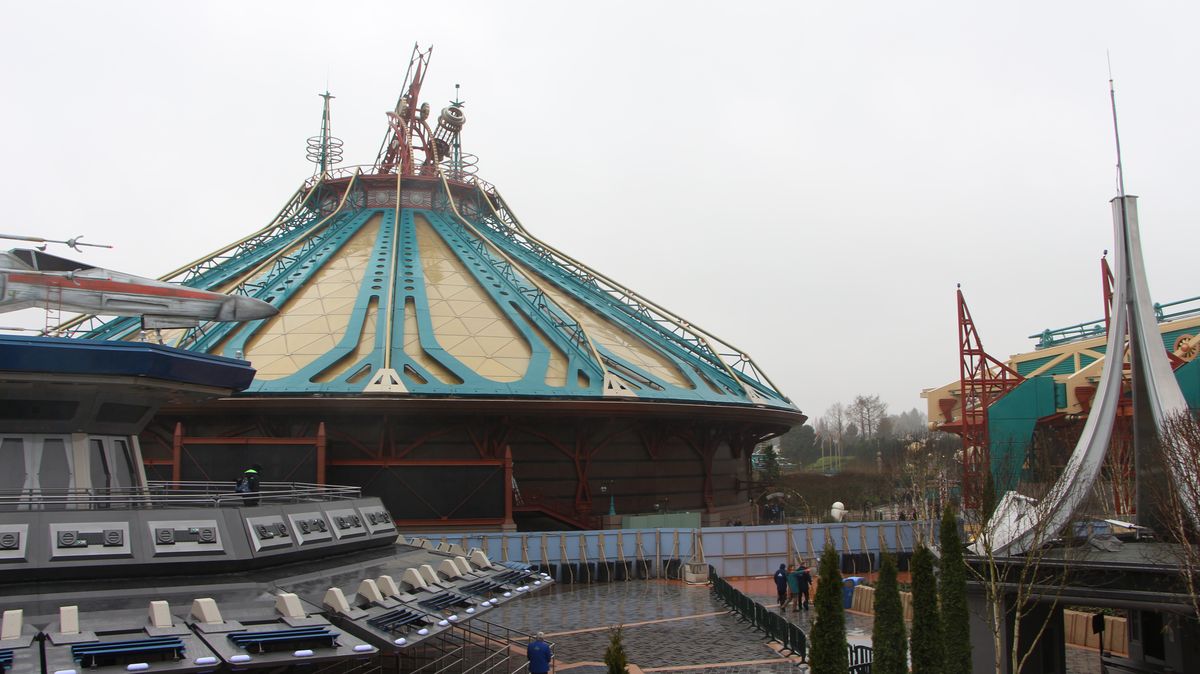 Après Disneyland Resort et Walt Disney World Resort en 2011, puis Tokyo Disneyland Resort en 2013, Disneyland Paris s'appète à ouvrir cette attraction légendaire en 2017.
Pour se faire, c'est toute la zone d'entrée qui a été repensée avec une toute nouvelle entrée reprenant le logo de l'attraction. Le X-Wing quant à lui vient d'atterrir sur sa plateforme de stationnement au-dessus du point de rencontre avec Dark Vador (ancienne boutique Star Traders). Mais ce n'est pas tout, l'accès aux de nouvelles bornes FastPass a été revu, le nouveau sol est en pavés et la boutique Star Traders a été déplacée en sortie d'attraction.
After Disneyland Resort and Walt Disney World Resort in 2011, then Tokyo Disney Resort in 2013, it now in 2017 at Disneyland Paris to open this legendary attraction in its new version.
it is all the area which has been redesigned with a new entry (inspired the logo of the attraction). The X-Wing has landed on its platform of parking above the meet and greet with Darth Vader (before this was the shop « Star Traders »). But that's not all, access to the new terminals FastPass has been revised, the new floor is in pavers and the Star trader store has been moved at the exit of the ride.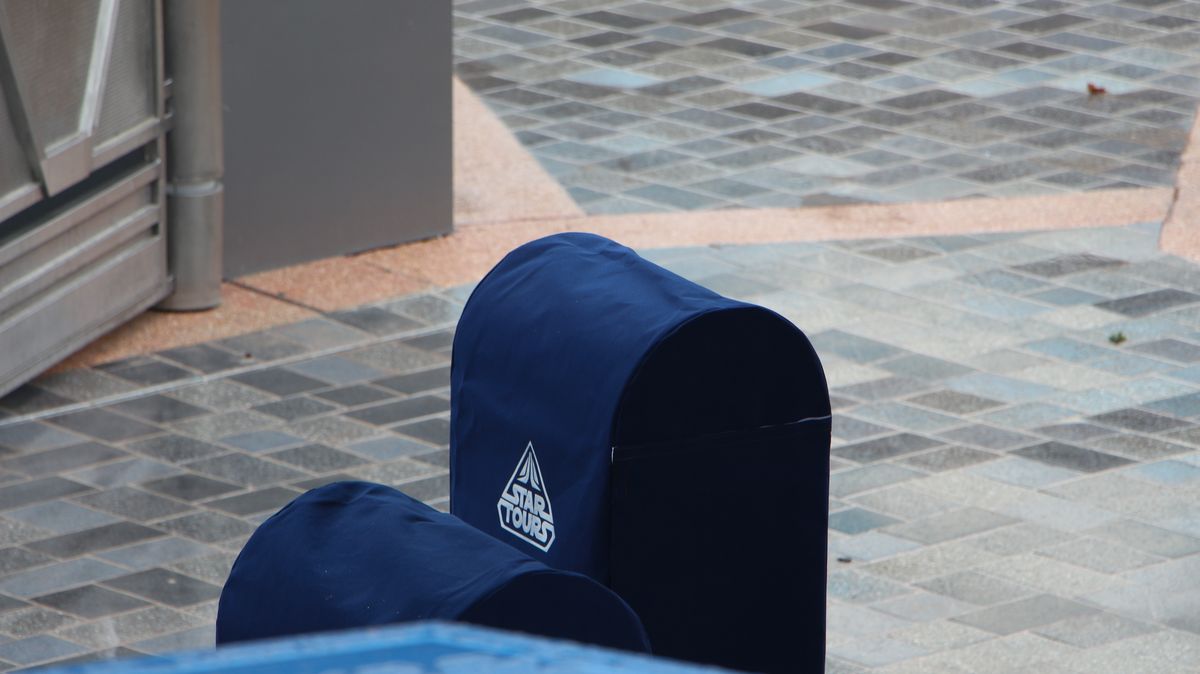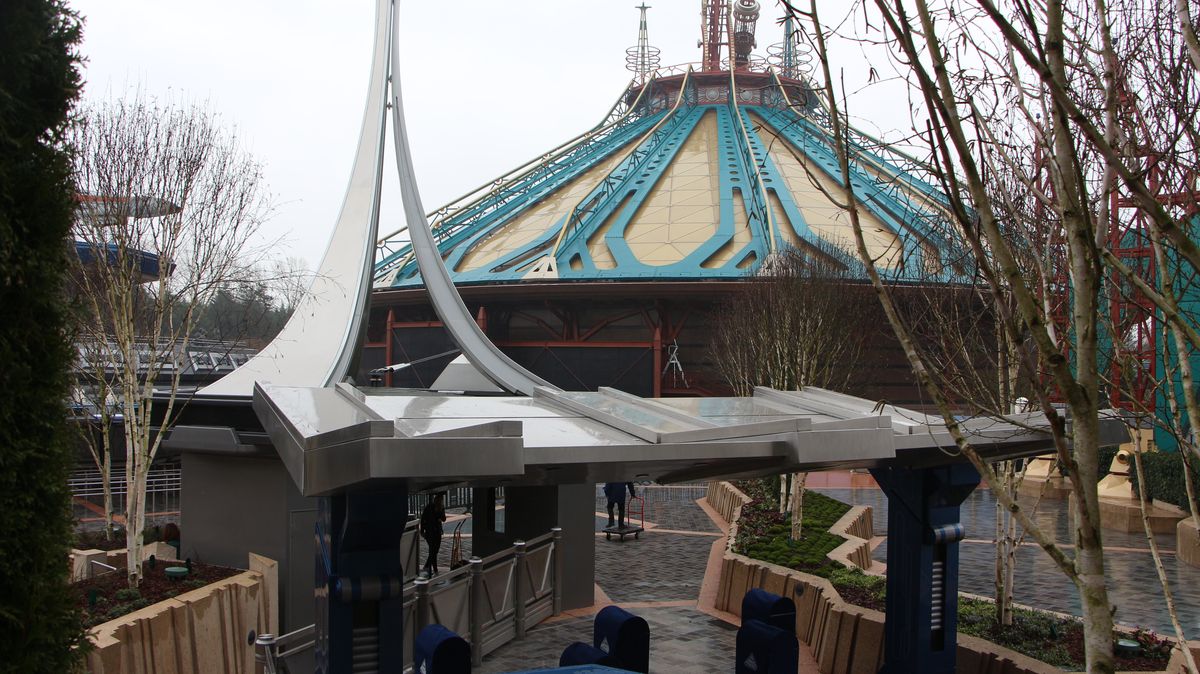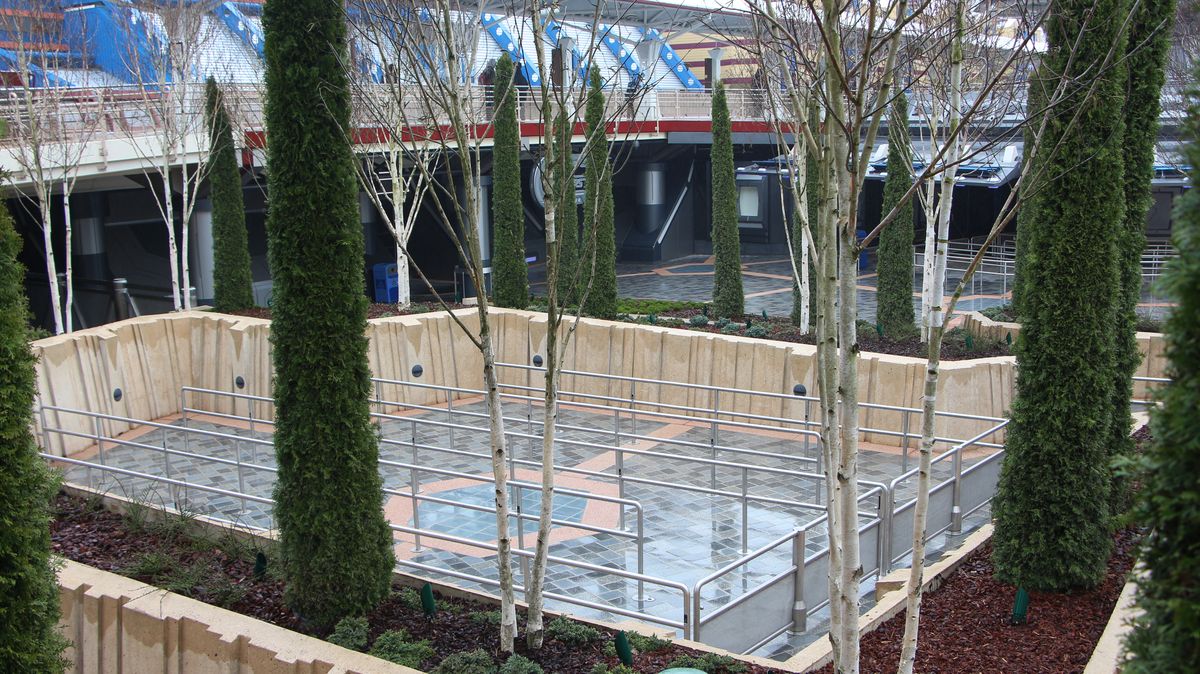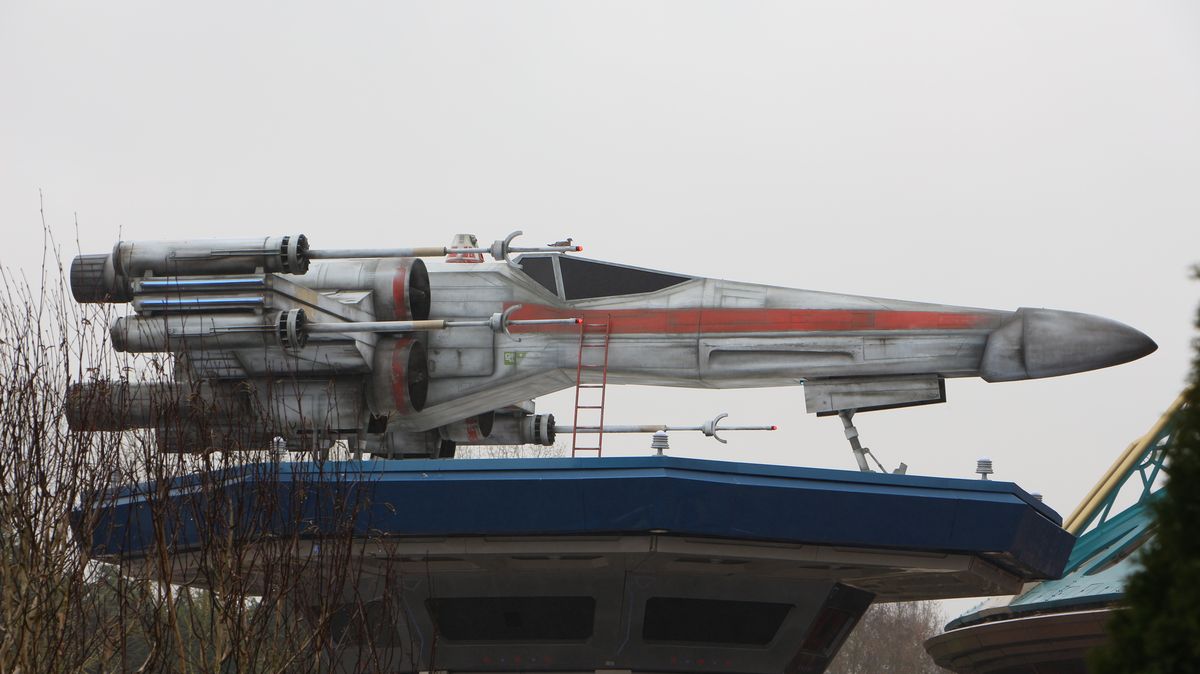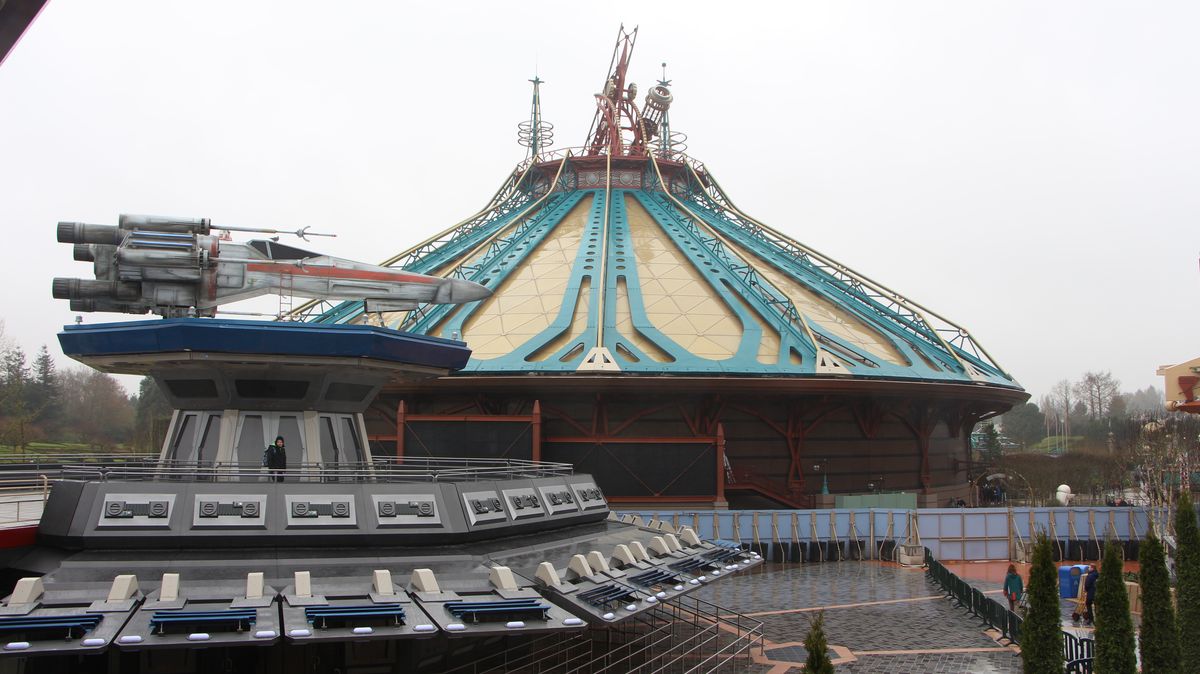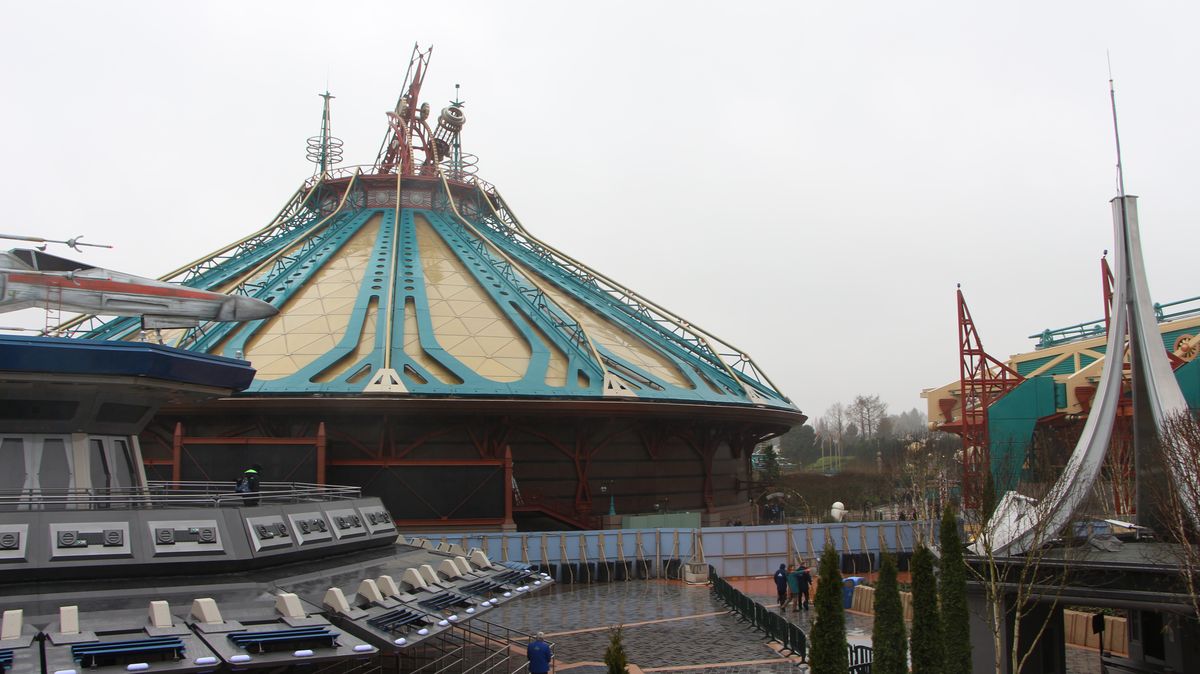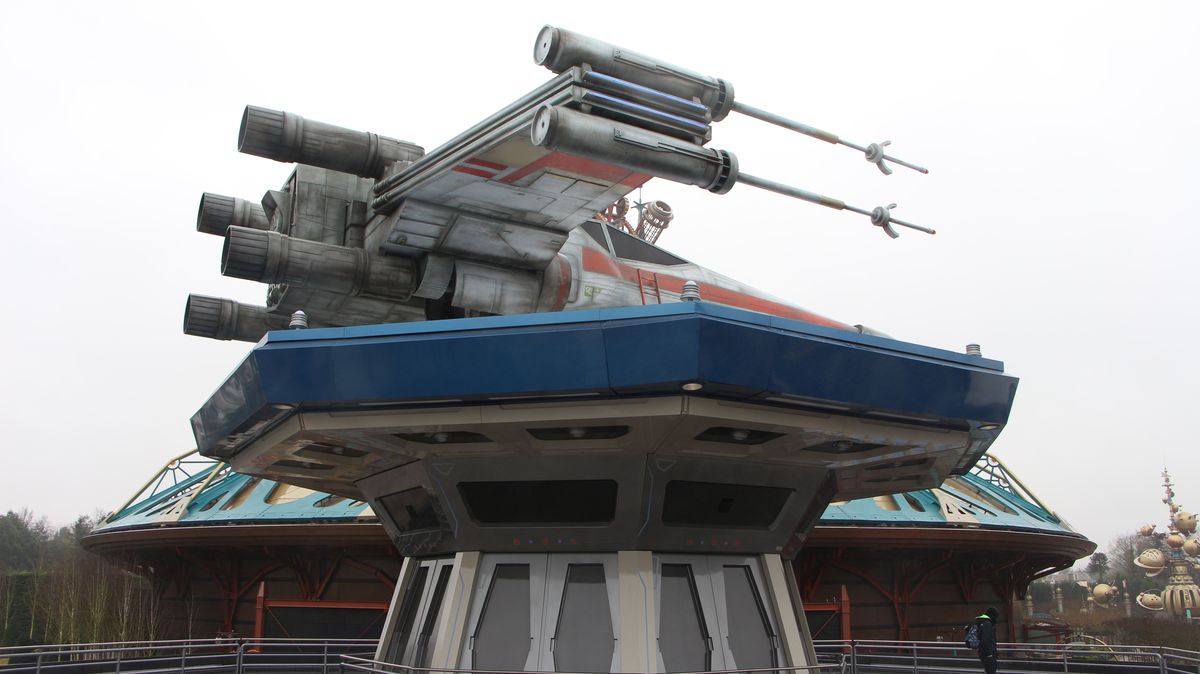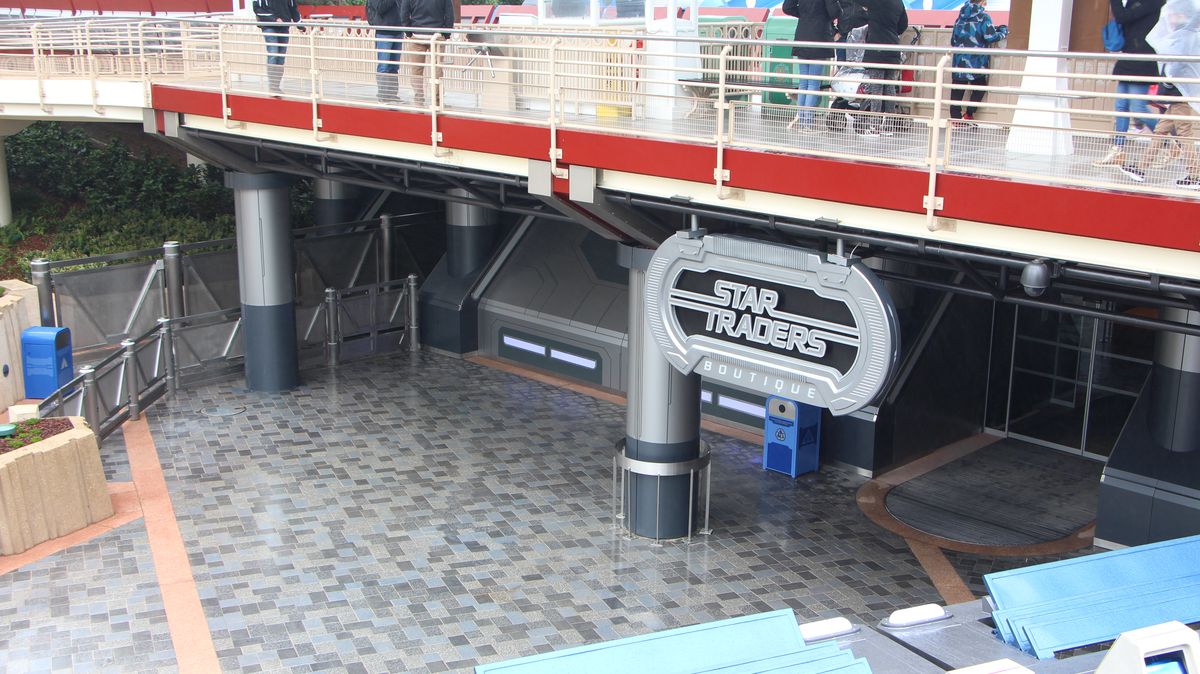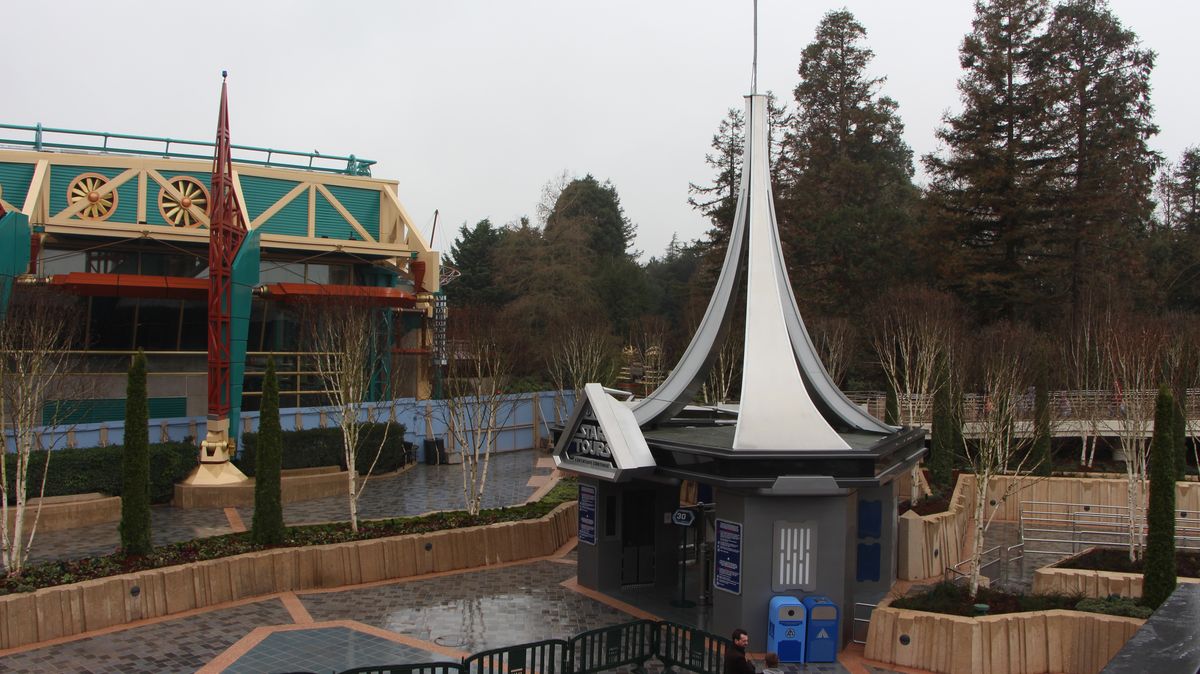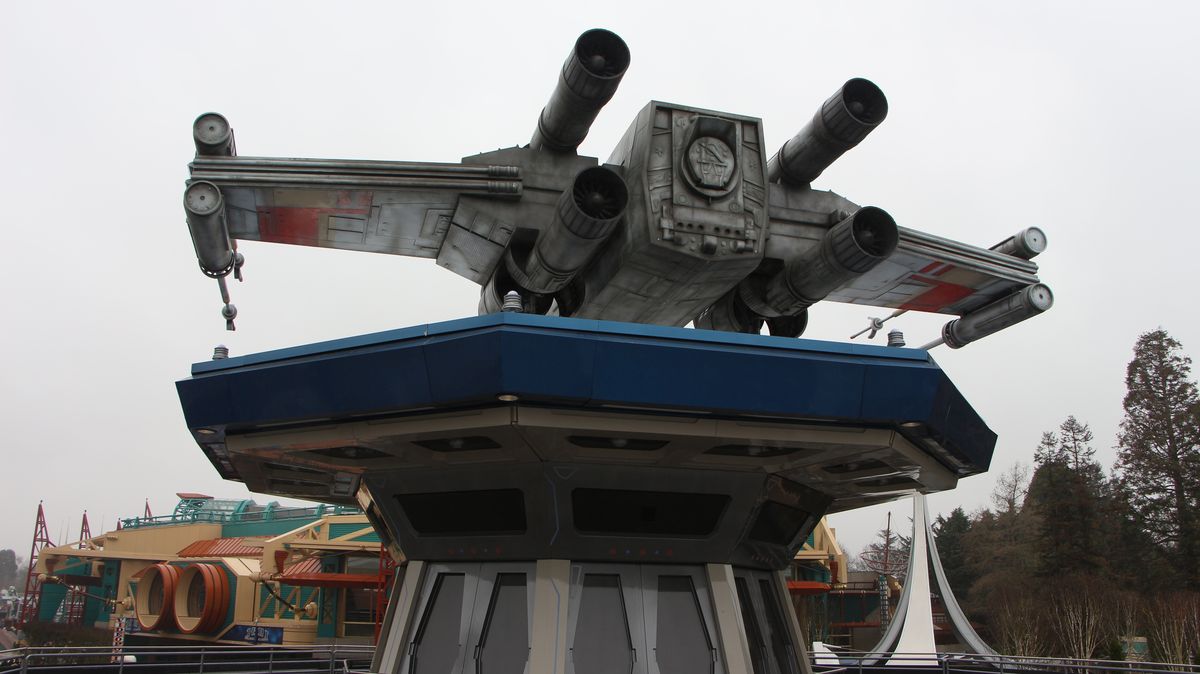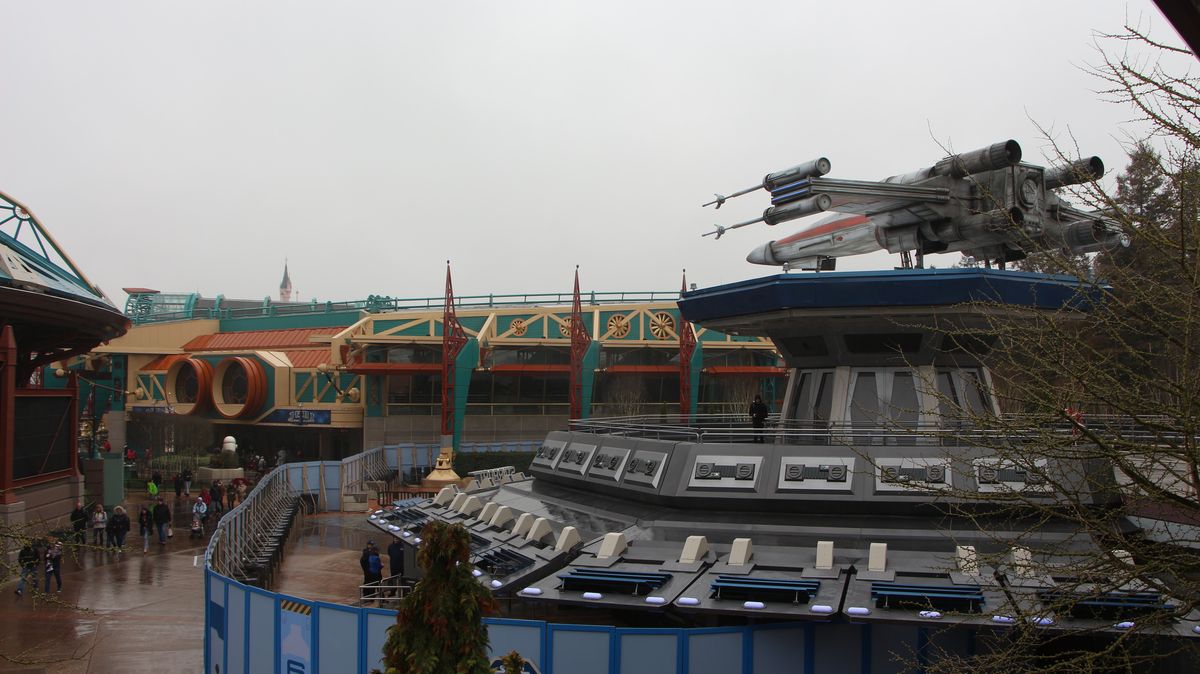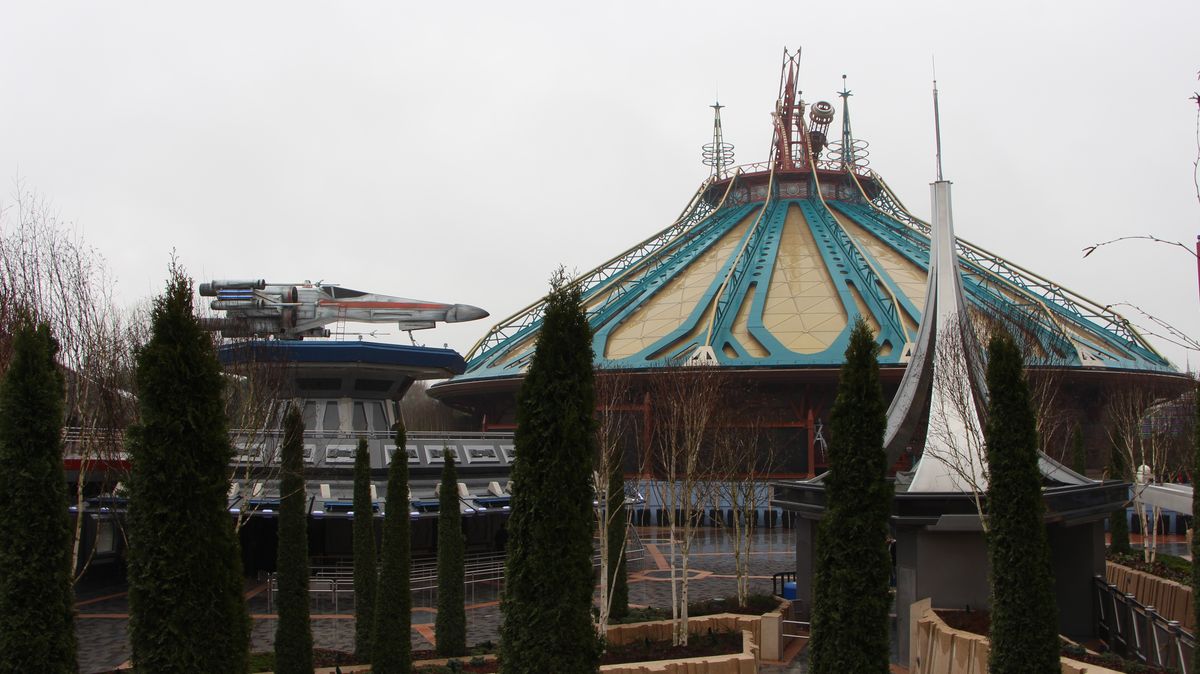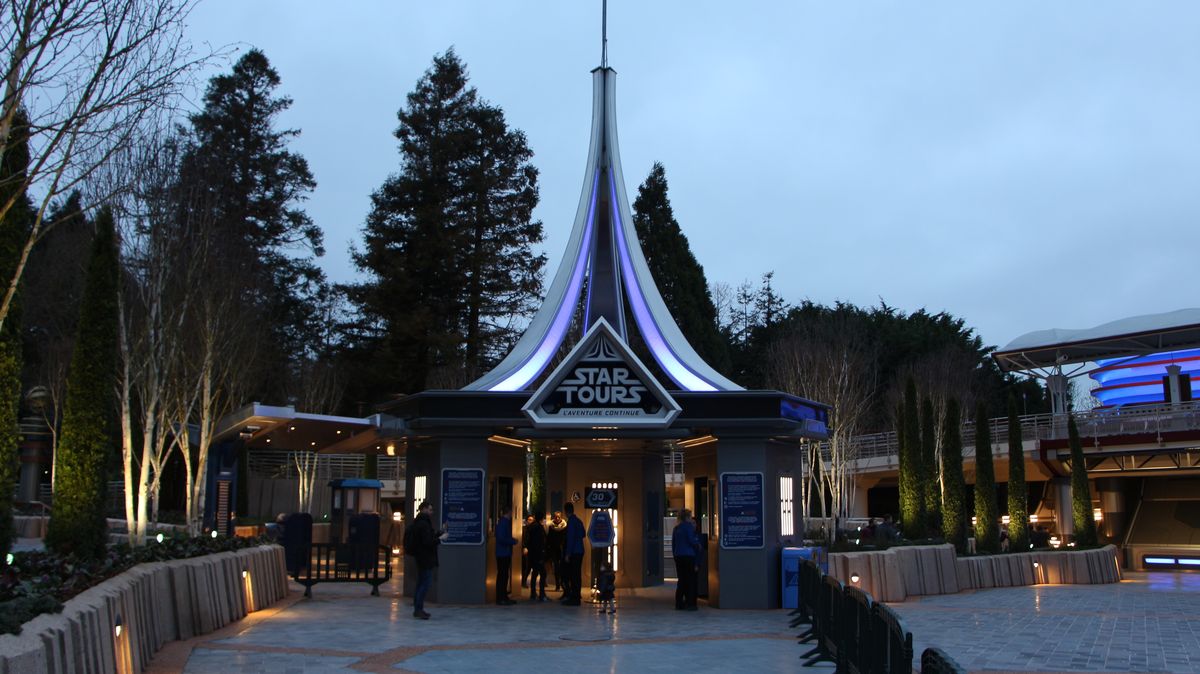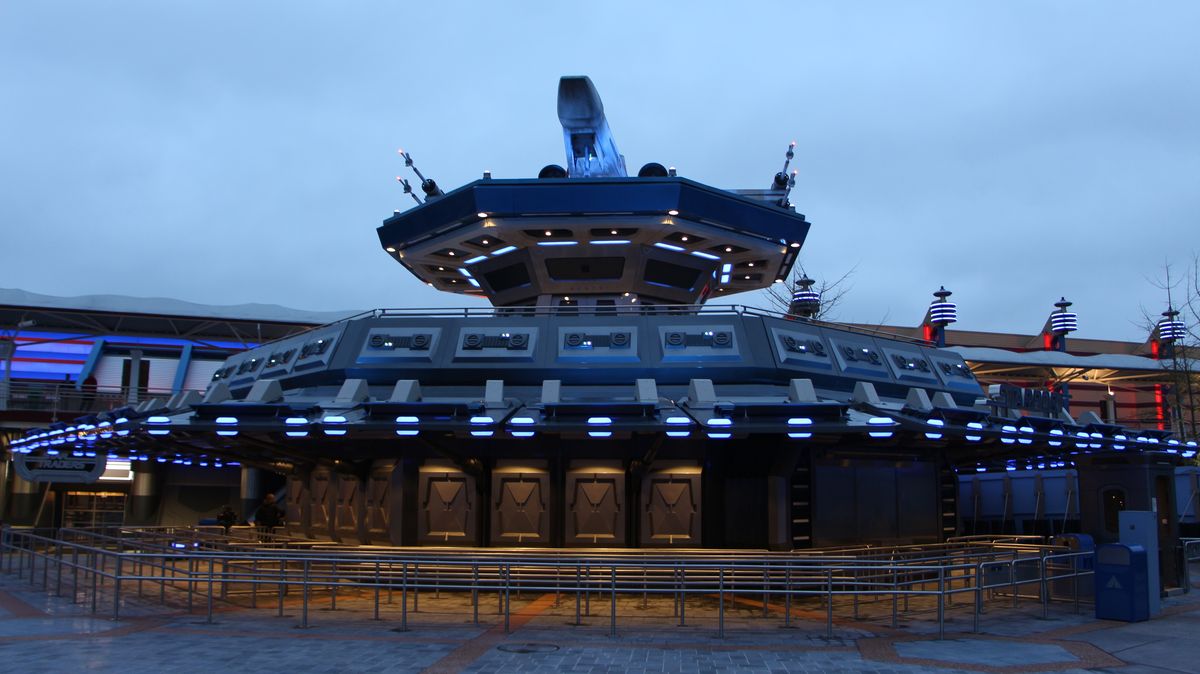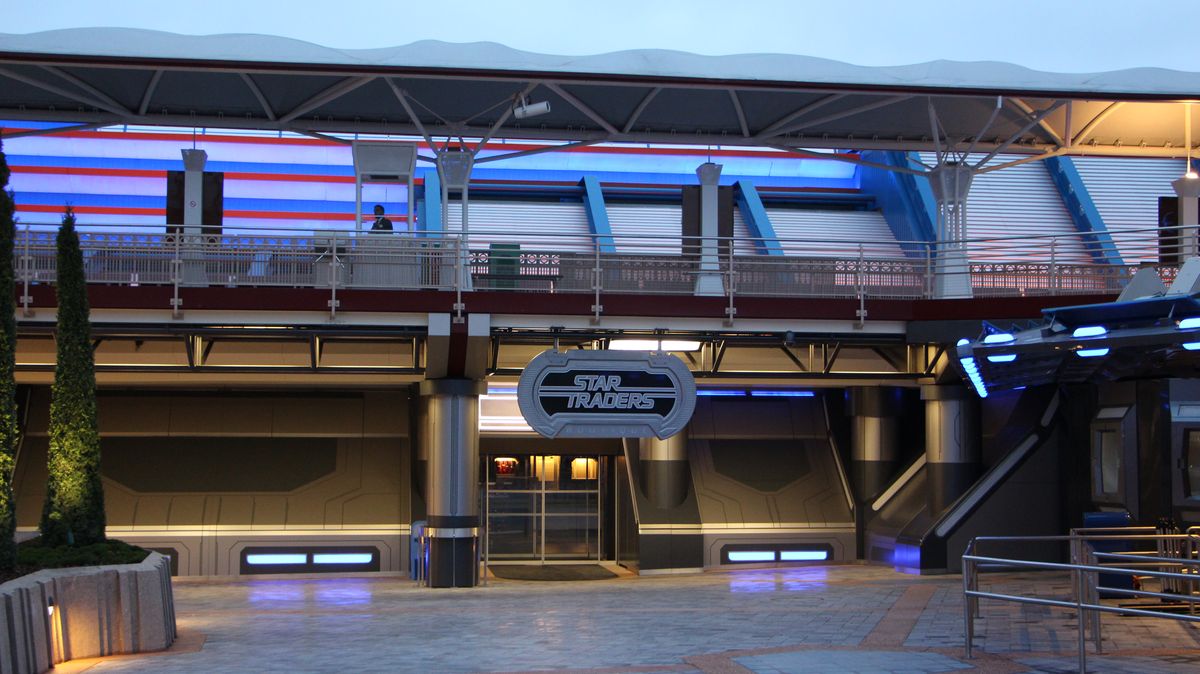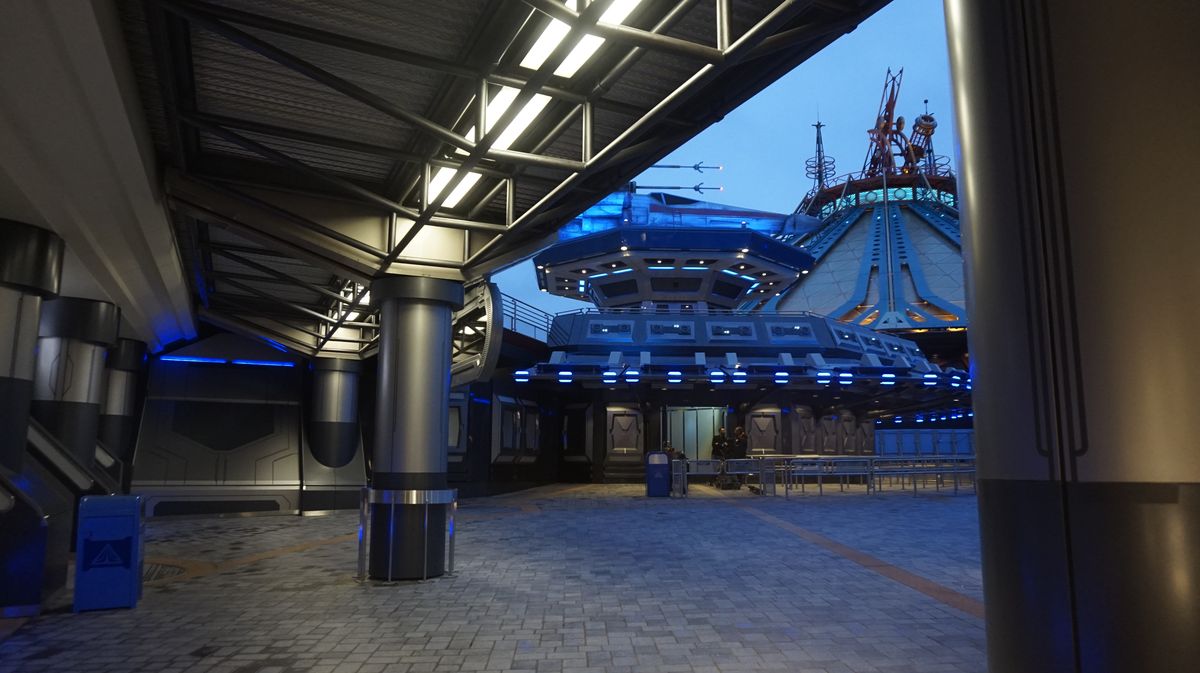 Découvrez en vidéos tout ce qui compose la nouvelle attraction Star Tours !
Discover videos everything that made up the new Star Tours attraction!
Star Tour : The Adventures Continue
Coté attraction, la file d'attente a été entièrement modernisée avec de nouveaux effets, écrans, robots et luminaires accompagnant le nouveau style donné à l'histoire. Un style plus épuré et moderne.
The ride : the queue has been completely modernized with new effects, screens, robots and lights accompanying new style given to history. A more sleek and modern style.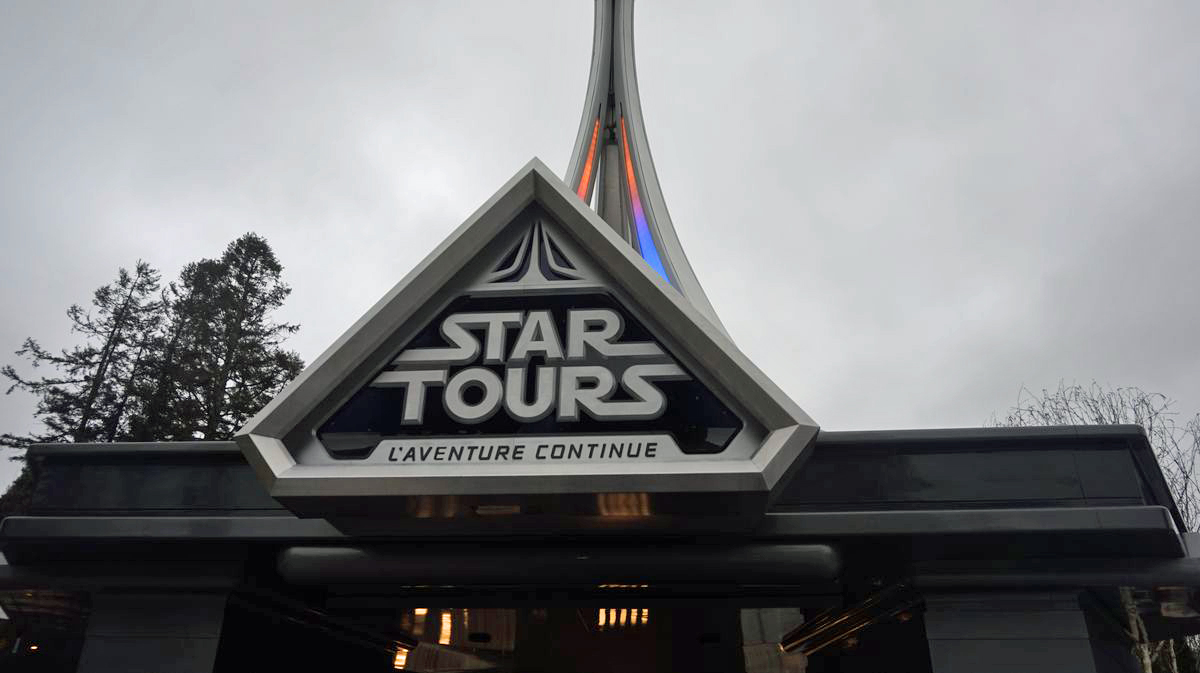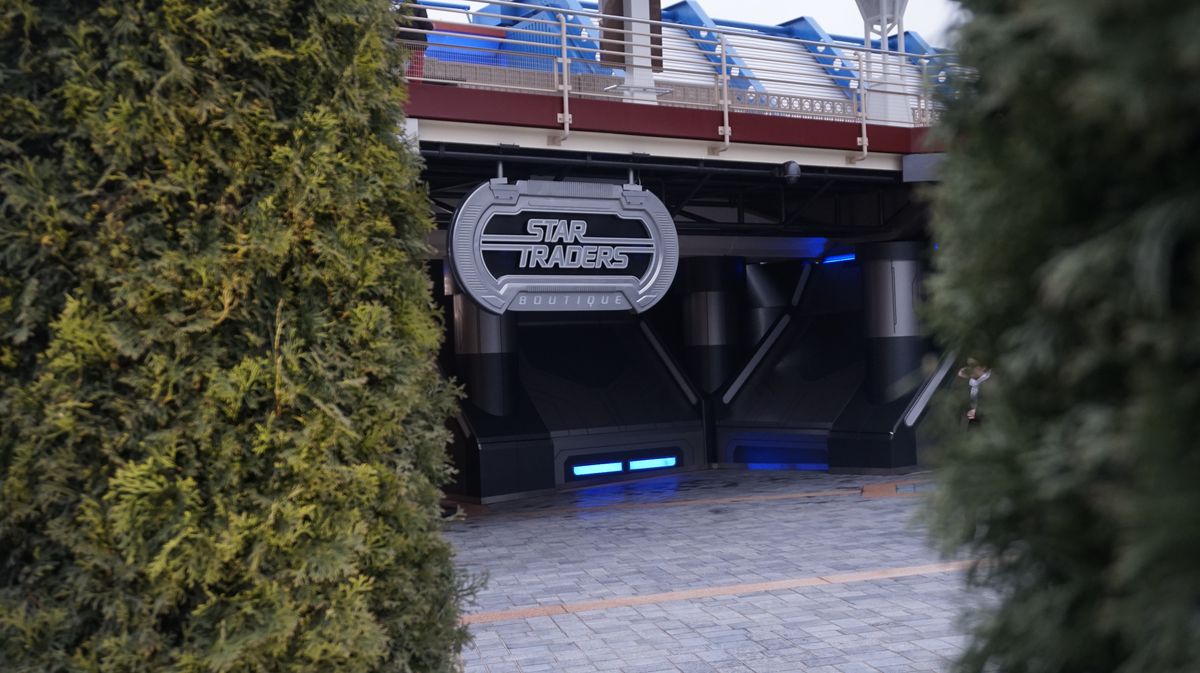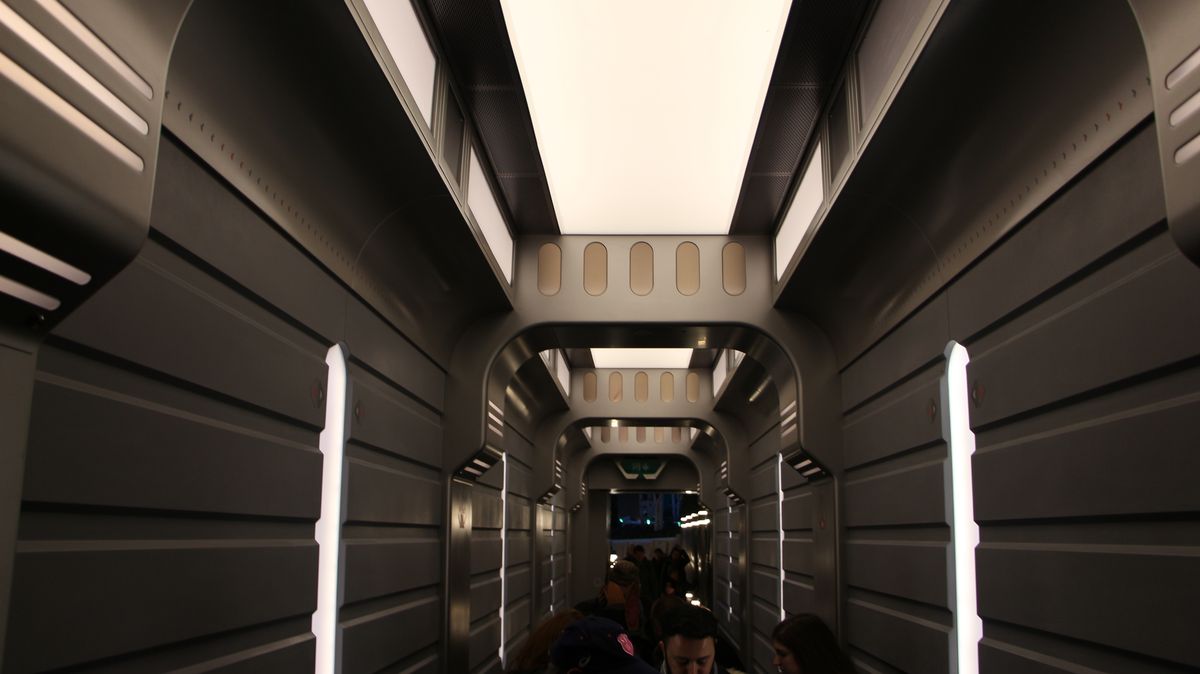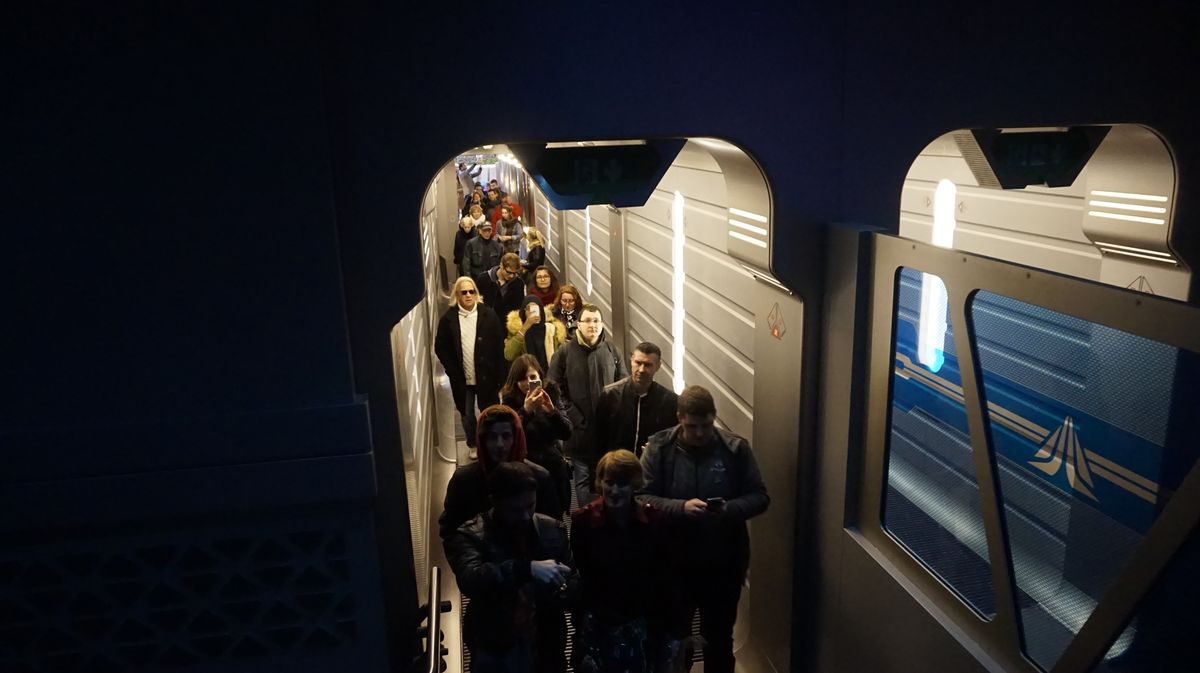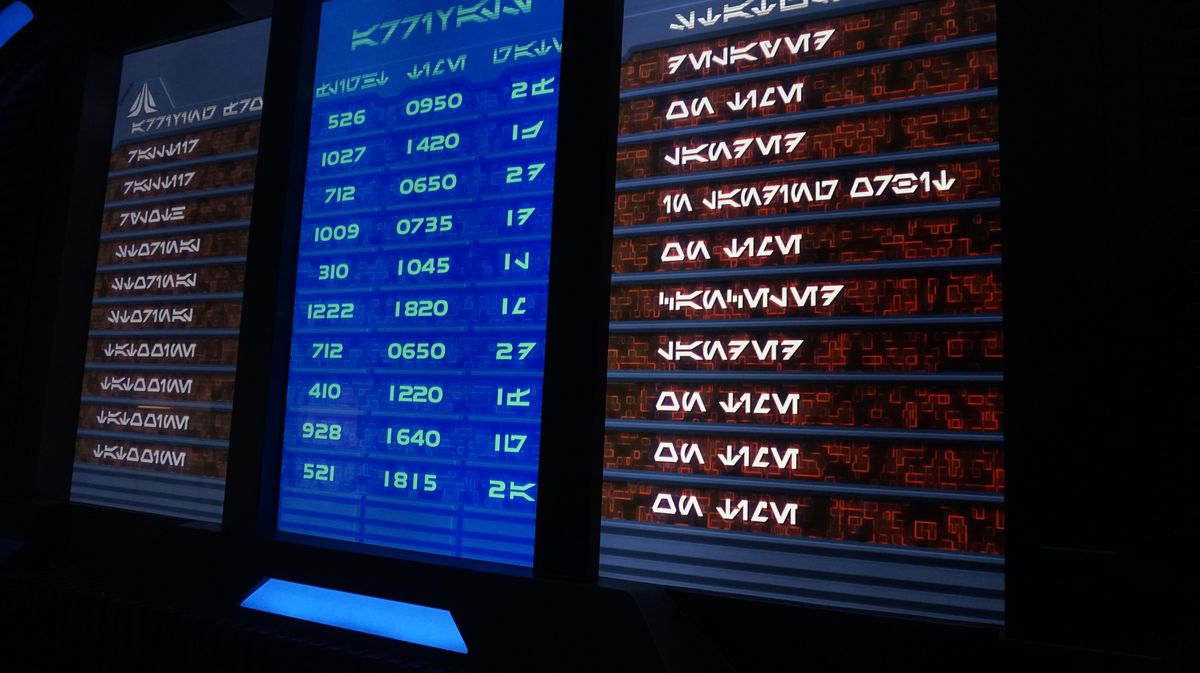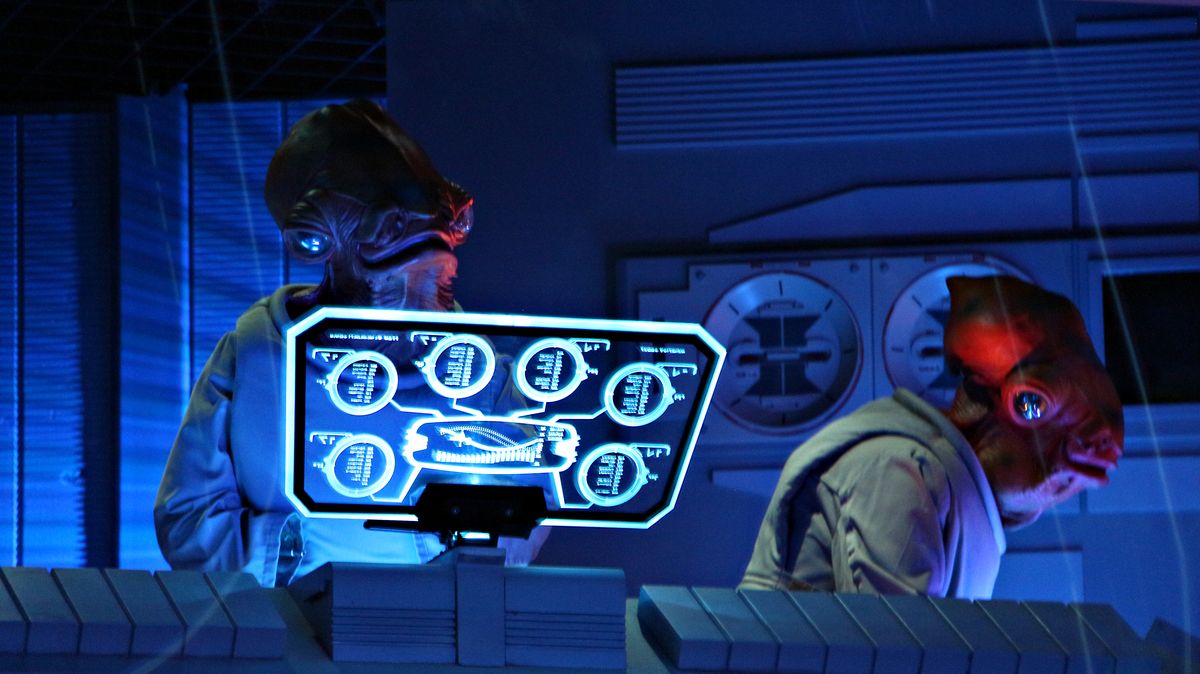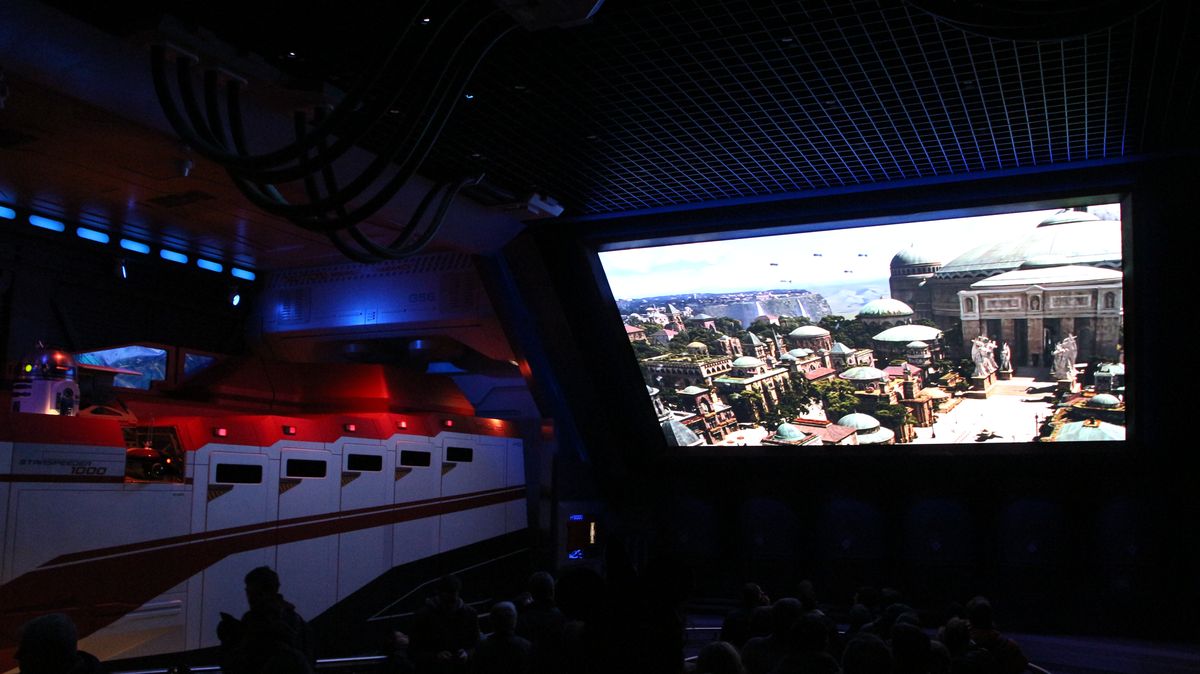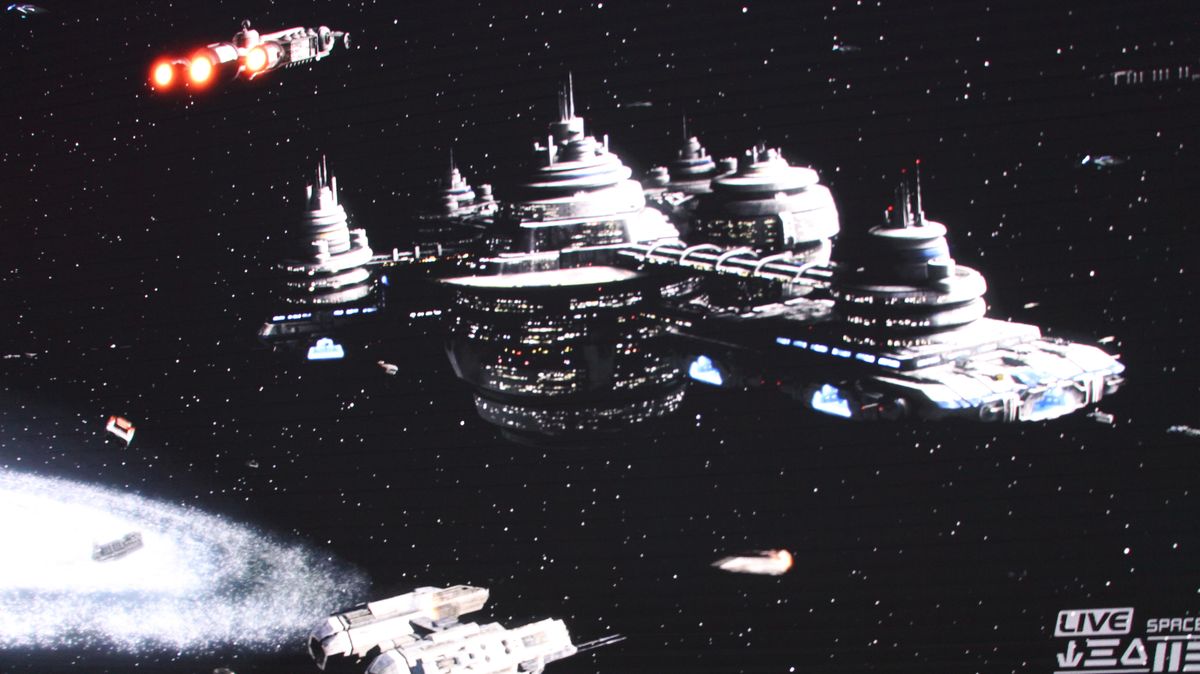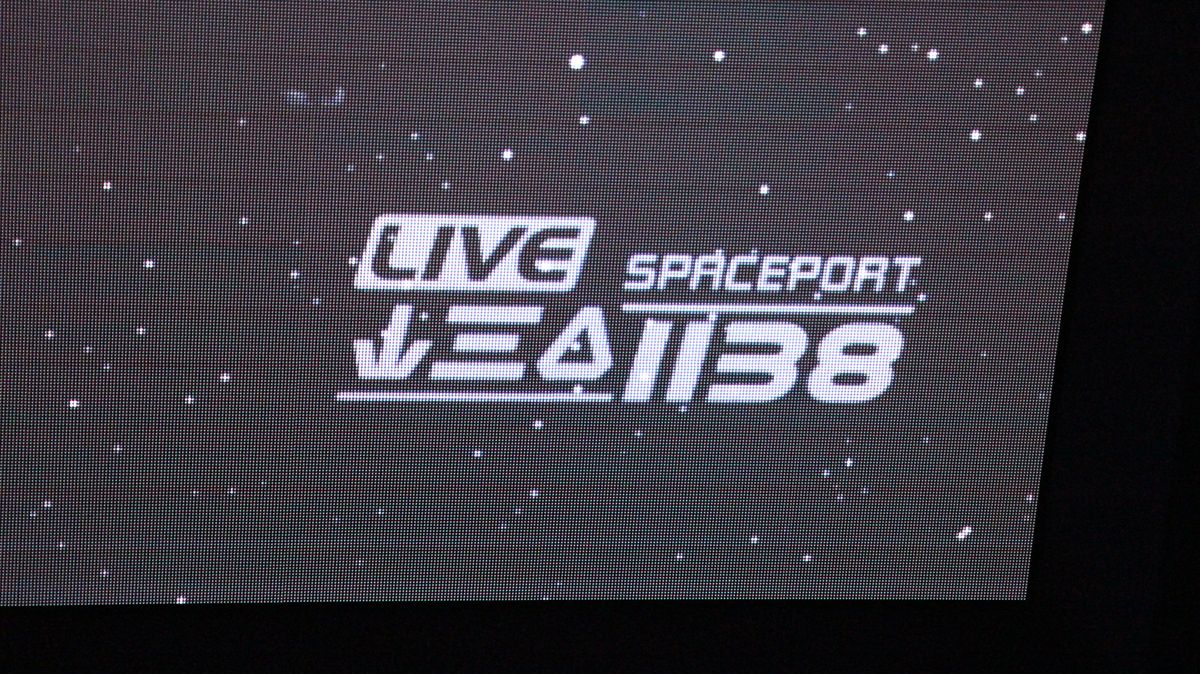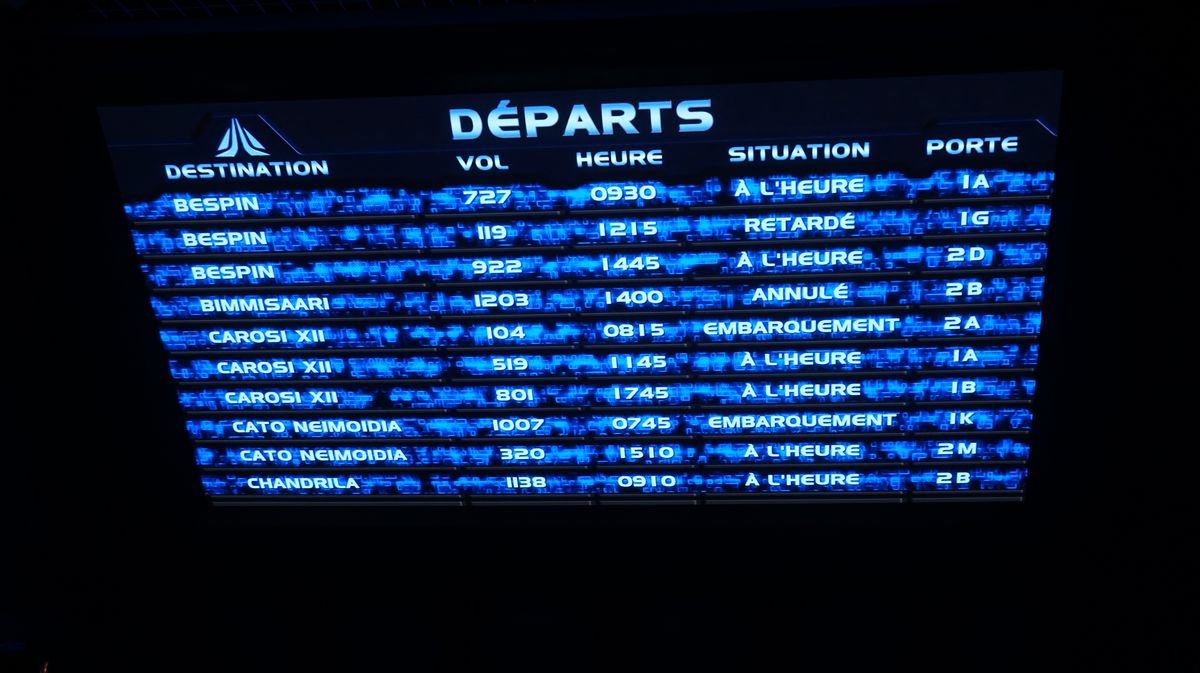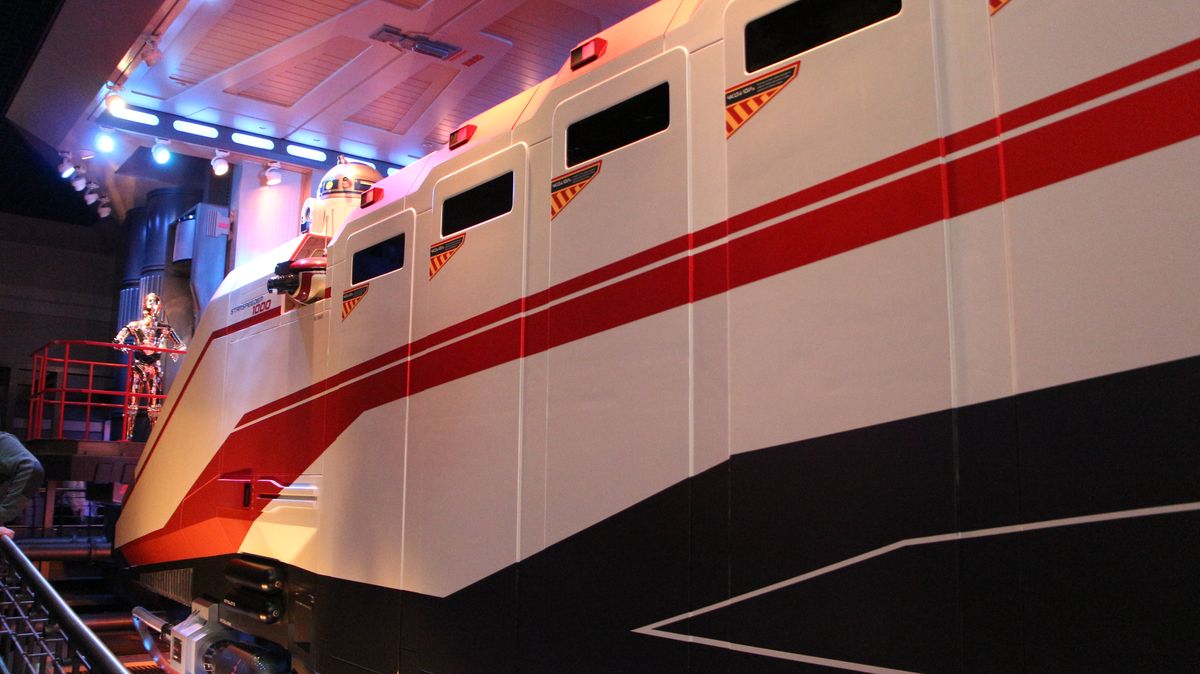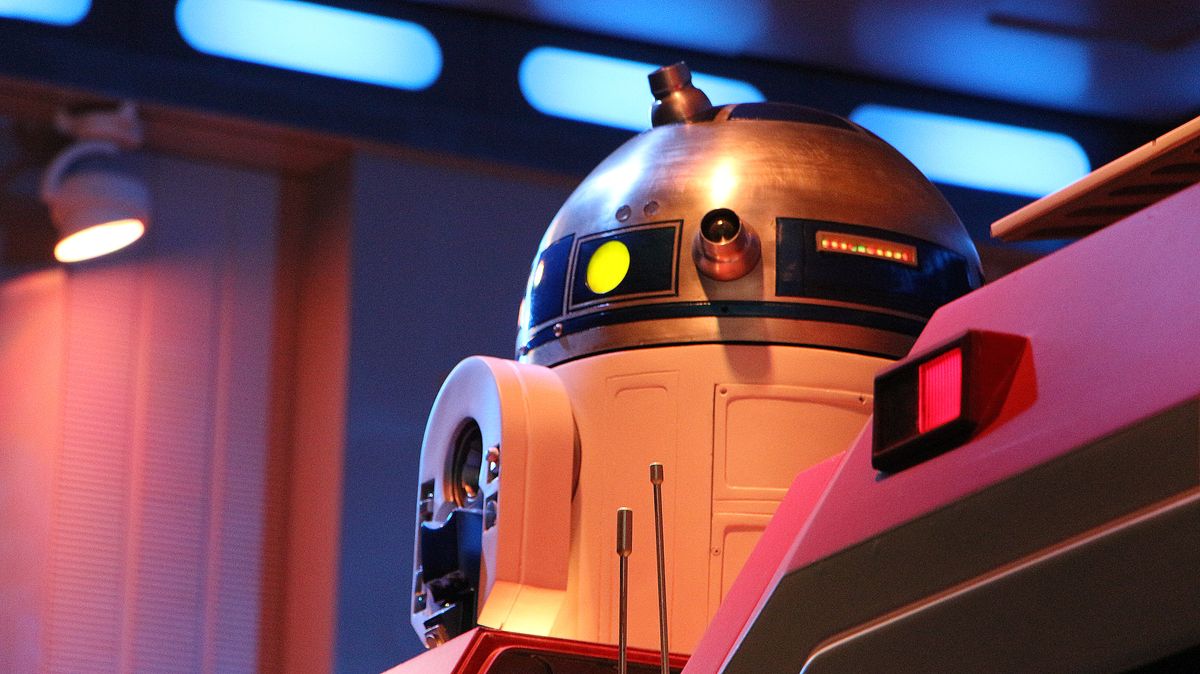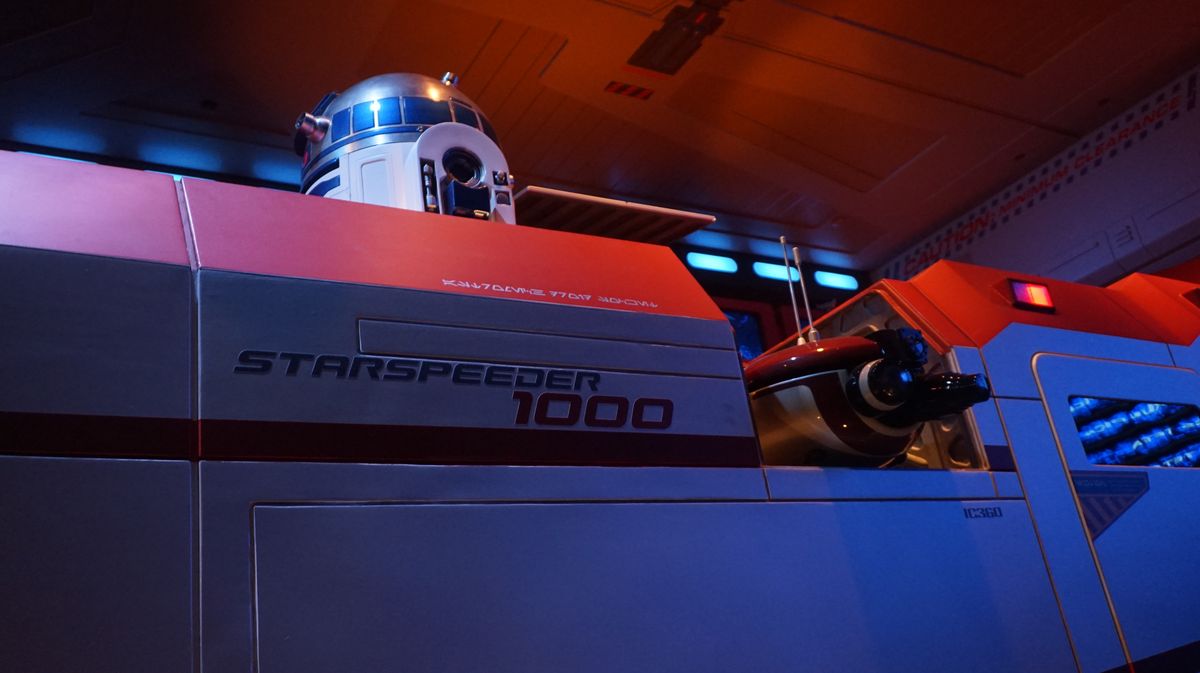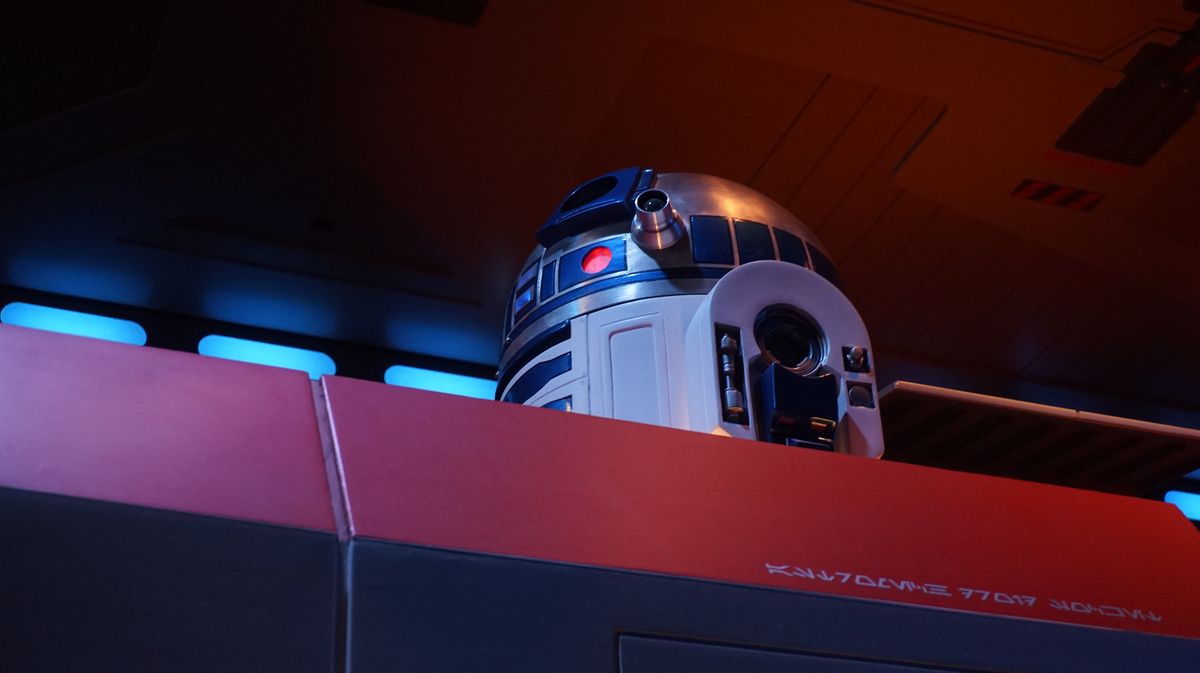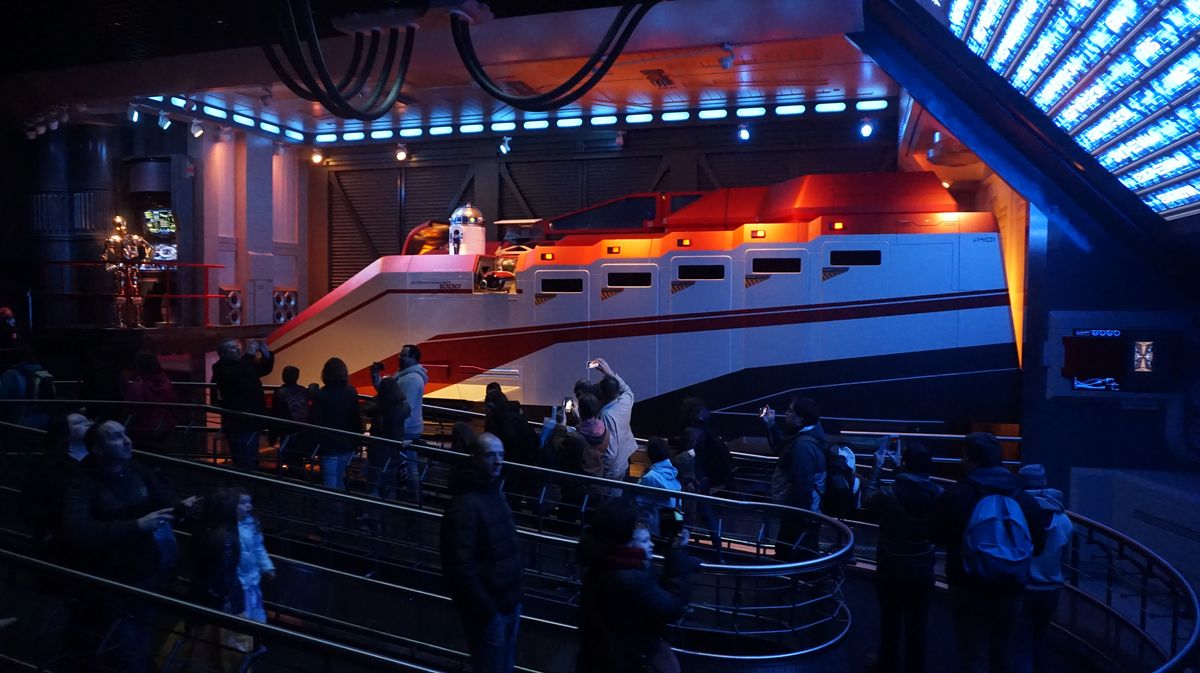 Toujours dans la file d'attente, le pilote « REX » qui a fait plus de 3 250 000 vols à Disneyland Paris durant 24 ans est également présent… Mais attention il reste défectueux !
Still in the queue, the « REX » driver who did more than 3 250 000 flights to Disneyland Paris for 24 years is also present… But be careful there is defective!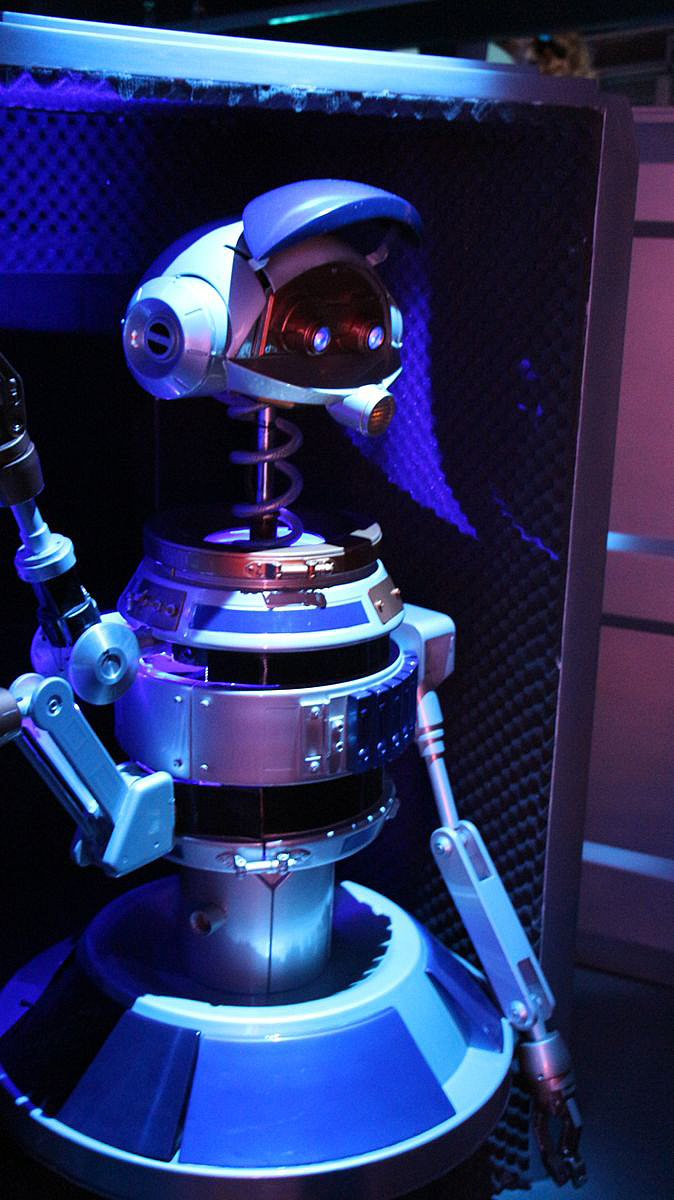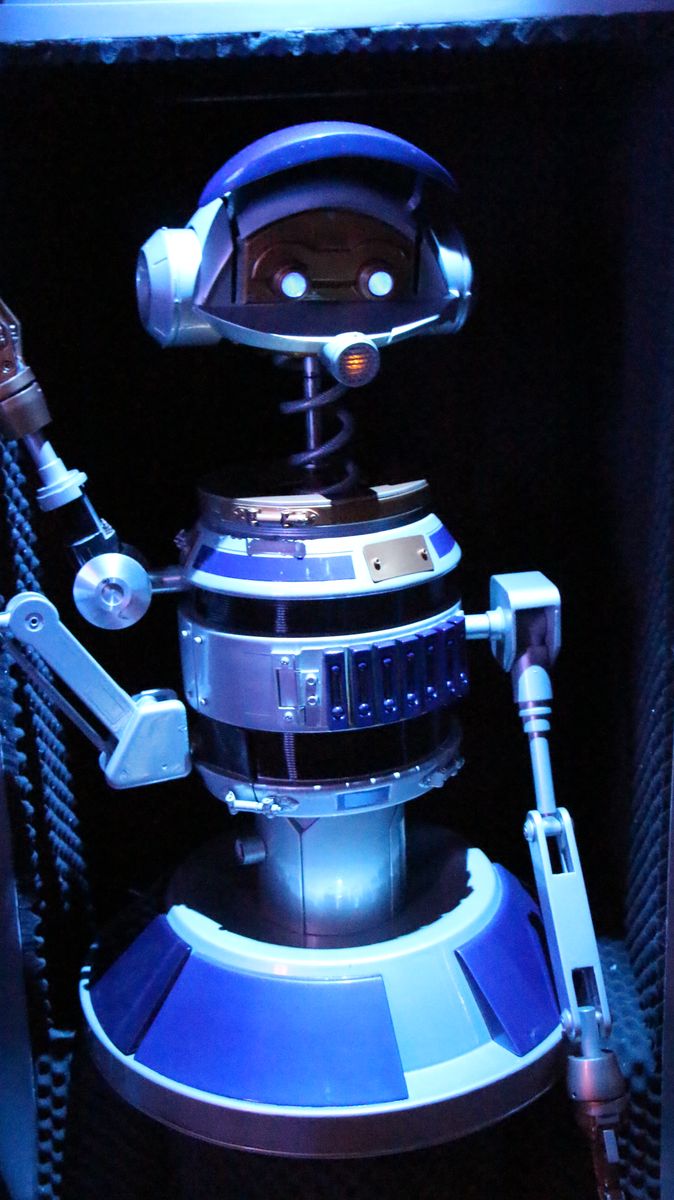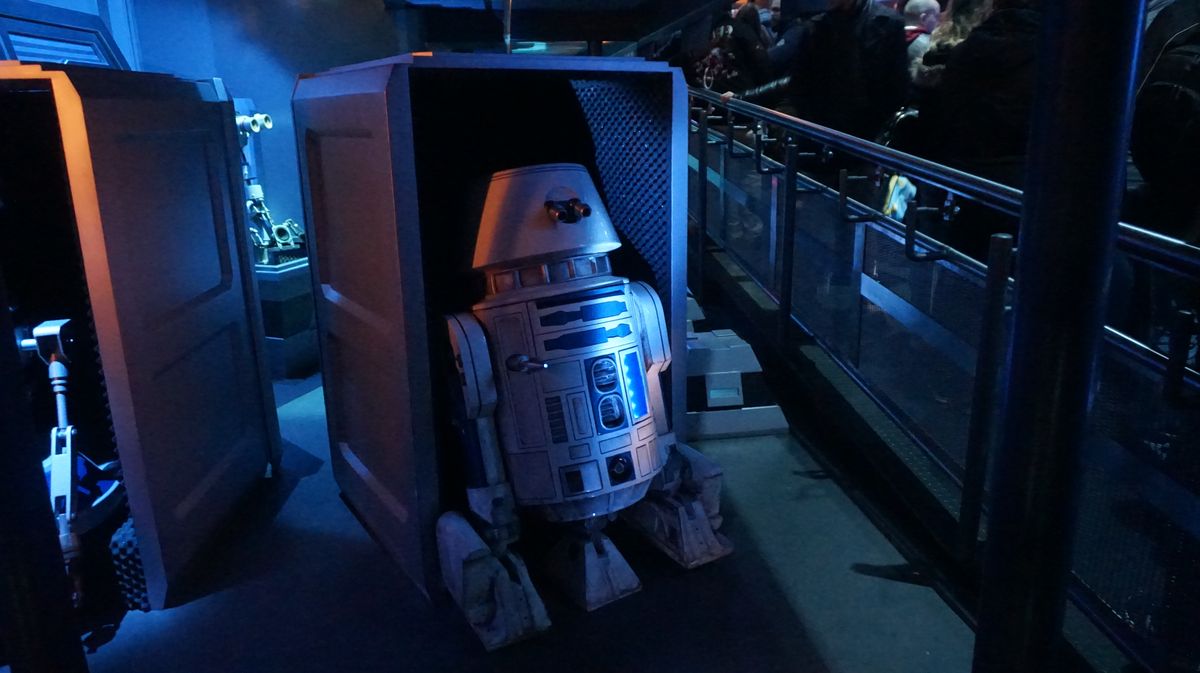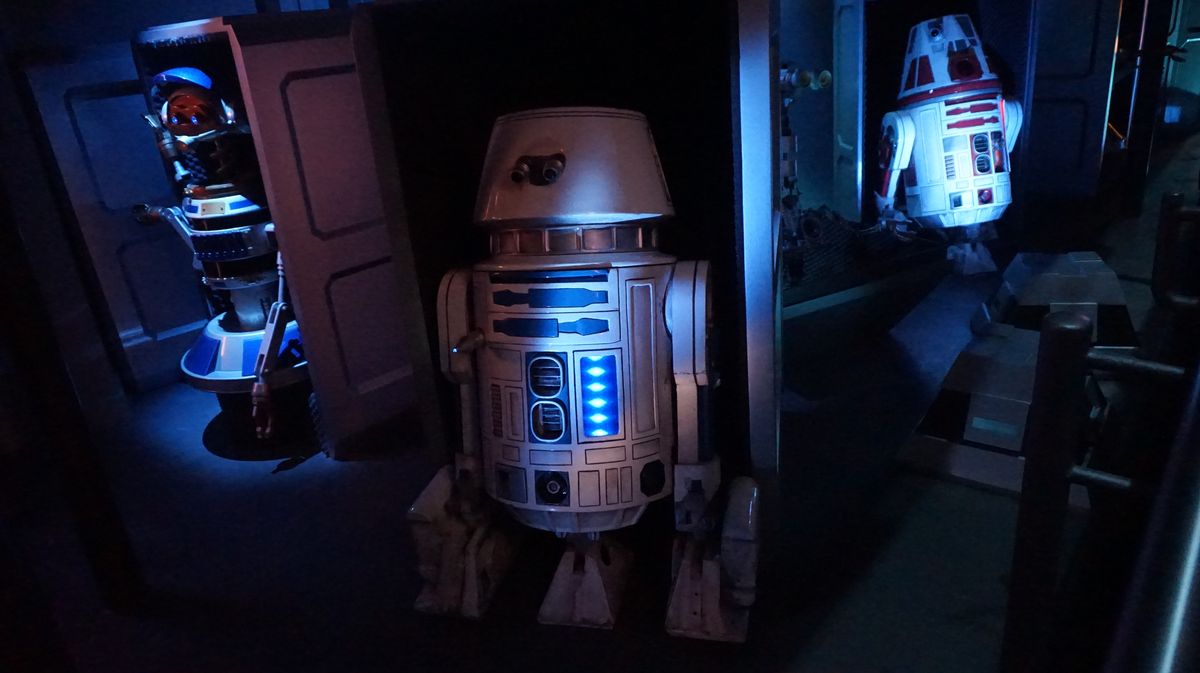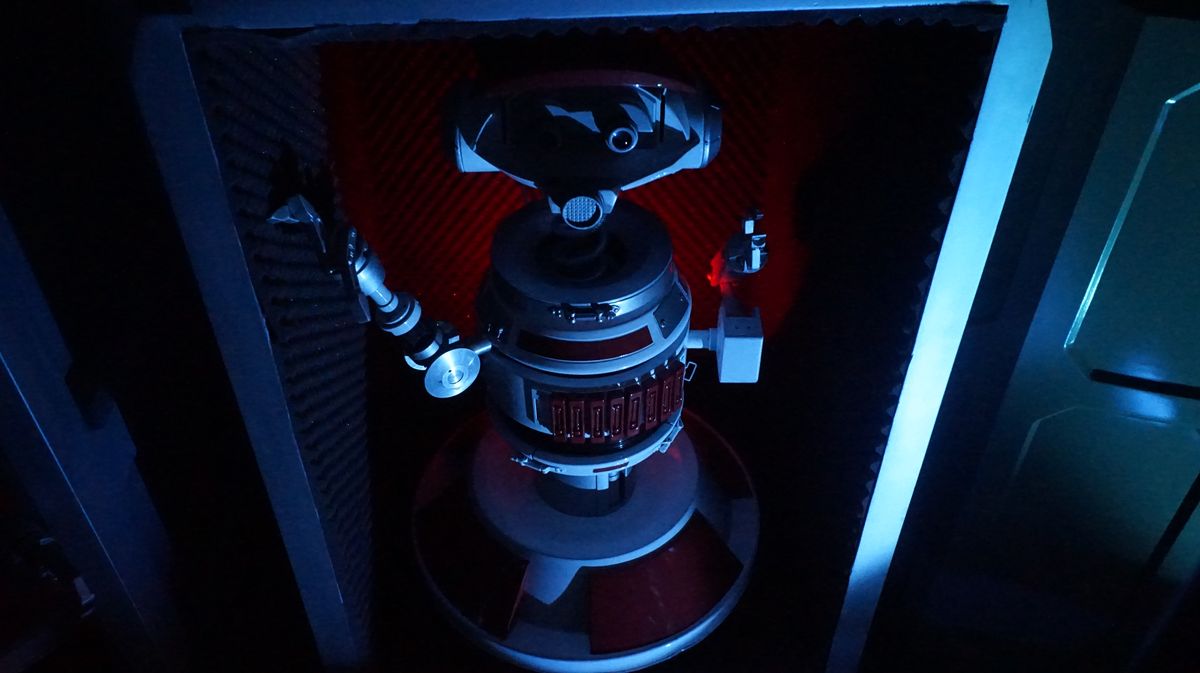 Surprise !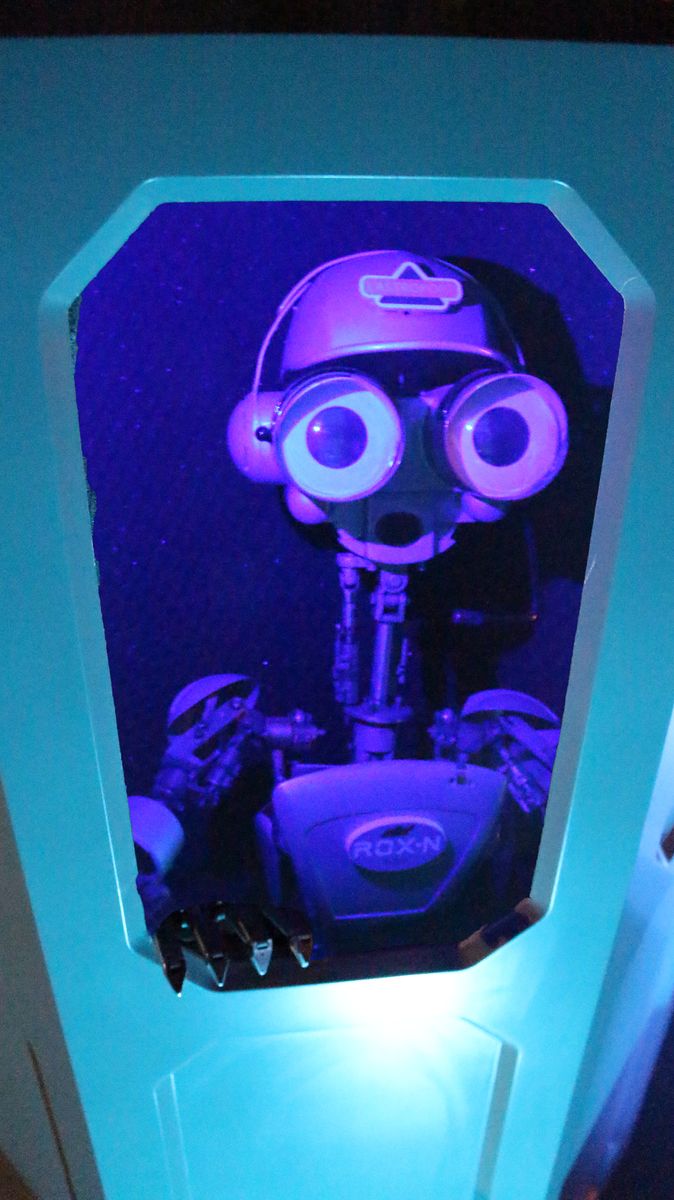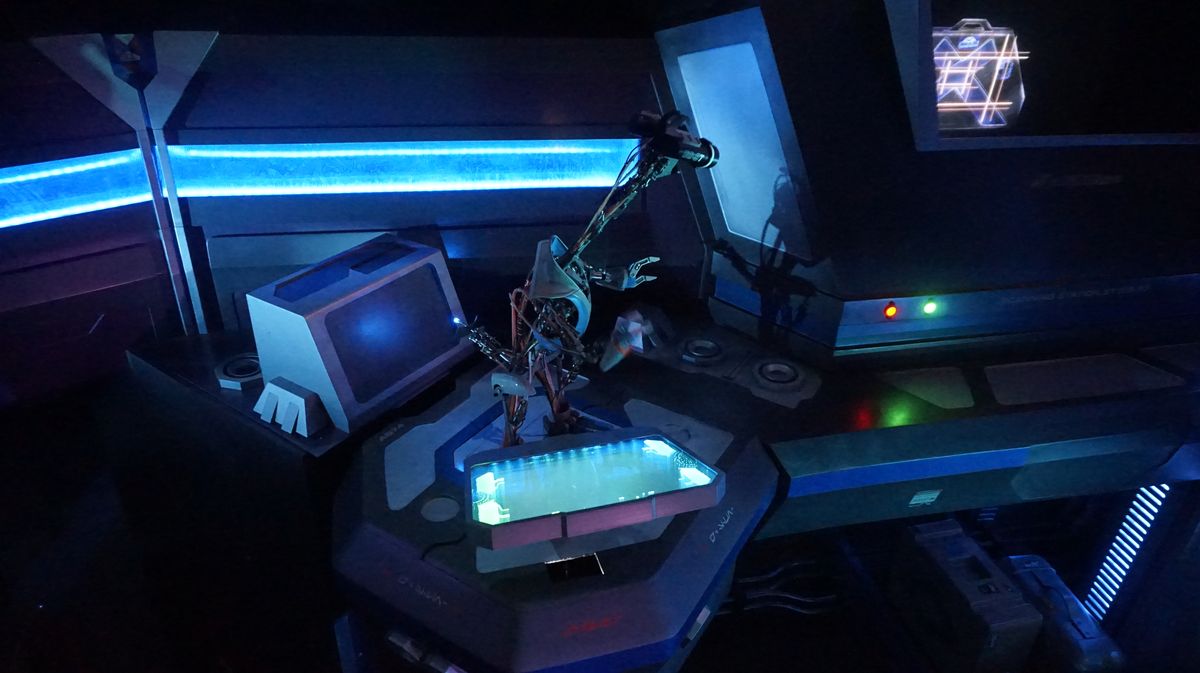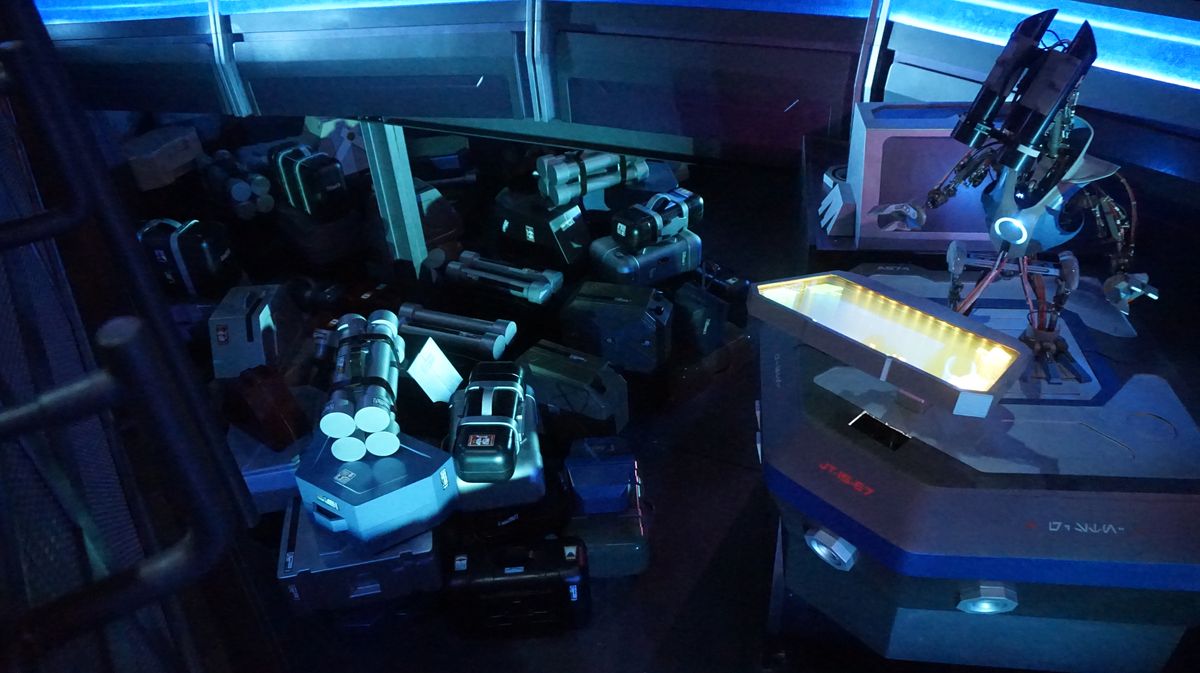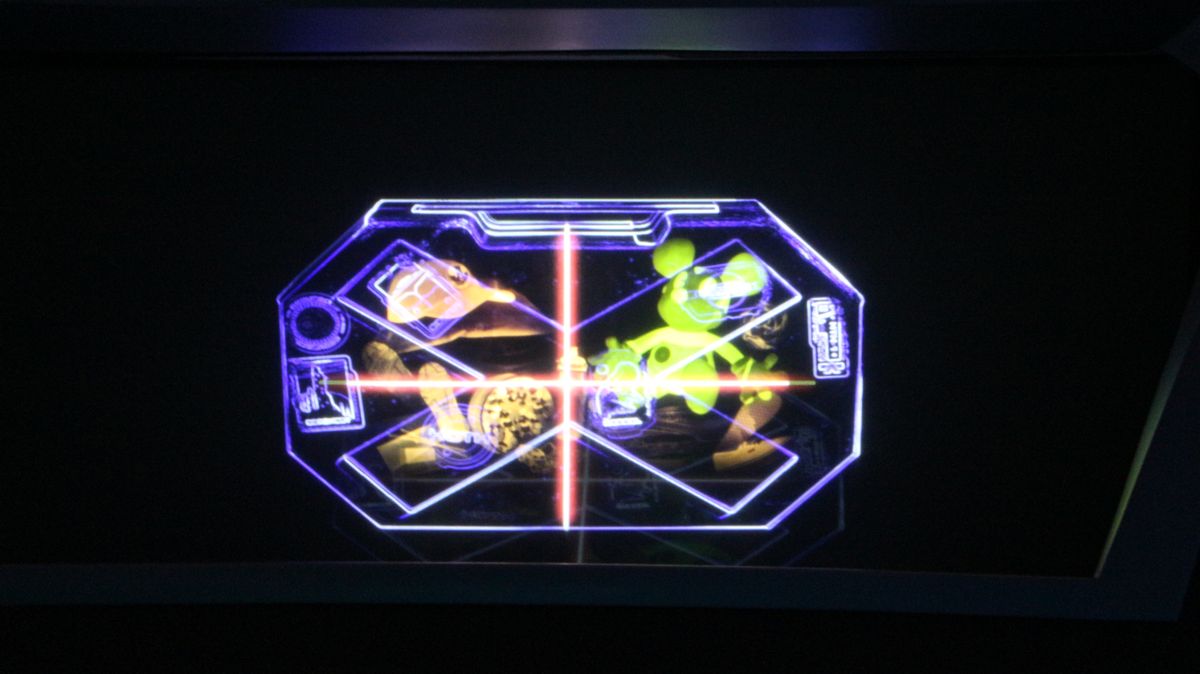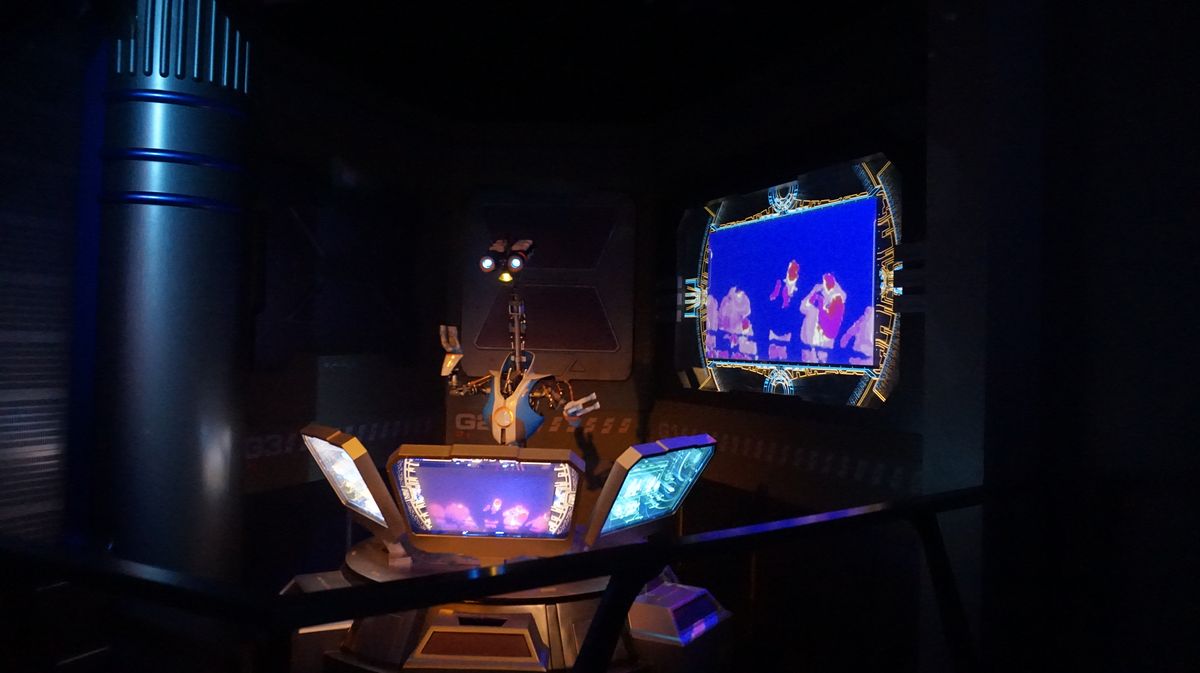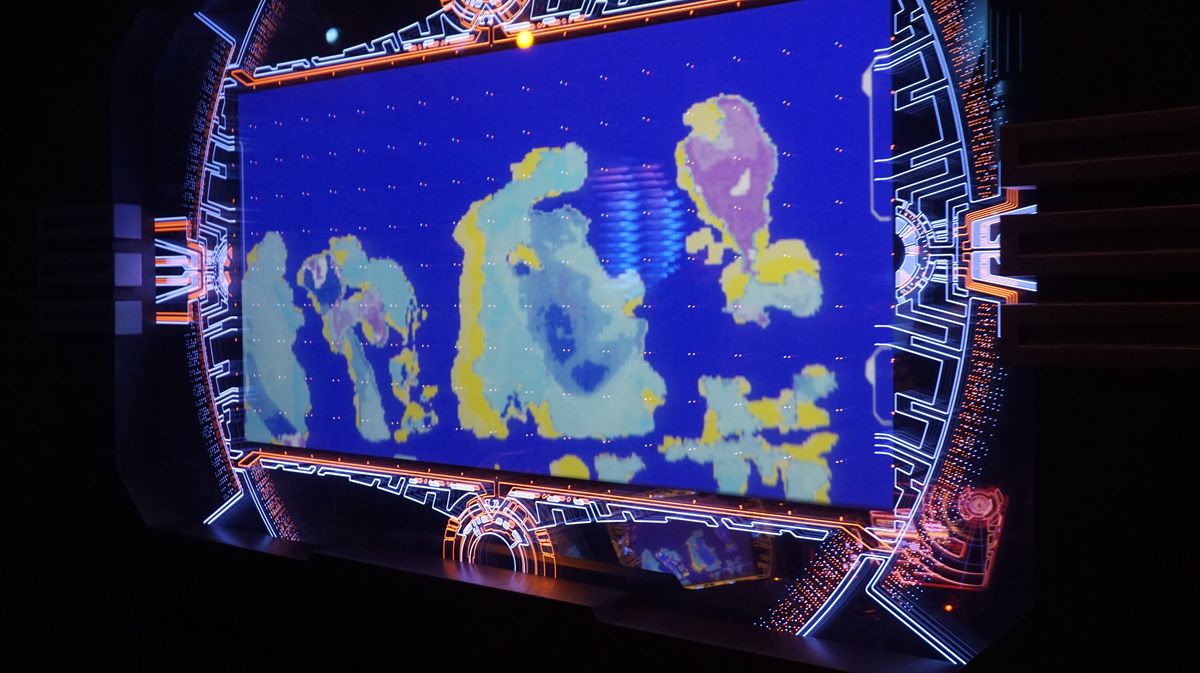 Coté expérience, après avoir passé la file d'attente et avoir pris les lunettes 3D, au moment de l'embarquement, il est temps de prendre place dans l'un des StarSpeeders 1000 avec un nouveau pilote malgré lui, C-3PO. Et qu'on se le dise, le voir apparaitre ainsi sous nos yeux nous fait à chaque fois le même effet, un grand sourire et la sensation que l'attraction est déjà un succès. Avec plus de 70 combinaisons de voyages possibles autant vous dire que cette attraction est redevenue un véritable « must« . Que ce soit Kashyyyk Jakku, Naboo, Hoth, Tatooine, l'Etoile de la Mort ou encore Coruscant, chaque voyage a ses rebondissements aléatoires pour offrir une expérience uniques à chaque décollage.
Coté simulateur, c'est le jour et la nuit ! Entre un intérieur aux nouvelles couleurs et éclairages, des projection en HD et en 3D mais aussi des mouvements plus fluides, tout a été revue pour notre plus grand plaisir !
The experience : after the queue and taking the glasses 3D, when boarding, it's time to seat in one of the 1000 StarSpeeders with a new driver despite him, C-3PO. And we can said, to appear in front of our eyes made us each time the same effect, a big smile and the feeling that the attraction is already a success. With more than 70 combinations of possible travel, as say you that this attraction became a real « must« . With Kashyyyk, Jakku, Naboo, Hoth, Tatooine, and other, each trip has its random twists to provide an experience unique to each take-off.
The simulator : this is THE big Contrast ! Between an interior of new colors and lighting, projection in HD and 3D, but also more fluid movements, all have been updated for our pleasure!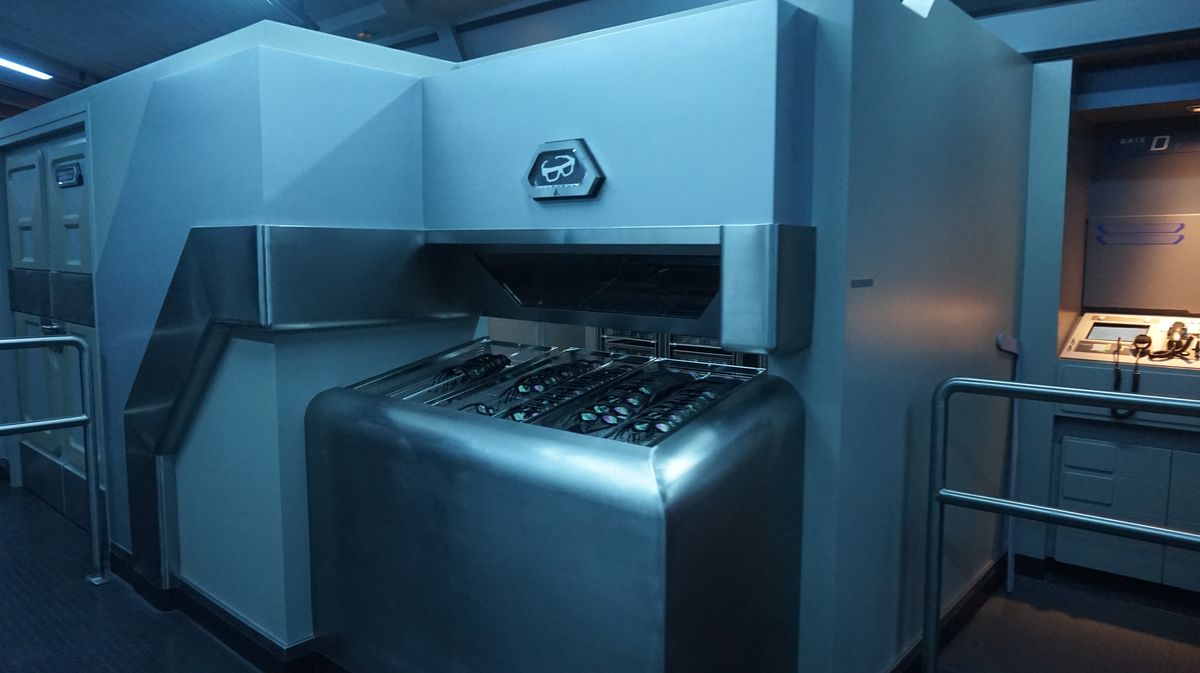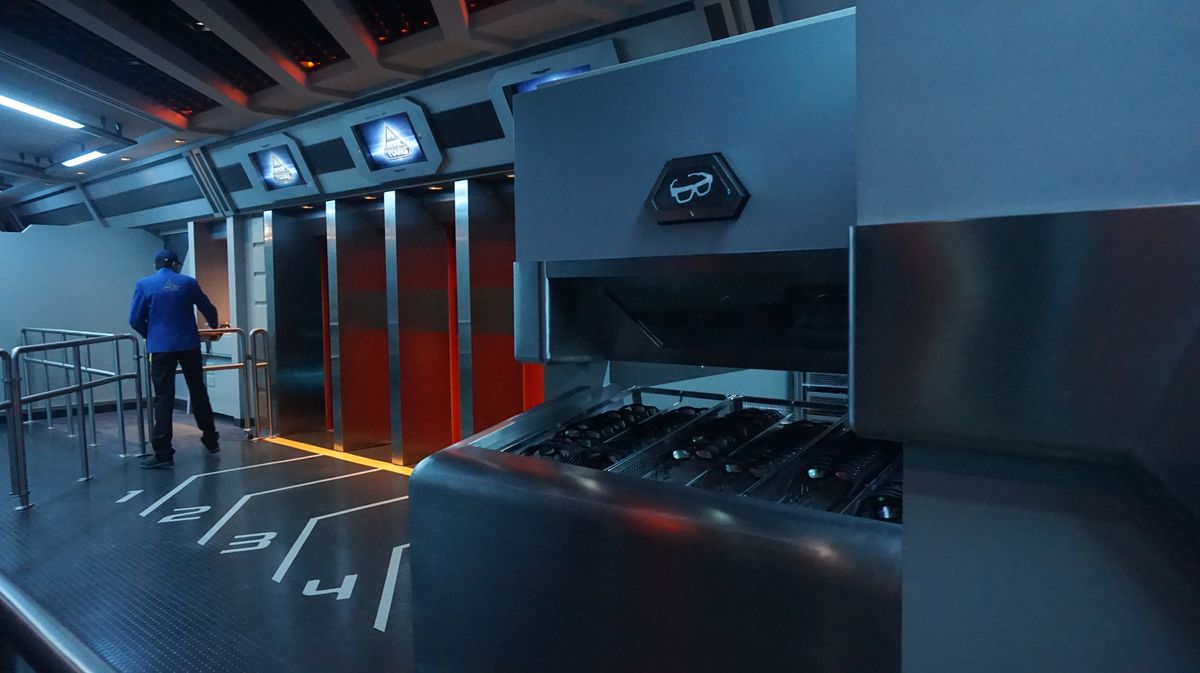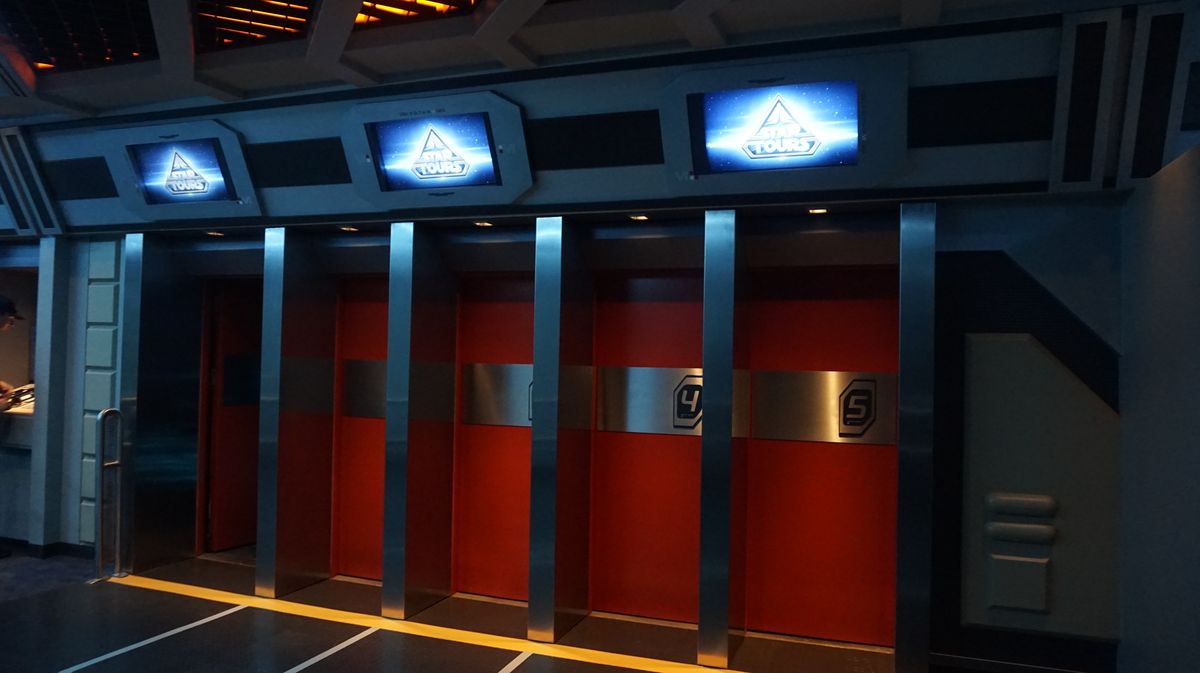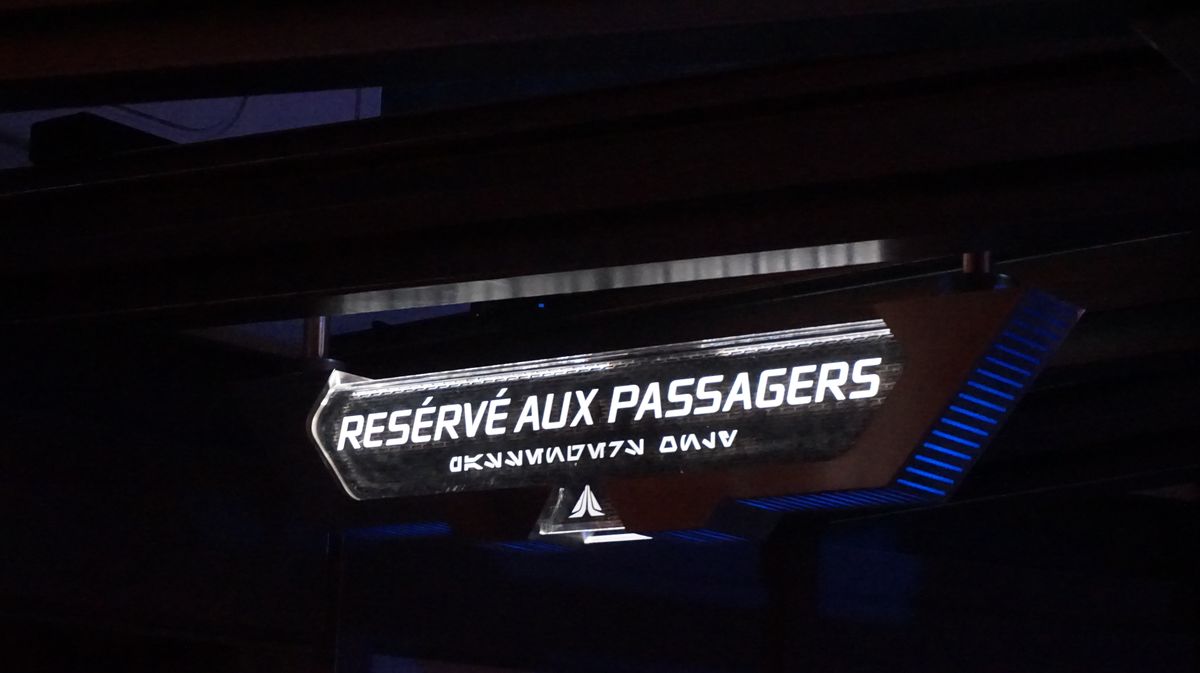 En débarquant du StarSpeeders 1000, vous serez invité à découvrir la nouvelle boutique « Star Traders » (ancien Astroport Services Interstellaires) dans le hangar, entre passage de droïdes et StatSpeeder garé et droïde d'entrainement pour Jedi. Vous pourrez y acheter des produits Star Wars ainsi que des ceux exclusifs à l'attraction.
After the landing of the StarSpeeders 1000, we will be invited to discover the new shop « Star Traders » (former « SpacePort » with its Arcade Game) in the hangar, parked a StatSpeeder, passage of droids and Jedi Training droid in a hologram on the big screen. You can buy Star Wars products as well as of those exclusive merchandise of the attraction.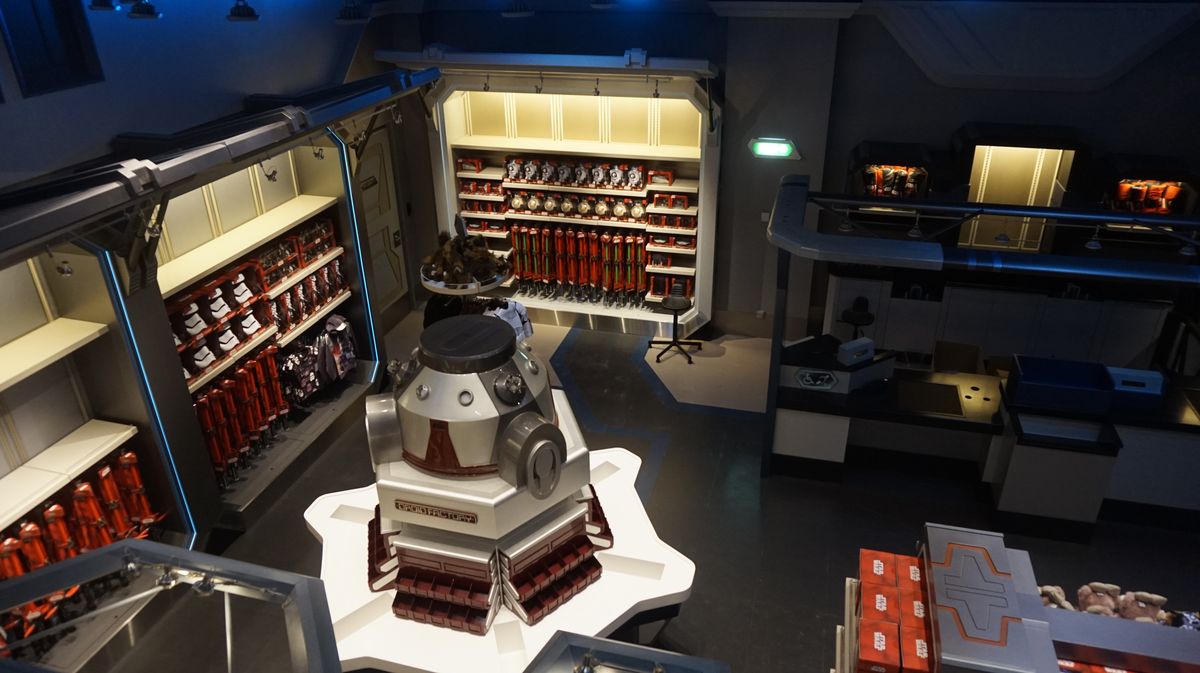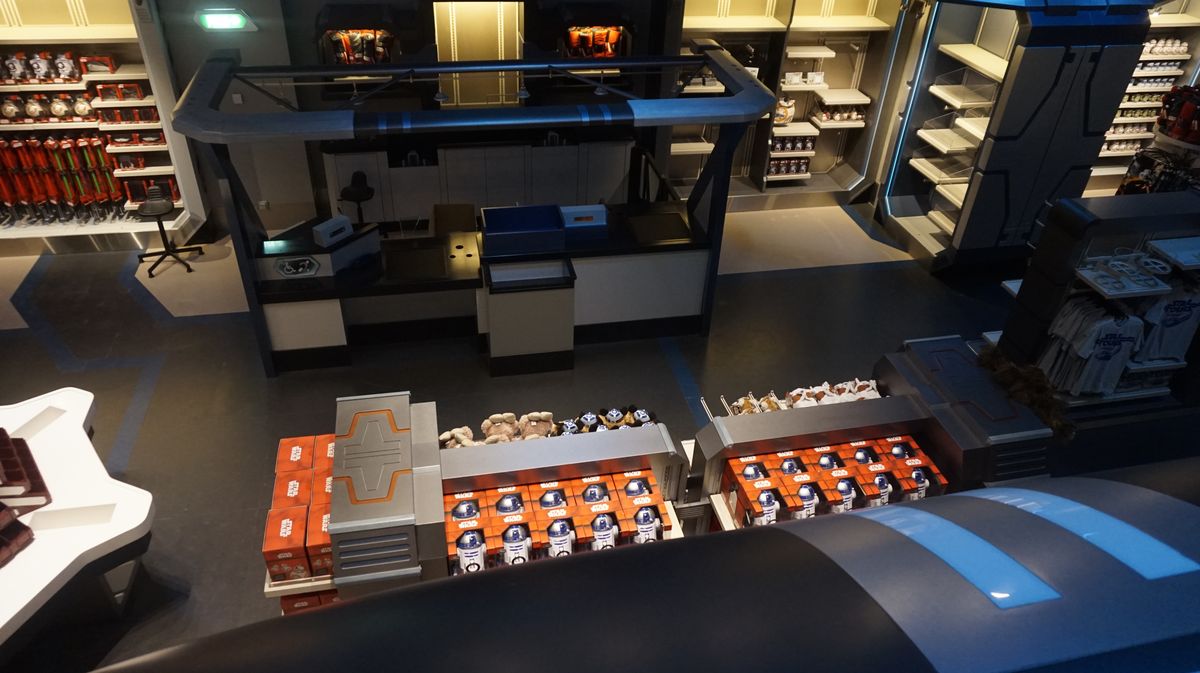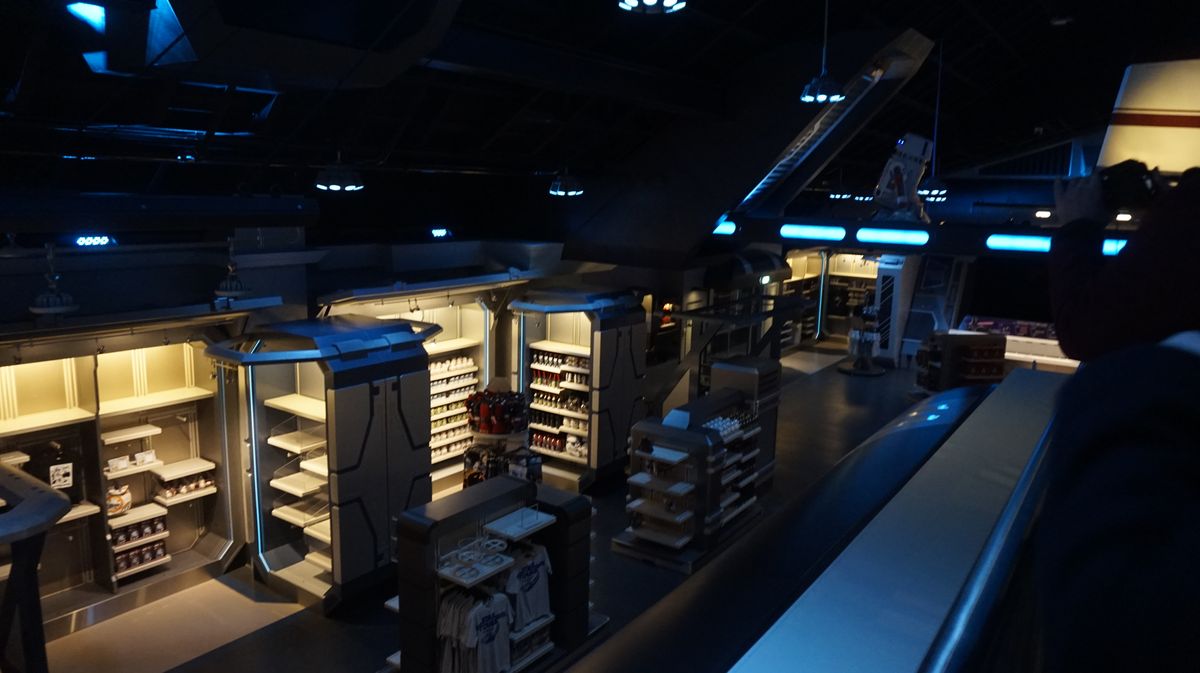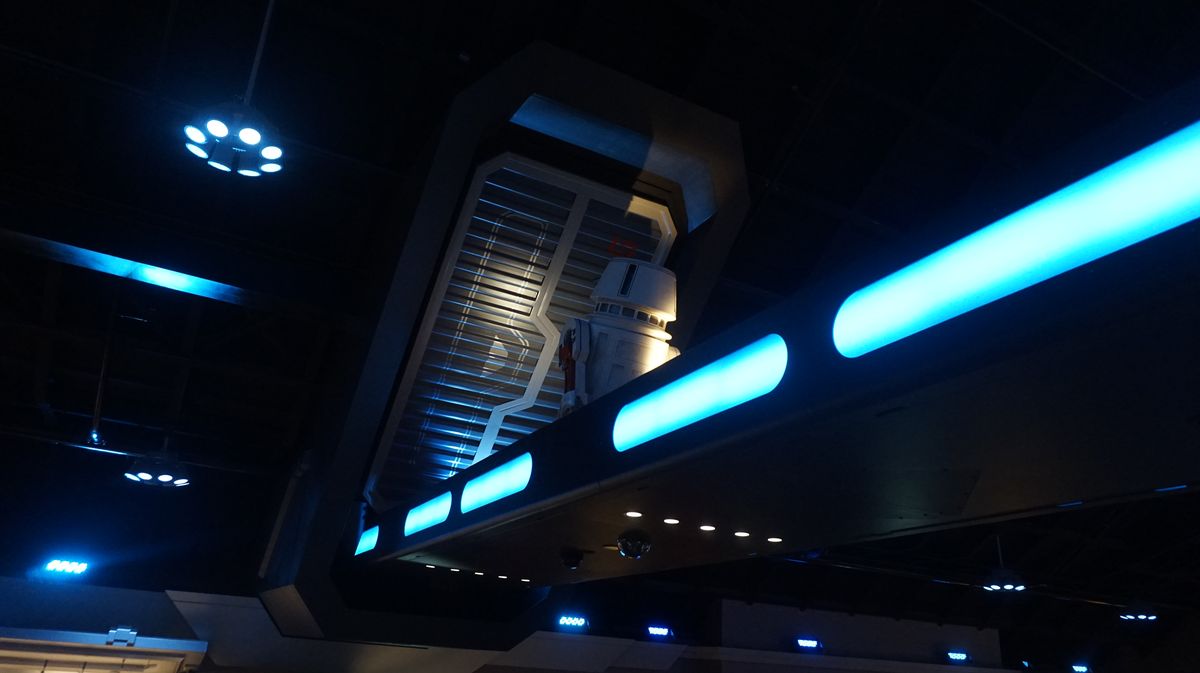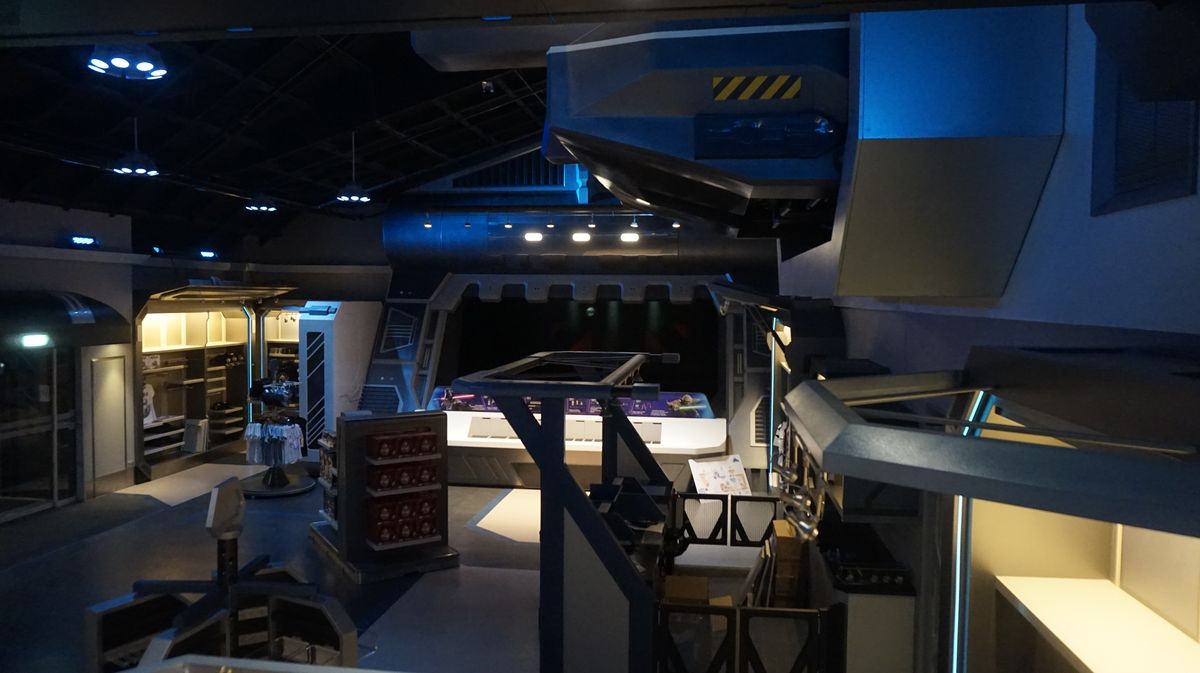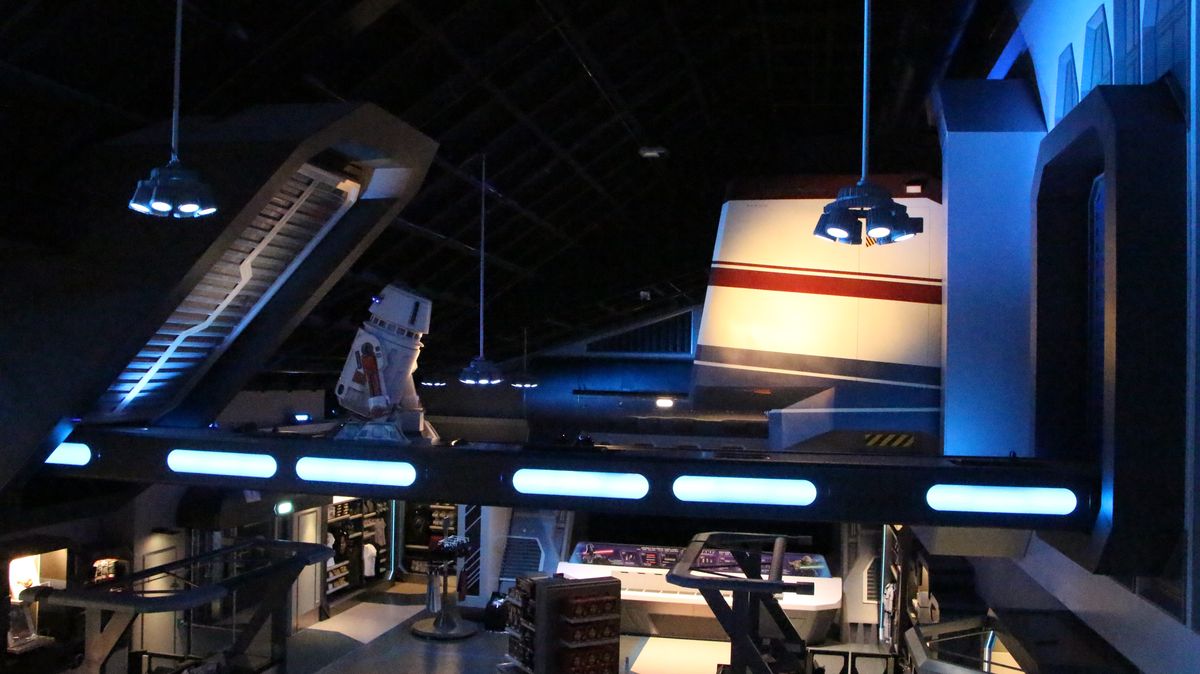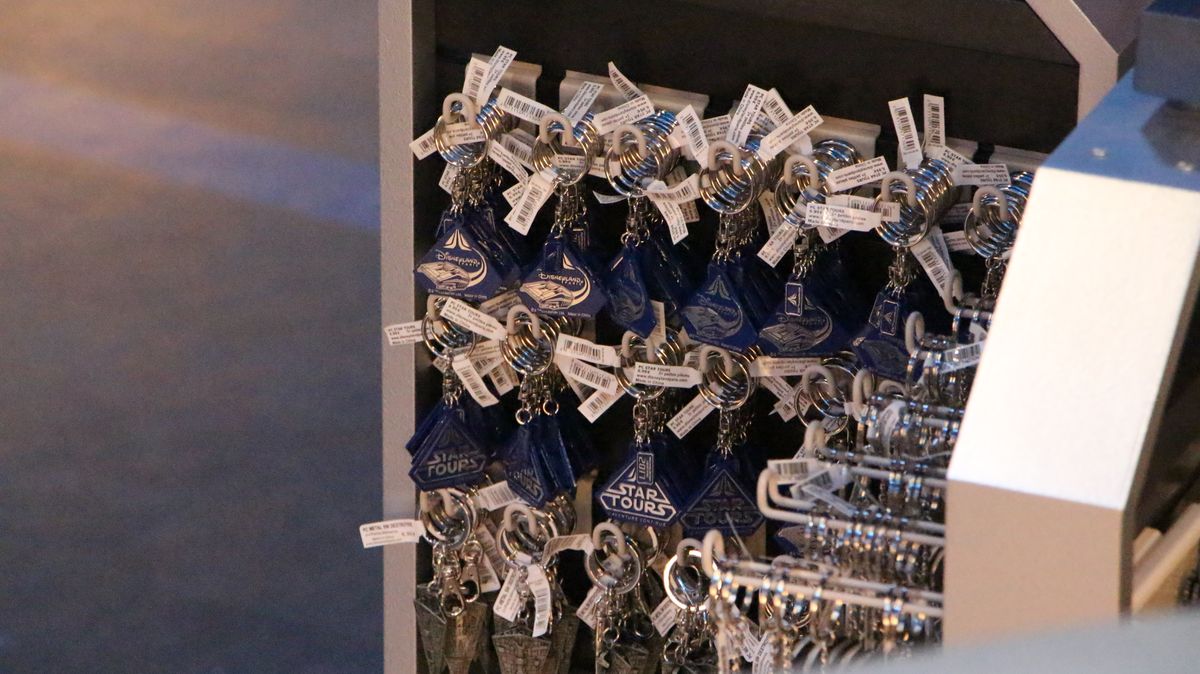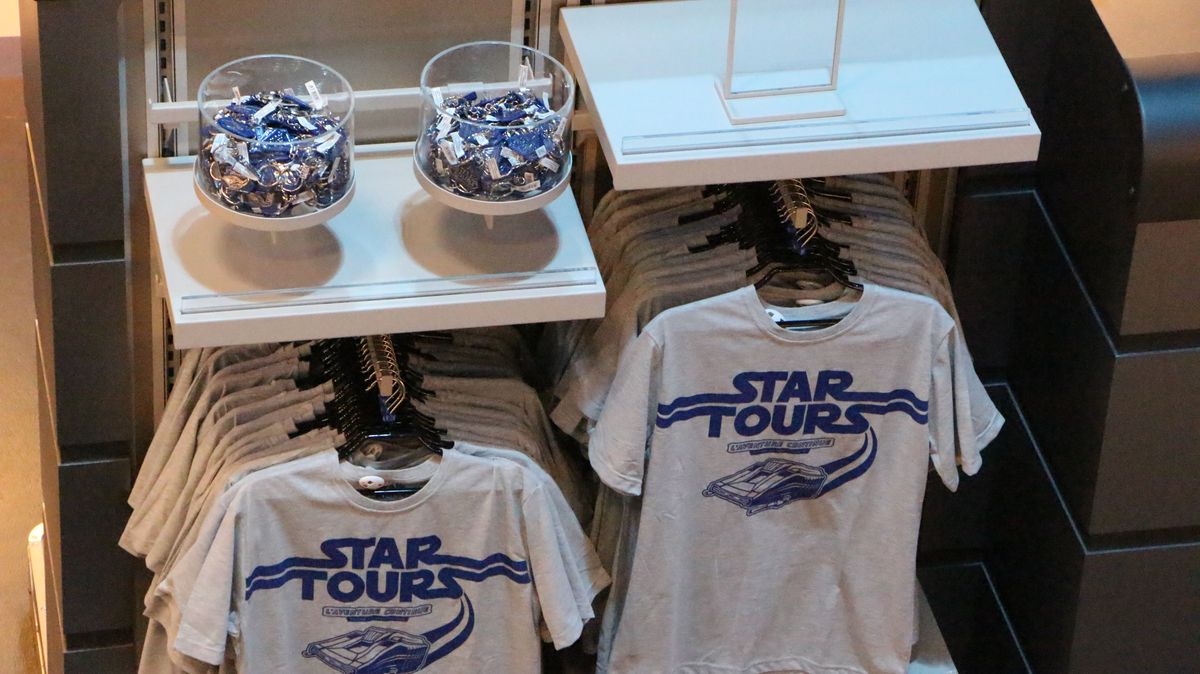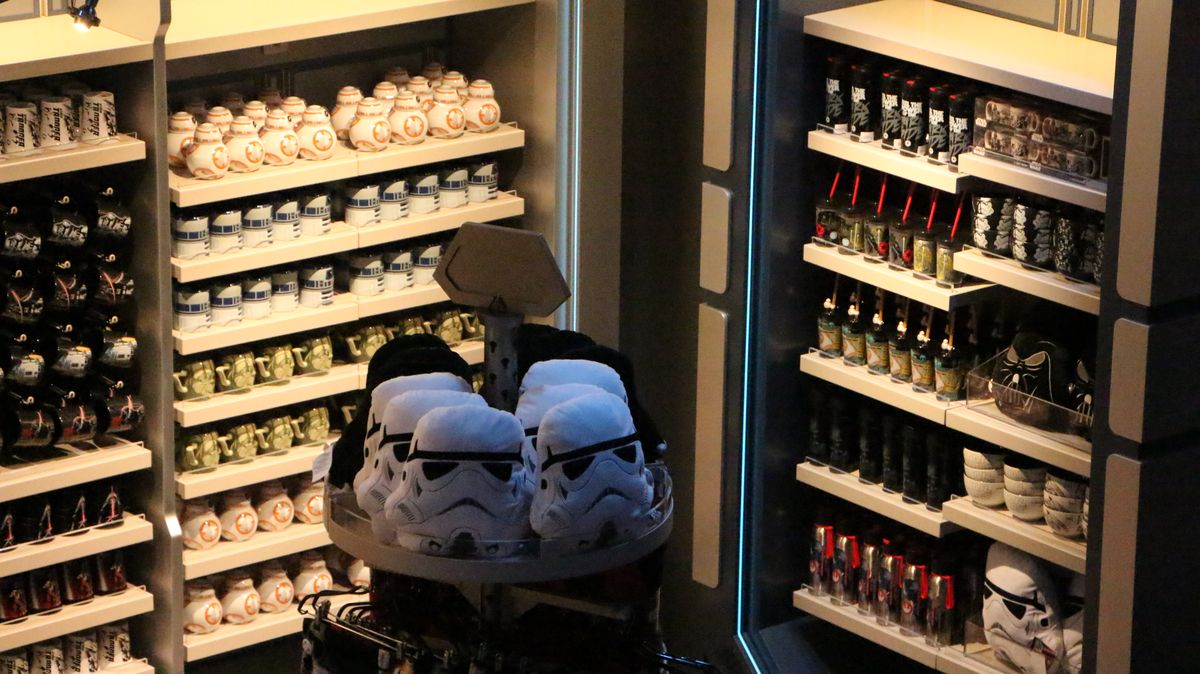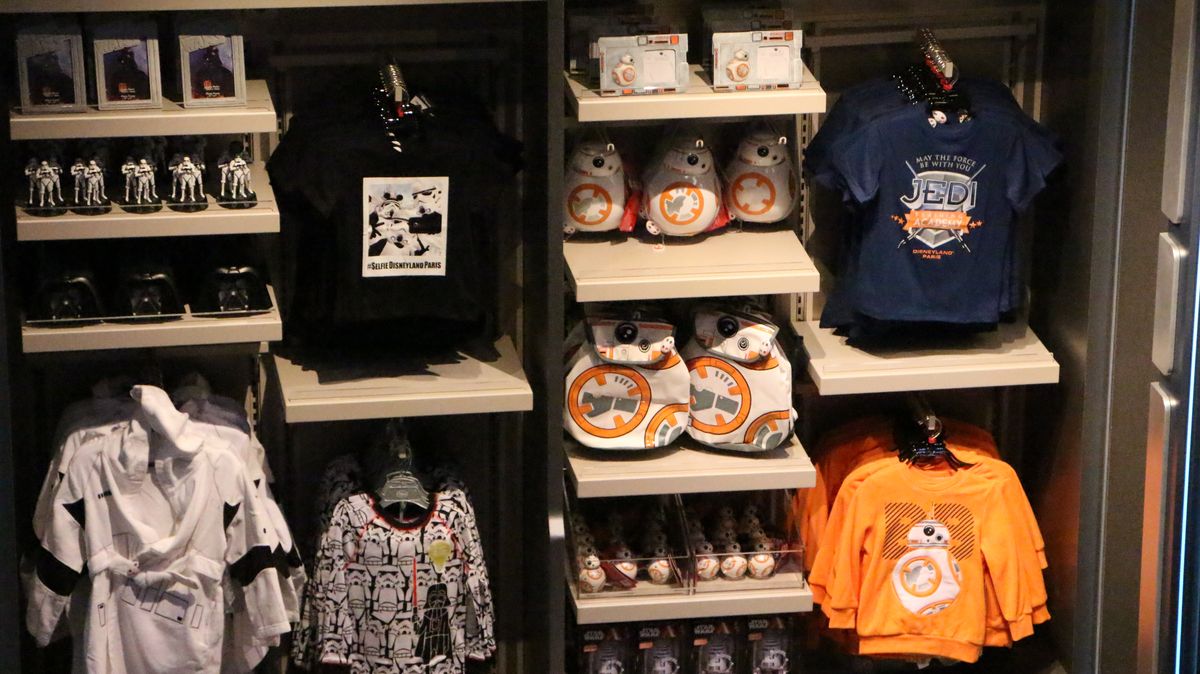 Concrètement, cette réhabilitation est une vraie réussite, mettant Disneyland Paris dans une nouvelle dynamique, la modernité ! En revoyant Star Tours, Disney s'offre une attraction dans l'air du temps, qui redevient un must du parc et redynamise cette zone.
En soit, avec cette réouverture, cette attraction donne aux visiteurs l'envie de la faire et de la refaire.
In practice, this rehabilitation is a real success, with Disneyland Paris in a new dynamic, the modernity! In its new version of Star Tours, Disney offers an attraction who enters in the 21st century, that becomes a must for the Park and revitalizes the area.
In any case, with this re-opening, this attraction makes that the visitors want to do it and do it again.
« Star Tours » : 1992-2016
Rejoignez-nous sur /Join and follow us on :
– Facebook
– Twitter
– Instagram
Merci de votre fidélité.
A bientôt !
Thank you for your loyalty.
See ya real soon !