Bonjour à tous, aujourd'hui nous revenons sur la fermeture de l'hôtel New York pour le 6 janvier 2019 au soir.
Hello everyone, today we return to the closing of the hotel New York for the 6th of January 2019 at night.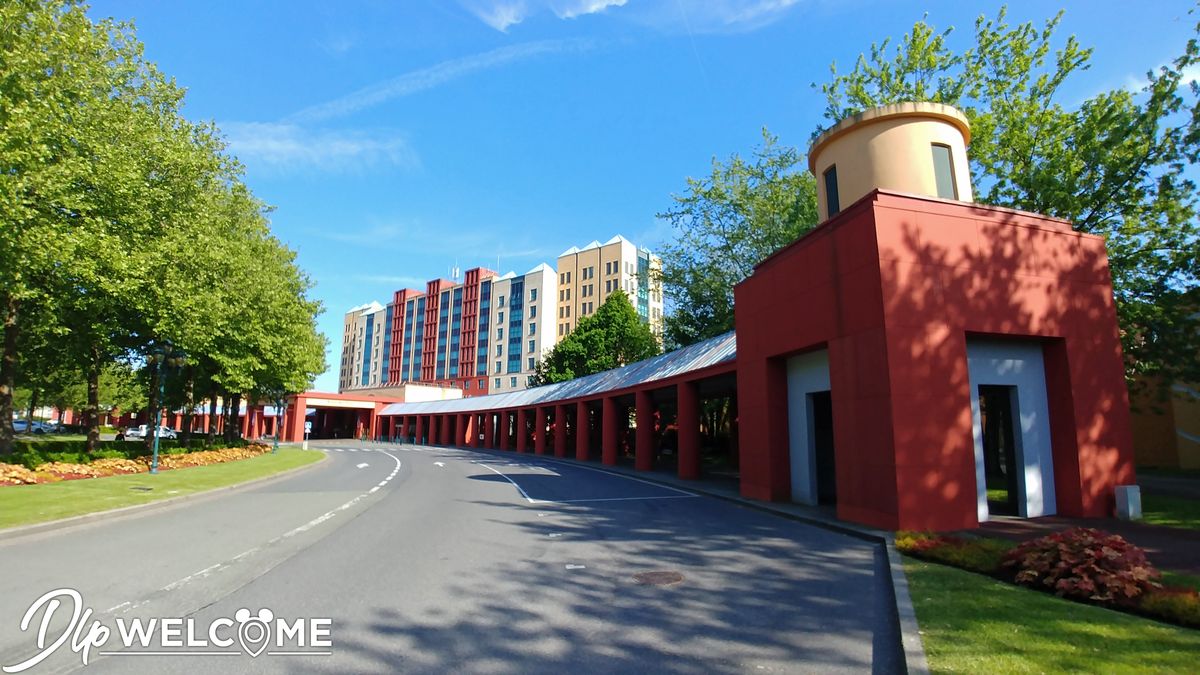 Cet hôtel devrait rouvrir en été 2020, si les délais sont tenus, dans une version moderne et Marvel-isé de l'établissement. Retrouver notre article sur ce nouveau Disney's Hotel New York – The Art of Marvel .
Pour l'heure, faisons un rapide tour de l'établissement.
This hotel should reopen in the summer of 2020, if the deadlines are kept, in a modern and Marvel version of the establishment. Find our article on this new Disney's Hotel New York – The Art of Marvel
.
Let's take a tour of the establishment.
Les extérieurs / The outside :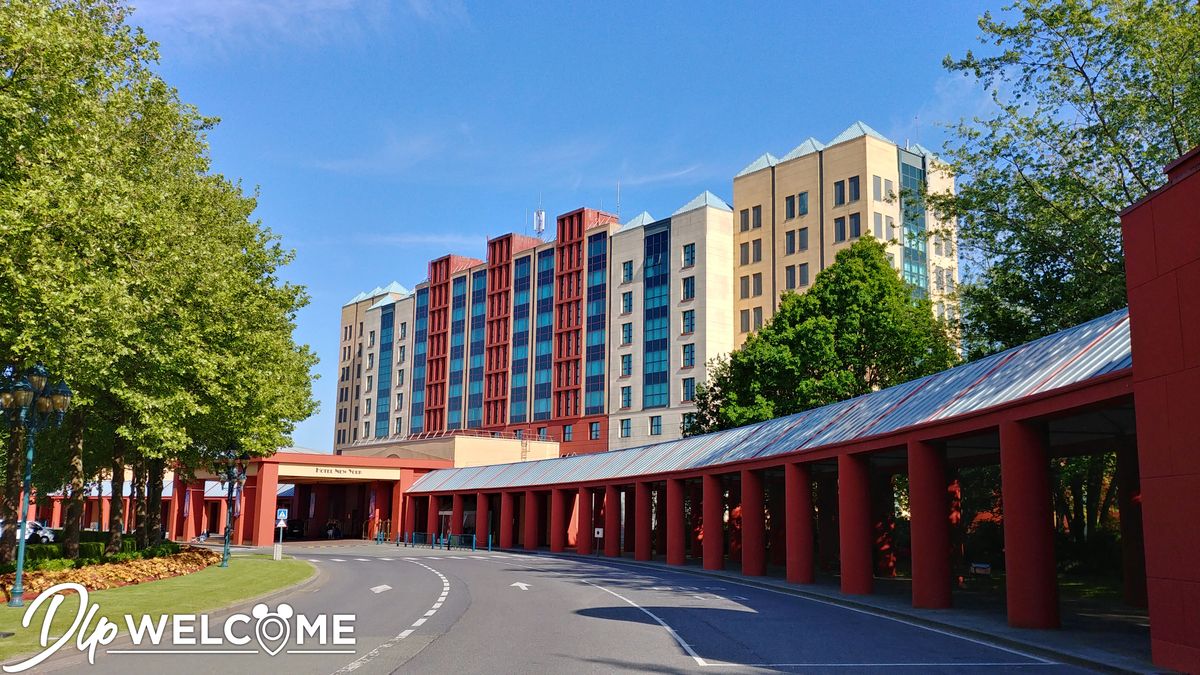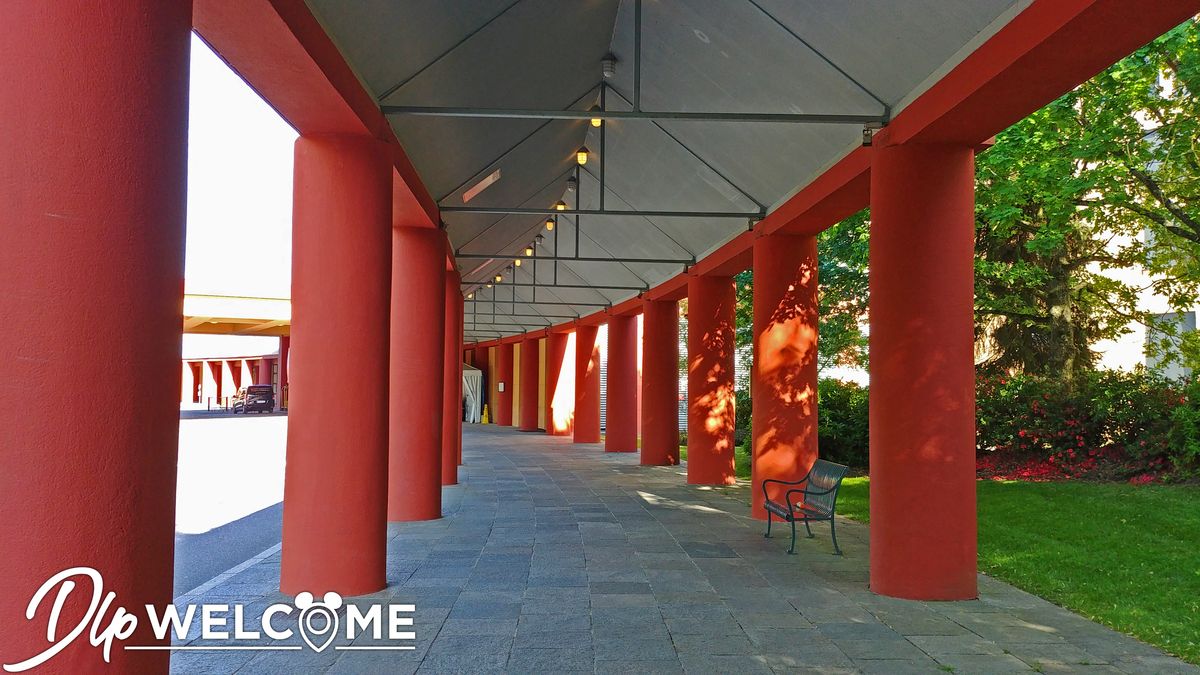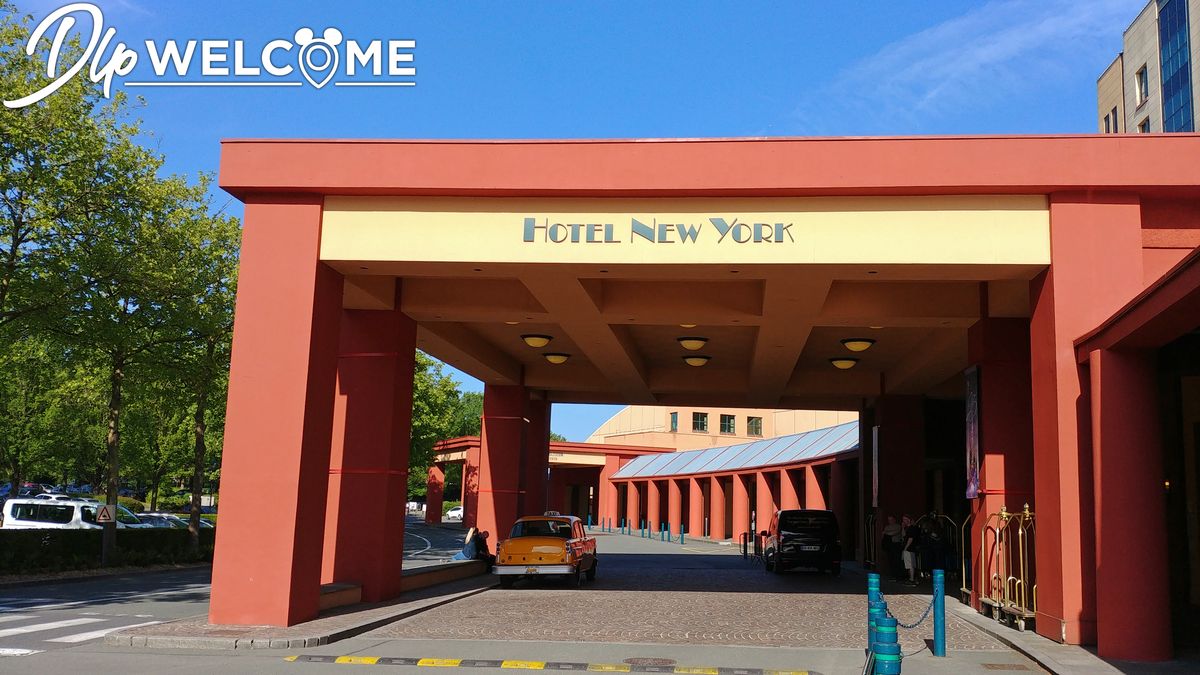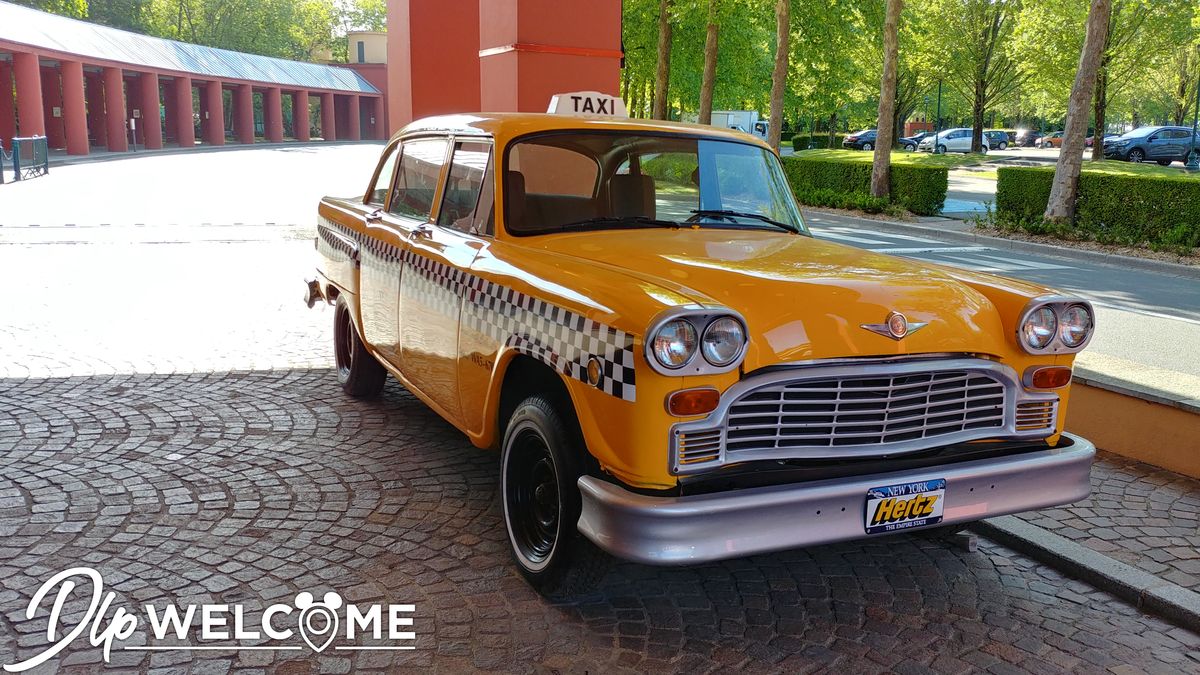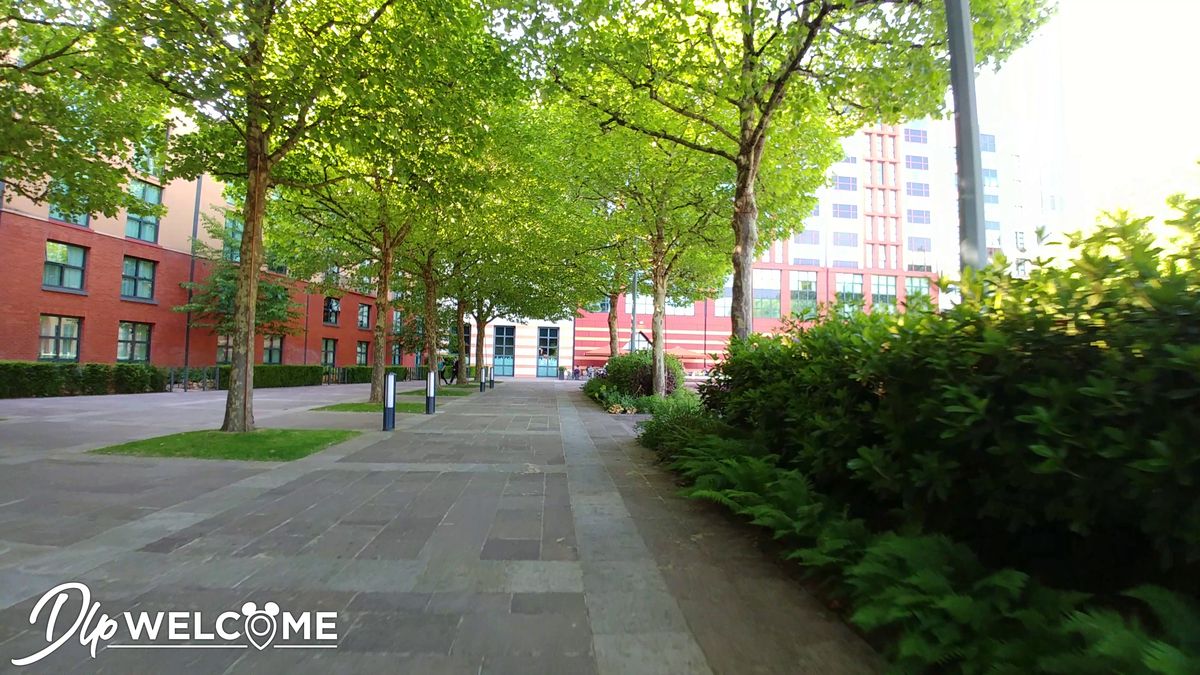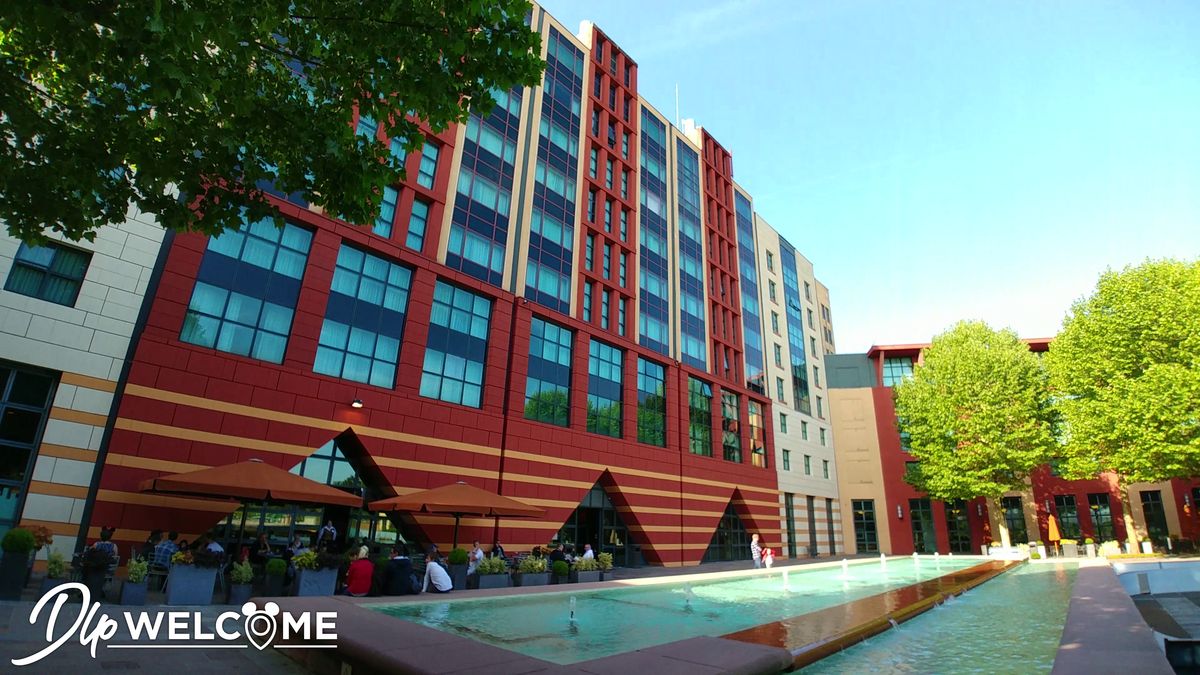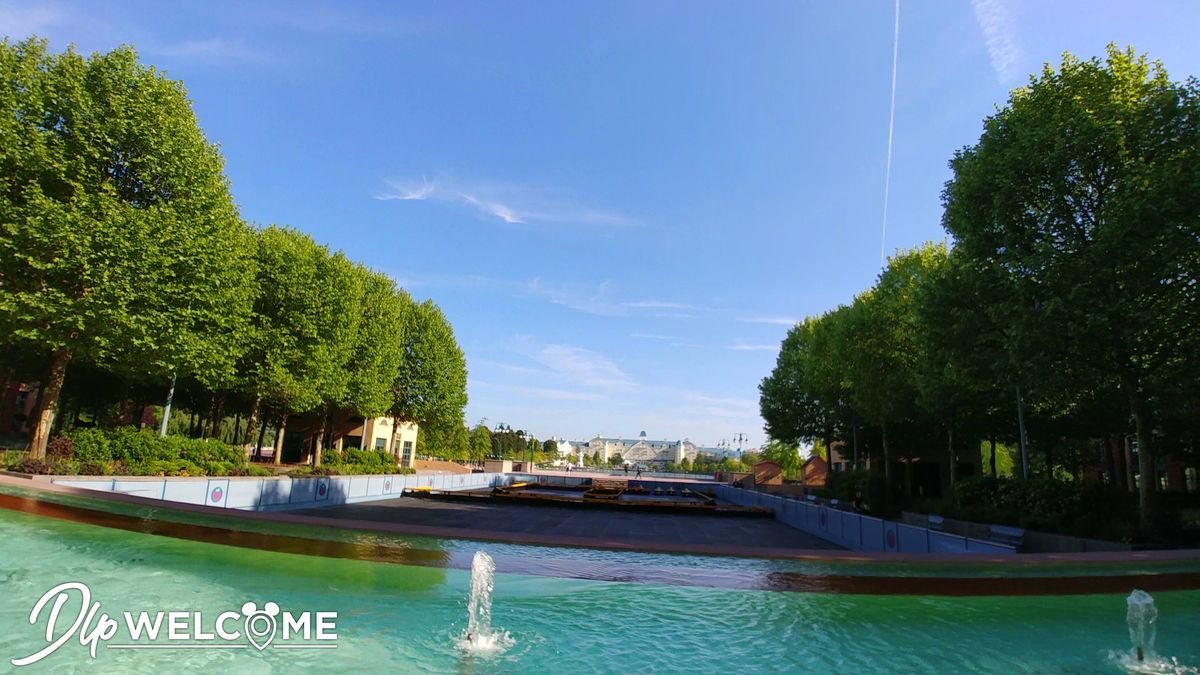 La réception / The reception :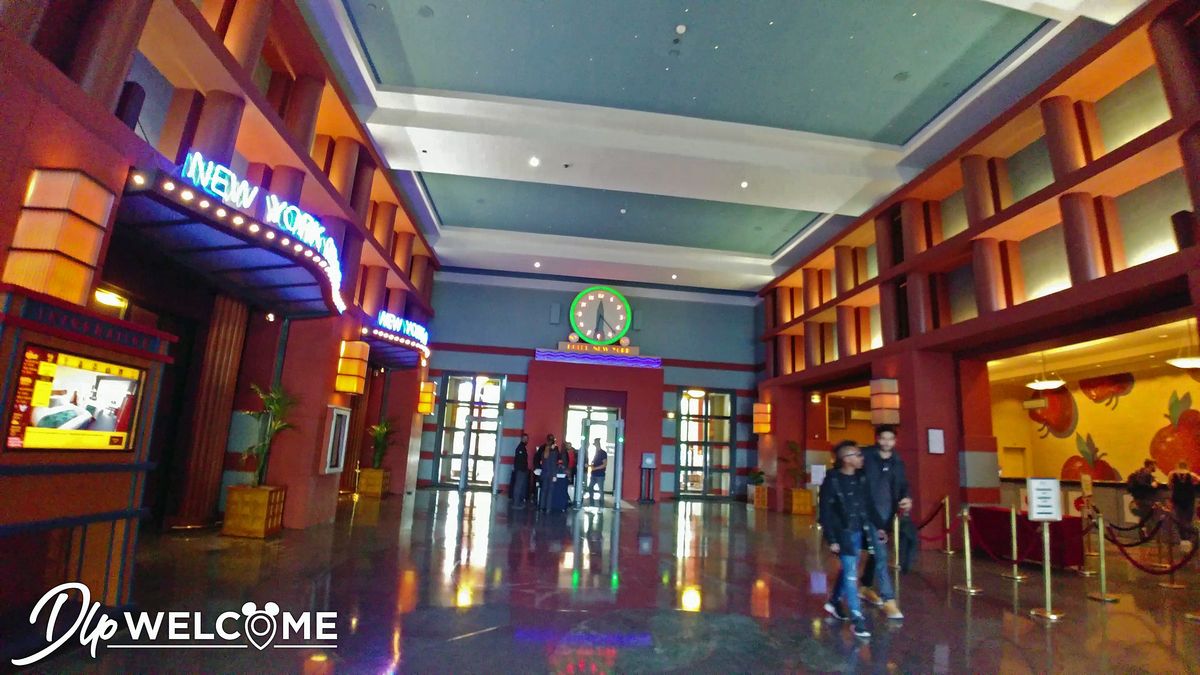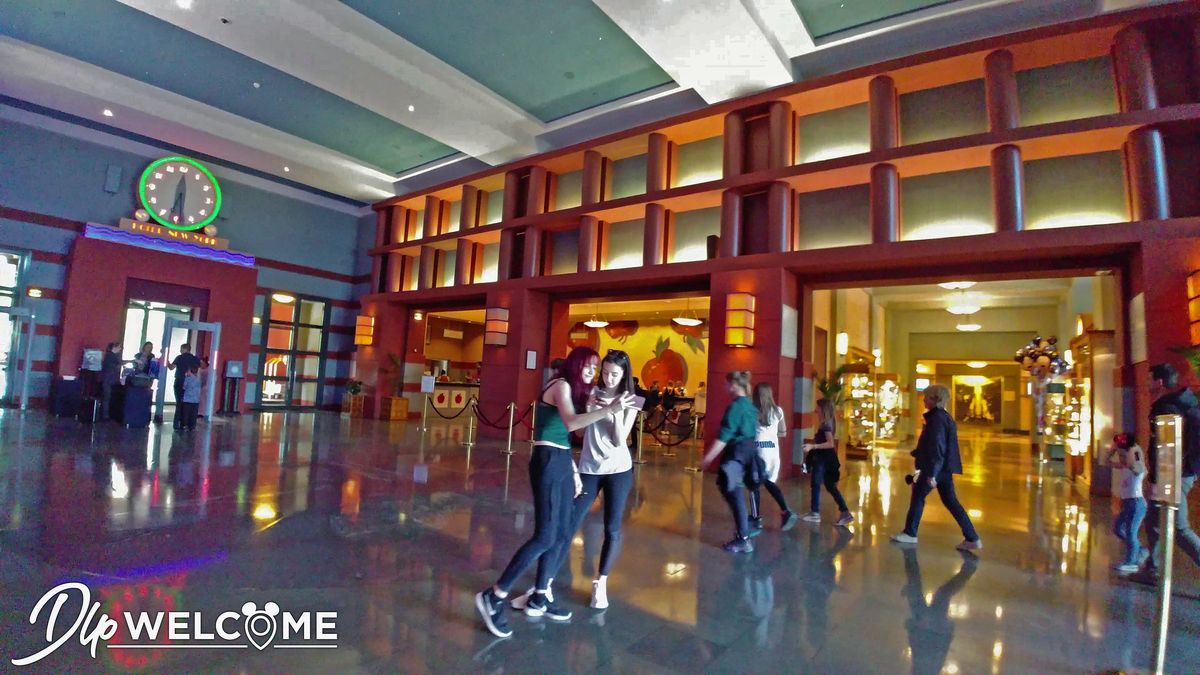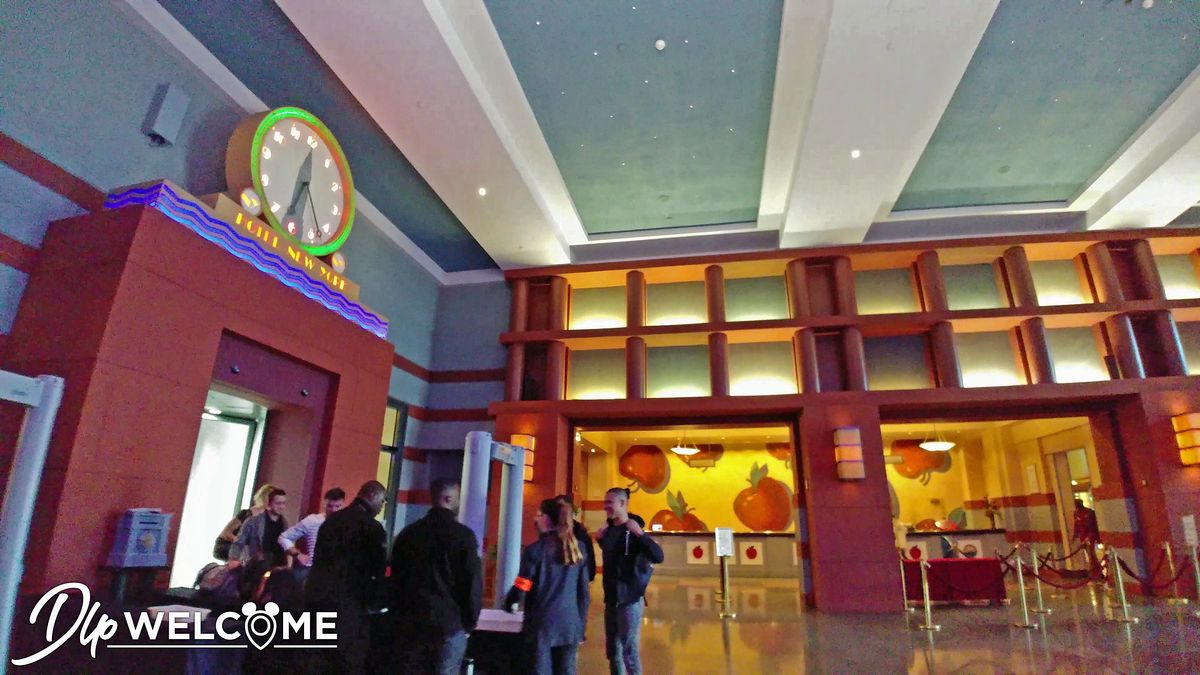 Le bar / the Bar :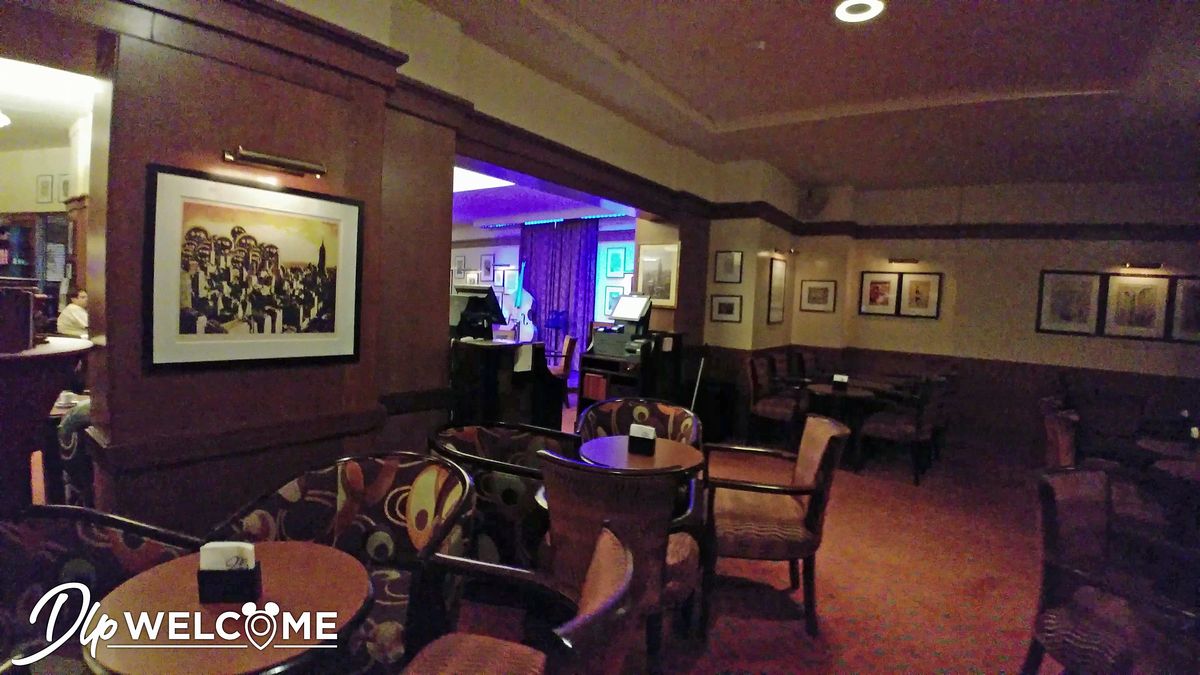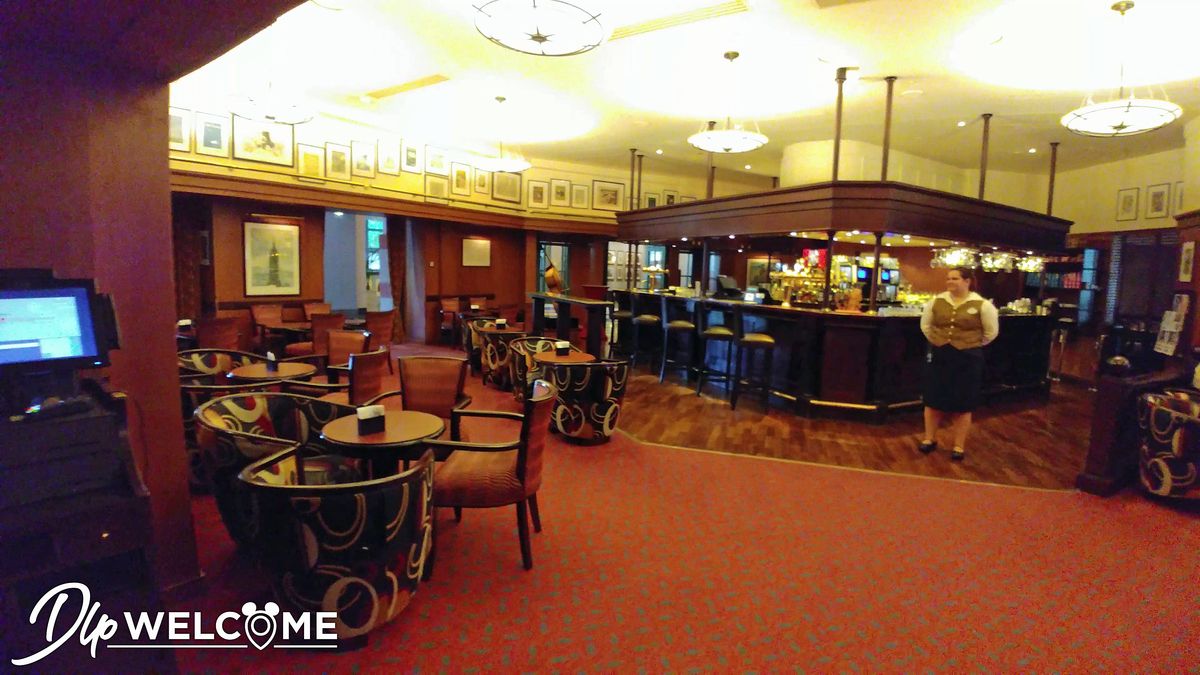 La piscine / The Swimming pool :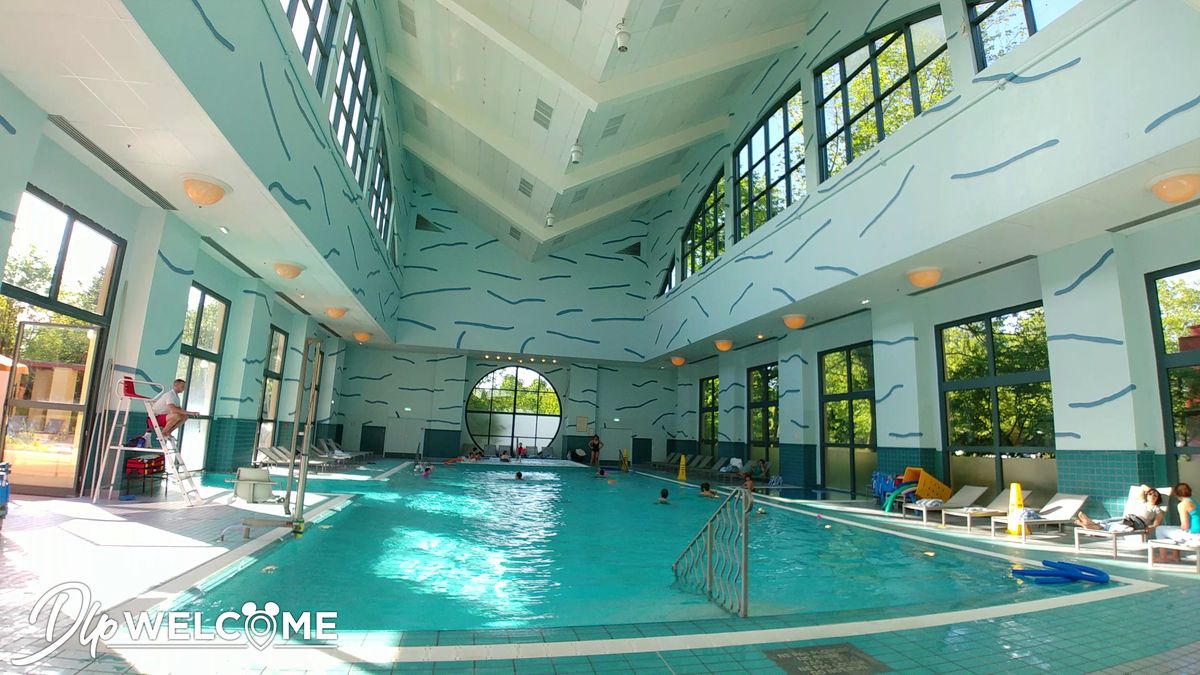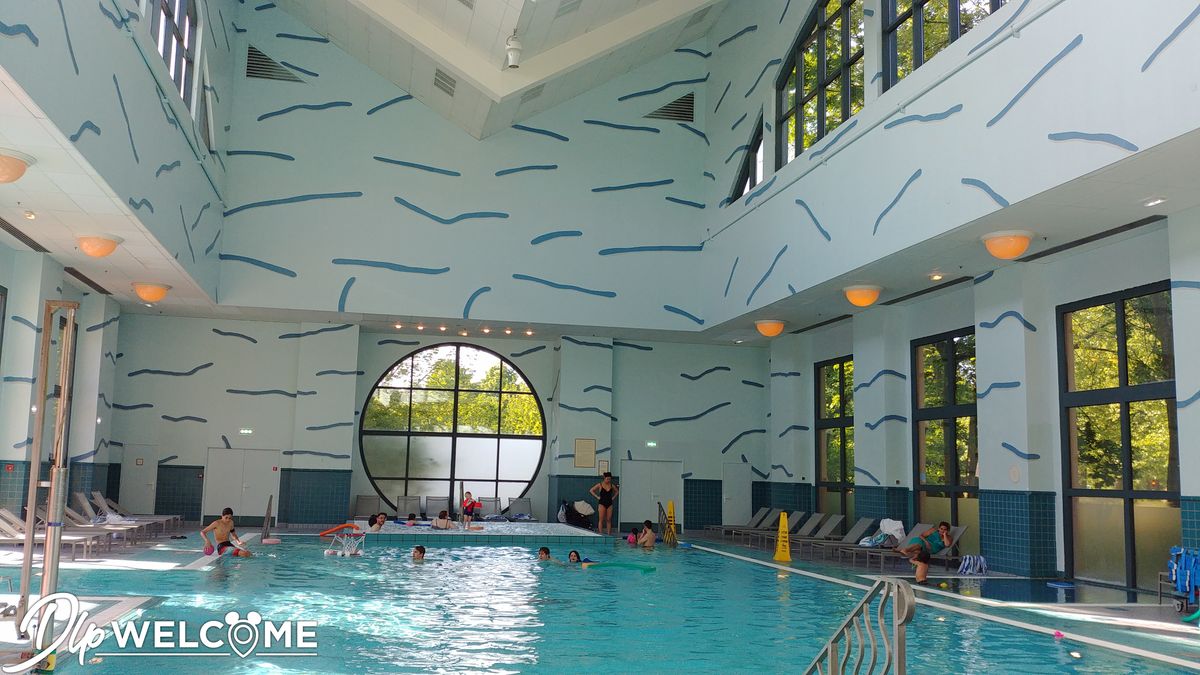 La petite petite petite boutique / The little little little Shop :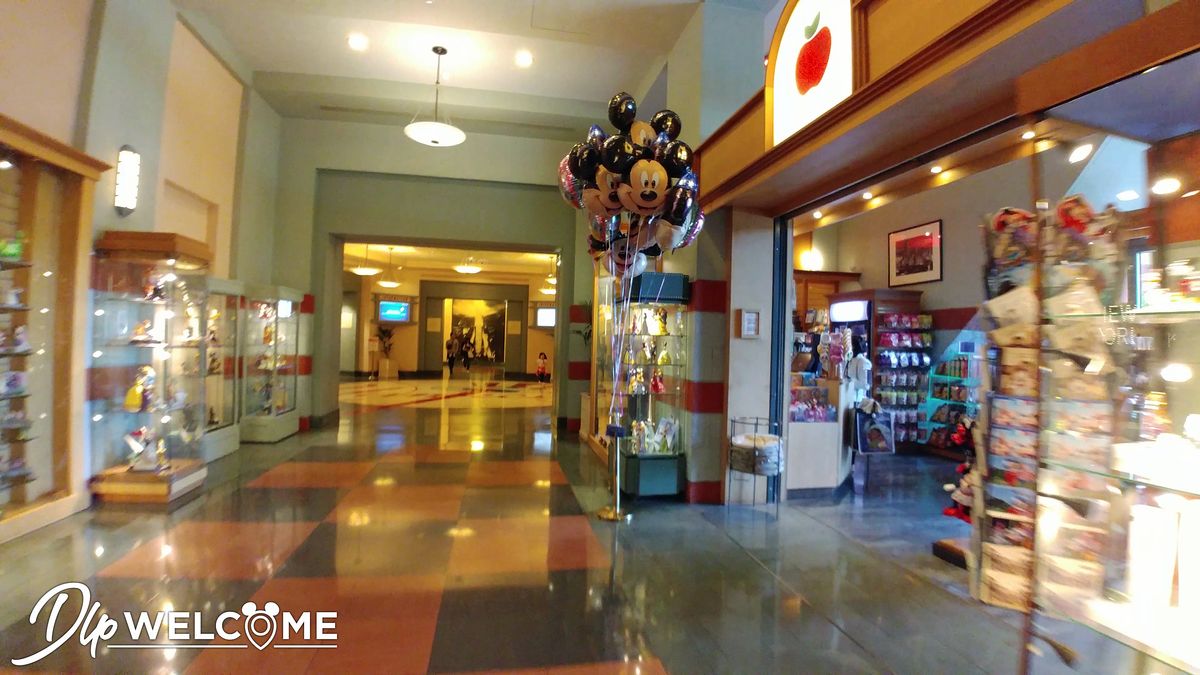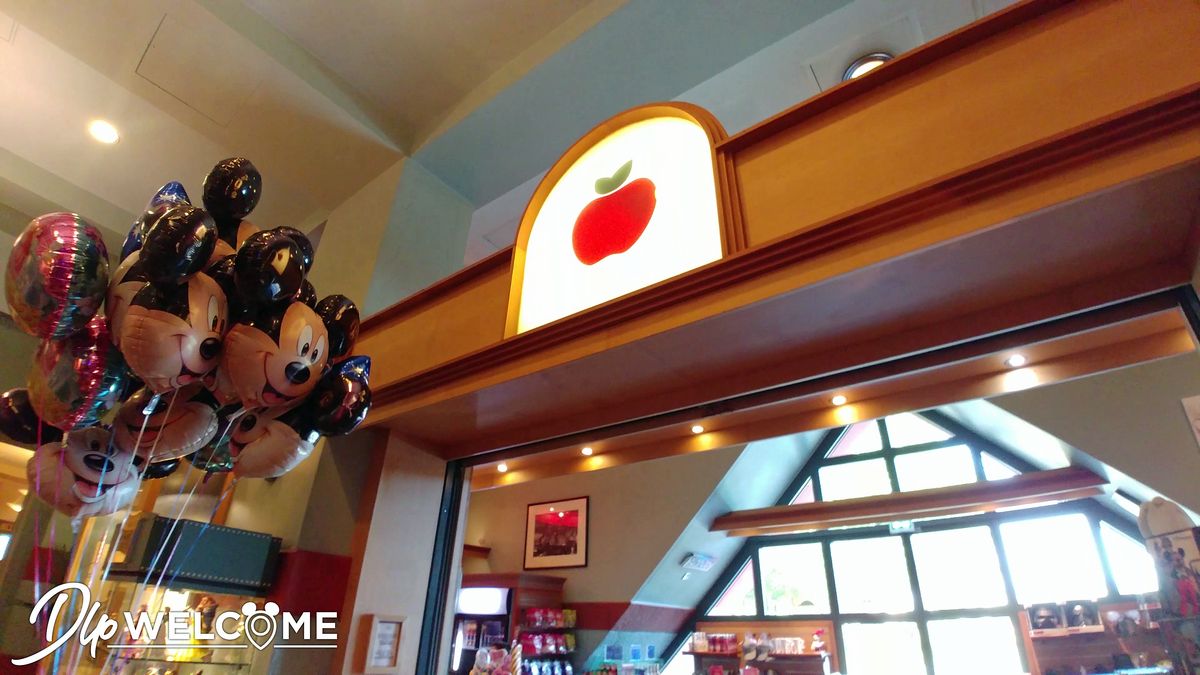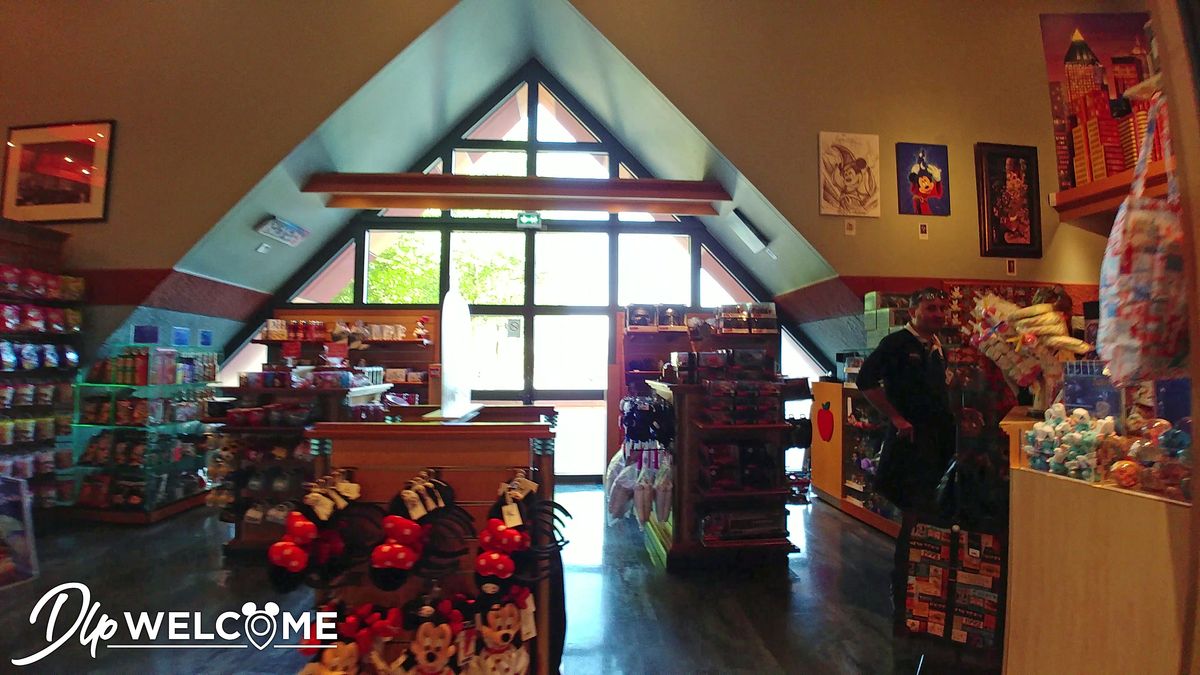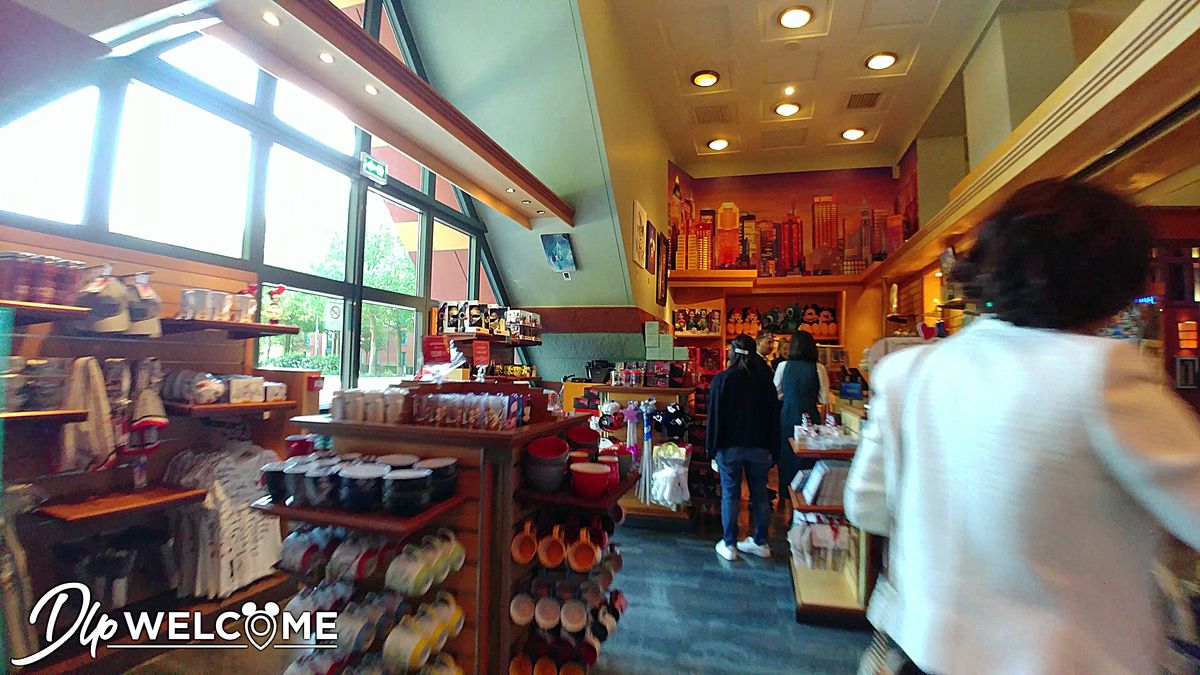 Le restaurant Parkside Diner / Parkside Diner :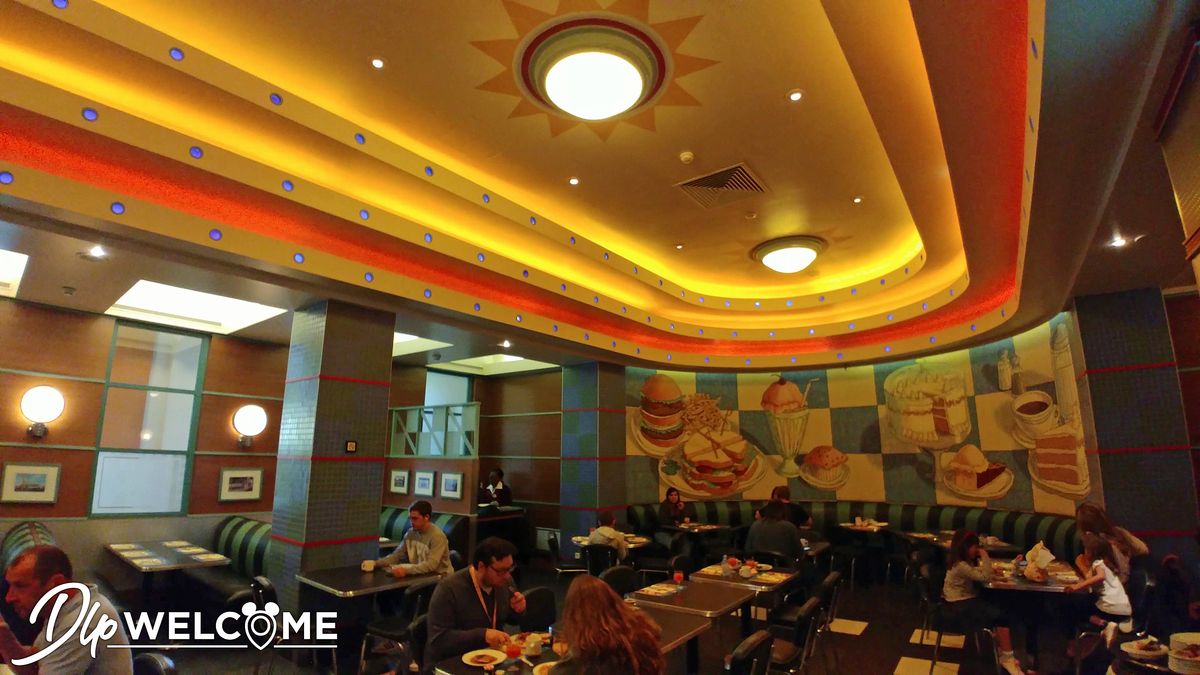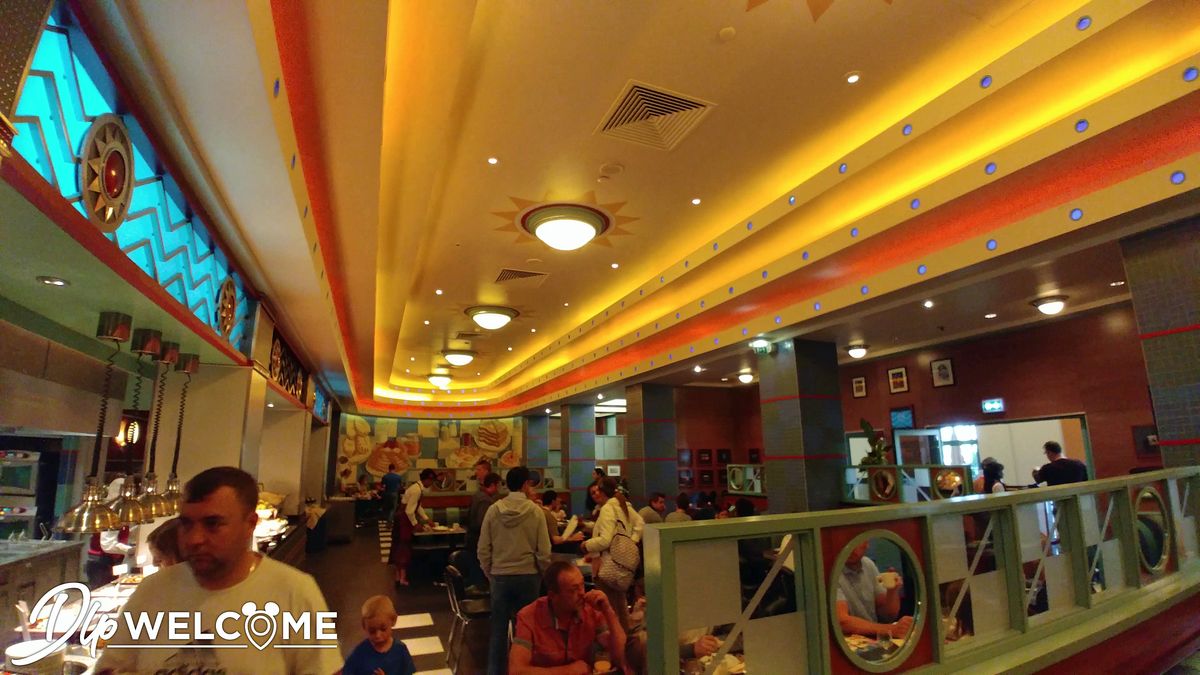 Les grands espaces intérieurs / Large indoor spaces :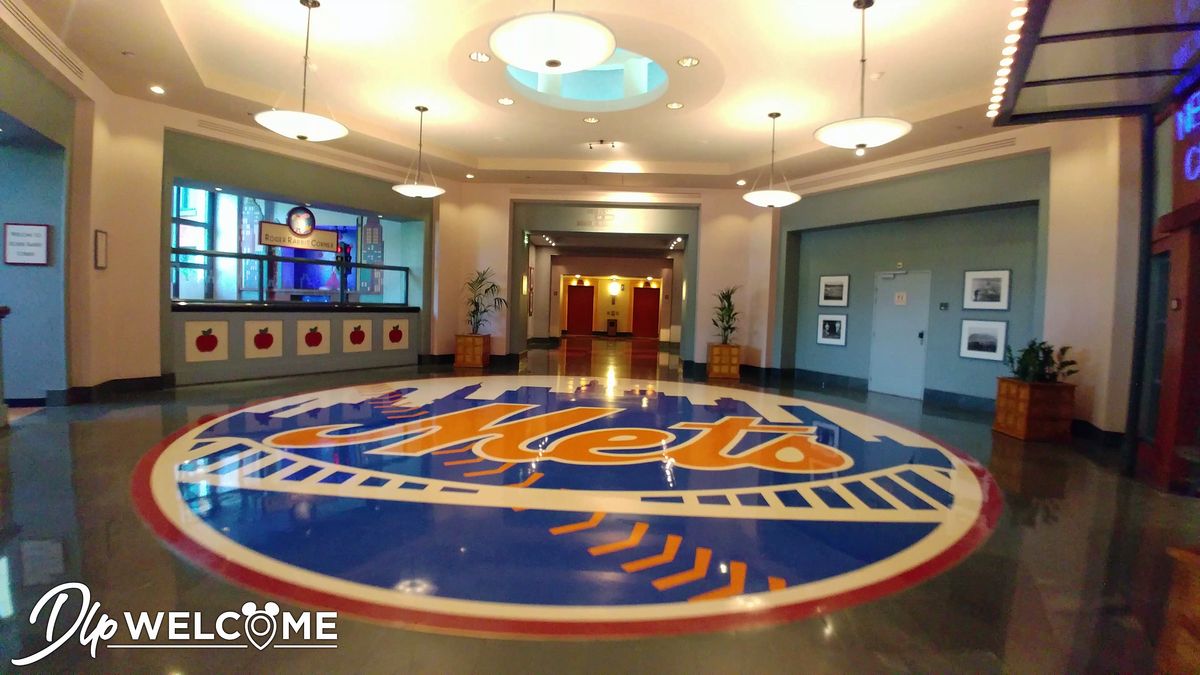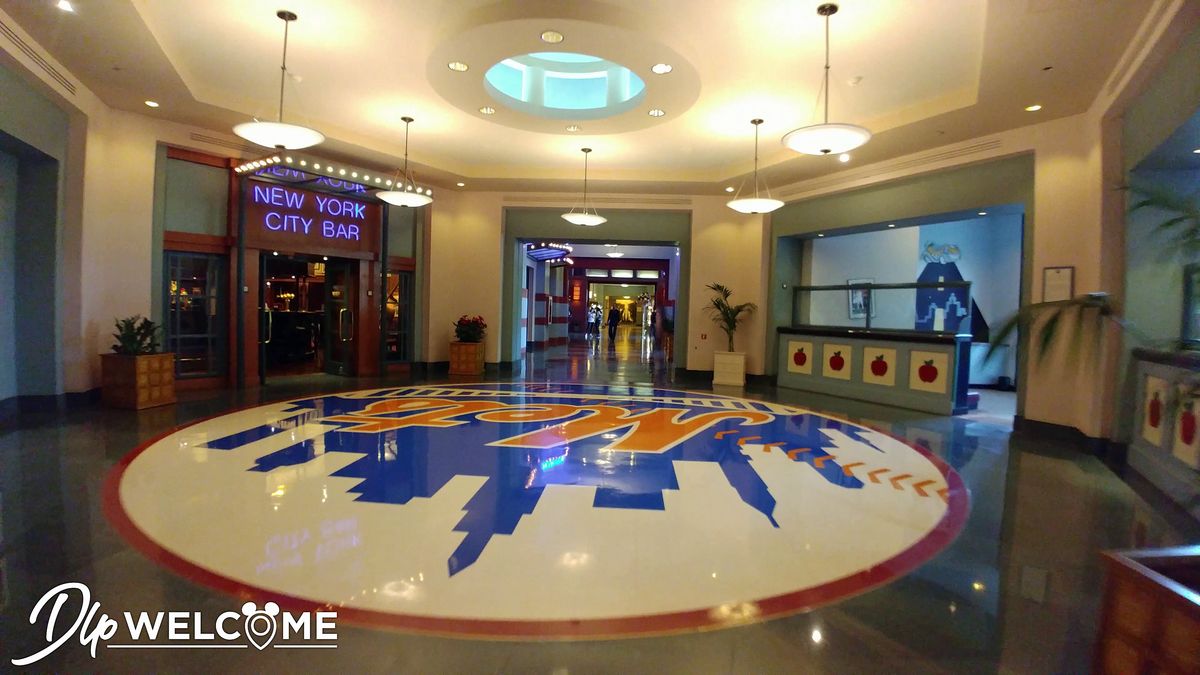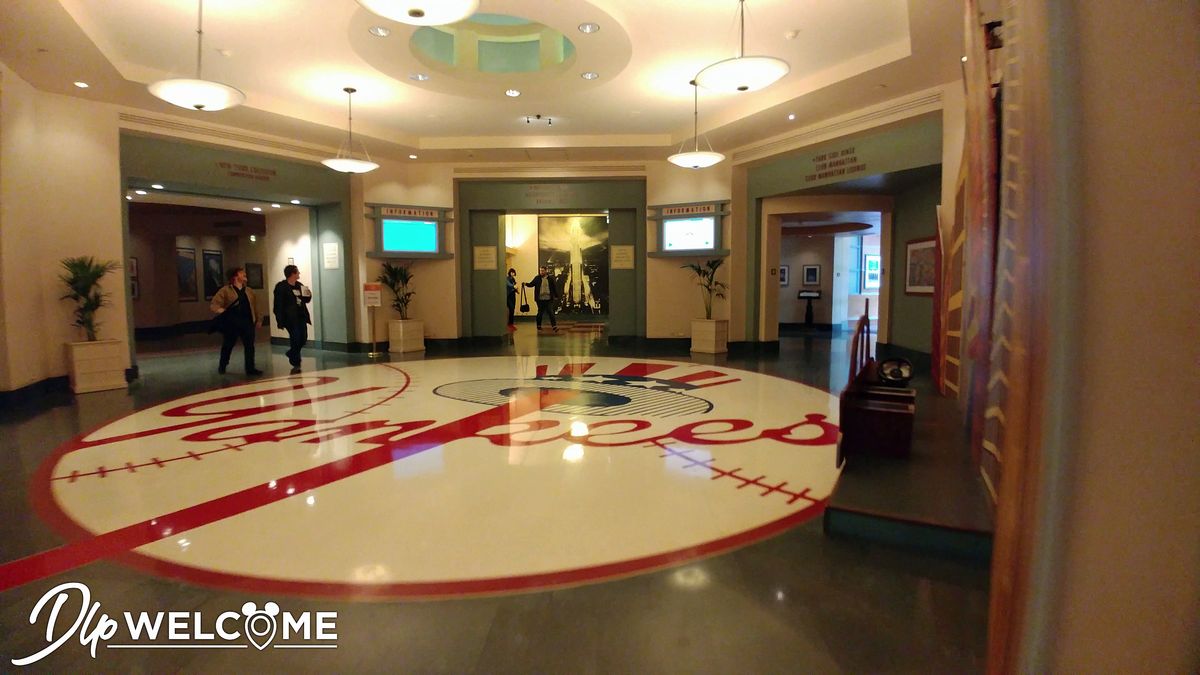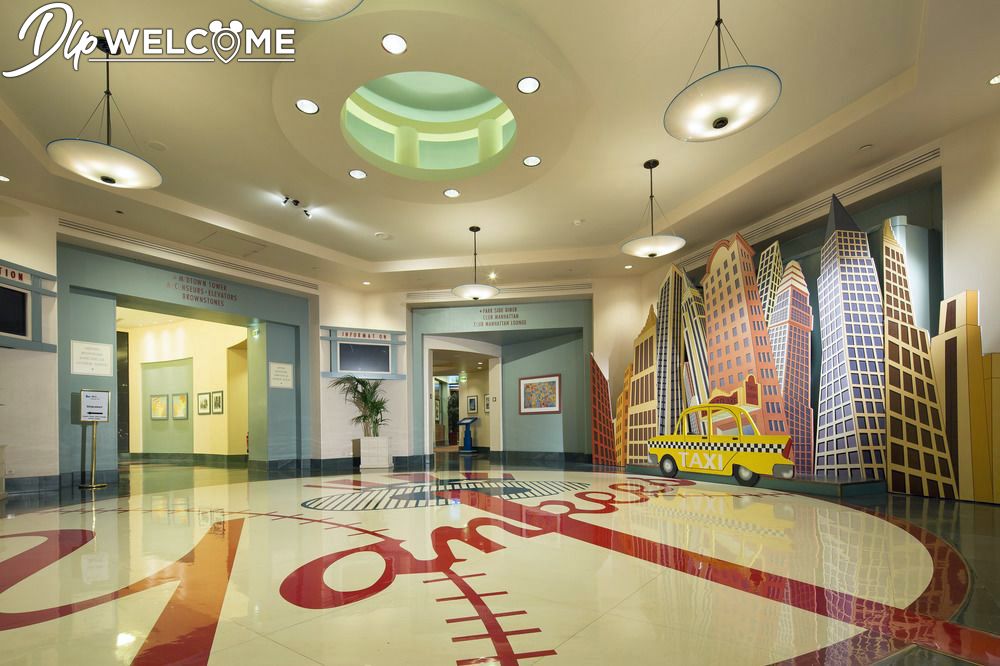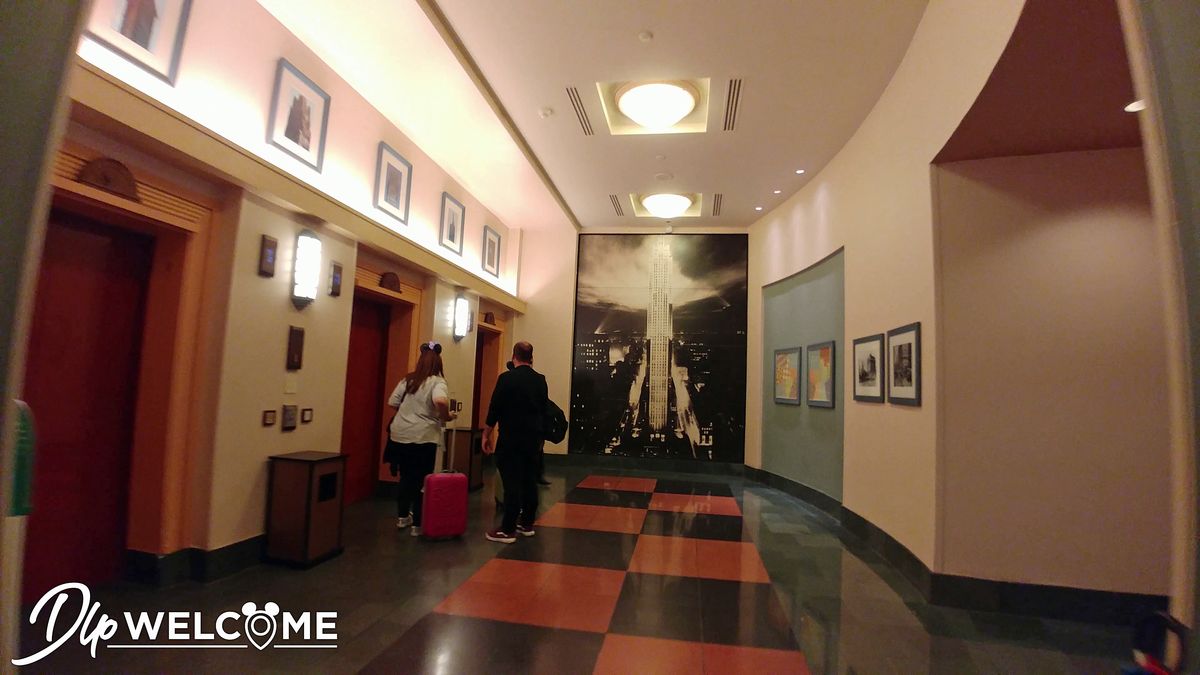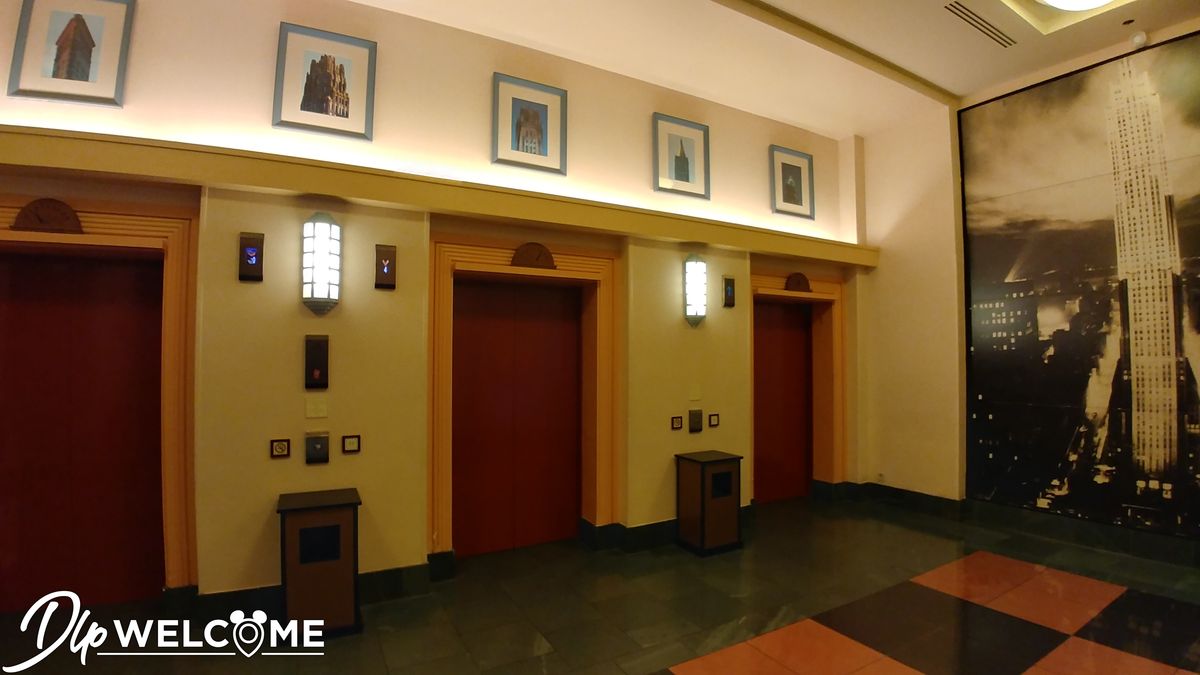 Bien que ces lieux soient marqués par un style certain pour la grande pomme, il faut toutefois noter que ce dernier n'est plus d'actualité depuis de nombreuses années bien que son thème soit un atout pour traverser les années.
Mais il faut noter que ce soit la piscine, les grands espaces de circulations intérieures, cet hôtel à été construit avec des volumes hors normes dont il est agréable de s'y promener. Ce qui n'est étonnamment pas le cas de la boutique ou du restaurant park side. Le plus décevant pour un visiteur est de constater la piste de karts en été. Aménager cette espace comme lieux de pique nique serait plus agréable et ferait référence à Central Park.
Although these places are marked by a certain style for the Big Apple, it must be noted that the latter is no longer topical since many years, although its theme is an asset to cross the years.
But it should be noted that it is the swimming pool, the large indoor circulation spaces, this hotel was built with unstandard volumes which it is nice to walk around. This is surprisingly not the case of the shop or the park side restaurant. The most disappointing for a visitor is to see the track of karts in summer. Arranging this space as picnic places would be more enjoyable and would refer to Central Park.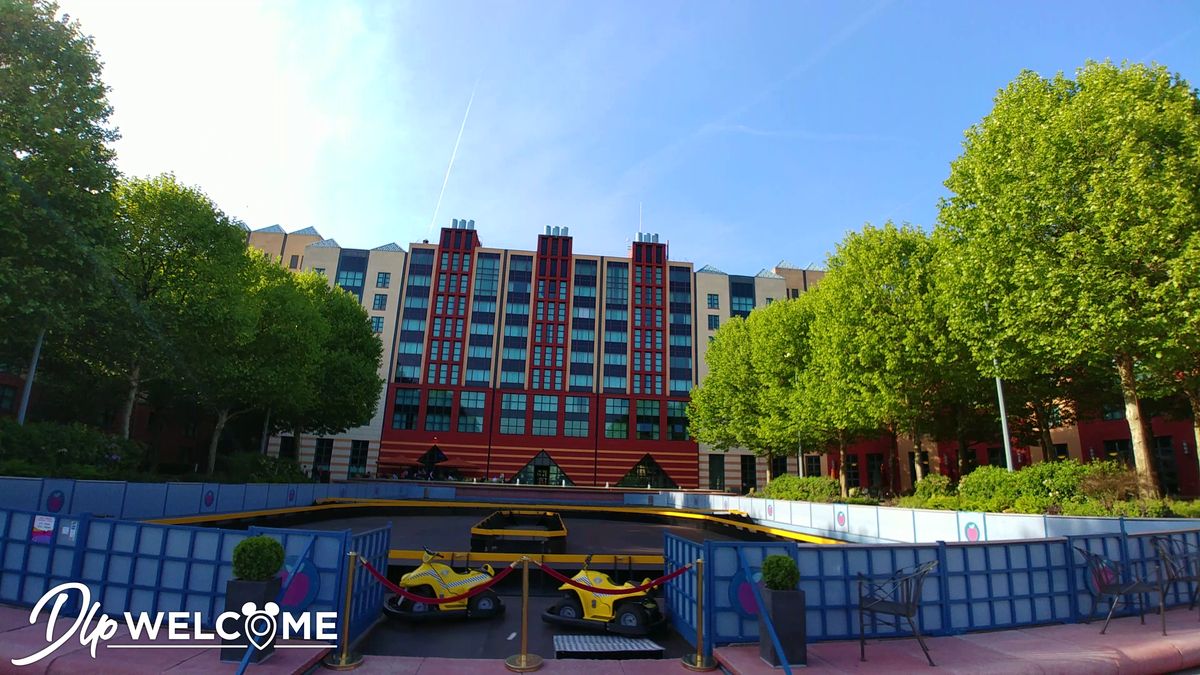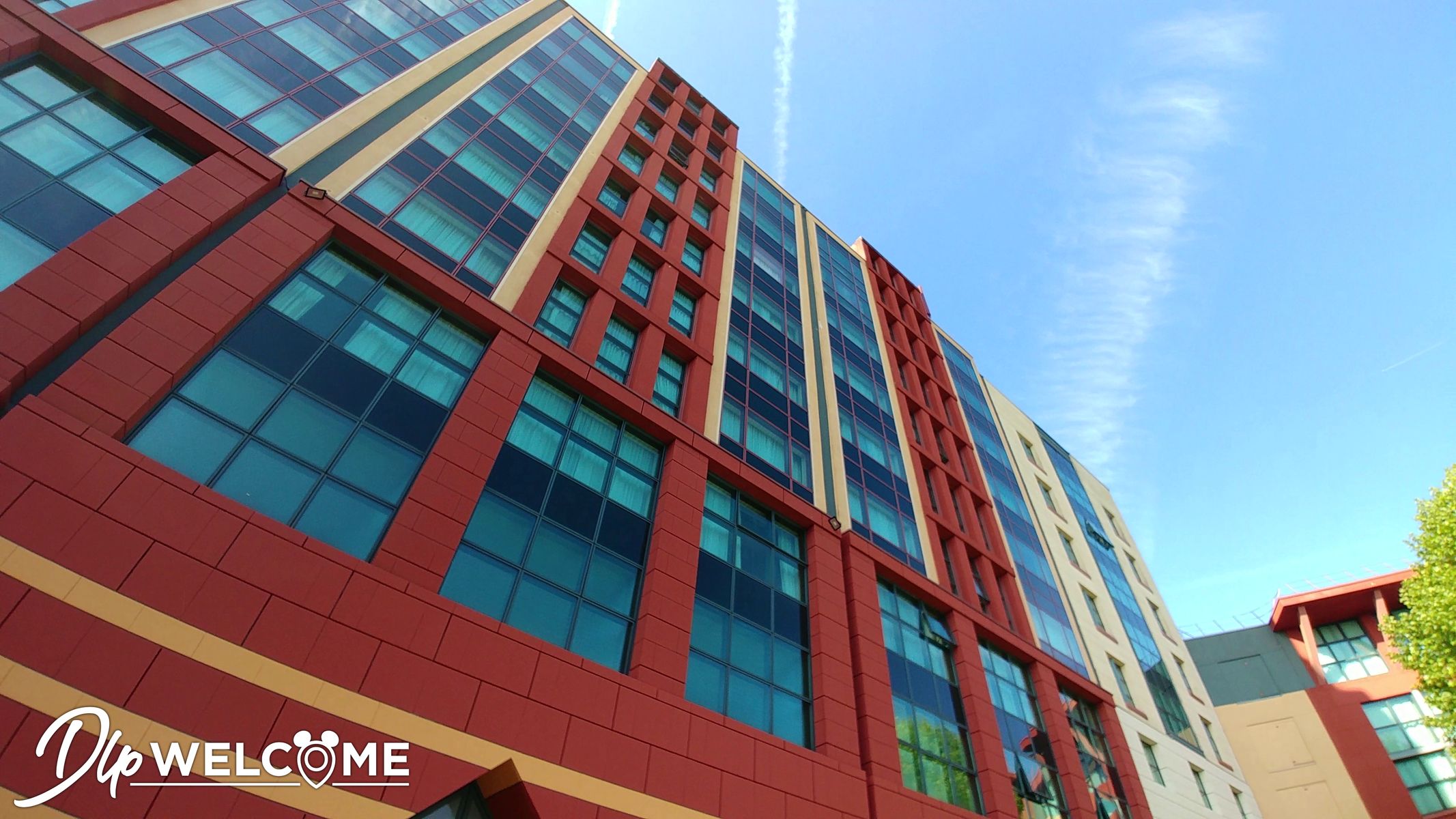 Si cette rénovation tombe à pique c'est surtout pour les chambres de cette établissement 4 étoiles.
En effet, que ce soit pour les couloirs qui mènent aux chambres ou les chambres elles-mêmes, il y a de nombreux problèmes d'entretien et surtout un style vieillissant.
If this renovation falls well it is especially for the rooms of this 4 star hotel.
Indeed, whether for the hallways that lead to the rooms or the rooms themselves, there are many maintenance problems and especially an ageing style.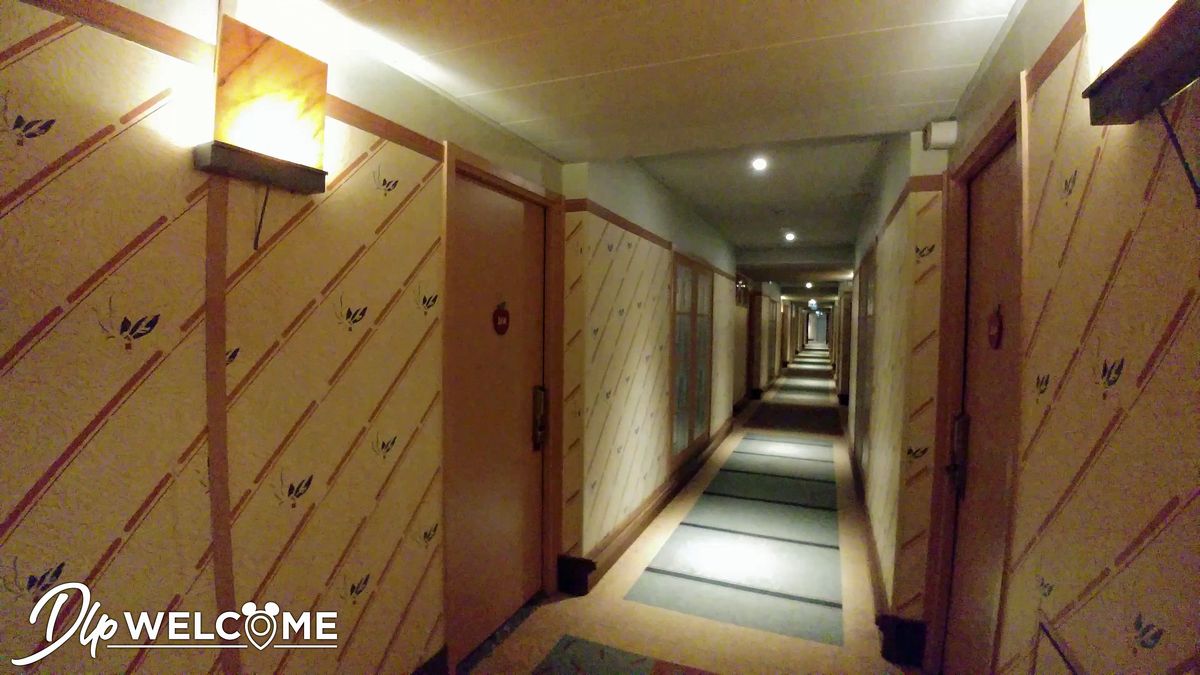 Coté chambres, là ou le style évocateur de New York est au rendez-vous malgré une palette de couleur d'un autre âge.
Side rooms, where the evocative style of New York is at the rendezvous despite a palette of color of another age.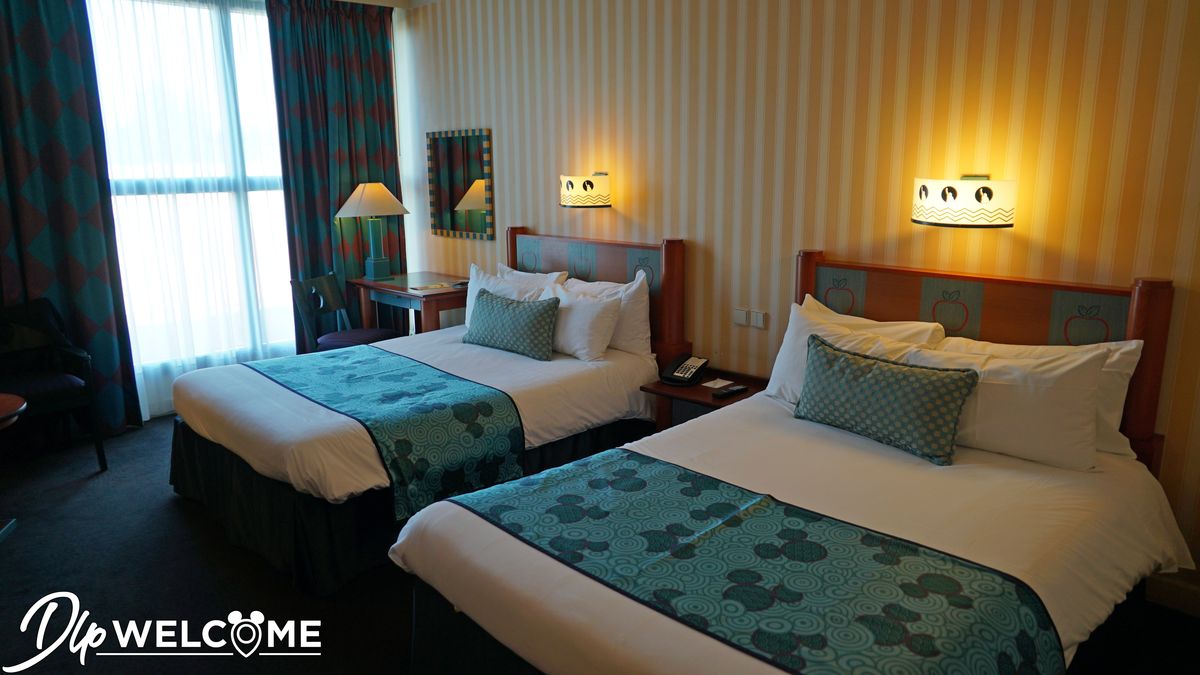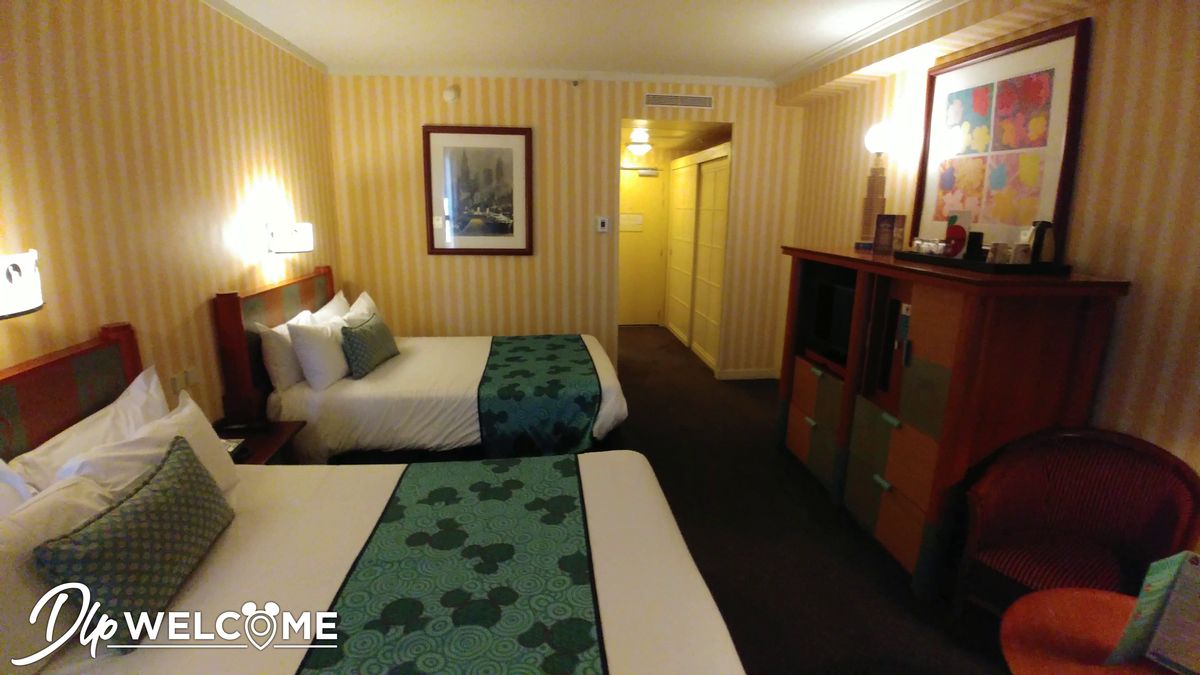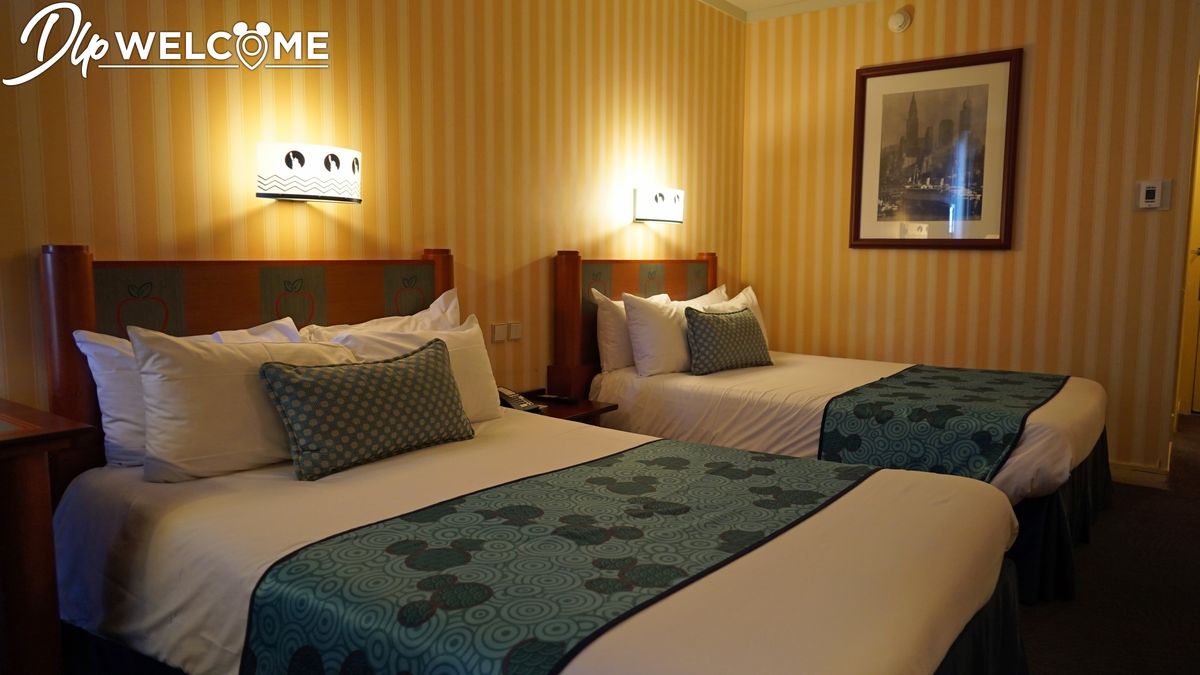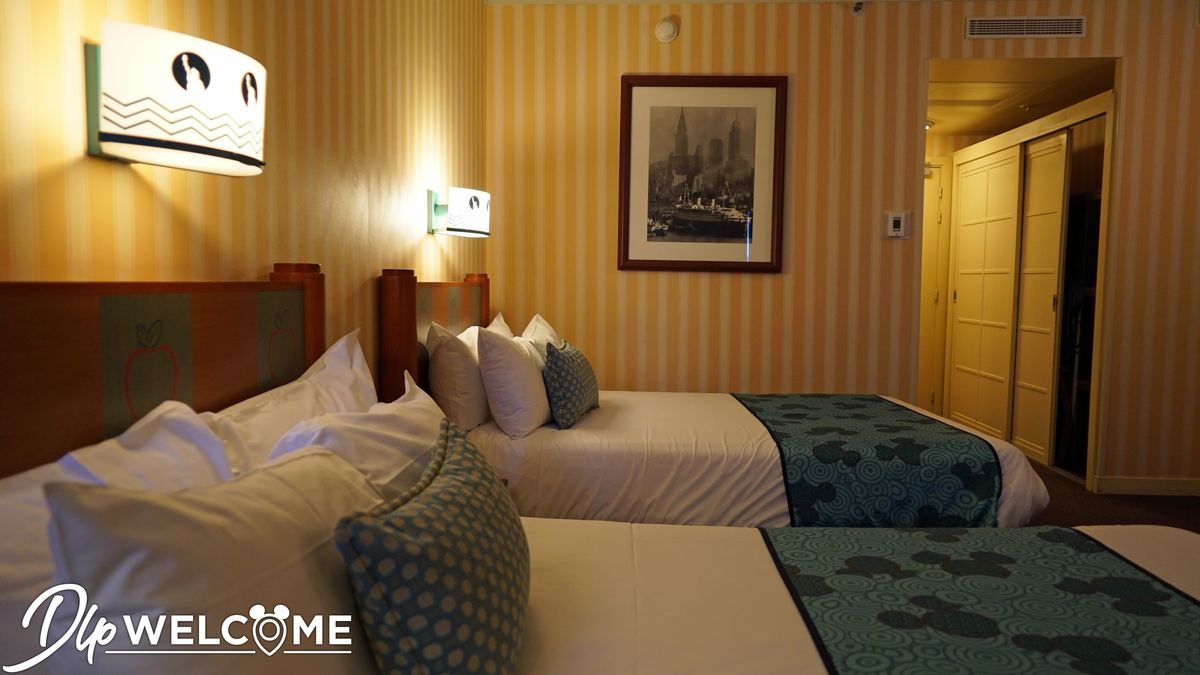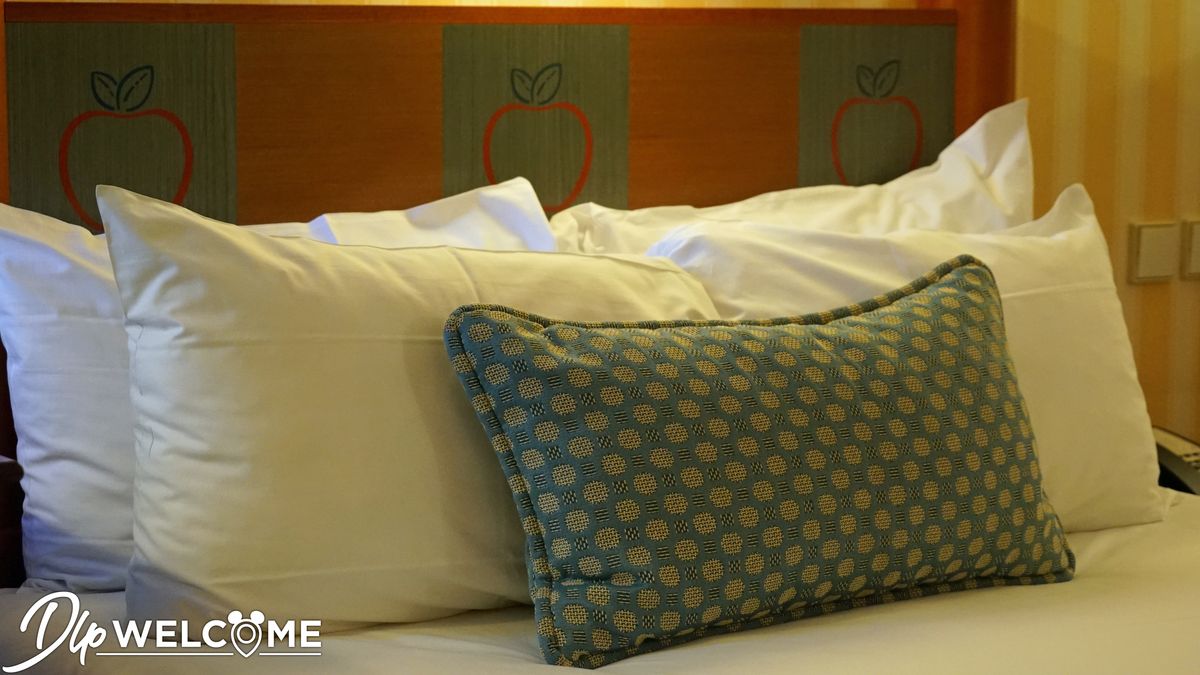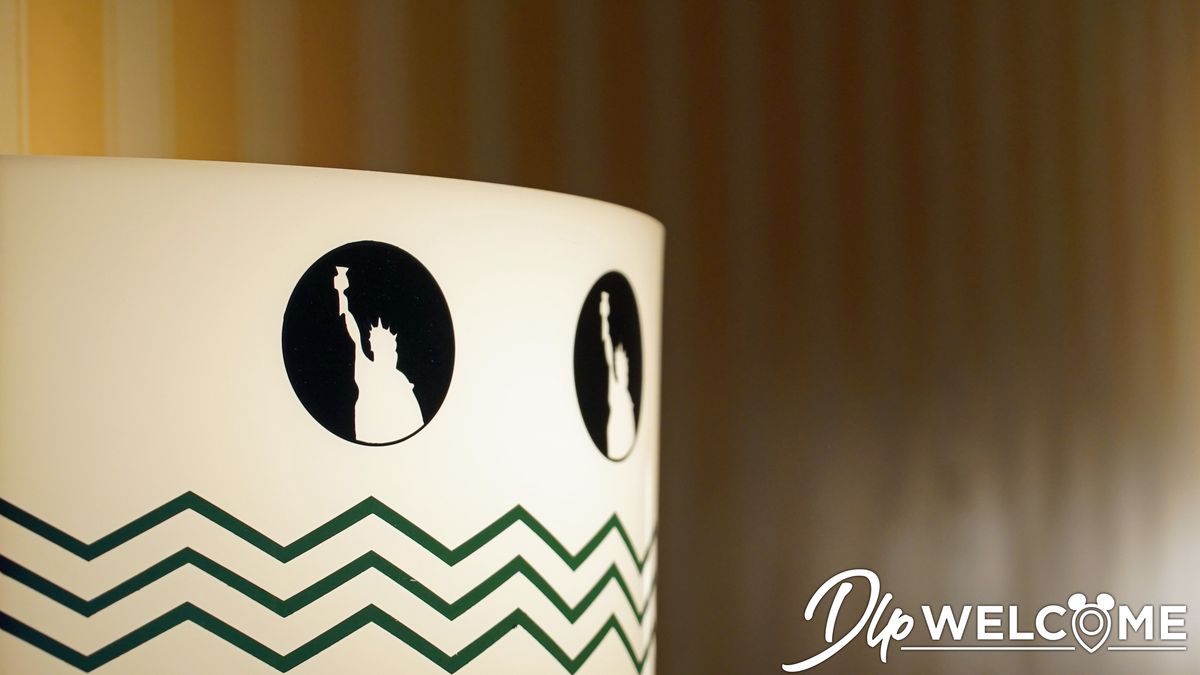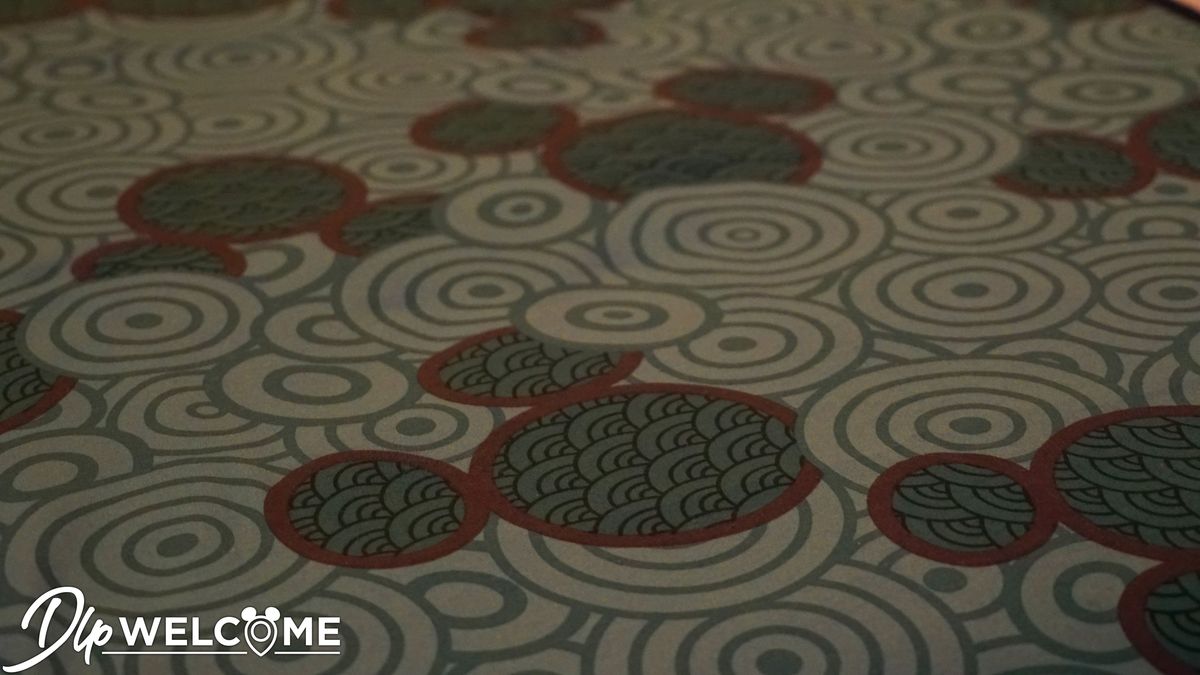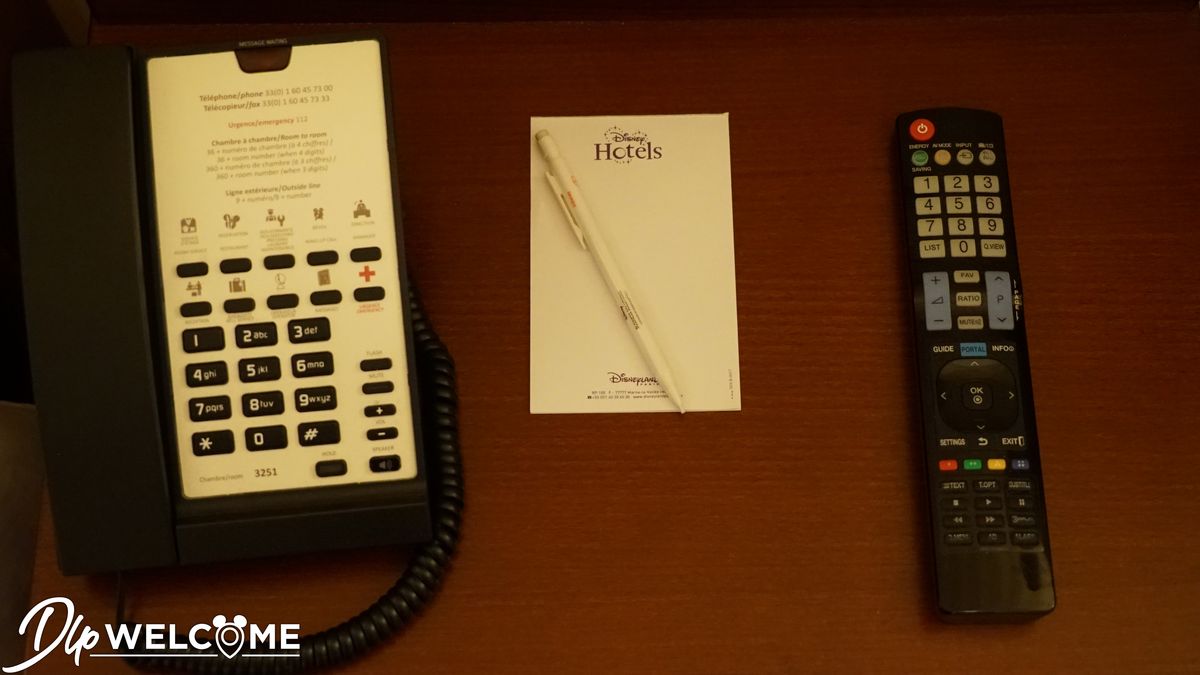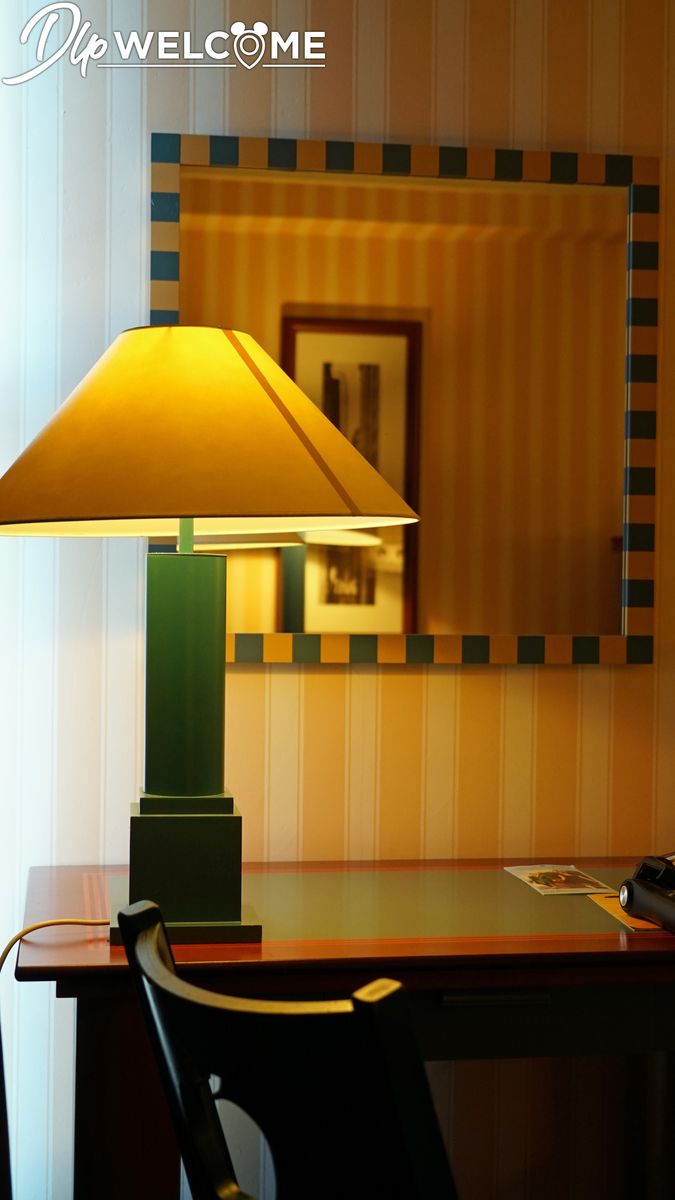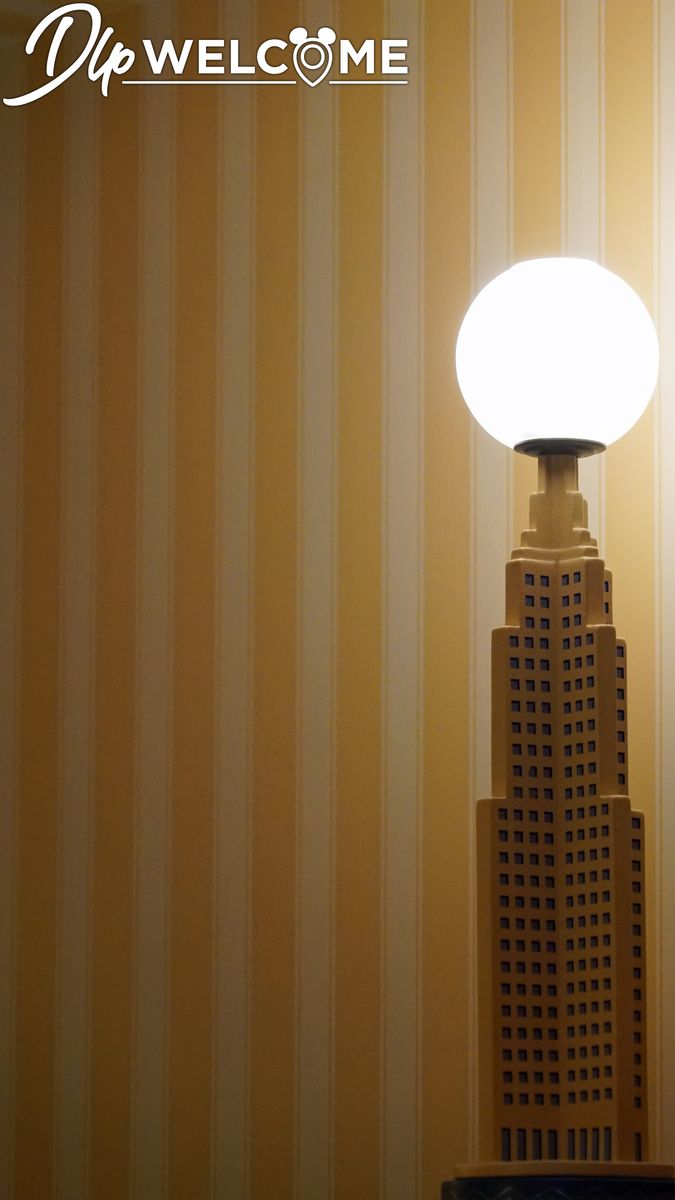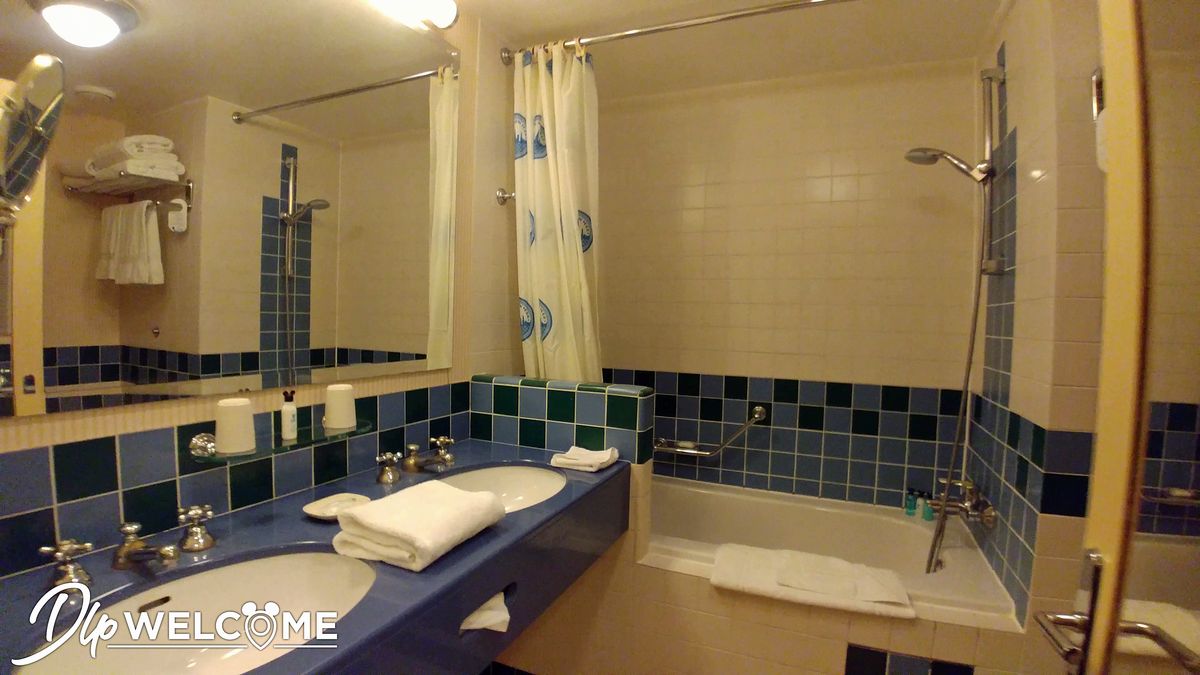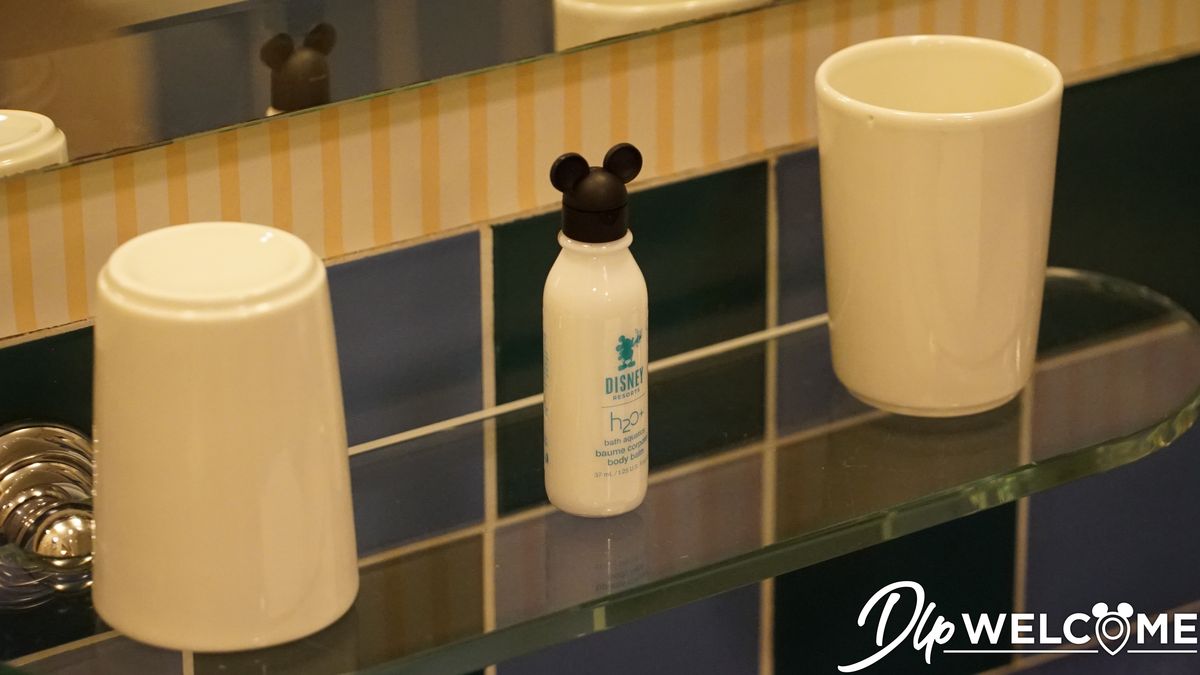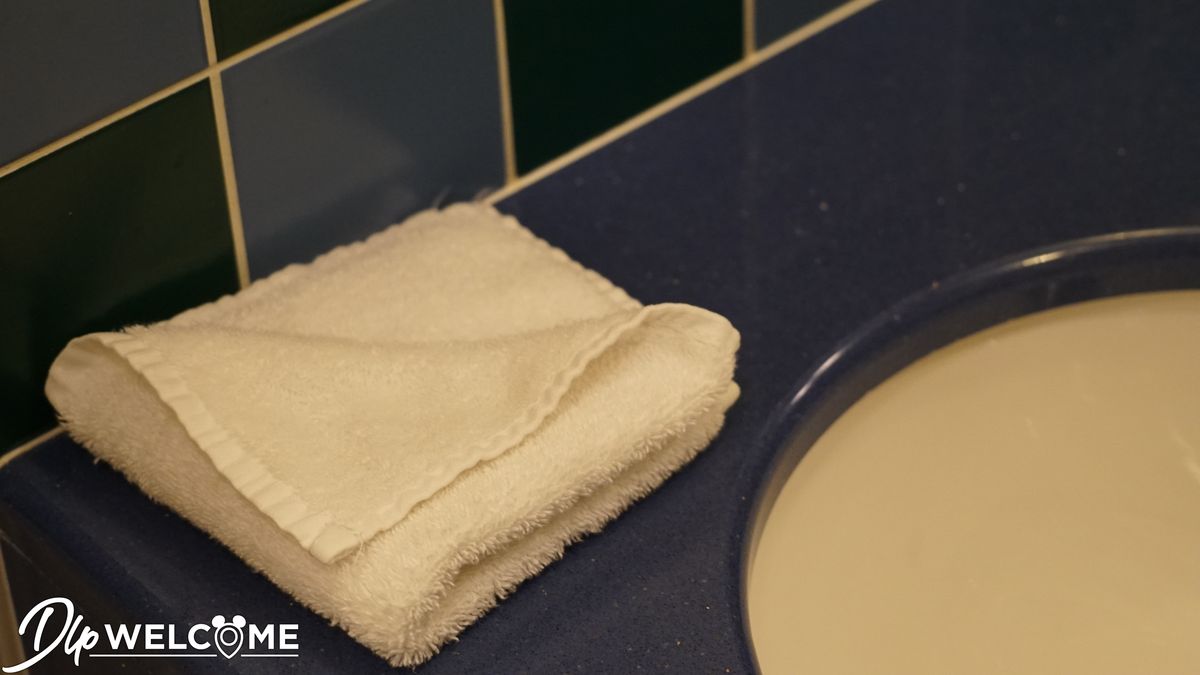 Disney avec cet hôtel 4 étoiles devrait avoir honte de proposer des chambres qui sont loin du standing et de la qualité attendue pour le prix demandé. Tapisserie arrachée, bois taché et marqué, plinthes et montants en bois décollés, robinetterie usée depuis des années, tâches de moisissures sur les joints…. C'est toute une aventure ! Ceci étant pour la partie visible, l'isolation thermique et acoustique des fenêtres est aussi déplorable.
Disney with this 4 star hotel should be ashamed to offer rooms that are far from the standing and expected quality for the asking price. Torn tapestry, stained and marked wood, delaminated wooden plinths and studs, fittings worn for years, mould stains on joints…. It's quite an adventure! This being for the visible part, the thermal and acoustic insulation of the Windows is also deplorable.
La chambre / the room
Table :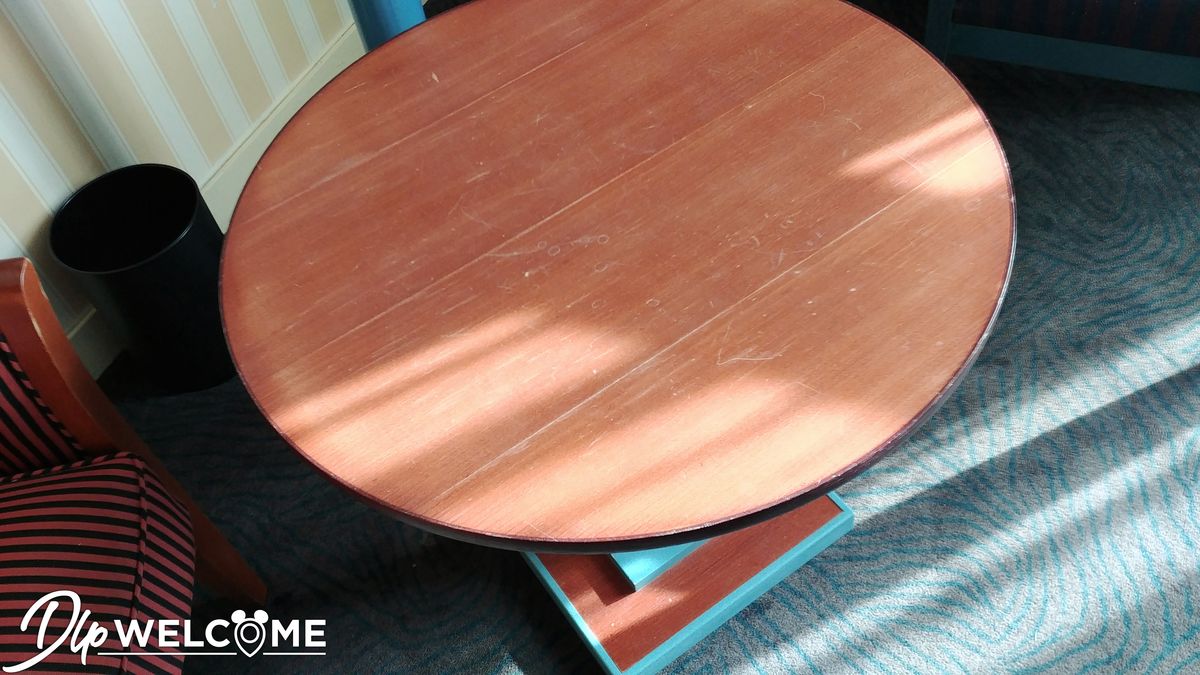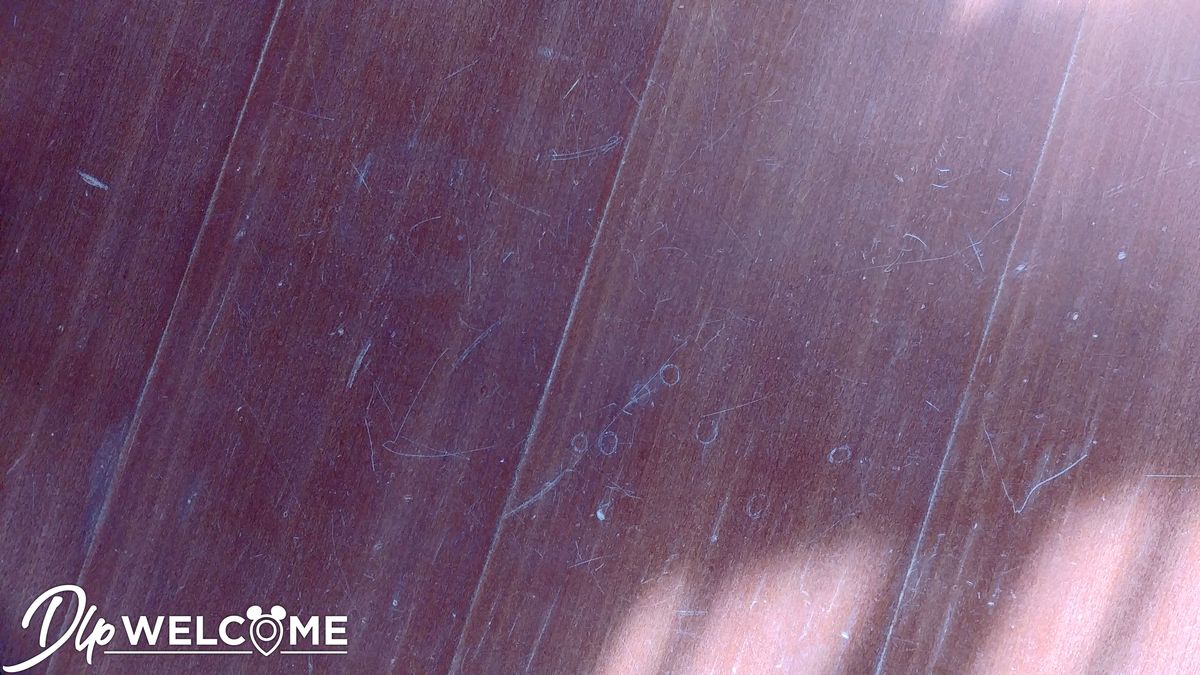 Tapisserie et bois / Tapestry and Wood :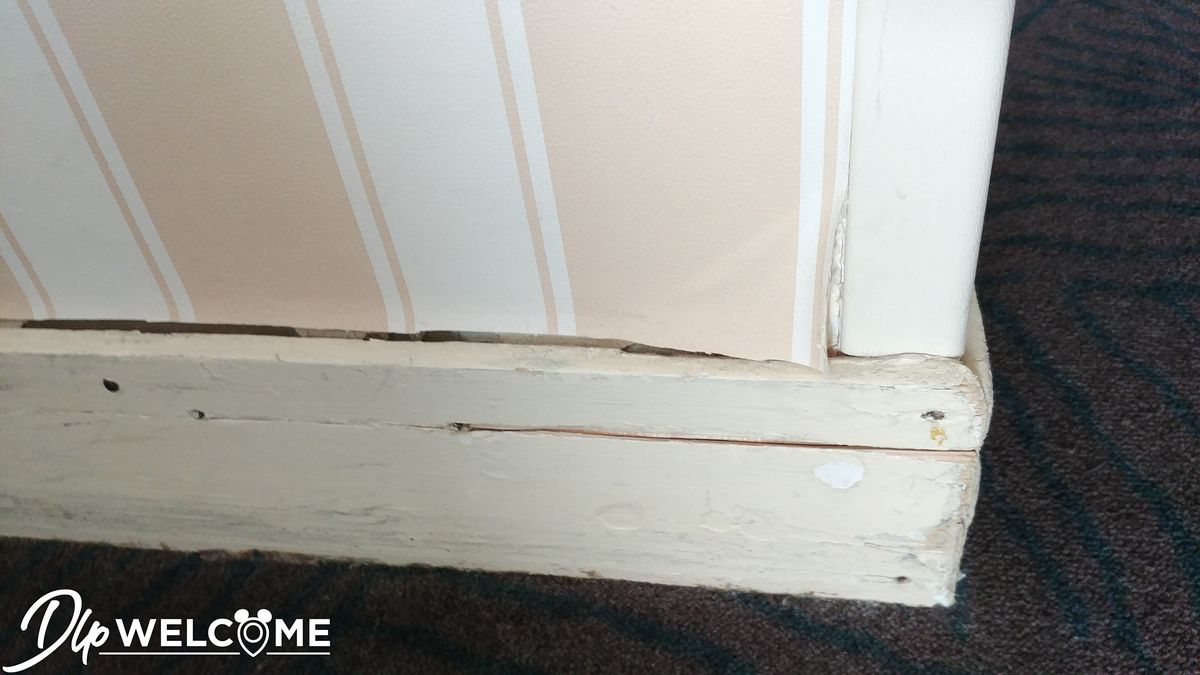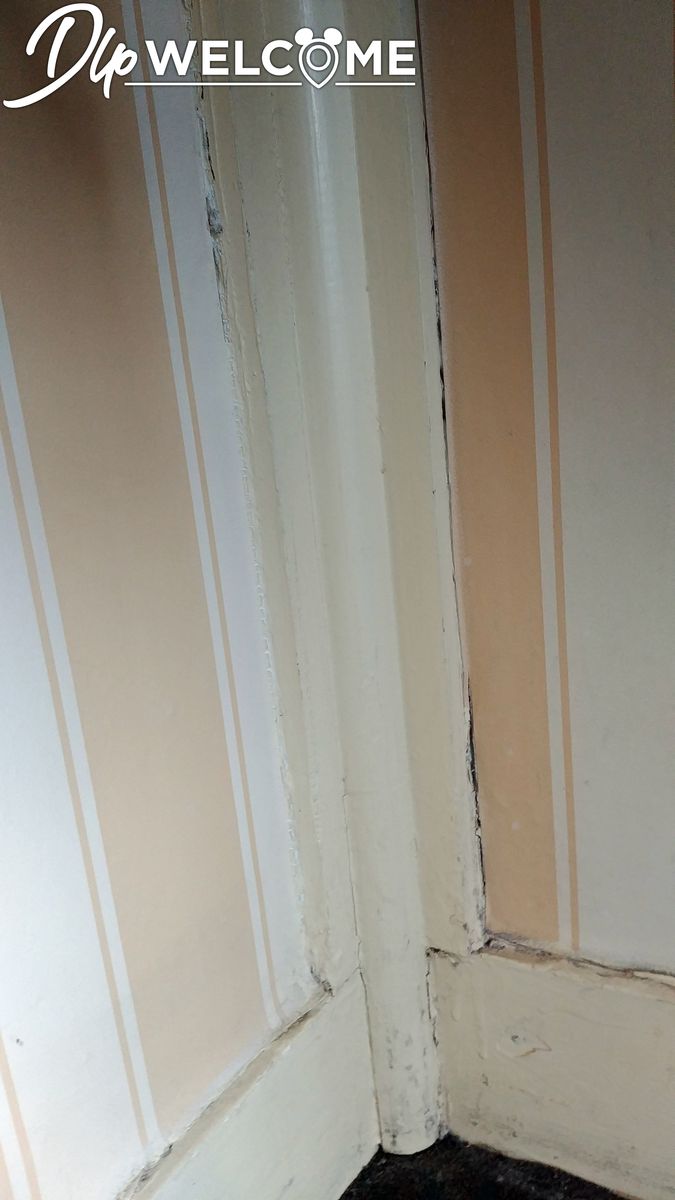 Salle de bain / Bathroom
Robinetterie /Faucets :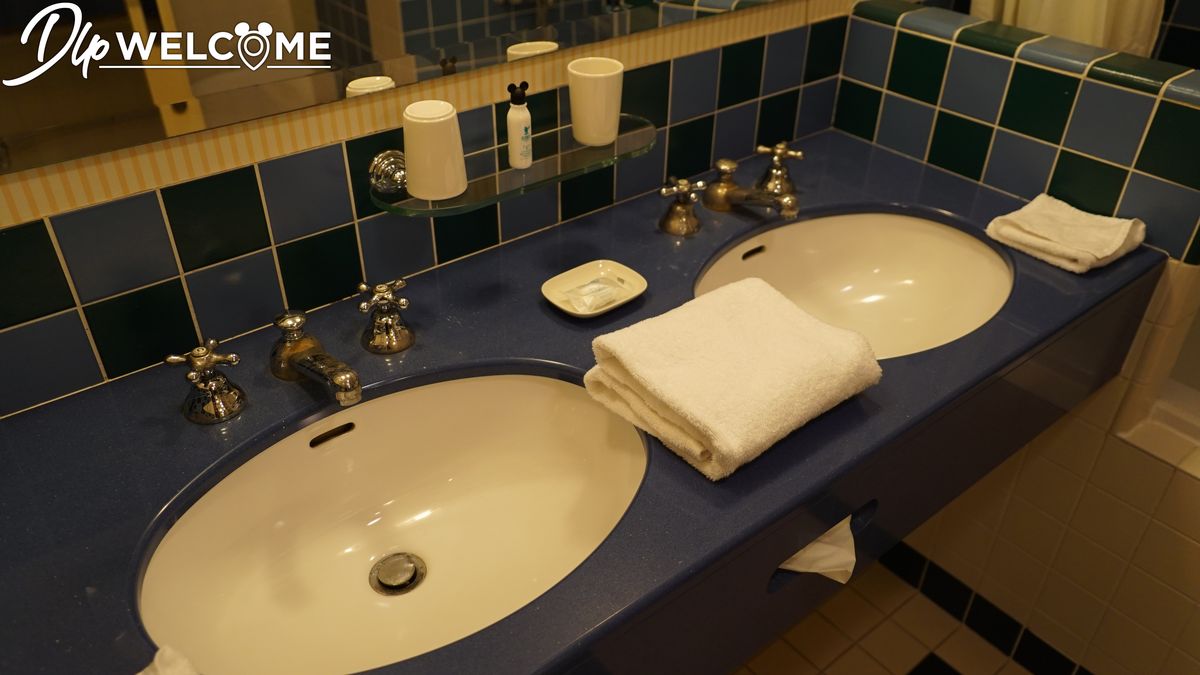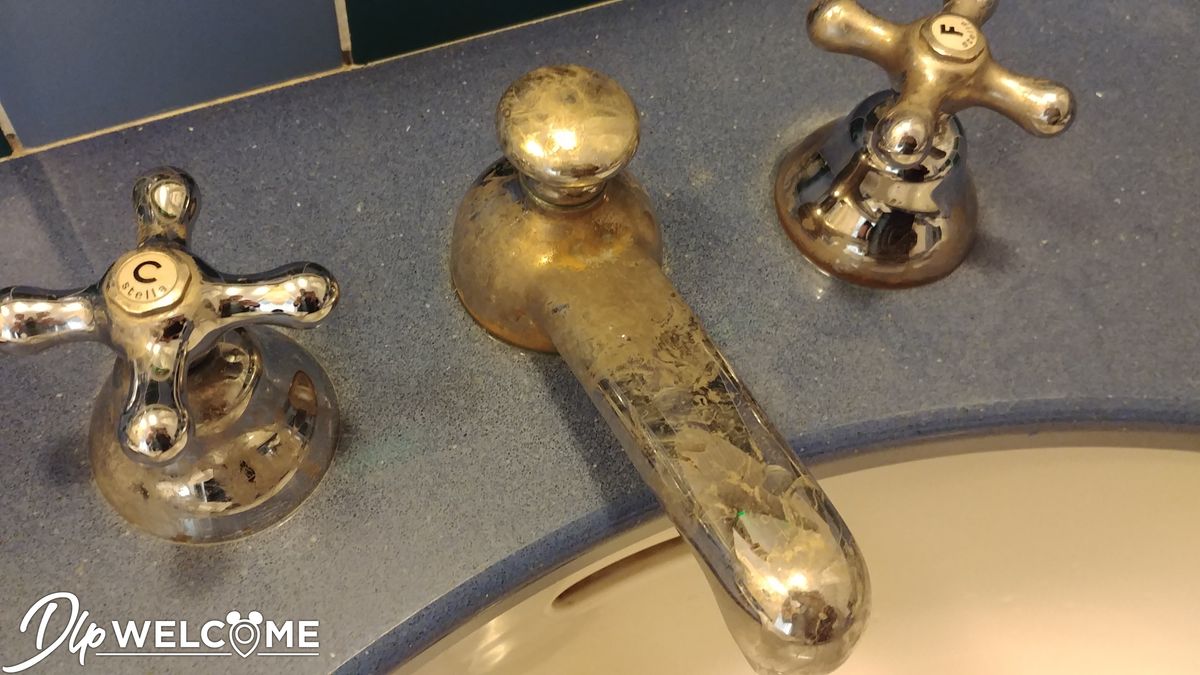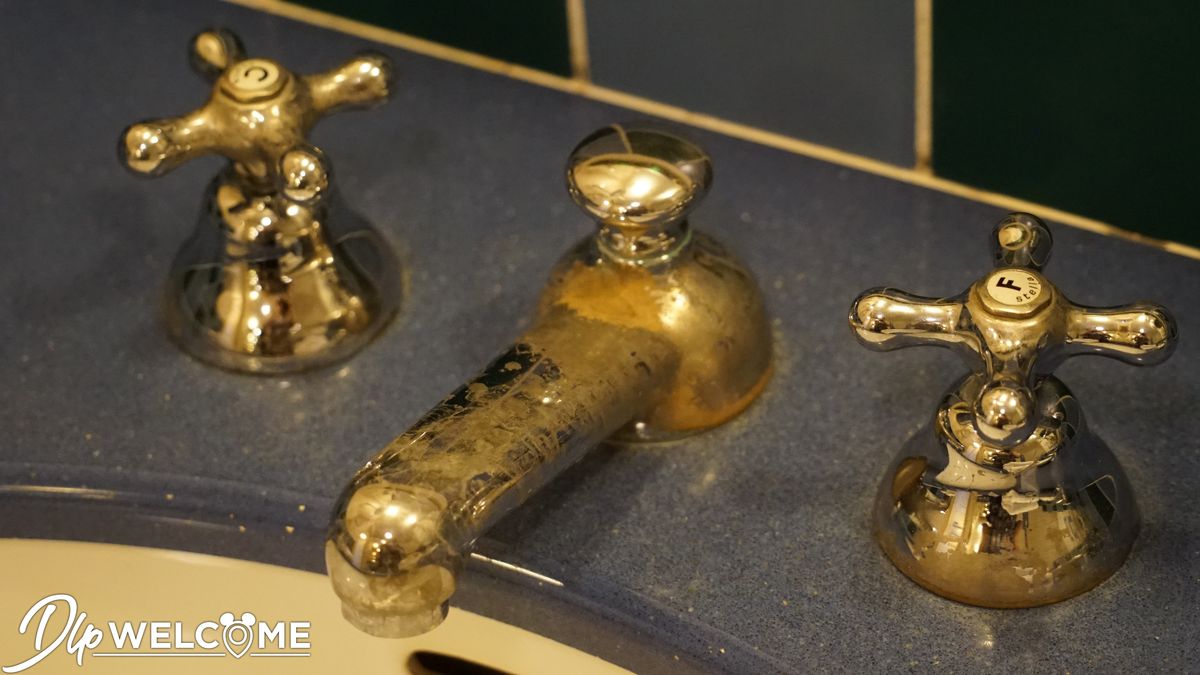 Jointure /Join :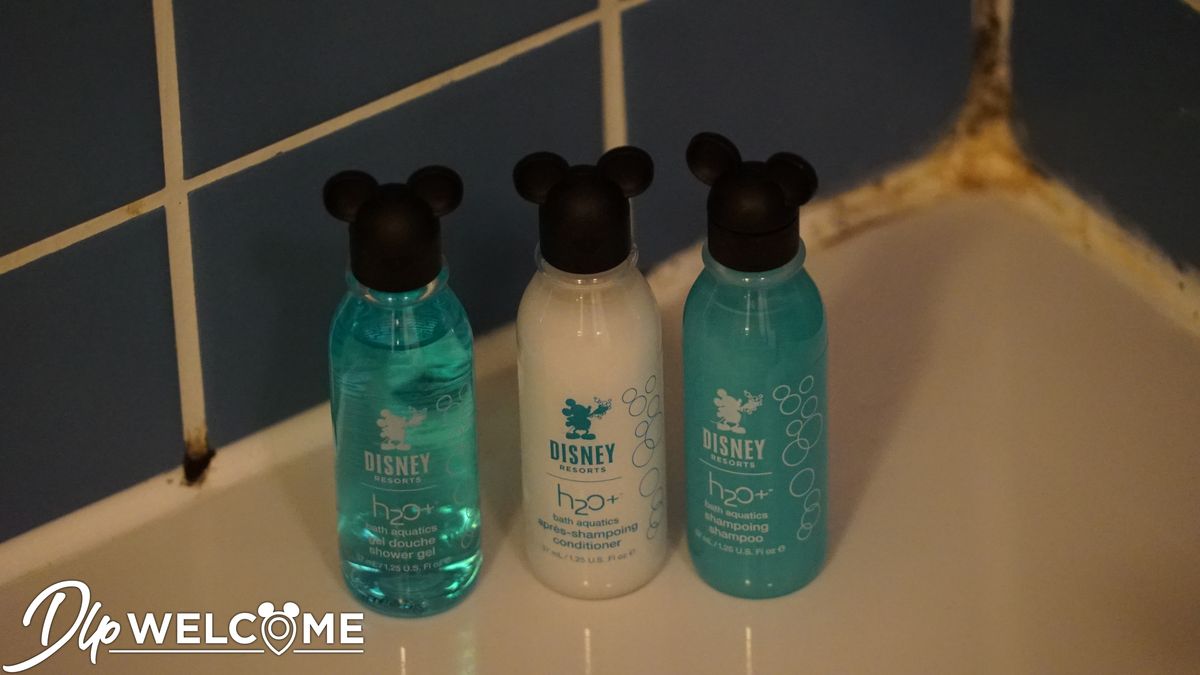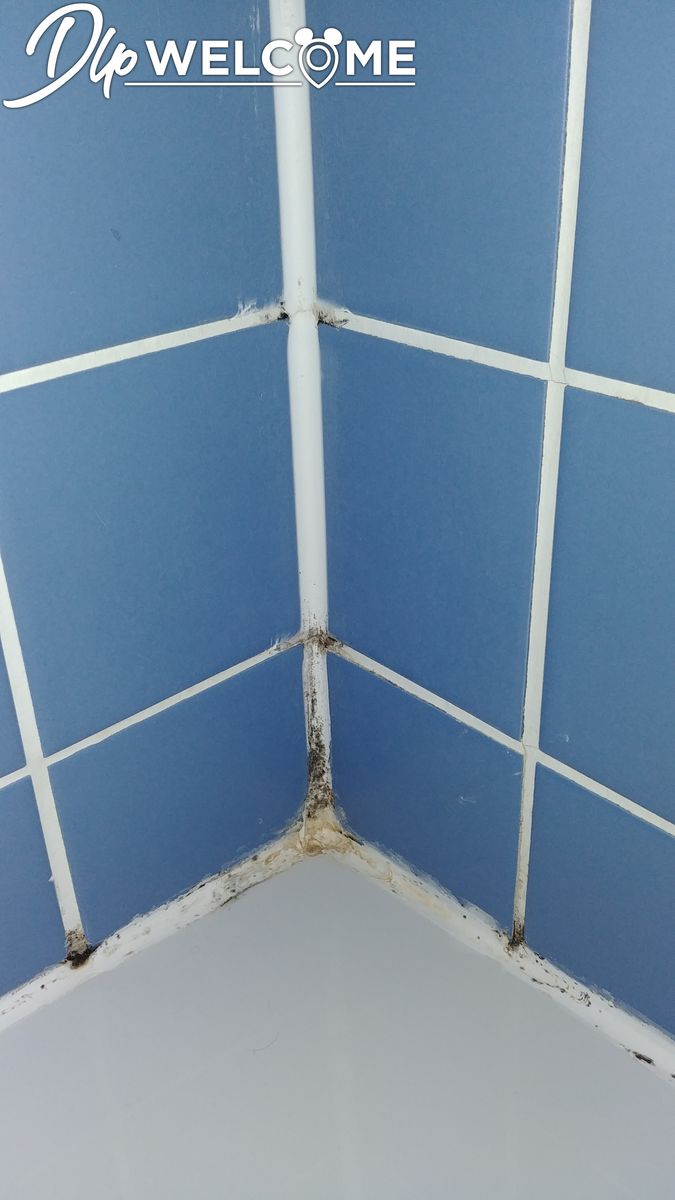 Vous l'aurez compris, c'était une honte de la part de Disney d'avoir laissé un établissement aussi mal entretenu à une clientèle qui paye le prix fort une nuit dans un 4 étoiles.
Cette rénovation totale est plus que nécessaire. L'arrivée de la franchise Marvel permettra de proposer un style architectural qui, on l'espère, traversera les temps et surtout nous espérons que l'entretient ne sera pas négligé cette fois.
Il est étonnant d'être heureux de la fermeture d'un hôtel !
You will understand, it was a shame on the part of Disney to have left an institution as poorly maintained to a clientele who pays the high price one night in a 4 star.
This total renovation is more than necessary. The arrival of the Marvel franchise will offer an architectural style that we hope will go through the times and above all we hope that the interview won't be neglected this time.
It is amazing to be happy with the closure of a hotel!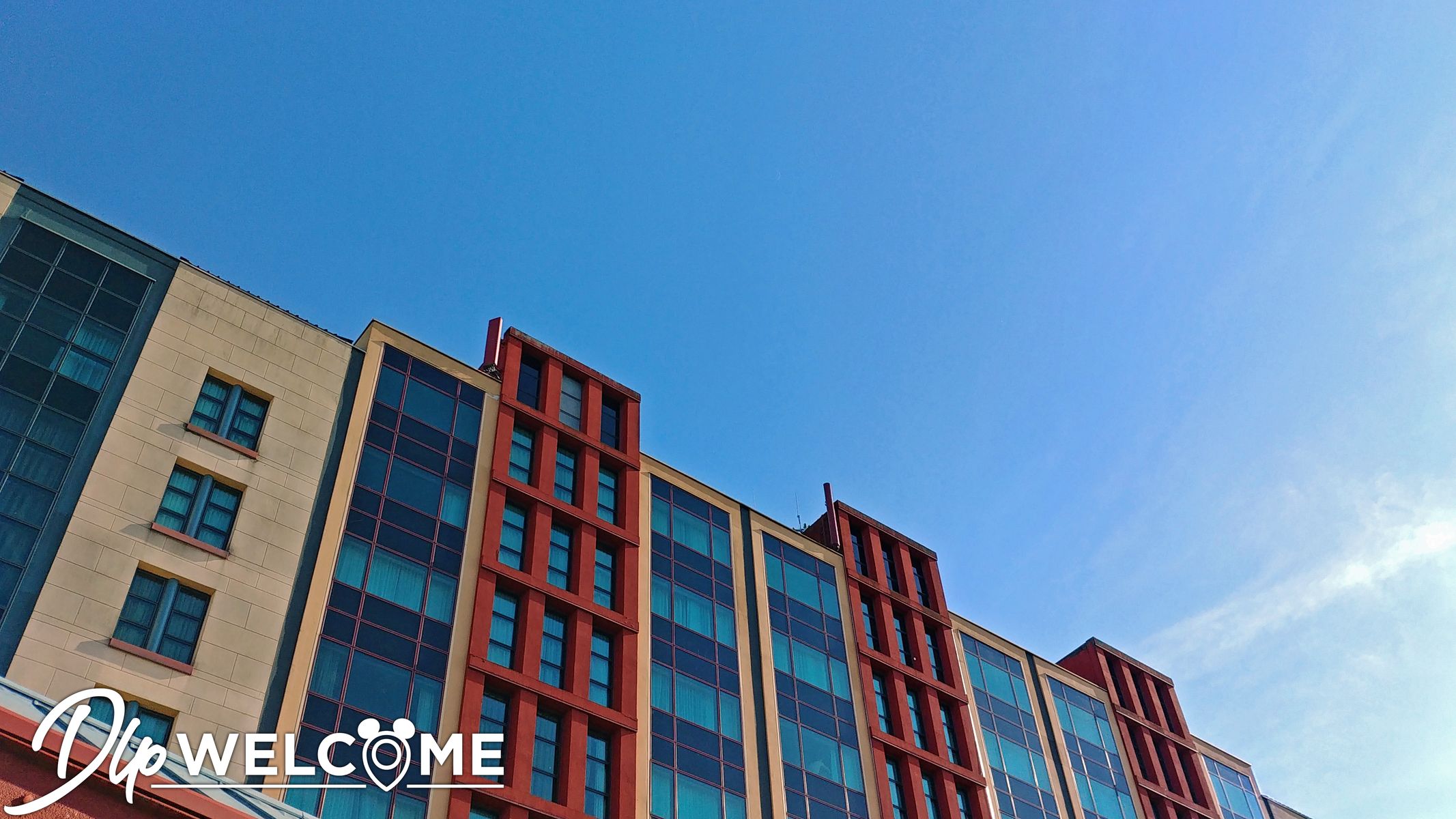 Pour rappel, voici à quoi devrait ressembler l'hôtel après réhabilitation :
For reminder Here's what the hotel should look like after rehabilitation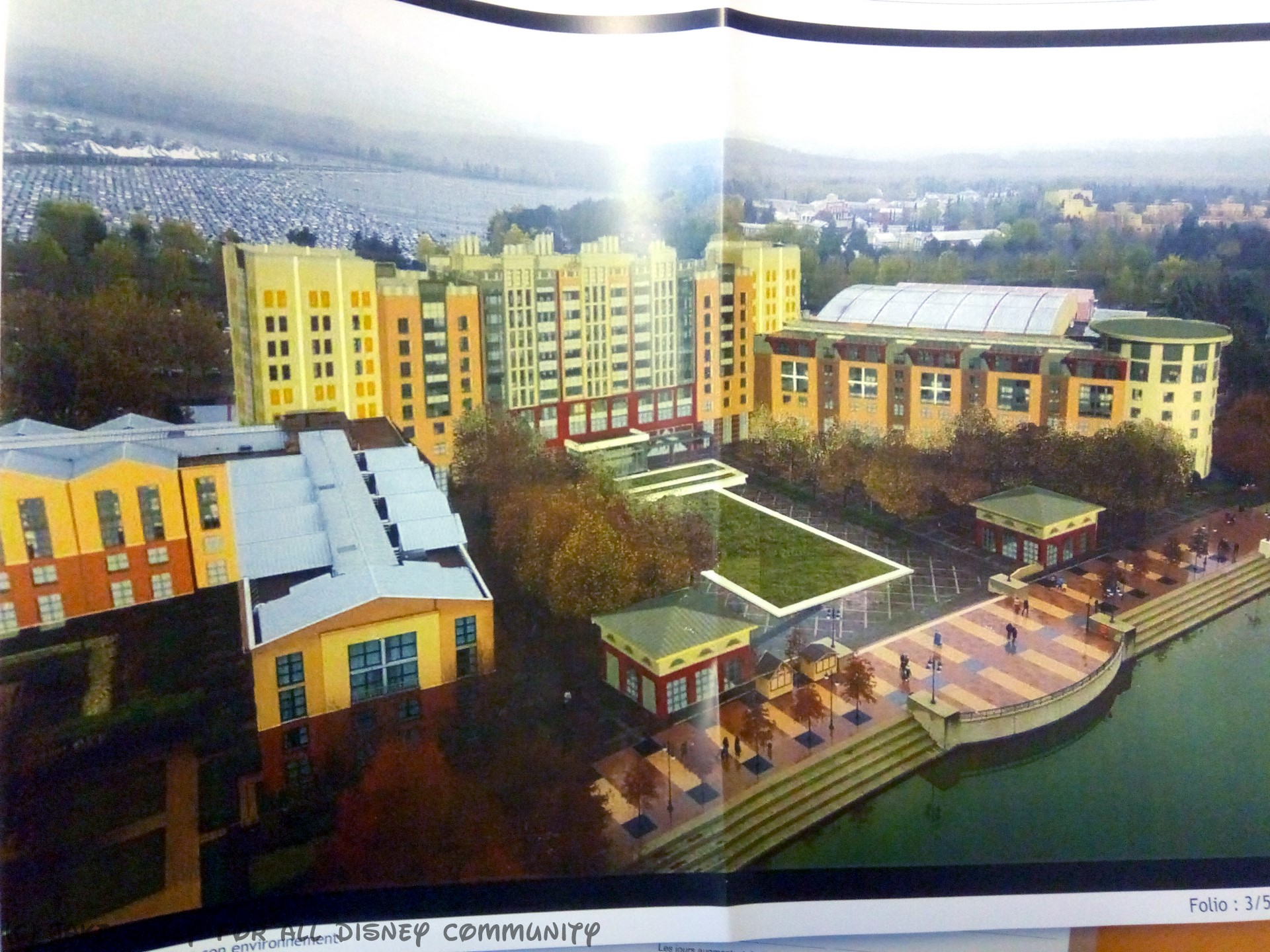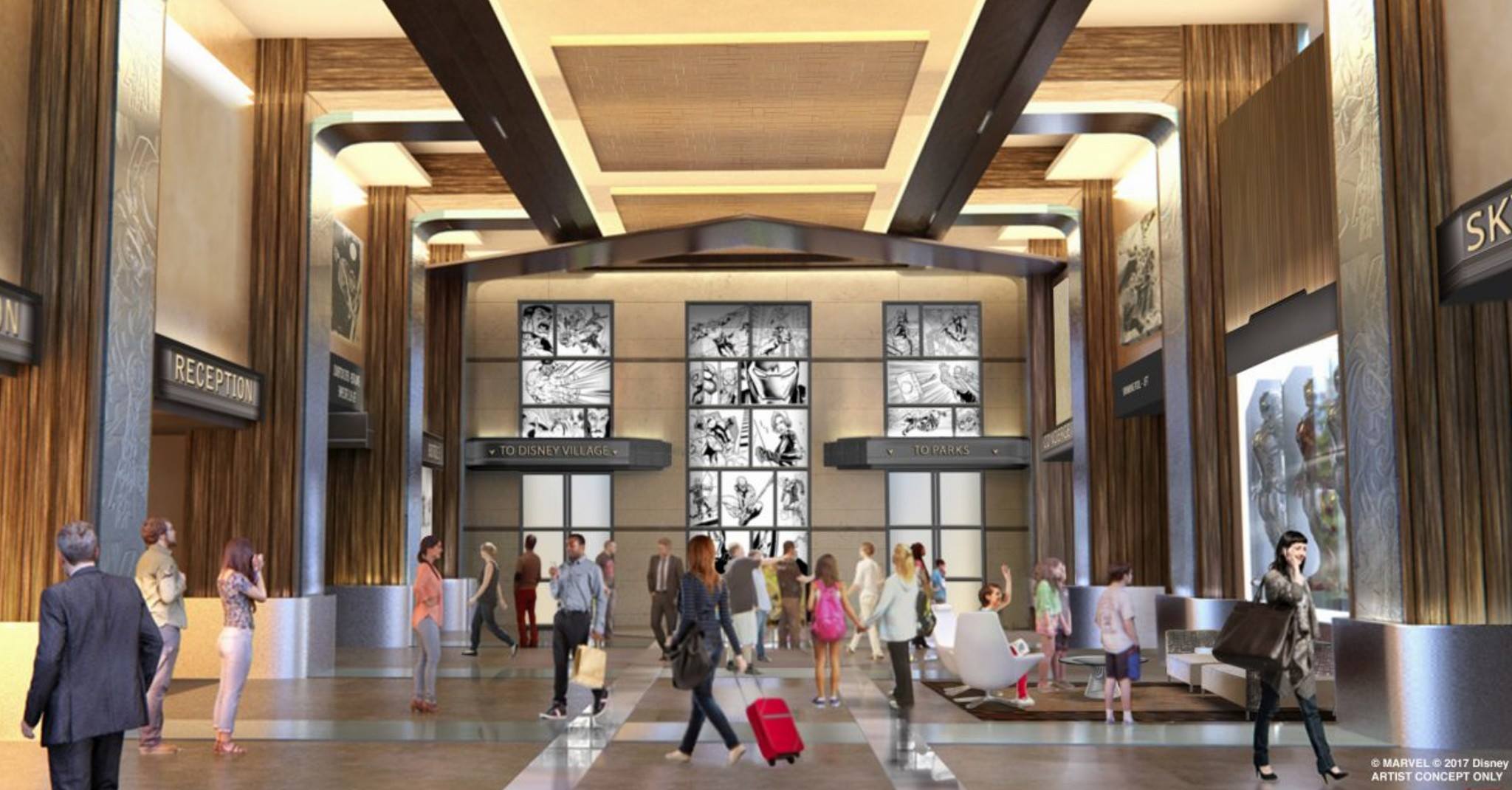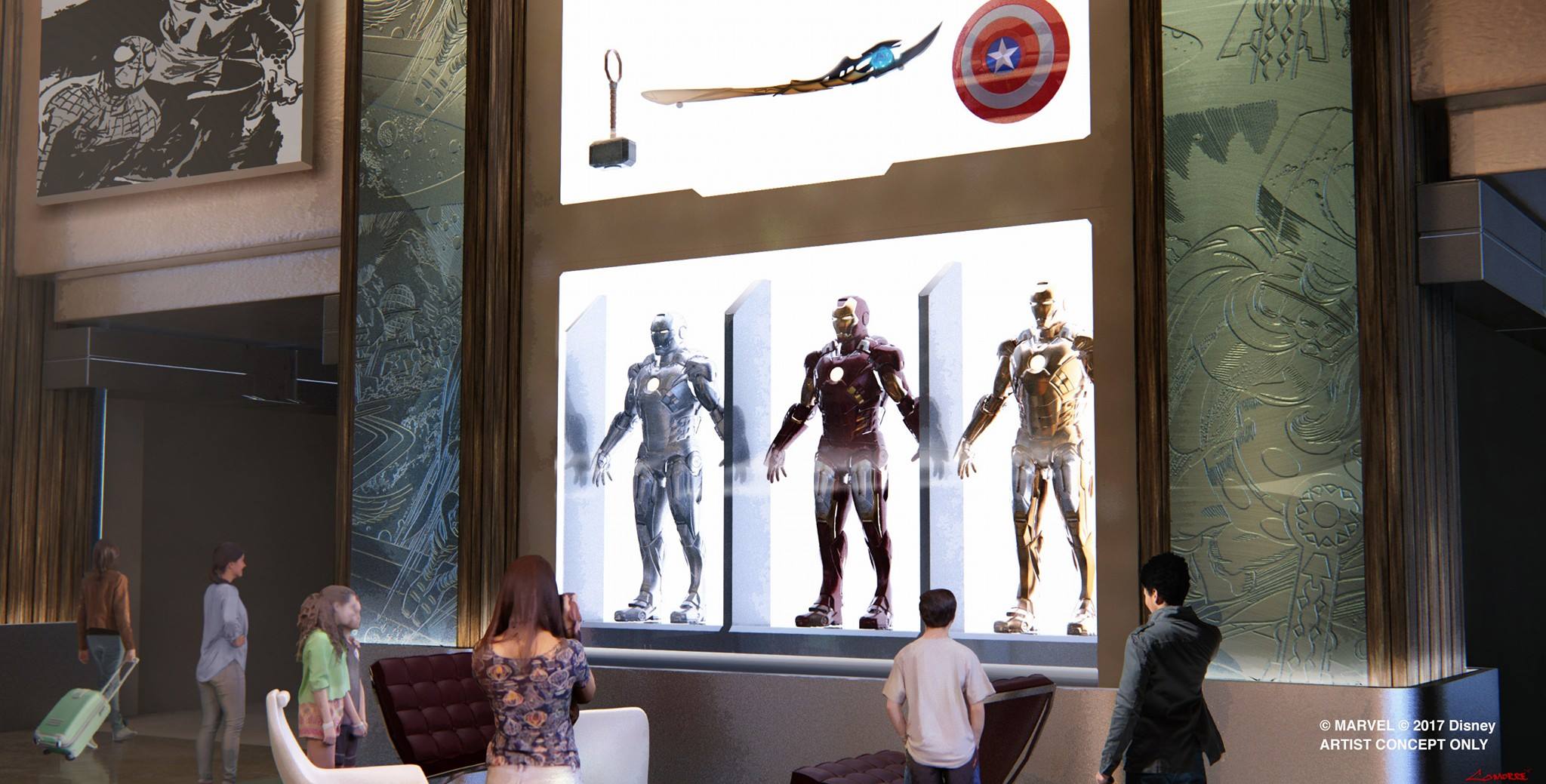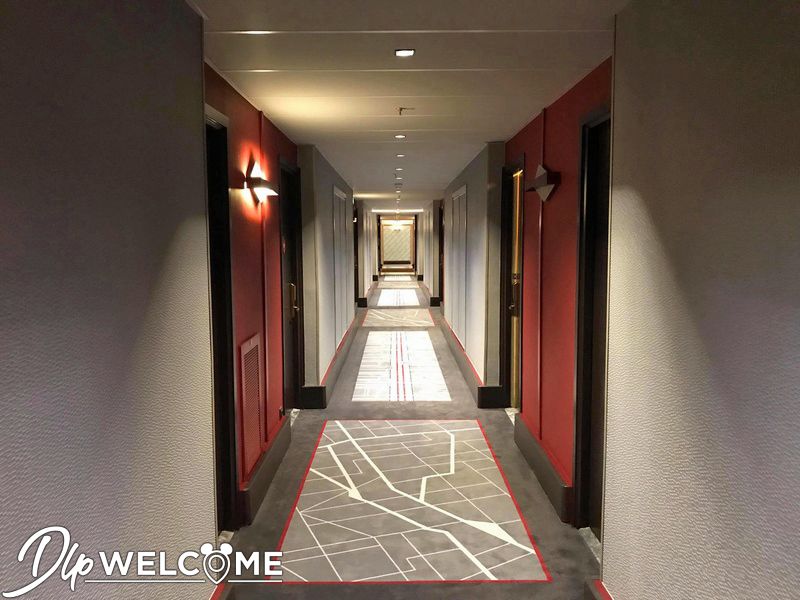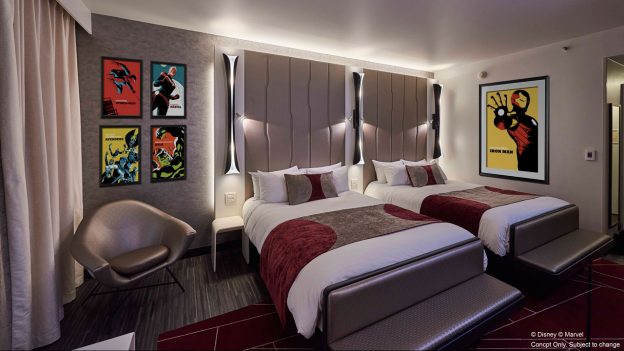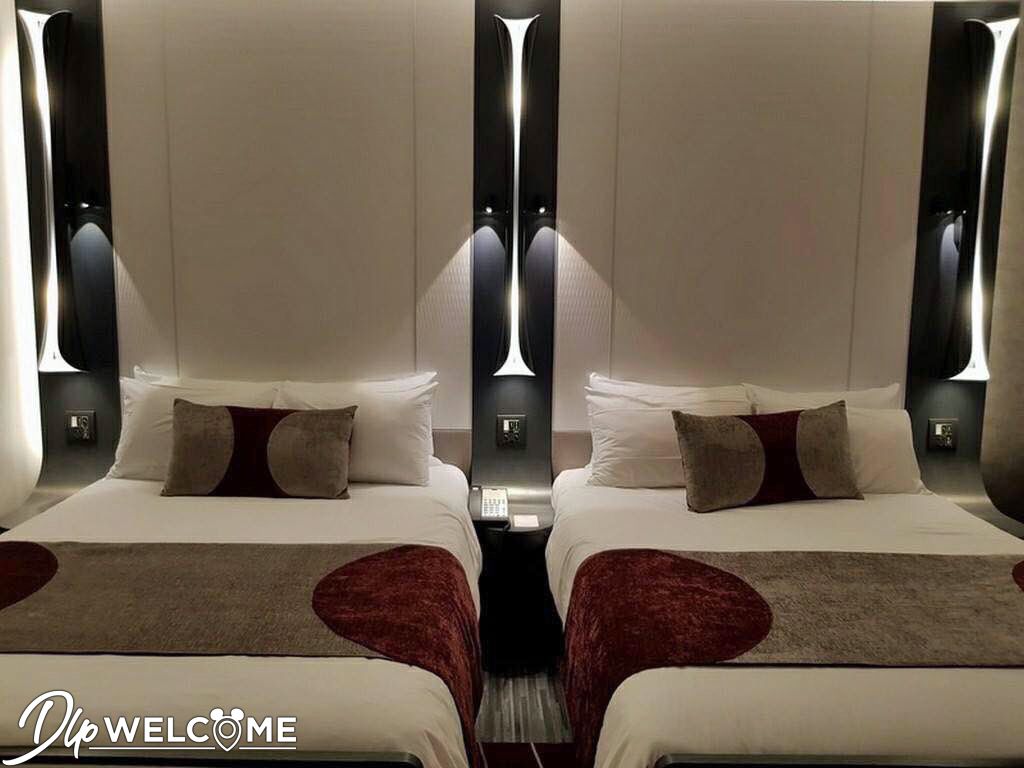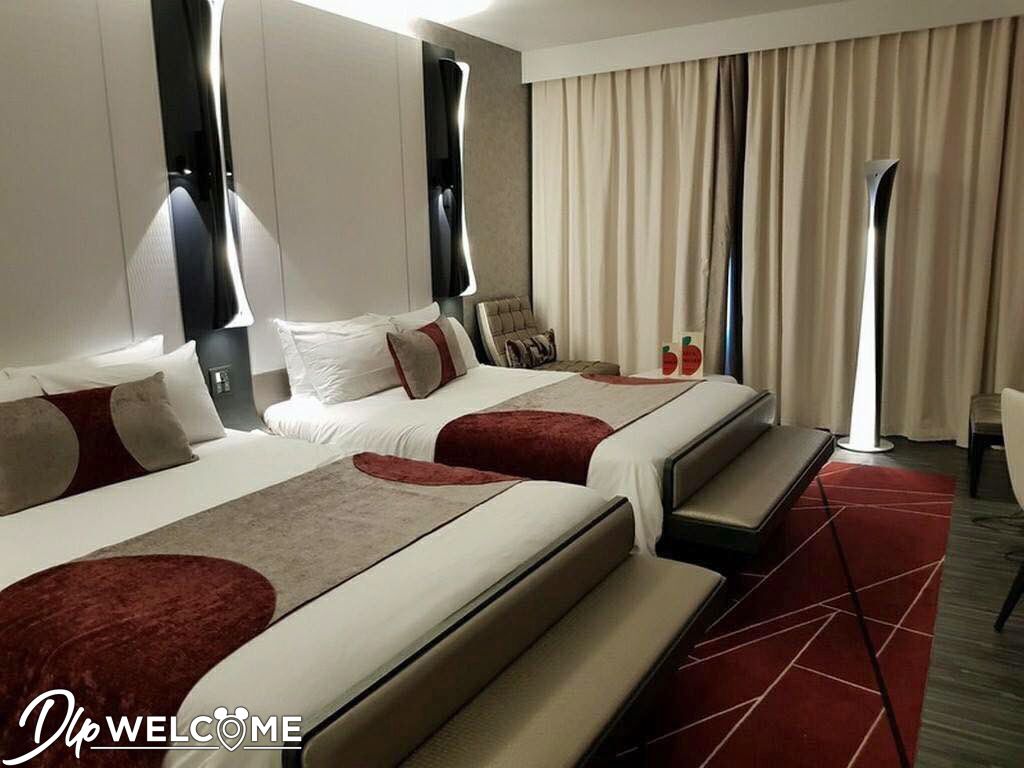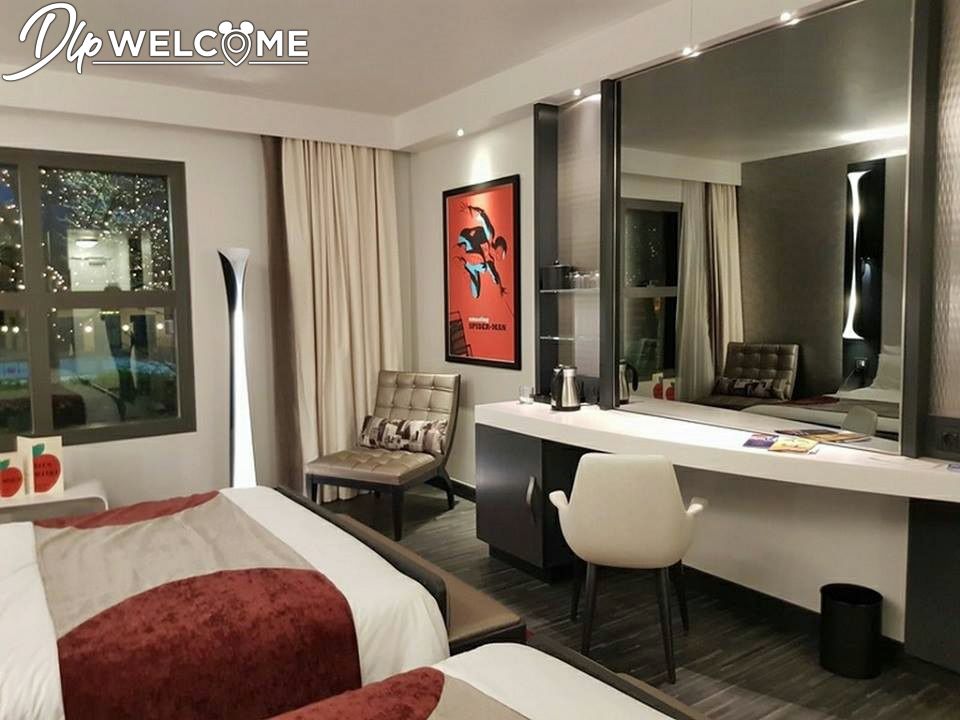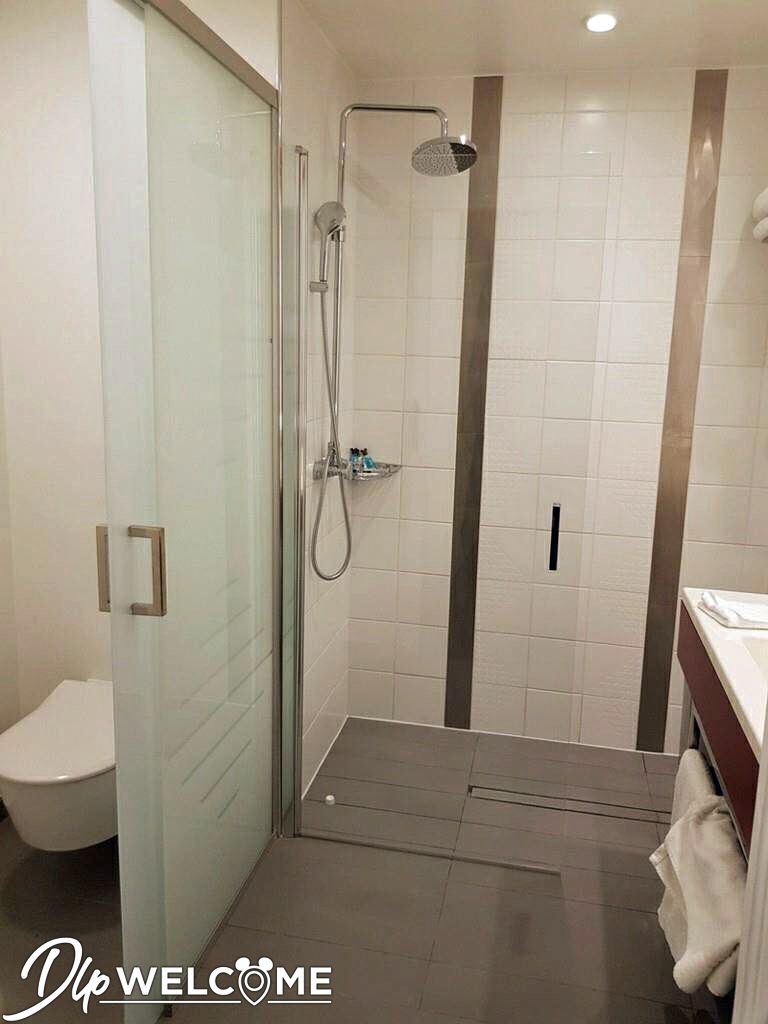 Merci de votre fidélité.
A bientôt !
Thank you for your loyalty.
See ya real soon !
Rejoignez-nous sur /Join and follow us on :
– Facebook
– Twitter
– Instagram
Images : DLP Welcome ; Disneyland Paris Bons Plans ; Google Image ; Disney Parks Blog