Bonjour à tous, voici l'article du jour consacré à l'ouverture de Big Thunder Mountain, Boot Hill, le Riverboat Landing et l'Indians Village…, nous pouvons dire que nous sommes face à la réouverture de Frontierland !
Hello at all, here is the article of the day dedicated to the reopening of Big Thunder Mountain, but also at the Boot Hill, the Riverboat Landing and the Indians Village … in any case, we can say that we have here, the reopening of Frontierland.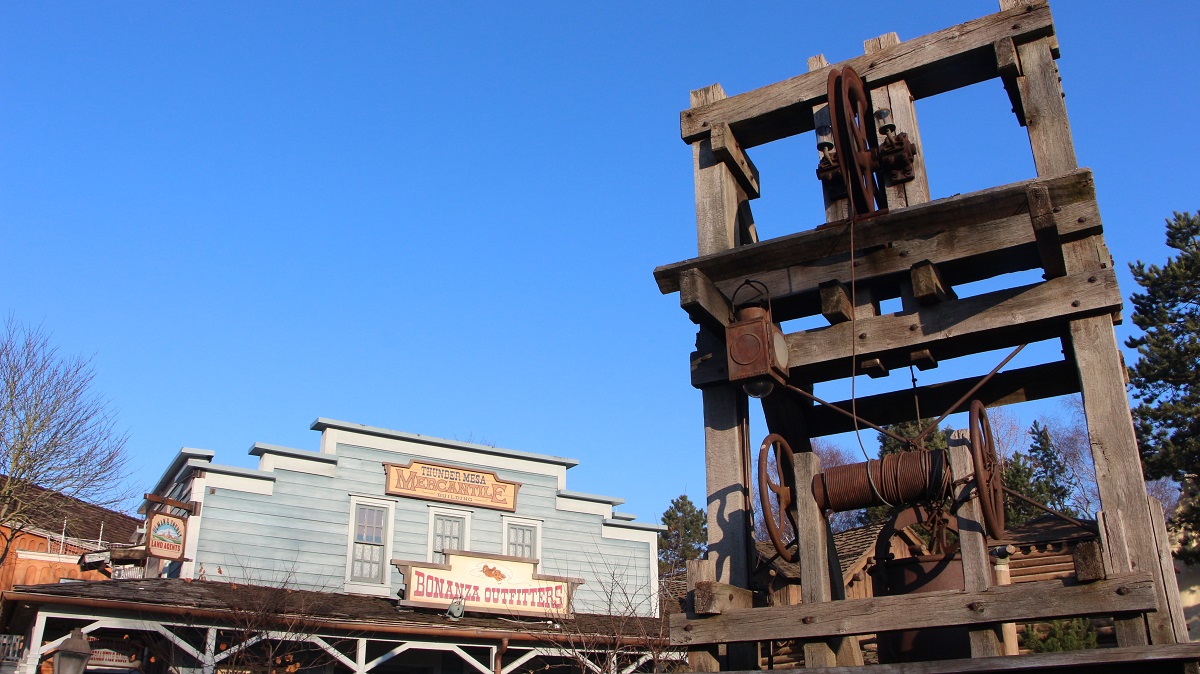 Pour démarrer cette journée pleine d'émotion, quoi de mieux qu'une cérémonie de réouverture! Pour cela, Daniel Delcourt, Directeur Générale Adjoint aux Opérations de Disneyland Paris, revient sur ces 13 mois d'efforts pour redorer le Big Thunder Mountain et faire de Frontierland une pépite brillante, grâce aux efforts des employés Disney. Puis Mickey et Minnie Mouse en tenue de Far West accompagnent Monsieur Delcourt dans la coupe du Ruban, symbolisant la réouverture du l'attraction phare du Land, voir du Parc !
To start the day with some emotions, what better than a reopening ceremony? For this, Daniel Delcourt, Deputy CEO of Disneyland Paris, comes back on its 13 months of effort to burnish the Big Thunder Mountain and make Frontierland a nugget that shines grace of Disney employees. Then, Mickey and Minnie Mouse accompanies Mr. Delcourt in the cutting of the Ribbon symbolizing the reopening of THE attraction of the Land, and maybe the Park!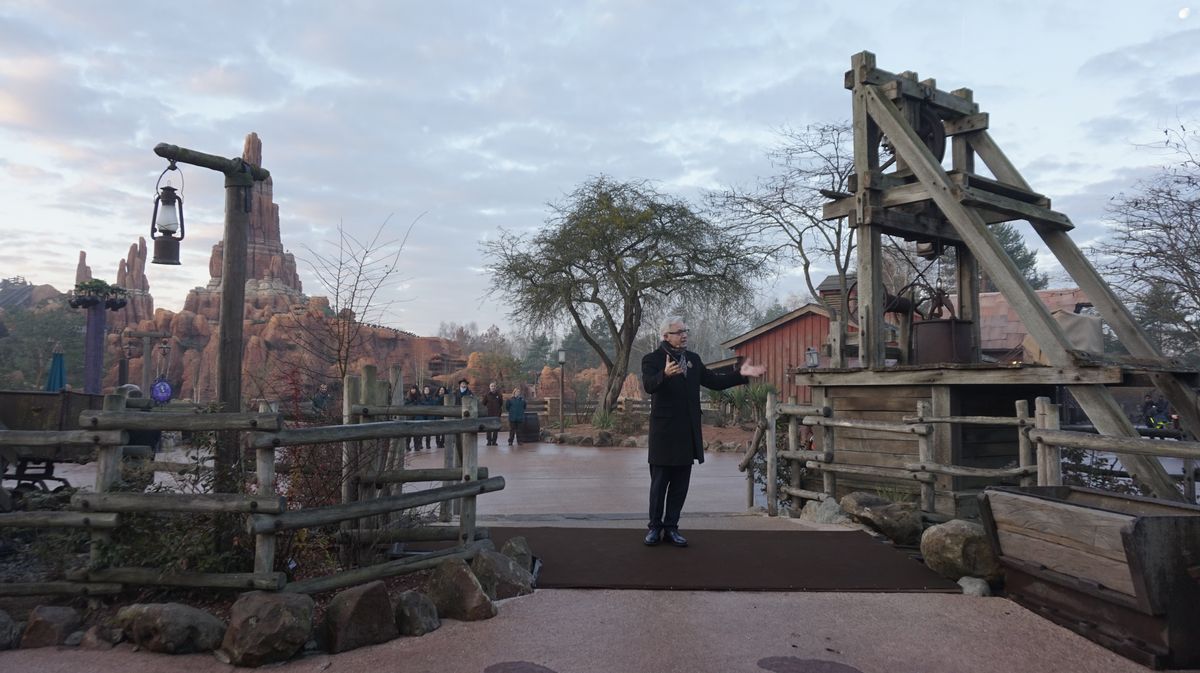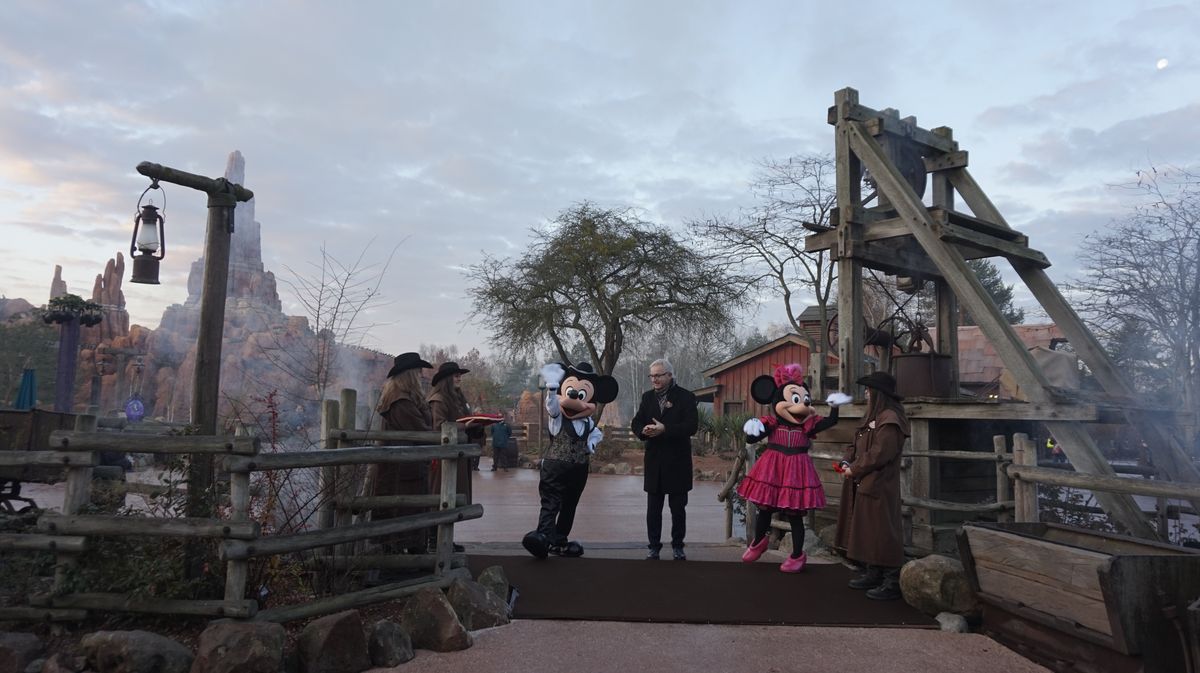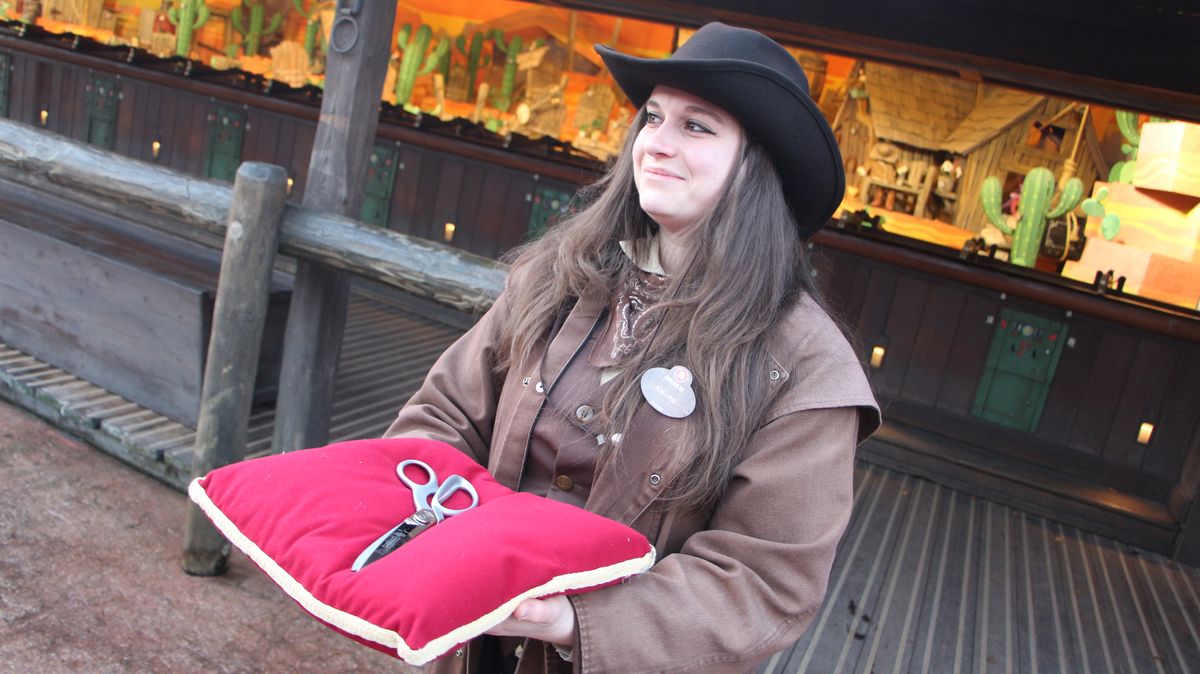 Big Thunder Mountain, que dire d'autre que ce que nous avons écrit hier ? Rappel.
Le résultat est bluffant après 13 mois de fermeture ! Des éléments que nous n'avions jusqu'alors jamais soupçonnés, sont apparus ; tous les accessoires animés sont de retour. Et l'aventure est davantage épique grâce à son final explosif, une montagne nettoyée, repeinte et plus colorée, le tout avec une végétation et des effets entièrement revus. Le thème en a été renforcé pour notre plus grand plaisir !
Big Thunder Mountain, what else than what we wrote yesterday? Reminder
After more than 13 months of renovation the result is stunning! All props, animated or not, are back. And the adventure is even more epic due to the explosive final of the ride. The cleaned, repainted and colourful mountain looks better than ever with new vegetation and effects fully reviewed. The theme of the whole ride has been strengthened for our biggest pleasure!
Pour cette réouverture, nous sommes parmi les premiers à vivre cette aventure la plus dingue de l'ouest au lever du soleil ! Et en sortant, les premiers visiteurs de la matinée recevront une surprise par les employés de Disney, un journal de Thunder Mesa pour marquer l'occasion.
For the reopening, we are among the first to experience for the wildest ride in the wilderness… in the sunrise ! For the first visitors of the morning, they receive a surprise by Disney employees, a Thunder Mesa newspaper to mark the occasion.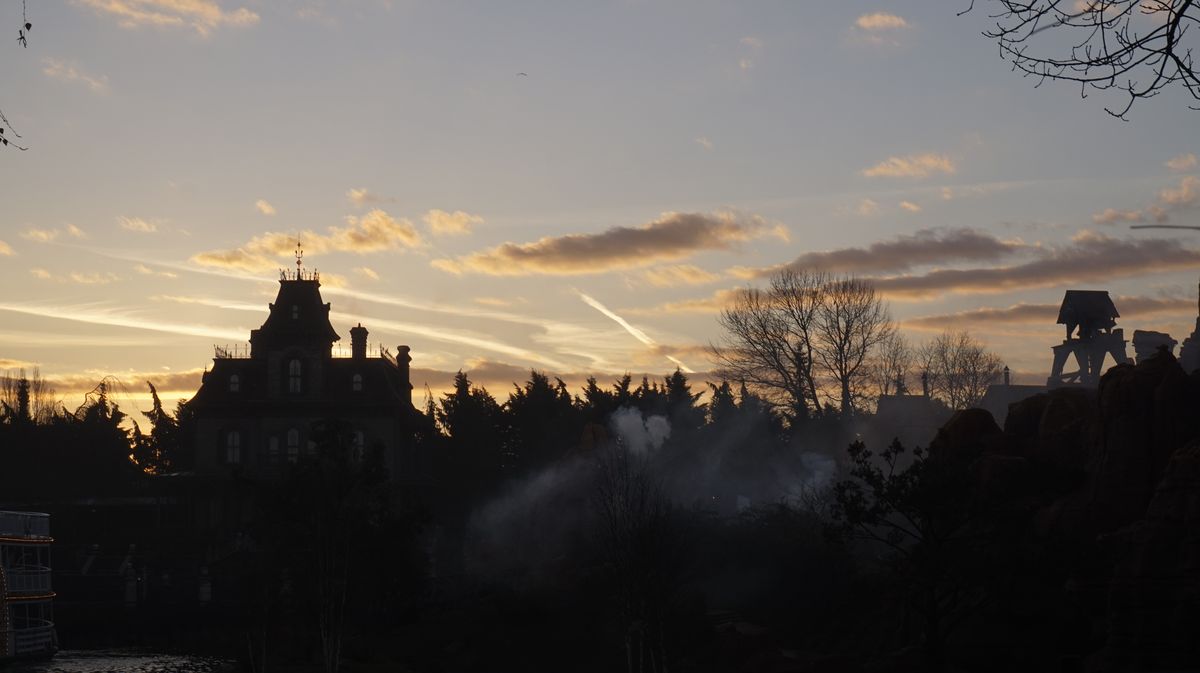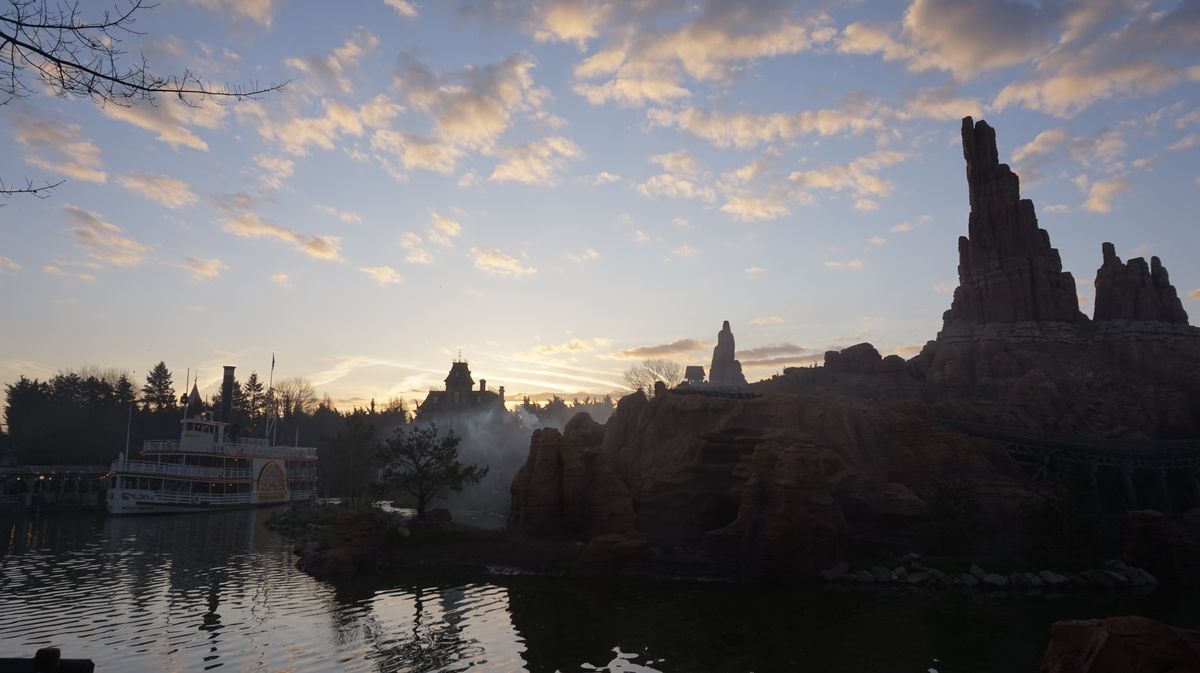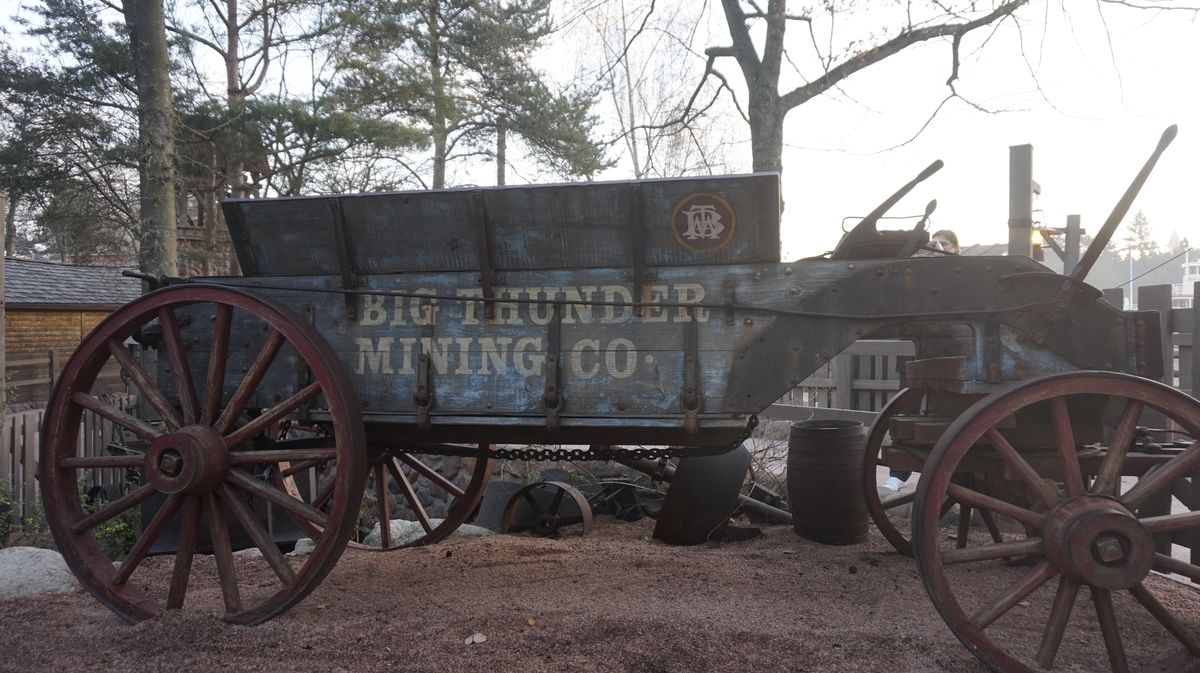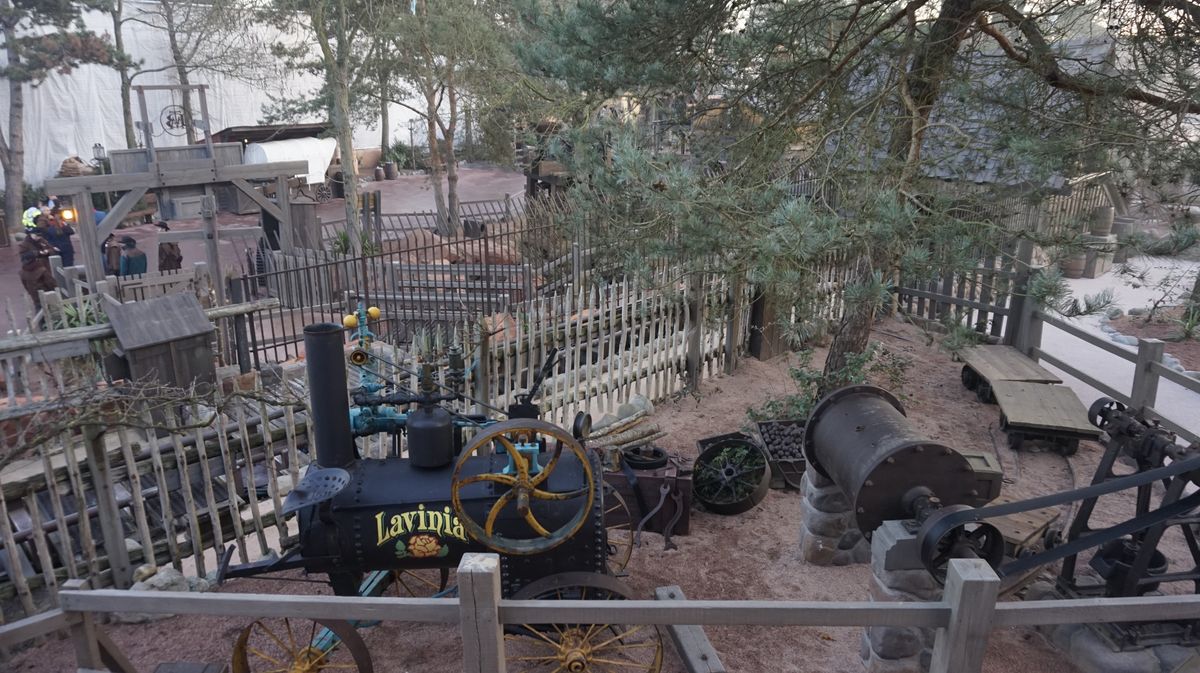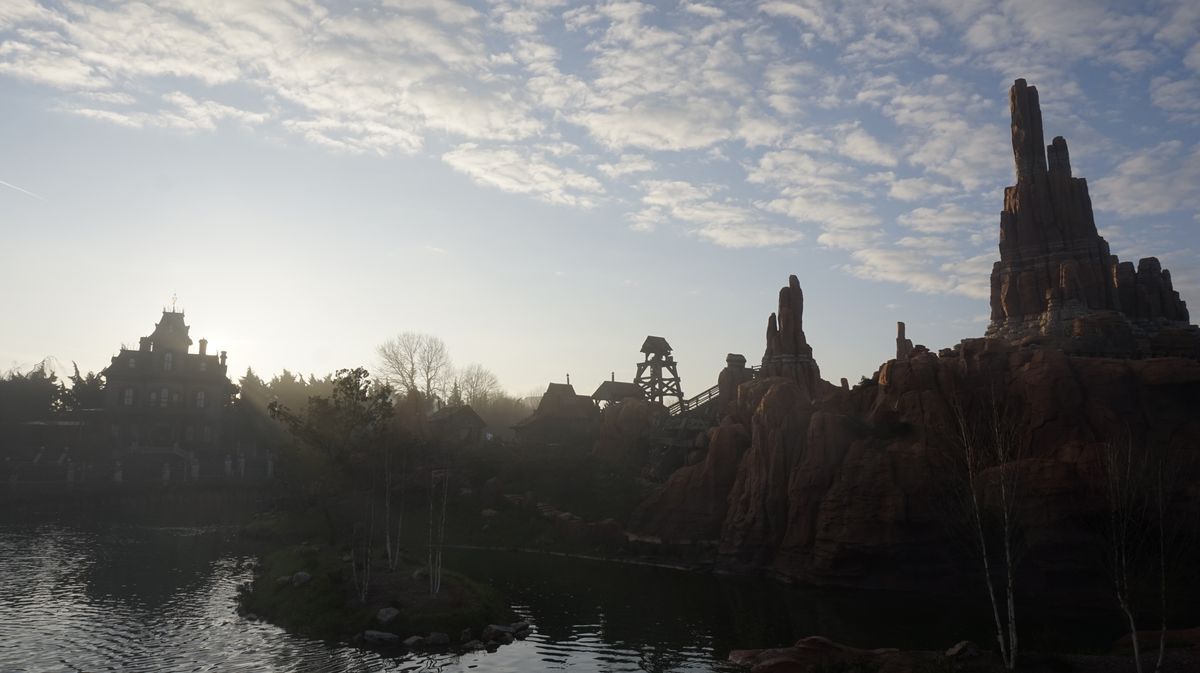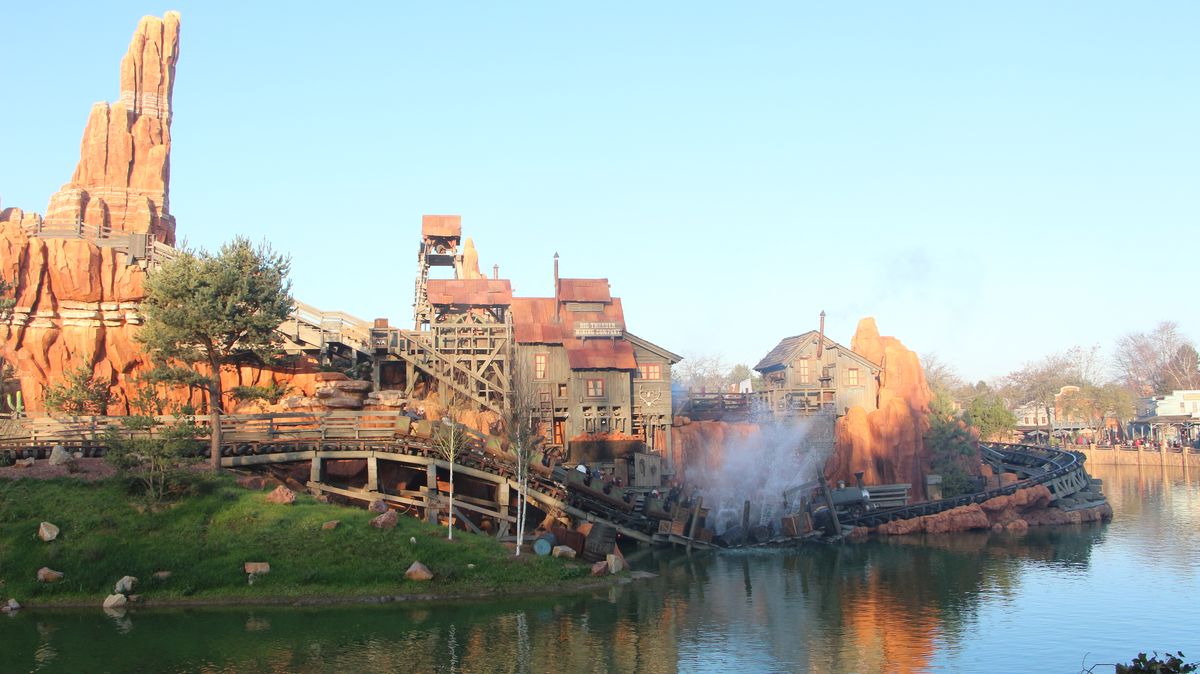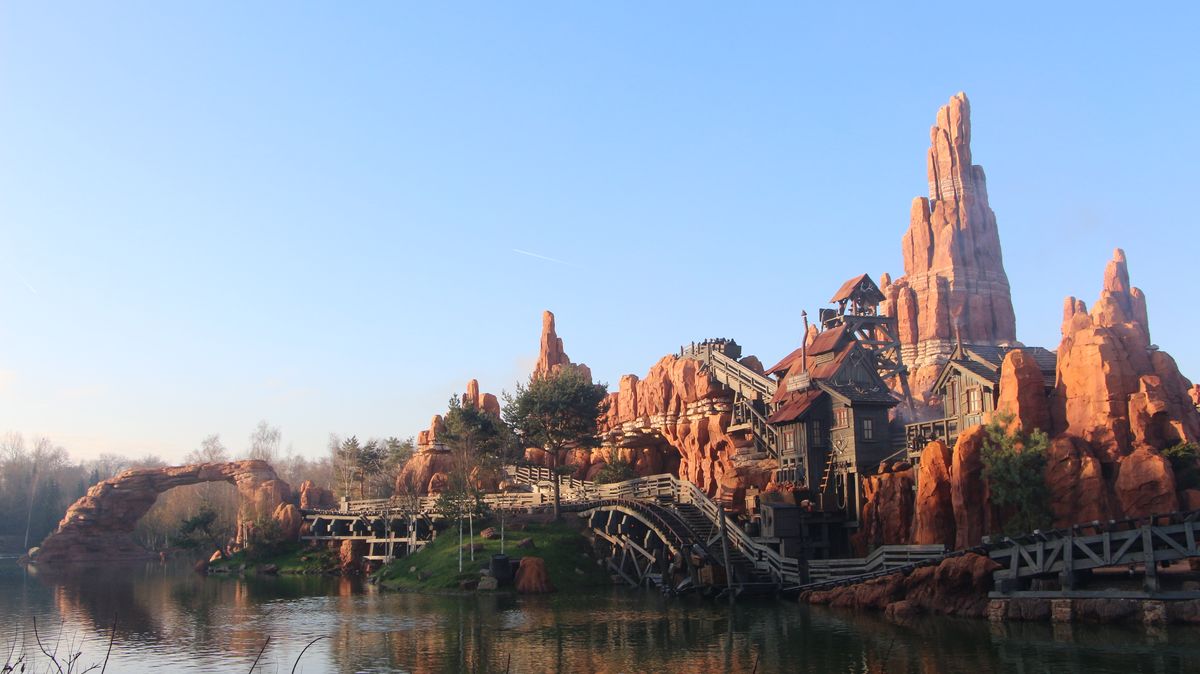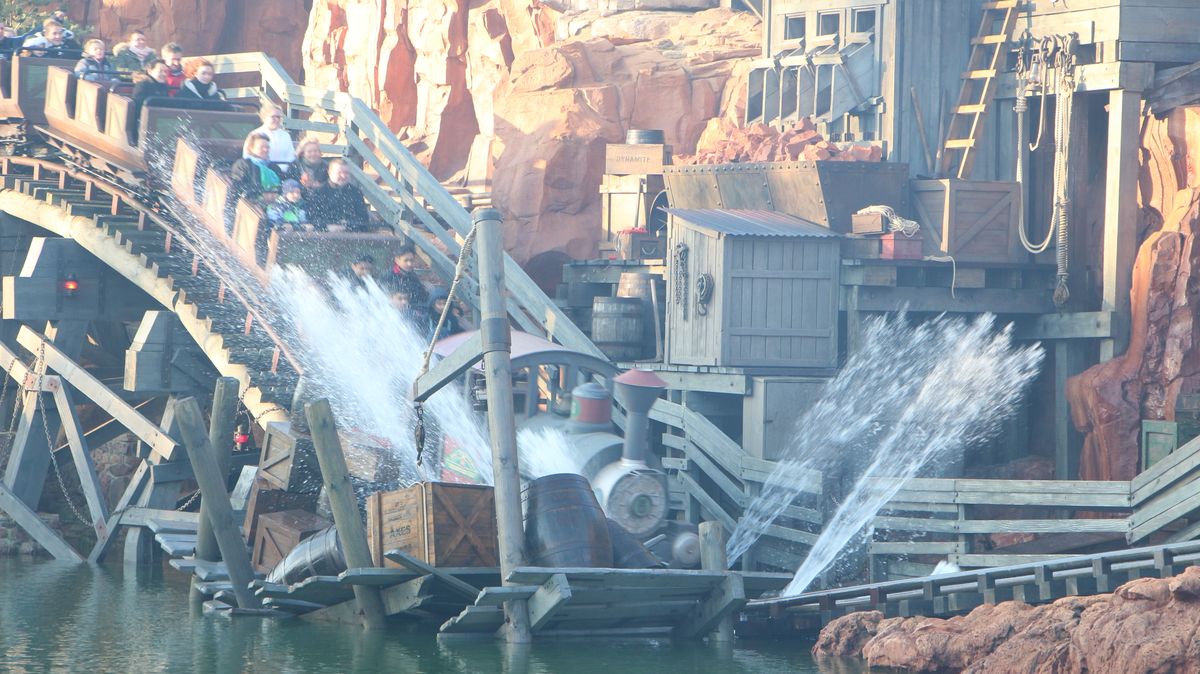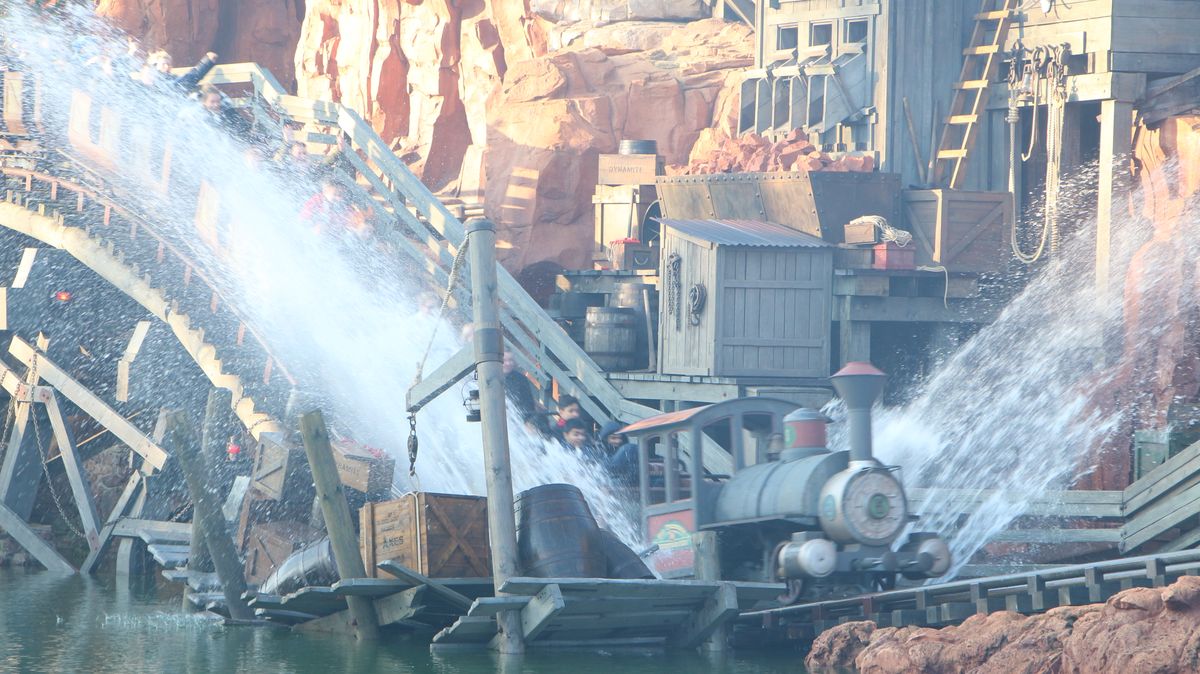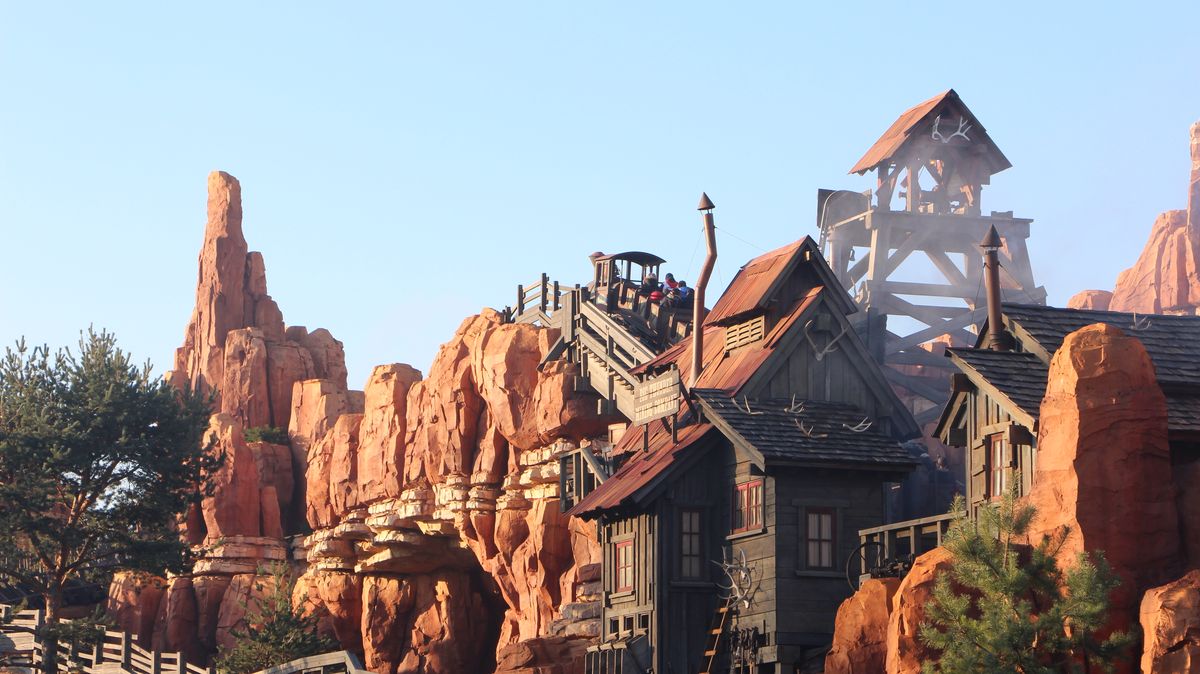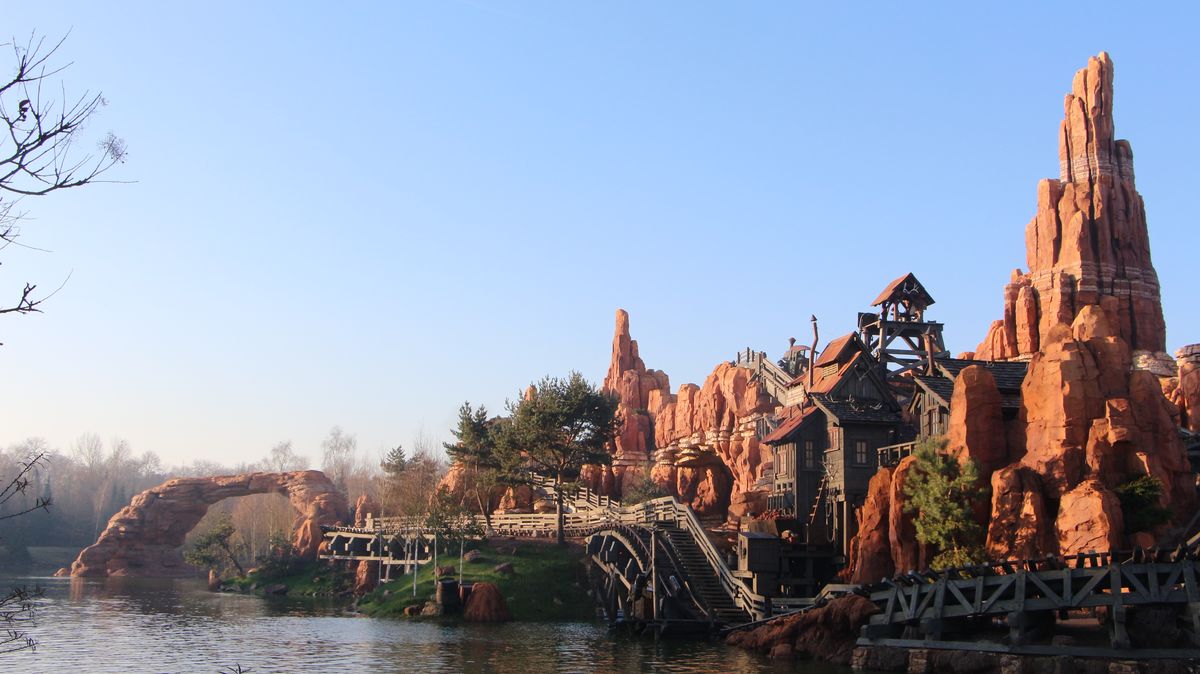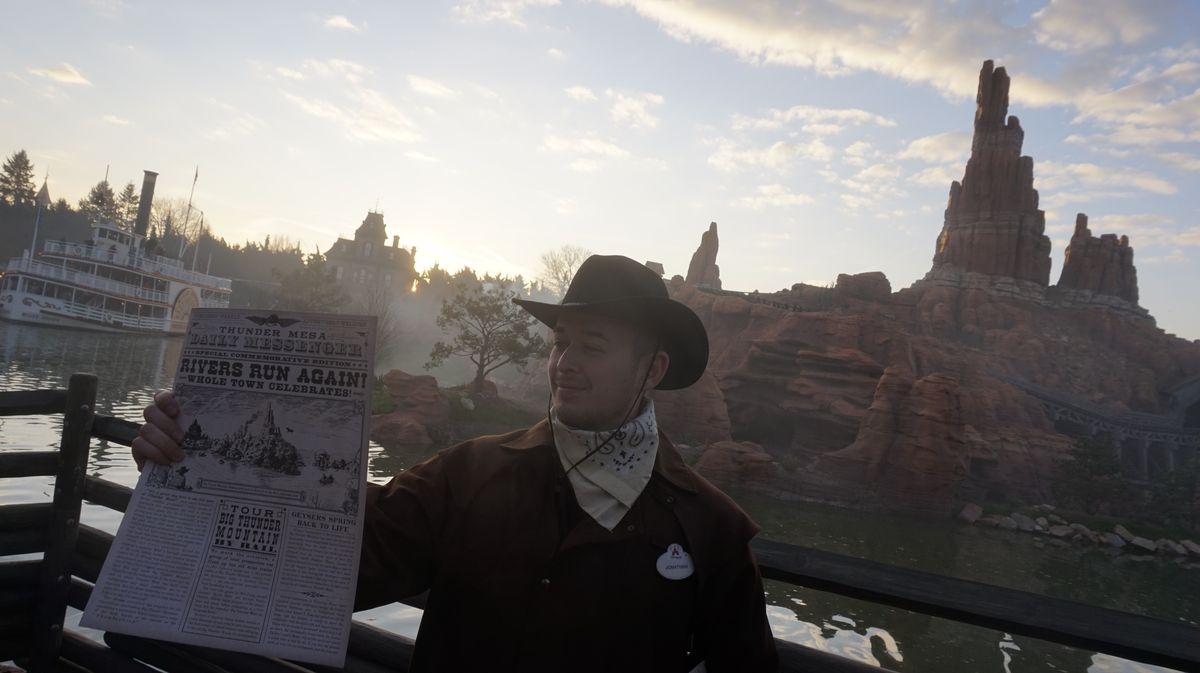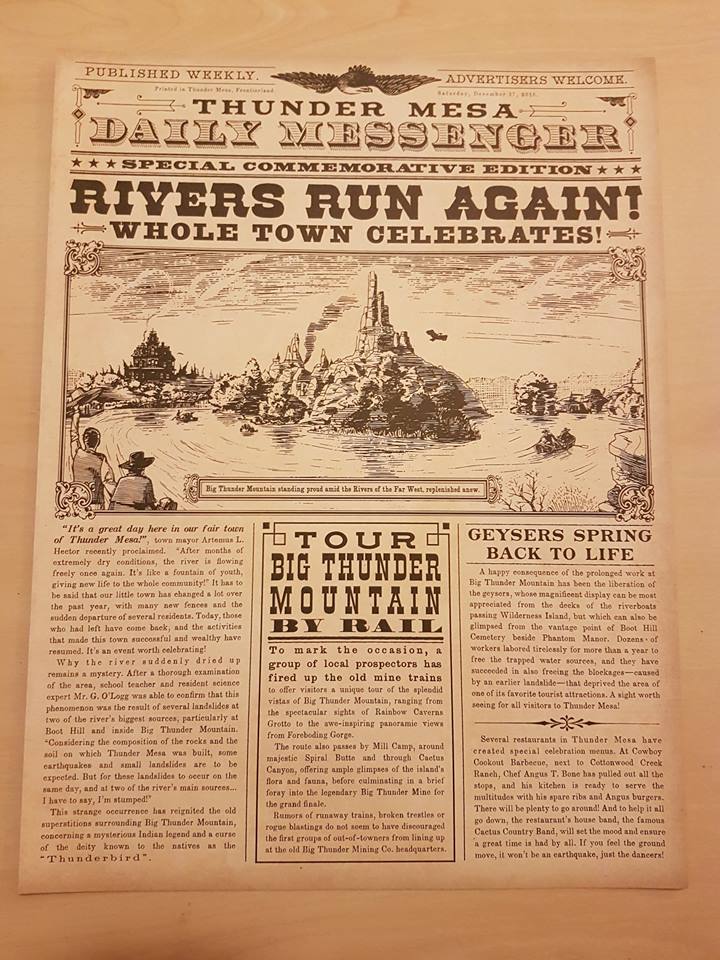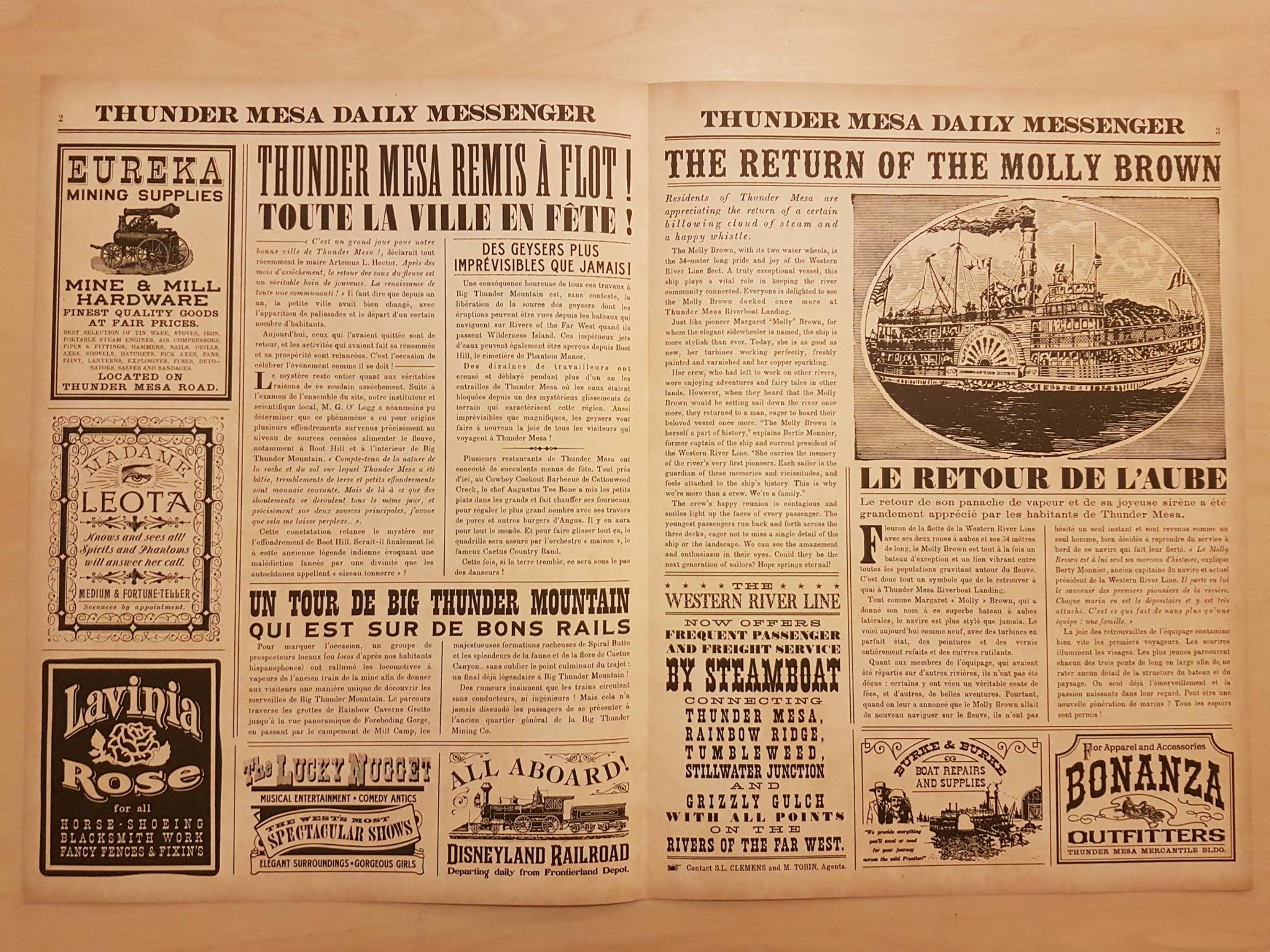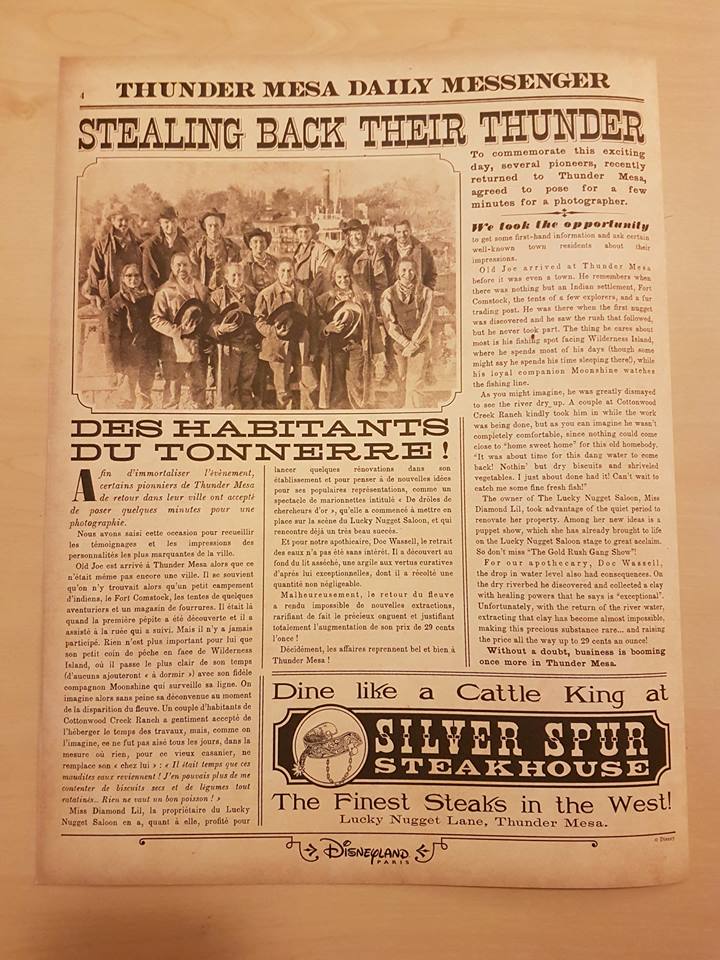 Petit détour en sortant du Big Thunder Mountain, les cuves de CO² pour les effets de l'attraction sont maintenant dissimulées derrière une nouvelle cabane. Le résultat est saisissant, on dirait qu'elle a toujours été là !
A little detour after the Big Thunder Mountain, the tanks of CO² for the smoke effects inside the attraction are now hidden behind a new hut. The result is striking, we have the impression that like it was always there!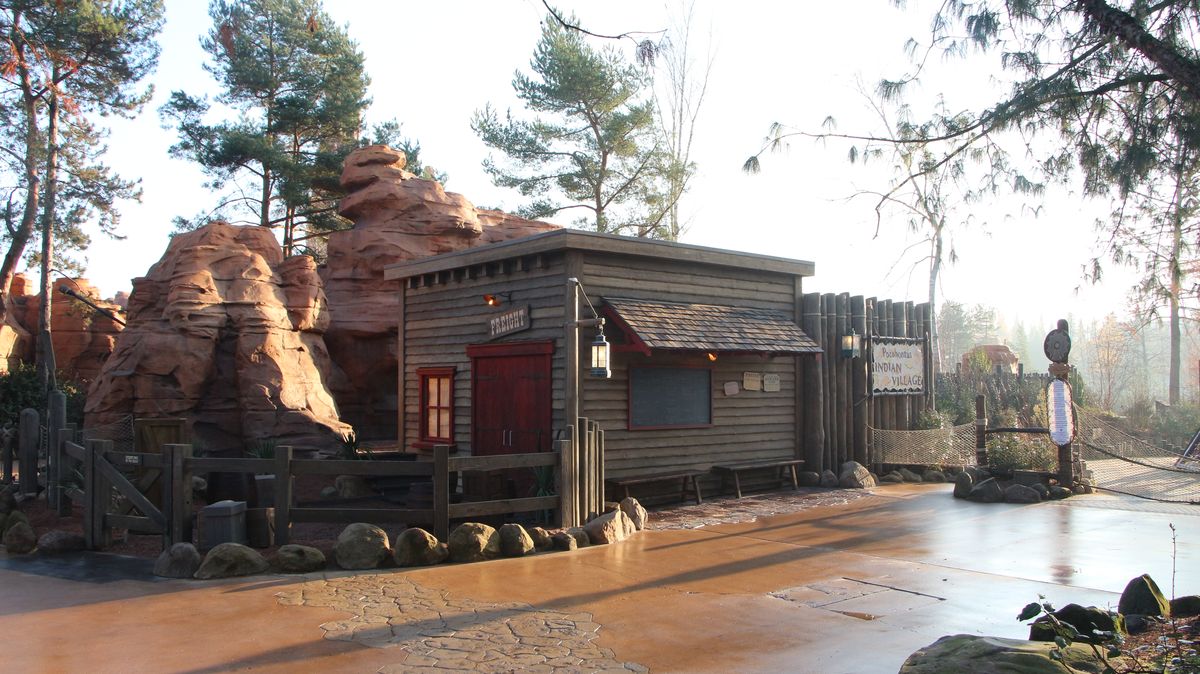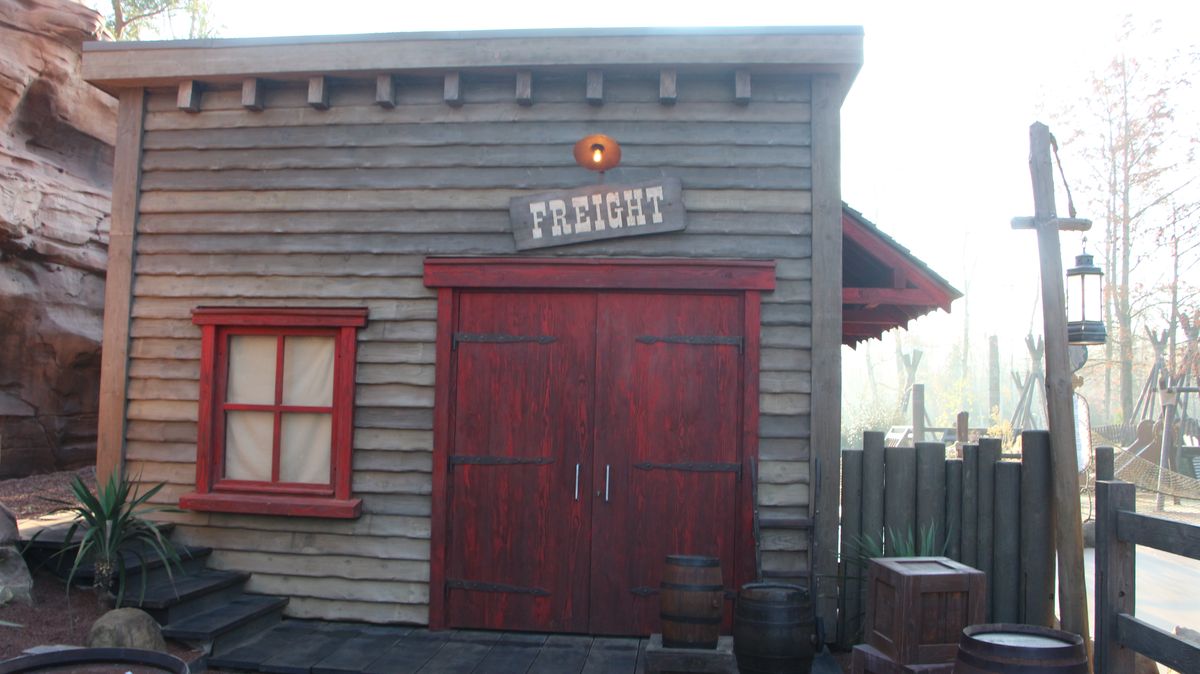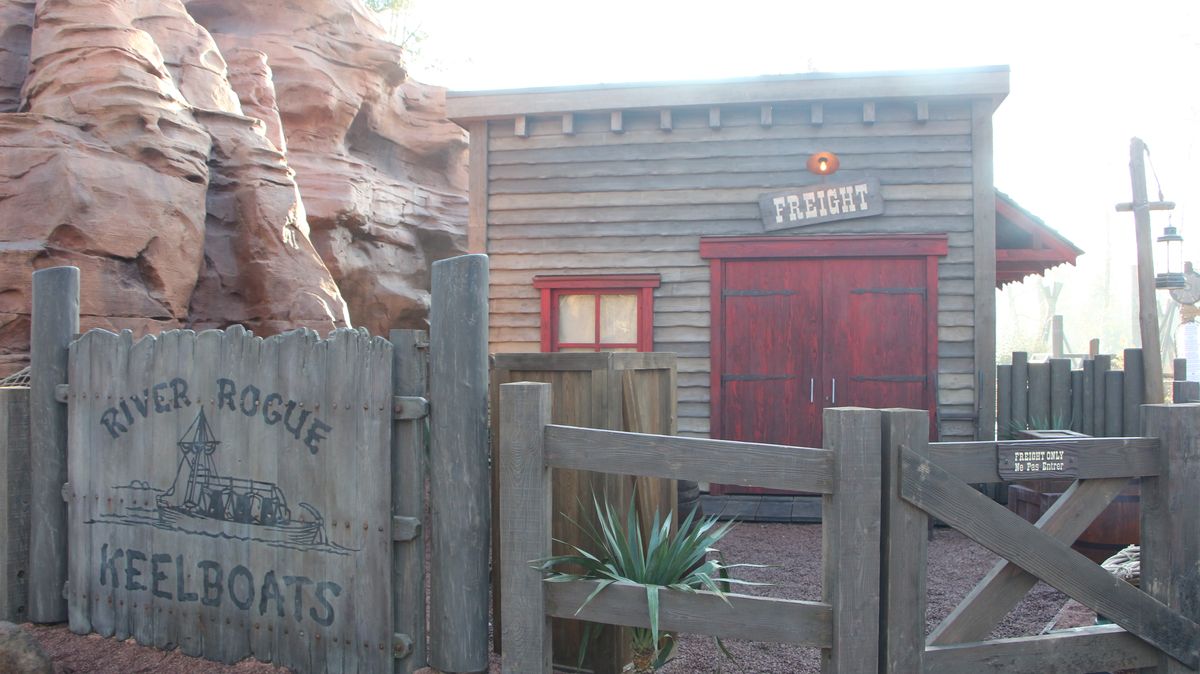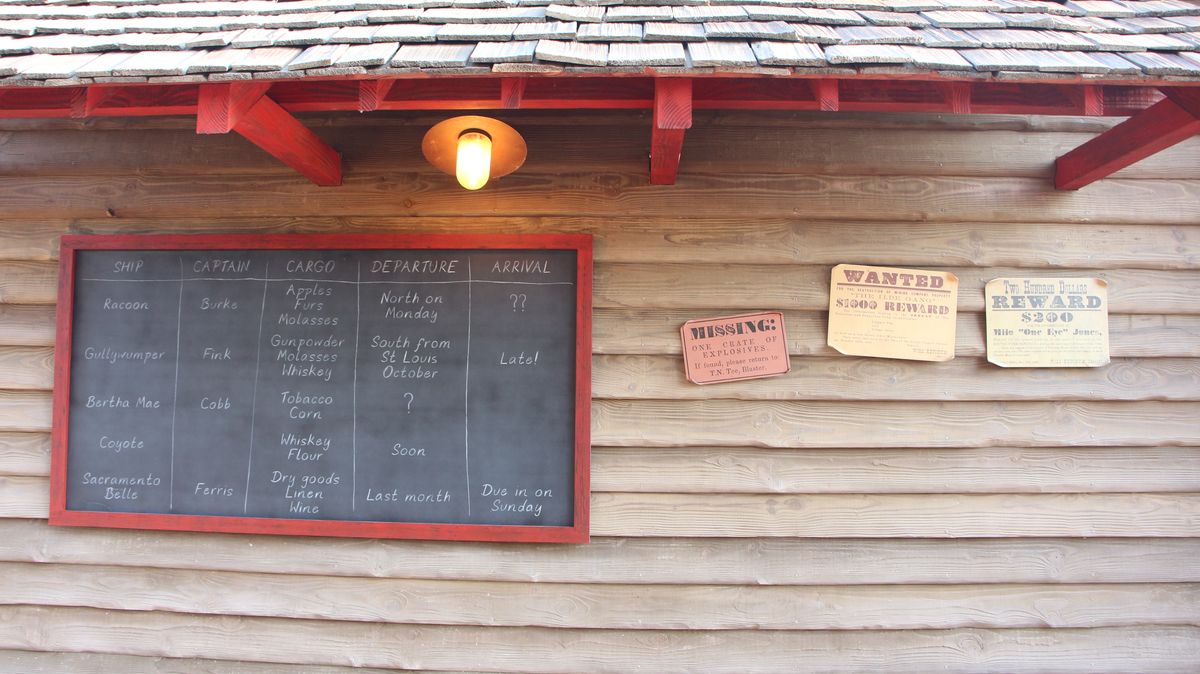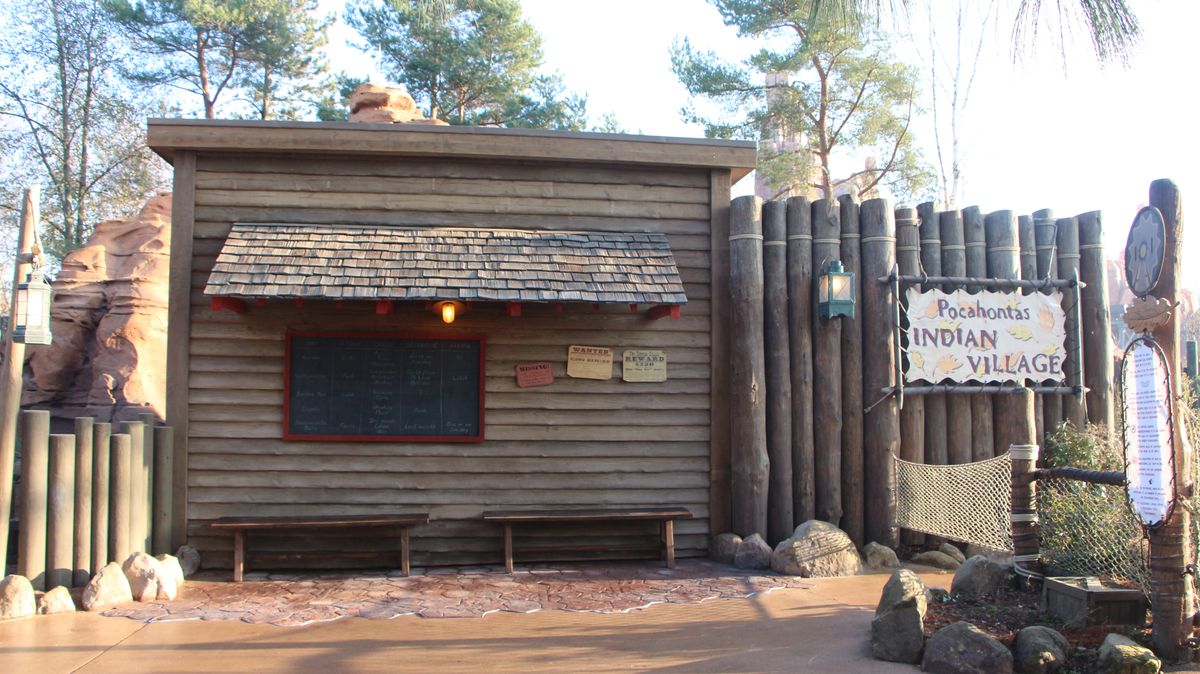 Le land sans palissades !
The land without fences !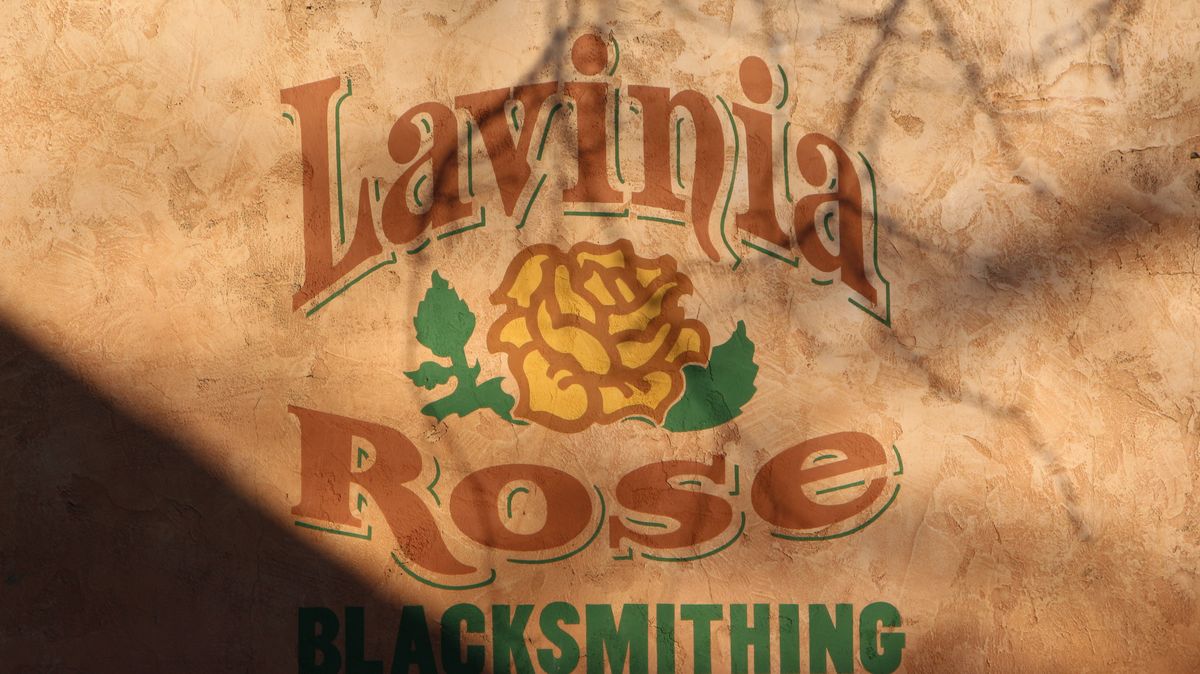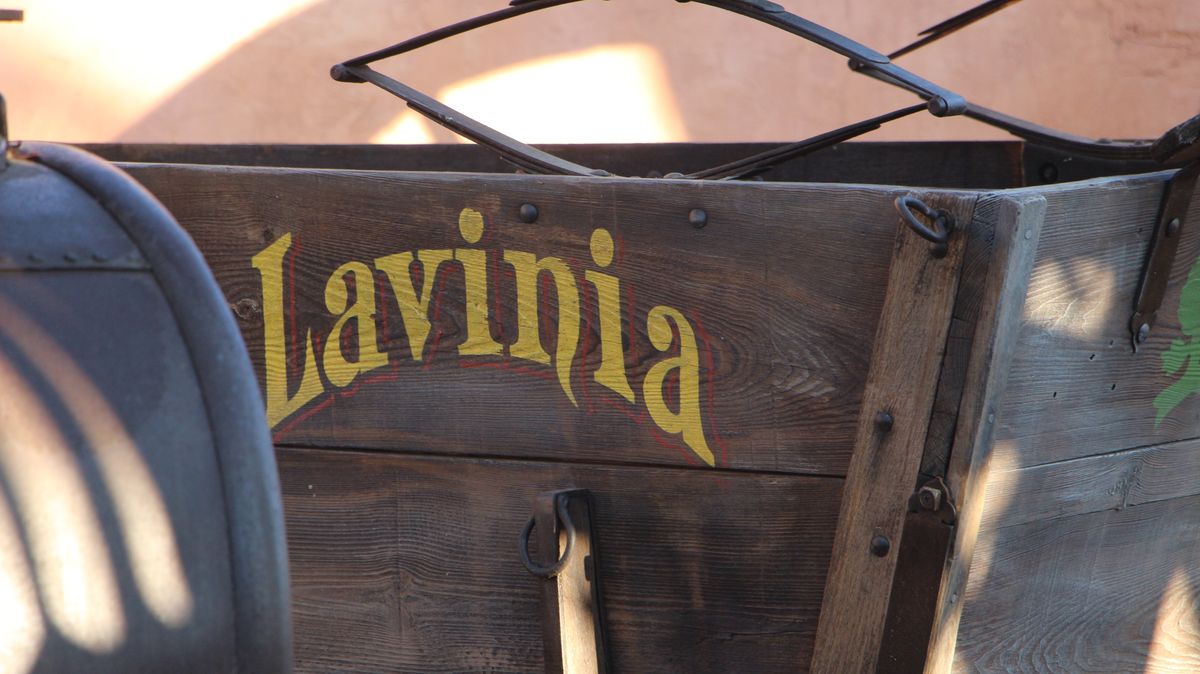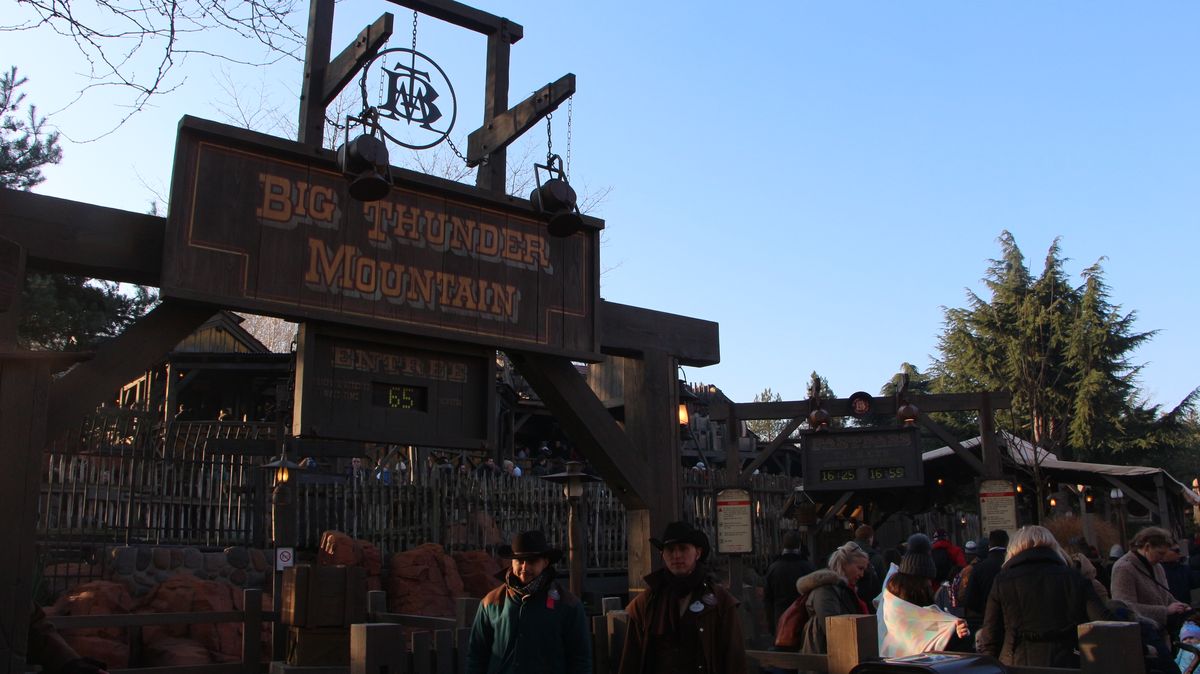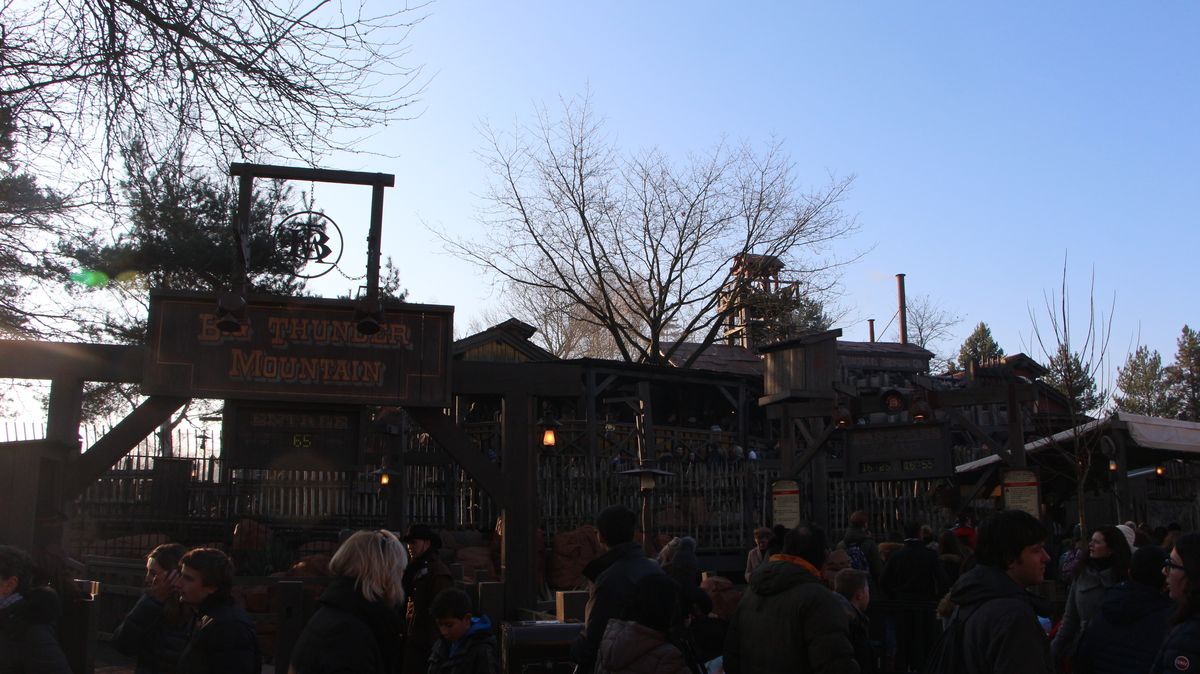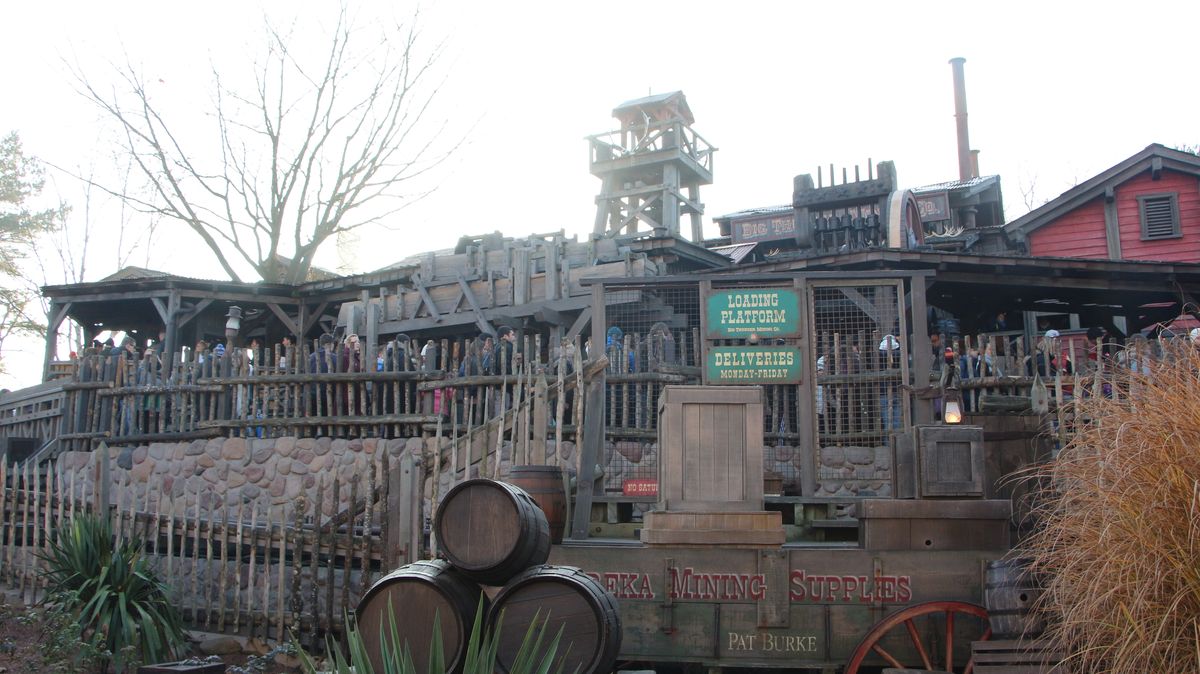 Mais ne trainons pas. Direction le Thunder Mesa Riverboat Landing pour une croisière sur la rivière du Far West.
Là aussi, les efforts ont été considérables. Toutes les berges ont été refaites, le travaille sur la montagne est simplement remarquable sans compter le clou du spectacle, les geysers. Que dire, grandiose ? Incroyable ? On ne sait dire devant cette qualité d'exécution et le retour de ces effets plus de 10 ans après leurs disparitions. Autant vous dire qu'on découvre des détails et que l'expérience du visiteur en est que plus enrichie !
Go to the Thunder Mesa Riverboat Landing for a cruise on the river of the Far West.
Here too, the efforts were considerable. All has have been redone, work on the mountain is simply remarkable as the highlight of the show, the geysers. What to say … grandiose? Amazing? We can't say in front of this wonderful quality of execution and the return of effects… more than 10 years after their disappearance. We discover all details, all elemments, all the geysers… For the visitors and us the experience is more enriched!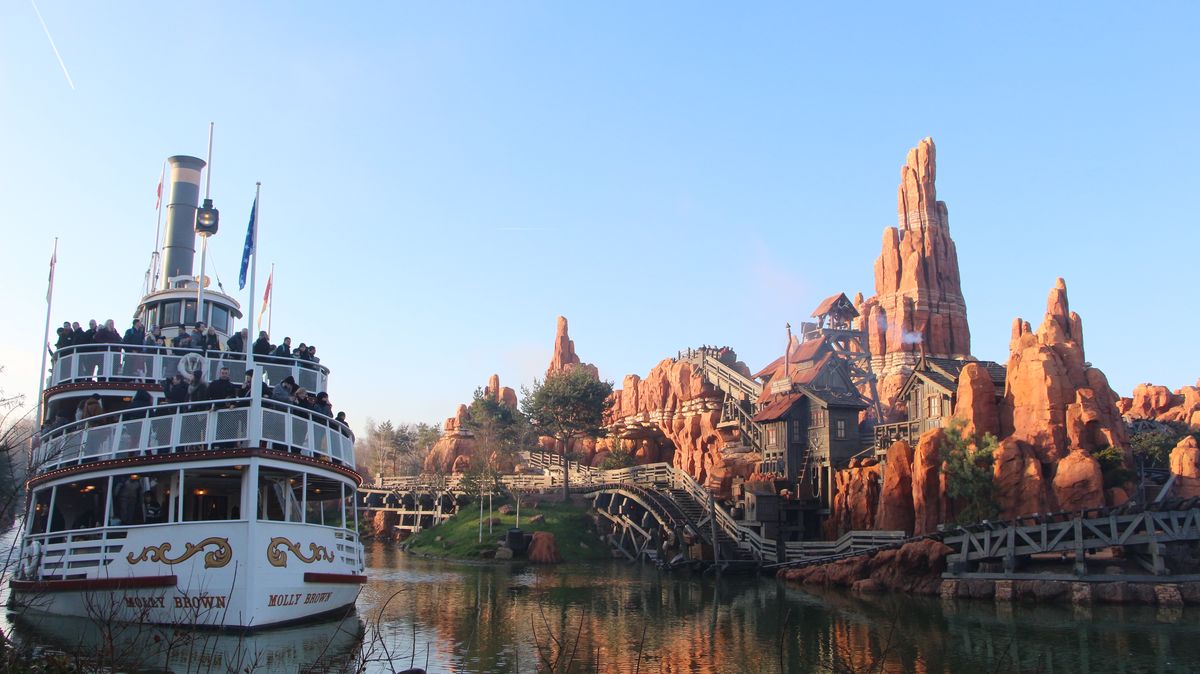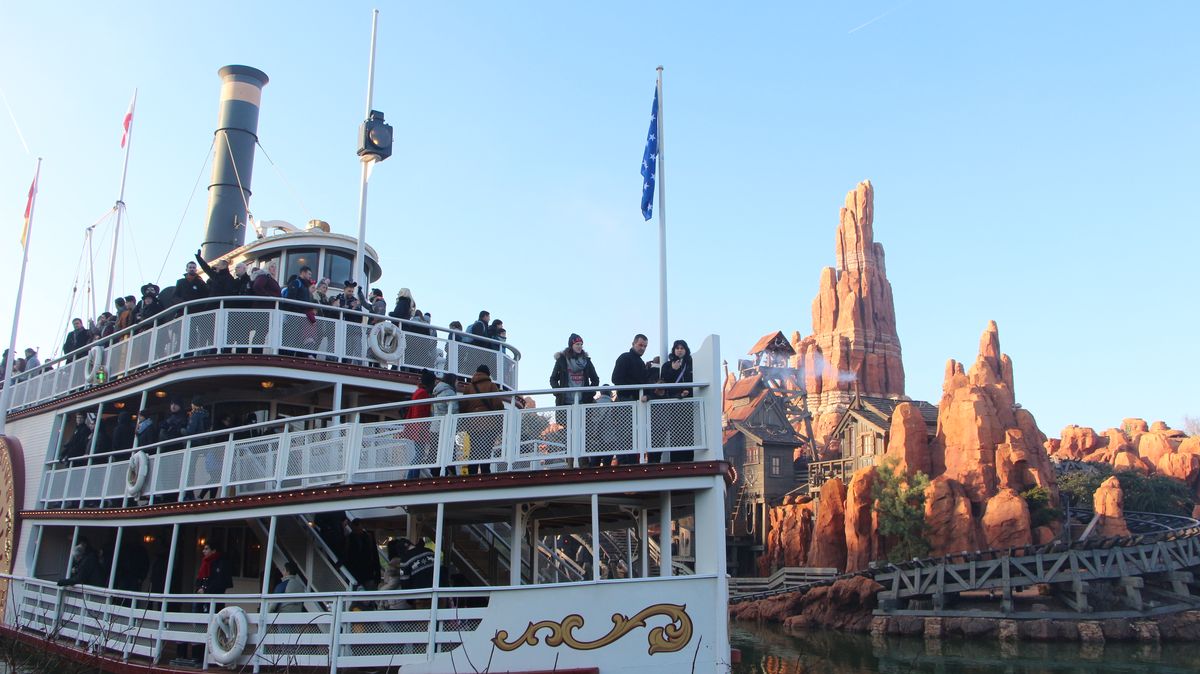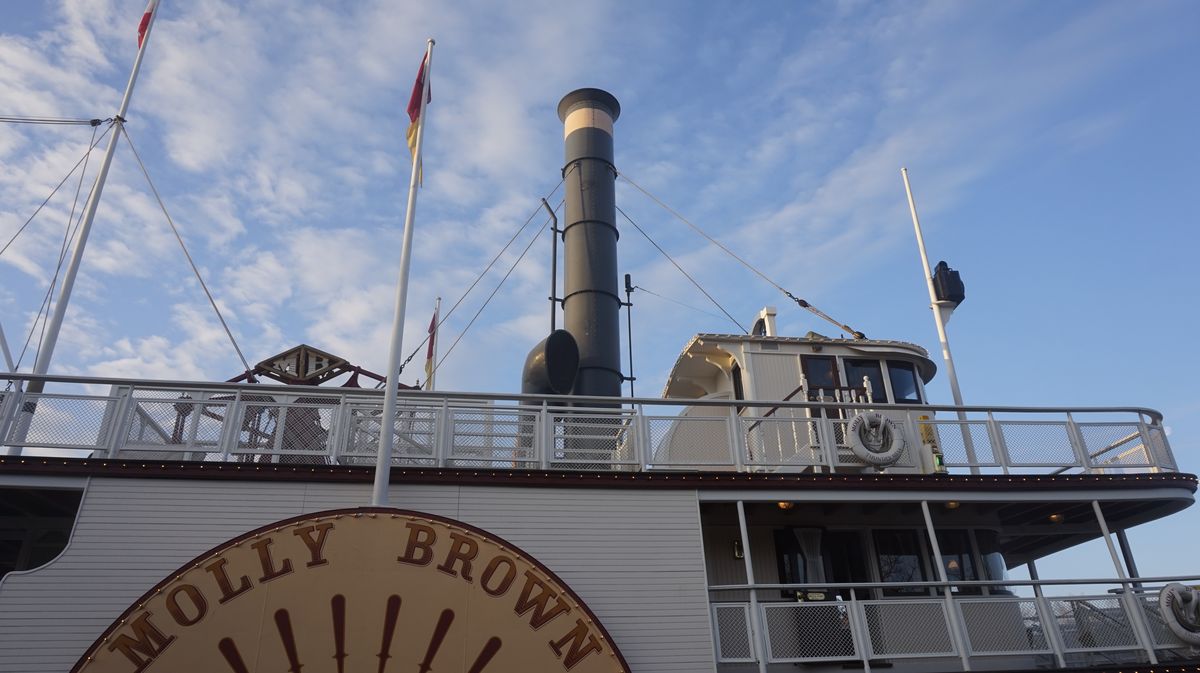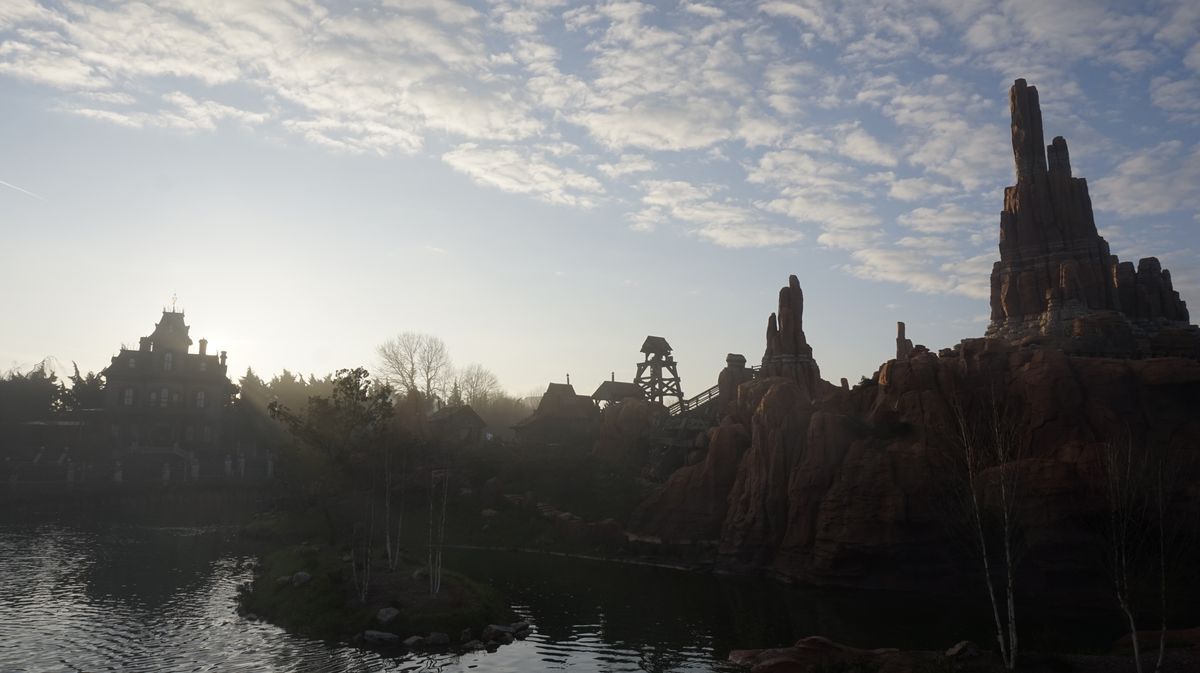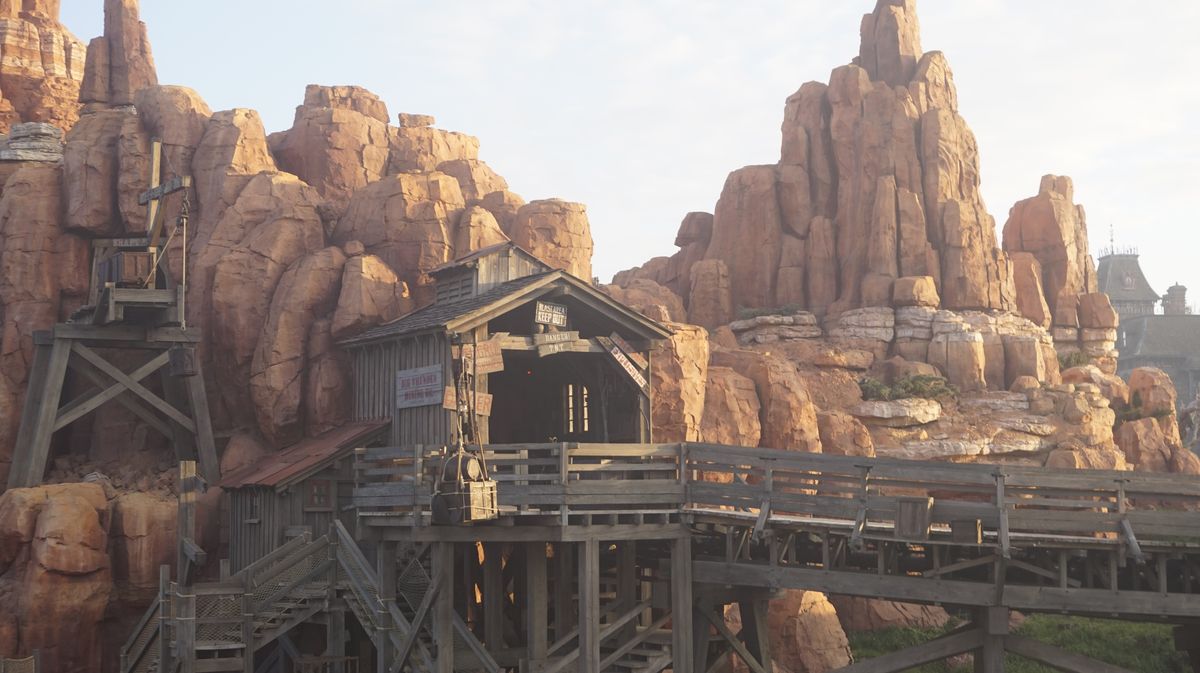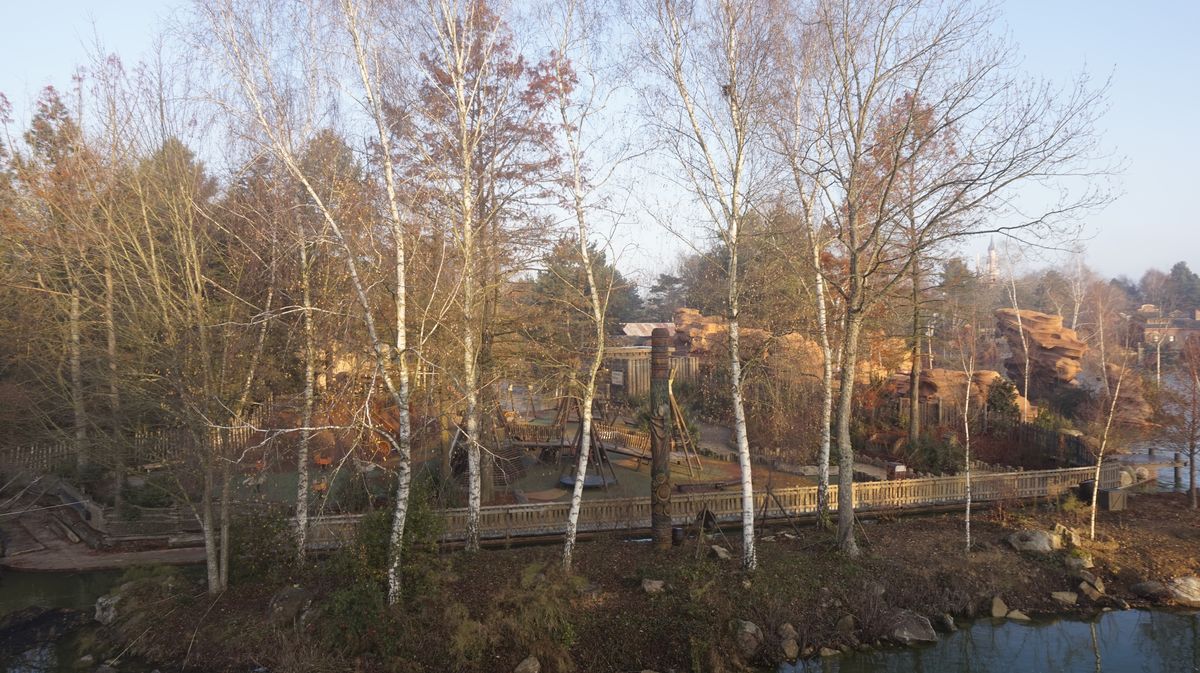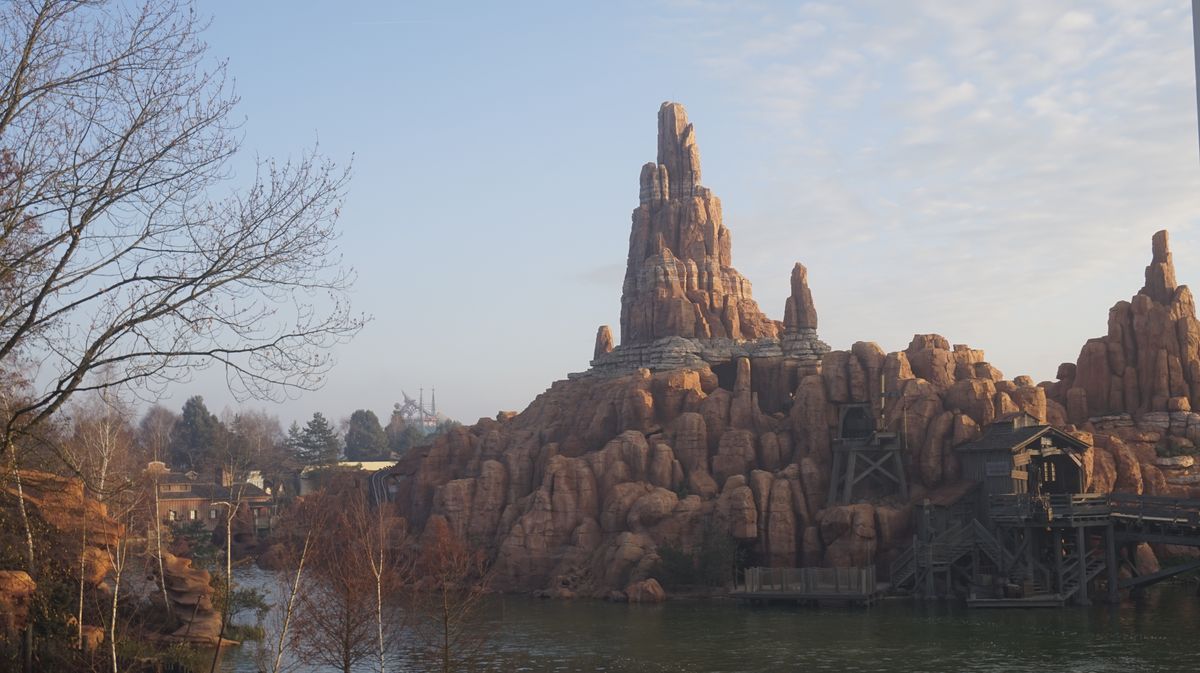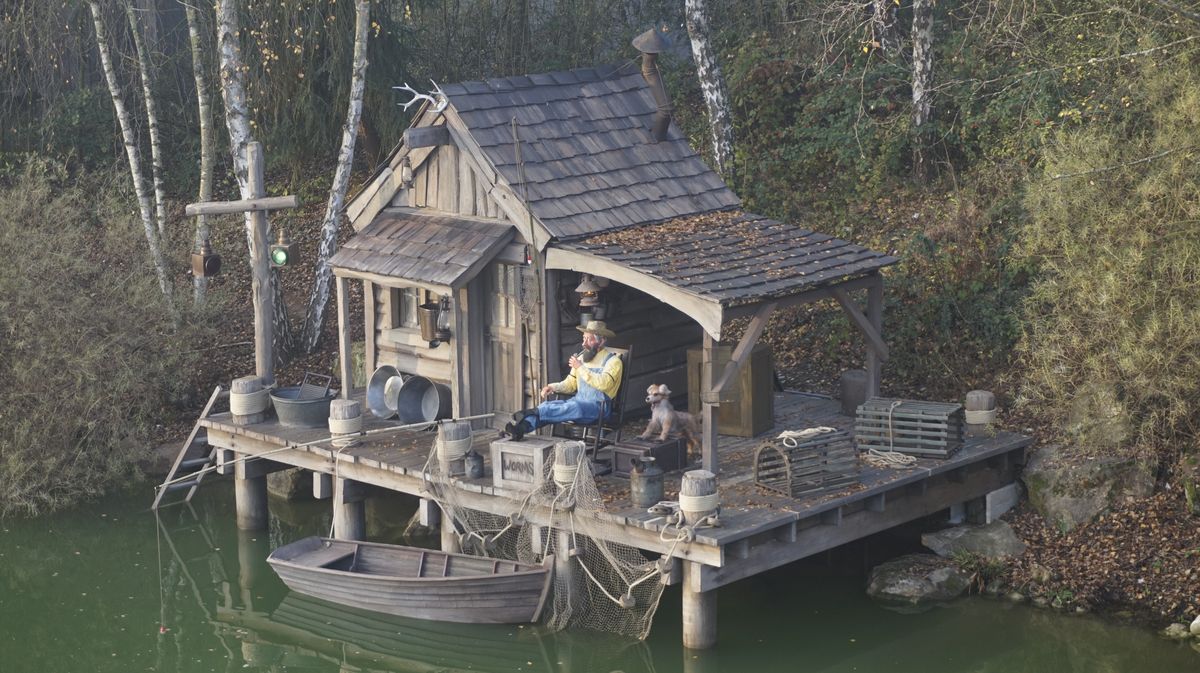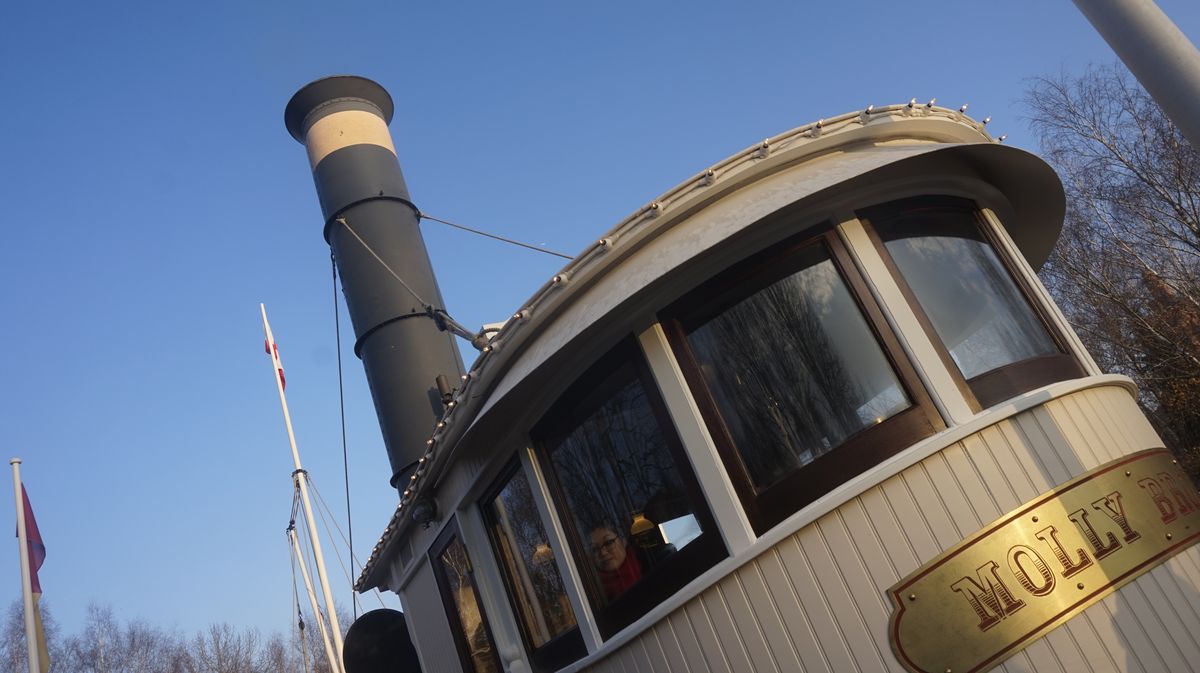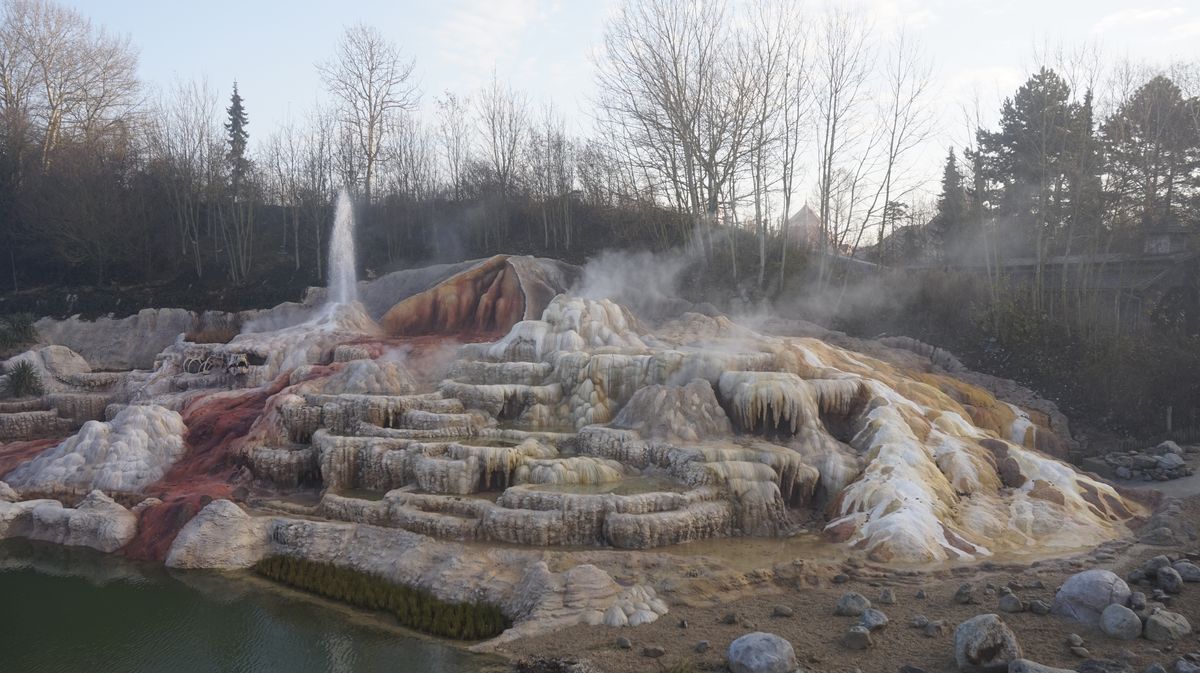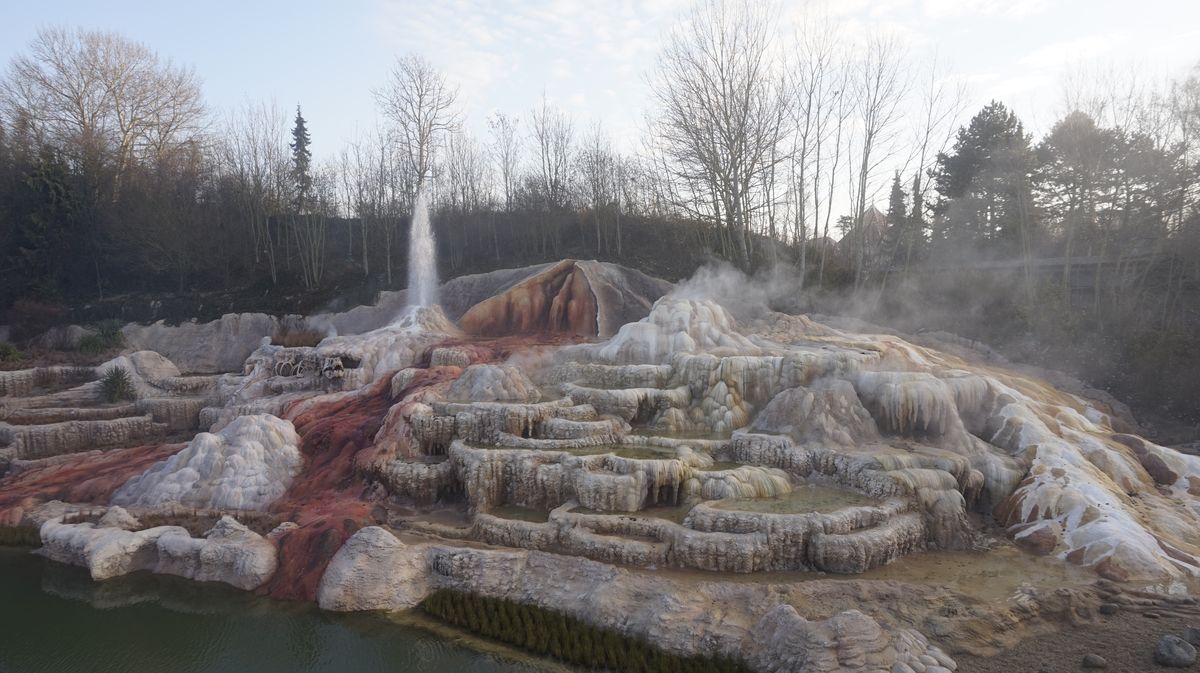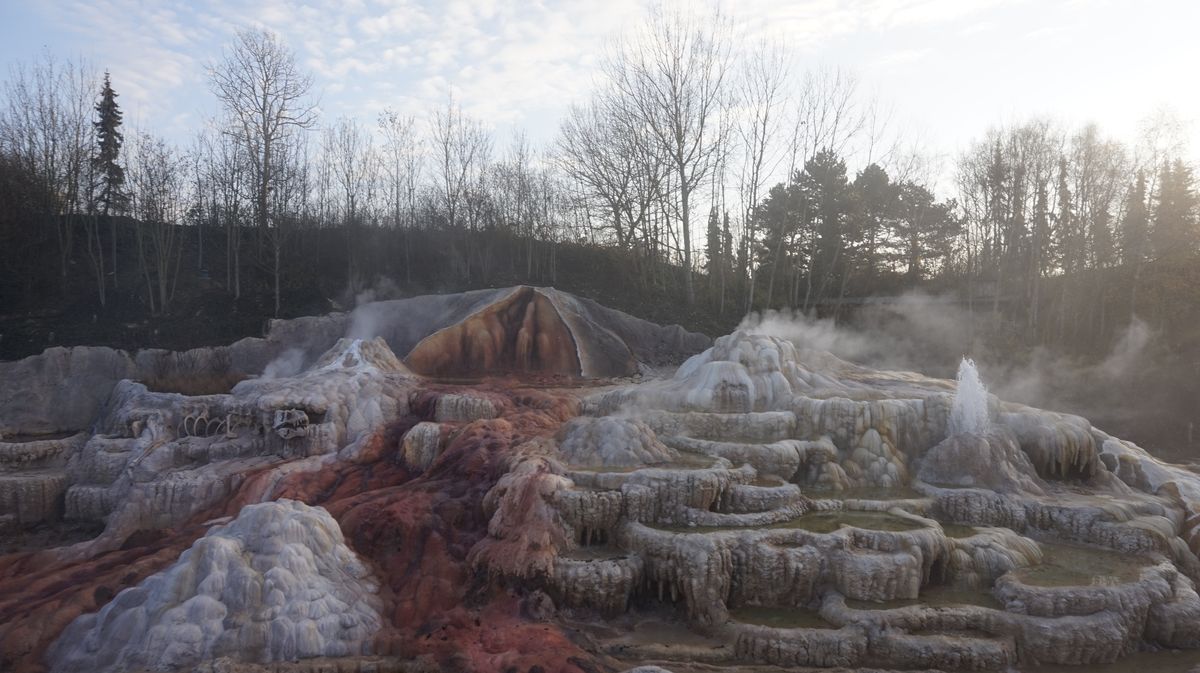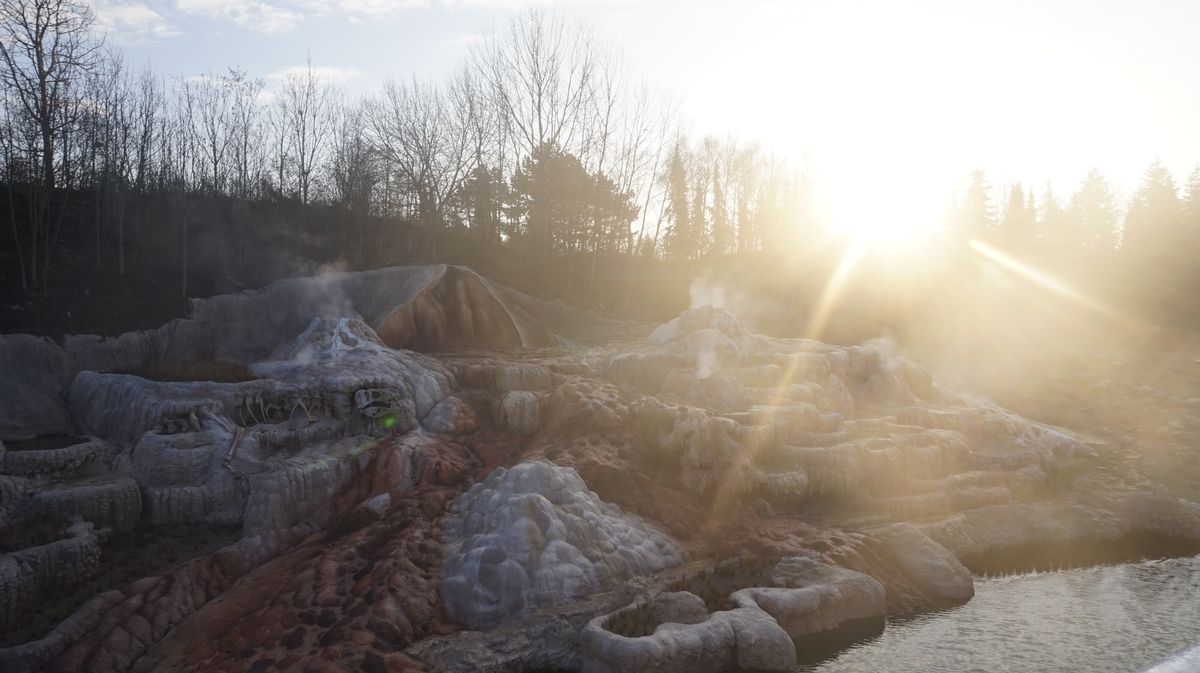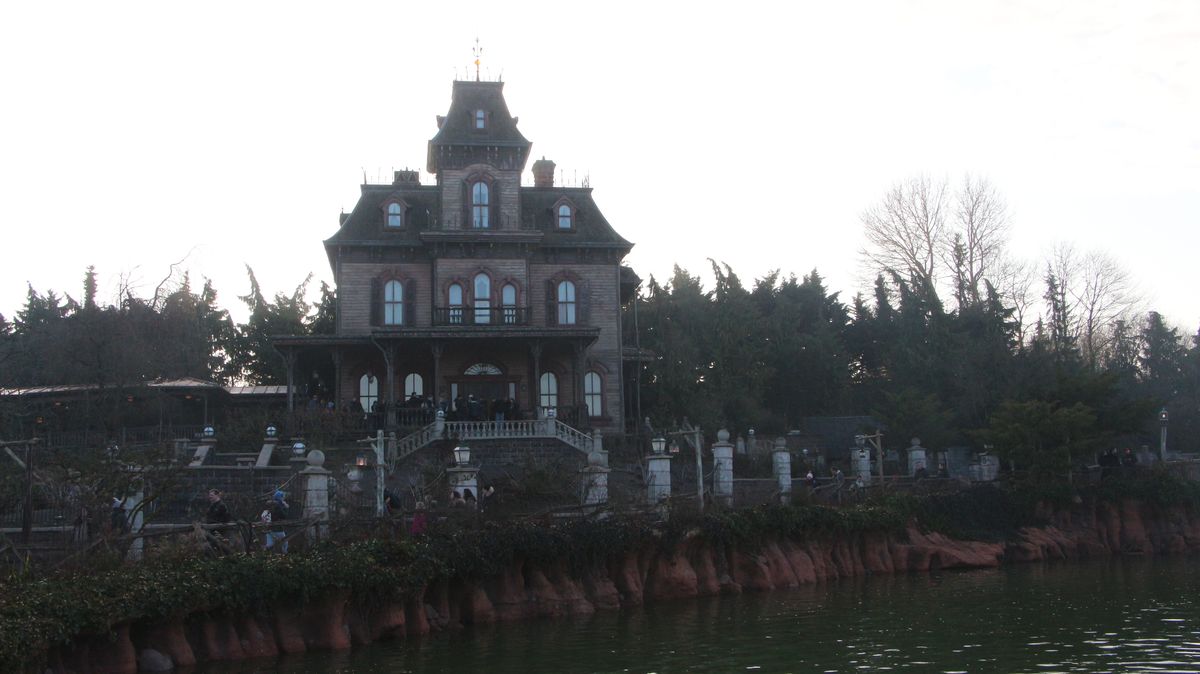 Boot Hill !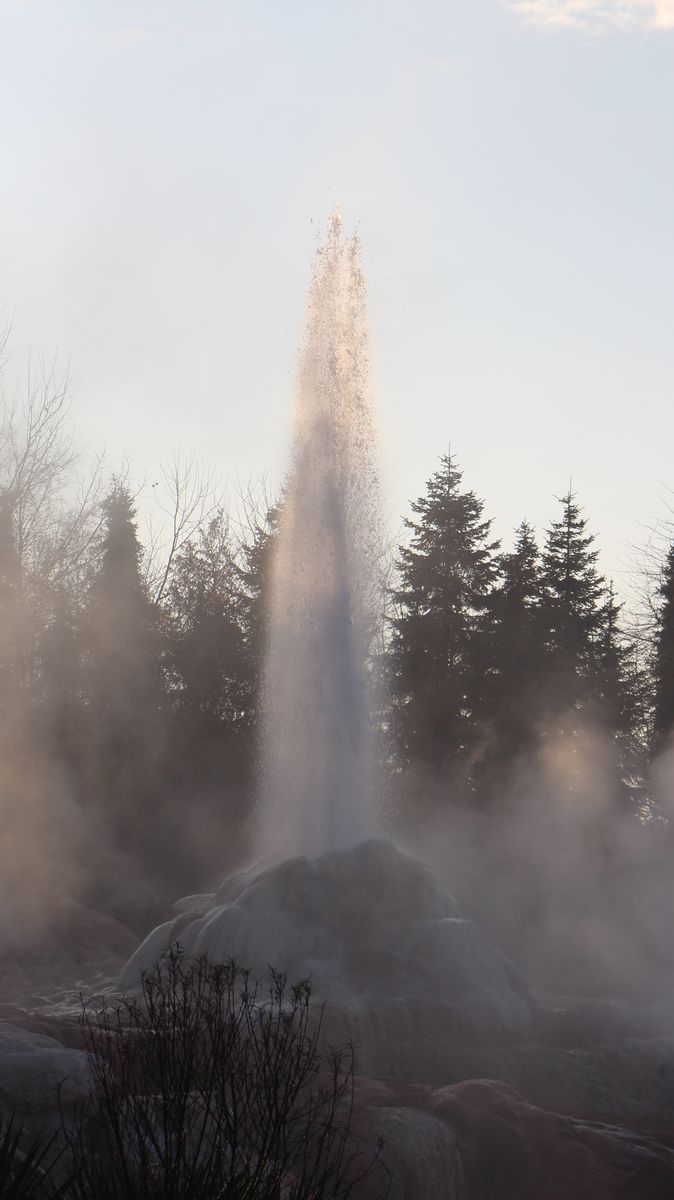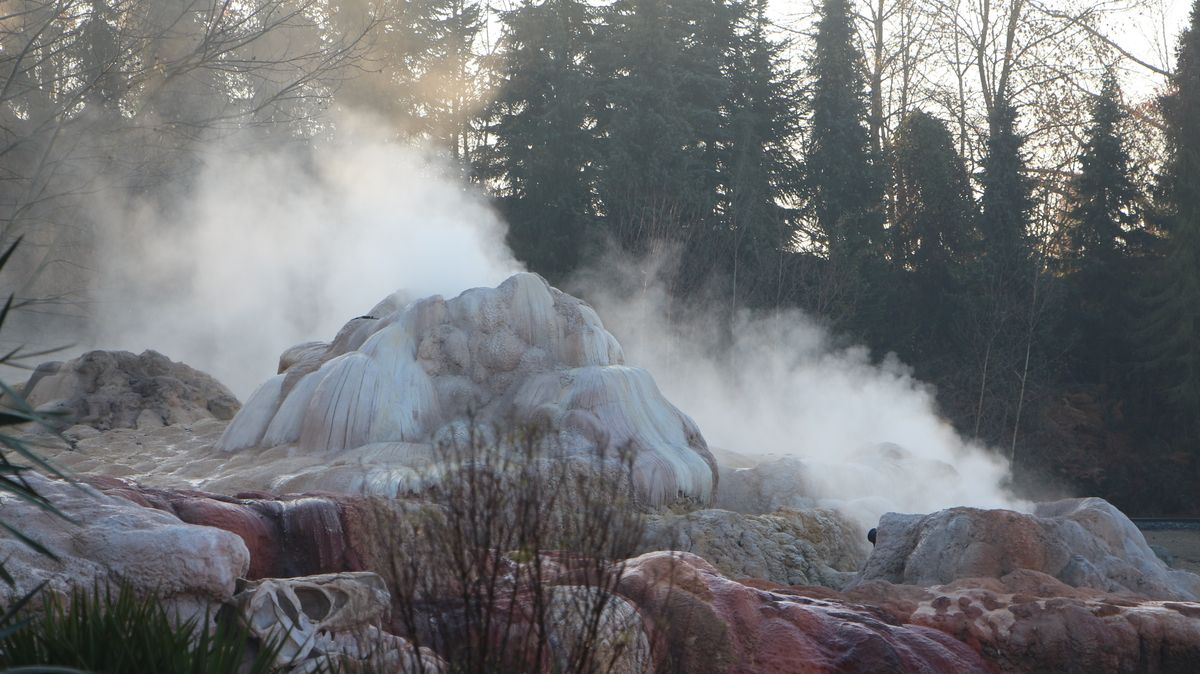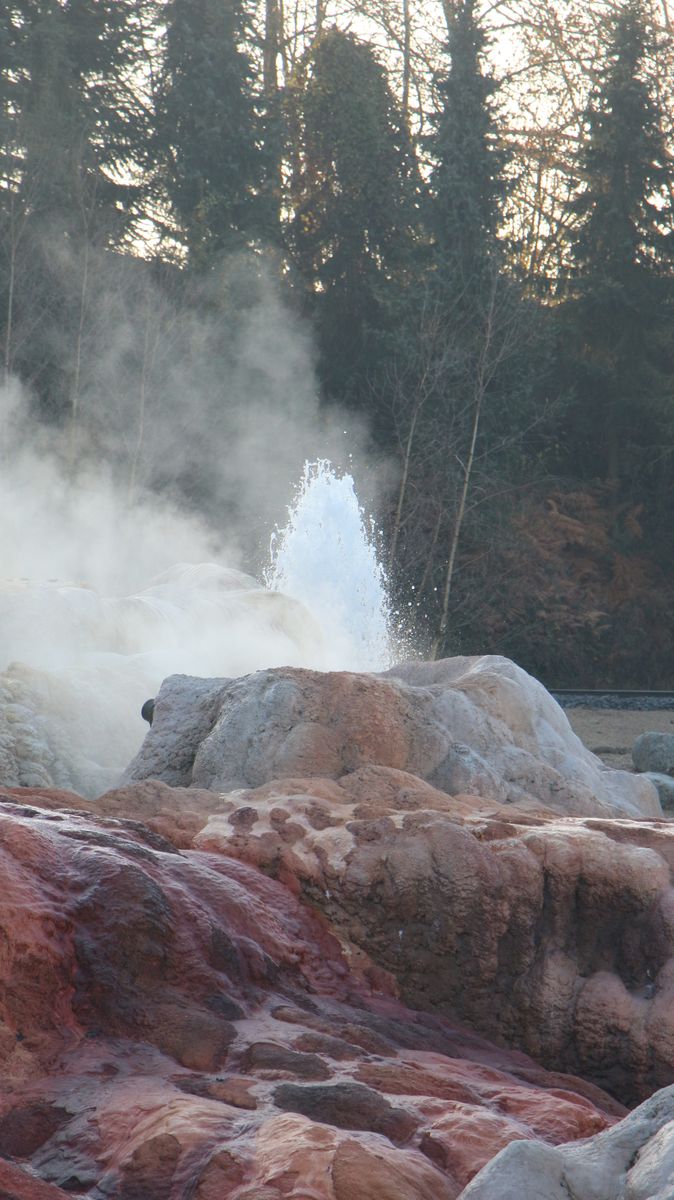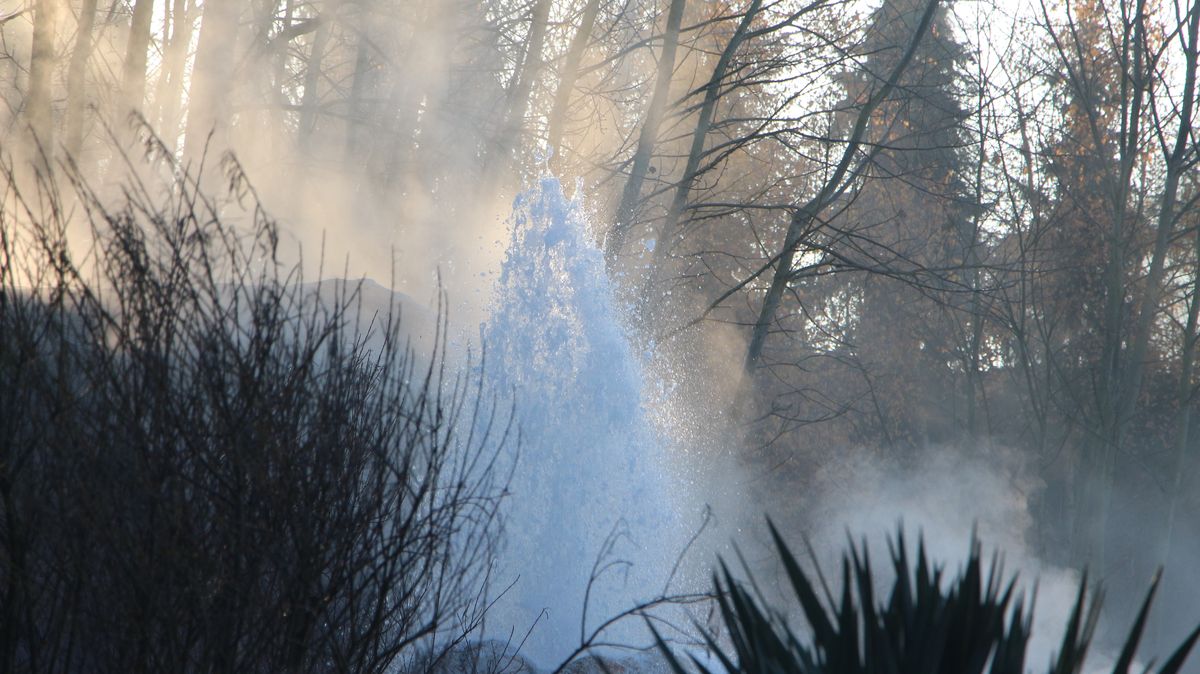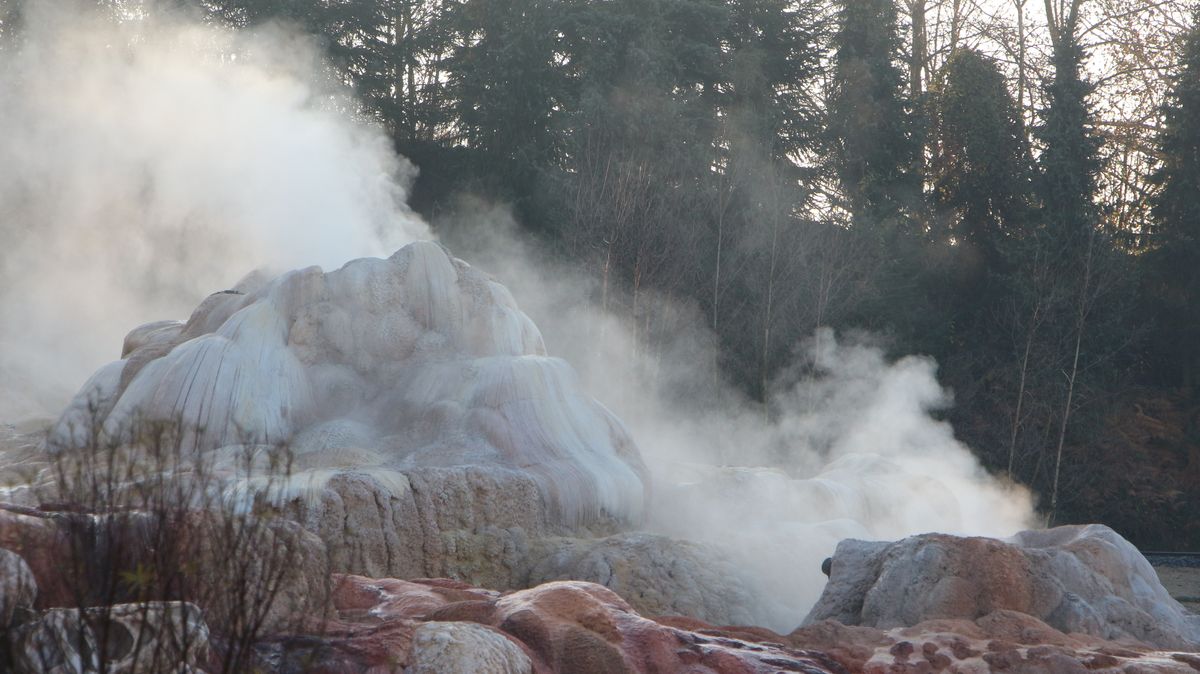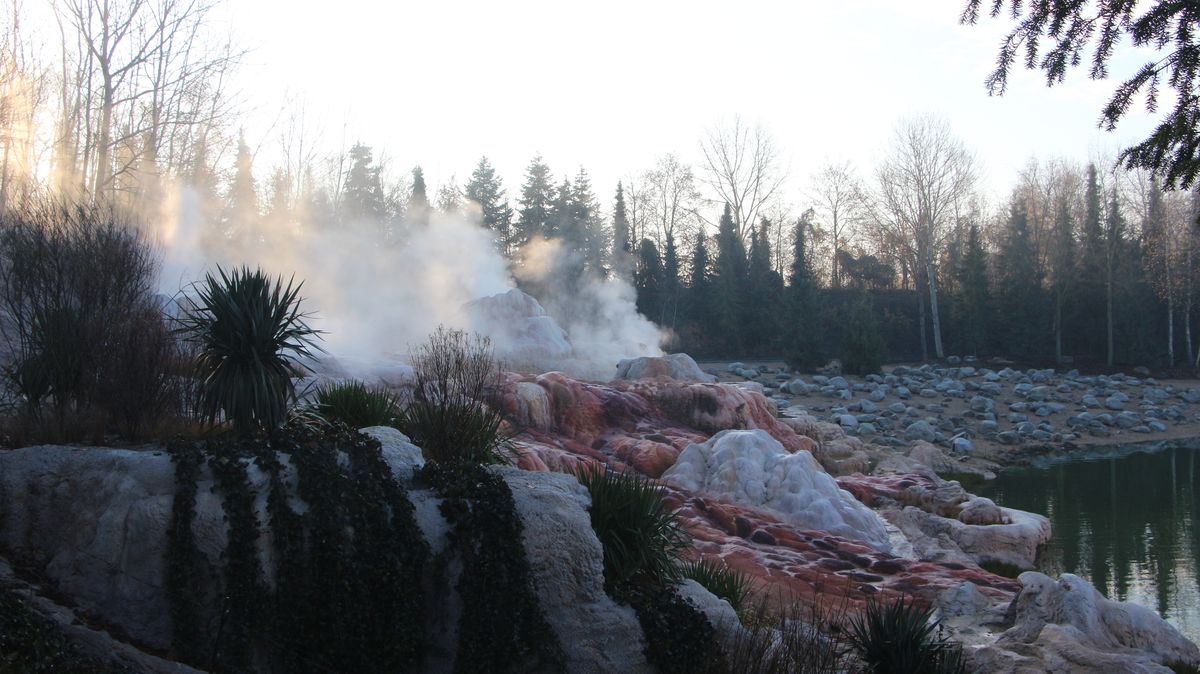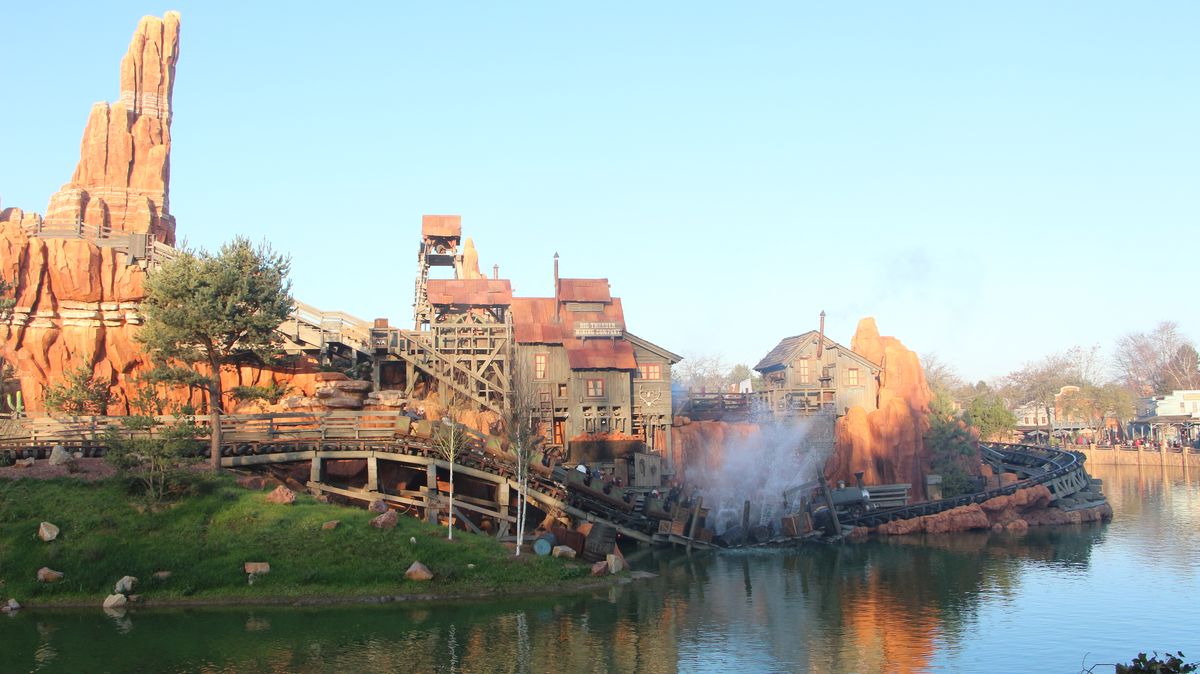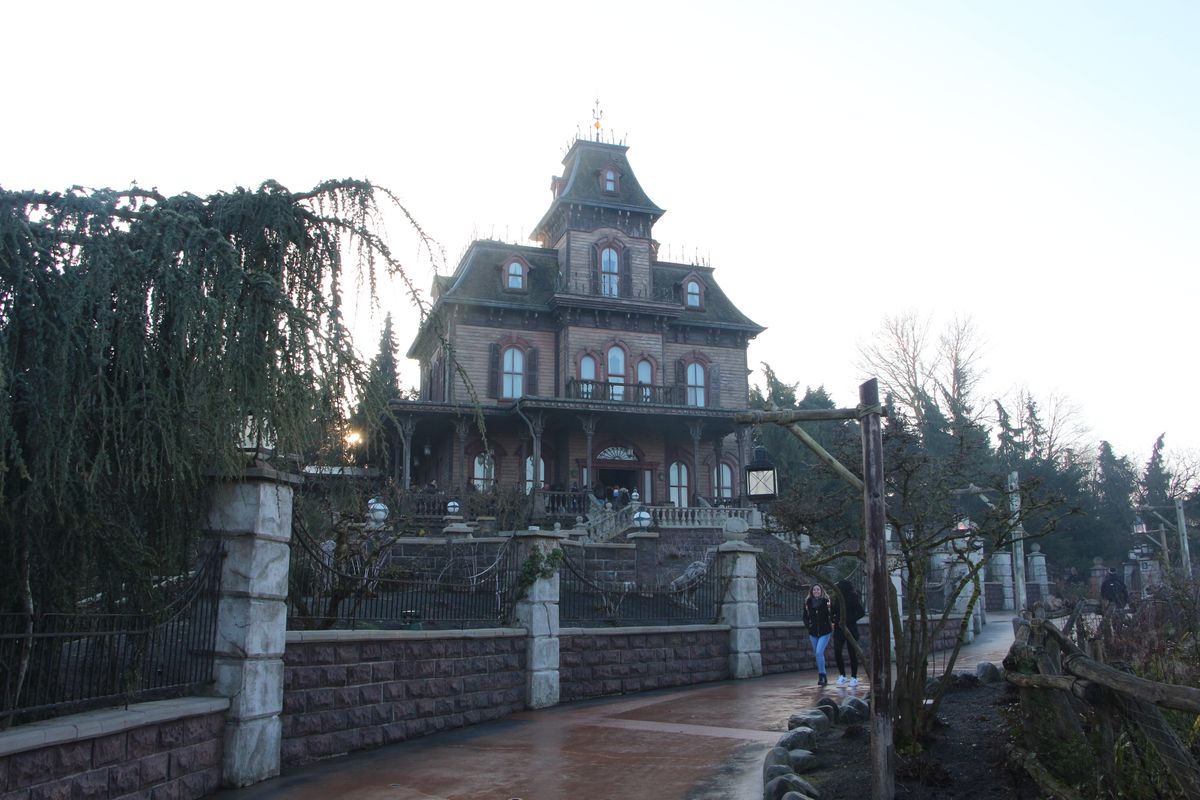 Enfin, pour terminer notre visite de Frontierland, nous vous proposons une dernière vidéo résumant l'expérience sur place, entre le lancement du premier train sur le Big Thunder Mountain, la découverte des geysers du Riverboat Landing et l'atmosphère du Land !
Finally, to finish our visit to Frontierland, we offer a last video to resume the experience on the spot, between the launch of the first train on the Big Thunder Mountain, the discovery of the geysers of the Riverboat Landing and the atmosphere of the Land!
Après toutes ces émotions, quoi de mieux qu'un déjeuner à VaPiano ? On va encore succomber à leur cuisine italienne dans ce cadre moderne et chic pour le plus grand plaisir de nos palais. A découvrir.
After all the excitement, what better than a lunch at VaPiano at the Disney Village? We'll still succumb to their Italian cuisine in this modern and chic setting to our delight. Come on Discover.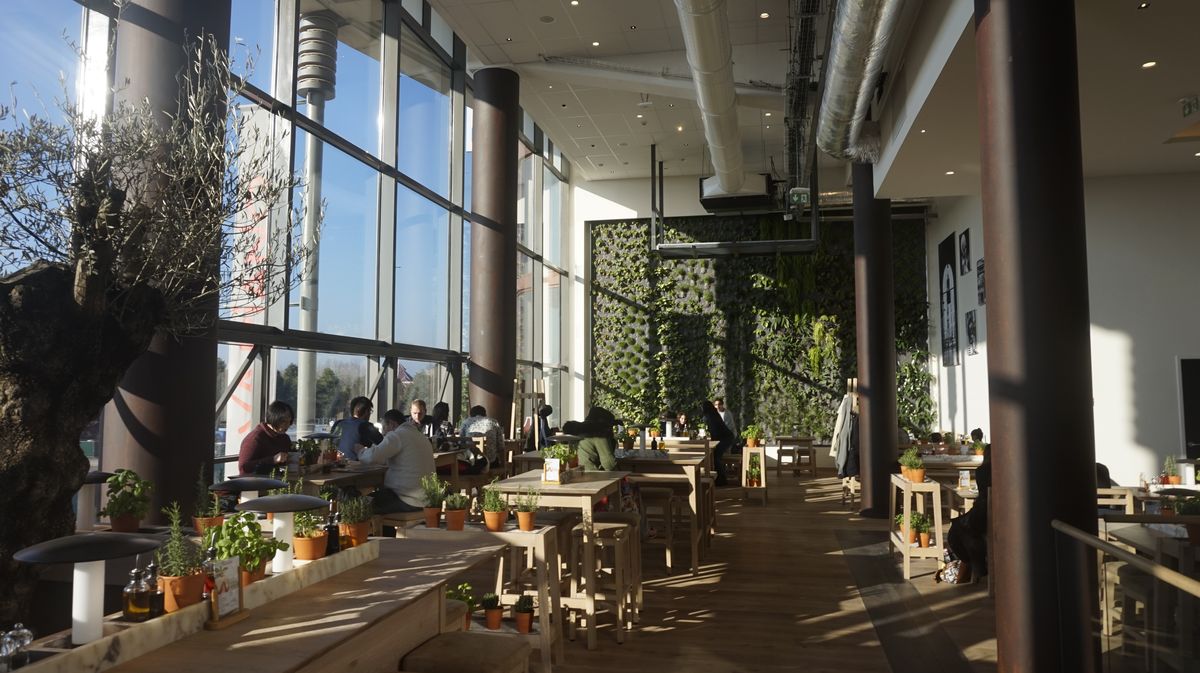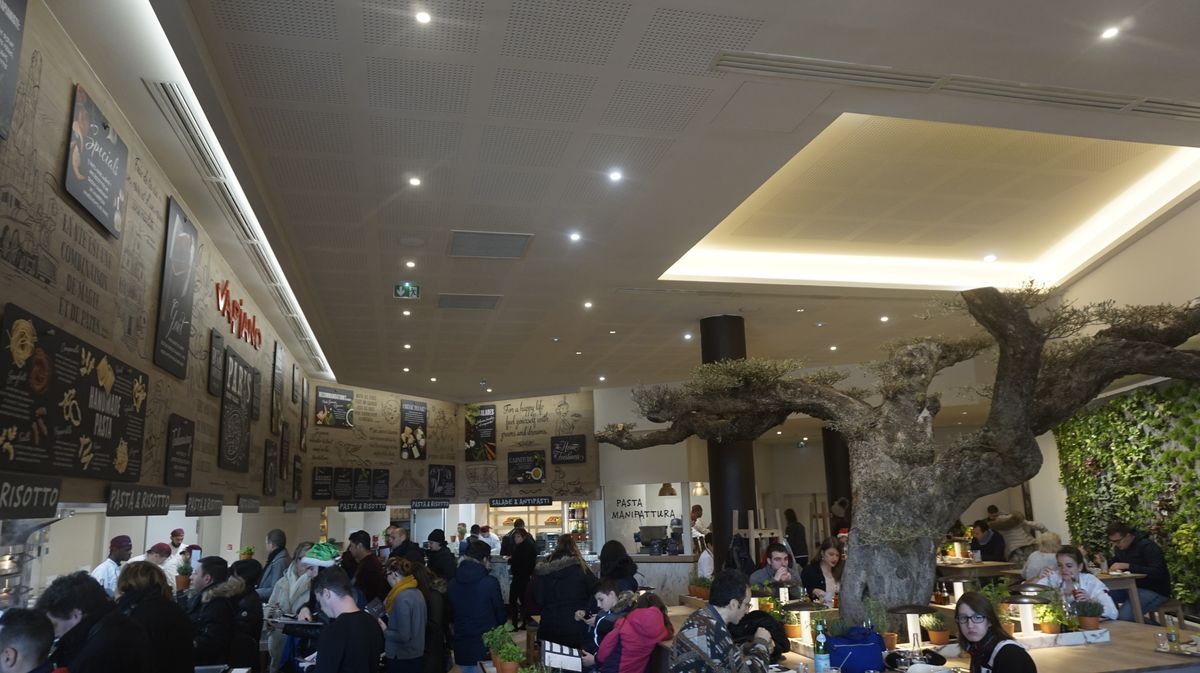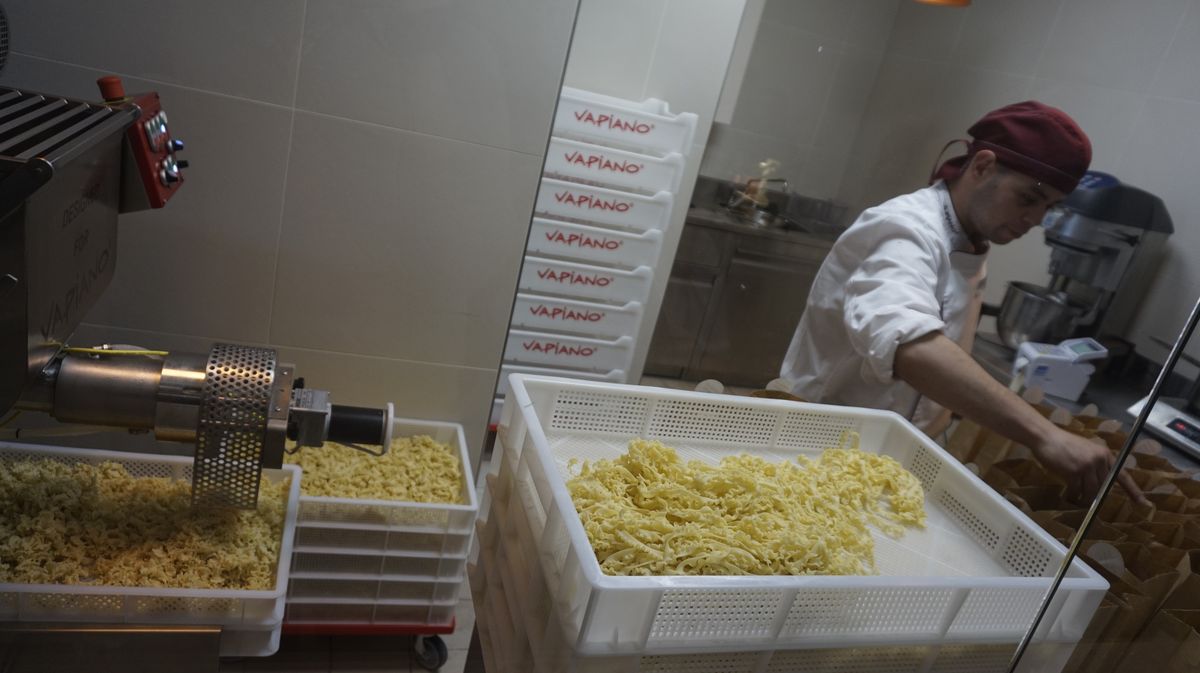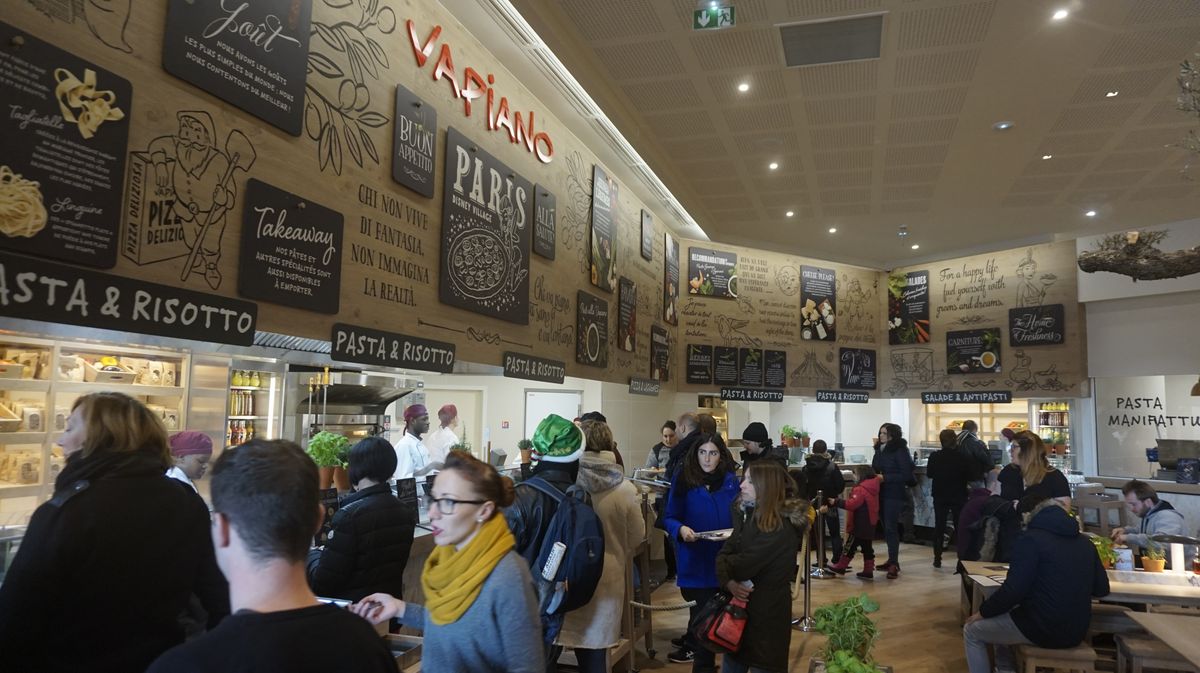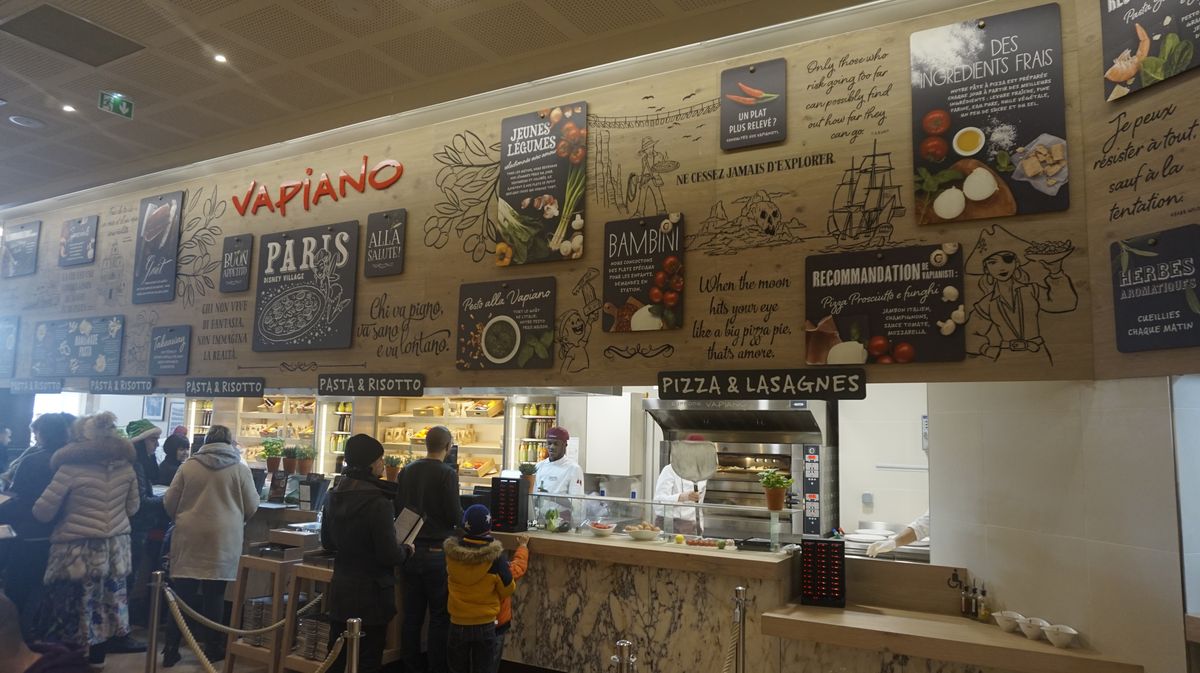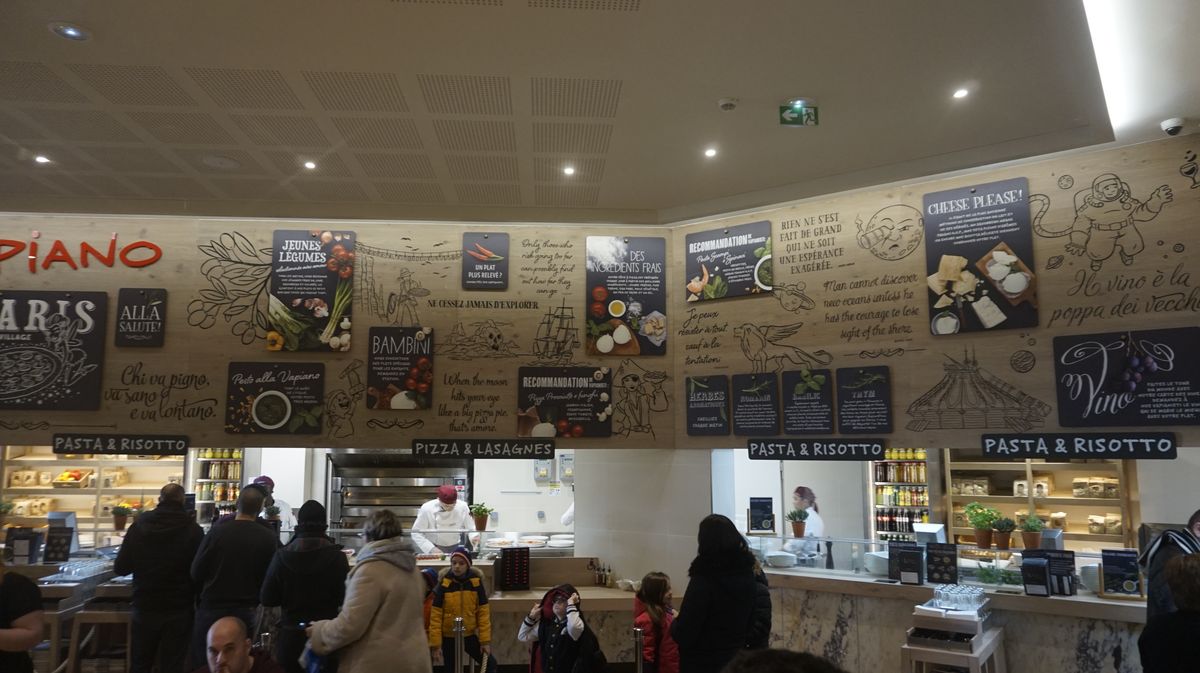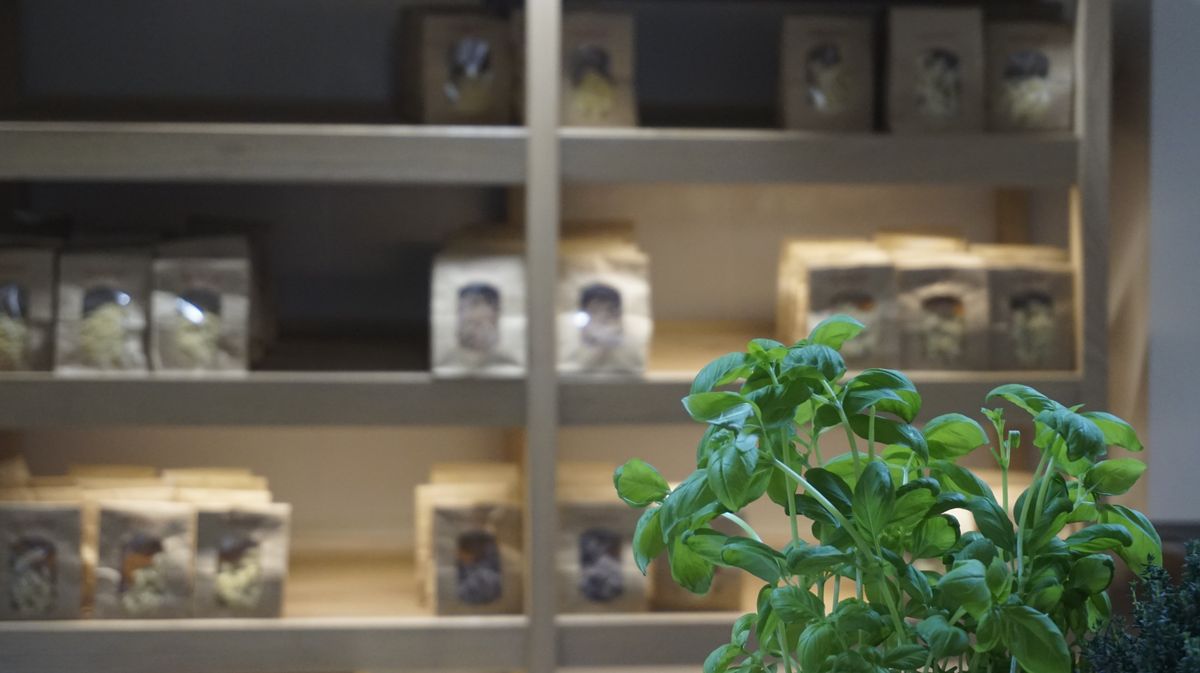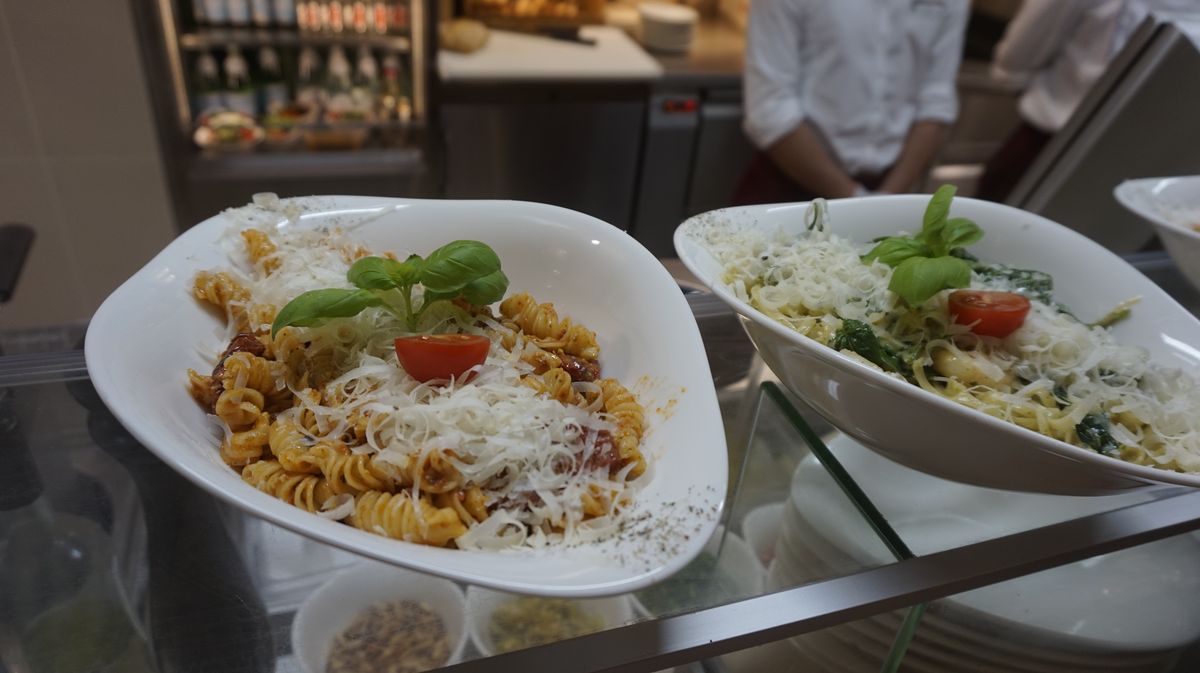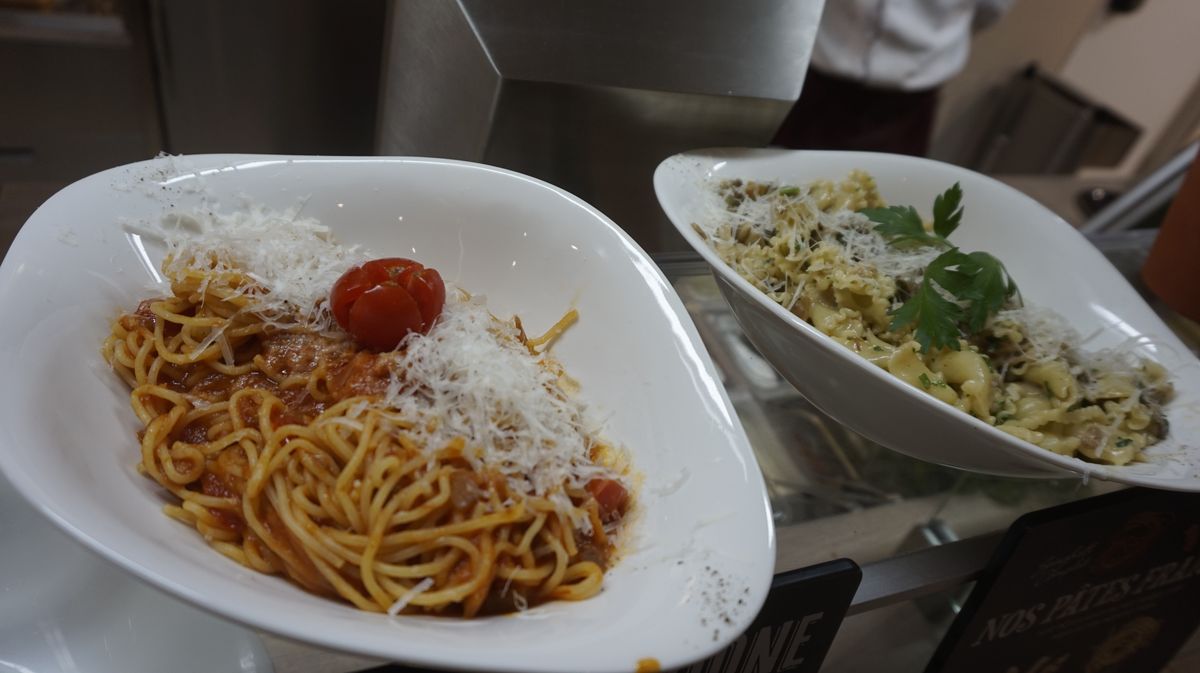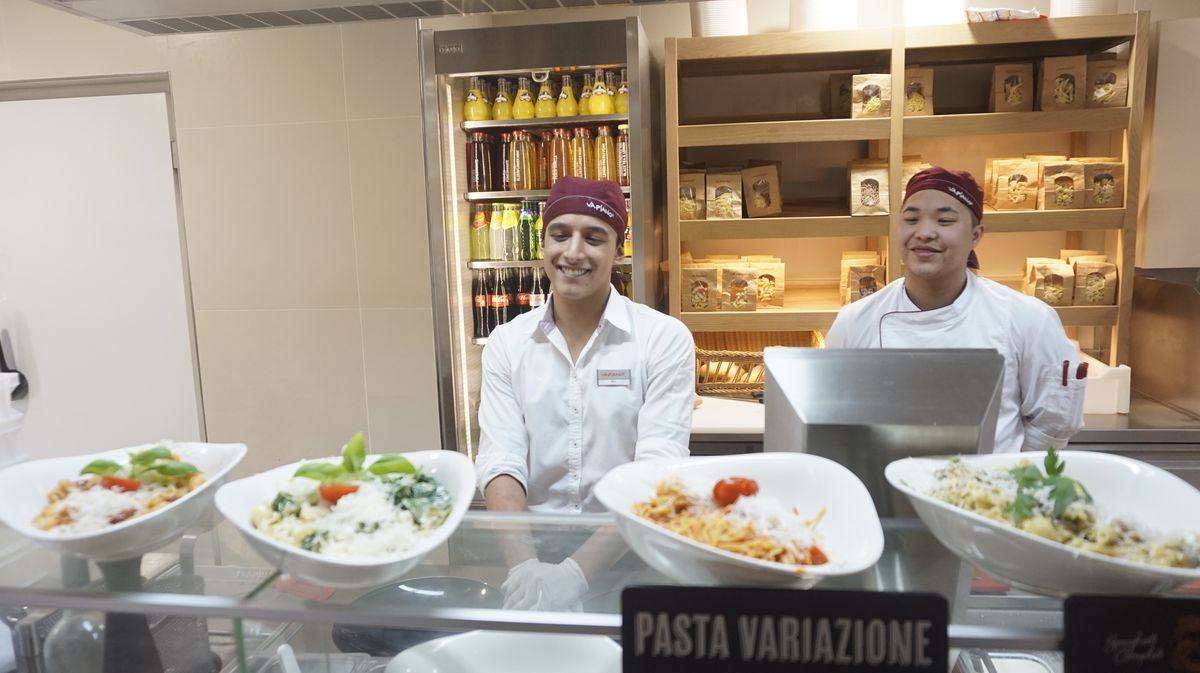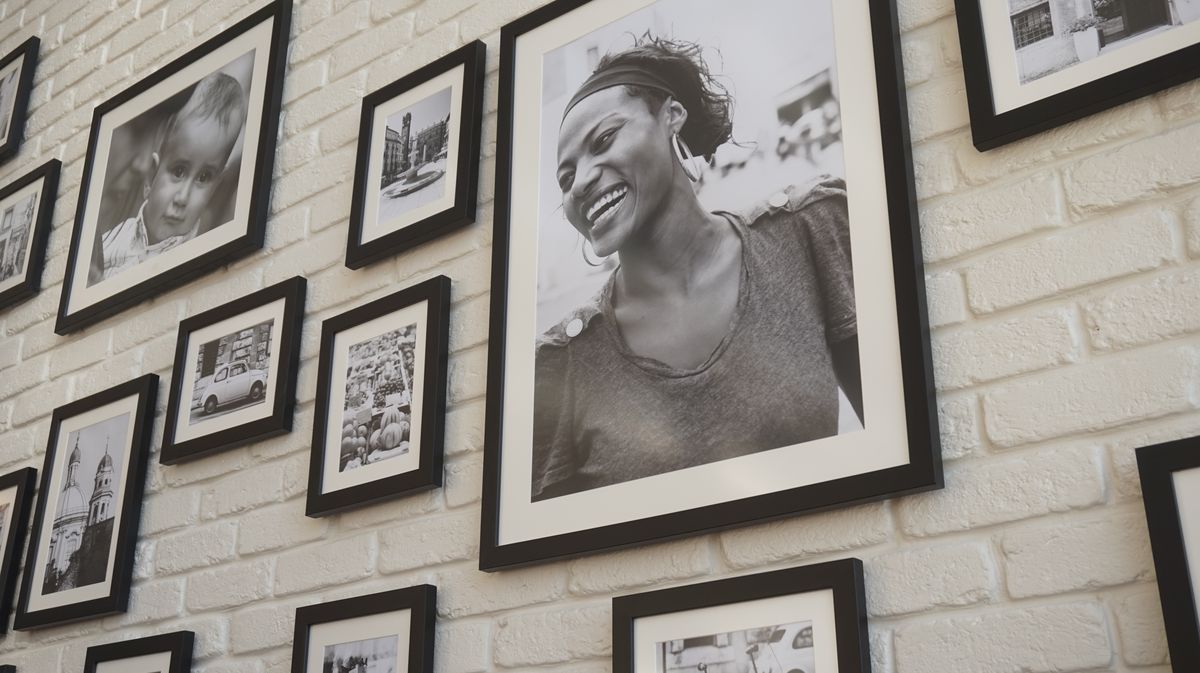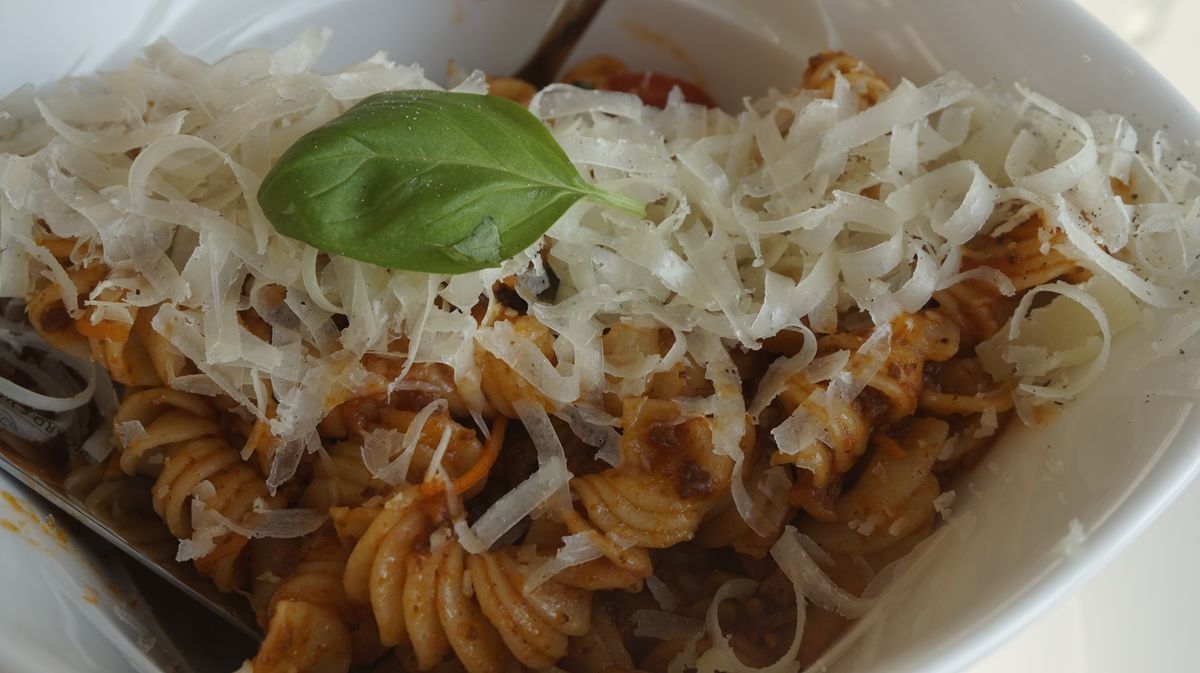 Merci de votre fidélité.
A bientôt !
Thank you for your loyalty.
See ya real soon !