Bonjour à tous, voici un retour sur la soirée du 30 mars dernier sur le 10ème anniversaire de la tour de la terreur.
Hello everyone, in this article a report of The evening of March 30th on the 10th anniversary of the Tower of Terror.

Cette soirée, première organisée pour les détenteurs du passeport Infinity est réservée à un nombre restreint, 1200 places à 39€. Cette première expérience est une réussite .
This evening, first organized for the holders of the Passport Infinity, is reserved for a limited number of 1200 tickets at €39. This first experience is a success.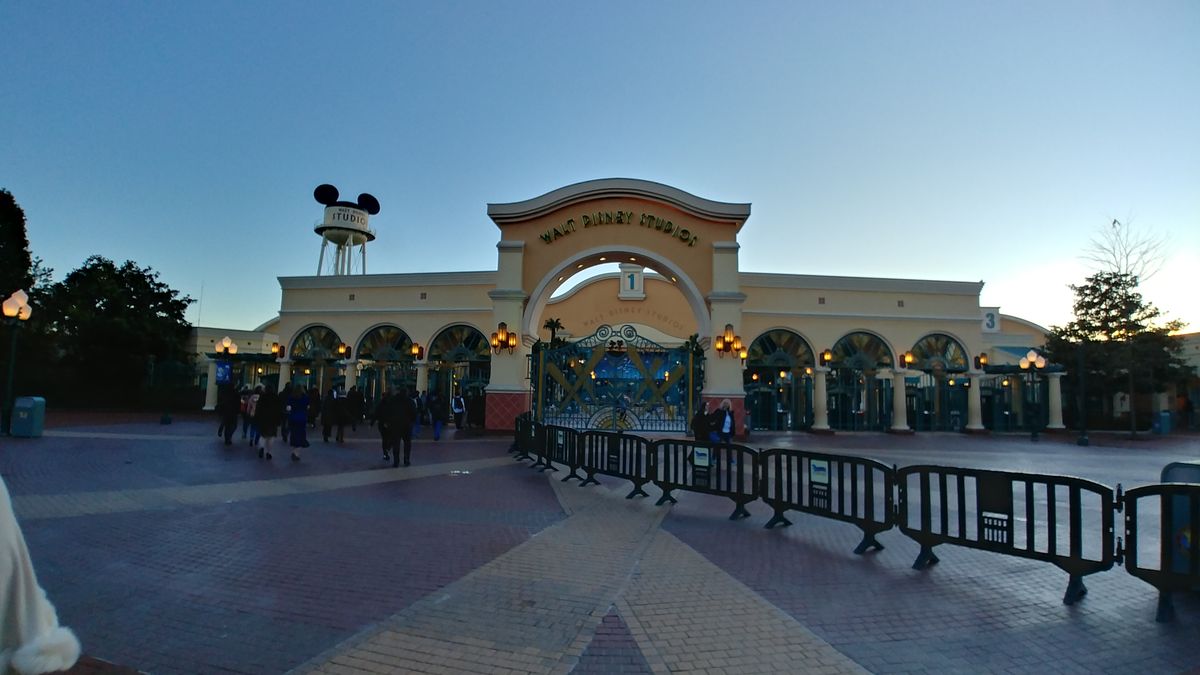 Cette soirée de privilégiés c'est déroulée au parc Walt Disney Studios de 20h30 à 23h30 proposant un évènement célébrant les 10 ans de la The Hollywood Tower Hotel.
This evening of privileged took place at the Walt Disney Studios Park from 8:30pm to 11:30pm, proposing an event to celebrate the 10 years of The Hollywood Tower Hotel.

La soirée commence dès 20h30 par l'accueil des visiteurs avec un sac cadeau et à 21h débute le grand spectacle de la soirée.
Ce spectacle est ni plus ni moins que le spectacle inaugural de l'événement presse de fin mars 2008 où le parc fut privatisé pour les journalistes et les célébrités pour le lancement de l'attraction phare du parc à l'époque. Ce spectacle fut donc joué exclusivement lors de cette soirée et fut l'objet de ombreux fantasmes de la part de la communauté de fans pour le vivre en vrai. C'est le cas 10 ans plus tard, avec une adaptation des projections, puisque le site de diffusion en 2008 était temporaire et ne bénéficiait pas des installations permanentes mises en place depuis plus d'un an maintenant. La représentation dans sa version 2018 a été jouée sans feu d'artifice pour permettre aux convives d'accéder à l'attraction et au reste du parc dès la fin de spectacle.
The evening starts at 8.30 pm with the reception of the visitors with a gift bag and at 9pm begins the great show of the evening.
This show is the inaugural show of the press event of the end of March 2008 where the park was privatized for journalists and celebrities for the launch of this new and better attraction at the time. This show was played exclusively during this evening and was the object of fantasies on the part of the community of fans to live it in real life and not behind the screen on an YouTube video in 480p. This is the case 10 years later, with an adaptation of the projections, since the broadcast site in 2008 was temporary and did not benefit from the permanent installations put in place for more than a year now. The performance in its 2018 version was performed without fireworks to allow the guests to access the attraction and the rest of the park at the end of the show.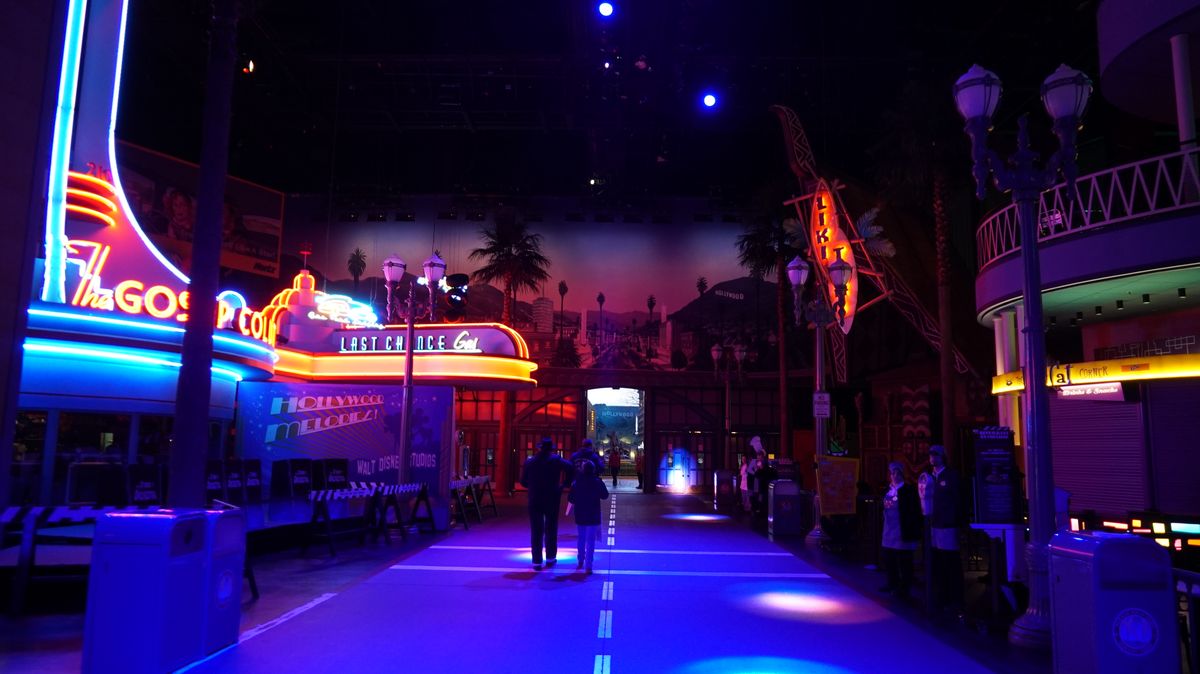 Cette représentation anniversaire a été haute en couleurs et en émotions. A commencer par la découverte des projections en sortant de Studio 1 et du symbole « 15 » puisque l'attraction et le spectacle inaugurale était le « cadeau » pour l'extension d'une année supplémentaire des célébrations du 15ème anniversaire.
This anniversary performance was high in color and emotion. Starting with the discovery of the projections coming out of Studio 1 and the symbol « 15  » Since the attraction and the inaugural show was the « gift  » for the extension of an additional year of the celebrations of the 15th anniversary.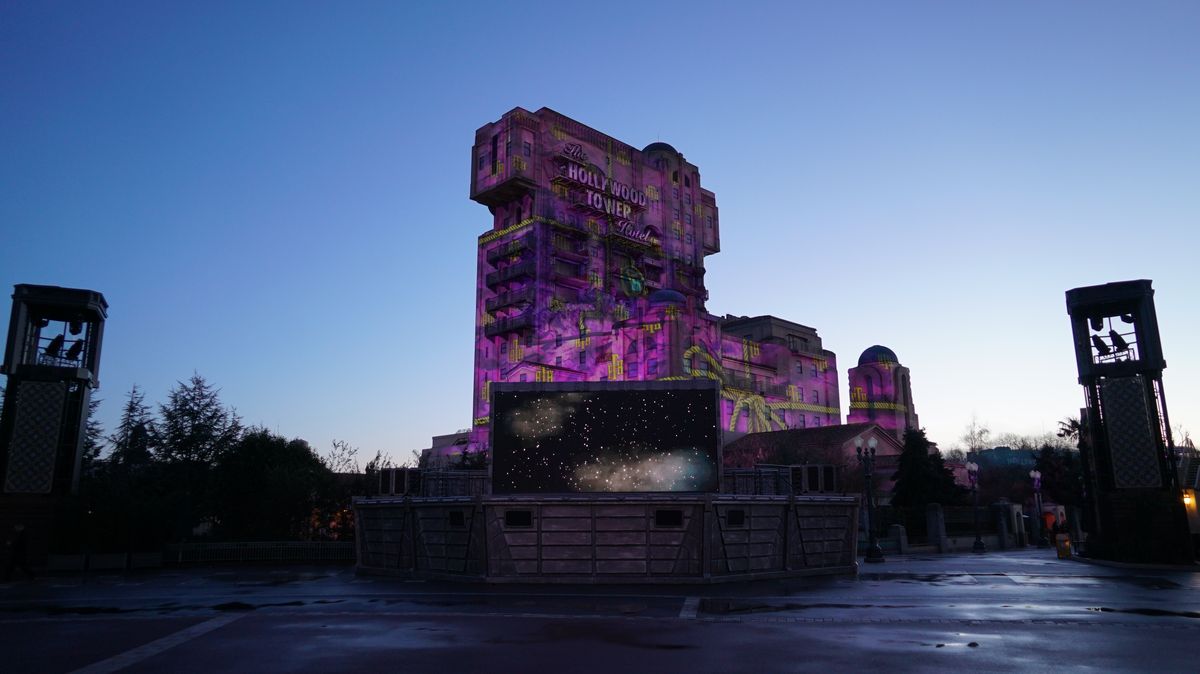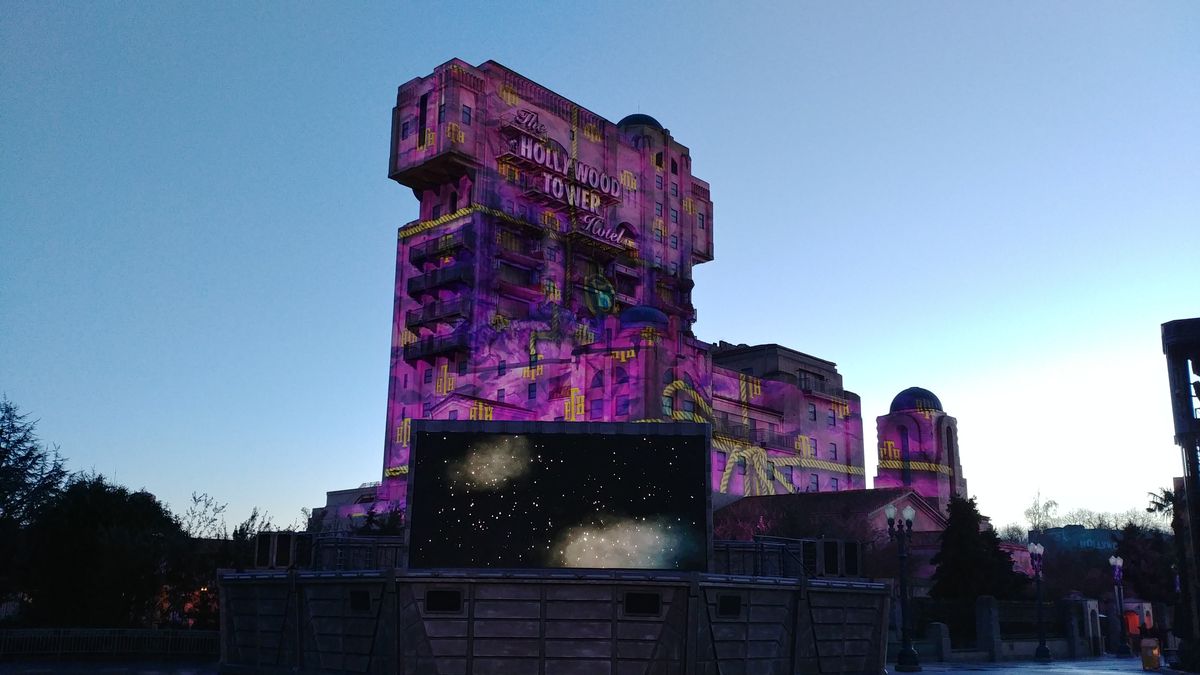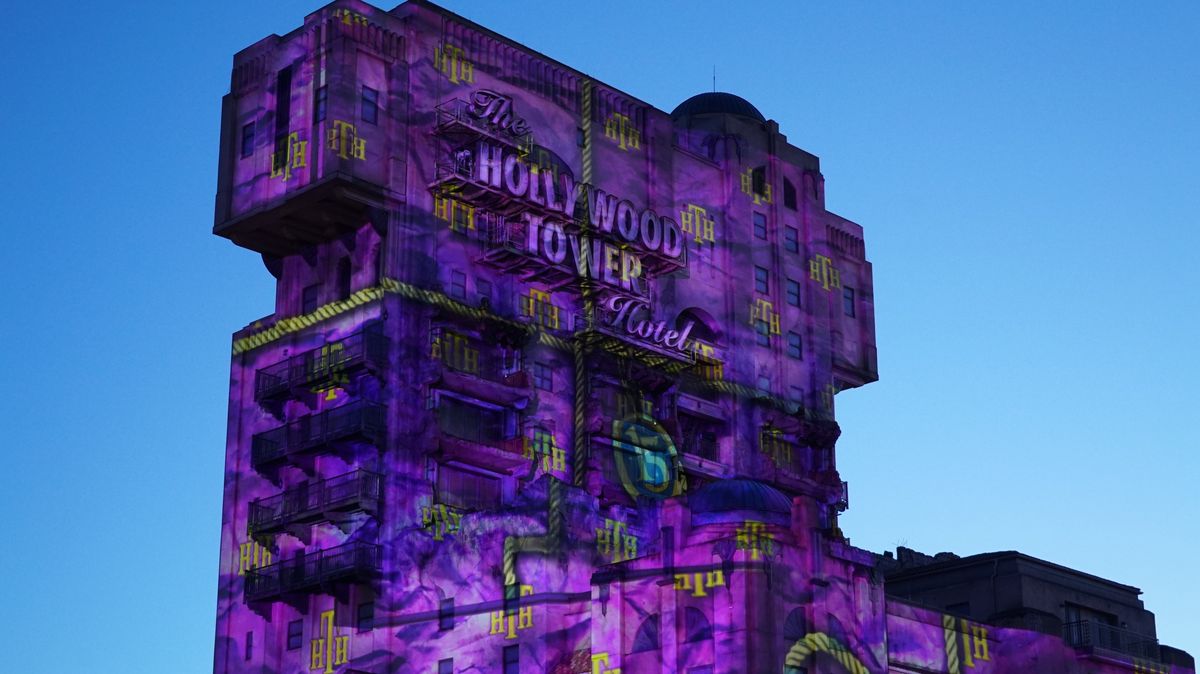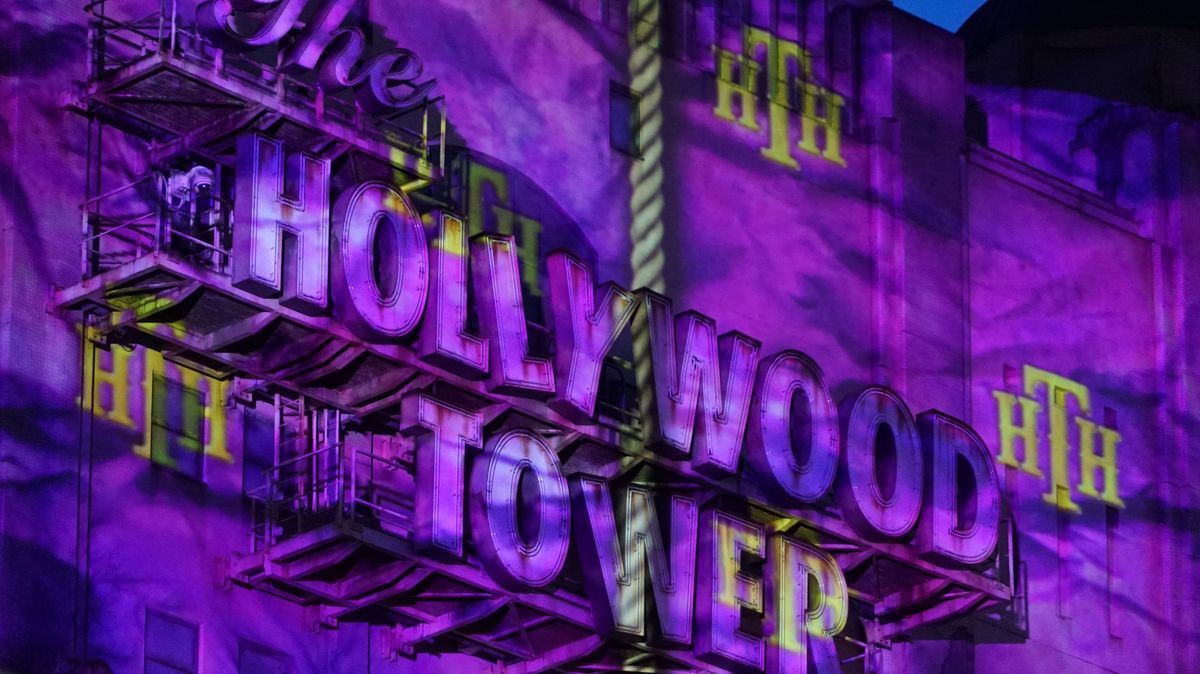 Découvrez le spectacle dans son intégralité et en 4k.
Discover the show in 4k.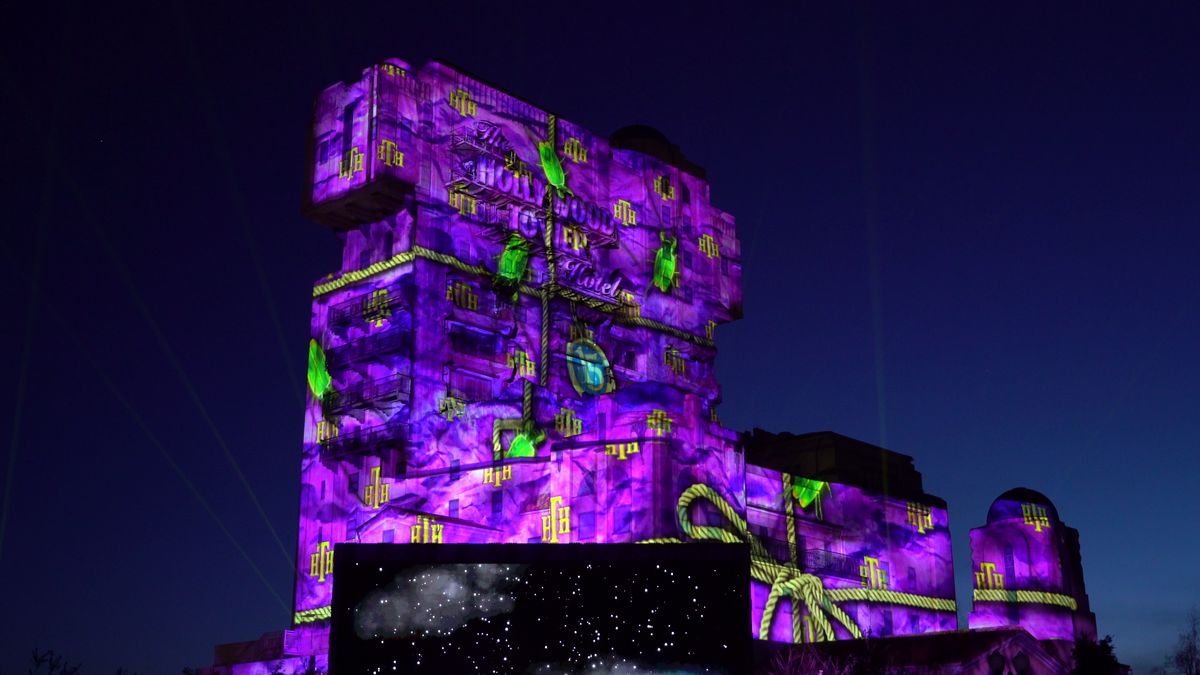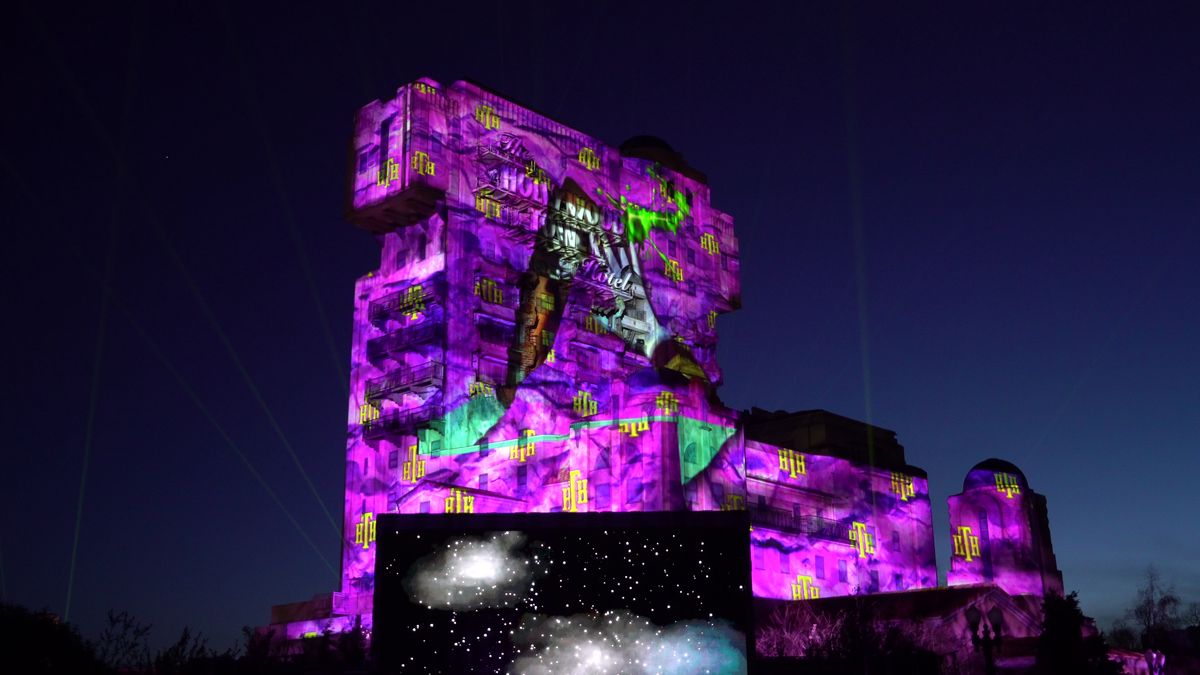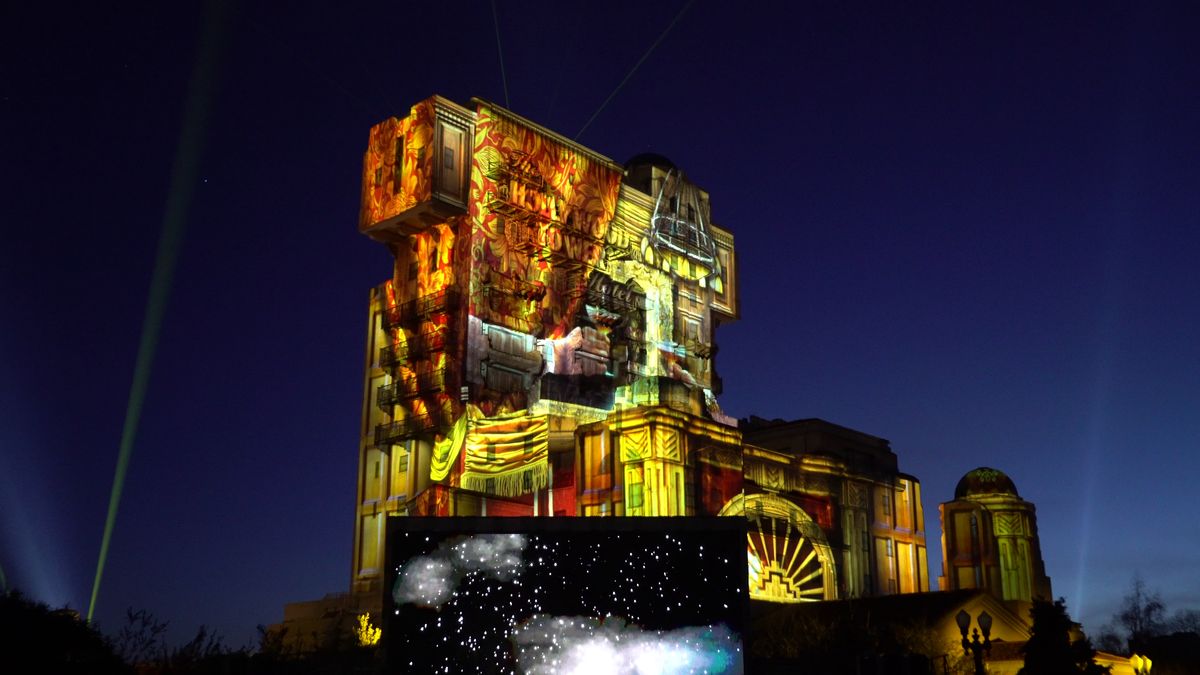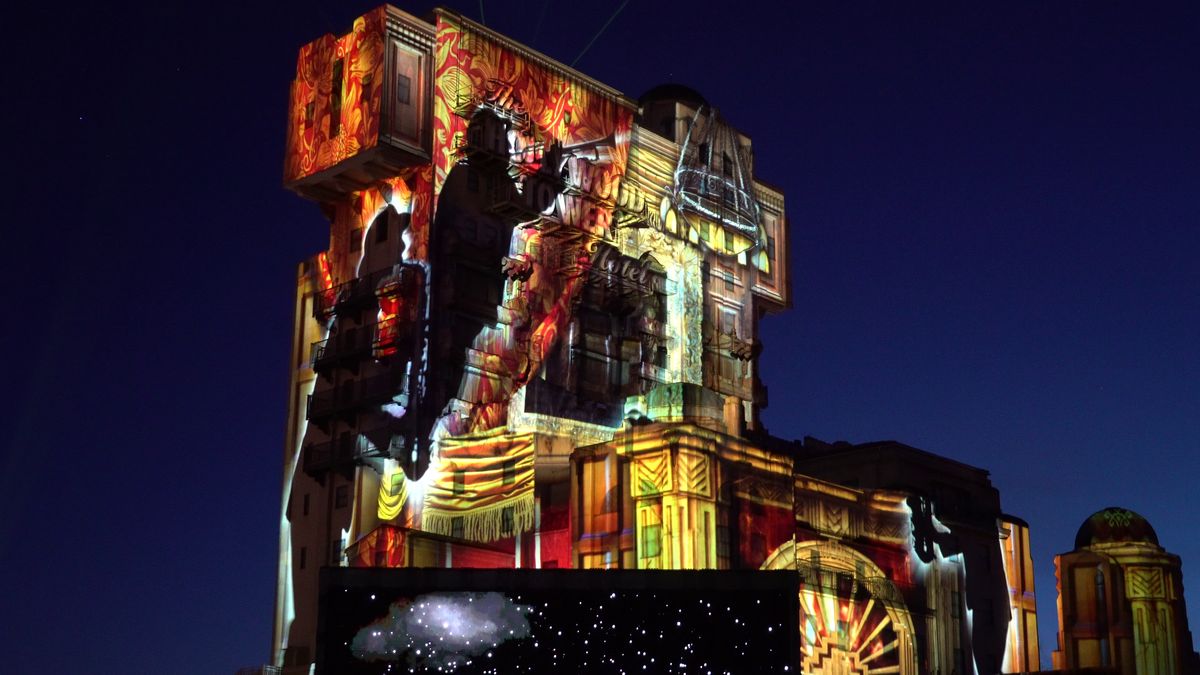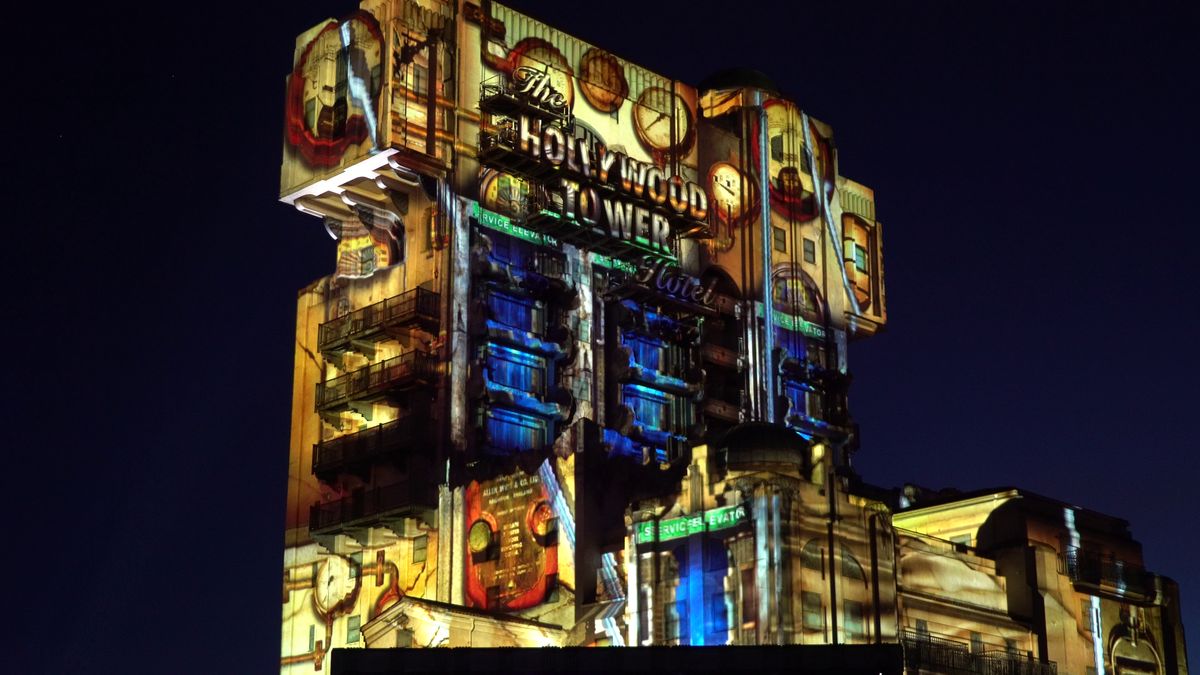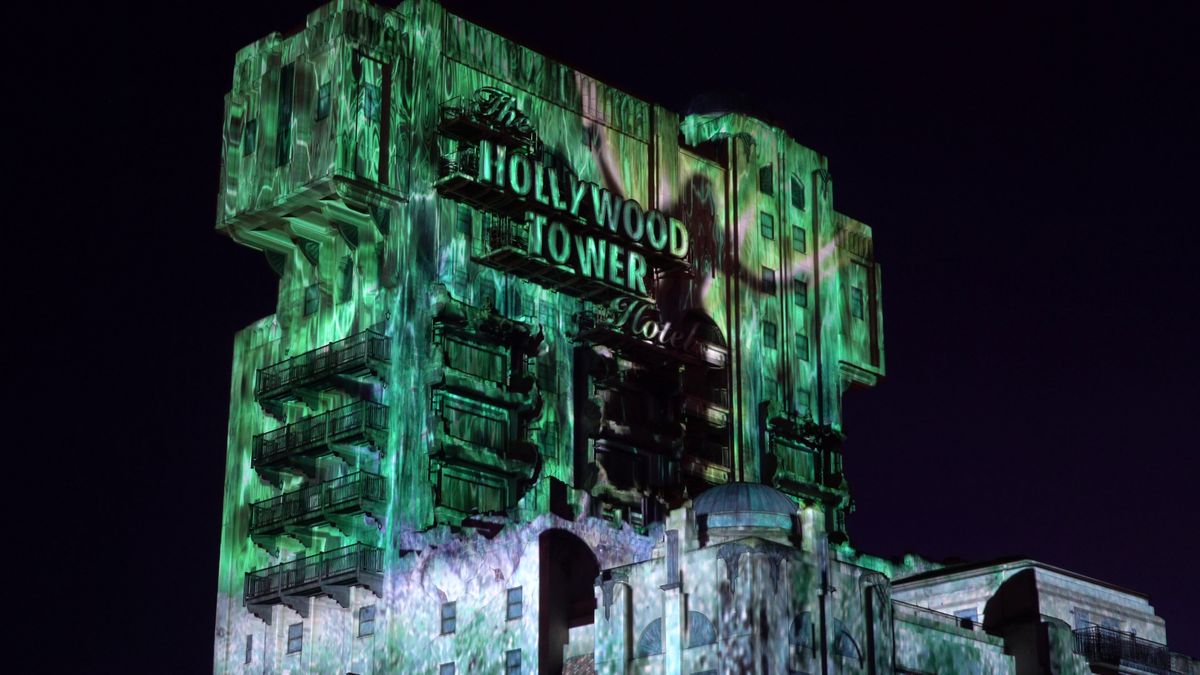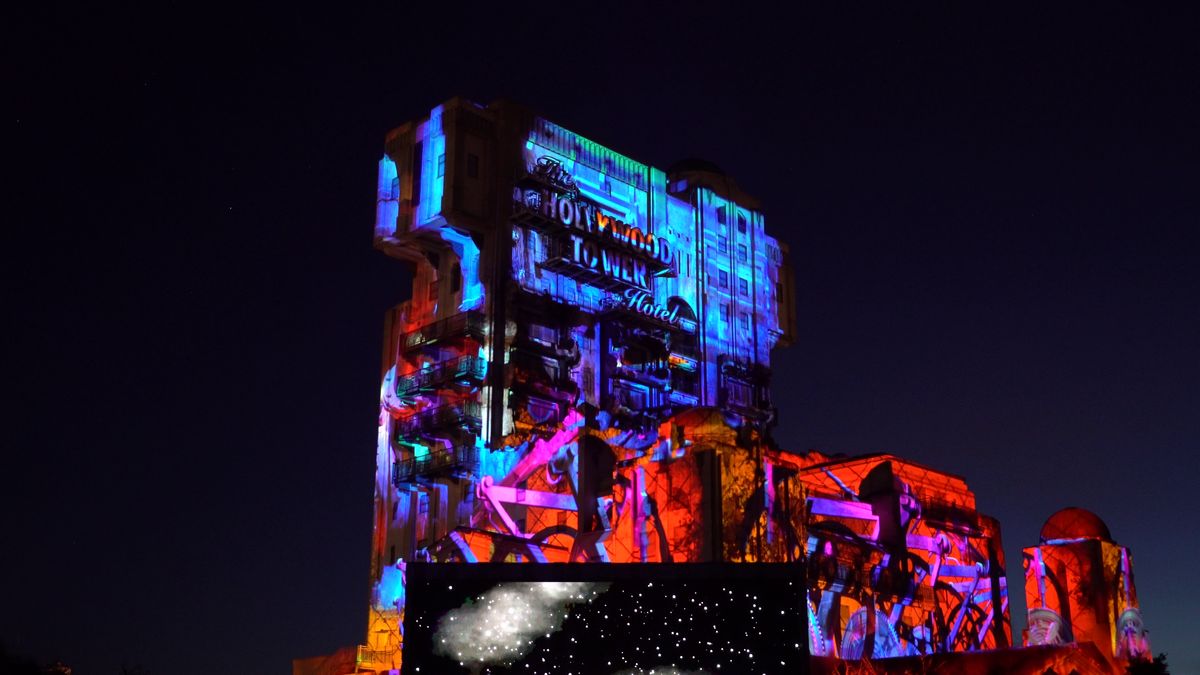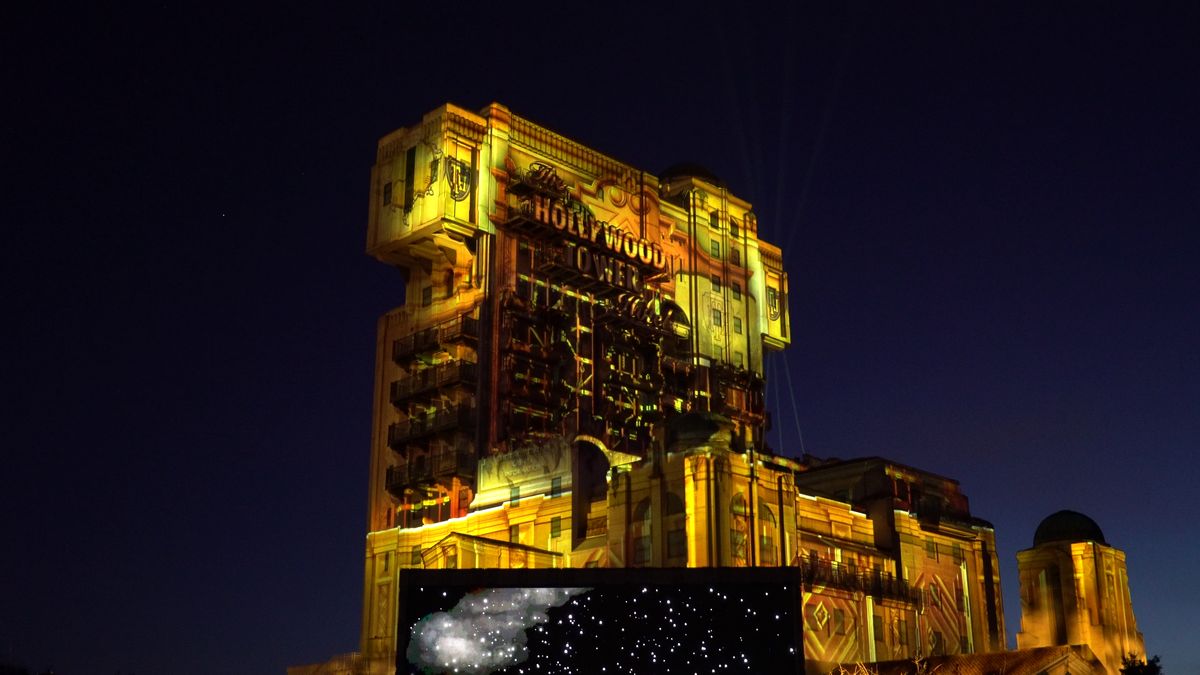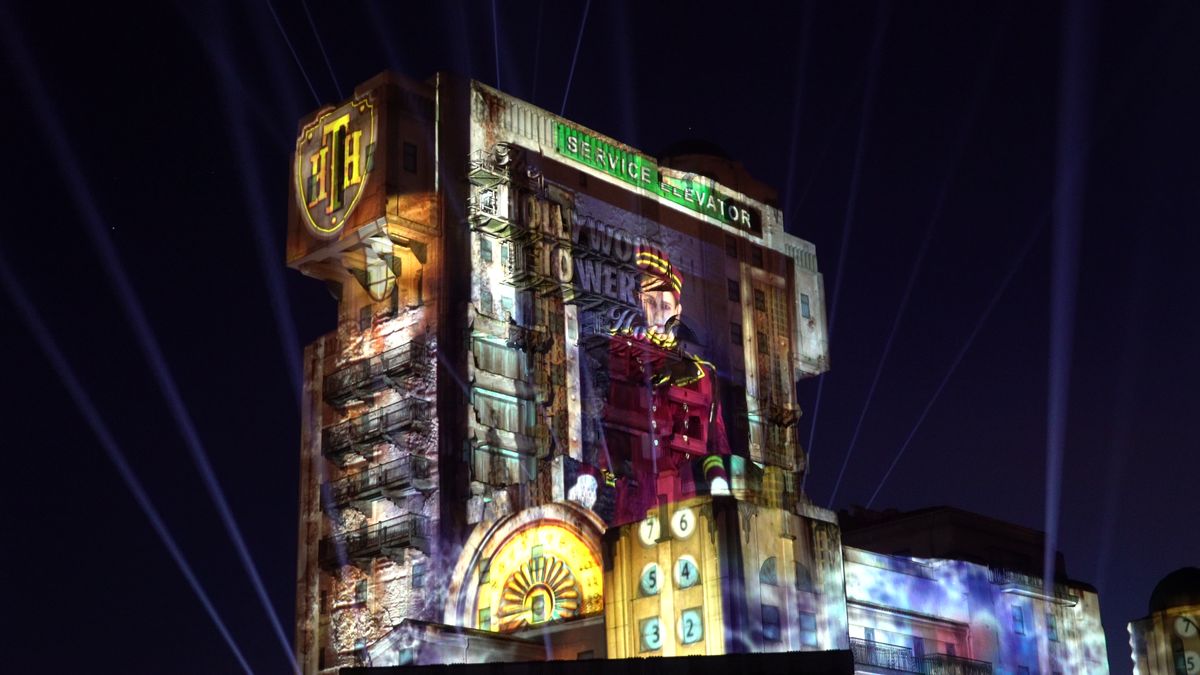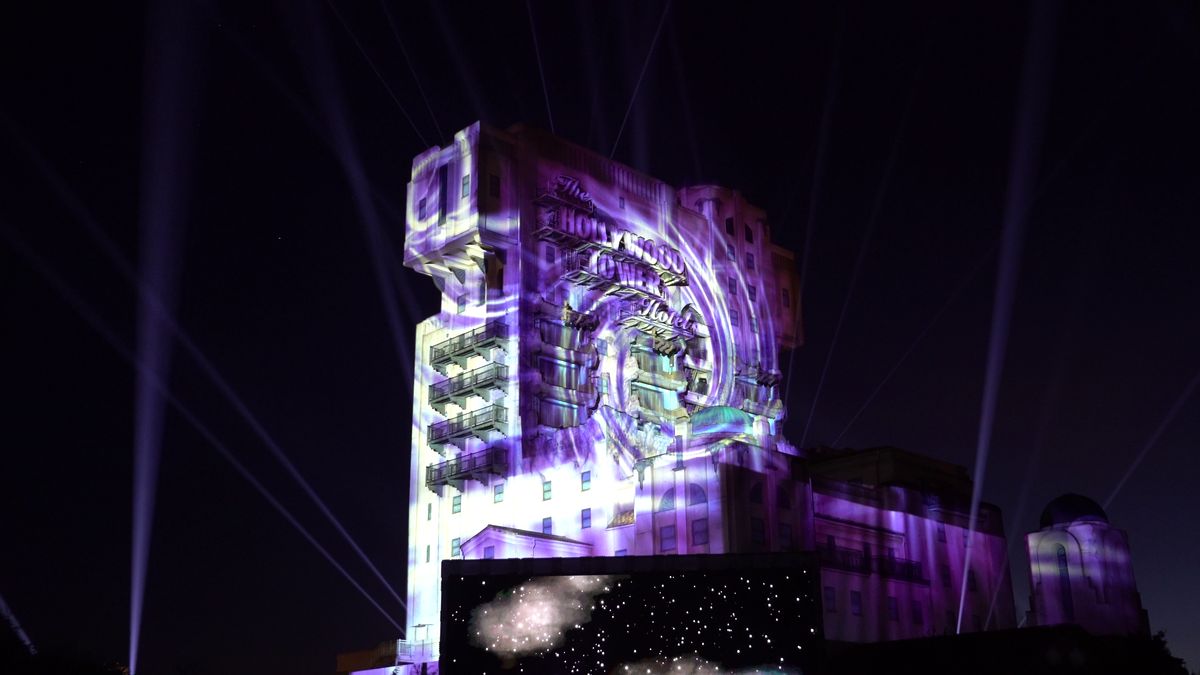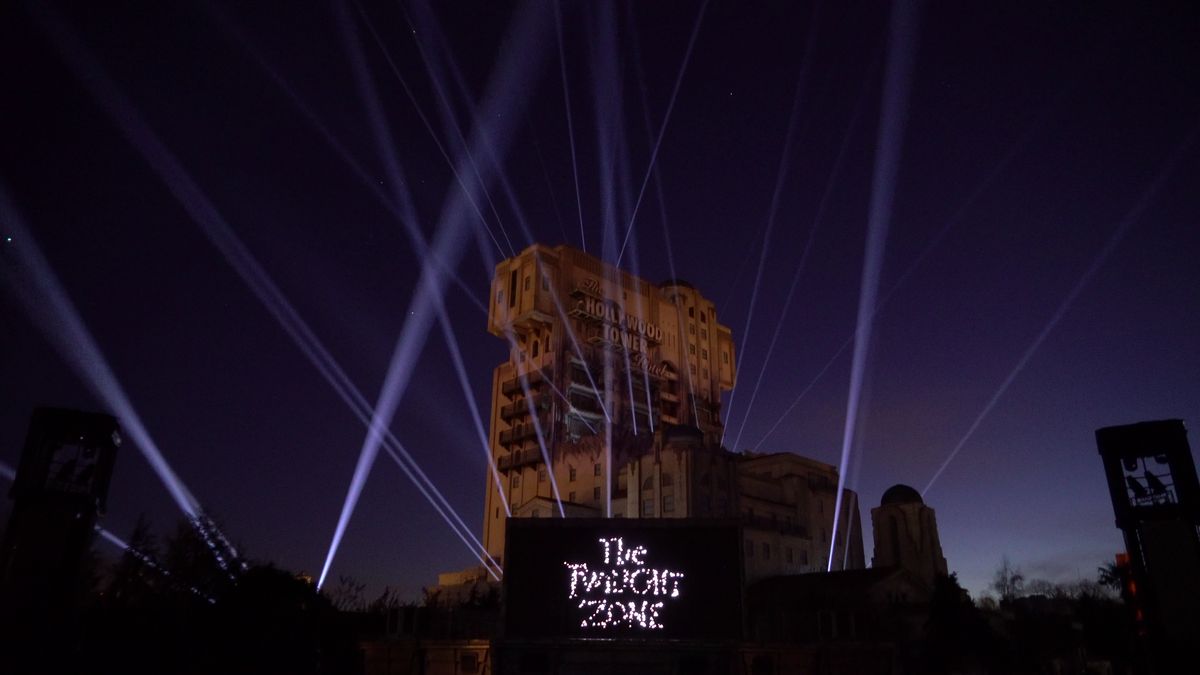 21h20 / 9:20pm :
Le spectacle est terminé et les clients (fantômes) de l'hôtel se dispersent entre Rock 'n' Roller Coaster et Hollywood Tower Hotel afin de mettre une ambiance (quatrième dimension) dans les deux attractions. Car oui Rock 'n' Roller Coaster avait un nouveau light show et le thème musical de la « Twilight Zone » remixé. Mais toute l'animation se concentre sur la Tour de la terreur où policiers, femmes de chambre, techniciens et autres employés et visiteurs de l'hôtel se retrouvaient et interagissaient avec les invités de la soirée. Situation étrange, perturbante ou encore drôle et effrayante, les acteurs on mis en valeur ce que cette soirée et son attraction emblématique pouvait offrir de mieux avec le groom !
The show is over and the guests (ghosts) of the hotel disperse between Rock ' n ' Roller Coaster and Hollywood Tower Hotel in order to put an ambiance (twilight zone) in both attractions. Because yes, Rock ' n ' Roller coaster had a new « light show » and the musical theme of the Twilight Zone remixed. But all the animation focuses on the Tower of terror where policeman, maids, technicians and other employees and visitors of the hotel found each other and interacted with the guests of the evening. Strange, disturbing or still funny and scary Situation, the actors put to the honor during this evening this iconic attraction with the Bellboys!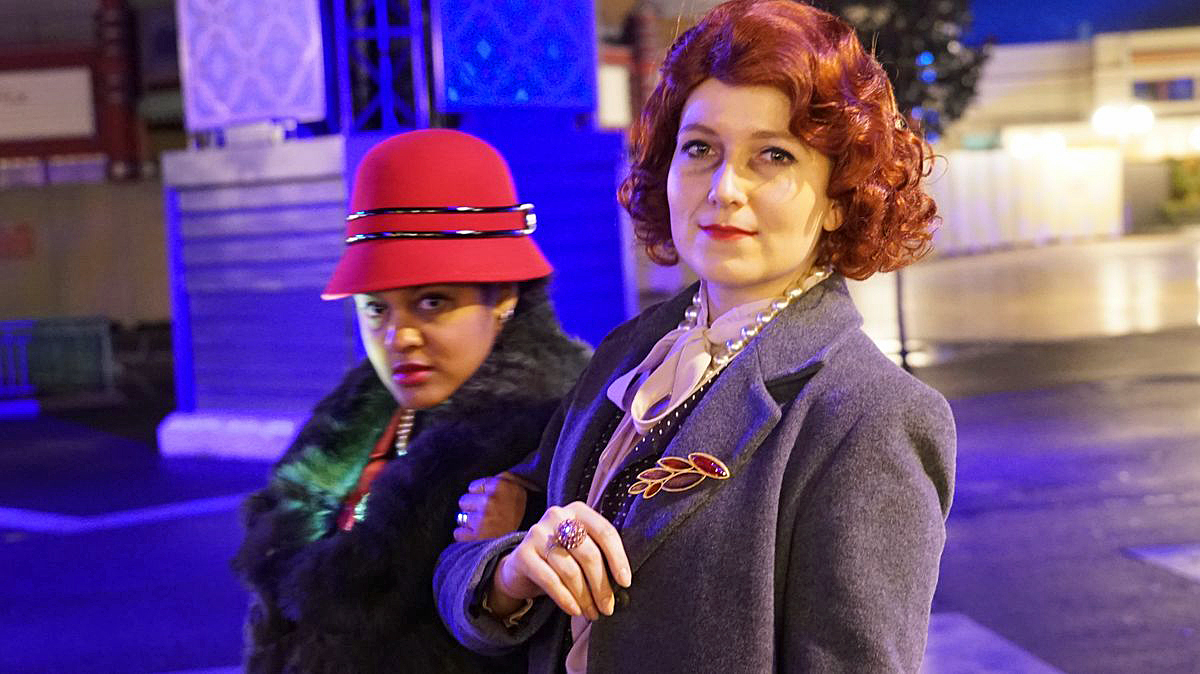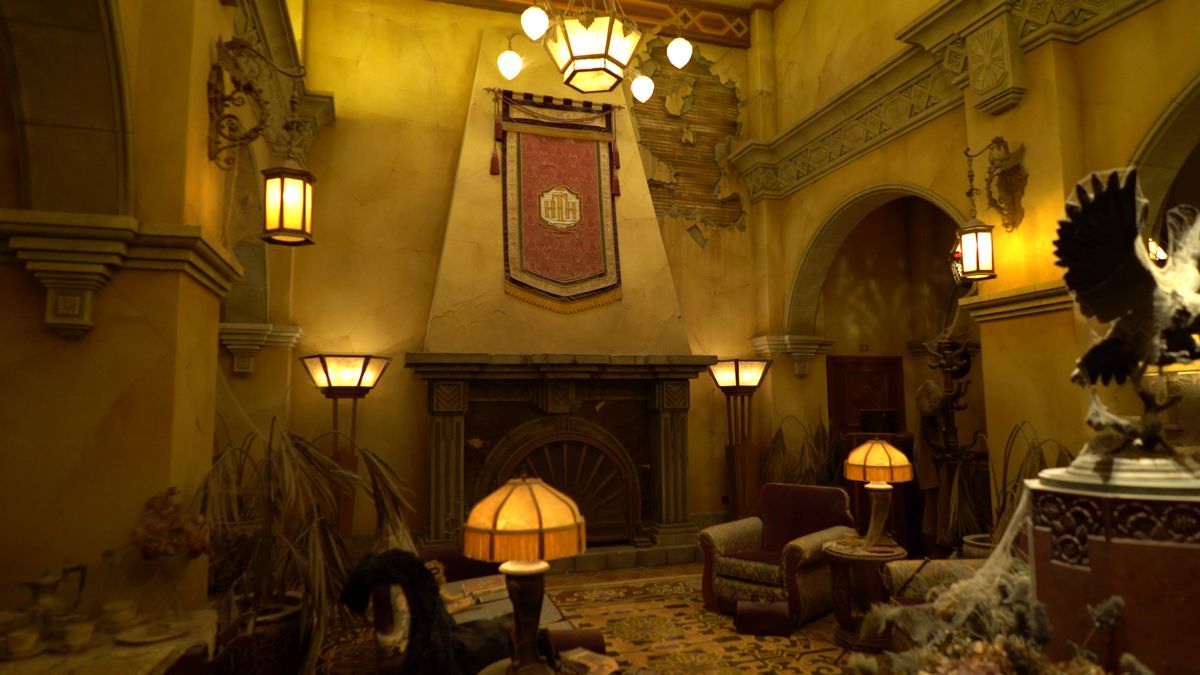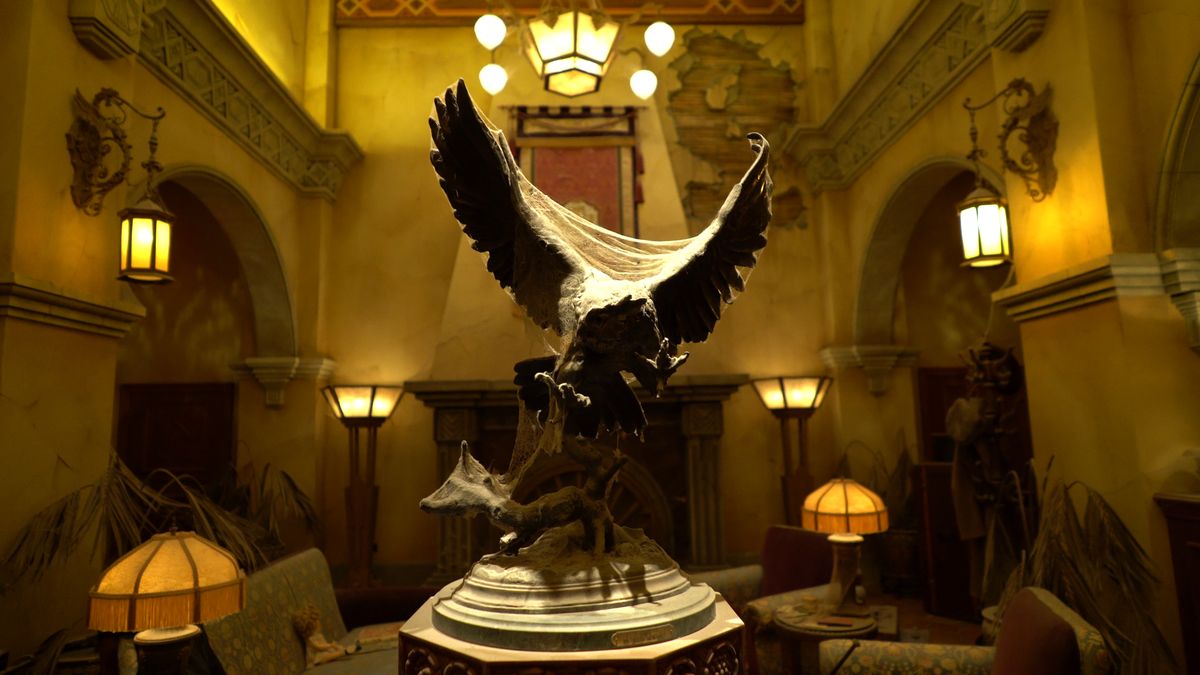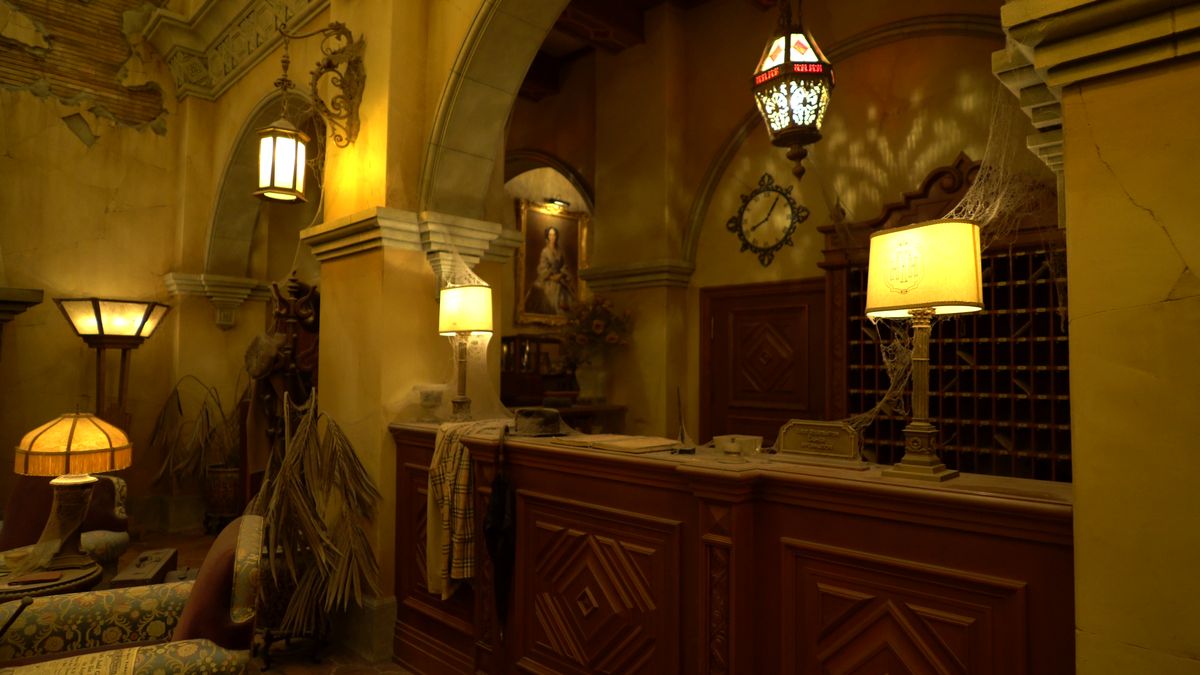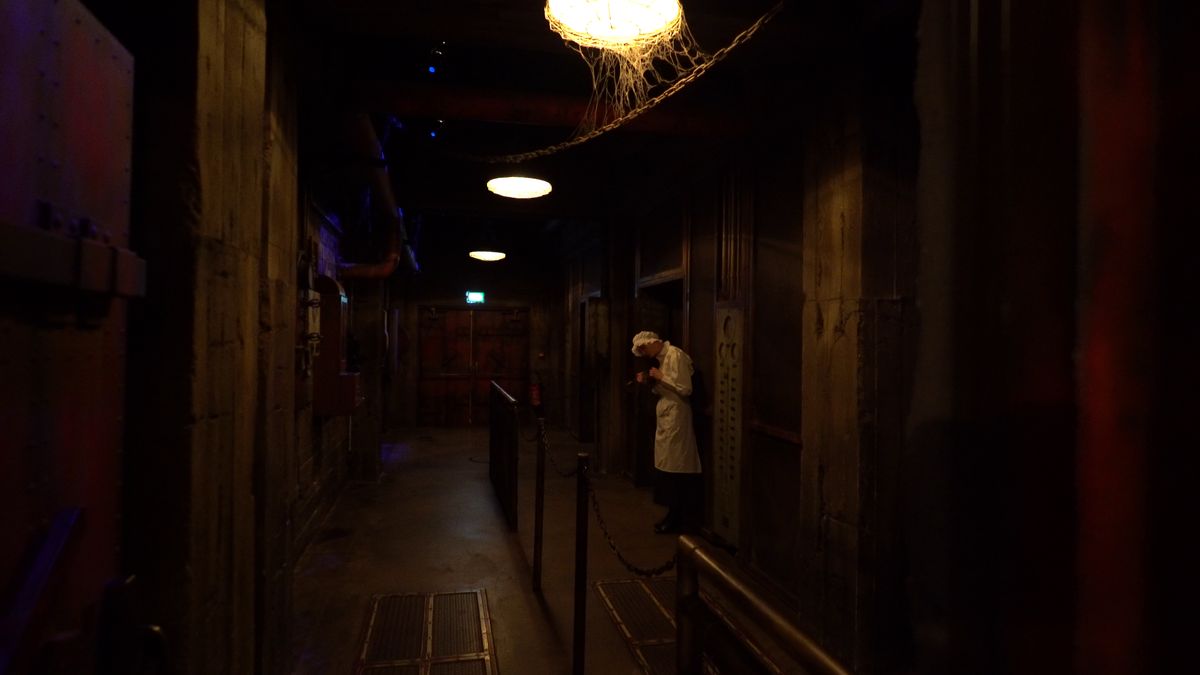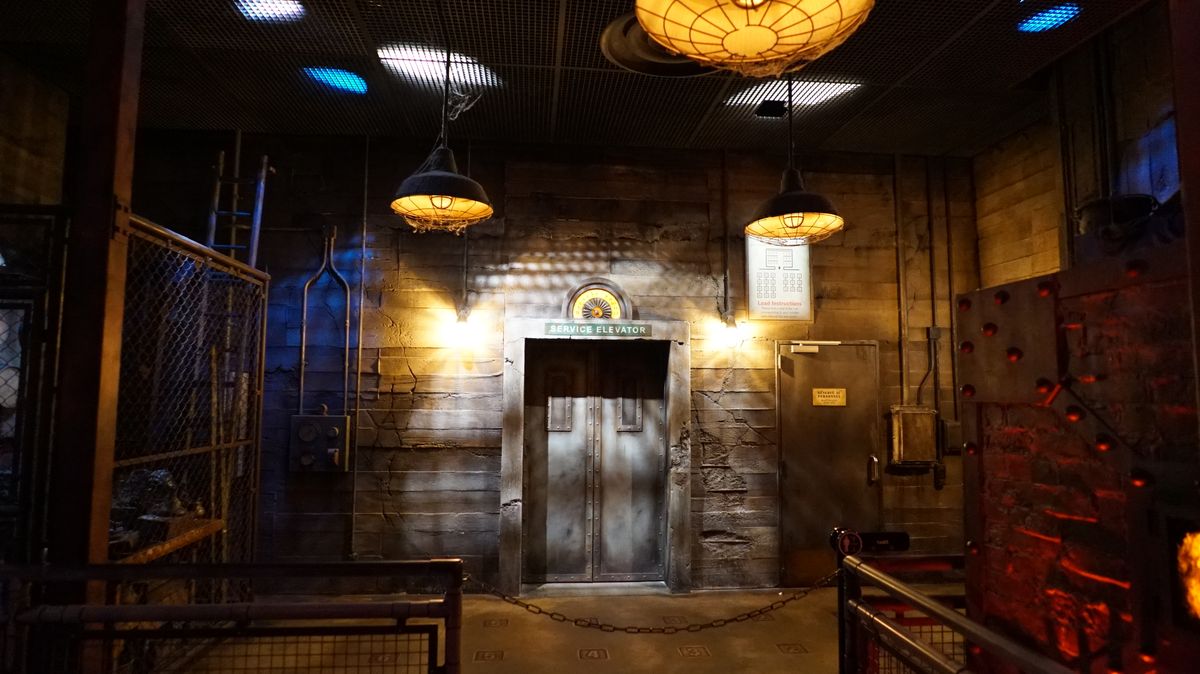 22h00 / 10:00pm :
Cette soirée est aussi l'occasion de découvrir un parc qui devrait être ouvert la nuit. En effet, il est étonnant de voir à quel point la mise en lumière du parc est travaillée offrant un rendu supérieur à celui d'une visite en journée. La promenade dans les allées en est même agréable et belle. C'est alors que l'omnibus usuellement utilisé sur Main Street USA apparait comme par magie permettant de traverser rapidement le parc en offrant un nouveau point de vue.
This evening is also an opportunity to discover a park that should be open at night in a classical day. Indeed, it is astonishing to see how much the lighting of the park is is wonderful and offer a higher experience that the park during a day. The walk in the alleys is even nice and beautiful. It is then that the omnibus commonly used on Main Street USA appears magically allowing to quickly cross the park by offering a new viewpoint.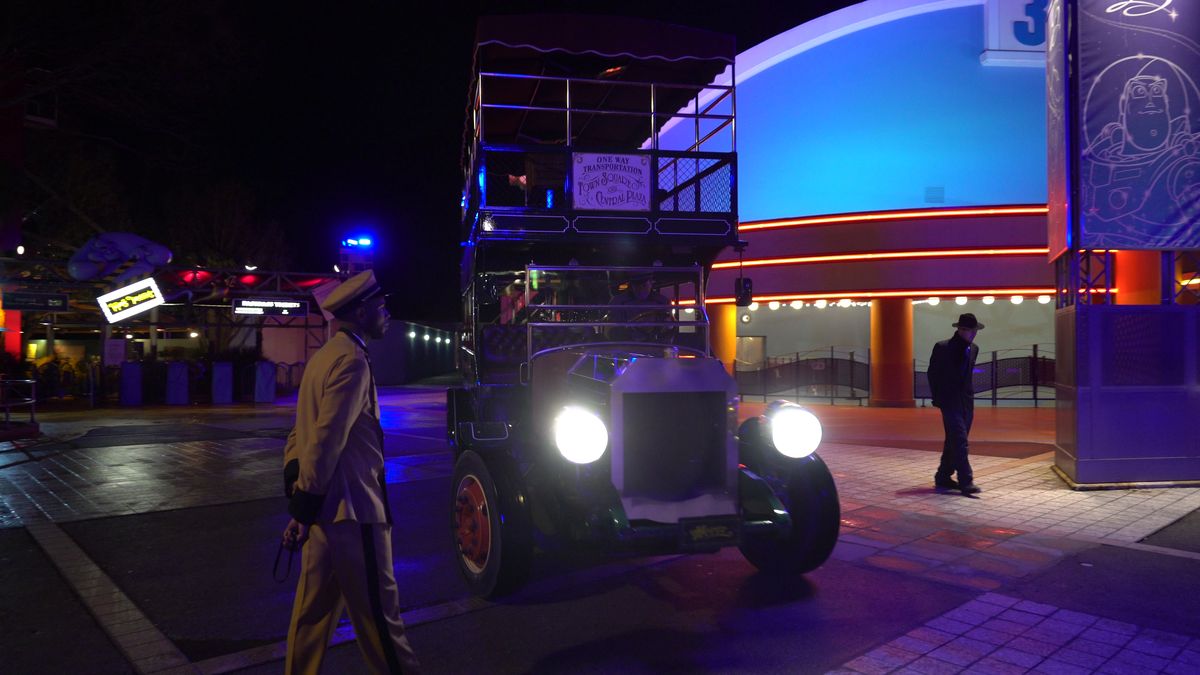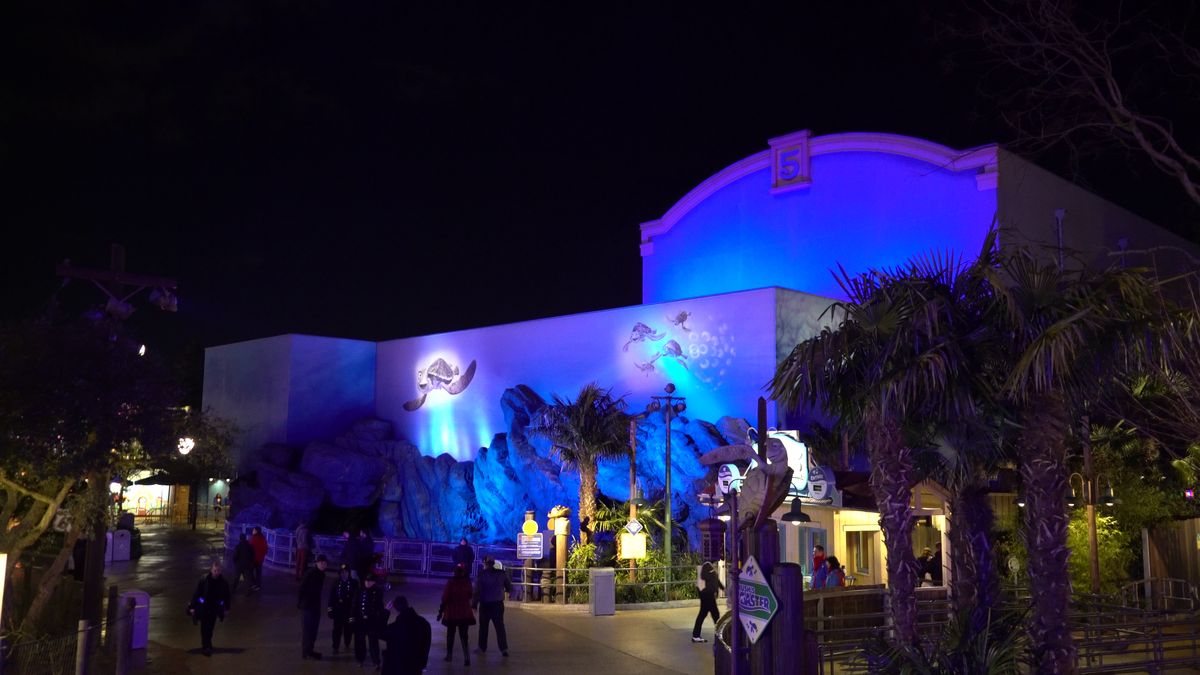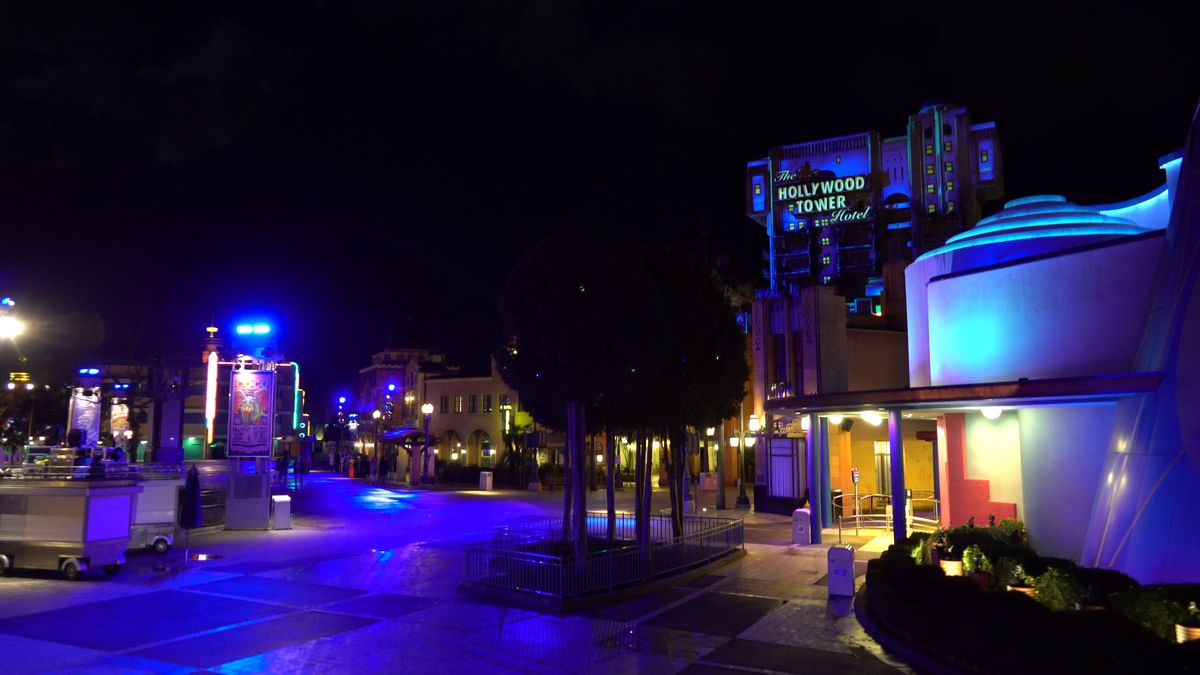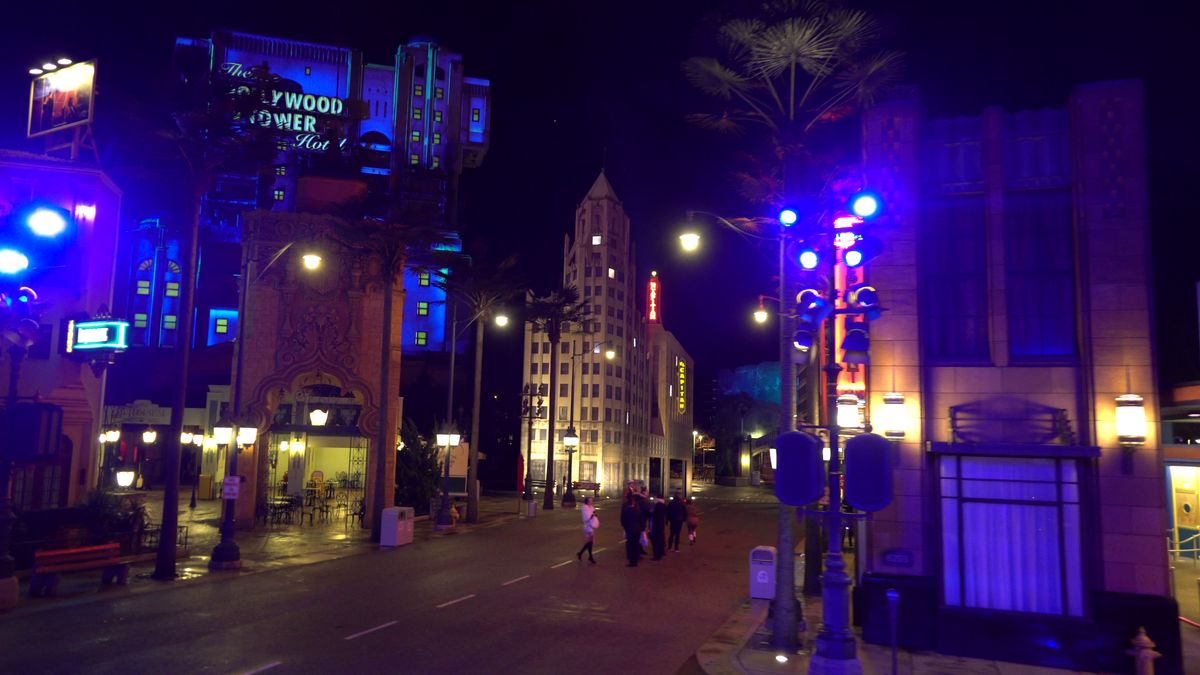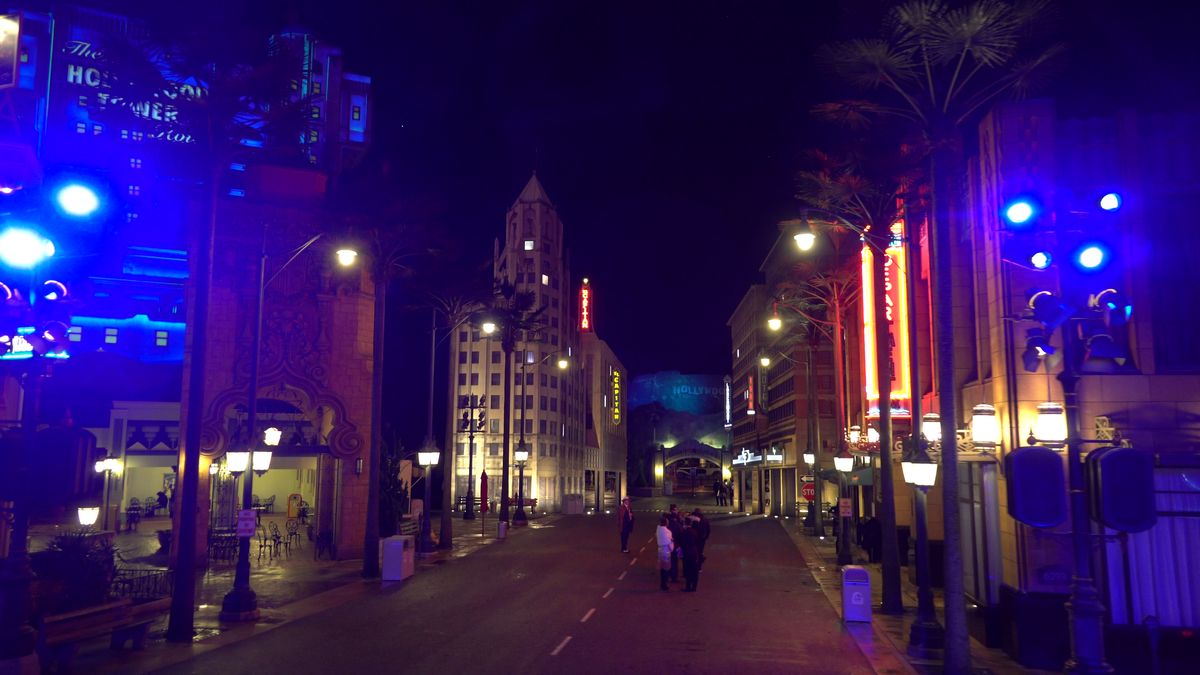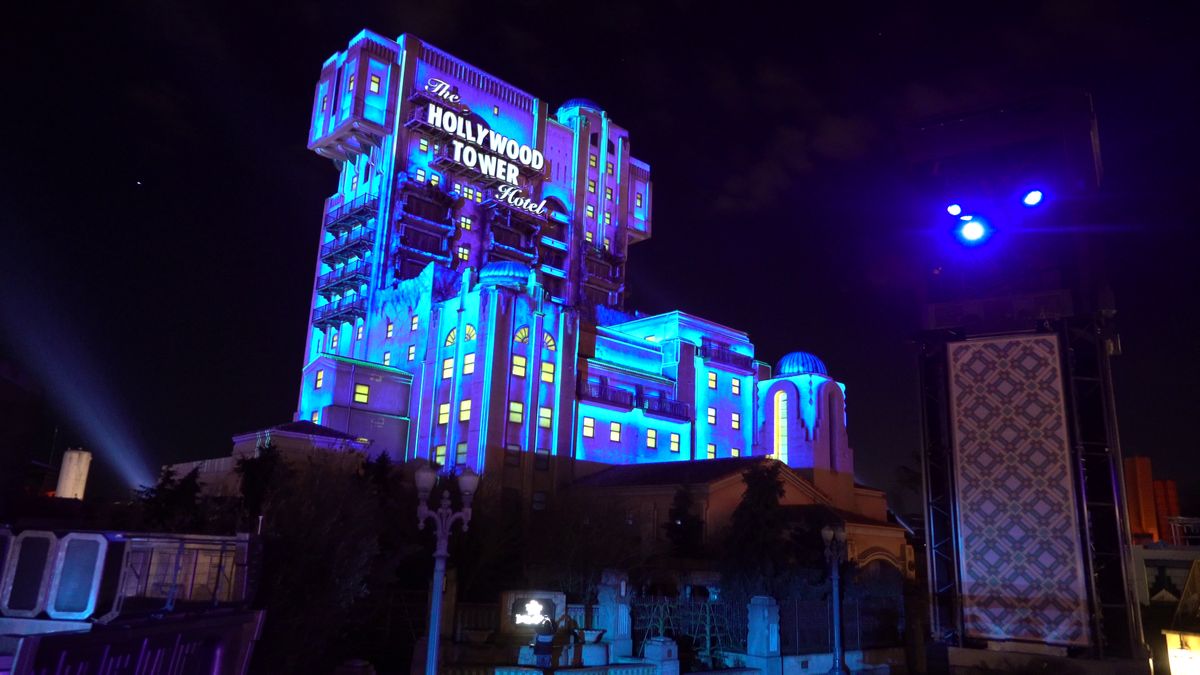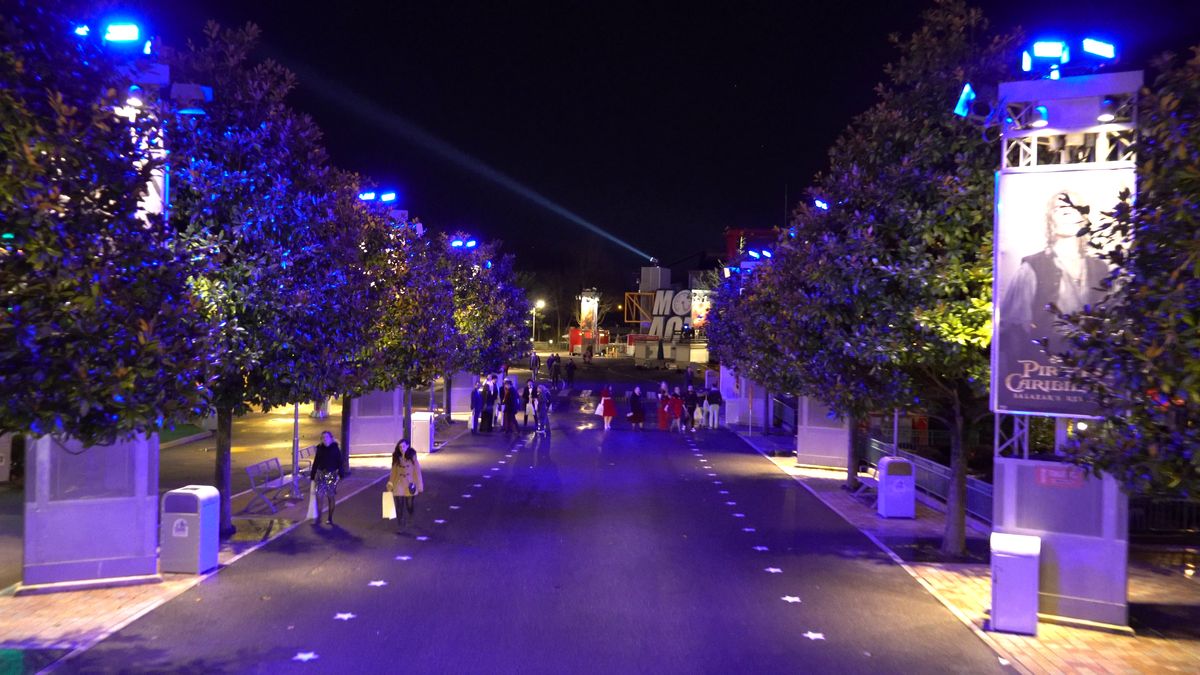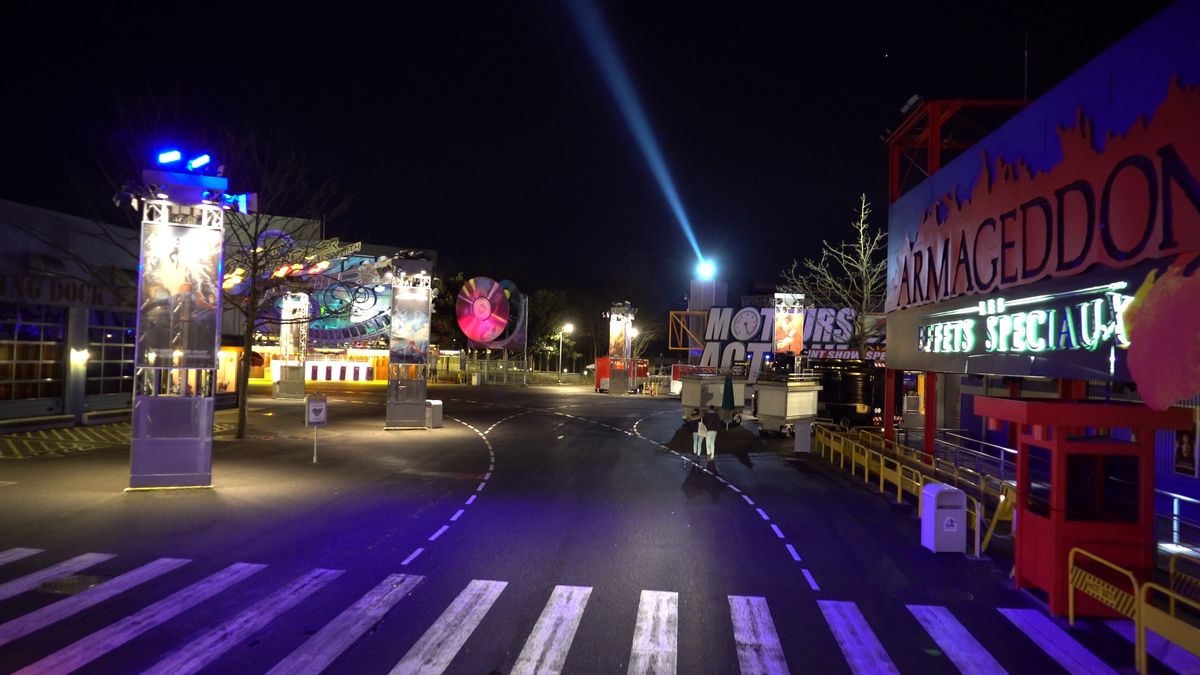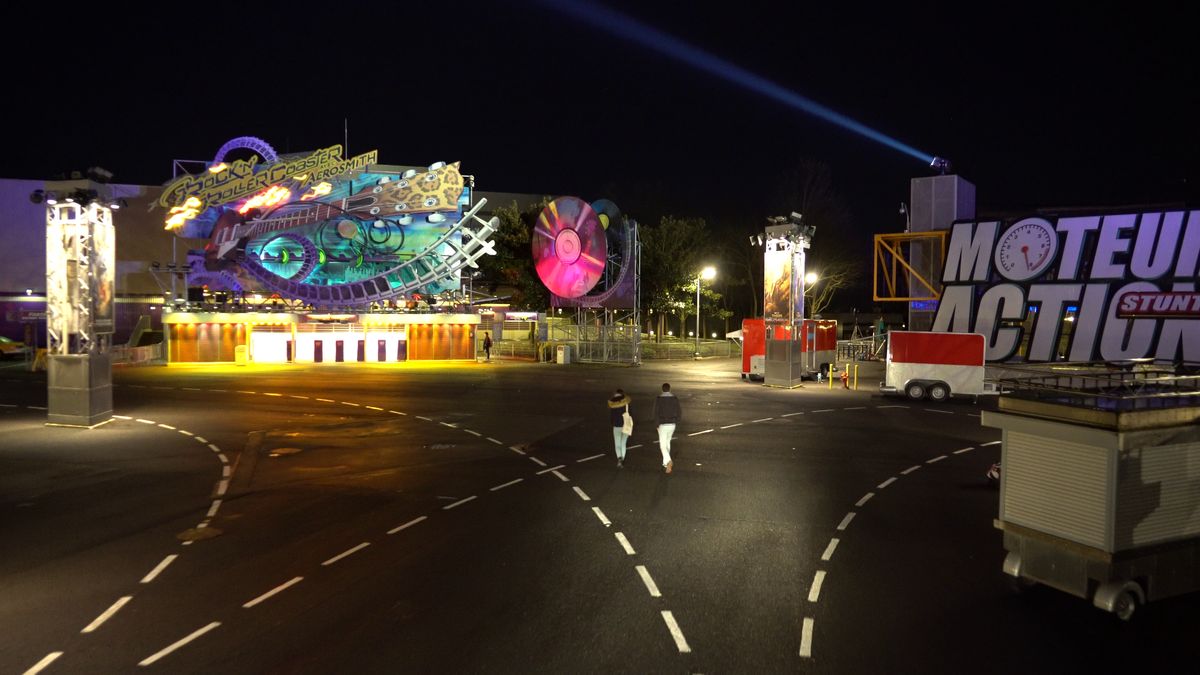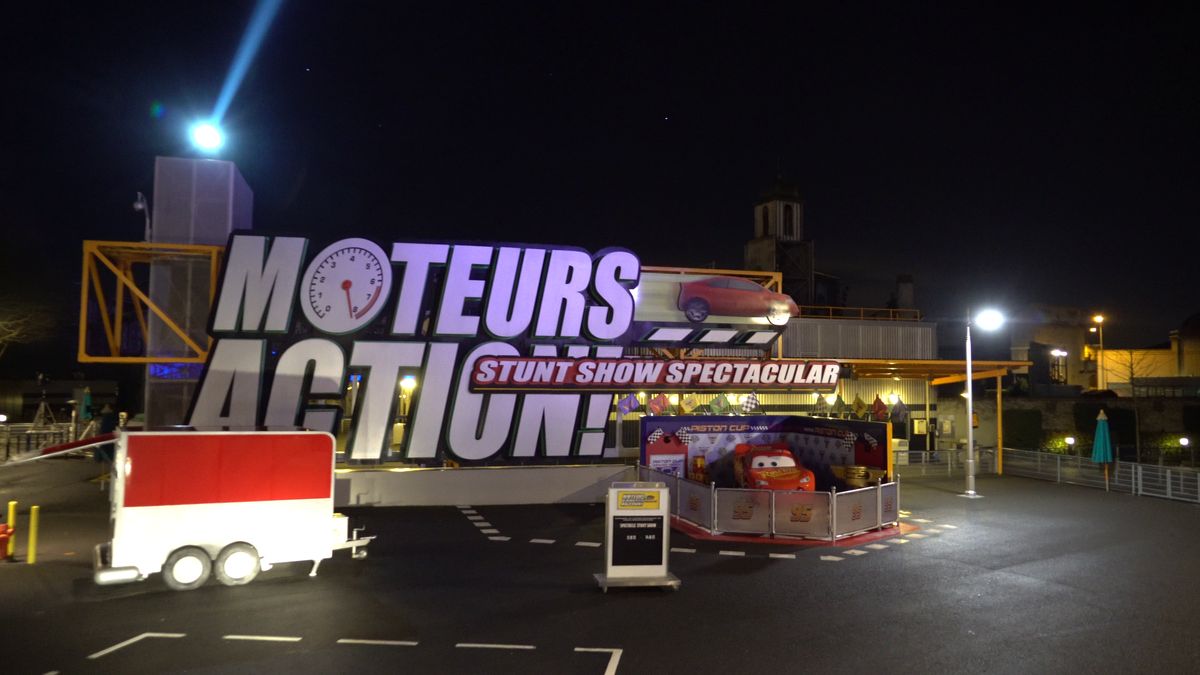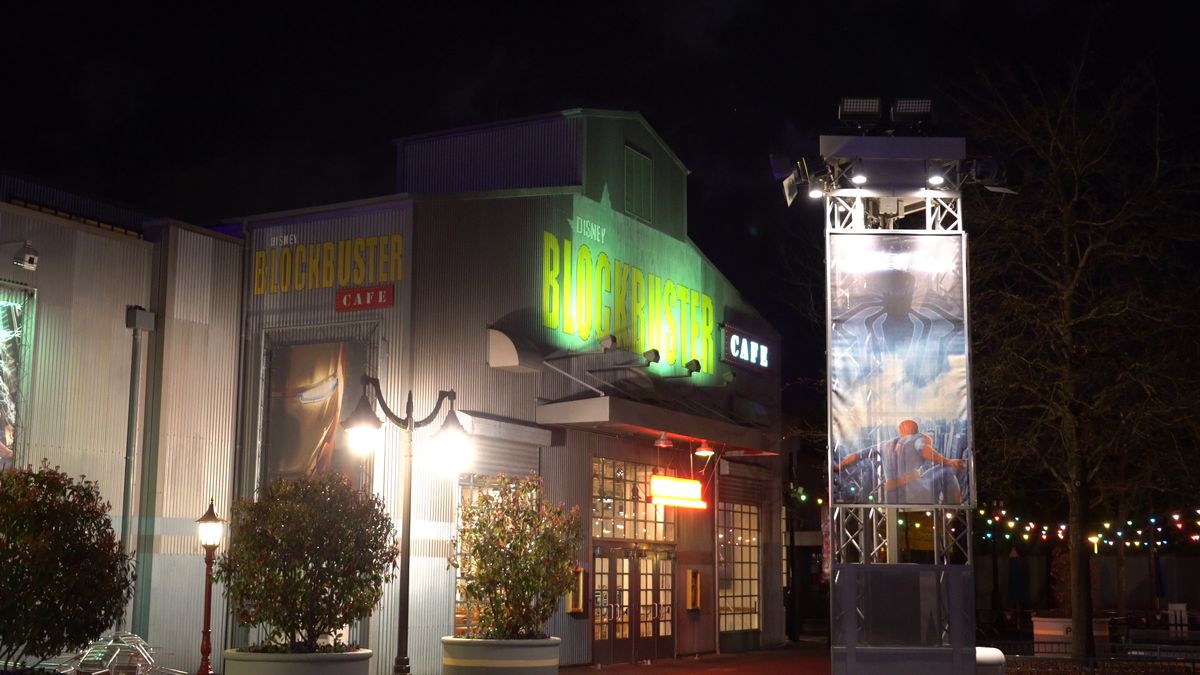 23h00 / 11:00pm :
Cette soirée à été loccasion de faire et refaire des attractions que jusqu'alors des habitués ne font plus à cause des temps d'attentes démeusurés. C'est le cas de Crush's Coaster. Qui n'a pas révé de faire cette attraction avec 0 minute d'attente ? Et bien c'était le cas, tout comme RC Racer ou Ratatouille.
This evening was an opportunity to make and remake attractions that until then regulars make more because of the time of expectations demeusures. This is the case of Crush's Coaster. Has no dream to this attraction with 0 minute of waiting? And well, that was the case, as RC Racer or Ratatouille.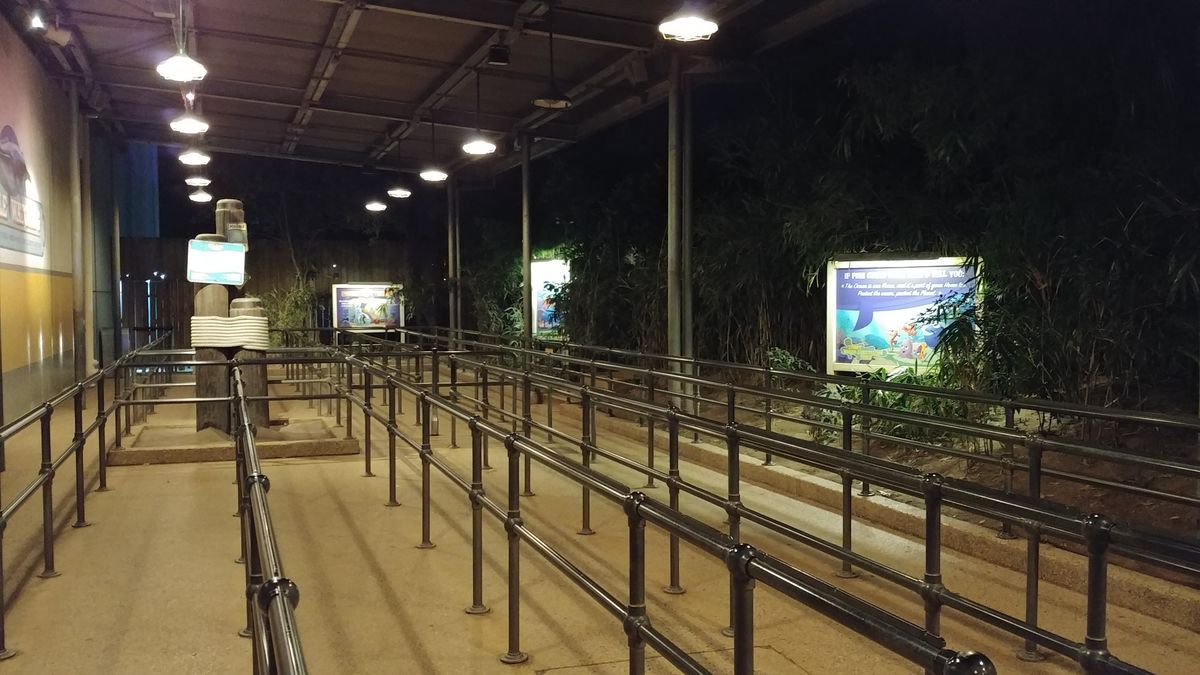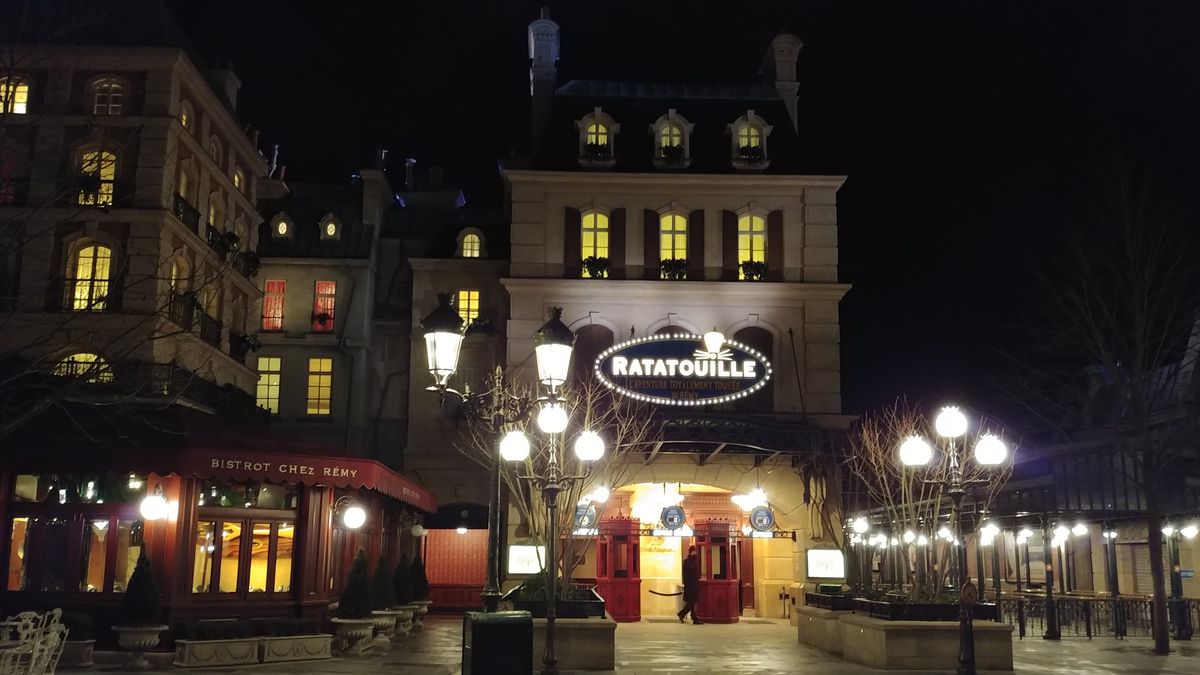 23h29 / 11:29pm :
Enfin, vient le moment du dernier tour, celui de dire au revoir à la tour de la terreur avec le dernier ascenseur de la soirée.
Le sentiment globale de la soirée est celui d'avoir été privilégié parmi des visiteurs venus pour profiter et apprécier ce moment de détente, de surprises et de redécouverte dans un cadre que tous apprécions et respectons.
Finally, comes the time of the last lap, to say goodbye to the Tower of terror with the last lift of the evening.
The overall feeling of the evening is that of having been privileged among visitors to enjoy and appreciate this moment of relaxation, rediscovery and surprises in a framework that all value and respect.
Vidéo résumé de la soirée :
This video sums up the evening :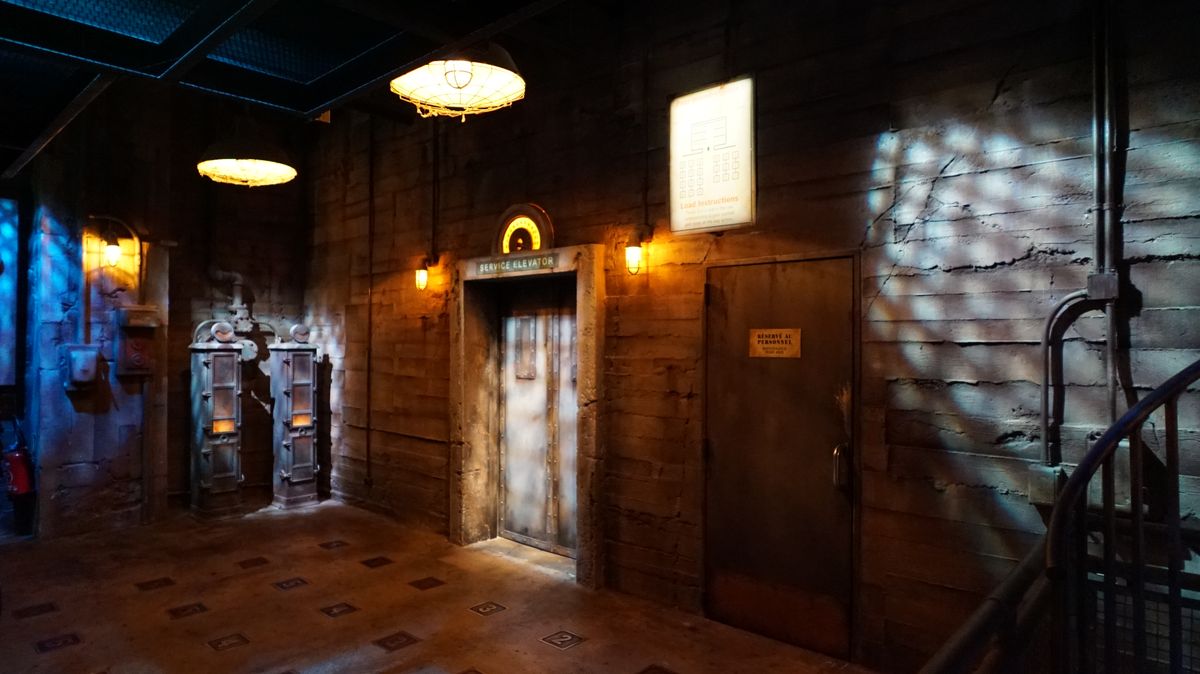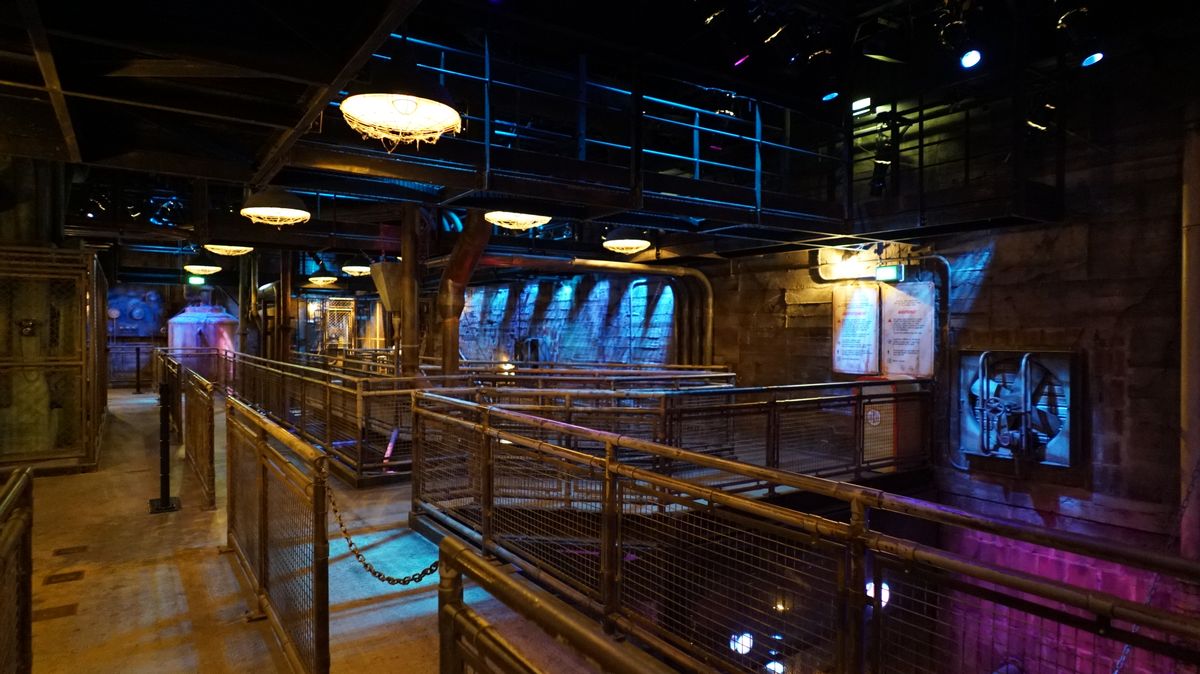 Il est évident après cette expérience que nous allons continuer à participer à ce type de soirée. L'expérience est au rendez-vous, entre le spectacle, les acteurs parmi les visiteurs , les points photos, le merchandise exclusif, l'ambiance lumineuse et sonore et les attractions tournant sans attentes pour notre plus grand plaisir. Tant d'éléments combinés au faible nombre de visiteurs offre un retour global très positif et nous en redemandons et redemanderons encore et encore même si la DJ Party proposée se trouvait être un peut décalé fasse au peu de visiteurs.
En espérant que les prochaines soirées soient dans le même esprit.
It is obvious after this experience that we will continue to participate in this type of evening. The experience is at the rendezvous, the show, the actors among visitors, the photos, the exclusive merchandise, the atmosphere light and sound and attractions turning without expectations for our greatest pleasure. So many elements combined with the low number of visitors offers a very positive overall return and why we want to again and again even though the Party DJ was too big to the few visitors.
Hoping that the next nights are in the same quality.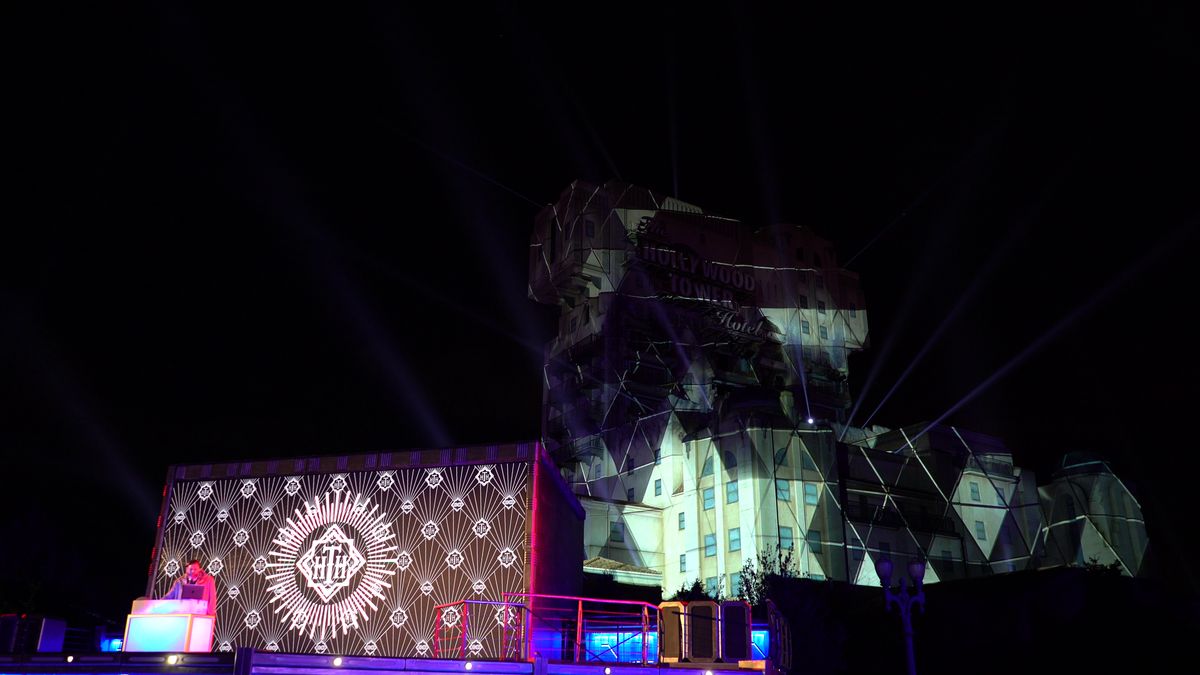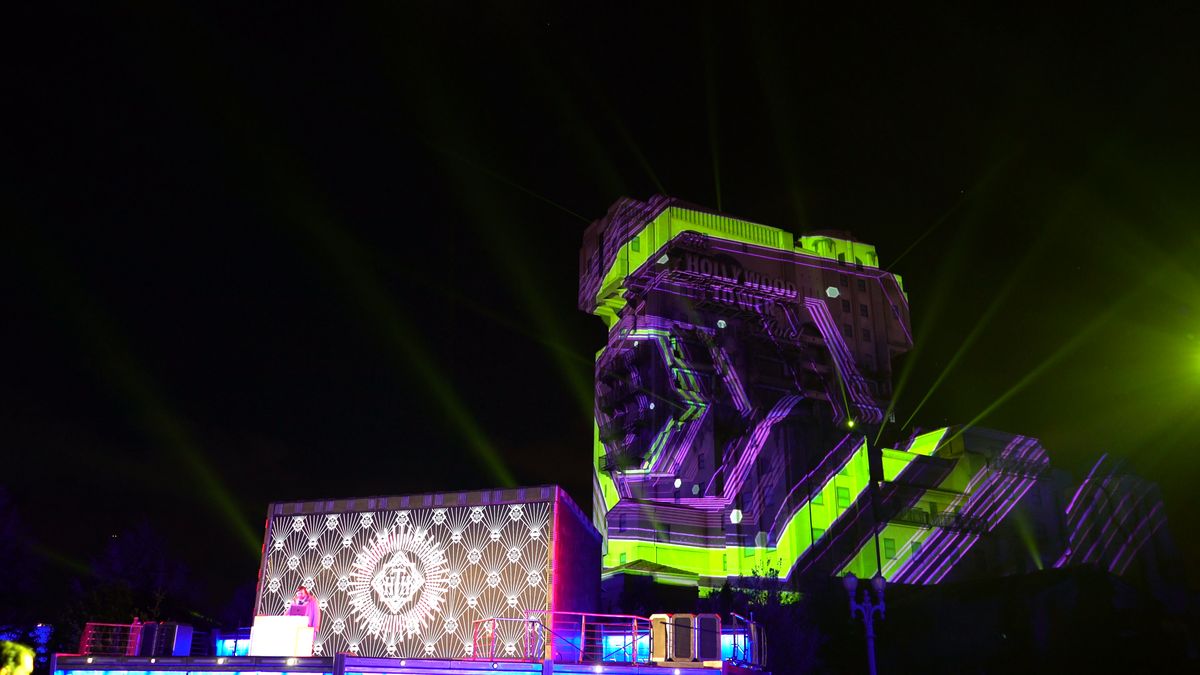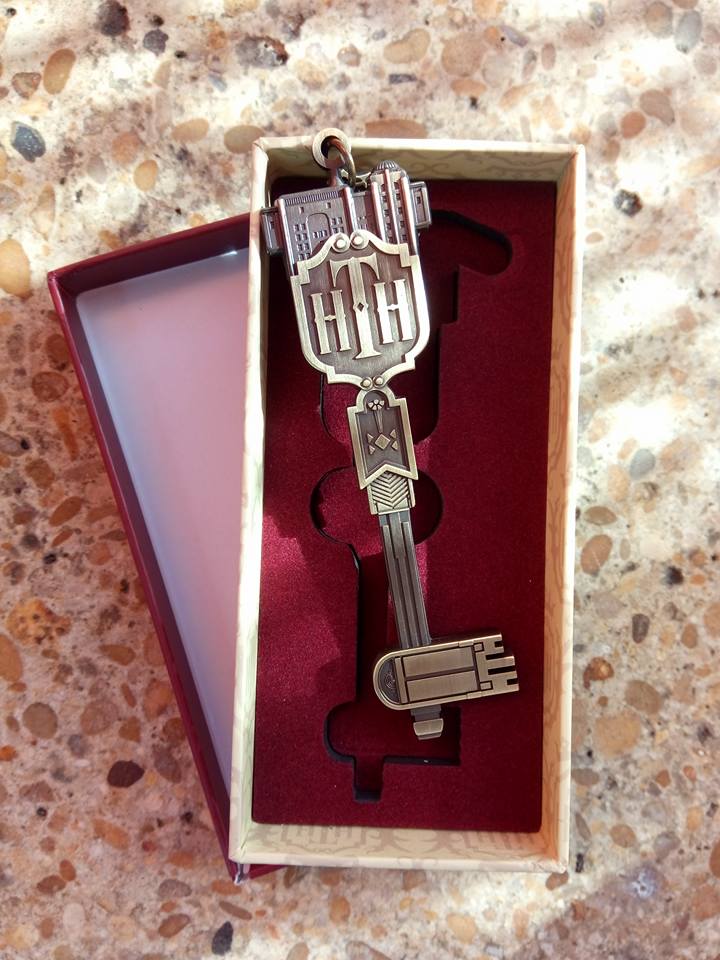 Rejoignez-nous sur /Join and follow us on :
– Facebook
– Twitter
– Instagram
Merci de votre fidélité.
A bientôt !
Thank you for your loyalty.
See ya real soon !
Source photo du Merchandise : Jake Sully