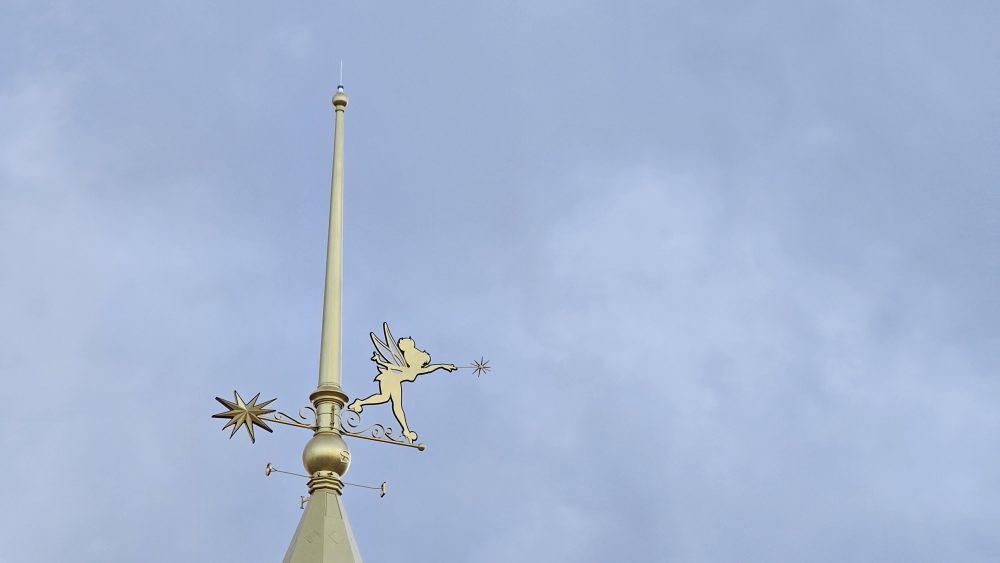 Depuis plusieurs mois, nous constatons des changements sur Disneyland Paris qui changent l'expérience des visiteurs d'aujourd'hui et de demain.
Dans ce long article, nous allons vous partager notre avis sans filtre et tristement factuel, mais qui restera le plus argumenté possible, reposant sur notre expérience d'actionnaire, d'ancien employé et de client de Disneyland Paris. Nos écrits découlent à la fois de nos expériences (clients, actionnaire et salarié) et de nos recherches. Vous trouverez toutes nos sources en fin d'article. Ces lignes ne représentent qu'un partage de notre opinion personnelle à propos d'une entreprise que l'on aime et dont la gestion actuelle a et aura un impact notable sur l'expérience des visiteurs.
For several months now, we've been noticing changes at Disneyland Paris that are changing visitors' experience today and tomorrow.
In this long article, we're going to share with you our unfiltered and, unfortunately factual but one that will remain as well-argued as possible, based on our experience as a shareholder, former employee and customer of Disneyland Paris. We have drawn on our experience as customers, shareholders and employees, as well as on our own research. You will find all our sources at the end of the article. These lines represent no more than a sharing of our personal opinion about a company we love, and whose current management has and will have a notable impact on the visitor experience.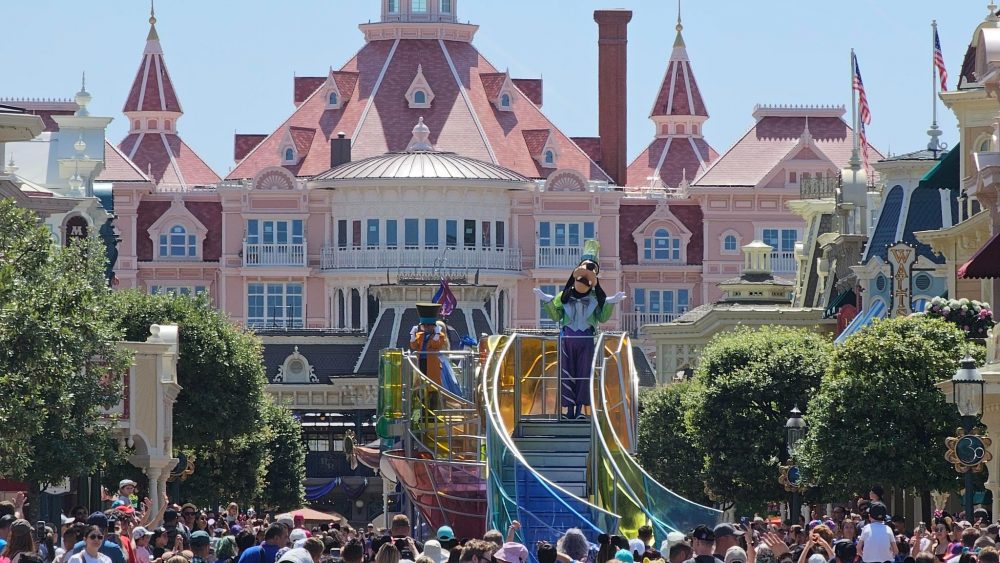 30th Anniversary Continue …
Avril 2022 a marqué la première année des festivités des 30 ans. Comme pour chaque anniversaire, la célébration dure 17 mois minimum. Et pour les « Célébrations en Grand », les 5 derniers mois. Disneyland Paris a mis à jour son mini-show Disney D-Light avec plus de drones et de nouvelles figures.
April 2022 marked the first year of the 30th anniversary celebrations. As with every anniversary, the celebration lasts a minimum of 17 months. And for « Celebrations en Grand », the last 5 months. Disneyland Paris has updated its Disney D-Light mini-show with more drones and new figures.
Et enfin, le retour du spectacle « Disney Dreams! » Exclusif au Resort Français.
And finally, the return of « Disney Dreams! » Exclusive to the French Resort.
Si le retour de « Disney Dreams! » est une bénédiction pour bon nombre de fans. Il est à noter que les pas de tir de feux d'artifice sont bien plus restreints en raison de l'emprise au sol des aires de décollage des drones. Les fusées sont donc moins diversifiées et le rendu est moins spectaculaire. Combiné à la diminution drastique des effets pyrotechniques depuis 2022. Nous sommes partagées entre la joie de retrouver un spectacle merveilleux, et le souvenir douloureux de la version passée plus impressionnante.
On notera également le retour de « Happily ever after » et de « Epcot Forever ». Ces shows nocturnes en France et aux Etats-Unis sont de retour depuis le départ de Bob Chapek. Pas une coïncidence, le retour de ces spectacles mettant un terme à la politique du « tout-IP » de la précédente direction.
If the return of « Disney Dreams! » is a blessing for many fans. It's worth noting that location of fireworks launch pads are much more restricted due to the footprint of the drone. As a result, the rockets are less diversified and the renderings less spectacular. Combined with the drastic reduction in pyrotechnic effects since 2022. We're torn between the joy of returning to a wonderful show, and the memory of the more impressive version of the past.
We also note the return of « Happily ever after » and « Epcot Forever ». These nightime shows in France and the USA have been back since Bob Chapek's departure. Not a coincidence, as the return of these shows put an end to the previous management's « all-IP » policy but having shows with emotional impact.
Nautilus : 20,000 leagues under the Storyline
Après 3 ans et 3 mois de fermeture, l'attraction « Les mystères du nautilus » est de retour.
After 3 years and 3 months of closure, the « Mysteries of the Nautilus » attraction is back.
Pour résumer cette nouvelle itération de l'attraction :
Perte du calamar géant (Animatronique attaquant le Nautilus)
Perte des effets sonores (voix de l'équipage qui parle dans différentes pièces)
Perte des effets Lumineux (fluctuation de l'éclairage)
Perte des éléments animés (l'orgue)
Perte en décors (trésor) en lien avec l'histoire
Perte de l'histoire de l'auteur (Jules Vernes)
Perte de cohérence avec le land
Vertue pédagogique (discutable dans le temps quel que soit le ride/parc)
Attraction plus accessible pour les enfants (moins effrayante)
To sum up this new version of the attraction:
-Loss of the giant squid (Animatronics attacking the Nautilus)
-Loss of sound effects (crew voices speaking in different rooms)
-Loss of lighting effects (fluctuating lighting)
-Loss of animated elements (the organ)
-Loss of story-related scenery (treasure)
-Loss of author's story (Jules Vernes)
-Loss of coherence with the land
-Educational value (questionable over time, whatever the ride/park)
-More accessible attraction for children (less scary)
Pouvons-nous être satisfait ?
Passé l'effet de redécouverte après plus de 3 ans de fermeture, en partie économique, et d'une animation de plusieurs minutes. On ne peut pas se dire satisfait. On pourrait l'être si parmi les 4 scènes on en avait une supplémentaire avec le calamar du livre.
On retrouverait le calamar pour, a minima, chahuter le sous-marin et que l'on retrouve des jeux de lumières, sonores et des voix de la version originale de l'attraction. Rien n'impose dans cette nouvelle programmation que le Nautilus attaque le kraken. Il peut juste être de passage.
C'est à se demander si le responsable de la rénovation a lu ou vu l'adaptation Disney de l'œuvre ! Et bien justement, la responsable a commencé à travailler sur le projet sans connaitre l'IP. Et cette information, c'est bien elle qui le dit dans son interview sur Disneyland Paris News.
Autre constat qui est connu de bon nombre de personnes, un écran ne fera jamais un rendu aussi réaliste et impressionnant qu'un animatronics géant.
Can we be satisfied?
After more than 3 years of closure, the effect of rediscovery, certainly economic reasons, and several minutes of animation, is over. We can't say we're satisfied. We could be if, among the 4 scenes, we had an extra one with the book's squid.
The squid would be back, at the very least, to heckle the submarine, and the light, sound and voice effects of the original version of the attraction would be restored. There's nothing in the new program to require the Nautilus to attack the kraken. It can just be passing through.
It makes you wonder whether the person in charge of the renovation has read or seen the Disney adaptation of the work! Well, the person in charge started work on the project without knowing the IP. And she says so in her interview on Disneyland Paris News.
As many people know, a screen will never render as realistically and impressively as a giant animatronic.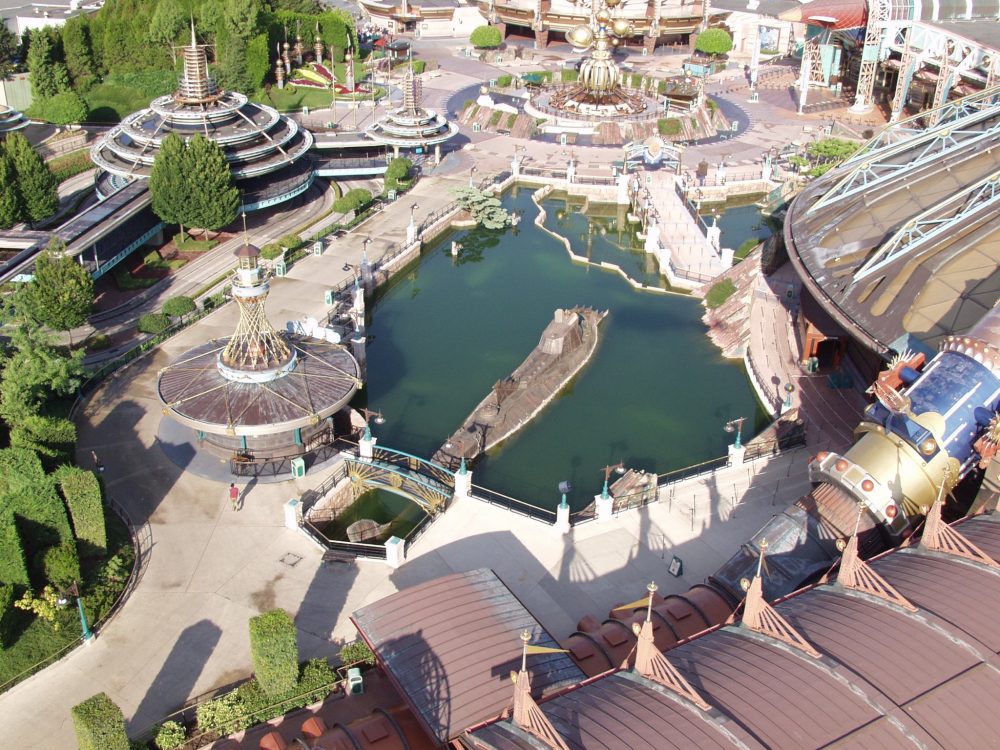 Ce qui est le plus dérangeant, c'est que l'on peut retrouver sur internet l'entreprise qui a servi à fournir les images. Pour information, c'est 1230$ les 41sc.
Encore une fois, à DLP, on est sur des économies.
Encore une fois, Discoveryland perd de sa superbe.
What's most disturbing is that the company used to supply the images can be found on the Internet. For the media, it's $1230 for 41sc.
Once again, DLP is all about savings.
Once again, Discoveryland loses its superbness.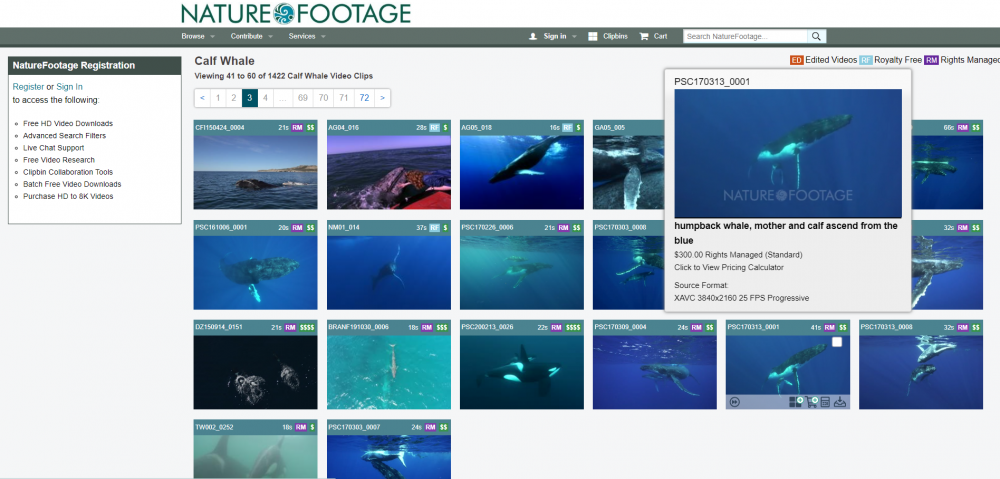 Enfin l'éclairage extérieur de l'attraction est simplement multicolor, oubliant toute intégration avec son environnement.
Finally, the attraction's exterior lighting is simply multicolored, neglecting any integration with its surroundings.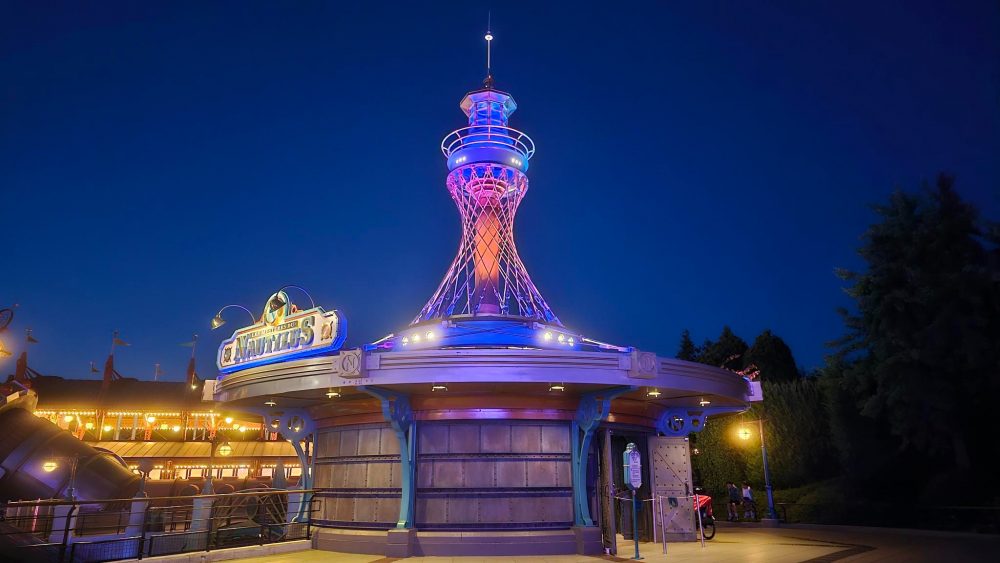 Transformations
Pourquoi le spiel (annonce) pour rester dans le bateau des Pirates des Caraïbes a changé ? Ou ceux de la Tower of Terror ? Pourquoi les lignes de dialogue dans Pirates sont plus courtes ?
Depuis les réouvertures de l'après covid, et plus précisément depuis 1 an, Disneyland Paris agit pour adoucir l'image qu'il renvoie dans ses attractions et pour être plus inclusif. Et en plus Disney ne veut plus illustrer une mort accessible aux visiteurs.
Un nœud coulant, de pendu ? Retiré !
Un pirate qui dit « tu vas danser autour d'une corde » ? Retiré !
Un calamar se fait électrocuter indiquant une souffrance animale ? Retiré !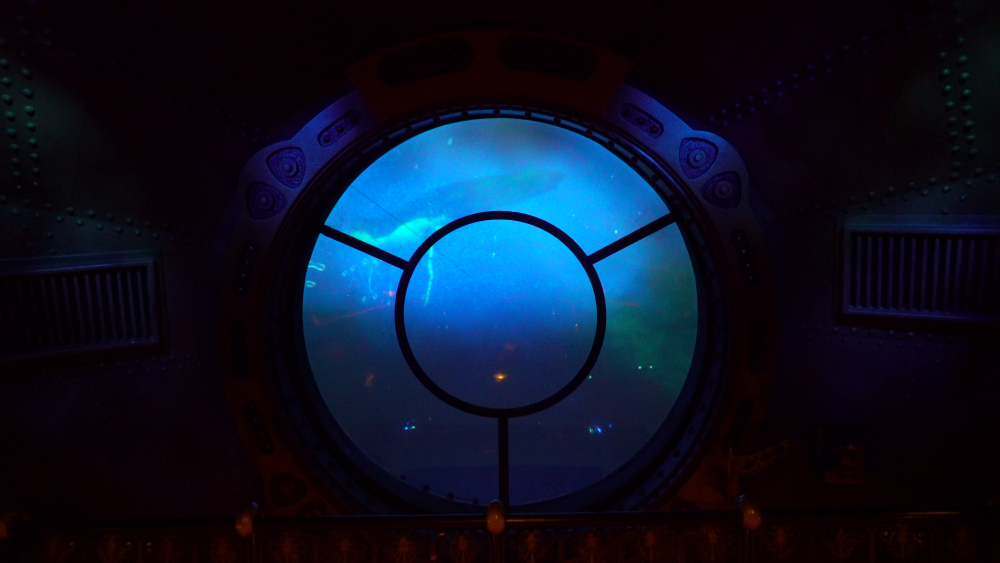 Why has the spiel to stay on the Pirates of the Caribbean boat changed? Or the Tower of Terror? Why are the lines of dialogue in Pirates shorter?
Since the post-covid reopenings, and more precisely over the past 1 year, Disneyland Paris has been working to soften the image it portrays in its attractions and to be more inclusive. And in more, Disney no longer wants to illustrate a death that's accessible to visitors.
A hangman's rope ? Removed!
A pirate saying « you're going to dance around a rope » ? Removed!
A squid being electrocuted indicating animal suffering ? Removed!
Autre changement, les annonces non genrées.
Là aussi, Disney ne veut plus froisser une partie de ses visiteurs avec la suppression de « Monsieur » ou « Madame » comme à Tower of Terror, Big Thunder Mountain, et d'autres.
Ses changements sont une politique d'entreprise ! Cette décision reste une bonne avancée s'imposant aux visiteurs.
Another change is the non-gendered announcements.
Here too, Disney no longer wants to offend some of its visitors by doing away with « Mr. » or « Mrs. » as at Tower of Terror, Big Thunder Mountain, and others.
These changes are company policy!
This decision remains a good step forward for visitors.
Mais, ce qui est critiquable, ce sont les moyens mis en œuvre pour appliquer ces changements. Et là, on retrouve Disneyland Paris dans ce qu'il sait faire de mieux, des projets à moindre coût.
Aujourd'hui, la voix officielle de Disneyland Paris fait les annonces pour tous les shows, mais c'est aussi, un cowboy, un groom, un pirate, le père noël…
But what's open to criticism is the means used to implement these changes. And here we find Disneyland Paris doing what it does best: low-cost projects.
Today, the official voice of Disneyland Paris makes the announcements for all the shows, but it's also a cowboy, a bellboy, a pirate, Santa Claus…
La réadaptation des Spiels avec toujours la même voix, même si tout a été fait pour coller à l'univers, fait perdre en caractère pour les attractions concernées.
Although every effort has been made to adapt the Spiels to the world in which they operate, the same voice is used everywhere, which means that the attractions lose of their character.
DLP aurait pu travailler avec d'autres comédiens/doubleurs auxquels Disney fait appel pour ses films en France. Des personnes talentueuses à 32km de DLP qui auraient pu donner vie à un groom/cowboy. Mais non ! On va finir par détester la voix officielle à force de l'entendre partout.
Disneyland Paris could have worked with other actors/doublers that Disney uses for its films in France. Talented people 32km from Disney who could have brought a groom/cowboy to life. But no! We're going to end up hating the official voice by hearing it everywhere.
Il en va de même pour les changements dans les attractions pour ne plus évoquer la mort. Le Nautilus l'a prouvé avec la perte du calamar. Au-delà de ce triste choix, pas un seul instant la storyline n'intègre une rencontre avec la créature pour rester fidèle à l'histoire originale.
The same applies to the changes in attractions, which no longer evoke death. The Nautilus proved this with the loss of the squid. Beyond this sad choice, not for a single moment does the storyline integrate an encounter with the creature to remain faithful to the original story.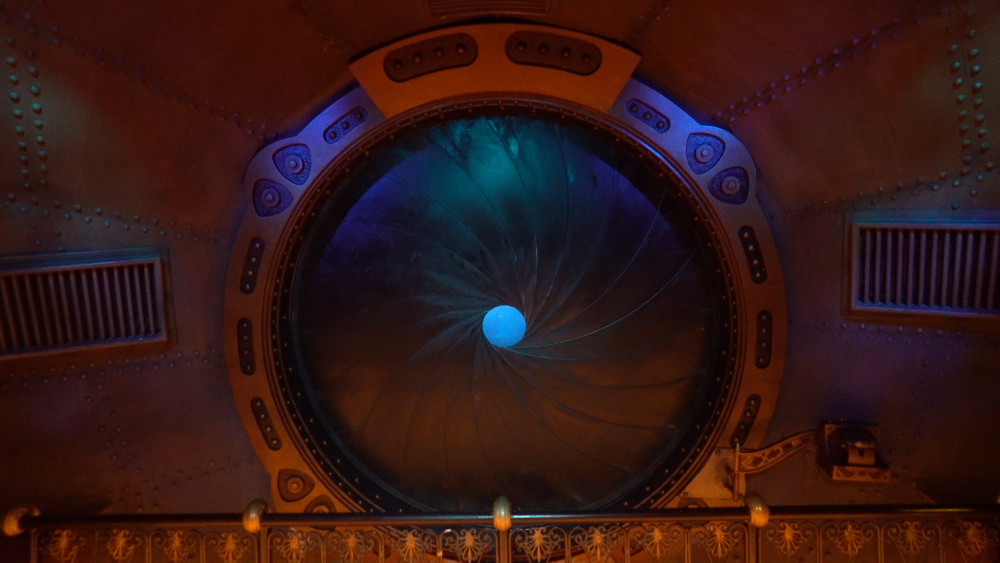 Tout le problème réside dans cette nouvelle façon de raconter les histoires sans évoquer la mort. Un problème honteux quand on sait que l'on parle d'Imagineering qui revendique pourtant son savoir faire en matière de storytelling. Les histoires que Disney adaptent intègrent pourtant généralement la mort, qui bien que parfois terrifiante fait aussi partie de la vie.
Et à cela s'ajoute un manque d'investissement. Pour une entreprise Premium qui se dit être attentive aux détails, il apparait pourtant que ce n'est plus le cas, et que ce manque d'investissement se fait au détriment des visiteurs.
The whole problem lies in this new way of telling stories without evoking death. A shameful problem when you consider that we're talking about Imagineering, which claims to know how to tell a story. The stories Disney adapts generally include death, which, although sometimes terrifying, is also part of life.
And then there's the lack of investment. For a Premium company that claims to be attentive to detail, it seems that this is no longer the case, and that this lack of investment is to the detriment of visitors.
New Pass
Le 11 juillet dernier, Disneyland Paris a présenté sa nouvelle gamme de Passeport Annuels nommée « Disneyland Pass ».
On July 11, Disneyland Paris unveiled its new range of Annual Passports called « Disneyland Pass ».

Nous allons faire simple :
Augmentation massive des prix des Passeports.
Réduction massive des avantages et donc des coûts humains qui en découlent pour la destination
Et pour que vous voyez l'étendu des différences entre la gamme actuelle et la nouvelle, on vous propose se tableaux qui compare l'ancien et le nouveau programme lancé le 19 juillet.
To sum up :
-Massive increase in passport prices.
-Massive reduction in benefits and consequent human costs for the resort
And so that you can see the extent of the differences between the current range and the new one, we've put together these tables comparing the old and new programs launched on July 19.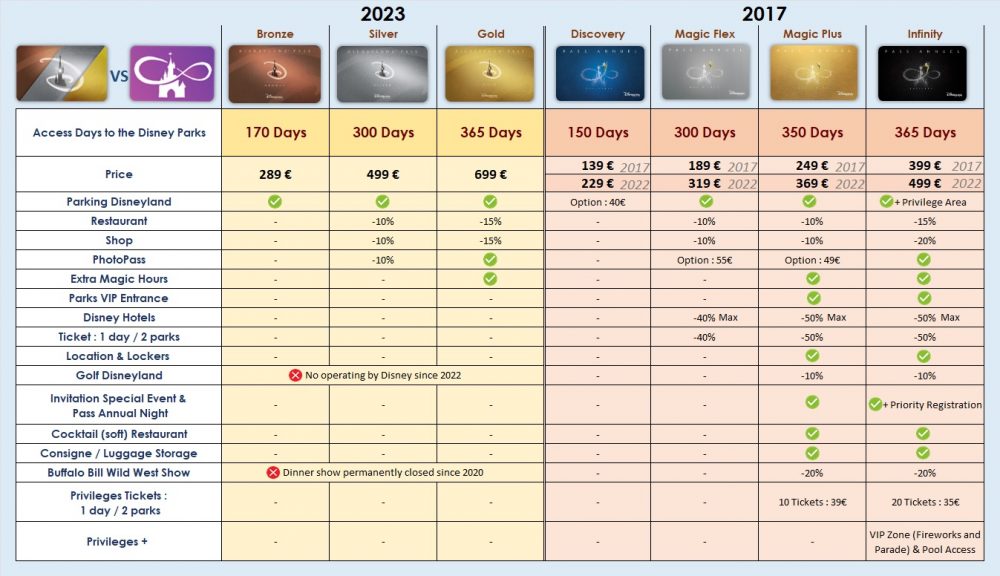 Ce qui a été le plus difficile à comprendre pour les détenteurs de Passeports Annuels, c'est à quel point l'entreprise s'est ouvertement moquée d'eux en déclarant que ces changements faisaient suite aux retours des clients et a leurs attentes. Une entreprise serait en train de dire que ses clients trouvent qu'il faudrait payer plus pour avoir moins ?
Pour forcer la main de ses dizaines de milliers de détenteurs de Passeports Annuels, des avantages s'arrêtent le 19 juillet 2023 pour tous:
Le chenil
La location de poussette/fauteuil roulant
La consigne
Entrée Parc Privative
Parking Privilège
Piscines
Et dès le 1er aout l'emplacement réservé pour le spectacle nocturne et la parade.
What was hardest for Annual Passholders to understand was the extent to which the company openly mocked them, claiming that these changes were in response to customer feedback and expectations. A company would say that its customers find it necessary to pay more to get less?
To force the hand of its tens of thousands of Annual Pass holders, benefits end on July 19, 2023 for all:
-Kennels
-Stroller/wheelchair rental
-Lockers
-Private park entrance
-Privilege parking
-Swimming pools
And from August 1, the location reserved for the night show and parade.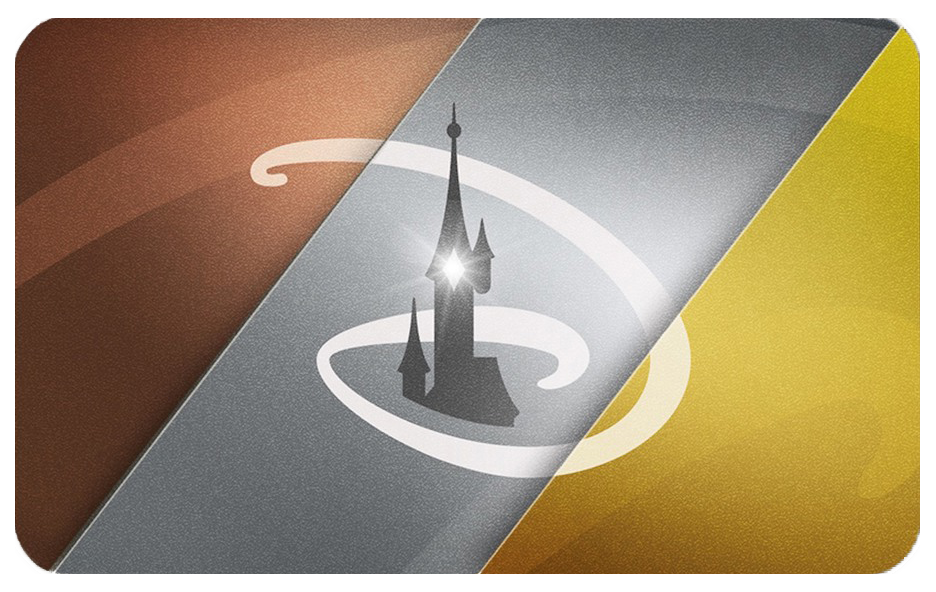 Enfin, le principal argument que sur le « Disneyland Pass » est que l'accès sera plus facile aux parcs, car là où sur le précédent programme les passeports annuels ont leur propre quota par jours, sur la nouvelle gamme « Disneyland Pass » le quota des passeports est rattaché à celui des billets d'entrées. Ainsi, avec le nouveau programme tant que le parc n'est pas plein, ils peuvent réserver sans soucis et accéder aux parcs, là où avant, même si le parc n'était pas plein, si le quota passeport était atteint, plus personne ne pouvait réserver.
Et c'est là où l'on va voir l'attitude de Disneyland Paris pour les prochains mois. Car le 13 juillet dernier, 2 jours après l'annonce de la nouvelle gamme, les réservations de juillet et aout (toutes vertes et réservables) sont subitement passées en bleu pour la plupart (sur liste d'attente au cas où il y a de la place).
Quelques heures après le calendrier sont repassé (en partie) en vert.
Finally, the main argument for the « Disneyland Pass » is that access to the parks will be easier, because whereas the previous program gave annual passports their own quota per day. With the new « Disneyland Pass » range, the passport quota is attached to the entry ticket quota. So with the new program, as long as the park isn't full, they can book without worry and access the parks. Whereas before, even if the park wasn't full, if the passport quota was reached, no one could book.
And that's where we're going to see the attitude of Disneyland Paris over the coming months. Because on July 13, 2 days after the announcement of the new range, July and August reservations (all green and bookable) suddenly turned blue for most (on the waiting list in case there was room).
A few hours later, the calendar turned (partly) green again.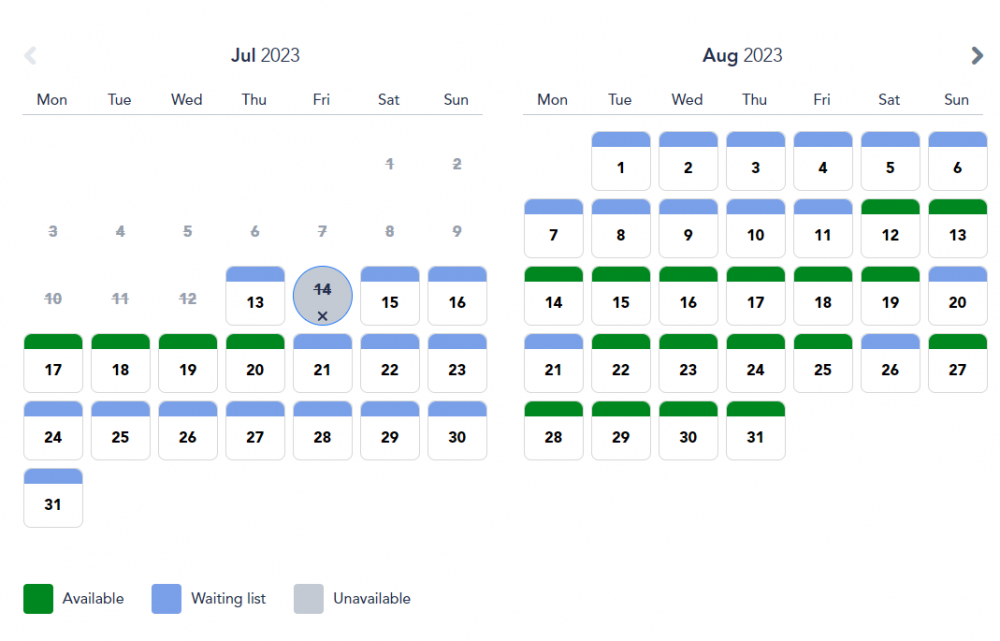 Ce qui en ressort est l'absence totale de considération du client de la part de l'entreprise avec des quotas fluctuant et de la défiance et résignation des clients vis-à-vis du produit qu'ils ont payé, ne pouvant savoir si oui ou non, ils vont pouvoir accéder aux parcs avec un produit flou sans base et quota clair.
3 événements marquant le 19 juillet 2023
C'est la date d'ouverture des Update (mise à jour) des anciens Passeports Annuels en Disneyland Pass pour ceux qui le souhaitent. Les calendriers des restrictions publiés, mais ils n'étaient pas bon. Il aura fallu 7h pour que Disney s'en rende compte et les actualisent.
Sur l'application Disneyland Paris, il était possible d'acheter son Disneyland Pass. Alors que la vente n'est pas officiellement ouverte. Devront-ils être remboursés ?
Enfin, l'application permet d'avoir son Disneyland Pass au format digital. Mais comme l'informatique et Disneyland Paris n'a jamais été une histoire d'amour, même l'ancienne gamme de Passeport Annuel peuvent rentrer leur Pass. En soit une bonne chose pour tous ! Et bien non, Disneyland Paris a demandé à ses Cast Member de faire le trie et de demander aux membres de l'ancien programme de sortir physiquement leur passeport pour accéder au parc, même si que ce soit en digital ou à la carte, on scanne le même QR Code. (Le format digital étant vendu comme un avantage à la nouvelle gamme).
What emerges is a total lack of consideration for the customer on the part of the company, with fluctuating quotas and customers' distrust and resignation towards the product they have paid for, unable to know whether or not they will be able to access the parks with a vague product with no clear basis or quota.
3 key events on July 19, 2023
1.This is the opening date for updating old Annual Passes into Disneyland Passes for those who wish to do so. Schedules of restrictions were published, but they weren't right. It took 7 hours for Disney to realize this and update them.
2.On the Disneyland Paris app, it was possible to buy a Disneyland Pass. But the sale is not officially open. Will they have to be refunded?
3.Finally, the app allows you to have your Disneyland Pass in digital format. But since digital and Disneyland Paris have never been a love affair, even the old range of Annual Passports can enter their Pass. A good thing for everyone! Well, no, Disneyland Paris has asked its Cast Members to sort it out and ask members of the old program to physically take out their passport to gain access to the park, even if they scan the same QR Code, whether digital or à la carte. (The digital format being sold as an advantage to the new range).
Puis, à partir du 21 juillet, il semblerait qu'après tout l'amateurisme de Disney, la position de repli serait de blâmer les médias spécialisés qui n'ont pourtant fait que relayer les infos de l'entreprise.
Enfin, le 22 juillet, Disneyland Paris autorise enfin l'utilisation du pass digital pour toutes les gammes de passeport.
Et en plus de tous les problèmes énumérés, il faut savoir que Disneyland Paris avait délégué dès le 11 juillet aux pages et site fans le soin diffuser les informations sur le programme et de répondre aux questions. Les sites et pages Fans devaient faire le Service après-vente ! Car deux semaines avant, Disneyland Paris fermait son service DLPHelp qui était là pour répondre aux questions des visiteurs.
On Résume :
L'entreprise ne fait pas son travail de communication et d'assistance qu'elle se doit mener seule pour ce type de produit.
Elle demande à des Réseaux Fans de faire le SAV.
Elle enchaine les erreurs.
Elle se déresponsabilise de tout pourtant la responsabilité des informations aux sites de Fans.
Des actes qui n'ont rien d'un leader européen.
Then, from July 21 onwards, it would seem that after all Disney's amateurism, the fallback position would be to blame the specialist media, who had done no more than relay the company's news.
Finally, on July 22, Disneyland Paris finally authorized the use of the digital pass for all passport ranges.
In addition to all the problems listed above, Disneyland Paris had delegated the task of distributing program information and answering questions to fan sites and pages from July 11 onwards. The fan sites and pages had to provide after-sales service! Because two weeks before, Disneyland Paris closed its DLPHelp service, which was there to answer visitors' questions.
To sum up:
-The company isn't doing the communication and support work it should be doing on its own for this type of product.
-It asks its fan networks to provide after-sales service.
-It makes some mistakes.
-It takes responsibility for everything away from itself, yet leaves the responsibility for information to fan sites.
These are not the actions of a European leader.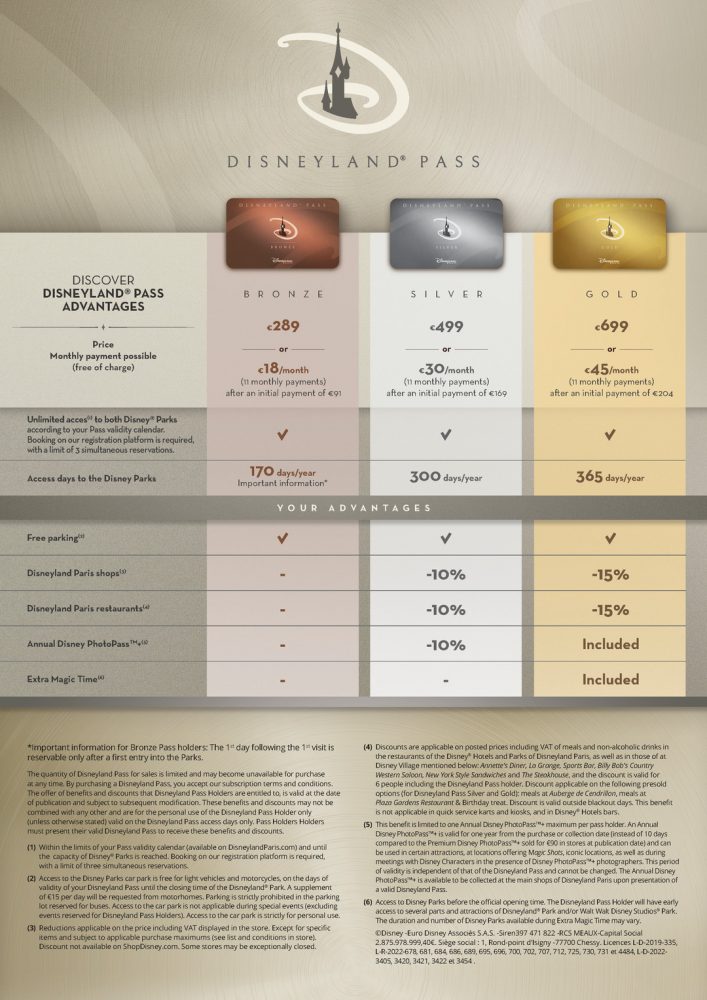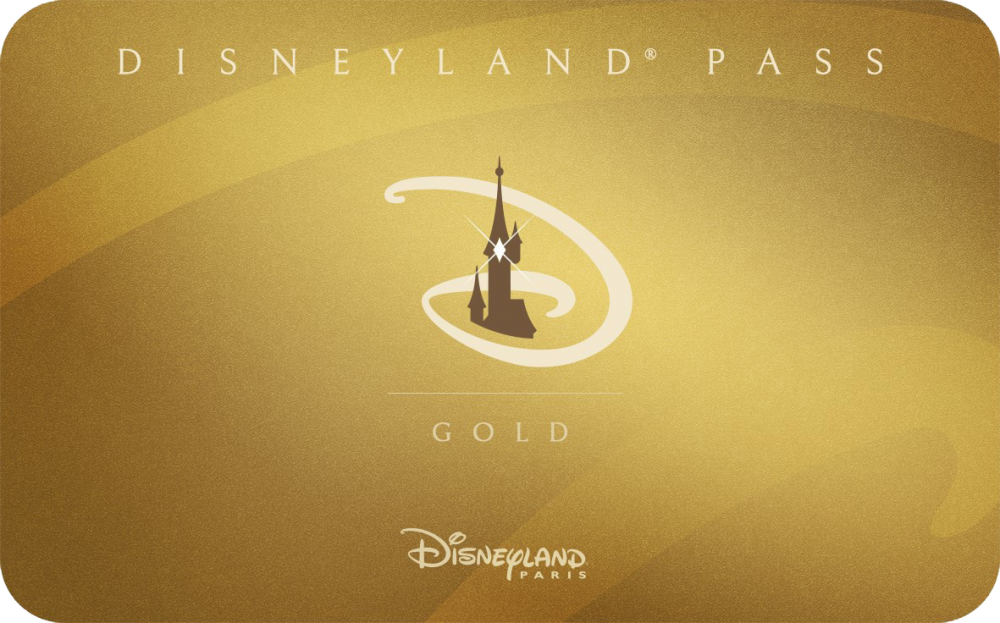 Parallèlement à ce souci de considération du client, le véritable problème de cette nouvelle gamme est son rapport qualité/prix. Des prix qui augmentent, et une offre qui diminue. À Disneyland Paris, ça fait plus de 15 ans qu'il n'y a plus de spectacle de rue : des chanteurs sur Main Street, des aventuriers dans Adventureland ou des habitants de Main Street et sans parler des personnages Disney qui se baladaient en nombre dans les allées des parcs. Ainsi, il ne restait qu'un orchestre jouant soit sur Main Street, soit dans Studio 1, un groupe de TamTam à Adventureland et un groupe Country dans le fast food de Frontierland. En soi, si dans une journée, vous les croisiez, vous aviez de la chance ! Mais depuis 2020, la Covid a permis de supprimer le peu d'ambiance qui pouvait rester. Mais ceci n'est rien avec ce qui va suivre.
The real problem with this new range is its quality/price ratio. Prices are going up, and the offer is going down. At Disneyland Paris, there hasn't been a street show for over 15 years: singers on Main Street, adventurers in Adventureland or Main Street residents, not to mention the Disney characters who used to roam the park aisles in droves. This left only a band playing either on Main Street or in Studio 1, a TamTam band in Adventureland and a Country band in Frontierland's fast food restaurant. In itself, if you happened to come across them during the day, you were in luck! But since 2020, the Covid has removed what little atmosphere remained. But that's nothing compared to what's to come.
Development and Quality
Le plus gros problème de Disneyland Paris, c'est le manque de nouveauté alors que Disneyland a toujours dégagé de bons chiffres. Et comme les Américains ne regardent pas vraiment ce qui se passe en dehors de leurs frontières. Nous n'avons pas eu de véritable développement, avant le rachat de 2017, date jusqu'à laquelle Disneyland Paris à commencer à se structurer et travailler pour elle-même en proposant un plan de développement en 2018. Un plan pour commencer à rattraper les multiples erreurs du parc Walt Disney Studios ouvert depuis 2002.
Car jusqu'à présent : Space Mountain dans un Volcan, c'est devenu Mysterious Island à Tokyo DisneySea. Toy Story Playland construit également pour Hong Kong et Shanghai. La Tour de la Terreur Californienne ouverte en avance sur le modèle de Parisien puis réadapté pour le Japon, l'attraction Ratatouille copiée à Orlando…
Il est aussi a noter qu'au moment du rachat de Disneyland Paris le parc avait pour dette 858 millions d'euros. Mais aussi, depuis la création du site, Paris a reversé 1,2 Milliard d'euros à la TWDC pour les droits d'utilisations de l'image Disney et de toutes les franchises qui en découlent (IP) jusqu'en 2017.

Disneyland Paris' biggest problem is the lack of novelty, despite the fact that Disneyland has always posted good figures. And since Americans don't really look at what's going on outside their borders. We didn't have any real development until the takeover in 2017, when Disneyland Paris began to structure itself and work for itself. A plan of development plan in 2018 to start making up for the many mistakes of the Walt Disney Studios park, open since 2002.
Because until now, Space Mountain in a Volcano has become Mysterious Island in Tokyo DisneySea. Toy Story Playland also built for Hong Kong and Shanghai. The California Tower of Terror opened in advance of the Parisian model, then adapted for Japan, Ratatouille ride copyed in Orlando…
It should also be noted that when Disneyland Paris was acquired, the park was 858 million euros in debt. But also, since the creation of the site, Paris has paid 1.2 billion euros to the TWDC for the rights to use the Disney image and all related franchises (IP) until 2017.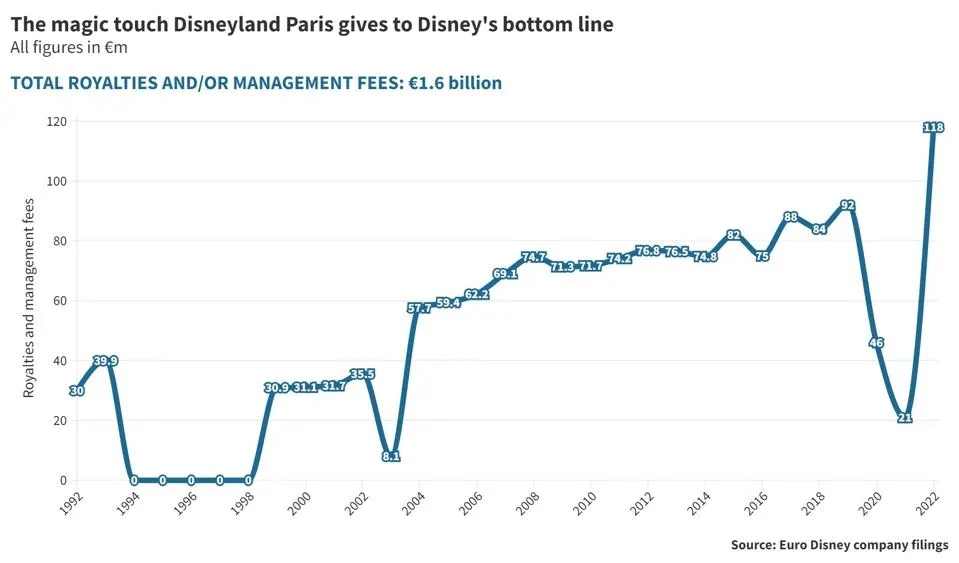 Disneyland Paris a finalement été racheté par une recapitalisation allant jusqu'à 1,4 milliard d'euros, mais qui en réalité équivaut à racheter l'entreprise pour 225 Millions d'euros grâce aux multiples recapitalisations et regroupements de l'action (1 pour 100).
2 parcs, 7 hôtels, Un centre de villégiature pour 225 millions d'euros. Pour rappel, le quartier de l'attraction Ratatouille (dernière extension du parc Disney Studios de 2014) a couté 210 millions d'euros. On a donc un Resort au prix d'une attraction, d'un restaurant et d'une boutique.
Et depuis 2017, les bons chiffres puis les bénéfices sont de retour. Nous sommes tellement peu surpris qu'on vous répondrait qu'aucune entreprise n'aurait jamais acheté une autre qui fait défaut financièrement pendant 25 ans si elle ne savait pas comment la structurer et la rendre profitable alors qu'elle en a la gestion depuis le premier jour.
La clientèle européenne n'est qu'une machine à sous. Pour vendre de la nouveauté, l'Entertainment a été la clef pour investir moins et récolter beaucoup aux dépens de nouvelles extensions pour les visiteurs. En soi, Disneyland Paris repousse l'inévitable, l'investissement qui se doit dans tous les parcs Disney.

Disneyland Paris was finally bought out by a recapitalization of up to 1.4 billion euros, but which in reality amounted to buying out the company for 225 million euros due to the multiple recapitalizations and share grouping (1 for 100).
2 parks, 7 hotels, a resort for 225 million euros. As a reminder, the Ratatouille attraction area (the last Disney Studios park extension in 2014) cost 210 million euros. So we have a Resort for the price of an attraction, a restaurant and a boutique.
And since 2017, the good numbers and then the profits are back. We're so unsurprised that we'd tell you that no company would ever have bought another that had been failing financially for 25 years if they didn't know how to structure it and make it profitable, even though they've managed it from day one.
European customers are just a slot machine. To sell novelty, Entertainment (show and parades) has been the key to investing less and reaping much at the expense of new extensions for visitors. In itself, Disneyland Paris is postponing the inevitable, the investment that all Disney parks must make.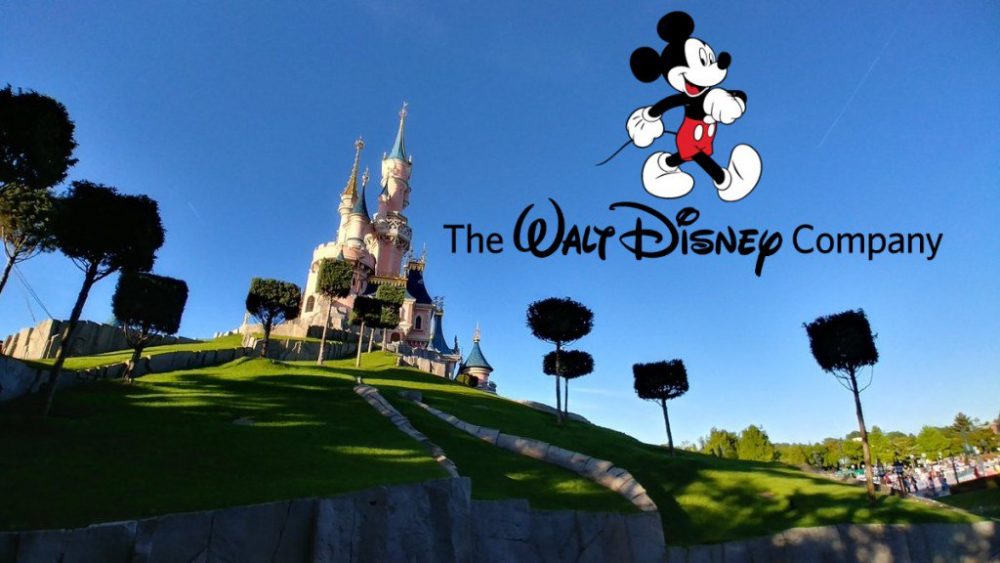 Le manque d'extensions liants nouvelles attractions, restaurants et boutiques est connu.
Le parc Disneyland de Paris, ça fait maintenant 28 ans qu'il n'y a pas eu d'extension ! Il n'y a eu qu'un changement, Le Visionarium en Buzz Lightyear. Pour le reste, il n'y a eu que des mise-à-jour des attractions existantes (dont le but premier est de faire de grandes réhabilitations inévitables) et des nouveaux spectacles. Résultat, on a là un parc aux capacités et avec un potentiel immense à la vue des zones d'extensions possibles :
Zone encadrée : emplacement d'extension historique
Zone colorée : espace aménageable

The lack of extensions linking new attractions, restaurants and stores is well known.
Paris Disneyland Park hasn't had an extension in 28 years! There's only been one change, from Visionarium to Buzz Lightyear. For the rest, there have only been updates to existing attractions (the primary purpose of which is to make inevitable major renovations) and new shows. The result is a park with immense capacity and potential, given the potential for expansion:
-Framed area: historic extension site
-Colored area: developable space
Au parc Walt Disney Studios cela fait 9 ans que le parc n'a pas connu d'extension (L'attraction de Spider Man étant un remplacement d'Armageddon).
Mais avoir un Parc dont les dernières extensions ont 28 ans, on a donc des machines qui vieillissent. Et c'est là tout le problème.
Vous voyez Disney dire aux visiteurs que la dernière grande nouveauté du parc Disneyland est en fin de vie ? C'est pourtant le cas que ce soit Indiana Jones, (Hyper)Space Mountain ou Big Thunder Mountain. Pour illustrer mes propos nous allons prendre l'exemple de Indiana Jones.
Ça va faire bientôt 15 ans que les éléments de décors (traverses en bois) sous les rails ont été enlevés, certainement pour éviter de surveiller ces éléments en bois pouvant pourrir et se décrocher dans le temps.

At Walt Disney Studios, it's been 9 years since the park's last expansion (the Spider Main attraction being a replacement for Armageddon).
But with a park whose latest extensions are 28 years old, the machines are getting old. And that's the problem.
Can you imagine Disney telling visitors that the latest addition to the Disneyland park is at the end of its life? This is the case whether it's Indiana Jones, (Hyper)Space Mountain or Big Thunder Mountain. To illustrate my point, let's take Indiana Jones as an example.
It's been almost 15 years since the scenery elements (wooden sleepers) under the rails were removed, presumably to avoid having to monitor these wooden elements, which could rot and fall apart over time.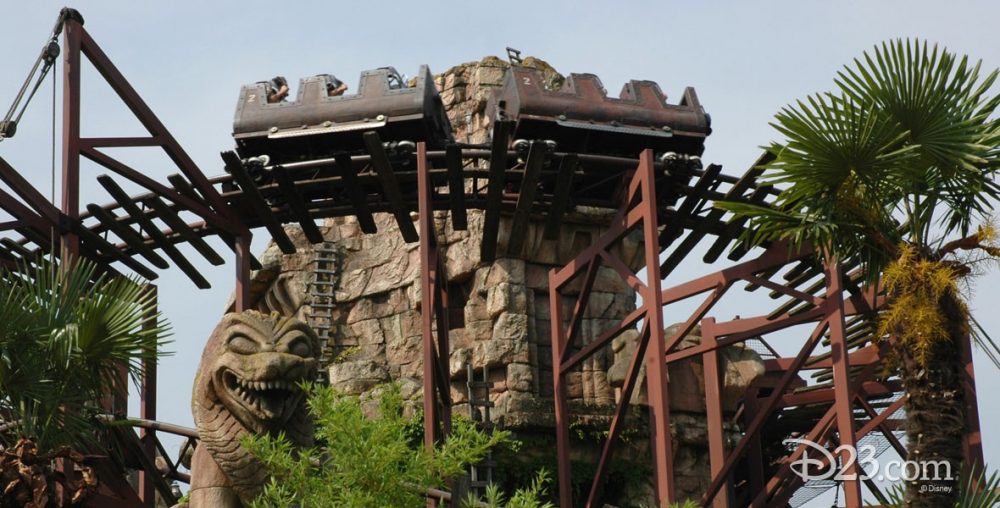 Et depuis quelque mois, on retrouve des retouches, des soudures à de multiples endroits (identifiable en blanc) aux niveaux des jointures entre les supports et les rails. Mais aussi des portions de rails.
And for some months now, we've been seeing touch-ups and welding in multiple places (identifiable in white) at the joints between the supports and the rails. But also sections of rail.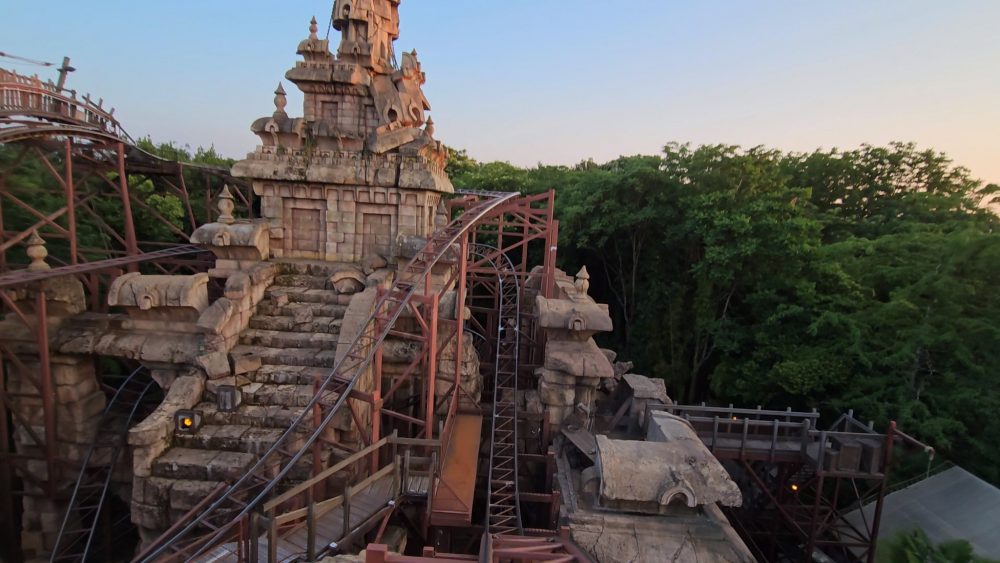 Ce qu'il faut savoir dans ce domaine, c'est que ce type de retouche au niveau des rails, c'est la dernière étape, le dernier « rafistolage » quand il n'y a plus rien à sauver.  Et vous savez quoi ? Indiana Jones, (Hyper)Space Mountain ou Big Thunder Mountain le problème est le même. Les coaster de Disneyland sont en bout de vie (et Flight Force commence à aussi à rejoindre le club).
Ce problème était prévisible avant même de s'en rendre compte visuellement et subissant les coups des machines. La durée de vie d'un coaster, comme ici d'ancienne génération, est de 20 ans. 20 ans pour un coaster avec 2 trains ouvert 6 mois par an (comme un parc classique dans le monde). Mais à Disney, il est ouvert 11 mois par an avec 4 trains. En soit 1 année d'exploitation équivaut a 4 pour un parc classique. Bien sûr, avec des attractions qui ont 31 ans (Big Thunder Mountain), 30 ans (Indiana Jones) et 28 ans (Space Mountain). Tout est à refaire !
L'idéal serait de re-construire les coasters avec des modèles de nouvelle génération pour qui puissent être utilisés plus longtemps et plus intensément. Mais Disney va-t-il donner de l'argent pour Disneyland Paris ? Jusqu'à présent, comme on l'a vu, Disney a peu investi sur Paris. Et cette politique a eu pour conséquence que les 3 coasters sont dans un état critique et dont l'offre en attraction n'a pas évolué dans le par Disneyland fait qu'il n'y a pas de solution de substitution. Le gros problème est que les attractions en question sont parmi les icônes du parc, avec les plus grandes capacités, et que le parc n'a rien a proposer en remplacement. Car il faut bien avoir conscience que fermer et faire les travaux de remplacement des infrastructures et des rails c'est 1 à 2 ans par Coaster. Mais il ne faut aussi rajouter les contraintes de chantier. Big Thunder Mountain est sur une île, il faut donc vider le lac. Space Mountain, il faut ouvrir le Dôme et vider les éléments de décors avant d'intervenir. Tout ceci ajoute des contraintes et des délais. Ce chantier qui va devenir indispensable pour les différents coasters ne peut donc durer moins de 4 ans. Ce qui aura un impact à la fois sur l'image du parc et sur sa capacité. Maintenant, quand est-ce que ce programme (si toutefois il existe) va enfin être lancé ? Et qu'elle sera le dernier coaster à partir en reconstruction dans minimum 3 ans (après le lancement de ce programme) alors que son état est déjà critique ? Il y a beaucoup à débattre sur ce sujet. Mais heureusement que la maintenance fait un travail remarquable pour les maintenir ouvertes un maximum dans le respect de règles de sécurités en vigueur dans le secteur.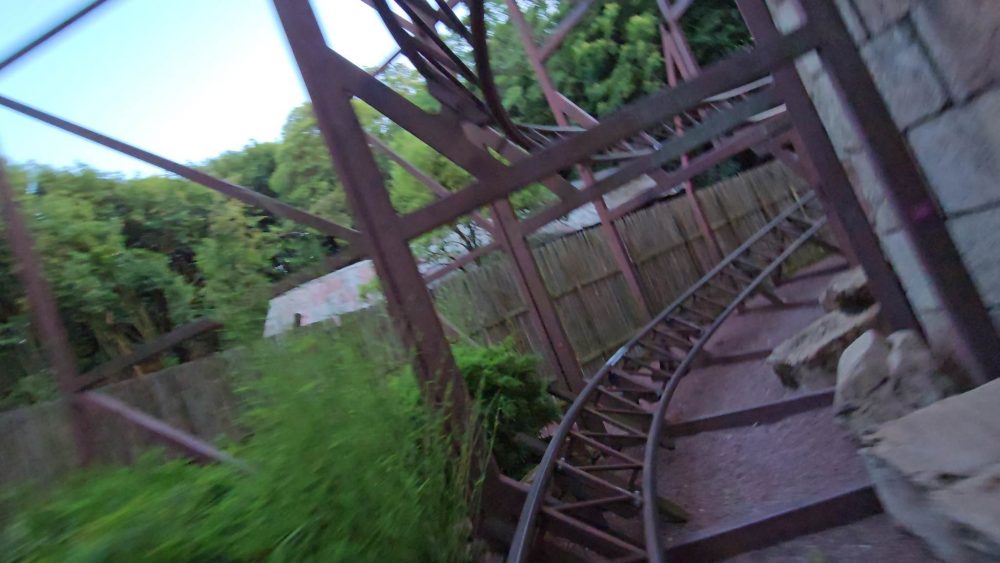 What you need to know in this field is that this type of rail touch-up is the last « step », the last patch-up when there's nothing left to save. And you know what else? Indiana Jones, (Hyper)Space Mountain or Big Thunder Mountain, the problem is the same. Disneyland's coasters are at the end of their tether (and Flight Force is also starting to join the club).
This problem was foreseeable, even before we were visually aware of it, when we were hit by the machines. The lifespan of a coaster, like this old-generation one, is 20 years. 20 years for a coaster with 2 trains open 6 months a year (like a classic park in the world). But at Disney, it's open 11 months a year with 4 trains. In other words, 1 year of operation is equivalent to 4 for a classic park. Of course, with attractions that are 31 years old (Big Thunder Mountain), 30 years old (Indiana Jones) and 28 years old (Space Mountain). Everything has to be redone!
Ideally, the coasters should be rebuilt with new-generation models that can be used longer and more intensively. But will Disney give money to Disneyland Paris? Until now, as we've seen, Disney has invested few in Paris. As a result of this policy, the 3 Coasters are in a critical state, and Disneyland's range of attractions has not changed, so there is no alternative. The big problem is that the attractions in question are among the park's icons, with the largest capacities, and the park has nothing to offer as a replacement. After all, you have to bear in mind that it takes 1 to 2 years per coaster to close down and replace the infrastructure and tracks. But you also have to take into account the construction site constraints. Big Thunder Mountain is on an island, so the lake has to be emptied. On Space Mountain, we have to open the Dome and empty the scenery before we can work on it. All this adds constraints and time. This work, which will become essential for the various coasters, cannot take less than 4 years. This will have an impact on both the park's image and its capacity. Now, when will this program (if it exists) finally be launched? And what will be the last coaster to be rebuilt in at least 3 years (after the launch of this program) when its condition is already critical? There's a lot to debate on this subject. But it's a good to see that the maintenance team is doing a remarkable job of keeping them open as much as possible, while respecting the safety rules in force in the sector.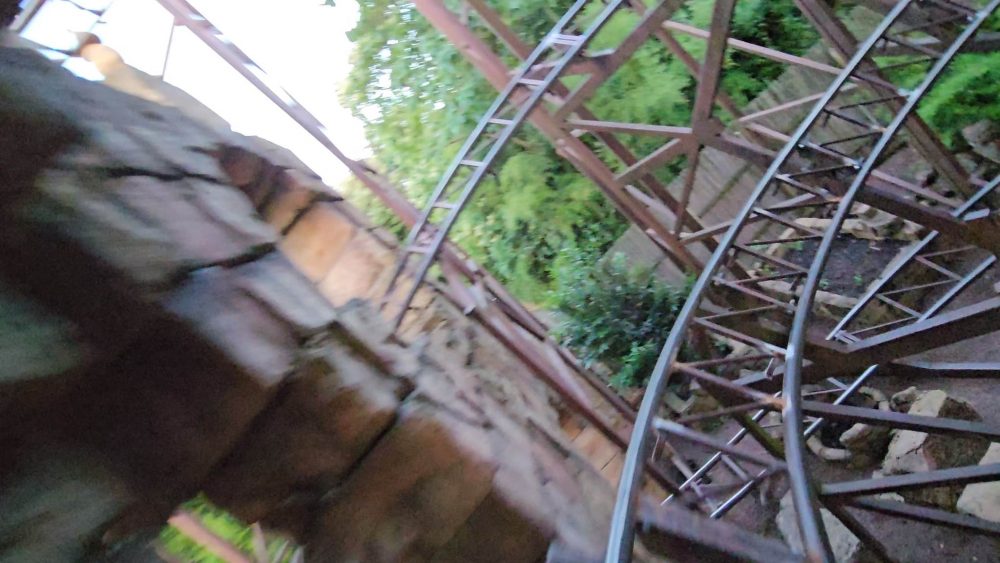 En attendant, avec 28 ans sans de véritable extension dans le parc Disneyland, les enfants d'aujourd'hui ne connaissent pas ou peu les histoires qui leur sont racontées. Oui Pinocchio, oui les Robinson (dont l'attraction tombe en lambeaux), oui Dumbo, etc. ce ne sont pas aujourd'hui les histoires que les parents montrent absolument aux enfants. Et faire des mini transformations de restaurant en Coco ou rajouter une salle à manger sur le thème de Luca, ce n'est pas ça qui va régler ce problème. Le pays des contes de fées, qui voit ses installations se dégrader avec le temps, ne raconte pas les histoires des enfants d'aujourd'hui.
In the meantime, with 28 years without a real Disneyland park extension, today's children know little or nothing of the stories they're told. Yes, Pinocchio, yes, the Robinsons (whose attraction is falling to pieces), yes, Dumbo, etc., these are not the stories that parents today absolutely must show their children. And making mini transformations of restaurant on Coco or adding a Luca-themed dining room isn't going to solve this problem. The fairytale theme park who doesn't tell the stories of today's children see it's faciliteis deteriored.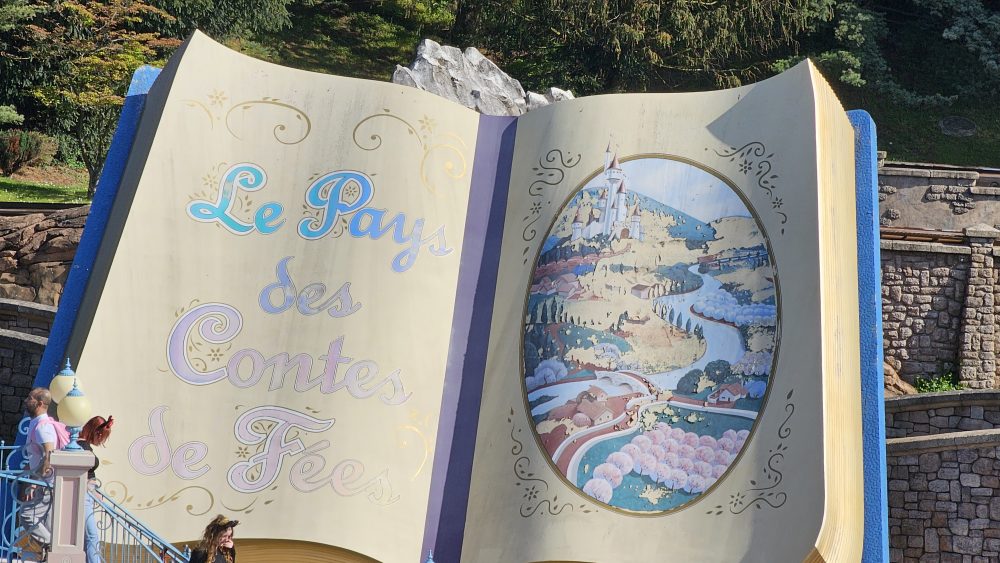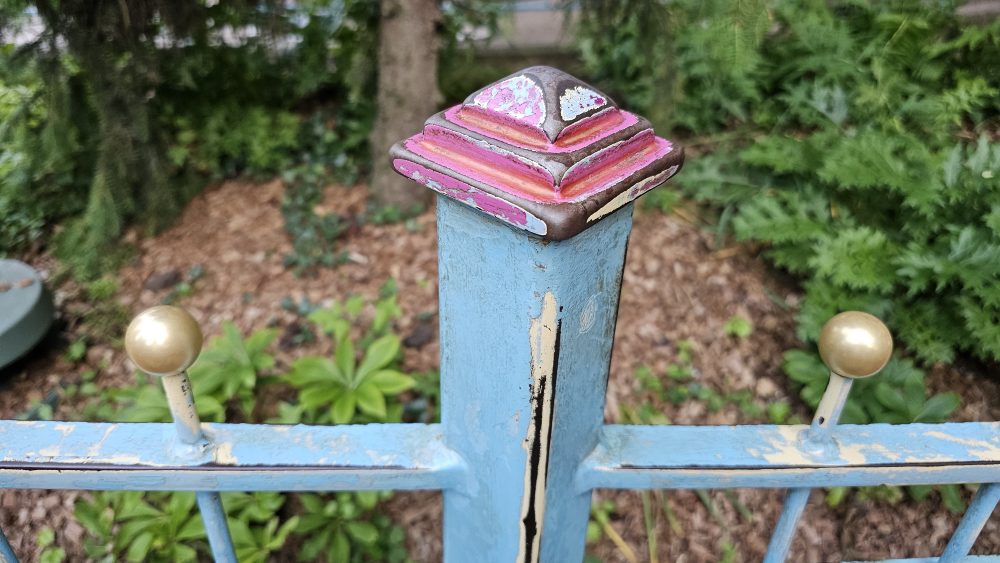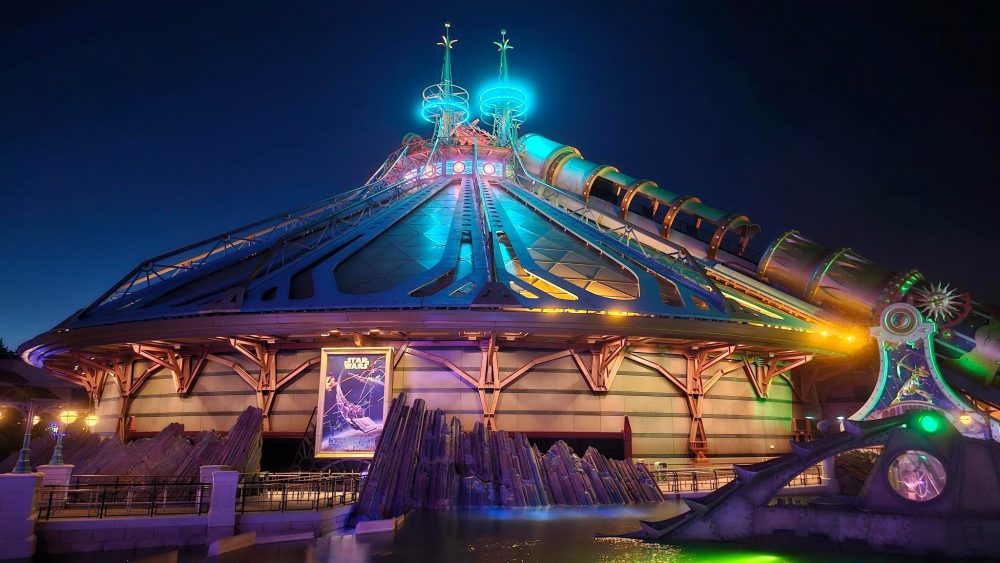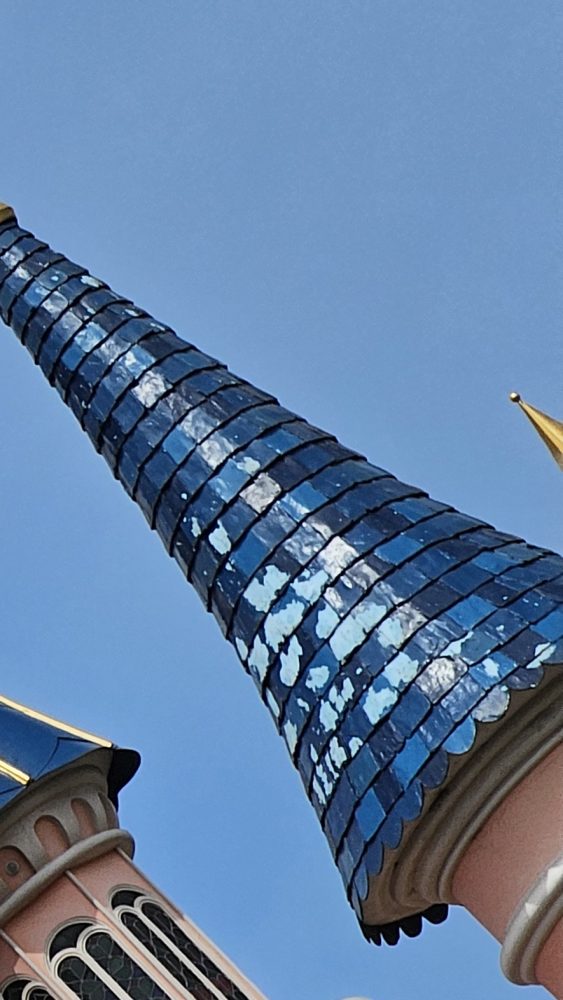 Et sur qui pèse ce manque d'investissement ?
Réponse : les Cast Members
Avec les prix des billets d'entrées qui explosent, des attractions d'envergures qui n'arrivent pas, et une baisse dans les animations dont l'absence de parade électrique depuis plus de 10 ans. C'est sur eux et uniquement eux que repose la charge de vendre une expérience visiteurs alors que Disney ne leur facilite pas la tache avec ce manque d'investissement et de complexification de leur charge de travail (procédure, sécurité, responsabilité).
And who bears the brunt of this lack of investment?
Answer: Cast Members
With ticket prices skyrocketing, major attractions failing to arrive, and a decline in entertainment, including the absence of an electric parade for over 10 years. It's up to them and them alone to sell a visitor experience, and Disney isn't making it easy for them with its lack of investment and increasingly complex workload (procedures, safety, liability).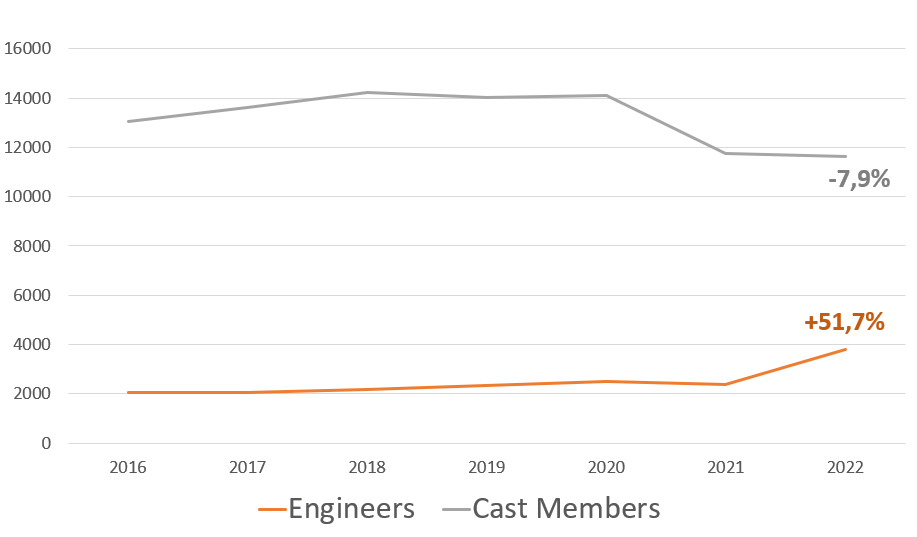 Autre phénomène. Il est de plus en plus visible qu'à Disneyland Paris il y a une multiplication de postes de bureaux, des cadres/ingénieurs, et une diminution du nombre de Cast Members opérationnels, postes peu qualifiés travaillant dans les parcs. Cette tendance a pour effet de faire monter les dépenses salariales de l'entreprise, mais dont surtout d'ajouter de la lourdeur aux décisions et donc de lenteurs à l'exécution, sans parler des Casts Members dont la pression et la charge de travail augmente avec des effectifs plus restreints sur les parcs.
Ce n'est donc pas étonnant qu'il y ait des grèves des Cast Members, et on les soutient totalement, ayant été nous-même Cast Members. Après les grèves et les réévaluations des salaires des Cast Members Américains, les Parisiens vont-ils suivre ? L'avenir nous le dira.
Another phenomenon. It is becoming increasingly apparent that at Disneyland Paris, there is a proliferation of office jobs, executives/engineers, and a decrease in the number of operational Cast Members, low-skilled positions working in the parks. This trend has the effect of increasing the company's payroll costs, but above all of making decisions more cumbersome and therefore slower to implement, not to mention the Casts Members, whose pressure and workload increase with the smaller number of staff in the parks.
So it's not surprising that there are strikes by Cast Members, and we fully support them, having been Cast Members ourselves. After the strikes and salary revaluations of American Cast Members, will Parisians follow suit? Only time will tell.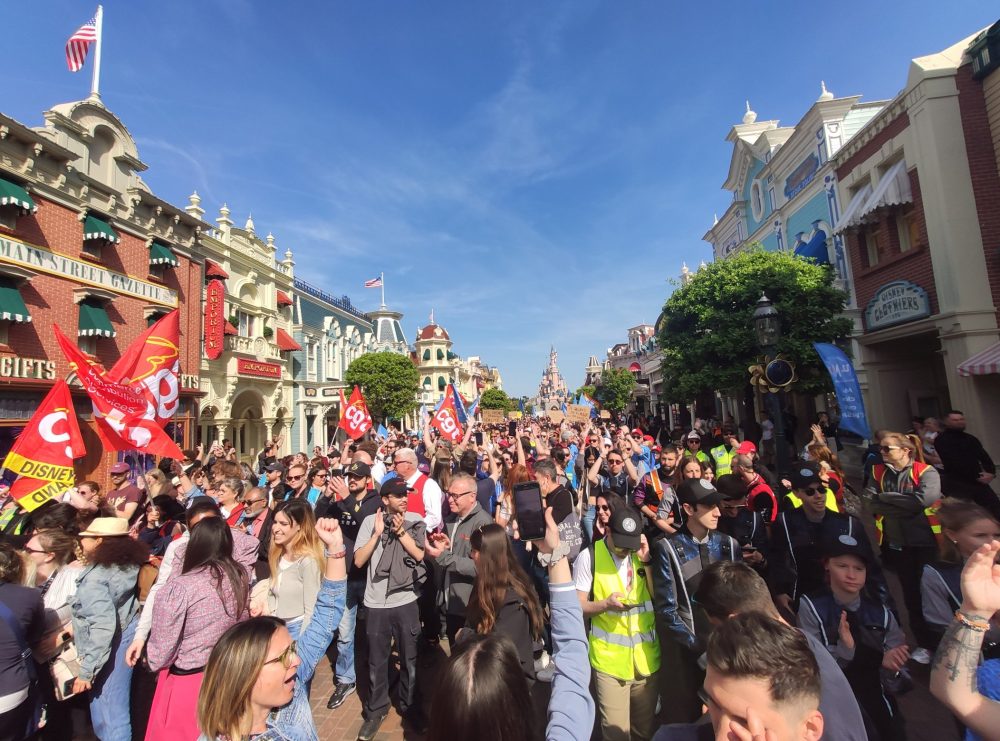 Summer 2023
Maintenant, qu'elle est LA nouveauté de Disneyland Paris ?
Surprise ! Un Spectacle !!
Vous l'avez compris, 2023 n'aura pas d'extension donc, ce sera un spectacle. Situé au Studio Theater (théâtre peu utilisé depuis 4 ans) ce spectacle est une démonstration d'une maitrise de technologie dans un CinéConcert sur l'univers Pixar. Le rendu est visuellement magnifique et la musique vous transportera instantanément.
Now, what's THE new feature at Disneyland Paris?
Surprise! A Show!
As you've guessed, 2023 won't have an extension, so it'll be a show. Located in the Studio Theater (a theater that hasn't been around for 4 years), this show is a demonstration of mastery of technology in a CineConcert based on the Pixar universe. The rendering is visually stunning and the music will transport you instantly.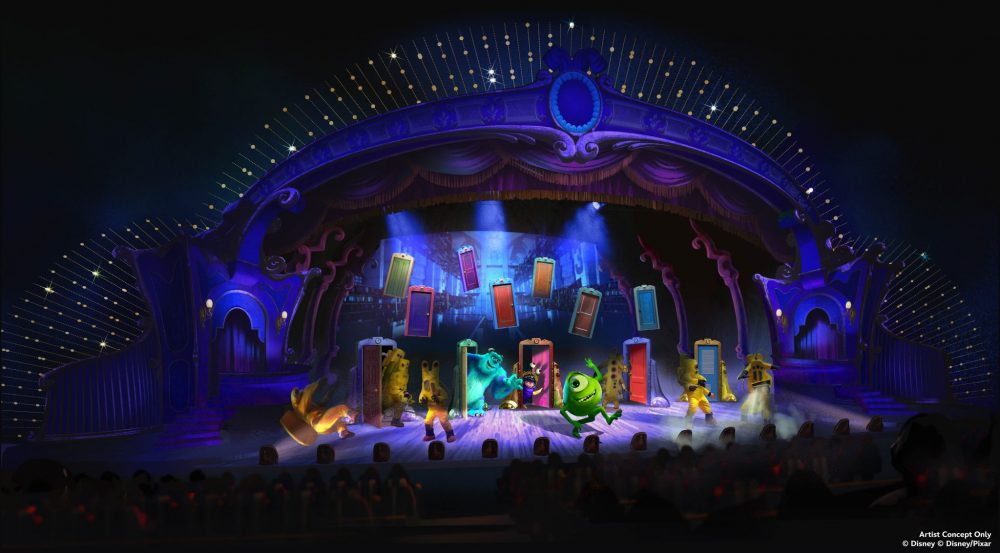 Cependant les musiciens sont très vite oubliés alors qu'ils nous accompagnent tout du long du spectacle. Spectacle qui ne donnera pas un sentiment de « Magie » comme « Mickey et le magicien » joué à 200m de là. Et enfin 2 grosses critiques, il a été présenté à la D23 un concept art. Et Ce que l'on peut dire c'est que non seulement rien ne correspond, mais qu'en plus le spectacle remplace celui de Marvel qui projetait des animations sur la toile qui entoure l'ouverture où se joue le spectacle. Ici ce n'est pas le cas. Il y a eu clairement des restrictions budgétaires pour 3 éléments de décors pour LA nouveauté de l'année.
Mais comme il n'est pas possible de vous montrer des photos et vidéos (autres que les officielles) de cette nouveauté, nous n'allons pas plus en parler !
However, the musicians are quickly forgotten, even though they accompany us throughout the show. A show that won't give you a feeling of « Magic » like « Mickey and the Magician » played 200m away. And finally 2 big criticisms, it was presented to the D23 a concept art. And what we can say is that not only does nothing match, but the show replaces Marvel's, which projected animations onto the canvas surrounding the opening where the show is played. This is not the case here. Clearly, there were budget restrictions for set elements for THE novelty of the year.
But as it's not possible to show you any photos or videos (other than the official ones) of this new feature, we're not going to talk any more about it!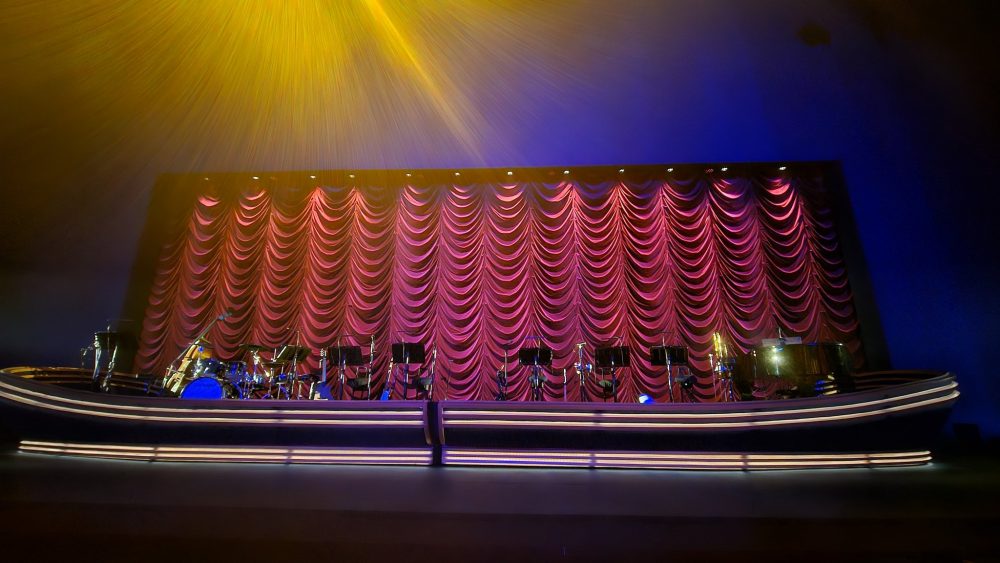 Mais continuons avec le parking des parcs, Après plus de 2 ans de chantier, l'automatisation des entrées avec les bornes sont maintenant activé. Mais il est consternant en journée de voir une seule ligne d'ouverte. Il nous est arrivé d'attendre 5 minutes pour accéder au parking alors que laisser des caisses automatiques ouvertes ne coutent rien.
But let's continue with the parking lot. After more than 2 years of construction work, the automated entrances and terminals have now been activated. But it's dismaying to see only one line open during the day. We've had to wait 5 minutes to enter the parking lot, even though it costs nothing to leave the automatic pay stations open.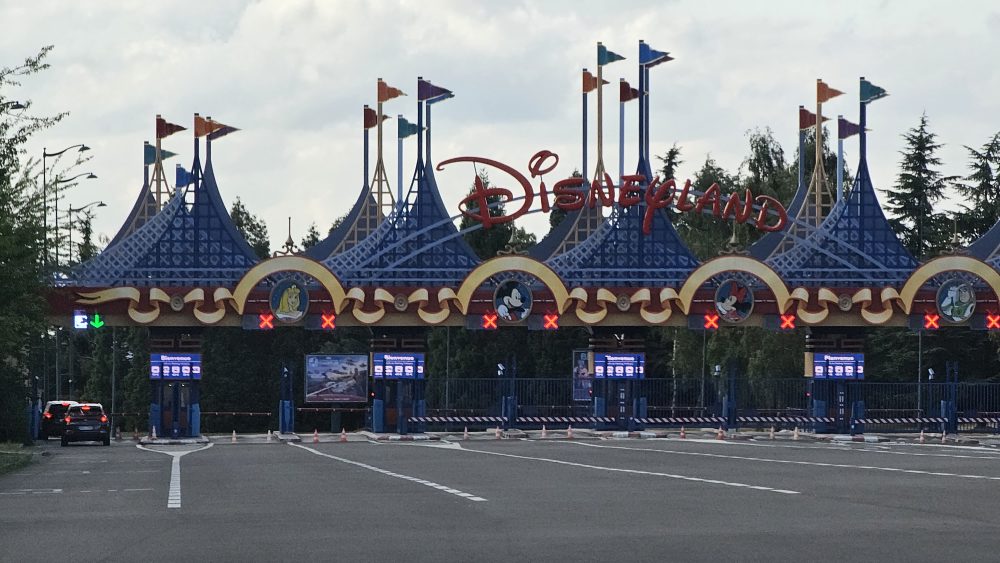 Enfin, cet été, le Disneyland Railroad et les Véhicules de Main Street USA, ont eu des tests pour être ouvert aux visiteurs de 13h à 20h et non de 10h à 17h. Une excellente initiative qui n'est hélas plus d'actualité. Car ce sont des attractions qui sont utilisé en journée et non à l'ouverture du parc. Les visiteurs ayant pour objectif en arrivant dans le parc de faire les grosses attractions avant de se distraire sur des plus petites.
On espère sincèrement que l'ouverture tardive reviendra et deviendra la norme pour faire voyager les visiteurs qui commencent à fatiguer de leur journée. Mais on peut aussi noter qu'en Californie ces attractions sont ouverte de 8h du matin à Minuit en période estivale.
Finally, this summer, the Disneyland Railroad and Main Street USA Vehicles were tested to be open to visitors from 1pm to 8pm, rather than 10am to 5pm. An excellent initiative, but unfortunately no longer relevant. These are attractions that are used during the day, not when the park opens. When visitors arrive at the park, their aim is to ride the big attractions before having fun on the smaller ones.
We sincerely hope that late opening will come back and become the norm. But it's also worth noting that in California these attractions are open all the day from 8 a.m. to midnight in summer day for exemple.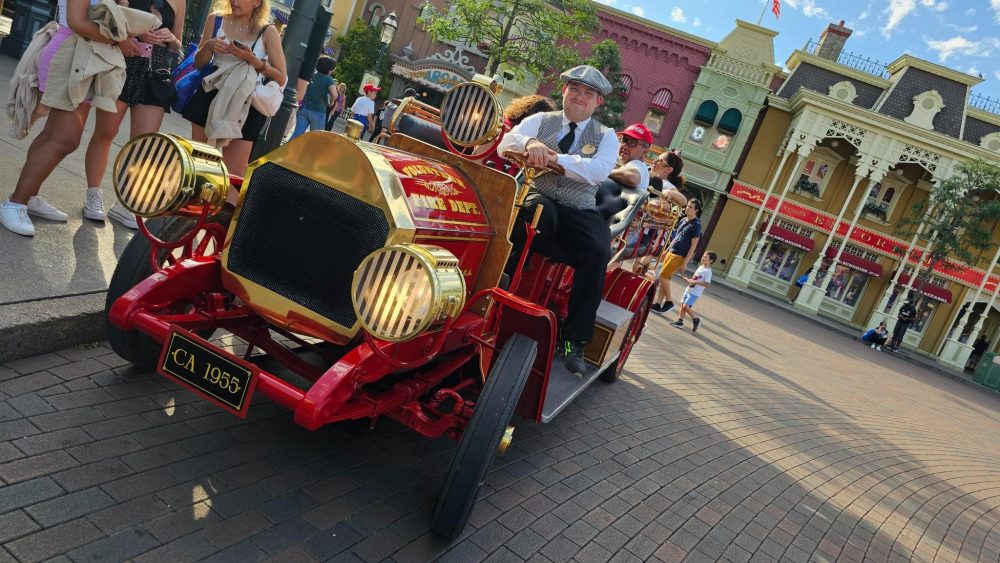 Avengers Campus 1 year
Le 20 juillet dernier a été le premier anniversaire du Campus Avengers. Et c'est le 21 juillet que l'attraction Flight Force a été mise à jour. Bien qu'annoncé pour le printemps 2023, c'est finalement en été qu'elle a été activé aux visiteurs l'ajout de deux effets. Le premier est la projection de lasers bleue doux et de panneaux lumineux qui imite le passage de Captain Marvel.
Si le premier effet offre de la profondeur de mouvement dans une galaxie, bien meilleur que (Hyper)Space Mountain, le second effet est quant a lui plus oubliable.
Il est regrettable qu'à la troisième et dernière inversion, au corkscrew, qu'e l'on n'ait pas un missile (décor physique) que l'on esquive.
Ainsi, on peut dire que l'attraction devient intéressante à faire sans pour autant être indispensable. Là où avant elle pouvait être tout simplement oublié des visiteurs.

July 20 marked the first anniversary of the Avengers Campus. And it was on July 21 that the Flight Force attraction was updated. Although announced for spring 2023, it was finally in summer that it was activated to visitors the addition of two effects. The first is the Laser projection of soft blue (like star) and light panels that mimic the passage of Captain Marvel.
While the first effect offers a depth-of-motion in a galaxy, far better than (Hyper)Space Mountain, the second effect is more forgettable.
It's a pity that on the third and final inversion, on the corkscrew, there isn't a missile (physical scenery) to dodge.
In this way, we can say that the attraction becomes interesting to do, without being indispensable. Where before it could simply be forgotten by visitors.
S'il y a bien un secteur dont Disneyland Paris semble investir du temps et de l'argent, c'est bien sûr les spectacles de drones. De janvier à mai, « Avengers : Power the Night » à fait ses débuts. Une très belle production de 500 drones qui reviendra du 1er septembre au 5 novembre.
If there's one sector in which Disneyland Paris seems to be investing time and money, it's drone shows. From January to May, « Avengers: Power the Night » made its debut. A beautiful production of 500 drones which will return from September 1 to November 5.
Conclusion
Les investissements dans de nouvelles extensions ont été limités, et cela a eu un impact sur l'expérience globale des visiteurs. Les parcs européens sont une source de revenus essentielle pour la Walt Disney Company, mais des retours sur investissement plus élevés ont été préférés à des développements majeurs.
Les attractions vieillissantes nécessitent désormais des travaux de reconstruction et de modernisation urgents. Cependant, ces projets peuvent prendre plusieurs années et perturber le fonctionnement du parc, ce qui rend les investissements futurs encore plus complexes.
Bien que Disneyland Paris continue de proposer des événements spéciaux pour son 30e anniversaire, ainsi que de nouvelles expériences comme le CinéConcert Pixar, certains problèmes persistants sont à prendre en considération. Le parc doit faire face à des critiques concernant la réduction d'avantages pour les détenteurs de Passeports Annuels, le manque d'animations de rues, le vieillissement des attractions, et l'absence de nouvelles extensions.
Nous espérons que la Walt Disney Company saura prendre en compte ces problèmes et investir davantage pour améliorer l'expérience des visiteurs et maintenir l'attrait du Resort à long terme. En tant qu'amoureux de Disneyland Paris, nous croyons en son potentiel et en sa capacité à évoluer pour offrir des moments magiques et inoubliables à tous ses visiteurs. L'avenir de Disneyland Paris repose sur la combinaison de la préservation de son héritage et de son charme intemporel, tout en s'adaptant et en investissant dans les extensions pour répondre aux attentes et aux besoins d'une nouvelle génération de visiteurs.

Investment in new extensions has been limited, and this has had an impact on the overall visitor experience. The European parks are an essential source of revenue for The Walt Disney Company, but higher returns on investment have been preferred to major developments.
Aging attractions now require urgent reconstruction and modernization. However, these projects can take several years and disrupt park operations, making future investments even more complex.
Although Disneyland Paris continues to offer special events for its 30th anniversary, as well as new experiences such as the Pixar CineConcert, there are some persistent problems to consider. The park faces criticism over reduced benefits for Annual Passholders, aging attractions, the lank of Entertaiment in the streets and a lack of new expansions.
We hope the Walt Disney Company will take these issues on board and invest more to improve the guest experience and maintain the Resort's long-term appeal. As lovers of Disneyland Paris, we believe in its potential and its ability to evolve to offer magical and unforgettable moments to all its visitors. The future of Disneyland Paris lies in the combination of preserving its heritage and timeless charm, while adapting and invest in the expansions to the expectations and needs of a new generation of visitors.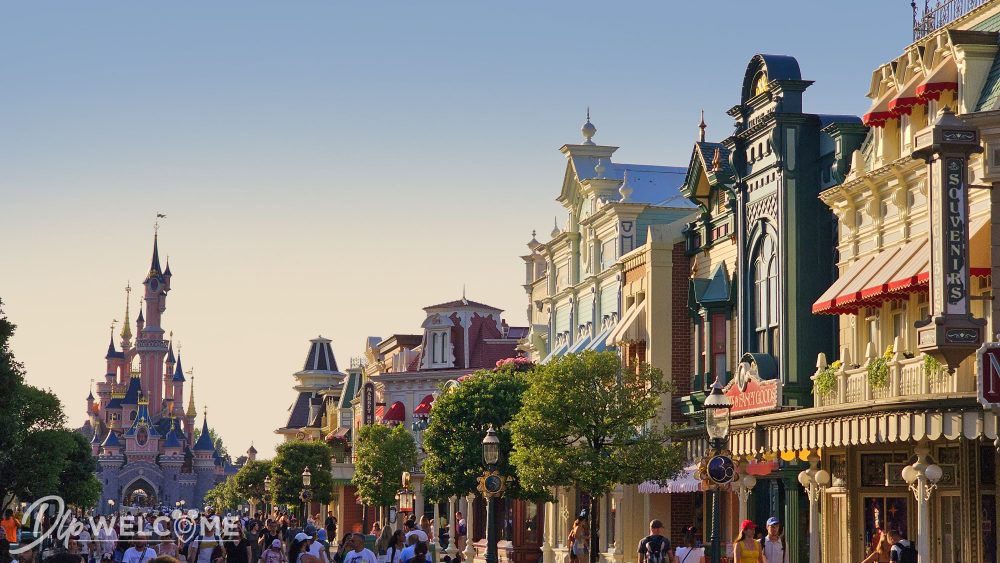 Pour terminer sur une note positive, nous vous proposons notre vidéo du feu d'artifice du 14 juillet 2023 dont Disney a travaillé une nouvelle fois avec Dronisos pour établir un record européen du plus grand show de drones avec 1495 machines volantes. Le rendu époustouflant est sans conteste un avant-gout des capacités et de ce que seront les spectacles nocturnes sur le secteur touristique dans les décennies à venir. Bravo pour cette prestation unique au monde !
To end on a positive note, we bring you our video of the July 14, 2023 fireworks display, in which Disney once again worked with Dronisos (French Company) to set a European record for the largest drone show, with 1,495 flying machines. The breathtaking rendering is undoubtedly a foretaste of what night-time shows will be able to do for the tourism sector in the decades to come. Bravo for a performance like no other!

Merci de votre fidélité.
A bientôt !
Thank you for your loyalty.
See ya real soon !
Rejoignez-nous sur /Join and follow us on :
Sources :