Bonjour à tous, voici les actualités des parcs pour ce dimanche 19 avril 2015, premier week-end des vacances scolaires.
Hi everyone, here are the parks news for this Sunday, April 19, 2015 , first weekend of the school holidays.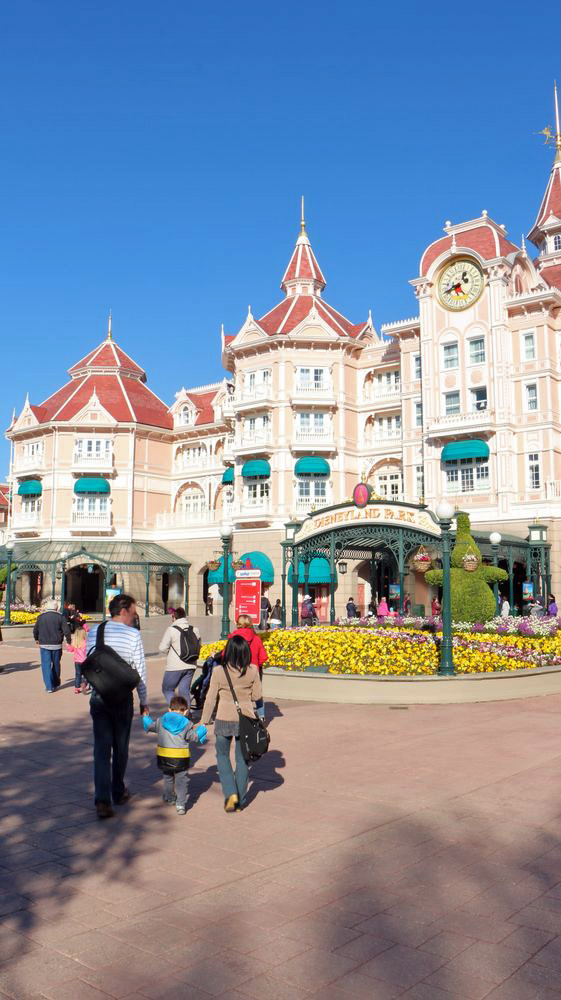 Welcome to Disneyland Park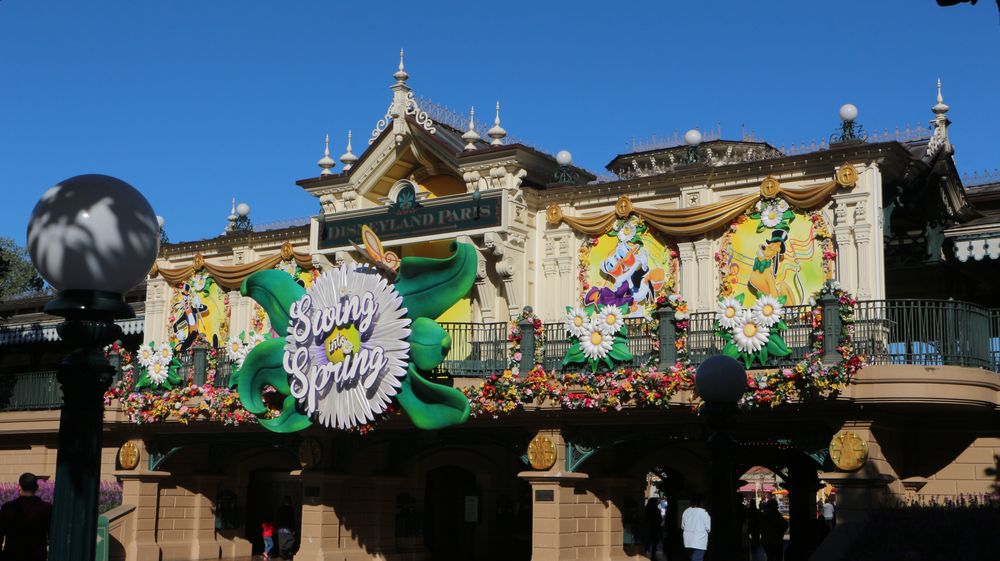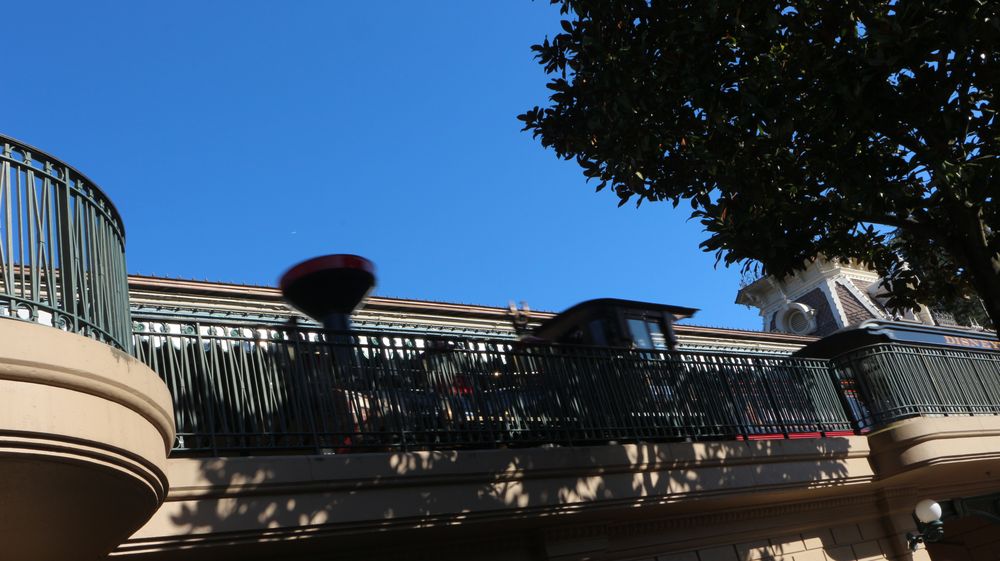 Les musiciens au Gazébo.
The musicians in the Gazebo.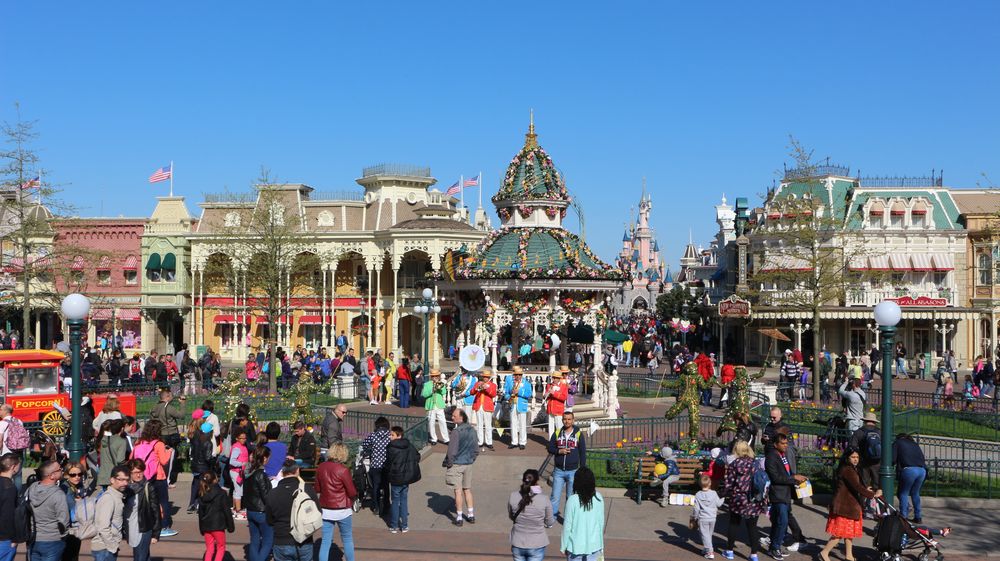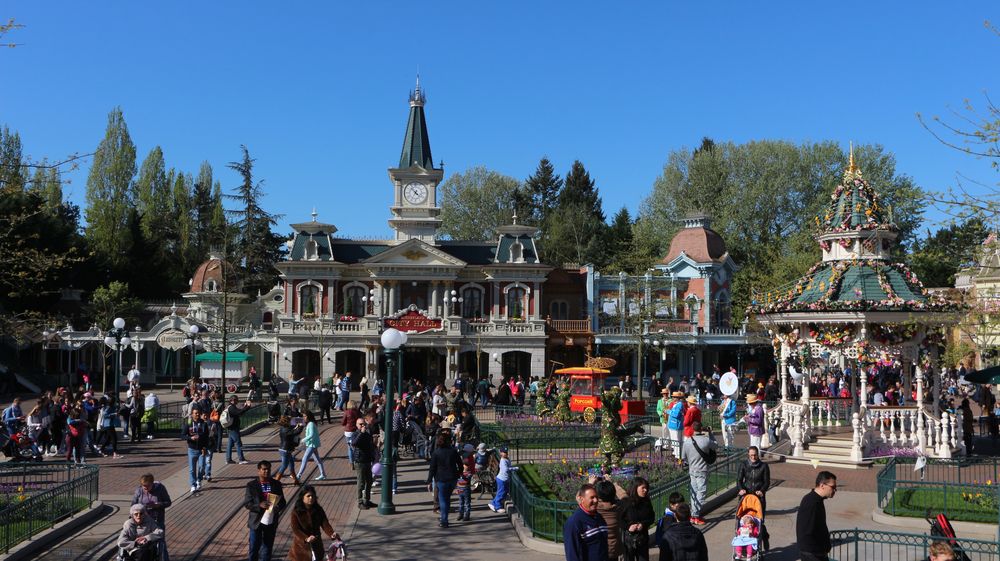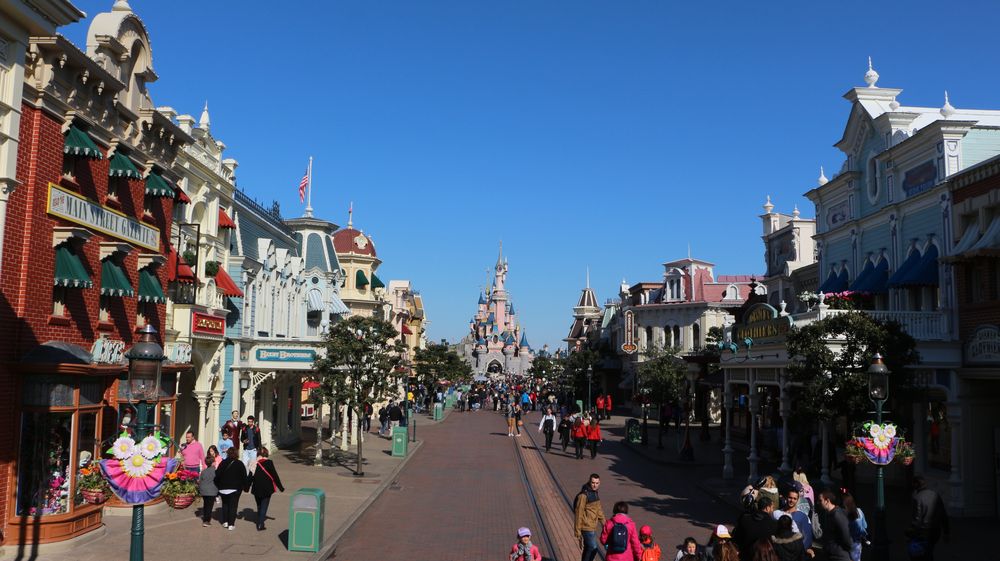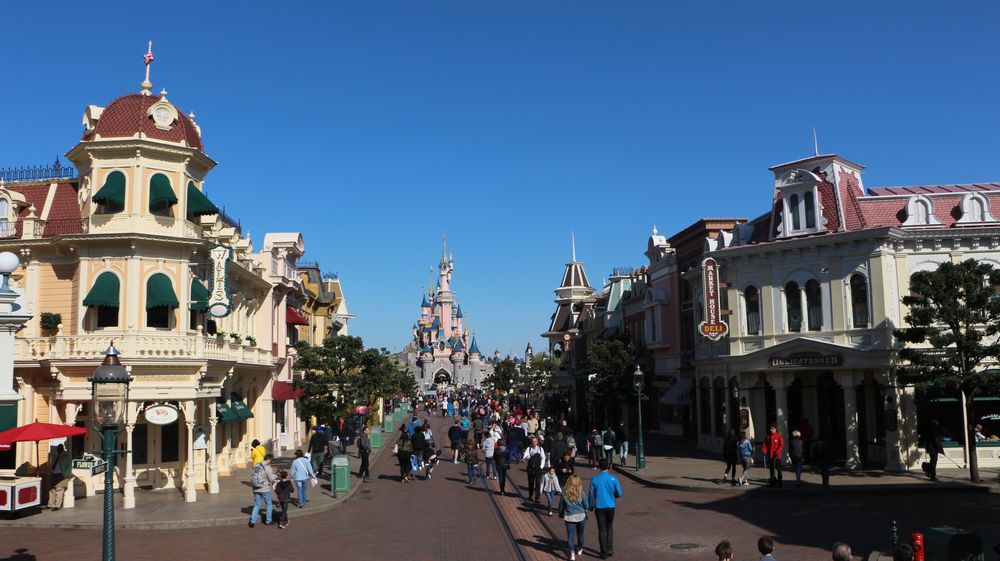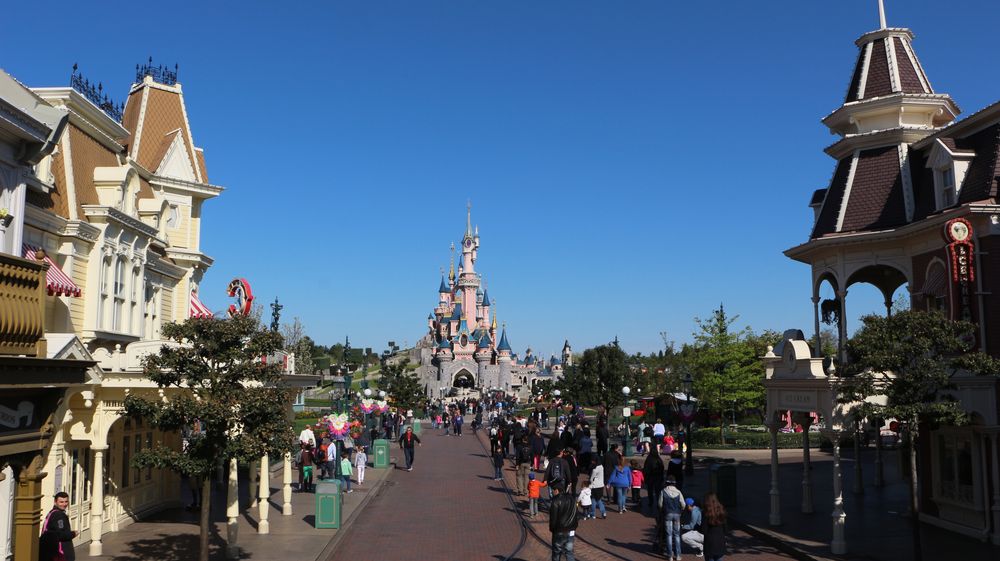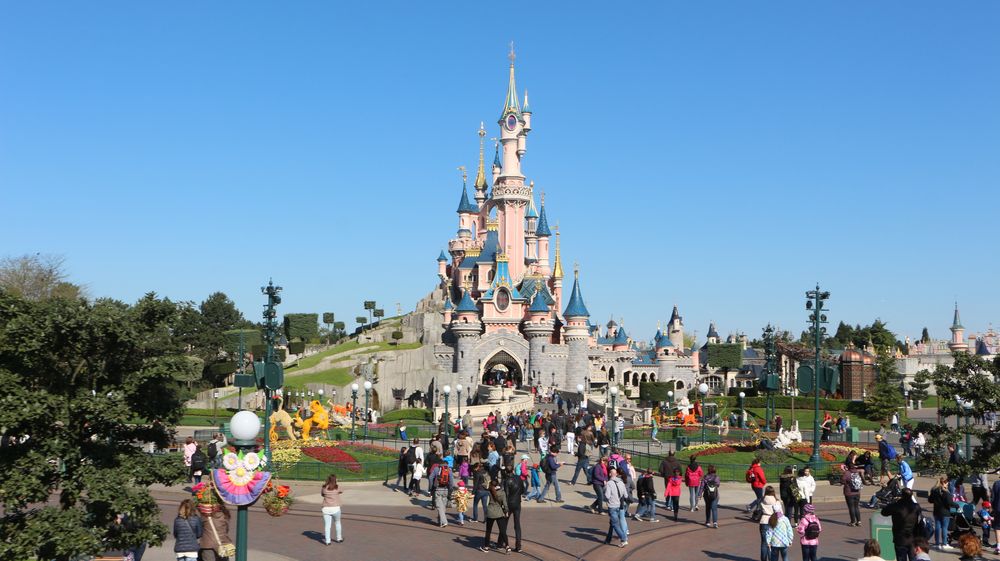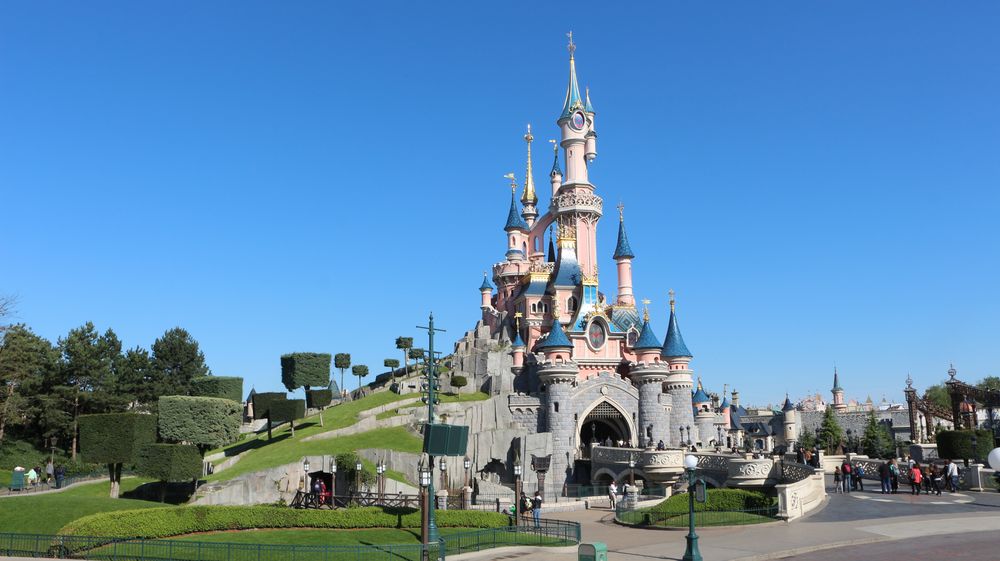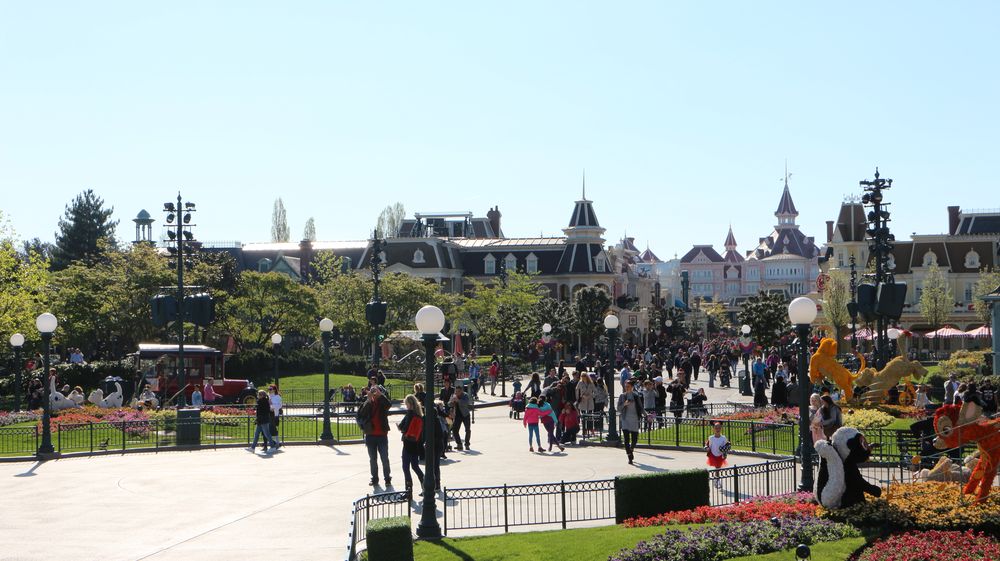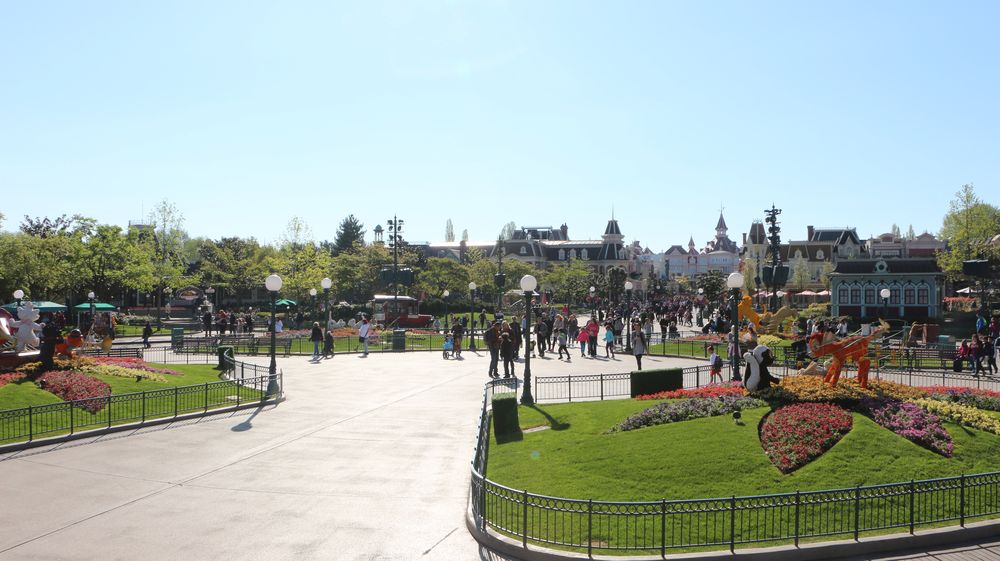 Certaines fontaines du spectacle nocturne Disney Dreams! n'ont plus leurs installations lumineuses.
Some fountains of the nighttime show Disney Dreams! no longer have their light installations.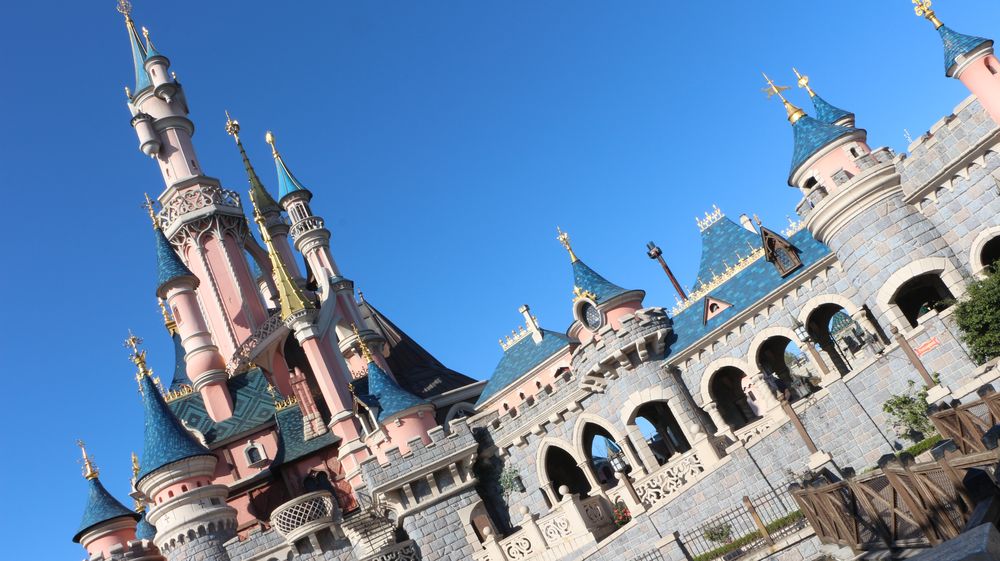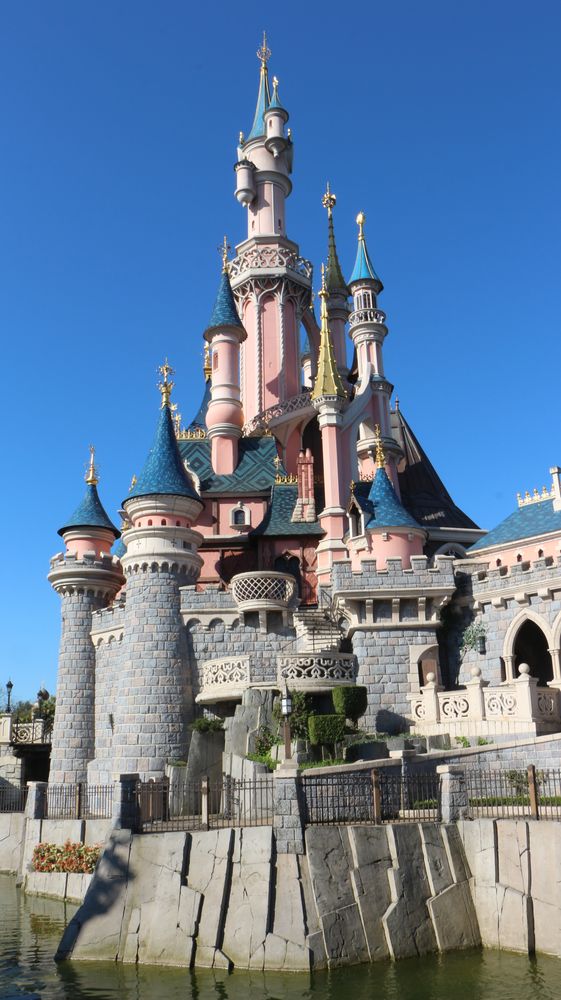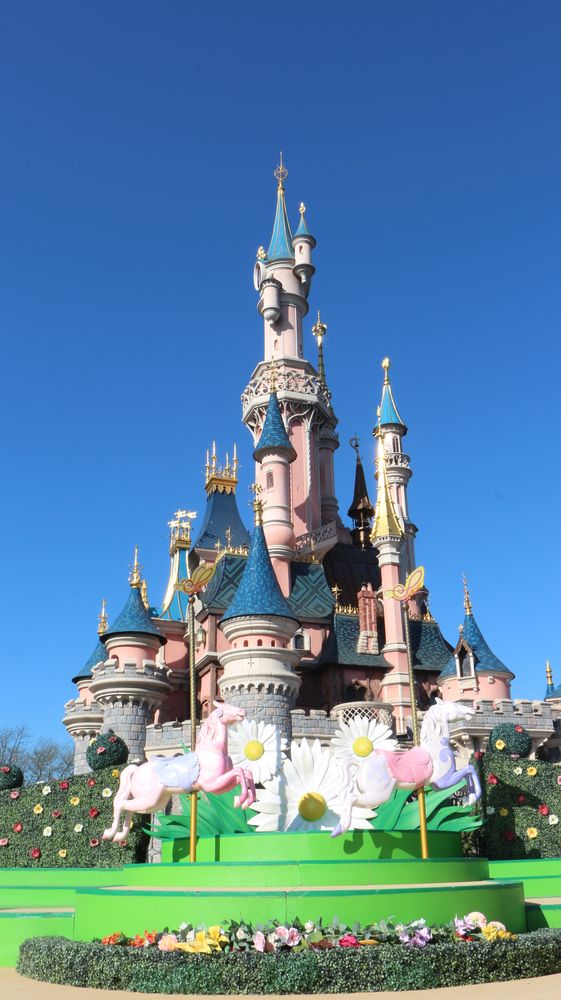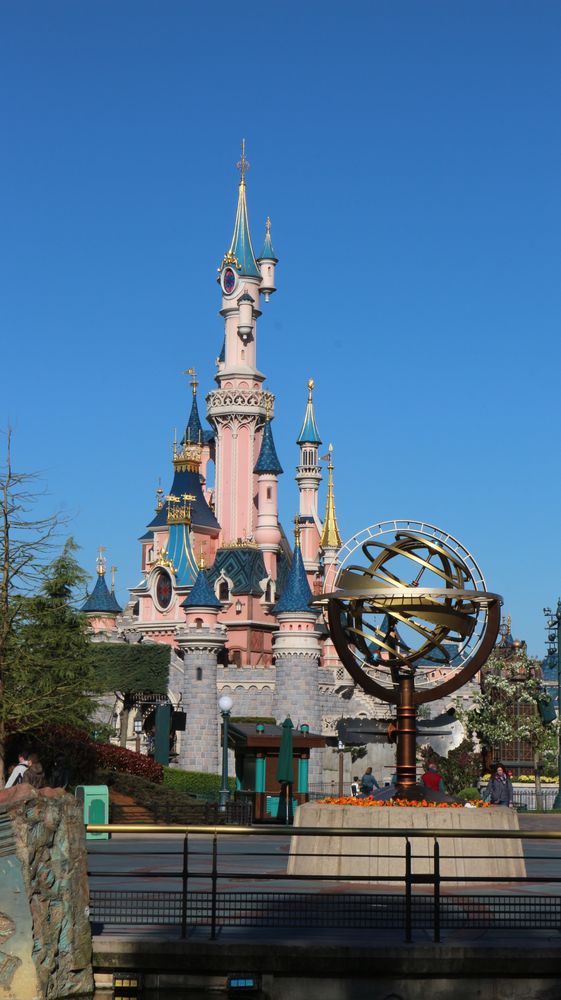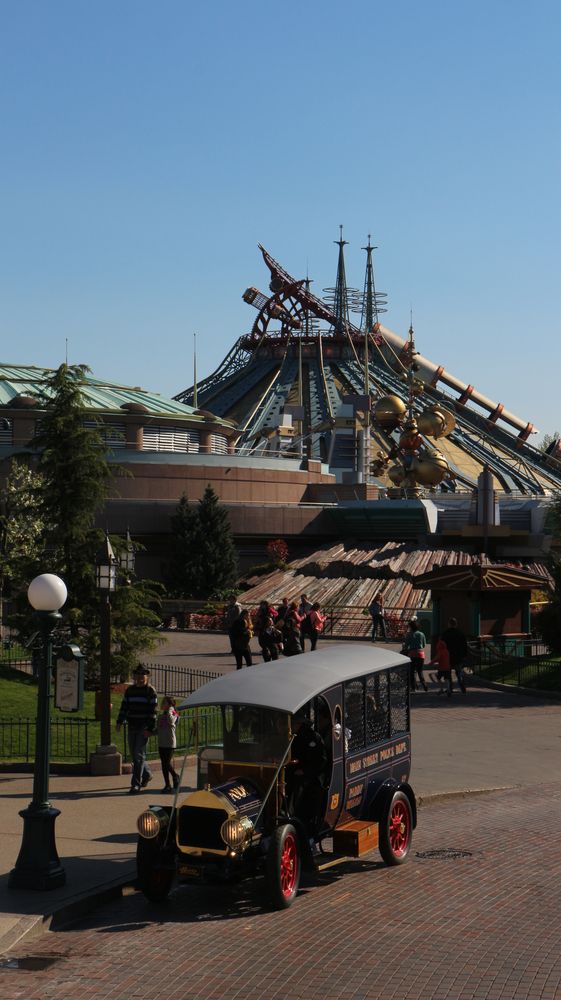 A Discoveryland, le dirigeable de Vidéopolis continue doucement mais sûrement à être nettoyé. Il ne reste plus que la partie supérieur non couverte.
Discoveryland, the airship's of Videopolis continues slowly but surely to be cleaned. There remains only the uncovered upper part.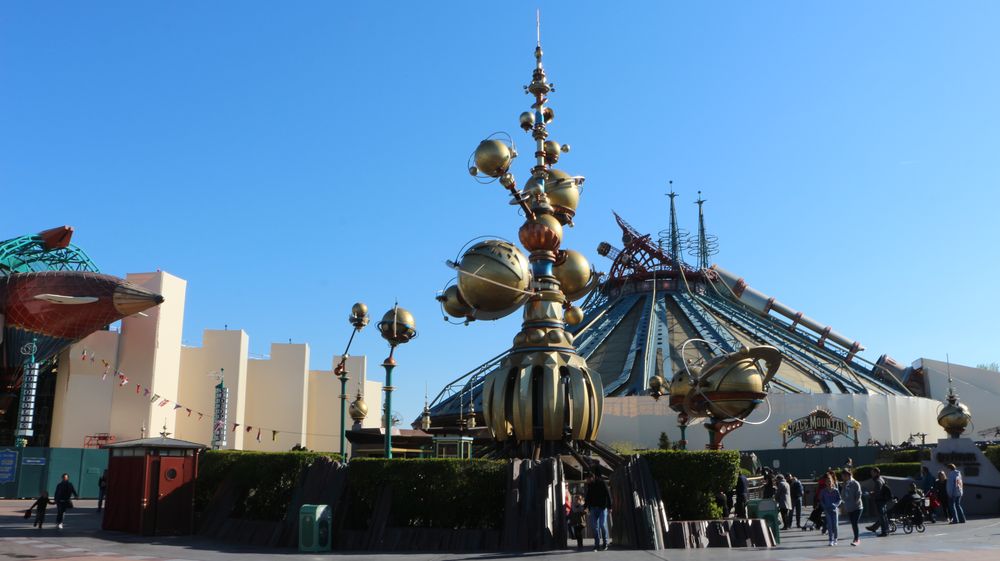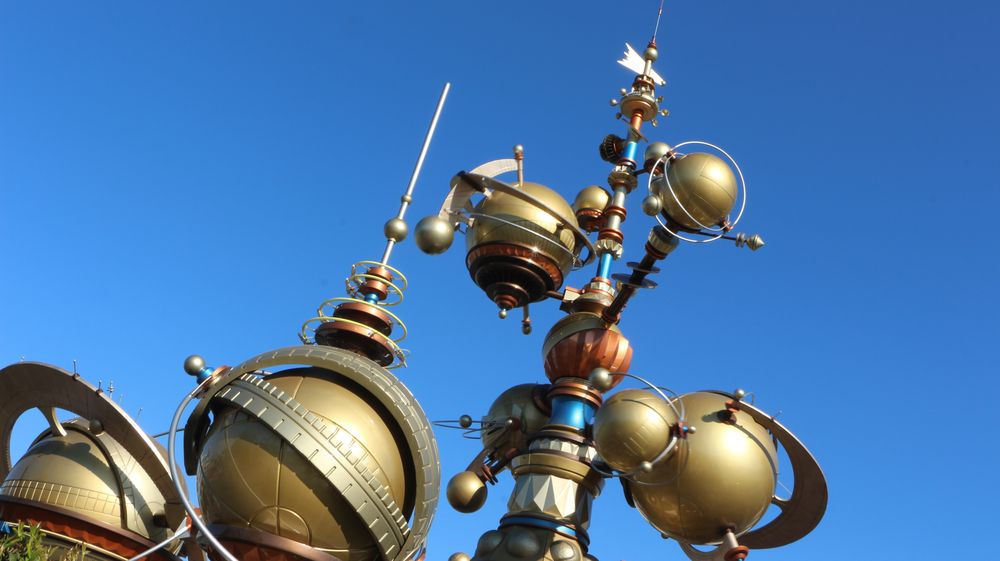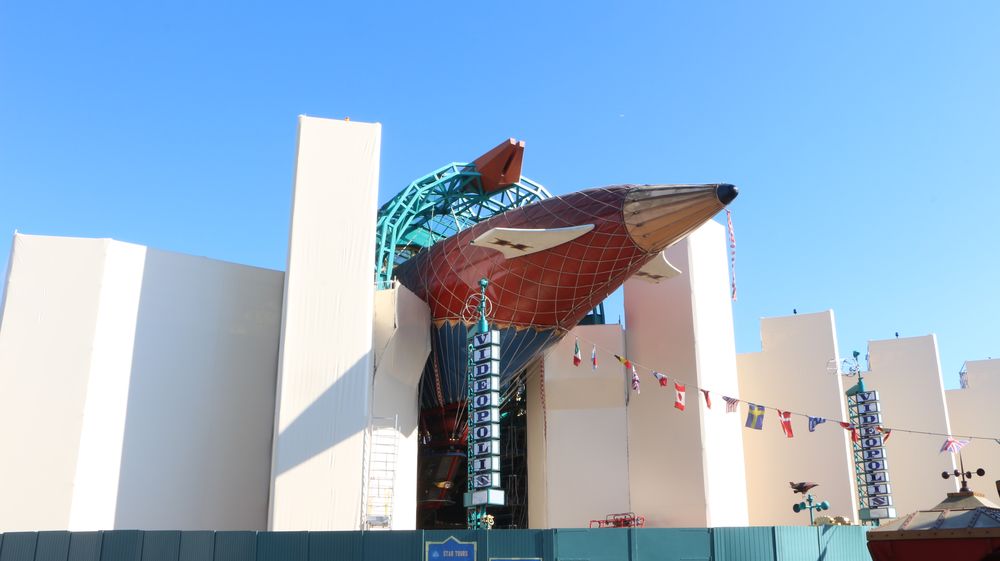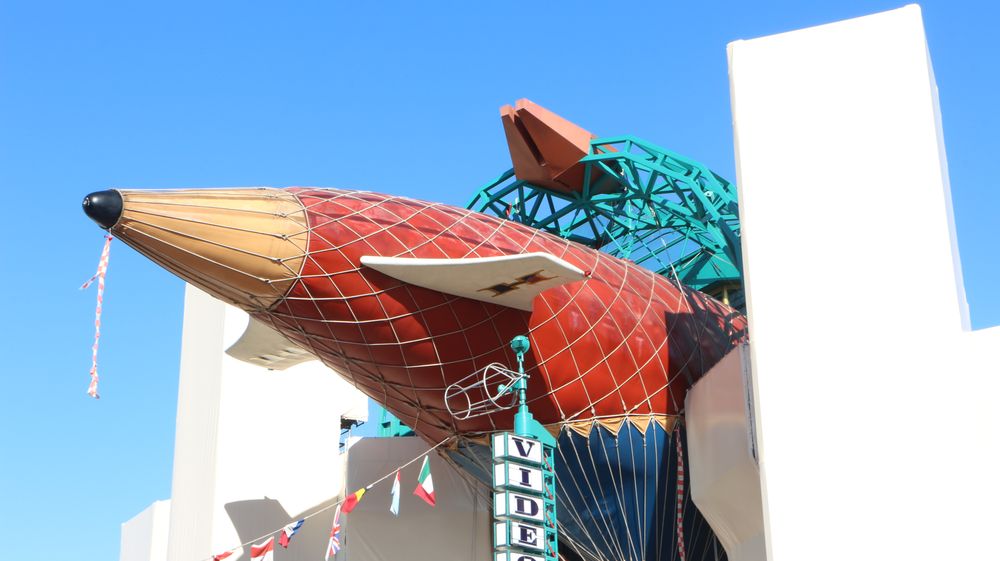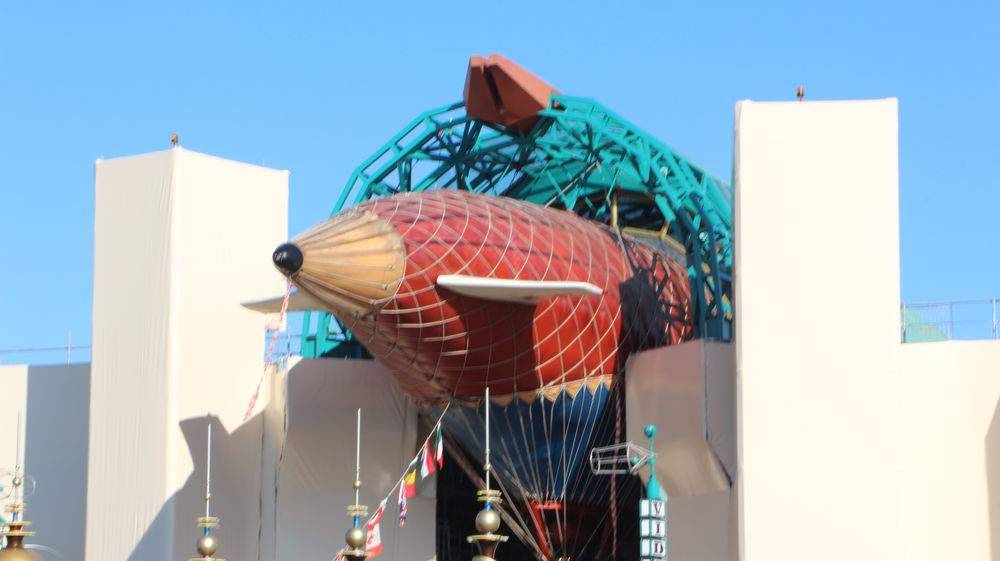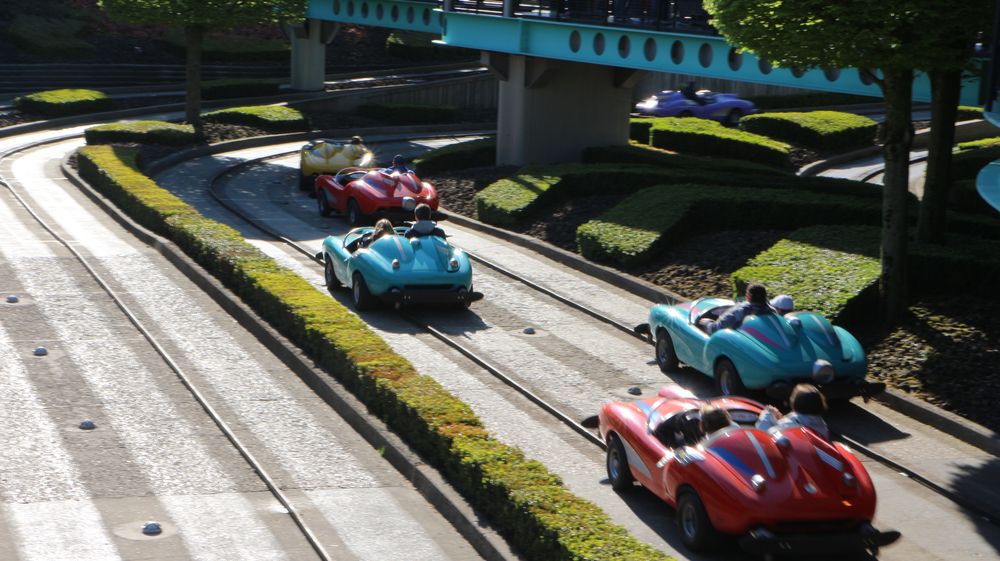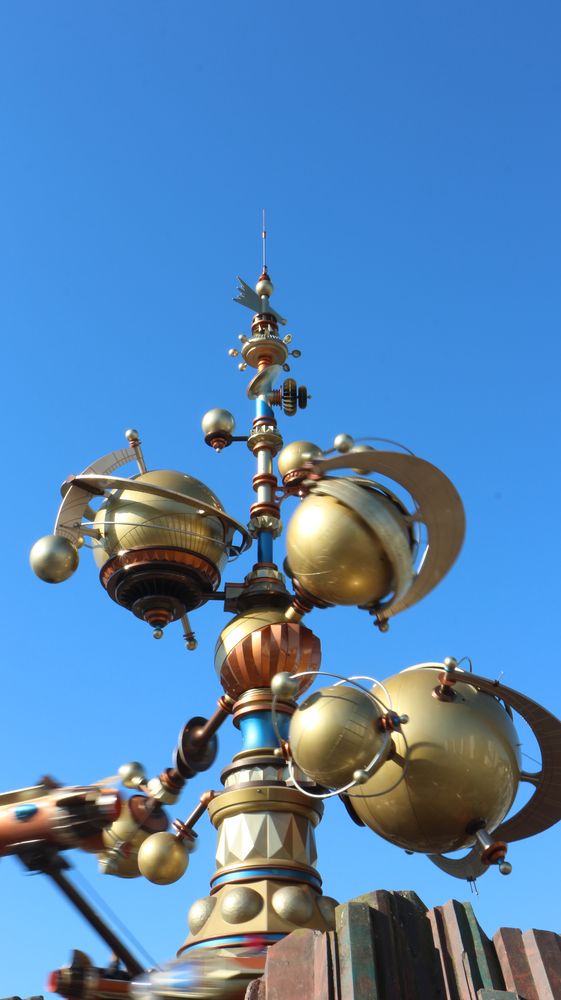 A Fantasyland, mise en eau du land après avoir réactivé l'alimentation et nettoyé les murs de l'attraction du Dumbo.
Nous reviendrons la semaine prochaine pour vous parler du labyrinthe d'Alice au pays des merveilles.
At Fantasyland, activation of all water effect and lakes of the land after the cleaning of the walls of the Dumbo attraction.
We will return next week to talk about the maze of Alice in Wonderland.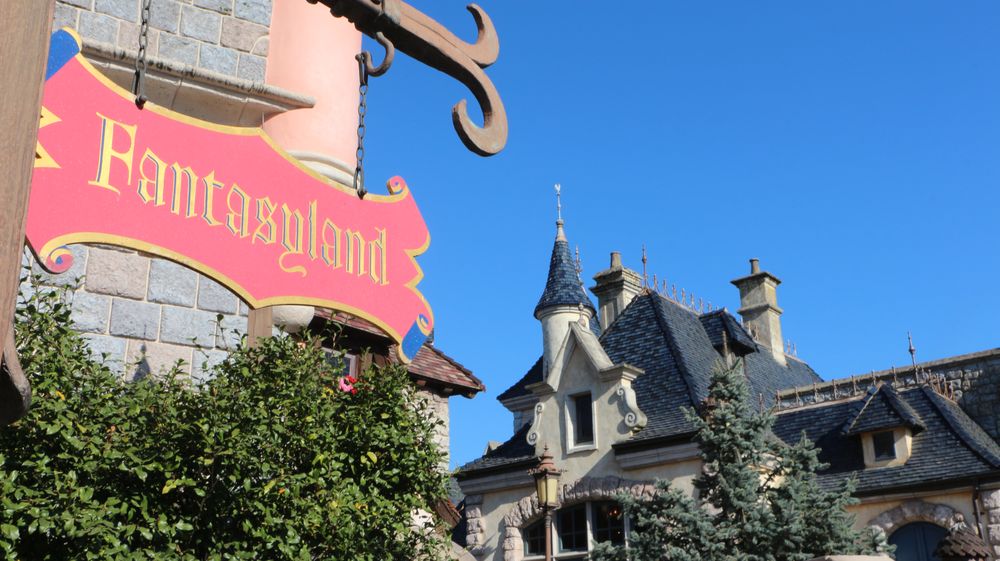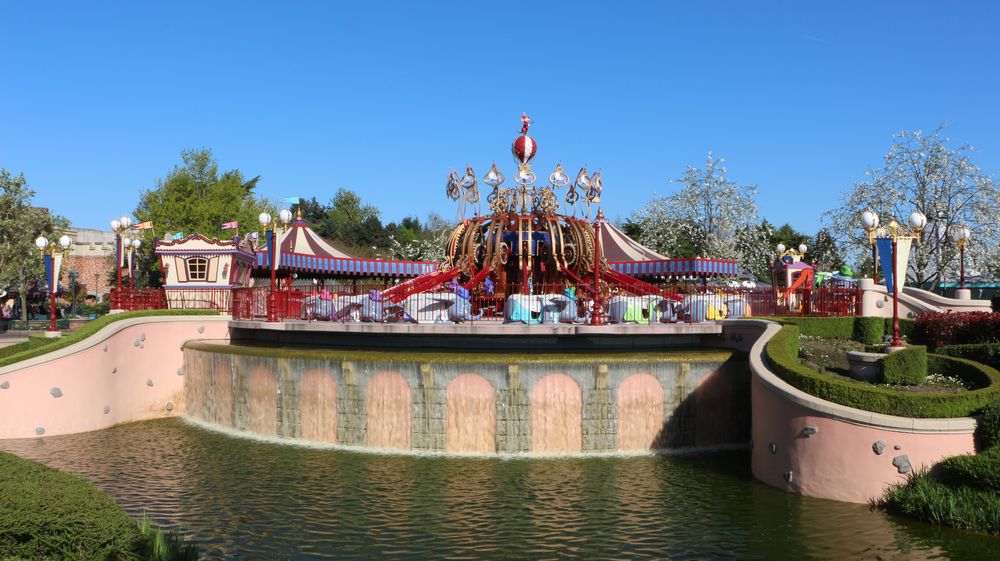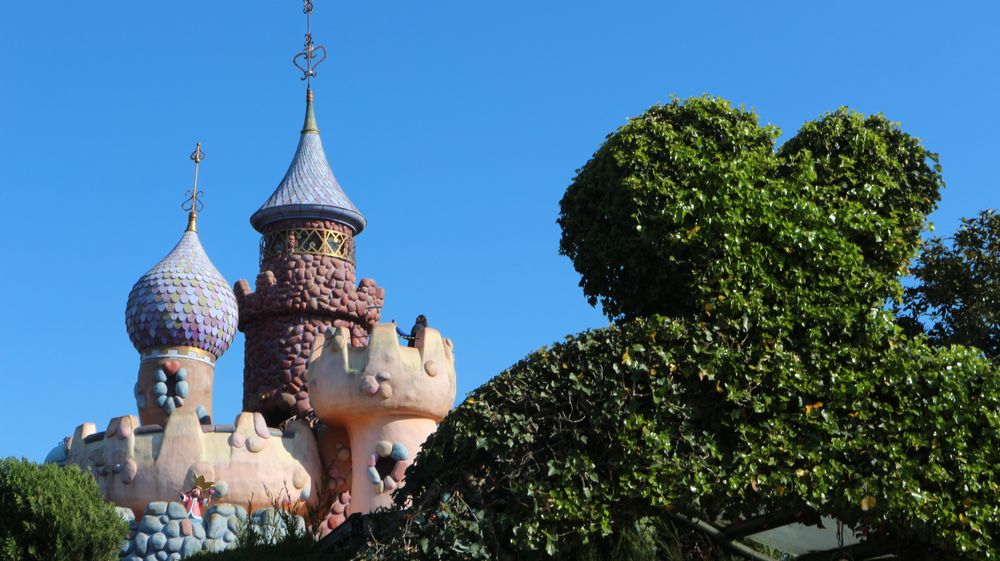 A Adventureland, il semblerait qu'il y ait comme un os au niveau du drapeau du Gaillon !
In Adventureland, it seems there as a bone at the flag of Gaillon!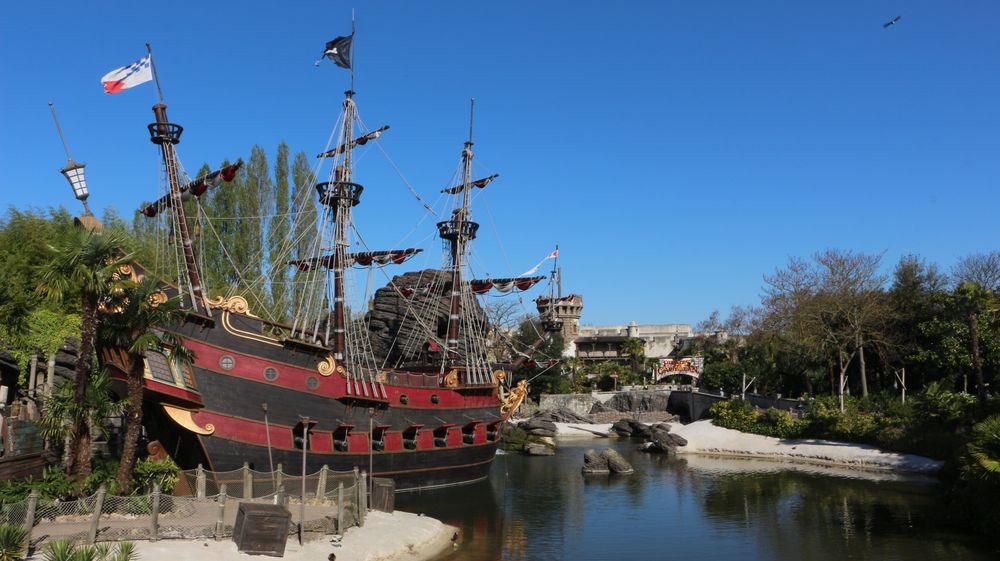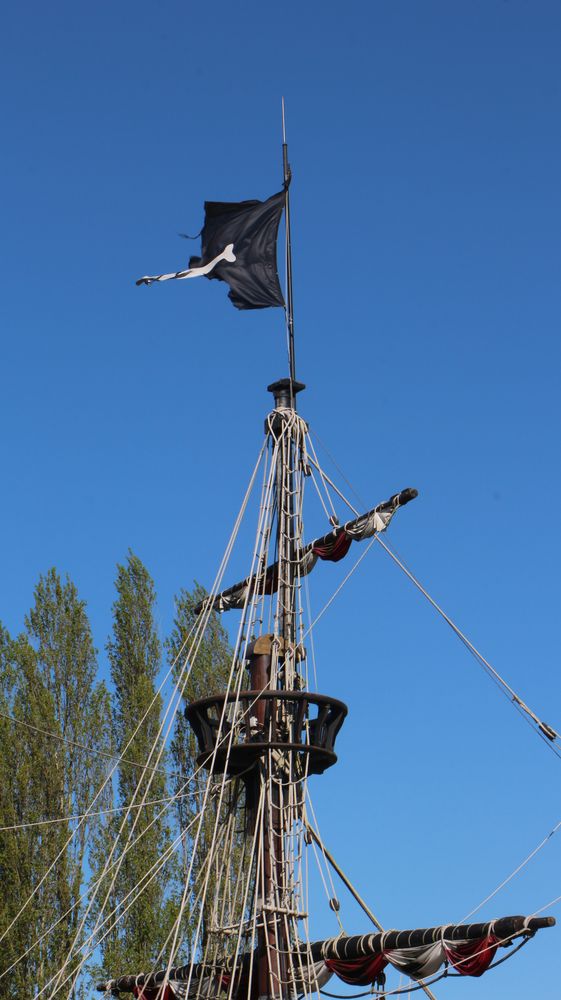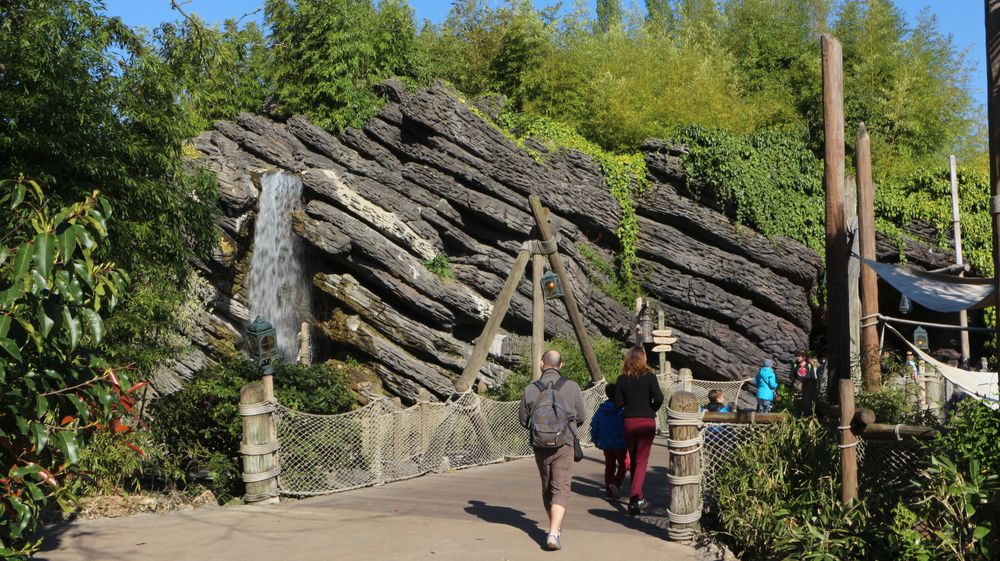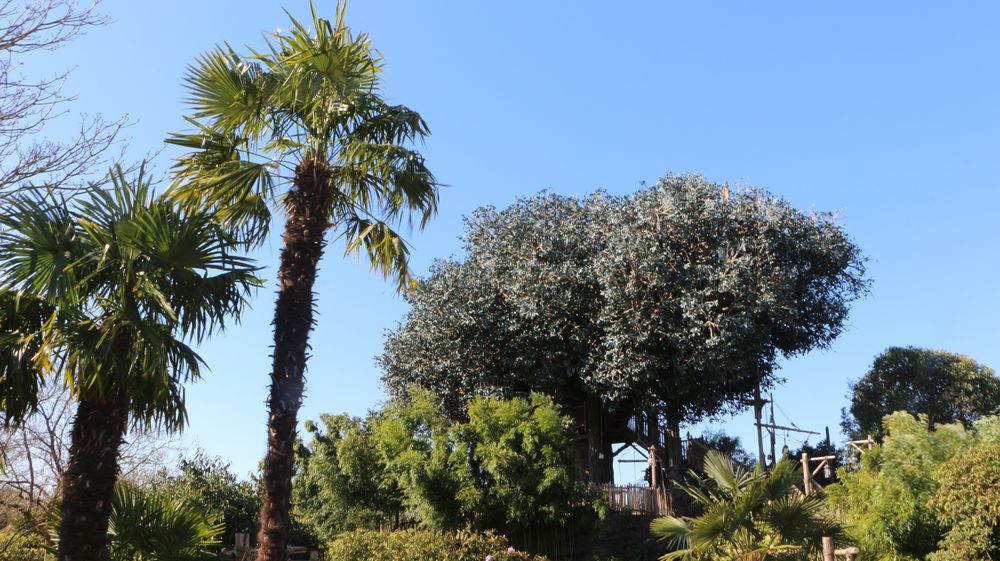 Les travaux de renouvellement du sol à l'entrée du land avancent, après avoir enlevé le béton pour le remplacer, semble-t-il, par des pavés…
The renewal of the land entry ground work forward, after removing the concrete to replace it by cobblestones…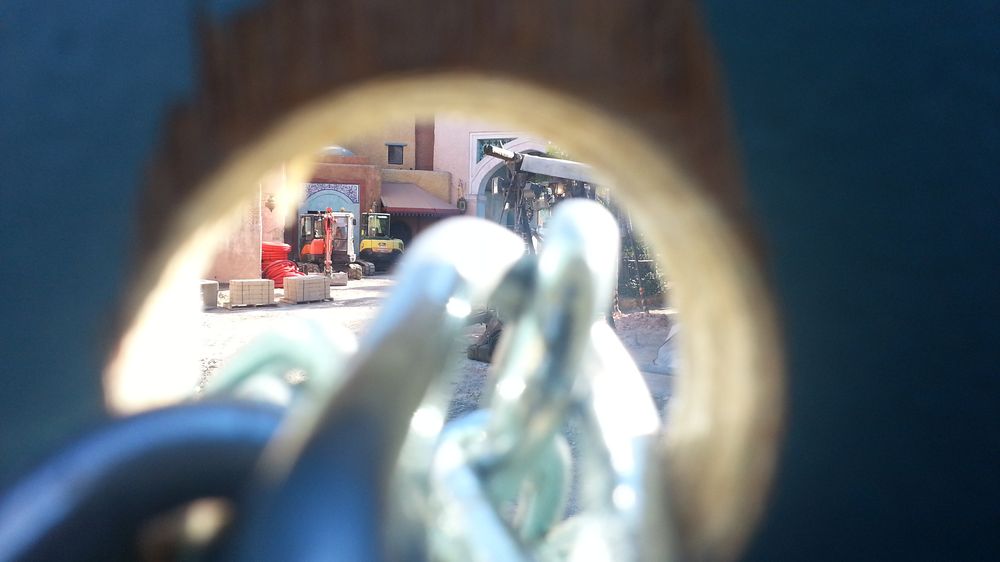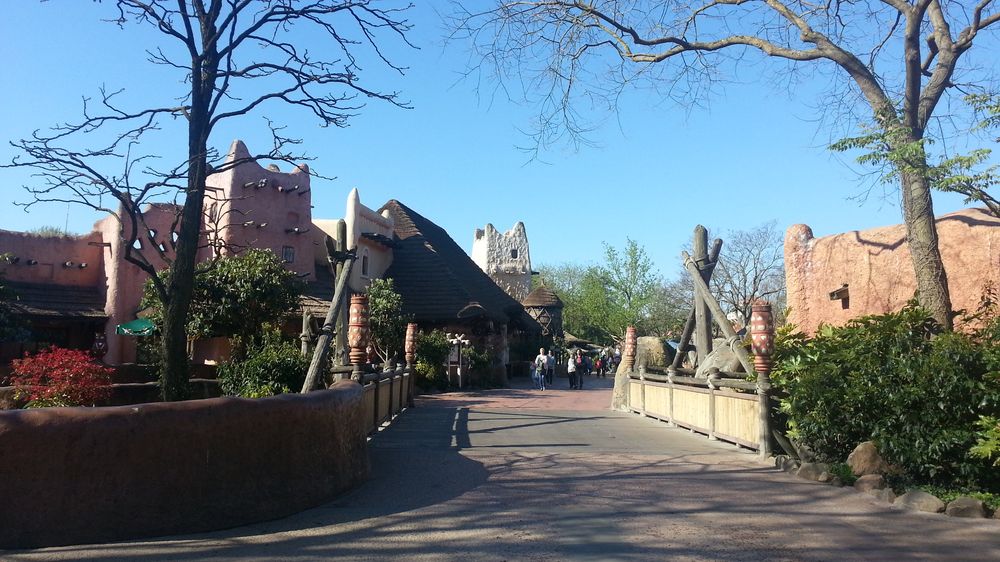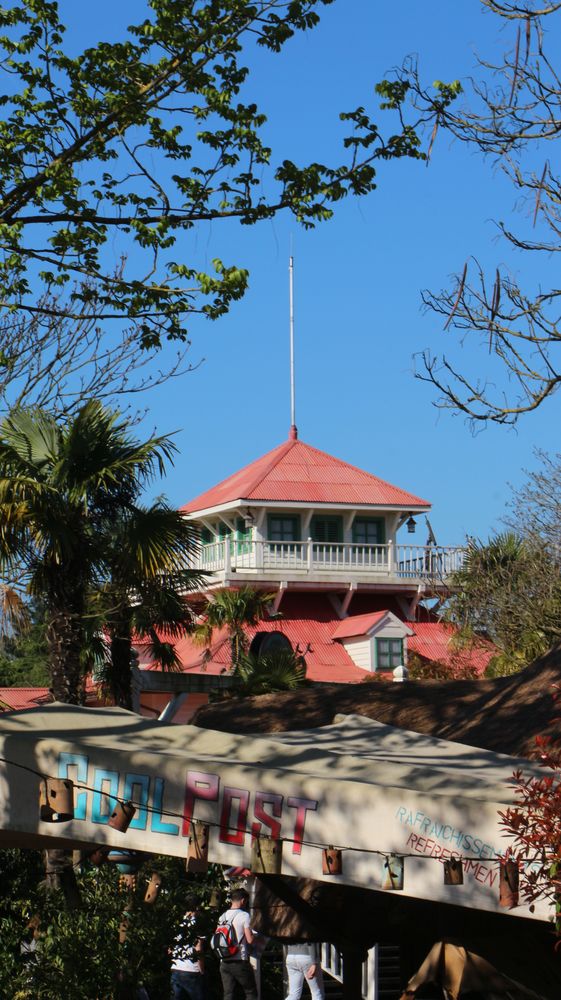 A Frontierland, le Chaparal Theater a maintenant une nouvelle structure métallique pour les besoins du prochain spectacle live durant le Frozen Summer Fun (cette été). Les décors d'hiver ont été retirés et de nombreux engins de chantiers sont en oeuvre.
In Frontierland, the Chaparral Theater has a new metal structure for the next live show during the Frozen Summer Fun (this summer). The winter decorations were removed and many construction machinery are used.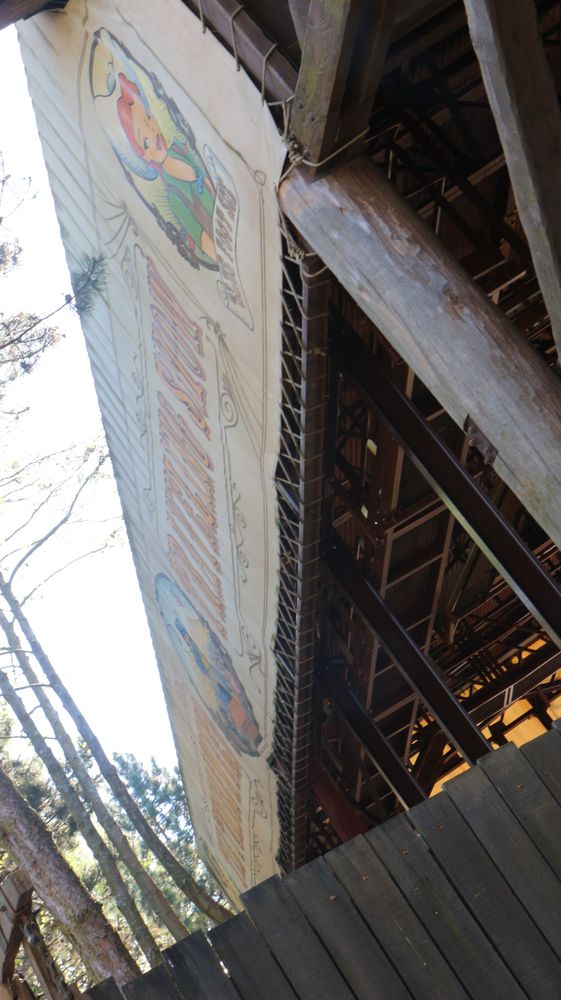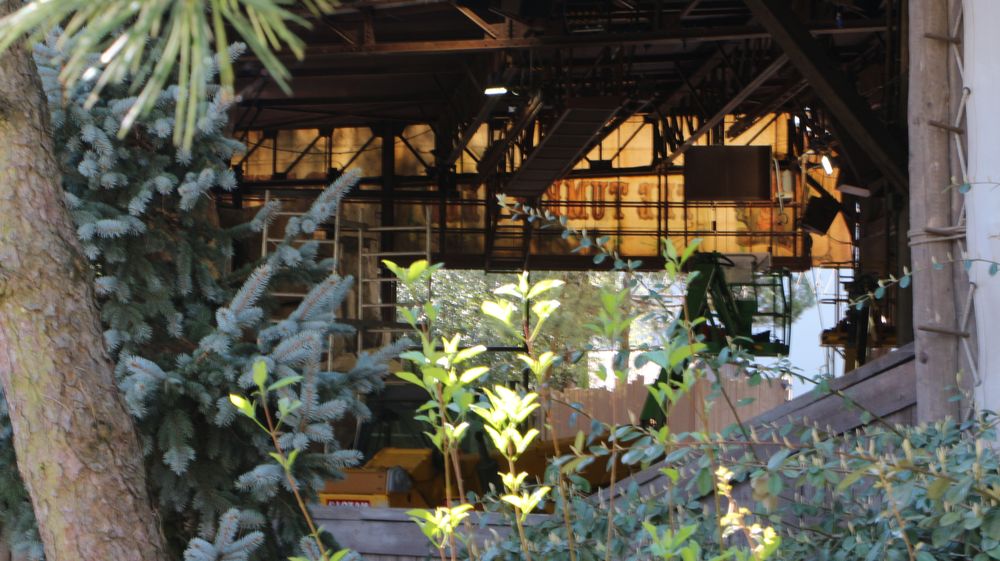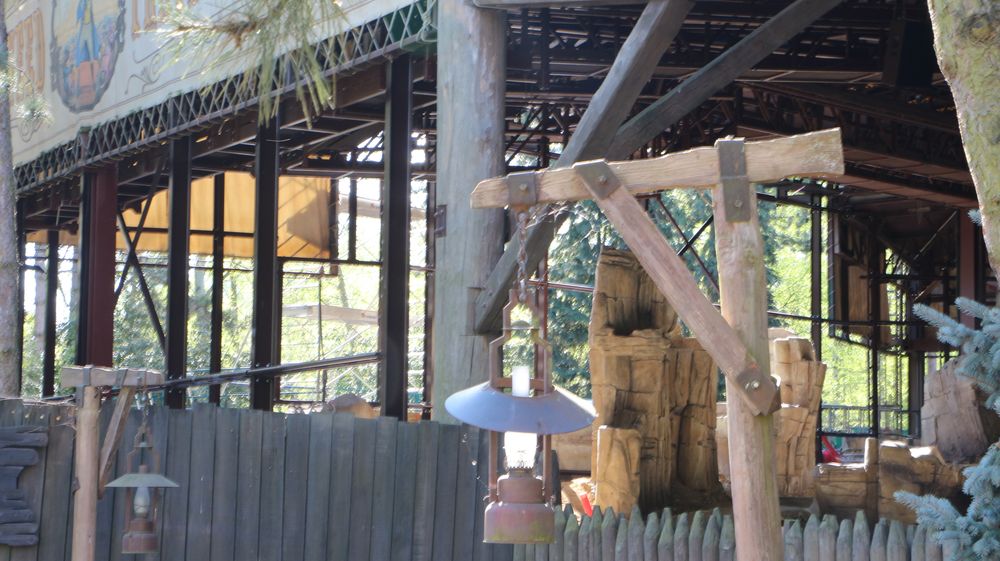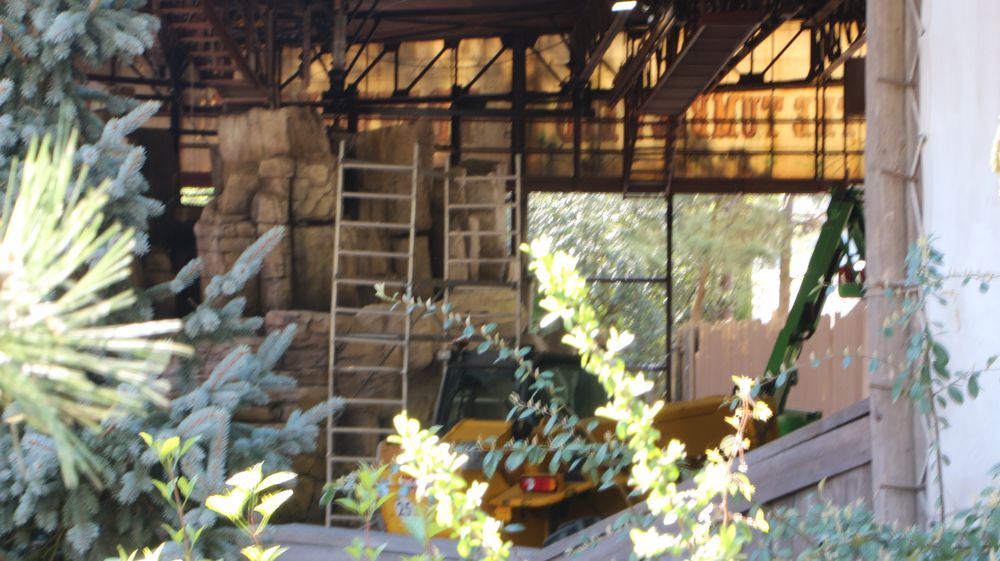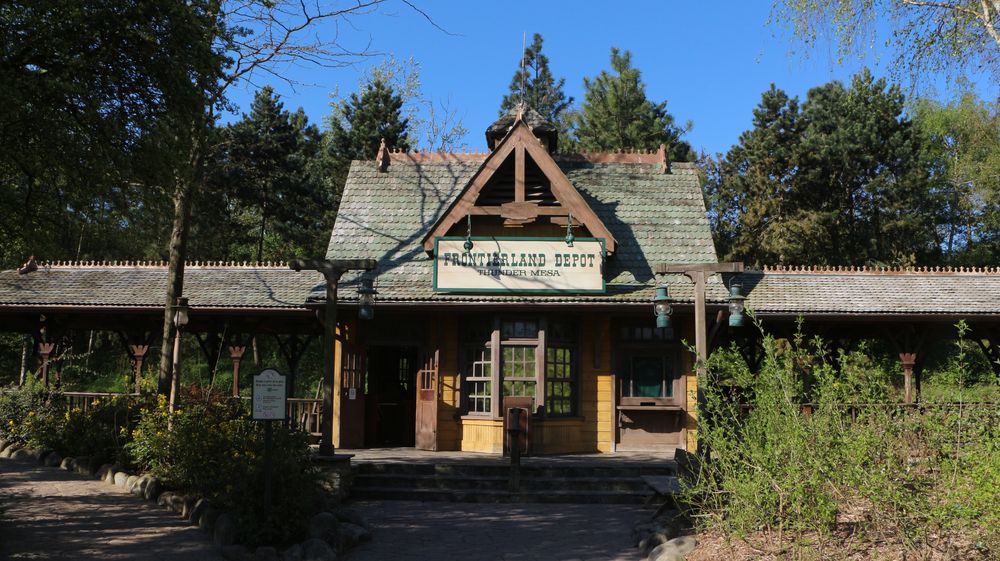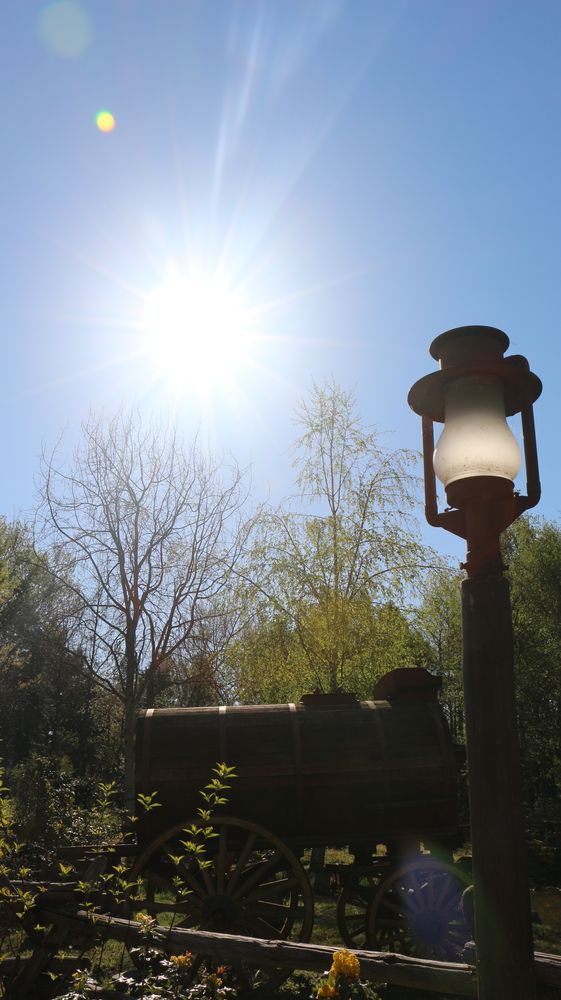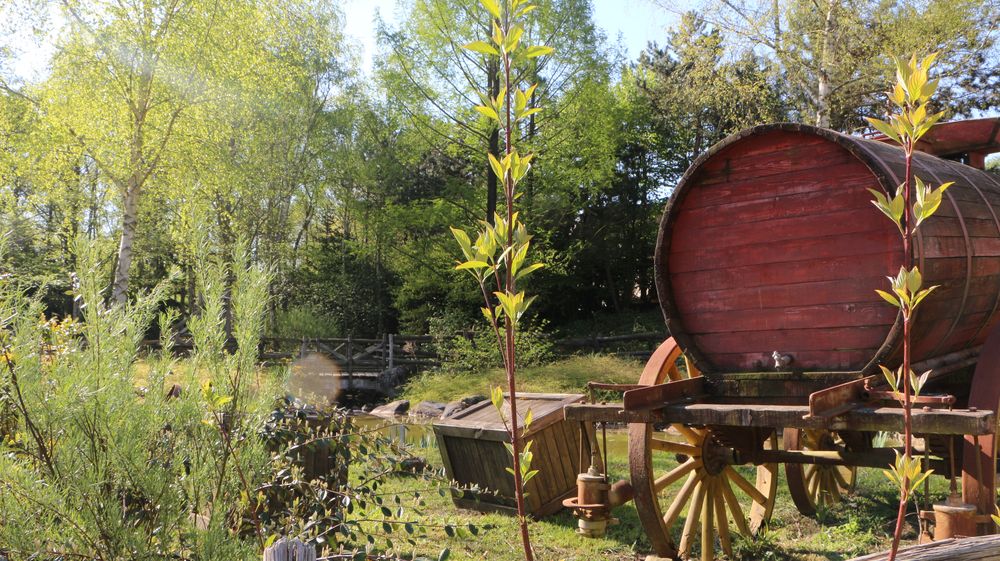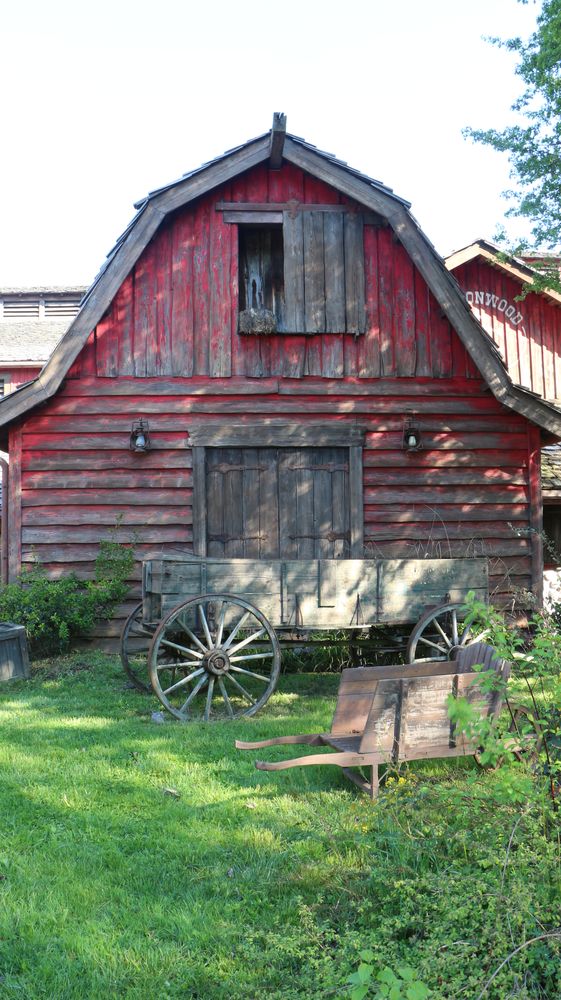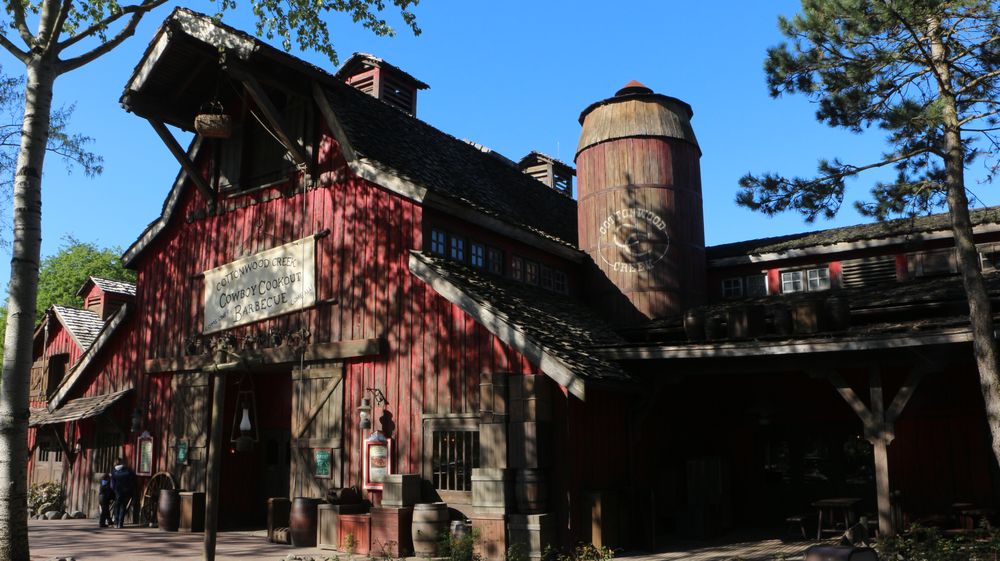 Rustler Roundup Shootin' Gallery est en rénovation. C'est étrange (dans le bon sens du terme) de voir tant de rénovations sur le parc.
Rustler Roundup Shootin' Gallery is under renovation. It's strange (in a good way) to see so many renovations in the Park.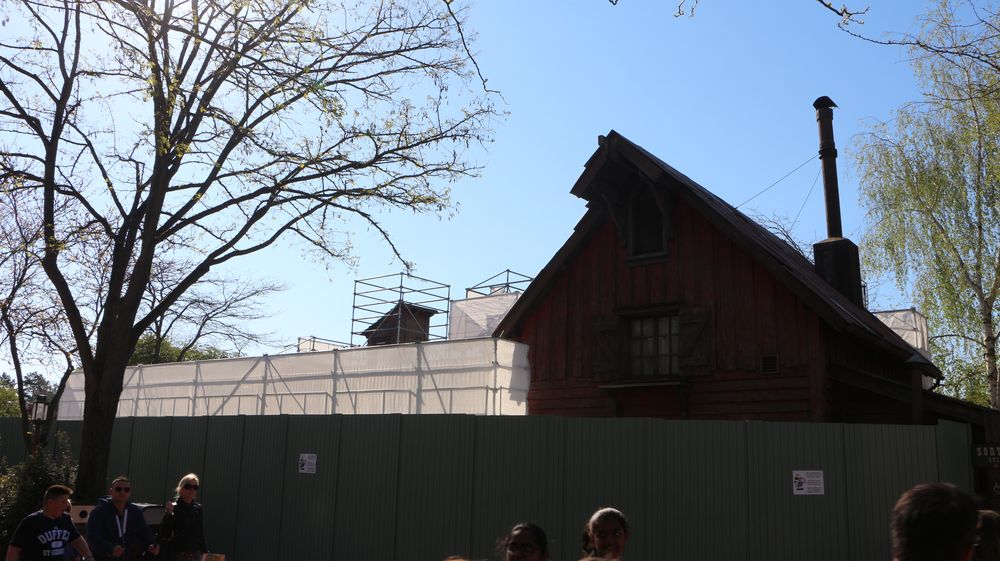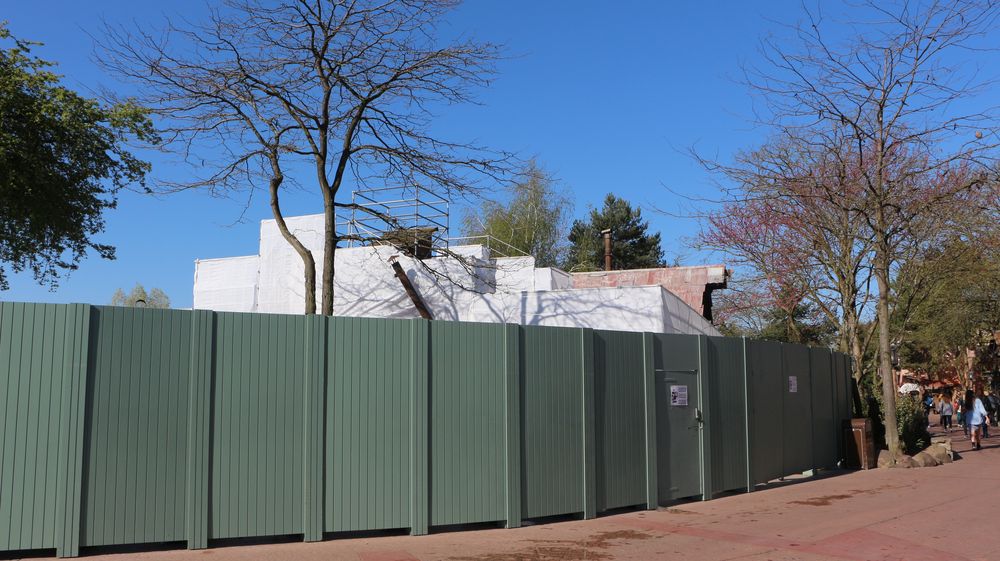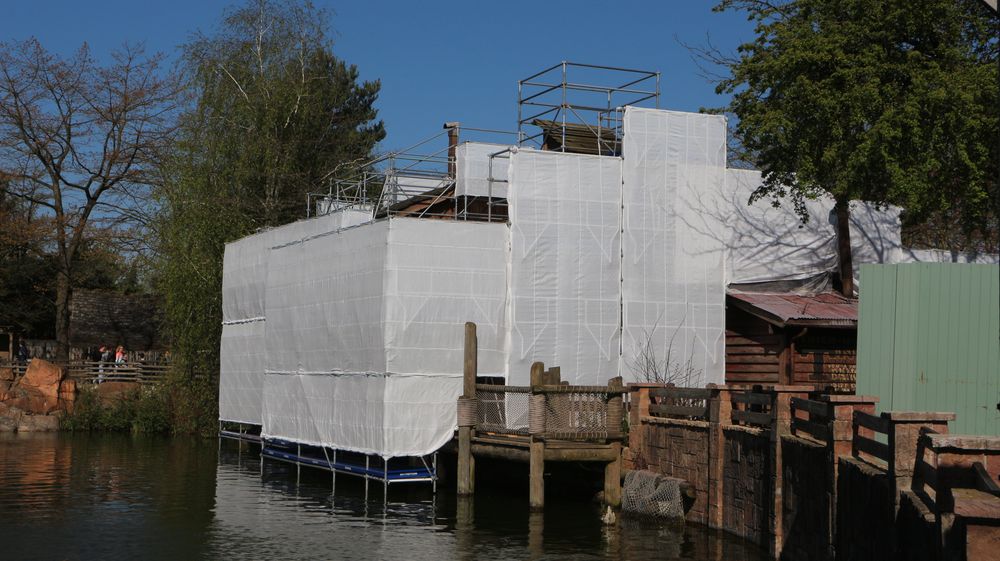 Bonanian Outfitters est, en retouches peinture sur la façade bleue. Pour l'instant, seule la partie inférieure du bâtiment a été refaite.
Bonanian Outfitters is in paint touch-ups on the blue facade. For now, only the lower part of the building has been redone.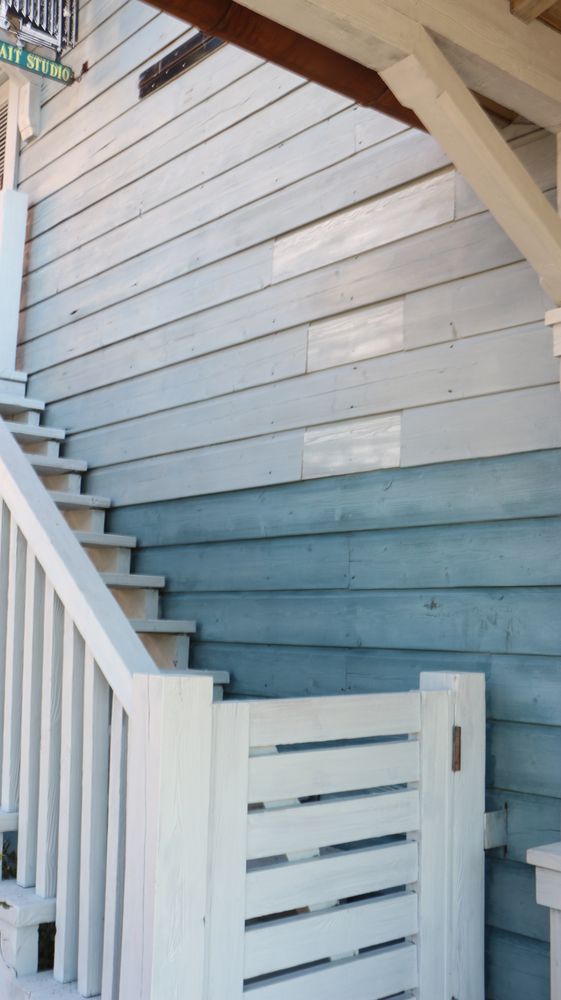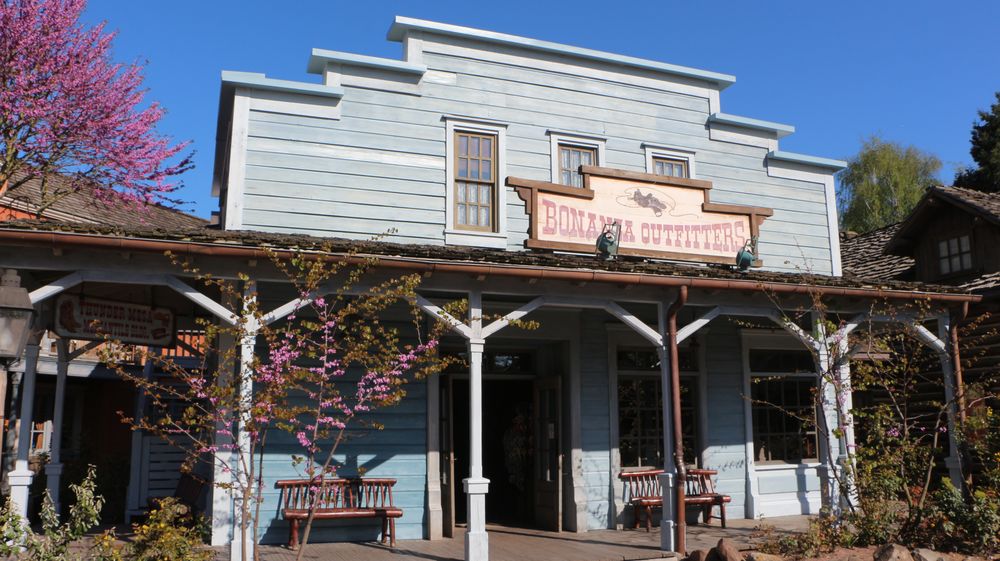 La rénovation extérieure du Silver Spur Steakhouse est vraiment une belle réussite ! Il est à noter que les travaux de toitures des restaurants de Frontierland entre l'entrée et Phantom Manor semblent être de rénovation.
The exterior renovation of the Silver Spur Steakhouse really is a great success! Note that the roofs of the restaurants in Frontierland between input and Phantom Manor seem to be renovation.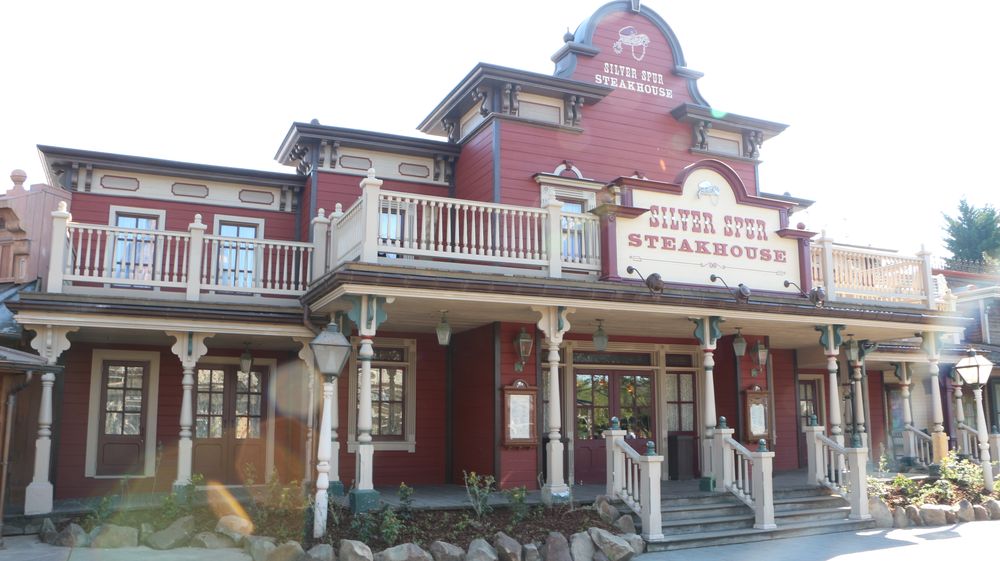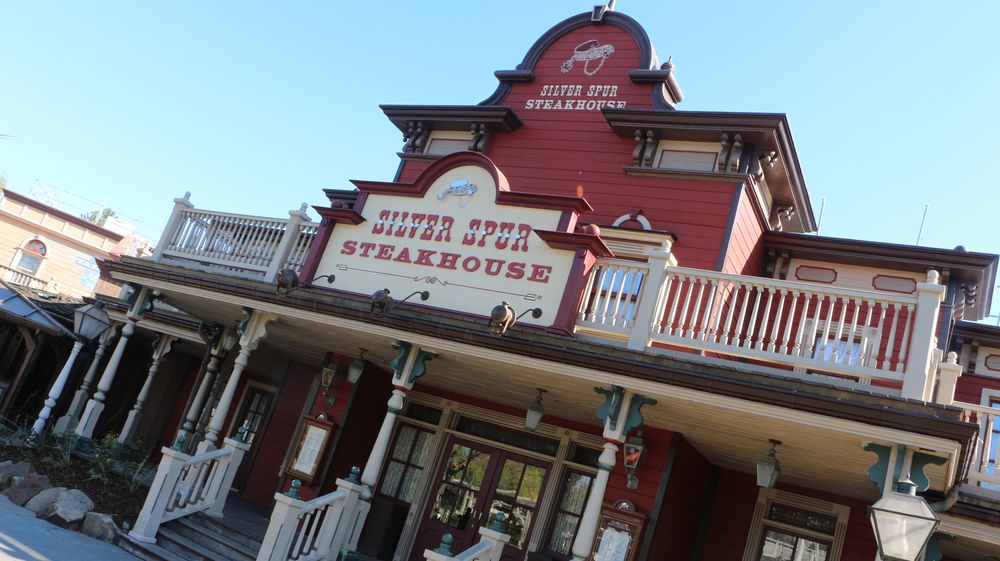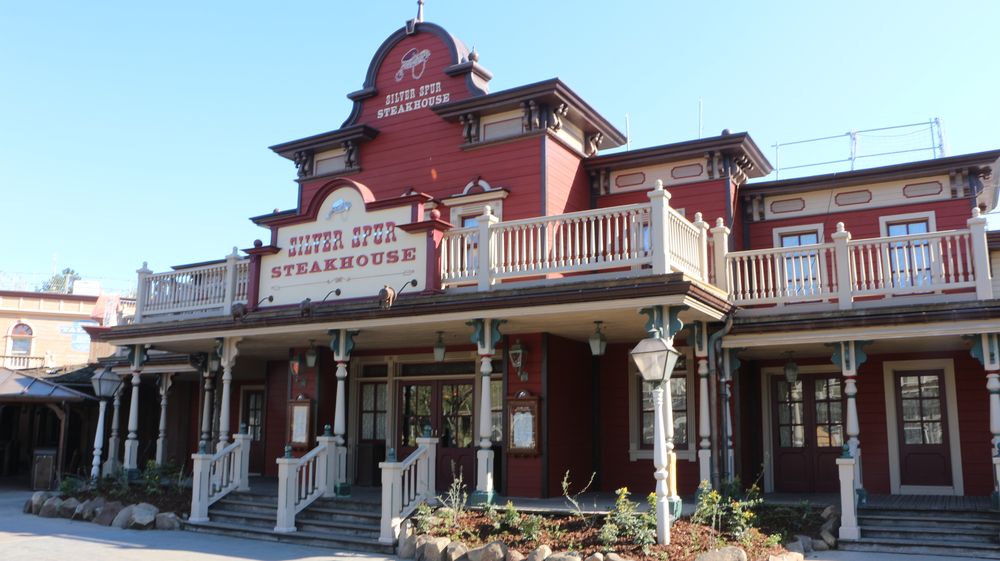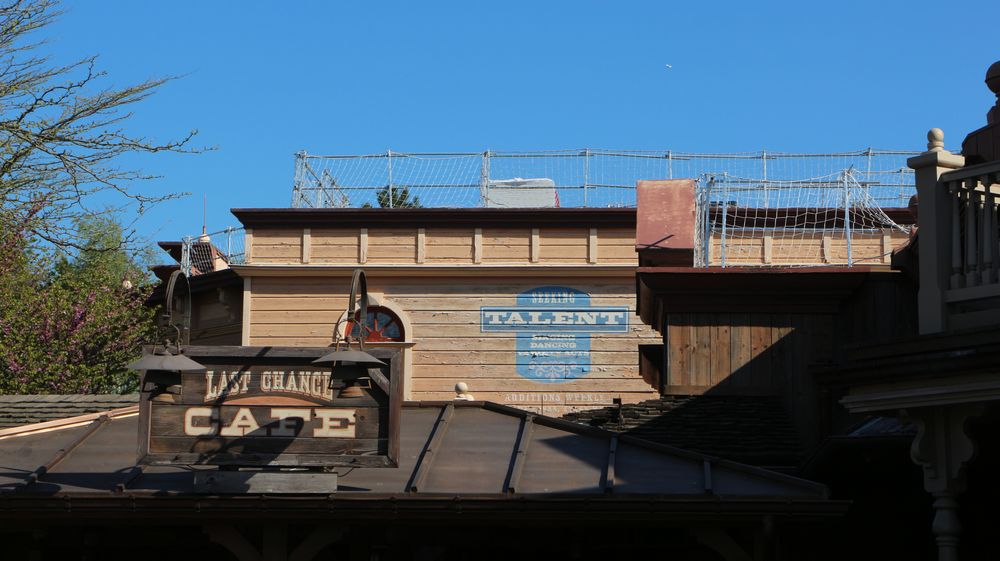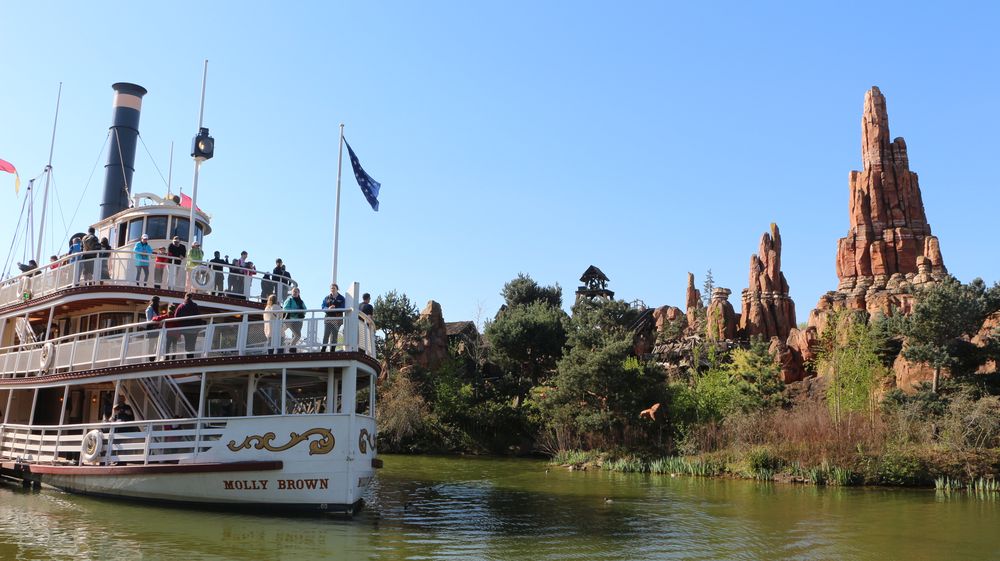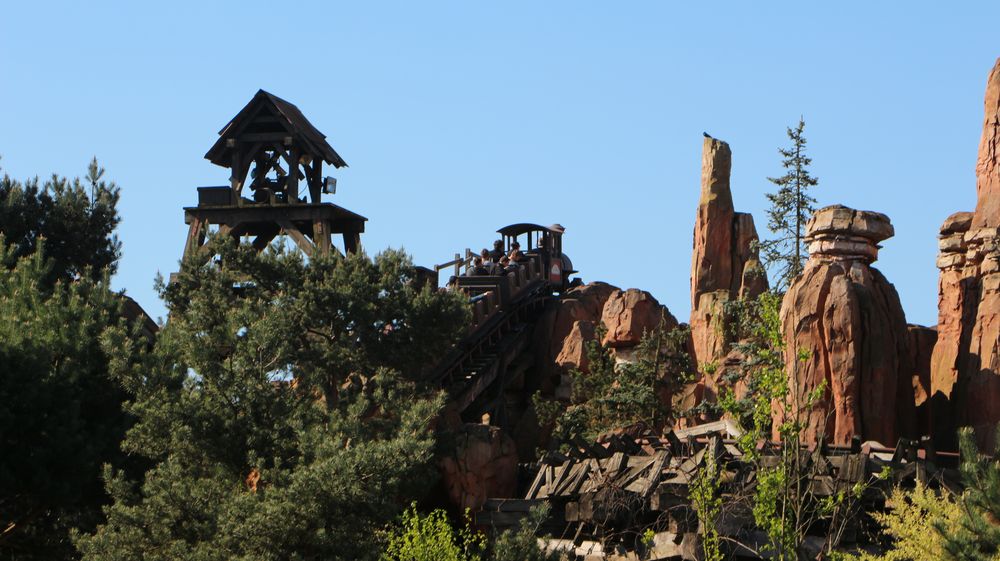 Direction le parc Walt Disney Studios où les affiches du film « Inside Out » (Vise-Versa) ont été installées.
Let's go to the Walt Disney Studios Park where the 'Inside Out' (Vise-Versa) movie posters have been installed.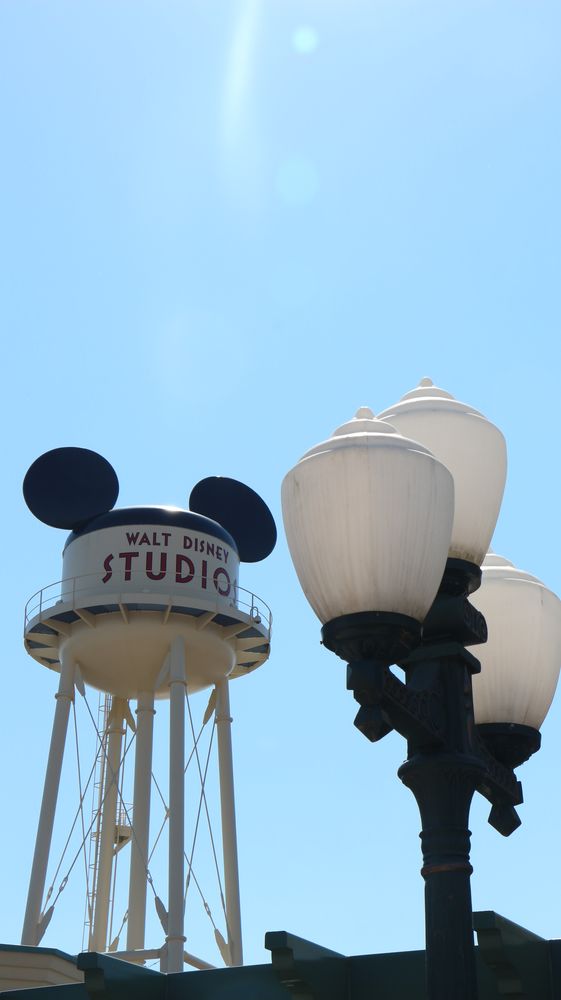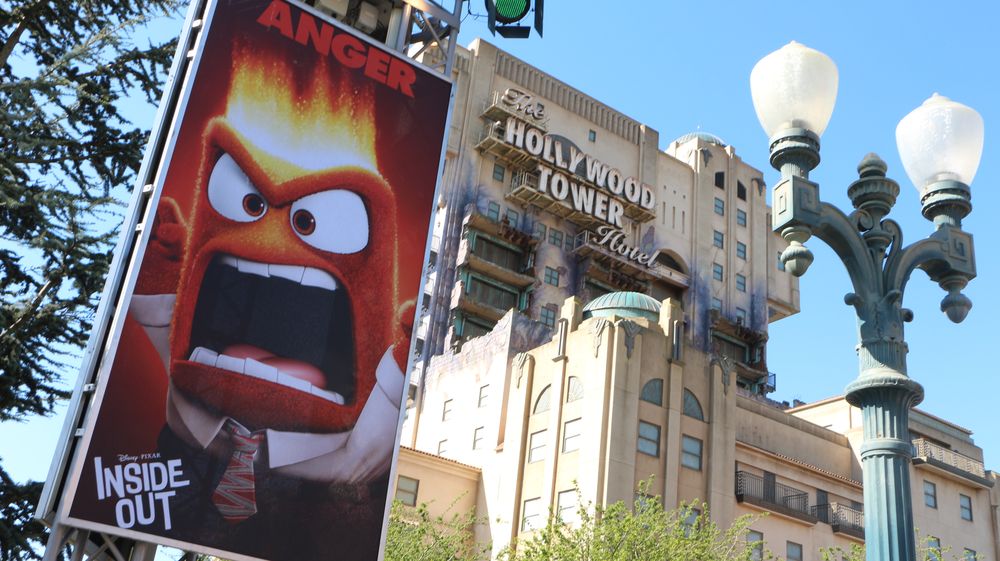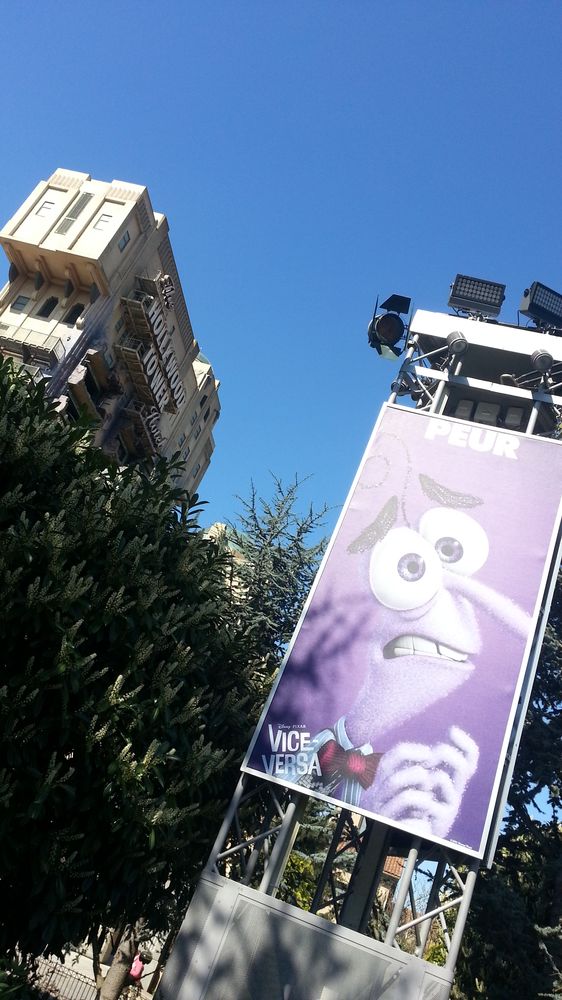 La façade représentant une des scènes de l'attraction Cinemagique, Les Parapluies de Cherbourg, est en rénovation.
The facade representing one of the scenes from the attraction of Cinémagique, The Umbrellas of Cherbourg [Les Parapluies de Cherbourg], is under renovation.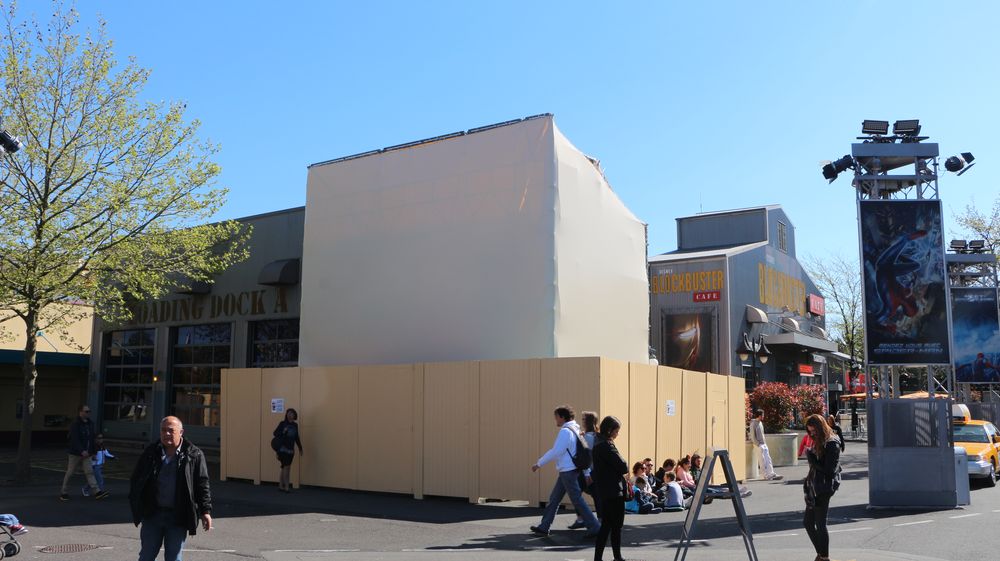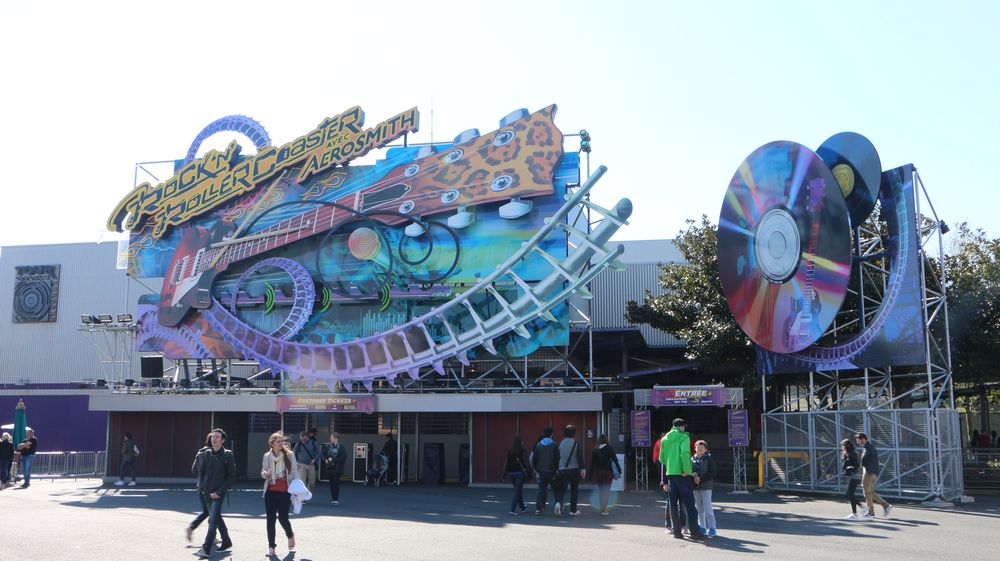 La Tour de la terreur continue de se dégrader à vue d'œil avec des pans entiers de béton qui s'effritent retenus par les filets de sécurité enveloppant la tour.
The Tower of Terror continues to deteriorate at sight of eye with whole swathes of concrete crumbling retained by safety nets surrounding the tower.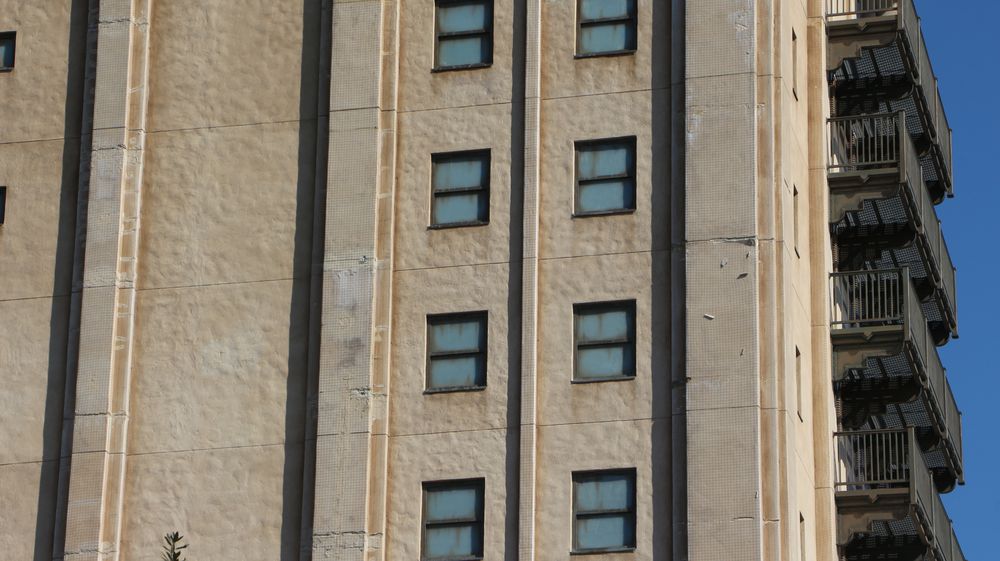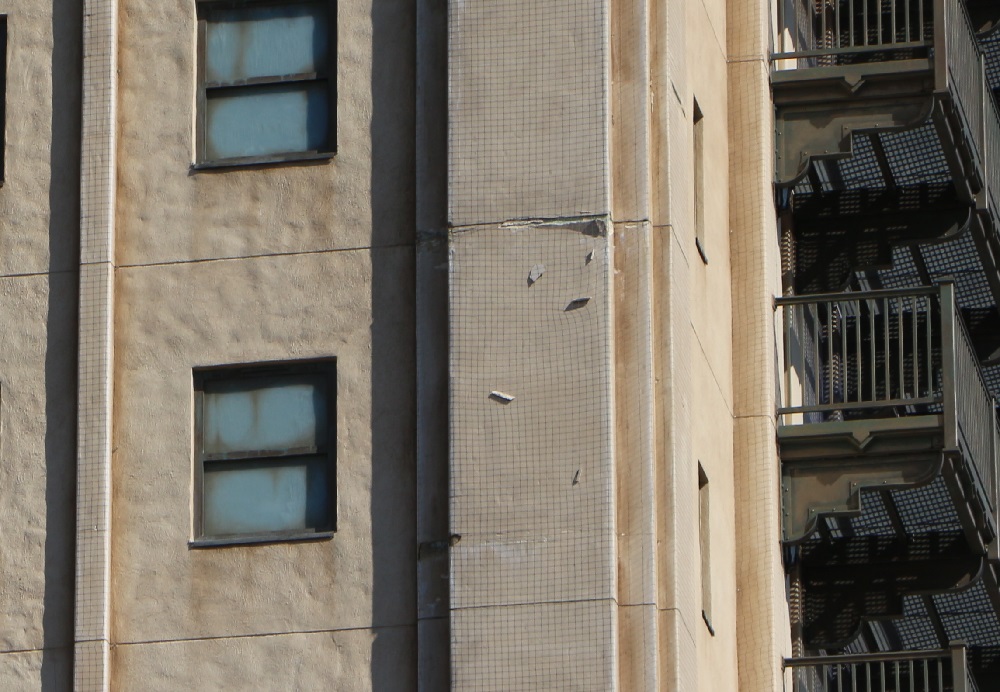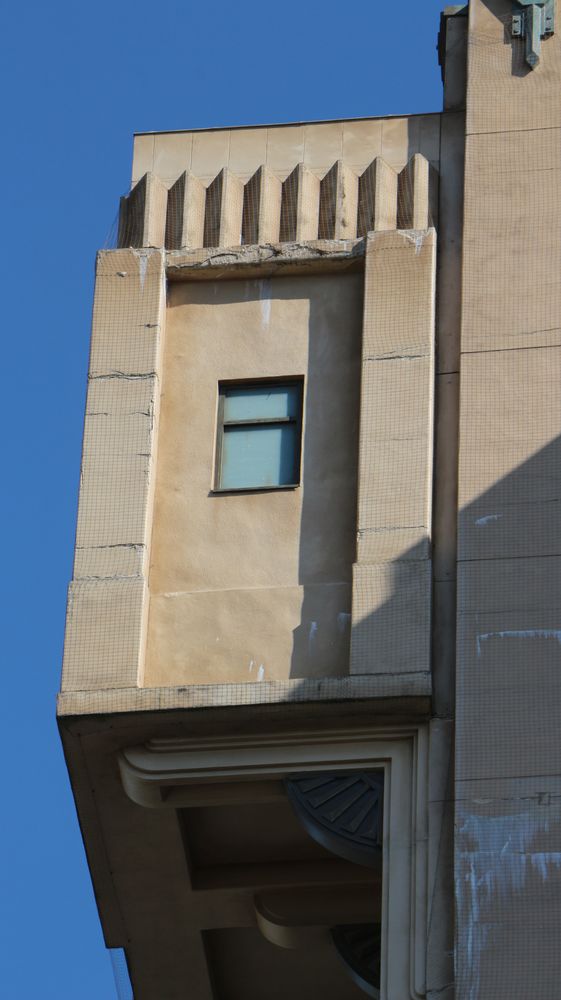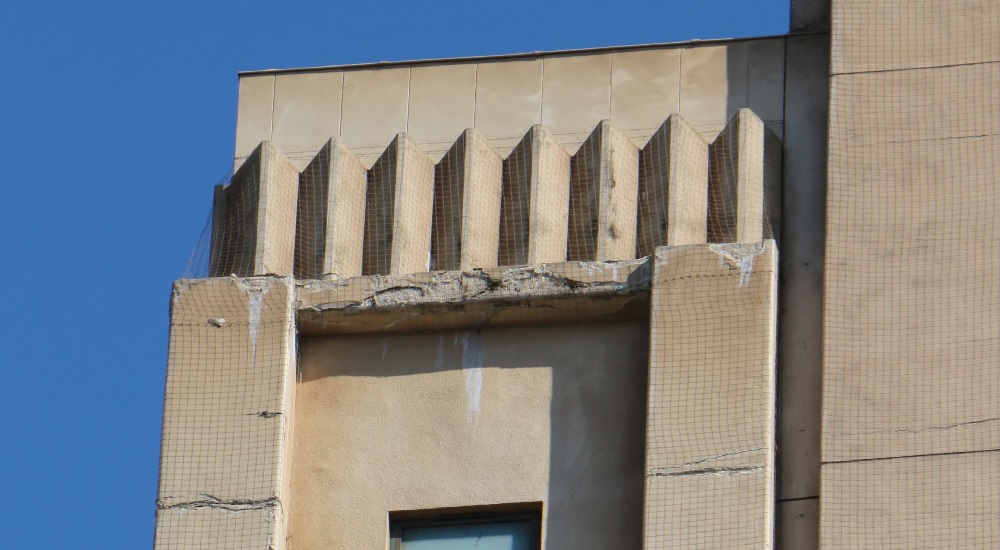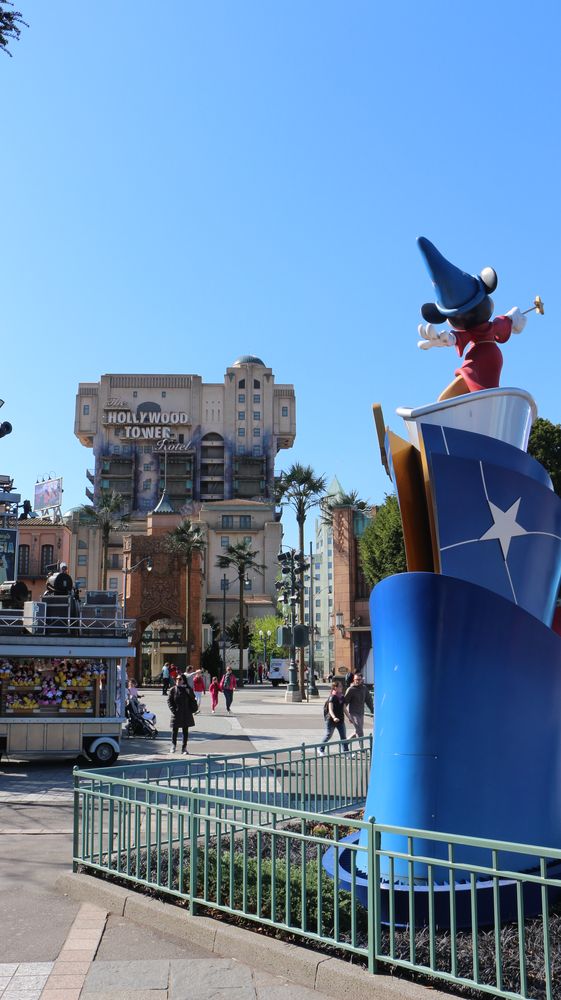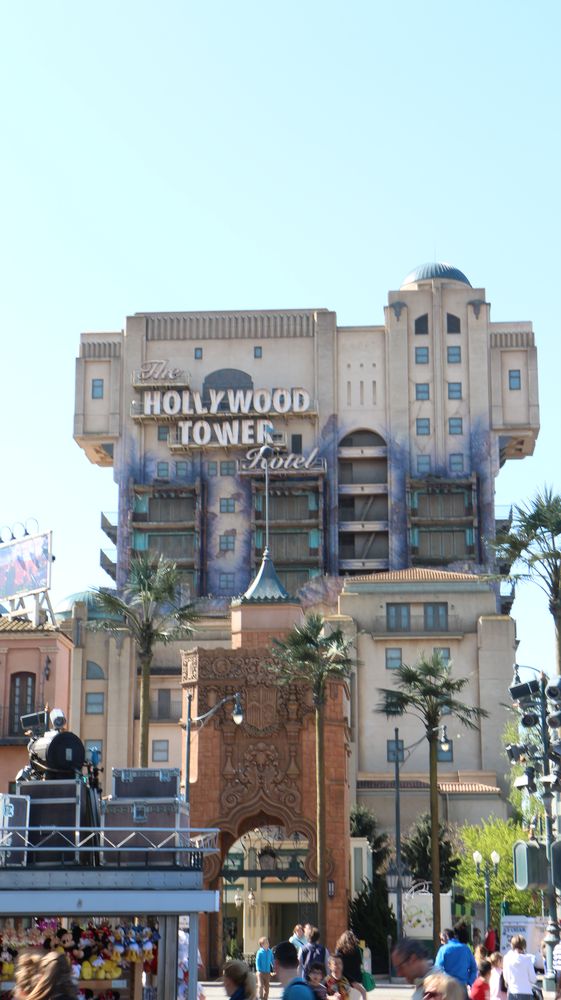 Bien… En attendant, on célèbre les vacances avec un passage gastronomique par Ratatouille et le Bistrot de Rémy !
Ok… to close the article we celebrate the holidays with a gastronomic pass to Ratatouille and to the Bistrot Chez Rémy!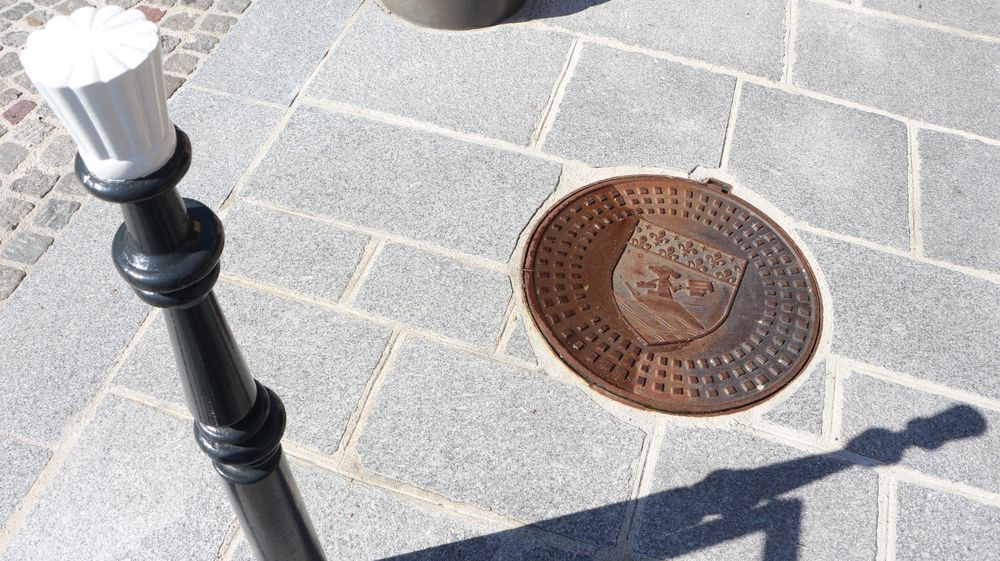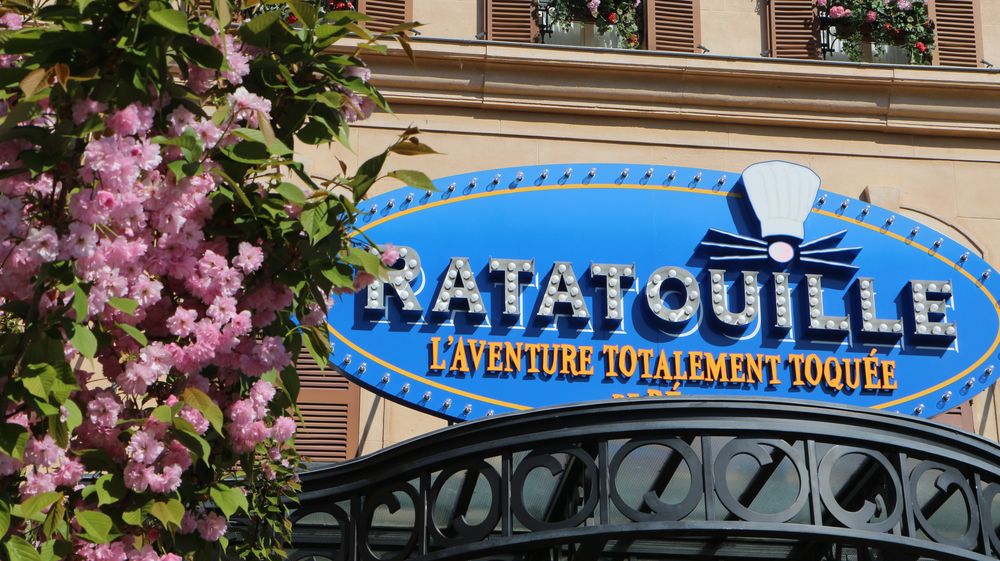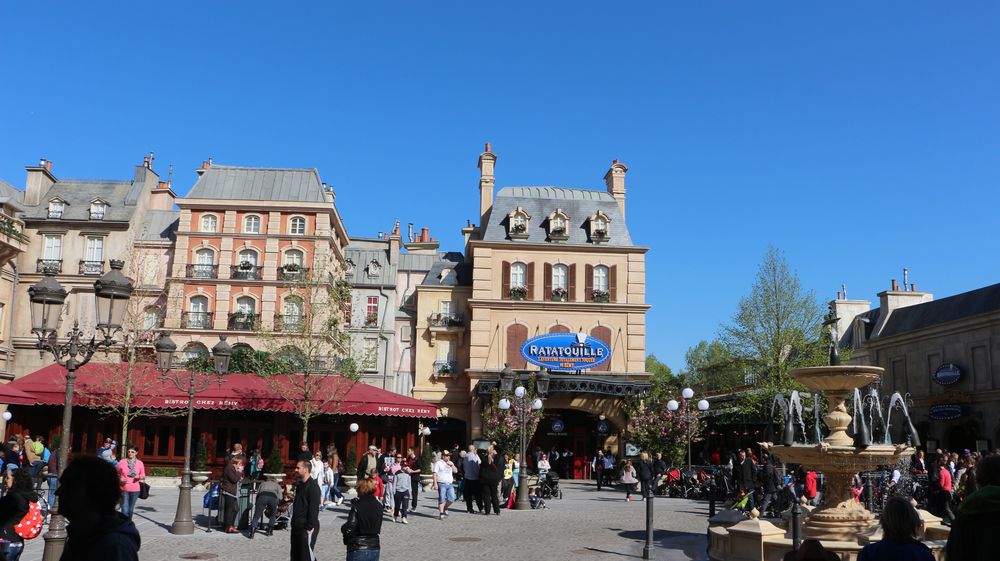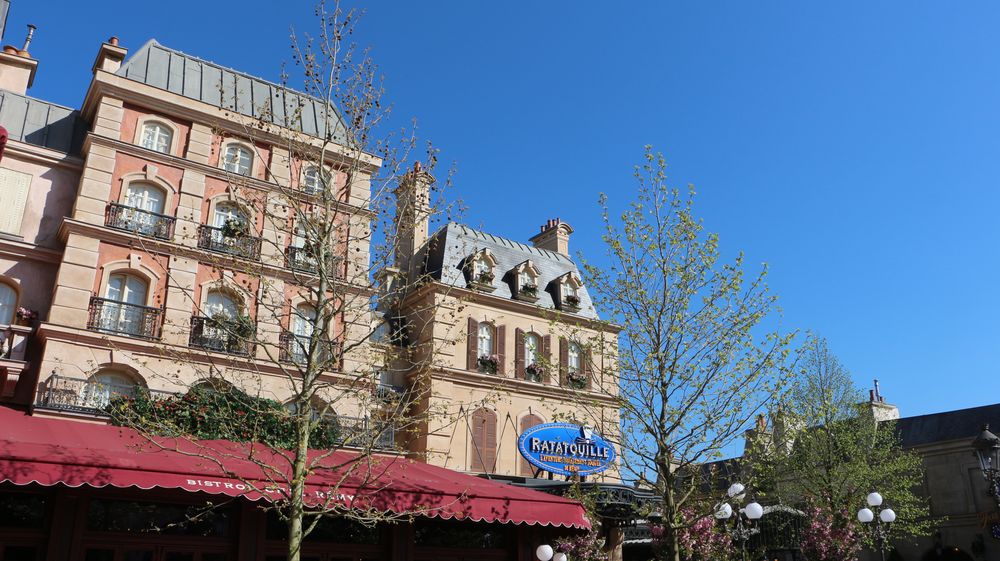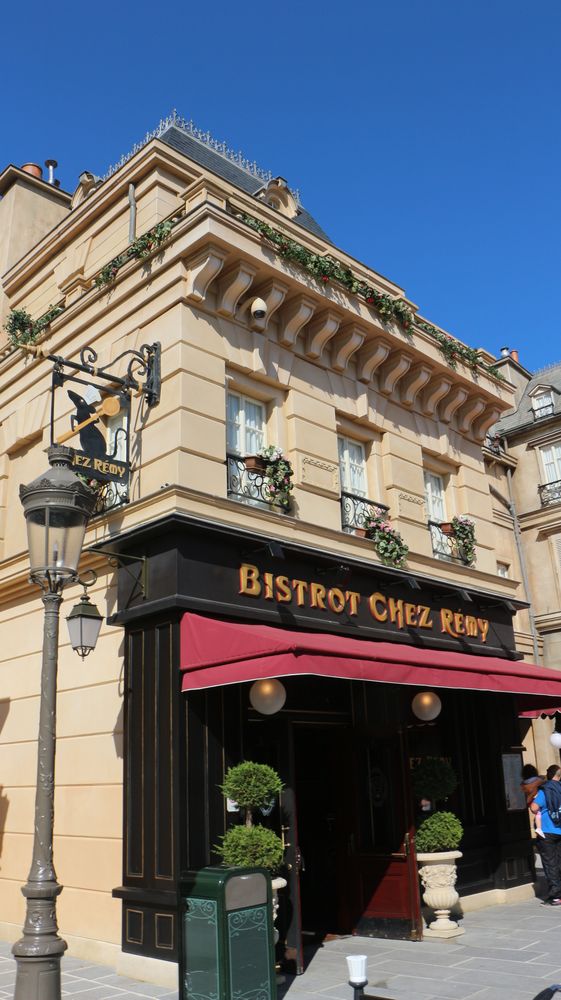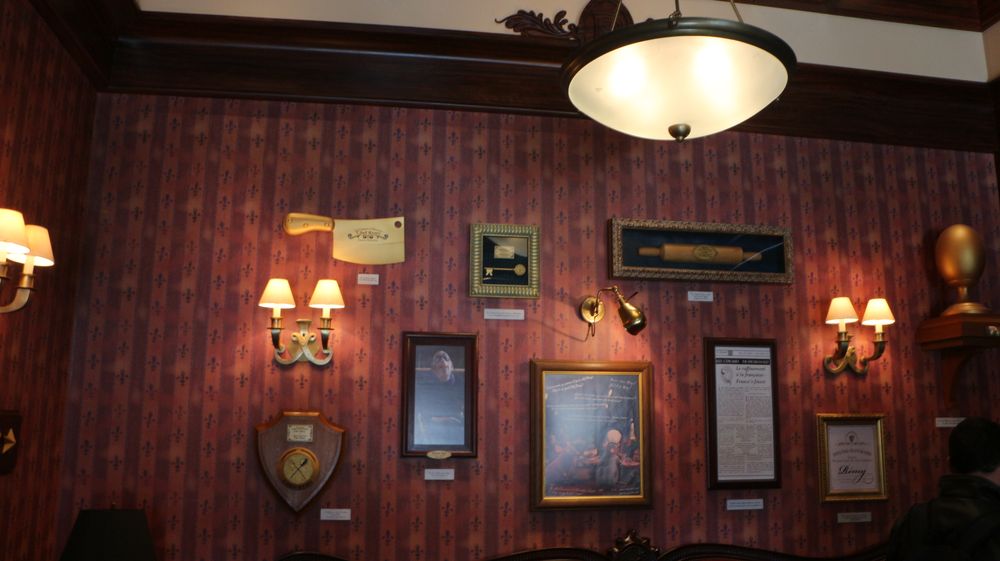 Tiramisu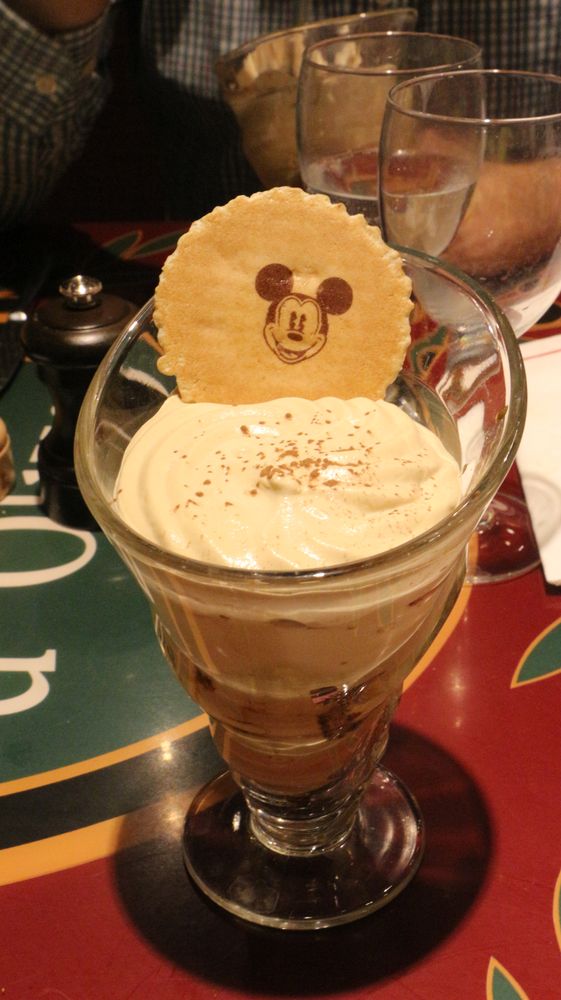 Baba au Rhum – Rum Baba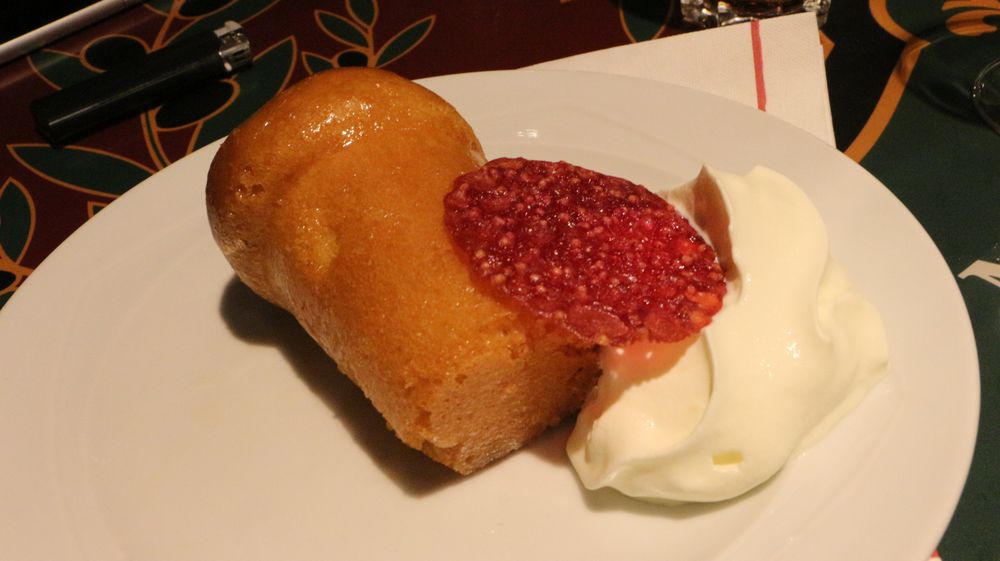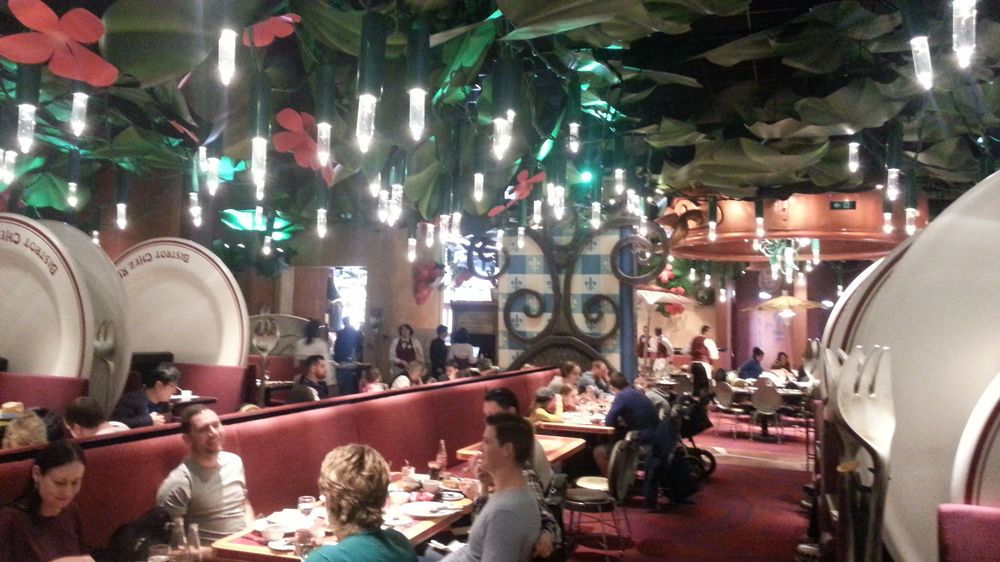 Bonnes vacances à vous et à bientôt.
Happy holidays all and see ya real soon !