Aujourd'hui nous revenons sur la fermeture de Rock 'n' Roller Coaster puis sur les annonces faites ce jour par Disneyland Paris.
Today we look back at the closure of Rock 'n' Roller Coaster and then the announcements made today by Disneyland Paris.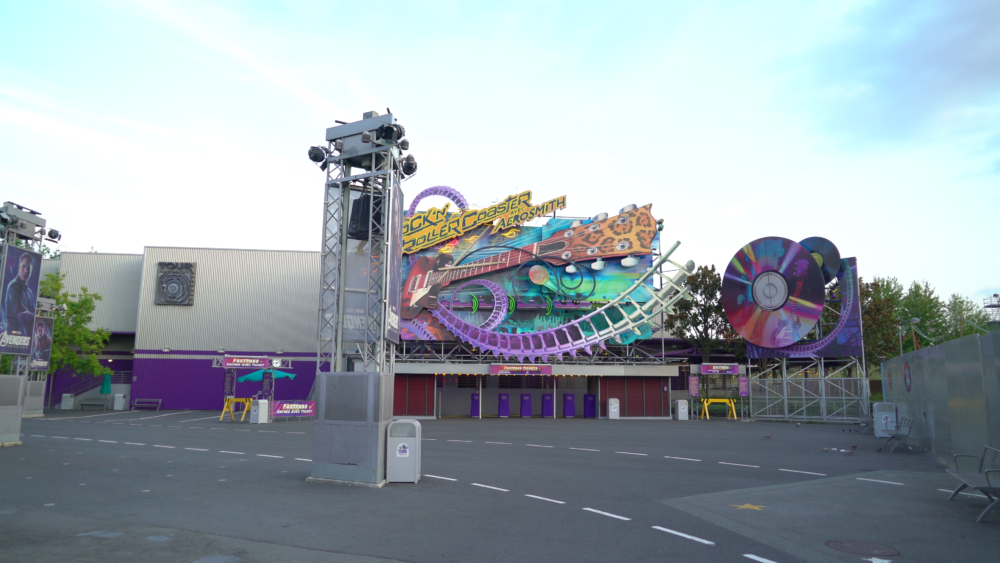 « Salut tout le monde, nous sommes très fier de recevoir aujourd'hui dans nos studios le groupe Aérosmith ». Depuis le 1er septembre 20h les visiteurs du parc Walt Disney Studios se retrouvent désormais orphelin de cette attraction mythique et iconique sur le parc depuis son ouverture en 2002.
« Hi everyone, we are very proud to have the Aerosmith Group working on our studios today. » Since September 1, 8 p.m., visitors to Walt Disney Studios have been orphaned by this legendary and iconic attraction of the park since it opened in 2002.
La fermeture définitive de Rock 'n' Roller Coaster starring Aerosmith marque un tournant dans l'histoire du parc et également pour les fans. Faisant partie des premières attractions du parc, elle a été une de ses trois icônes dés l'ouverture avec « Studio Tram Tour Behind the Magic » et « Moteur… Action ! Stunt Show Spectacular ».Parallèlement, ce Coaster a été à cette époque, l'attraction la plus extrême de Disneyland Paris. Cette étiquette à aussi permis de la faire connaitre de l'univers des fans de Coaster et de montages russes.
The final closure of Rock 'n' Roller Coaster starring Aerosmith marks a turning point in the park's history and also for fans. As one of the park's first attractions, it was one of the park's three icons, opening with « Studio Tram Tour Behind the Magic » and « Engine… action! Stunt Show Spectacular. » At the same time, this Coaster has been the most extreme attraction of the entire Disneyland Paris destination throughout its opening period. This label has also made known this attraction in the world of Coaster fans.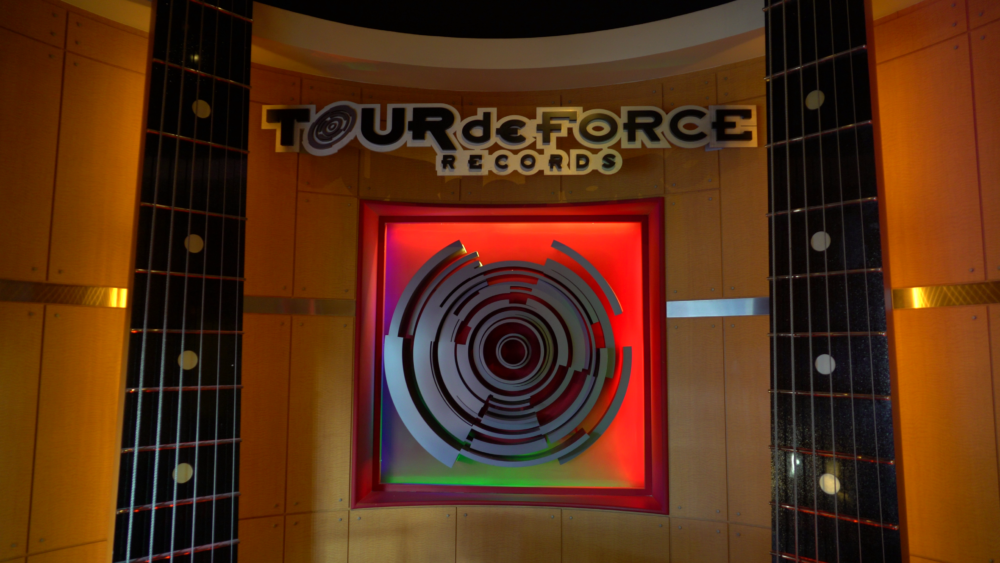 Après cette fermeture, voici quelques photos et vidéos mixant les 4 trains mythiques présent le dernier jour de ce Coaster.
Following this closure, here are some photos and videos mixing the 4 trains present on the last opening day of this Mythical Coaster but already gone.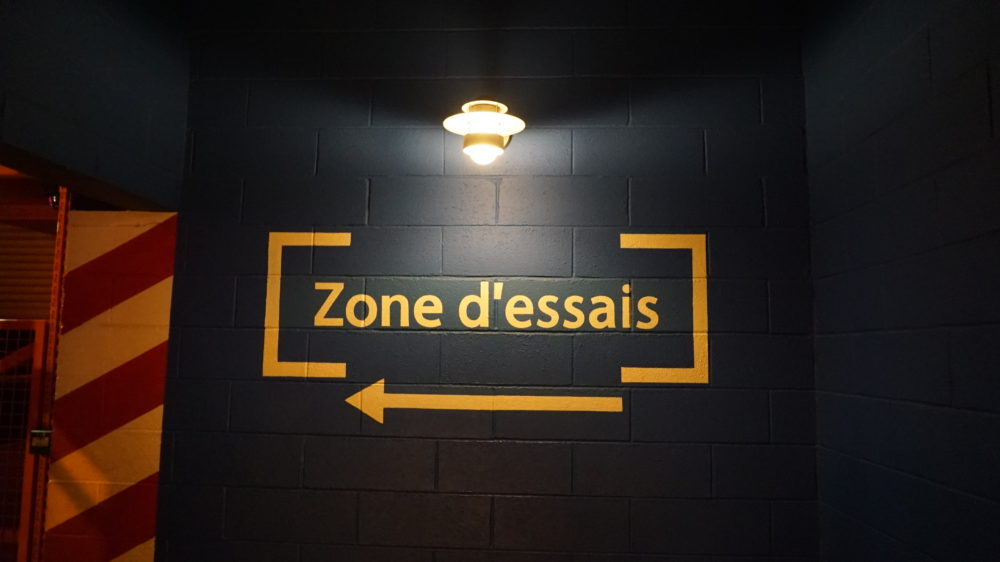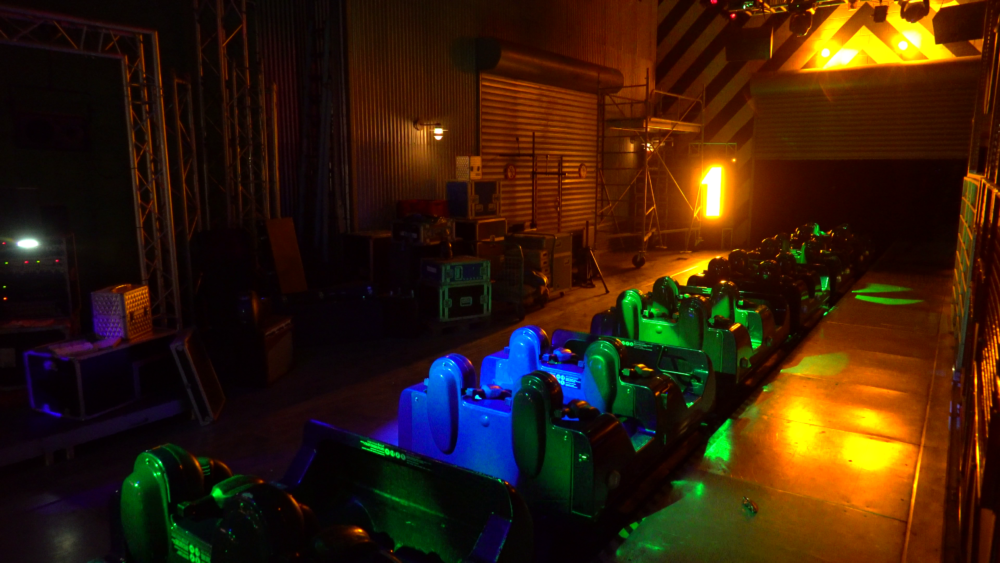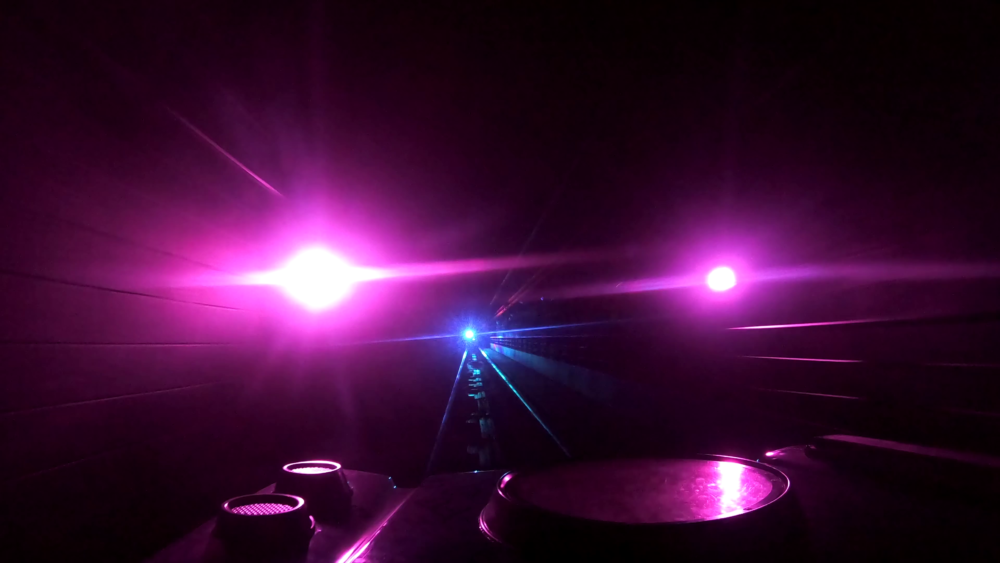 Enfin voici quelques éléments visuels et sonores diffusés durant le parcours et dans la file d'attente.
Finally, here is some visual and sound element broadcast during the queue line.
Et maintenant ? La seule alternative pour ce type de coaster se résume à Space Mountain dans le Parc Disneyland et dans une moindre mesure Indiana Jones qui rouvrira de après sa rénovation en décembre 2019.
And now? The only alternative for this type of coaster is Space Mountain in Disneyland Park and to a lesser extent Indiana Jones which will reopen its renovation in December 2019.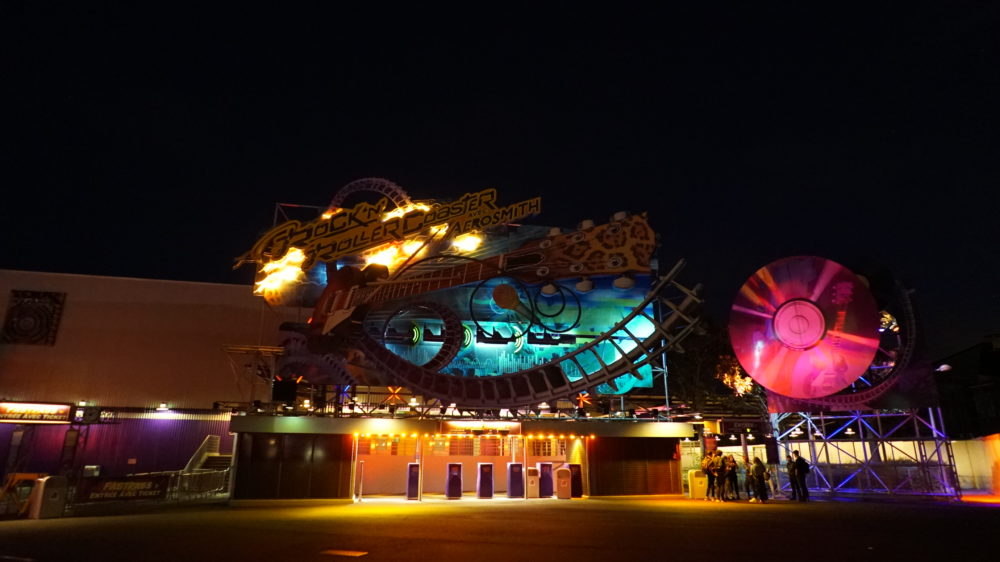 Et concernant Rock ? L'attraction sera fermée au moins jusque mi 2020. Mais plus globalement le Coaster sous son nouveau thème « Iron Man » devrait ouvrir avec l'attraction Spider-Man en 2021 dans ce « land » Backlot transformé en « Avenger Campus » (Marvel).
What about Rock? The attraction will be closed until at least mid 2020. But more generally the Coaster under its new Iron Man theme should open with the Spider-Man attraction in 2021 in a « land » Backlot Transformed into « Avenger Campus » (Marvel).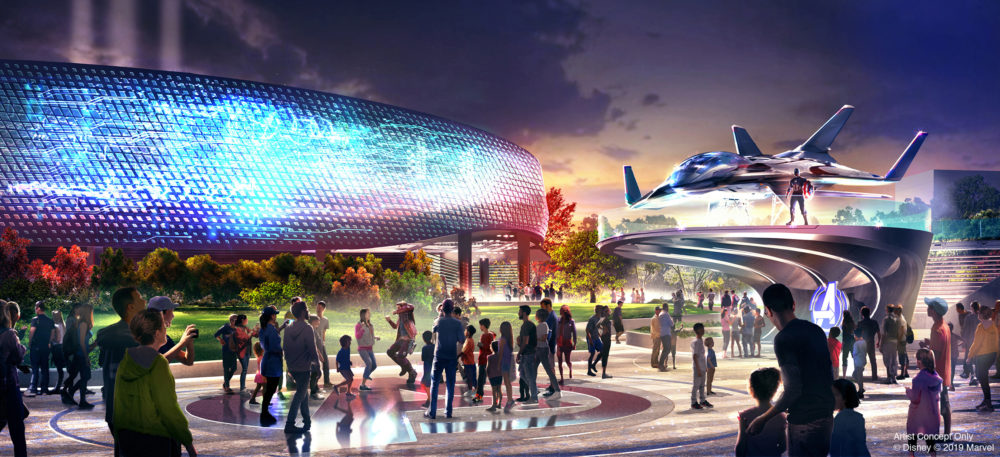 Disneyland Paris Media Expo


On peut noter celle pour le « Disney's Hotel New York – The Art of Marvel ». Cet hôtel célébrant 80 ans de storytelling Marvel dans une atmosphère typiquement new-yorkaise est reconnaissable à son style Art Déco contemporain.
À sa réouverture, à l'été 2020, il s'agira du tout premier hôtel entièrement dédié à l'Art Marvel, il sera également une des plus grandes collections d'œuvres Marvel du monde, avec plus de 300 pièces uniques exposées, dont certaines totalement inédites et exclusives.
Cette rénovation sans précédent inclura également un réaménagement et une modernisation de l'intégralité des chambres, qui reflèteront le style urbain sophistiqué des goûts de Tony Stark. Toutes les chambres (dont les 471 Chambres Supérieures) mettront en vedette plusieurs œuvres Marvel et les 65 Chambres Empire State Club proposeront un design qui ravira à coup sûr les fans Marvel.
One can note for the « Disney's Hotel New York – The Art of Marvel. » This hotel celebrating 80 years of Marvel storytelling in a typical New York atmosphere is recognizable by its contemporary Art Deco style.
When it reopens in the summer of 2020, it will be the first hotel entirely dedicated to Marvel Art, it will also be one of the largest collections of Marvel works in the world, with more than 300 unique pieces on display, some totally unpublished and exclusive .
This unprecedented renovation will also include a redevelopment and modernization of the entire rooms, reflecting the sophisticated urban style of Tony Stark's tastes. All rooms (including the 471 Superior Rooms) will feature several Marvel works and the 65 Empire State Club Rooms will feature a design that will surely delight Marvel fans.
Tony Stark Rooms
Empire State Club – Captain America
Le Disney's Hotel New York – The Art of Marvel proposera également 25 Suites qui rendront un vibrant hommage aux héros iconiques – notamment les Avengers et Spider-Man : des références se glisseront dans le design du mobilier de certaines Suites et les murs exposeront de nombreuses œuvres spectaculaires réalisées par des artistes Marvel, dont des créations spéciales.
Disney's Hotel New York – The Art of Marvel will also feature 25 Suites that will pay a moving tribute to iconic heroes- including the Avengers and Spider-Man: references will creep into the furniture design of some Suites and the walls will display many spectacular works by Marvel artists, including special creations.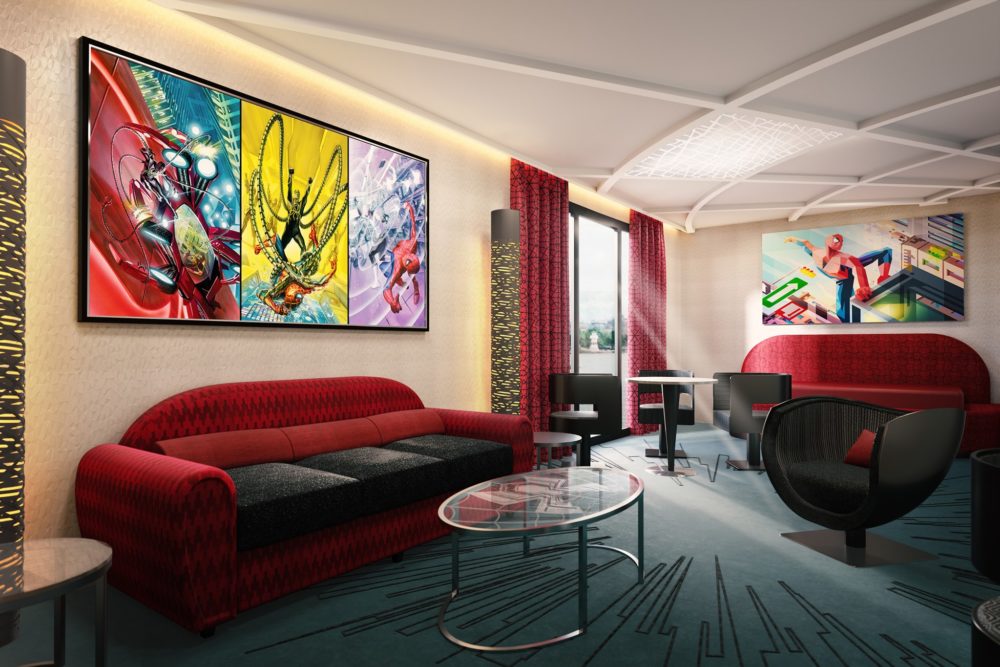 Les résidents des chambres Club & Suites bénéficieront d'équipements et services exclusifs, comme une réception dédiée ainsi qu'un accès à l'Empire State Lounge, un lounge privé dans un cadre élégant où ils pourront se détendre et notamment prendre leur petit-déjeuner.
Residents of the Club and Suites rooms will benefit from exclusive amenities and services, such as a dedicated reception as well as access to the Empire State Lounge, a private lounge in an elegant setting where they can relax and especially take their Breakfast.
Empire State Lounge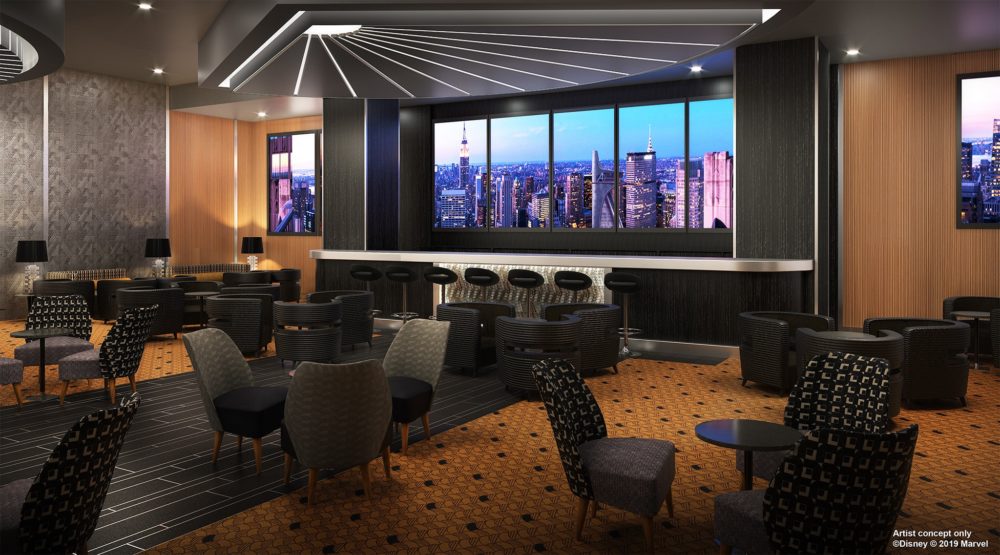 Manhattan Restaurant :
Un élégant et raffiné restaurant service à table, mis en lumière par un magnifique lustre inspiré d'Asgard, où seront servis des plats d'exception. La carte mettra à l'honneur d'authentiques saveurs rappelant l'esprit d'une trattoria italienne familiale, avec un travail de produits frais et locaux.
An elegant and refined table service restaurant, highlighted by a magnificent asgard-inspired chandelier, where exceptional dishes will be served. The menu will showcase authentic flavours reminiscent of the spirit of a family-run Italian trattoria, with a work of fresh and local produce.
Downtown Restaurant :
Un véritable voyage culinaire à travers un New-York cosmopolite avec ce buffet où les plats traditionnels américains viendront à la rencontre des saveurs de Chinatown et Little Italy. Les visiteurs pourront même y apercevoir les chefs préparant de savoureux plats. Le restaurant proposera également une sélection de spécialités inspirées de l'univers Marvel et ses murs exposeront 90 portraits crayonnés de Super Héros, dont certains inédits !
A true culinary journey through cosmopolitan New York with this buffet where traditional American dishes will meet the flavors of Chinatown and Little Italy. Visitors will even be able to see the chefs preparing tasty dishes. The restaurant will also offer a selection of specialties inspired by the Marvel universe and its walls will display 90 penciled portraits of Super Heroes, some of them unpublished!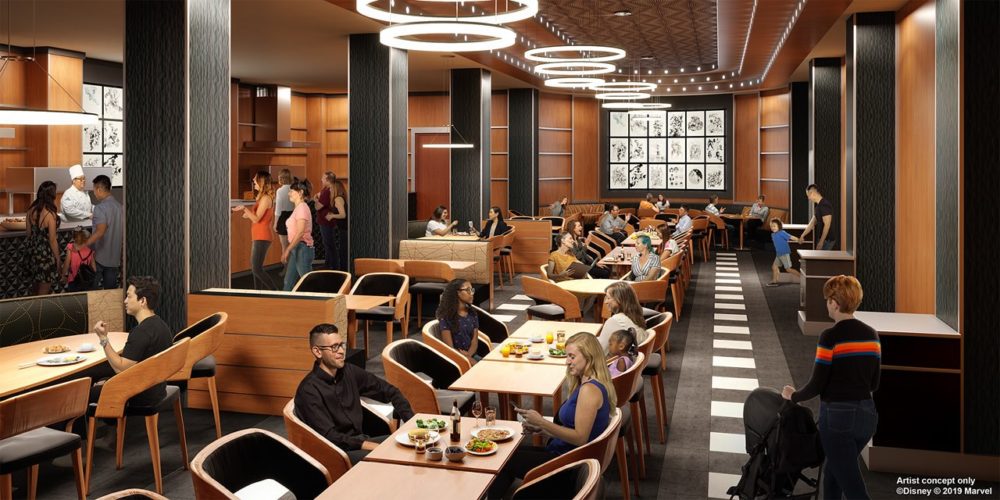 Skyline Bar :
Un élégant bar à martini typiquement new-yorkais, offrant une vue à couper le souffle sur les sommets de New-York qui réservera quelques surprises héroïques. Les visiteurs pourront retrouver au Skyline Bar des cocktails Marvel mais aussi une sélection raffinée de vins.
An elegant Martini Bar, a typical New York martini bar, with breathtaking views of New York's peaks that will hold some heroic surprises. Visitors can find Marvel cocktails at the Skyline Bar as well as a fine selection of wines.
Lounge Bar :
Un bar trendy prenant la forme d'un loft de Manhattan et servant des produits frais et bios : vins issus de productions biodynamiques, bières en bouteilles provenant de brasseries artisanales, mais aussi des cafés et autres boissons cacaotées bios. Le lieu idéal pour se retrouver en famille ou entre amis après une journée d'aventures dans les Parcs Disney.
A trendy bar in the form of a Manhattan loft serving fresh and organic products: wines from biodynamic productions, bottled beers from craft breweries, as well as coffeeshops and other organic cocoa drinks. The perfect place to meet up with family or friends after a day of adventures in Disney Parks.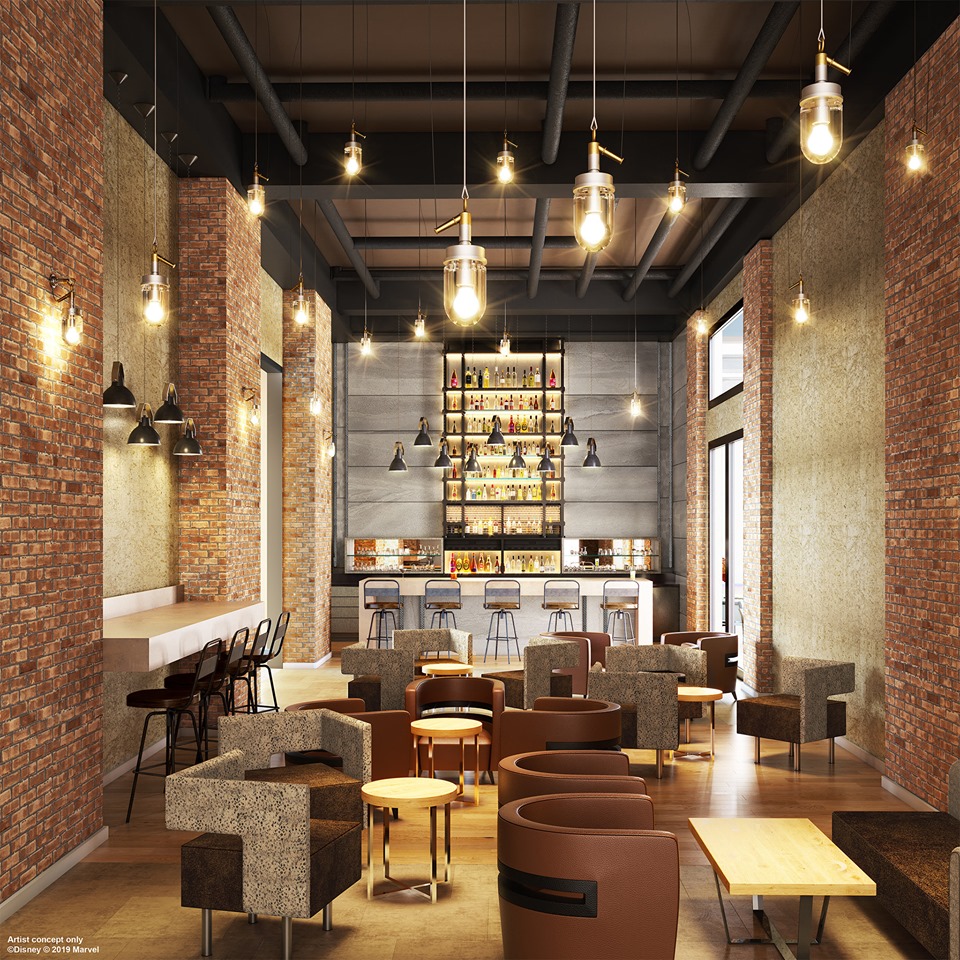 L'hotel sera le tout premier Hôtel Disney à accueillir les Super Héros dans un espace dédié : Super Hero Station. En plus de pouvoir faire des rencontres héroïques chaque matin avec les Super Héros Marvel, les visiteurs pourront profiter de points-photos et être plongés au cœur de l'action : faire partie de la collection du Collectionneur des Gardiens de la Galaxie, soulever le Mjolnir de Thor, et bien plus encore…
The hotel will be the first Disney Hotel to host The Super Heroes in a dedicated space: Super Hero Station. In addition to being able to meet heroic allys every morning with Marvel Super Heroes, visitors can enjoy photo points and be immersed in the action: be part of the Collector's collection of Guardians of the Galaxy, lift the Thor's Mjolnir, and much more…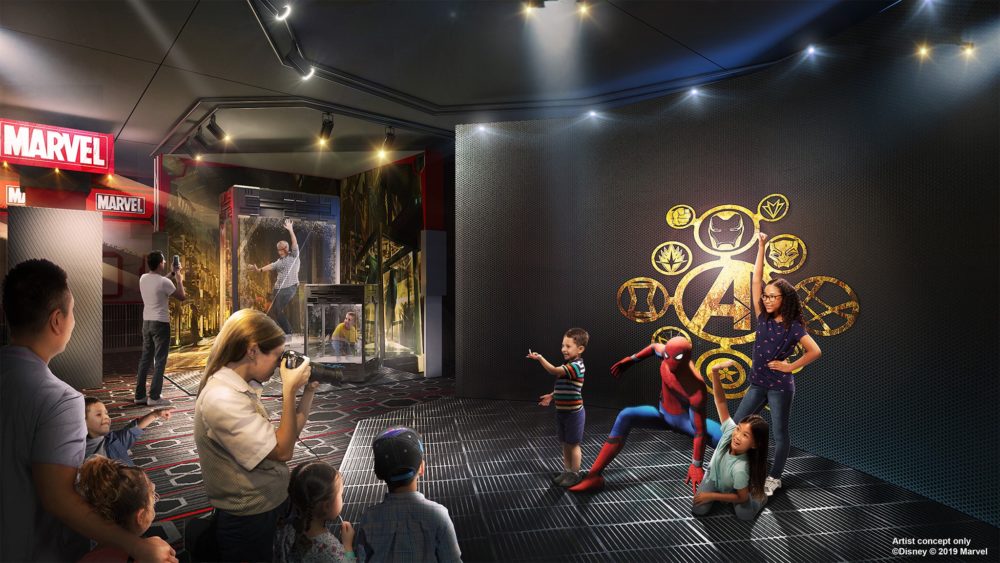 Metro Pool :
Un complexe aquatique regroupant une piscine intérieure et extérieure, un bassin enfants, un jacuzzi mais aussi un sauna et un hammam.
An aquatic complex with an indoor and outdoor pool, a children's pool, a hot tub but also a sauna and steam room.

Metro Health Club :
Un centre de fitness qui sera équipé de machines et d'accessoires de sport. Les résidents de l'hôtel pourront également accéder à différentes activités sportives extérieures.
A fitness center that will be equipped with sports machines and accessories. Hotel residents will also be able to access various outdoor sports activities.
Marvel Design Studio :
Un univers dédié aux enfants, où ces derniers pourront apprendre à dessiner leurs Super Héros Marvel favoris dans un décor inspiré des ateliers où sont imaginés les comics.
A universe dedicated to children, where they can learn how to draw their favorite Marvel Super Heroes in a setting inspired by the workshops where comics are imagined.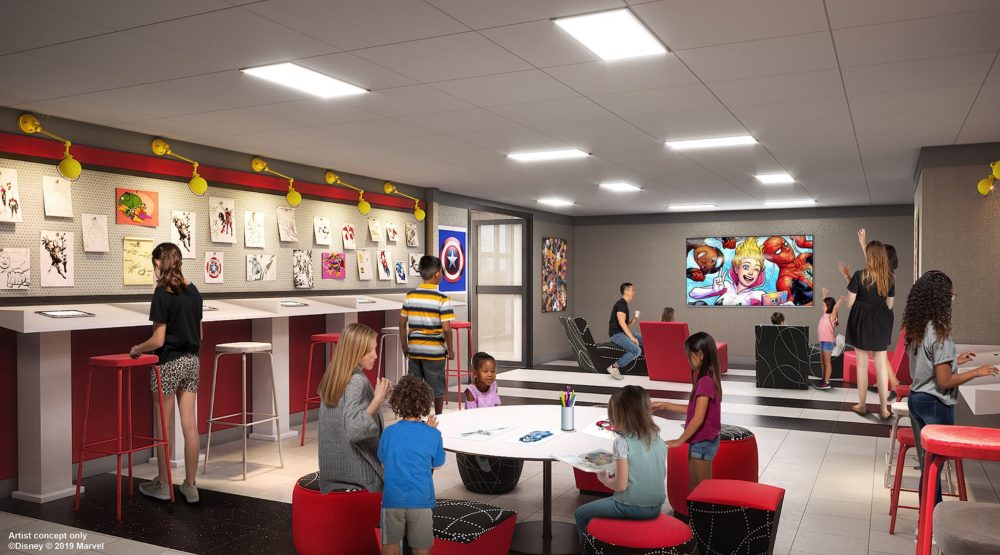 Les premières réservations pour le Disney's Hotel New York – The Art of Marvel ouvriront dès le 05 novembre 2019. L'ouverture de l'Hôtel est prévue pour l'été 2020.
The first bookings for Disney's Hotel New York – The Art of Marvel will open on November 05, 2019. The Hotel is scheduled to open in the summer of 2020.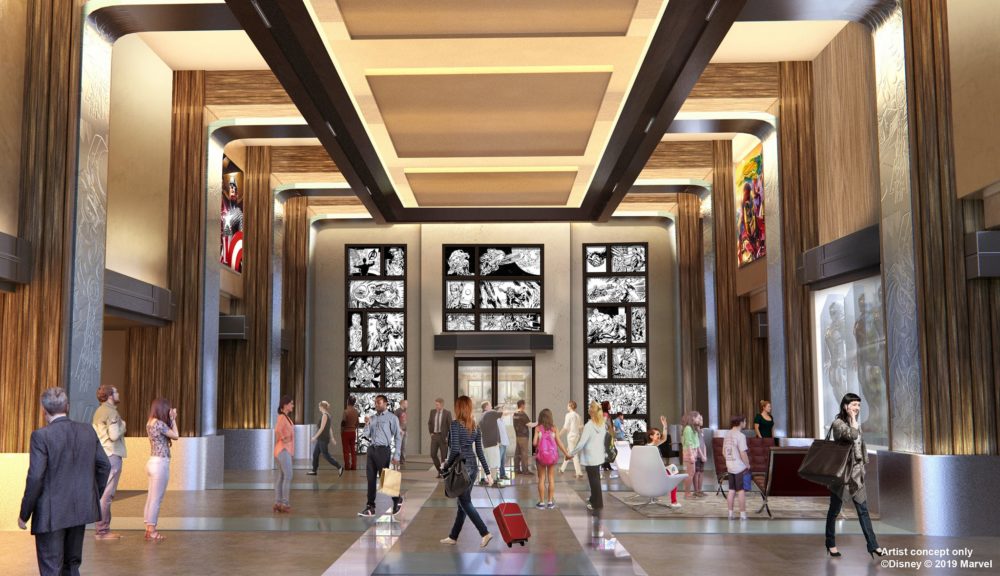 Back to Walt Disney Studios Park !

Premier aperçu pour Studio D, un nouveau spectacle interactif avec Mickey et ses amis
Au Parc Walt Disney Studios, un tout nouveau spectacle interactif accueillera, au Printemps 2020, les enfants et leurs parents, en compagnie de Mickey, Minnie et leurs Amis de Disney Junior à Studio D. Dans cette nouvelle expérience, les petits danseront et chanteront aux côtés de leurs personnages.

First preview for Studio D, a new interactive show with Mickey and his friends
At Walt Disney Studios Park, a brand new interactive show will welcome children and their parents in Spring 2020 with Mickey, Minnie and their Friends from Disney Junior at Studio D. In this new experience, the little ones will dance and sing alongside their characters.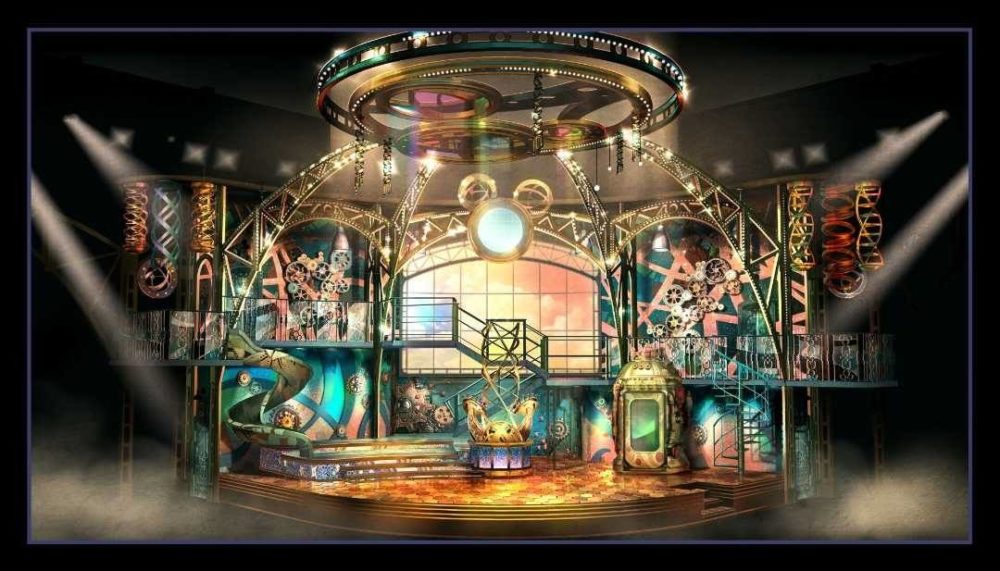 Le 28 septembre, les visiteurs amateurs d'émotions fortes découvriront trois nouvelles expériences à The Twilight Zone Tower of Terror – Une Nouvelle Dimension de Sensations !
Les trois nouveaux scénarios mettent en scène la célèbre petite fille, l'un des trois passagers d'un ascenseur ayant disparus lorsque le Hollywood Tower Hotel fut frappé par la foudre en 1939, et qui hante désormais l'attraction. Dès le 28 septembre, cette petite fille devient le personnage clé de trois nouvelles expériences plus terrifiantes que jamais. La Machine Infernale, Les Créatures en Cage et La Cinquième Dimension vous plongent dans des univers sinistres et déroutants :
On September 28th, thrill-loving visitors will discover three new experiences at The Twilight Zone Tower of Terror – A New Dimension of Sensations!
The three new scenarios feature the famous little girl, one of three elevator passengers who disappeared when the Hollywood Tower Hotel was struck by lightning in 1939, and now haunts the attraction. From September 28, this little girl becomes the key character in three new experiences more terrifying than ever. The Infernal Machine, Cage Creatures and The Fifth Dimension immerse you in sinister and confusing worlds: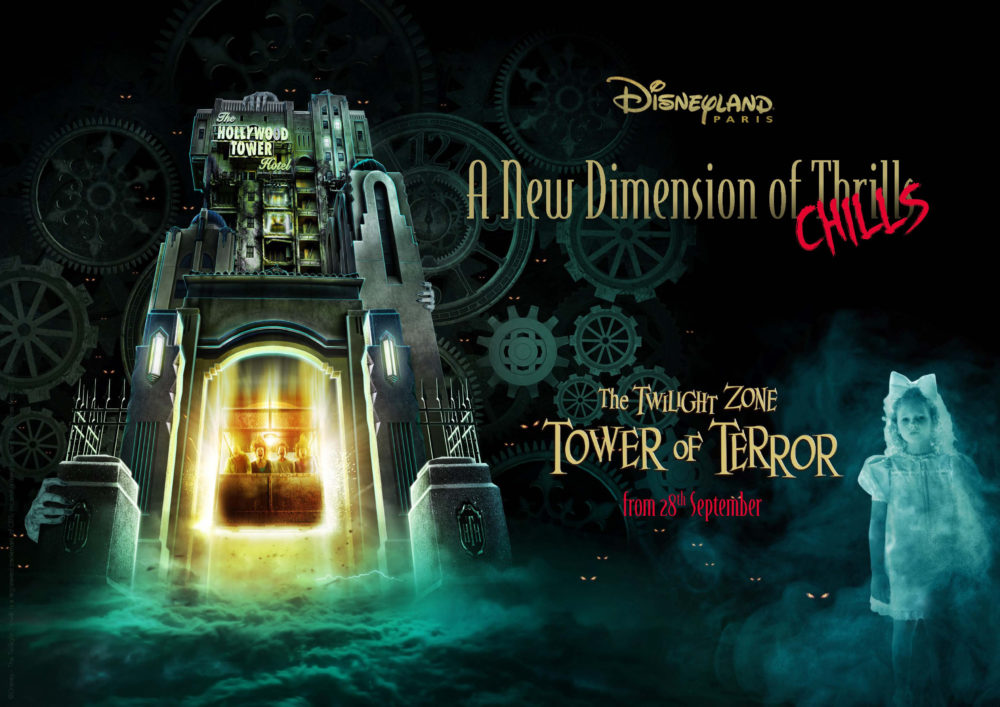 Malédiction 1 : La Machine Infernale – Curse 1: The Infernal Machine
Restez alerte, car le fantôme de la petite fille qui hante les lieux n'est peut-être pas votre pire cauchemar… La Machine Infernale dans laquelle vous venez de vous installer a une idée bien précise en tête. Elle aspire à vous piéger dans cette prison mécanique, vous secouant dans tous les sens. Accrochez-vous bien, la chute ne prévient pas ! Saurez-vous vous libérer de son emprise ?
Stay alert, because the ghost of the little girl who haunts the place may not be your worst nightmare… The Infernal Machine in which you have just settled has a very specific idea in mind. She aspires to trap you in this mechanical prison, shaking you in every direction. Hold on tight, the fall doesn't prevent! Can you free yourself from its grip?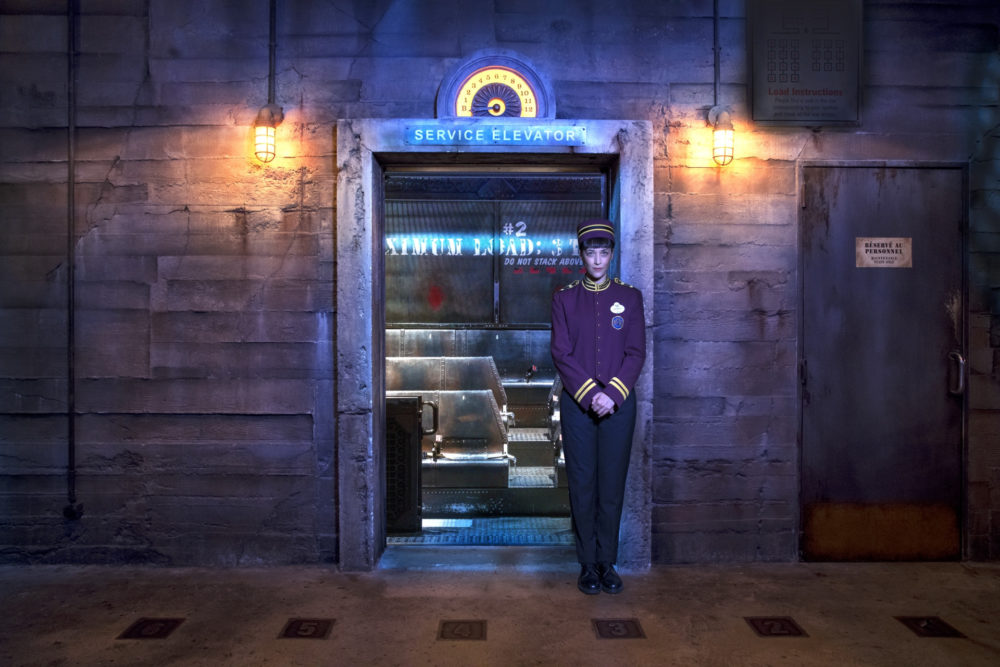 Malédiction 2 : Les Créatures en Cage – Curse 2: Cage creatures
Un conseil, surtout ne criez pas ! D'inquiétantes créatures rôdent autour de la cage d'ascenseur et n'attendent que la présence d'âmes en détresse à venir terroriser – car plus vos cris sont forts, plus ils deviennent puissants… Saurez-vous rester silencieux pendant vos chutes vertigineuses de 13 étages ?
A word of advice, especially don't yell! Disturbing creatures prowl around the elevator shaft and wait for the presence of souls in distress to come and terrorize – because the louder your cries, the more powerful they become… Can you stay silent during your dizzying 13-storey falls?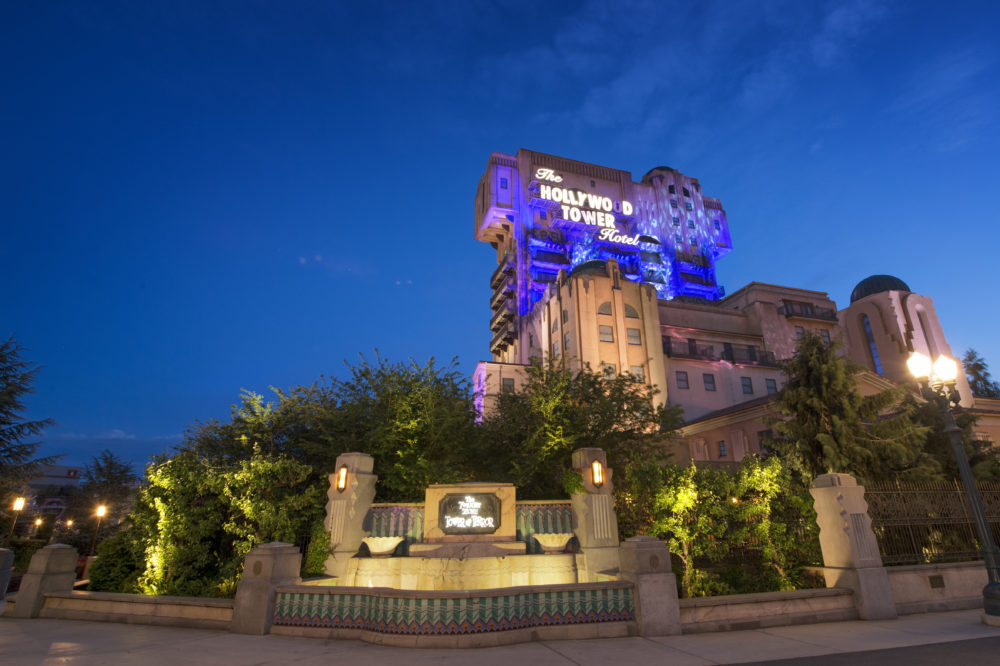 Malédiction 3 : La Cinquième Dimension – Curse 3: The Fifth Dimension
Gare à vous… Ne vous perdez pas dans cette dimension ! Un sinistre spectre Poltergeist a ouvert la Cinquième Dimension avec un objectif : y emporter votre âme. Préparez-vous à perdre tout sens du réel, tandis que vous dégringolez dans un voyage psychédélique entre deux mondes… la petite fille fantôme saura-t-elle vous ramener dans notre dimension ?
Watch out… Don't get lost in this dimension! A sinister Poltergeist spectrum has opened the Fifth Dimension with one goal: to take your soul there. Prepare to lose all sense of reality as you tumble on a psychedelic journey between two worlds… Will the little ghost girl be able to bring you back to our dimension?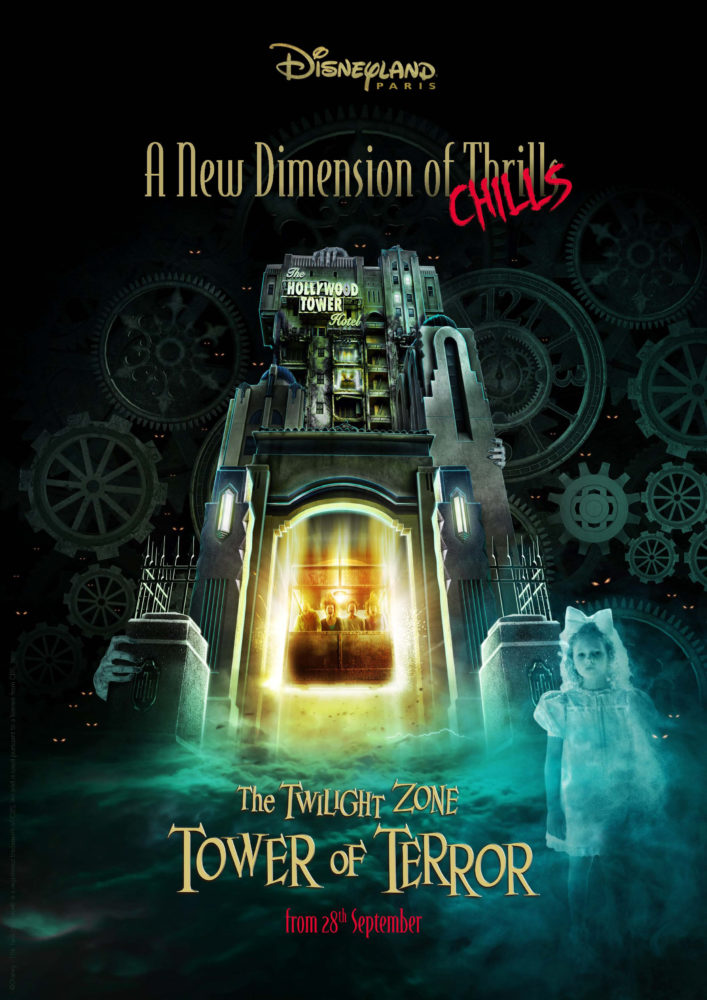 Une nouvelle zone thématique dédiée à la Reine des Neiges accueillera ainsi les visiteurs dans le cadre de l'extension du Parc Walt Disney Studios. Dès leur entrée au Parc, ces derniers pourront d'ailleurs voir se dresser au loin la montagne enneigée d'Arendelle face à un imposant lac. Ils pourront alors découvrir l'architecture du château et de son royaume d'inspiration norvégienne.
Tout un univers immersif au cœur d'Arendelle attendra les visiteurs, avec une attraction qui les transportera au cœur du Royaume mais également des boutiques et un restaurant, sans oublier des rencontres avec leurs héros favoris.
A new theme area dedicated to frozen will welcome visitors as part of the expansion of Walt Disney Studios Park. As soon as they enter the Park, they will be able to see the snow-covered mountain of Arendelle in the distance facing an imposing lake. They will then be able to discover the architecture of the castle and its Norwegian-inspired kingdom.
A whole immersive universe in the heart of Arendelle awaits visitors, with an attraction that will transport them to the heart of the Kingdom but also shops and a restaurant, not to mention encounters with their favorite heroes.

Sur ce concept art dévoilé aujourd'hui, vous pouvez constater l'absence d'un family coaster qui sera quant à lui présent sur ce même land, en développement à Hong Kong Disneyland Resort.
On this concept art unveiled today, you can see the absence of a Family Coaster that will be present on this same land, in development at Hong Kong Disneyland Resort.
Paris

Hong Kong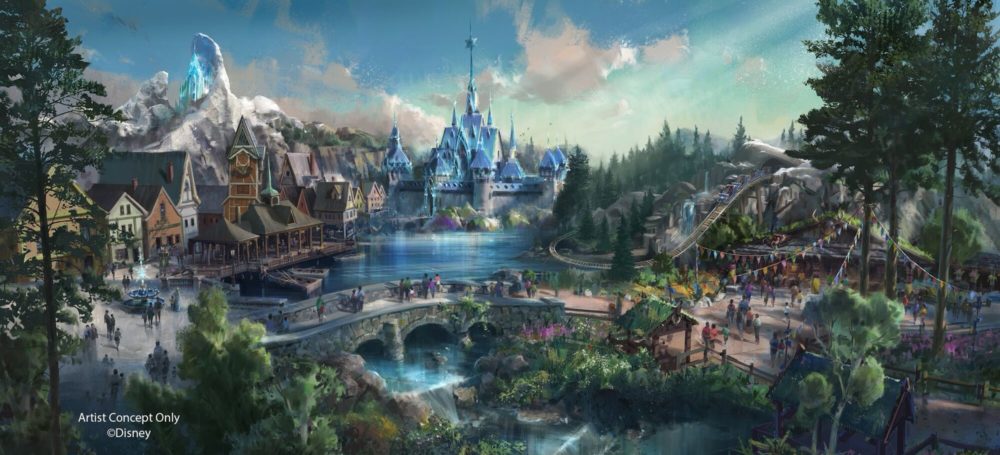 Pour rester dans le thème givré, du 11 janvier au 3 mai 2020, Disneyland Paris proposera de vivre un voyage enchanté en famille avec un tout nouveau rendez-vous : la Célébration de la Reine des Neiges.
To stay in the frosty theme, from January 11 to May 3, 2020, Disneyland Paris will propose to live an enchanted family trip with a brand new appointment: Frozen Celebration.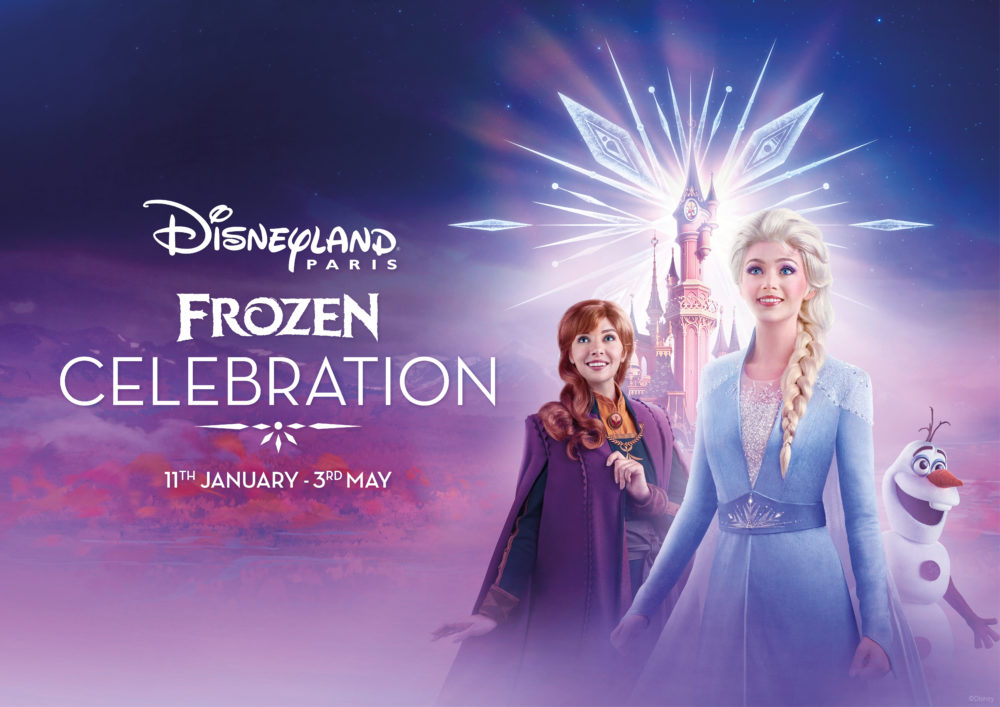 Durant ces festivités, les visiteurs pourront découvrir 'La Reine des Neiges 2 : Un Voyage Enchanteur', une procession éblouissante avec Anna, Elsa, Kristoff, Olaf et Sven accompagnés d'incroyables danseurs et acrobates.
Un tout nouveau char féerique donnera vie à toute la magie de la nature sous les yeux des visiteurs ! Du côté du Parc Walt Disney Studios, une toute nouvelle aventure interactive ouvrira ses portes à Animation Celebration : 'La Reine des Neiges : Une Invitation Musicale'. Les visiteurs seront alors transportés dans le royaume d'Arendelle, où ils seront invités à jouer et interagir avec leurs personnages préférés.
During these festivities, visitors will be able to discover 'Frozen 2: An Enchanting Journey', a dazzling procession with Anna, Elsa, Kristoff, Olaf and Sven accompanied by incredible dancers and acrobats.
A brand new fairy-tale chariot will bring to life all the magic of nature in front of visitors! On the Side of Walt Disney Studios Park, a brand new interactive adventure will open its doors to Animation Celebration: 'Frozen: A Musical Invitation'. Visitors will then be transported to the kingdom of Arendelle, where they will be invited to play and interact with their favorite characters.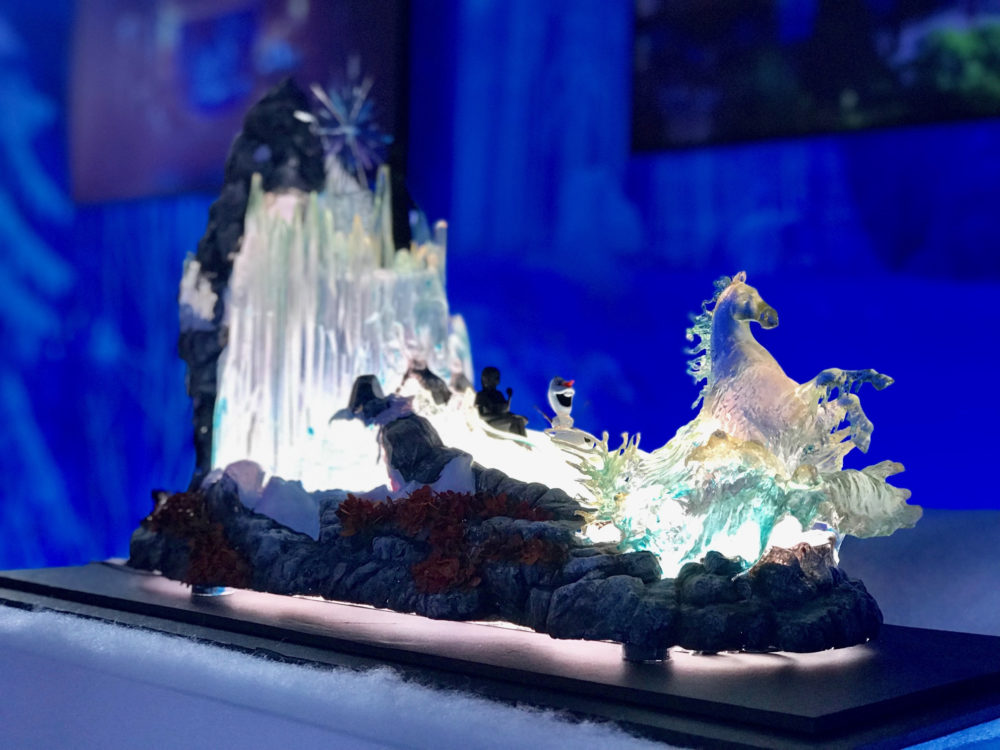 Les visiteurs auront également l'opportunité de prolonger l'expérience 'La Reine des Neiges' dans les boutiques et restaurants, avec des gourmandises et boissons exclusives, ainsi qu'une collection de produits qui les replongera aventures d'Anna, Elsa et leurs amis.
Visitors will also have the opportunity to extend the 'Frozen' experience in shops and restaurants, with exclusive treats and drinks, as well as a collection of products that will bring them back adventures of Anna, Elsa and their friends.

Enfin le Disneyland Paris Princess Run débarque du 08 au 10 mai 2020
Au Printemps 2020, les visiteurs auront rendez-vous avec un nouveau moment RunDisney à l'occasion de la toute première édition du Disneyland Paris Princess Run. Cet évènement inédit proposera un choix de courses enchantées à partager en famille ou entre amis. Les Personnages Disney encourageront les visiteurs, qui repartiront avec des médailles et des souvenirs exclusifs !
La soirée Pride célébrant la diversité sera de retour le 6 juin 2020 !
Disneyland Paris Princess Run may 08-10, 2020
In Spring 2020, visitors will have an appointment with a new RunDisney moment for the very first edition of the Disneyland Paris Princess Run. This unique event will offer a choice of enchanted races to share with family or friends. Disney Characters will cheer on visitors, who will leave with medals and exclusive souvenirs!
The Pride evening celebrating diversity will be back on June 6, 2020!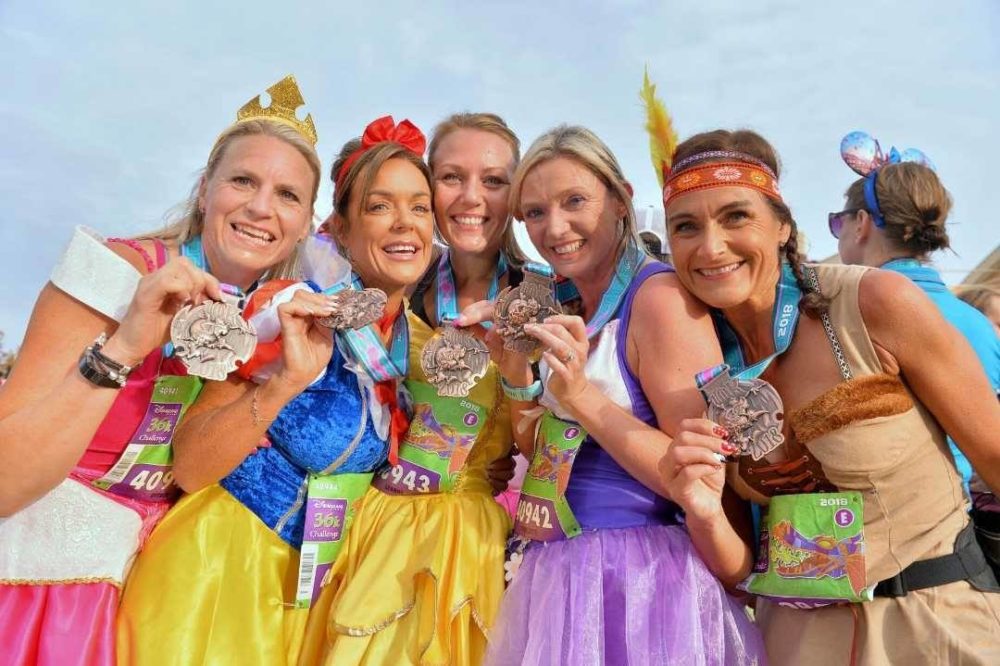 Ursula débarque au parc Disneyland pour la saison Halloween du 28 septembre au 3 novembre !
Ursula arrives at Disneyland Park for the Halloween season from September 28 to November 3!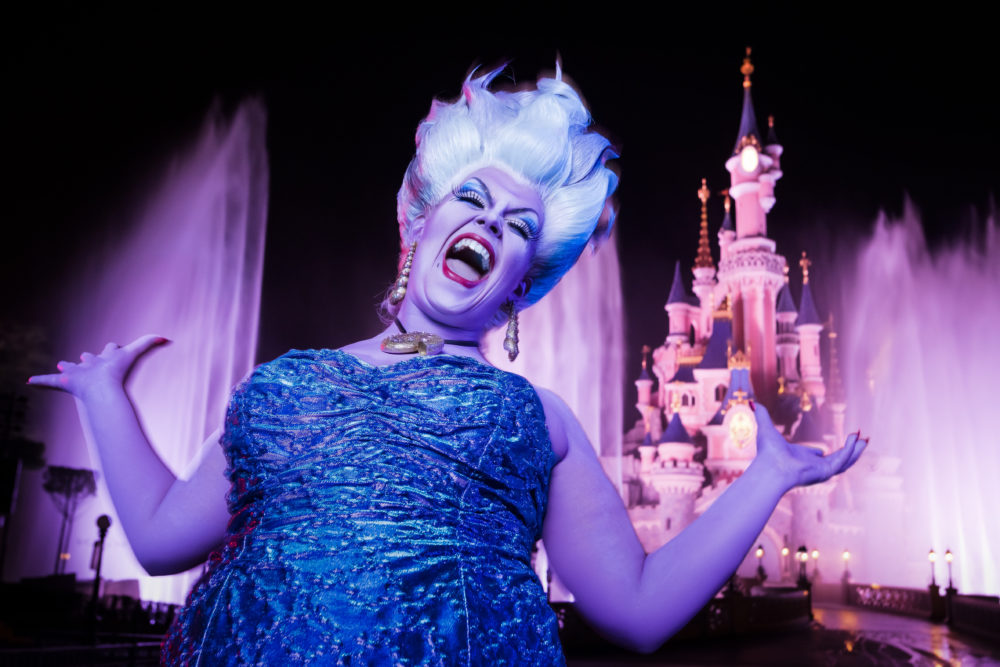 To resume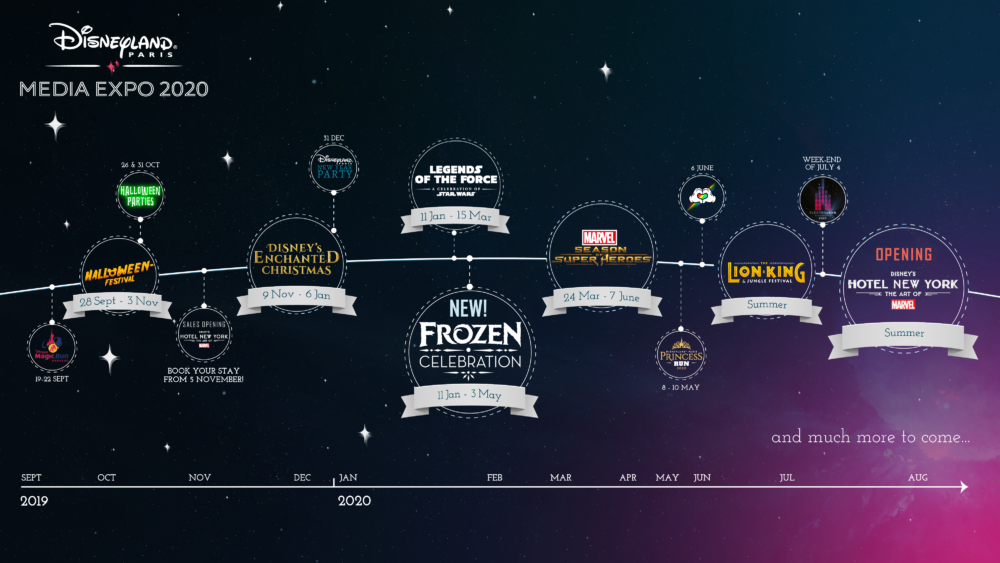 Nous déplorons que Disneyland Paris n'est pas profité de l'événement fan Disney planétaire D23 Expo deux semaines plus tôt, pour annoncer ces nouveautés et concepts art. La synergie n'est pas encore de mise à Disneyland Paris tout comme l'annonce de dates de ses nouveautés, pour la plupart annoncées depuis près de deux ans.
We deplore the fact that Disneyland Paris is not taking advantage of the Disney fan event D23 Expo two weeks earlier, to announce these new and art concepts. Synergy is not yet in order at Disneyland Paris, as is the announcement of dates of its new products, most of which have been announced for almost two years.

Merci de votre fidélité.
A bientôt !
Thank you for your loyalty.
See ya real soon !
Rejoignez-nous sur /Join and follow us on :