Bonjours à tous.
C'est en ce 12 avril 2015 que Disneyland Paris a soufflé ses 23 bougies avec la dernière représentation mondiale du spectacle Captain EO.
Hello Everyone !
It's in this April 12, 2015, that Disneyland Paris blew its 23 candles with the last world representation of the show Captain EO.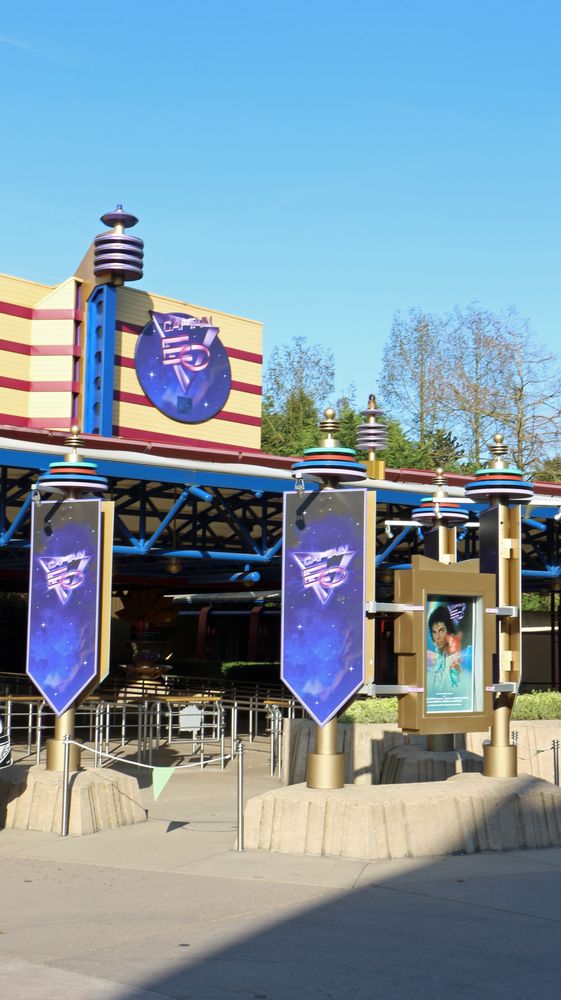 Cette attraction a été la deuxième à ré-ouvrir dans le monde le 12 juin 2010 à Disneyland Paris presque un an après le décès de la superstar Michael Jackson le 25 juin 2009. La première était le 23 février 2010 à Disneyland en Californie.
This attraction was the second to re – open worldwide on June 12, 2010 at Disneyland Paris, almost a year after the death of superstar Michael Jackson on June 25, 2009. The first was February 23, 2010 at Disneyland in California.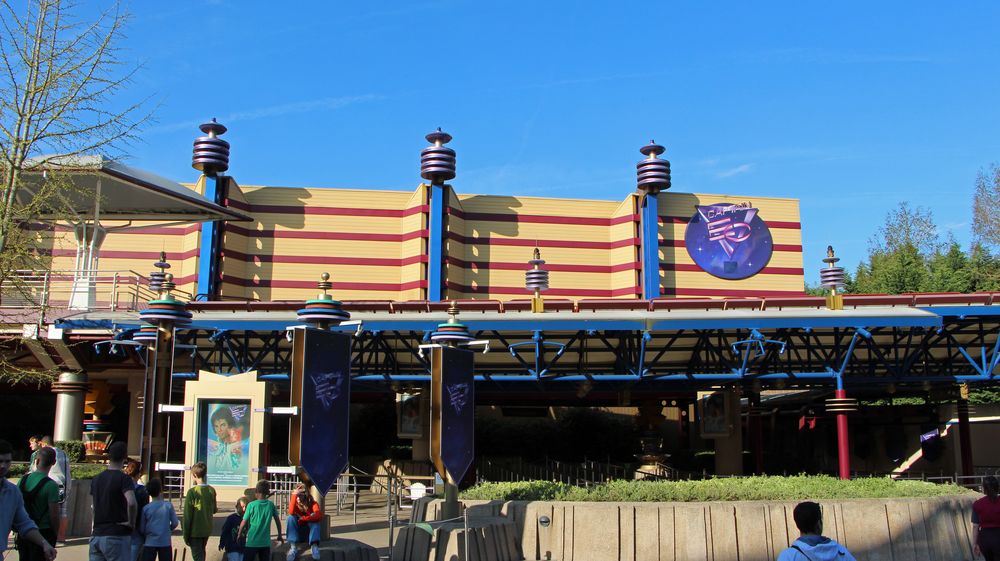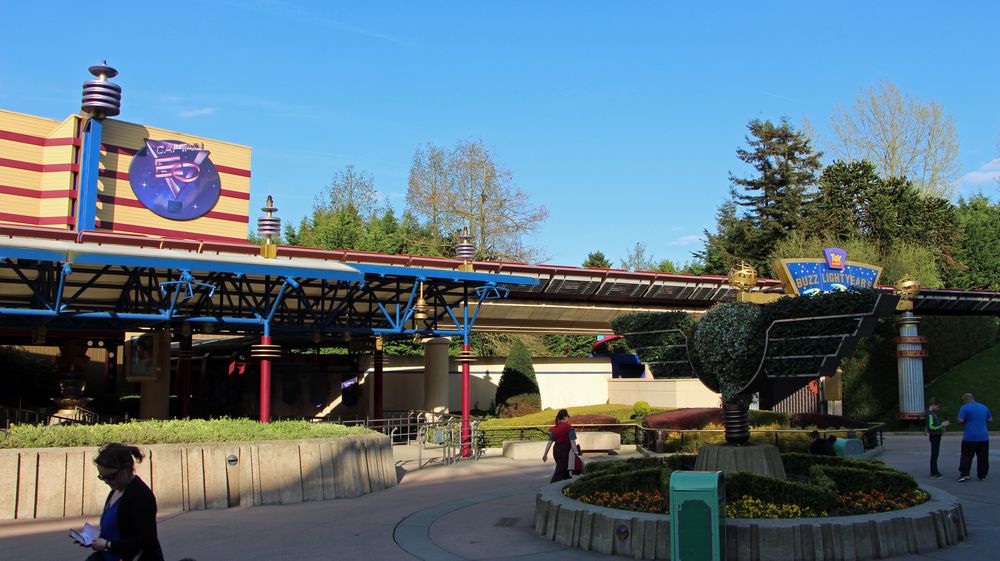 Pour l'attraction, les choses ont été faites en grand avec la réunion des plus grands talents de l'époque dans leurs domaines. George Lucas produit le projet et engage son ami Francis Ford Coppola pour la réalisation, l'actrice Anjelica et James Horner pour le thème musical, tandis que Michael Jackson lui-même écrit deux titres inédits : « Another Part Of Me » et « We Are Here to Change the World ». Le maquilleur de Thriller, Rick Baker, est de la partie, ainsi que le chorégraphe de Flashdance Jeff Hornaday.
For the attraction, things were made in great with the meeting of the greatest talents of the era in their works. George Lucas produced the project and committed his friend Francis Ford Coppola for the realization, the actress Anjelica and James Horner for the theme music, while Michael Jackson himself wrote two unreleased tracks: « Another Part Of Me » and « We Are Here to Change the World ». Rick Baker (the make-up of Thriller), as well as the choreographer of Flashdance Jeff Hornaday.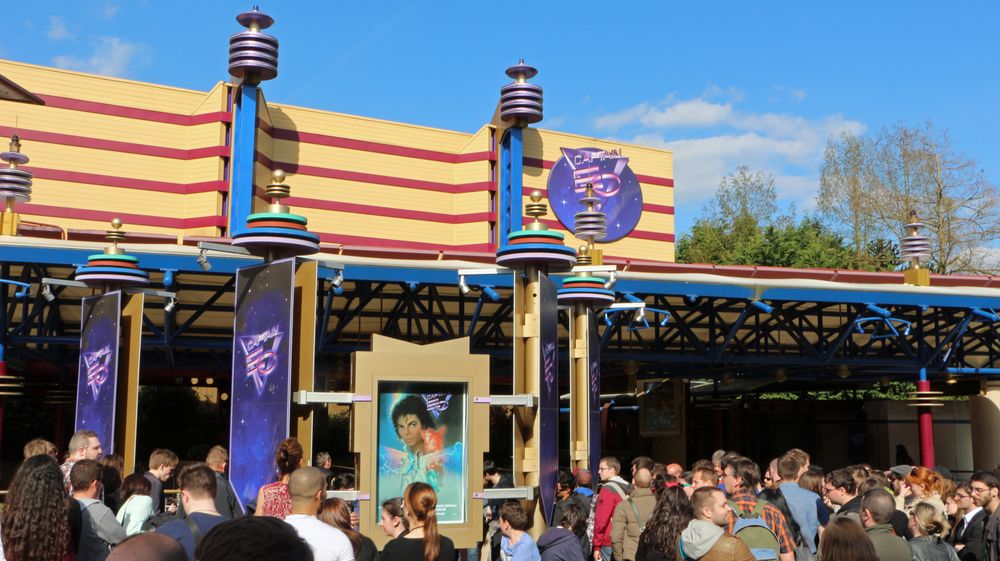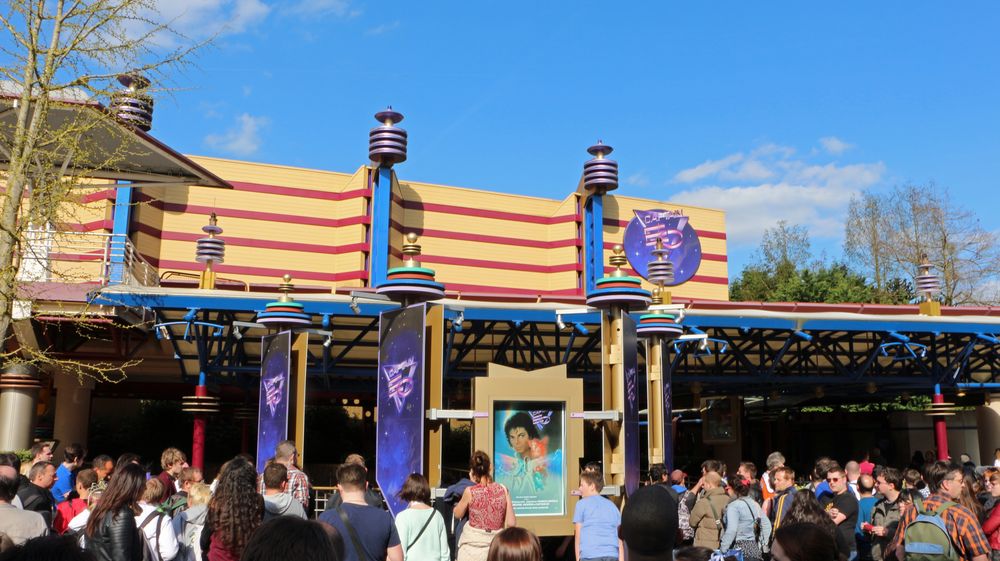 Revivez en vidéo la réouverture et fermeture de Captain EO à Disneyland Paris.
Relive on video the reopening and closure of Captain EO at Disneyland Paris.
Bien que l'attraction fut agrémentée des effets déjà utilisés par « Chéris j'ai rétréci le public », les nombreuses pannes de ses effets mais surtout du vieillissement visible du film ne le rende plus aussi attractif auprès des visiteurs sans compter sa localisation pour le moins discrète dans le parc. Tout cela à nécessité de nombreuses arrêts, jusqu'à hier sa fermeture définitive.
Pour être honnêtes, il était temps que l'attraction ferme. A bout de souffle, la derrière séance a été produite sans les effet en salle hormis la lumière pas forcément synchro avec le film. De plus, là où pour la réouverture on pouvait voir un engouement avec une première séance remplie (mais pas pour la seconde, oups) pour la dernière, la salle était pleine aux 2/3. J'ai même surpris une personne endormie dans son fauteuil.
Maintenant nous voyons en ce Théâtre de discoveryland qu'une seul chose possible en attendant une projet concret (Star Wars Land ?), son utilisation pour les previews des futurs films Disney en 3D comme c'est déjà le cas aux Etats-Unis.
Although the attraction was updated with the effects already used by « honey i shrunk the audience », many technical problem of its effects but especially visible aging of the film makes it not so attractive to visitors, it's without to mention its location for the less discreet in the Park. All elements have creates of seasons of temporaly closure, until yesterday its final closure.
To be honest, it was time that the attraction closes. At end of breath, the lest projection produced without the effects in the theater except the light effect not necessarily sync with the film. Moreover, there where for the re-opening you could see an infatuation for the first projection in 2010 (but not for the second, oops) for the last in 2015, the theater was full to the 2/3. I even surprised a sleeping person in his chair.Now we see in this « Discoveryland Theater » just one single thing possible while awaiting a concrete project (Star Wars Land?), its use for the previews of the future Disney movies in 3D as is already the case in the United States.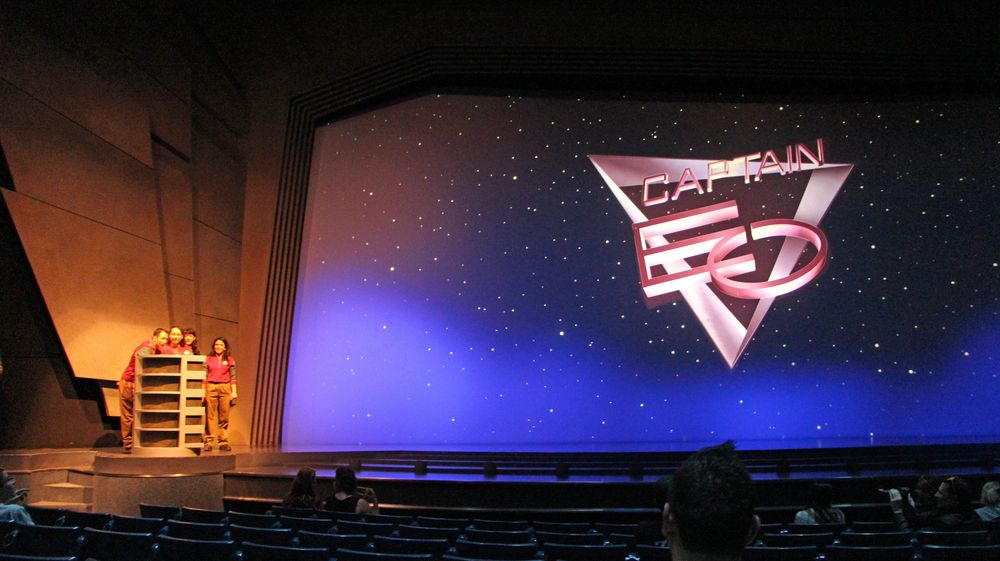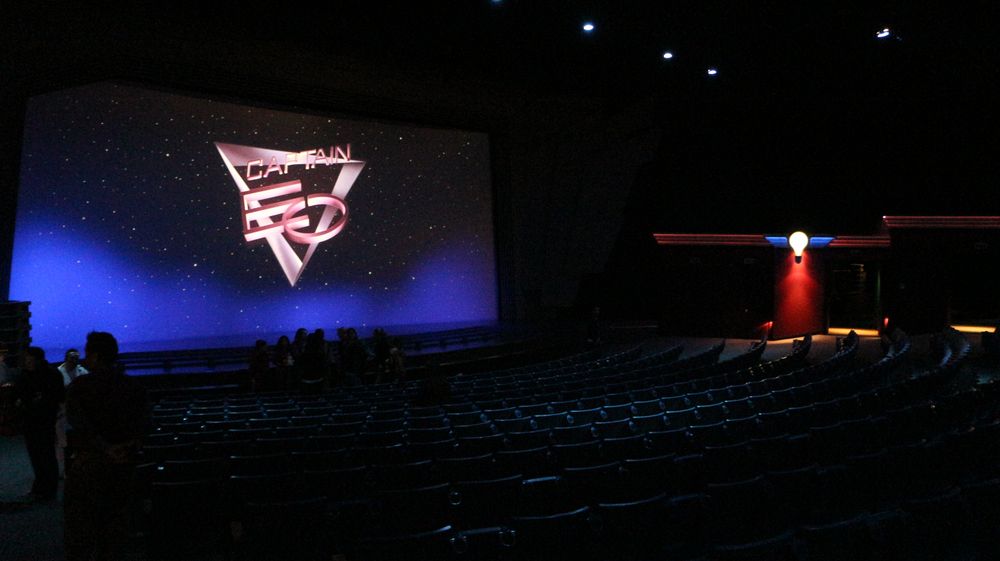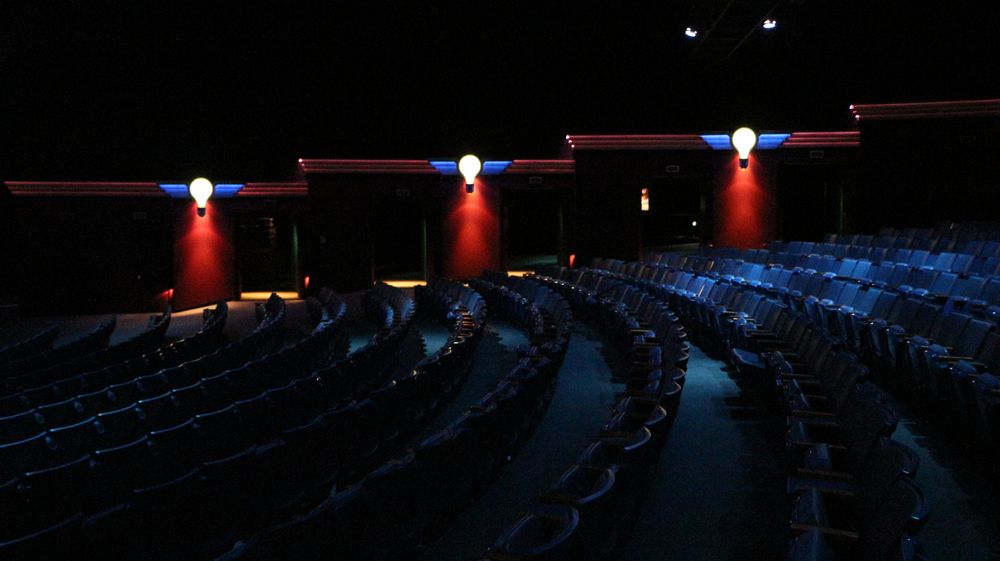 La fermeture de Captain EO était, on peut le comprendre au vue de ce constat, nécessaire. Mais cette fermeture entraîne de fait un questionnement sur le problème d'offre dans le parc qui ne propose pas de nouvelle attraction depuis 9 ans et dont son périmètre (nouveau bâtiment pour une nouvelle attraction) n'a pas évolué depuis 7257 jours, c'est-à-dire 19 ans, 10 mois et 13 jours (à la date d'hier). Pire, l'offre continue à diminuer avec la fermeture de spectacles permanents (il n'y en a plus aujourd'hui sur le parc), sans compter le retrait de la parade électrique depuis presque 3 ans maintenant, alors qu'aujourd'hui encore, elle est réclamée par les visiteurs tant ce type de défilé est un des emblèmes des parcs Disney dans le monde.
The closure of Captain EO was, understandable in view of this fact, necessary. But this closure resulted in fact the question of problem of offer in the Park which offers no new attractions for 9 years and whose boundary (new building for a new attraction) has not changed since 7257 days, i.e. 19 years, 10 months and 13 days. Worse, the continued supply to decrease with the closure of permanent shows (now it's finish in the park), the withdrawal of the electrical parade for almost 3 years now so that today it is claimed by guests because this type of parade is one of the emblems of the Disney parks in the world.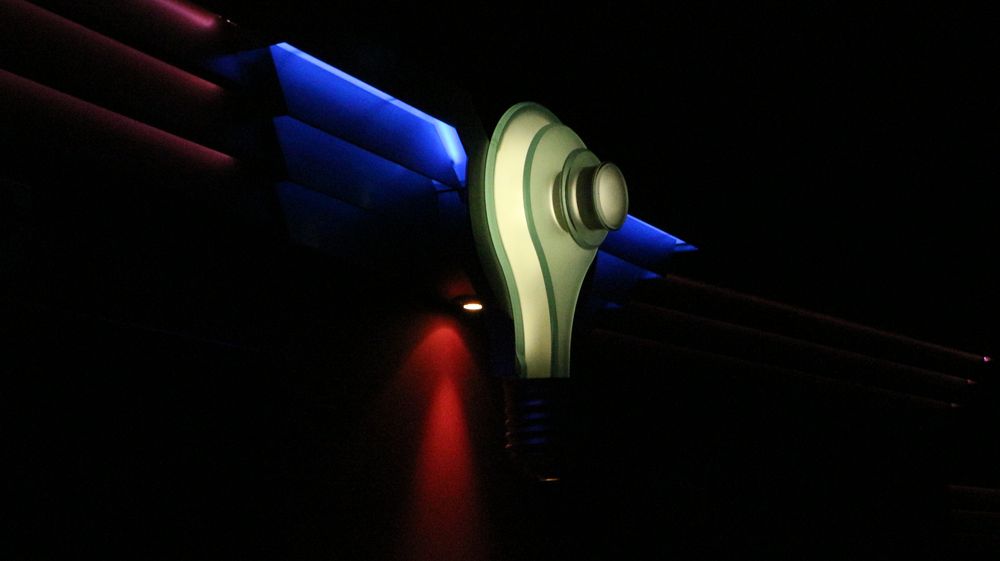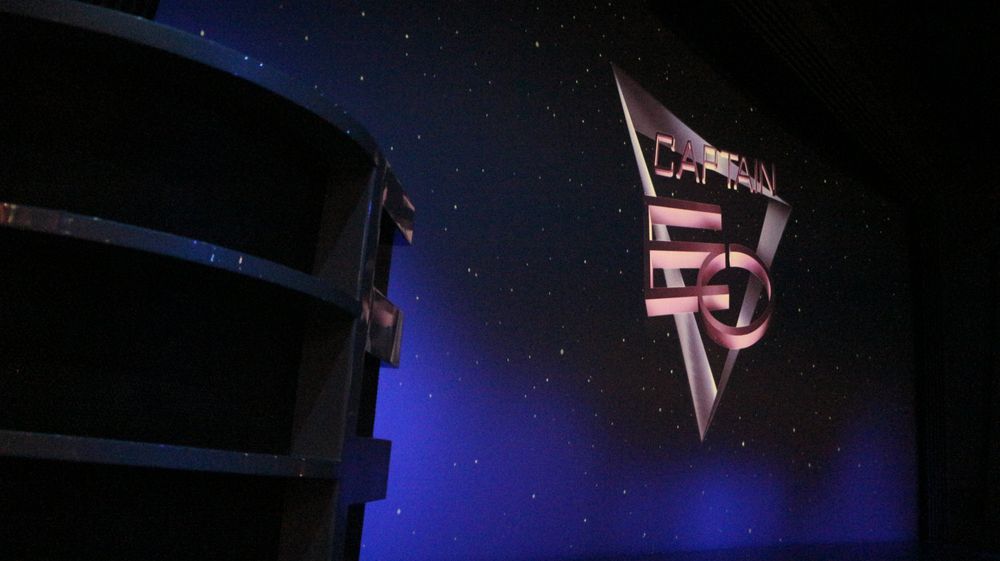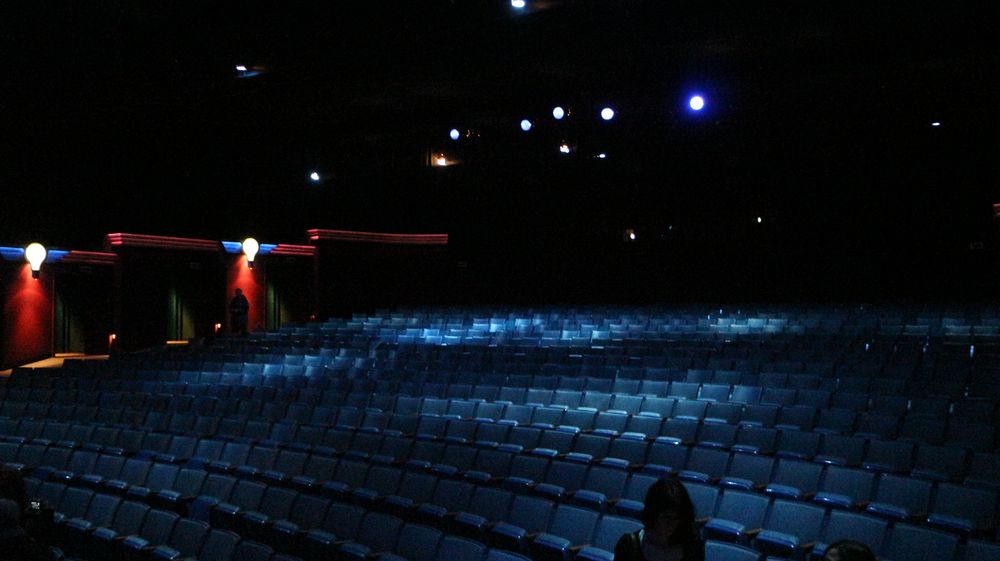 Au final, Captain EO permet de nous poser des questions sur l'avenir du parc en termes de nouvelles attractions. Je ne parle pas de Star Tours dont la mise à jour est désespérément attendue depuis 2011.
In the end, Captain EO to ask ourselves questions on the future of the Park in terms of new attractions. I not talking about Star Tours, which update is desperately awaited since 2011 and will be launched in 2017.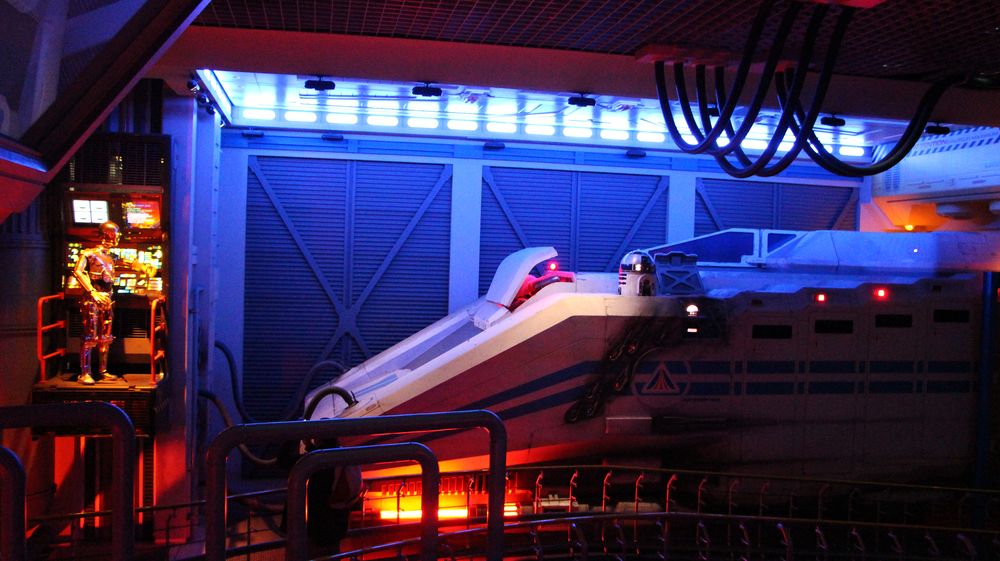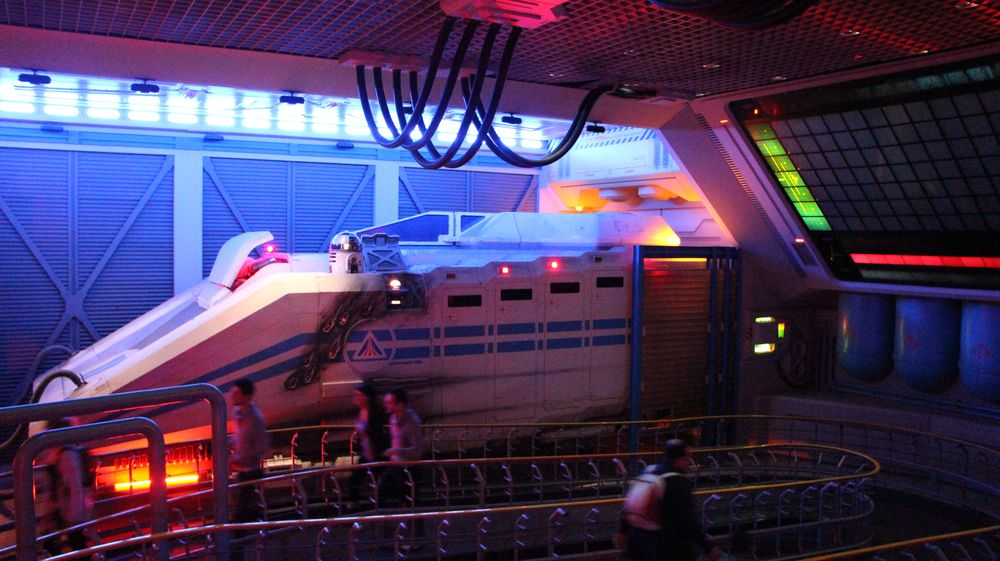 En parlant de Star Tours… les droïds ne sont plus en marche dans la seconde salle de la file d'attente. Devant ce triste spectacle nous n'avons pas pris de photos… Mais pour ce faire pardonner, voici une vidéo depuis la VIP Room d'un simulateur.
Speaking of Star Tours… the droids in the second room of the queue do not work. At this sad spectacle we have not taken photos… But to make us forgive, here's a video from the VIP Room of a simulator.
On terminera ce court article « anniversaire » consacré à Captain EO par la nouvelle façade du restaurant « Silver Spur Steakhouse » révélée aux visiteurs. De nouvelles couleurs plus chaudes qui permettront même par mauvais temps de réchauffer l'atmosphère. Un superbe travail de rénovation de façade.
We complete this short article « anniversary », dedicated to Captain EO, by the new facade of the restaurant «Silver Spur Steakhouse» revealed to visitors. New hottest colors that will enable even in bad weather to warm up the atmosphere. A superb job of renovation of facade.
Avant / Before :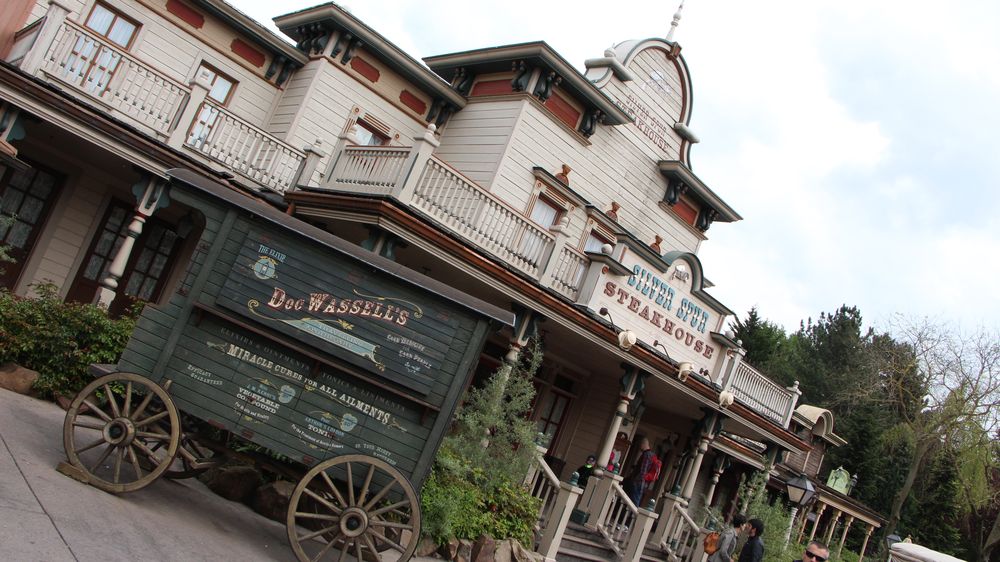 Maintenant / Now :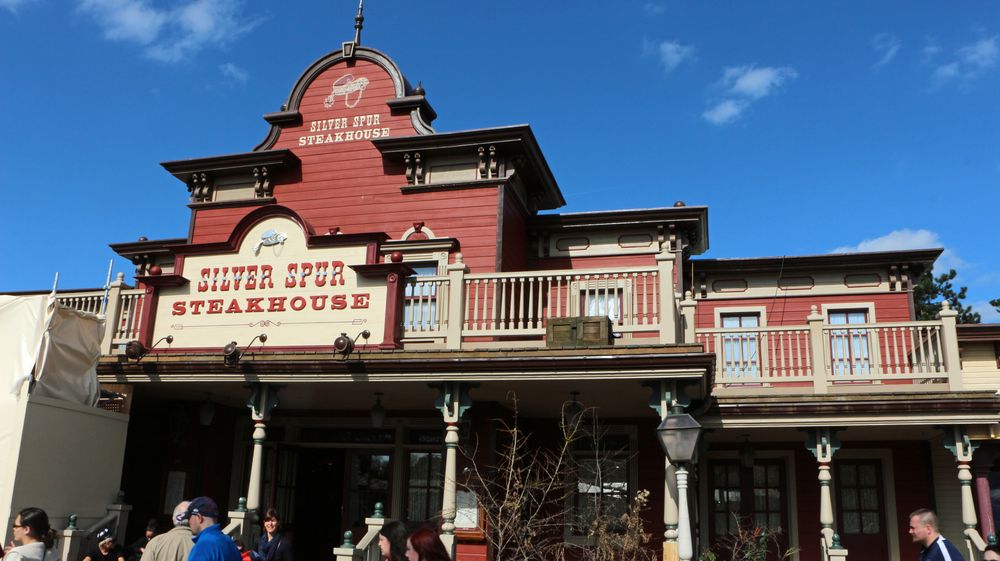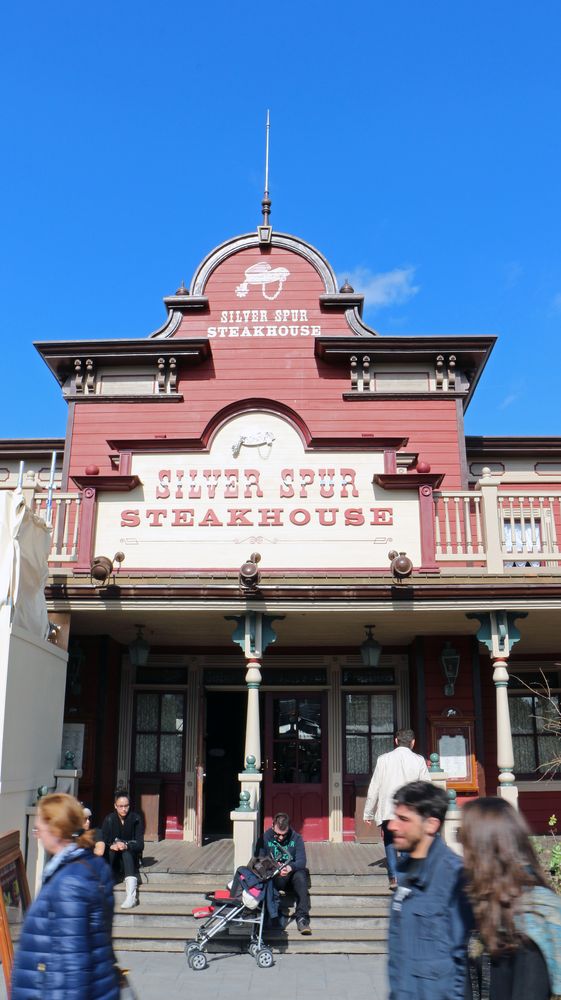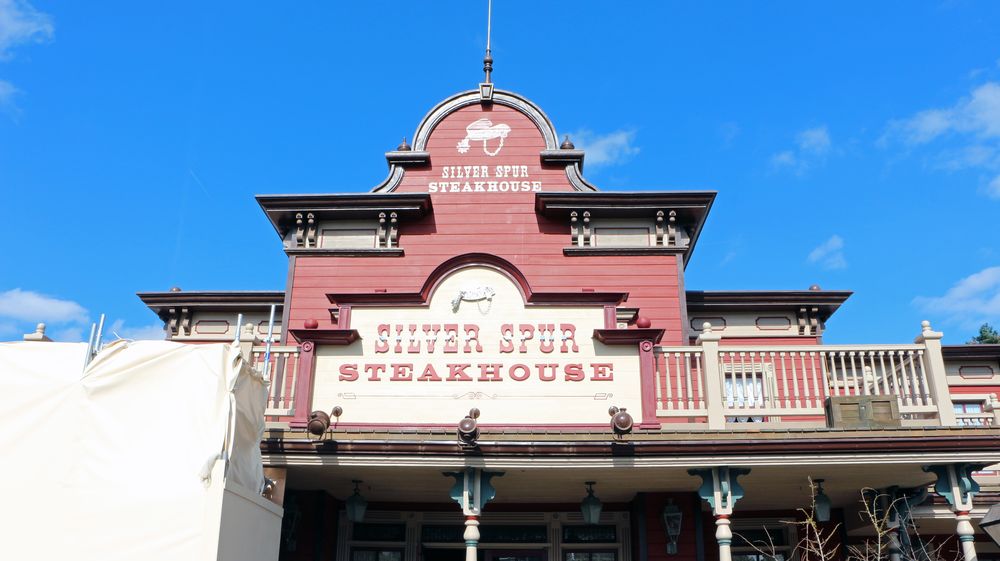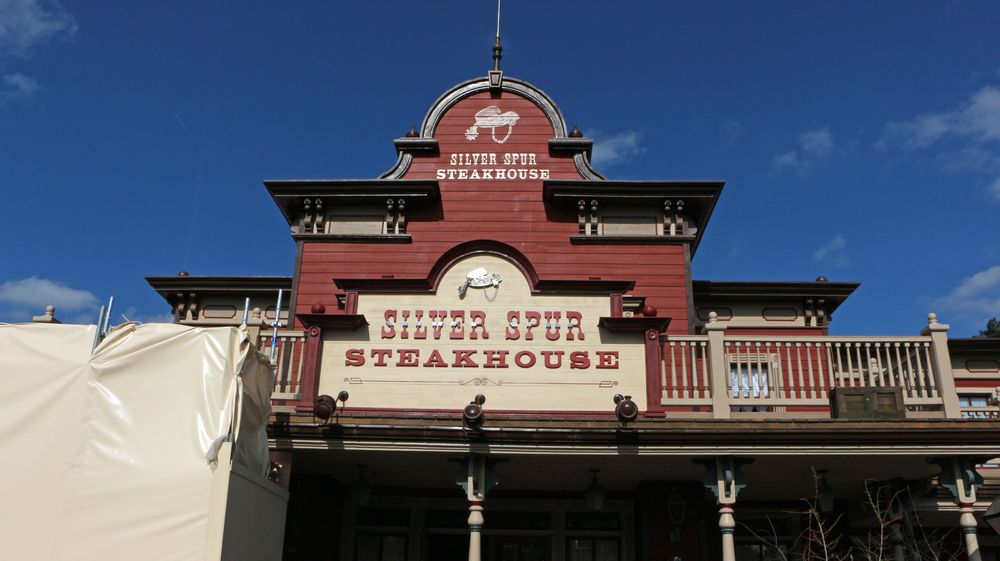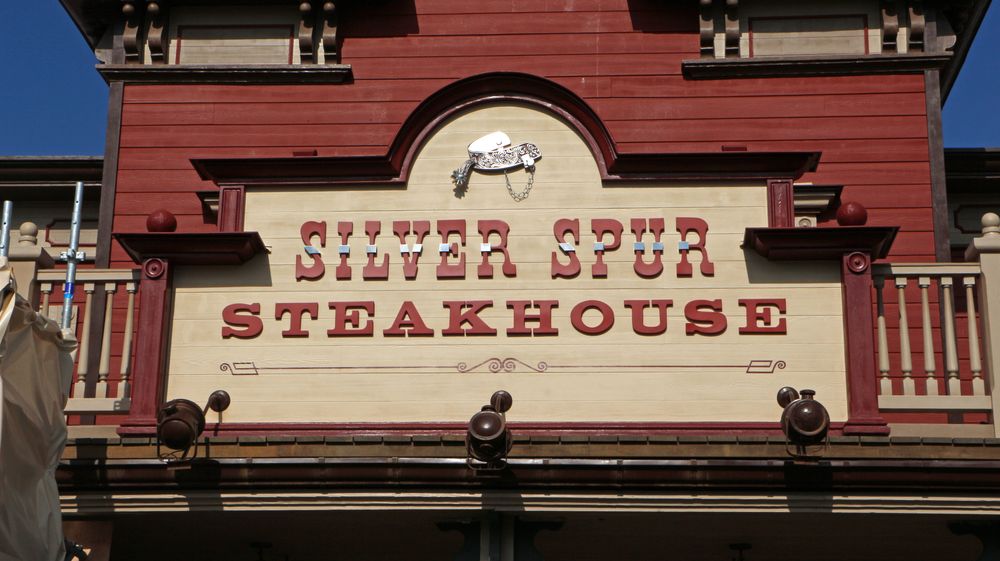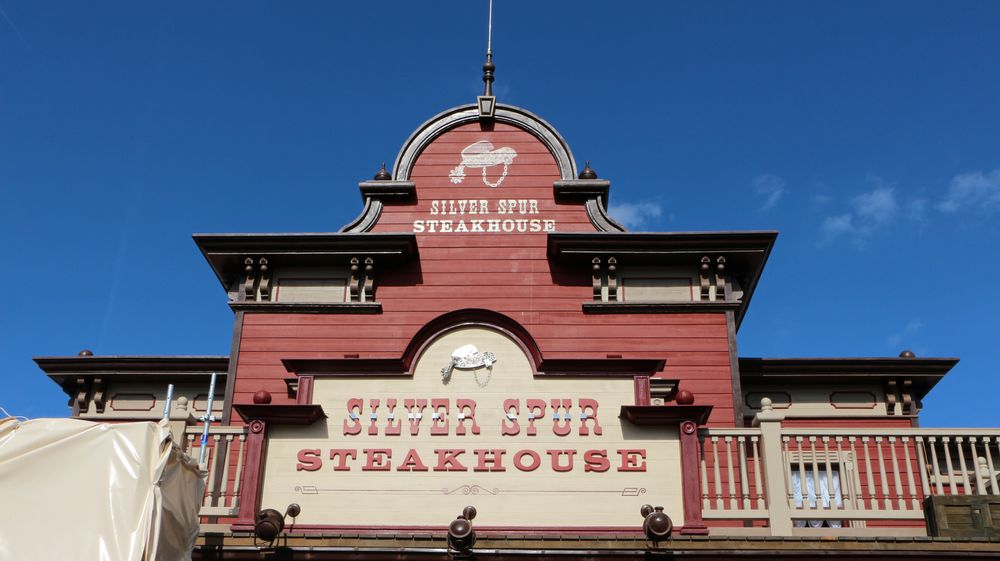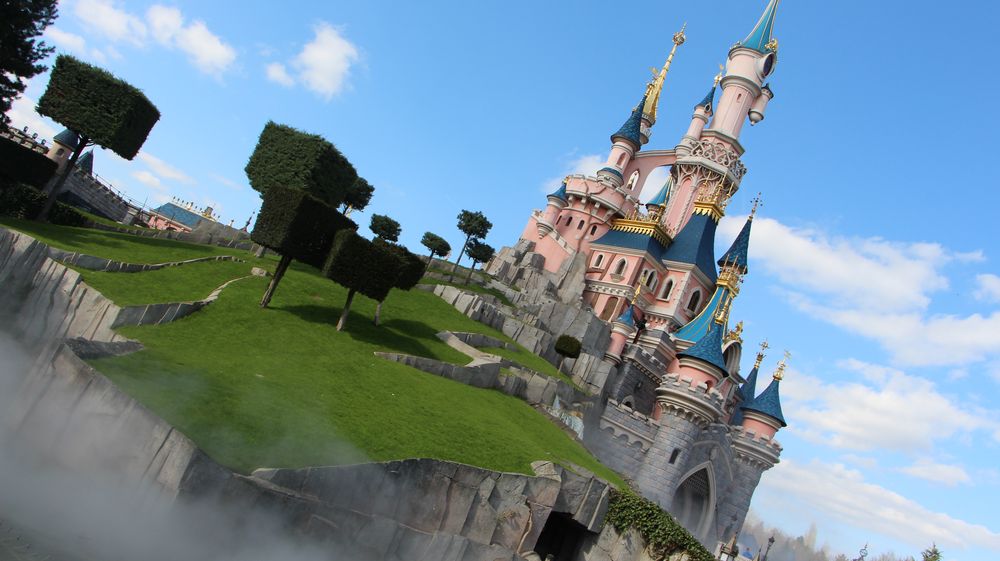 A l'occasion du 23éme anniversaire de Disneyland Paris le livre « Disneyland Paris , De L'esquisse à la Création » est jusqu'au 30 Avril en version collector française au prix de 60€ ( + 15€ de frais d'envois en recommandé )! En plus, TOUT acheteur recevra un cadeau surprise ( qui est même « augmenté » par rapport au précédent ) que vous allez tous adorer!
Le livre comprend 500 photos du parc et 250 concept-arts de chez Walt Disney Imagineering!
Pour commander le livre au prix de 60€ ( + 15€ de frais d'envois en recommandé ) dans son édition française collector envoyez un email à: neverlandeditions@gmail.com
Le règlement des 75€ peut être effectué par Paypal en envoyant le montant total incluant les frais d'envois à l'adresse email: neverlandeditions@gmail.com
Si vous n'avez pas un compte Paypal, vous pouvez régler par carte bancaire, chèque ou virement, envoyez un email à ce sujet à:
neverlandeditions@gmail.com
L'offre permettant de bénéficier du prix spécial ET du cadeau surprise est valable jusqu'au 30 Avril. Plus d'infos sur le livre sur le site du livre ici: http://neverlandeditions.blogspot.com

To celebrate Disneyland Paris 23rd anniversary the Disneyland Paris book « From Sketch to Reality » is until April 30 at the price of 60€ ( + 15€ shipping worldwide ). In addition each buyer will get a surprise gift that you will love!
The book include 500 pictures of the park and 250 renderings from Walt Disney Imagineering!
To order the book at the price of 60€ ( + 15€ shipping worldwide ) in its english edition, please send me an email at: neverlandeditions@gmail.com
Payment can be done with Paypal by sending directly the 75€ through Paypal at: neverlandeditions@gmail.com
If you don't have a Paypal account, you can pay by credit card or bank transfer, se d me an email at: neverlandeditions@gmail.com
The special offer is valid until April 30, don't miss it! More infos about the book on the book website here: http://neverlandeditions.blogspot.com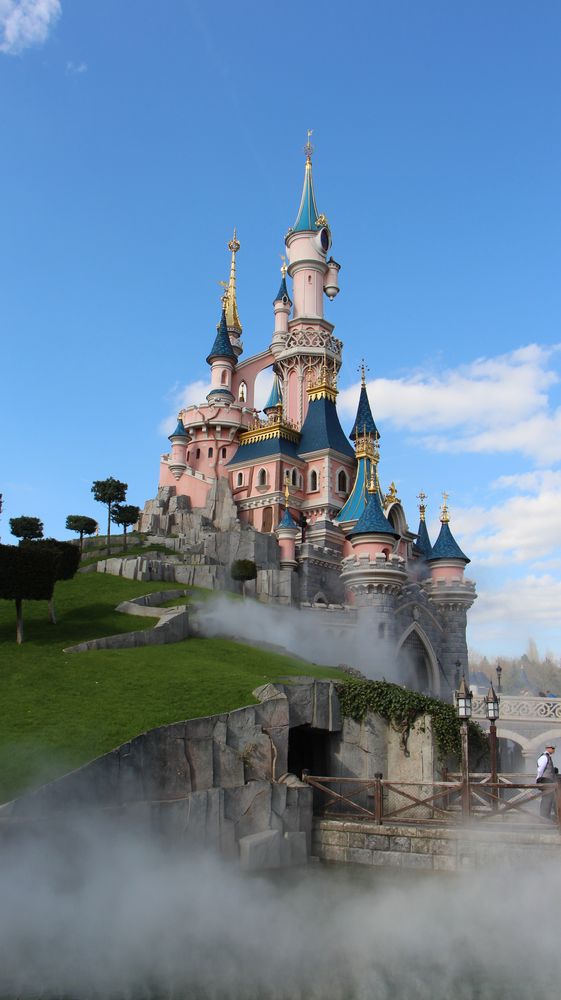 Merci de votre fidélité.
A bientôt
Thank you for your loyalty.
see ya real soon.