Bonjour à tous, voici l'actualité de la semaine des parcs Disneyland Paris.
Hello everyone, here is the news of the week to Disneyland Paris.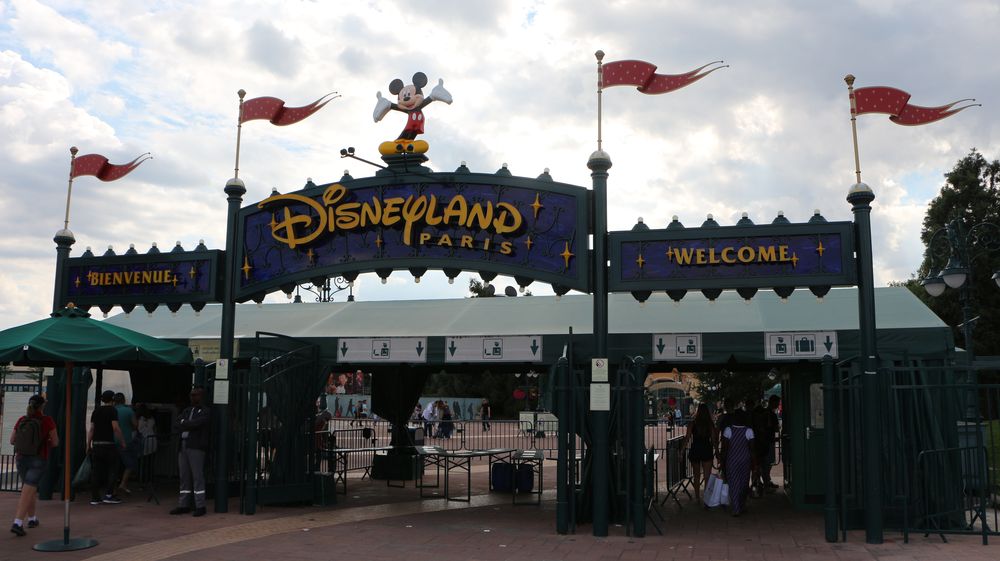 Un petit tour au parc studio.
A little tour to Walt Disney Studios Park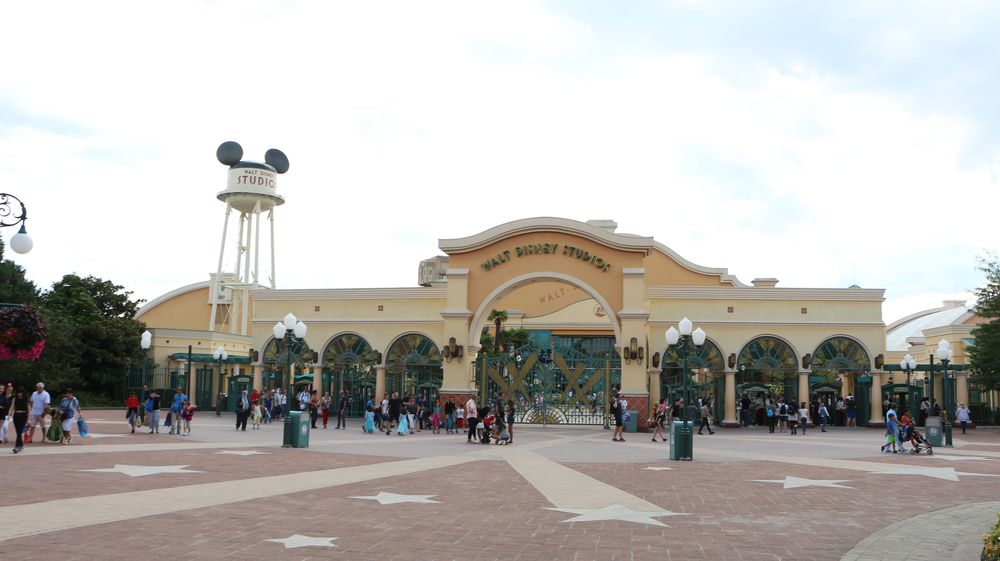 La fontaine de la place des frères Lumière est maintenant entourée de plantes comme tous les étés.
The fountain in the place des frères lumière is now surrounded by plants as every summer.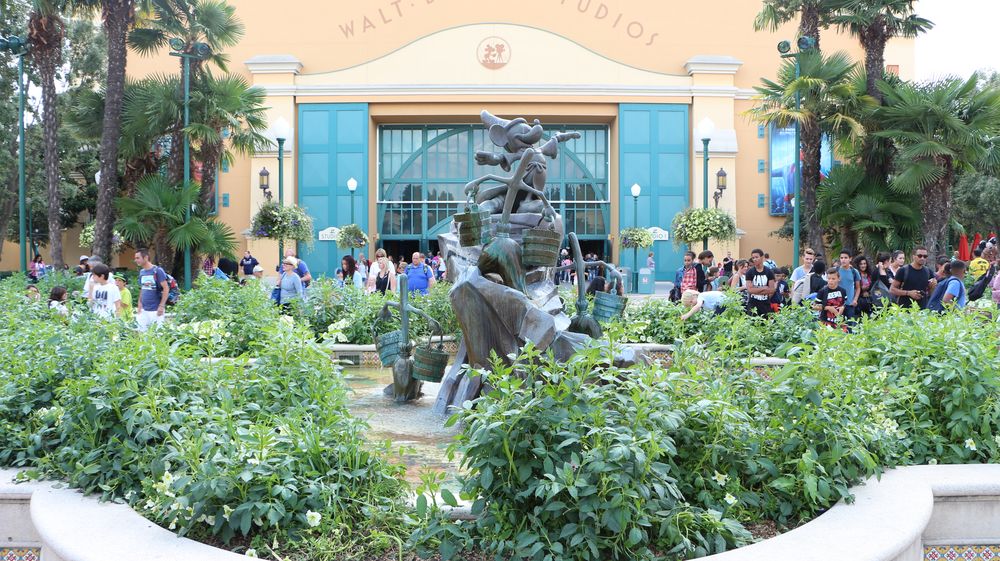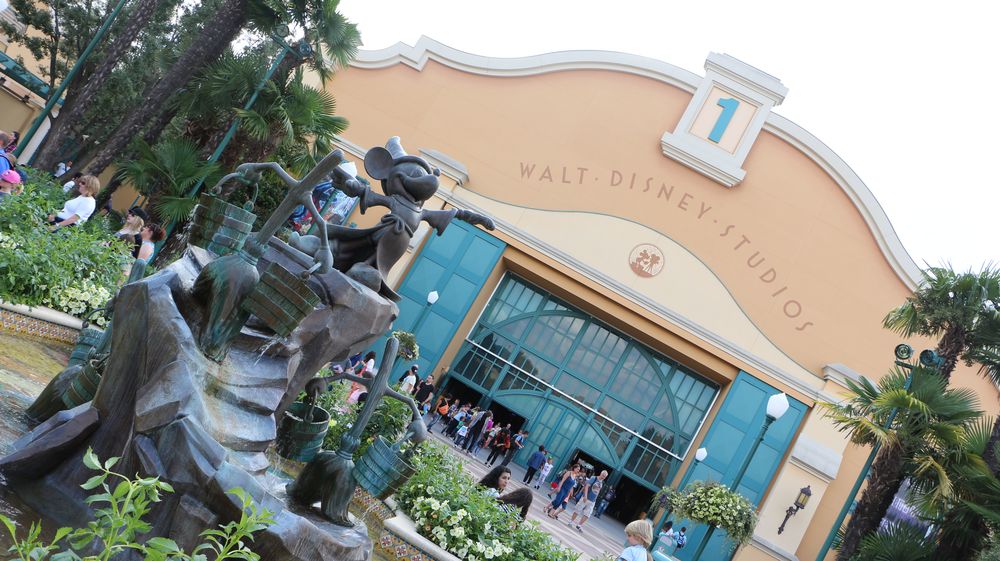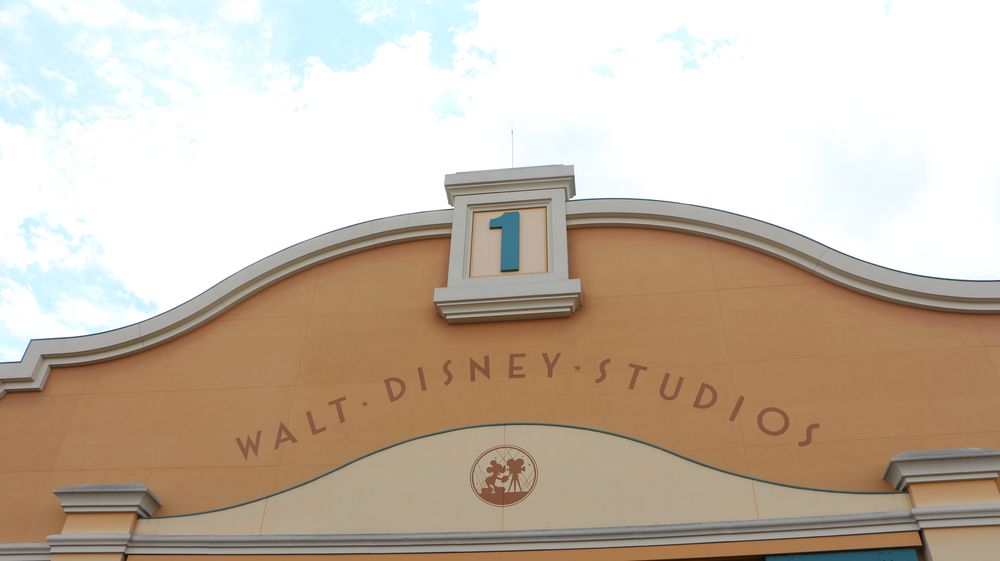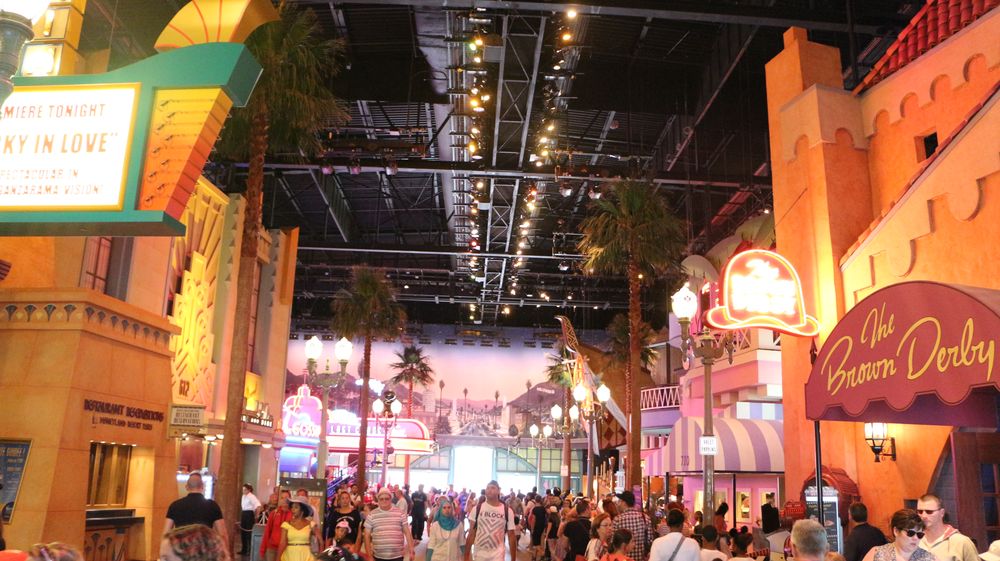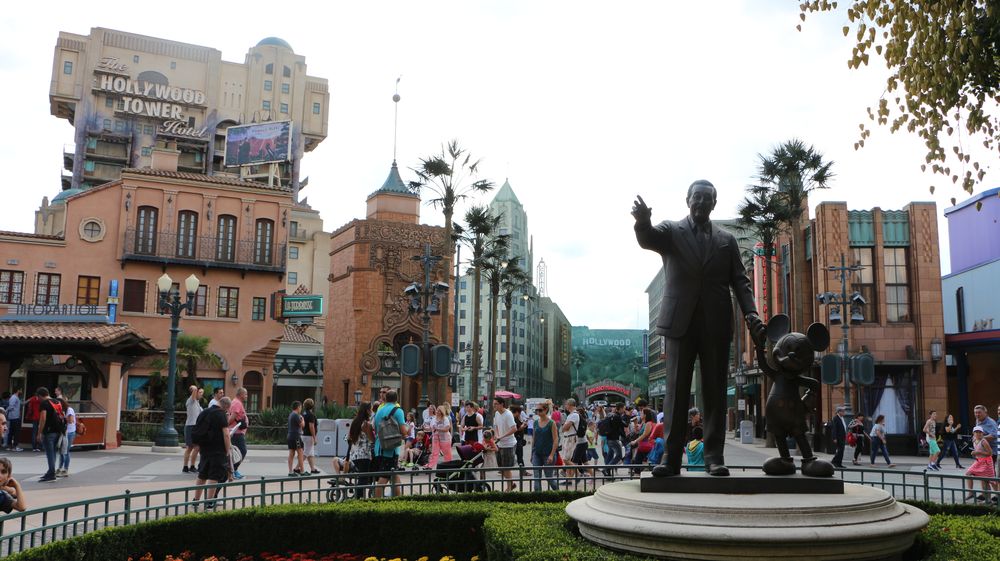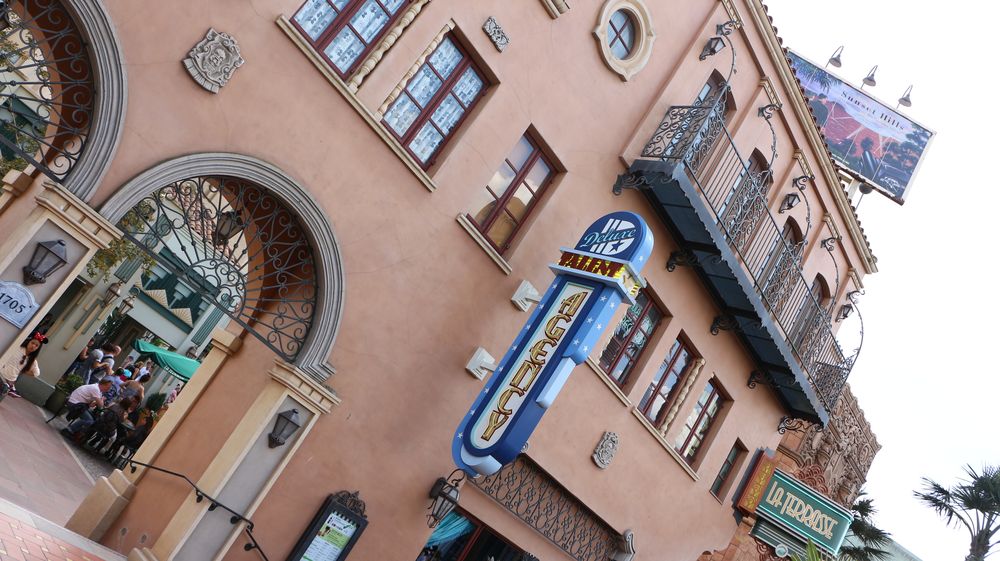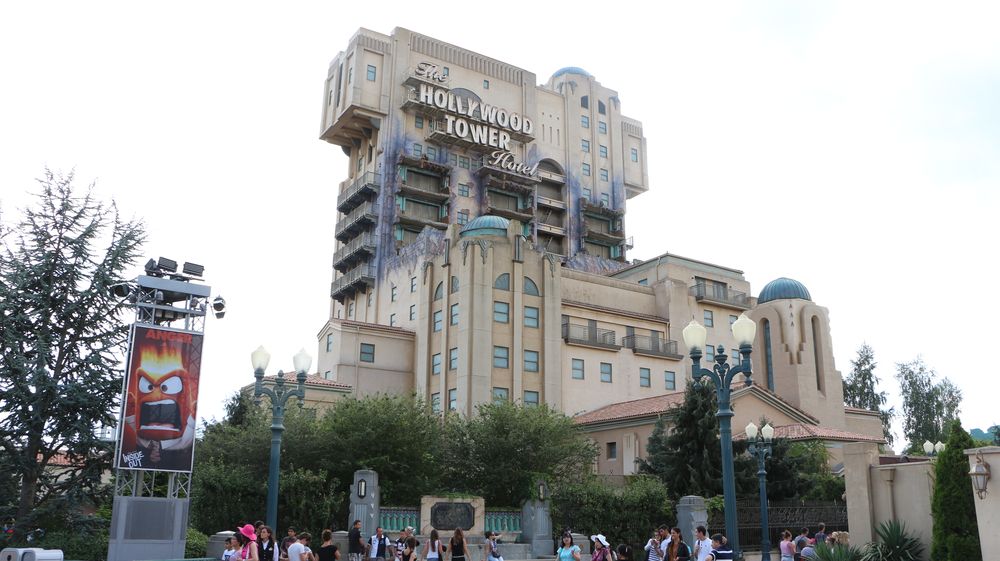 Un permis a été délivré par la mairie de Serris pour la démolition de la scène de la place des stars, dont les installations techniques sont en cours de retraits.
A permit has been issued by the city of Serris for the demolition of the stage of the place of the stars, whose technical installations are being withdrawals.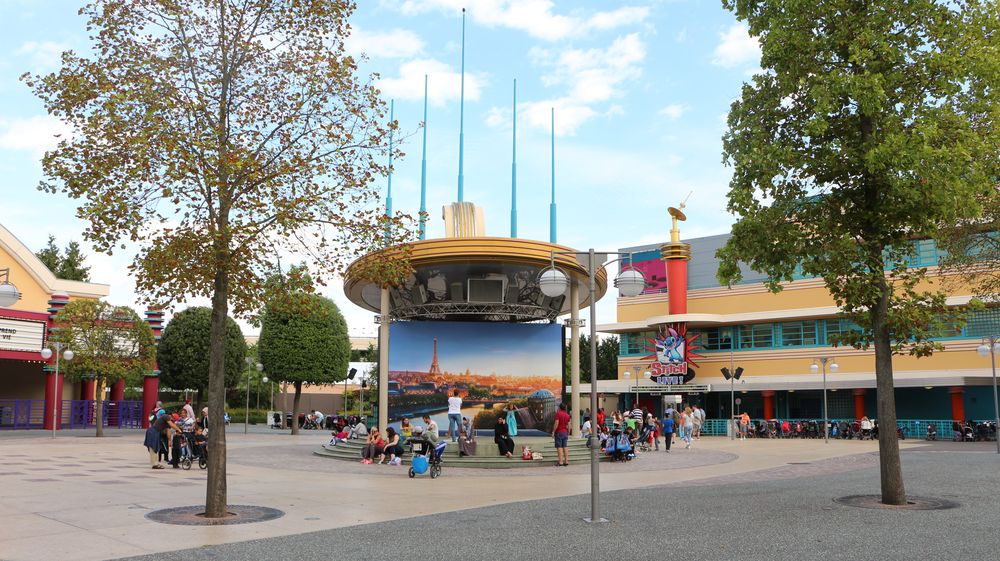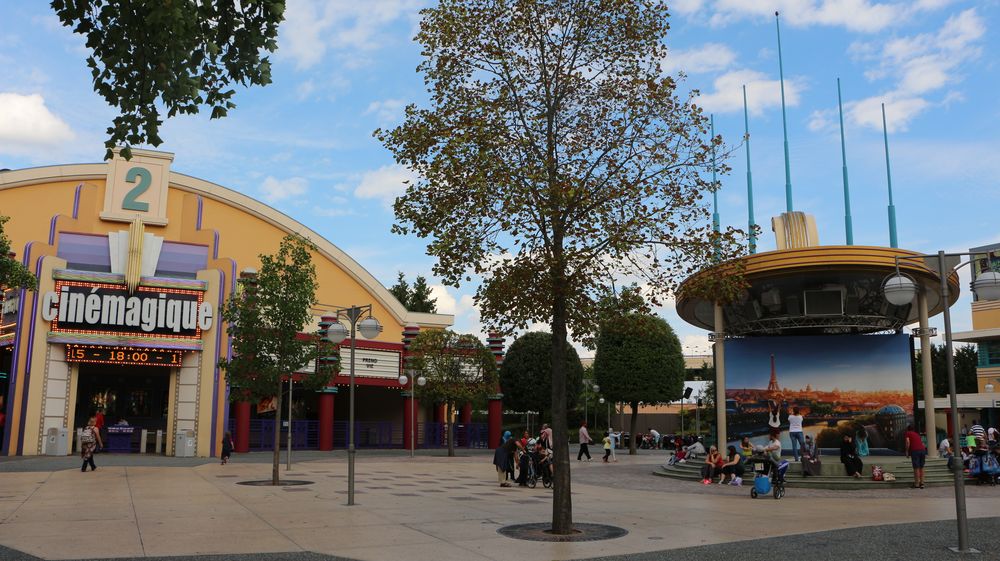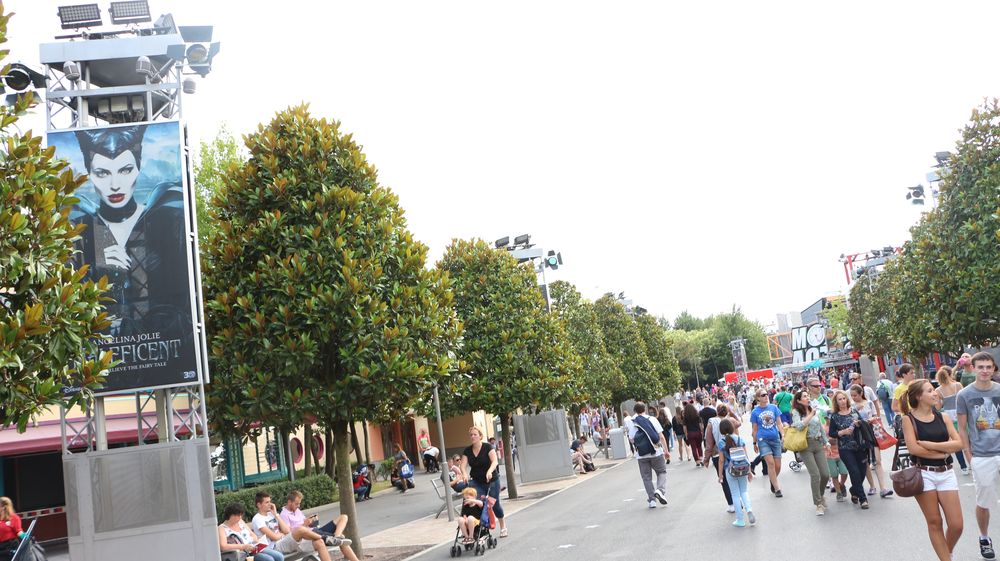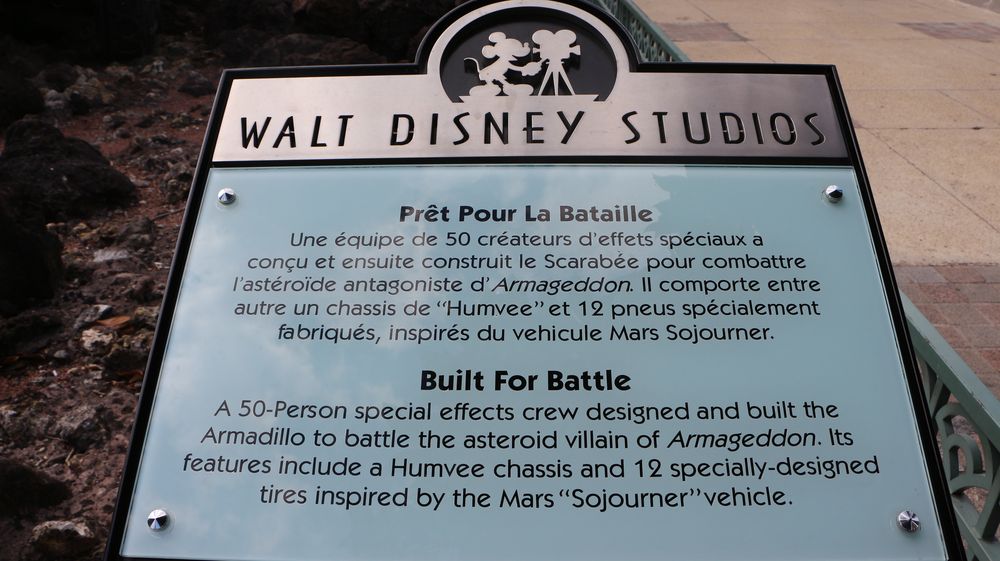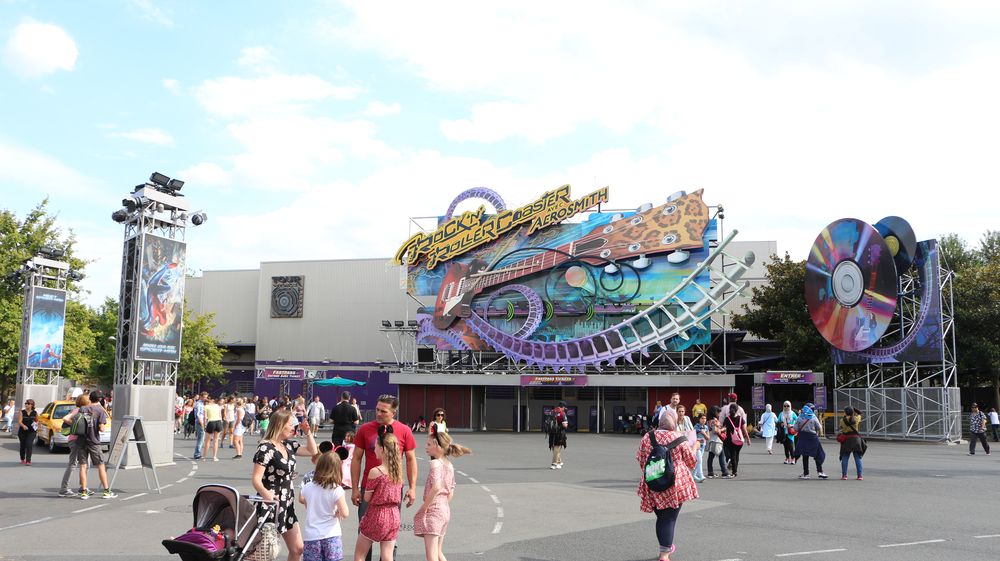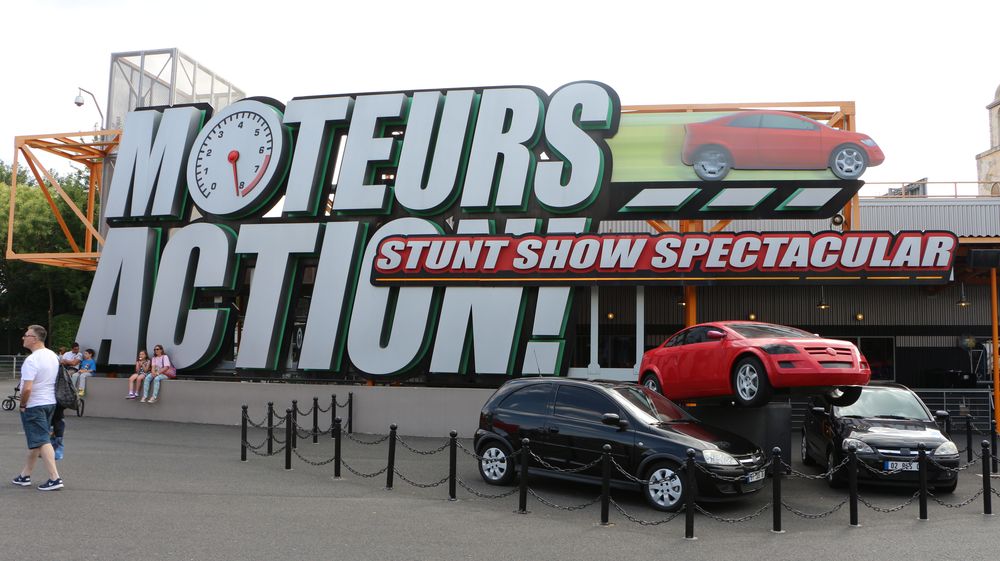 Le lance flamme de la scène Règne du feu dans Studio Tram Tour n'est plus actif. On notera le mauvais état du décor.
Lance flame of the Reign of Fire in Studio Tram Tour scene is no longer active. we note in more the poor condition of the decor.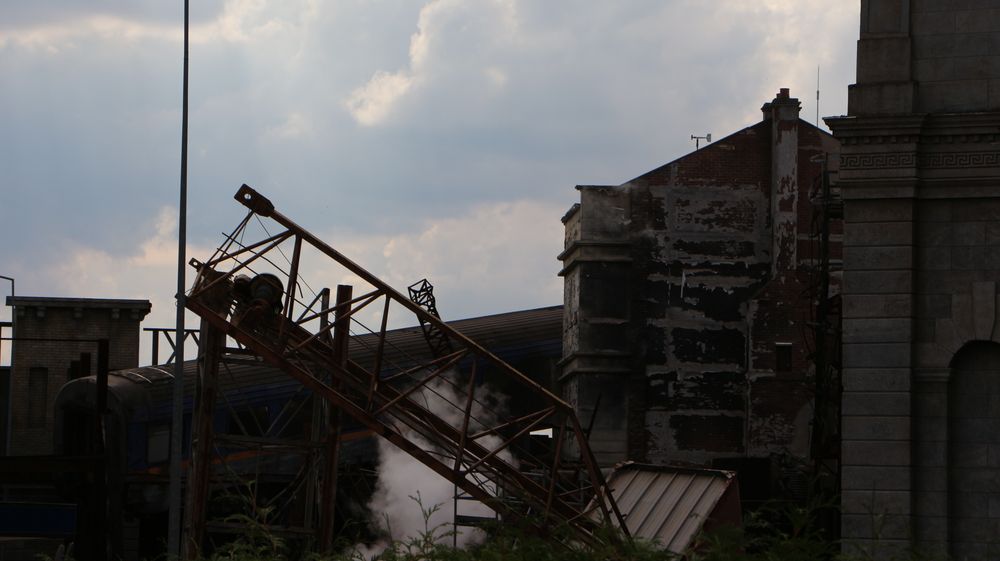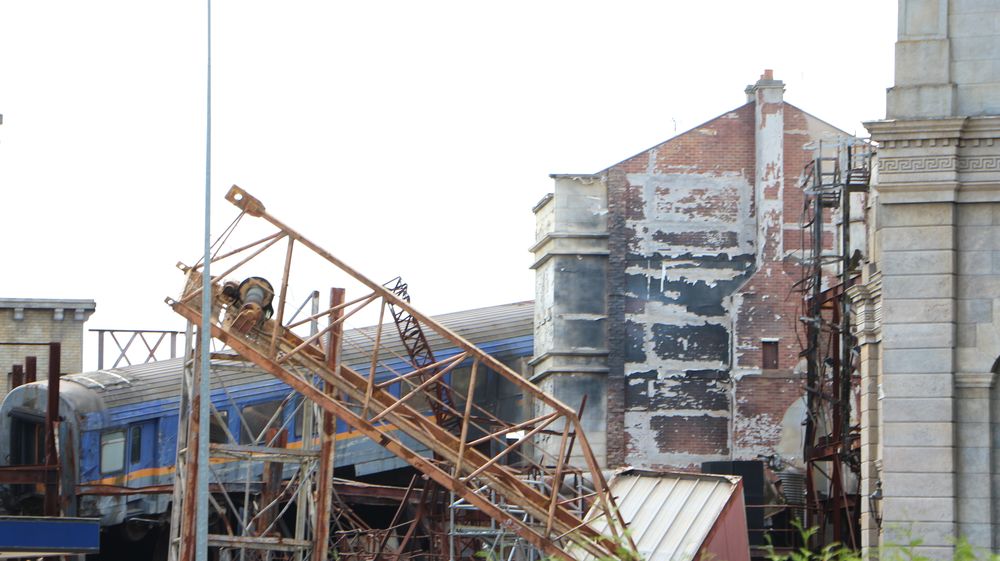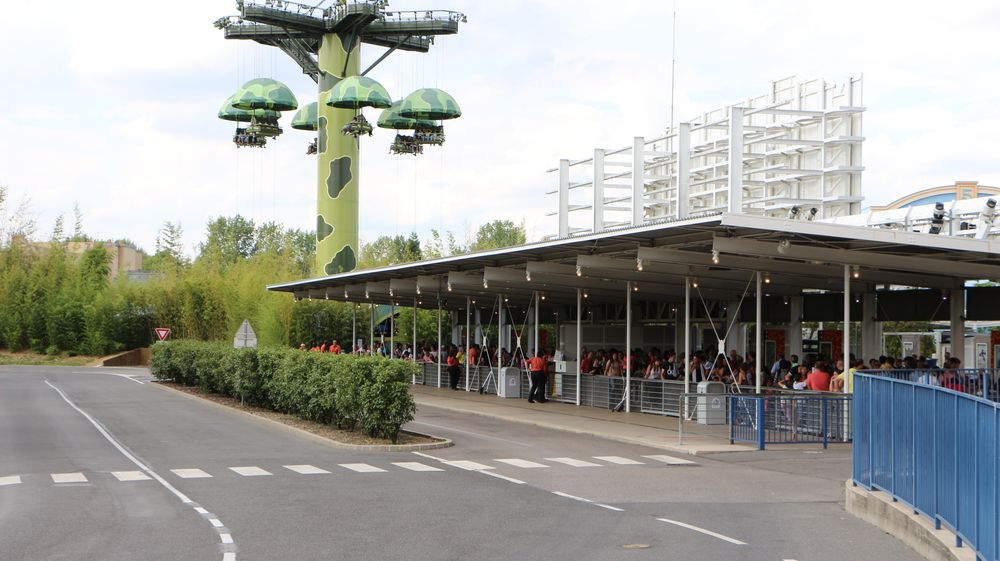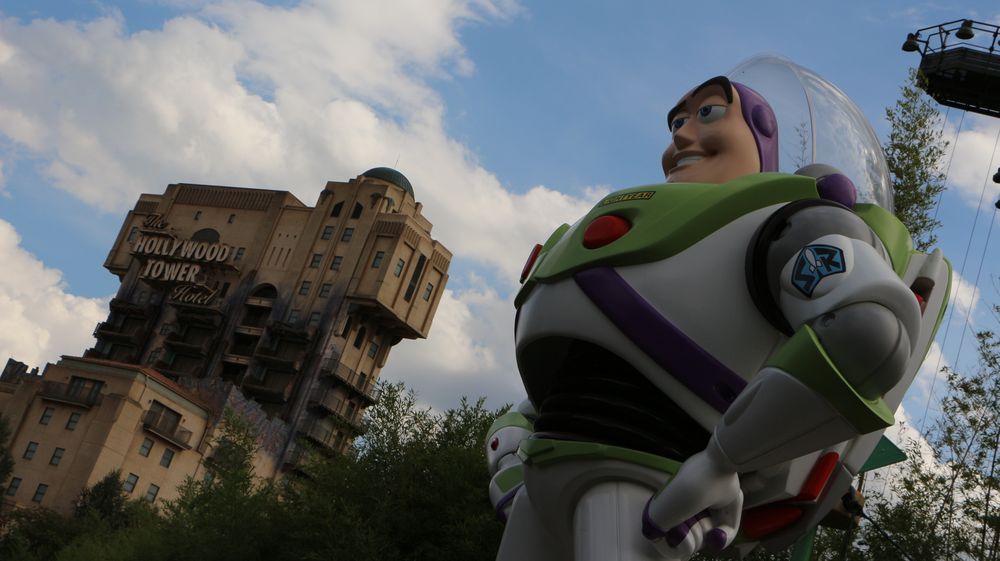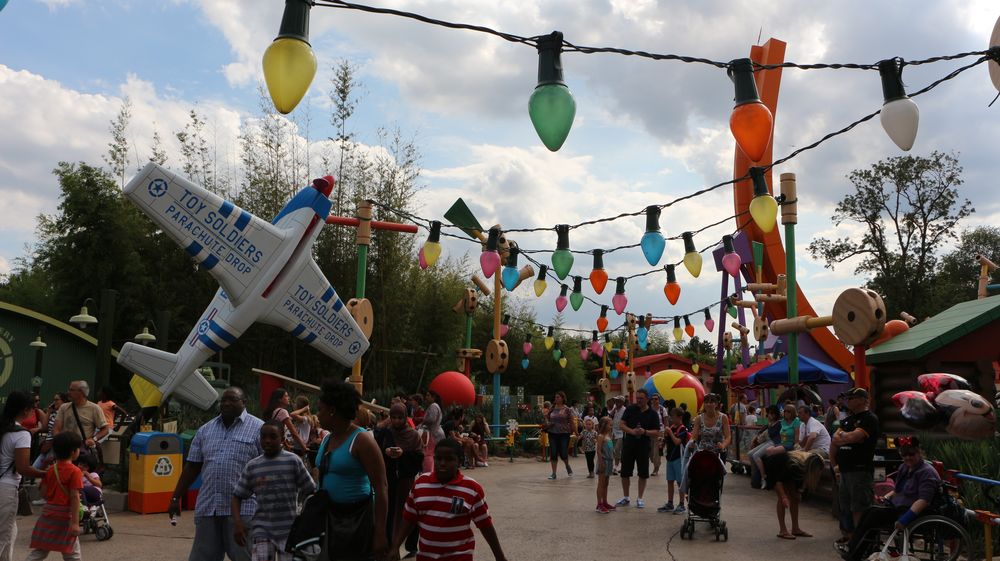 Bienvenu à Paris !
Welcome to Paris!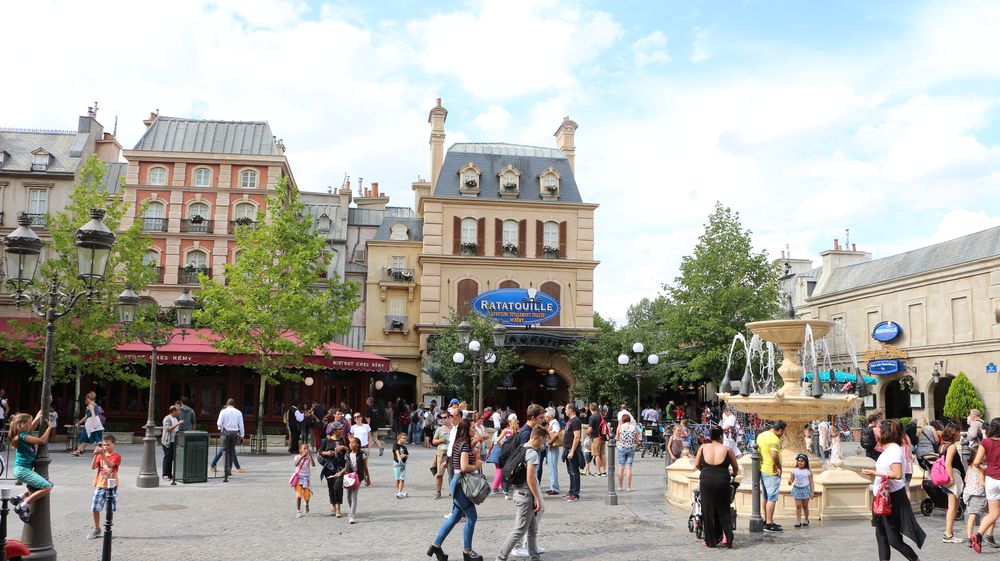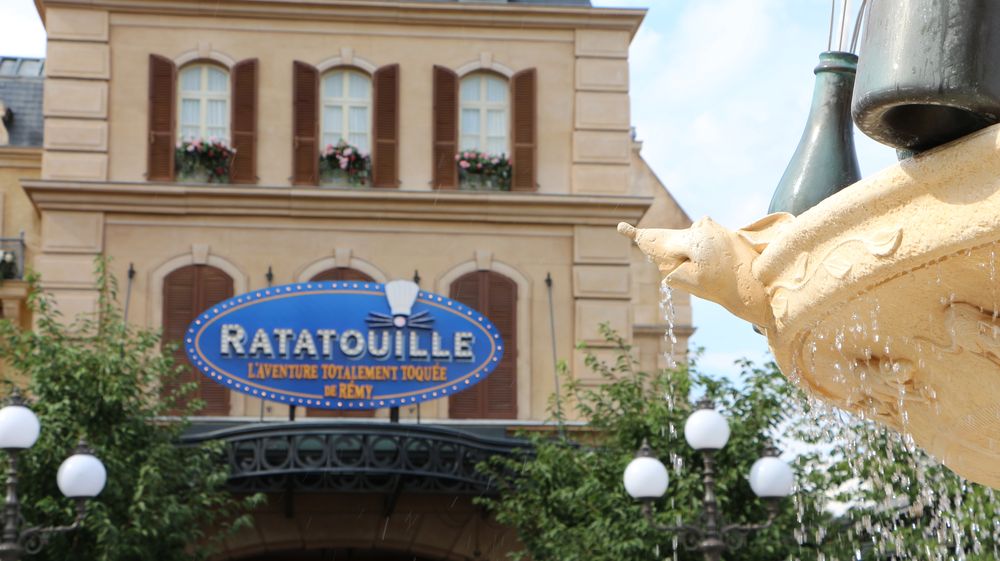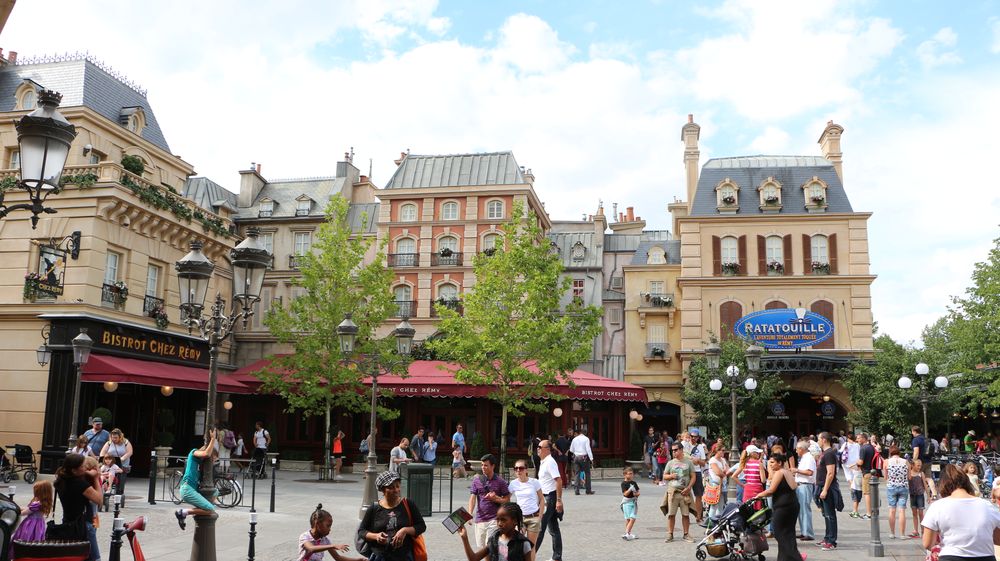 Les robinets des fontaines ont été remplacées par des modèles standard identique avec ceux des parcs.
The fountains taps have been replaced by identical standard models with those of the parks.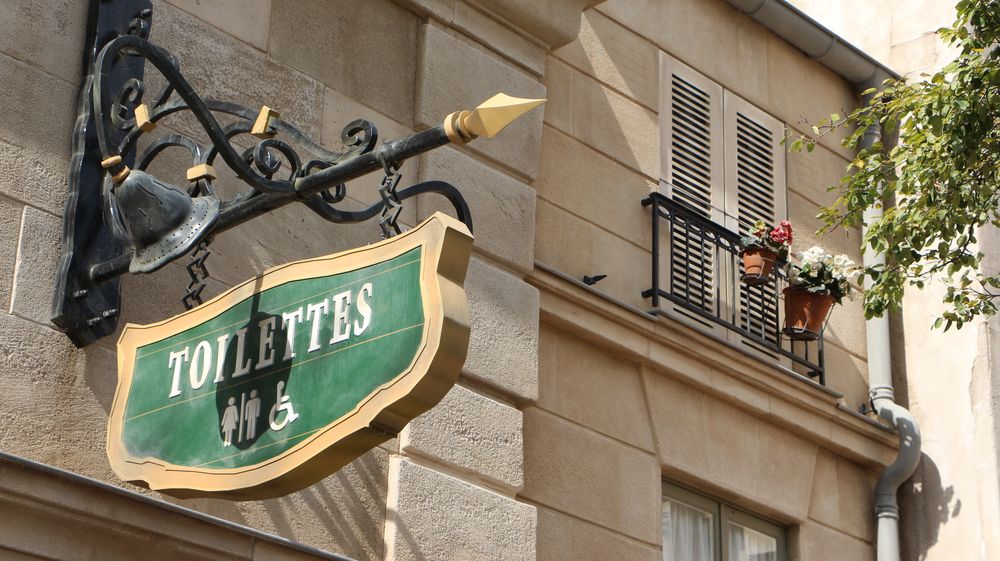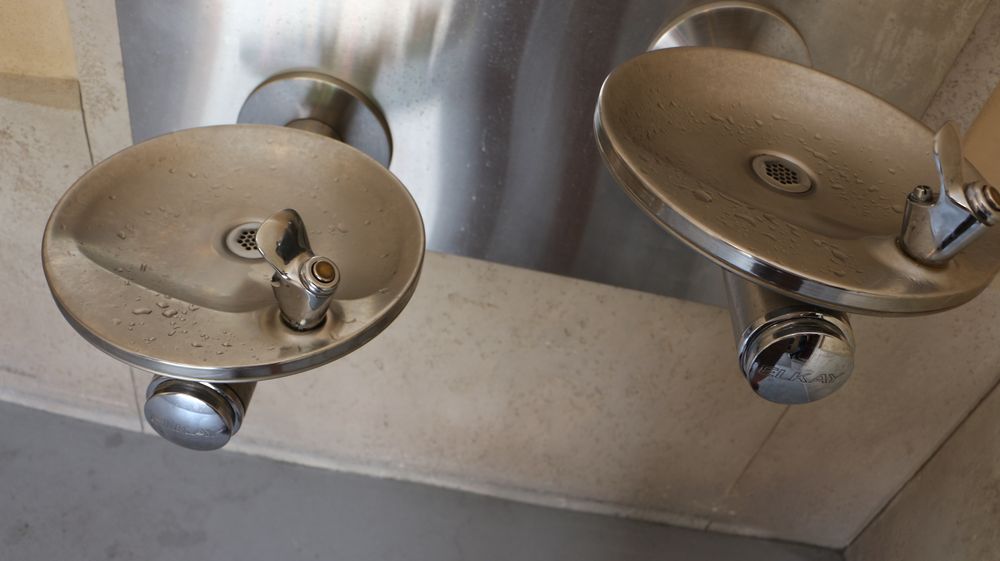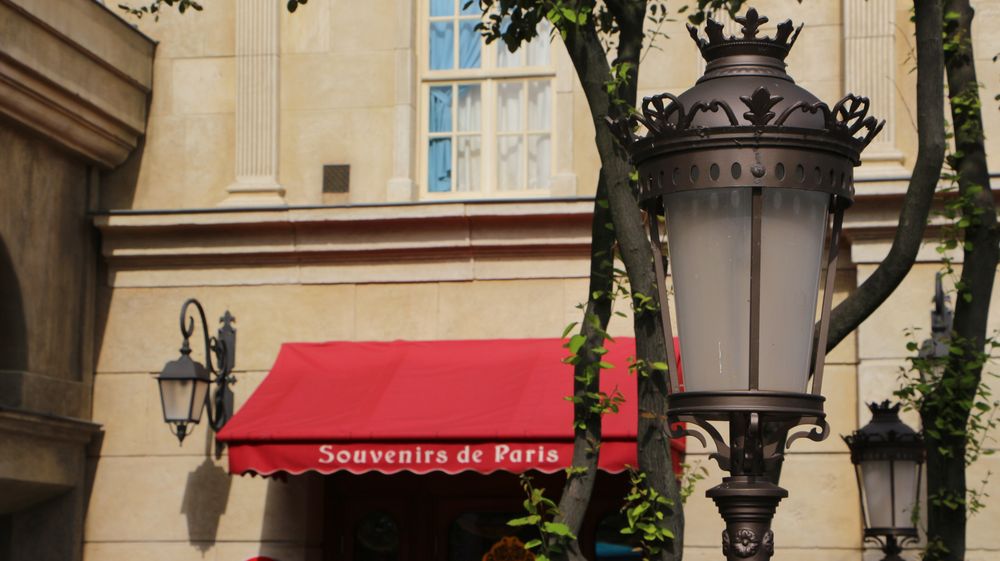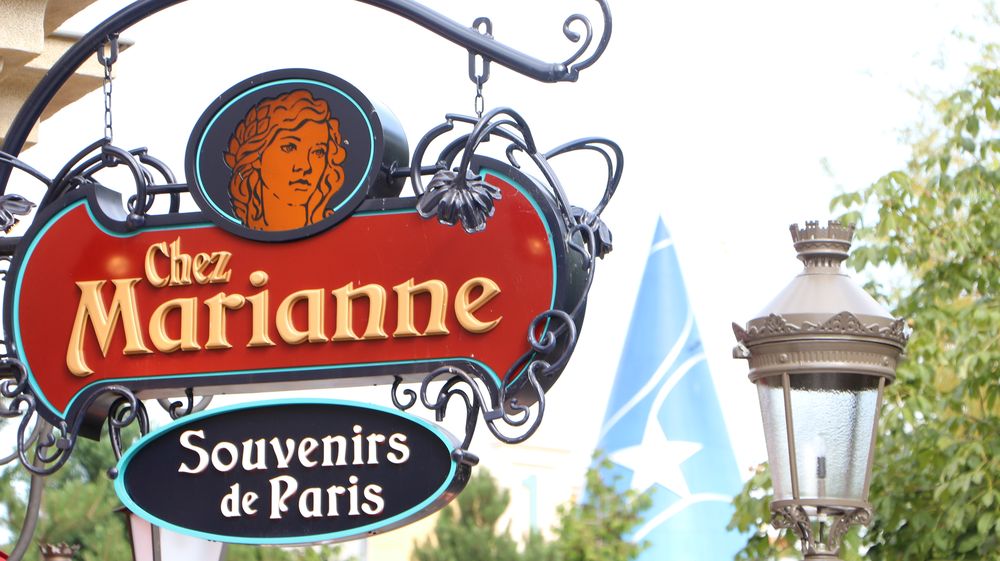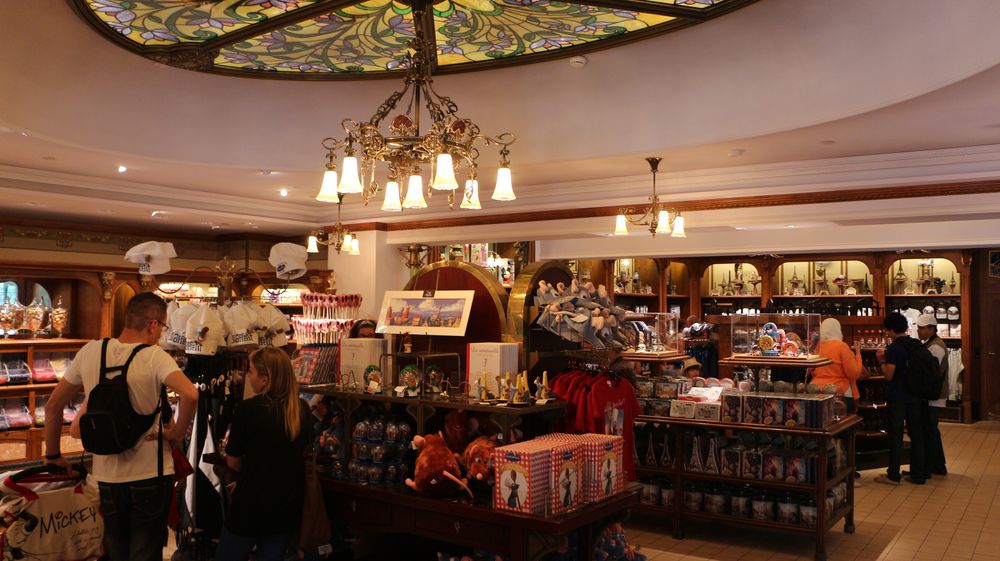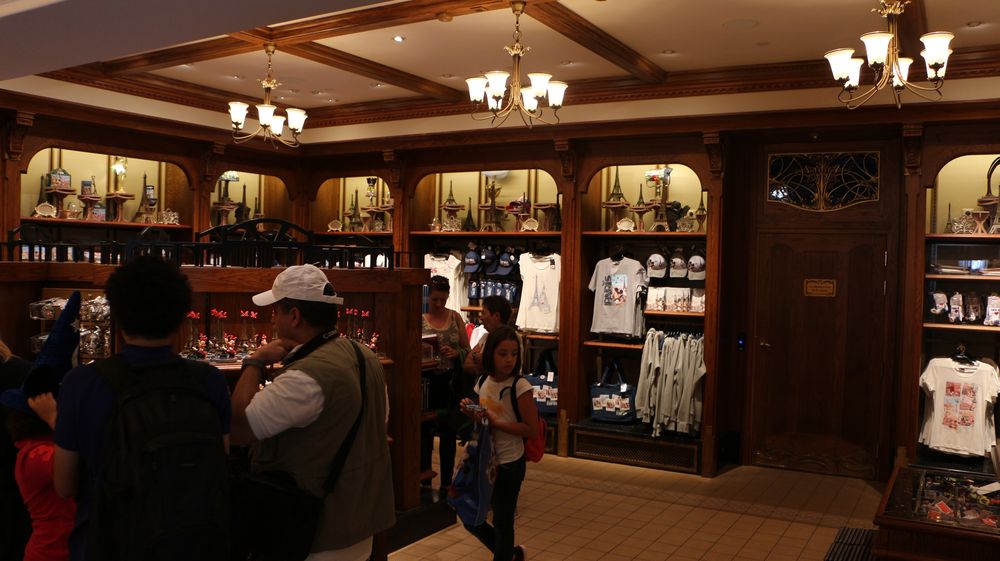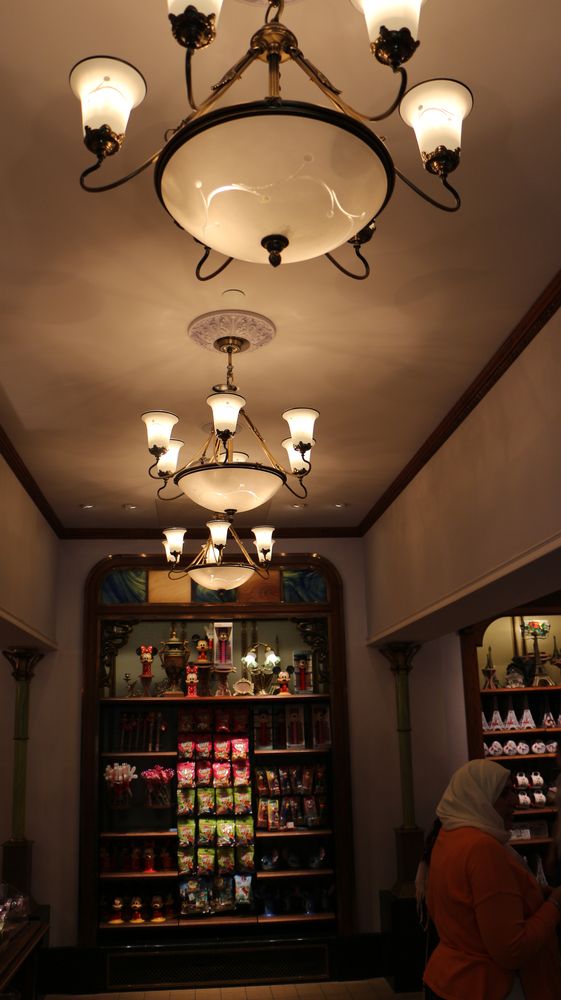 Le bâtiment qui abrite le spectacle Animagique est en piteux état. Plus de néon, peinture écaillée, plus d'enseigne depuis plusieurs semaines. Pour donner le change, les rambardes ont été repeintes dans une nouvelle palette de couleur. Pour rappel un rénovation et actualisation du spectacle aura lieu au premier semestre 2016.
The building of the show Animagique is in poor condition. no neon, paint flaking, the sign is abscente since several weeks. But observed that the guardrail were repainted in a new color palette. To recall a renovation and updating of the show will take place in first semester 2016.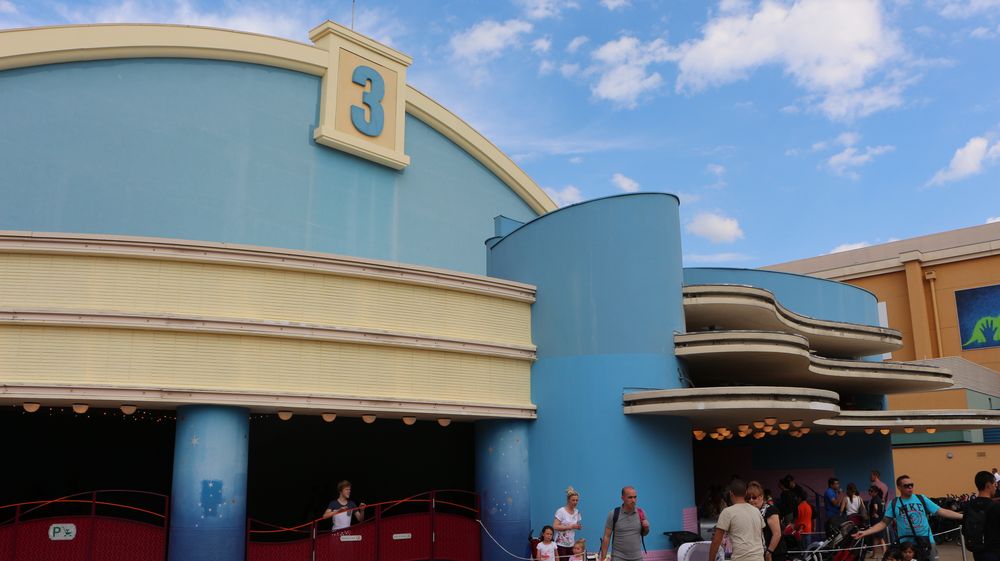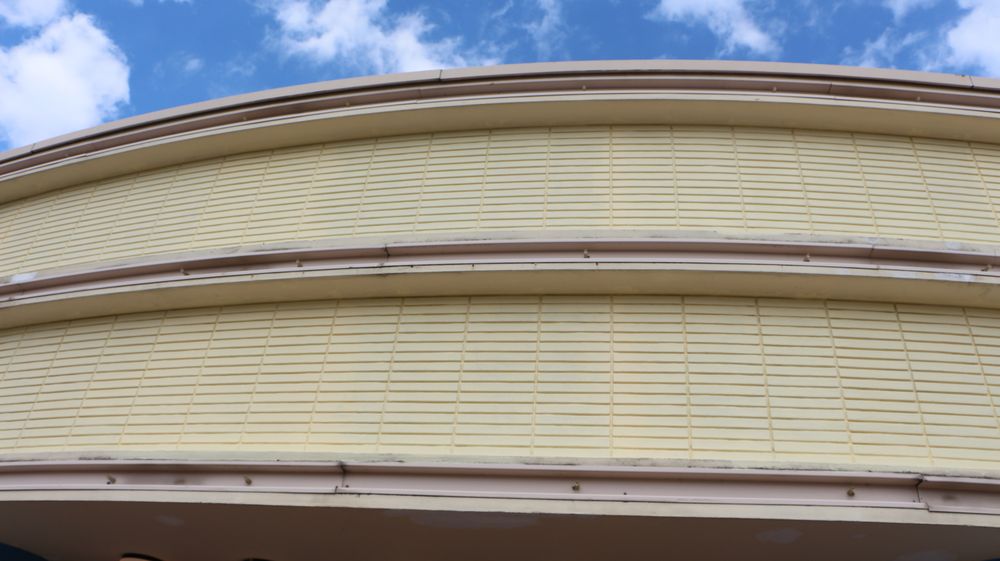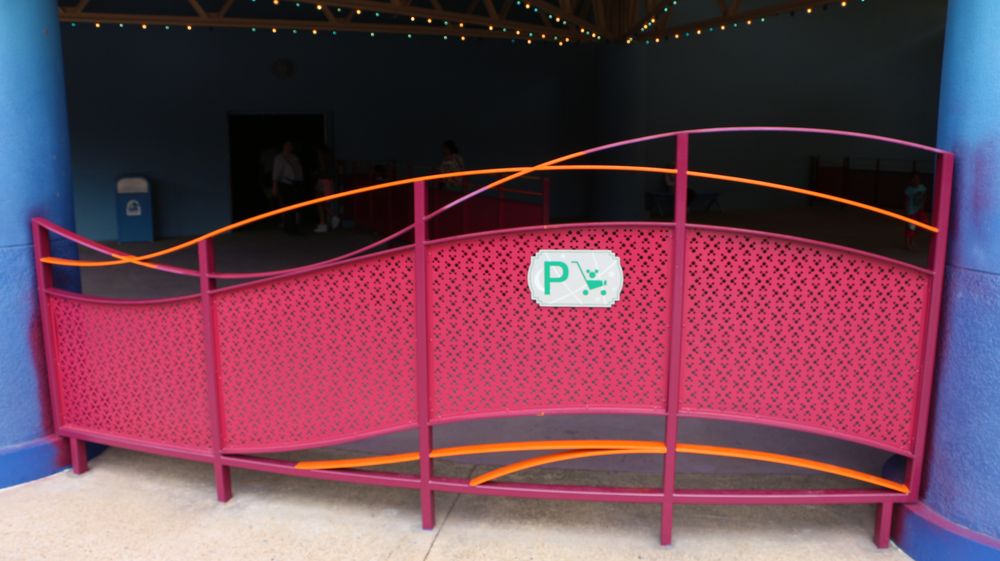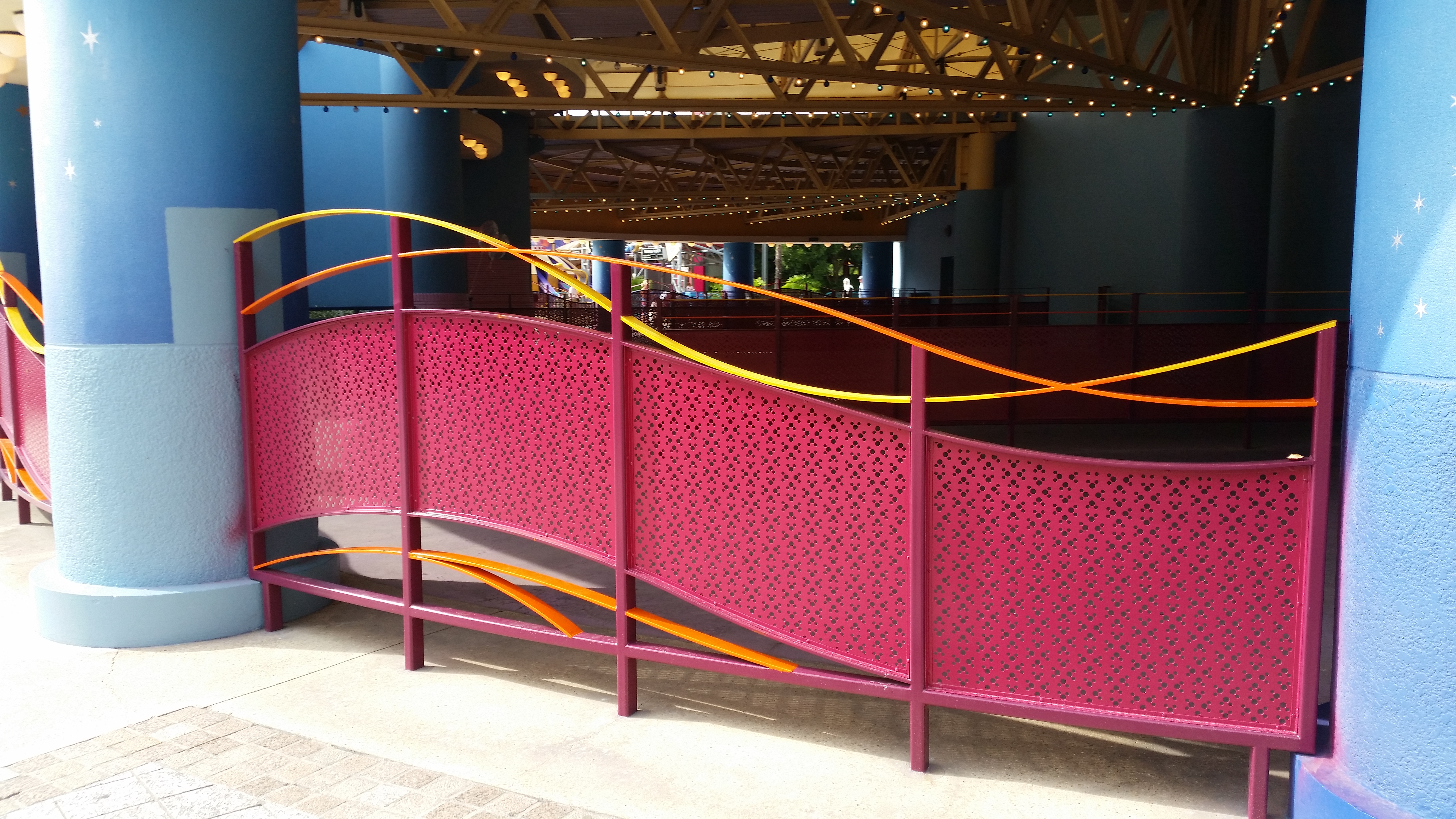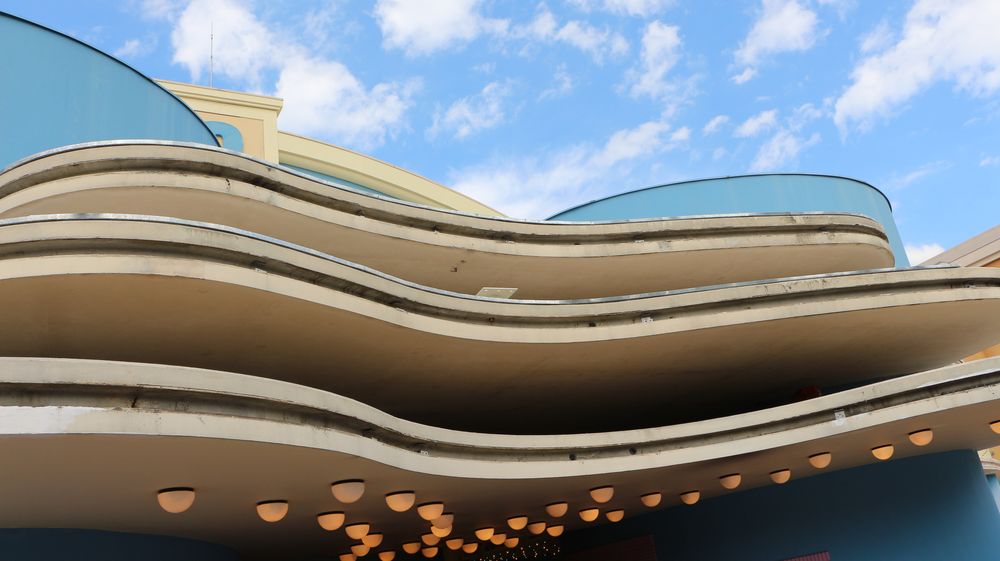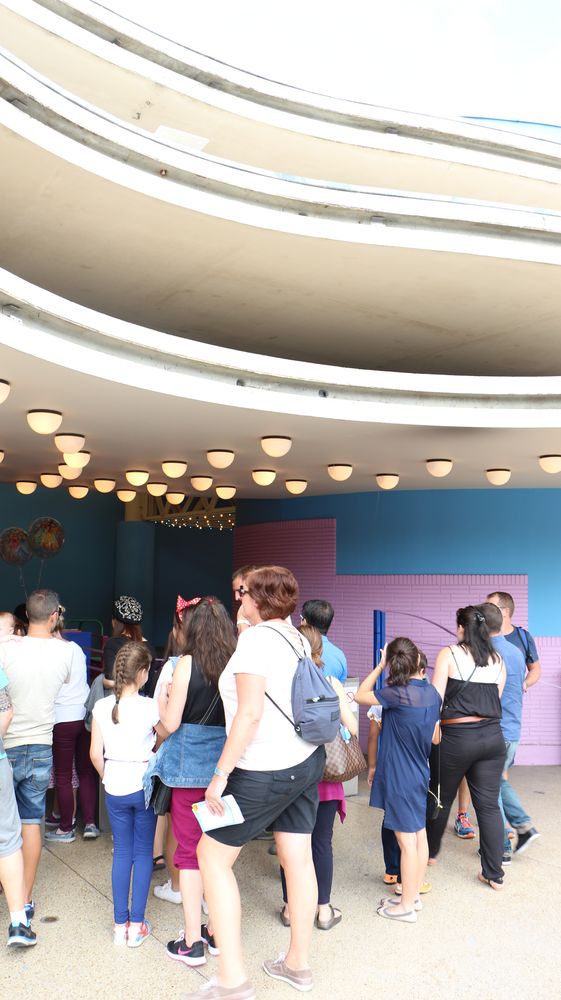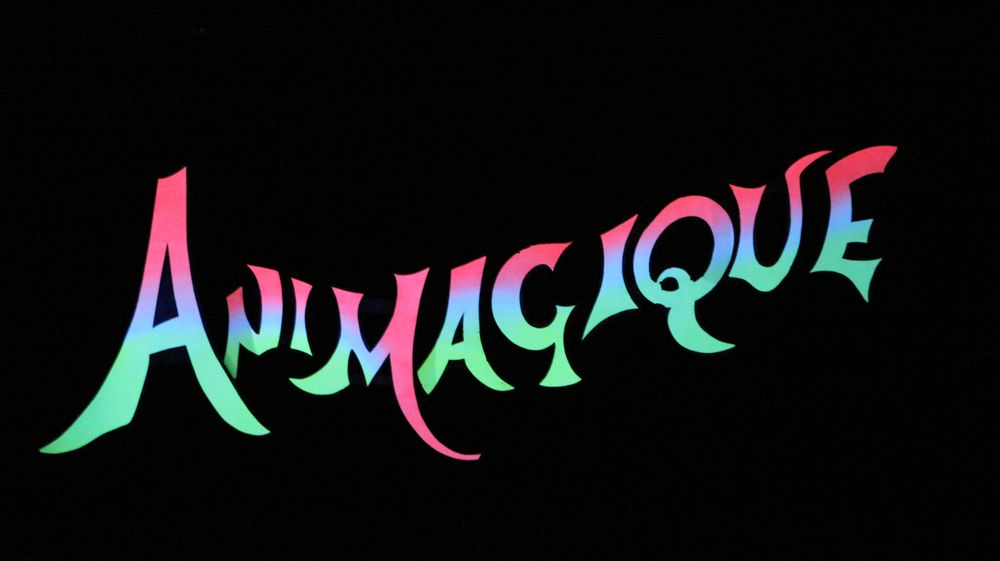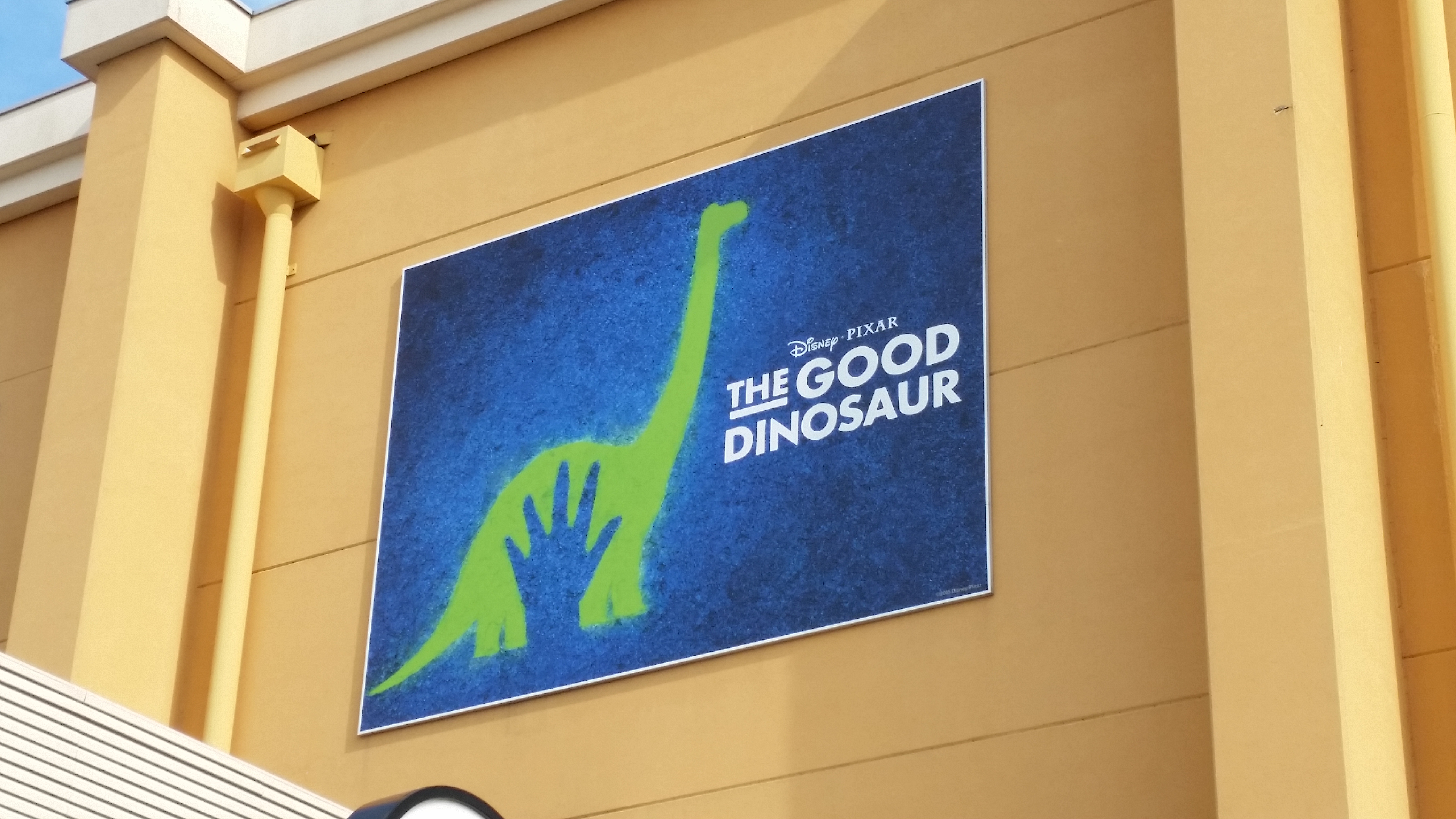 La rénovation du sol au Fantasia Garden se poursuit sans oublier les bordures des allés.
The renovation of the ground at the Fantasia Garden continues without forgetting the edges of roads.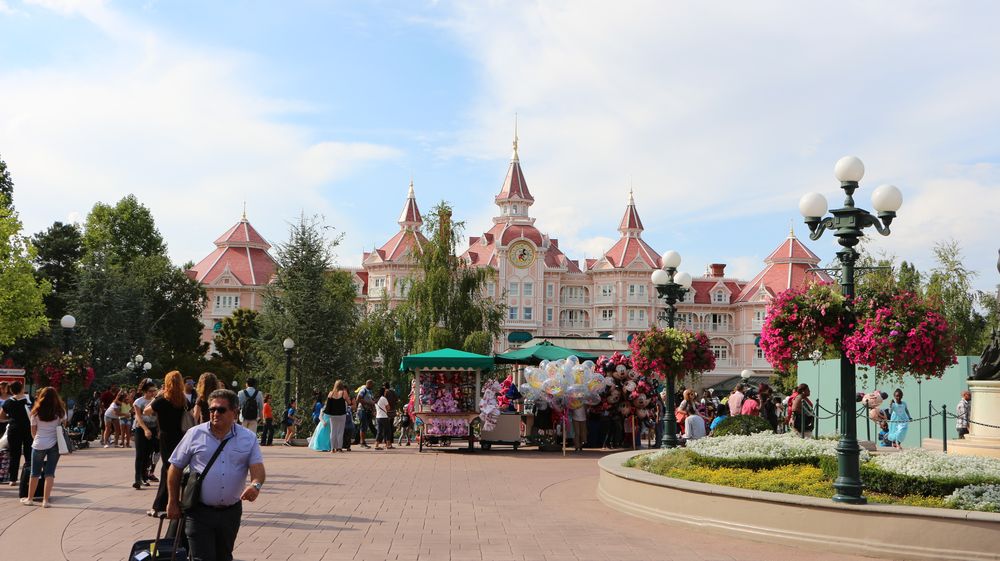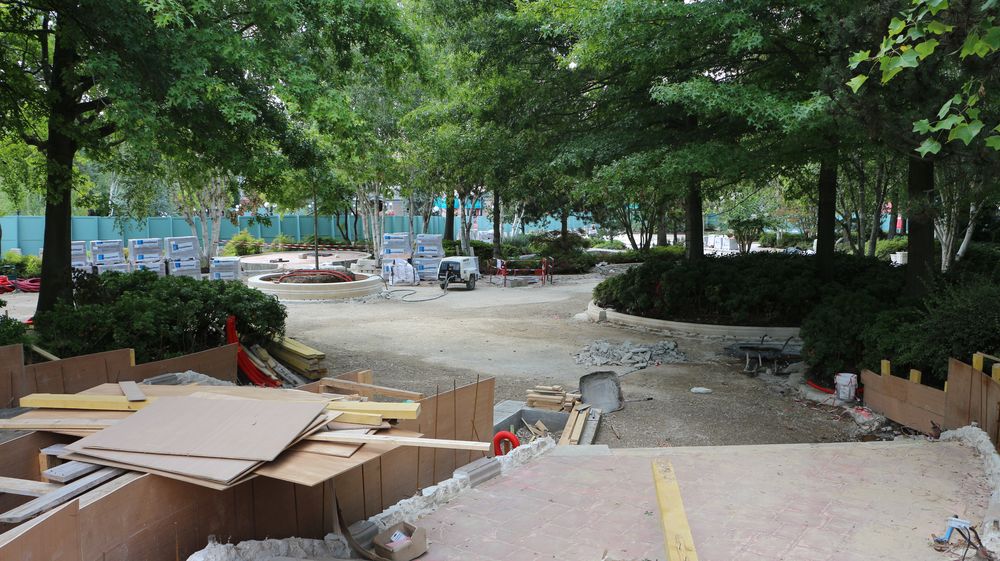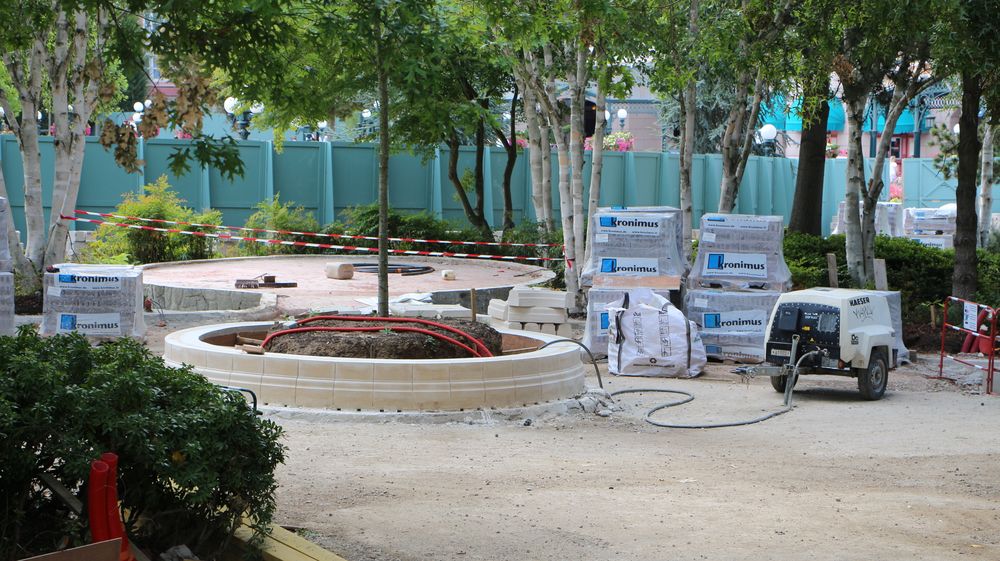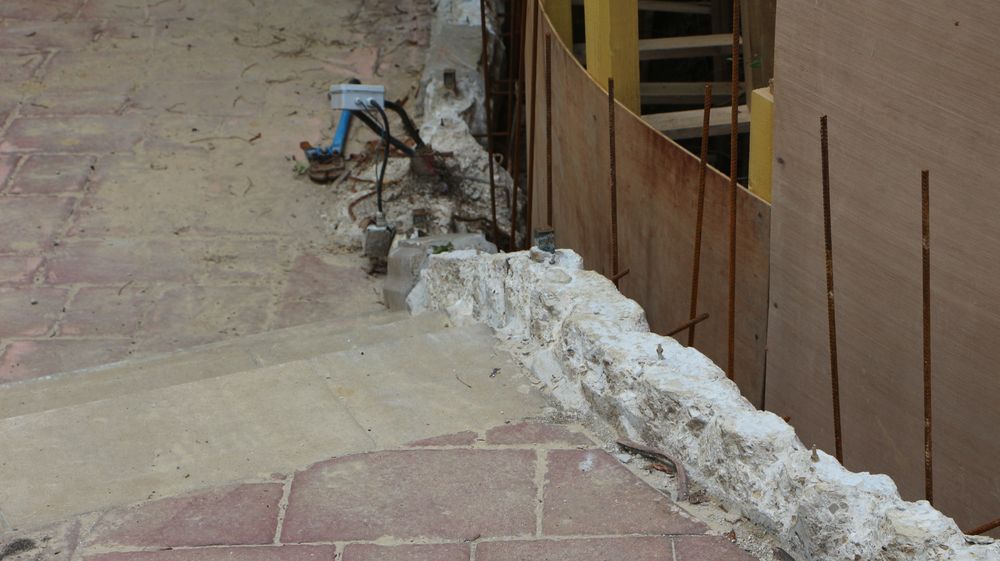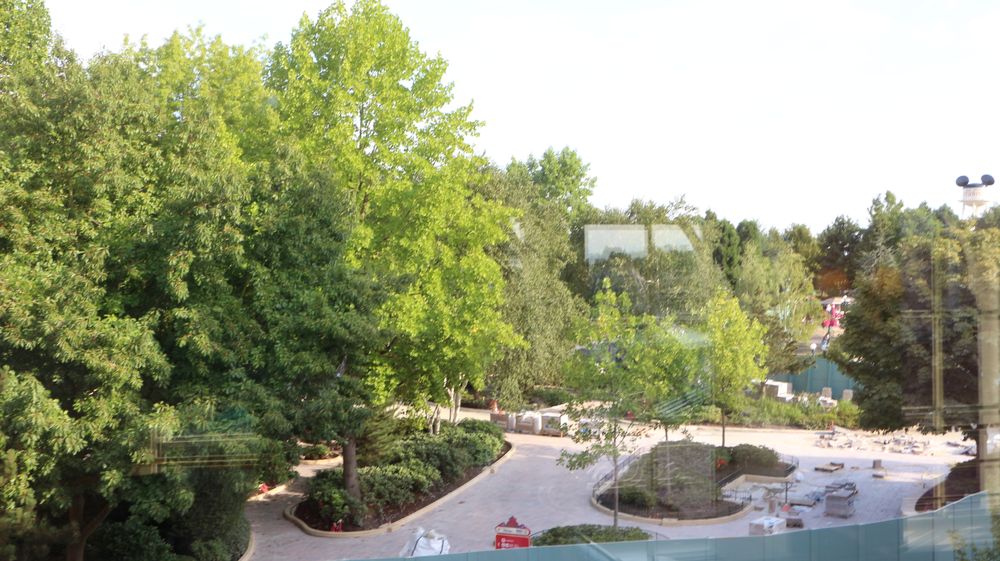 Poursuite de la visite vers le parc Disneyland.
We continue to Disneyland Park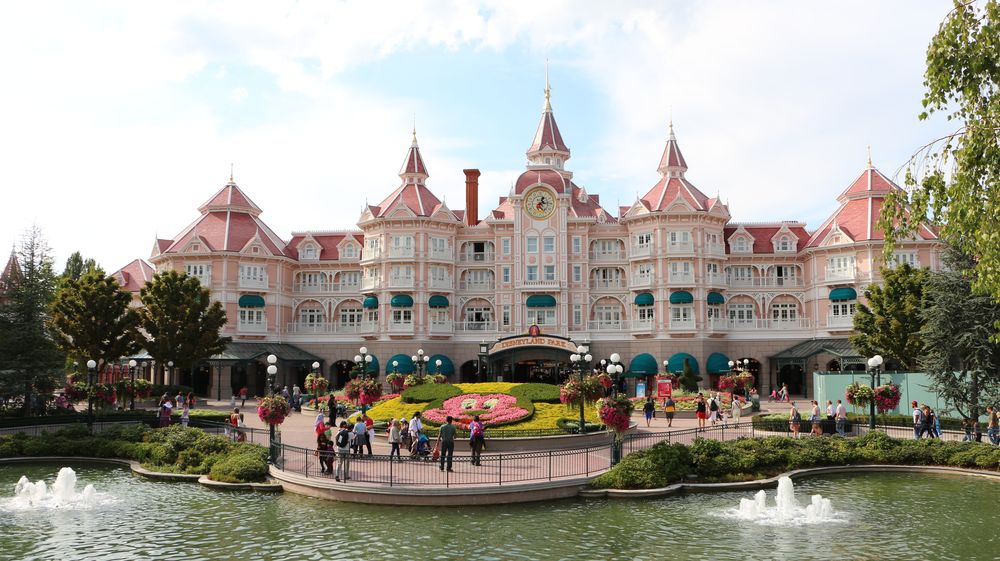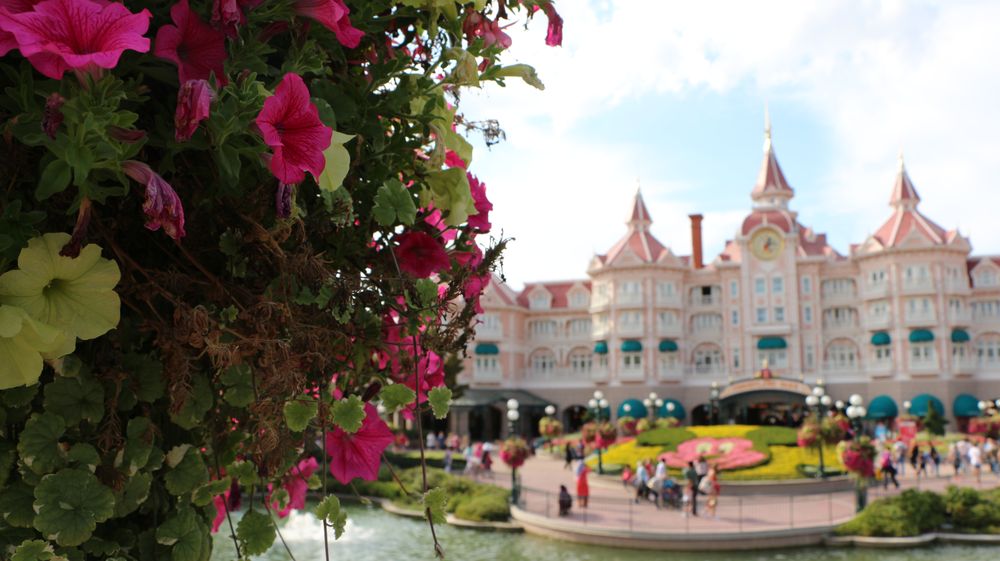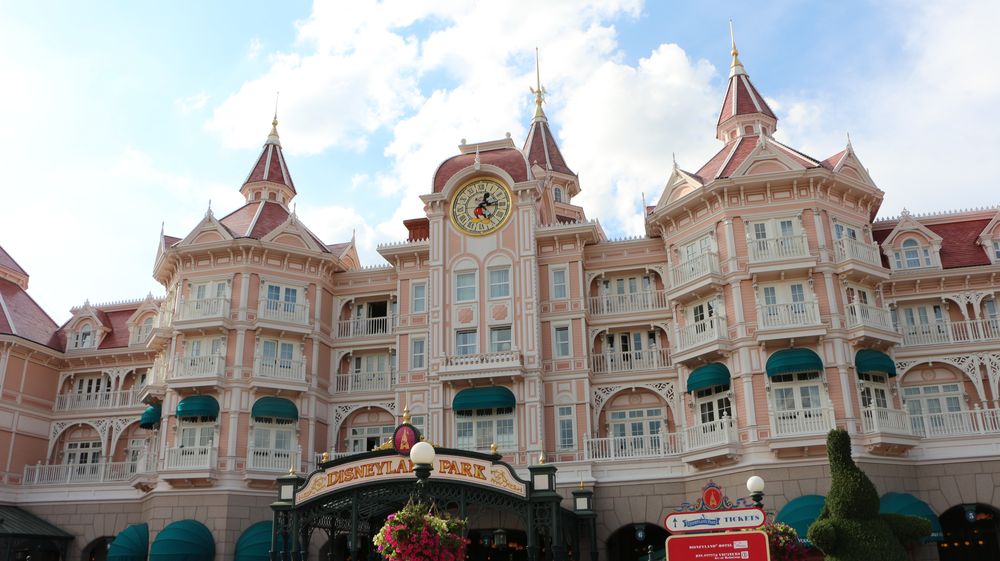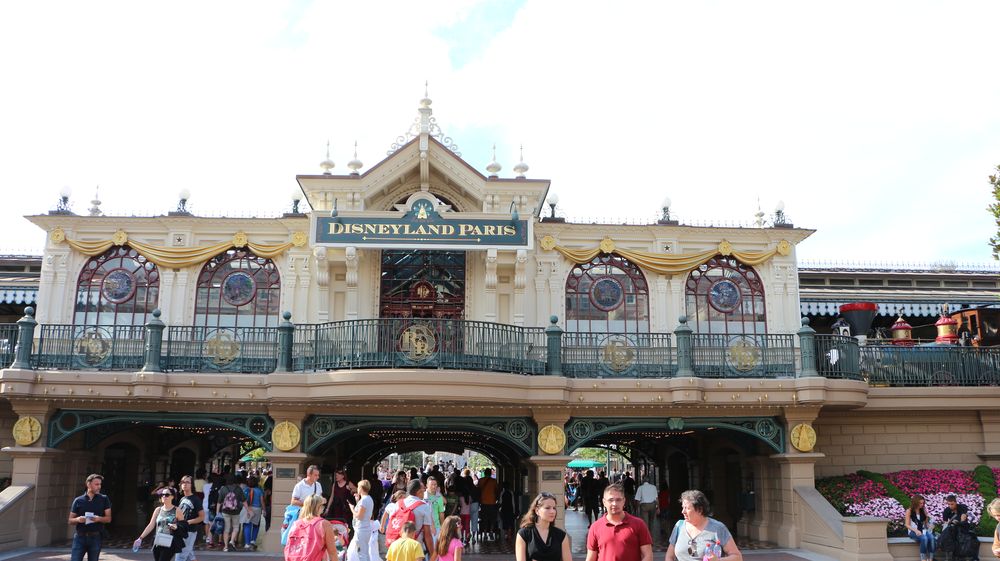 Main Street voit certaines façades rénovées, offertes à la vue des visiteurs.
Main Street sees some renovated facades.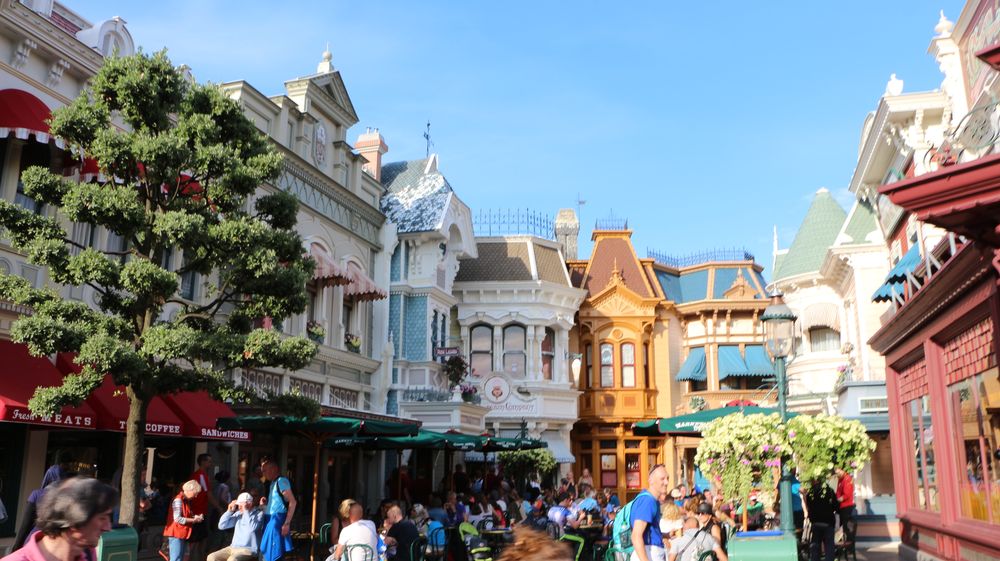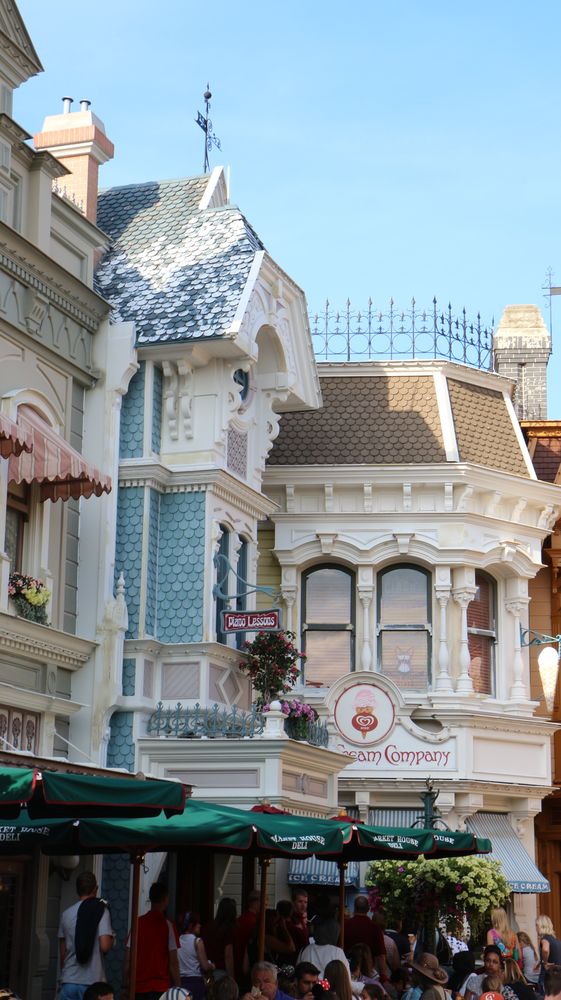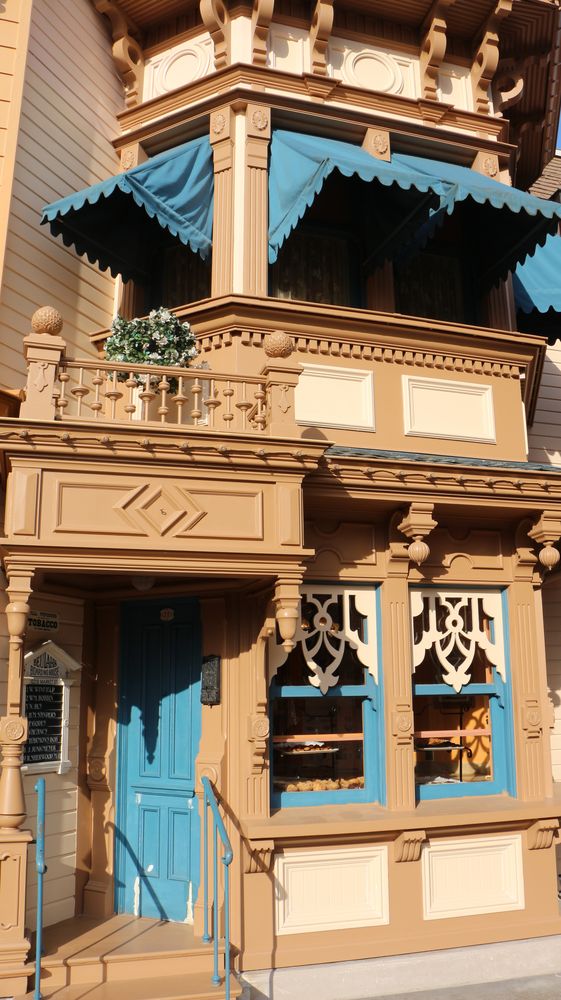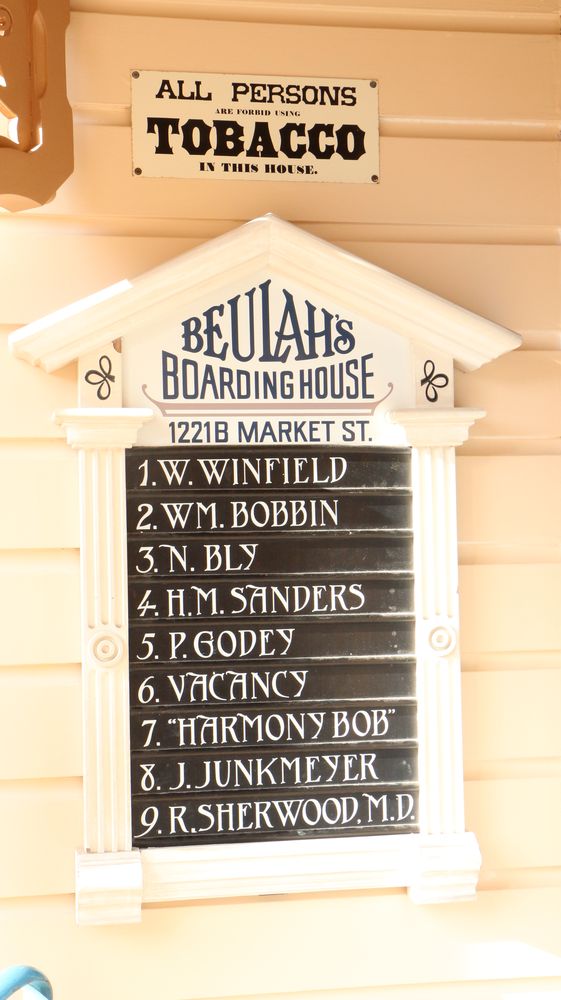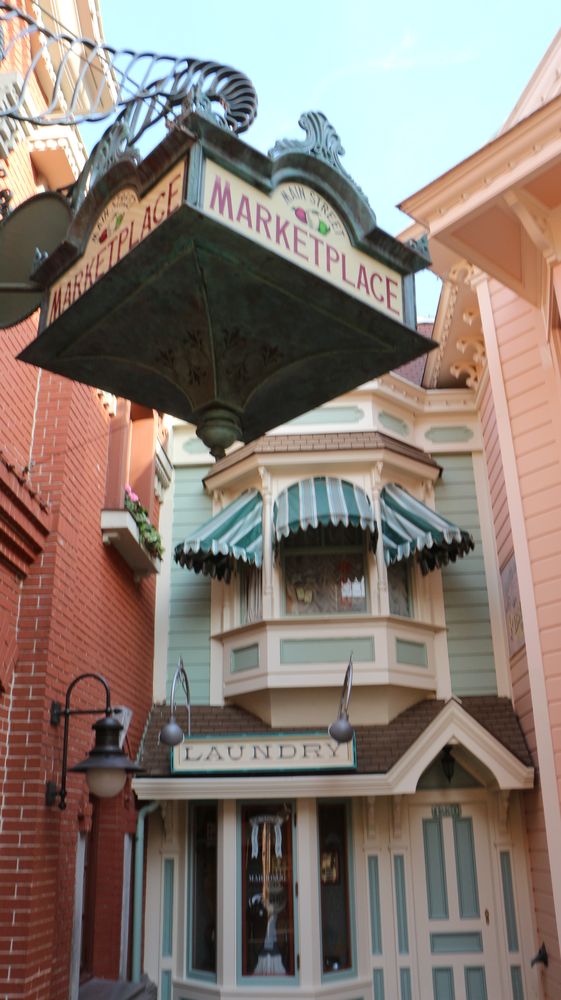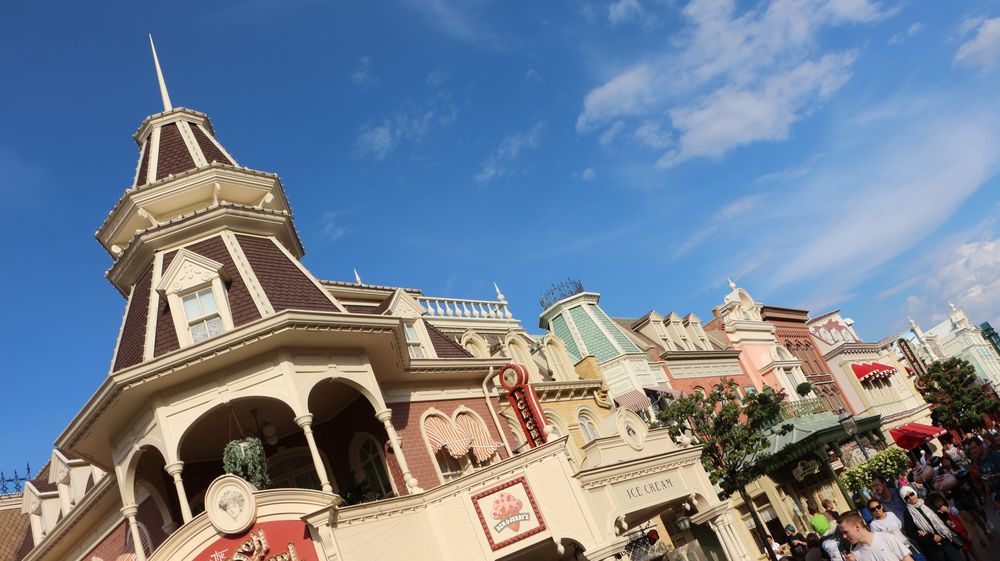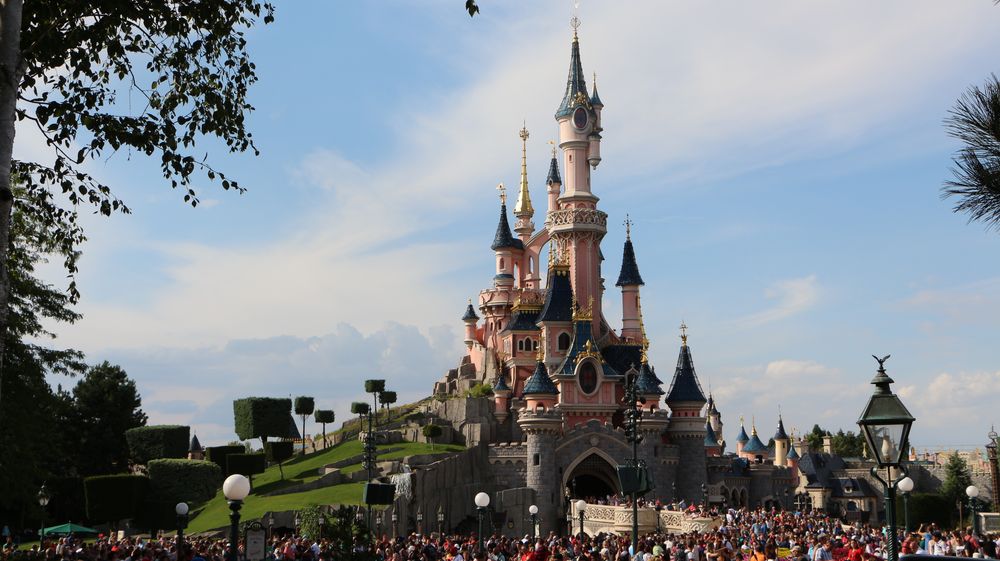 L'enseigne l'entrée de Frontierland est toujours rénovation.
The sign in the entrance to Frontierland is still in renovation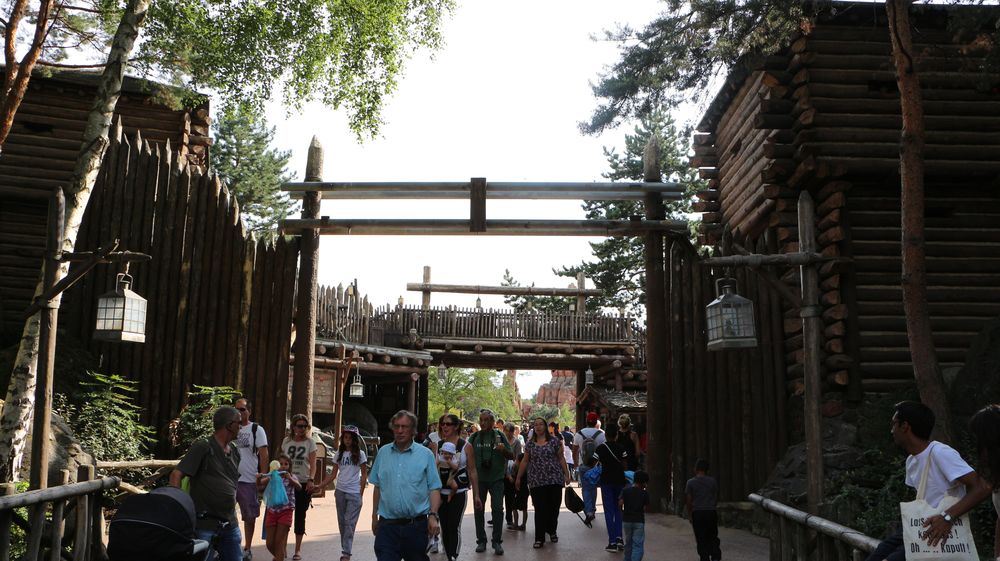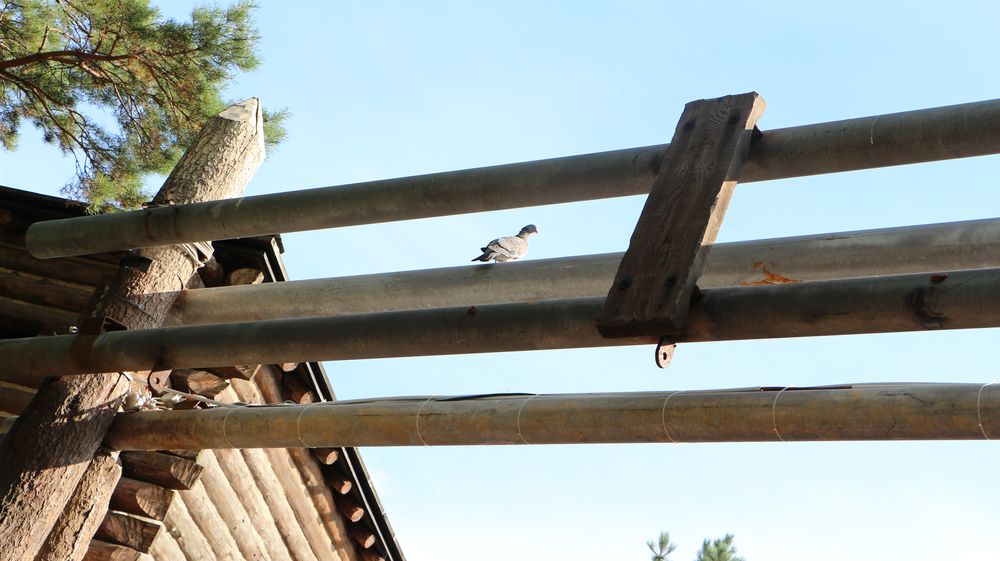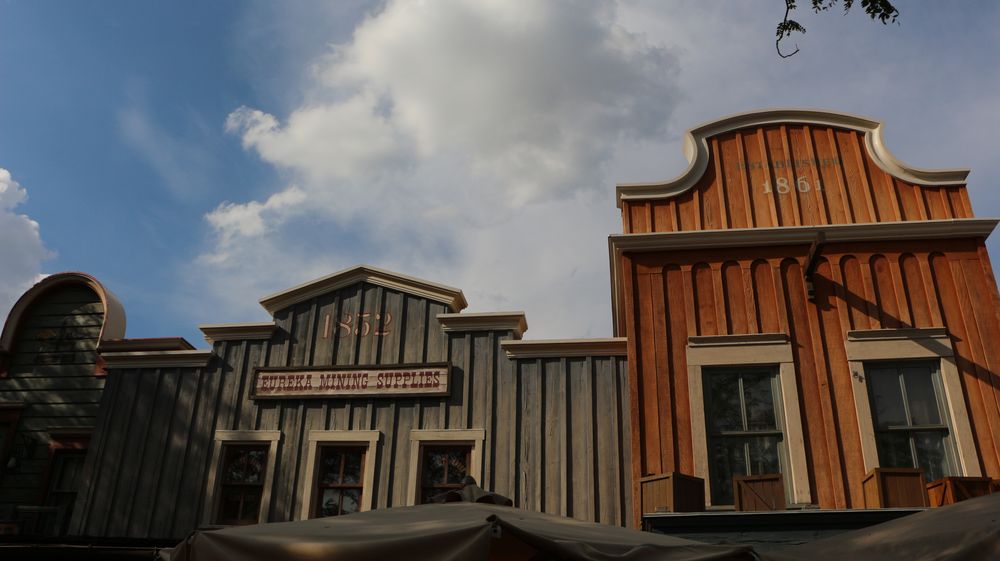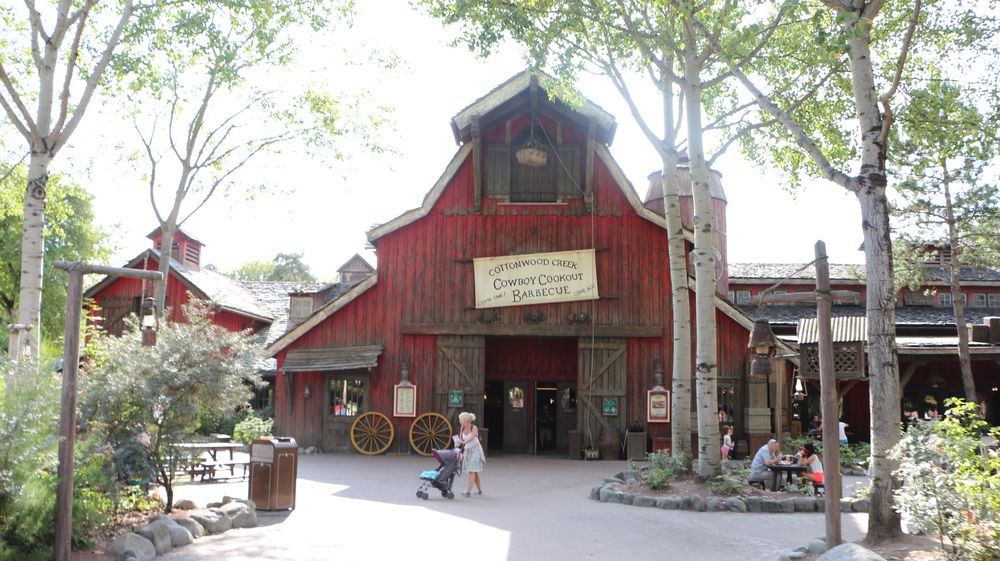 Actuellement 500 000 visiteurs ont fait l'expérience du spectacle Frozen sign-along !
Actualy more than 500 000 guests have saw the show « Frozen Sing-along » in 2 month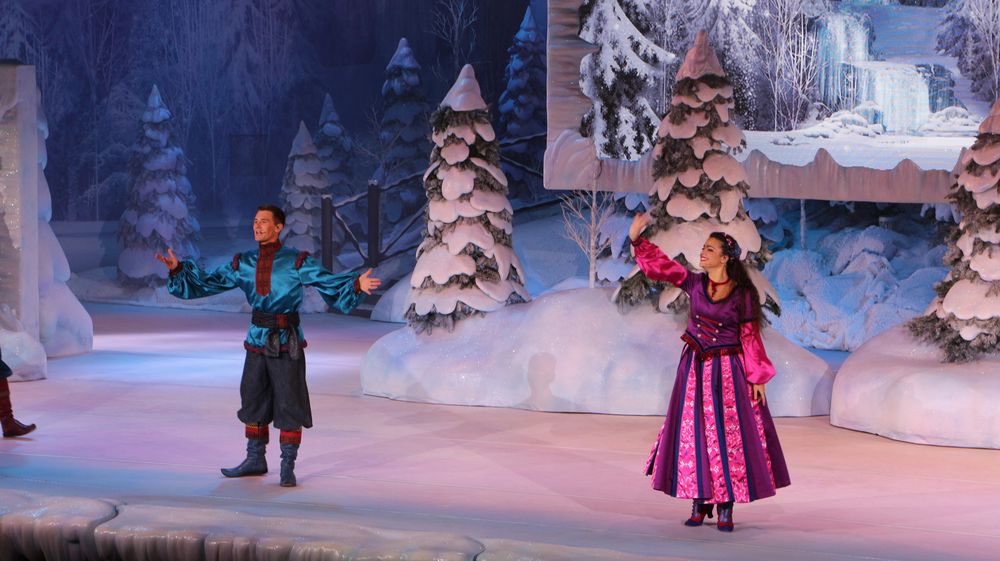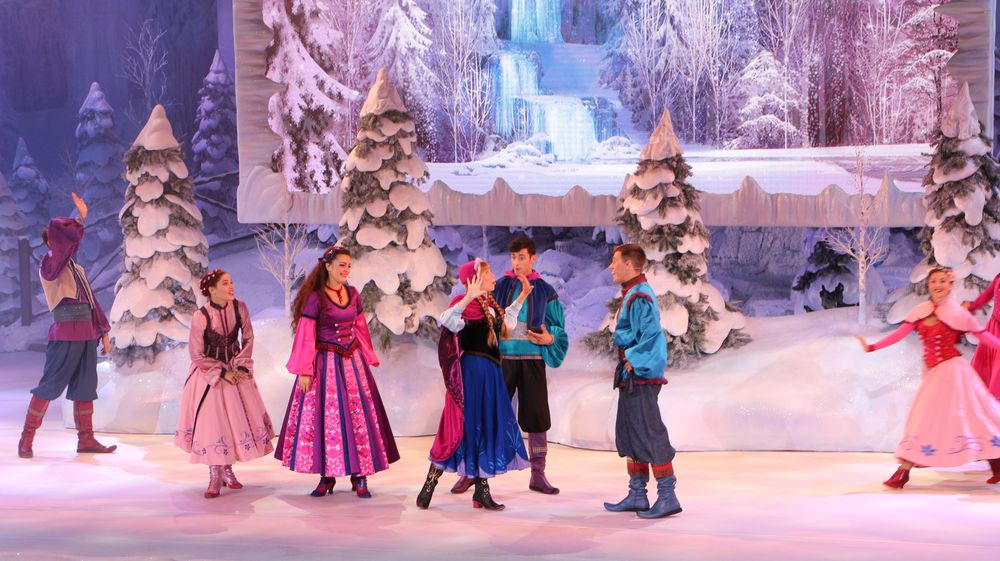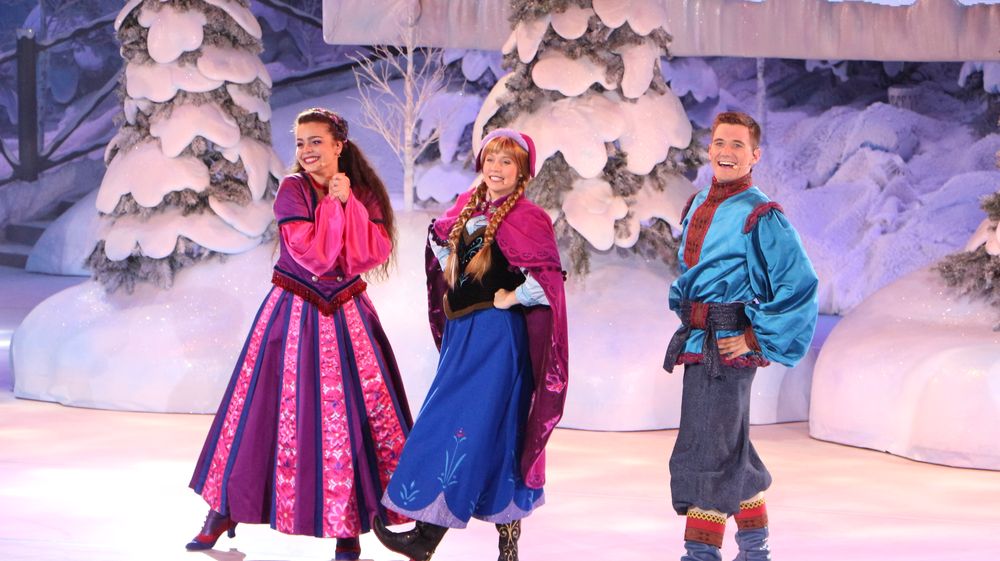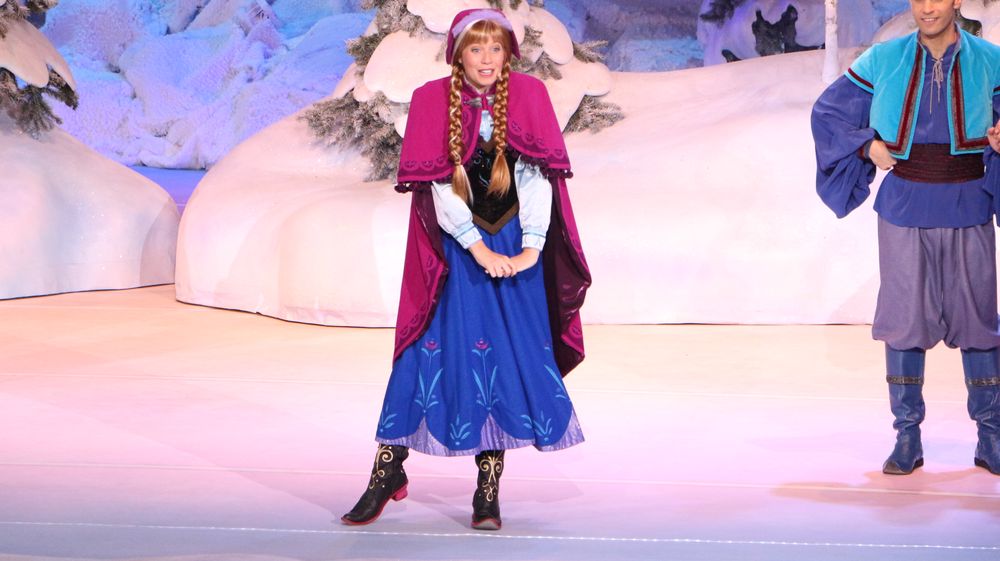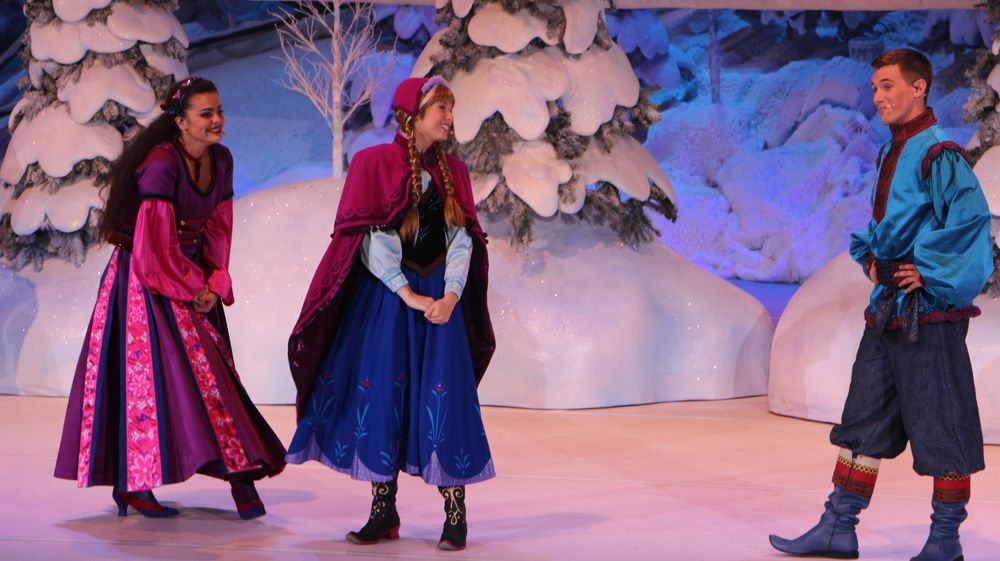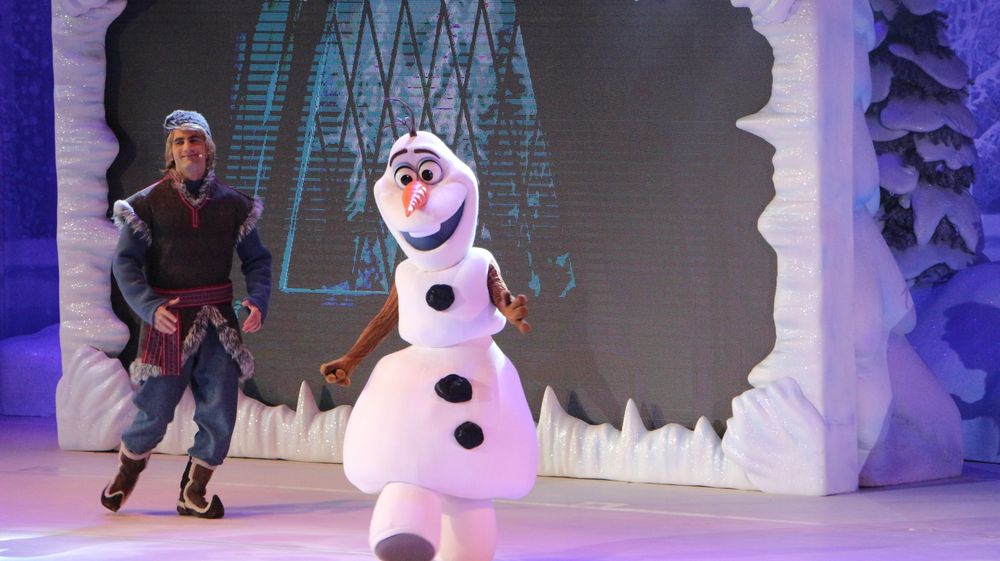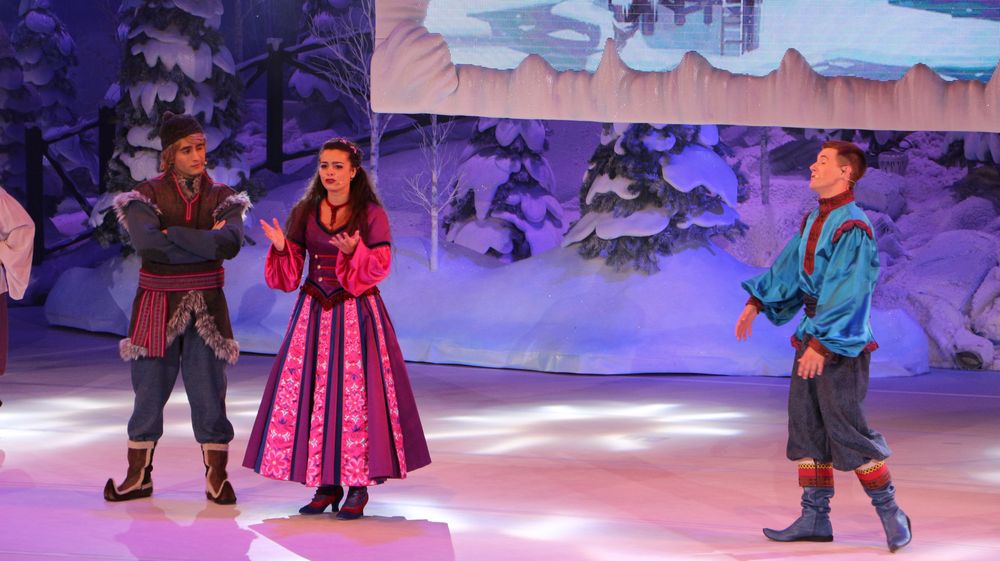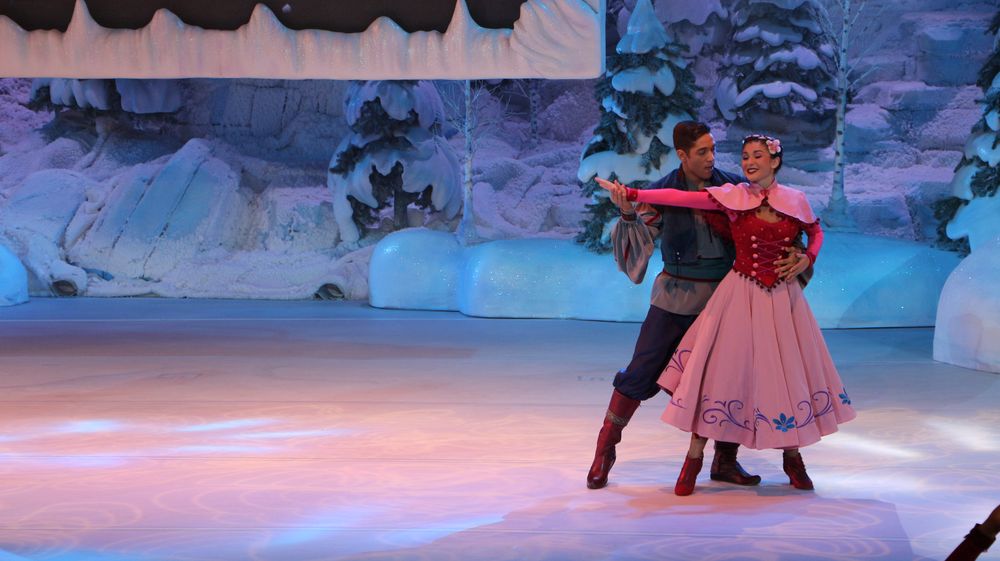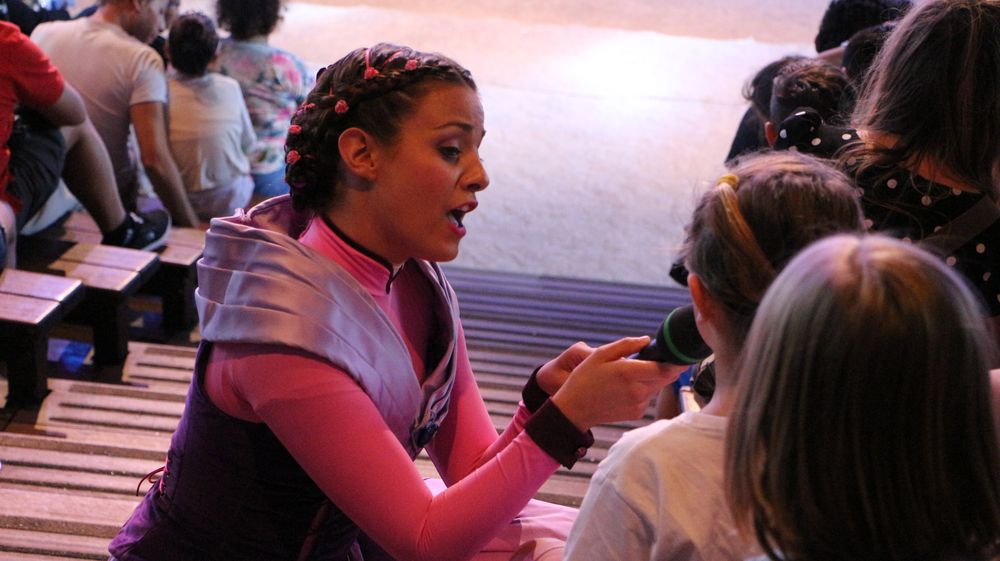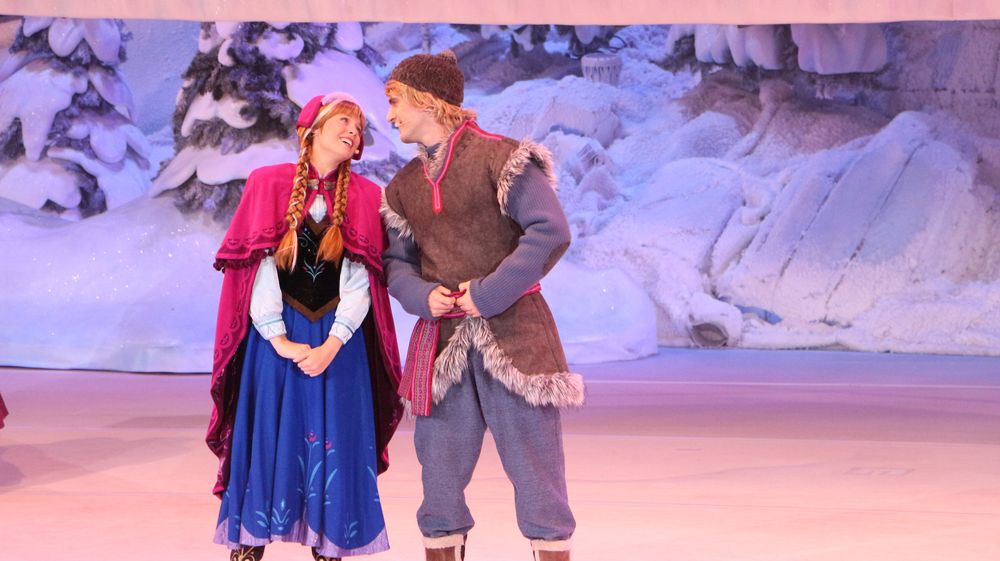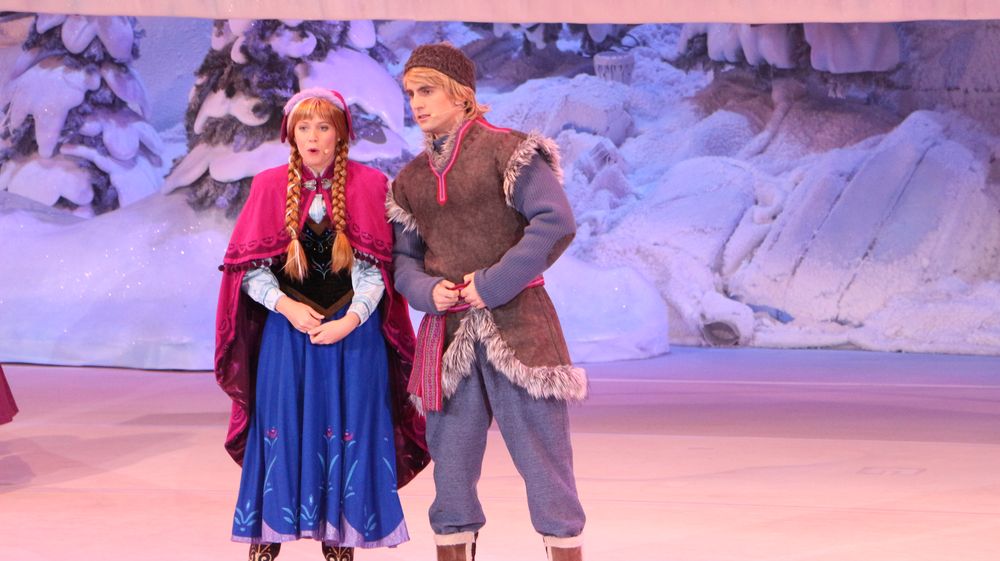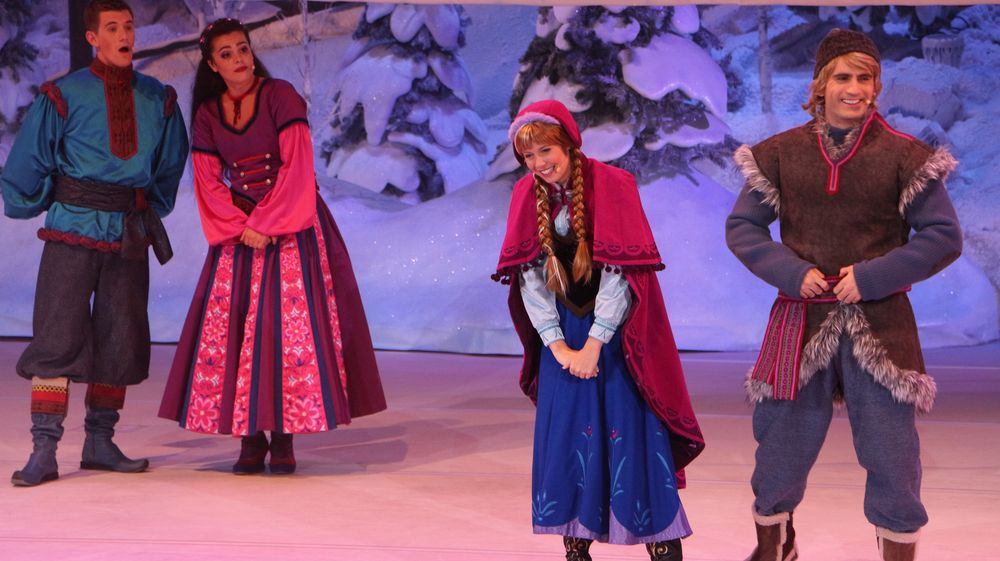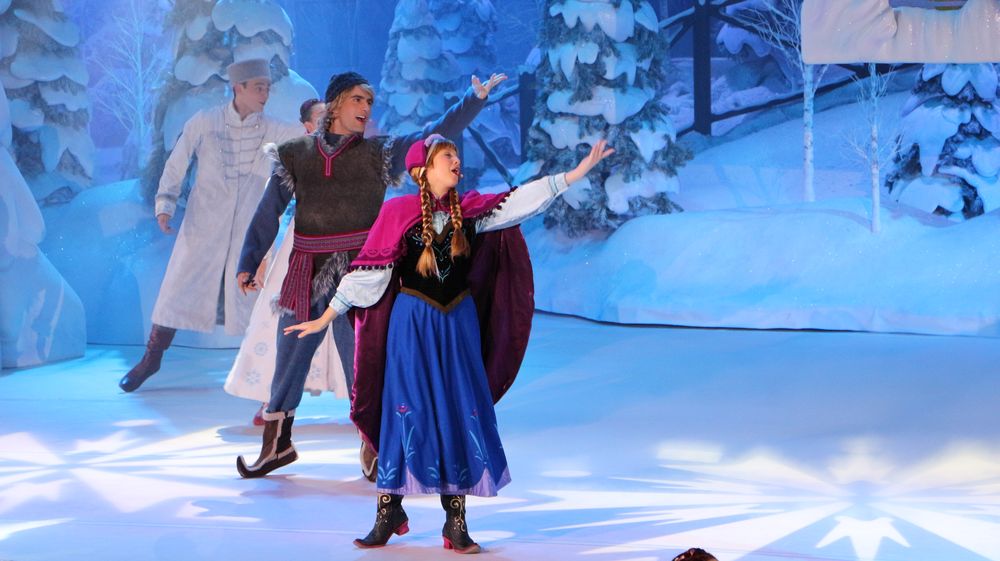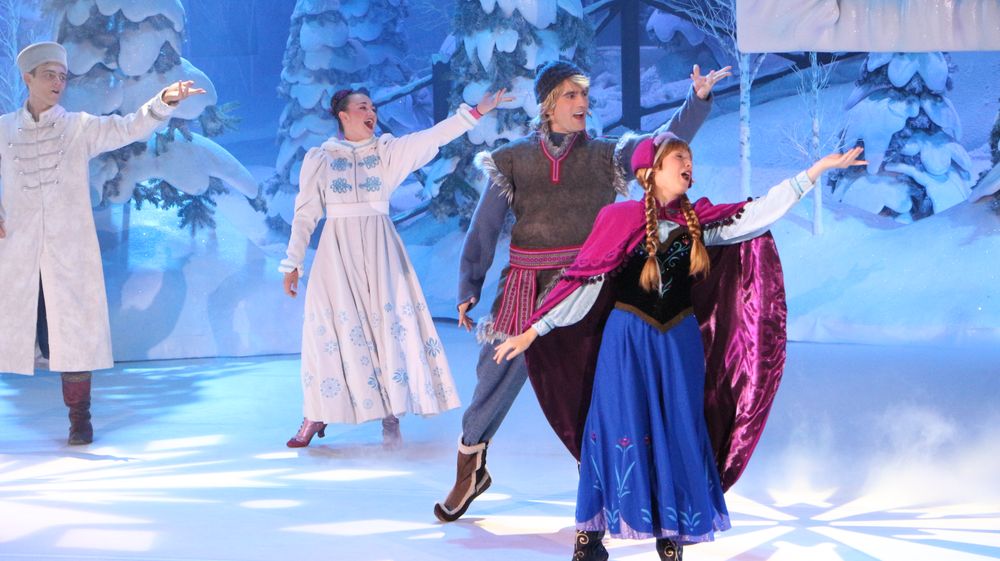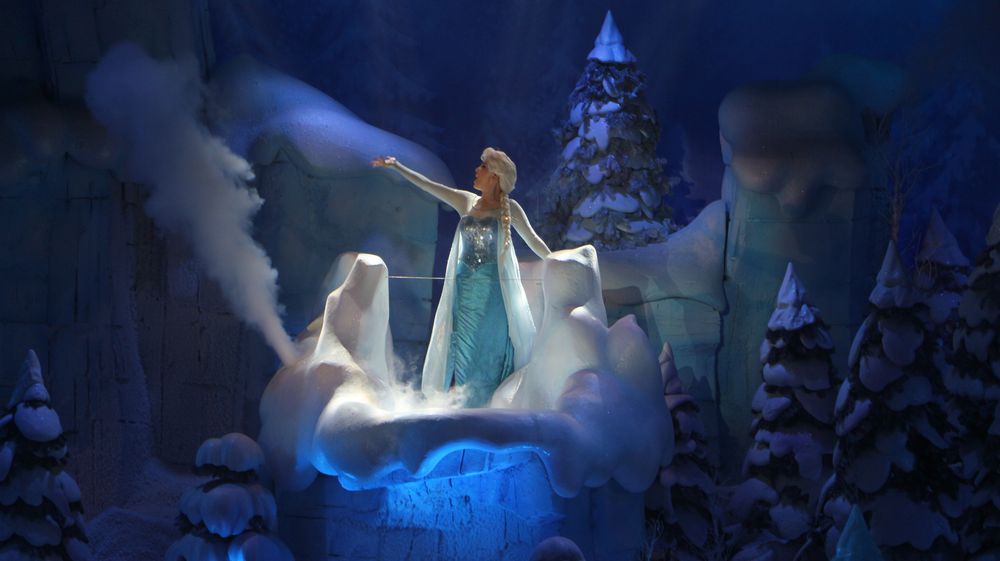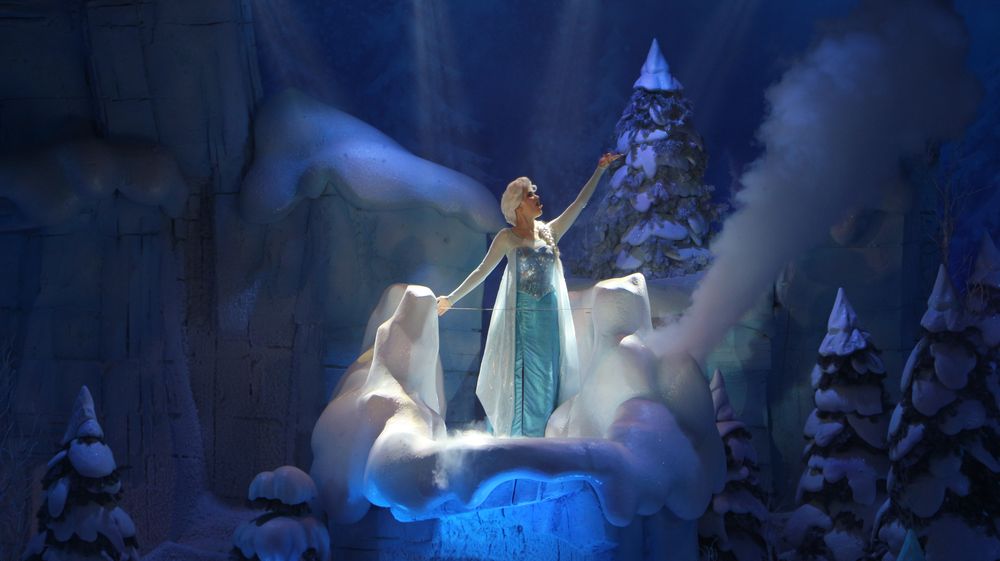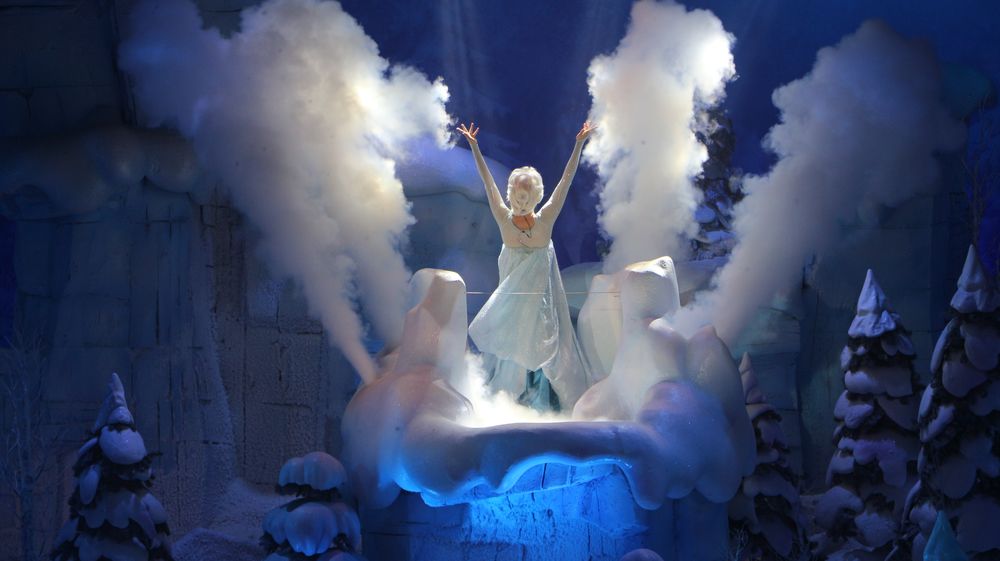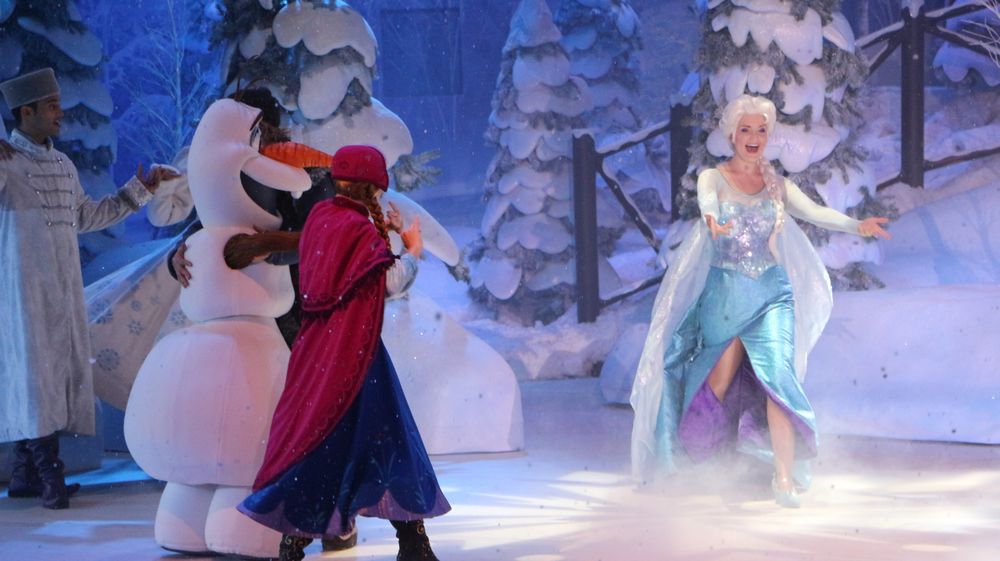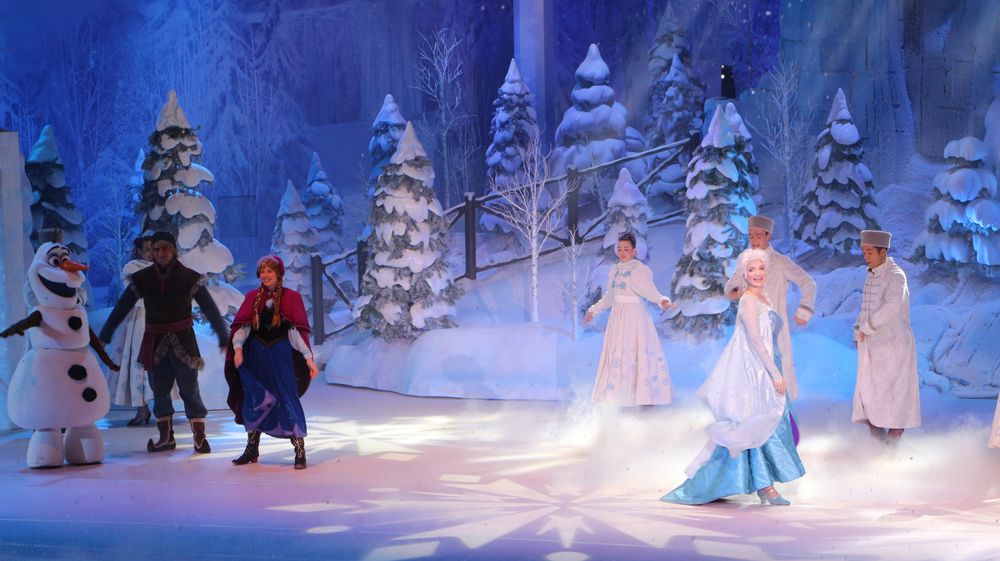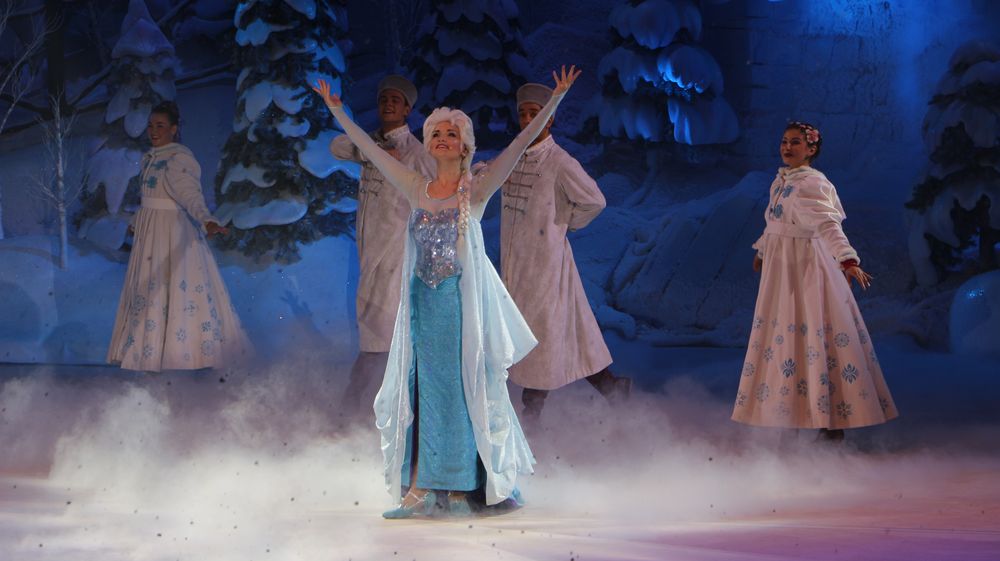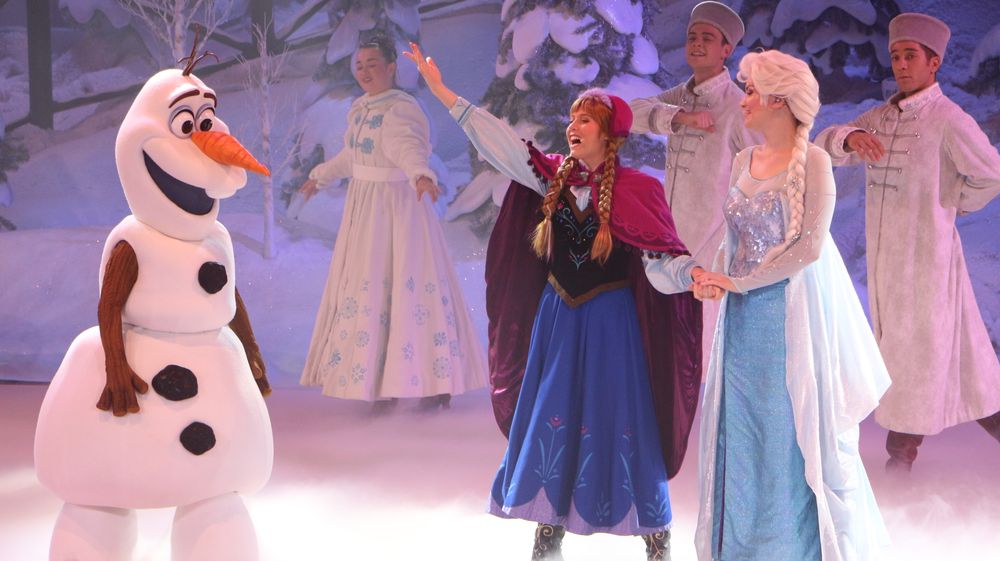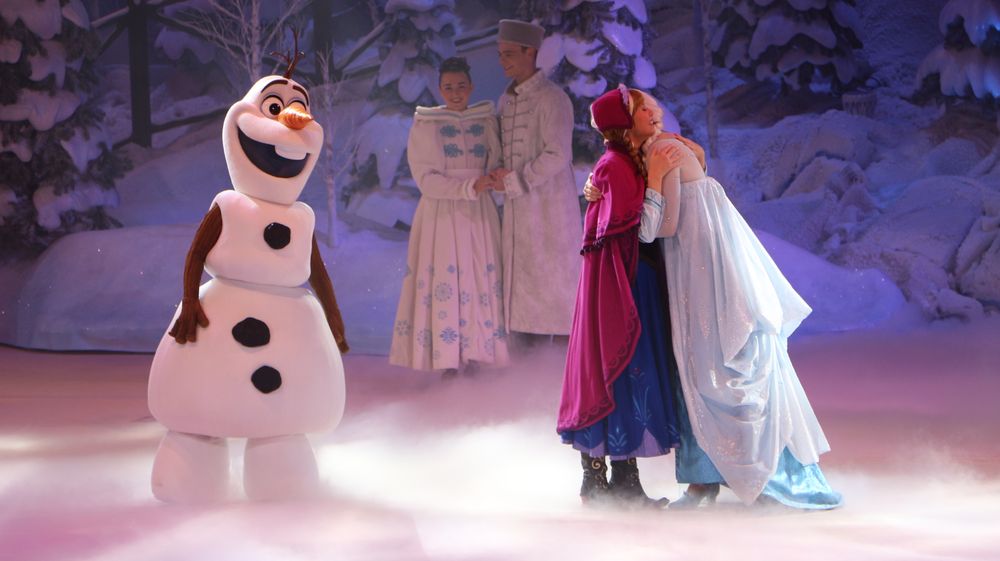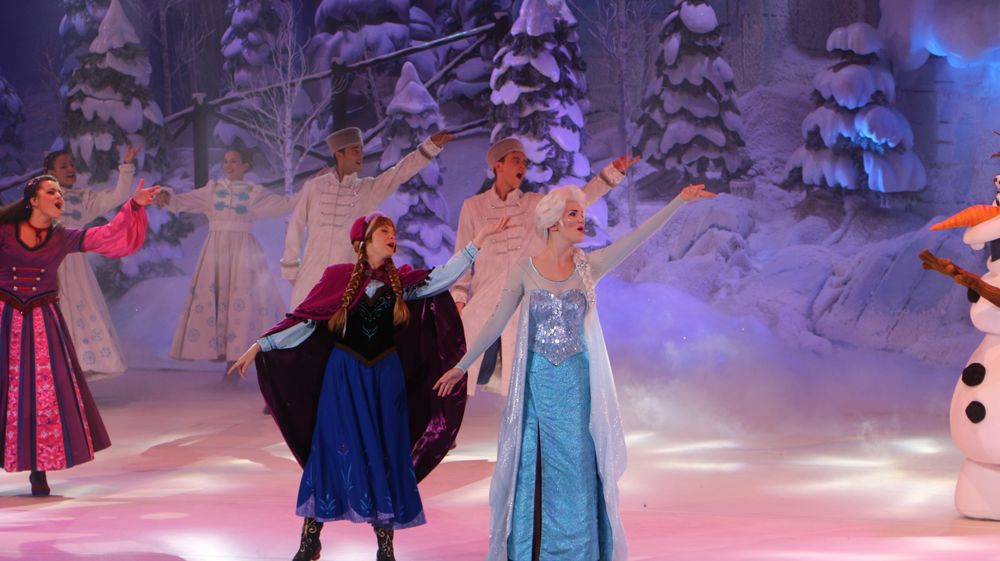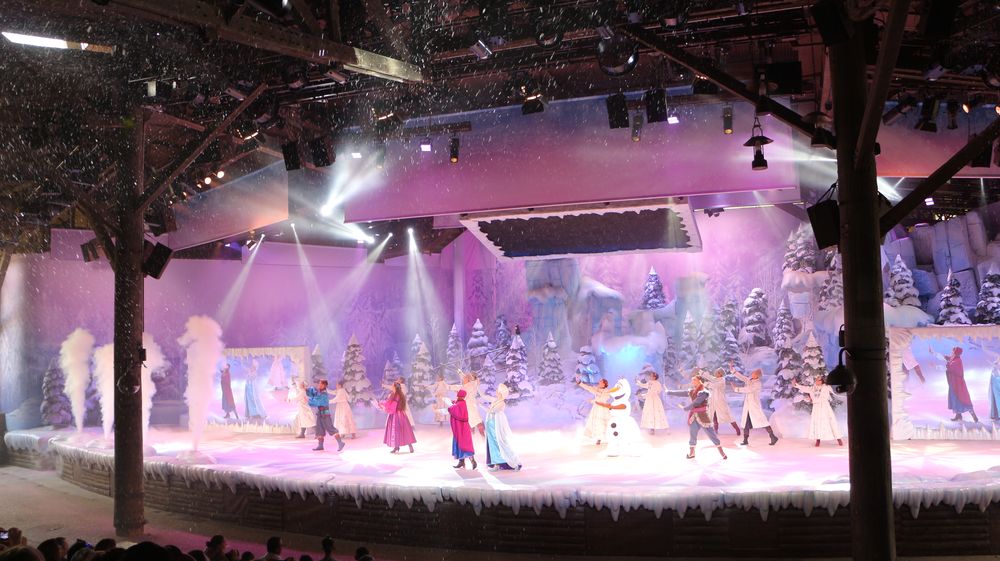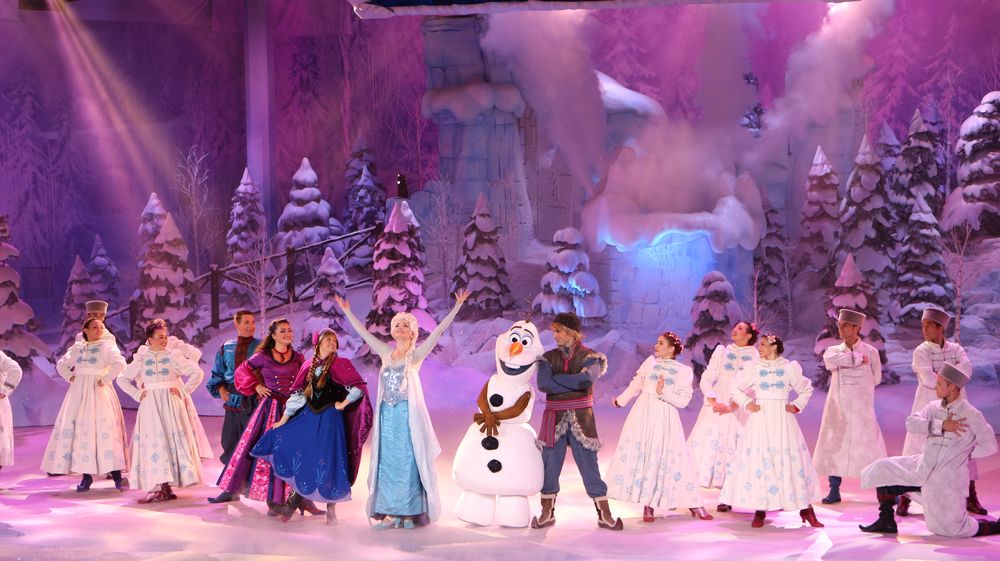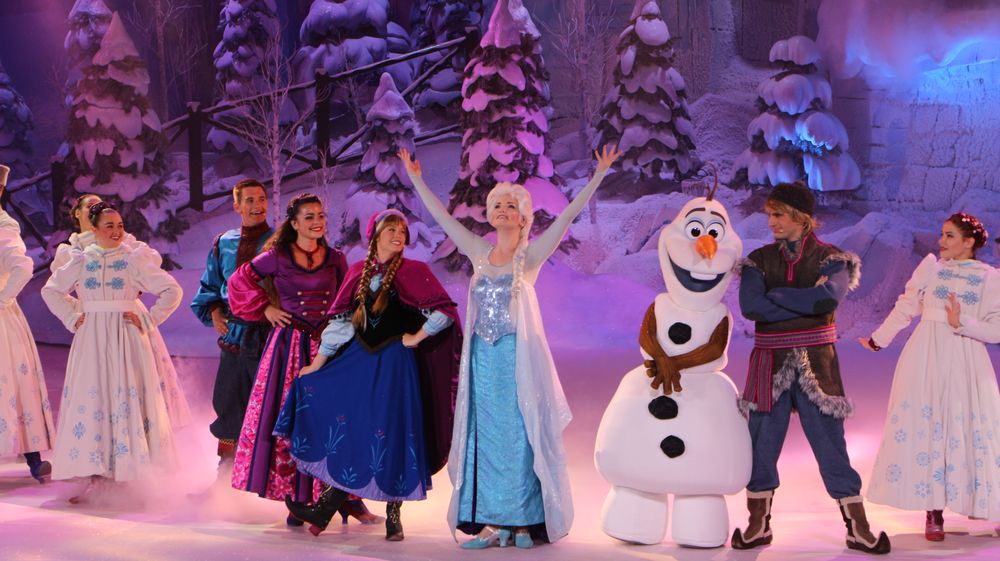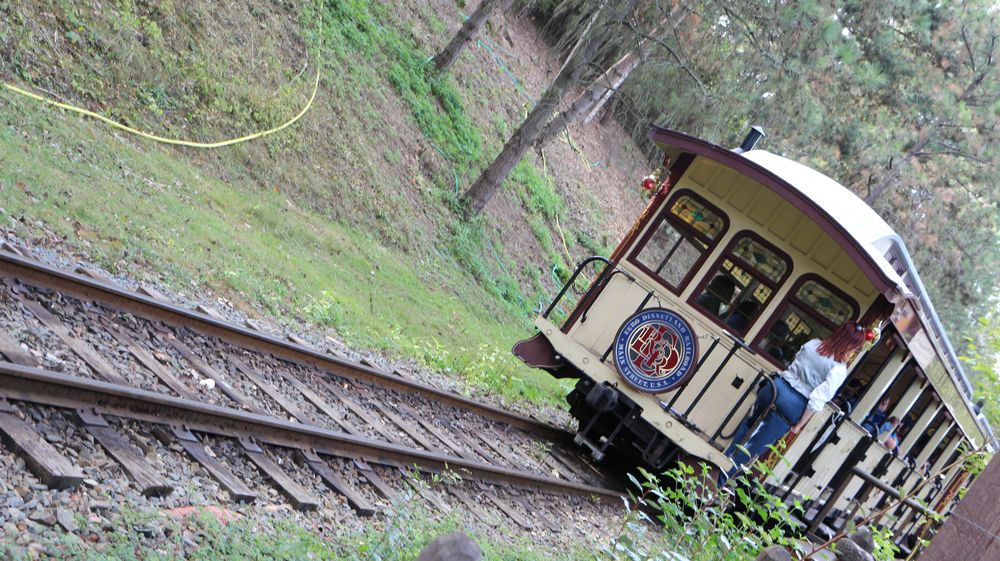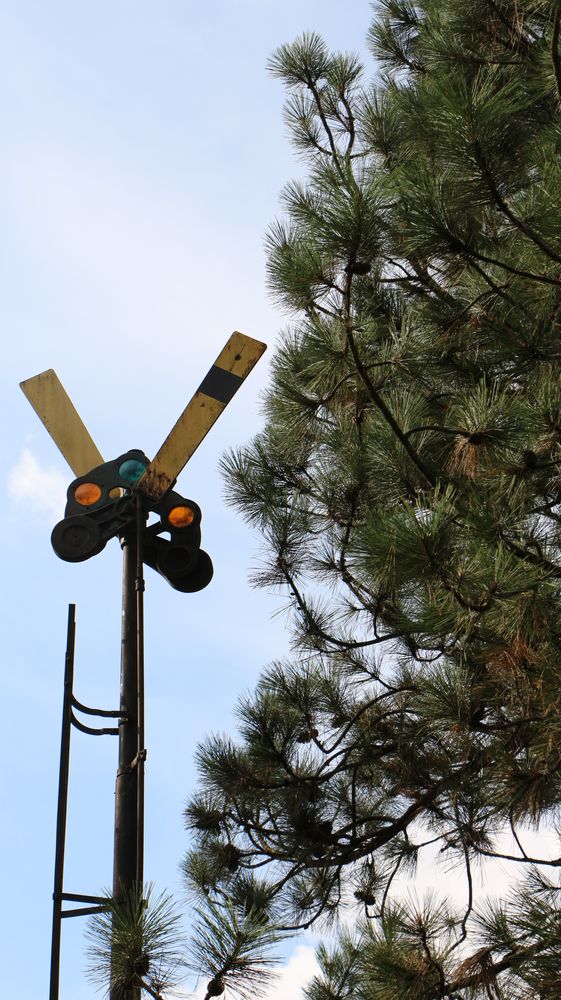 A Adventurland l'entrée principale se dévoile avec des fresques refaites et des WC modernisés.
At the main entrance to Adventureland the wall frescoes have been redone and the restroom modernized.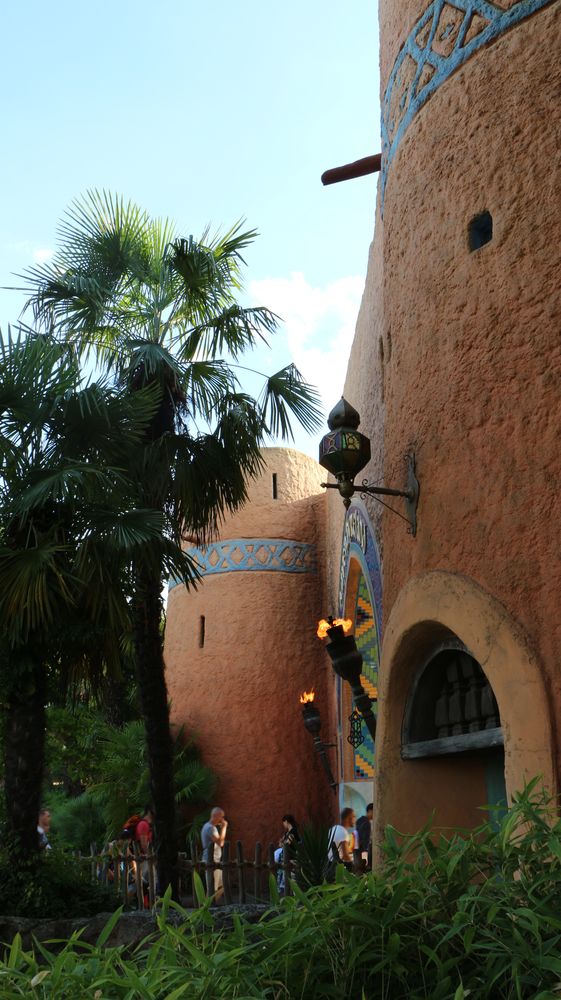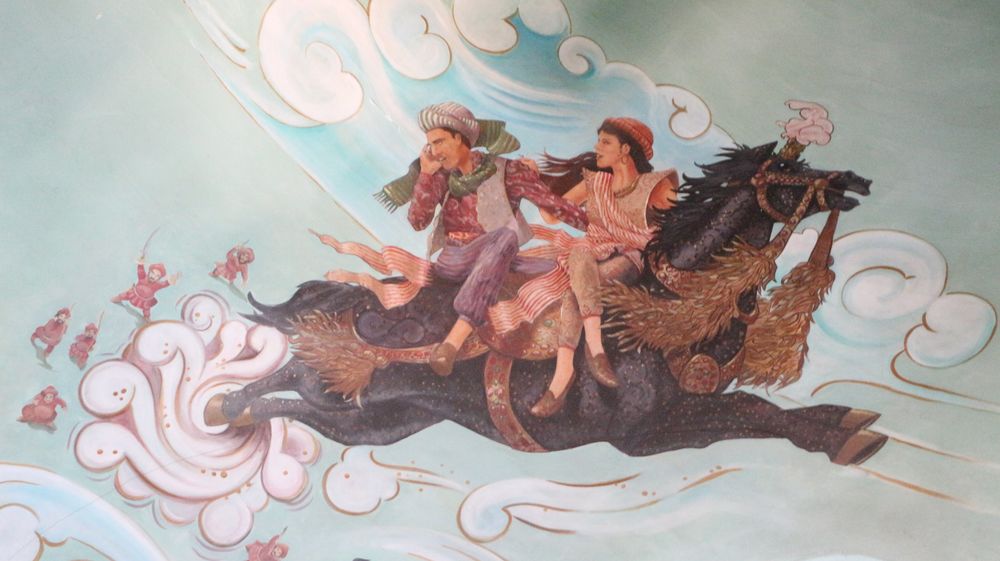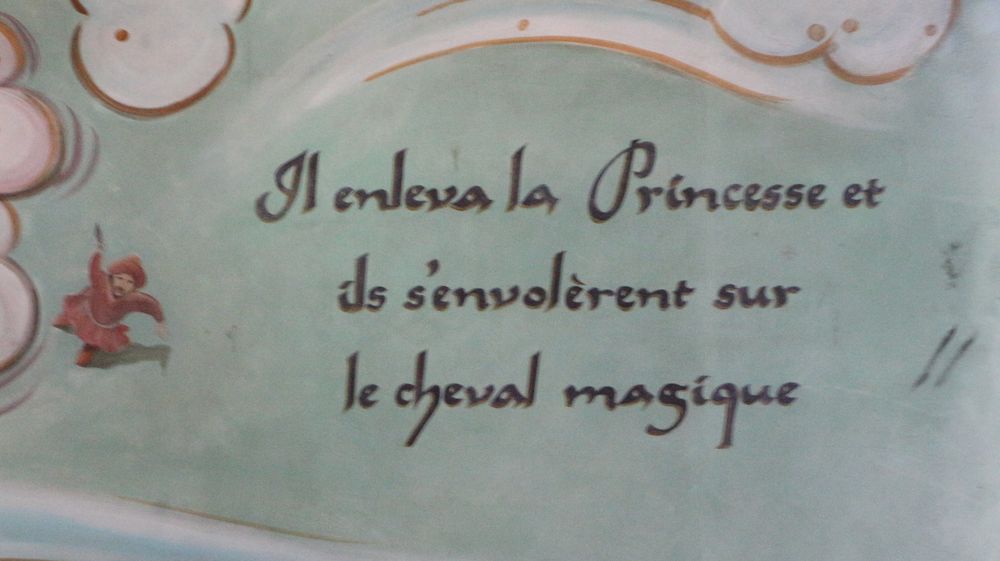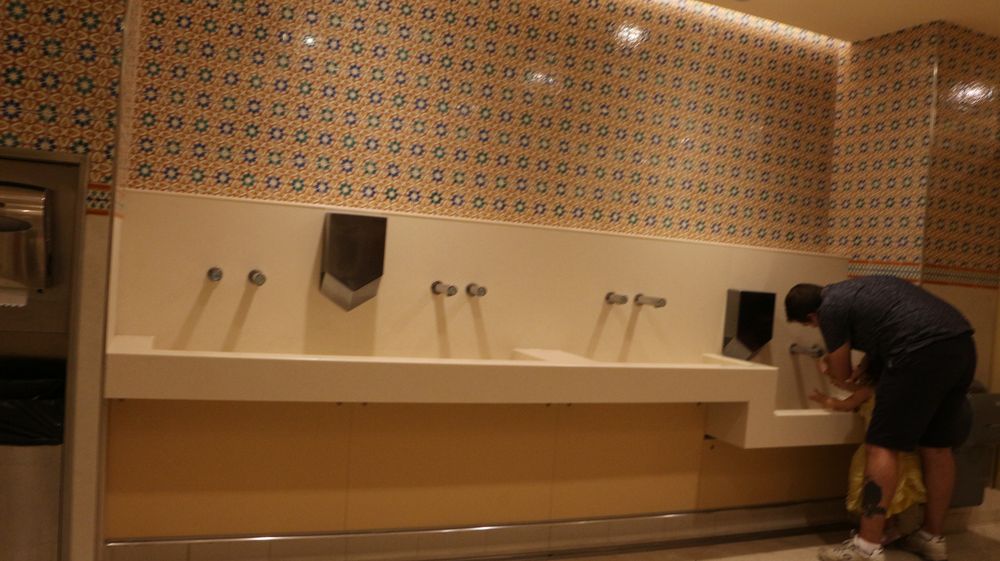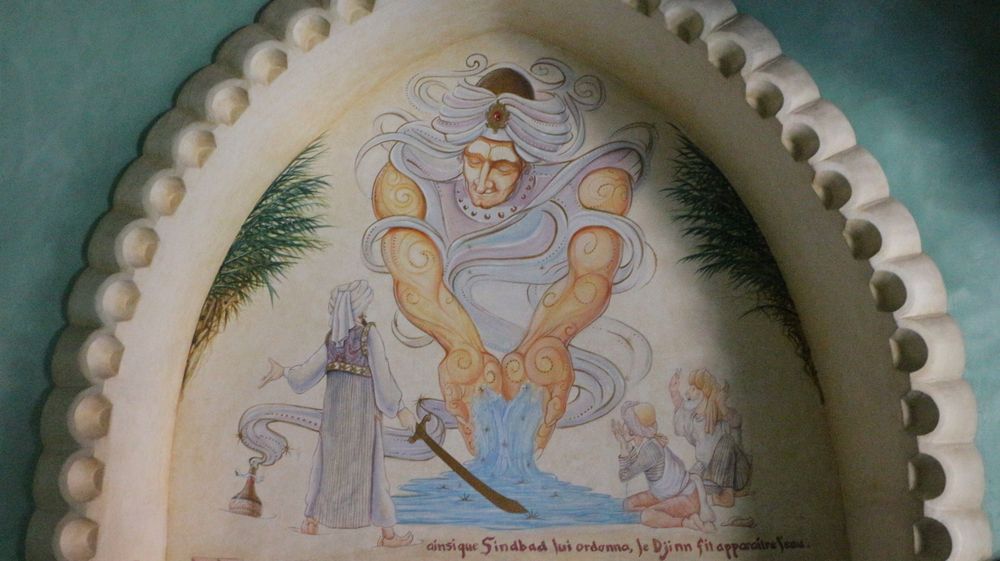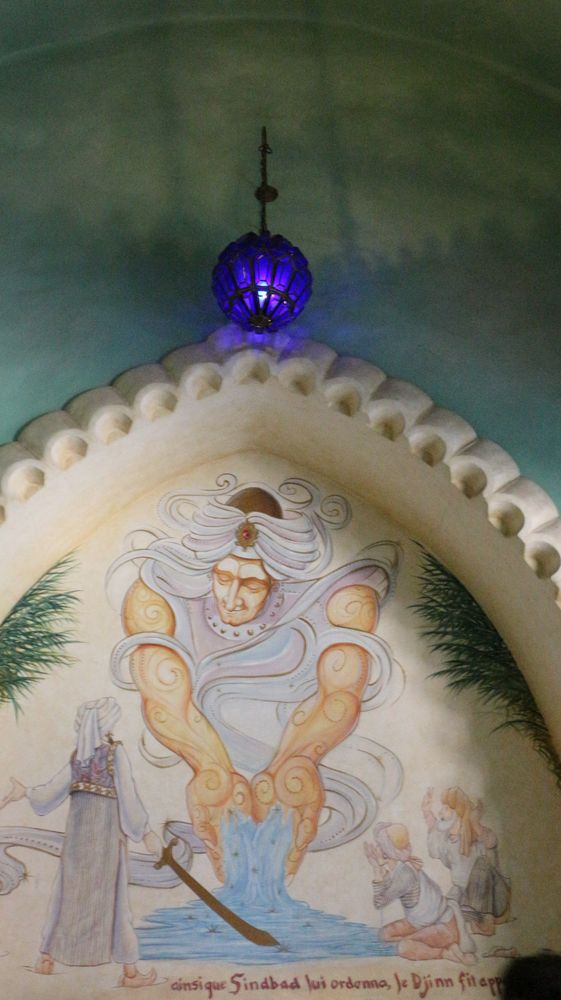 Les murets autour du restaurant Hakuna Matata et du Cool Post ont été repeints, ils en avaient besoin.
The walls around the restaurant Hakuna Matata and Cool Post have been repainted.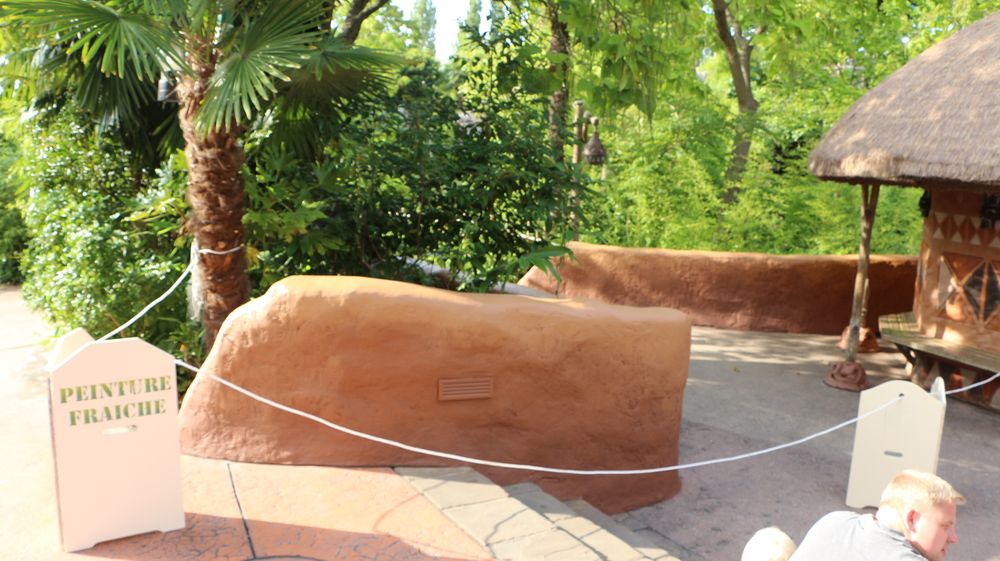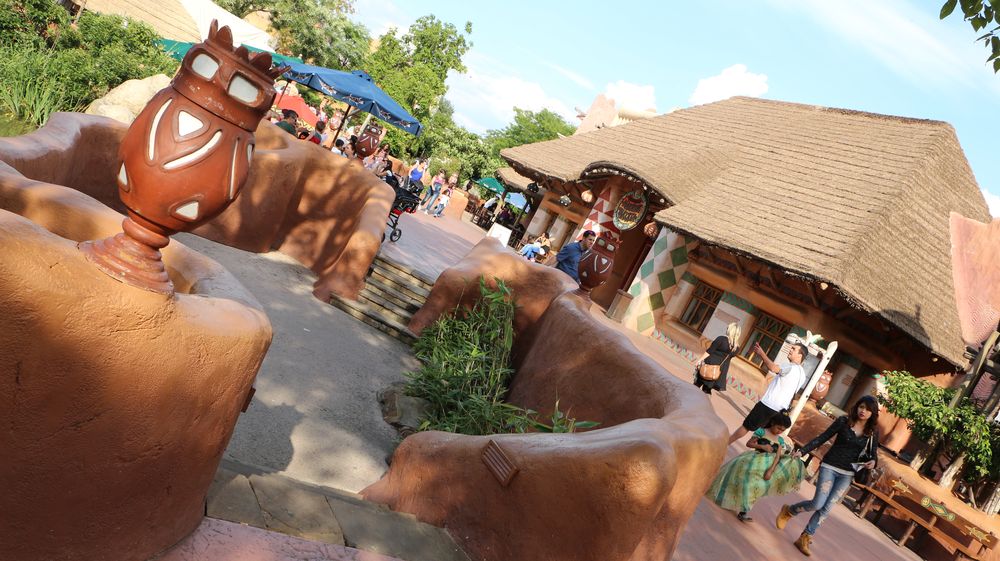 Le Café de la Brousse termine sa rénovation, le résultat semble être à la hauteur des attentes.
The Café de la Brousse finishes its renovation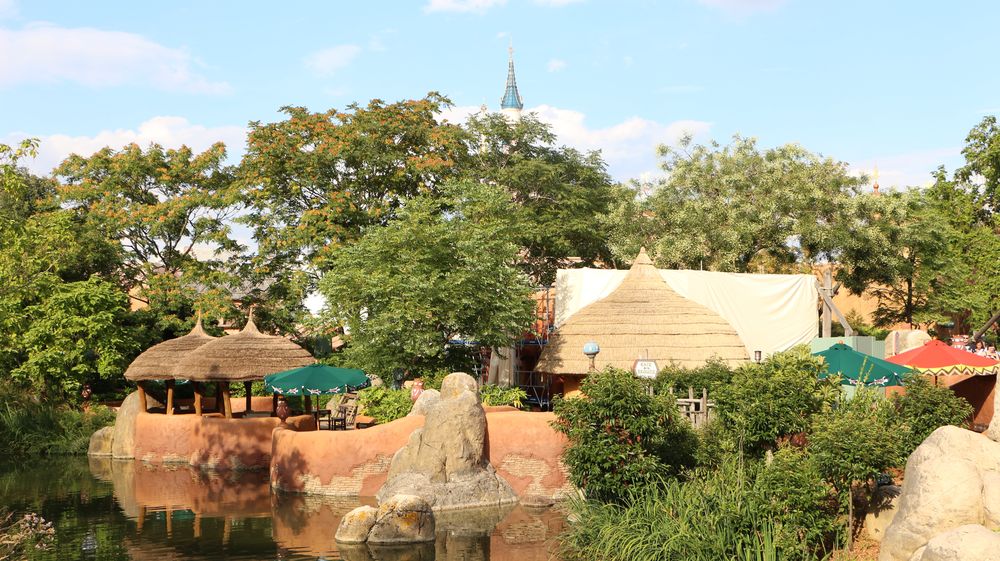 Après plusieurs mois de rénovations avec le remplacement des cordages, le pont suspendu à réouvert.
After several months of renovations all ropes of the suspended bridge were be replace.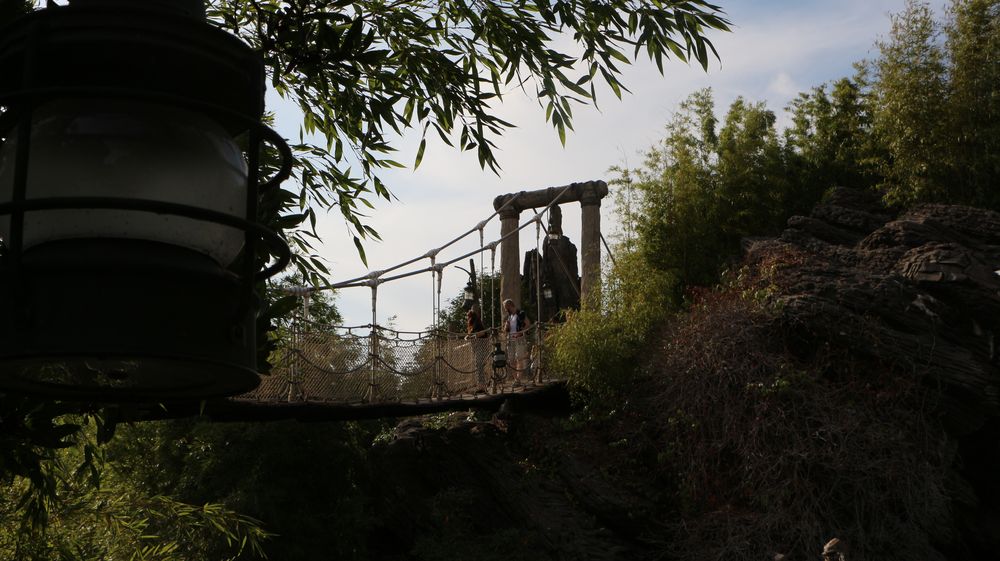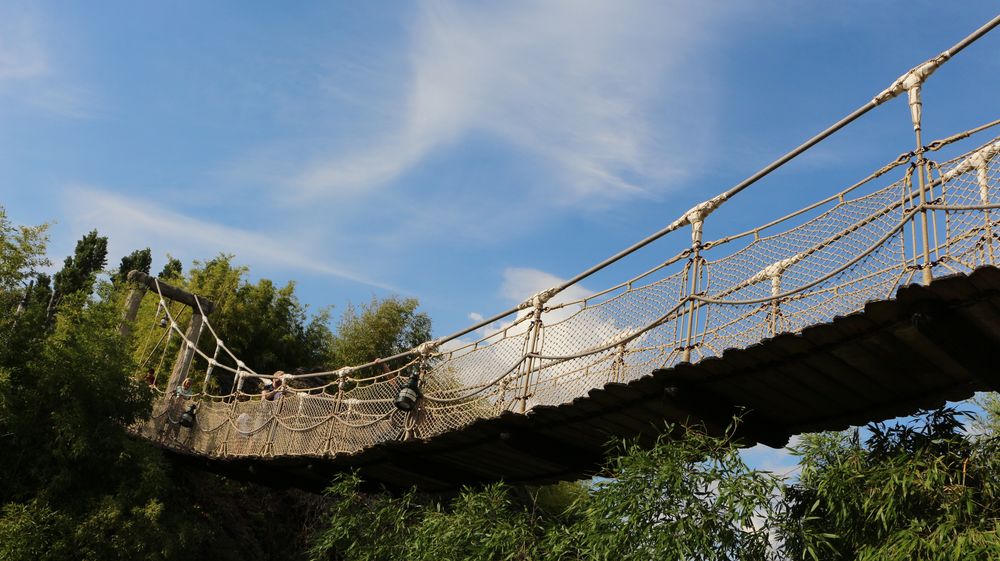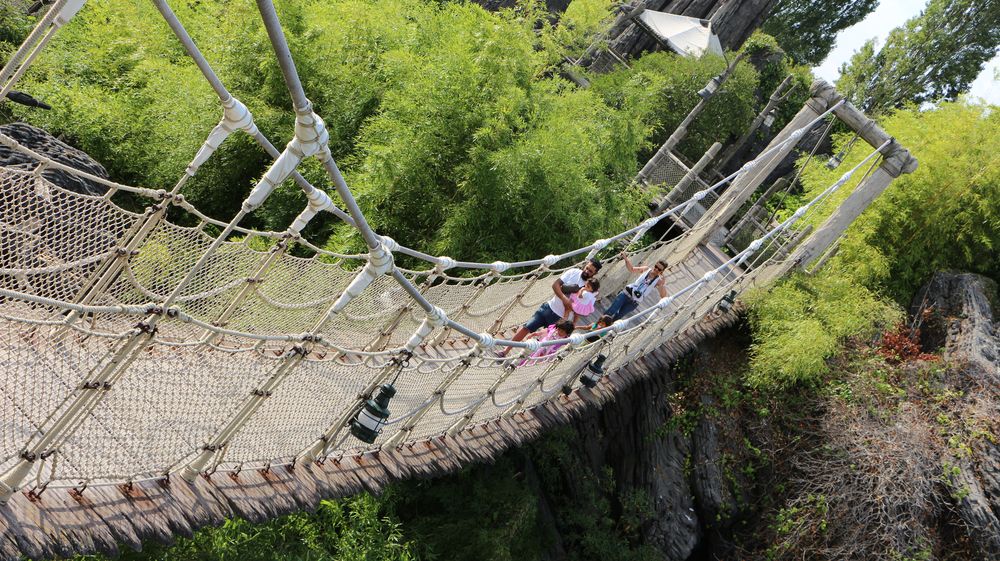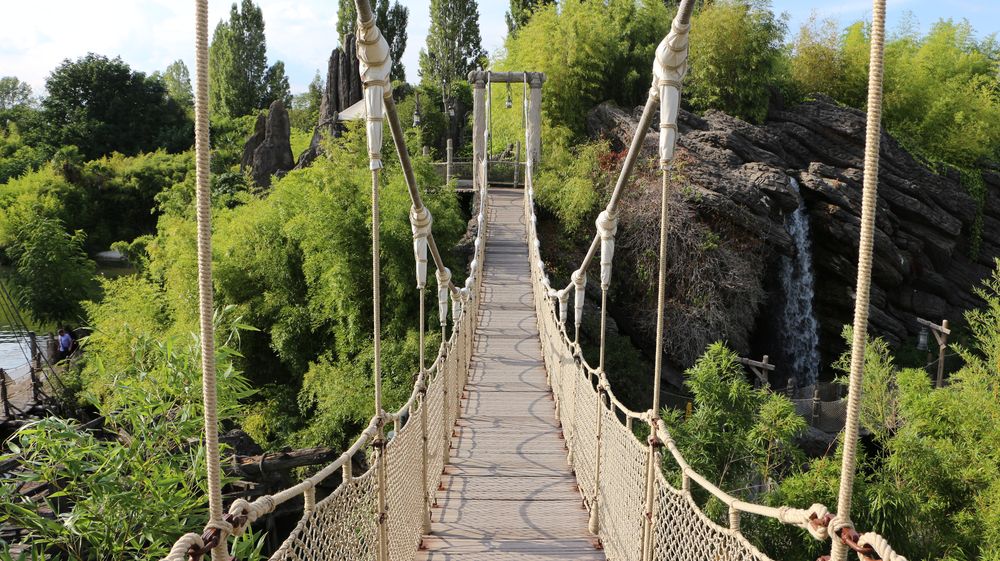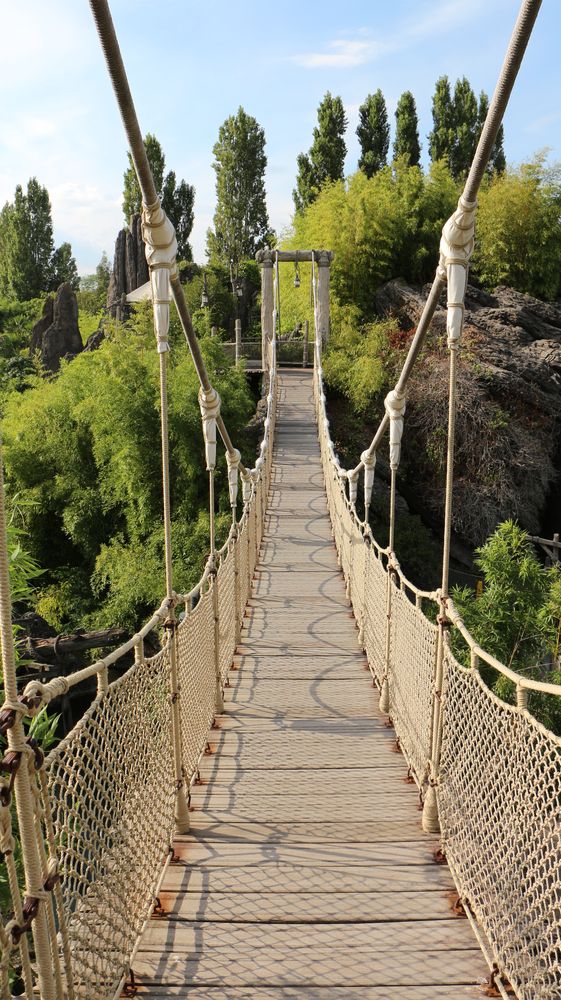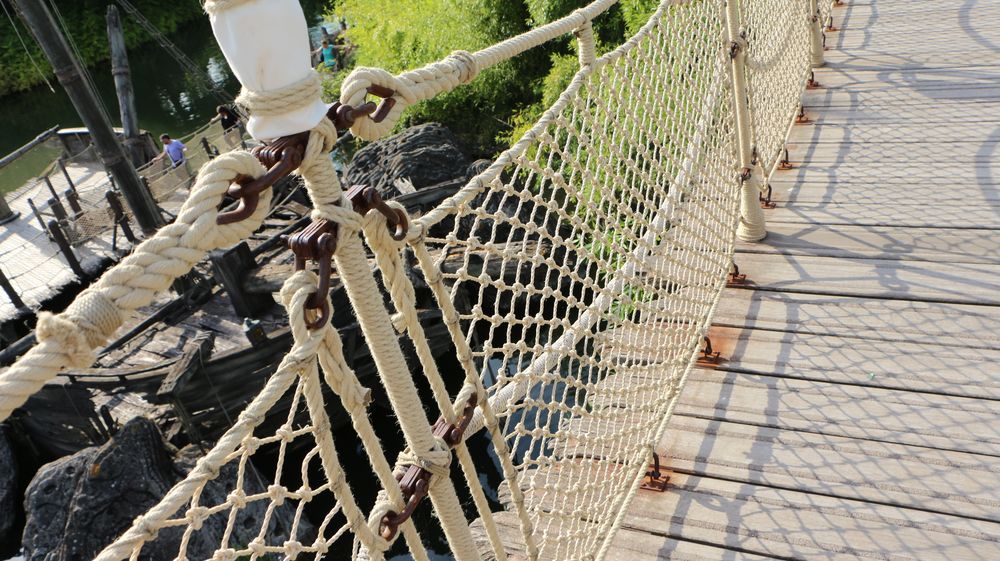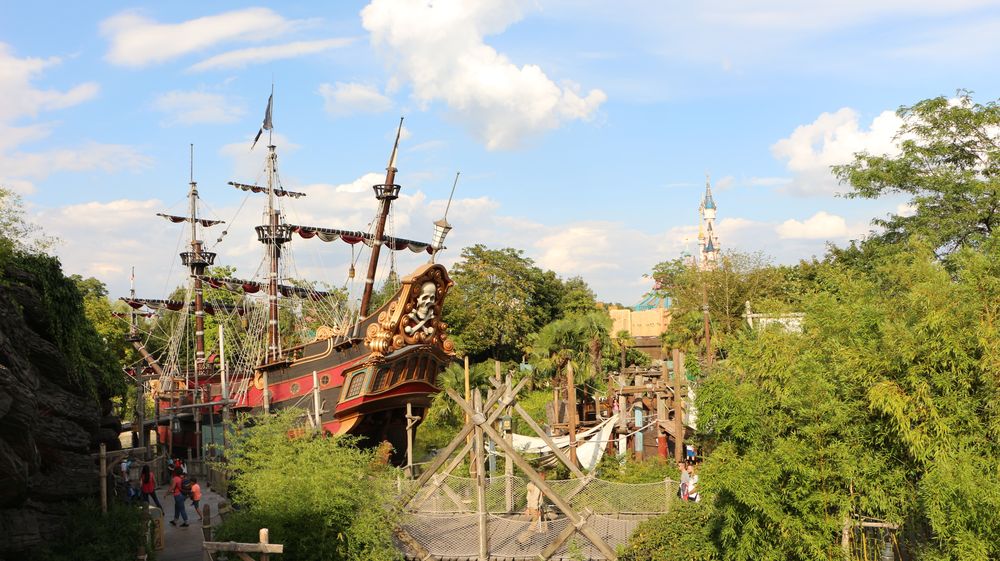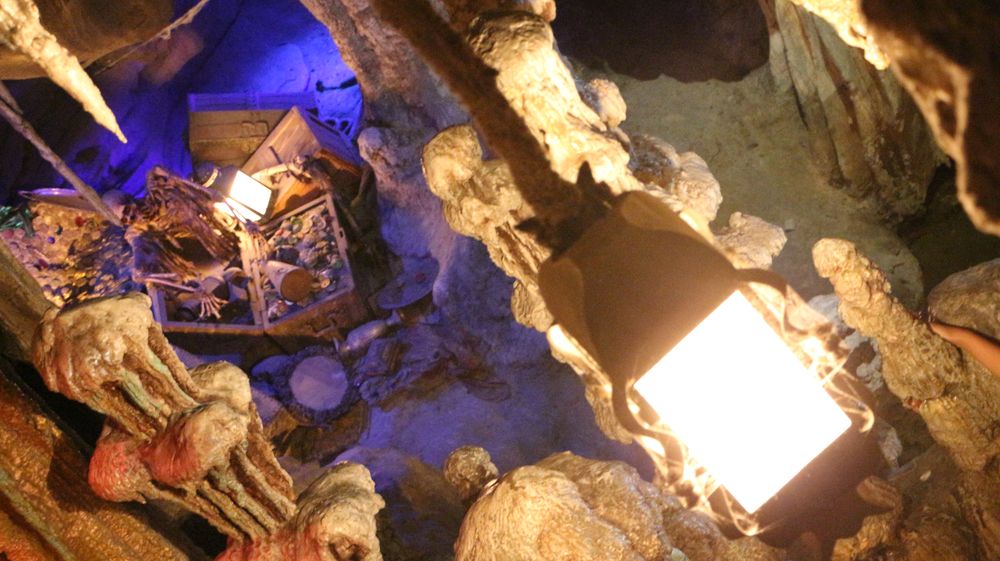 Petit tour à Fantasyland !
A little tour to Fantasyland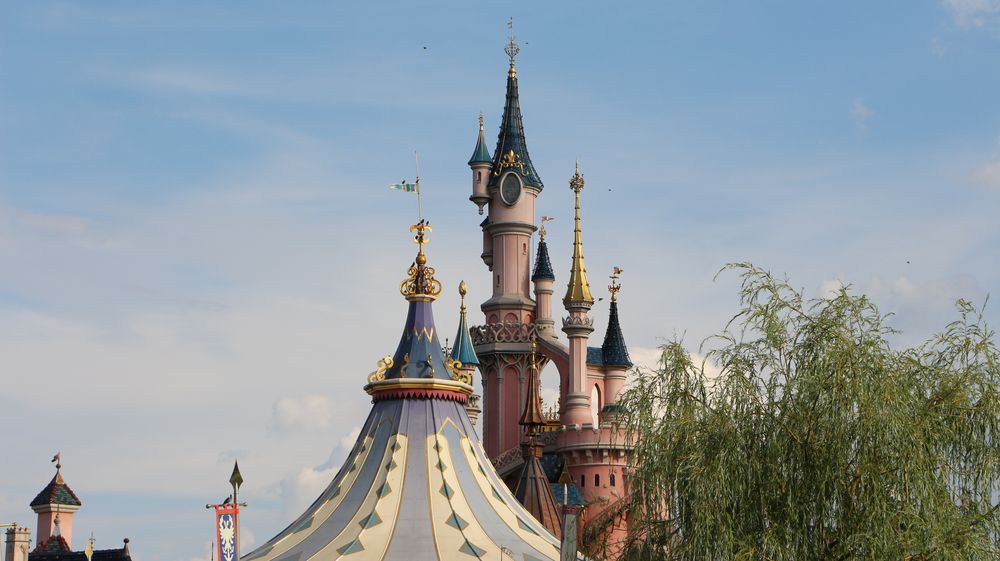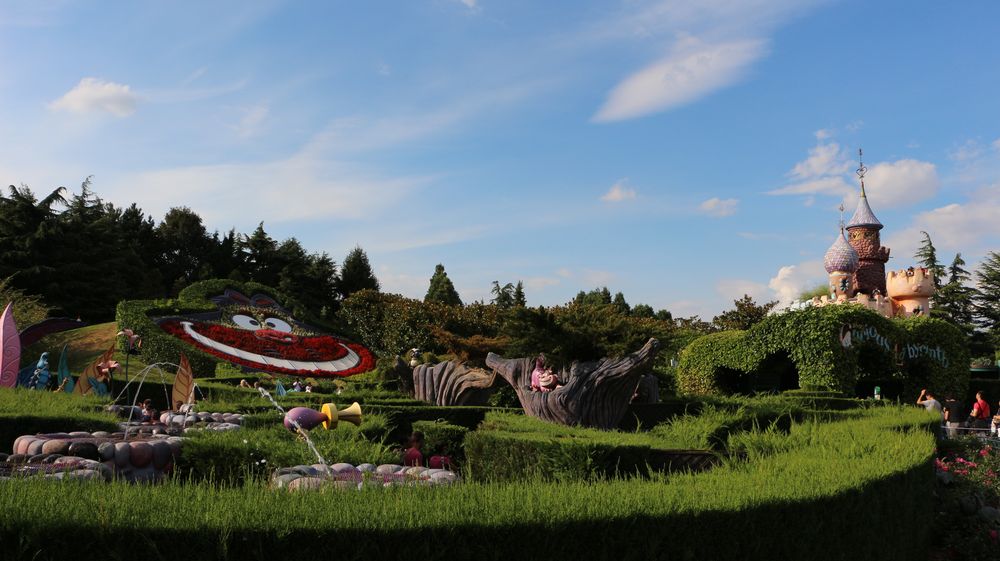 Depuis le 27 juillet et jusqu'au 18 décembre inclus, « it's a small world » est fermé pour une rénovation de 5 mois entre façade avec de nouvelles couleurs et disparition d'une partie des dorures (pour créer des contrastes à l'image de celles de Tokyo Disneyland) et des retouches à l'intérieur (nouvelles peintures, nouvelles poupées et nouveaux costumes, un son remastérisé, sans compter un certain nombre de surprises!)
Since 27 July and until December 18, included, « it's a small world » is closed for a renovation of 5 months between facade with new colors and disappearance of a part of the golden (to create contrast in the image of the facade of Tokyo Disneyland) and alterations to the Interior (new paintings, new dolls and new costumes, a sound remastered, besides a number of surprises!)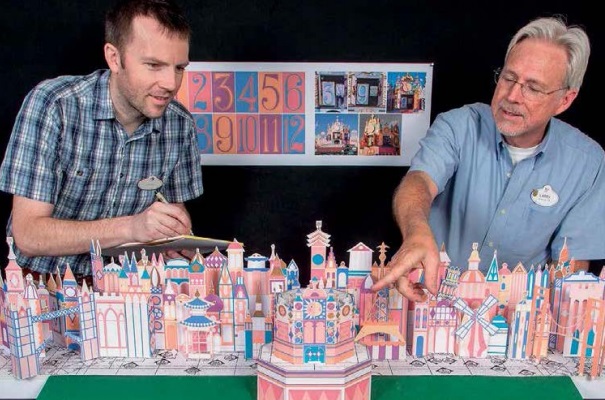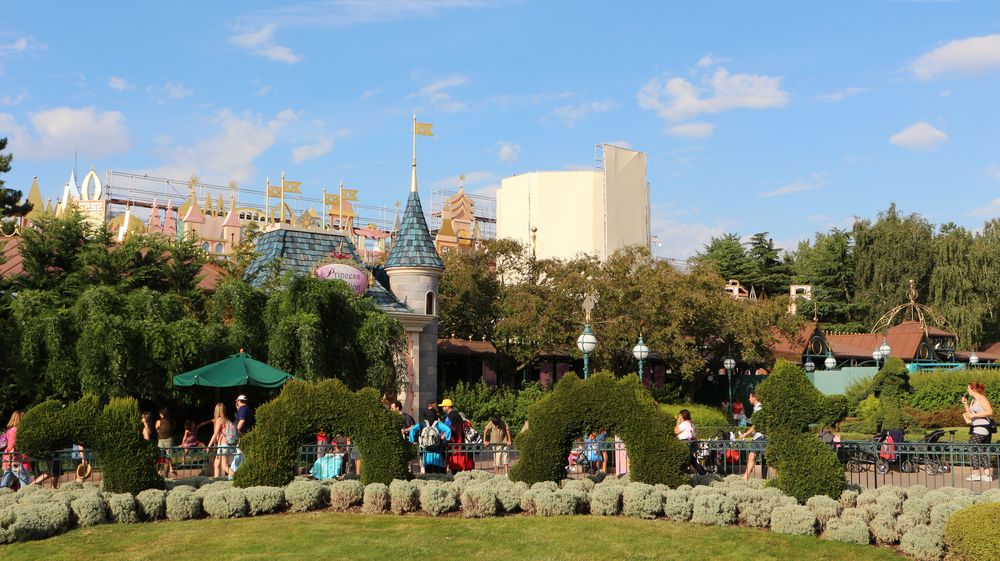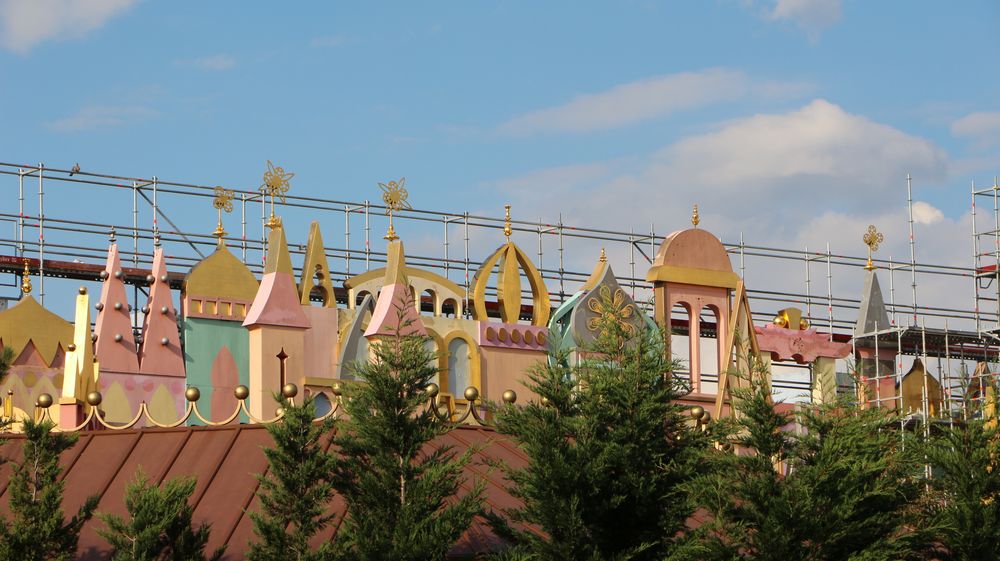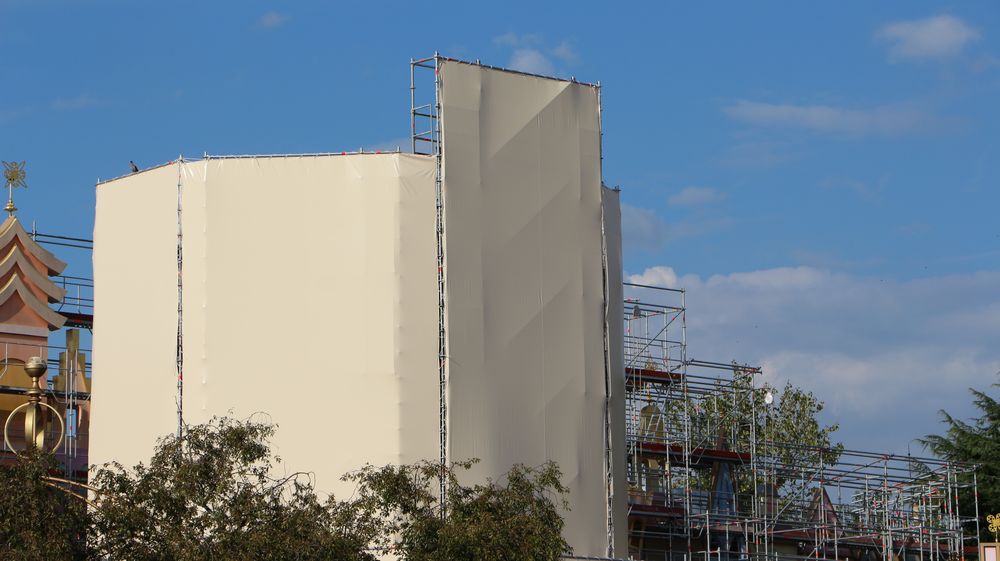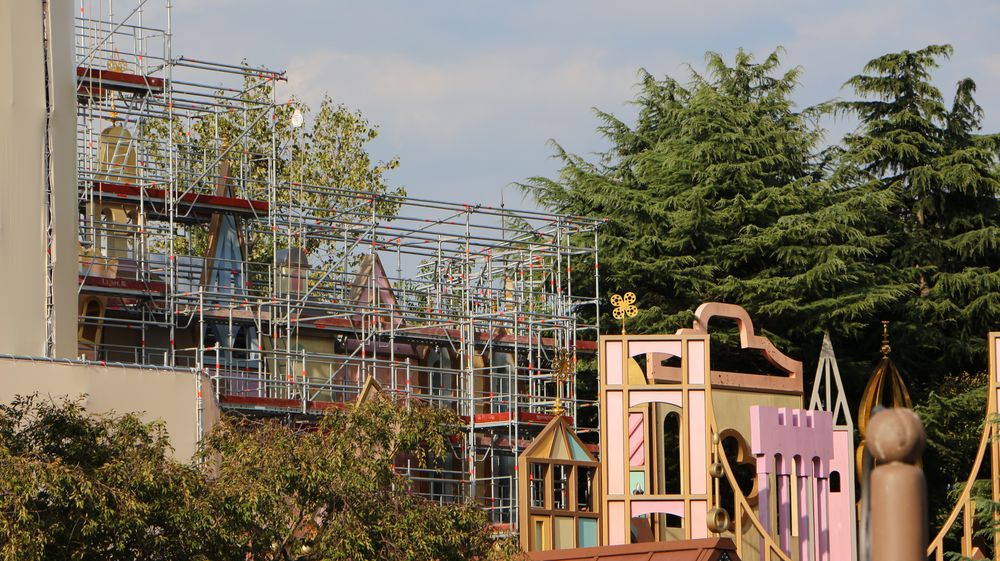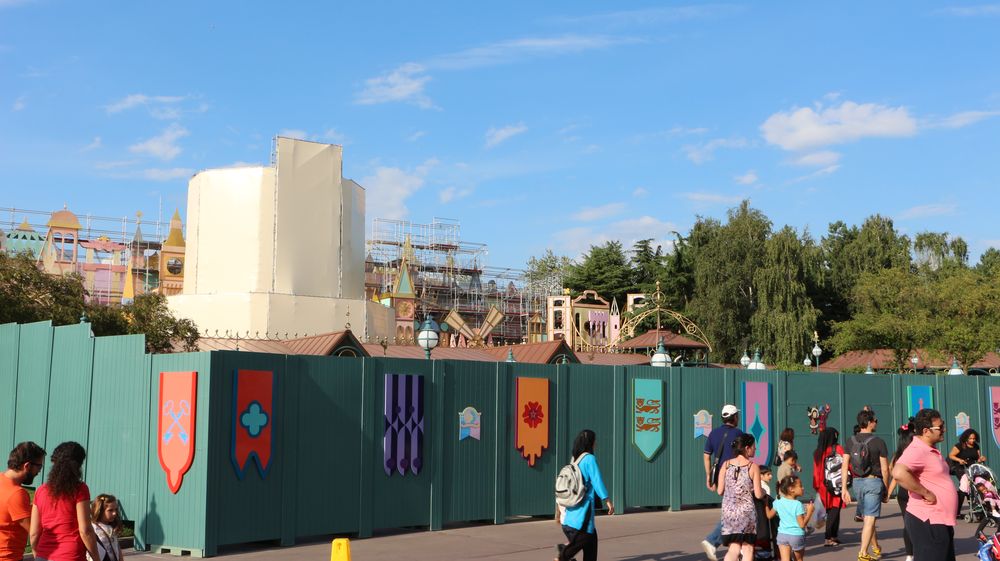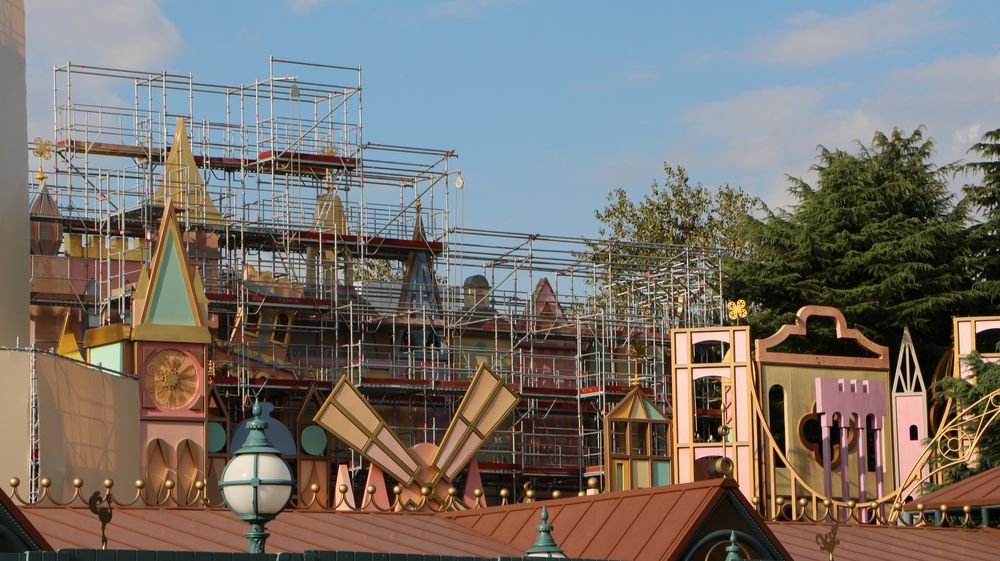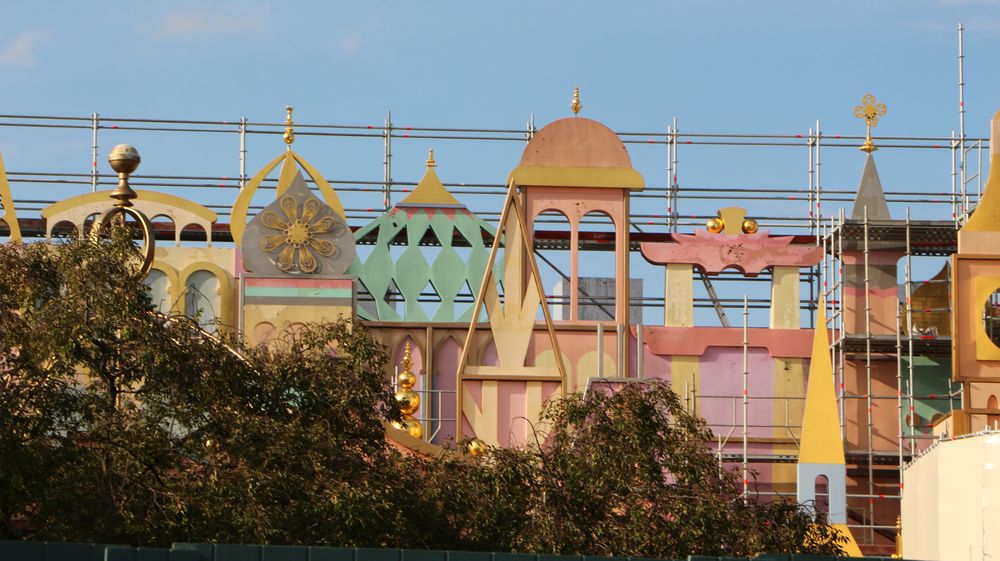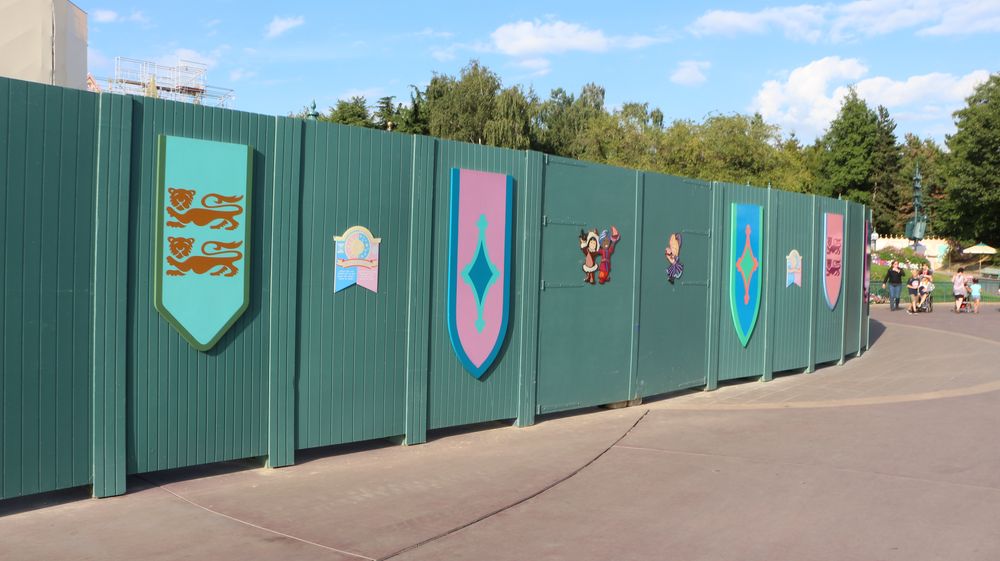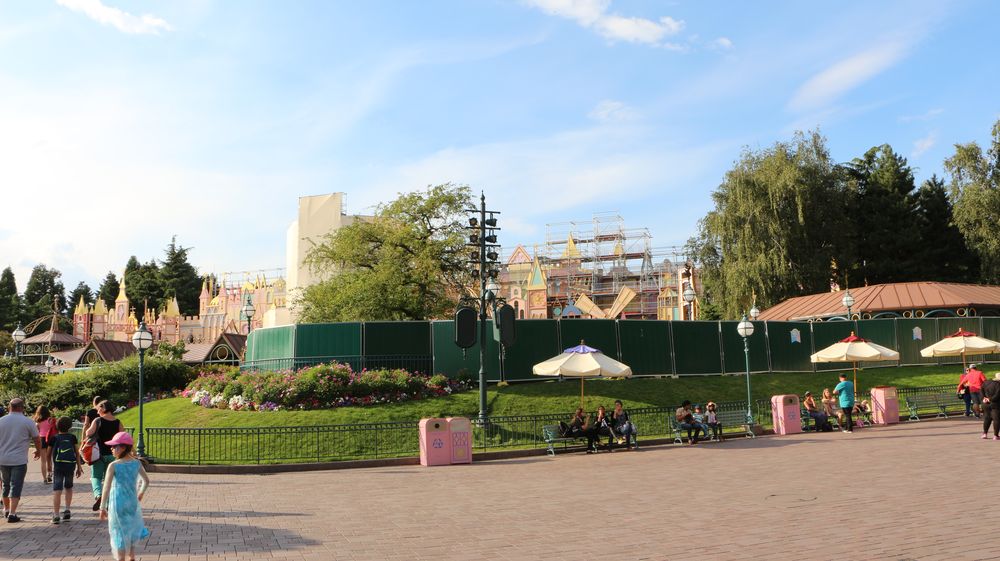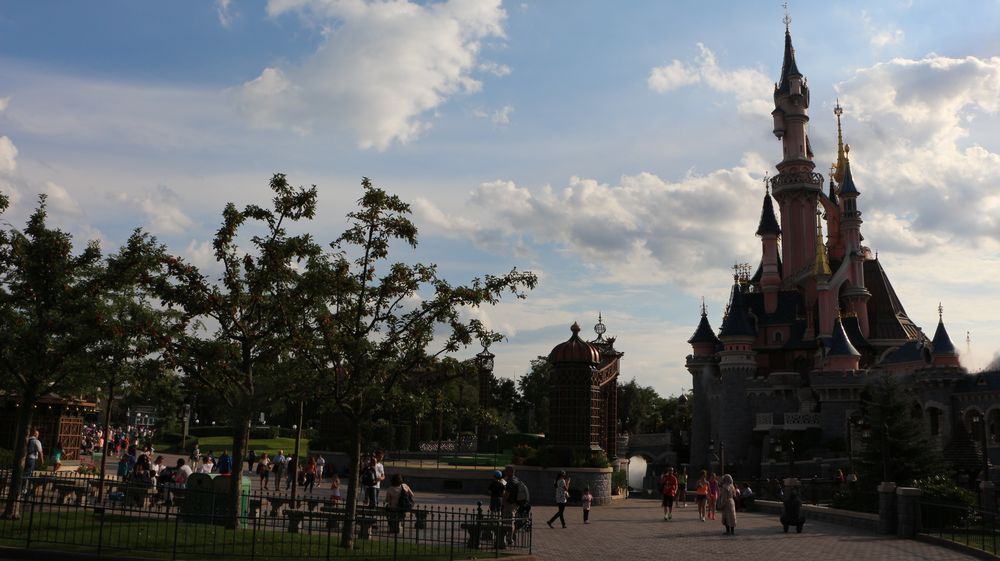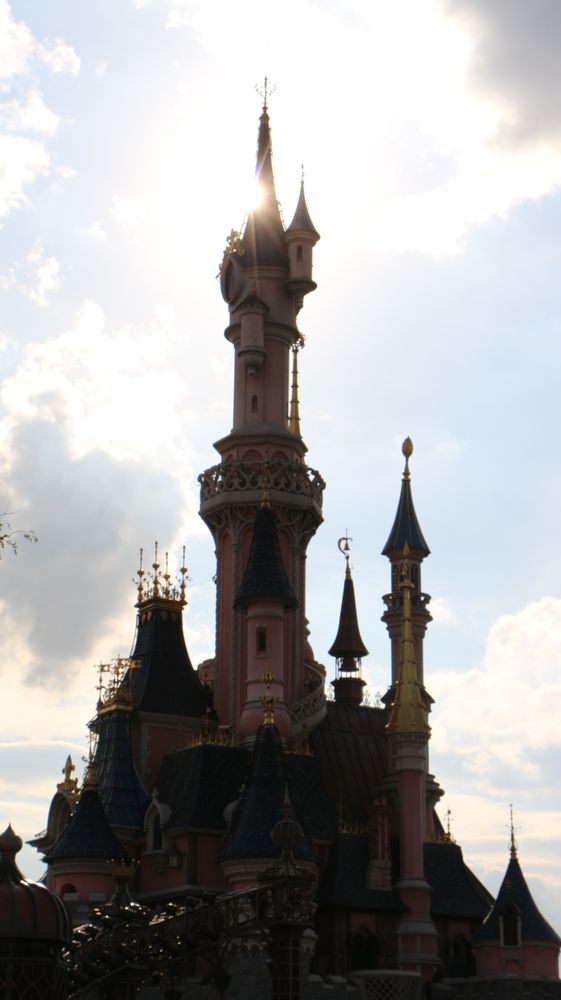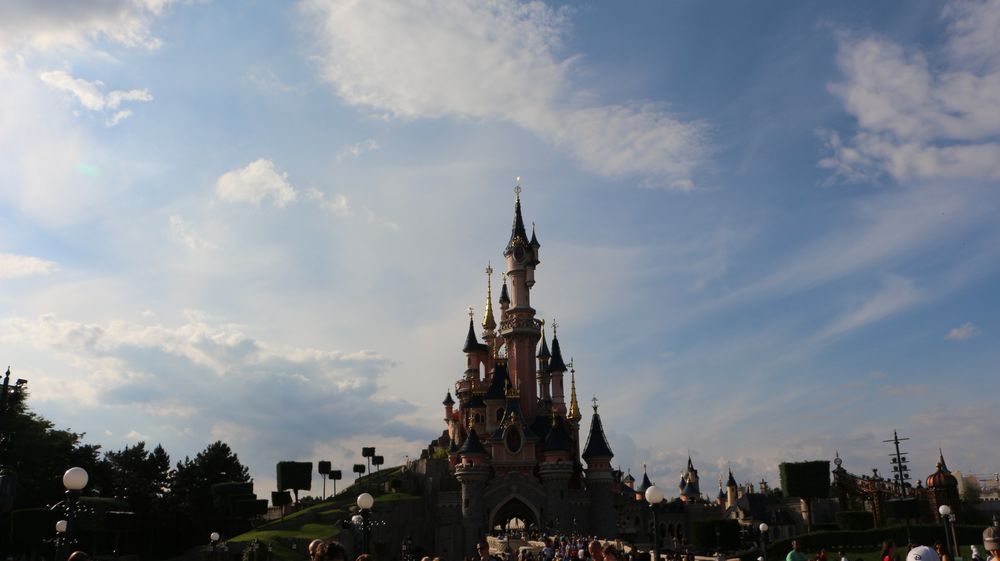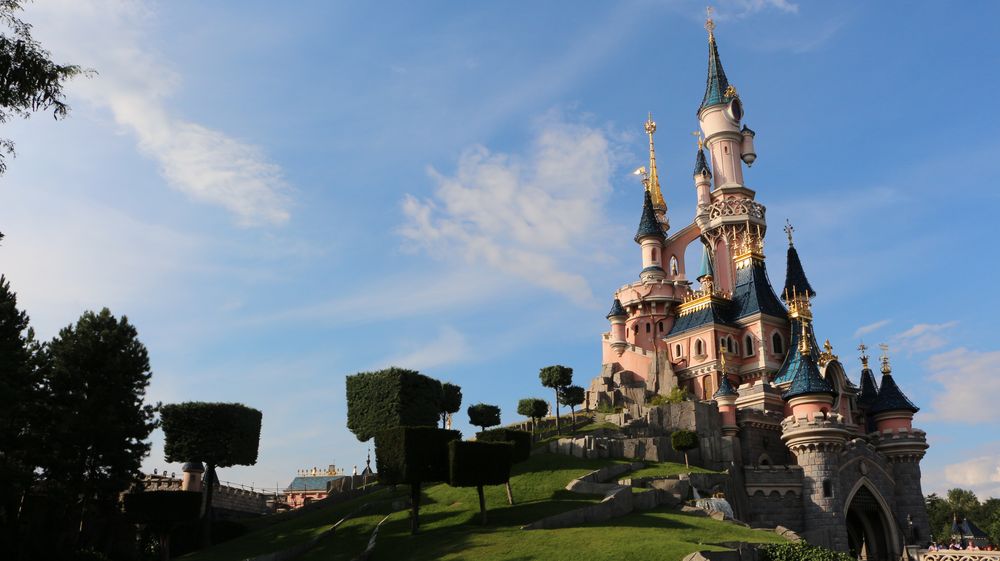 Pour finir, le logo des 25 ans de Disneyland Paris qui commence en avril 2017 vient d'être officialisée à la D23 Expo.
Finally, the logo of the 25th anniversary to Disneyland Paris, which technicaly begins in April 2017, was be formalized at the D23 Expo.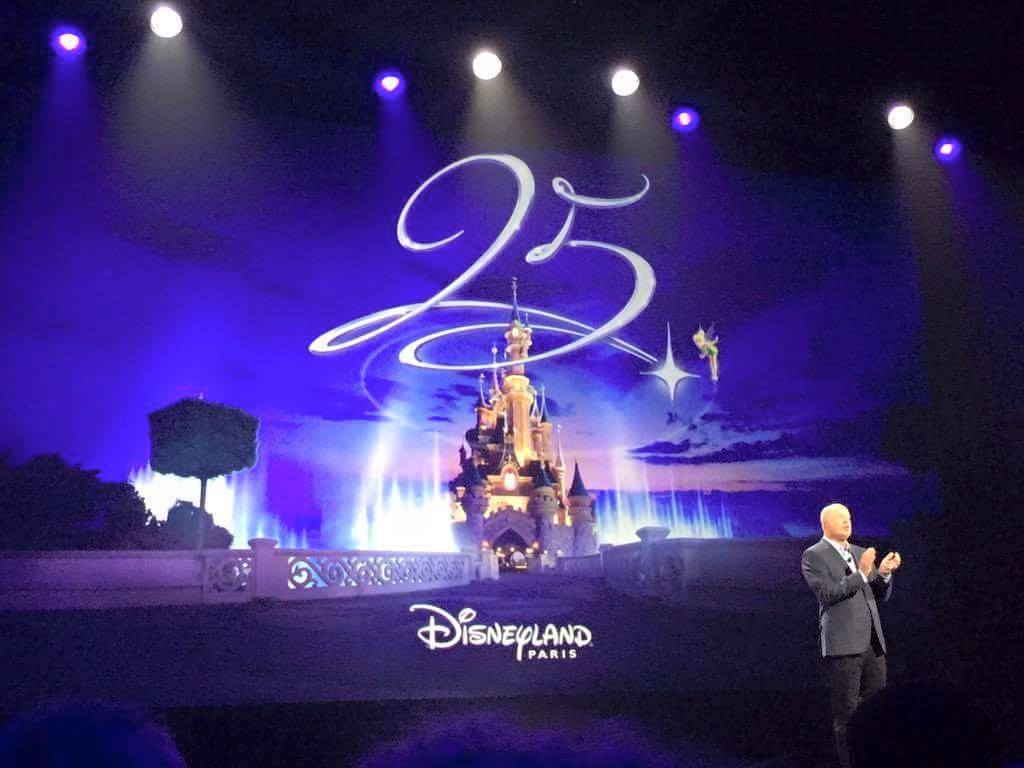 Merci de votre fidélité.
A bientôt
Thank you for your loyalty.
See ya real soon.